Sprouted Beans and Lentils Chilla
Sprouted Beans and Lentils Chilla is a super nutritious and simple recipe of savoury pancakes prepared with sprouted lentils and spices. Simple, easy, and loaded with nutrition.
'Chilla' (also called a cheela or a puda or a pudla) in Hindi means 'Pancake'. There are many variations of chillas/pancakes in India – savoury and sweet. Chillas are slightly thicker than crepes and thinner than American Pancakes. If you have tried and loved my Besan Chilla and Moong Dal chilla recipes, then you will love this protein and Vitamin B rich Sprouted Beans and Lentils Chilla.
If you are looking for healthy Indian recipes for breakfast, lunch or dinner, then this recipe today is just for you! Made with 4 types of beans and lentils this chilla is protein loaded, delicious and a hearty dish for anytime of the day. Sprouting beans increases the nutrient levels and also aids in digestion. Due to its super nutritional value, it is gradually appearing in recipes around the globe. I make sprouts at least once a week using different grains and at my home sprouted moth chaat, Misal Pav, Usal Pao and Sprouted Moong Beans and Sweet Potato Cutlets is often on the weekly menu.
Sprouting takes anywhere between 24 hours to 36 hours depending on climatic conditions and once sprouted I keep them in the fridge for 3-4 days for various recipes. I have explained the process of sprouting in the 'Tips and Variations' section.
Other healthy recipes you might like are Ragi Wrap Stuffed with Paneer, Paneer Fajita, Masala Dosa, Vegetable Soup and Lemon Coriander Soup.
Ingredients
2 cups mixed sprouted beans (red chickpeas, whole moth beans, whole green gram, black eye beans)
½ inch ginger
2-3 green chillies
1-2 teaspoon finely chopped coriander
Salt to taste
¼ teaspoon red chilli powder
½ teaspoon cumin seeds
2-3 teaspoons oil
Directions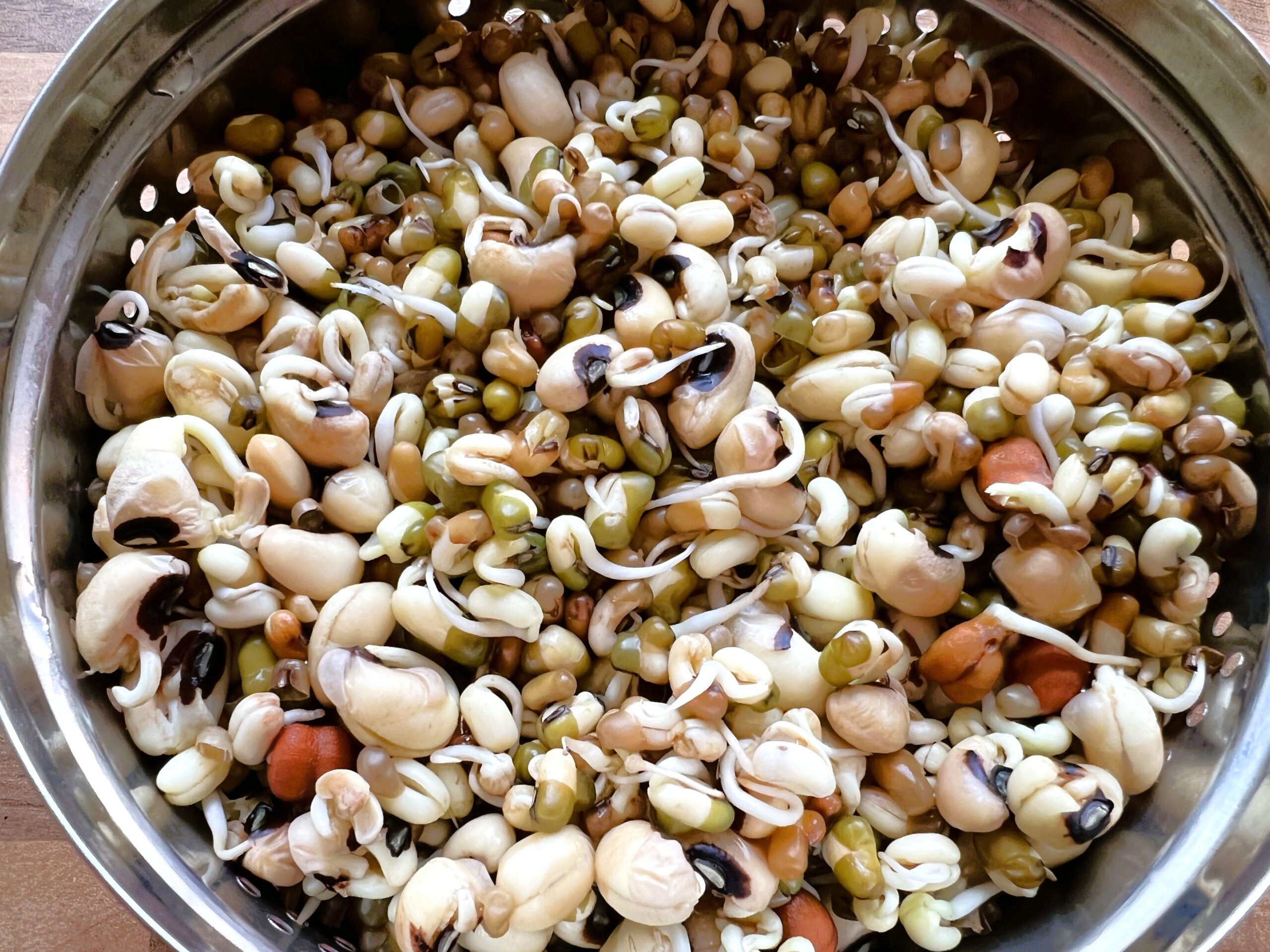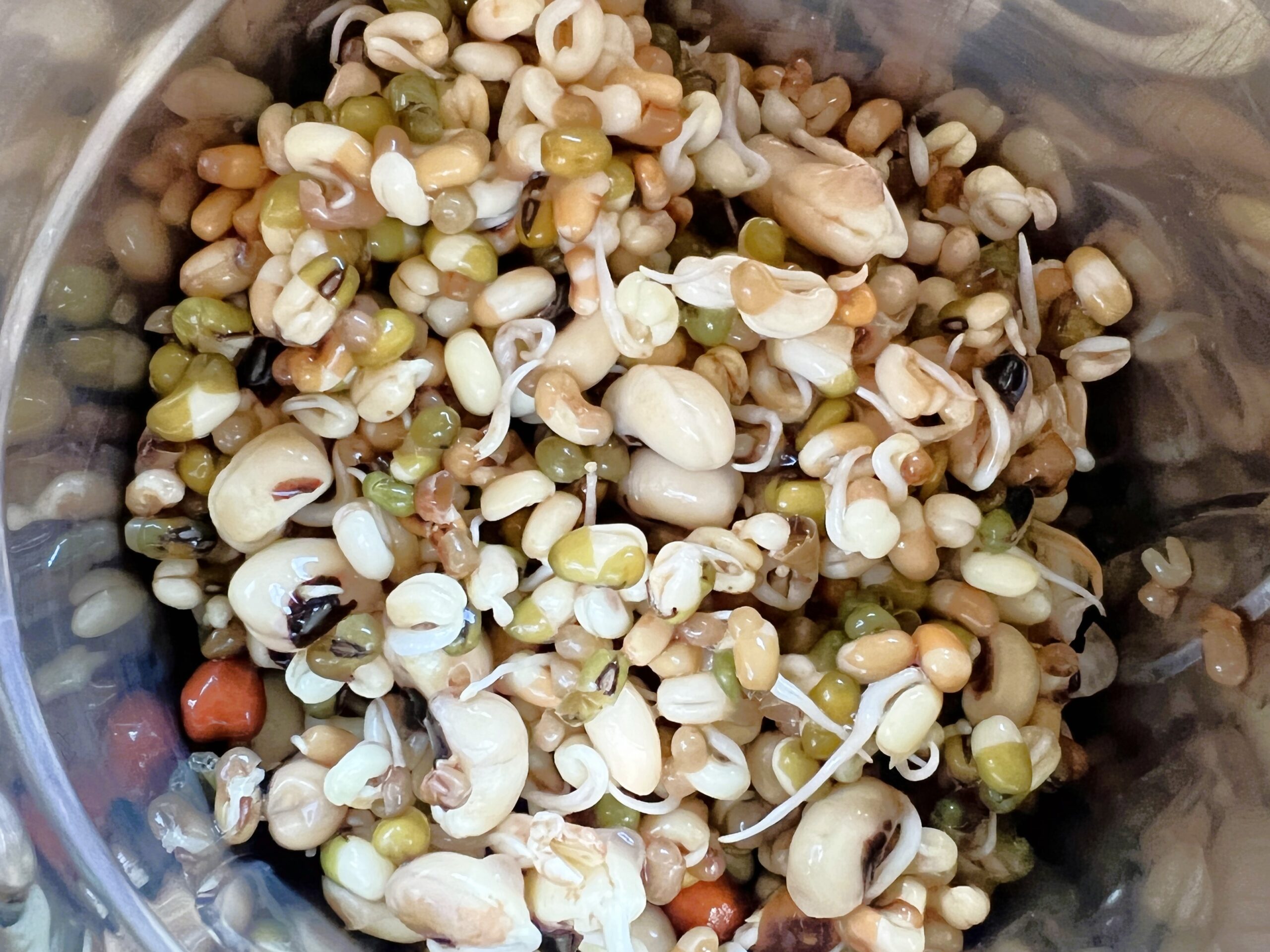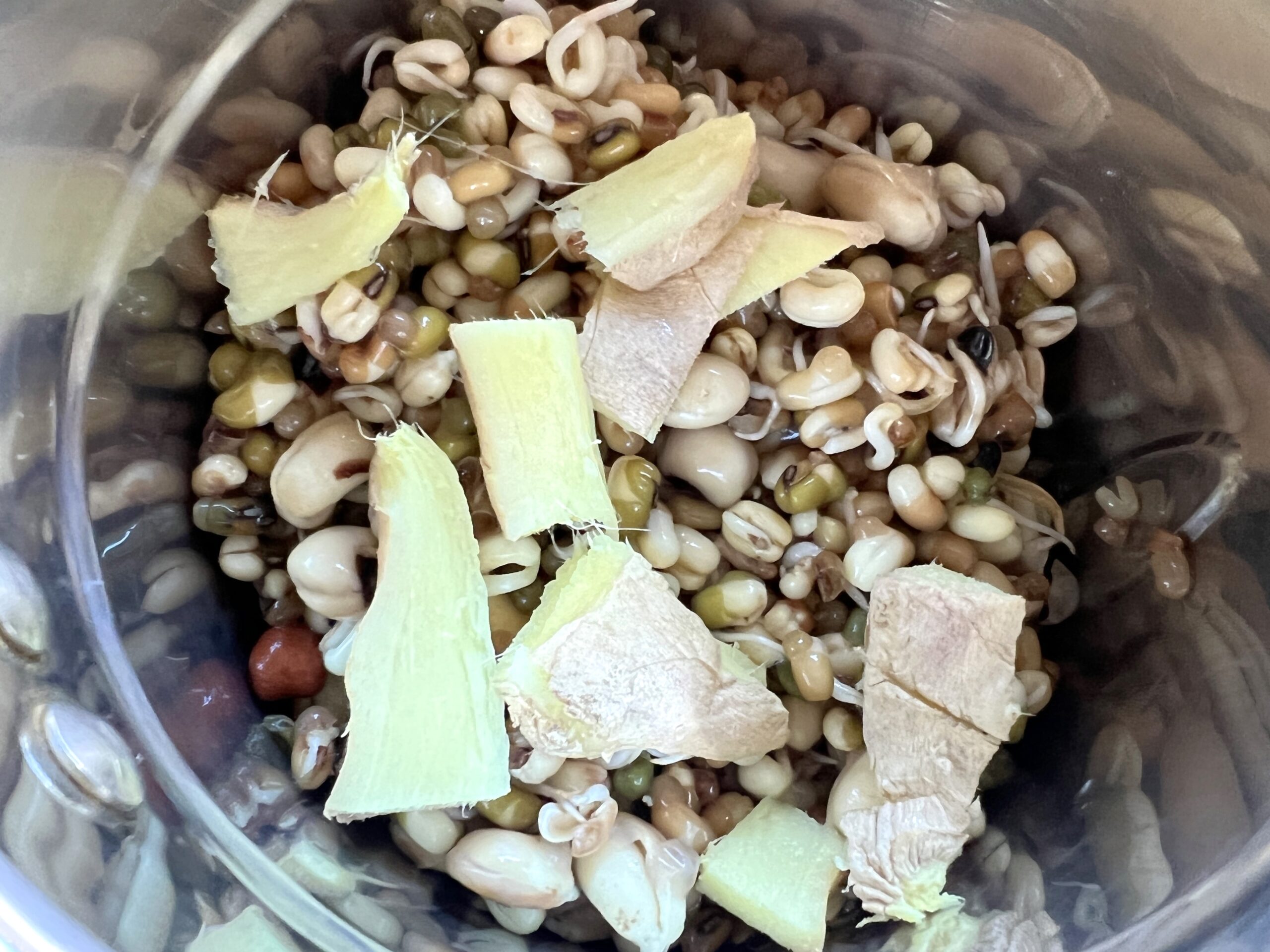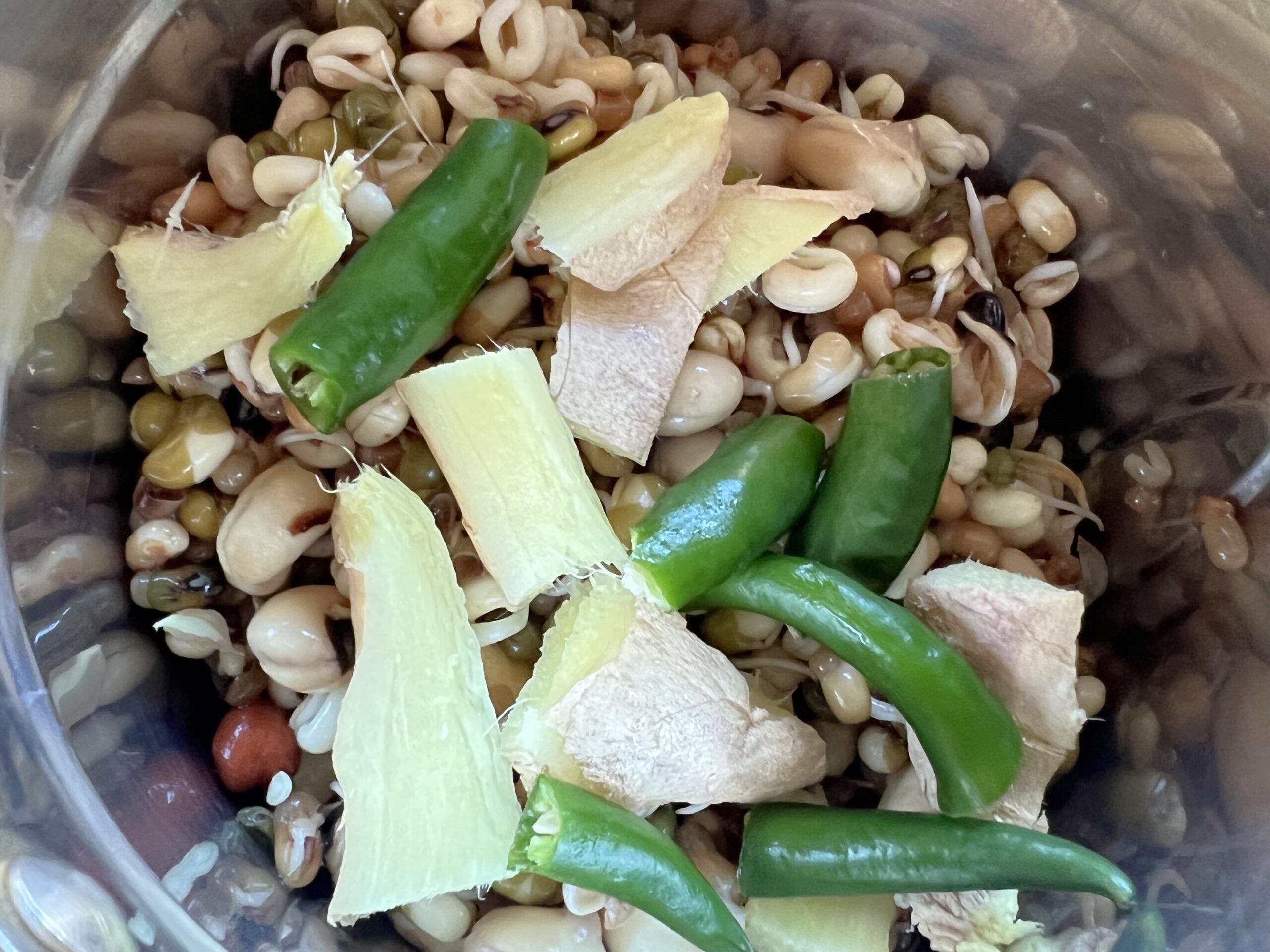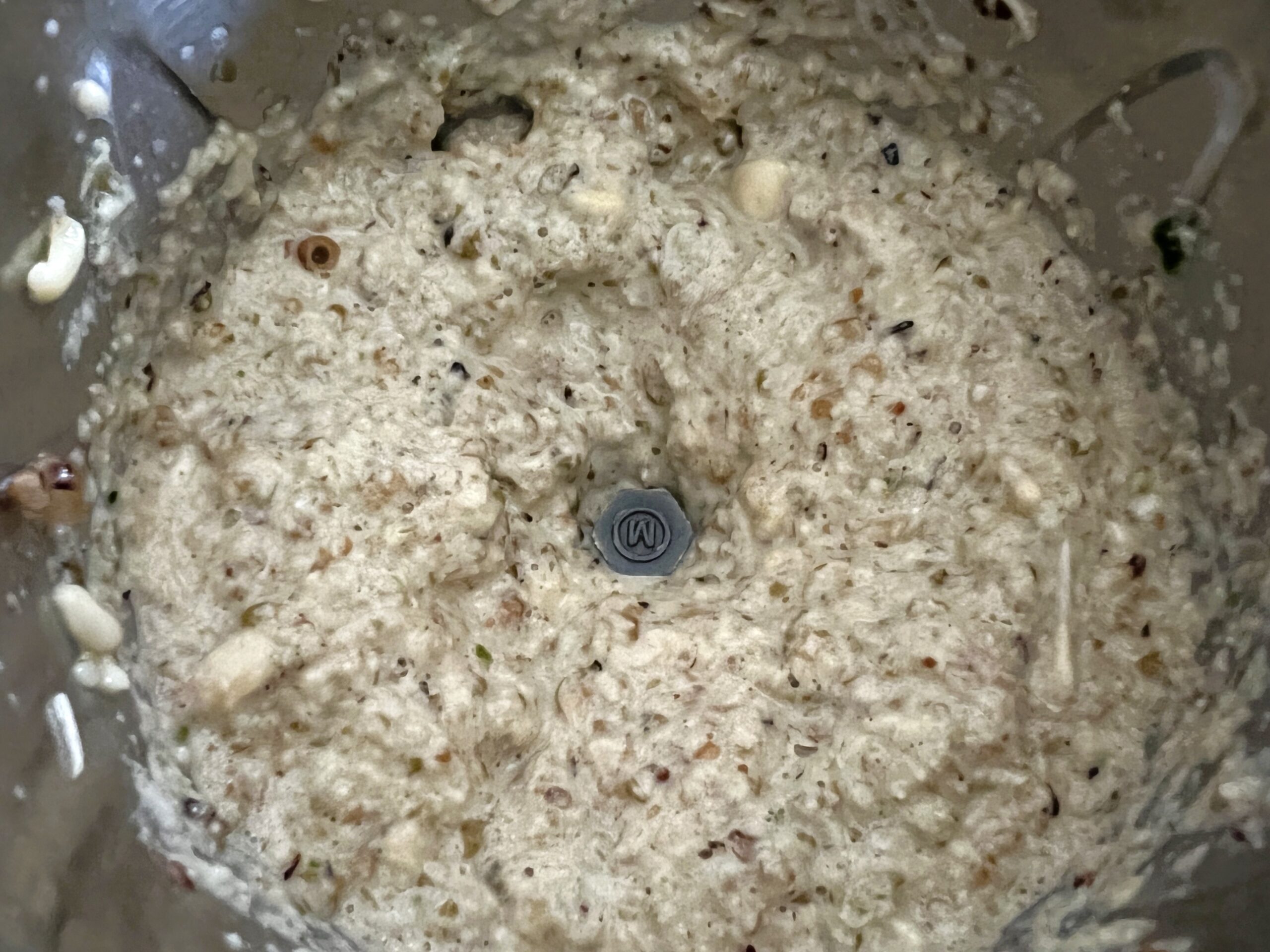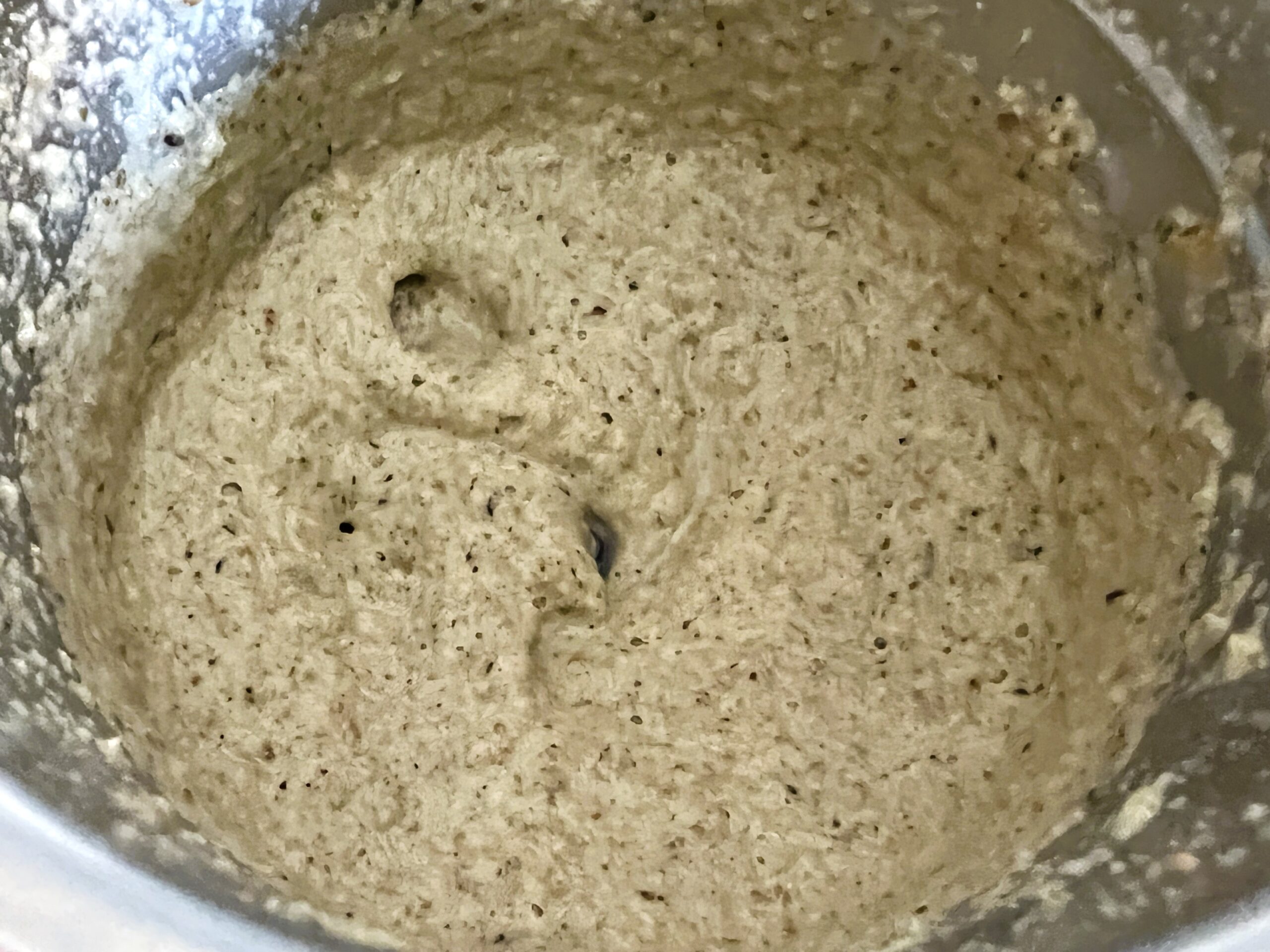 Drain the water from the sprouted beans and lentils and add it to a blender. Add the ginger and green chillies and grind it to a smooth batter. I didn't need to add any water while grinding but if it is too dry you can add 2-3 tablespoons of water as needed. We want the batter to be like pancake mix, or double cream or dosa batter.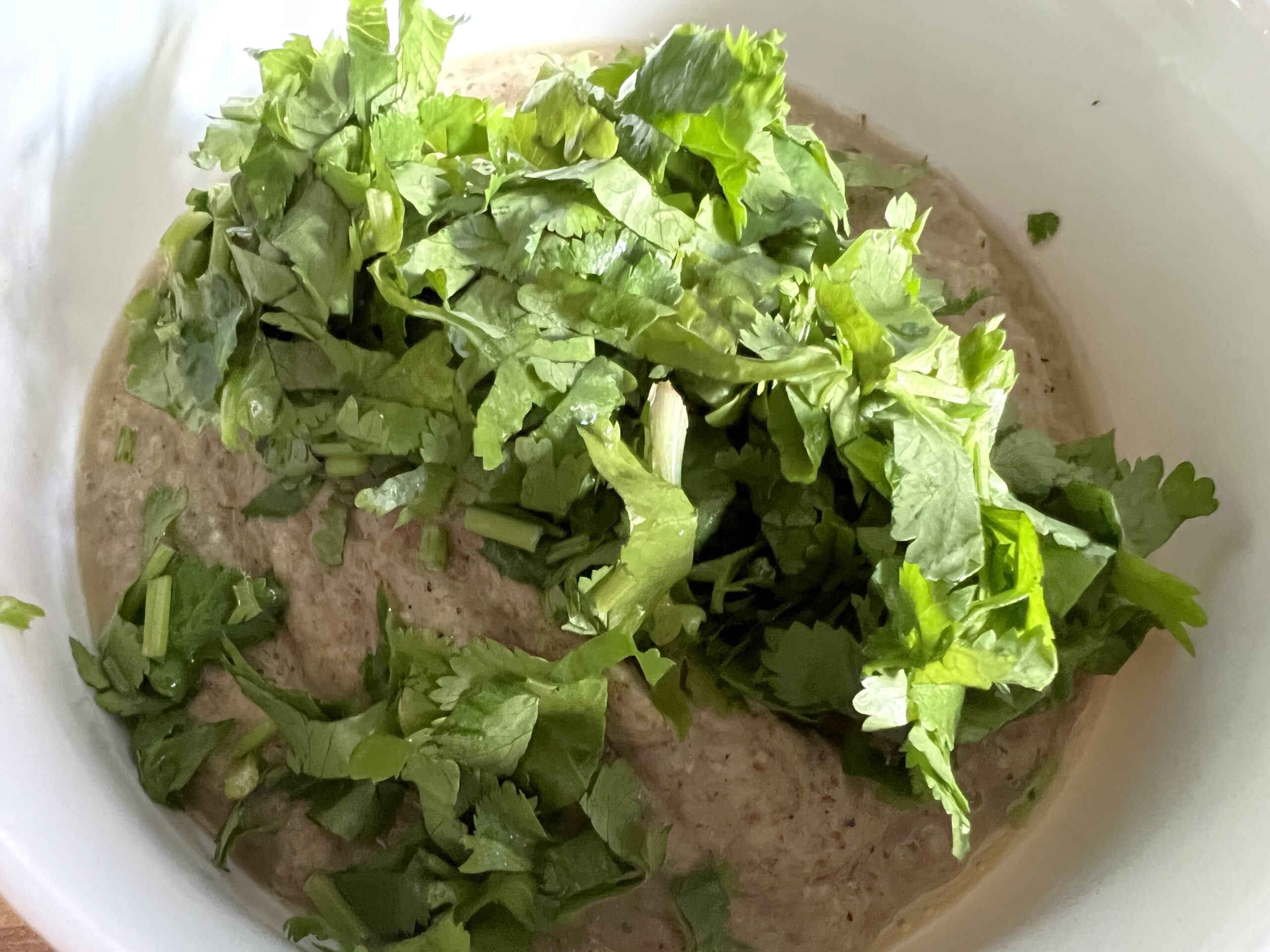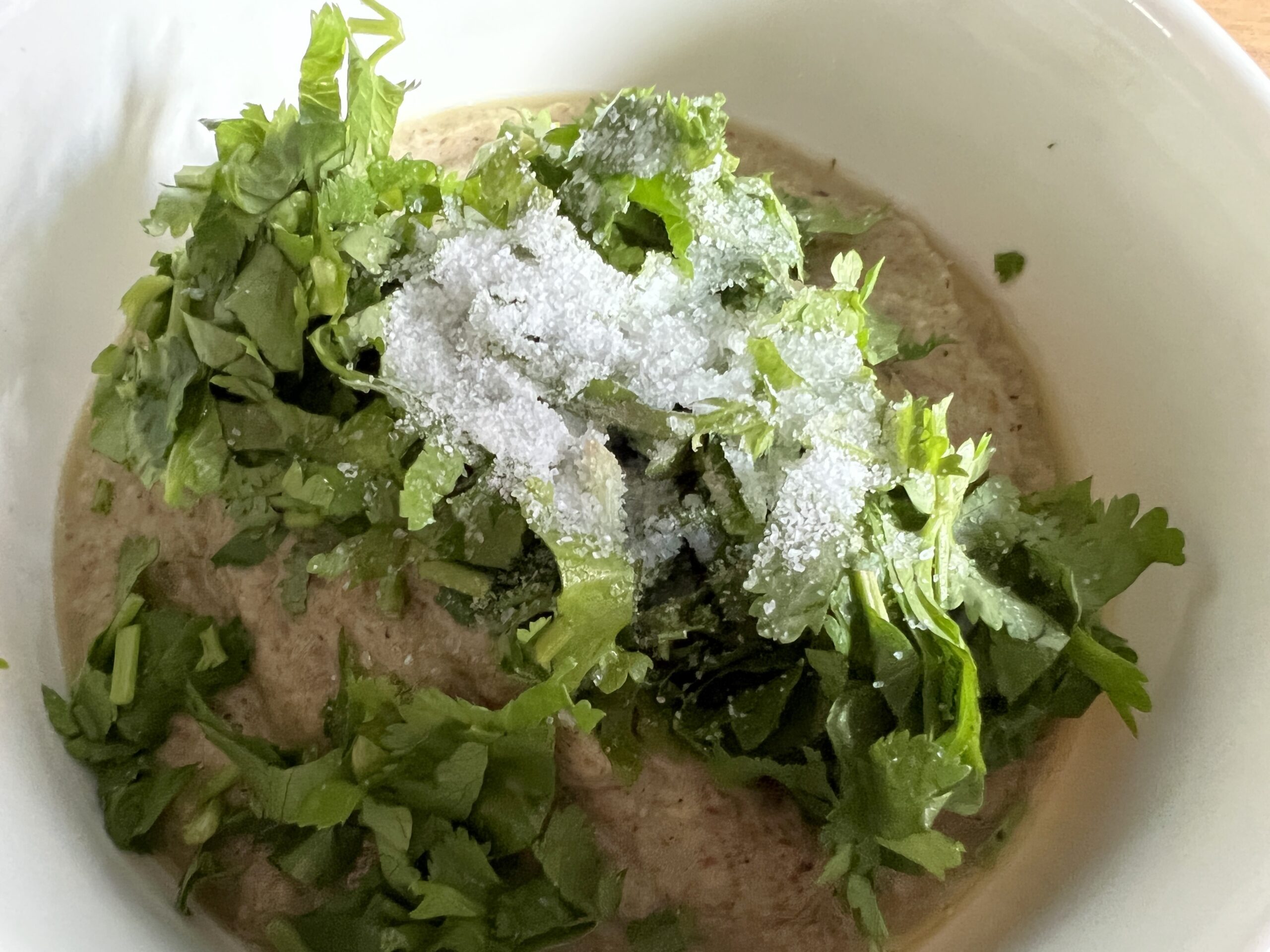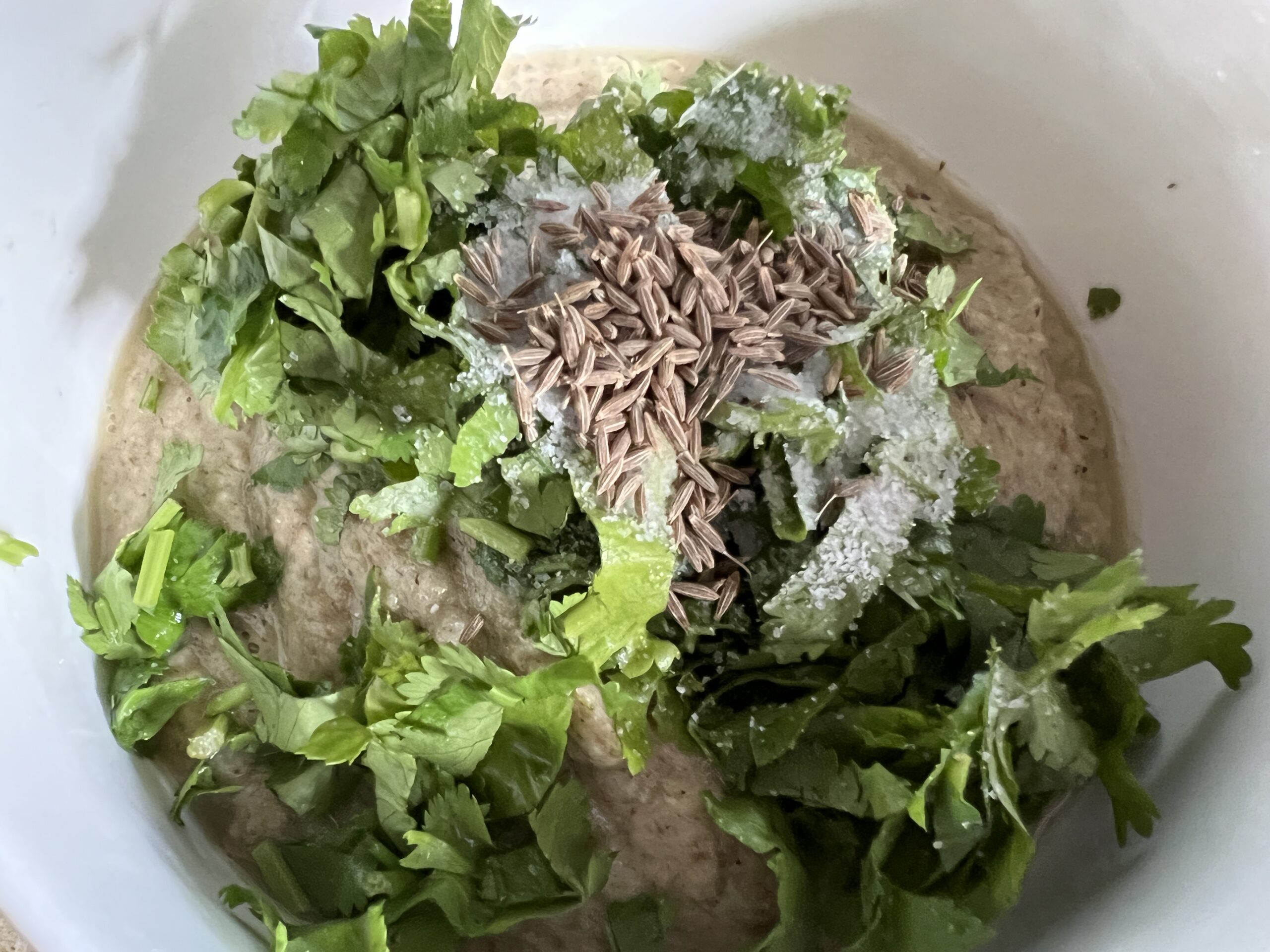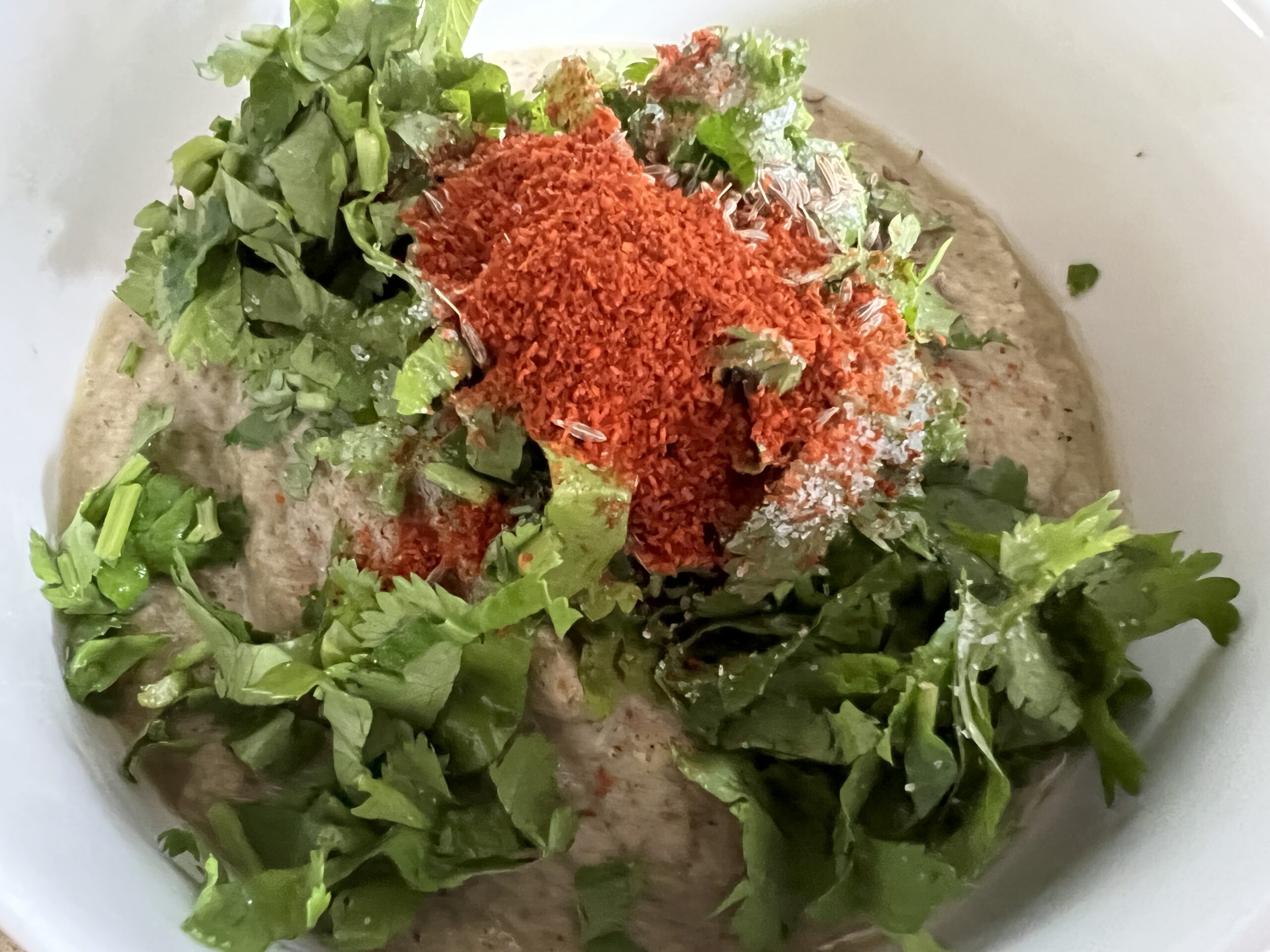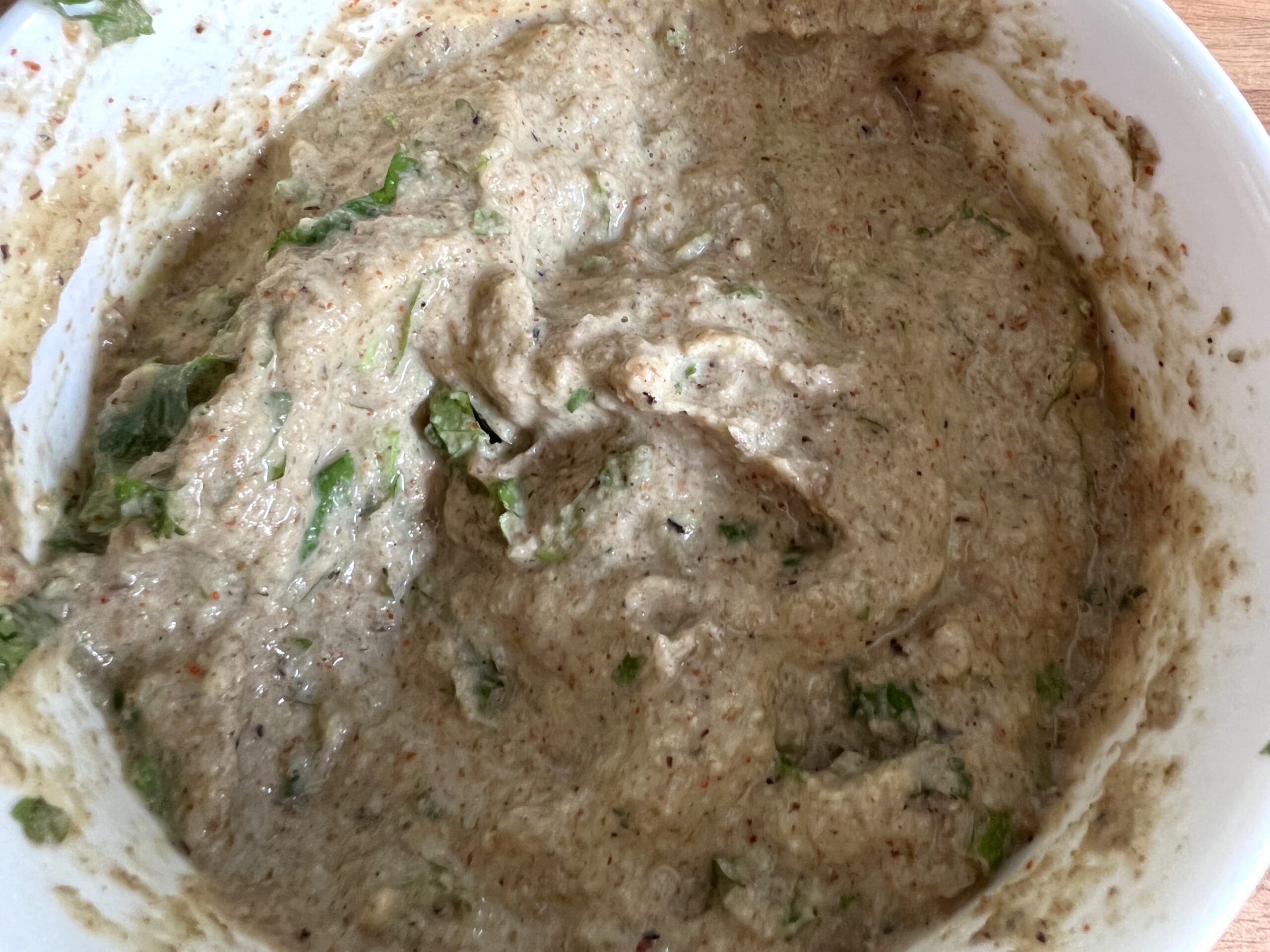 Empty the batter in a bowl and add coriander, salt, cumin seeds and chilli powder. Mix and keep aside.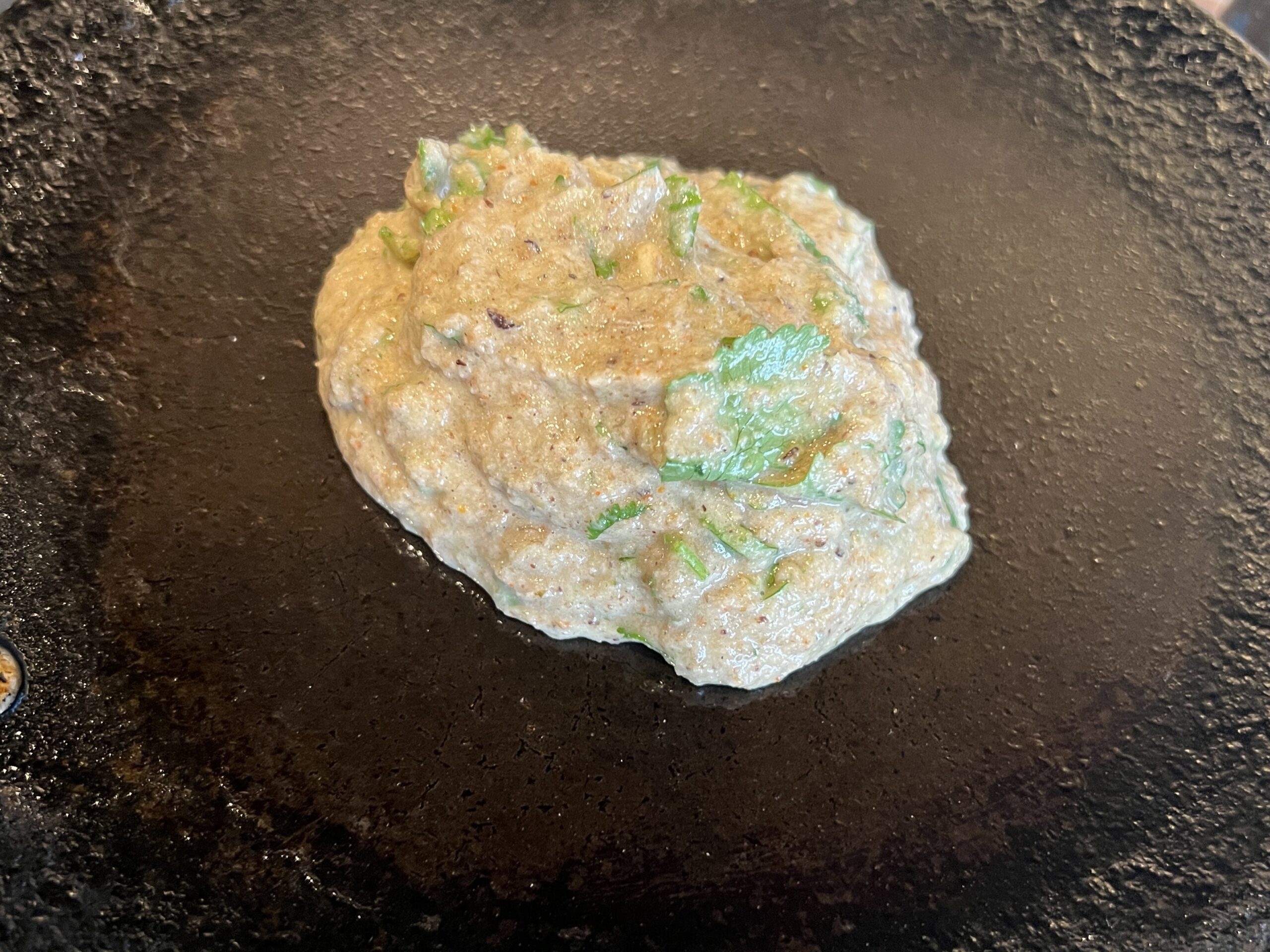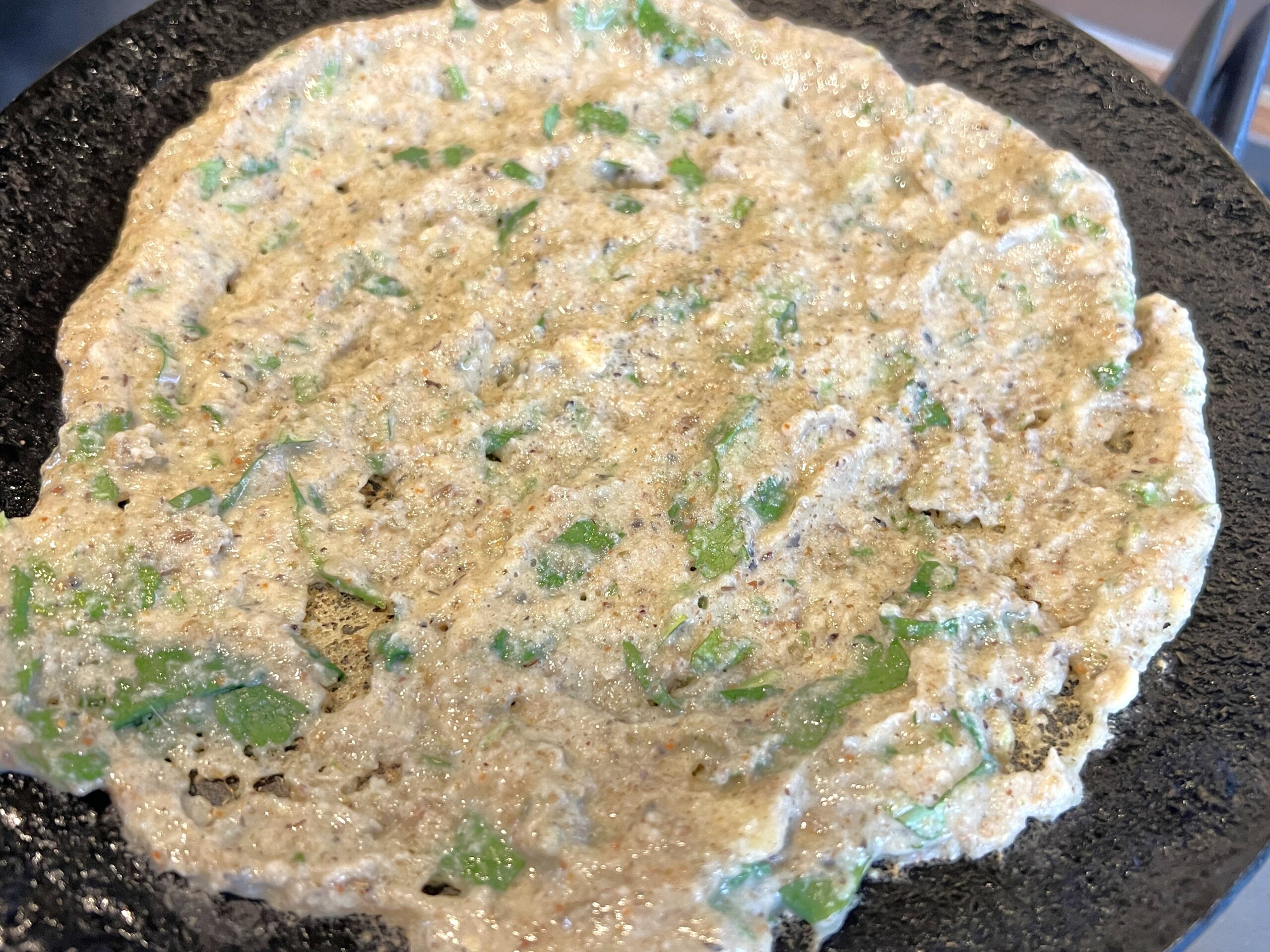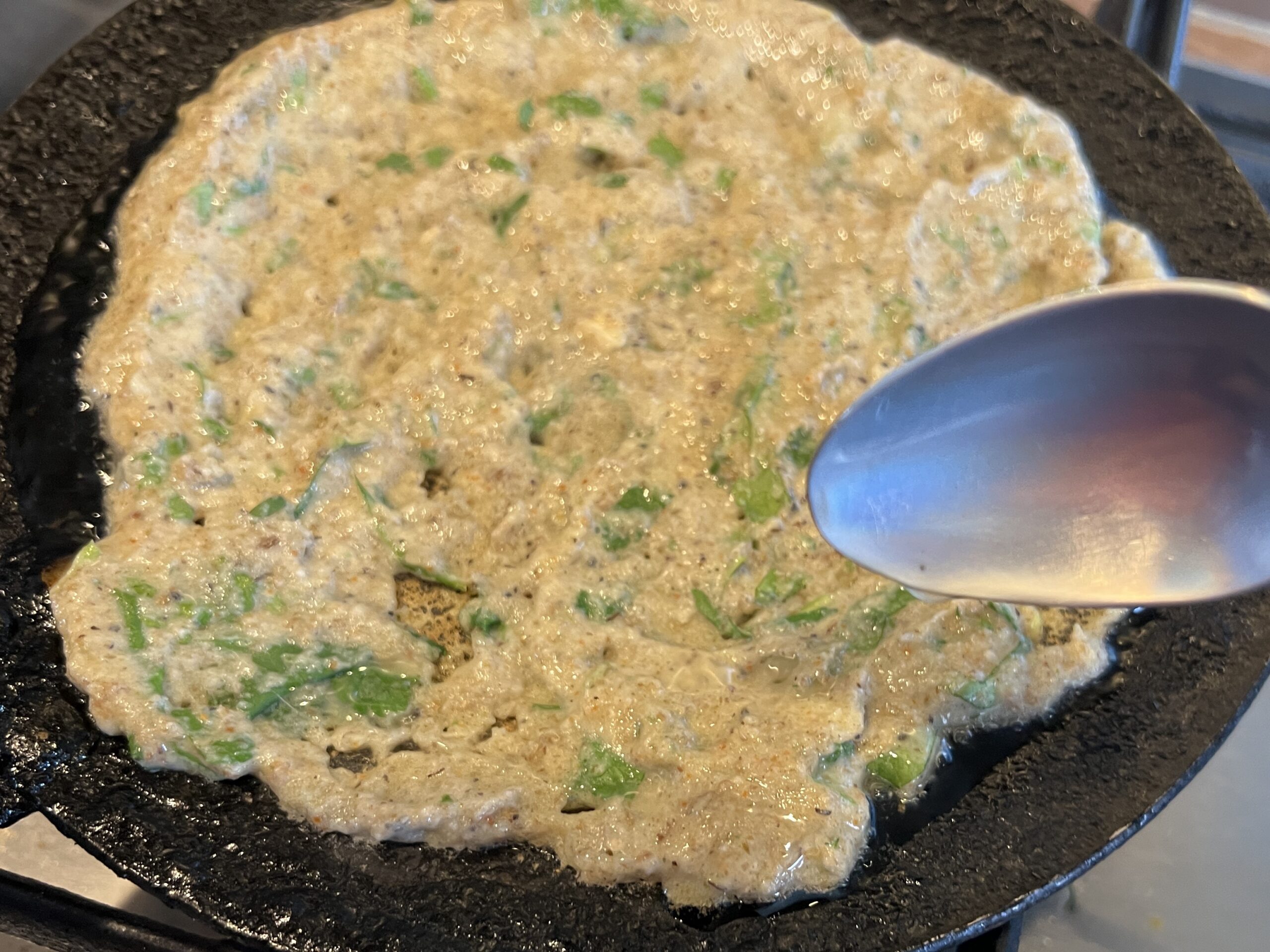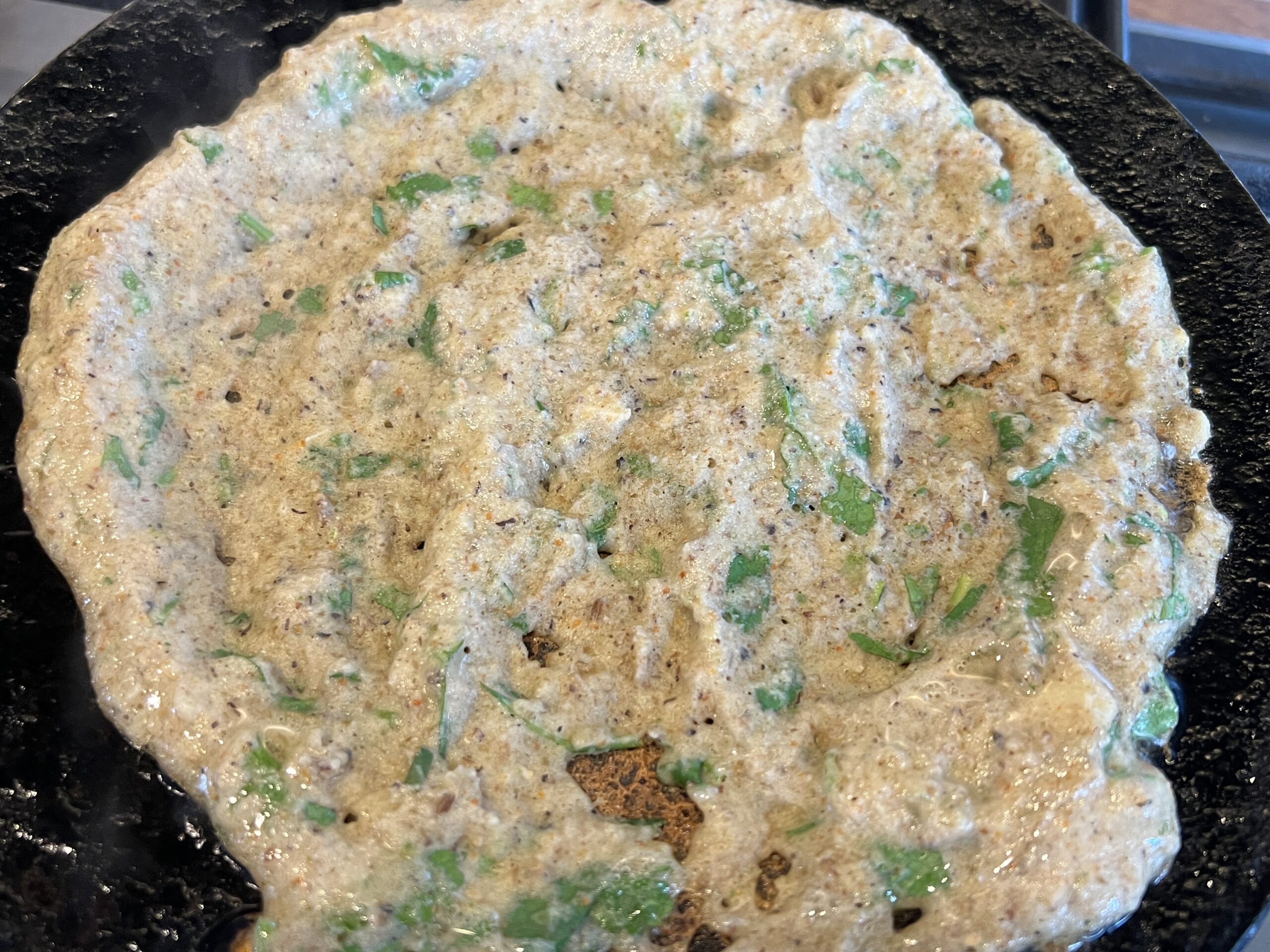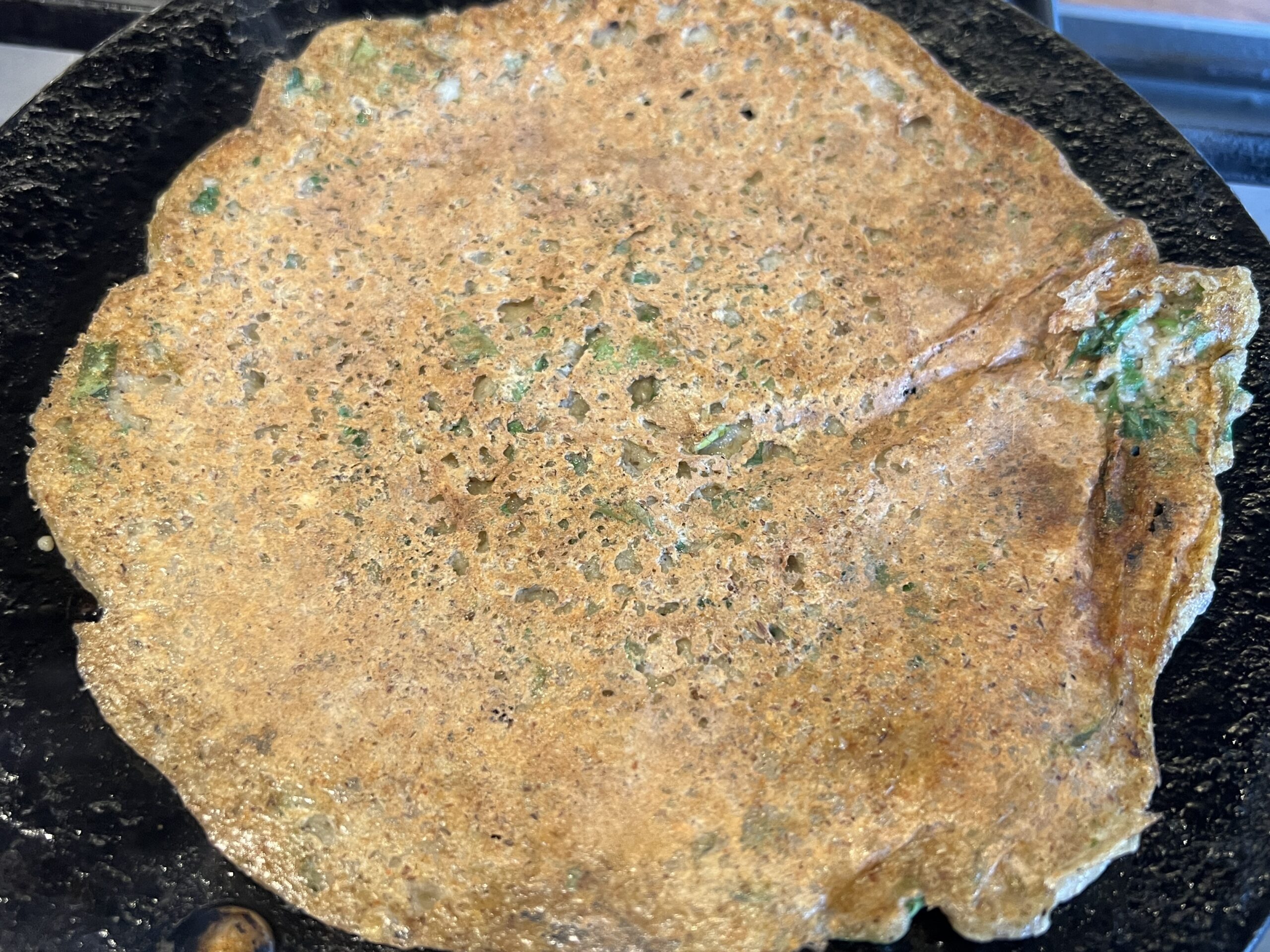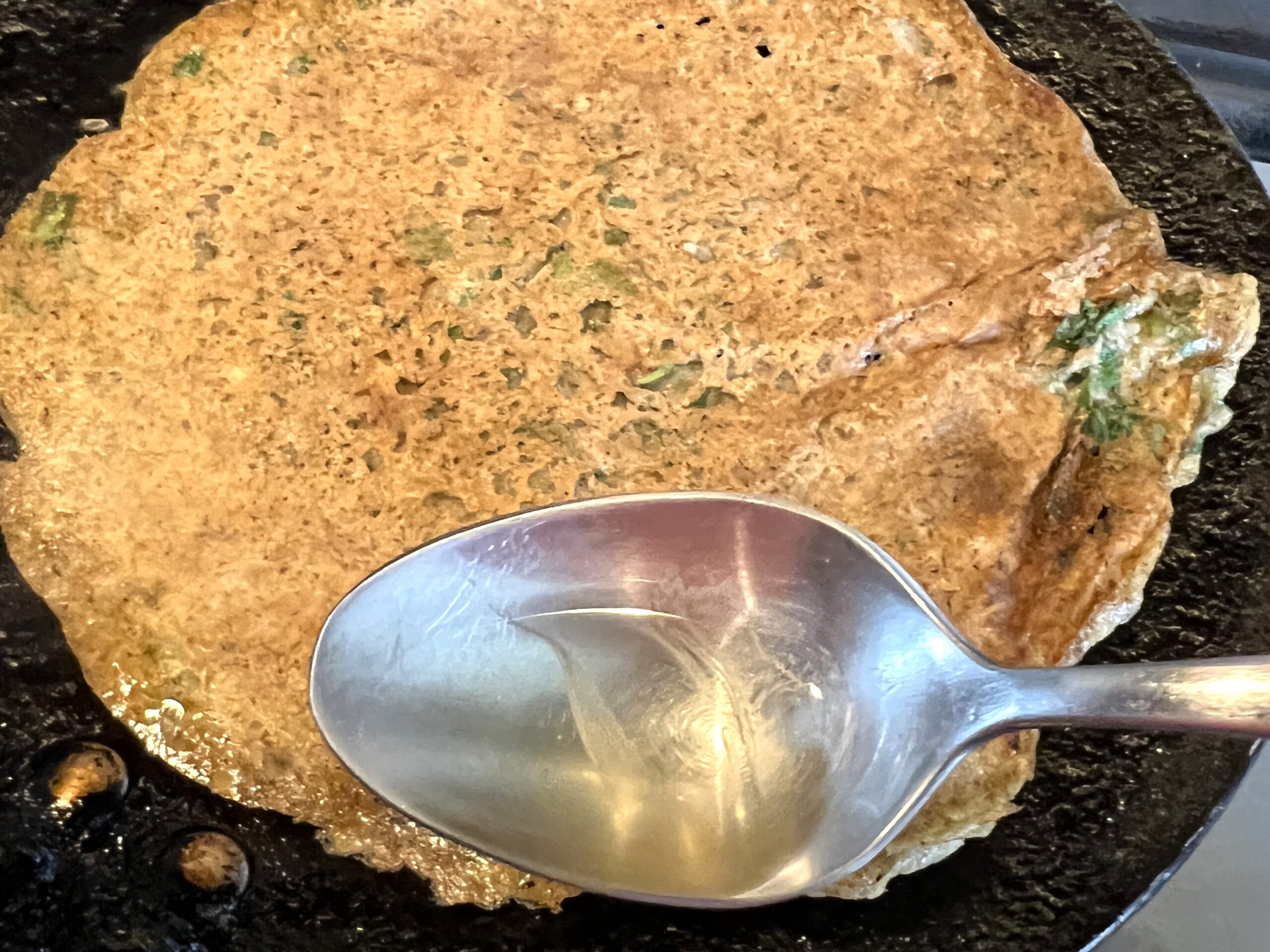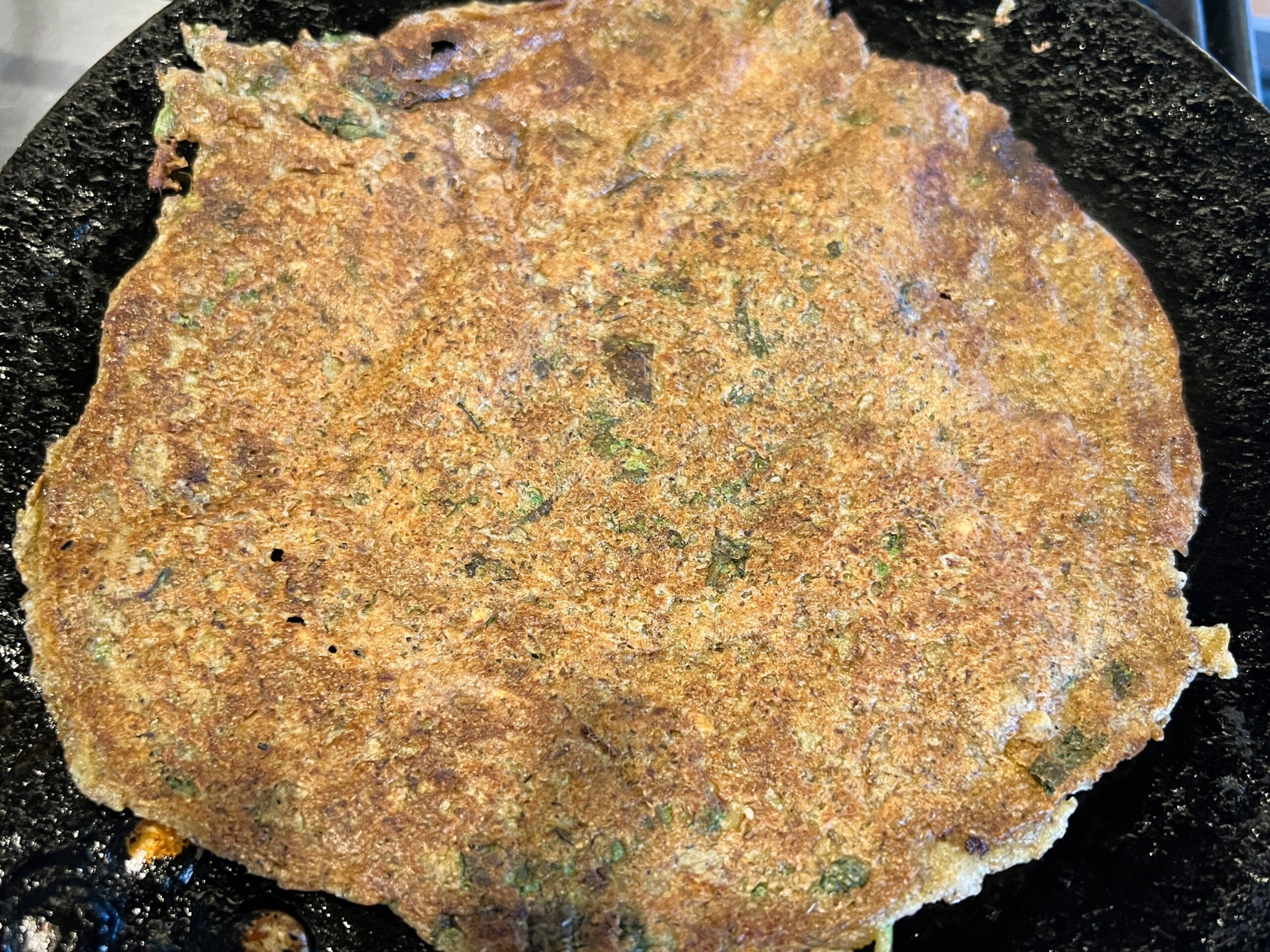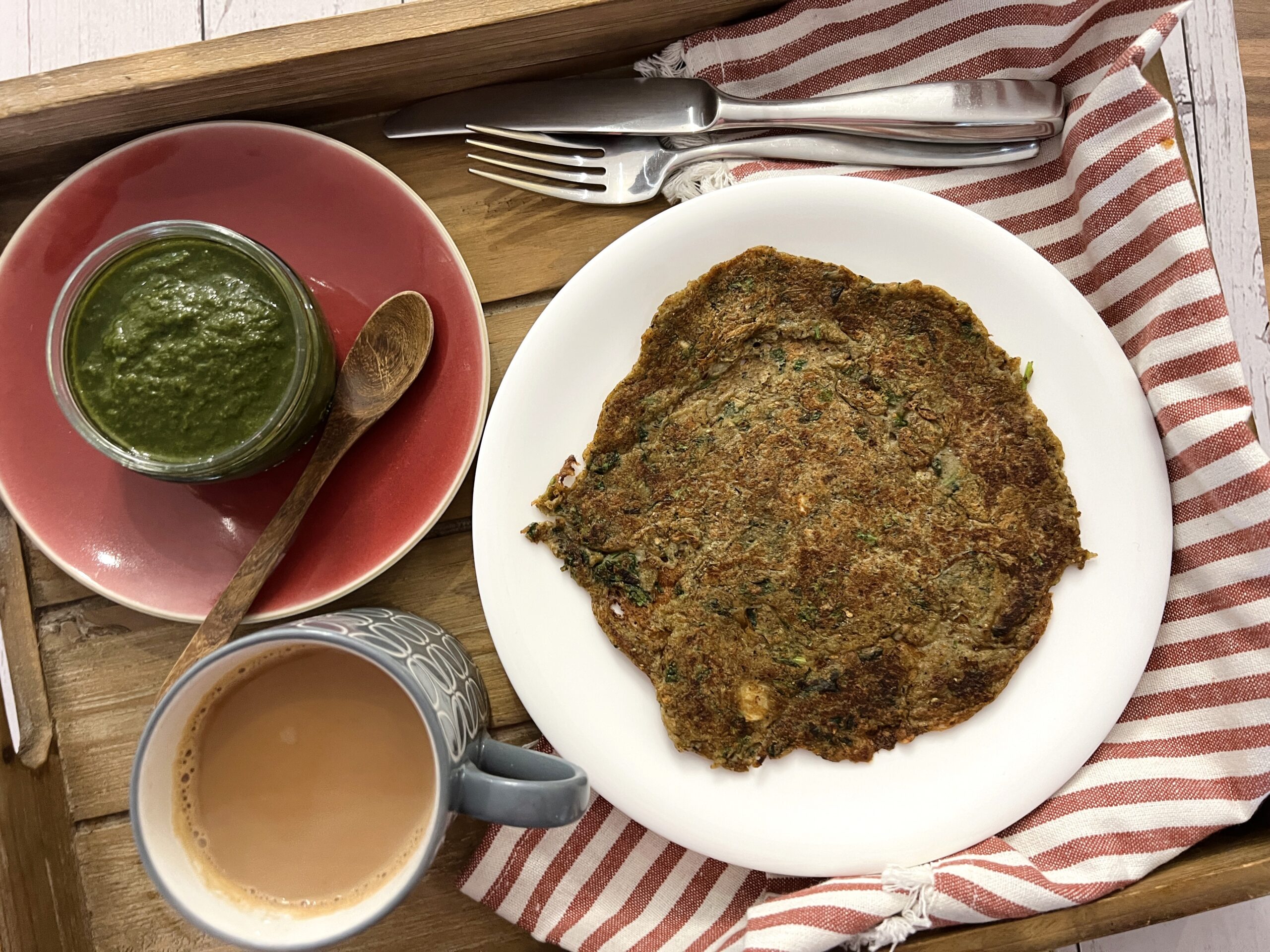 To make the chilla, heat a griddle or pan (preferably a cast iron one). Once the pan is hot, lower the heat. Pour 1-2 ladle of batter (depending on the size of your pan and ladle) in the centre of the pan. Spread the batter using the back of the ladle to make a round. Increase the heat to medium and pour ½ teaspoon oil on the sides. Cook the pancake on medium heat for 1-2 minutes or until golden and then flip. Pour ½ teaspoon oil and cook this side for 1-2 minutes or until golden. Flip once again and add 1-2 teaspoons of filling on one side of the chilla and fold it.
Serve hot with coriander chutney.