Masala Dosa
Dosas are thin and crispy, savoury crepes that are a staple food in South India. Dosas are relished by people all over the country, these rice crepes are one of the most versatile dishes and increasingly becoming popular world over due to its taste and nutritional value.
Dosas can be eaten for breakfast, lunch, dinner or even as a quick snack in the evenings. Delicious, crispy and eaten with a variety of chutneys and sambar, the dosa is one food which never fails to disappoint. Eating dosa with different chutneys and sambhar is a match made in heaven. There are many varieties of Dosa, e.g., Masala Dosa, Mysore Masala Dosa, Set Dosa, Ragi Dosa, Paper Dosa and many many more varieties. Masala Dosa is my family's favourite. While I like the thin crispy dosas, my daughter is a fan of soft, thick dosas and she likes to add cheese in her dosas.
This recipe is a remarkably simple recipe and uses 3 types of lentils and rice. I know lot of people would question my use of three lentils, but you must try this recipe to believe me. I got this recipe from a friend and I have tweaked it according to our taste and for perfect balance of lentils. It has taken me lots of trials and errors and I have found the perfect proportion for making dosa at home. The dosa using this recipe is lighter on the stomach and does not cause bloating due to the use of moong dal and arhar dal.
My bhabie (sister-in-law) follows the traditional recipe of 1:2 (1 cup urad dal:2 cups rice) for dosa and she vouches for the authenticity of the recipe and the dosa come out perfect too. I think it is a matter of choice over anything else. Sometimes, you have to try different ways of doing things to find the one that suits you.
Ingredients
For the Batter
1½ cups parboiled rice / idli rice
½ cup urad dal (black gram skinned whole)
1/8 cup moong dal (green gram split skinned)
1/8 cup toor dal (pigeon peas spilt and skinned)
½ teaspoon fenugreek seeds (optional)
1 teaspoon salt
For the Filling
2 tablespoons oil
½ teaspoon mustard seeds
2 sprigs curry leaves
½ teaspoon urad dal (black gram skinned whole)
½ teaspoon chana dal (yellow split peas)
Pinch of asafoetida
2 finely sliced onions
1 teaspoon salt (according to taste)
1 teaspoon turmeric powder
2 tablespoons finely chopped coriander
250 grams boiled mashed potatoes
Other Ingredients
Oil for making dosa
Directions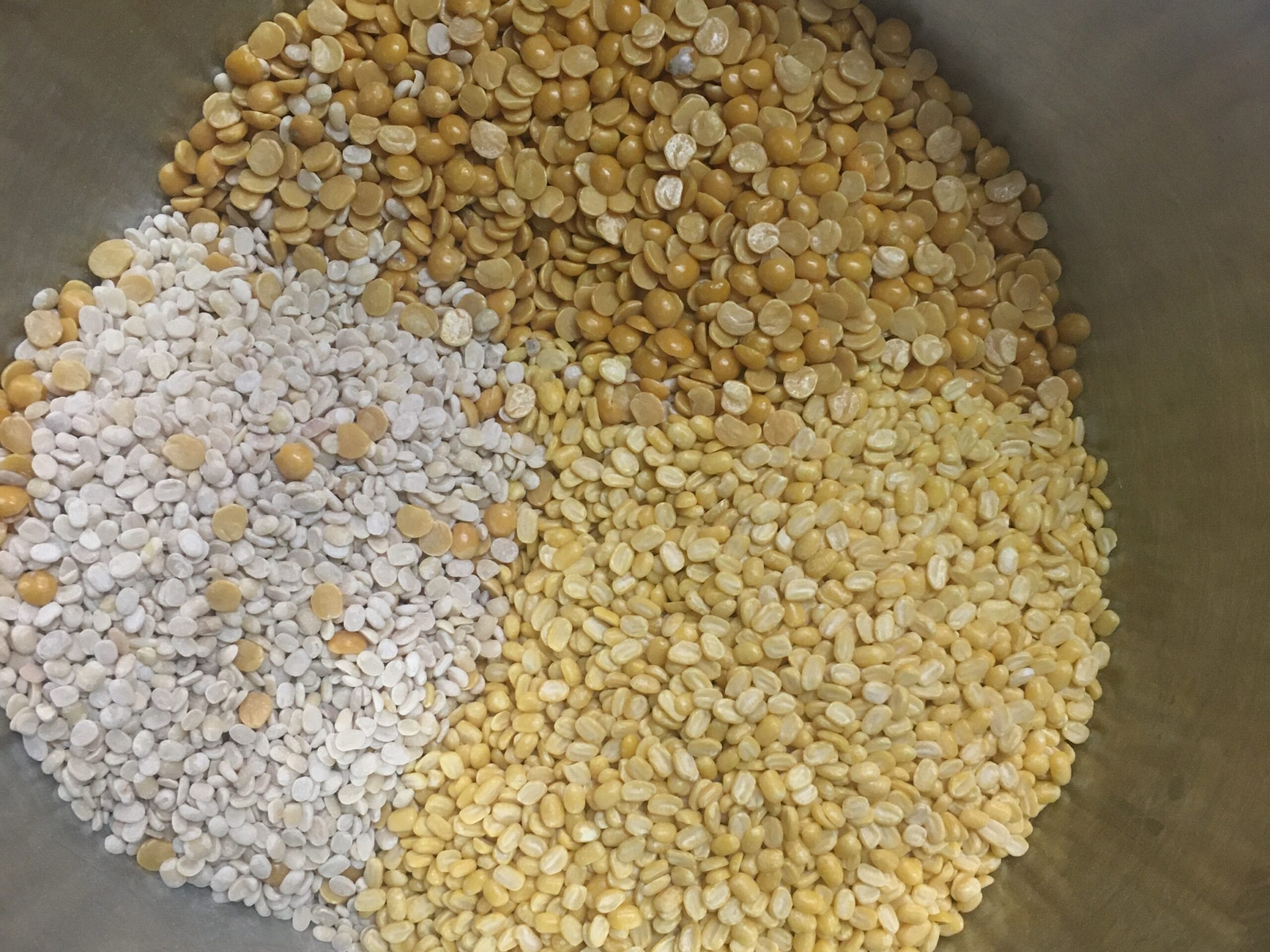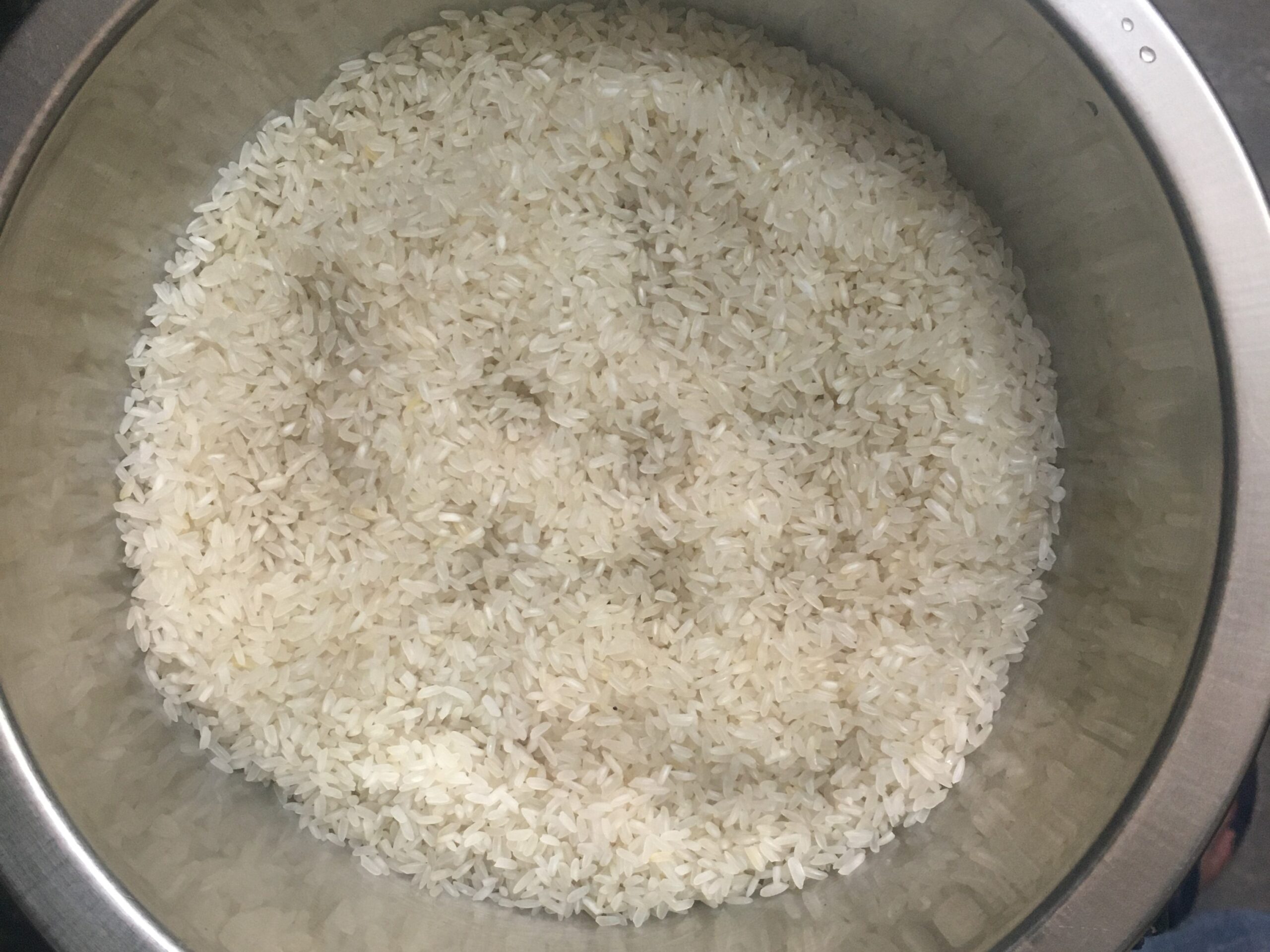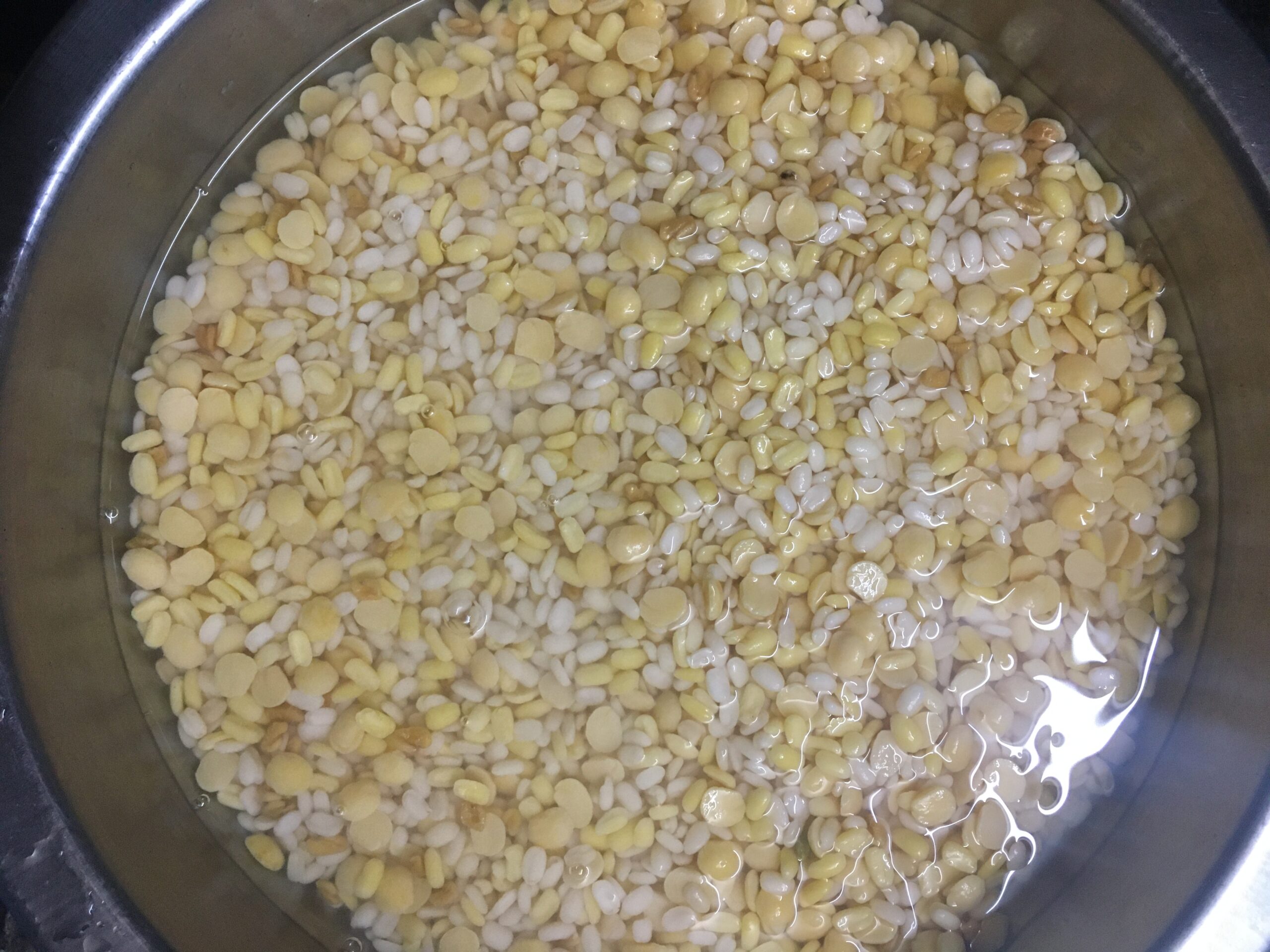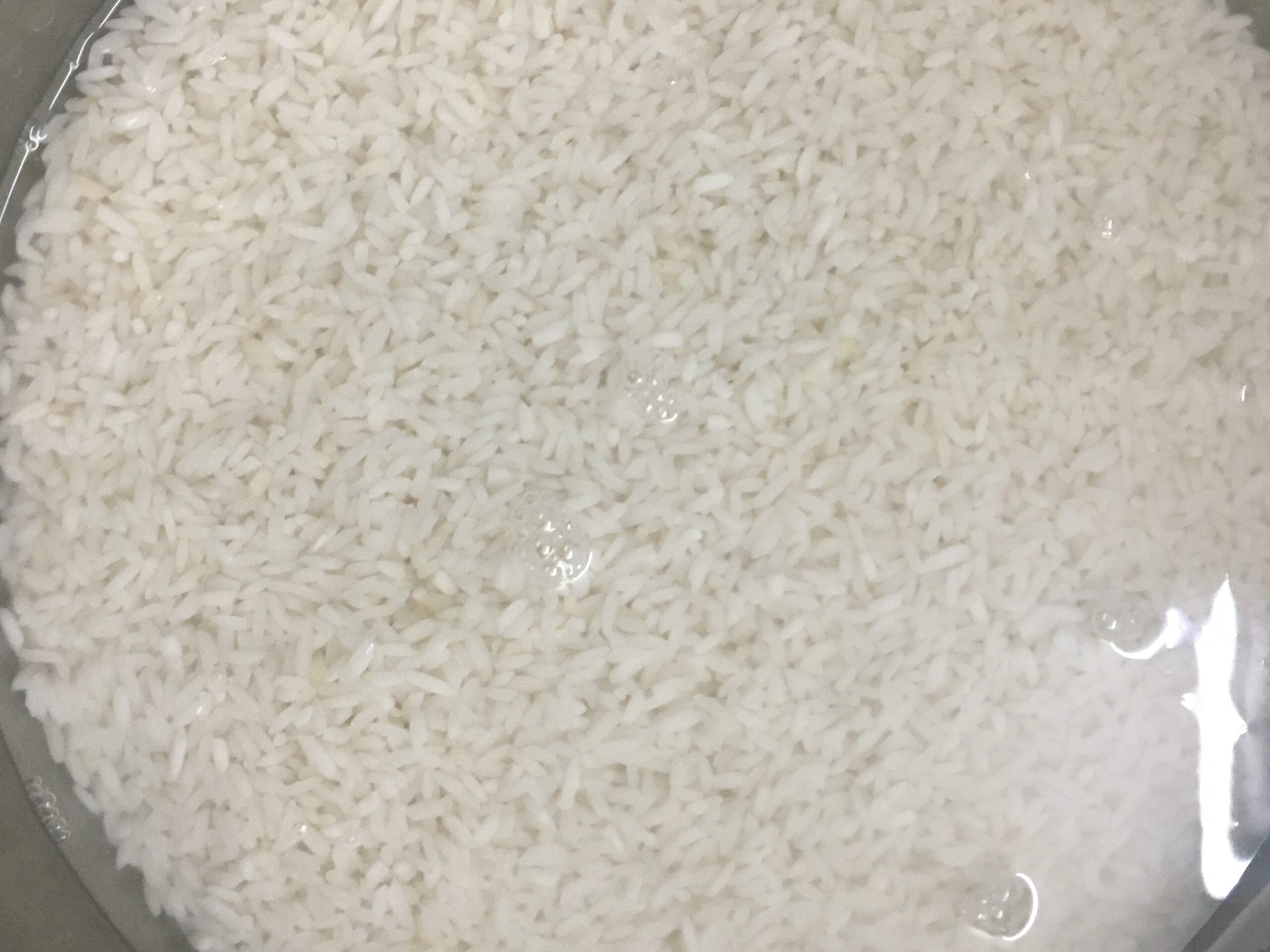 Wash the rice and dals separately under running water till the water becomes clear.
Soak the dals and rice separately overnight or minimum of 4-5 hours.  You can soak the fenugreek seeds with the dal (optional).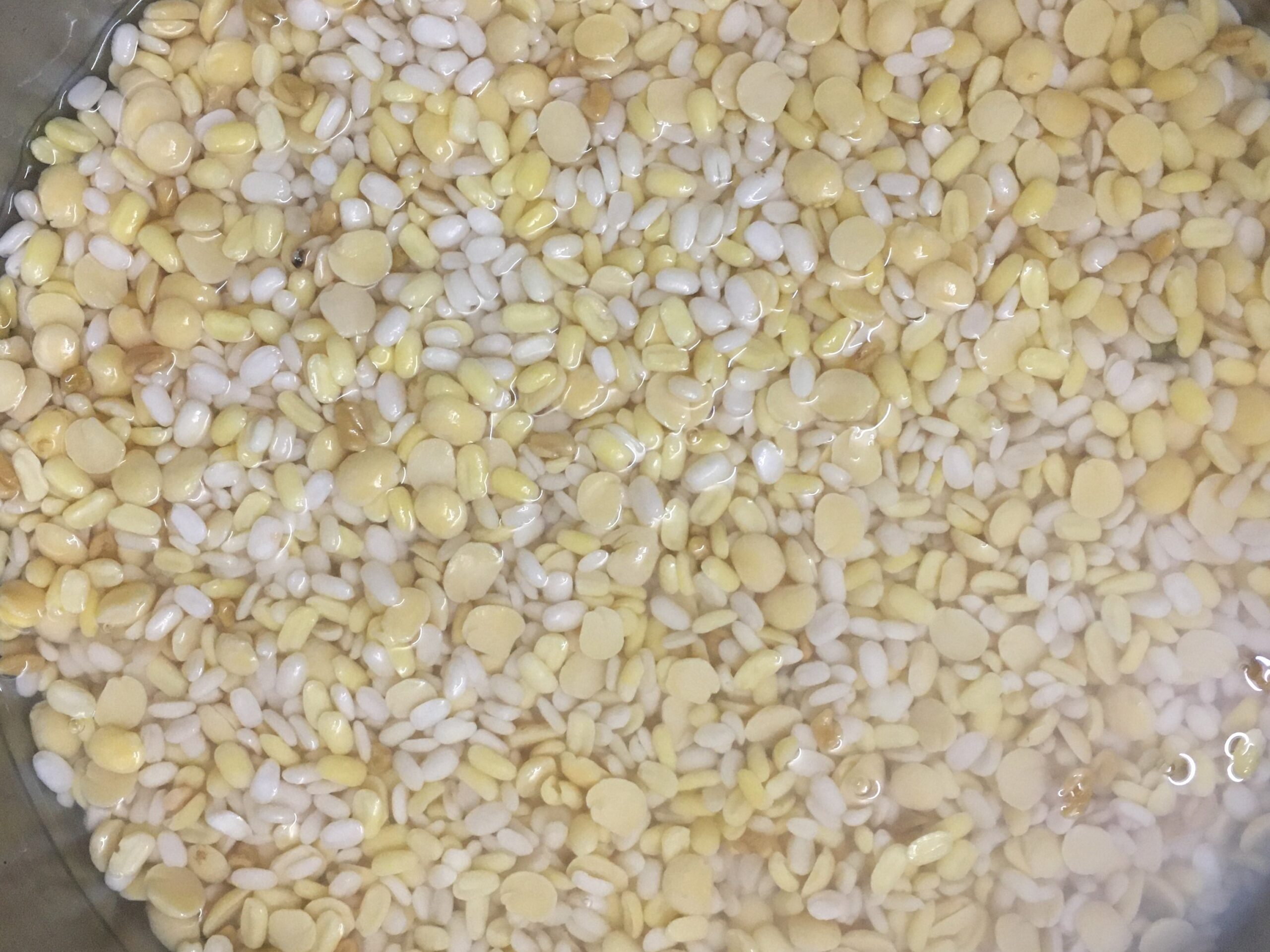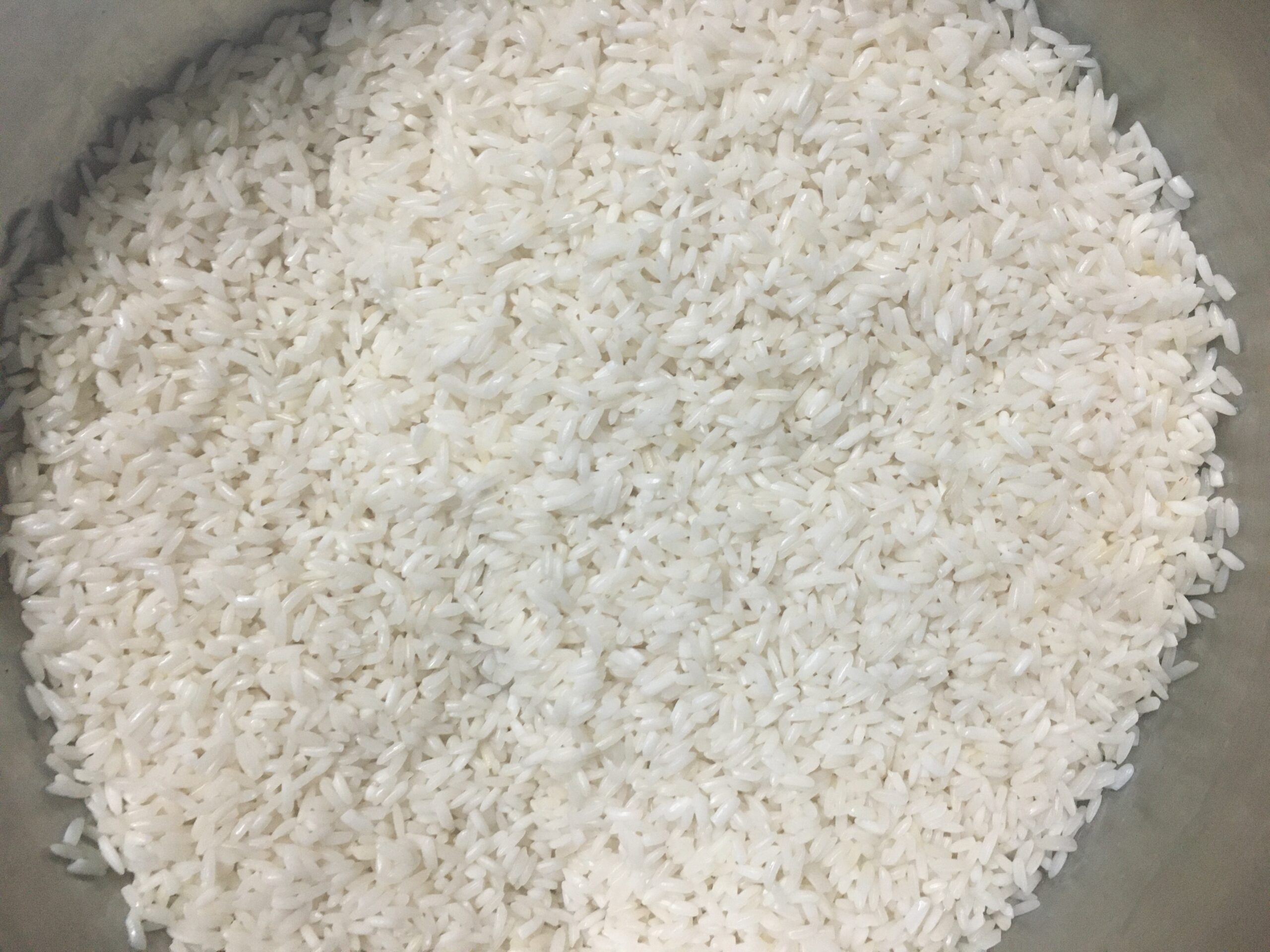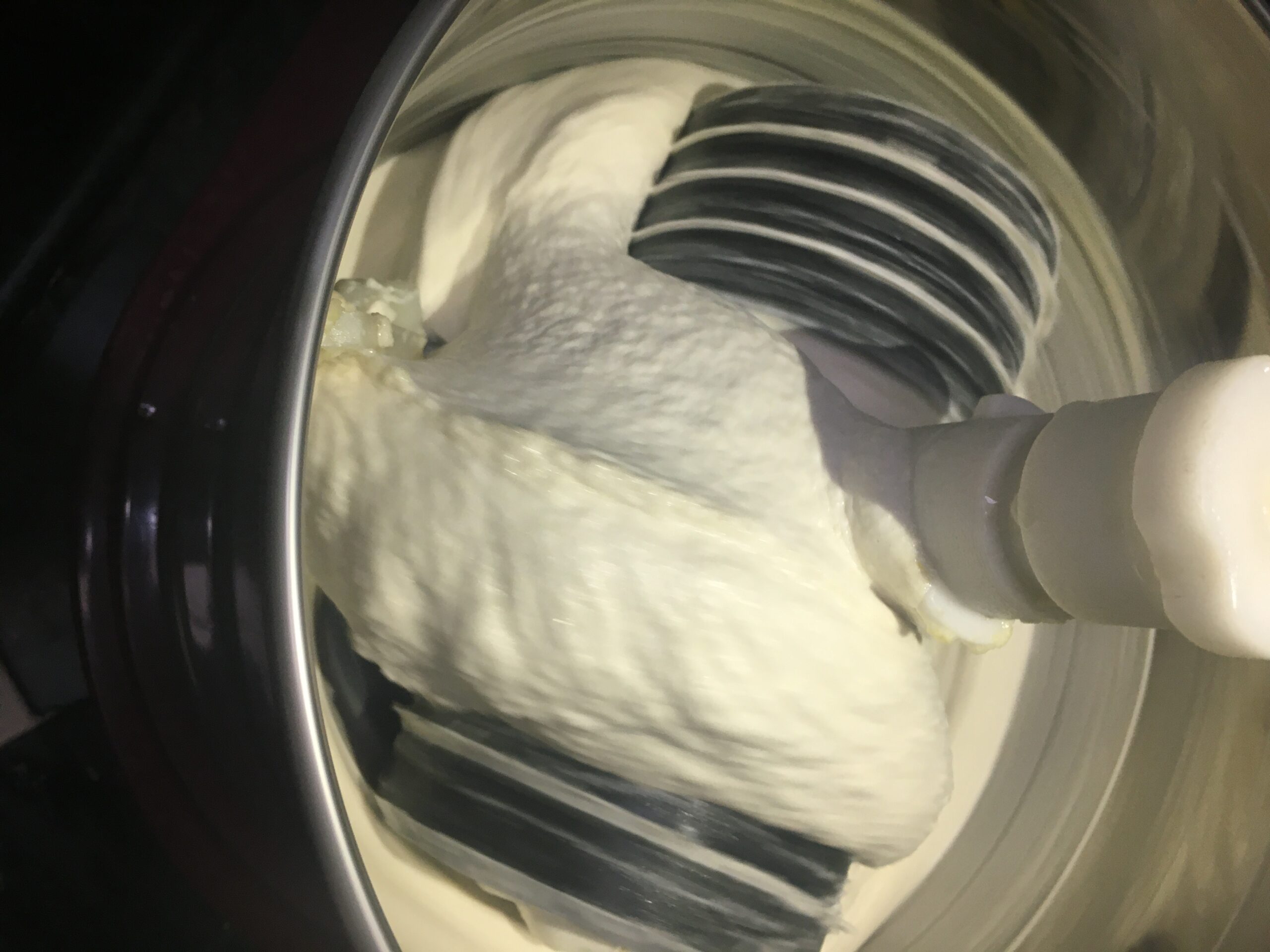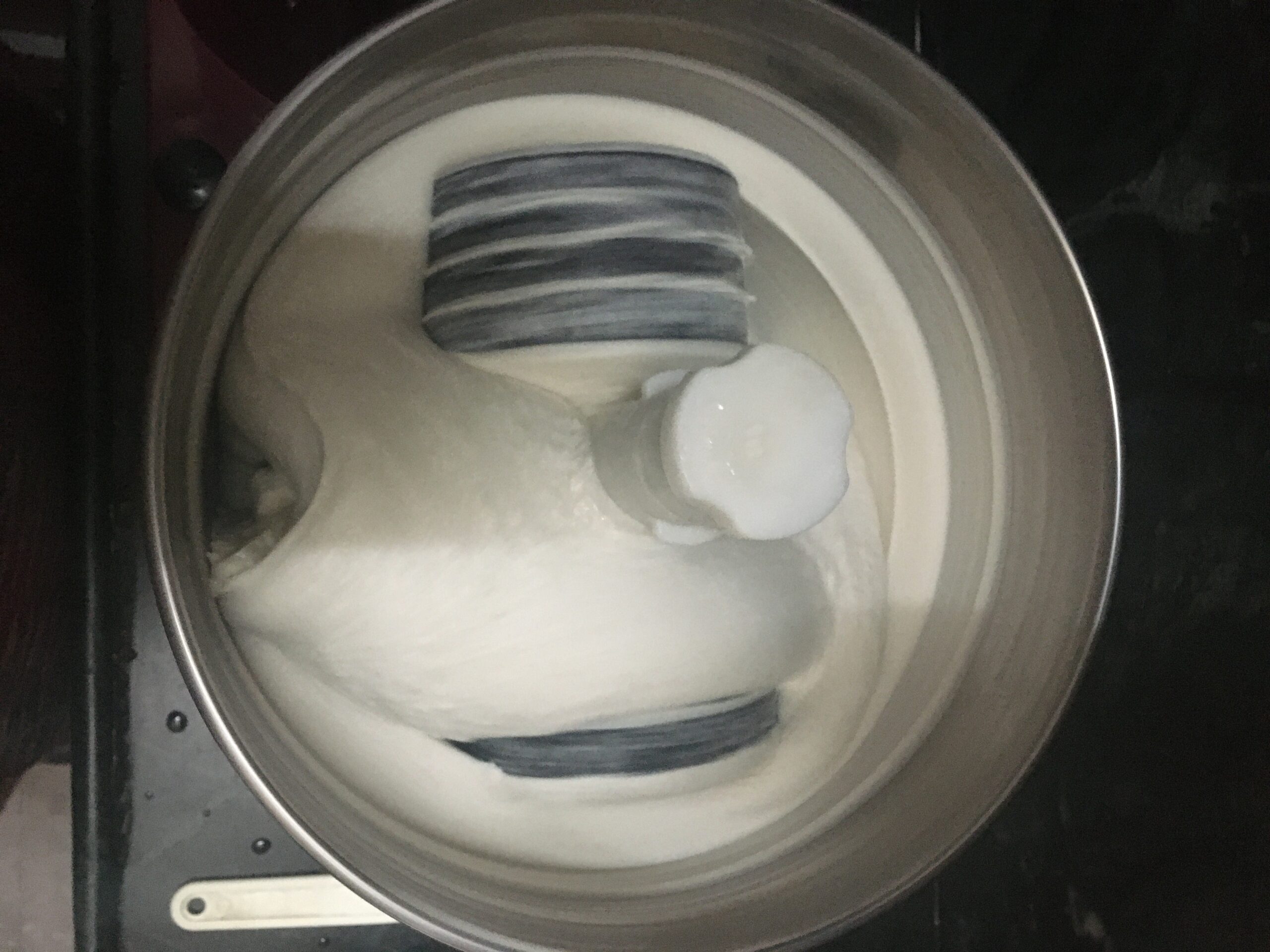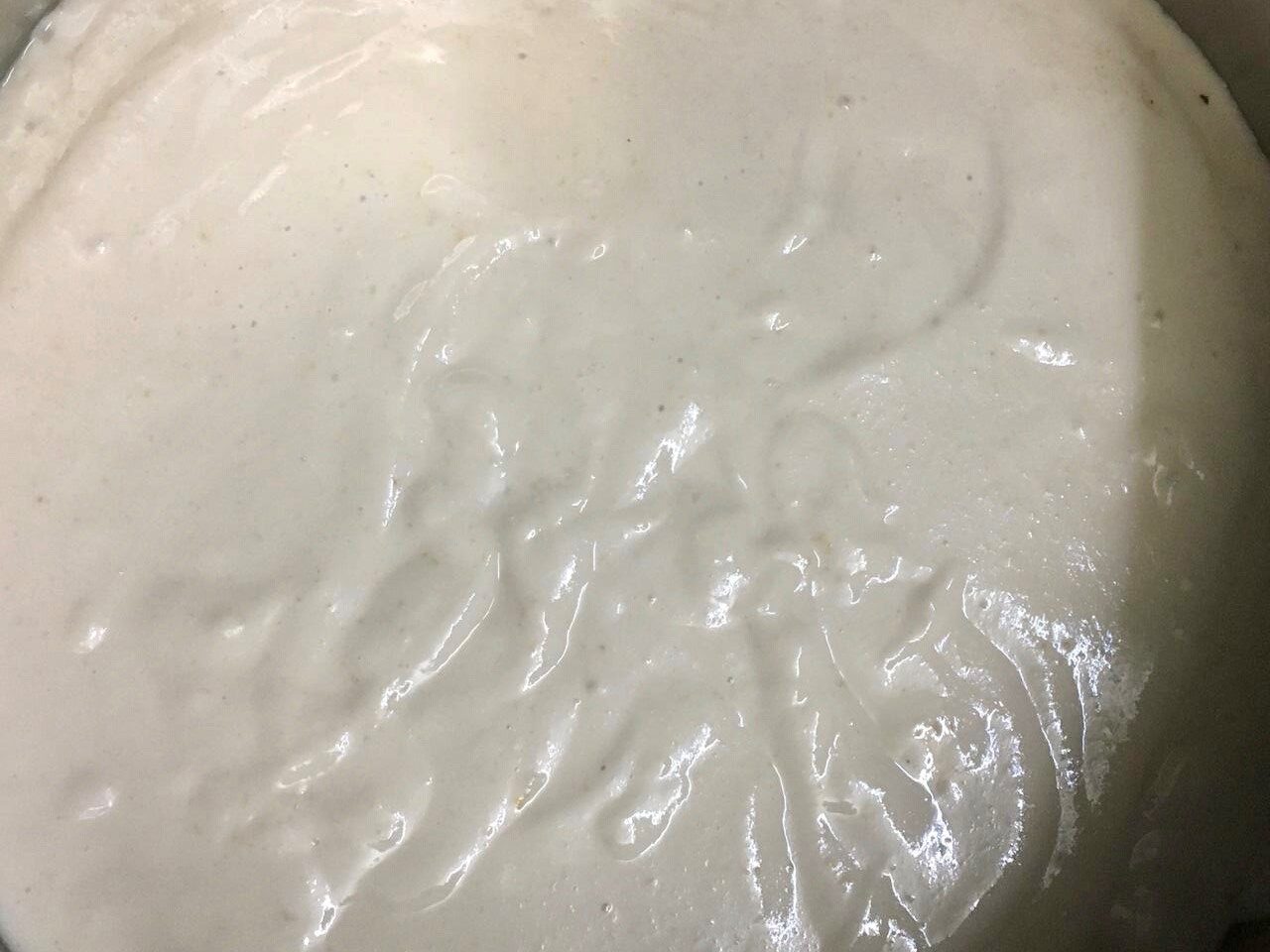 Drain the soaked dals and rice and grind them with 1- 1½ cups of cold water. Make sure the batter does not look grainy. The batter should be smooth and fluffy. It should be like a thick, smooth pancake batter and should coat the back of a spoon. Empty into a large bowl and cover.
Let the batter ferment for 8 to 12 hours or more if required. After the fermentation process is over, the dosa batter will become double in size and rise.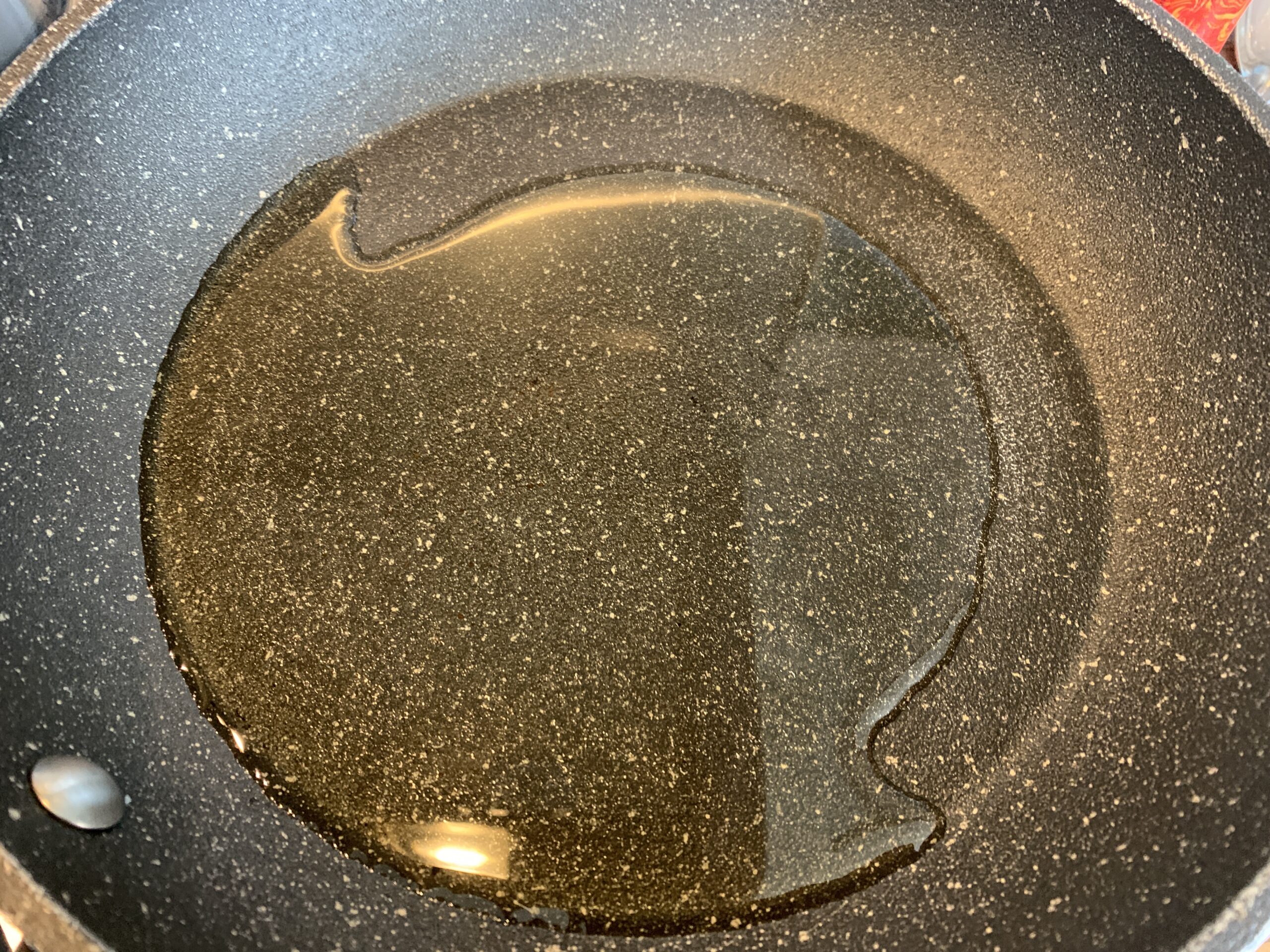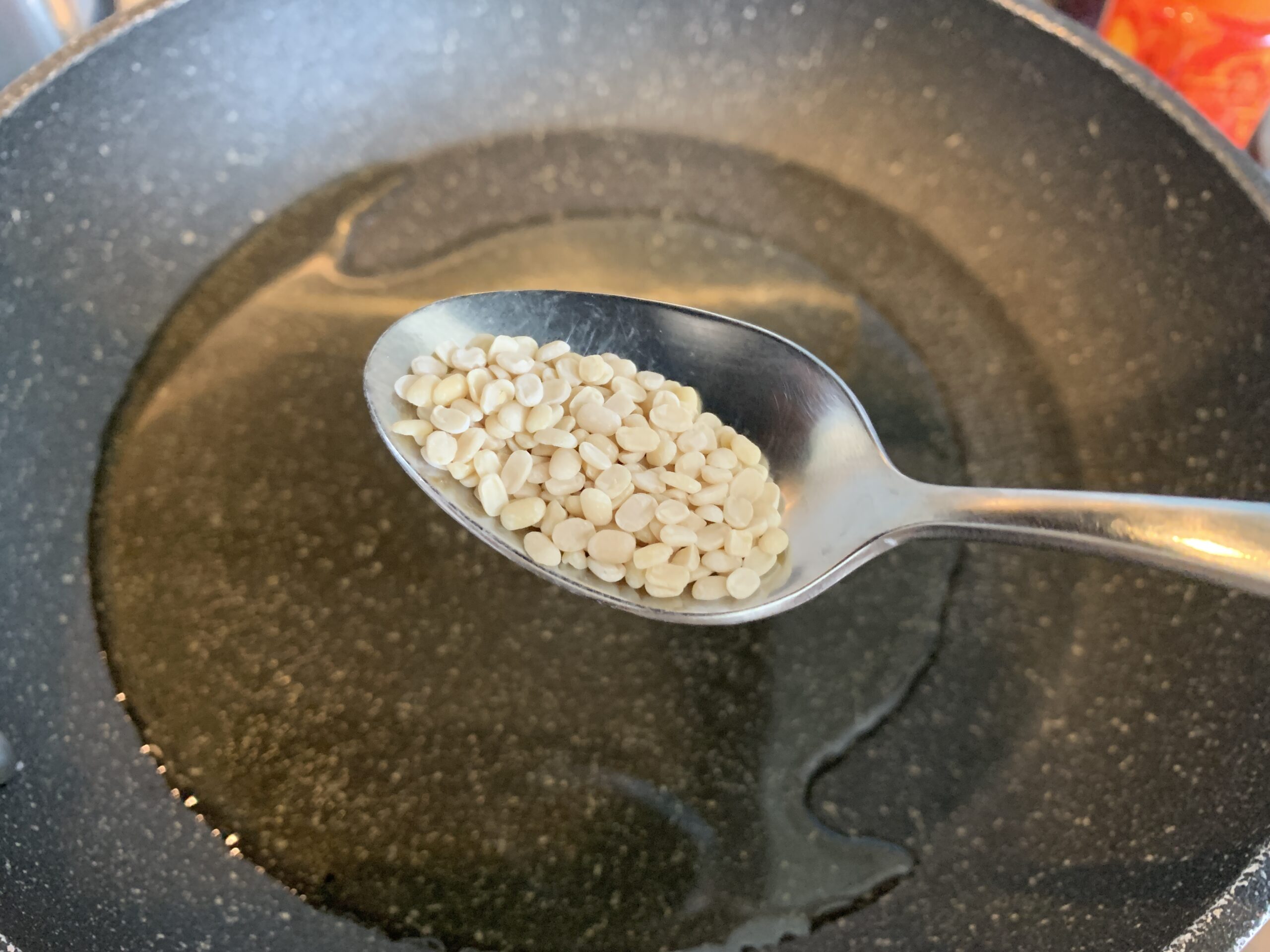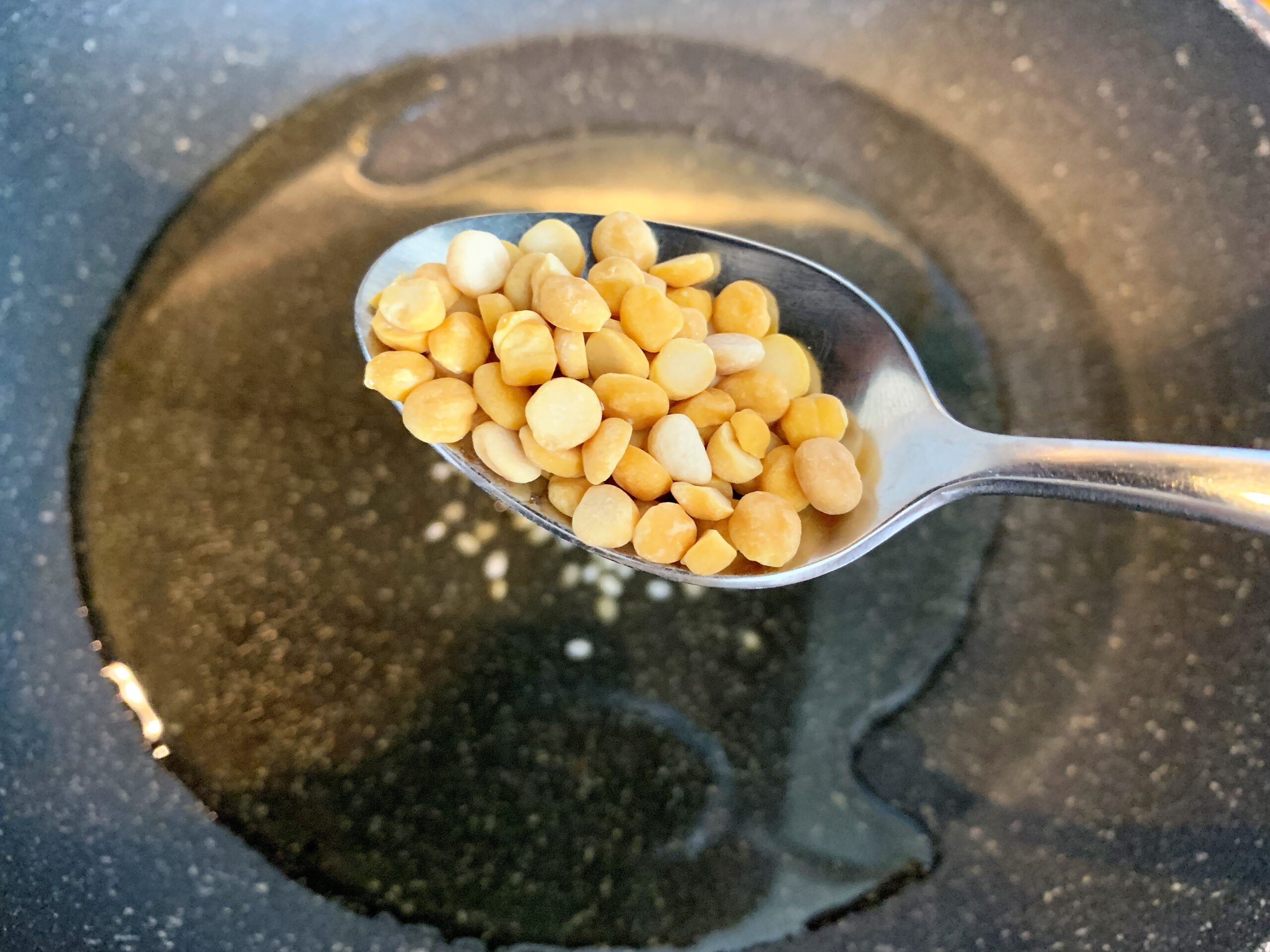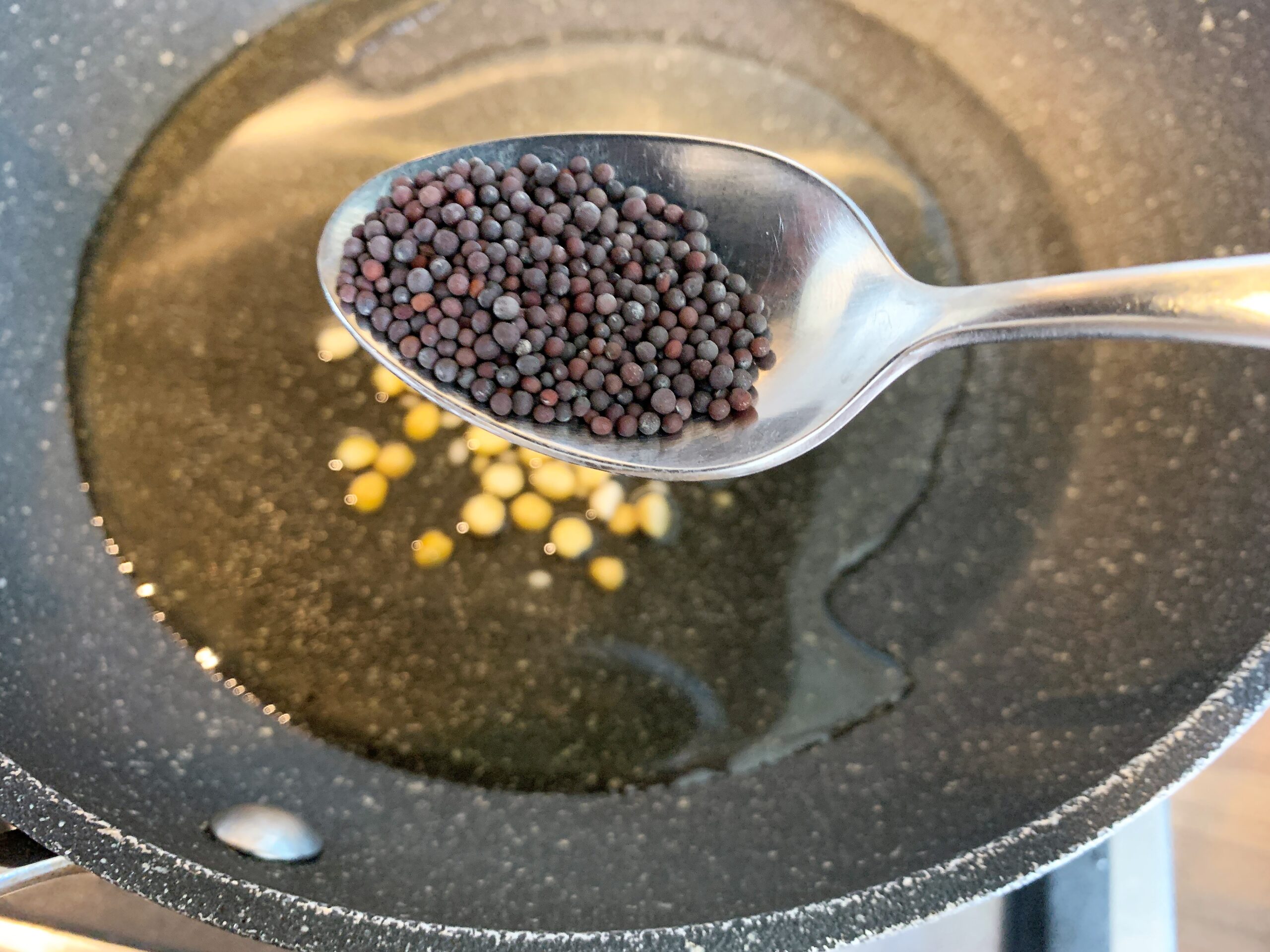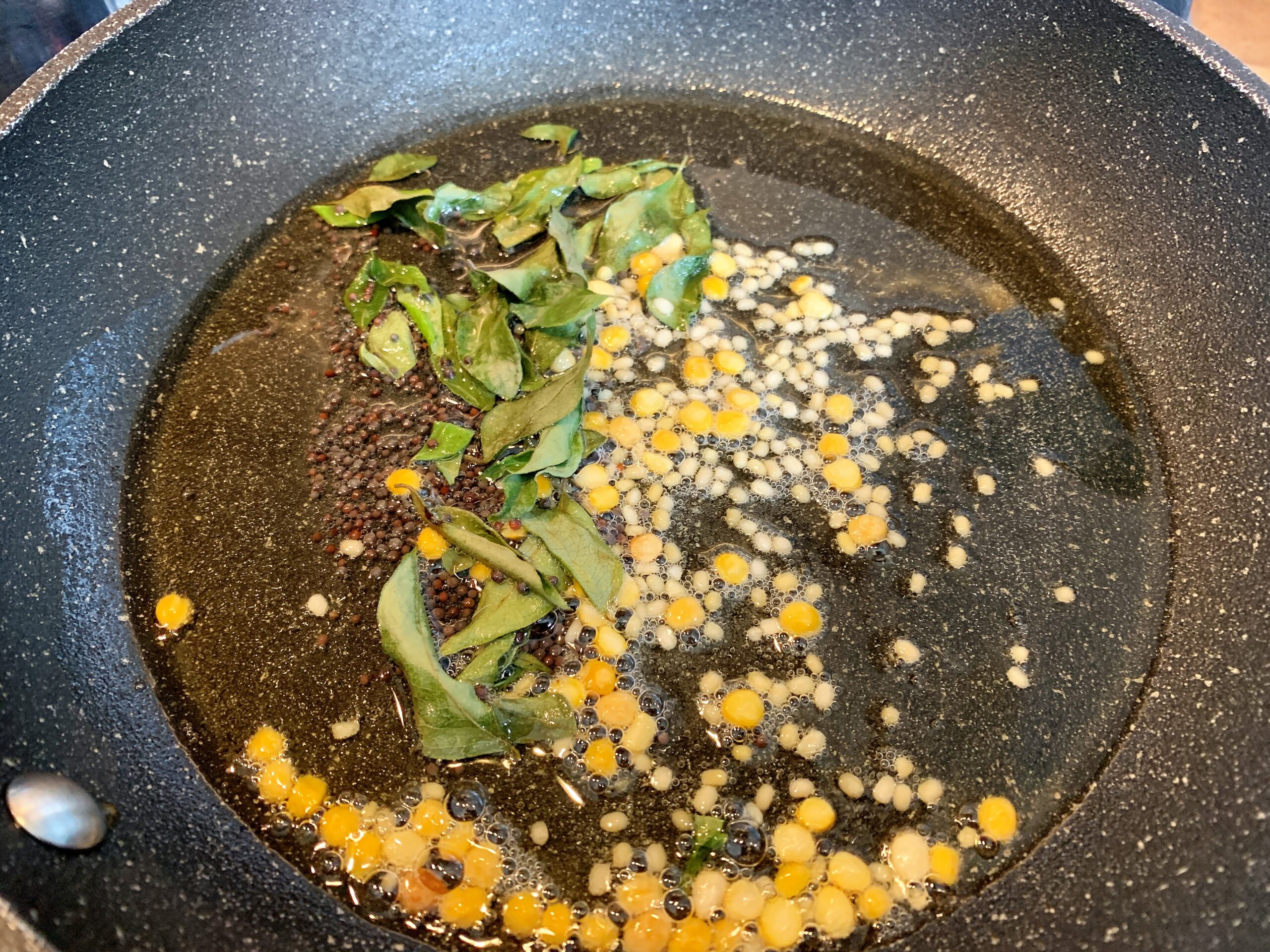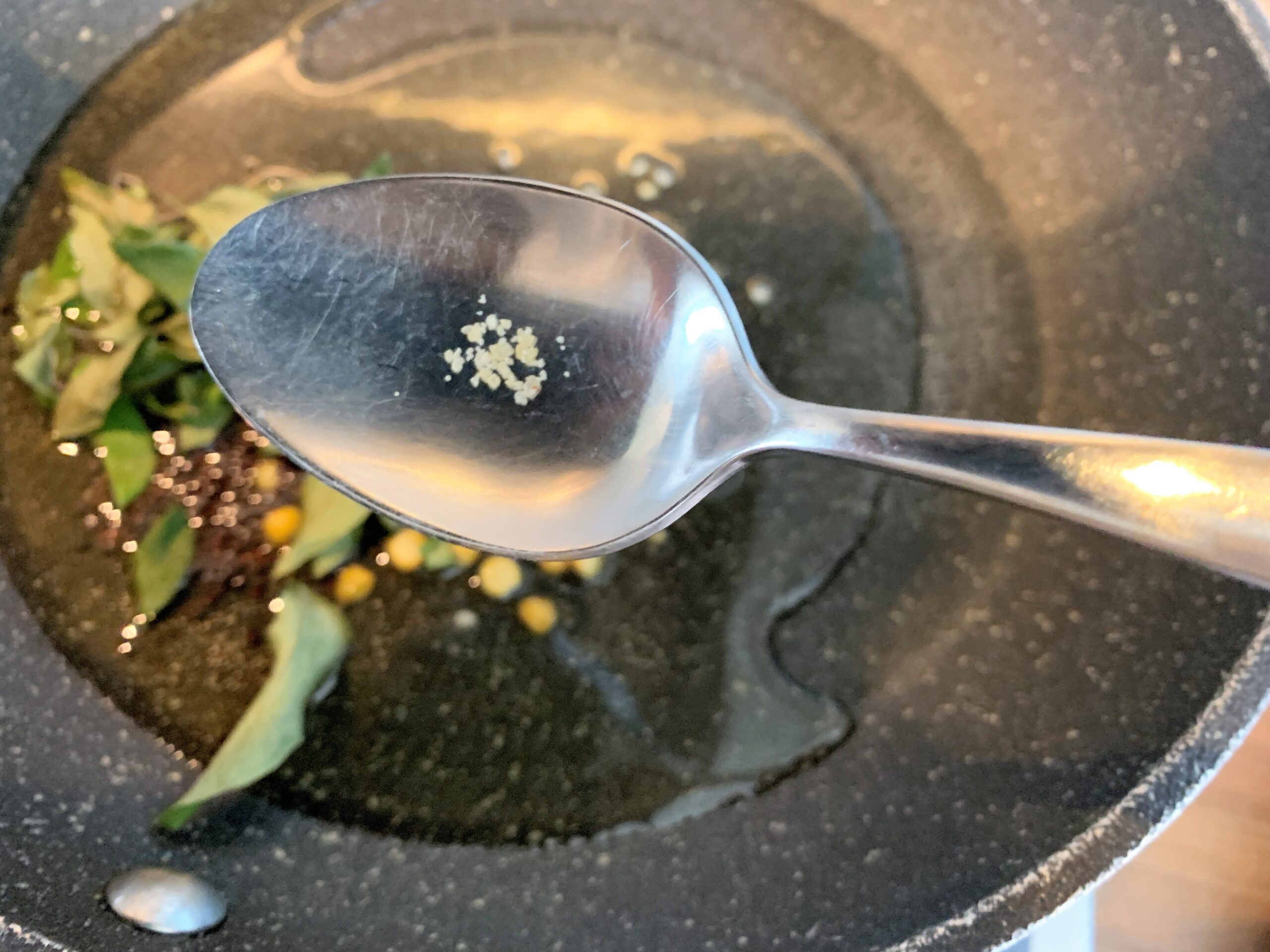 Heat oil in a pan and add the urad dal, chana dal, mustard seeds, curry leaves and asafoetida. Sauté for a few seconds till the mustard seeds crackle.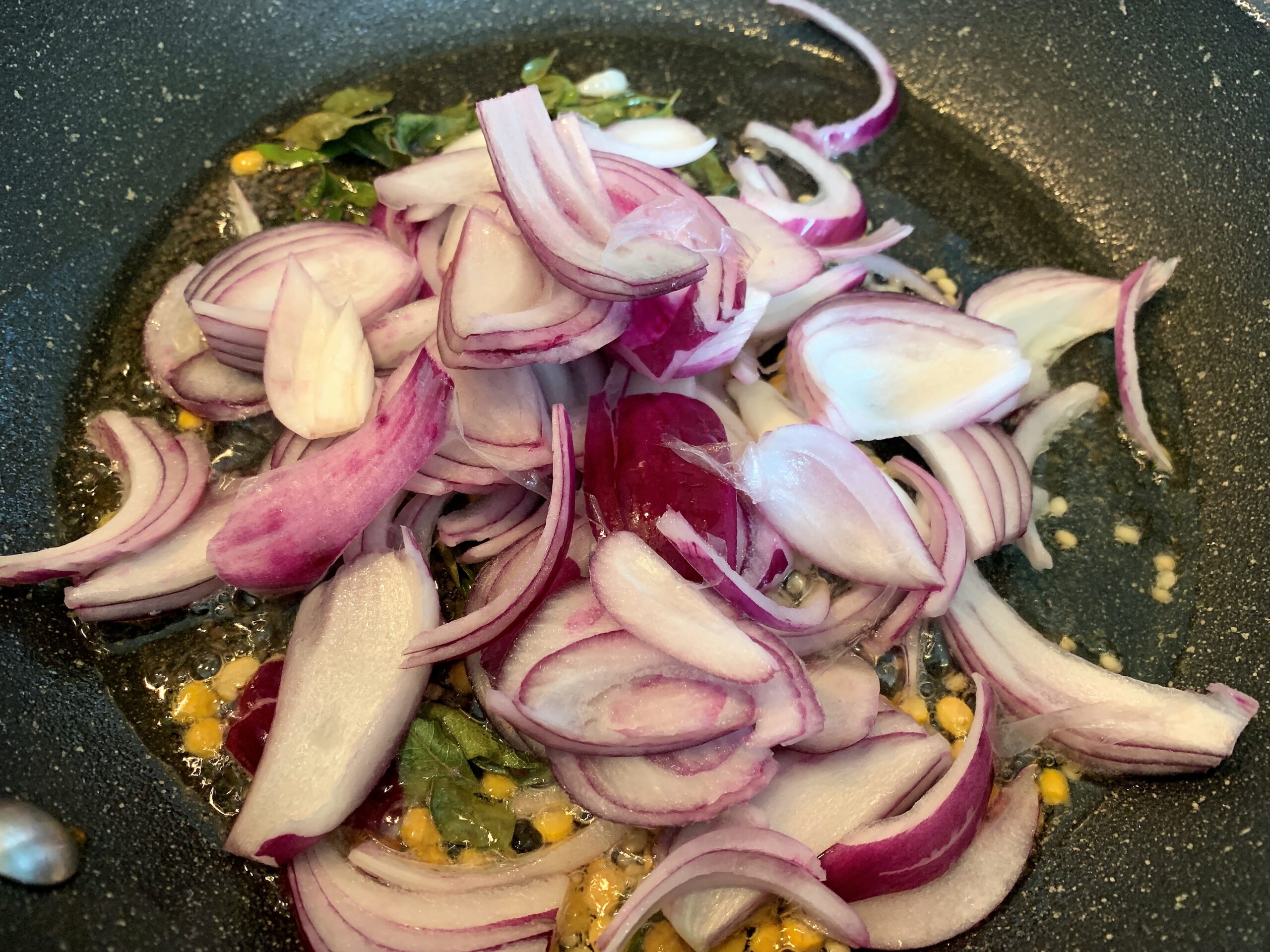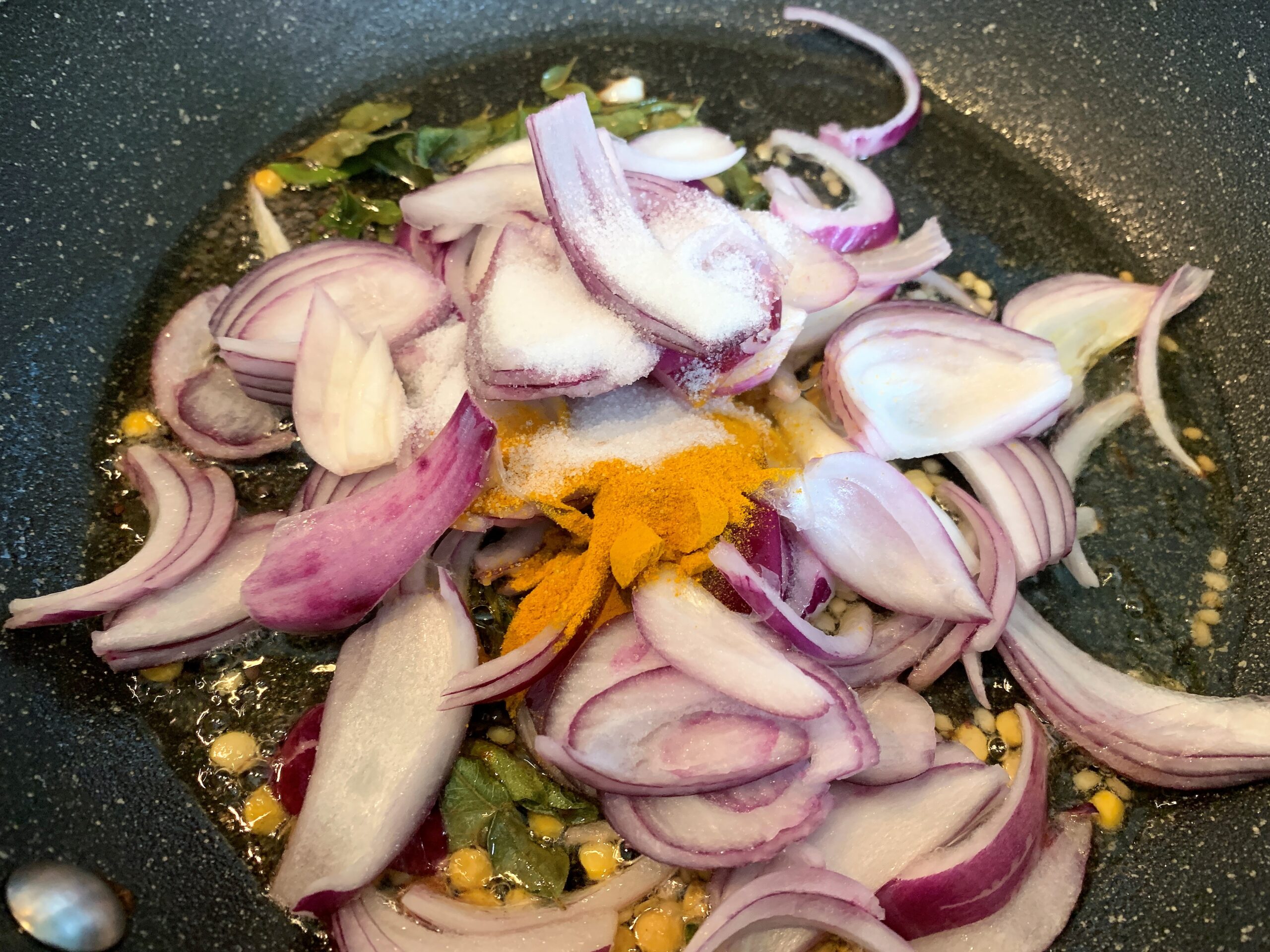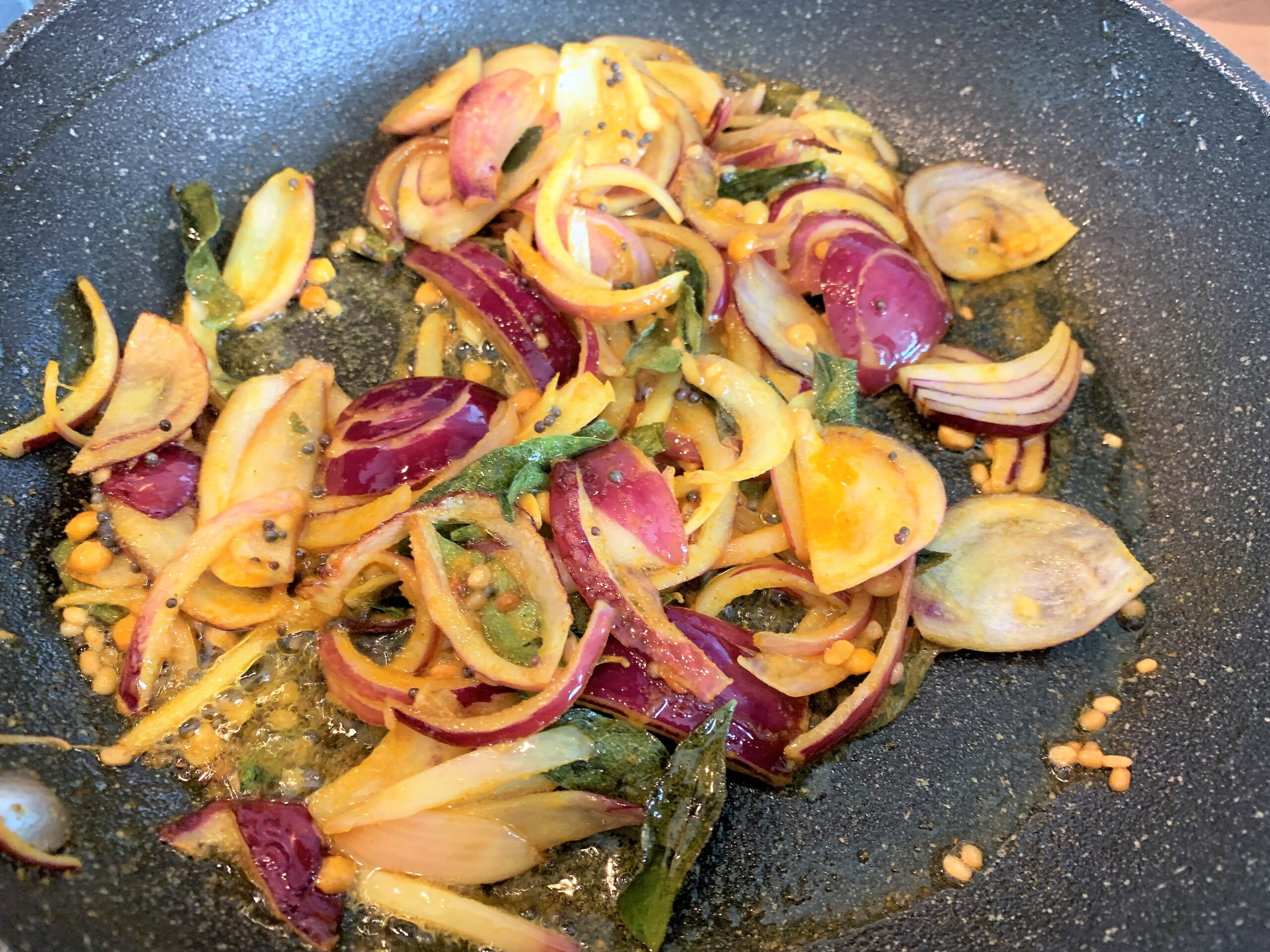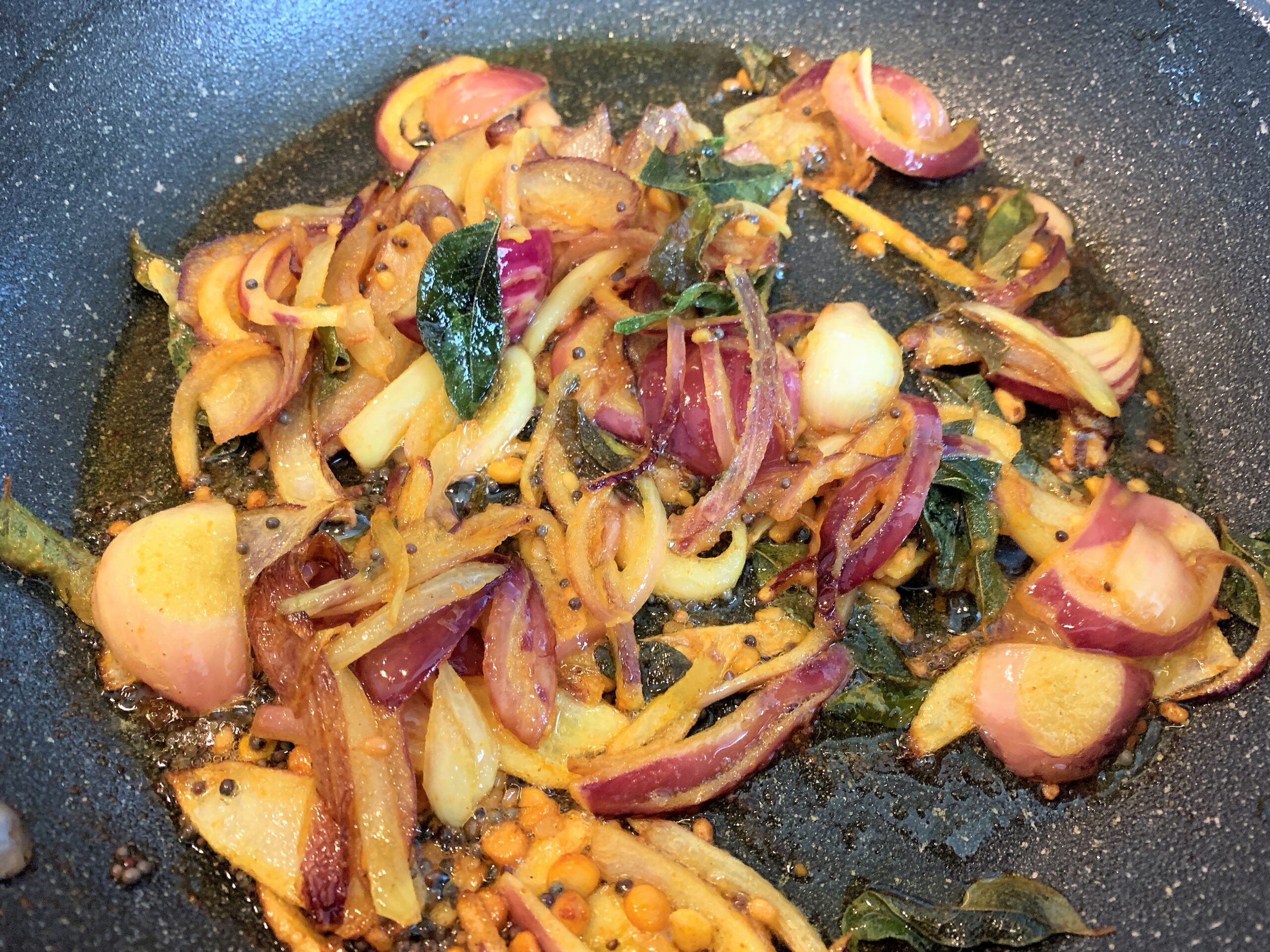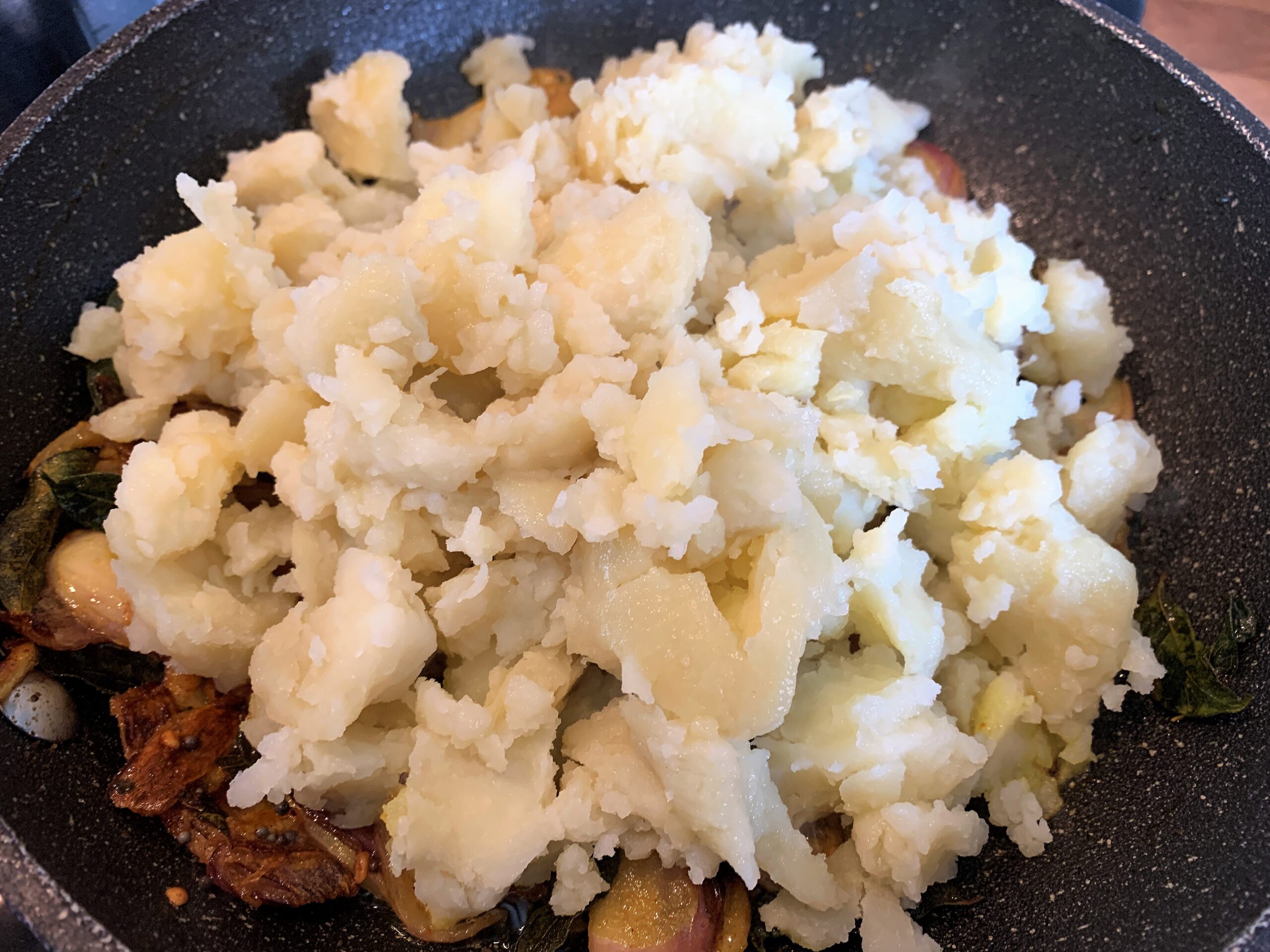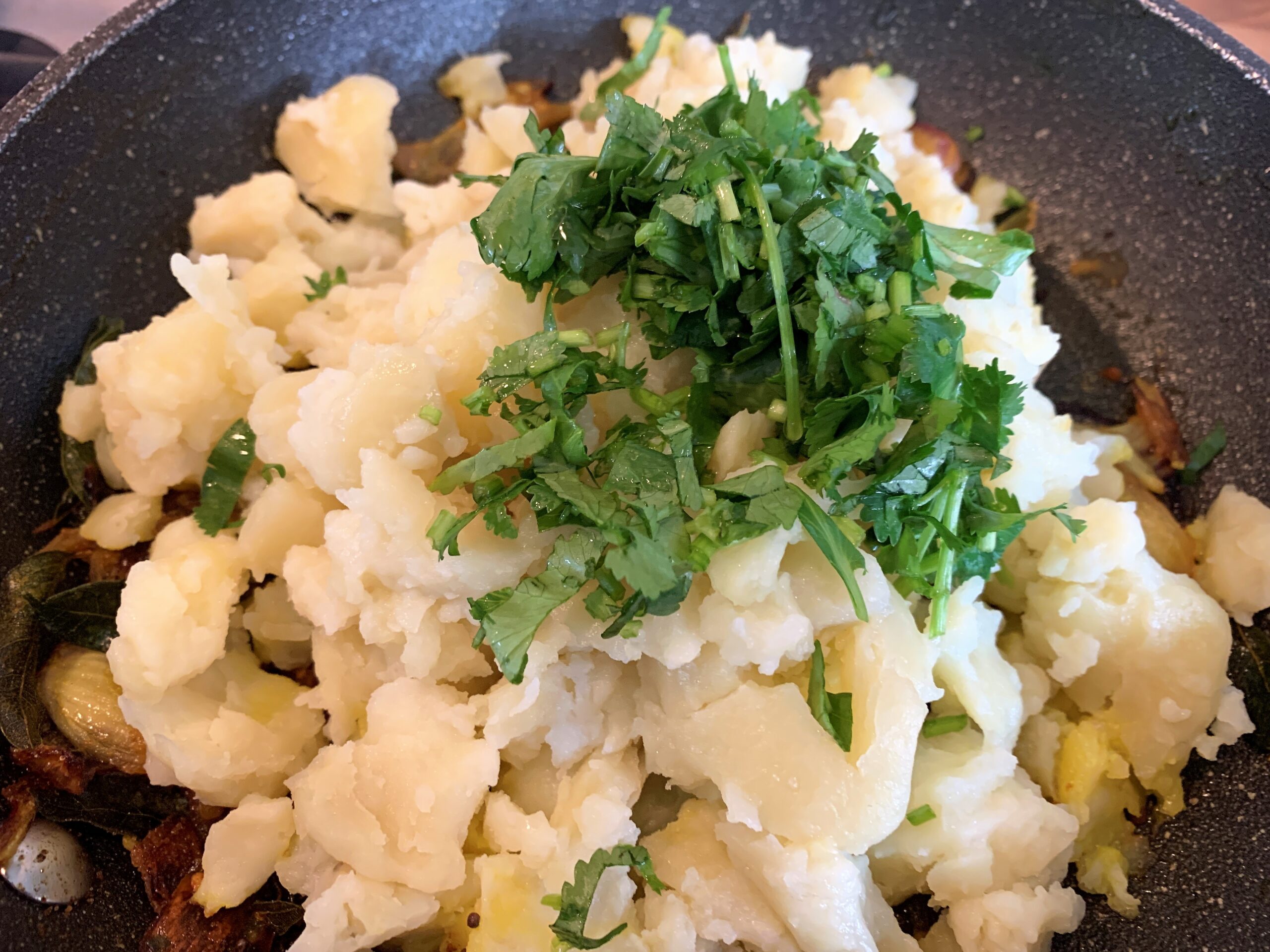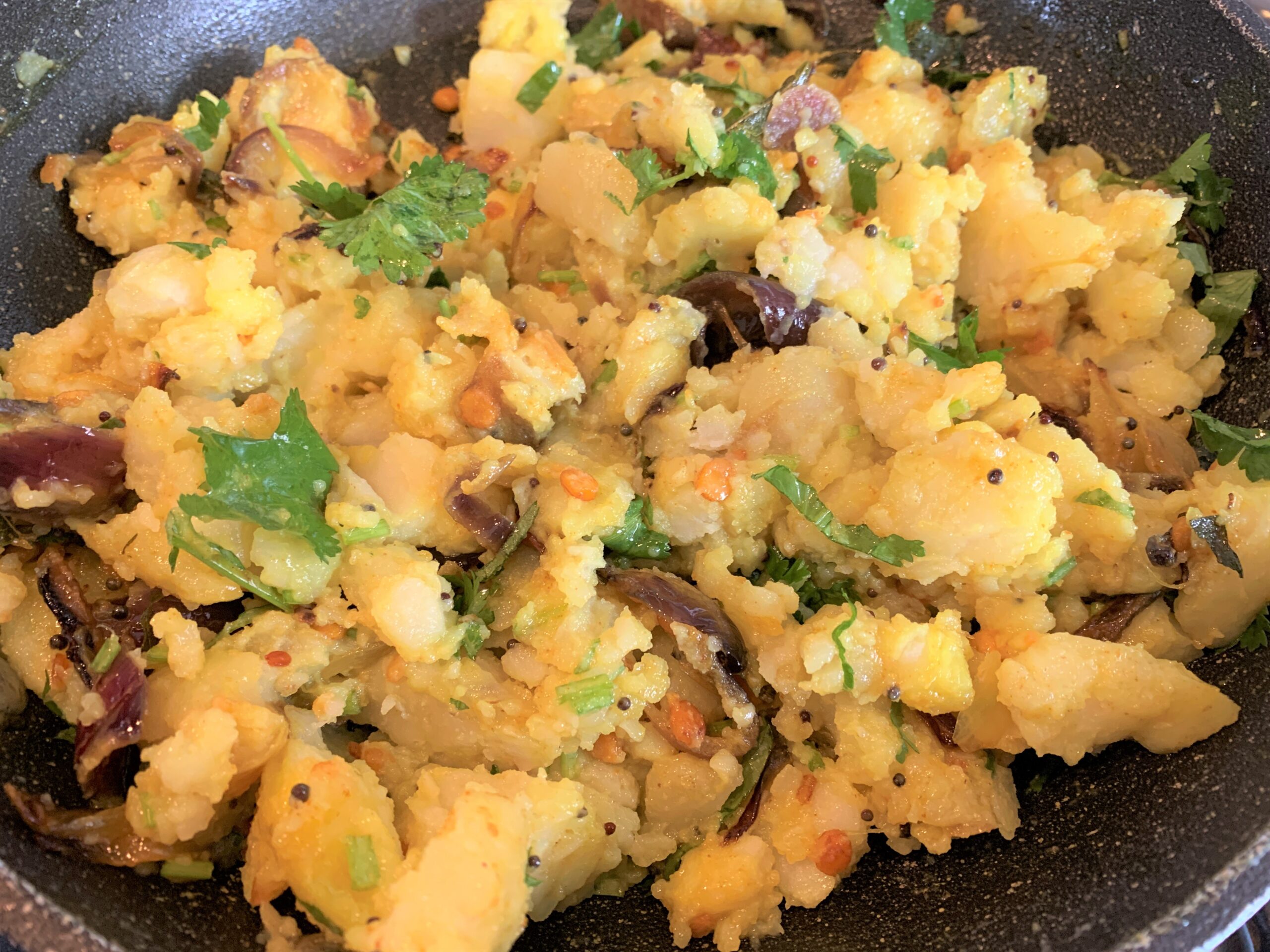 Add the sliced onions, turmeric and salt. Sauté for 4-5 minutes or until the onions are slightly golden brown.
Add the mashed potatoes and mix well. Depending on the potatoes you use sometimes the stuffing can be too dry and it is hard to mix the mashed potatoes, in that case sprinkle some water while mixing potatoes. Finish with some coriander leaves. The potato filling for the masala dosa is ready.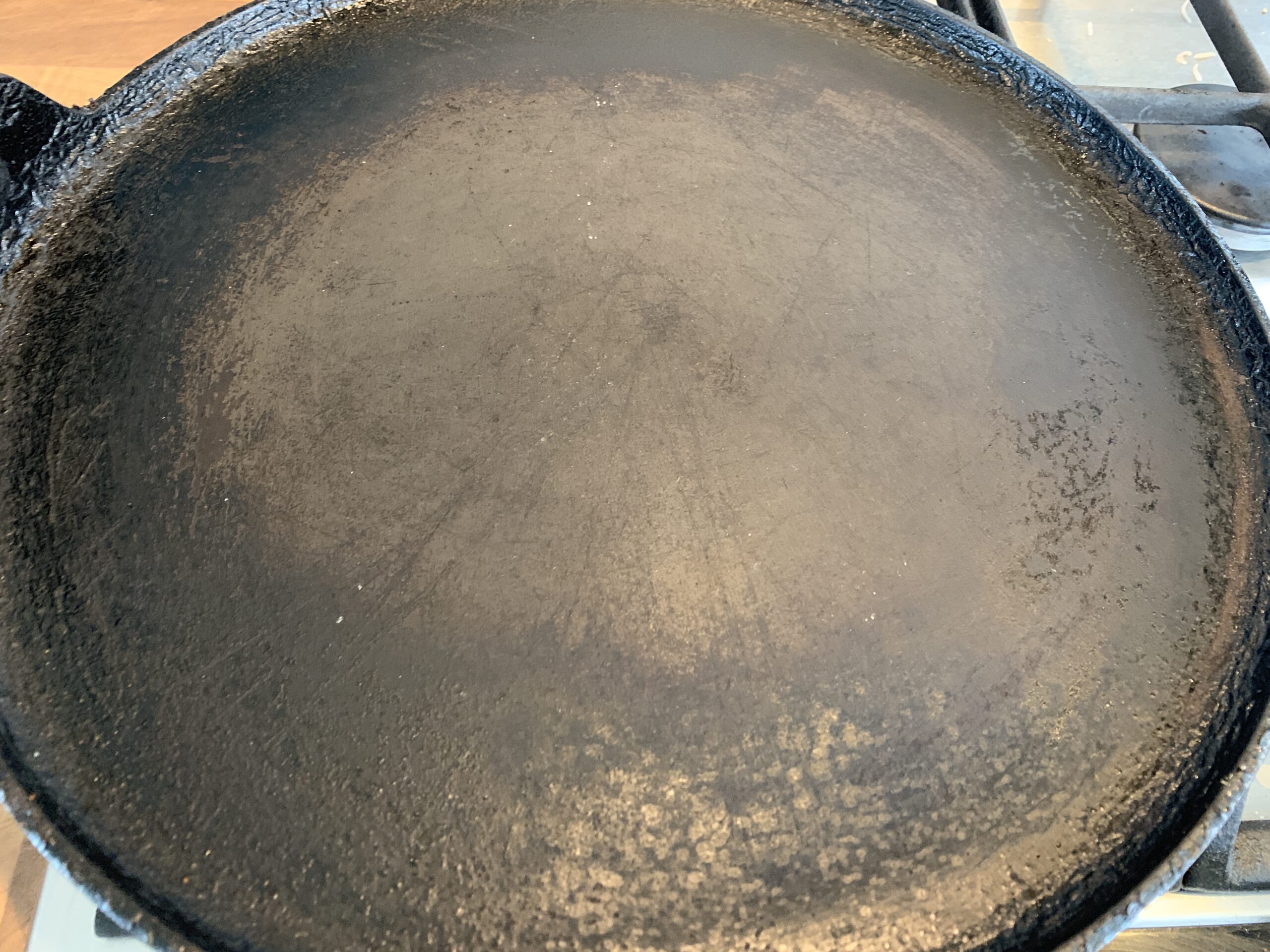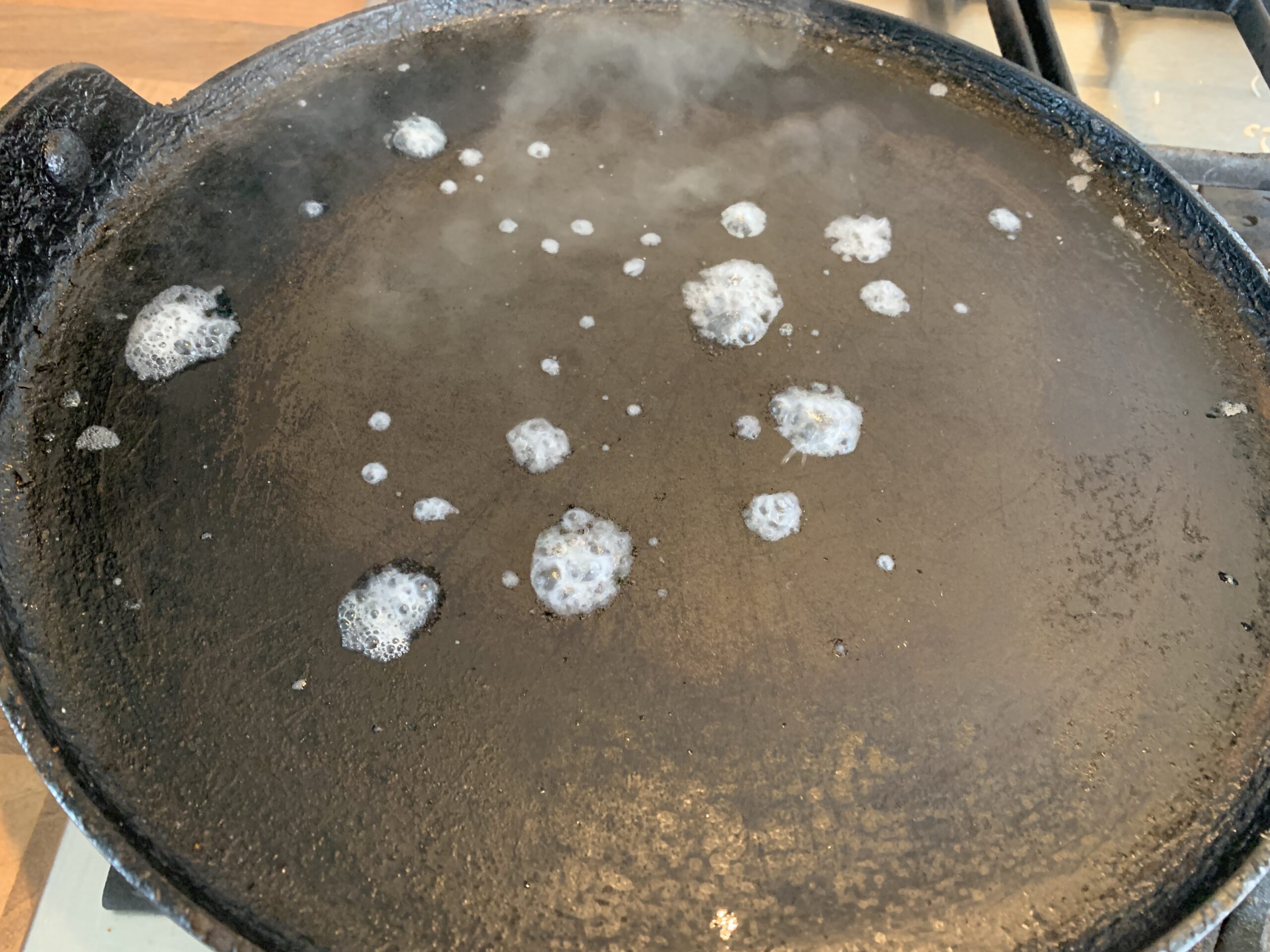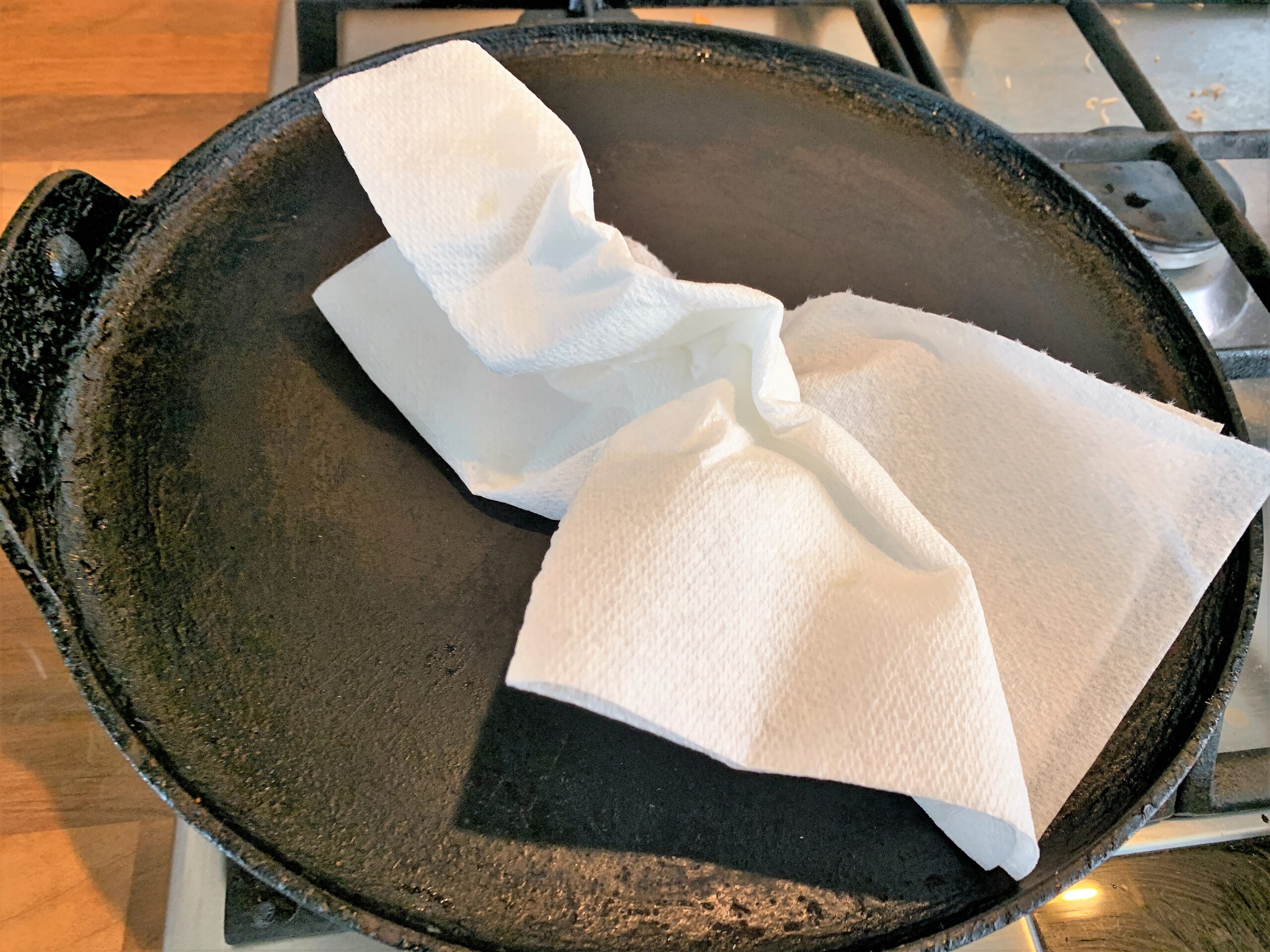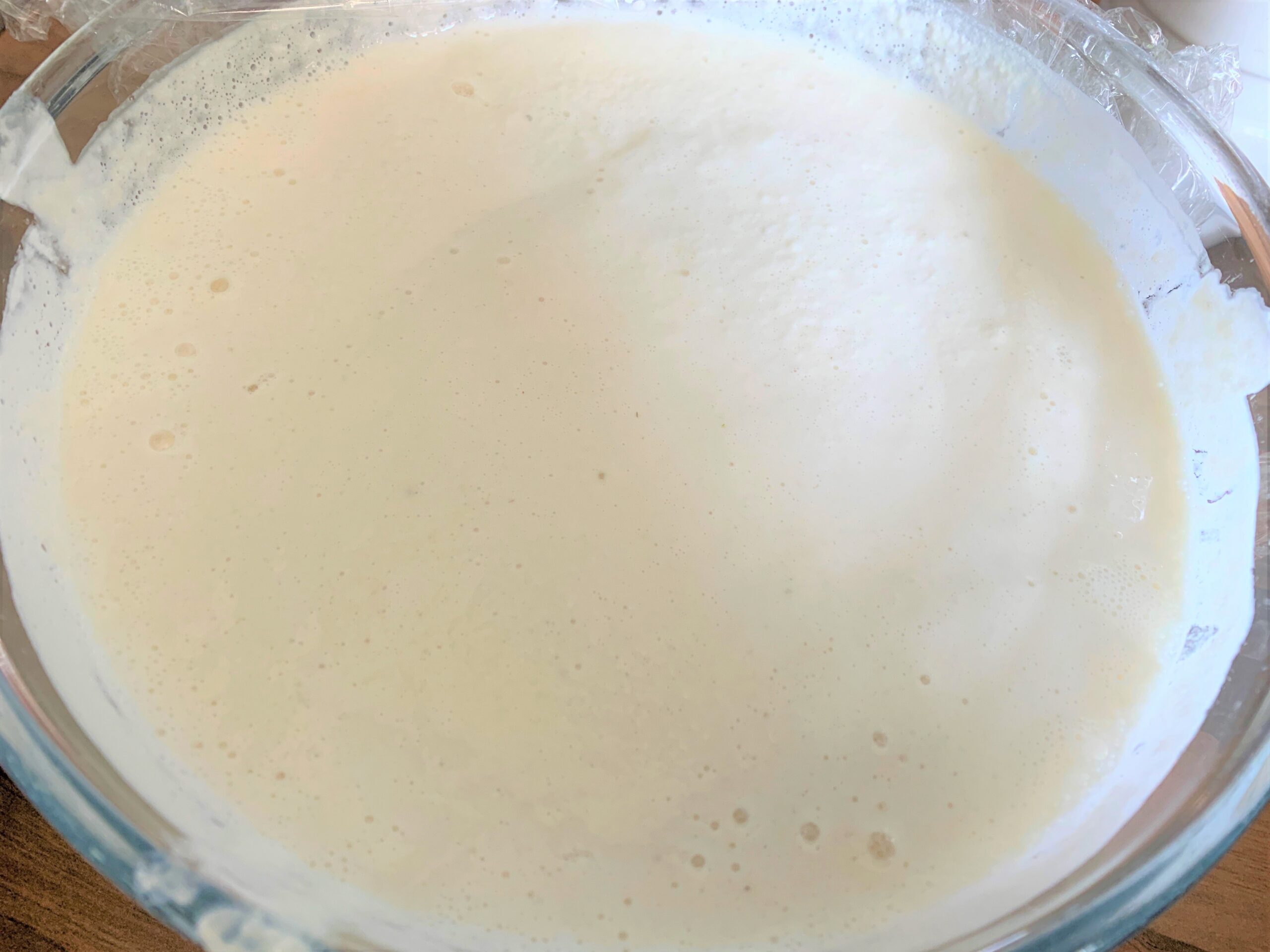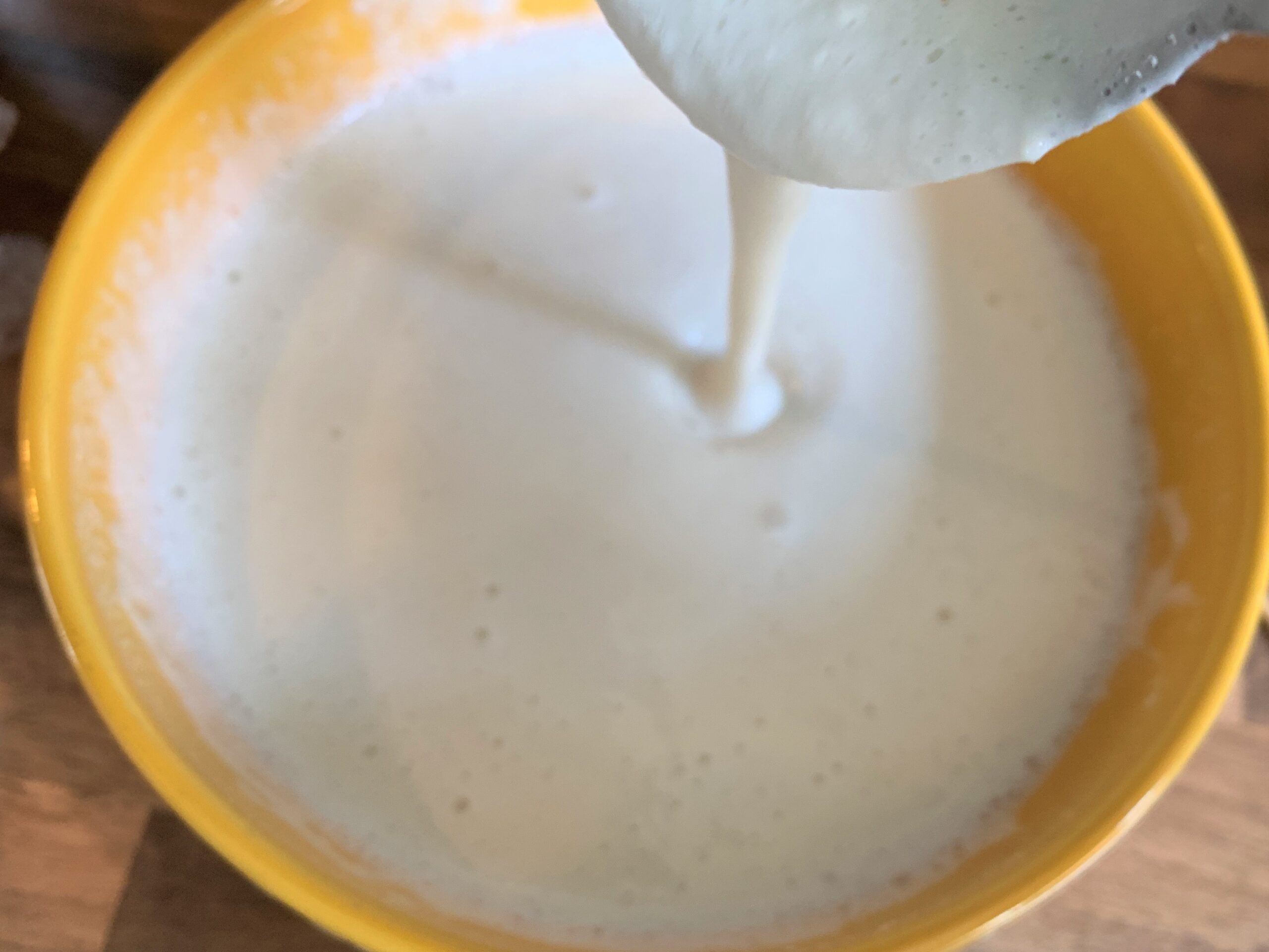 Heat a big nonstick round pan/dosa pan until medium hot. Sprinkle a handful of water on the hot pan to cool it, then dry with some kitchen paper.
Very gently stir the fermented batter. Fermentation will have thickened the consistency, so you can add a little water to make it a pourable consistency. Add some salt.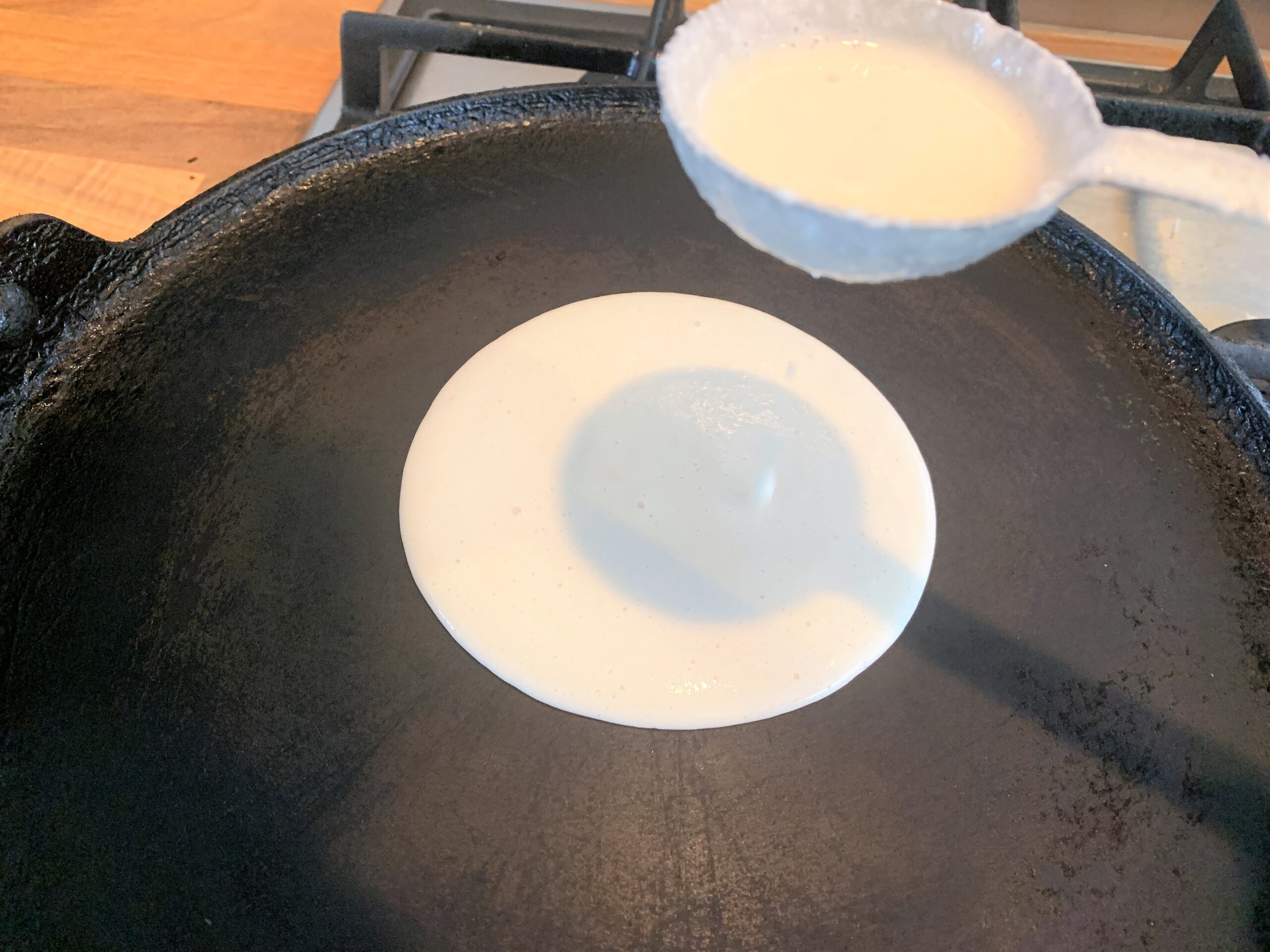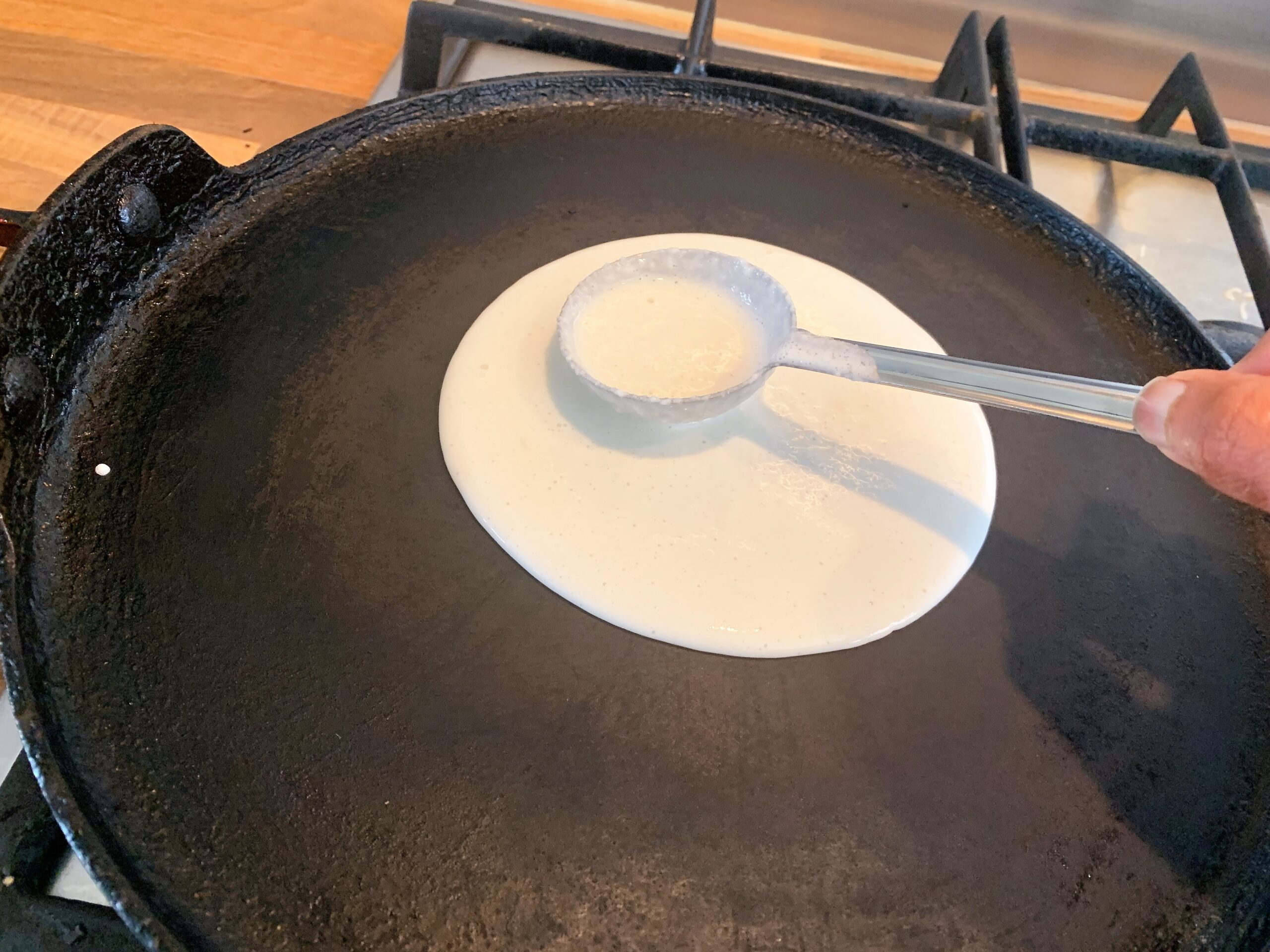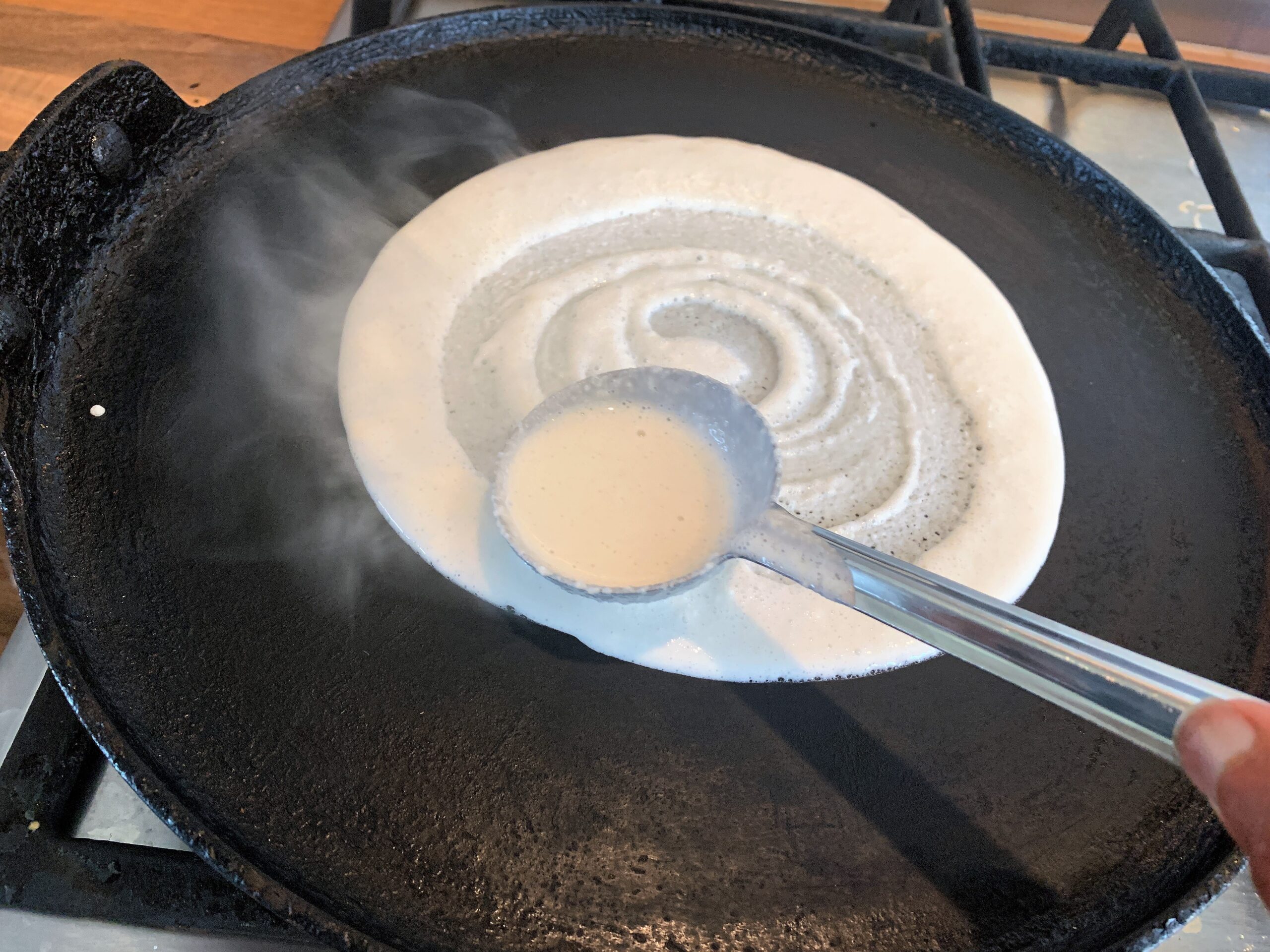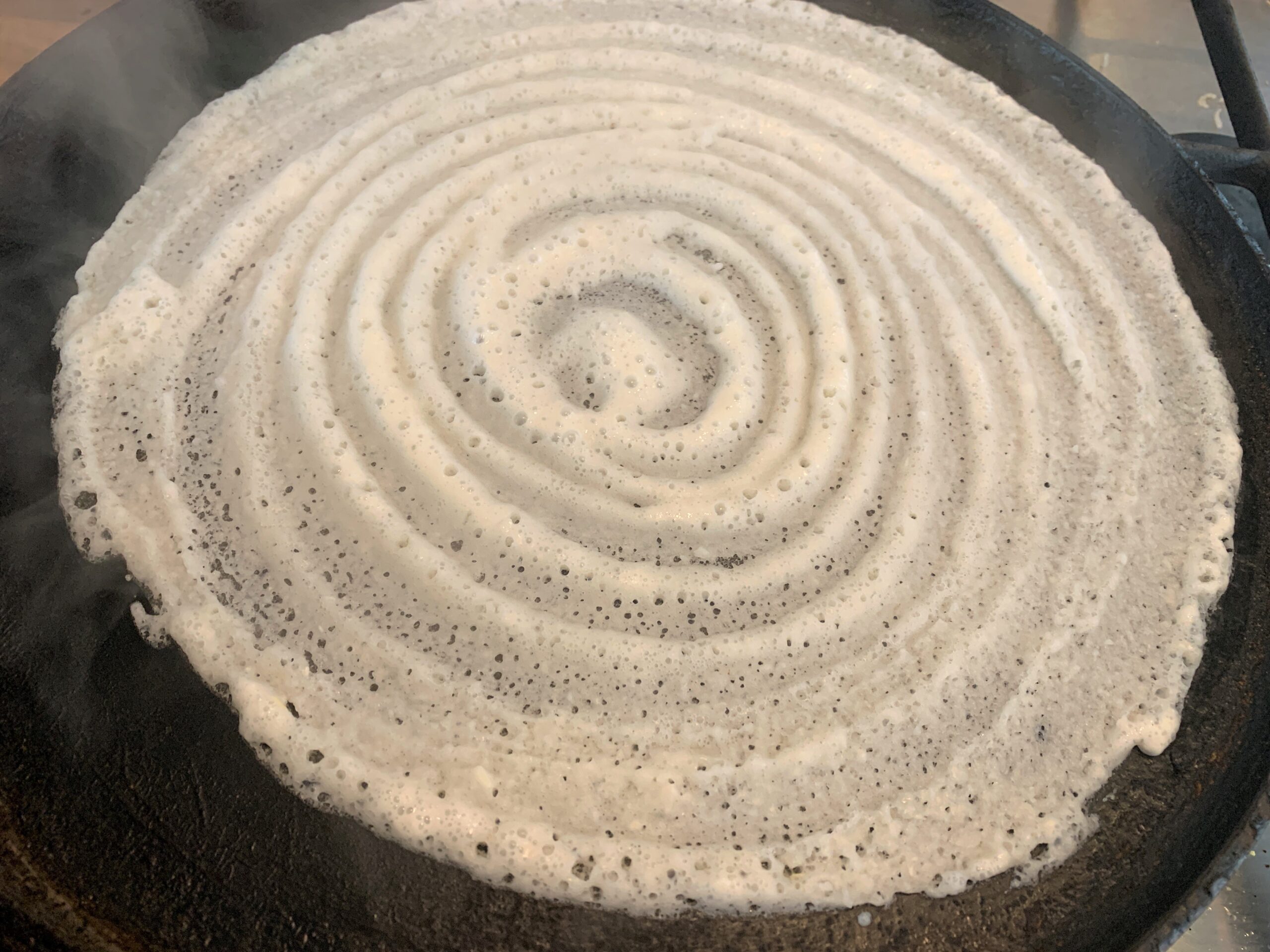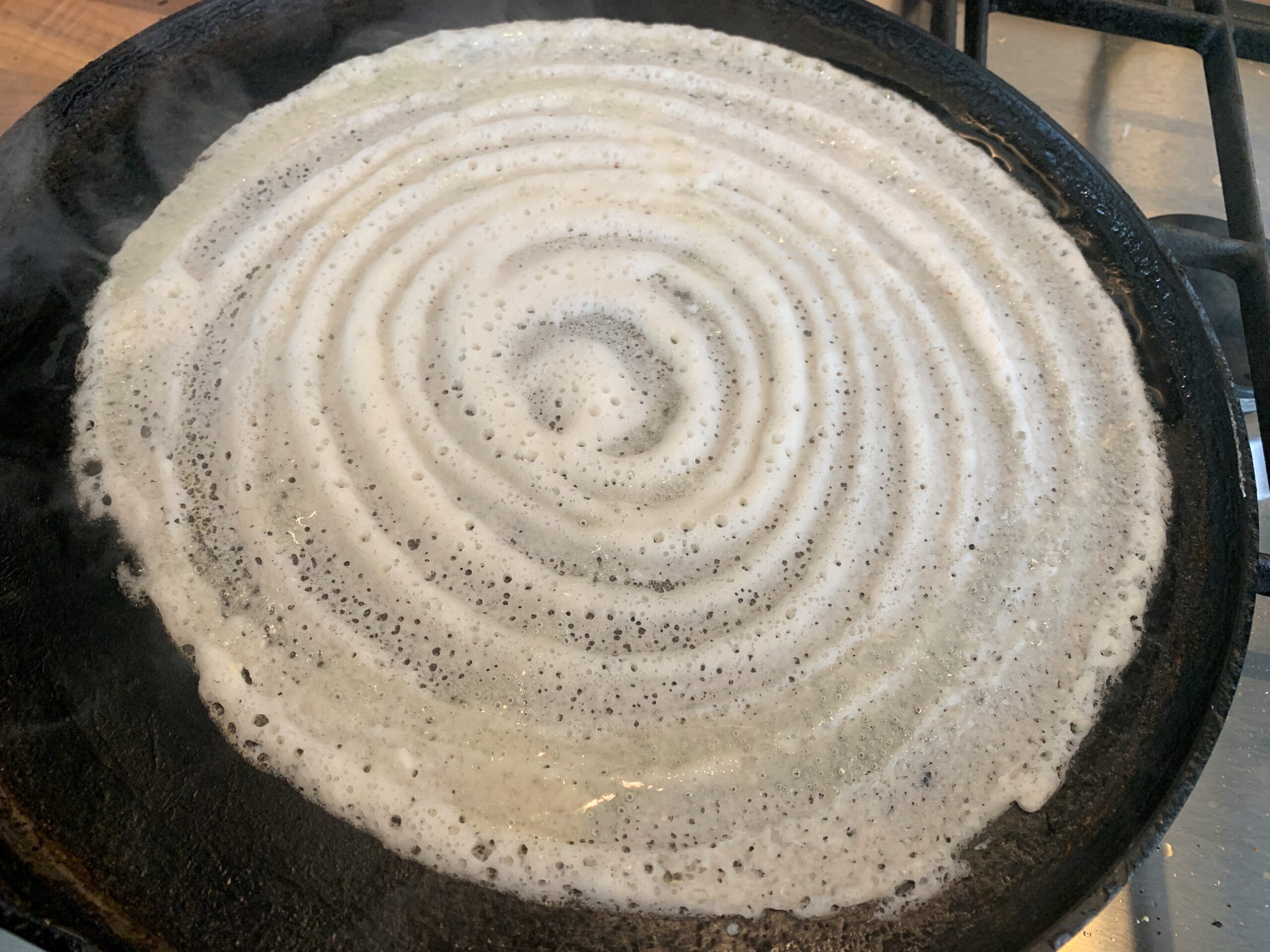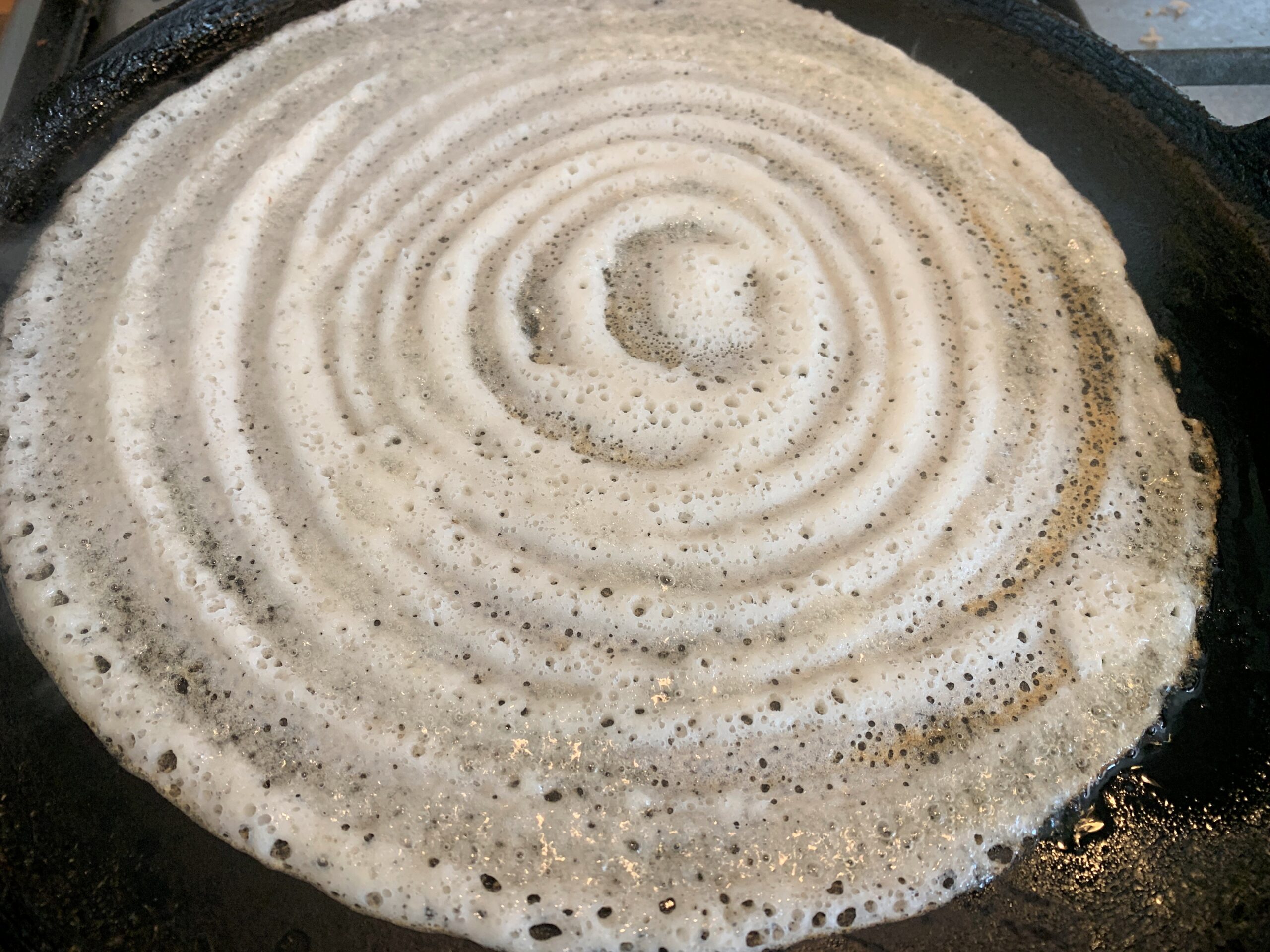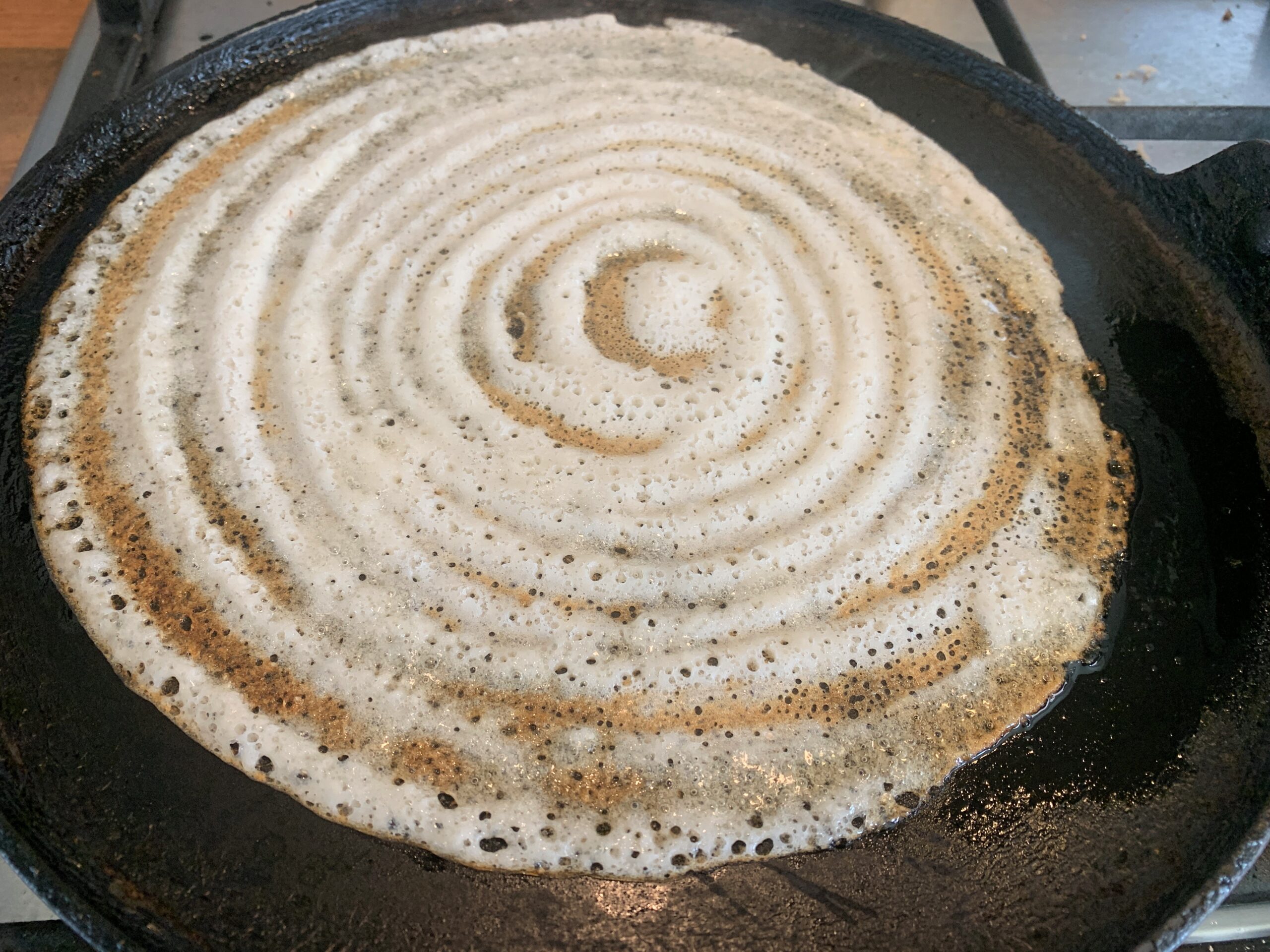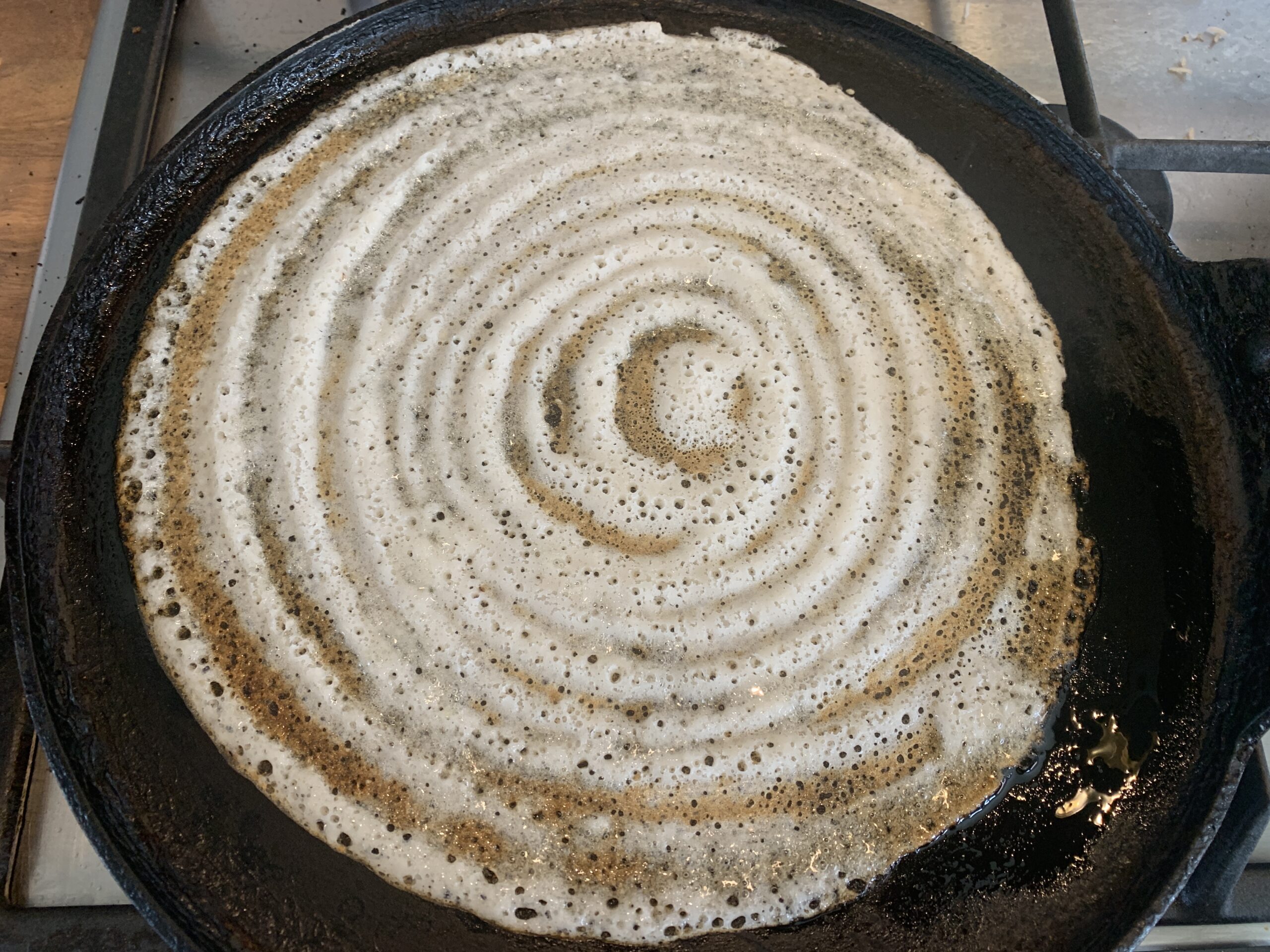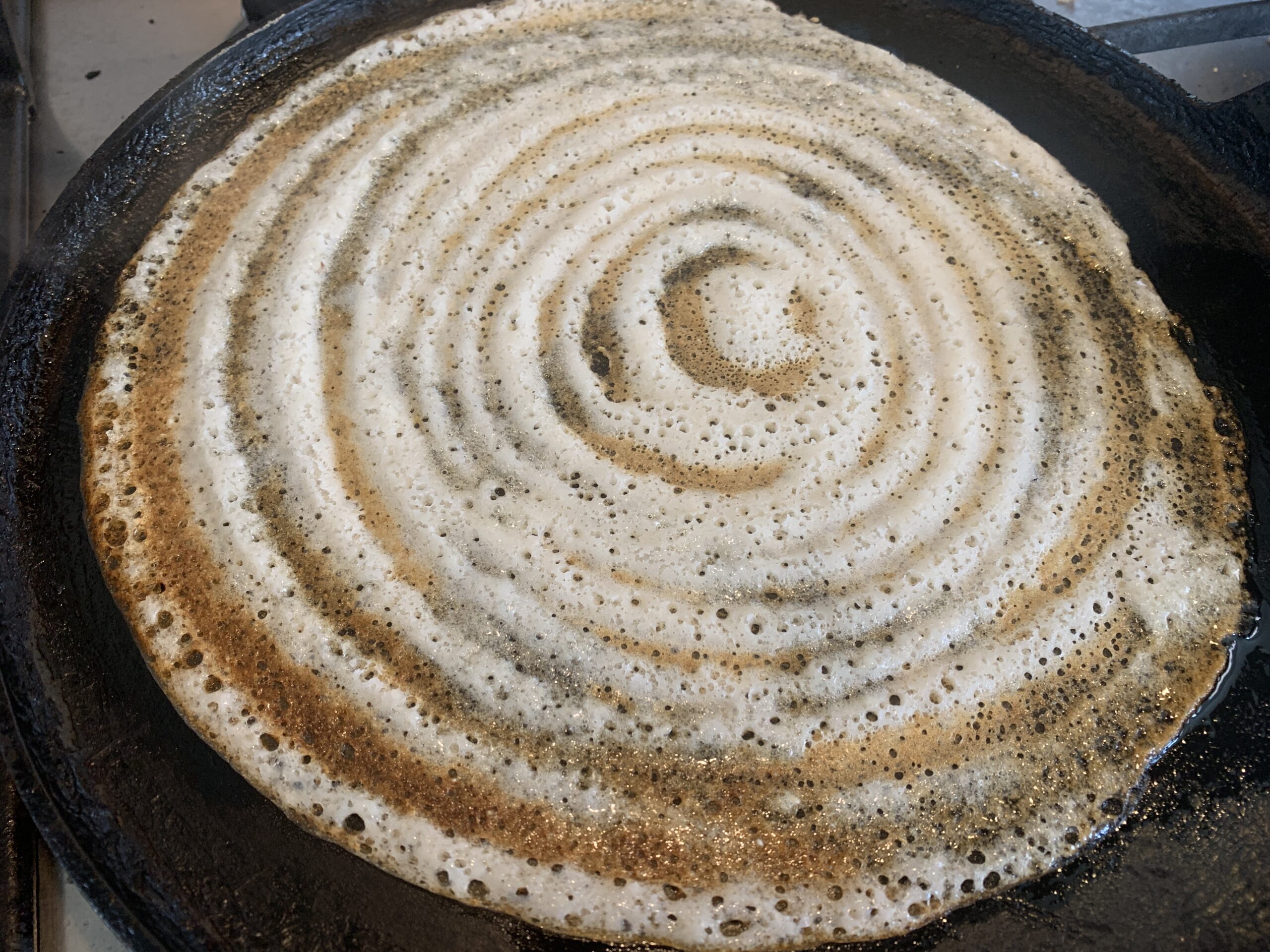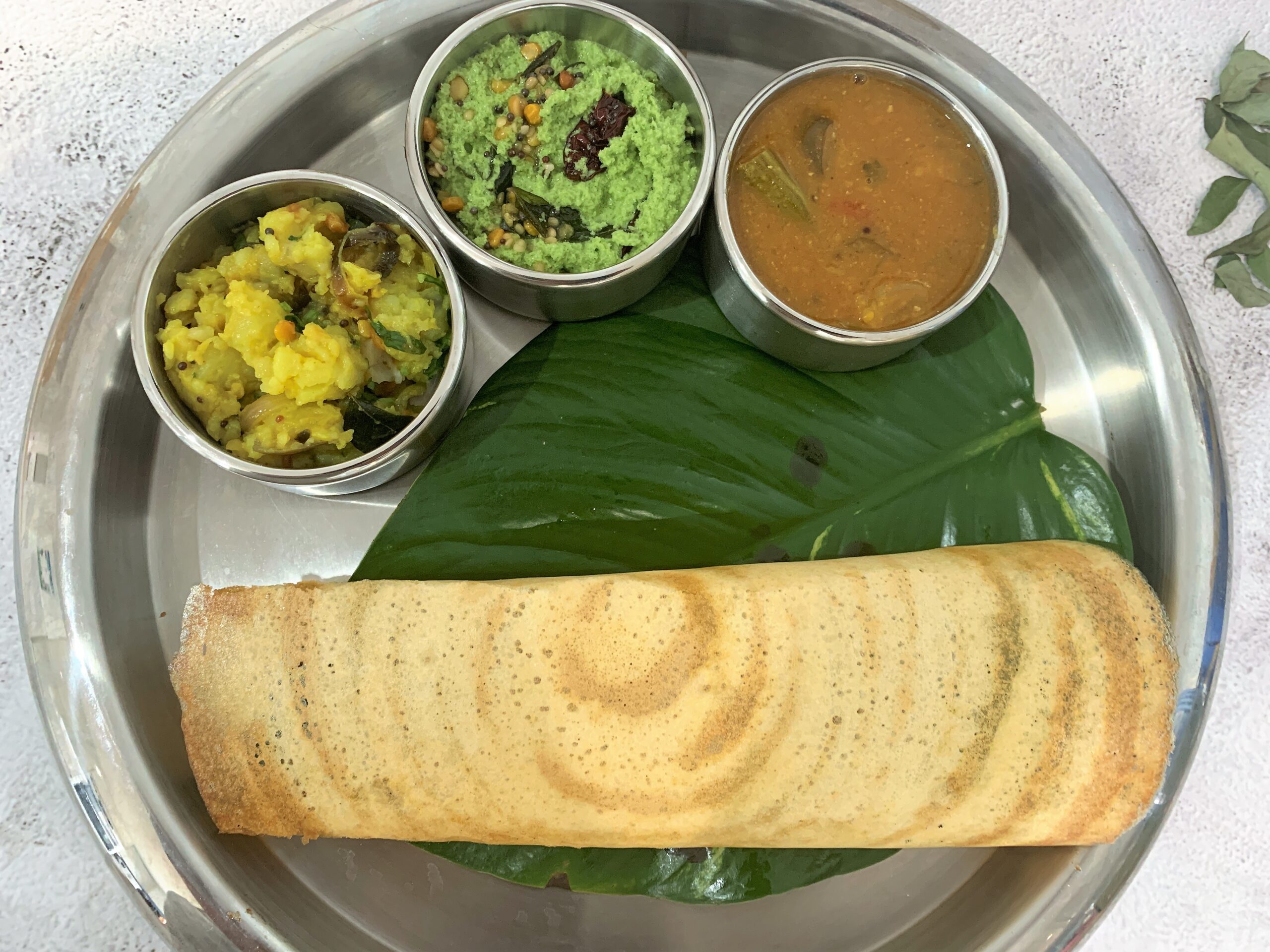 Pour 1-2 ladle of the dosa batter in the middle of the pan. Using the bottom of the ladle, quickly move it in a circular motion, allowing the batter to spread outwards from the middle towards the edge of the pan, to form a round, thin pancake.
Drizzle a few drops of oil all over the dosa and increase the temperature to a medium to high heat. Continue to cook until the underside looks completely golden and crisp. Use a flat spatula to loosen the edges and roll the dosa.
Remove dosa from the griddle and serve hot with coconut chutney, Sambhar and potato masala.
(Before you make the next dosa, decrease the temperature of the pan back to a medium heat and repeat the above steps from sprinkling water and cleaning it).