Maharashtrian Misal Pav
Misal pav is a popular dish originating from Maharashtra. Street Food in Maharashtra has lots of recipes using pav like pao bhaji, vada pav, usal pav, ragda pattice and many more. The word 'Misal' here refers to the sprouts curry and 'Pav' are bread rolls. In Marathi language the word 'misal' means mixture (the final recipe is a mixture of lots of ingredients). Misal pav comprises of spicy moth beans sprout curry topped with fresh coriander, farsan (fried savoury mixture), served with a side of garlic curry, onions, and soft pav (Indian dinner rolls).
There are many variations of making misal pav in Maharashtra like the Kohlapuri Misal (it is the spiciest version of misal pav and served with a slice of bread), Puneri Misal(served with poha topped with sprouts curry and garlic curry), upwas misal ( prepared with potatoes), dahi misal (yogurt is used to make the curry mild), nasik misal (served with pappad) and many more regional variations. The common ingredient is the use of the sprouted moth bean that is used to make the curry. If you don't have sprouted moth beans, then it can be made with any other sprouted beans.
This is one of my favourite dishes! Growing up in Mumbai, I have had misal pav in many places (some bad and some good experience). My mum would make misal pav at home often as not only is it a delicious recipe but also because sprouted beans are very high in nutrition and my mum found it a perfect way to feed us sprouts.
In this recipe I have used homemade moth bean sprouts. If you want to know how to sprout moth beans or mung beans, then you can check the sprouted moth chaat recipe.
Misal pav can be served for breakfast, snack or brunch.
Ingredients
For Boiling Moth Beans
2 cups sprouted moth beans
Salt to taste
1 teaspoon turmeric powder
For Masala
2 tablespoons coriander seeds
4-5 dry red chilies
2 tablespoons dry desiccated coconut
For The Gravy
2 tablespoons oil
1 teaspoon mustard seeds
1 teaspoon cumin seeds
½ teaspoon asafoetida
7-8 curry leaves
2 tablespoons minced garlic
1 teaspoon finely chopped green chilies
1 teaspoon finely chopped ginger
1 cup finely chopped onions
1 cup finely chopped tomatoes
1 teaspoon red chili powder
2 teaspoons coriander powder
1 teaspoon garam masala
1 tablespoon finely chopped coriander leaves
For Garlic Tari/Gravy
½ cup finely chopped garlic
1 teaspoon oil
½ teaspoon salt
½ teaspoon Kashmiri red chilli powder
1 cup water
Other Ingredients
2 tablespoons finely chopped coriander leaves
1 finely chopped onion
1 cup farsan/ chiwda
6-8 pav/ bread rolls
2 tablespoons butter
Directions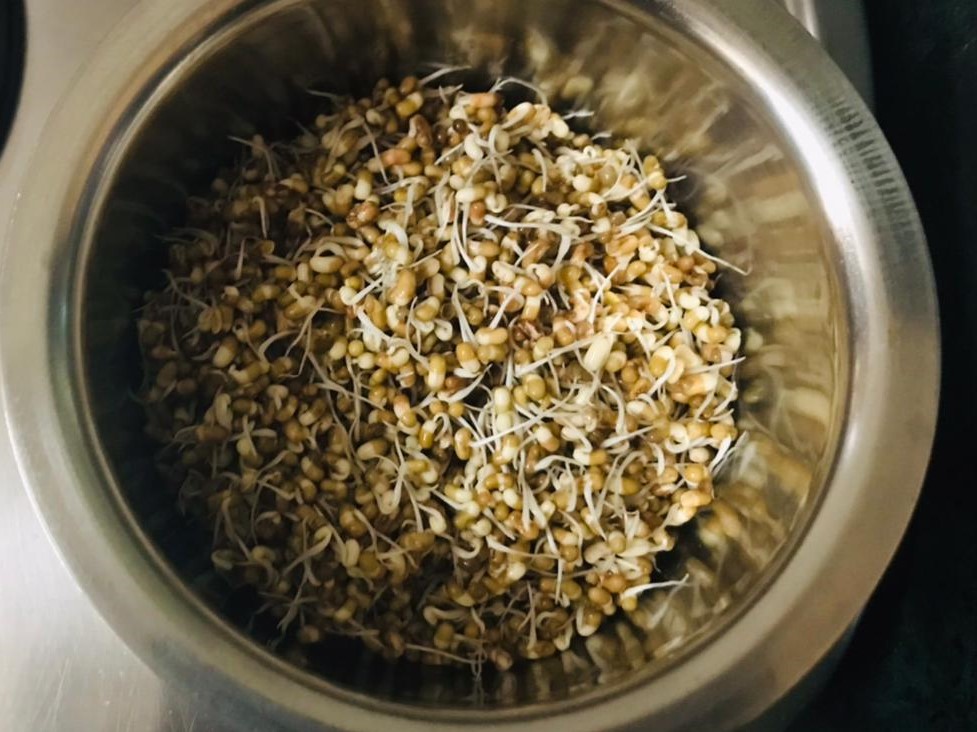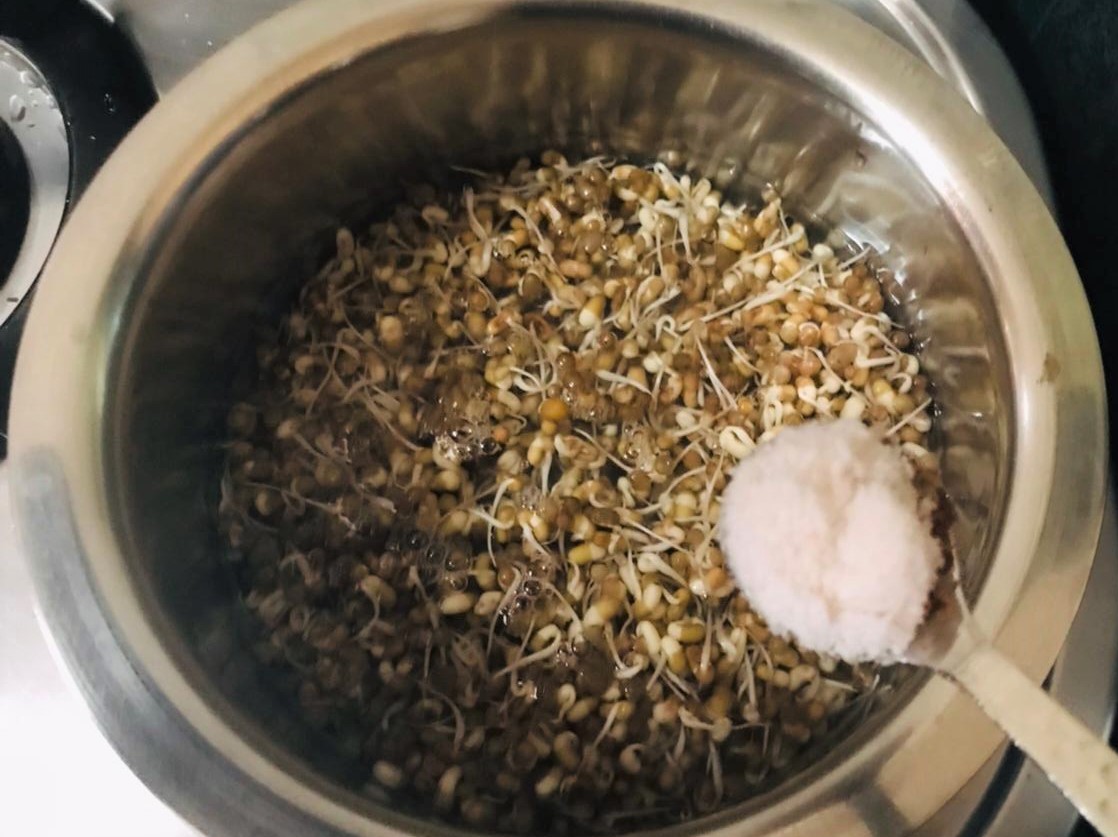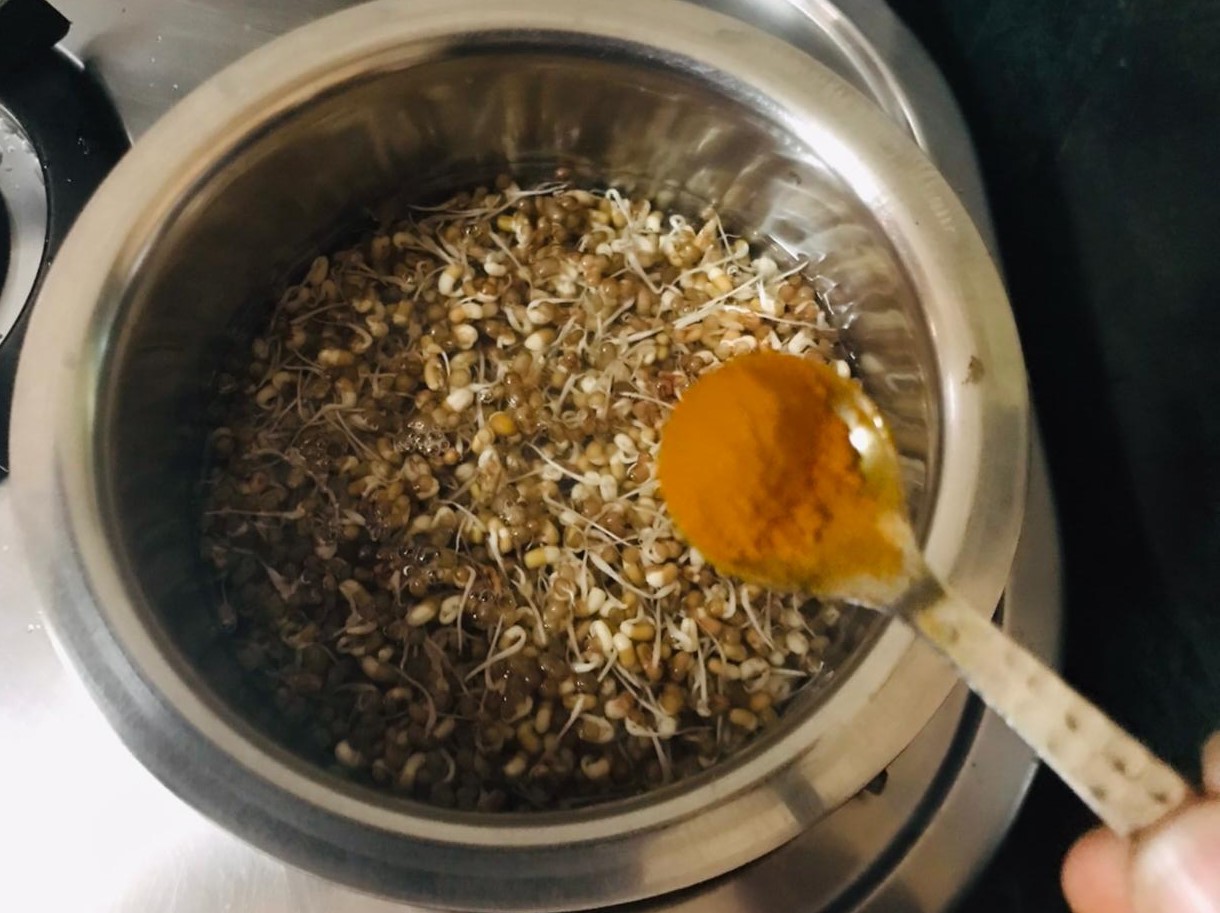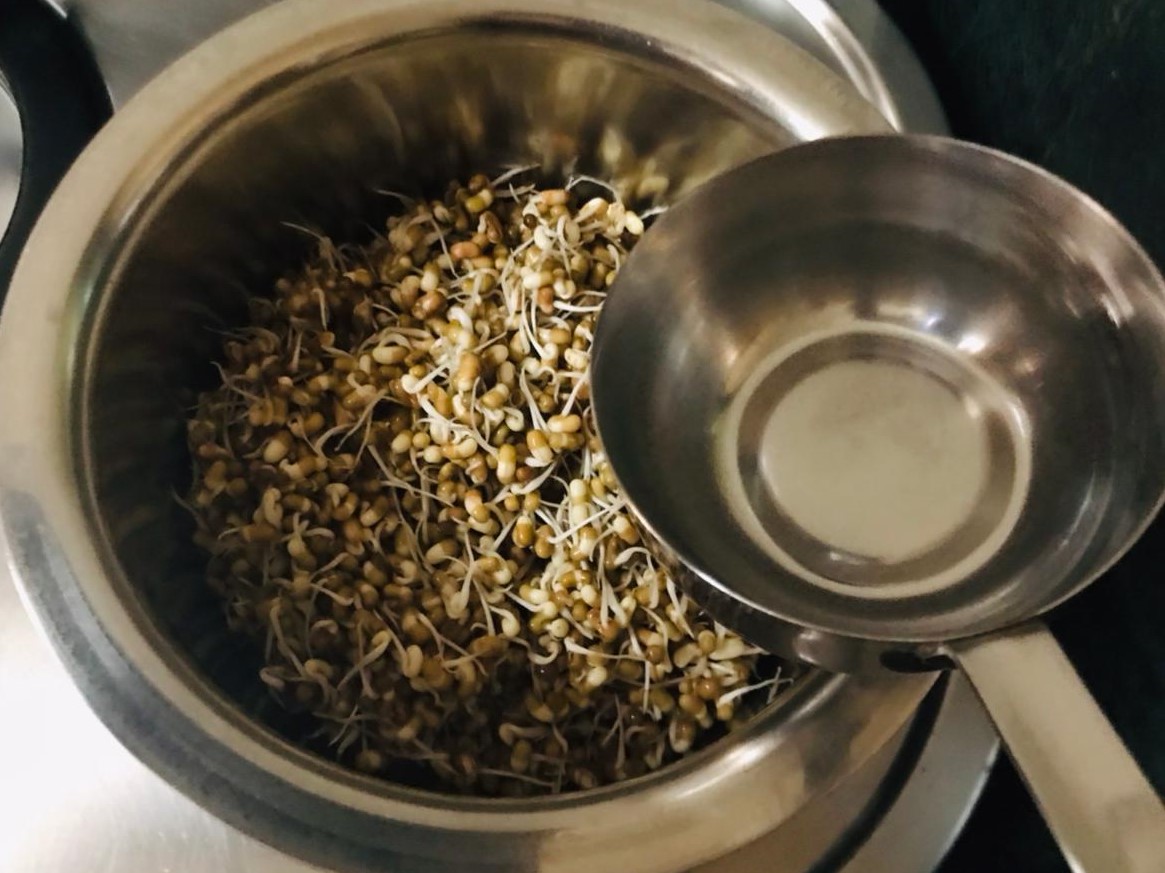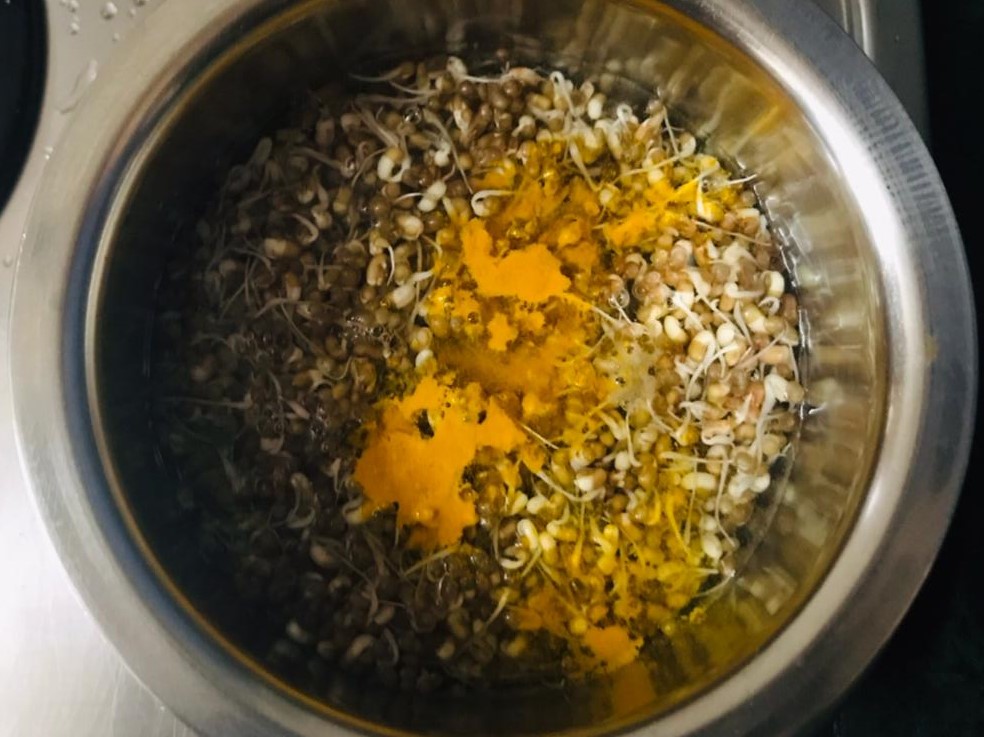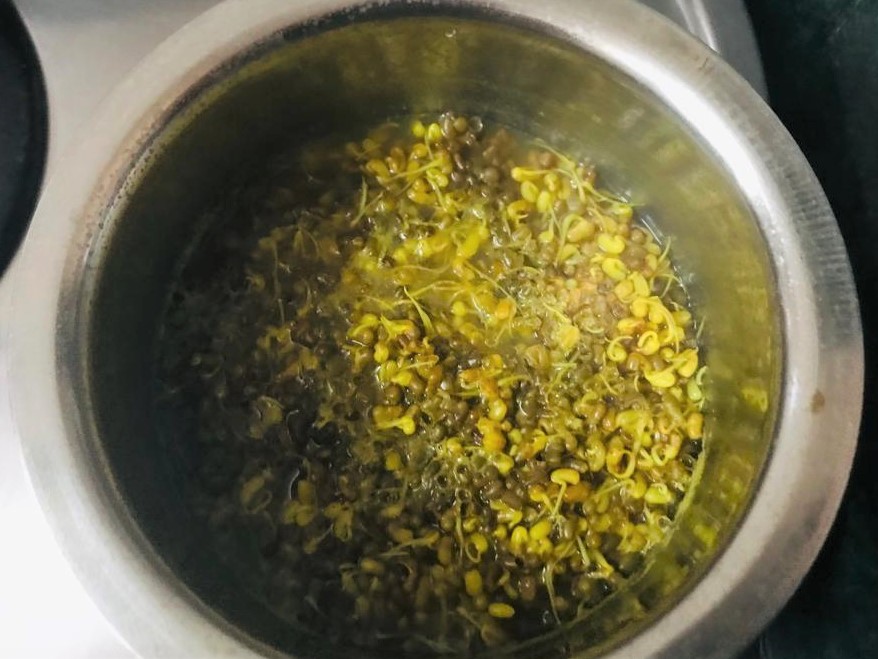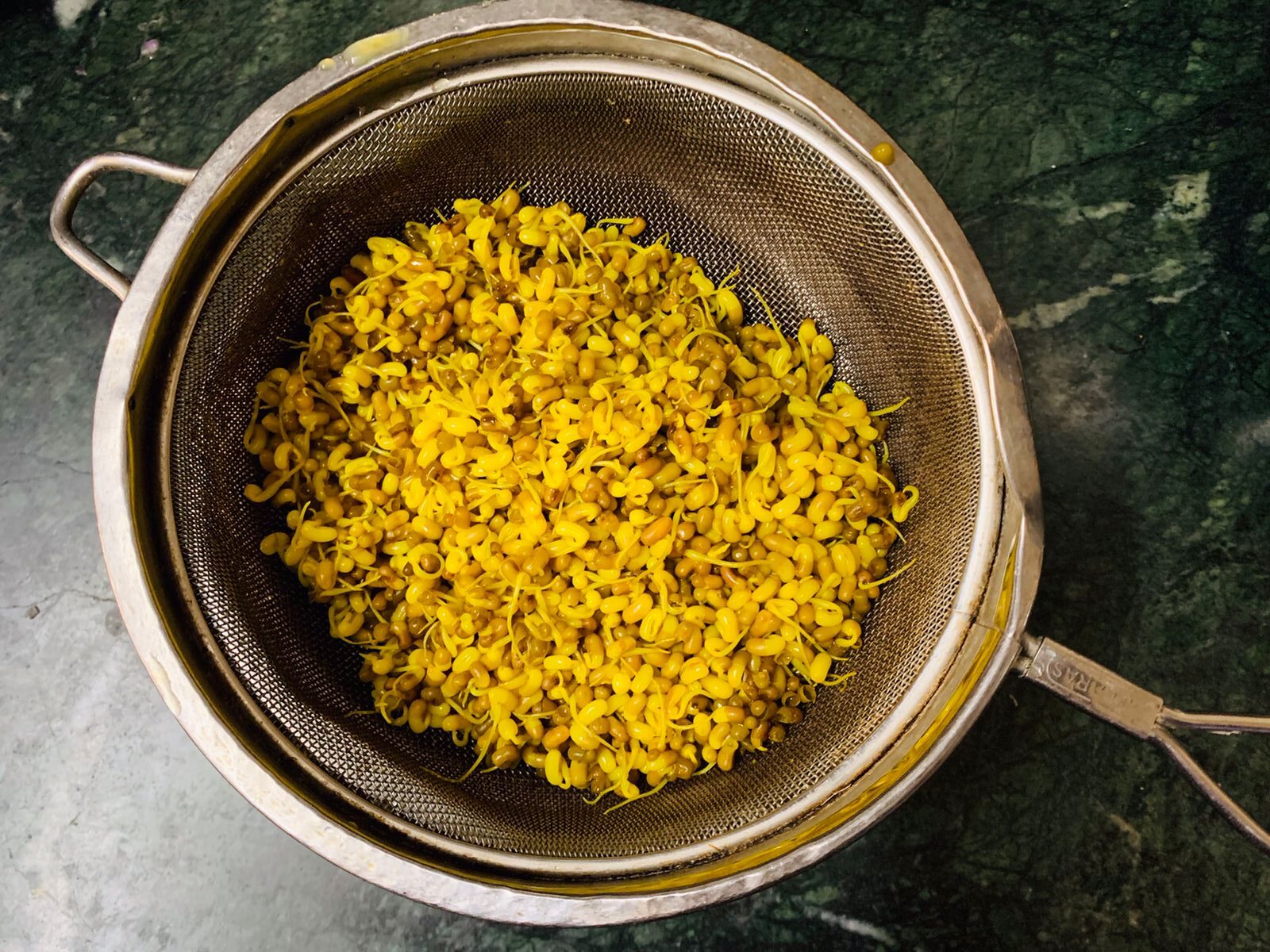 Boil the sprouted moth beans with salt and turmeric powder in 2 cups of water for around 7-8 minutes or until they are soft. Once boiled drain the excess water using a strainer.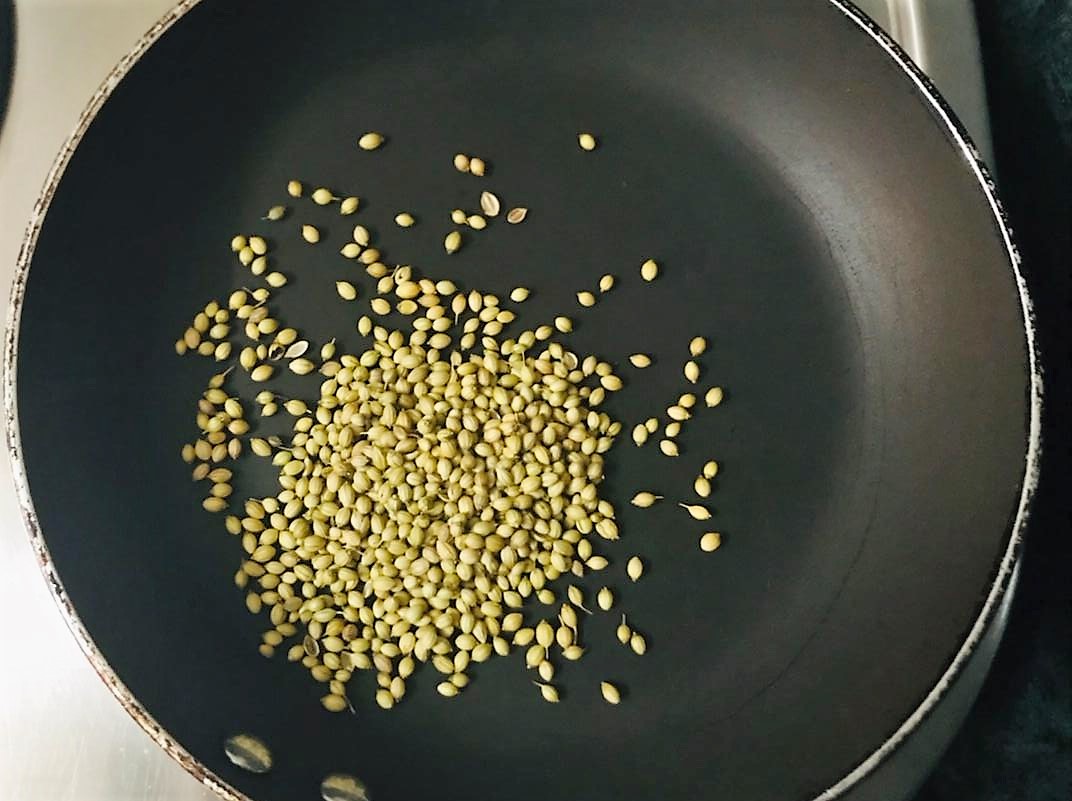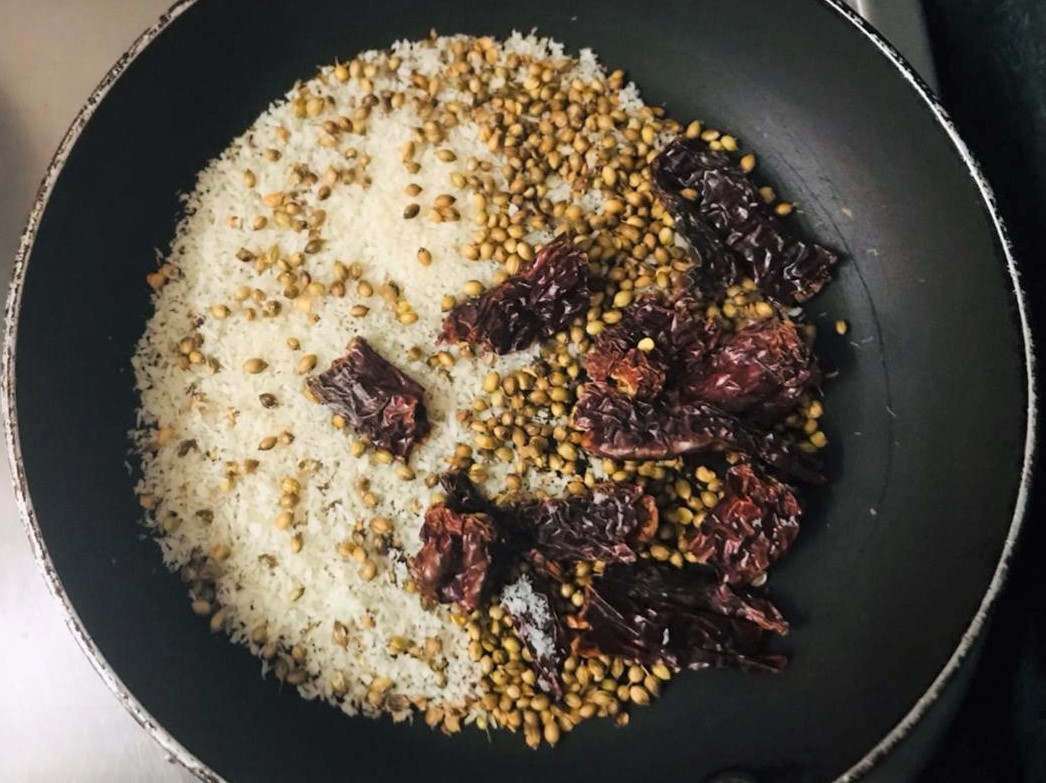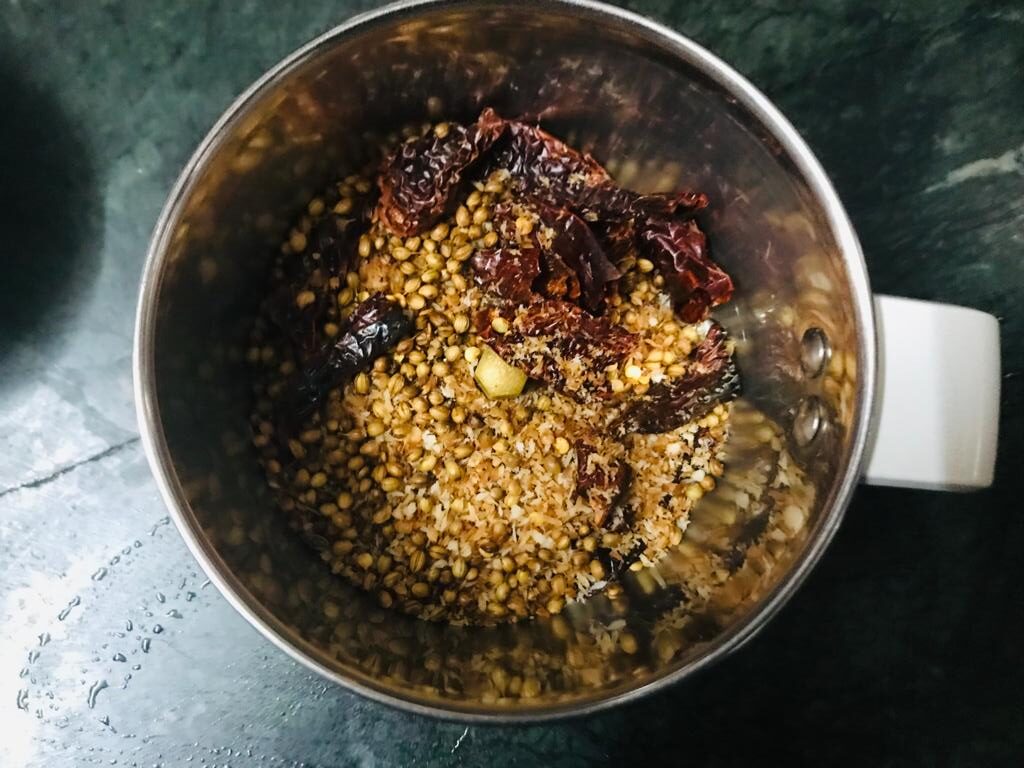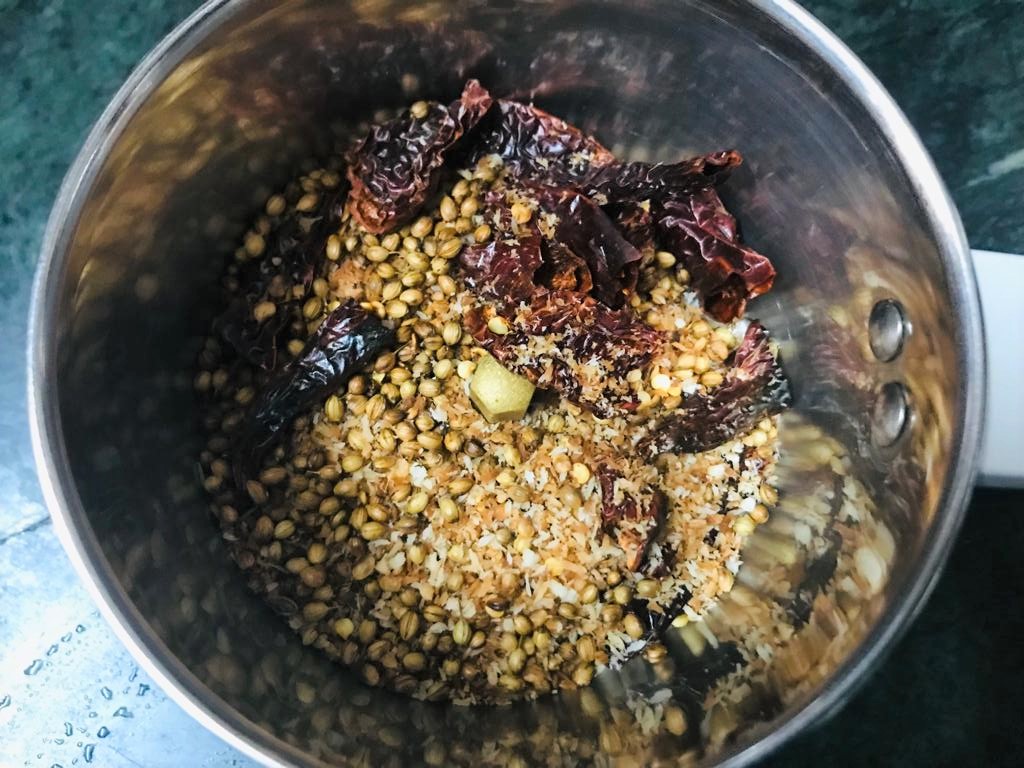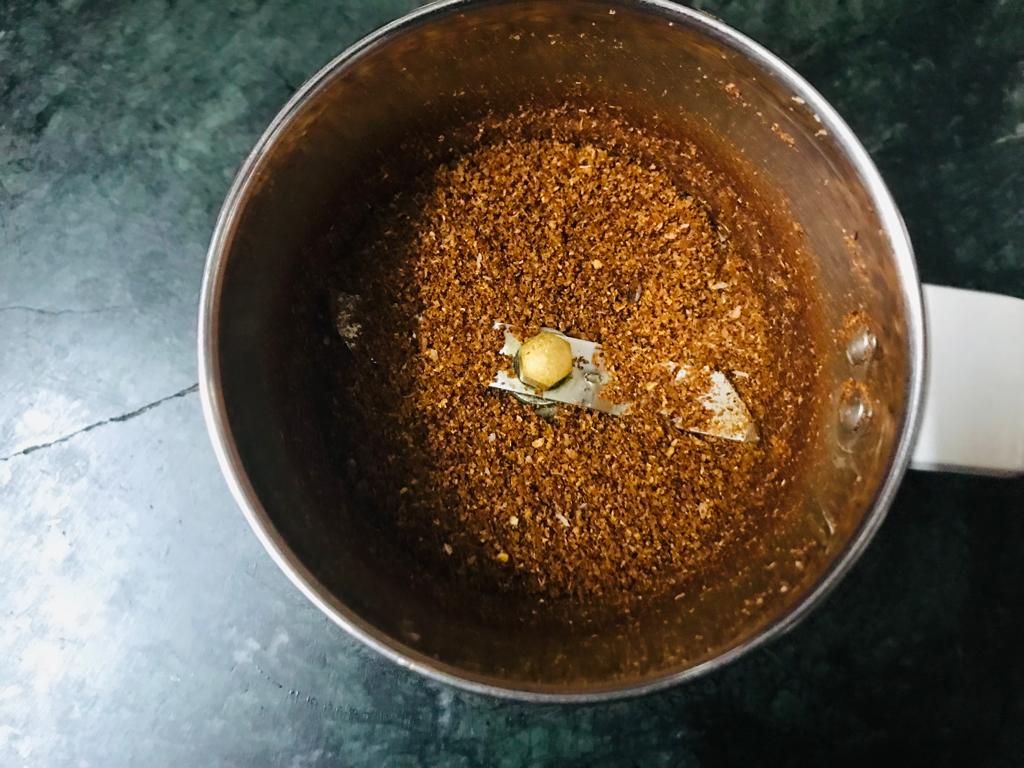 Roast the coriander seeds, Kashmiri dry red chillies, and desiccated coconut on low heat for 3-4 minutes or until the coriander seeds turn golden. Grind it into a fine powder.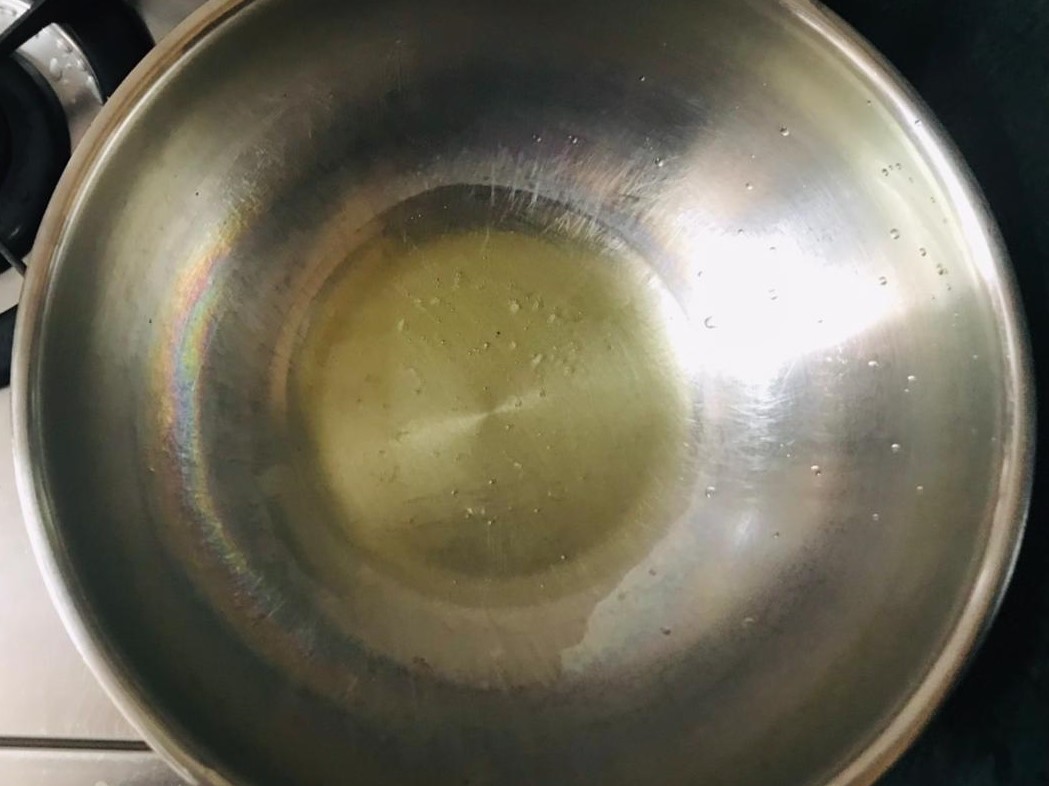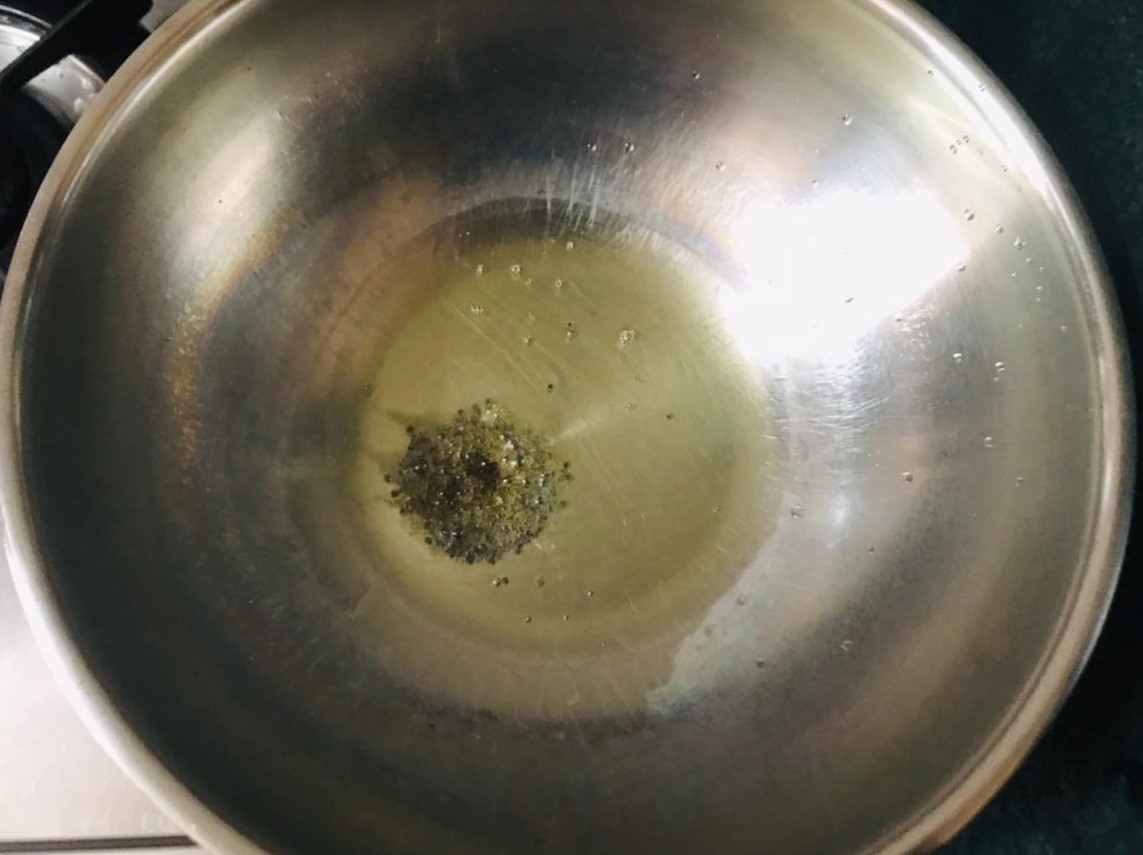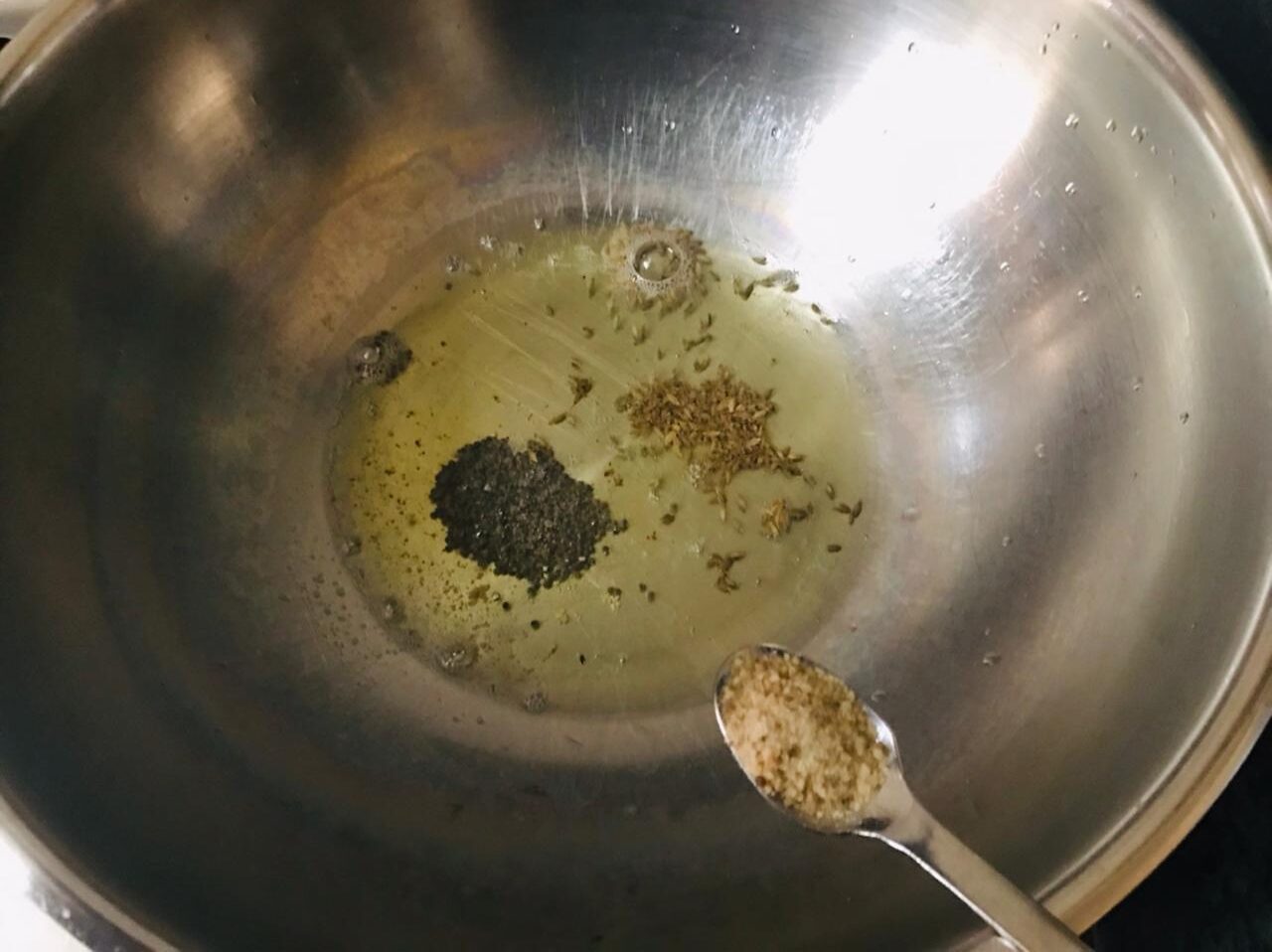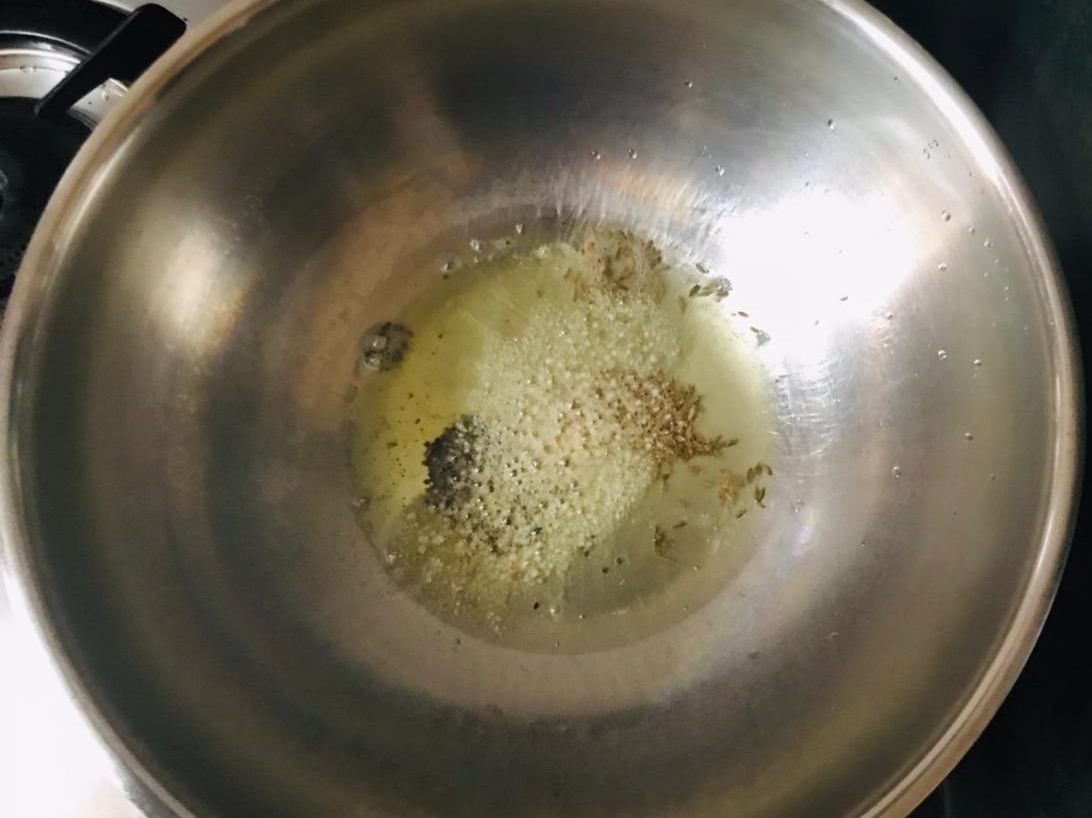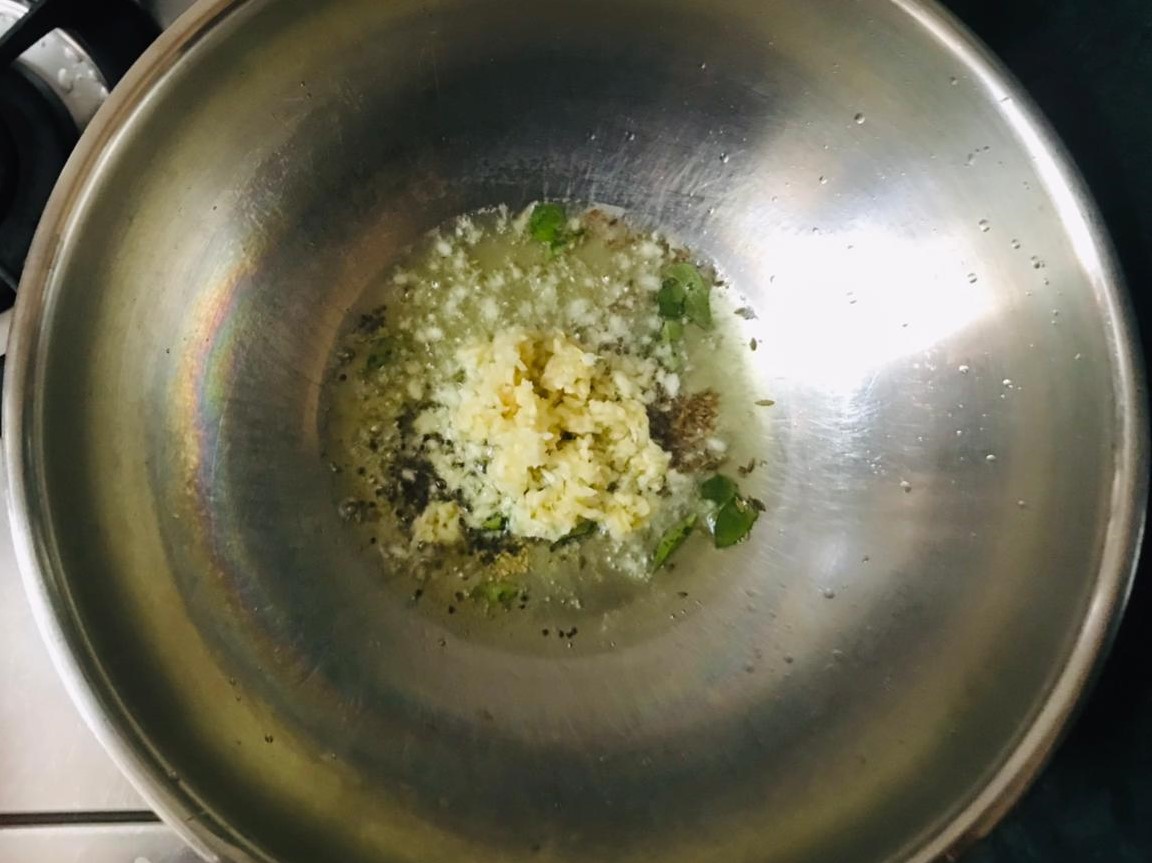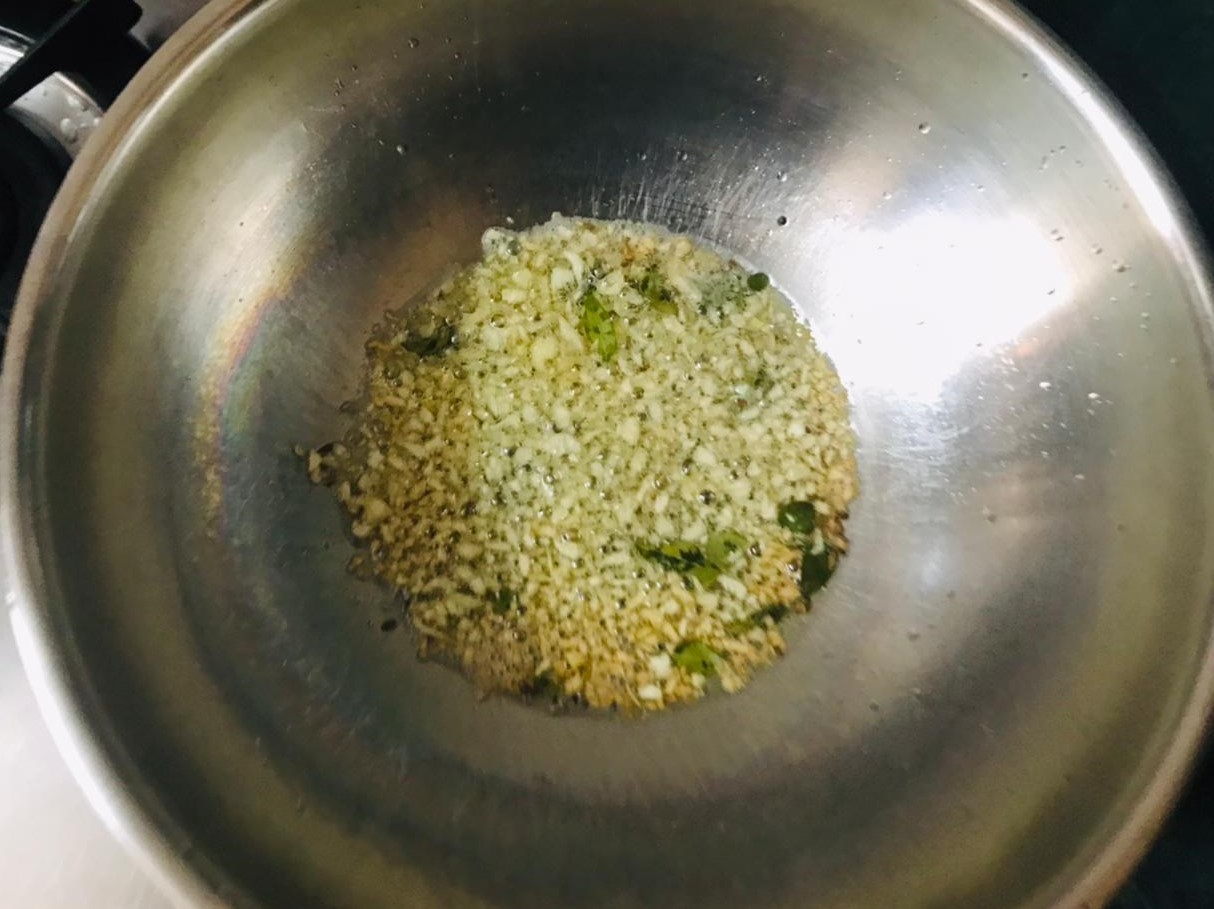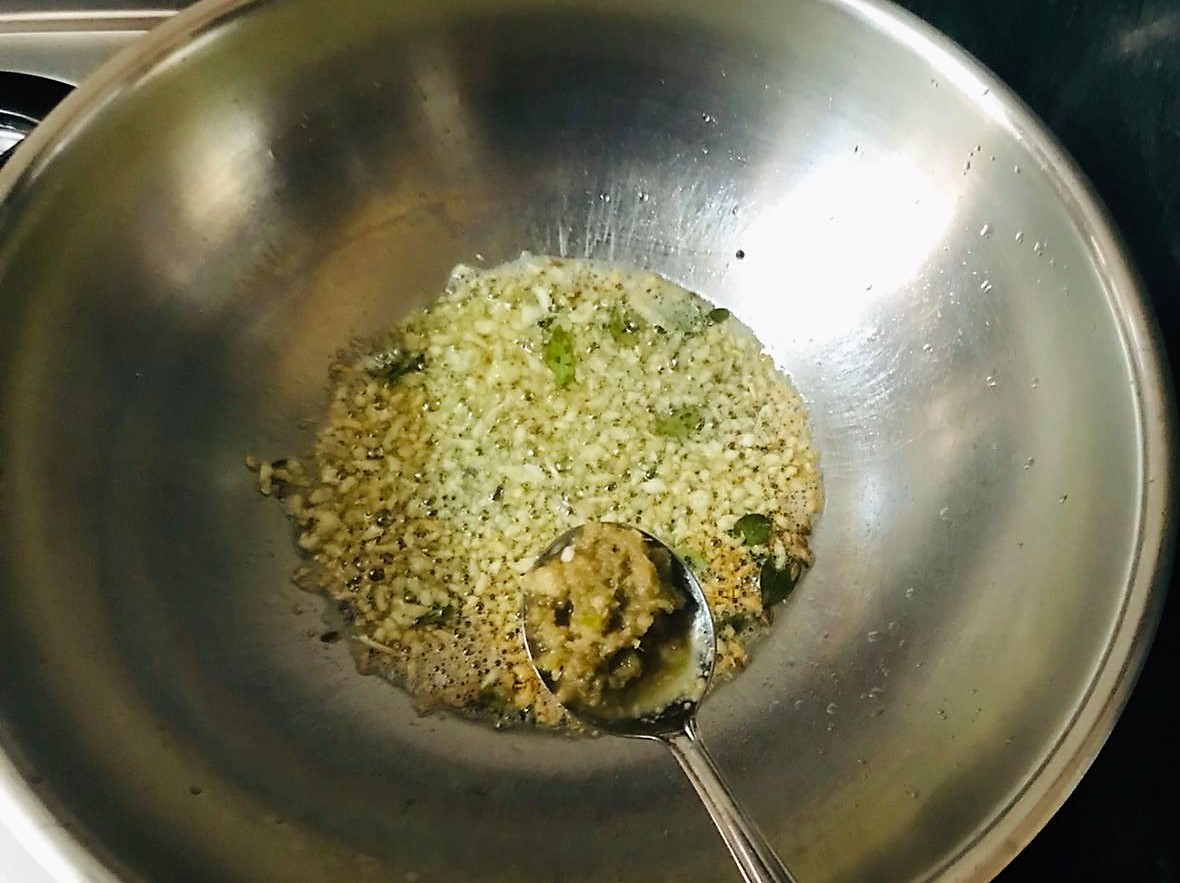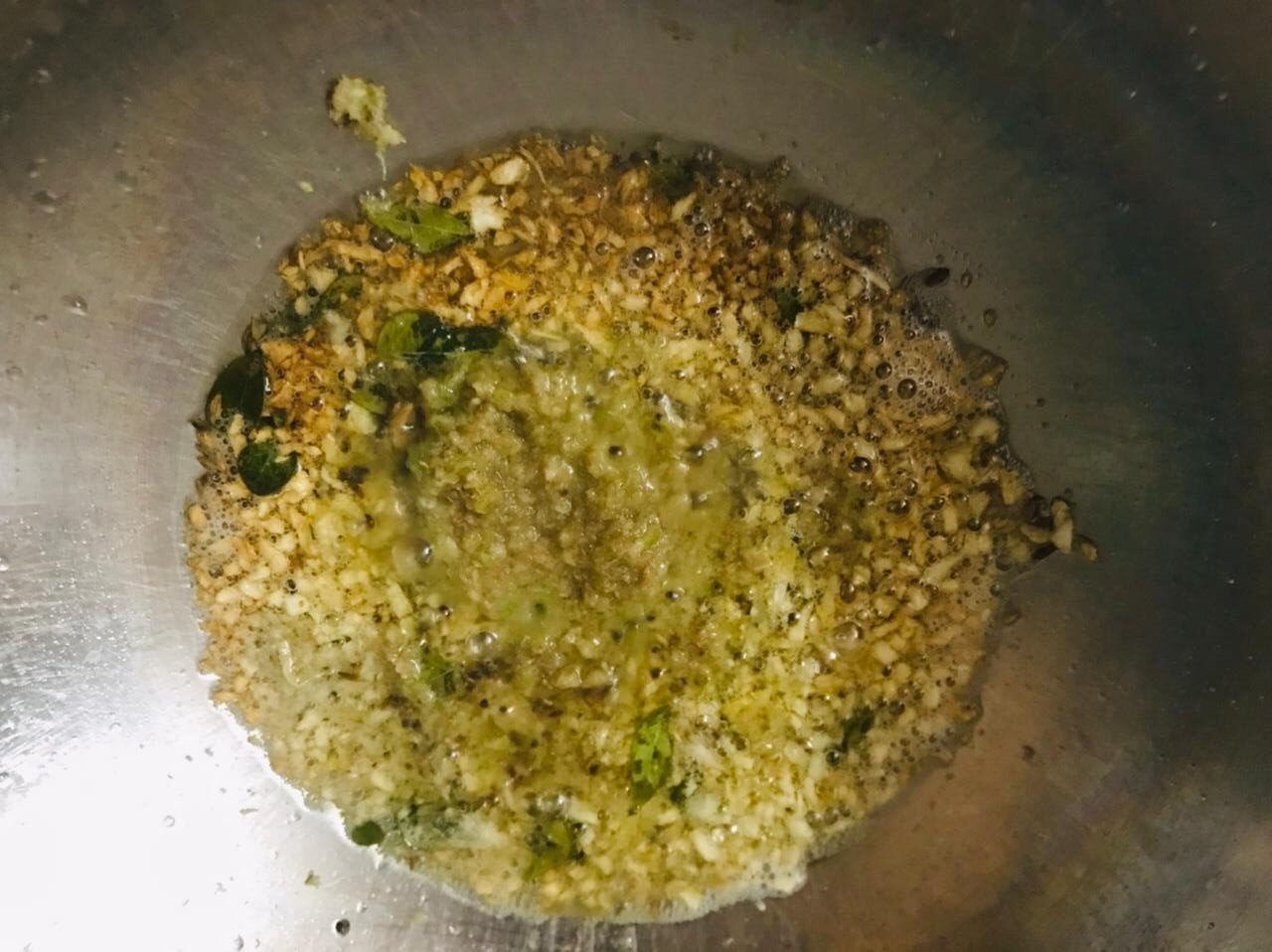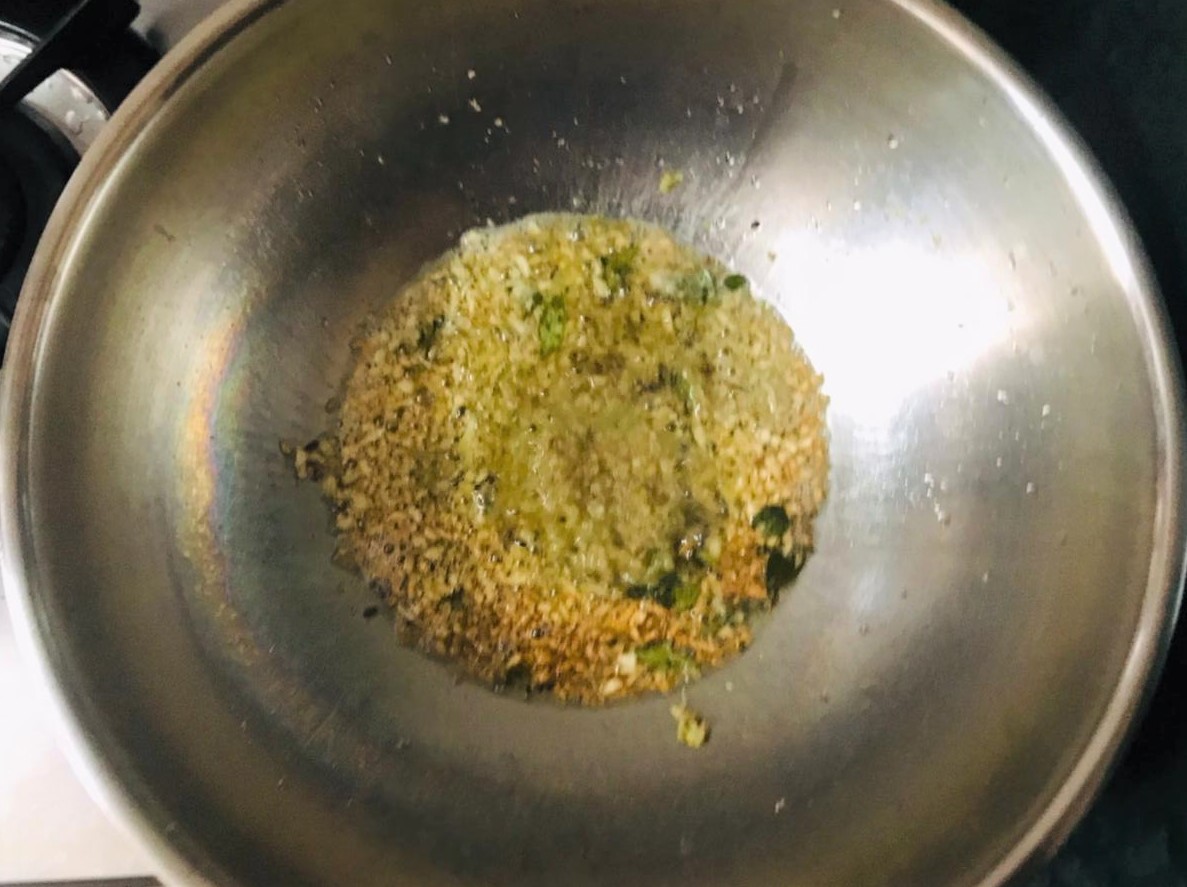 Heat oil in a pan and add the mustard seeds and cumin seeds and let it splutter. Next add the asafoetida, curry leaves, garlic, green chilies and ginger and sauté for a minute.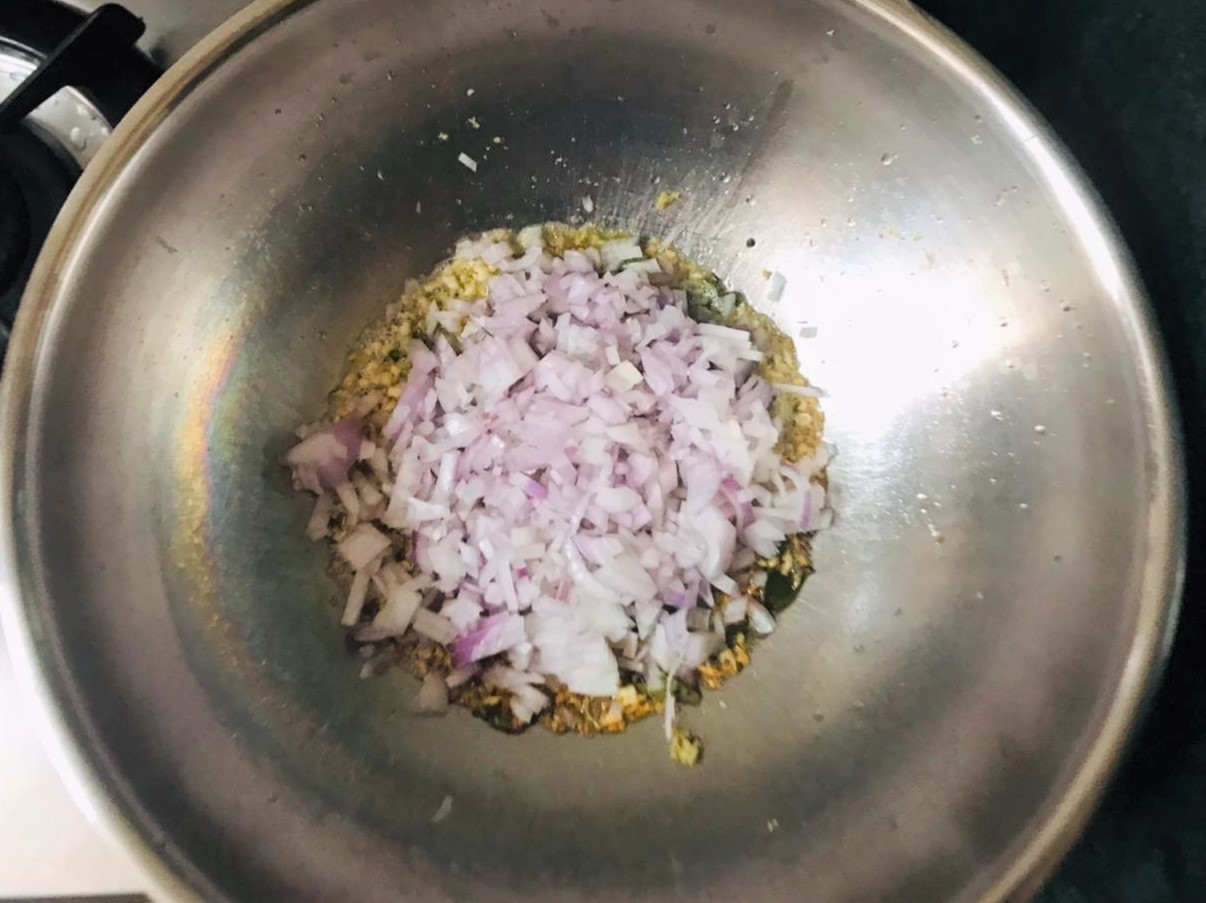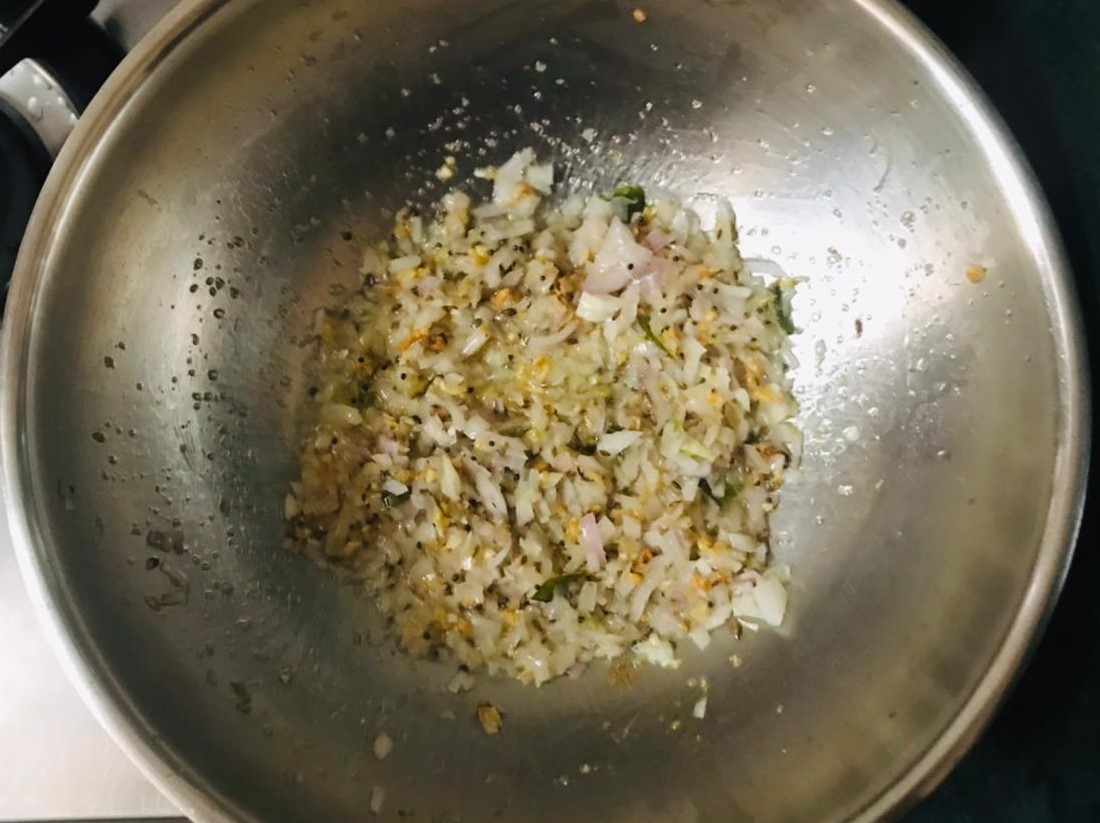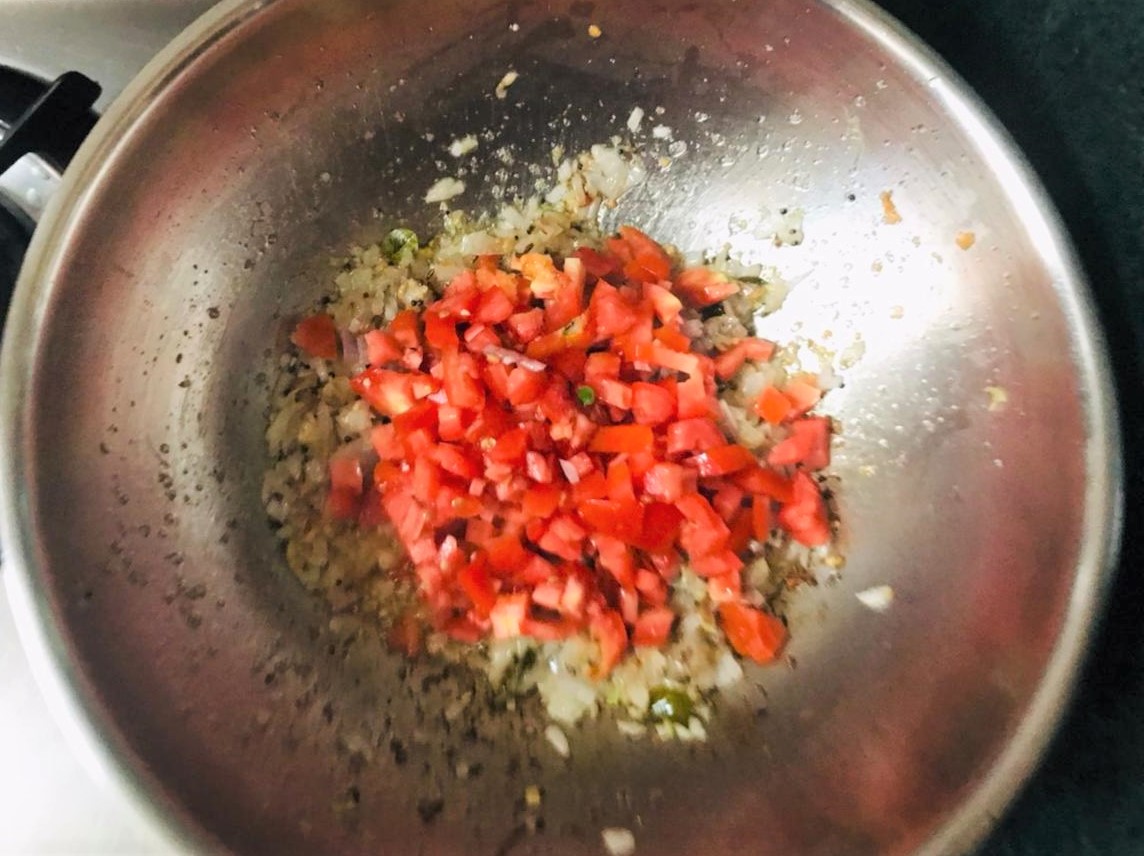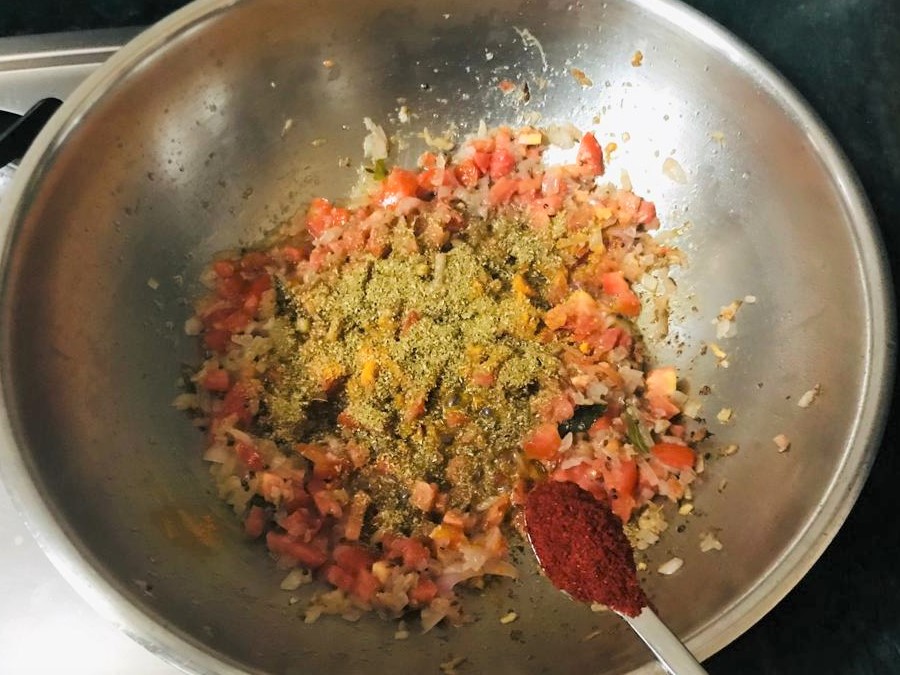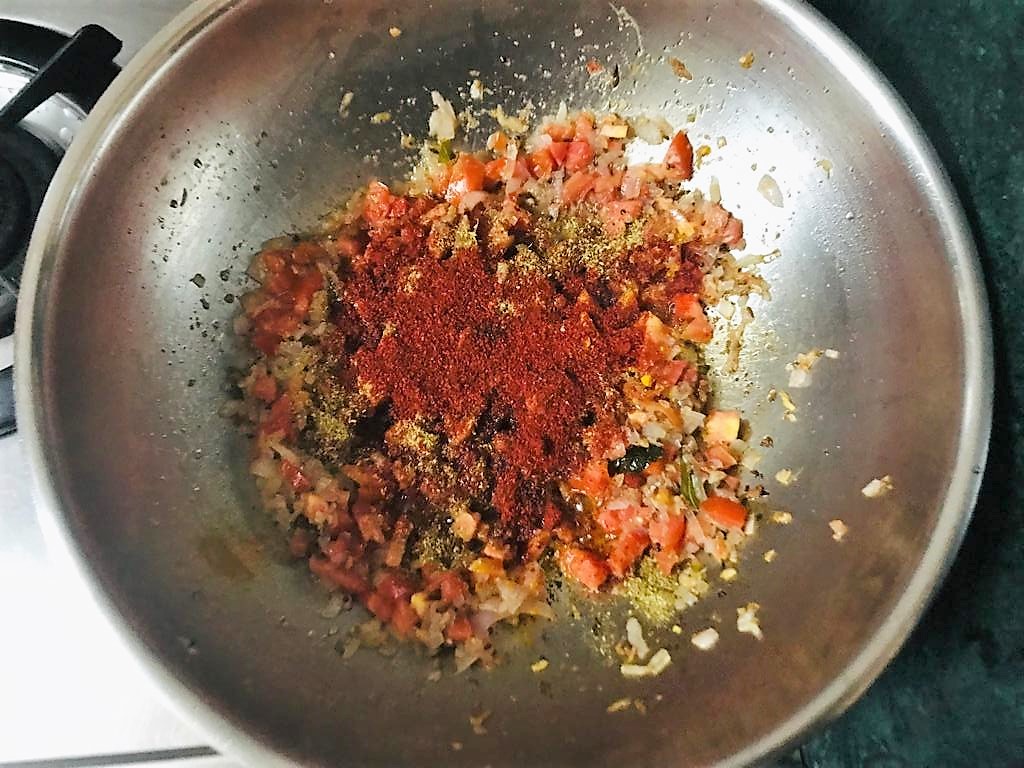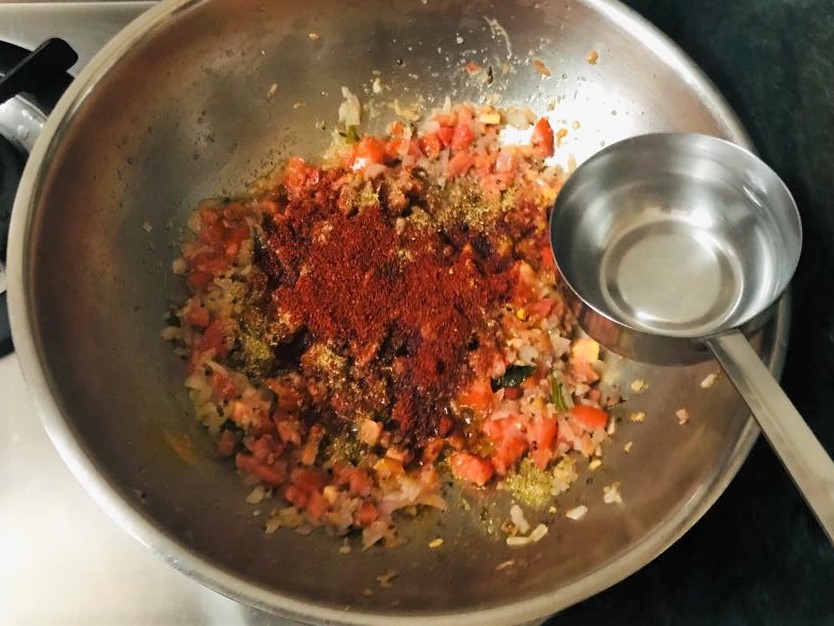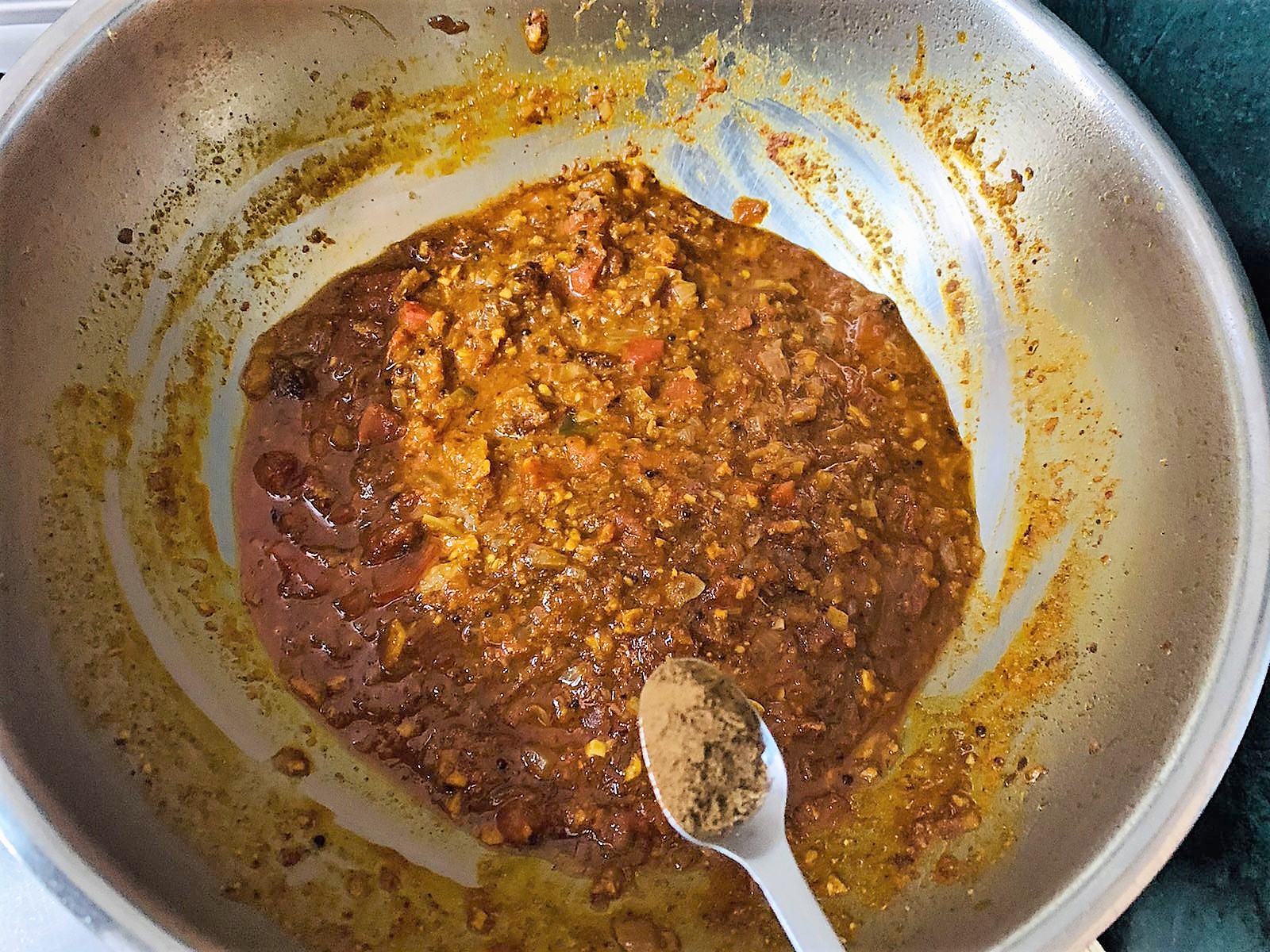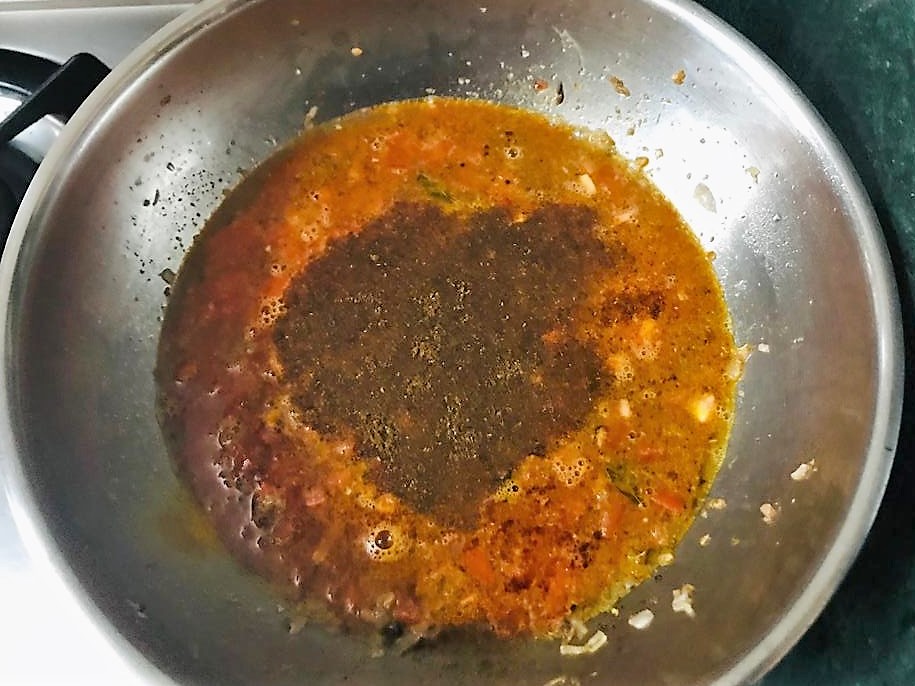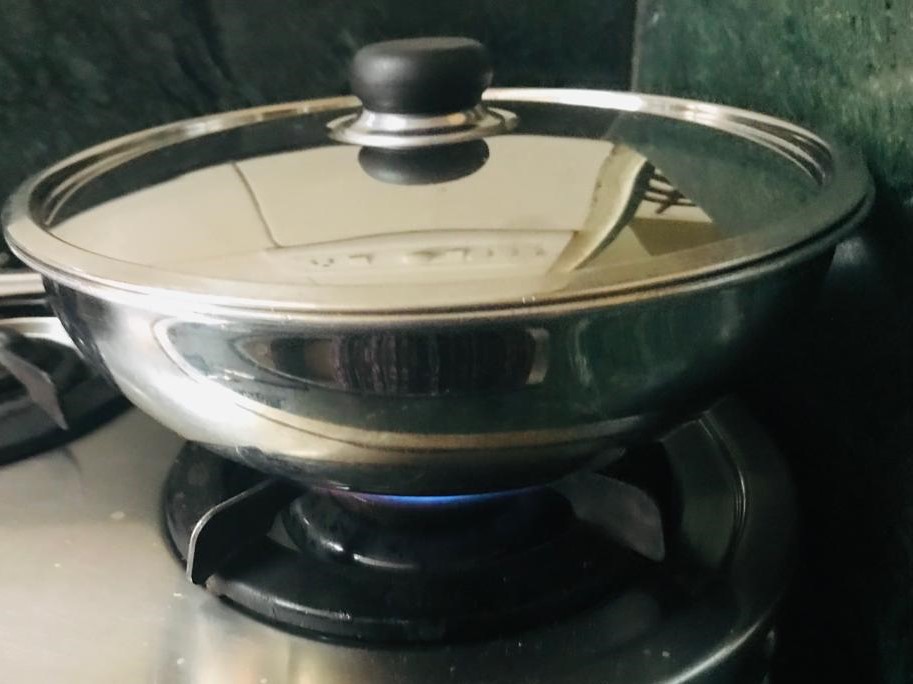 Next add the onions and sauté it for 2-3 minutes or until it turns translucent. Then add the tomatoes and cook for 3-4 minutes on medium heat to soften the tomatoes.
Once the tomatoes have slightly softened add the coriander powder, red chili powder, 1 cup water and garam masala. Cover and cook for about 10 minutes on low-medium heat.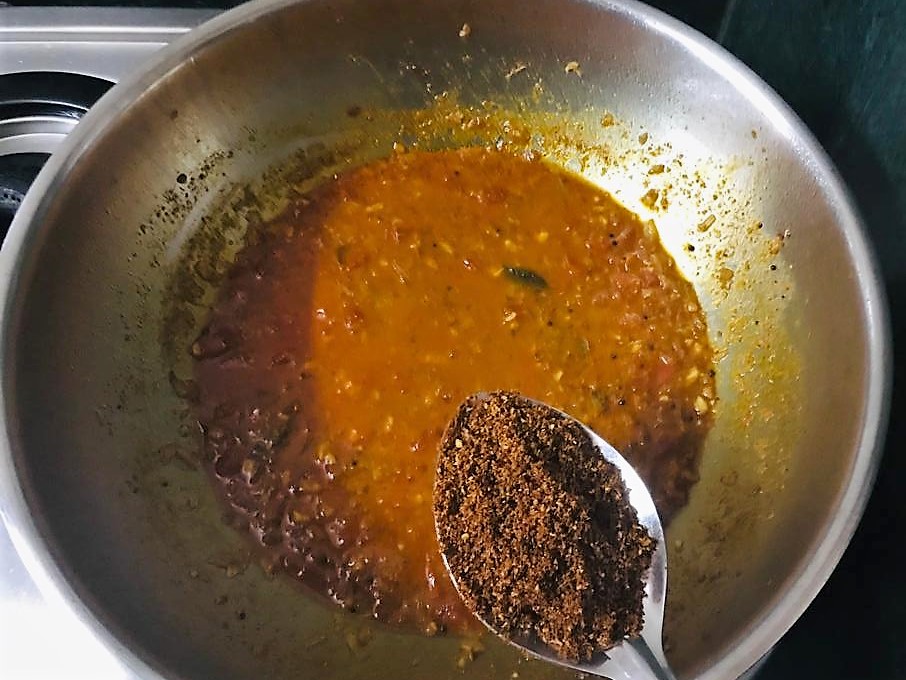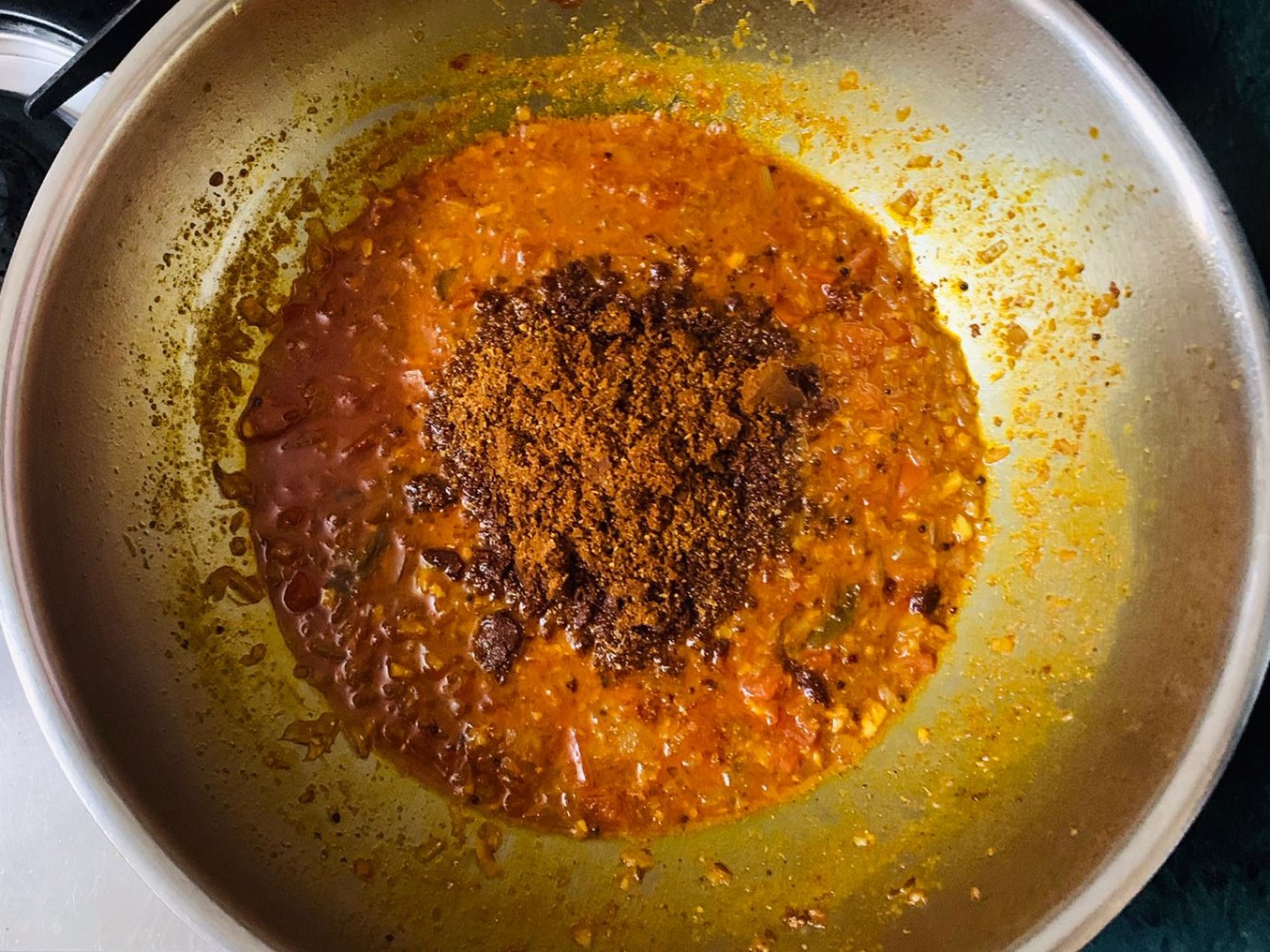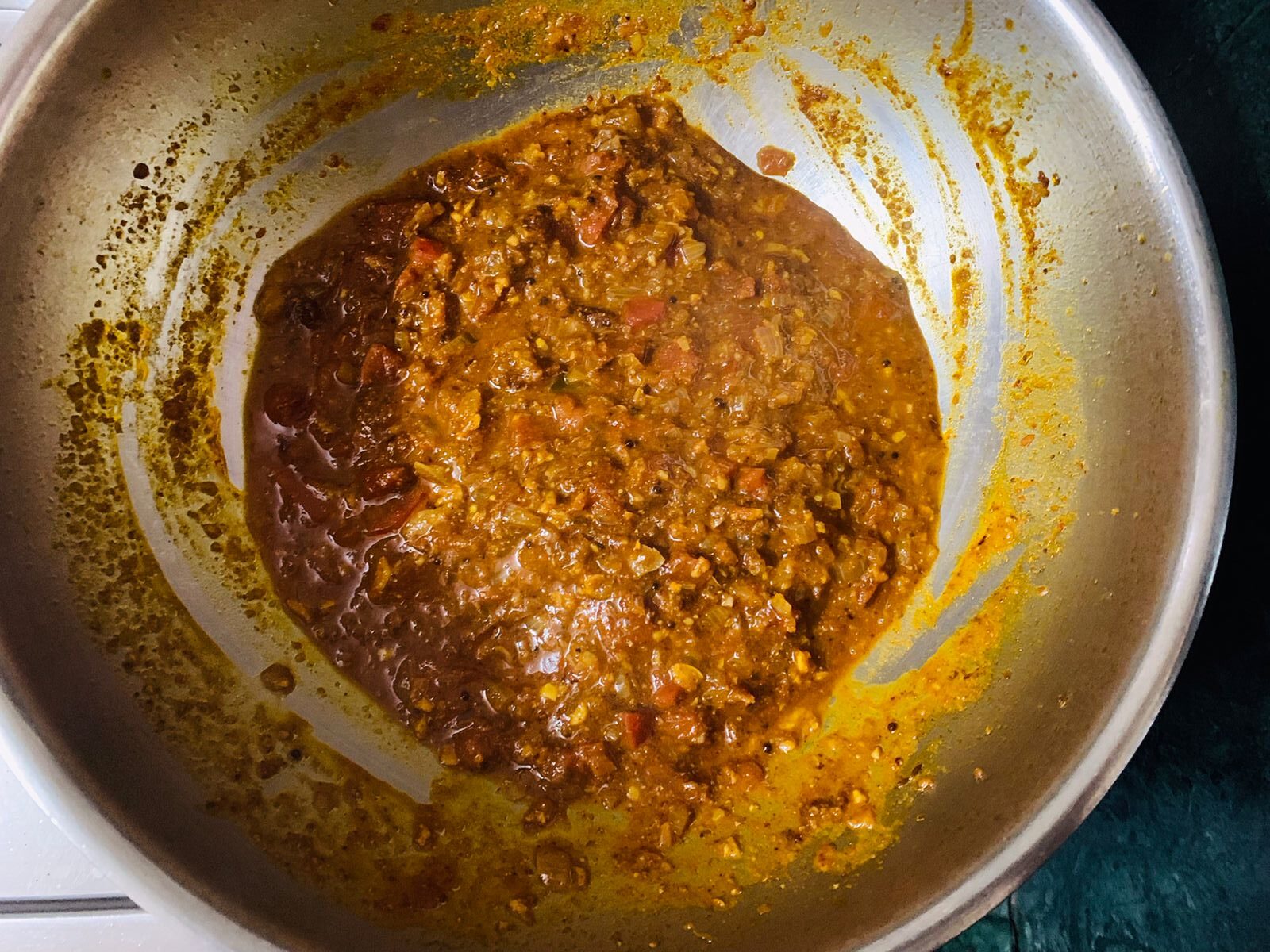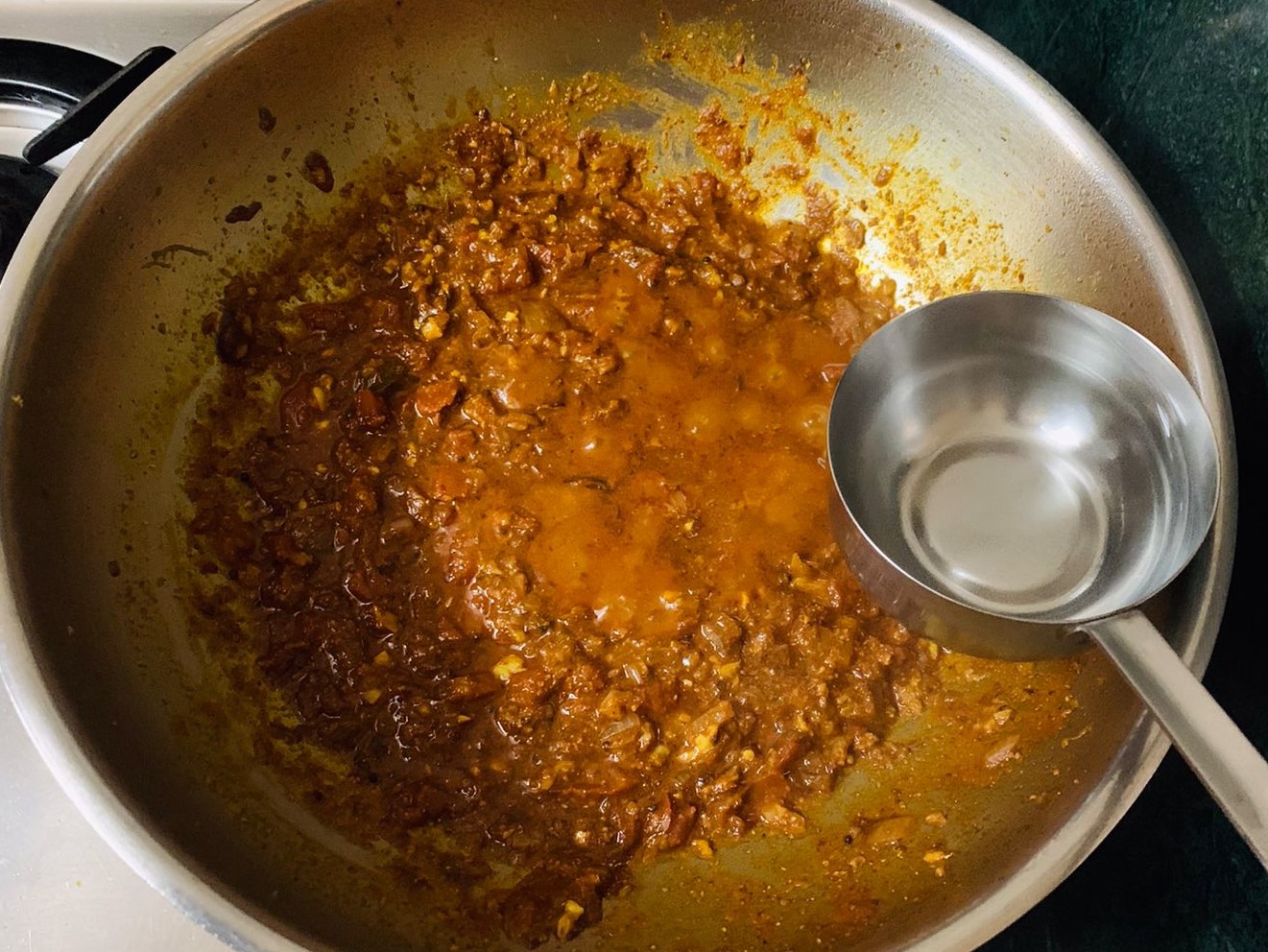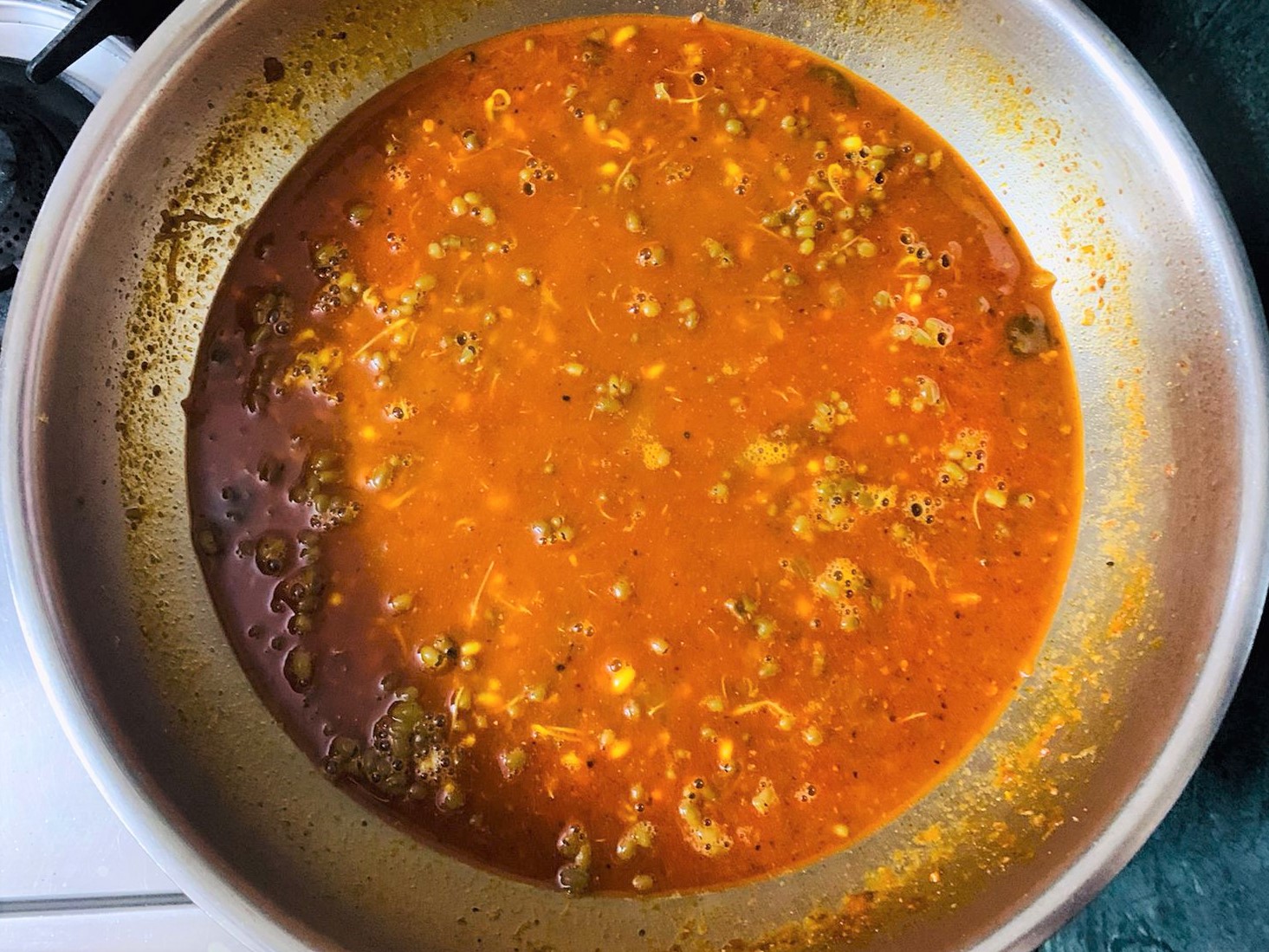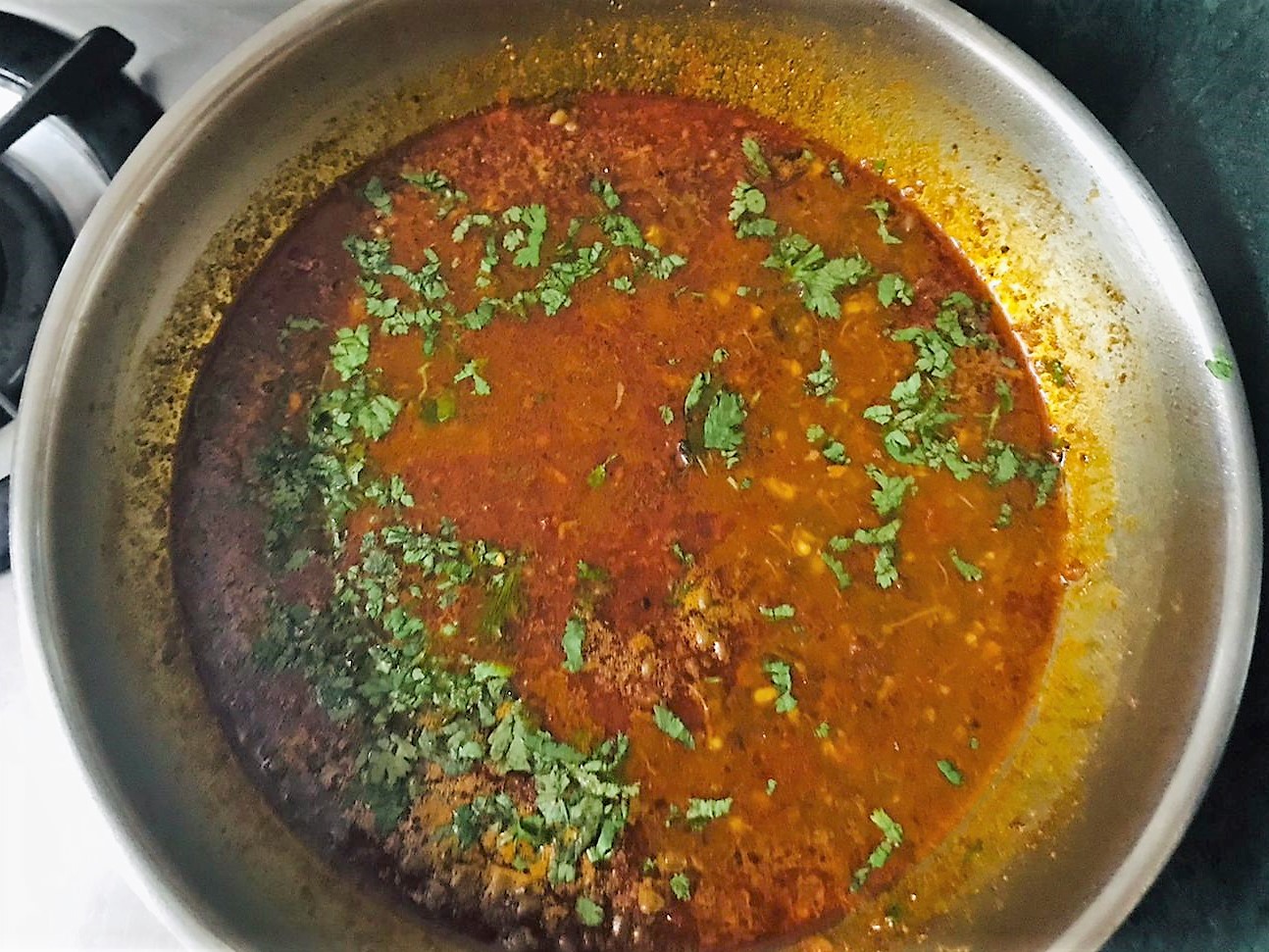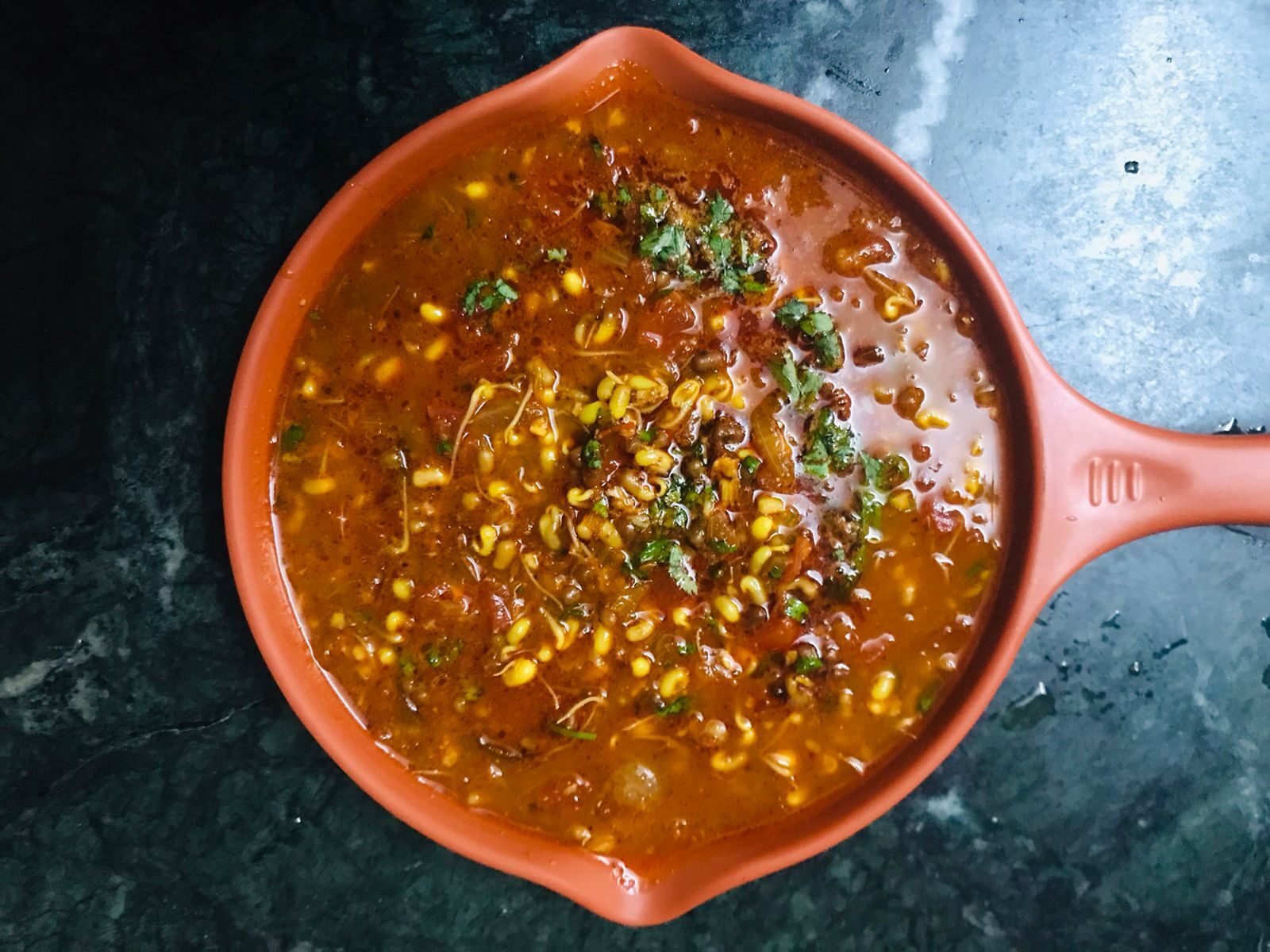 After 10 minutes, add the boiled moth and the freshly made powdered masala and cook for 4-5 minutes on medium heat. (If the gravy is too thick you can add ½ -1 cup water). Sprinkle the coriander leaves and turn off the heat. Keep the misal aside.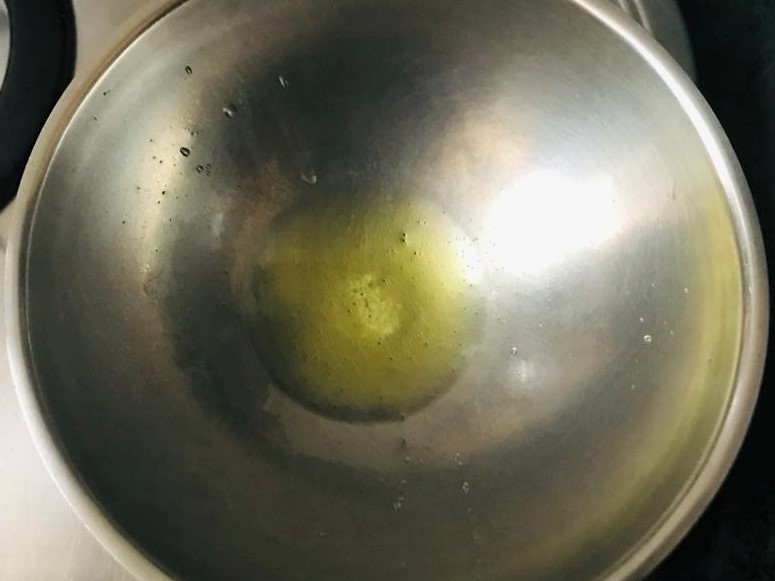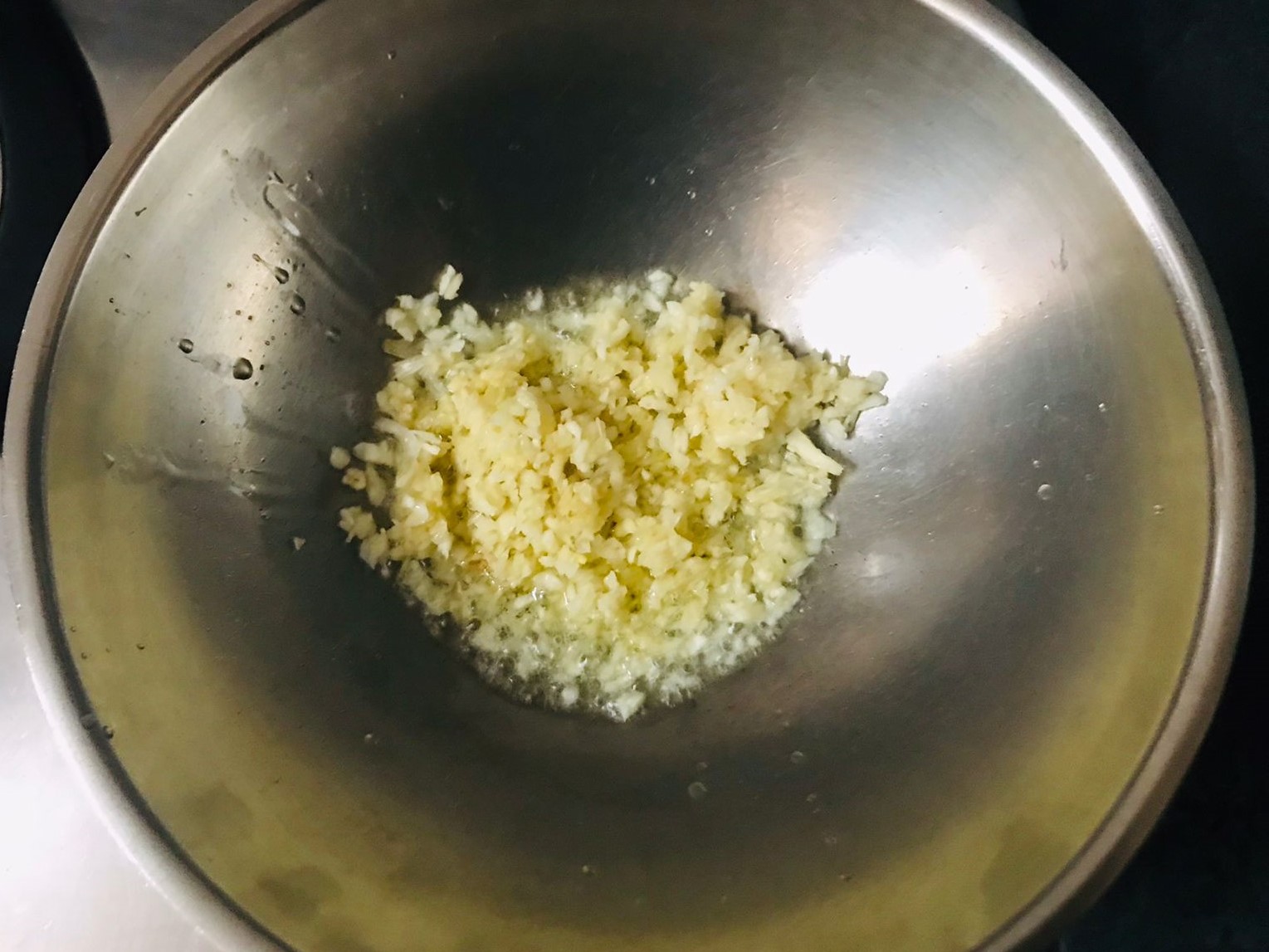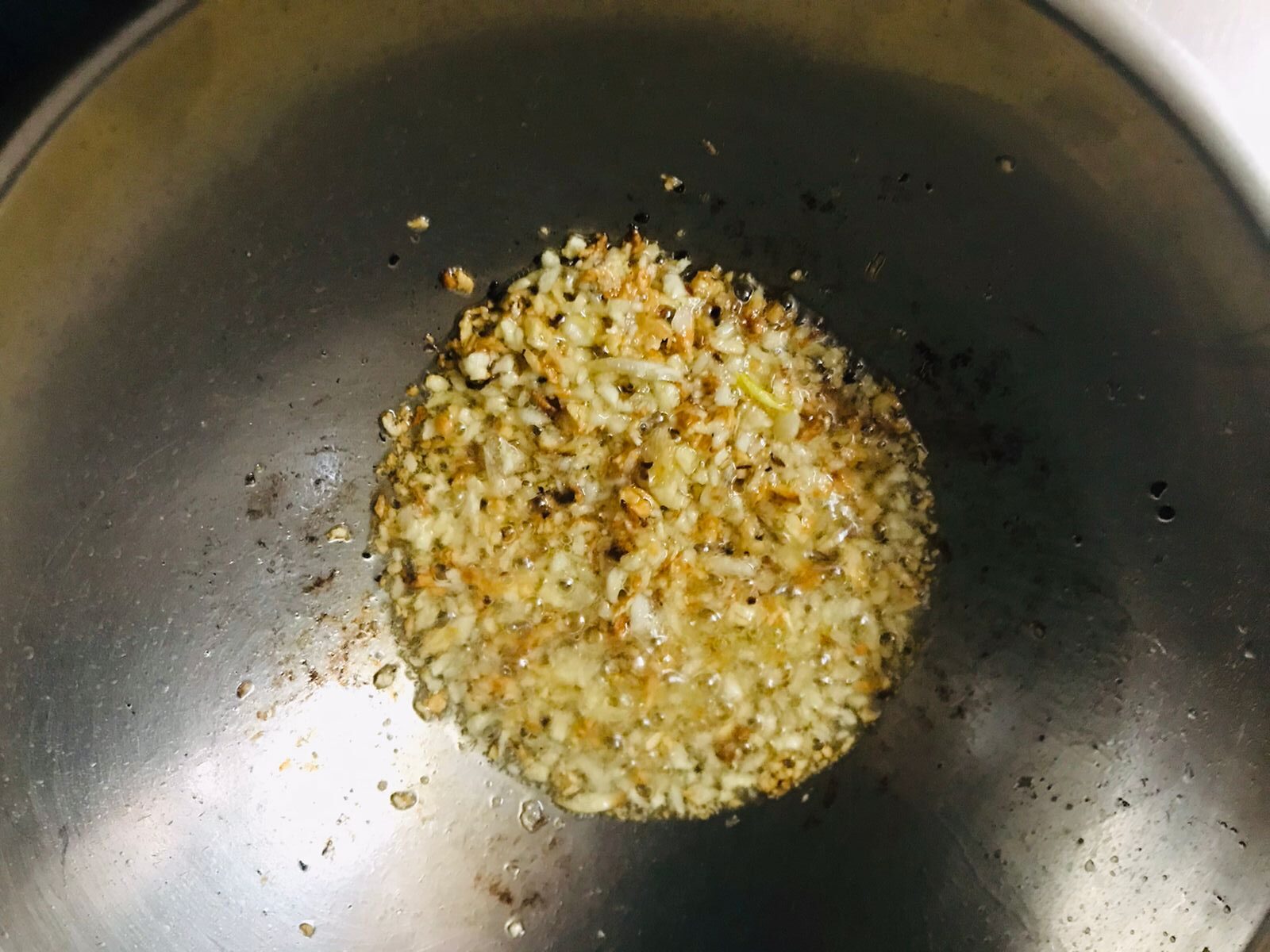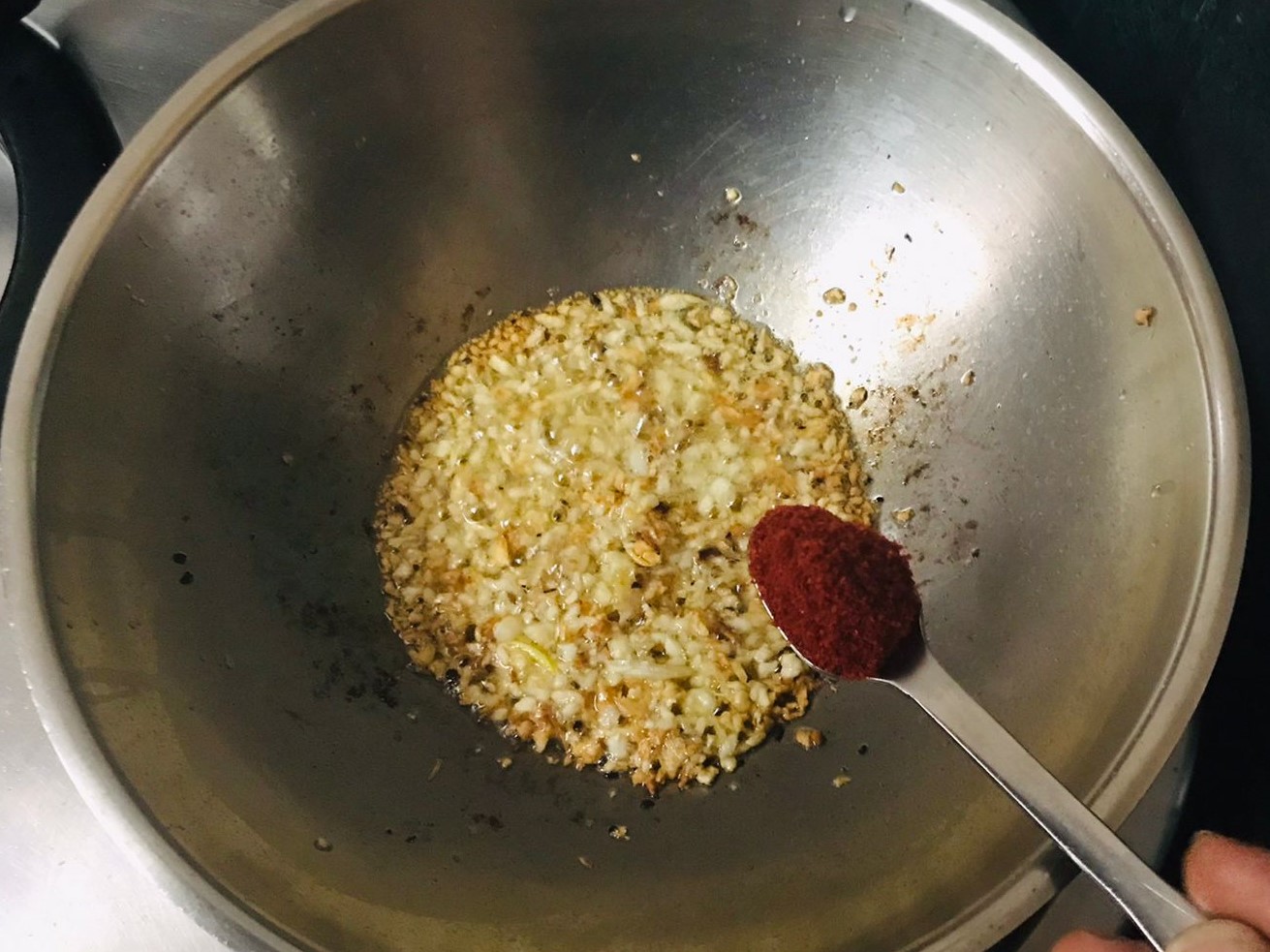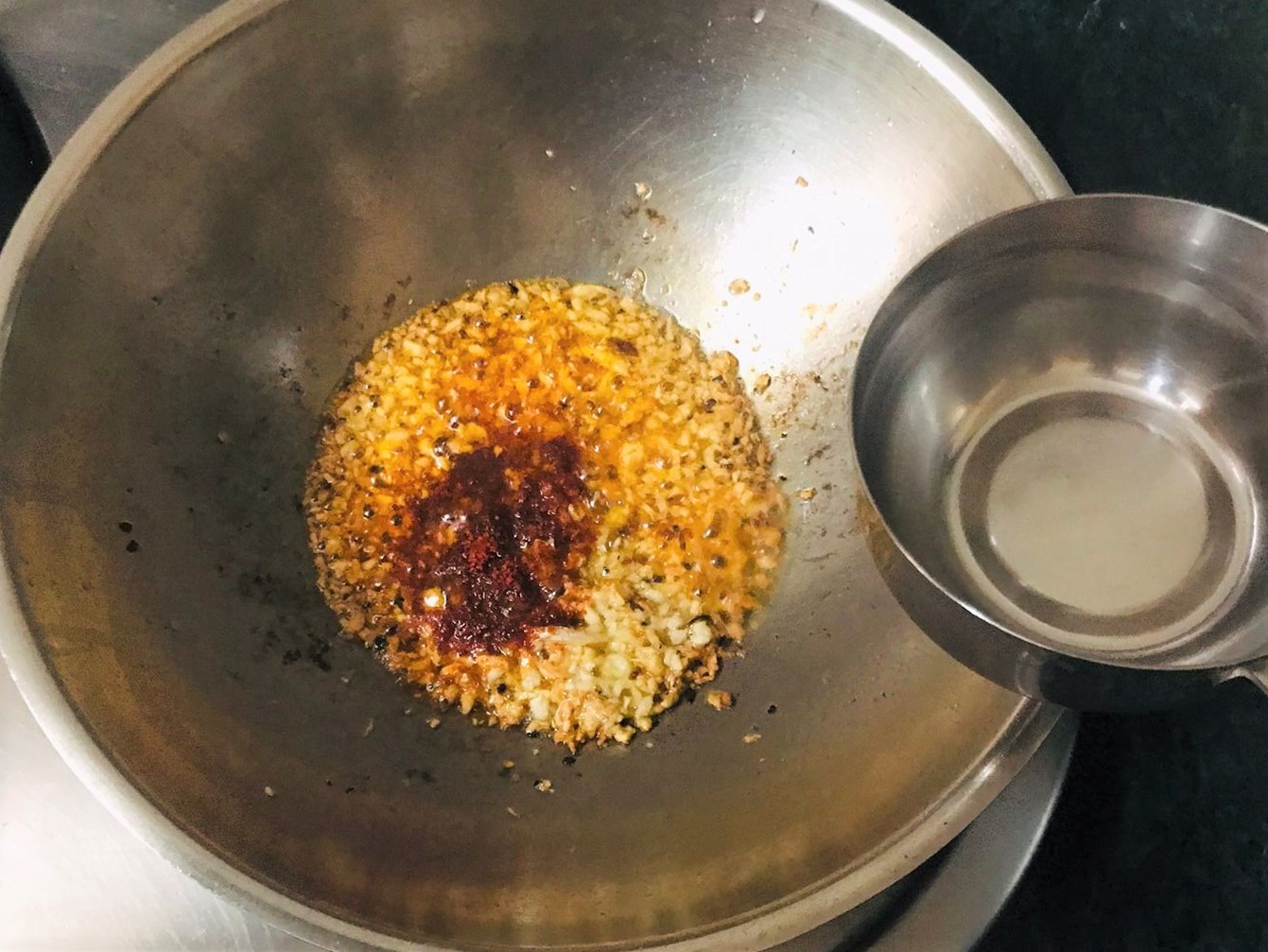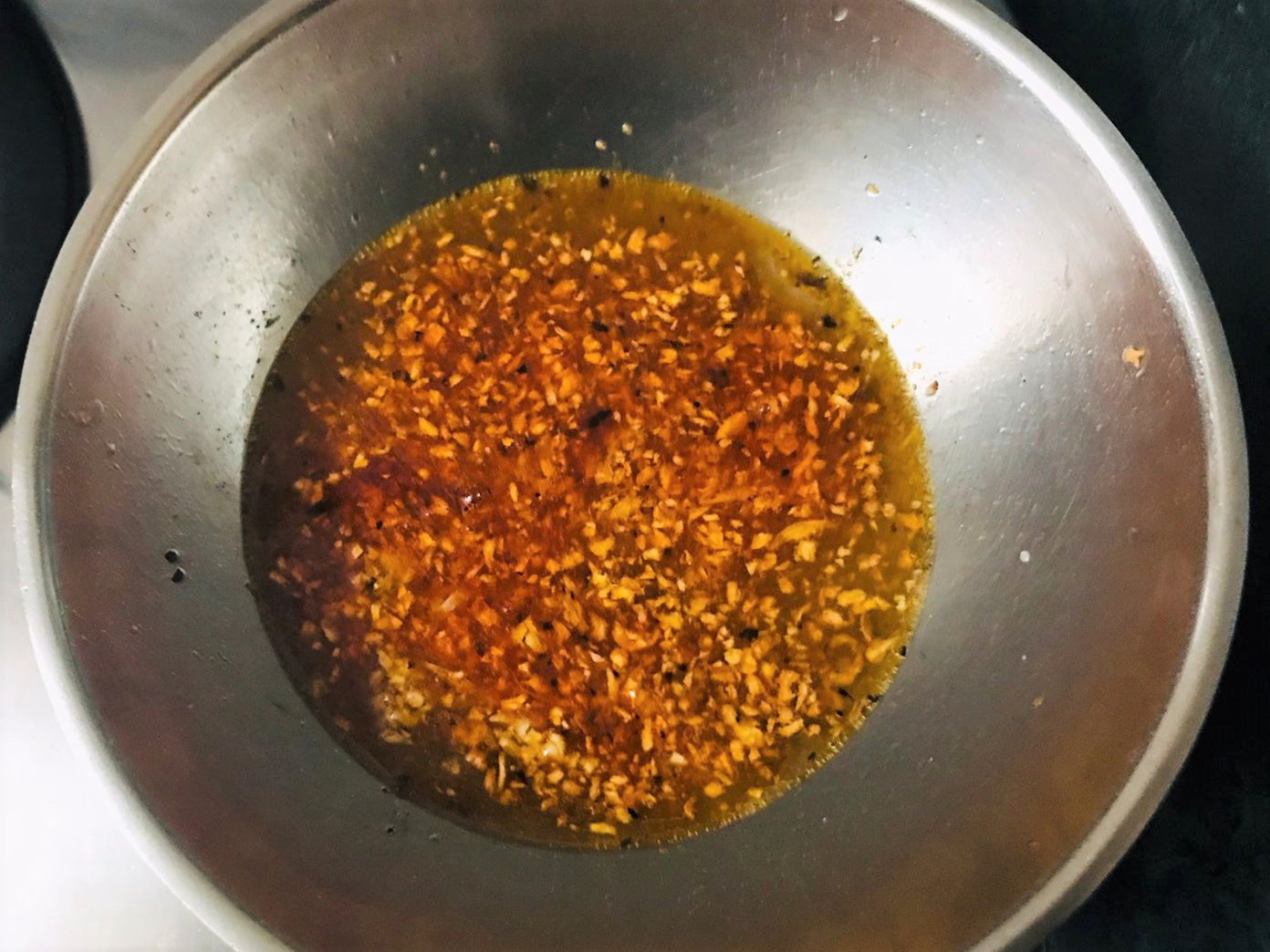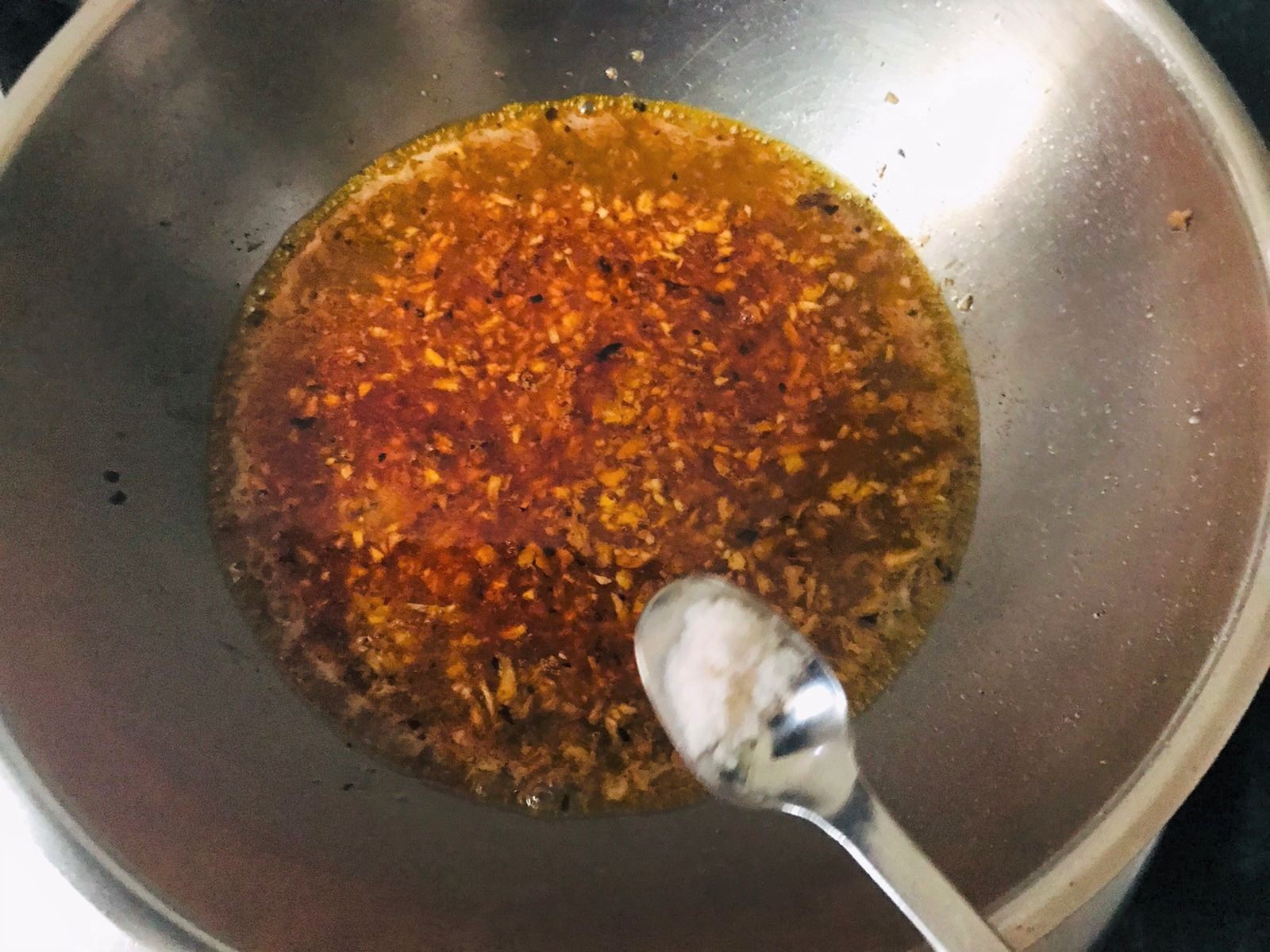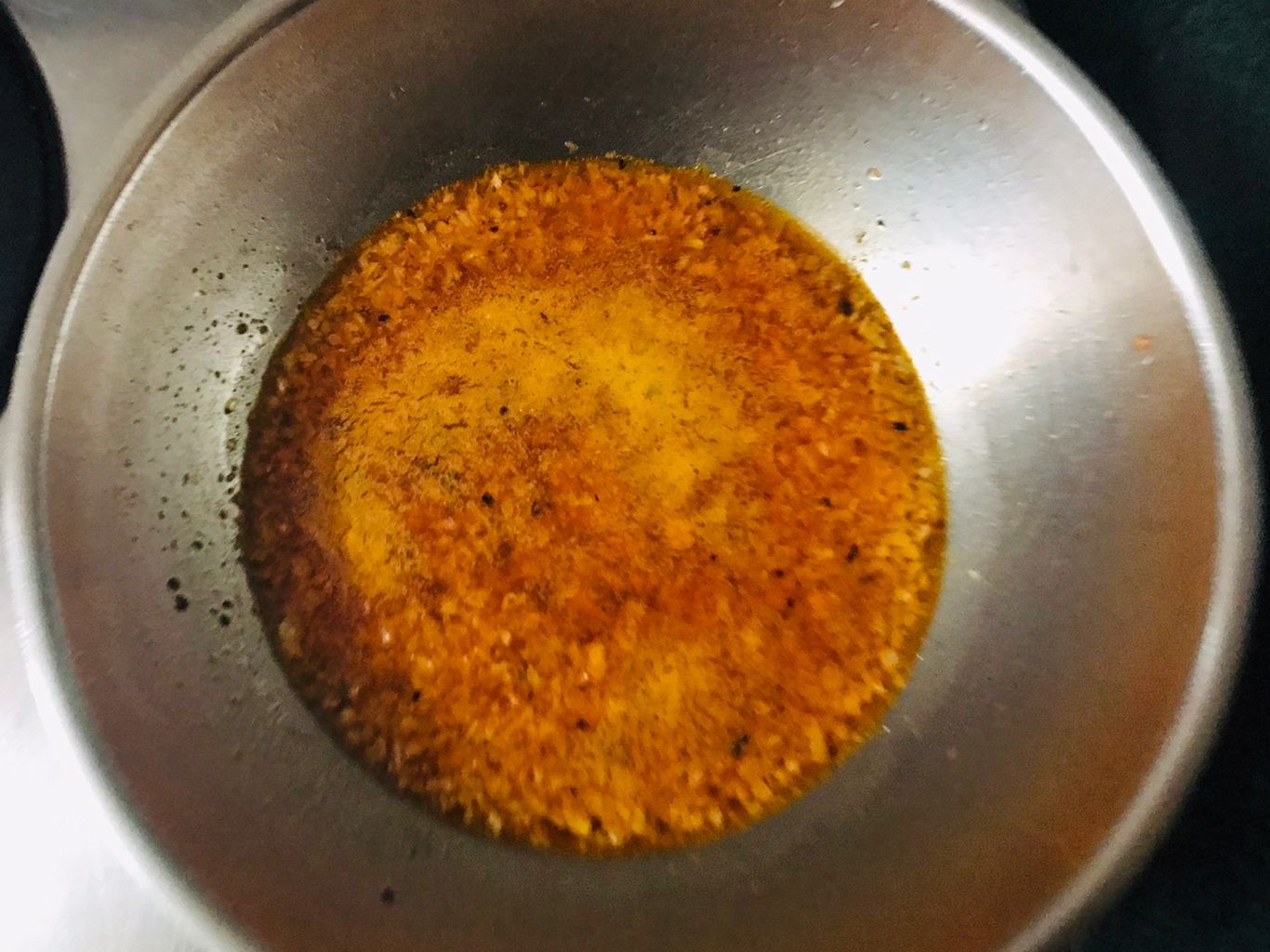 To make the garlic gravy/ tari, heat oil in a pan and add the garlic. Sauté the garlic on low to medium heat for 3-4 minutes or until it turns golden. Add the Kashmiri red chili powder, 1 cup water and salt and cook it on medium heat for 2-3 minutes. Turn the heat off and empty it in a serving bowl.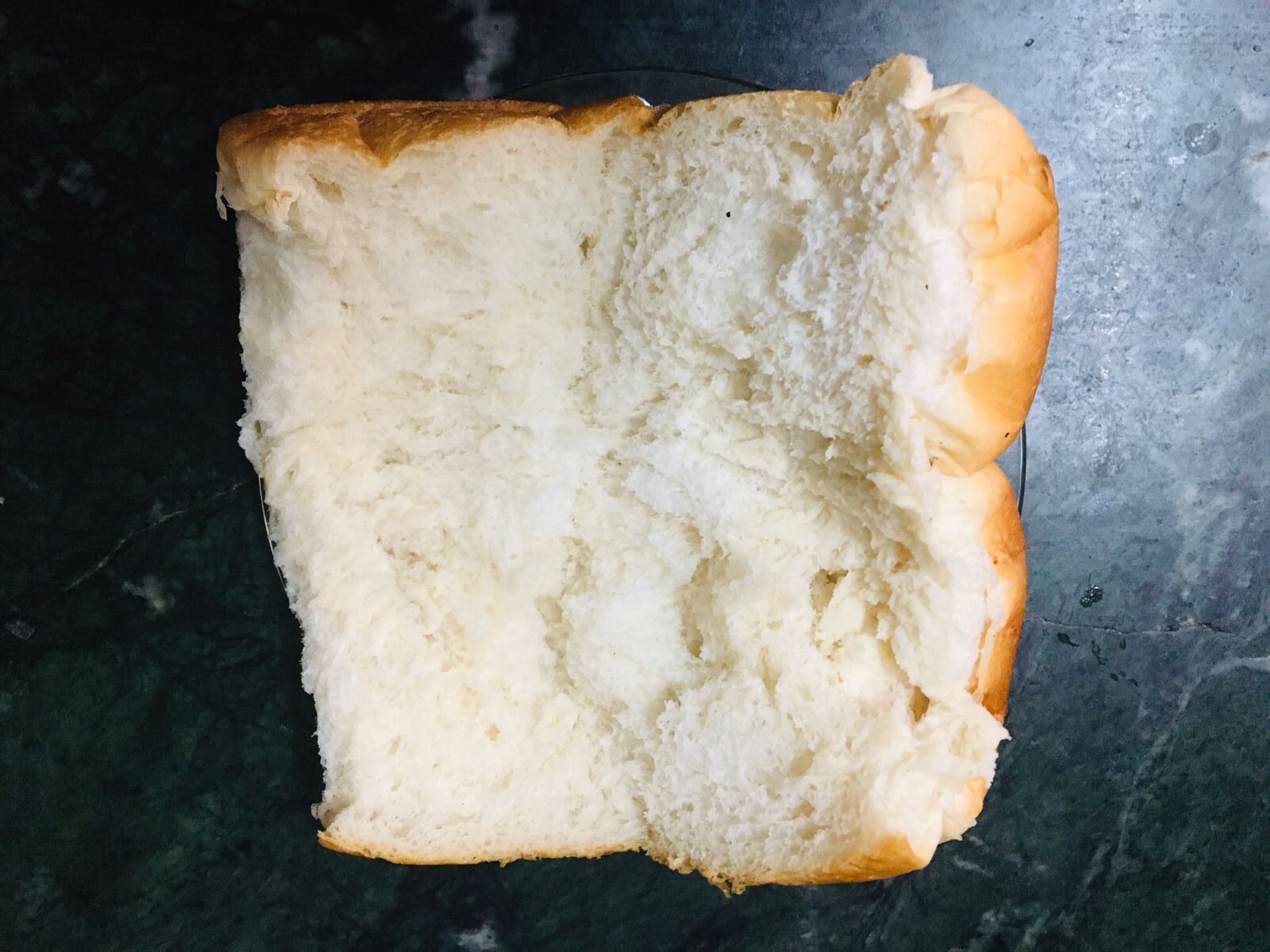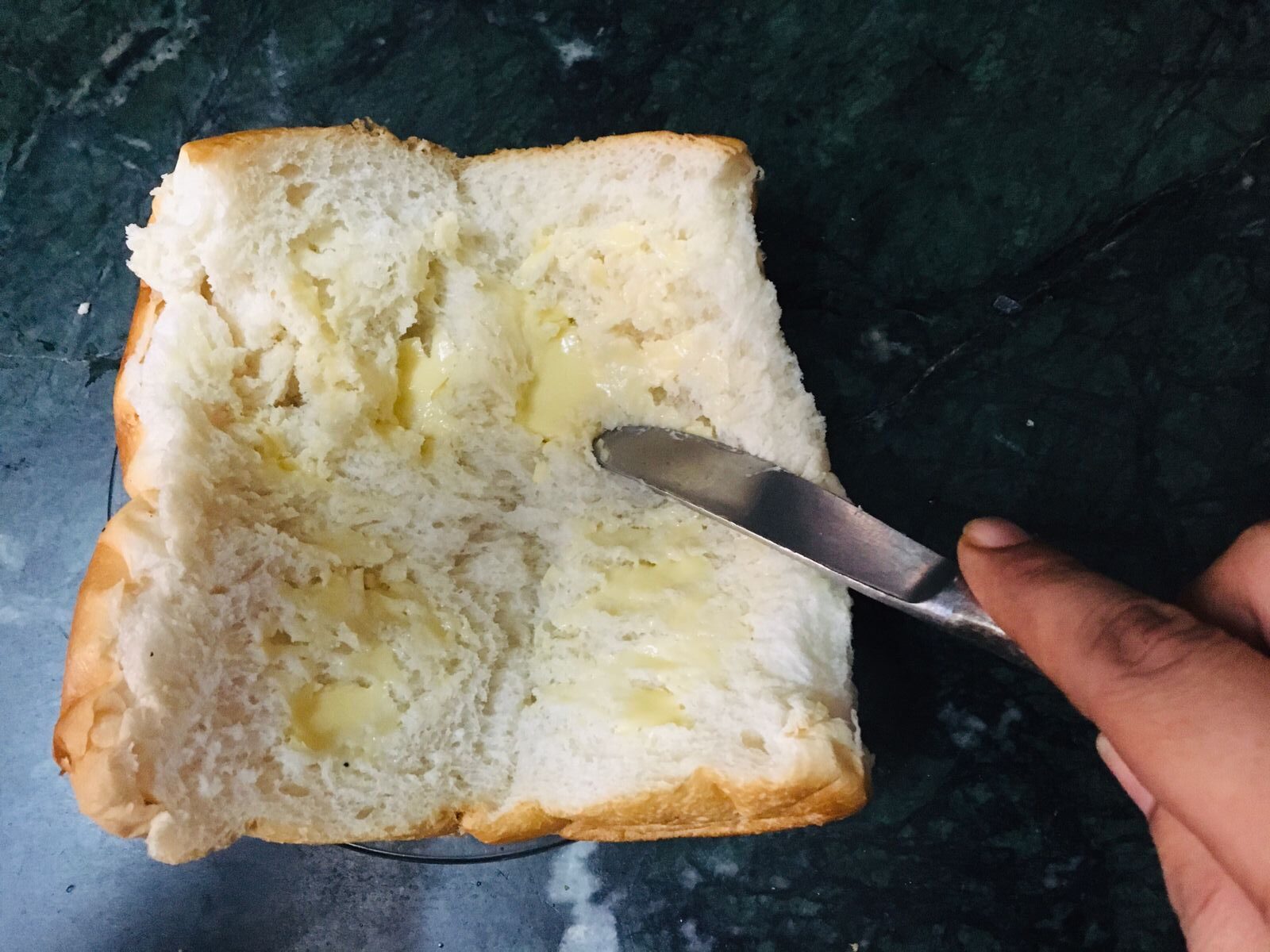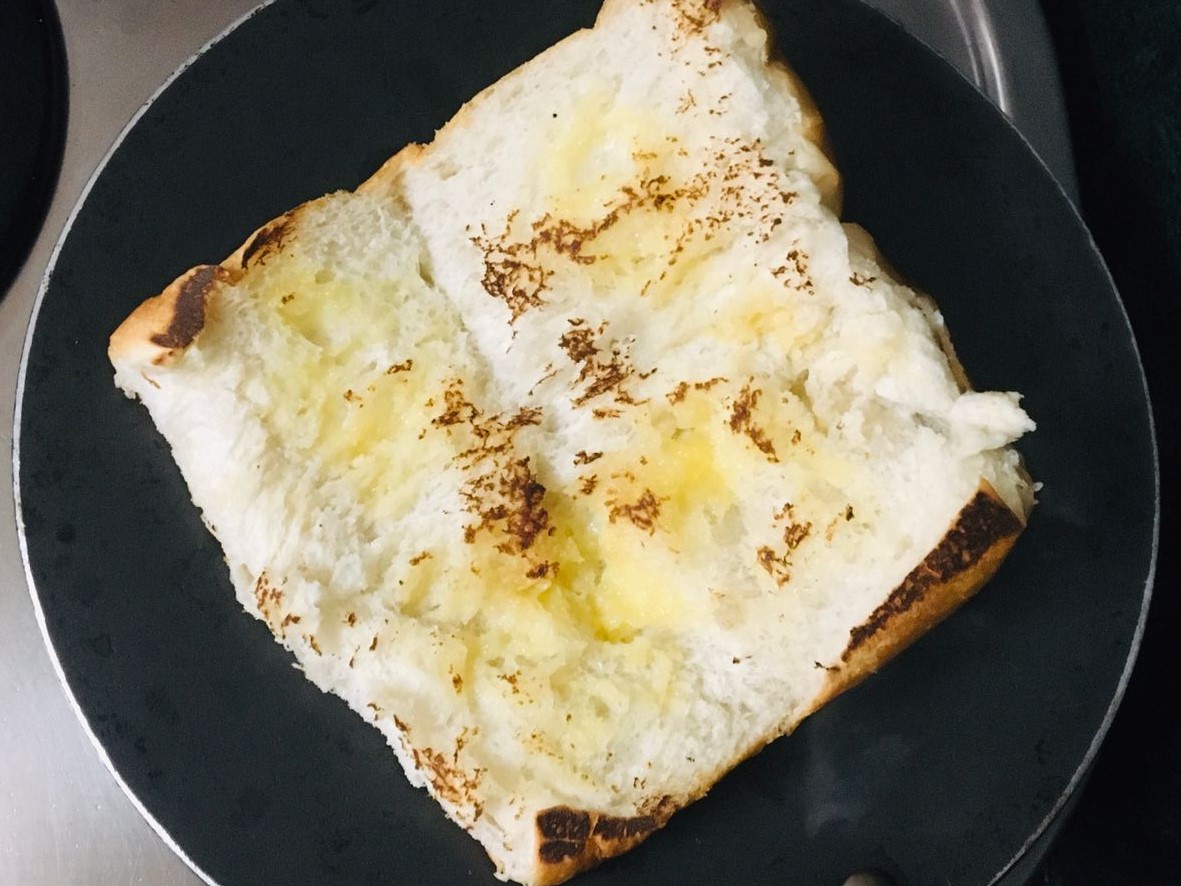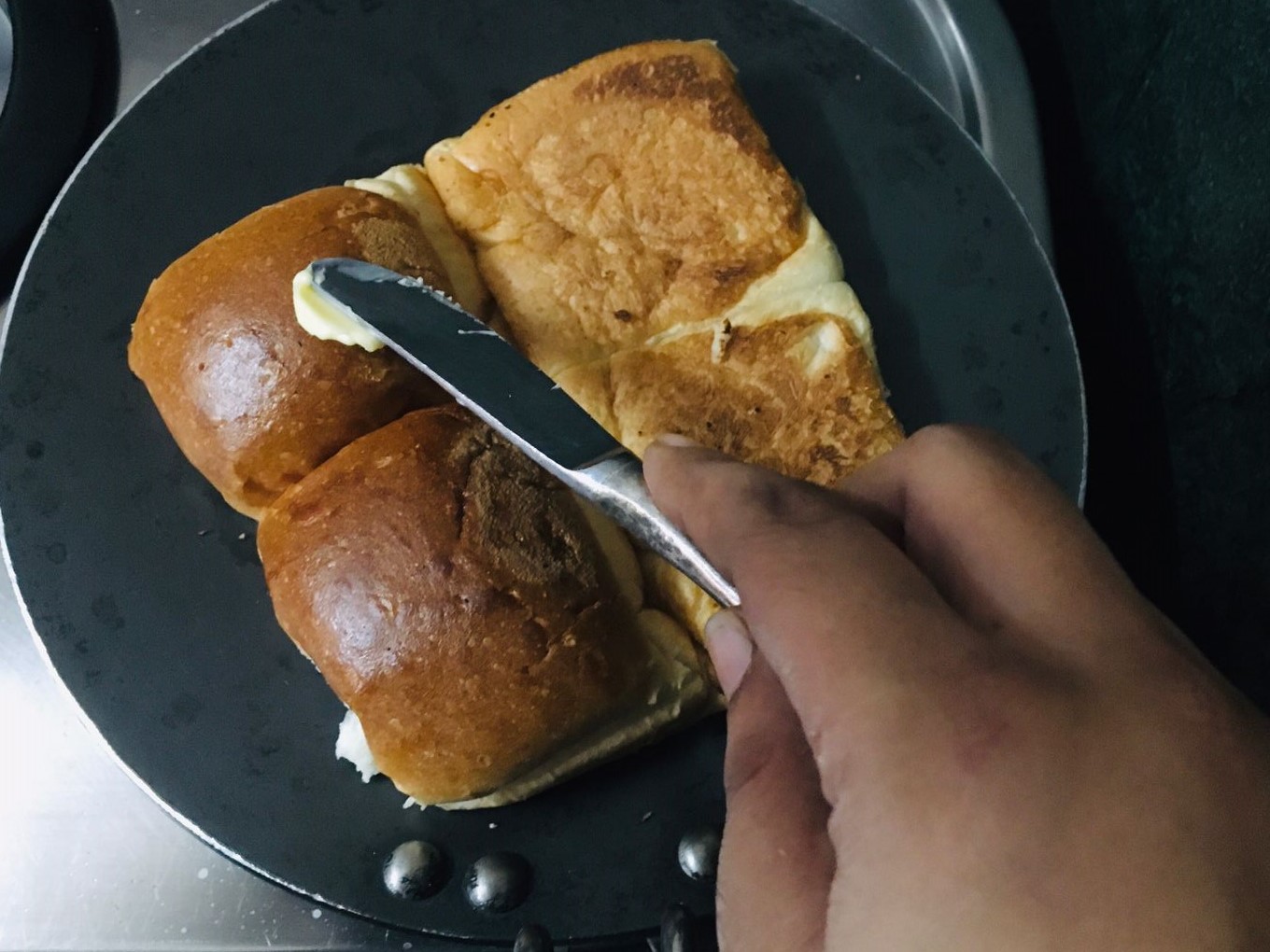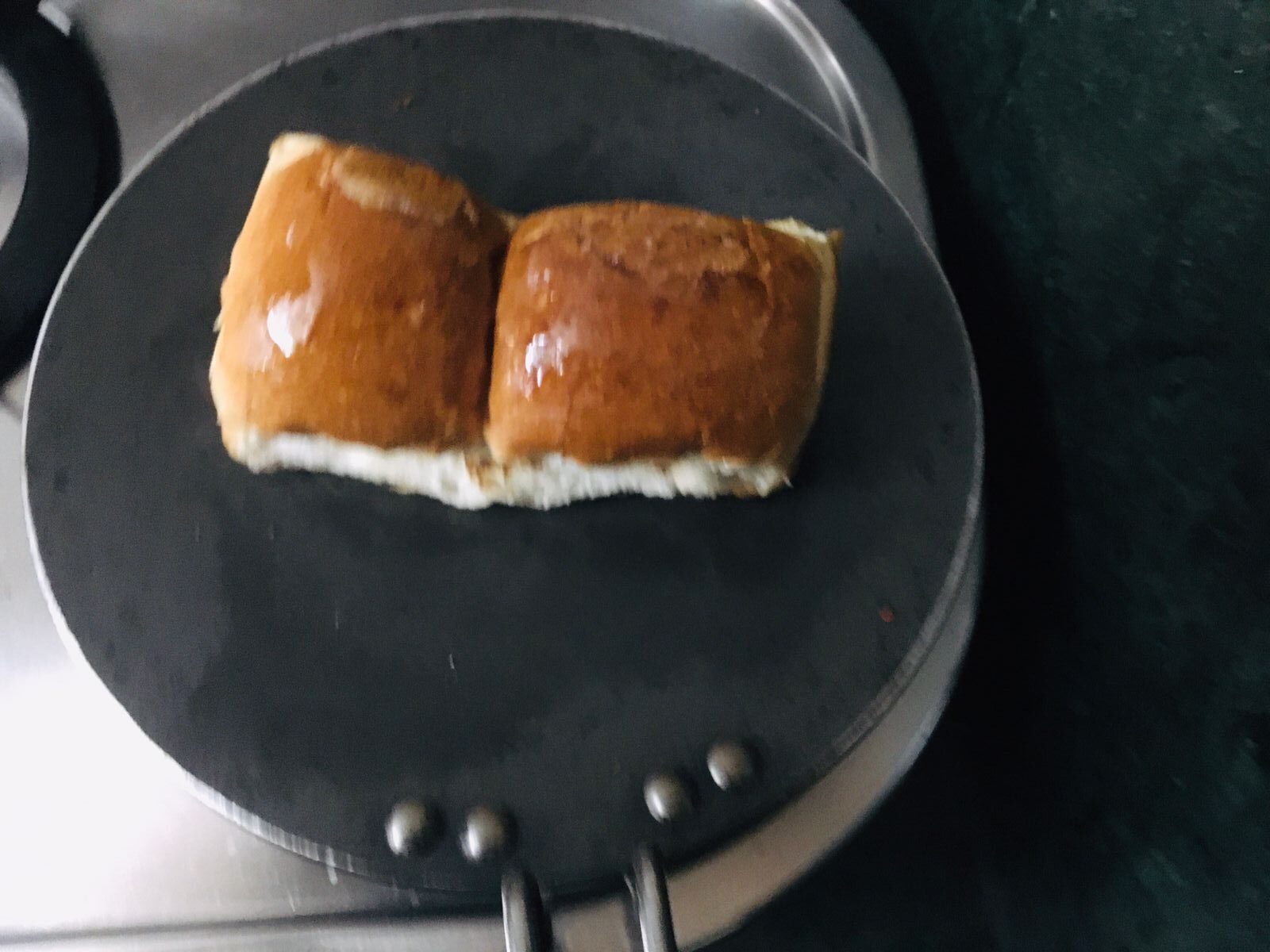 To heat the pav/ breadrolls- Heat a flat pan. Slice each pav into the half. Spread some butter on both sides of the sliced pav. Cook the buttered side on the hot pan for 1-2 minutes or until they are golden brown.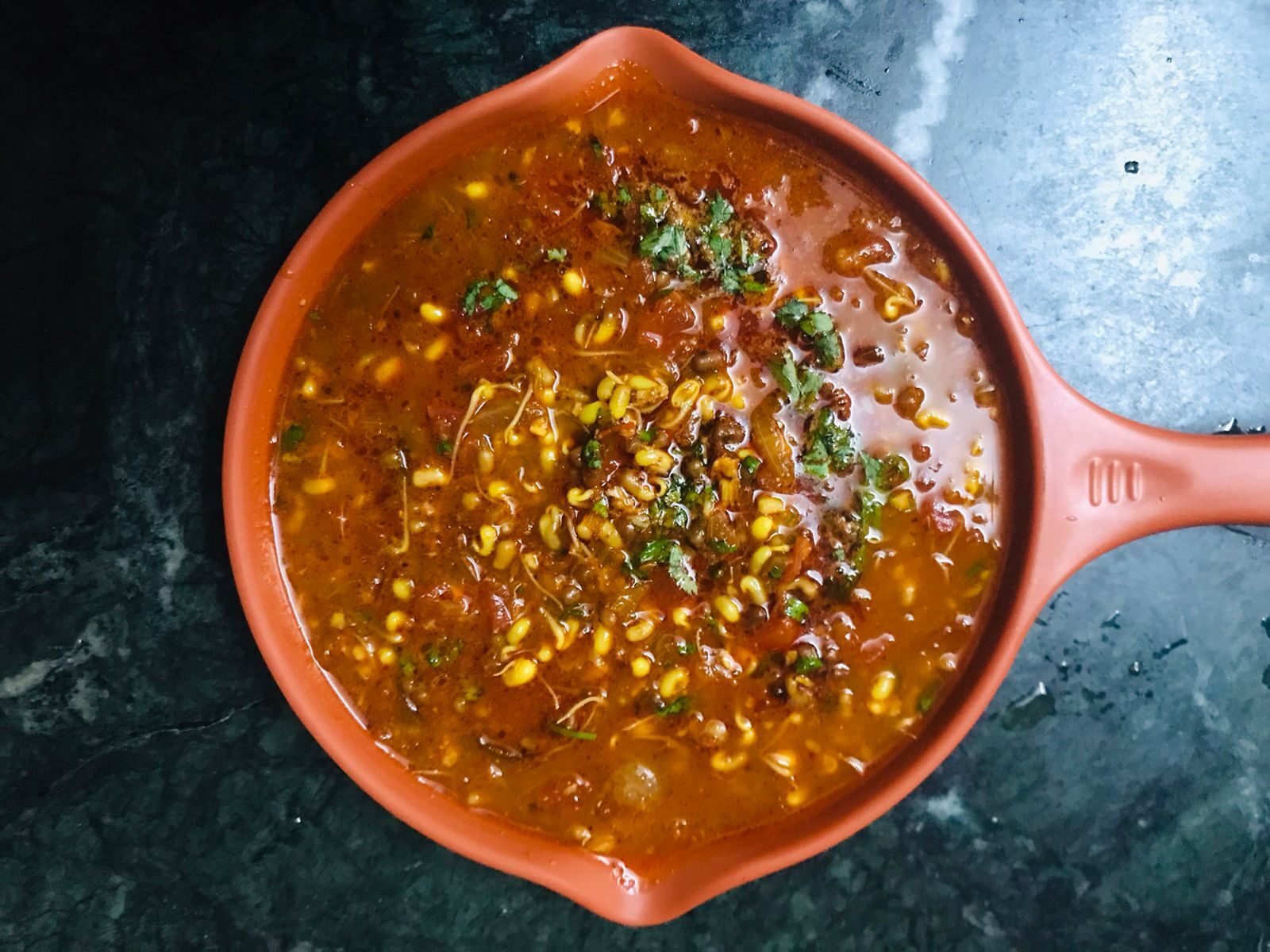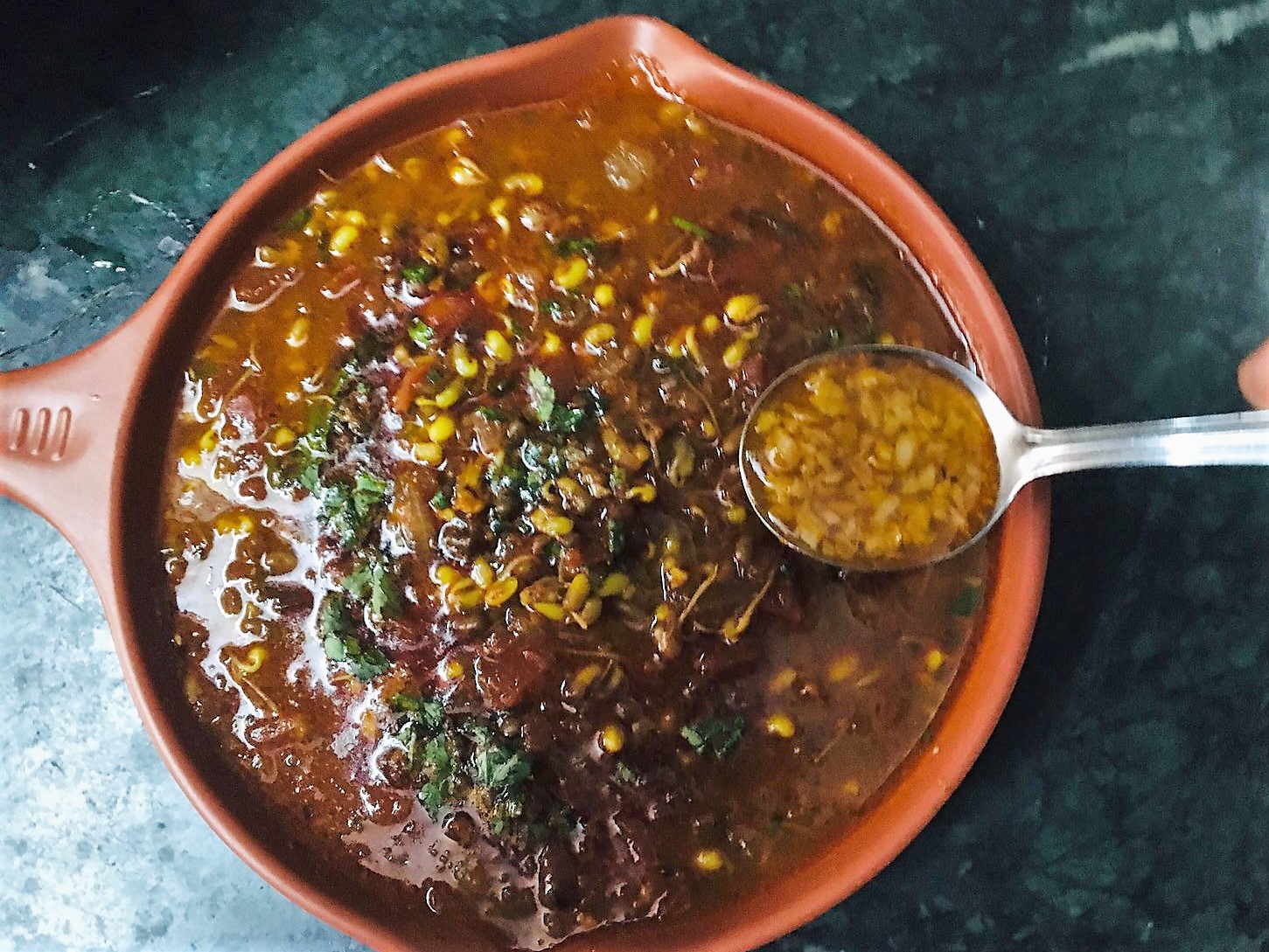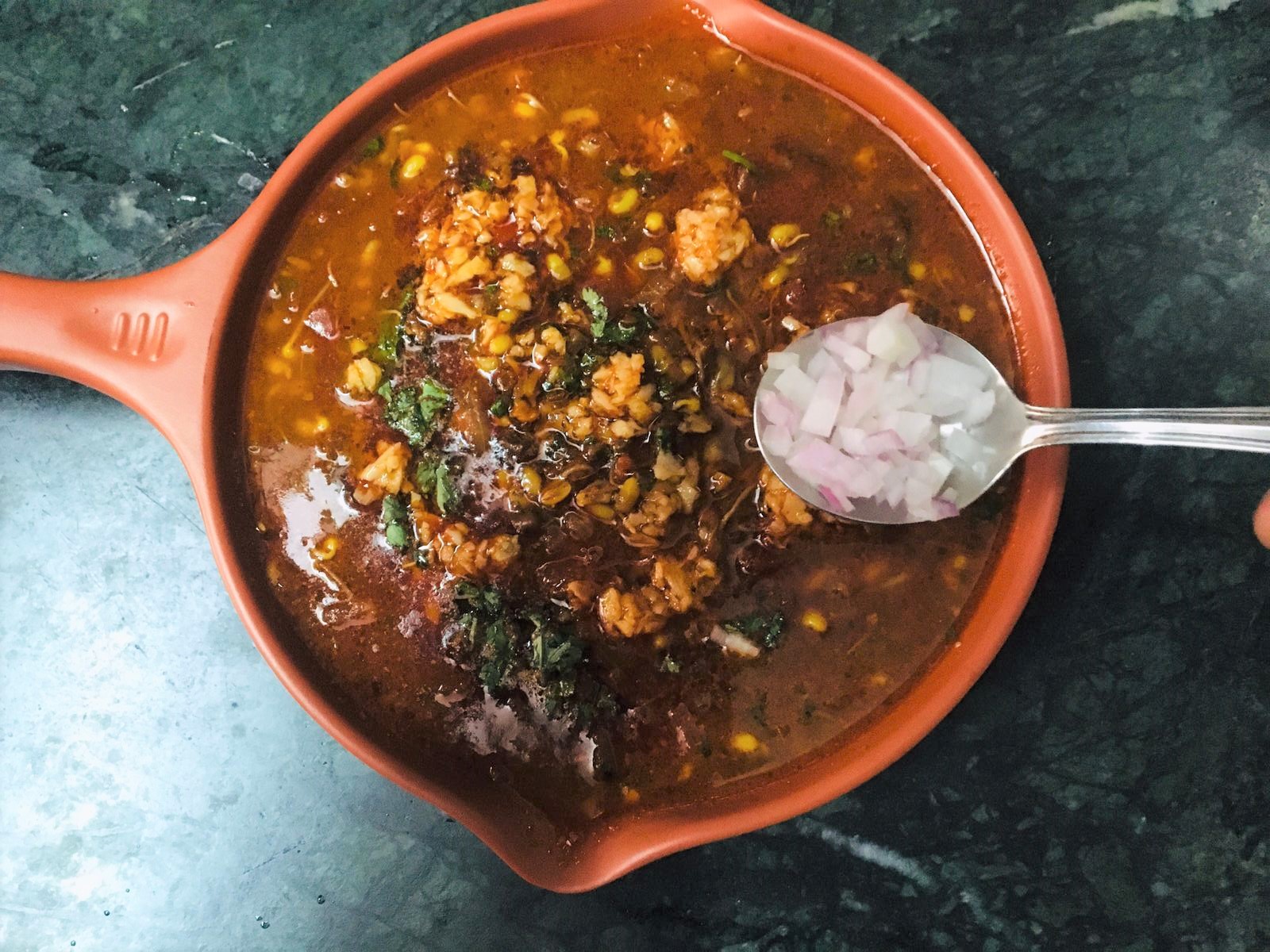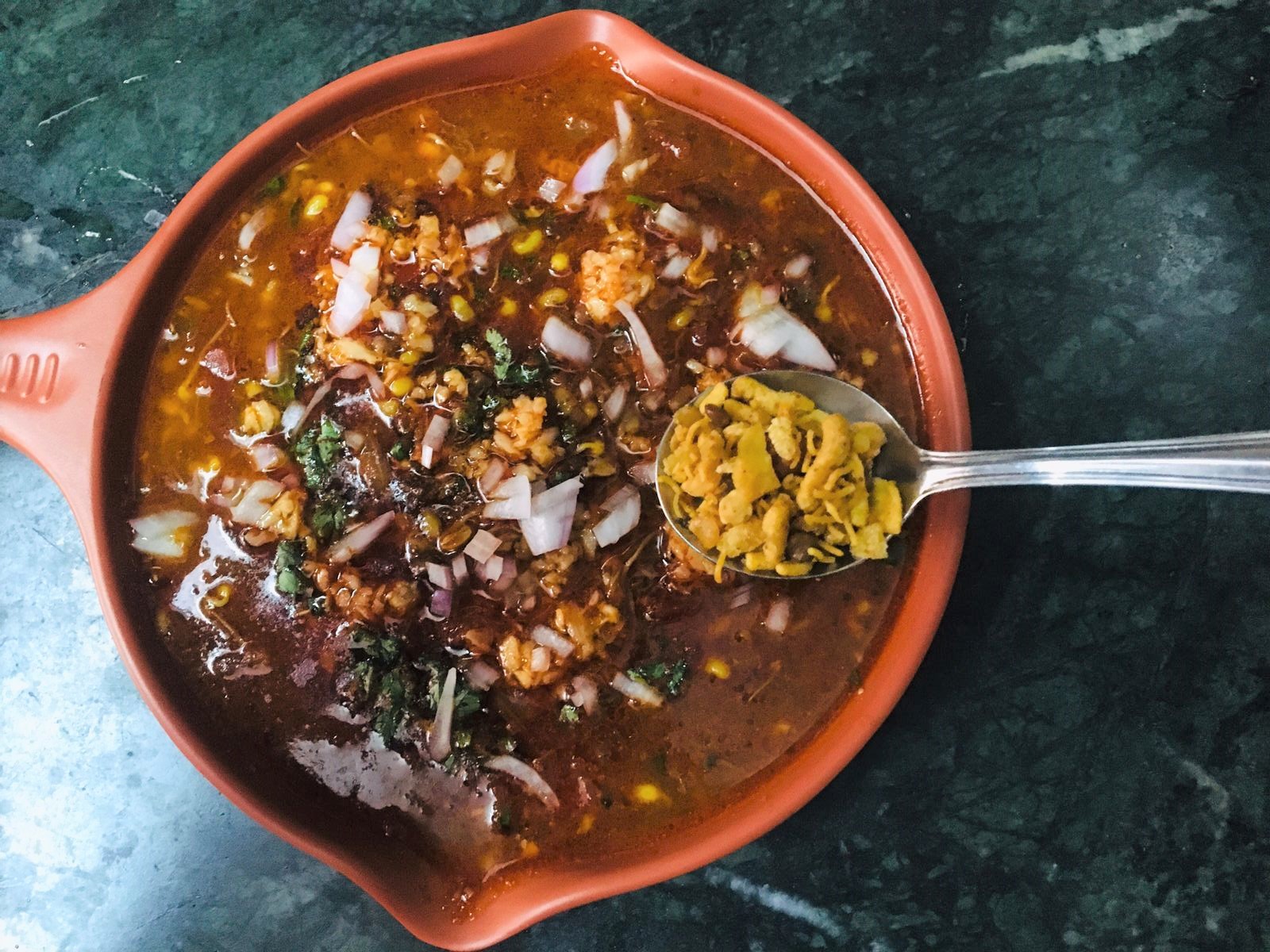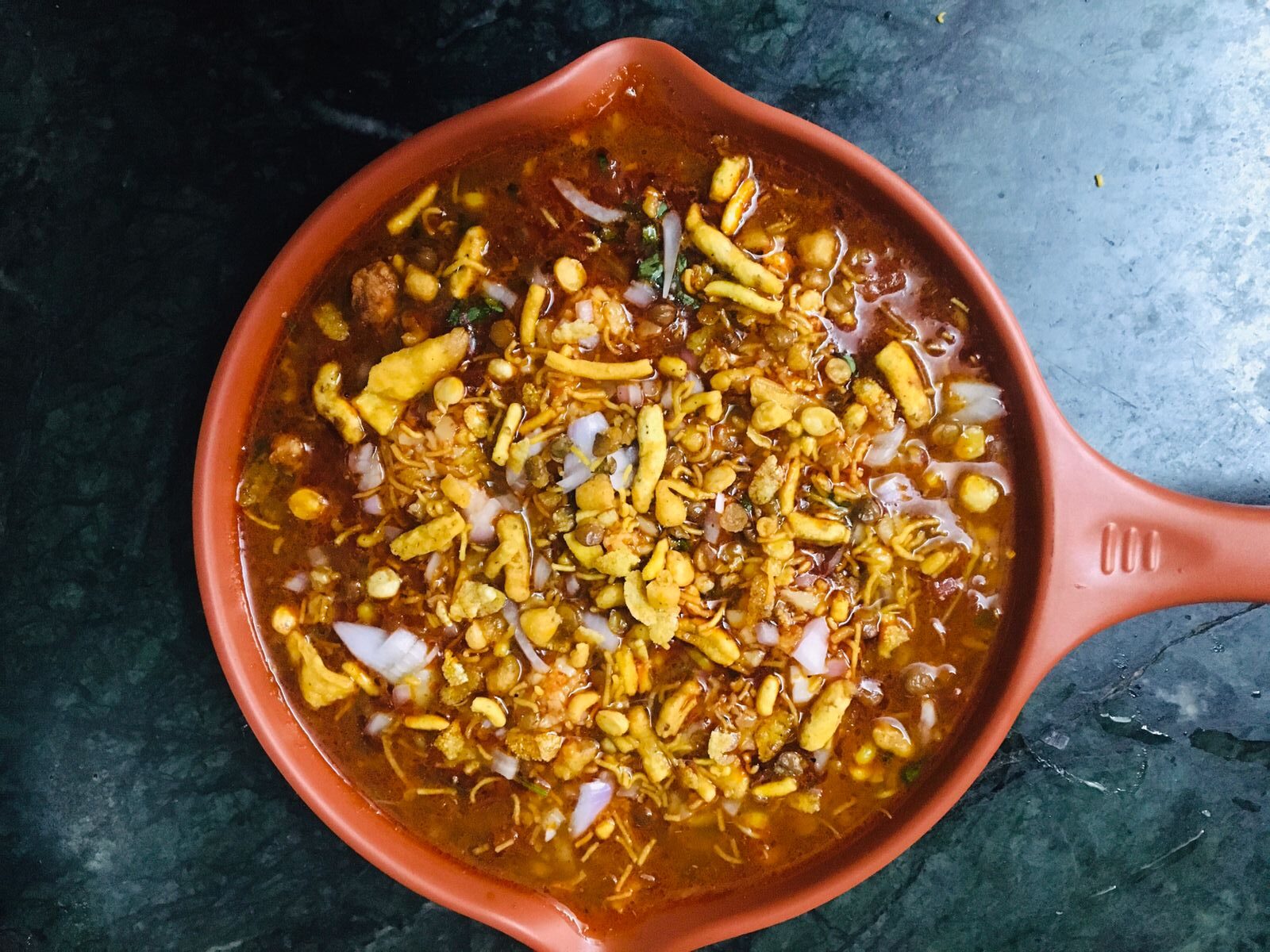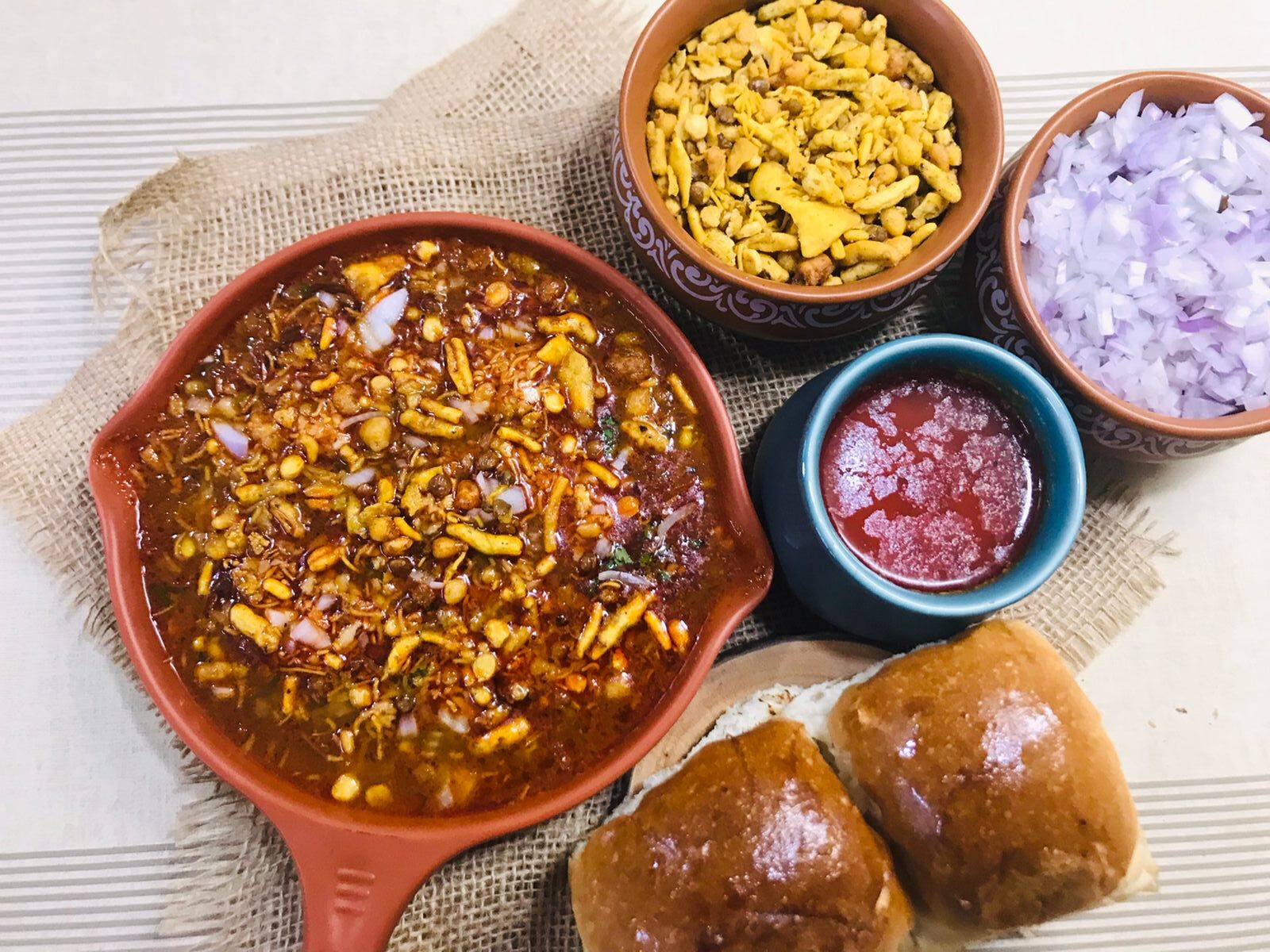 Place the prepared sprouted misal curry in a serving bowl, add the farsan/ chiwda and coriander leaves. Serve a side of chopped onions, garlic curry, garlic curry and pav.
Enjoy the misal pav hot as soon as it is assembled otherwise the farsan topping can get soggy and loses the texture of the dish.