Sprouted Moong Beans and Sweet Potato Cutlets
Sprouted Moong Beans and Sweet Potato Cutlets are delicious, healthy, and filling cutlets that can be eaten for breakfast or as a light evening snack. Jam-packed with moong bean sprouts, sweet potato, mild spices, and gram flour this protein rich and nutritious snack will definitely give your snack time a healthy twist.
If you are looking for a vegetarian snack that is sugar-free, gluten-free and has no added sugar, then Sprouted Moong Beans and Sweet Potato Cutlets is the perfect recipe! These cutlets not only taste amazing, but they also feature two nutritional superstars: sweet potatoes and sprouted moong beans. The combination of the two offers a punch of protein and iron, as well as a ton of bold flavour.
Moong beans, also known as mung beans/moong dal, are native to Asian sub-continent and used widely in different recipes. Moong beans (or any beans, for that matter) are a vital source of protein in vegetarian diets. However, a lot of people stay away from beans and legumes because they can cause gas and bloating because of the high fiber content. Sprouting beans increases the nutrient levels and also aids in digestion. Due to its super nutritional value, it is gradually appearing in recipes around the globe. Moong bean sprouts are exactly what the name suggests – sprouts from beans! I make sprouts at least once a week using different grains and at my home sprouted moth chaat, Misal Pao, Usal Pao is prepared often using various types od sprouted beans.
For this recipe I have used the sprouted moong beans to make a cutlet or patty. It is basically sprouted moong beans, mashed sweet potatoes mixed with seasonings, formed into cutlets, and pan-fried. Simple, light, nutritious and delicious! One can't go wrong with that!
It is easy to sprout moong beans (or any other beans) at home. You can follow the Sprouted Moth Chaat recipe for all the details on how to sprout the beans or I have also given detailed explanation in the Tips and Variations of this recipe.
Some other must-try evening snacks that you can try are Broccoli and Courgette Fritters, Quick Aloo Matar Tikki Chaat, Corn Cheese Croquettes, Broccoli Cheddar Fritters.
Ingredients
1 cup boiled mashed sweet potatoes
1 cup sprouted moong
Salt to taste
2 teaspoons coriander powder
2 teaspoons cumin powder
1 teaspoon black pepper
2 teaspoons green chilli ginger paste
2 tablespoons coriander leaves
¼ cup gram flour
2 teaspoons oil
Directions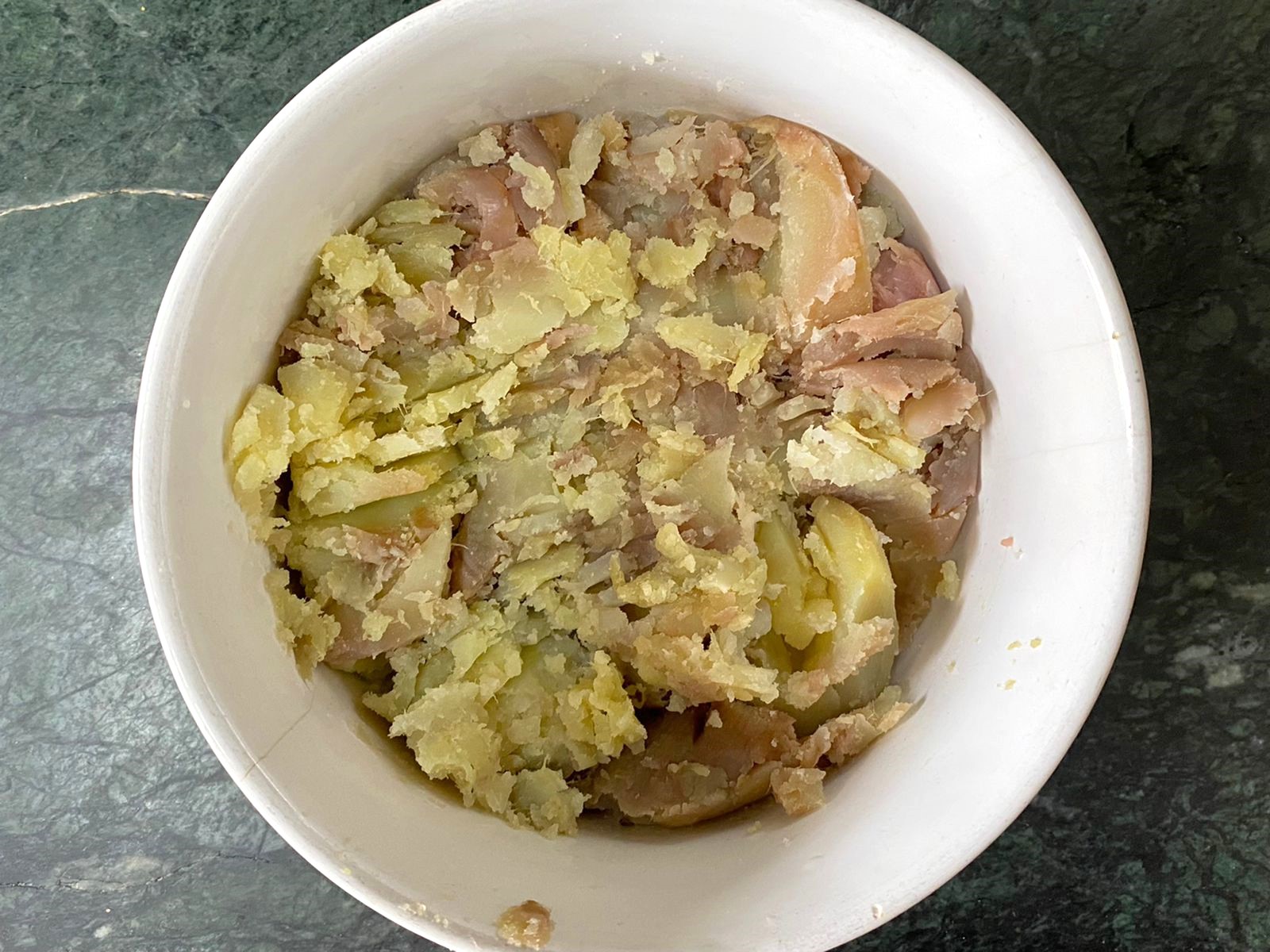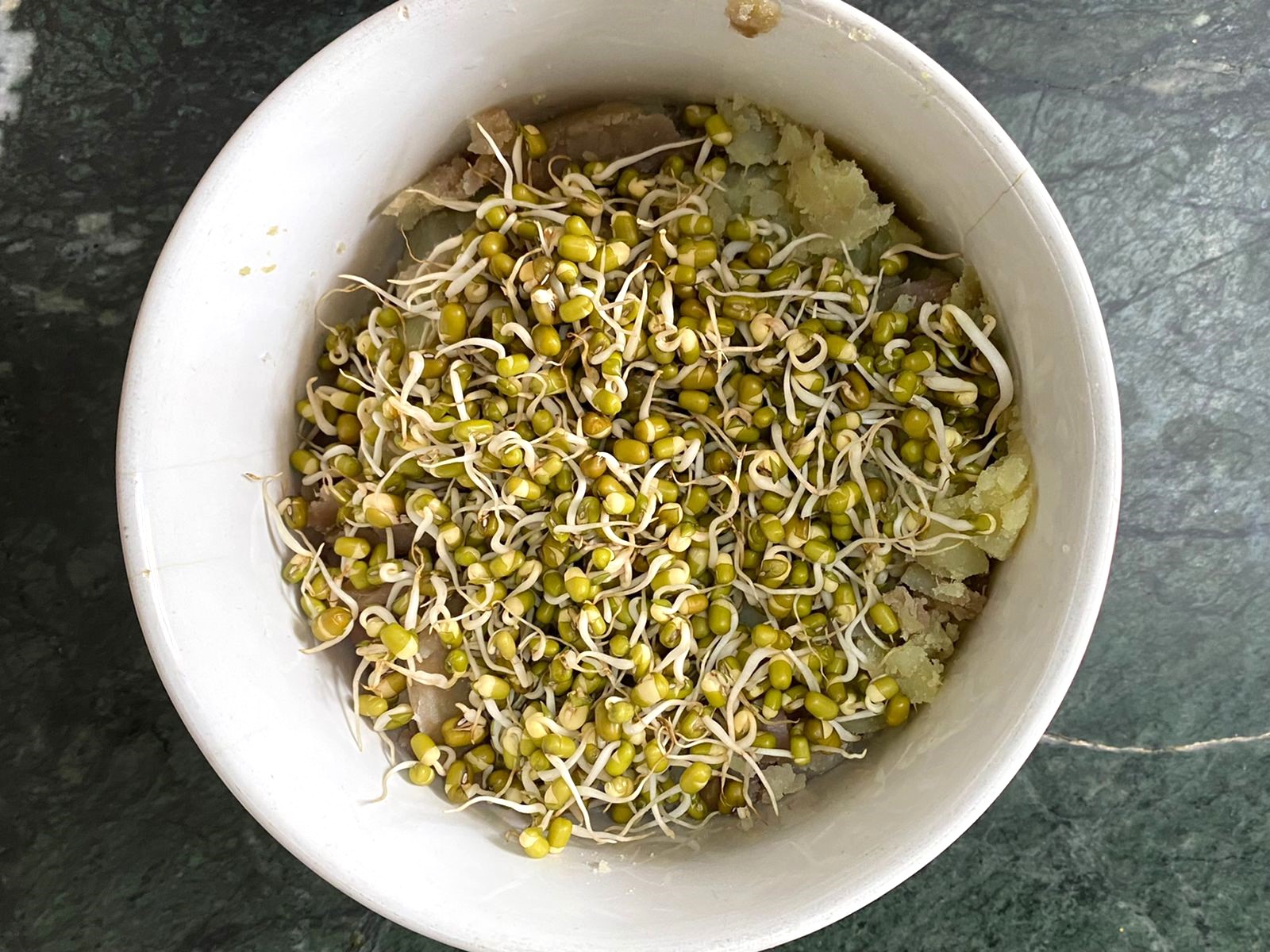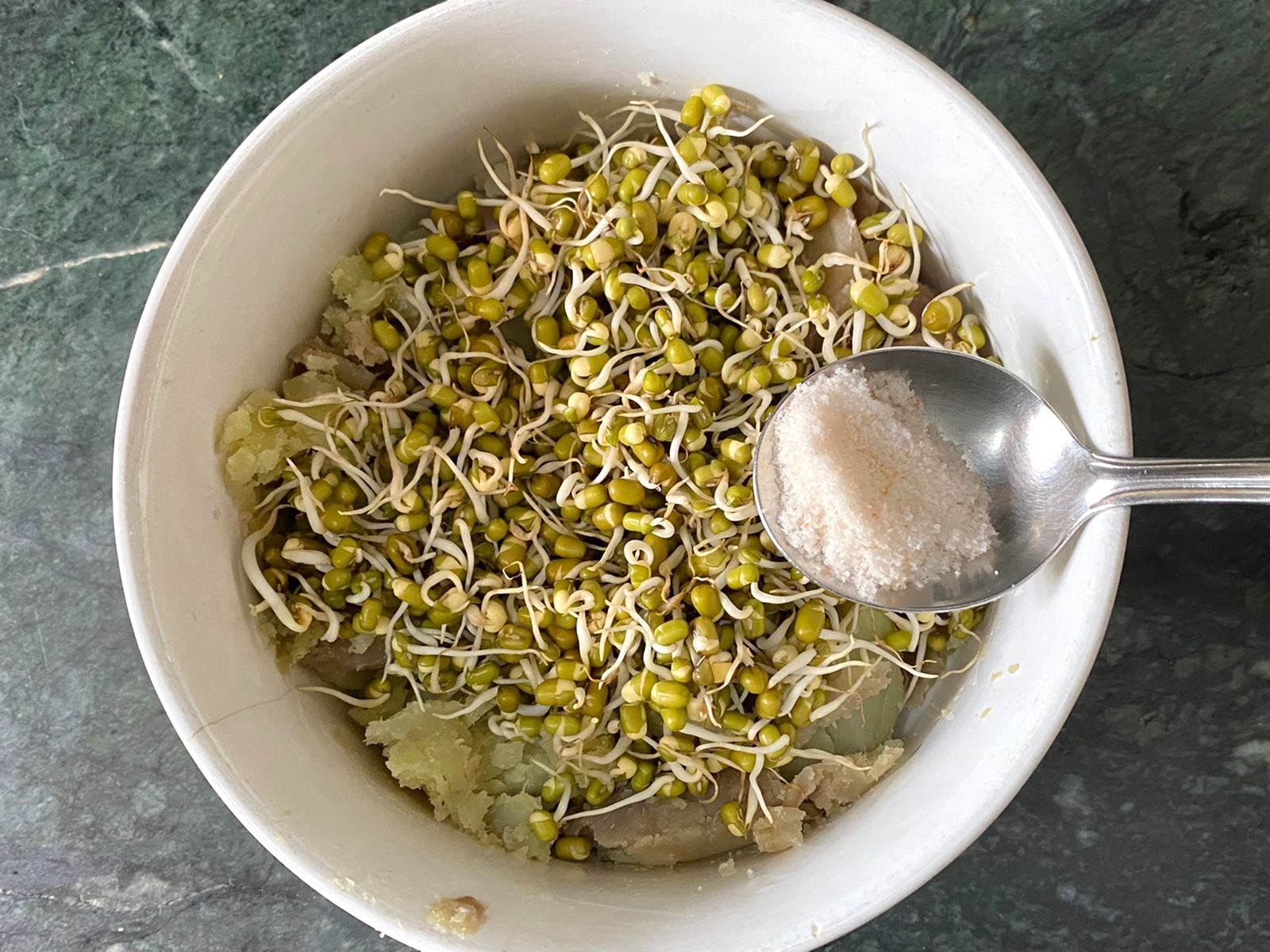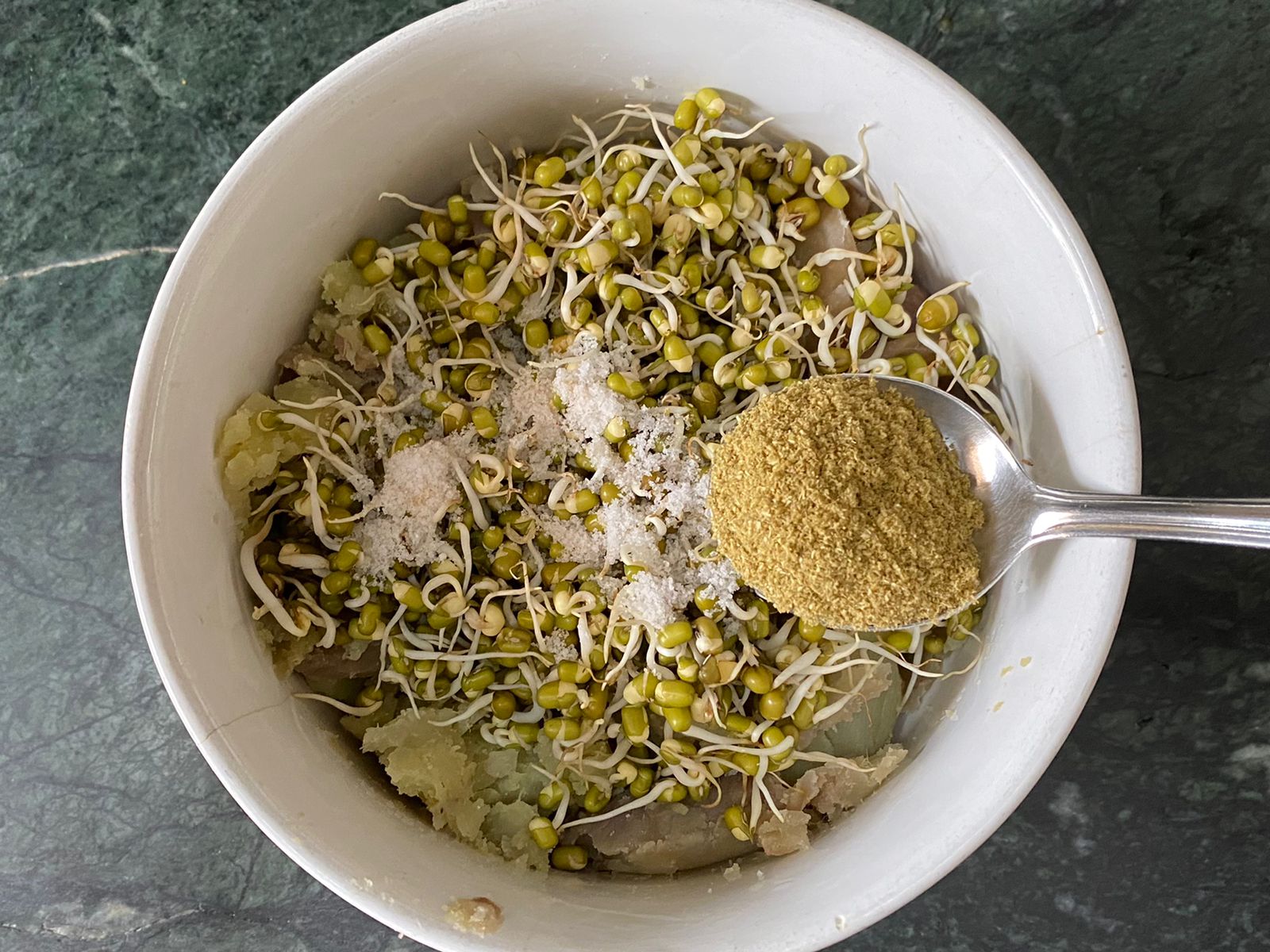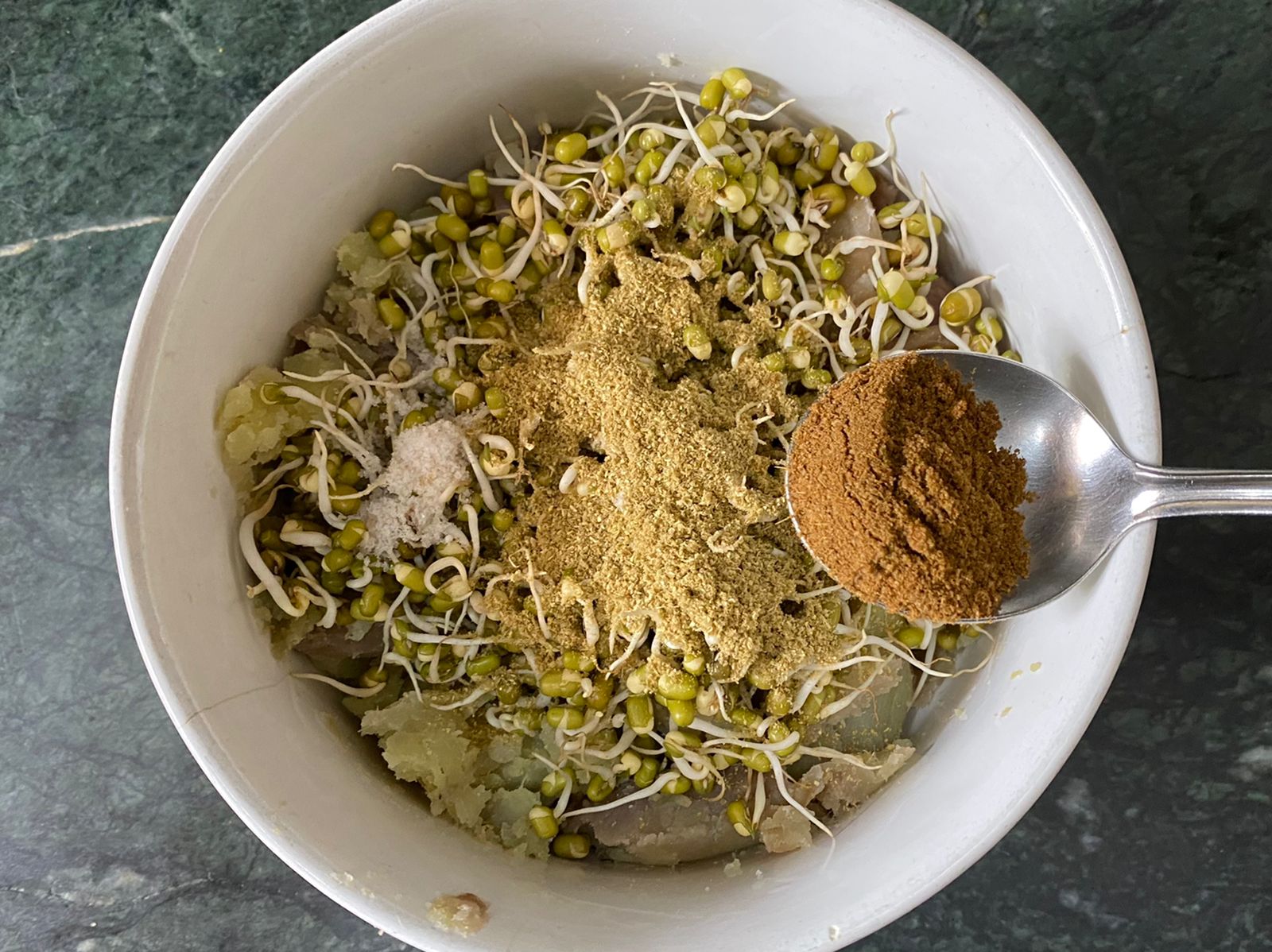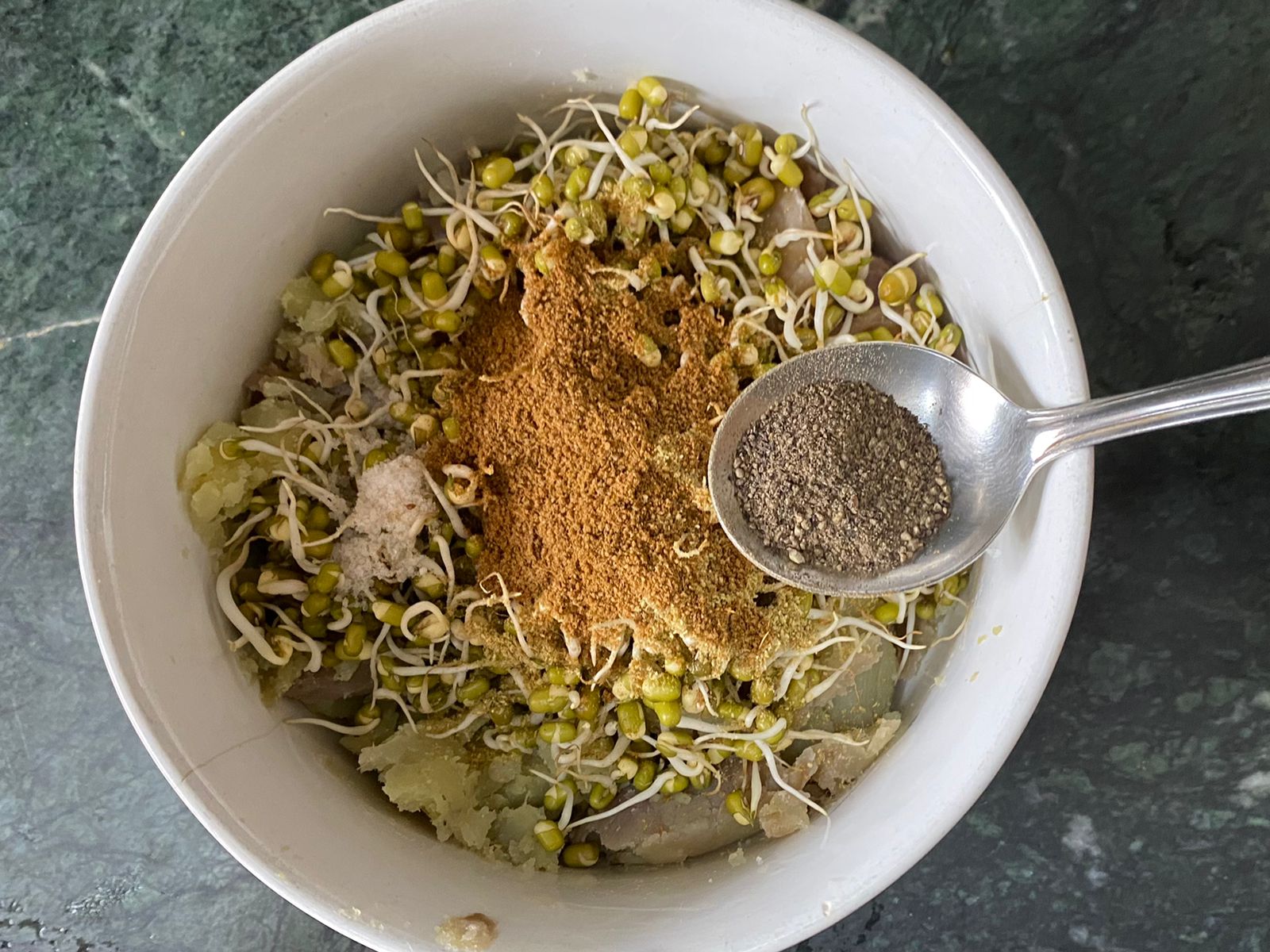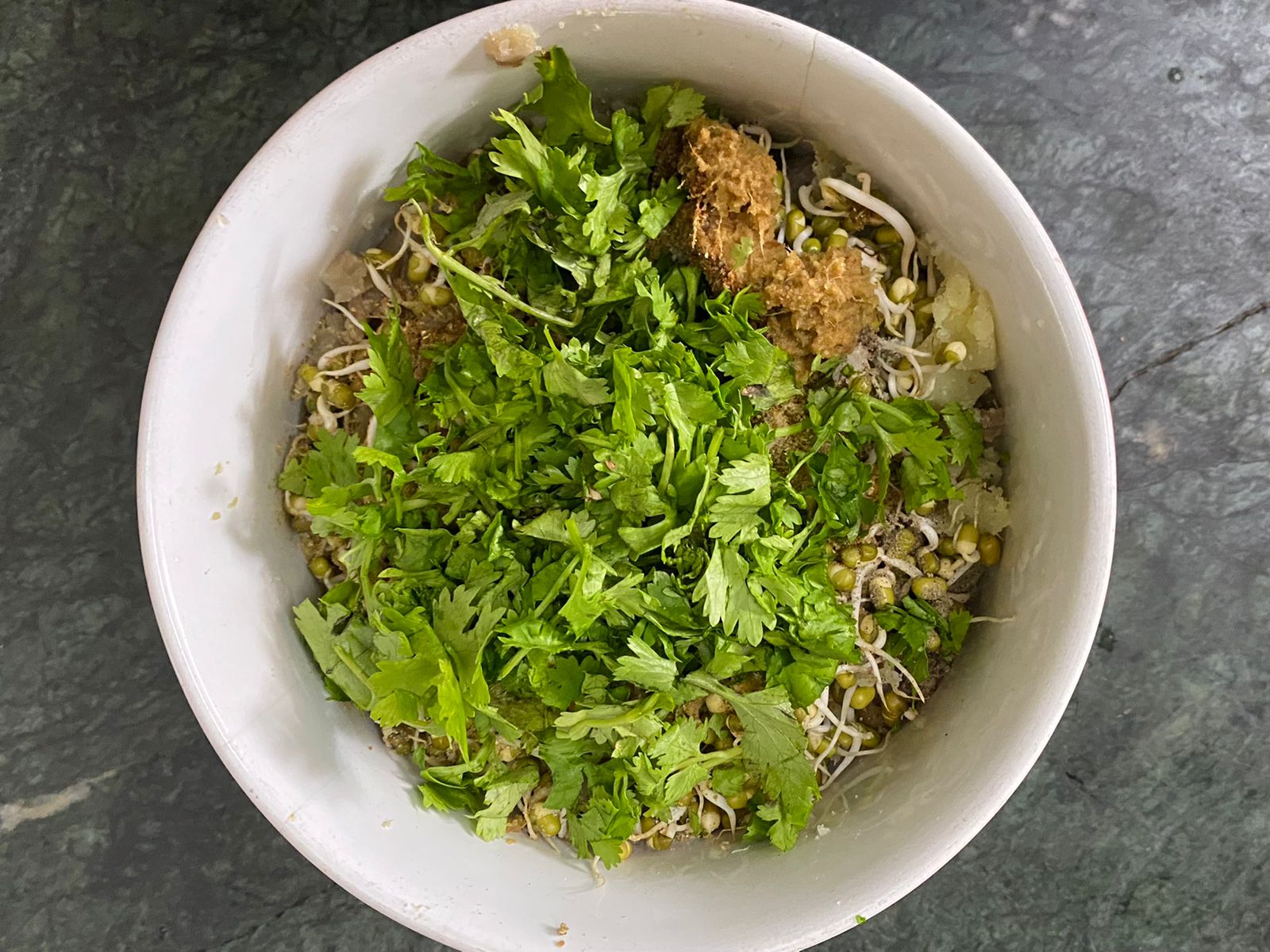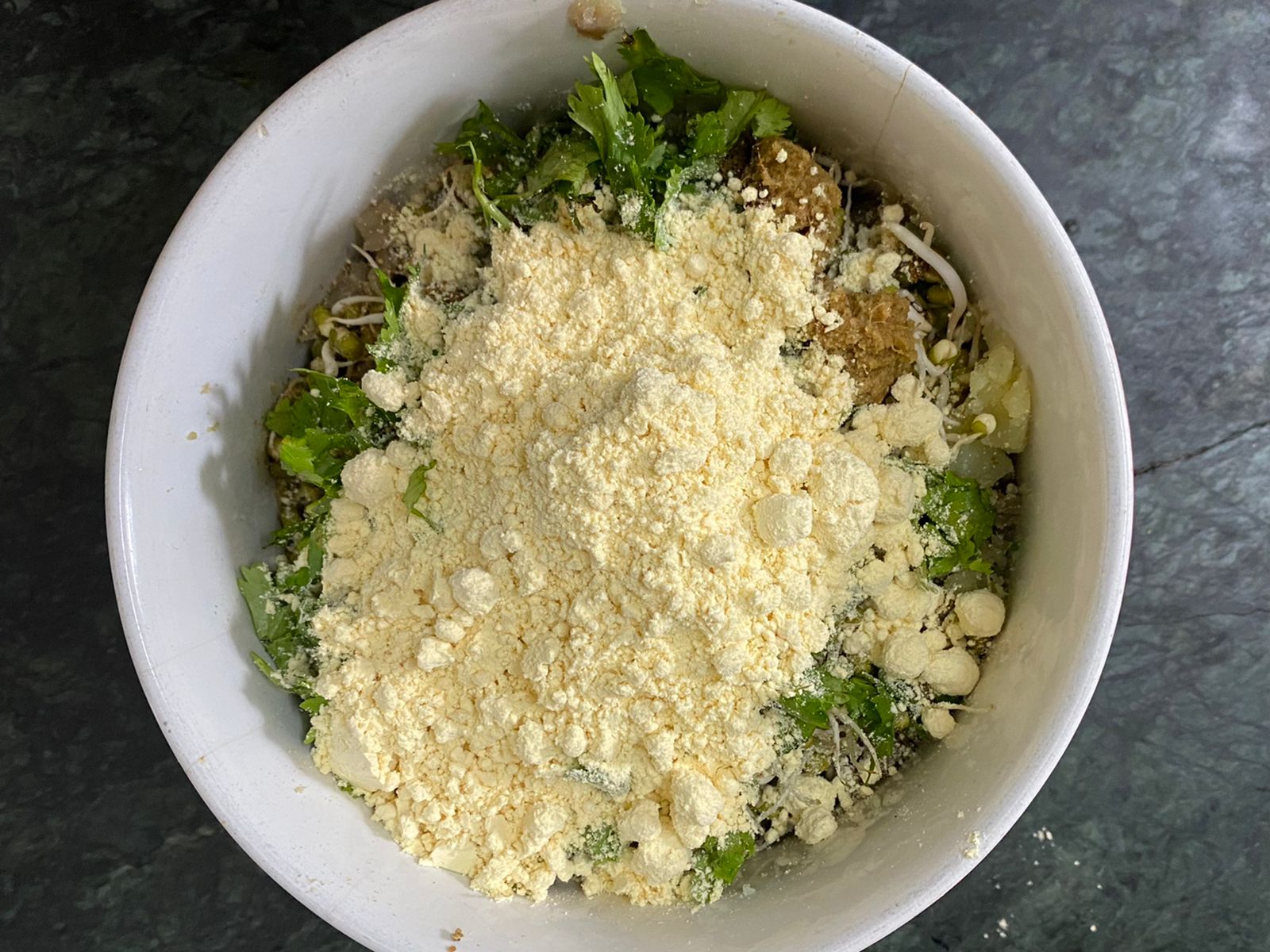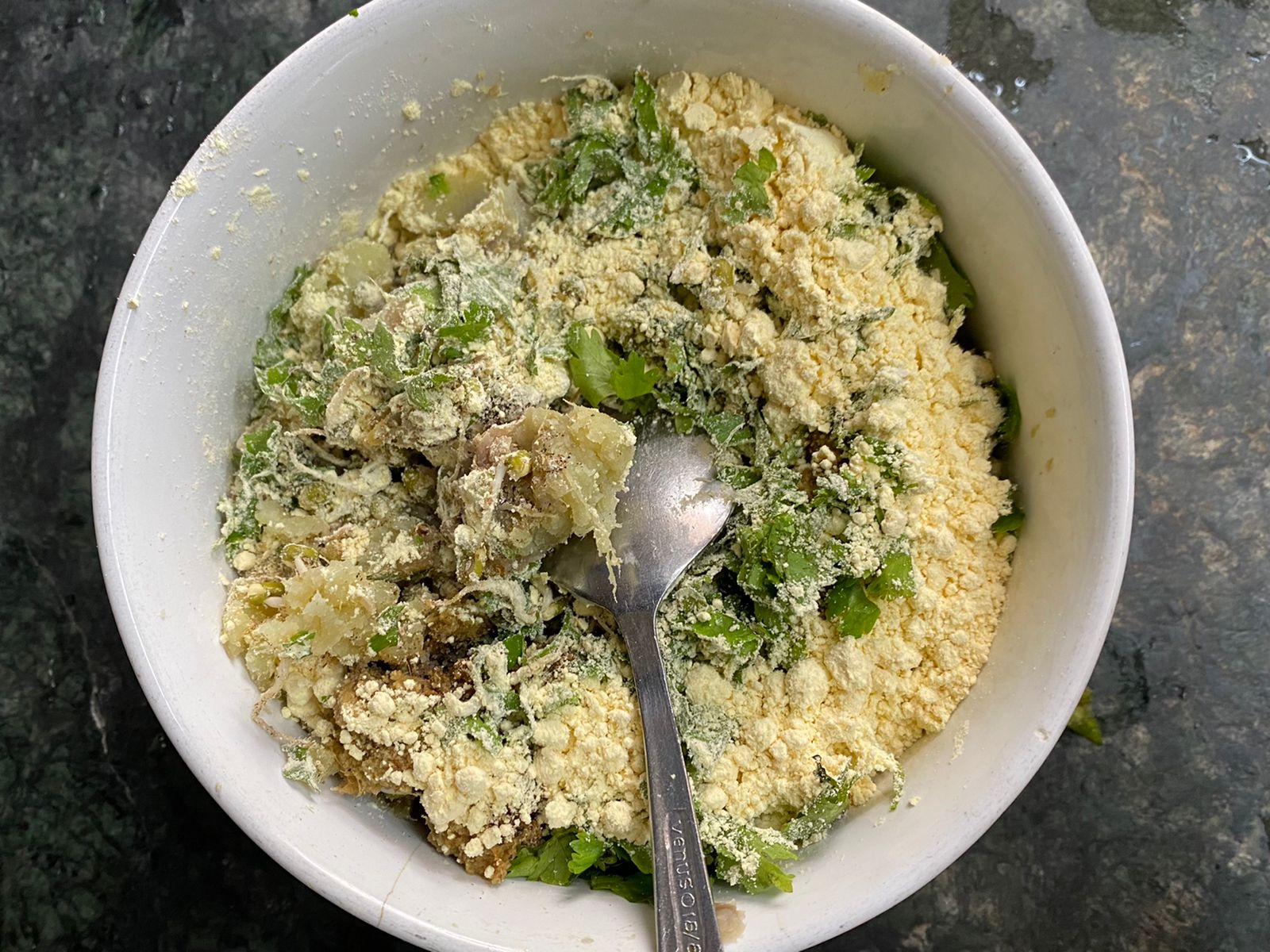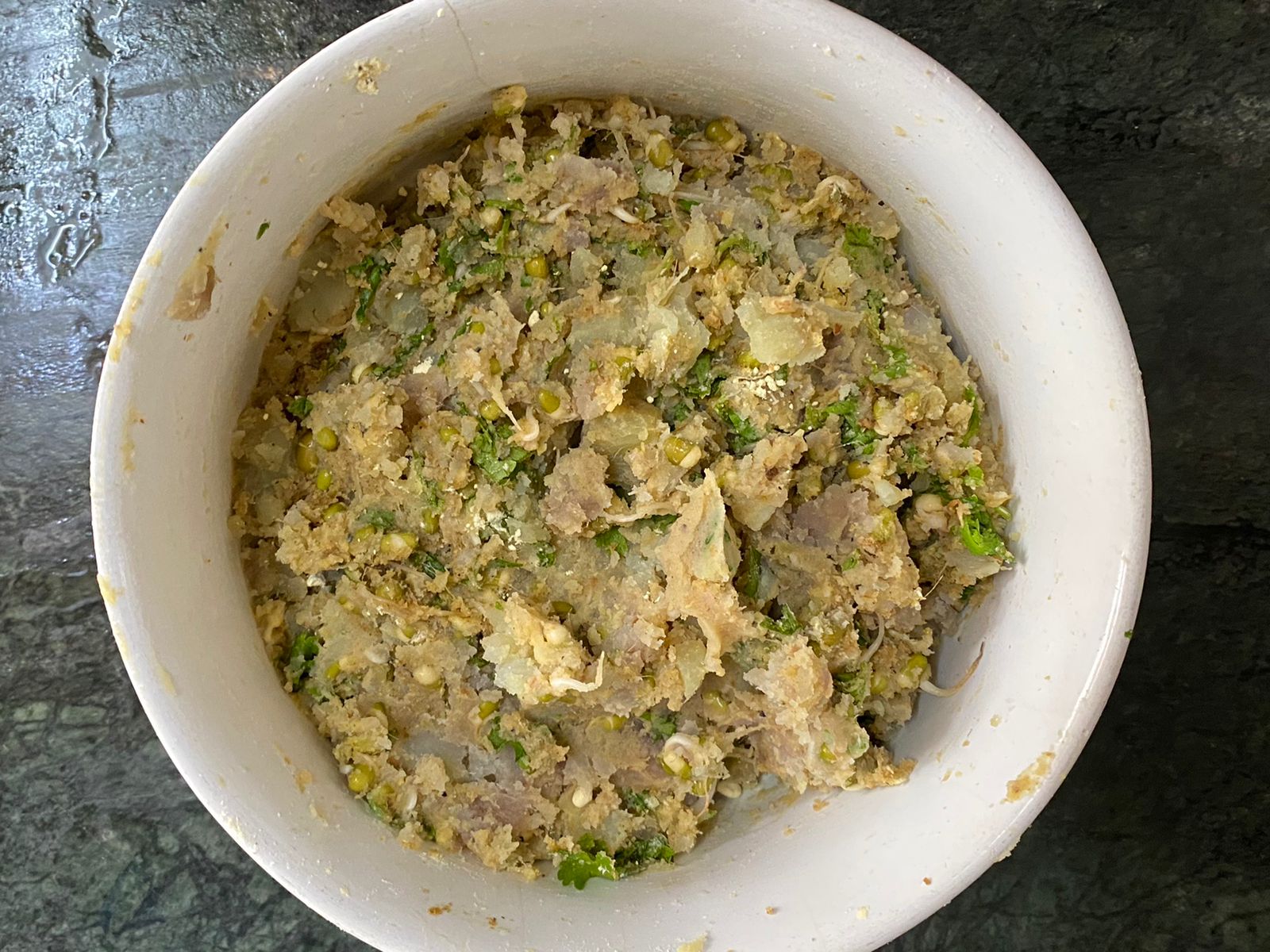 Mix together the mashed sweet potato, sprouted moong, salt, coriander powder, cumin powder, black pepper, green chilli ginger paste, coriander leaves and gram flour. Mix until the mixture is well combined.
Taste to adjust the seasoning and leave the mixture in the fridge for 20-30 minutes.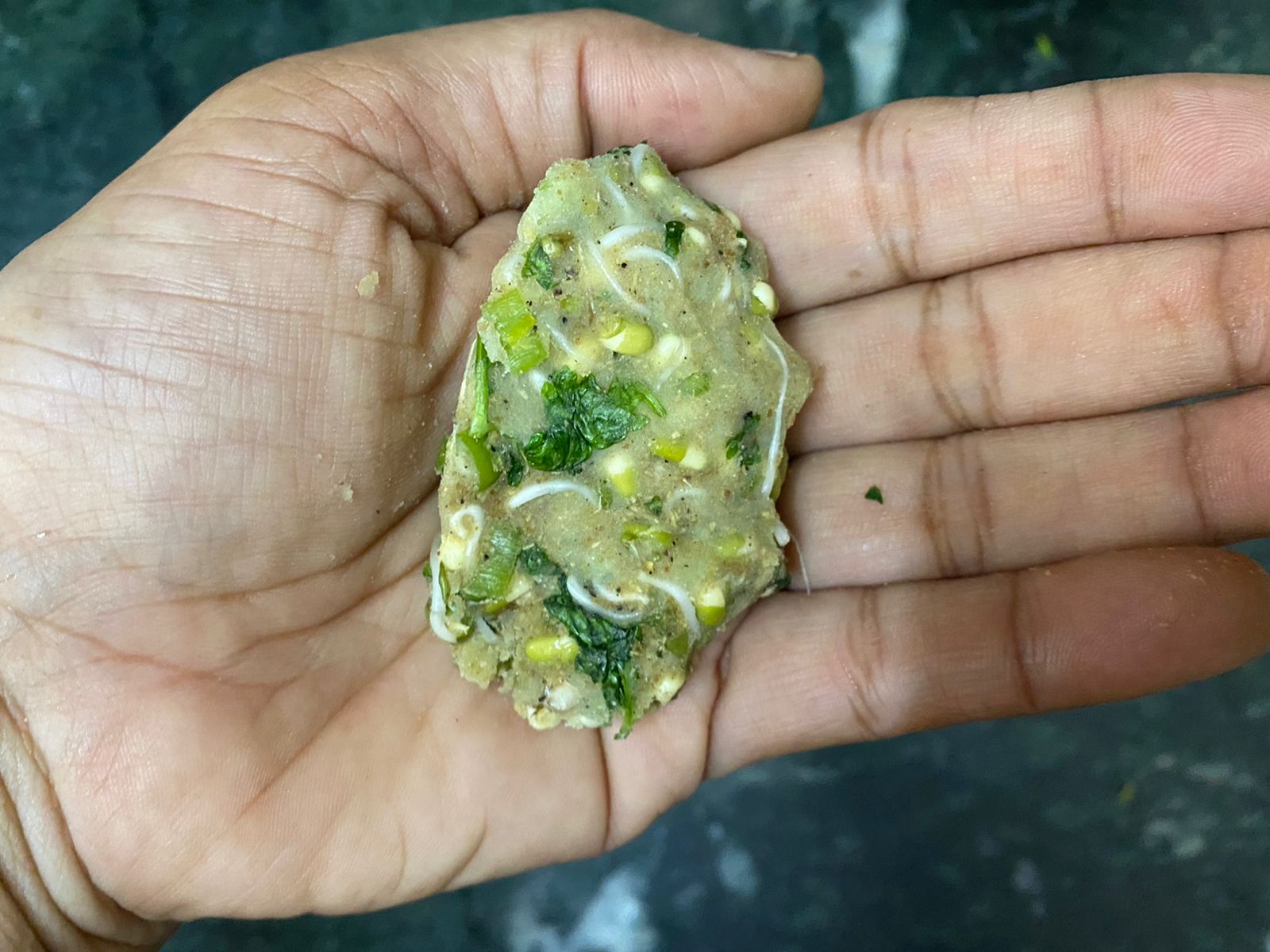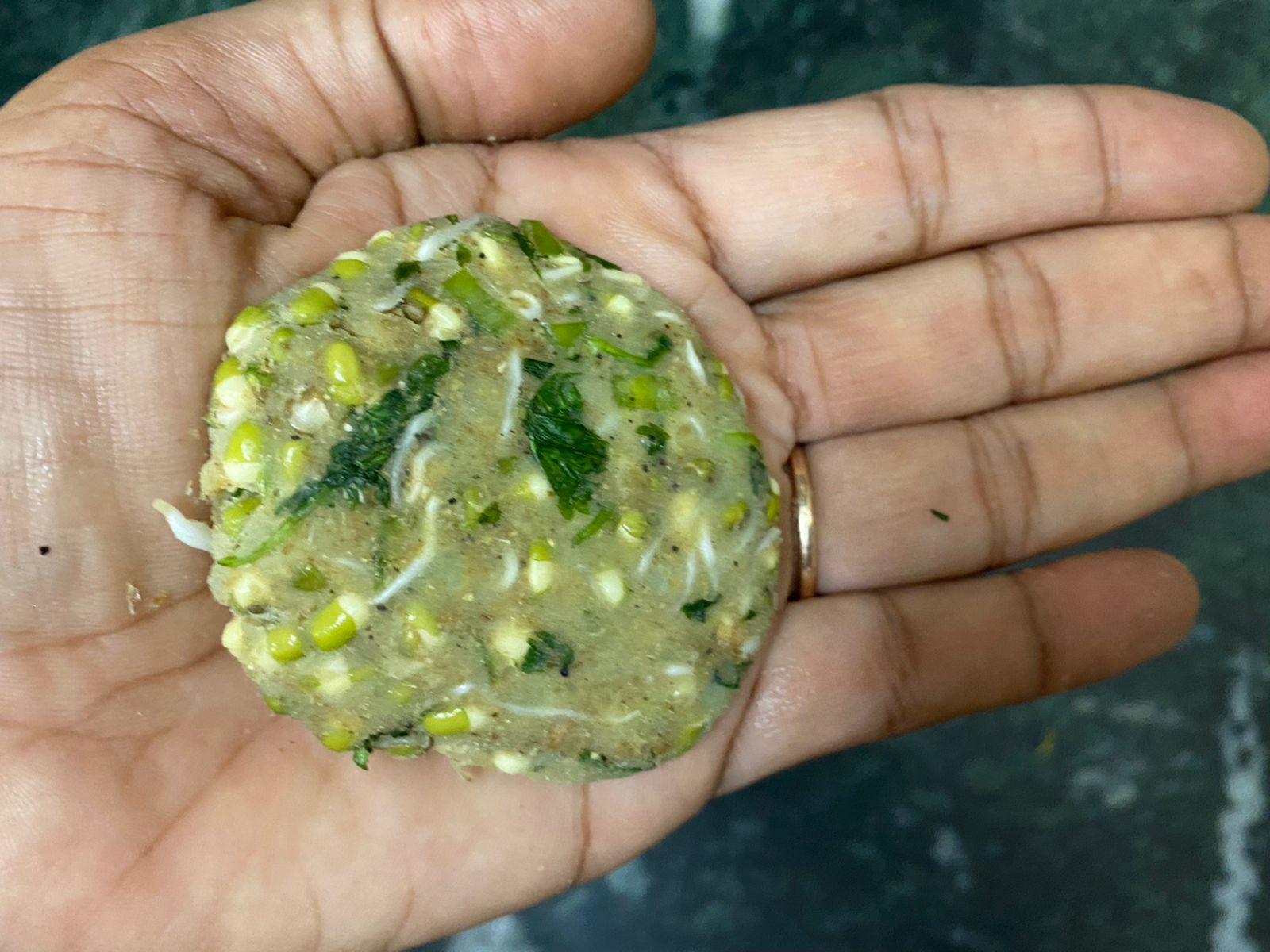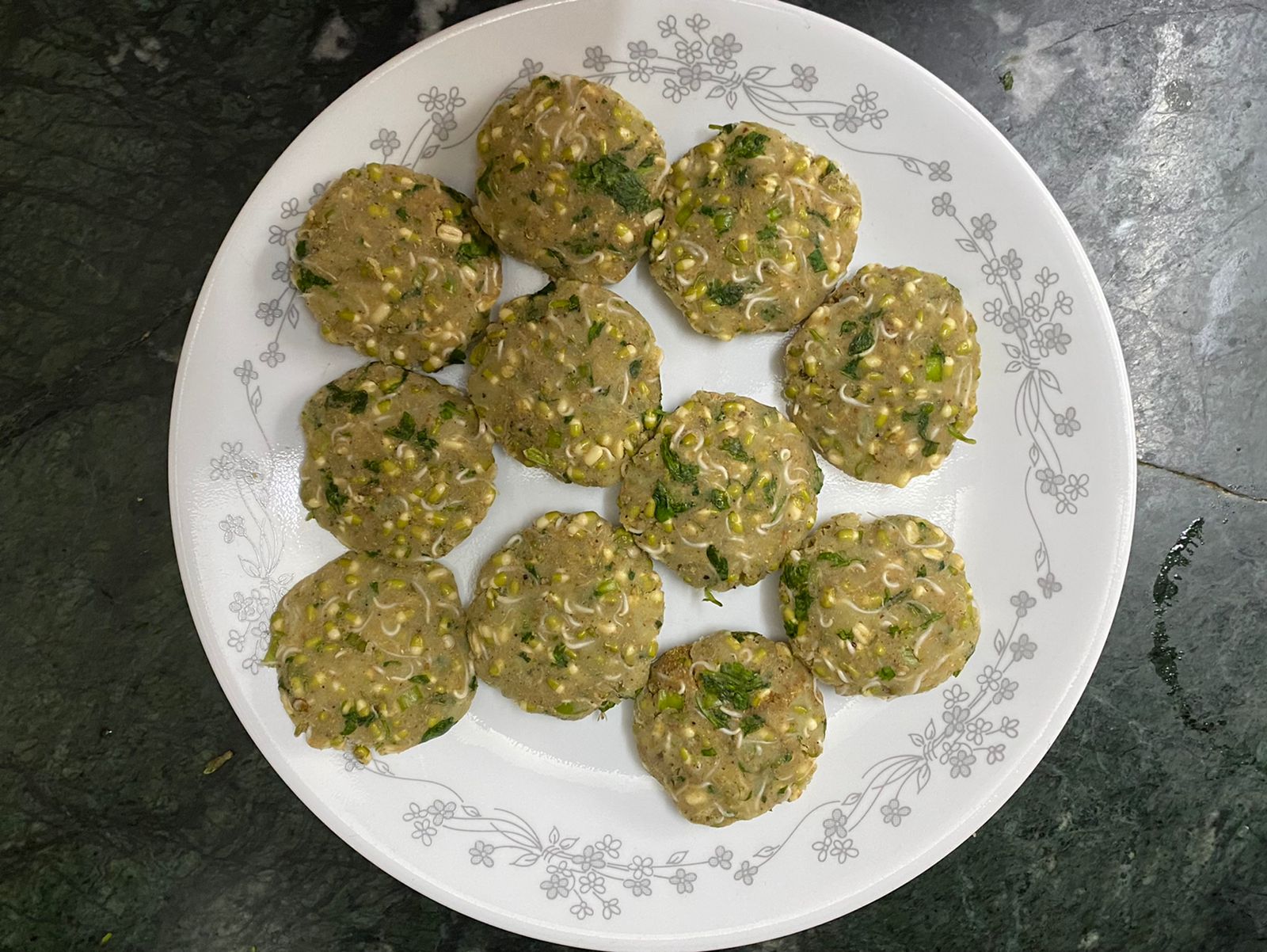 Next make 10-12 balls out of the mixture. Grease your hands with some oil and gently flatten each ball to a 1 cm thickness.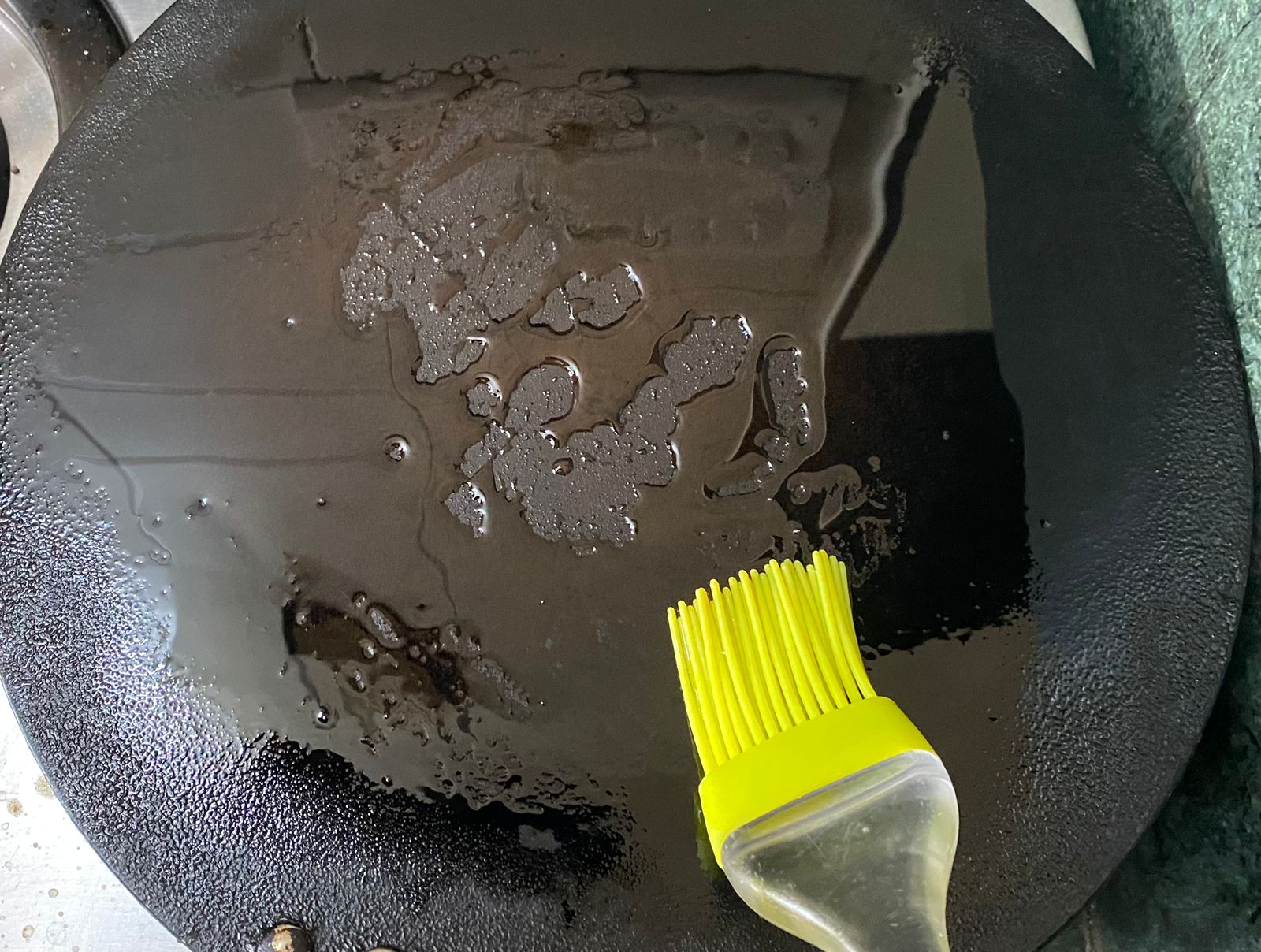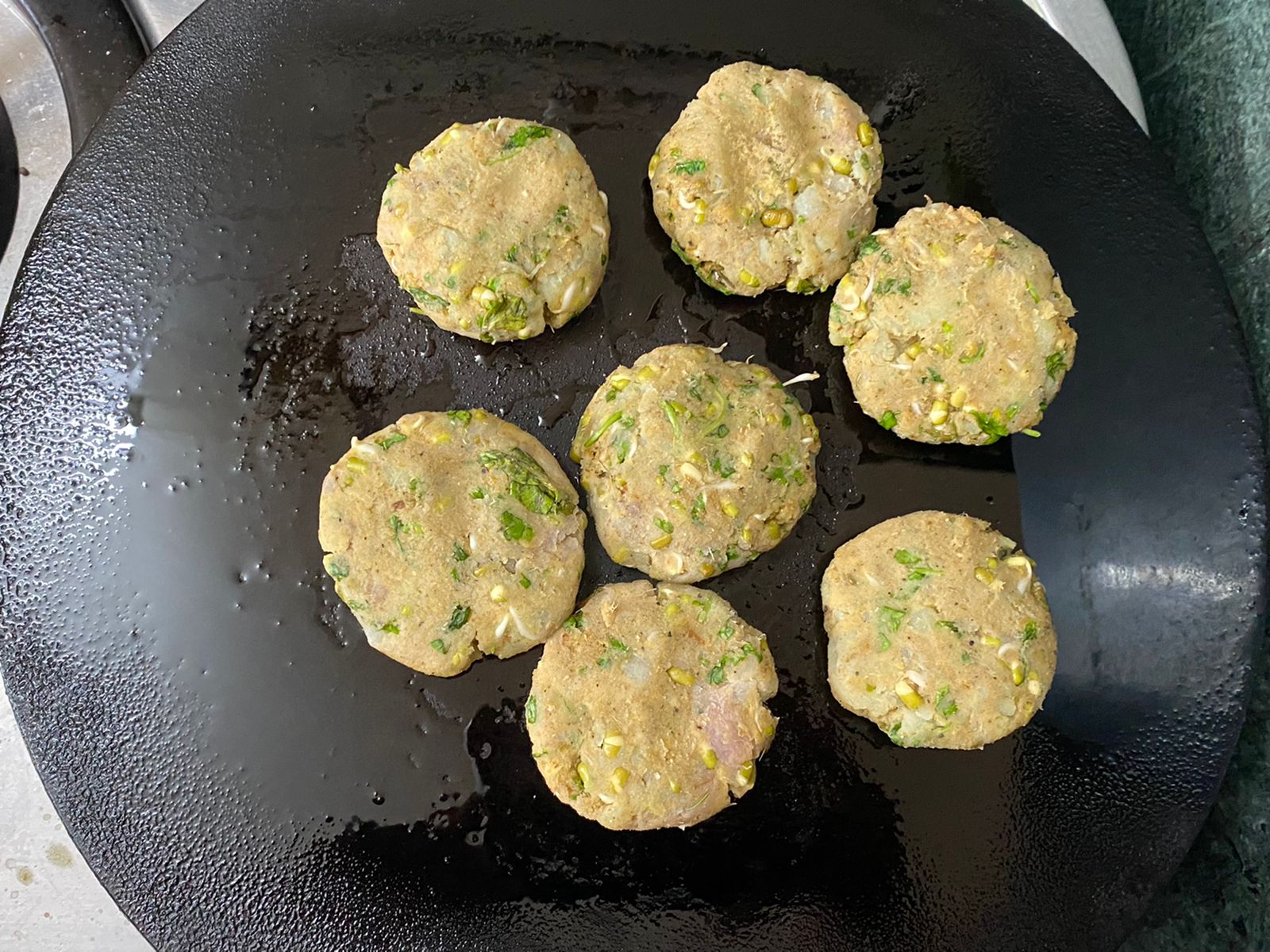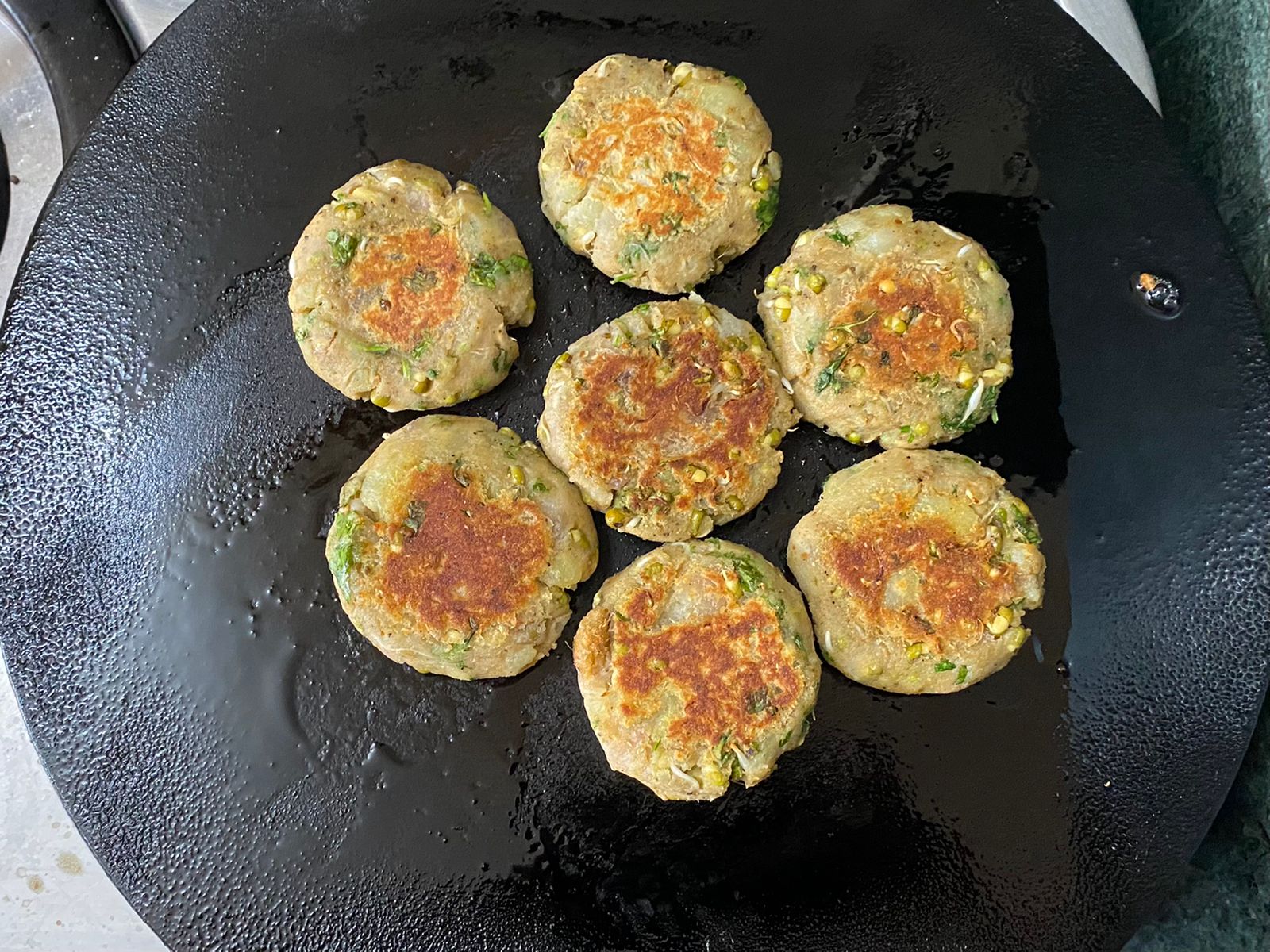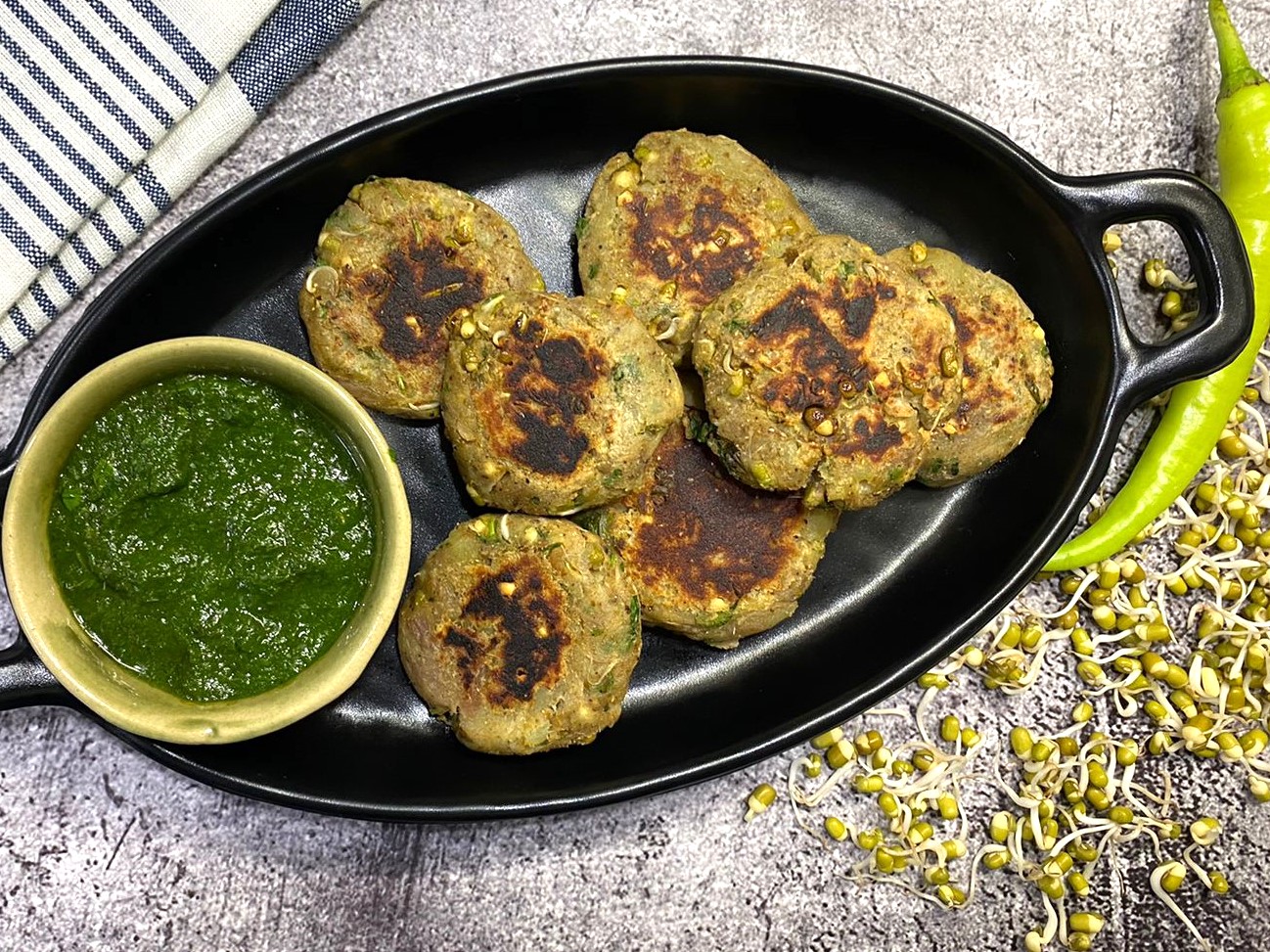 Heat oil in a pan and place the prepared cutlets in the pan in a single layer. Cook the cutlets on medium to high heat, stirring often for 2-3 minutes on one side or until the cutlets turn light golden brown. Flip and cook the other side for 2-3 minutes until they are crisp and golden brown in colour.
Serve hot with mint chutney or ketchup.