Maharashtrian Khekada Bhajia/Onion Bhajia
Maharashtrian Khekada Bhajia is onion fritters prepared using thinly slice onions, gram flour and spices. They are called Khekada Bhajia as 'Khekada' means crab in Marathi and these bhajia look like crabs, hence the name.
In India, Bhajia and pakoras are a much-loved snack during monsoon or even otherwise with garam garam masala chai. During the monsoon or evenings, one can find long queues in front of the food carts selling variety of tasty, hot, crispy bhajia and pakoras along with chutneys of all sorts. They are cheap and fast. A winning combination. Some of the best bhajia in India are sold on train station platforms. As soon as the train pulls into a station, hordes of 'bhajia-wallah' will mount with their various flavours closely followed by the tea vendor or 'chai-wallah'. Just thinking about it brings a smile on my face! There is a huge variety of bhajia and pakoras in India depending on the region. This Maharashtrian Kekada Bhajia or Kanda (Onion) Bhaji is one of my favourites due to the crisp texture. In Maharashtra it is also served inside a bread roll/bun and called kanda Pav.
The sweetness from the onion with the slight spices and crispy batter just makes these bhajia really scrumptious. These come with a health warning as these bhajias are so addictive that one cannot stop eating. So, I would highly recommend making a big batch as I can assure you that there will be none left.
Lots of people often ask me the difference between bhajia and pakora. Although they belong to the same family of fritters there is just a slight difference that bhajias are usually made with finely chopped vegetables and are slightly crispier whereas pakoras are made with sliced vegetables and has slightly thicker coating of batter making them fluffier. Saying that, anything pretty much fried in Gram flour can be called Pakora or Bhajia, neither is incorrect! So, don't get into the name- the end result of both is just simply irresistible.
Other recipes you might want to try are Mumbai Vada Pav, Samphire pakora, Vegetable Frankie, Vegetable Cutlets to name a few.
Ingredients
4 finely sliced onions
½ teaspoon Salt
1-inch grated ginger
1 teaspoon crushed whole coriander seeds
½ teaspoon carom seeds
Salt to taste
1 teaspoon red chilli powder
¼ teaspoon turmeric powder
1 tablespoon finely chopped coriander
1 cup gram flour (besan)
¼ cup rice flour
¼ cup finely chopped Coriander leaves
1 cup Besan
¼ cup Rice flour
Oil for frying
Directions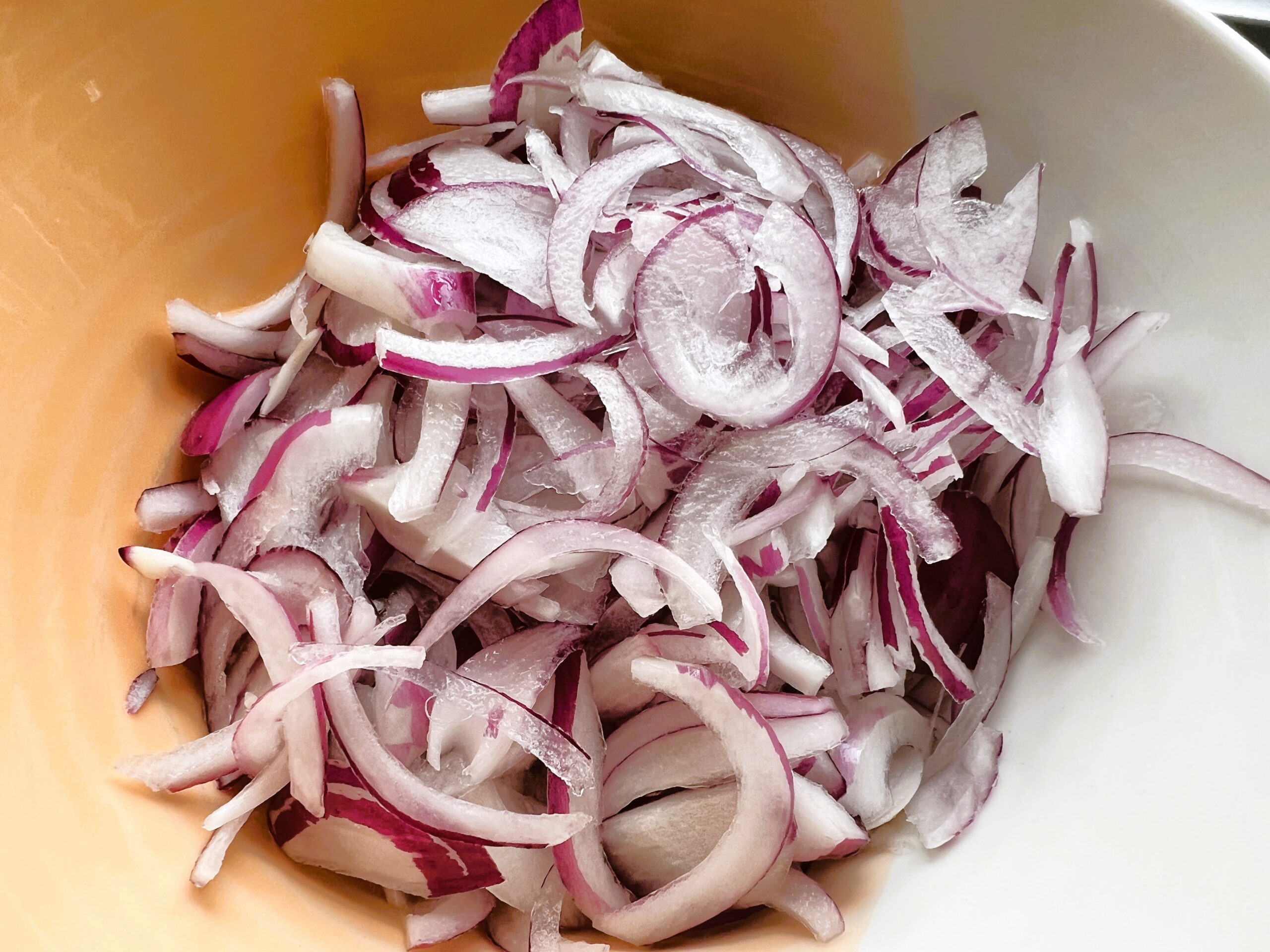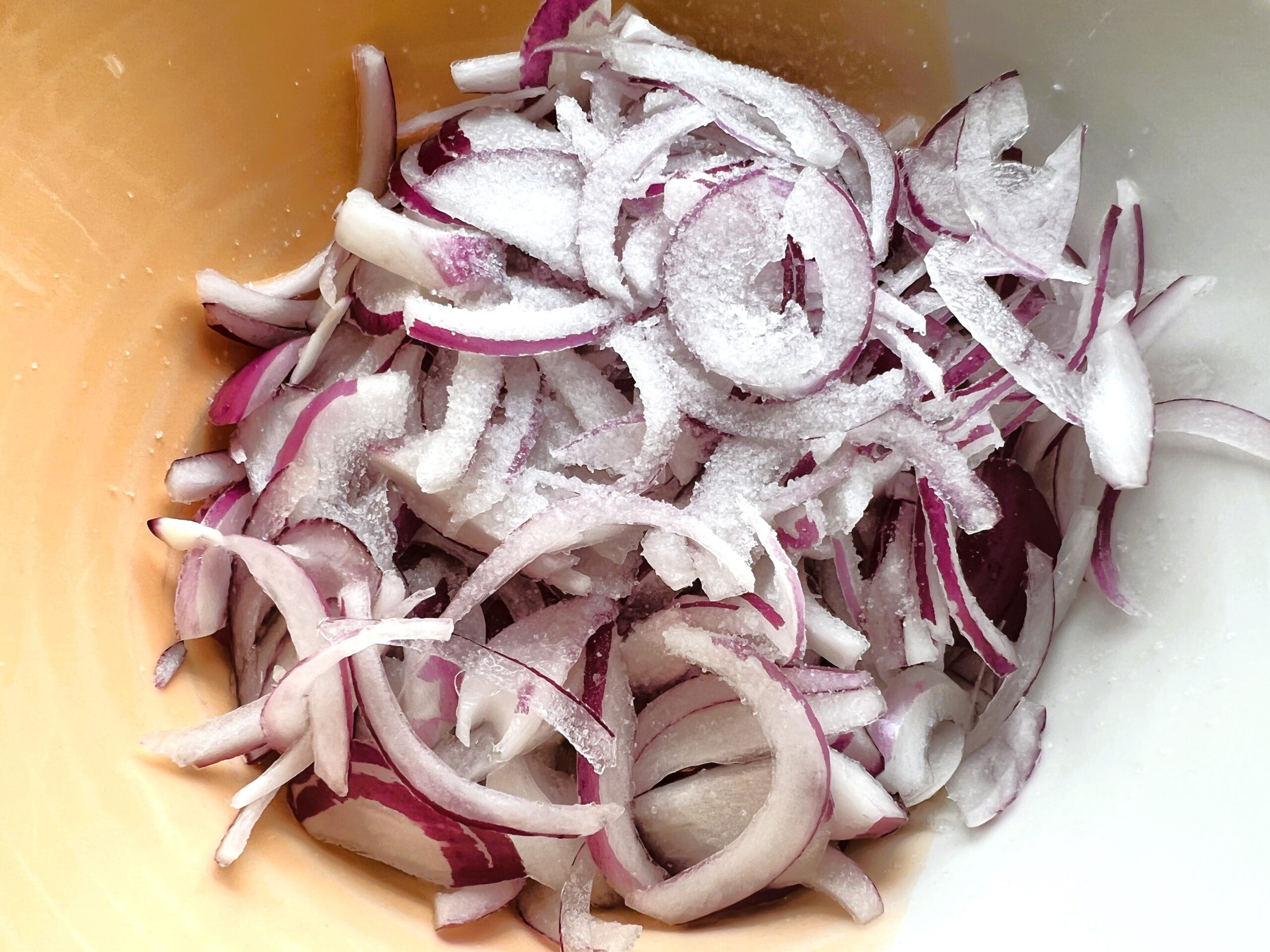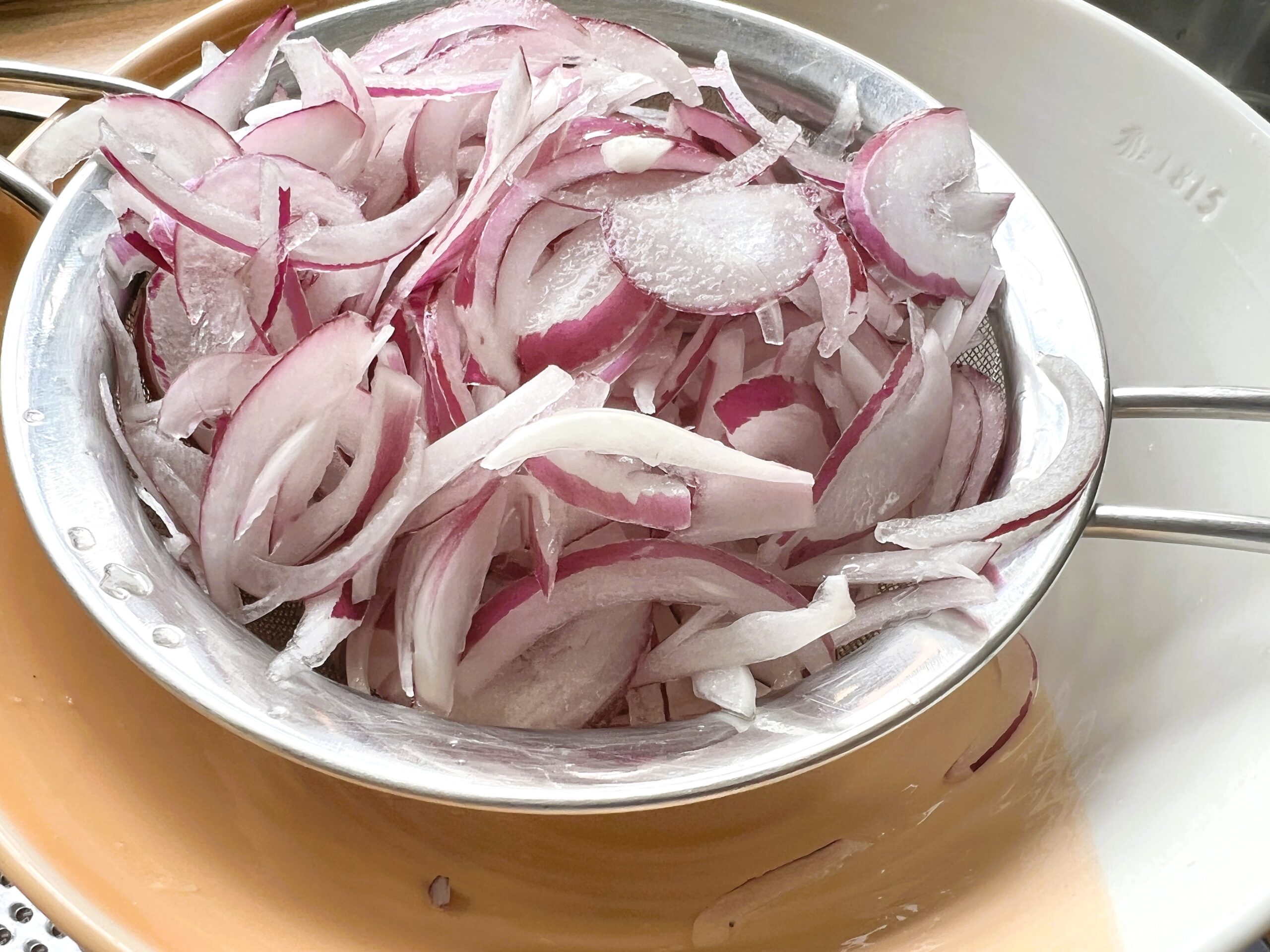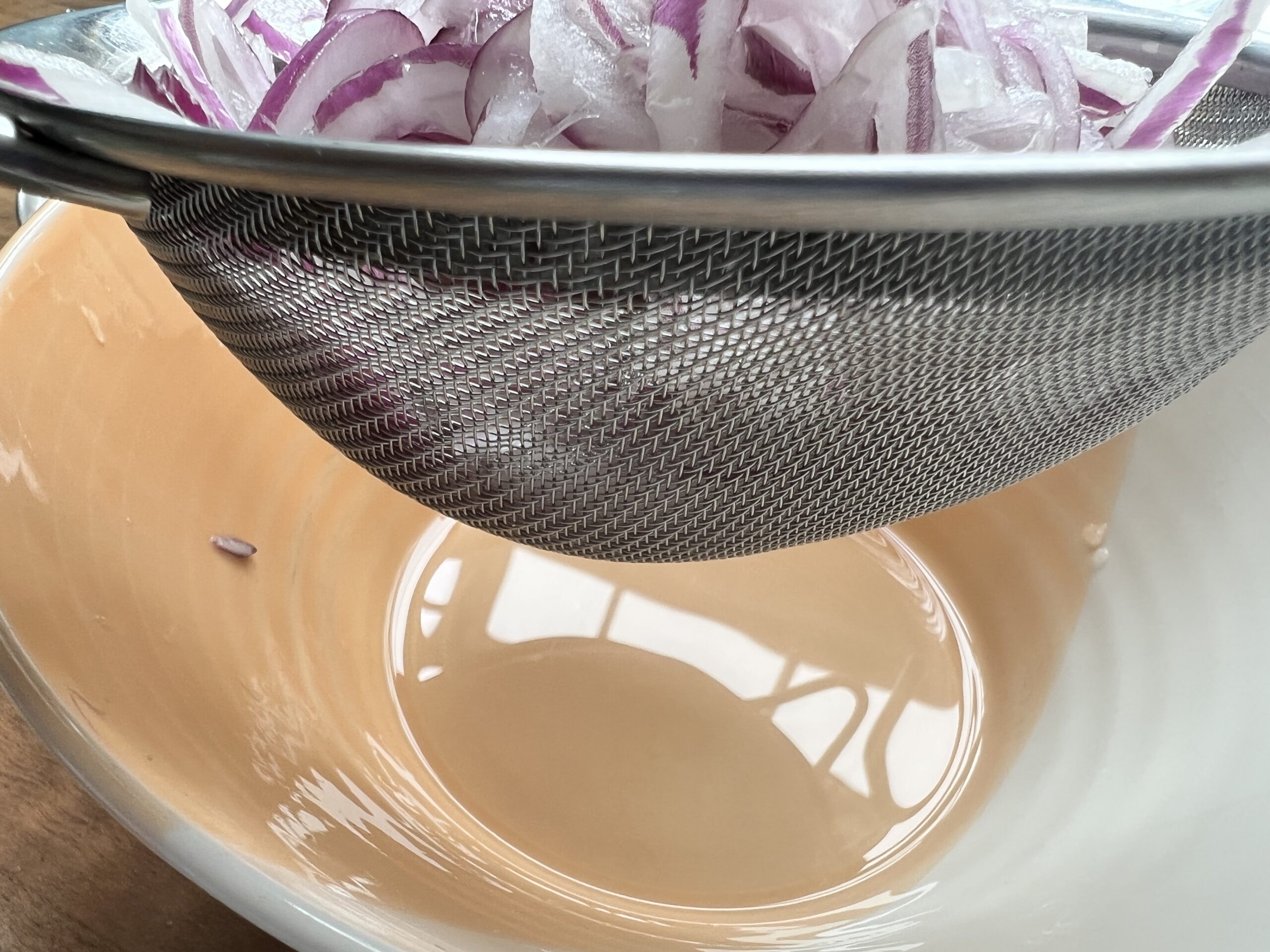 Add ½ teaspoon salt to finely sliced onions and mix. Leave the onions in a sieve for an hour to drain the excess water from the onions.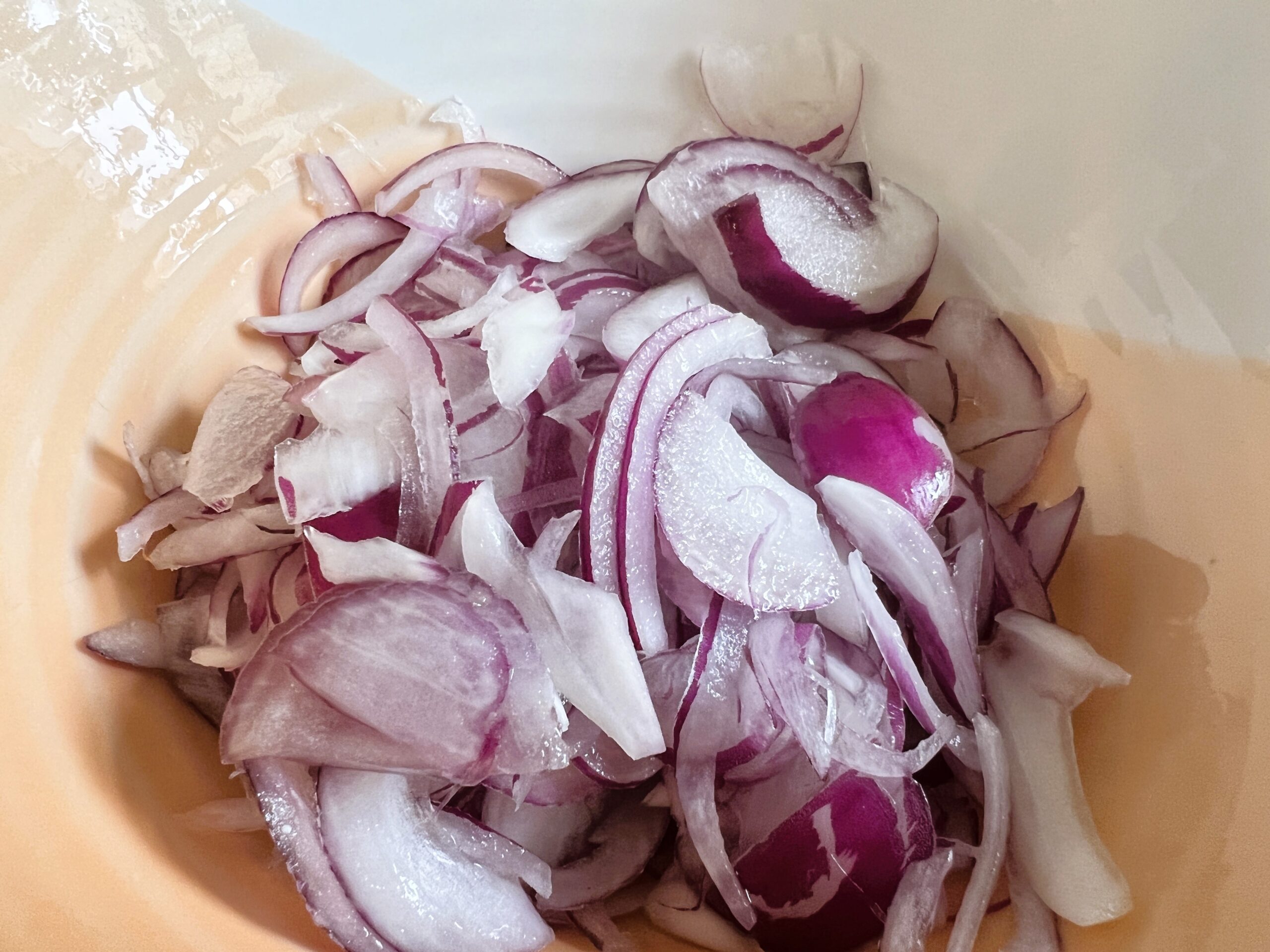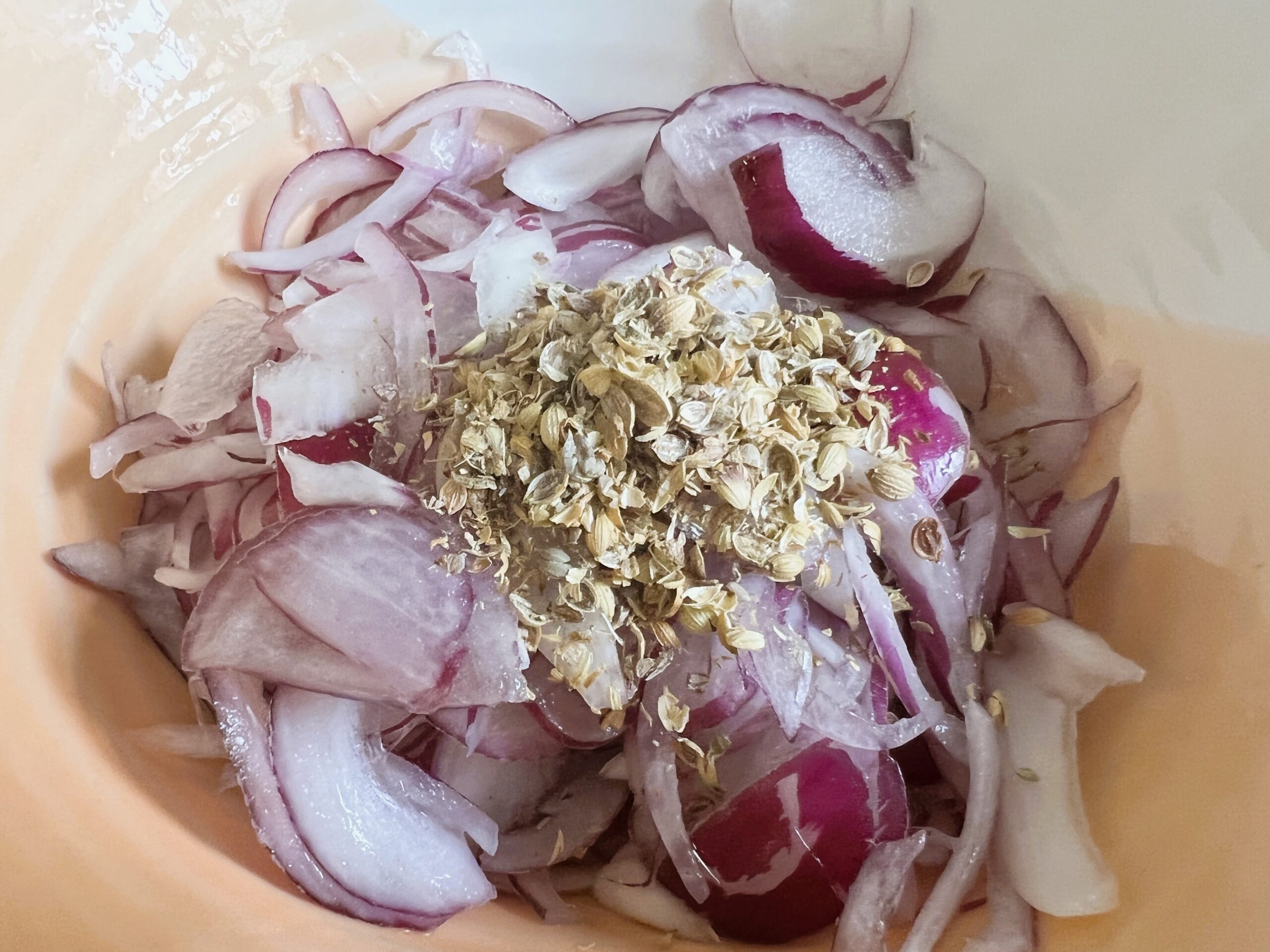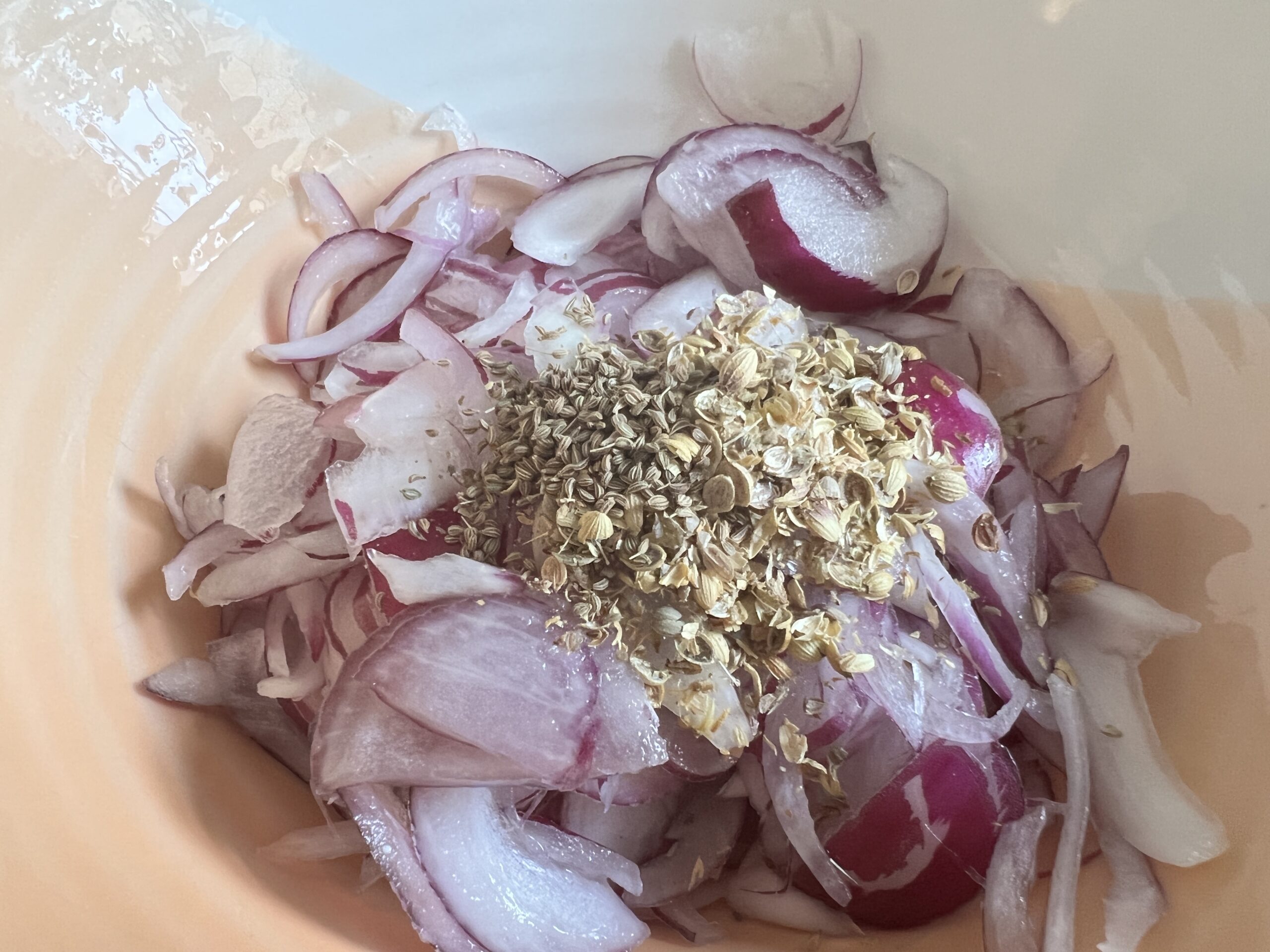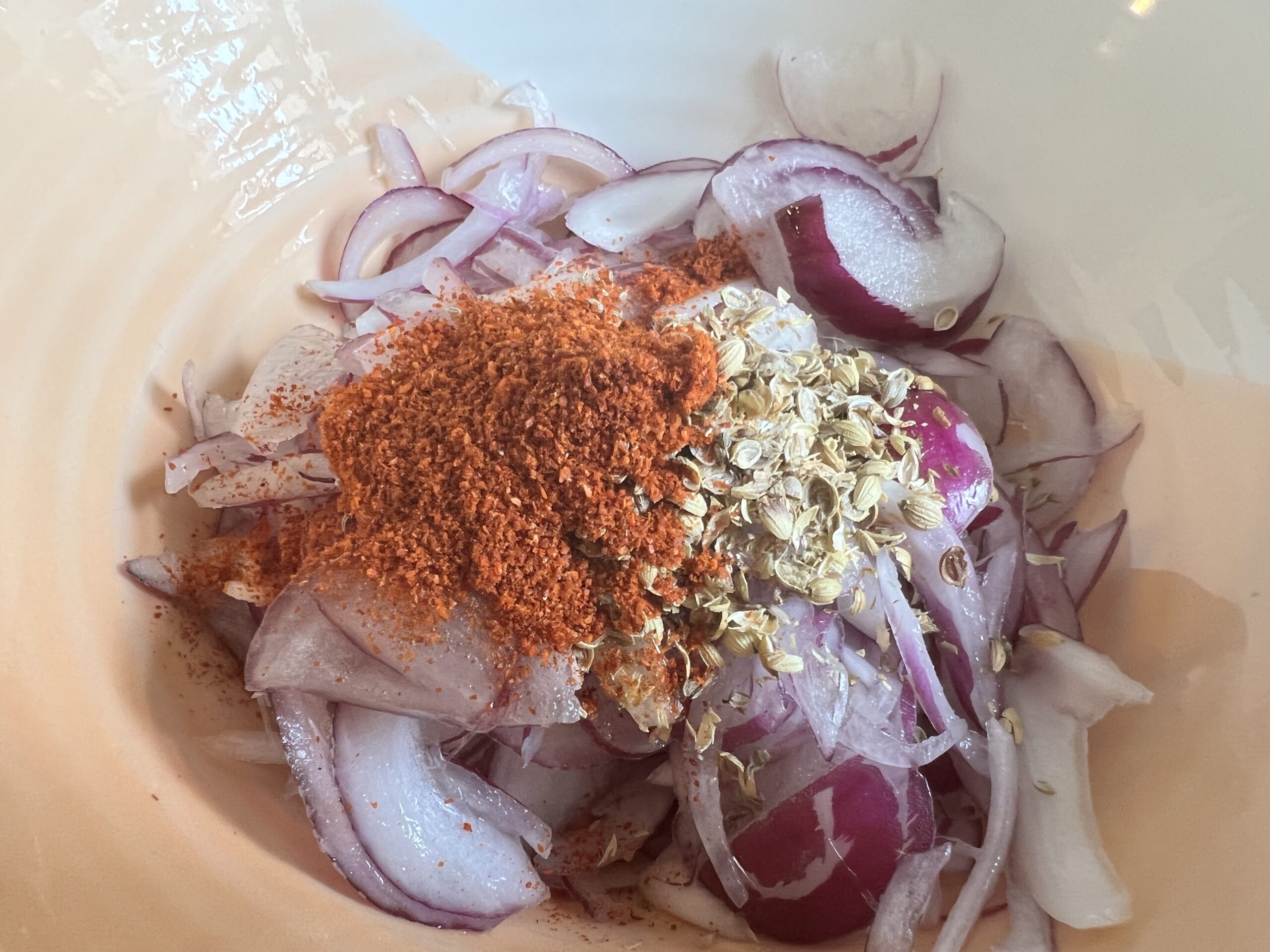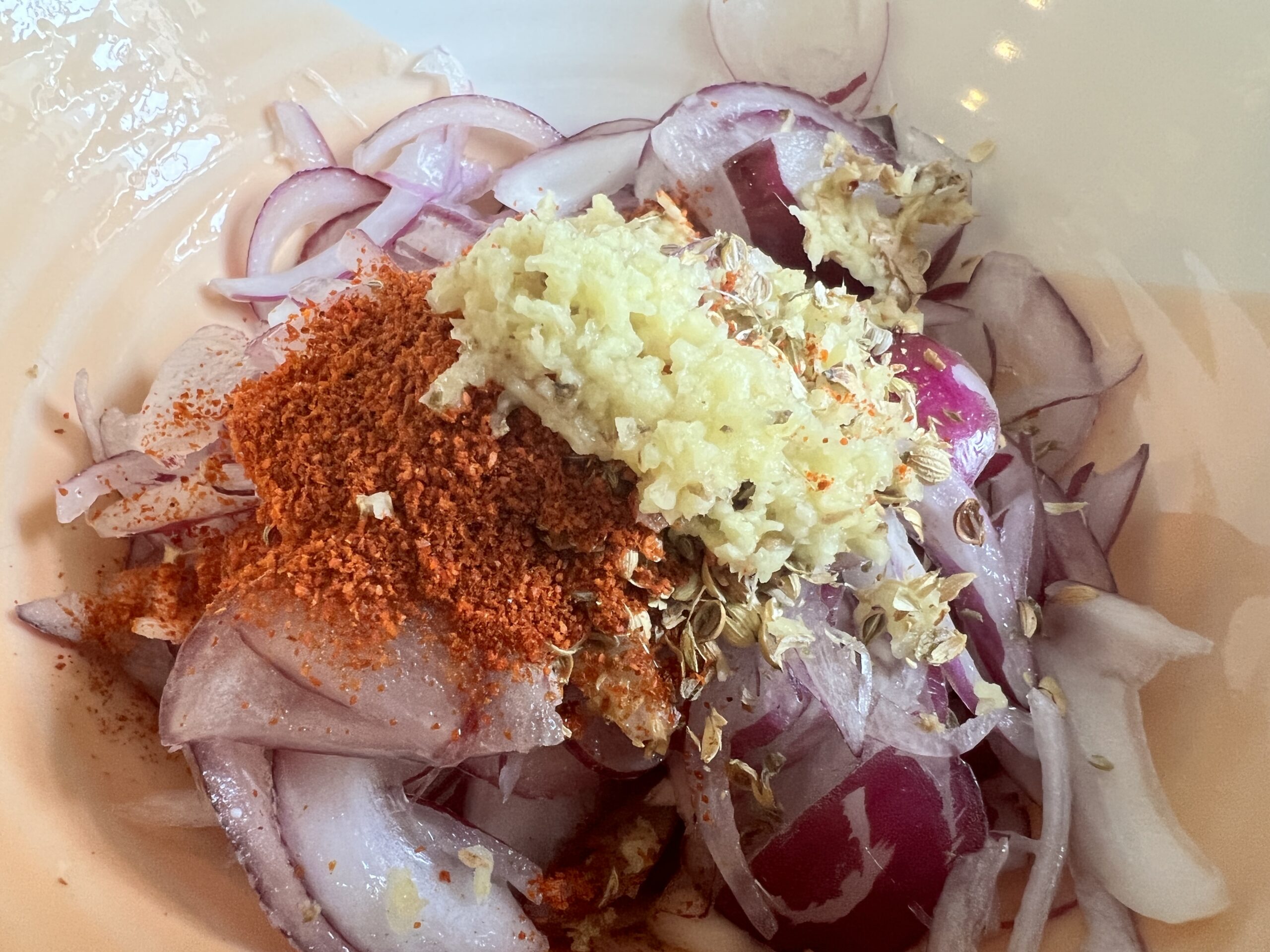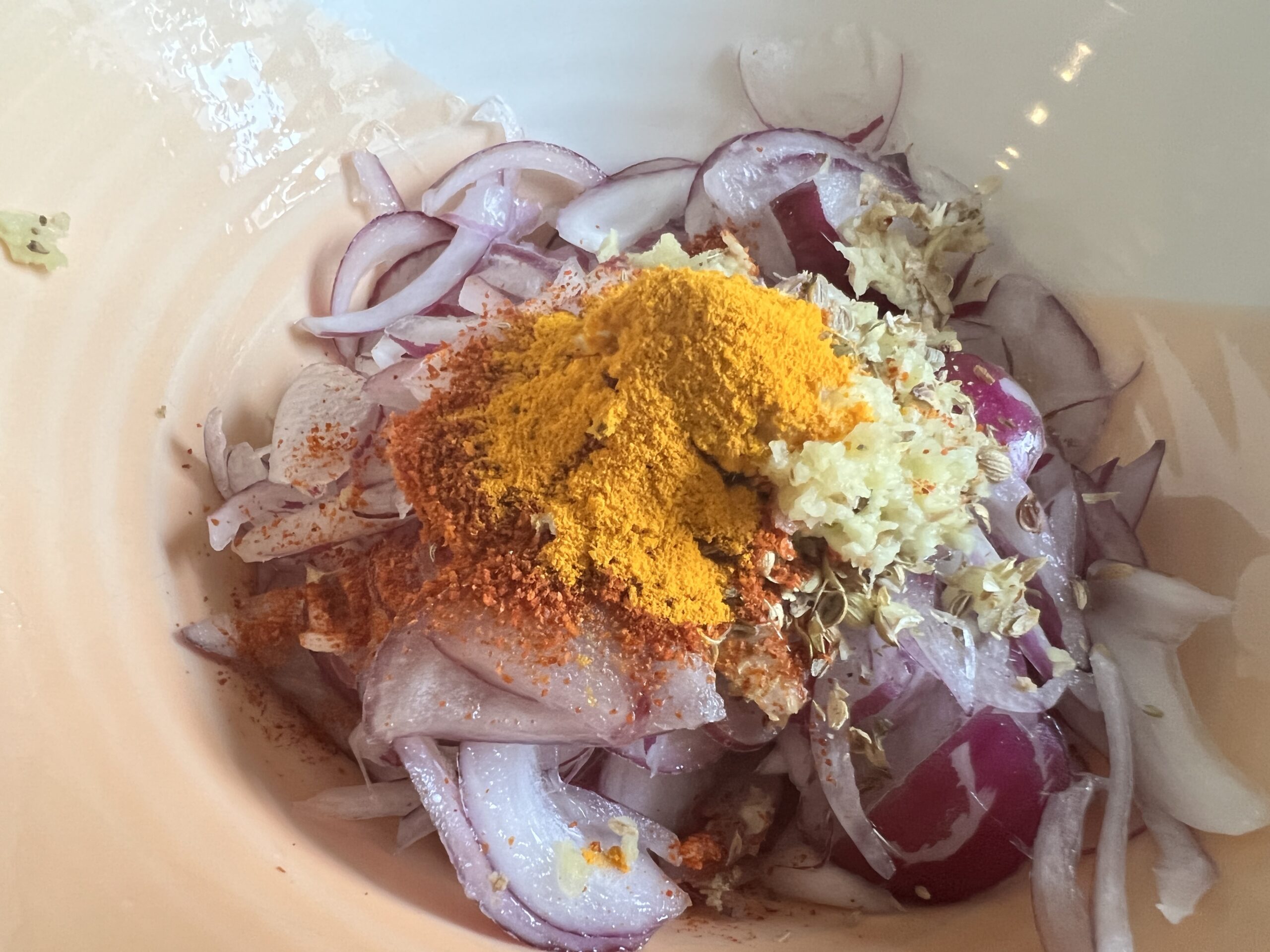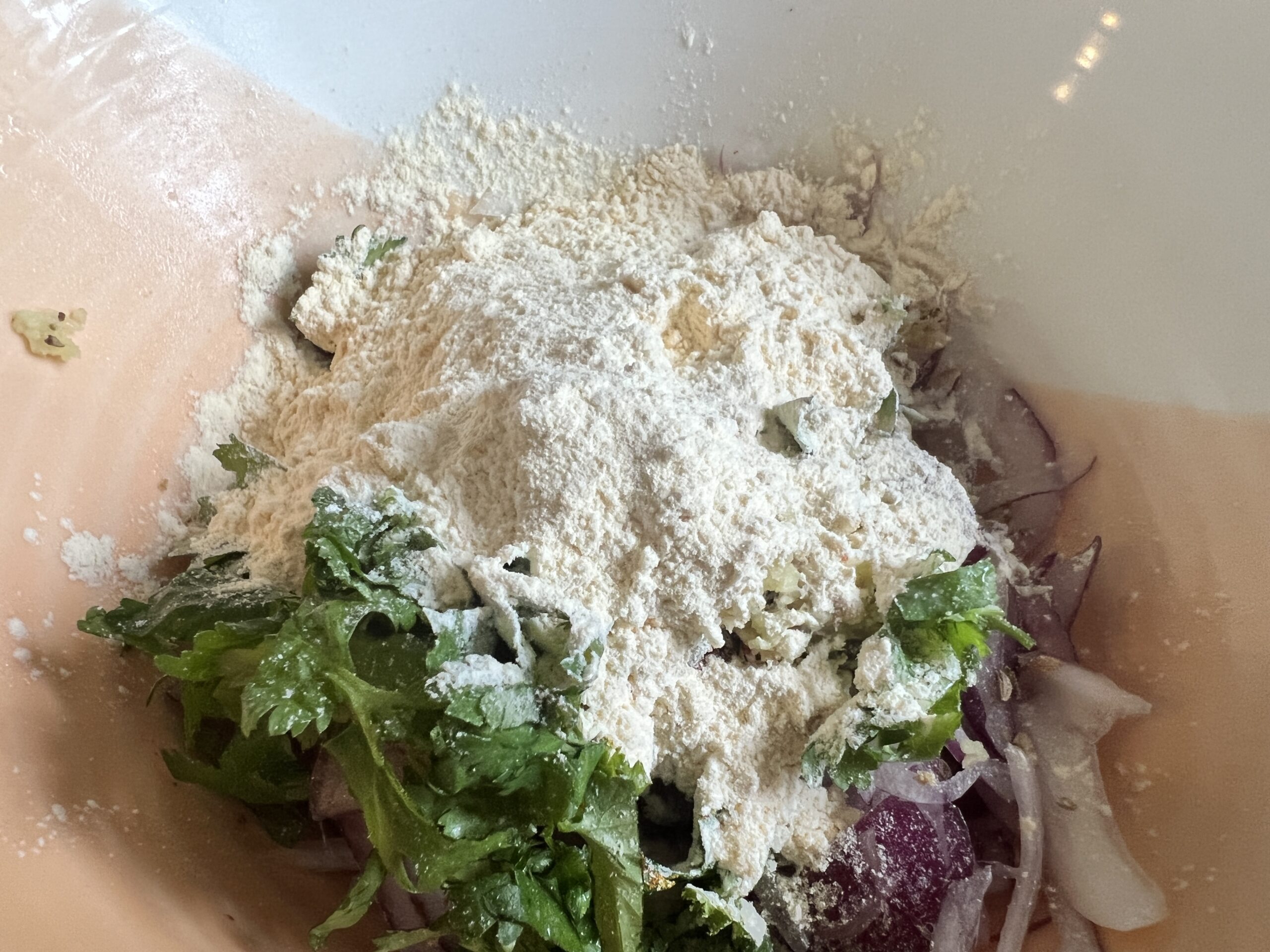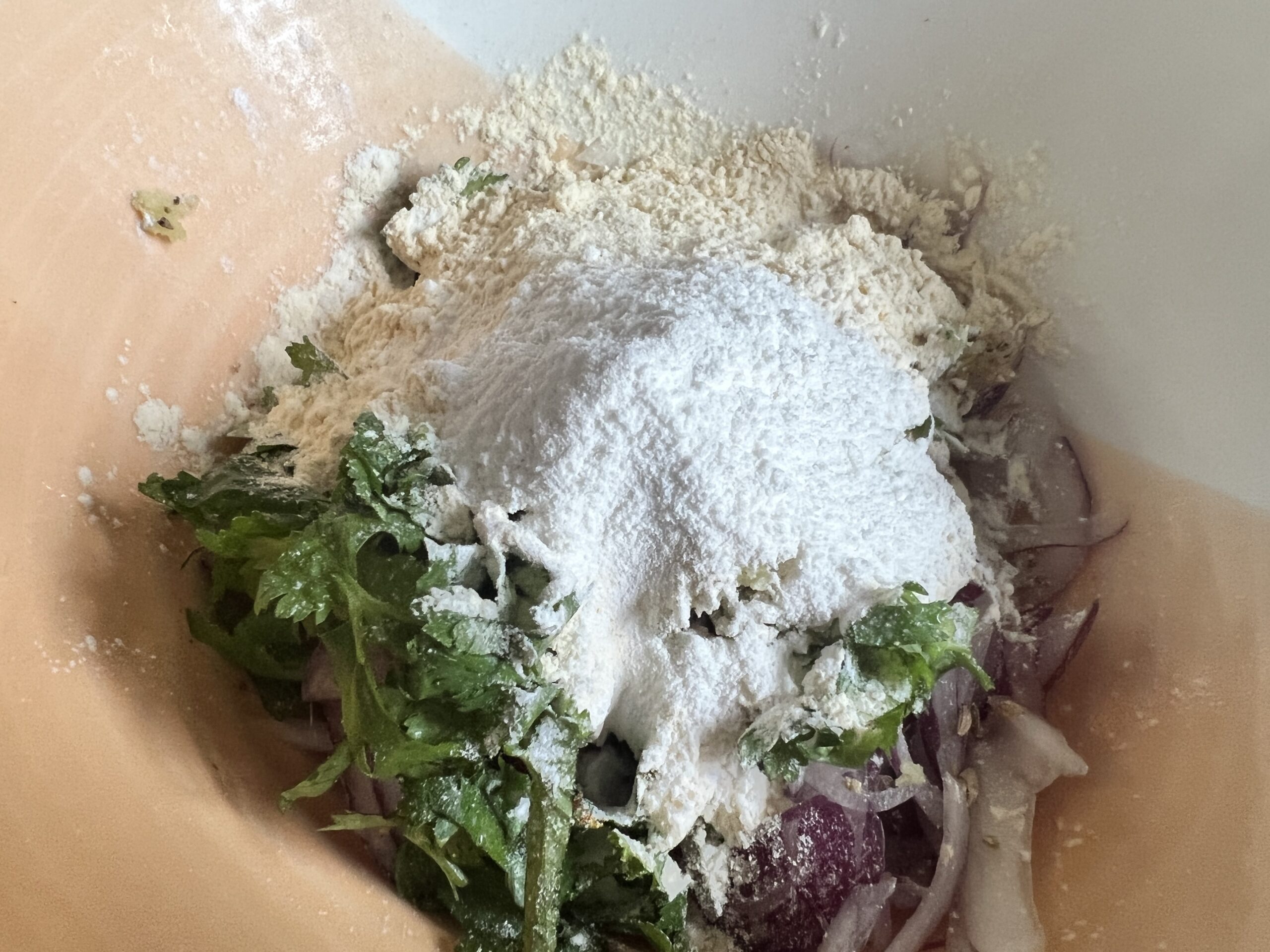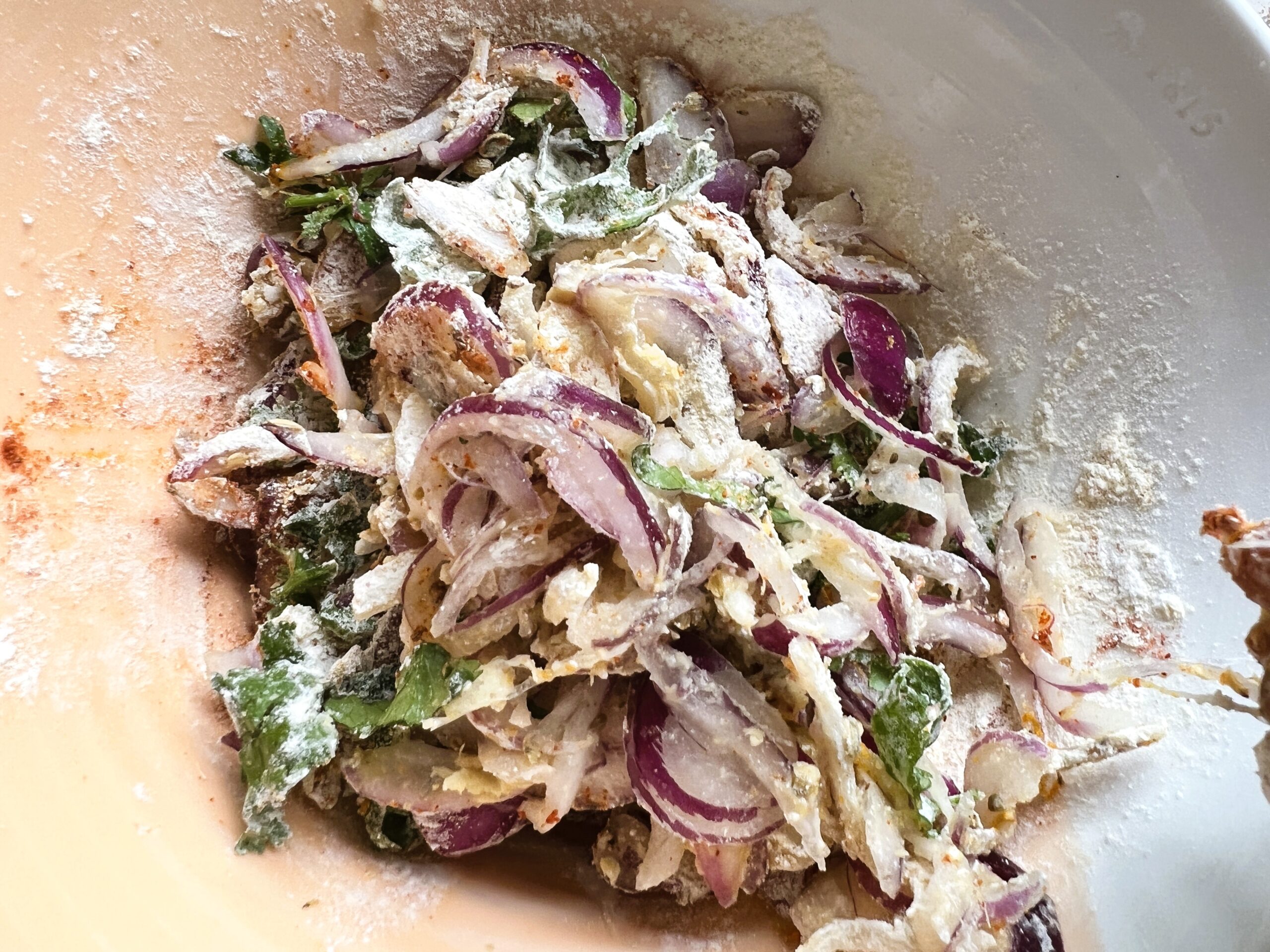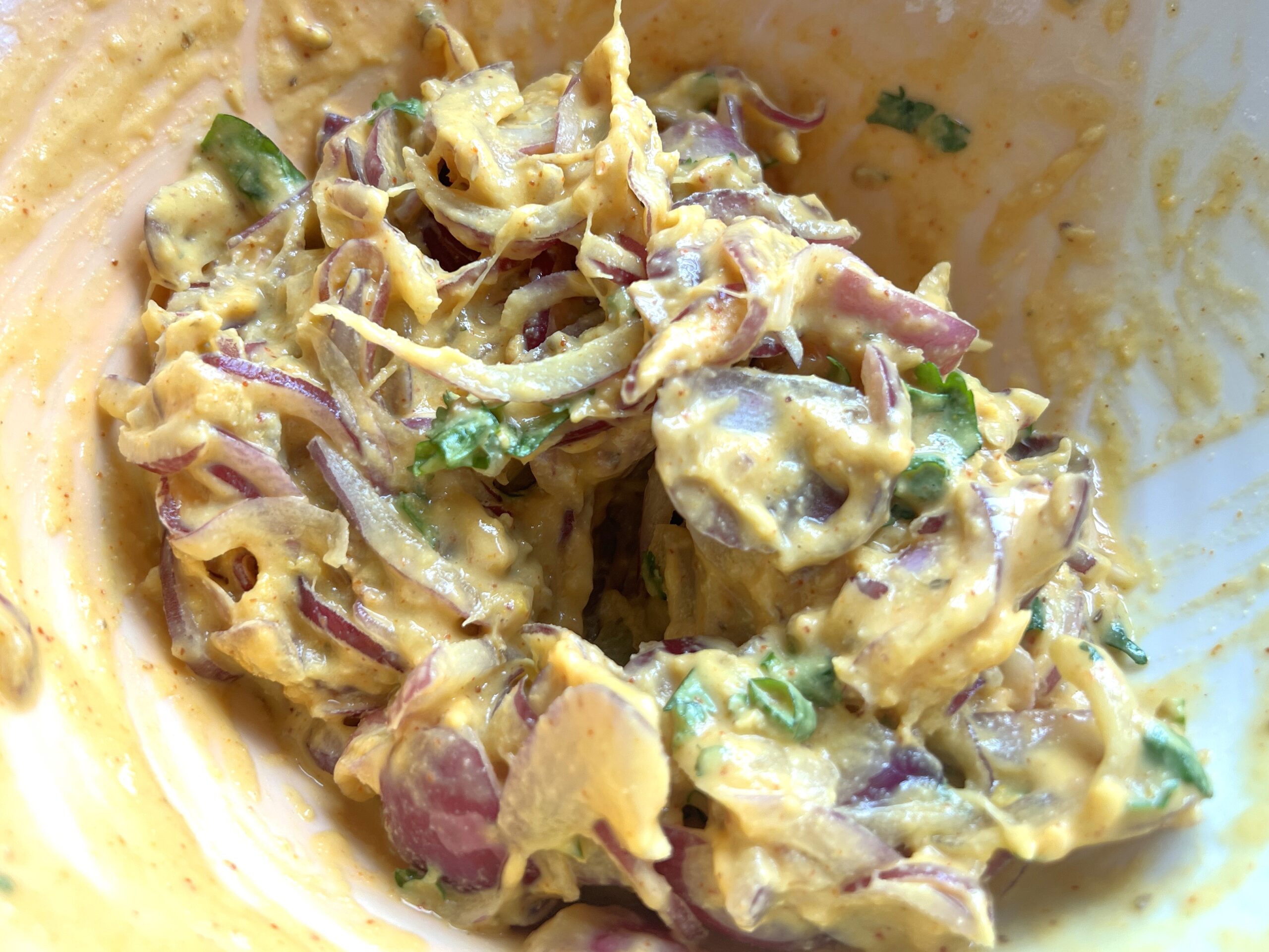 To the drained onions add the crushed coriander seeds, carom seeds, red chilli powder, grated ginger, turmeric powder, coriander powder, salt, gram flour and rice flour. Mix together to coat the onions. I usually do not need to add water, but if you think it is too dry, you can add 1-2 teaspoons of water.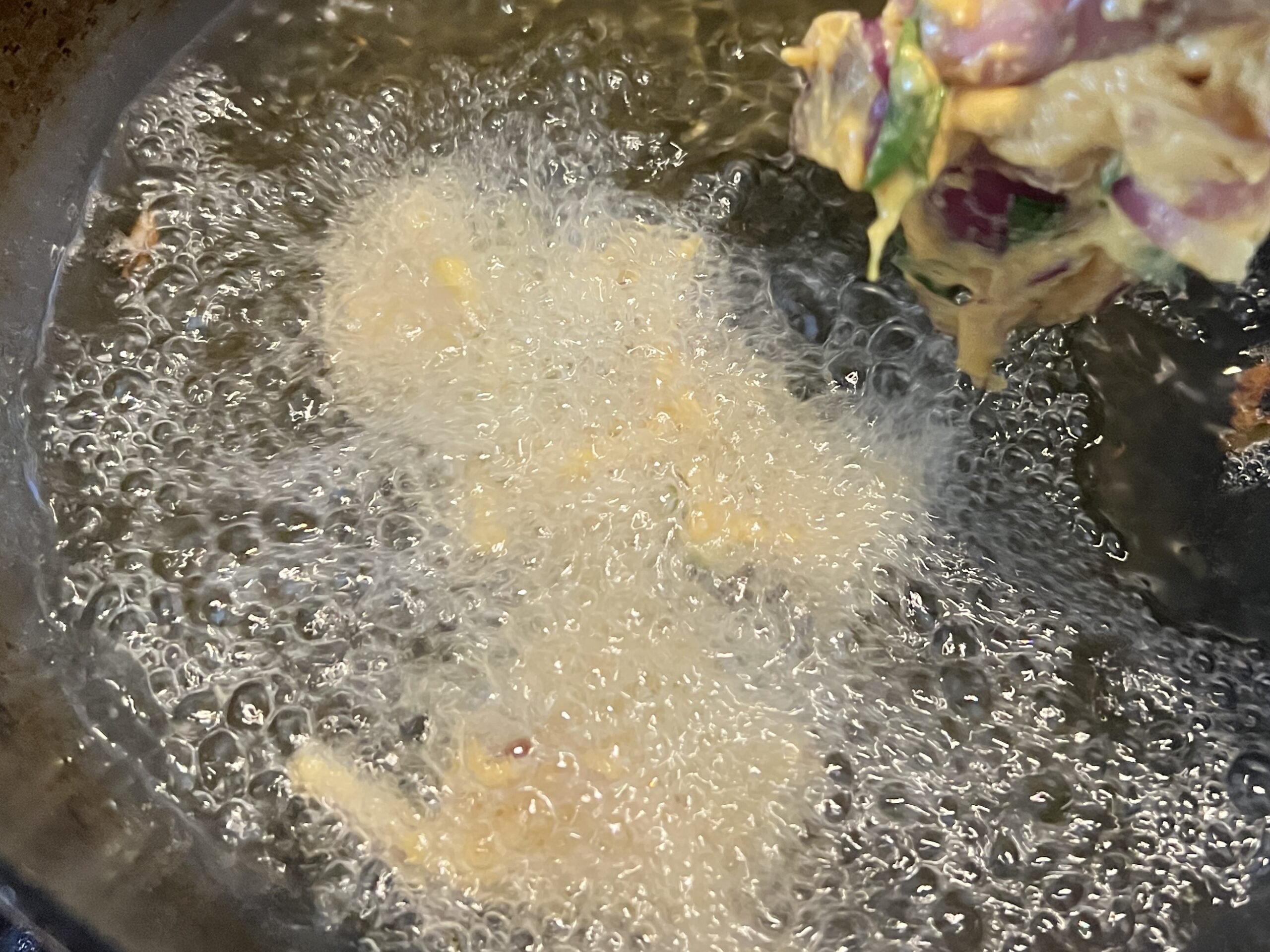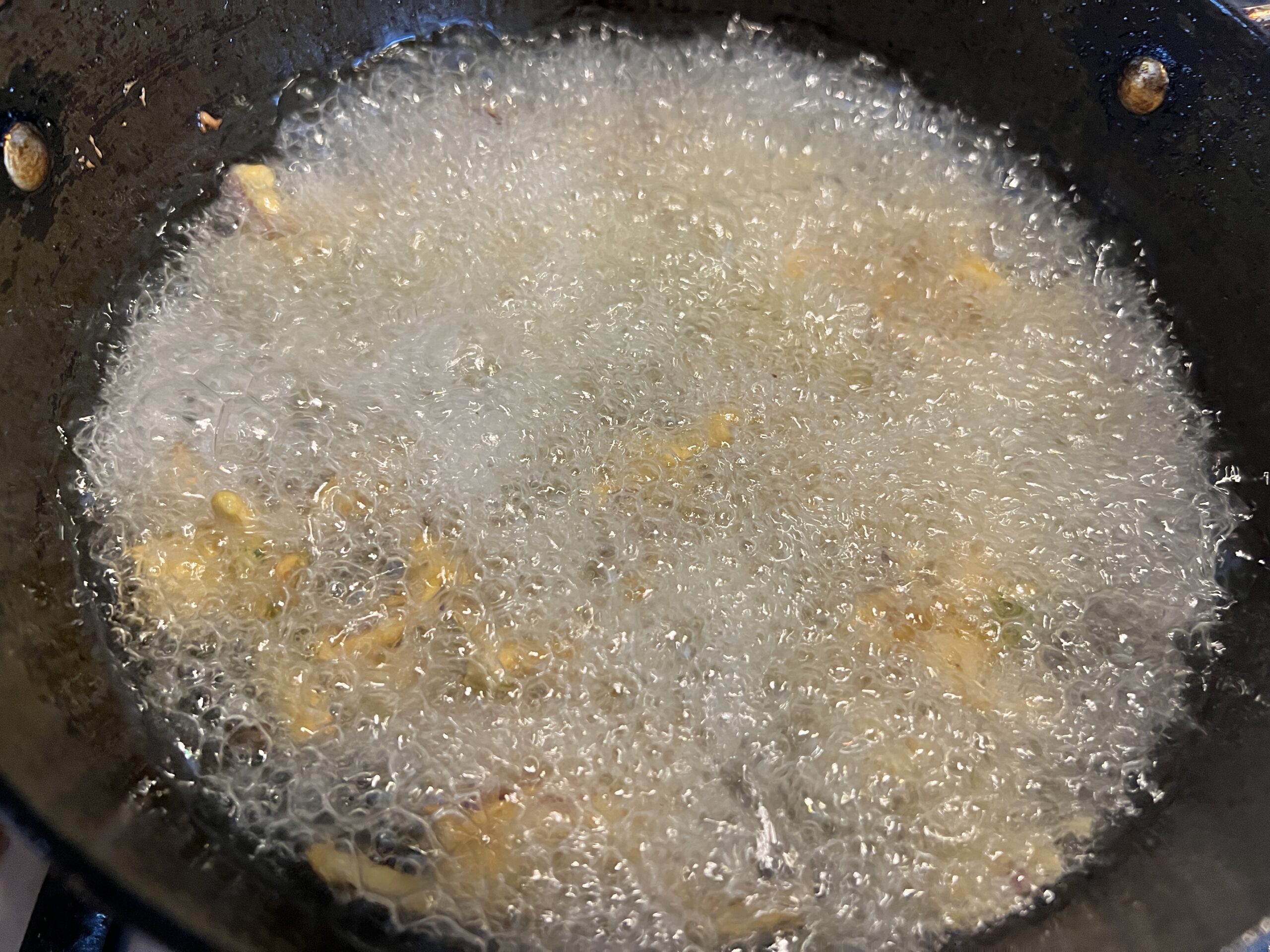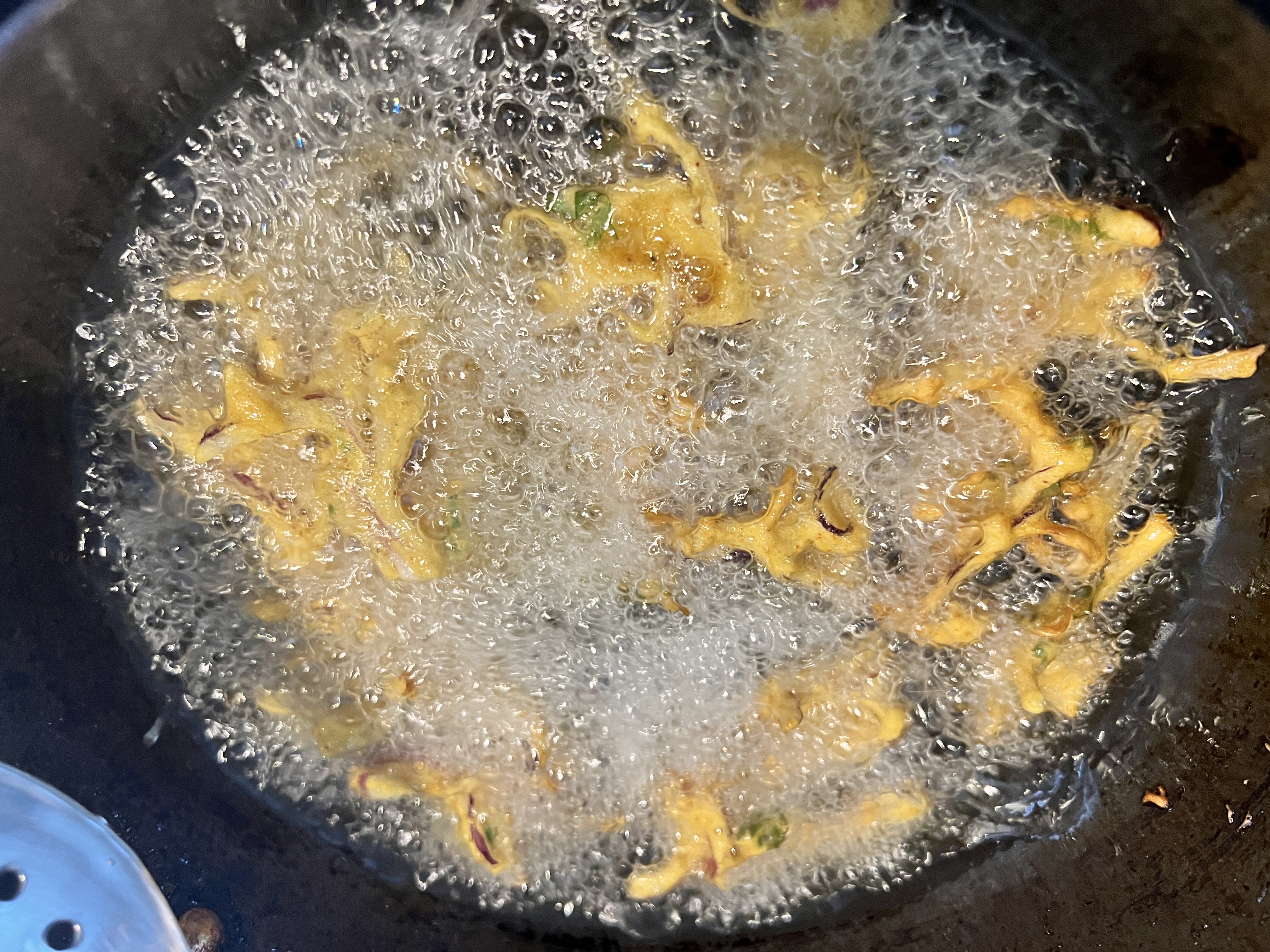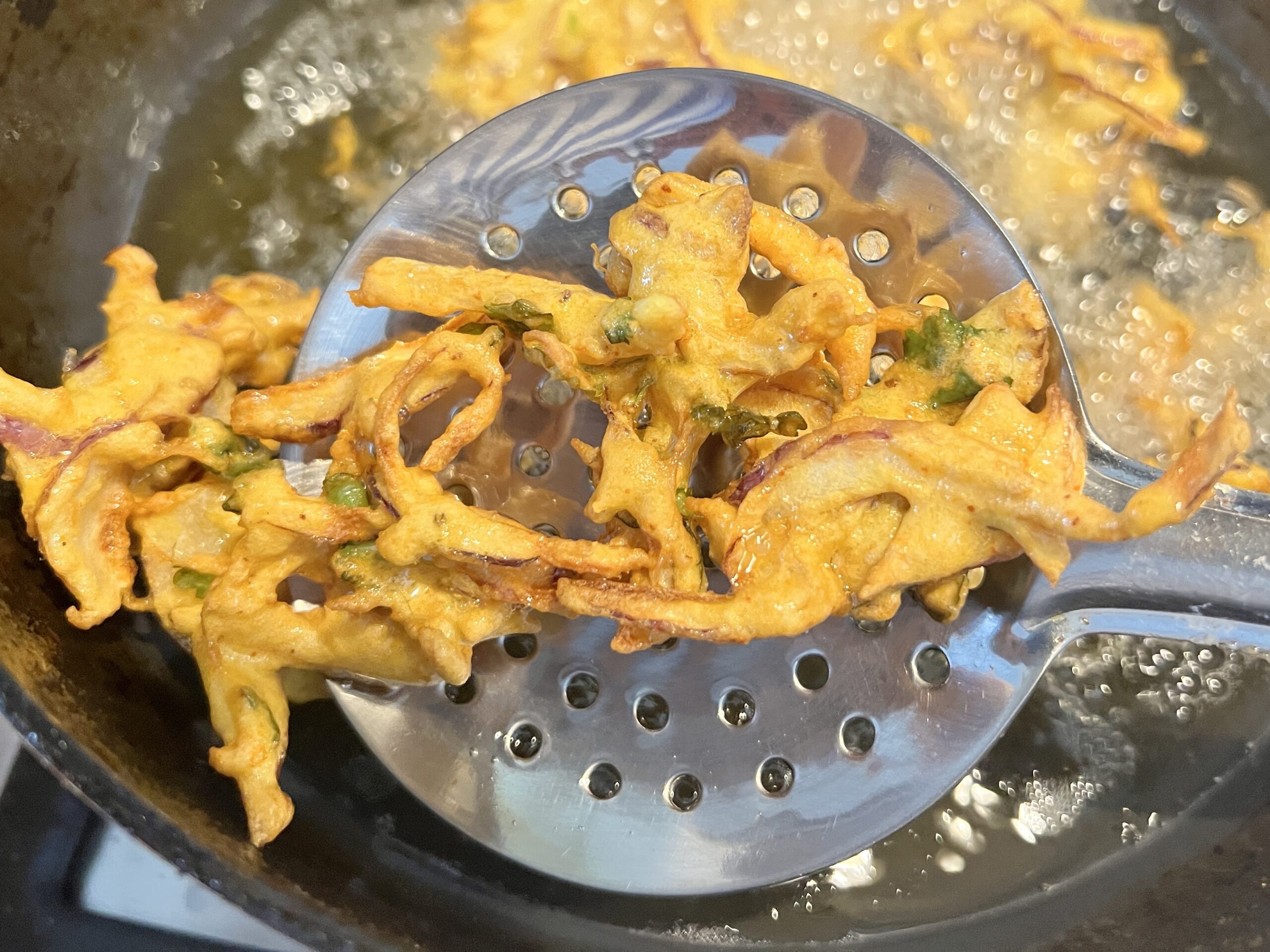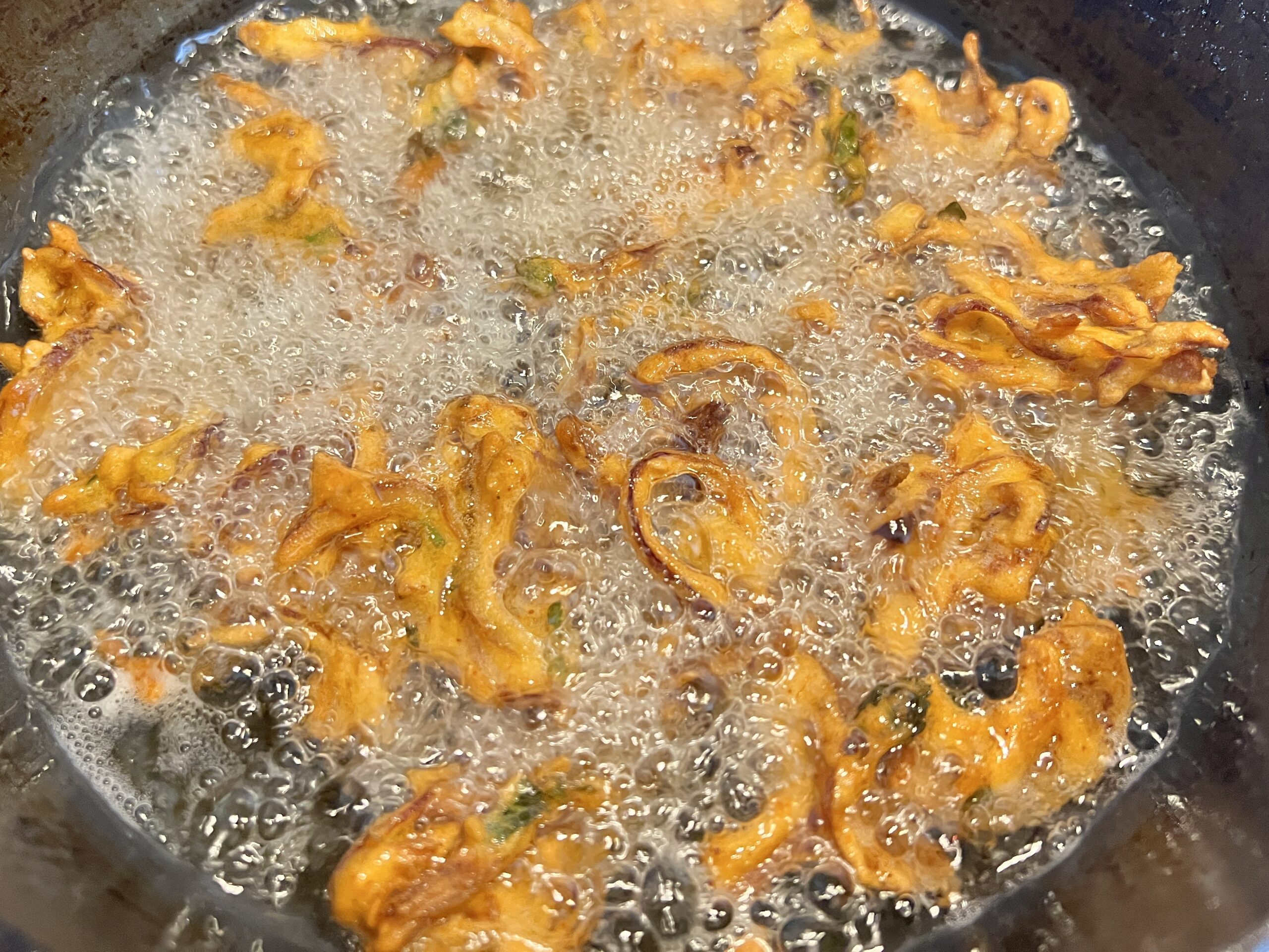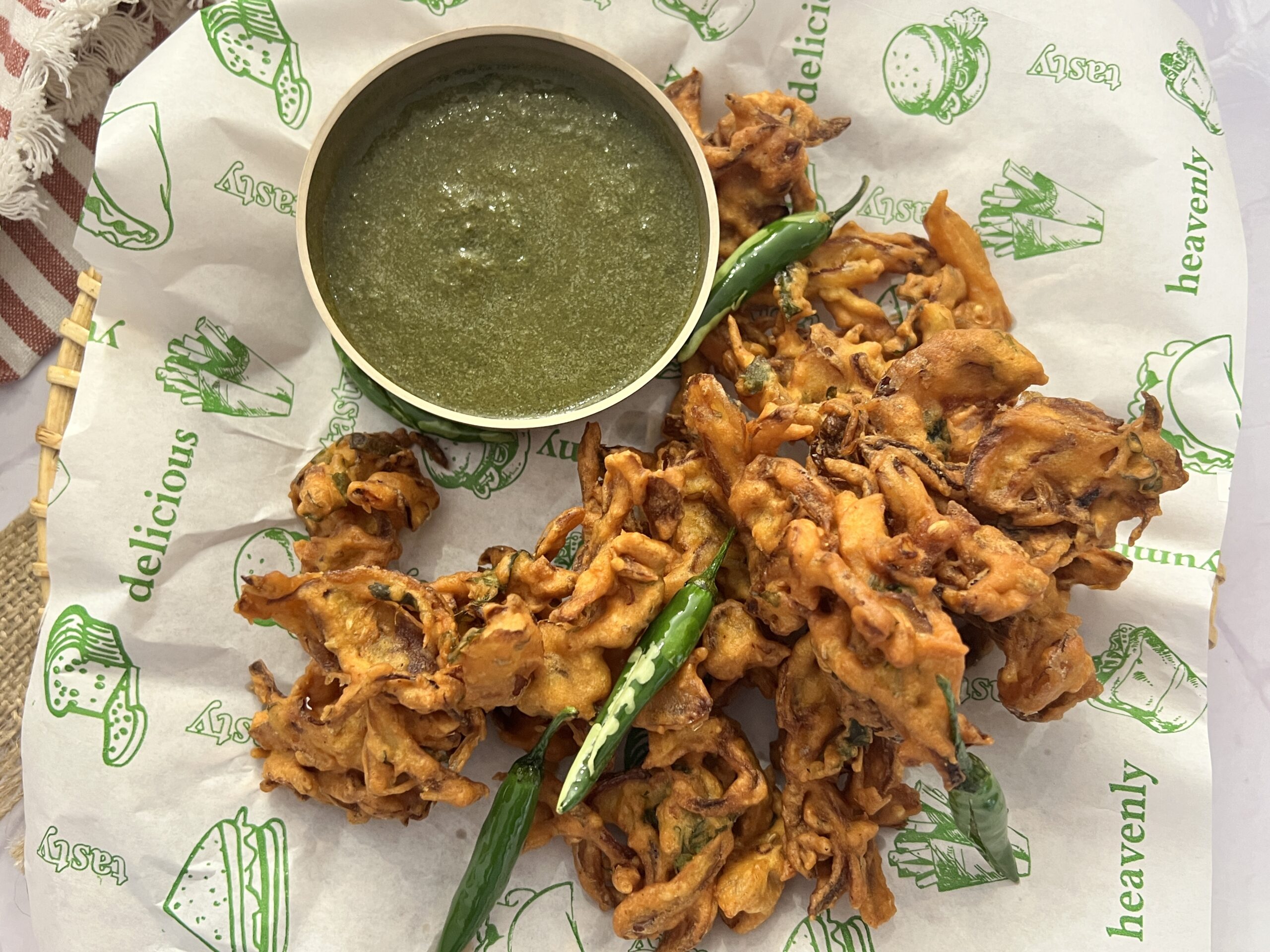 Heat oil for deep frying. To check if the oil is ready, put one drop of batter in the oil, the batter should come up right away. Using your hand gently drop small portions of the onions in the hot oil making sure to spread it around the oil. Fry on medium to high heat for 1-2 minutes and then flip to fry the other side. Fry until golden brown and then fish them out on an absorbent paper.
Serve hot with green chutney and fried chillies.