Besan Chilla
Besan Chilla or Besan Pudla is an Indian savoury pancake prepared with besan (gram flour), vegetables and spices. Besan Chilla is an easy, delicious, and nutritious recipe as besan is a powerhouse of protein, fibre and other mineral and vitamins.
Besan Chilla is my 'to go to' recipe when I am hungry and want something comforting, filling, and nutritious. I make different variations of this Chilla at home depending on the types of vegetables added and at what stage of cooking the vegetables are added. This is a very adaptable and customizable recipe and can be tailor made to what vegetables you have at home. For this specific recipe (I make this almost every week for a high protein gluten free breakfast/lunch) I mix together all the ingredients in one go making it quick and easy.
Gram Flour/Besan is a highly nutritious and a commonly used ingredient in Indian Recipes. Other delicious recipes using gram flour are Easy Paneer Pakora, Onion Bhajia, Rajasthani Besan Churma, Khasta Besan Kachori, Gujarati Kadhi, Khaman Dhokla, Rajasthani Mirchi Vada to name a few.
Ingredients
1 cup gram flour/besan
½ teaspoon carom seeds
½ teaspoon cumin seeds
Salt to taste
1 teaspoon red chilli powder
½ inch grated ginger
1-2 finely chopped green chillies
1 finely chopped onion
1 finely chopped tomato
1 grated carrot
2-3 teaspoons finely chopped coriander
1 teaspoon kasuri methi
1 cup water approx.
3-4 tablespoons oil
Directions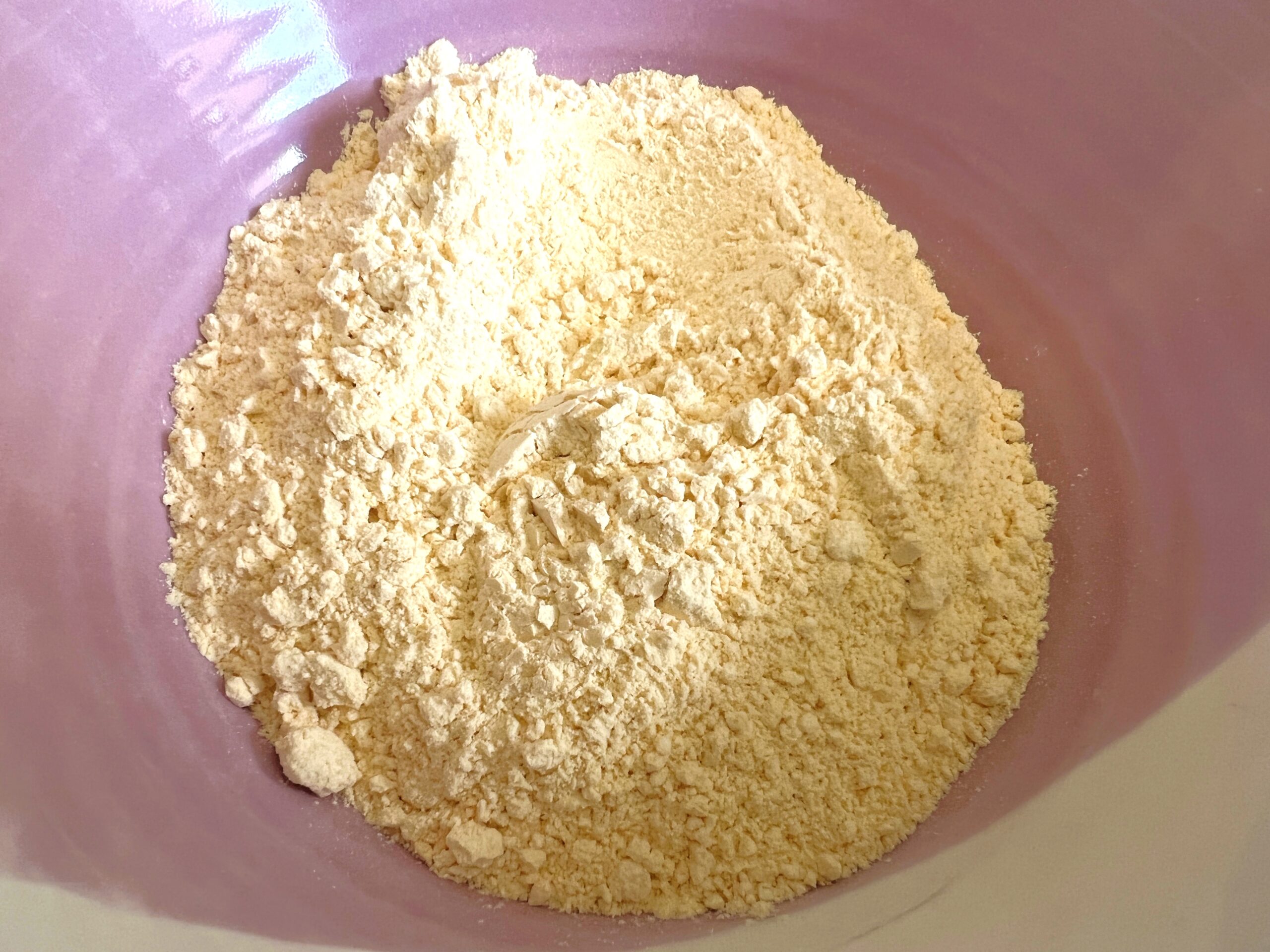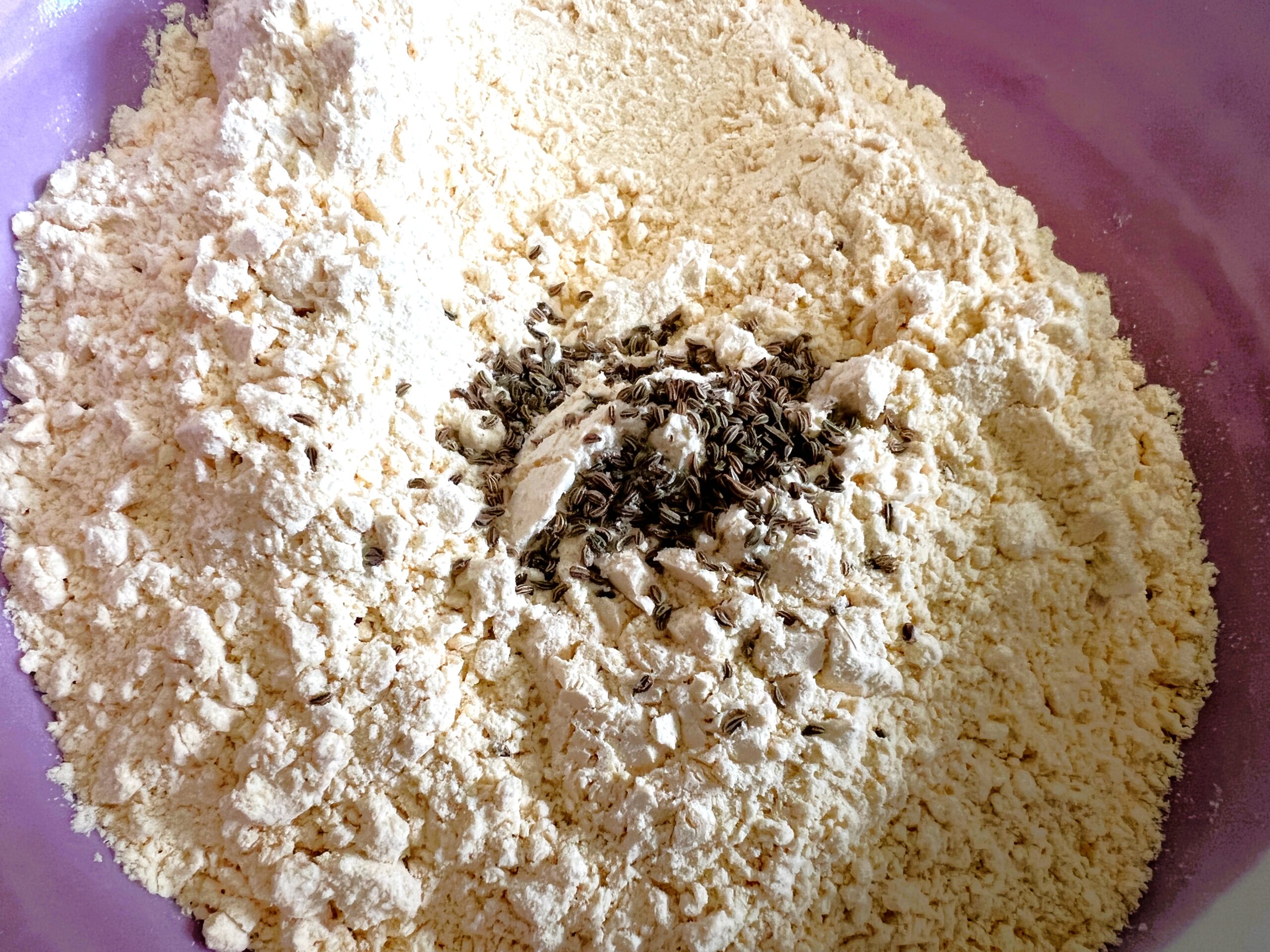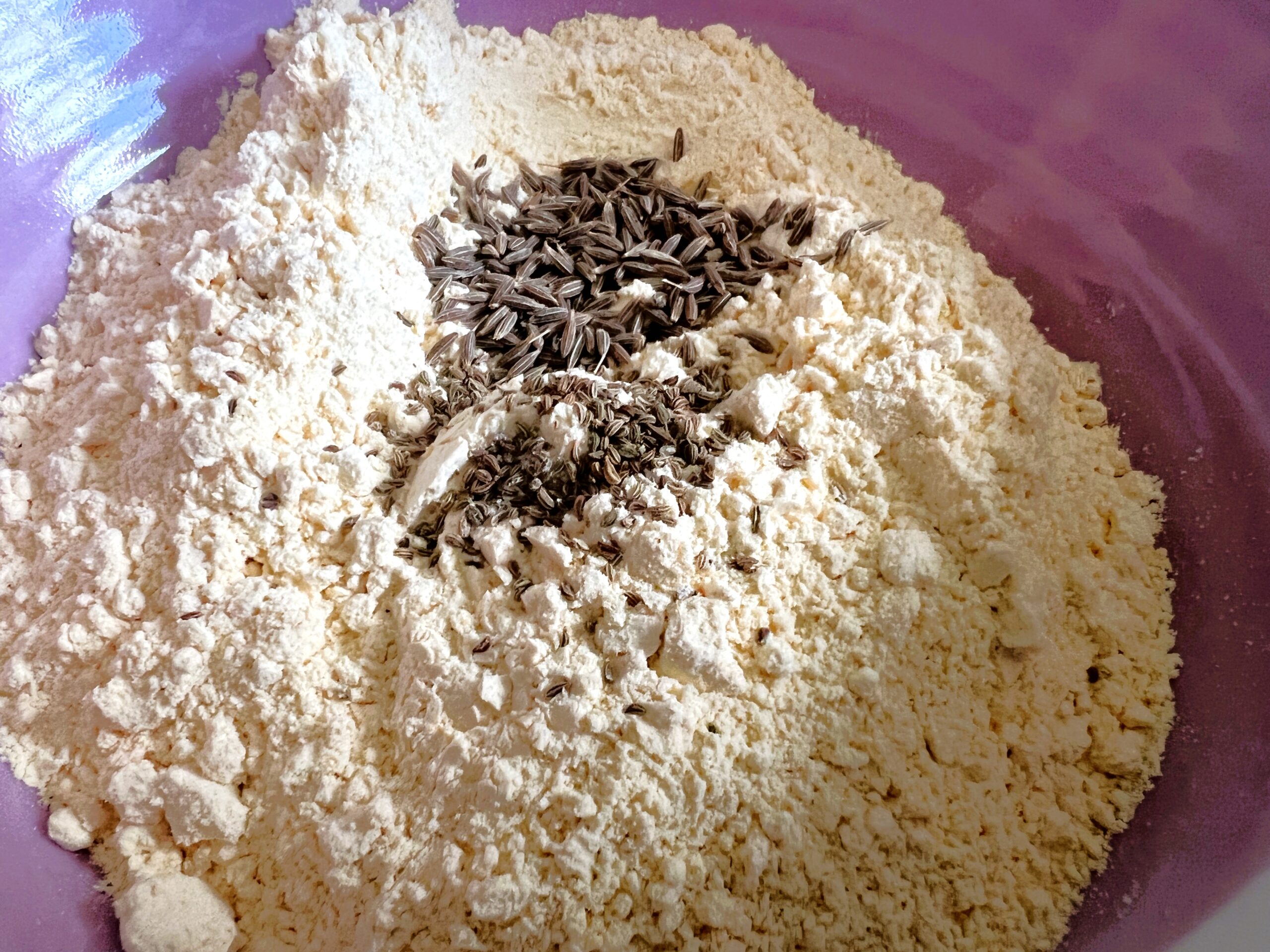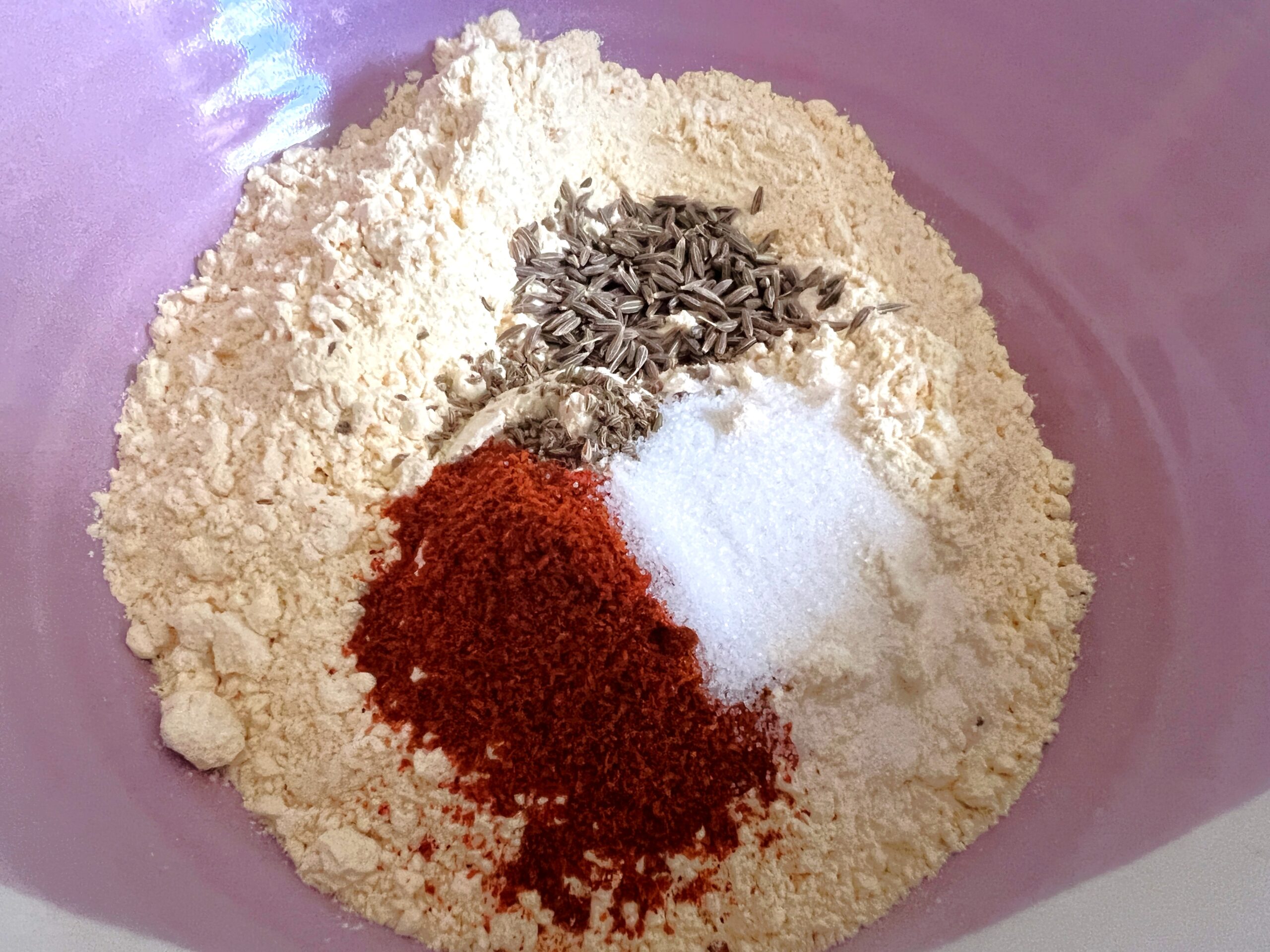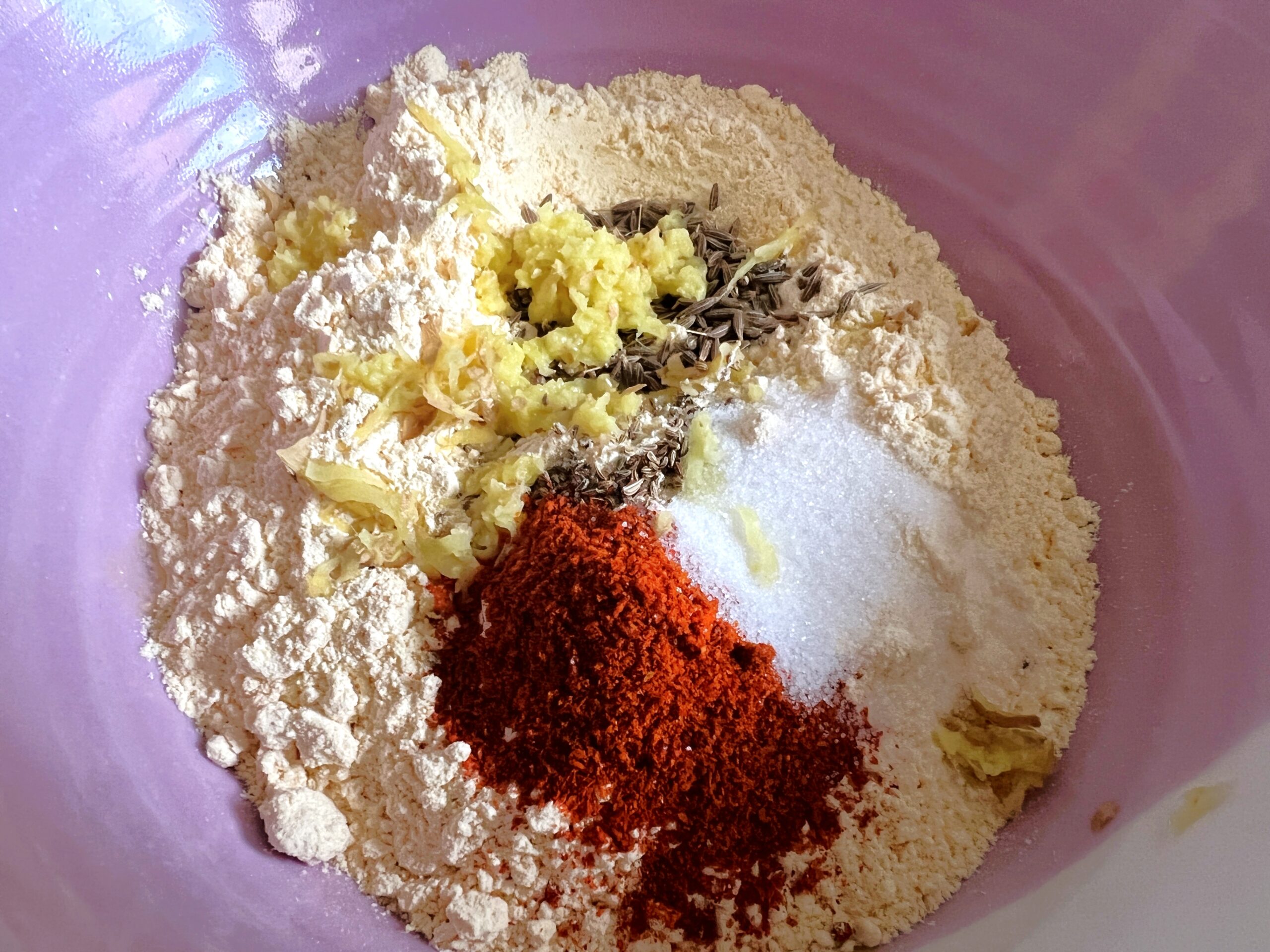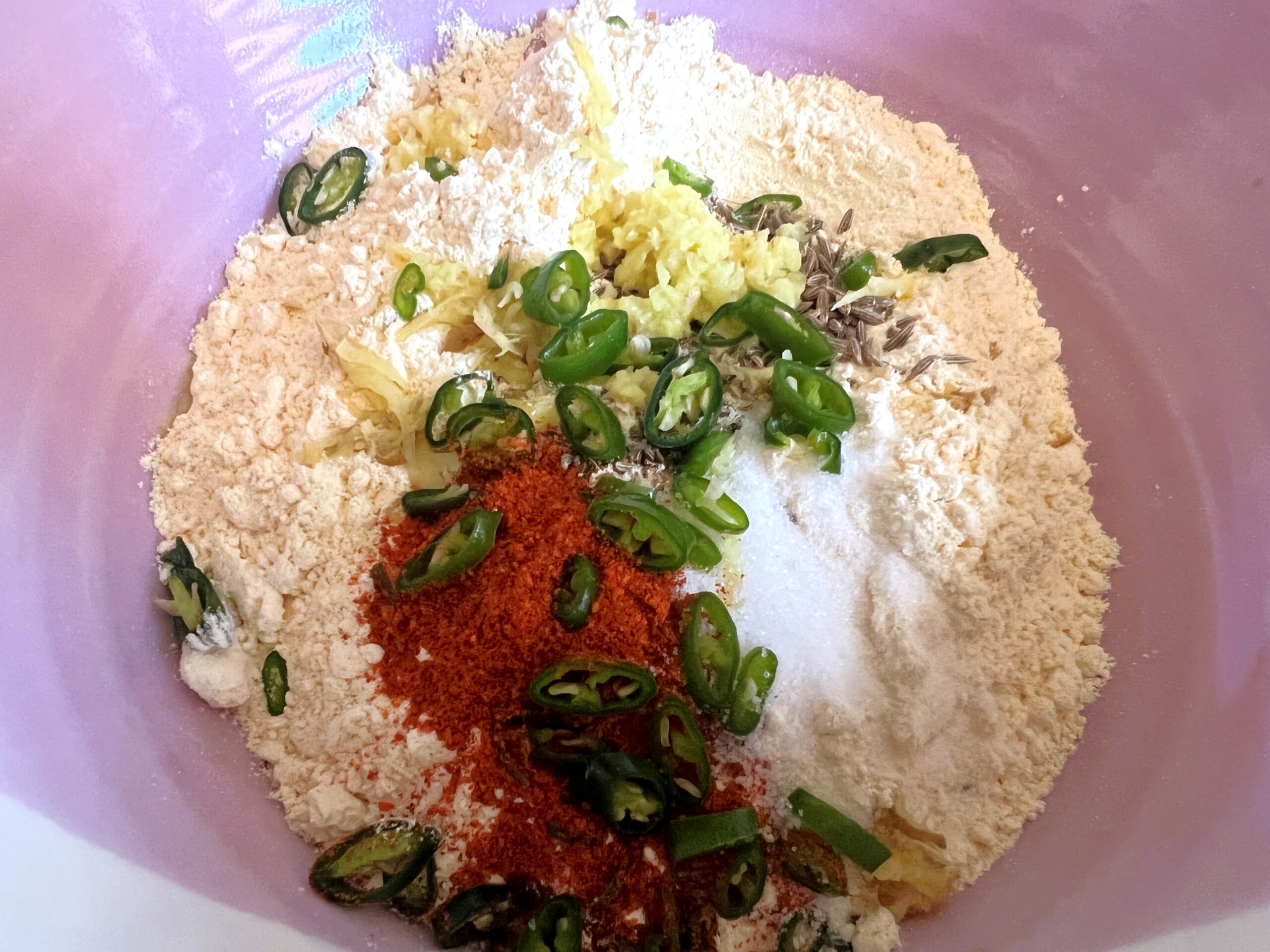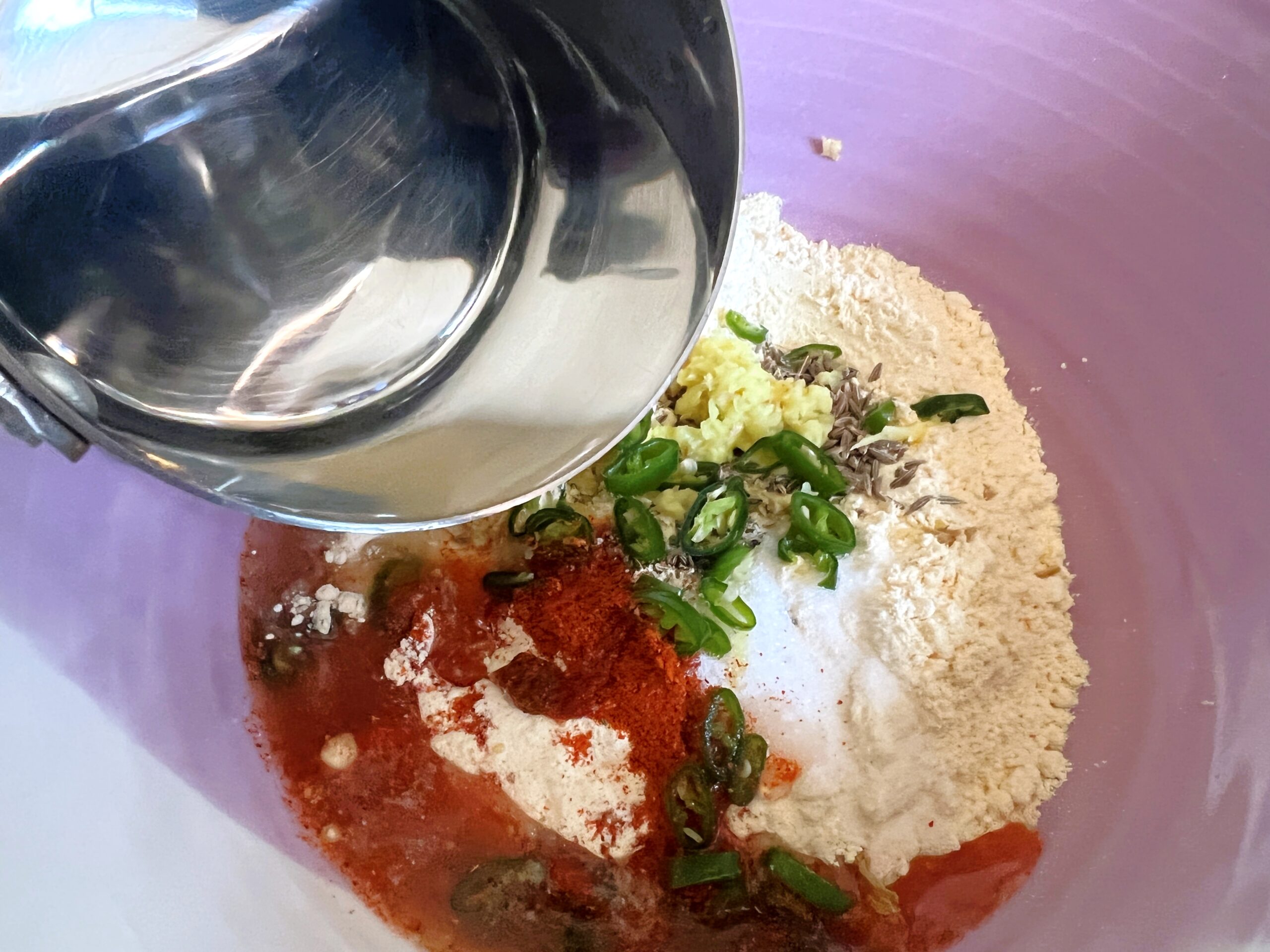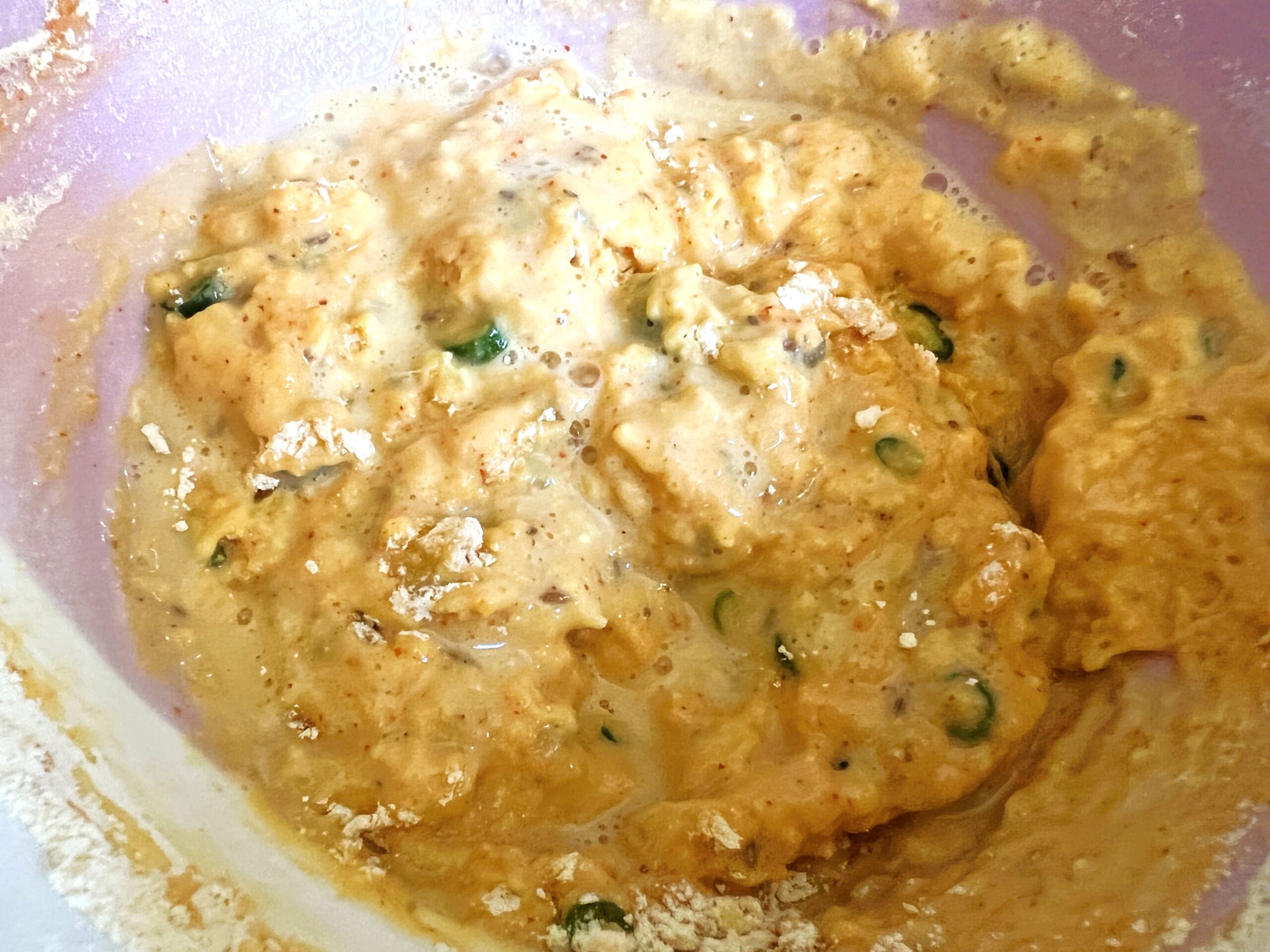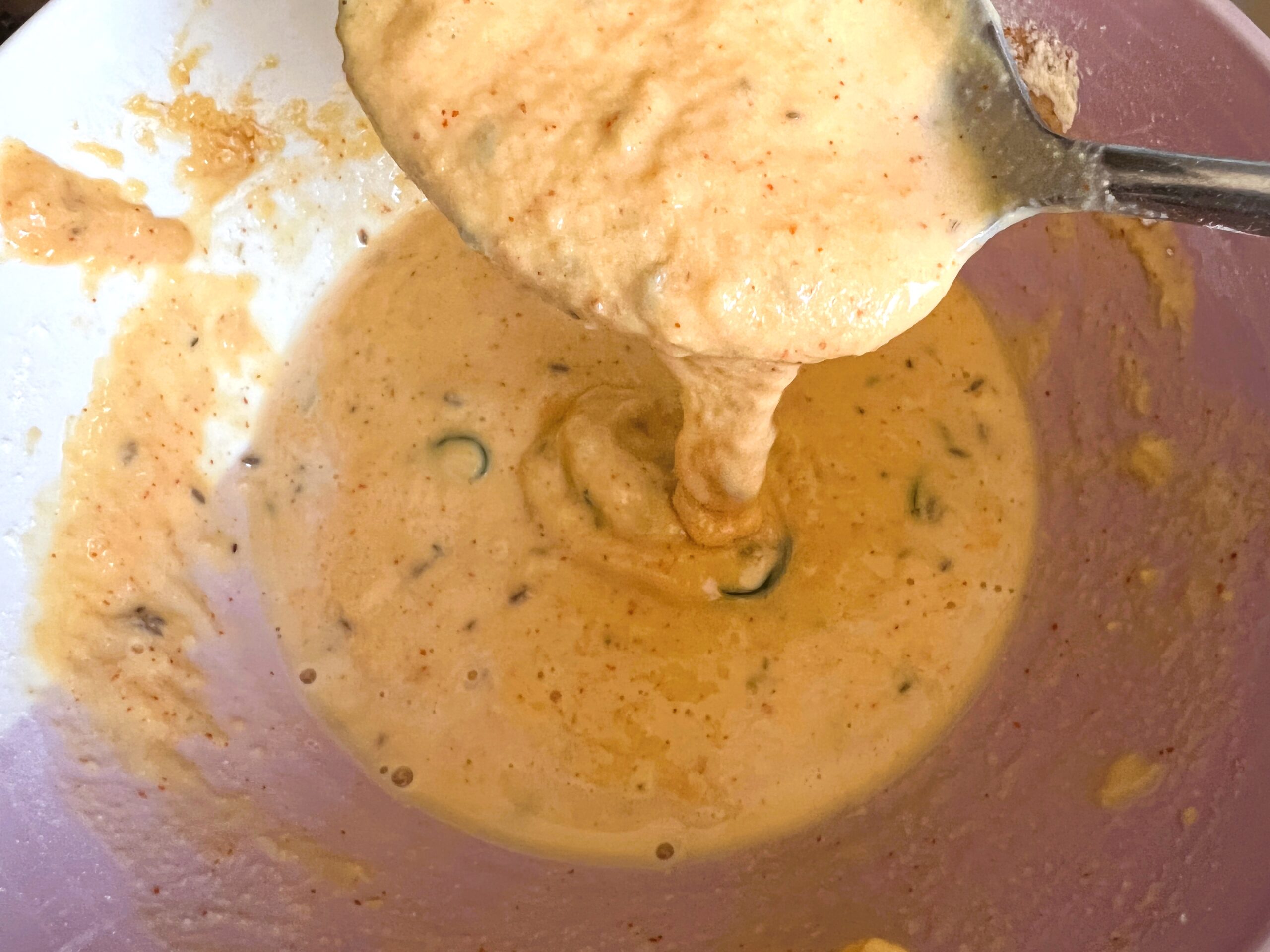 In a bowl mix together besan, carom seeds, cumin seeds, salt, red chilli powder, ginger and green chillies. Add water little by little while whisking continuously to form a thick batter of pouring consistency. Whisking the batter helps in incorporating air into the batter and that results in soft and fluffy chilla.
The batter should be double cream consistency at this stage. Leave it aside for 10-15 minutes.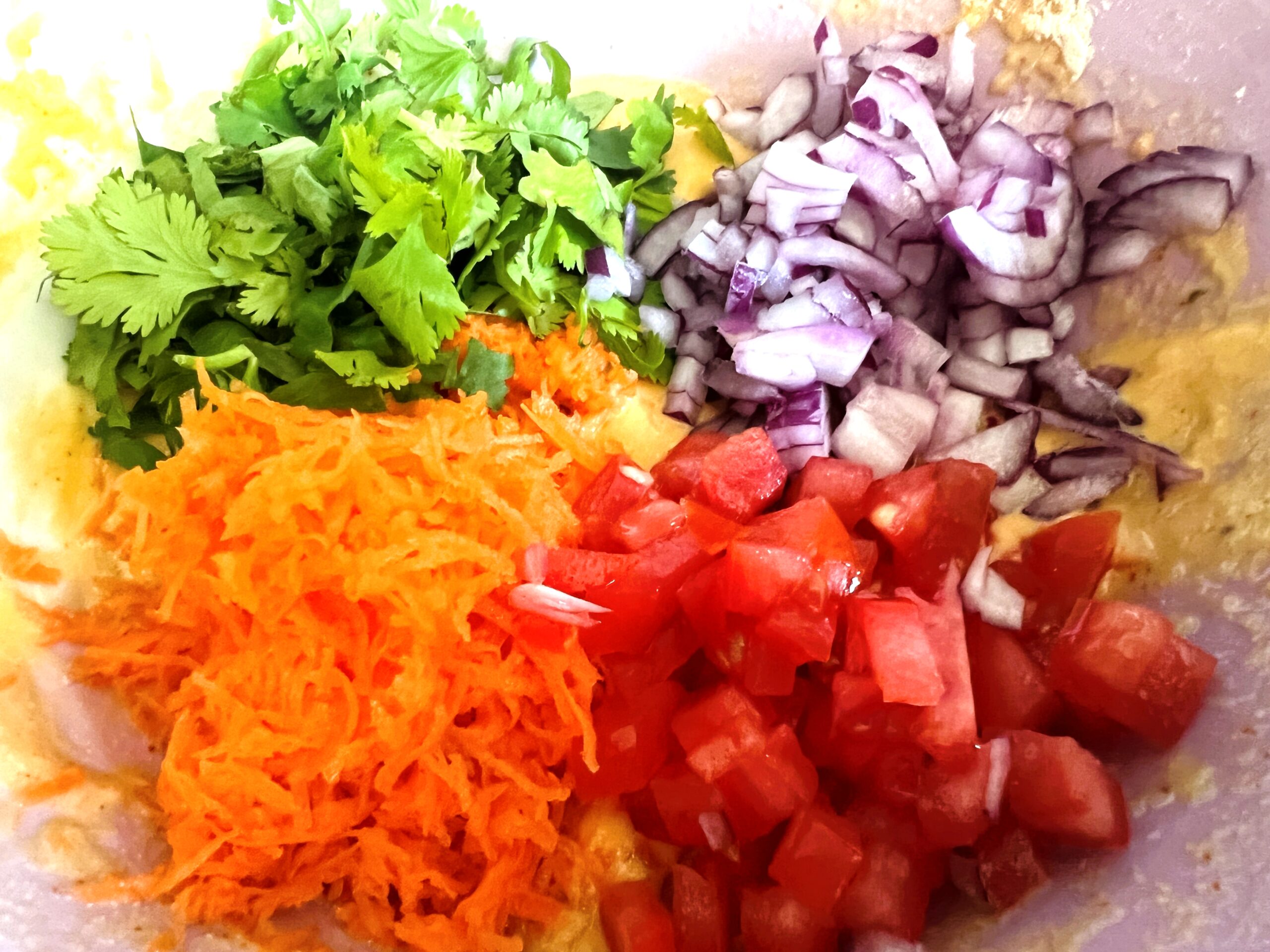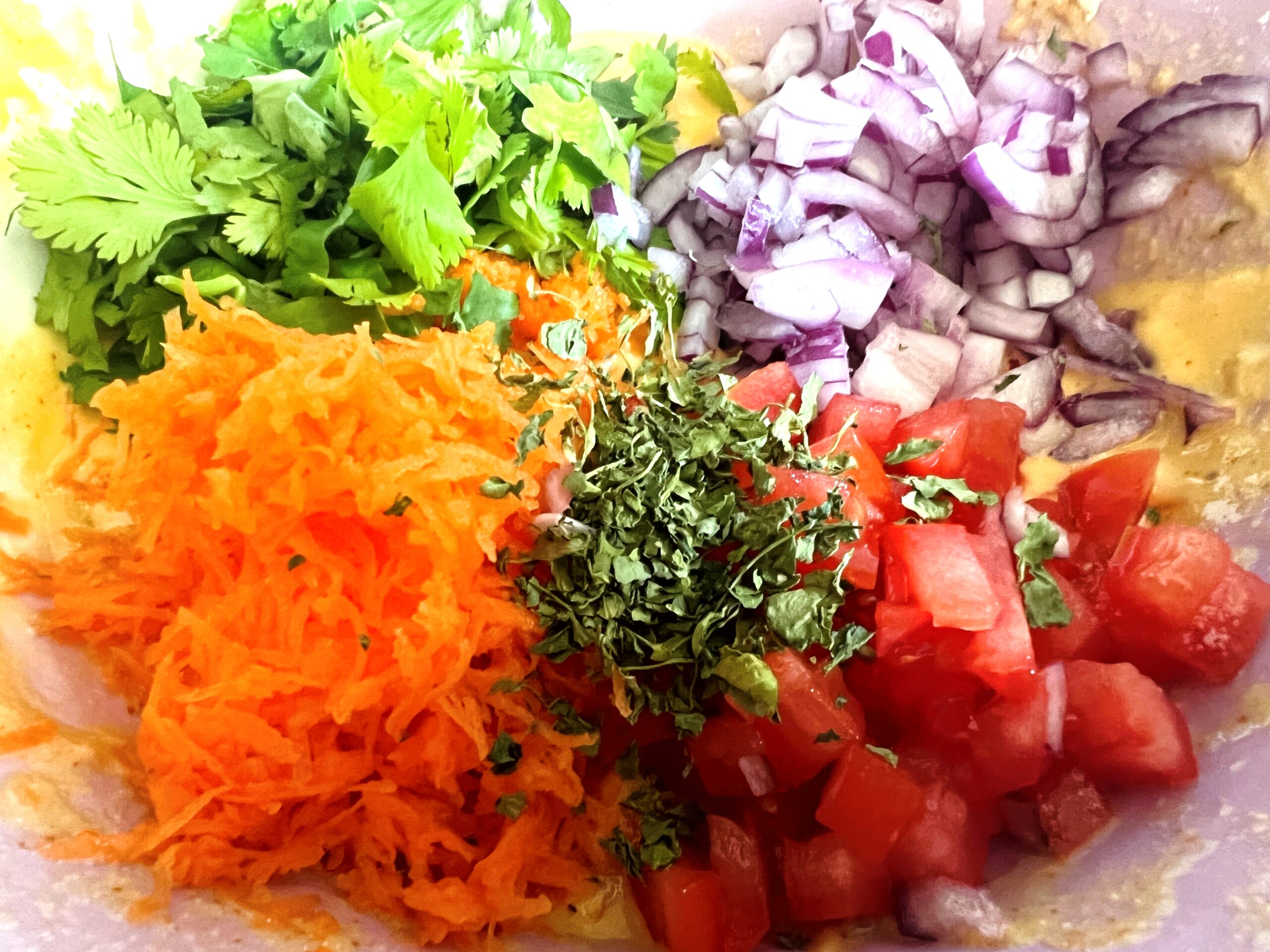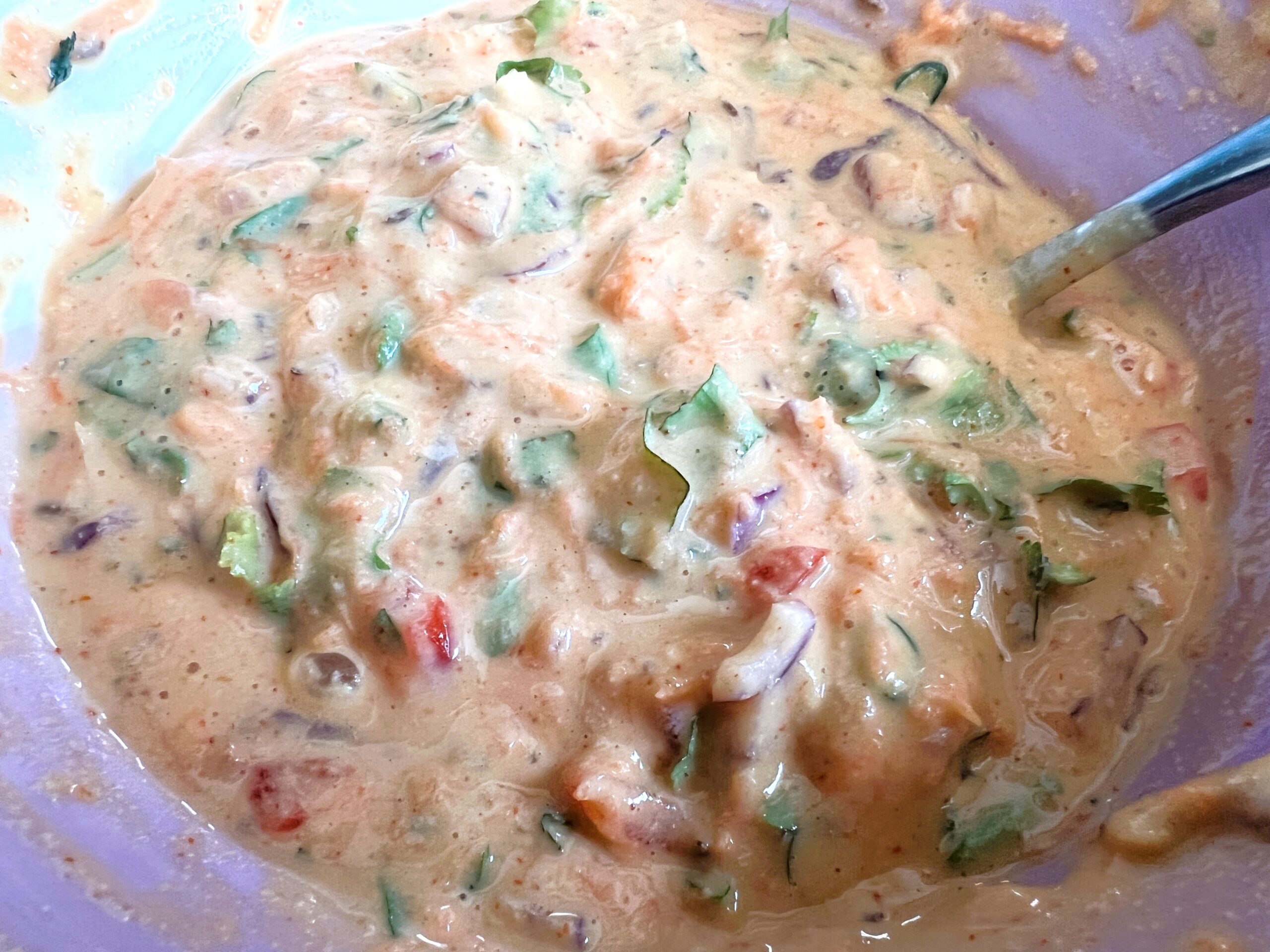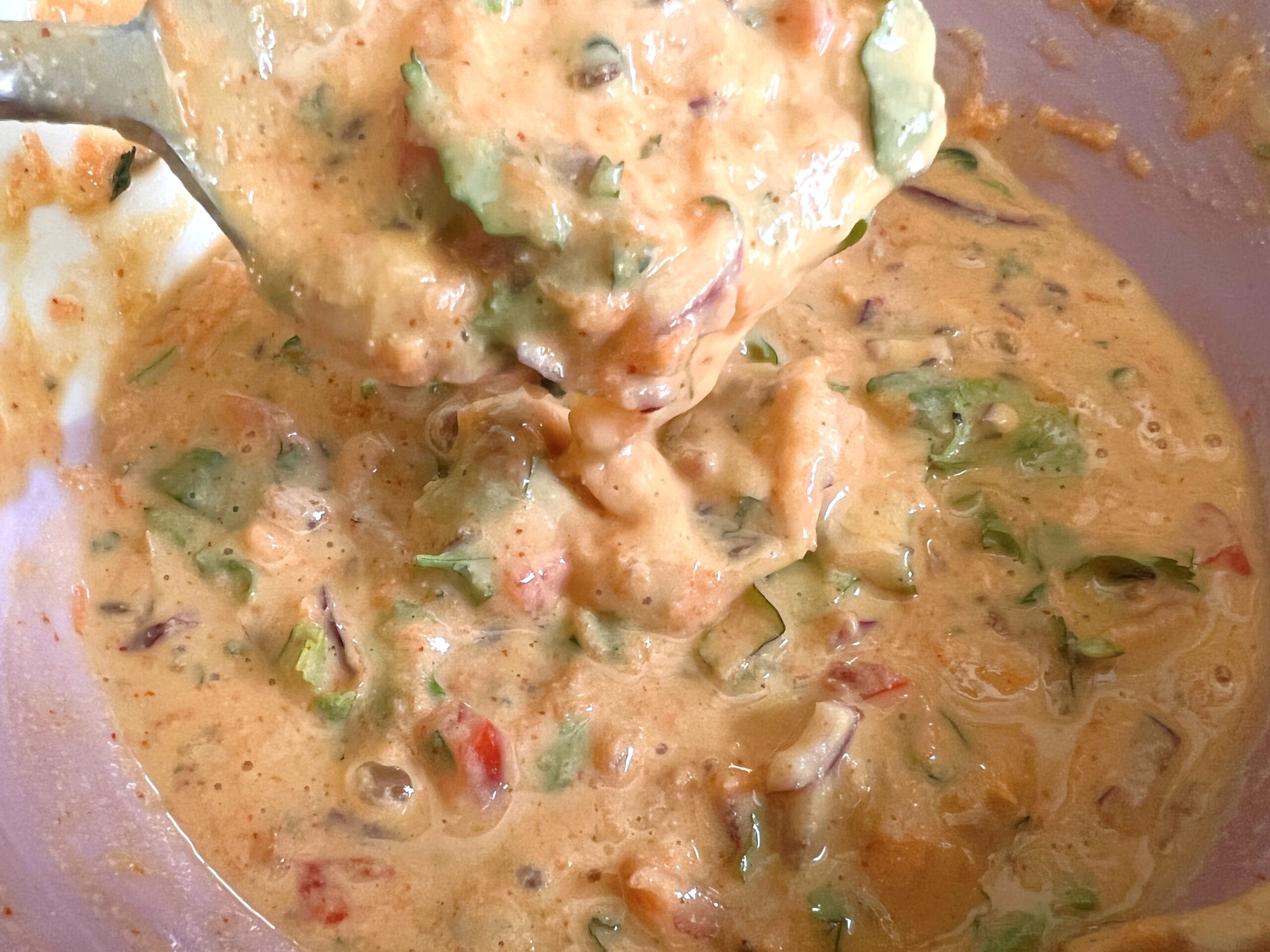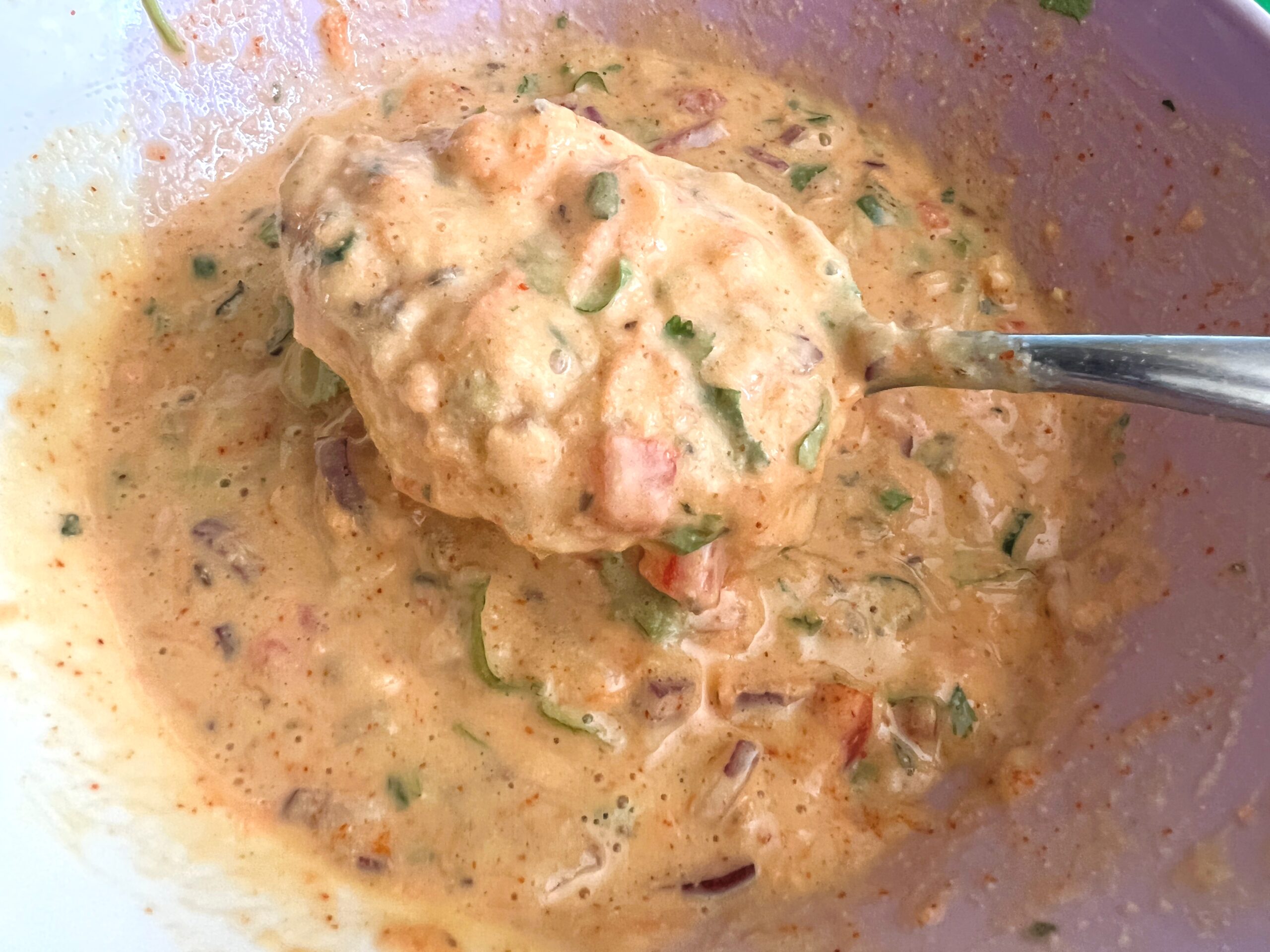 After 10-15 minutes add the onion, tomatoes, carrot, coriander, and kasuri methi and mix. Add more water if needed to make a batter of single cream consistency. The batter should be of a pouring consistency.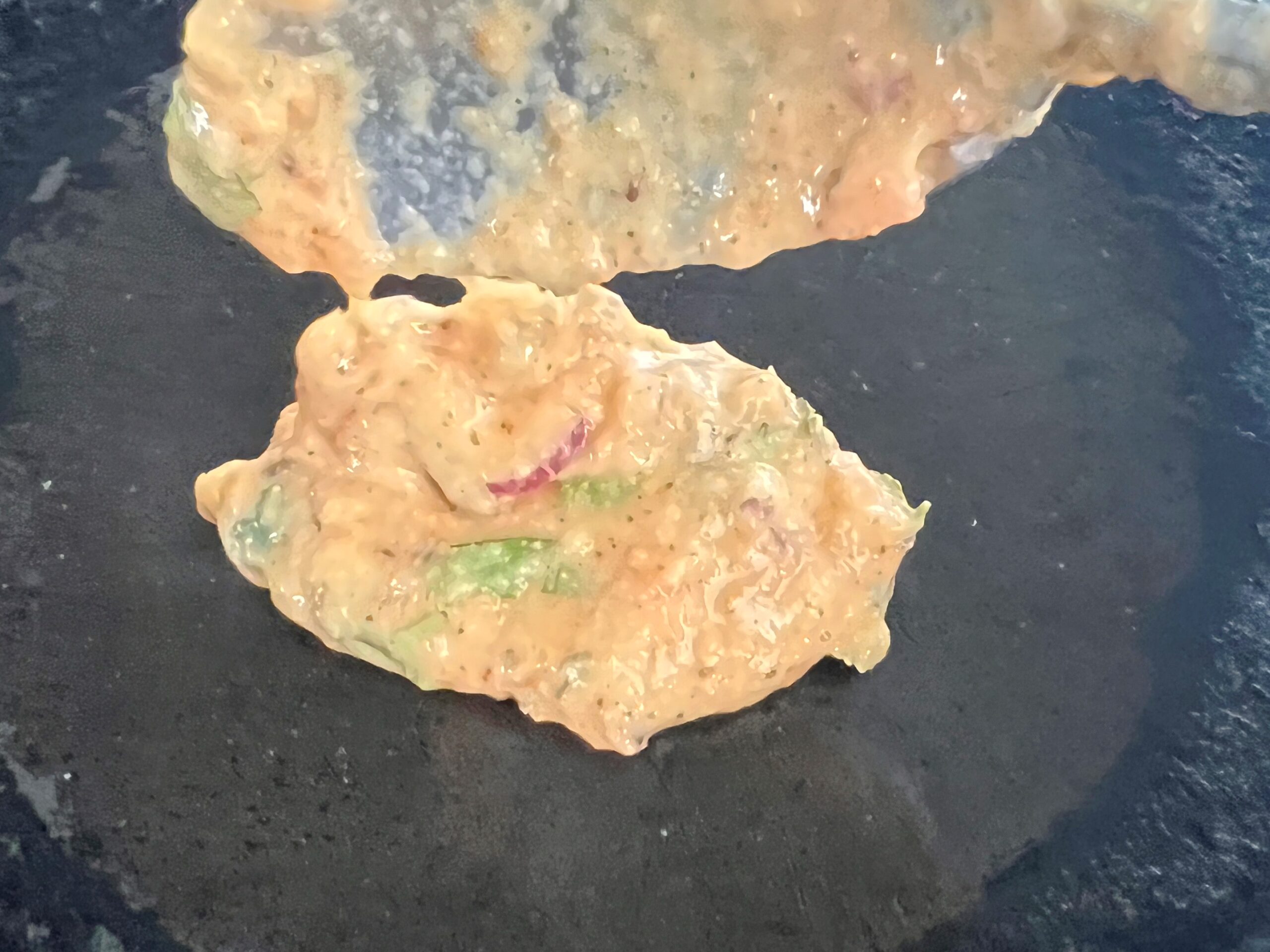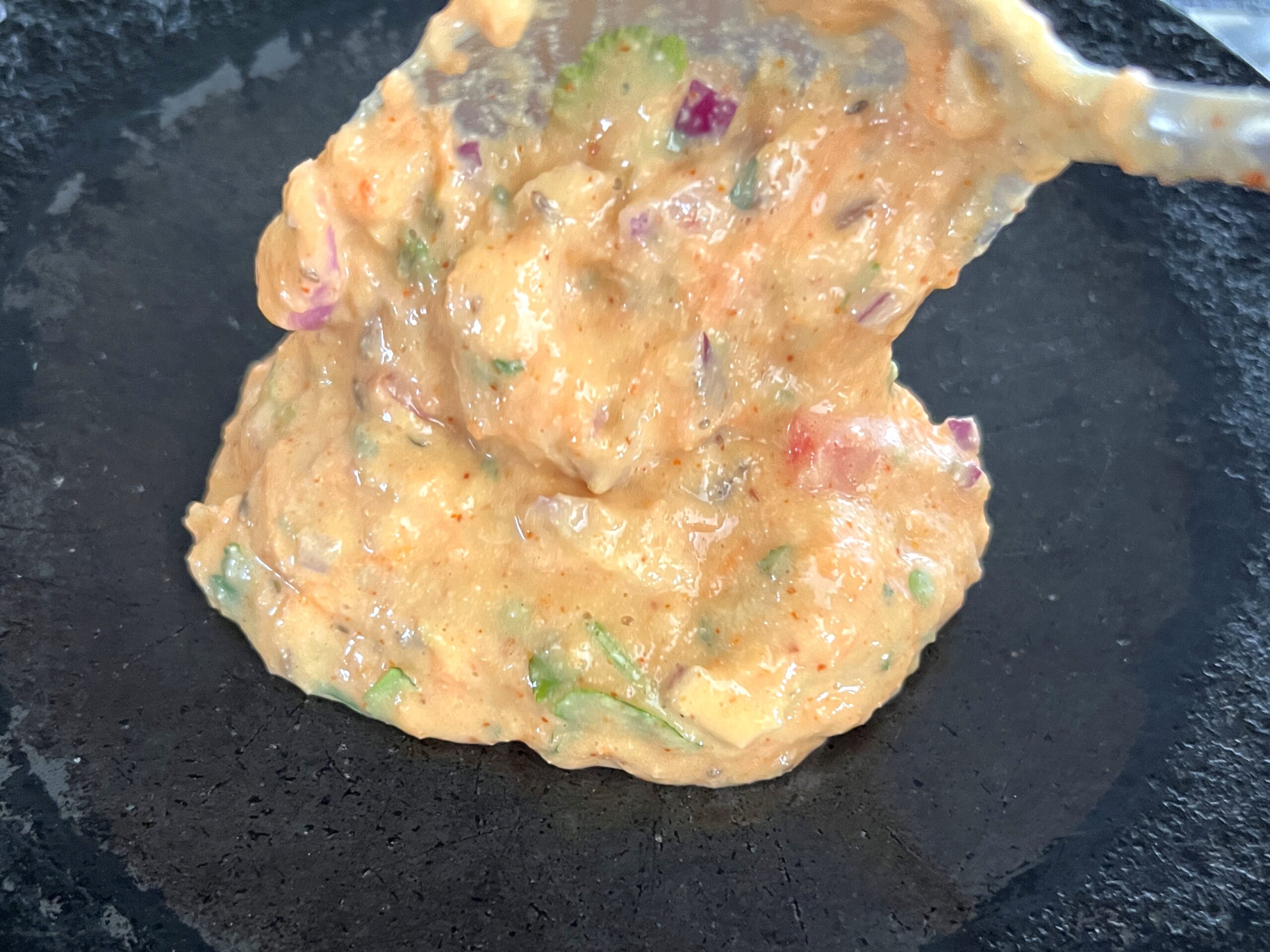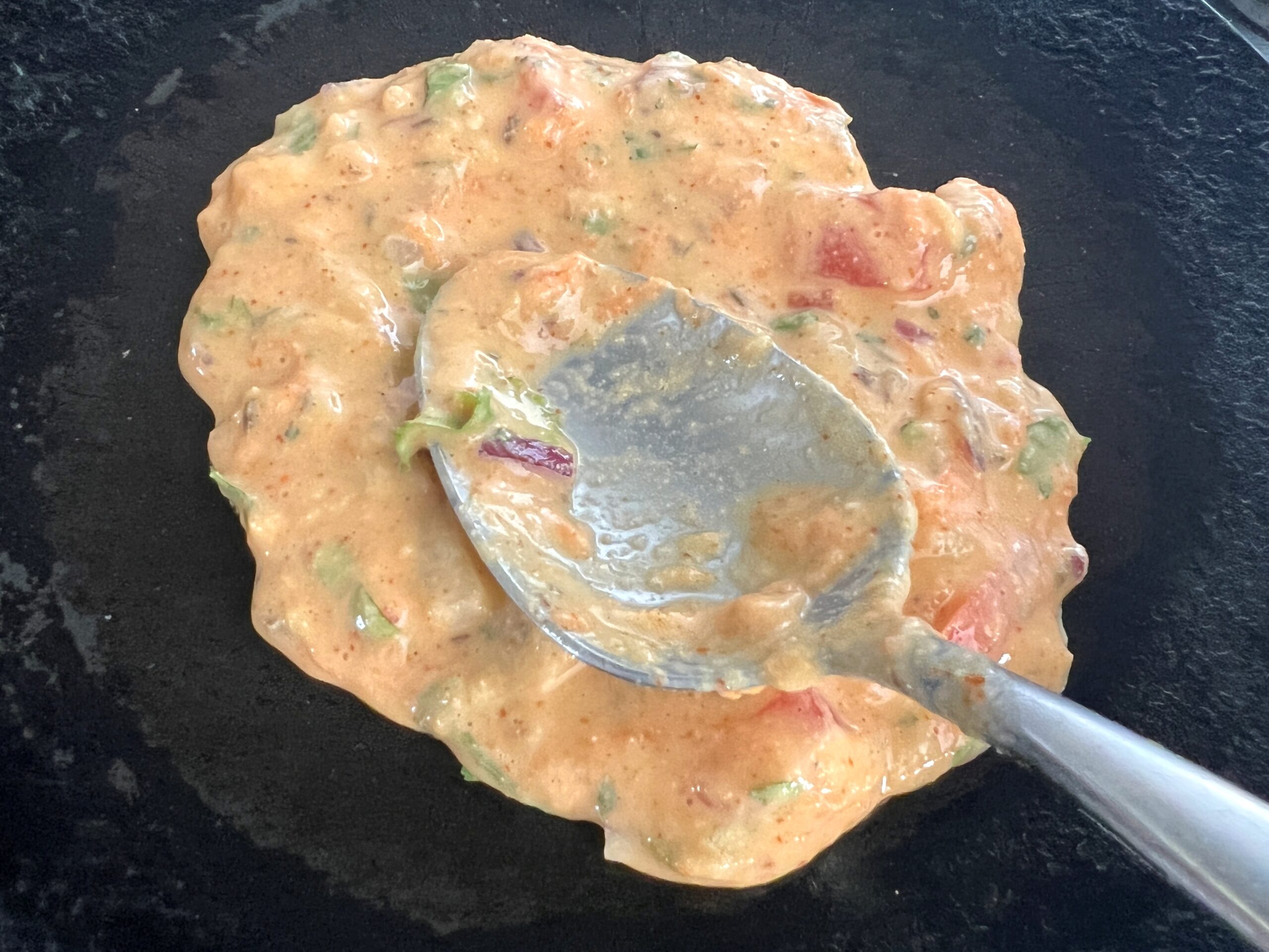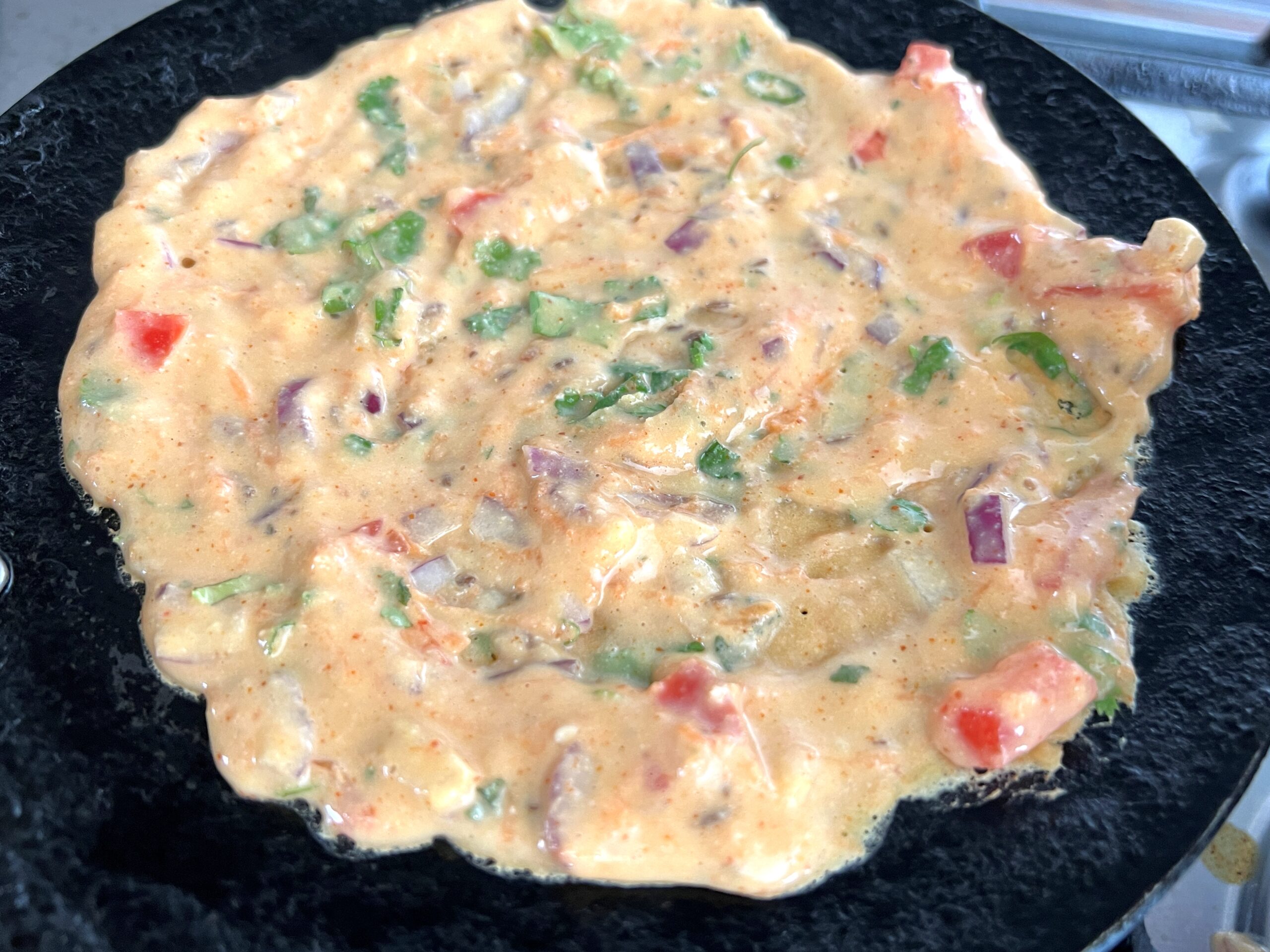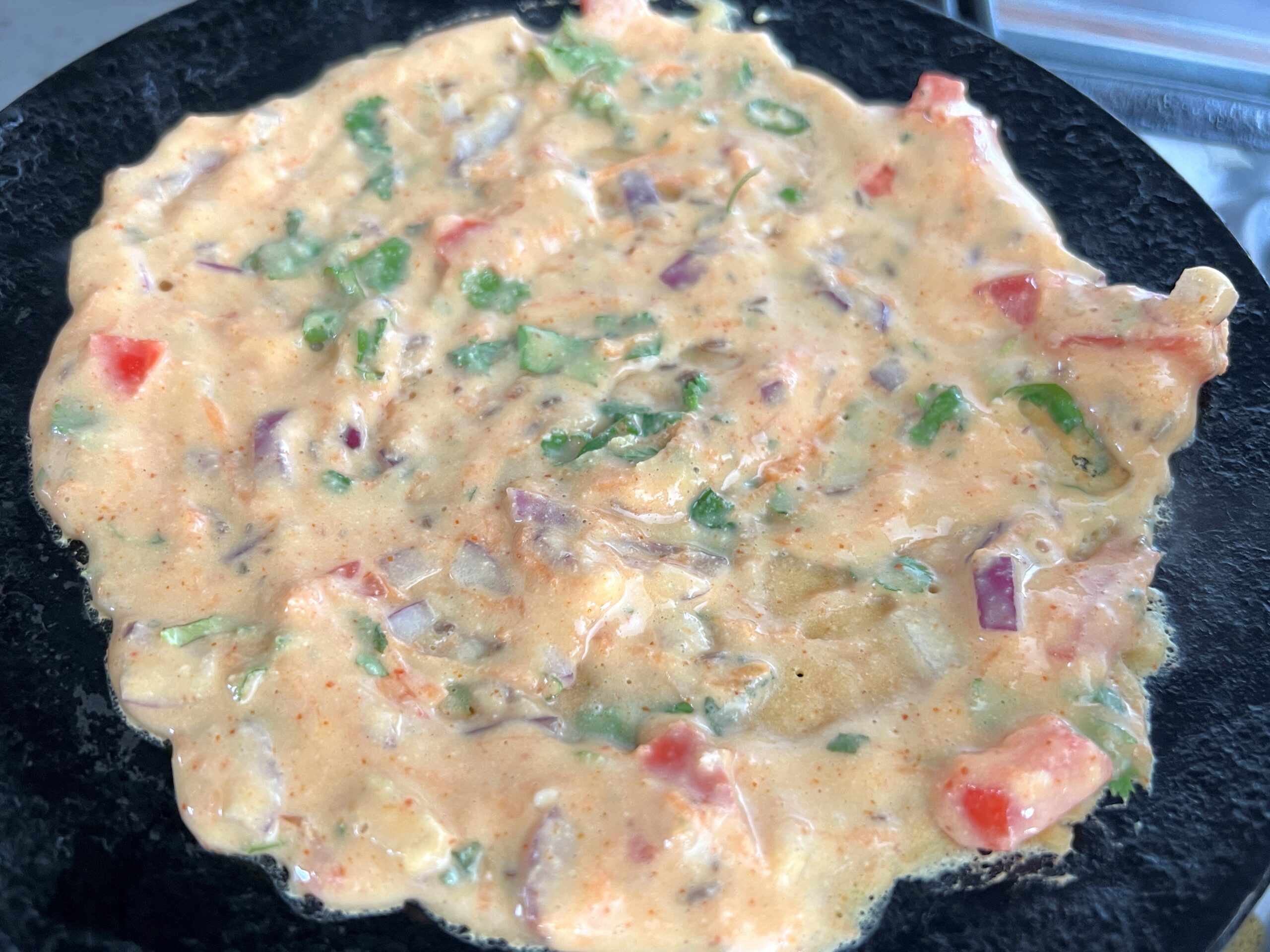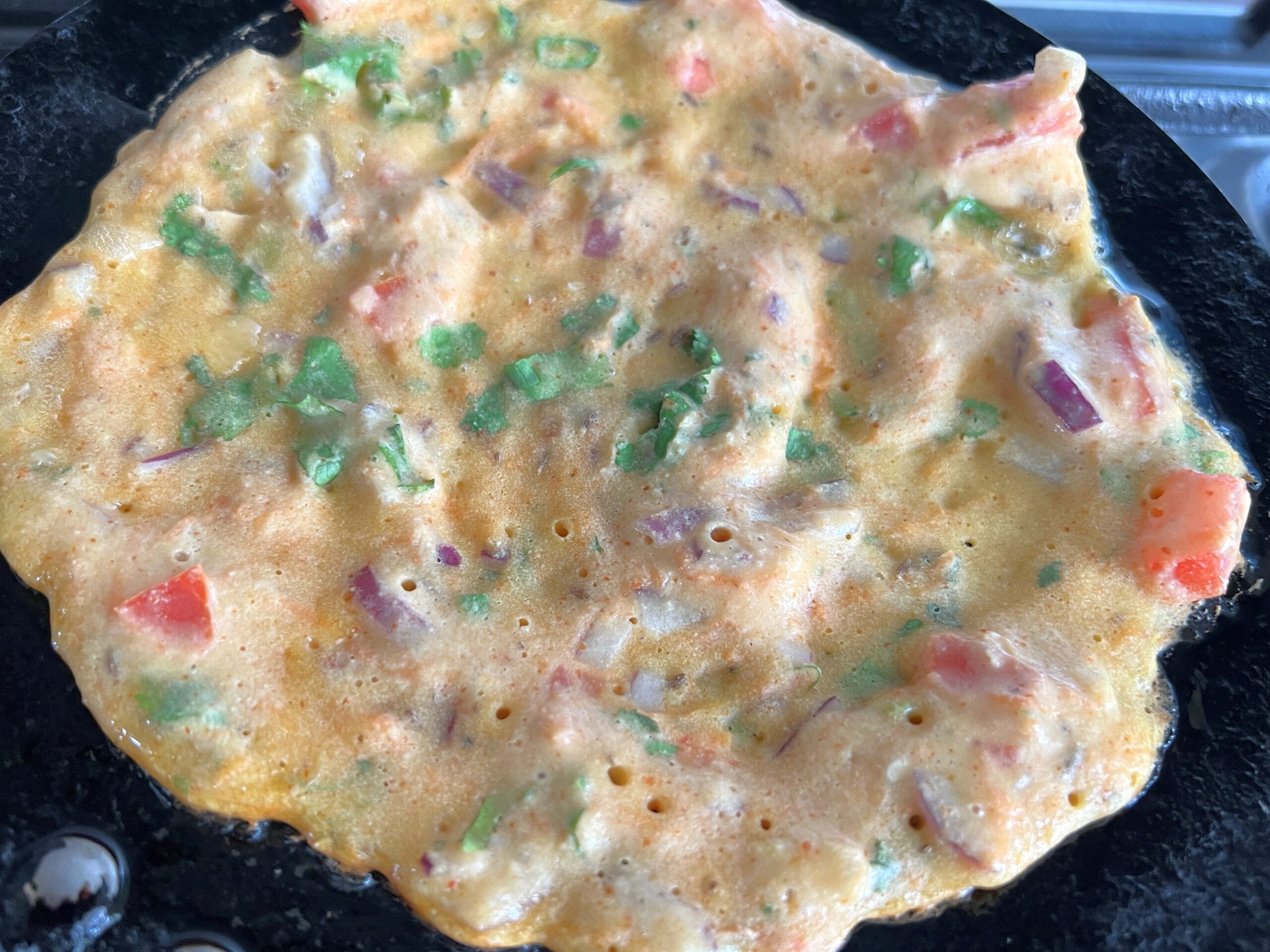 Heat a skillet, pan or tawa on medium heat. Once the pan is hot, take 1-2 ladle full of the batter (depending on the size of the pan) and pour it on the hot tawa. Move the ladle in circular motion to spread the batter. I usually tend to make it 5-6 inches in diameter. Drizzle ¼ teaspoon oil round the edges and lower the heat.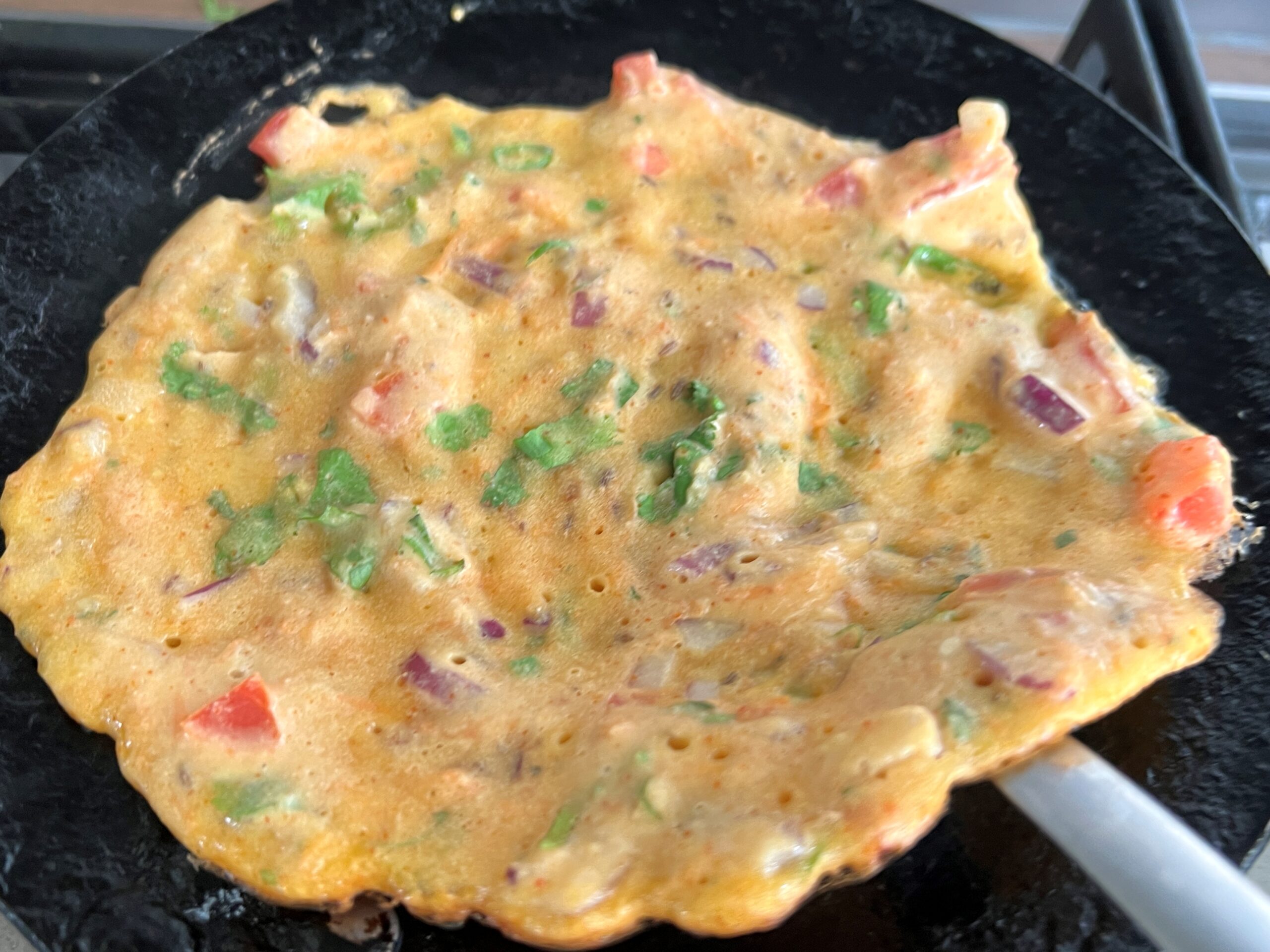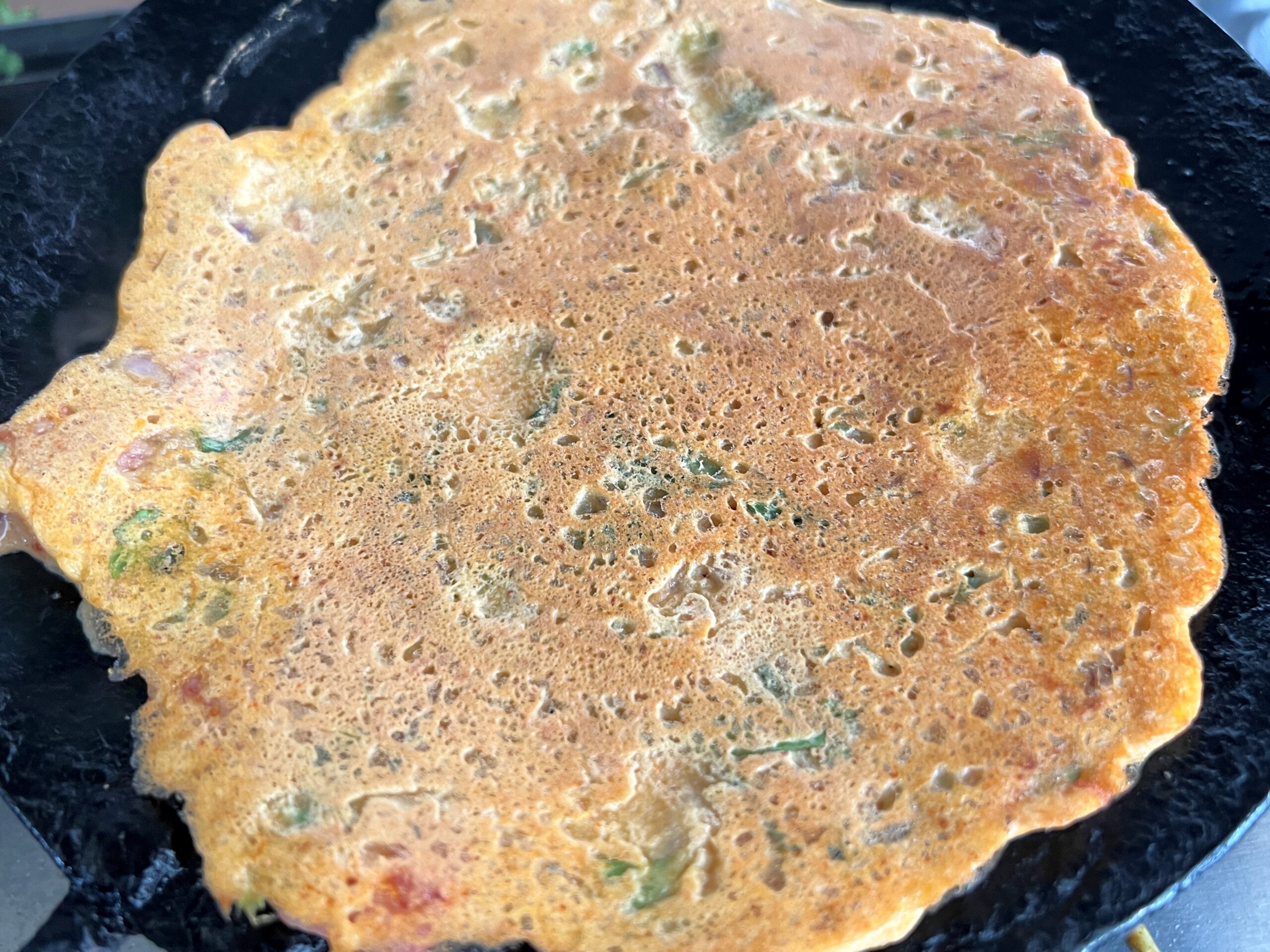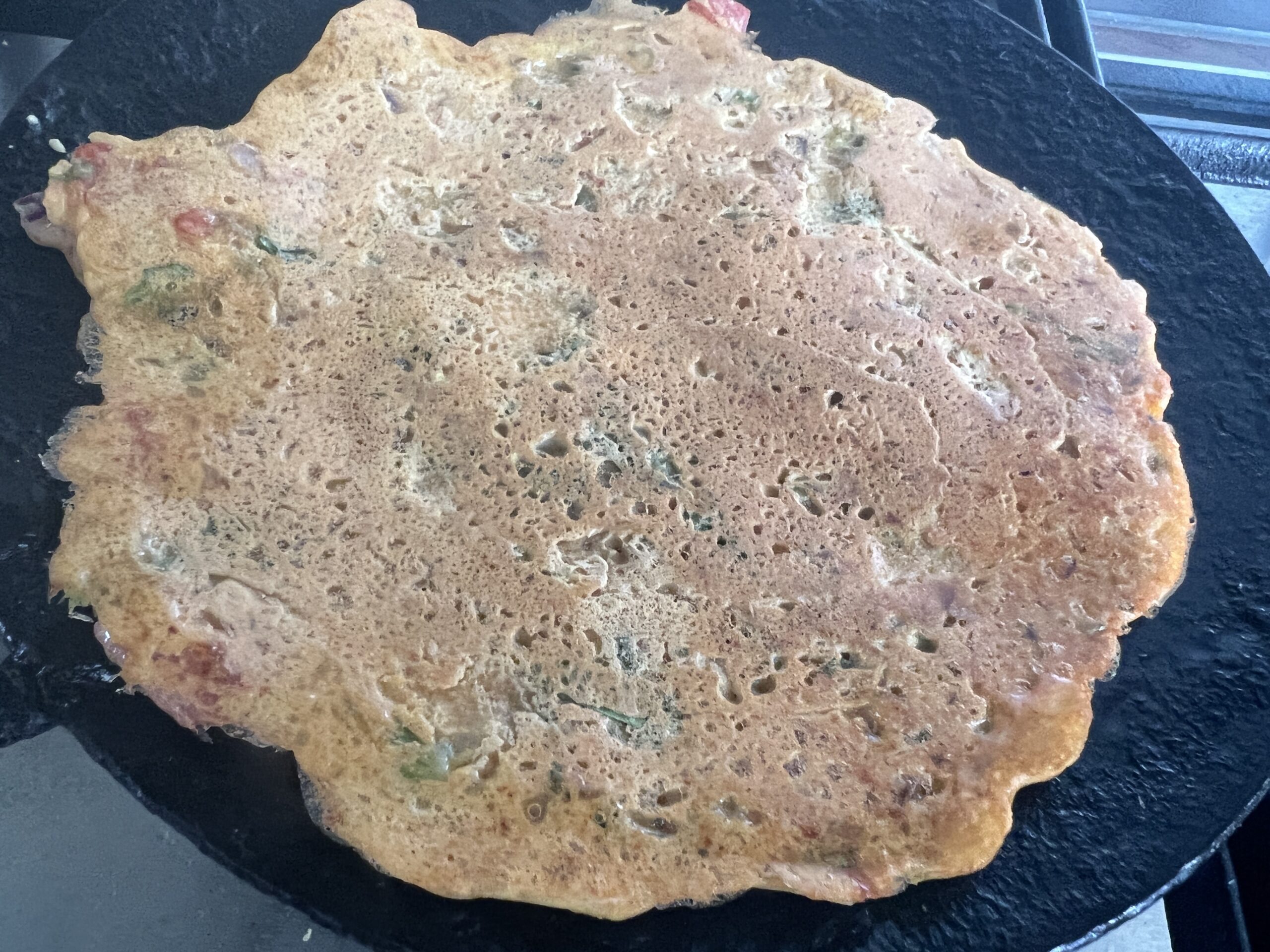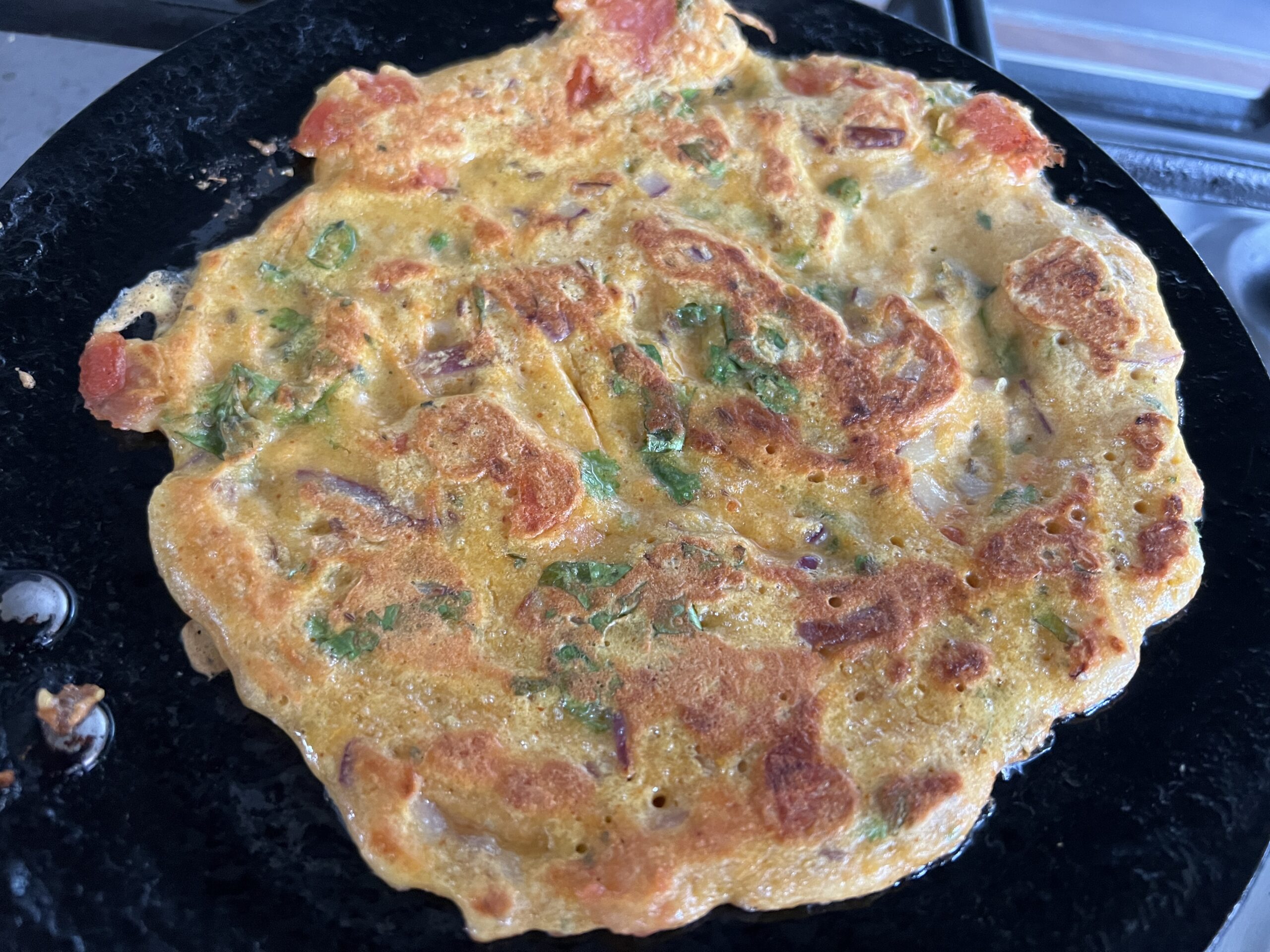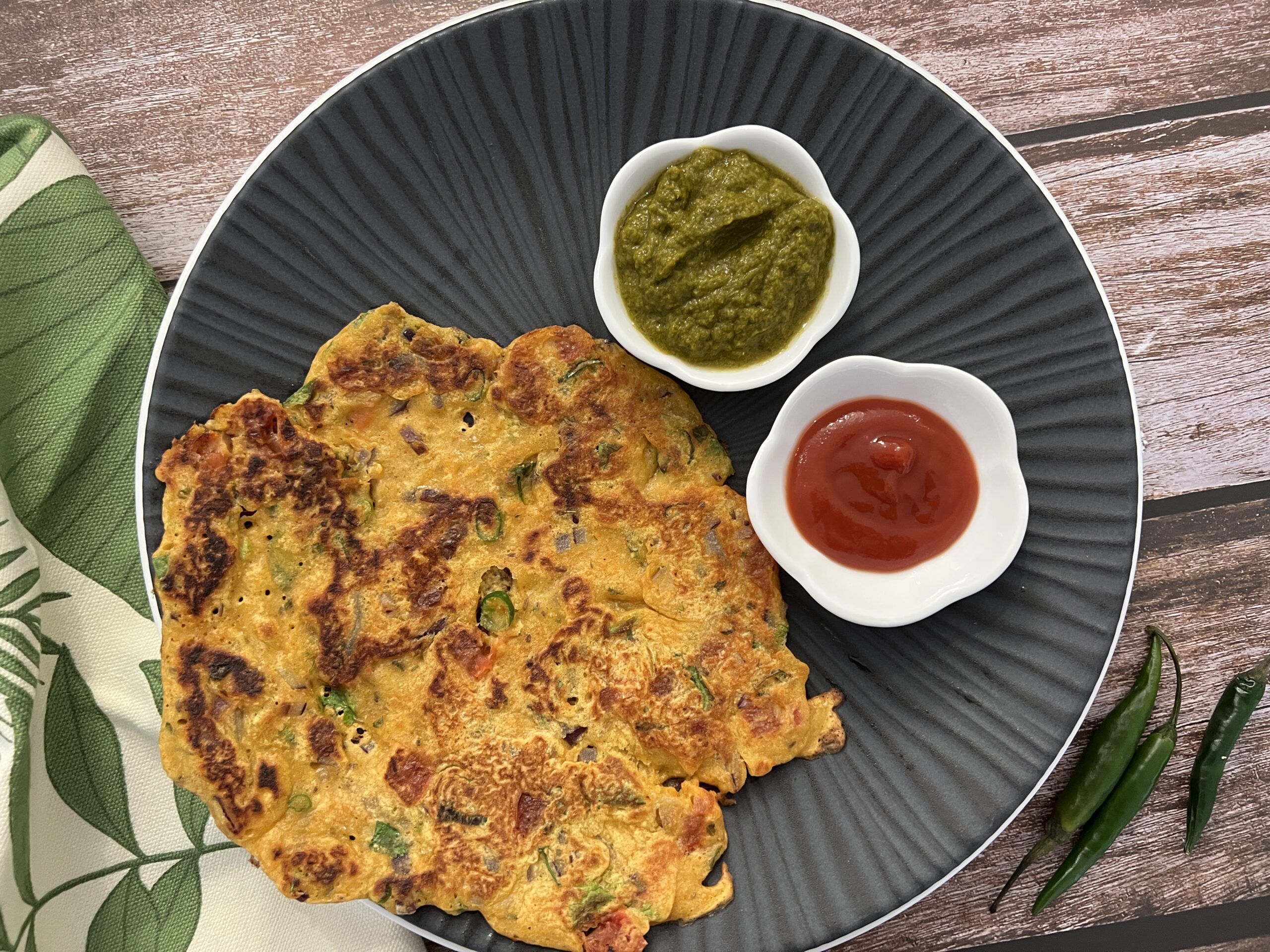 Let it cook for 1 to 2 minutes or just when you see tidy bubbles on the chilla and then flip. Drizzle ¼ teaspoon oil round the edges and keep the heat at medium and cook for another 1-2 minutes or until light brown spots appear on the chilla. I tend to increase the heat in the last minute and add few more drops of oil as it gives a delicious crispy texture to the chilla.
Serve hot with green chutney and/or ketchup.