Ragi Wrap Stuffed with Paneer
Ragi Wrap Stuffed with Paneer is a simple, healthy gluten free recipe that can be prepared in under 30 minutes.
Ragi also known as Nachni or Red Millet. Ragi is extremely popular in India, especially in the south of India. It is surprising and unfortunate that ragi is still quite unknown in the world cuisine, especially considering ragi's nutritional and therapeutic properties. Ragi is a powerhouse of nutrients like calcium, fibre, magnesium, iron, sodium, potassium. Apart from being rich in nutrients Ragi is provides relief from constipation, helpful in anaemia, aids in regulating blood pressure, and improves body metabolism amongst other benefits.
I like using ragi a lot at home due to its taste, versatility and nutrition. This simple recipe of Ragi Wrap Stuffed with Paneer is delicious, nutritious and ready in few minutes. Sauteed spiced paneer with crunchy salad, spiced chutney in a warm wrap is simply a healthy indulgence.
Other healthy recipes you might like to try are Dahi Toast/ Yoghurt Bread, Broccoli Cheddar Fritters, Mixed Vegetable Dal, Masala Dal Khichdi, Moong Dal Paratha, Seekh Kebab and Paneer Tikka. 
Ingredients
For Dough
1 cup ragi flour (Millet flour)
½ cup warm water
Salt to taste
½ teaspoon ghee
For Paneer Filling
1 teaspoon oil
1 cup small cubes paneer
Salt to taste
2 teaspoons red chilli powder
2 teaspoons paneer tikka masala
For Salad
1 finely sliced onion
1 finely sliced green pepper
For Mint Chutney
½ cup coriander leaves
½ cup mint leaves
2 green chillies
Juice of 1 lime
Salt to taste
Other Ingredients
2 tablespoons ghee
2 teaspoons chaat masala
Directions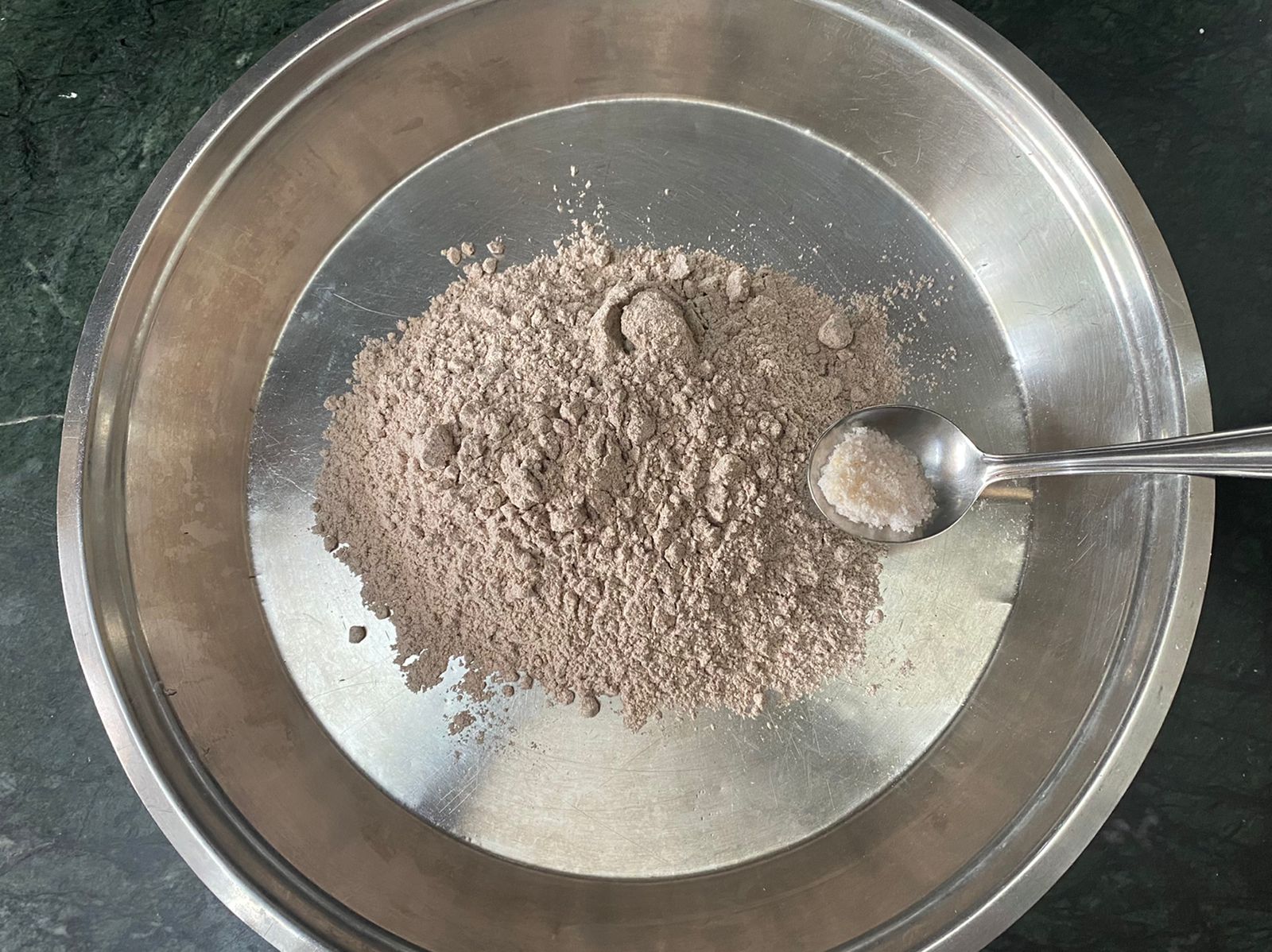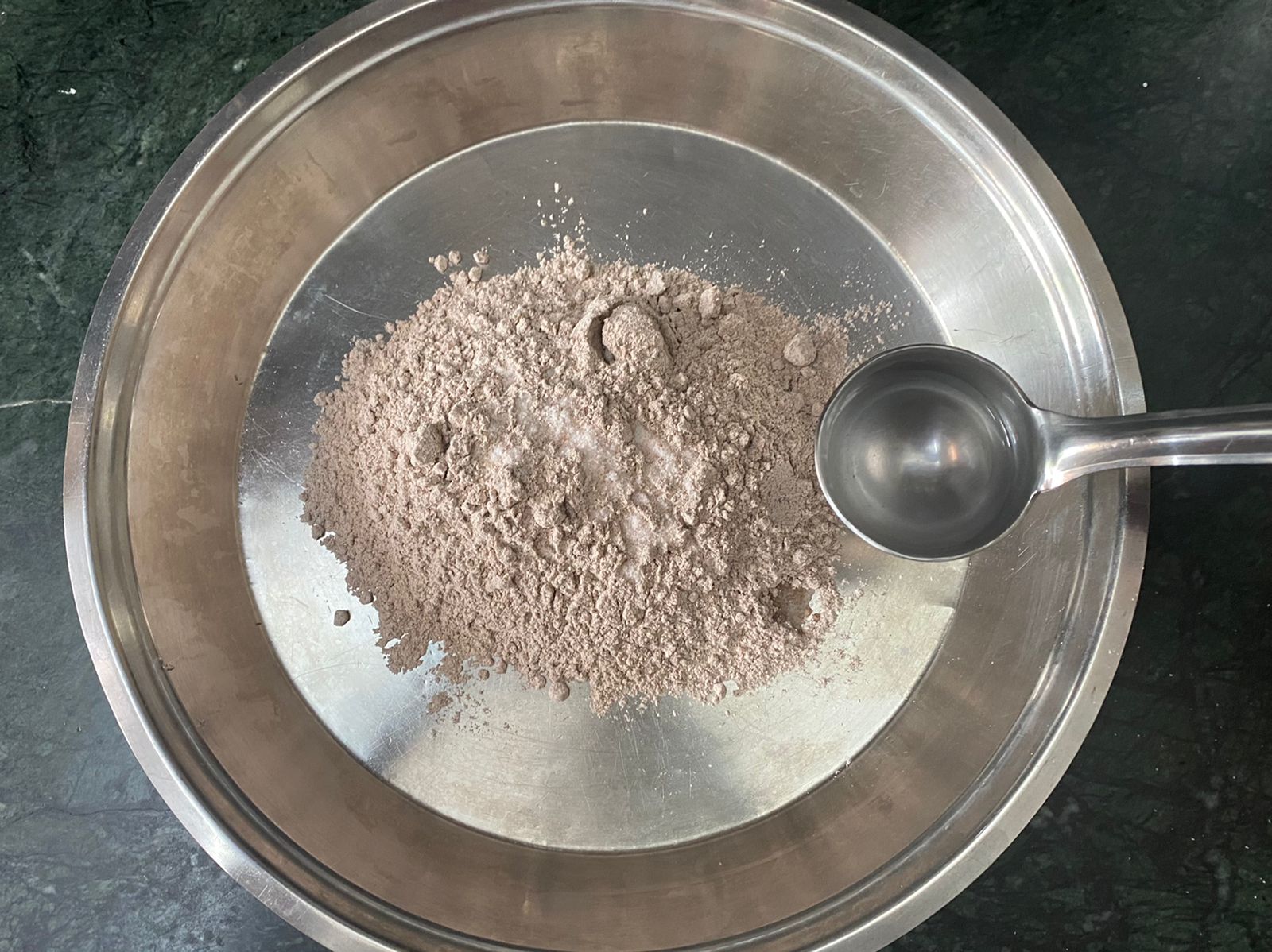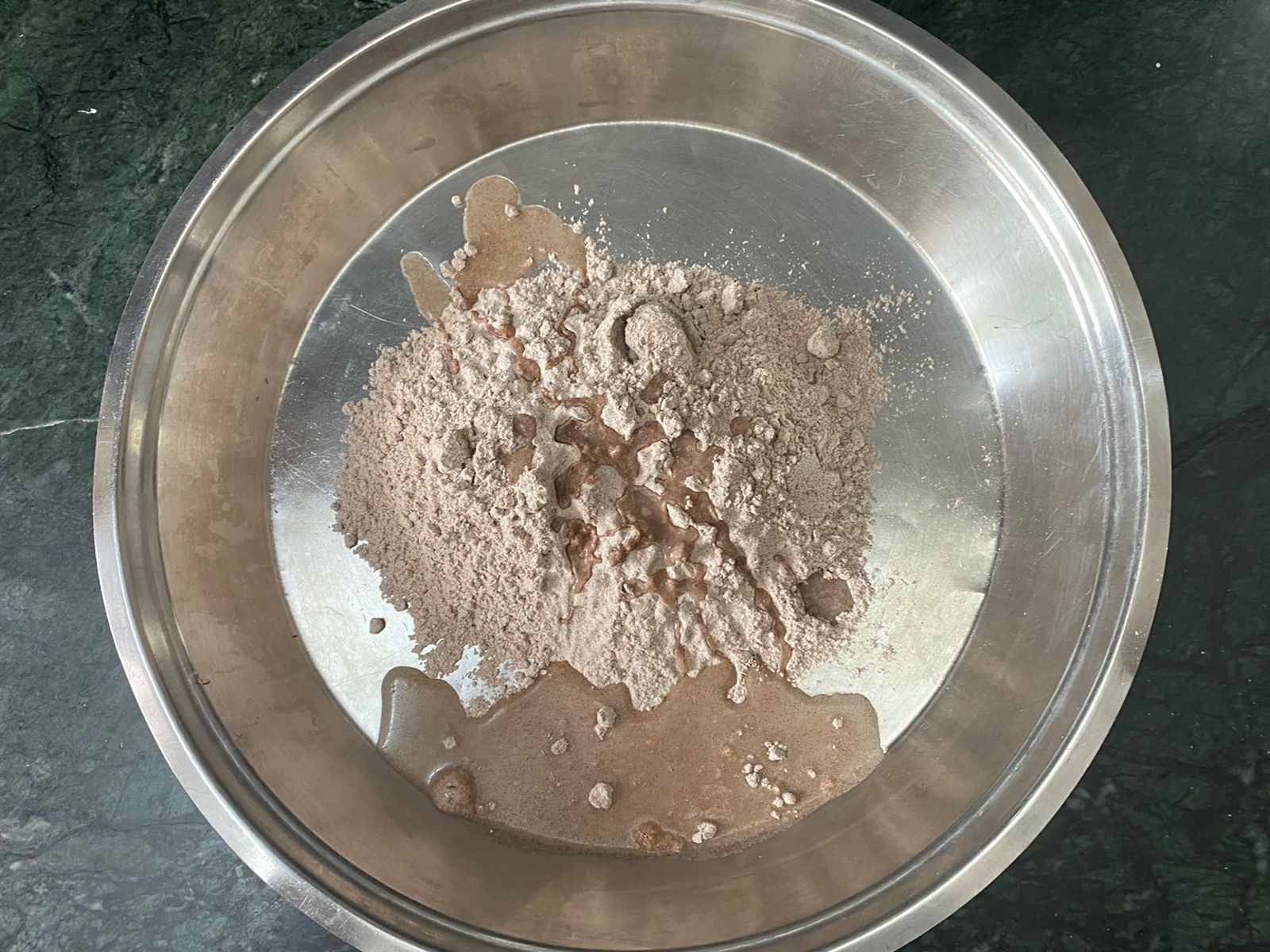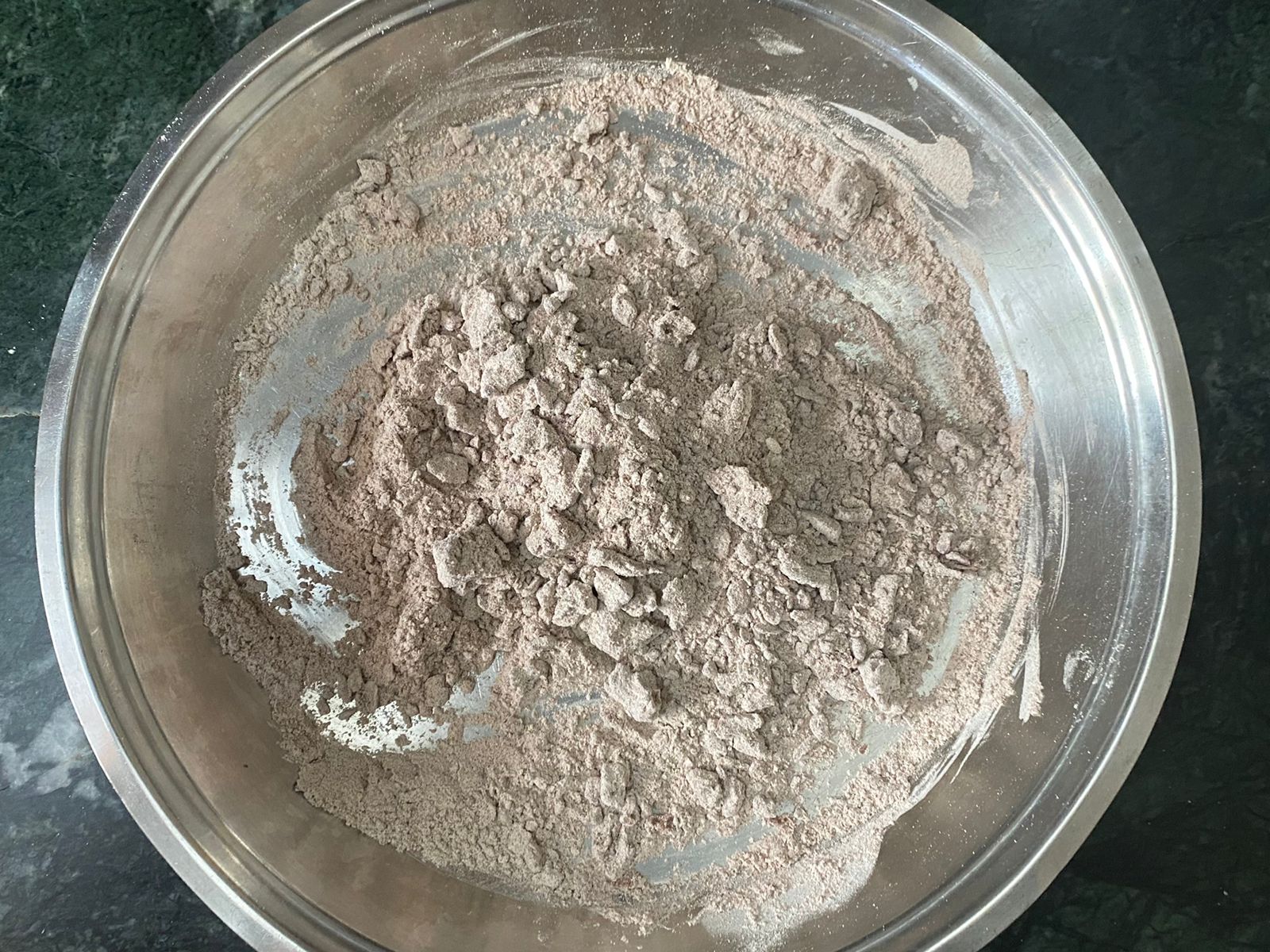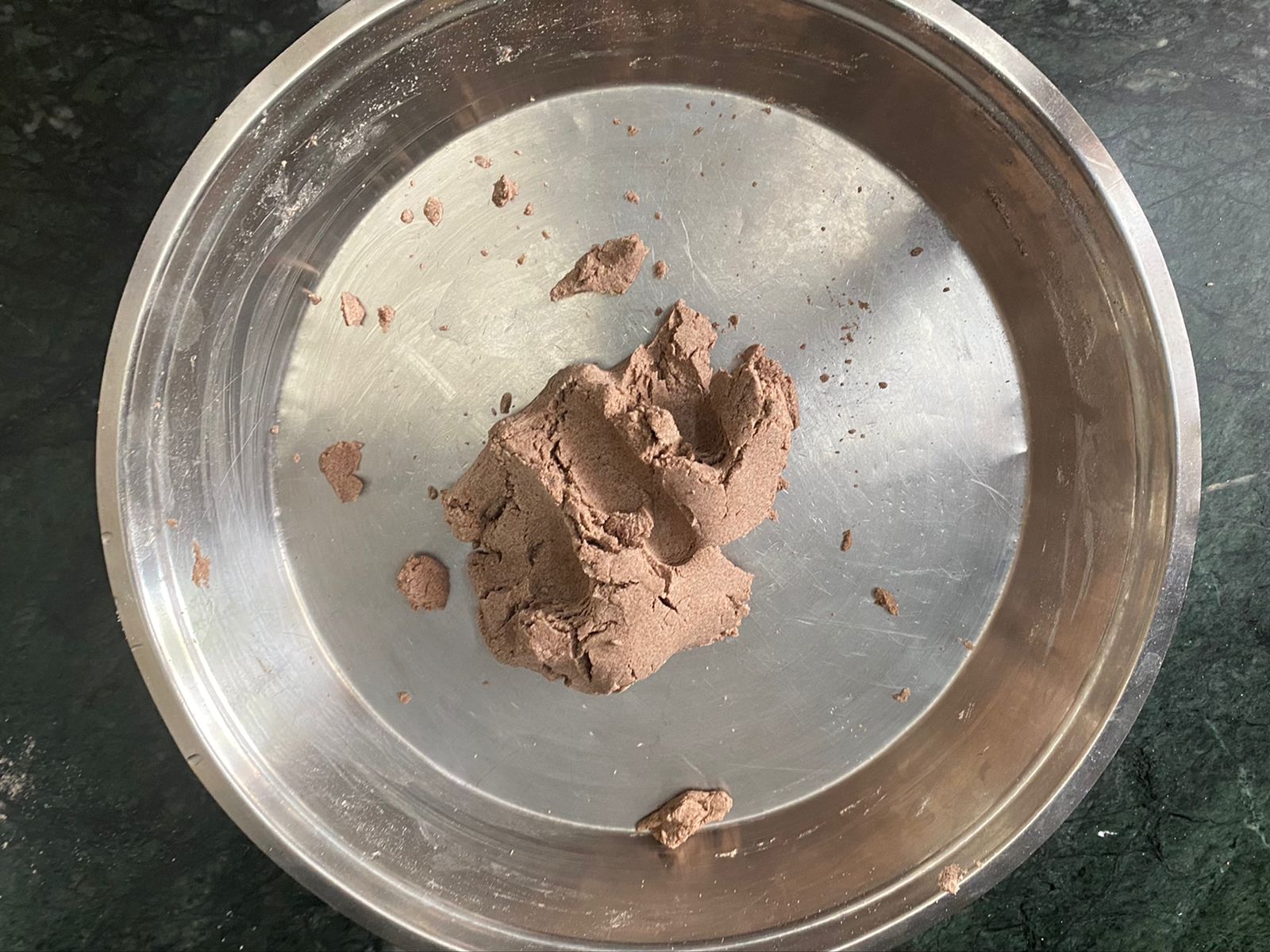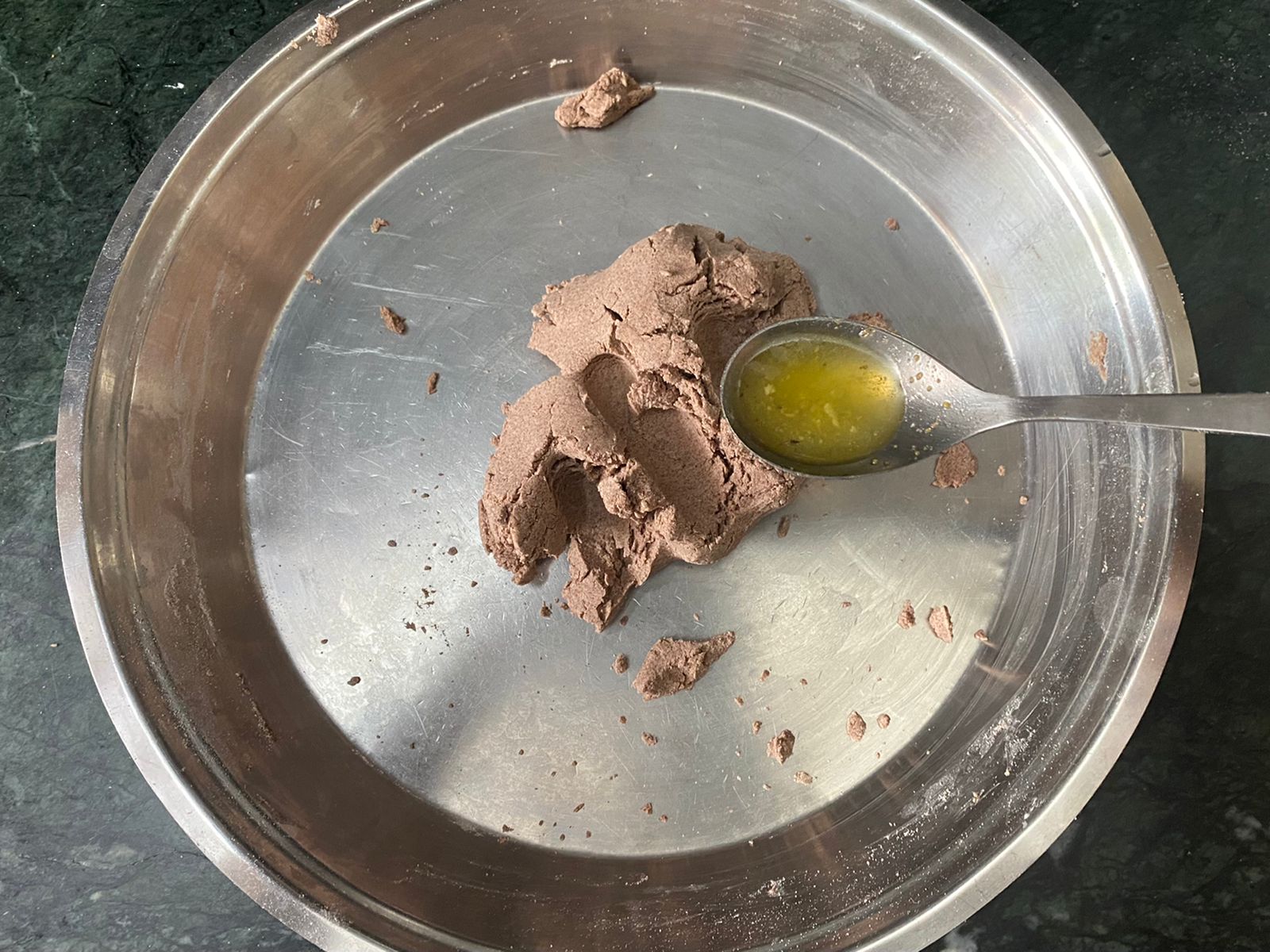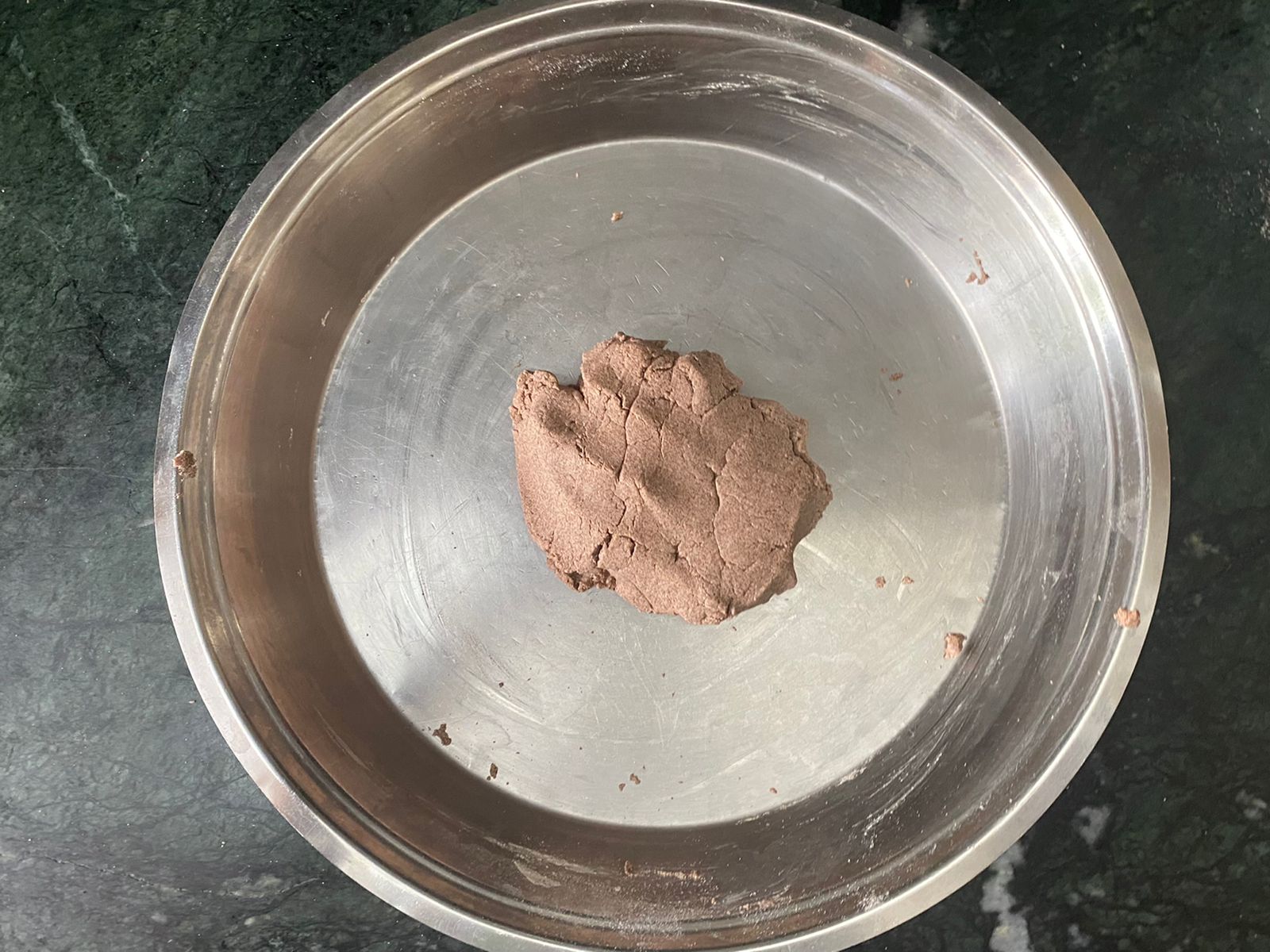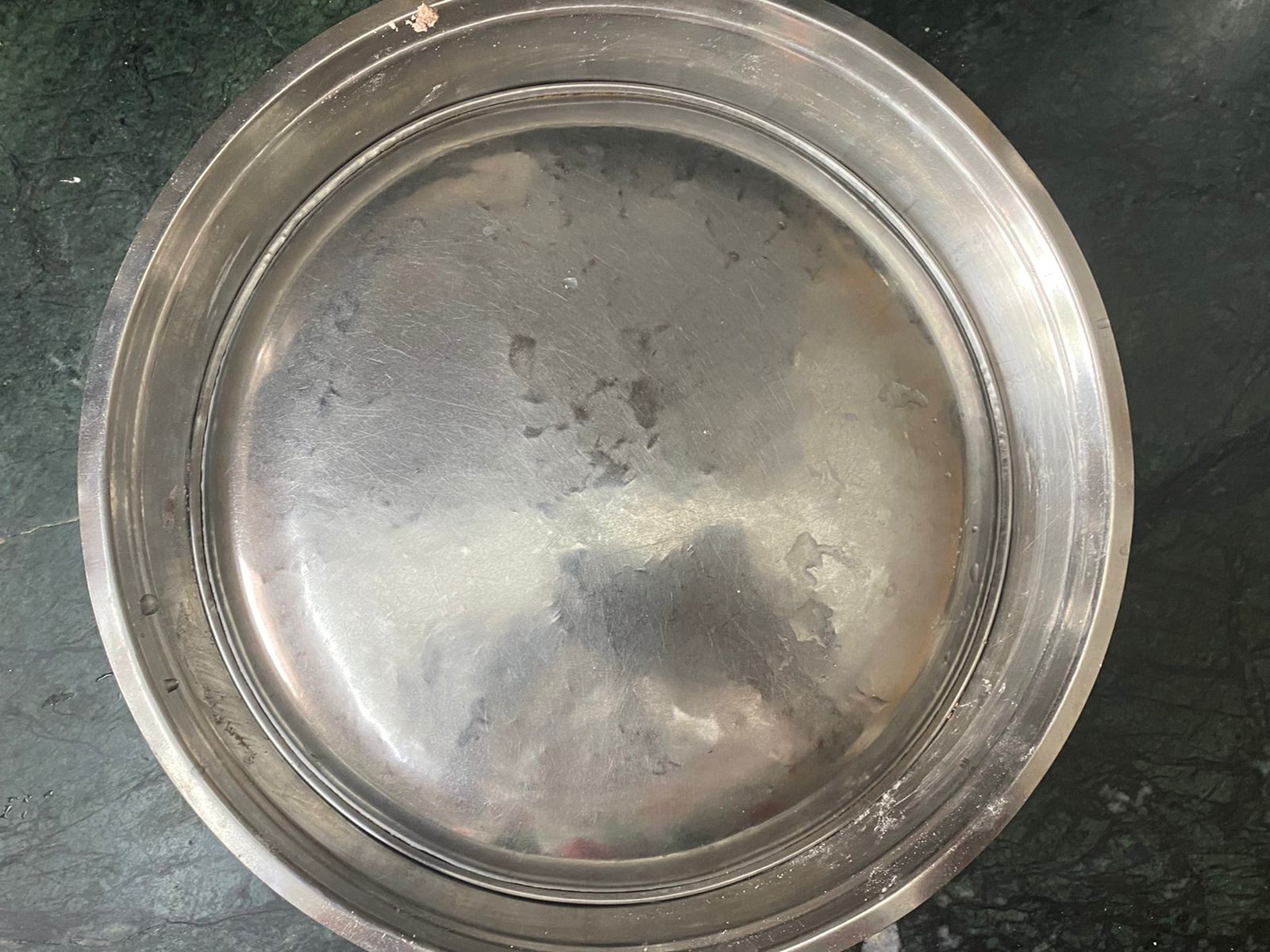 In a bowl mix flour and salt. Add ¼ cup warm water and gently mix. Then knead the dough by sprinkling water bit by bit until you get a soft dough. Spread 1/6 teaspoon ghee on the dough and cover. Let the dough rest for around 10-15 minutes.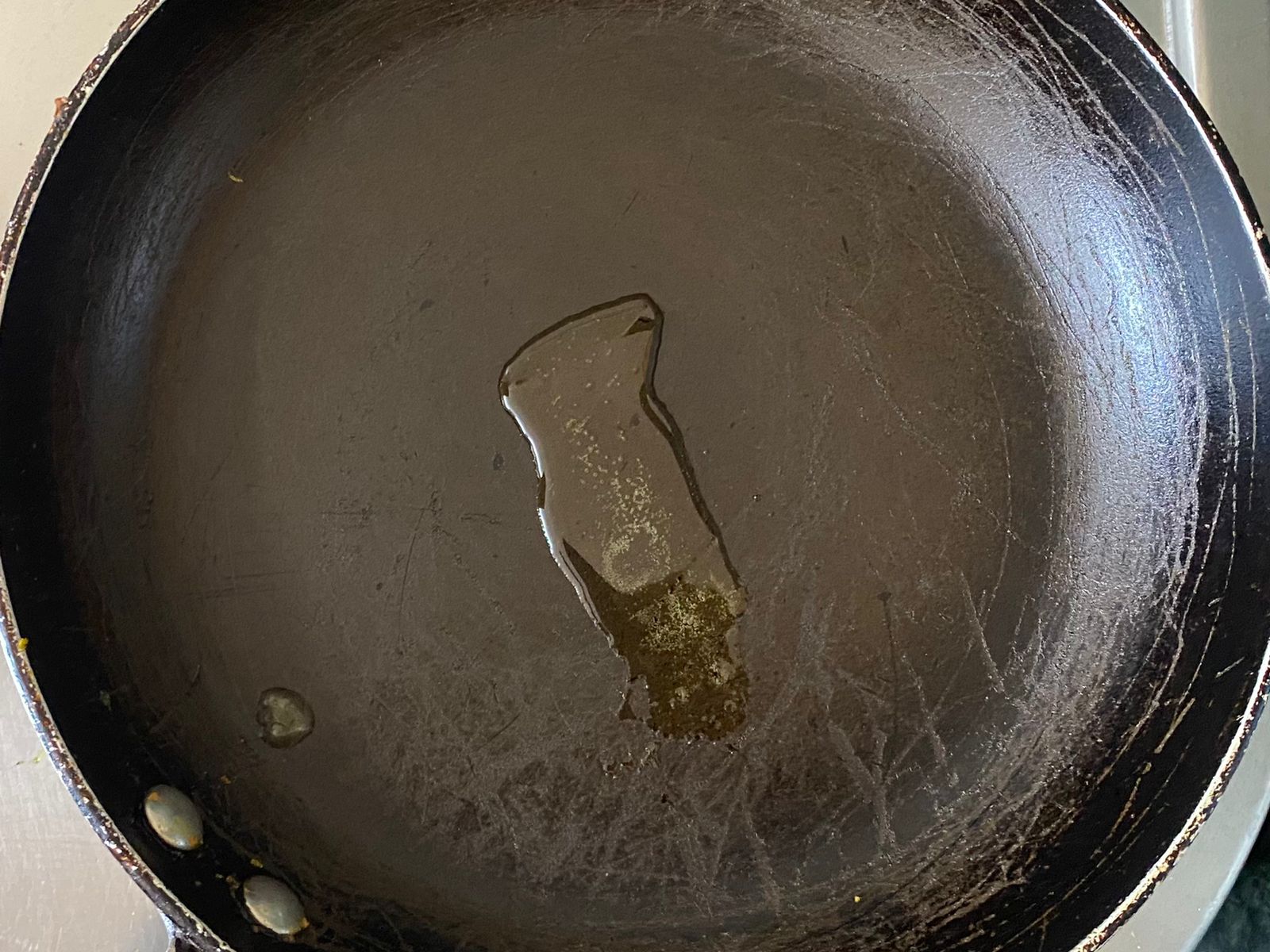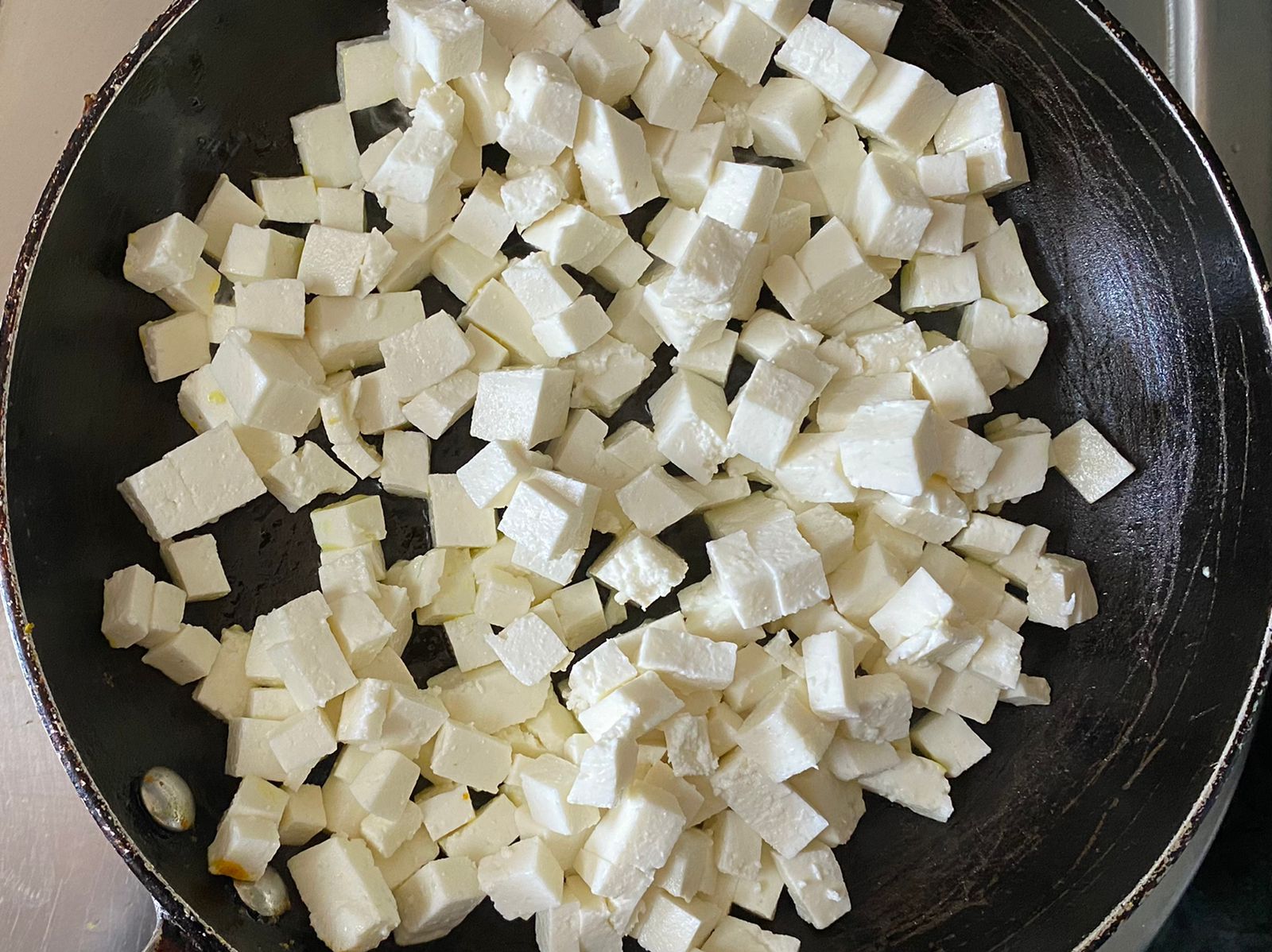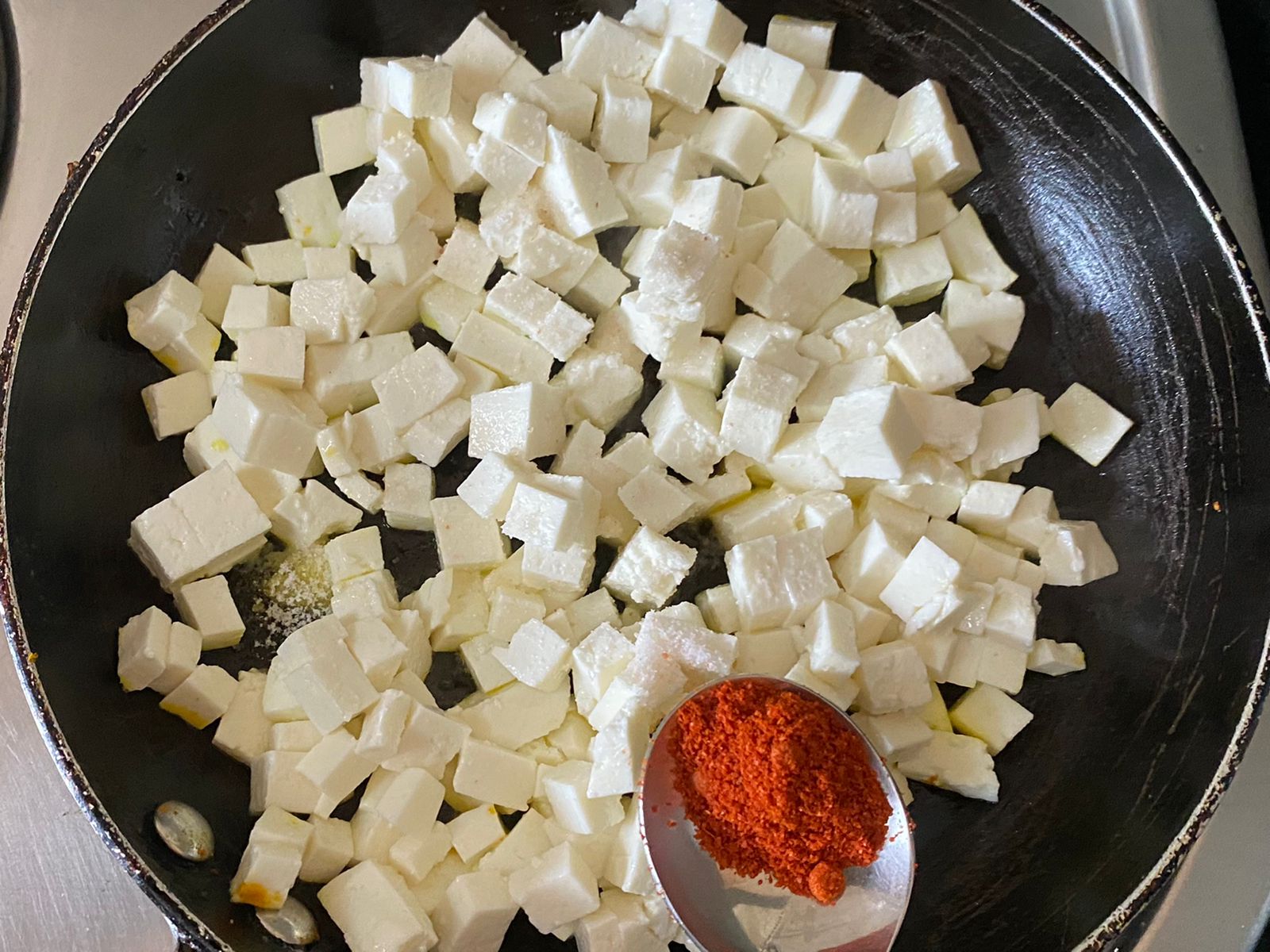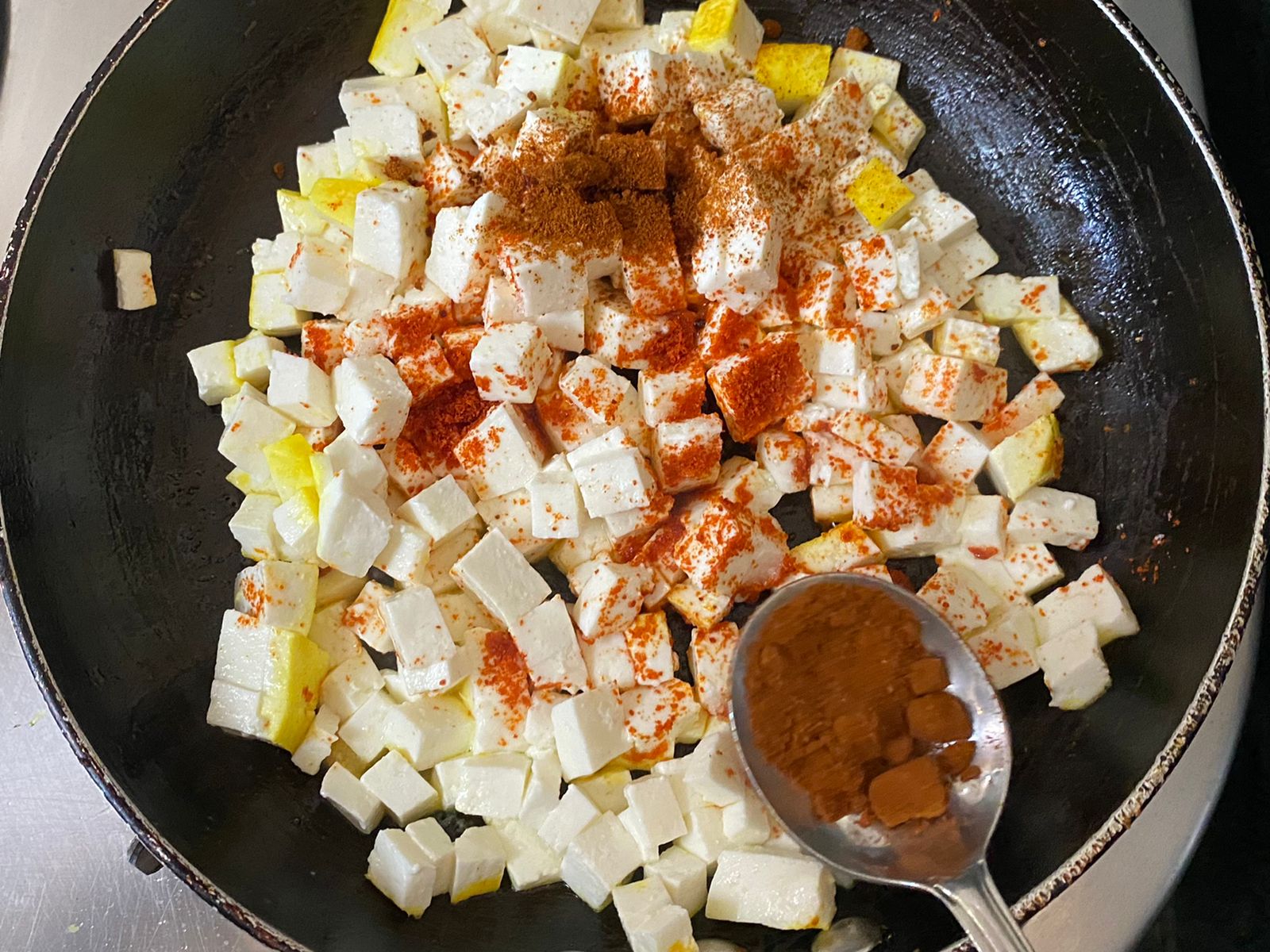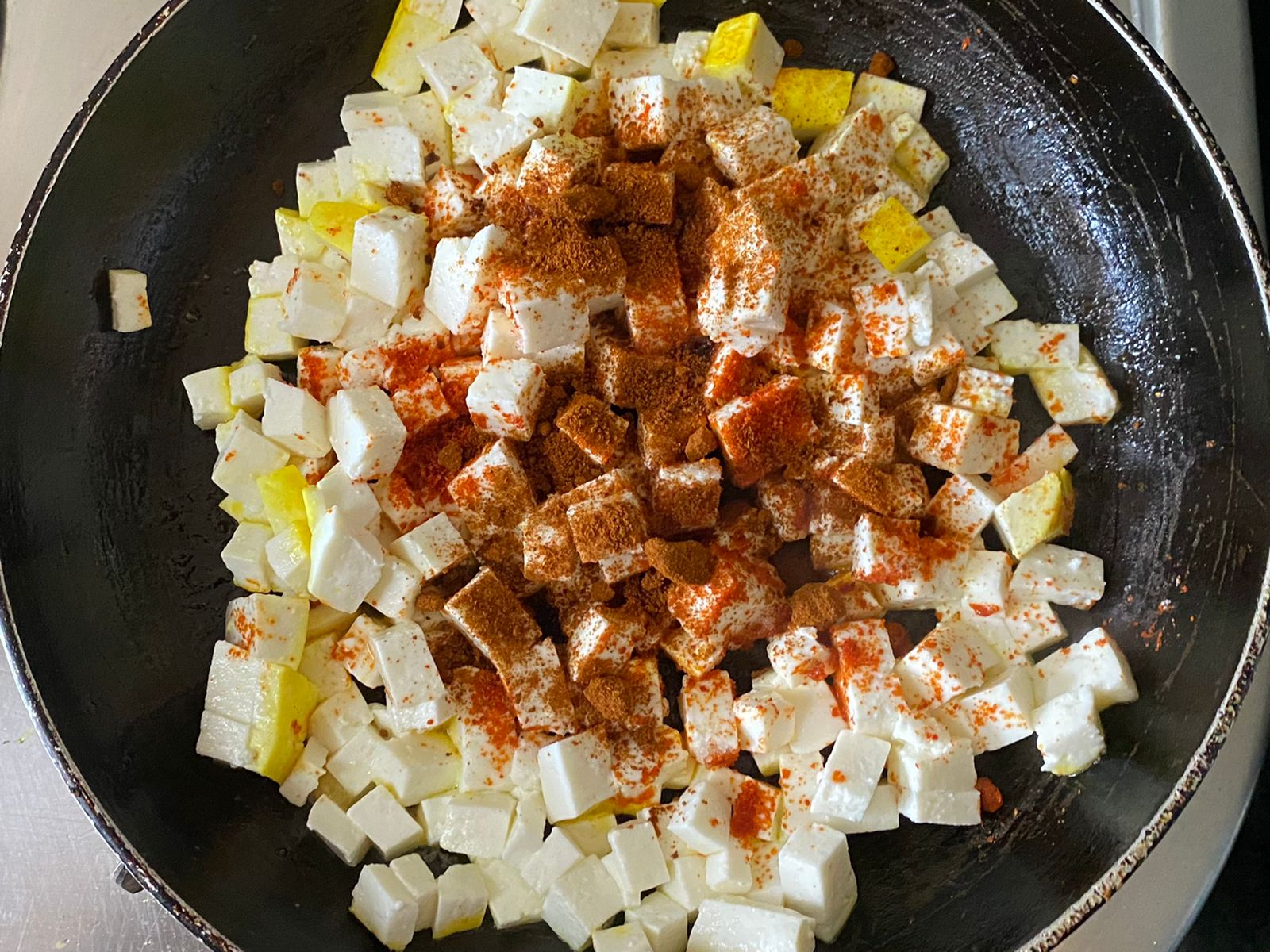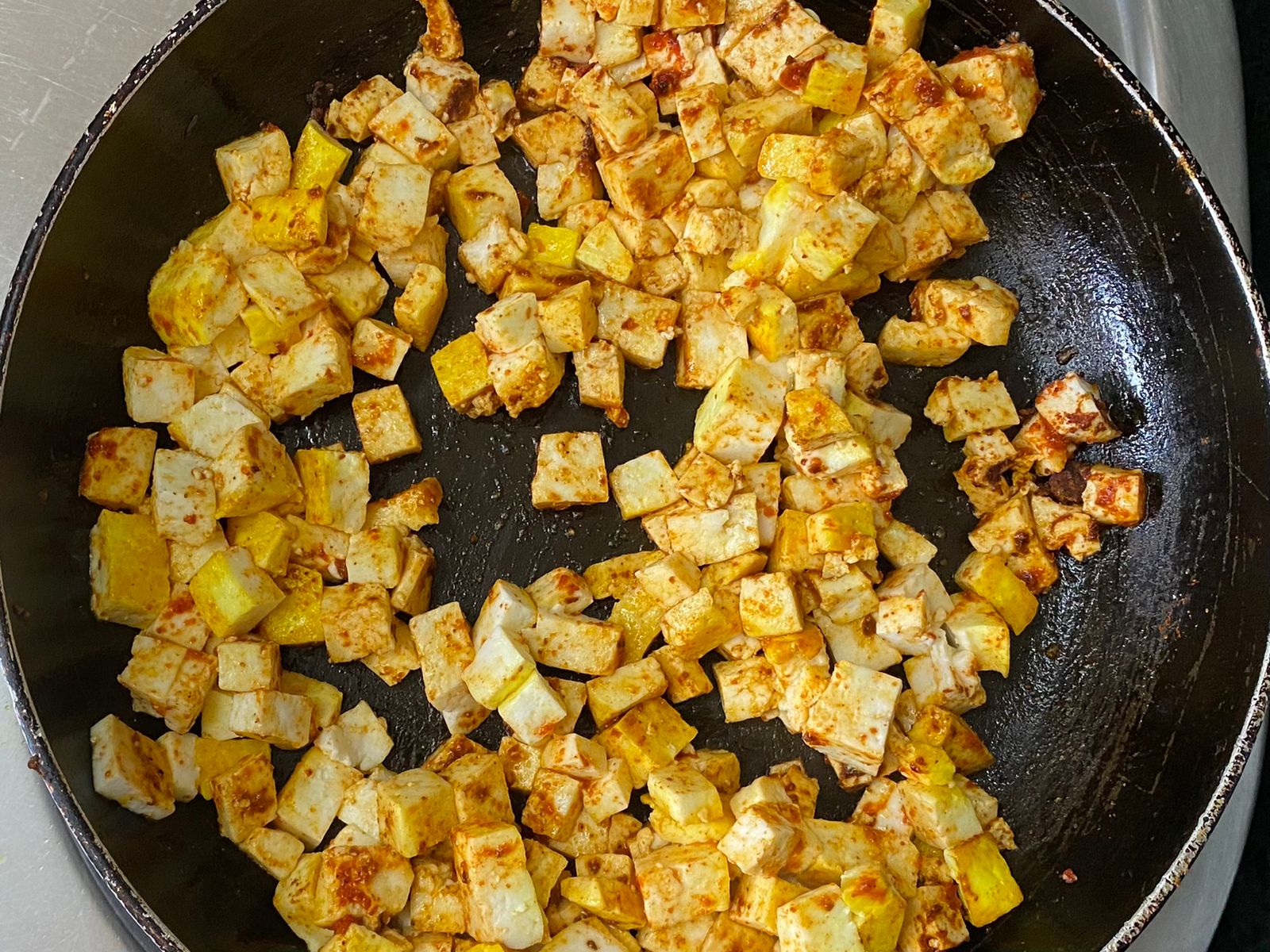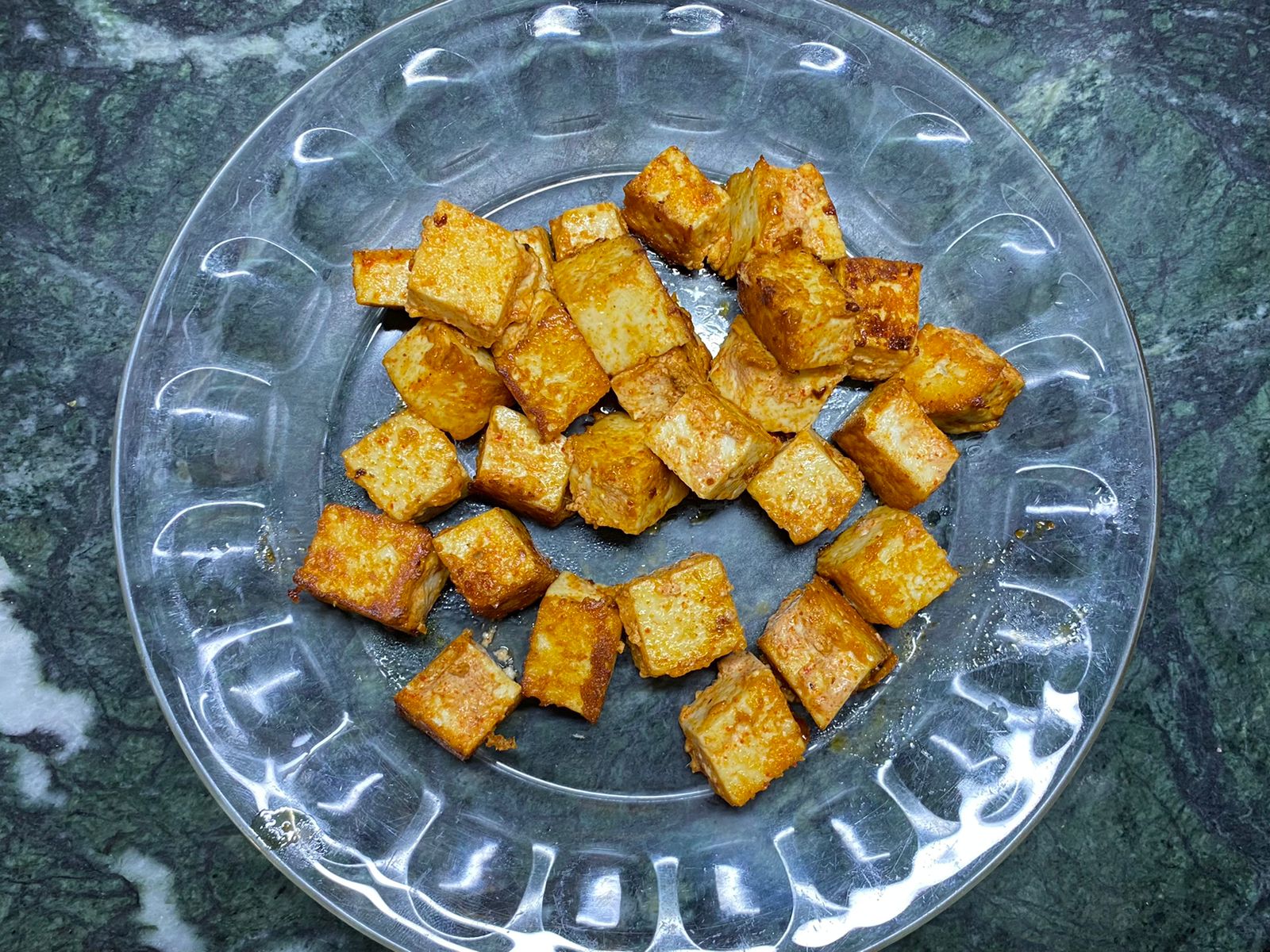 Heat the oil in a pan and add the paneer pieces. Next add salt, red chilli powder and paneer tikka masala and mix to coat the paneer pieces with the spices. Sauté the paneer pieces on medium to low heat for 1-2 minutes to lightly colour them. Turn off the heat and keep aside.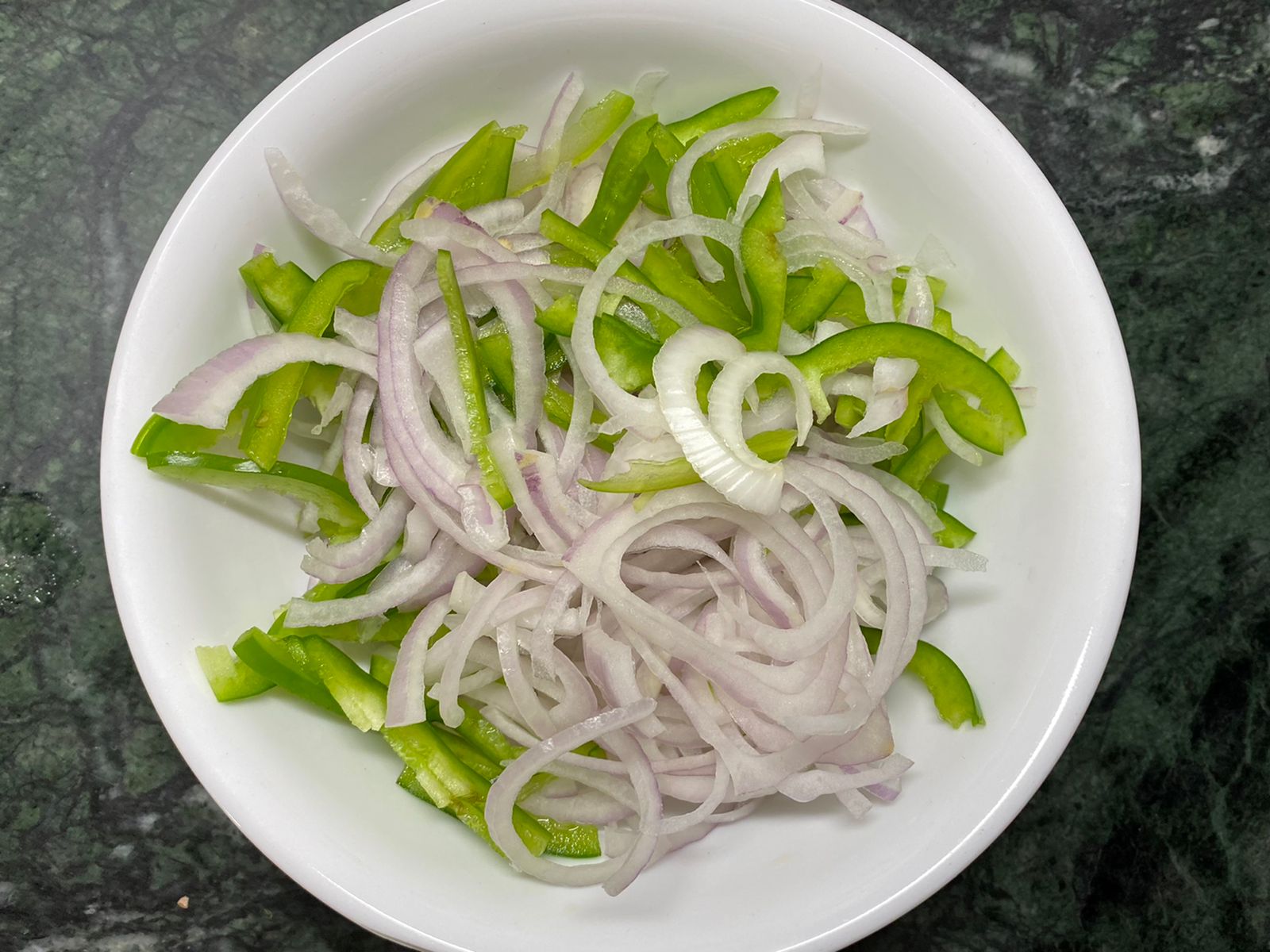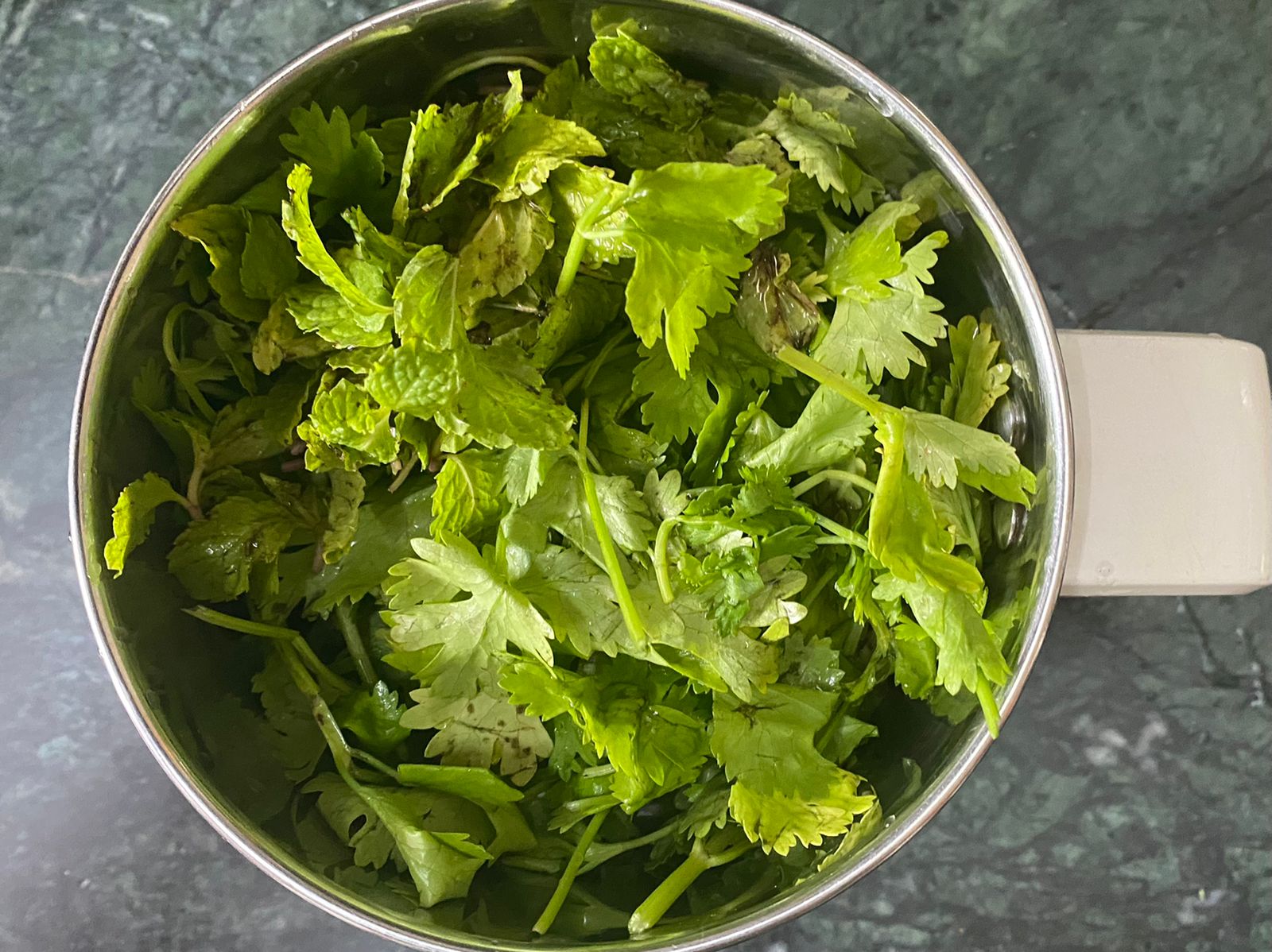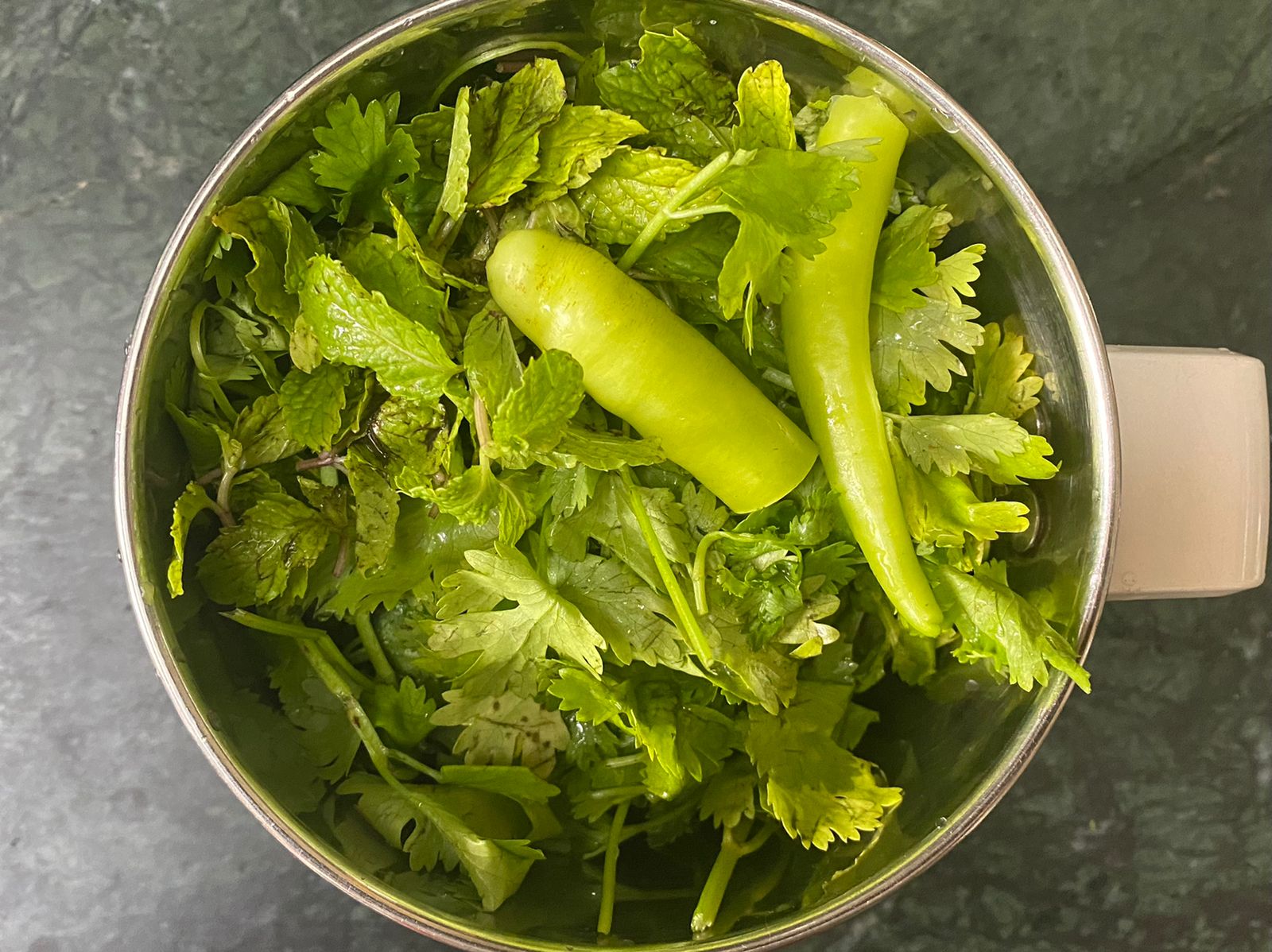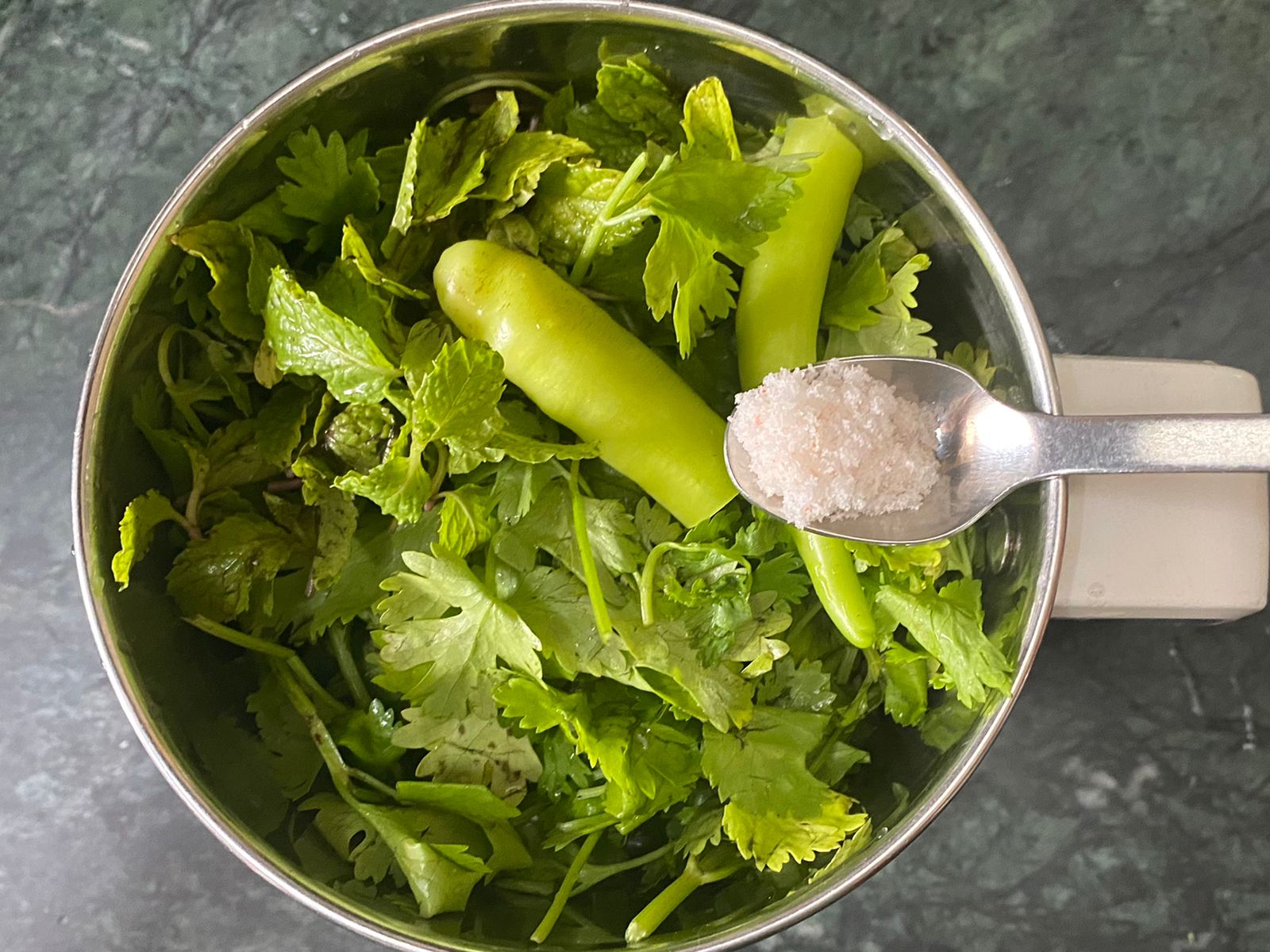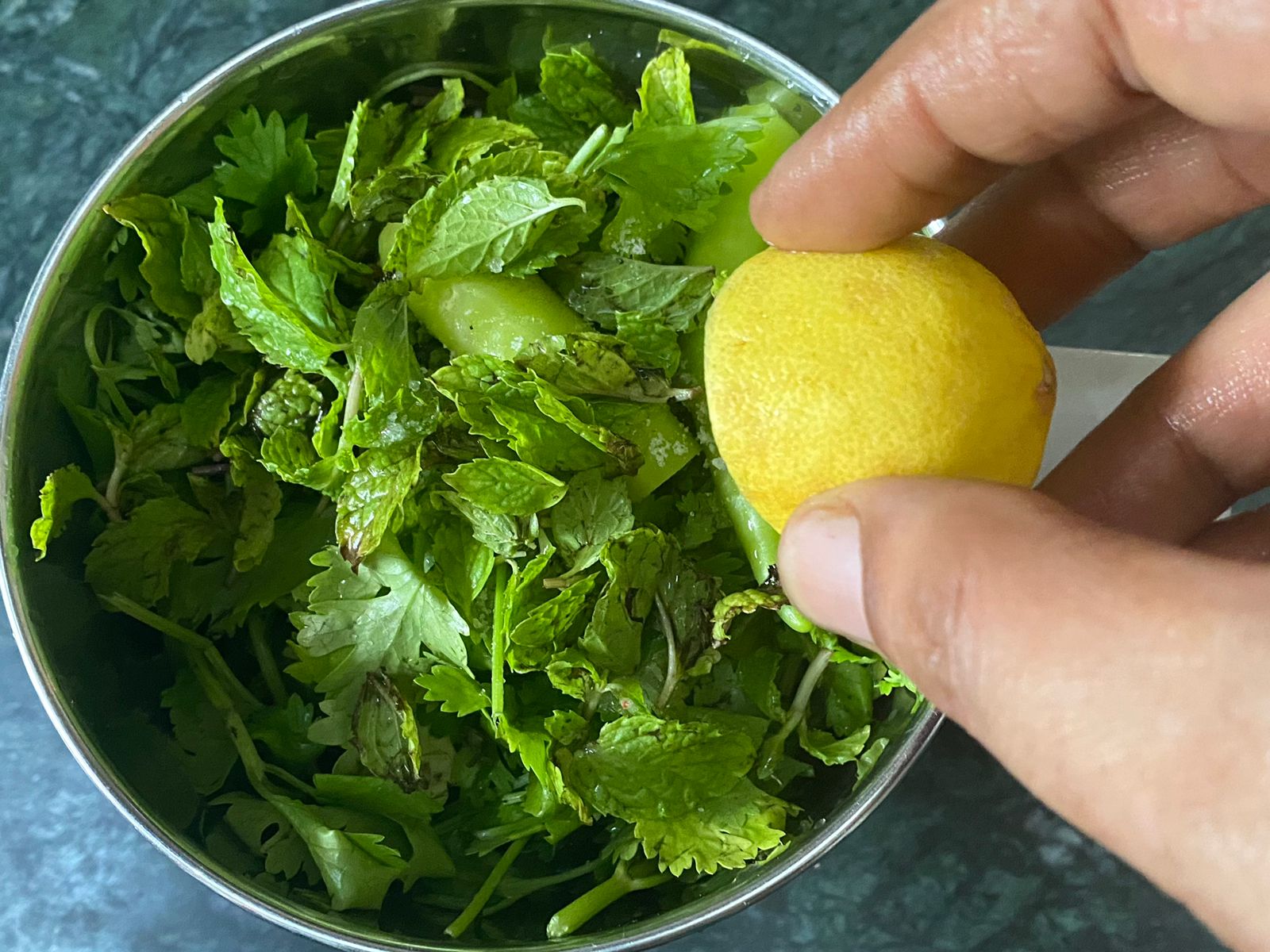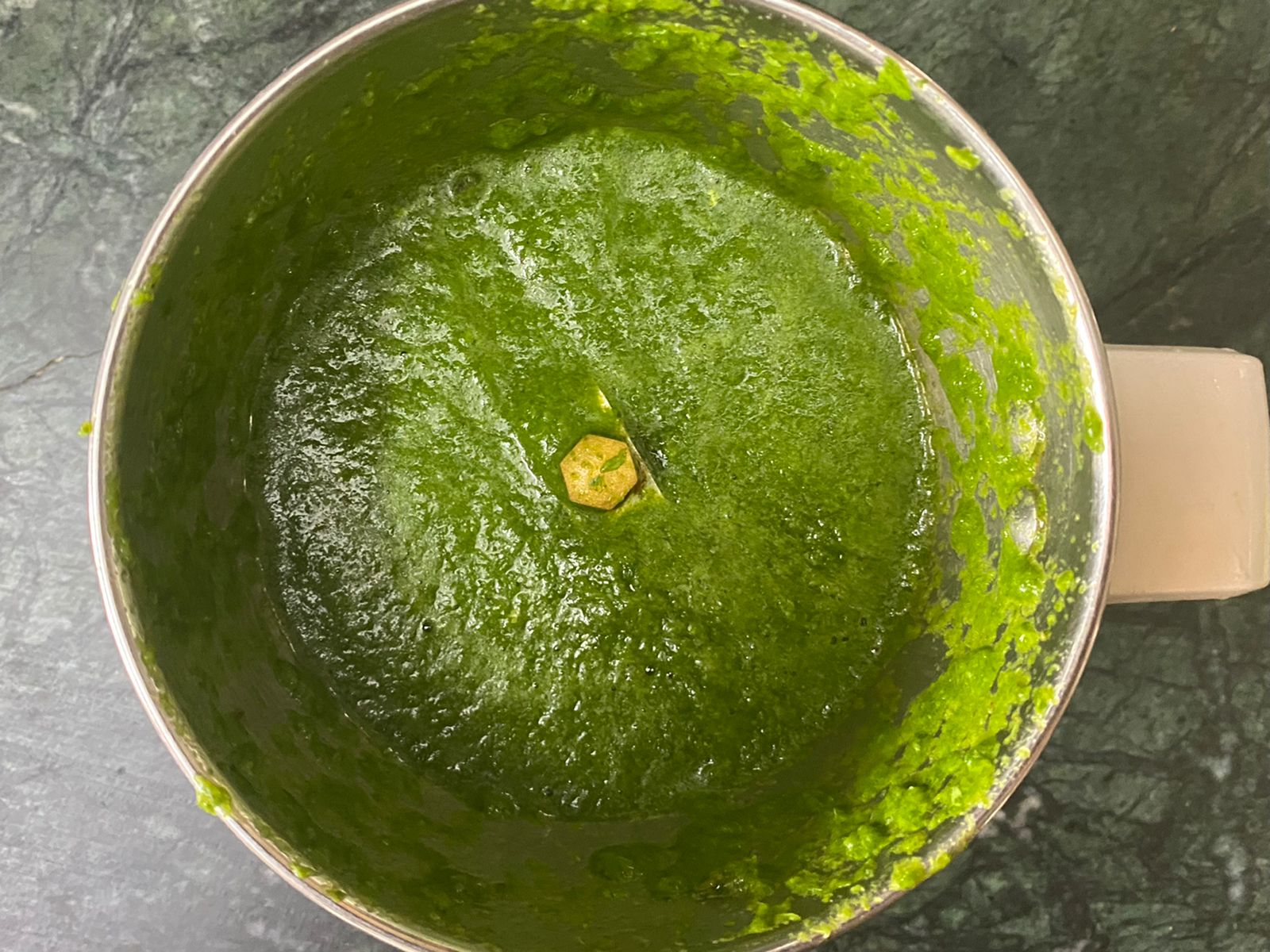 Mix the finely sliced onion and peppers in a bowl.
Prepare coriander mint chutney by grinding together coriander, mint, green chillies, salt and lime juice.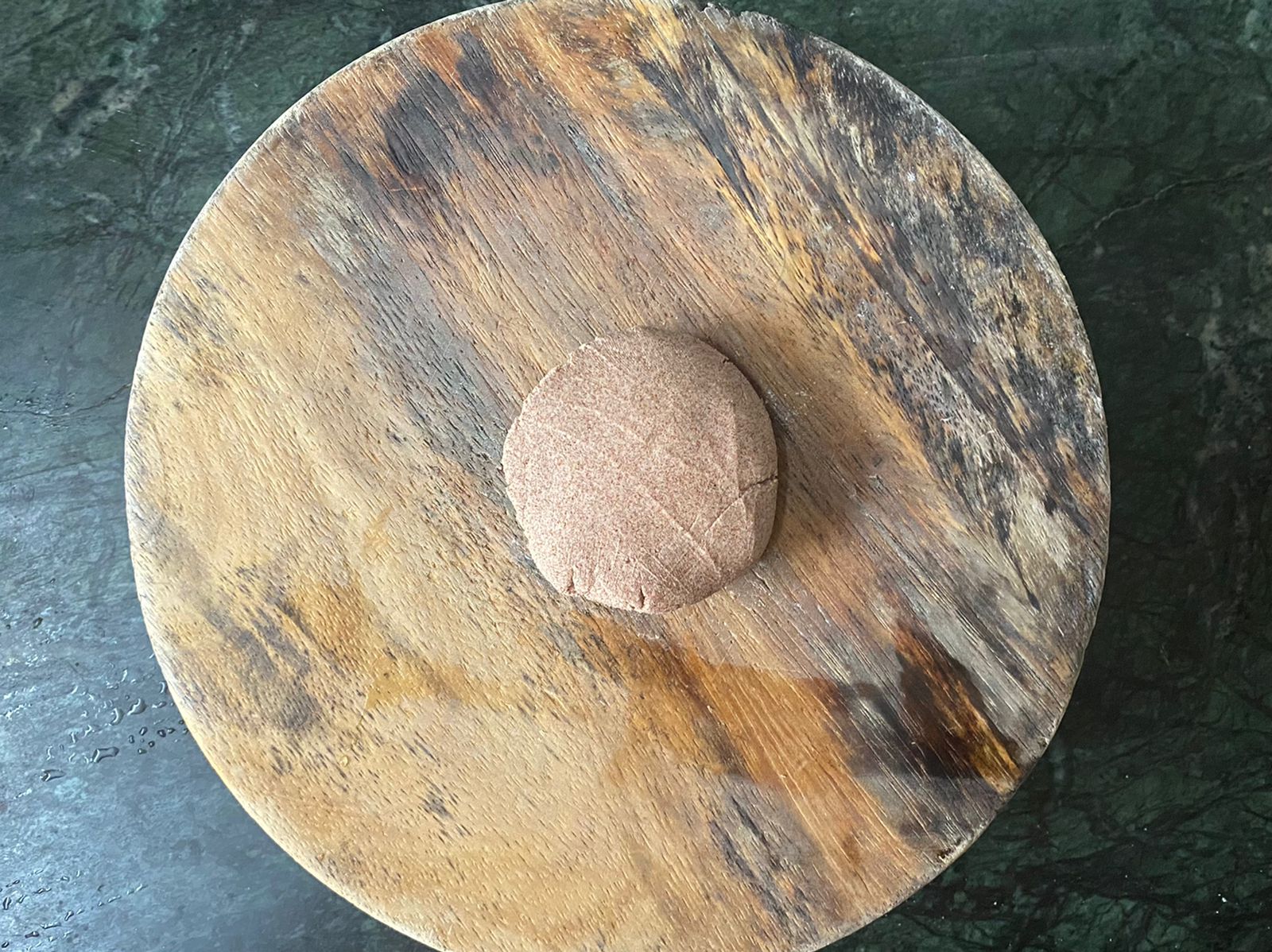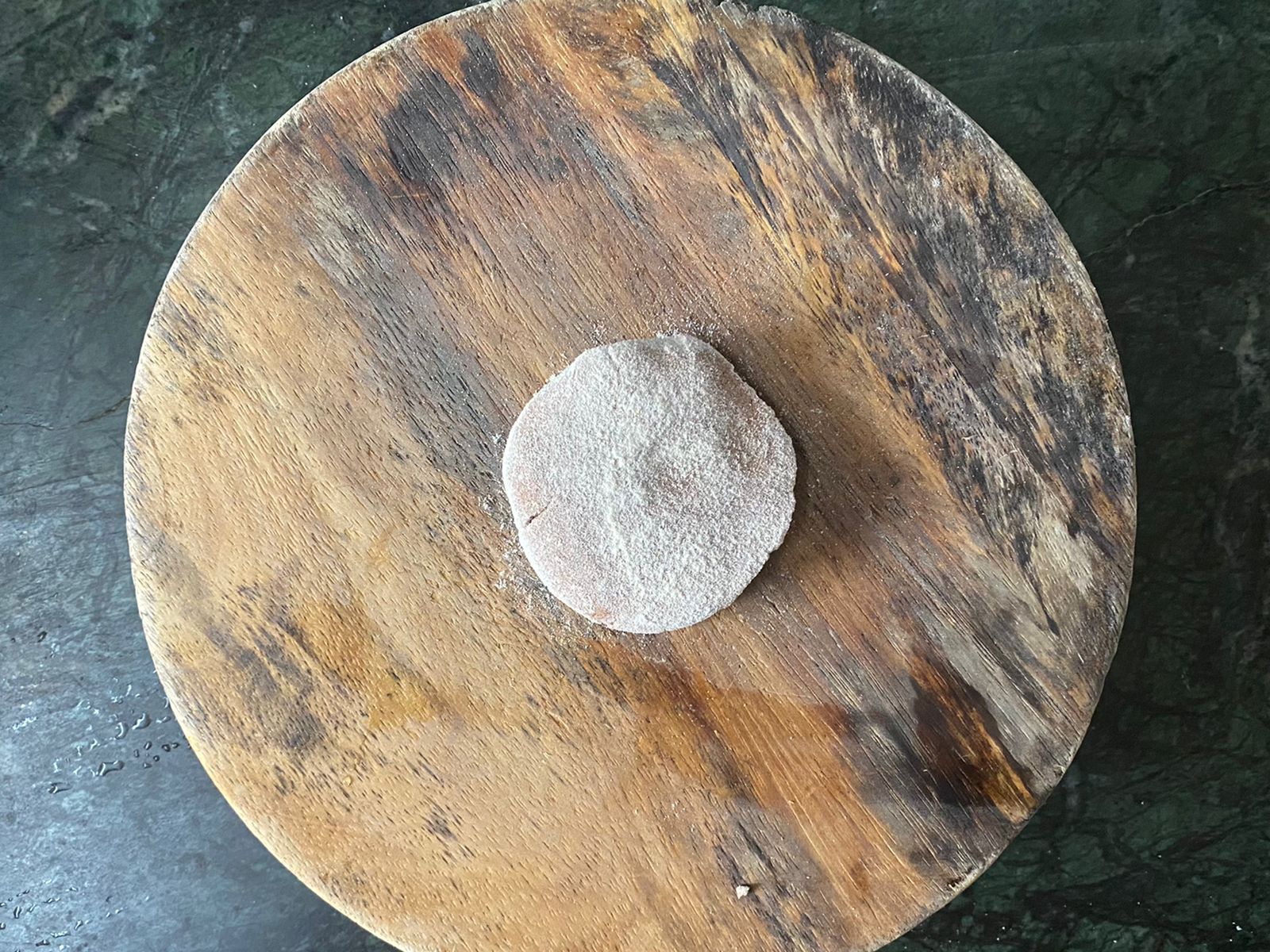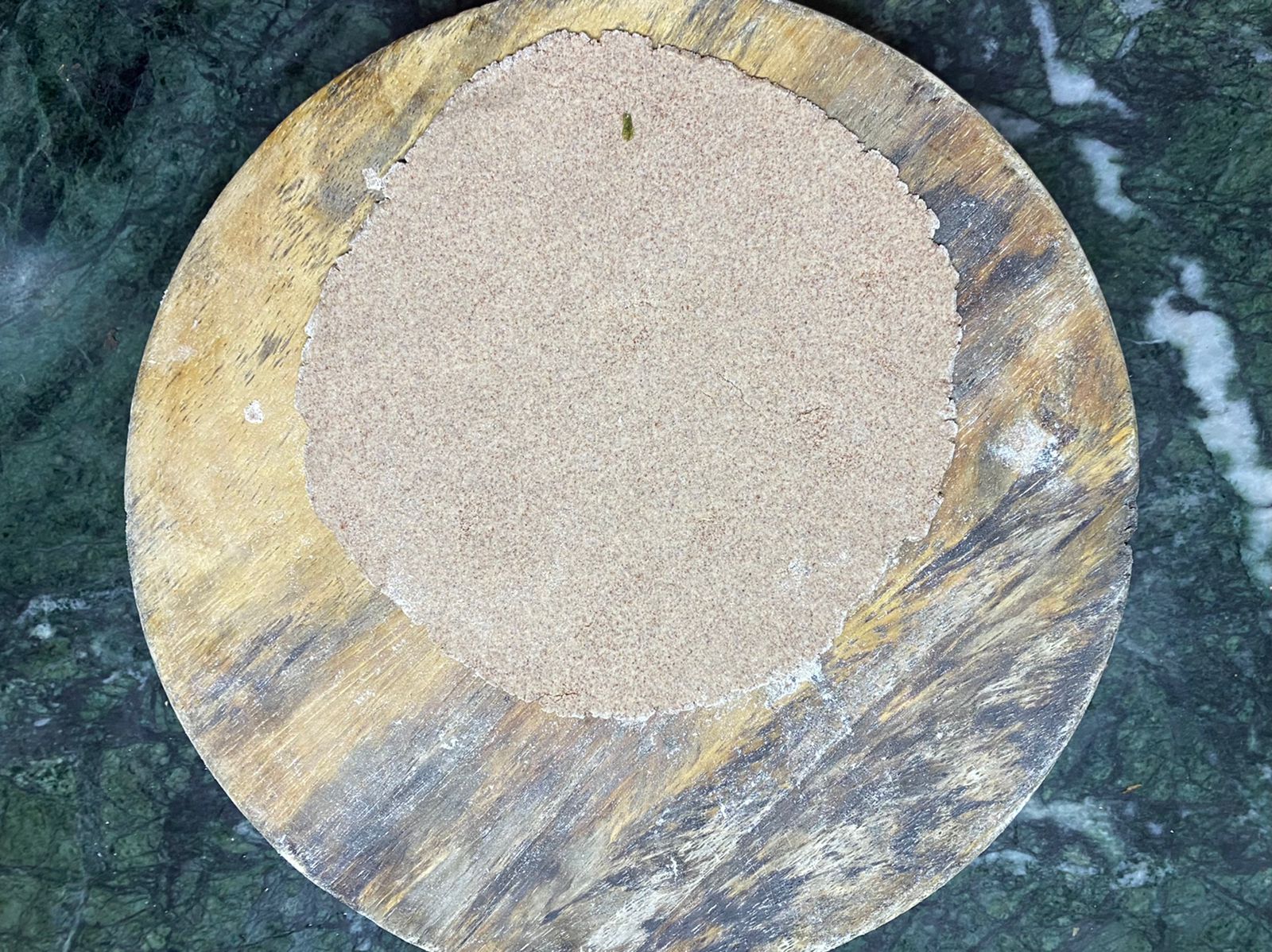 Once the dough has rested for at least 15 minutes knead the dough once again and divide it into 7-8 equal portions.
Dust some flour on the worktop and roll the dough balls into thin circles around 4-5 inch in diameter. Dust with flour if it sticks to the rolling pin.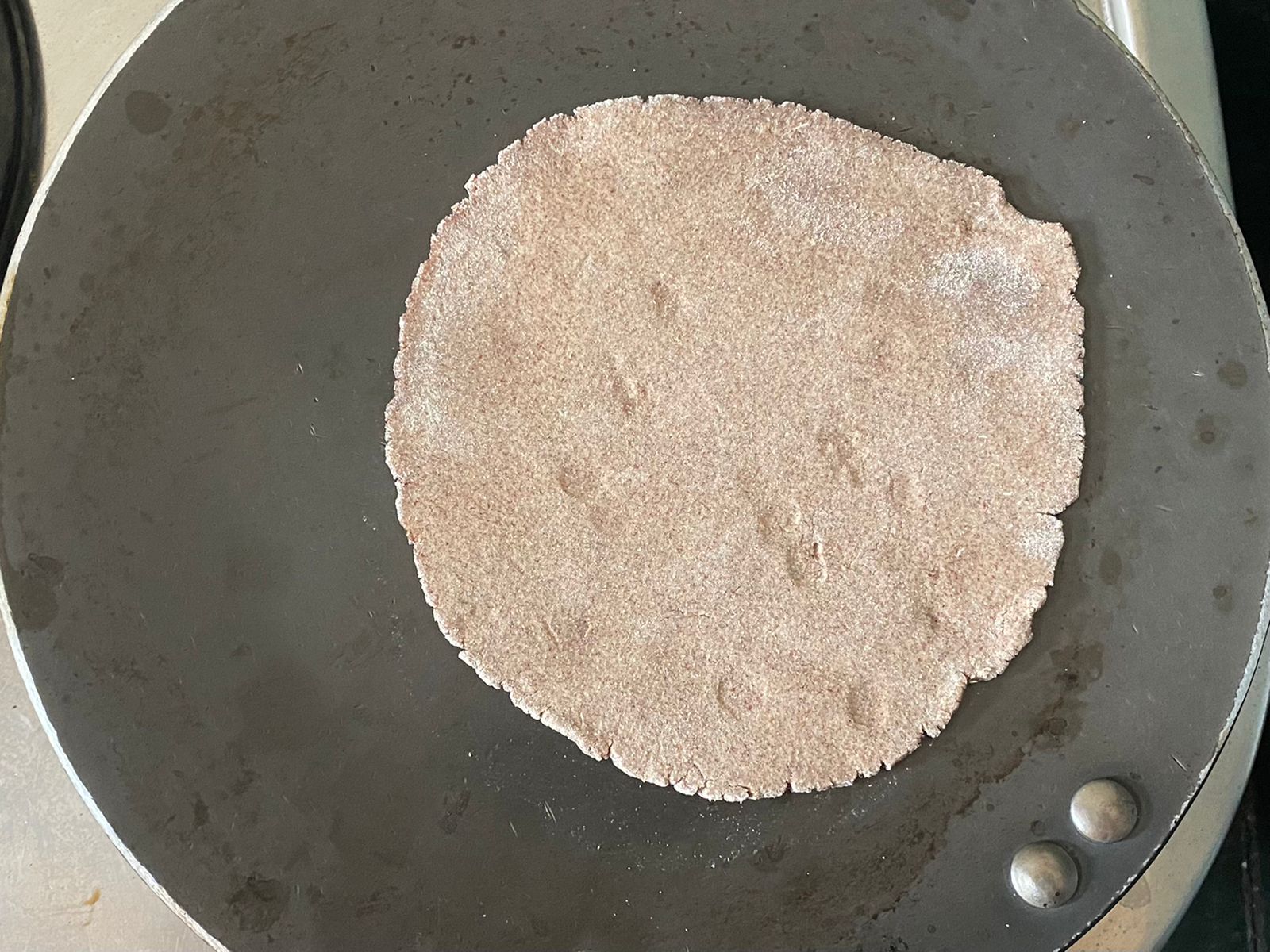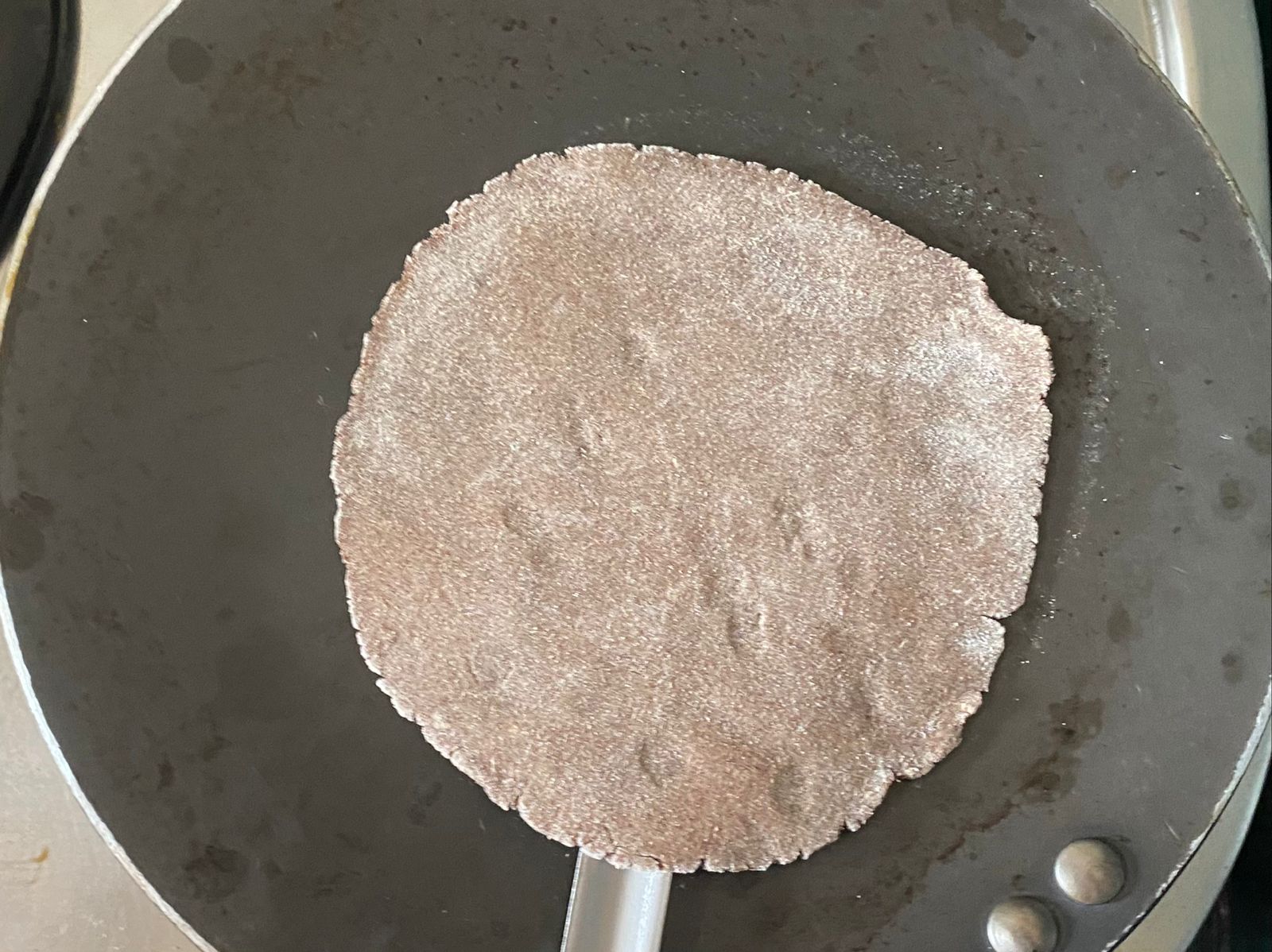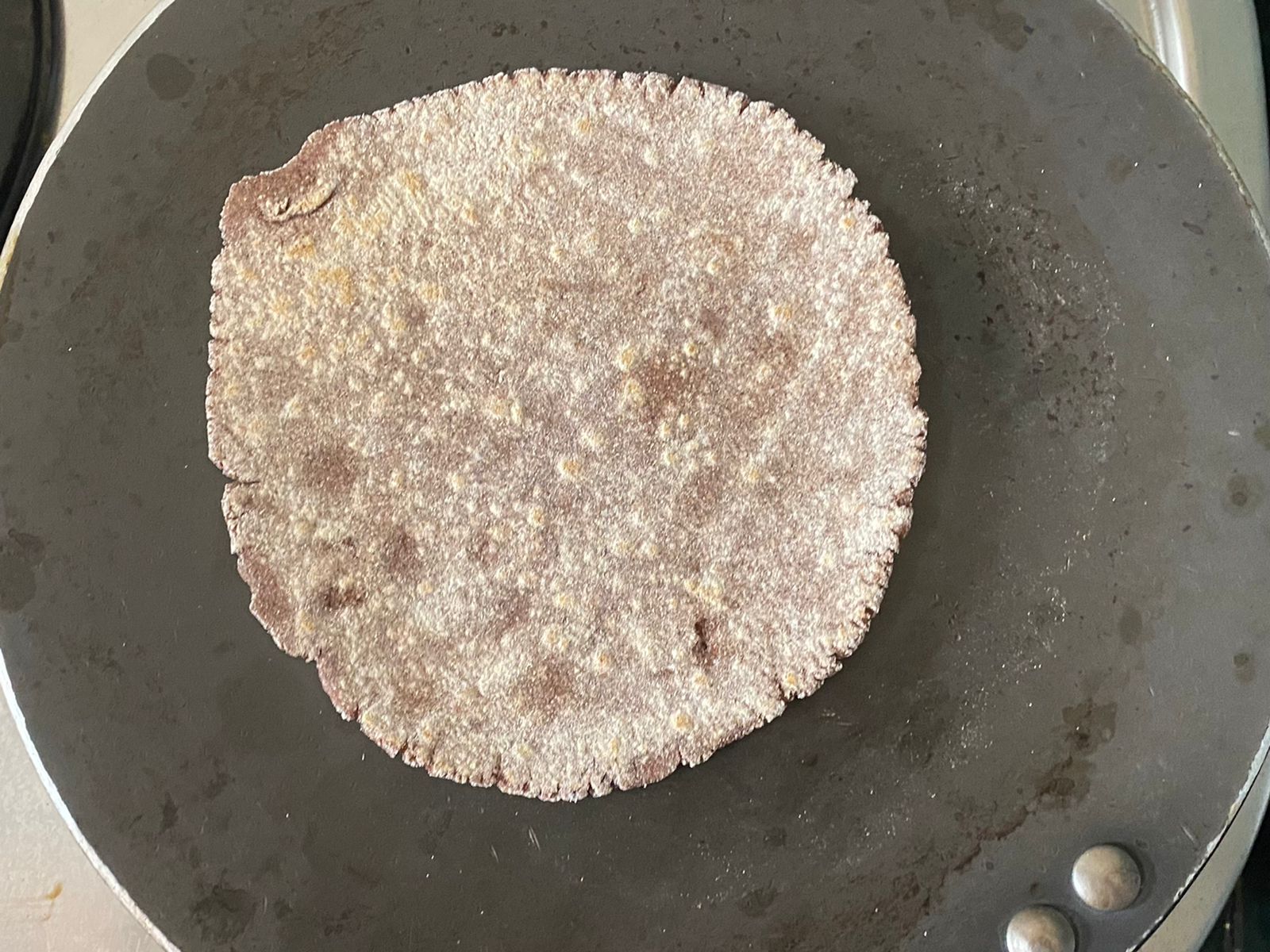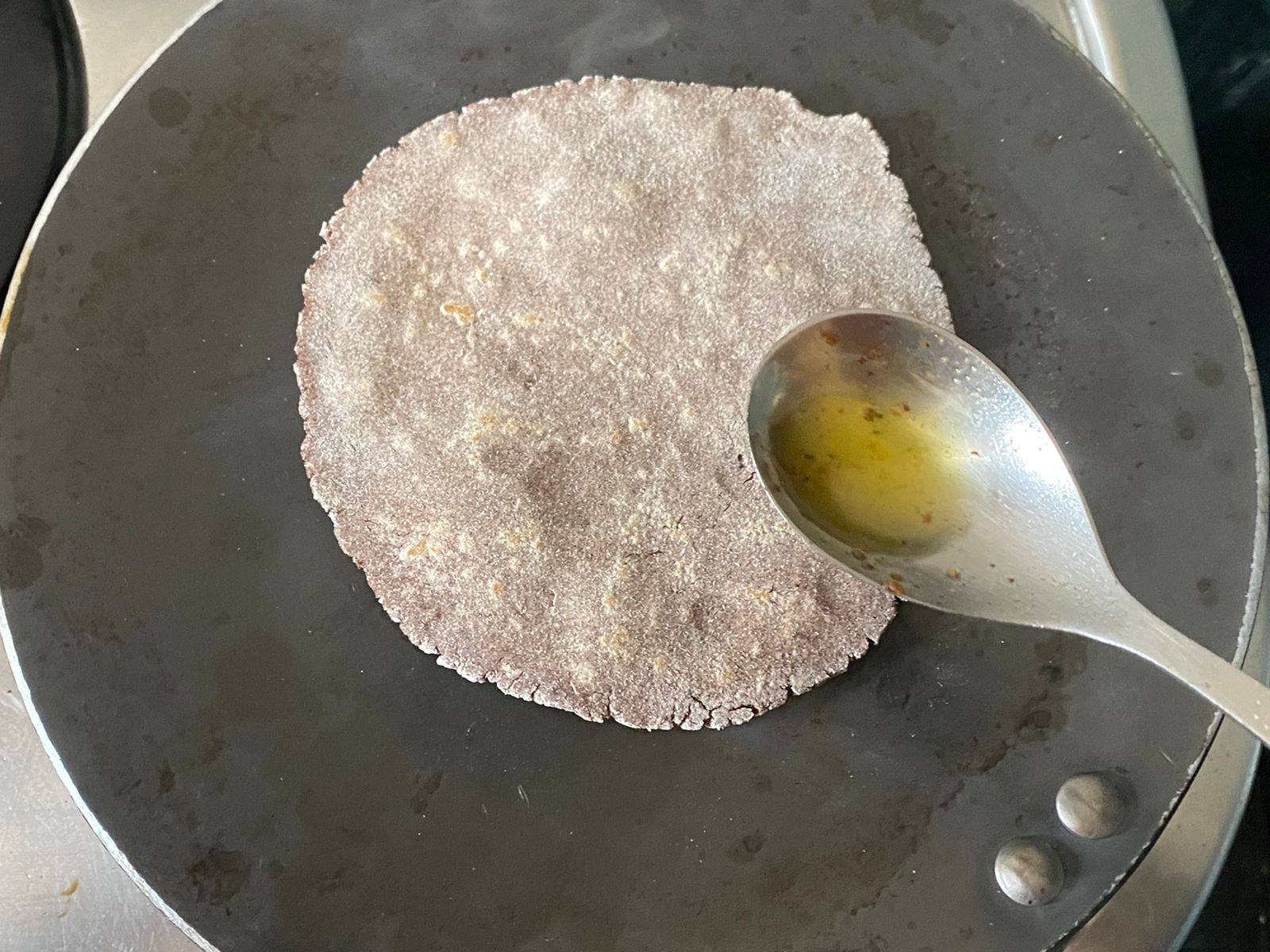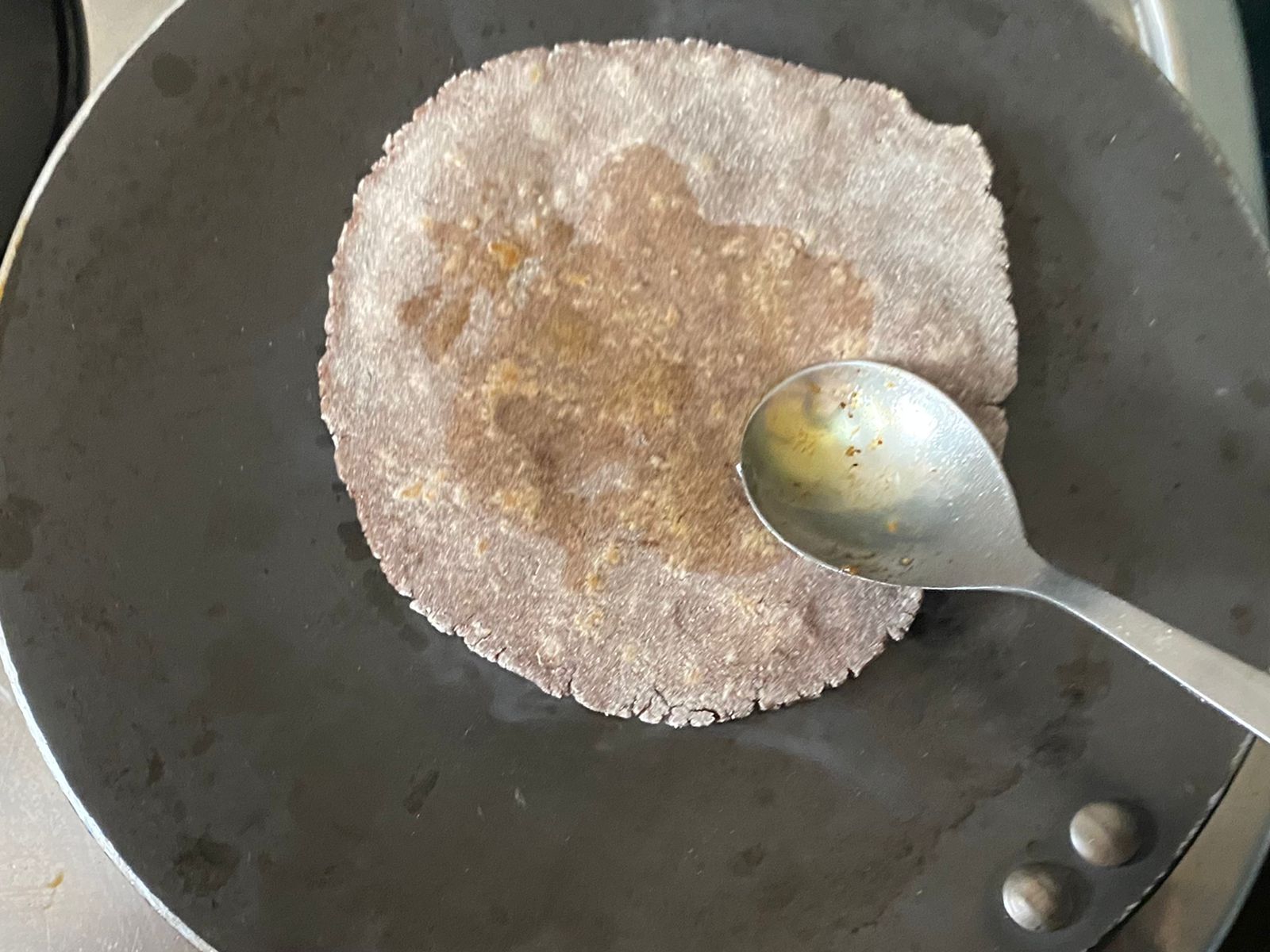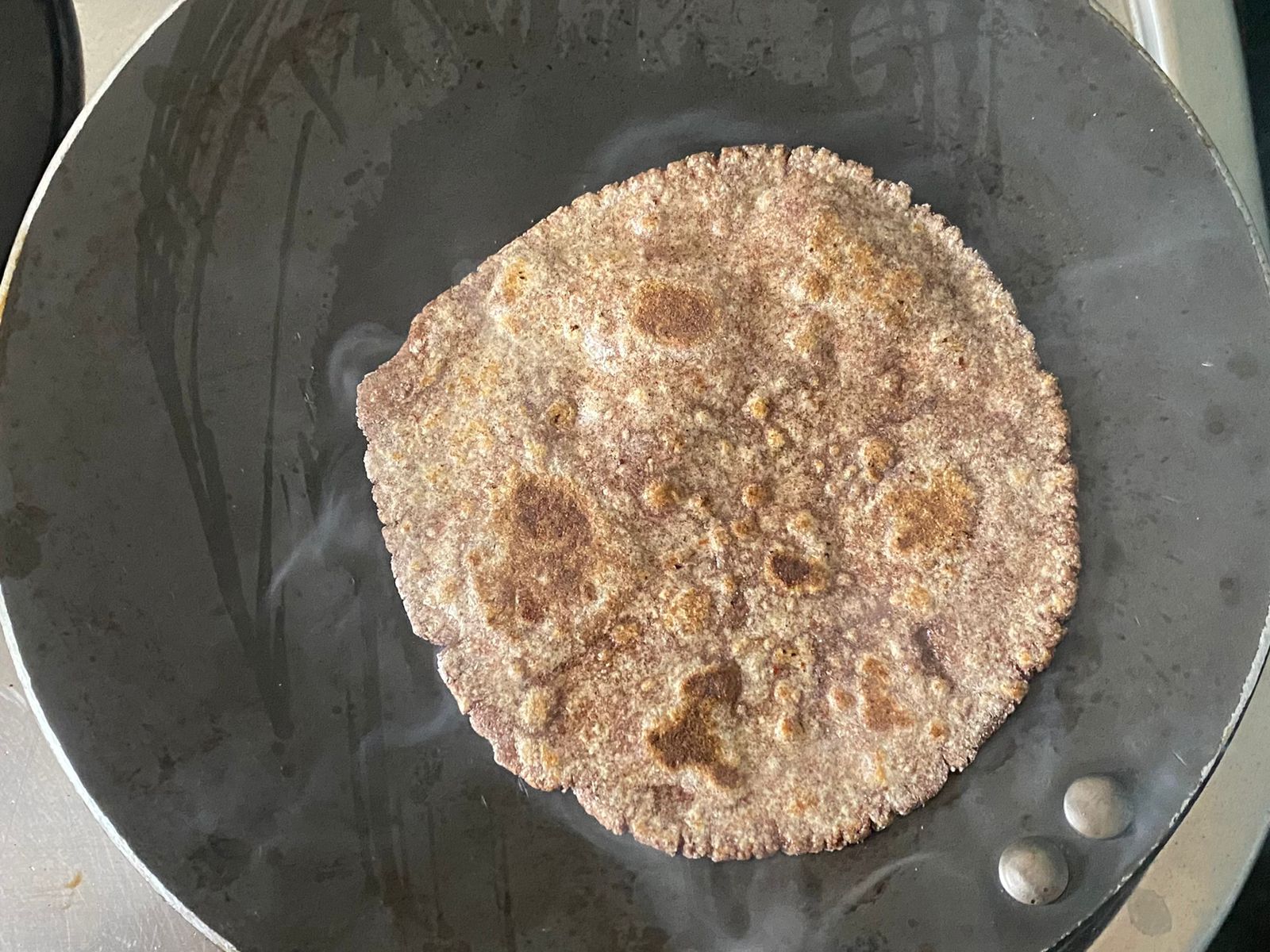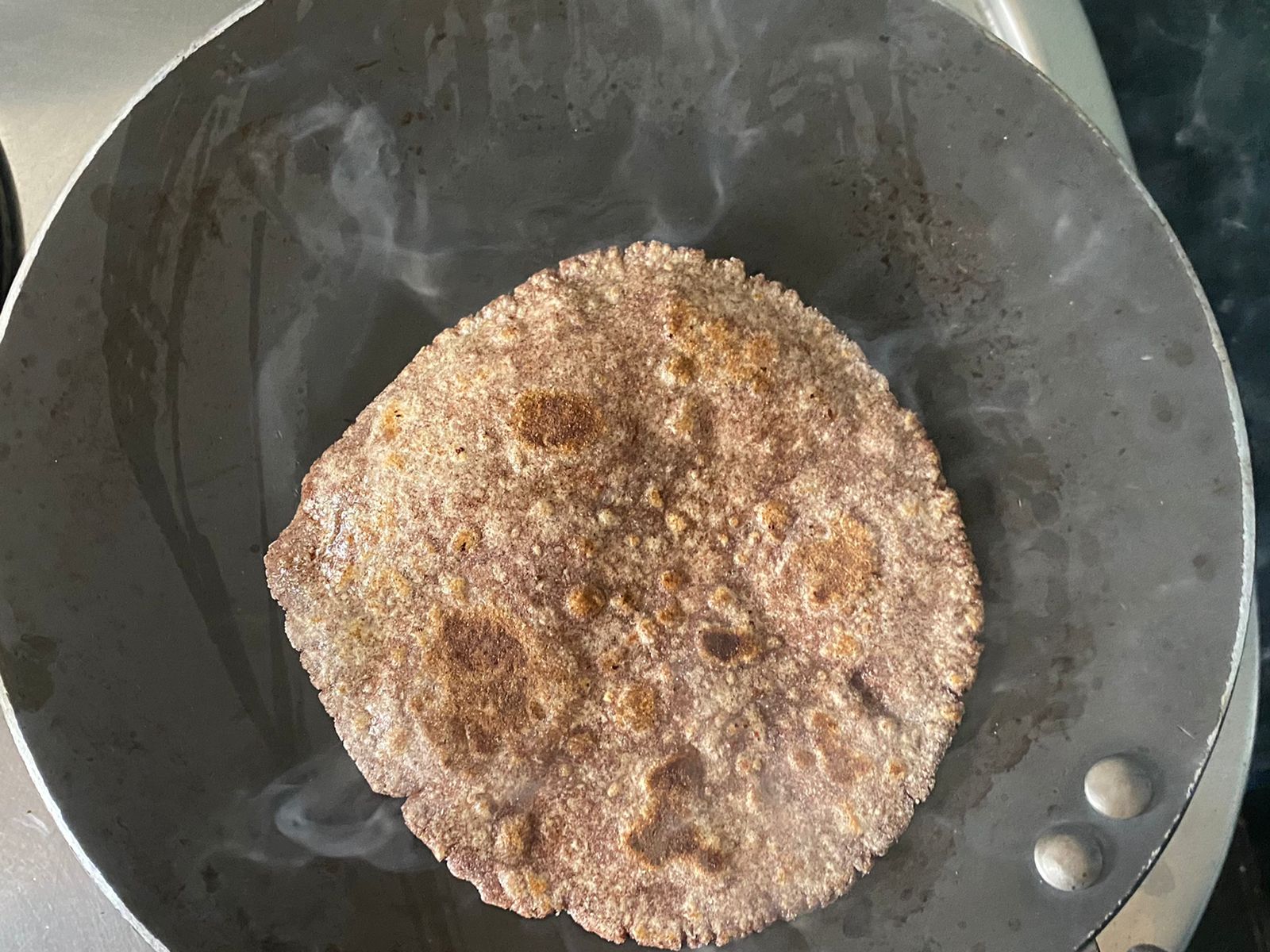 Heat a tawa/flat pan and place the rolled wrap on the hot tawa. Spread the ghee on the roti and flip the roti to the other side. Spread the ghee to that side also. Cook the wrap on medium heat by flipping it couple of times on each side. When it has golden spots that means it cooked. Store them in a lidded box while you cook the other wraps.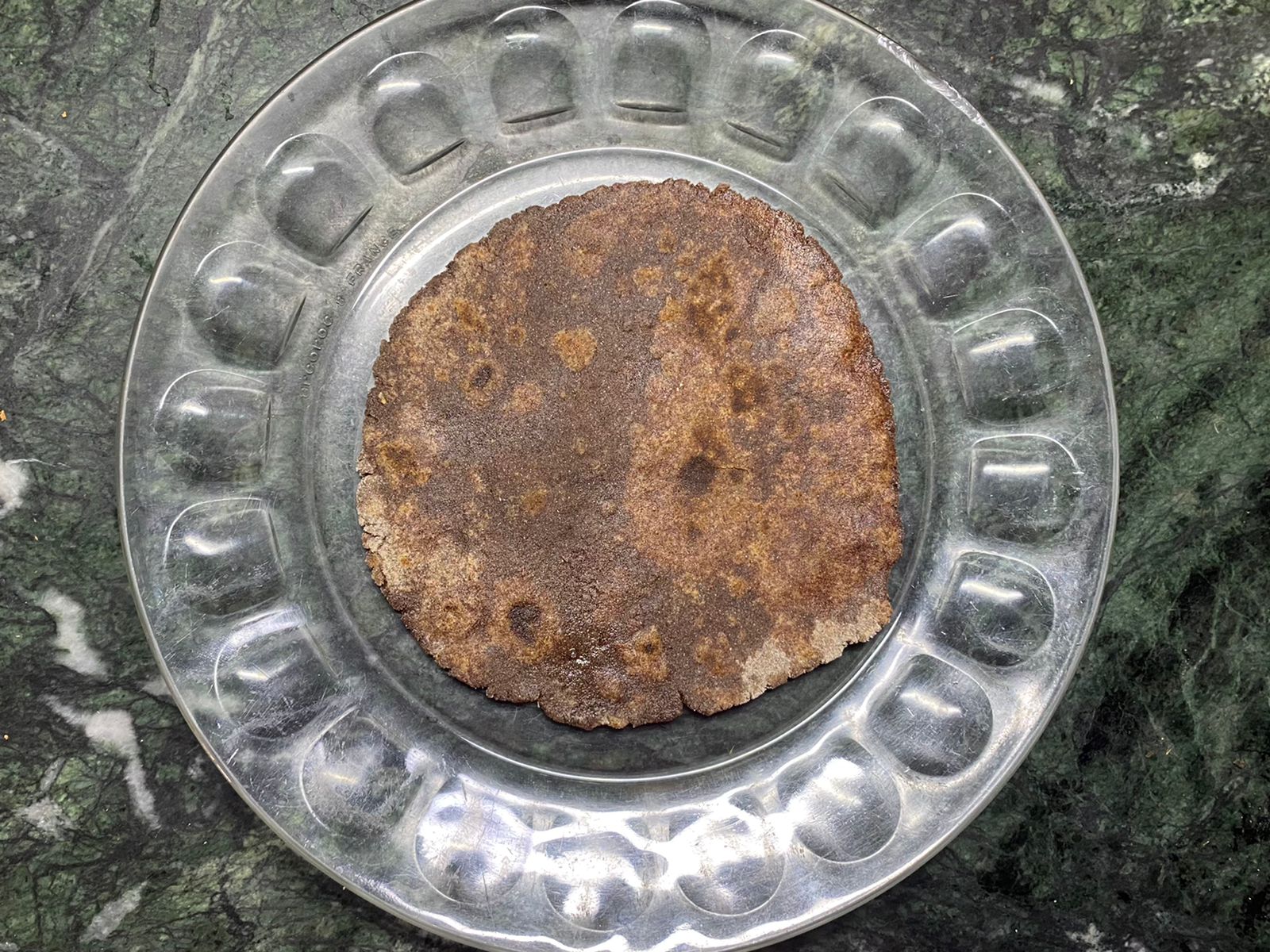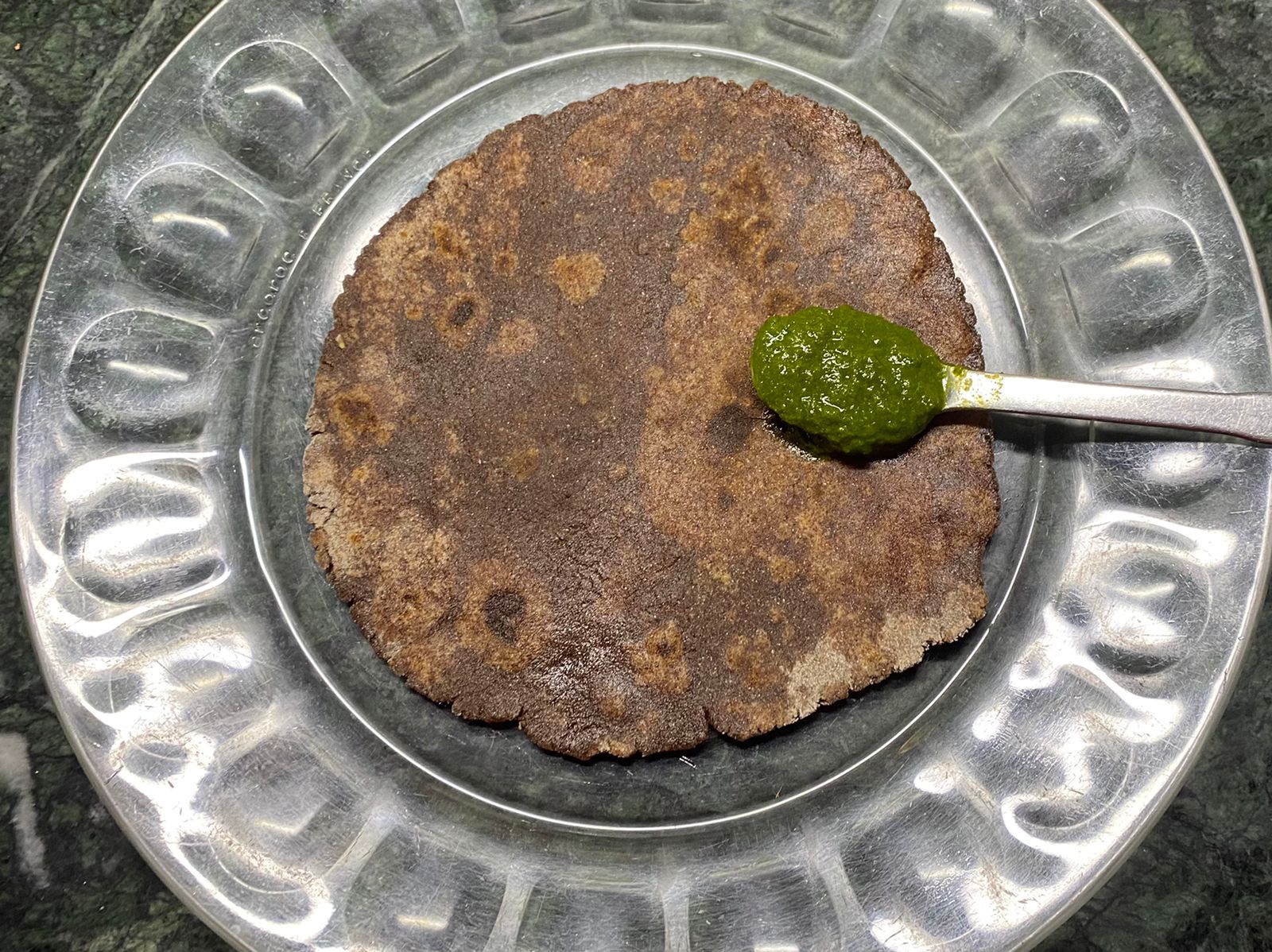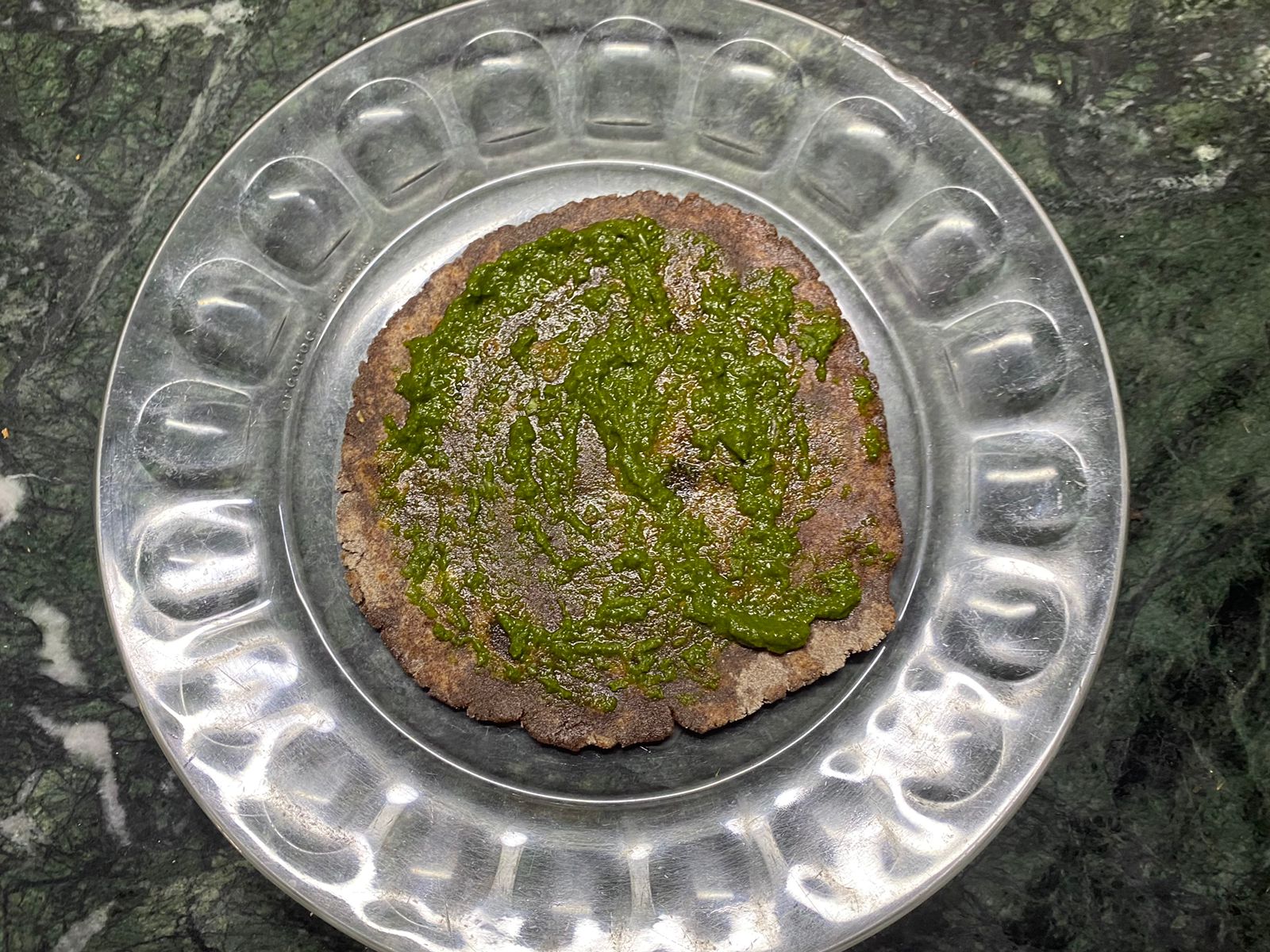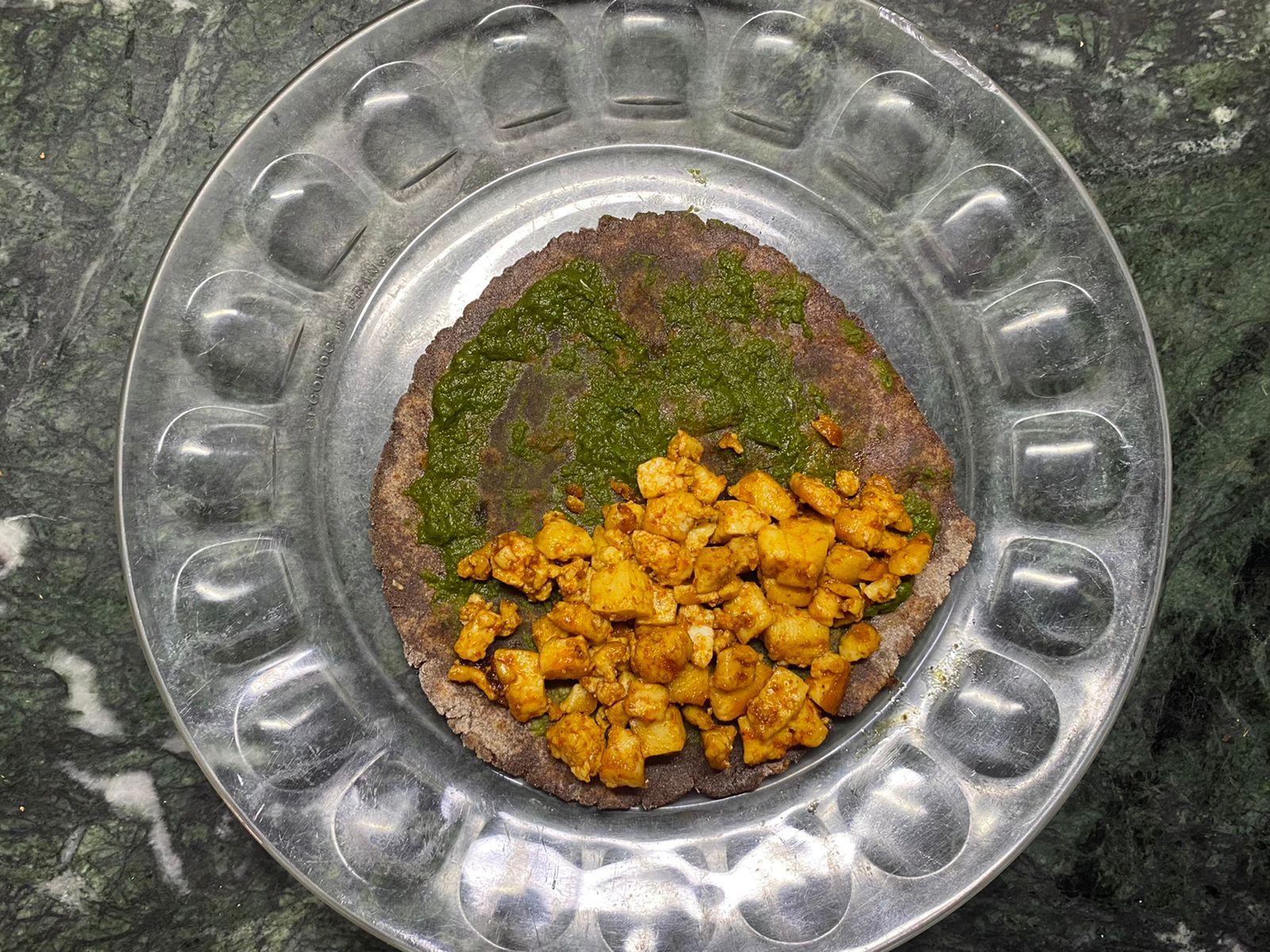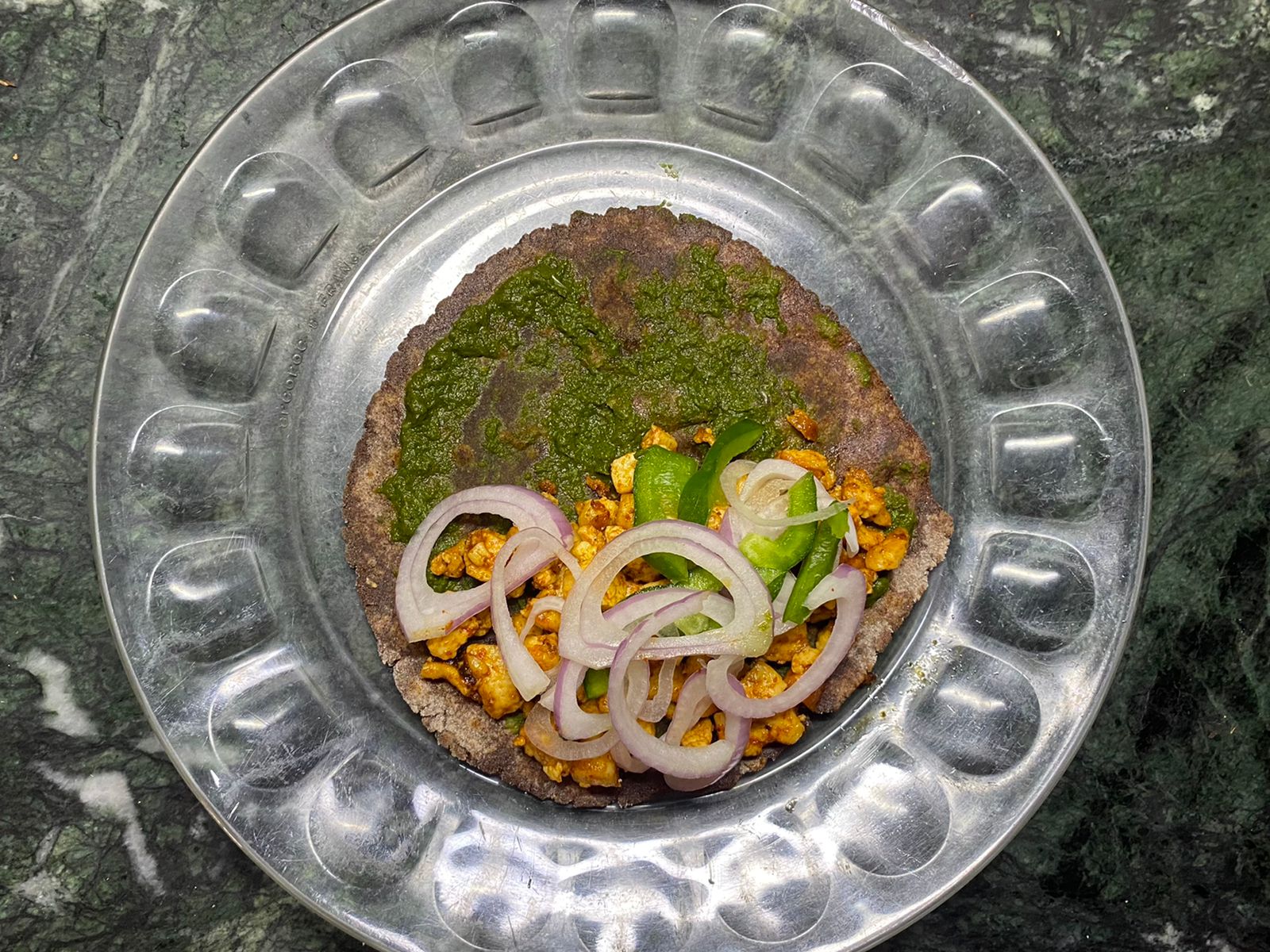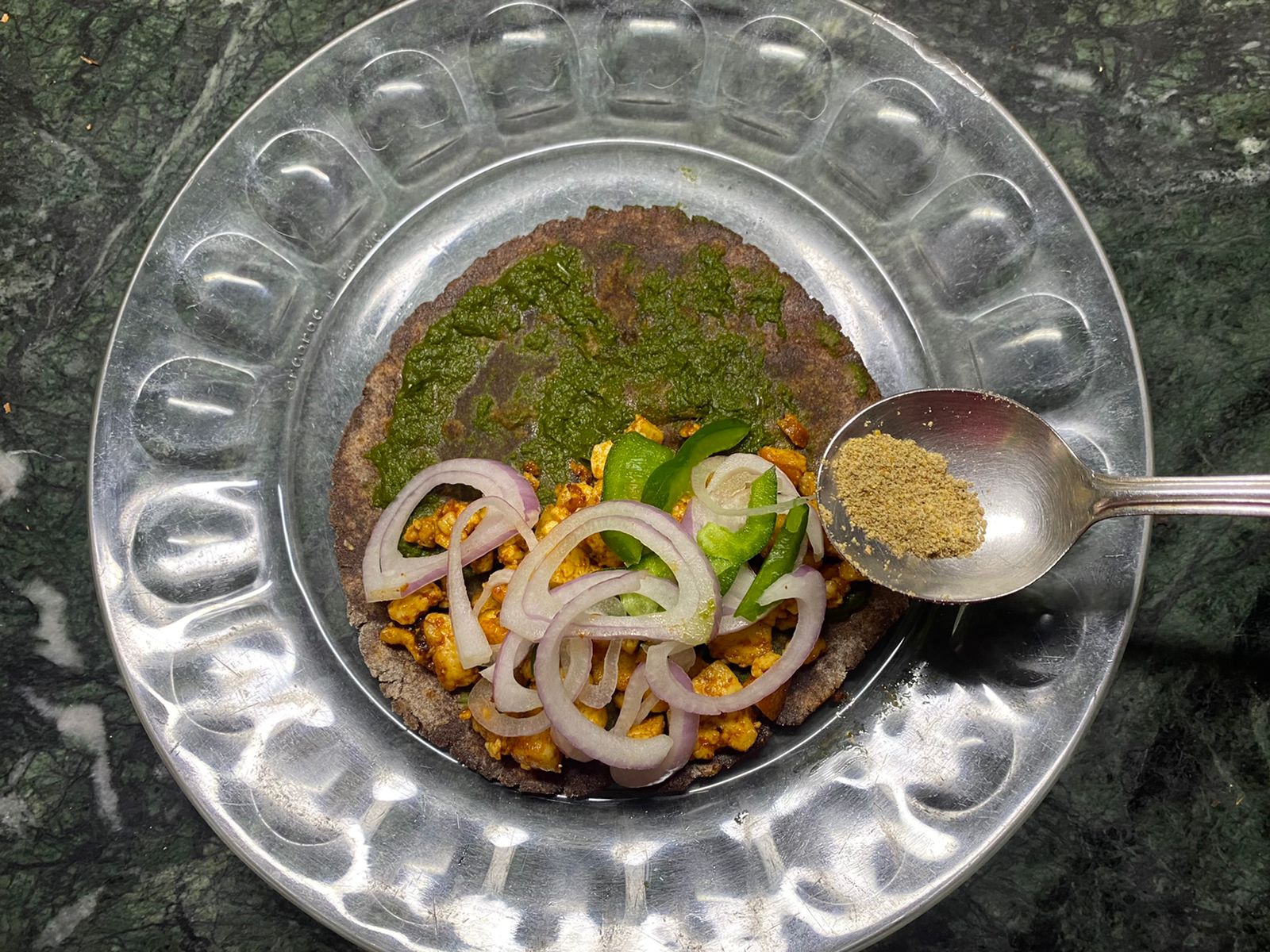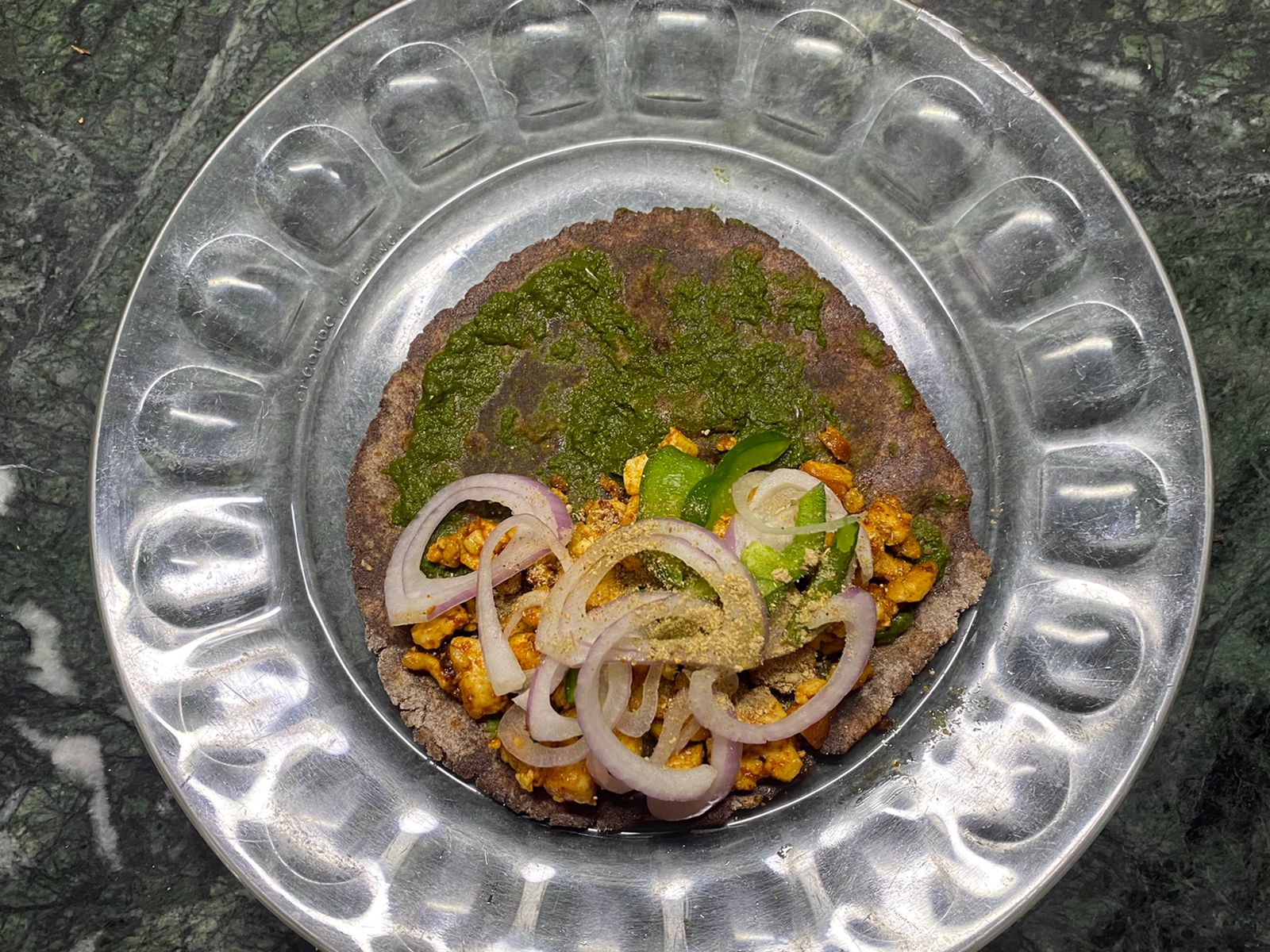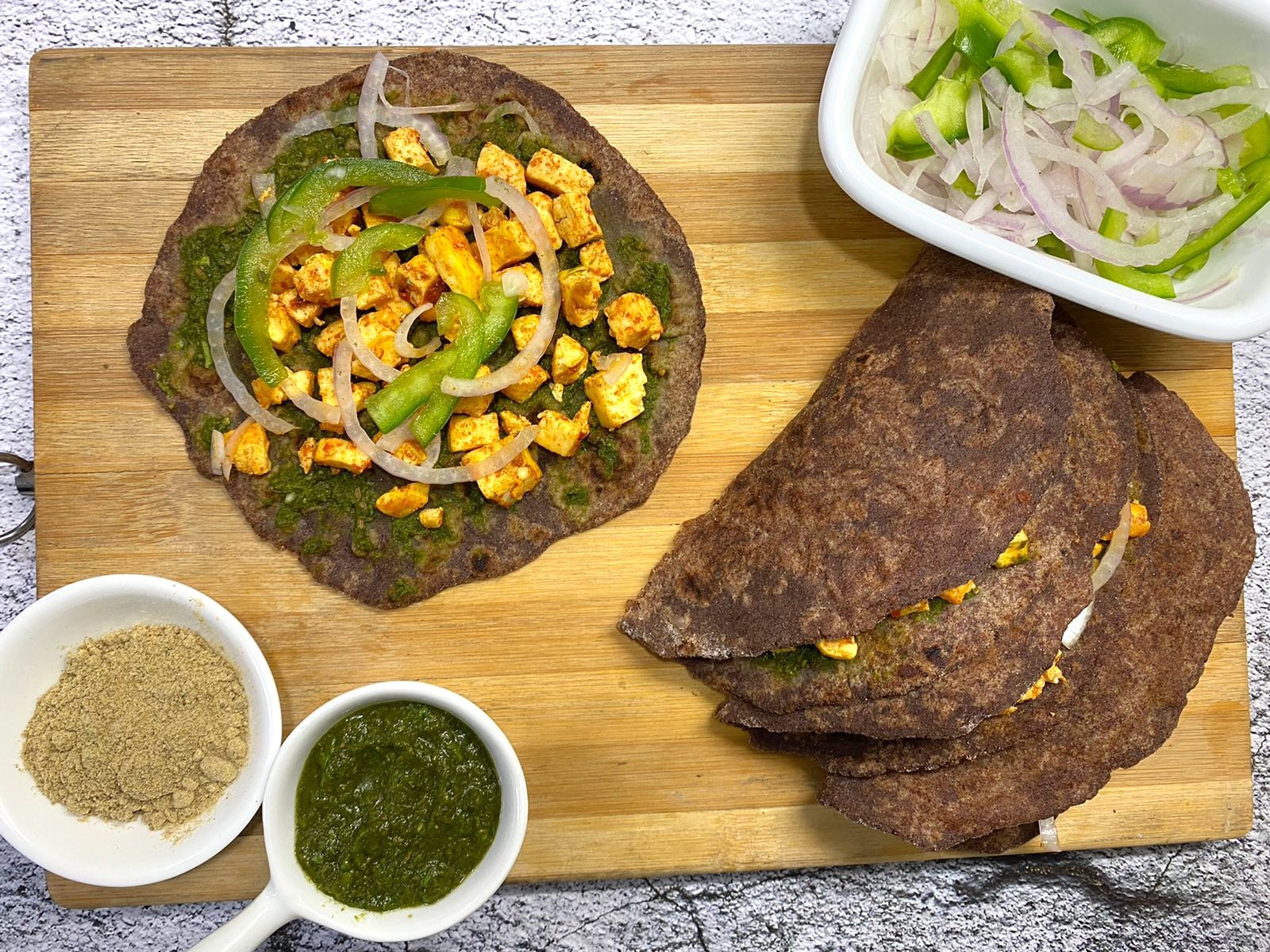 Take a cooked wrap and spread a teaspoon of mint coriander evenly. Place paneer filling in the middle of the wrap (as shown in the pictures).
Top the salad over the paneer filling and sprinkle chaat masala over the salad. Roll the wrap to the other end. If you wish you can use a small toothpick to hold the wrap together.
Serve hot with salad and chutney on the side.