Sprouted Moth Chaat
Moth chaat is a healthy Indian street food which is popular in Delhi, India. This dish is rich in protein and fiber with lots of fresh vegetables to give an added texture and flavour.
As a kid, it was such a fascinating sight to my eyes to see those dry store bought grains magically grow white hairs on its head, and I would stare at my mother in amazement and always wondered how she produced that magic! Gradually I became aware of the science behind the sprouting and also the health benefits of sprouting beans.
My love for sprouted beans continues and backed with the knowledge of its numerous health benefits, I continue to prepare them often at home. It acts as a best option of healthy meal to satiate hunger pangs at any time of the day.
I have some wonderful memories of shopping in Karol Bagh, Delhi and buying this chaat from the street vendors who would carry a small moth chaat stall on their heads and would tailor-make the chaat according to your taste in front of you. It made shopping even more fun and interesting!
Ingredients
1 cup moth beans
1 teaspoon salt
1 teaspoon turmeric powder
1 cup finely chopped onions
½ cup finely chopped tomatoes
½ cup finely chopped boiled potato
2-3 finely chopped green chilli
½ cup finely chopped coriander leaves
1 tablespoon matra masala
1 teaspoon black salt
1 teaspoon chaat masala
Juice of 1 lime
Directions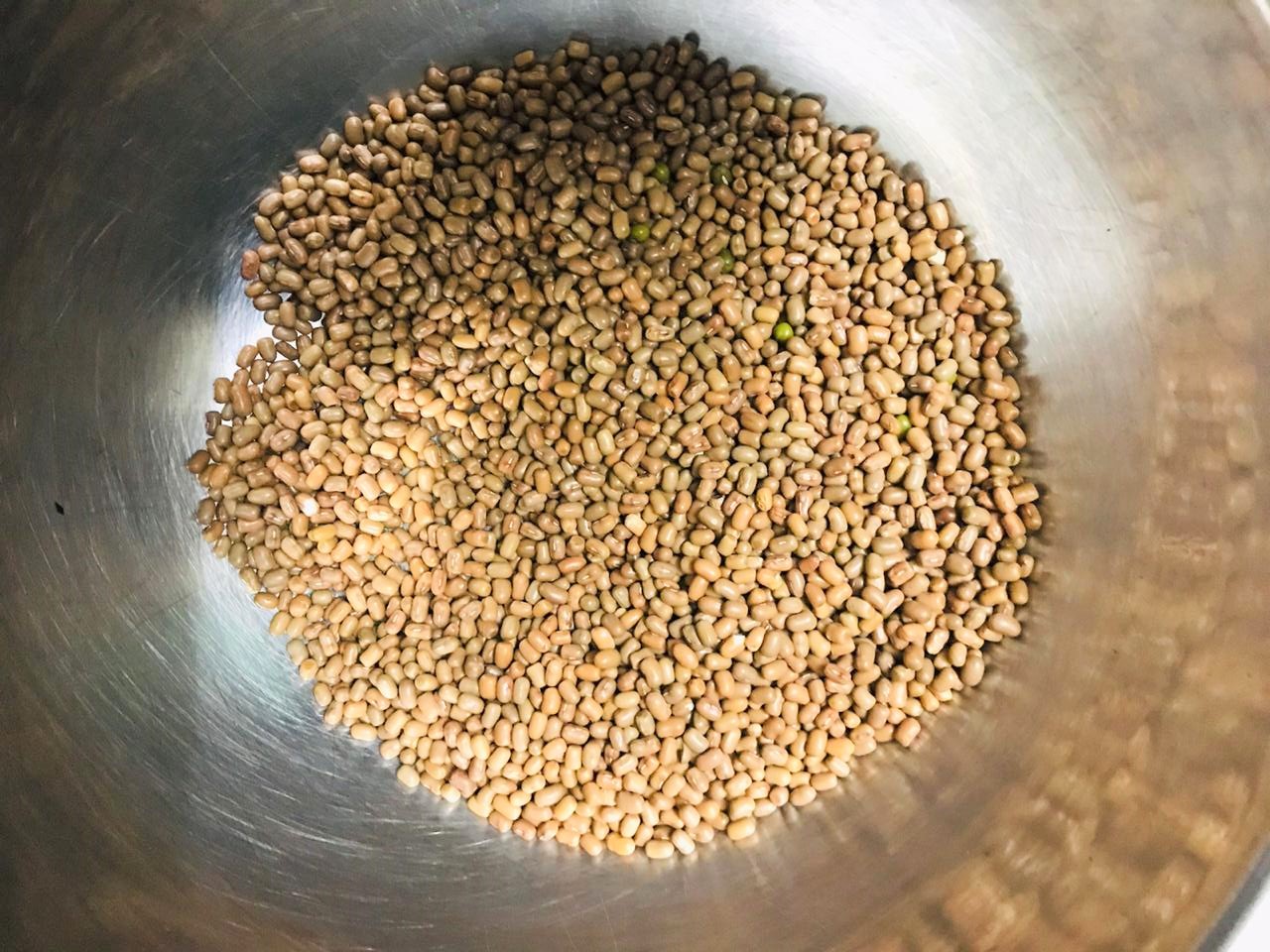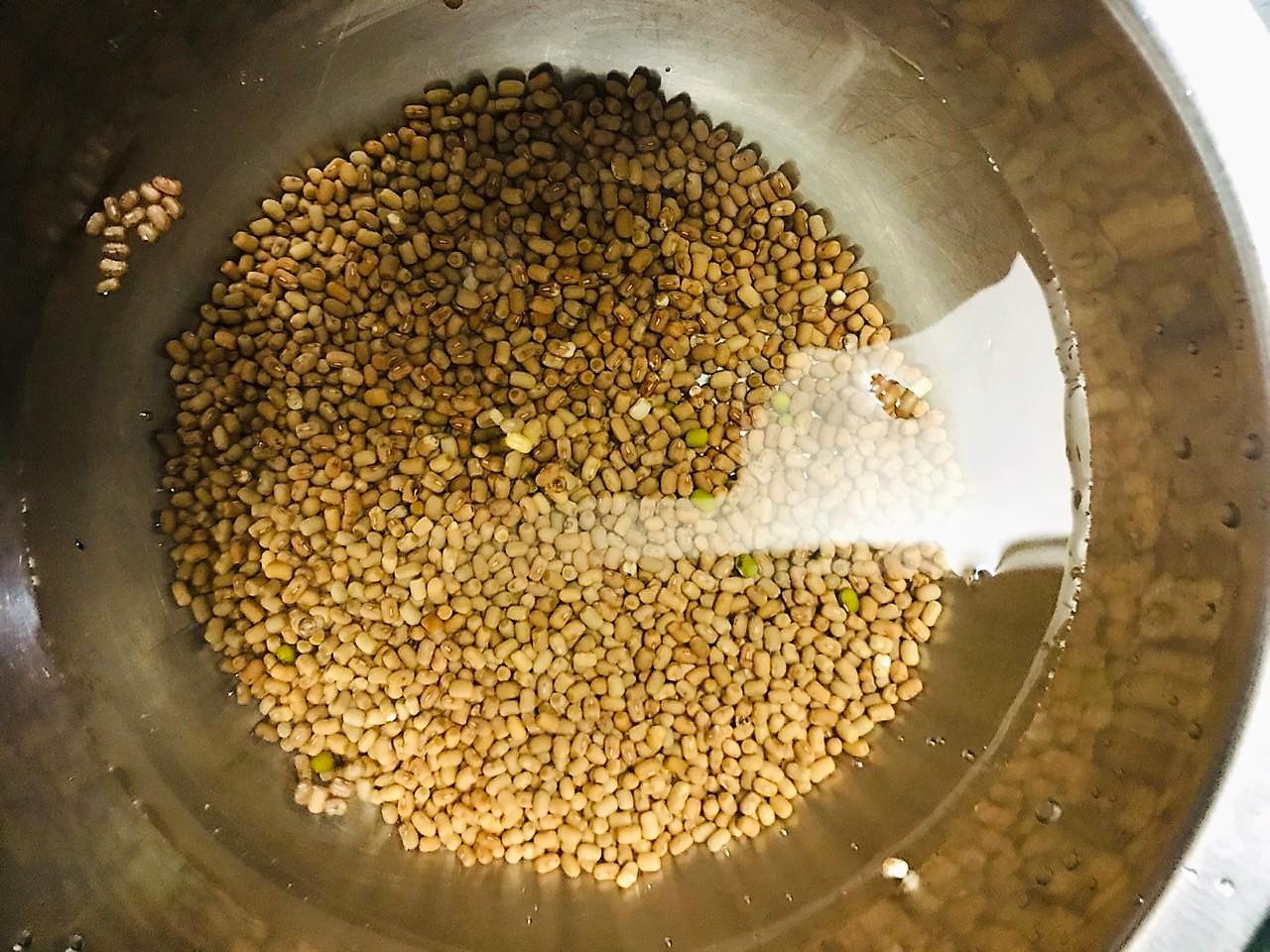 Wash and soak the moth beans in 2 cup of water for 6-8 hours. You can soak them overnight also.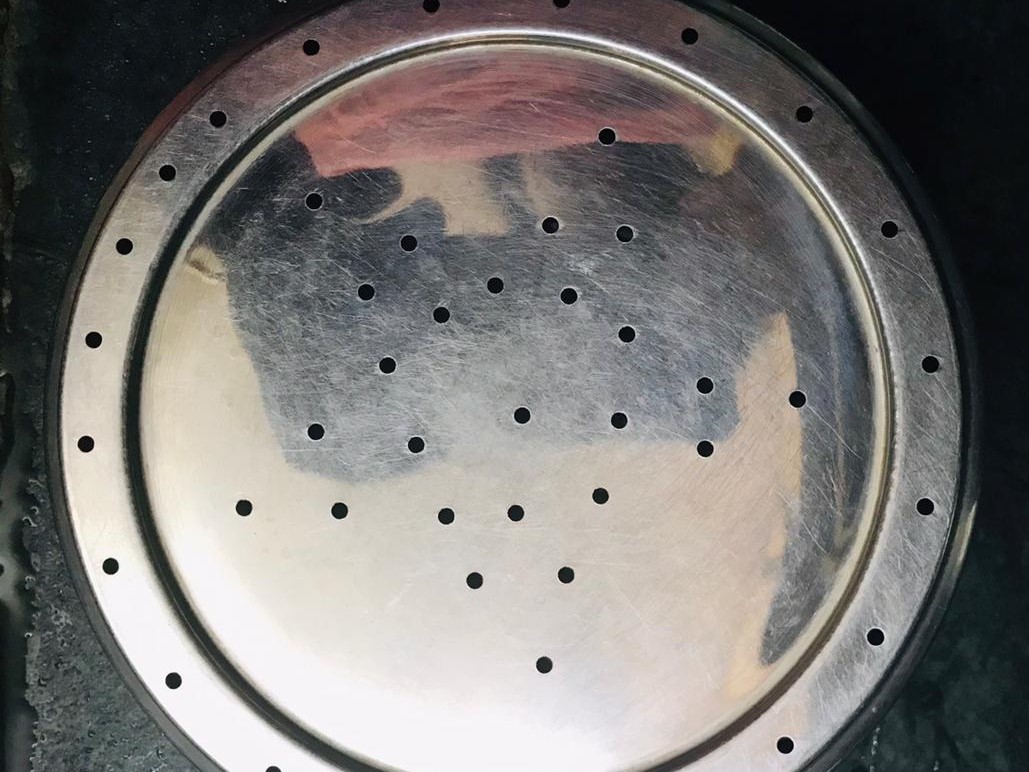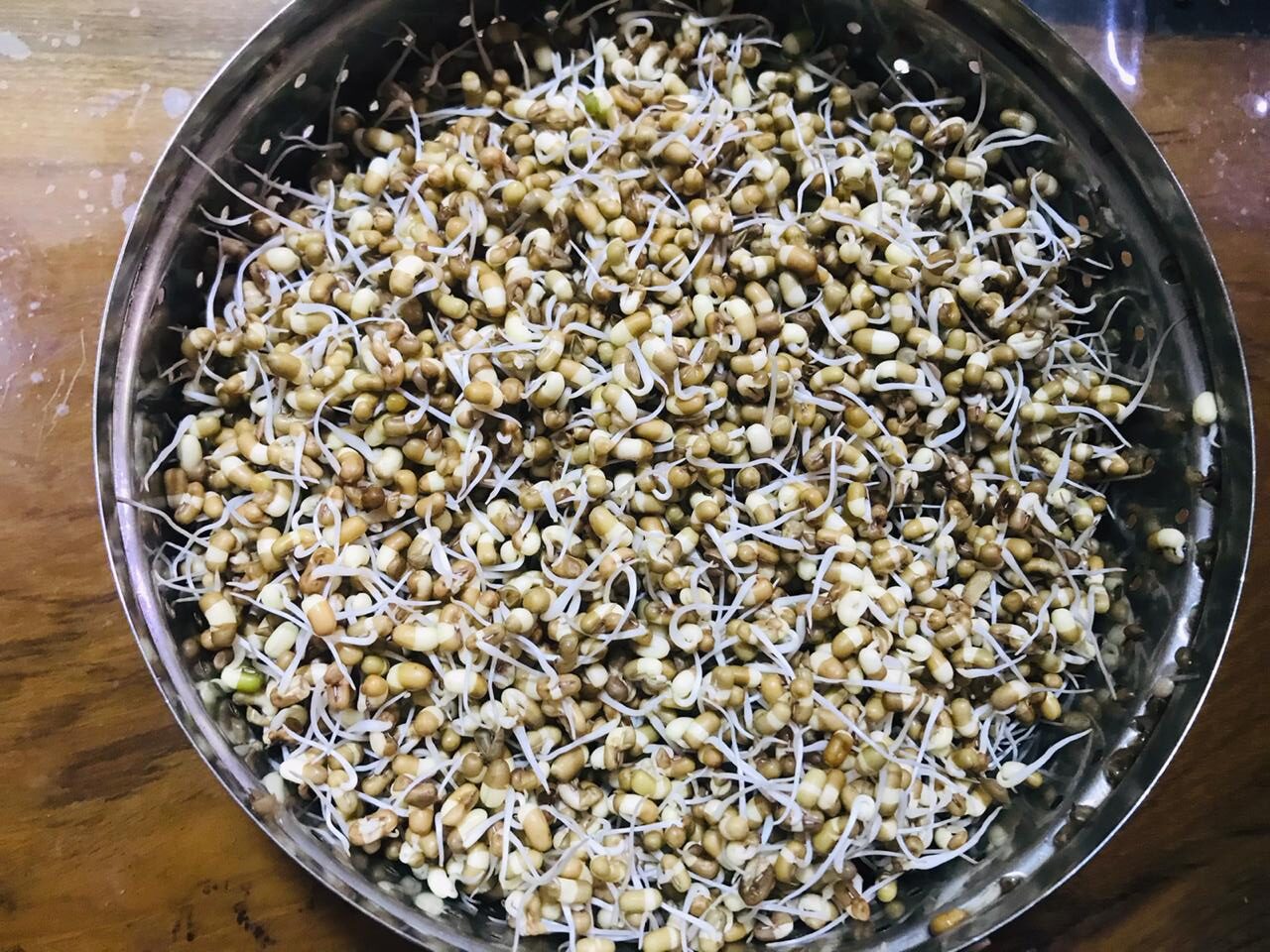 Strain soaked beans through a strainer to get rid of excess water. There are few ways to germinate the beans. I usually use a perforated container to germinate them at home. I have written other ways to germinate in the 'Tips and Variations' section.
Place the soaked beans in a perforated box and sprinkle water over the beans and place them in a warm place to germinate. It takes 1-2 days to germinate in summers. To keep the beans moist, everyday rinse the beans using light water pressure. Your goal is to not move the bean while you are rinsing them. That means extremely low water pressure and rinsing for a long time to make sure you have rinsed them well. The beans will develop short shoots and that means they are ready to use.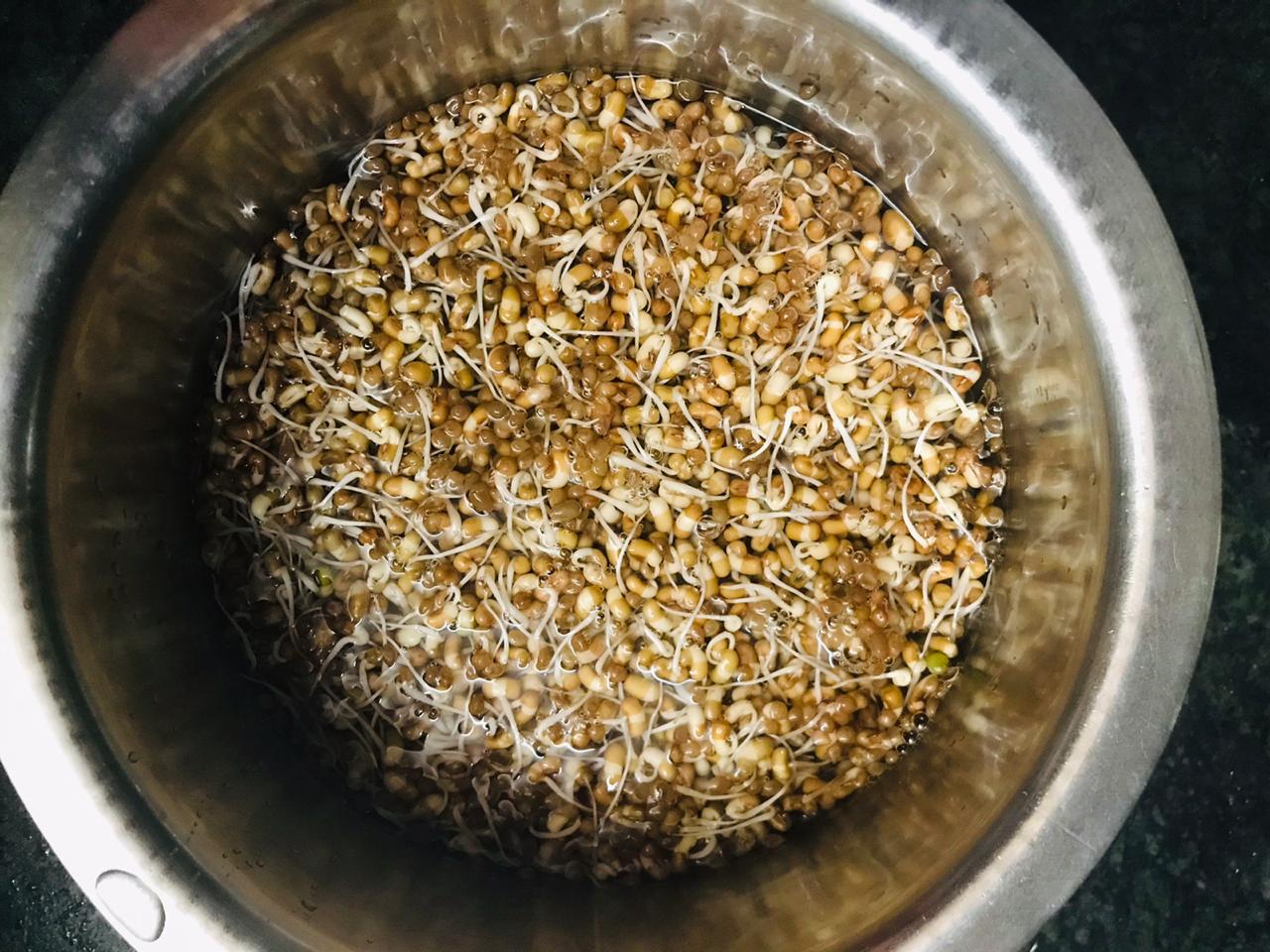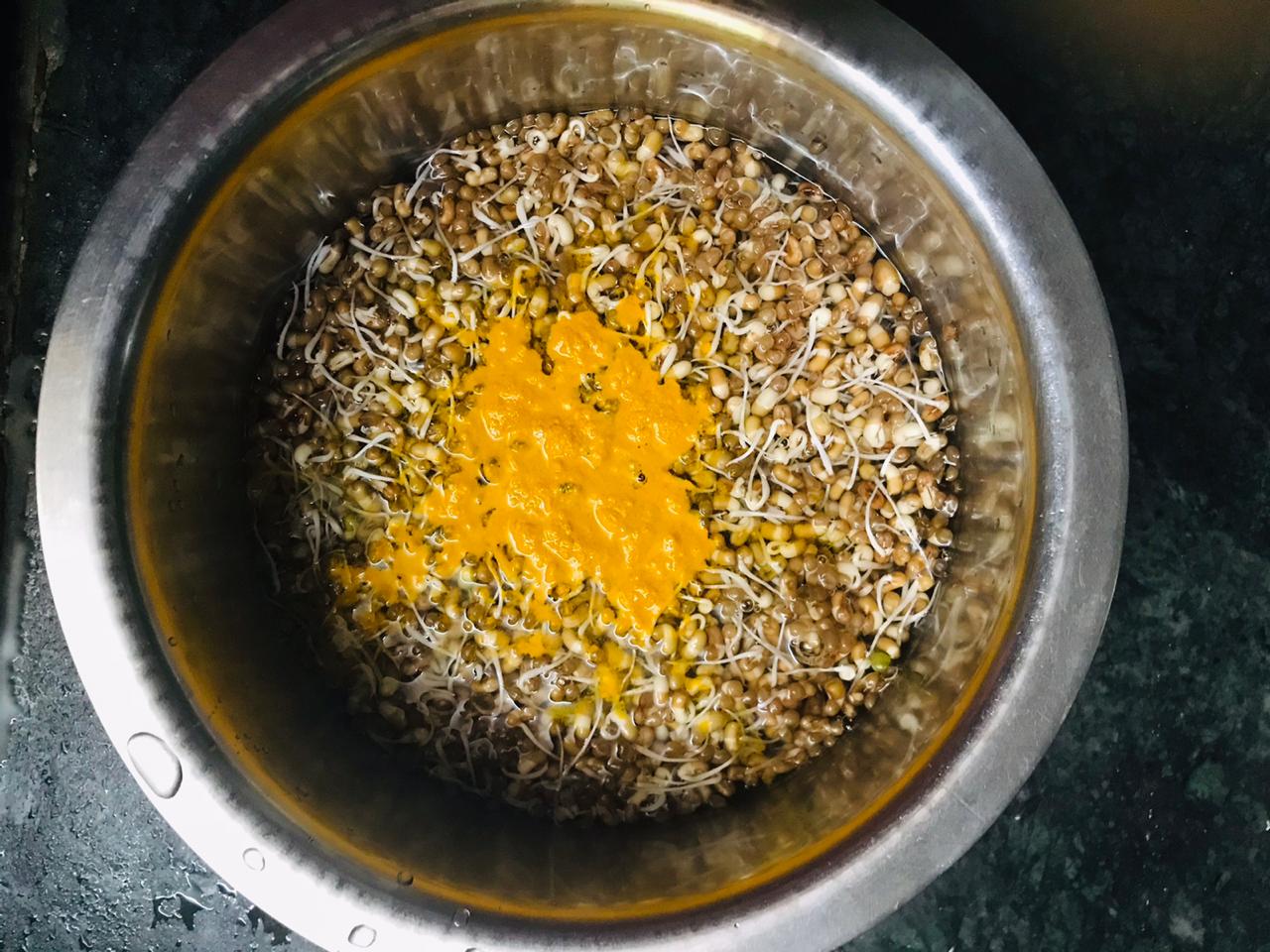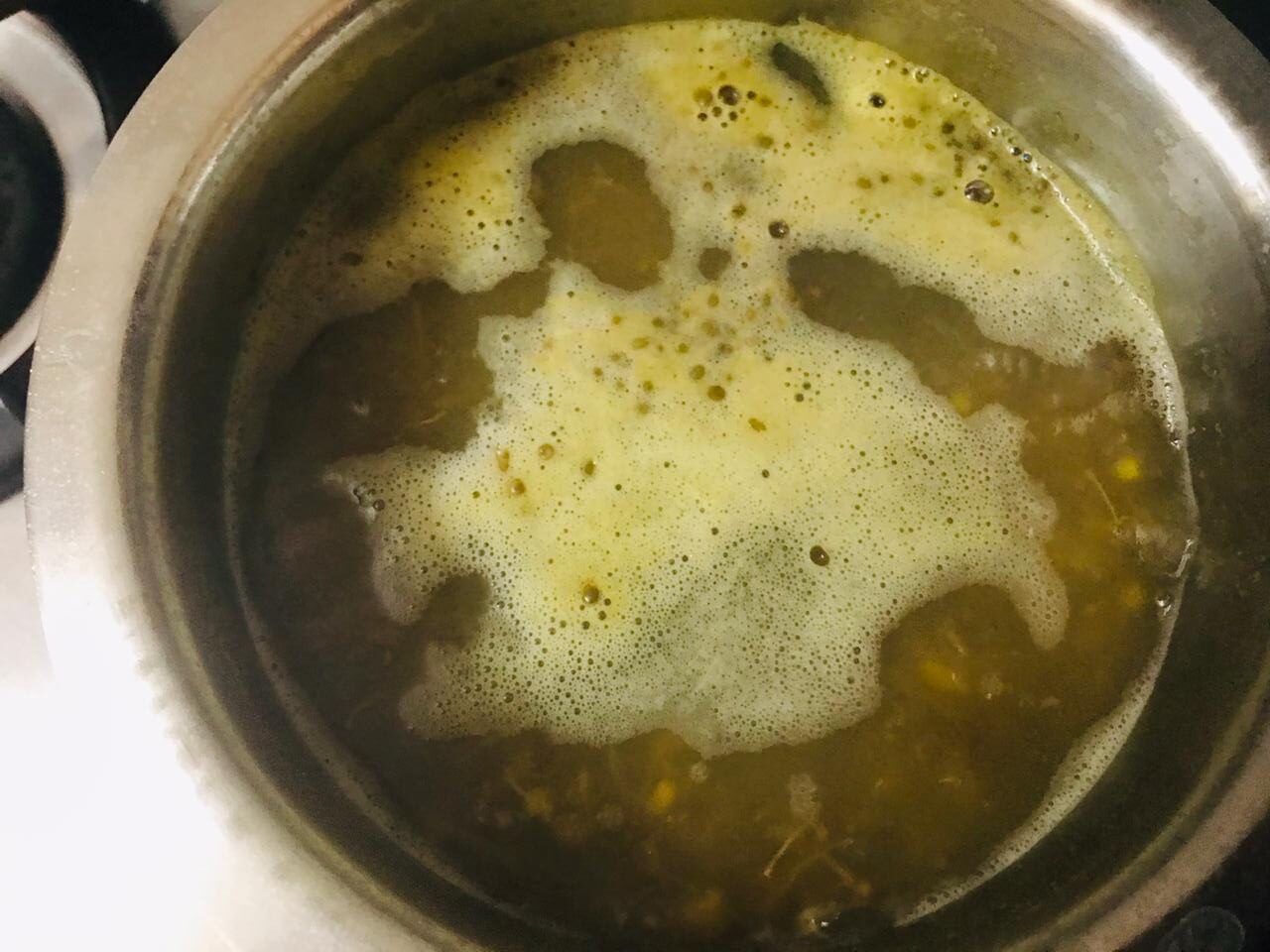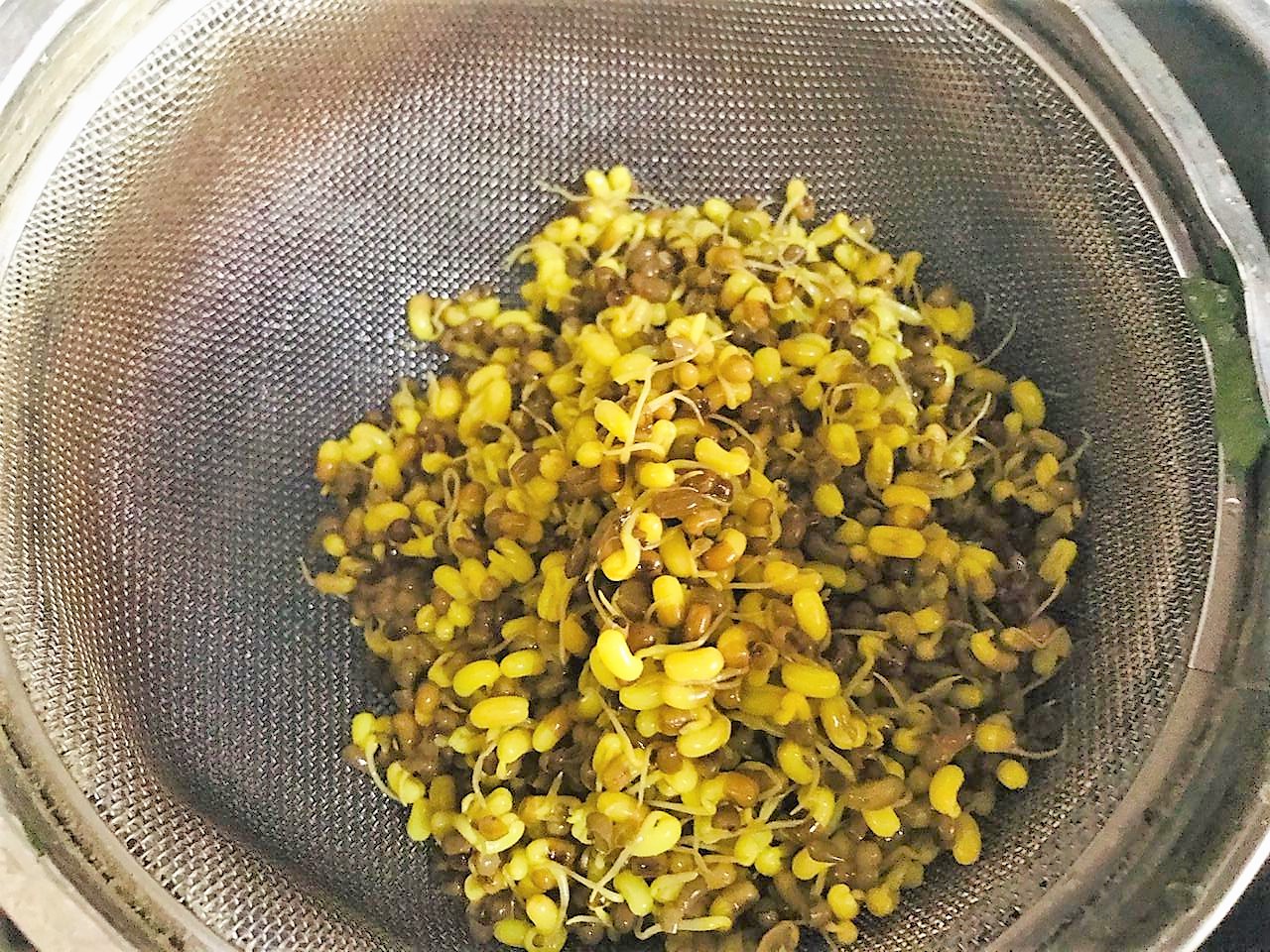 Boil the sprouted moth beans with salt and turmeric powder in 2 cups of water for around 7-8 minutes or until they are soft. Once boiled drain the excess water using a strainer.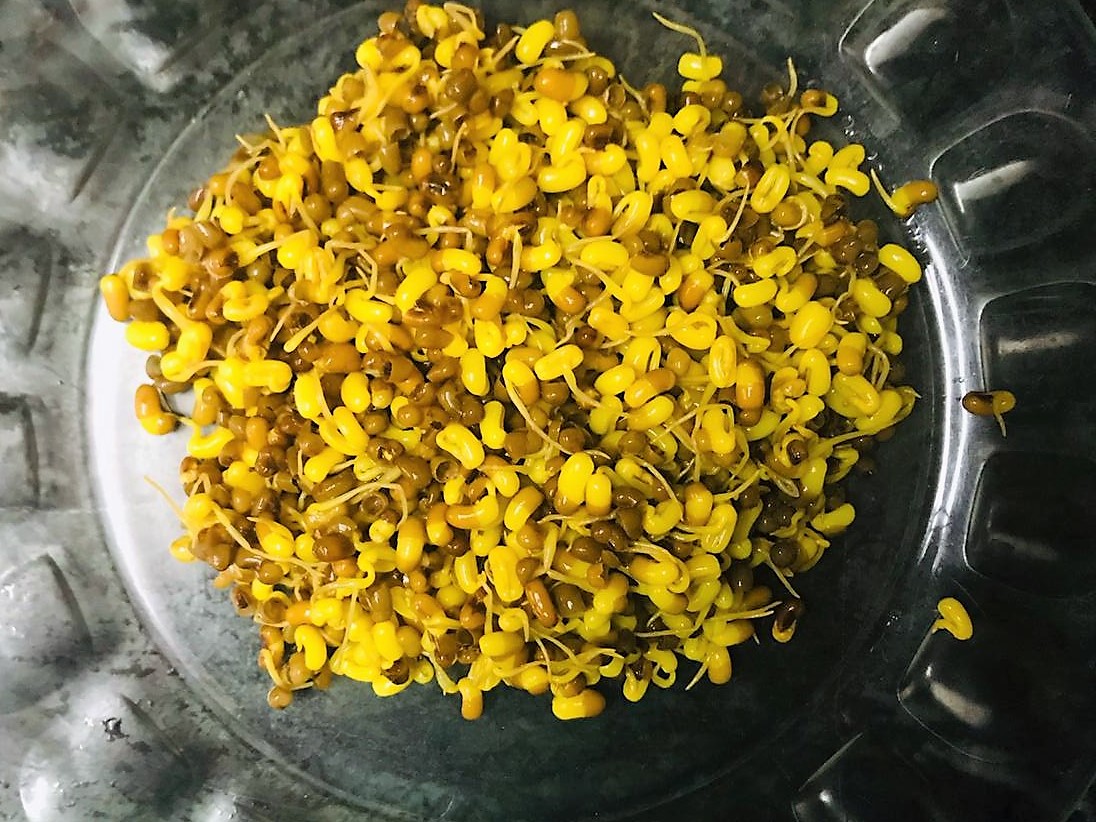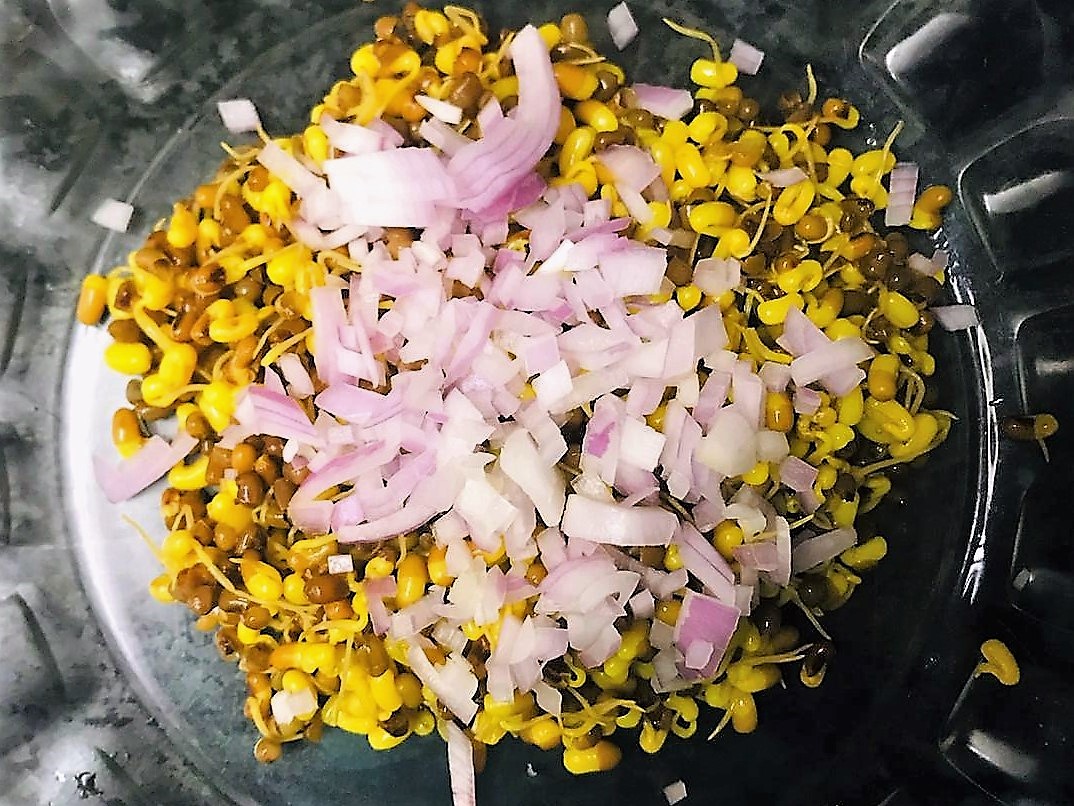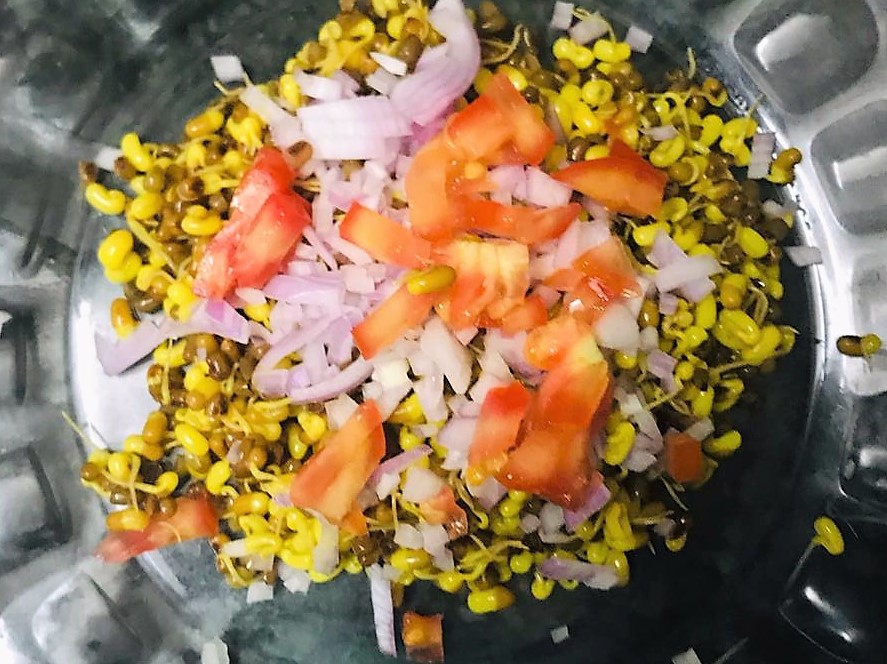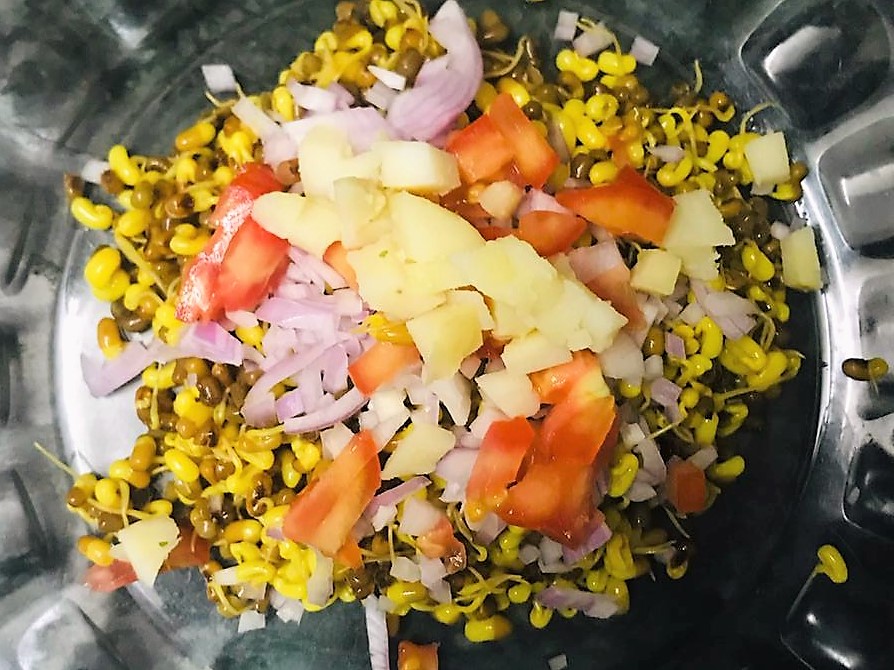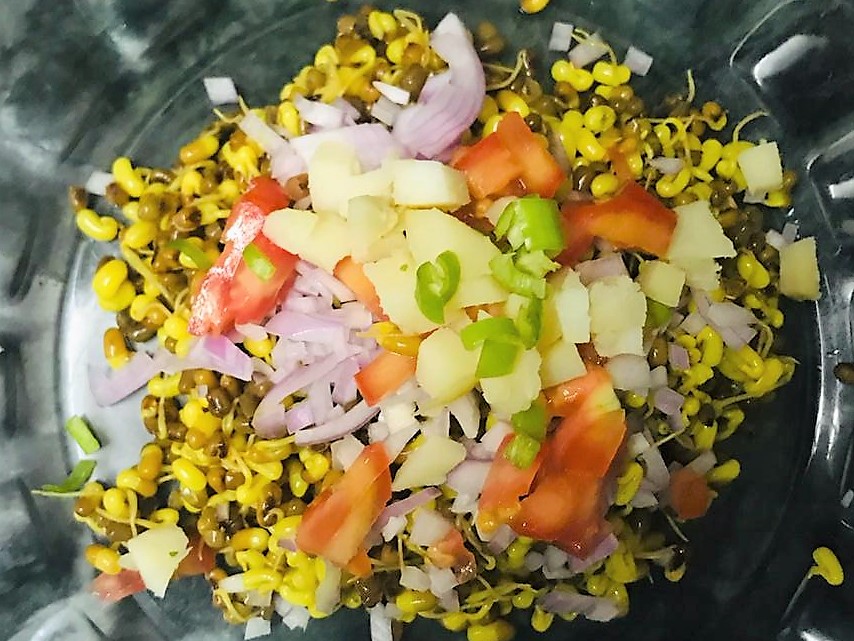 Take the sprouted moth and add the onions, tomatoes, potatoes and green chilli to it and mix.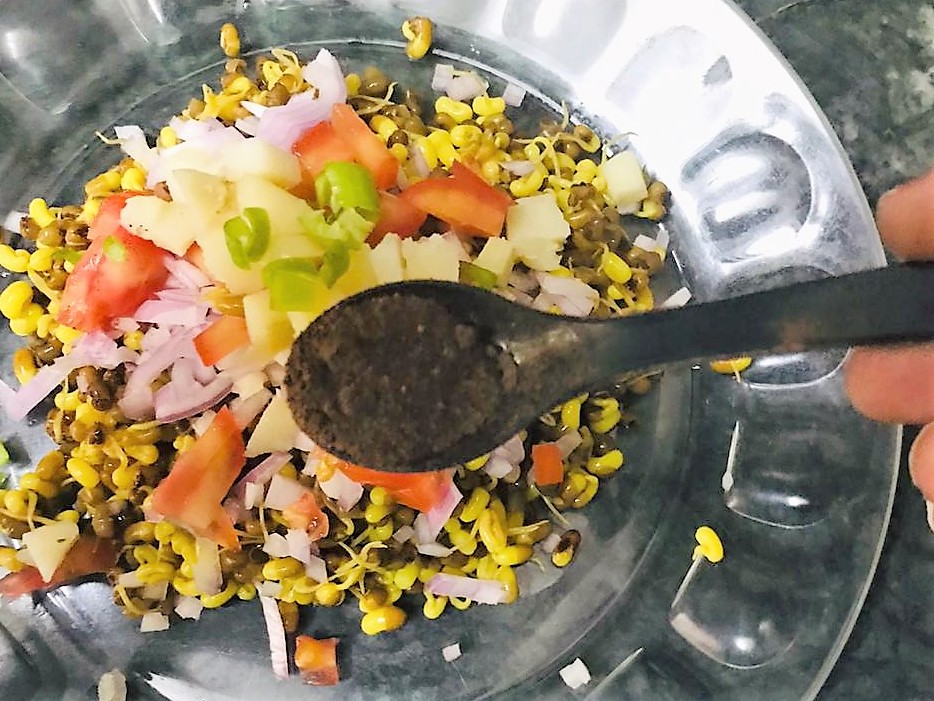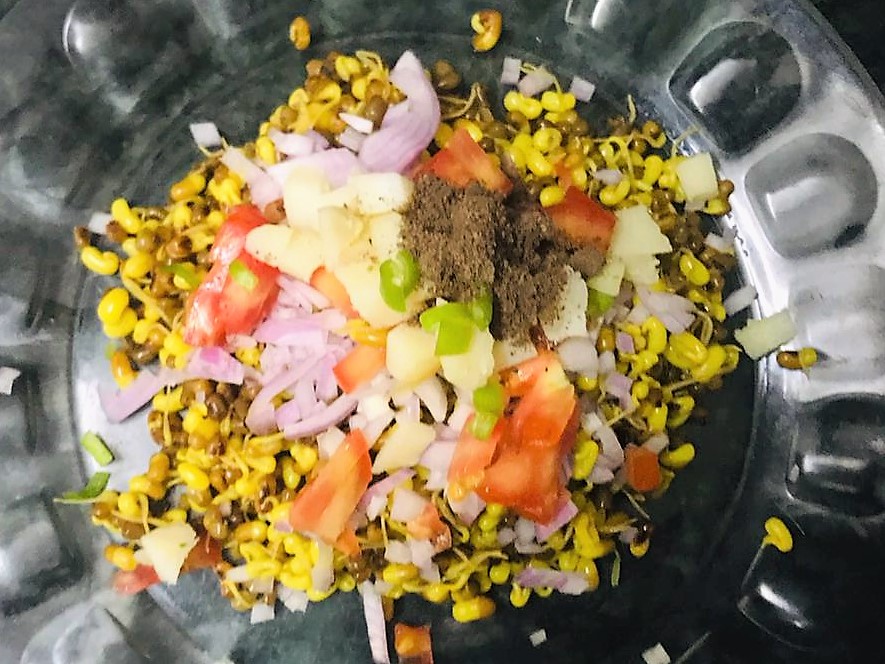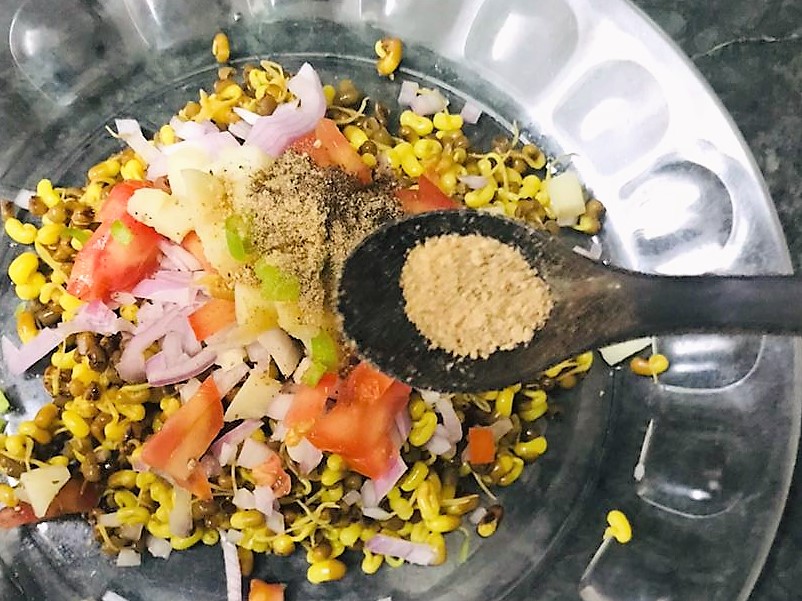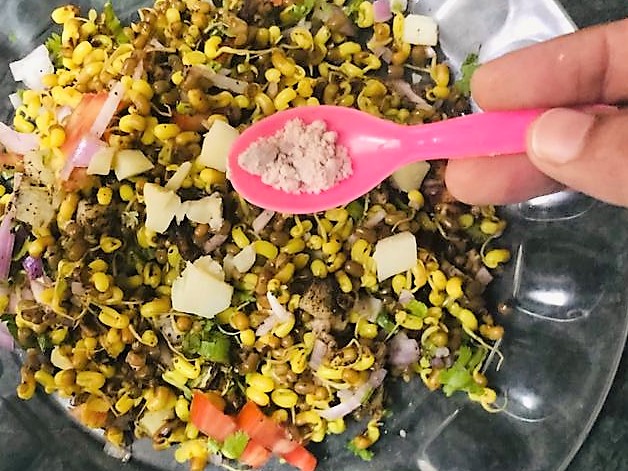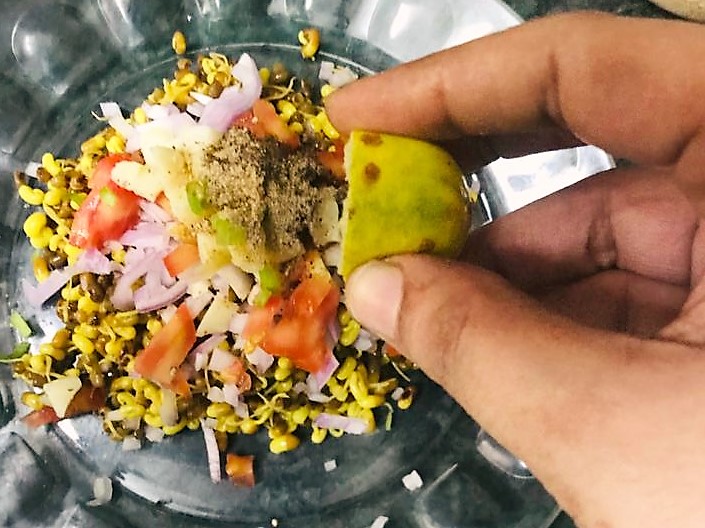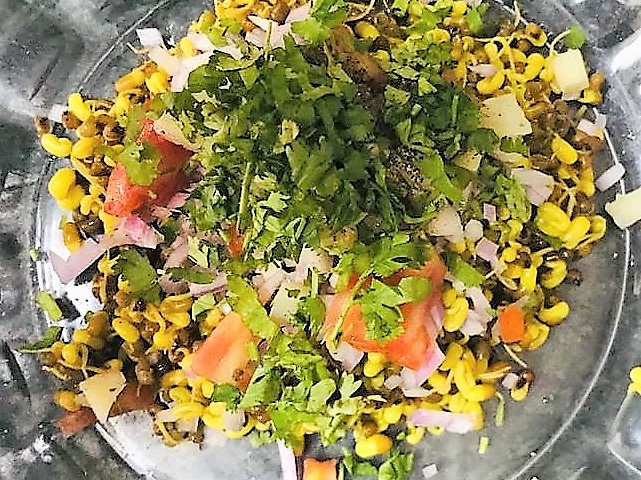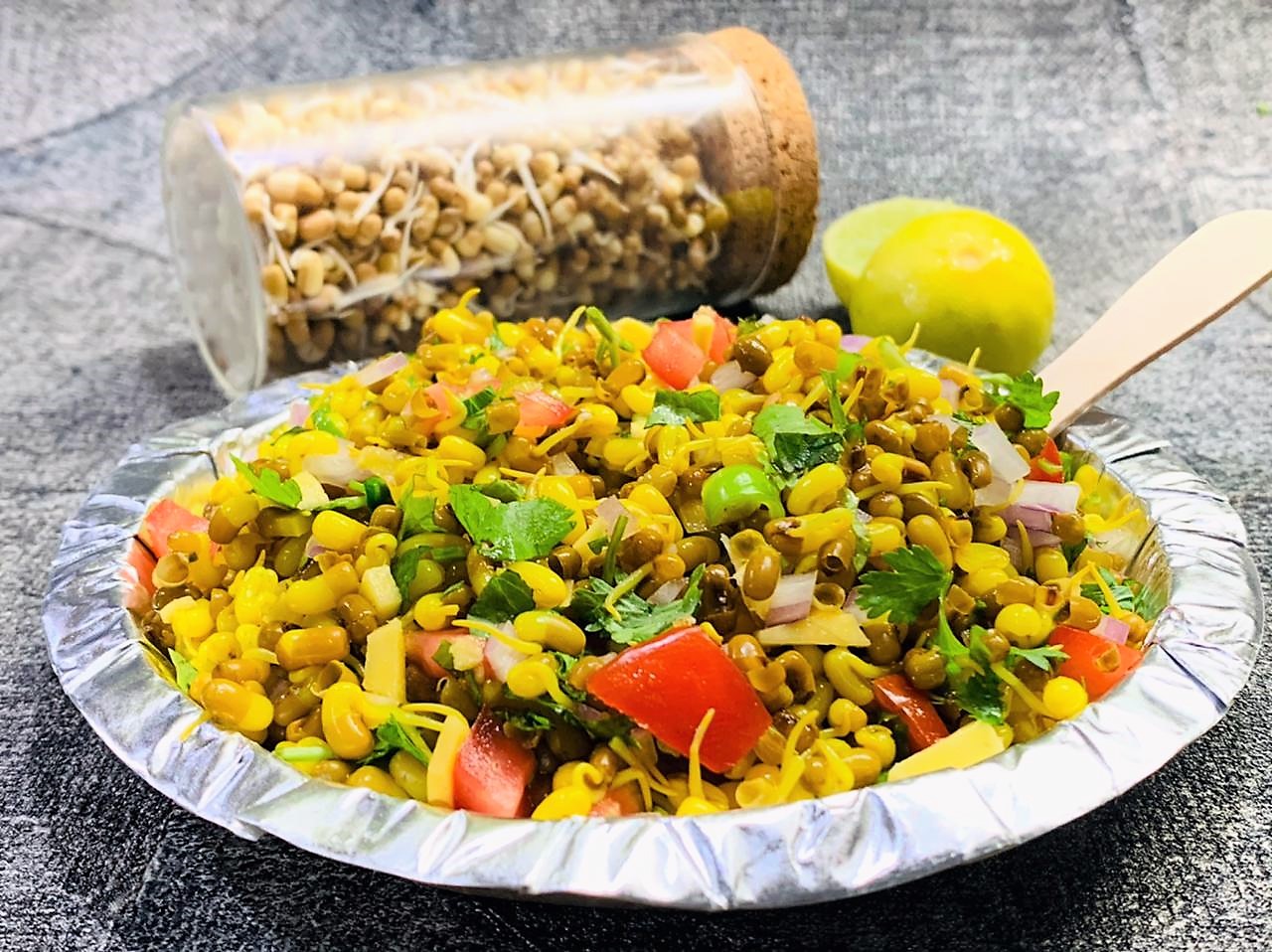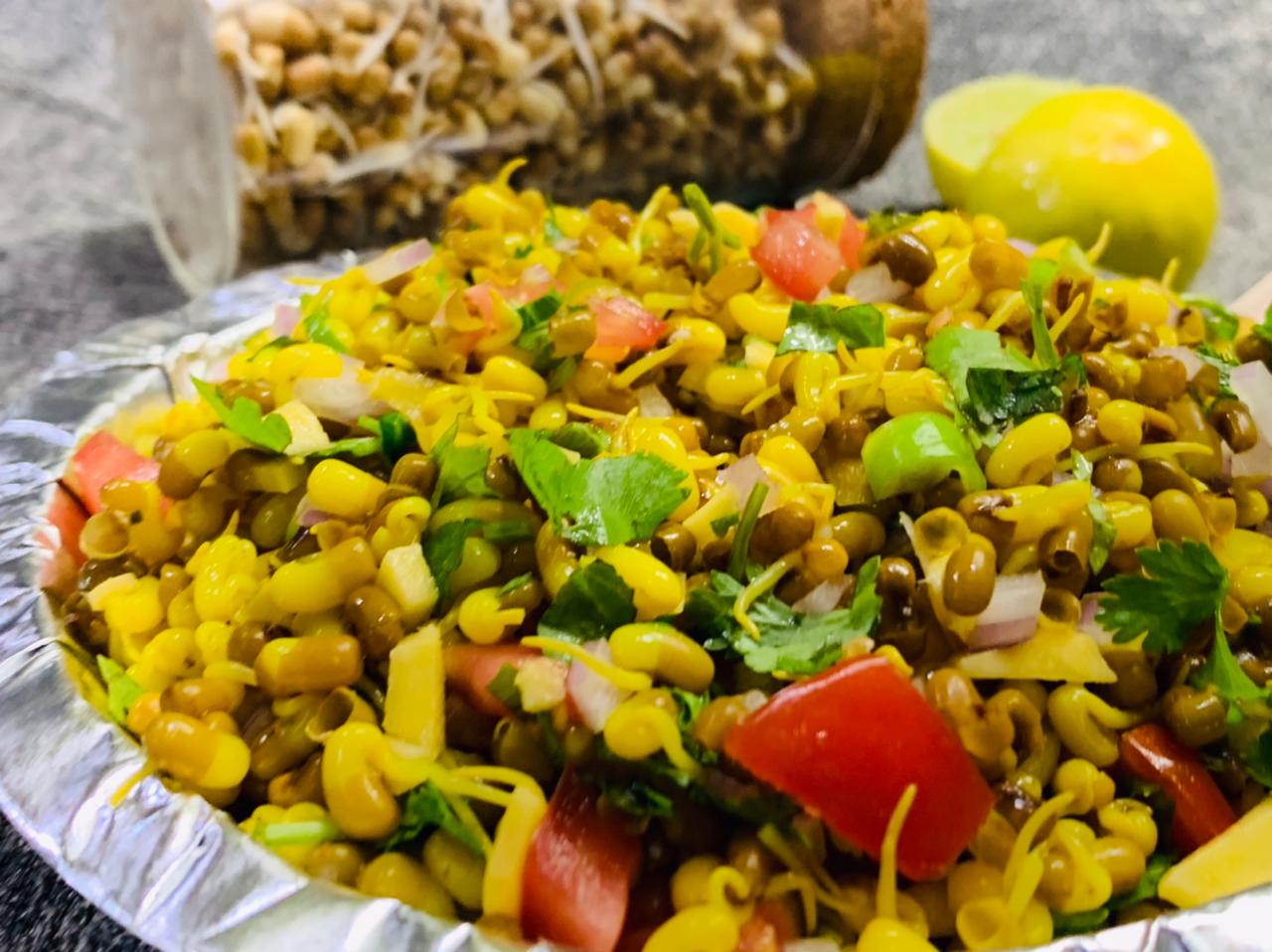 Next add the matra masala, black salt, chaat masala, lime juice and coriander leaves and mix. Taste the beans and adjust the masala, lime and salt according to your taste.
Serve!