Moong Dal Chilla
Moong Dal Chilla is a savoury pancake prepared with split and husked yellow lentils and spices. It is one of the most popular snacks in Northern India. Moong Dal Chilla is a crispy, quick to make, nutritious, low calorie and protein rich snack perfect for breakfast and snack. 'Chilla' in Hindi means 'pancake'. Chilla is also known as pudas, pudlas and polis in India.
Talking about pancakes people tend to vision thin crepes loaded with fruit, sauces and syrups. In India, there are innumerable varieties of pancakes spread across different regions in the country and although there are handful sweet variations, Indians tend to enjoy more savoury pancakes. This variety of chilla made using husked yellow lentil is very popular in the North India and in South similar recipe is prepared using whole green gram.
Moong Dal Chilla can be made with both split and husked moong or whole moong. The taste is slightly different in due to the husk. In this recipe I have used yellow split and husked lentils. Chillas can be made soft or crispy- depending on how one spreads the batter. Spread it too thinly and chillas will be crispy, spread it thick and they will be soft. Moong Dal Chilla is one of my regulars over the weekend for brunch. I often make vegetable cutlets, samosa, Dubki wale aloo with Kachori or poori, Poha, Idli, Medu Vada , Sabudana Vada for brunch on the weekends and moong dal chilla is my 'go to recipe' when I prefer something quick yet healthy.
Moong Dal Chilla has many health benefits. It is very rich in protein, has a low glycemic index, rich in fiber. I prefer to make a paneer and pea stuffing for the chilla but they taste delicious even without it.
Moong Dal Chilla is an easy recipe that definitely will become one of your favourites.
Ingredients
1 cup split and husked yellow lentils (yellow moong dal)
½ inch ginger
1-2 green chillies
Salt to taste
1 teaspoon finely chopped coriander
2-3 tablespoons oil for frying
For The Filling
1 teaspoon oil
½ teaspoon cumin seeds
¼ teaspoon crushed coriander seeds
1 cup grated/crumbled paneer
½ cup peas
1 finely chopped green chillies(optional)
Salt to taste
¼ teaspoon chilli powder
¼ teaspoon garam masala
¼ teaspoon kasuri methi
1 teaspoon finely chopped coriander leaves
Directions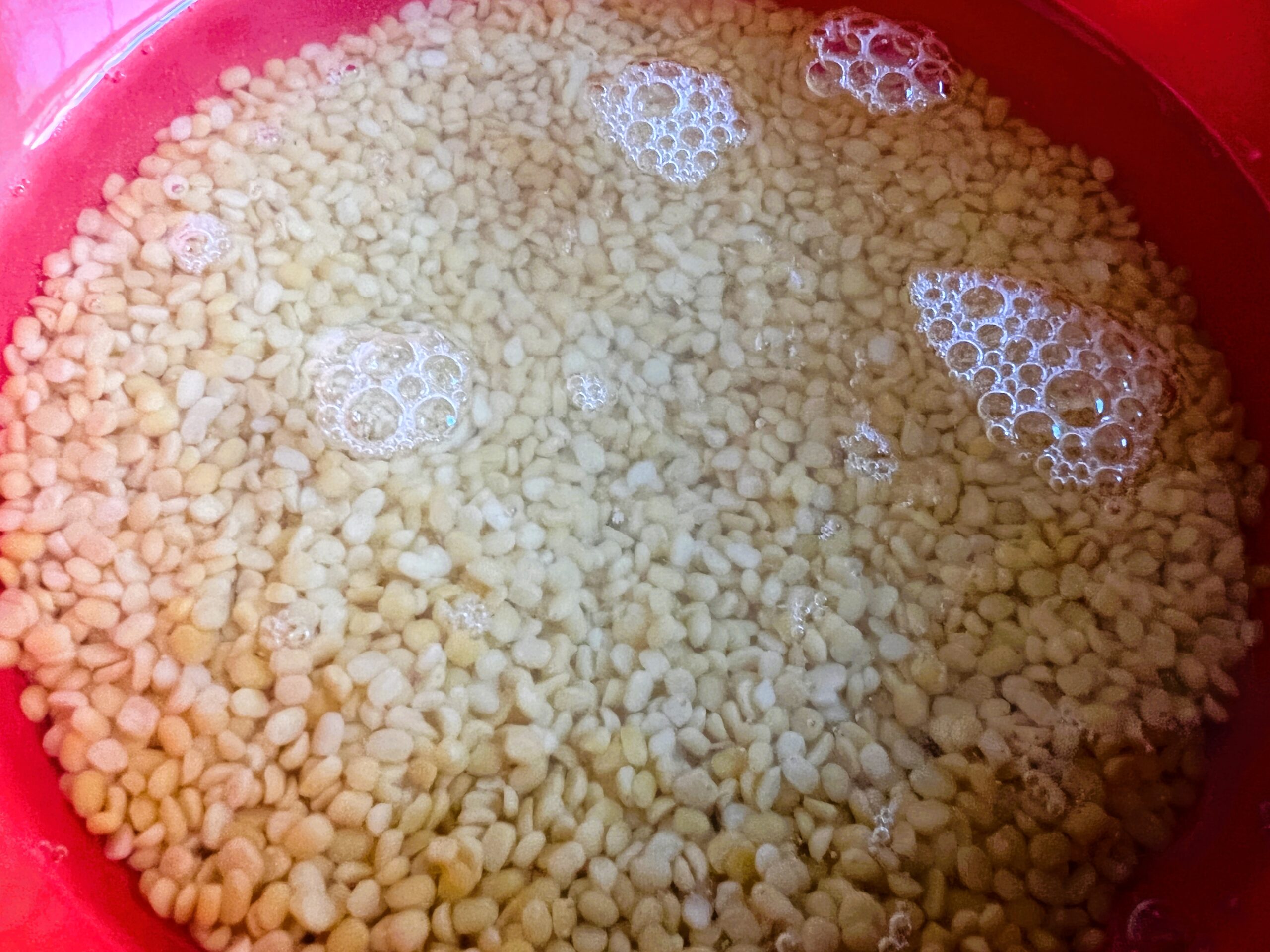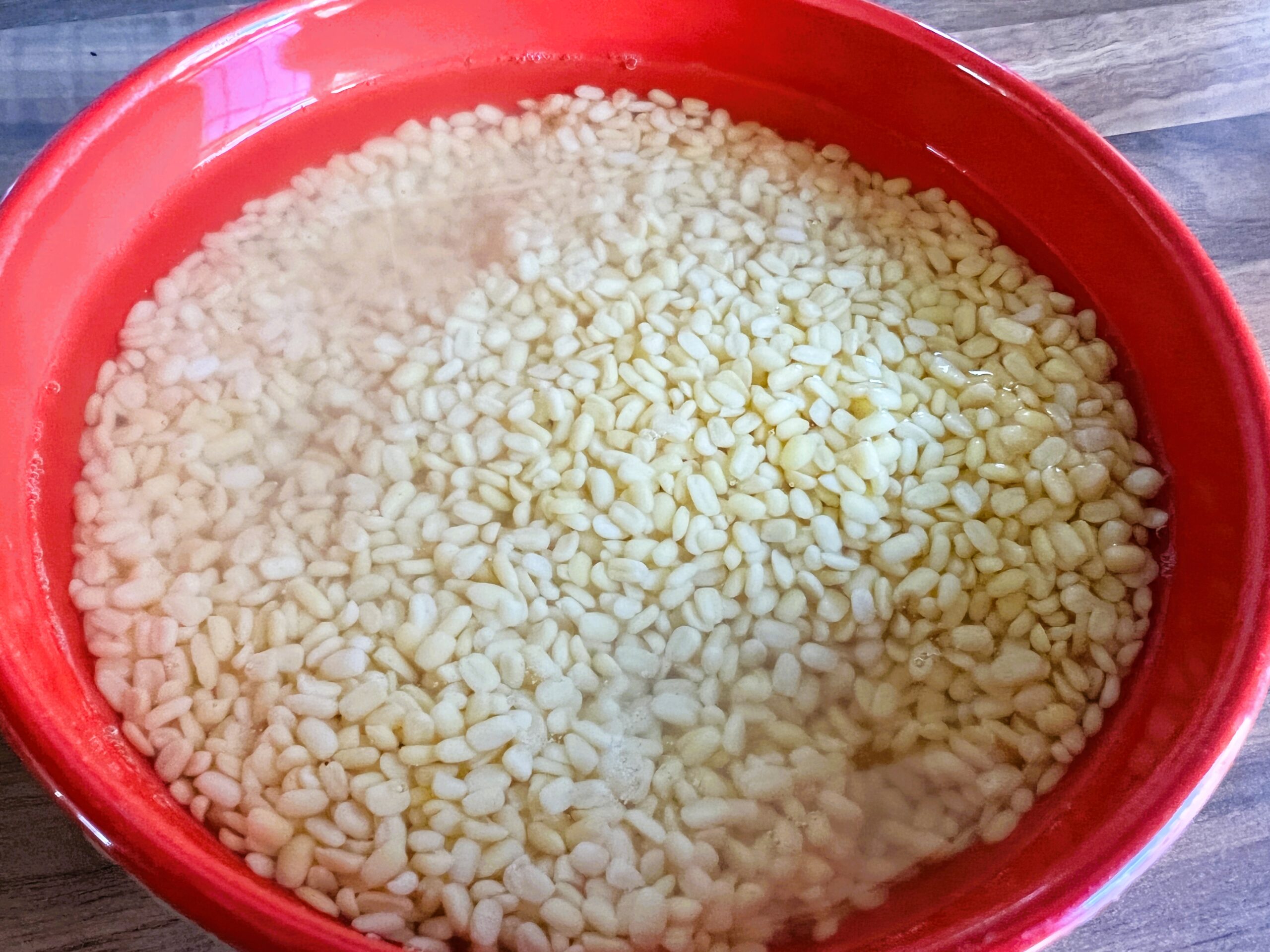 Wash the yellow moong dal 3-4 times under running water until the water runs clear. Soak it in 3 cups water for 4-5 hours or overnight.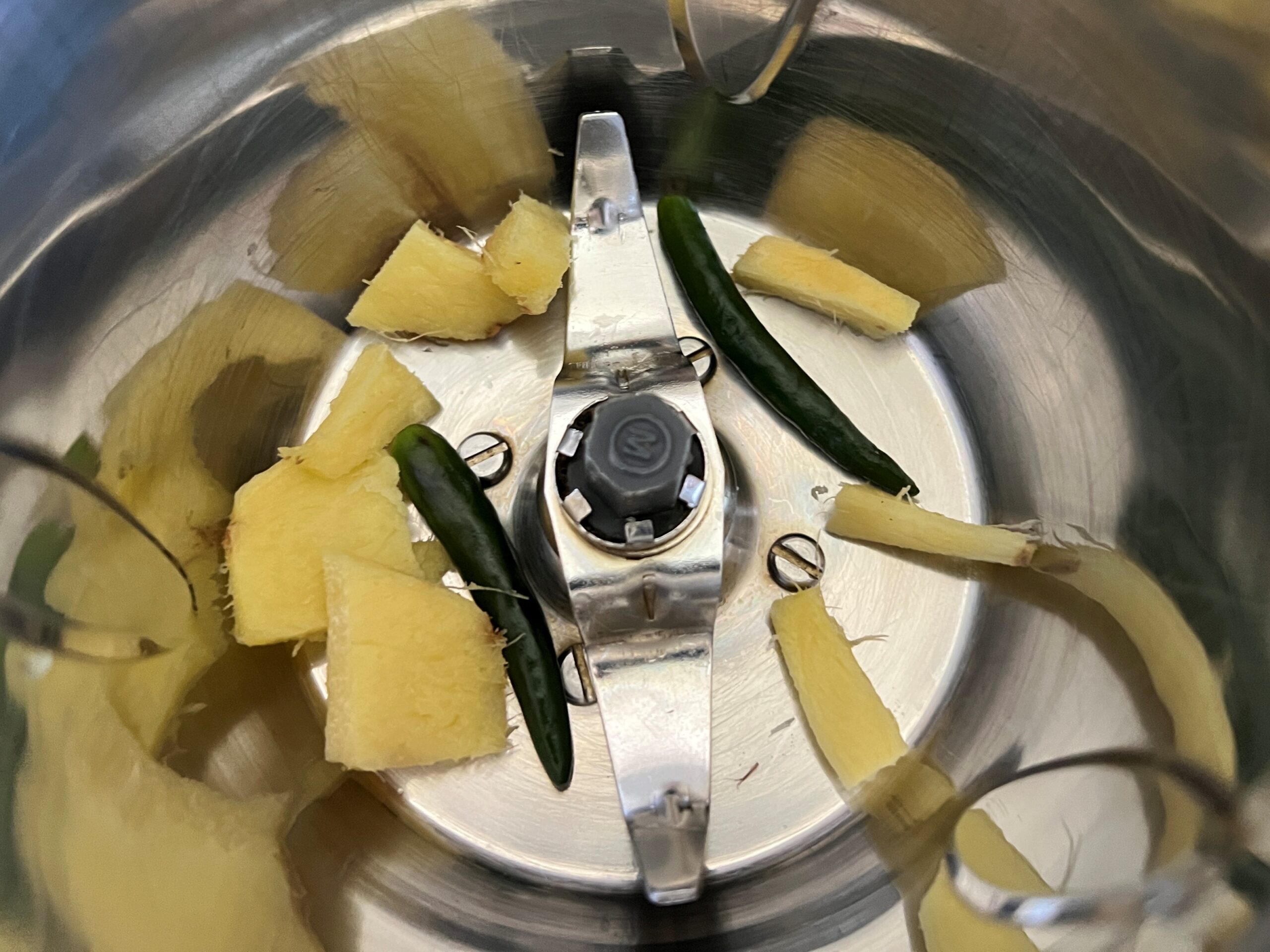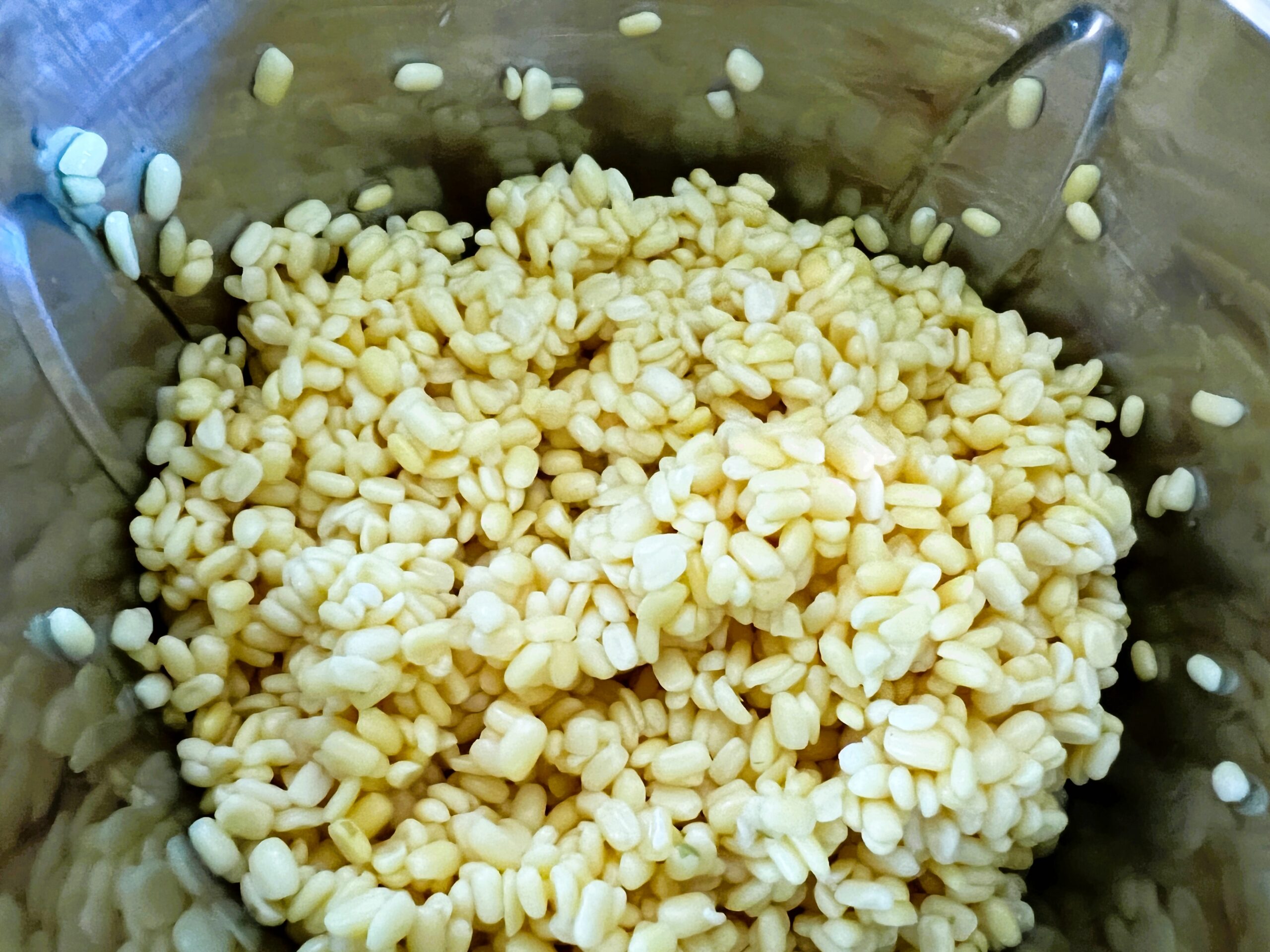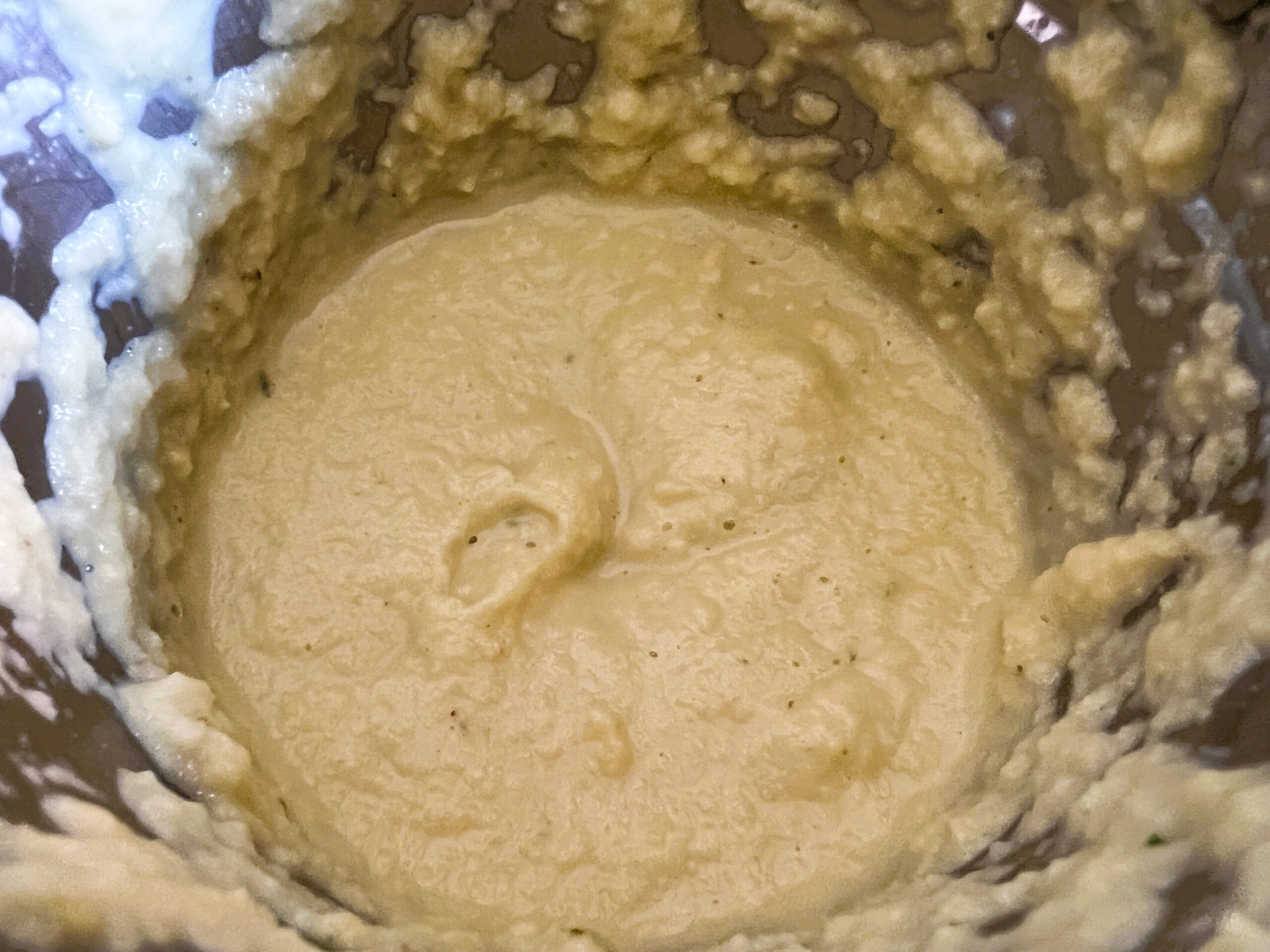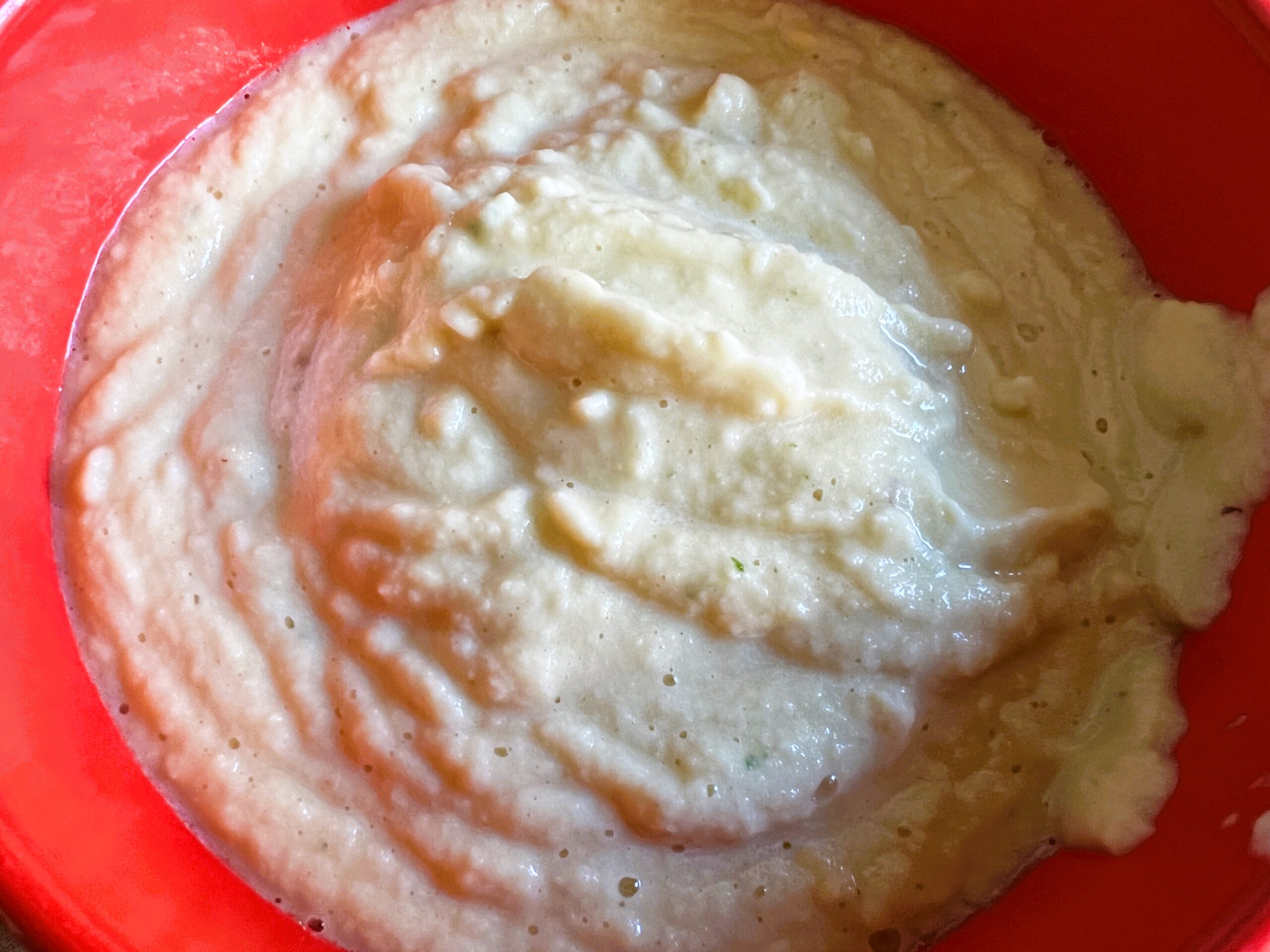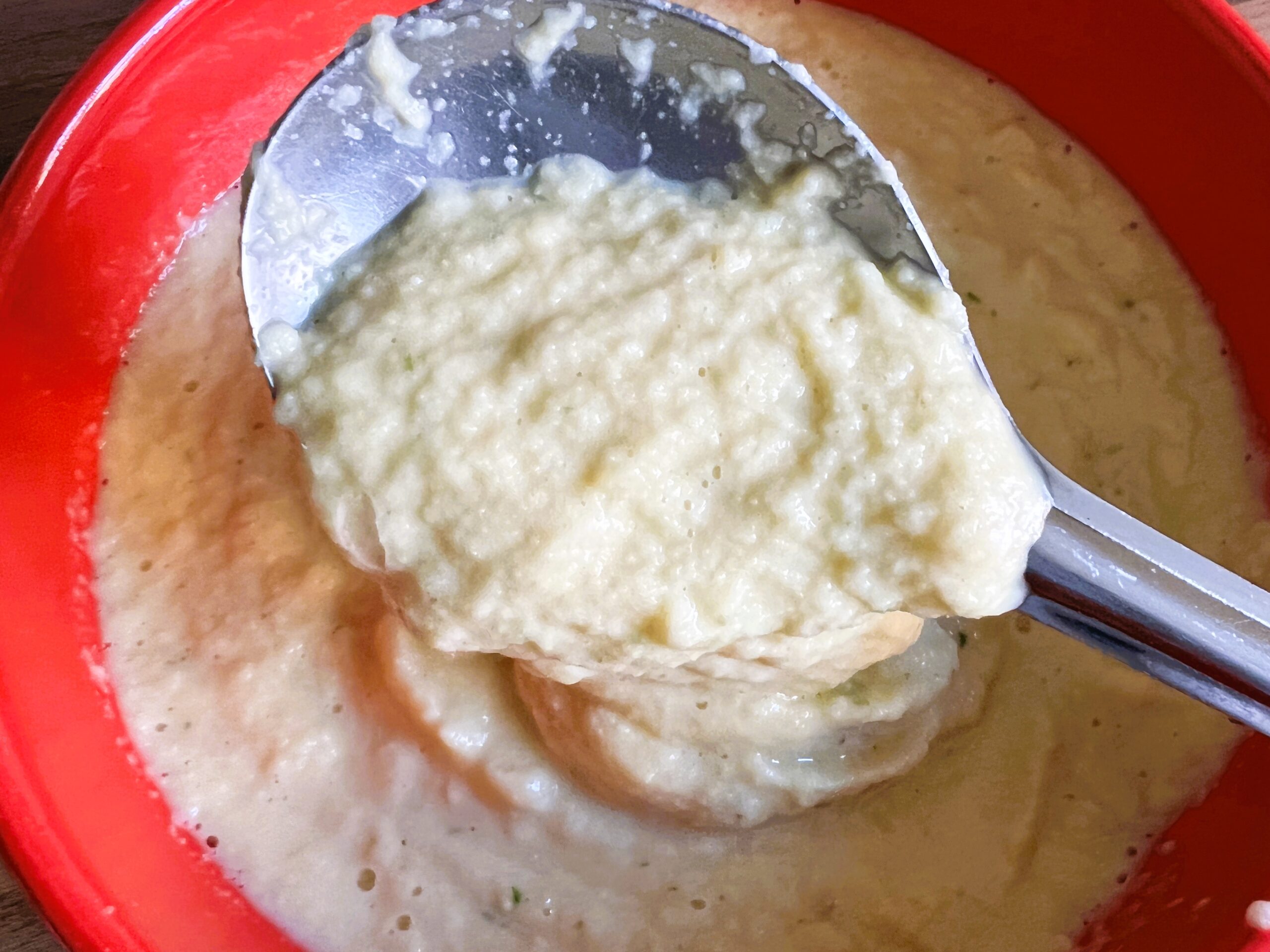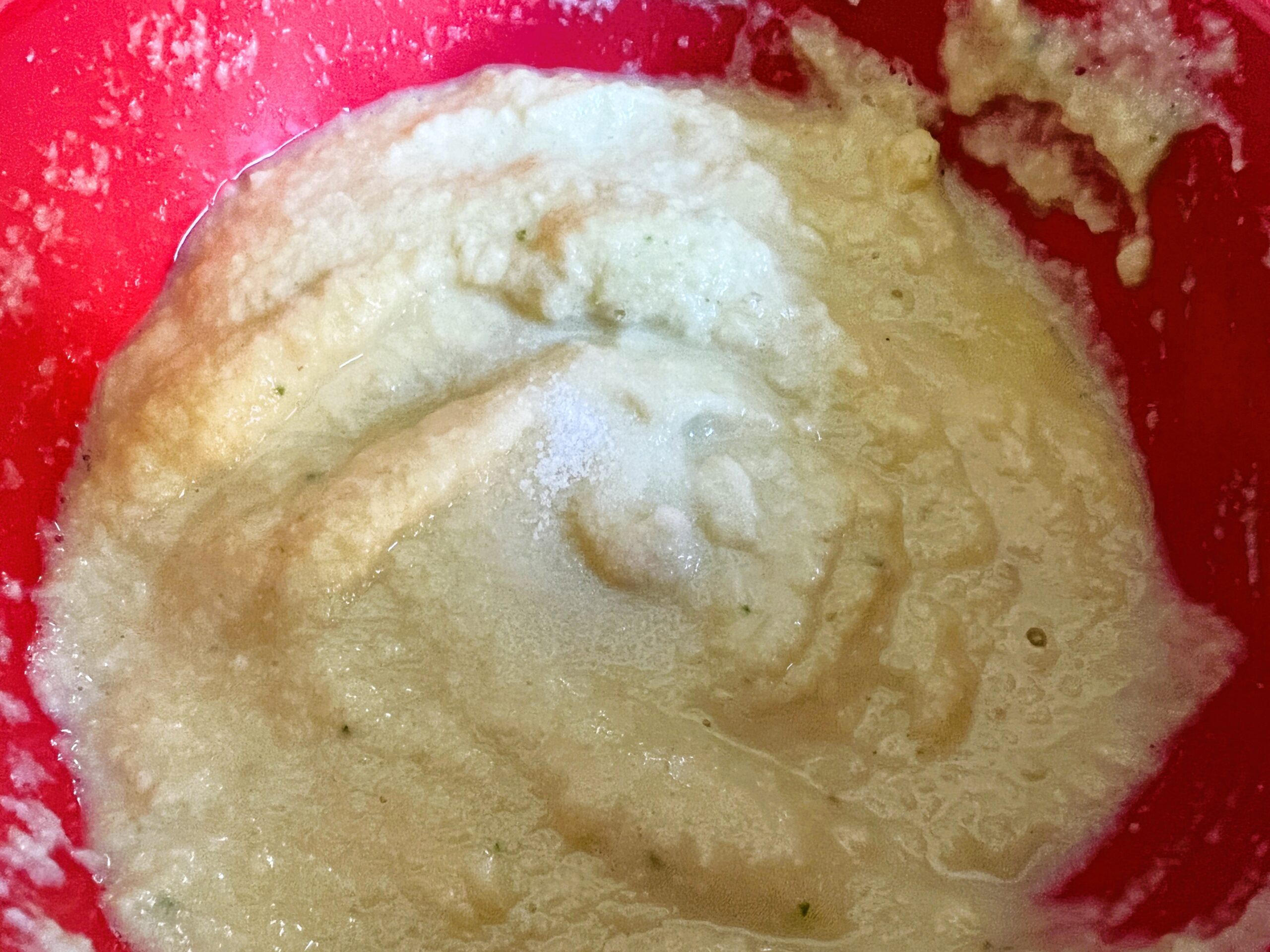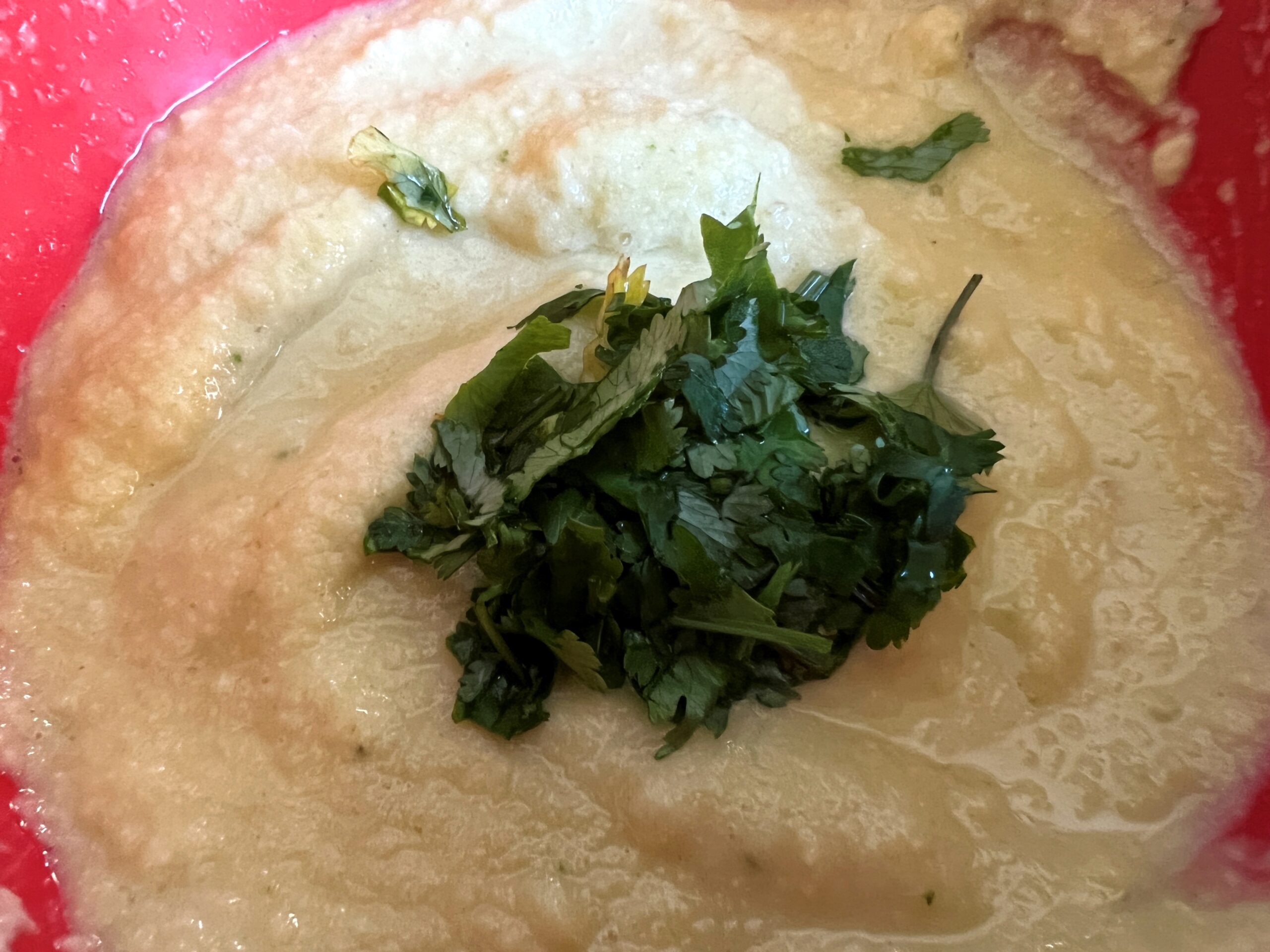 Drain the water from the soaked dal. Grind the dal to a coarse paste along with ginger and green chillies. You can add 2-3 tablespoons of water while grinding (I prefer to grind it coarse as it gives a delicious texture to the chilla, if you wish you can grind it to a smooth fine paste for thinner chilla).
Transfer the moong dal paste to a bowl and add the salt and coriander and mix. Adjust the consistency of the batter by adding more water ( if needed). We want the batter to be like pancake mix, or double cream or dosa batter.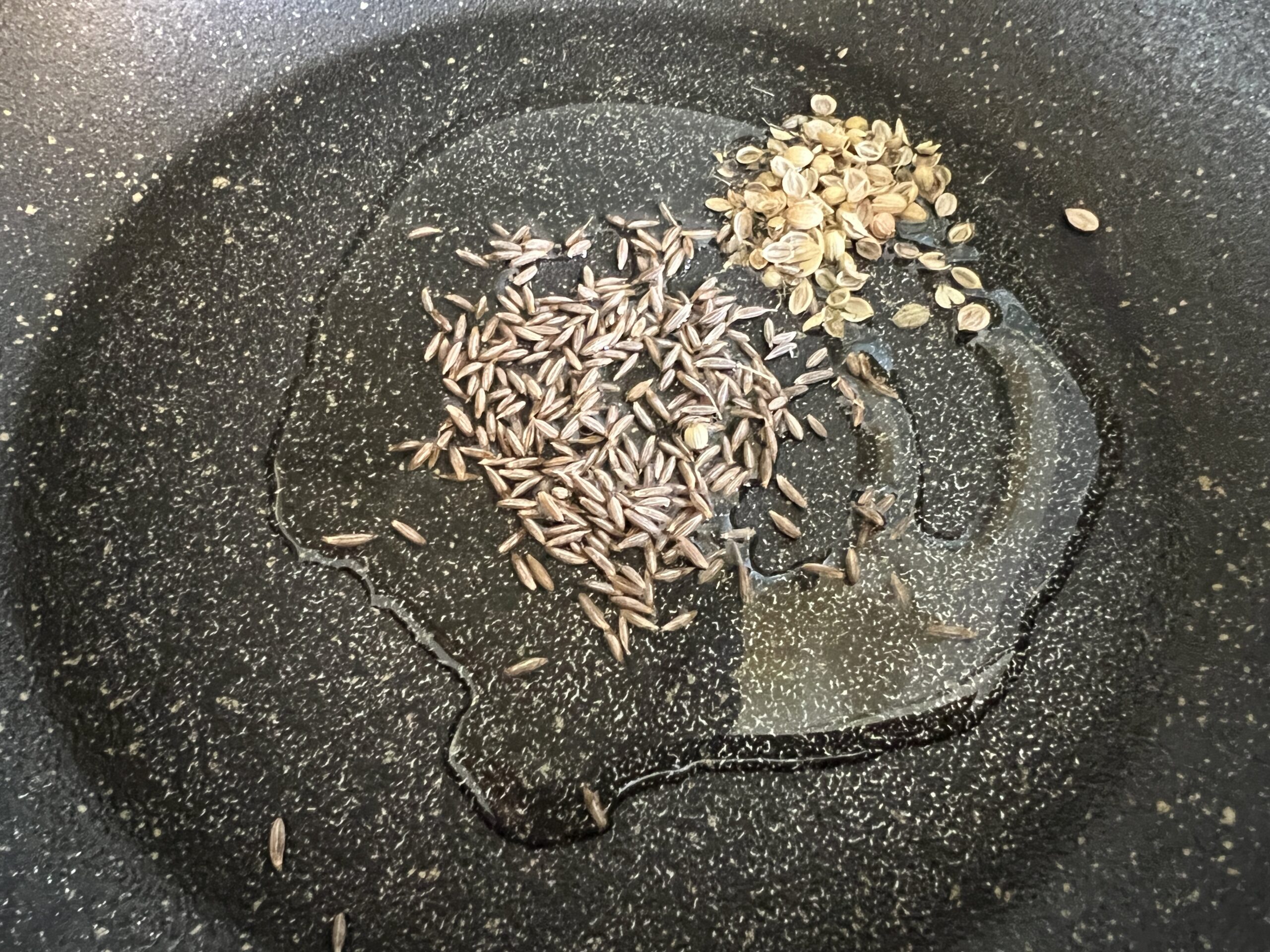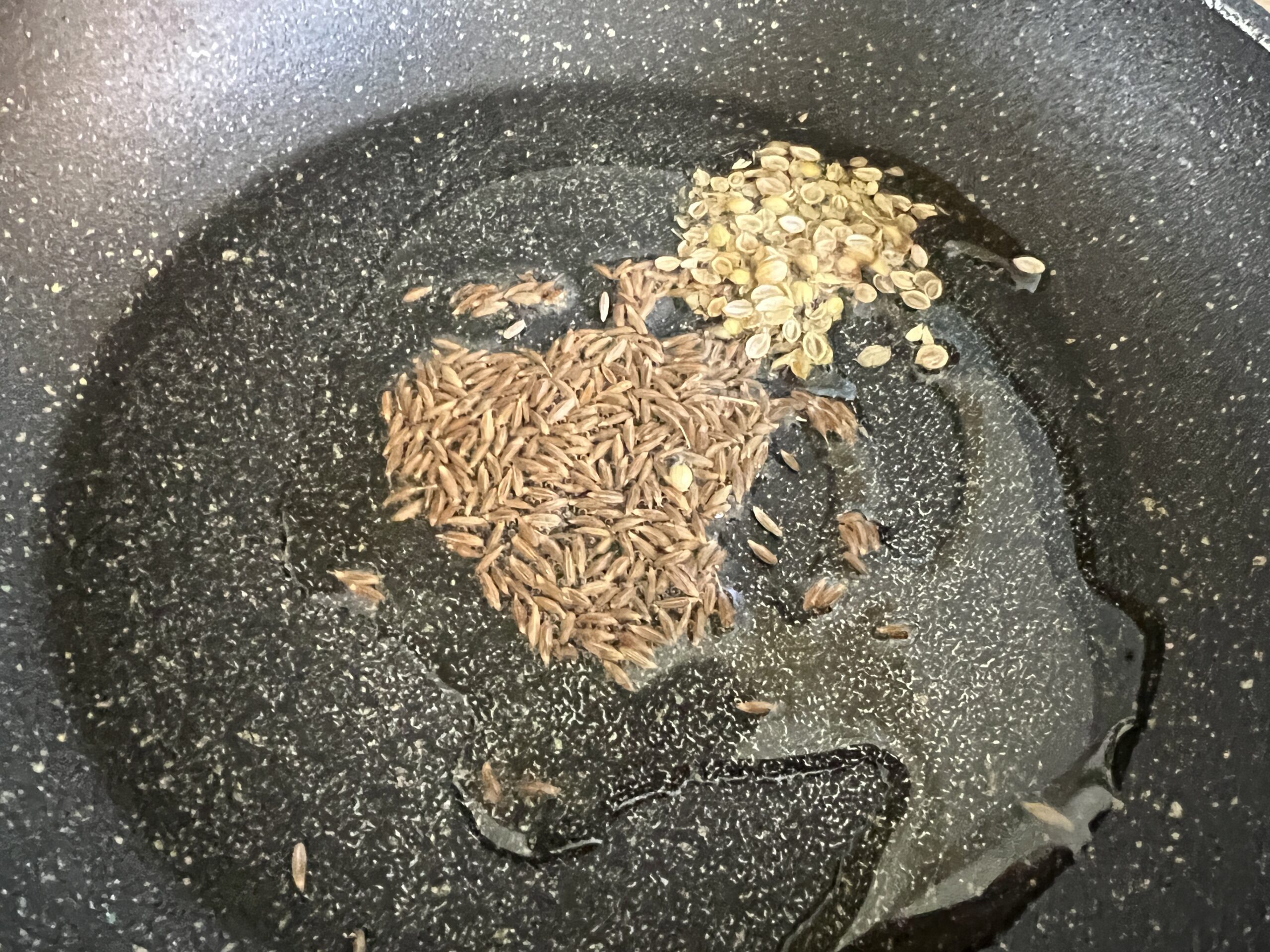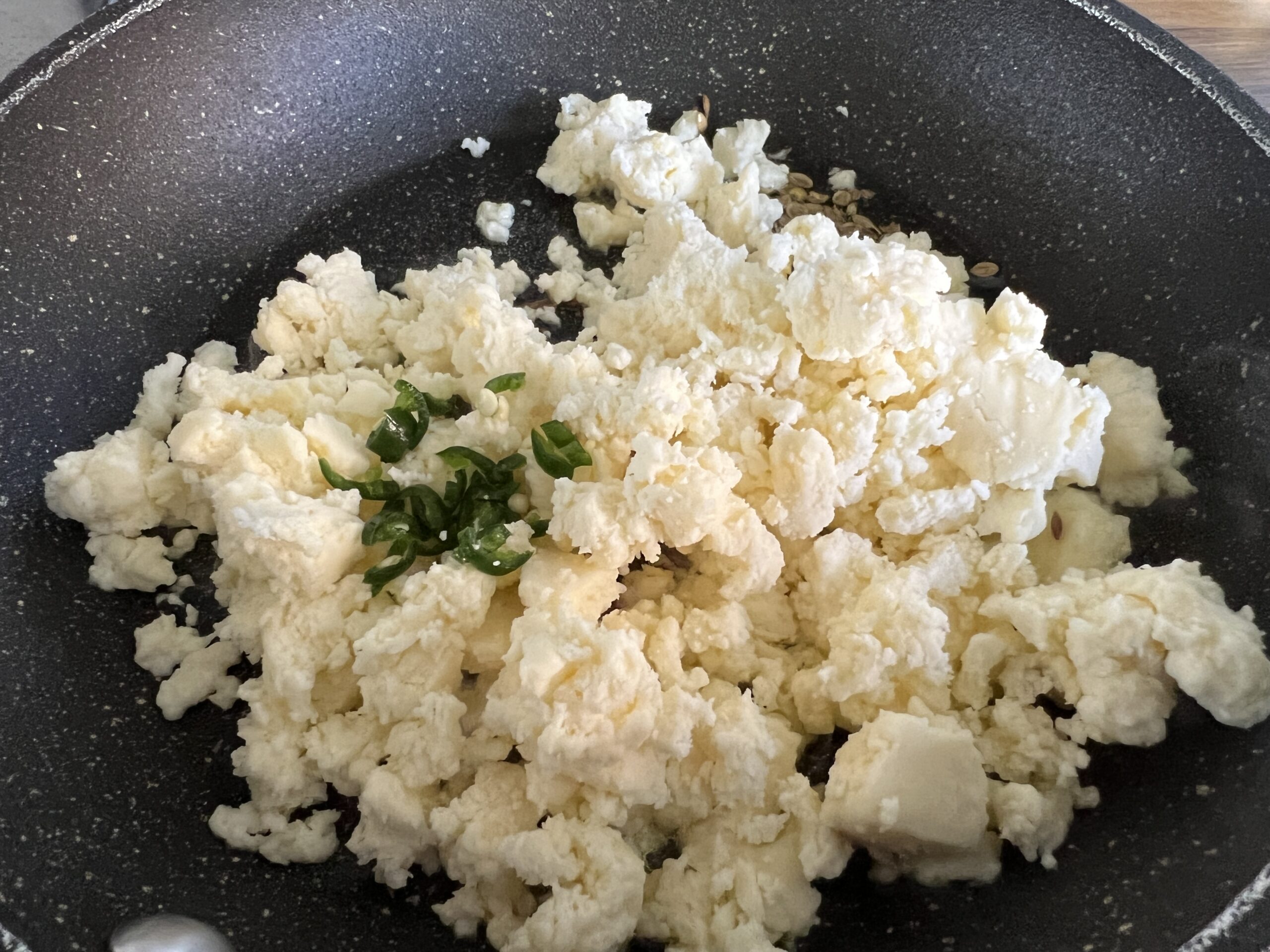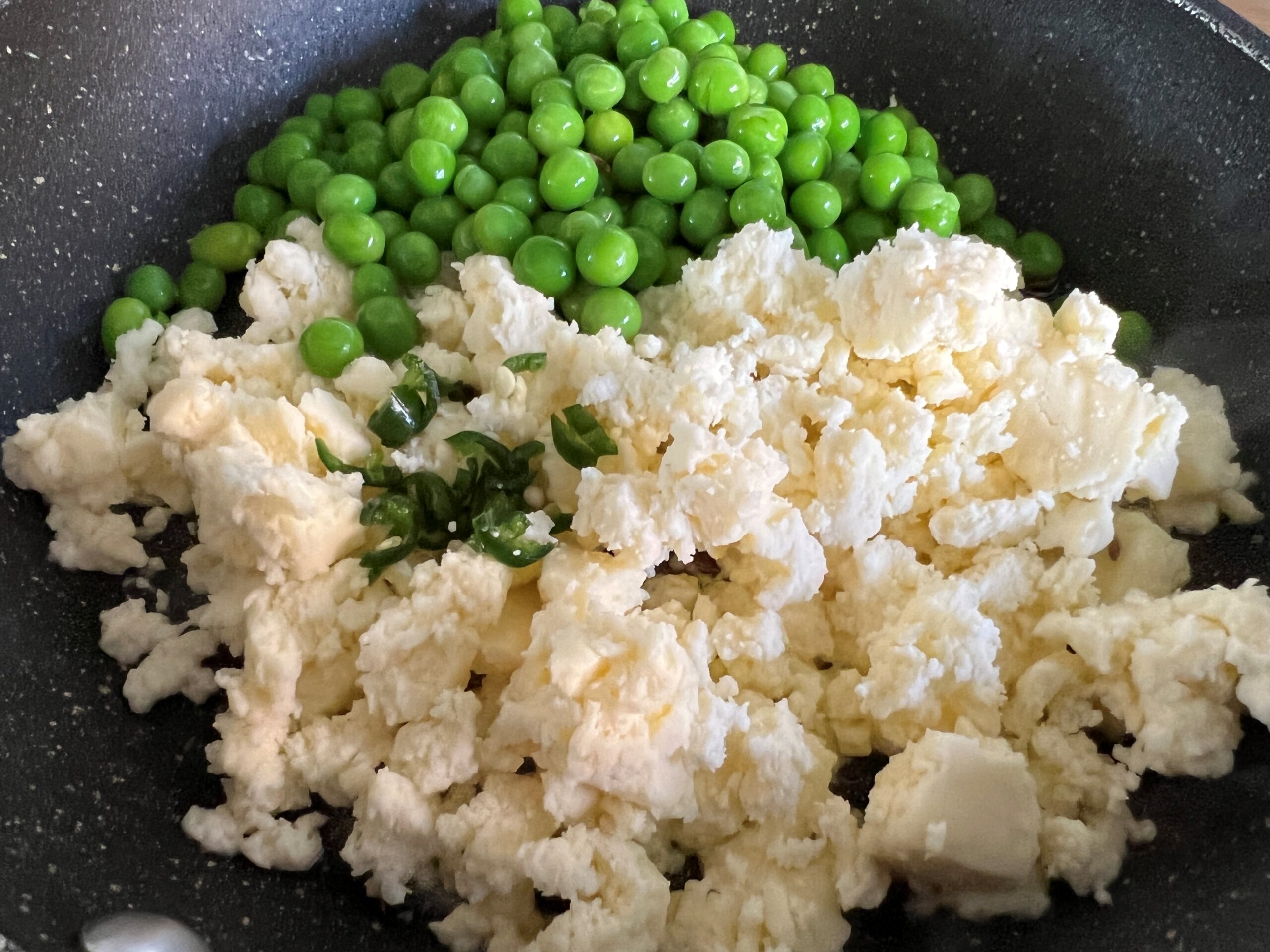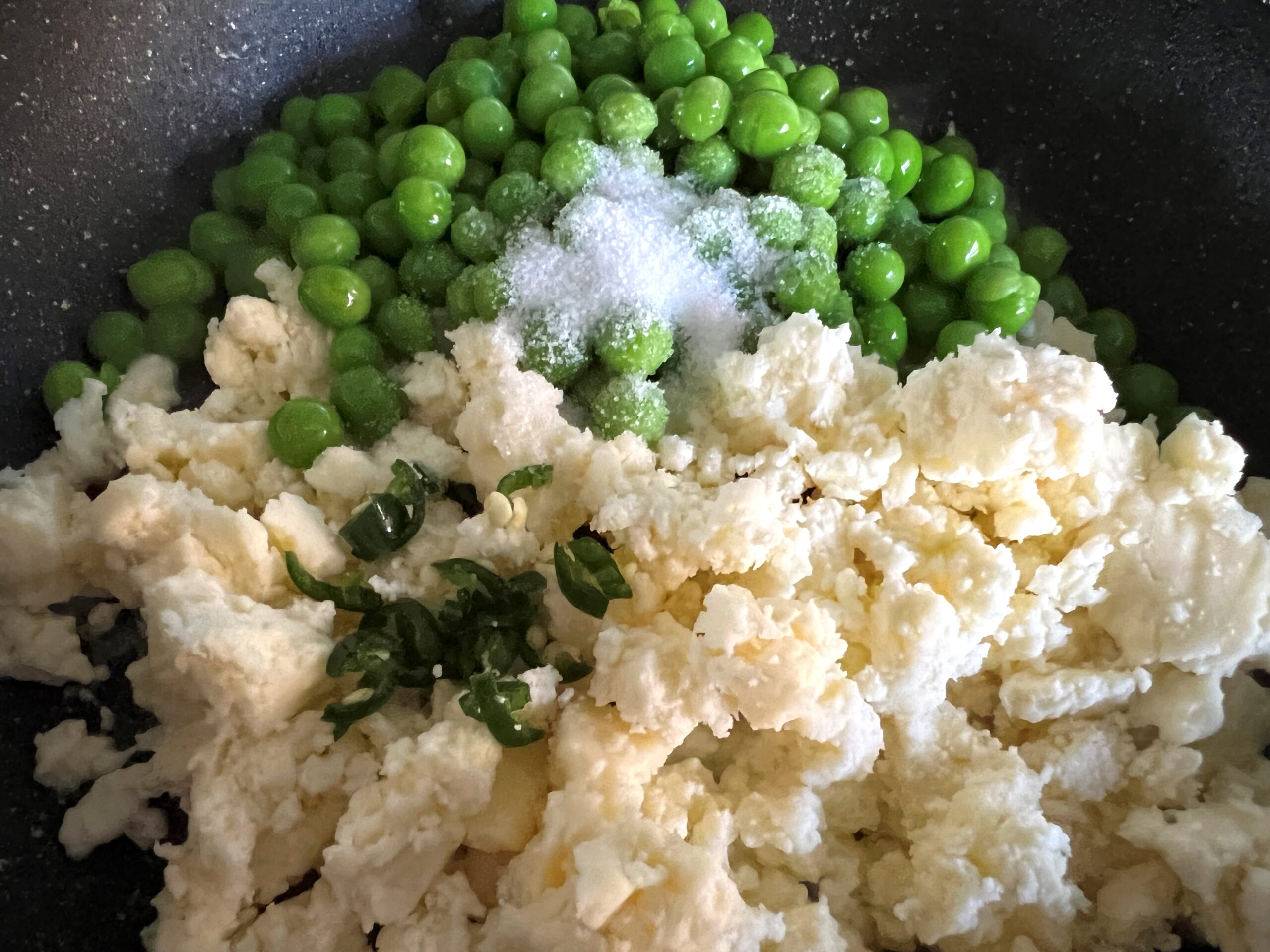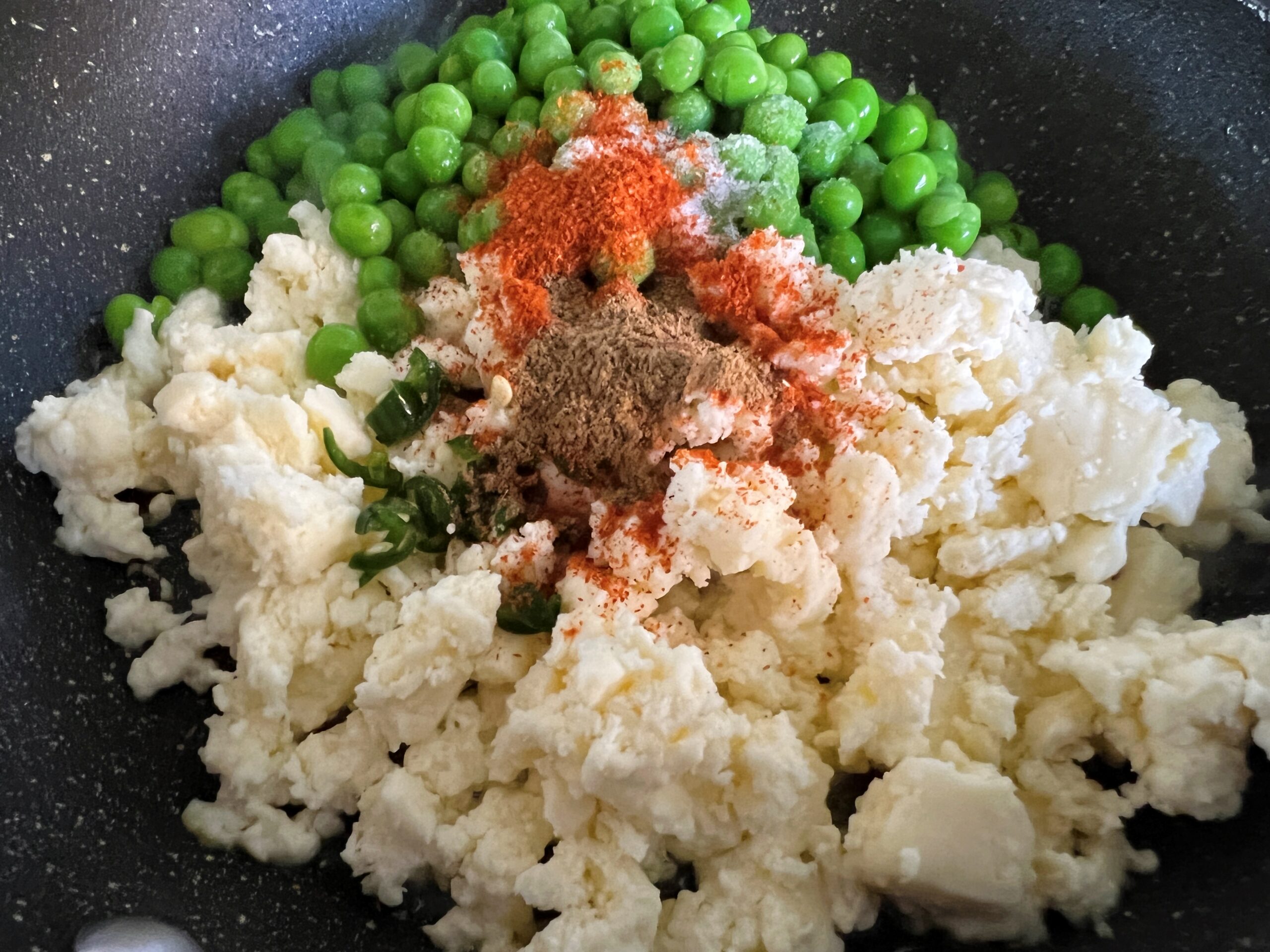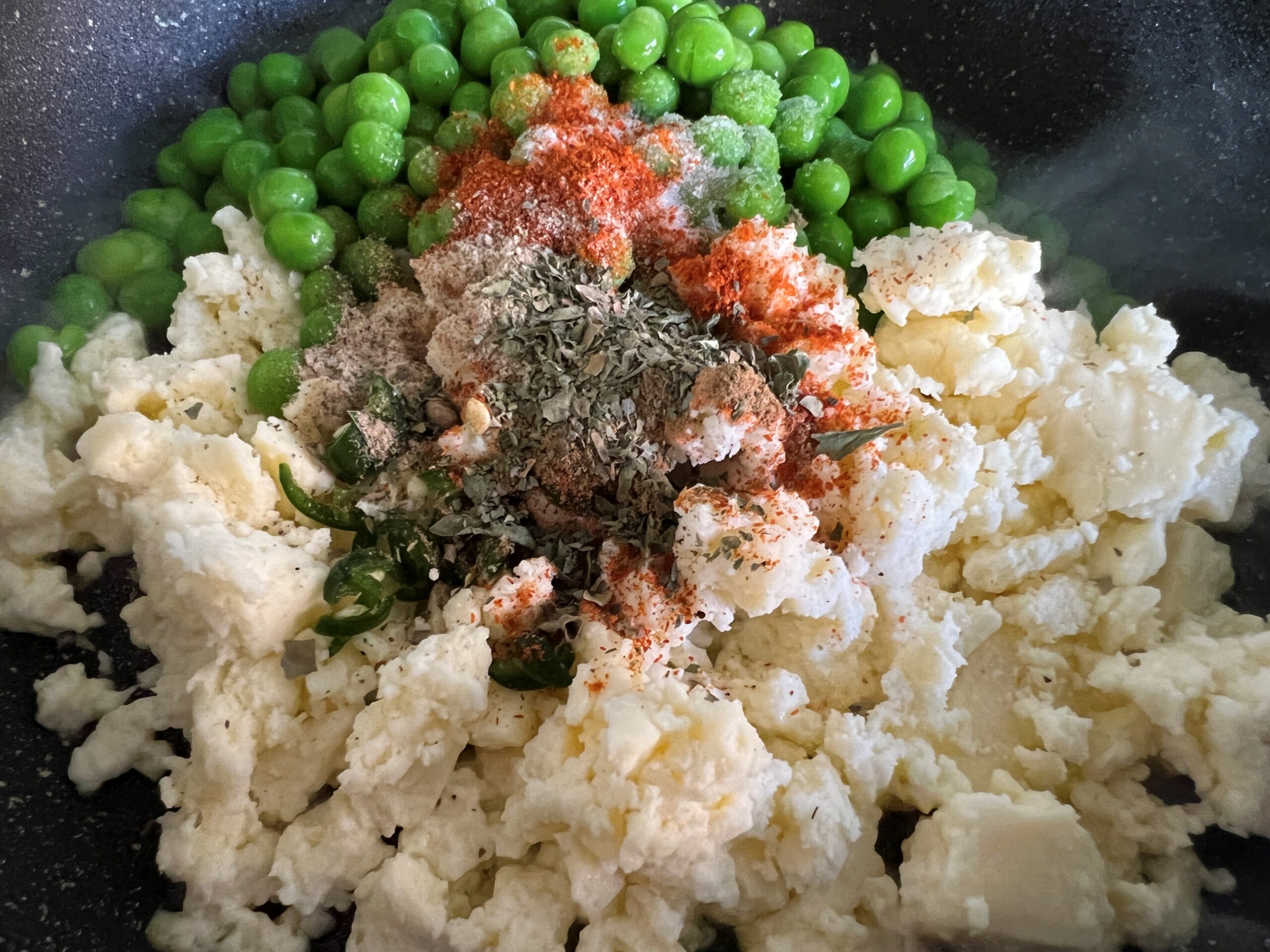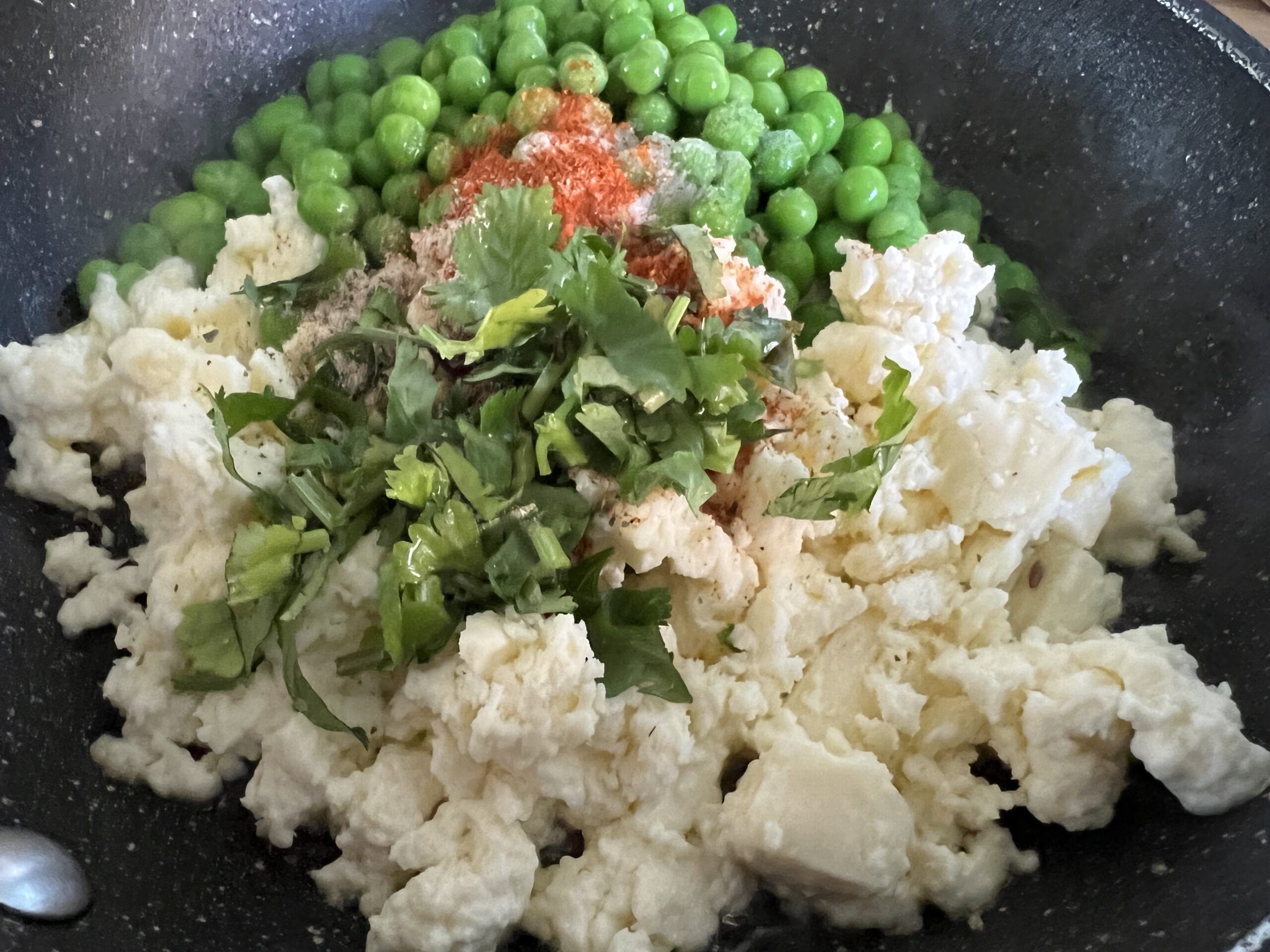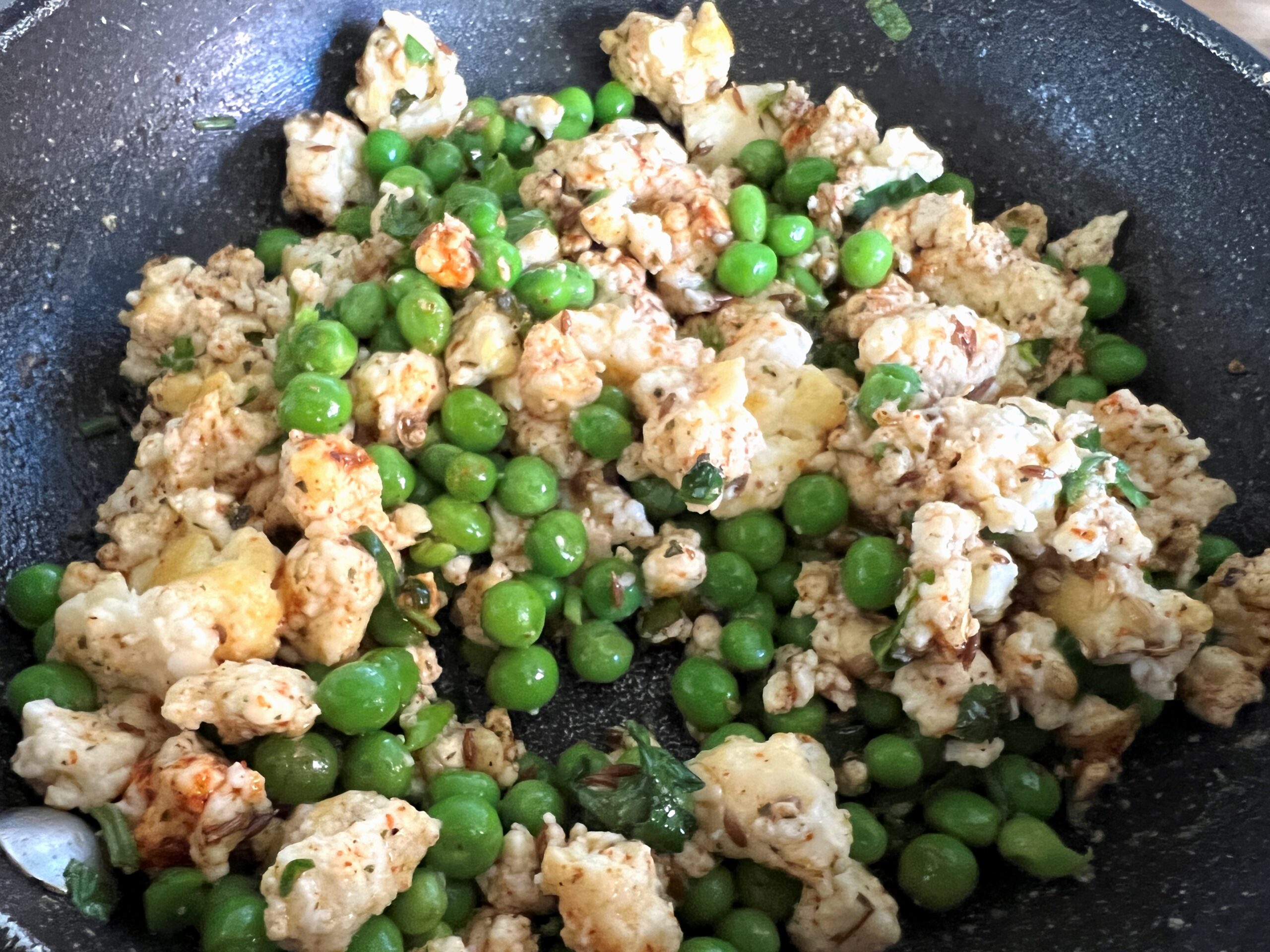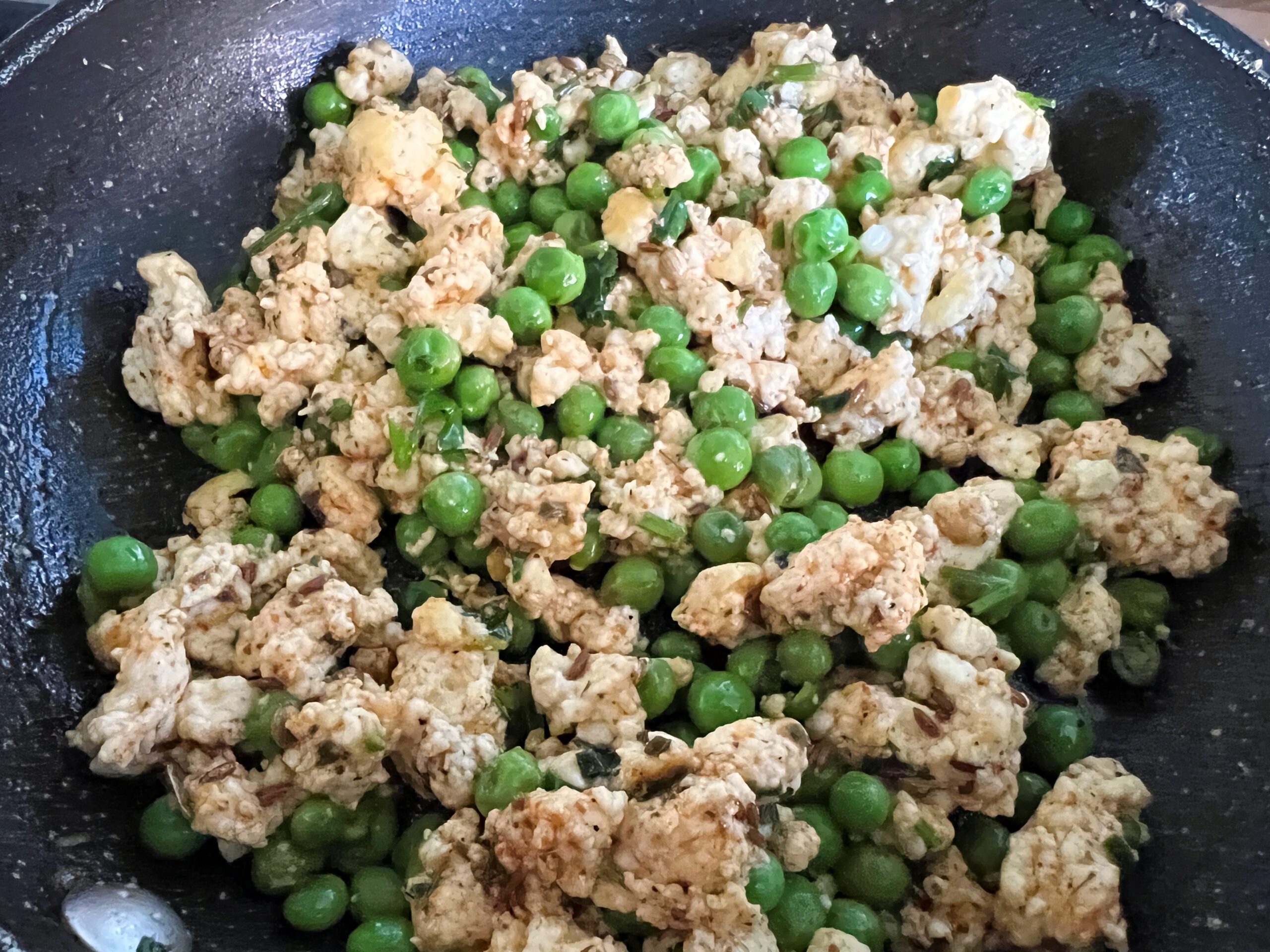 For the filling heat oil in a pan and add the cumin seeds and crushed coriander seeds. Once the cumin seeds begin to splutter add the paneer, green chillies, peas, salt, chilli powder, garam masala, kasuri methi and chopped coriander leaves and mix. Cook the filling on medium heat for 4-5 minutes. Keep aside.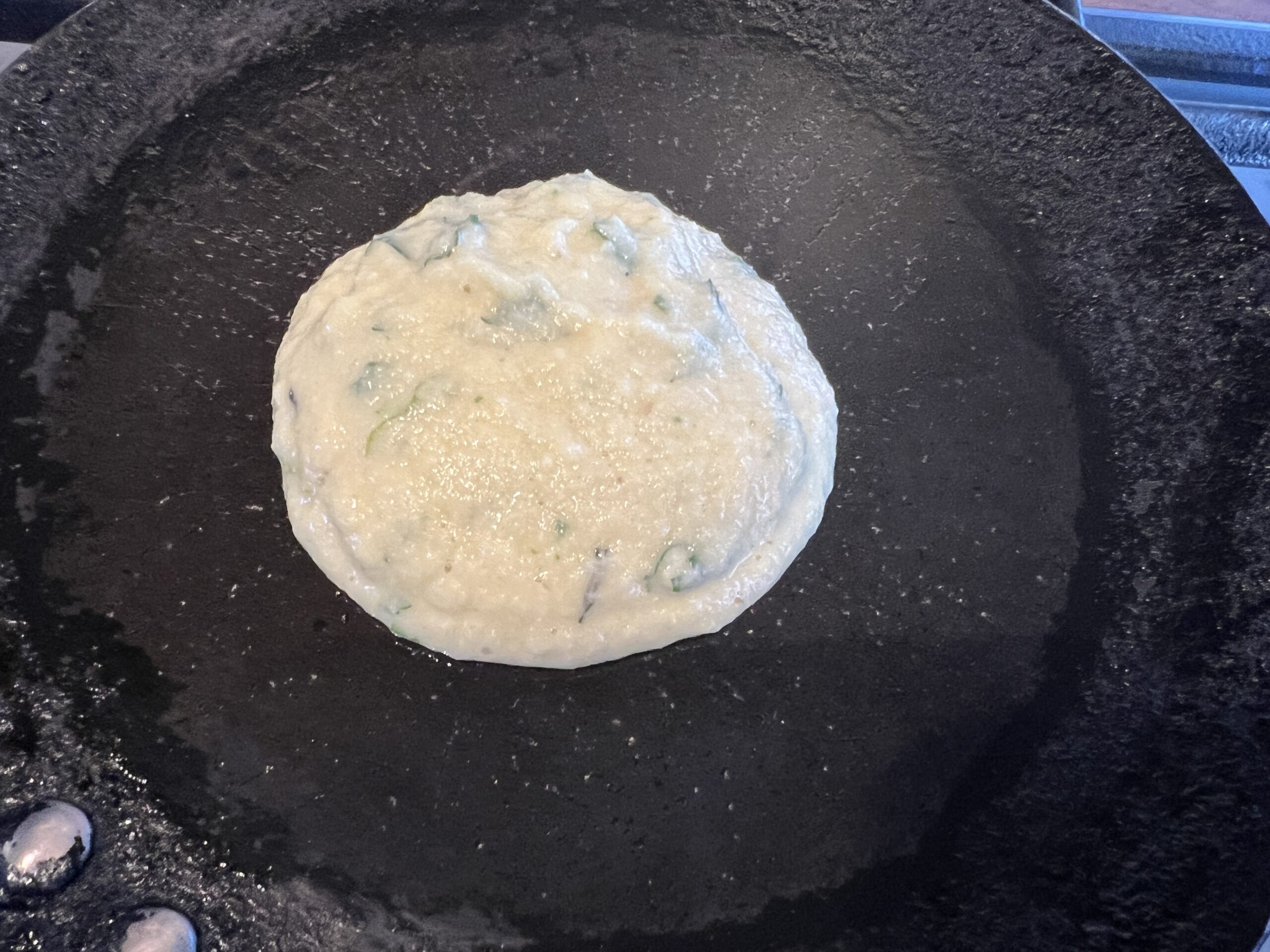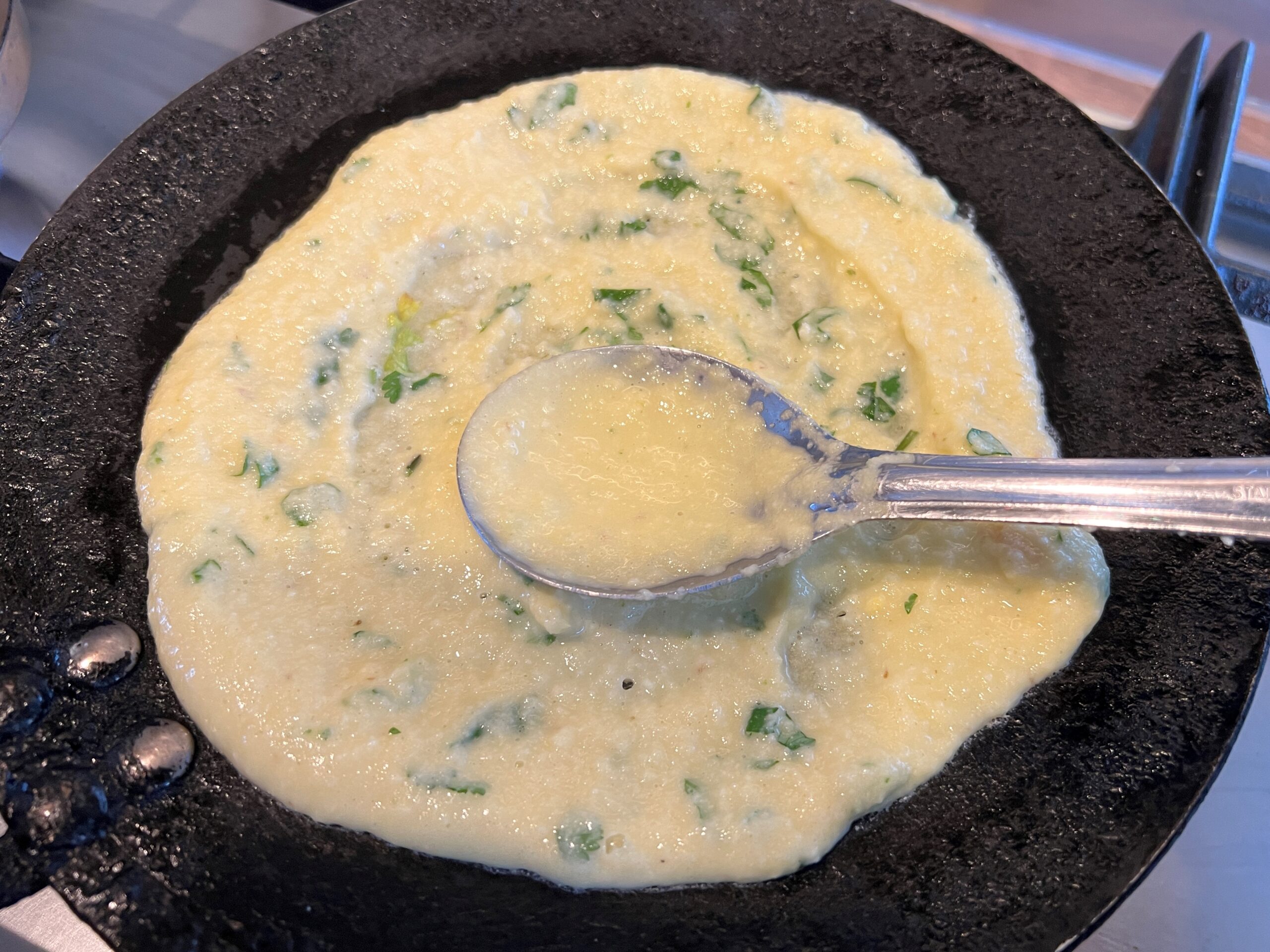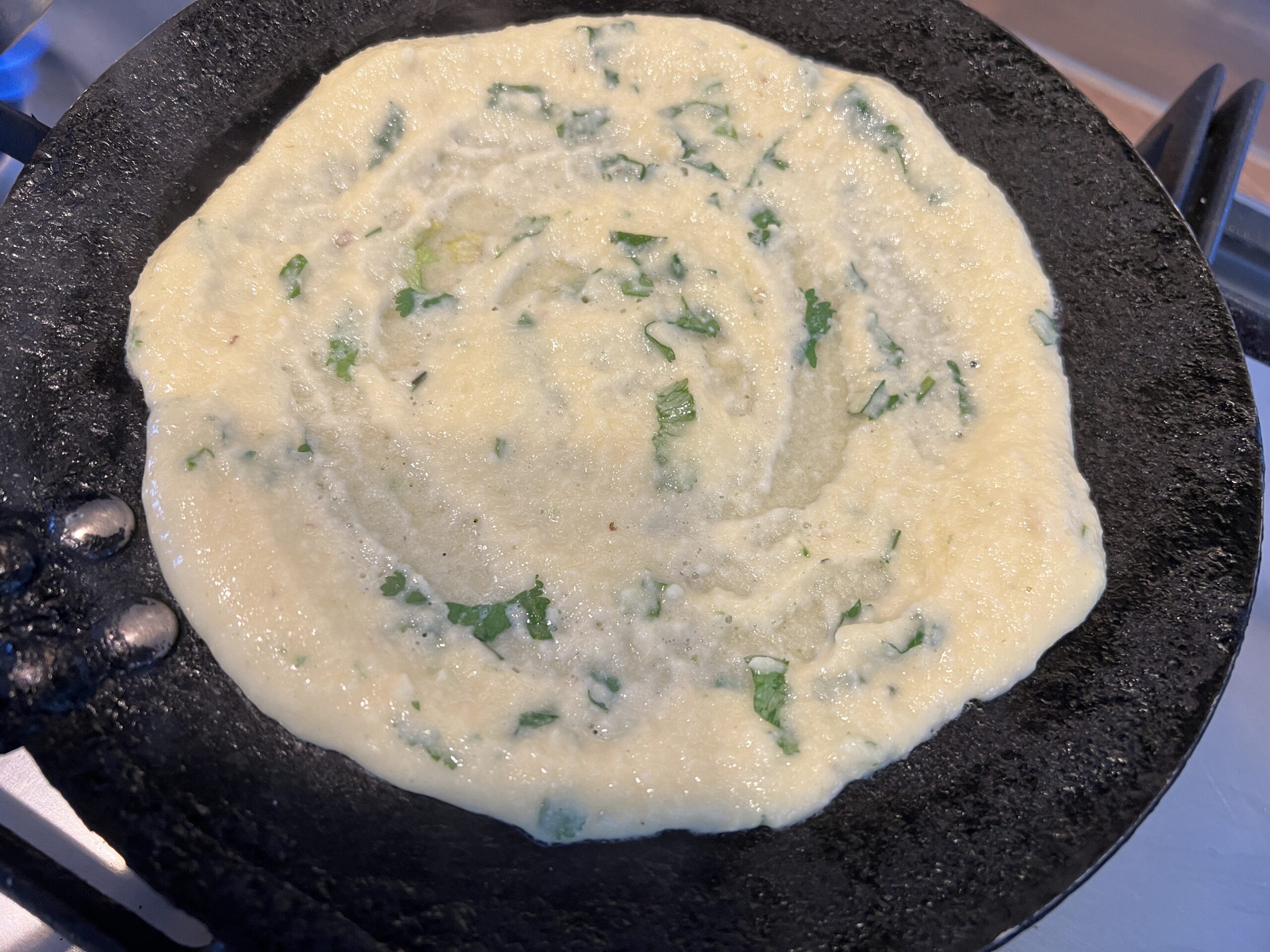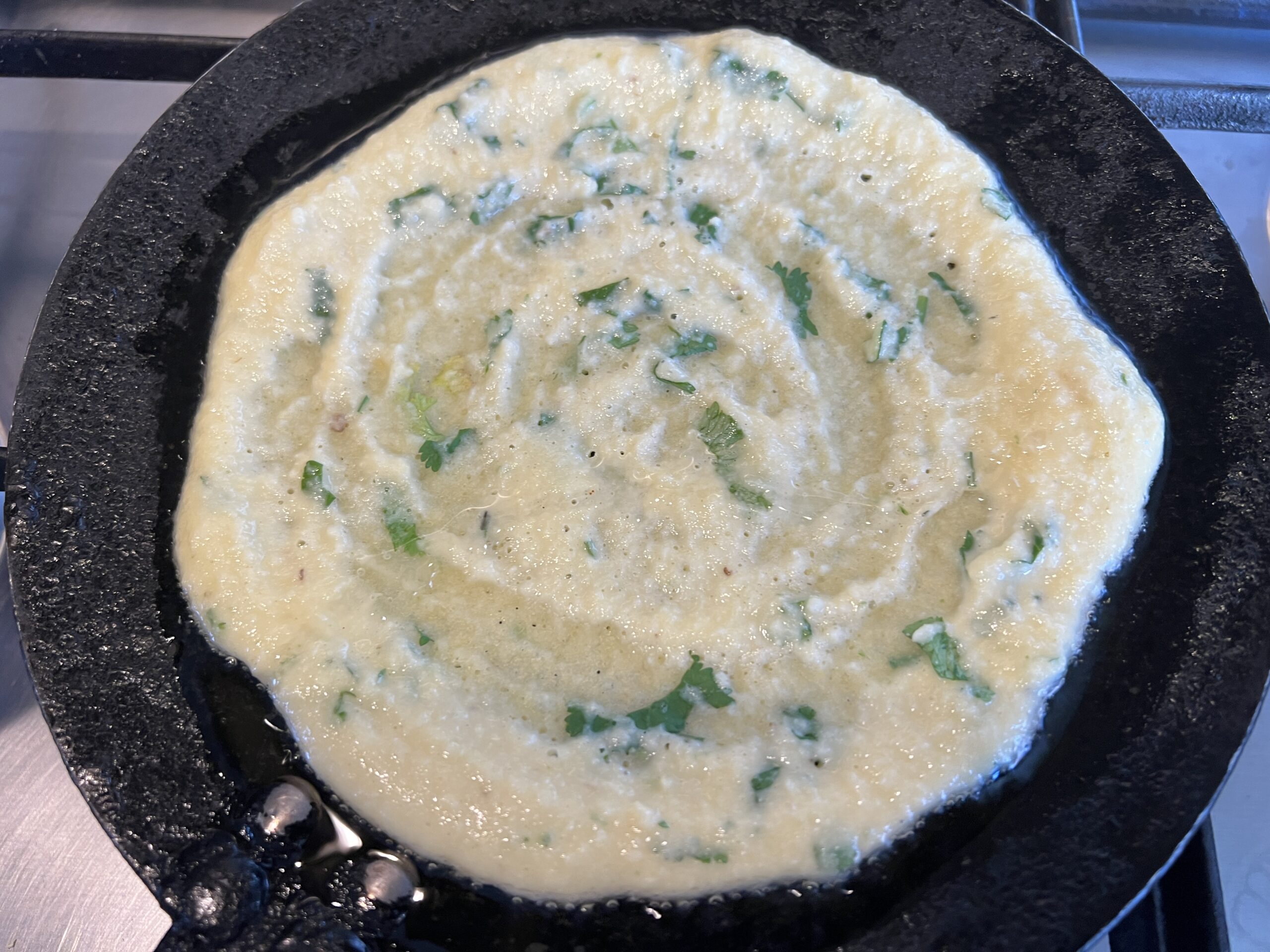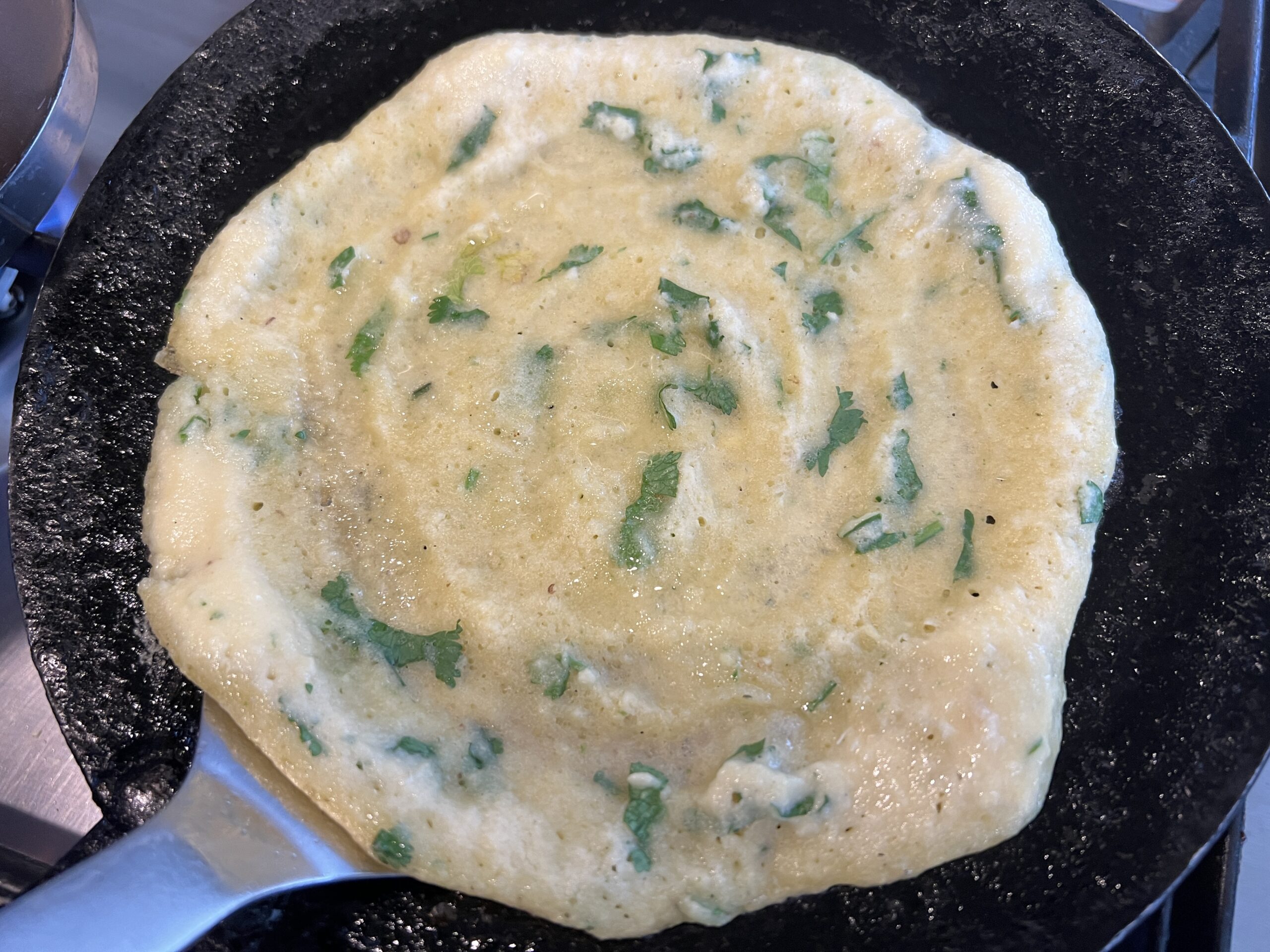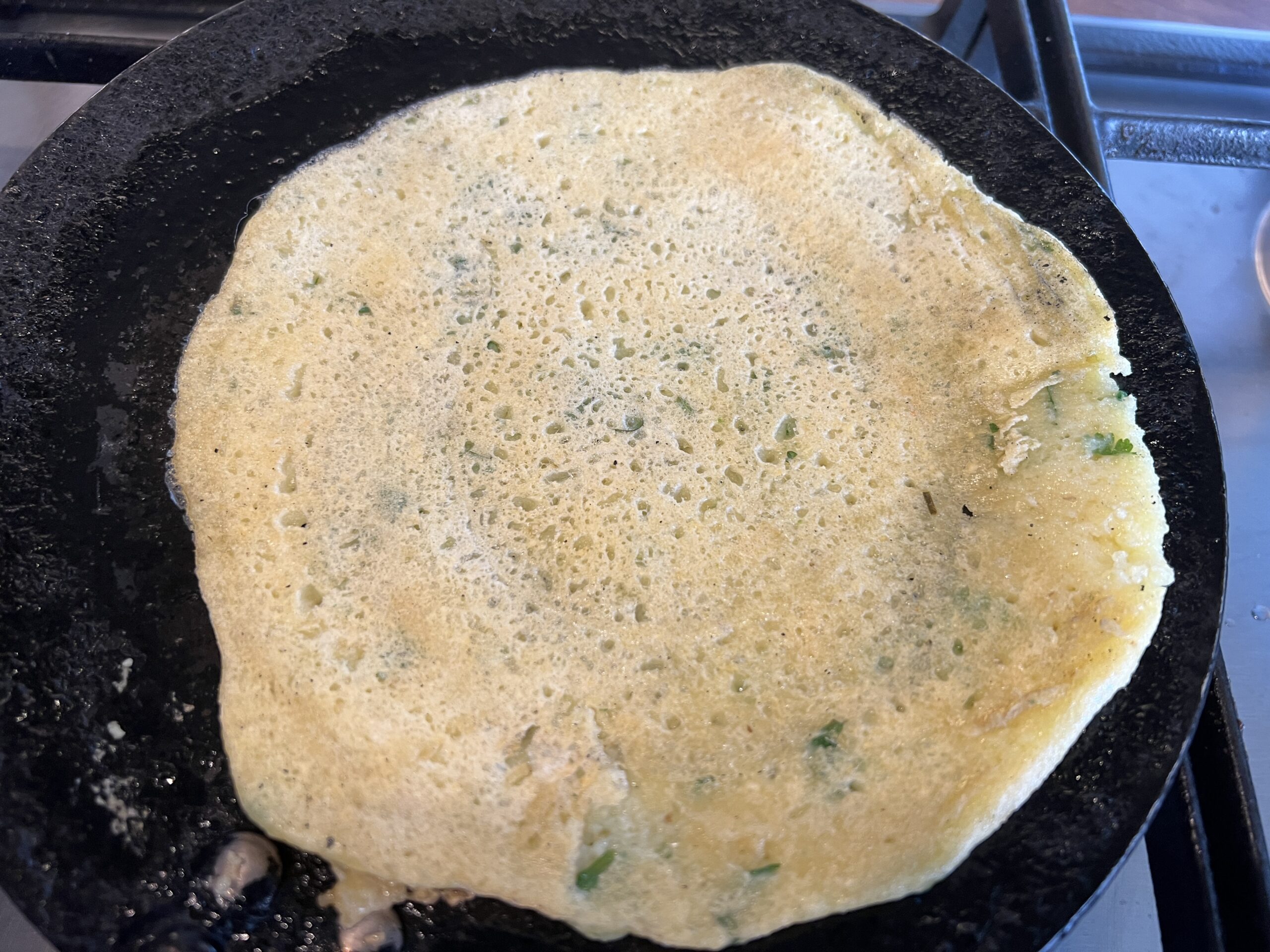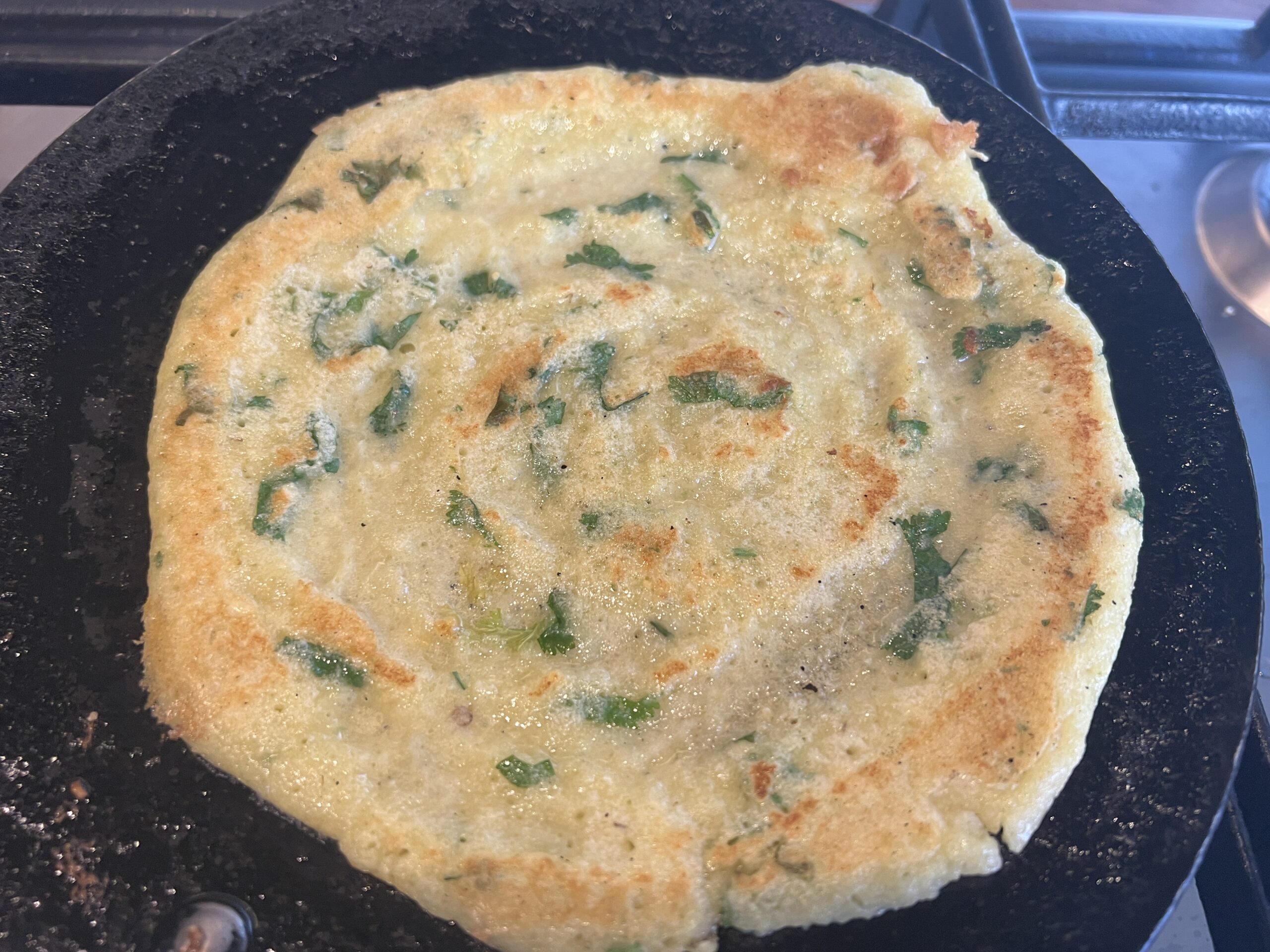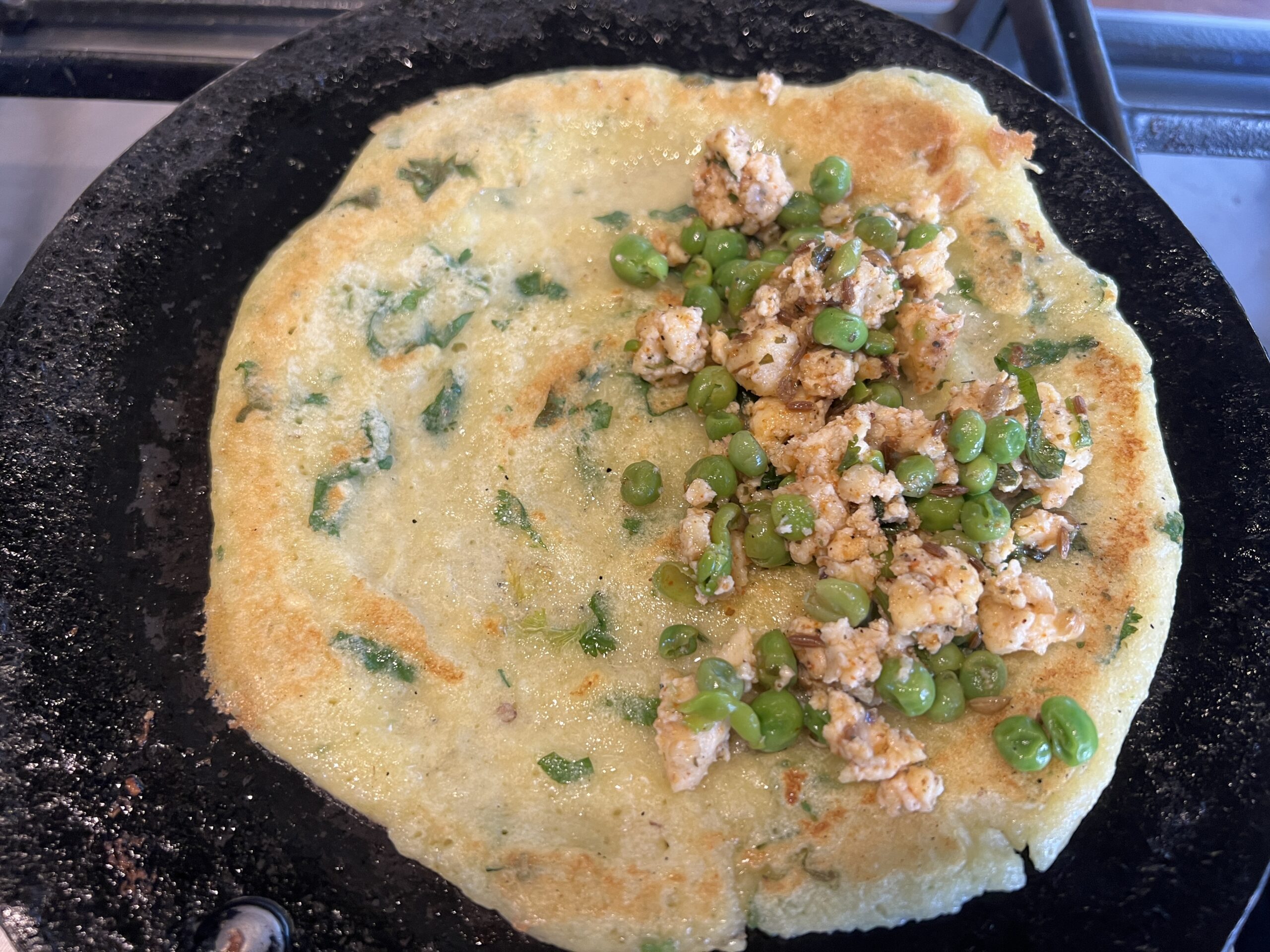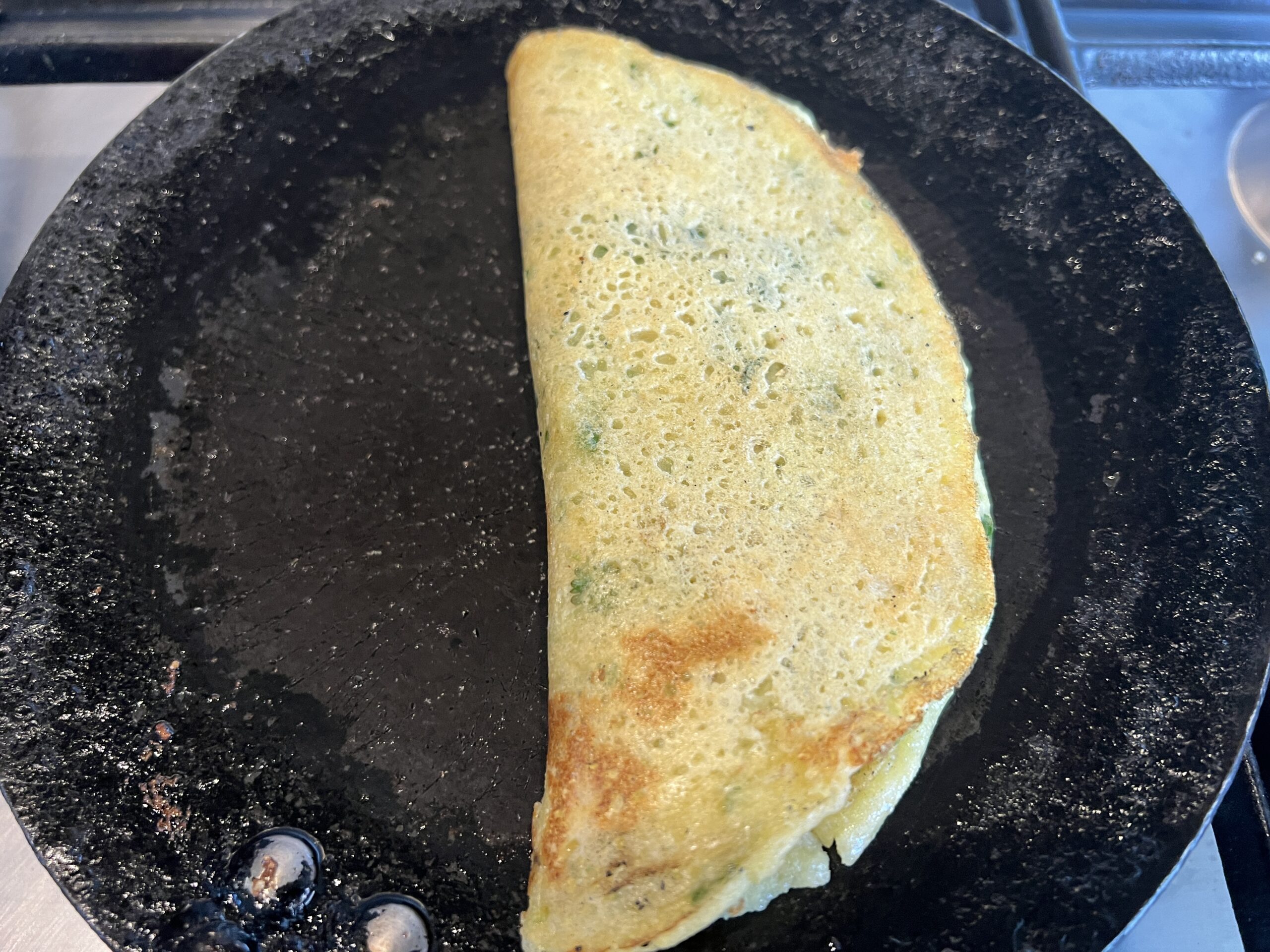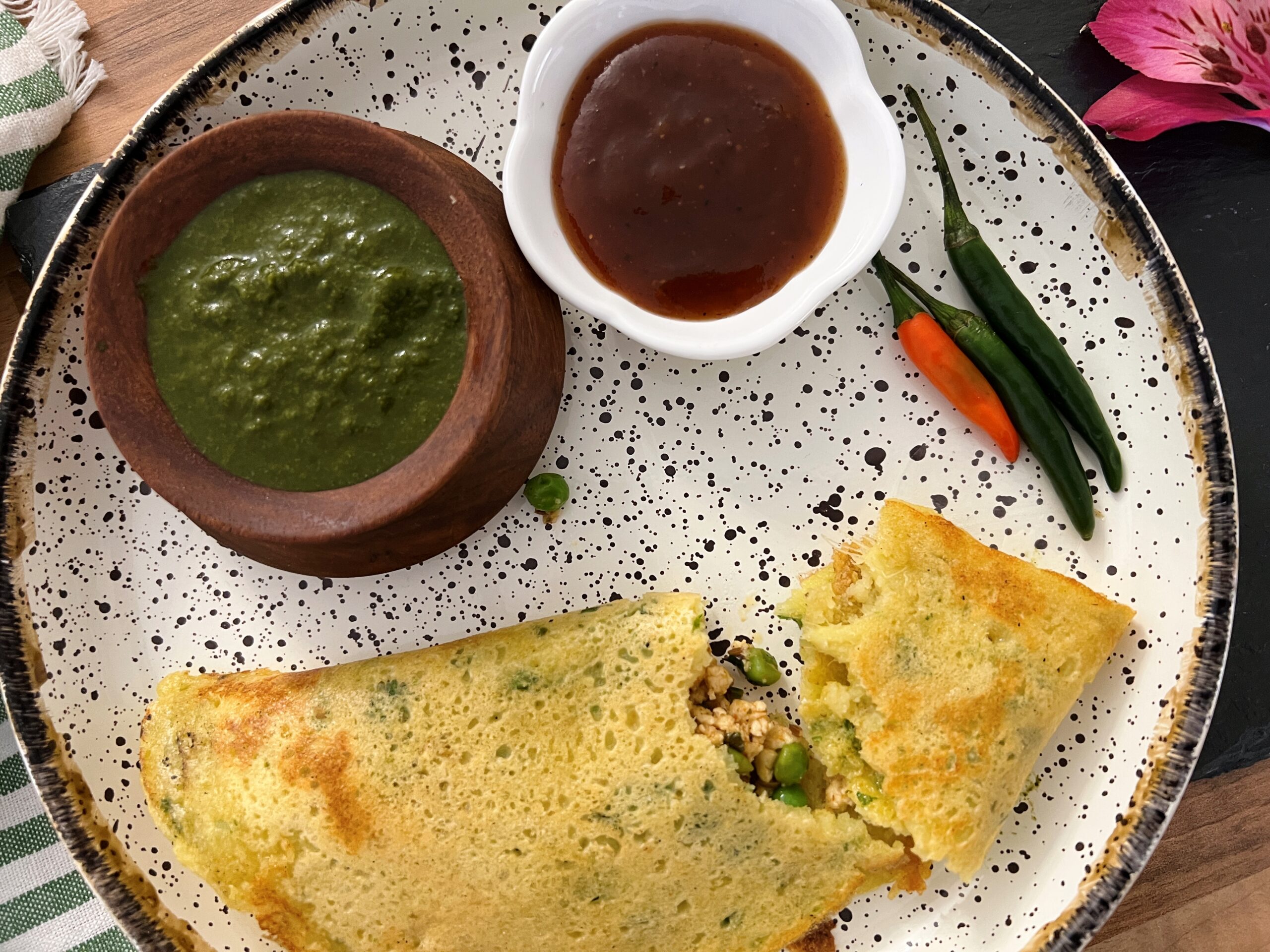 To make the chilla, heat a griddle or pan. Once the pan is hot, lower the heat. Pour 1-2 ladle of batter (depending on the size of your pan and ladle) in the centre of the pan. Spread the batter using the back of the ladle to make a round. Increase the heat to medium and pour ½ teaspoon oil on the sides. Cook the pancake on medium heat for 1-2 minutes or until golden and then flip. Pour ½ teaspoon oil and cook this side for 1-2 minutes or until golden. Flip once again and add 1-2 teaspoons of the prepared paneer filling on one side of the chilla and fold it.
Serve hot with coriander chutney and/or Khajur Chutney.