Layered Mango Sandesh
Layered Mango Sandesh is a delicious light cooling dessert prepared with mango pieces, freshly prepared milk curds and mango pulp topped with crunchy nuts.
Sandesh/ Sondesh is one of the most iconic sweets from Bengal, India. It is prepared by making 'cheena' or cheese curds, by curdling milk. The 'sandesh' comes in innumerable varieties and especially popular during festivals and celebrations.
In my family, everyone enjoys Bengali sweets especially sandesh as it melts in the mouth and is lightly sweetened and low in calories. I enjoy using fresh seasonal fruit to flavour sandesh and for this recipe I have added chopped mango and also a layer of mango pulp for a more flavoursome sandesh. Layered Mango Sandesh is one of my favourite recipes as it is homemade, low in calories and mouth-watering. The juiciness and naturally vibrant flavour of mango contrast beautifully with the mild sweetness of the Sandesh. The flavour of cardamom and the layer of chopped pistachio and almonds makes the taste of this dessert more delectable.
Other mango recipes you might are Mango Lassi, Mango Delight, Eggless Mango Custard, Mango Salsa, Mango Shrikhand, Mango Lolly/Paleta, Petha Mango Sandesh, Mango Panna Cotta, Mango Shake, Mango Falooda, Mango Mojito and Mango Ice Cream.
Ingredients
1 litre full fat milk
Juice of 1 lime
½ cup castor sugar
½ teaspoon cardamom powder
Few saffron strands
2 tablespoons milk
1 cup finely chopped mango pieces
1 cup mango pulp
1 tablespoon finely chopped unsalted pistachios
1 tablespoon finely chopped unsalted almonds
Directions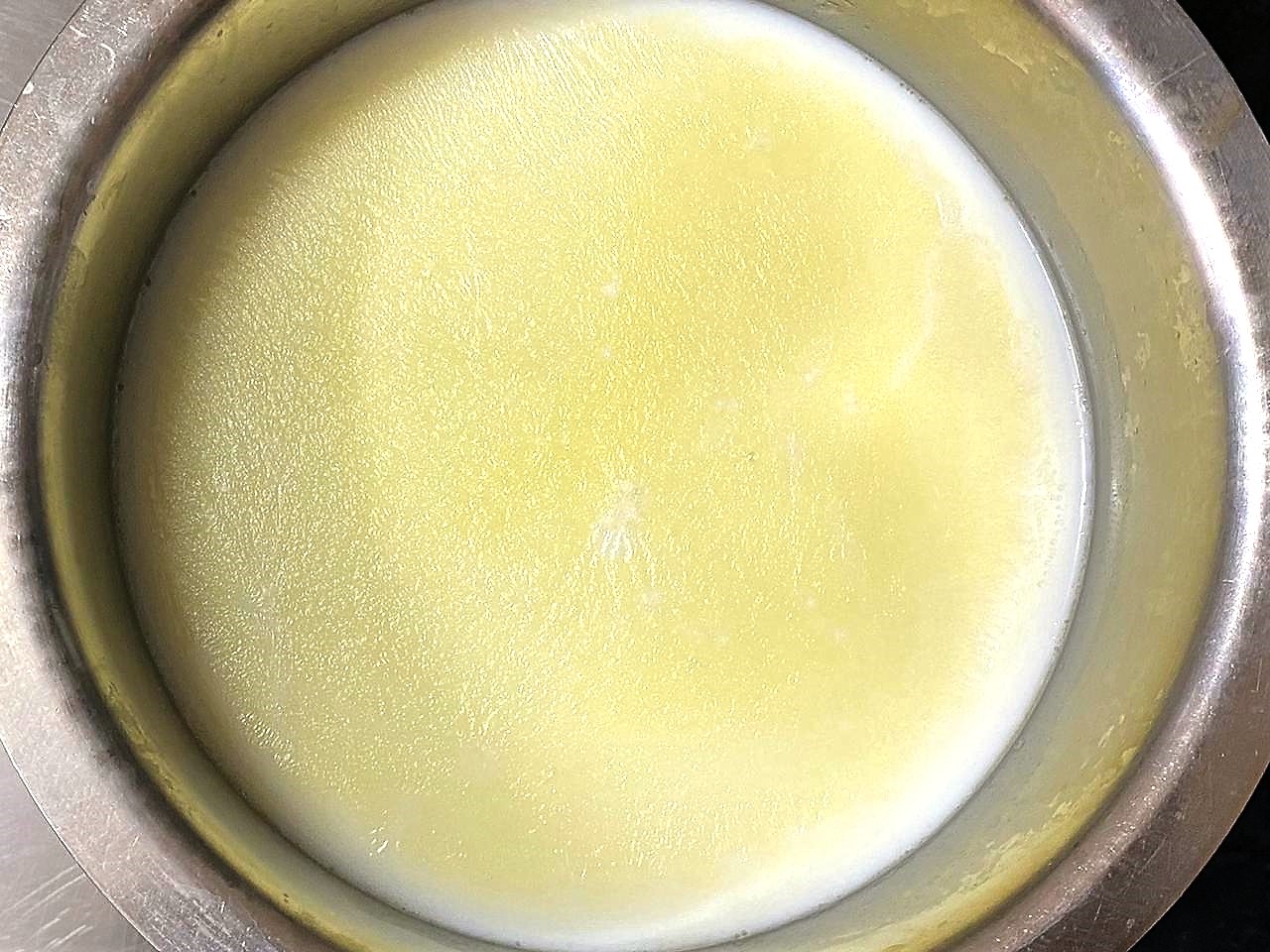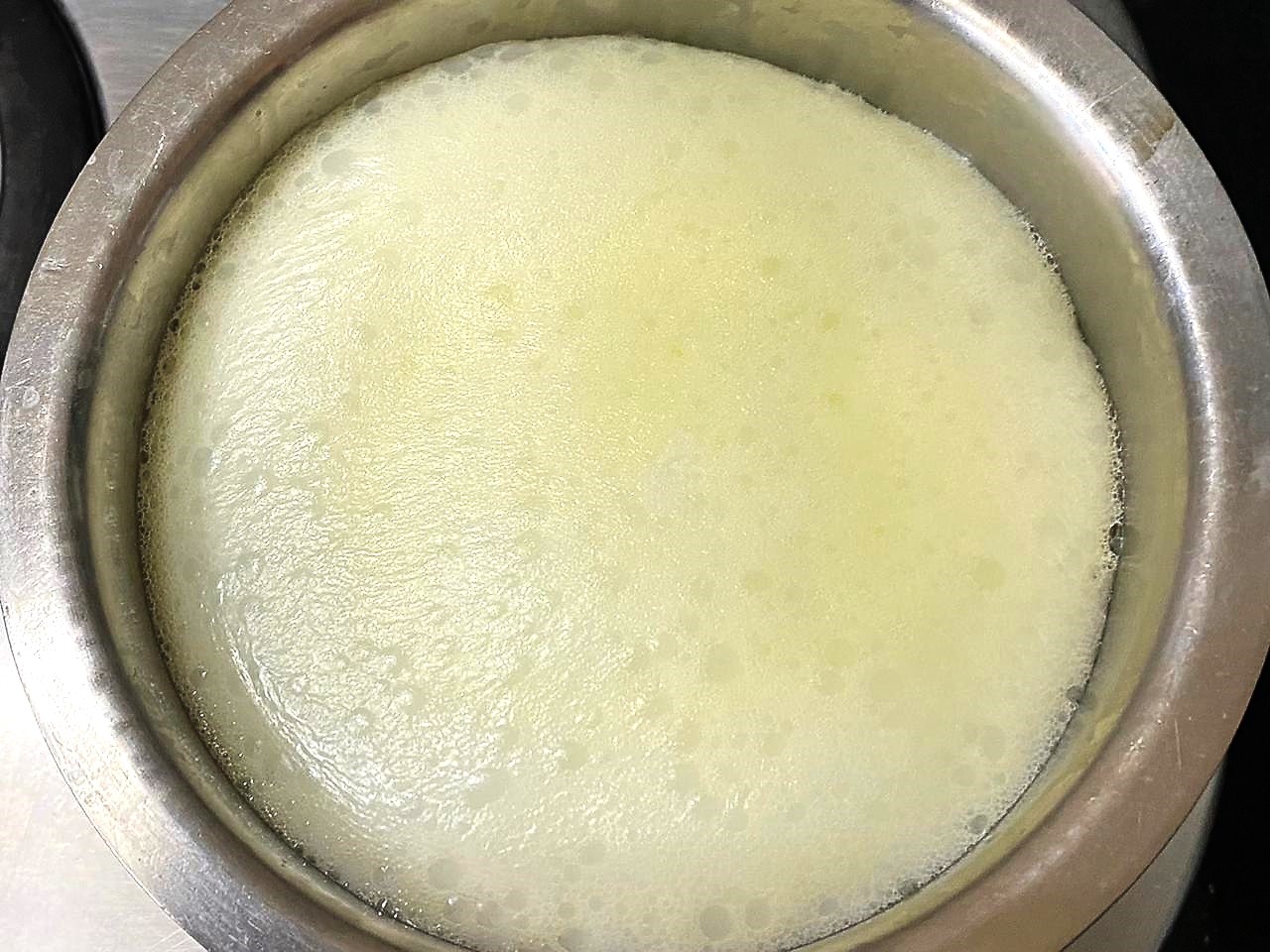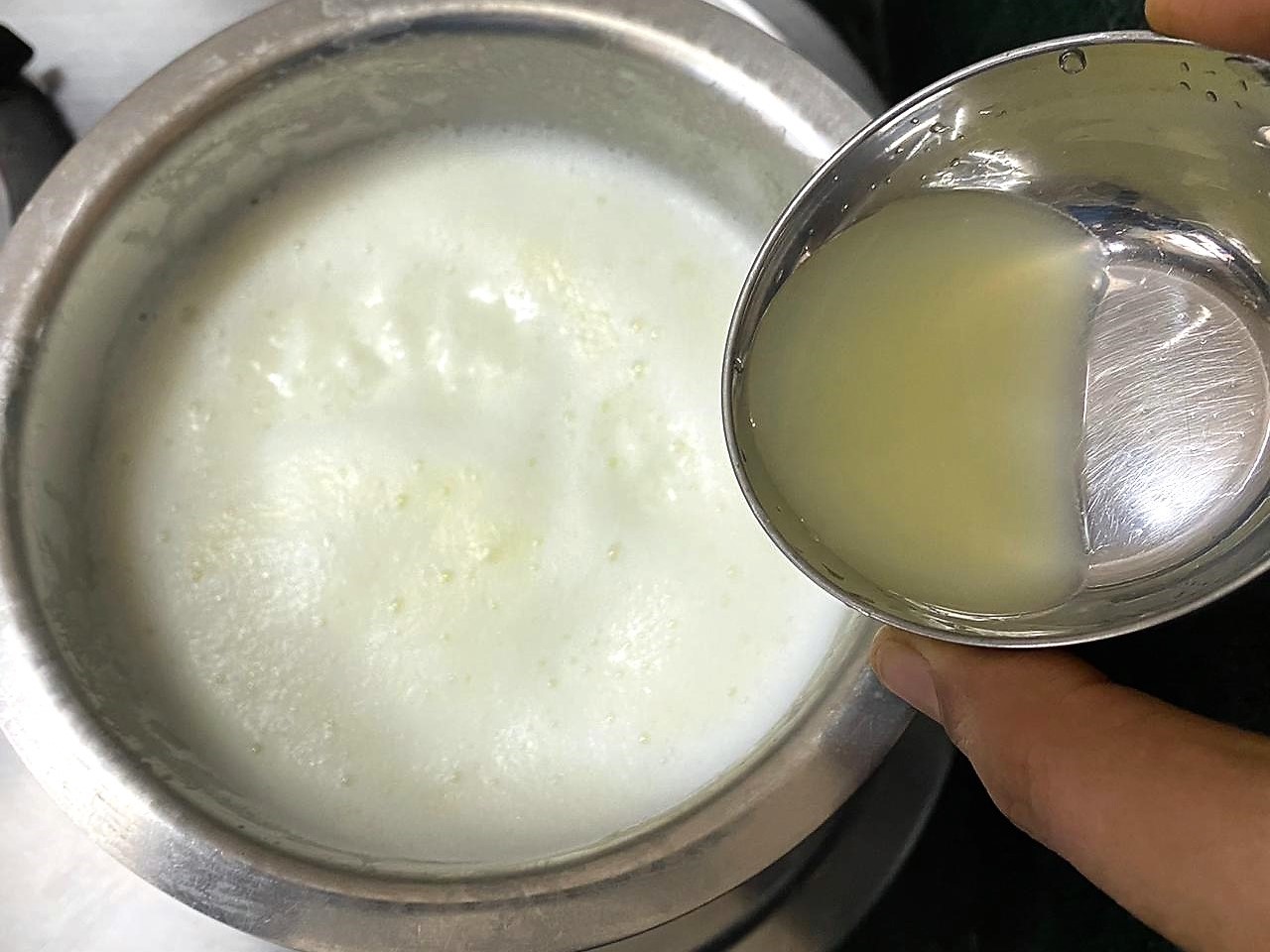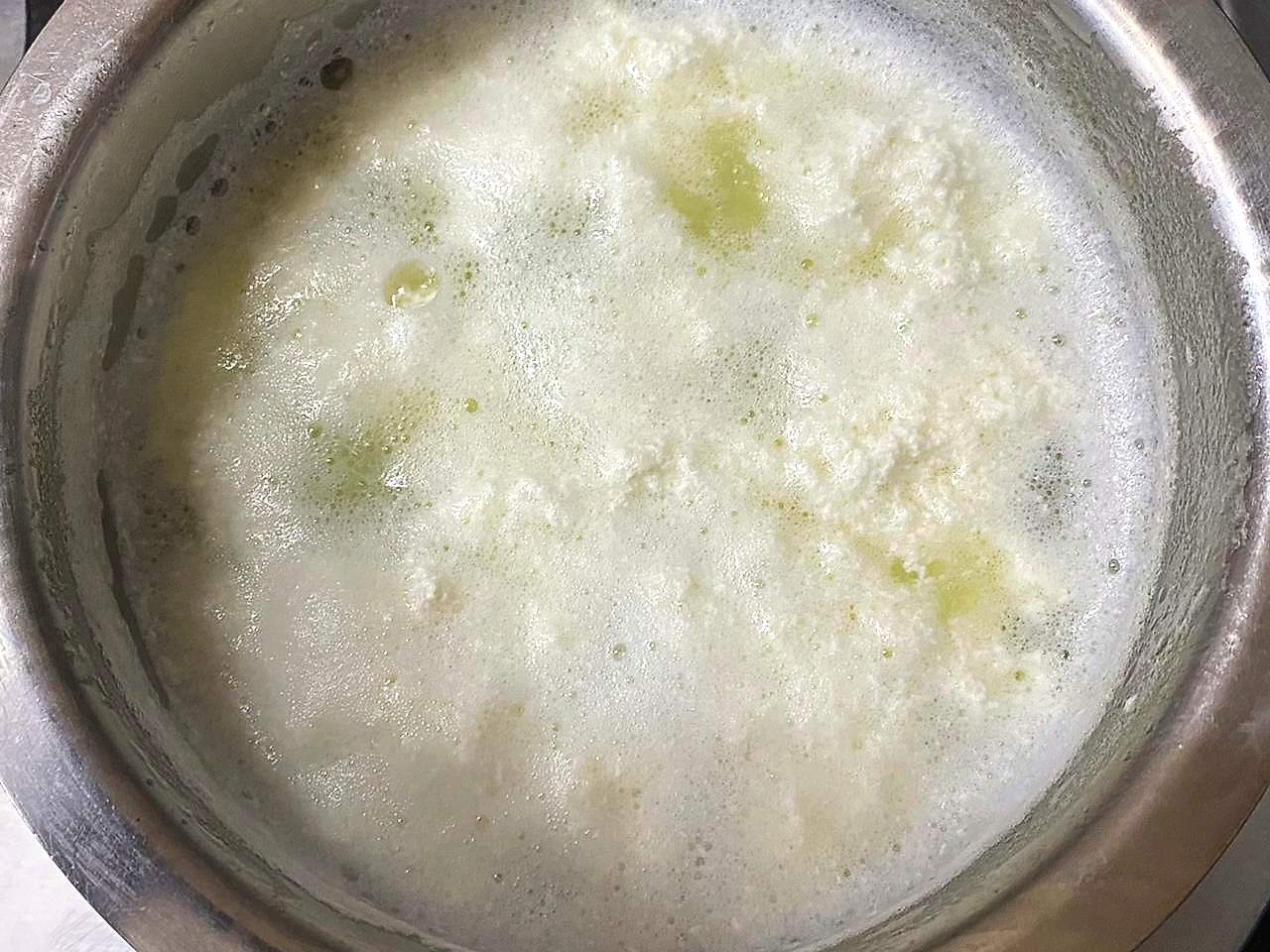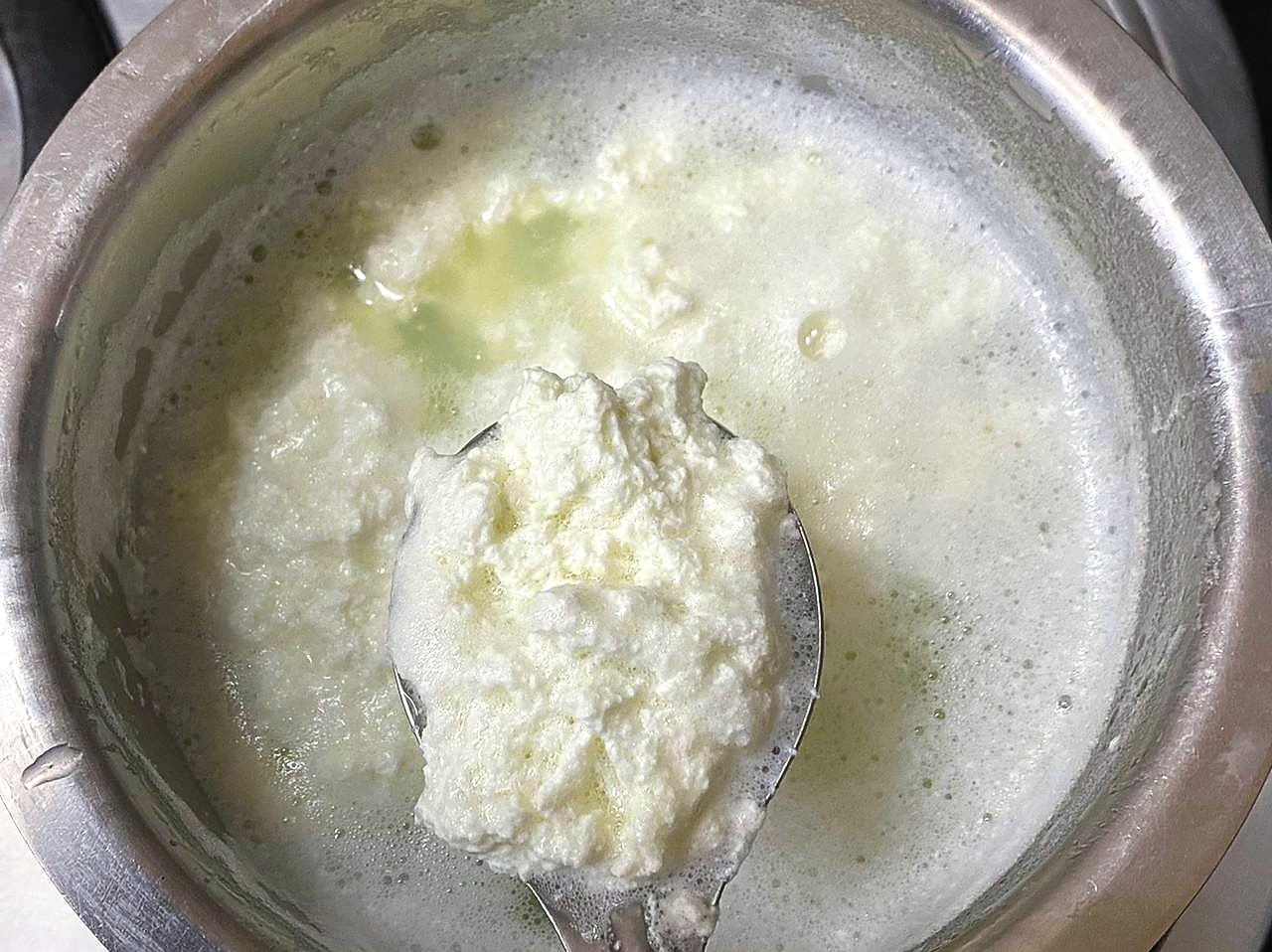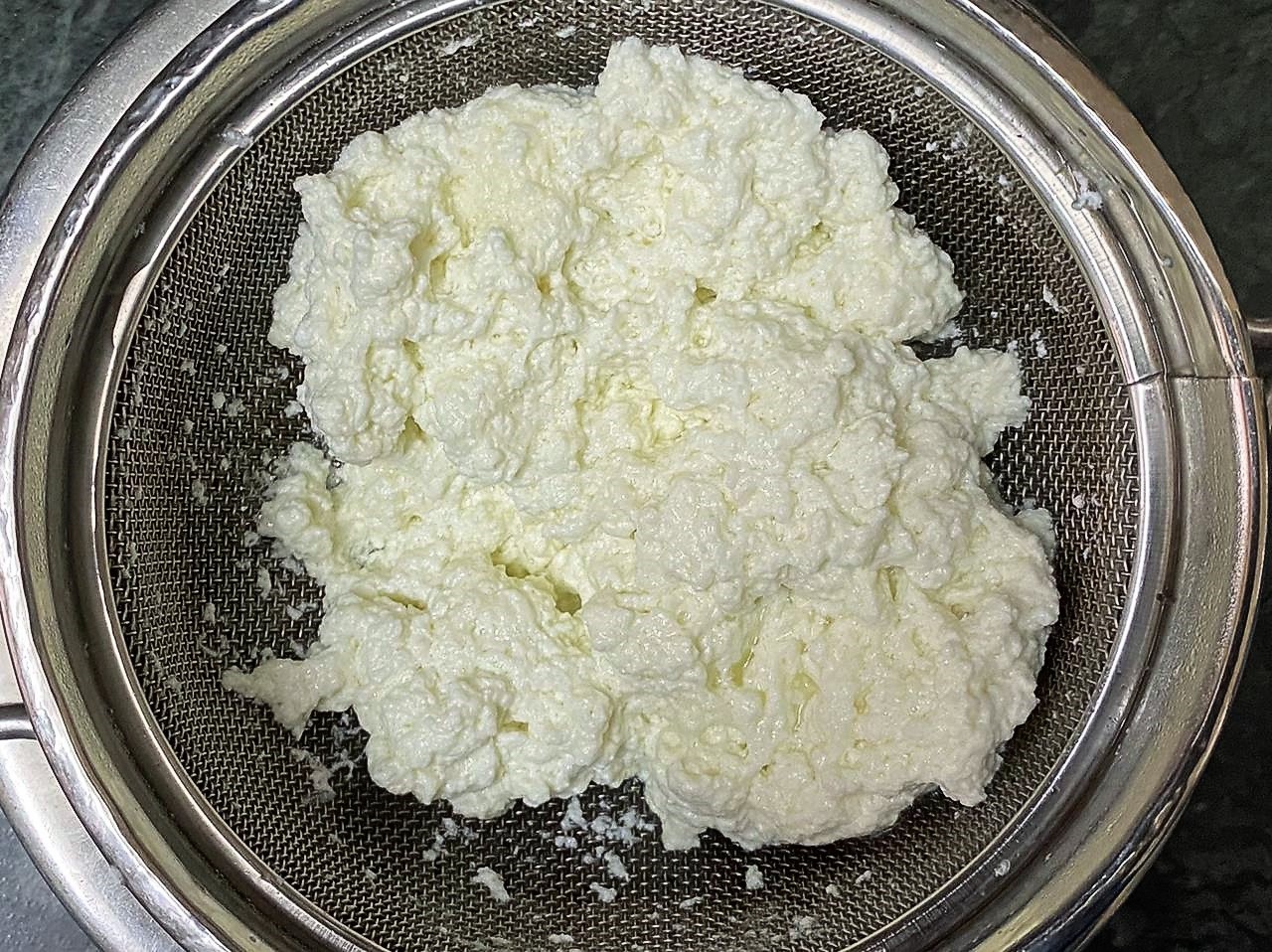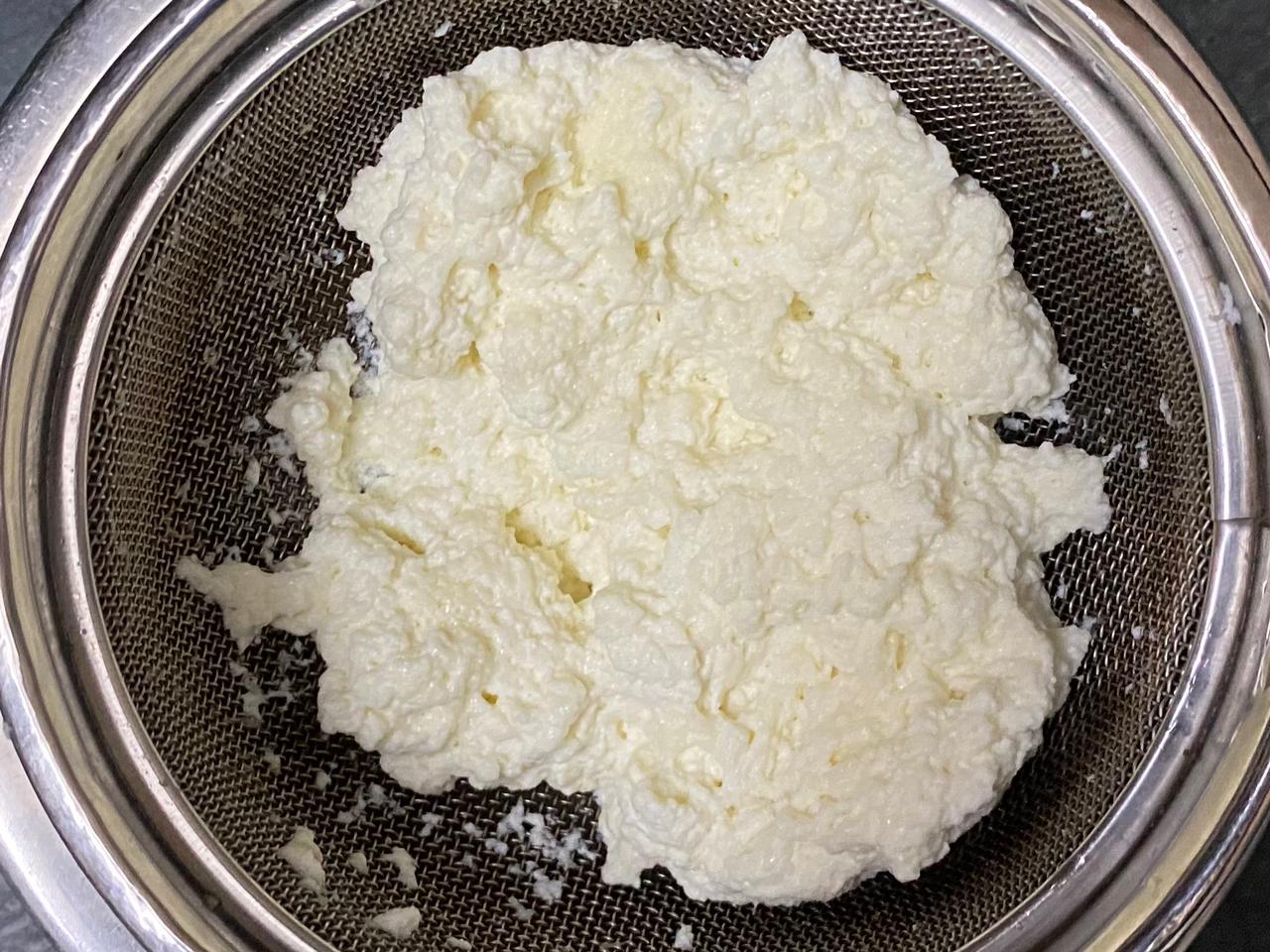 Pour the milk into a large pan and bring it to boil over medium heat. Once the milk has boiled, pour in the lime juice. Give it a stir, and you should see the milk curdle immediately. You can add 1 more tablespoon of lime juice if it does not curdle. Let the contents cool for 5 to 10 minutes.
Strain the milk curds through a strainer. Rinse the milk curdle under cold water to wash out the lime juice.Squeeze off the excess water from the paneer. We need moist paneer so make sure there is no excess whey or water in the paneer.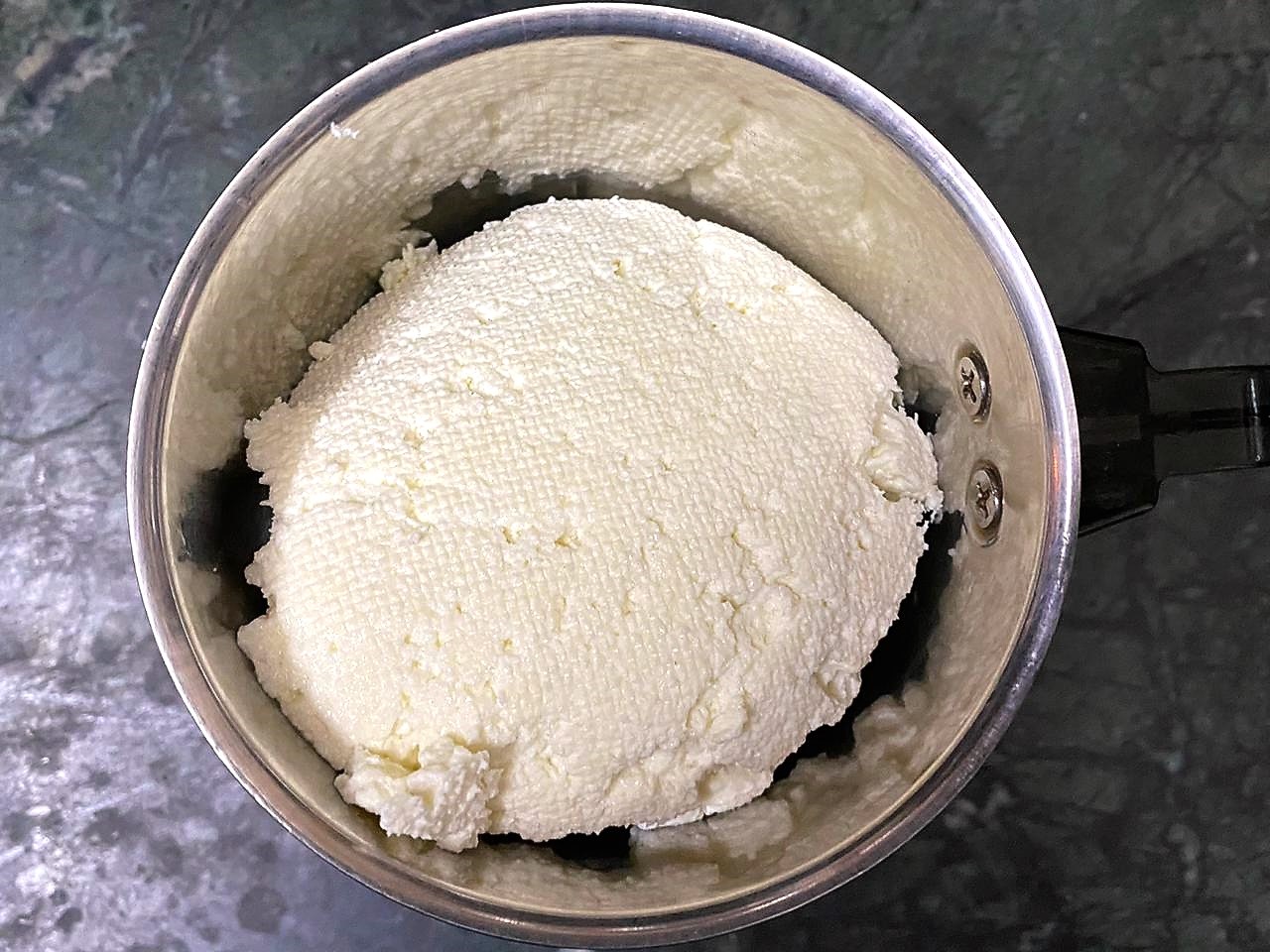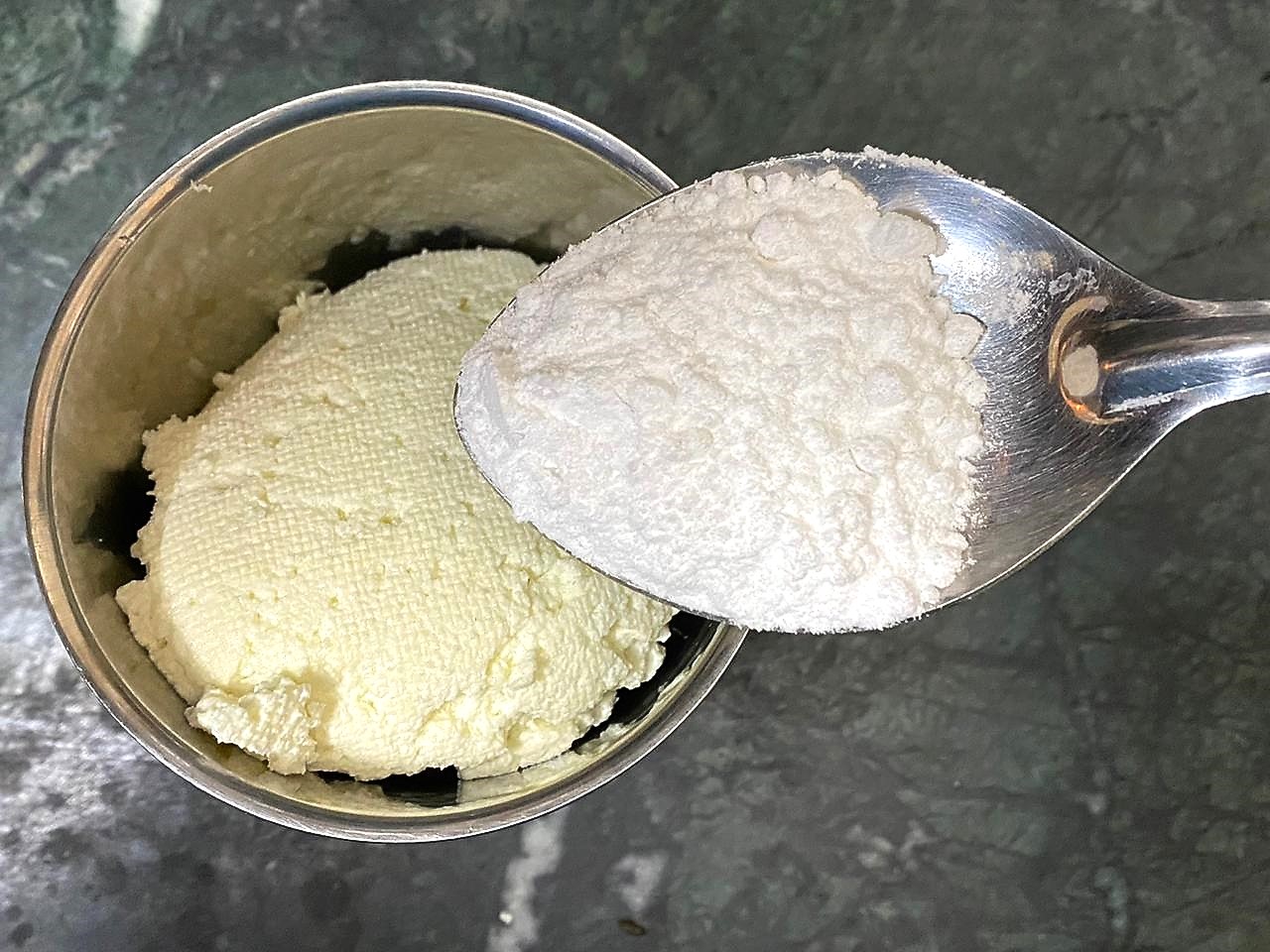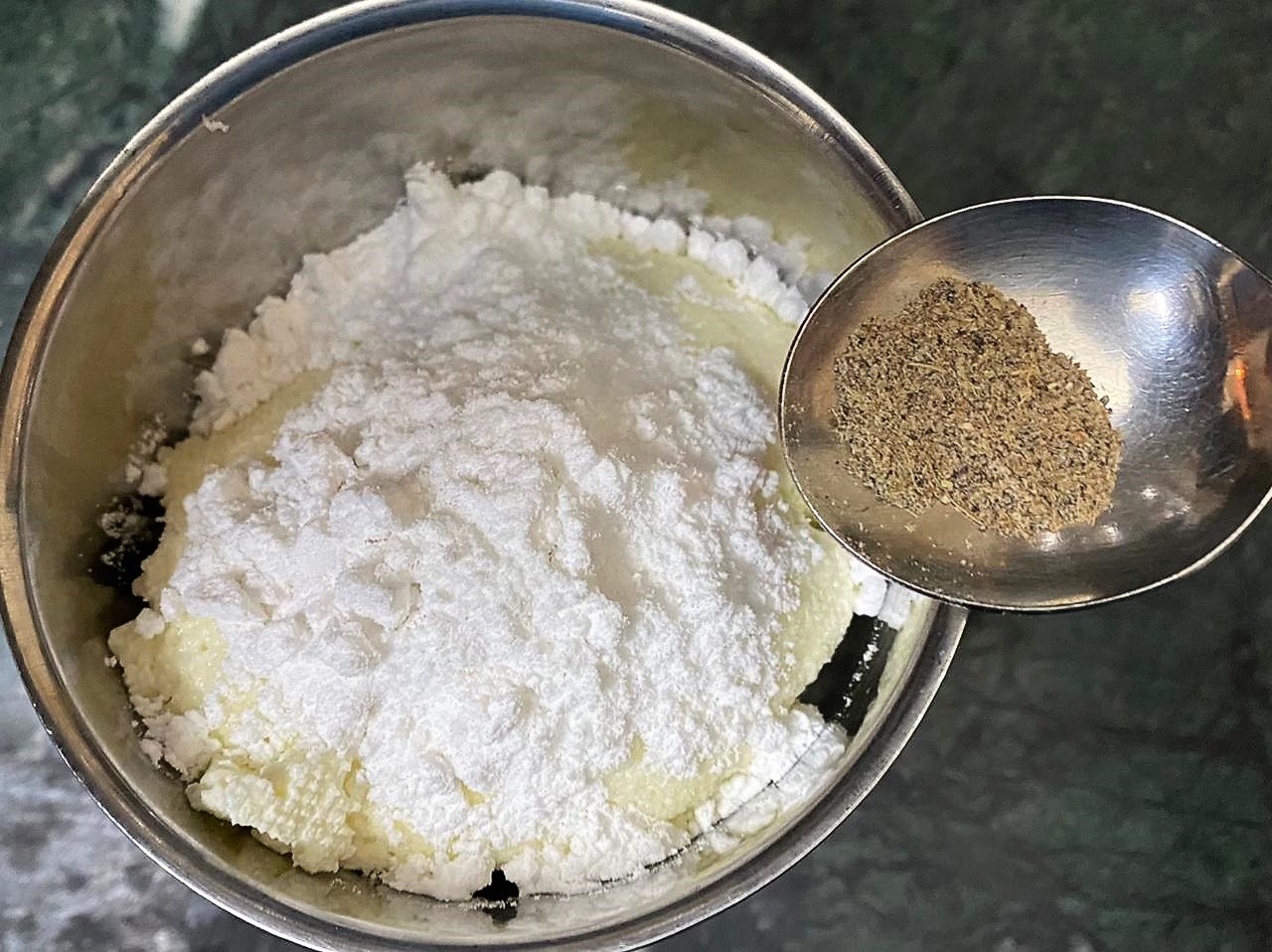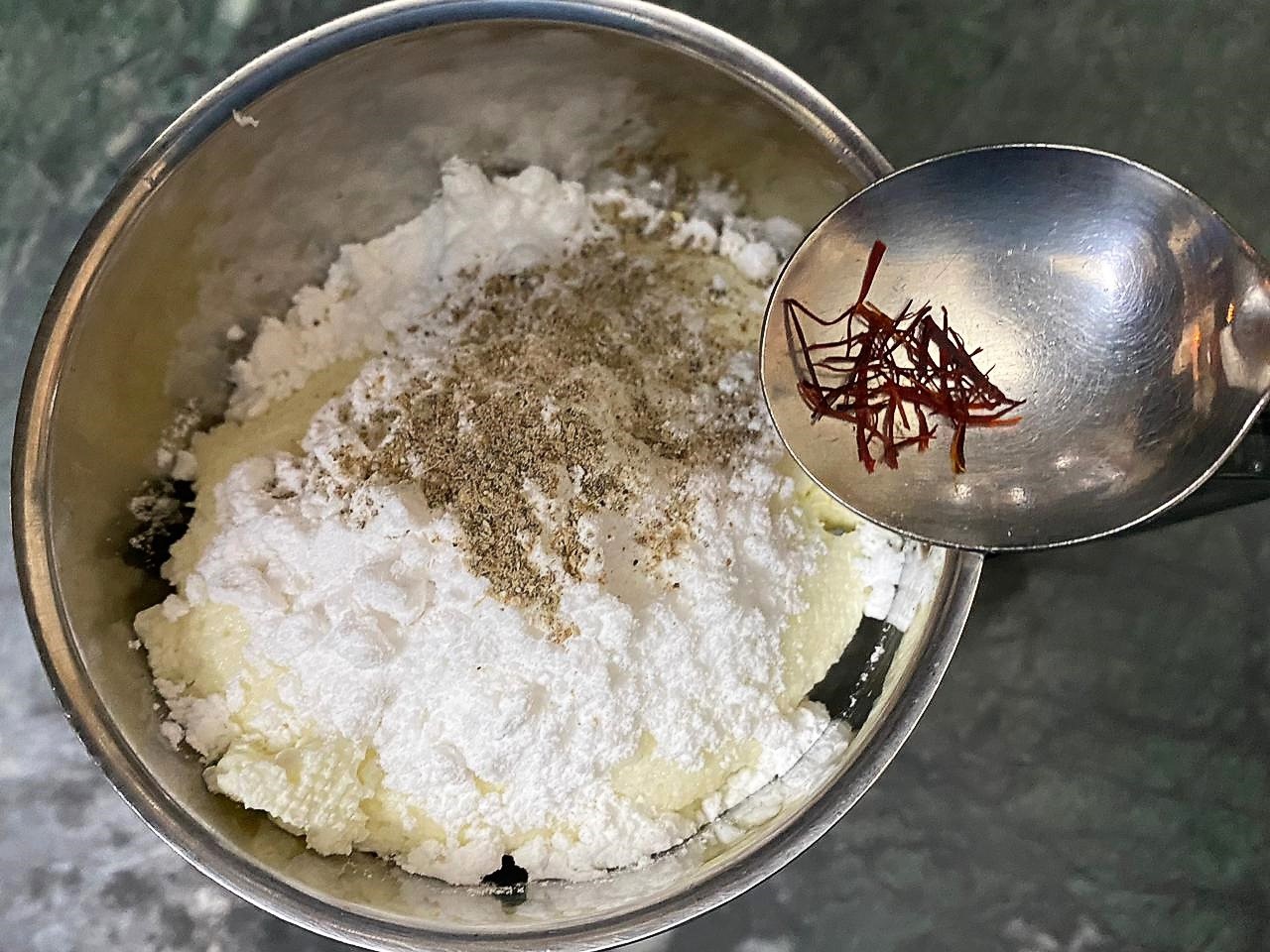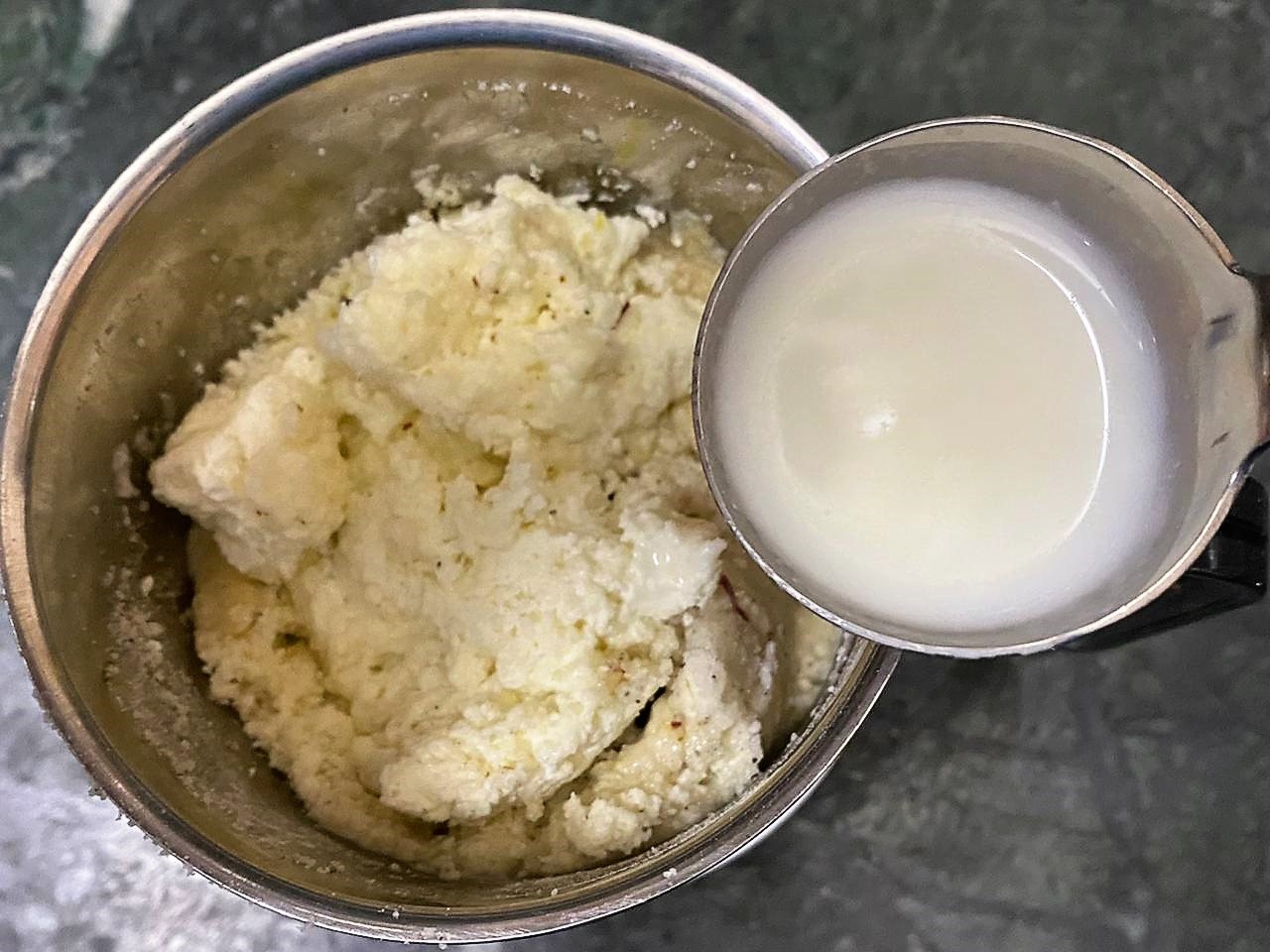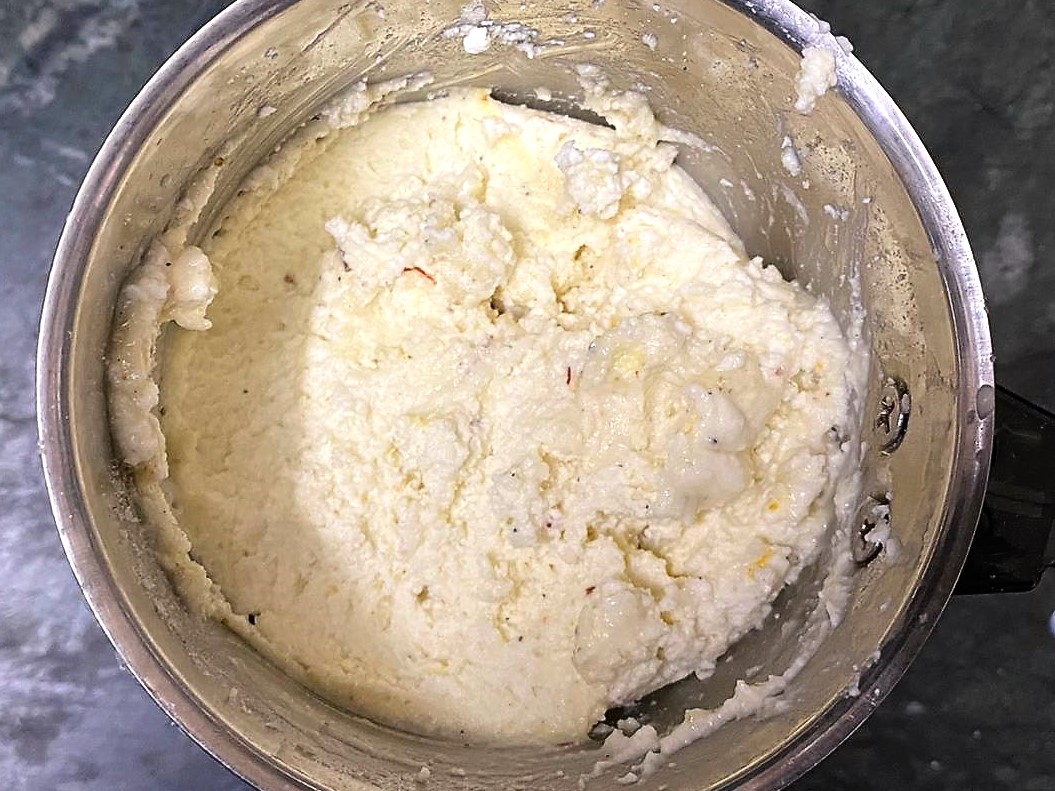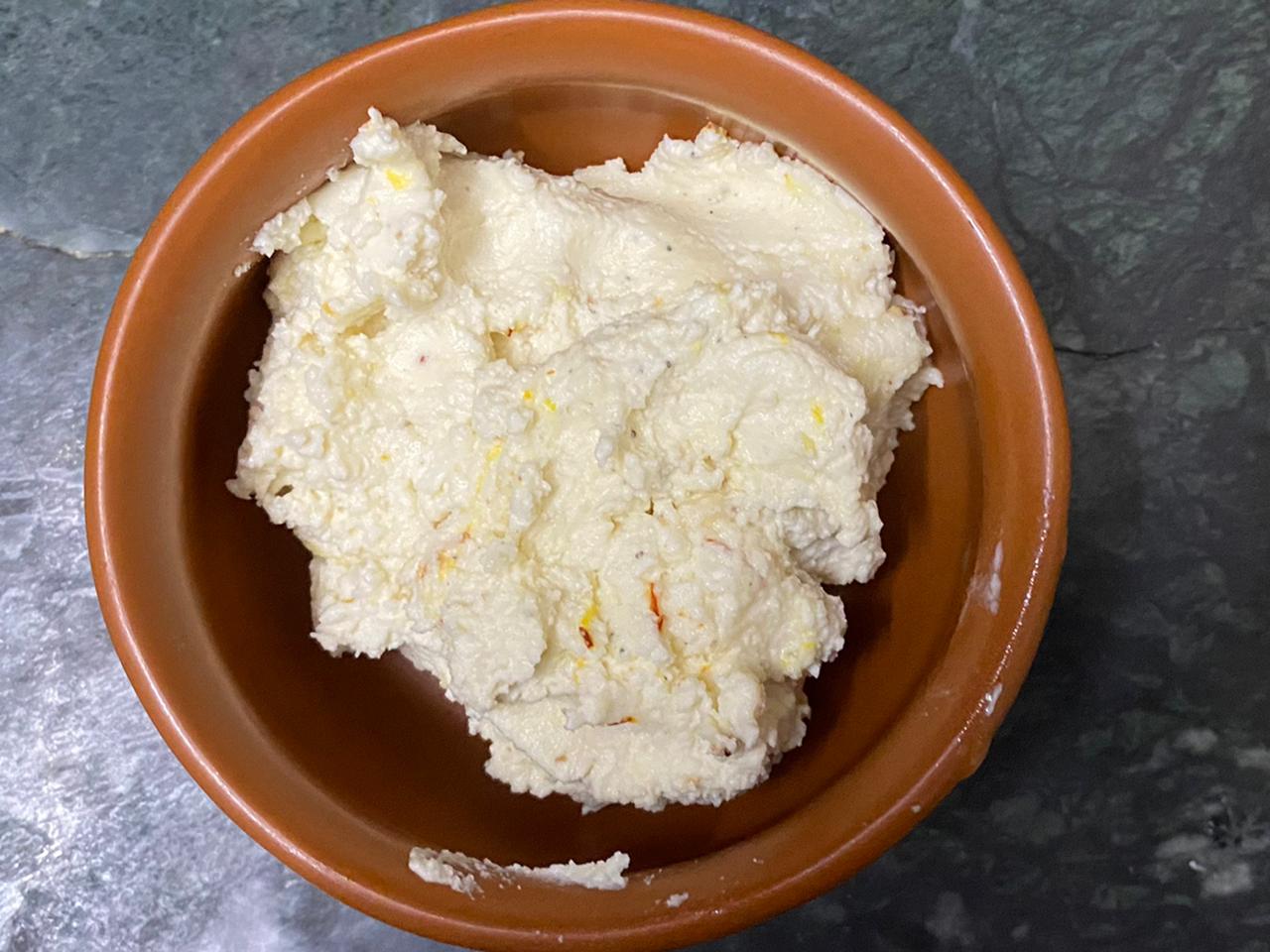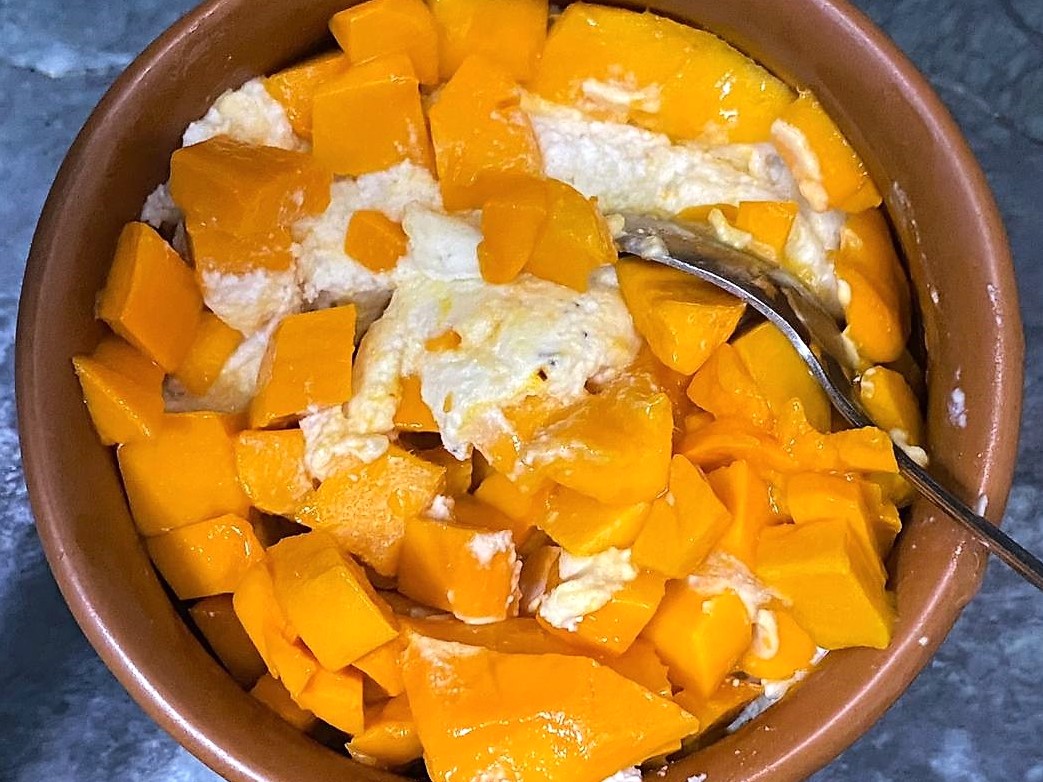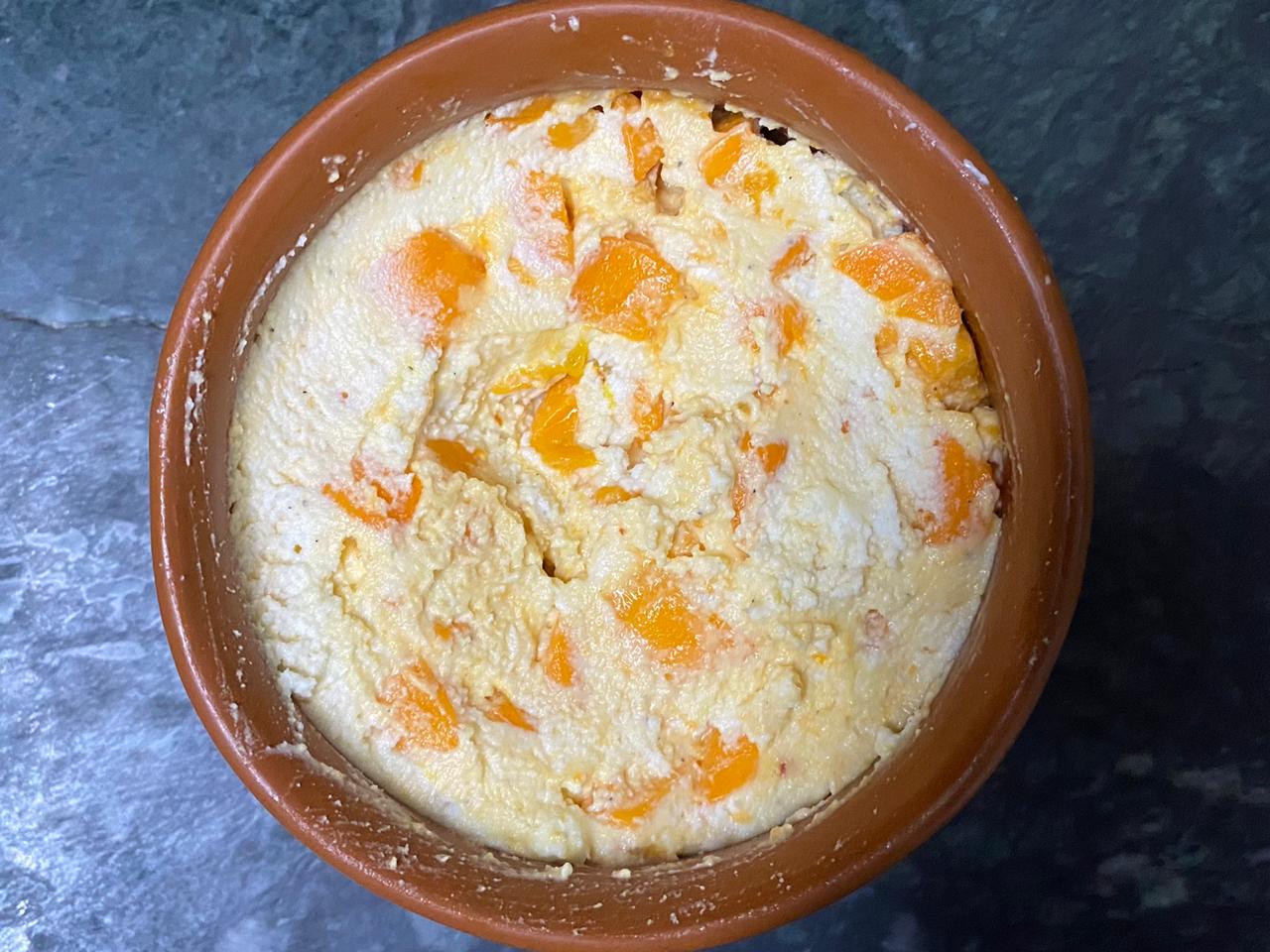 Grind the paneer along with castor sugar, cardamom powder, saffron strands and milk to a smooth consistency paste.
Empty the paneer mixture in a bowl and add mango pieces and mix it until well combined. Mango sandesh is ready for layering.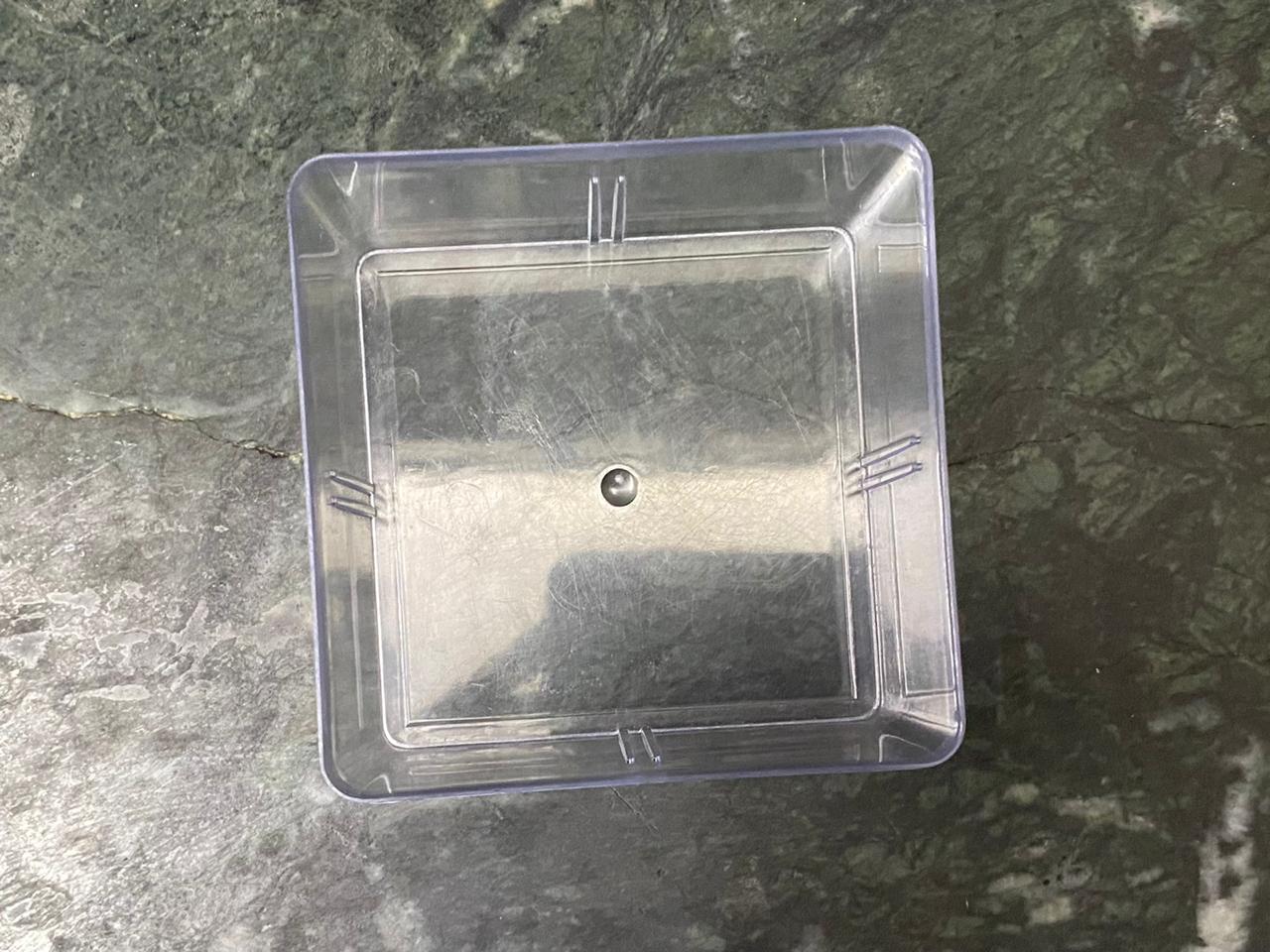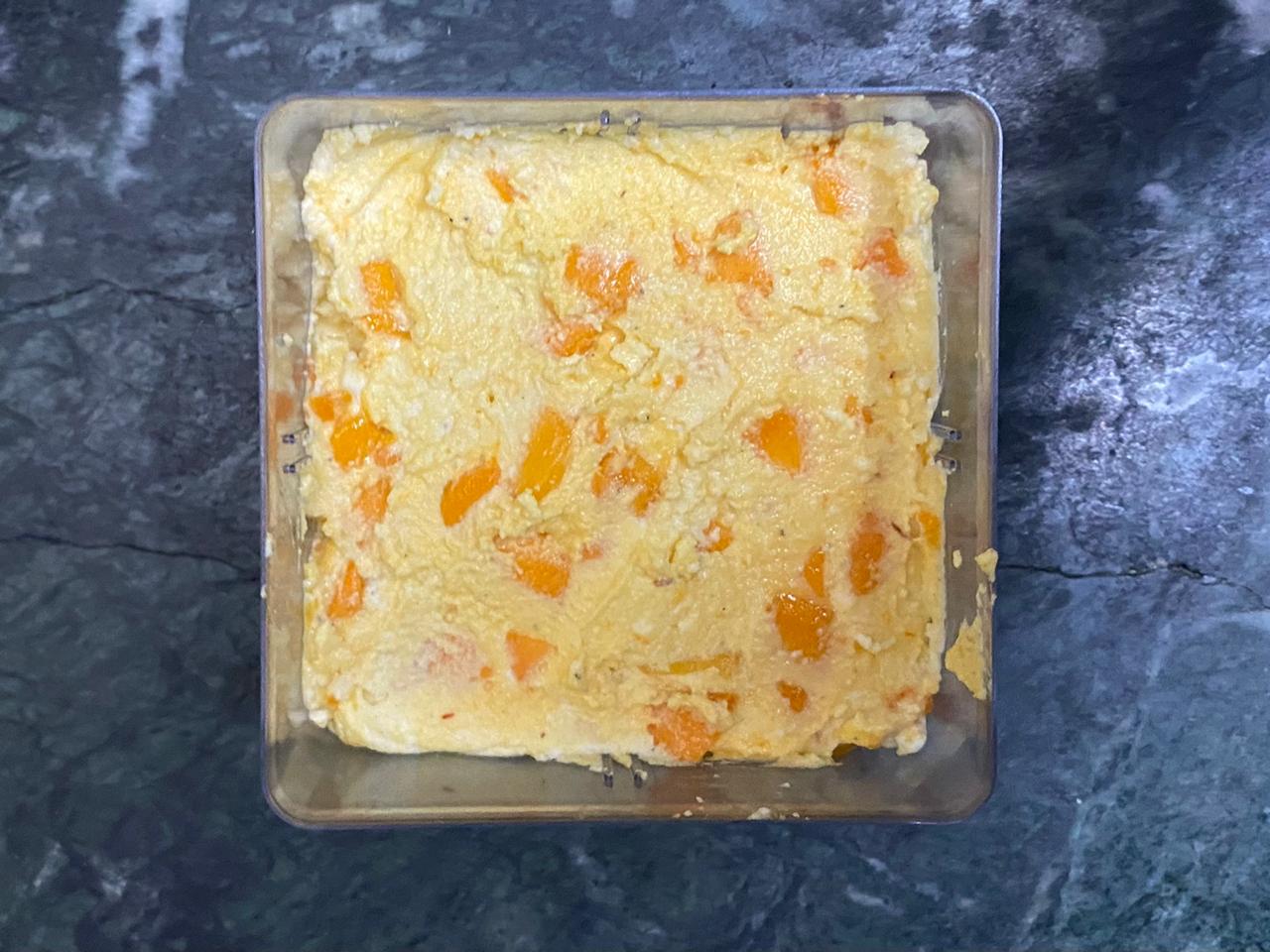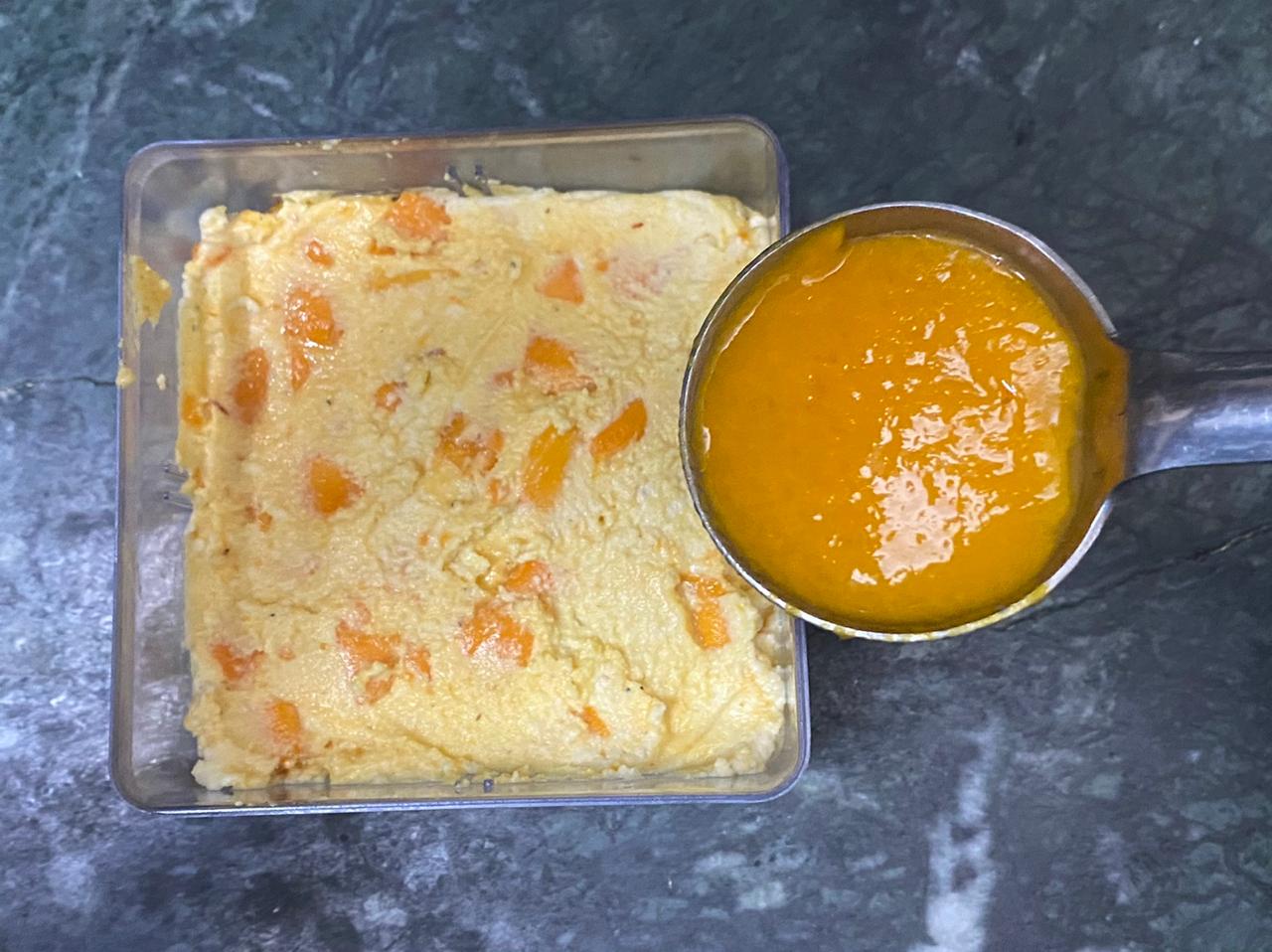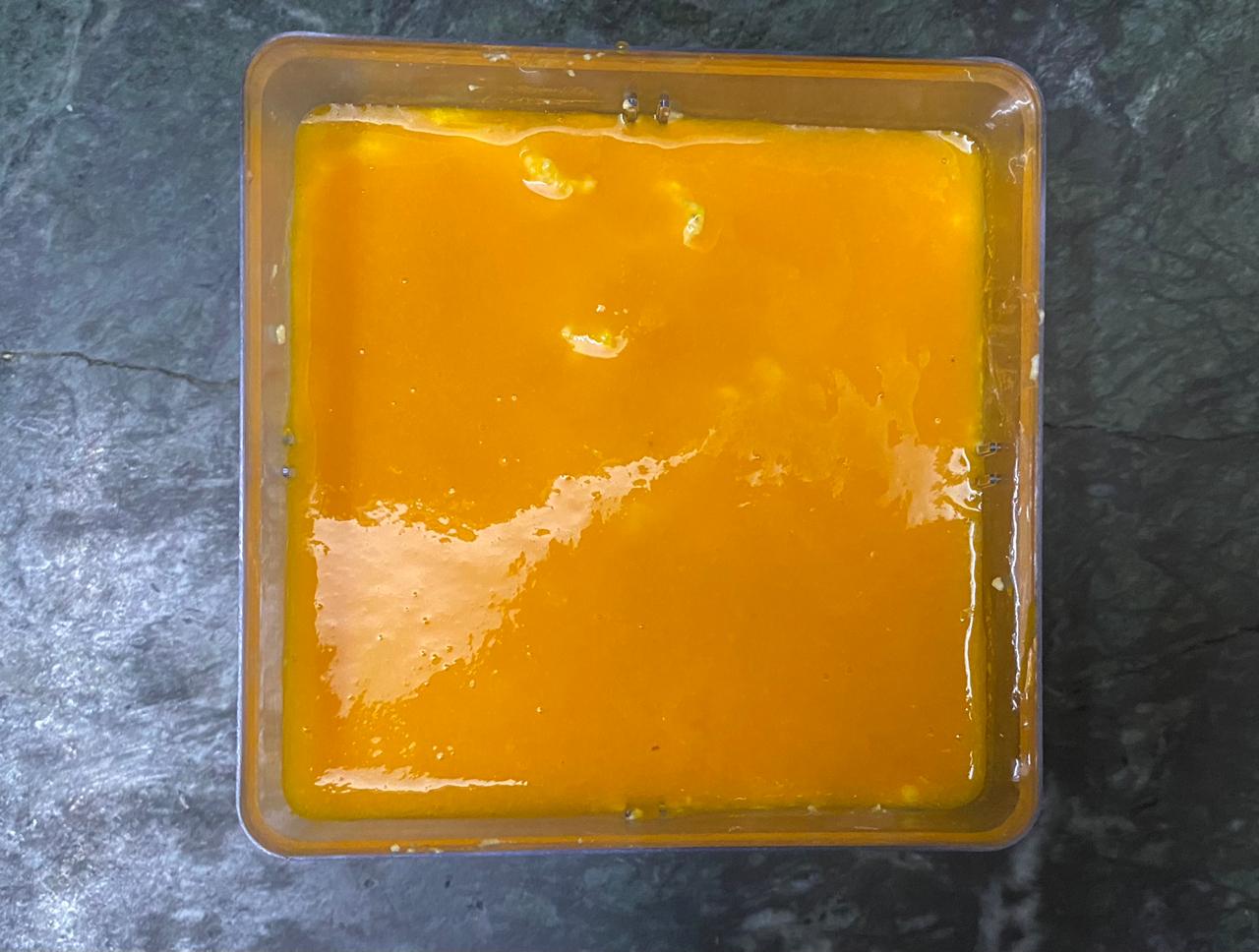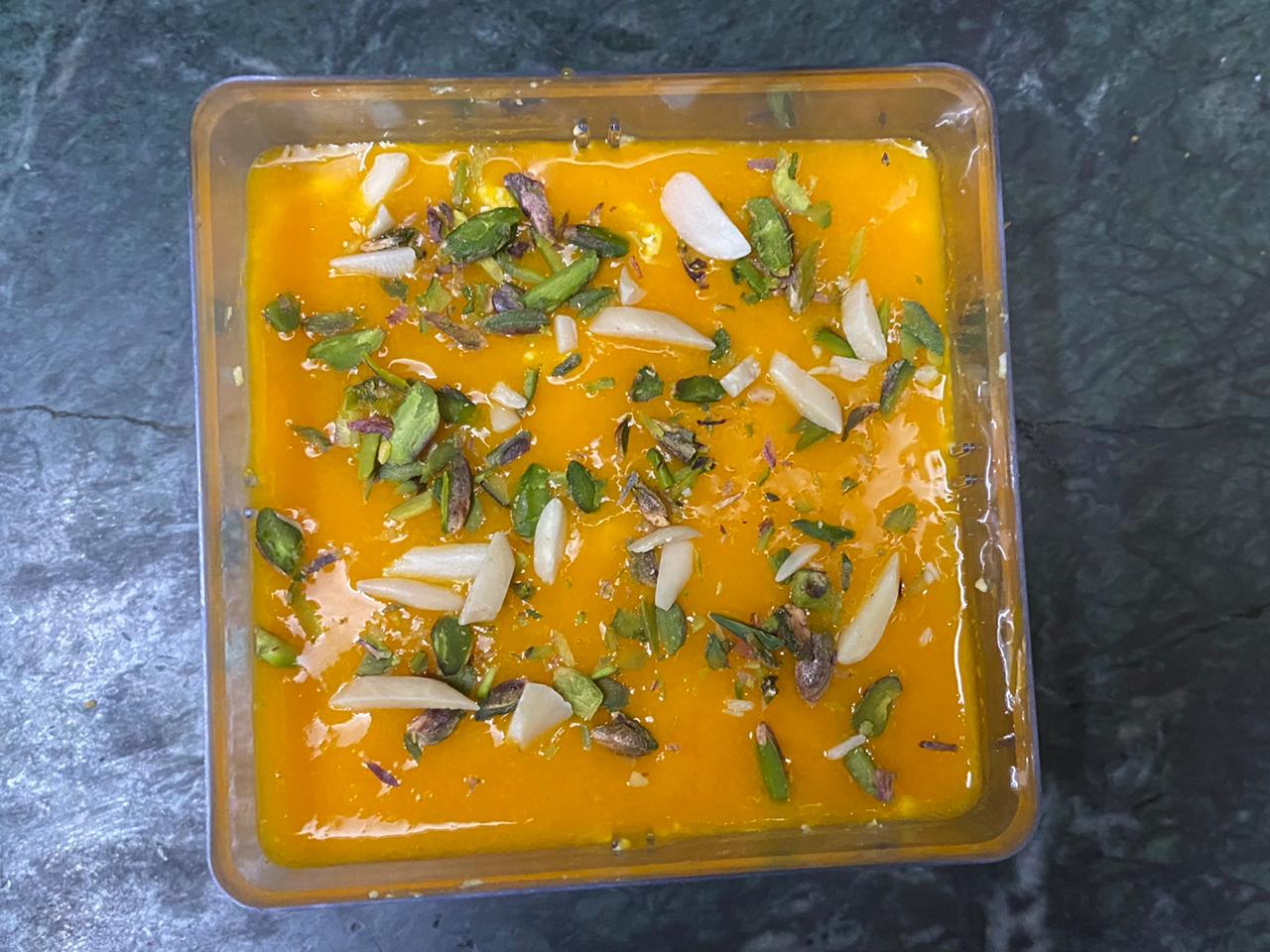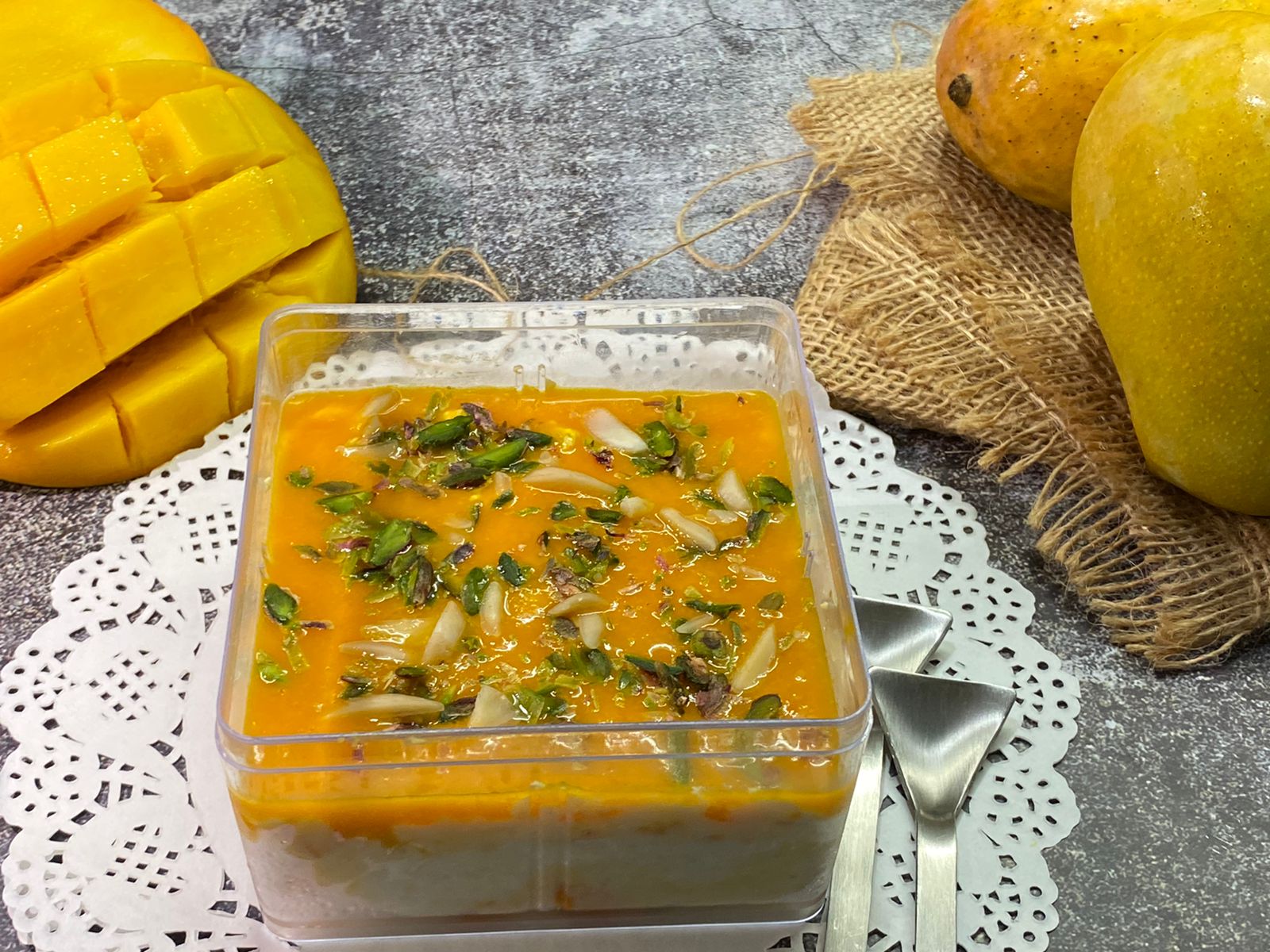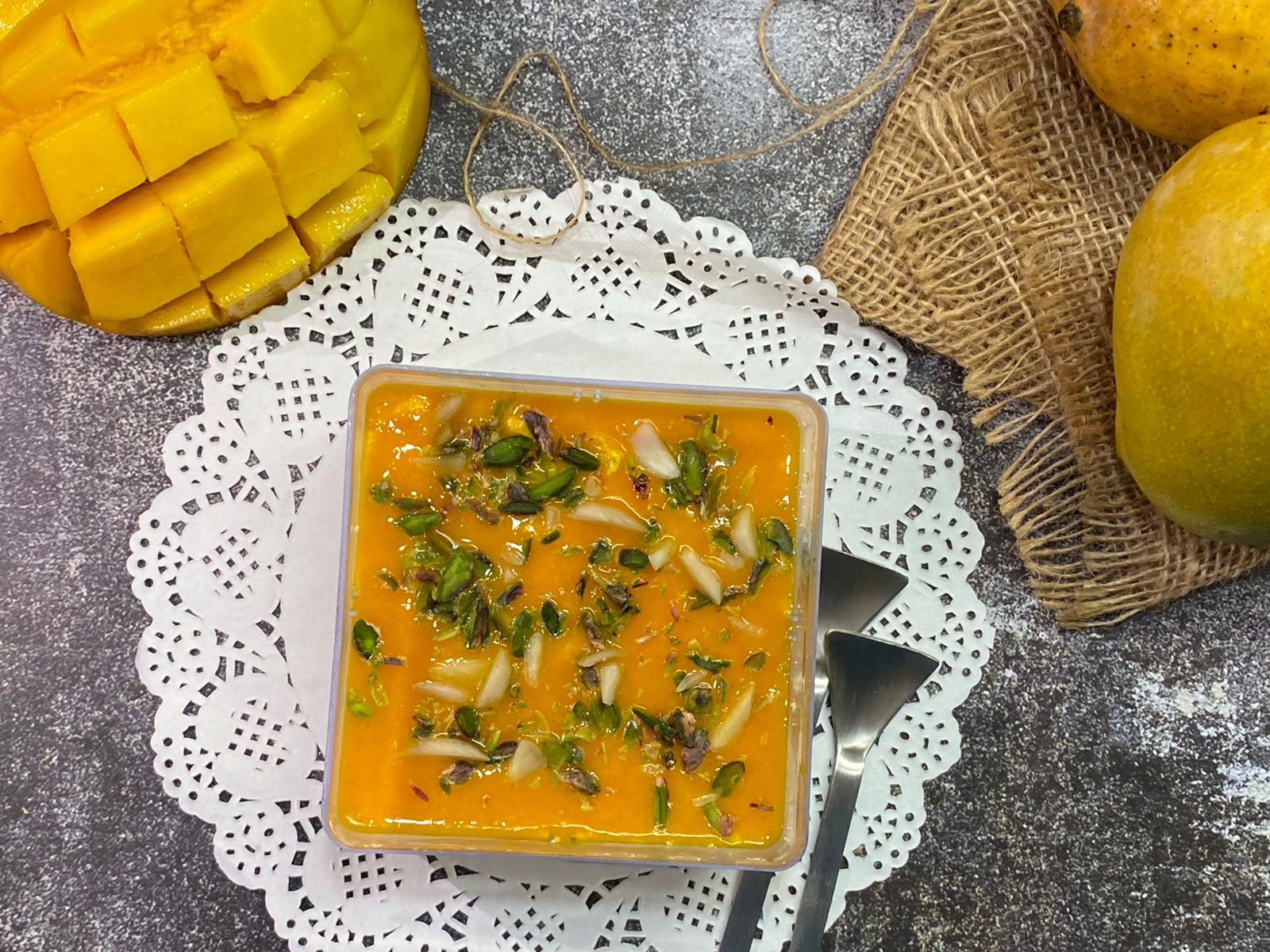 Take a 4-inch square mould. Layer the mango sandesh evenly by gently pressing it.
Next spread the mango pulp over the Sandesh and garnish with almonds and pistachios.
Cool the Layered Mango Sandesh in the fridge for 2-3 hours.
Enjoy it cold!