Eggless Mango Cake
Eggless Mango Cake is a super delicious soft, spongy, moist cake loaded with tropical mango flavour in each bite.
I love love love Mangoes! During the season, I eat them every single day and use them extensively in cooking too. If you are craving a simple delicious cake this summer, Mango Cake is worth a try! It is quick and easy to whip up and also refreshing.
I prefer to use readymade mango pulp/puree in this cake for a real punch of mango flavour and also because it is slightly sweet and sour which gives a balance of flavours. You can also use fresh or frozen mangoes blended to make a puree.
Other mango recipes you might are Mango Lassi, Mango Delight, Eggless Mango Custard, Mango Salsa, Mango Shrikhand, Mango Lolly/Paleta, Petha Mango Sandesh, Mango Panna Cotta, Mango Shake, Mango Chaat, Mango Rabri and Mango Ice Cream.
Ingredients
250 grams plain flour
1 teaspoon baking powder
½ teaspoon baking soda
1 teaspoon cardamom powder
¼ teaspoon salt
175 grams castor sugar
175 grams mango pulp
½ cup whole milk
2 teaspoons lemon juice
½ cup oil
Directions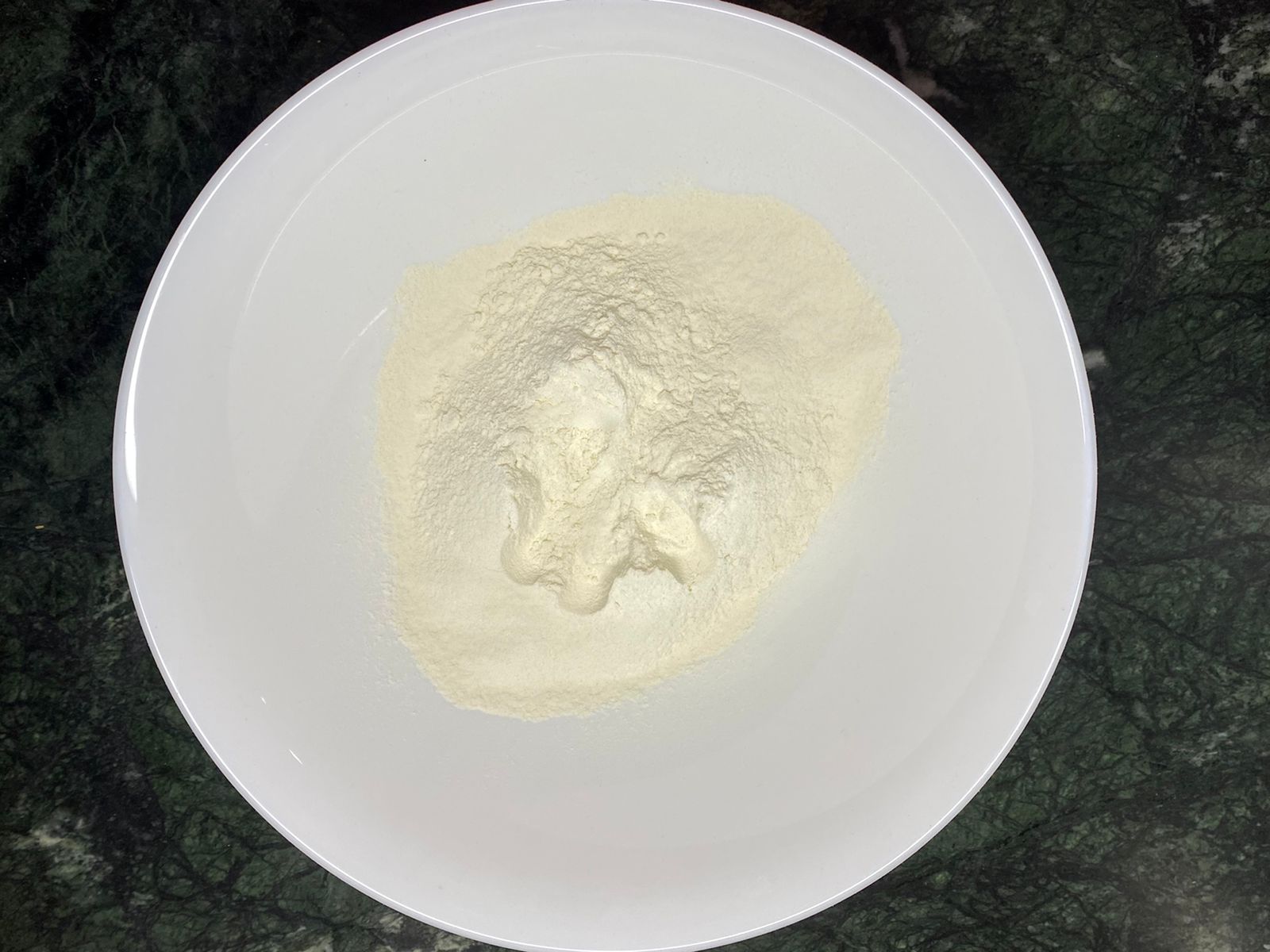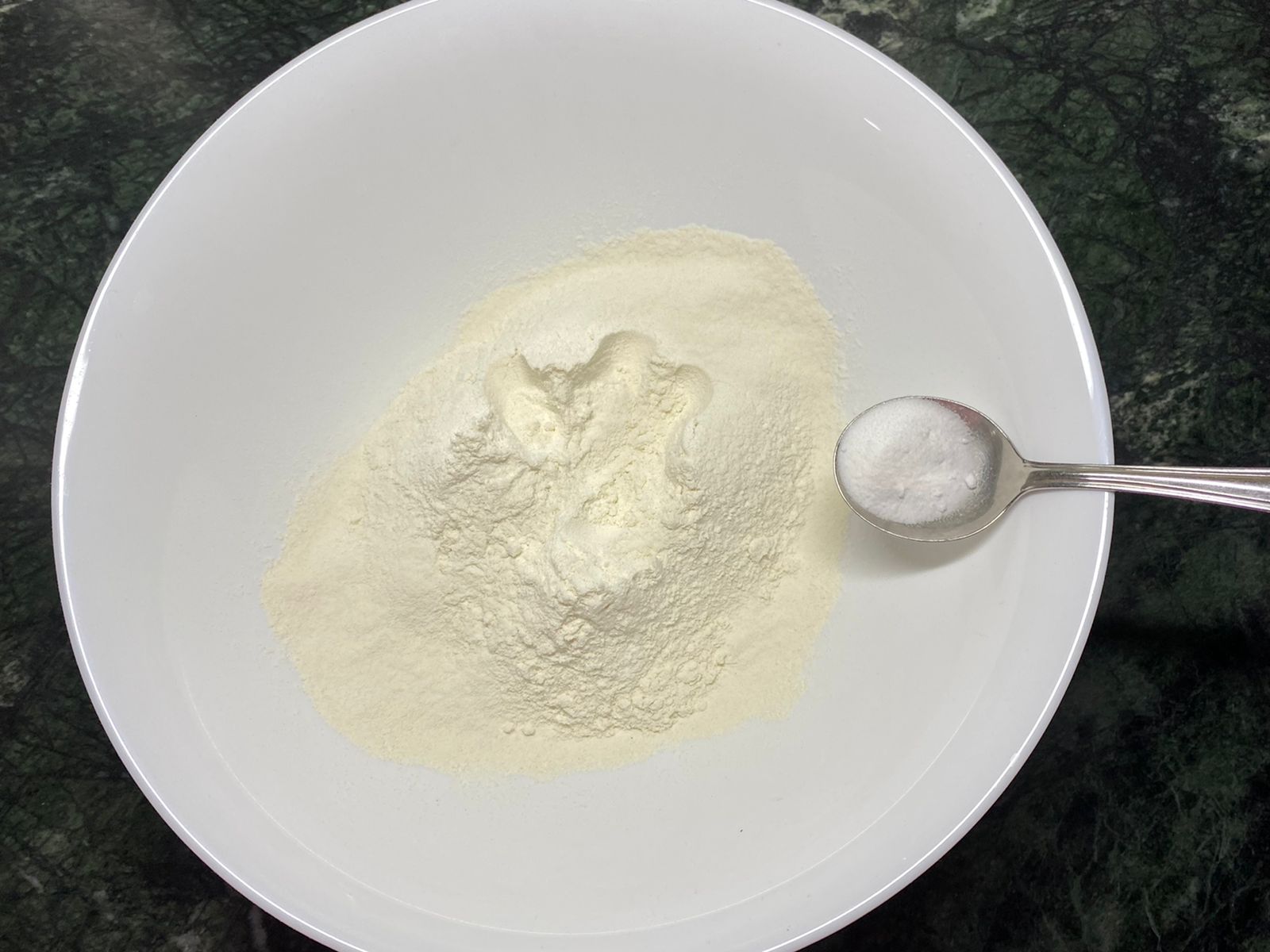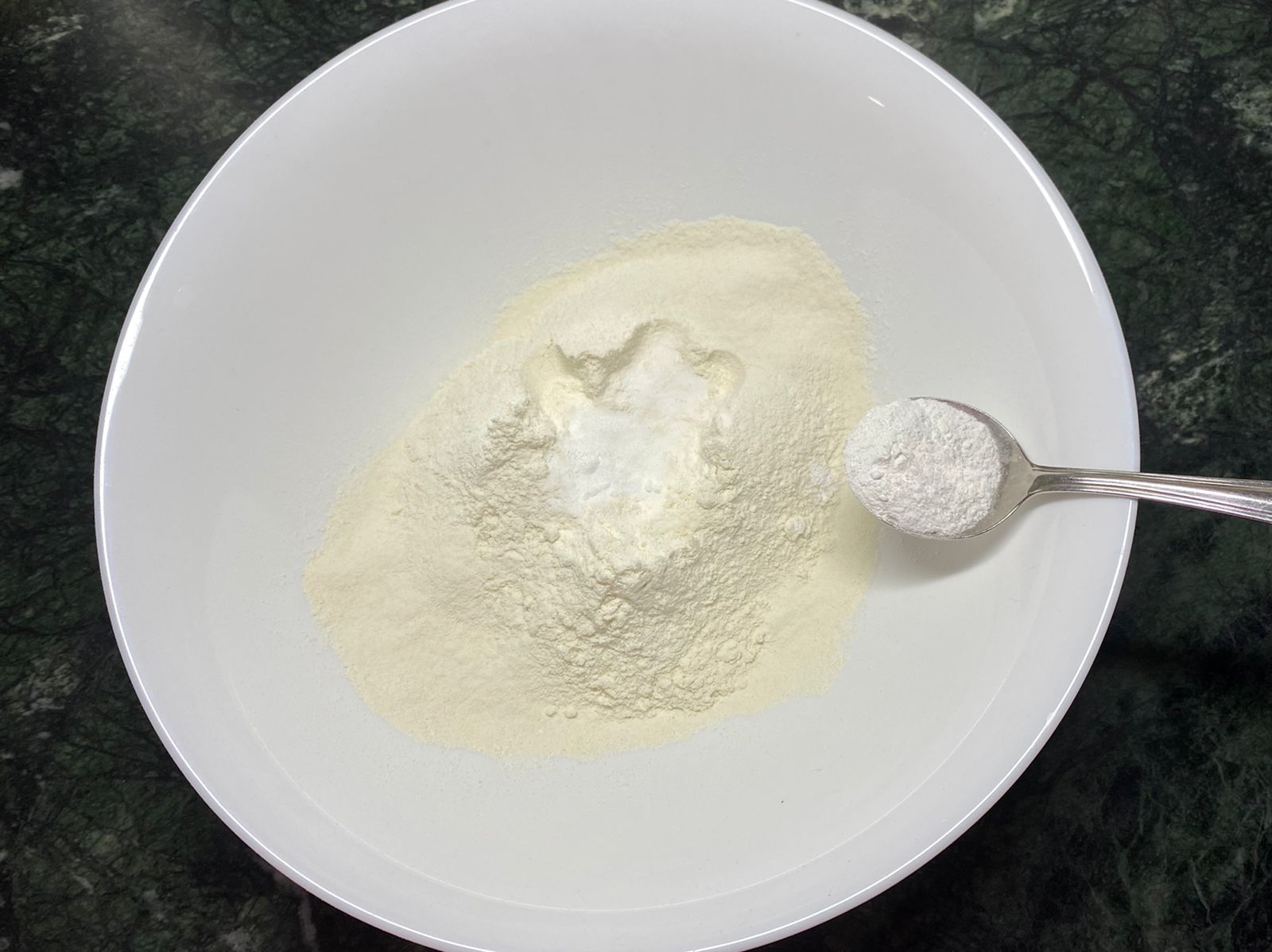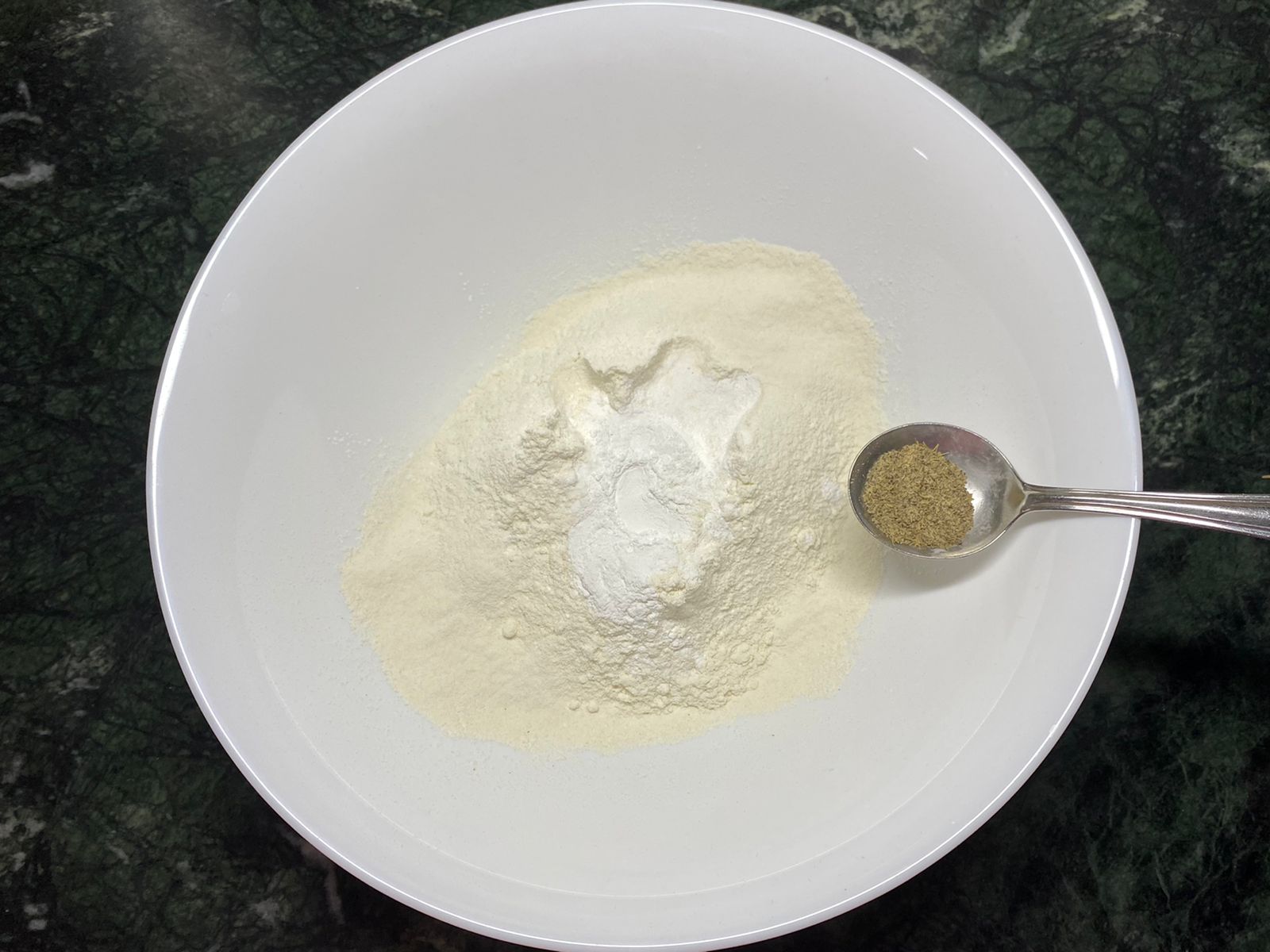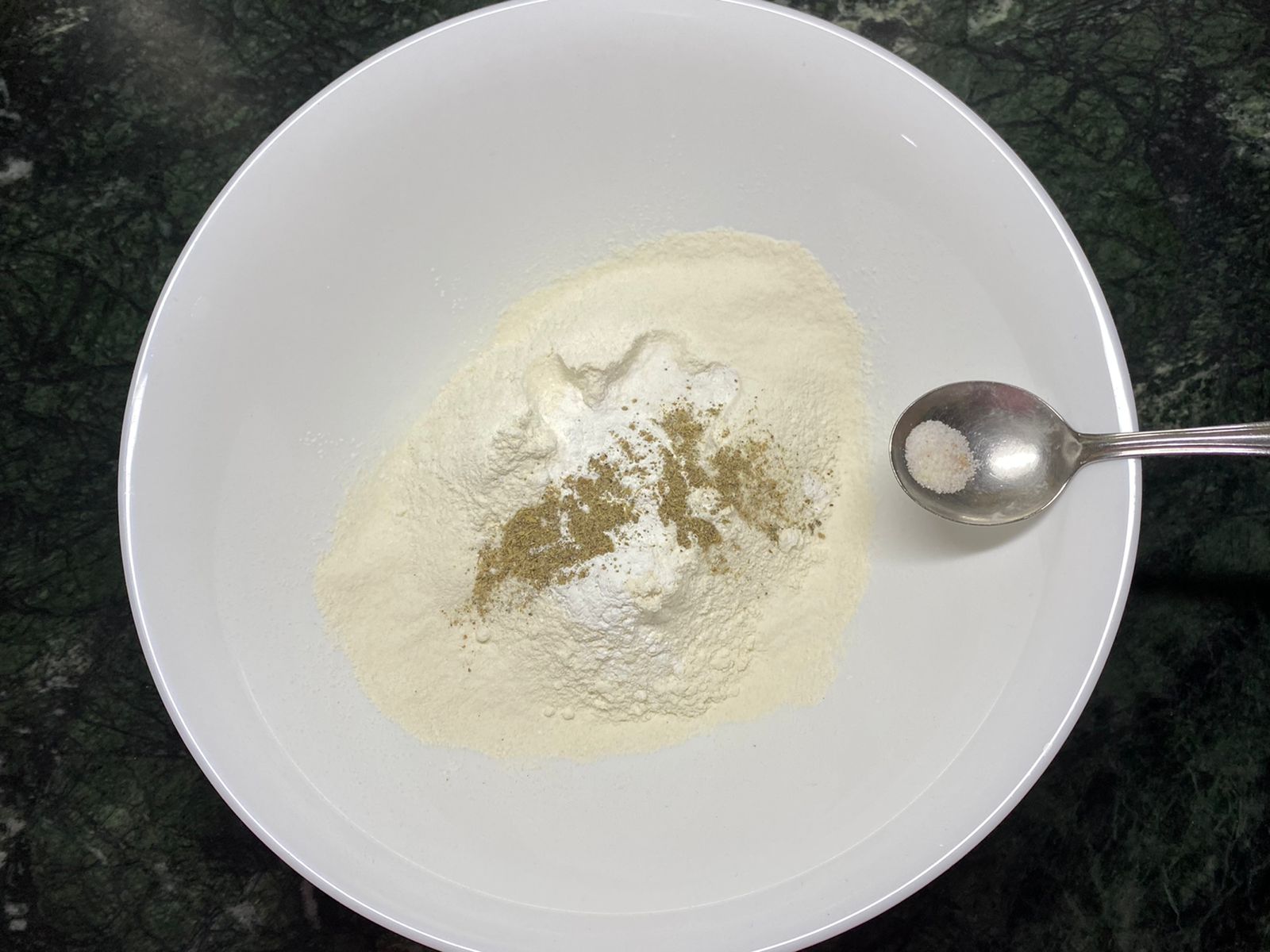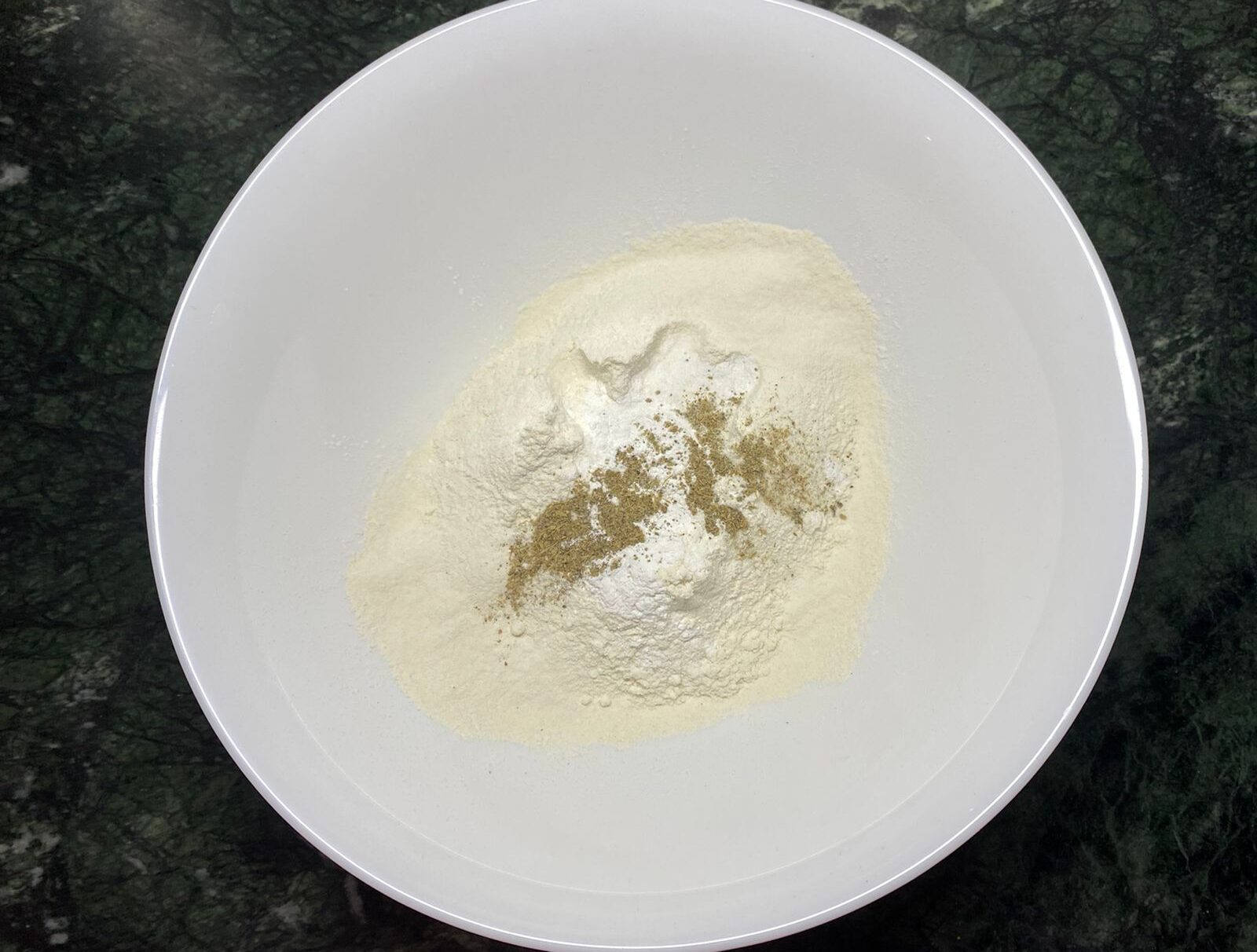 In a bowl, add the sifted flour, baking powder, baking soda, cardamom powder and salt.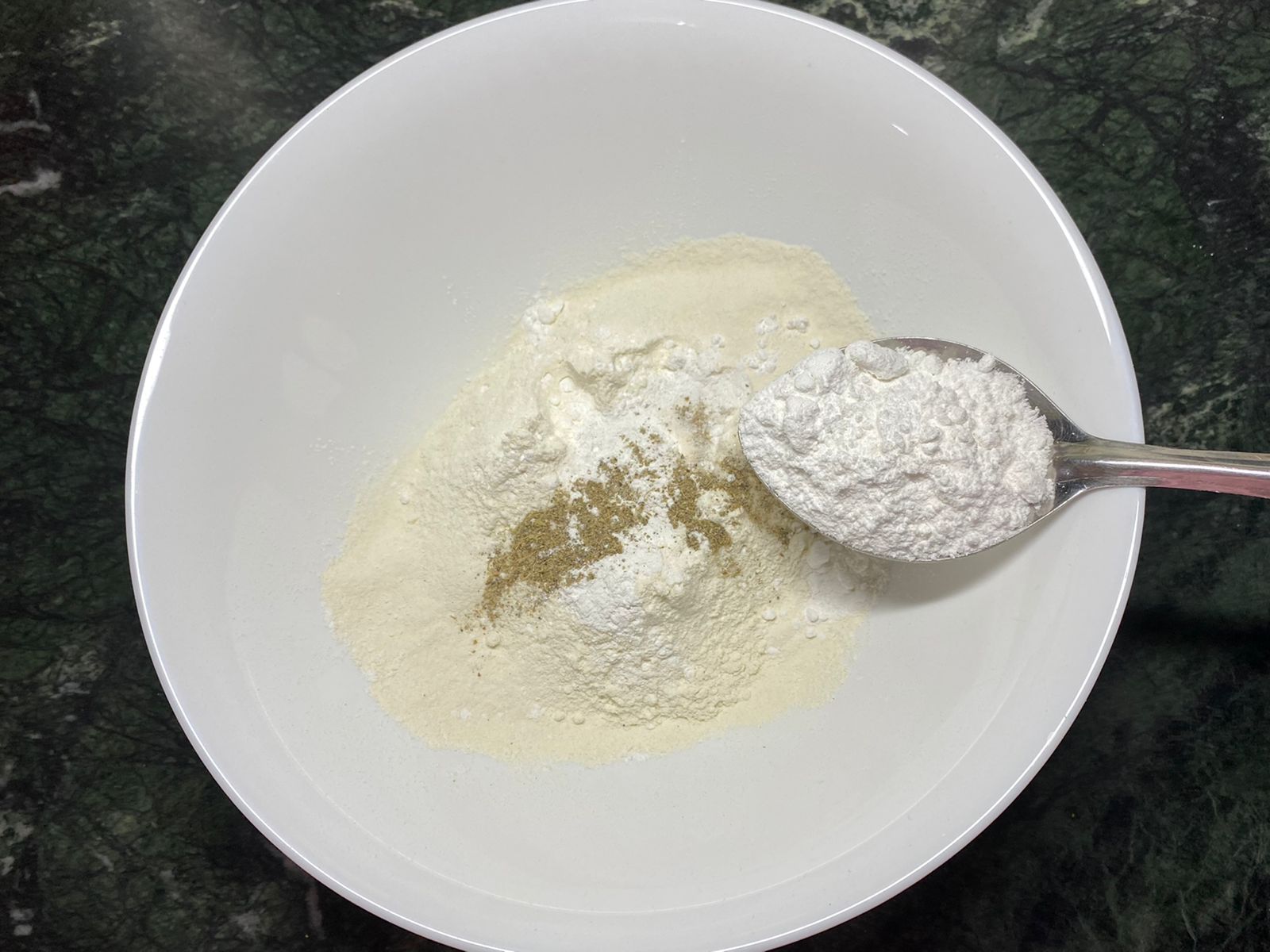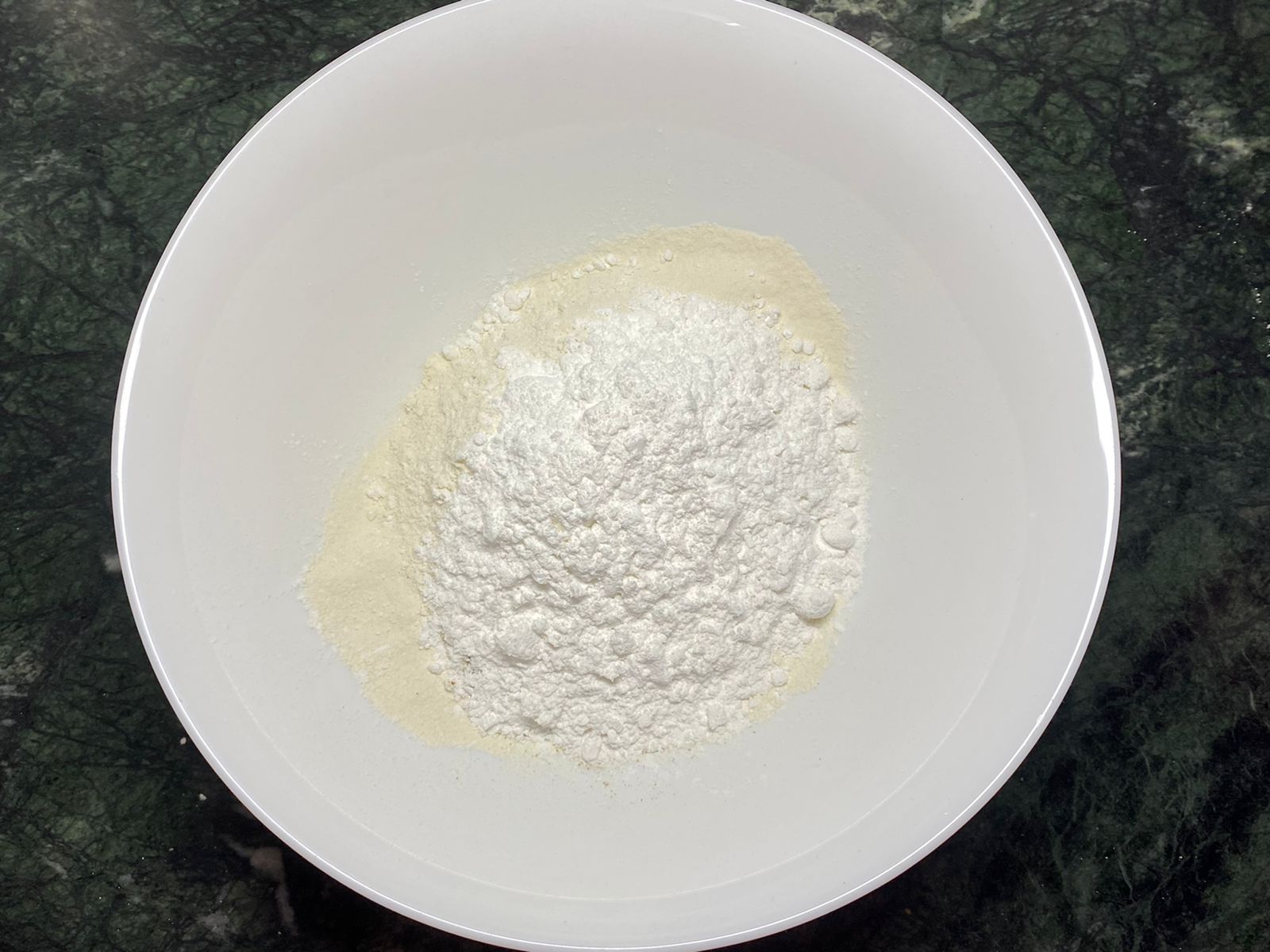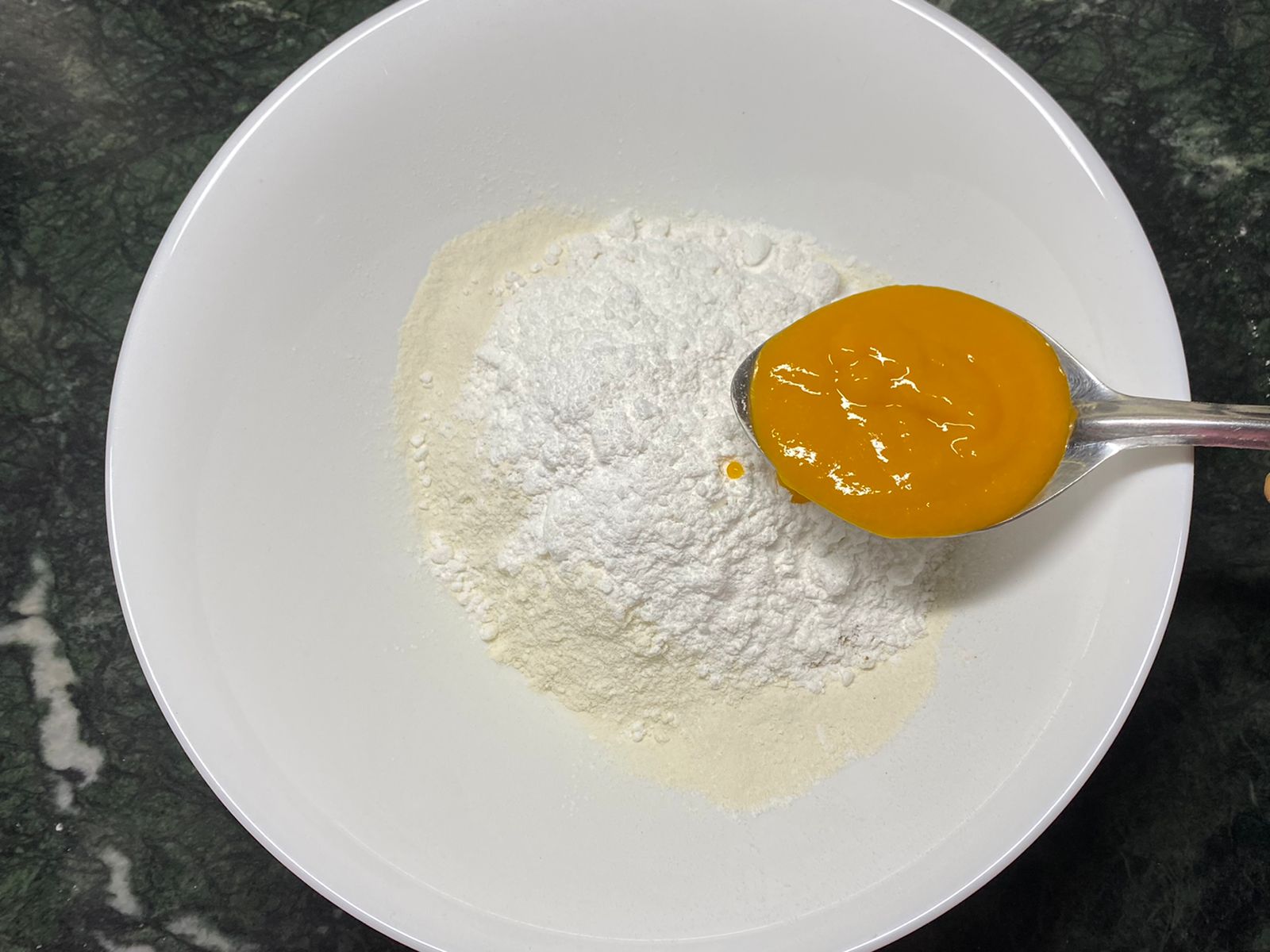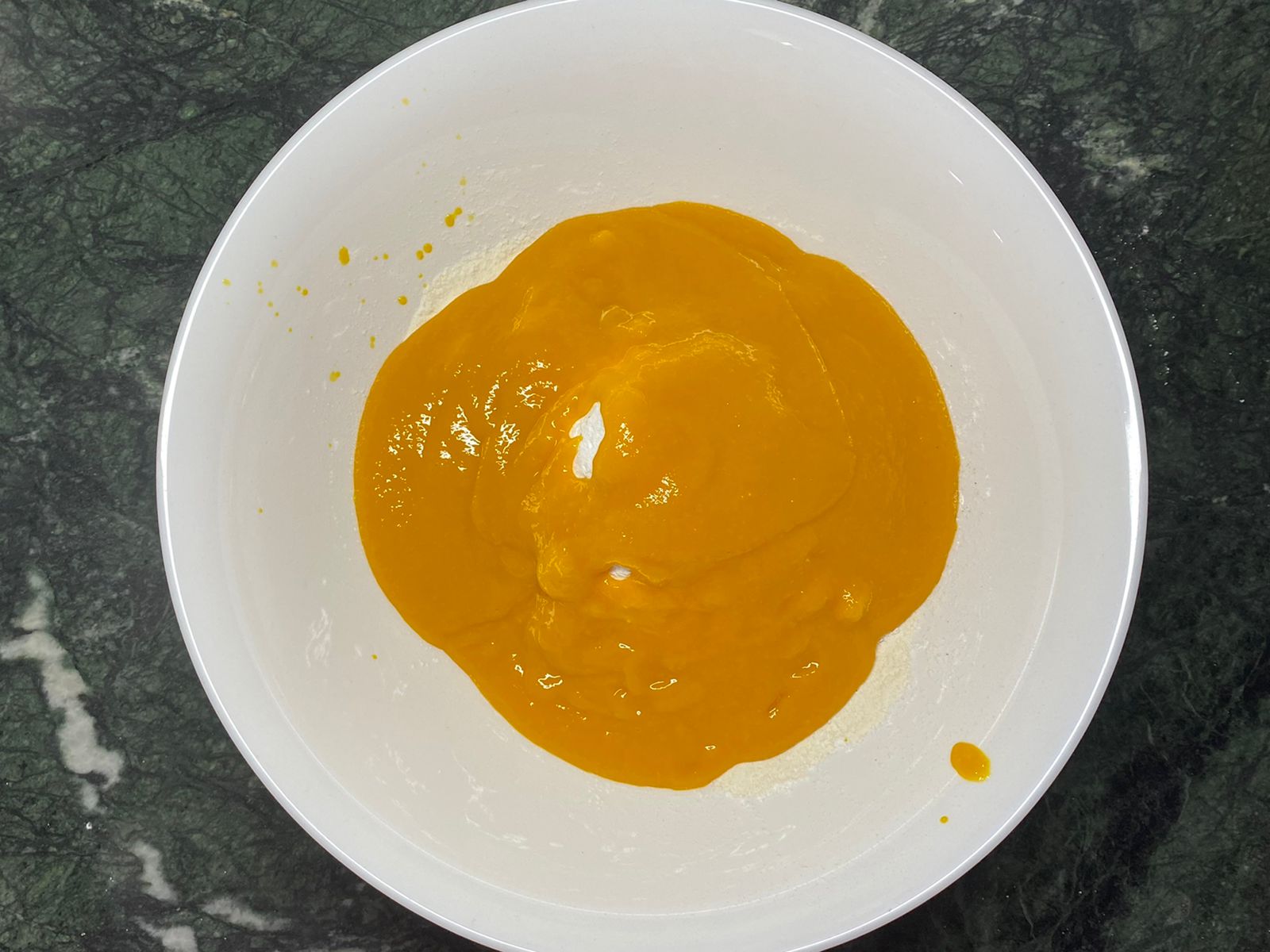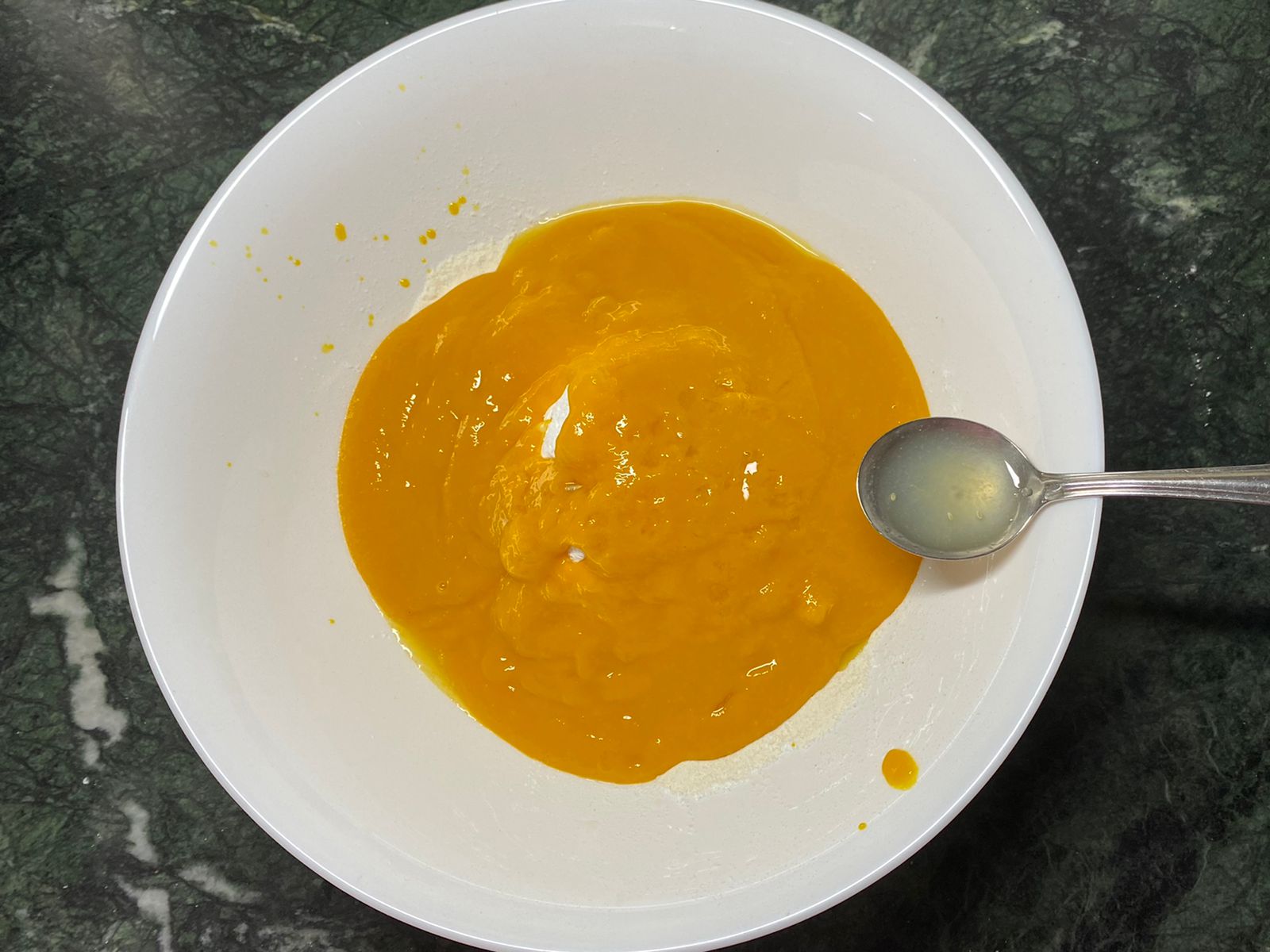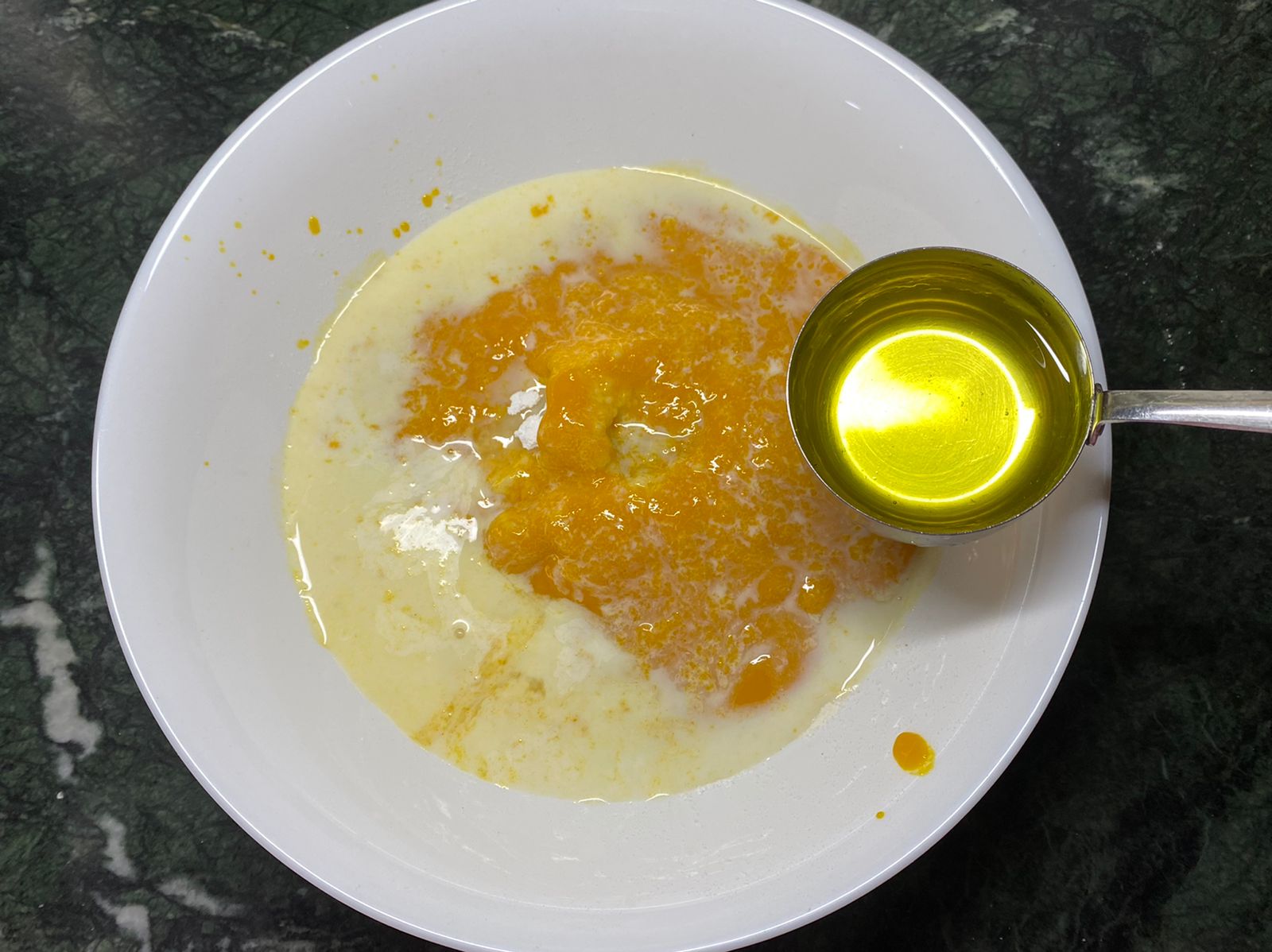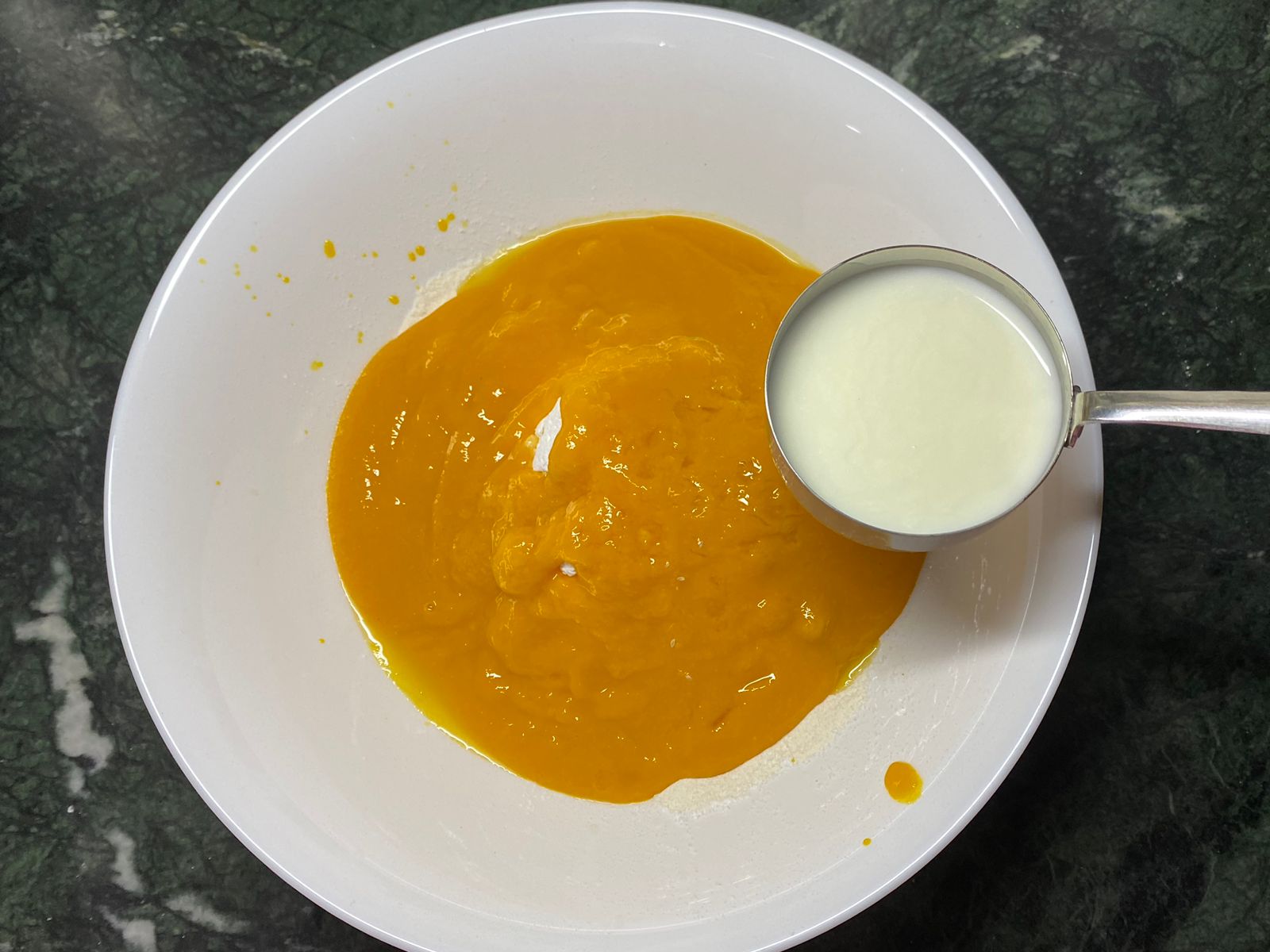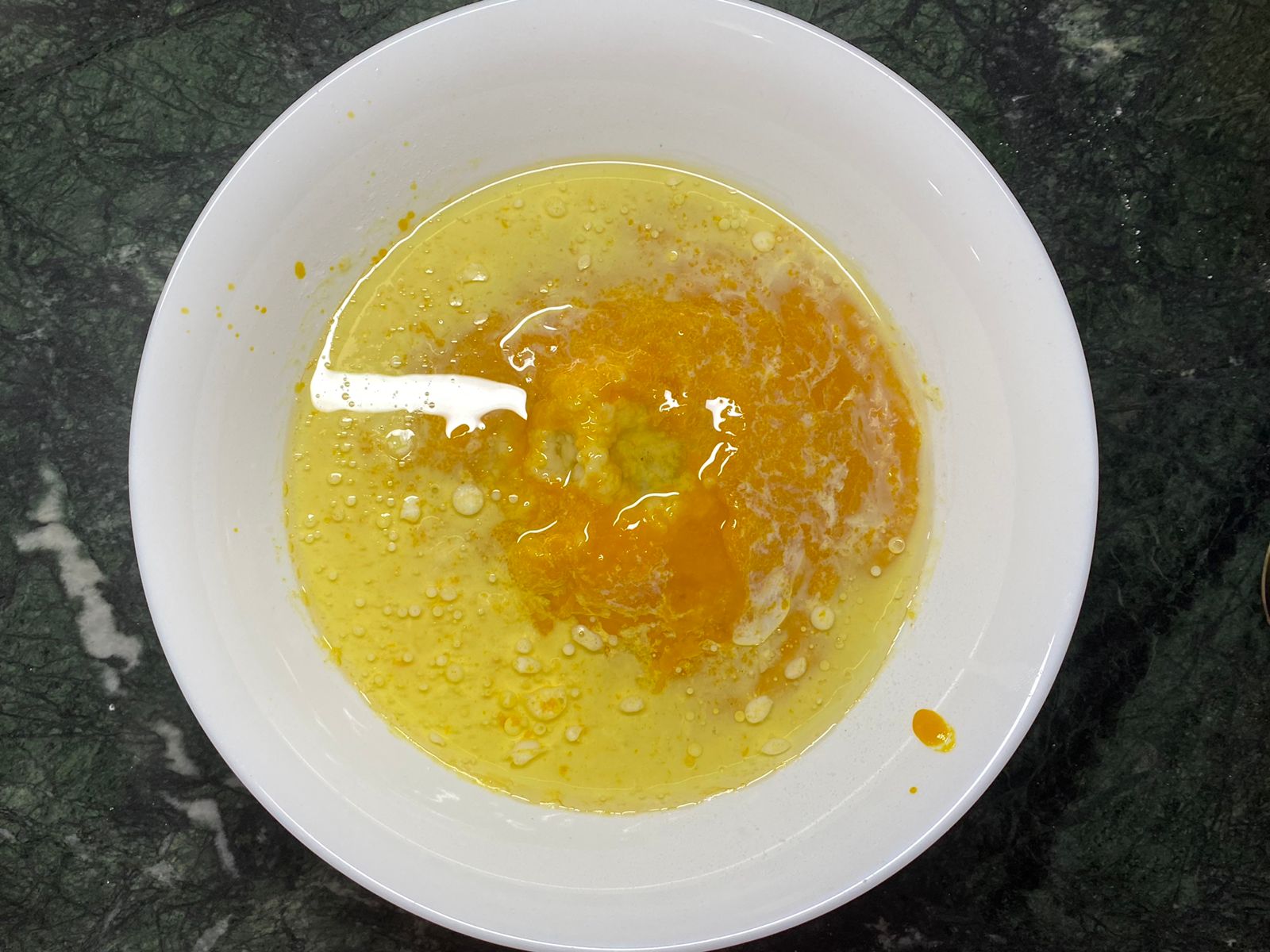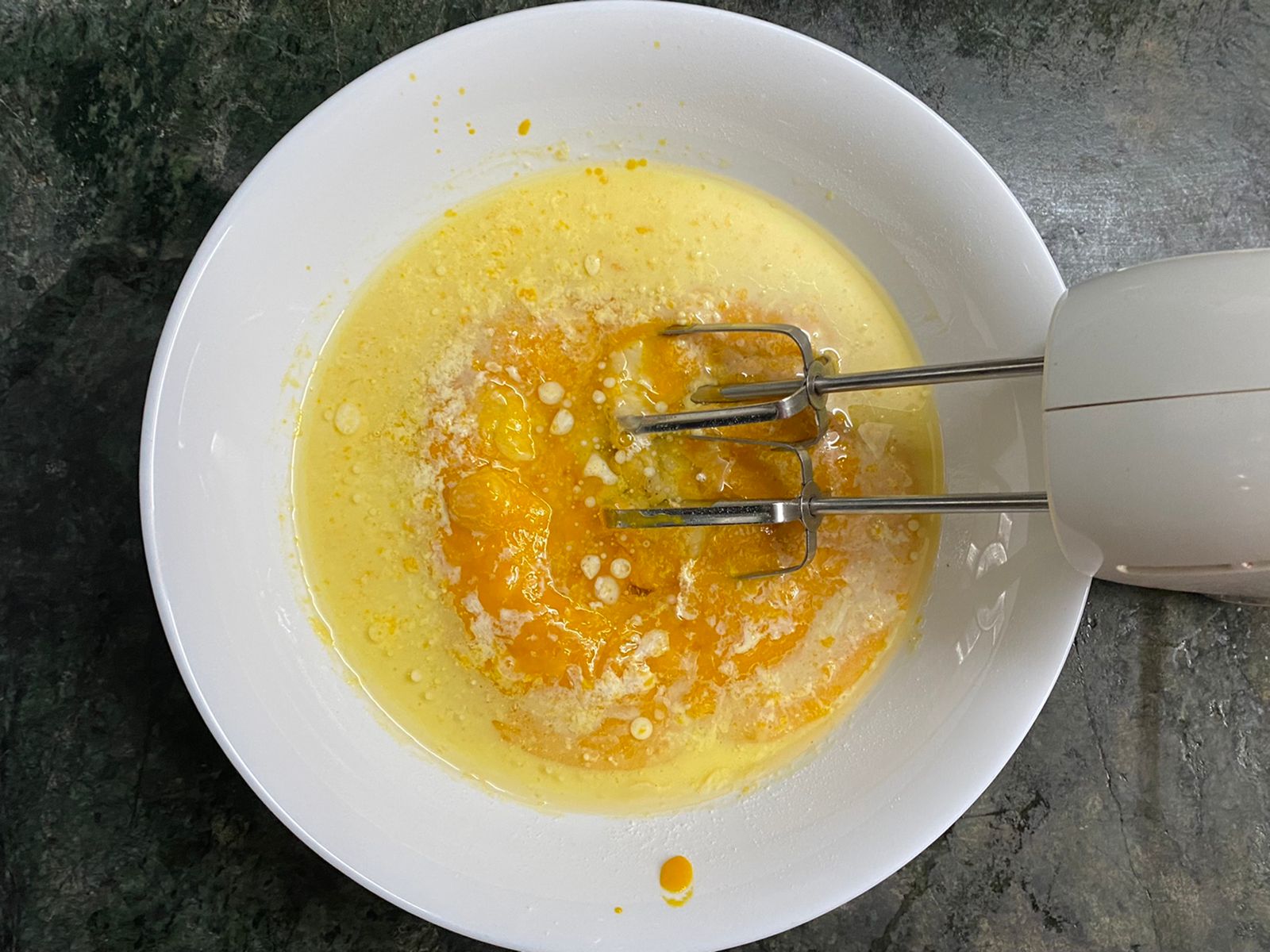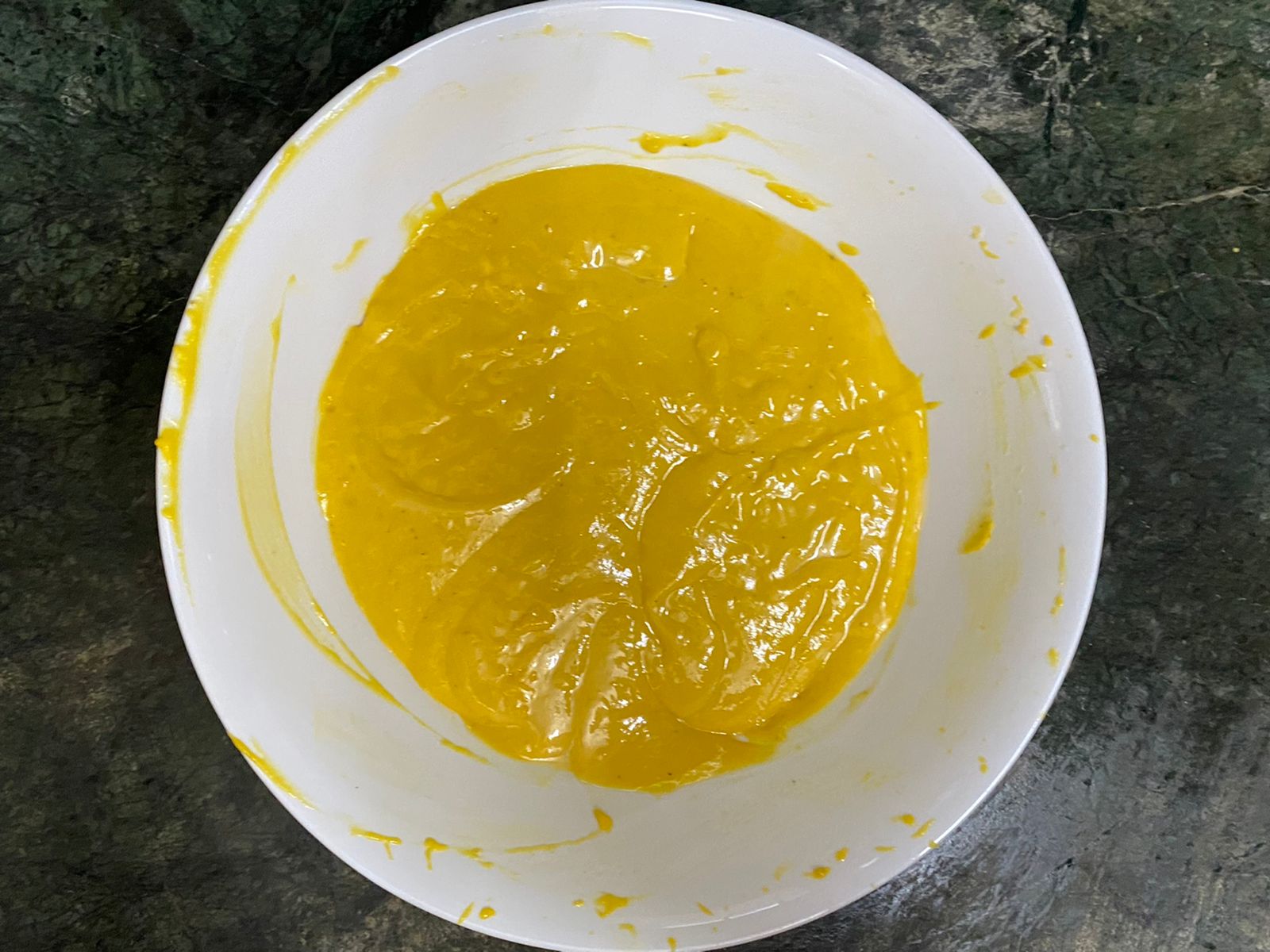 Next add castor sugar, mango pulp, lemon juice, oil and milk and whisk everything together for 2-3 minutes to form a smooth batter. The batter should be of a flowing consistency.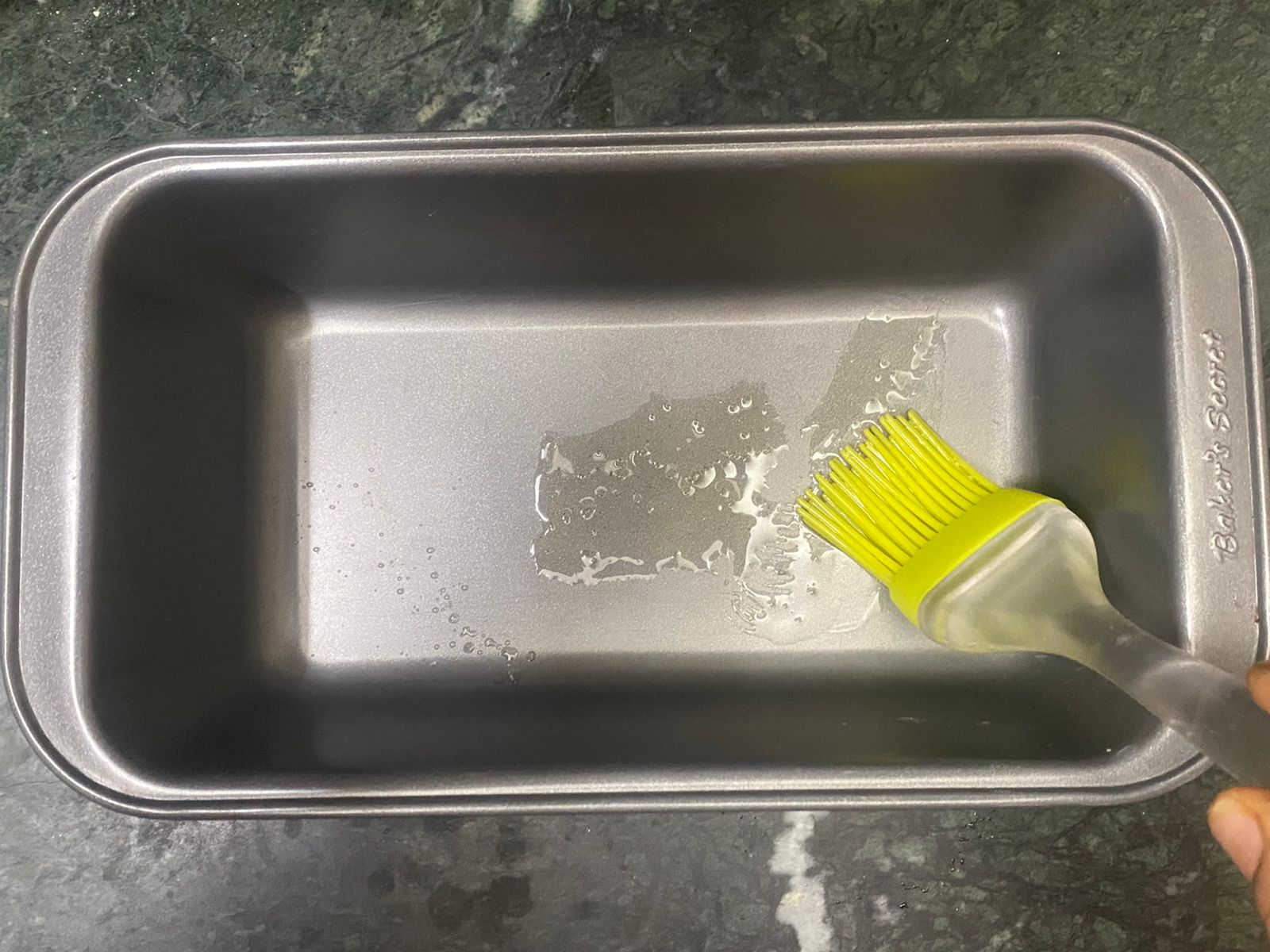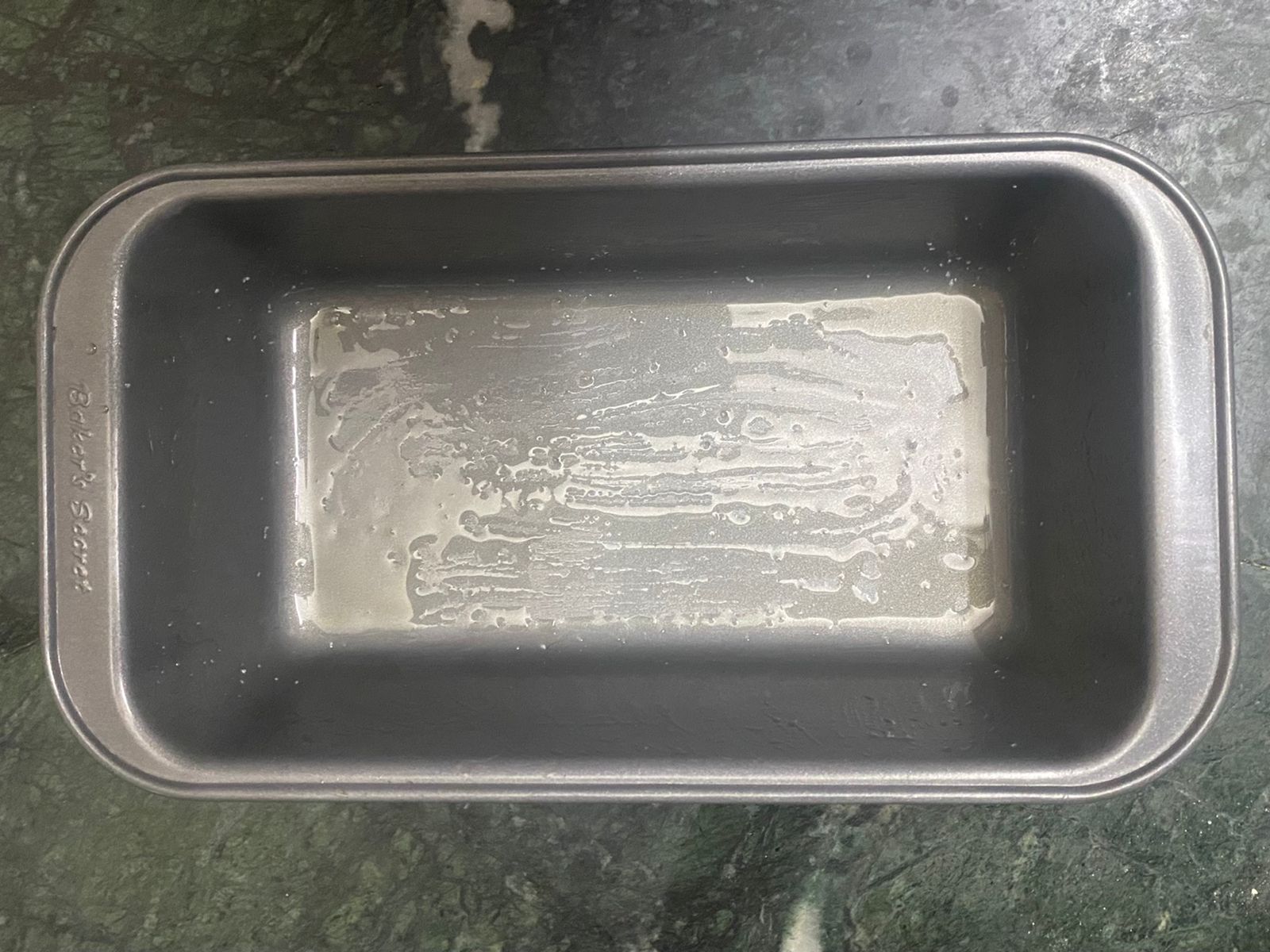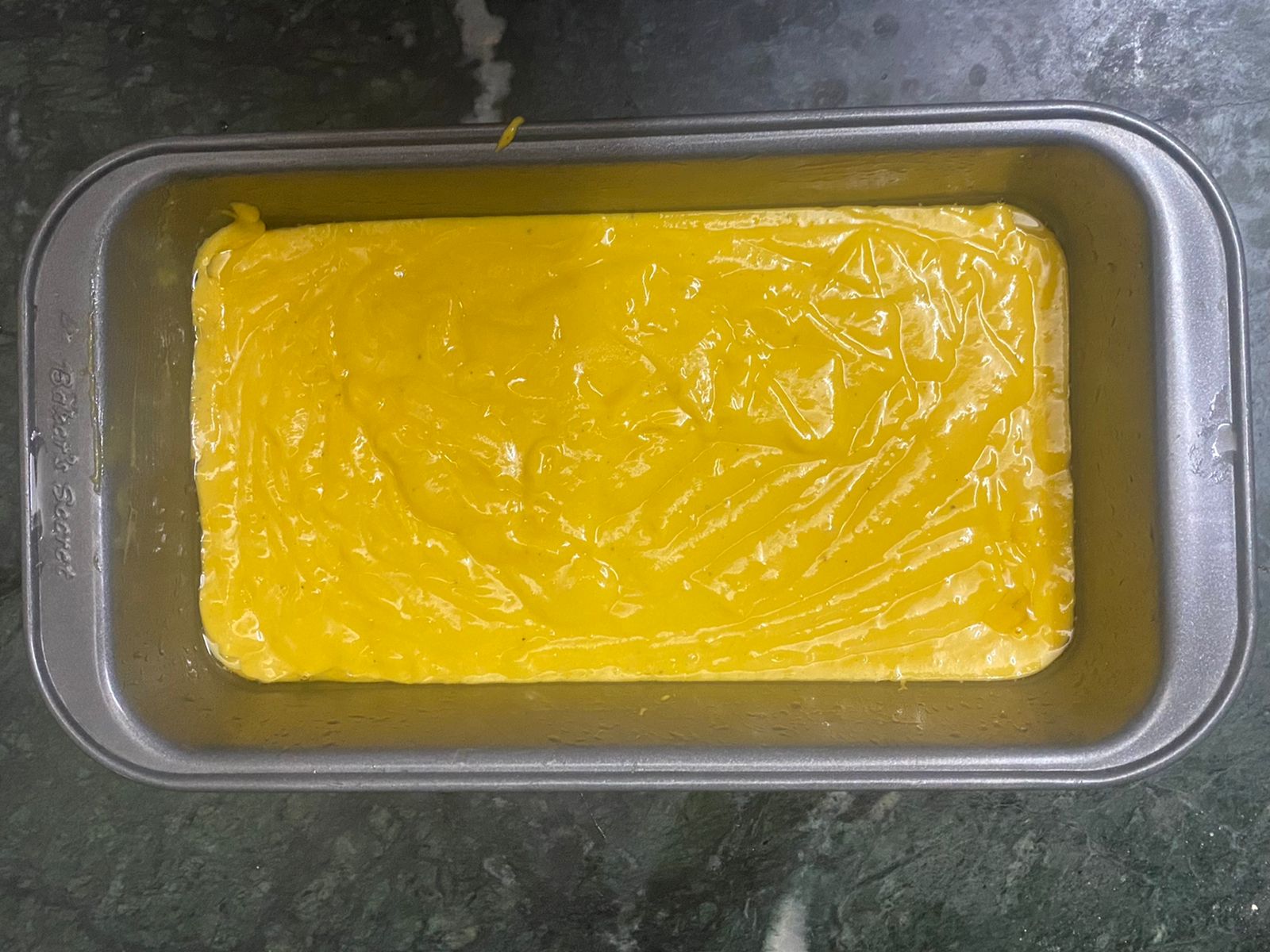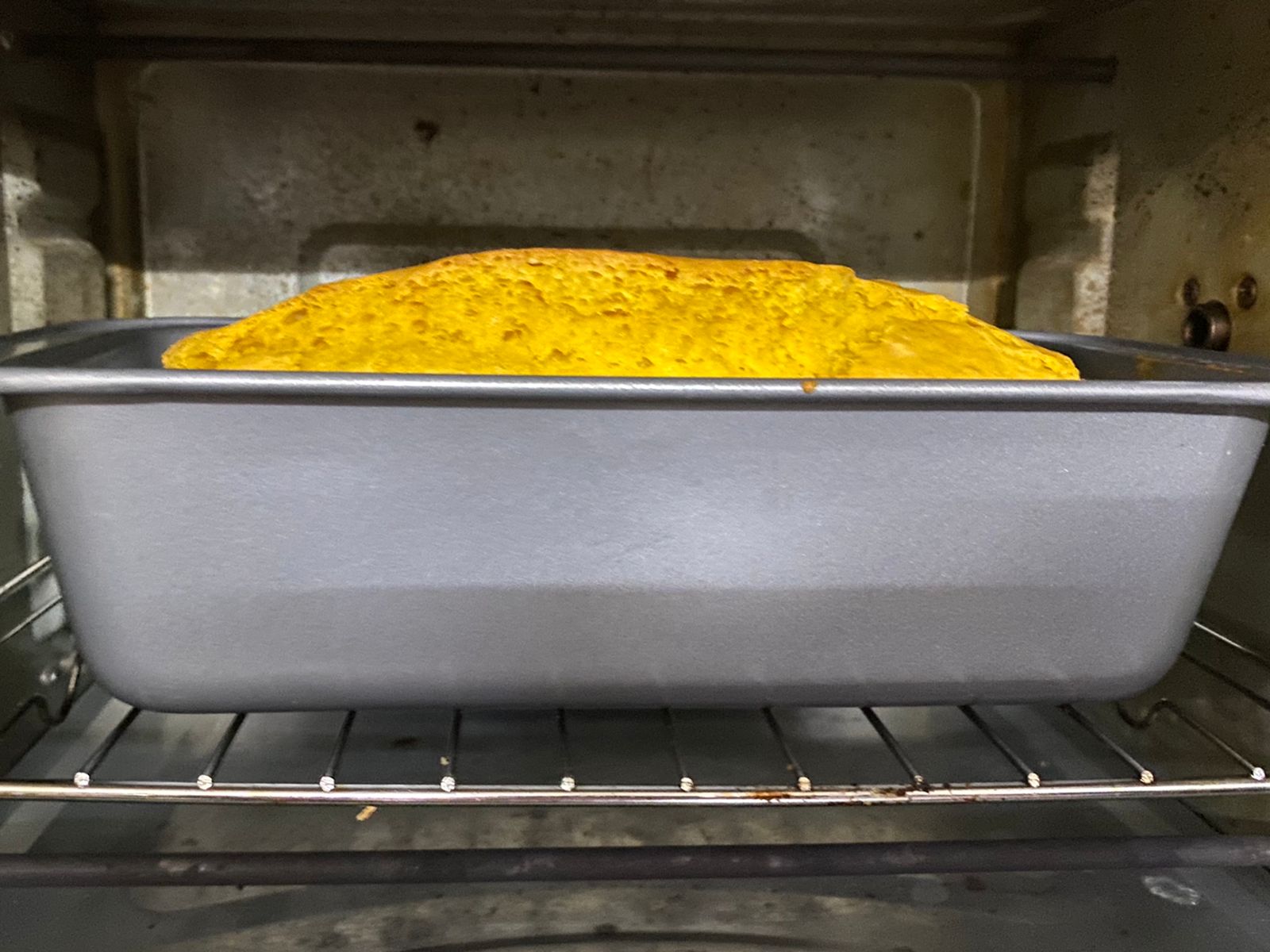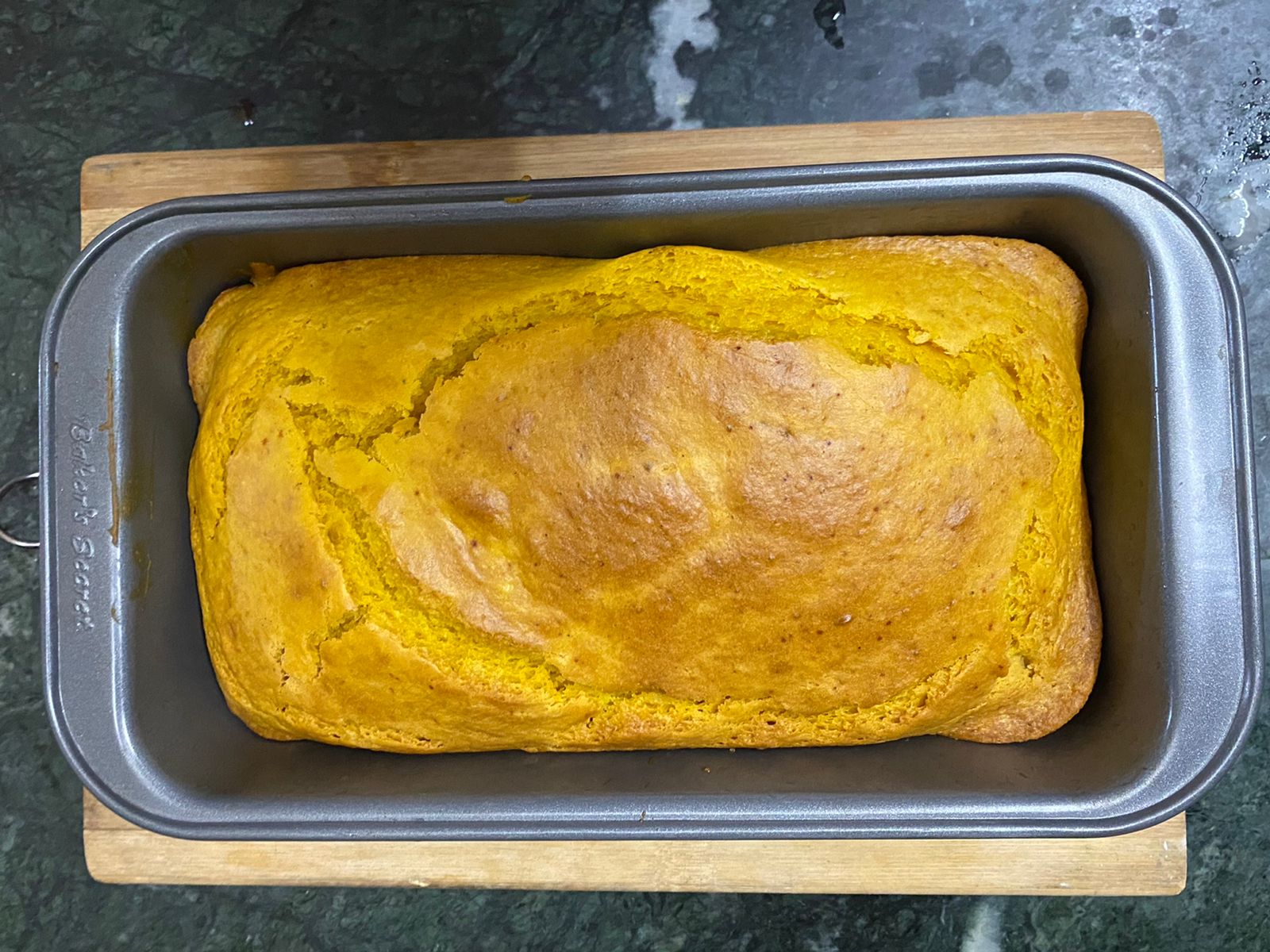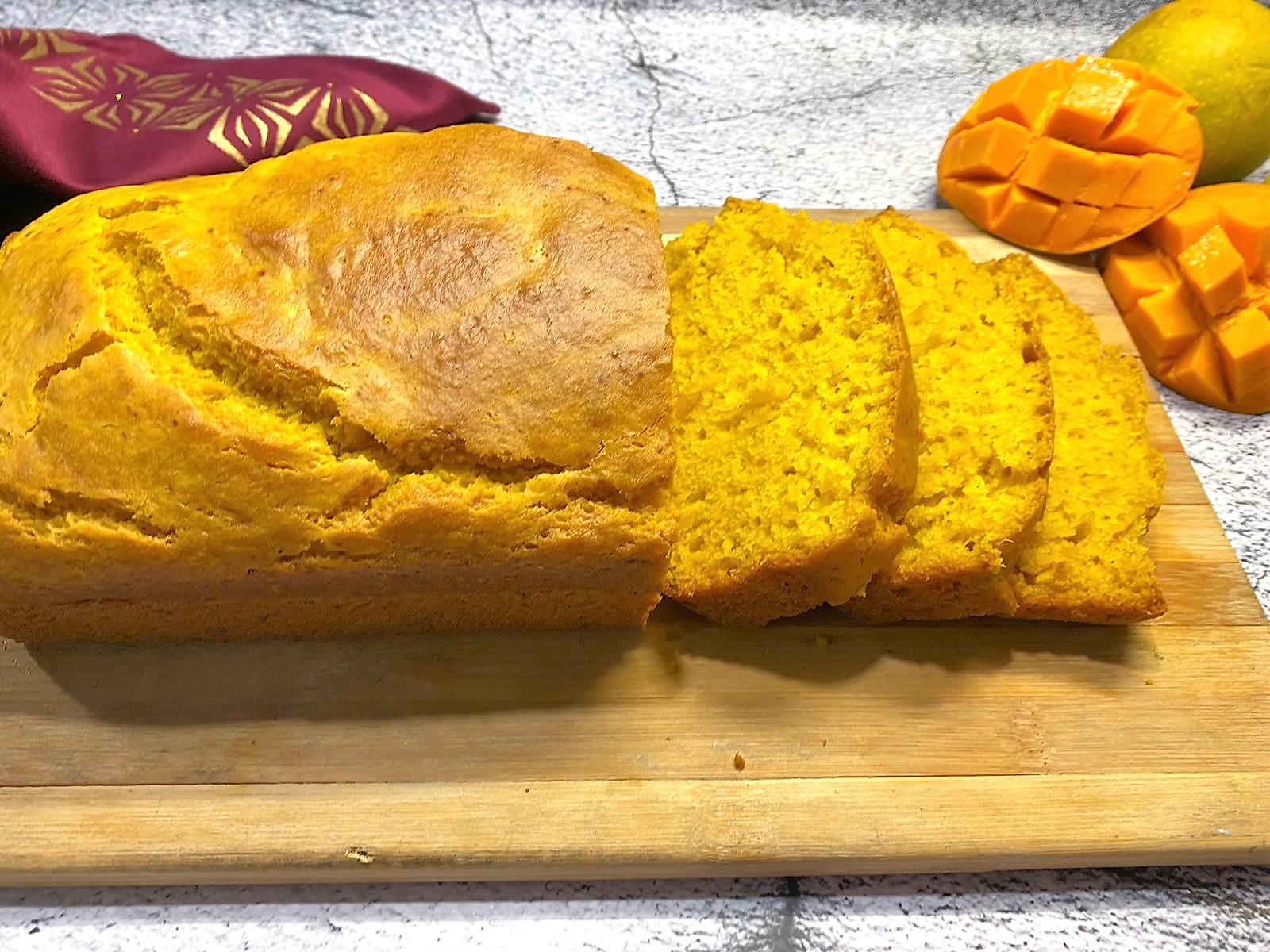 Preheat the oven to 180C/fan160C/gas 4.
Grease the cake pan lightly using butter or spray it with non-stick cooking spray.
Pour the batter in the cake pan and smooth the top by gently tapping the tin.  Bake the cake for about 35-40 minutes.
Check if the cake is ready by inserting a toothpick, skewer, or fork in the center and if it comes out clean, then it is ready. Gently remove the cake from the pan.
Cake is ready to be served!