Mango Falooda
Mango Falooda is a delicious Indian mango dessert/drink popular during the Indian summers loaded with fresh mango, mango pulp and loads of other flavours and textures.
Indian Summers (the months of March to May) is synonymous with mangoes of many varieties. My favourites are Alphonso and Kesar. Other varieties popular are badam, langra, Chaunsa , safeda, totapuri to name a few. During Indian summers, mango is harvested and sold across India. The 'king of fruits' make the scorching heat bearable and definitely add charm to the balmy evenings.
There are many popular Mango recipes like Mango Lassi, Mango Salsa, Mango Ice cream, Mango Shrikhand, Petha Mango Sandesh, Mango Lolly, Stir fried Prawns with Mango and Mango Panna Cotta to name a few.
Traditionally, Falooda is a Mughlai recipe of a cold dessert made with noodles. It has origins in the Persian dish faloodeh and is made by mixing a sweet syrup (rose, mango etc), vermicelli (falooda sev), and sweet basil seeds with milk, often served with ice cream. There are many versions of falooda in the Southeast Asia and known with different names like phaluda (Myanmar), Bandung (Malaysia and Singapore), nam maenglak (Thailand), and alouda (Mauritius) and prepared with different local ingredients.
This Indian Mango Falooda is quite an easy delicious recipe and requires more assembly than cooking and consist of sweet basil seeds, falooda sev, mango pulp, milk, mango pieces, ice cream and nuts.
Ingredients
1½ cups whole milk
½ teaspoon green cardamom powder
1 teaspoon sugar (optional)
1 tablespoon sweet basil seeds
25 grams falooda sev
1 cup mango pulp
1 cup finely diced mango pieces
6 scoops of mango/vanilla ice cream
1 tablespoon finely chopped unsalted almonds
1 tablespoon finely chopped unsalted pistachio
Directions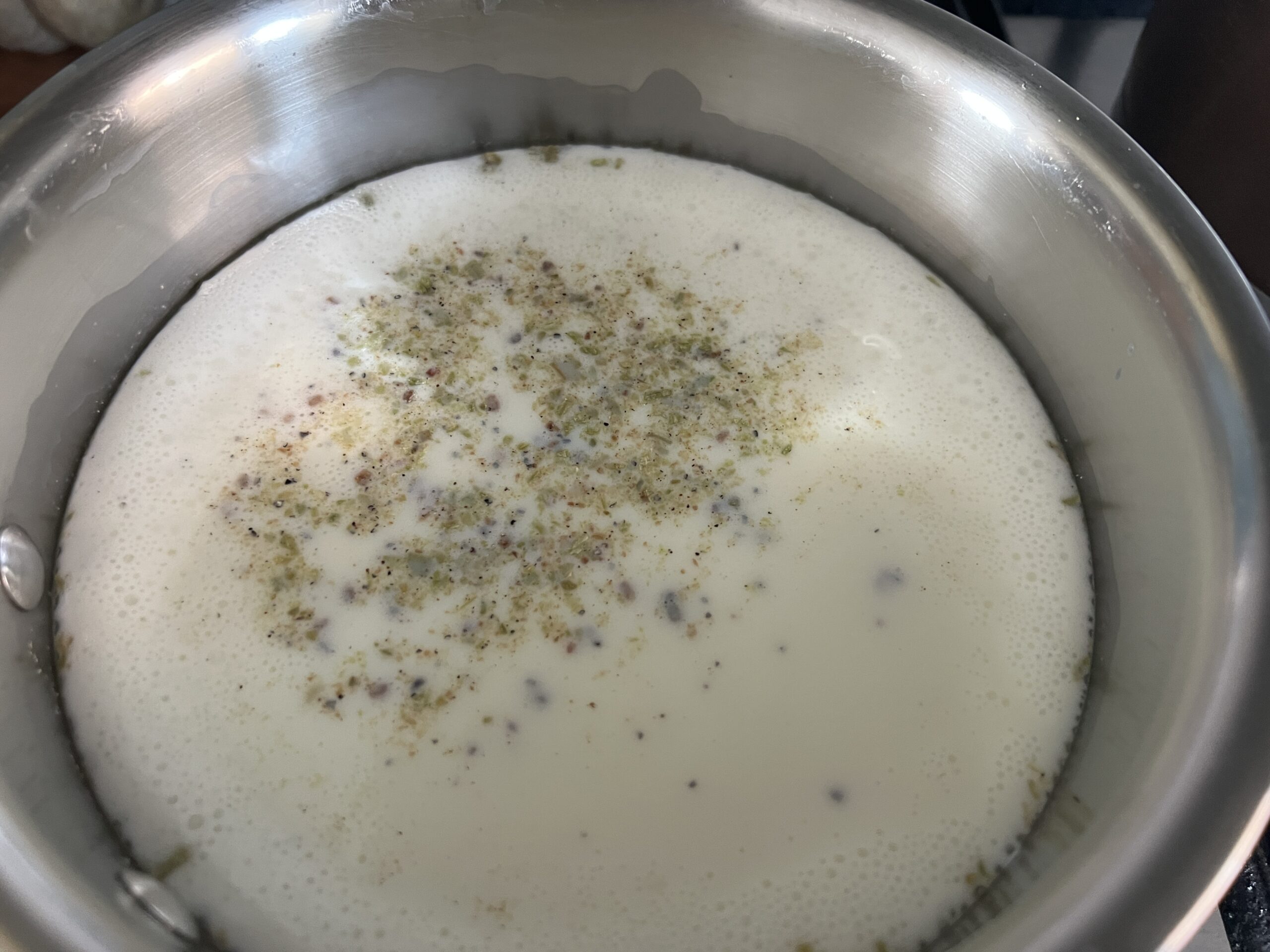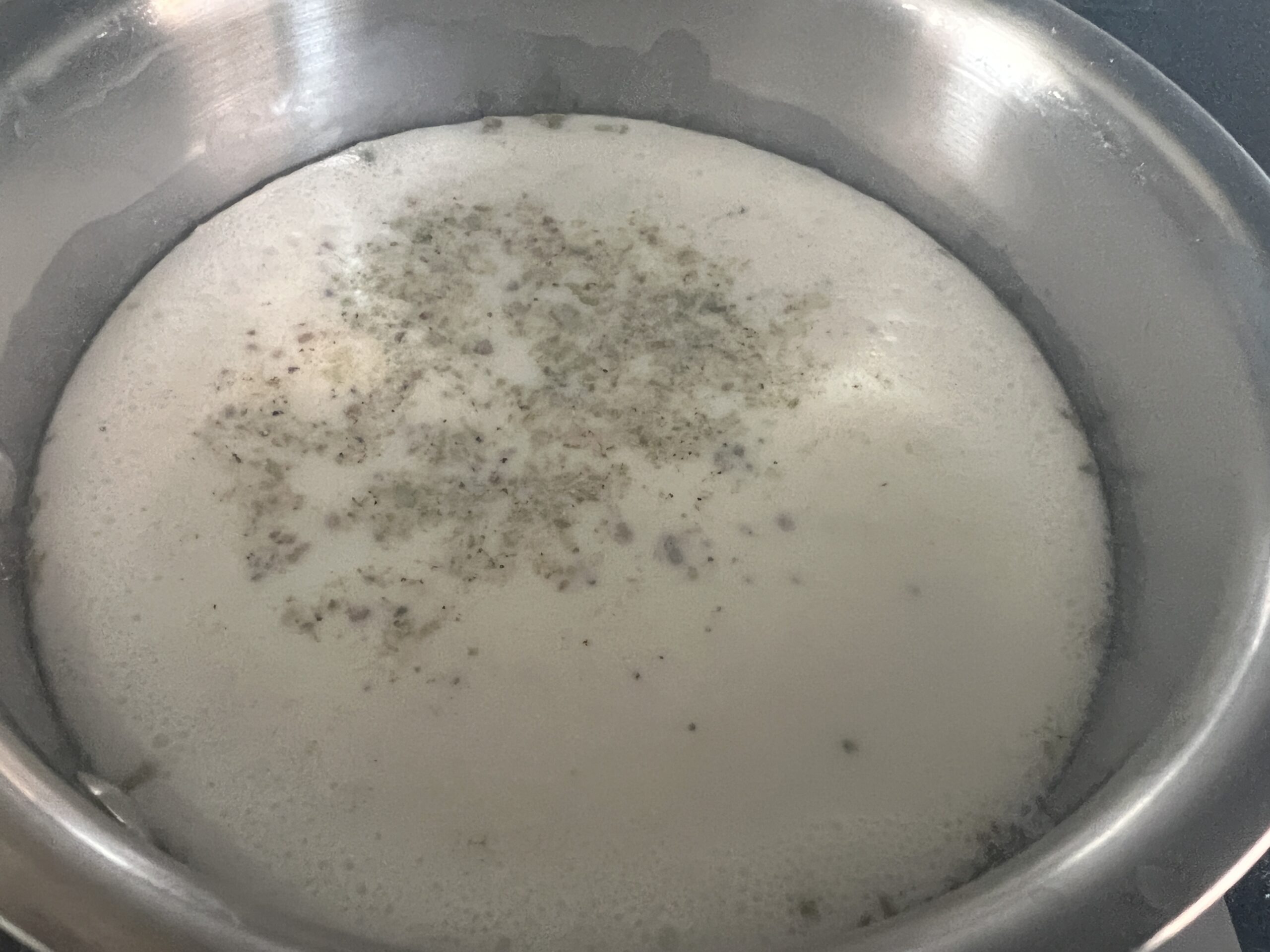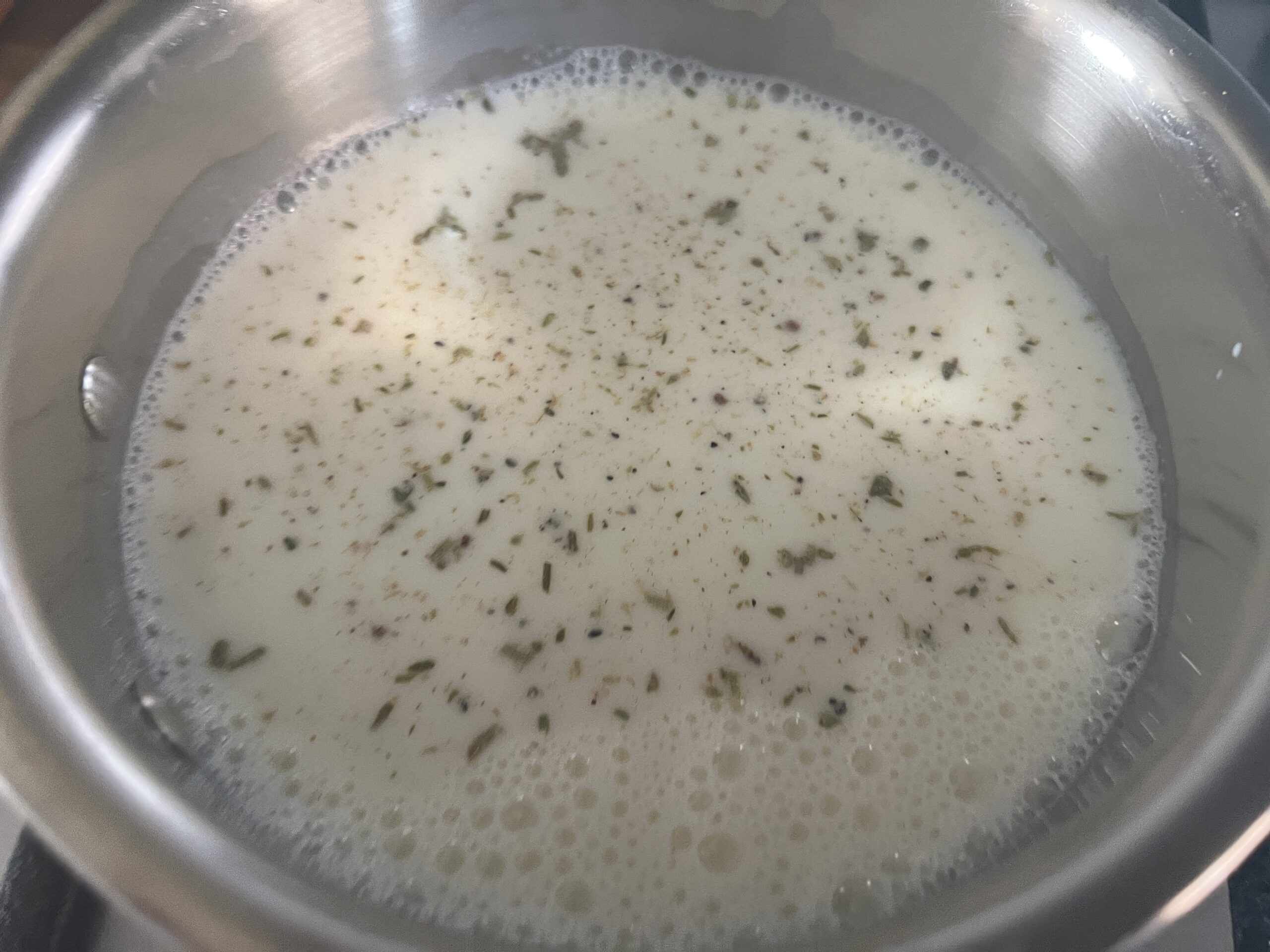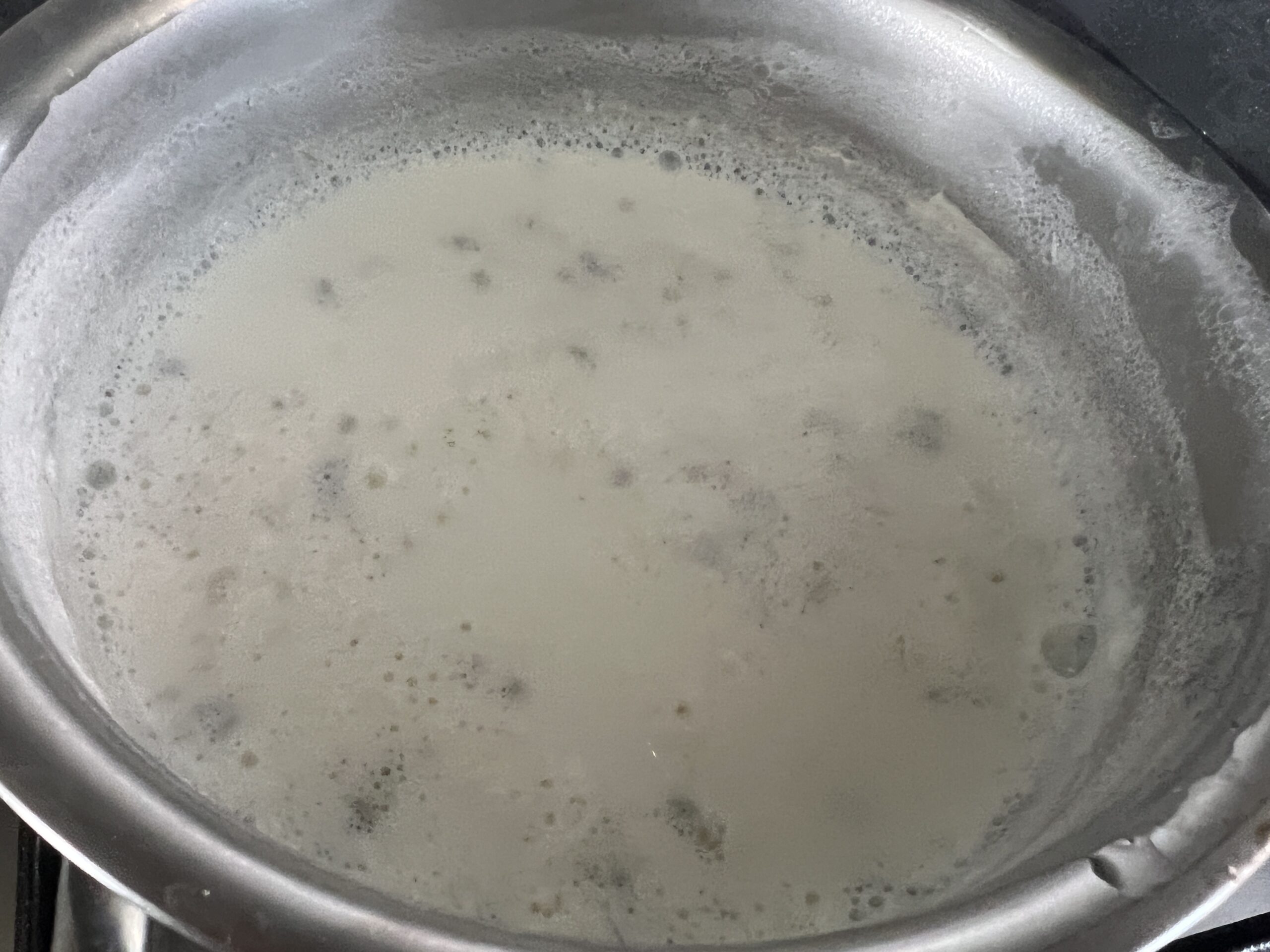 Add the cardamom powder to the milk and bring the milk to a rolling boil. Lower the heat and simmer for 10 minutes. Remember to keep stirring intermittently to prevent the milk from burning at the bottom. Turn the heat off and let it come to room temperature. Once cooled, refrigerate until assembly.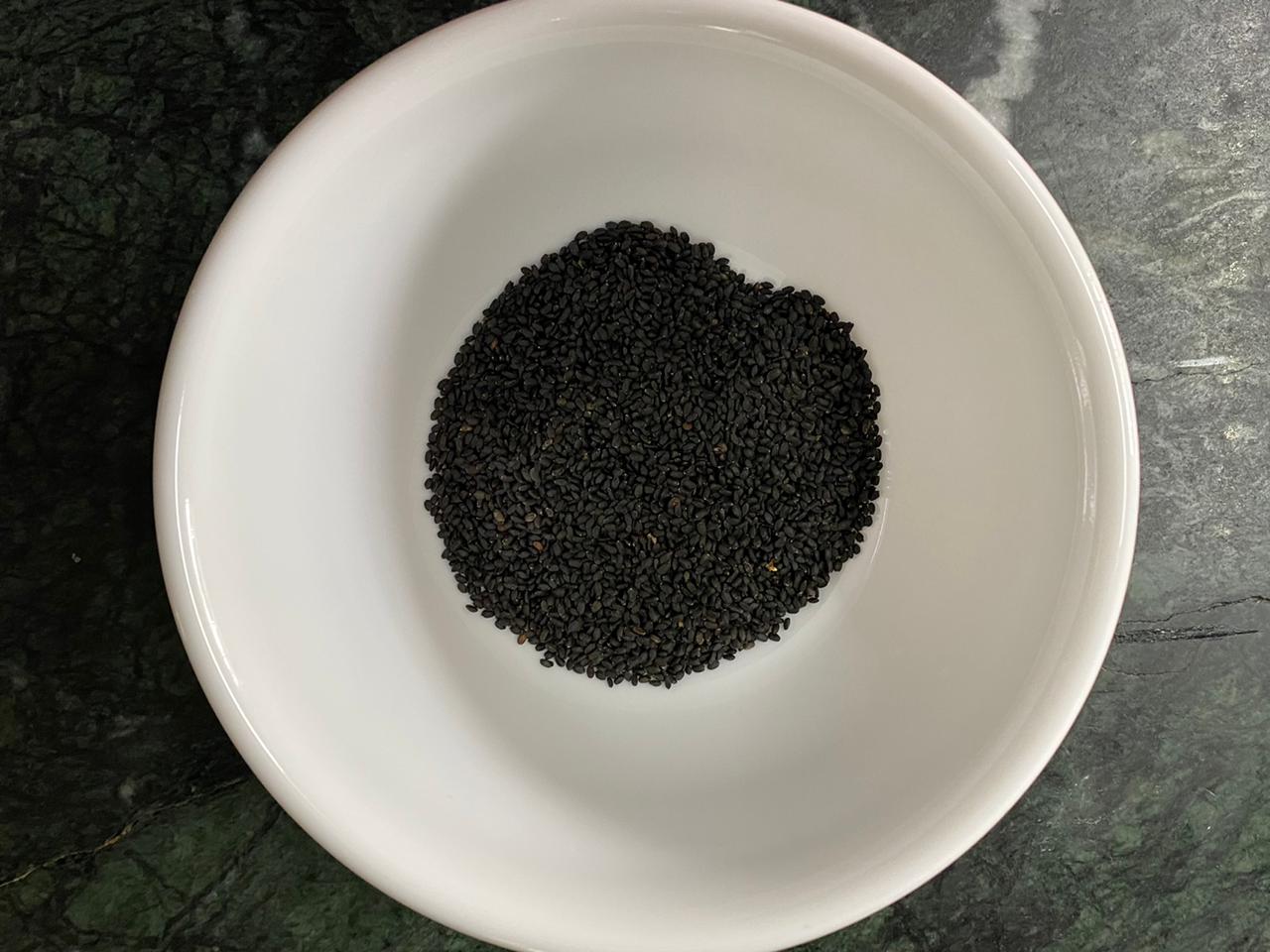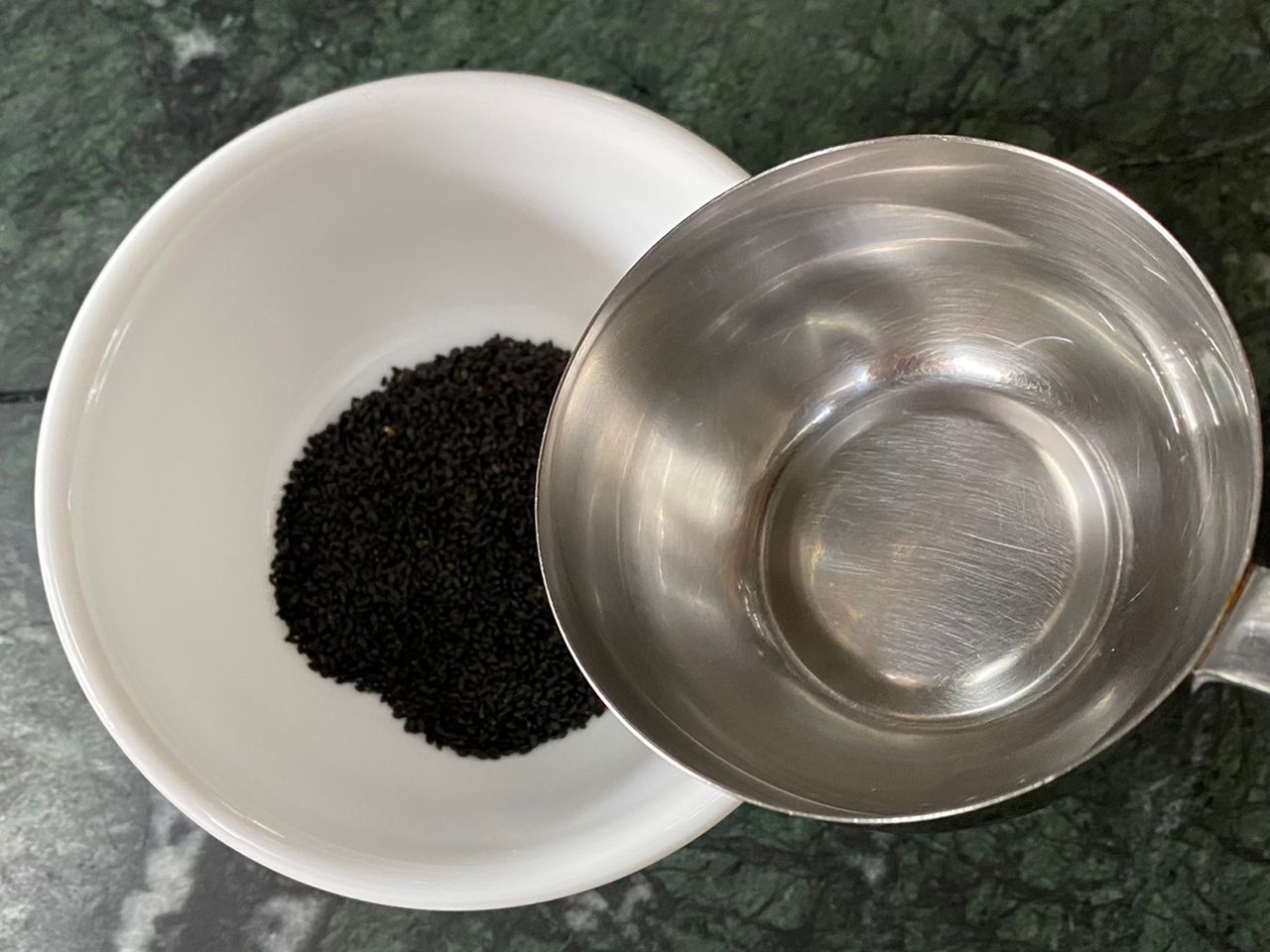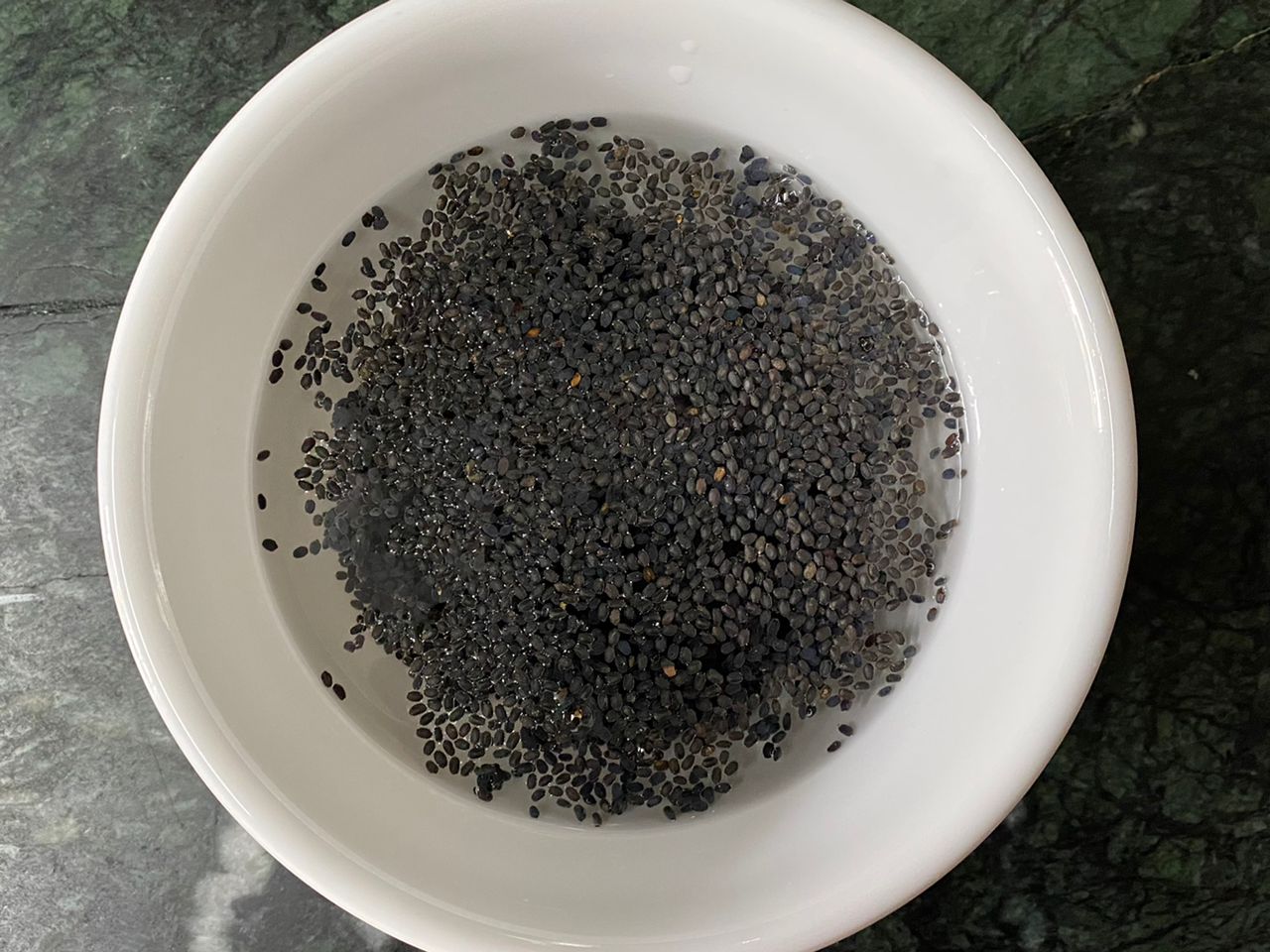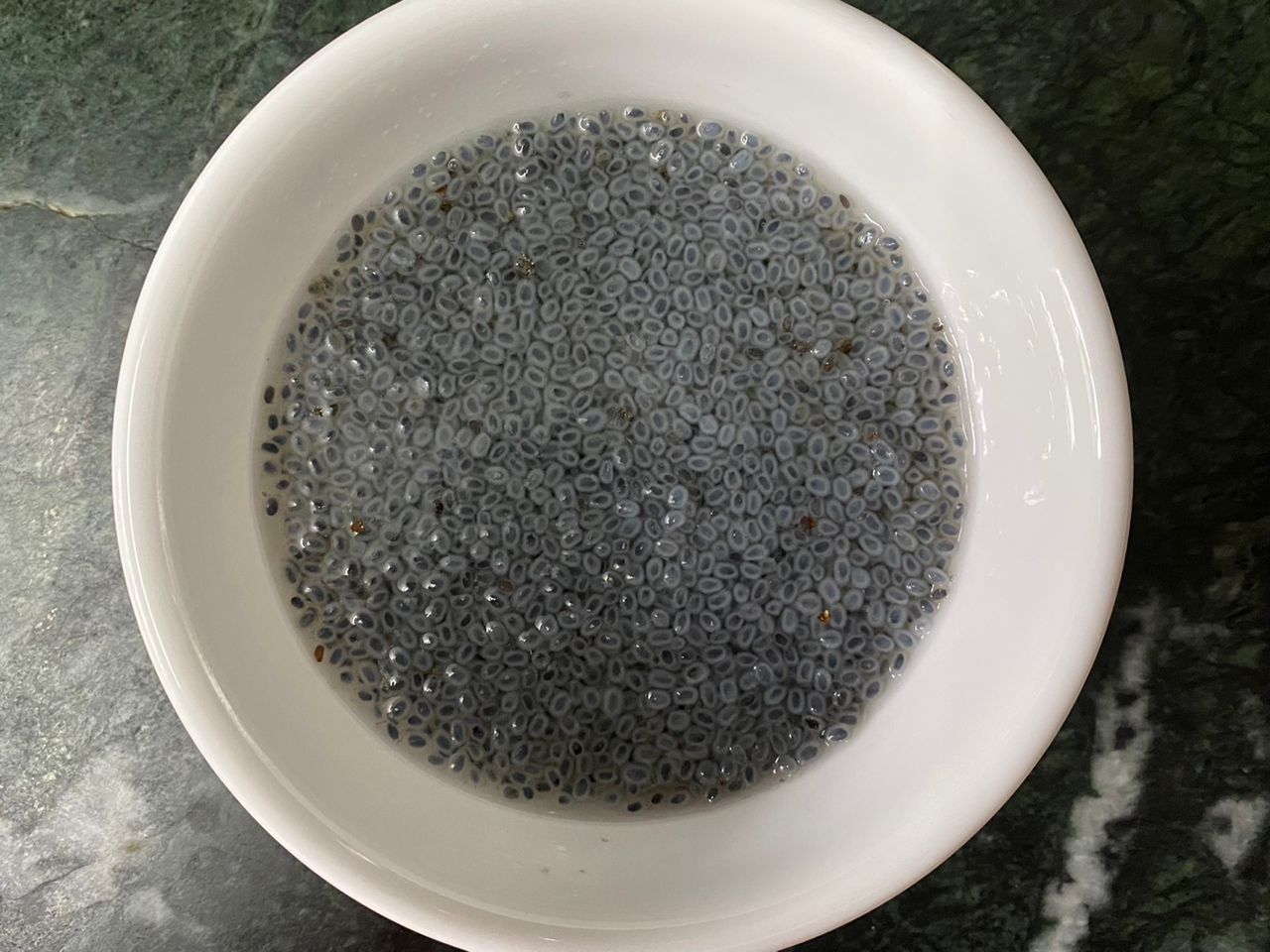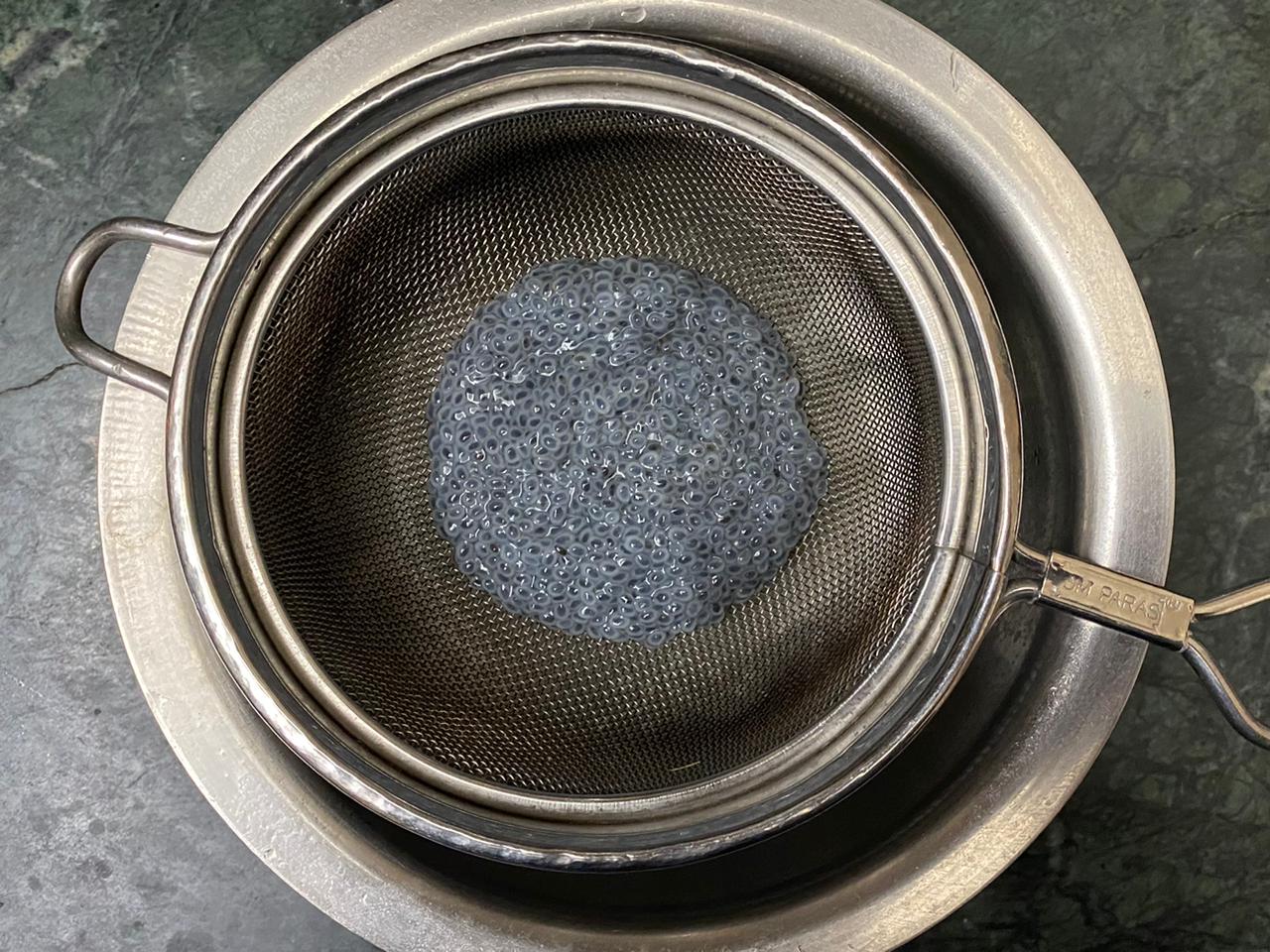 Take 1 cup of water and soak the basil seeds for 20-30 minutes. Once soaked the basil seeds begin to swell. If there is any excess water left, then drain it and set aside.
Prepare the falooda sev according to the instructions on the packet.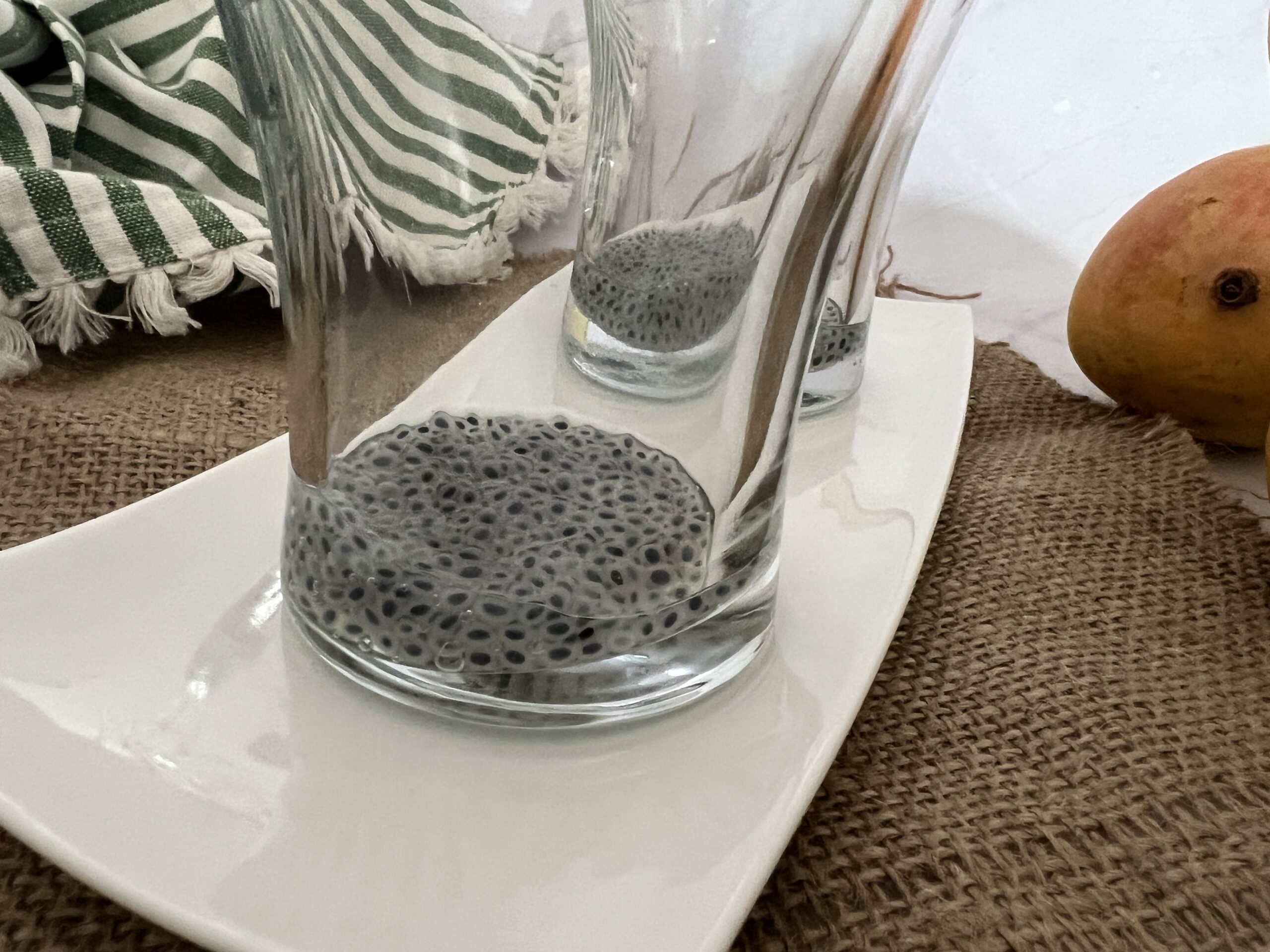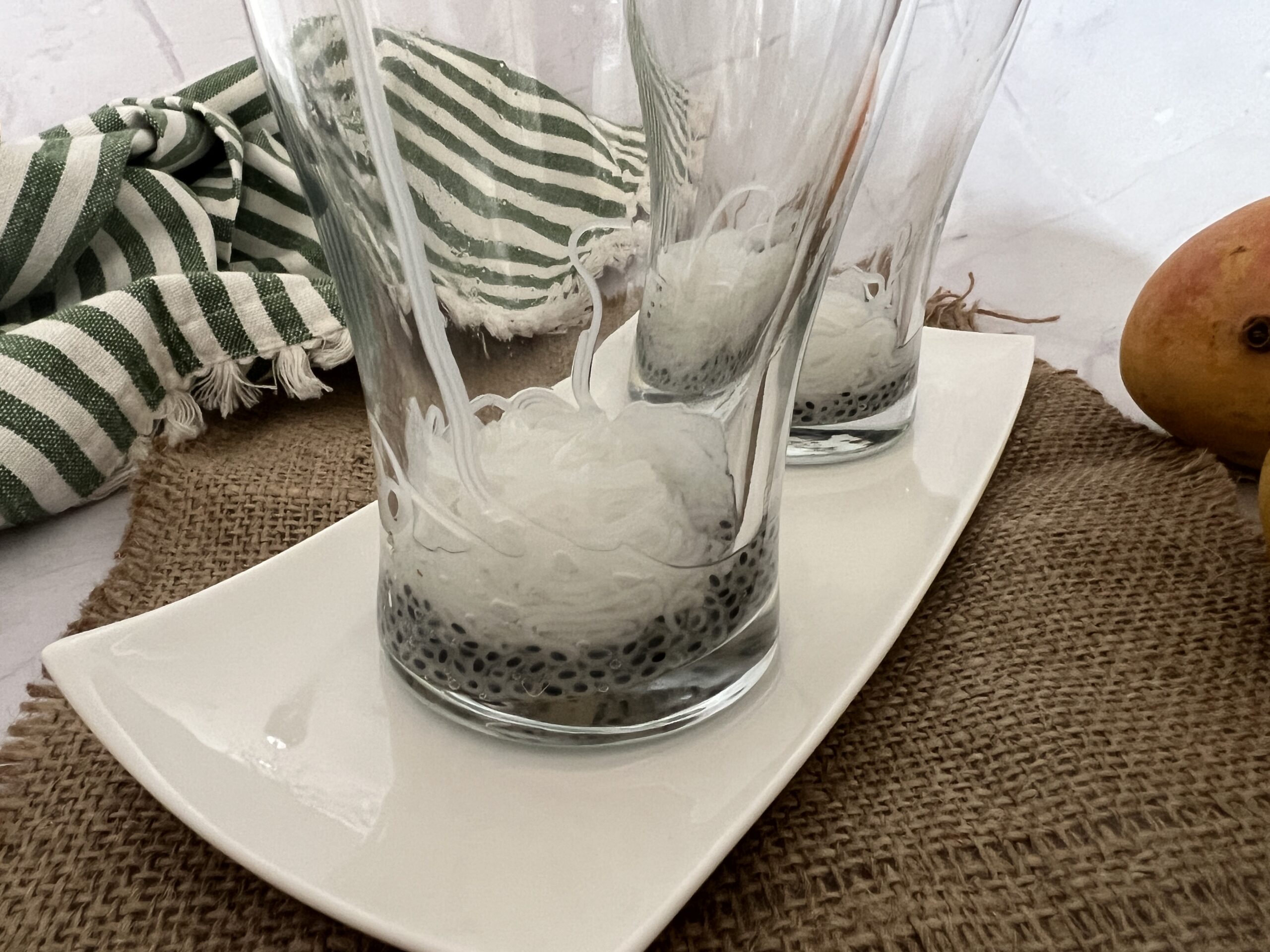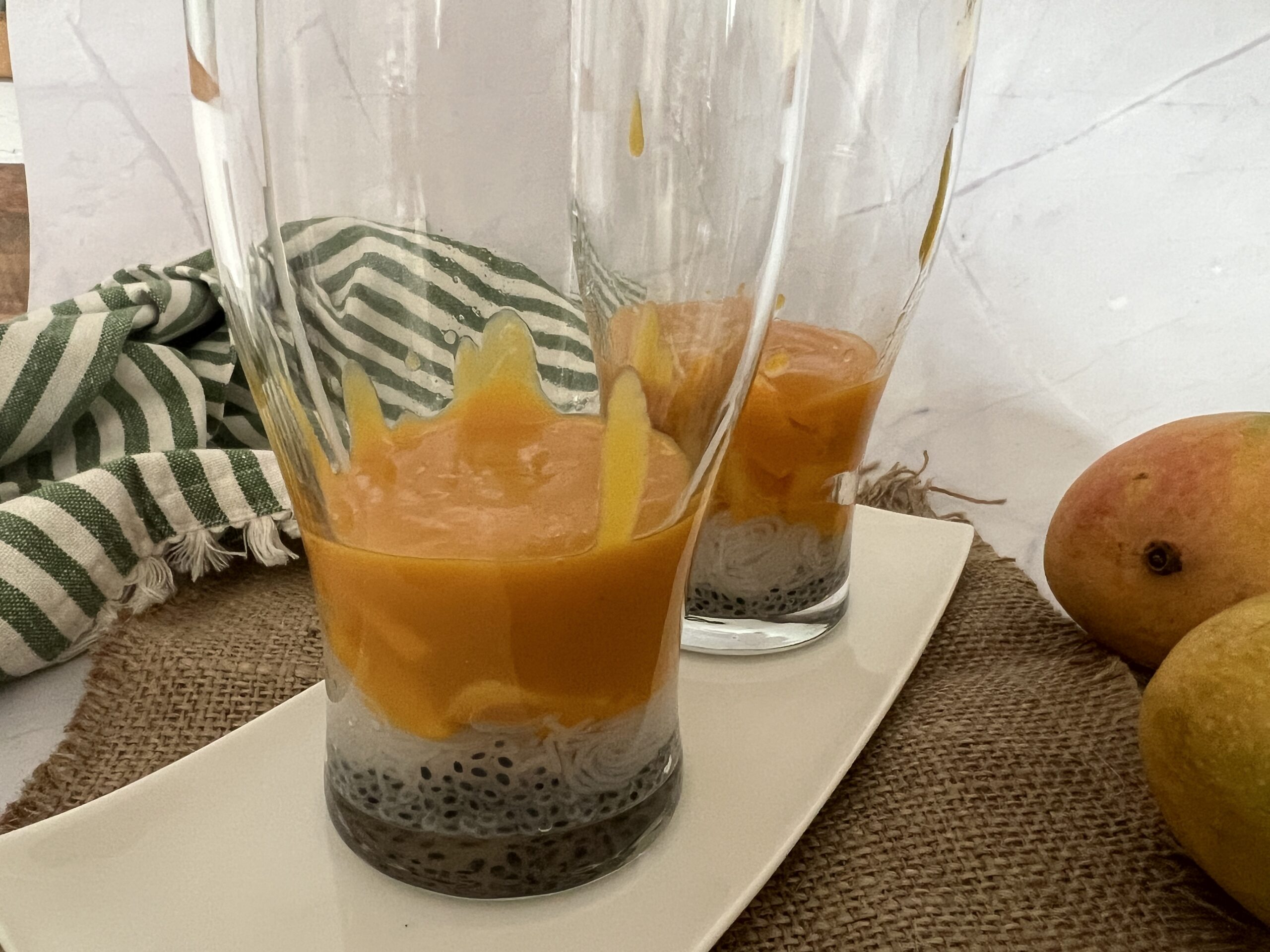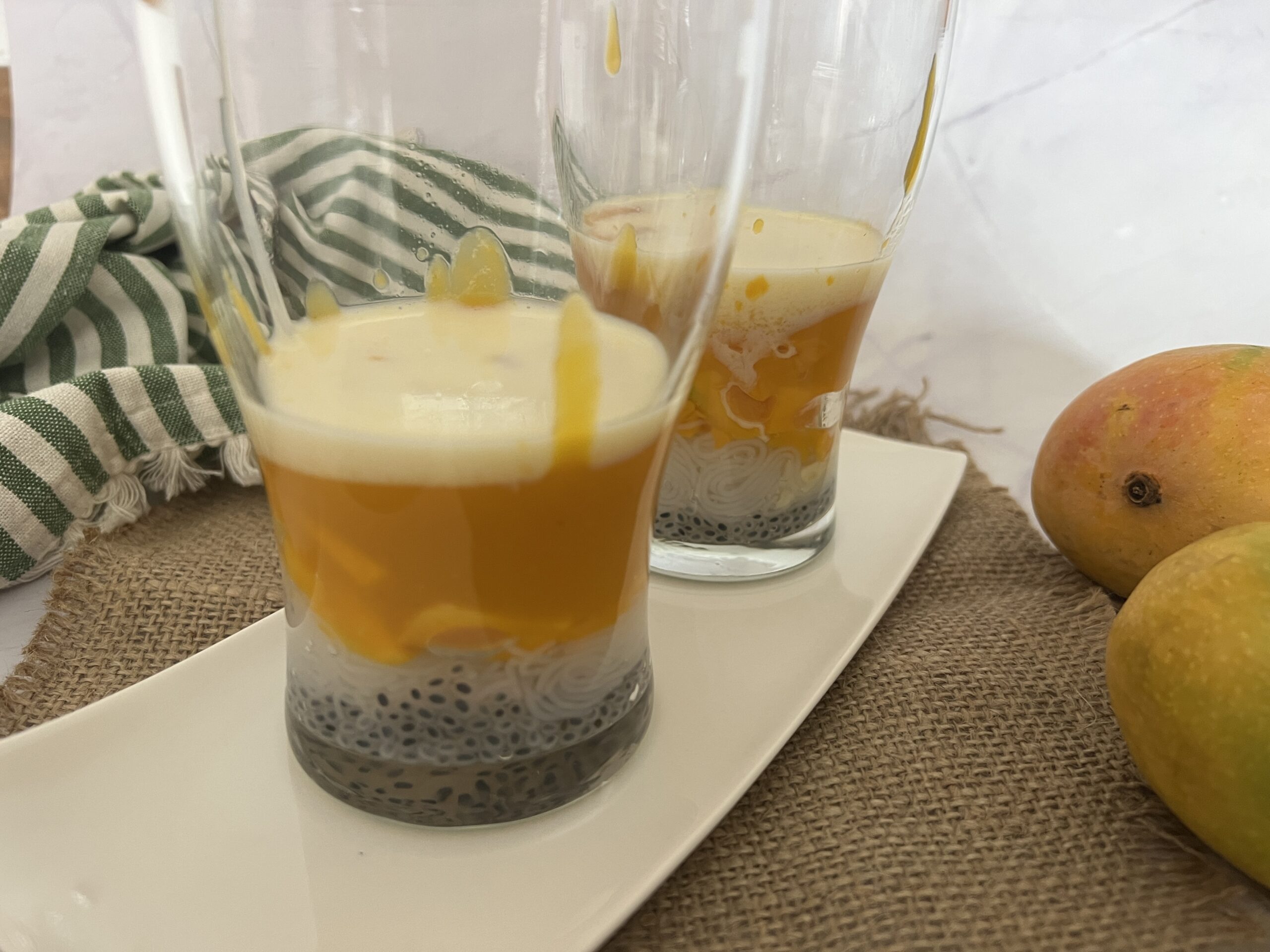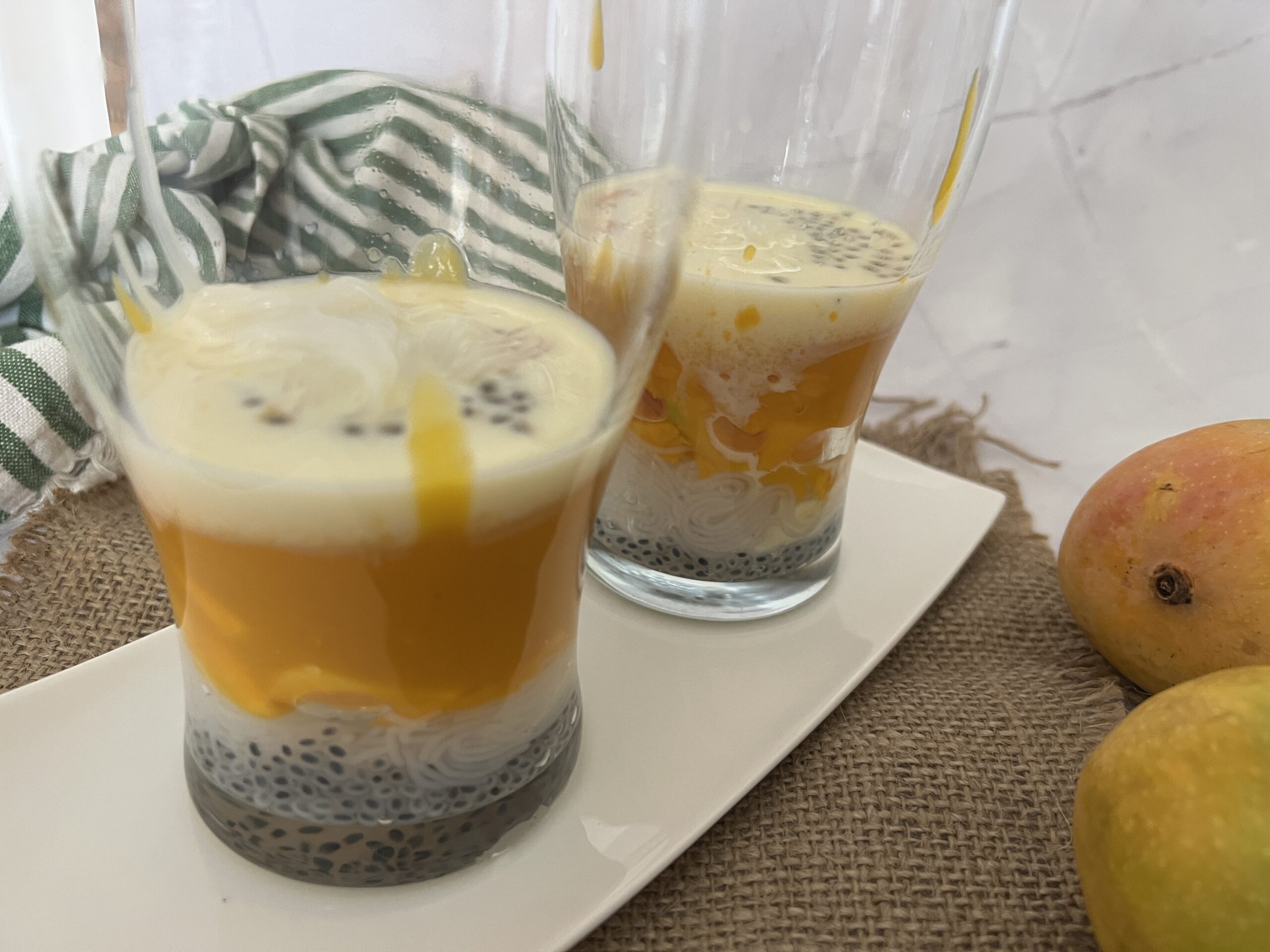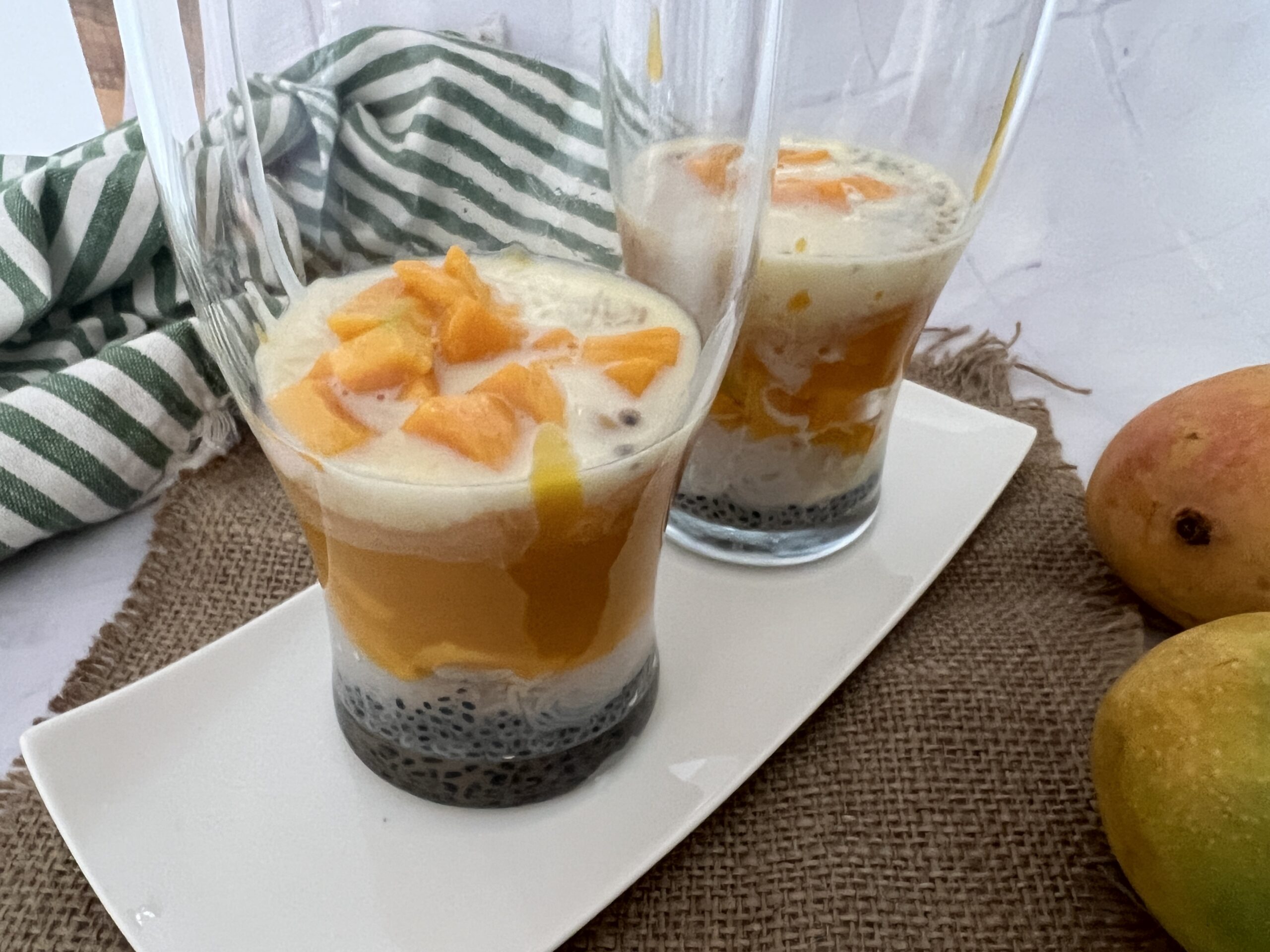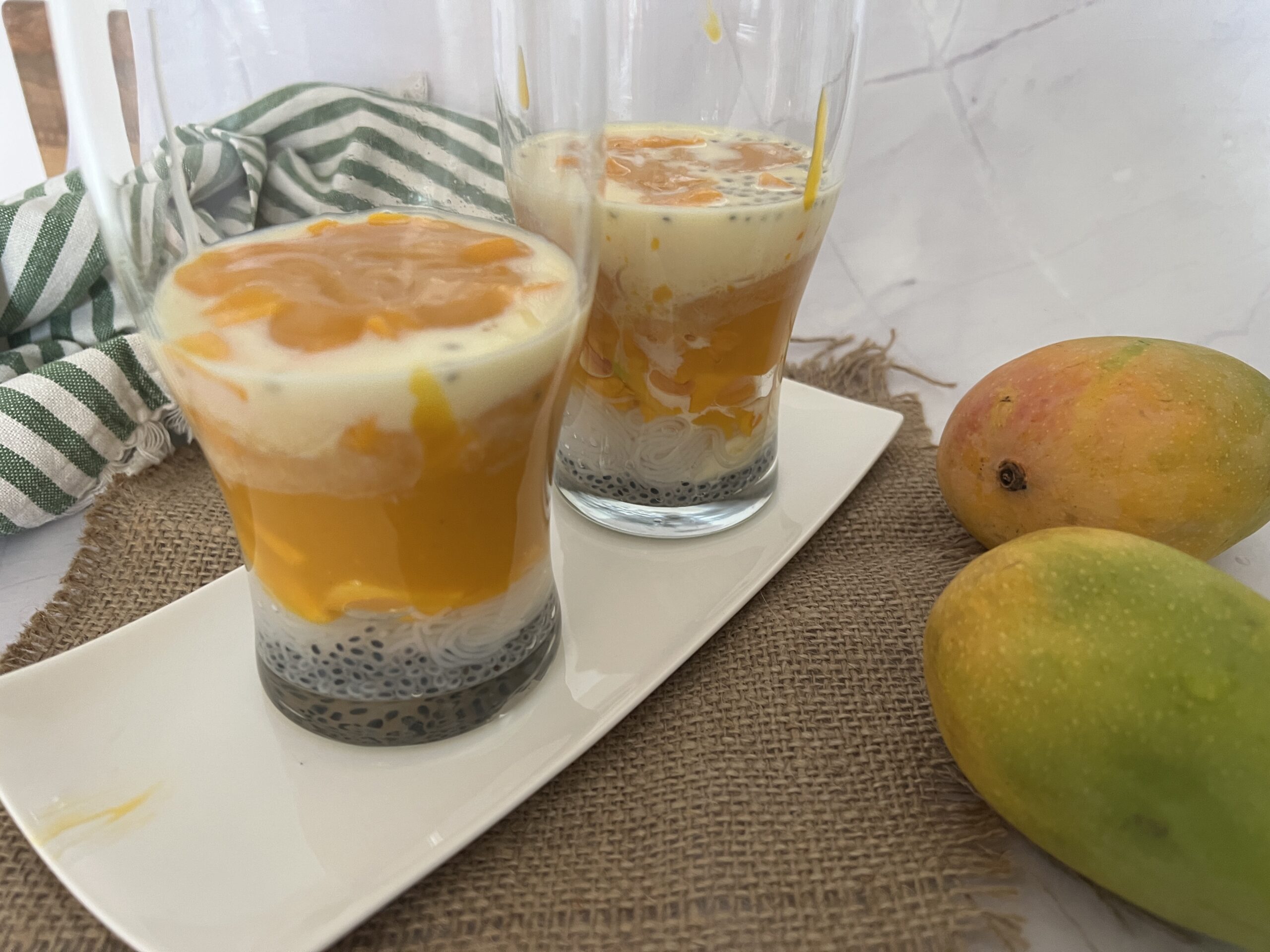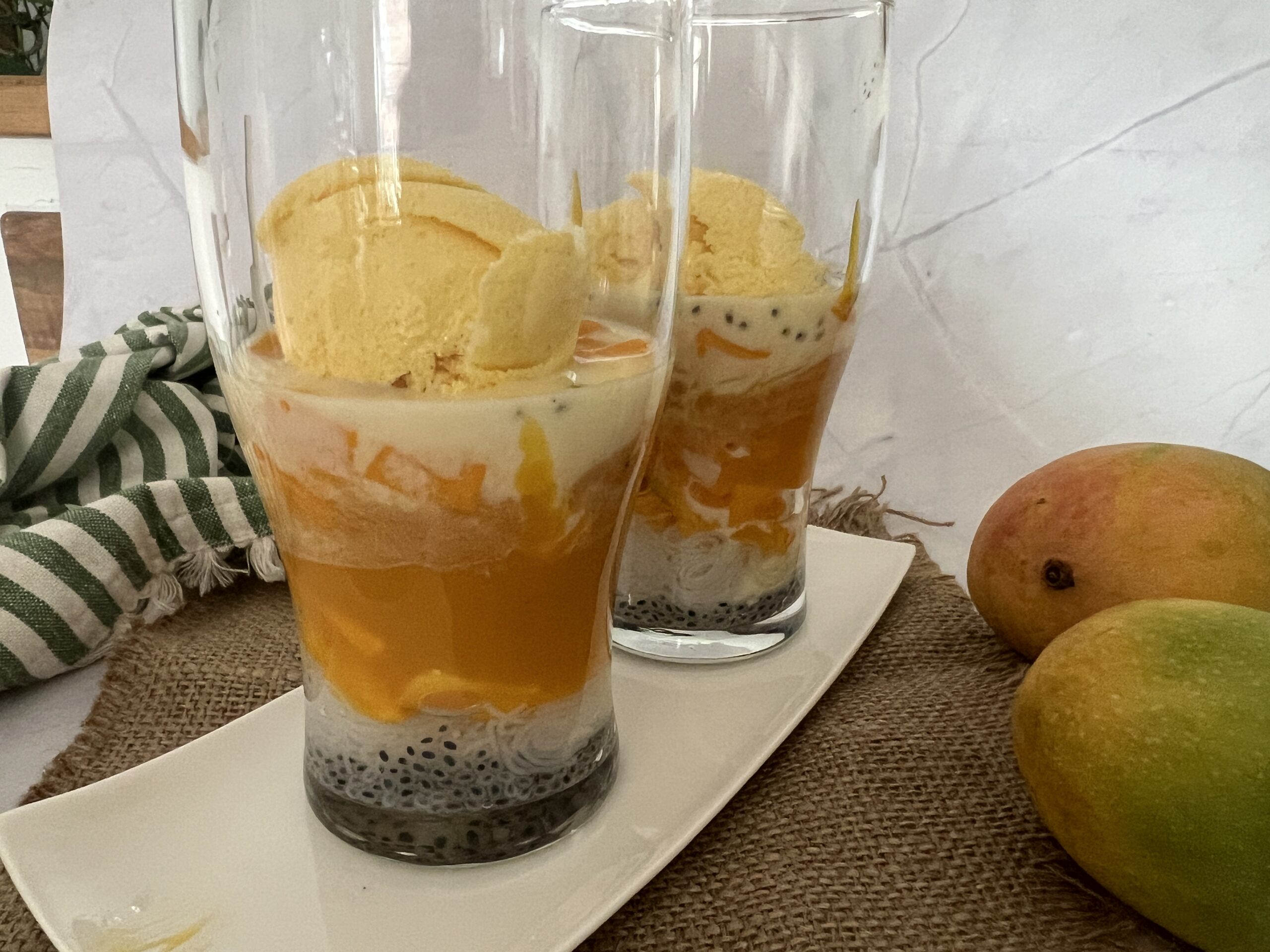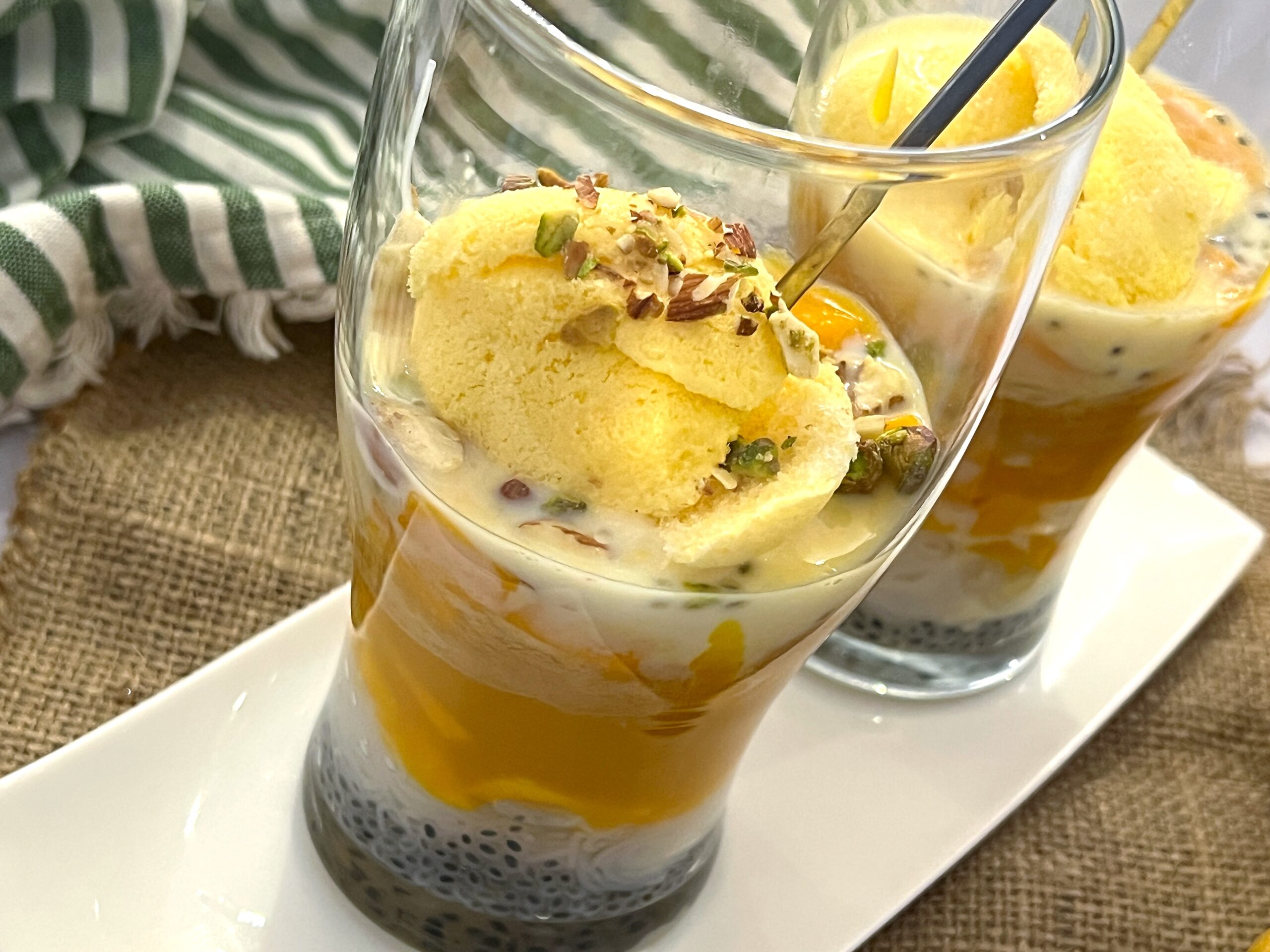 To assemble the falooda, take a tall glass and add 2 tablespoons of soaked basil seeds. I would highly recommend adding the ingredients in the slow stream so you can see each layer of ingredients. Top it with boiled falooda sev, 3-4 teaspoons of mango pulp, 1-2 teaspoons of mango pieces, 2-3 tablespoons of chilled milk. Repeat the layering one more time and then top it with 2 scoops of ice cream and sprinkle some chopped nuts.
Enjoy it chilled!