Mango Ice Cream
I love mango ice cream! This is one of those easy non fuss ice creams which is super easy to make with minimum ingredients and maximum taste.
This recipe is made without an ice cream maker! All you need is ripe, sweet mangoes, condensed milk, and cream to make this homemade treat! This ice cream is creamy, scoopable and indulgent.
My inspiration for this ice cream came from my many visits to 'Natural Ice cream parlour' in India. They are the leading speciality ice cream parlours in India and take seasonal fruit and turn it into an ice cream. Plus, they contain no artificial flavours, preservatives or stabilisers, only fresh fruit pulp or dry fruits. I remember going to Naturals every time I visited my family in Ahmedabad and the most popular flavours were 'tender coconut', 'sitafel' (custard apple) and 'alphonso mango'.
My all-time favourite is Alphonso mango! As the fruit is only in season for a short time, the ice cream is only available for a month if that. I have not been able to find any ice cream that comes close to it. Hence, I did lots of research and after lots of failures and grainy ice creams, I have finally found the perfect recipe that works resulting in a creamy yummy ice cream. I would recommend using the most flavour-some ripe mangoes that you can find in season. I find Asian mangoes are the best choice for the ice cream as they are fragrant and deliciously sweet with little fibre. The other two simple ingredients are condensed milk and double cream. Whipping the cream aerates the mixture and the condensed milk gives the ice cream its creamy texture.
This ice cream is a riot on the taste buds. Super easy to make and simply delicious!
I love using mango in different recipes especially when it is in season. Some of my other favourite Mango recipes are Mango Lassi, Mango Paleta, Stir Fried Prawns with Mango, Mango Panna Cotta, Eggless Mango Mousse, and No Bake Mango Cheesecake to name a few.
Ingredients
1 cup double cream
1 cup mango puree (preferably Alphonso)
½ cup condensed milk
½ lime juice
½ teaspoon cardamom powder (elaichi)
2 mangoes chopped into small pieces (optional)
Few strands of saffron (optional)
Directions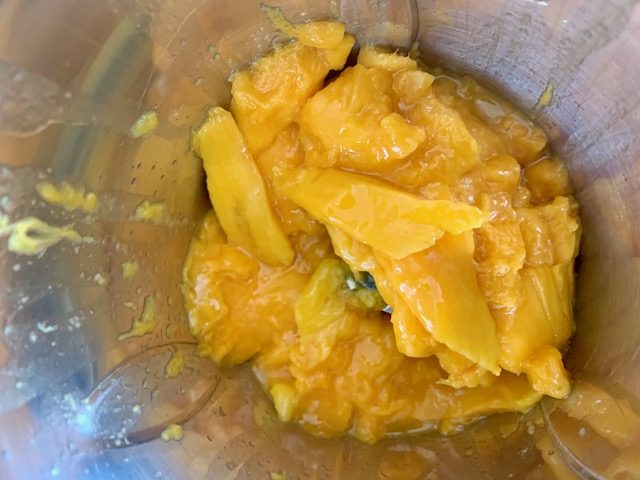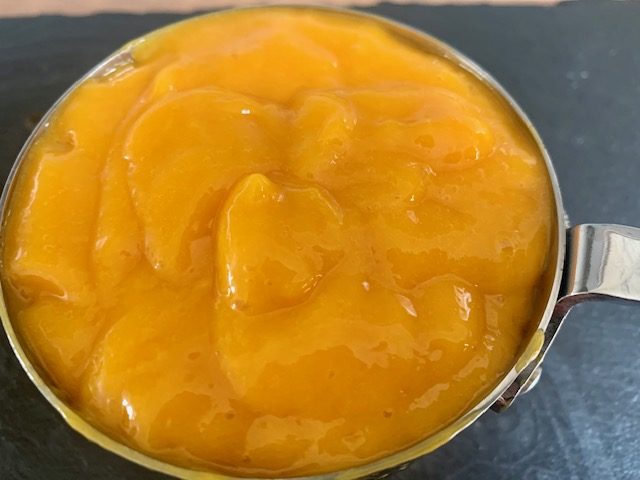 Dice the flesh of the mangoes. Puree using a blender, food processor or stick blender then measure out 1 cup of mango puree.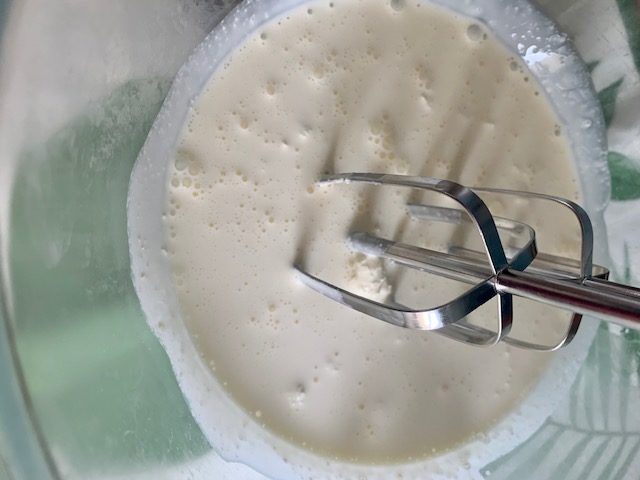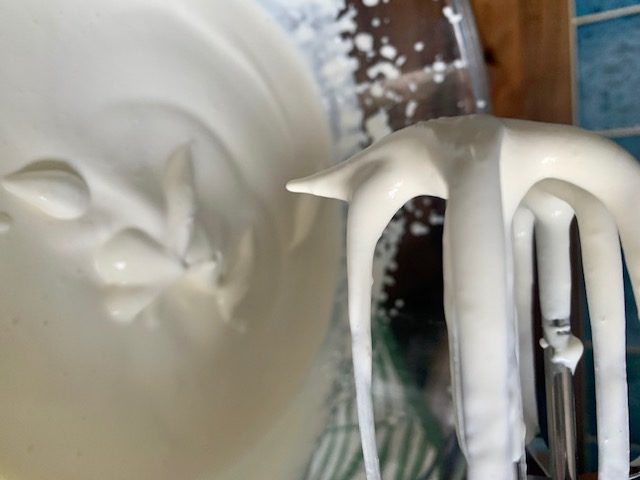 Whisk the cream with a handheld beater or a whisker until soft peak.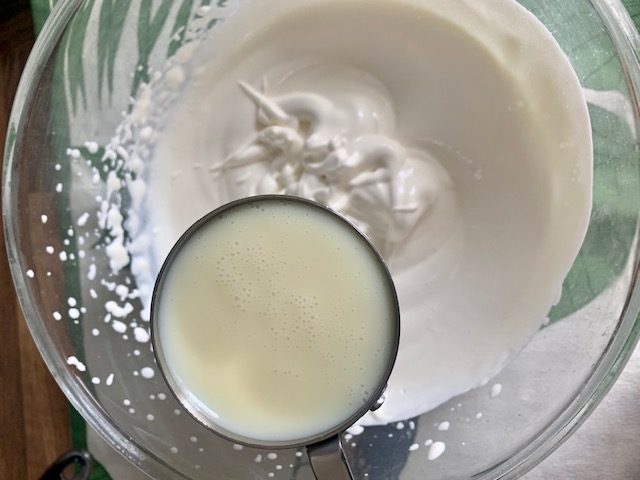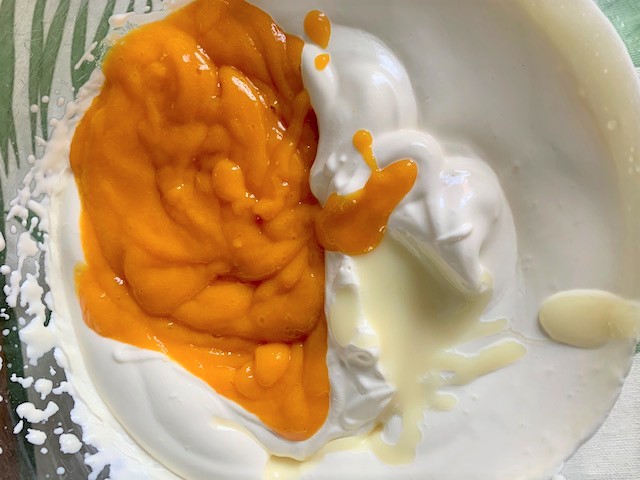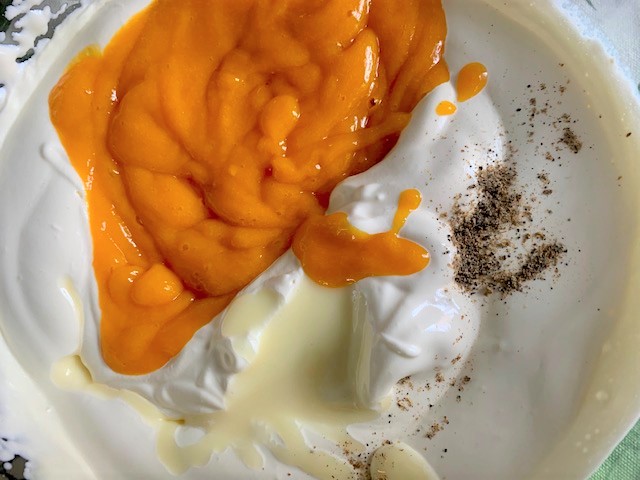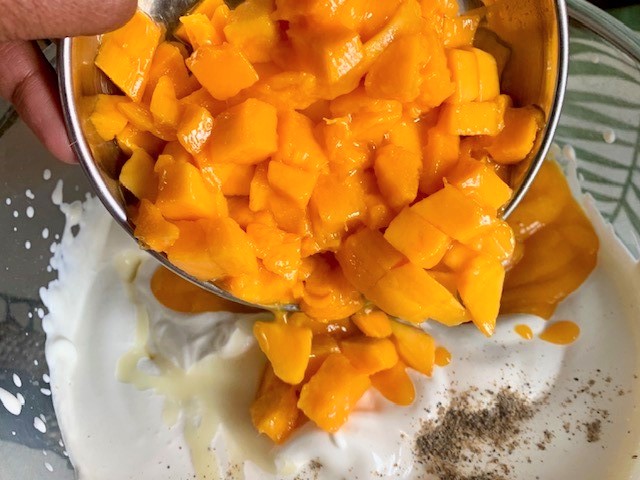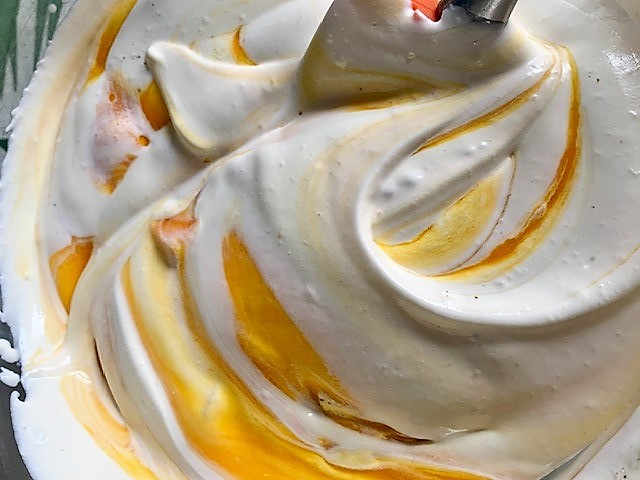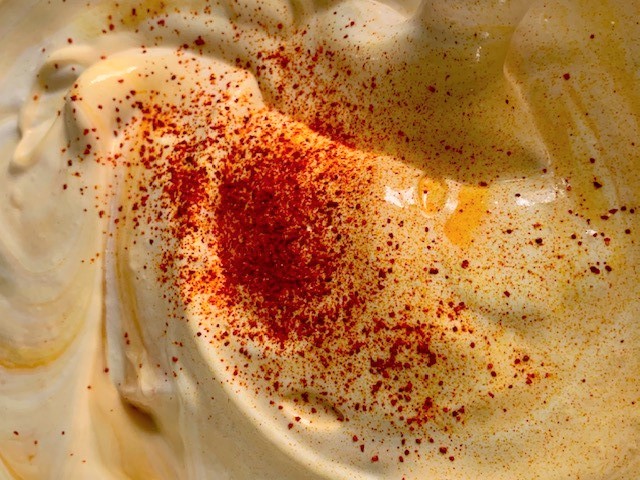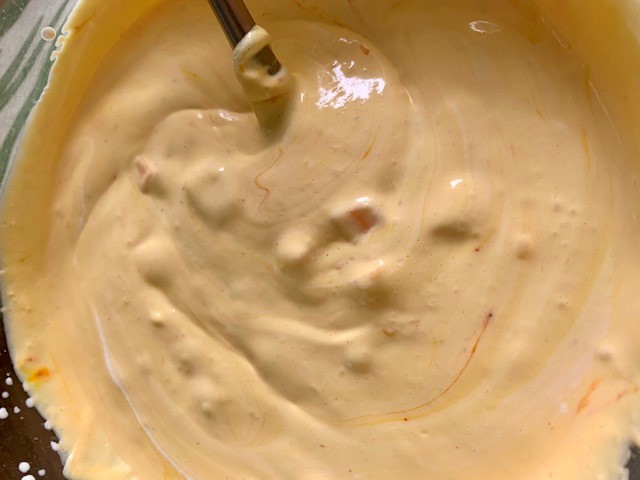 Combine condensed milk, mango puree,  cardamom powder, lime juice and mango pieces gently with the whisked cream.  If you are adding saffron then gently fold it in too.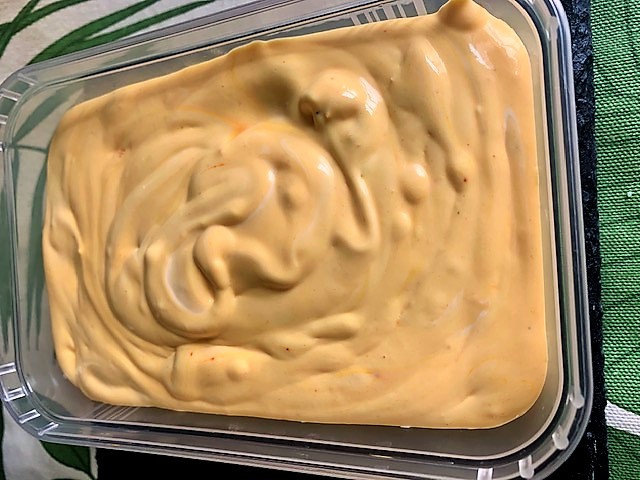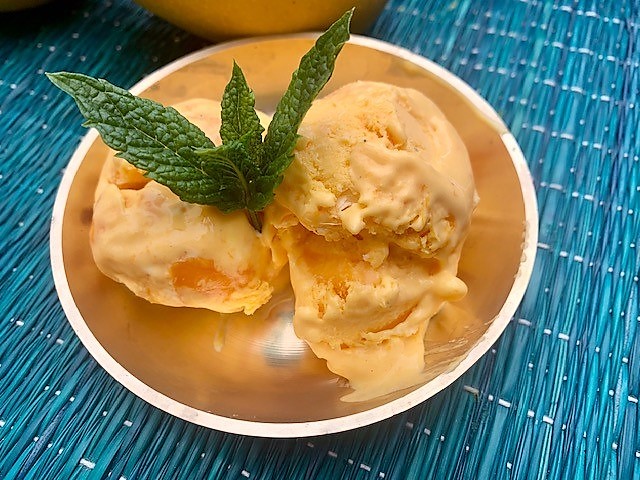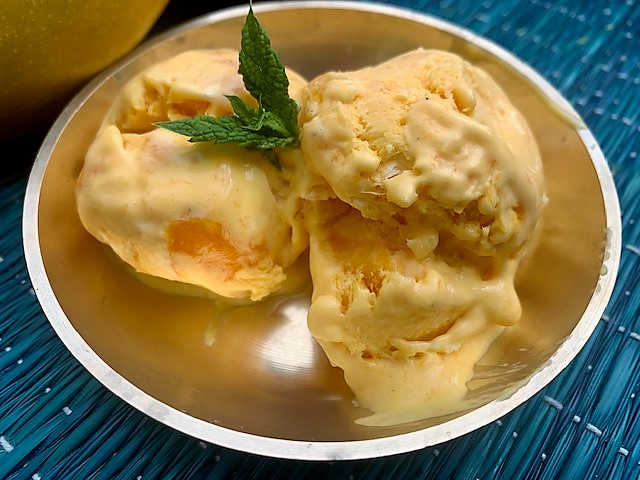 Pour into a container preferably with a lid and freeze for 5-6 hours. Leave the ice cream to stand for 5 minutes before scooping. Ice cream is ready!