Eggless Mango Custard
Eggless Mango Custard is a creamy, thick, smooth fuss free quick refreshing dessert. Light custard flavoured with mangoes and crunchy nuts to add some texture.
Eggless Mango Custard is a very quick and easy to make, and it is best served chilled from the fridge with some fresh mango chunks and nuts. During summers, I love refreshing treats especially the ones prepared with the seasonal fruit. I absolutely love a good custard, especially with a good old crumble or pies. But, served on its own, it can also be a fantastic dessert, especially if you load it with fresh seasonal fruit. In this case, I have flavoured the custard with mango puree and topped it with fresh mango chunks.
This recipe is super easy and quick to whip up. The only thing I would highly recommend in this recipe is that the chilling time is very crucial. So, do leave it to chill in the fridge for at least 4-5 hours or even overnight. dessert which can be prepared in few minutes.
Other mango recipes you might like to try are Mango Chaat, Mango Shrikhand, Mango Panna Cotta, Eggless Mango Mousse, Mango Pistachios Sandesh and Mango Ice Cream.
Ingredients
1 litre full fat milk
100 grams custard powder
½ cup sugar
1 cup mango puree
2 tablespoons chopped mangoes
2 teaspoons finely chopped almonds
2 teaspoons finely chopped pistachios
Directions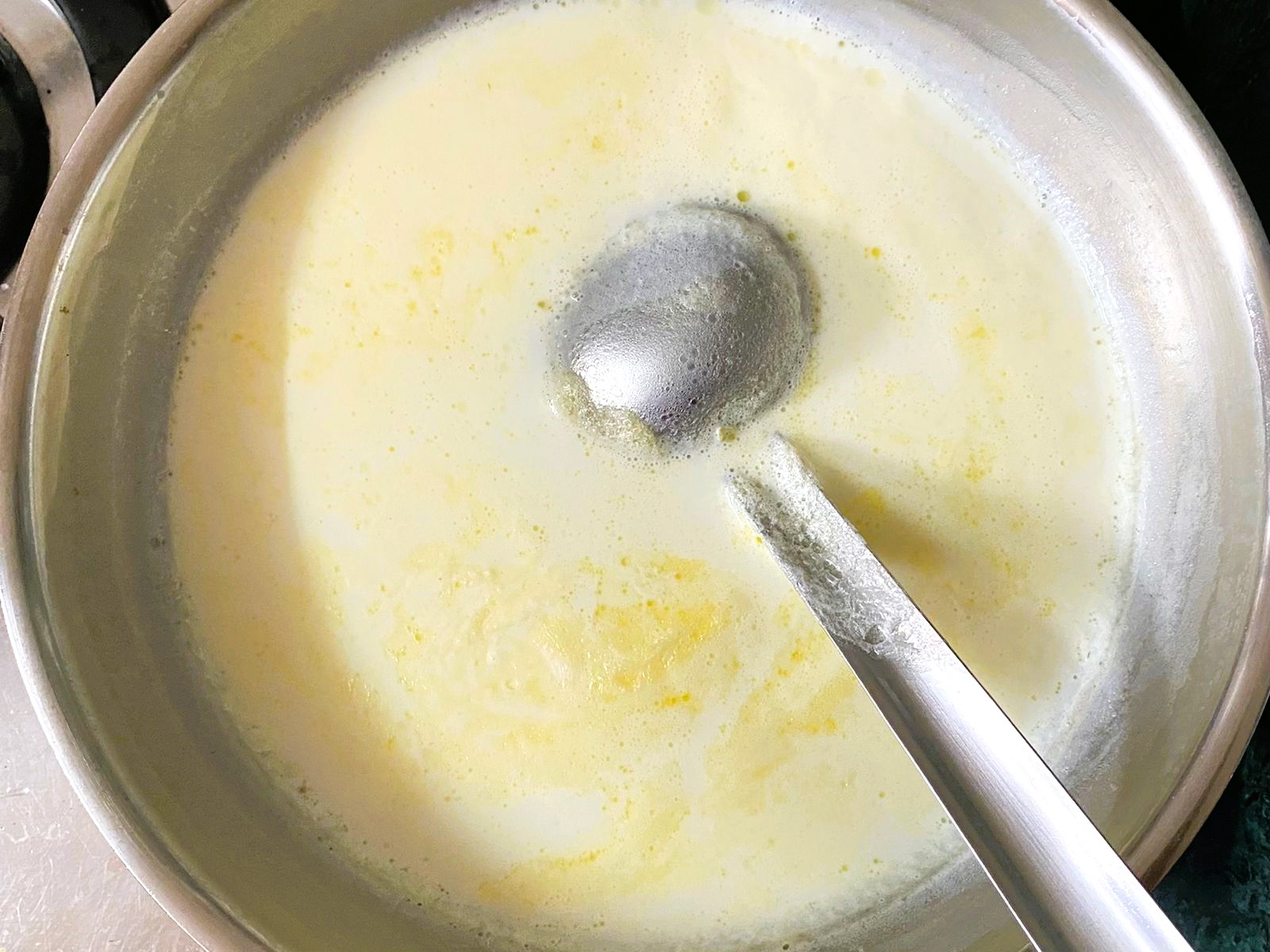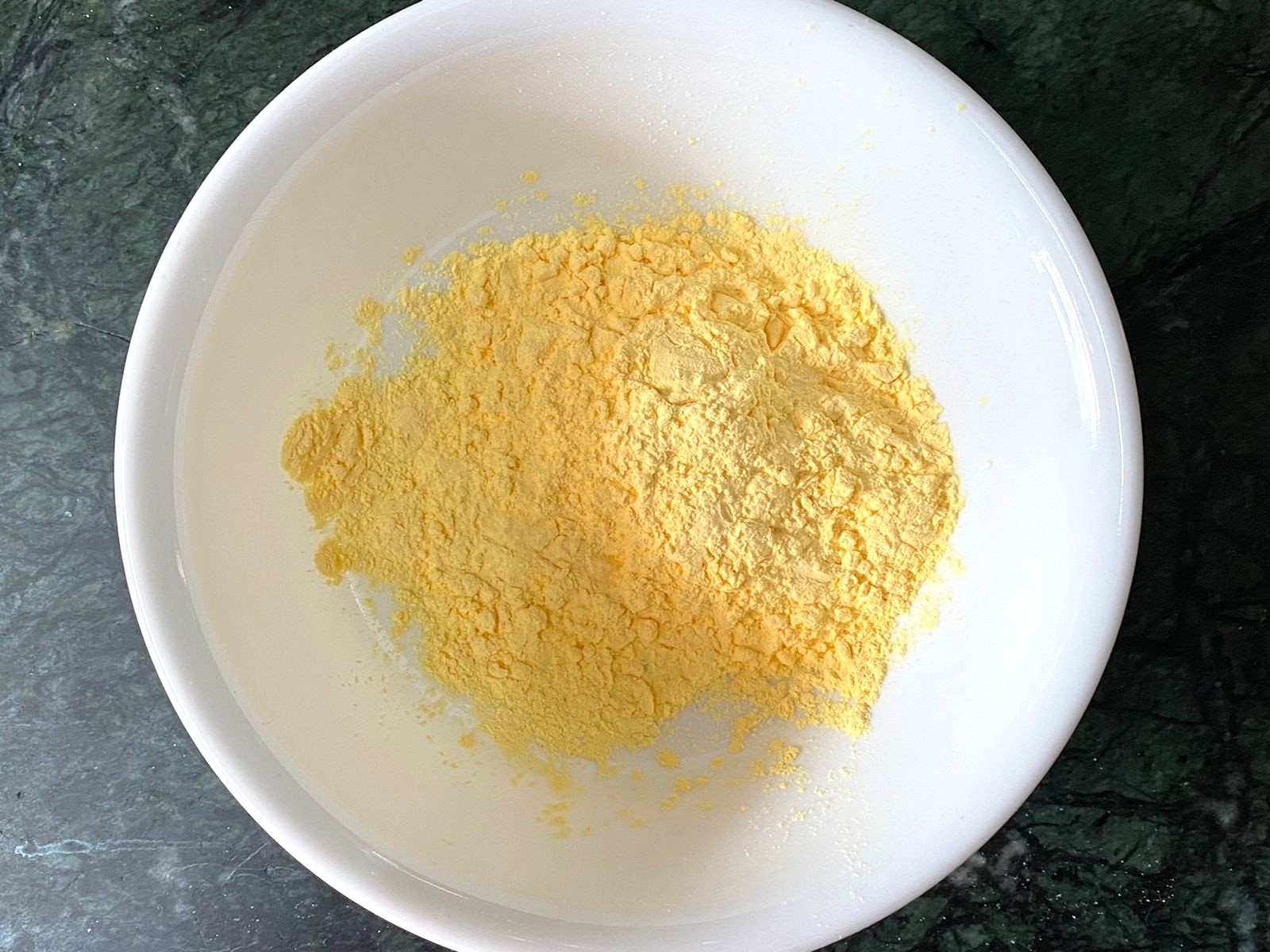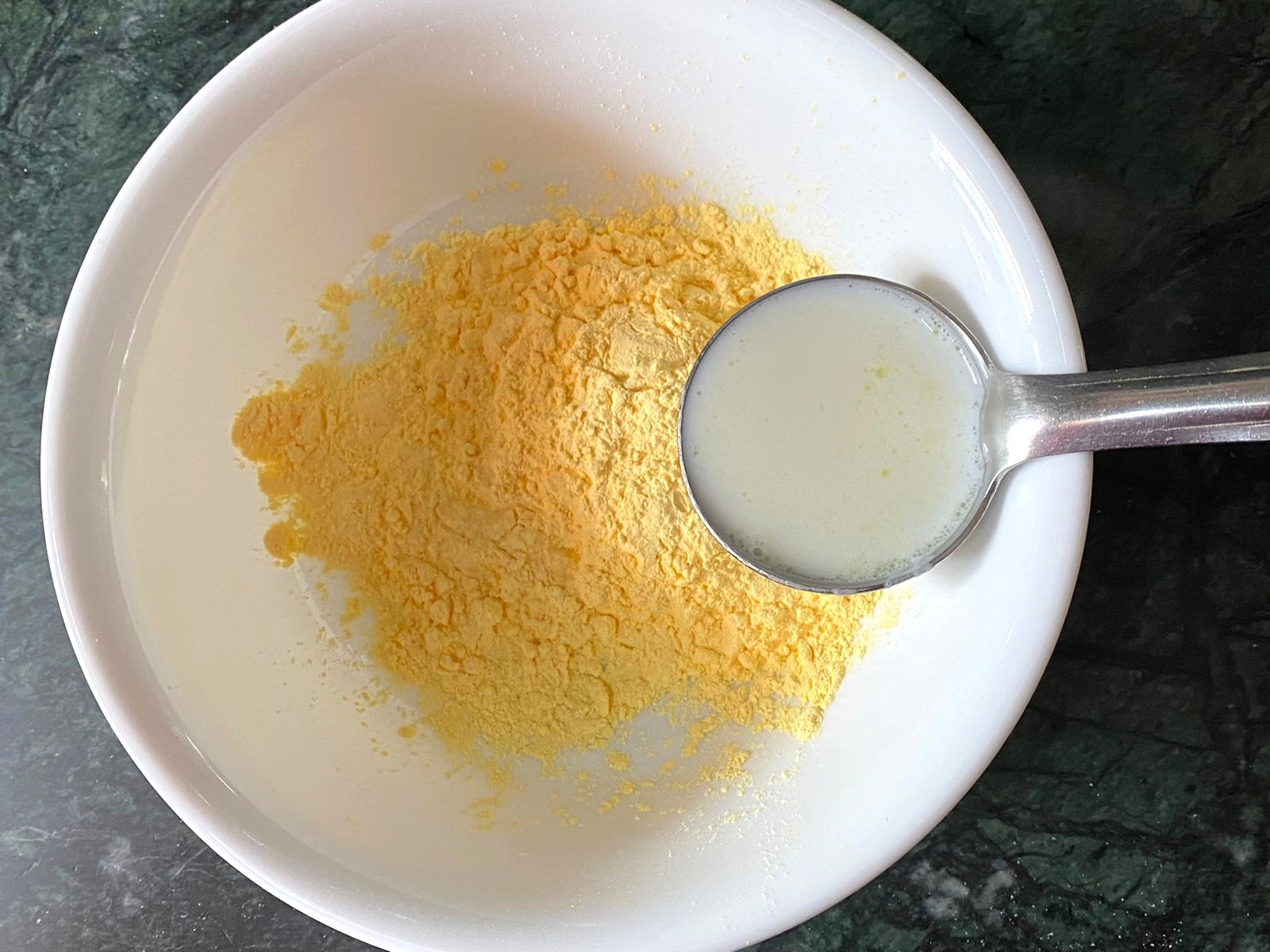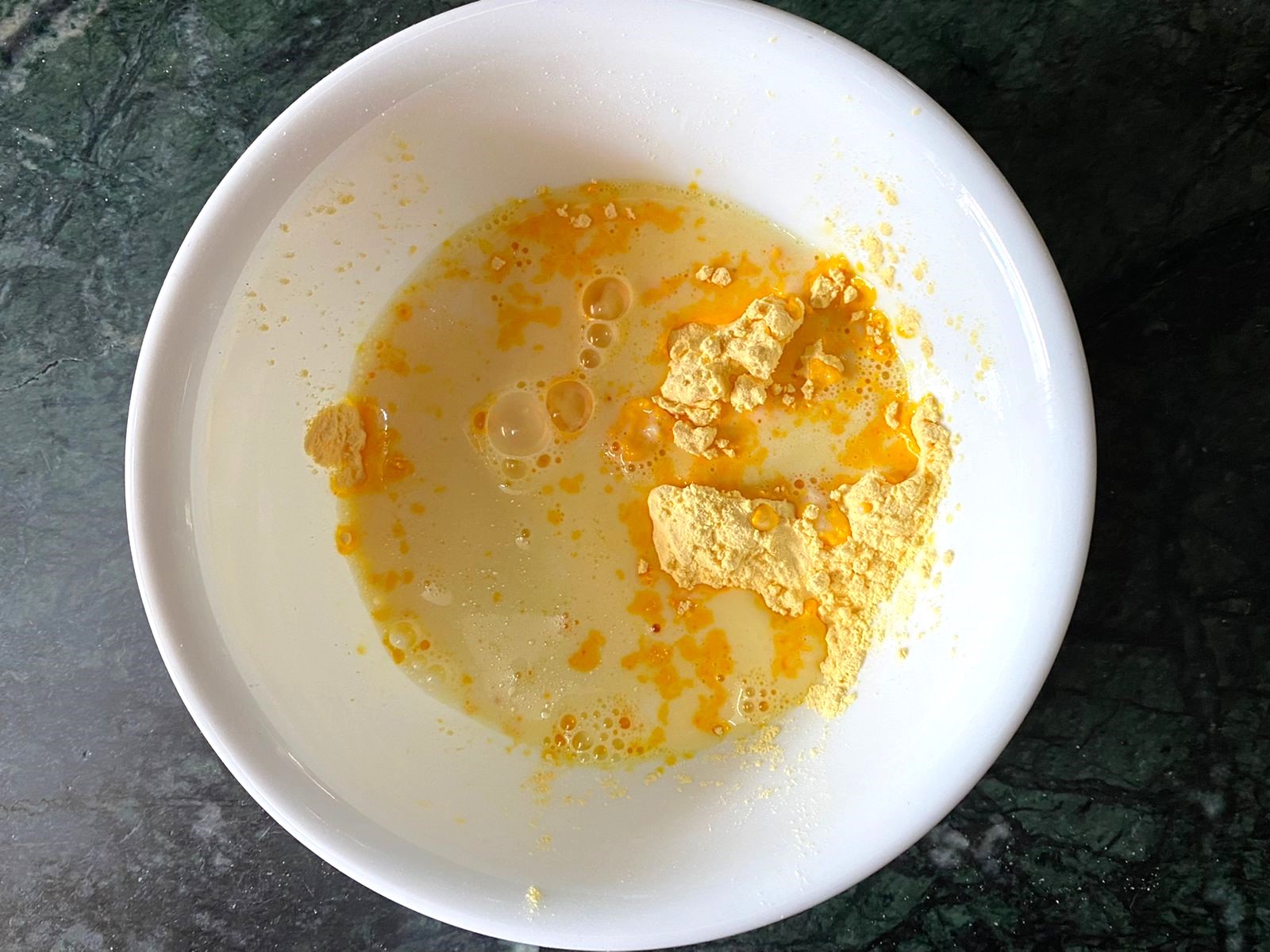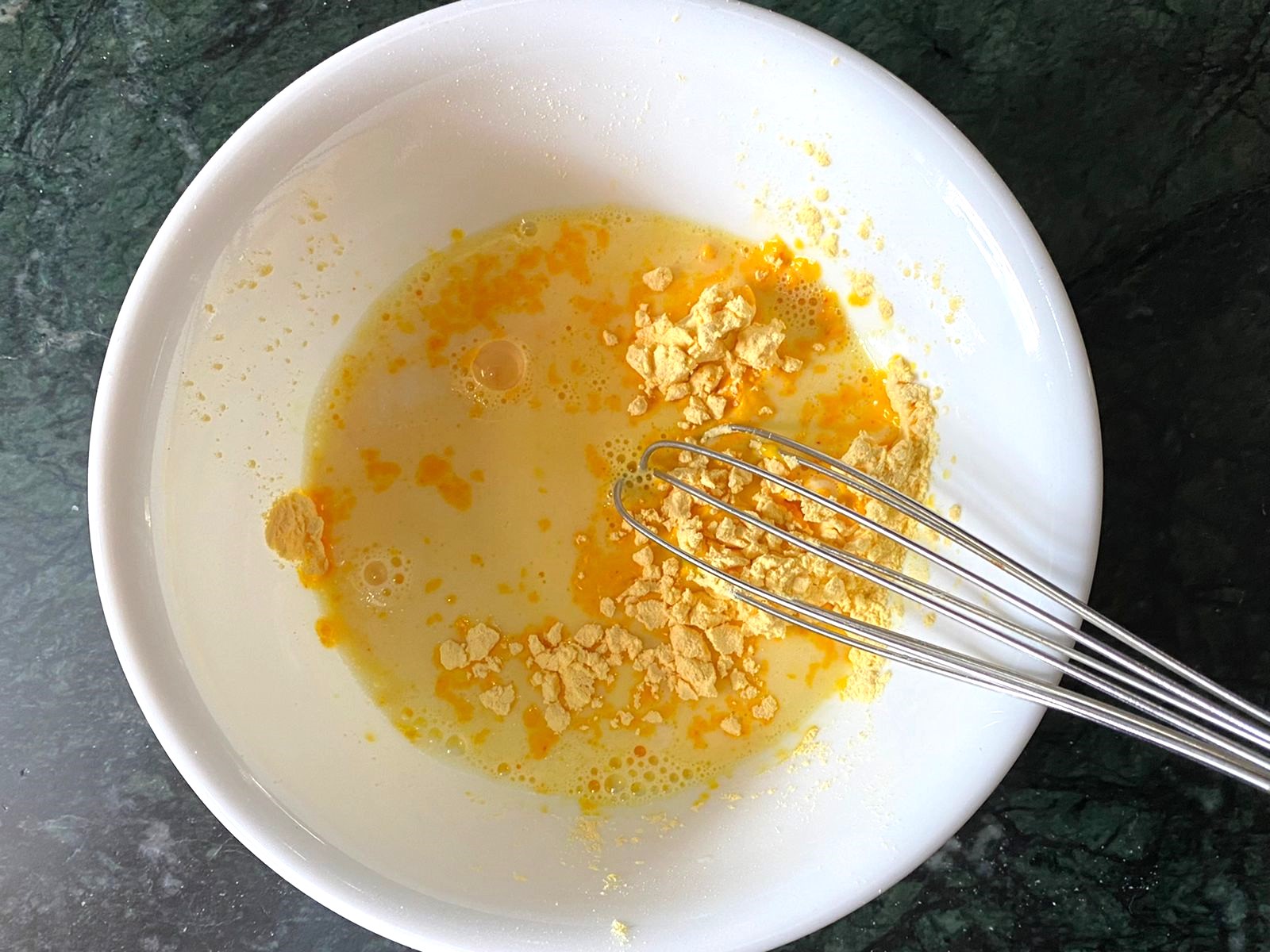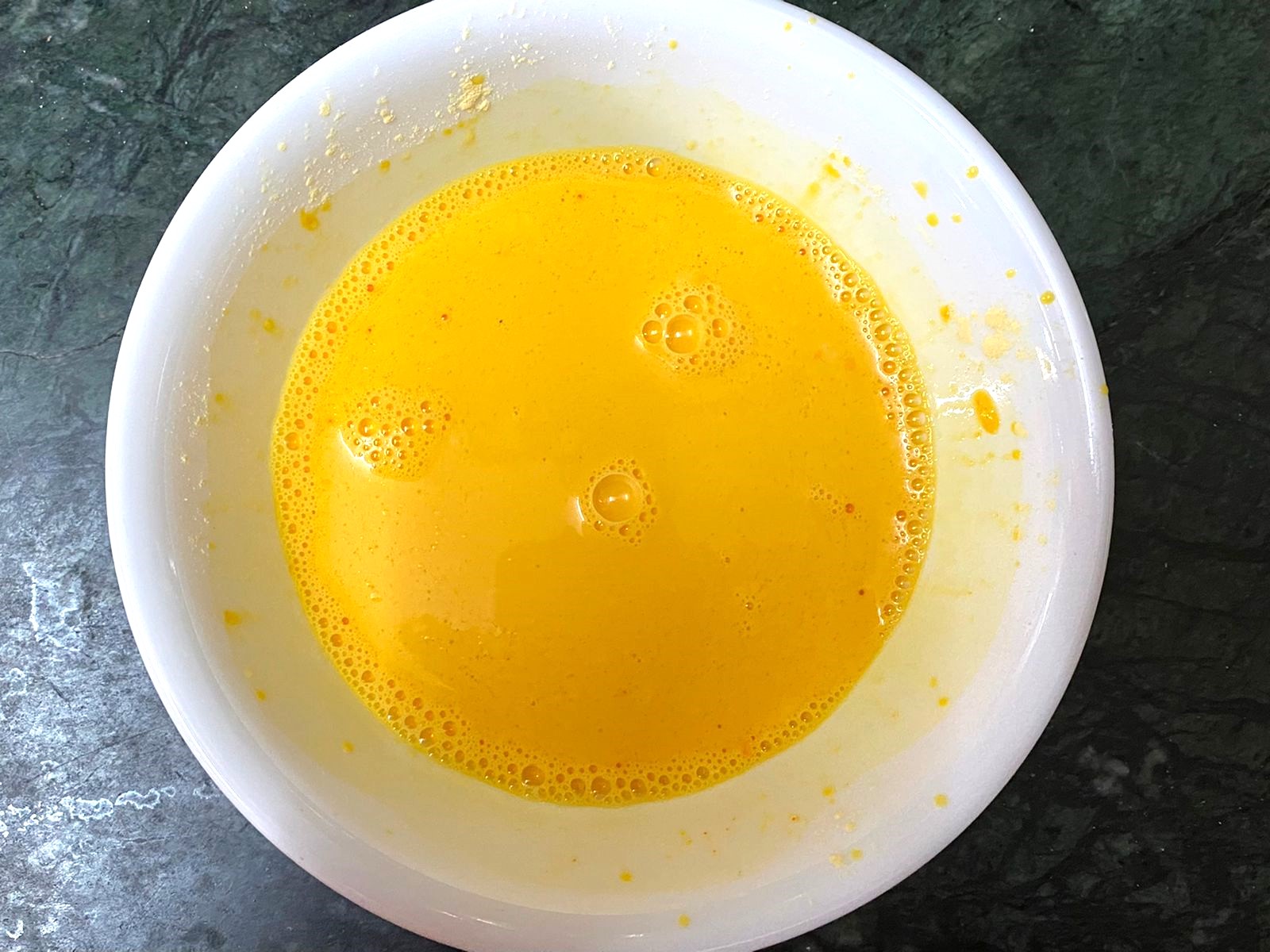 Heat milk in a pan. Stir it for 8-10 minutes on medium heat until it thickens slightly.
Dissolve custard powder in 4 tablespoons of milk and whisk it to form smooth consistency. Make sure there are no lumps.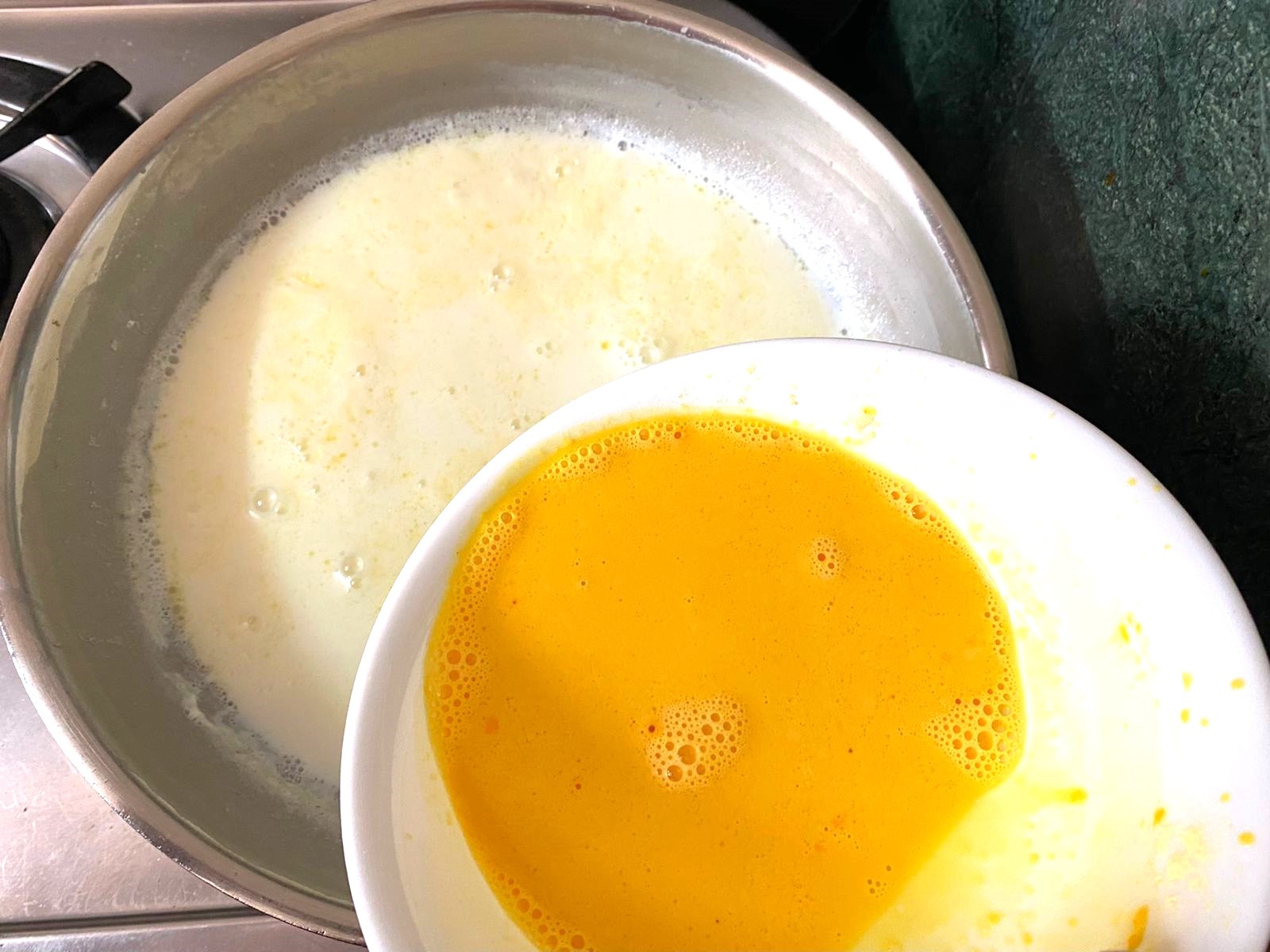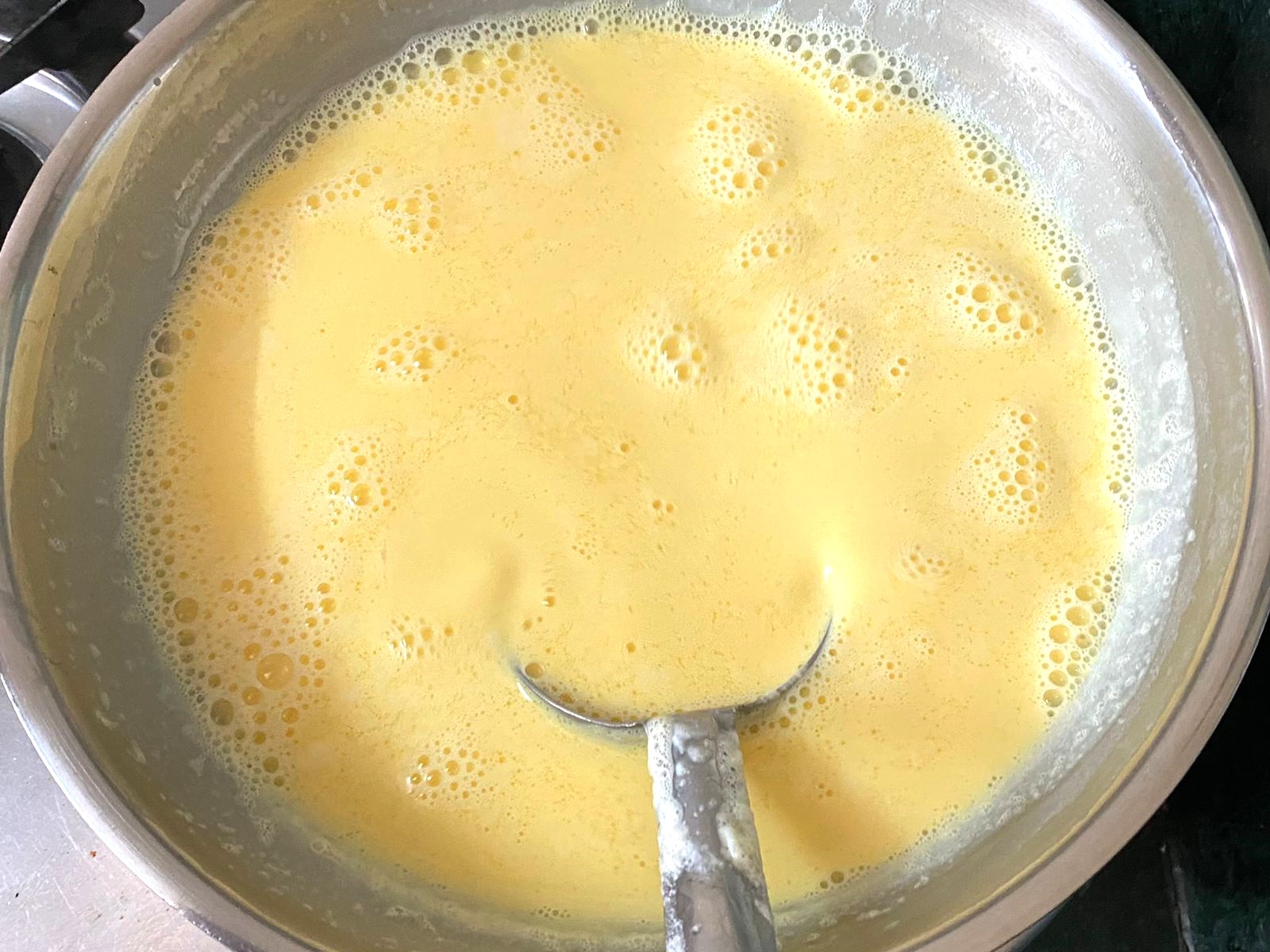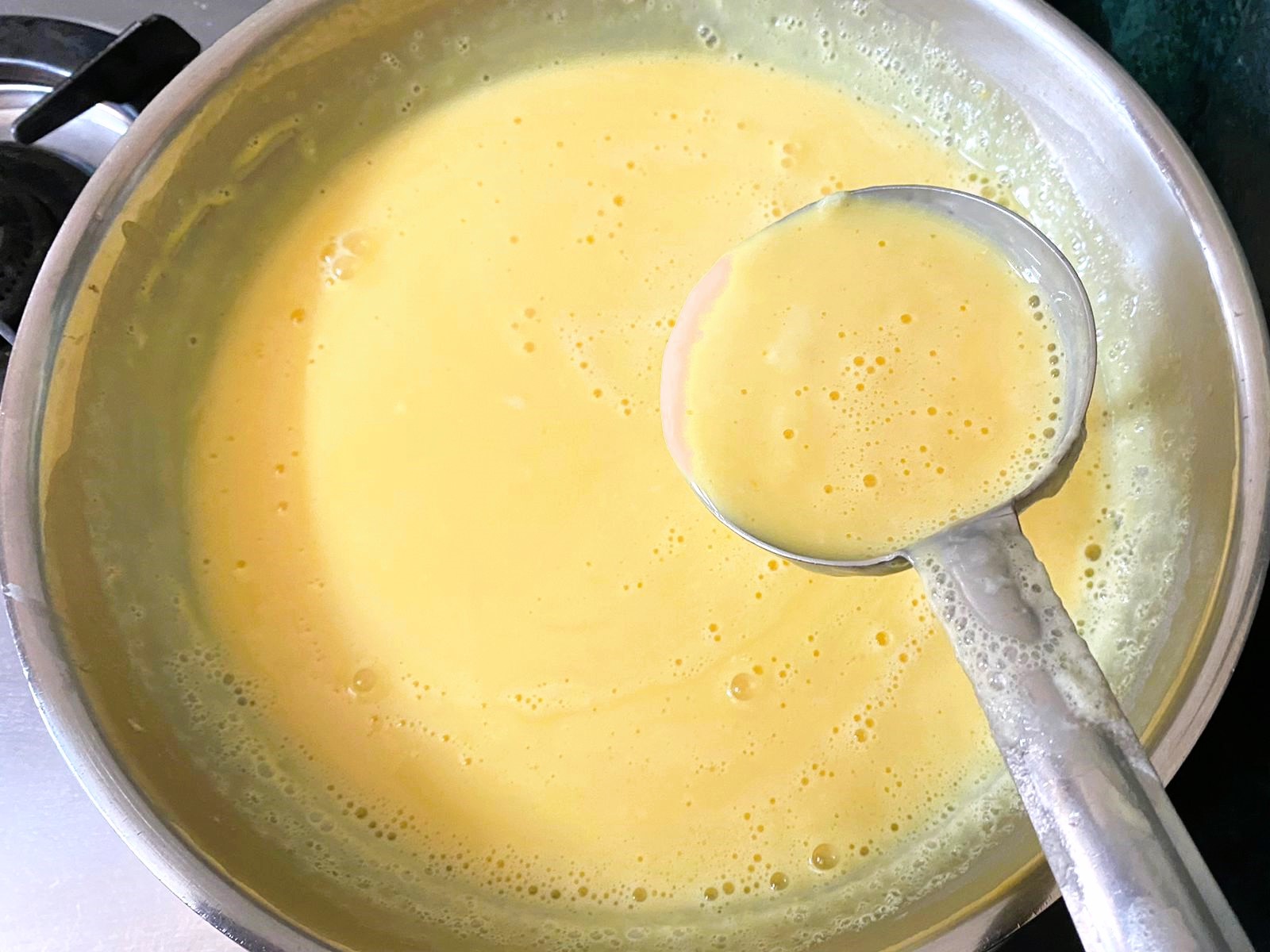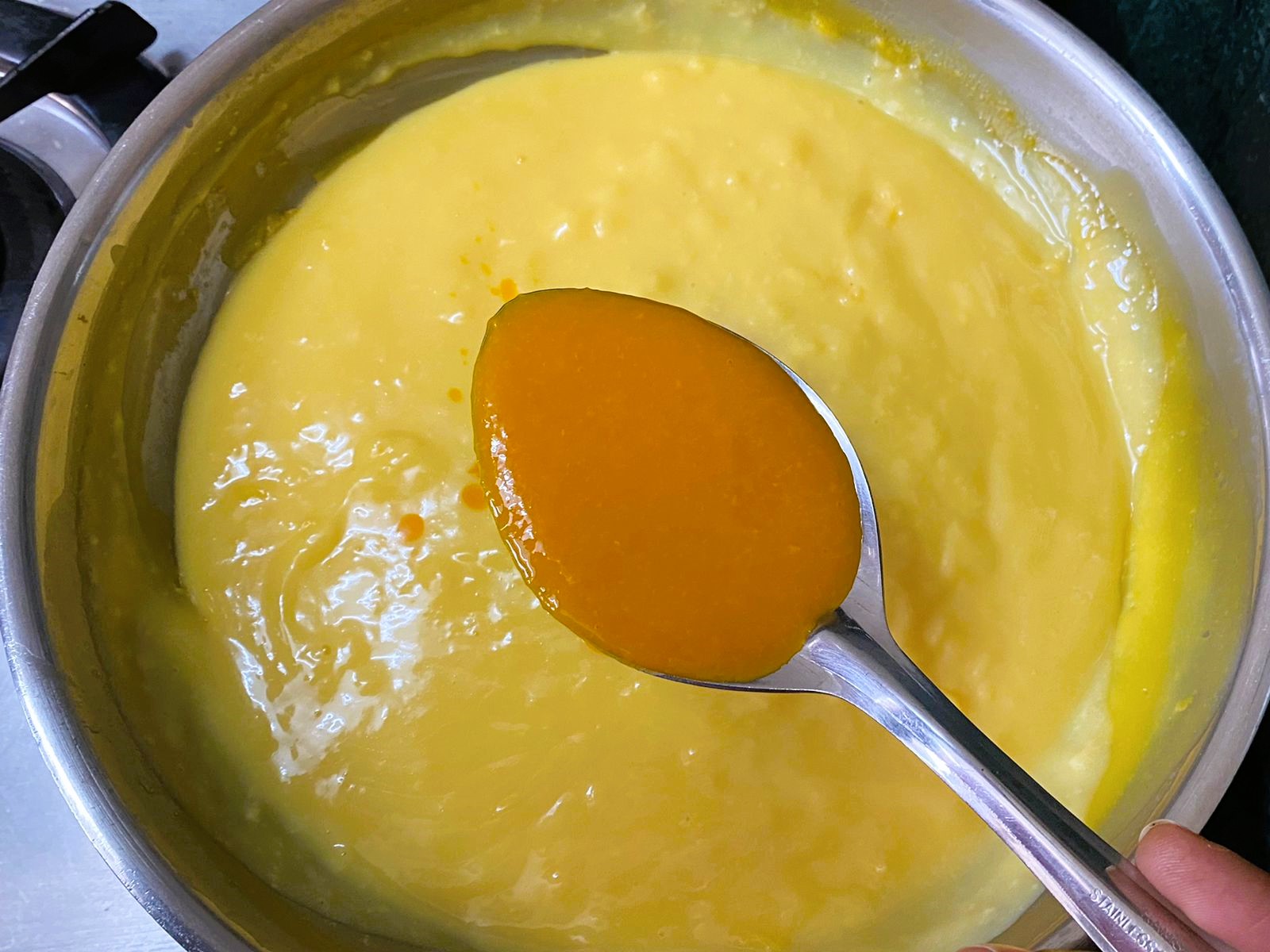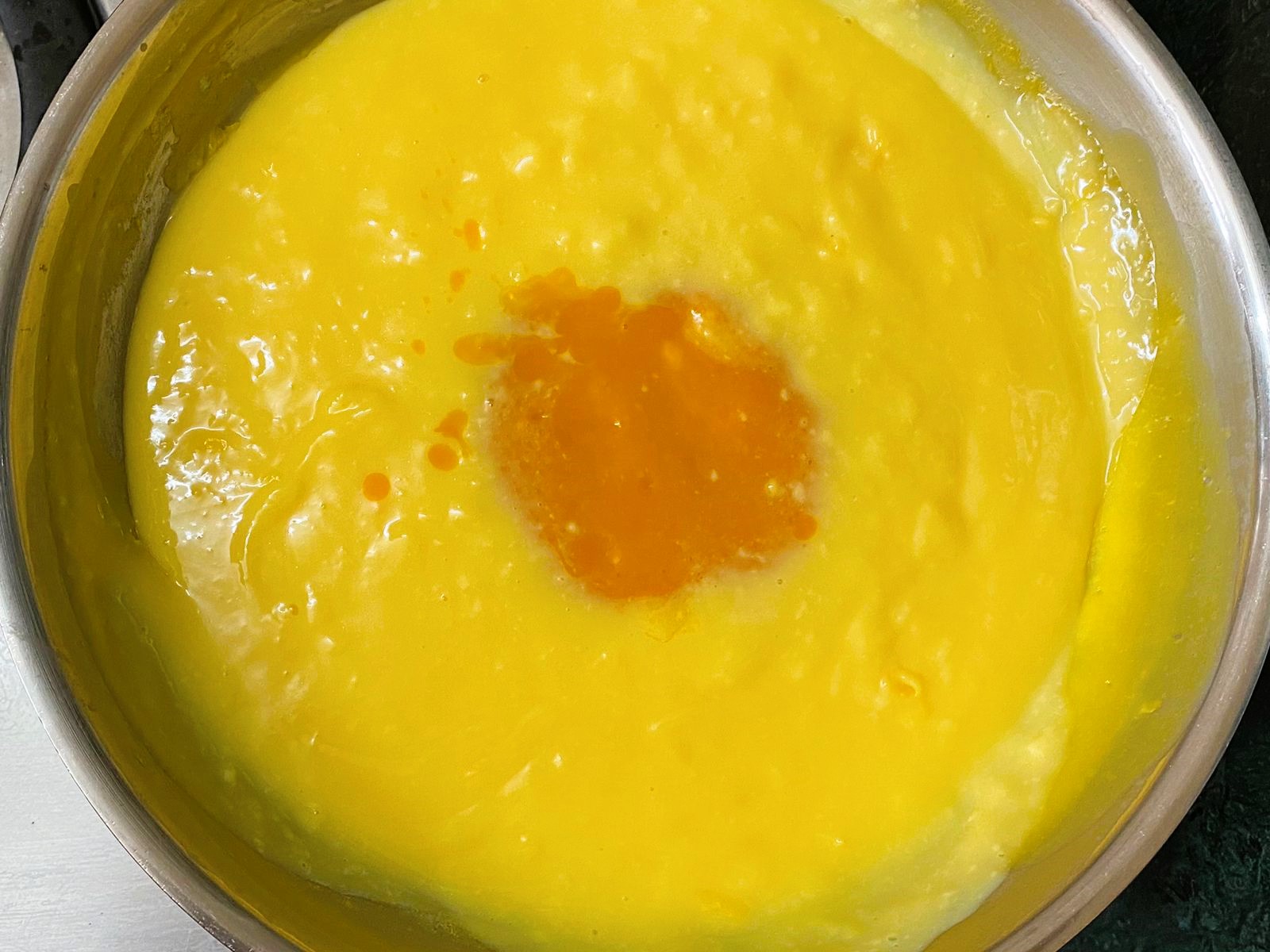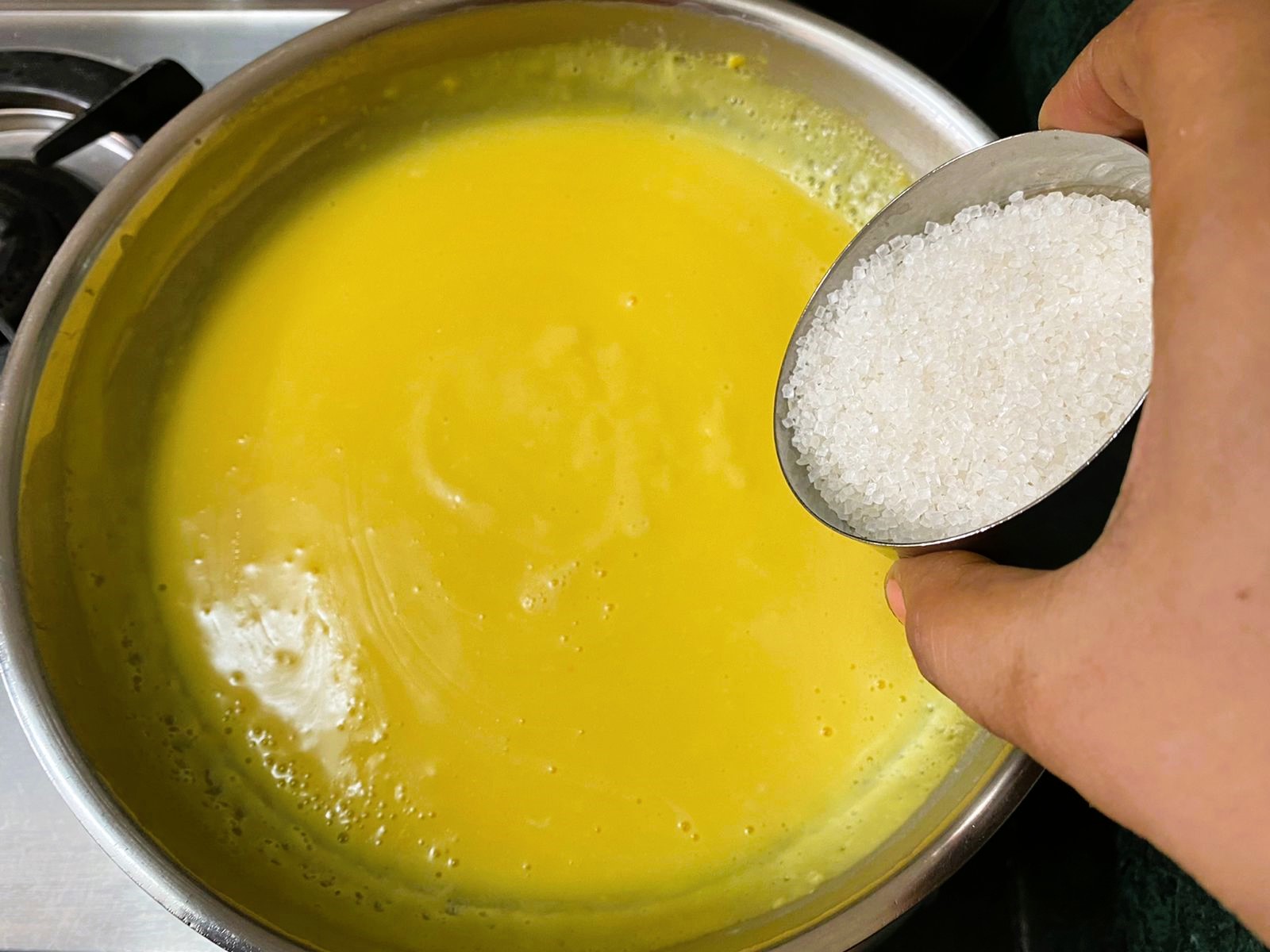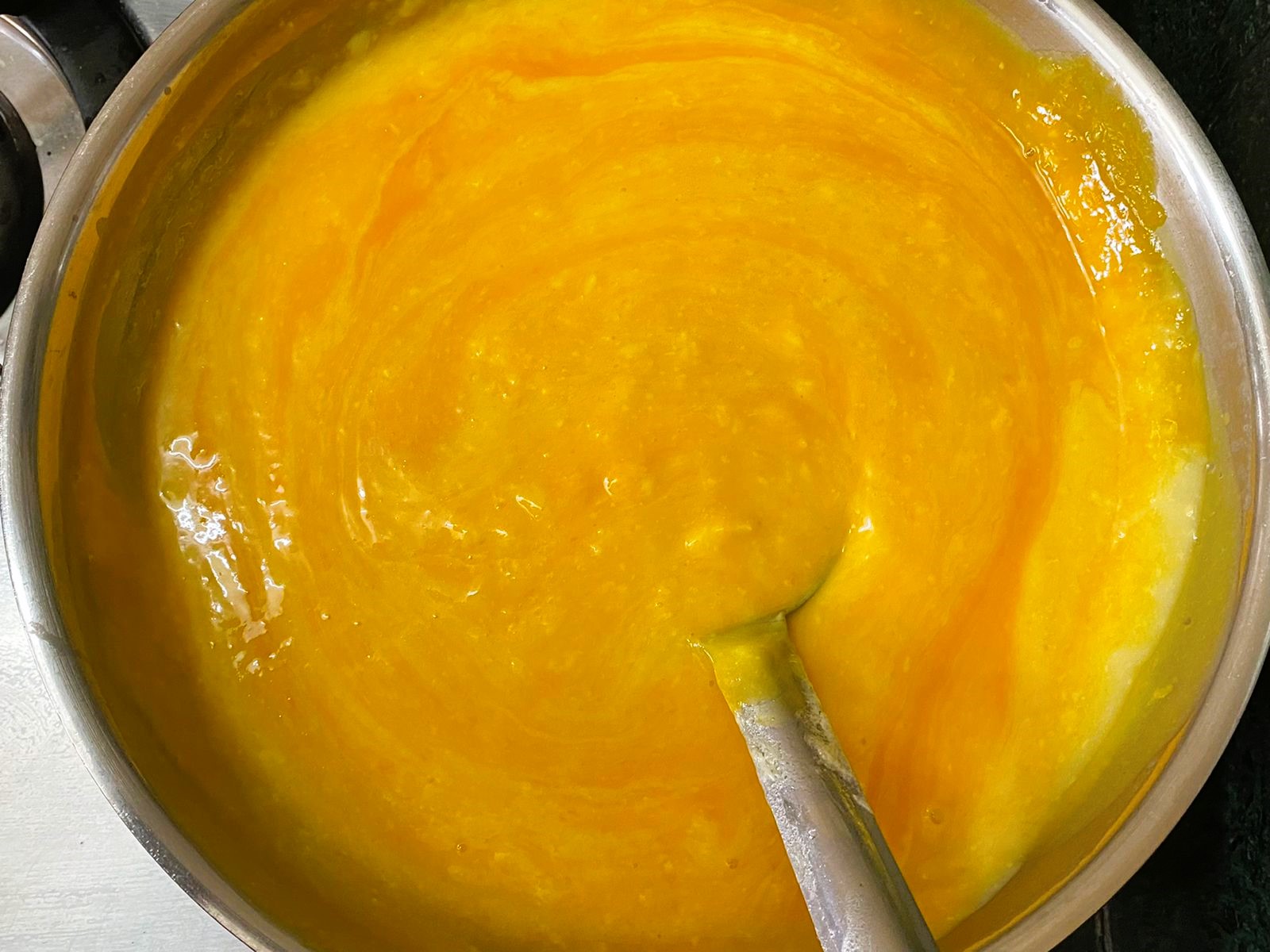 After 10 minutes once the milk has thickened, add the custard powder to the milk and stir it continuously until it comes to a boil. Once it comes to a boil add sugar and mango puree and mix. Turn off the heat and leave it aside to cool it down.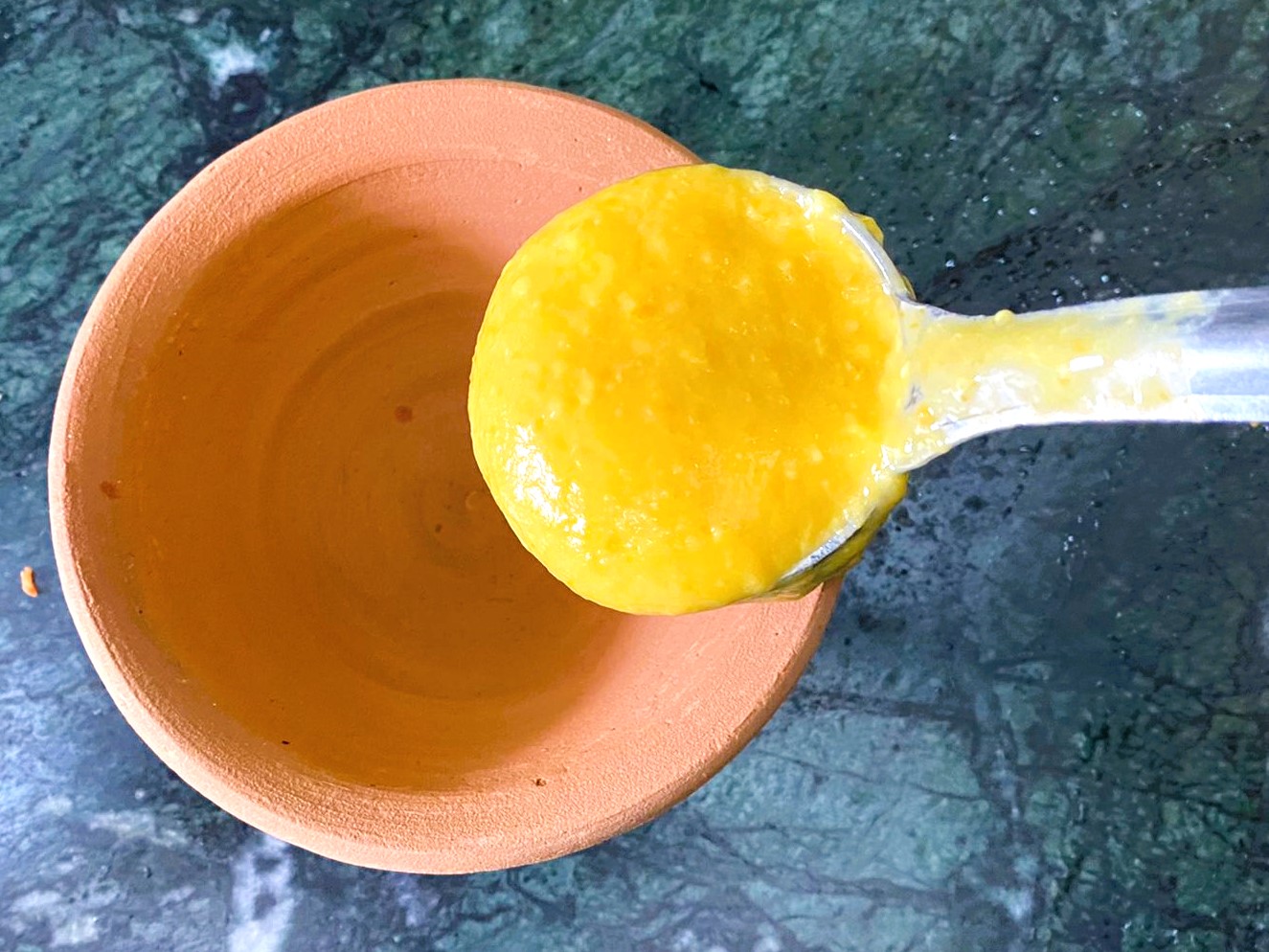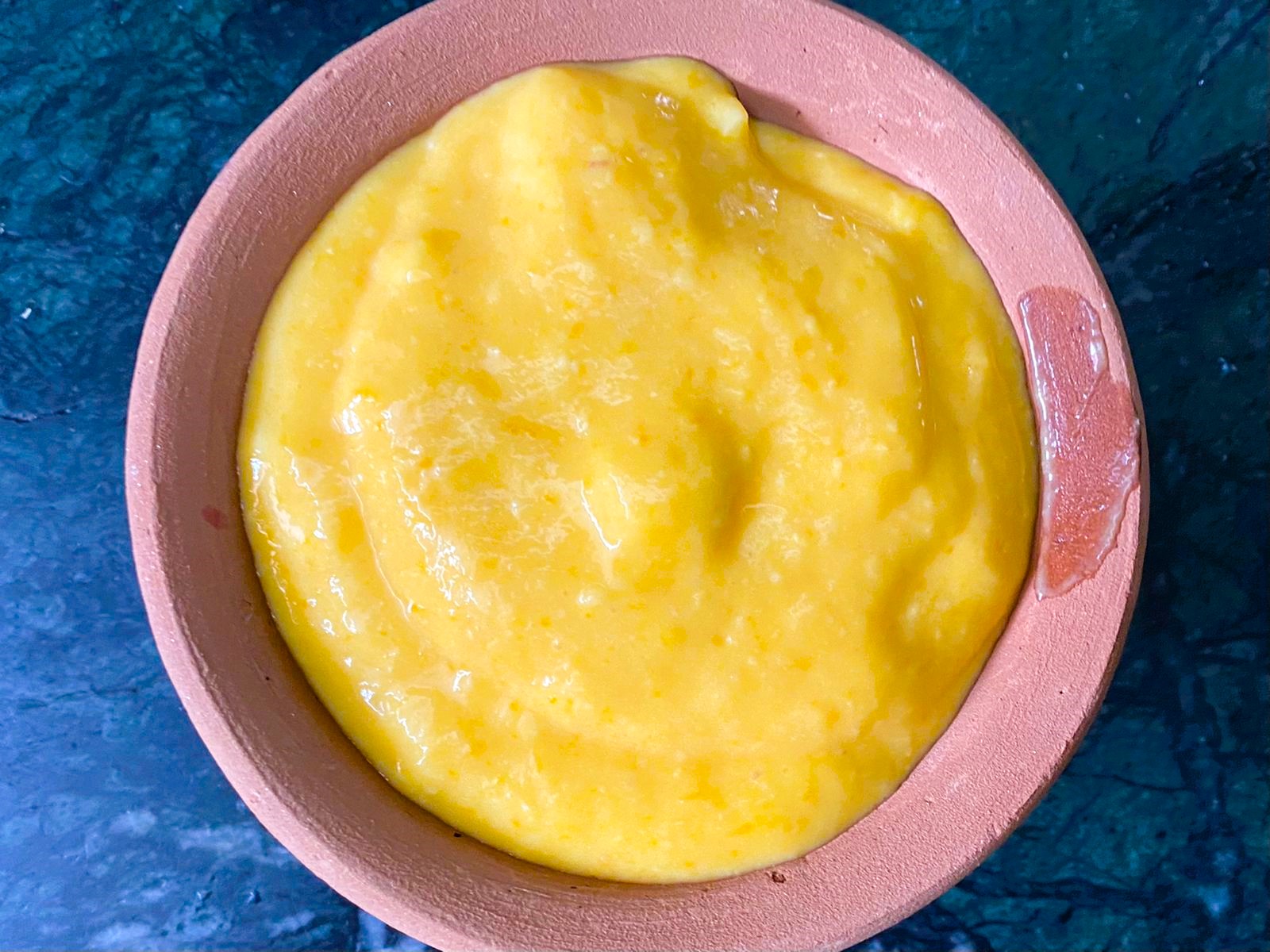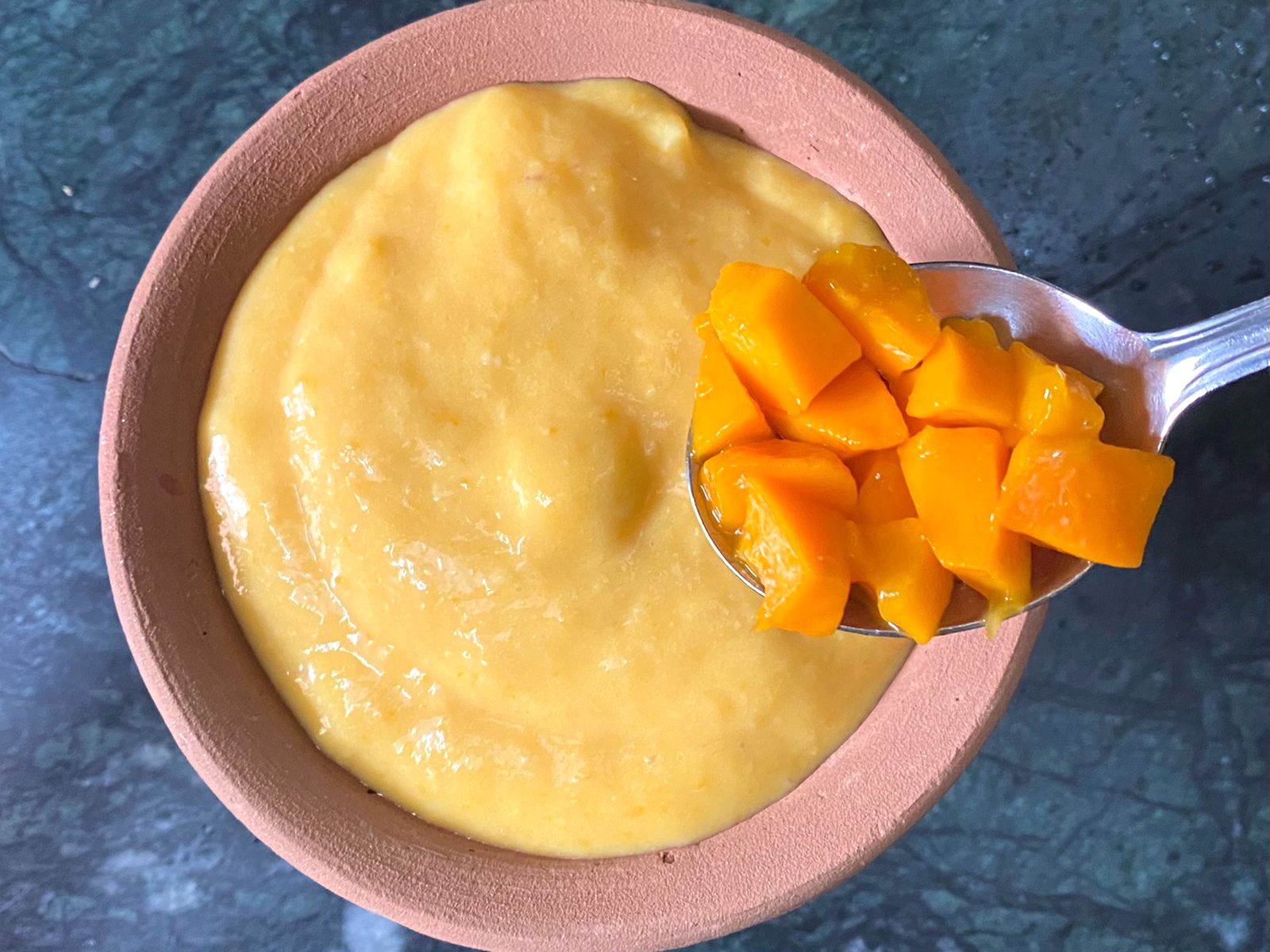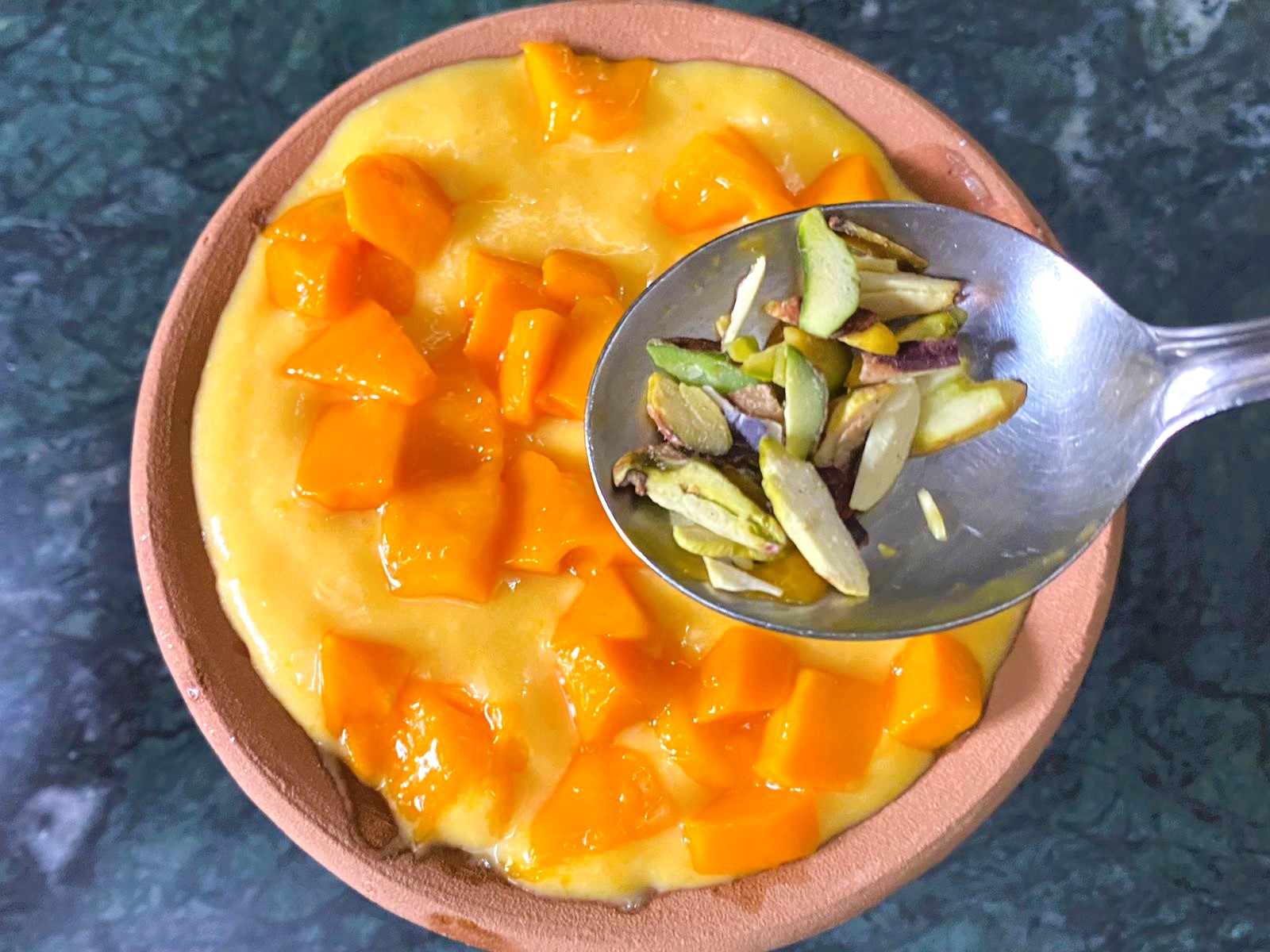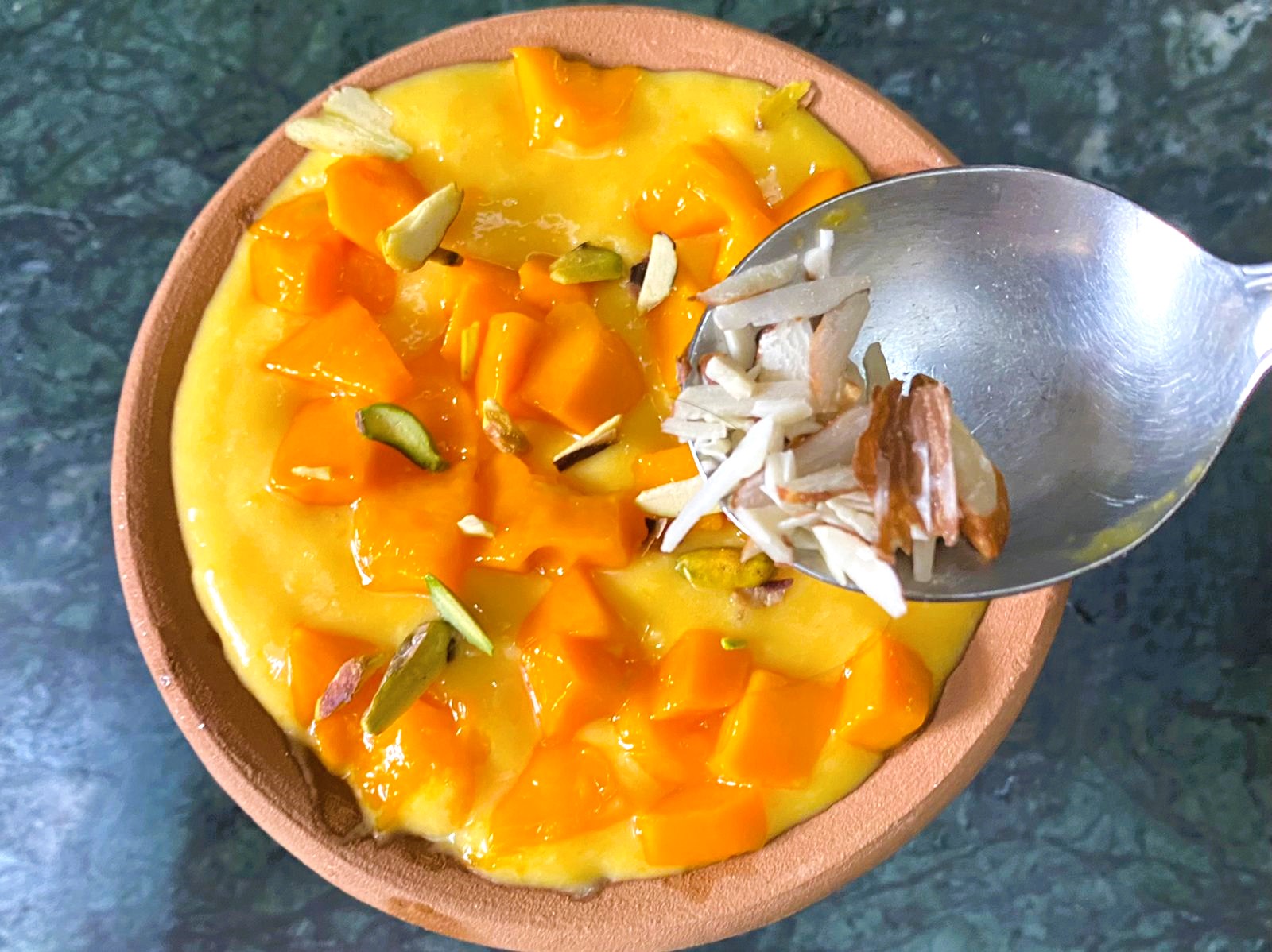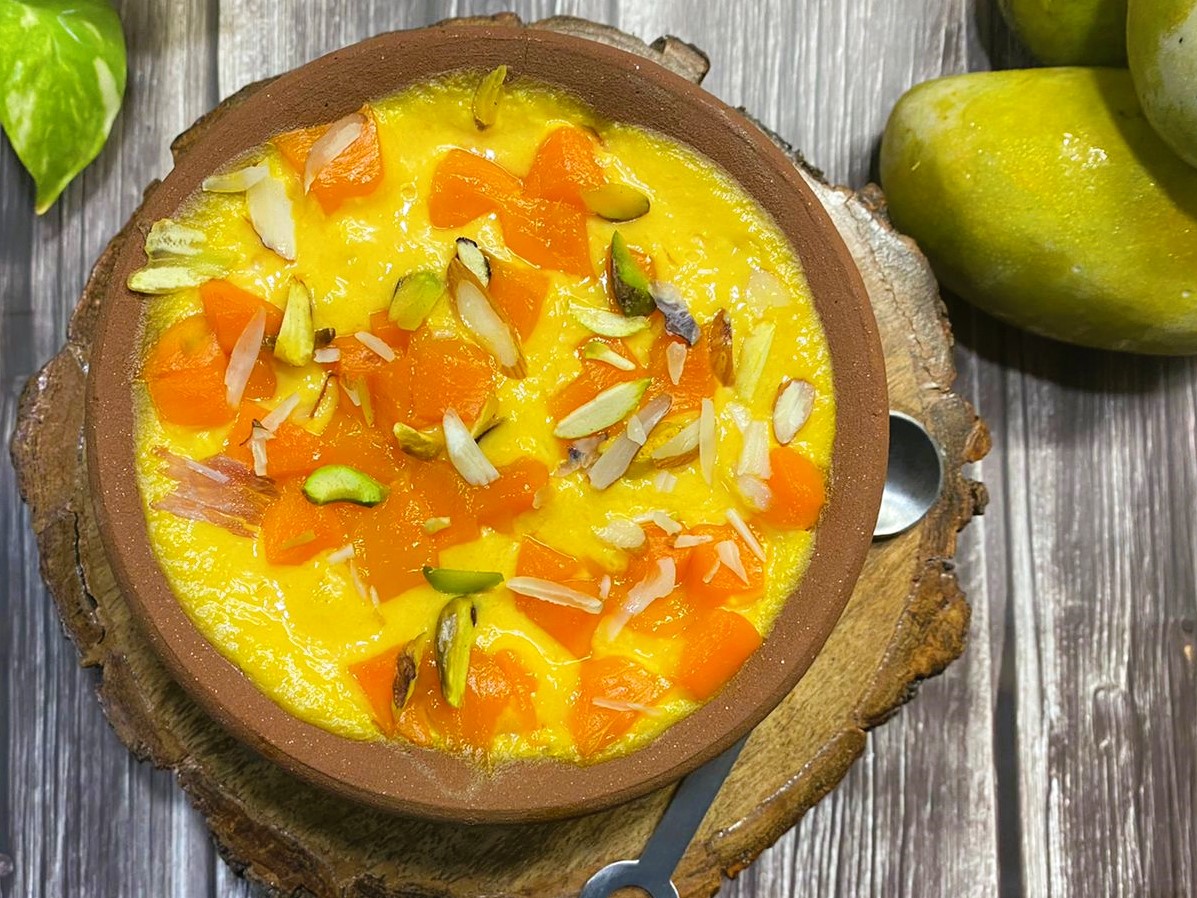 Once it has cooled down, portion it in individual pots and garnish with chopped mangoes, almonds and pistachios.
Keep it in the fridge for 4-5 hours and serve chilled!