Mango Salsa
Mango Salsa is irresistibly sweet and spicy salsa prepared with only 5 ingredients. Super simple to make and outrageously delicious- this salsa is a definitely summer in a bowl.
Mango Salsa is so colorful that it almost looks like confetti as it is prepared with mangoes, jalapenos, red pepper, coriander, and juice of lime. Mango Salsa is one of my husband's favourite dip. Both simple and delicious, with a little sweet and a little heat, it is a delicious change from the usual tomato-based salsas.
I learnt this recipe from Shobha Bhabie (my sister-in-law) who has kindly shared the perfect combination with me. Mango Salsa is perfect to be served with tortilla chips, tacos, chips, crackers or lavash. I often make a combination of other dips like Guacamole, Chipotle Roasted Tomato Salsa, Roasted Tomato Salsa and Roasted Red Pepper Dip.
Ingredients
1 cup finely chopped ripe mango
¼ cup finely chopped red pepper
1 tablespoon finely chopped jalapeno
2 teaspoons finely chopped coriander leaves
Juice of 1 lemon
Directions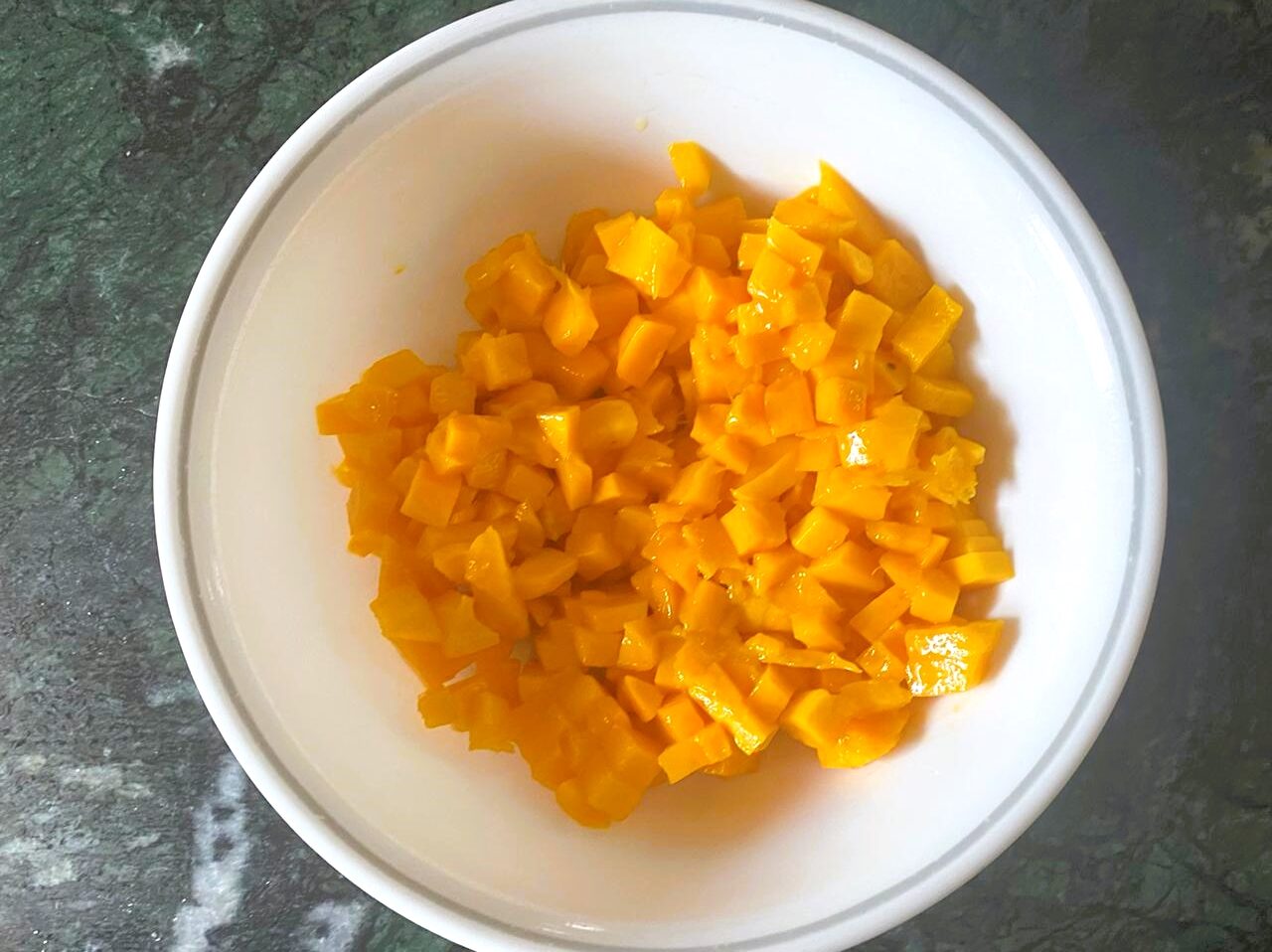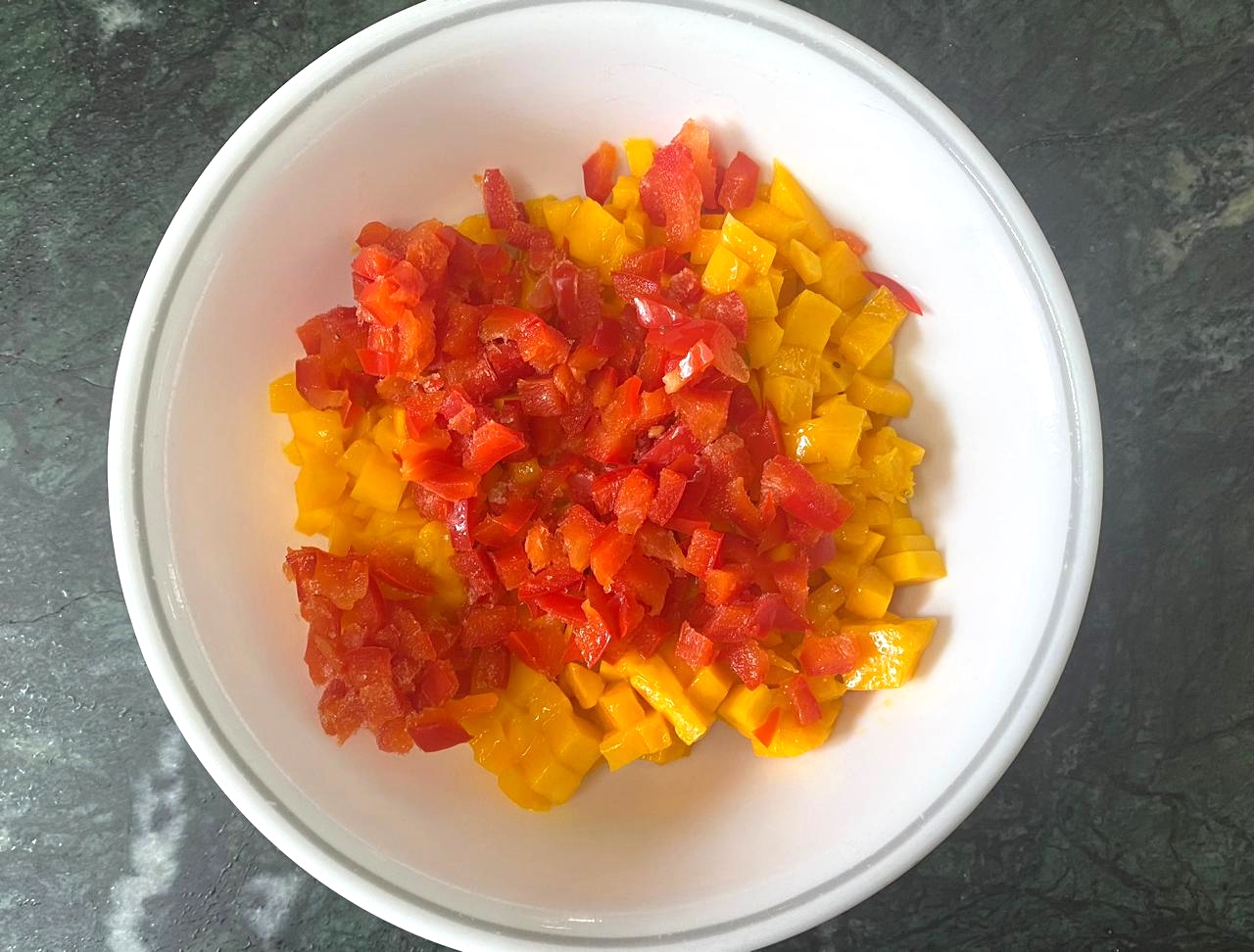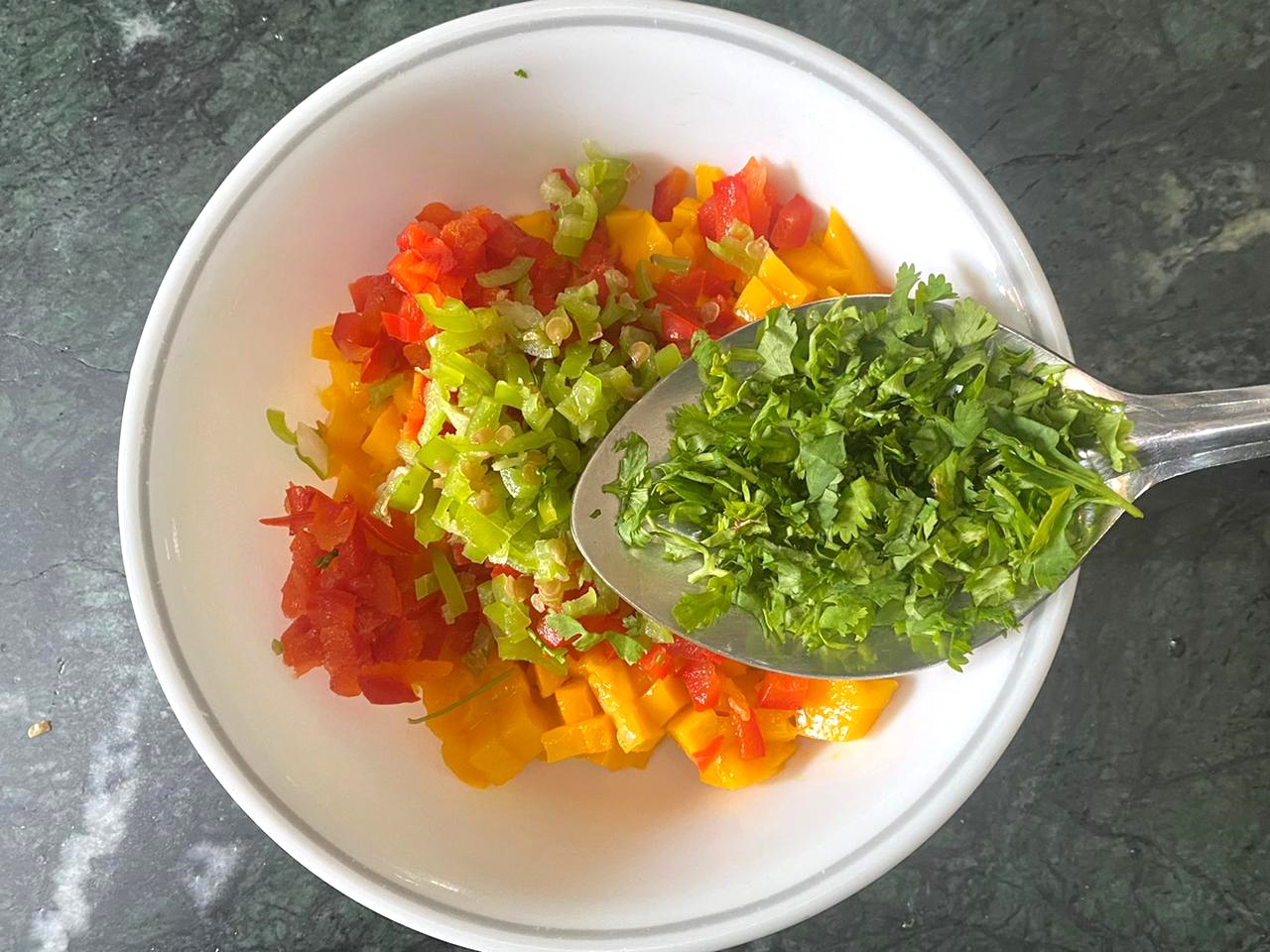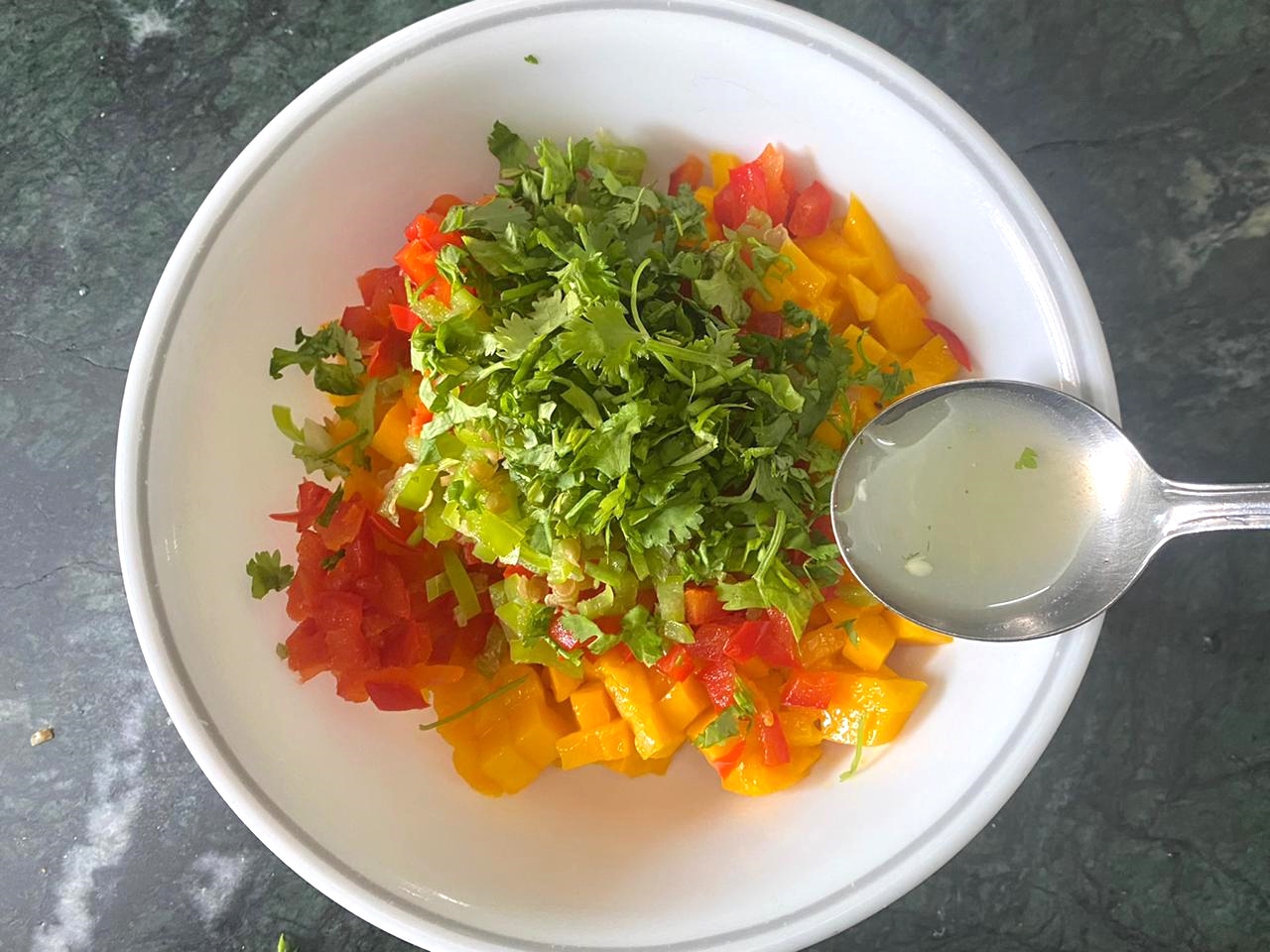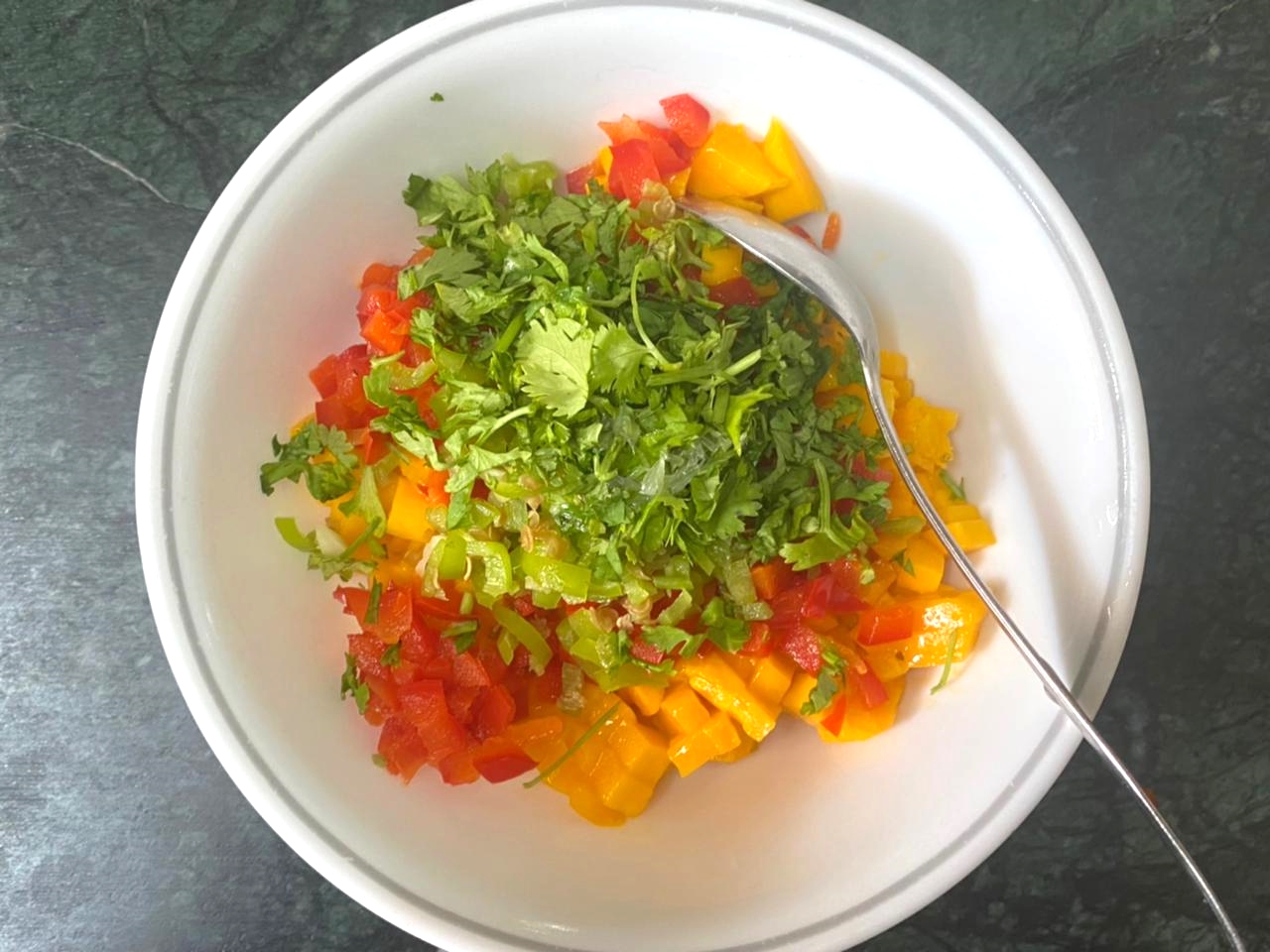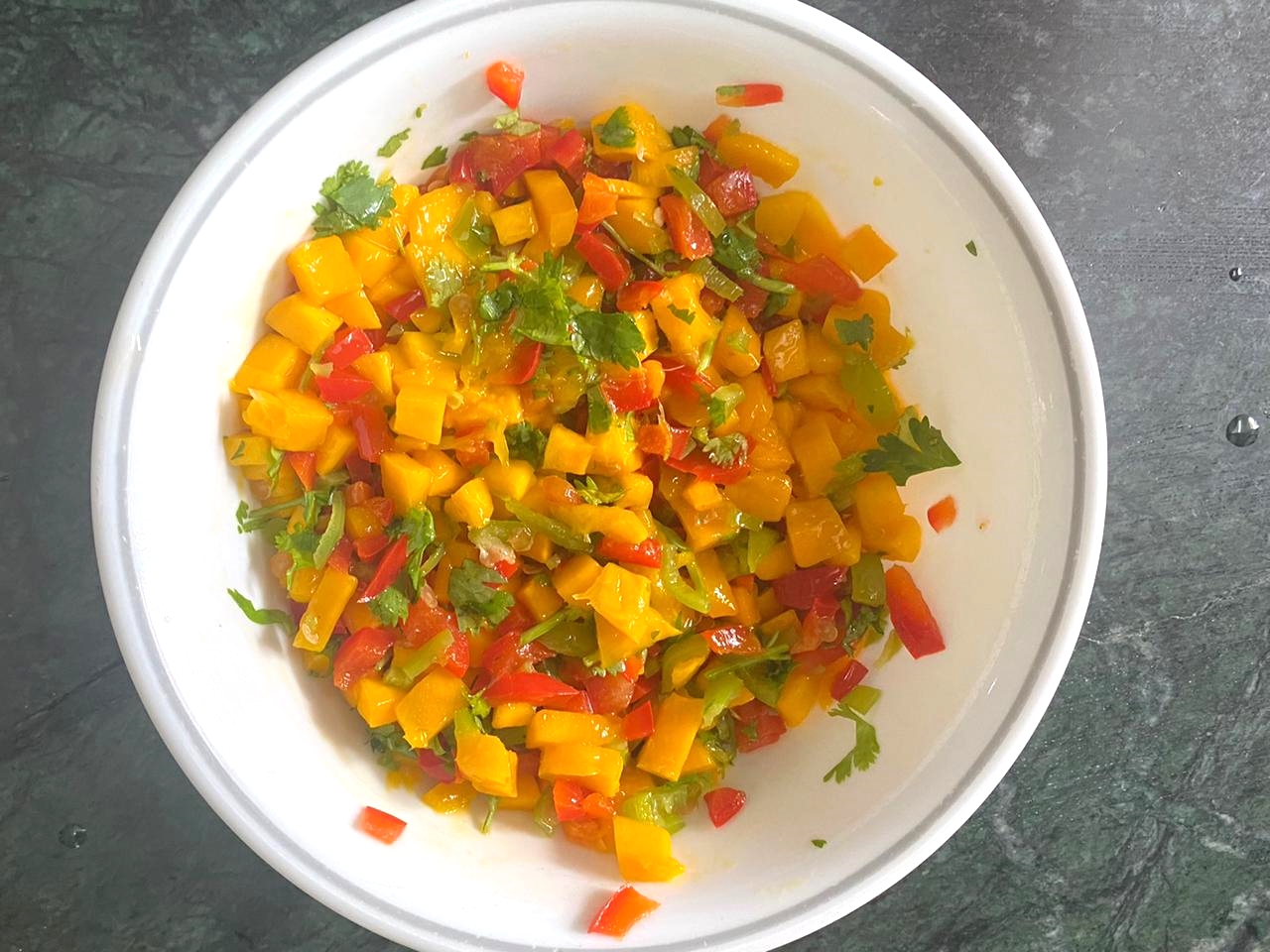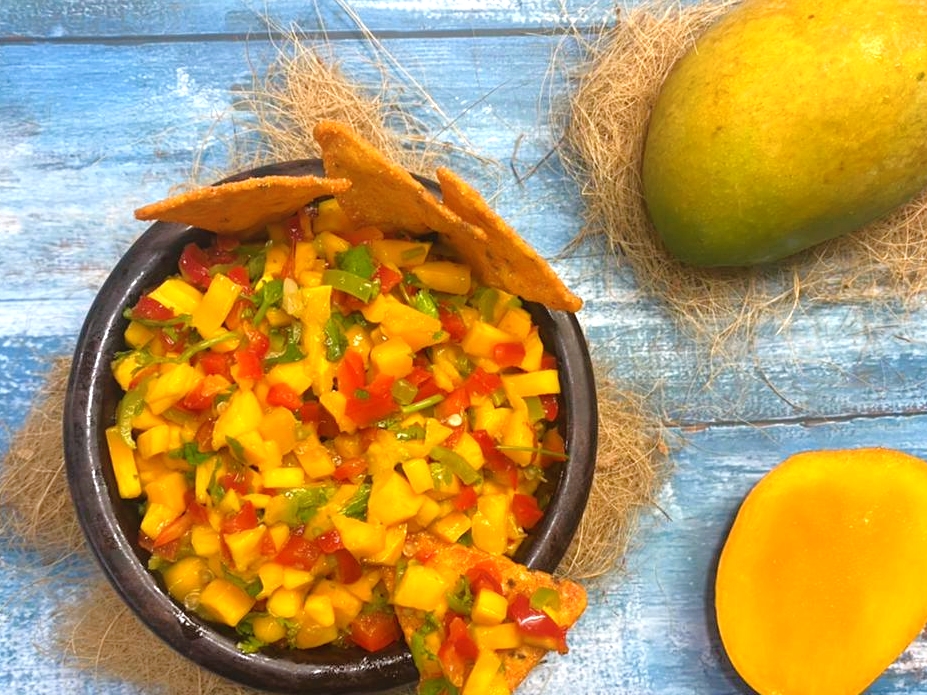 Combine the mango, red pepper, jalapeno, coriander, and lemon juice. Toss to combine all the flavours.
Enjoy right away or let it rest in the fridge for 30 minutes so flavours can mingle.