Mango Mojito
Mango Mojito is a fruity spin on the traditional classic Mojito with loads of tropical fruity flavours. This mojito is prepared with fresh mint, lime, mango pulp/puree, rum and soda water making it a refreshing summer cocktail!
A classic mojito actually originated in Cuba and consists of mint, lime, sugar, white rum and soda. The difference with the mango mojito is adding mango pulp to sweeten and flavour the mojito with refreshing tropical flavours.
Everyone has a favourite fruit and for me mangoes and berries always top the list. Mangoes always reminds me of Indian summers or holidays to the Caribbean. During the summer season, I always buy boxes of mangoes and I am always on a lookout to try different recipes using mango. For this recipe, I have combined my love of Mojito (My all-time favourite drink) and mangoes! Honestly, this is my 'to go to summer drink' as drinking a chilled mango mojito just makes everything sunny and bright.
I prefer to use mango pulp/puree in this cocktail for a real punch of mango flavour and also it is slightly sweet and sour which gives a balance of flavours to this cocktail. You can also use mango nectar which is a mix of mango pulp and mango juice.
So, if you are craving a refreshing drink this summer, Mango mojito is the drink to try. It is quick and easy to whip up and also refreshing. I think mango mojito is best made by the glass to get the perfect balance of flavours, though you can scale it up to a pitcher drink for a party. I usually make 2 glasses in one go! You can skip the rum, to make a refreshing mocktail too.
Other mango recipes you might like to try are like Mango Lassi, Mango Salsa, Mango Ice cream, Mango Shrikhand, Mango Falooda, Mango Lolly, and Mango Panna Cotta to name a few.
Ingredients
8-10 fresh mint leaves
½ teaspoon castor sugar (optional)
1 teaspoon lime juice
½ lime cut in wedges
50ml mango pulp/puree
50ml rum
Crushed ice
Soda/lemonade to top up
2-3 mint leaves (optional)
Directions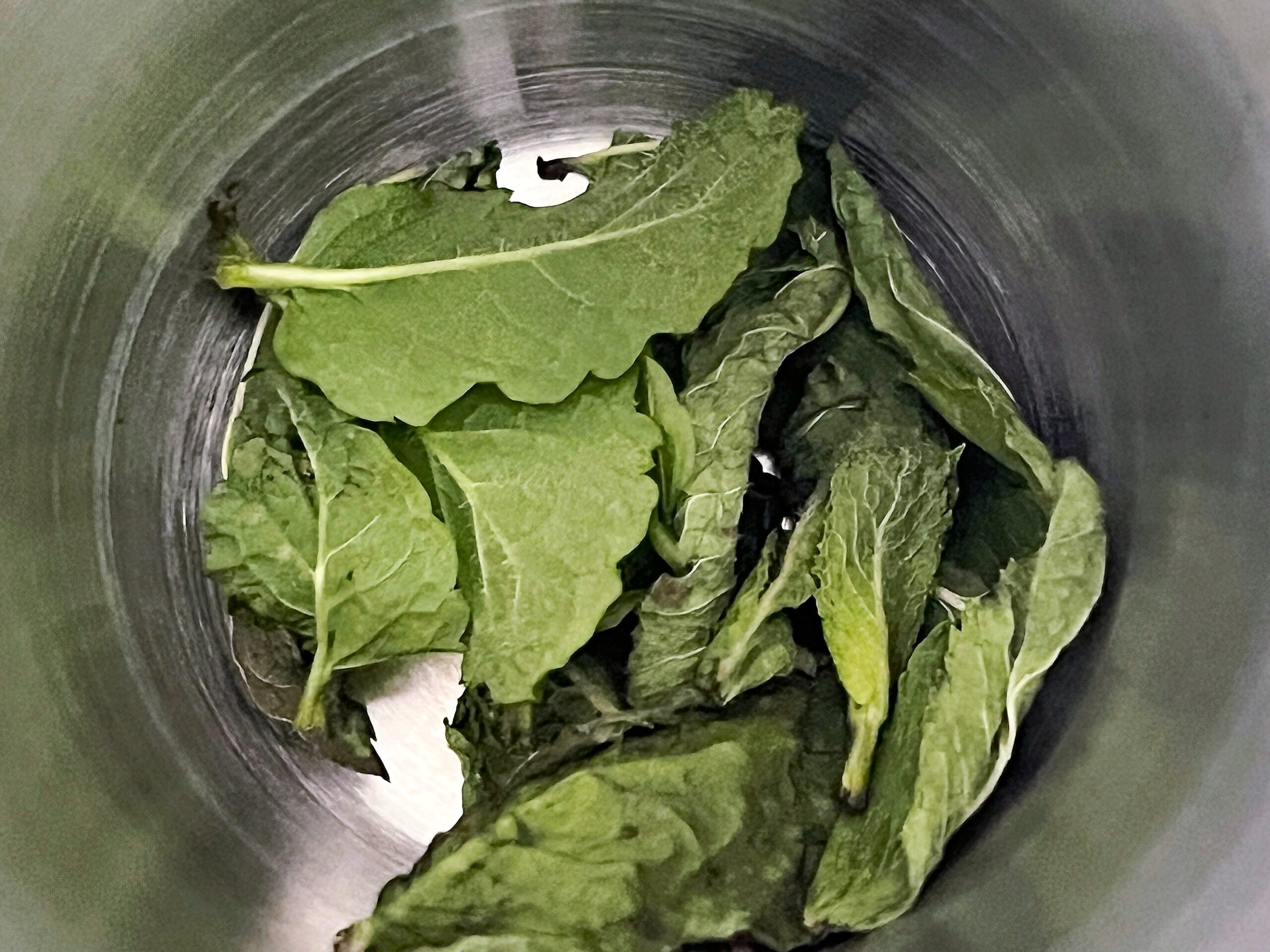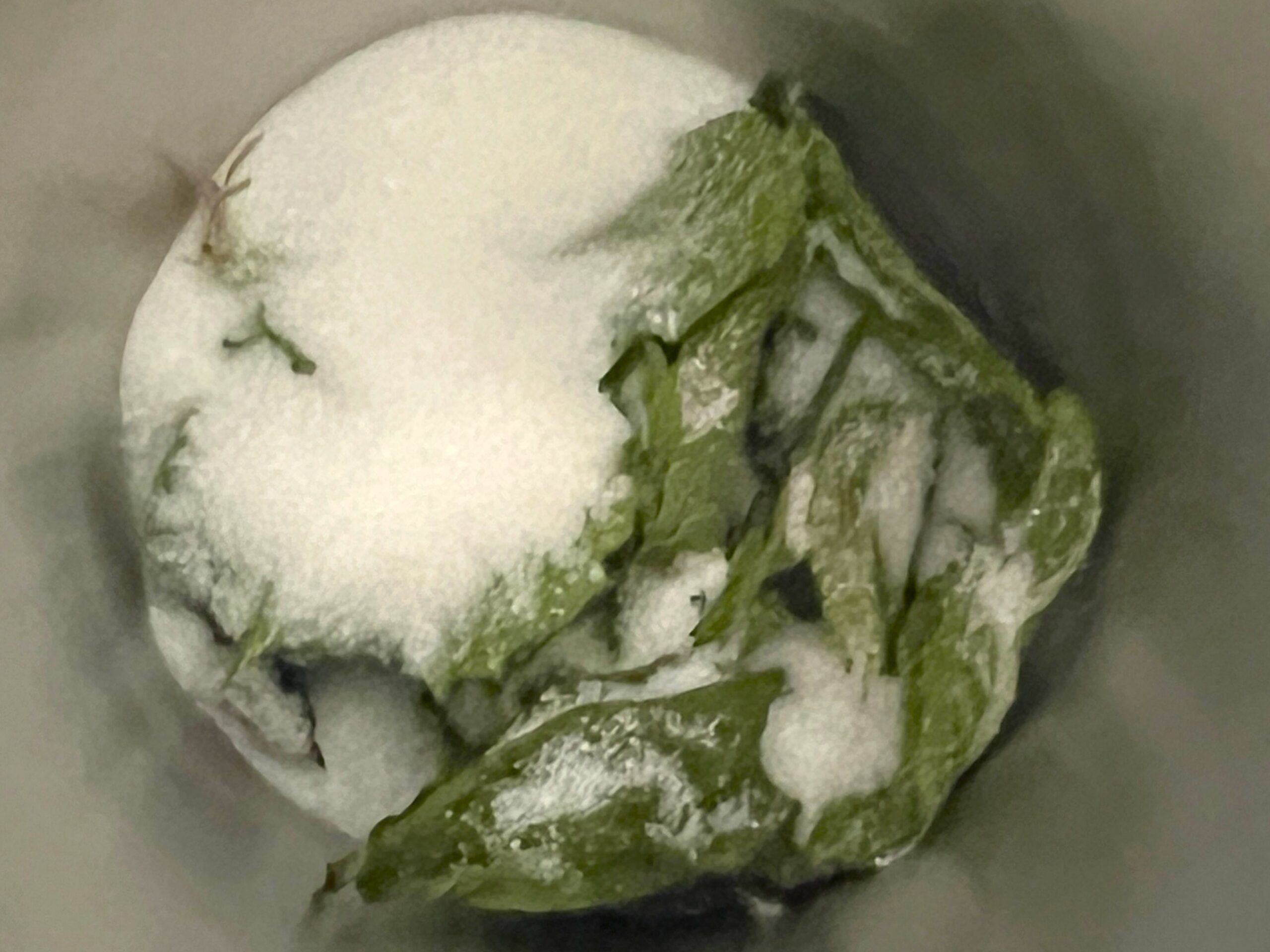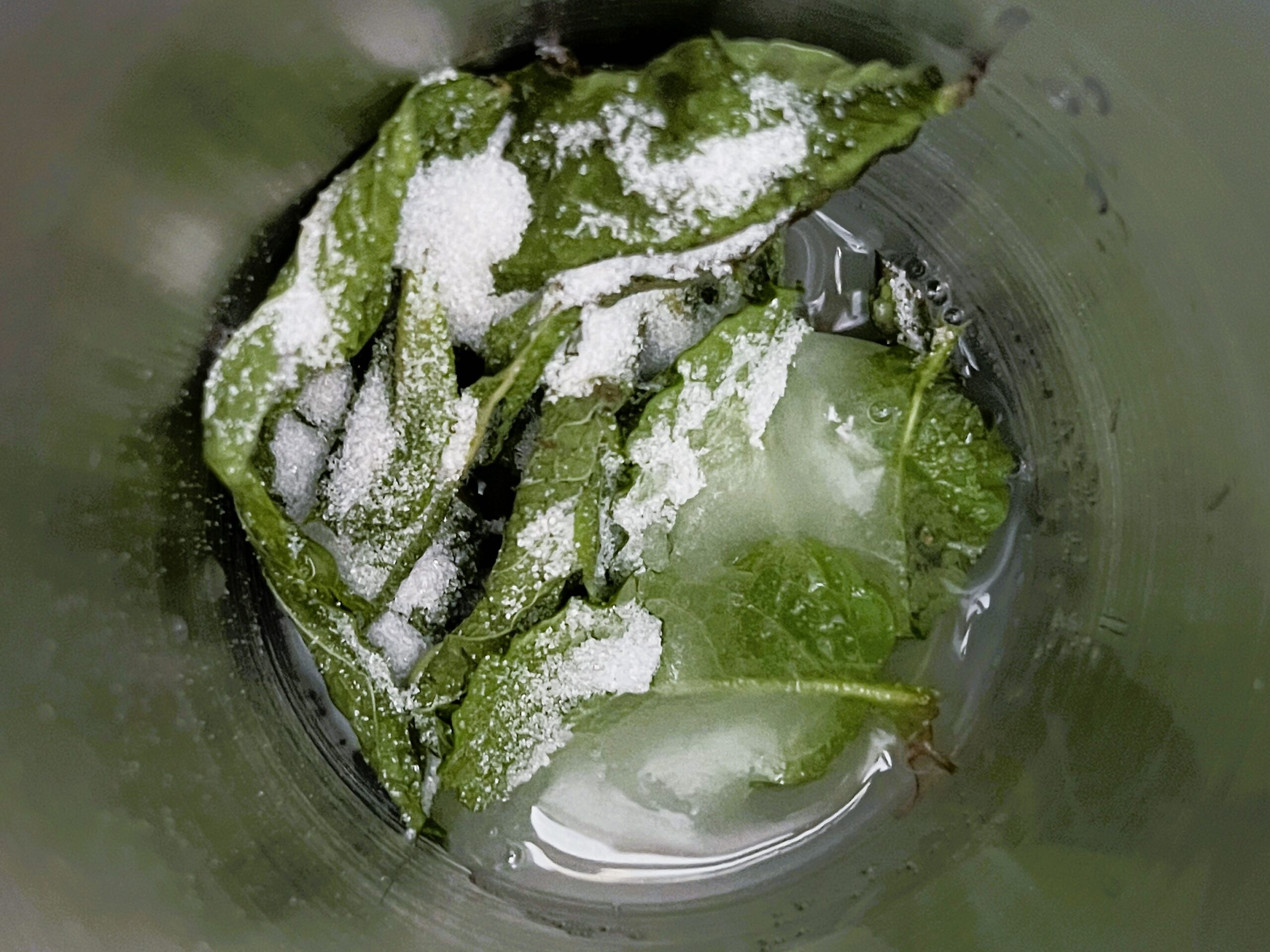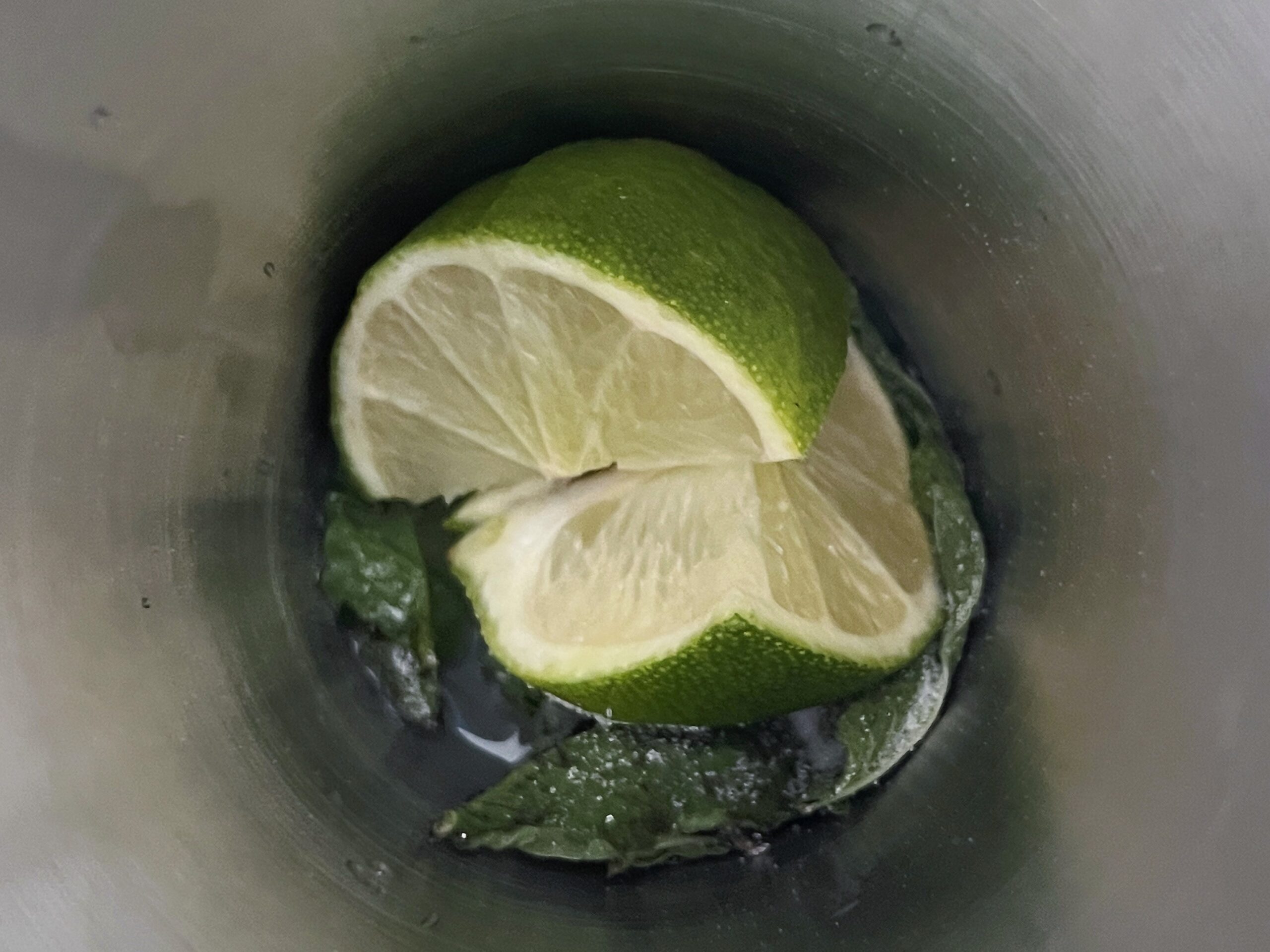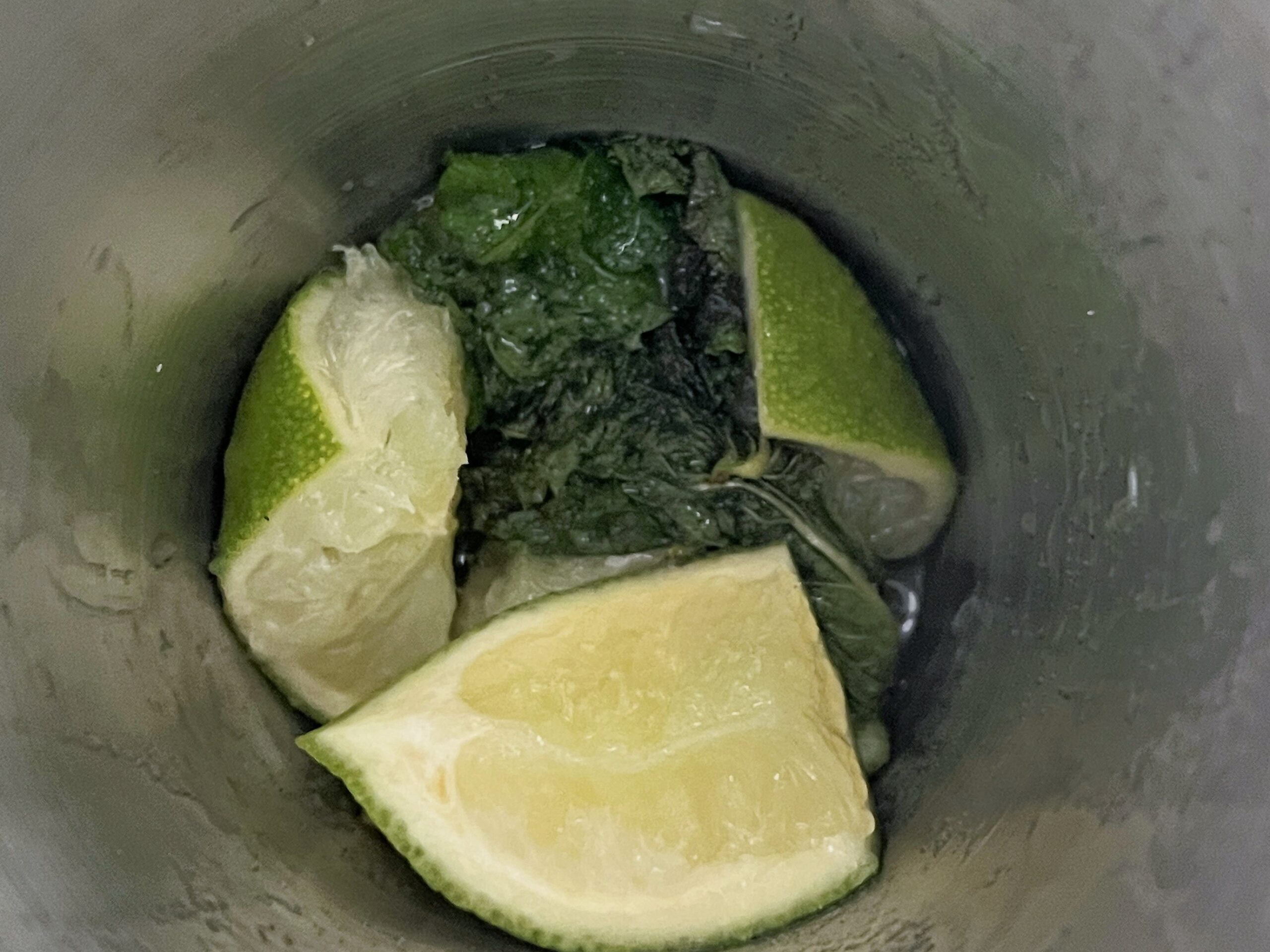 Take the mint leaves, sugar, lime juice and lime wedges in a cocktail shaker and muddle the leaves and limes. Muddle 5-6 times to gently bruise the mint leaves and limes.
(Do not over muddle the mint or it will taste bitter)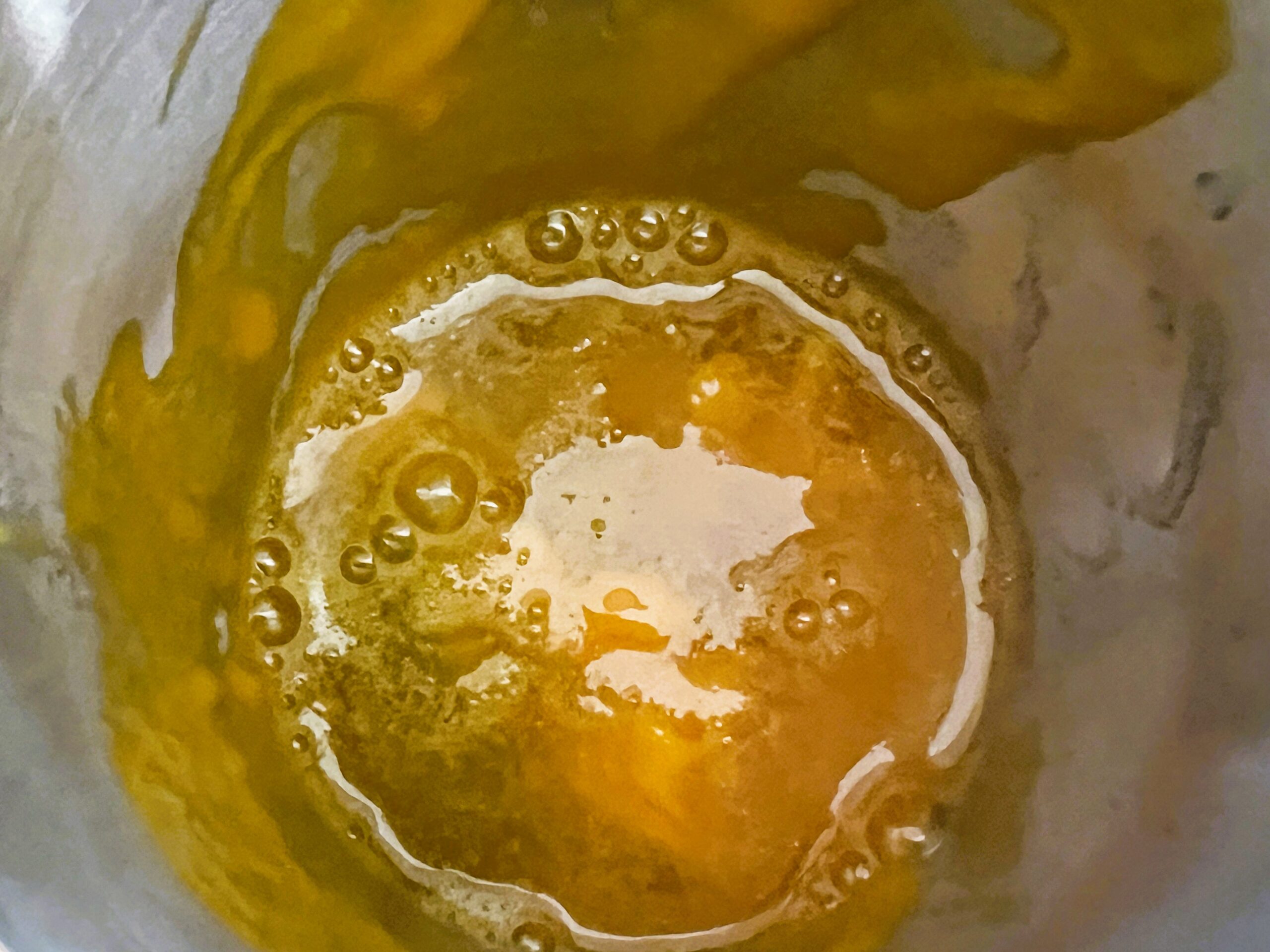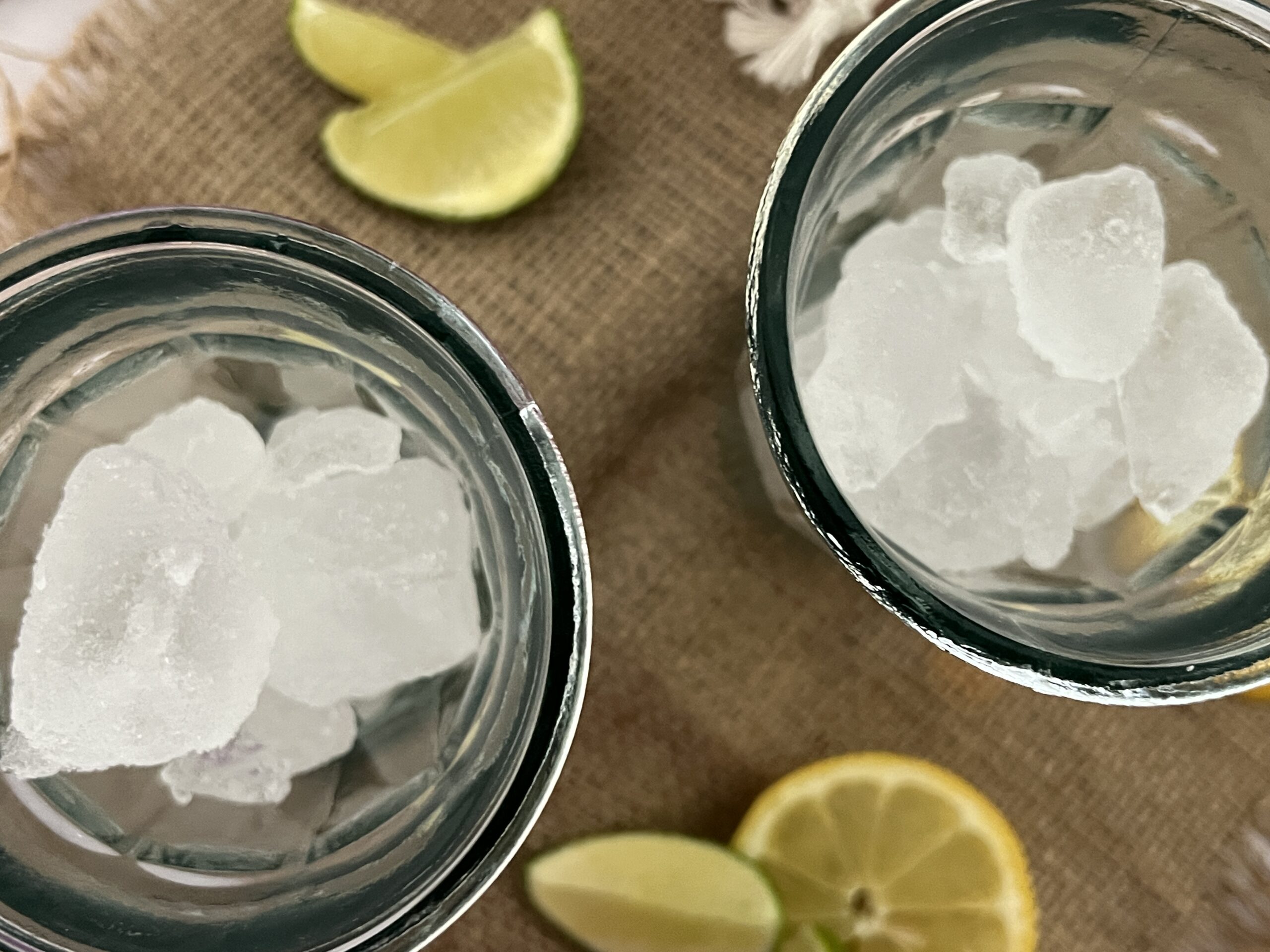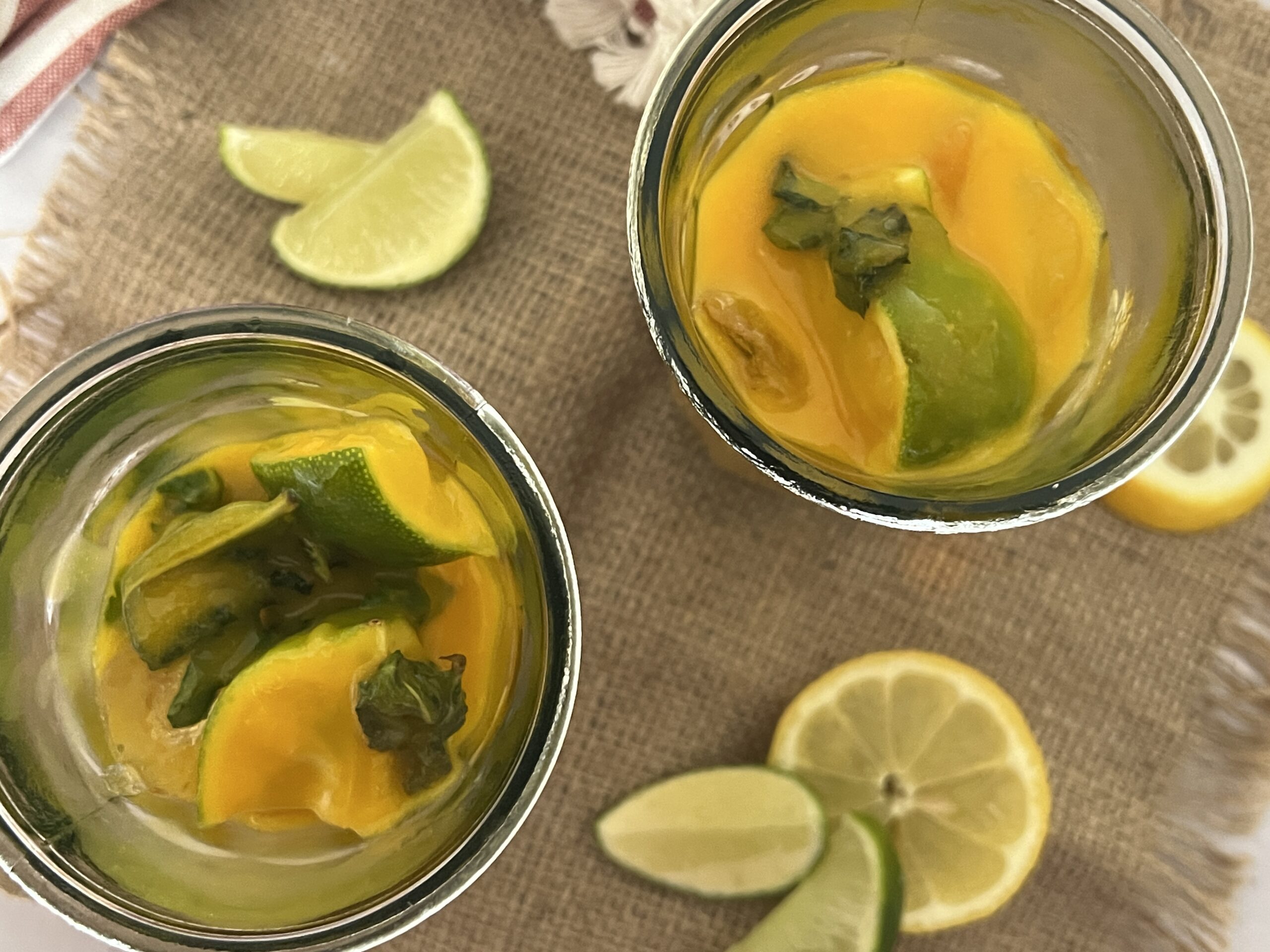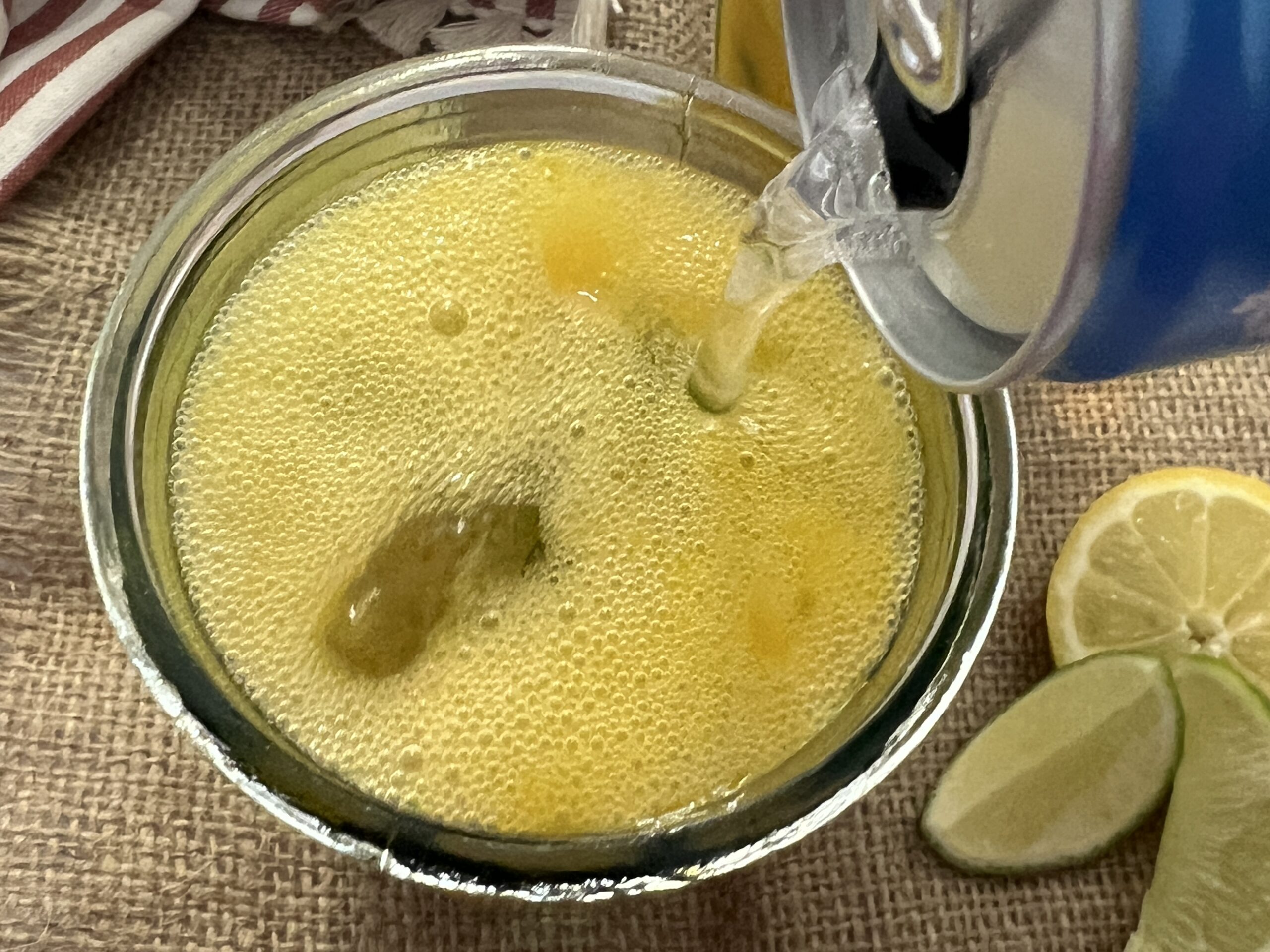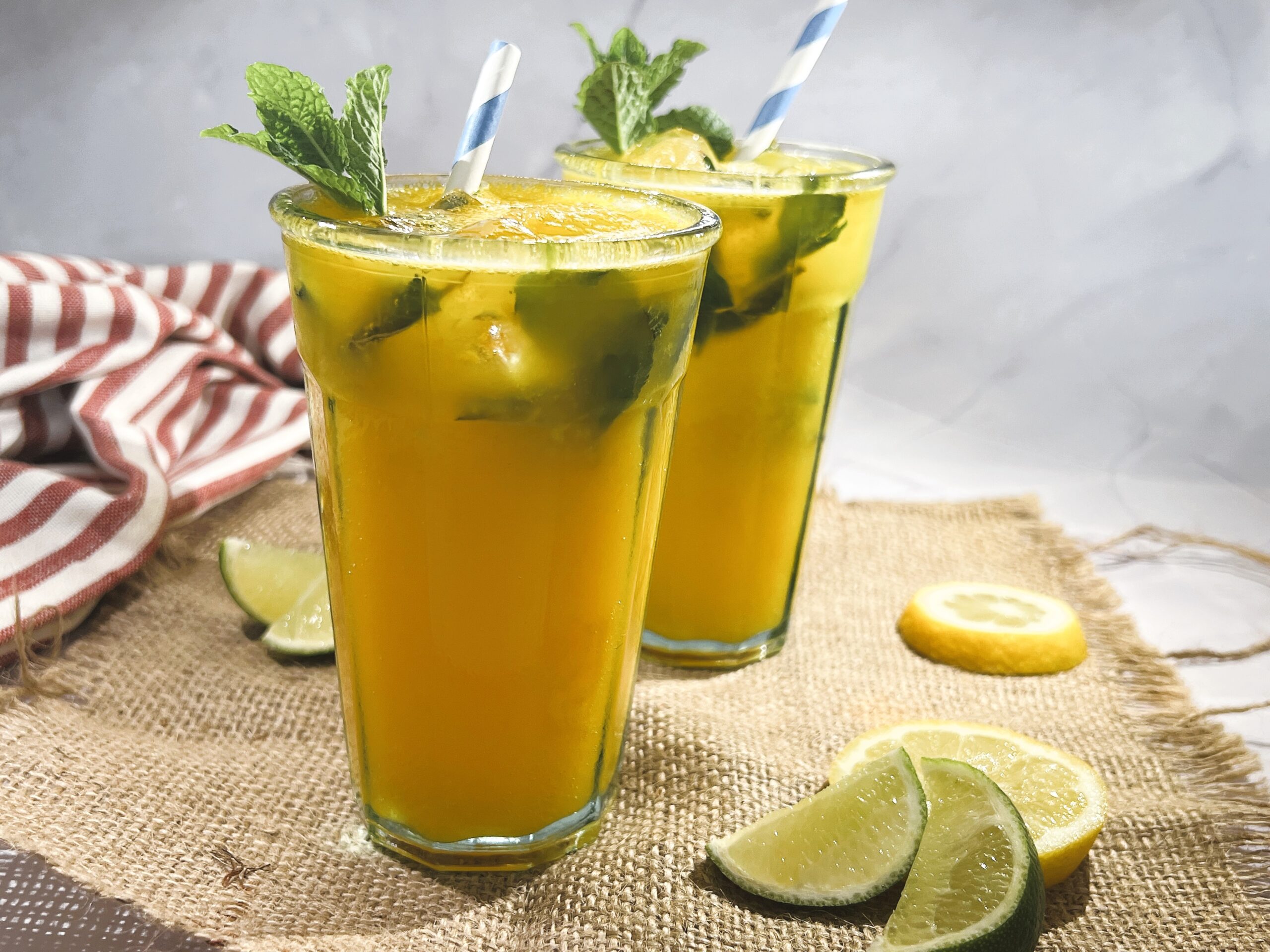 Add the mango puree and rum and mix.  Fill a glass ¾ with crushed ice. Pour the mango rum mix equally into 2 glasses and top with soda water. Add extra mint for garnish.
Enjoy chilled!