Mango Lassi
Lassi is a popular Indian drink prepared with yogurt and flavoured with spices or mixed with fruit to make a refreshing, cooling drink. For mango lassi mango puree, yogurt, milk, sugar, saffron and cardamom are blended together. Delightfully refreshing and bursting with flavour- this recipe is a perfect accompaniment to any meal or just on its own.
When it's mango season, I prepare lassi very often and usually use Alfonso mango, but any other sweet fragrant mango works too. I would highly recommend using any ripe Indian mango as they are fragrant and deliciously sweet making a wonderful lassi or you can use canned puree.
The combination of mango, yogurt and milk means this drink is a delicious blend of nutrients. Mangoes are rich in fibre, vitamins (especially A and C) and minerals along with nutritious yogurt and milk.
The other mango recipes you might like are Mango Shake, Eggless Mango Mousse, Mango Panna Cotta, Mango Rabri, Mango Chaat, Mango Ice Cream, Mango Pistachio Sandesh, Stir fried Prawns with Mango to name a few.
Ingredients
1 cup mango pulp
2 tablespoons yogurt
¼ cup milk
Few ice cubes (optional)
1 tablespoon sugar
Few strands of saffron
1/8 teaspoon cardamom powder
Directions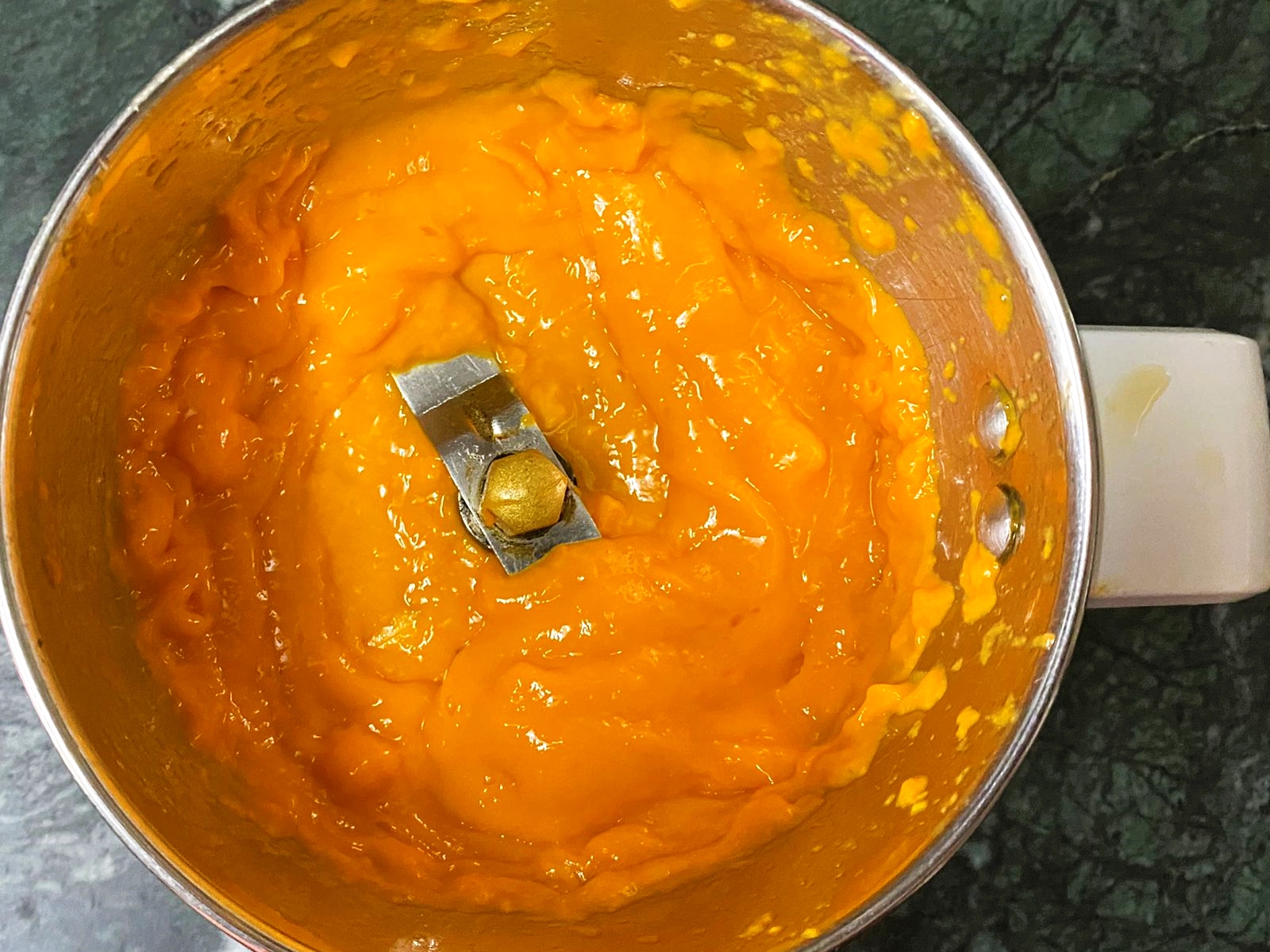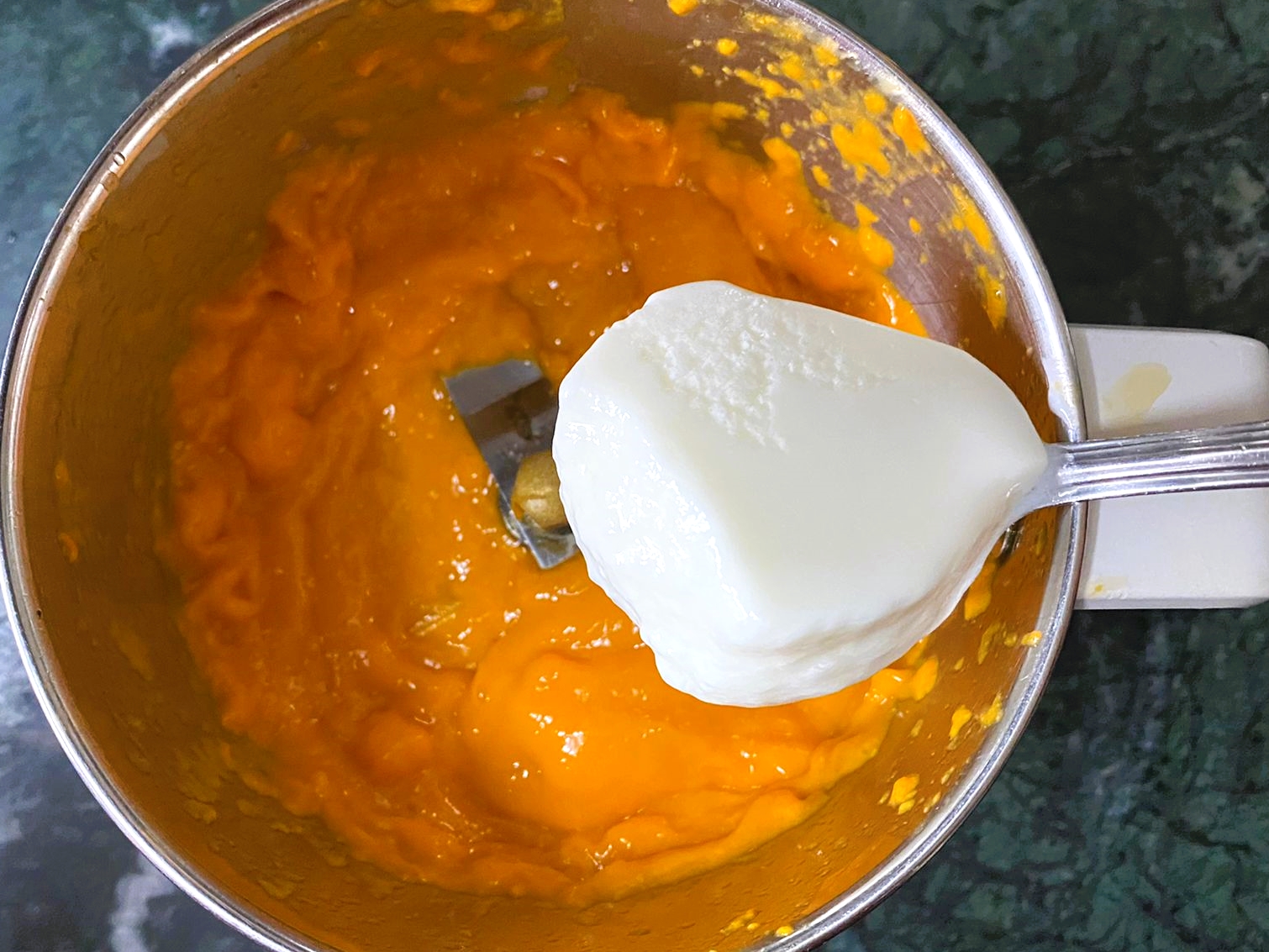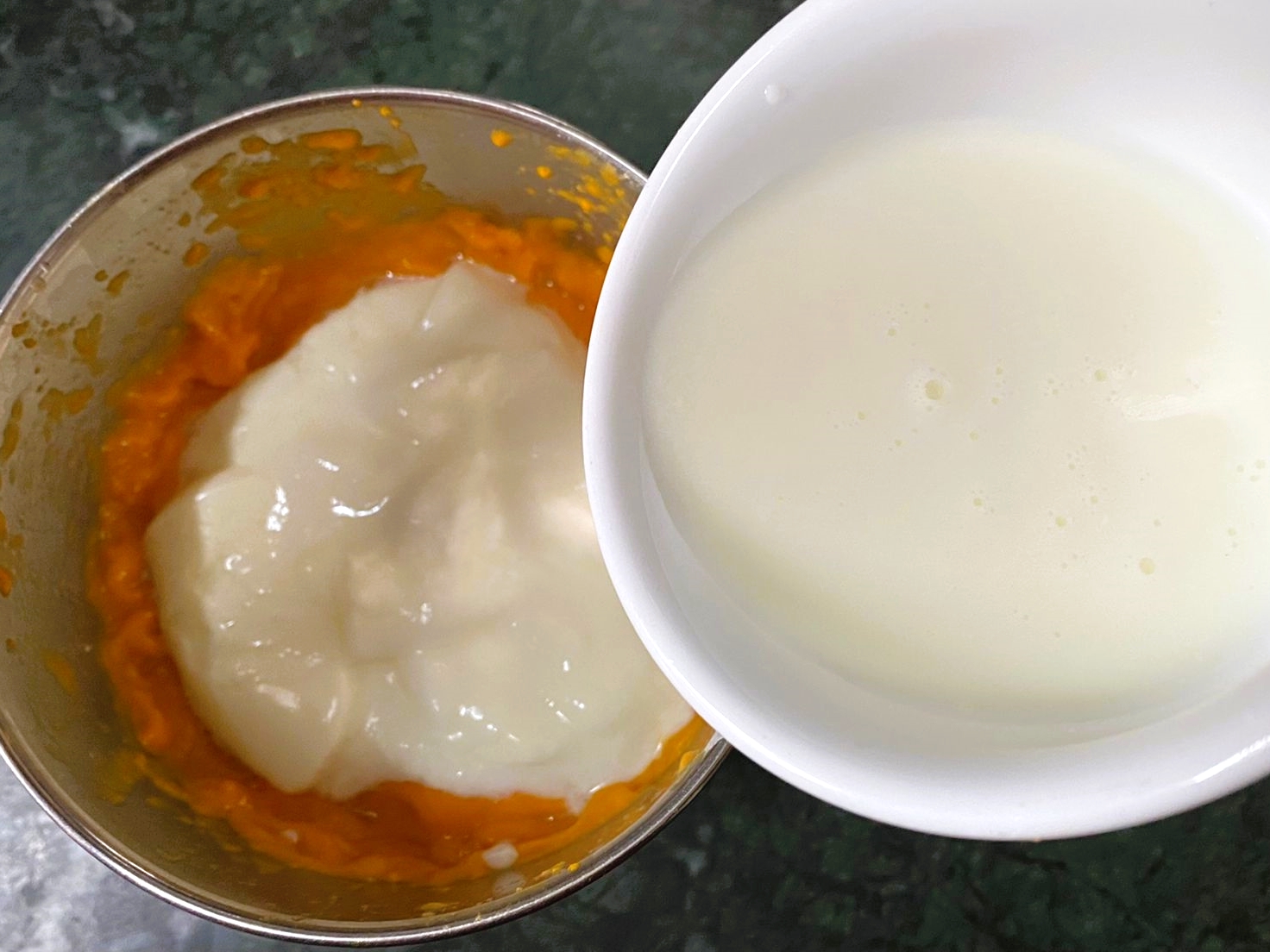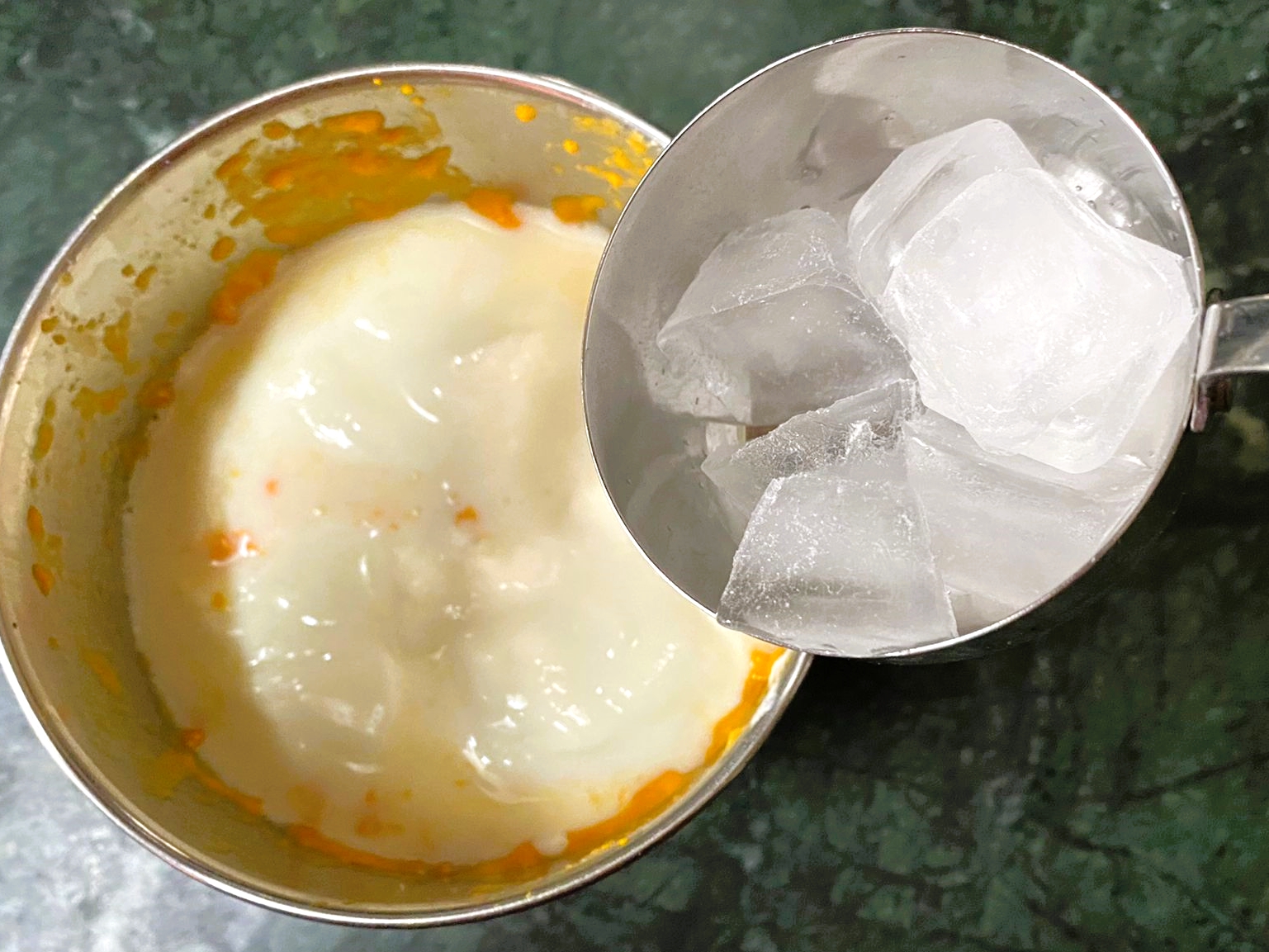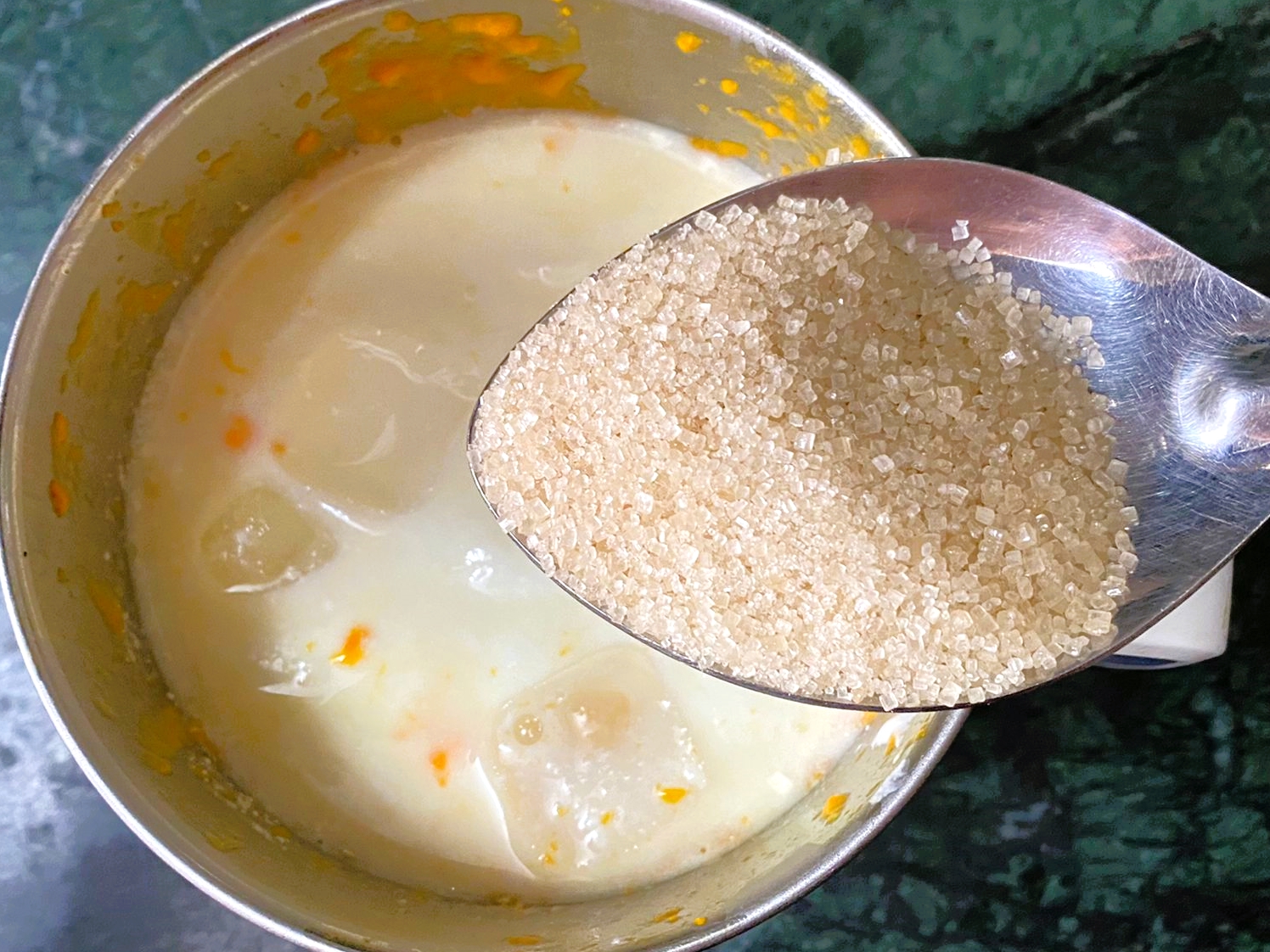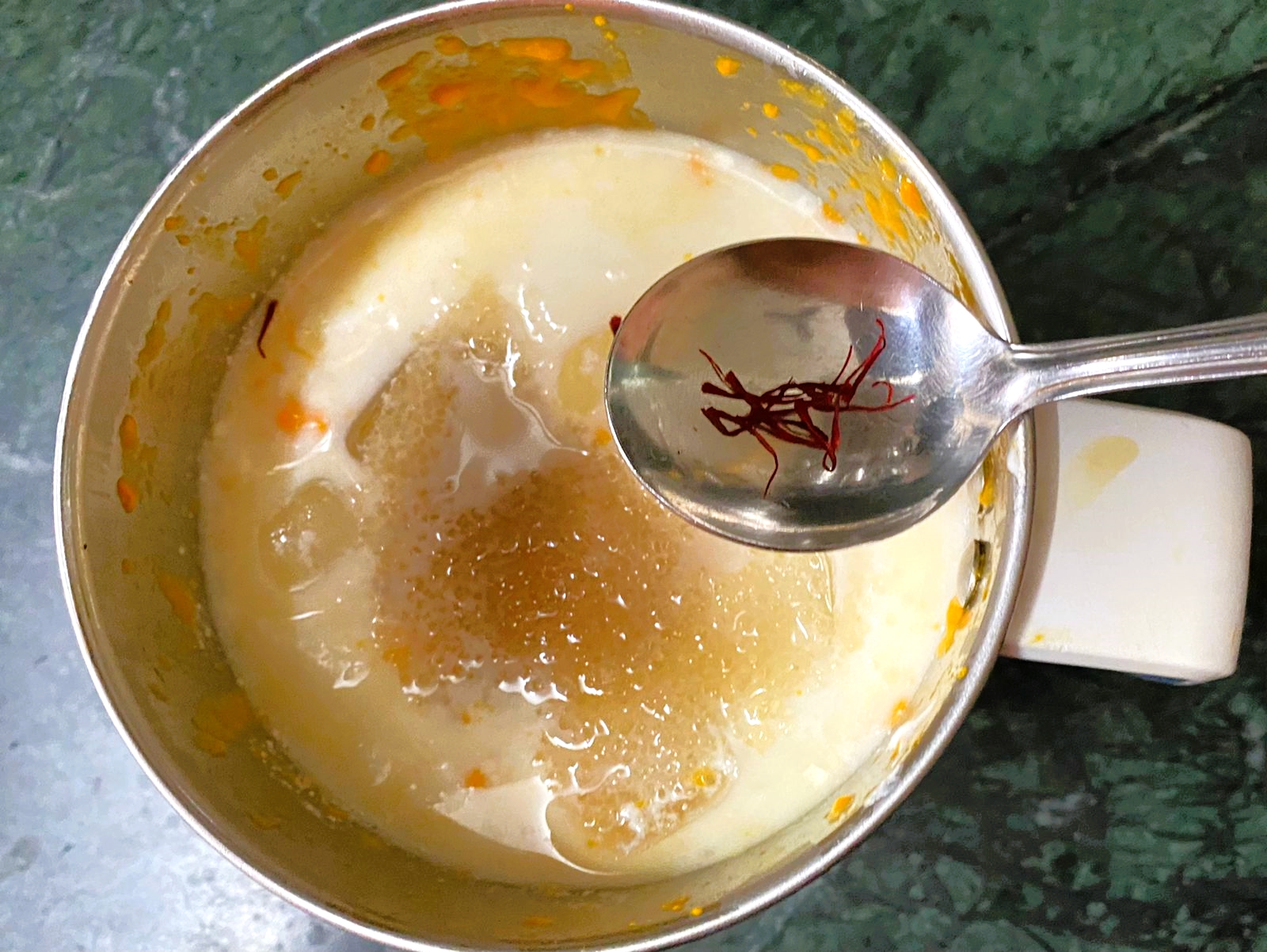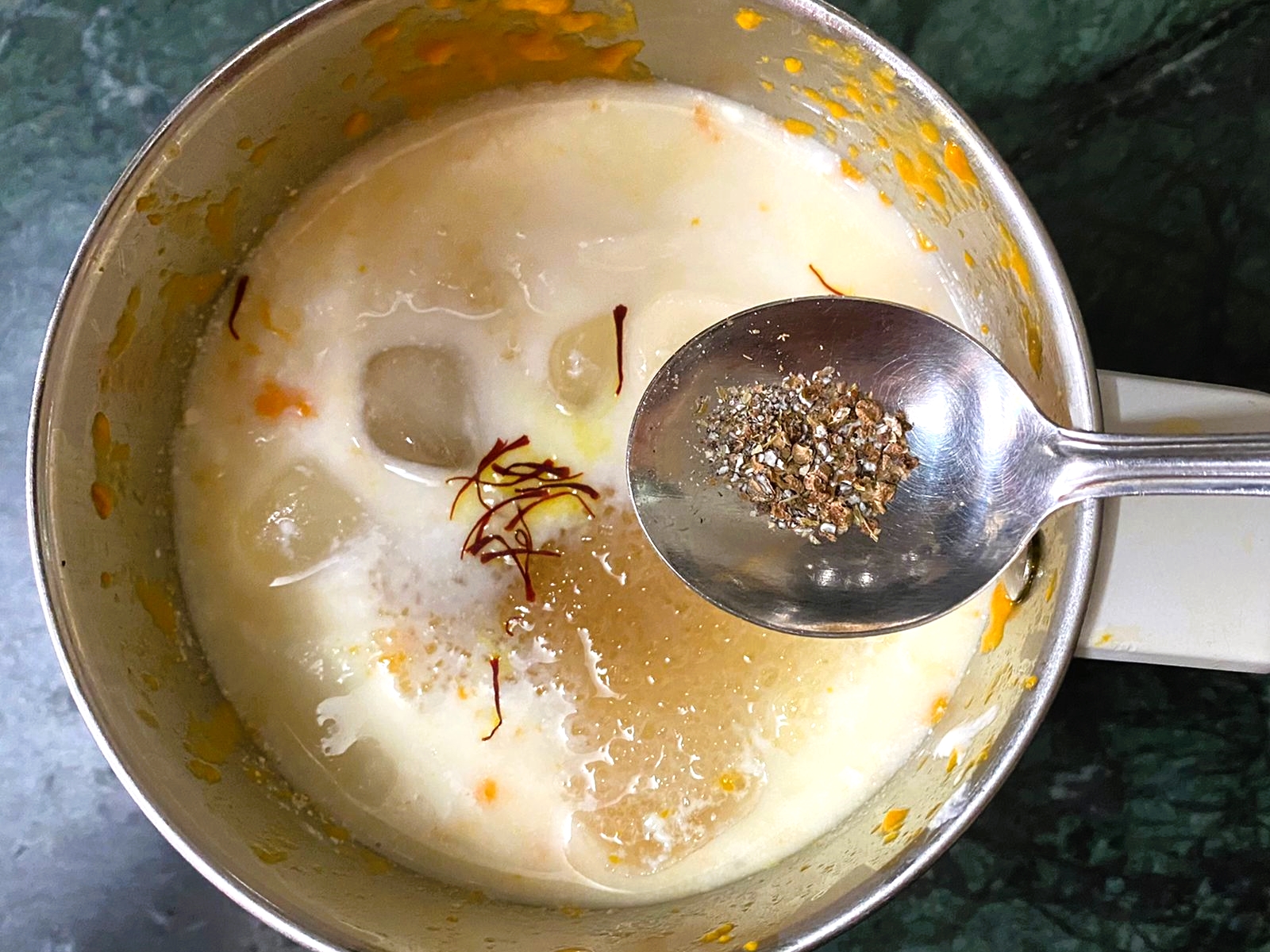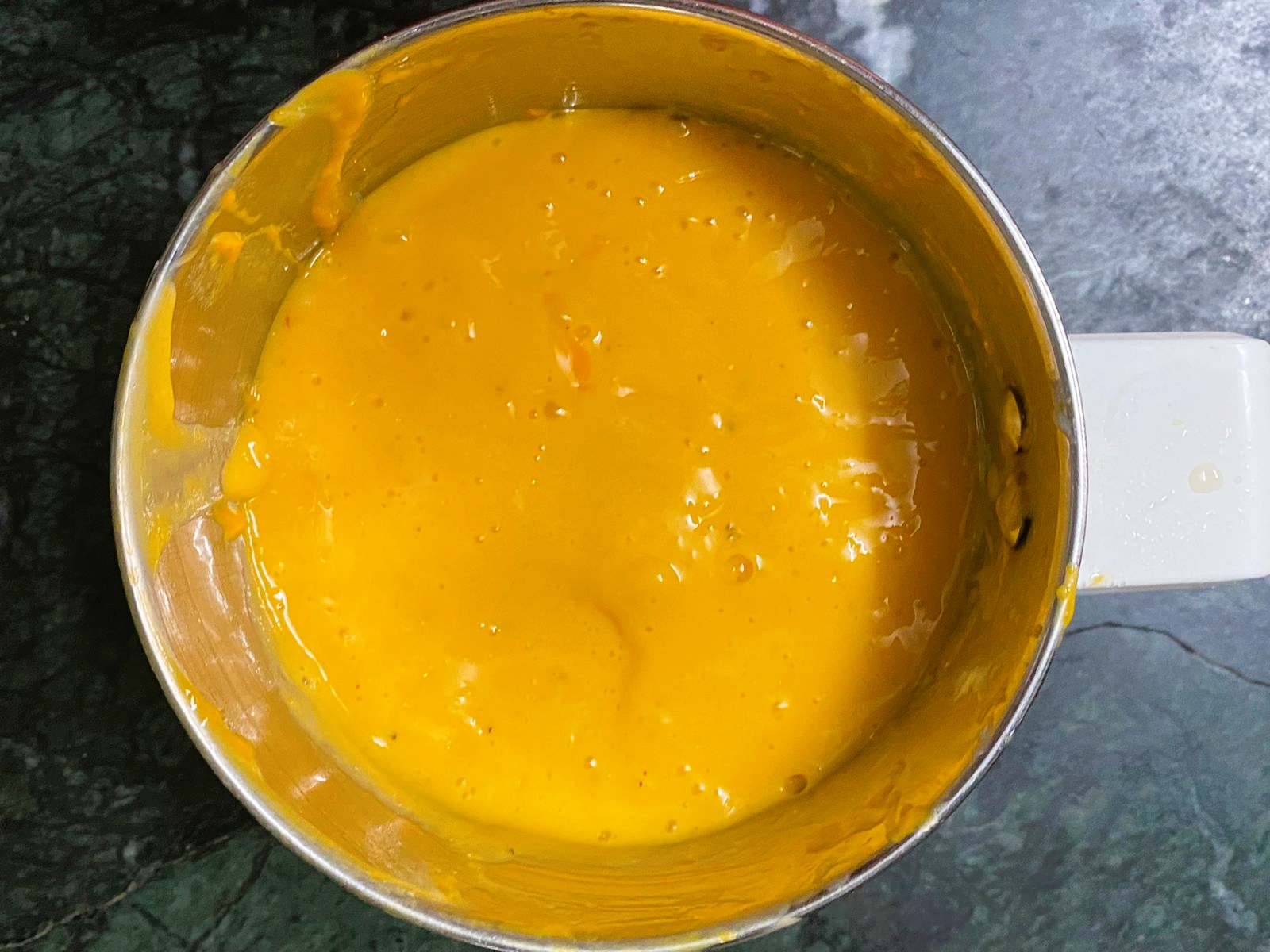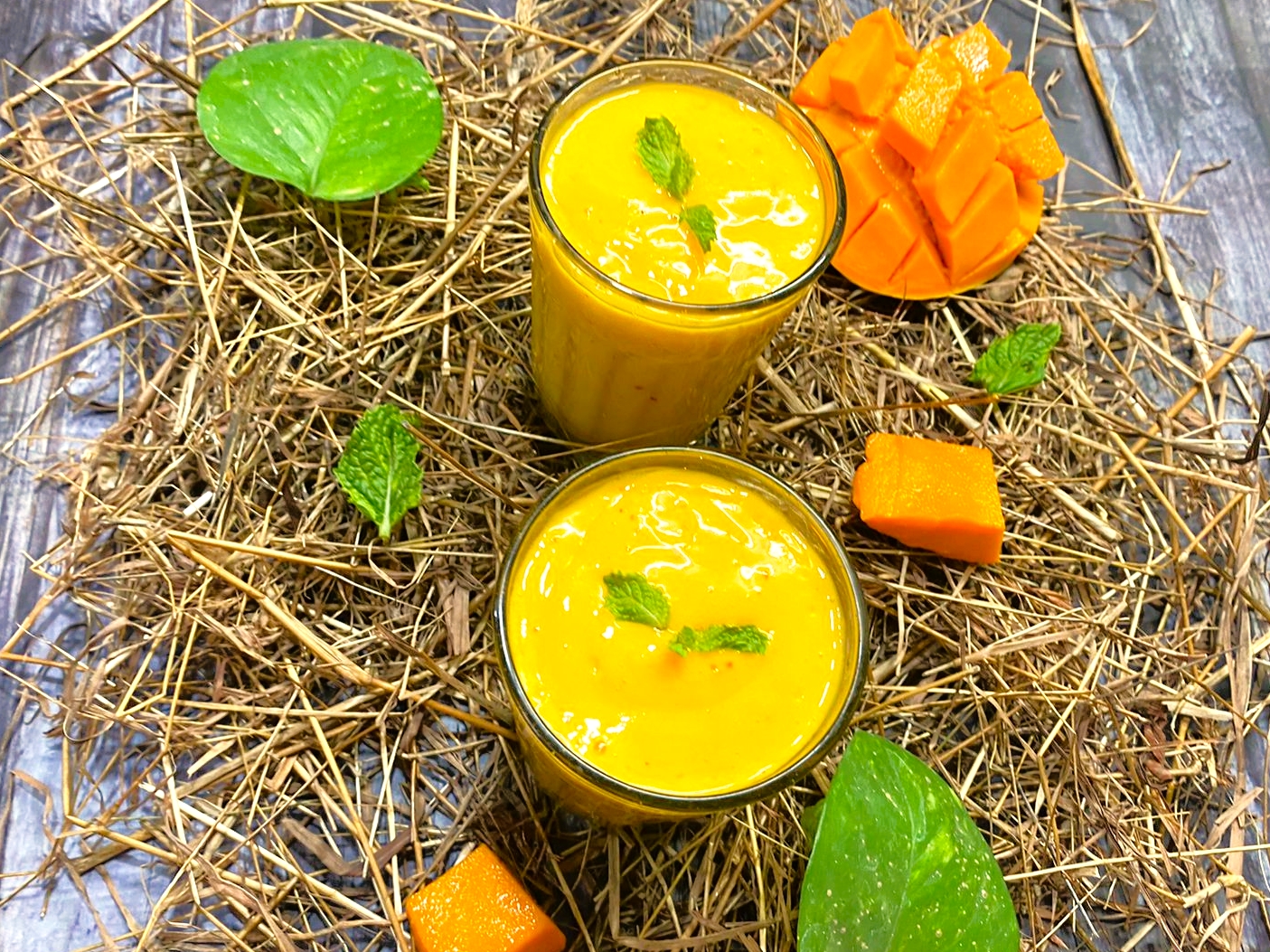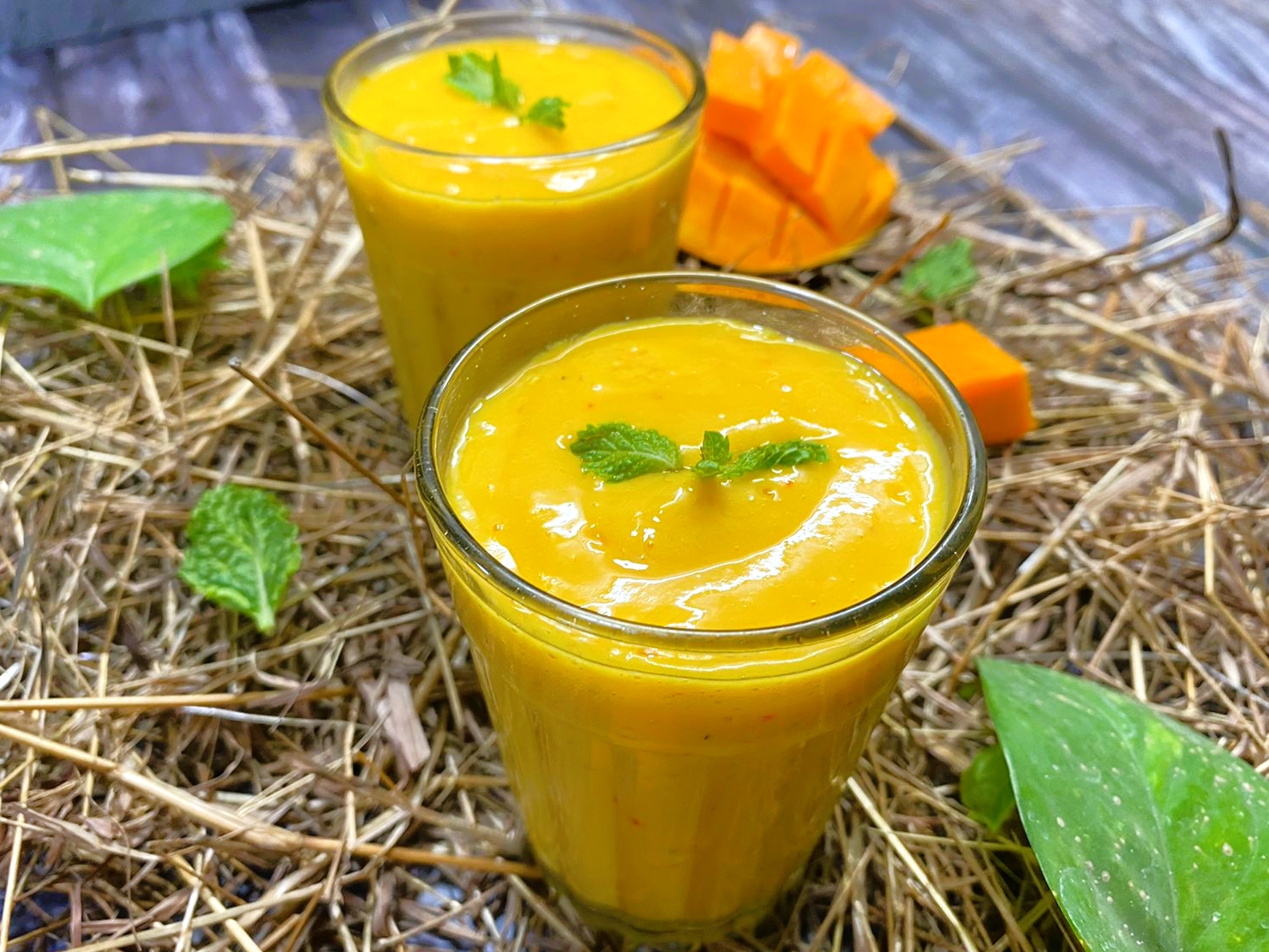 Put the mango pulp, yogurt, milk, ice cubes, sugar, saffron and cardamom powder in a food processor and blitz. Taste to adjust the sugar and cardamom flavour, then pour into glasses and serve.