Mango Delight
Mango Delight is a creamy, thick, lightly sweetened layered pudding which is refreshing and easy to prepare.
Eggless Mango Delight is a very quick and easy to make pudding. It is best served chilled from the fridge with some fresh mango chunks and nuts. During summers, I love refreshing treats especially the ones prepared with the seasonal fruit. Mango is my all-time favourite fruit and I often use it in my puddings, salads and in cooking when in season. I am always experimenting with light desserts for summer, which are light, refreshing and chilled. Mango Delight is right up that street! Loads of fresh mangoes with lightly sweetened custard and crunchy biscuits and nuts
This recipe is super easy and quick to whip up. The only thing I would highly recommend in this recipe is that the chilling time is very crucial. So, do leave it to chill in the fridge for at least 4-5 hours or even overnight. Also, be careful while whipping the cream. It should be just at soft peak to fold all the ingredients in.
Other mango recipes you might like to try are Mango Chaat, Mango Shrikhand, Mango Lolly, Petha Mango Sandesh, Mango Panna Cotta, Eggless Mango Mousse, Mango Pistachios Sandesh and Mango Ice Cream.
Ingredients
For Biscuit Base
250 grams Digestive biscuit
For Mango Custard
1 litre full fat milk
100 grams custard powder
½ cup sugar
1 cup mango puree
Other Ingredients
1 cup whipping cream
4-5 tablespoons chopped mangoes
2 teaspoons finely chopped pistachios
Directions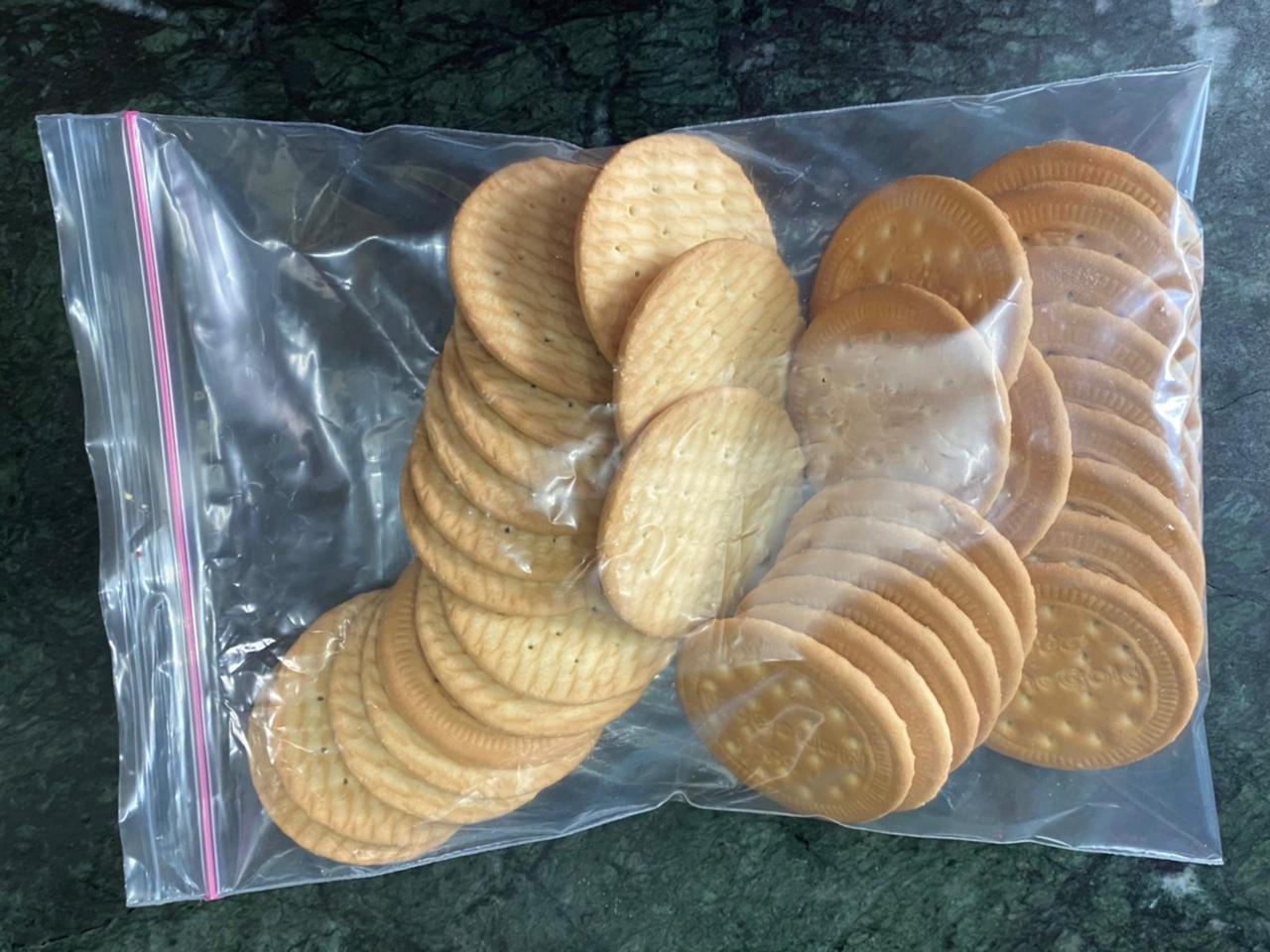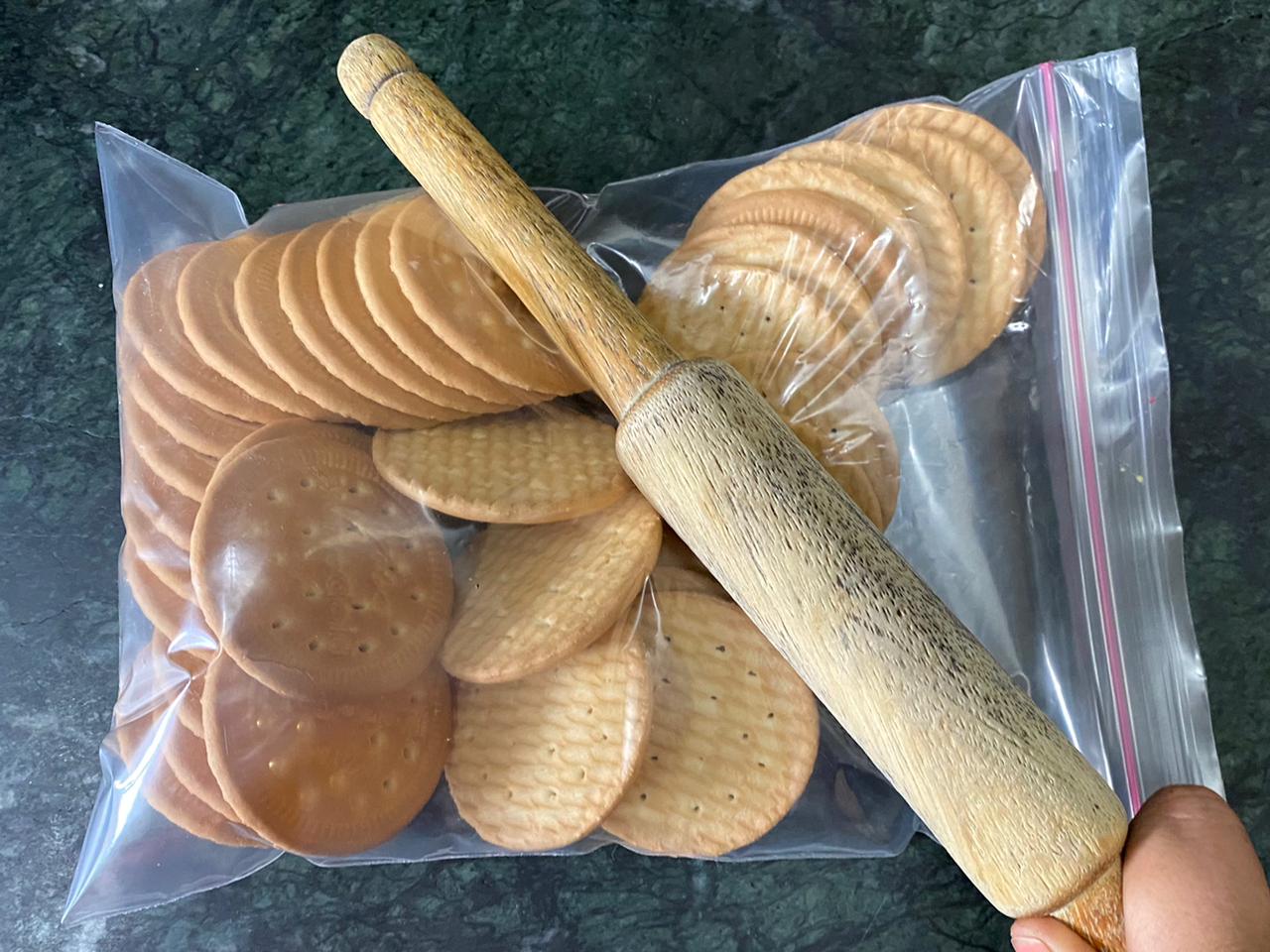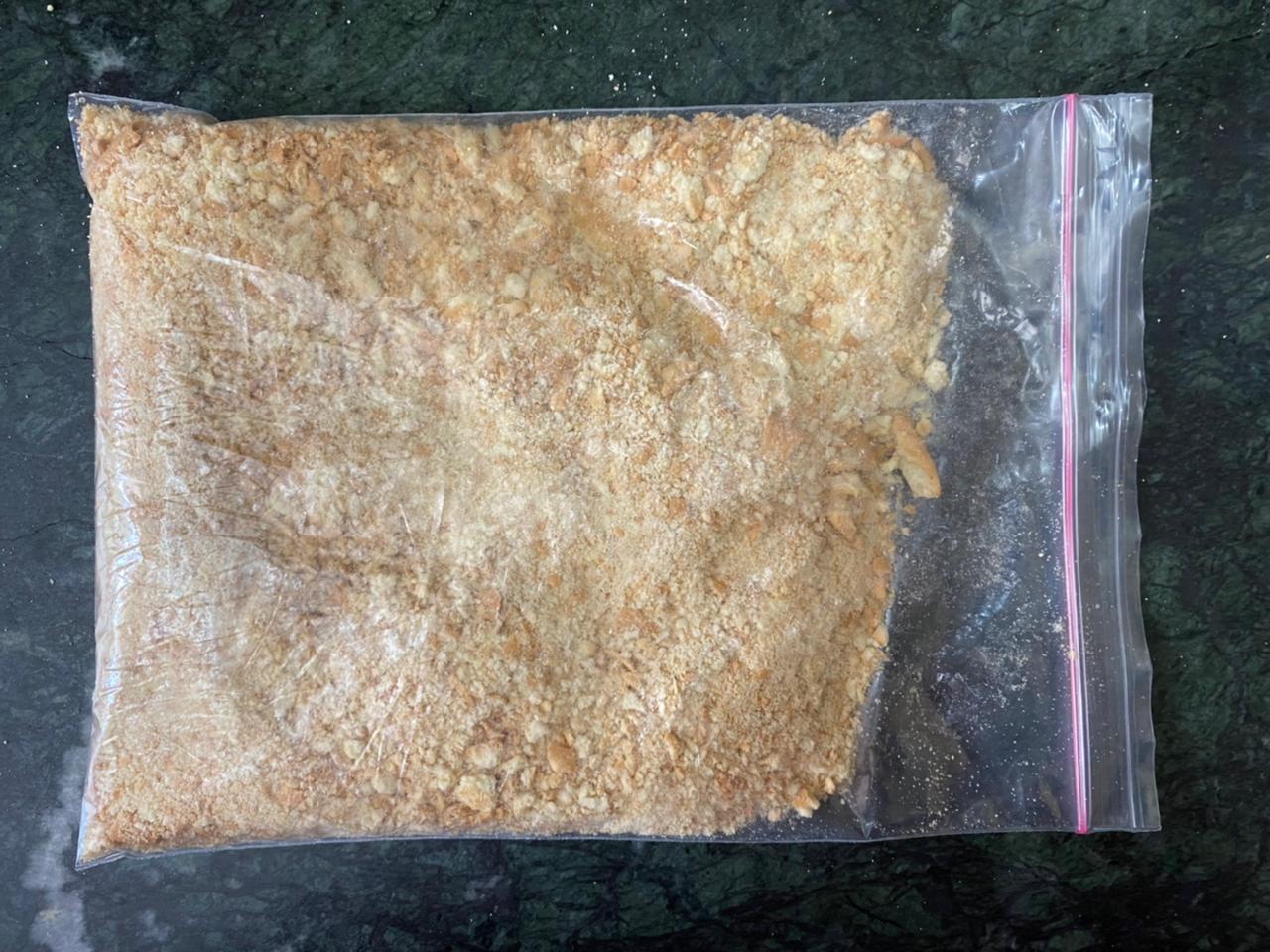 In a food processor or a food bag crush the biscuits into fine crumbs.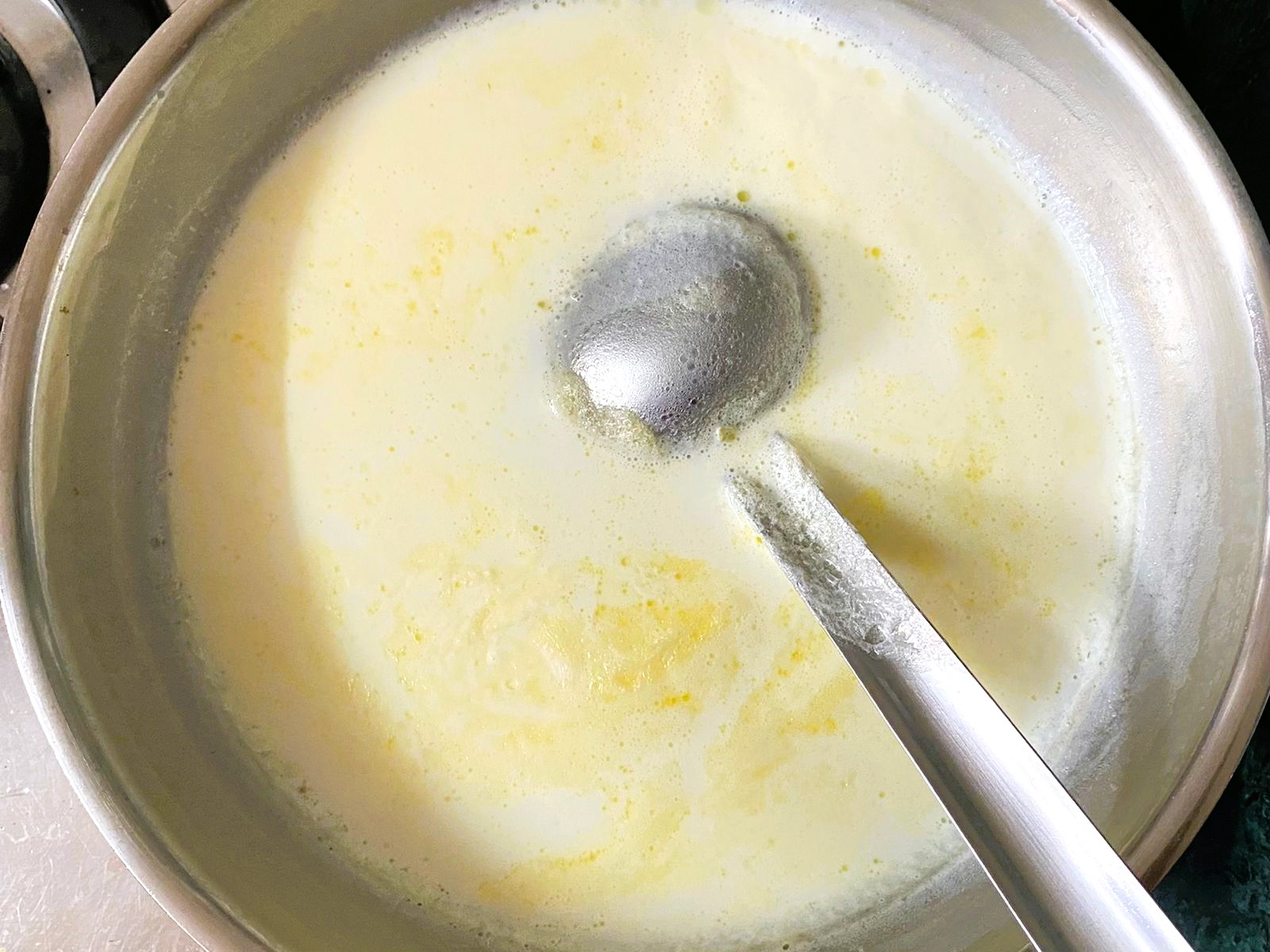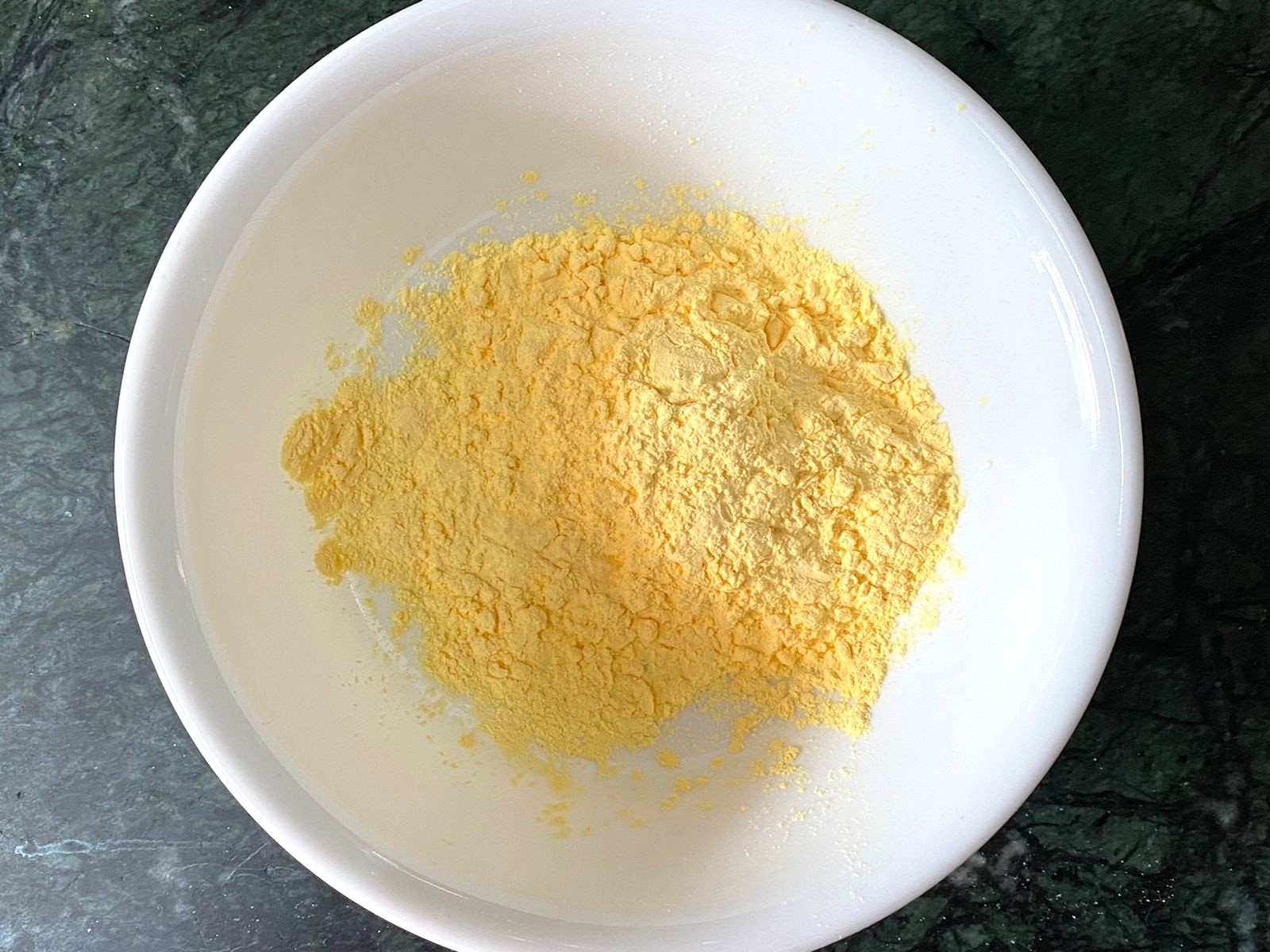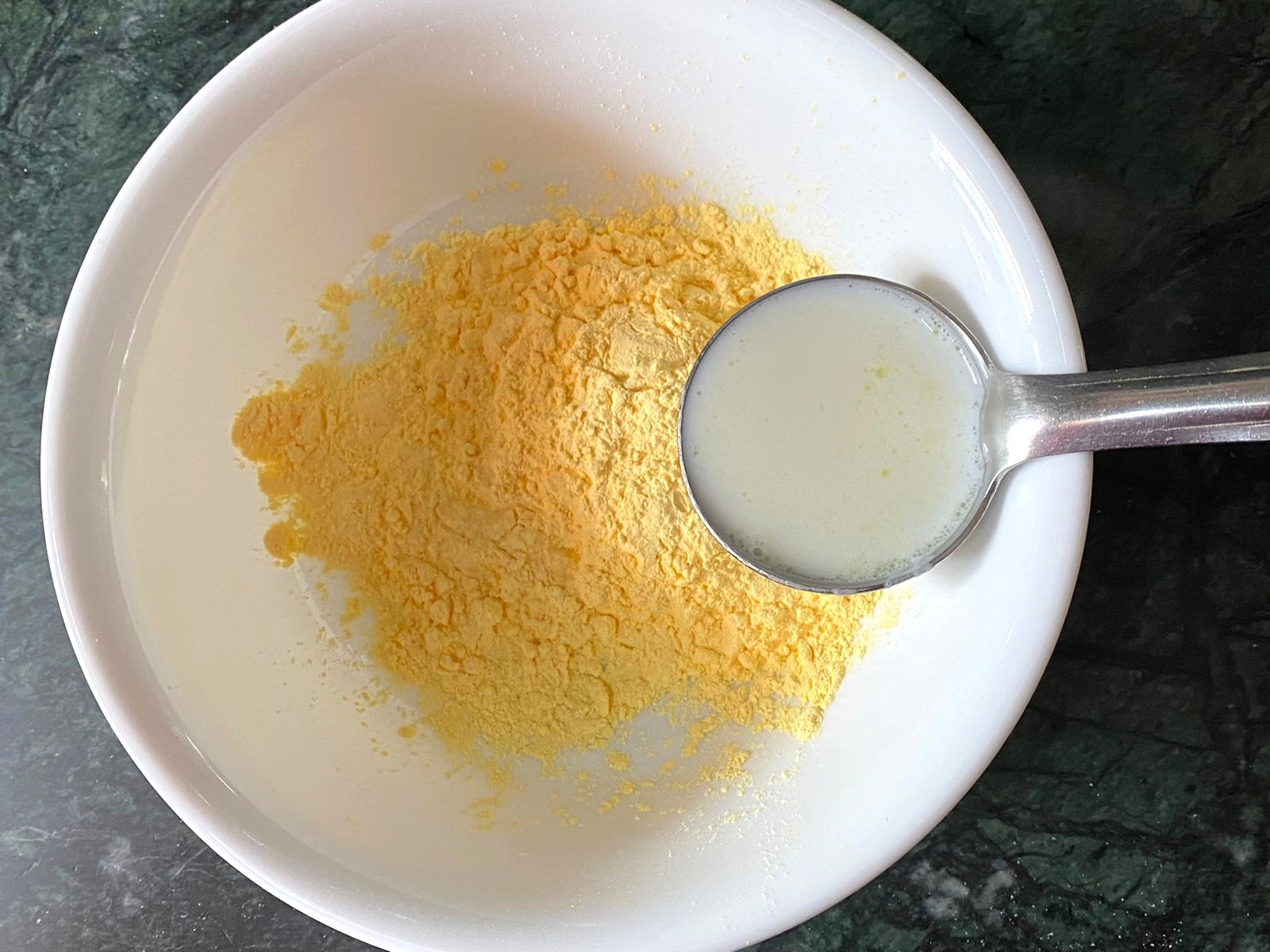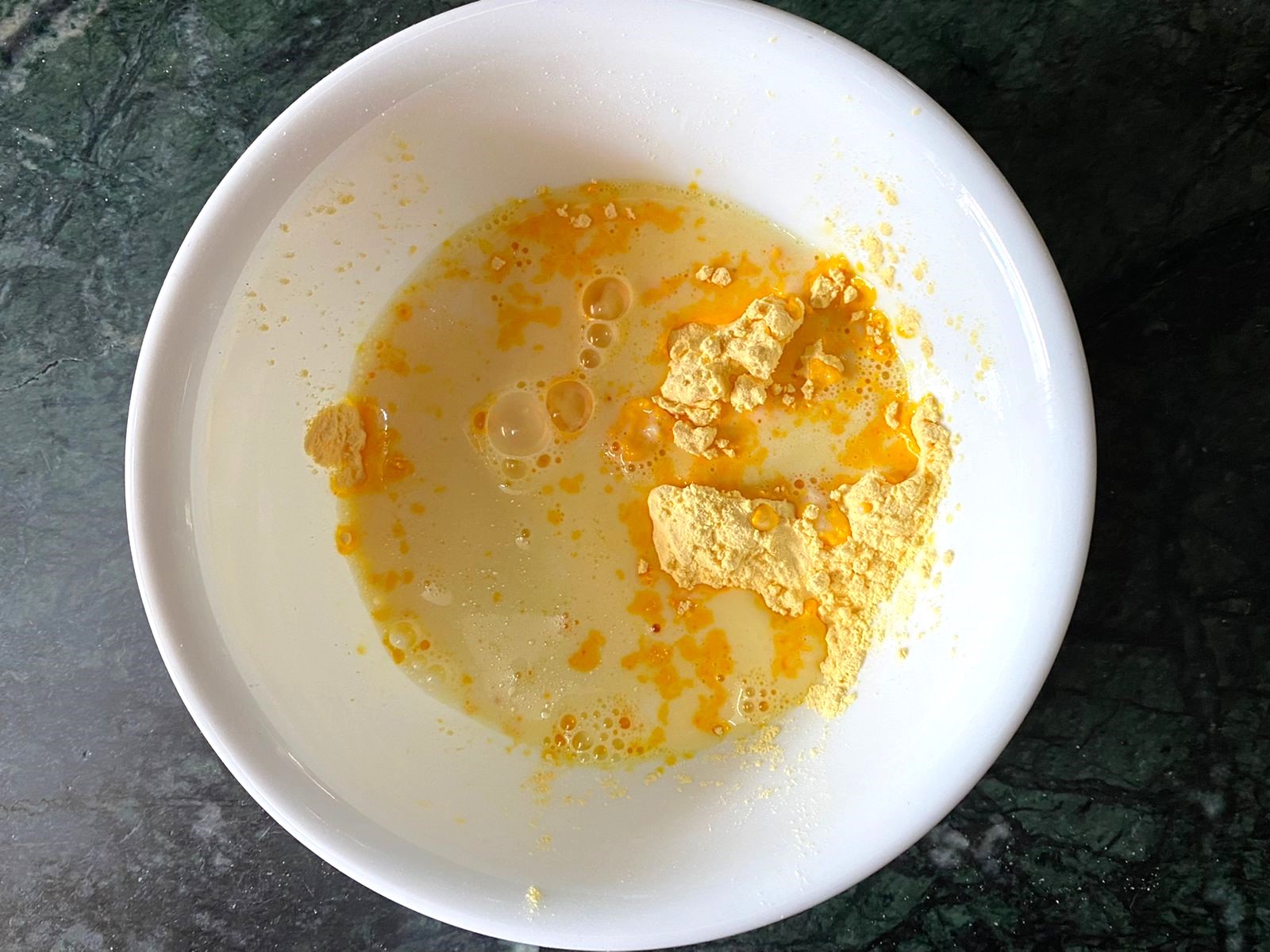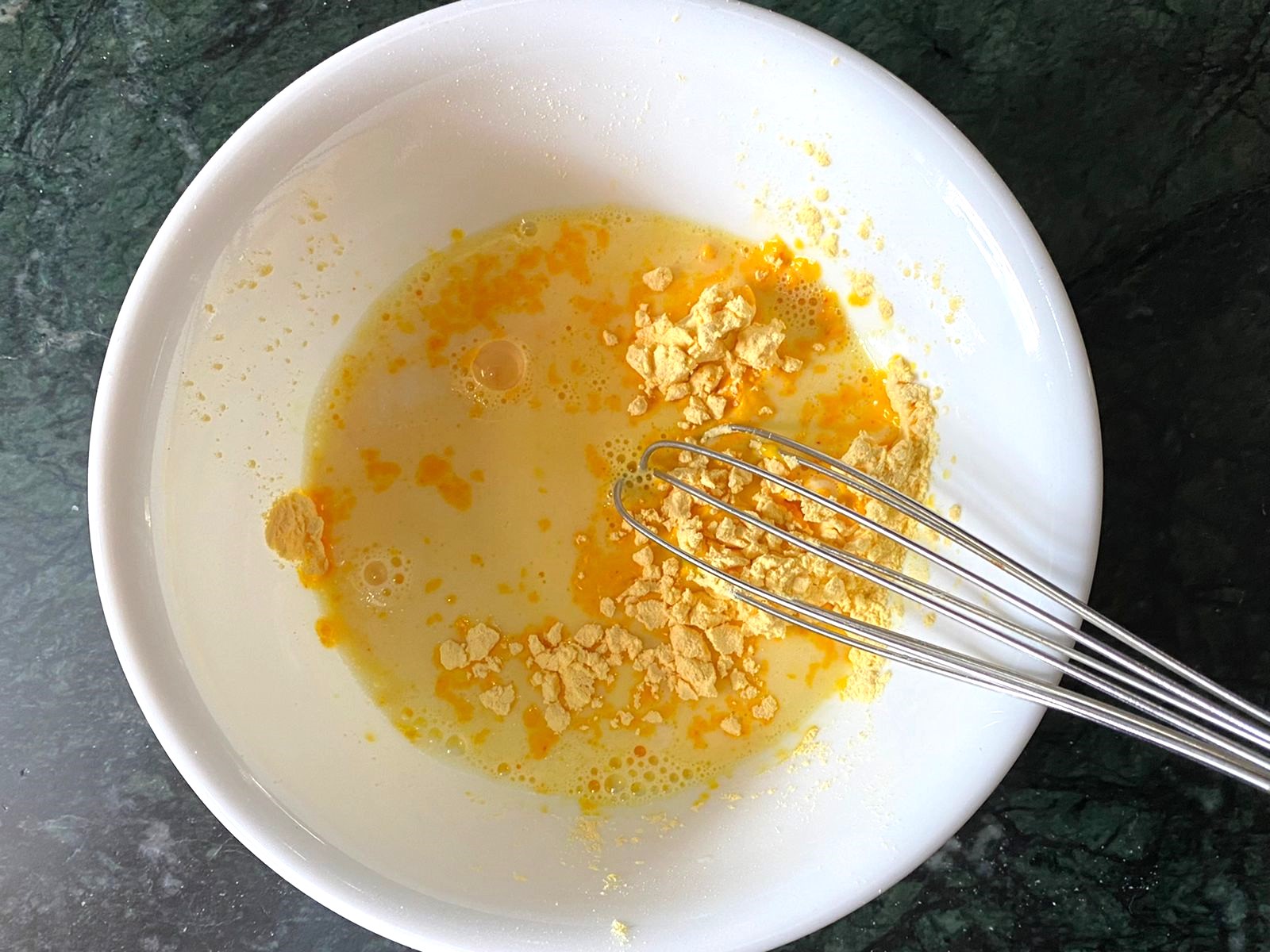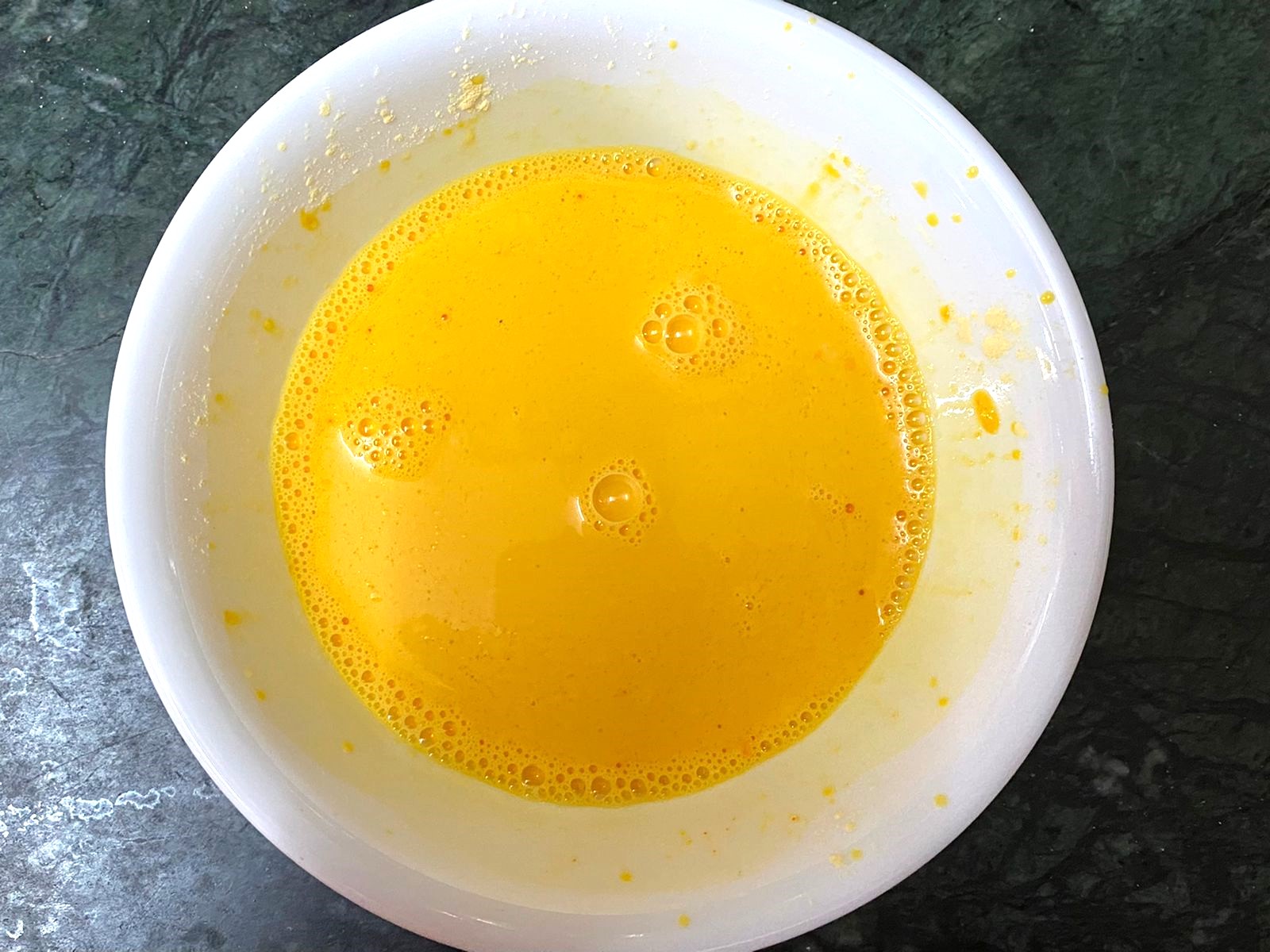 Heat milk in a pan. Stir it for 8-10 minutes on medium heat until it thickens slightly.
Dissolve custard powder in 4 tablespoons of milk and whisk it to form smooth consistency. Make sure there are no lumps.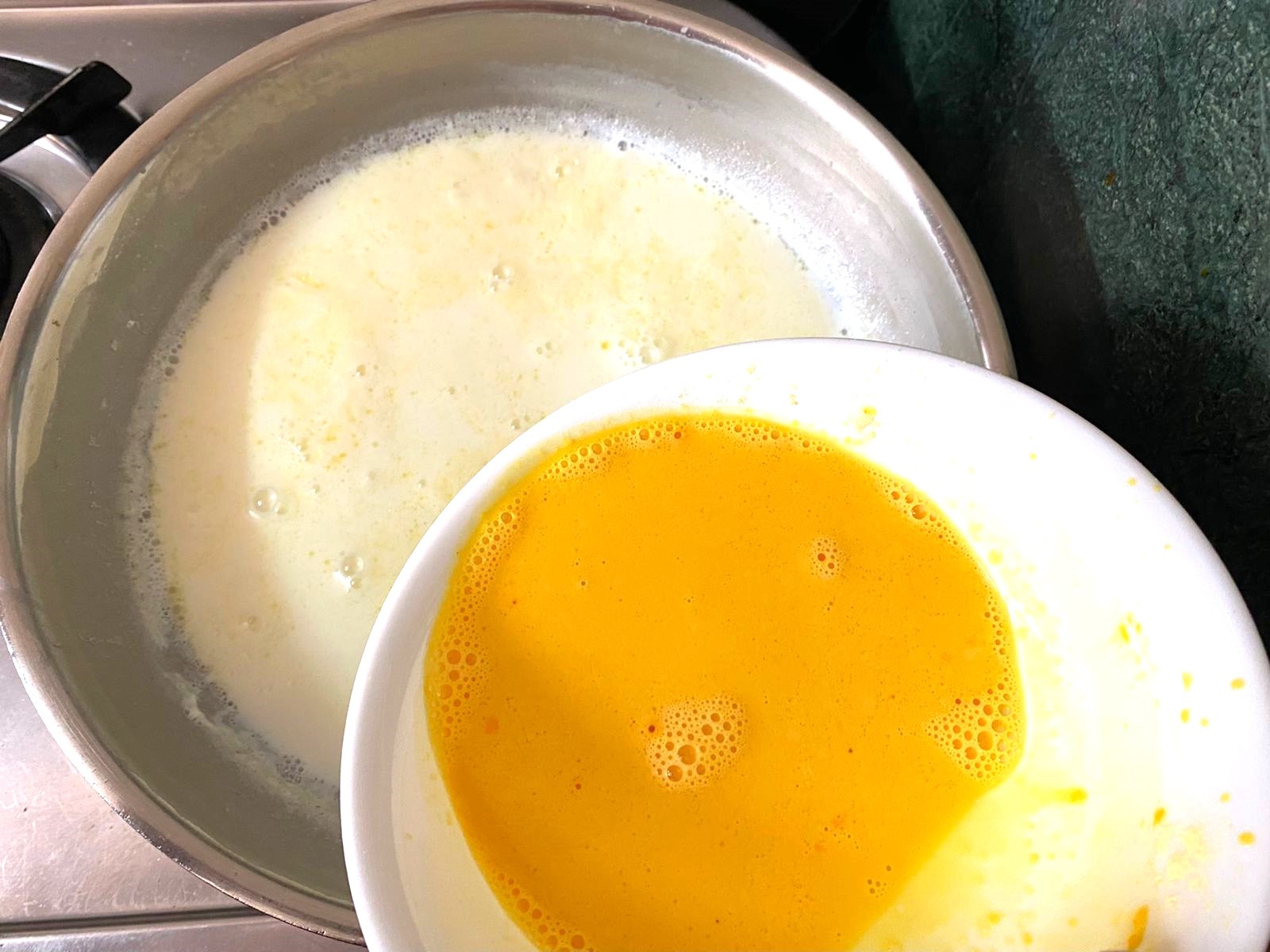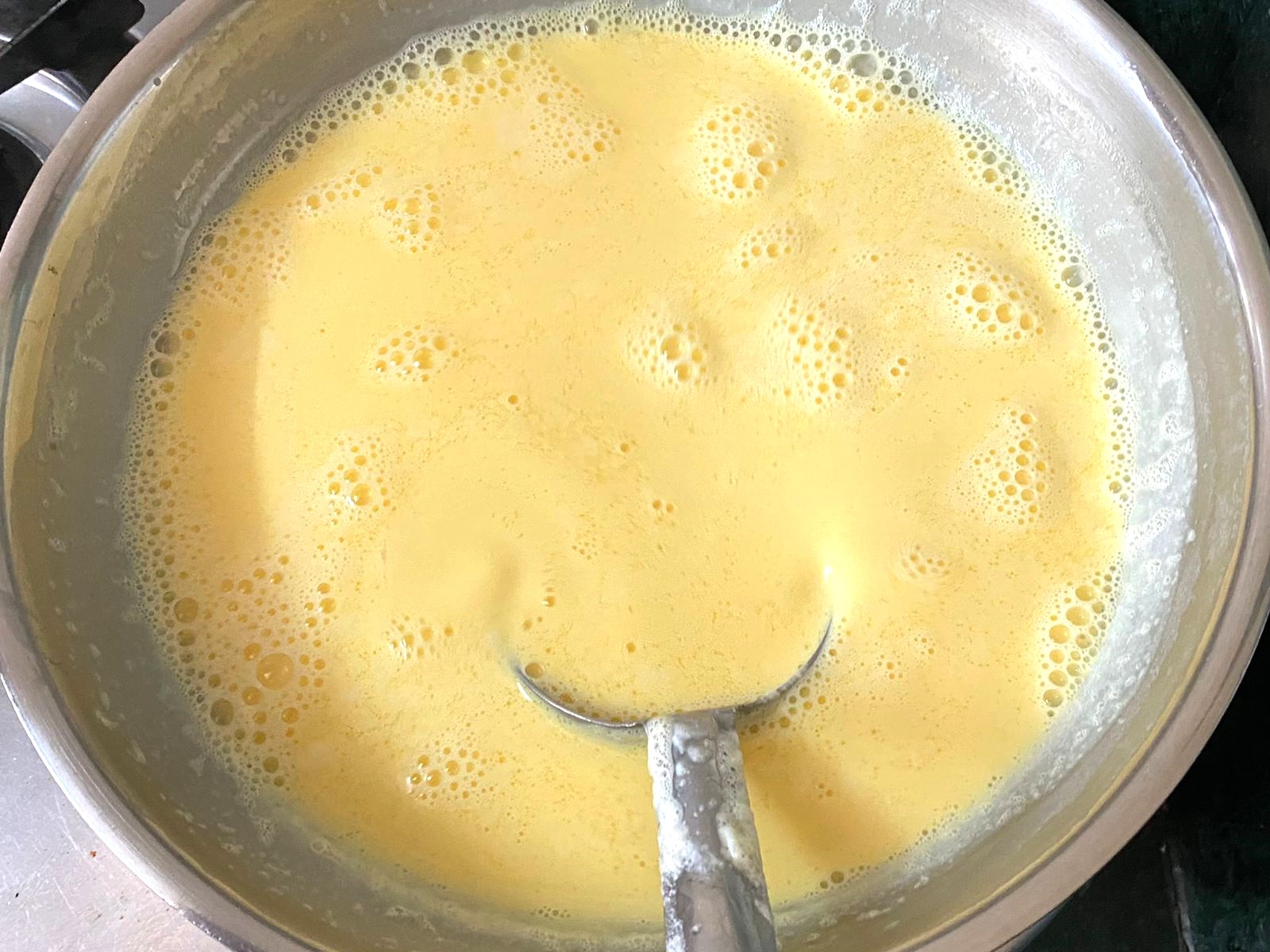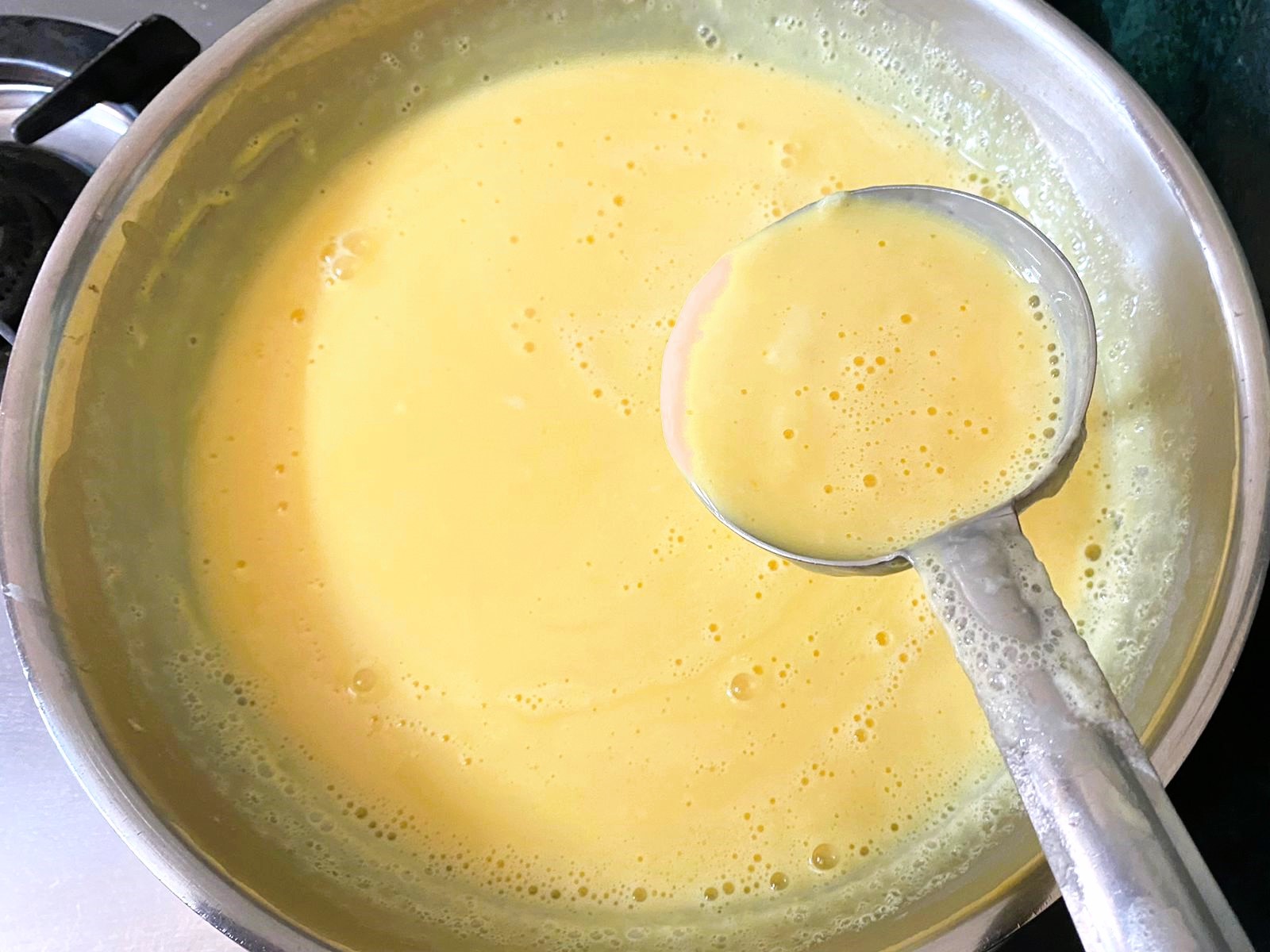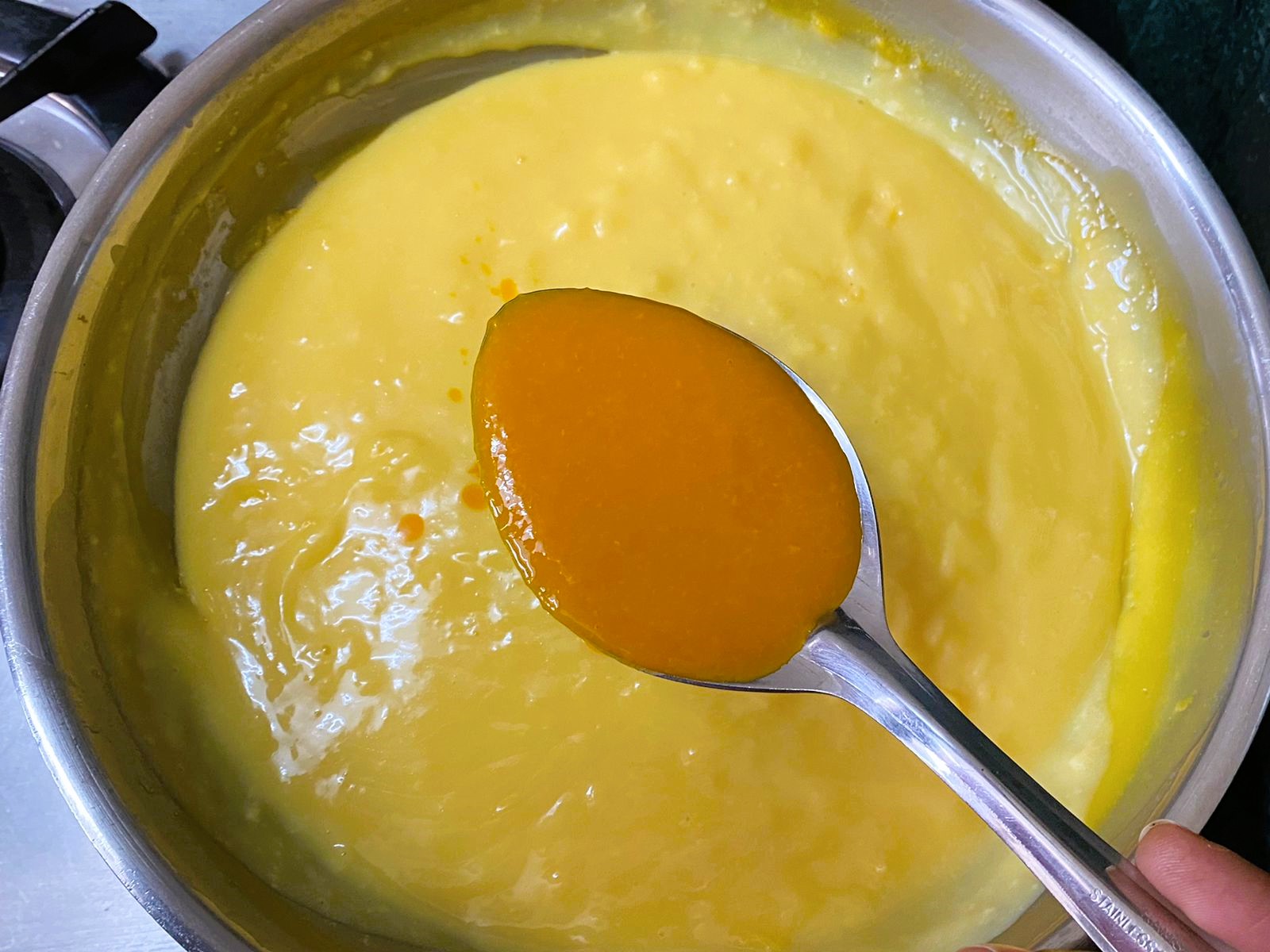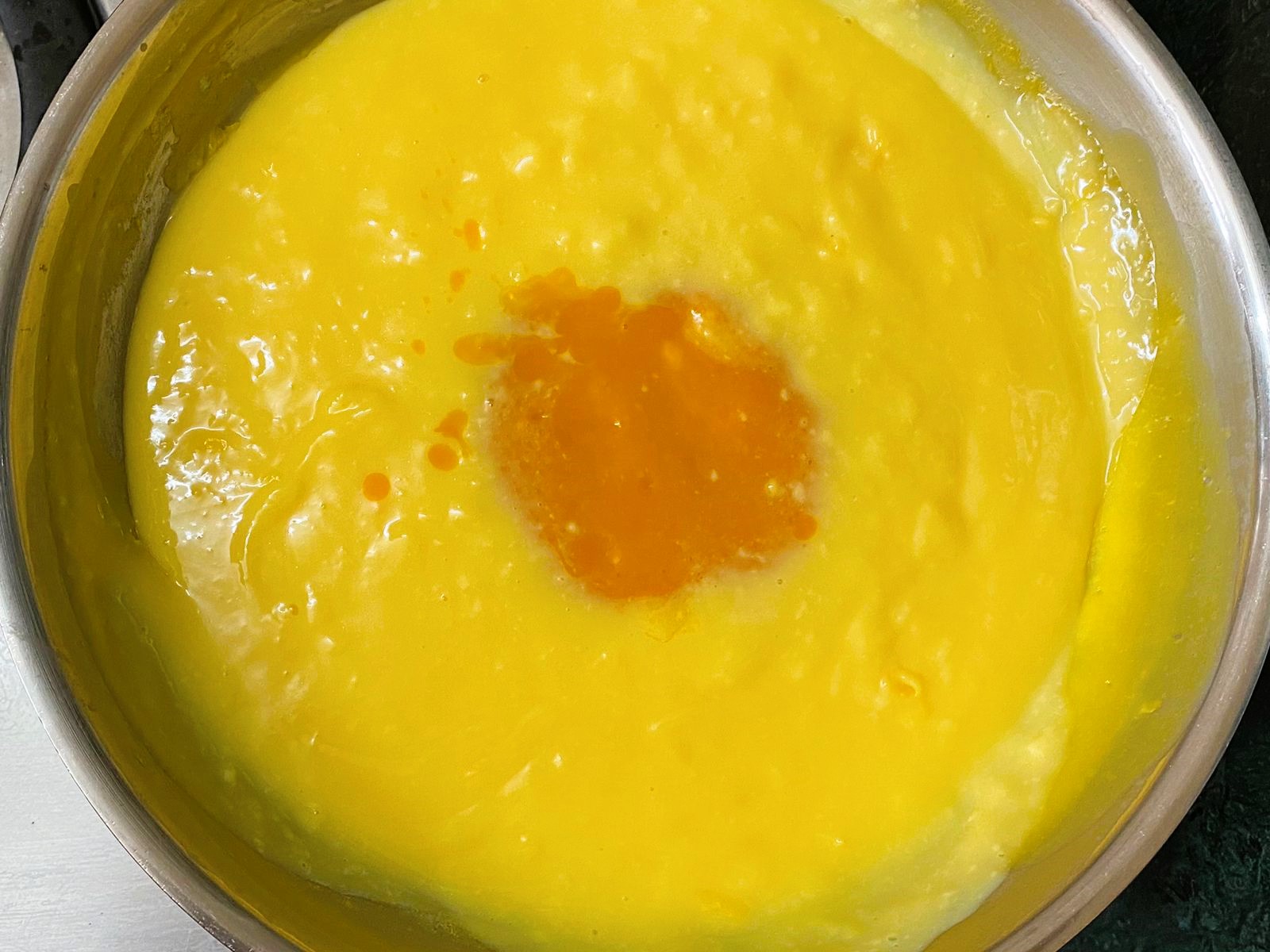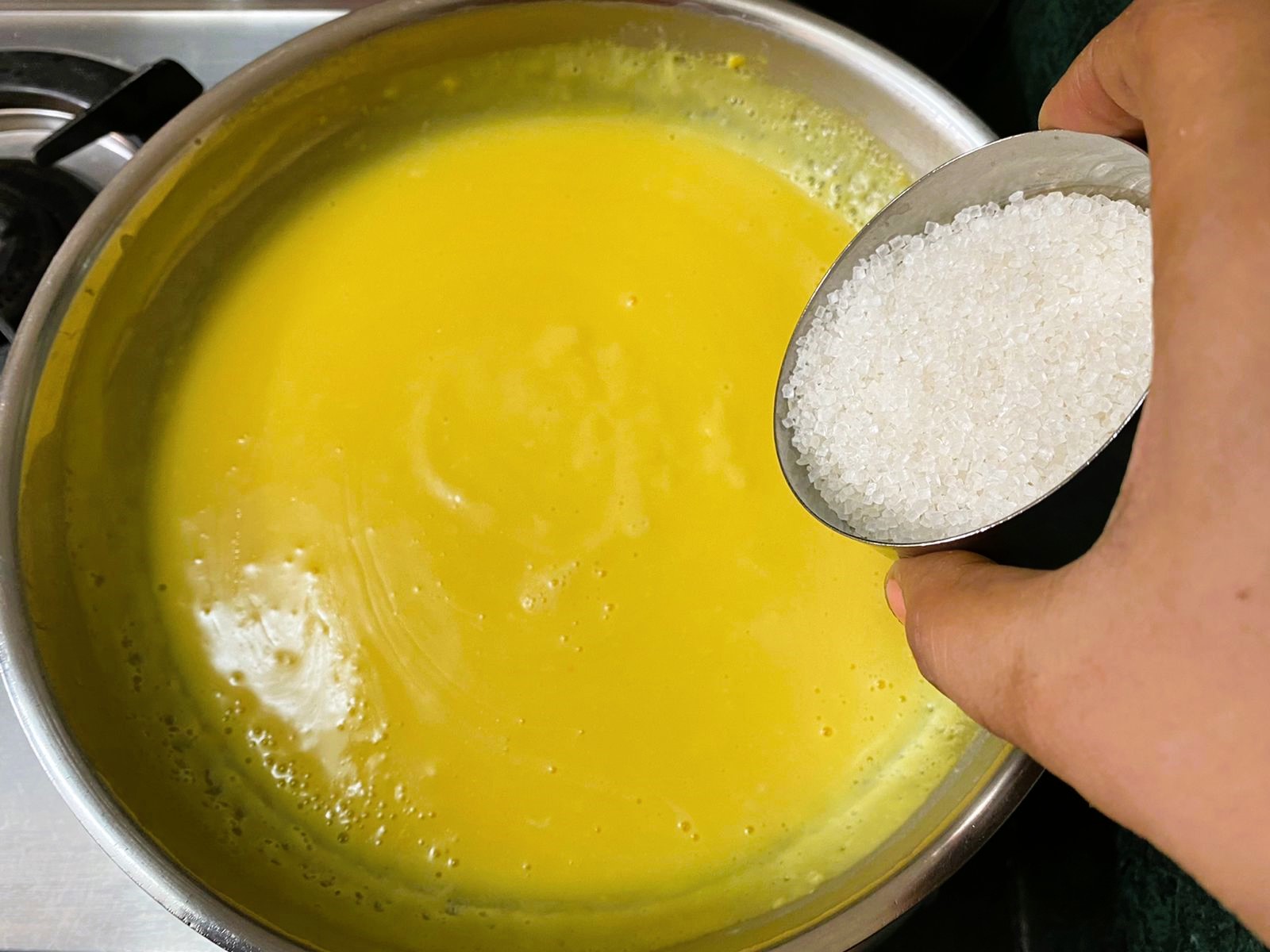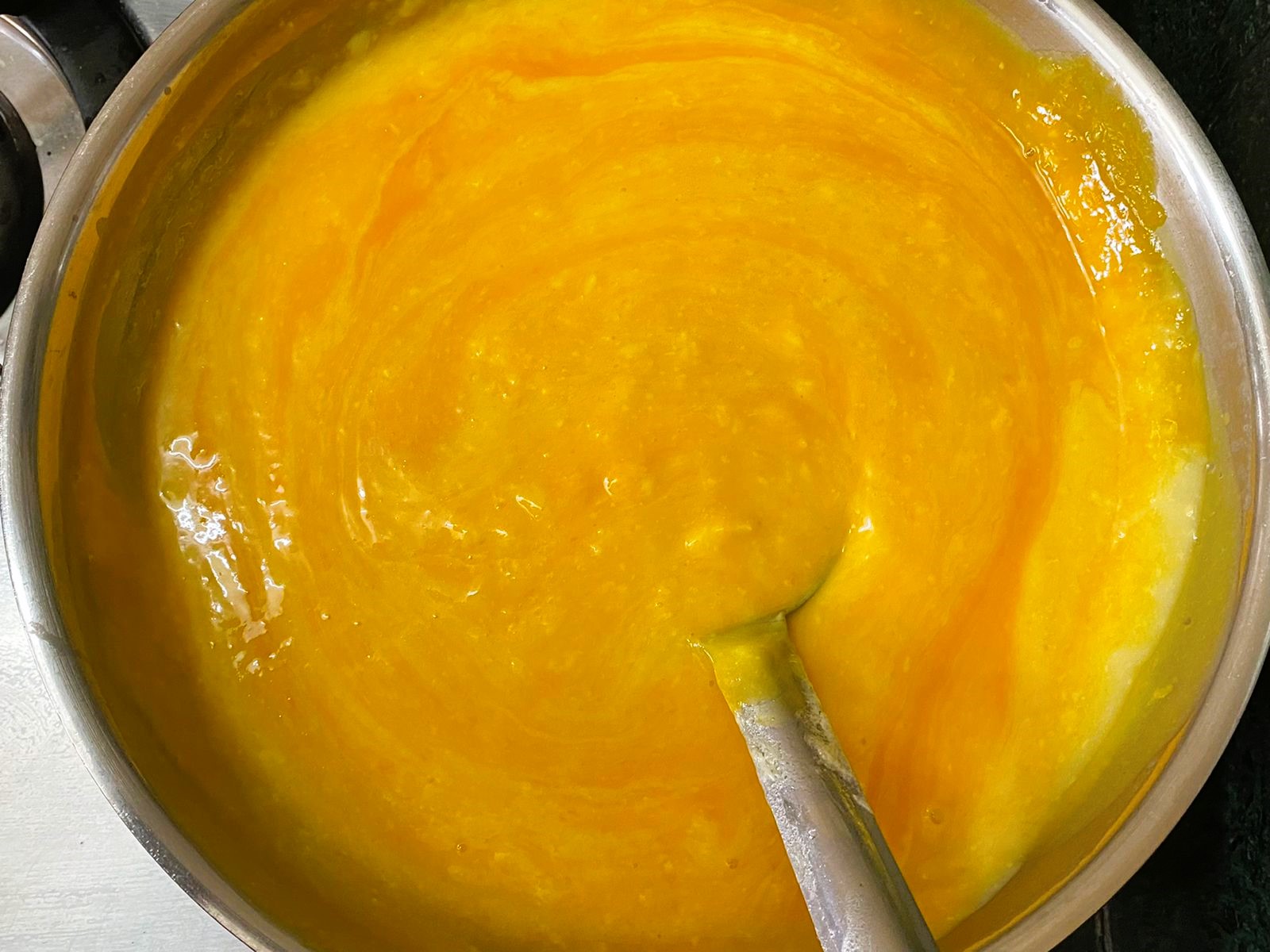 After 10 minutes once the milk has thickened, add the custard powder to the milk and stir it continuously until it comes to a boil. Once it comes to a boil add sugar and mango puree and mix. Turn off the heat and leave it aside to cool it down for at least 1-2 hours in the fridge.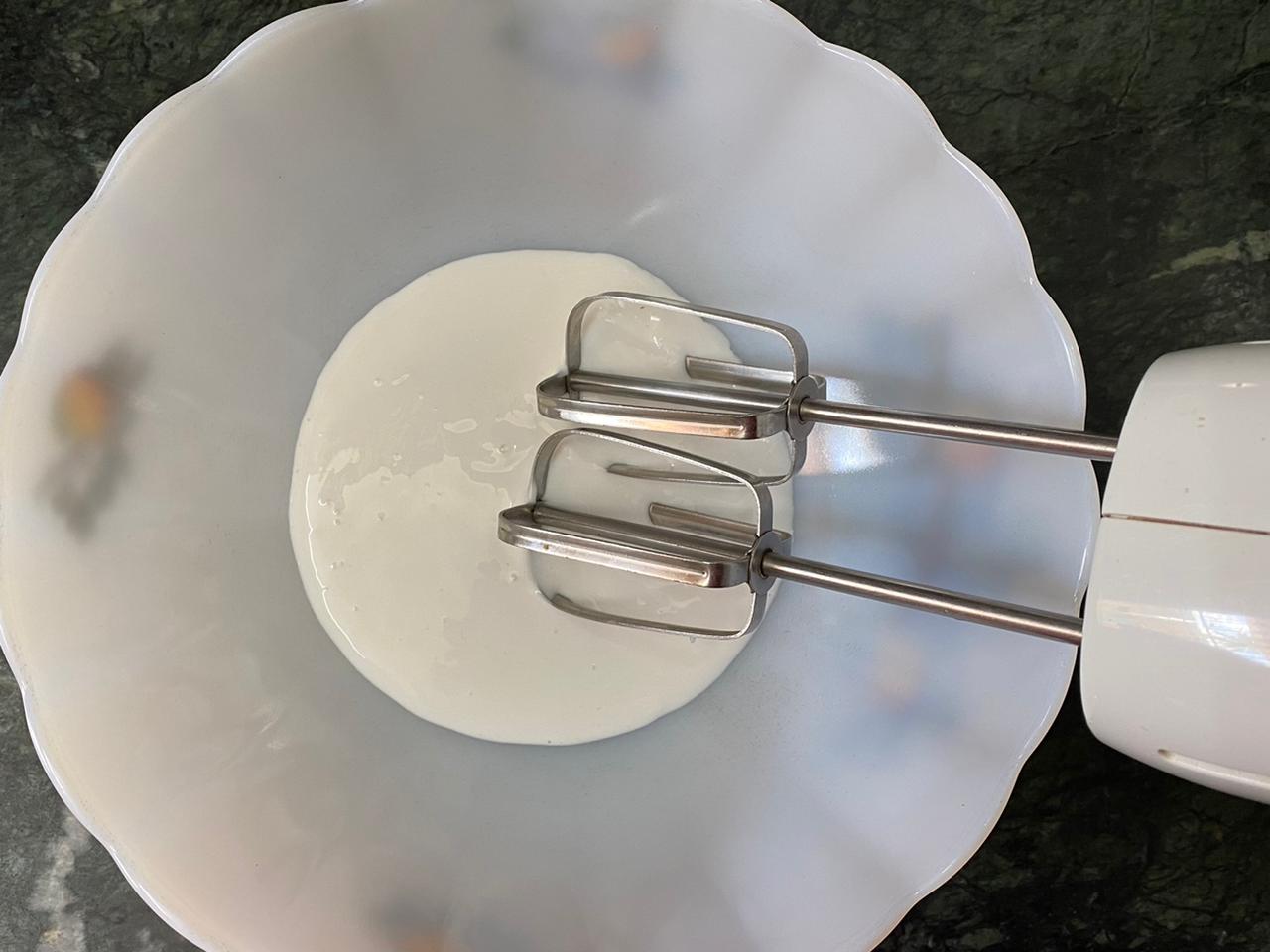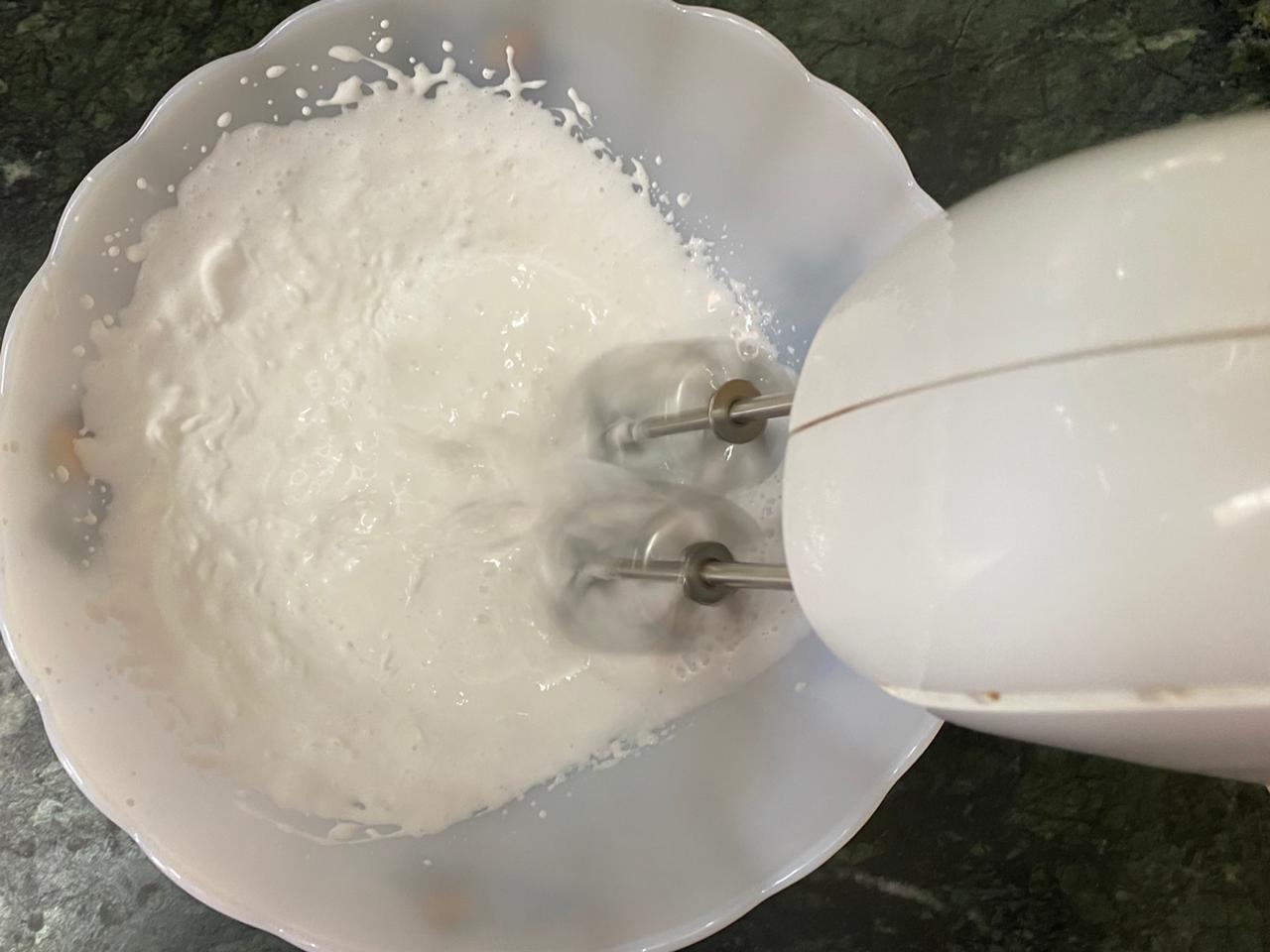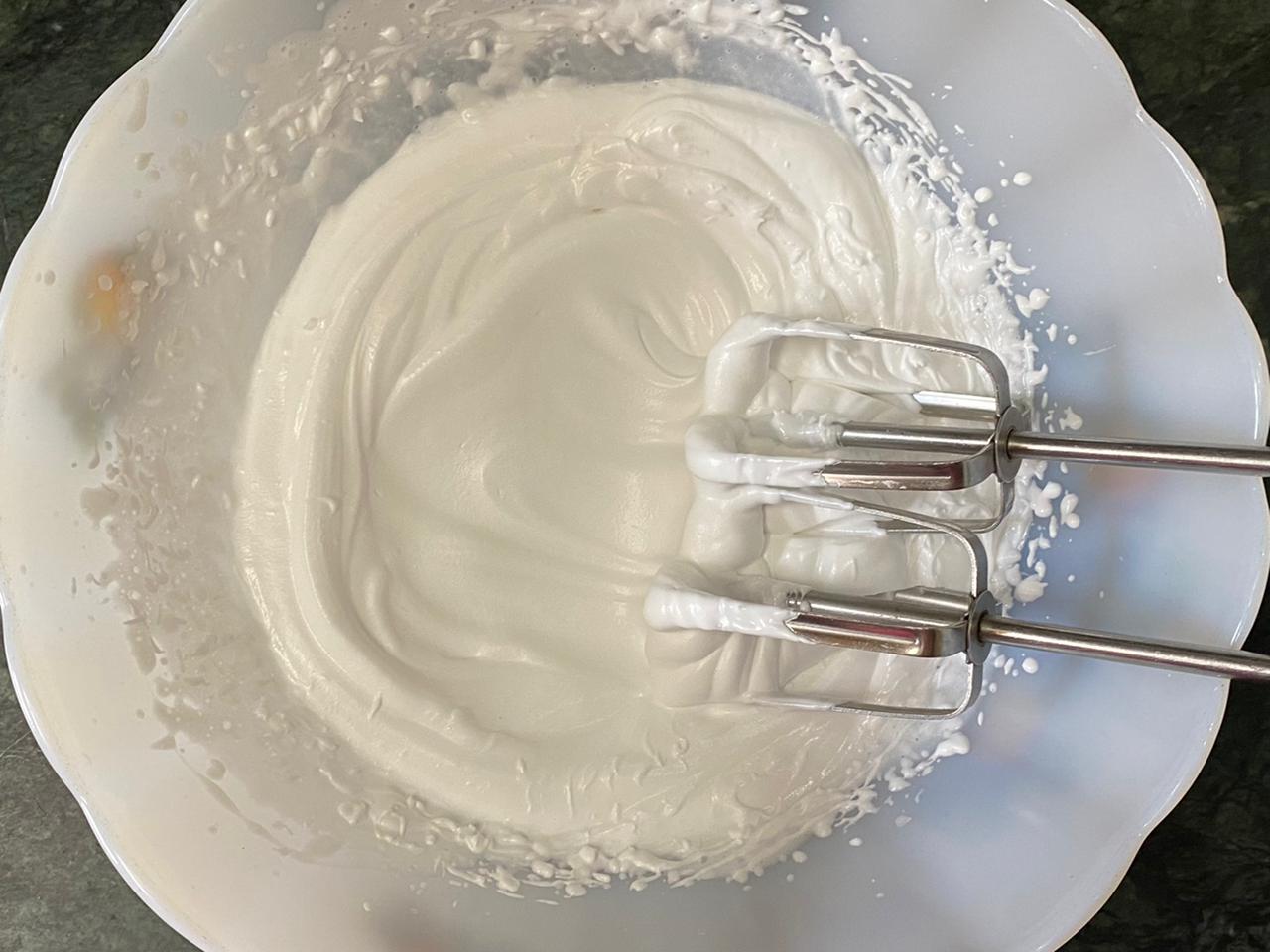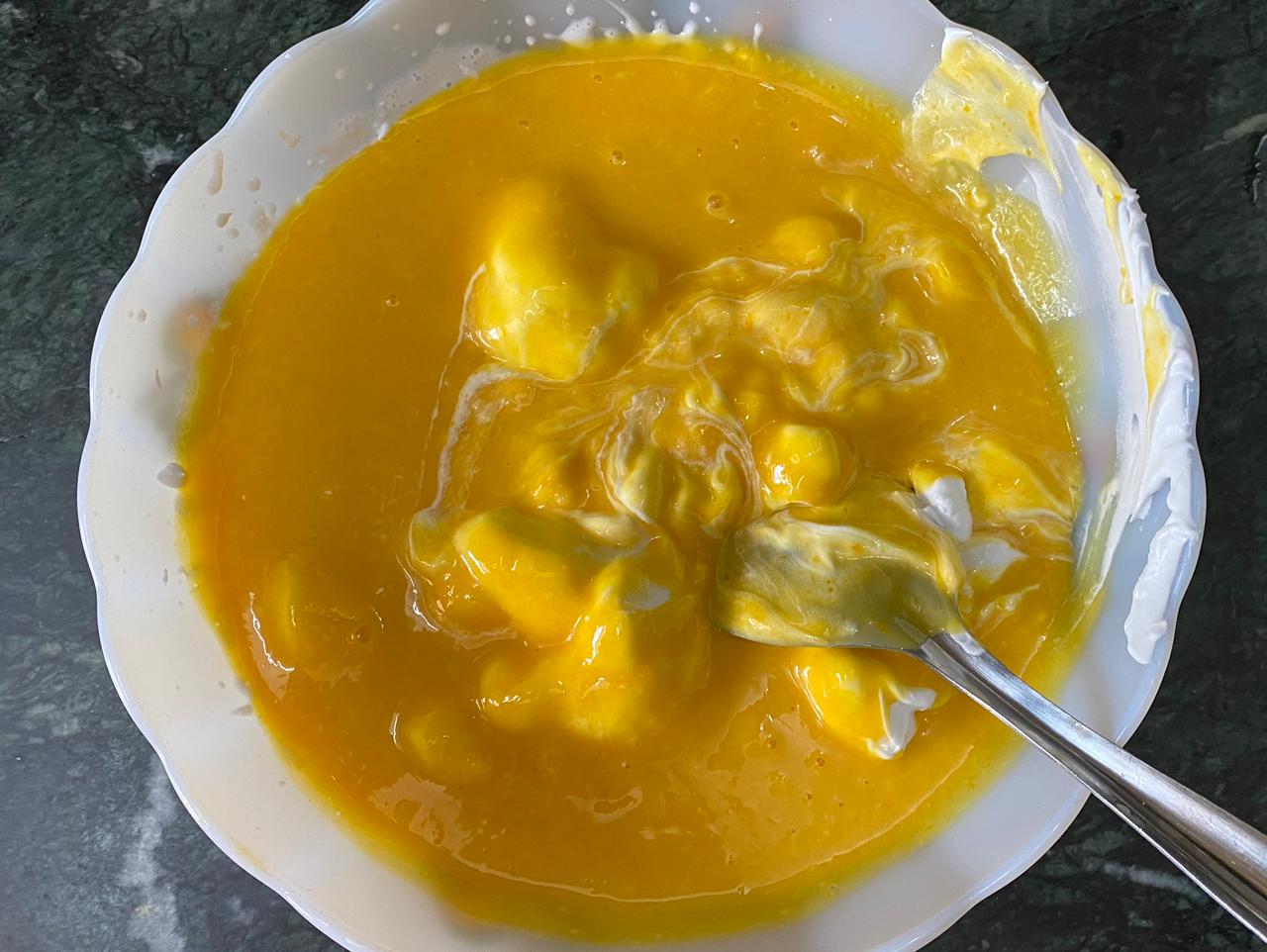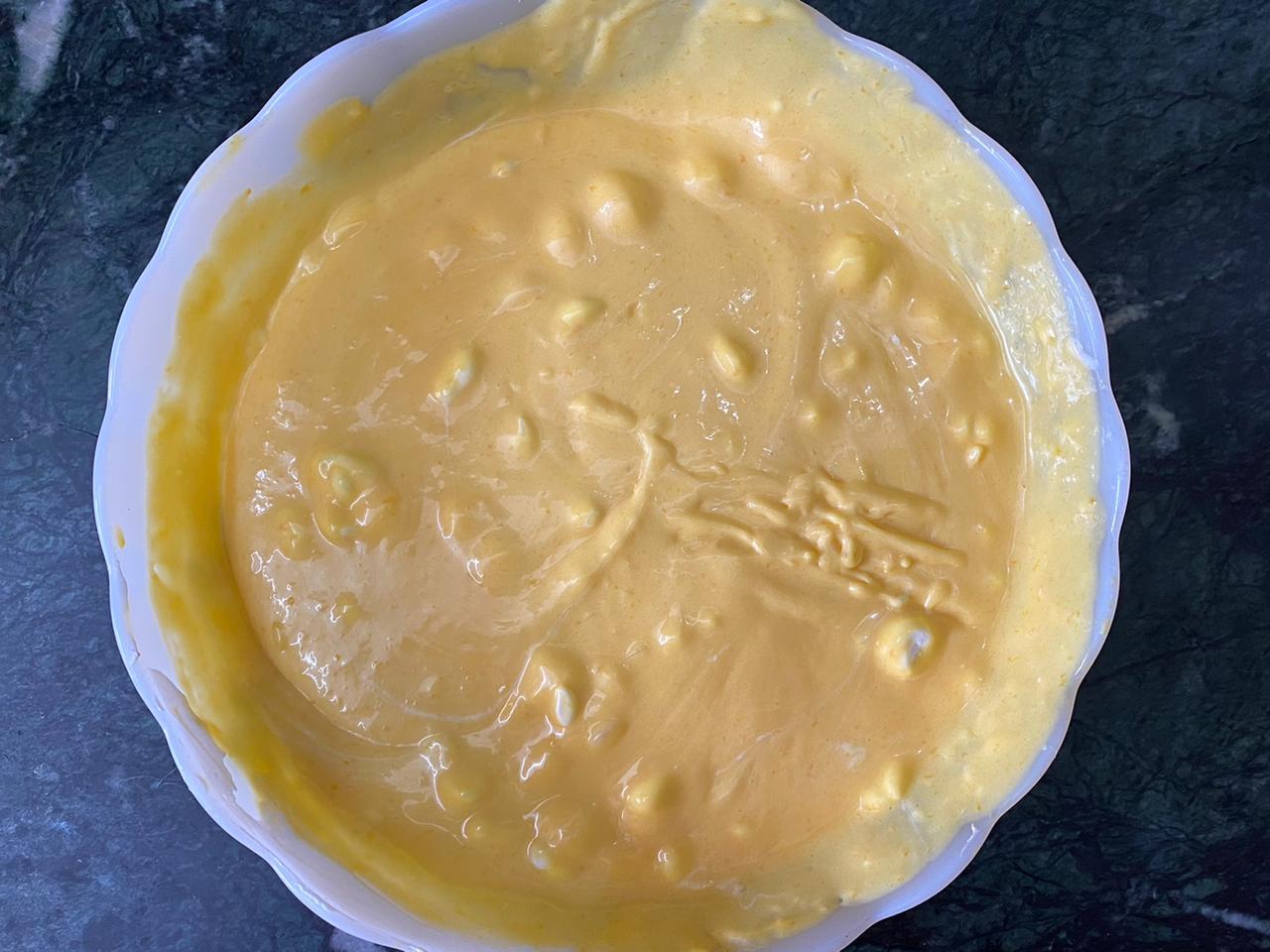 In a bowl add the whipping cream and whisk it with an electric beater or whisker for about 8-10 minutes to form fluffy soft peaks. Be careful to not over whip. Keep couple of teaspoons of cream separately for garnishing.
Add the chilled mango custard to the whipped cream and gently fold and mix until it is well combined. Mango Delight is ready.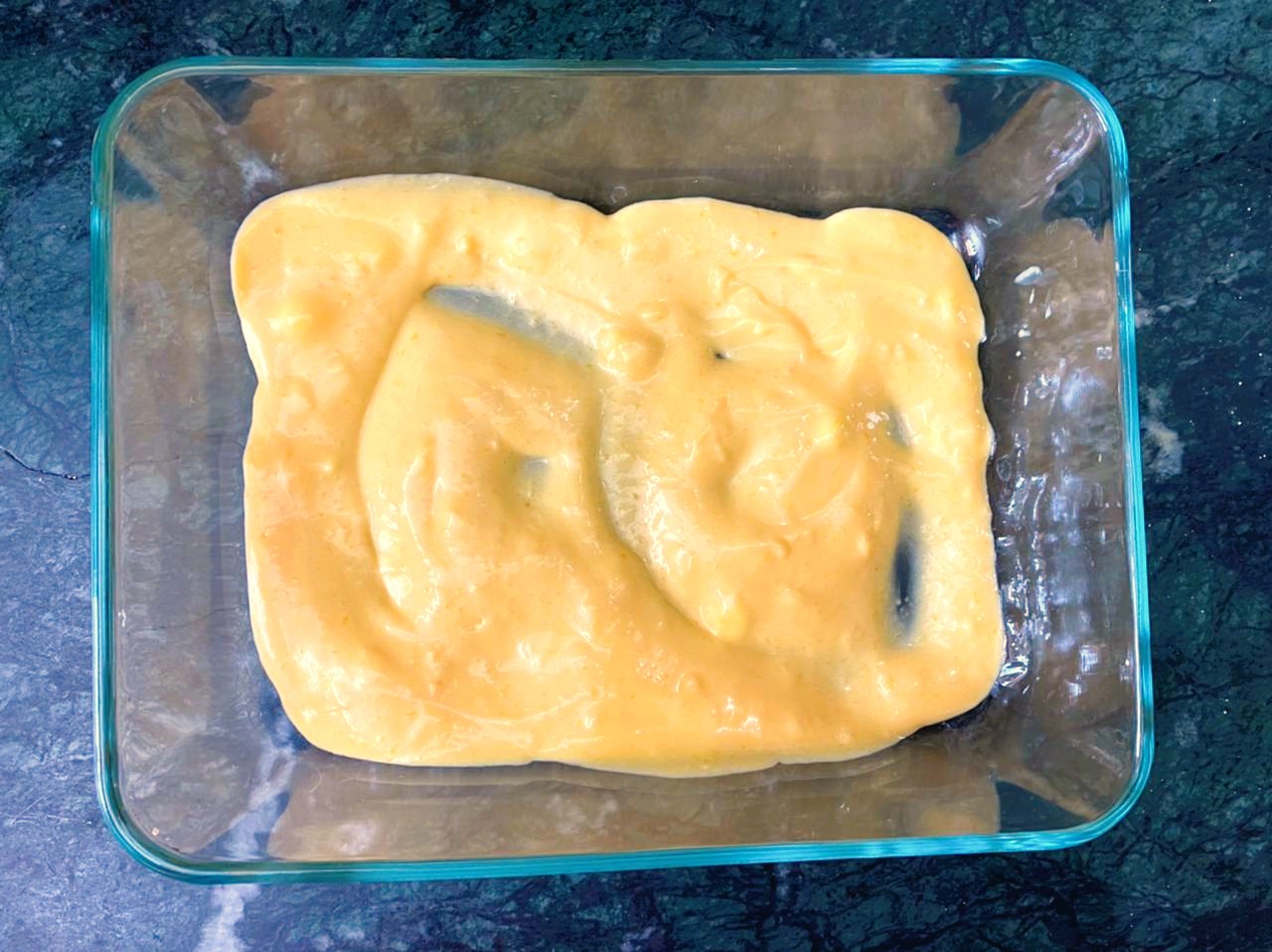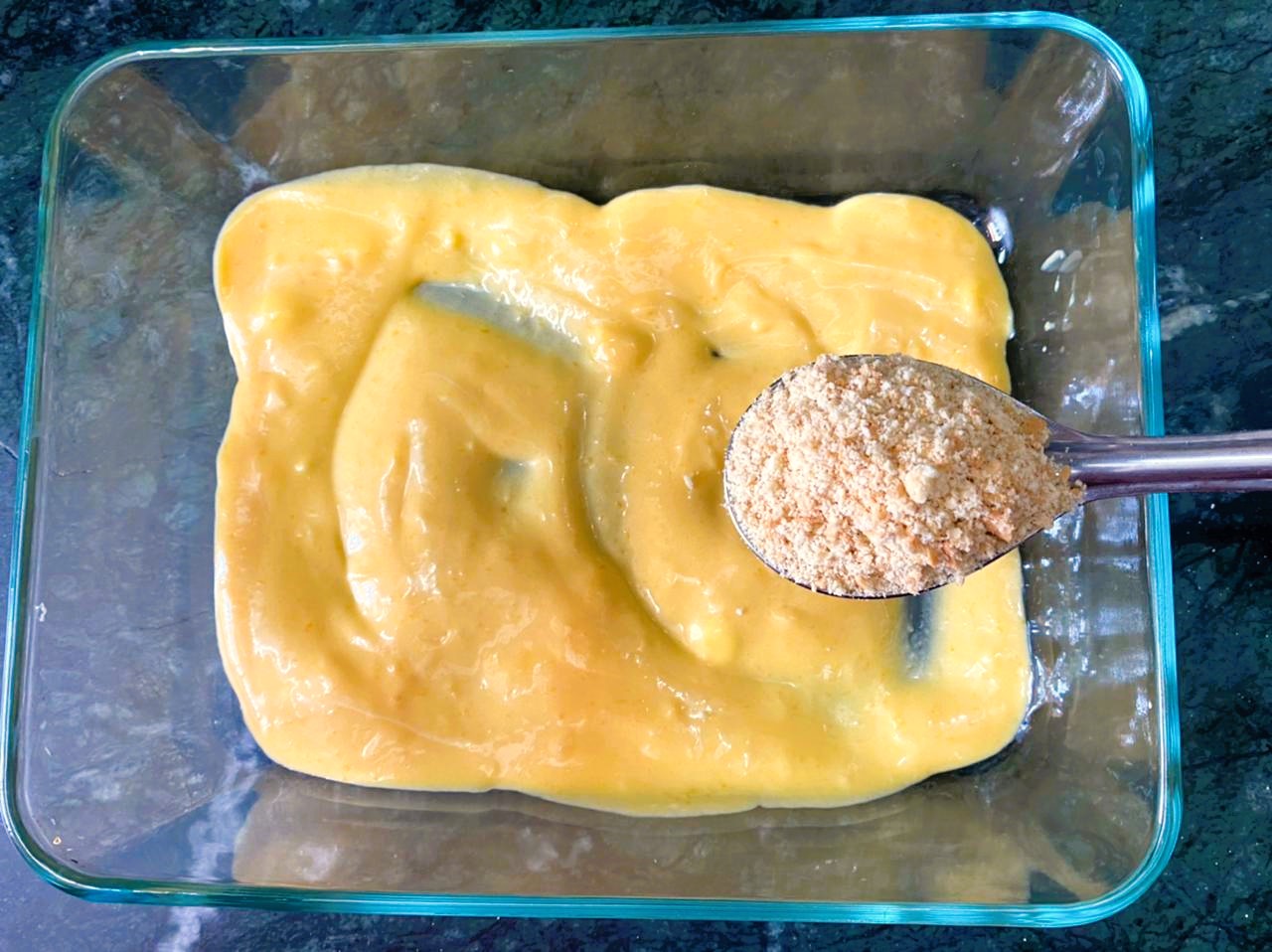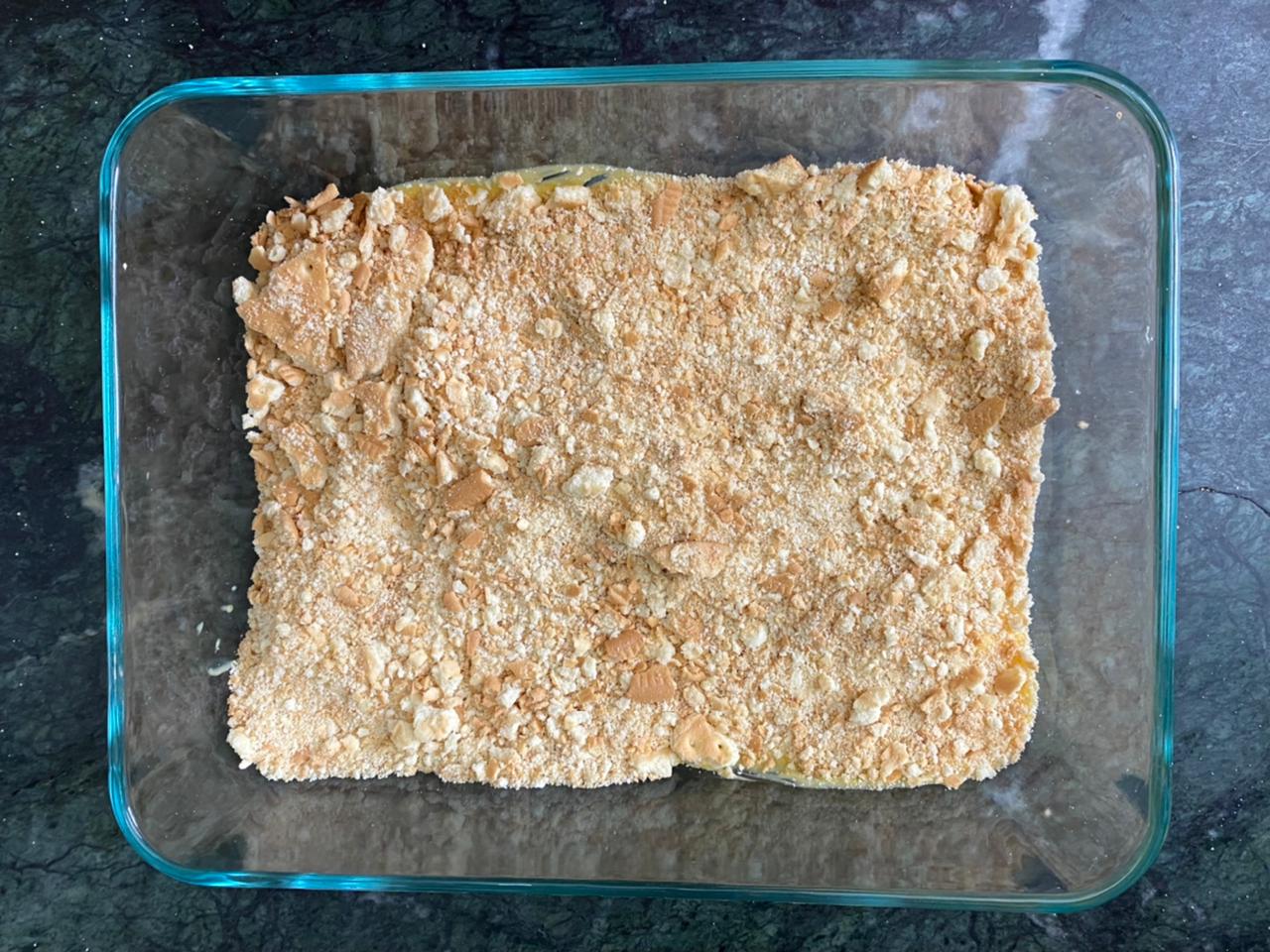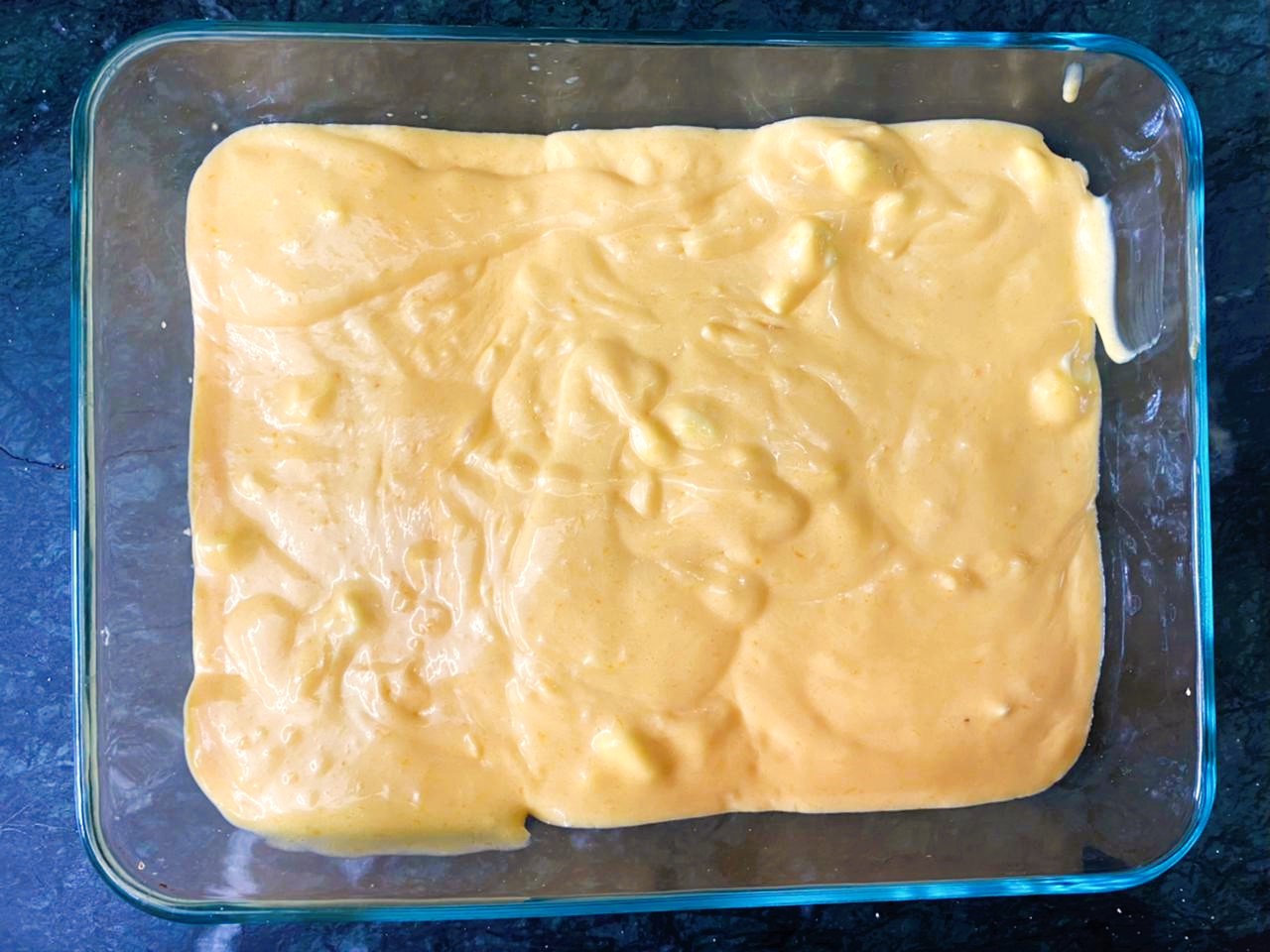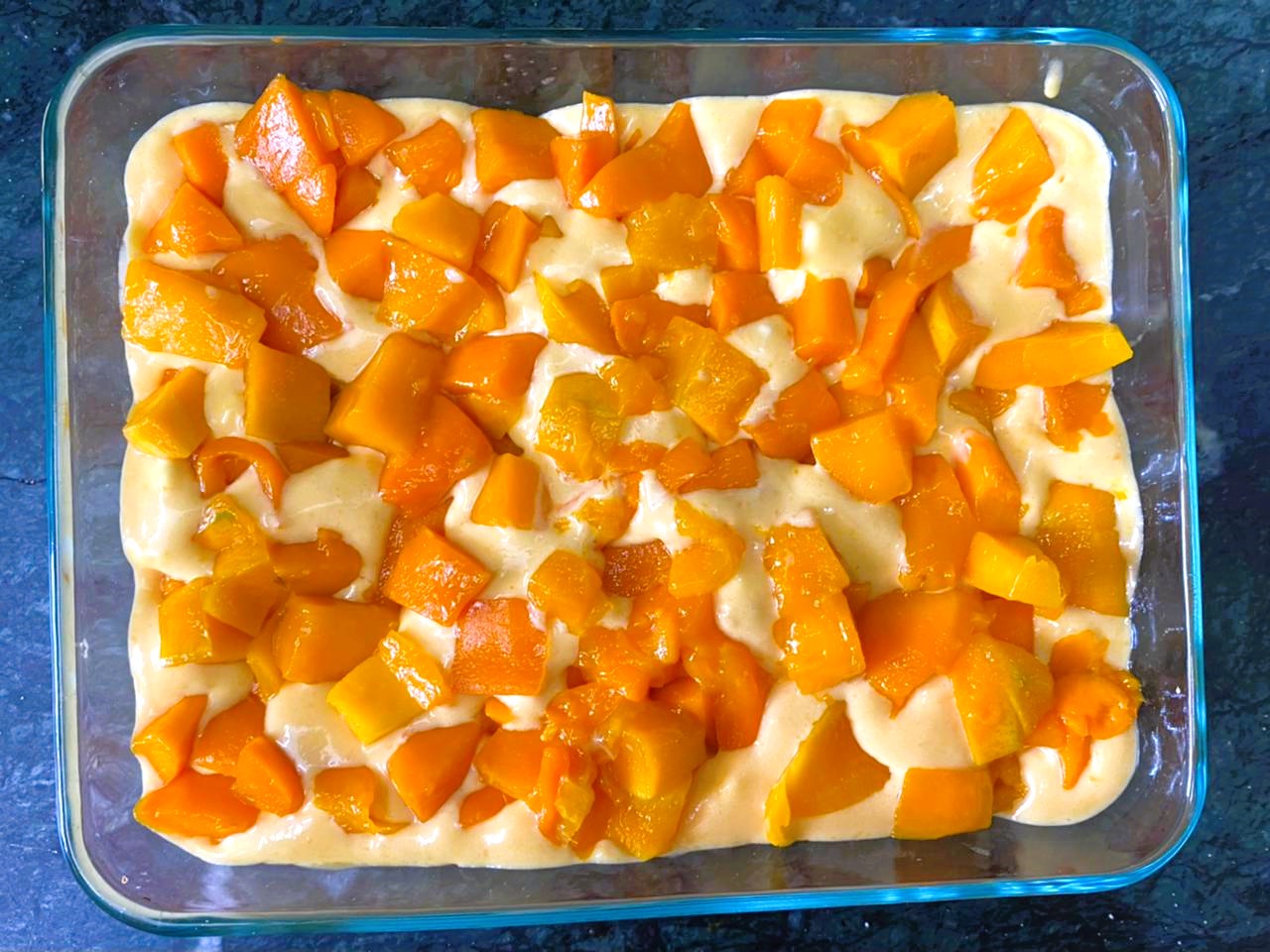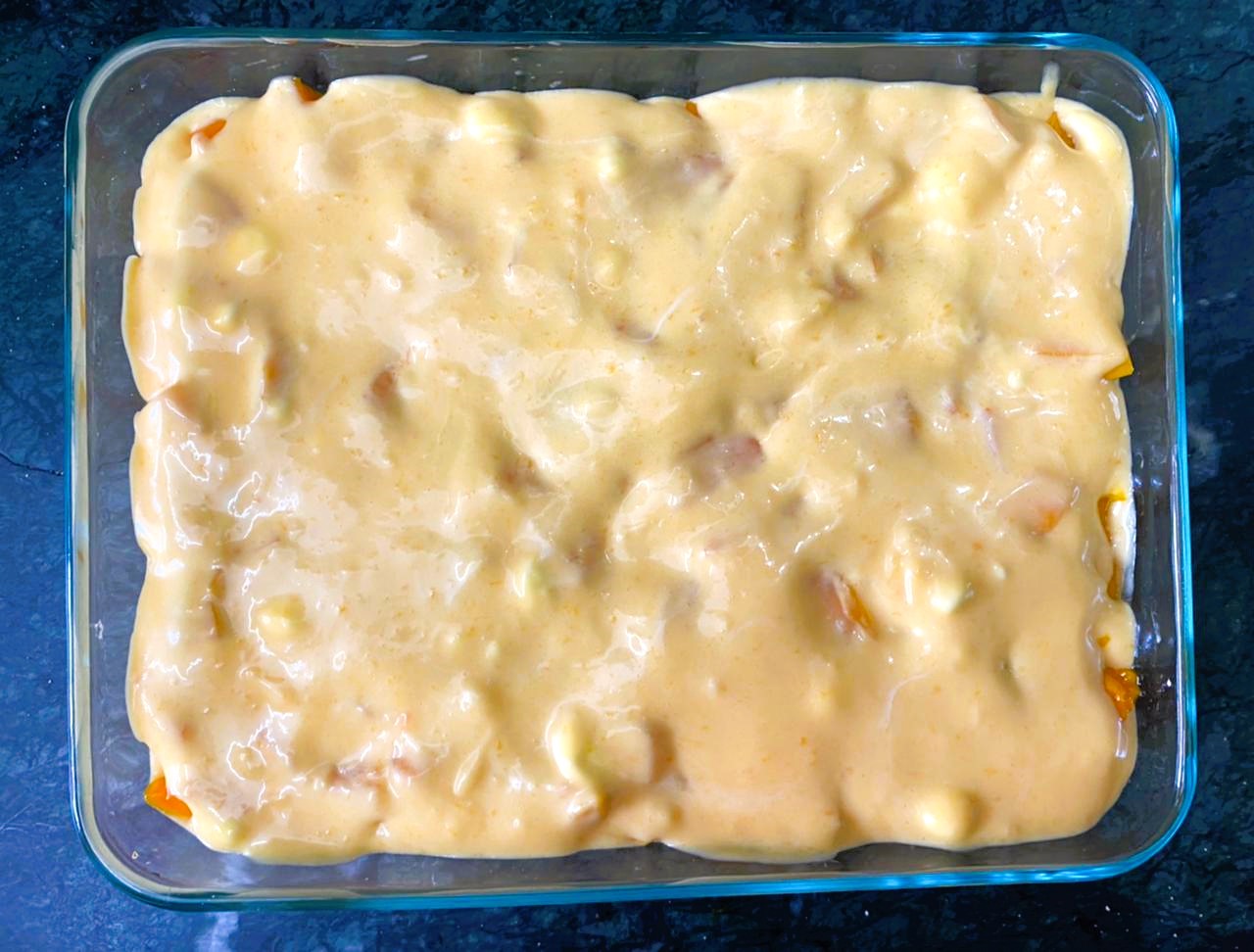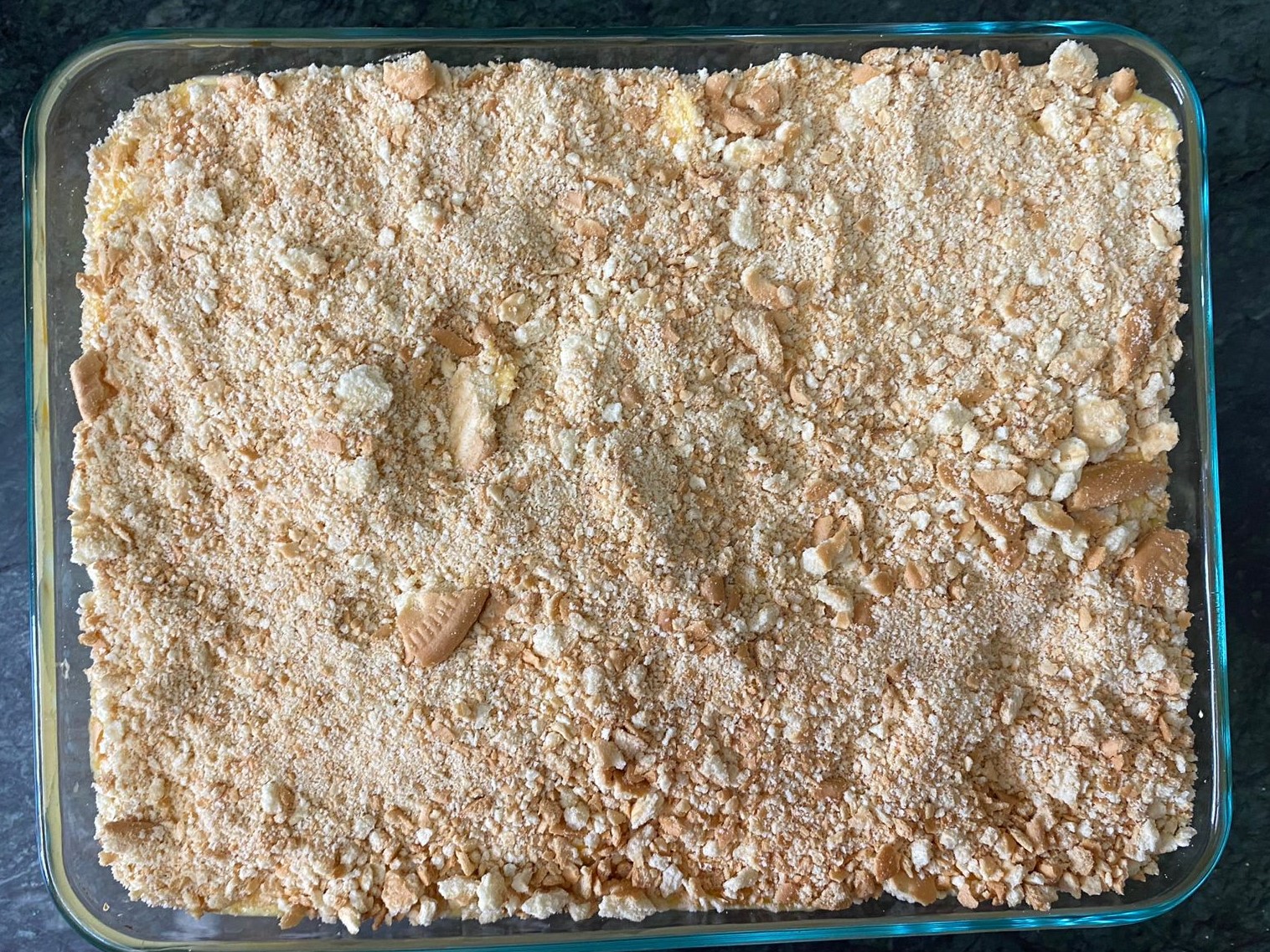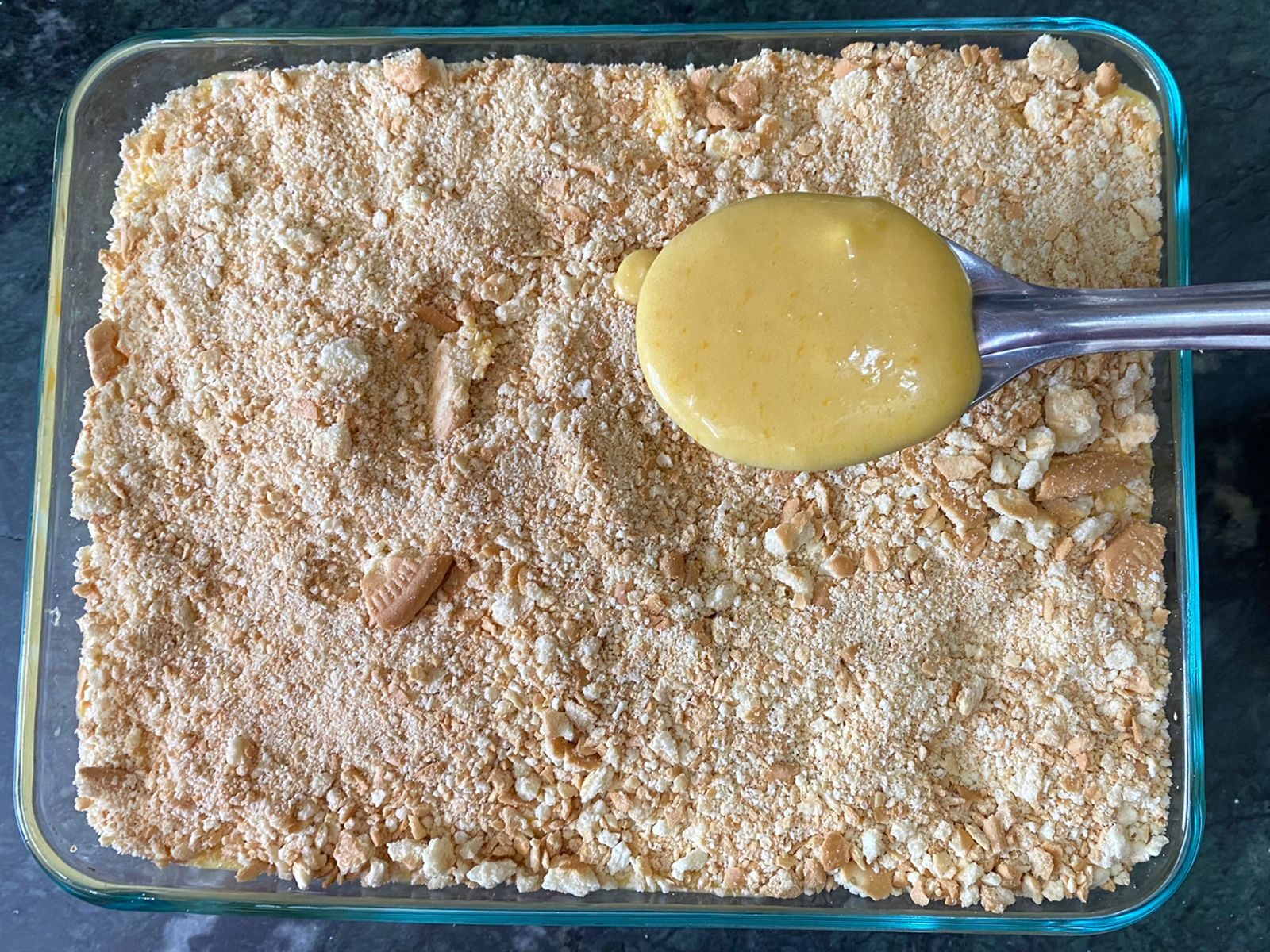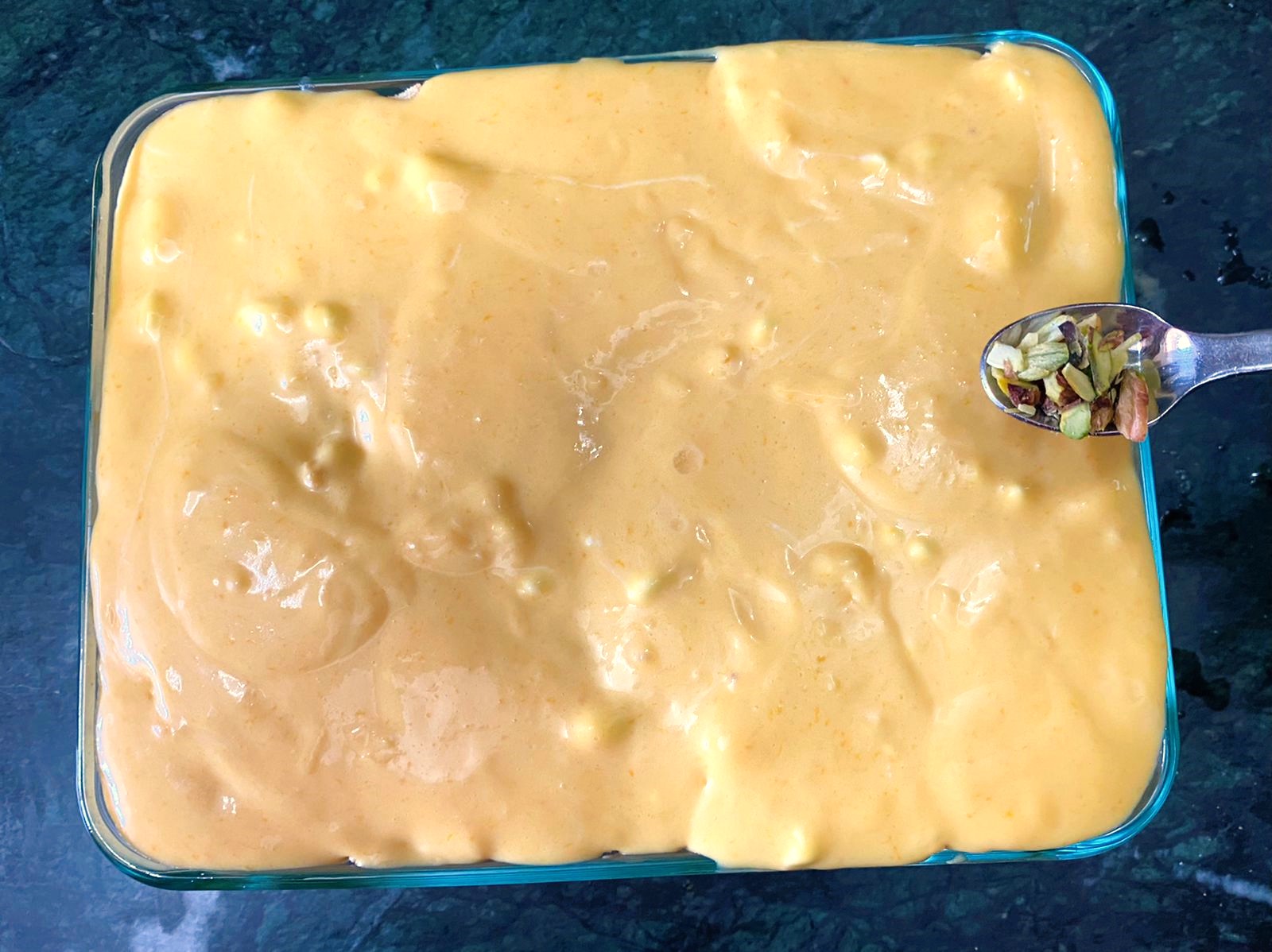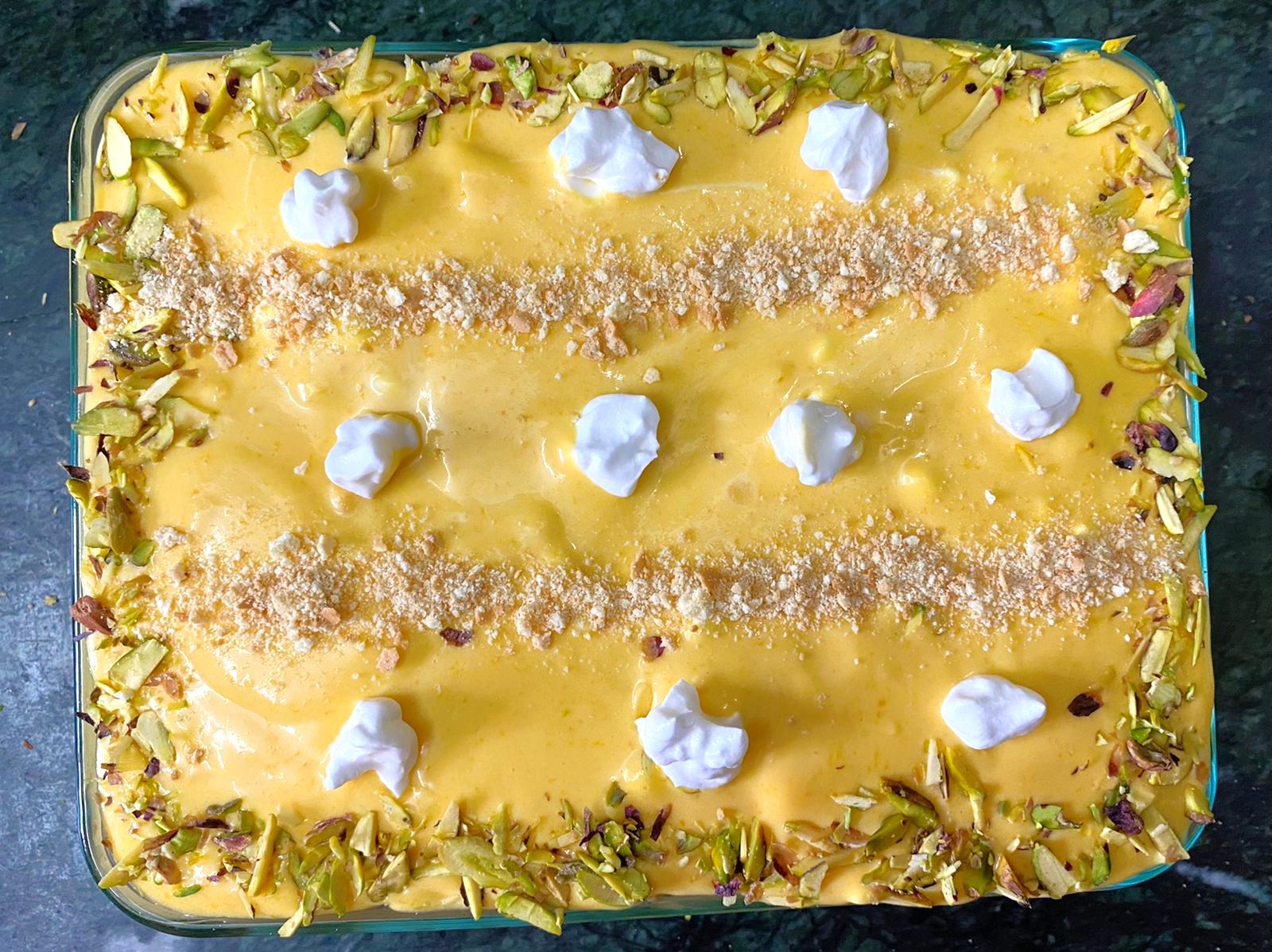 In a tray, layer the mango delight, biscuits and mango pieces alternatively. I usually have 2 layers of each to give extra taste and texture. On the last layer of mango delight sprinkle the pistachios and whipped cream.
Keep it in the fridge for 4-5 hours and serve chilled!