Green Semolina Dhokla
Dhokla is a steamed lentil cake made with ground and fermented batter. Dhokla is a very popular snack from Gujarati cuisine. Dhokla can be eaten for breakfast, as a main course, as a side dish, or as a snack. There are many different types of Dhokla's for e.g., Sandwich dhokla, Rava dhokla, Mixed dal dhokla, Besan dhokla and Khaman dhokla amongst others.
I am always on a look out for healthy recipes especially those using some greens for my children. Both my children are very fussy about their food and any sorts of greens do not go down well with them. Hence, I had to find some healthy tasty way to include greens in their diet.
I came across this Green Dhokla in a small café when I was driving from Ahmedabad to Baroda. One mouthful and it was so delicious that I had to ask for the recipe from the café owner. My children loved it too and didn't realize that it was filled with healthy greens. Hence, this has become one of our family favourite for breakfast and even for tea time.
Fermentation brings about complex changes in the food in terms of texture, flavour, nutrition and enhances the taste of the food. While making Dhokla when steaming the batter, some fruit salt (eno) or baking soda is added to give lightness, fluffiness and sponginess in the dhokla.
Other delicious, easy and light snack recipes you can try are Sev Khamani, Yogurt Bread, Paneer Bread Roll, Corn Cheese Croquettes, Khichu, Masala Boondi Chaat, Besan Chilla and Gujarati Handvo to name a few.
Ingredients
2 cups coarse semolina/sooji       
1 cup plain yogurt                       
Salt to taste 
1 teaspoon bicarbonate of soda/Eno        
½ cup finely chopped fresh coriander 
½ cup finely chopped fresh spinach   
½ cup finely chopped fresh fenugreek leaves/ methi  
1 teaspoon ginger chilli paste 
For Tempering 
1 teaspoon oil 
1 teaspoon mustard seeds/rai 
1 teaspoon sesame seeds/til 
8 to 10 curry leaves 
Directions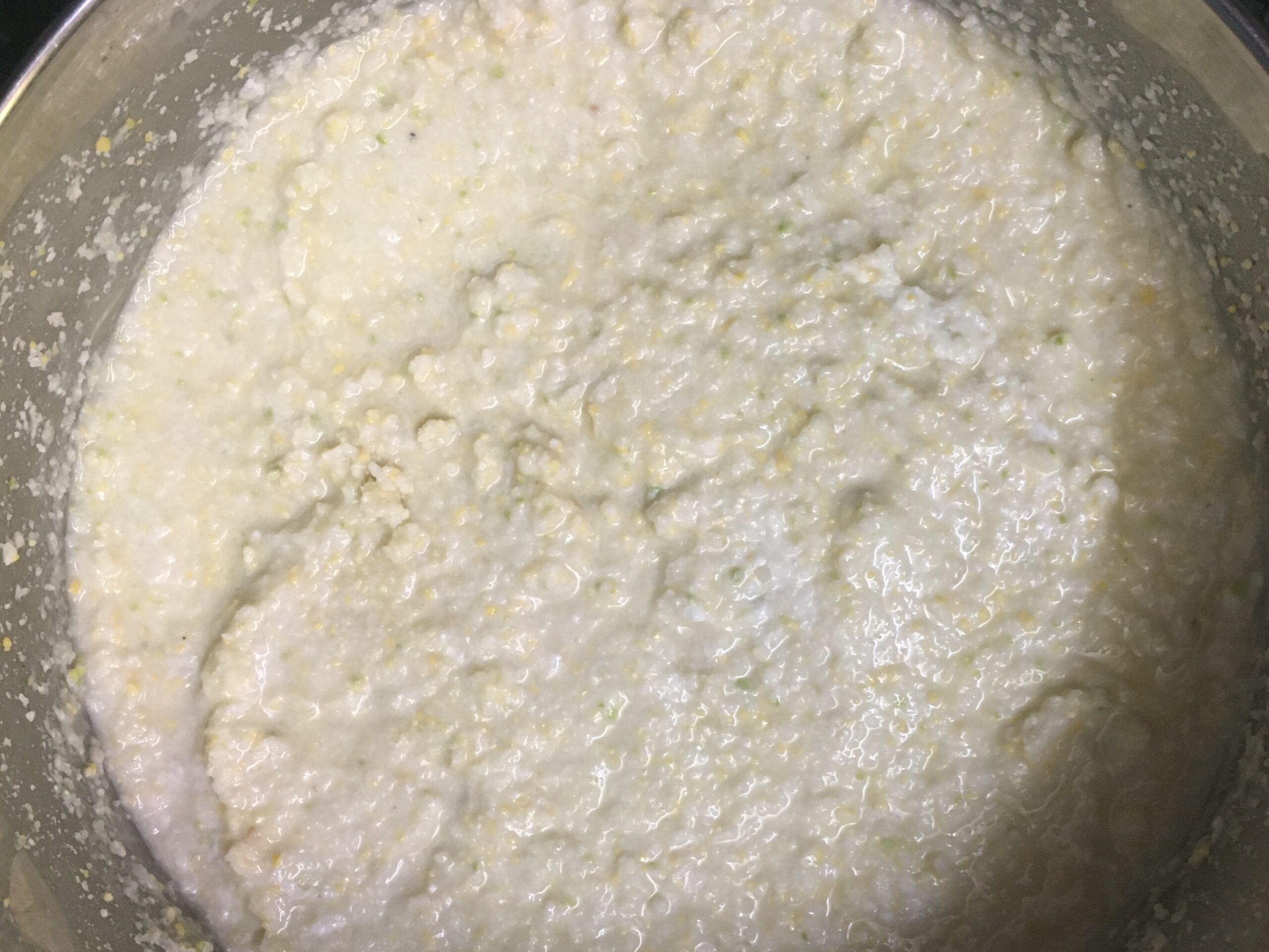 Mix the semolina with the yogurt to make a smooth paste.  Keep it undisturbed for about 1 hour.  The sourness in yogurt ferments the semolina.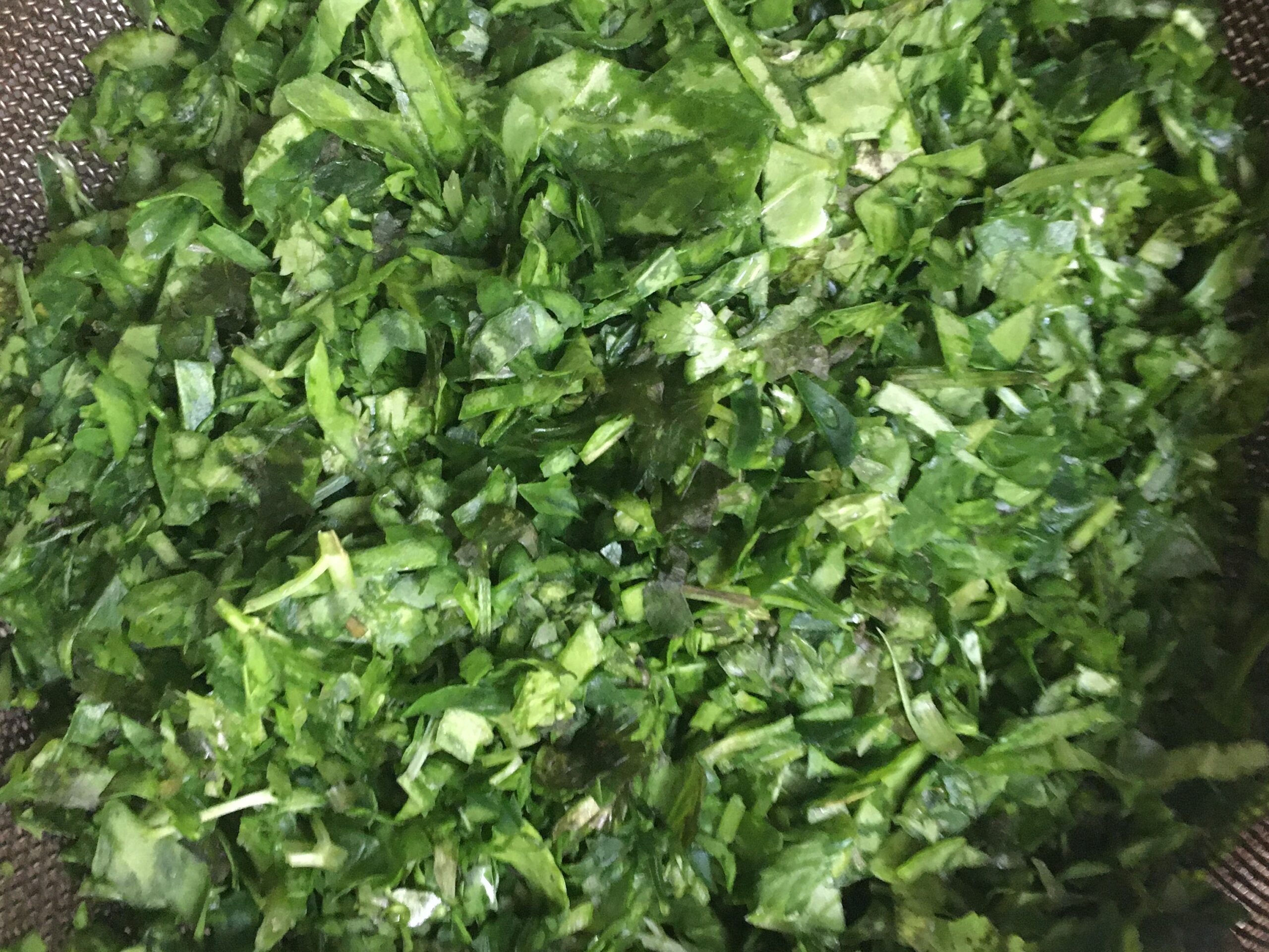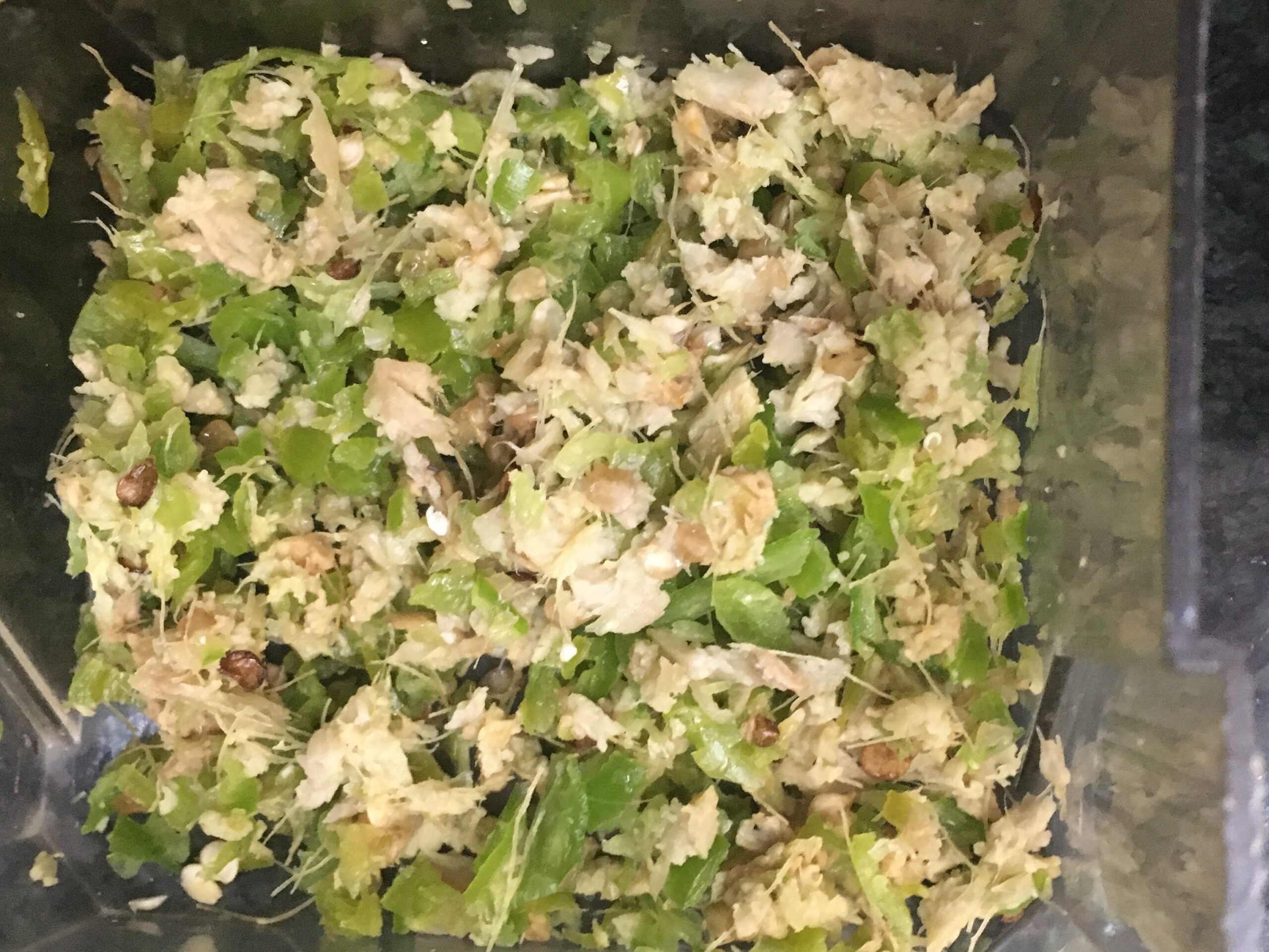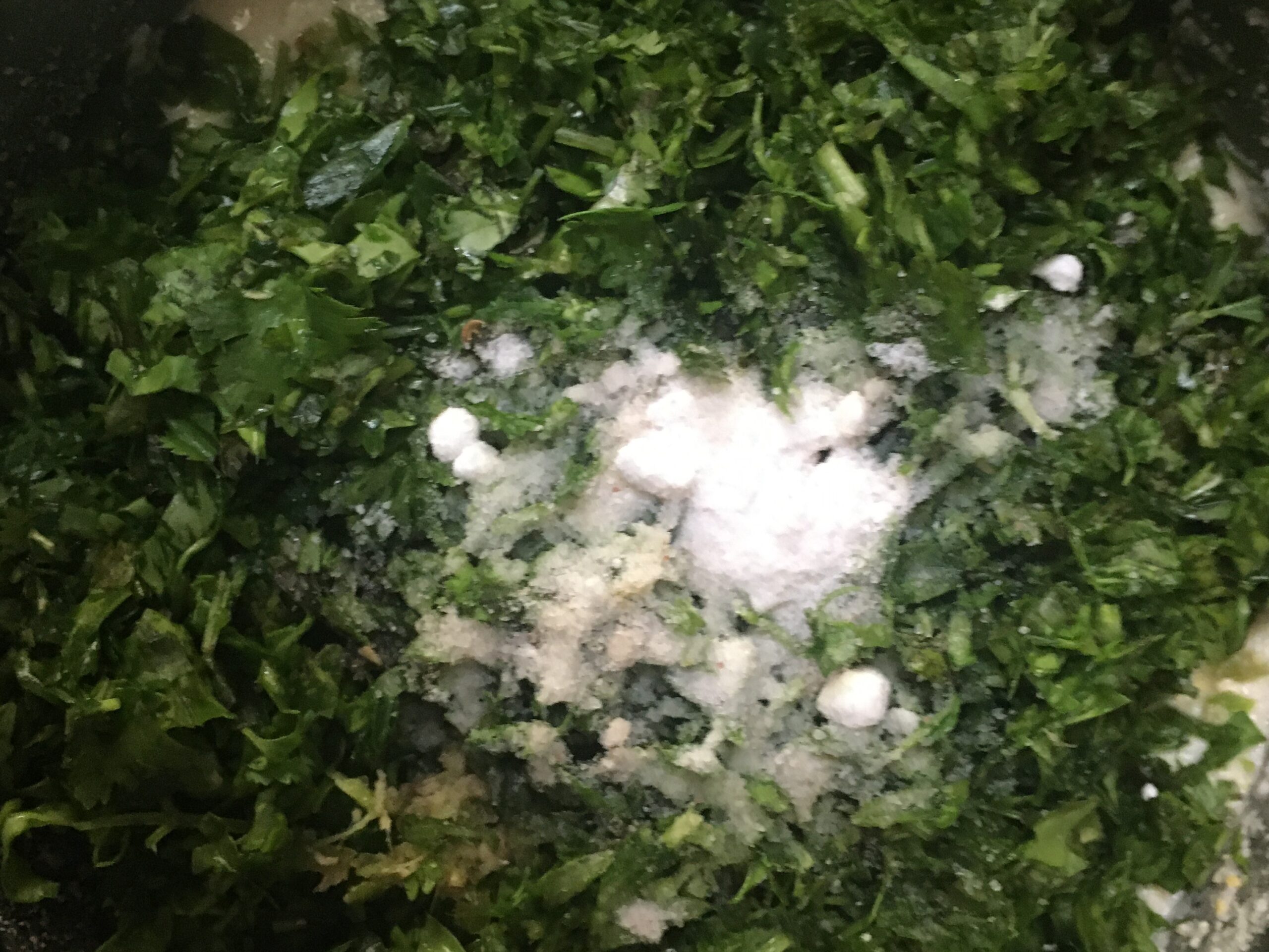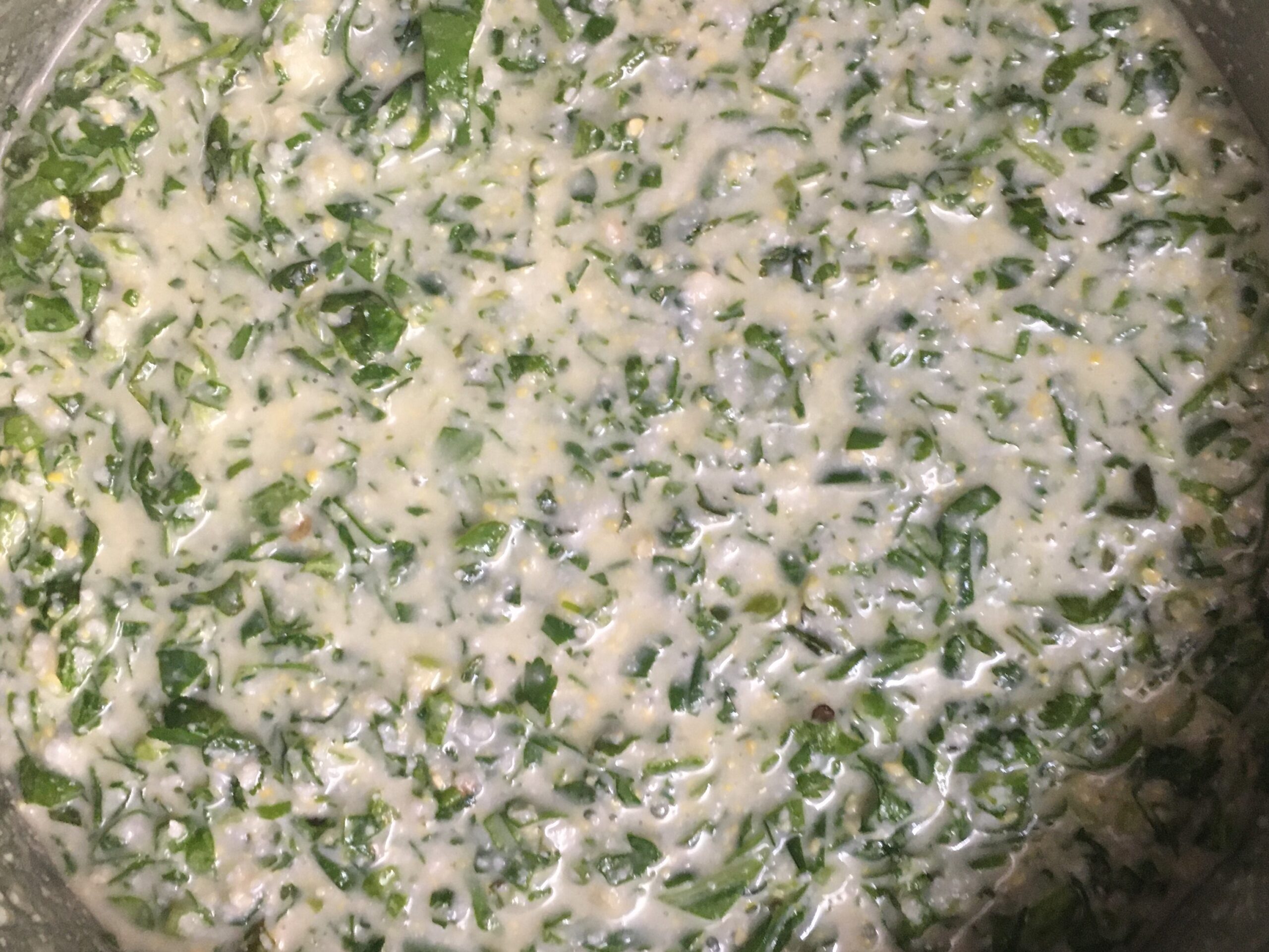 After an hour, mix coriander, fenugreek, spinach leaves and ginger chillie paste to the batter. You can add water if batter is too thick. It should be the consistency of a double cream/idli batter. 
Add salt and bicarbonate of soda/eno and mix gently.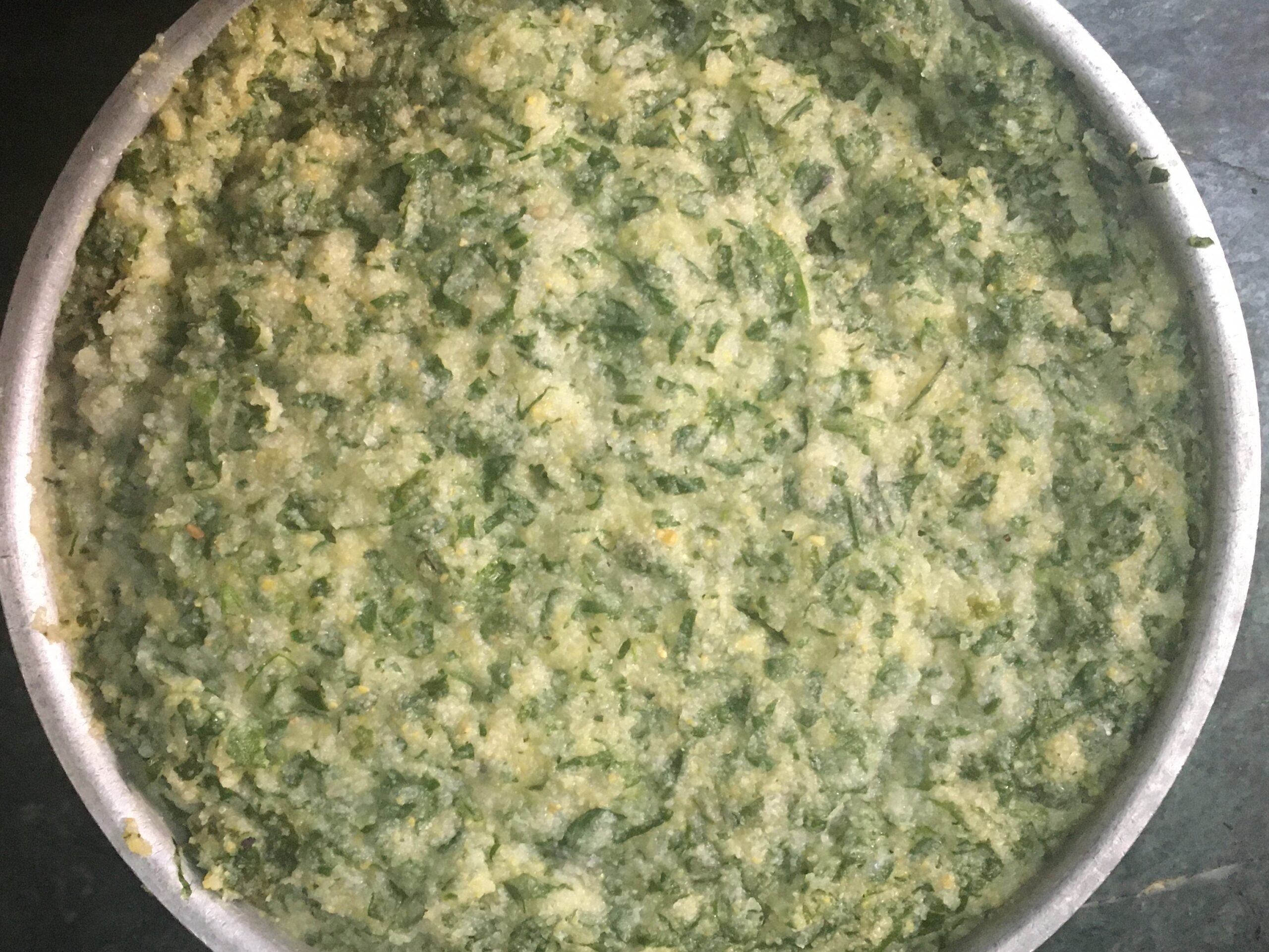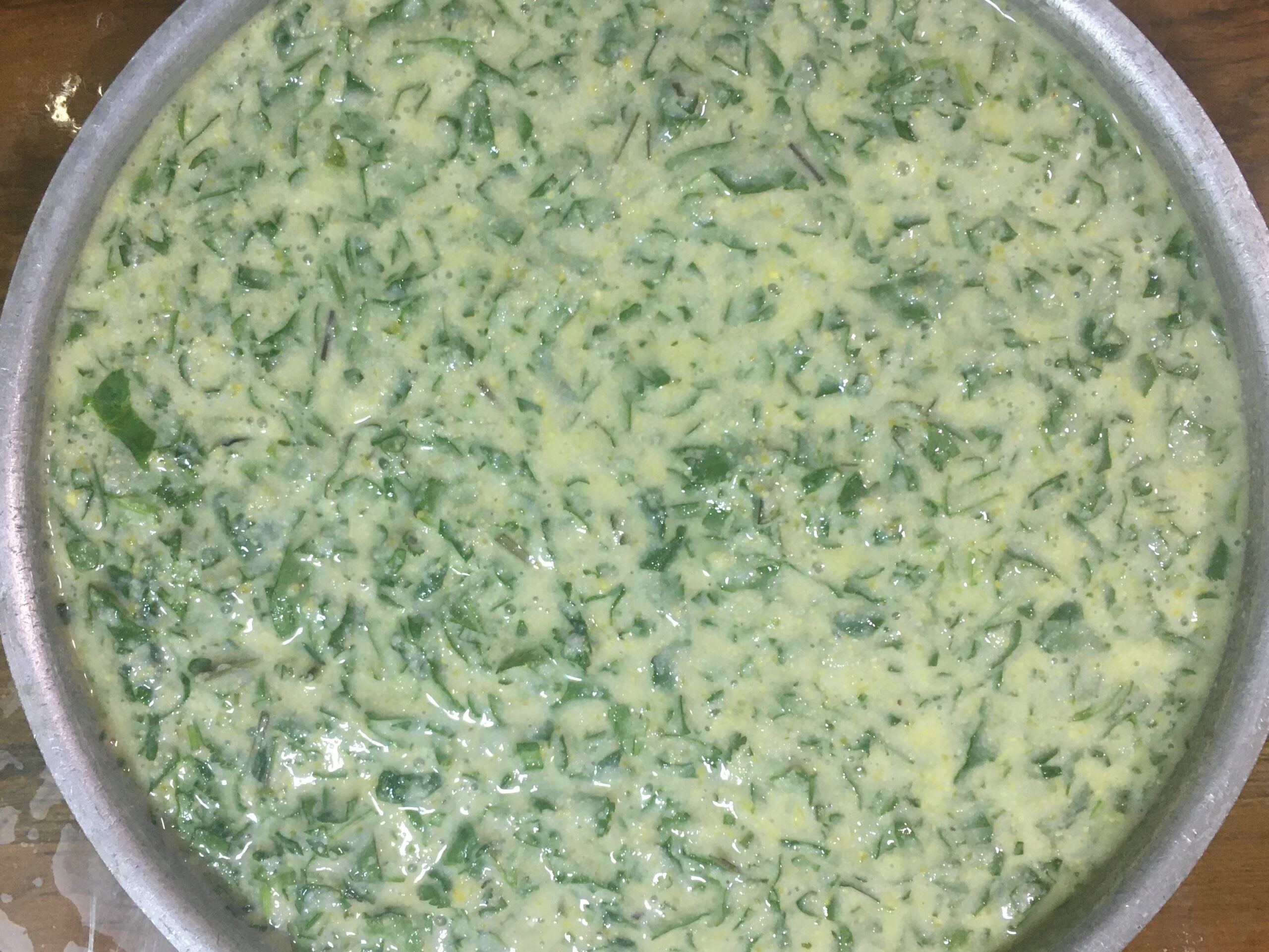 Fill a large pan with water and place a trivet at the base. Grease a dhokla plate/ a round 6 inch baking tray with oil. Transfer the batter to the greased container and set this container over the trivet. Cover it with a lid and steam for about 15- 20 minutes.  
Insert a toothpick to check if dhokla is properly cooked. It should come out clean. Allow it to cool for 10 minutes. Insert a knife around the edges to loosen up the dhokla. Flip it over onto a plate.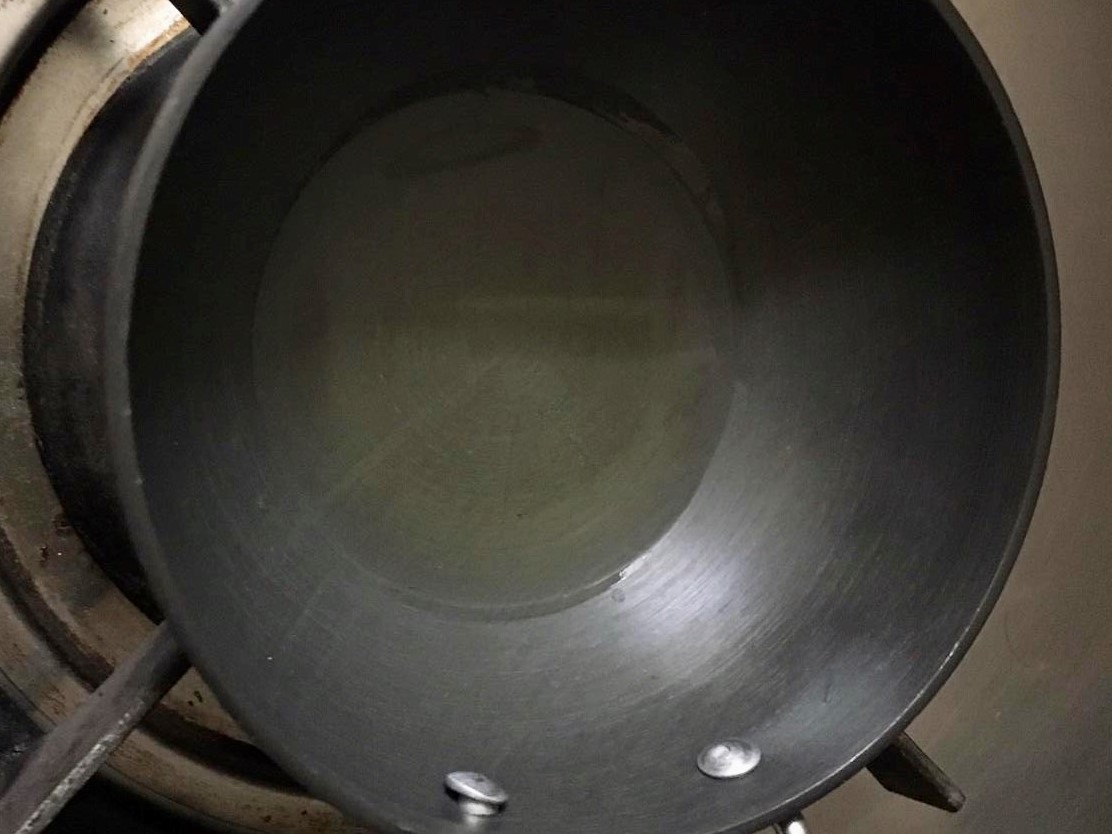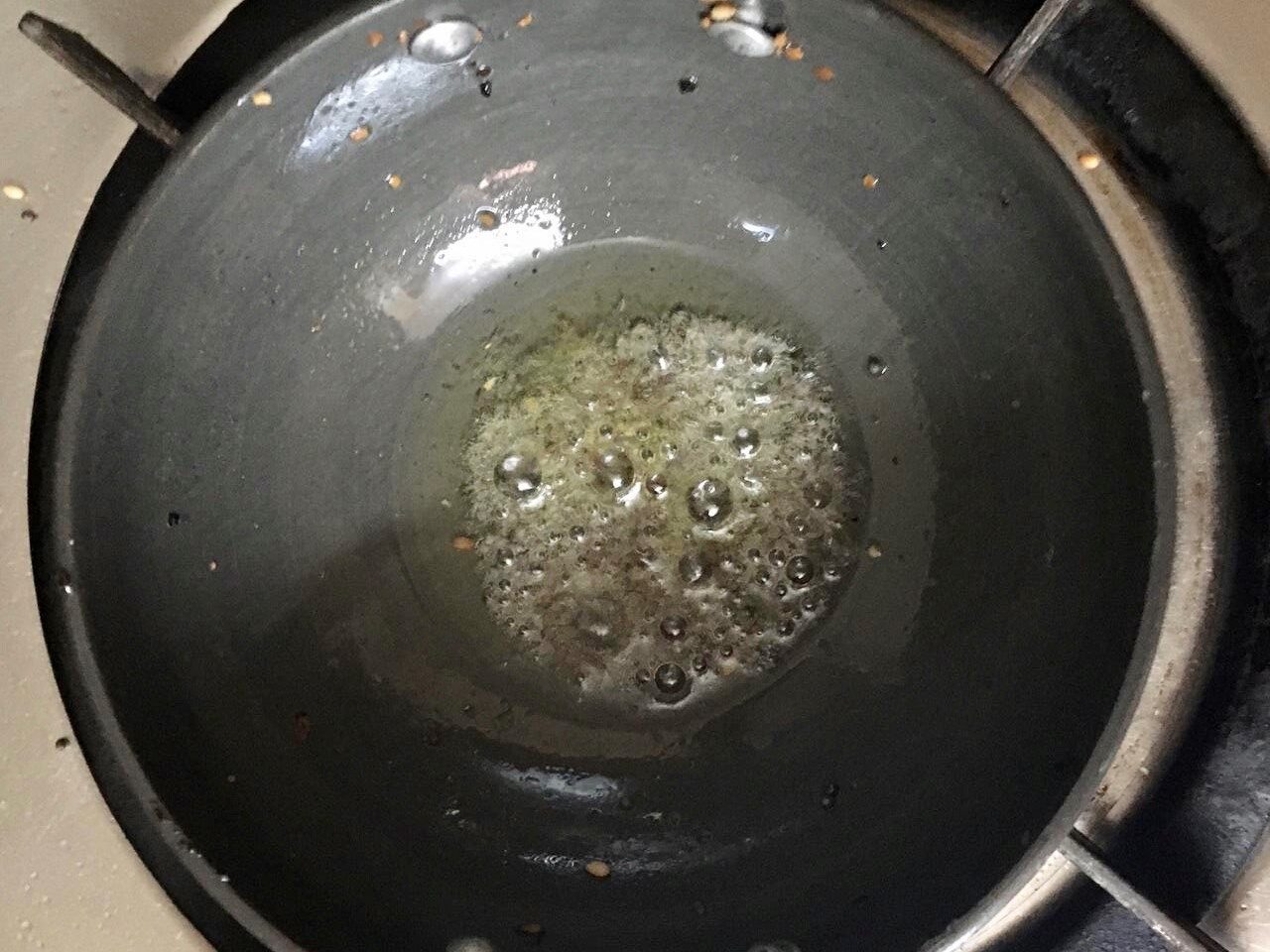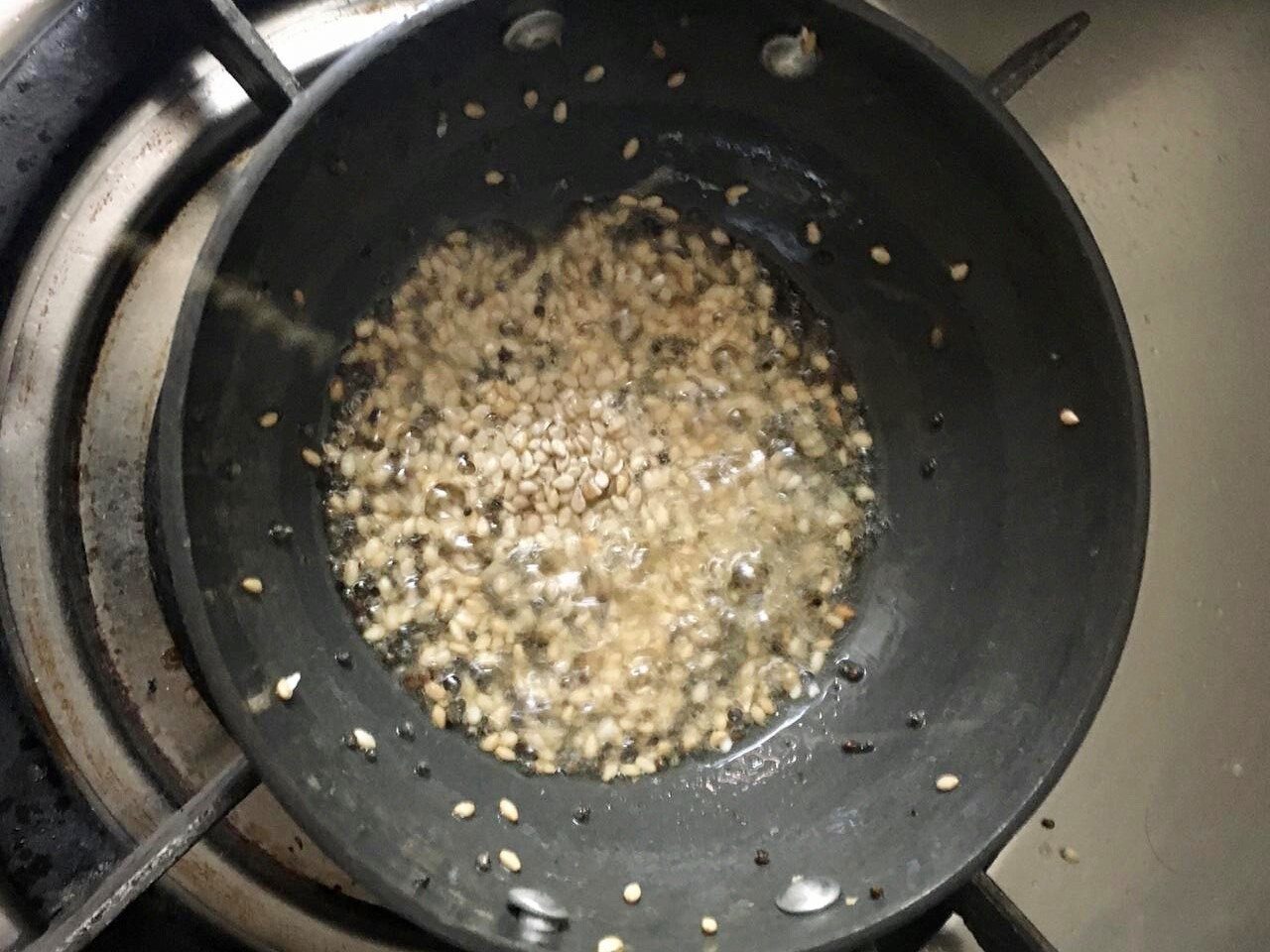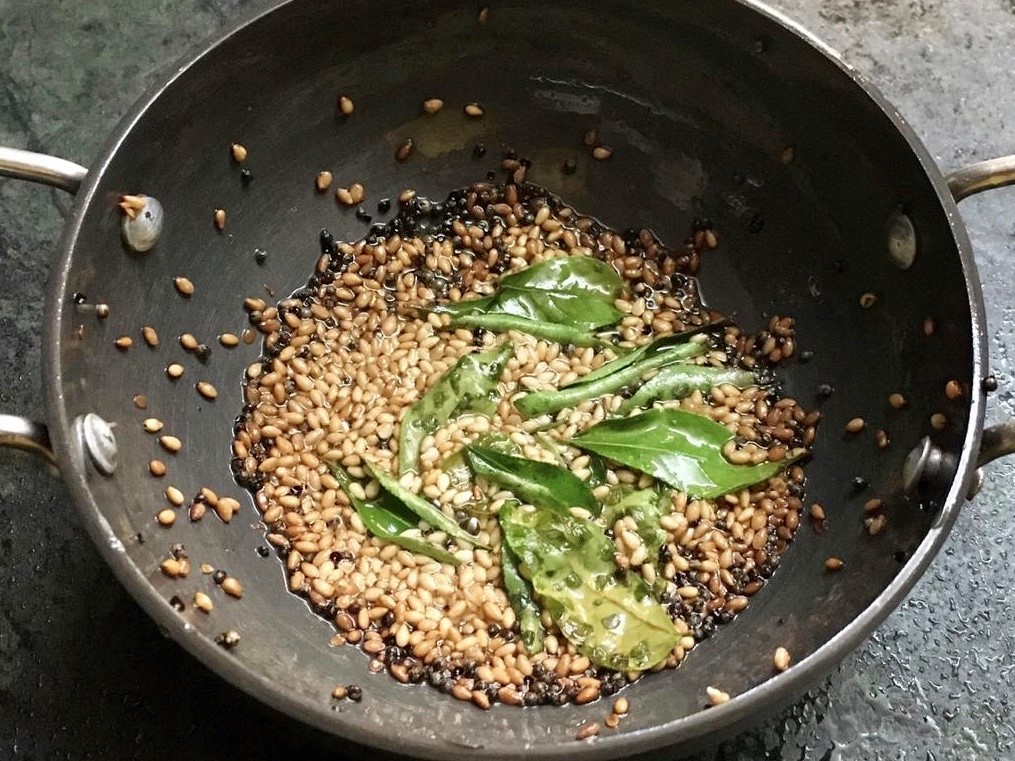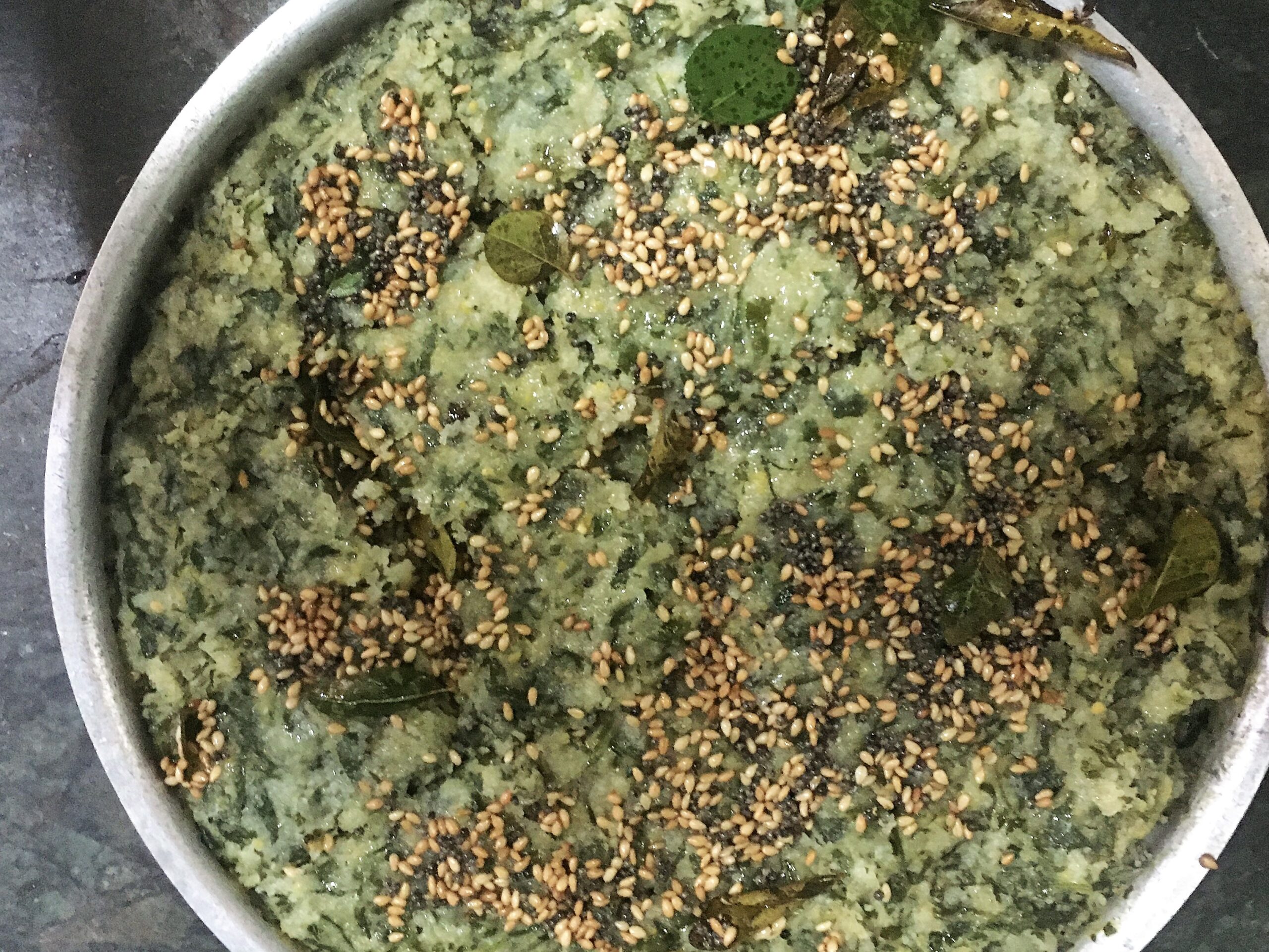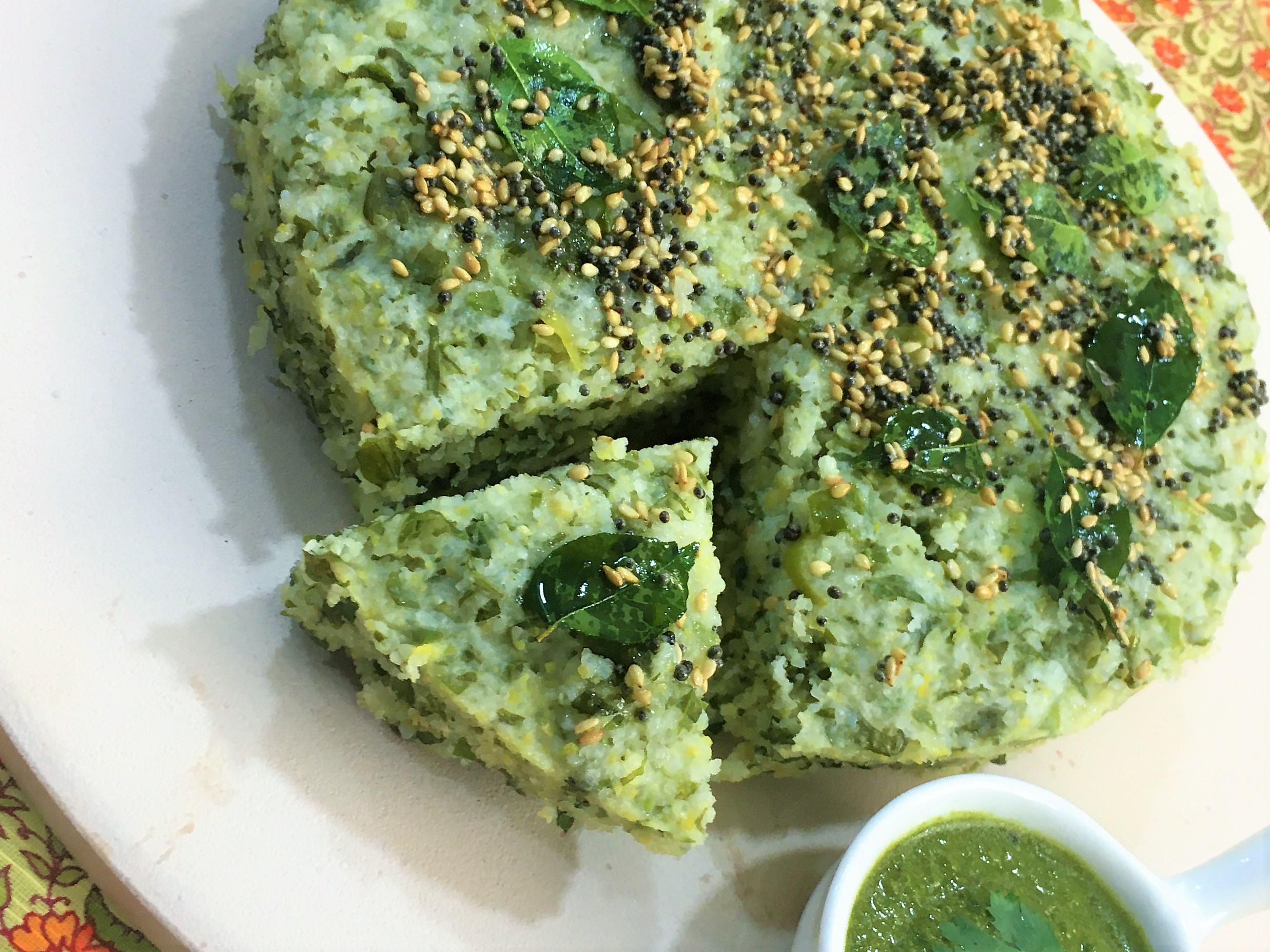 For Tempering  
In a pan heat 1 tsp oil, add mustard seeds, sesame seeds and curry leaves to it. 
Add these tempering ingredients to the dhokla.  While cutting the dhokla into slices use a sharp knife cut. Don't press the knife down rather cut it like a cake.  
The green semolina dhokla is ready to serve and you can serve it with green chutney.