Onion Bhajia
Crispy onion bhajia (or bhaji) is one of my all-time favourite snacks. It is a perfect teatime snack as well as a delicious side to your favourite Indian curries! Onion bhajia is a regular feature in almost all the Indian restaurants in the UK. You may know them as 'bhajis' or 'pakoras'- they are all part of the same family! I know if my husband reads this blog, he will disagree with me and say that pakoras and bhajias are different! Well, the main difference is how the onions are chopped in both, other ingredients and spices remain almost the same.
In India, these moreish delights are sold in every corner of the street especially during monsoons. They are served piping hot drizzled with different chutneys with a cup of steaming hot chai. Onion bhajia still me reminds me of the monsoon season in India. Every time it rains in the UK especially in summer or spring, I get a craving for these bhajia's. It just reminds me of home!
There is something magical about watching the rain and eating a crisp bhajia dipped in hari chutney (mint chutney) with chai.
Onion Bhajia are super easy to make and once you have mastered making them from scratch you will never buy the supermarket ones again. The key to a great onion bhajia is to slice the onion finely and not to have thick batter. You want to taste the delicate, sweet taste of onions with a crunchy coating of the gram flour.
The flour used to make onion bhajia or any Indian pakoda is 'gram flour'. As the name suggest it is flour made from ground 'gram dal' also called 'chana dal' in Hindi. If you do not normally keep it in your pantry, I would highly recommend buying a big bag. Once you have made these onion bhajias, they will become regular in your household. It is a very versatile ingredient to keep in your pantry. Gram flour in available in all supermarkets in the UK if you look in the Indian section. It has a nutty flavour and works very well with spices.
Onion Bhajia is a comfort street food for many Indians. If you love Onion Bhajia then other recipes worth trying are Easy Paneer Pakora, Samosa, Khasta Moong Dal Kachori, Dubki Wale Aloo, Sabudana Vada and Vegetable Frankie to name a few.
Ingredients
2 finely chopped red onions
1 cup gram flour (besan)
½ teaspoon carom seeds (ajwain, optional)
½ teaspoon cumin seeds (optional)
1 teaspoon salt (according to taste)
1 teaspoon red chilli powder
1 finely chopped green chillie
1 teaspoon grated ginger
Pinch of bicarbonate of soda
Directions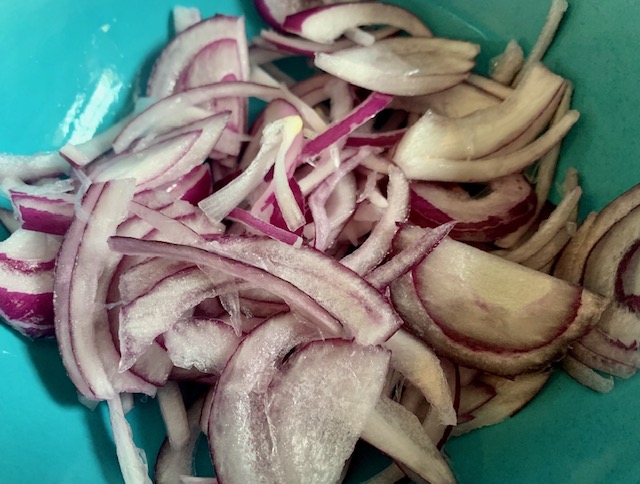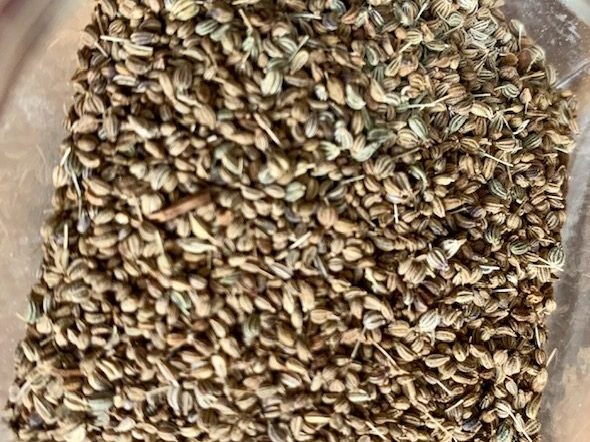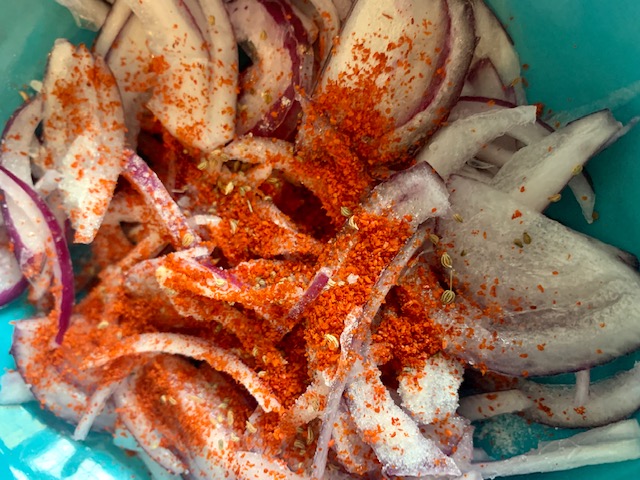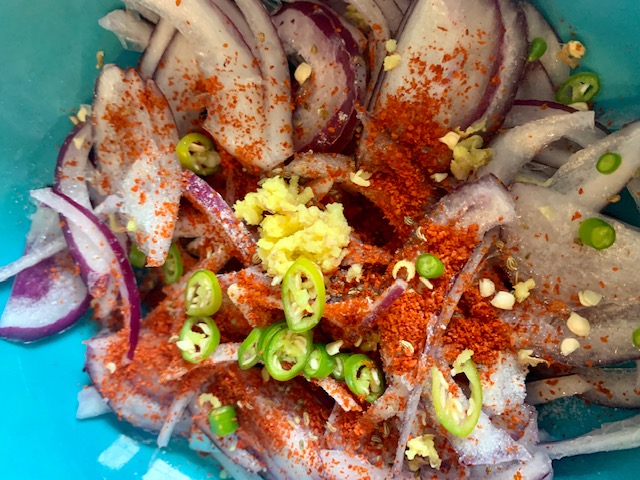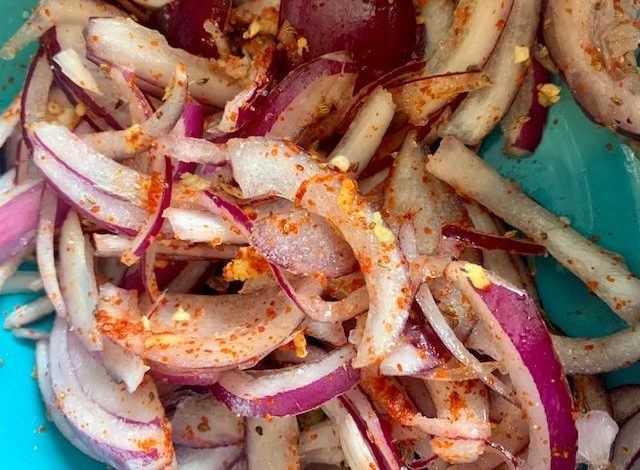 Finely slice the onion. Add salt, carom seeds, cumin seeds, red chilli powder, ginger paste and chopped green chillie and mix. Keep it aside for 5 minutes. Salted sliced onions will release moisture and turn a bit soft.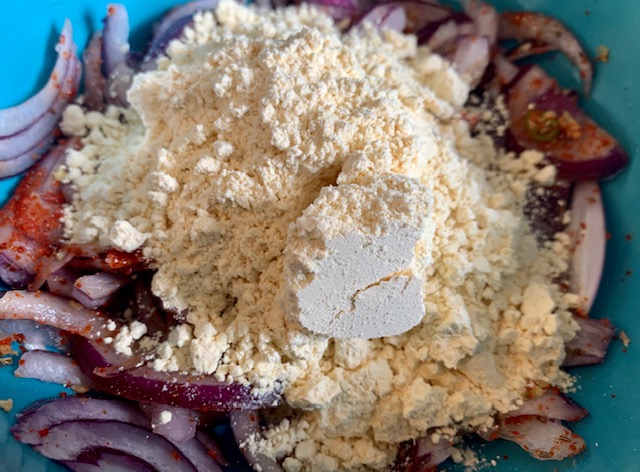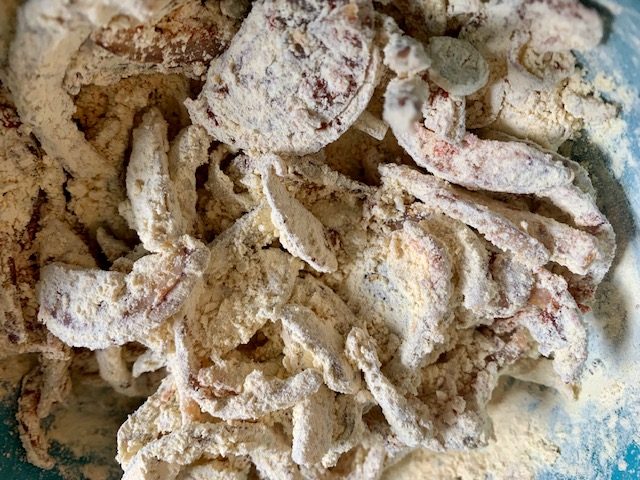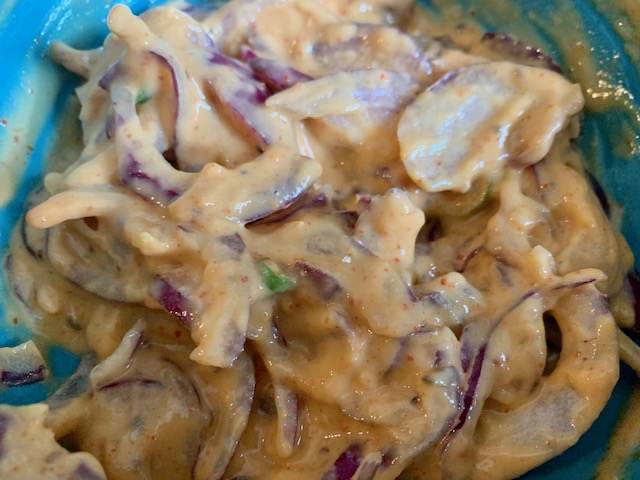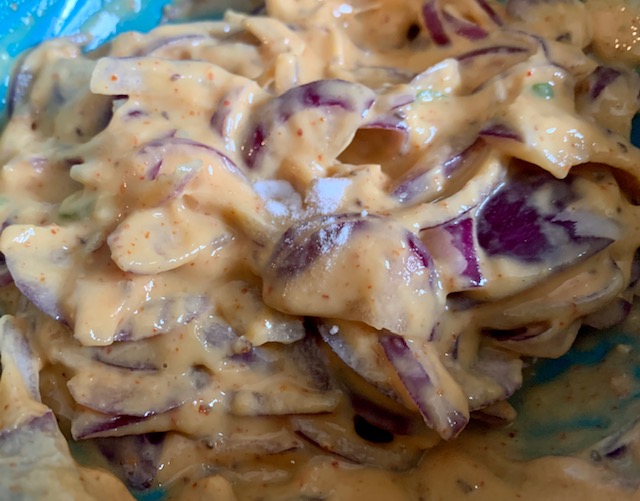 Add the gram flour and mix well. The mixture will be slightly dry so add 1 teaspoon of water at a time until the batter coats the onion well. I usually use my hands to mix the batter but if you prefer you can use a spoon. Let it rest for 10-15 minutes. Add a pinch of bicarbonate of soda just before frying and mix the batter once again.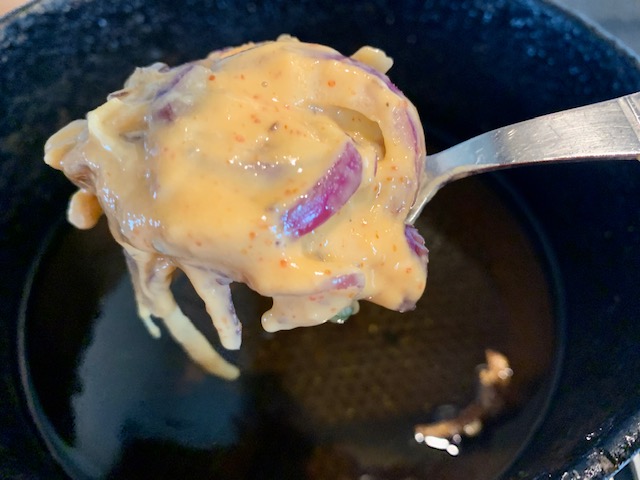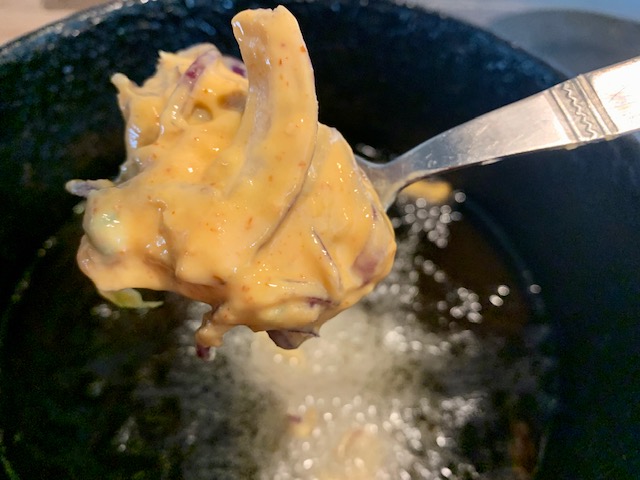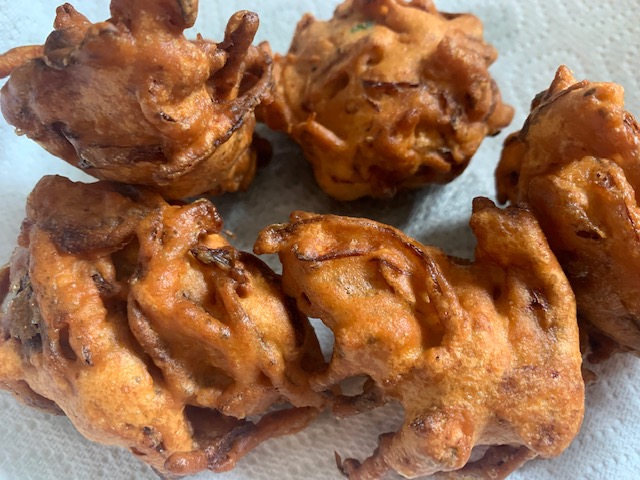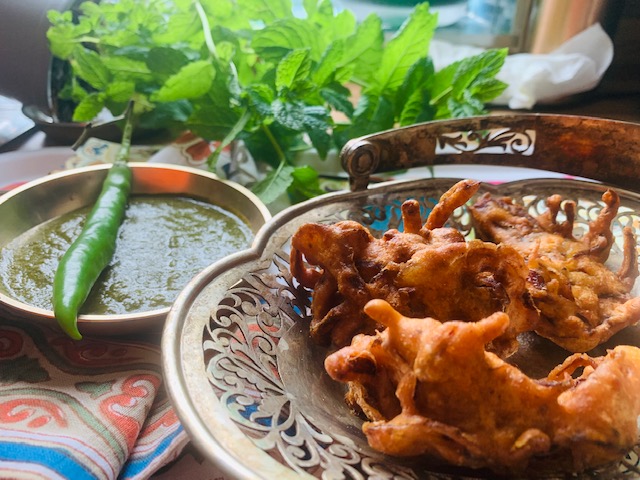 Heat oil in a pan. To check if the oil is hot enough to start frying, add a pinch of batter to the oil and if it bubbles up immediately then you know the oil is ready for frying.
Using a spoon or clean hands, add small portions of the mixture to the oil. When it rises to the surface, add the next spoonful. The mixture should easily slide down the spoon. Continue doing this until the pan is full. Make sure that the heat is high when you start frying it. Flip them once and turn the heat to medium. Fry them for 3-4 minutes flipping them a couple of times so they are golden brown and crispy on all sides.
Use a slotted spoon to fish them from the oil. Drain the bhajias on a kitchen roll/ absorbent paper to soak up excess oil.
Serve hot with mint chutney and chai!