Chole (Chole Bhature)
Chole Bhature is one of the tempting and flavourful dishes from the Punjabi Cuisine. 'Chole Bhature' is a Hindi phrase, and in that 'Chole' is a spicy and tangy chickpea curry and the fried flat breads are called bhature/bhatura. The combination of both is known as 'Chole Bhature'.
This dish is one of the most eaten breakfast/snacks in the Northern part of India. Every single thought about this dish makes me nostalgic and takes me through the memory lane. Whenever I go to India, the first dish I eat is Chole Bhature.
Chole Bhatura evokes lot of amazing memories in my mind. My college in India was near a popular place called Bengali Market in Delhi. My friends, Rasneet and Vasu and I would often (at least twice a week) walk to Bengali Market to eat chole bhature at Nathu's. In those days there was no air conditioning at Nathu's and we would sit under the fans, in 40C heat eating chole bhature in a full service restaurant sweating like mad. Many a times we had to queue in the heat, but it was worth the wait. The bhature were crisp on the outside, soft inside and had a satisfying doughy taste. And when you break off a piece of bhatura and scoop up the chole with it … that's when the real magic happens! Some onion and pickle with it and you are in heaven!
Everyone in my family enjoys the way I make chole. Infact it is one of those dishes that my Bhabie (sister in law) uses my exact recipe too. My friend Deepan absolutely loves when I make chole bhature for her. She would often ask me to make the chola masala for her to give it the exact taste as mine. A small bag of chola masala puts a smile on her face and I treasure that moment!
Chole goes well with Bhature, Jeera Rice, Palak Paneer, Plain Naan, Chilli Garlic Naan or Onion Coriander Roti.
Ingredients
1 cup white chickpea (chole)
1.5 inch ginger julienne
Salt to taste
1 teabag
2 cubed potatoes
Pinch of asafoetida
4 teaspoons chola masala
1 teaspoon red chilli powder (lal mirch powder)
2 teaspoons coriander powder (dhania powder)
3 tablespoons oil
2 teaspoon ghee
½ cup finely chopped coriander leaves
Directions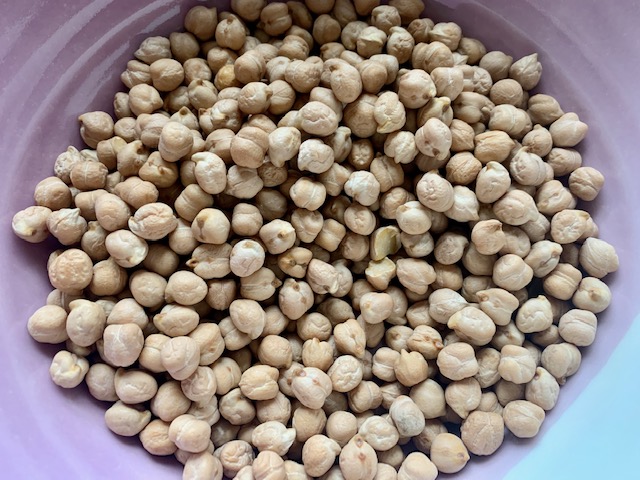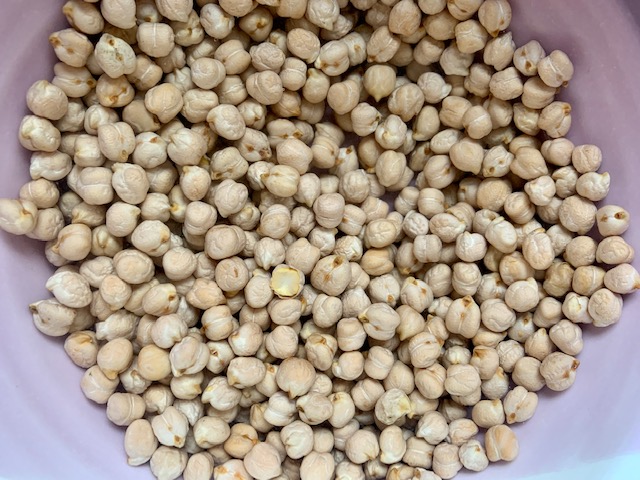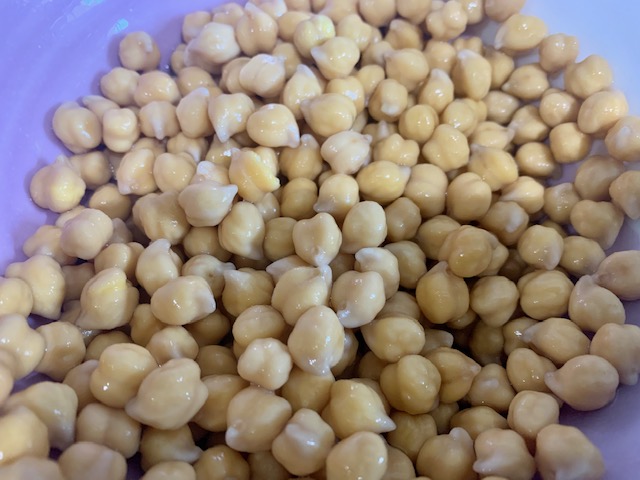 Wash the Chickpeas and soak in 3-4 cups of water for 6-8 hours. You can soak them overnight too.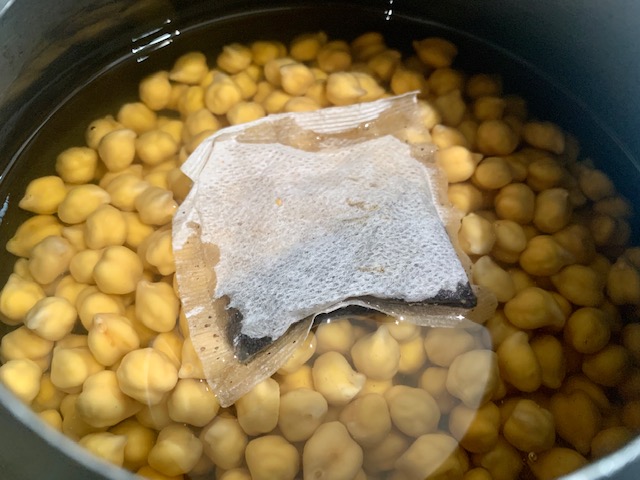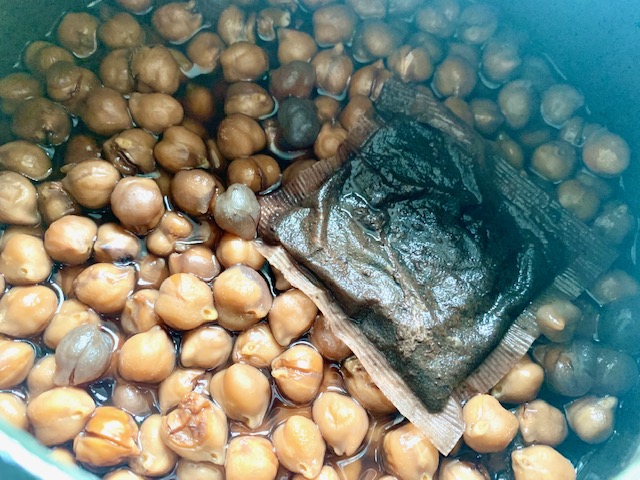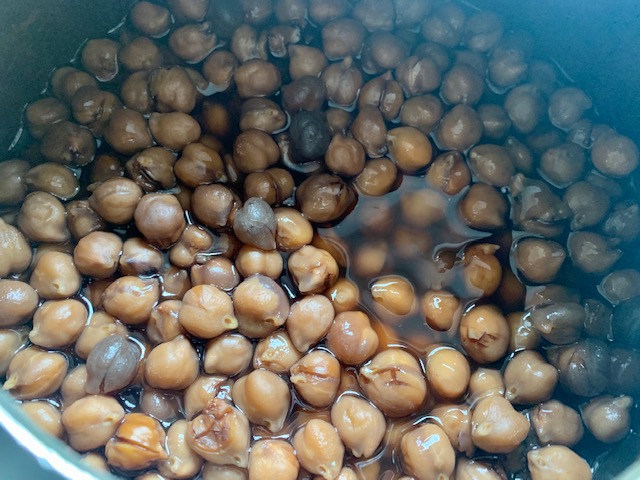 Drain the water and add the chickpeas to a pressure cooker along with 3 cups of water and tea bag. Pressure cook until chole are slightly softened. (3-4 whistles). Discard the tea bag.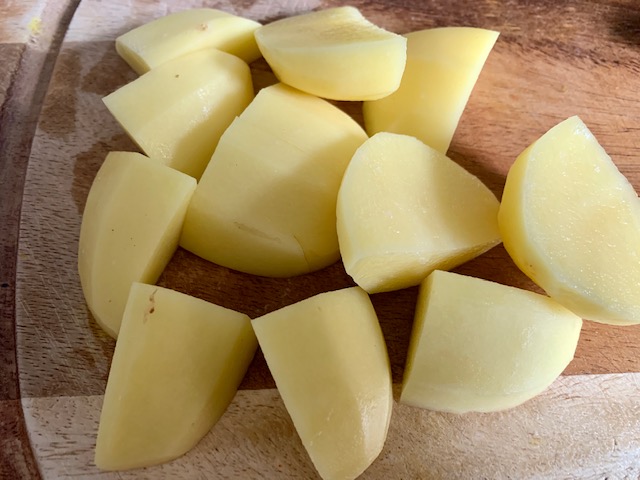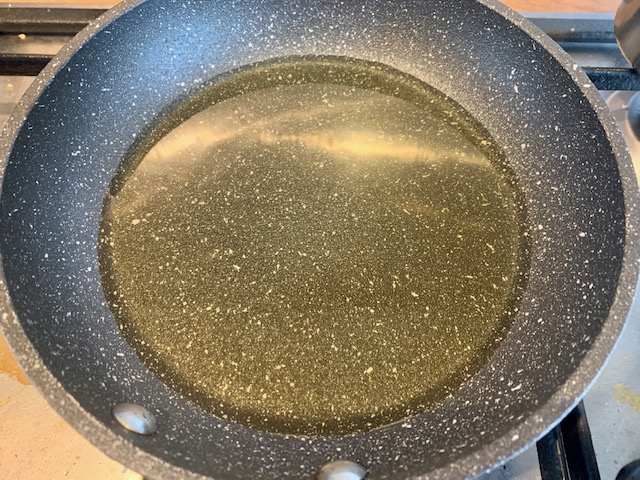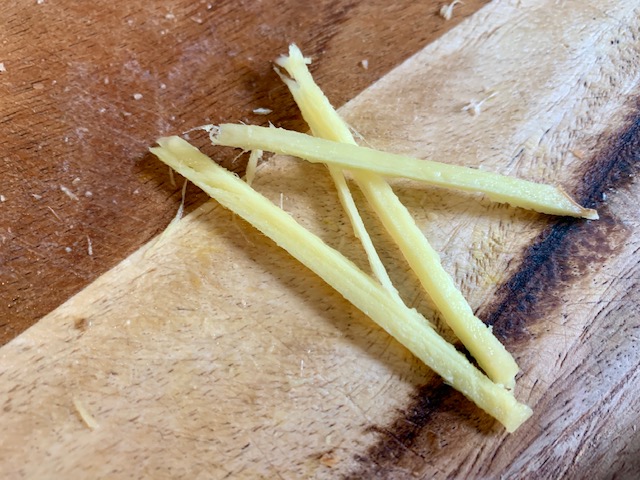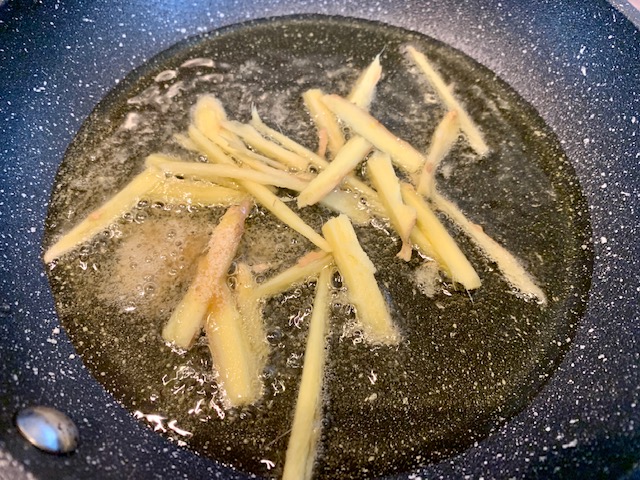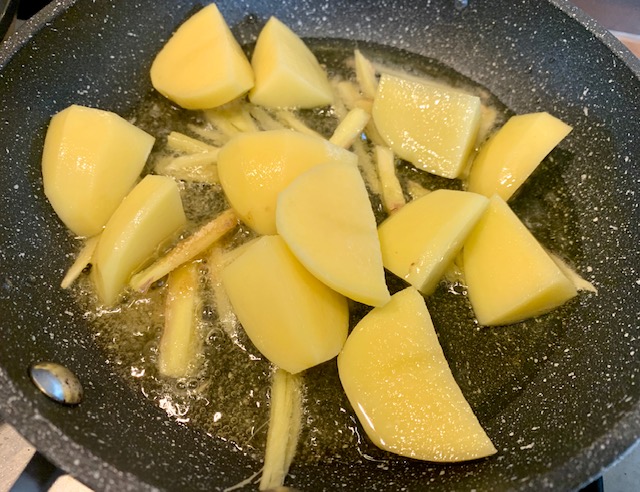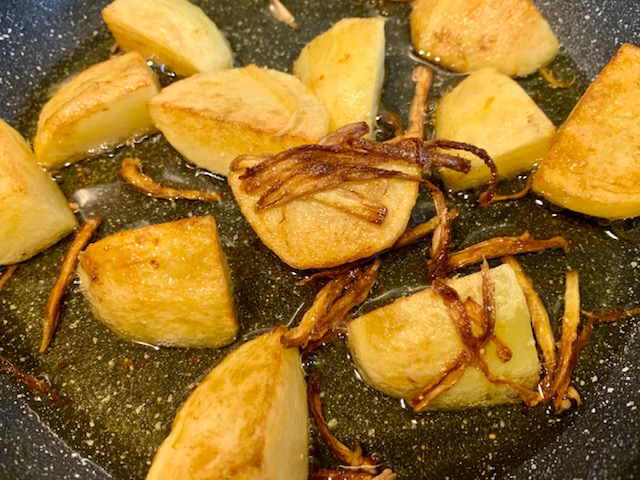 Heat oil in a pan and add a pinch of asafoetida, ginger julienne, and potatoes. Sauté on high heat until the potatoes are golden brown. The potatoes will only half cook in the process. The idea is to give them golden brown colour and crispy coating.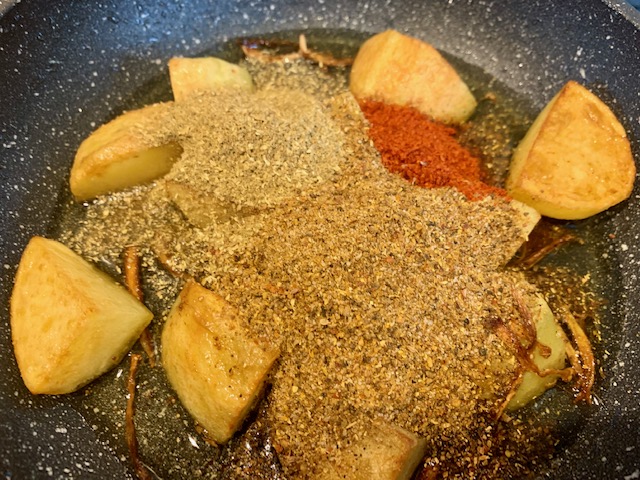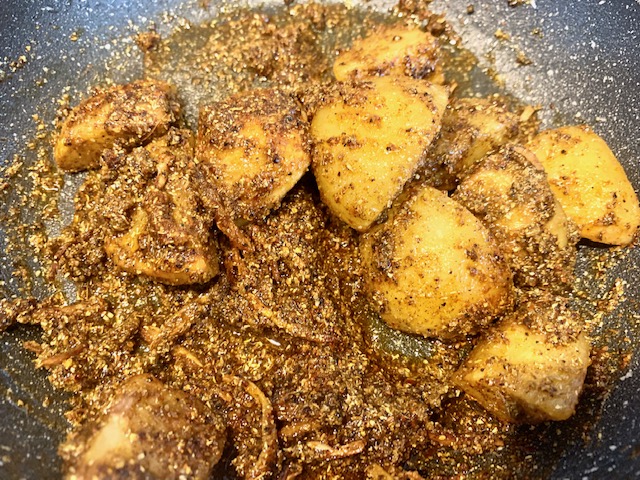 Switch off the heat to lower the temperature of the potatoes and add chola masala, red chilli powder and coriander powder and mix well.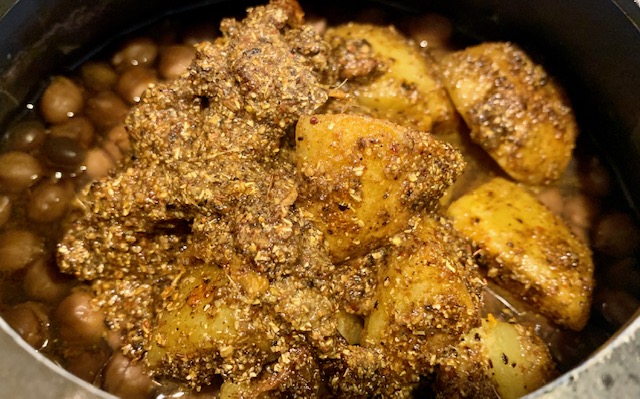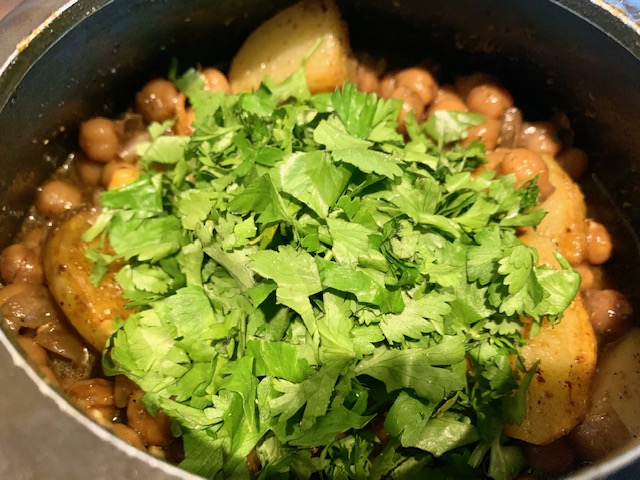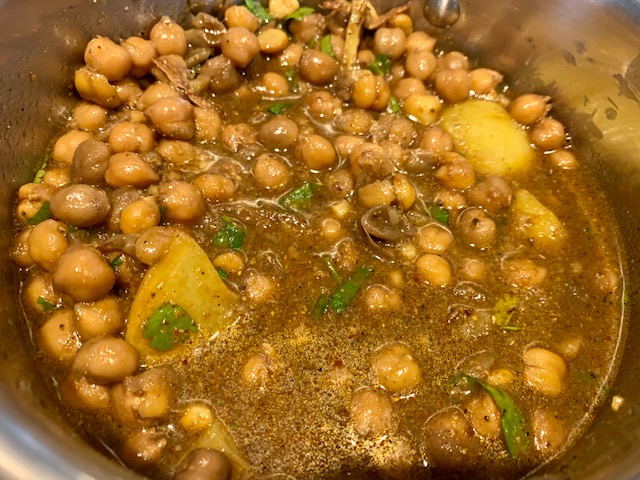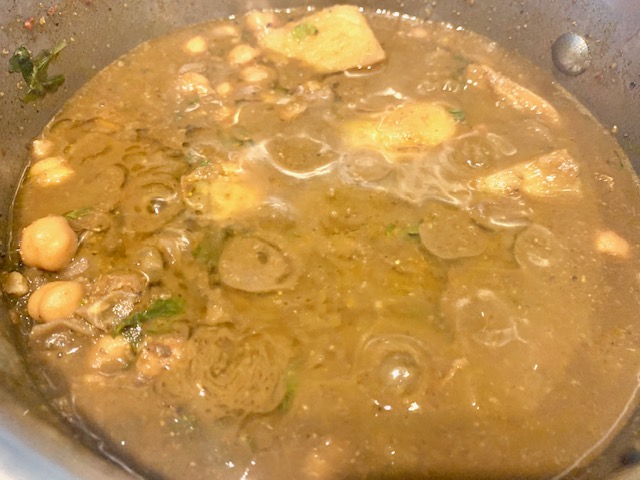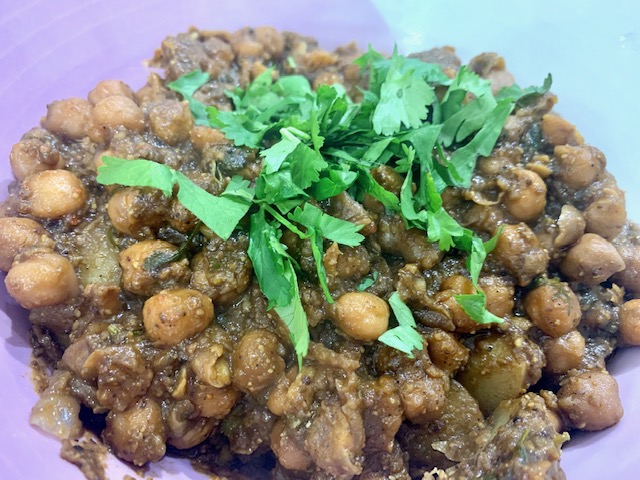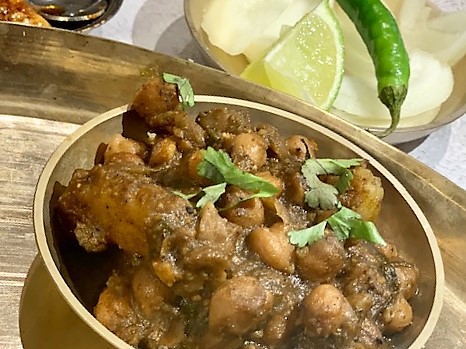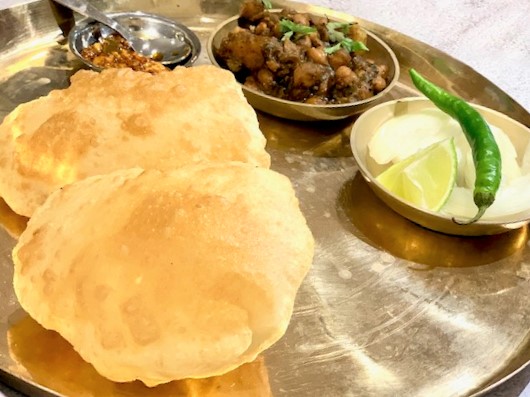 Add the potatoes to the boiled chole and add ½ cup of water if chole are too dry. Add some coriander and cover and let the chola's simmer on low heat for 10-15 minutes, stirring occasionally. Add the ghee at this stage and mix. Simmer for another 5 minutes.
Serve hot with Bhature or poori with onion salad and pickles!