Sev Khamani
Sev Khamani also known as Amiri Khaman or Gujarati Sev Khamani or Surti Sev Khaman is a tasty popular dish from Surat, Gujarat. Sev Khamani is a non-fried, delectable Gujarati snack made with Bengal gram (chana dal). It is soft and grainy in texture with a balanced flavours of spicy, sour and sweet from green chilli, lime juice and sugar. It is served with sev (fried gram flour vermicelli) and pomegranate that adds crunch to every bite of the dish.
Sev Khamani has 3 parts to the recipe- Firstly, khaman is prepared using spiced Bengal gram (chana dal) batter, then it is crumbled and tempered and finally topped with sev, coriander and fresh pomegranate. Sev is an essential part of this recipe. Without it, the dish is incomplete! Sev is a is a popular Indian snack made from chickpea flour and looks like thin crunchy vermicelli. Pomegranate adds a crunch and also taste delicious against the soft sweet khamani.
This dish is my children's one of the favourite dishes. It is a perfect for breakfast or after school snack. It is a healthy non fried snack and full of protein.
Ingredients
For The Batter
1 cup split Bengal gram lentil (chana dal)
2 green chillies
1 inch ginger piece
15-18 garlic cloves
Salt to taste
½ teaspoon turmeric powder
1 tablespoon sugar
¼ teaspoon asafetida
1 teaspoon lime juice
1 teaspoon fruit salt/Eno
2 teaspoons lime juice
For Tempering
2 tablespoons oil
2 teaspoons mustard seeds
10-12 curry leaves
2 teaspoons sugar
Juice of ½ lime
For Garnishing
1 tablespoon finely chopped coriander leaves
2 tablespoons nylon sev
2 tablespoons pomegranate
Directions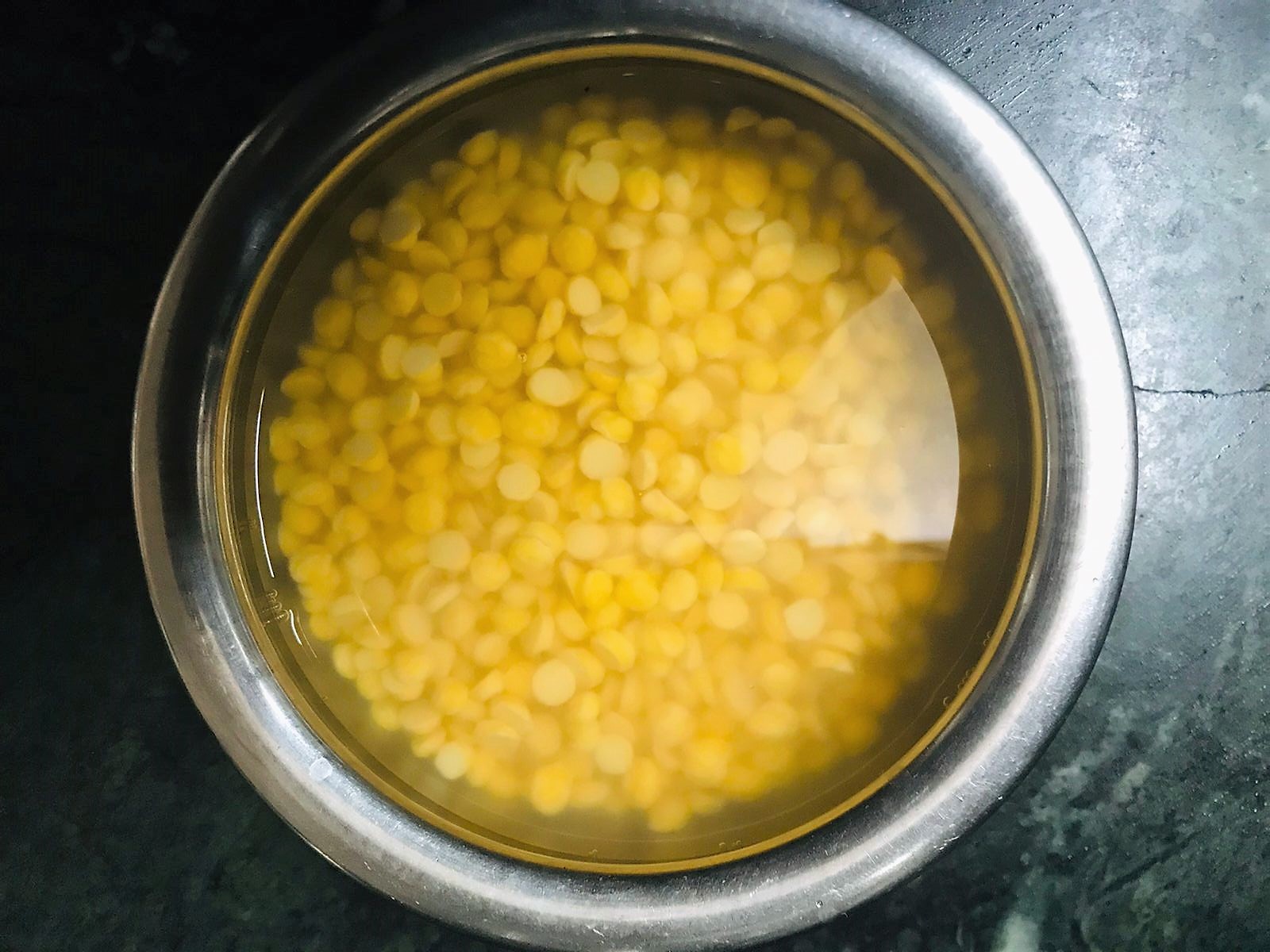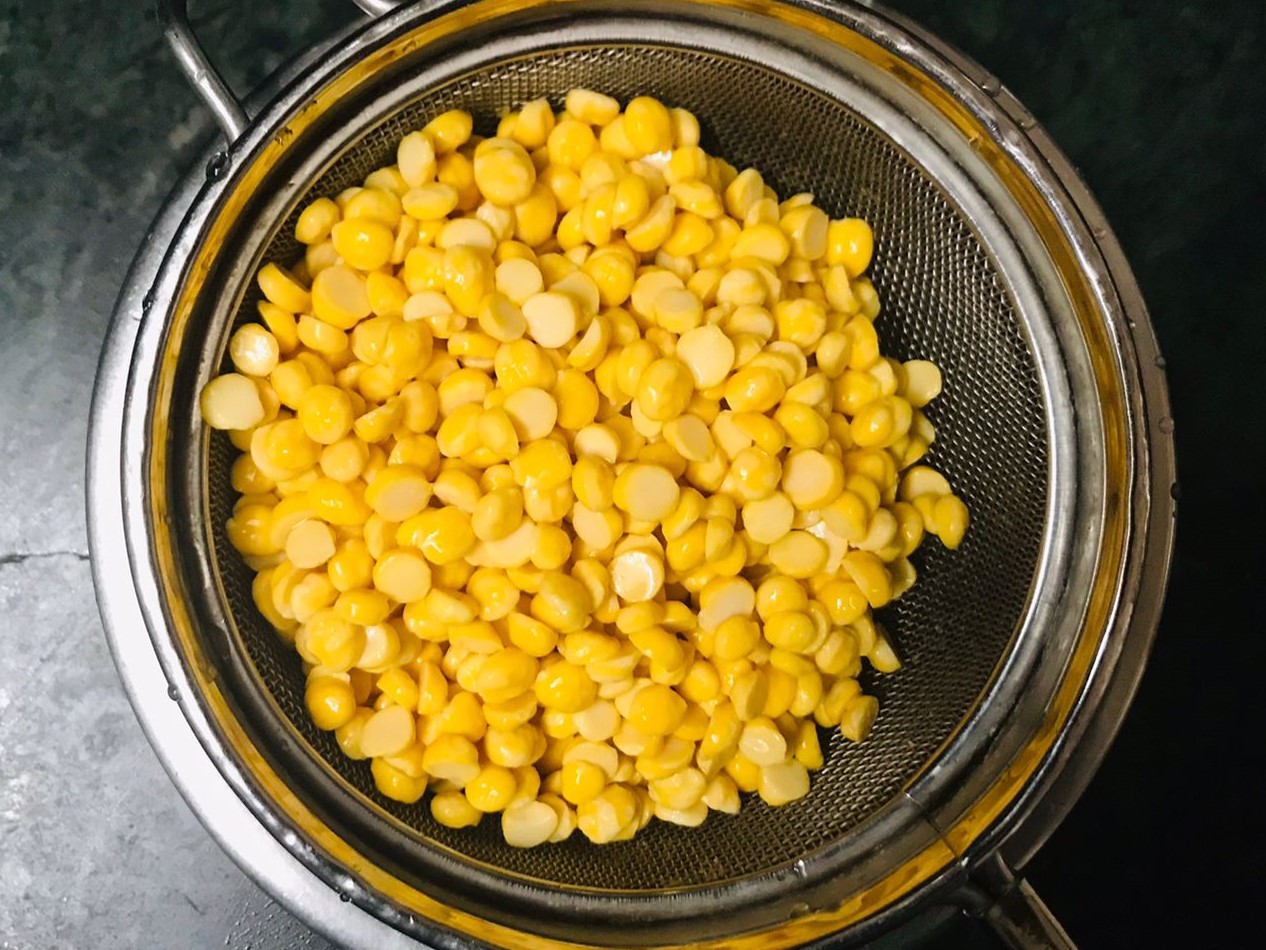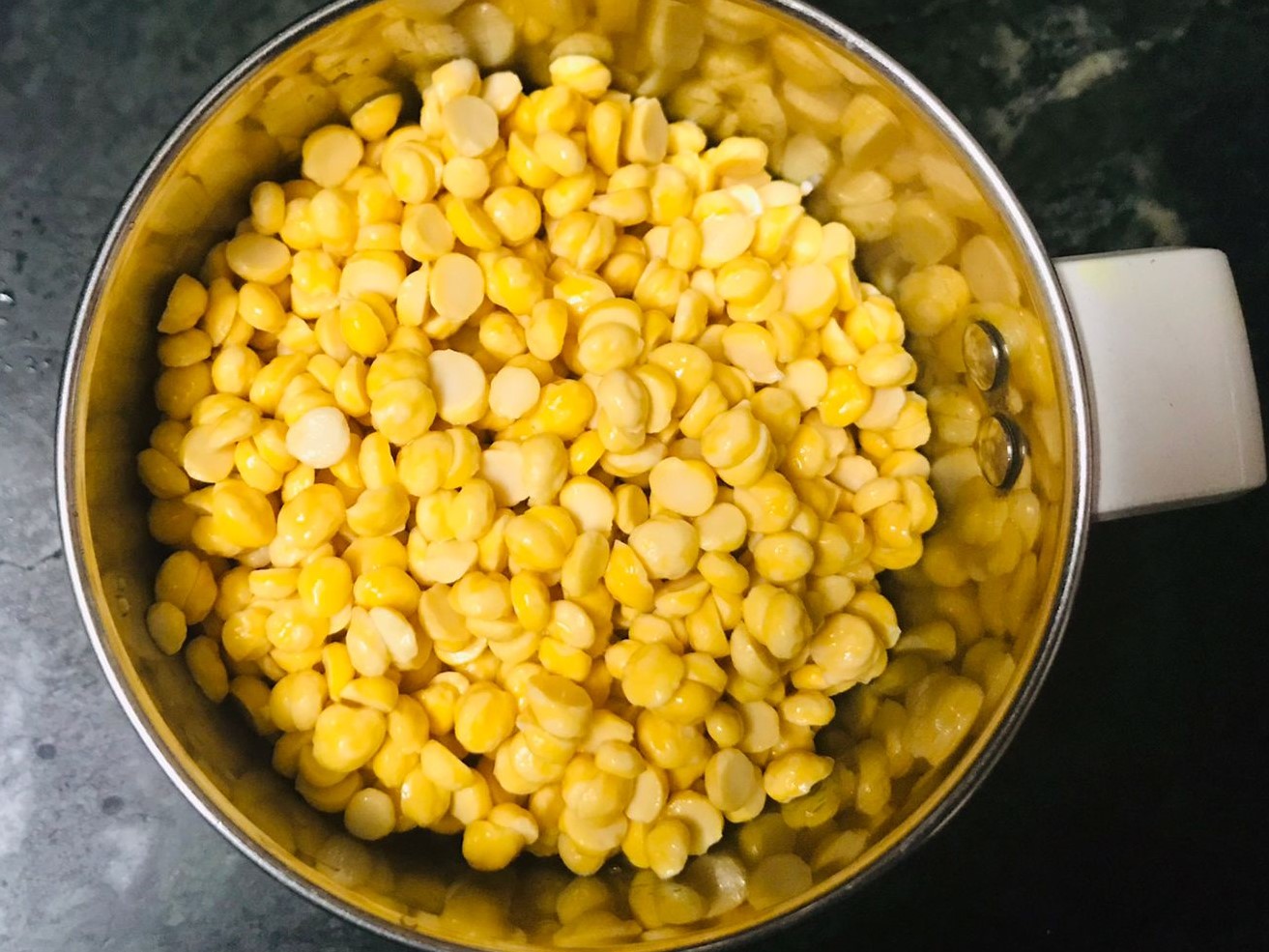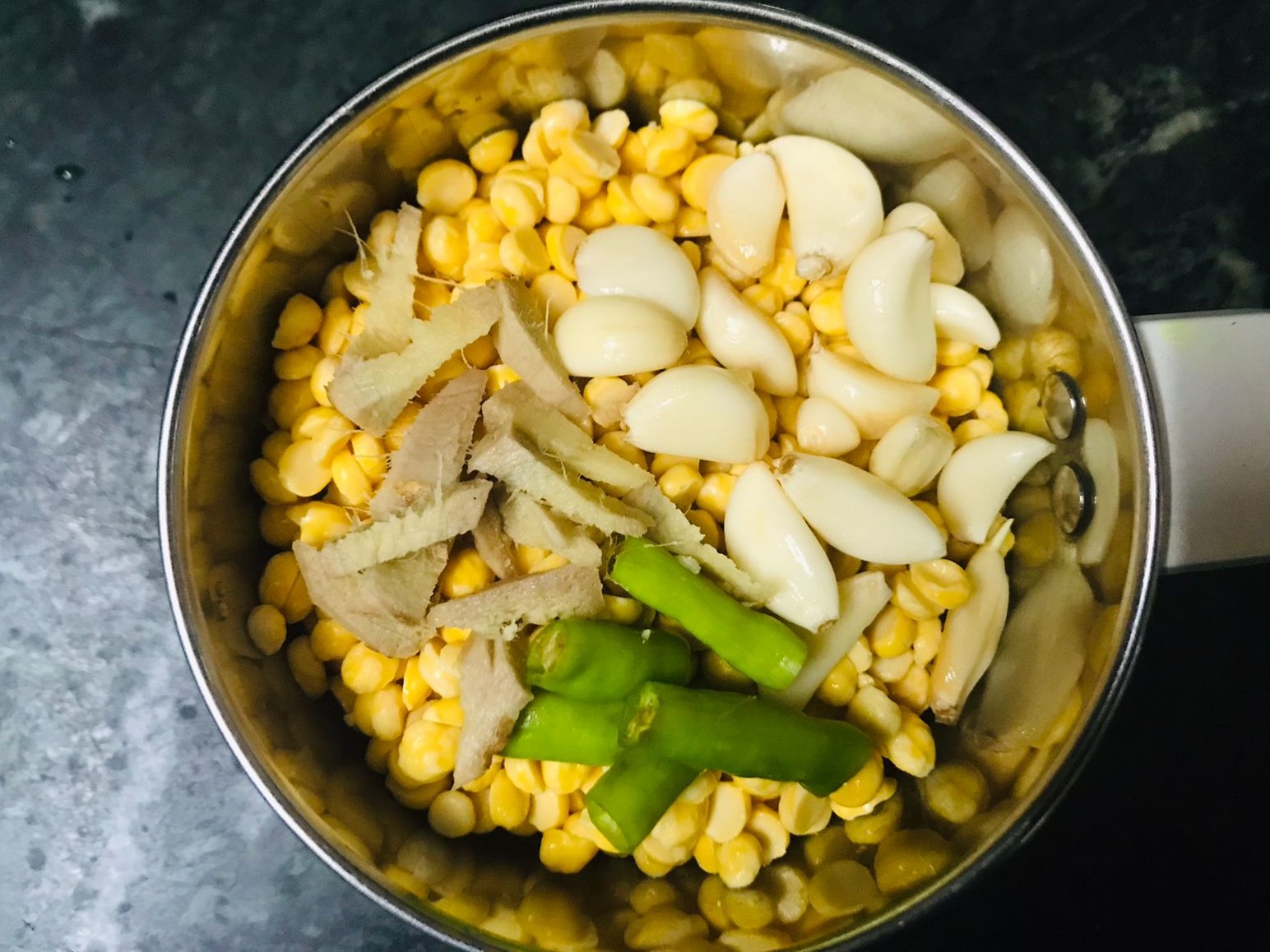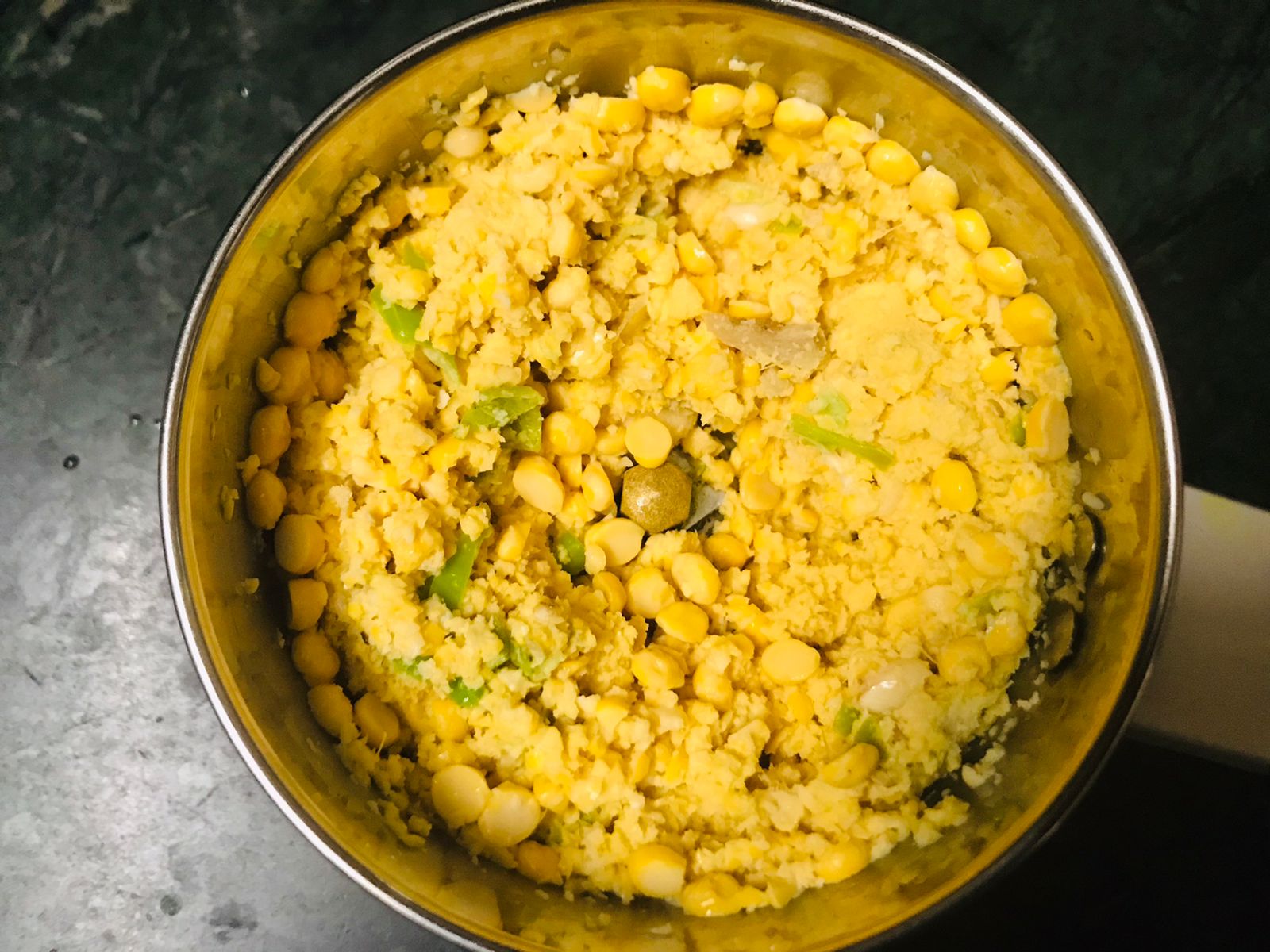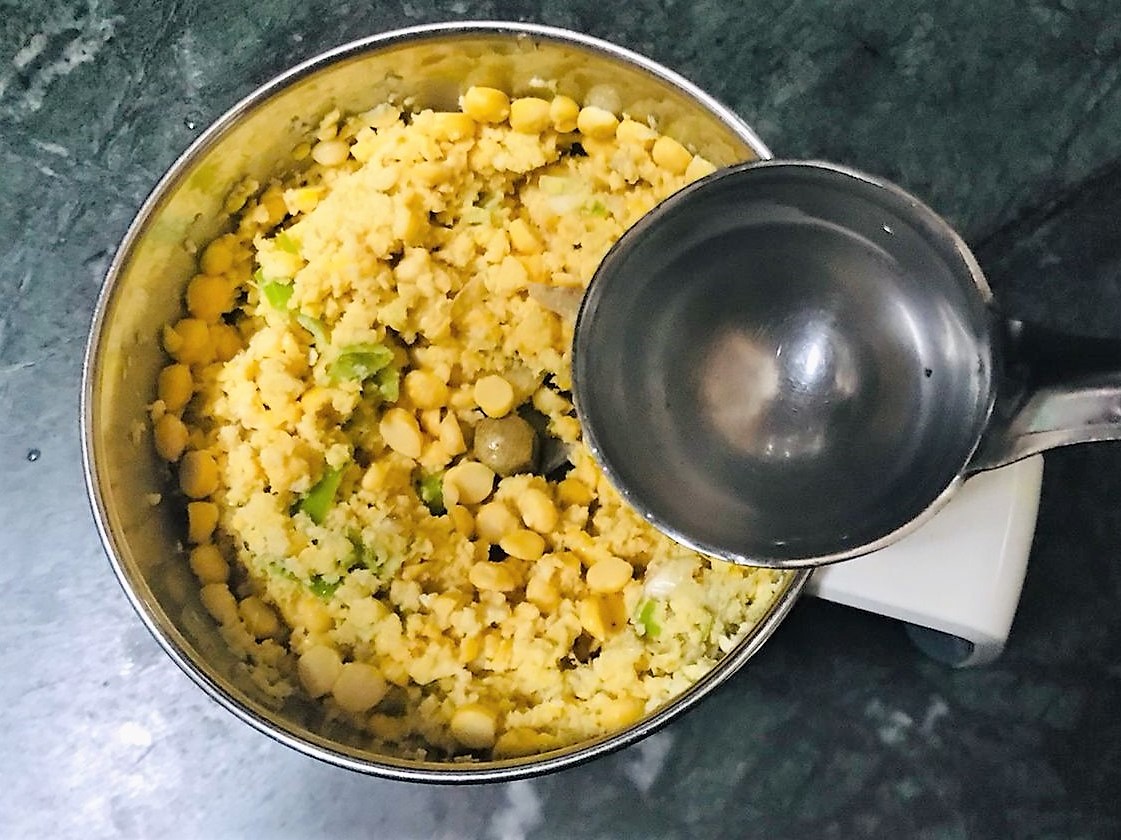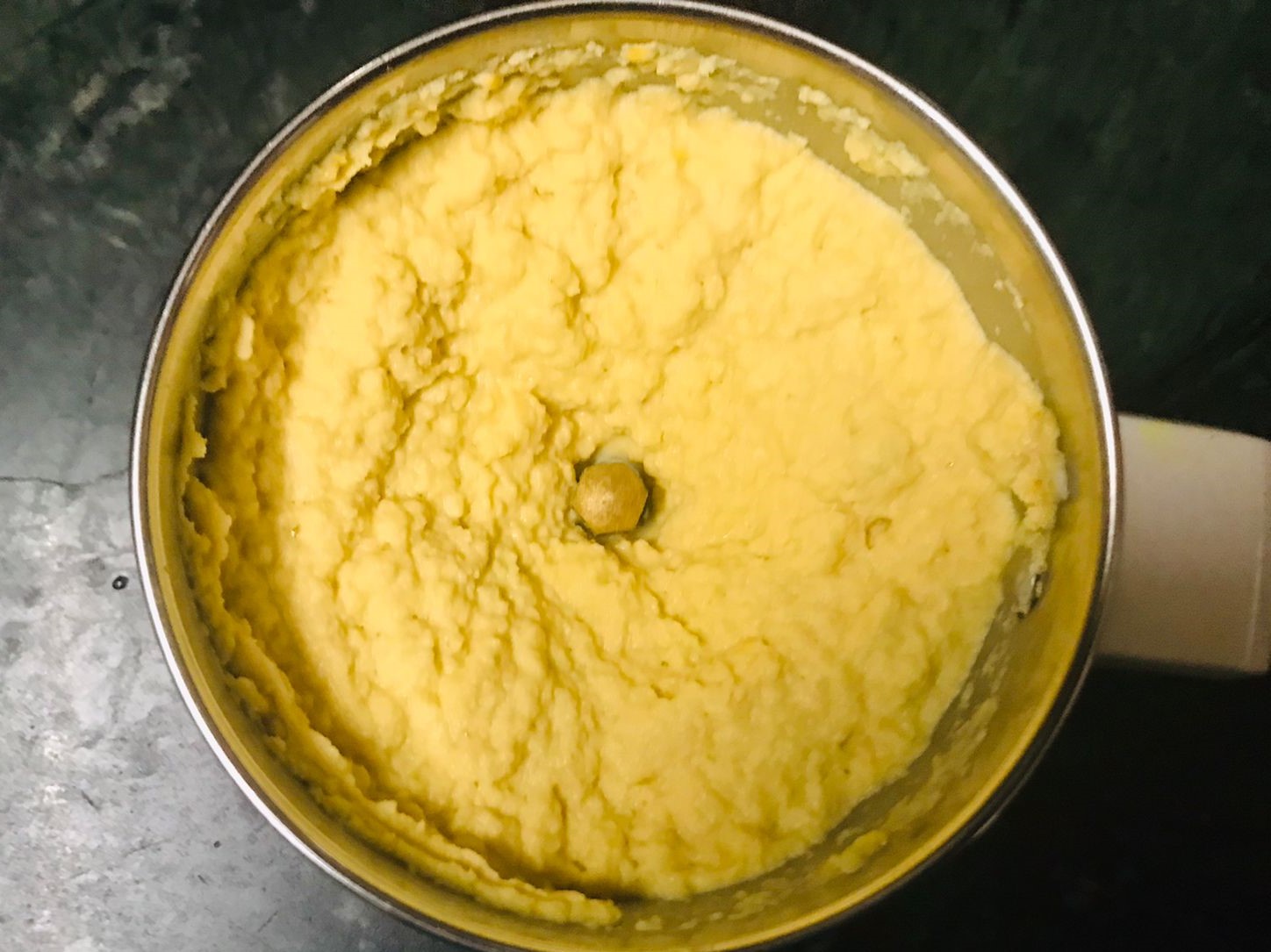 Wash and soak the lentil (chana dal) in 2-3 cups water for about 4-5 hours or overnight.
Strain the dal using a colander. Grind the soaked dal with green chillies, ginger, garlic cloves and 2 tablespoons water to a fine but thick batter.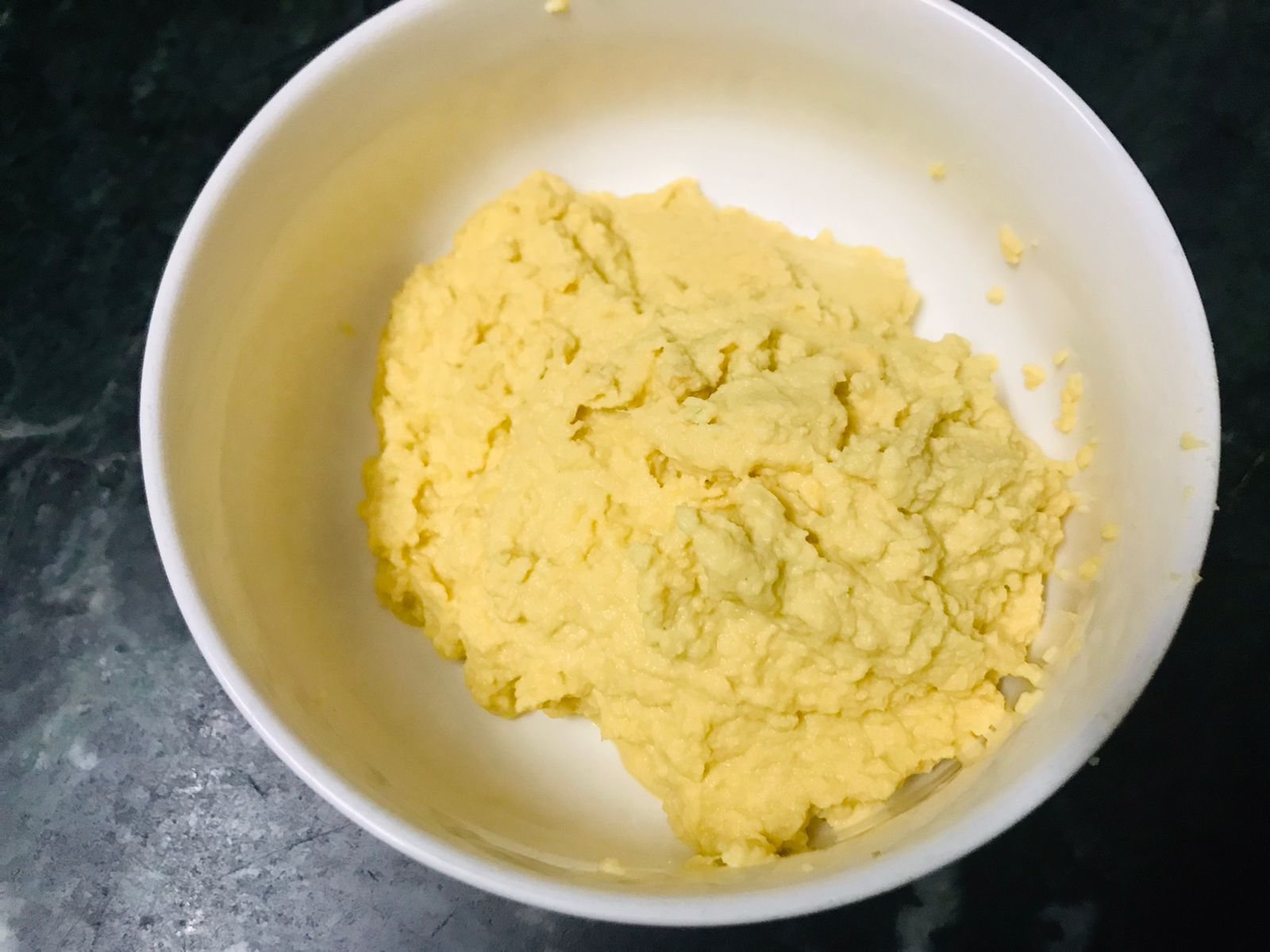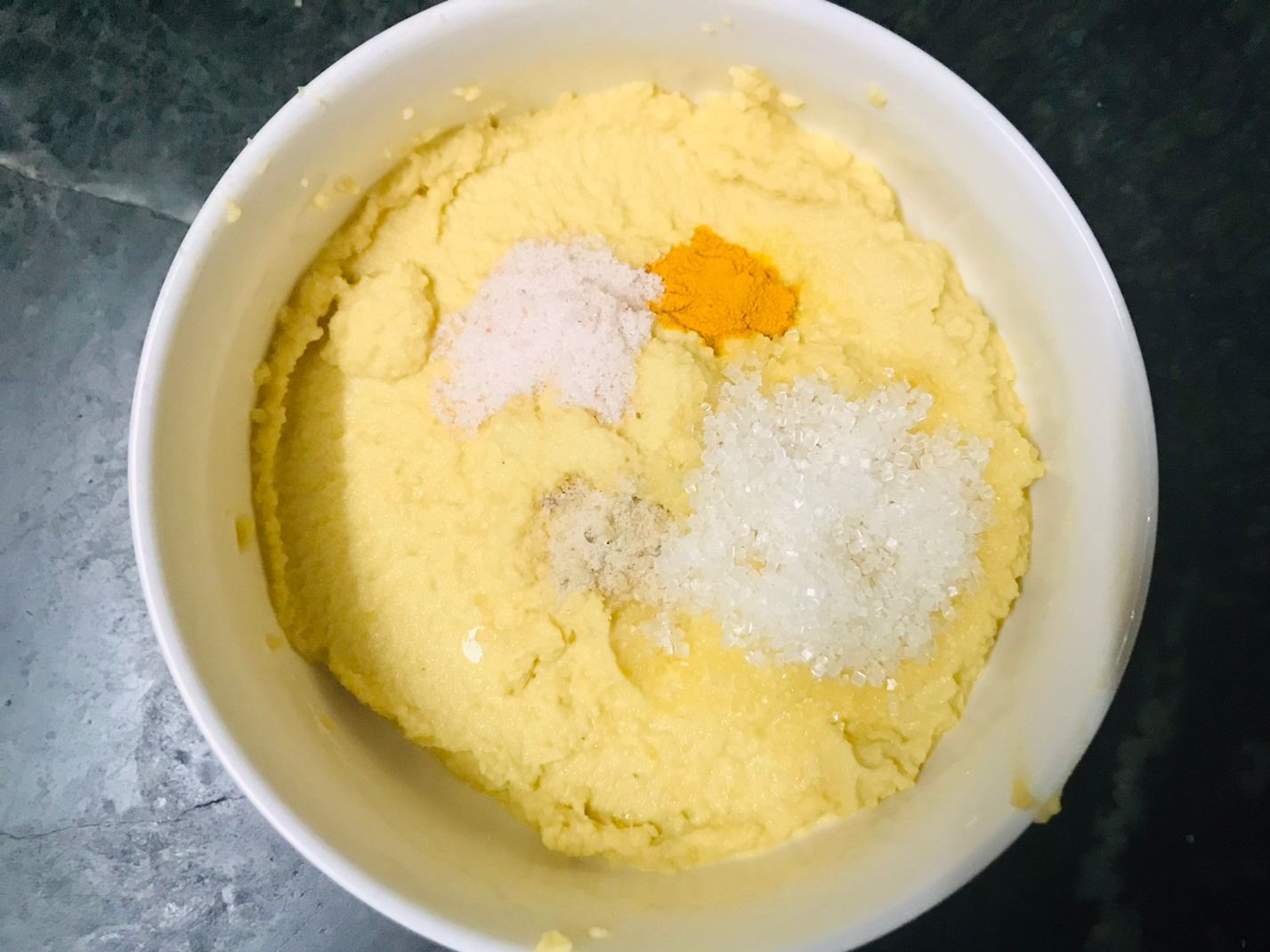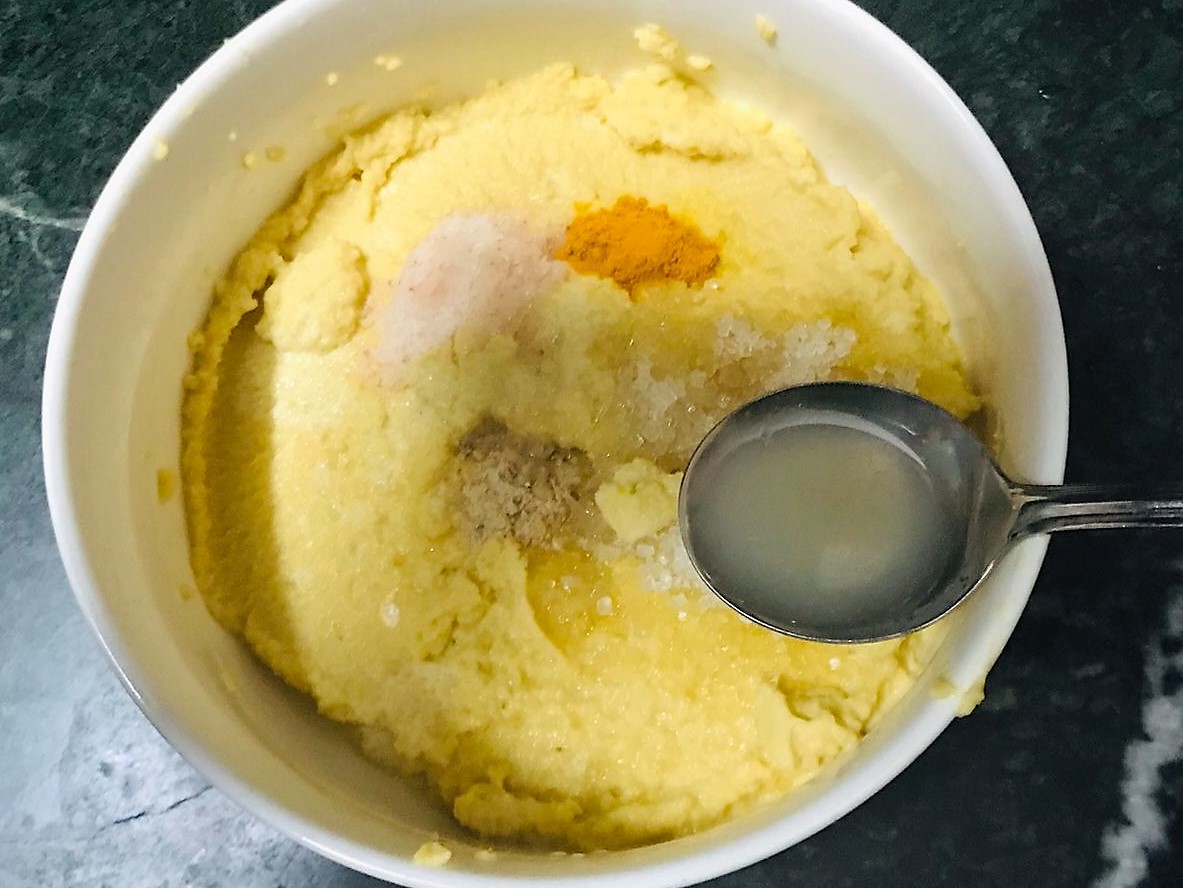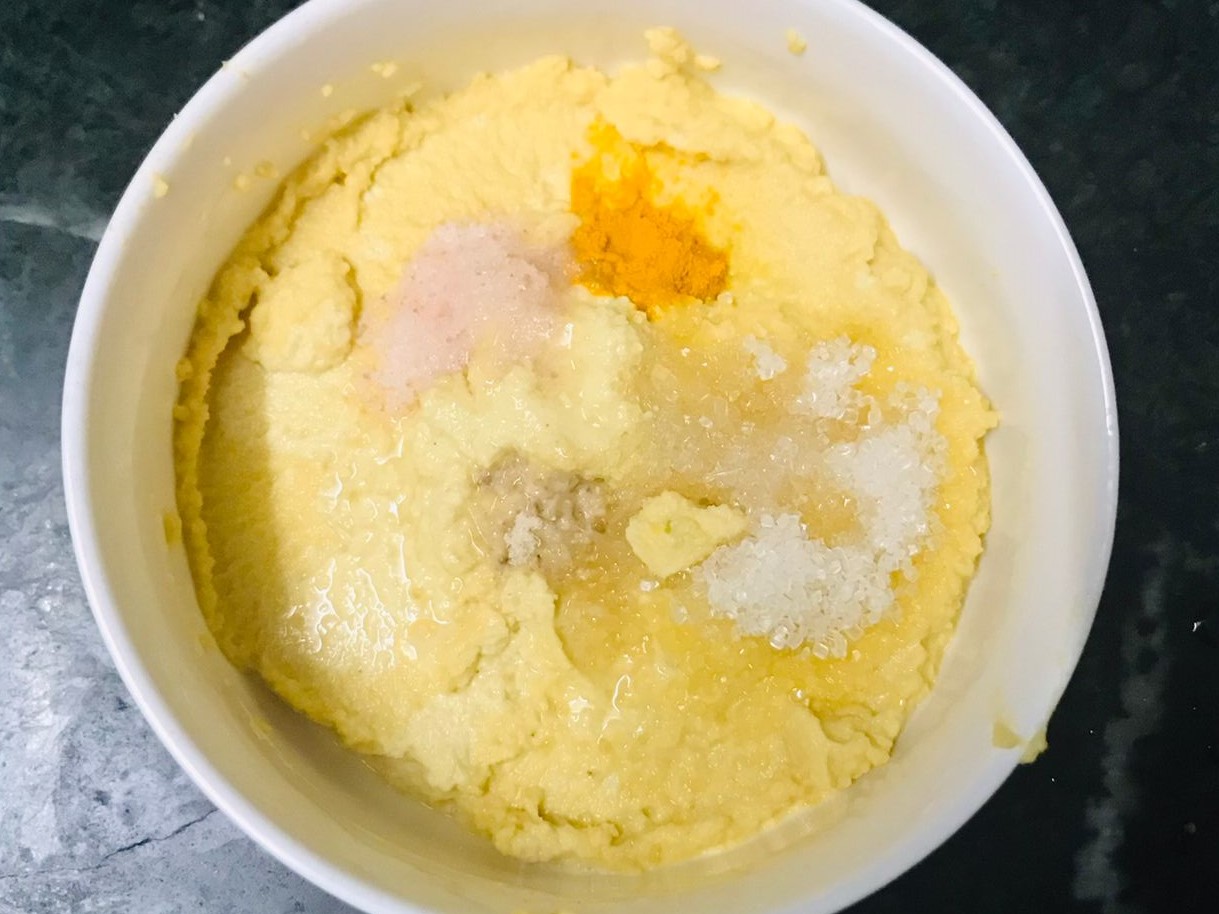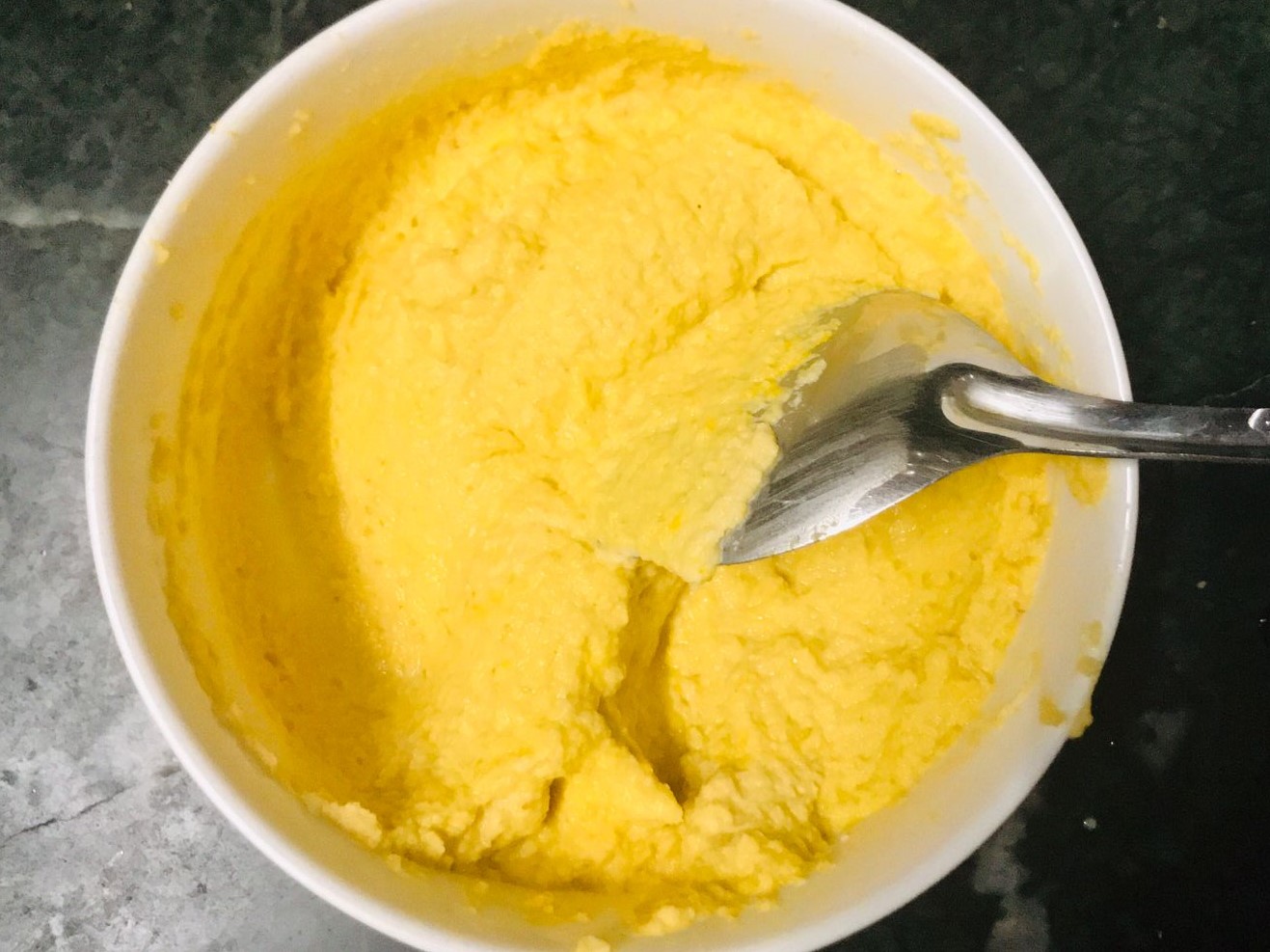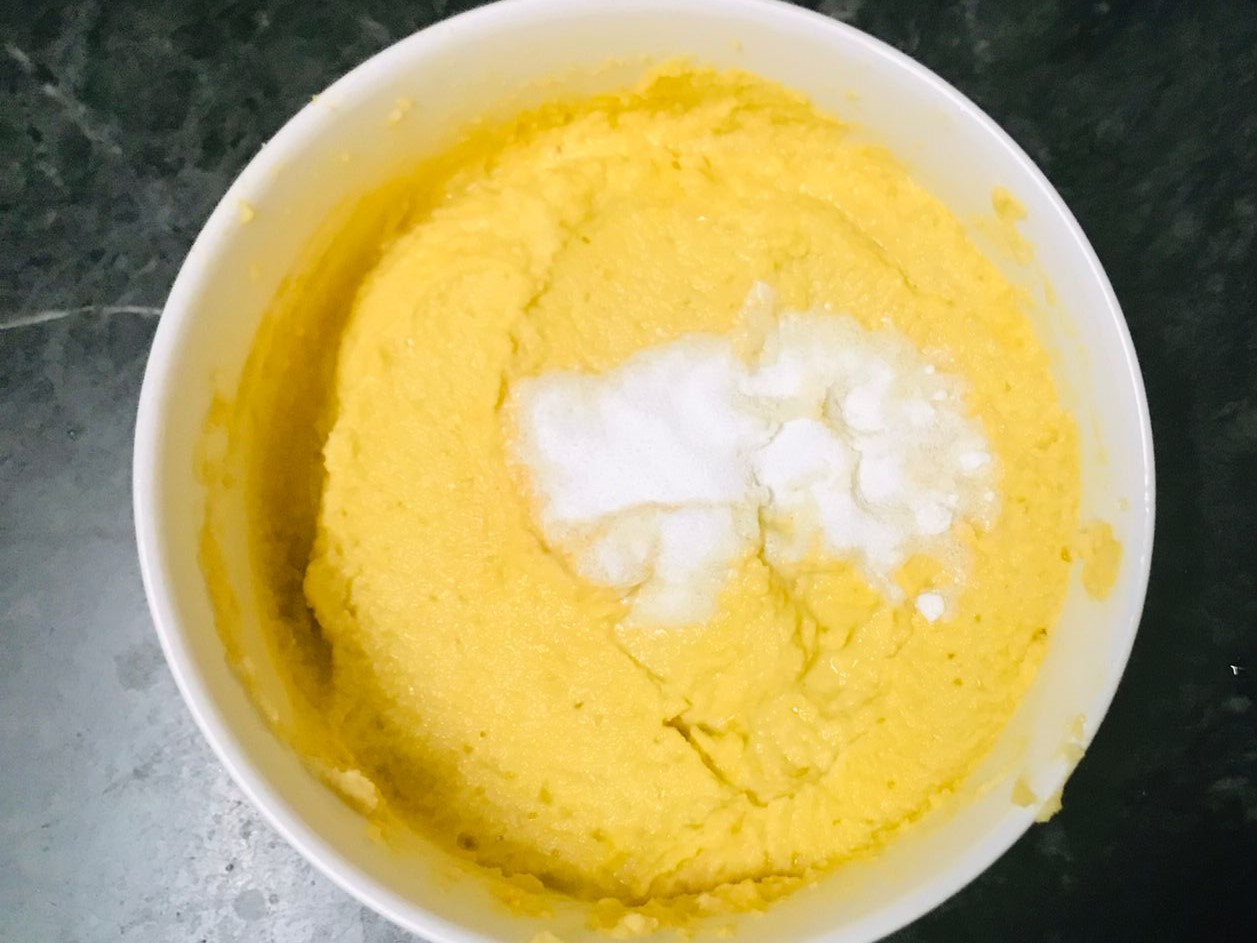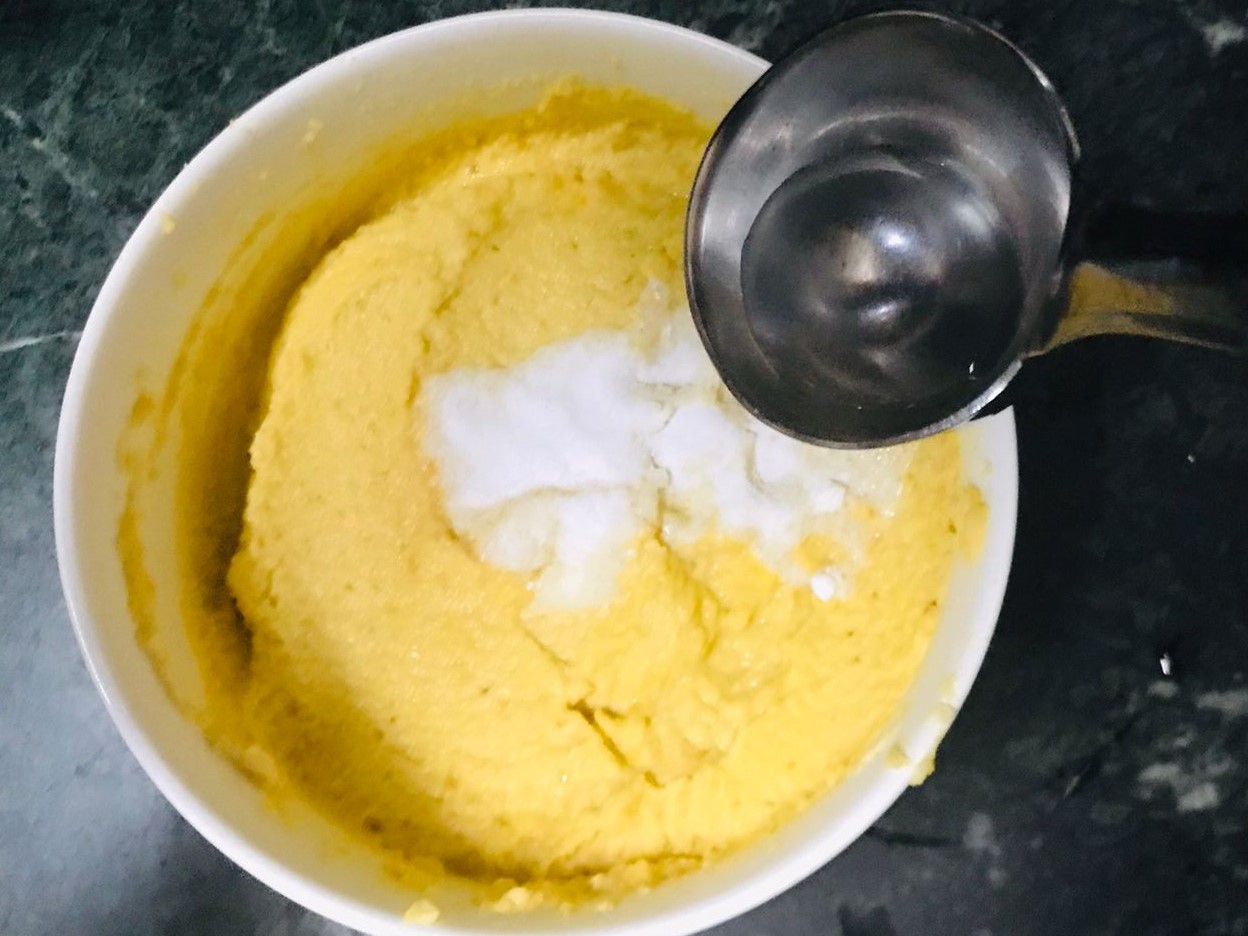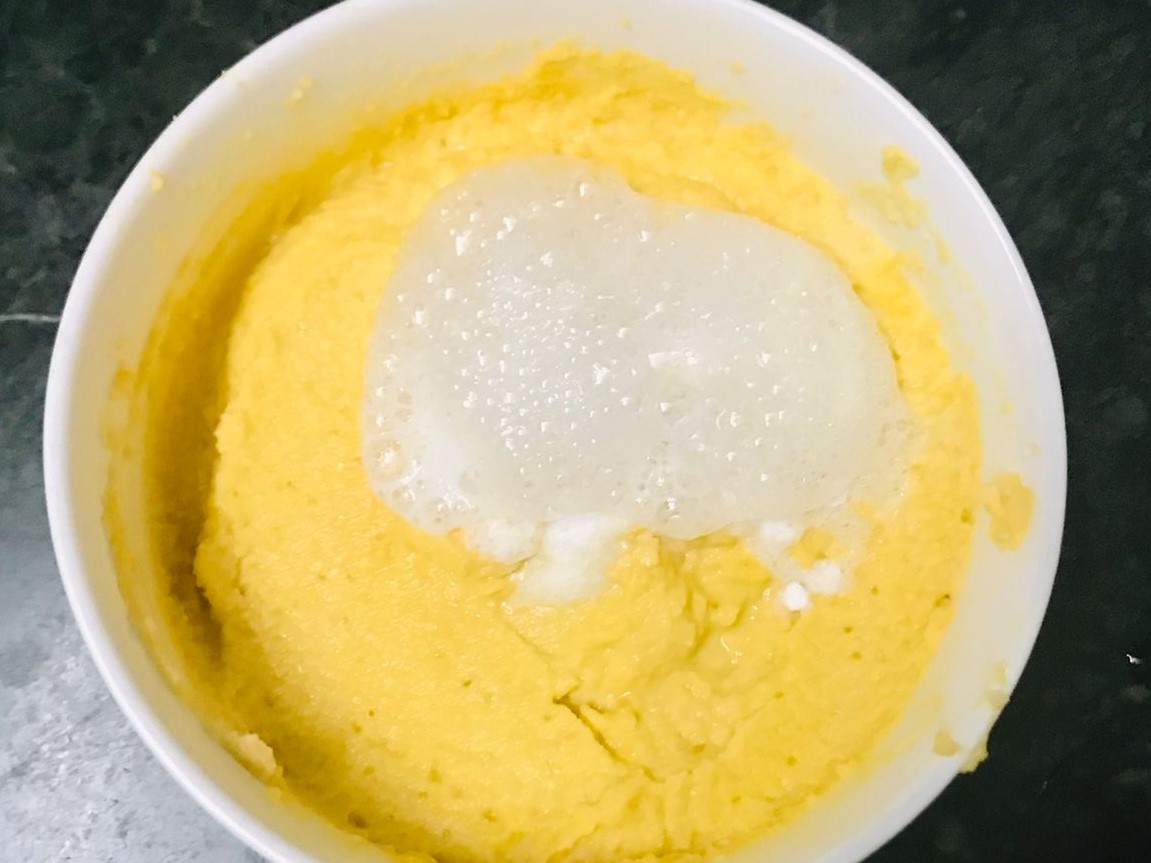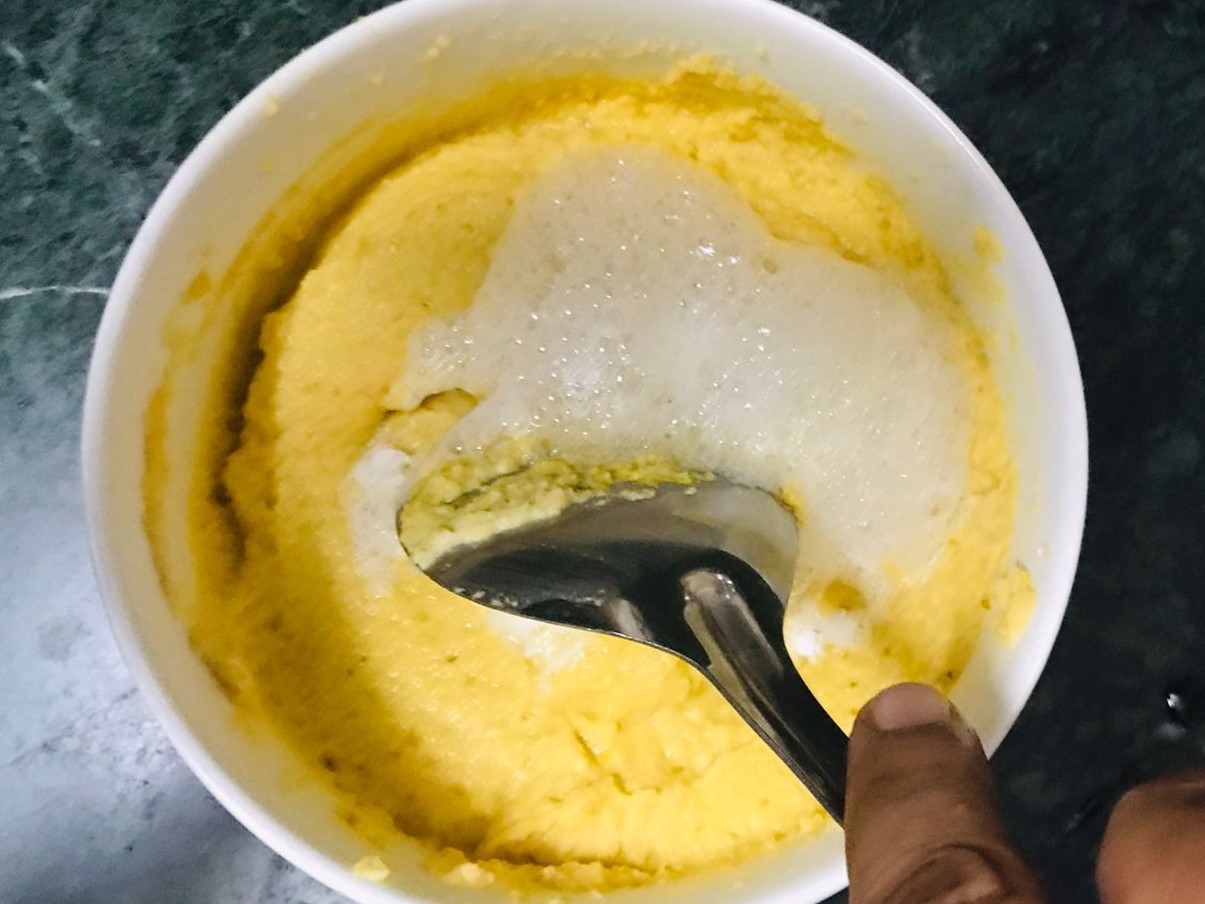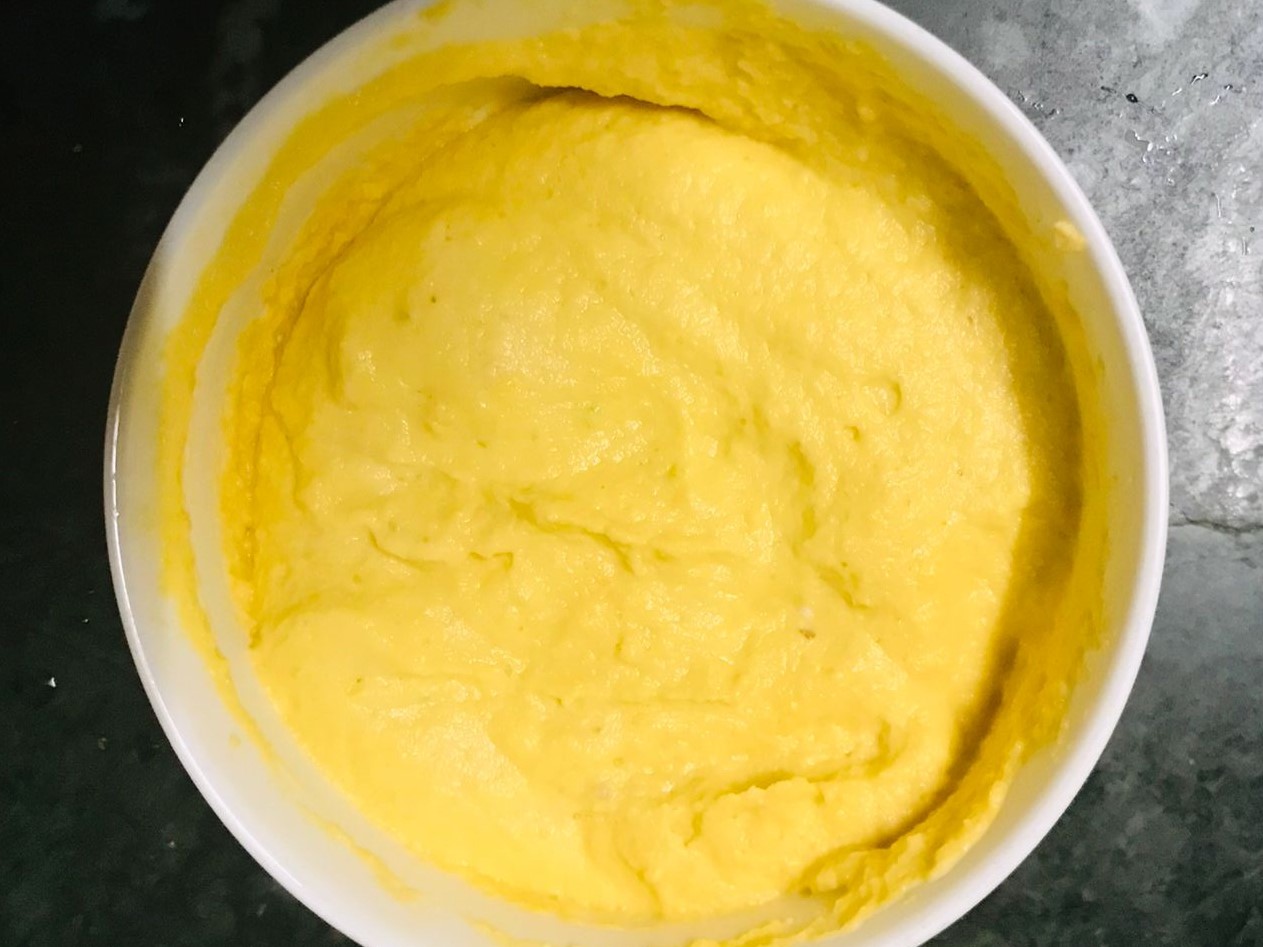 Empty the batter in a bowl and add the sugar, salt, turmeric powder, asafoetida and lime juice and mix to form a smooth batter.
After that, add fruit salt and 1 tablespoon water and whisk it for couple of minutes to activate the fruit salt and also to incorporate air in the batter.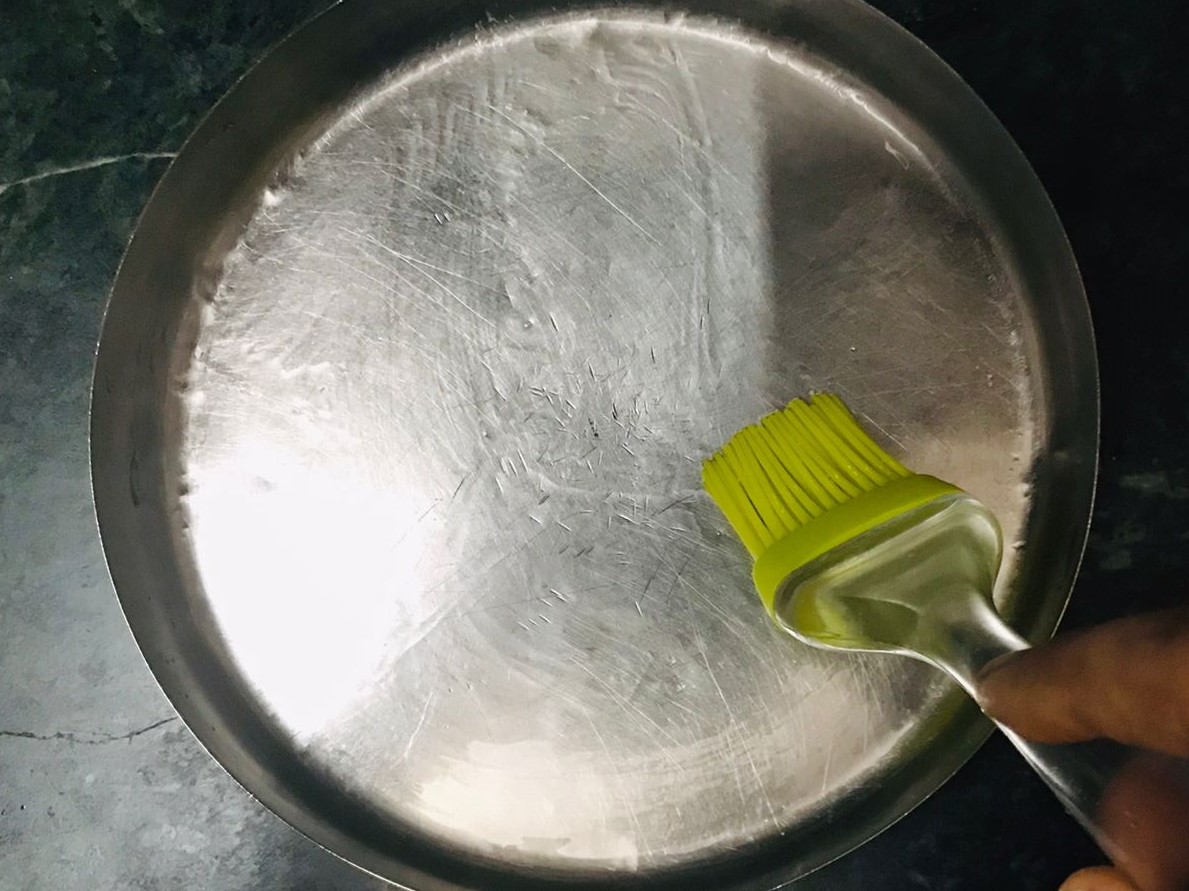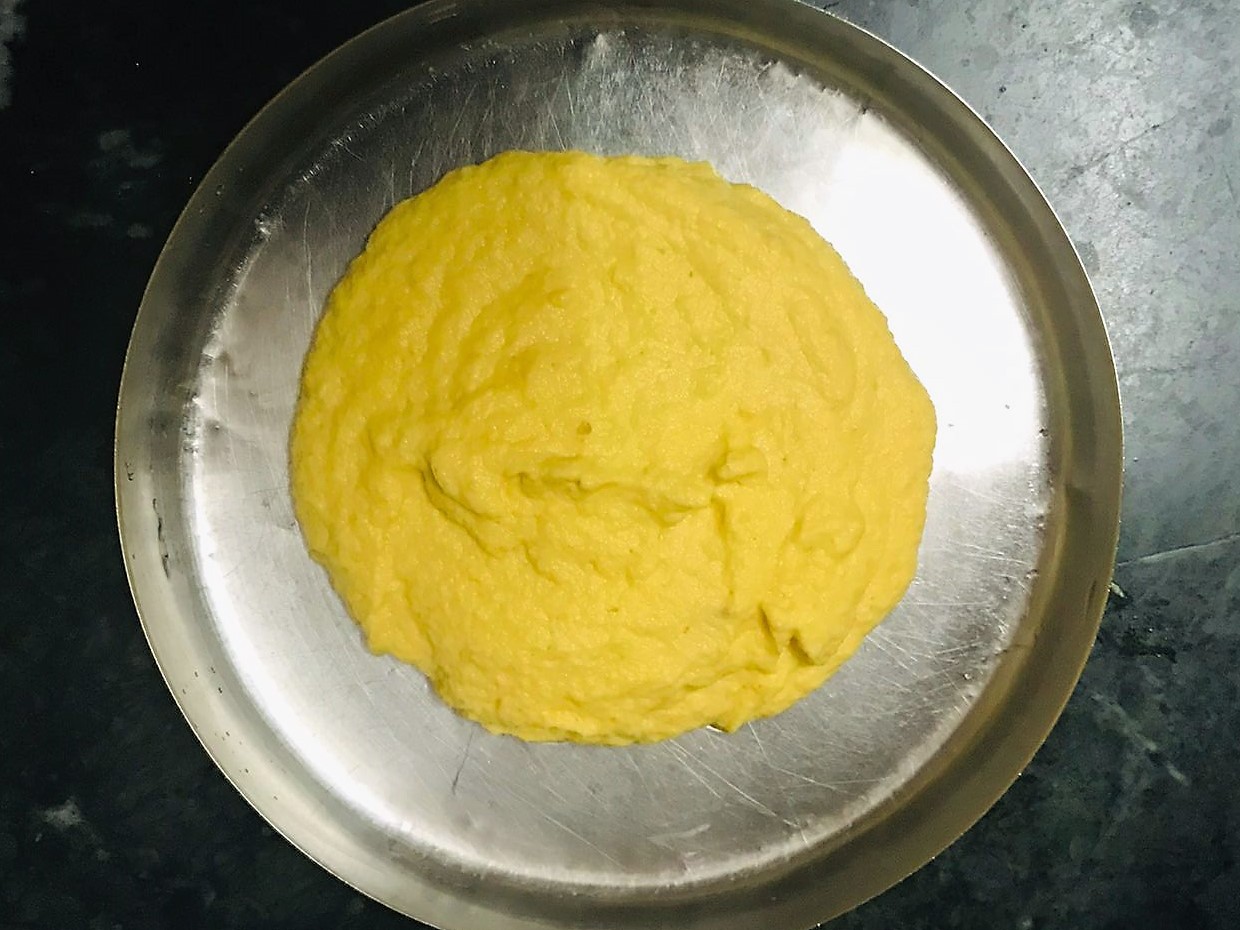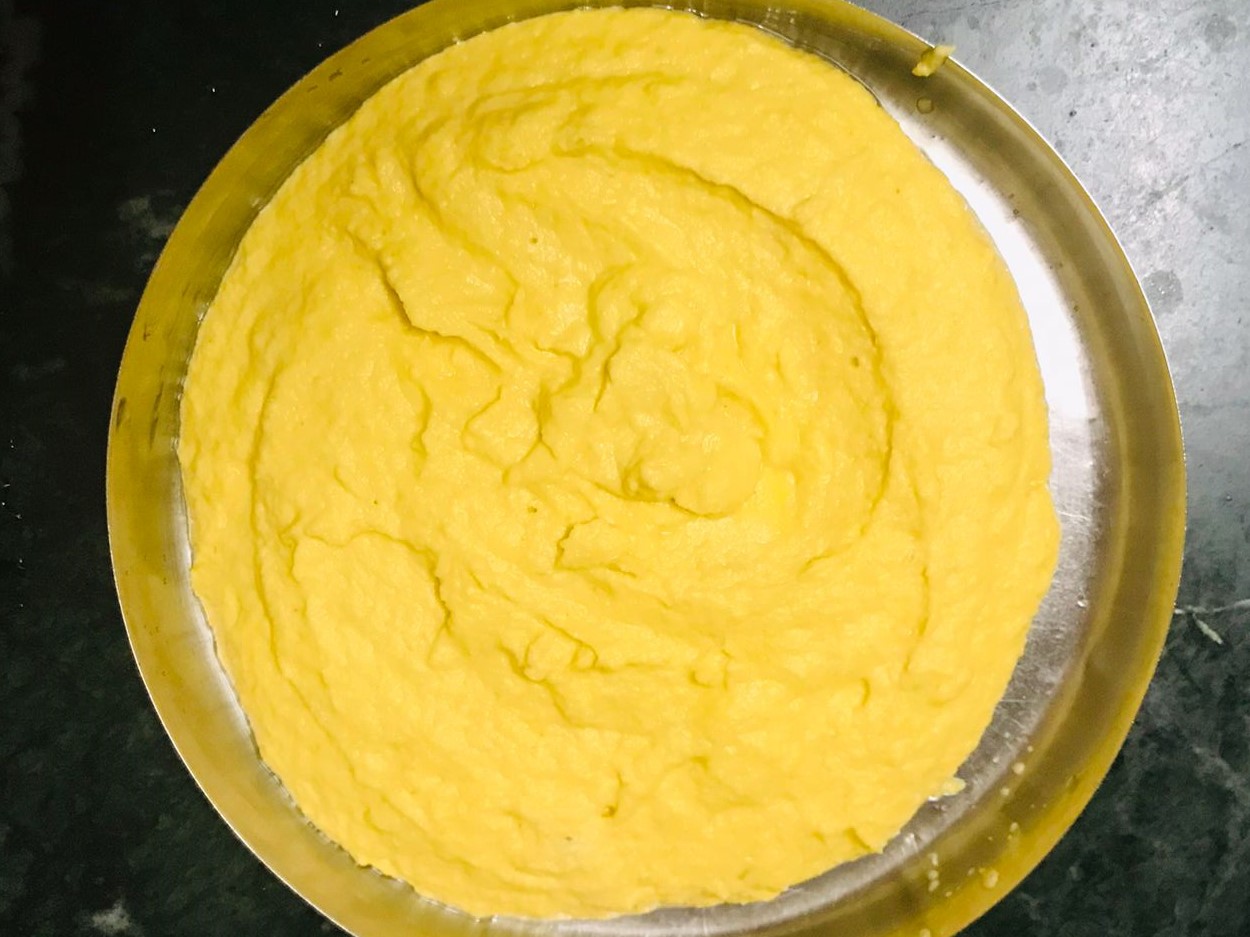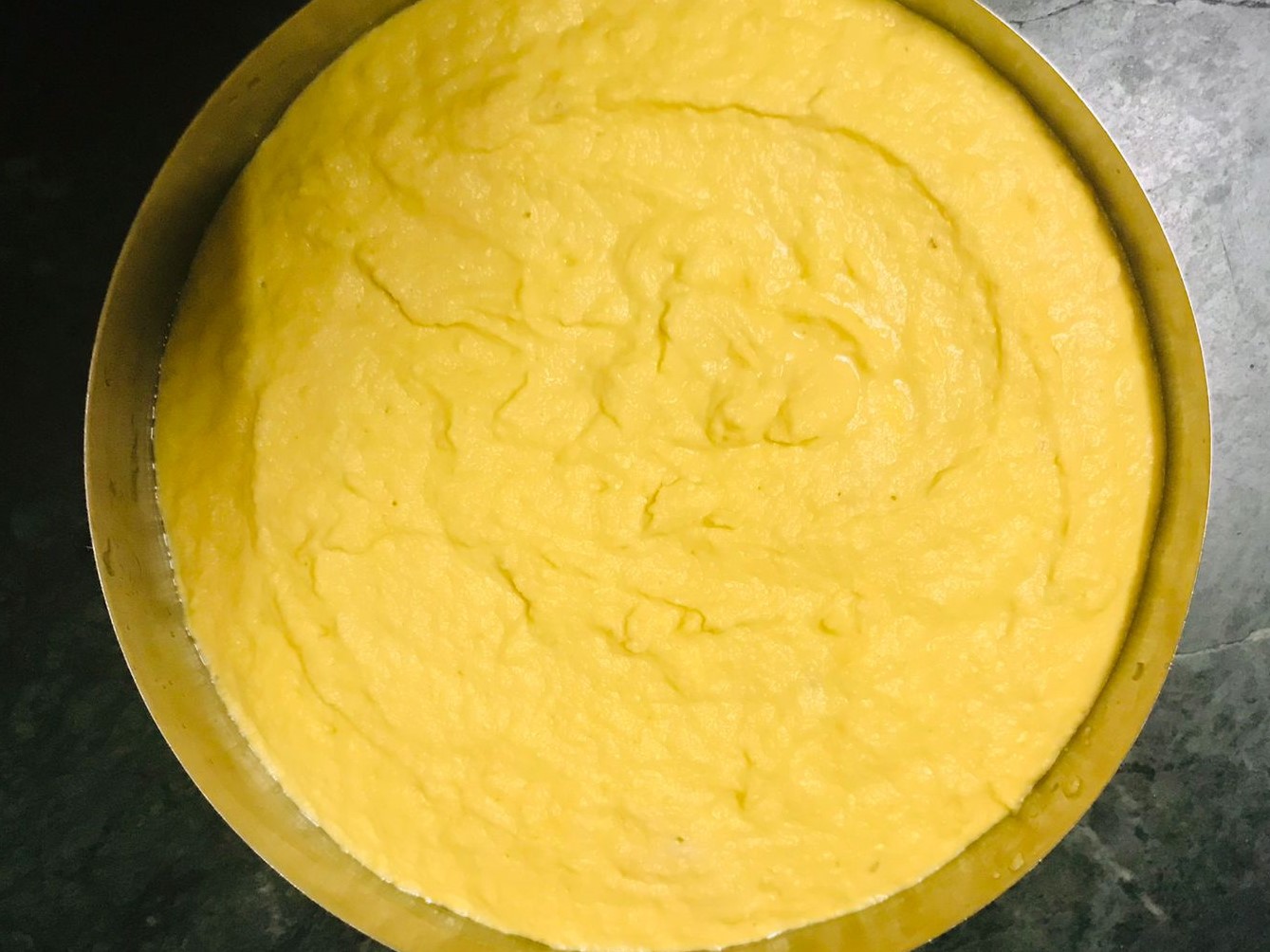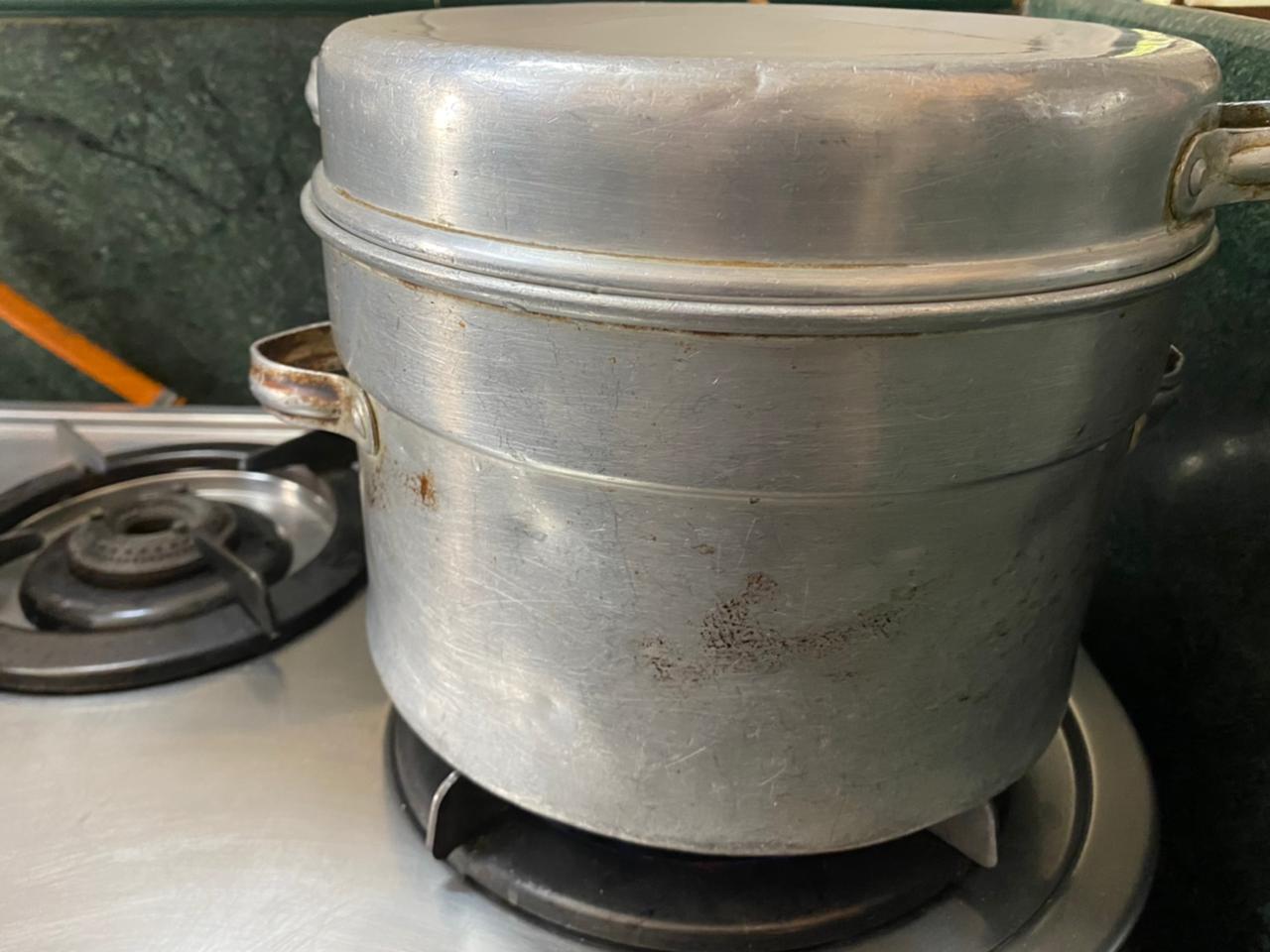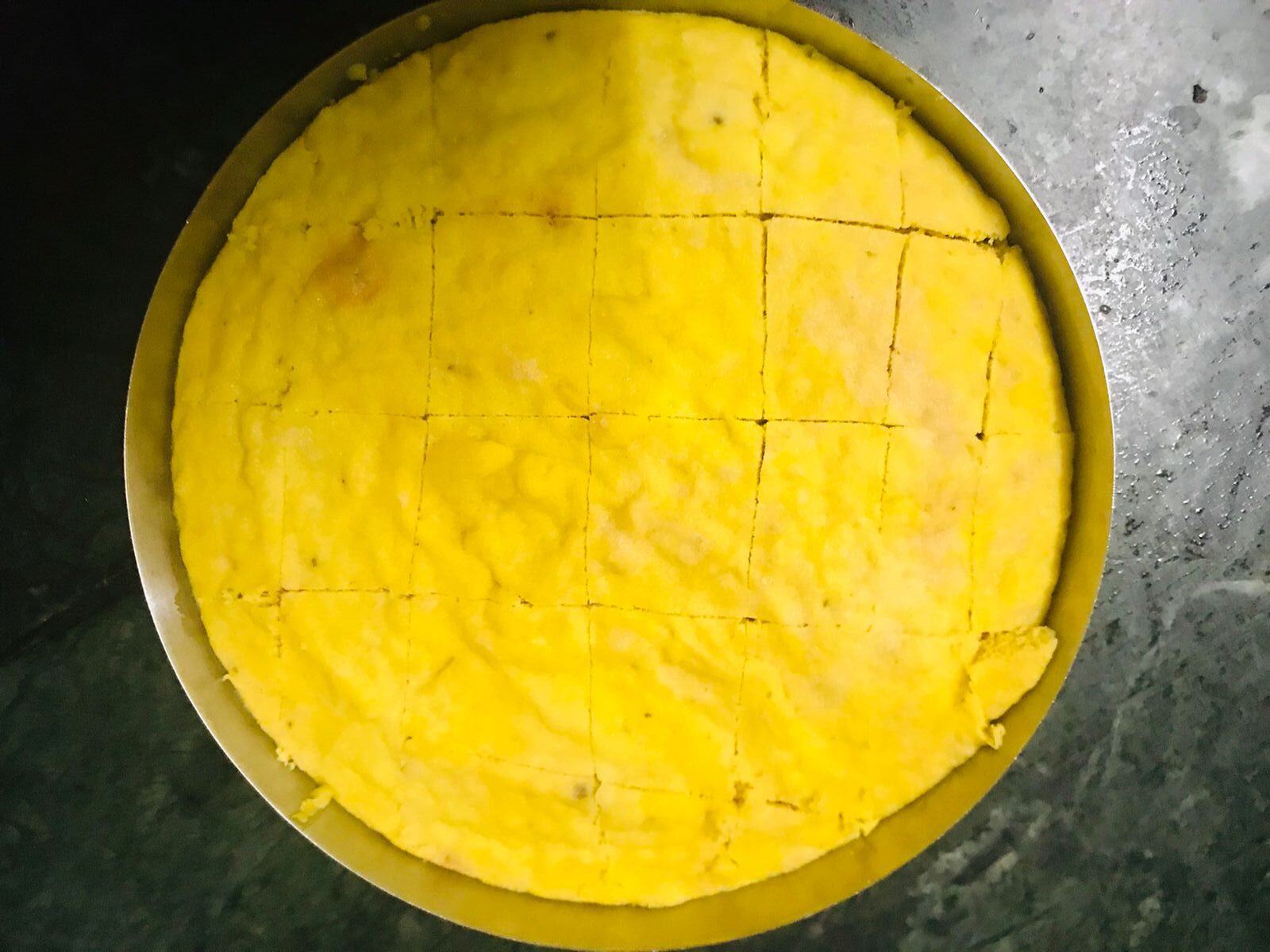 Grease a dhokla plate/round 8-inch baking pan with oil. Pour the batter into the greased pan.
Fill a large pan with water and place a trivet at the base. Set the dhokla plate/baking pan over the trivet. Cover it with a lid and steam for about 15-20 minutes.To check if the khaman is cooked. Insert a toothpick and if khaman is cooked the toothpick will come out clean. If not, then allow to cook for another 5 minutes.
Once cooked allow it to cool for 2-3 minutes. Insert a knife around the edges to loosen up the khaman and cut it into squares. Flip it over onto a plate.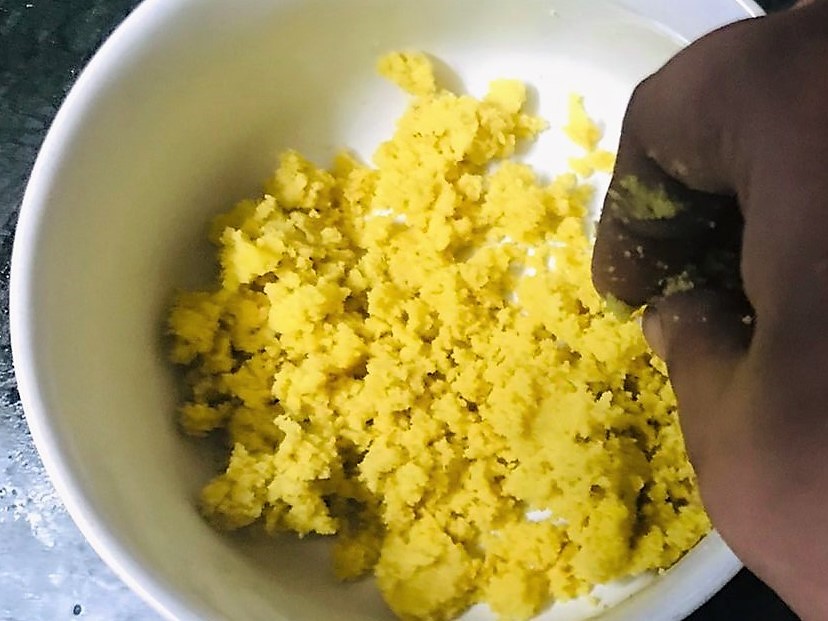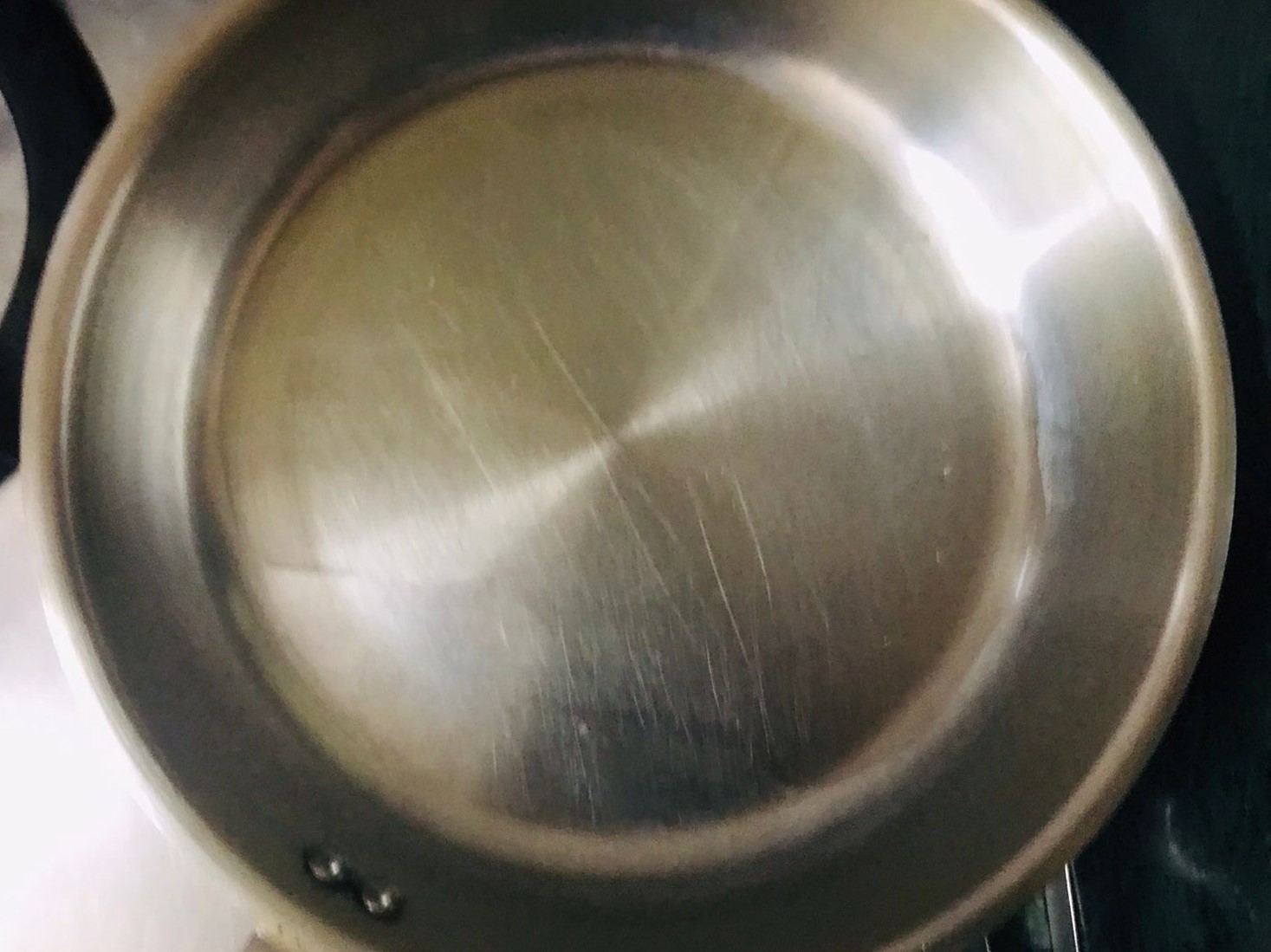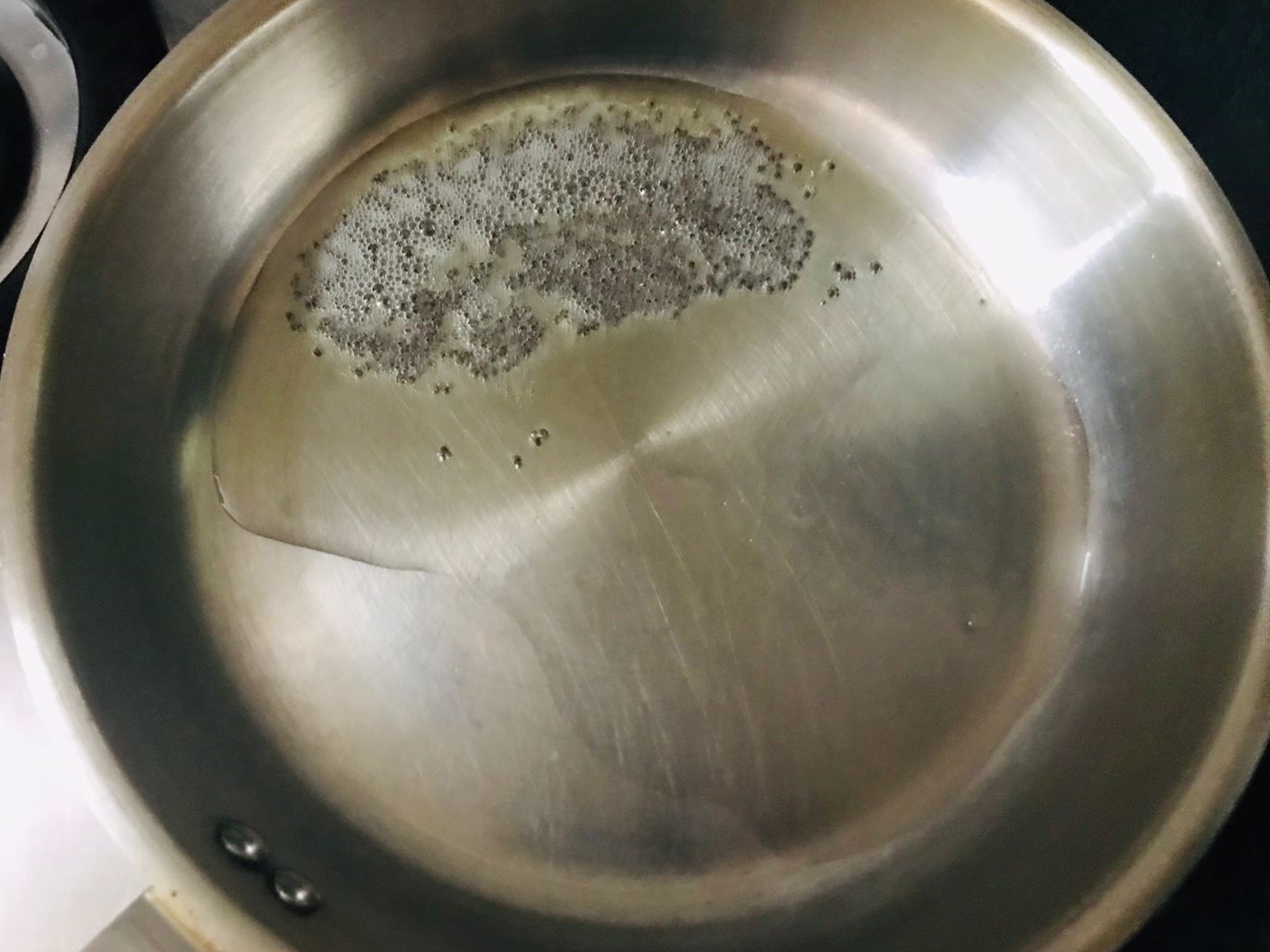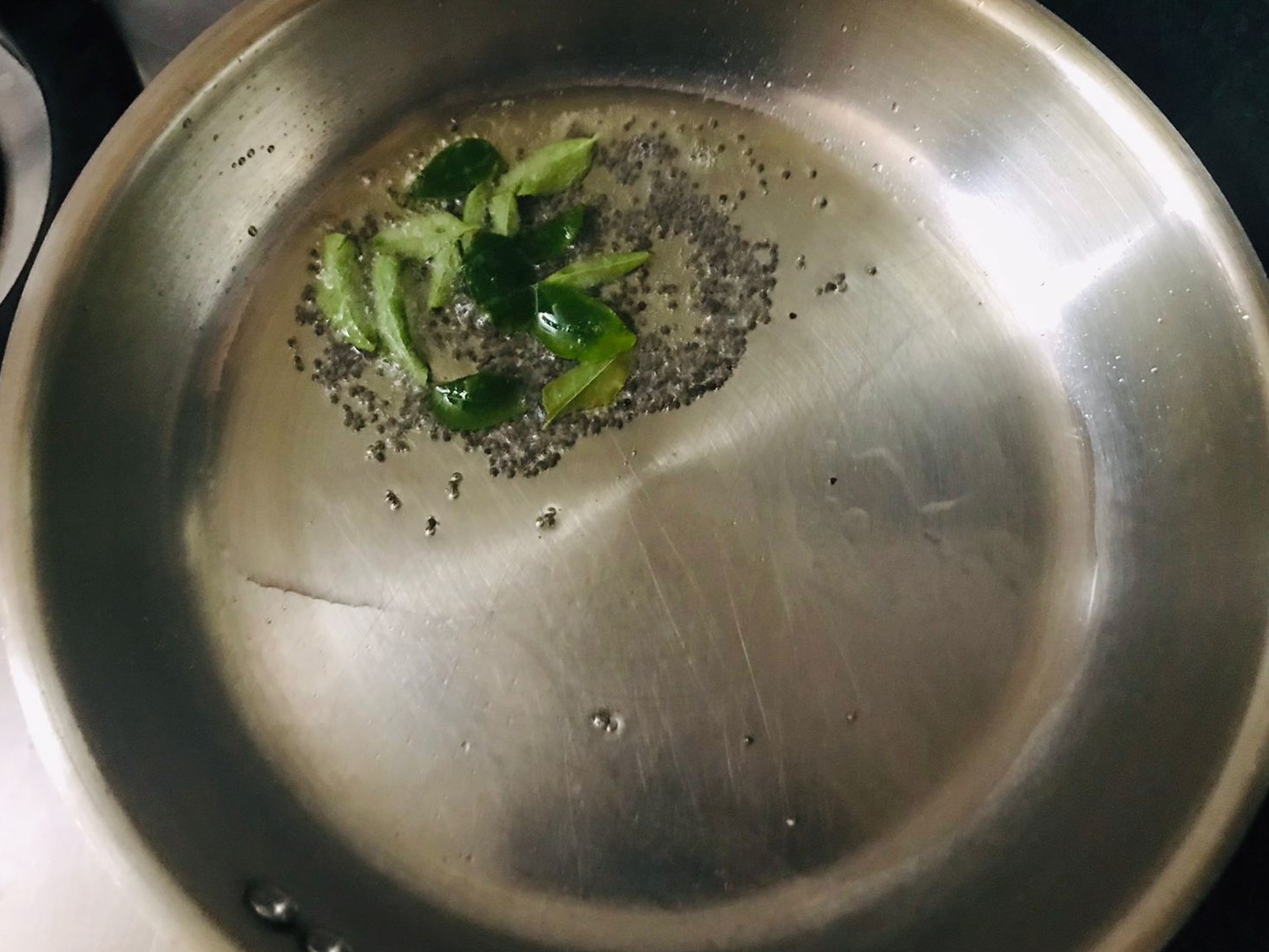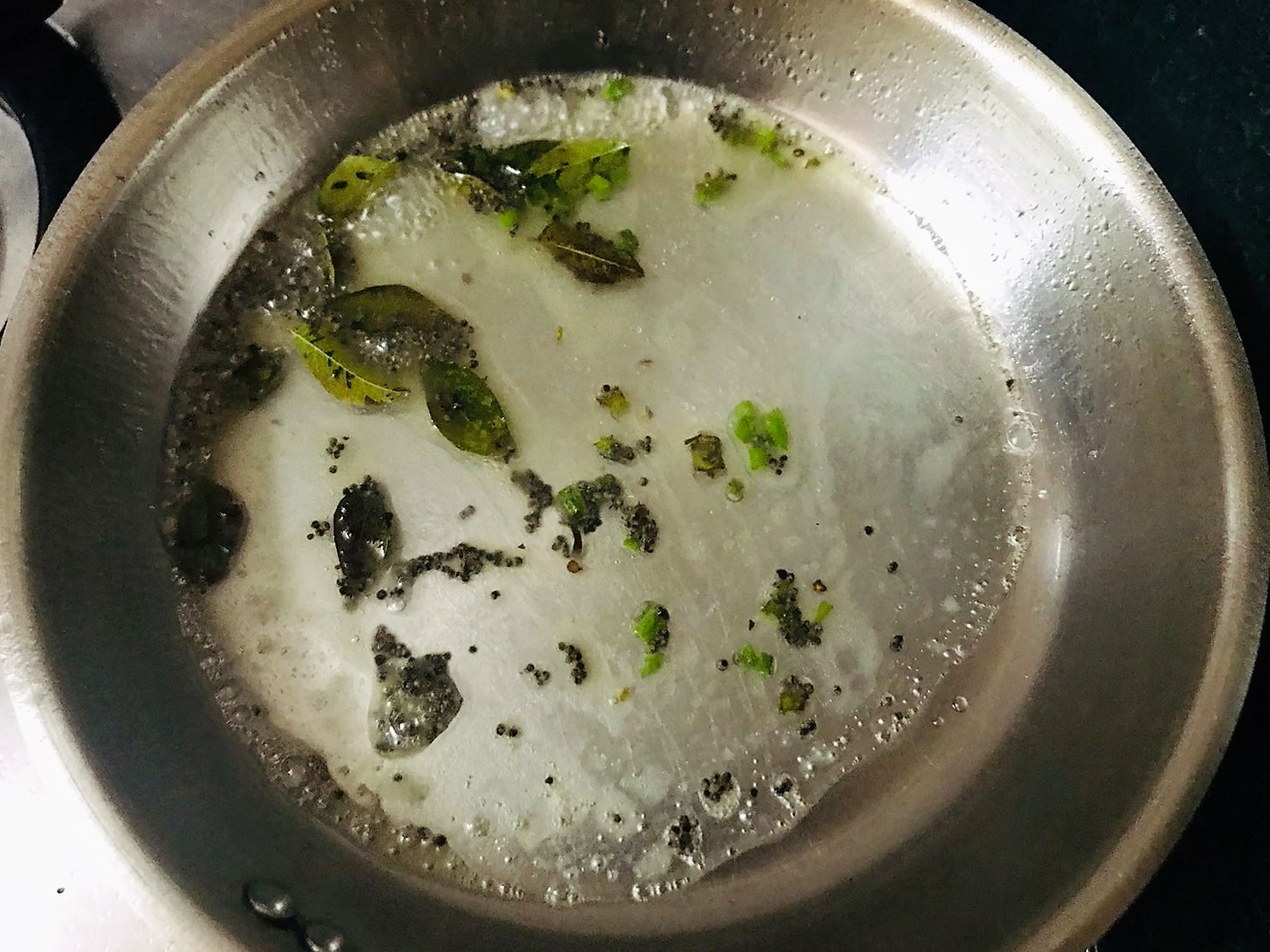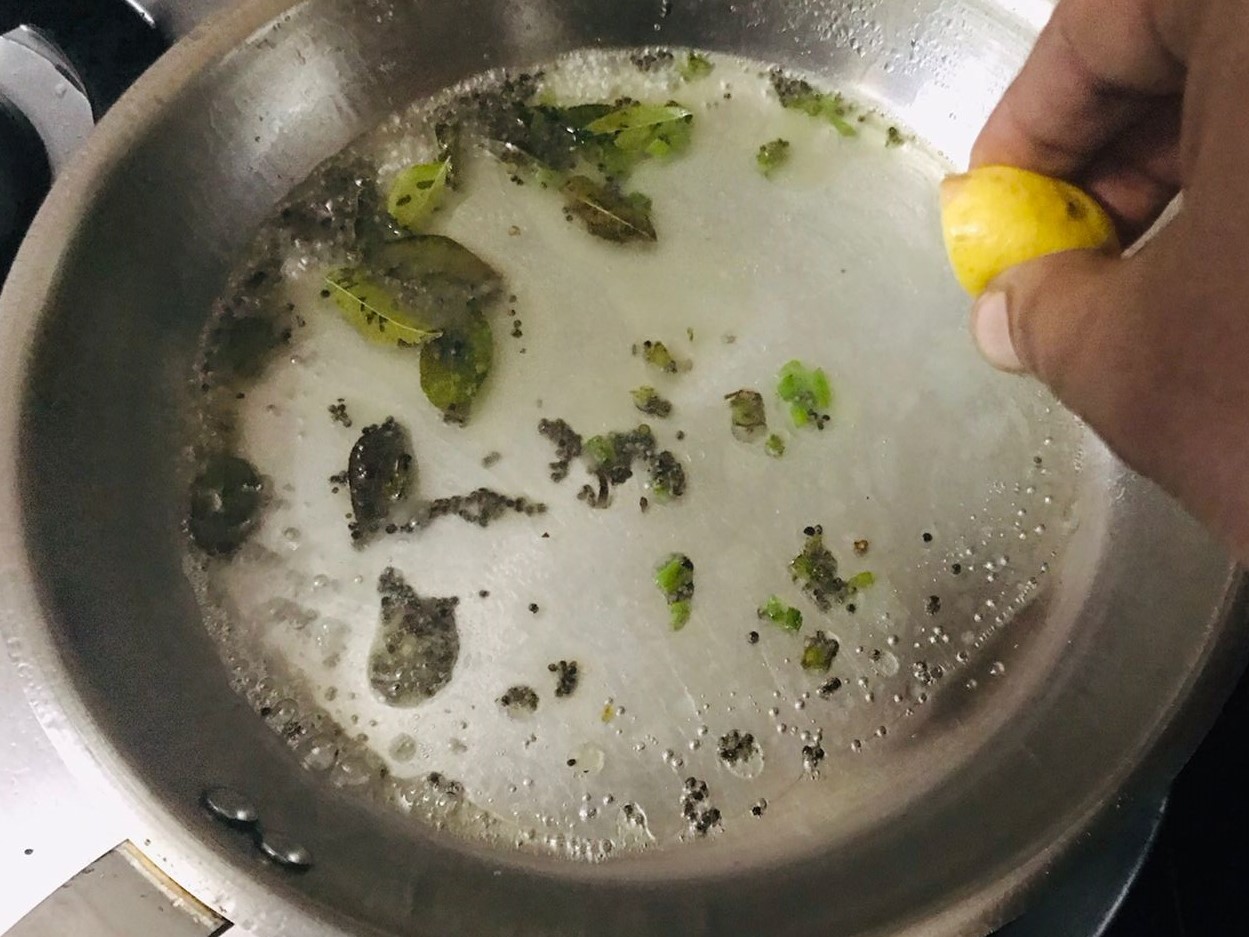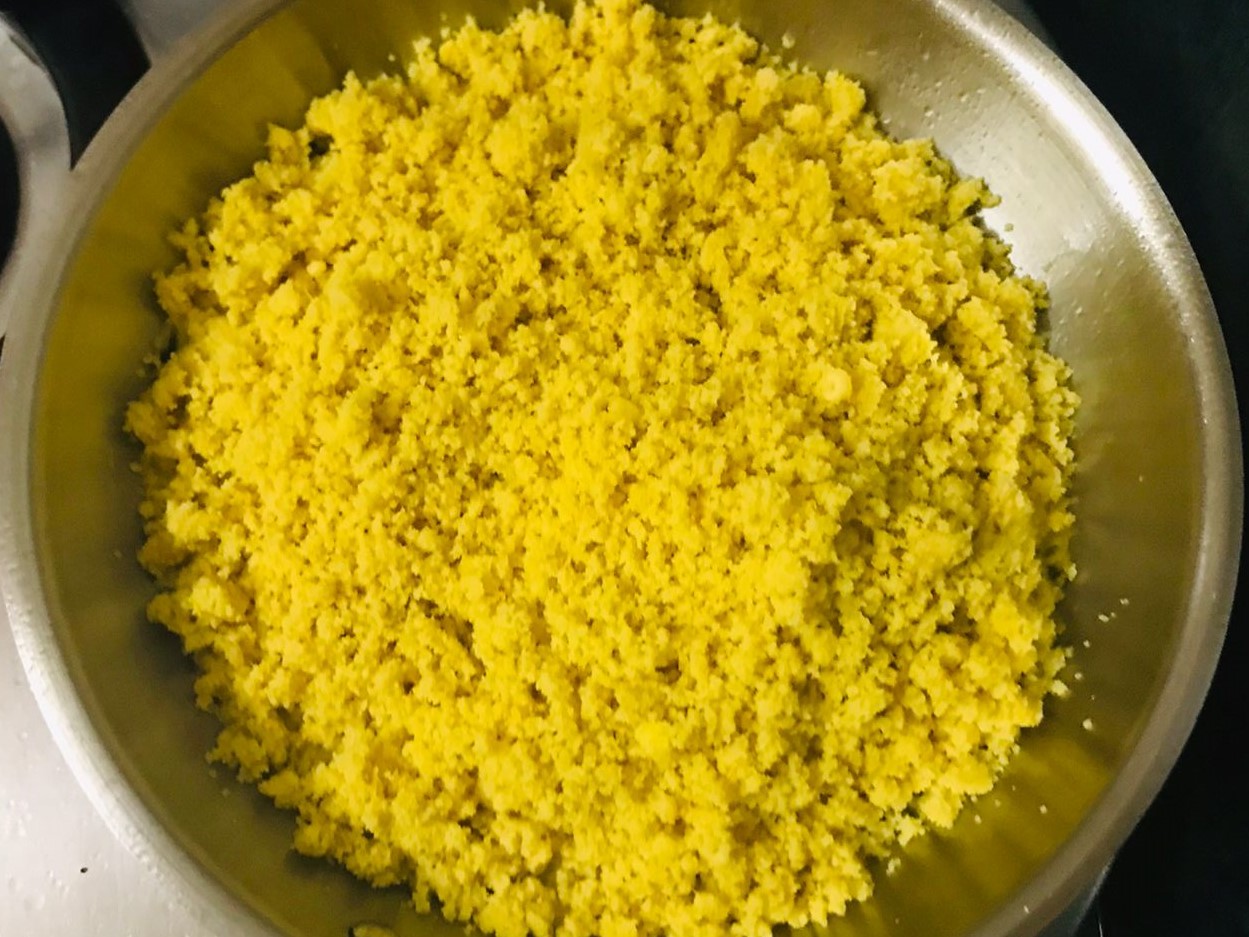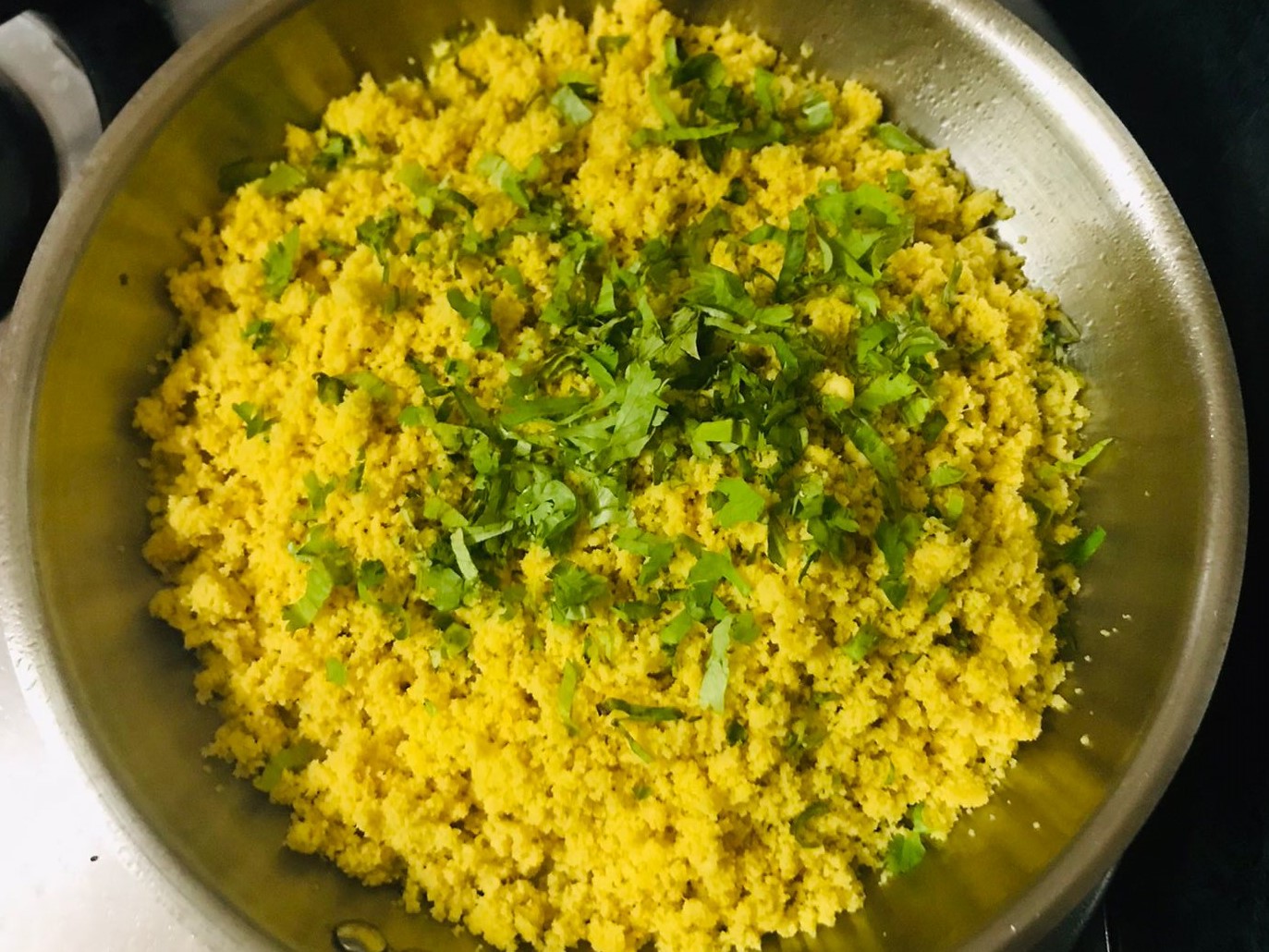 Gently crumble the khaman pieces.
Heat oil in a pan for tempering and add the mustard seeds and let it splutter. Next add the curry leaves, lemon juice, sugar and water and let it boil for about a minute.
Add the crumbled khamani and coriander leaves and gently mix.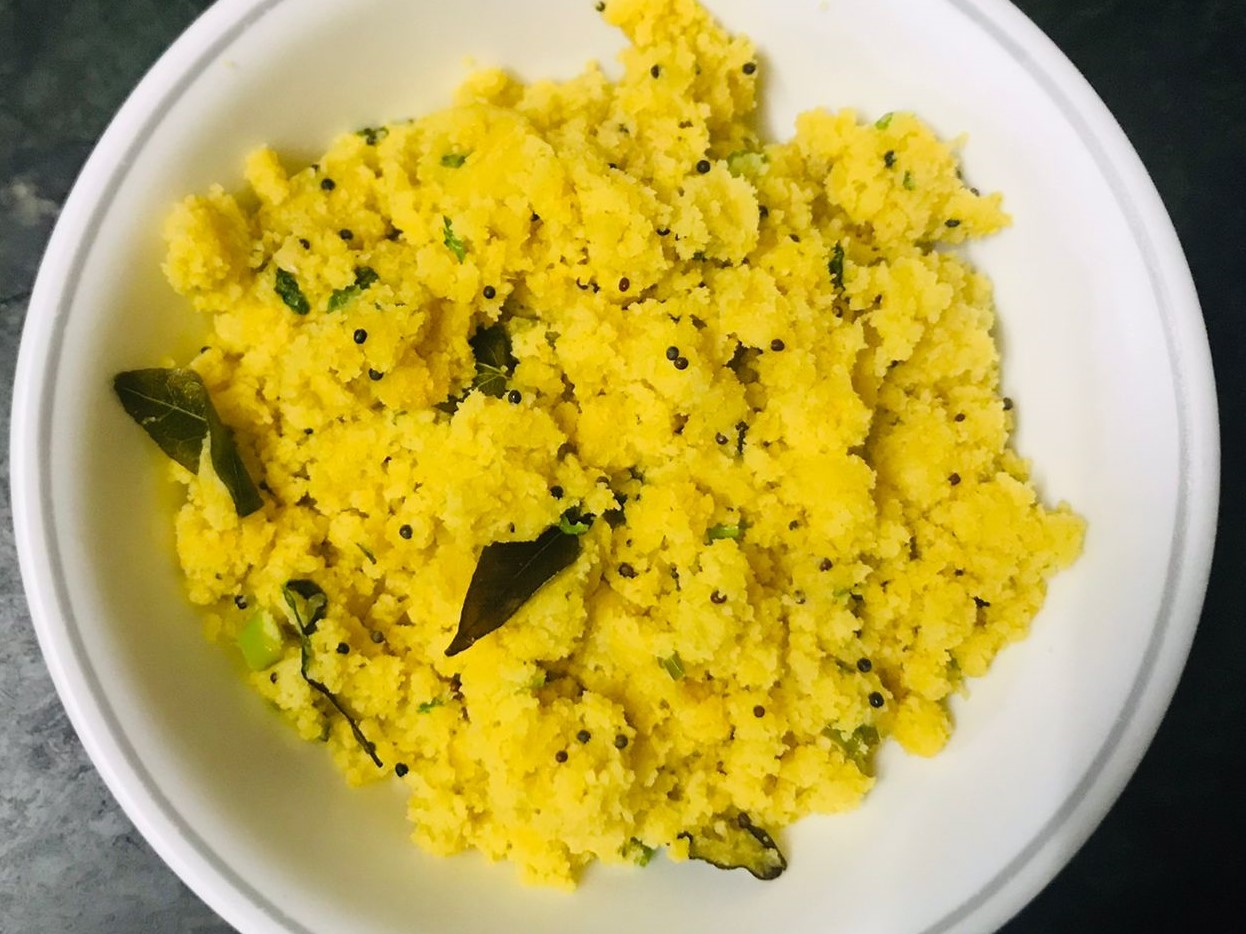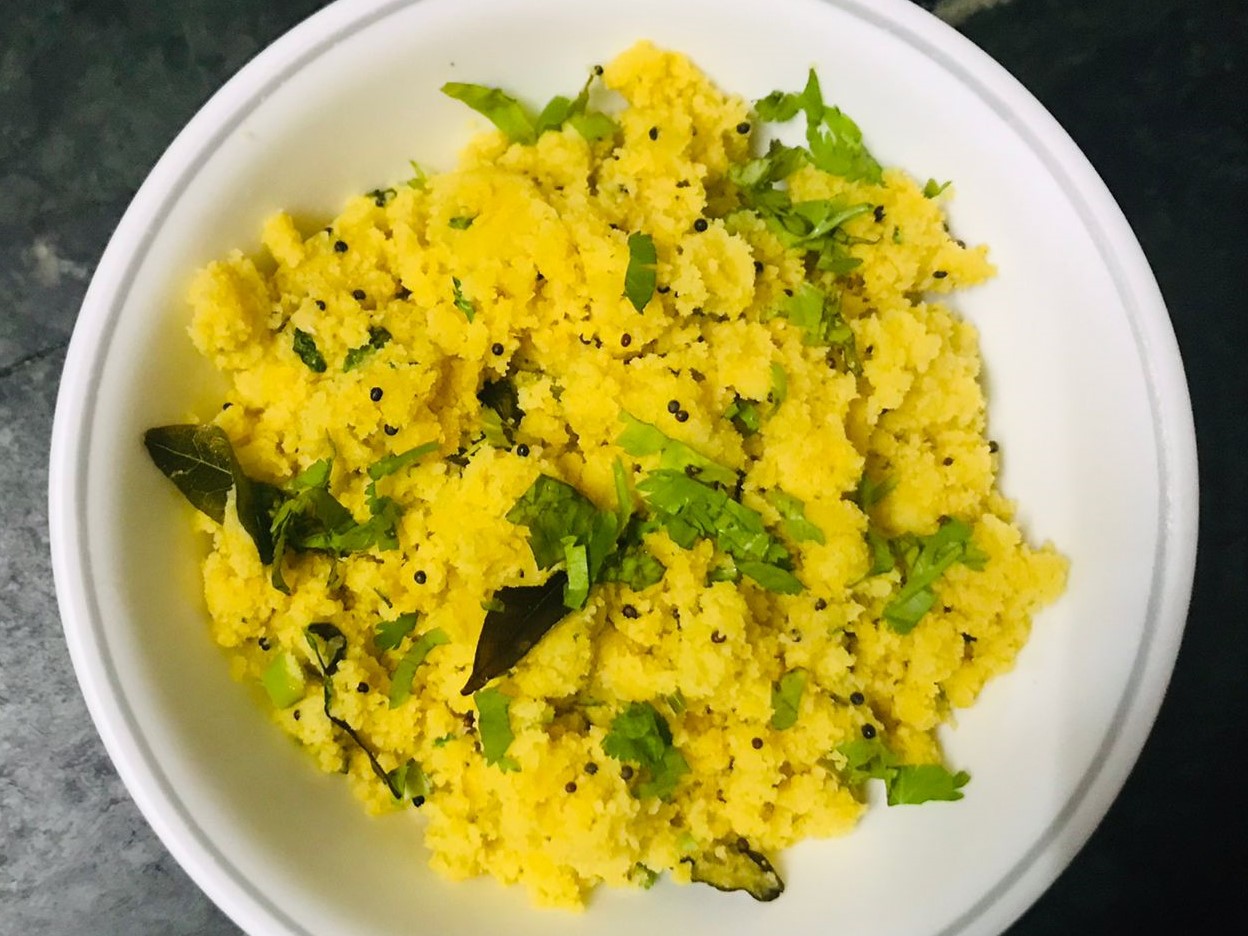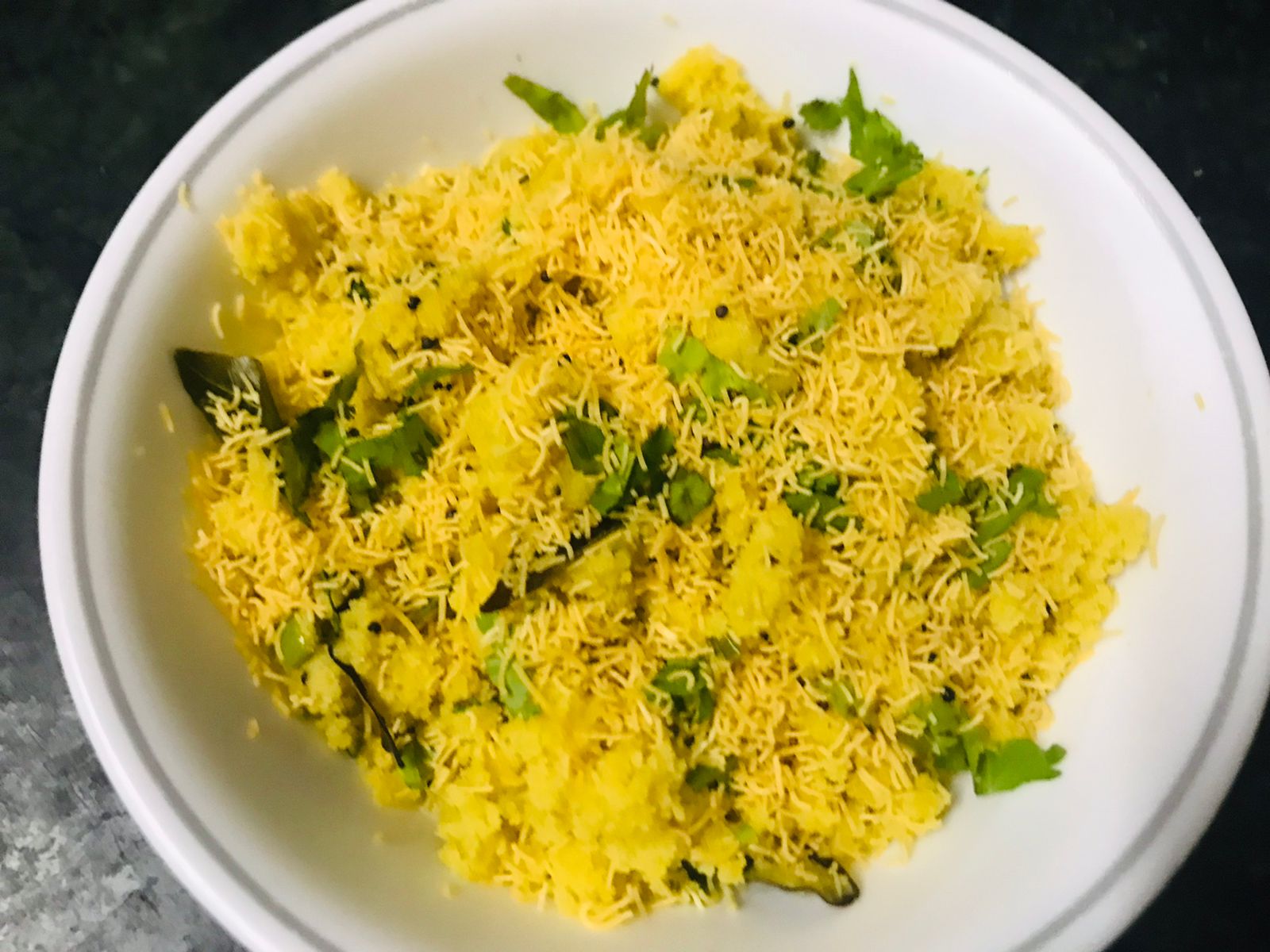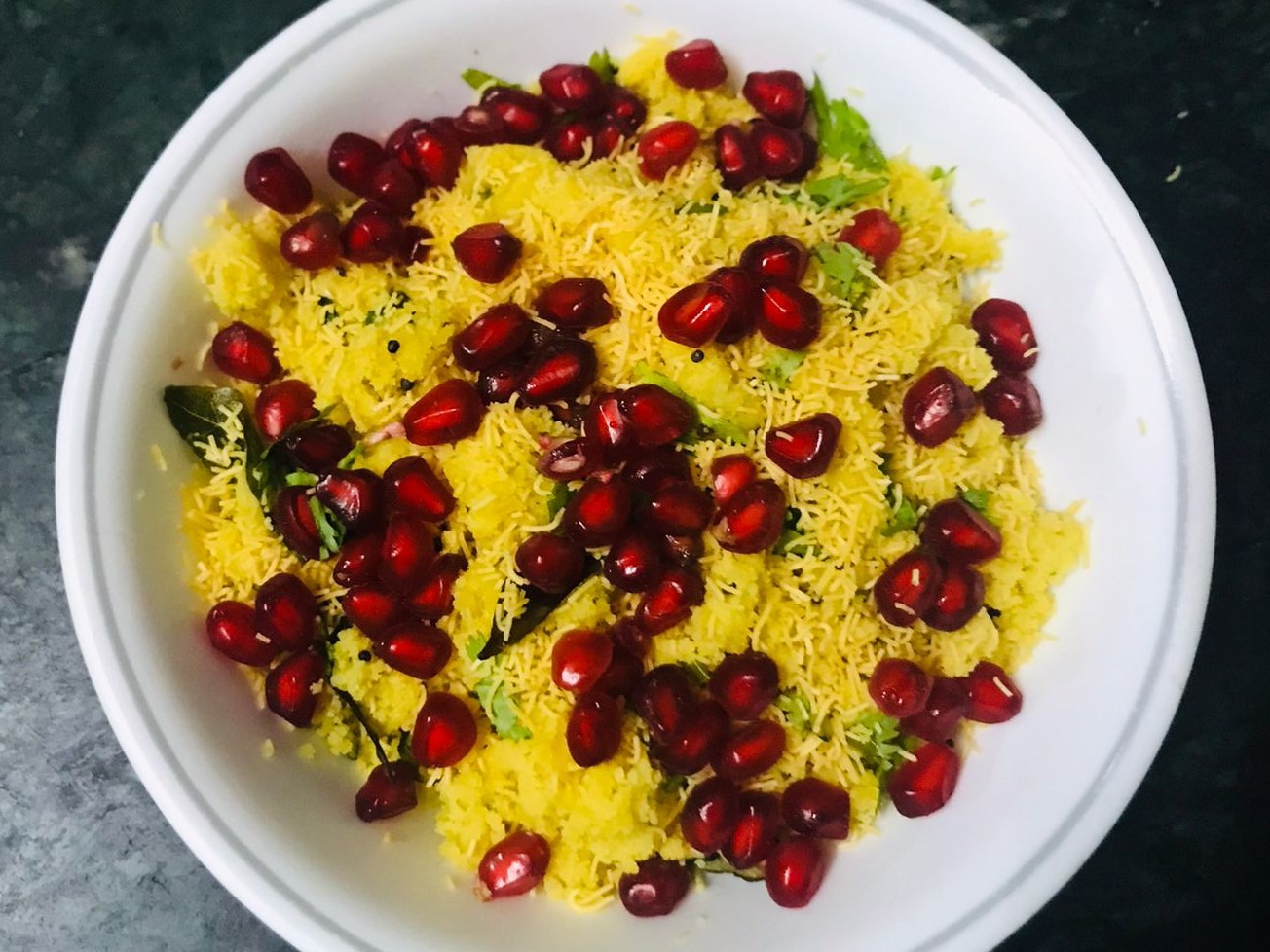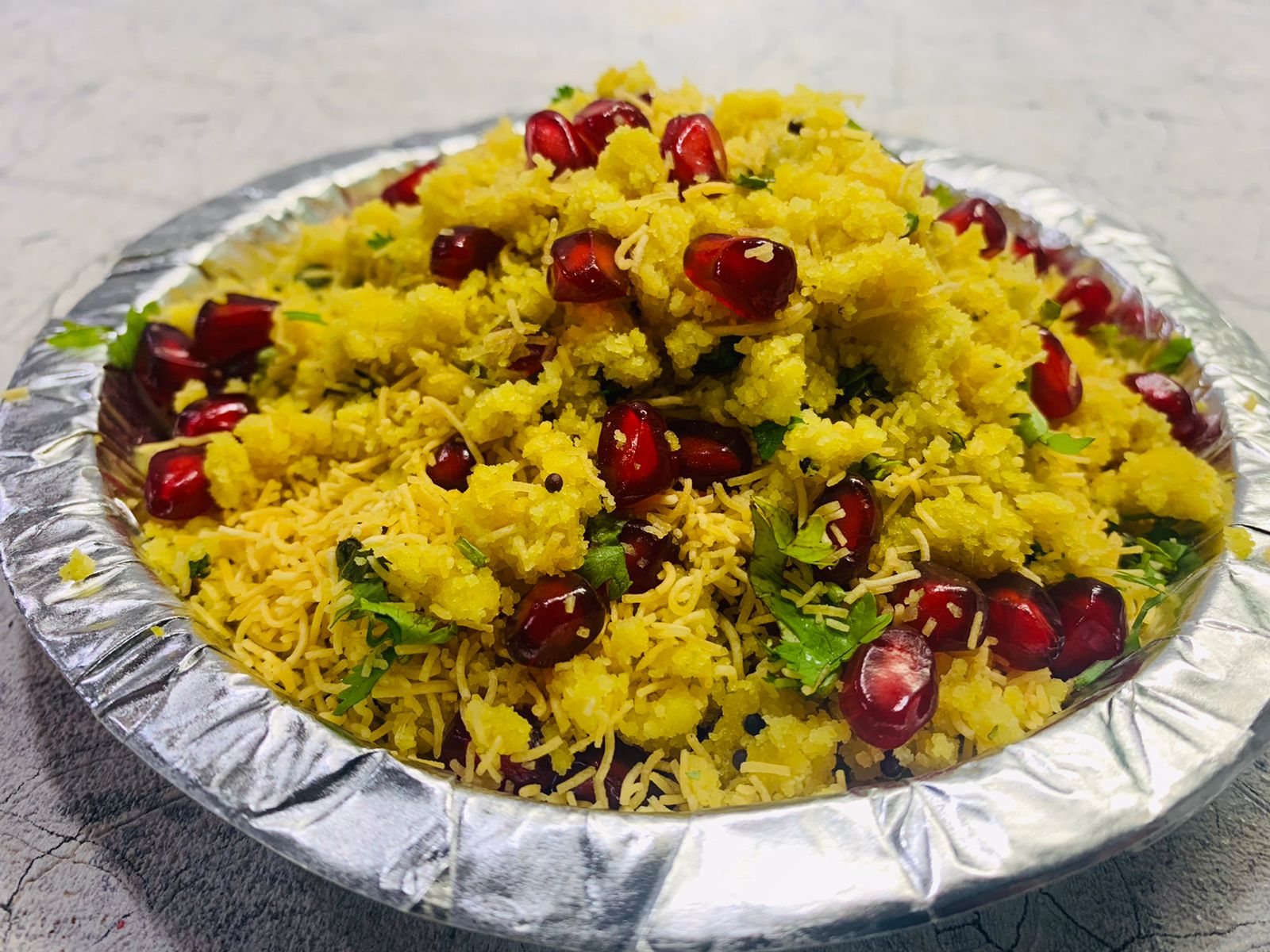 Empty the khamani to a bowl. Garnish it with coriander leaves, nylon sev and pomegranate.
Sev Khamani is ready to be served!