Gujarati Khichu (Khichiyu)
Gujarati Khichu (Khichiyu) is a popular street food from Gujarat. This sticky- dough like porridge is made with rice flour spiced with cumin seeds, ginger and carom seeds and served drizzled with oil and Khichu powder and/or chilli powder.
It is also called 'papdi no lot' which translates as 'dough for papad'. It is because if you take this dough one step further while cooking, meaning steaming the dough then you can make rice papad out of it.
Khichu is a healthy and delicious rice dish and can be served as a tea-time snack, at breakfast or as a light meal at any time of the day. This dish is a vegan, gluten-free and saatvik dish (onion-garlic free). In Maharashtra, there is a very similar dish called 'Ukad' while Tamil Nadu has a dish called 'Mor Kali or Mor Koozh'.
I enjoy a hot bowl of Khichu with tea. It is super quick to make and easy too. Try this simple recipe!
Ingredients
2 cups water
1 teaspoon cumin seeds
¼ teaspoon carom seeds
1 teaspoon finely chopped green chilli
1 teaspoon finely chopped ginger
1 tablespoon chopped coriander leaves
¾ teaspoon salt
½ cup rice flour
2 teaspoons oil
1 teaspoon khichu masala
Directions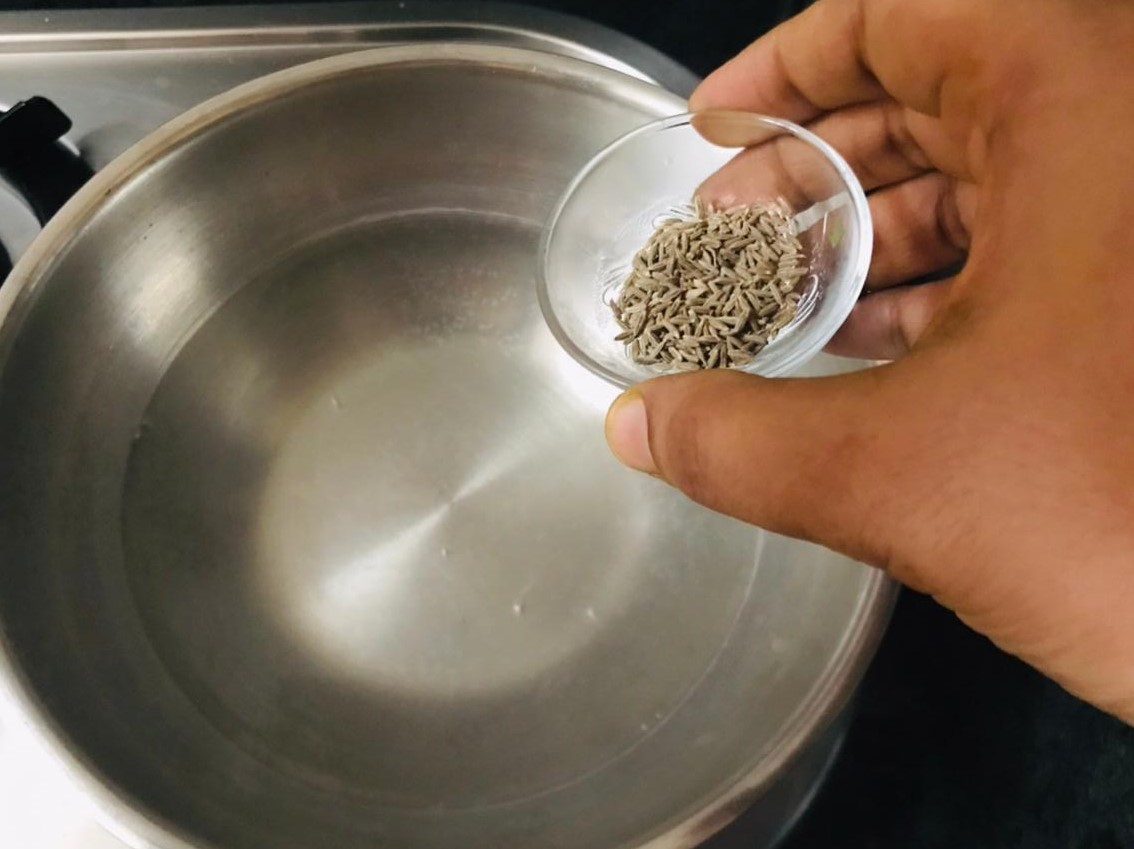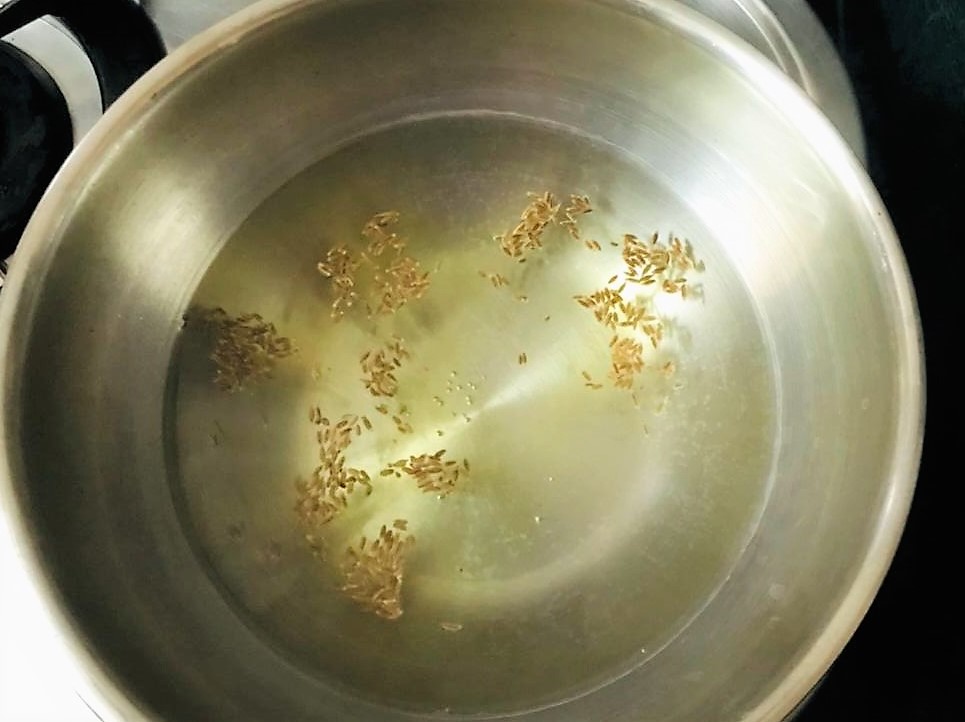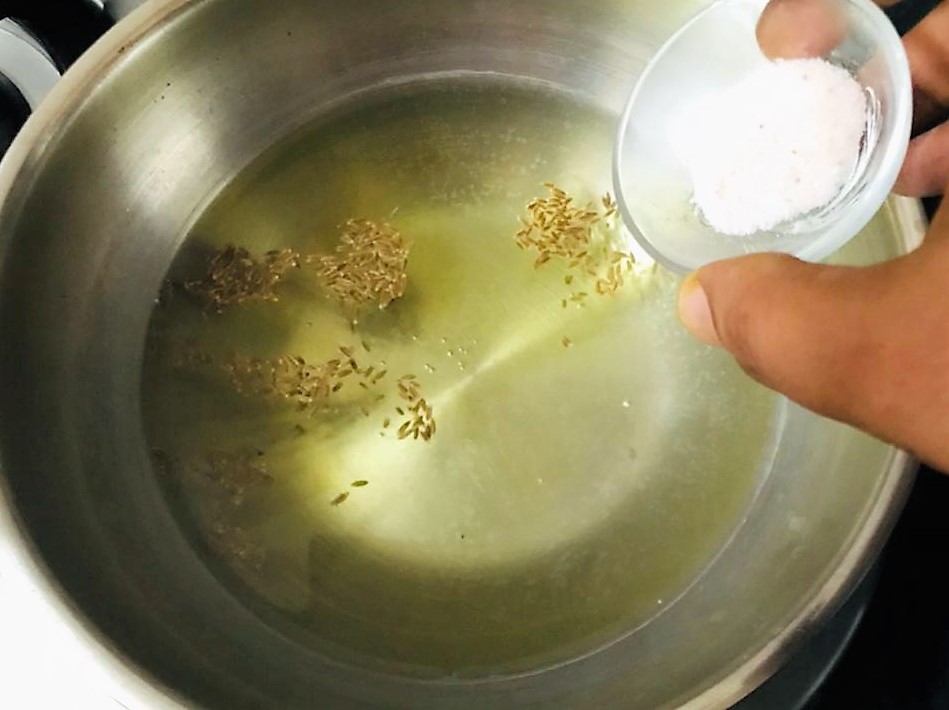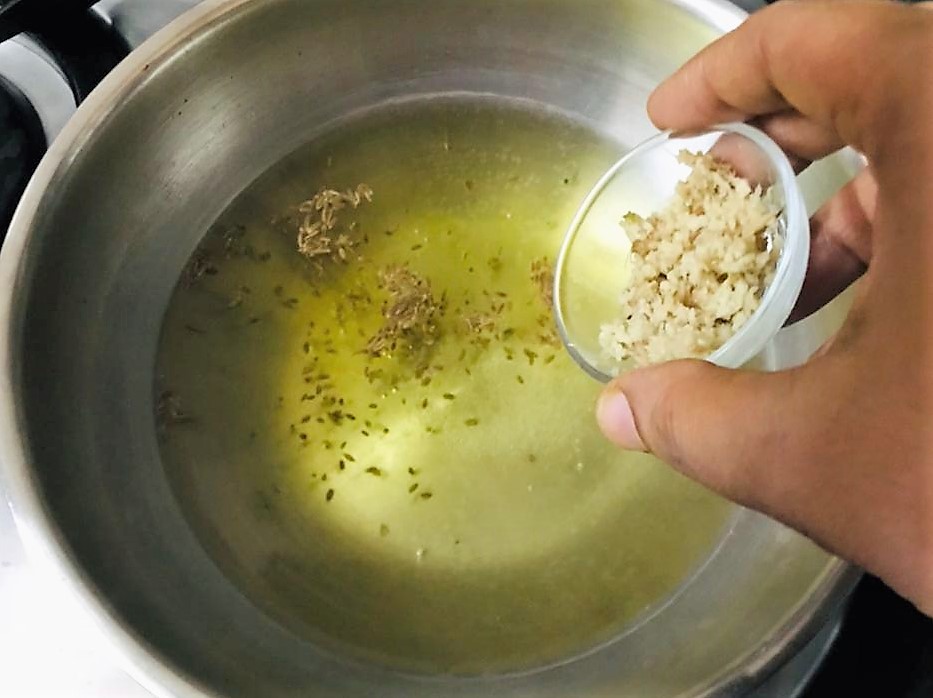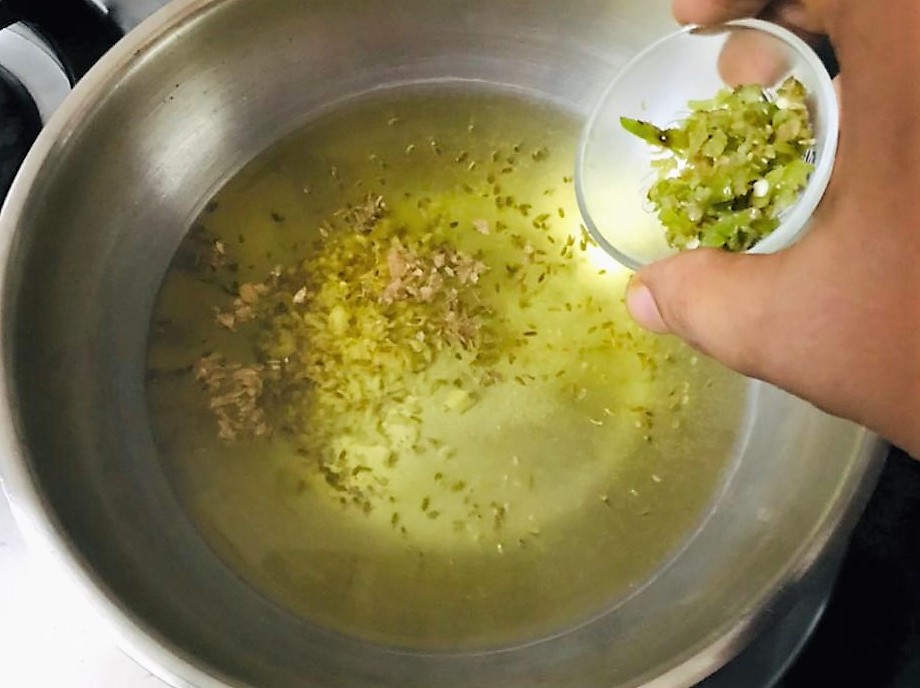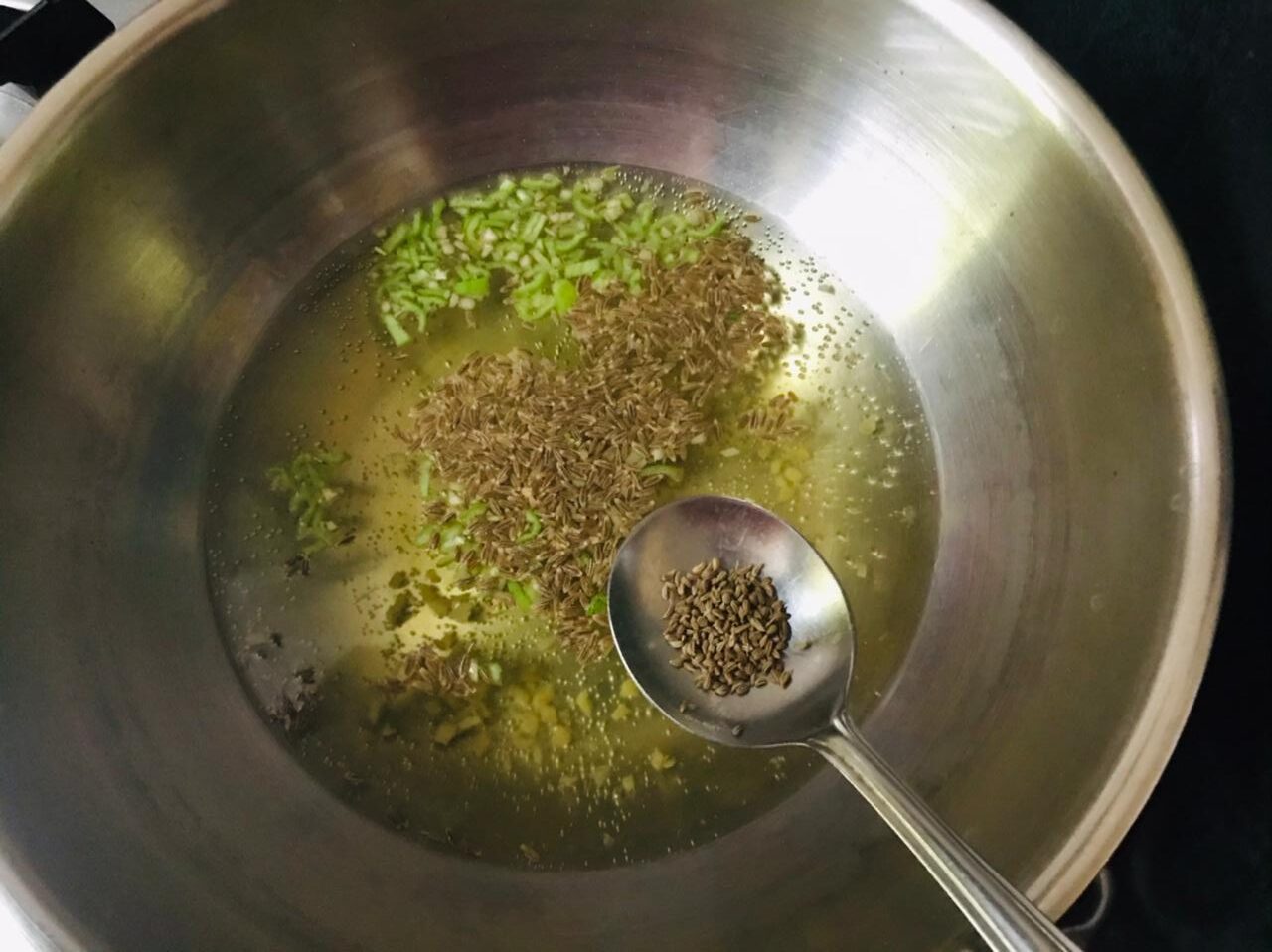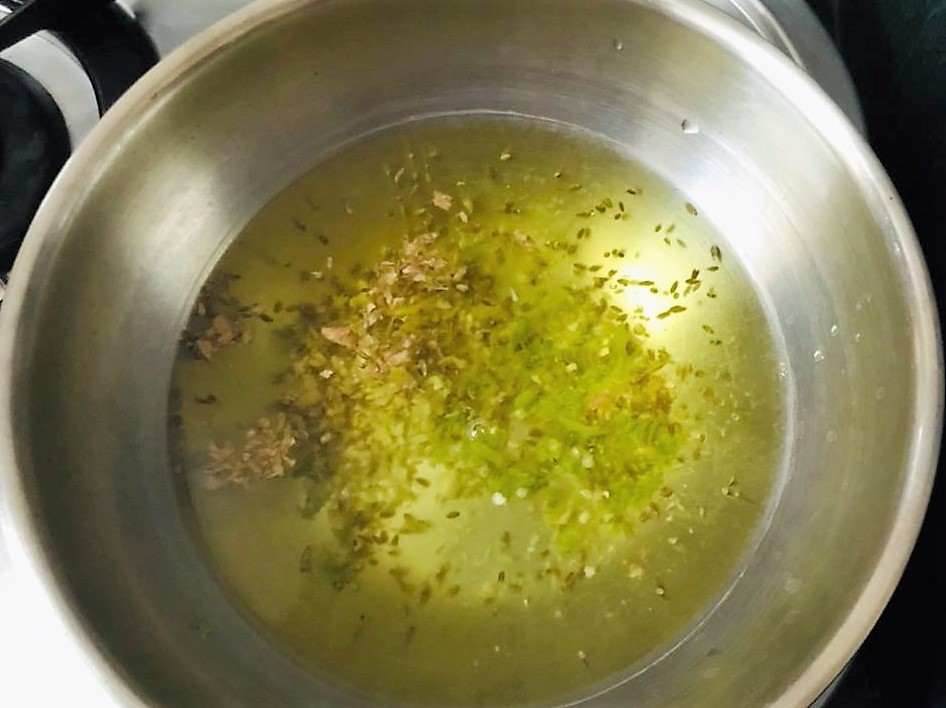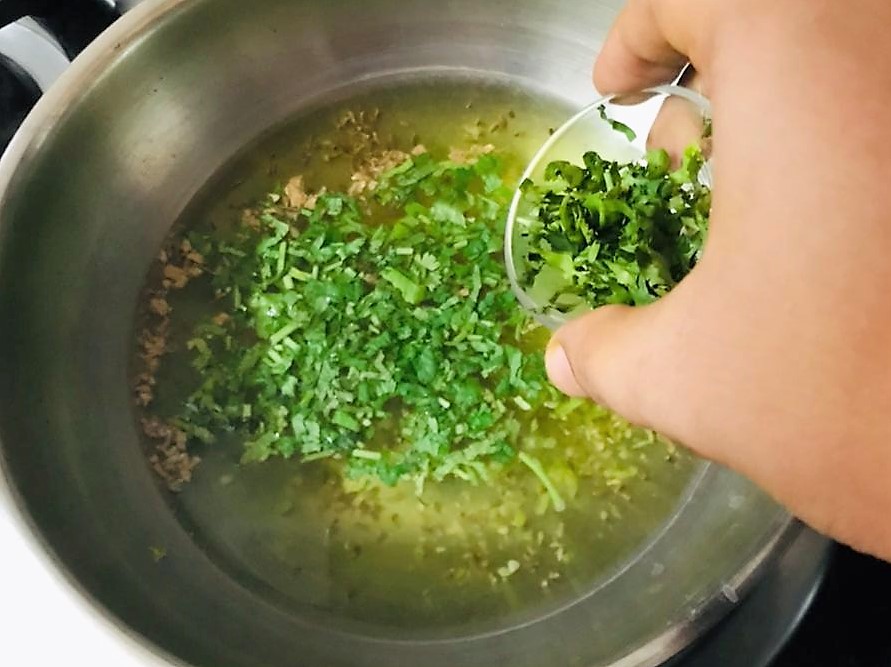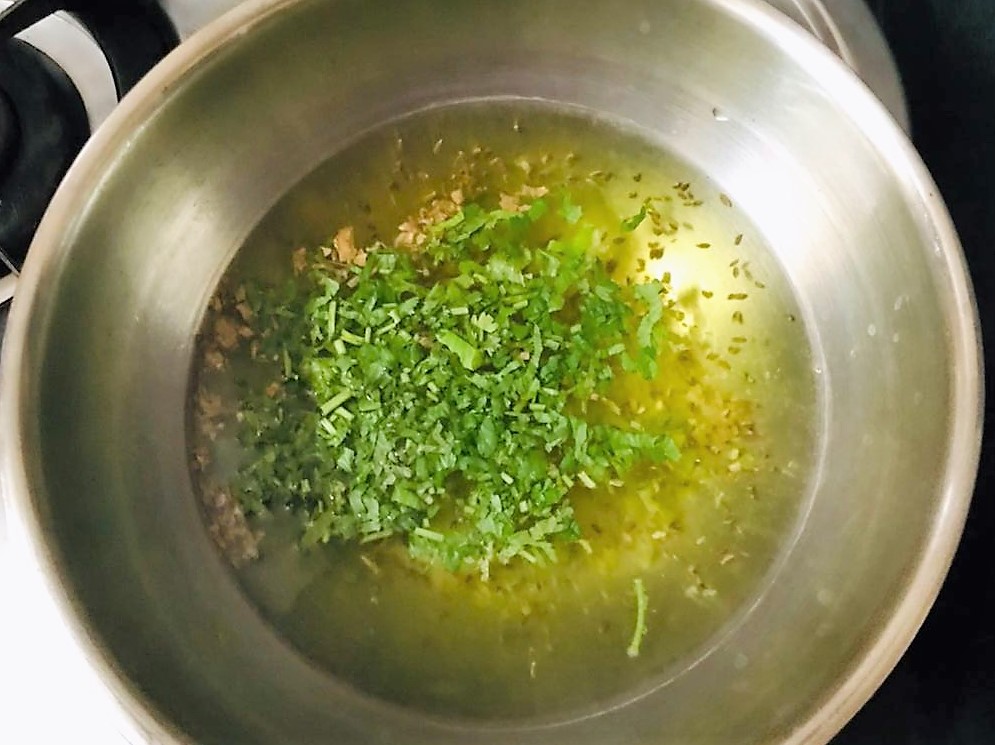 In a pan add the water, cumin seeds, salt, ginger, green chilli and carom seeds and bring the water to boil on medium heat.
Add the coriander leaves once the water has come to a simmering boil.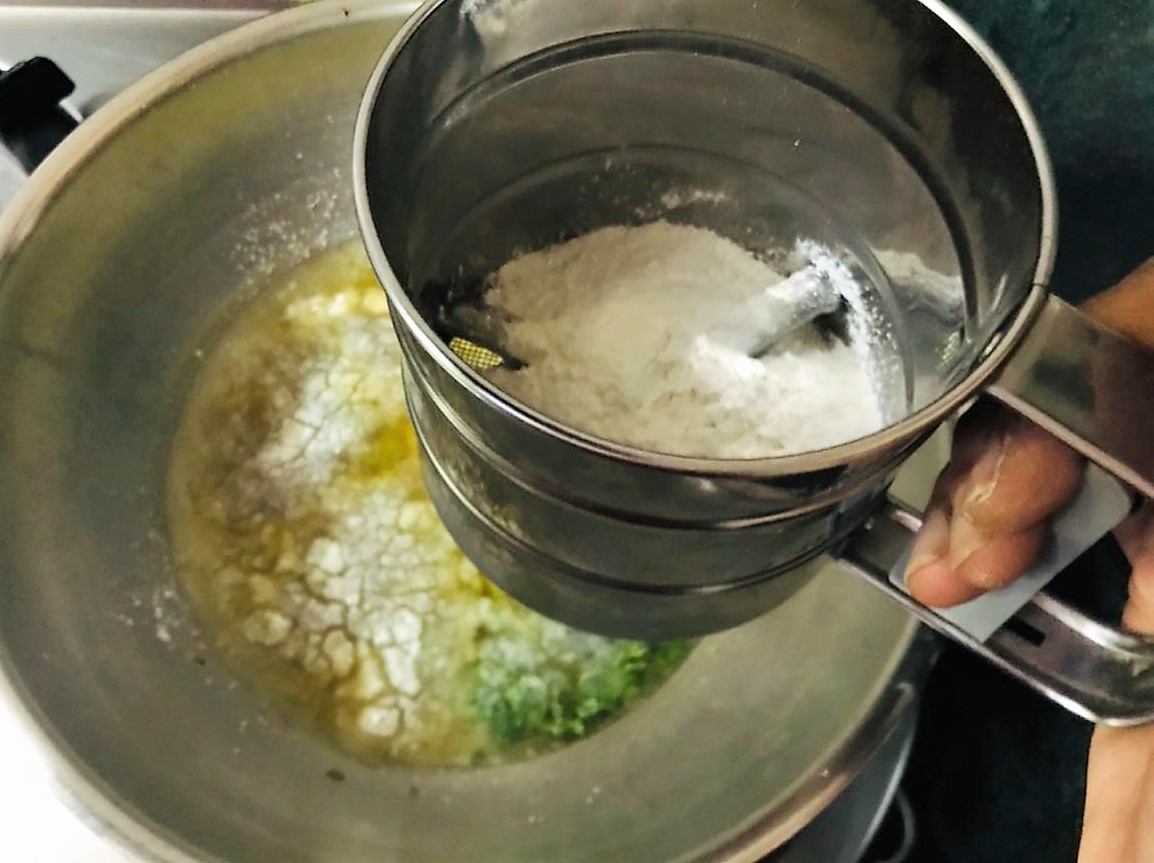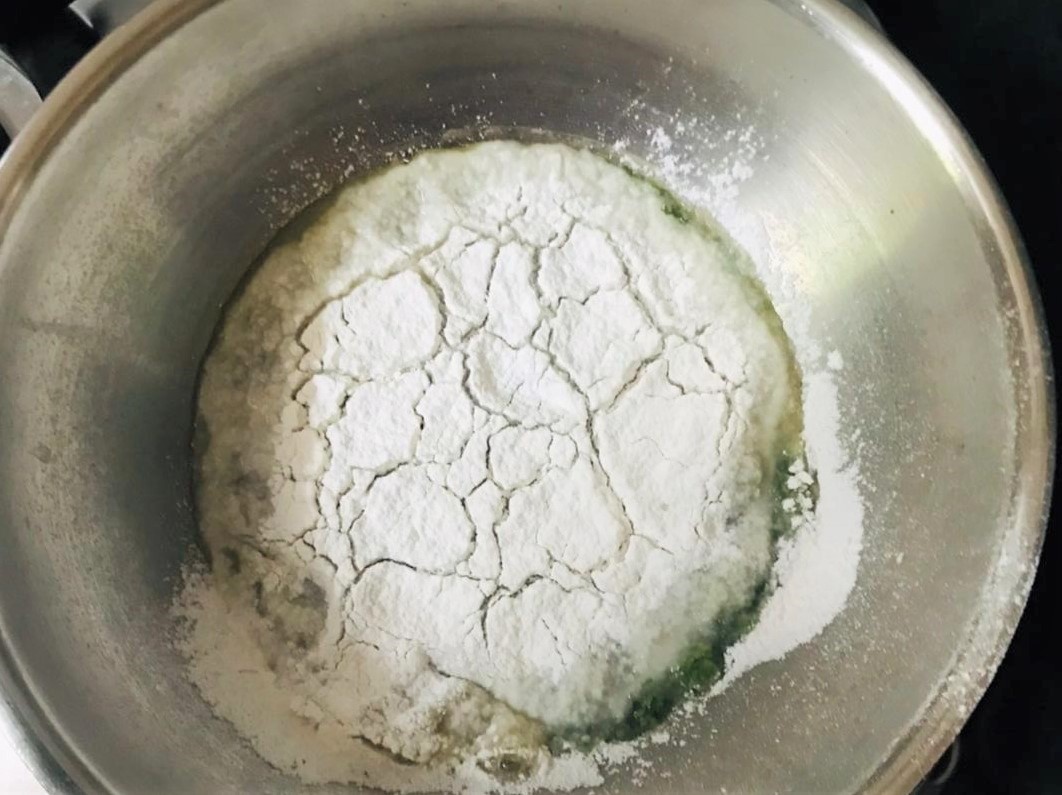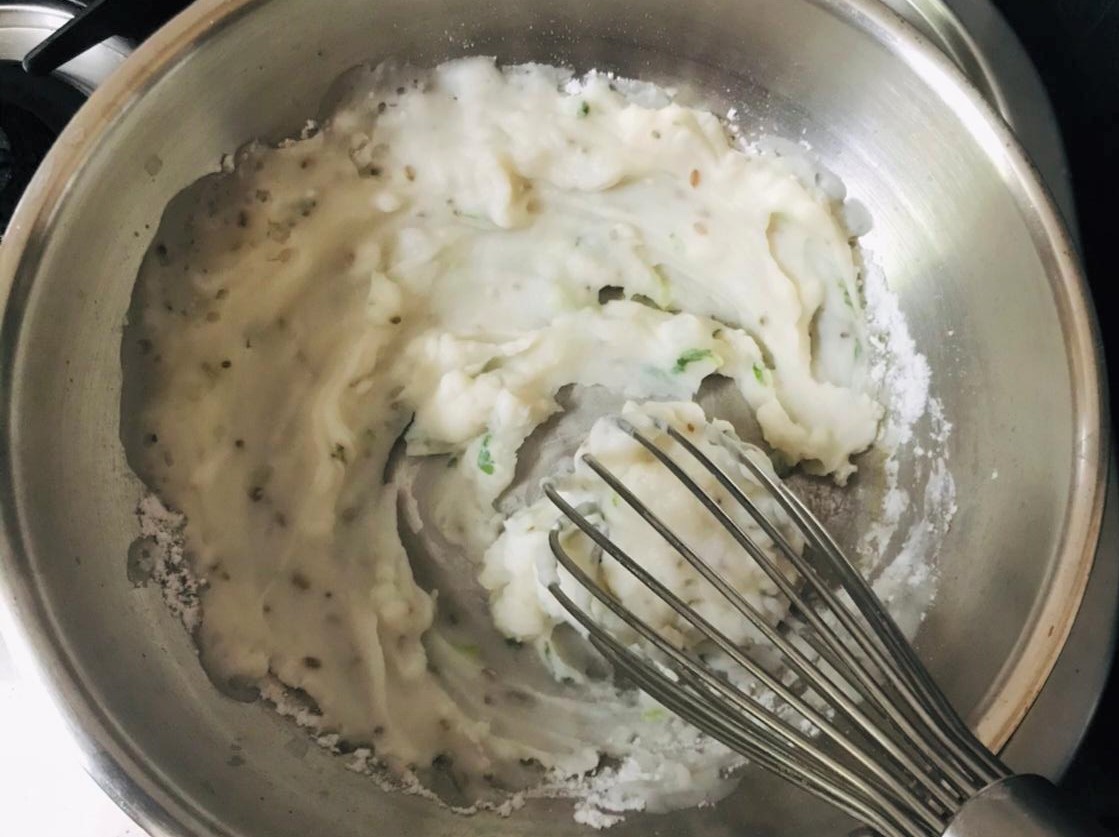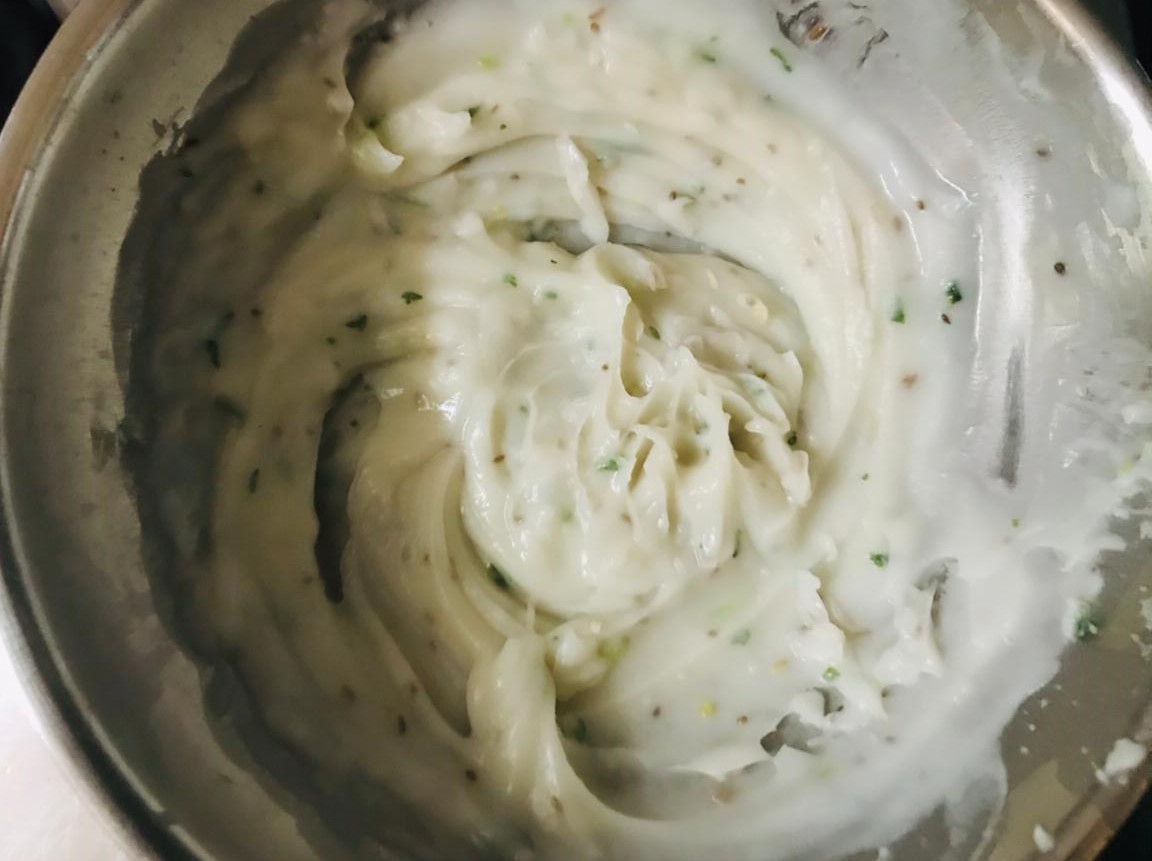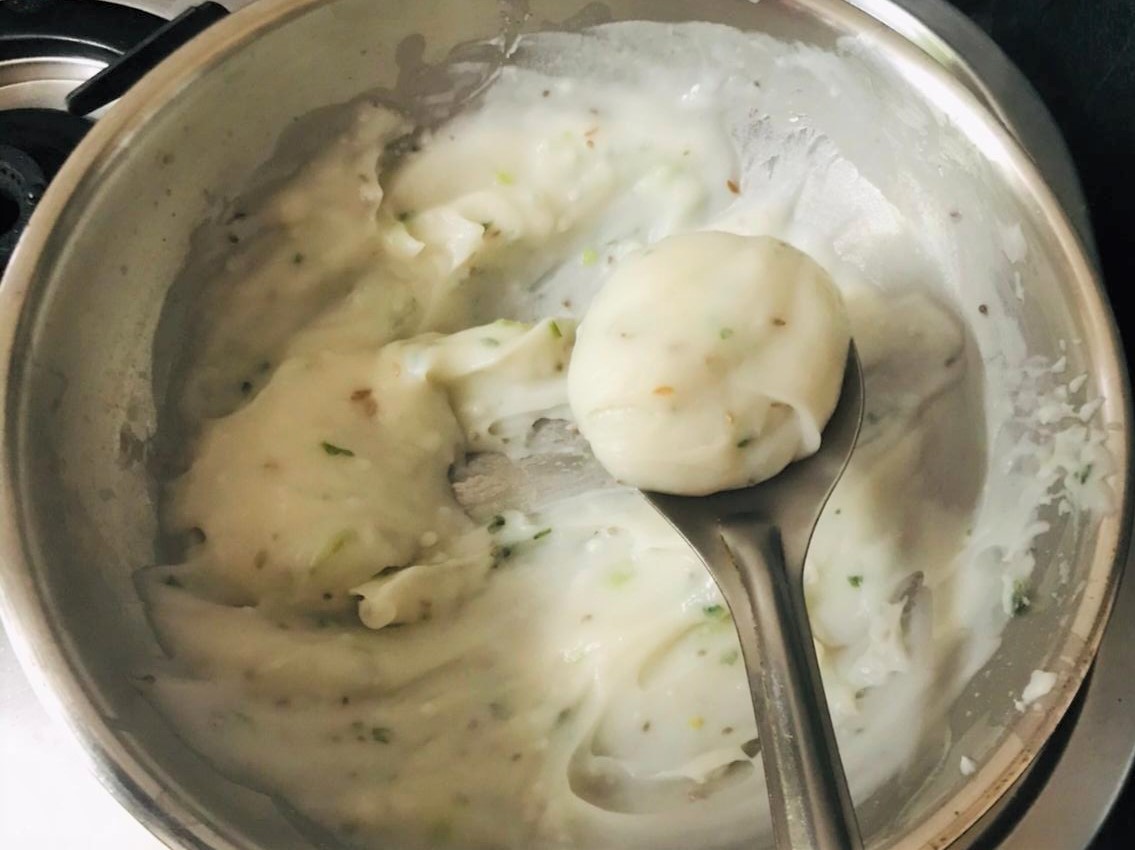 Once it starts boiling, add a little flour at a time and keep stirring while adding to avoid the lumps. Keep stirring vigorously till there are no lumps. While you are stirring, within a minute, it will absorb most of the water and becomes a thick, sticky dough. Continue cooking on low heat for 5-6 minutes until it begins to leave the sides of the pan. Do stir once or twice and make sure that it is not sticking to the bottom of the pan.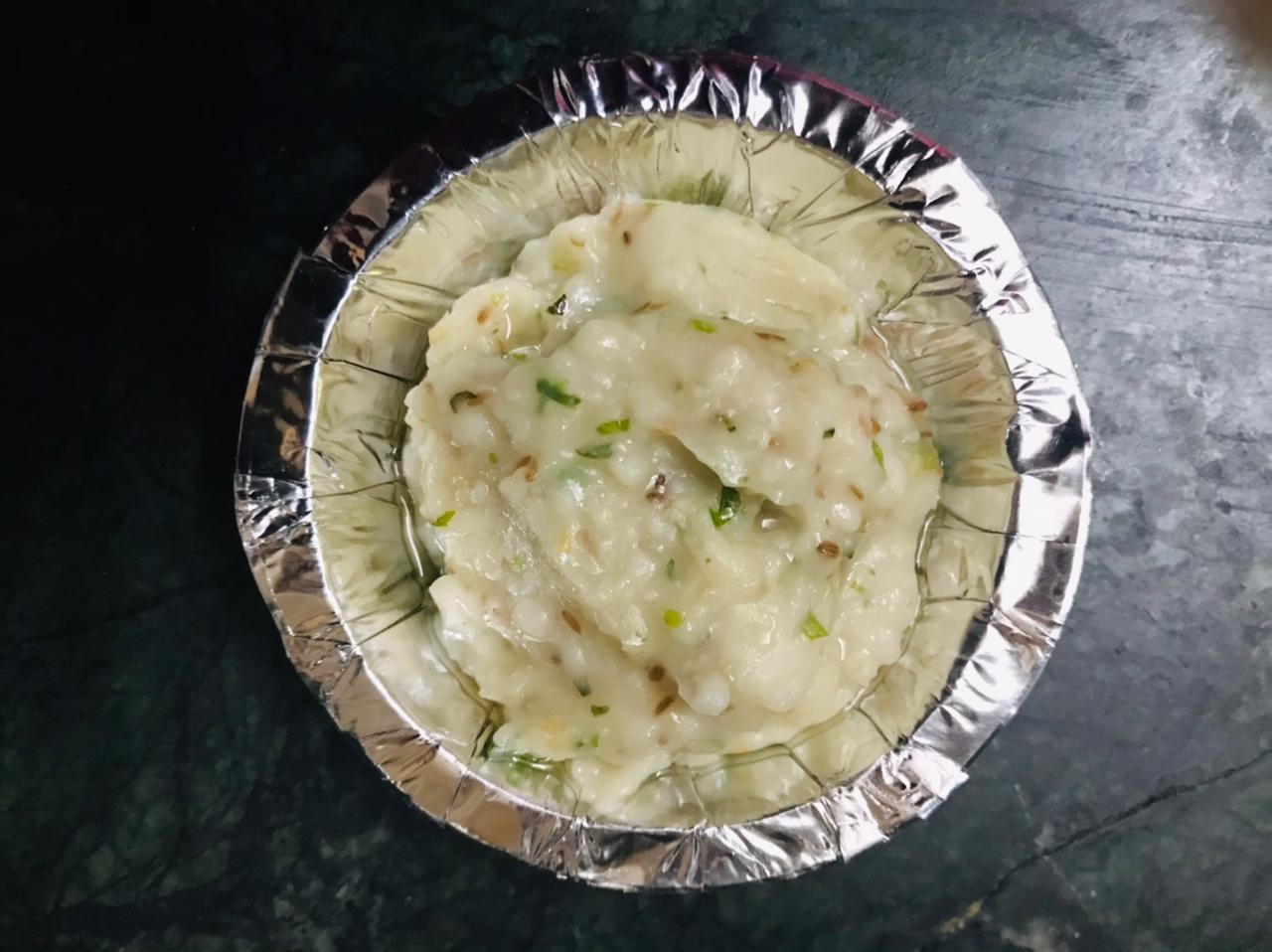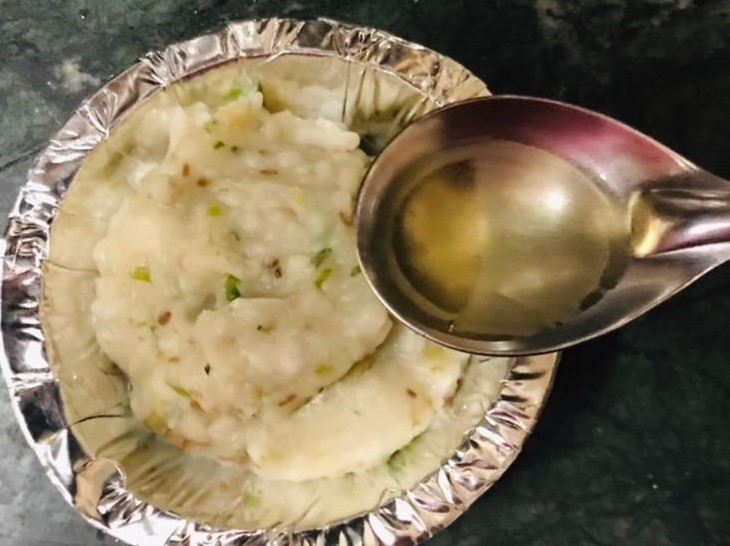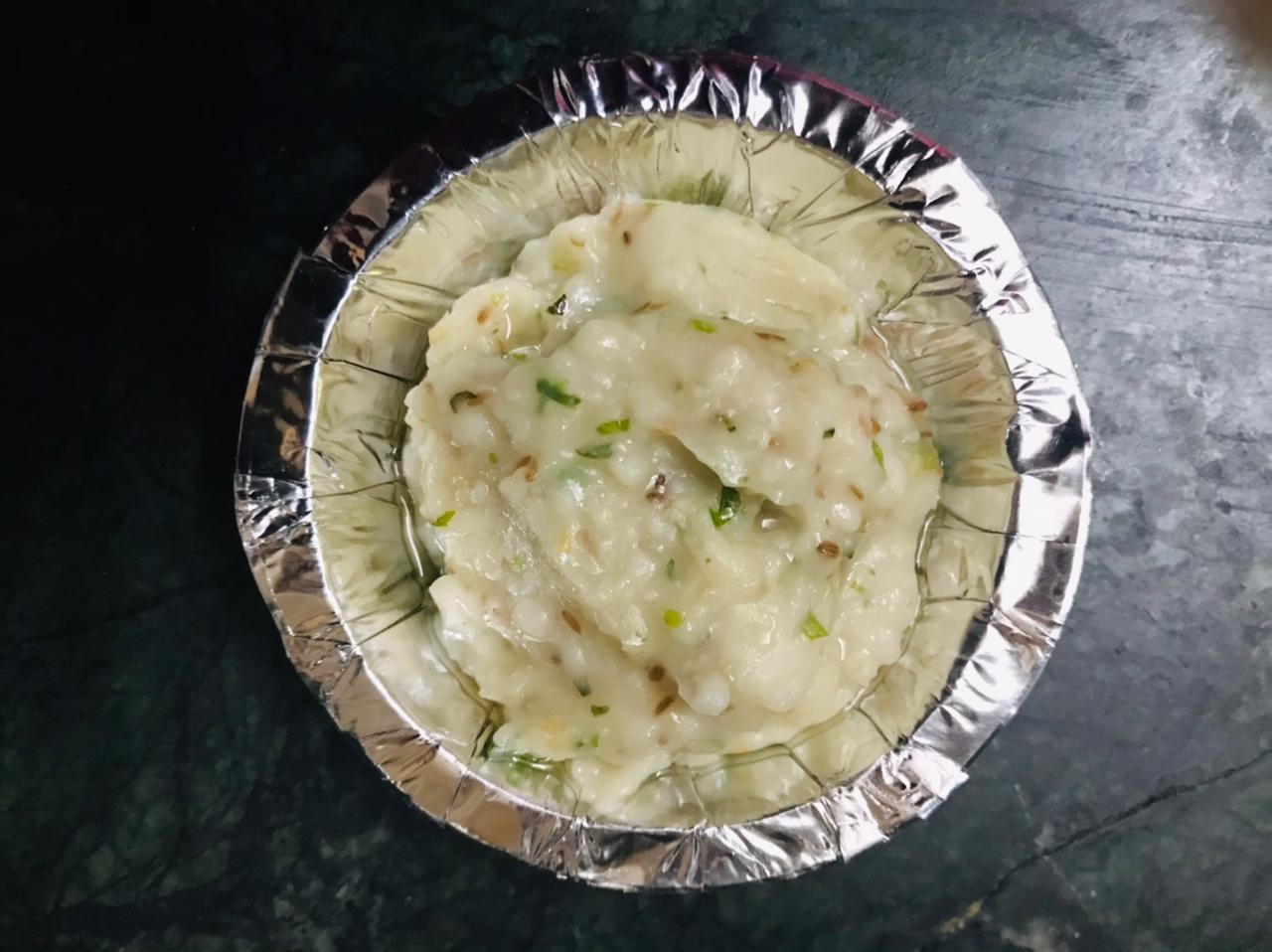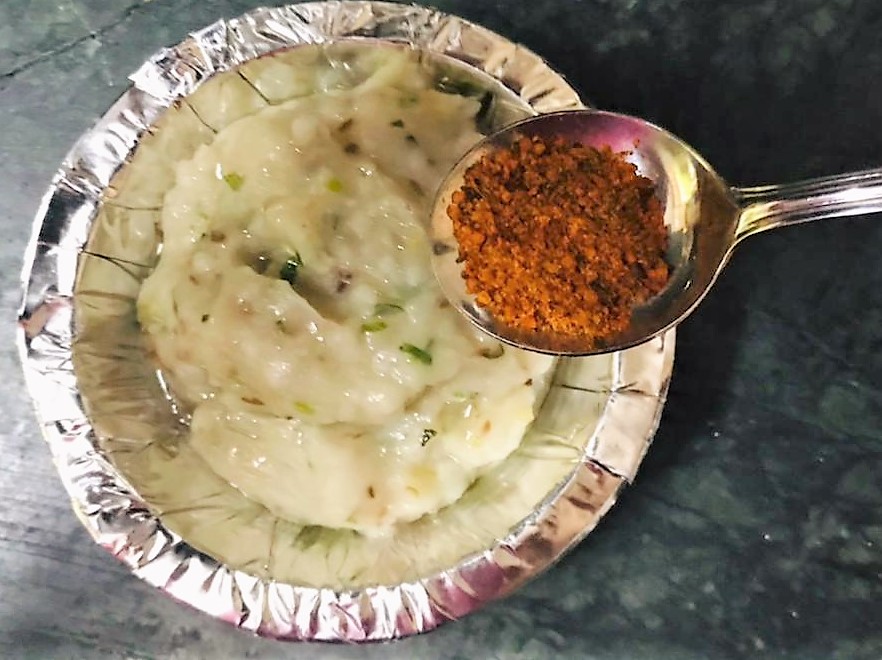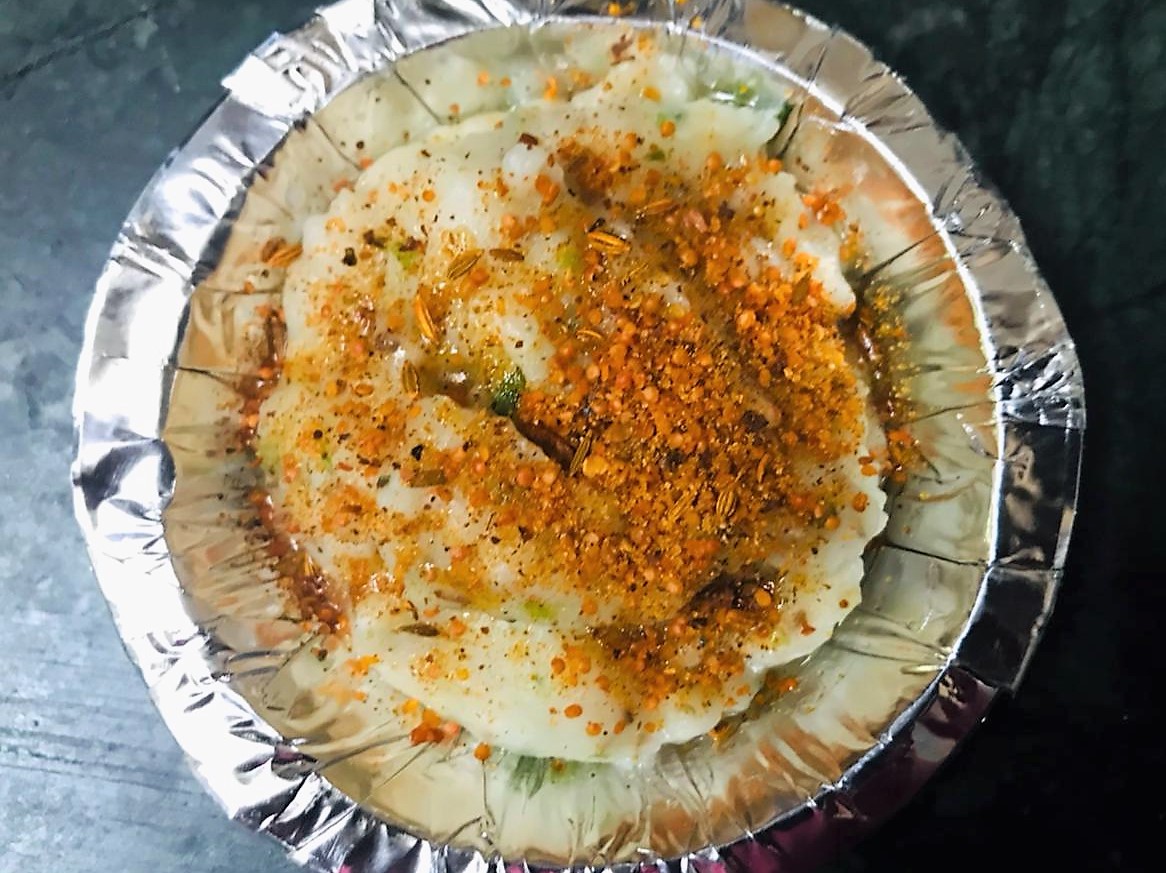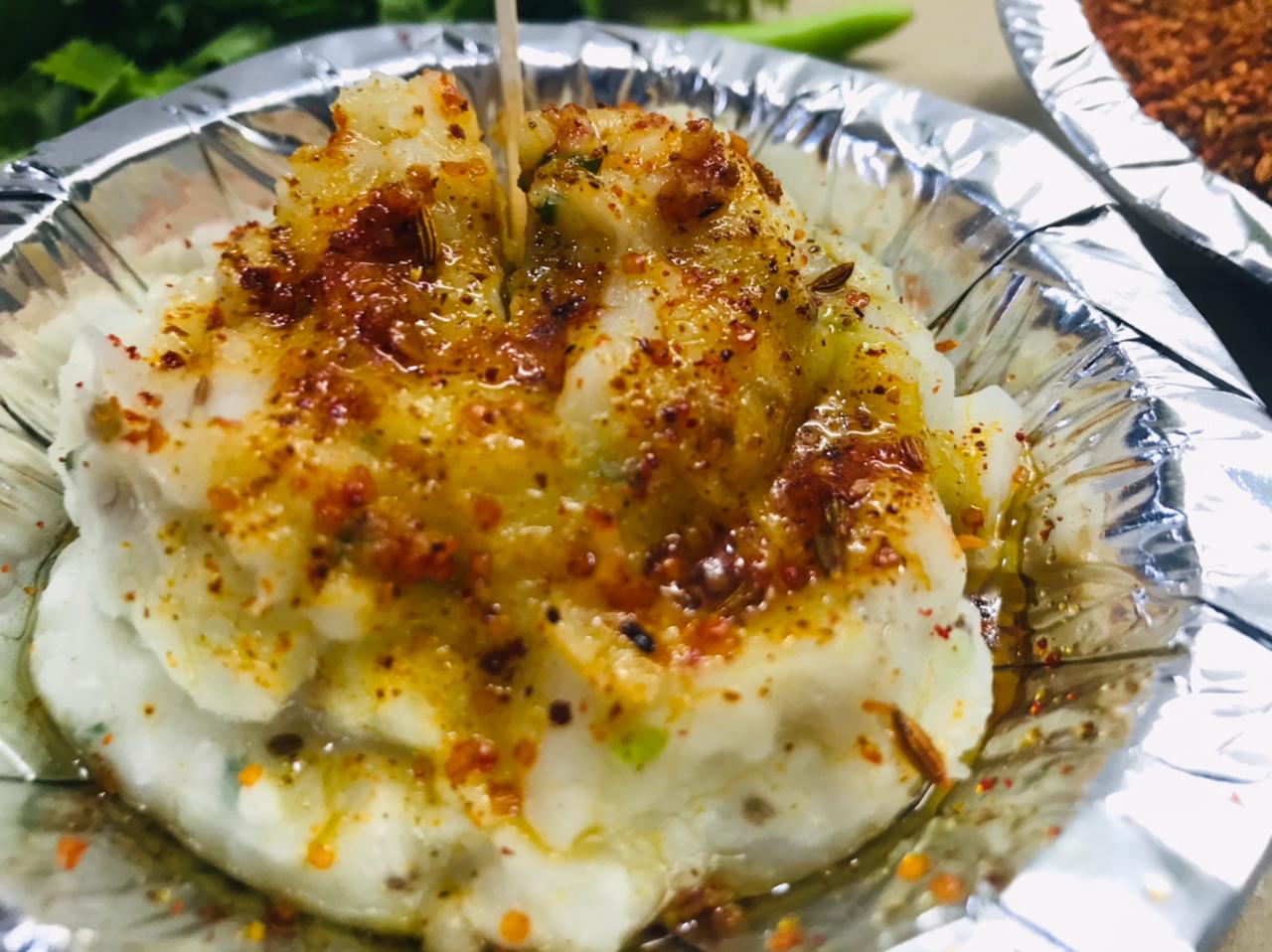 After 5 minutes, transfer the khichu to a serving bowl. Pour oil and sprinkle khichu masala before serving.
Serve it hot!