Masala Boondi Chaat
Masala Boondi Chaat is a crispy, crunchy, tangy and spicy Indian chat prepared with a handful of ingredients.
Boondi is a popular Indian snack made with chickpeas flour. These little puffs are either available as plain or spiced. I have used the spiced one for this recipe. If you use the plain one, then adjust the seasoning by adding extra spices.
My children love a quick snack after school and I often prepare Corn bhel, Sprouted moth chaat, Boiled Chana dal chaat, Pea Potato Cutlet amongst others for a quick healthy after school snack. A little while ago we tasted this Masala Boondi chaat in a restaurant and everyone instantly fell in love with it. Since then, it has been added to our favourite after school snacking list! What I like about this recipe is that it is super easy, quick and simply scrumptious.
Simple, delicious, fuss free recipe that can be prepared under 10 minutes. Next time you crave some snacks, pick this recipe for delicious and healthy snacking!
Ingredients
400 grams masala boondi
½ cup finely chopped onions
½ cup finely chopped tomatoes
1 tablespoon finely chopped green chillies
1 teaspoon chaat masala
1 teaspoon red chilli powder
Juice of 1 lime
2-3 teaspoons finely chopped coriander leaves
Directions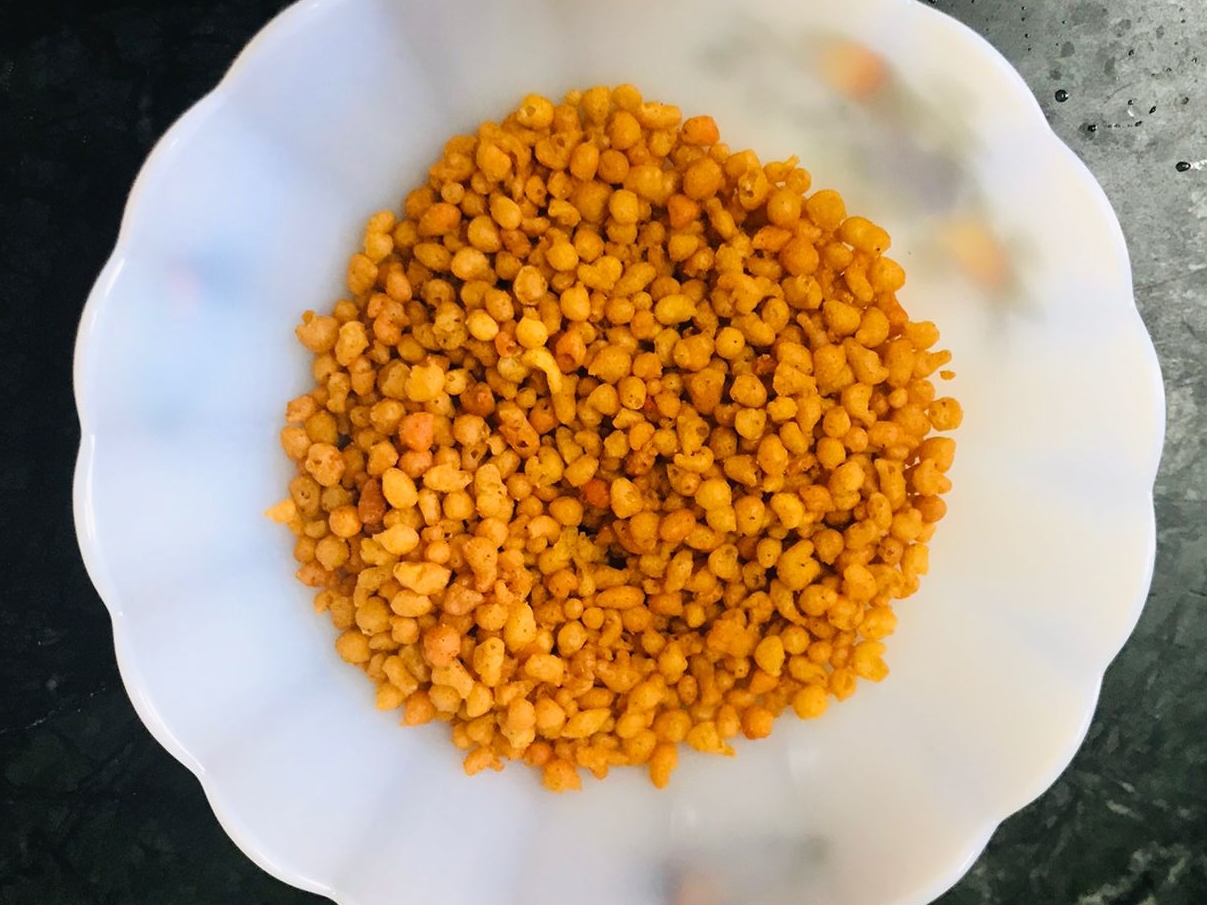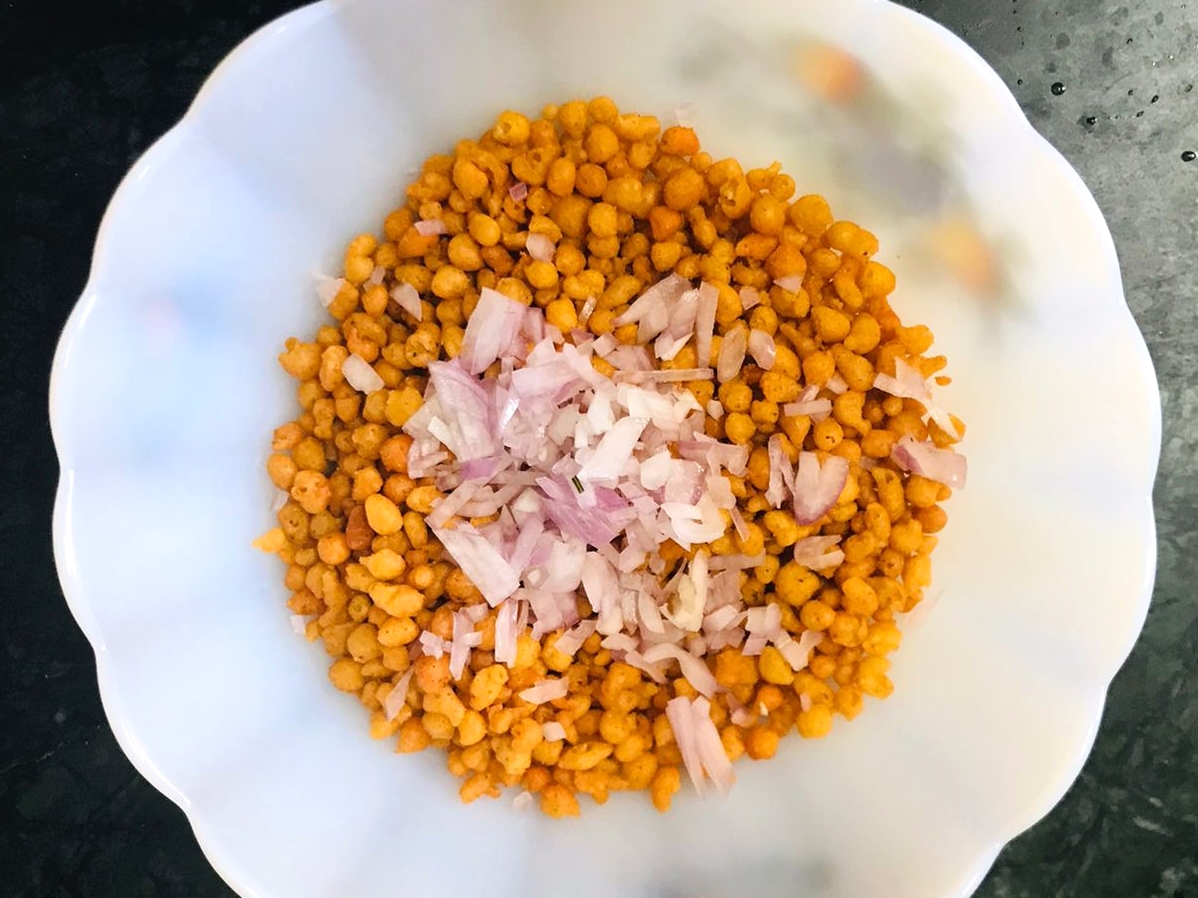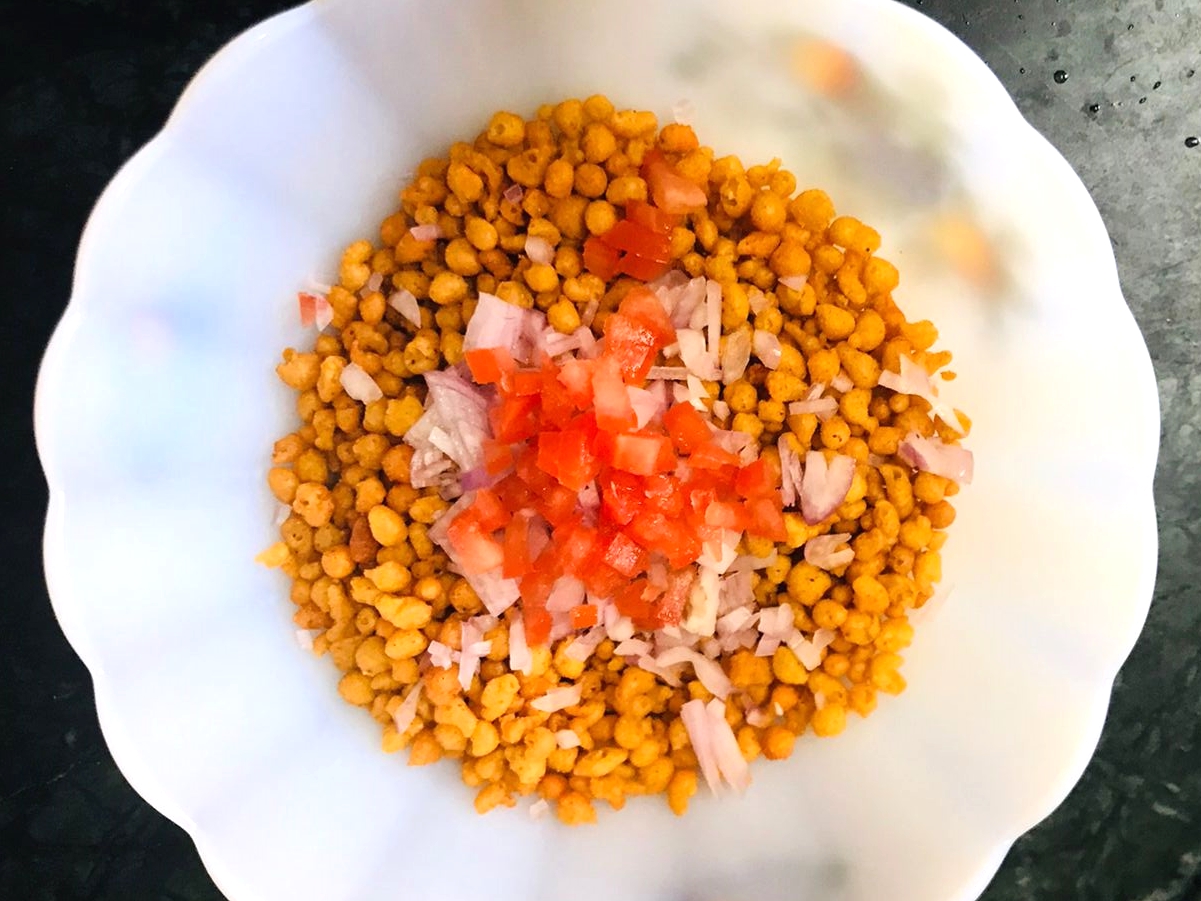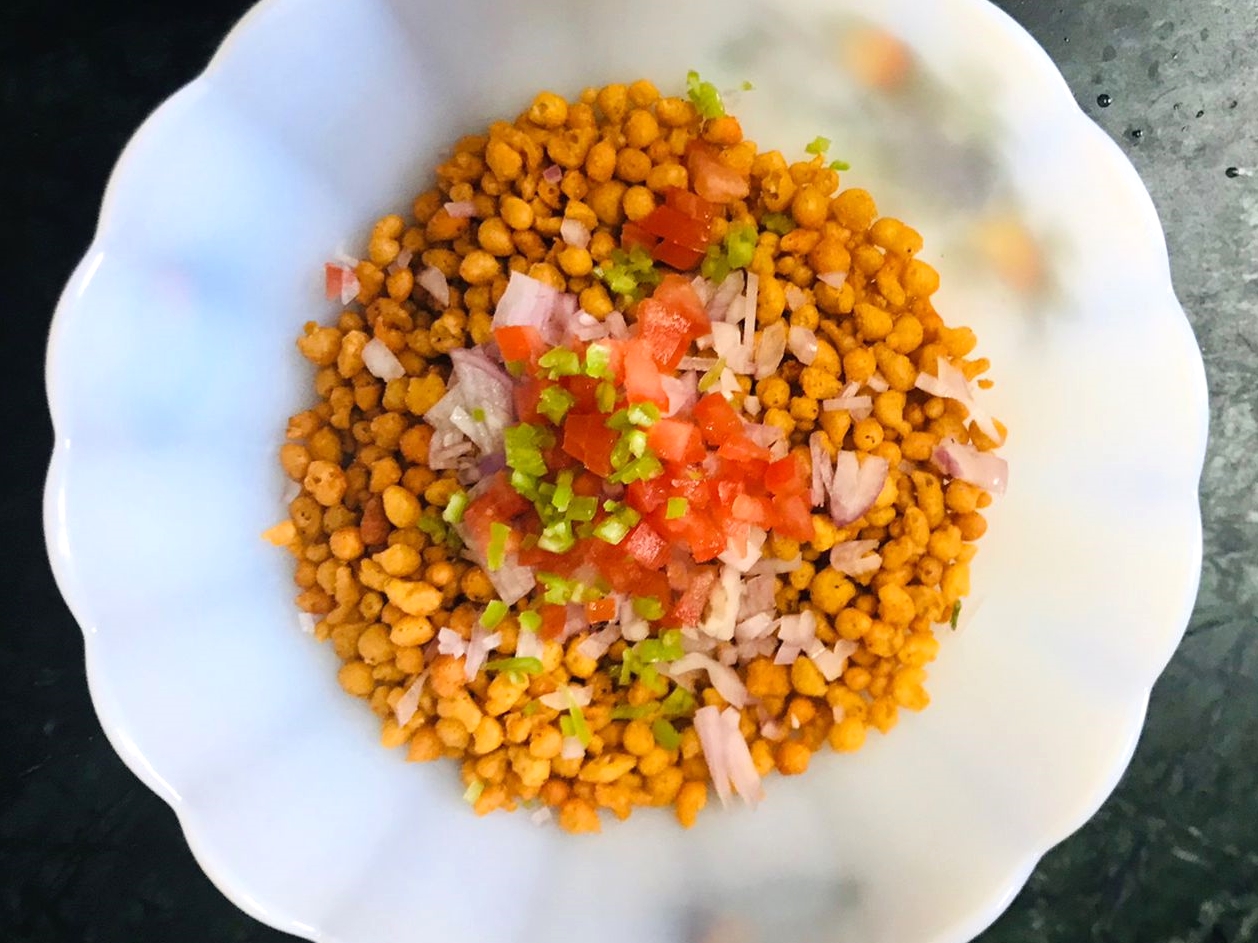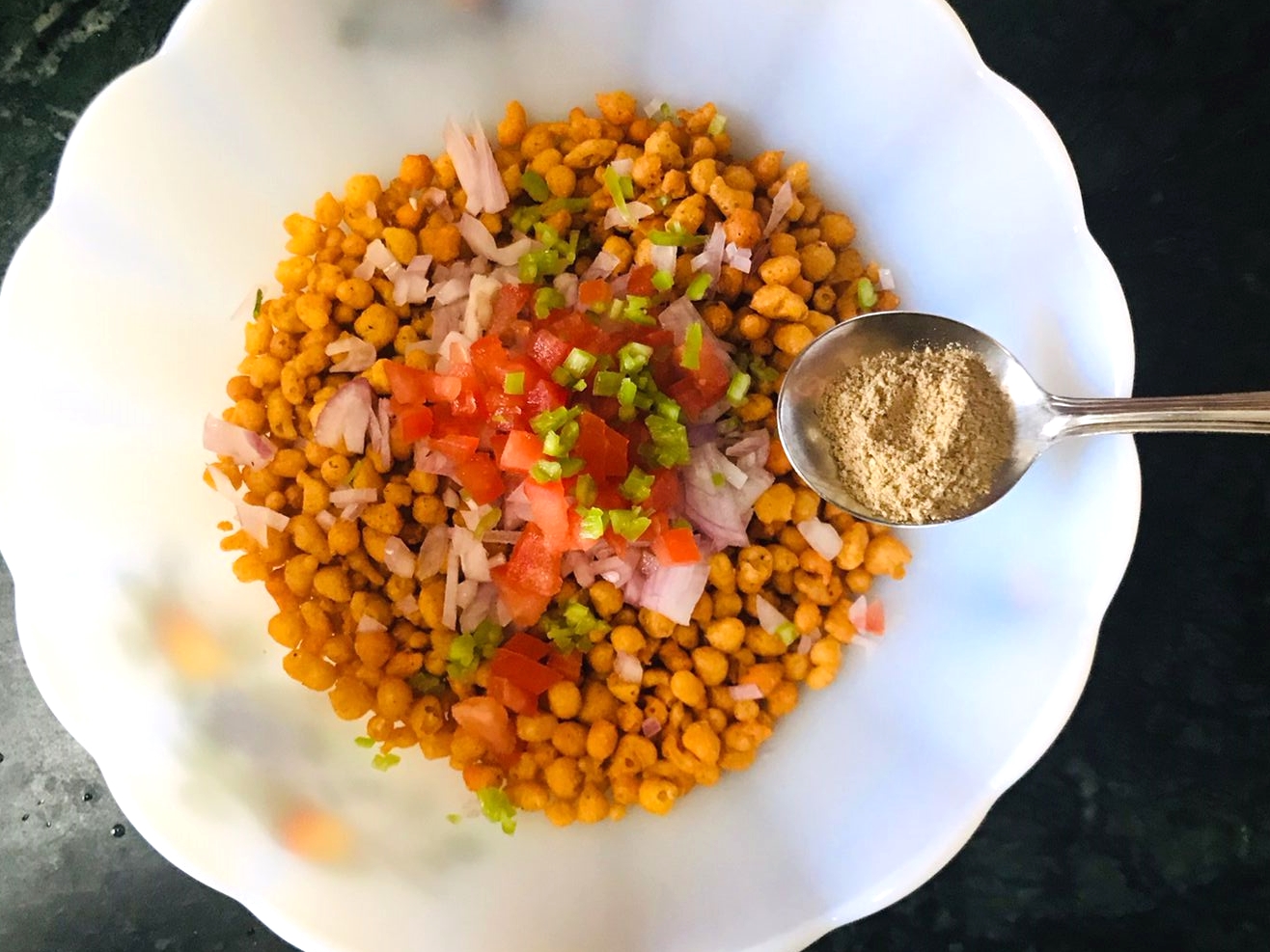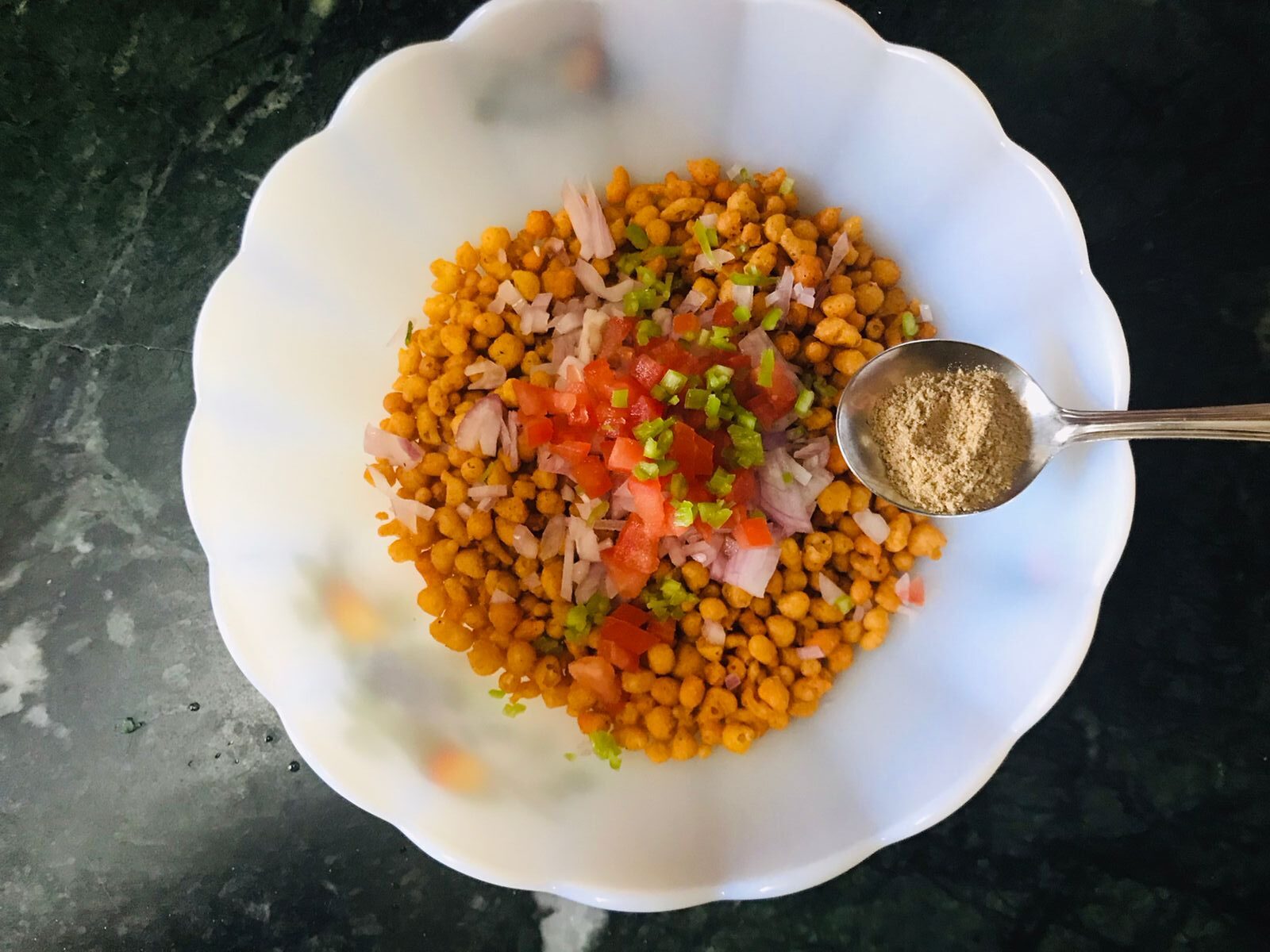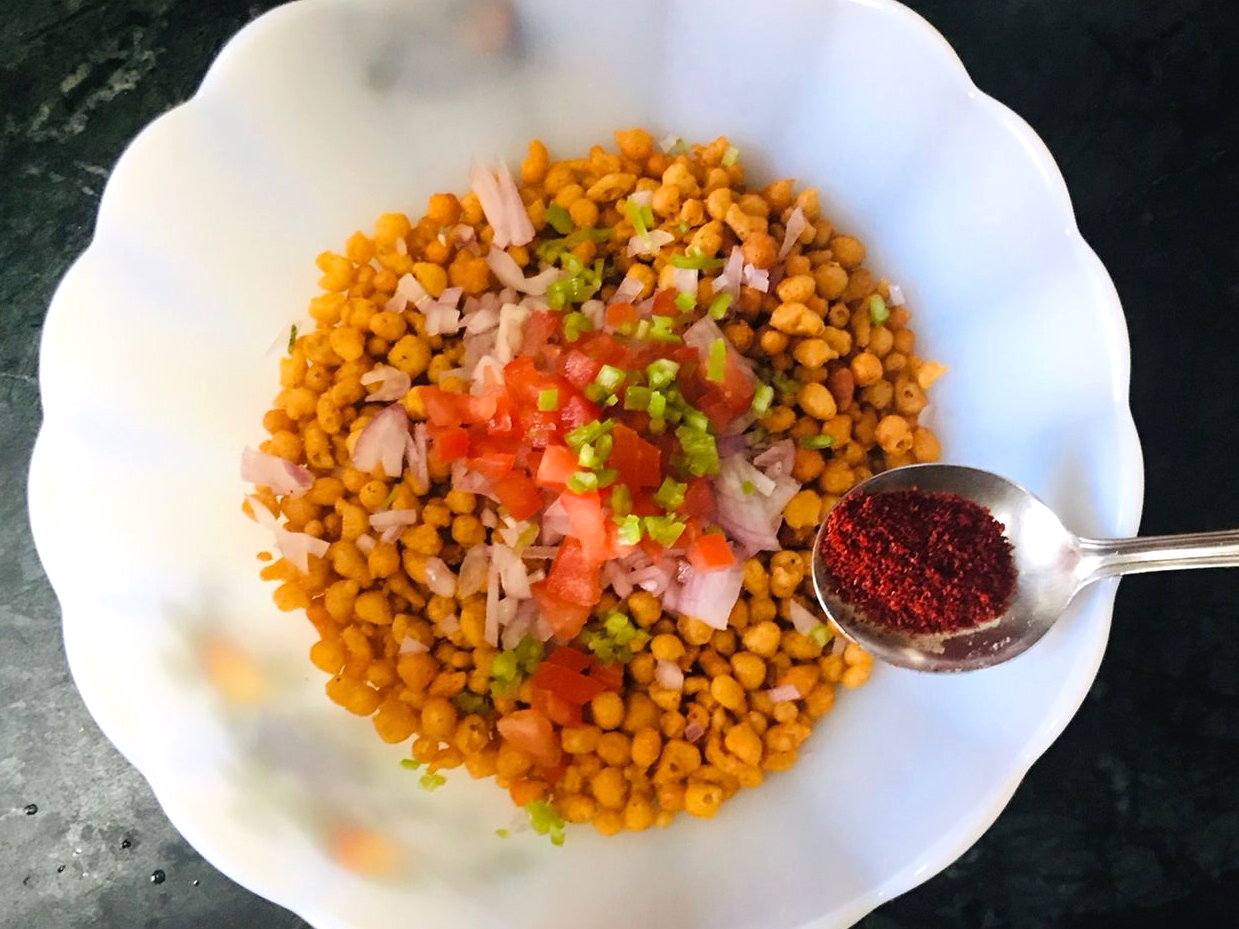 In a bowl add the masala boondi, onions, tomatoes, green chillies, chaat masala, cumin powder and red chilli powder.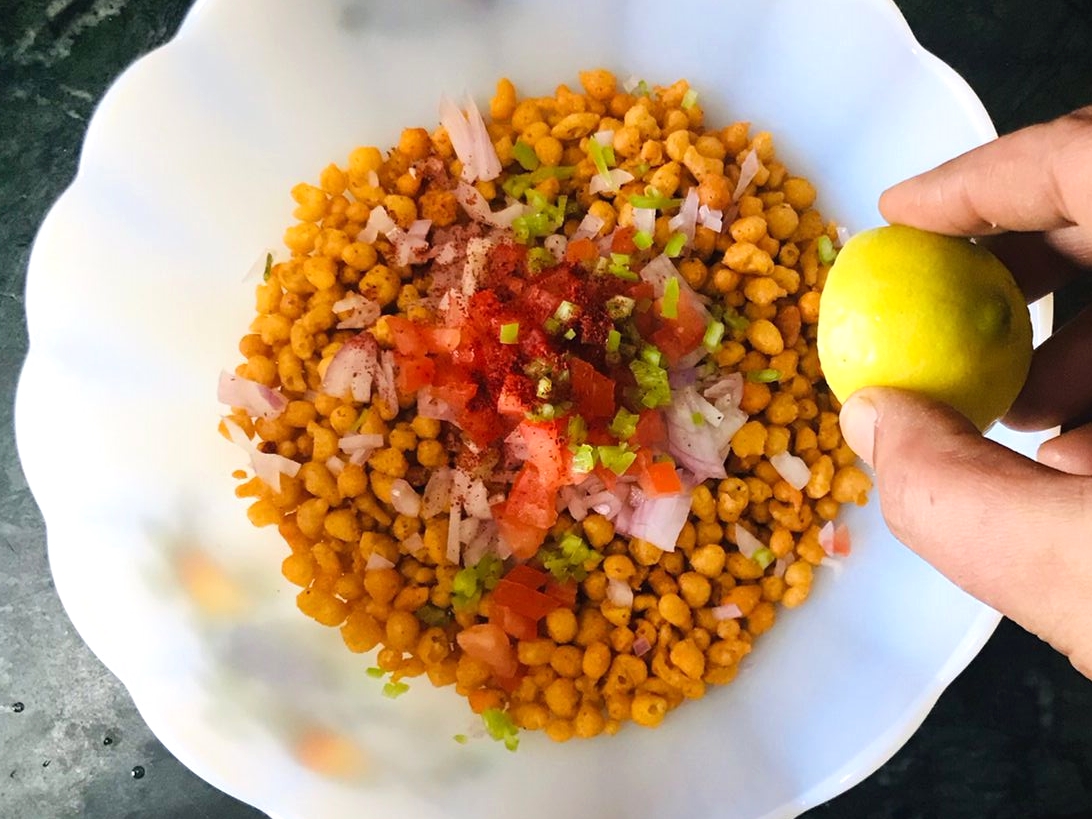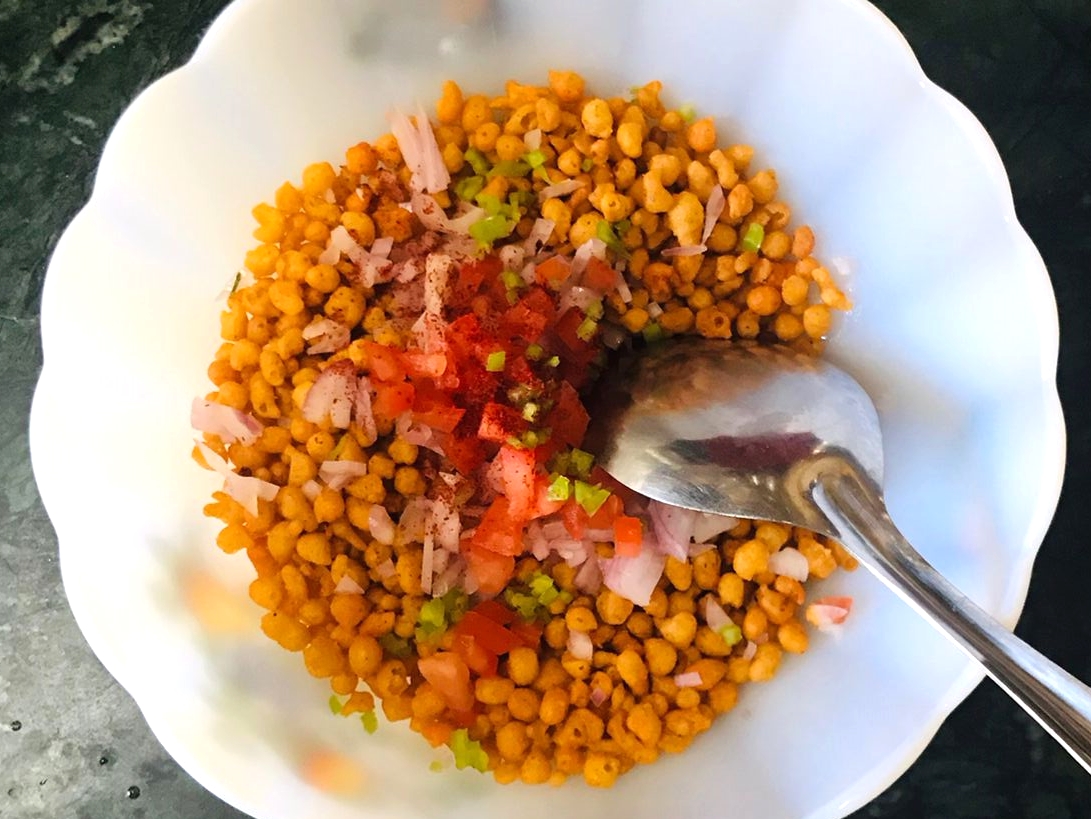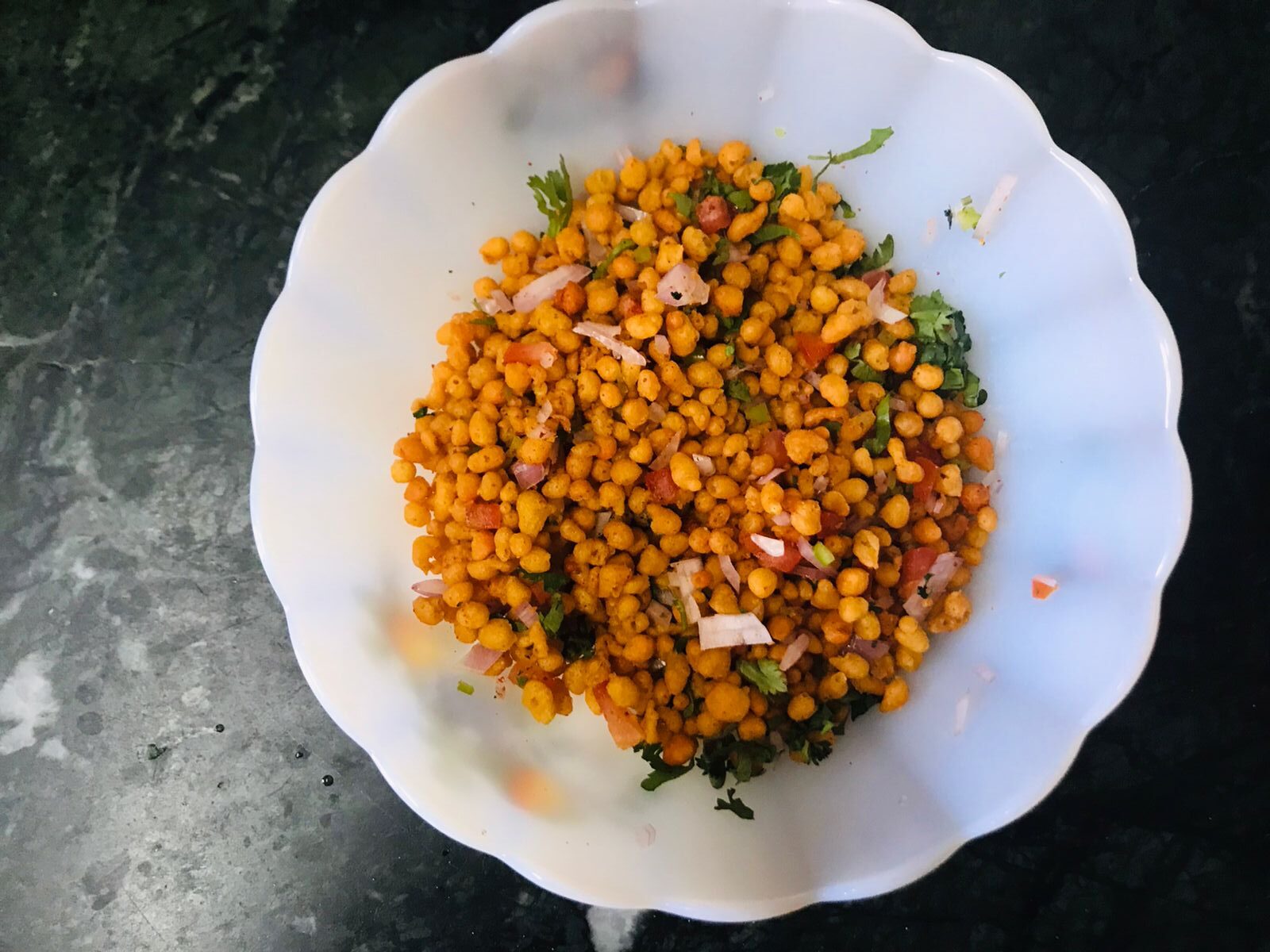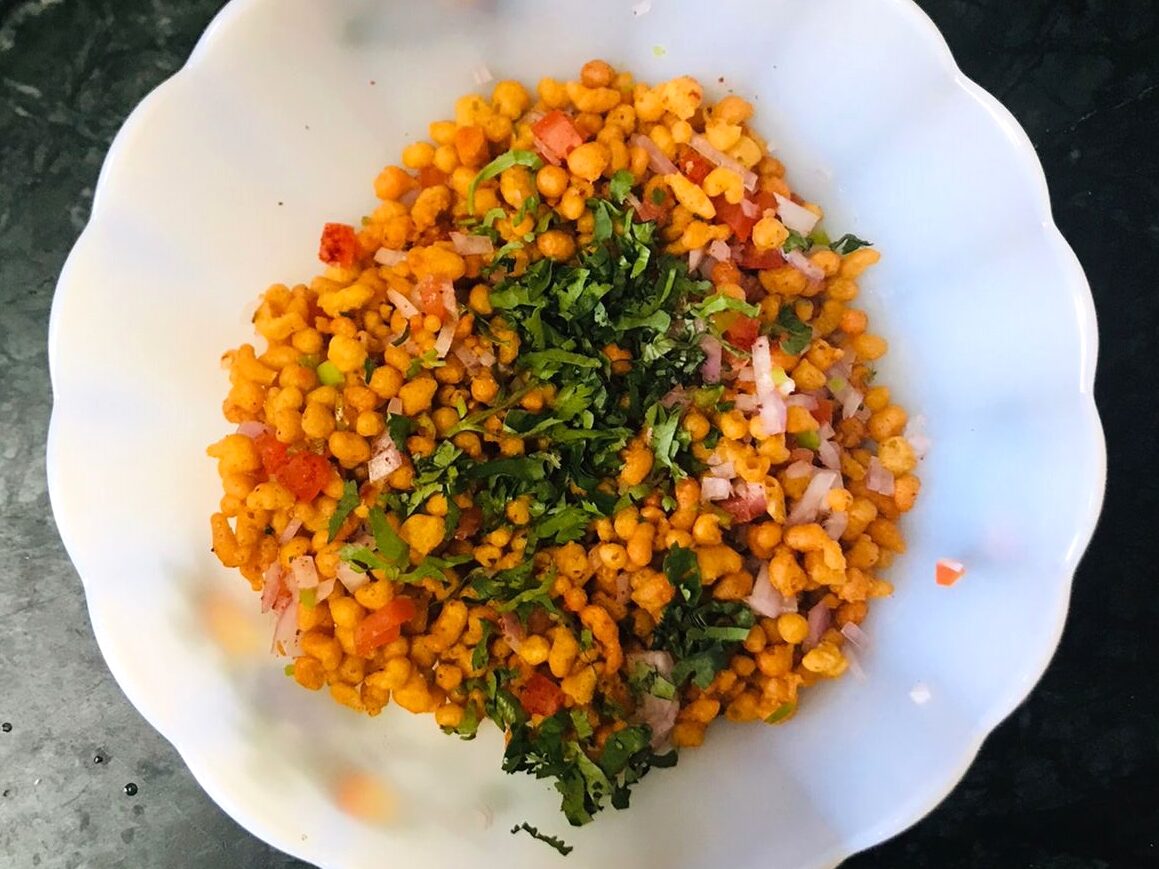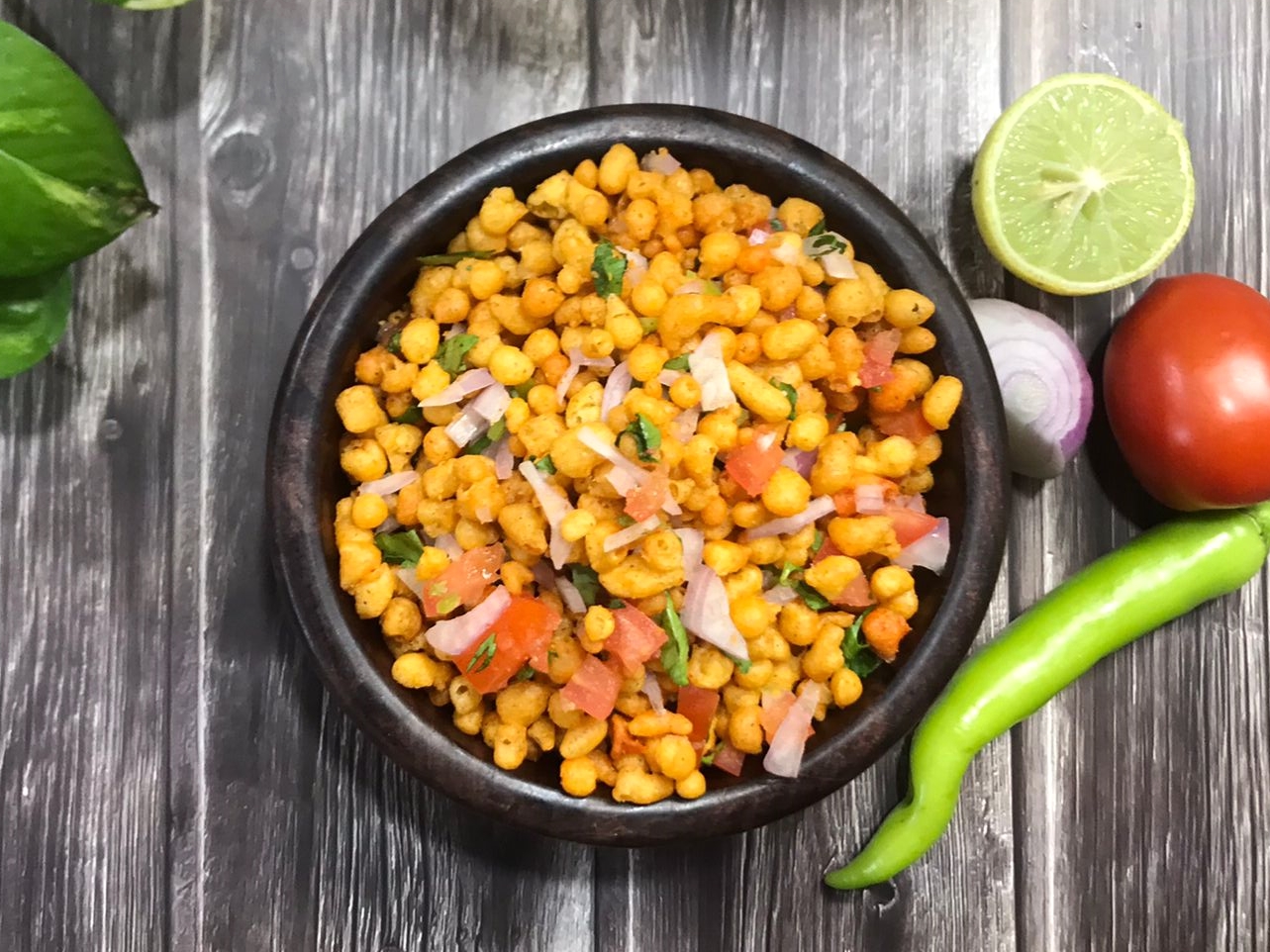 Add the lime juice and coriander and mix. Taste to adjust the seasoning.
Serve immediately!
(Please keep in mind that, this boondi chaat should be served immediately after making it as if you keep it for long time then boondi will get soggy and it won't be crunchy)