Dahi Toast/ Yogurt Bread
Dahi Toast is a super delicious, light and easy recipe. 'Dahi' in Hindi means 'curd or yogurt' and in recipe, thick hung yogurt is mixed with vegetables and spices to make a crispy grilled toast.
Summers can be quite gruelling in India and for those summer months the diet of people changes to lighter food to keep the body cool and also to keep diseases like dehydration, heatstroke, vomiting, diarrhoea etc. at bay. One popular food item to beat the Indian Summers is yogurt as it is effective to keep the body cool in summers, and it is rich in probiotics which helps to keep the intestines healthy. Yogurt is consumed in various forms like Boondi Raita, Vegetable Raita, Kesar Shrikhand, Curd Rice, Milk Shakes and lassi etc.
Dahi Toast/ Yogurt Bread is one of the favourite recipes at my home especially during summers. Loads of crunchy vegetables in cooling spiced yogurt- healthy, delicious and quick to prepare.
Ingredients
2 cups hung yoghurt
2 tablespoons single cream (optional)
1 teaspoon black pepper
Salt to taste
1 teaspoon oregano
1 teaspoon chilli flakes
1 tablespoon mayonnaise
¼ cup finely chopped onions
¼ cup finely chopped tomatoes
¼ cup finely chopped green peppers
½ teaspoon finely chopped green chillies
6 slices bread
1 tablespoon oil
2 teaspoons mustard seeds
10-12 curry leaves
Directions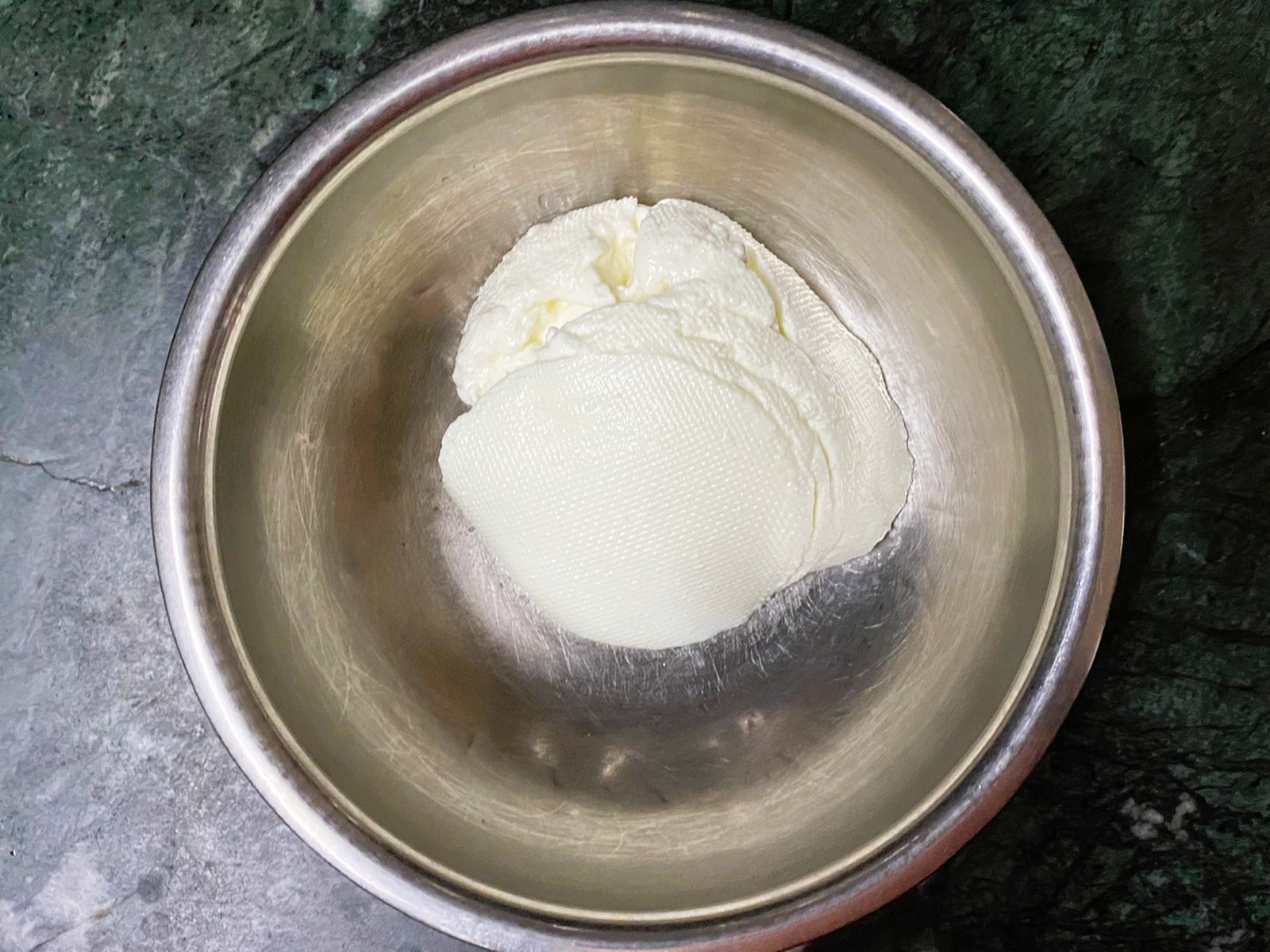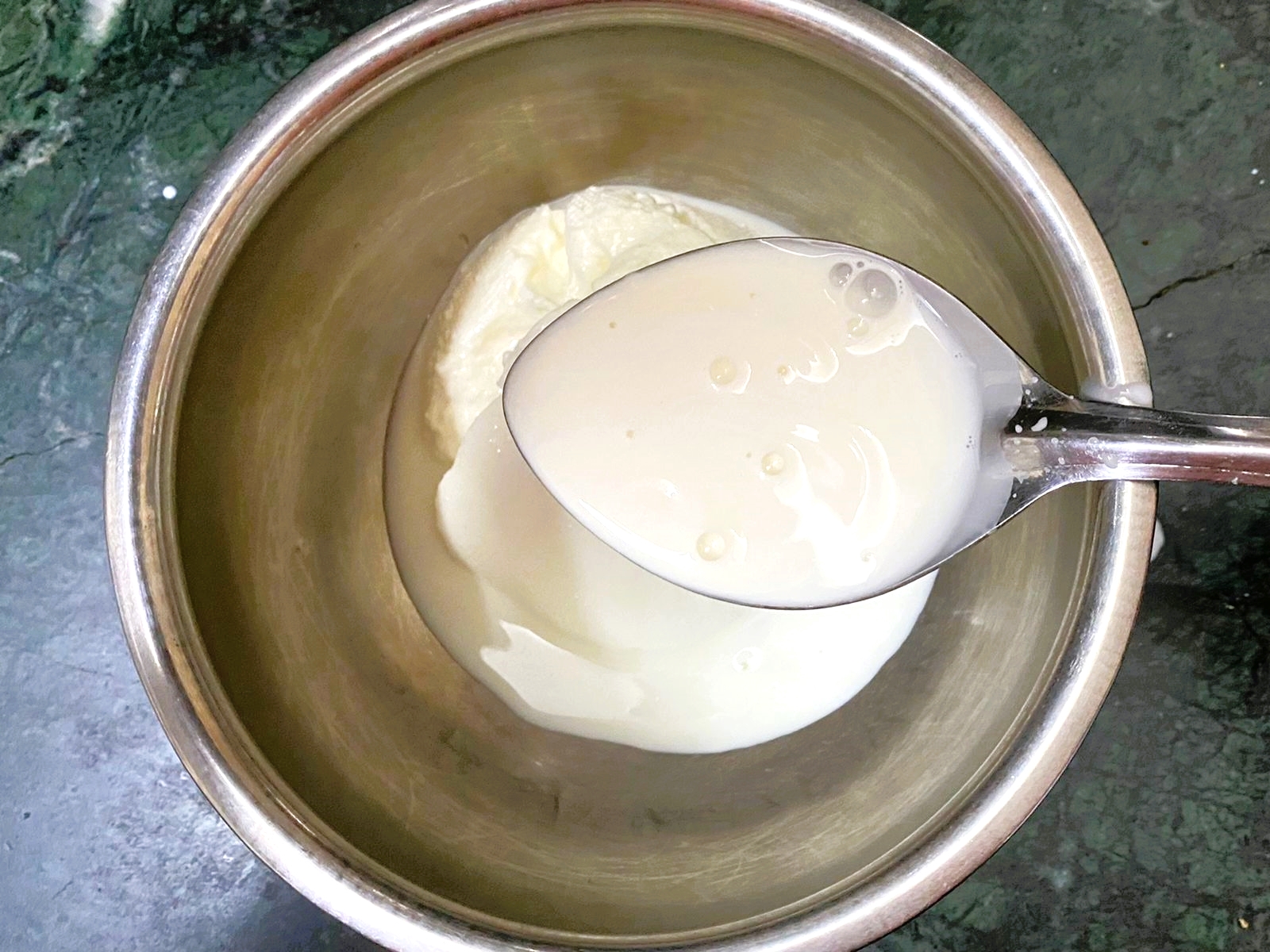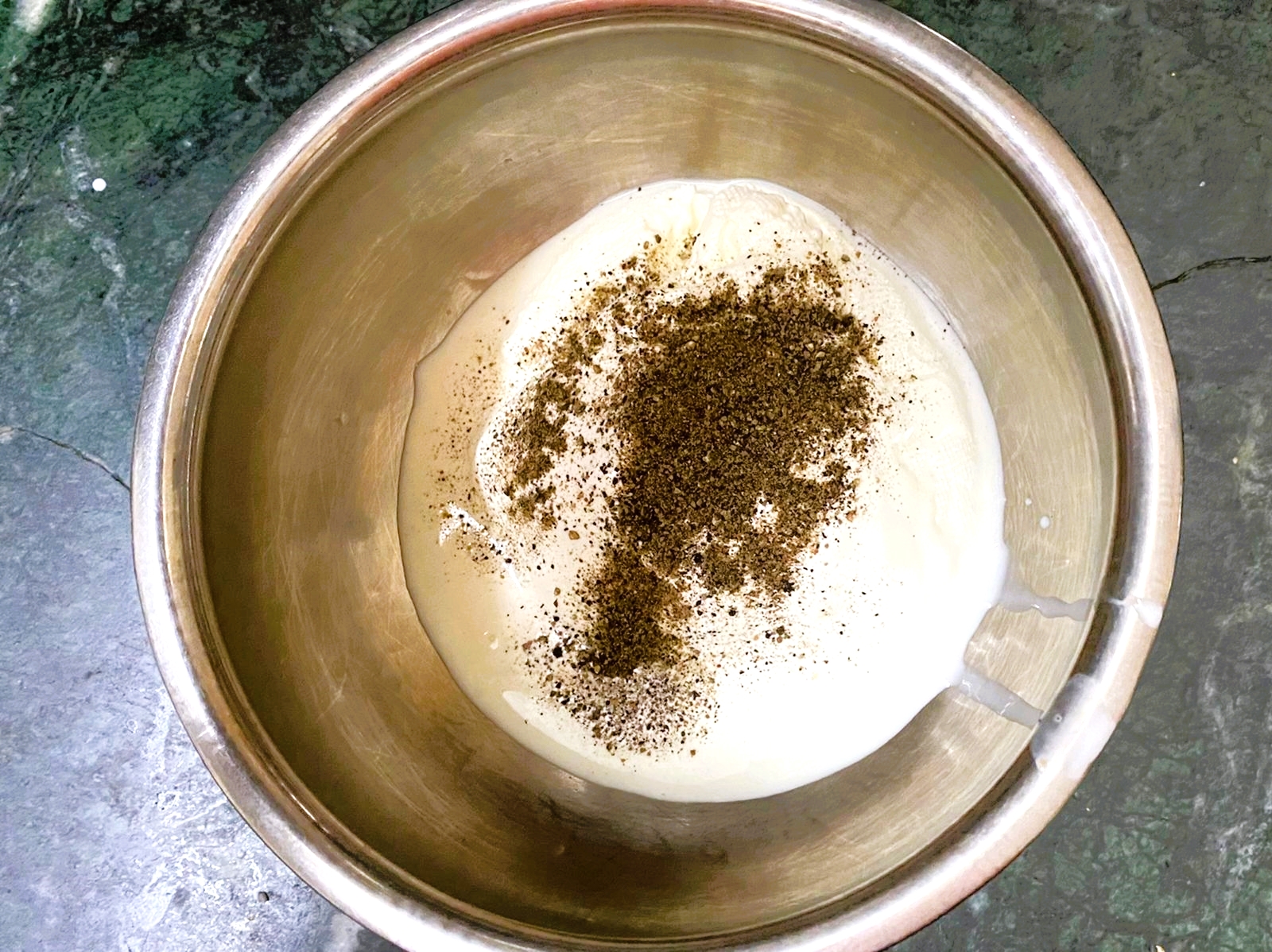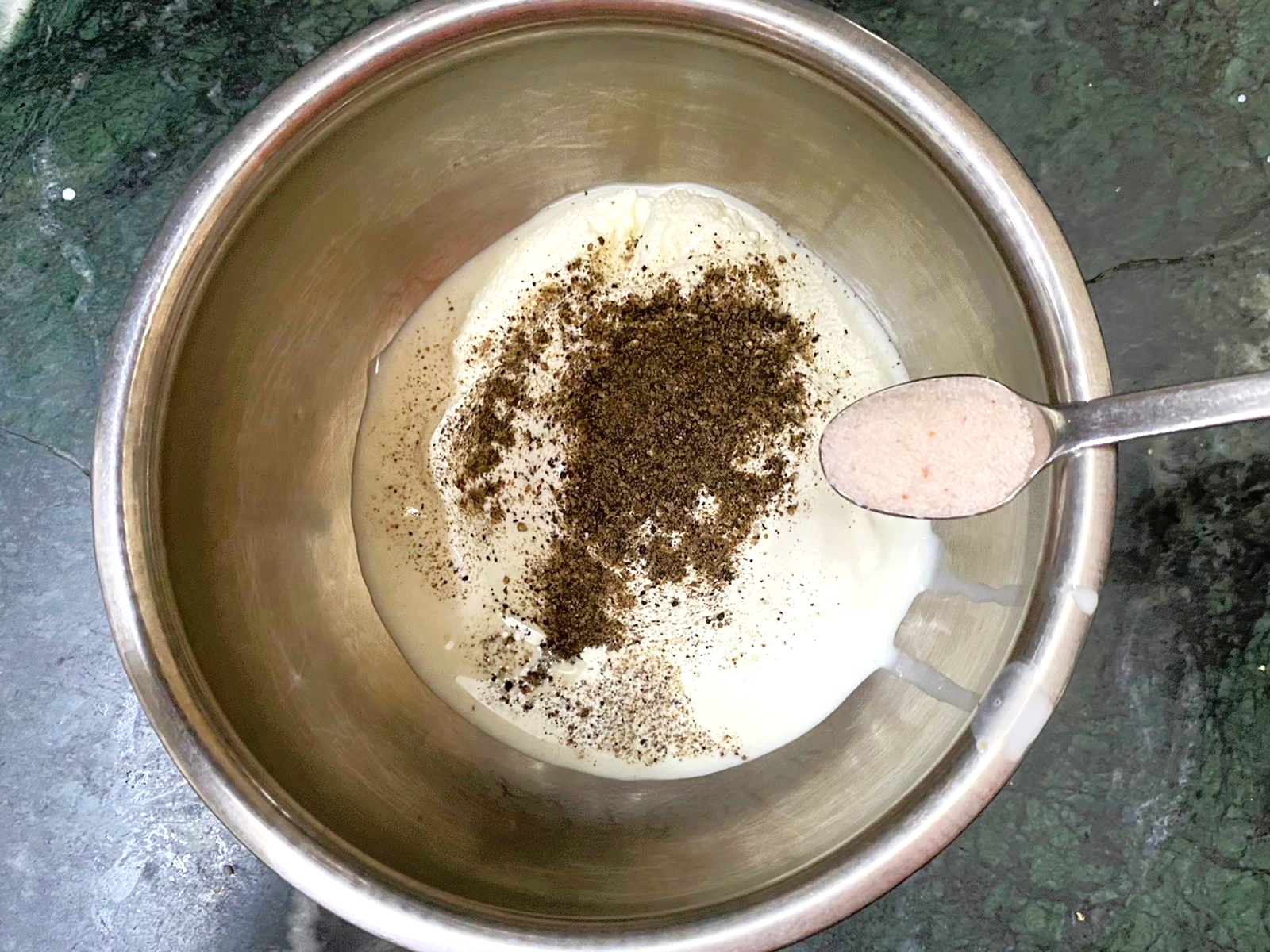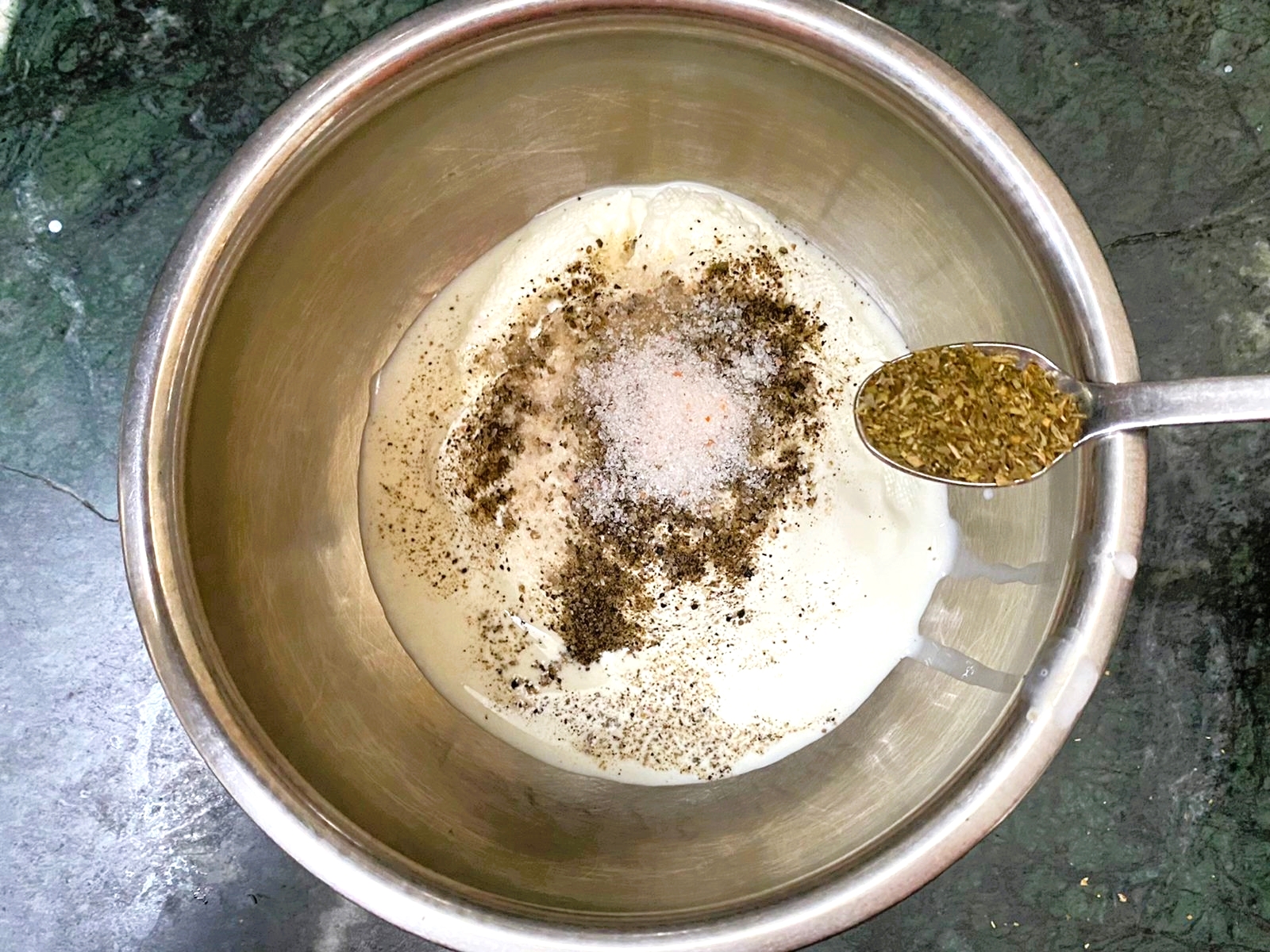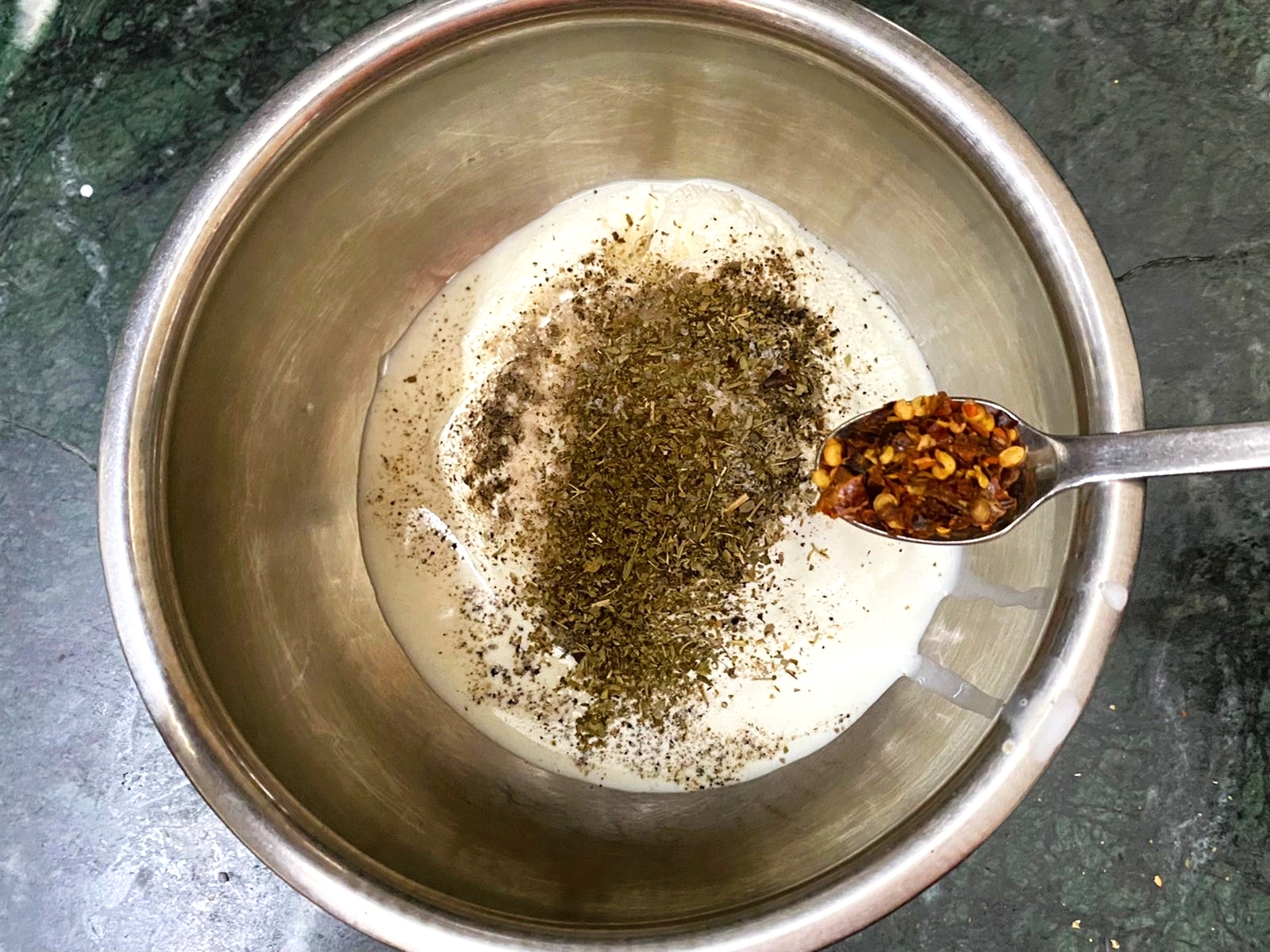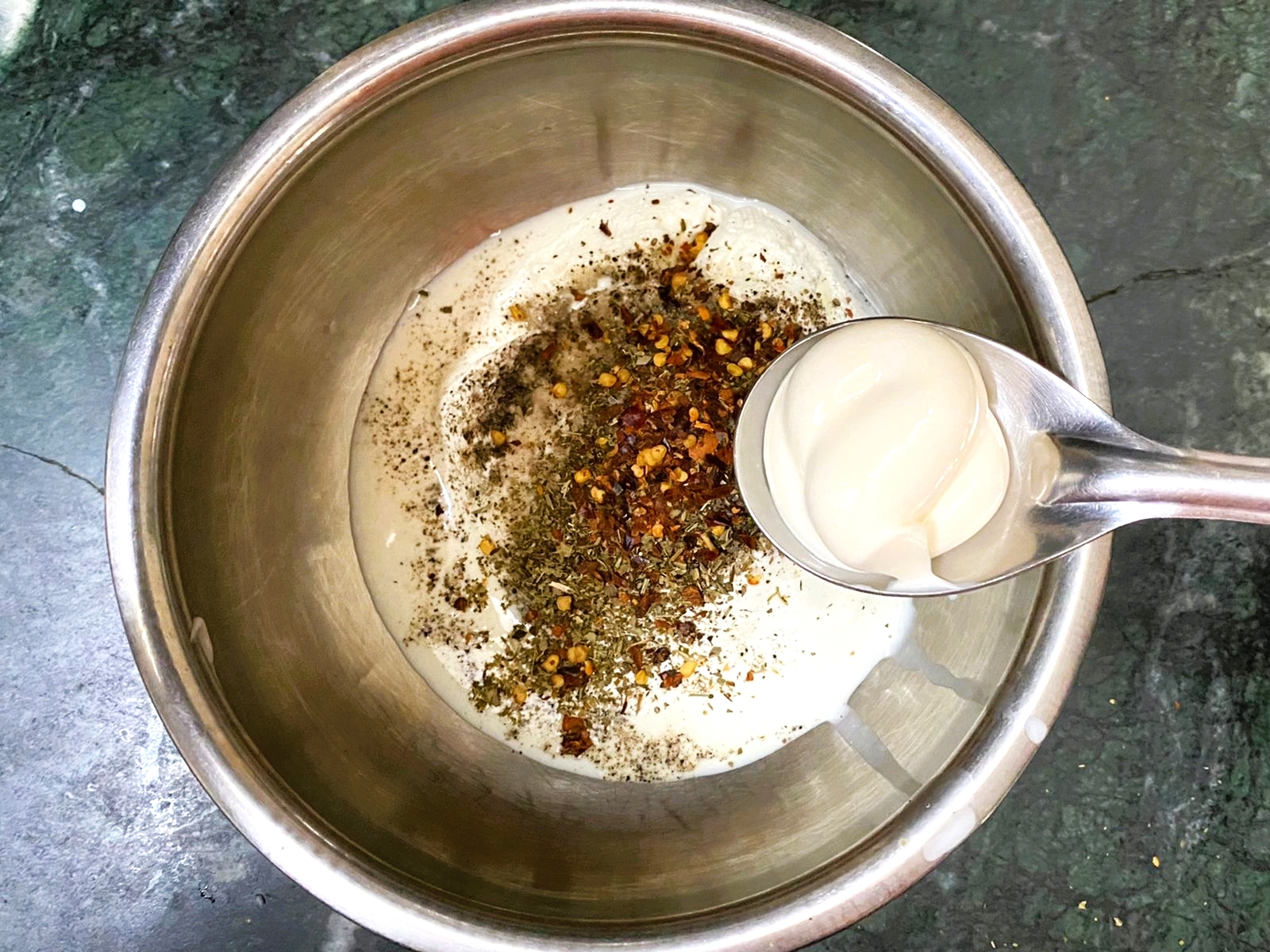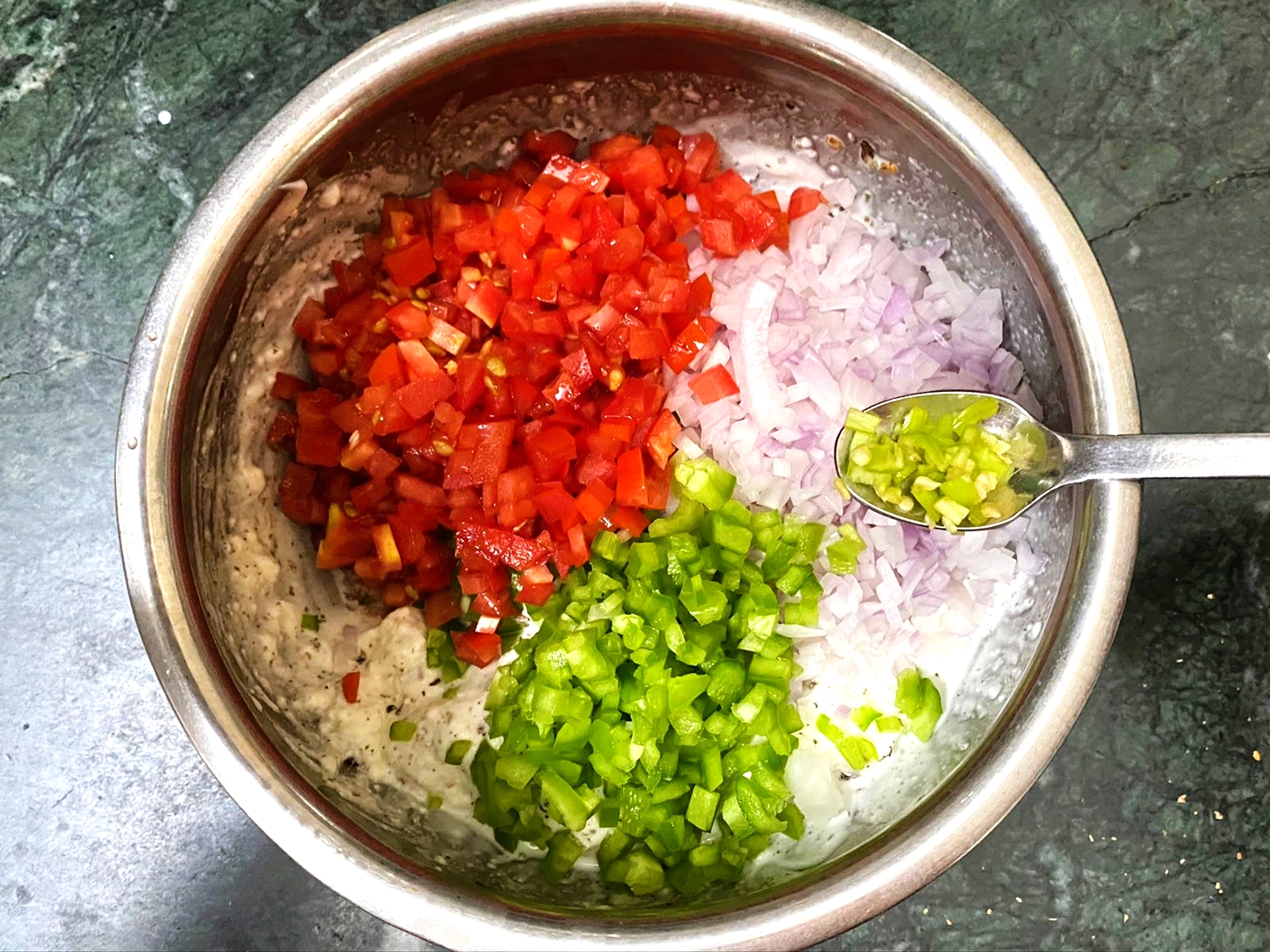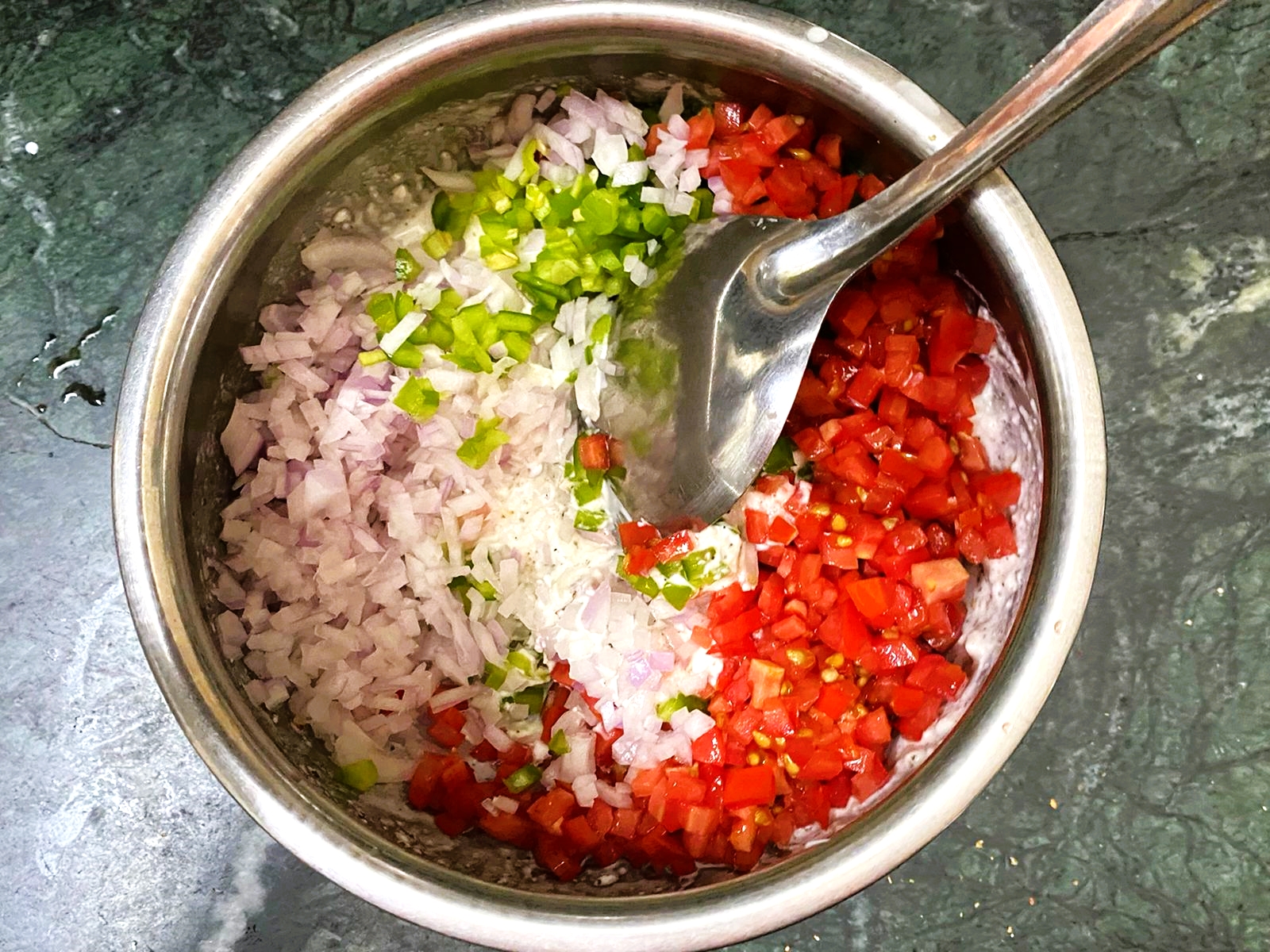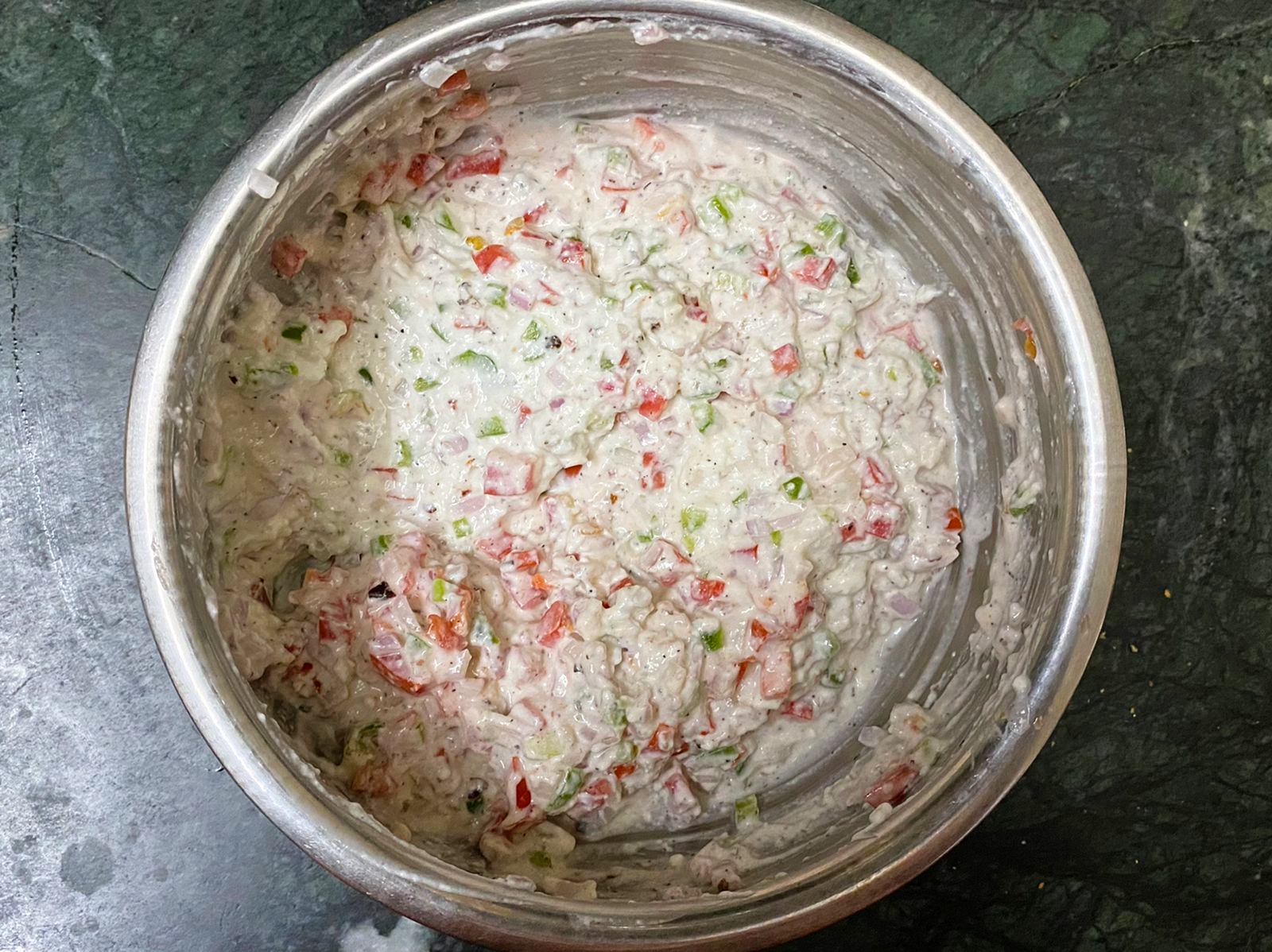 Mix the hung yogurt, cream, black pepper, salt, oregano, chilli flakes, mayonnaise, onions, tomatoes, green pepper and green chillies. Taste to adjust the seasoning according to your taste.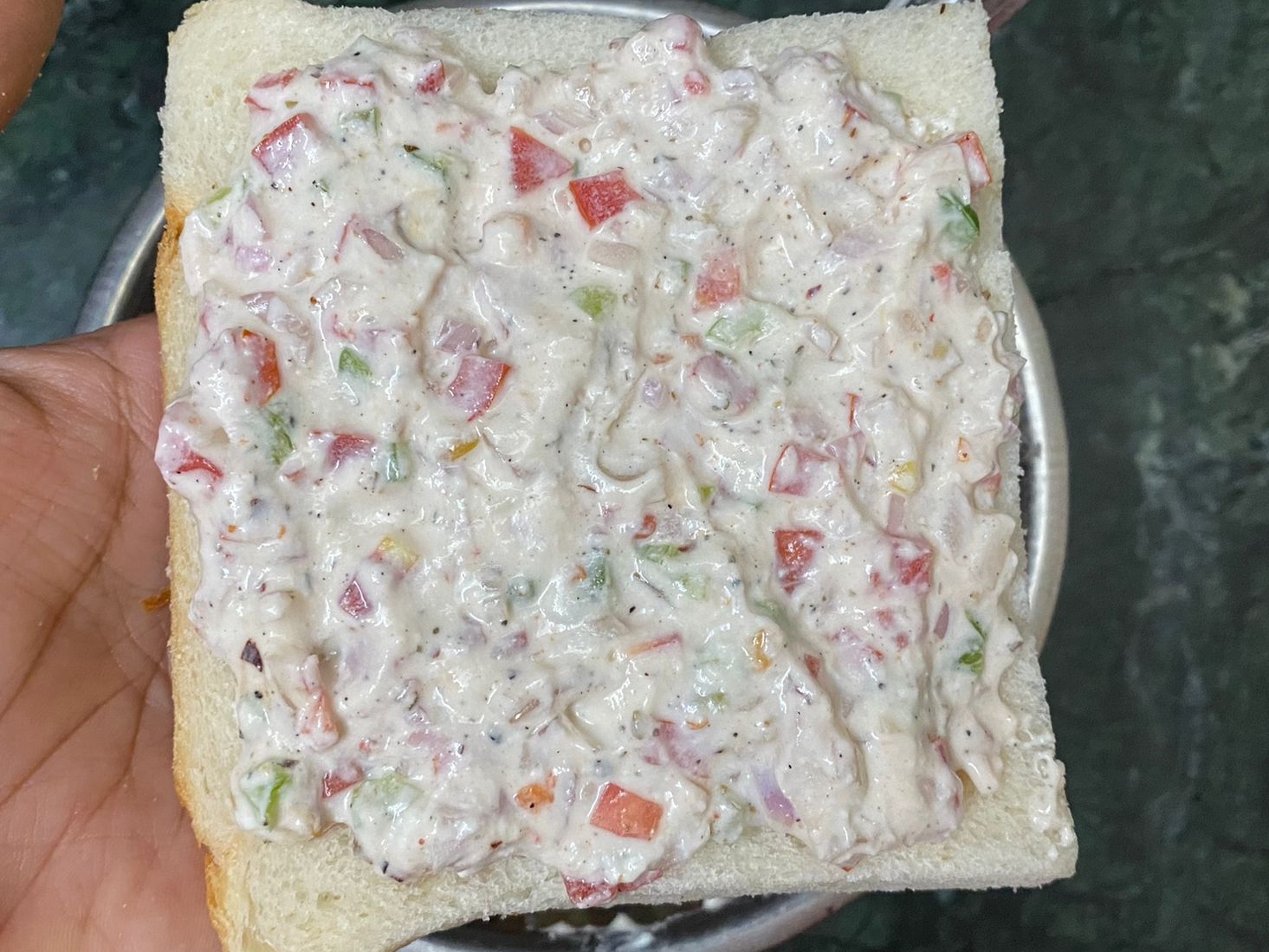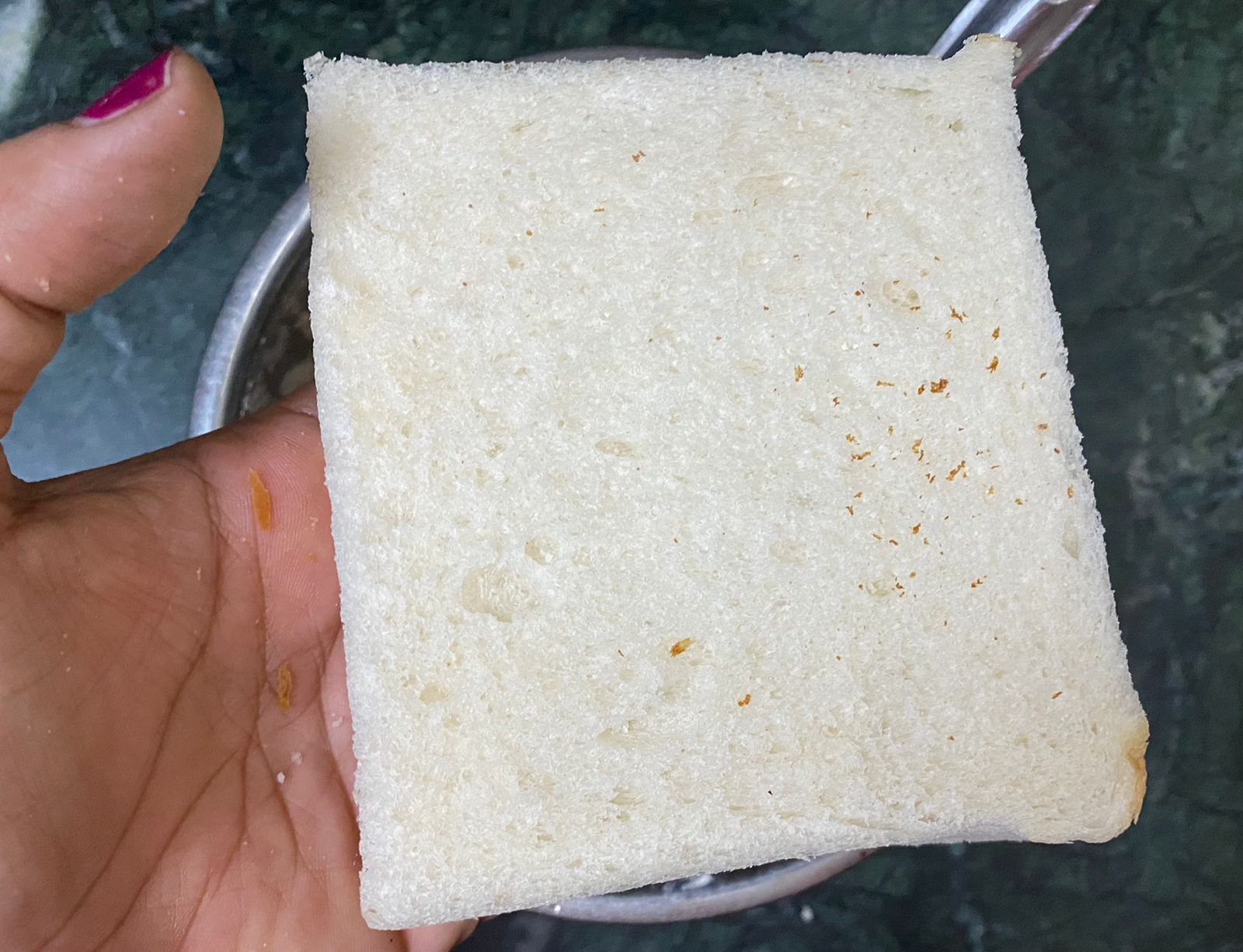 Liberally spread the yoghurt mixture on one side of the bread and top it with another slice to make a sandwich.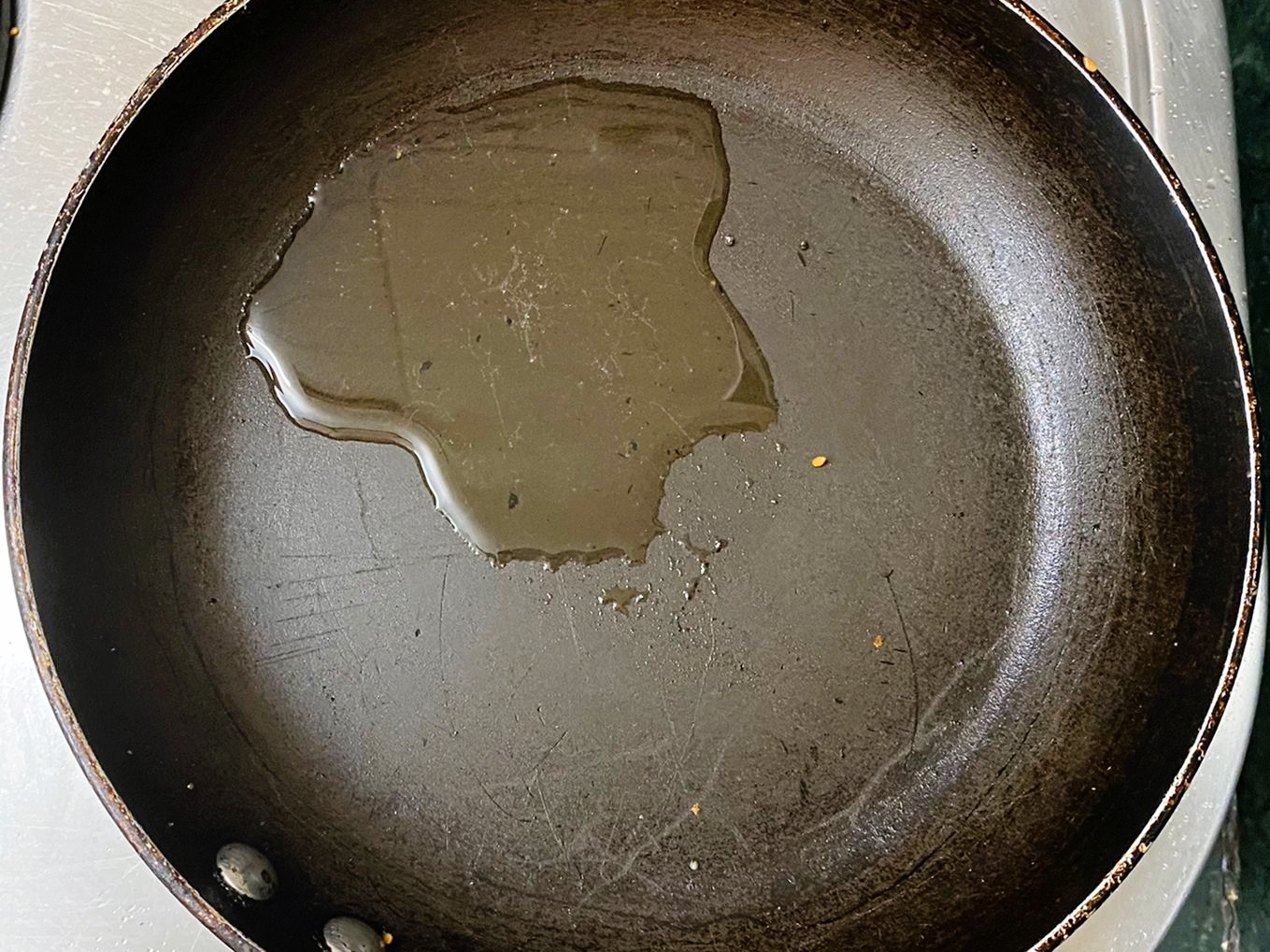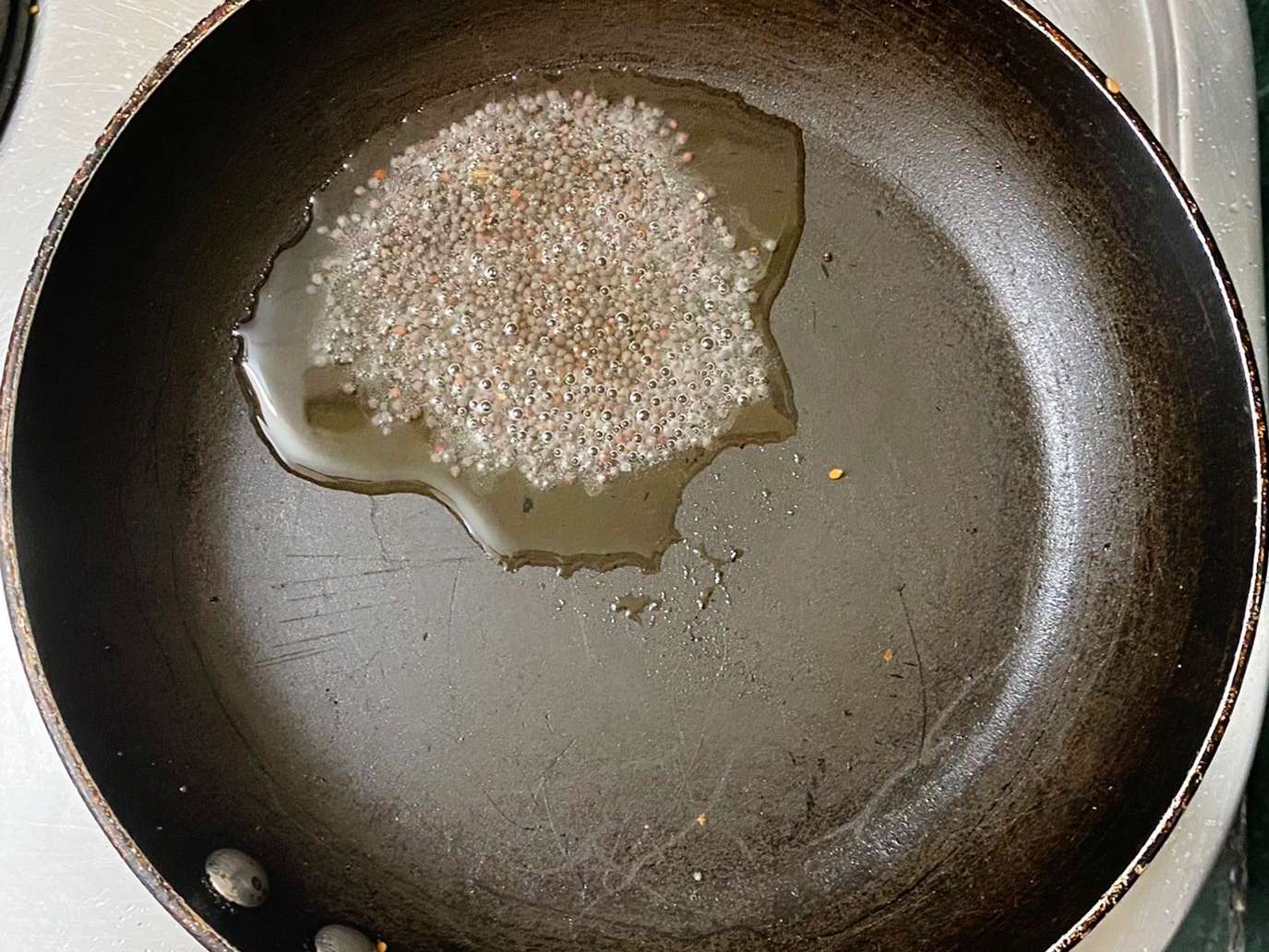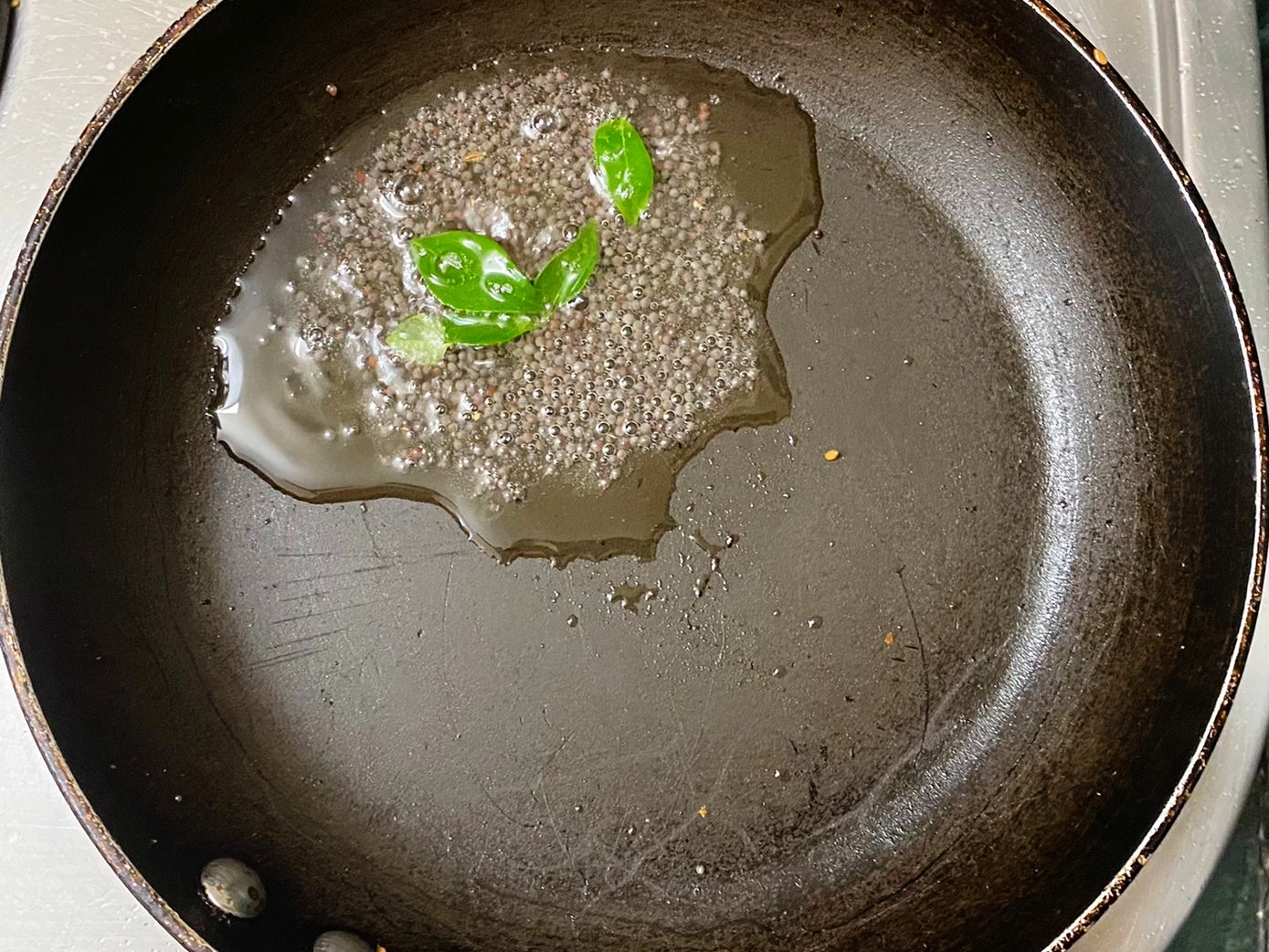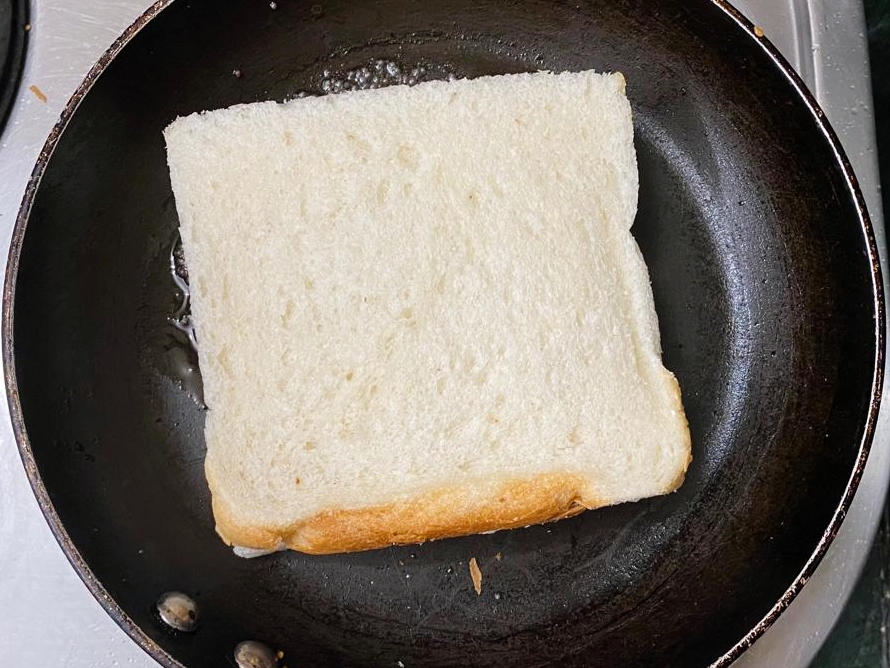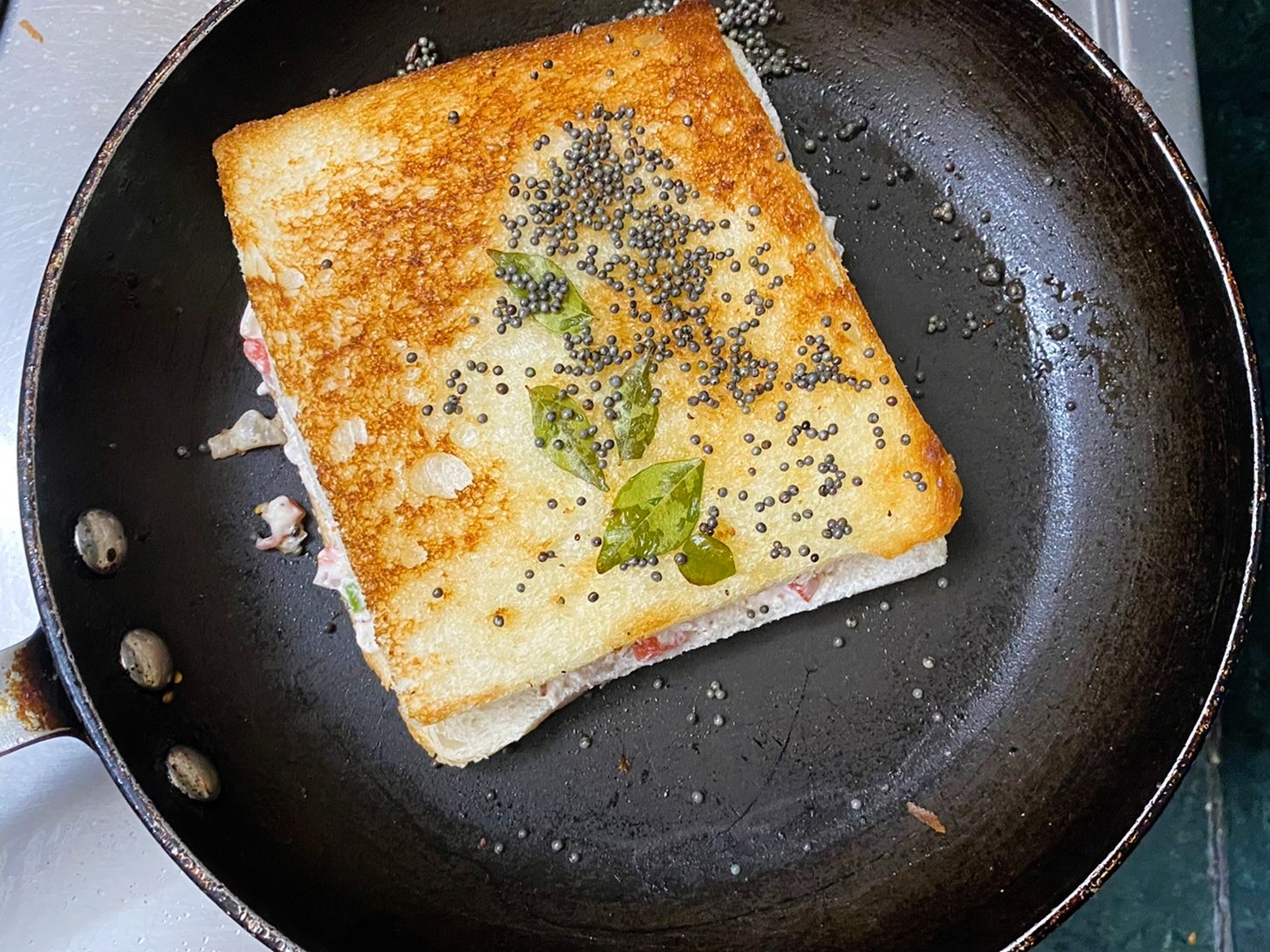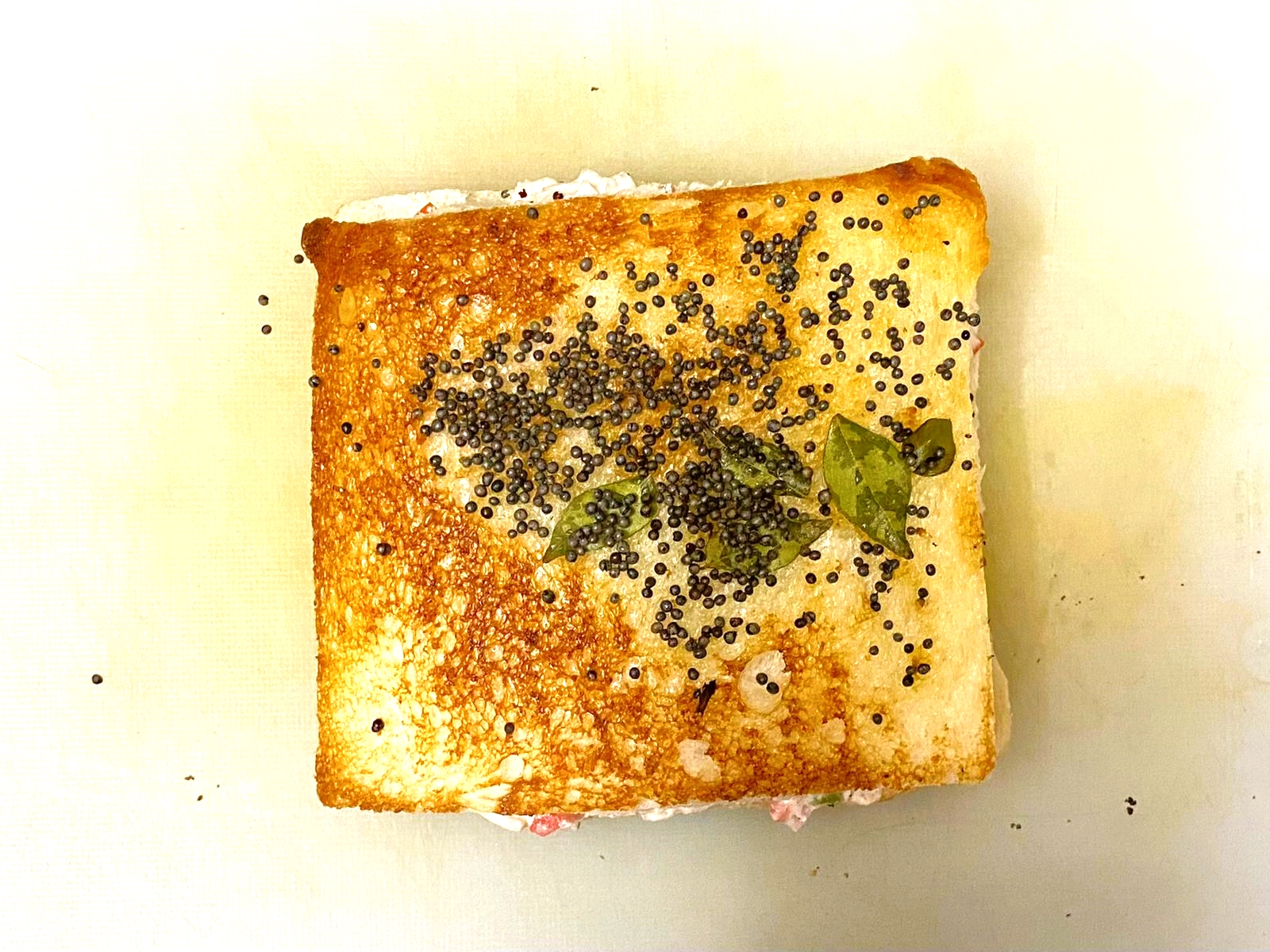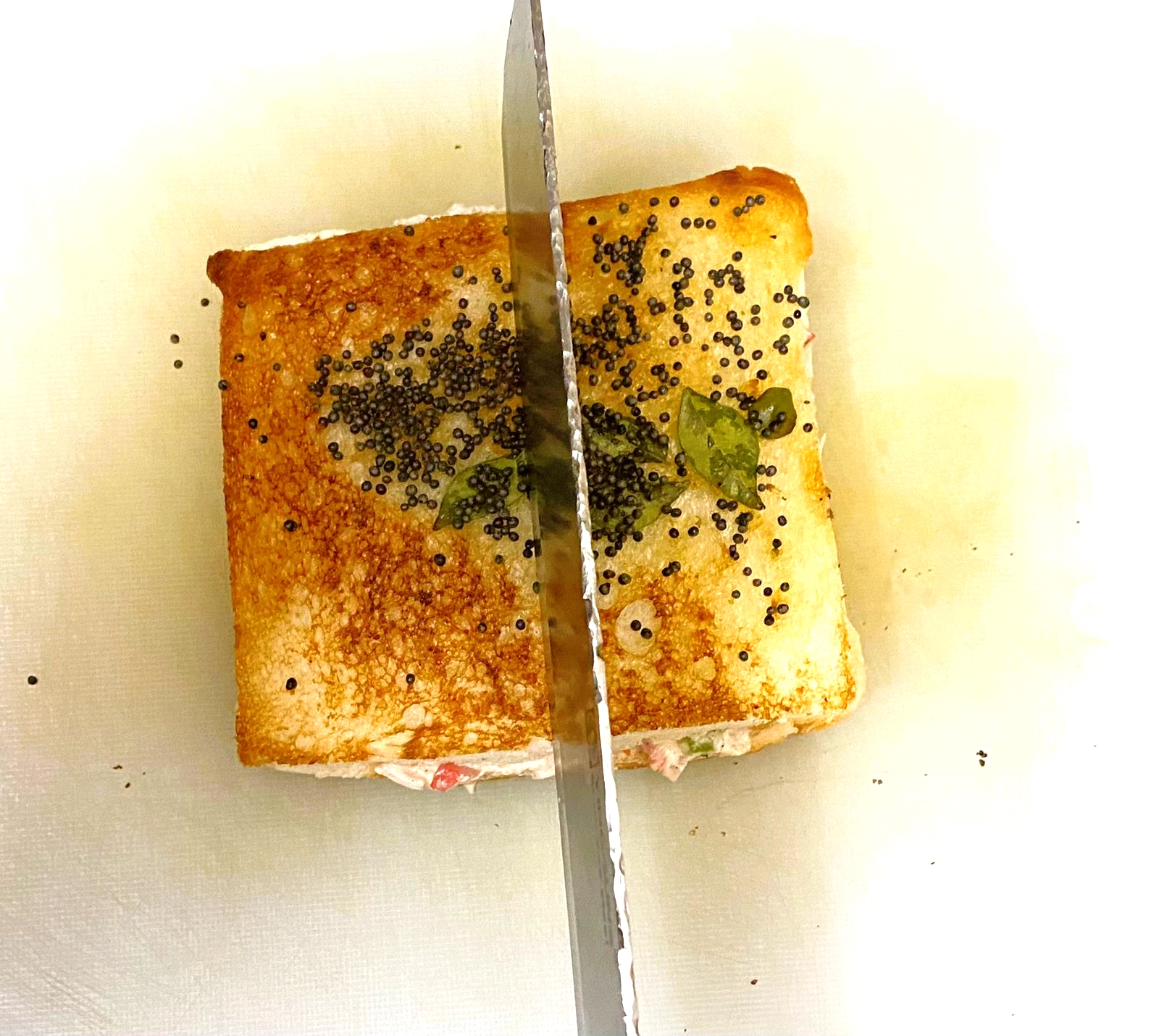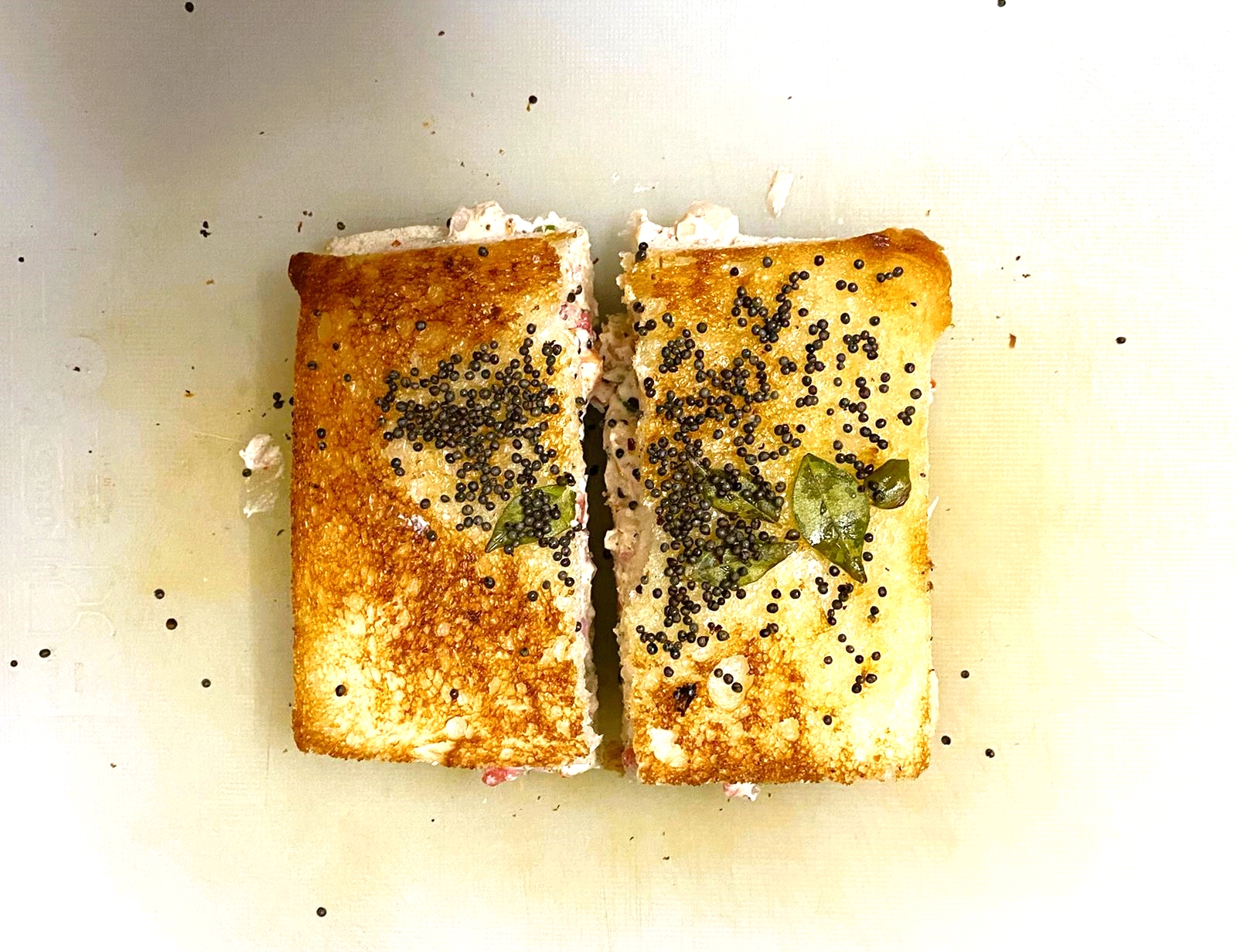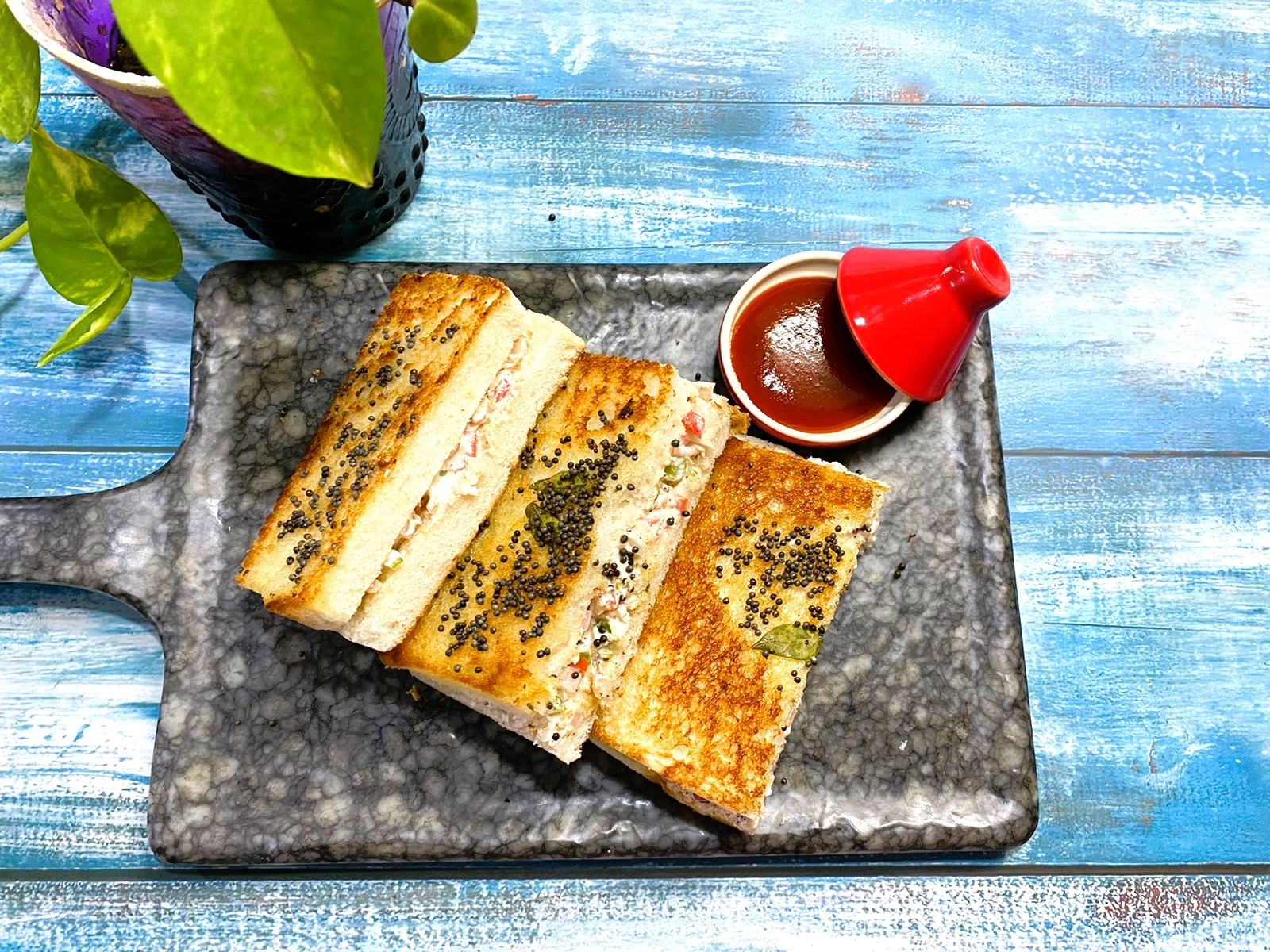 Heat the oil in a pan and add the mustard seeds and curry leaves. Once the mustard seeds begin to pop and splutter gently place the sandwich in the pan. Lower the heat and cook the sandwich for 2-3 minutes or until the underside is crispy and golden. Gently flip the sandwich and add ½ teaspoon of oil and cook for 2-3 minutes or until the second side is crisp and golden brown.
Cut the sandwich in half and serve with chutney and/or ketchup.