Dried Fruit and Nut Cake
Dried fruit and Nuts Cake is a moist, delicious cake loaded with dry fruits. This dried fruit and nut cake is healthy, slightly less sweet, and loaded with dry fruits.
This dried fruit and nut cake is similar to panettone and stollen, it has a long shelf life, making it a perfect holiday gift. Chock-full of crunchy nuts and moist dried fruit, it is especially appealing as there are no artificially coloured bits of candied fruit. Packed with delicious pieces of cranberries, blueberries, cherries along with chopped nuts, this fruit cake tastes amazing. Most years I make a fruit cake for celebrations and festivals. When time permits I decorate it, or just enjoy it on its own.
I love dried fruits and nuts and I love to bake cakes with them. But I am not a huge fan of traditional fruitcakes and find them quite heavy. After giving it, some thought, I decided to make a lighter cake that is just as tasty. I had some dried cranberries leftover from a previous baking recipe which I didn't want to go to waste, which was the inspiration for this cake.
Adding some other soft dried fruit and nuts and I had the start of a delicious cake. The Best thing about this cake is you can totally play around with the variety of nuts and dried fruits that goes in this cake. You can use raisins, pistachios, hazelnuts, apricots, dried figs, cashew nuts, or whatever else that catches your fancy. I often end up baking this cake in the month end when I have bits and pieces of dried fruits left. In this way I can use up the leftovers before re-stocking them with the fresh batch of dried fruits & nuts.
This recipe is similar to our other recipes like Eggless Marble Cake, Eggless Vanilla Chocolate Chip Cake, Eggless Date and Walnut Cake, Eggless Rose and Pistachio Cake, Eggless Whole Wheat Jaggery Cake, Eggless Chocolate Toscatarta Cake and Eggless Chocolate Bundt Cake.
Ingredients
200 grams condensed milk
1 cup orange juice
1 cup olive oil
2 tablespoons castor sugar
2 tablespoons brown sugar
1½ cup plain flour
1 teaspoon baking powder
1 teaspoon baking soda
2 teaspoons vanilla essence
½ cup oats flour
¼ cup almond flour
2 tablespoons plain yoghurt
1 teaspoon lemon zest
¼ cup milk
2 tablespoons finely chopped almond
2 tablespoons finely chopped walnuts
2 tablespoons dried cherries
2 tablespoons dried cranberries
2 tablespoons dried blueberries
Butter for greasing
Directions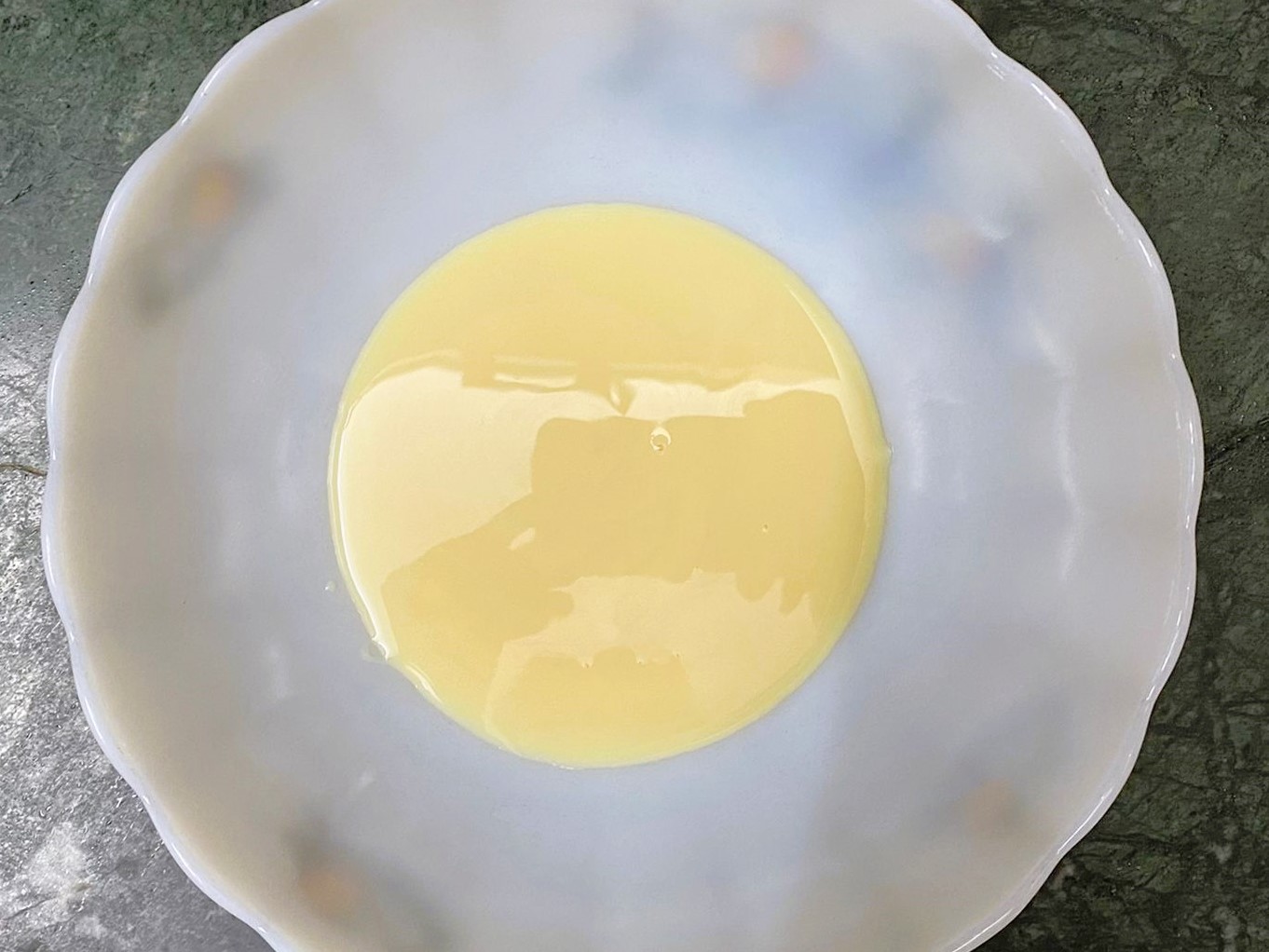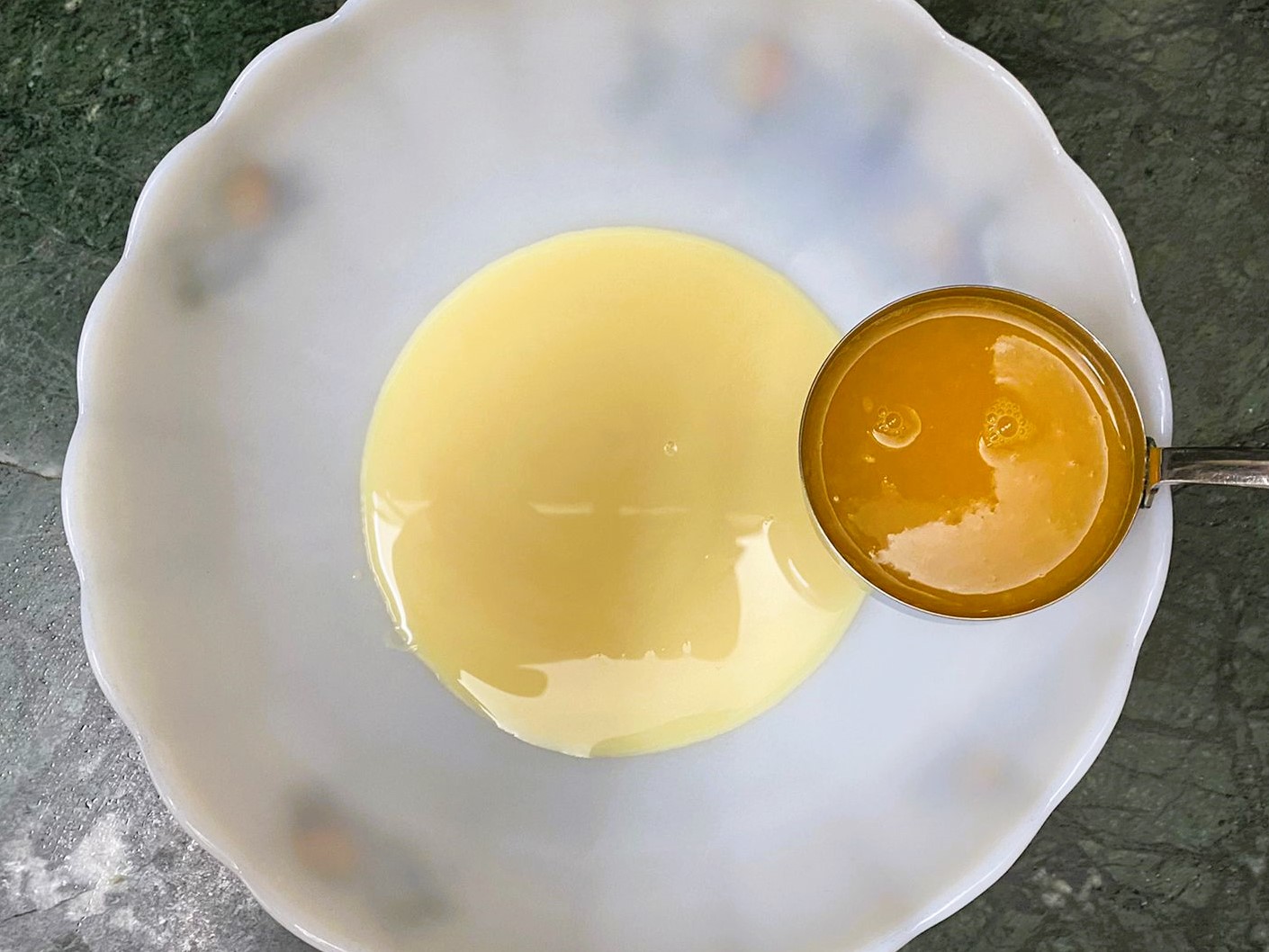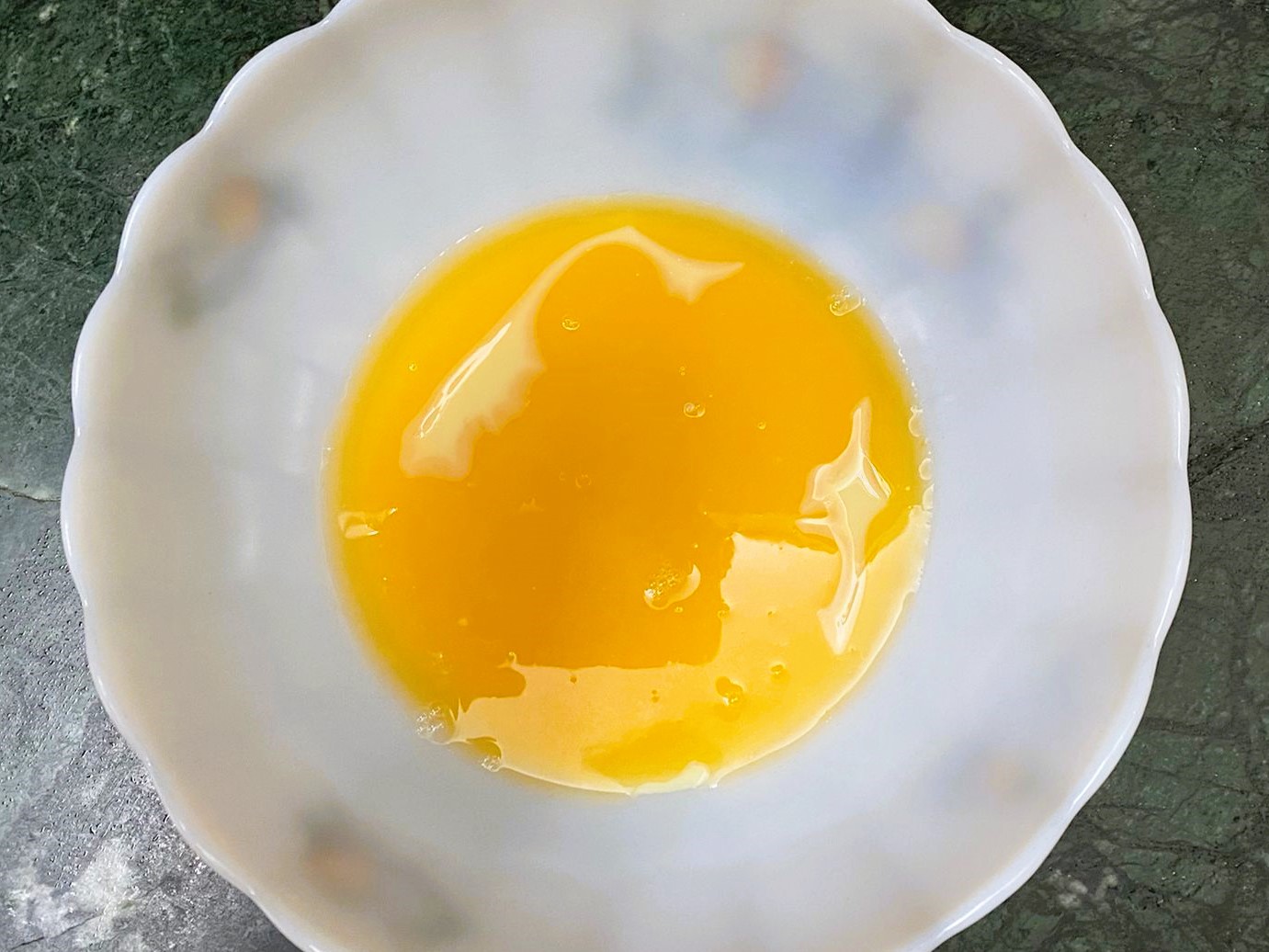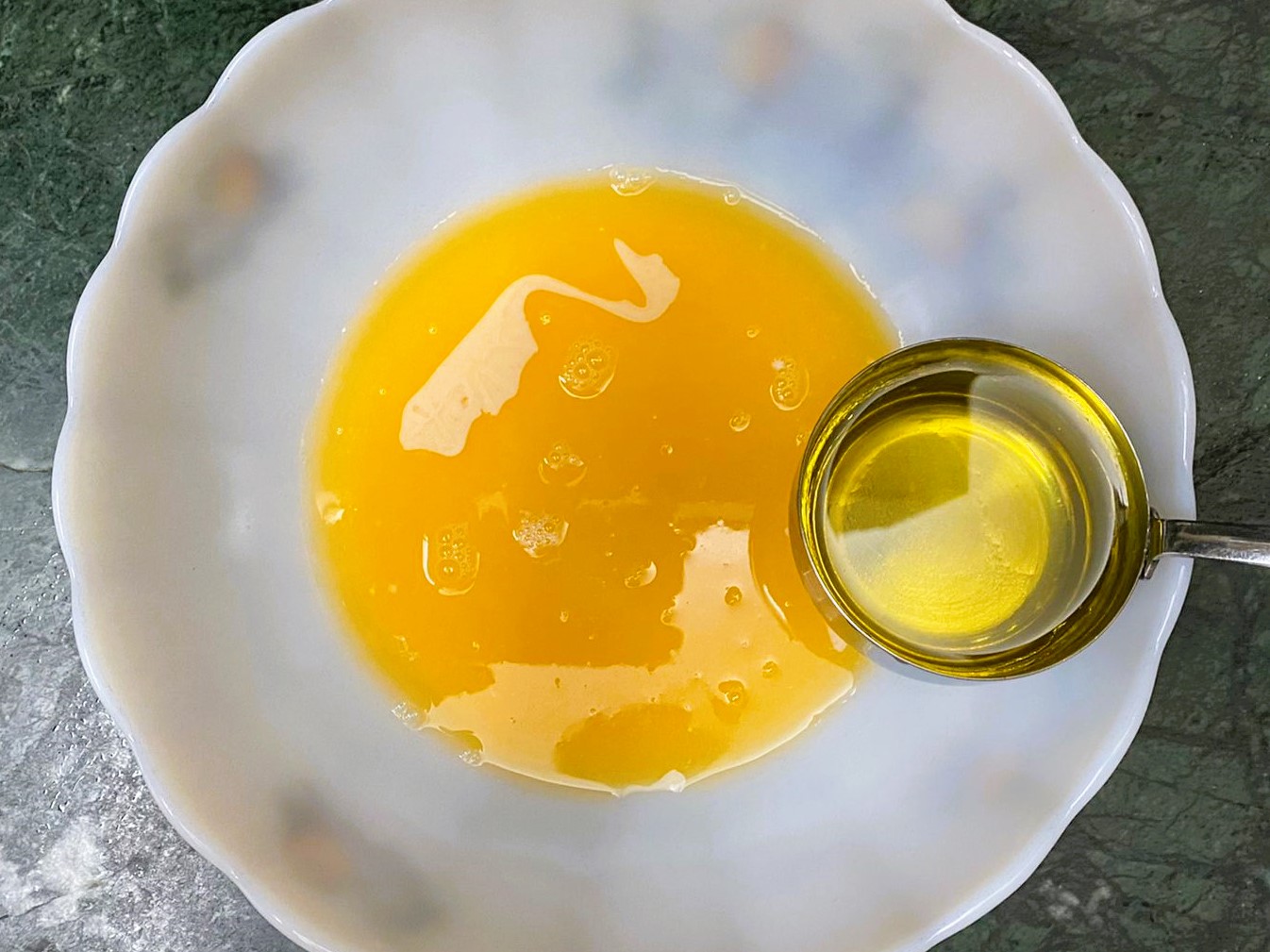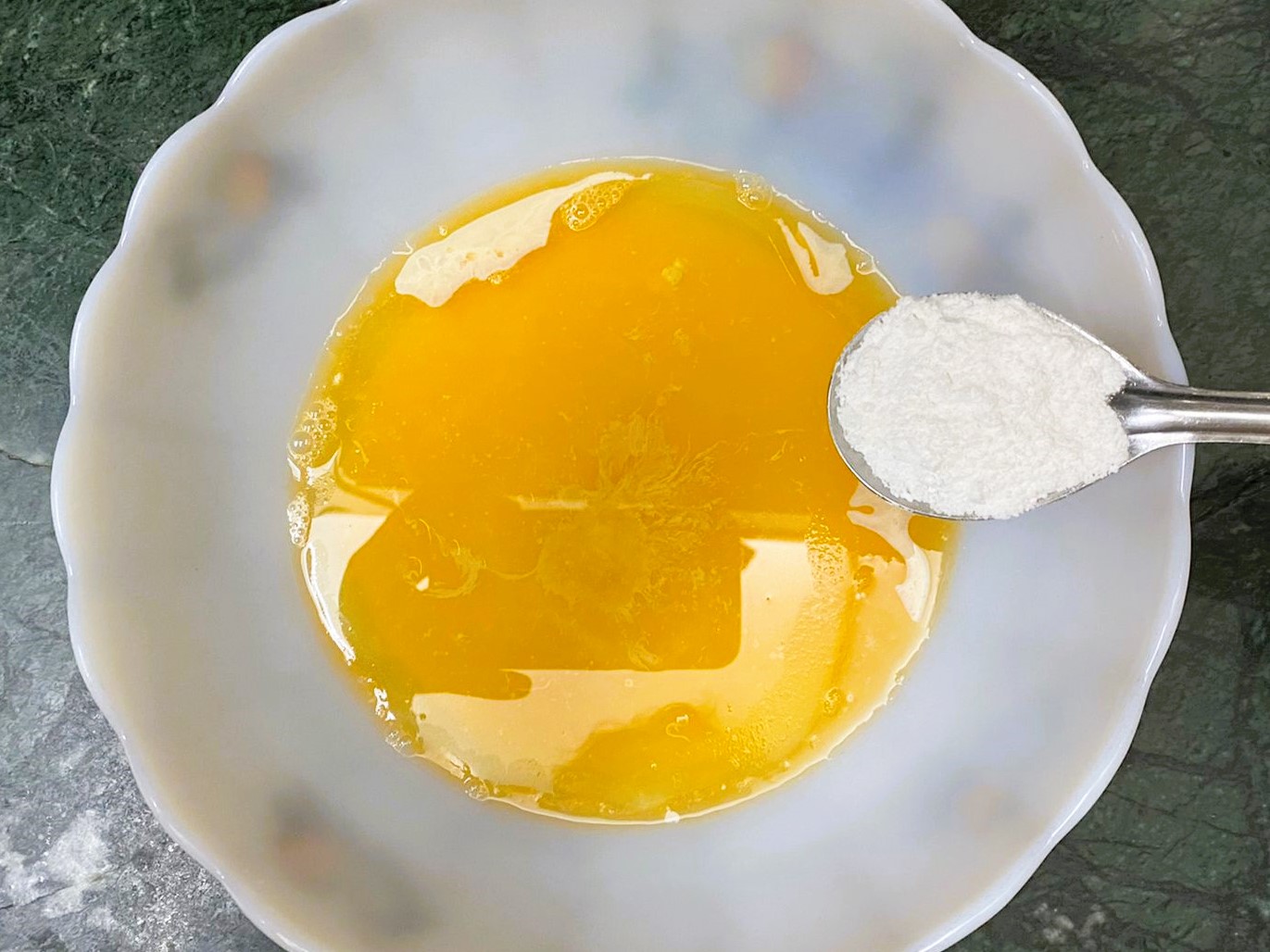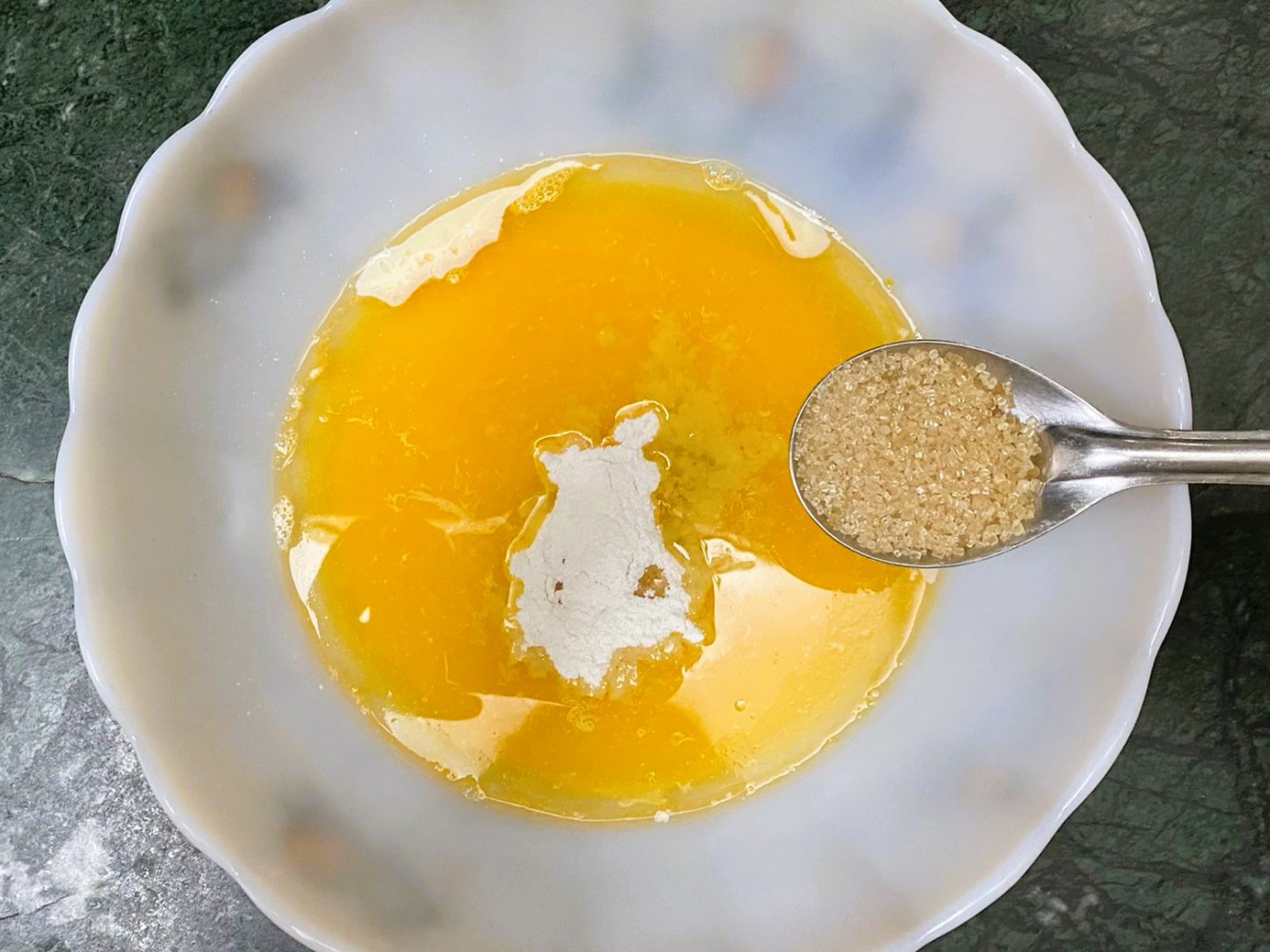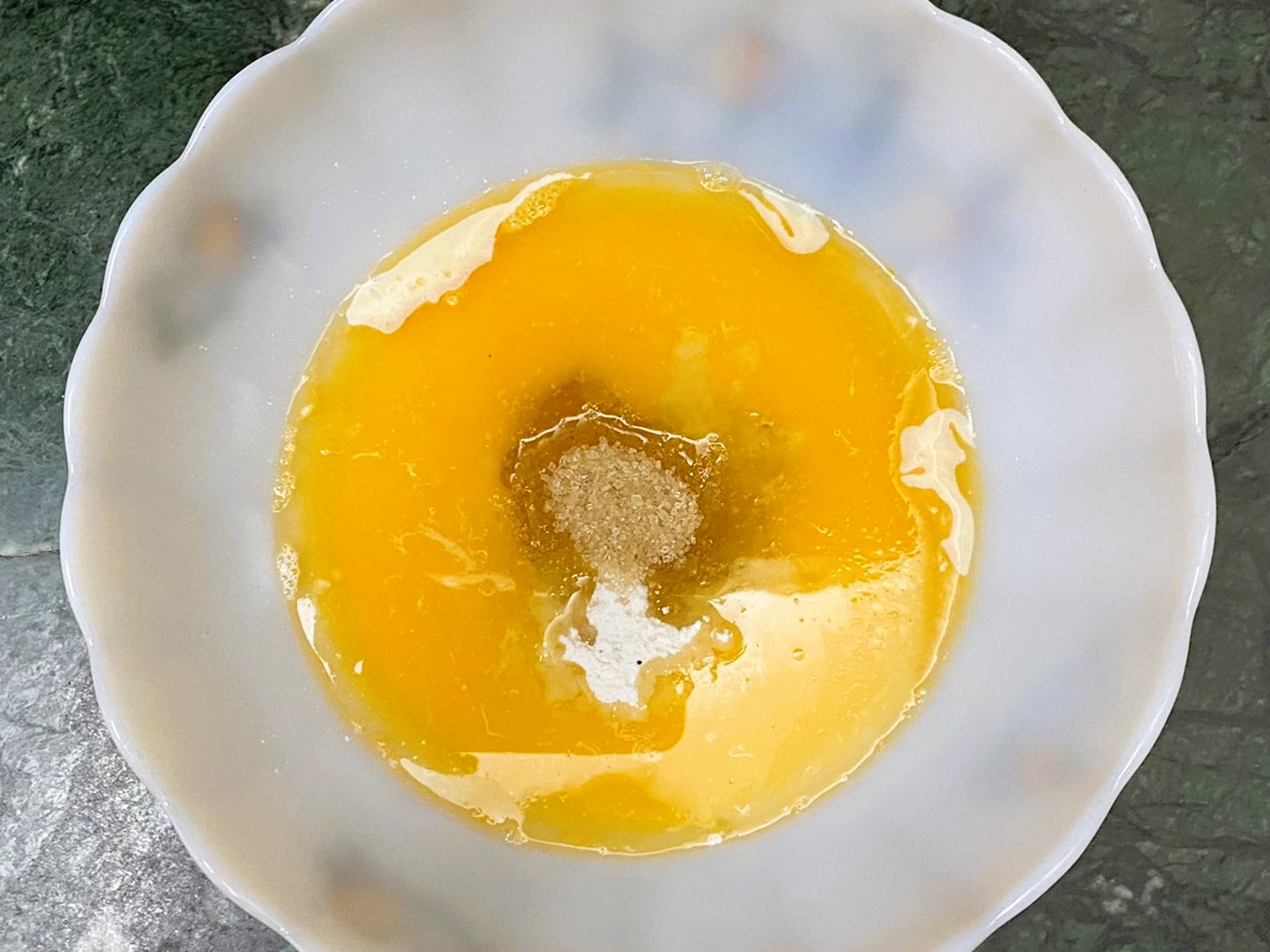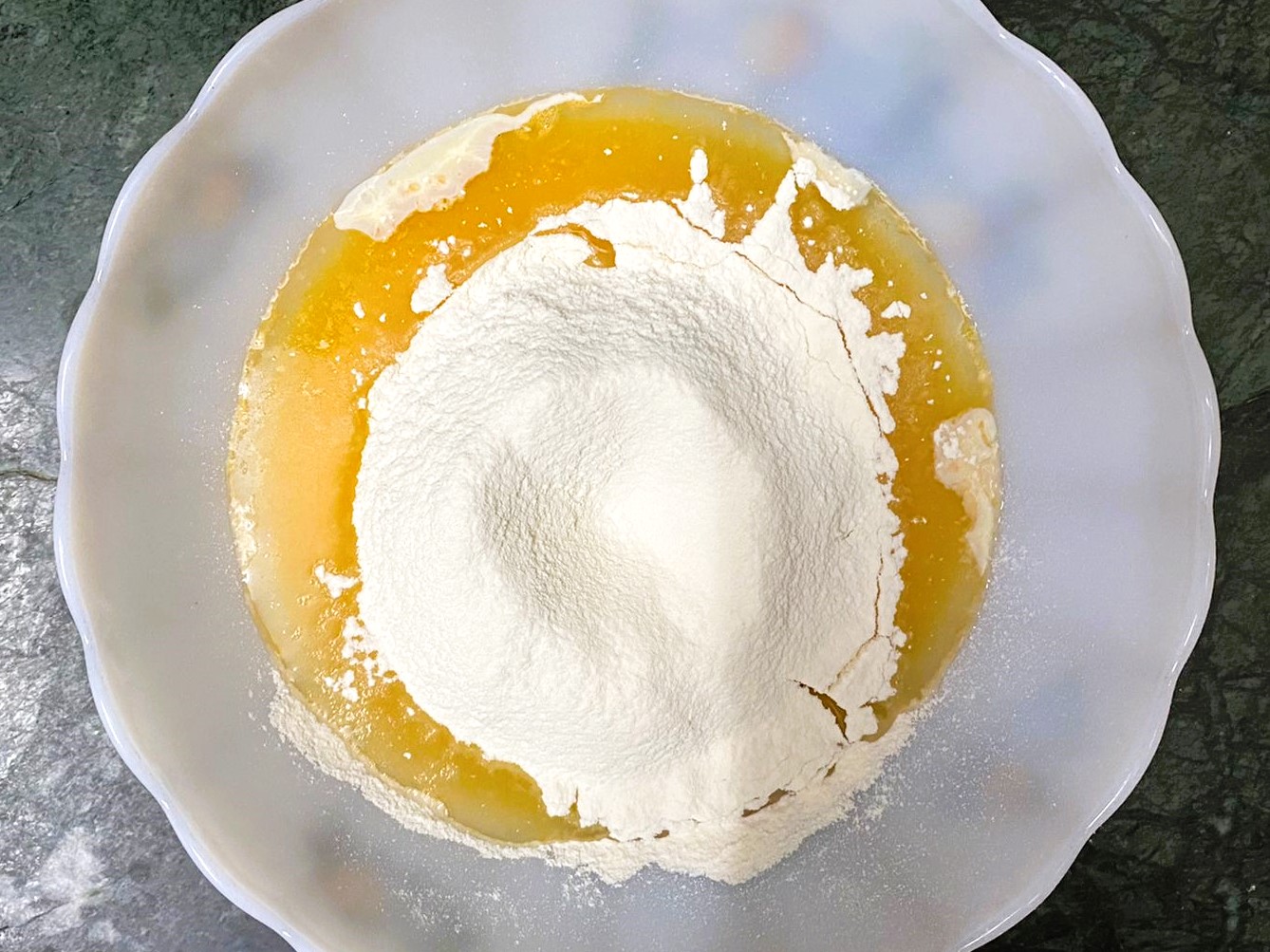 In a bowl, add the condensed milk, orange juice, olive oil, castor sugar, brown sugar and plain flour.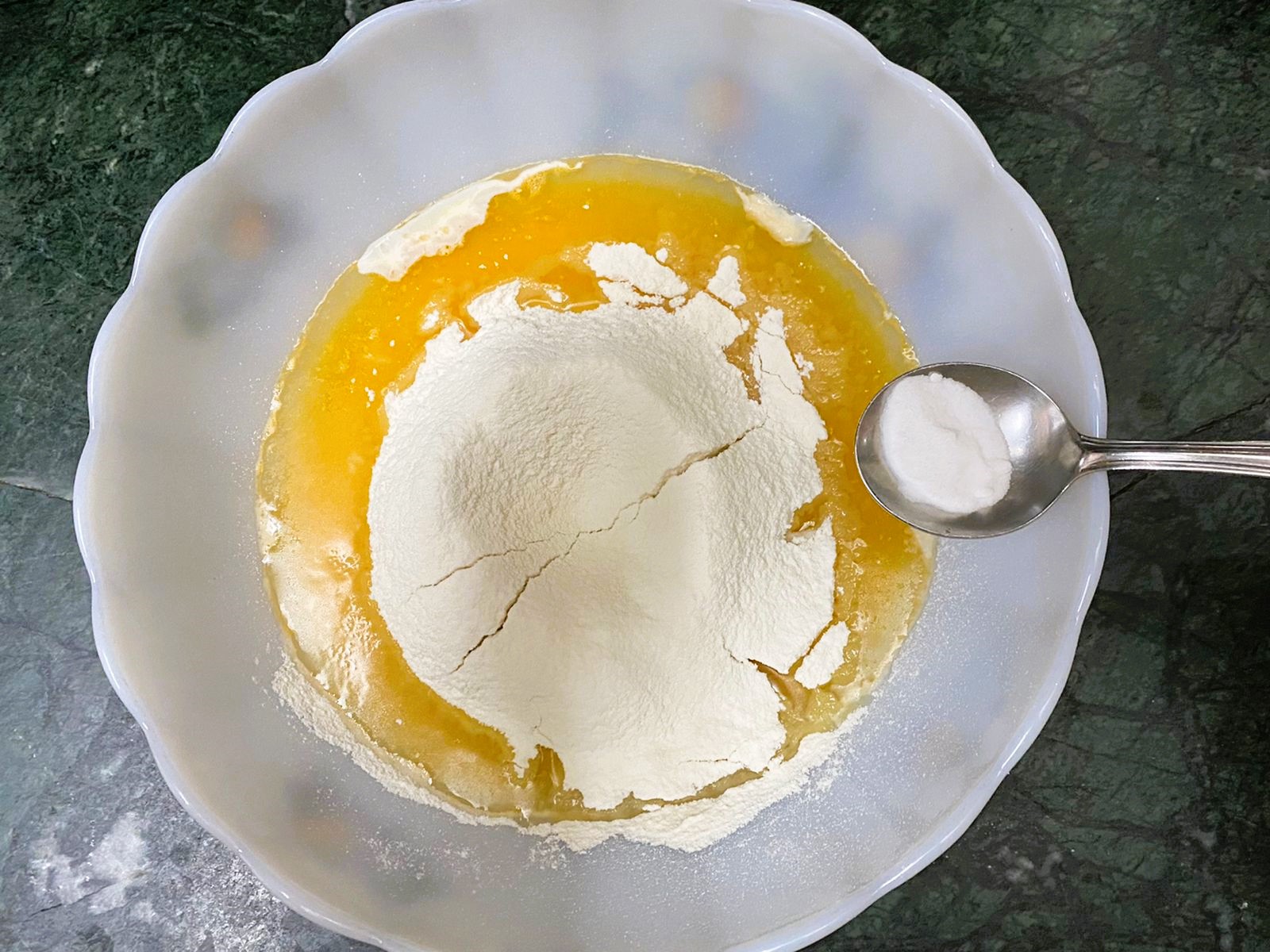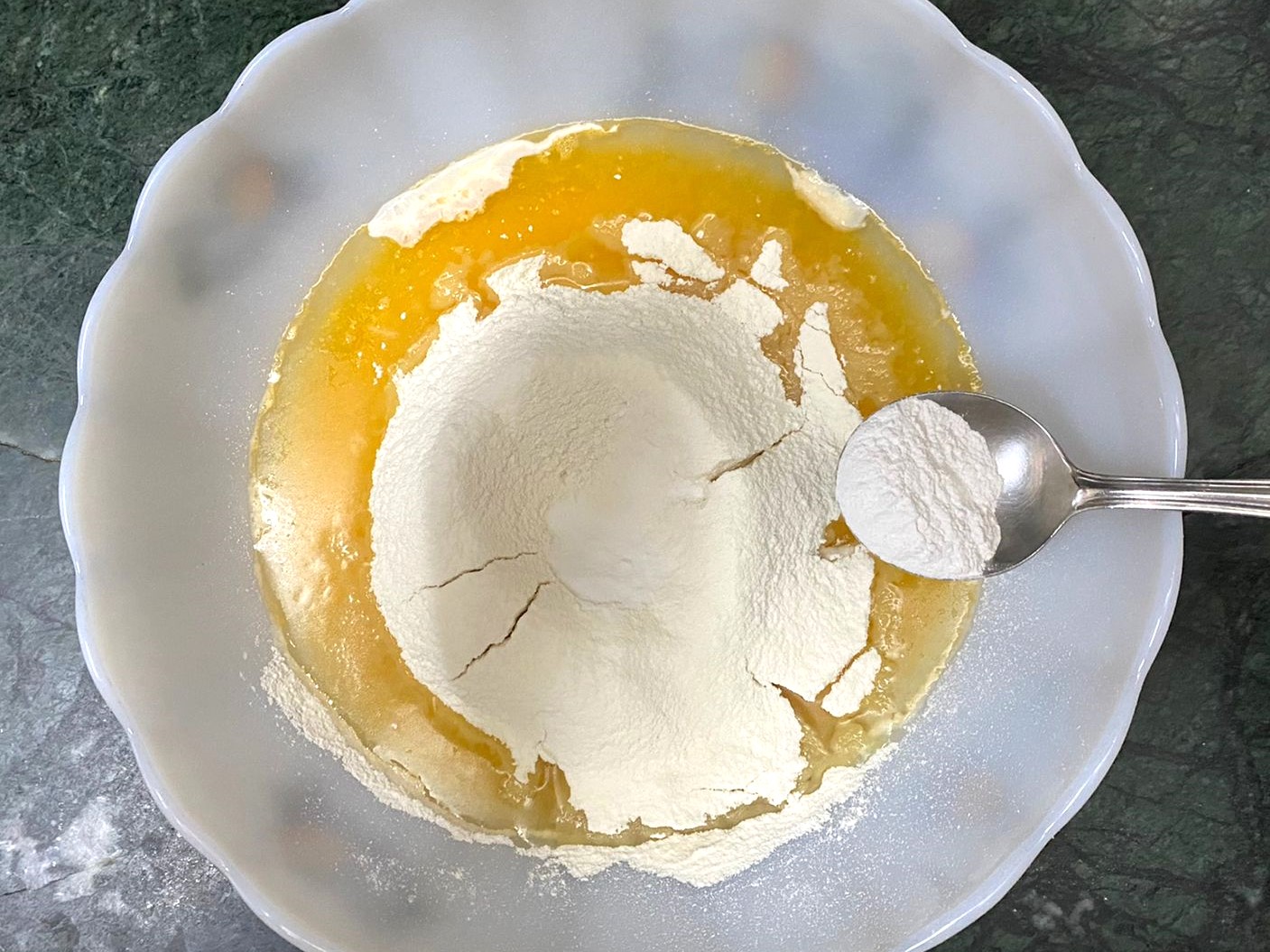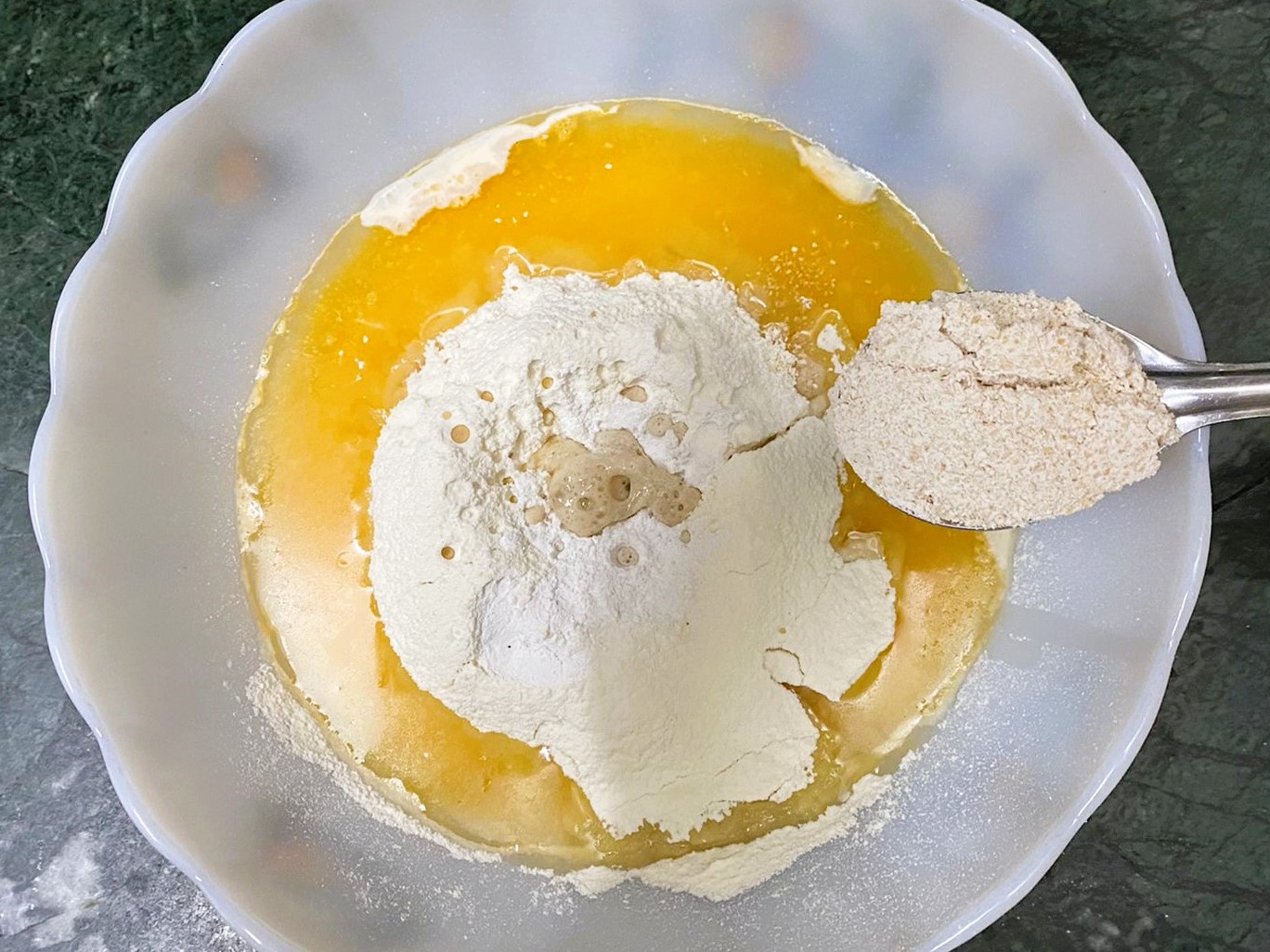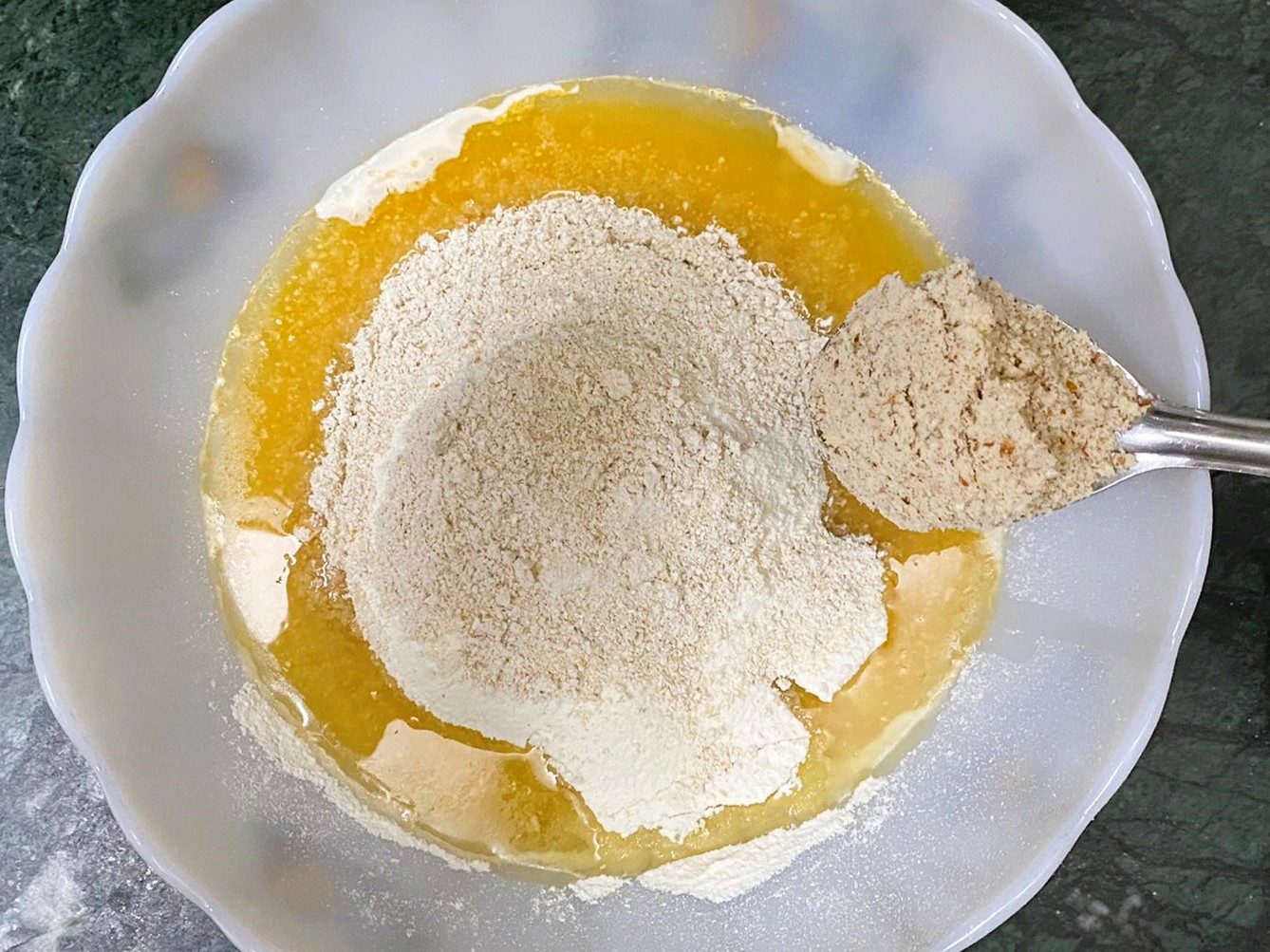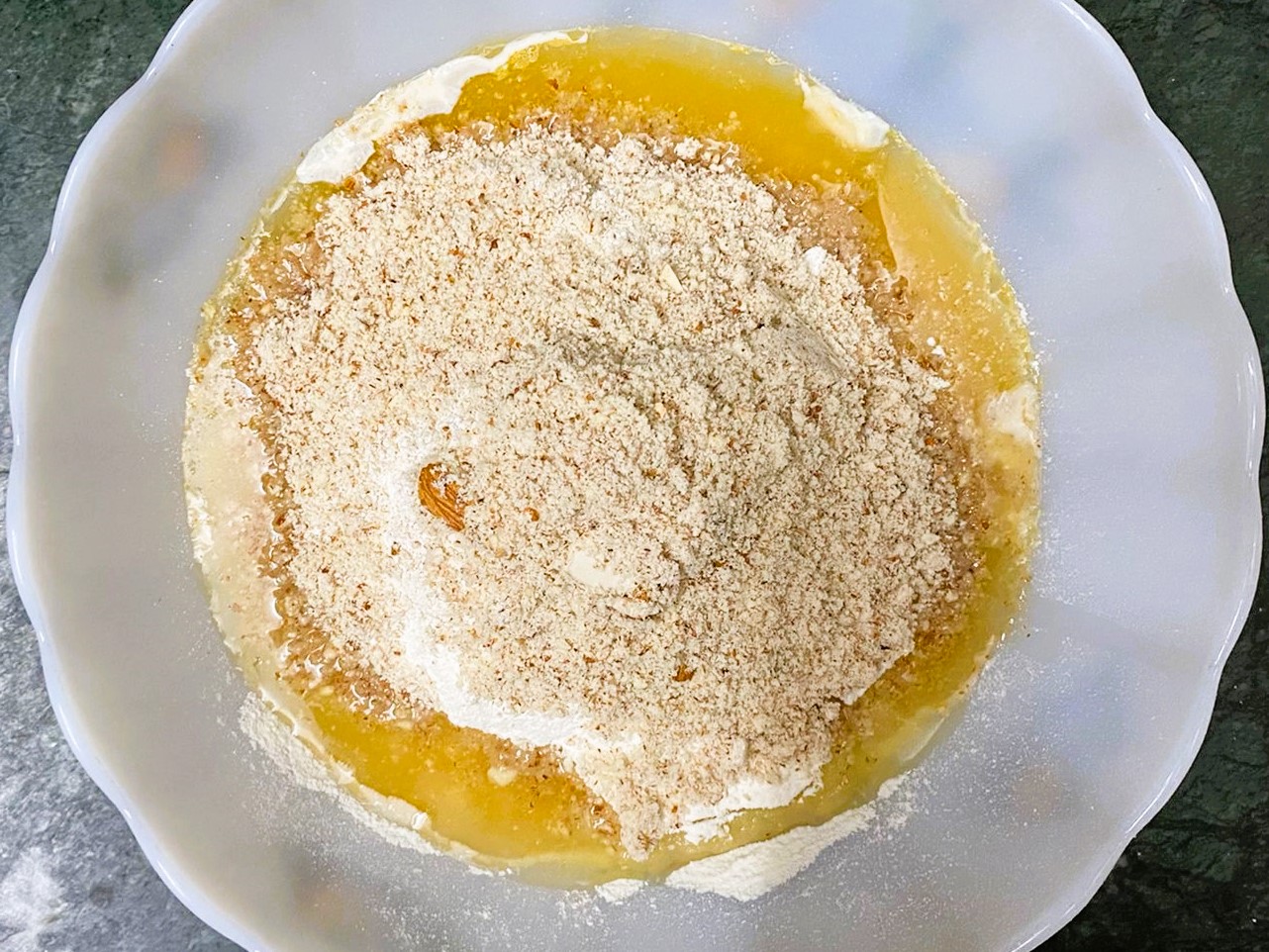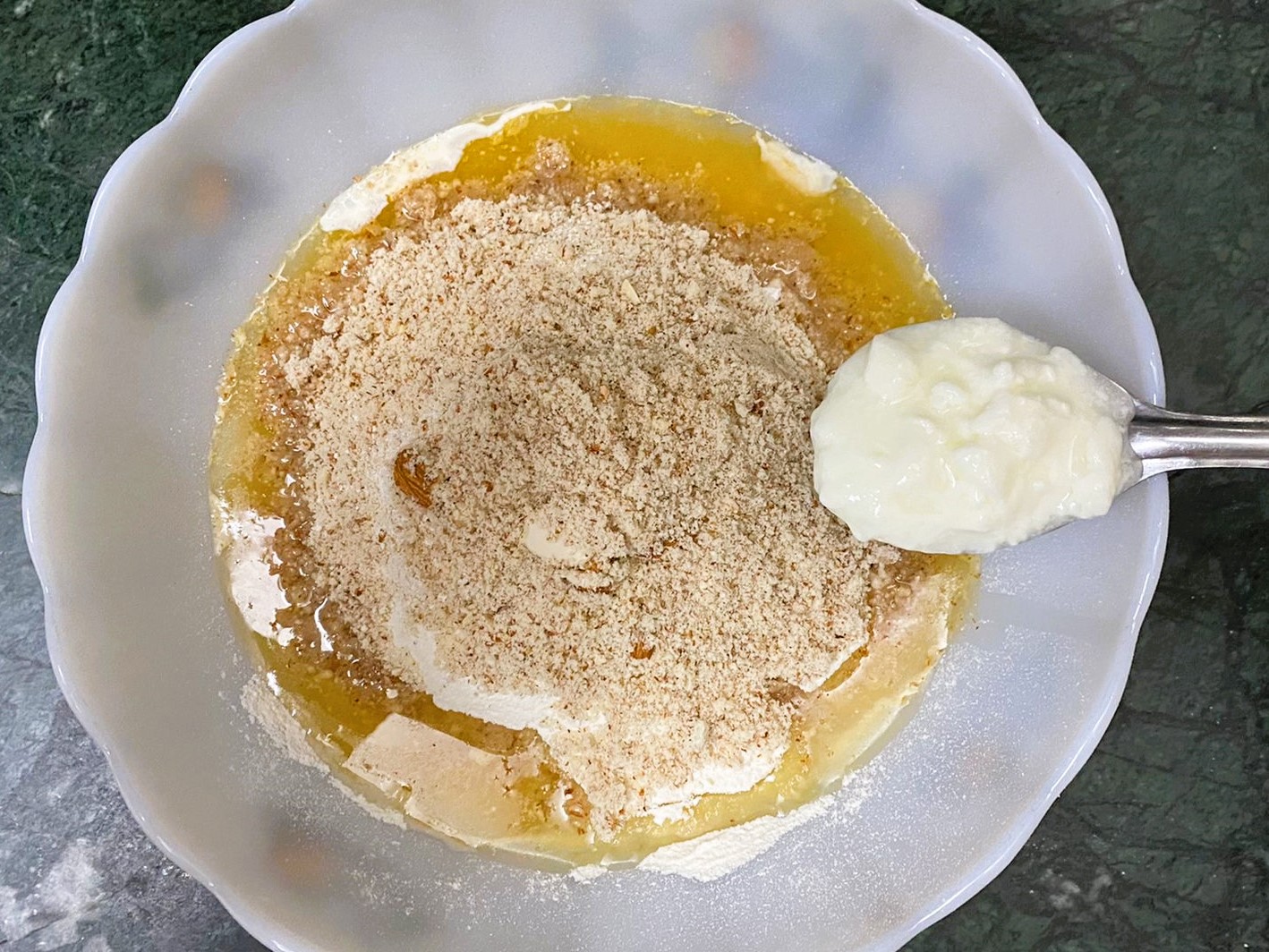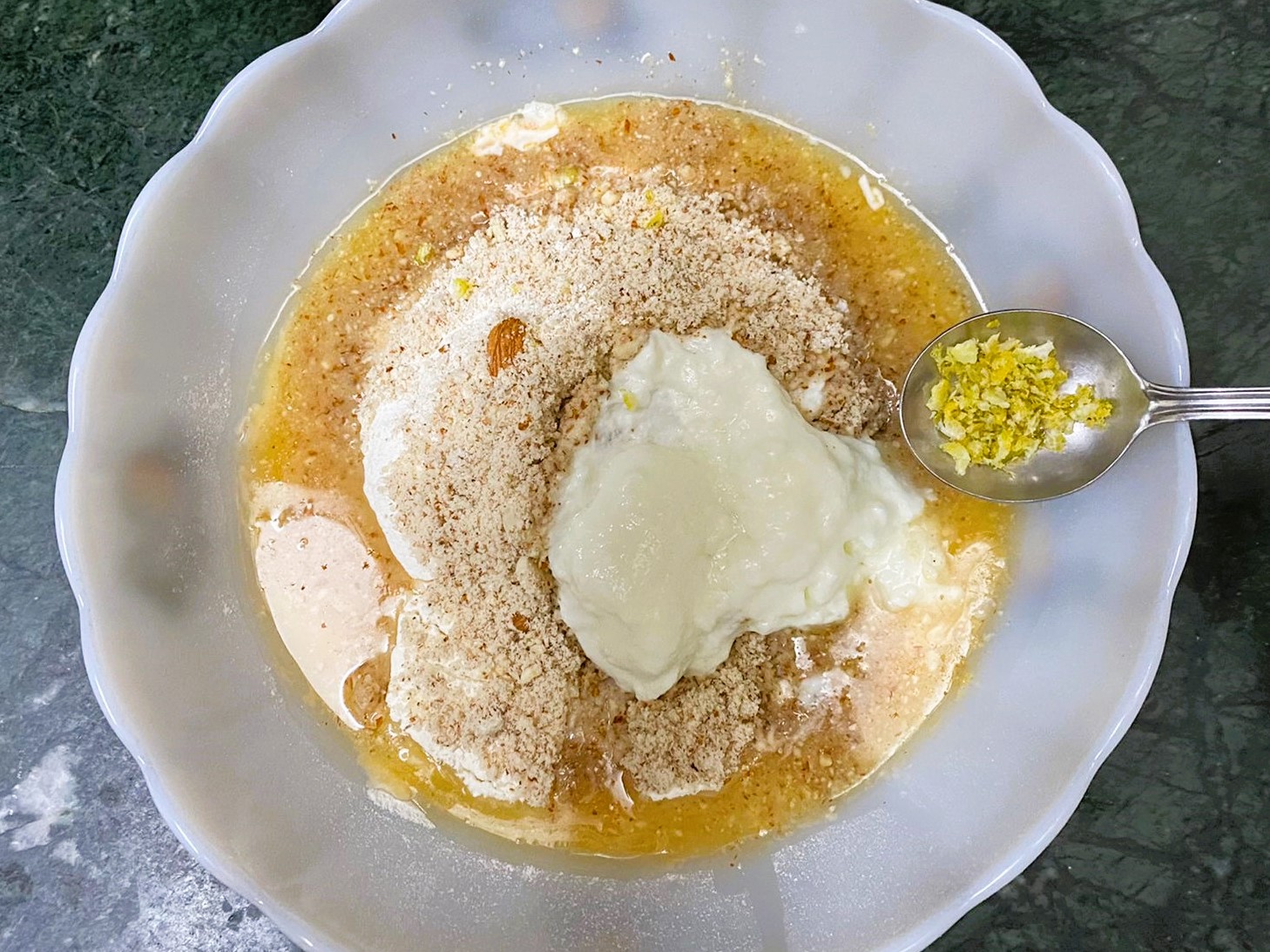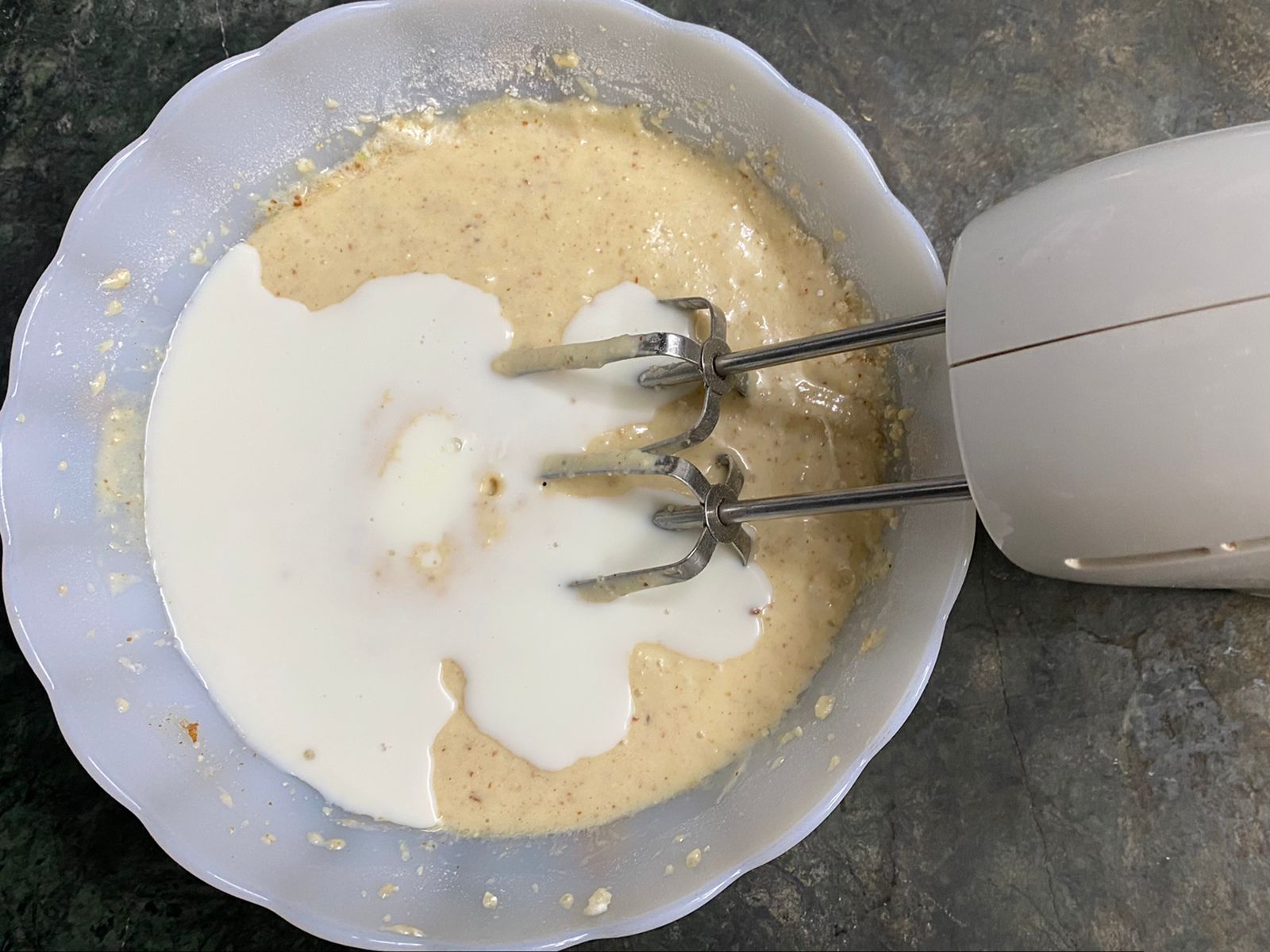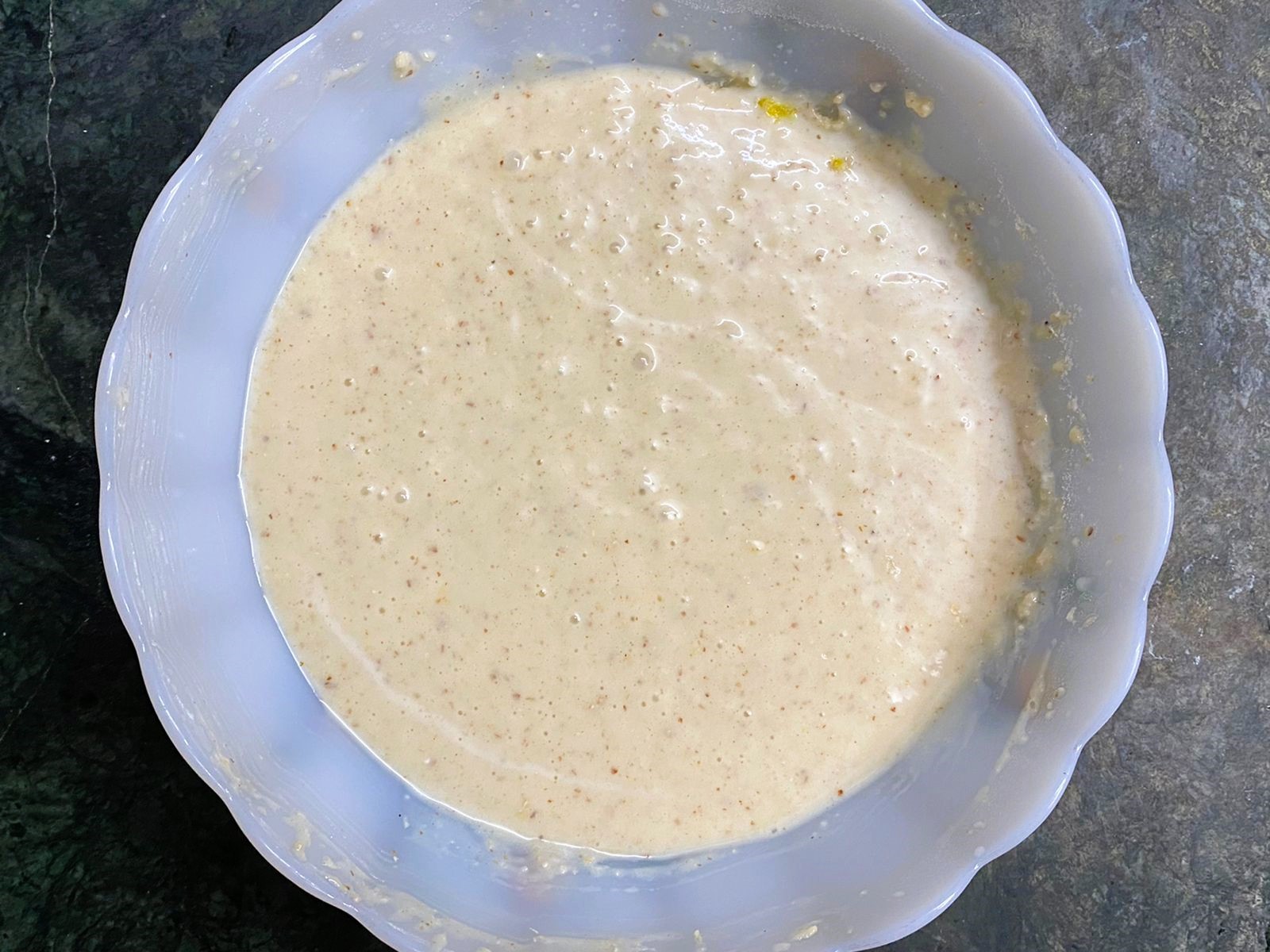 After that, add baking powder, baking soda, vanilla essence, oats flour, almond flour, yoghurt, lemon zest and milk. Whisk the batter with an electric beater to form a smooth consistency batter.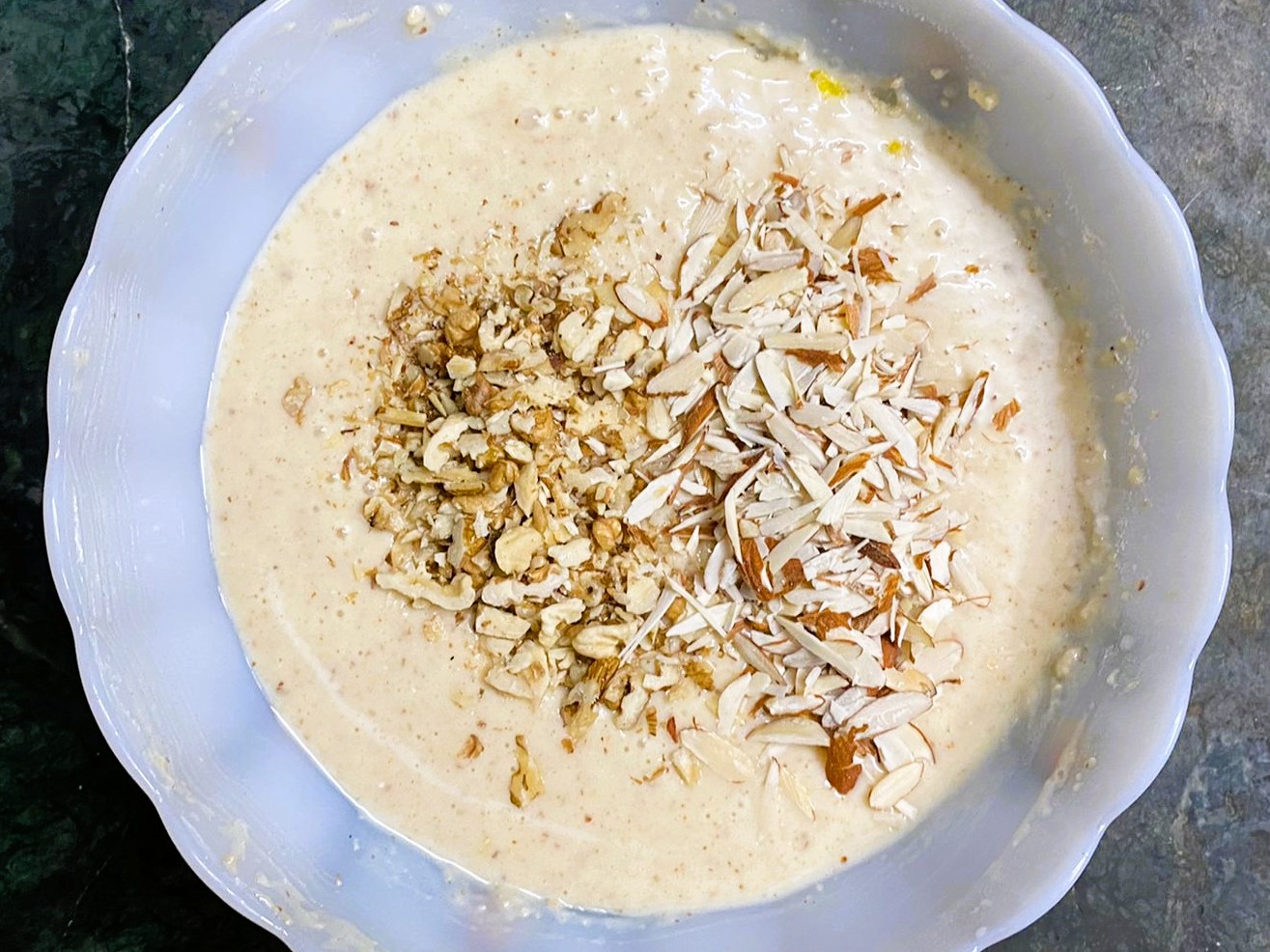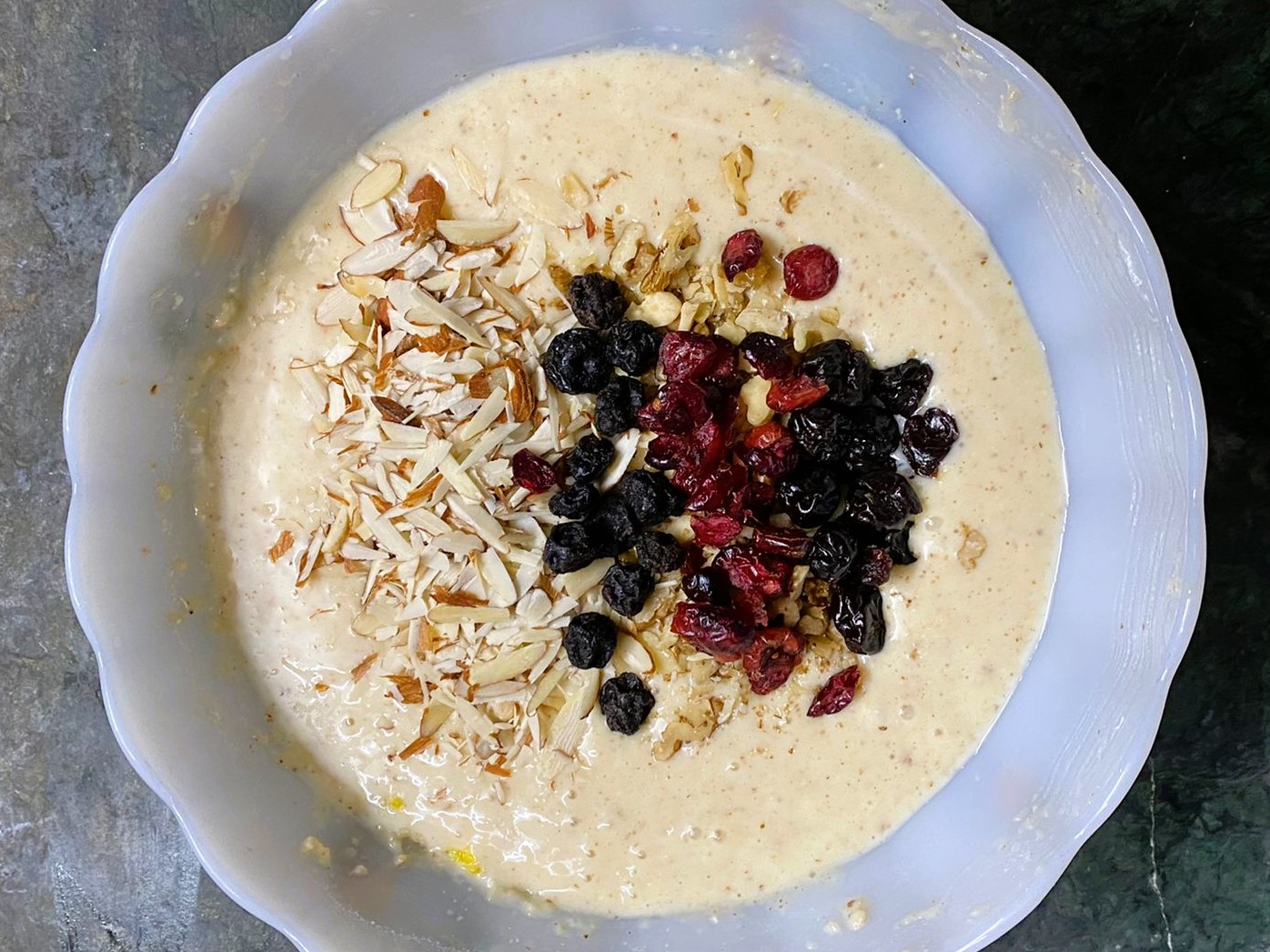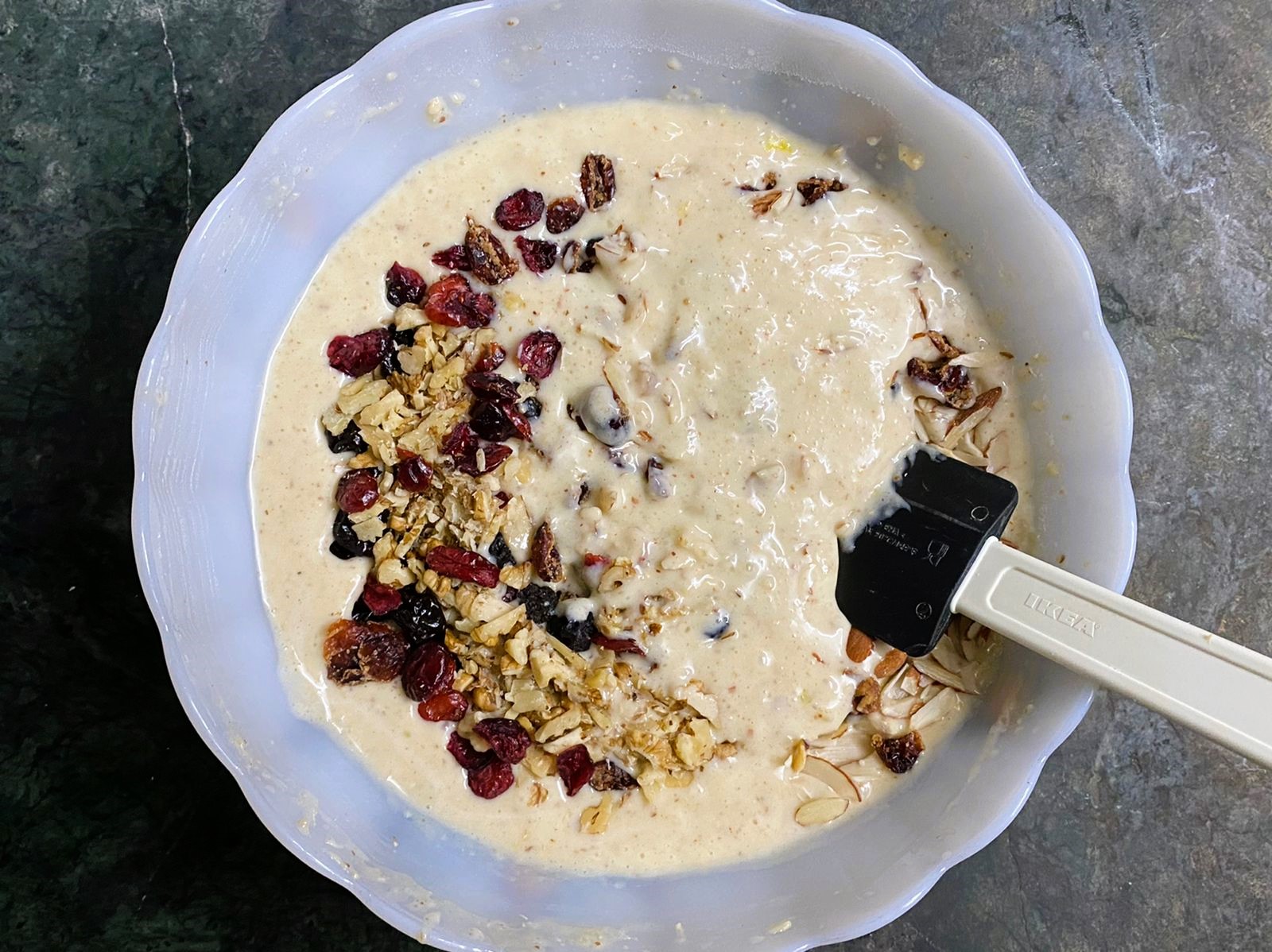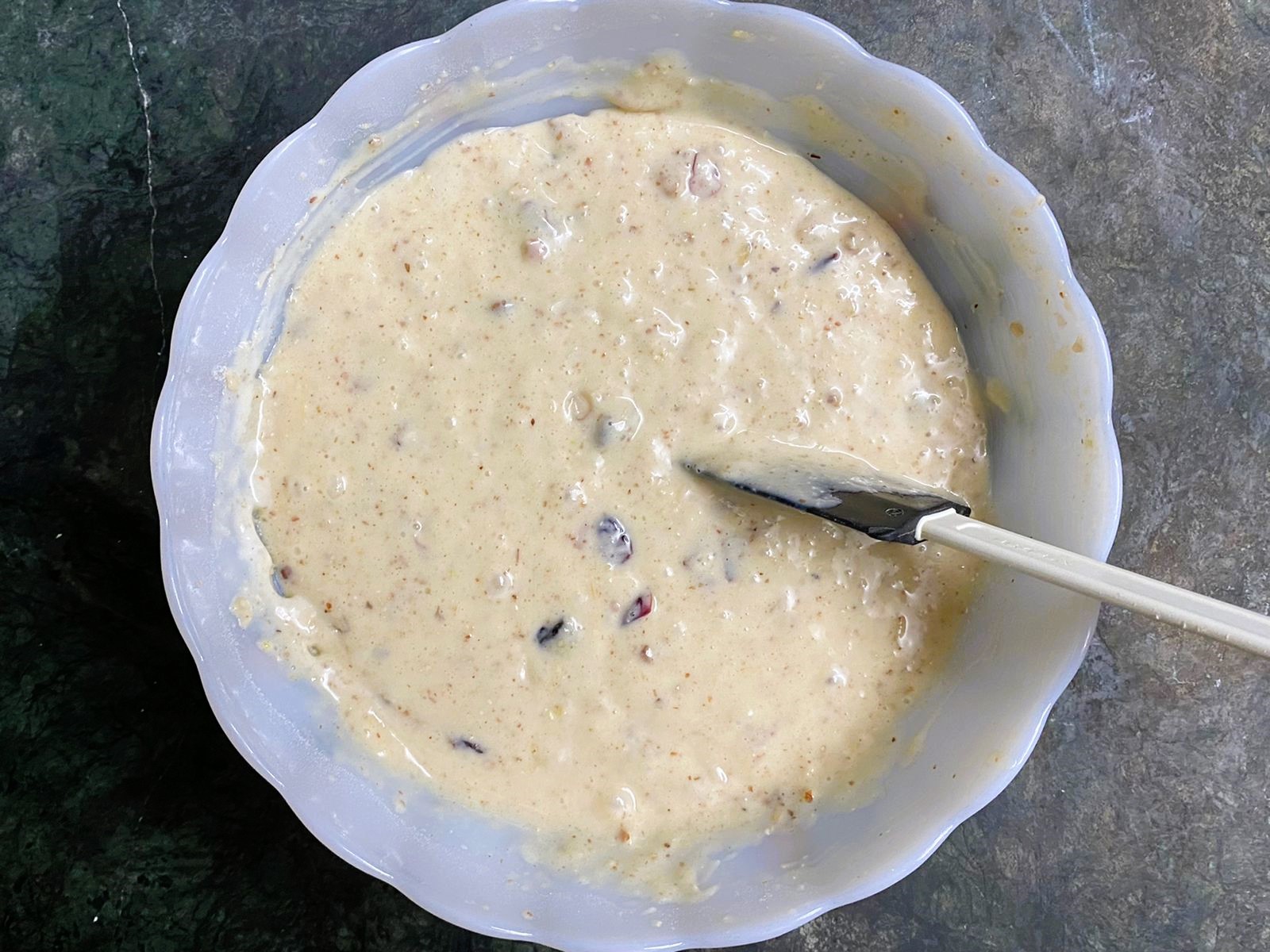 Next add the almonds, walnuts, cherries, cranberries and blueberries. Fold the dried fruits and nuts into the batter.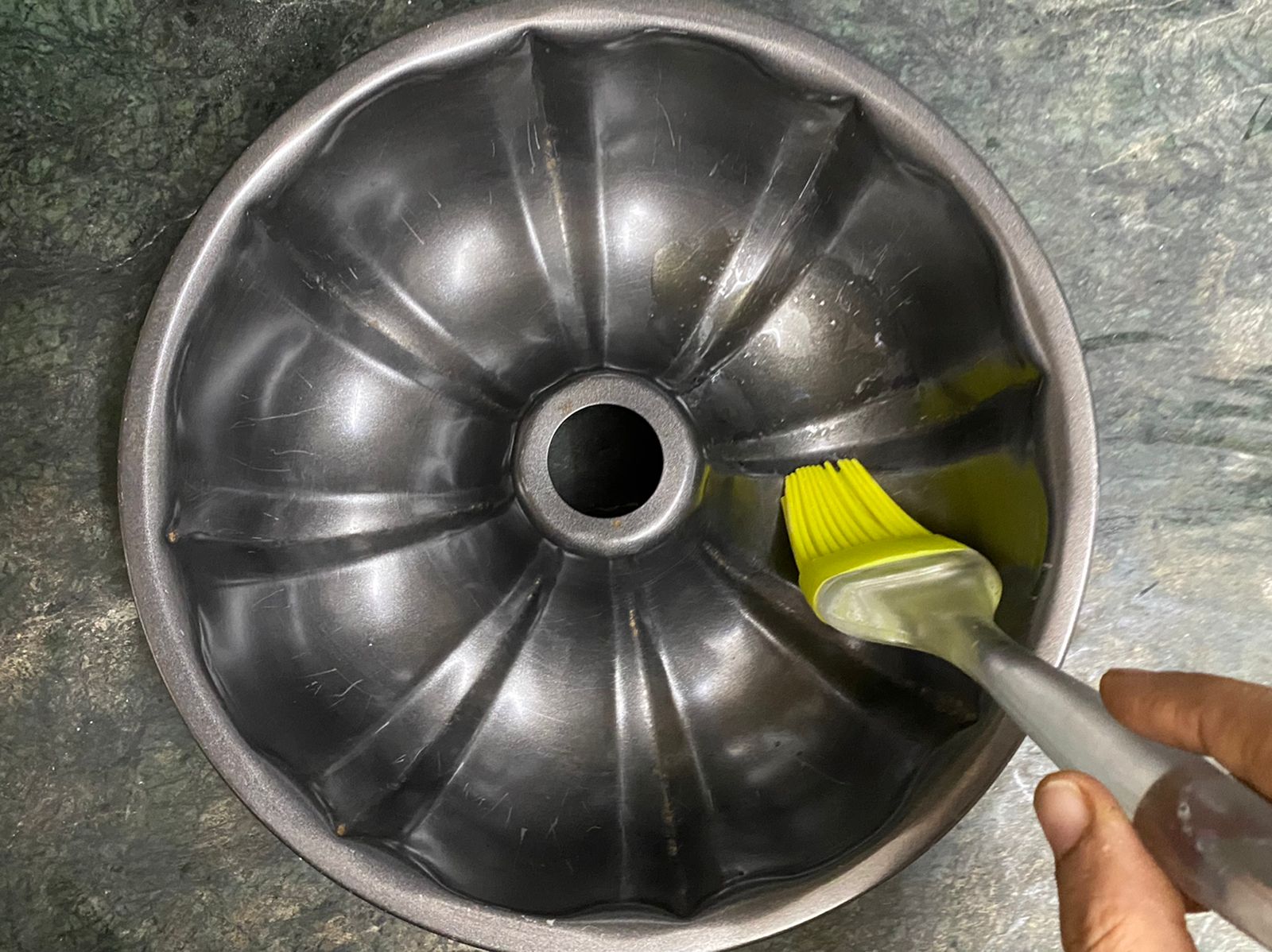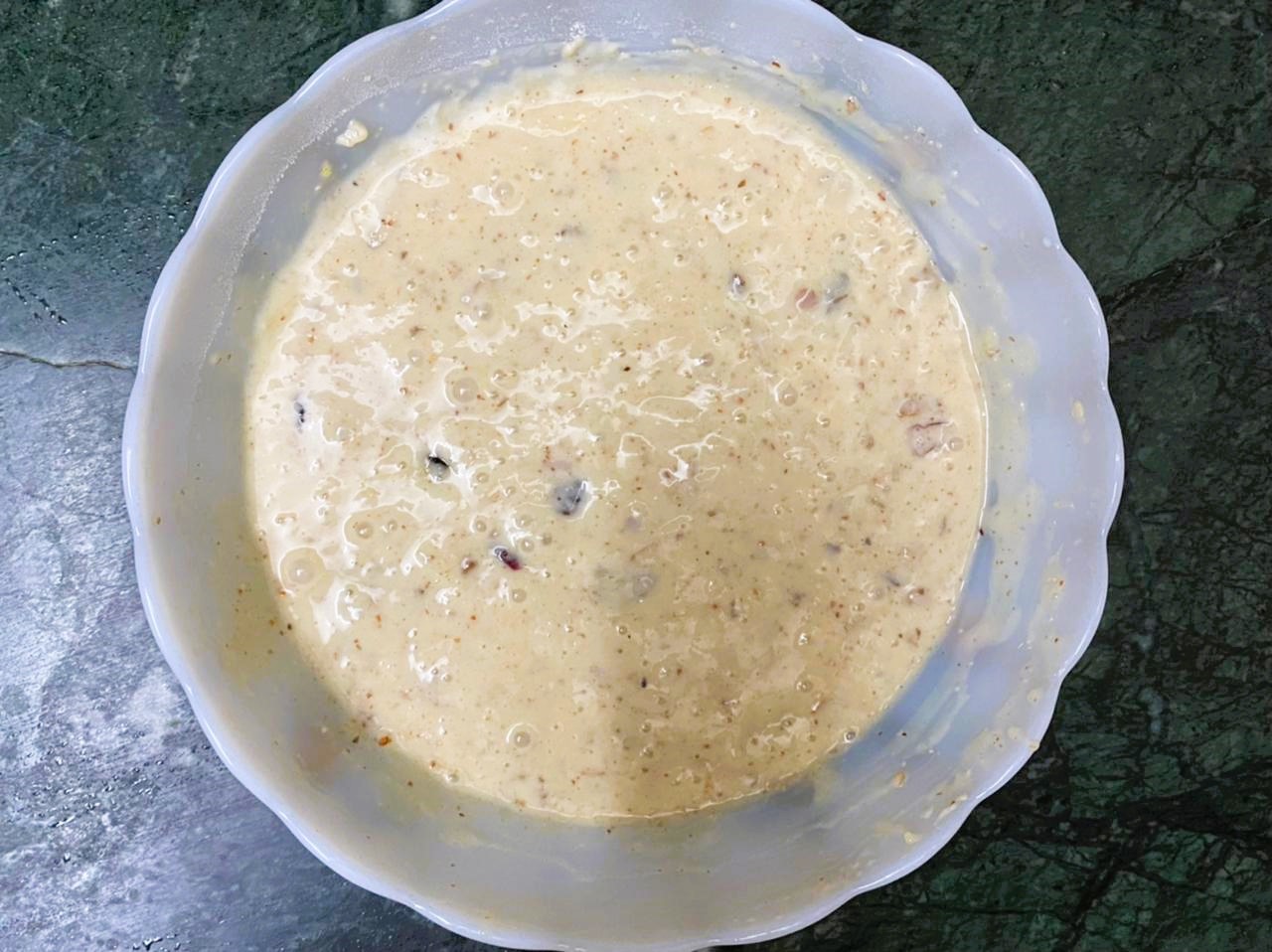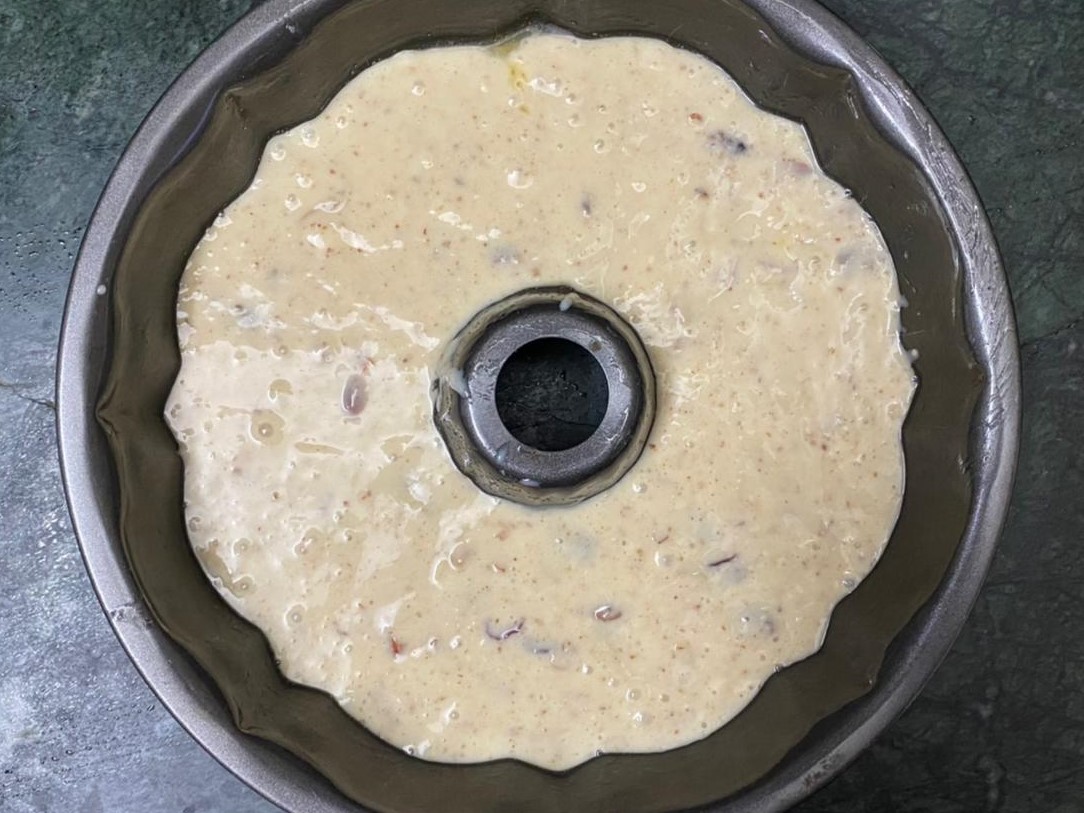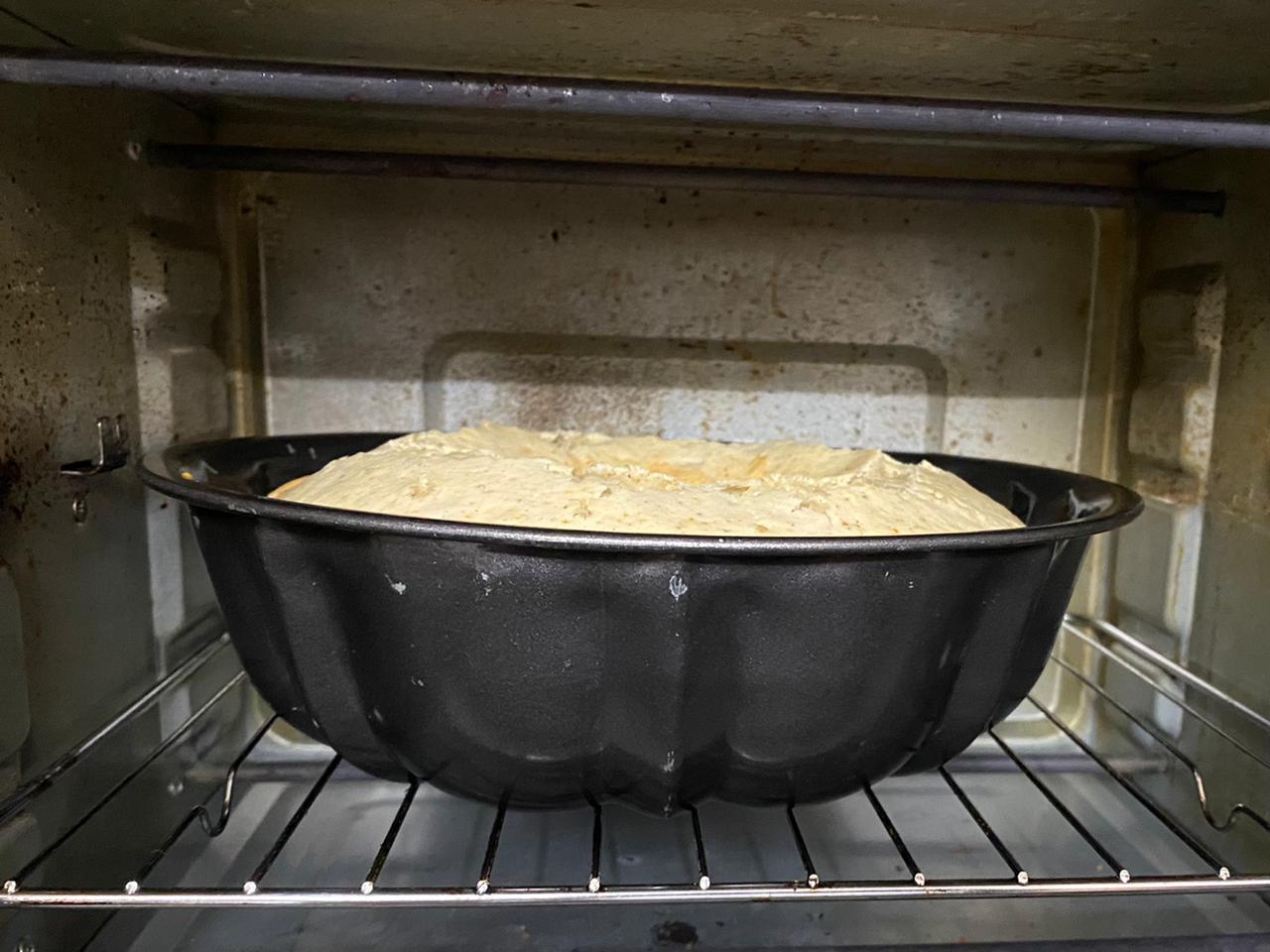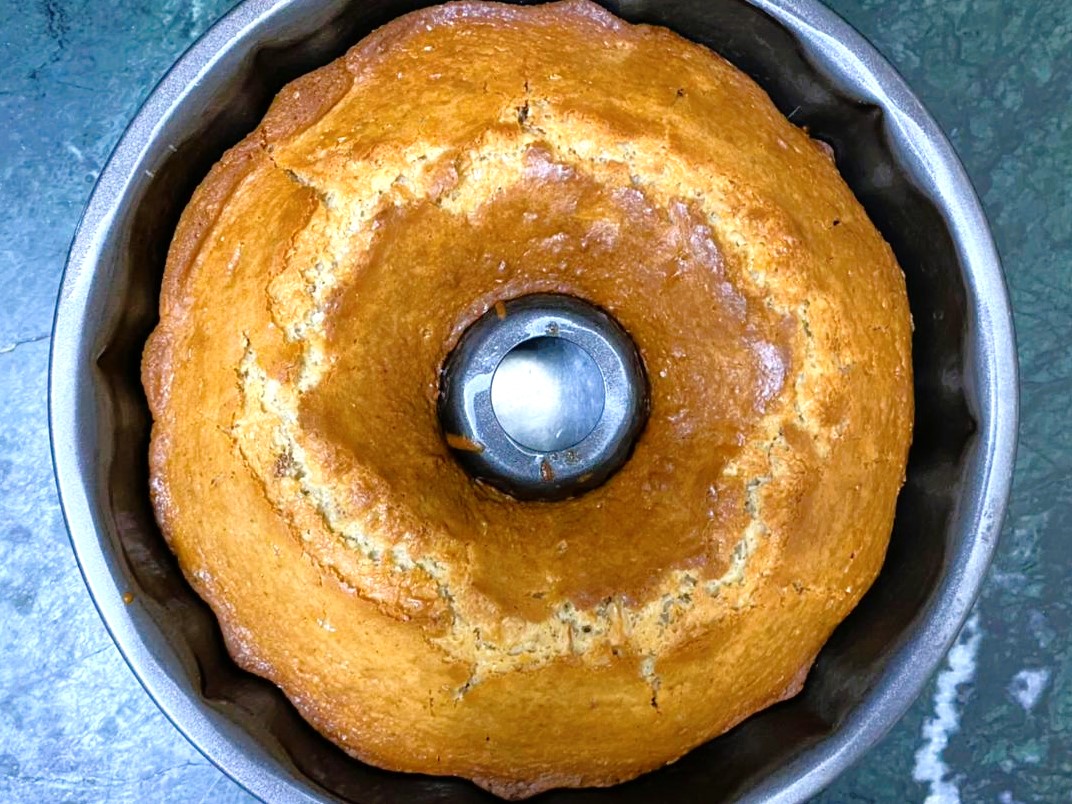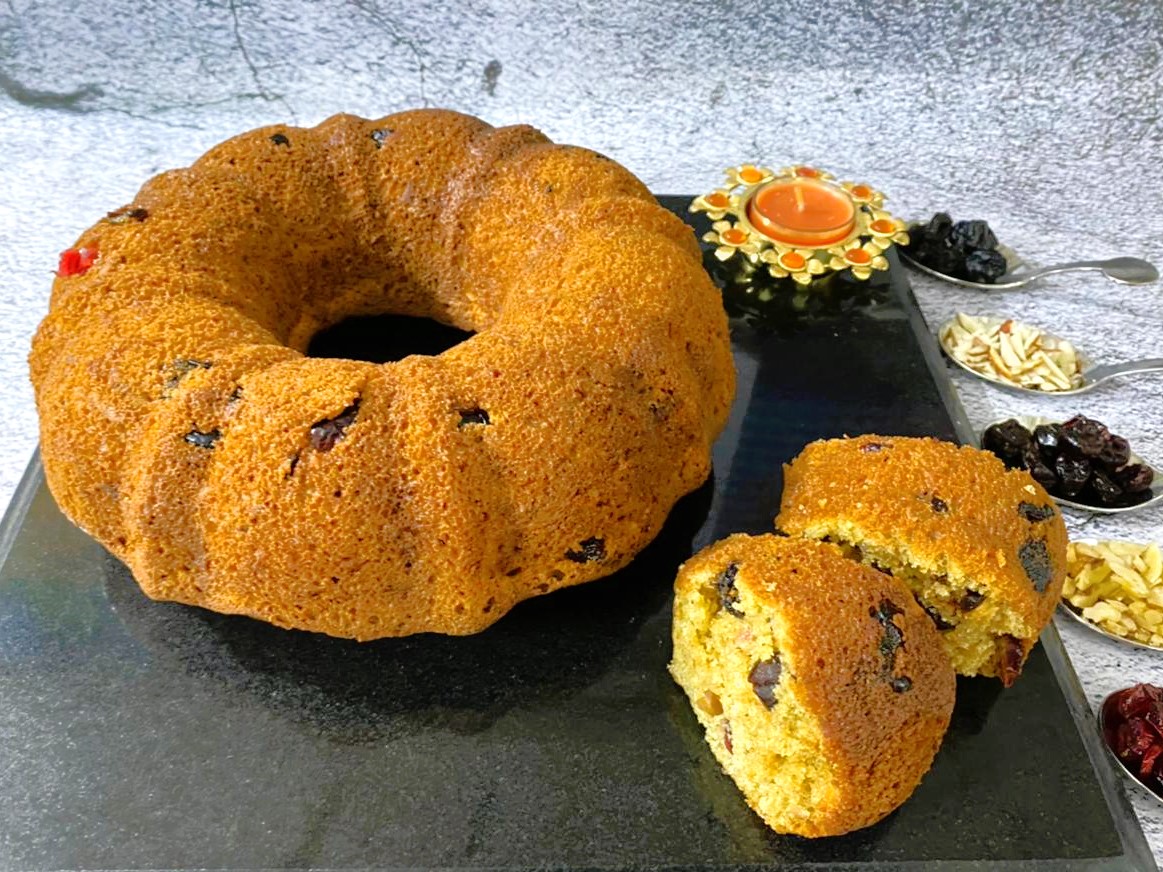 Preheat the oven to 180C/fan160C/gas 4.
Grease the Bundt cake pan lightly using butter or spray it with non-stick cooking spray.
Pour the batter in the Bundt pan and smooth the top by gently tapping the tin.  Bake the cake for about 35-40 minutes.
Check if the cake is ready by inserting a toothpick, skewer, or fork in the center and if it comes out clean, then it is ready. Gently remove the cake from the pan.
Cake is ready to be served!