Eggless Rose and Pistachio Cake
Eggless Rose and Pistachio Cake is a light fragrant cake baked with pistachios folded in and flavoured with delicate rose water and condensed milk. Aromatic, flavourful, light and fluffy- this cake ticks all the boxes.
Pistachio and Rose is a match made in heaven. I am not a big fan of rose essence or syrup on its own but when added to enhance the pistachios, it has a magical touch and a marriage made in heaven. I have been on a mission to make eggless desserts lately as I just enjoy the different ingredients one can use while baking eggless desserts. Some of my favourite eggless desserts are mango panna cotta, no bake mango cheesecake, eggless chocolate bundt cake, walnut brownie to name a few and this cake definitely adds to the list.
During my research I came across many beautiful recipes of Rose and Pistachio cake all over the internet but not many convincing ones for the eggless version. I really like using condensed milk for adding sweetness and body to cakes and trialled this recipe which is a mishmash of my other eggless cake recipes, and it came out perfect every time I baked it.
The rose glaze perfectly complements the not so sweet cake and chopped pistachios and rose petals on top gives a good crunch. I really enjoyed working with pistachios- they are beautiful and lend a great flavour and texture to the cake. Just go easy with the rose essence as it can be quite overpowering at times so I would recommend using your instincts while using it.
This light, flavourful aromatic nutty cake is perfect for tea time with a nice cup of coffee.
Ingredients
For The Batter
1 cup unsalted pistachios
200 grams condensed milk
120 grams butter
200 grams plain flour
1 teaspoon baking powder
½ teaspoon baking soda
2 tablespoons yoghurt
1 teaspoon rose water essence
½ cup milk
For The Rose Syrup
½ teaspoon rose water essence
2½ tablespoons icing sugar
2½ tablespoons water
For Garnishing
2 teaspoons finely chopped unsalted pistachios
1 teaspoon dried rose petals
Directions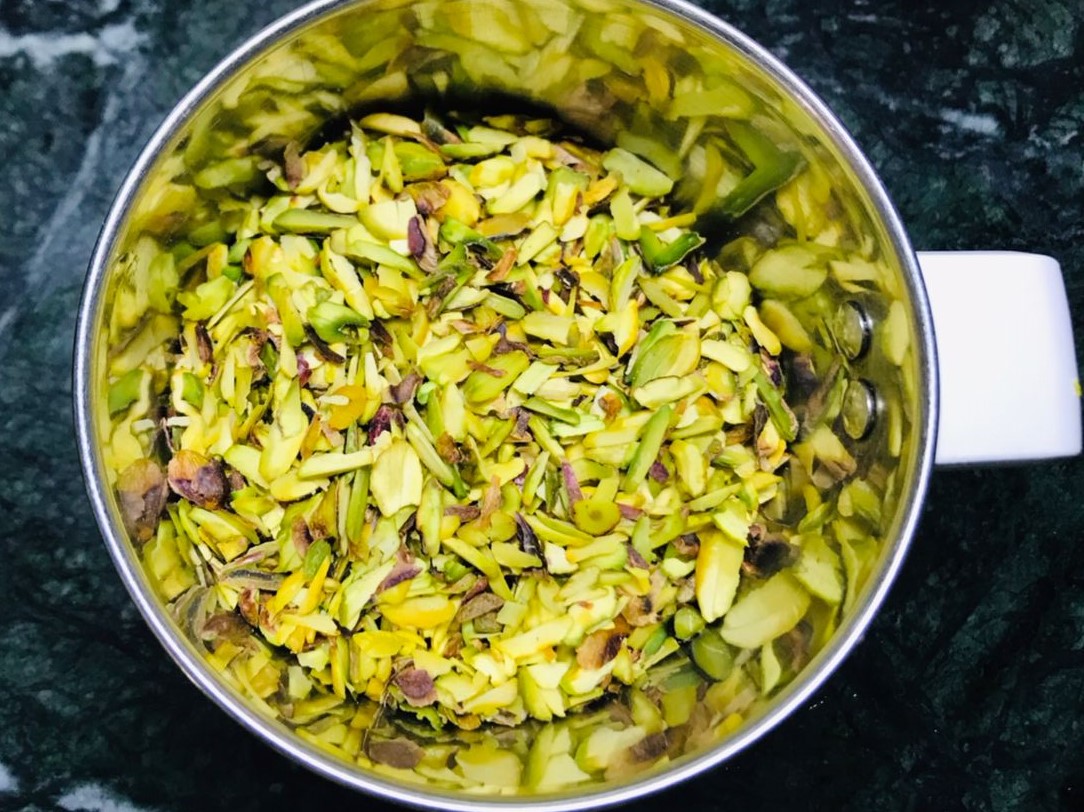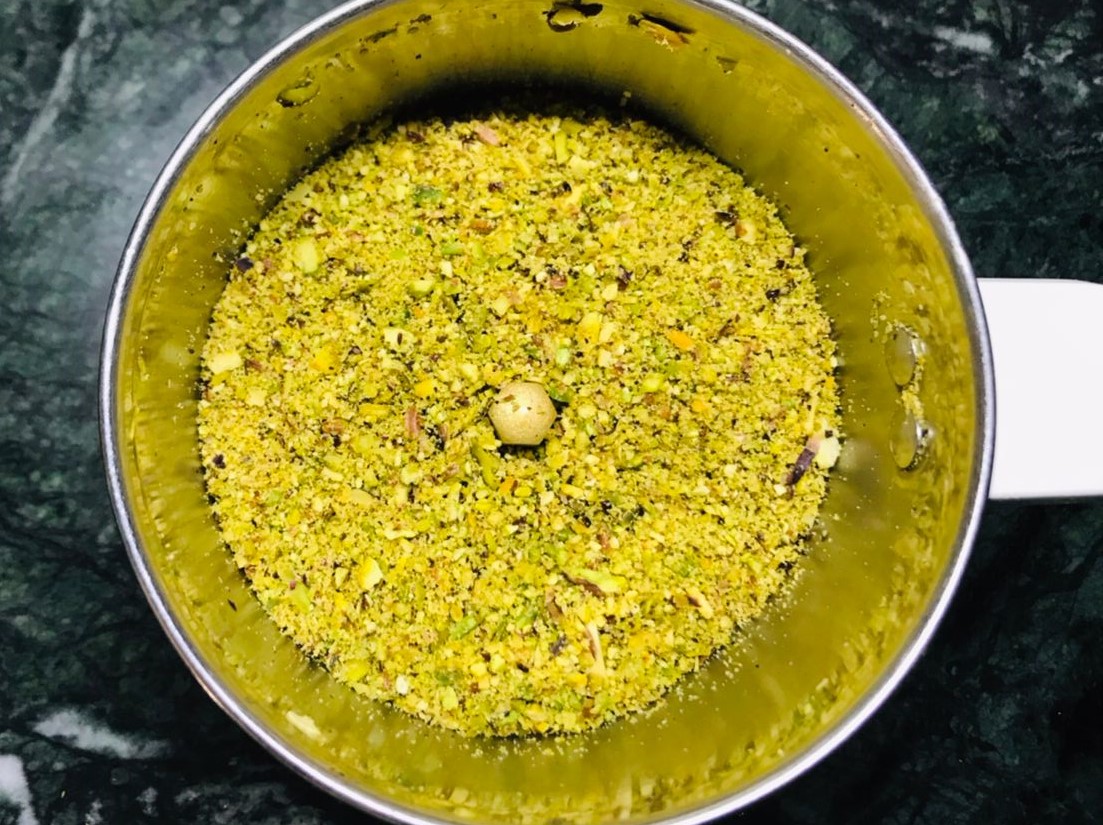 Grind the unsalted pistachios in the grinder or food processor into a coarse powder.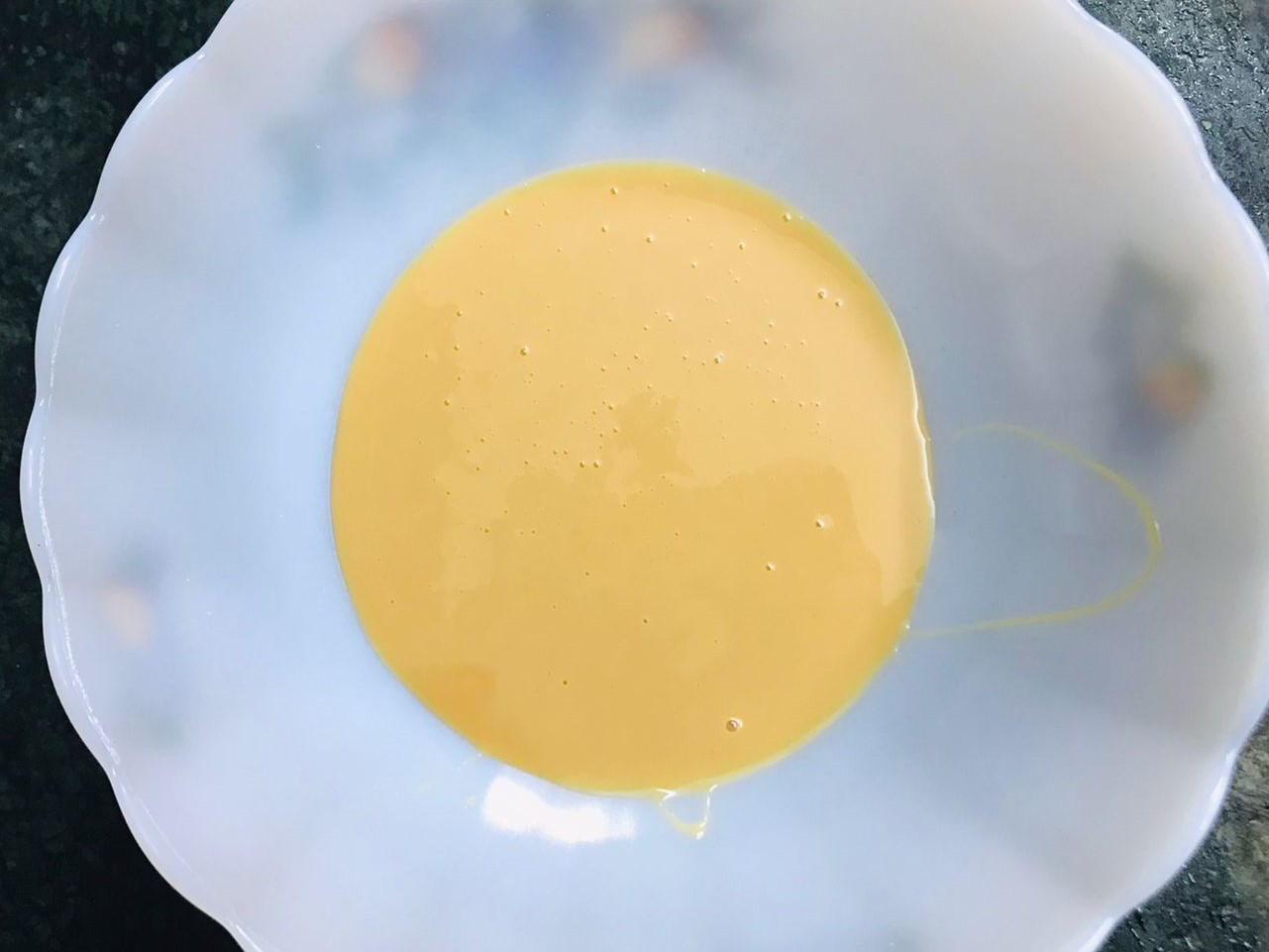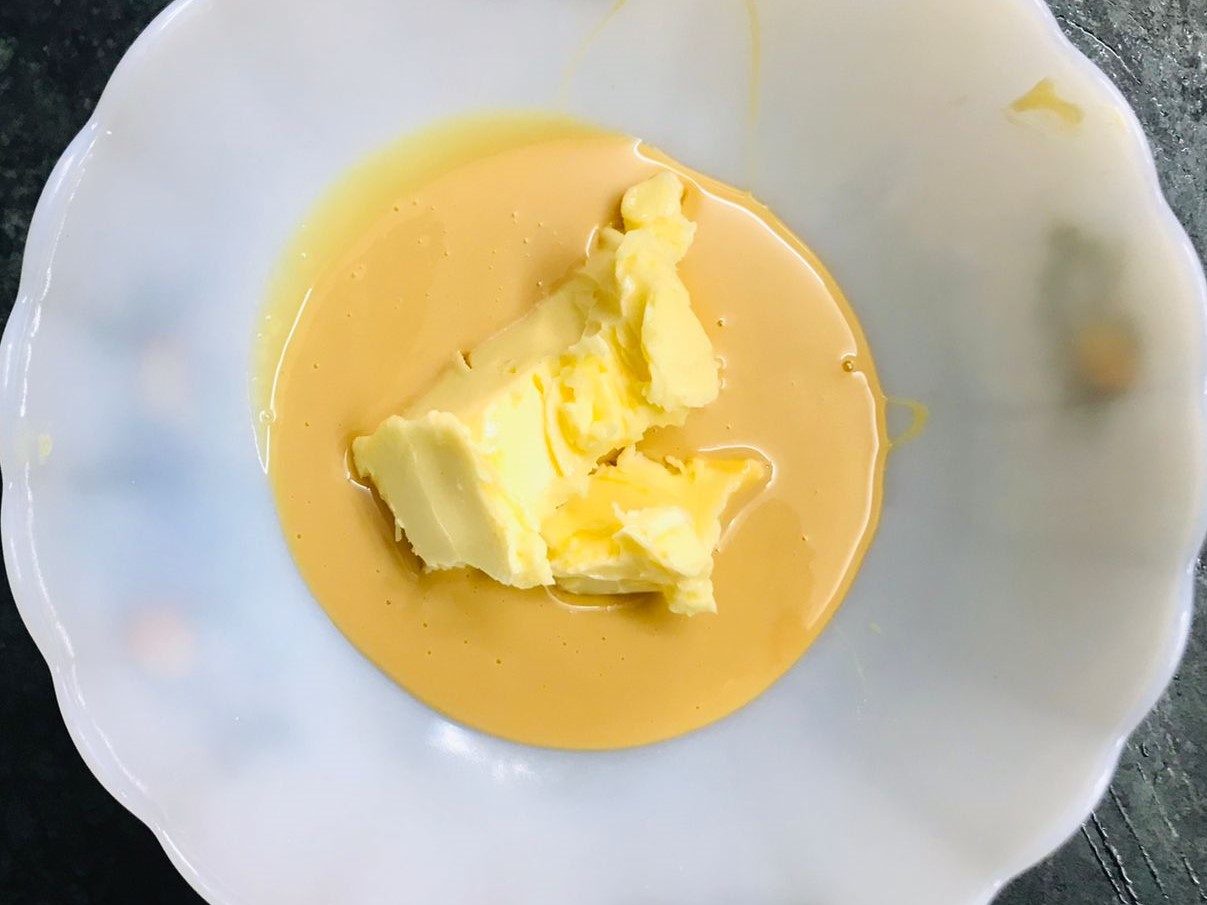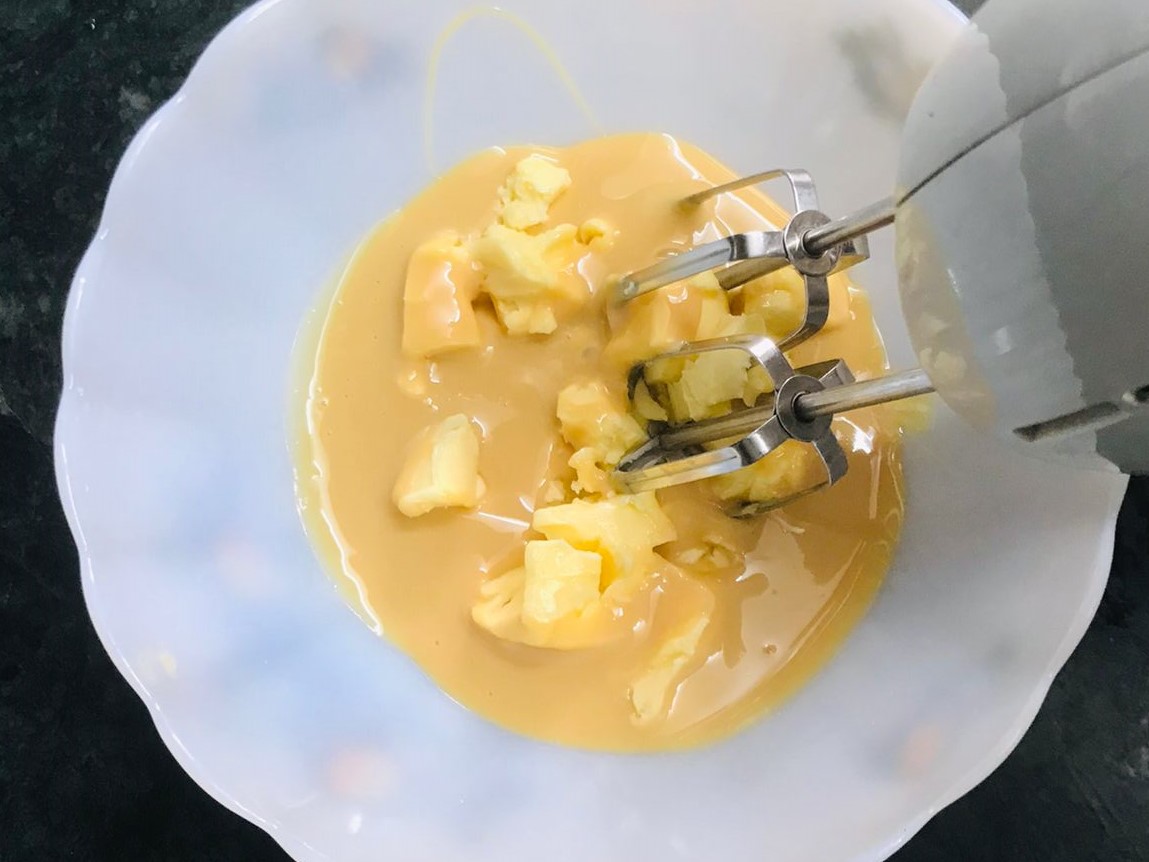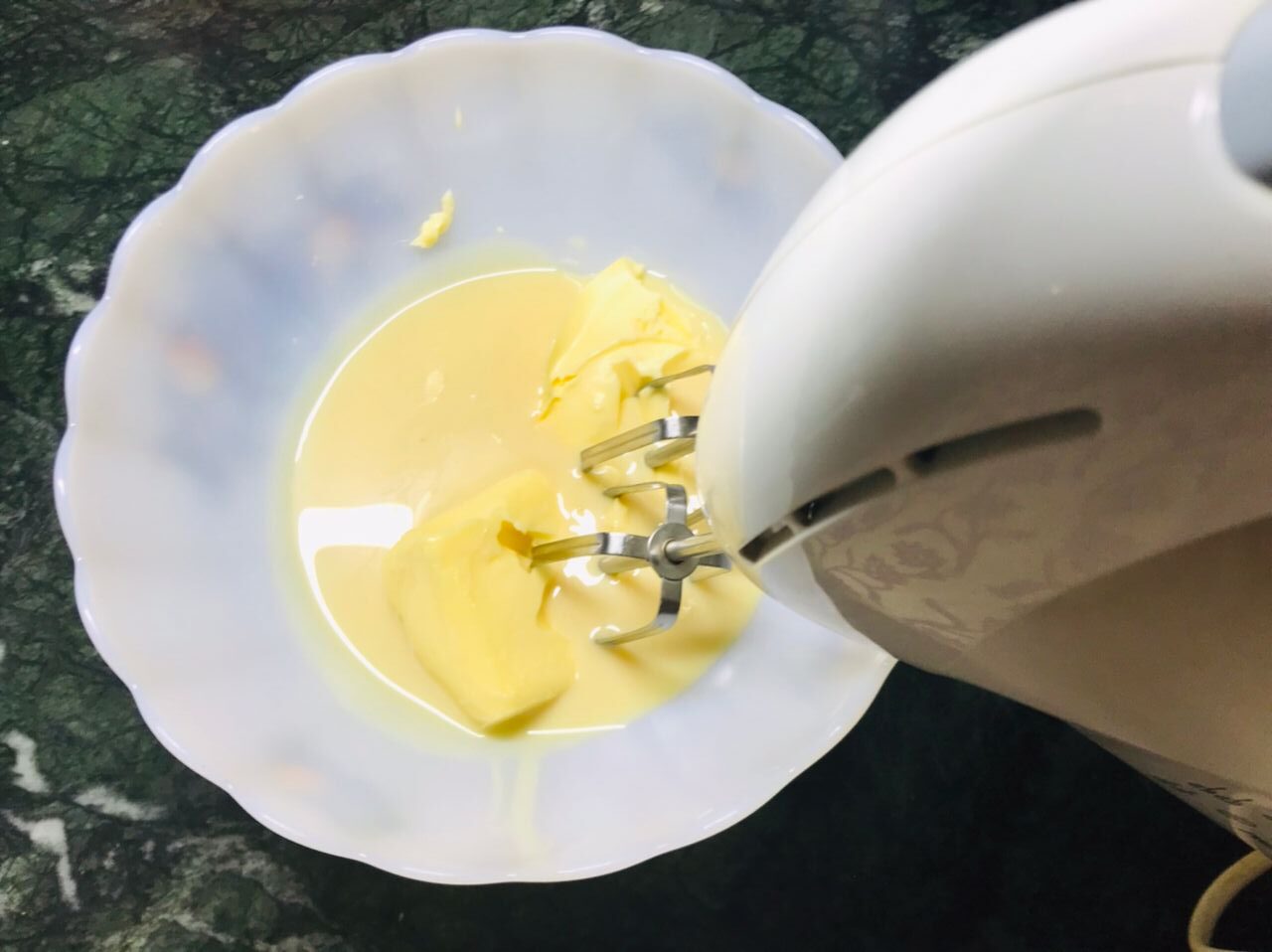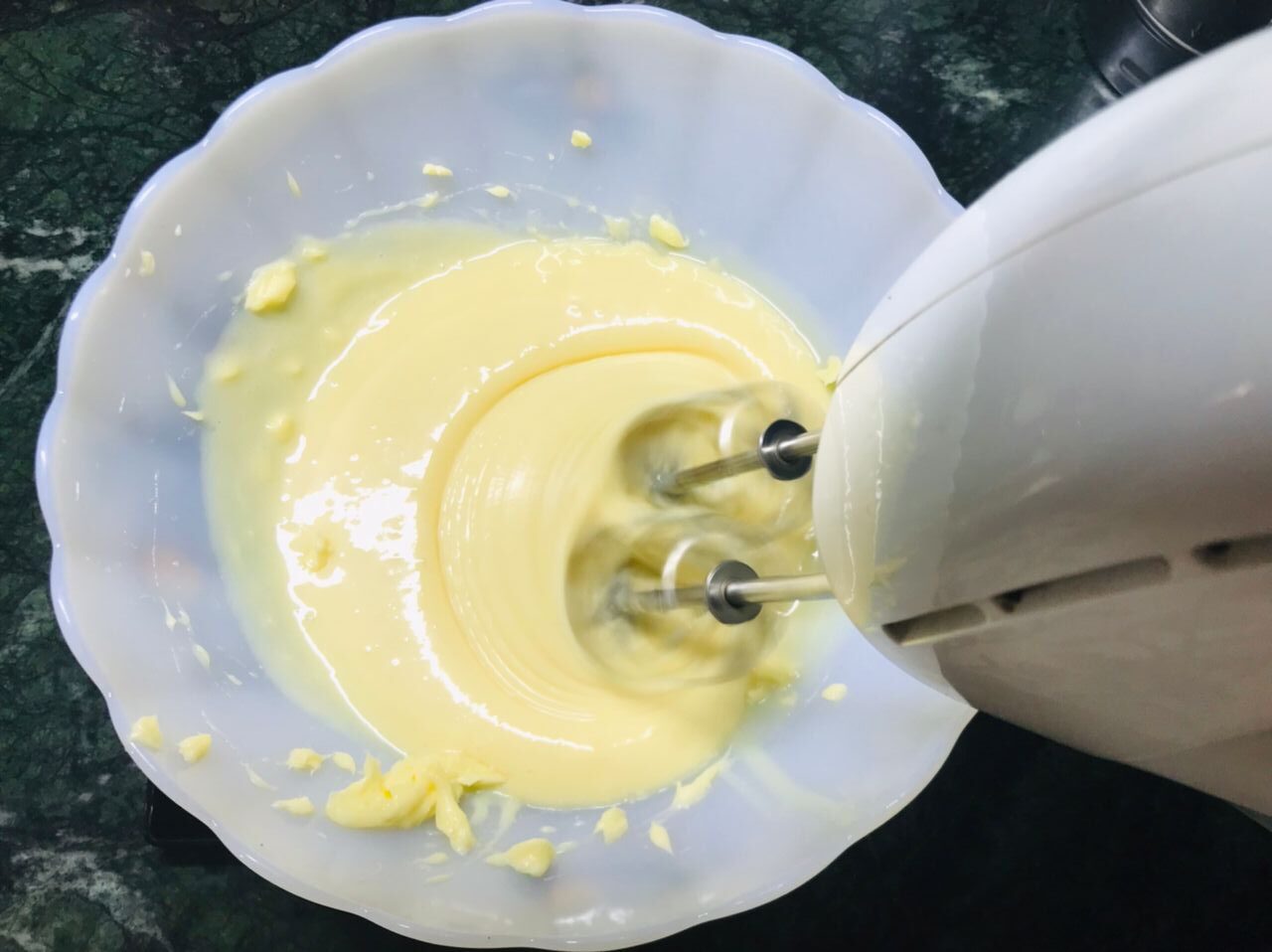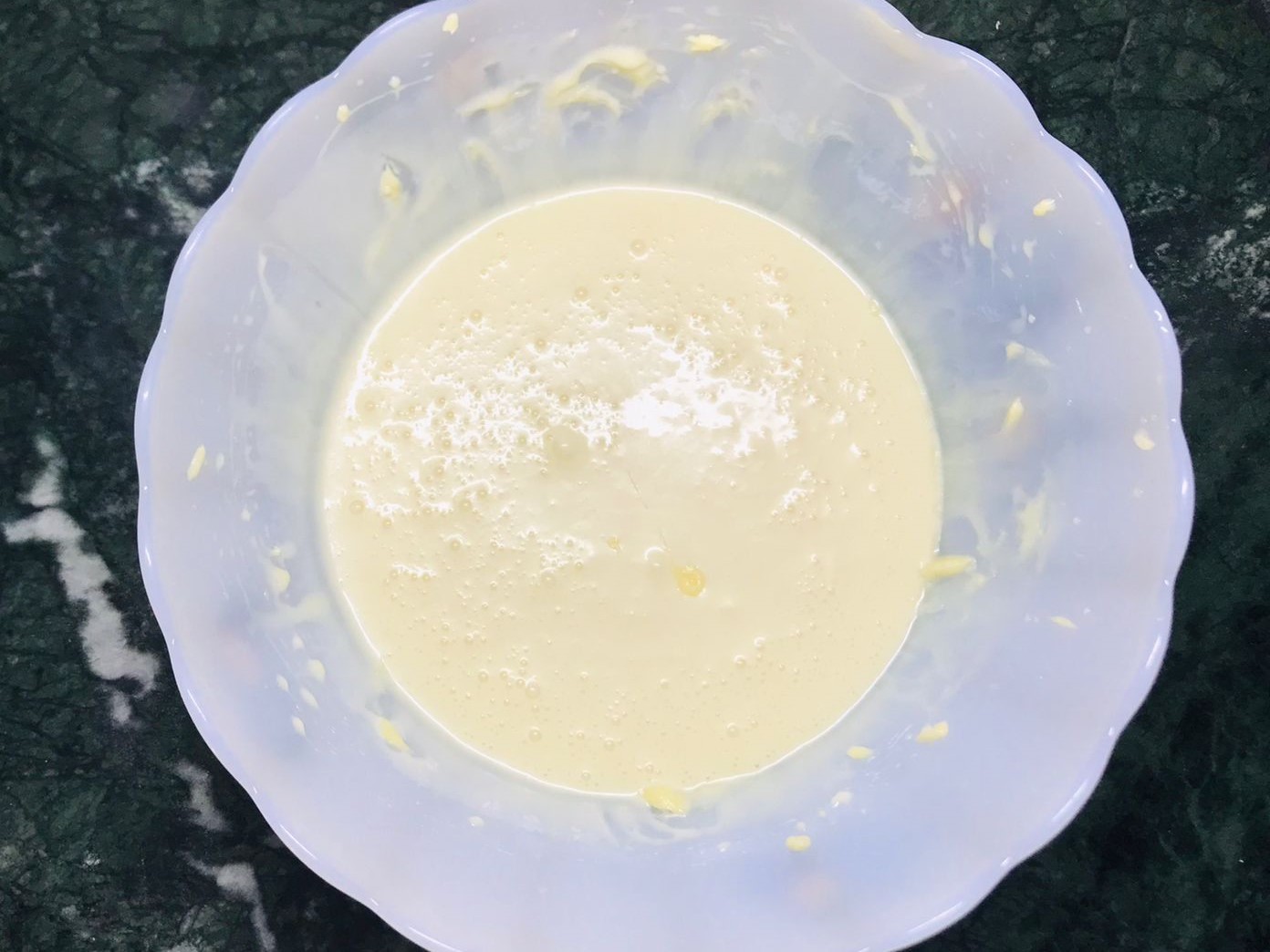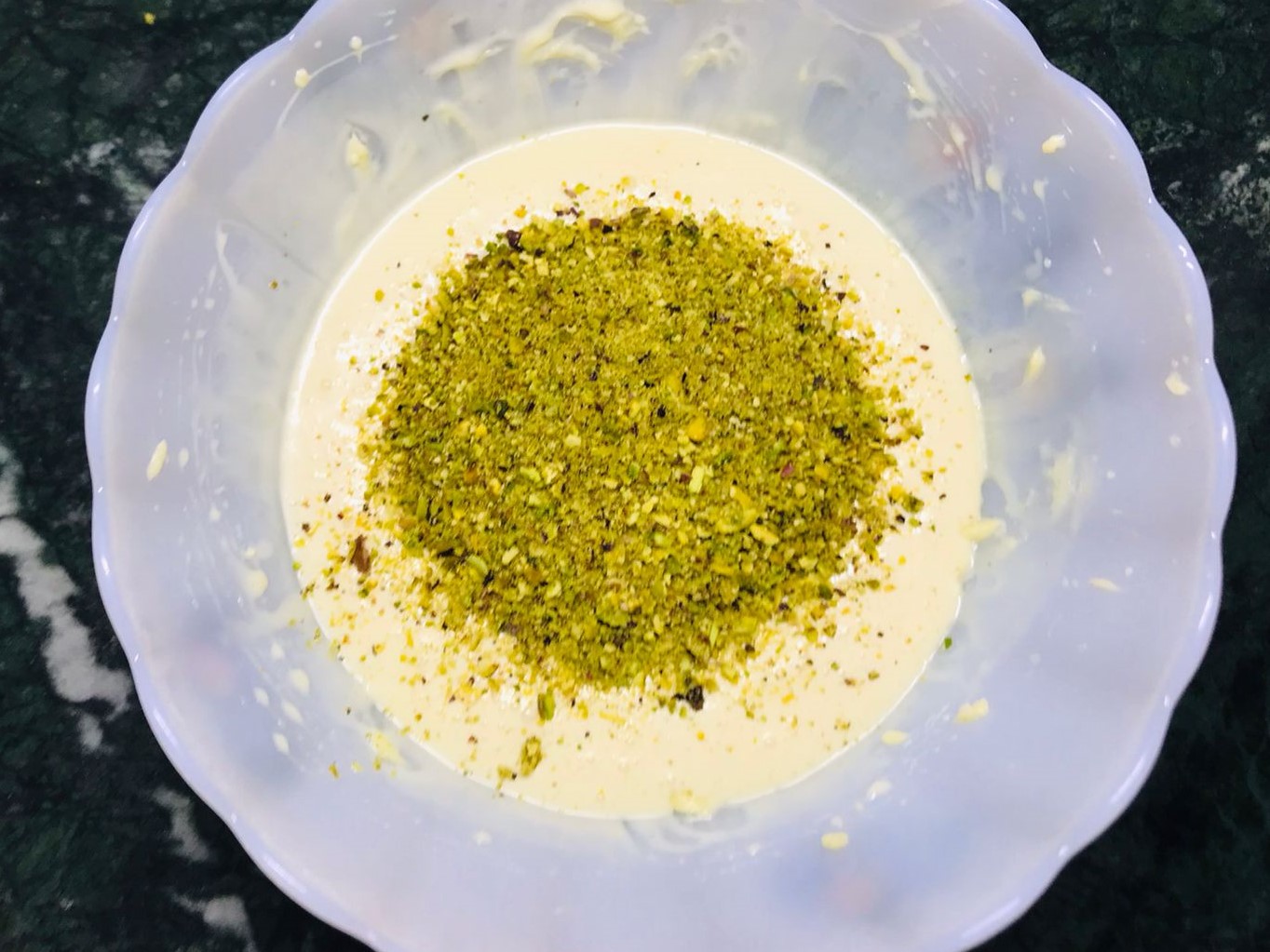 In a bowl whisk together condensed milk and butter for 3-4 minutes or until mixed.
Add the powdered pistachio to the mix.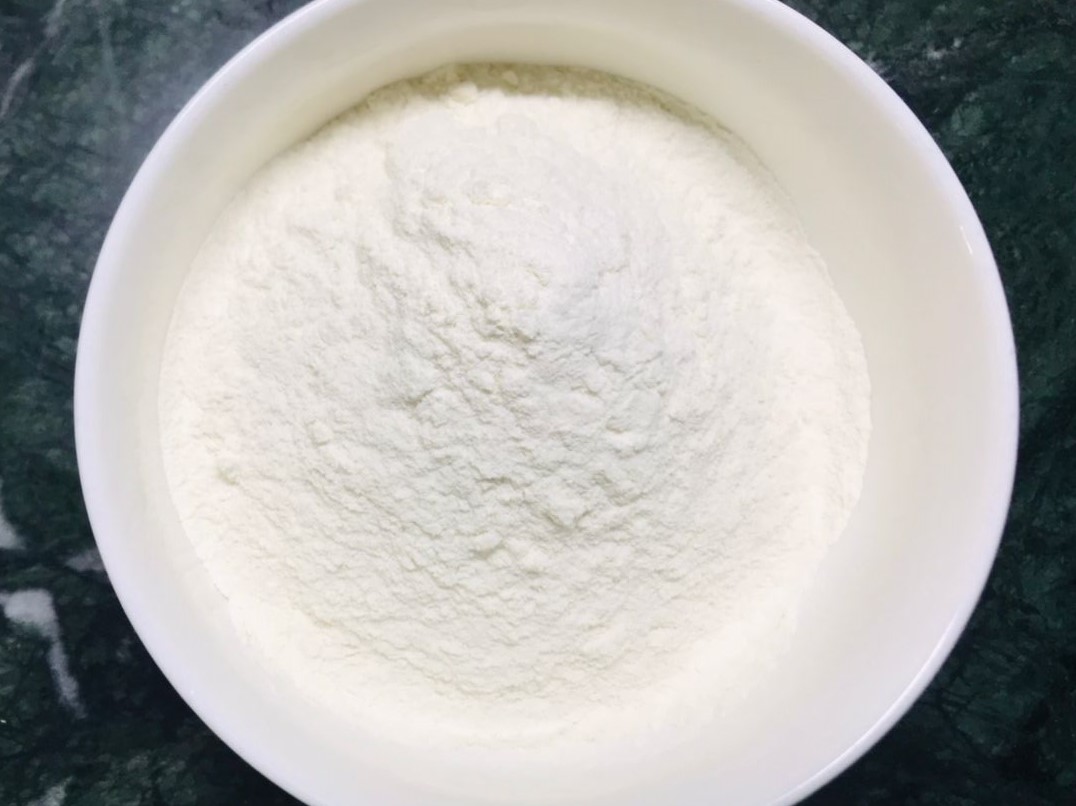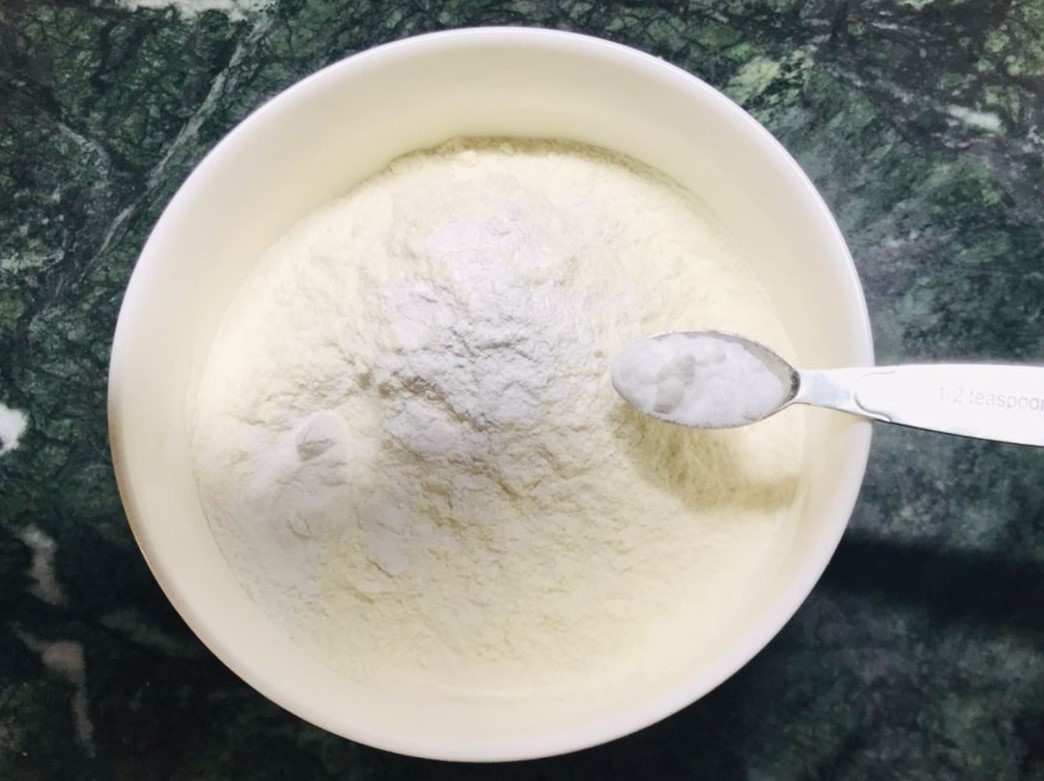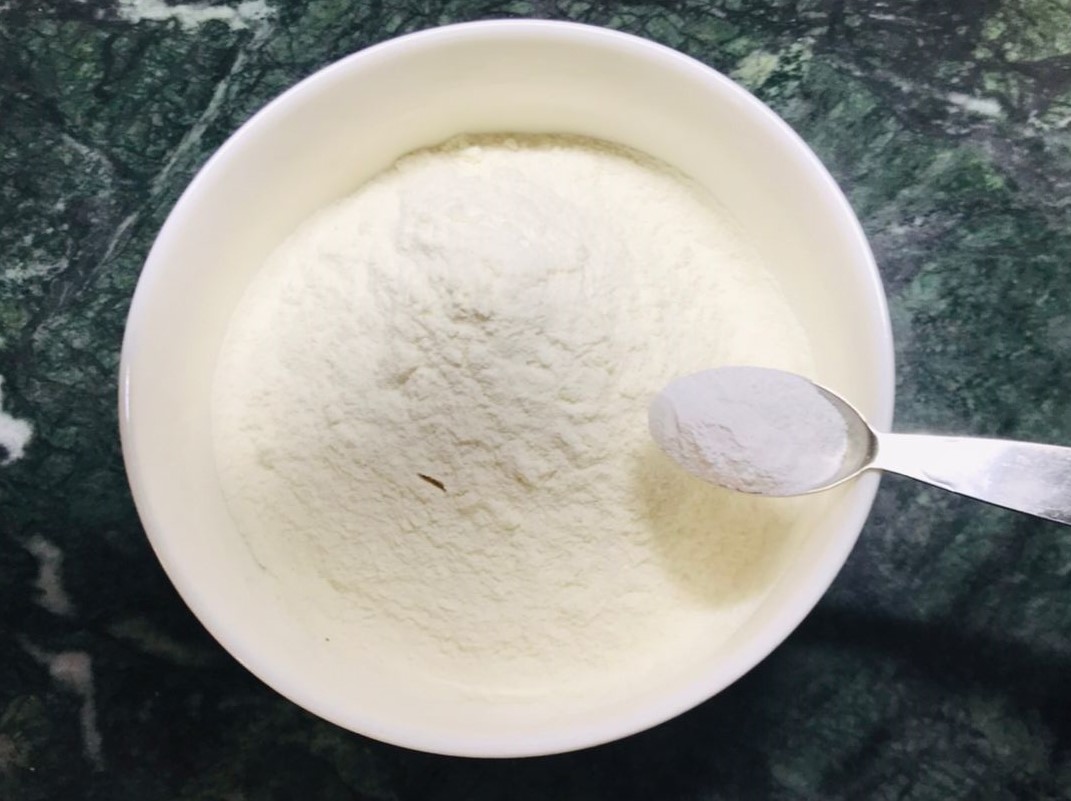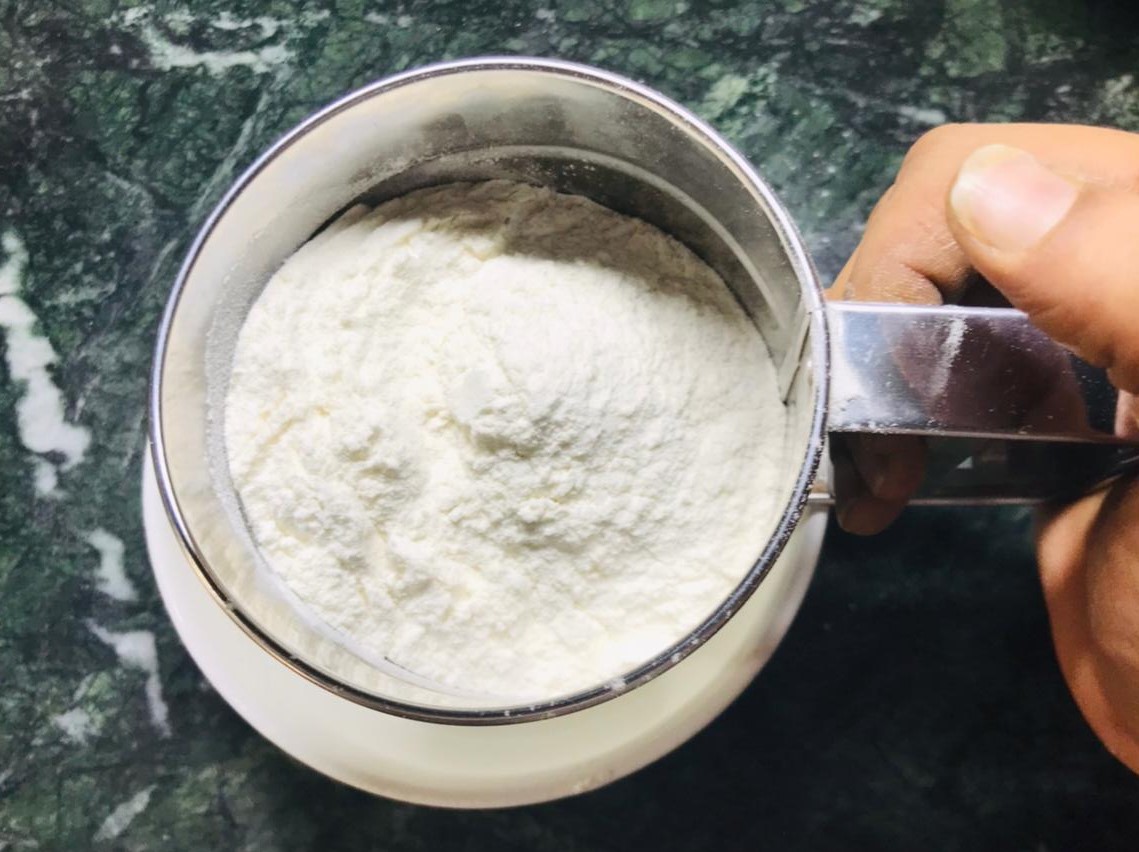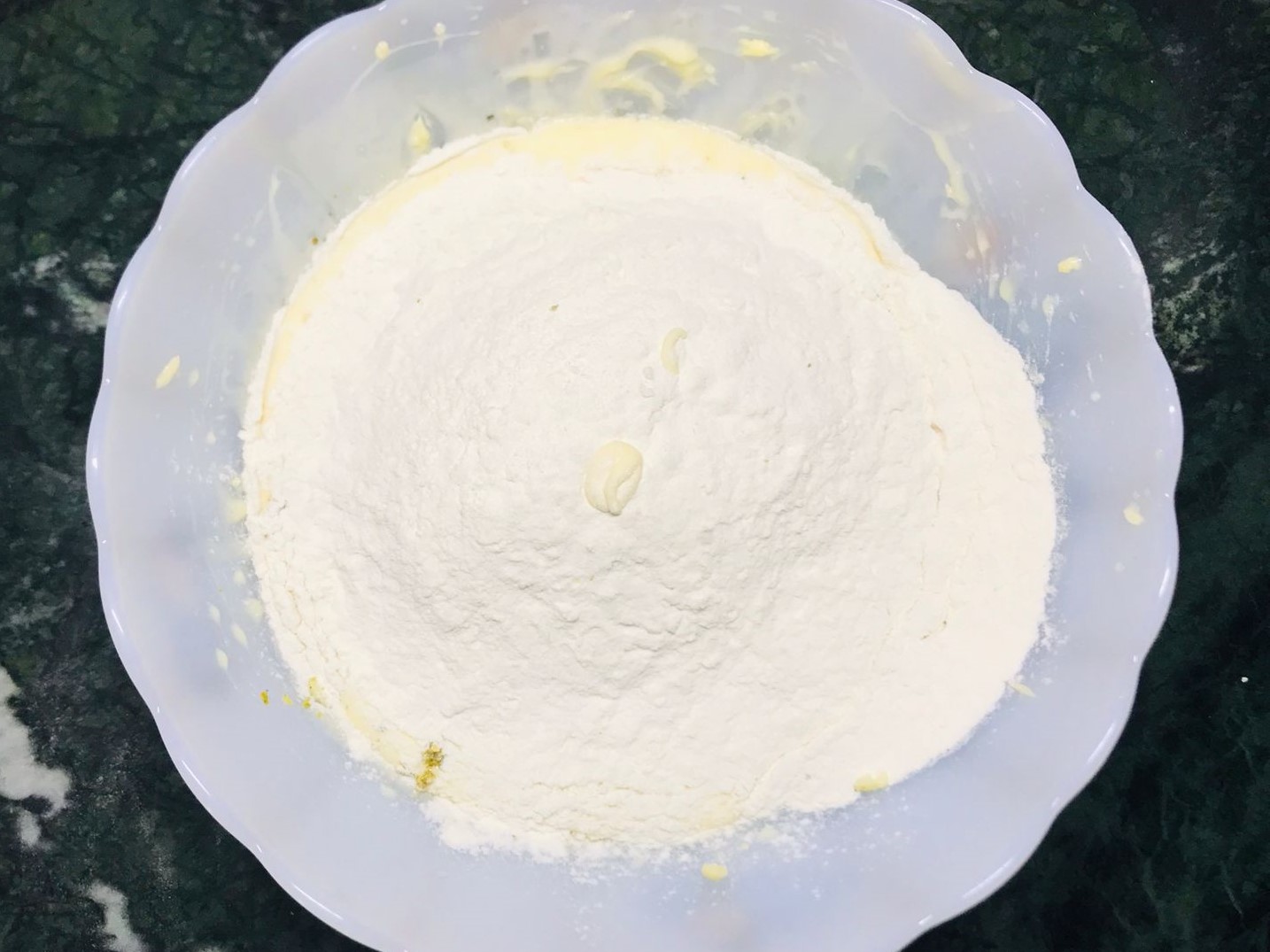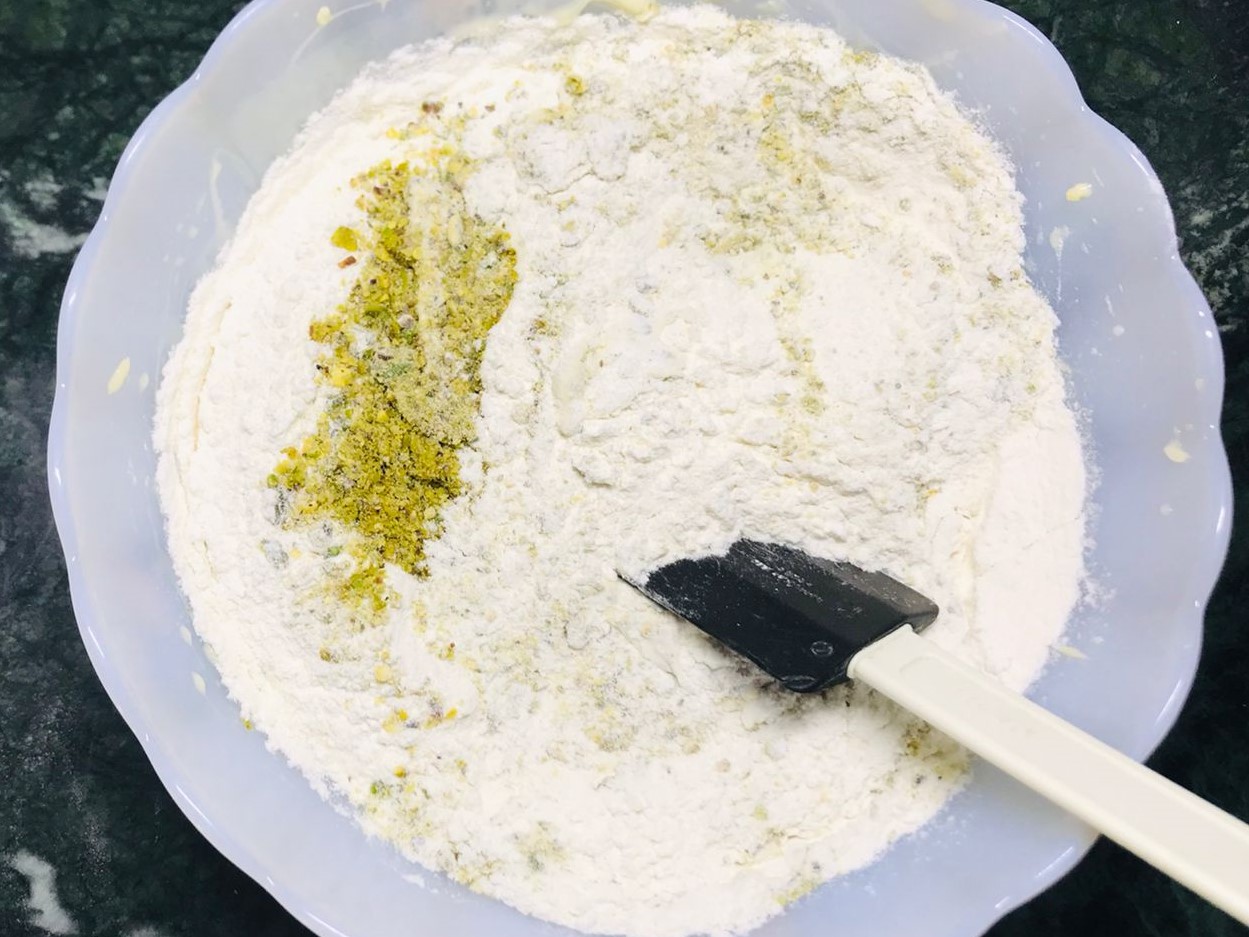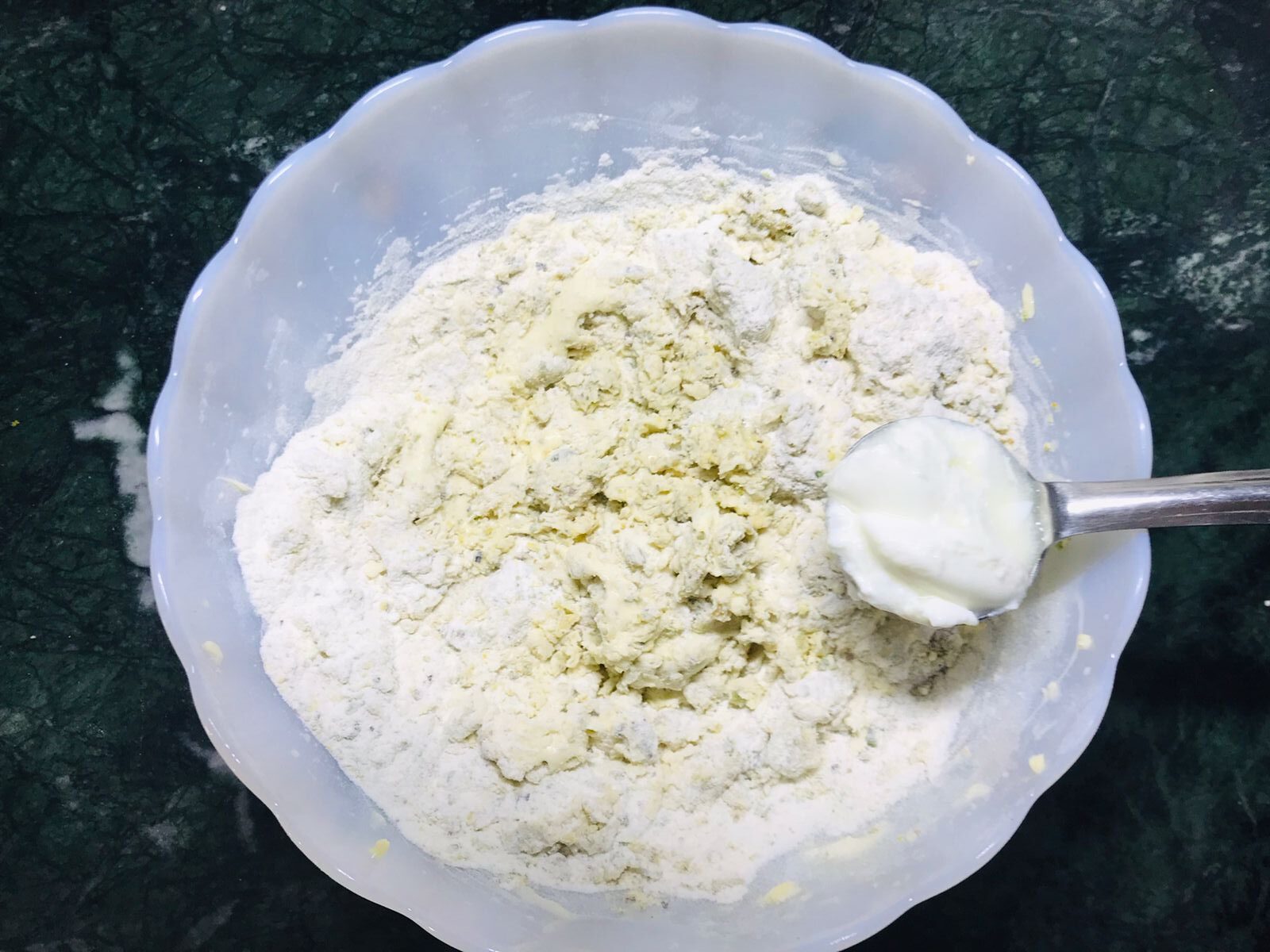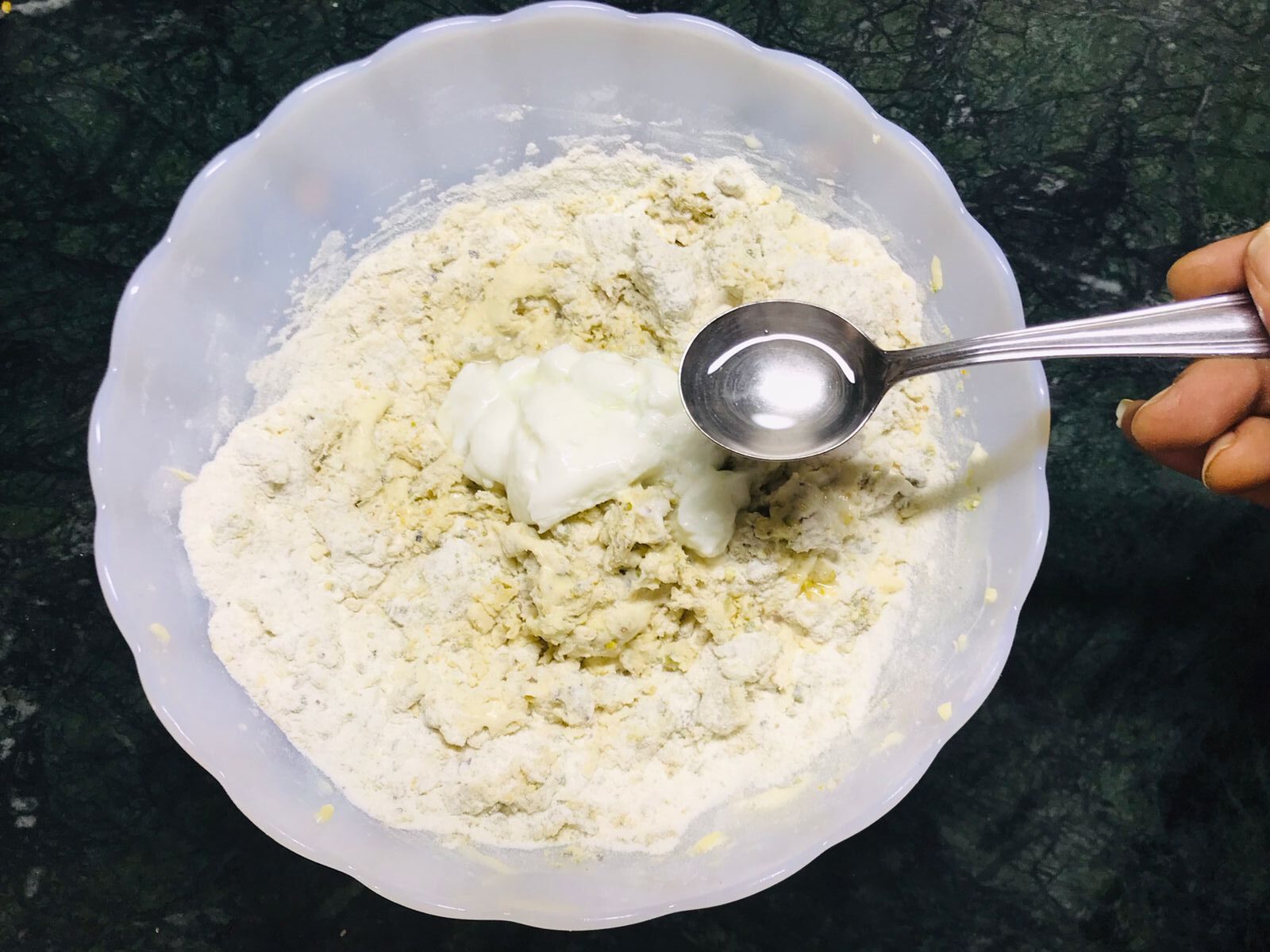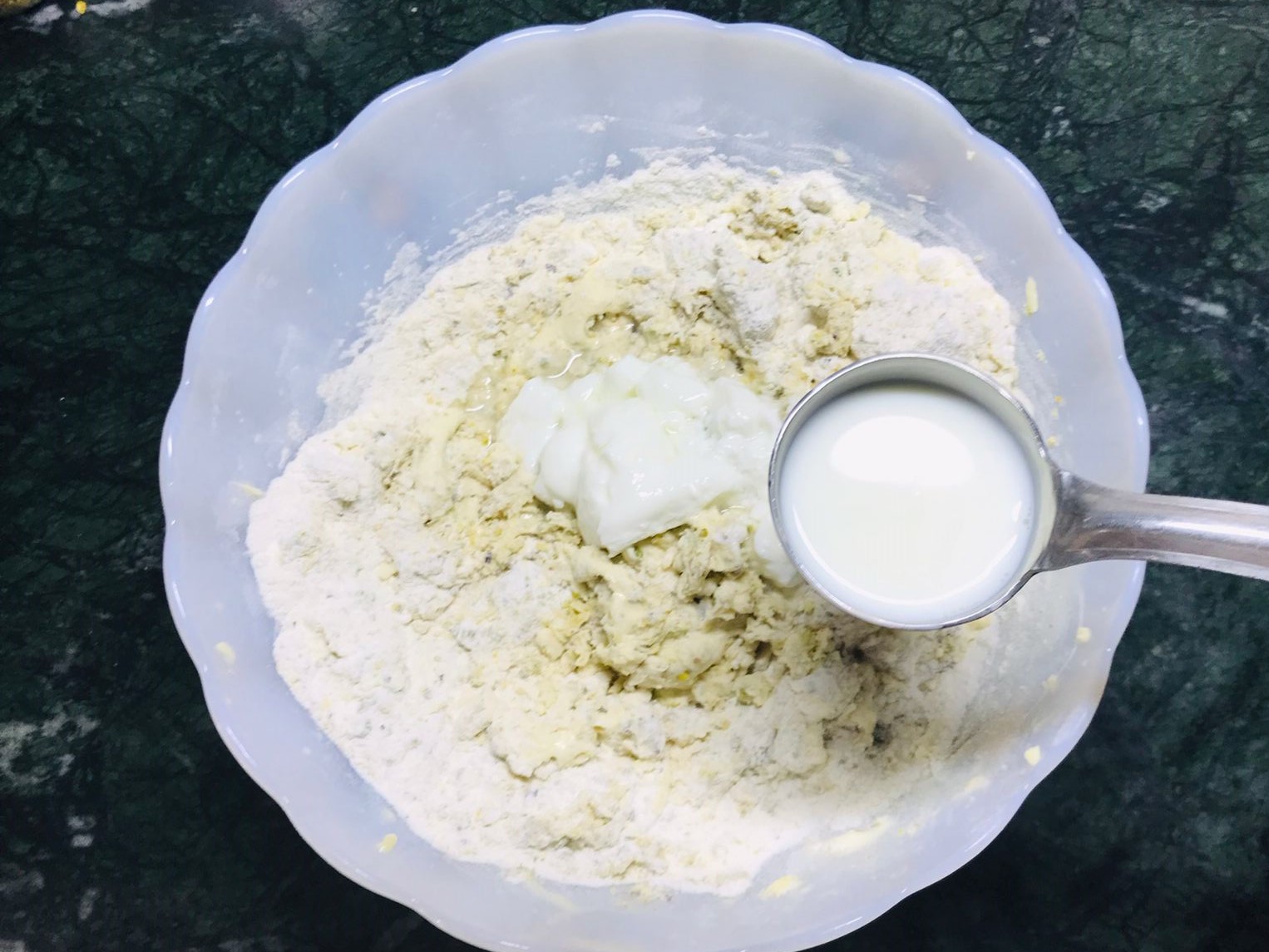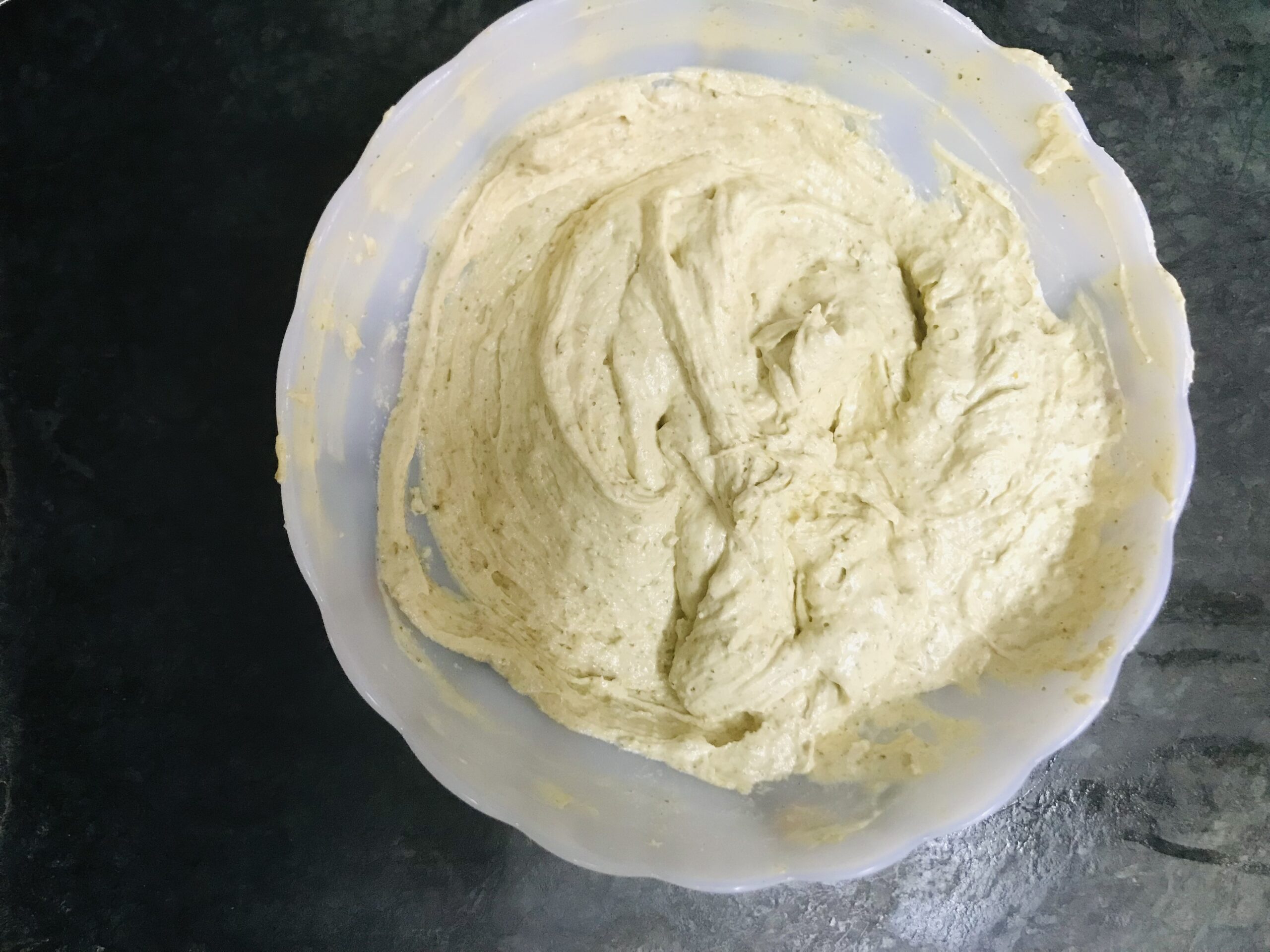 Sieve the plain flour, baking powder and baking soda 2-3 times to incorporate some air in the dry ingredients.  Add it to the condensed milk and butter mix.
Add the yoghurt, rose water essence and milk and whisk gently until light and fluffy.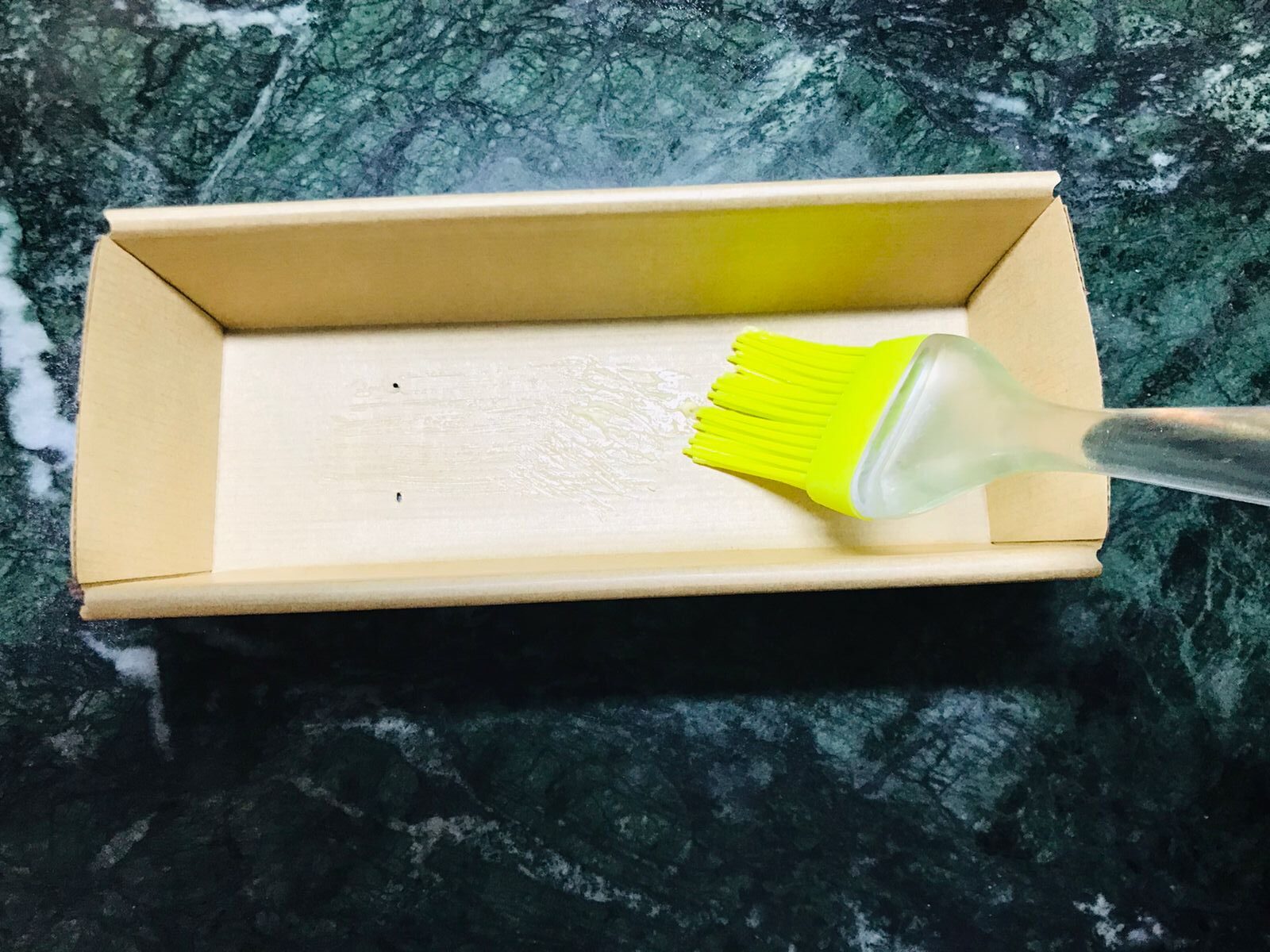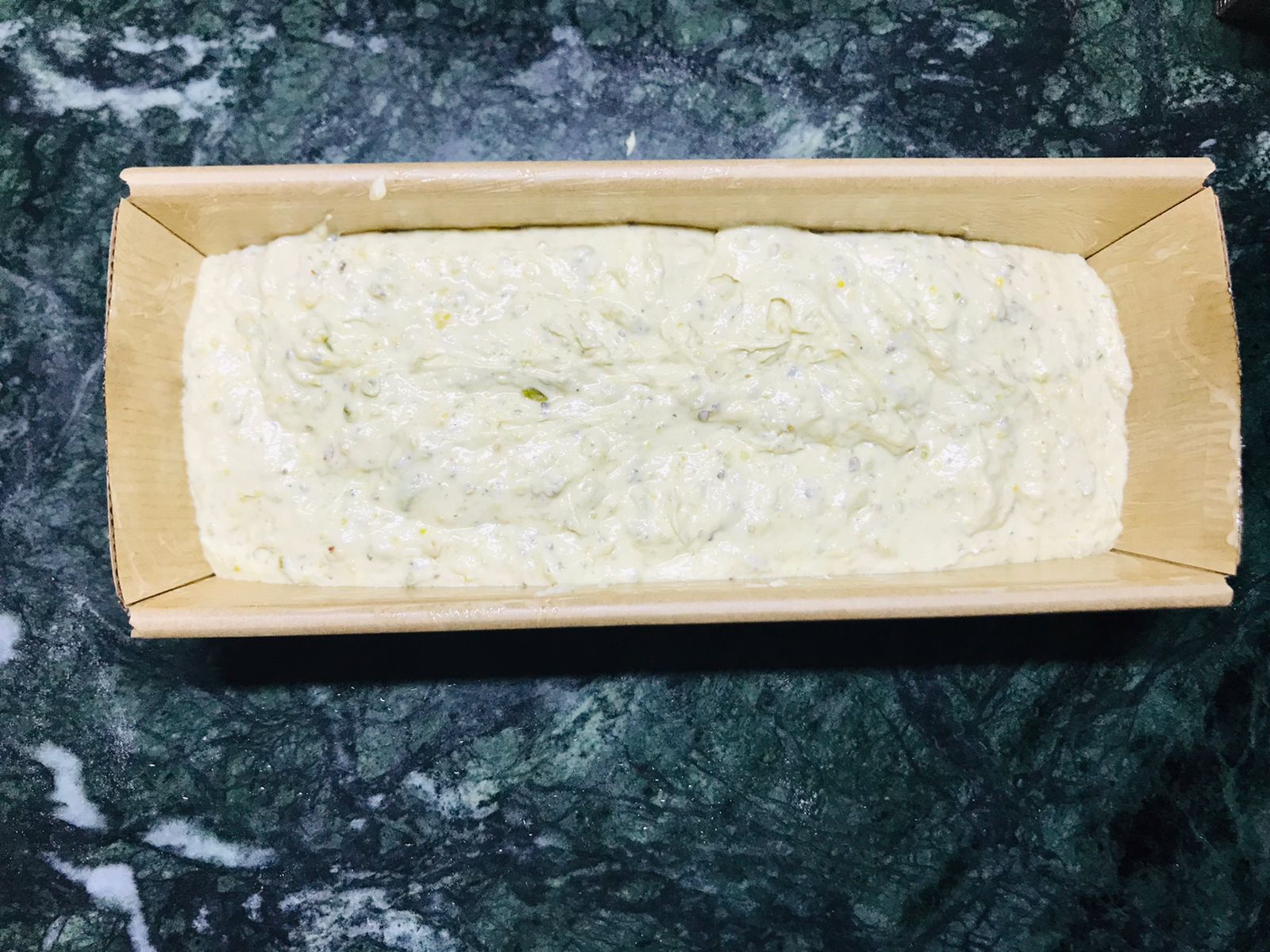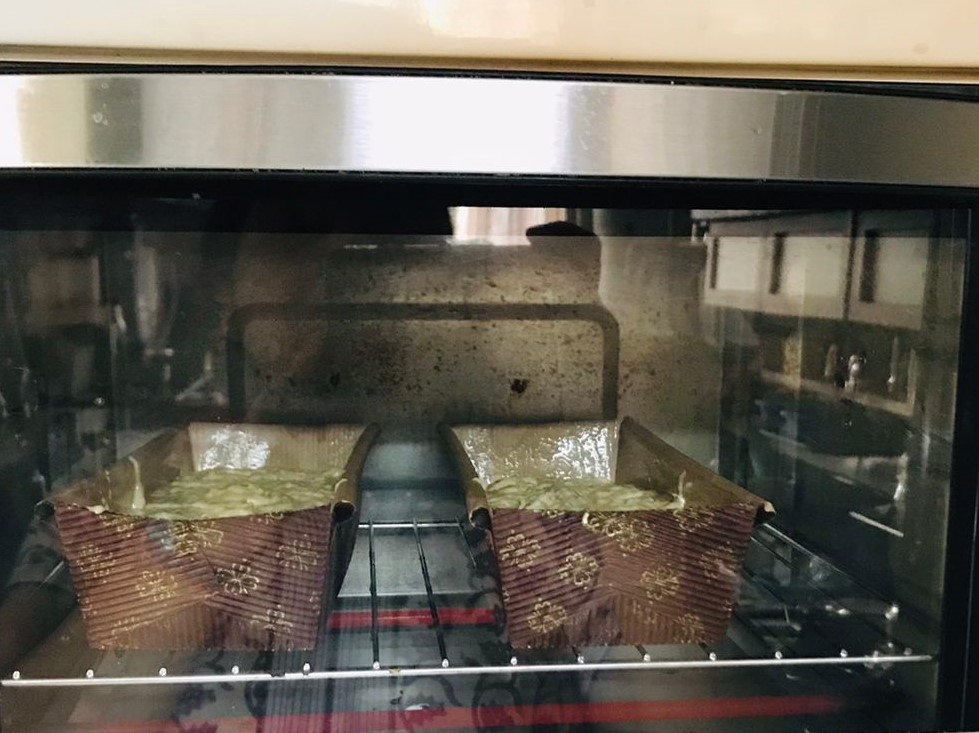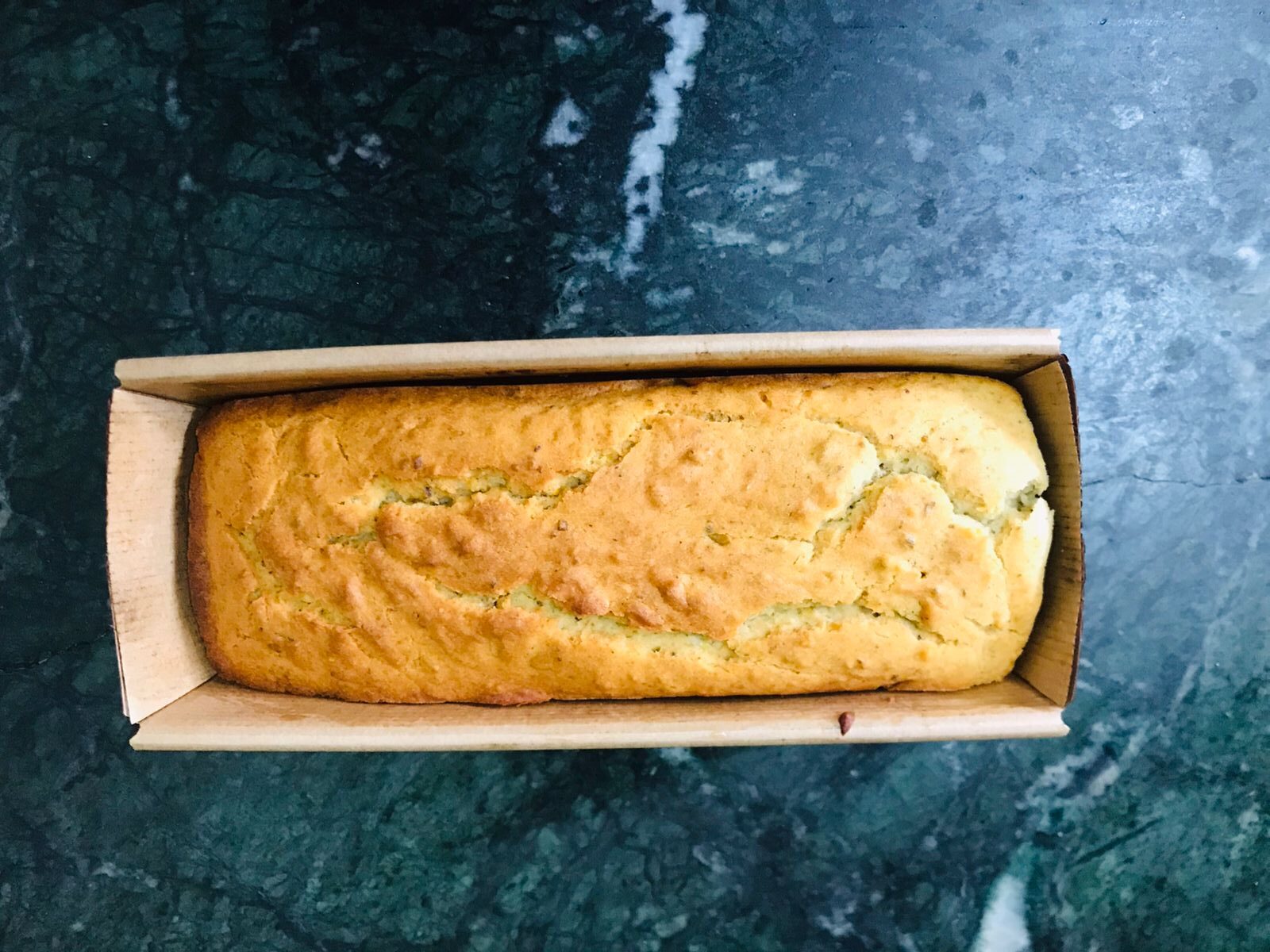 Preheat the oven to 180C/fan160C/gas 4.
Grease a 3×9 inches rectangular baking tray lightly using butter or spray it with non-stick cooking spray.
Pour the batter in the baking tray and smooth the top by gently tapping the tray.  Bake the cake for about 30-35 minutes.
Check if the cake is ready by inserting a toothpick, skewer, or fork in the center and if it comes out clean, then it is ready.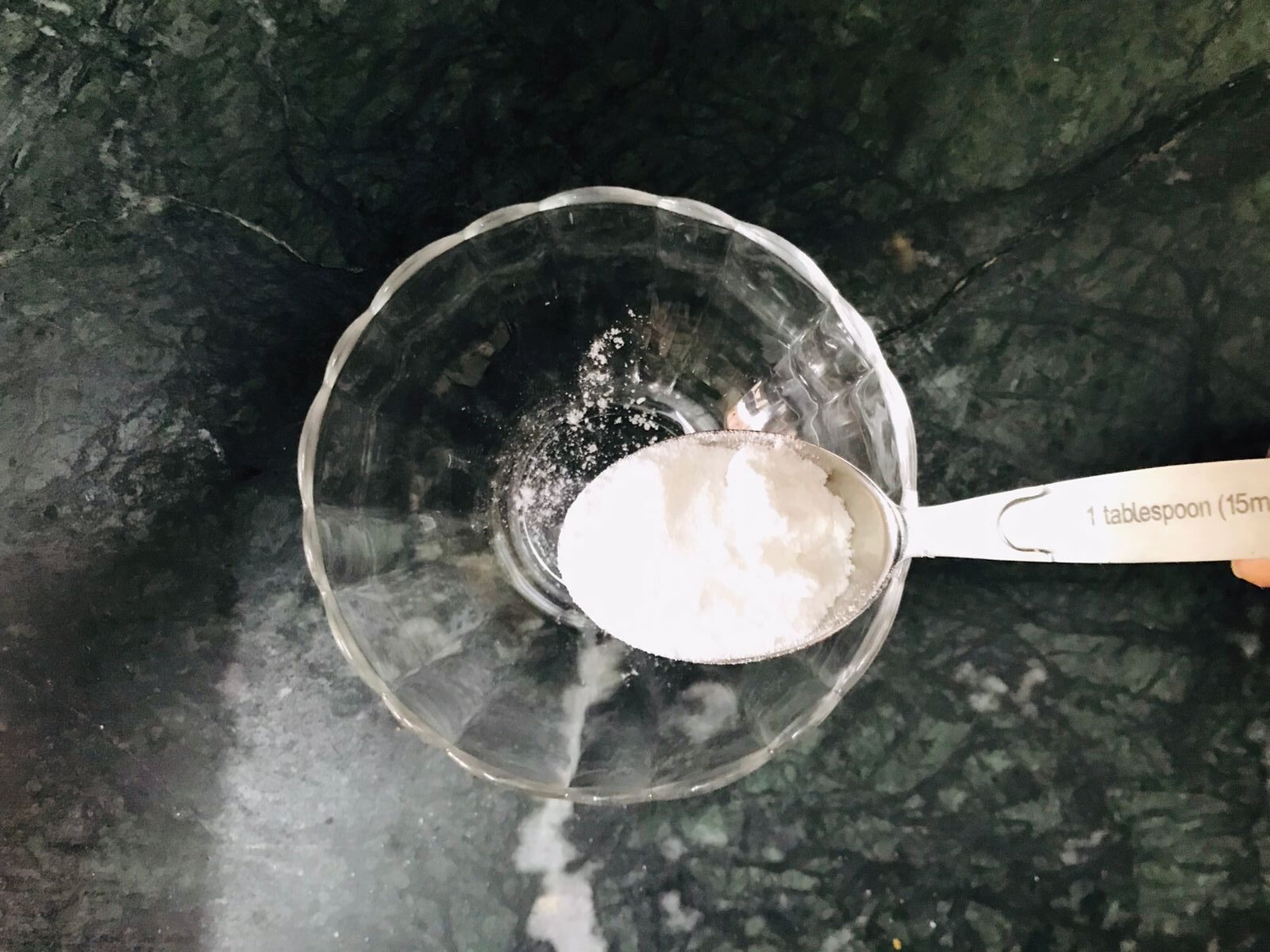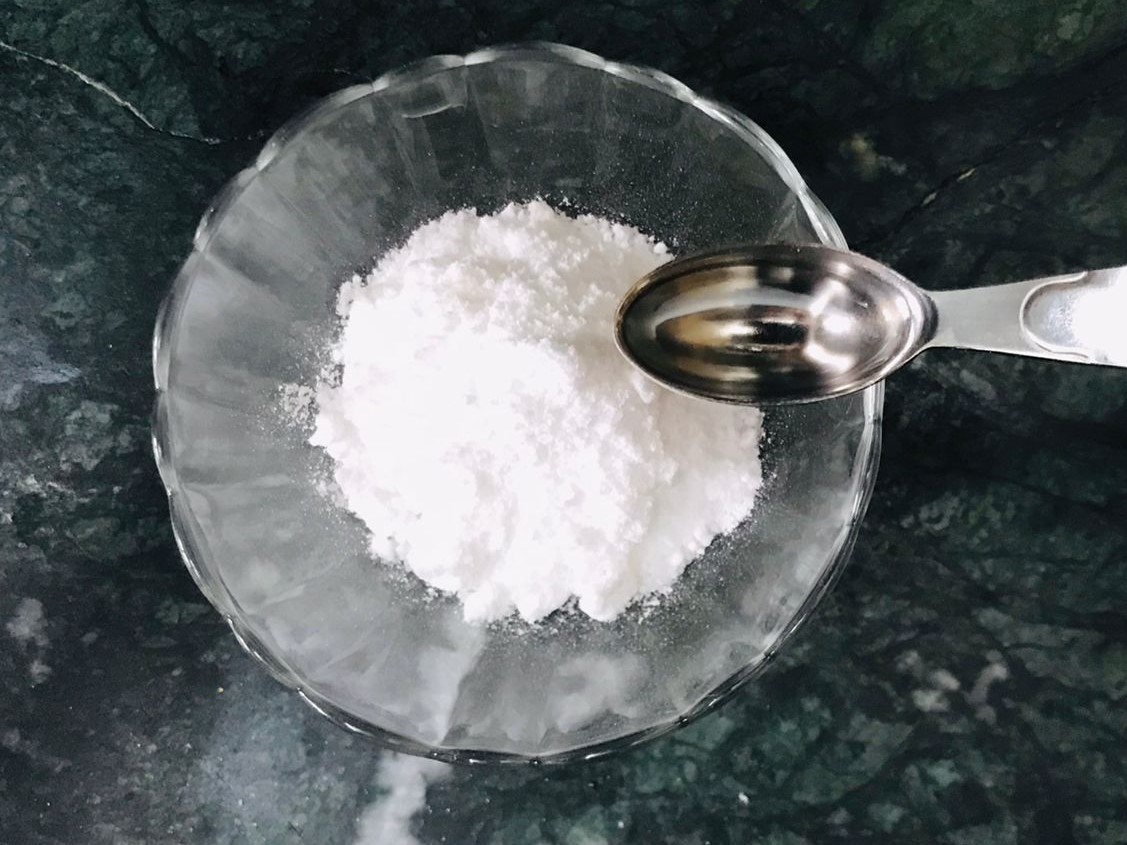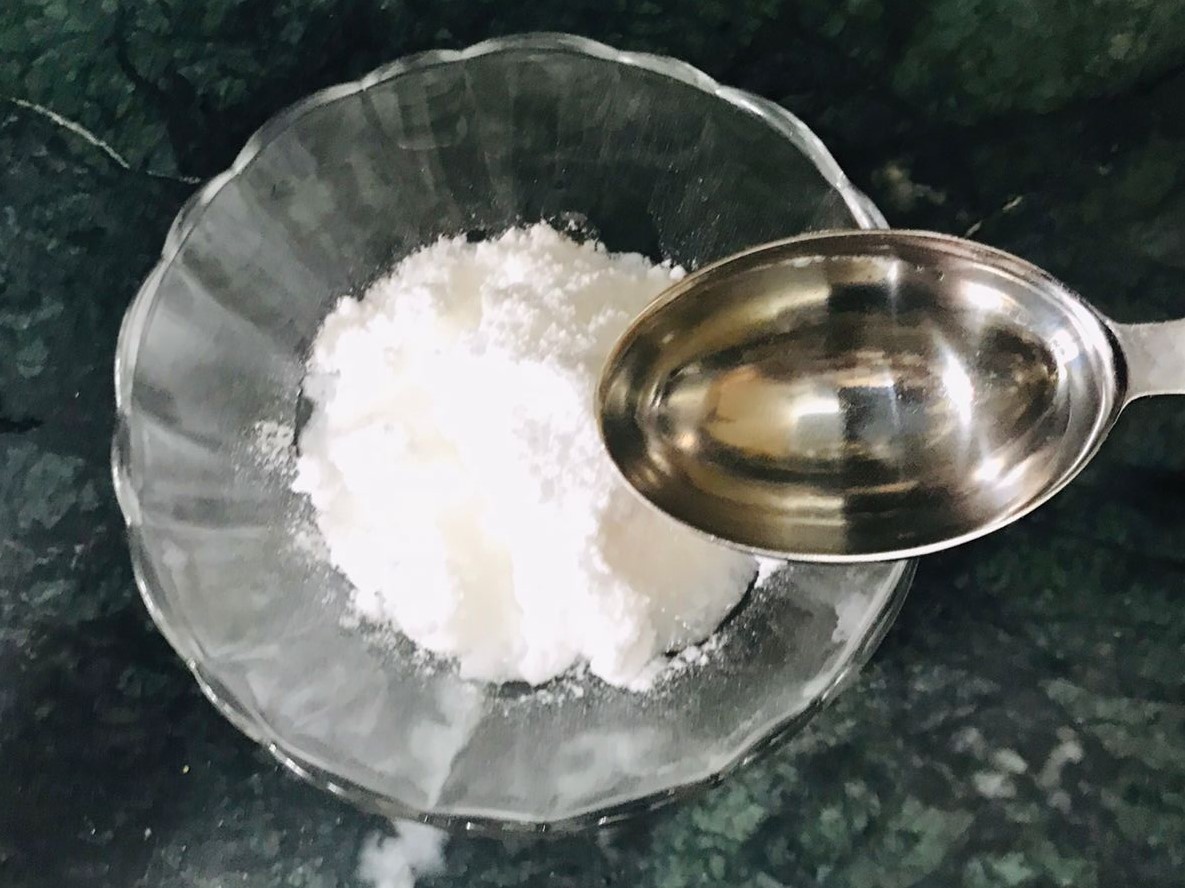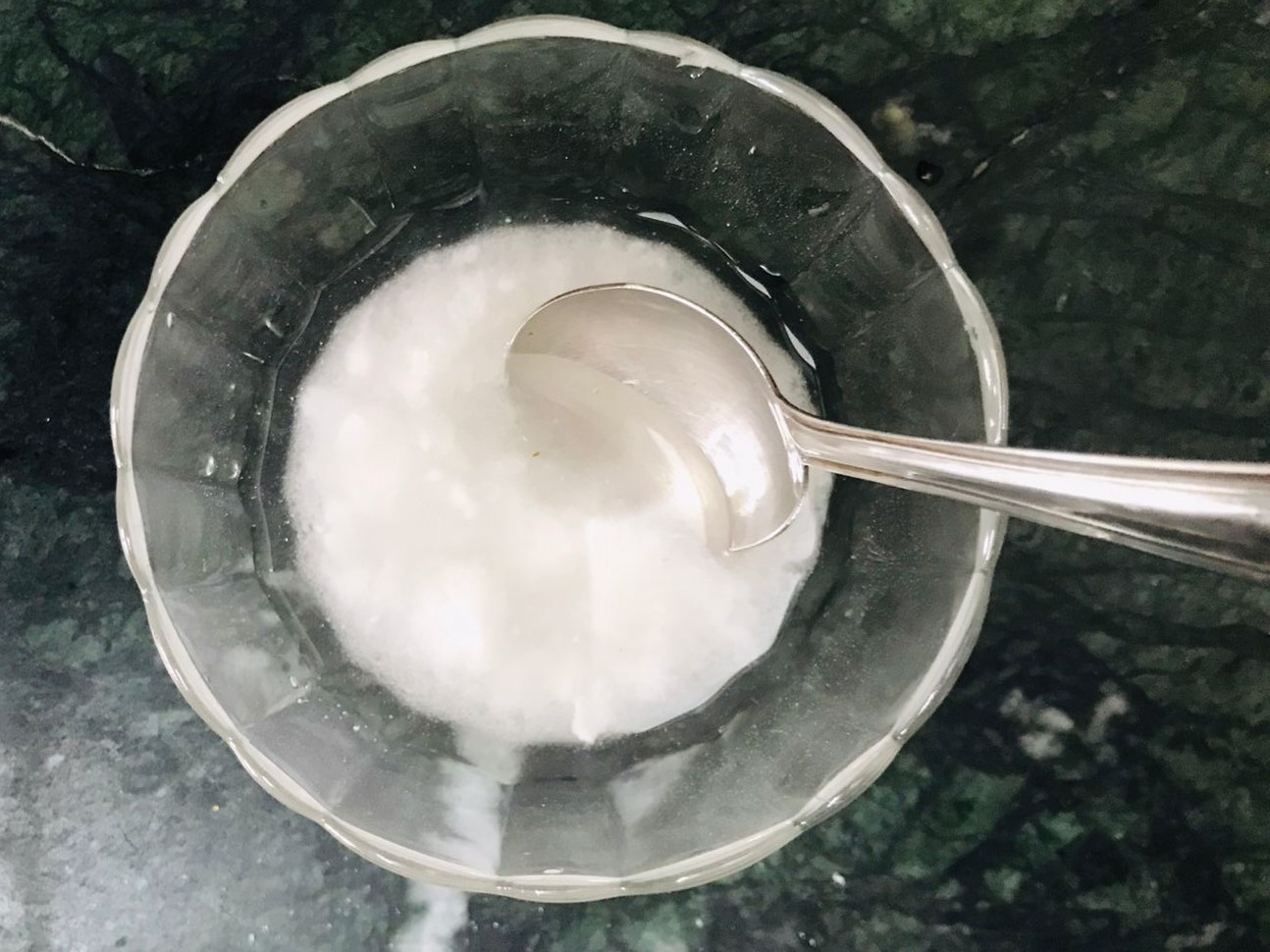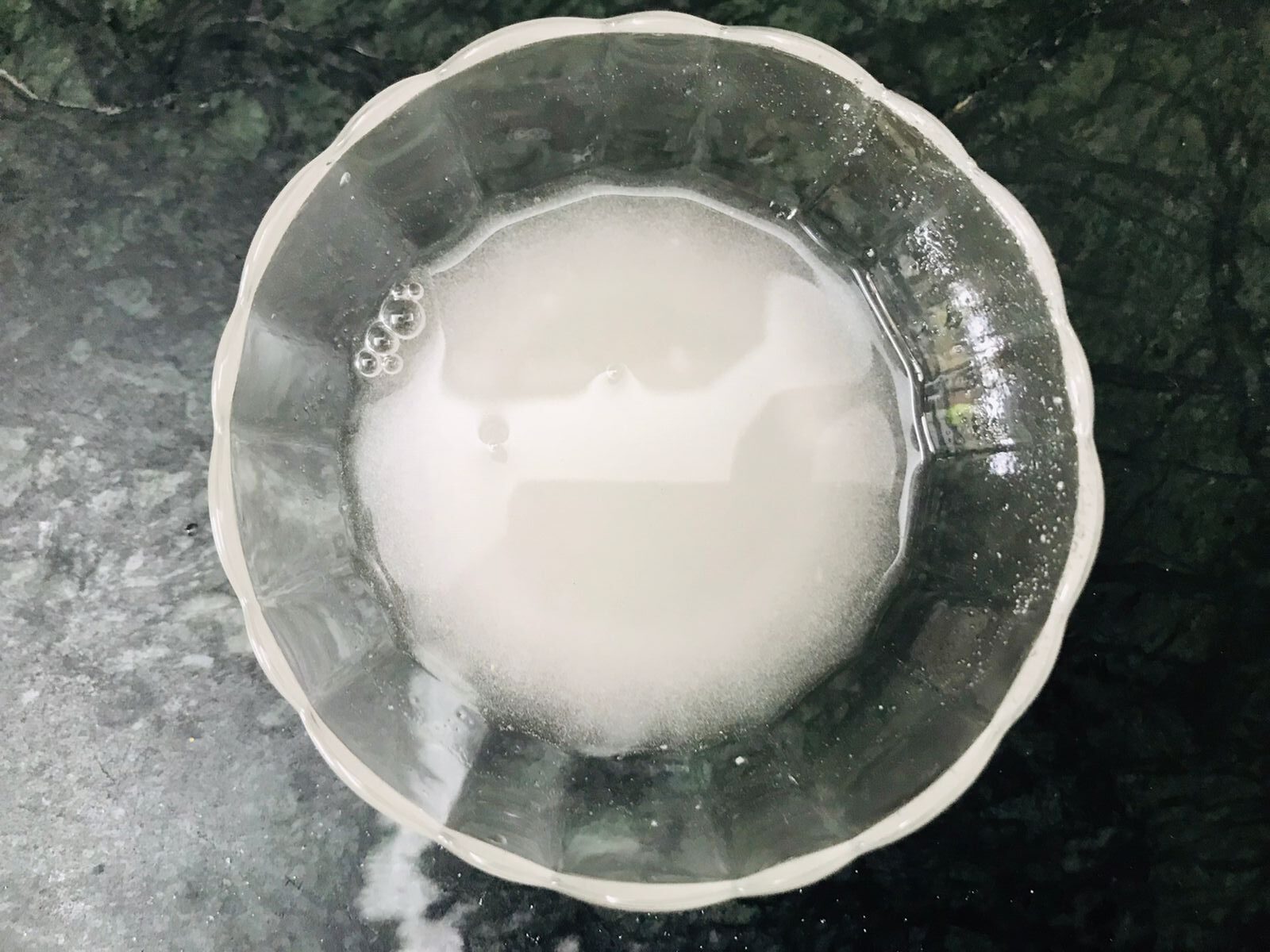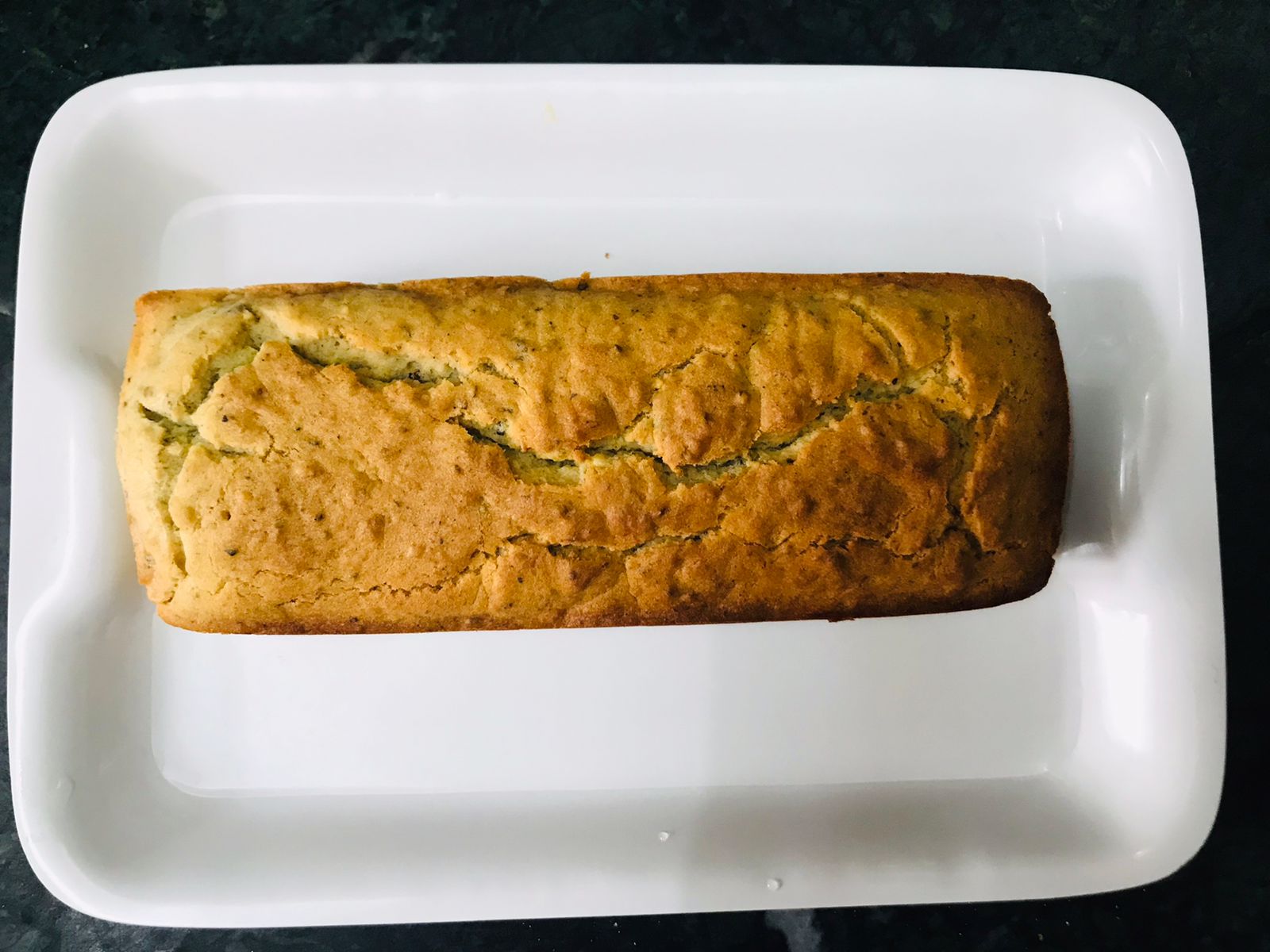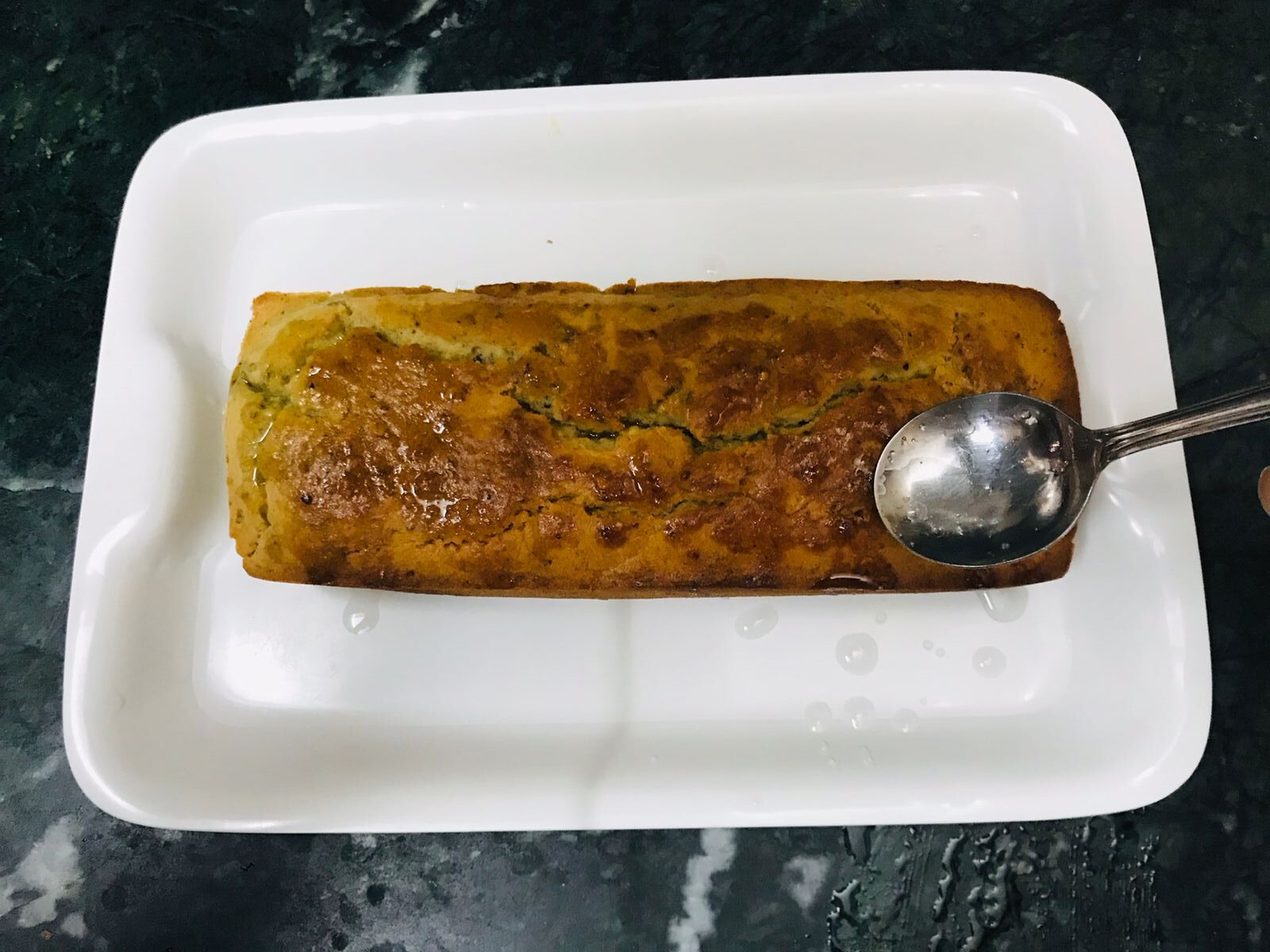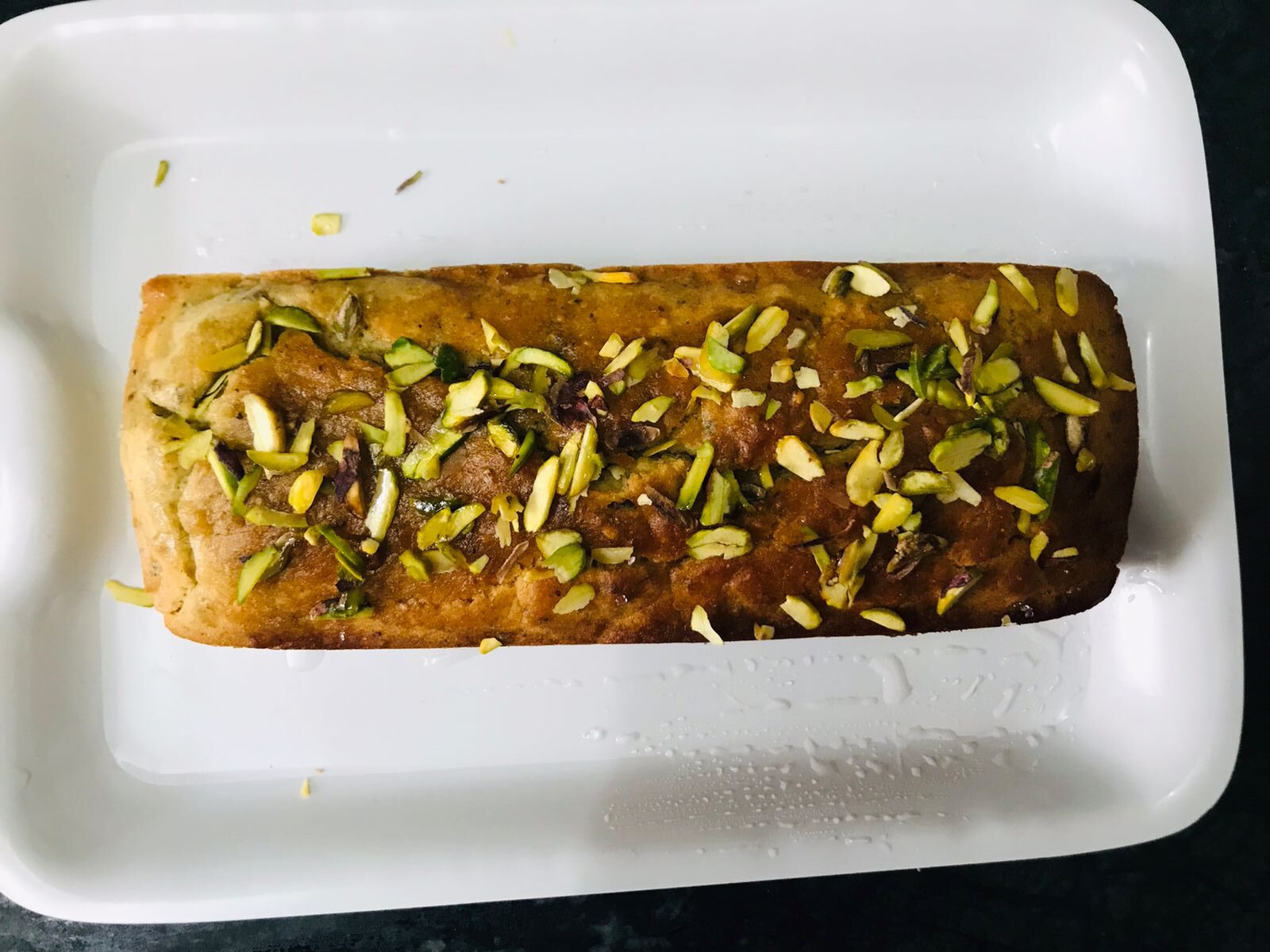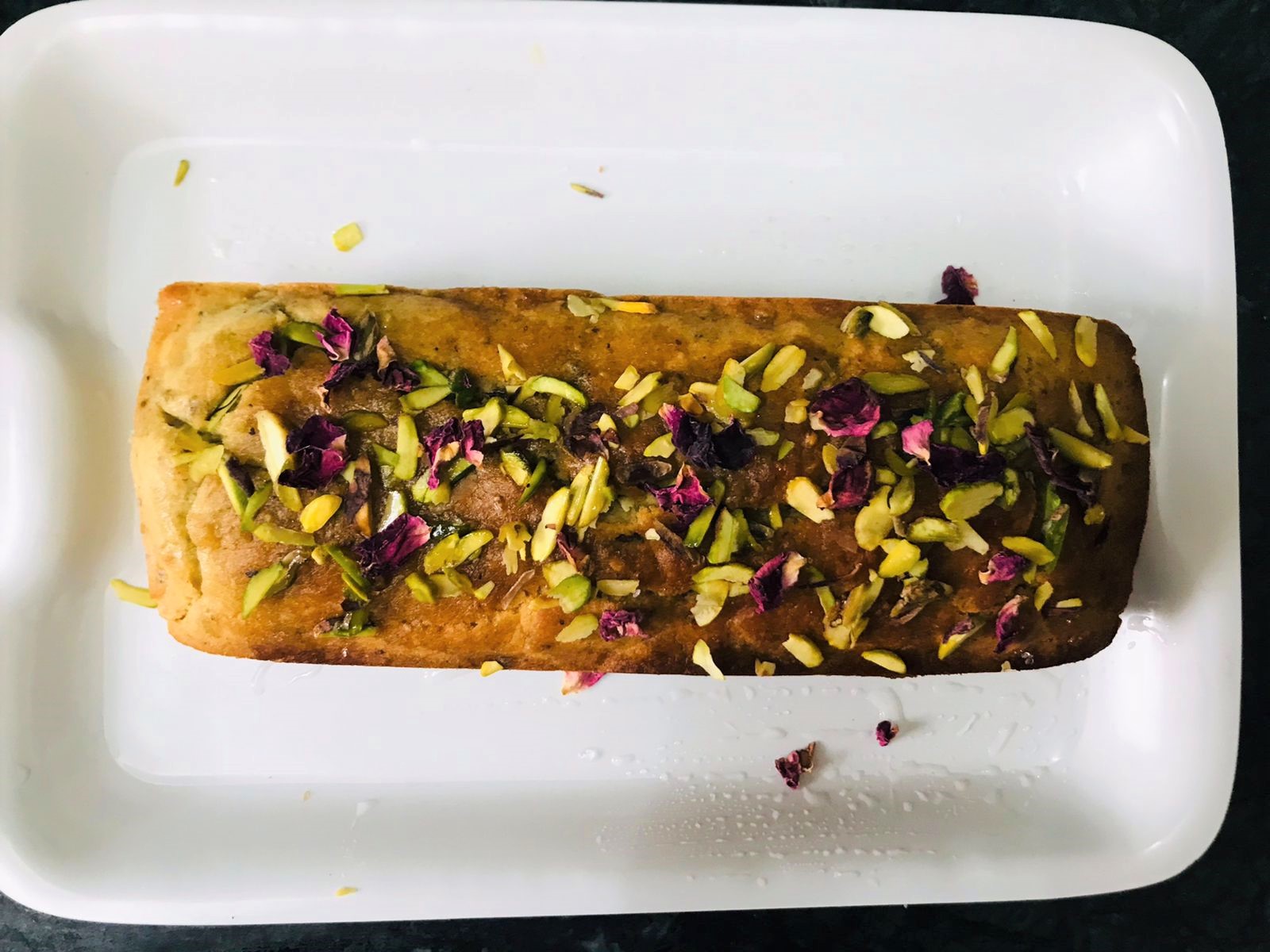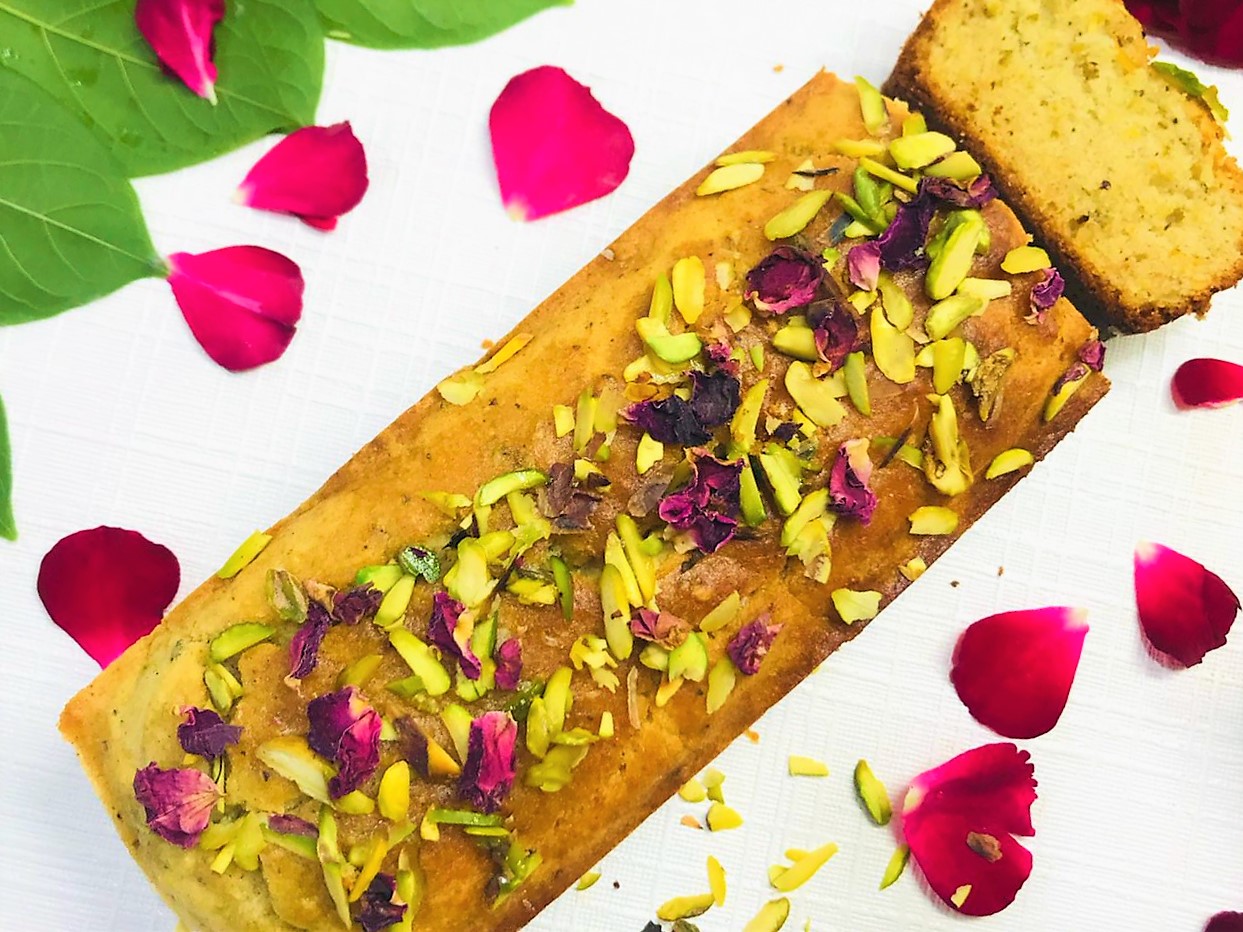 For the glaze mix the icing sugar and rose water essence. Gradually add approximately 2- 2½ tablespoons water and mix. Adjust the quantity of the water if the glaze is too thick. The glaze should be slightly thinner than maple syrup. As soon as the cake comes out of the oven drizzle the syrup over.
To finish sprinkle some chopped pistachios and dried rose petals.