Eggless Chocolate Toscatarta Cake
Chocolate Toscatarta Cake/Toscakake is a Scandinavian cake with very little history to it. The origin of this recipe is not completely known, but we should all be grateful it exists as it is super delicious.
This cake is an absolute dream- soft, moist, delicate spongy cake base with a layer of florentine style nutty caramelized almond flakes. This is a chocolate version of the Swedish Almond Cake and eggless. The cake is fudgy and chocolatey while the crisp almond top gives it a beautiful contrast.
Traditionally this cake is baked with egg. However, I am a Lacto-ovo vegetarian hence I always bake eggless cakes. This cake is an easy dessert that comes together quickly with just one bowl. With just a handful of ingredients and a little stirring your cake is ready for the oven! It is just what you need when you're looking for cake in a hurry! A perfect cake for birthdays, parties or just whenever you have a sweet craving.
Ingredients
For Cake
2 cups plain flour
2 cups castor sugar
¼ cup cocoa
1 cup lukewarm milk
1/3 cup melted unsalted butter
1 teaspoon baking powder
1 teaspoon baking soda
1 teaspoon vanilla essence
1 teaspoon lemon juice
For Topping
¼ cup melted unsalted butter
1 cup almond flakes
½ cup castor sugar
2 teaspoons plain flour
3 tablespoon cream
1 teaspoon vanilla essence
Directions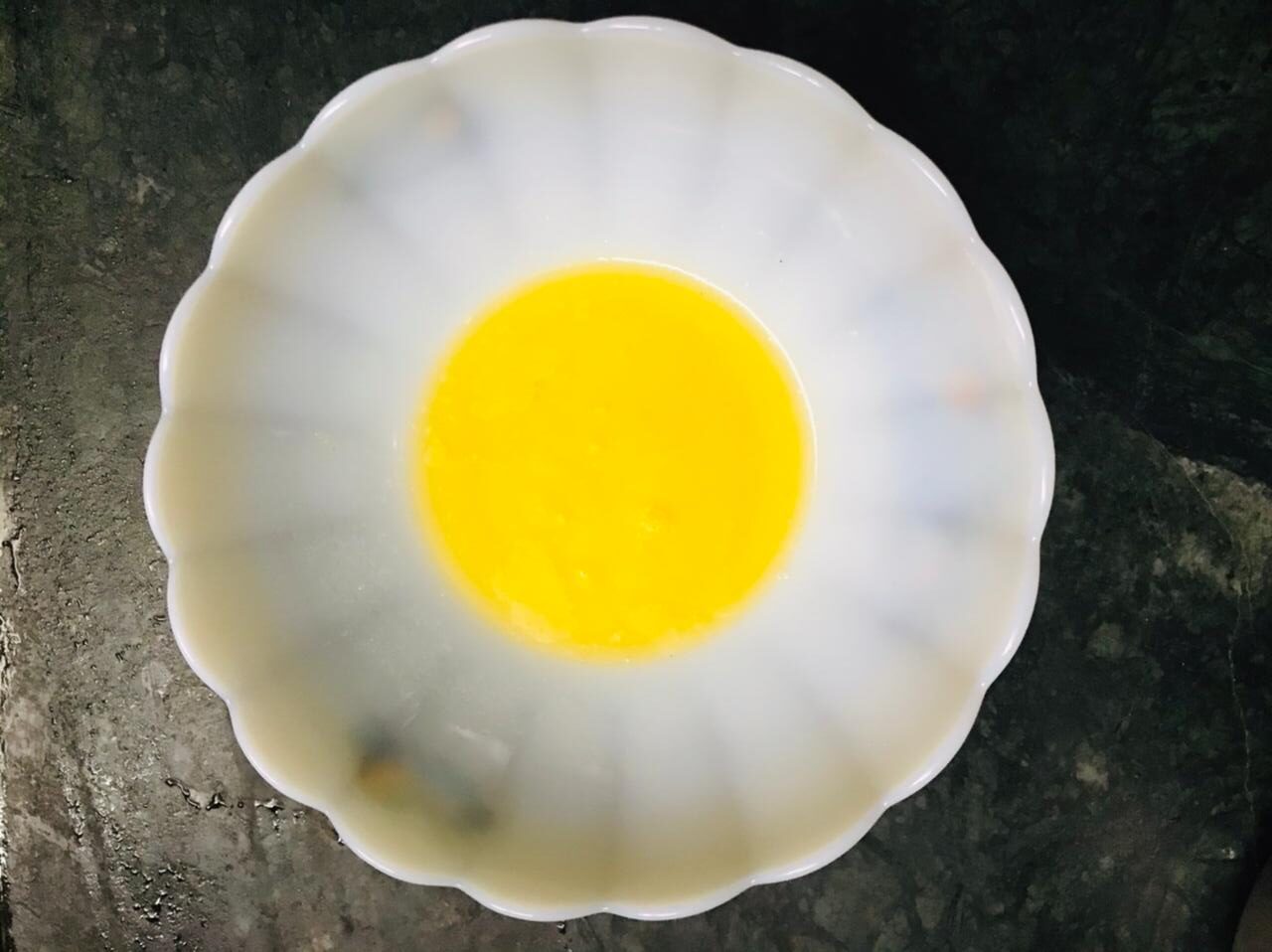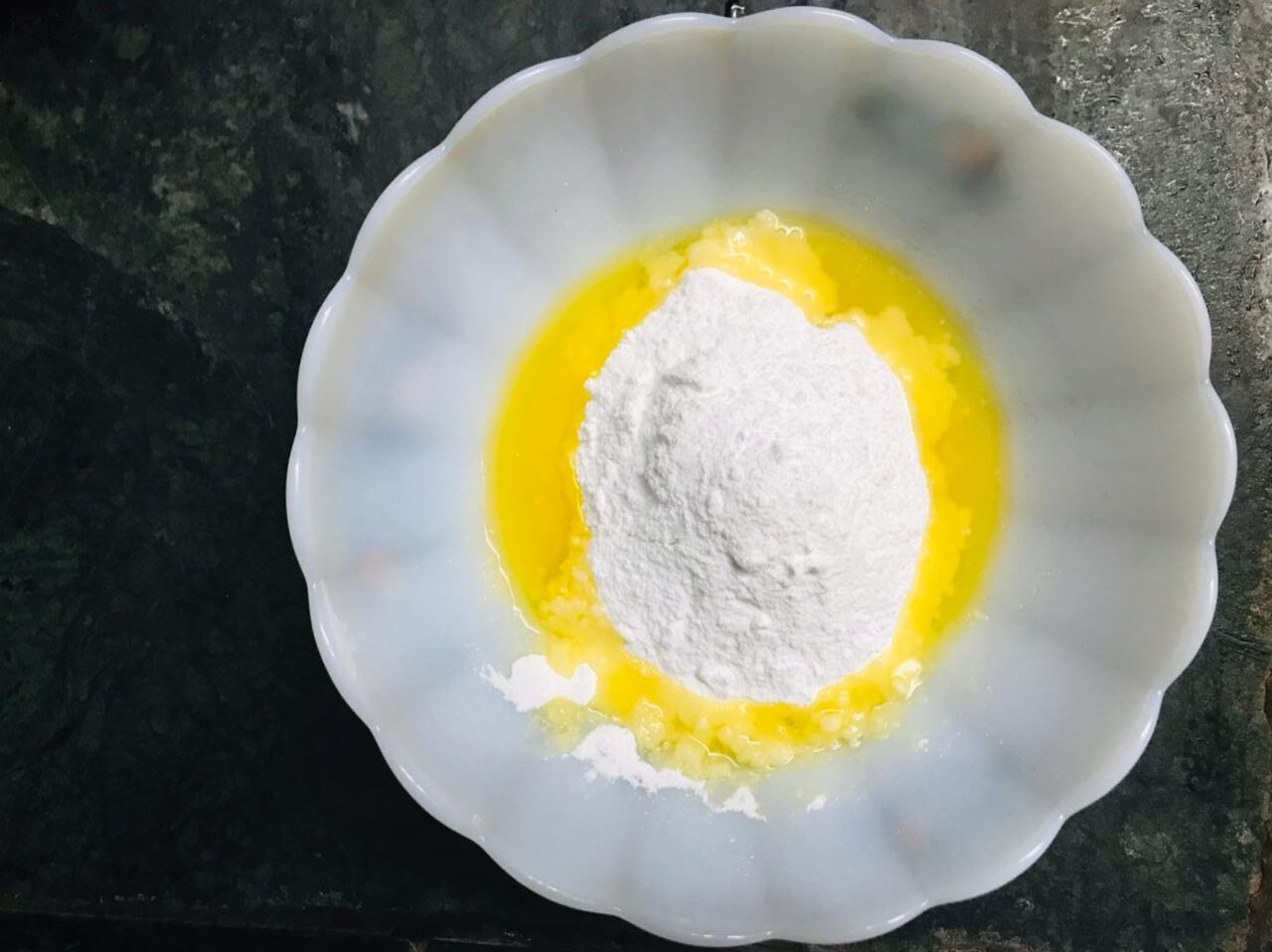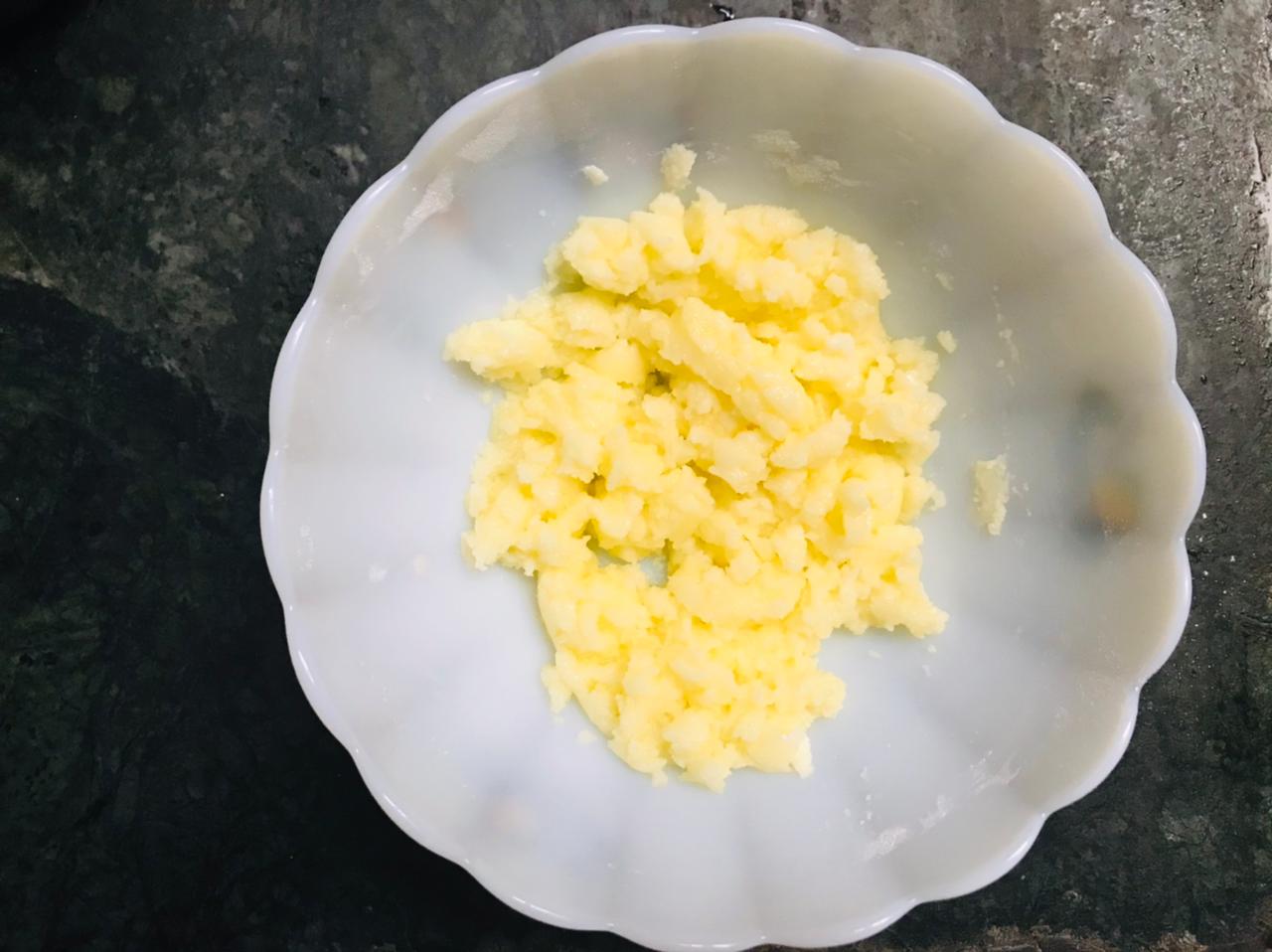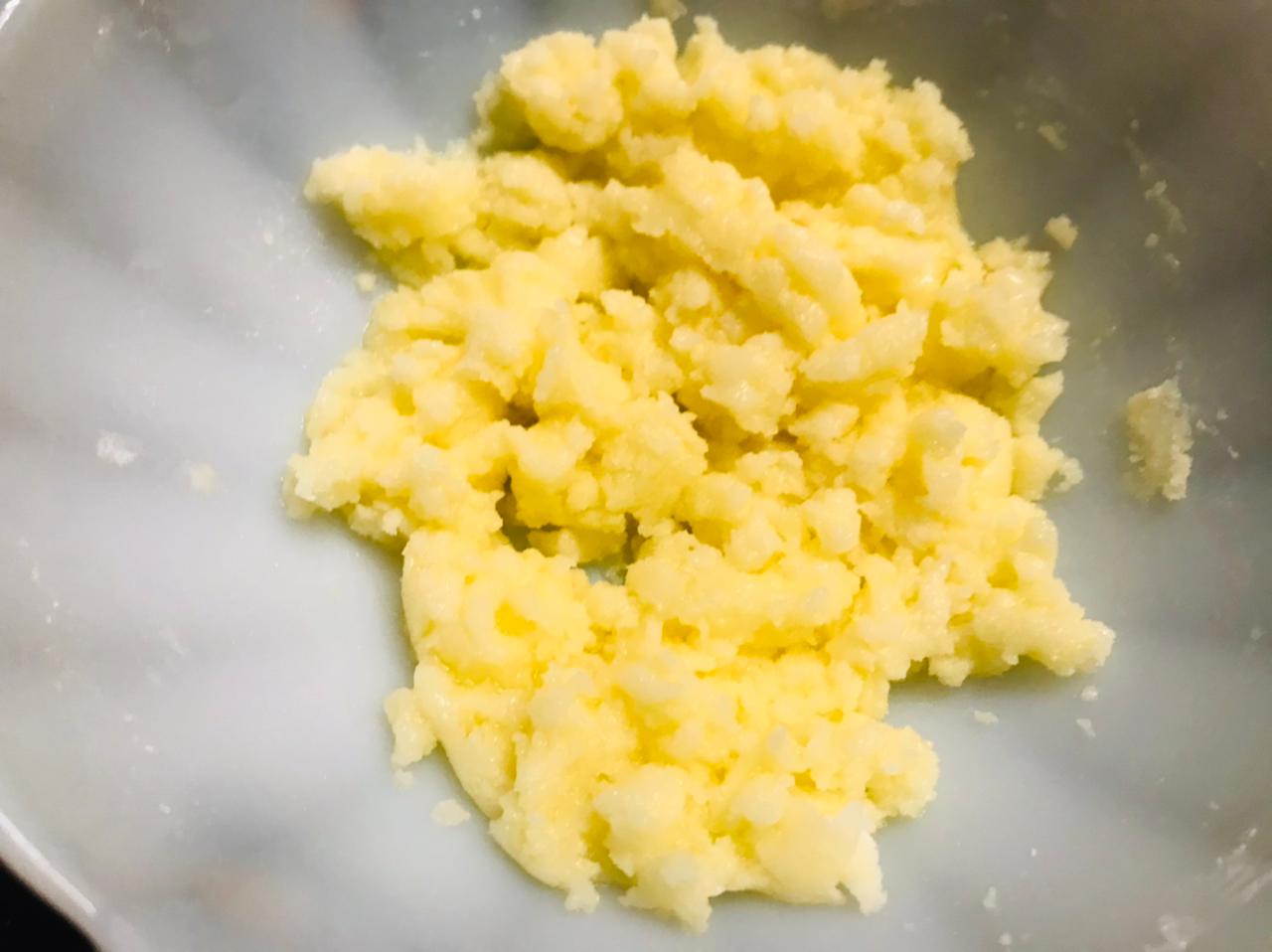 In a bowl, whisk together butter and castor sugar until it forms a soft creamy texture and the sugar has dissolved.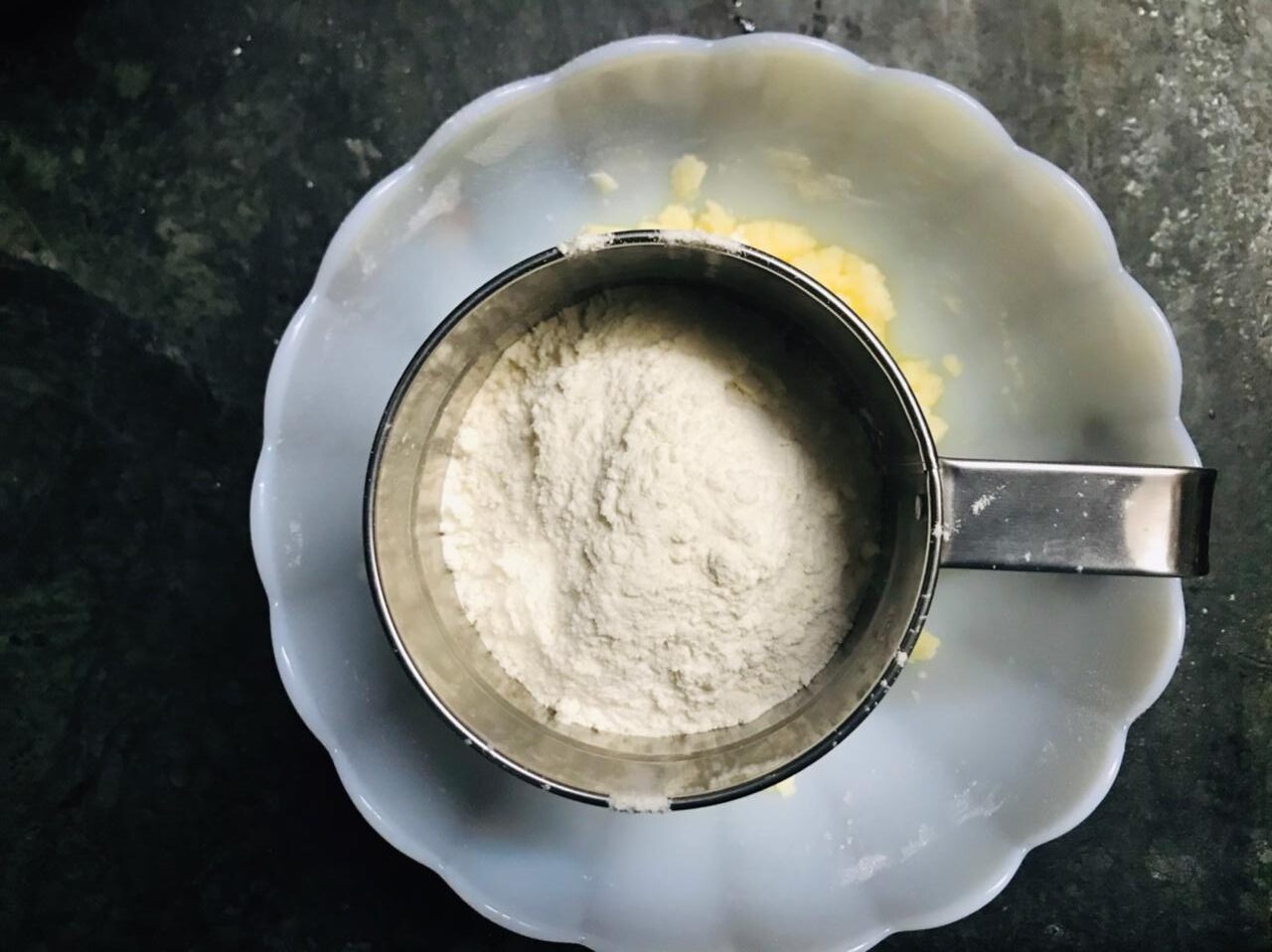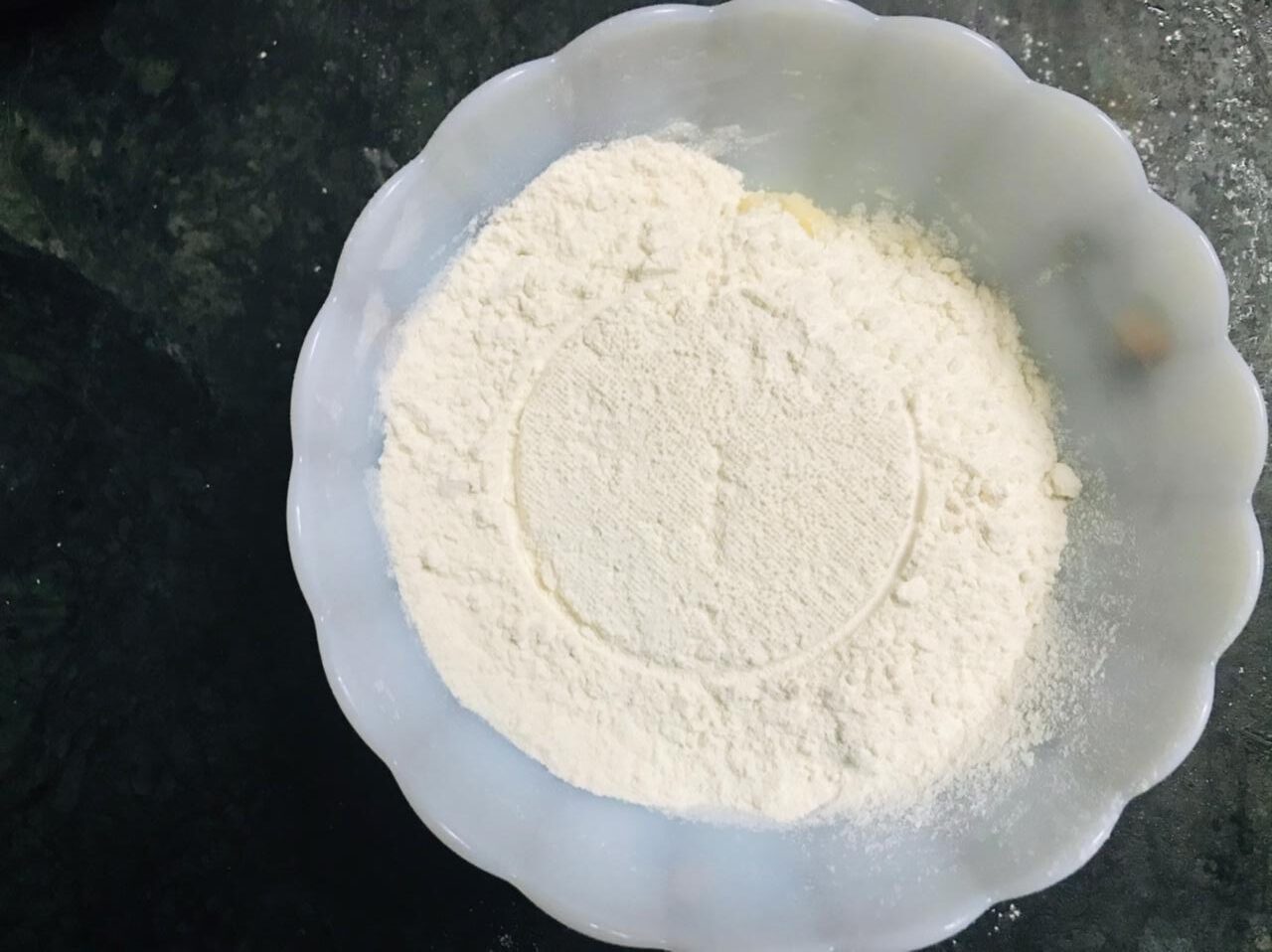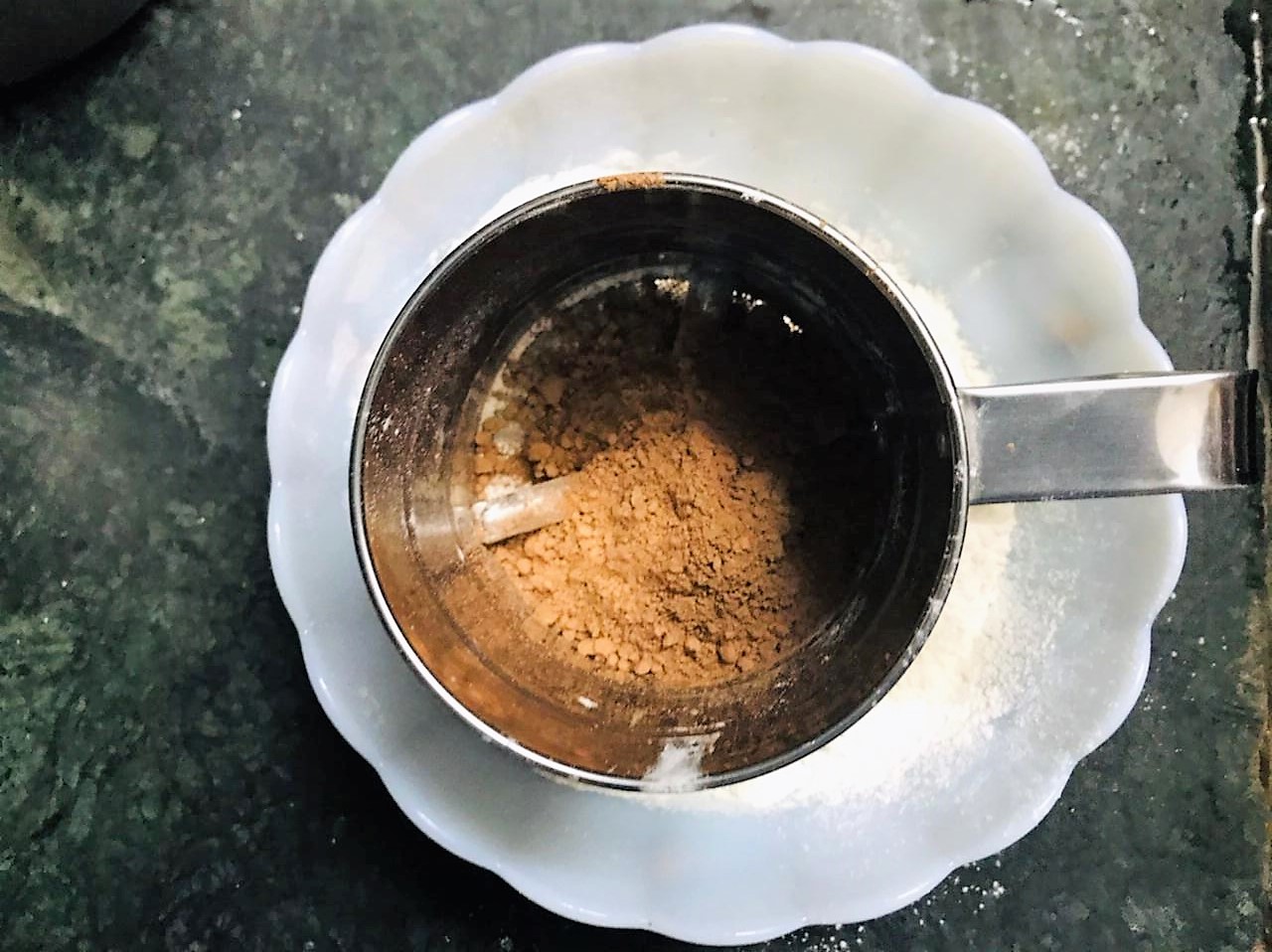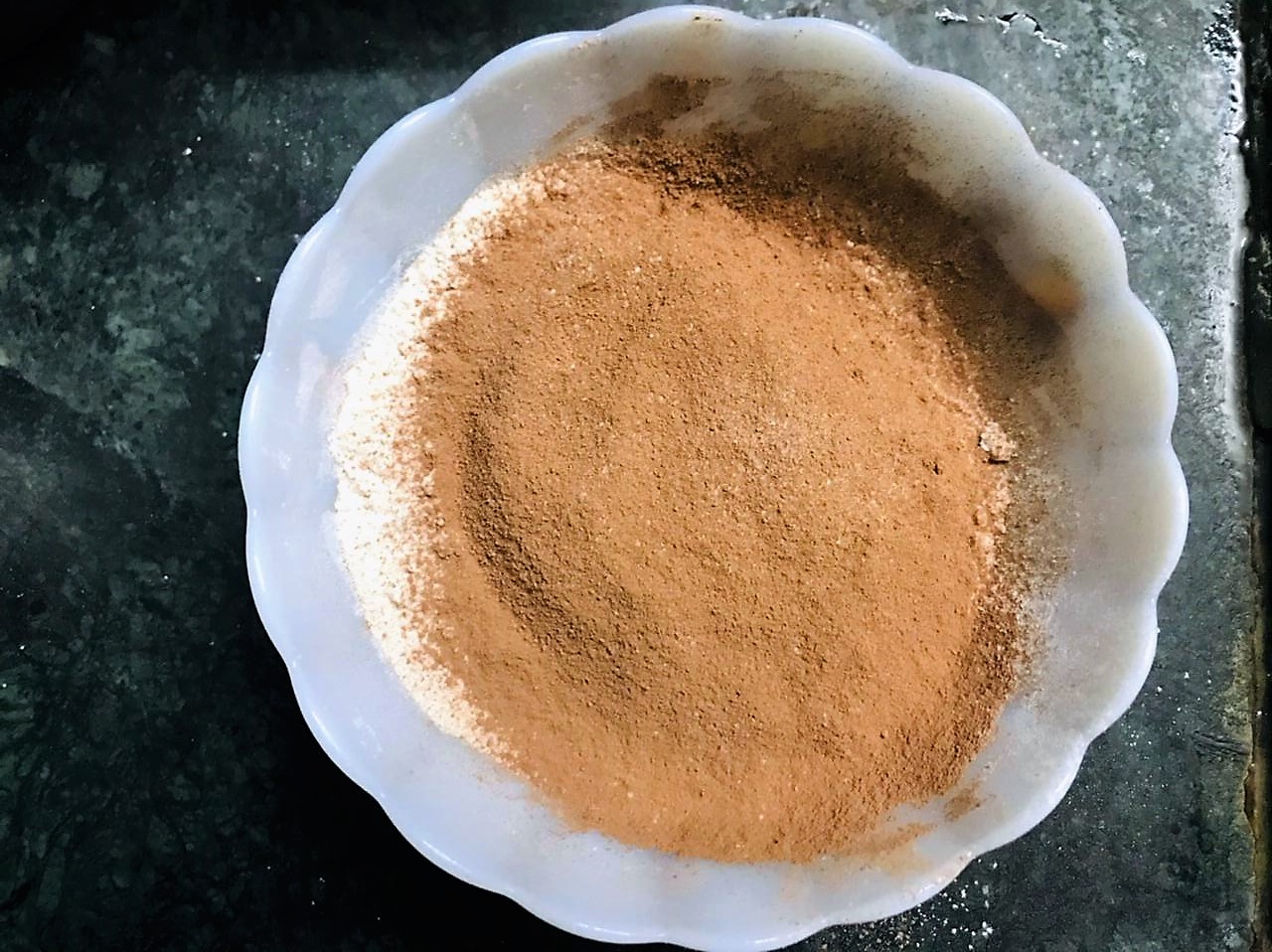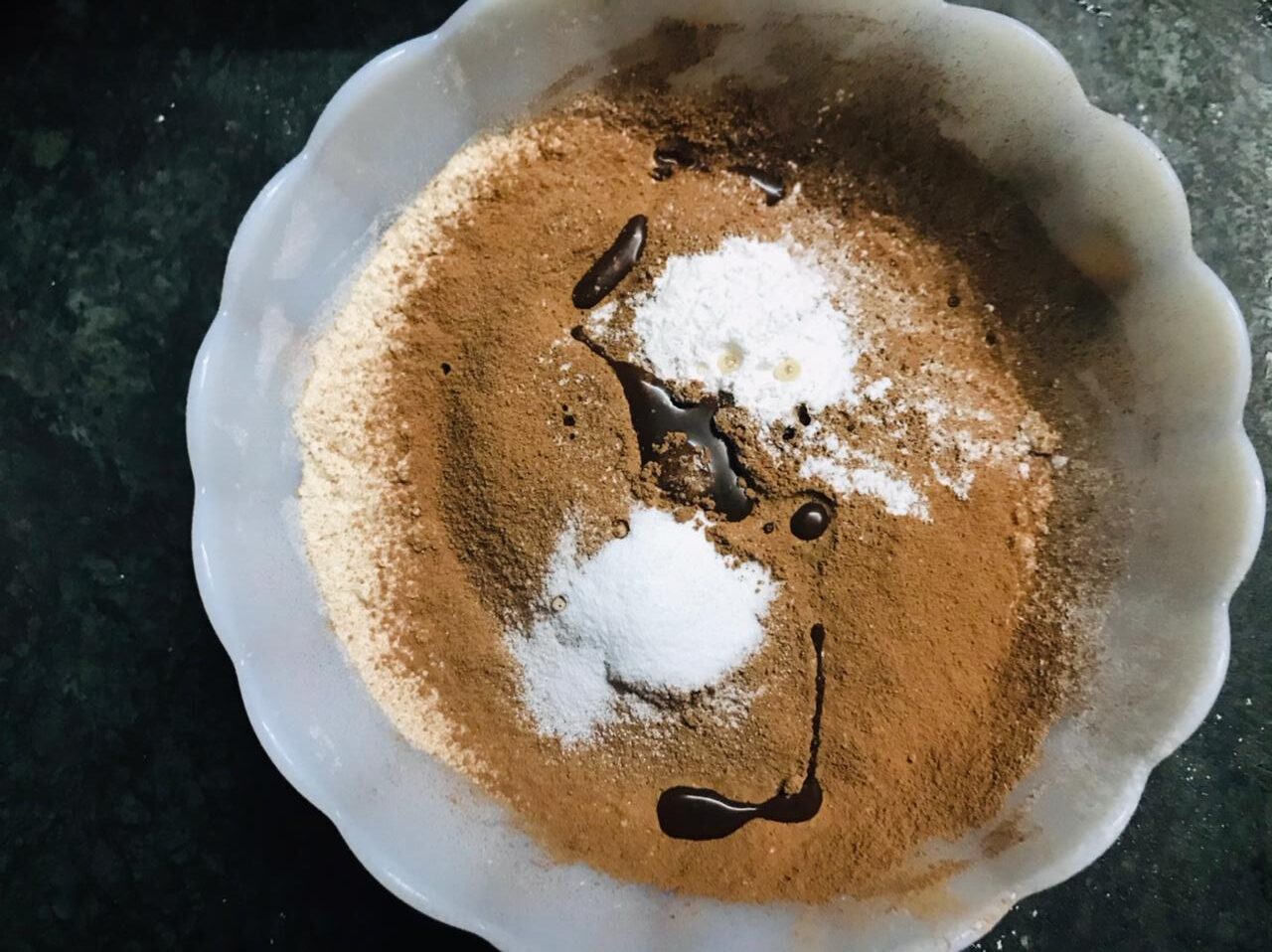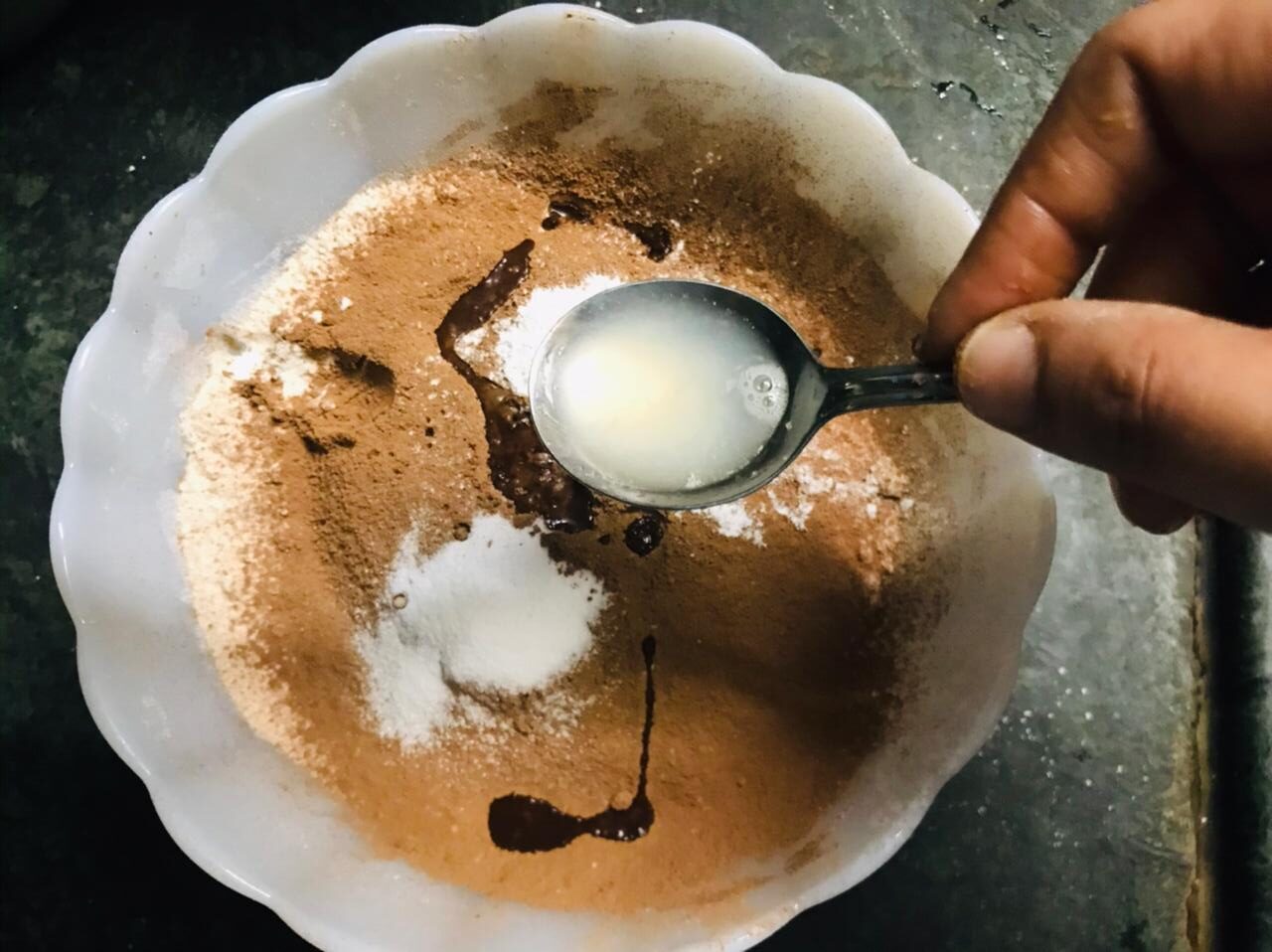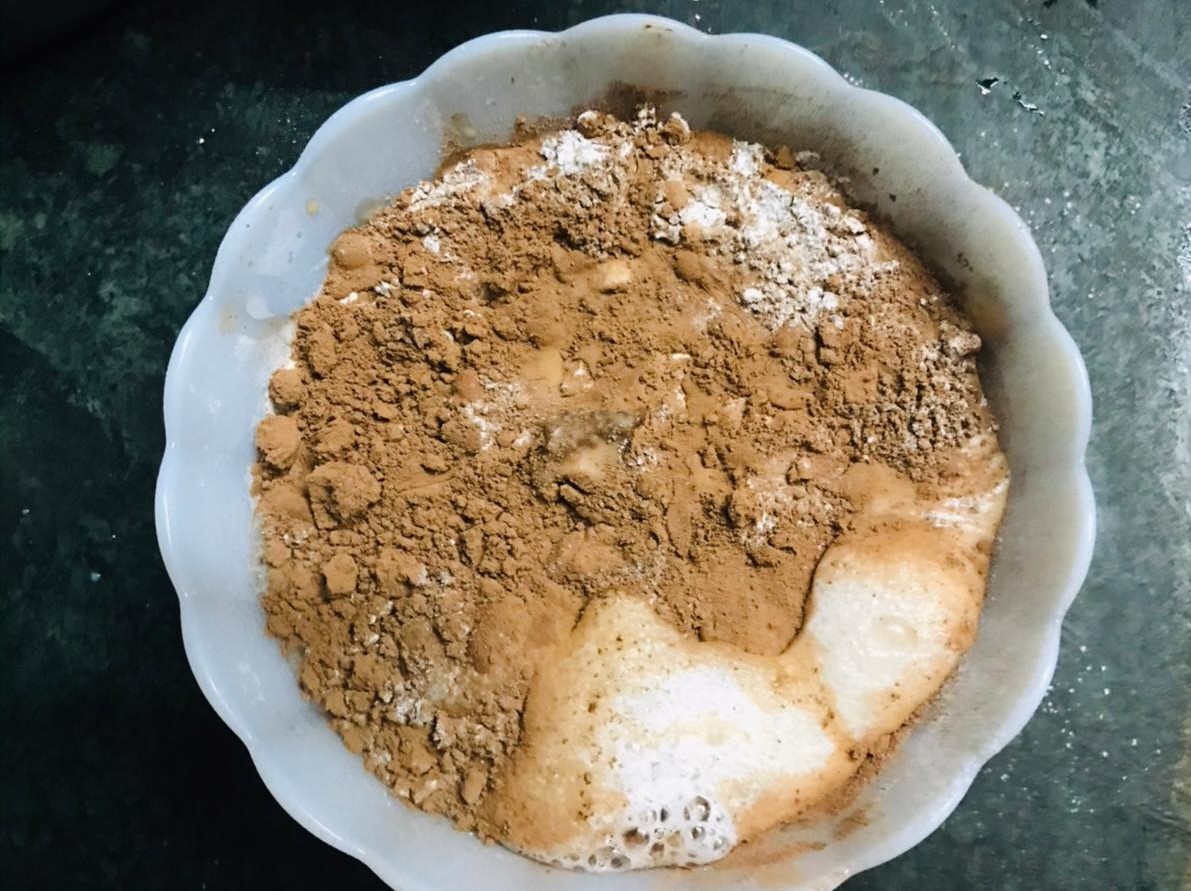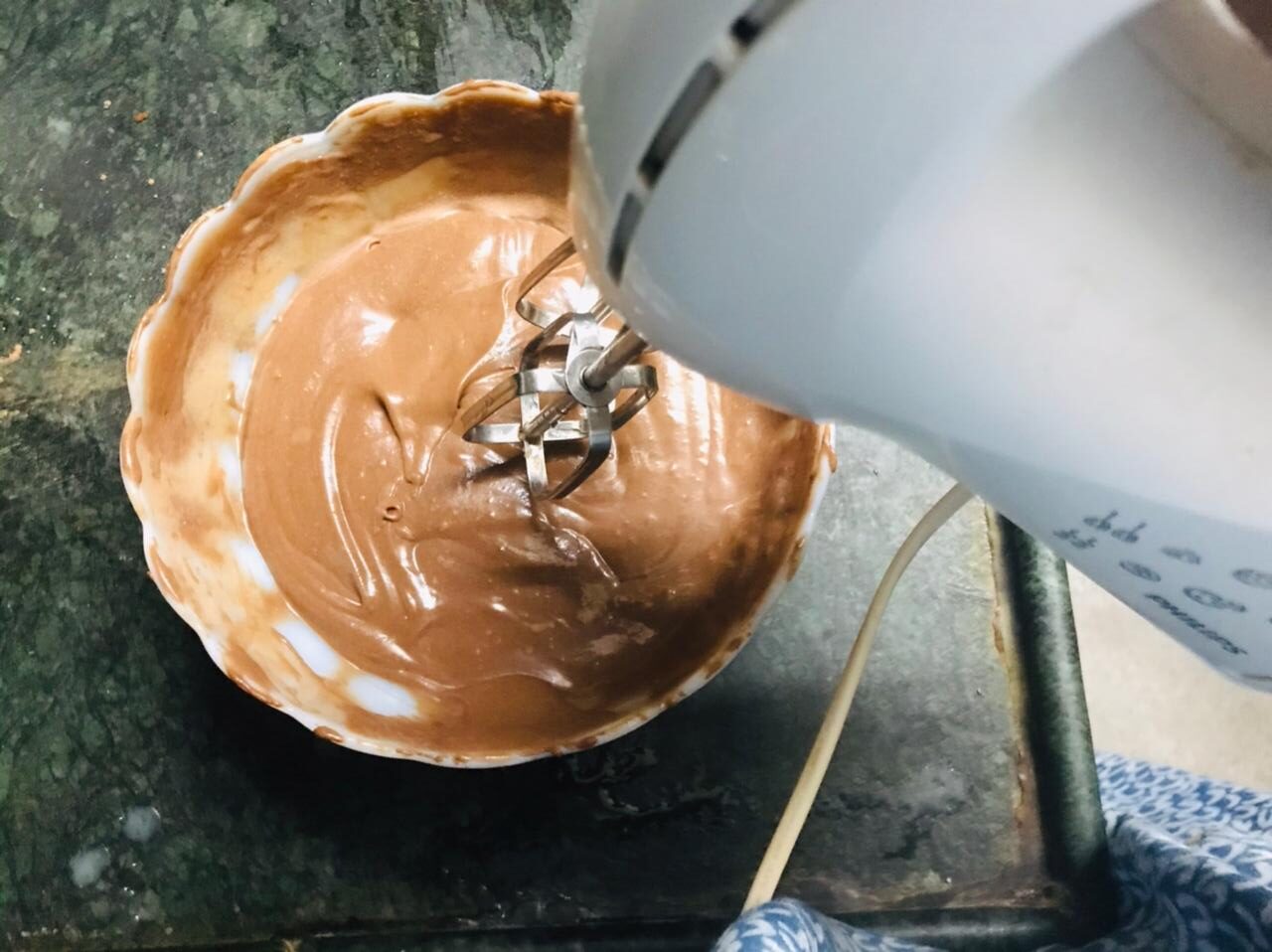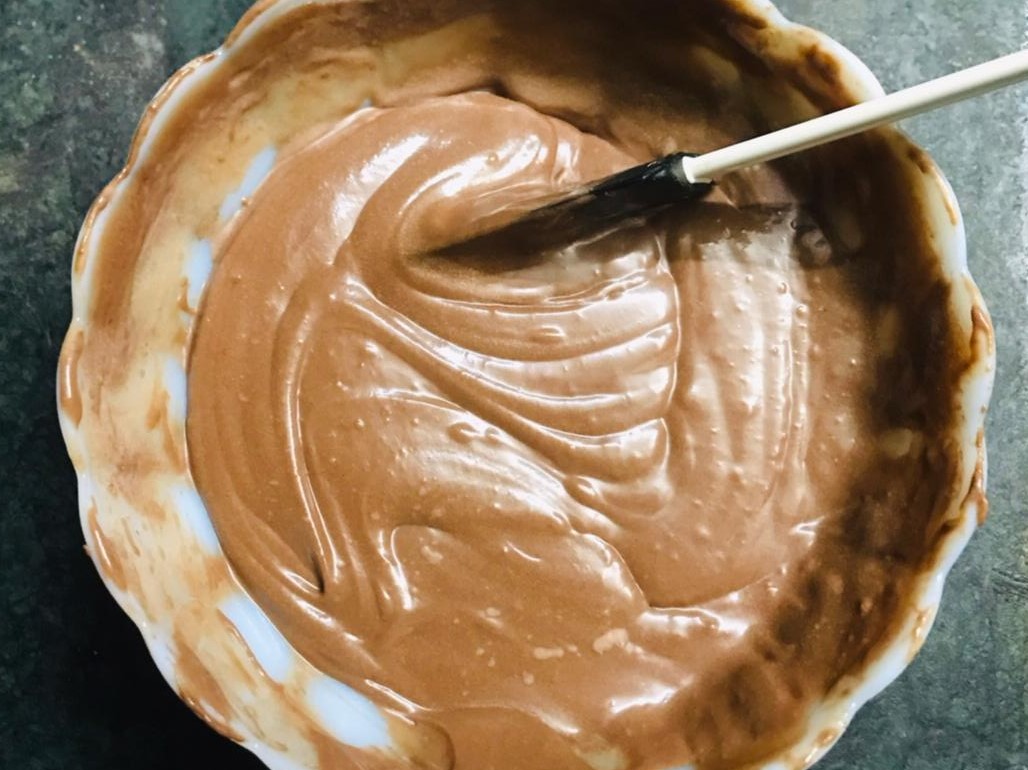 Next sift the plain flour and cocoa powder together in a bowl. Sift it at least 2-3 times so that there are no lumps and to incorporate air.
Add the flour, cocoa powder, baking soda, baking powder, vanilla essence, lemon juice and milk to the creamed butter and sugar mixture. Whisk it until it forms a smooth and creamy batter.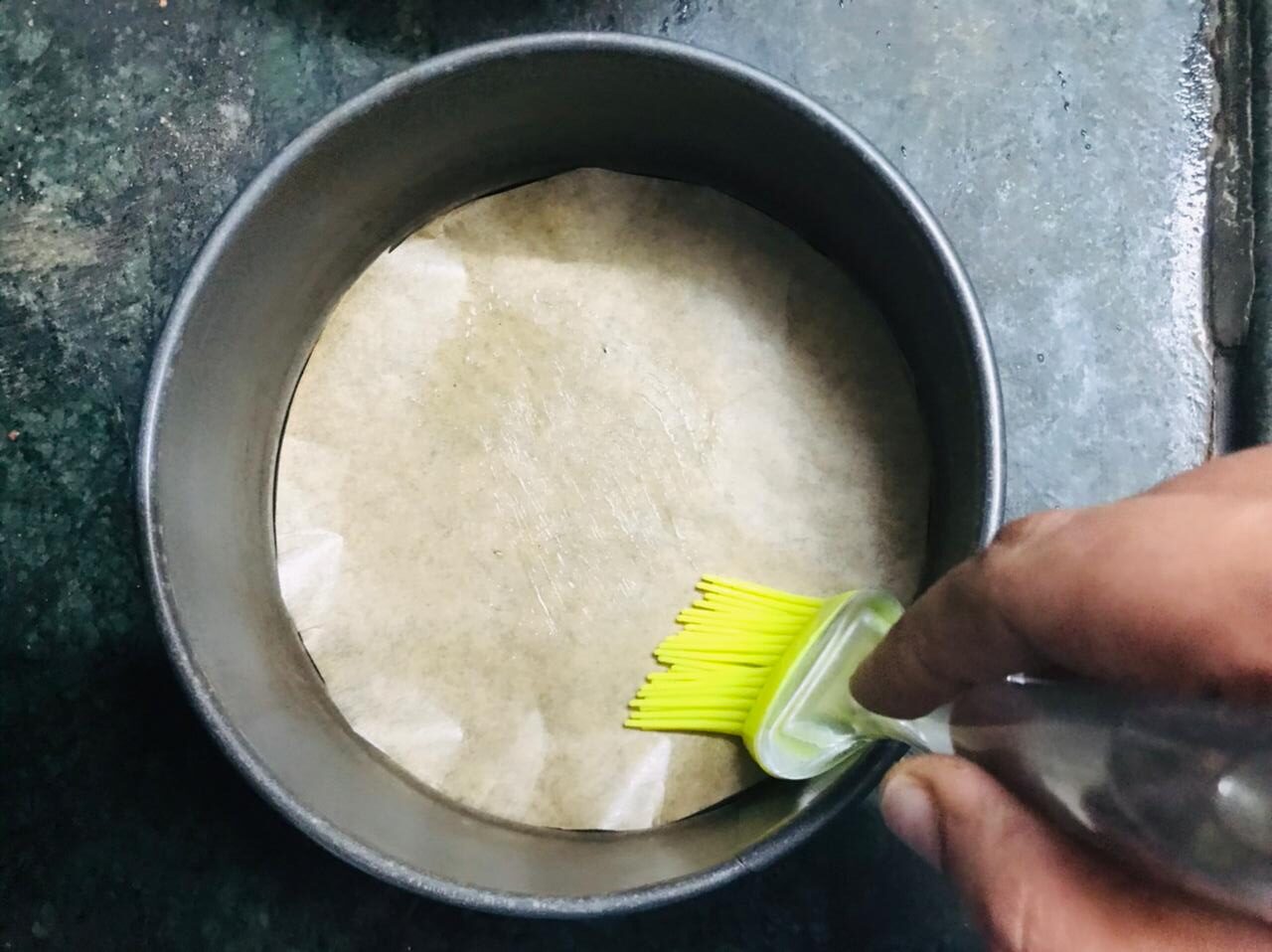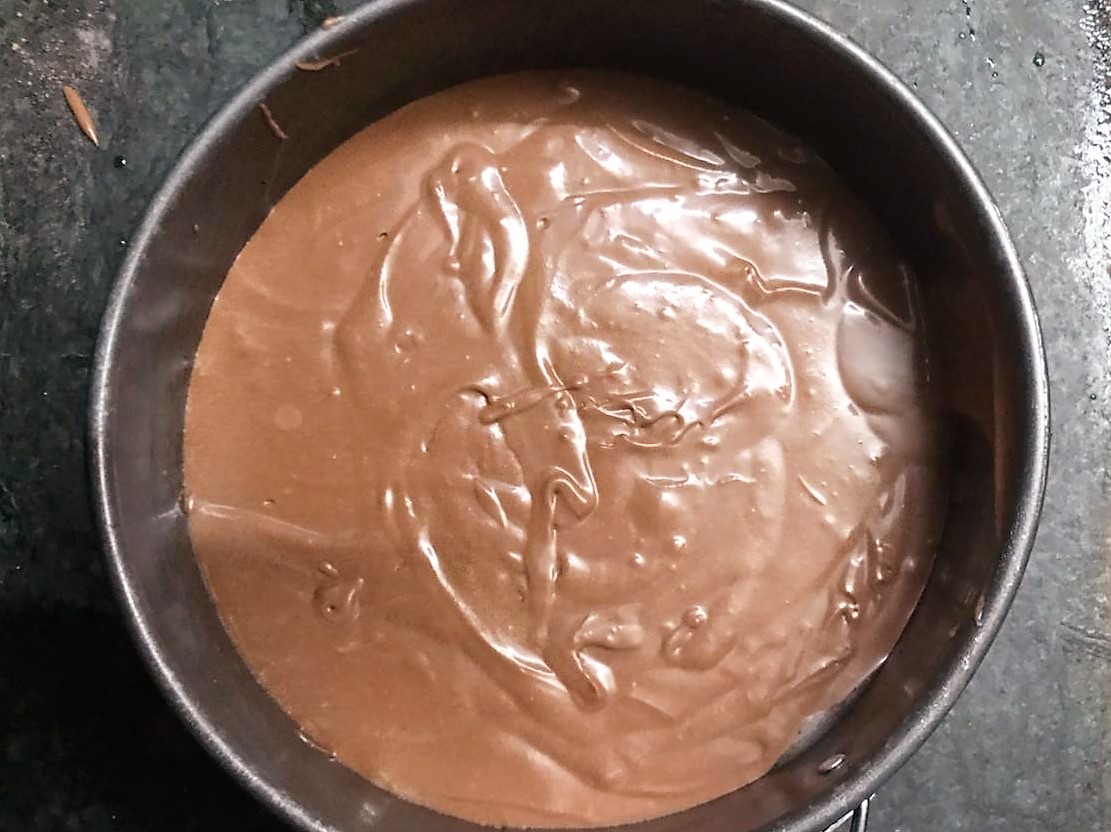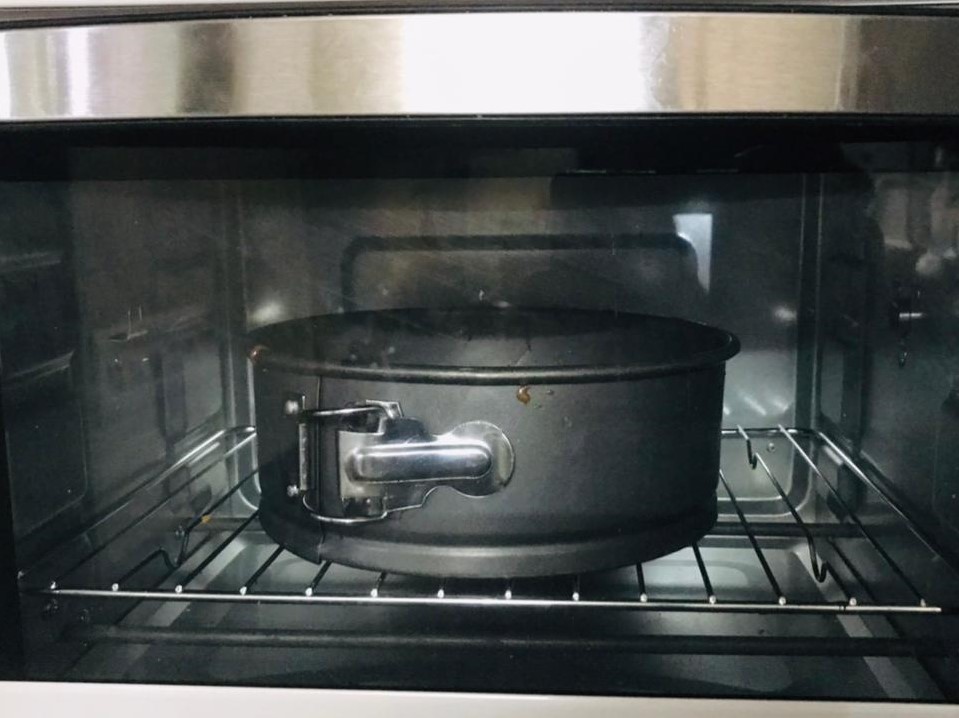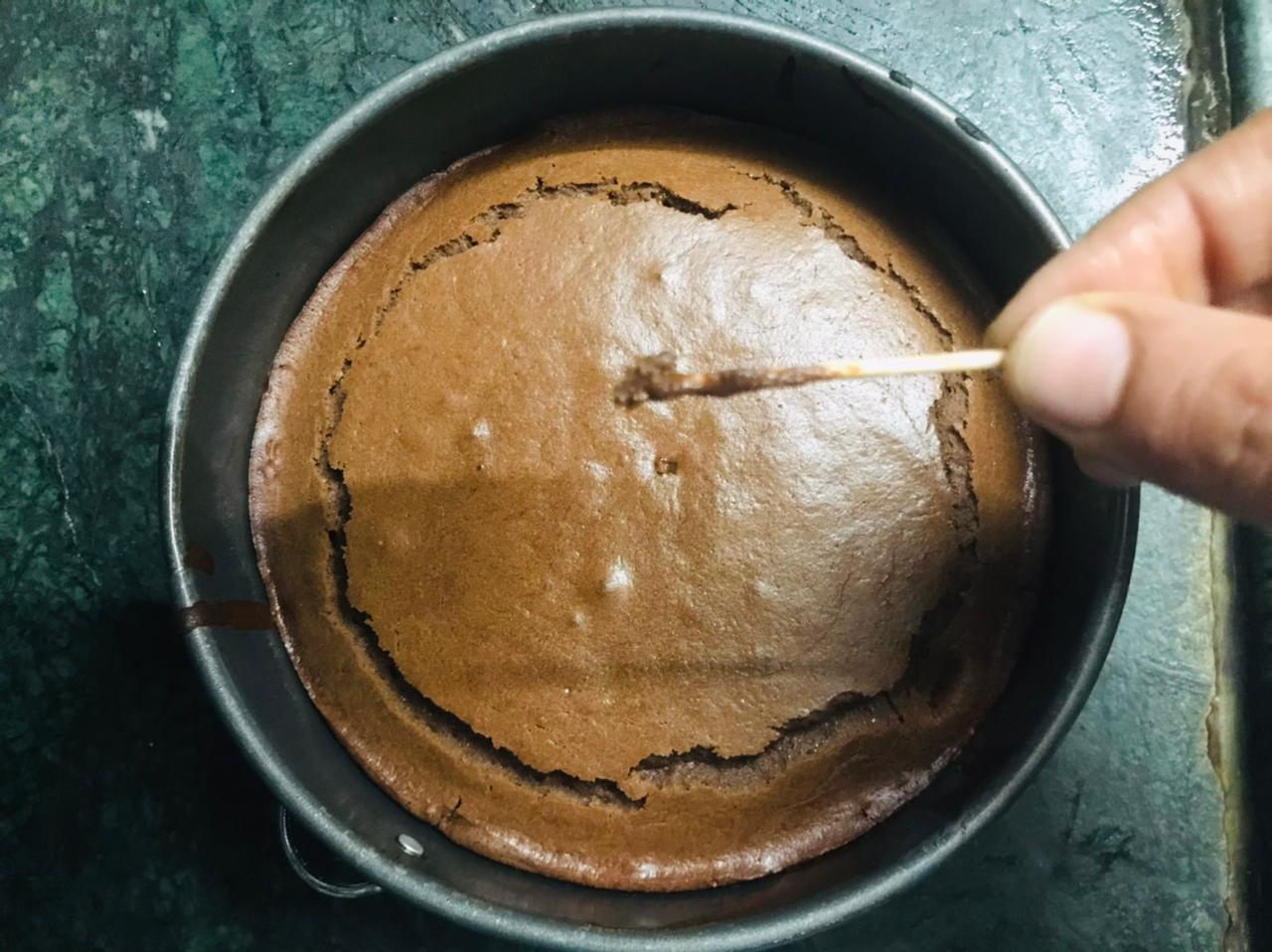 Preheat the oven to 180C/fan160C/gas 4.
Grease an 8'inch round cake tin lightly using butter or spray it with non-stick cooking spray. Line it with parchment paper. Grease the parchment paper again.
Pour the batter in the cake tin and smooth the top by gently tapping the tin.  Bake the cake for about 20 minutes or until a toothpick inserted into the cake is slightly moist.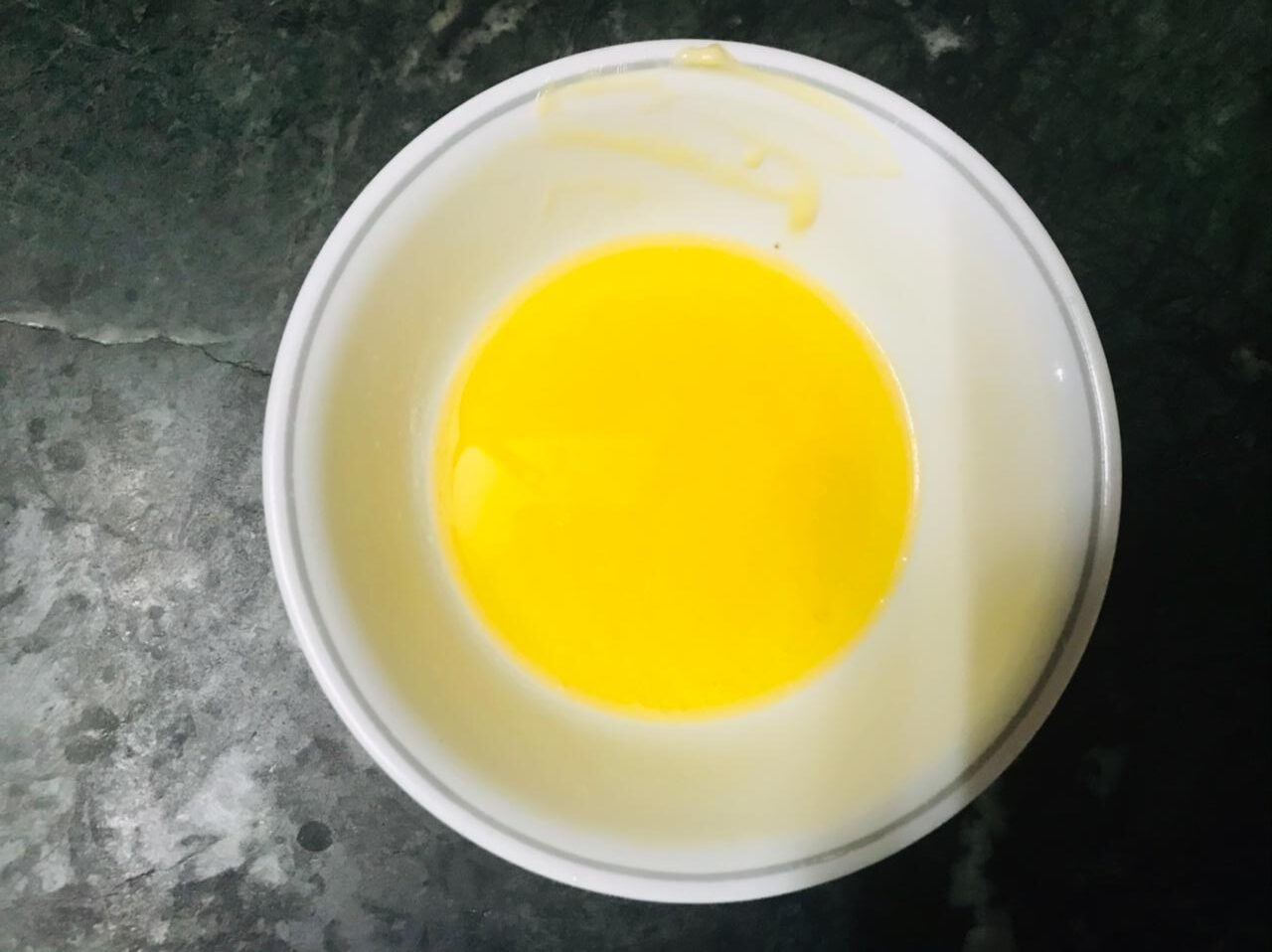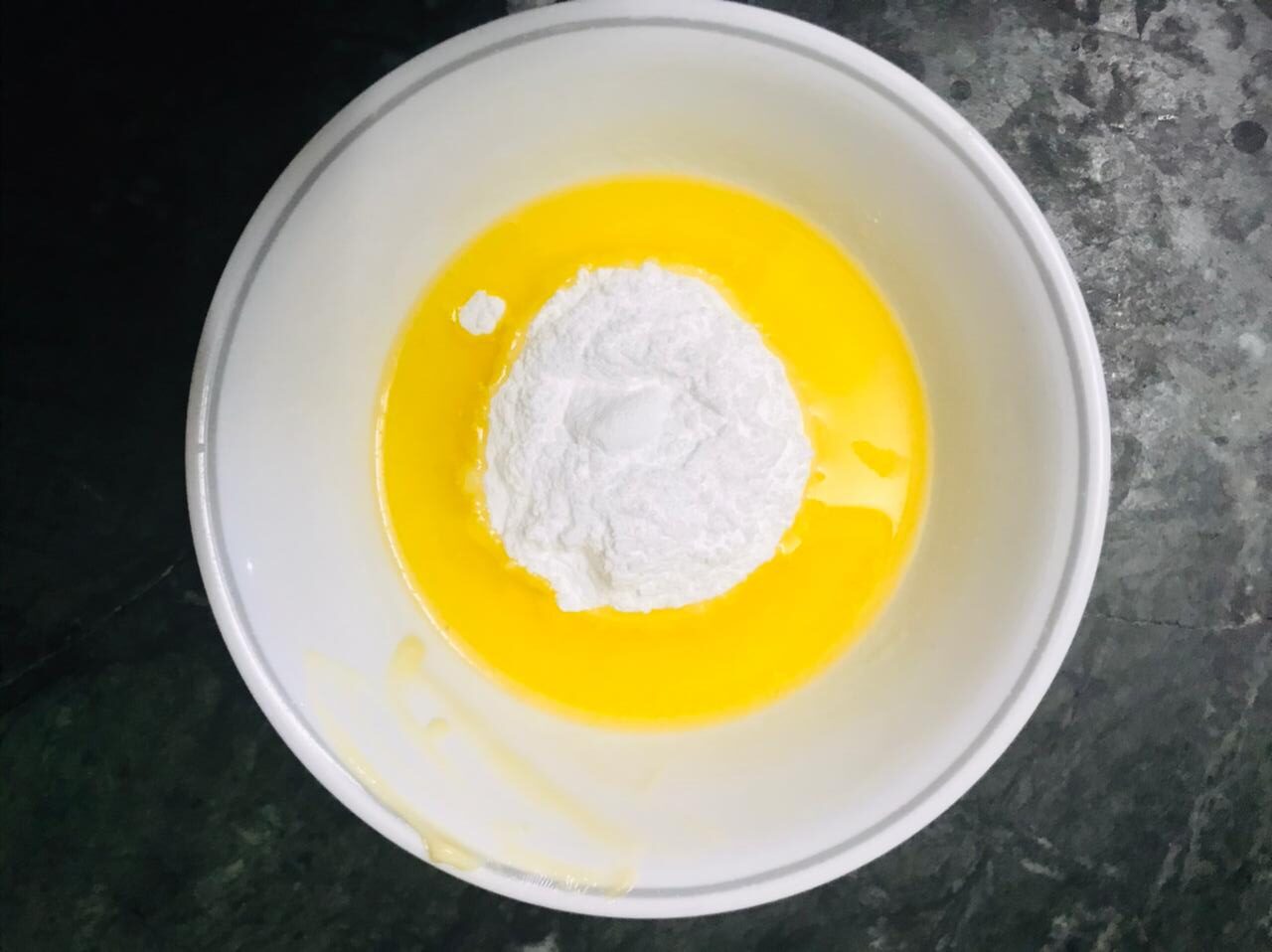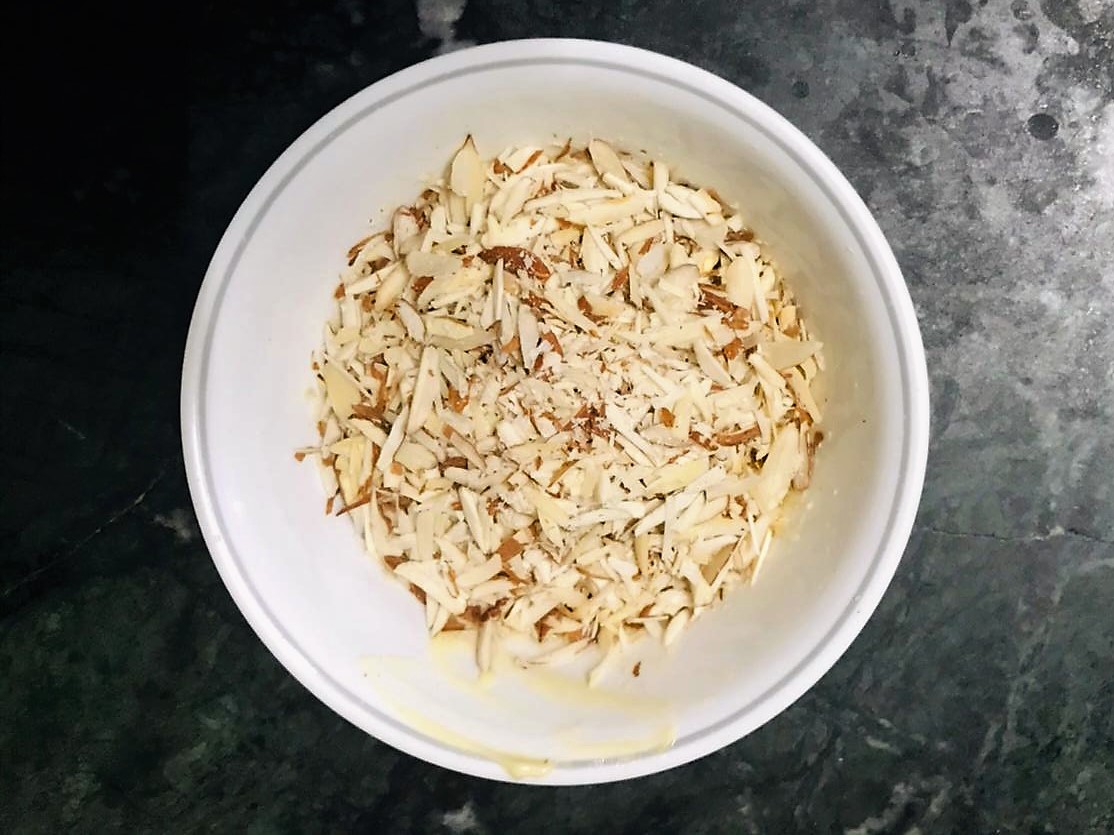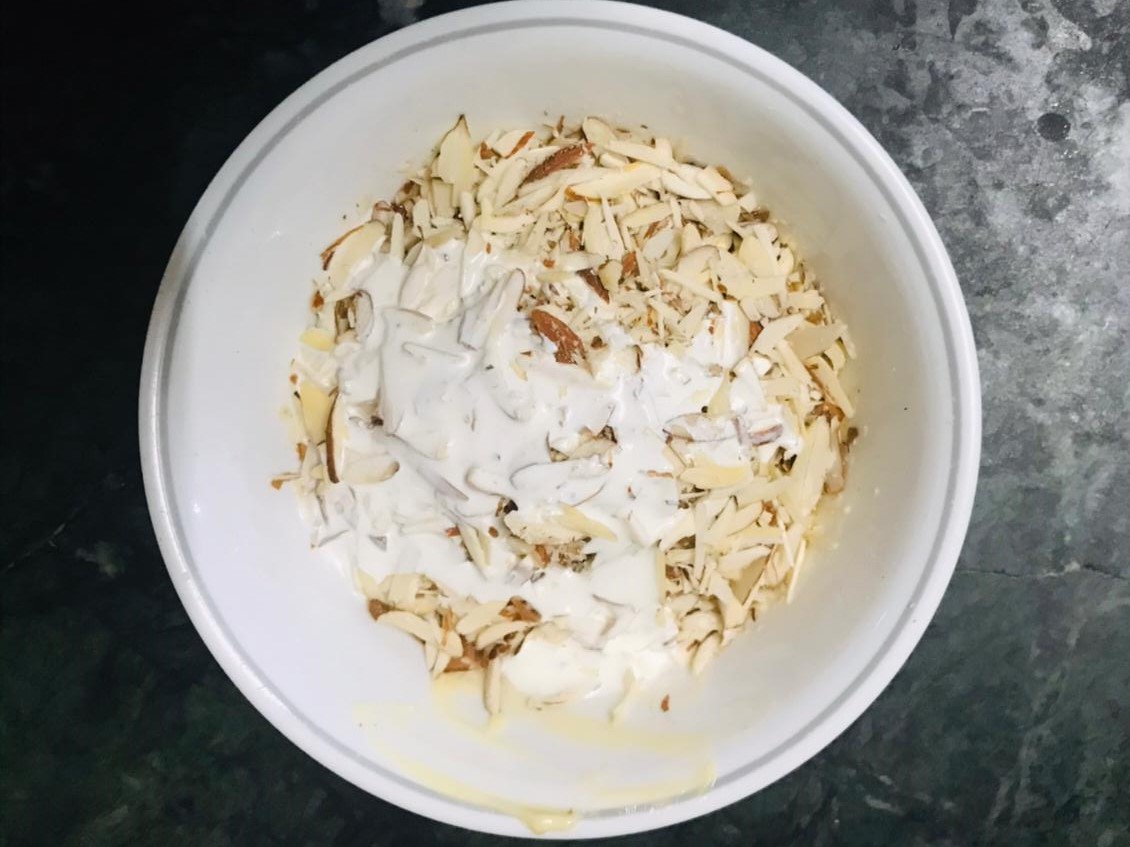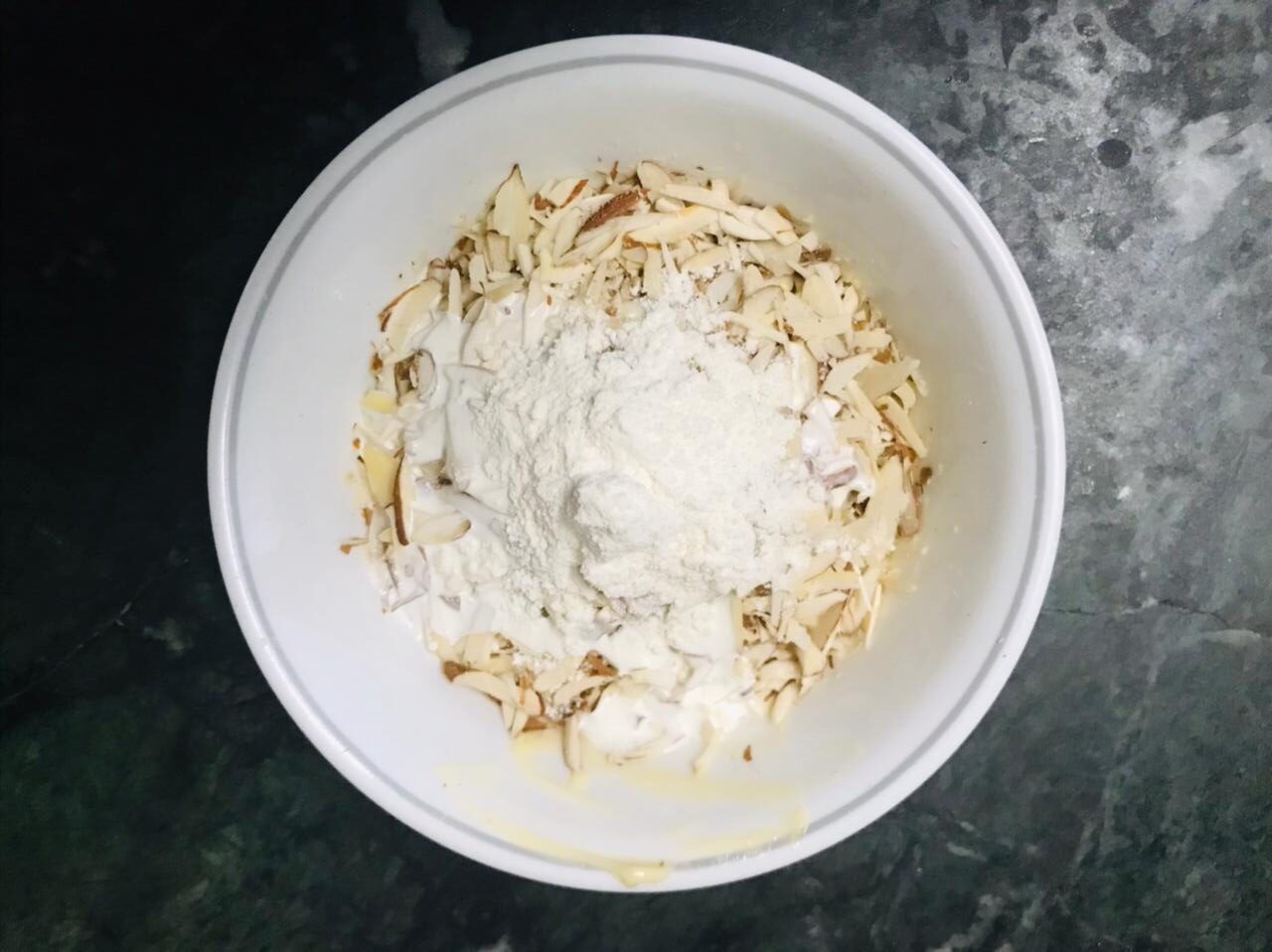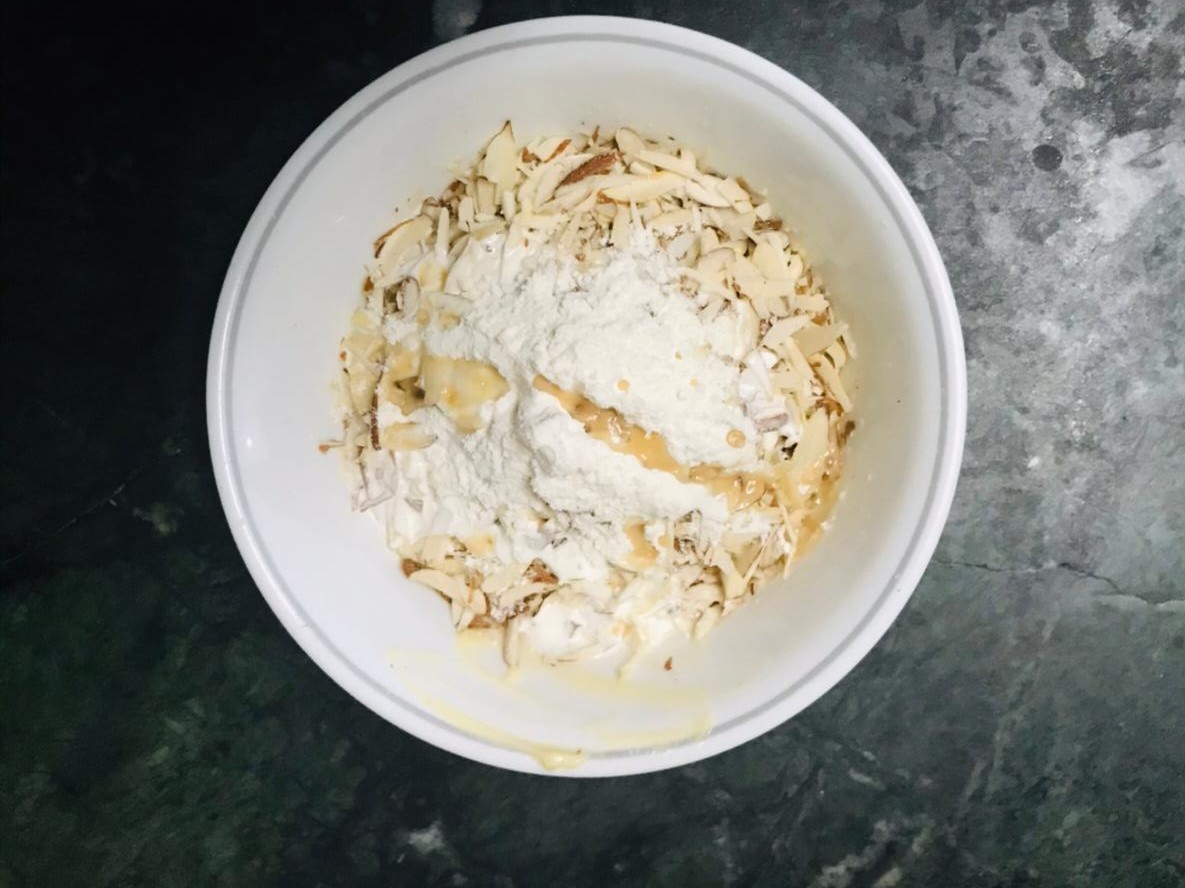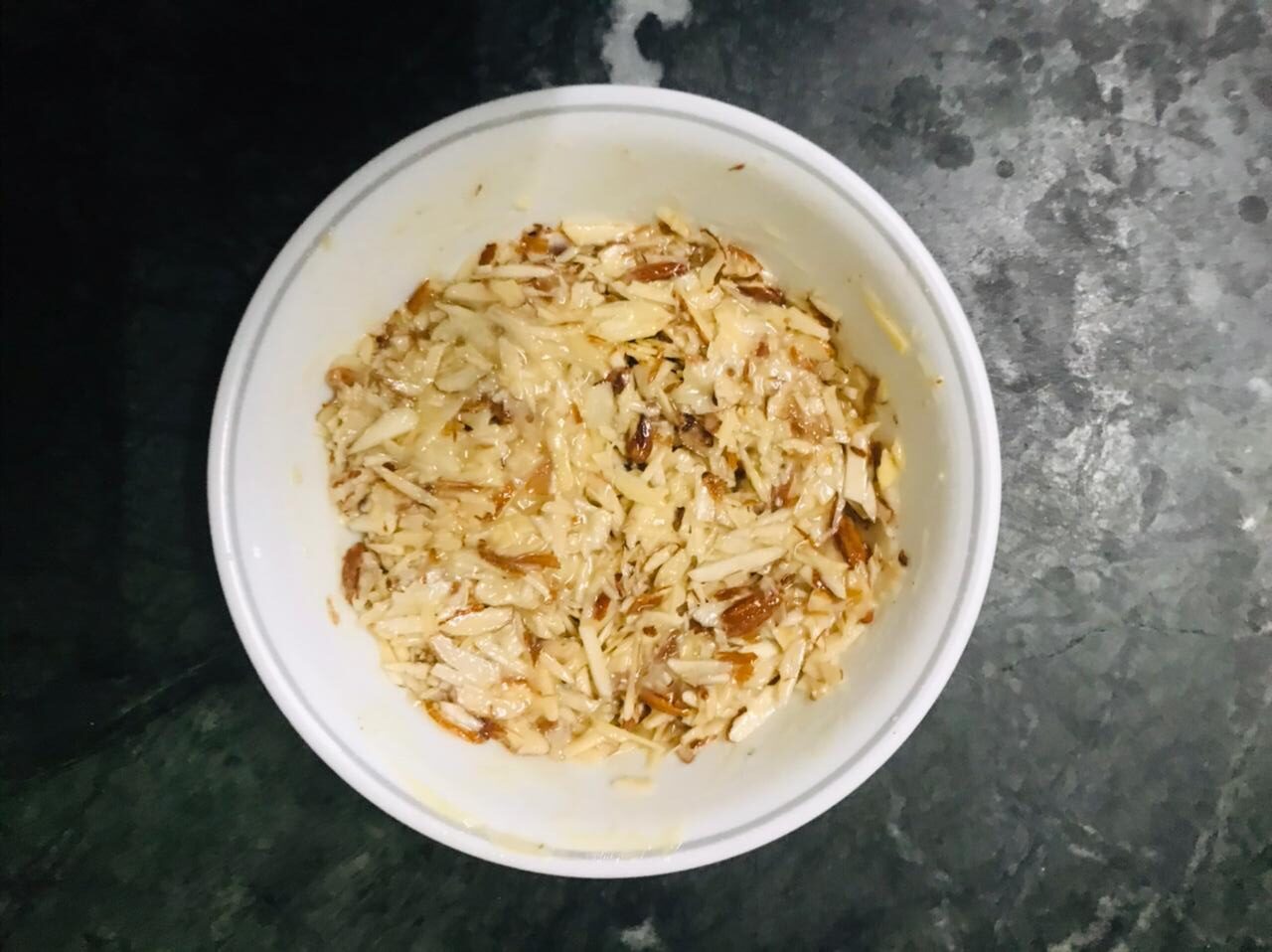 While the cake is baking prepare the topping by mixing butter, almond flakes, sugar, plain flour, cream and vanilla essence together.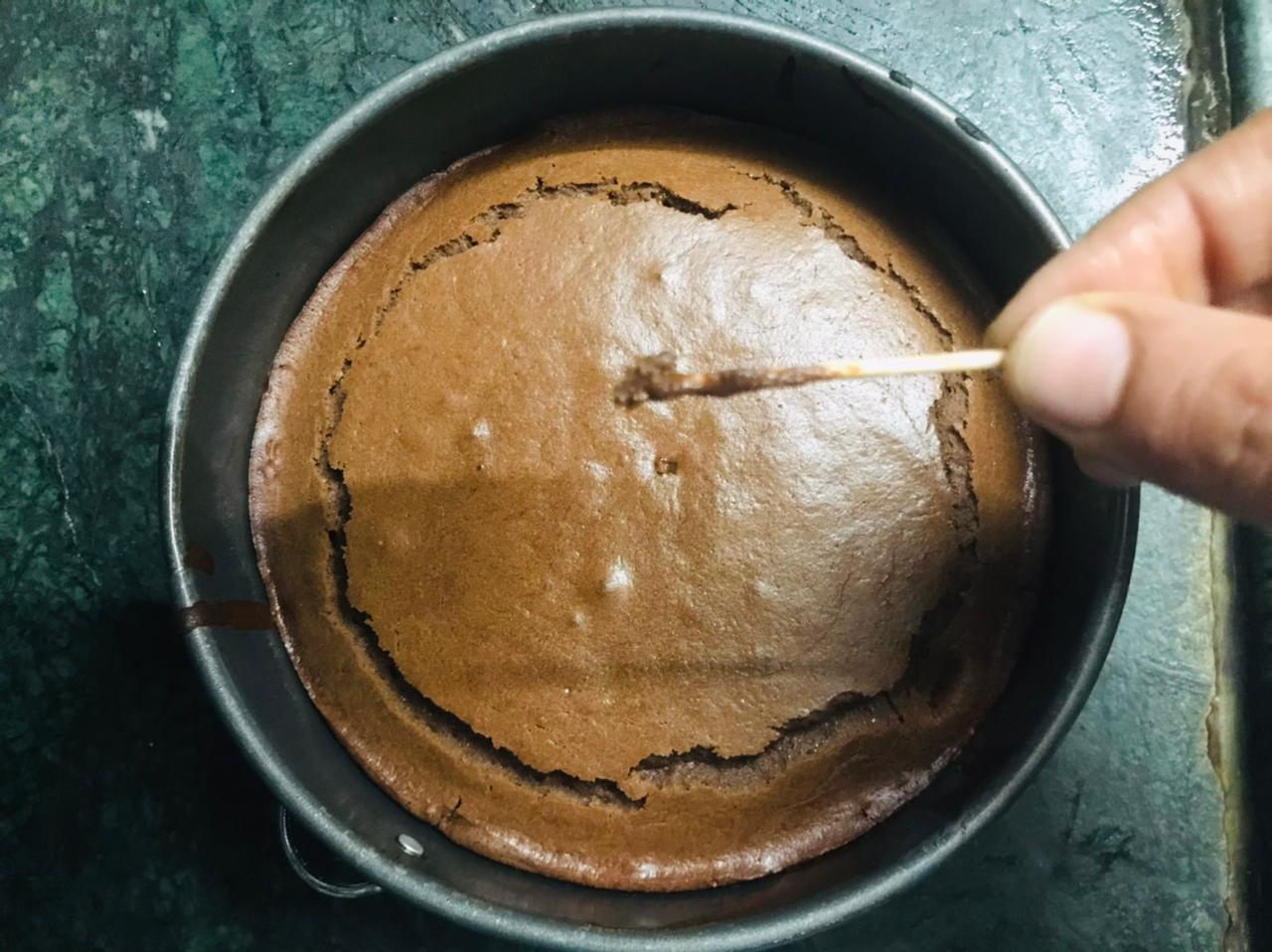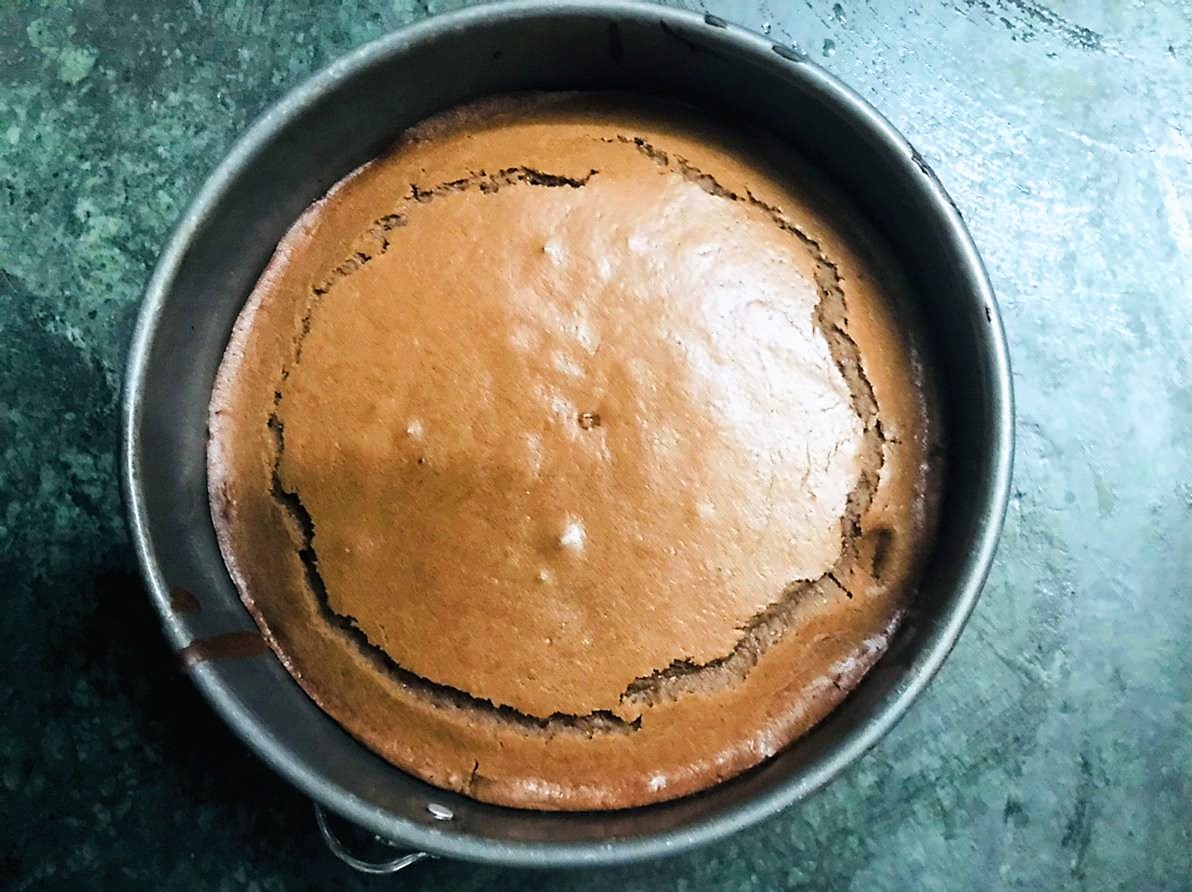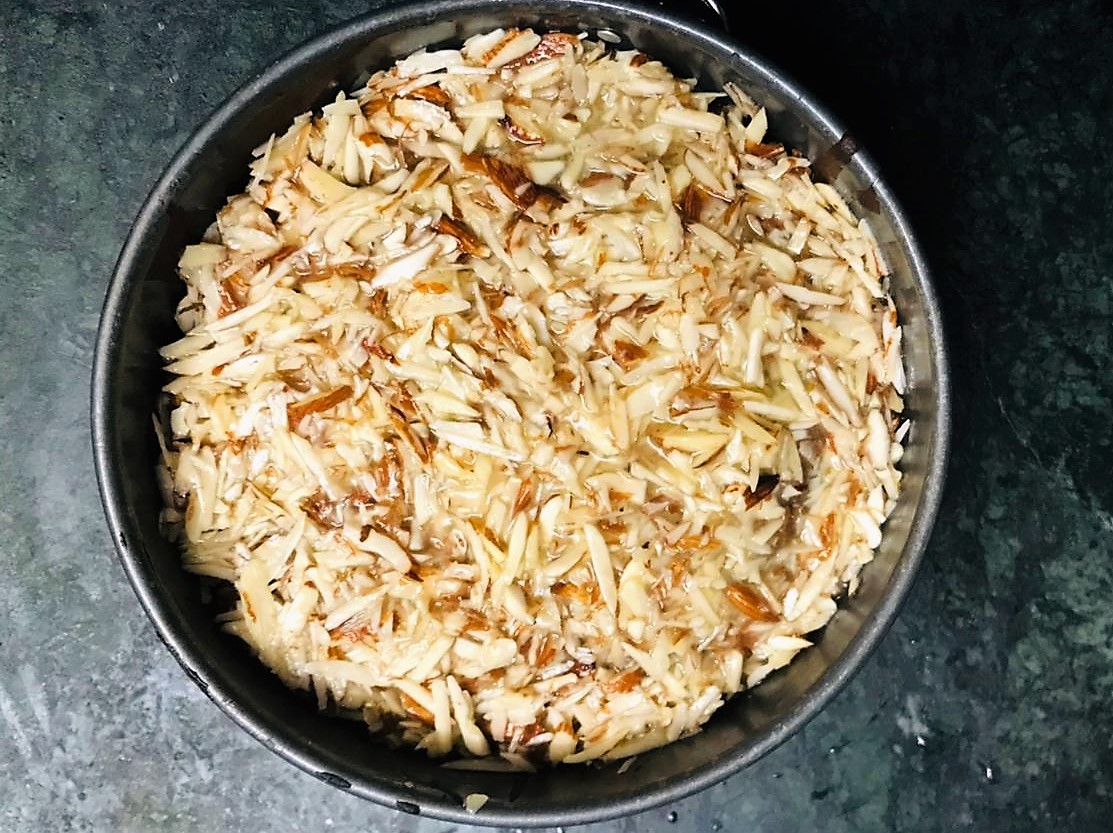 Once the cake is baked for 20 minutes, remove the cake from the oven and spread the topping evenly all over the top of the cake.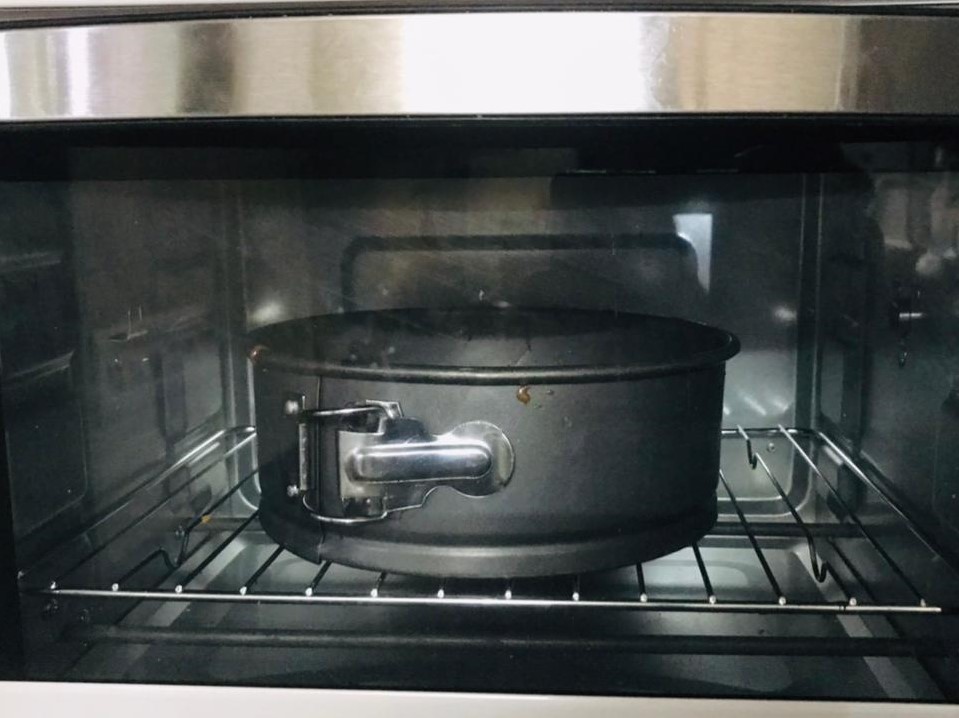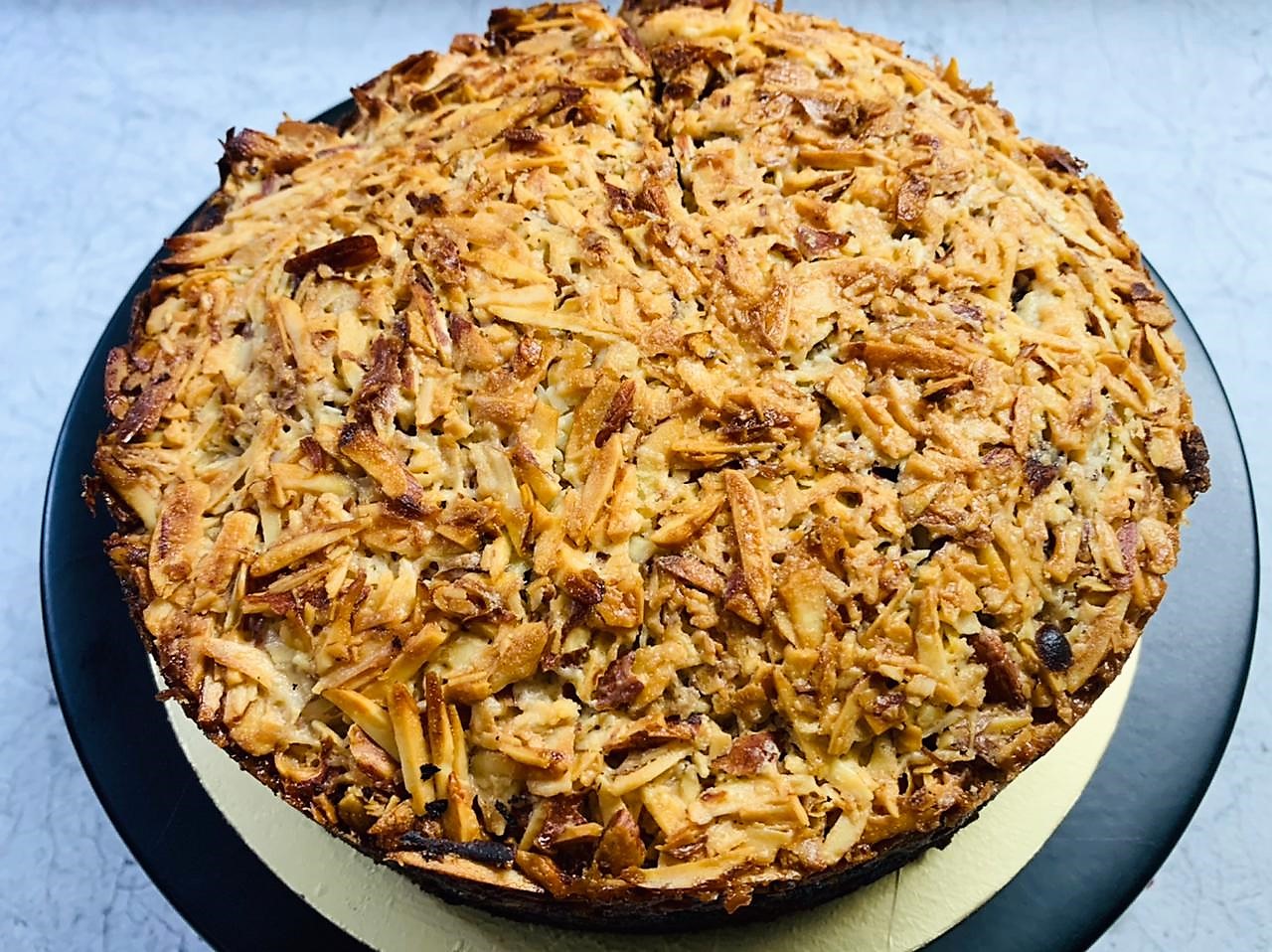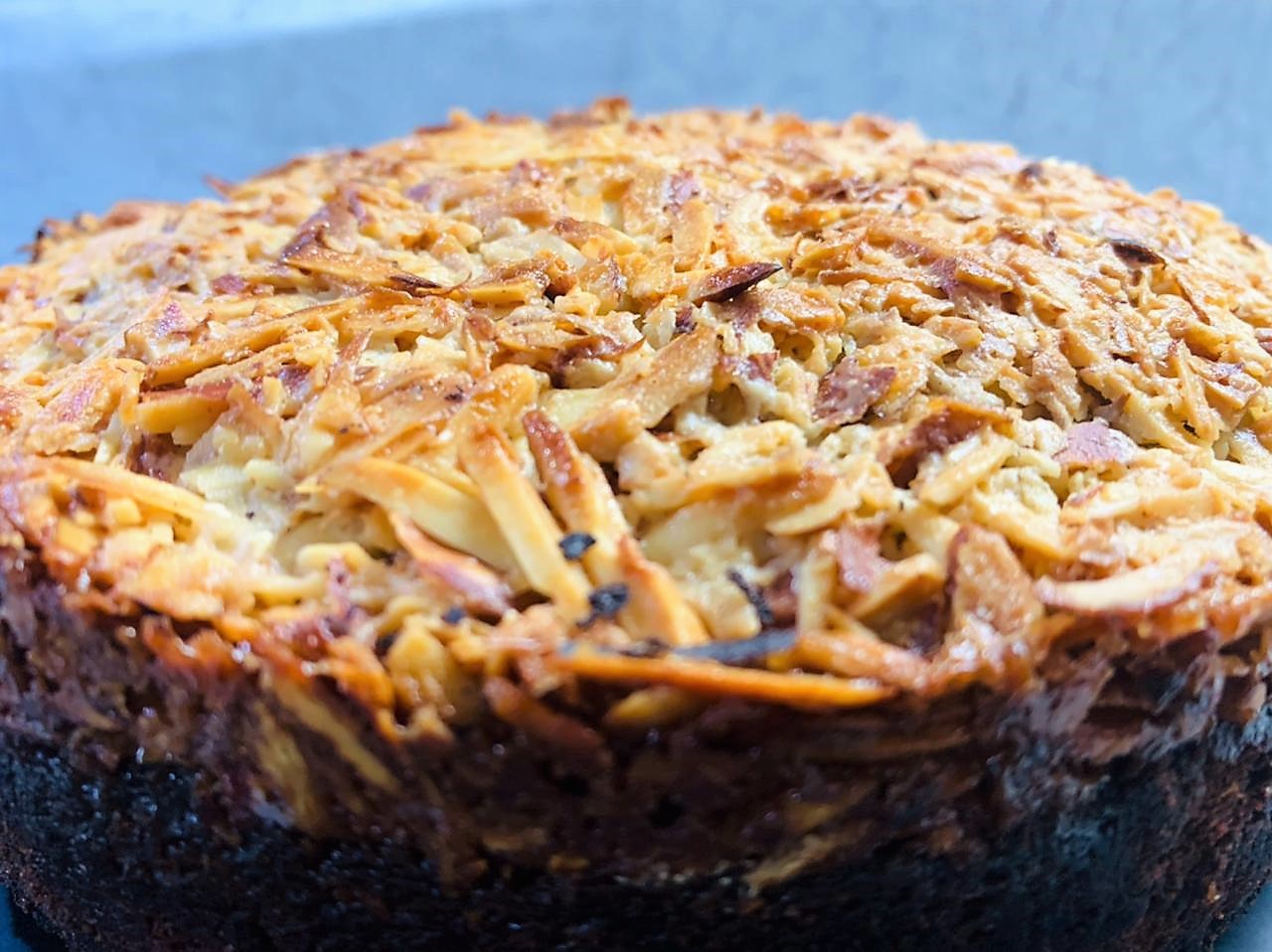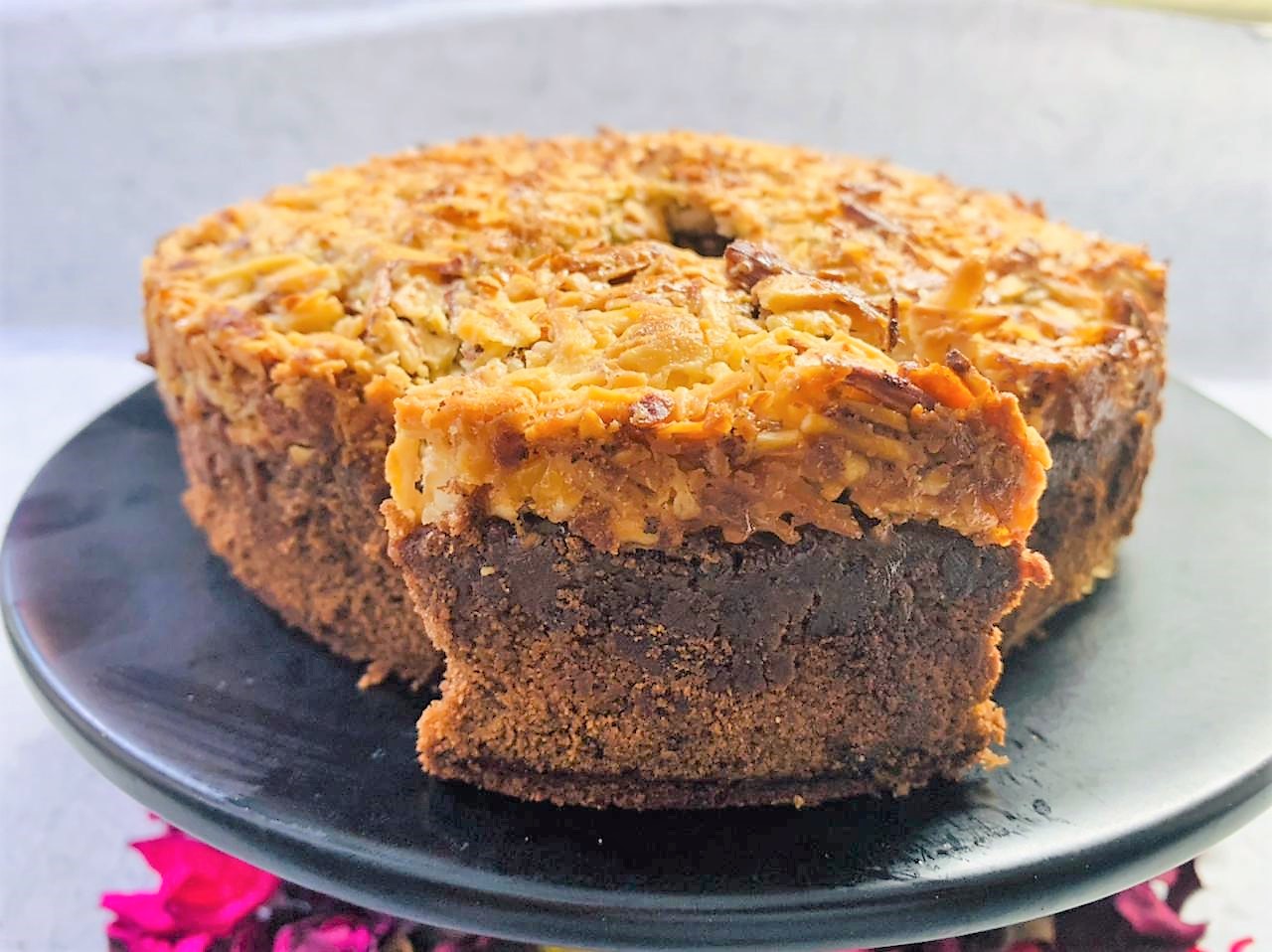 Increase the heat of the oven to 200C/fan180C/gas 6. Bake the cake for 10 more minutes.
Check if the cake is ready by inserting a toothpick, skewer, or fork in the center and if it comes out clean, then it is ready.
Let the cake cool completely in the pan on a cooling rack before cutting.
Cake is ready to be served!