Dhaba Style Aloo Palak Gravy
Dhaba Style Aloo Palak Gravy is a delicious recipe of pan-fried potatoes in a velvety spiced spinach gravy. 'Aloo' in Hindi means 'Potatoes' and 'Palak' is 'Spinach'.
There are many variations of Aloo Palak in India based on the region and family preferences. I myself make various versions of Aloo Palak at home. This recipe of Aloo Palak is more like a Dhaba (roadside eatery) style of cooking as vibrant green spinach gravy is prepared and then pan-fried potatoes are added. Sometimes in Dhabas, the potatoes are deep fried, but I prefer to pan fry them to keep it healthy. Cooked well- this simple recipe is lip-smacking yummy.
This recipe is quite similar to Palak Paneer (made with paneer) and Lasooni Palak (made with garlic) but this recipe has crispy pieces of potatoes. So, it is a hearty, flavourful, and super comforting vegetarian dish! I love spinach as it is such a versatile healthy, nutritious leafy vegetable and absorbs all the flavours of spices added to it. There are lots of spinach recipes that I prepare often at home like Palak Chole Masala, Palak Poori, Bird's Nest in Spinach Gravy, Lahsuni Palak Khichdi, Spinach and Cheese Muffins, and Cream Cheese Spinach Mushrooms amongst other spinach recipes.
Ingredients
250 grams potatoes (sliced in half or quarters)
½ teaspoon salt
1 teaspoon oil
For Blanching
400 grams spinach leaves
For Spinach Paste
6-7 garlic cloves
2-3 green chillies
1 inch ginger piece
For Gravy
1 tablespoon oil
1 inch cinnamon stick
2 bay leaves
5-6 black peppercorns
1 green cardamom
½ cup finely chopped onions
Salt to taste
1 teaspoon turmeric powder
2 teaspoons coriander powder
2 teaspoons red chilli powder
1 teaspoon kasuri methi
1 teaspoon garam masala
1 tablespoon butter
1 tablespoon cream
Directions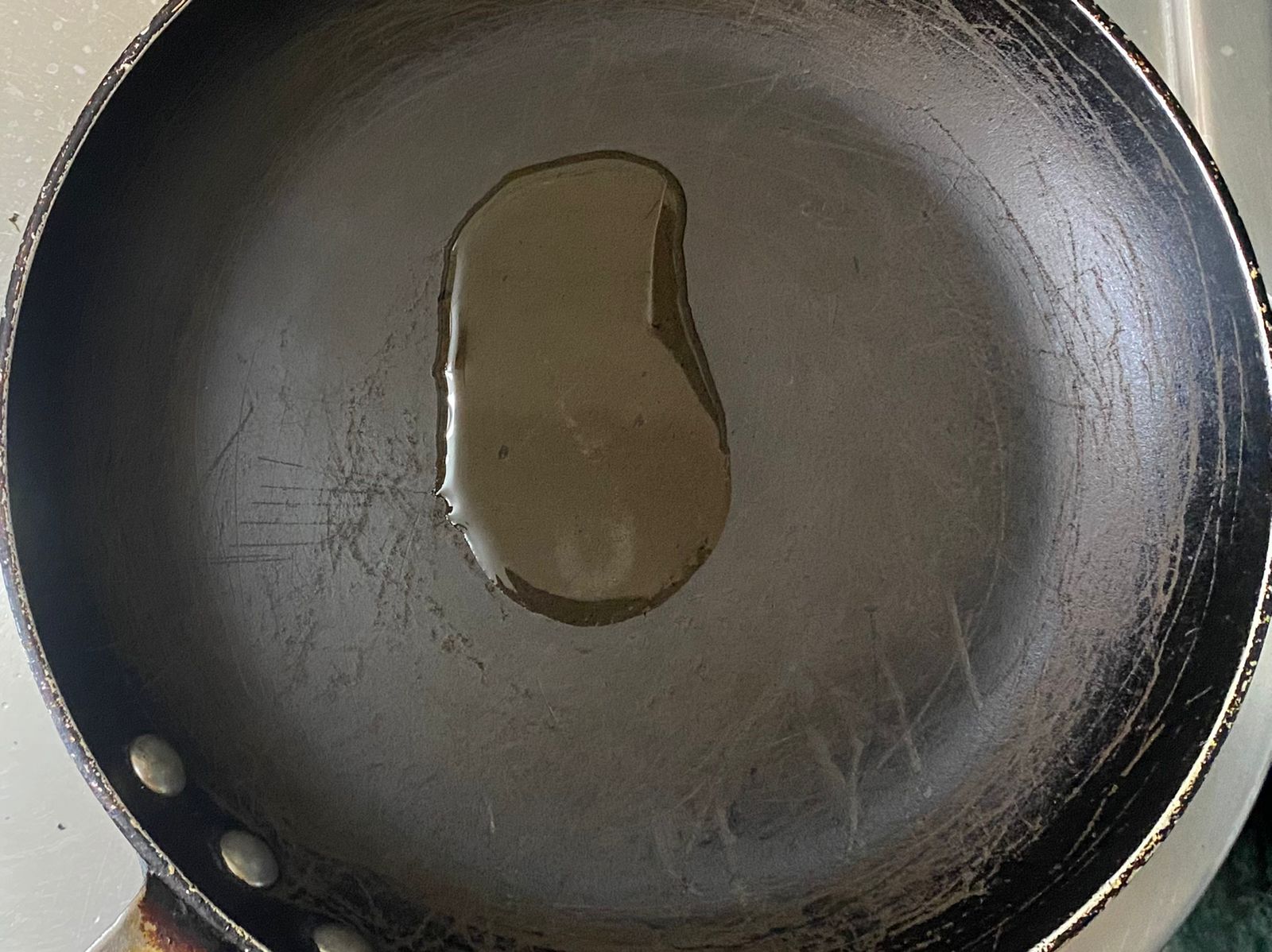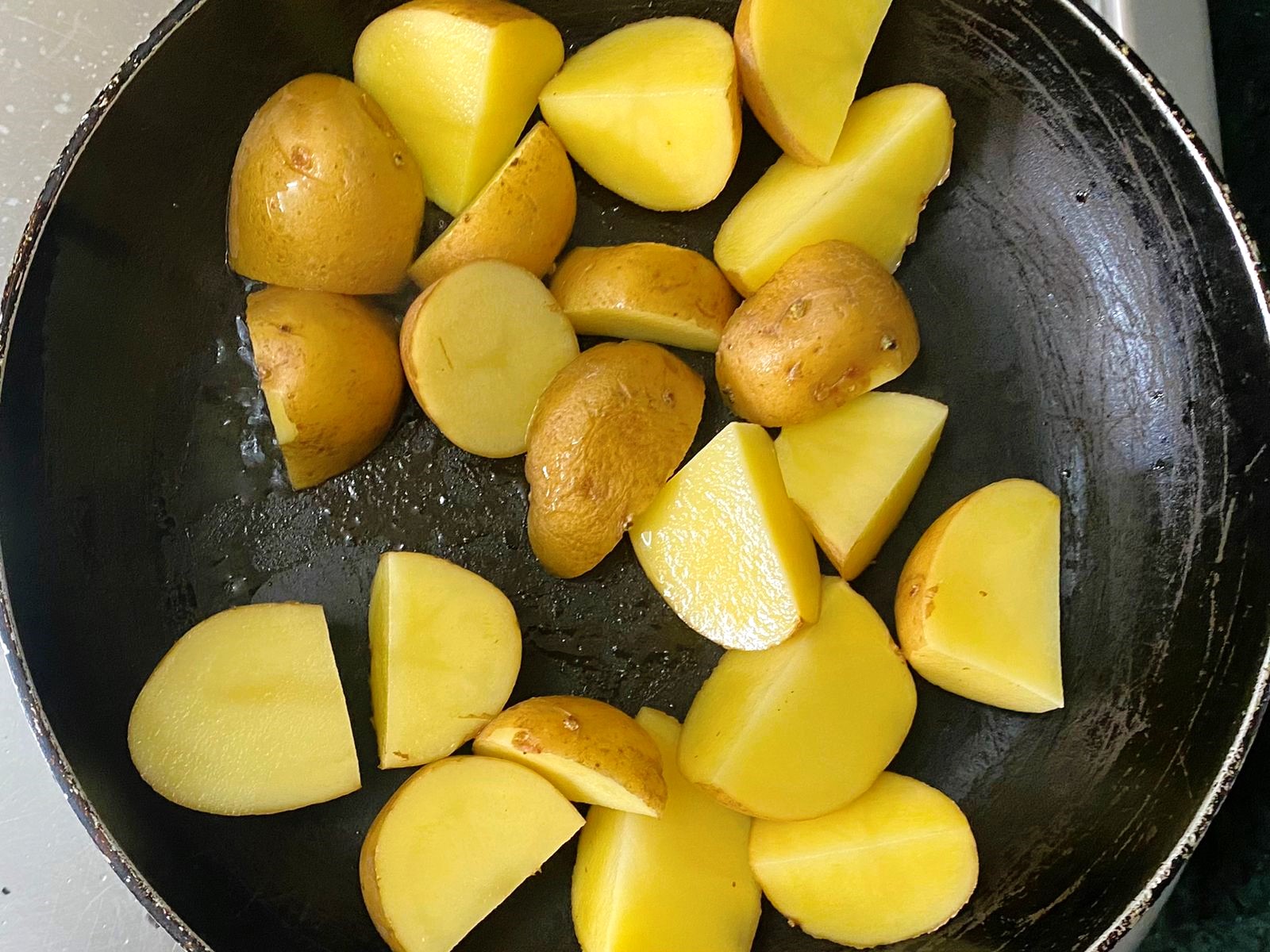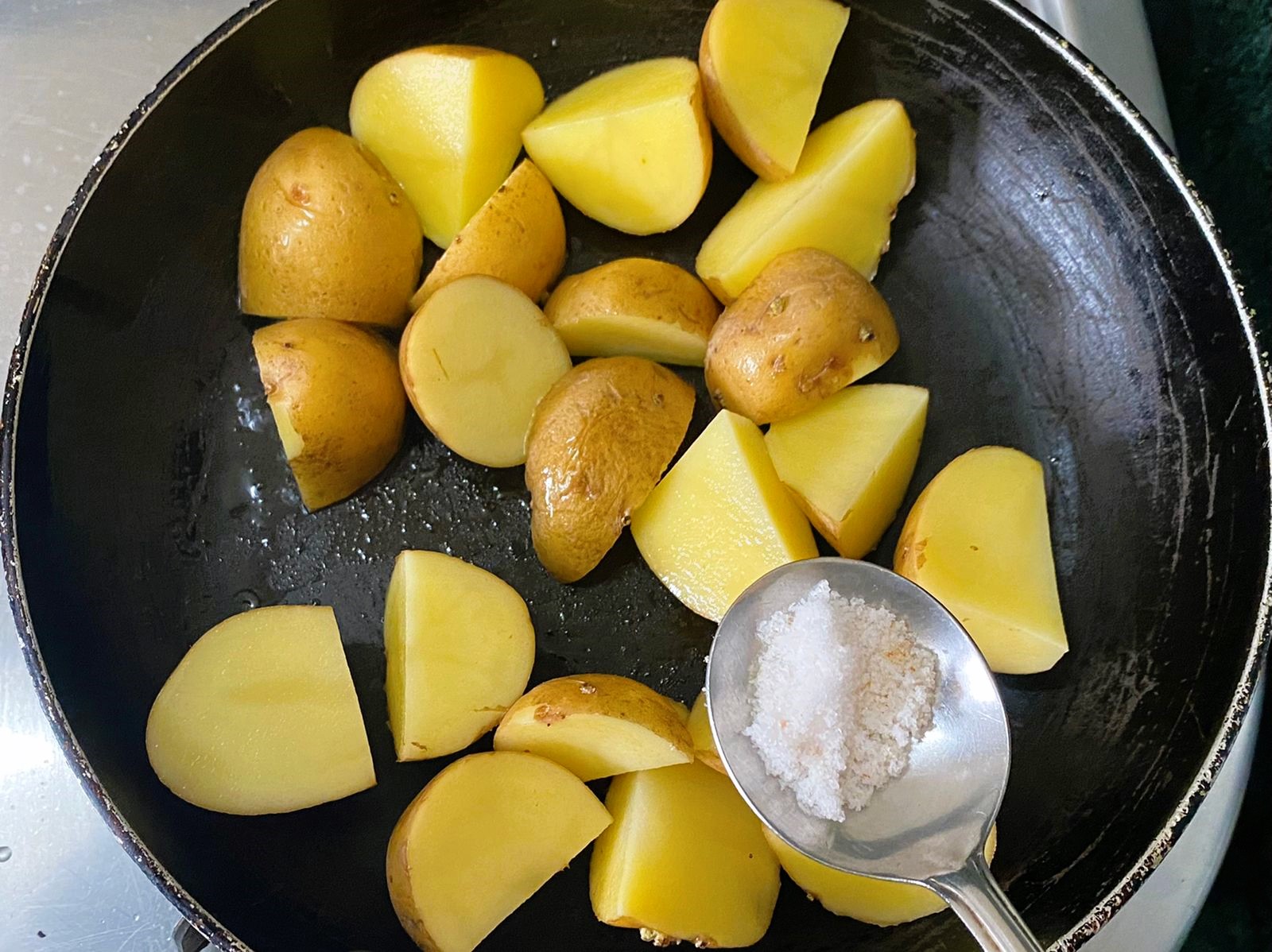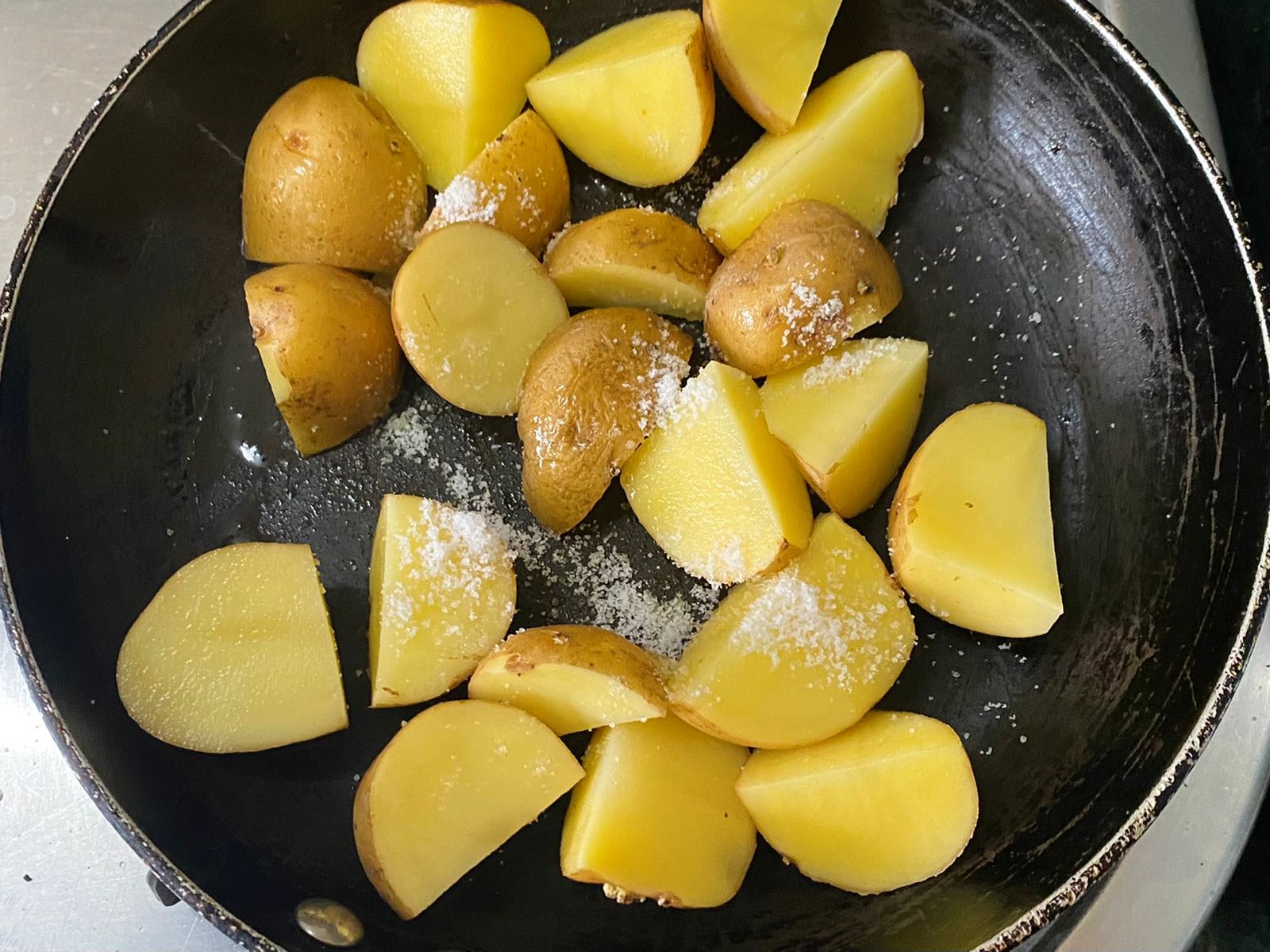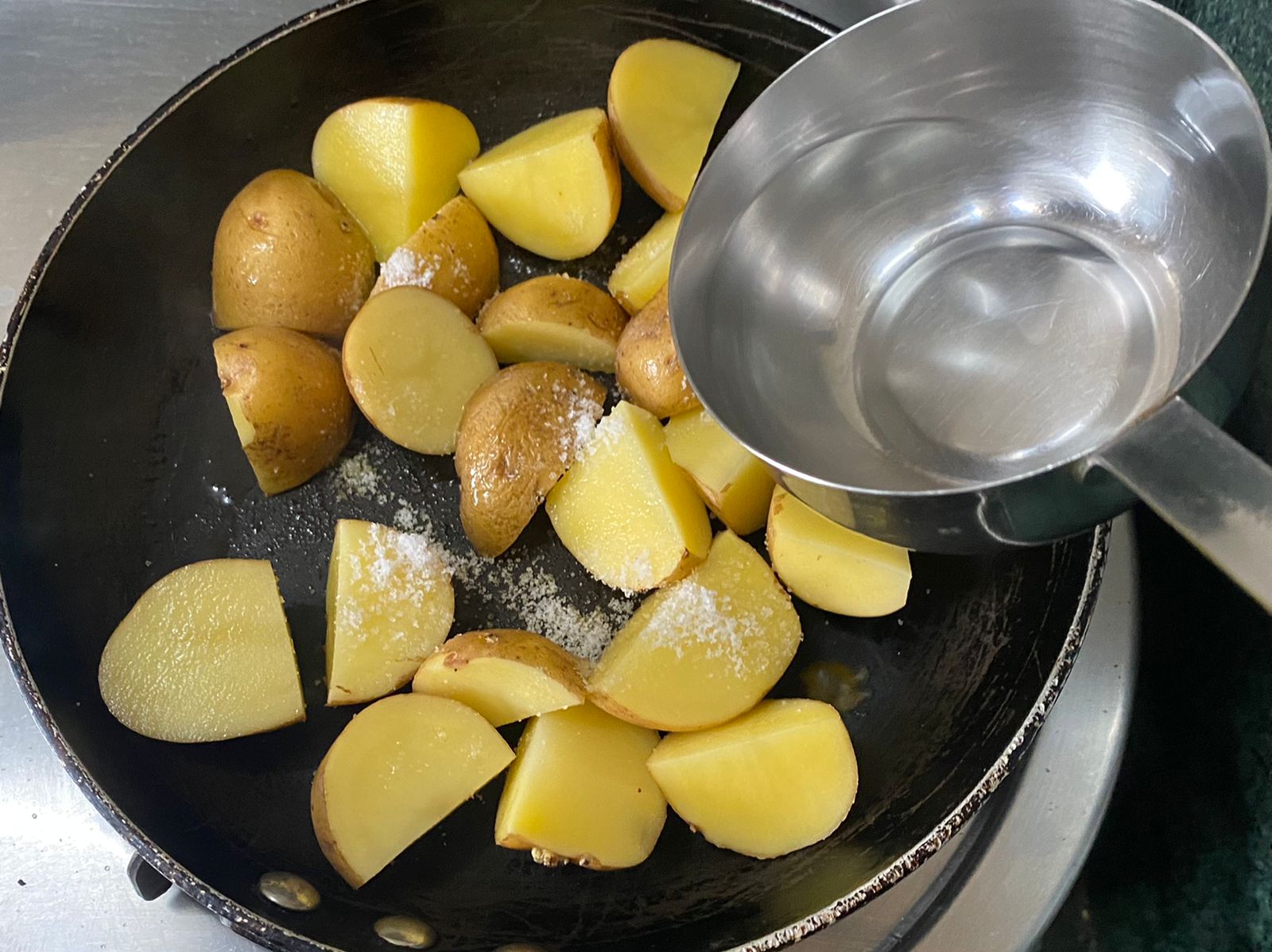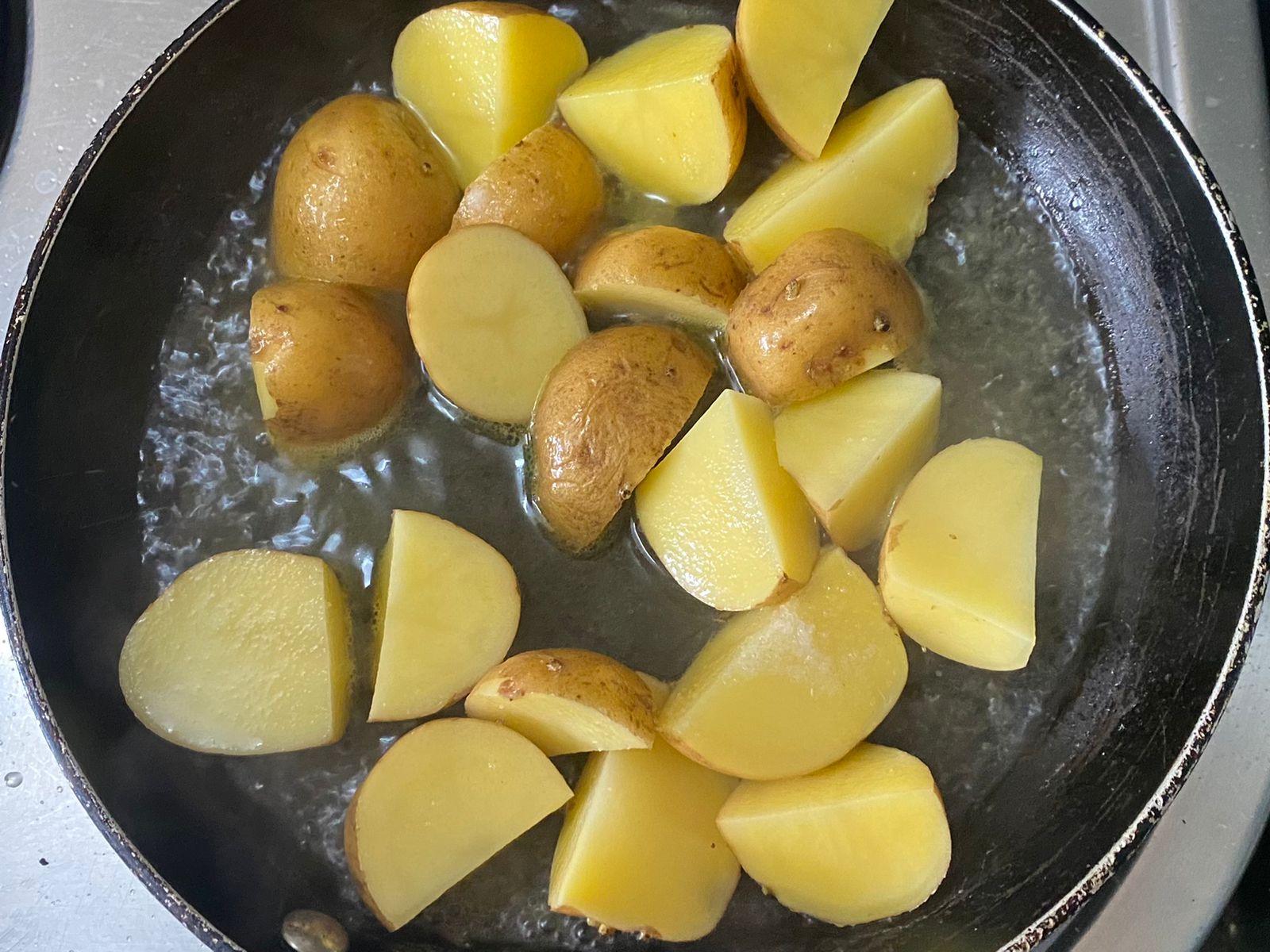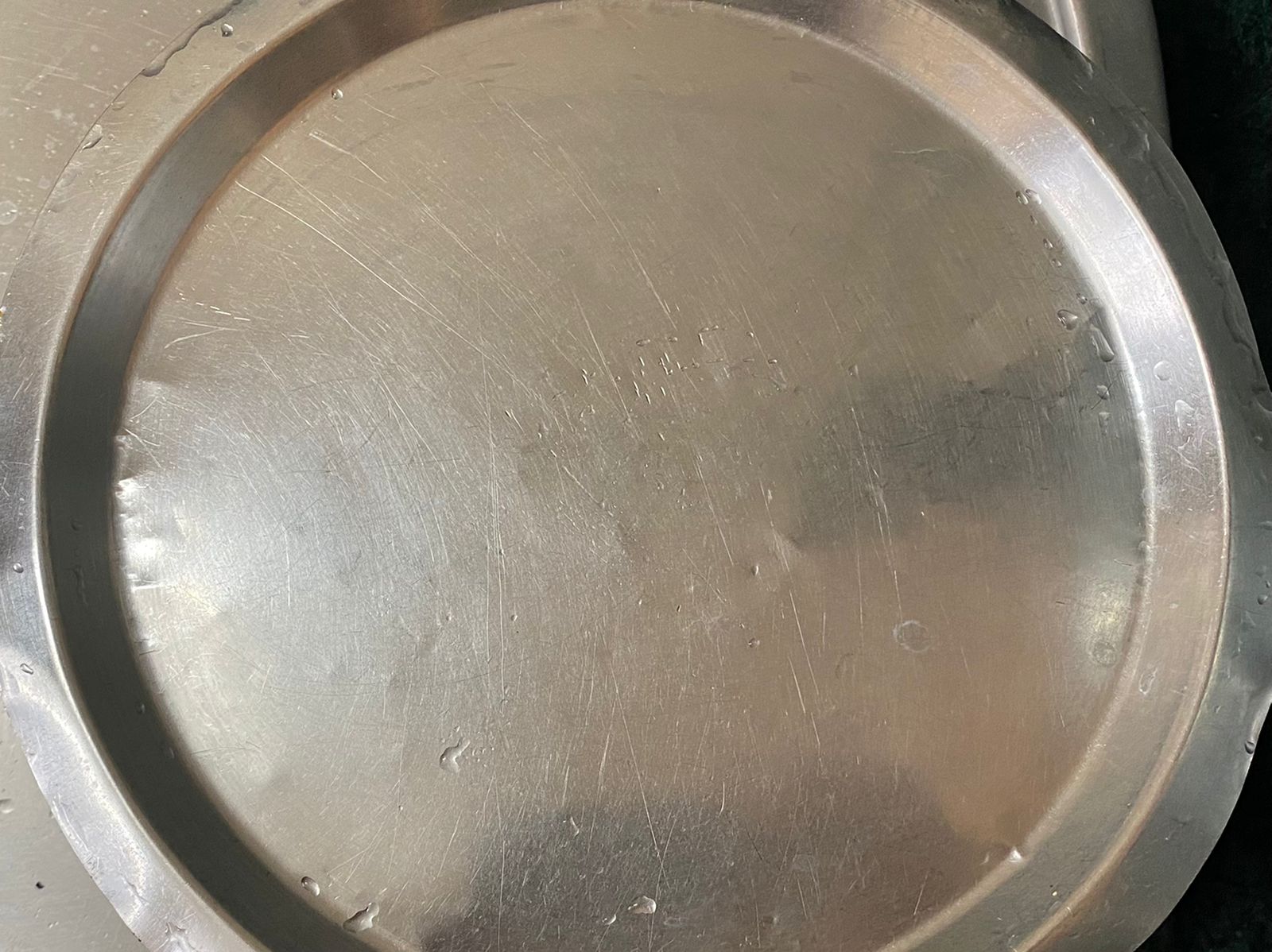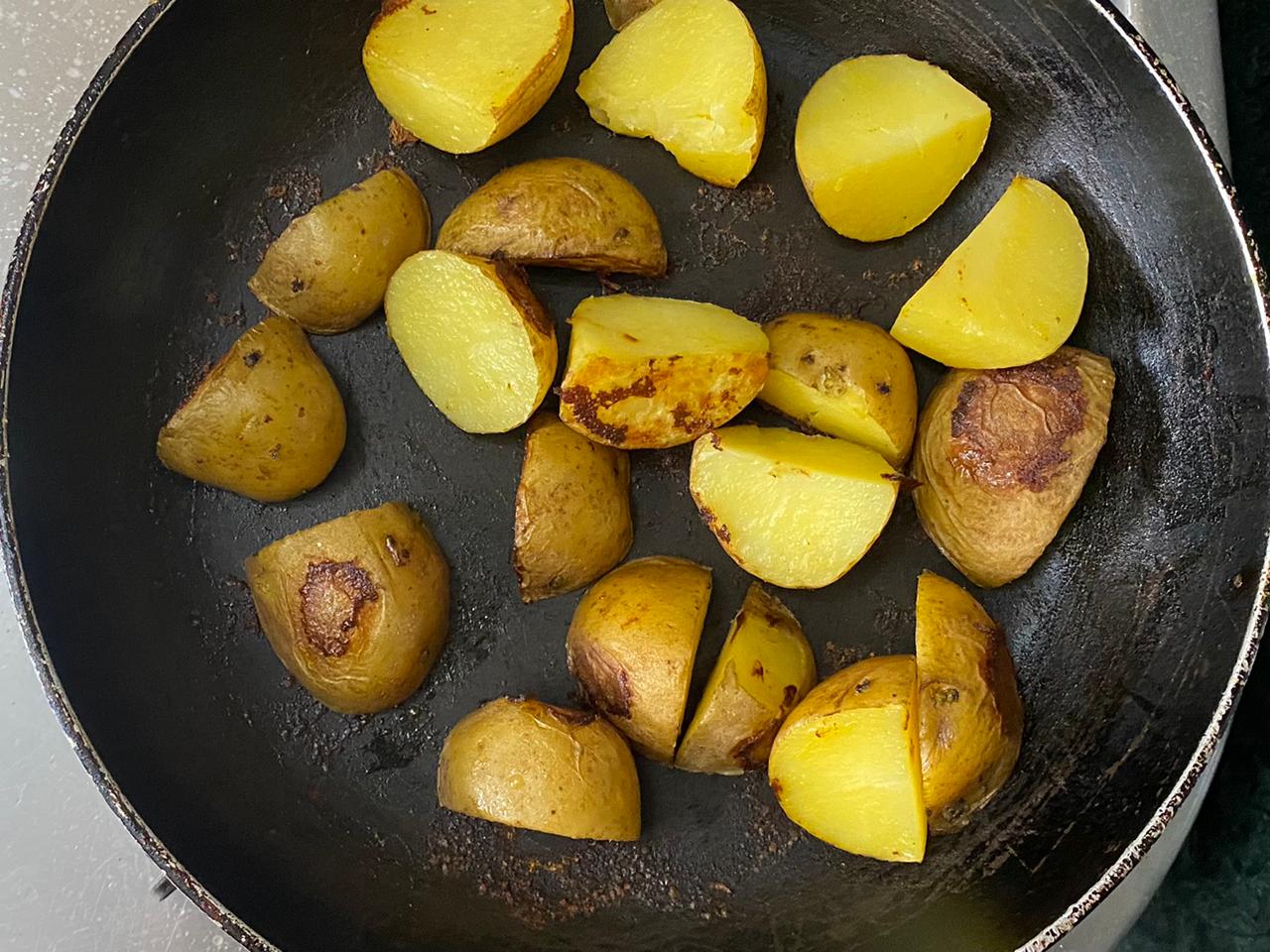 Heat oil in a pan and add the chopped potatoes, salt and 2-3 tablespoons water. Cover and cook on medium heat for 7-8 minutes or until the potatoes are soft and slightly crispy.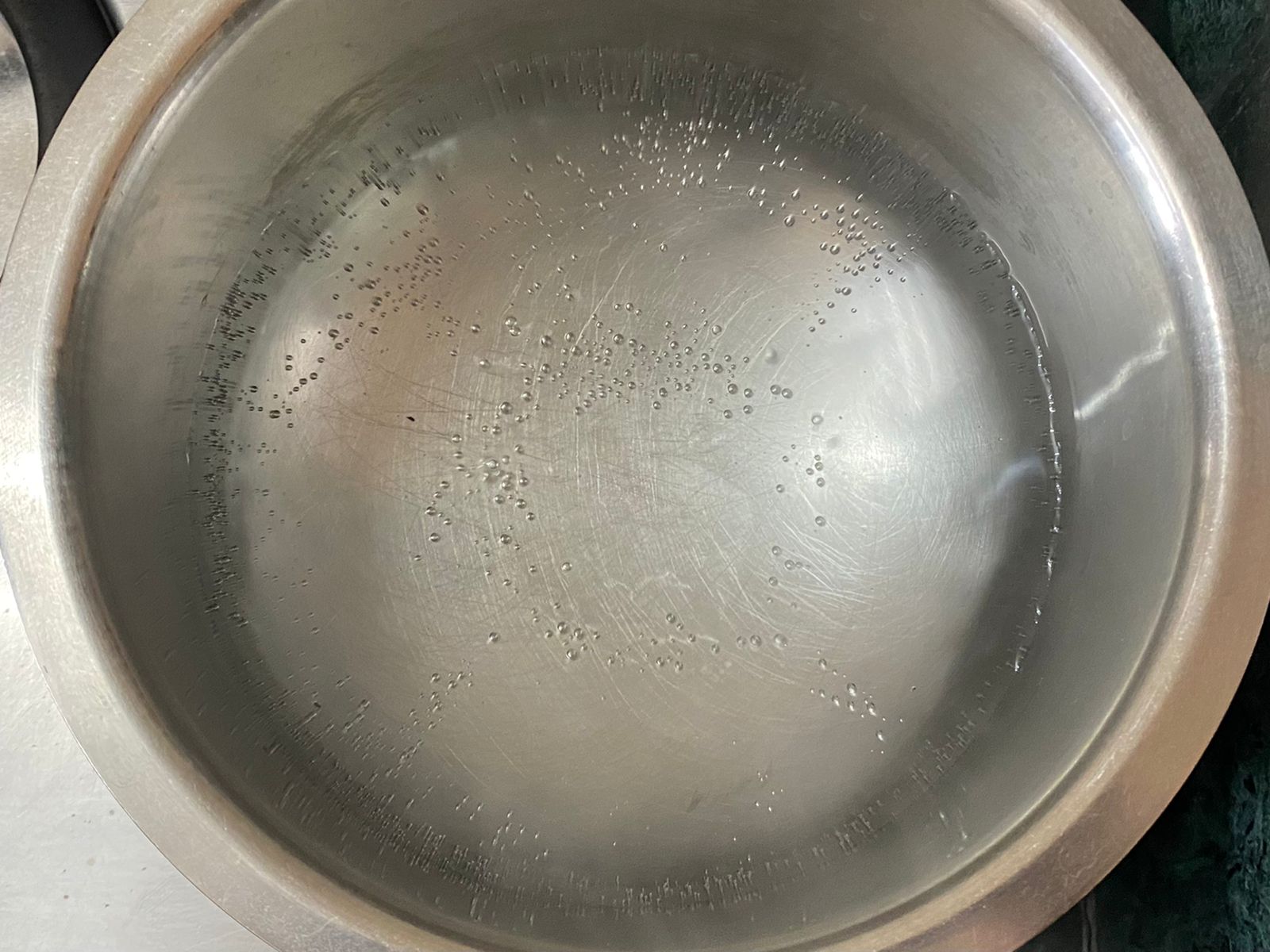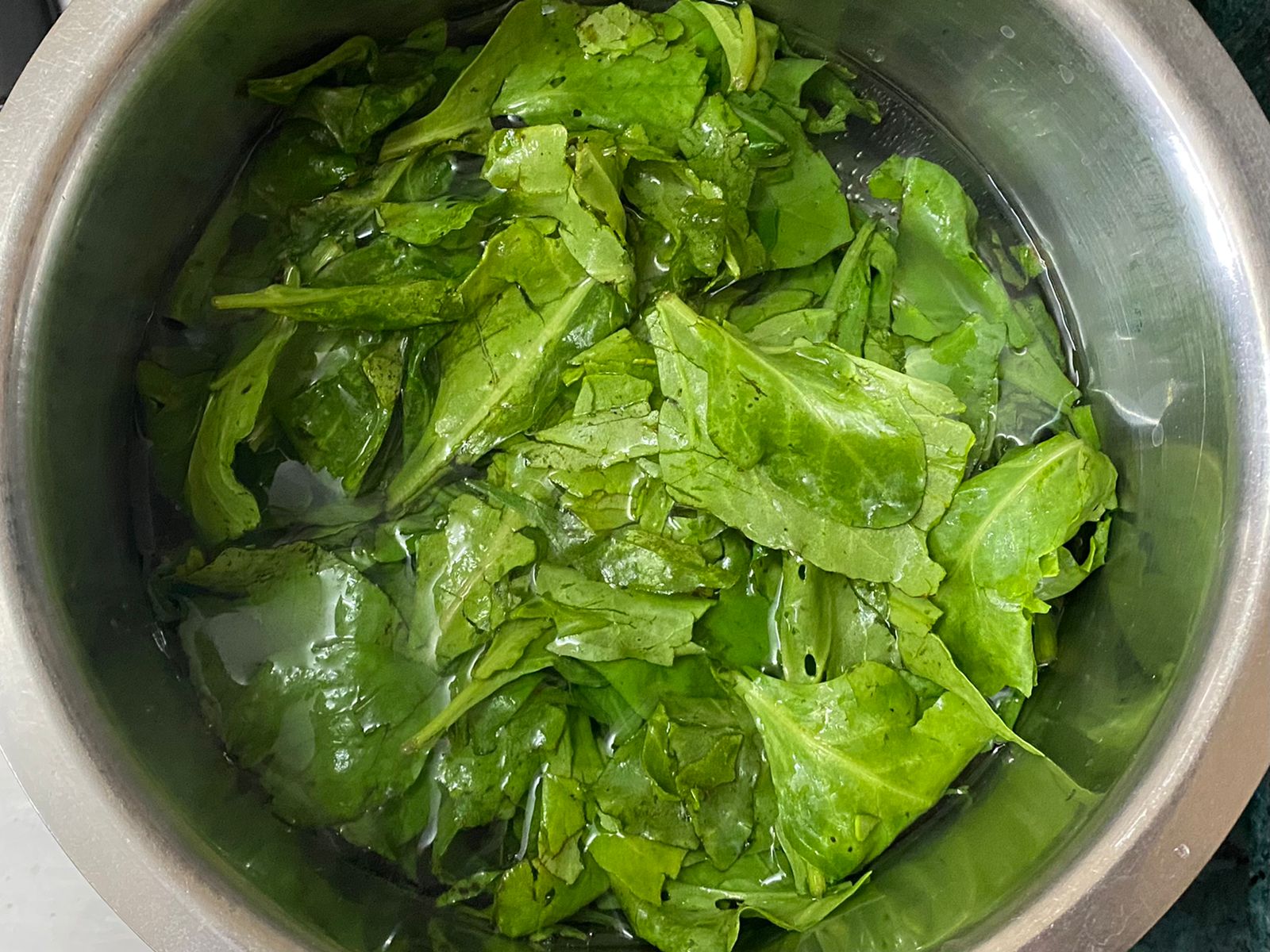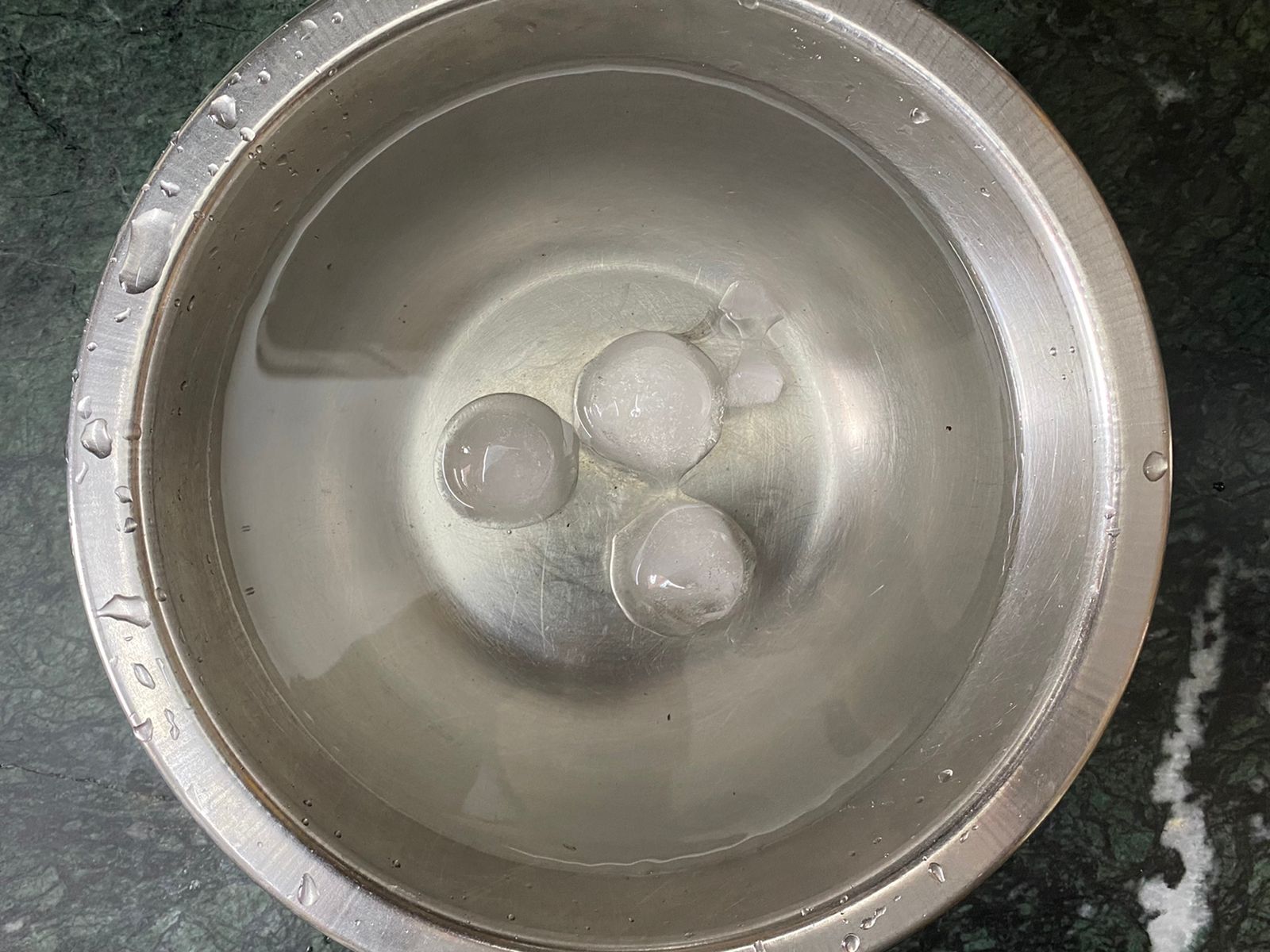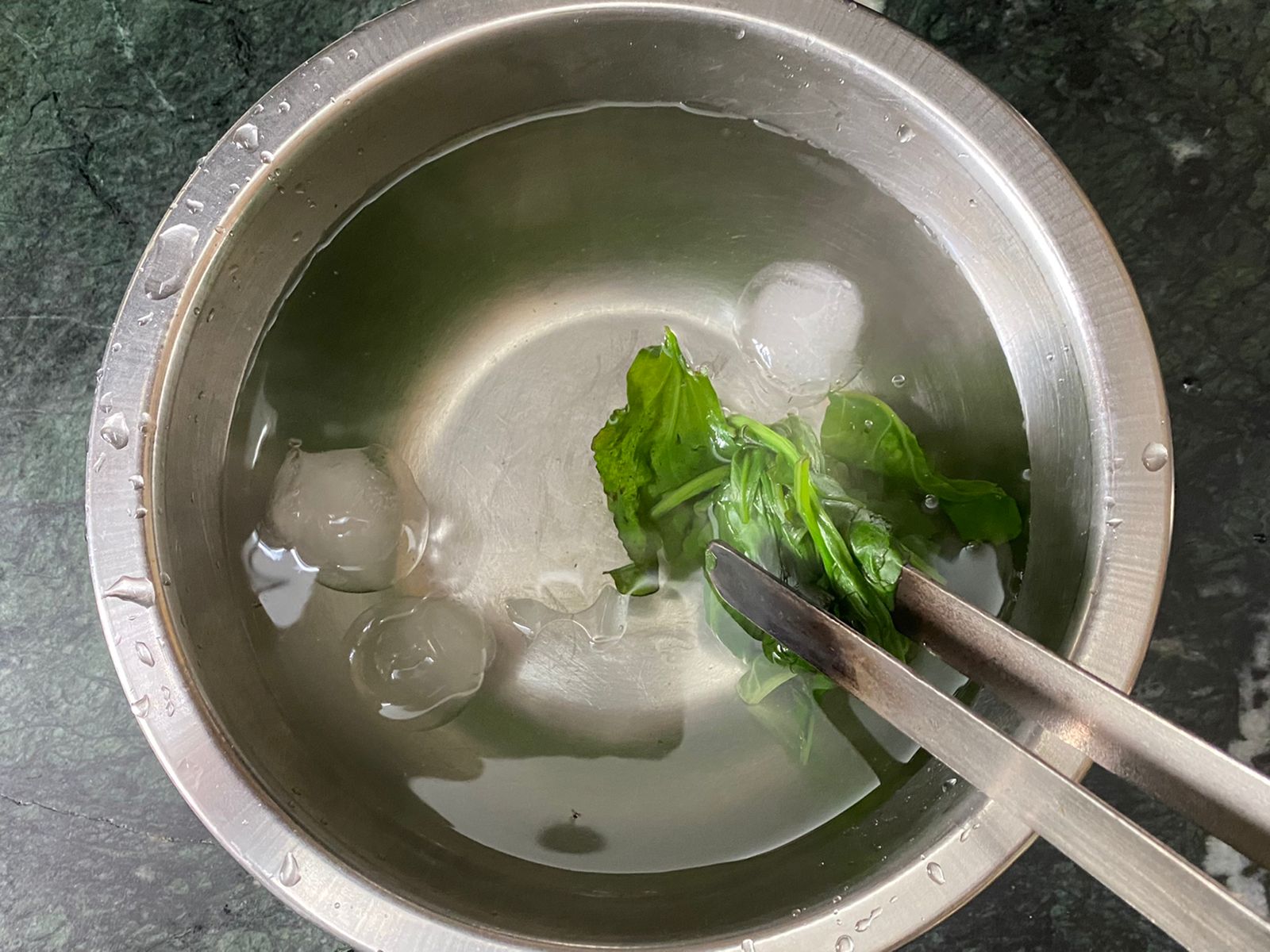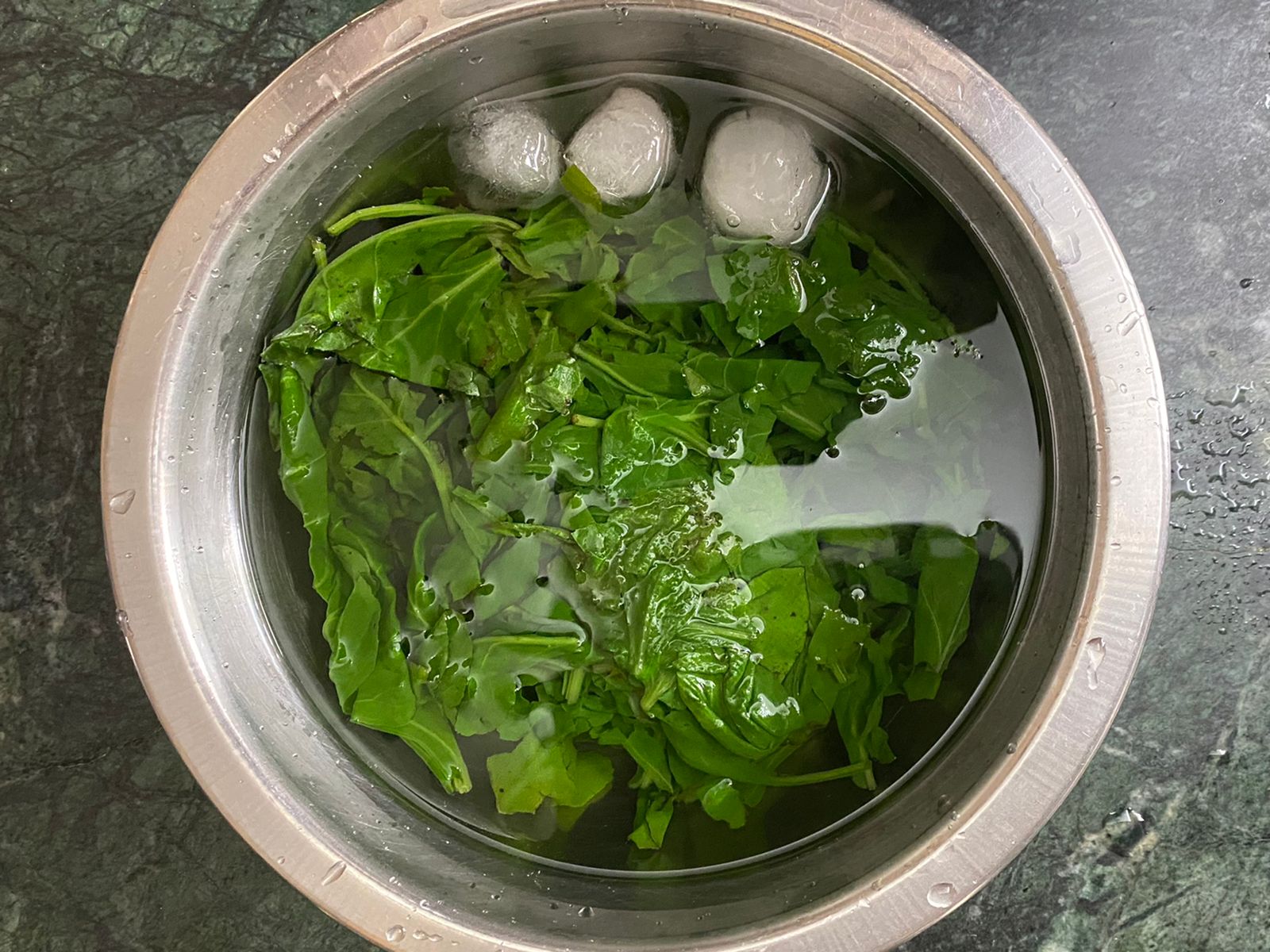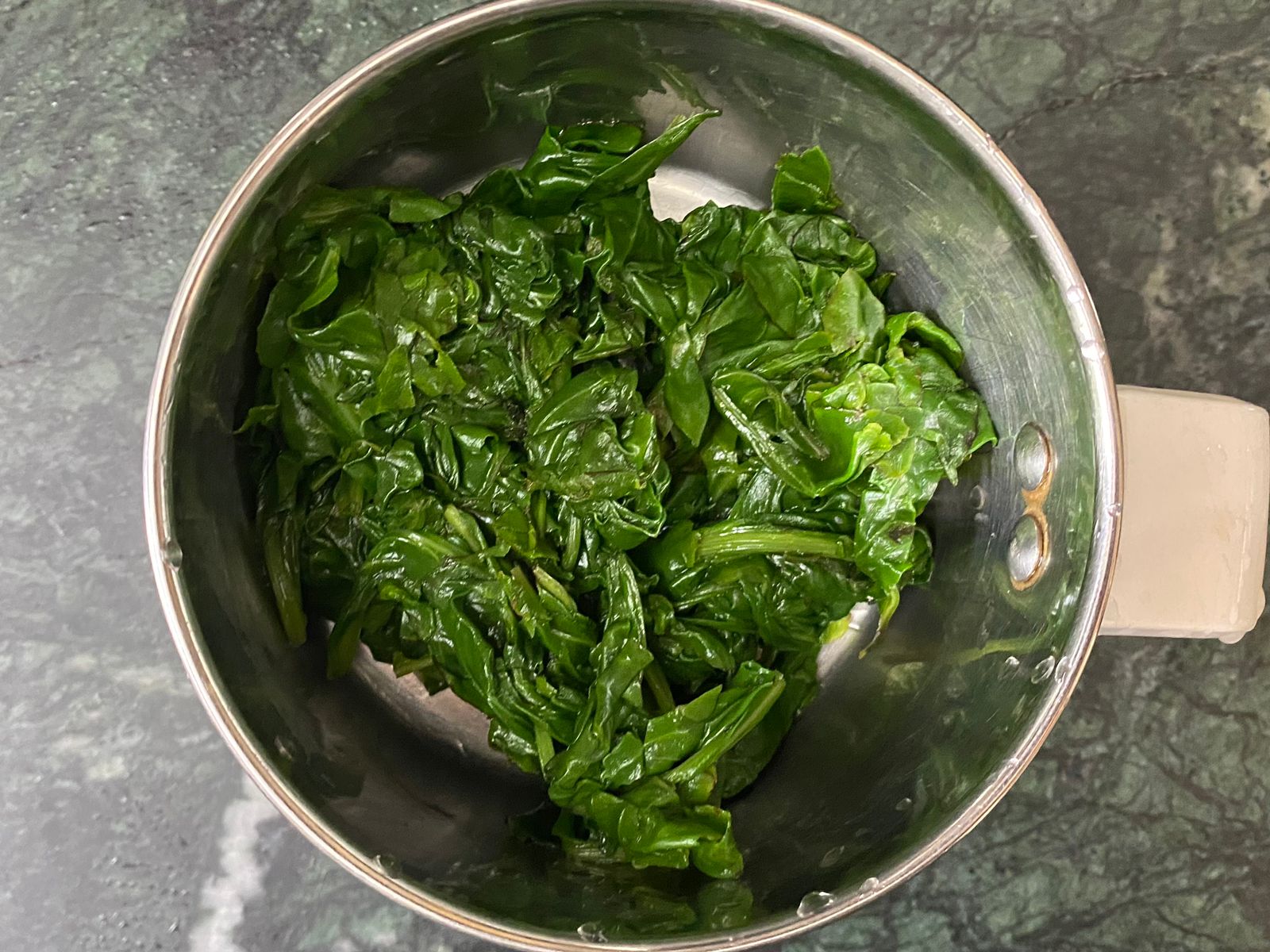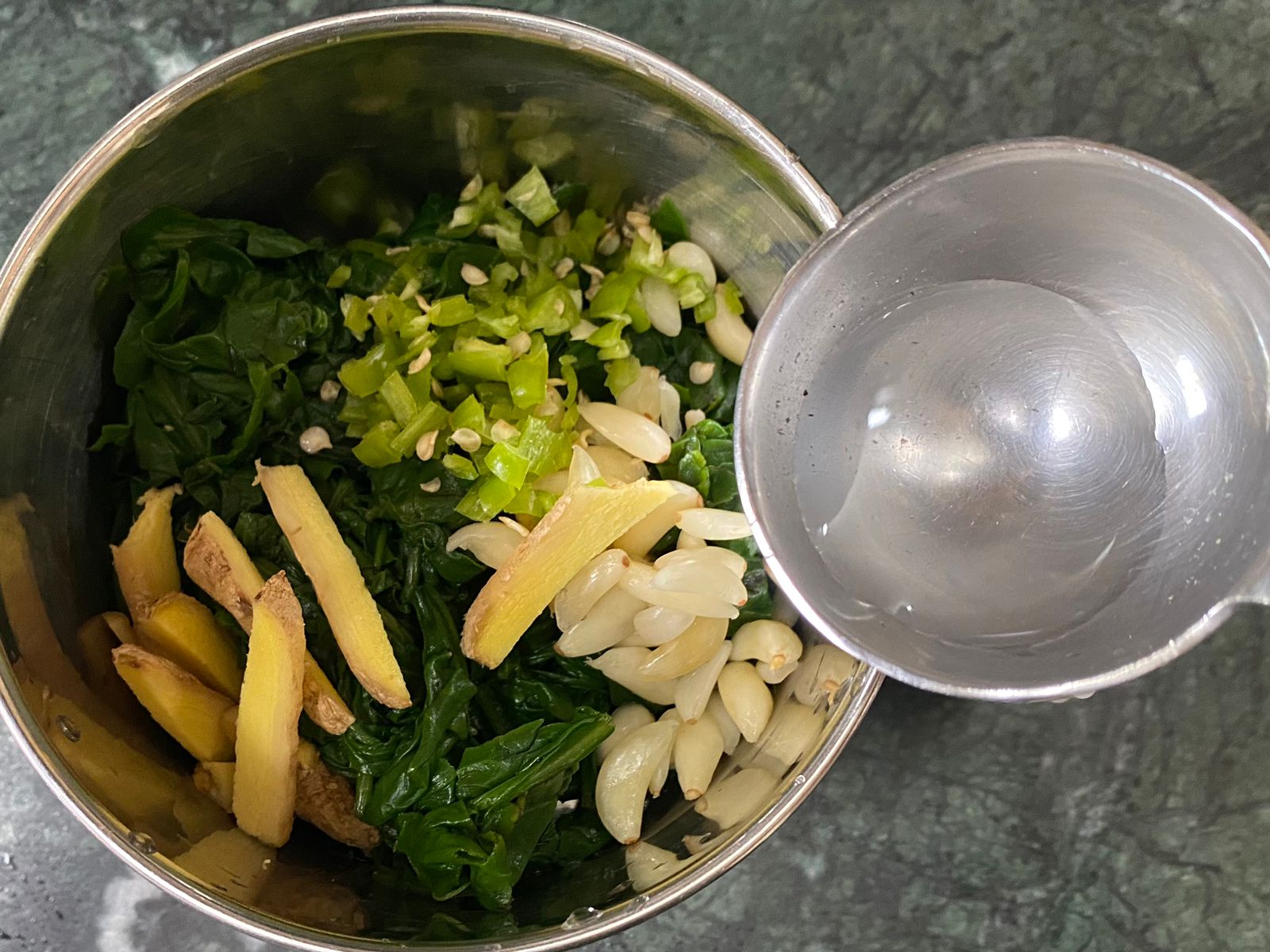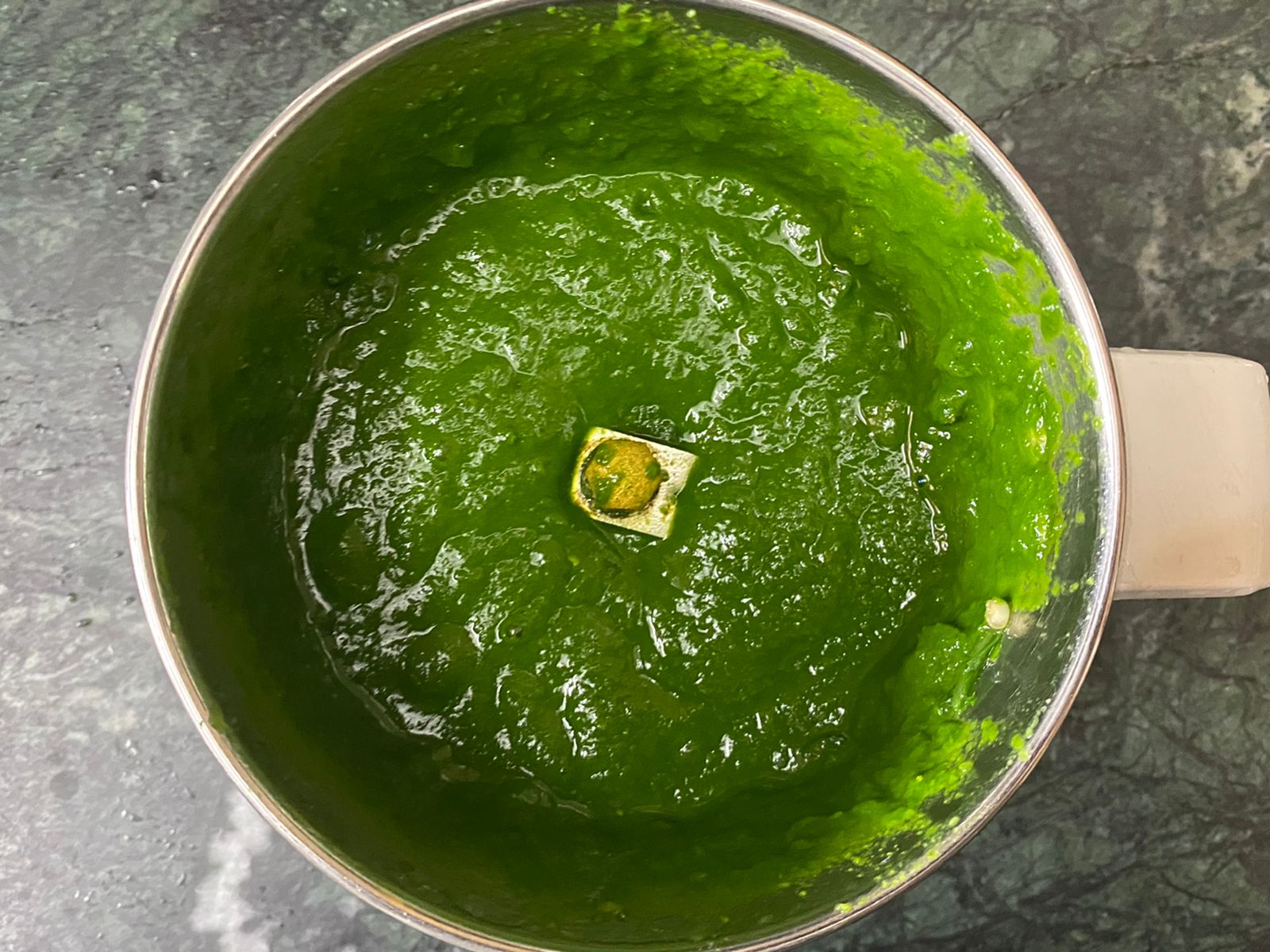 Boil 2 cups water in a pan and add the spinach leaves.  Boil the spinach for 1-2 minutes. Turn off the heat and transfer the spinach leaves to ice cold water. Keep it aside for about 3-4 minutes (This process is blanching which keep the spinach leaves green).
Once the spinach has cooled down squeeze the excess water from the spinach and add the garlic cloves, ginger and green chillies and blend it to a smooth puree. You can add couple of tablespoons water if needed to blend the spinach. Keep the spinach puree aside.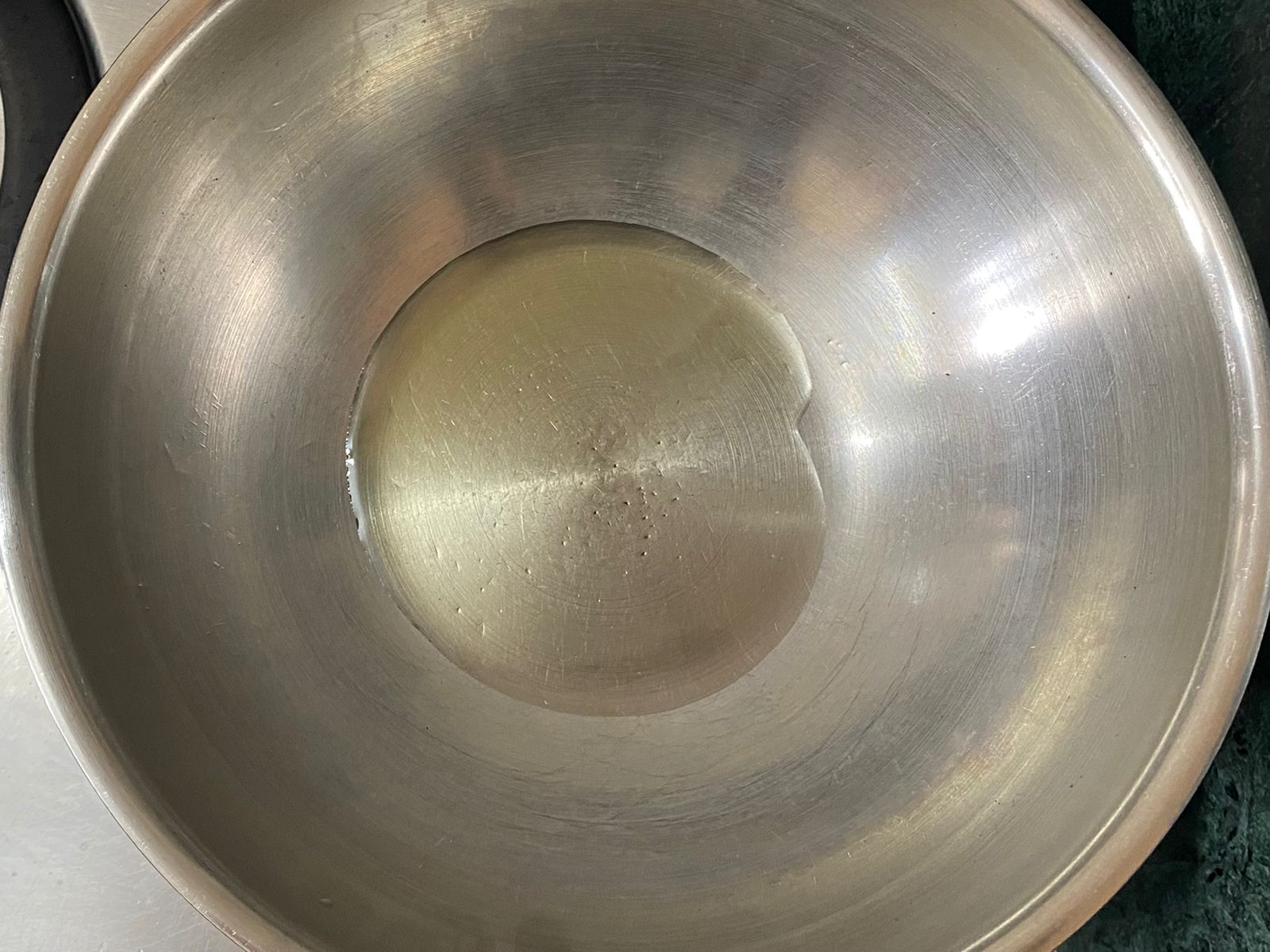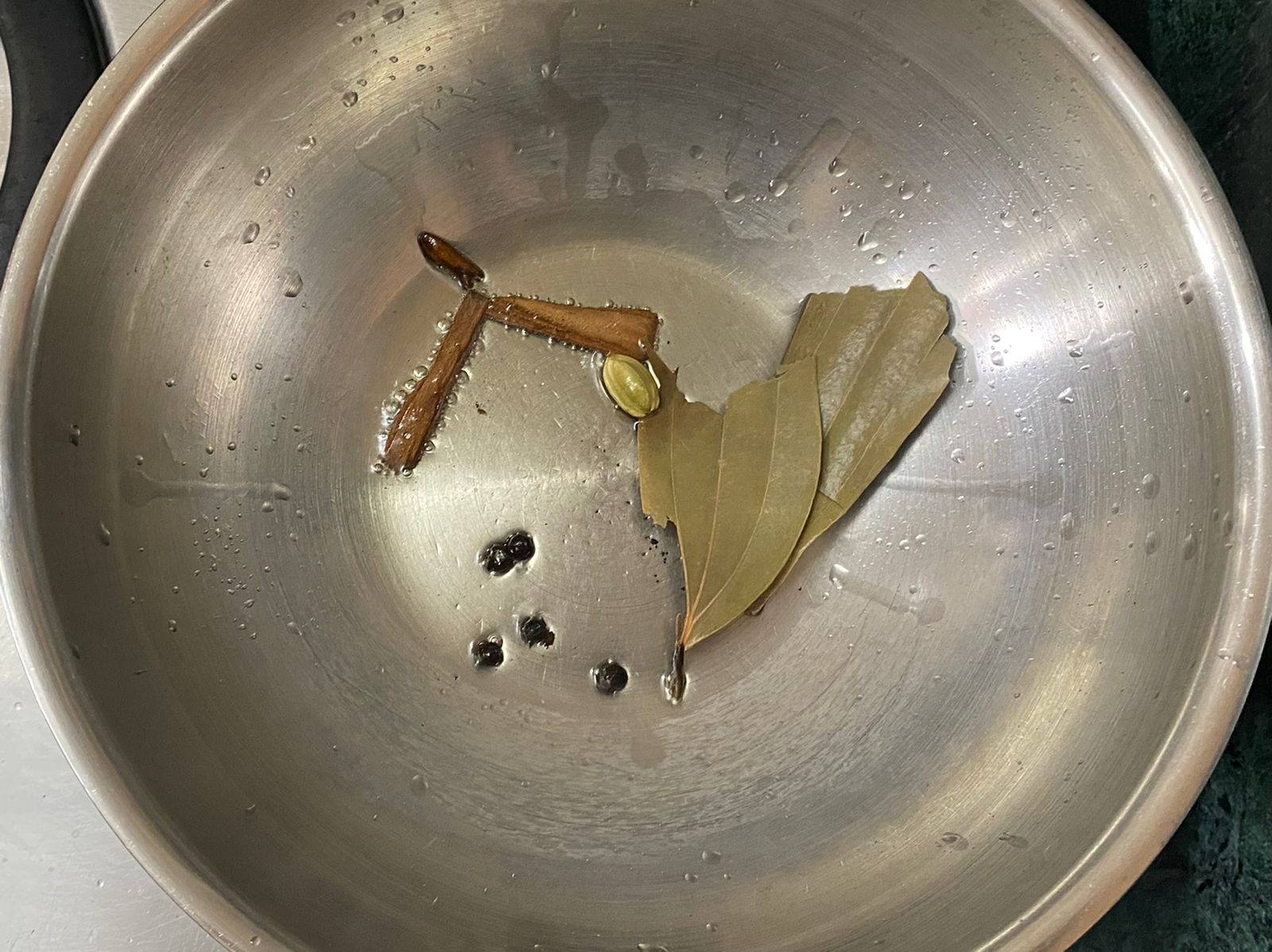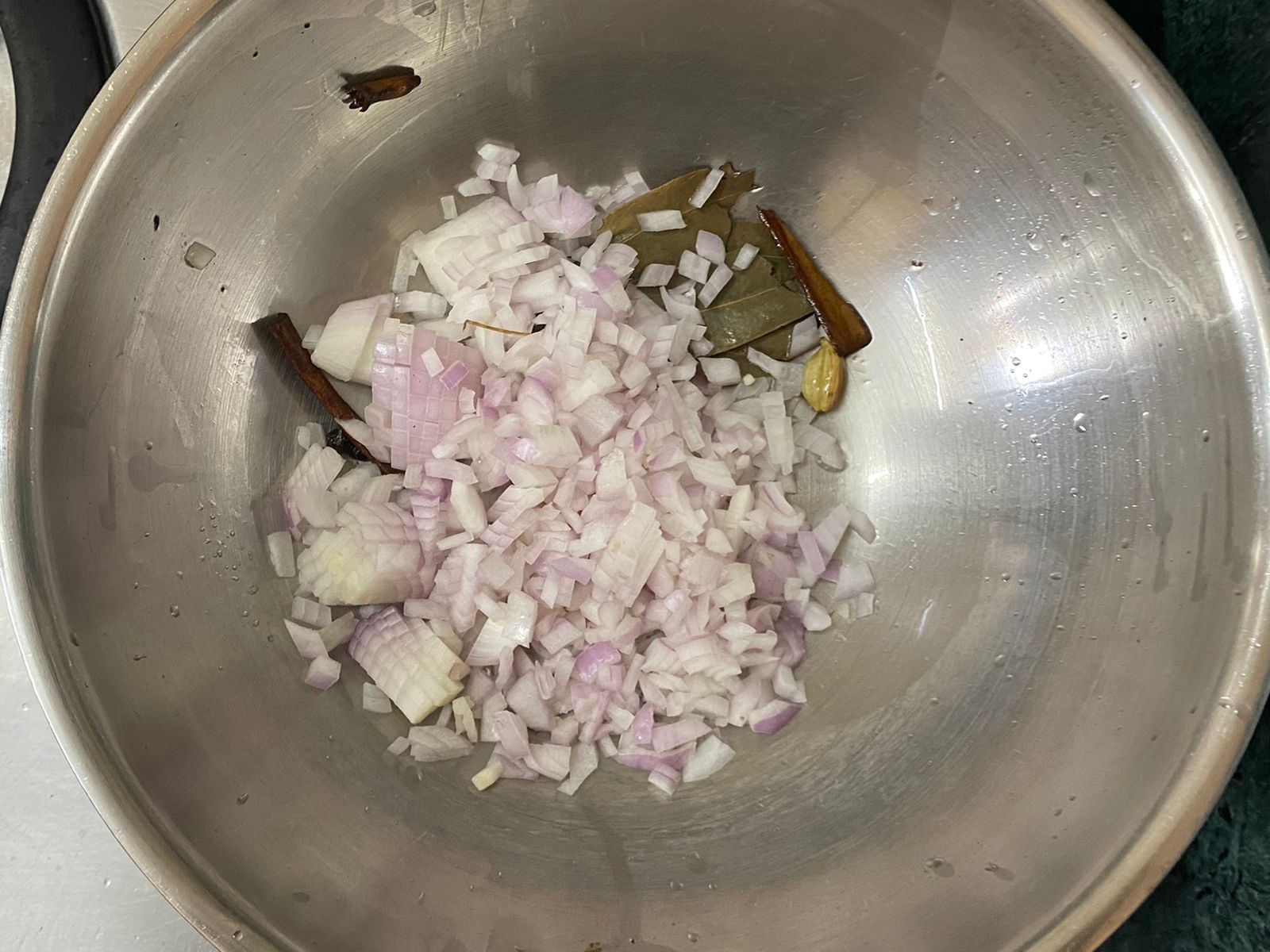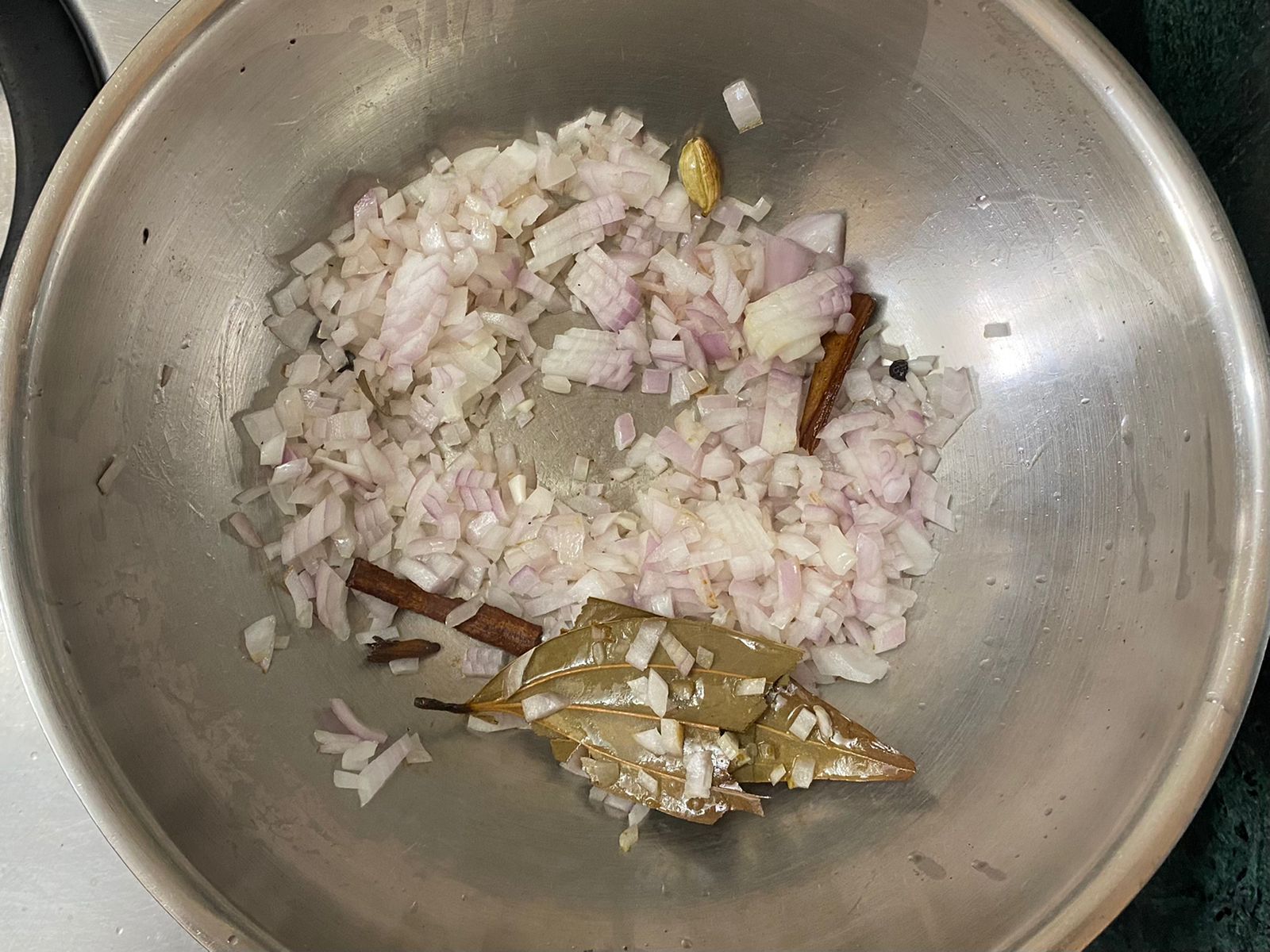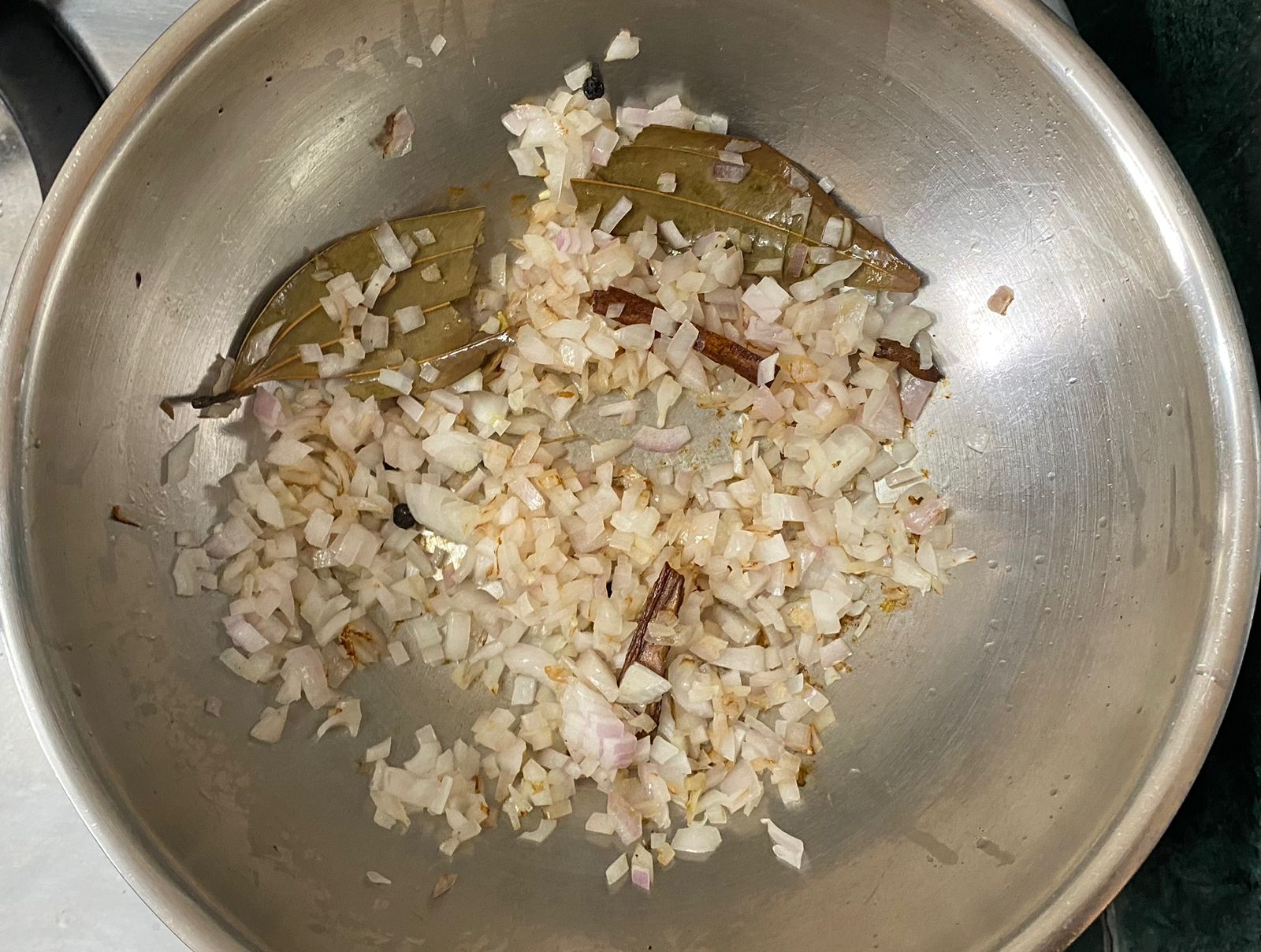 To make the gravy, heat oil in a pan and add the cinnamon stick, bay leaf, black peppercorns, green cardamom and onions. Cook the onions for 4-5 minutes on medium heat until the onions turn golden and translucent.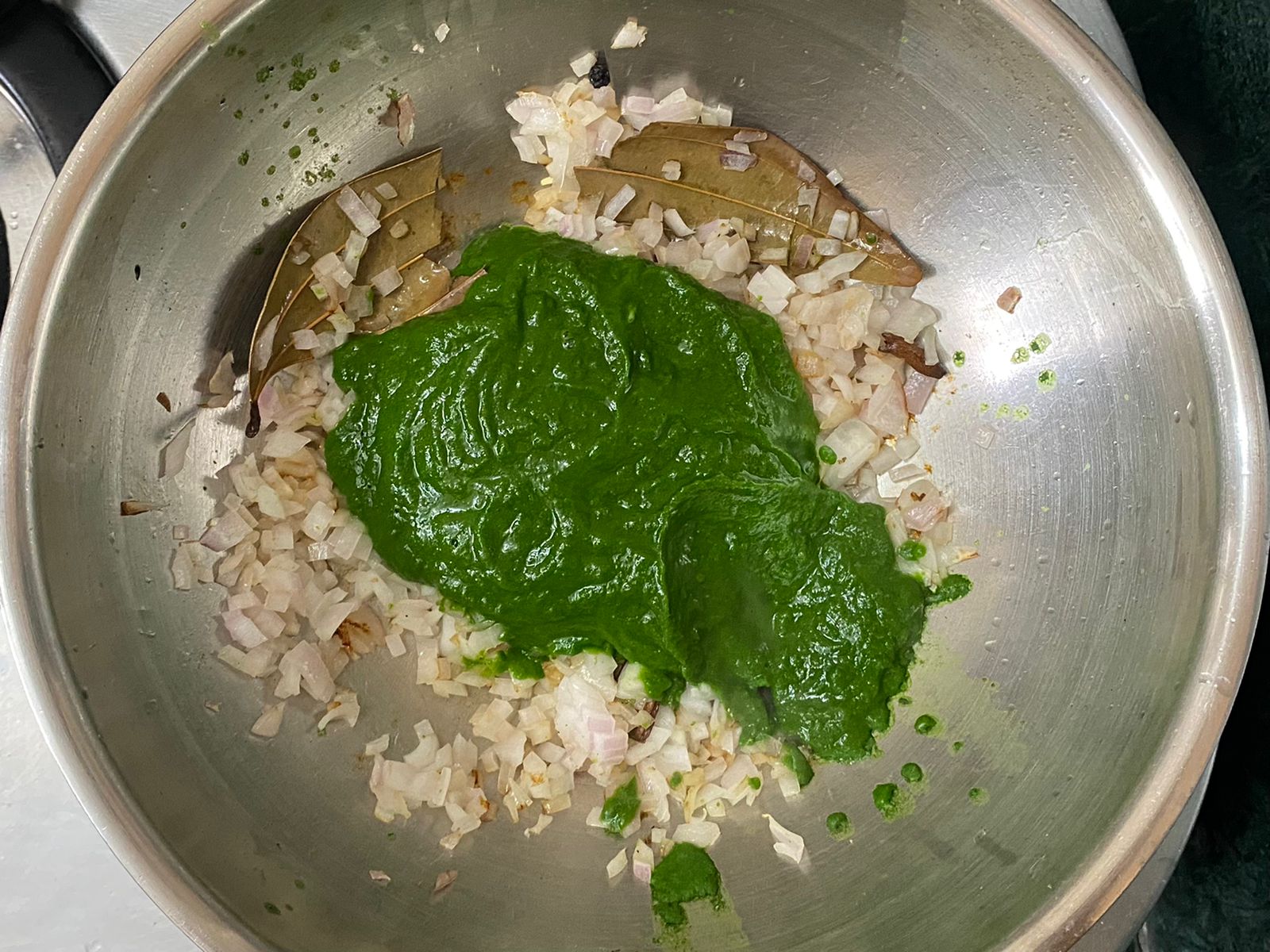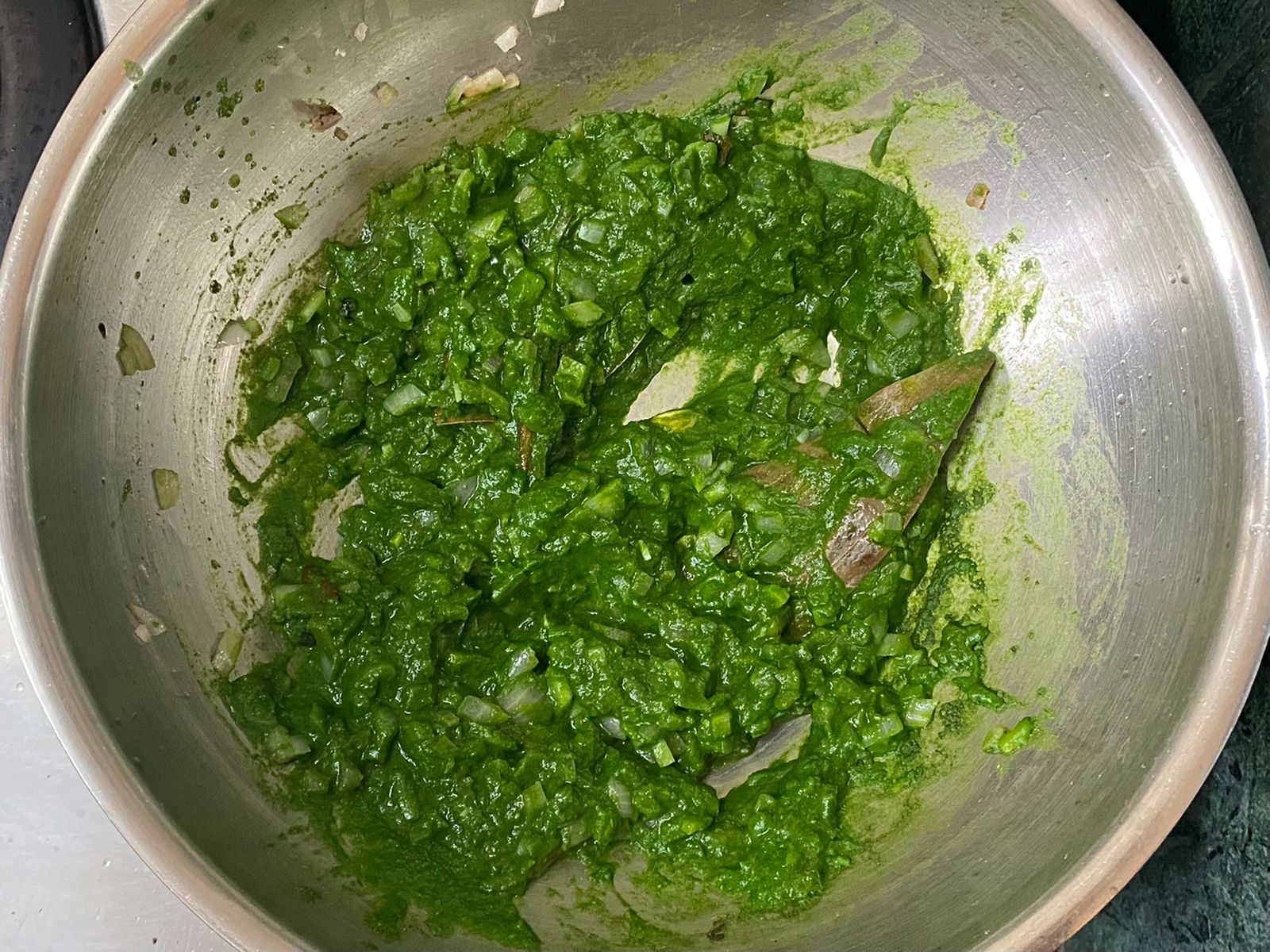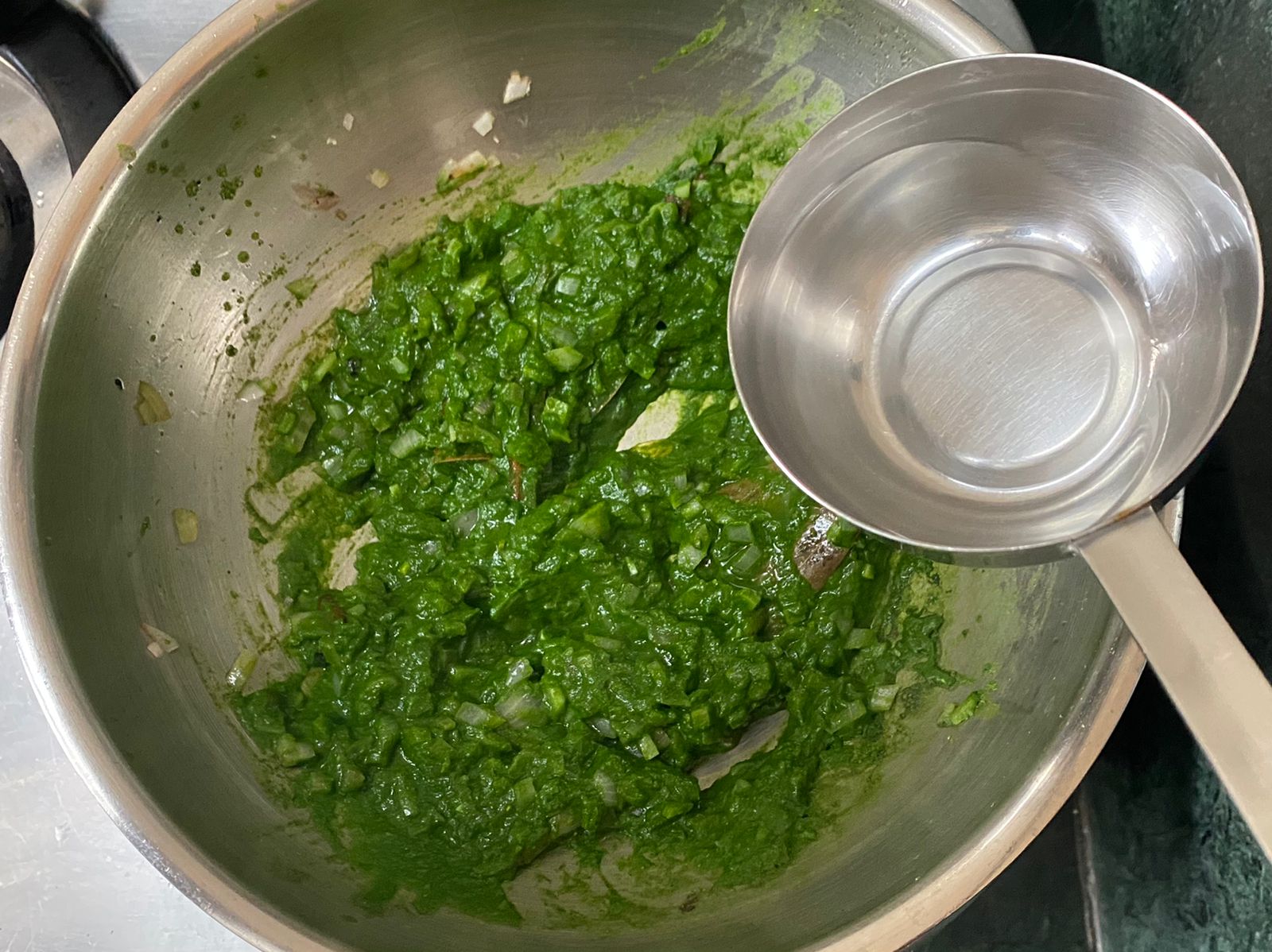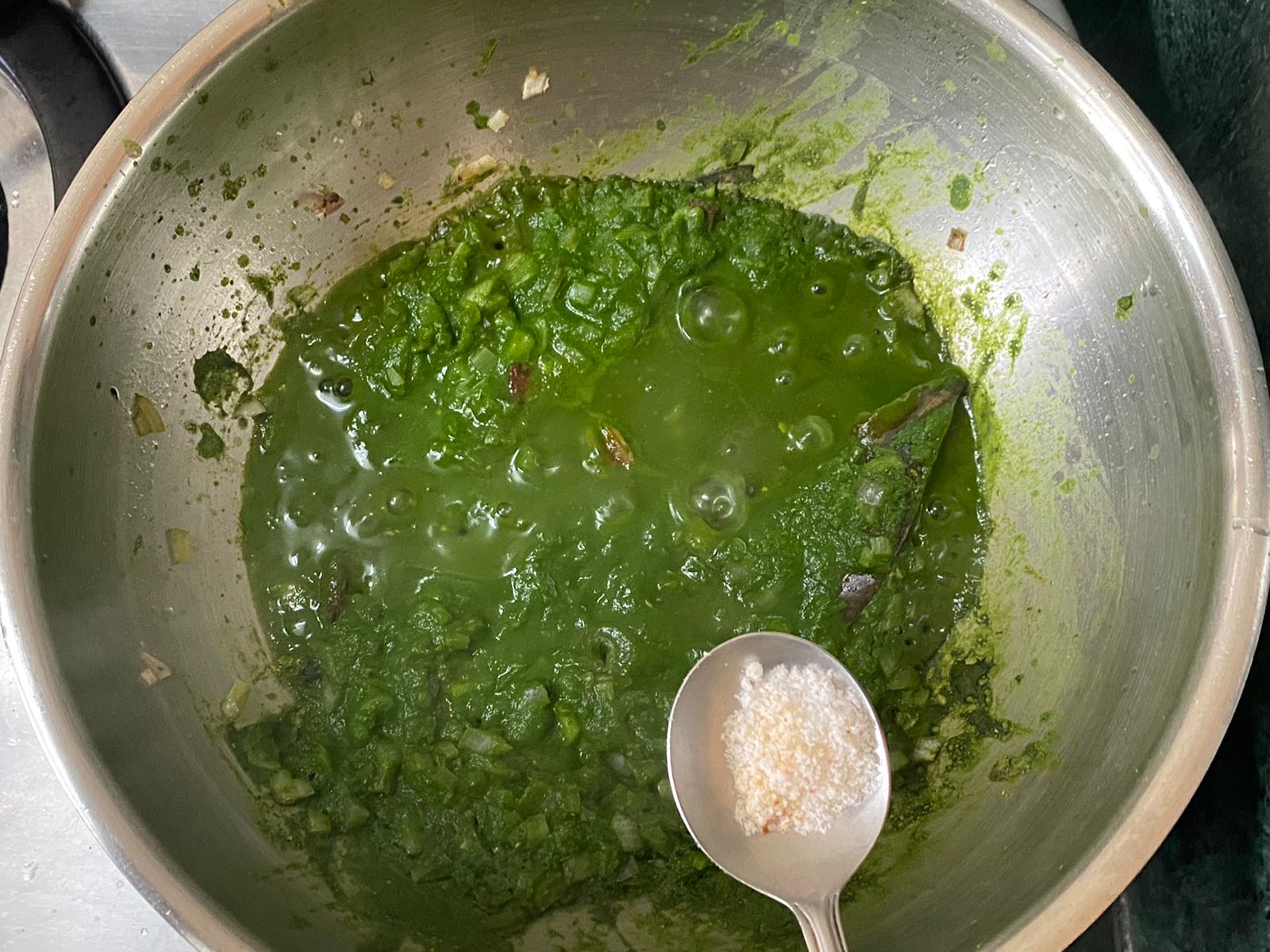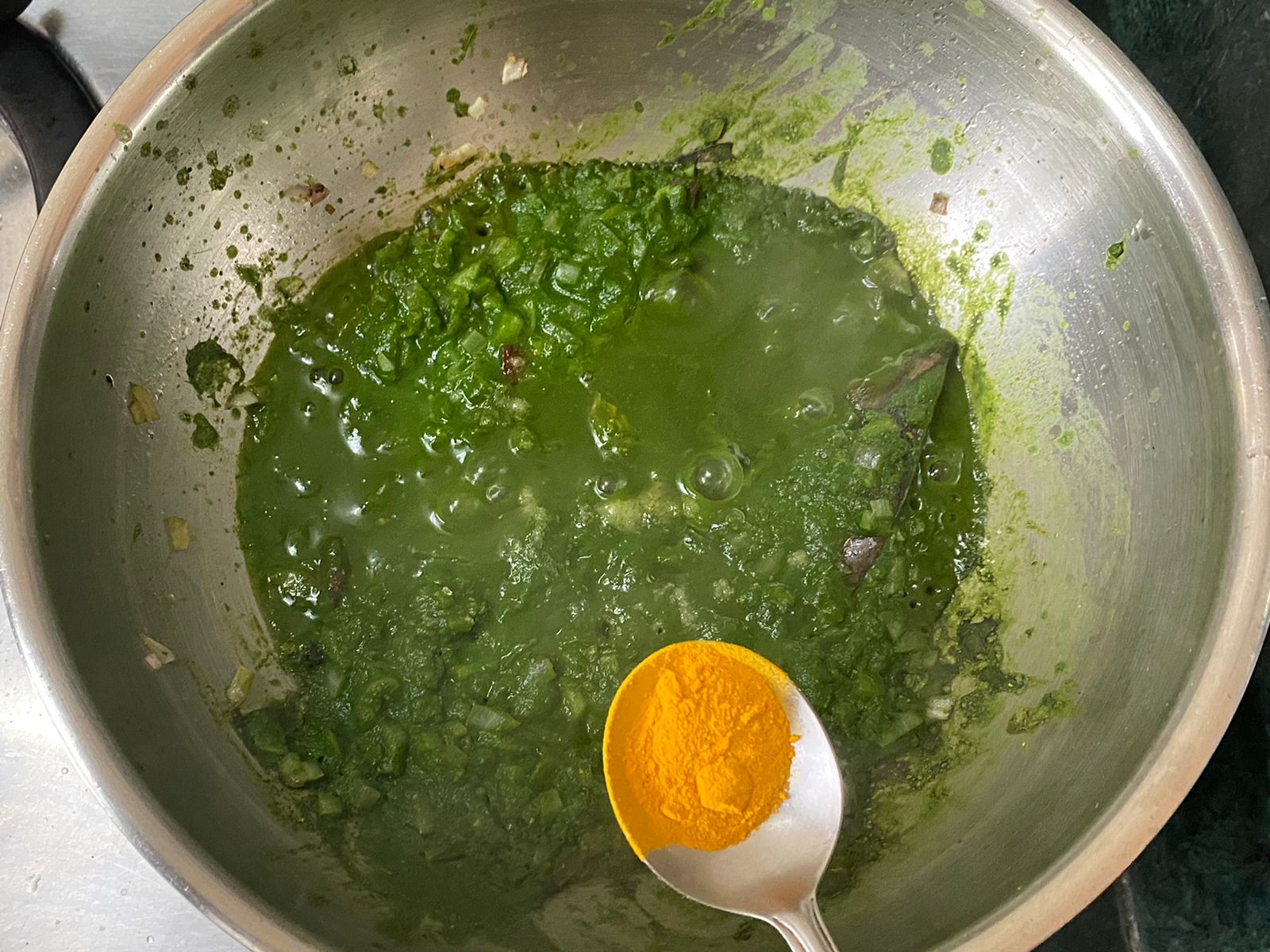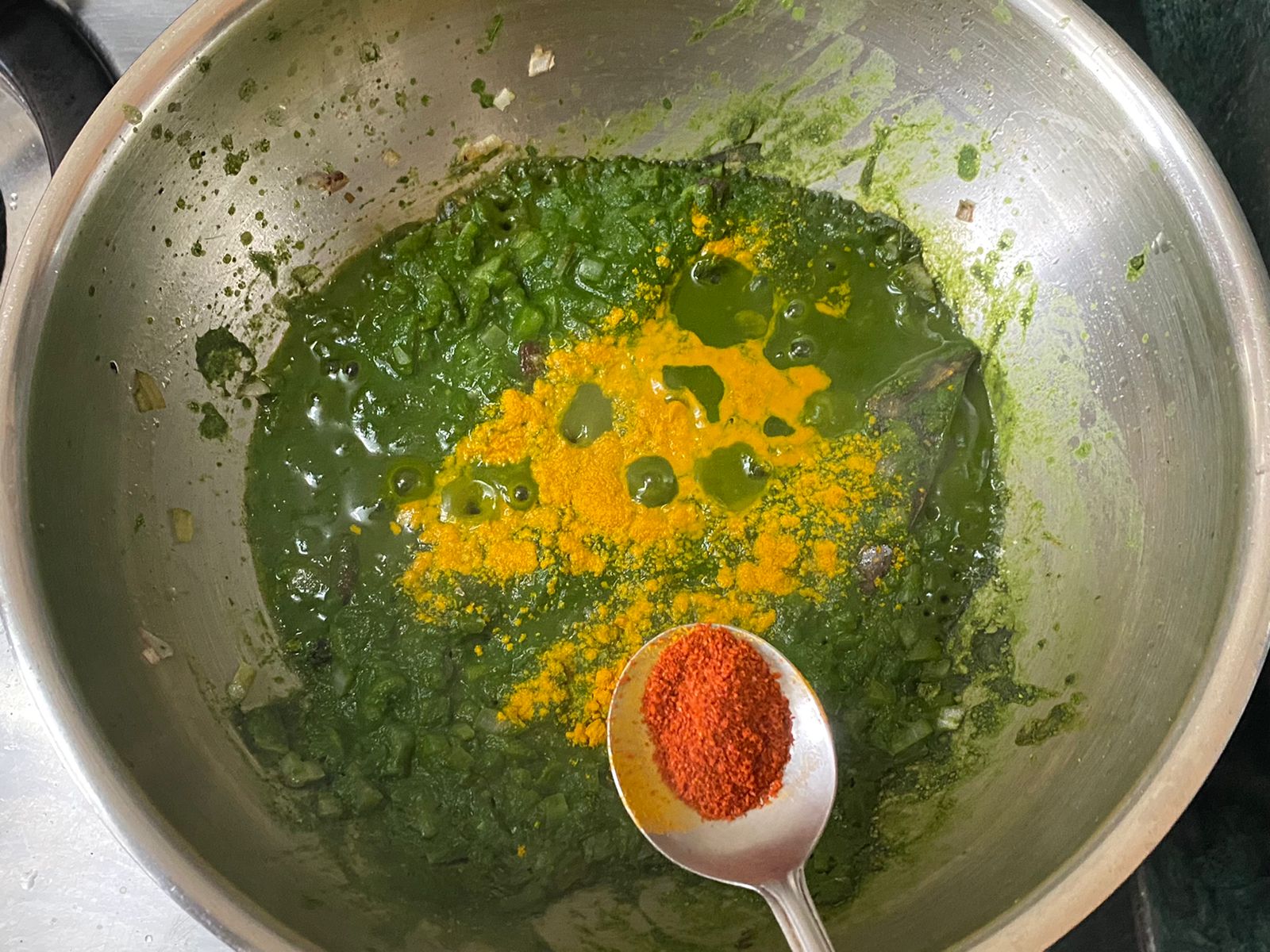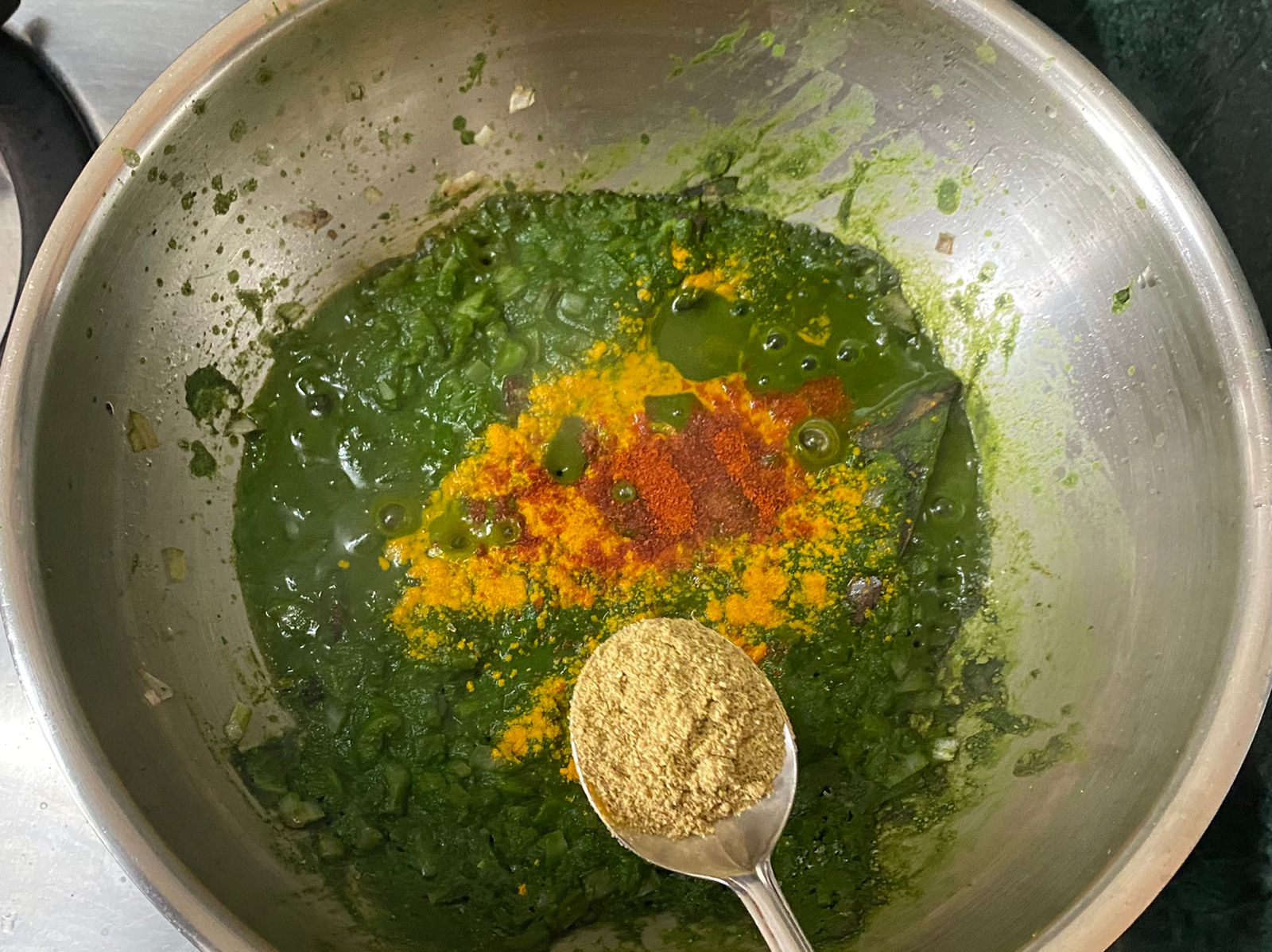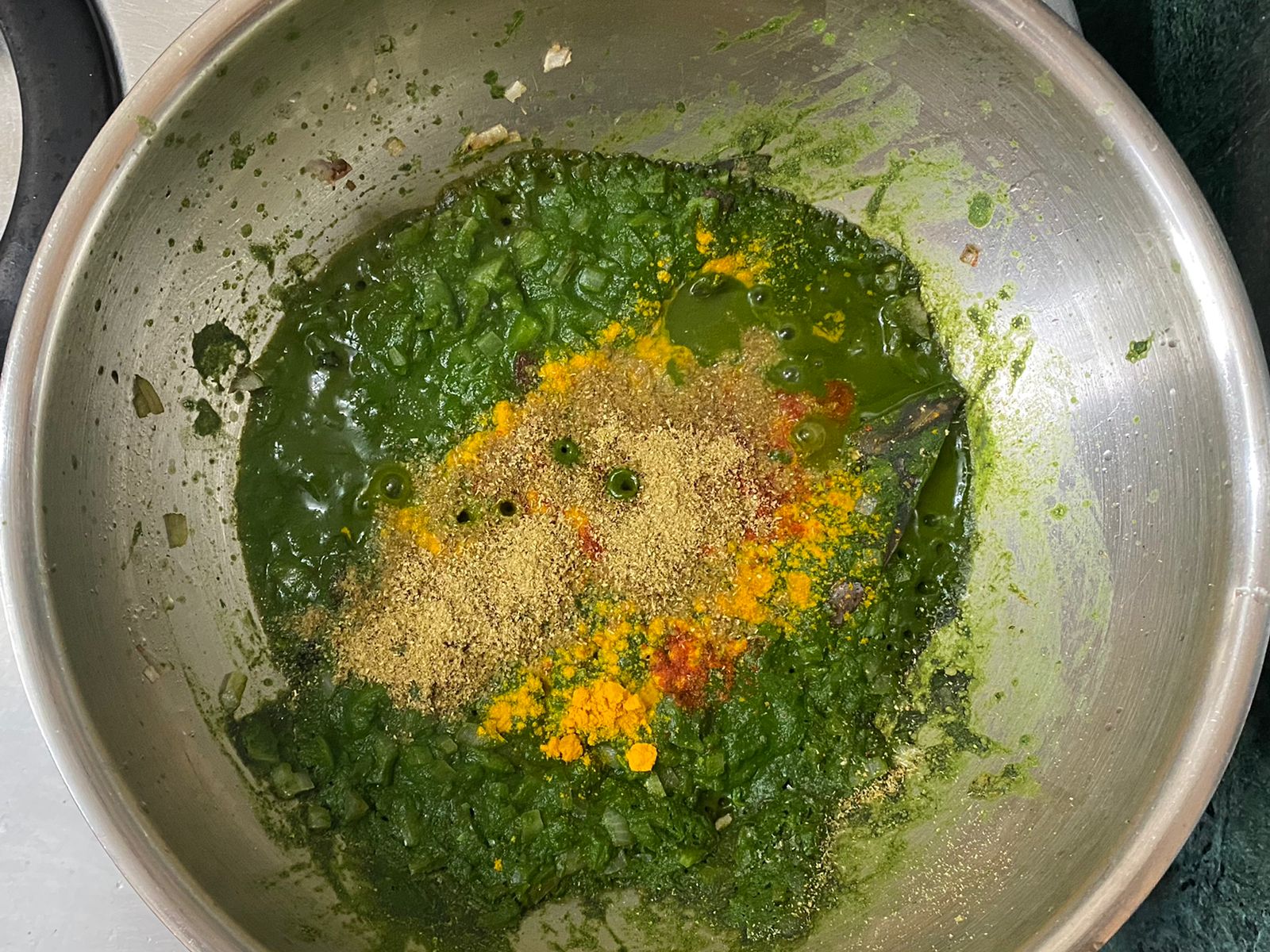 Next add the prepared spinach puree, 1/3 cup water, salt, turmeric powder, coriander powder and red chilli powder and mix. Cover and cook for 6-7 minutes on low to medium heat.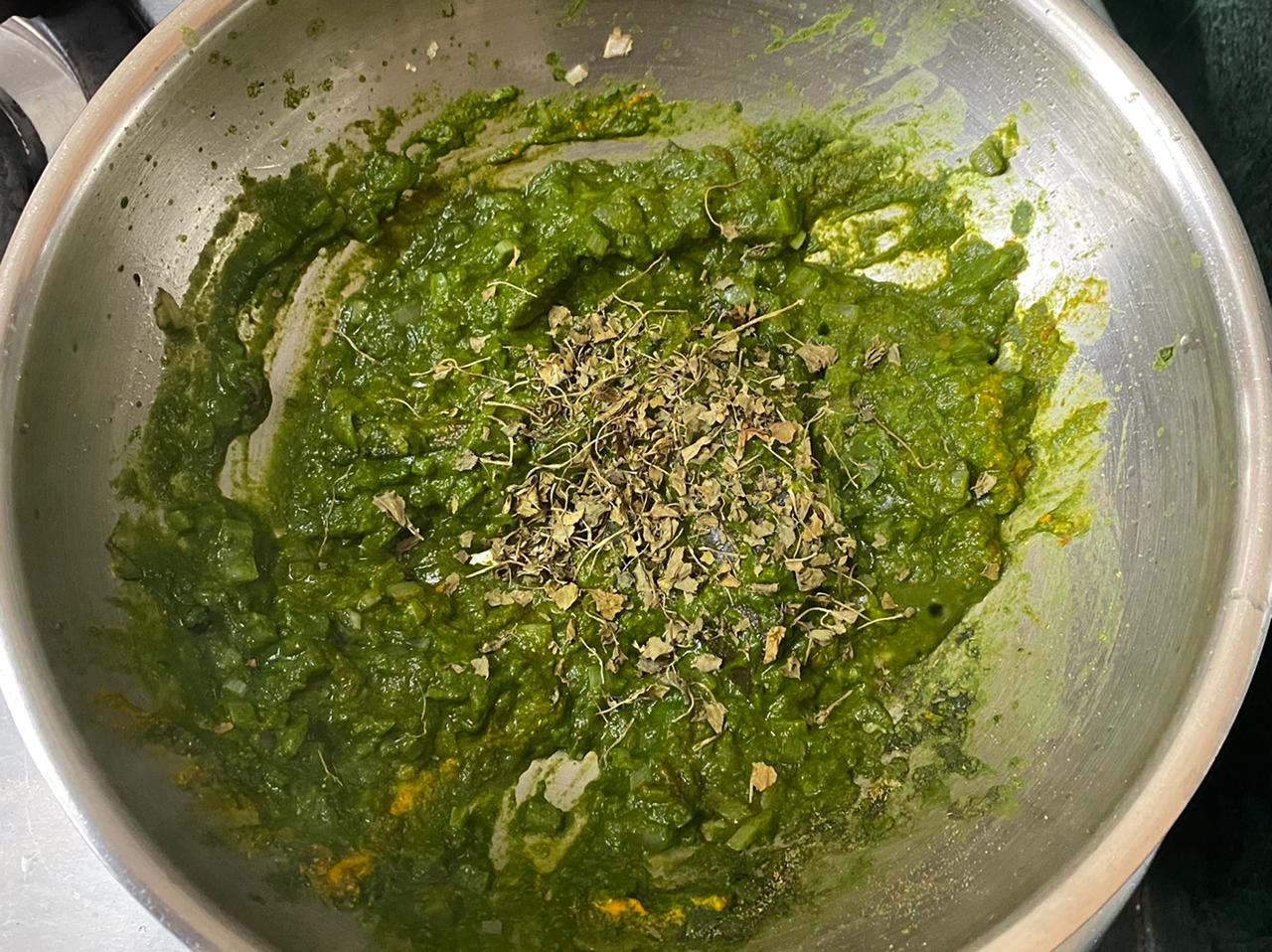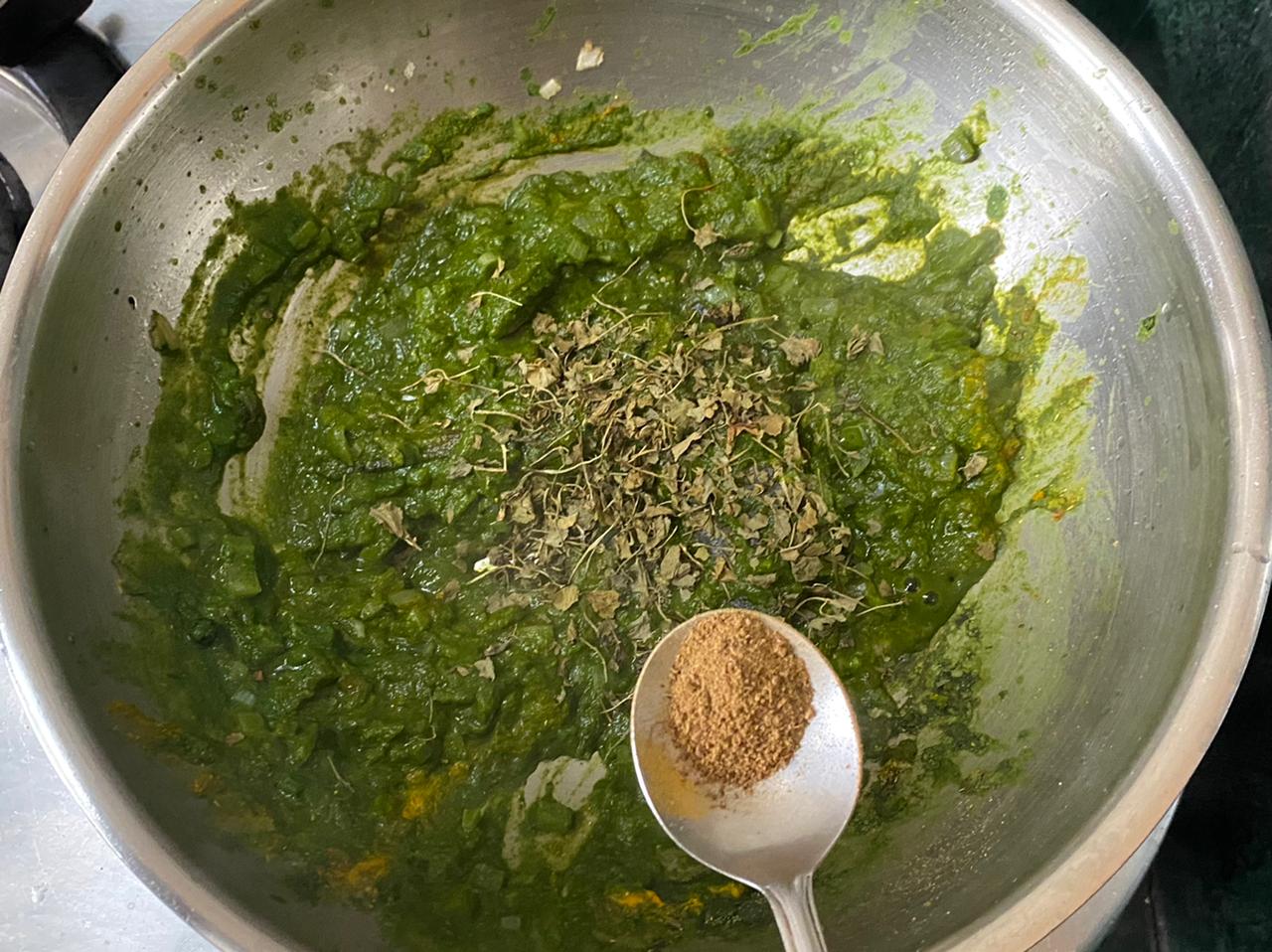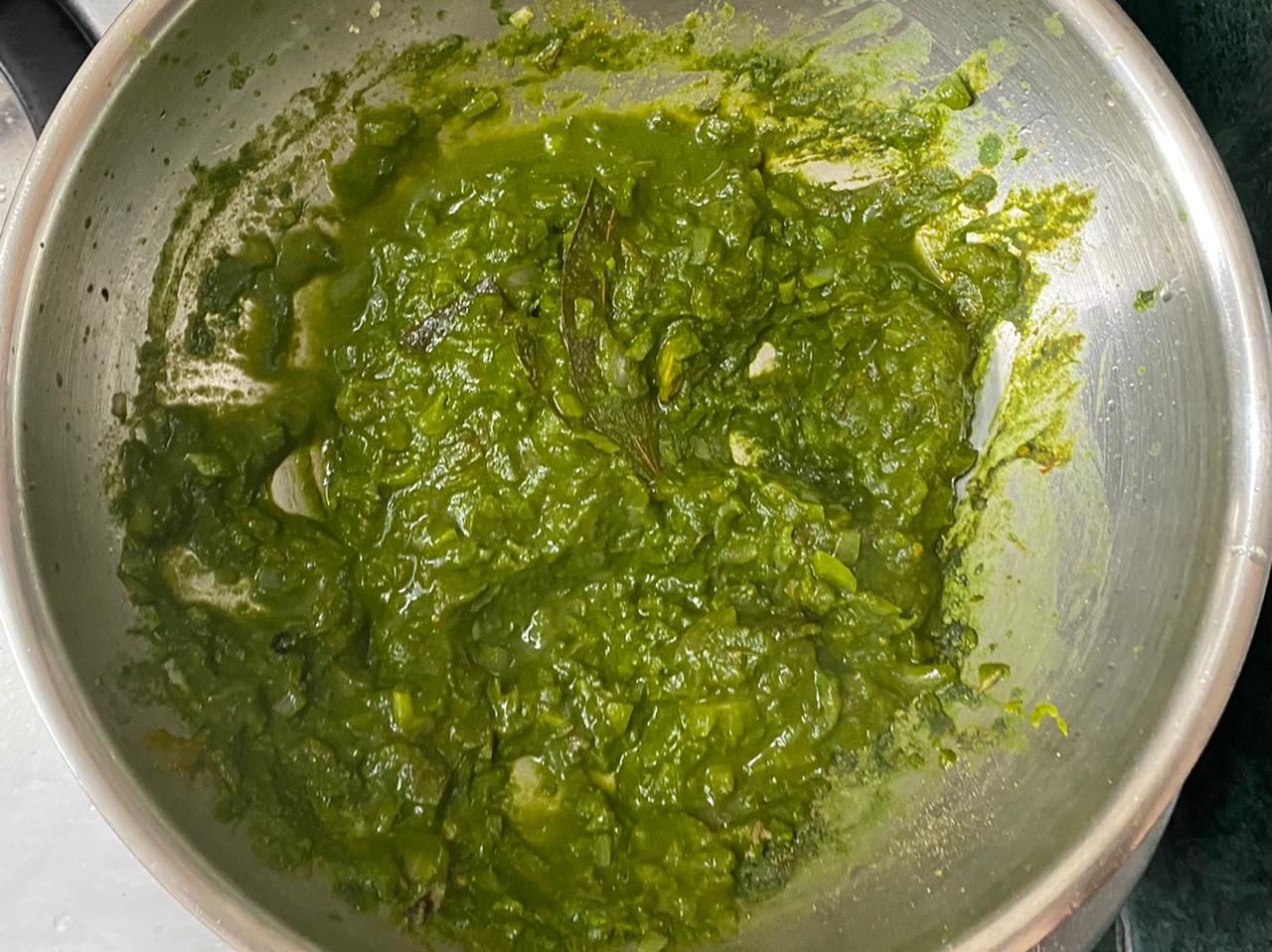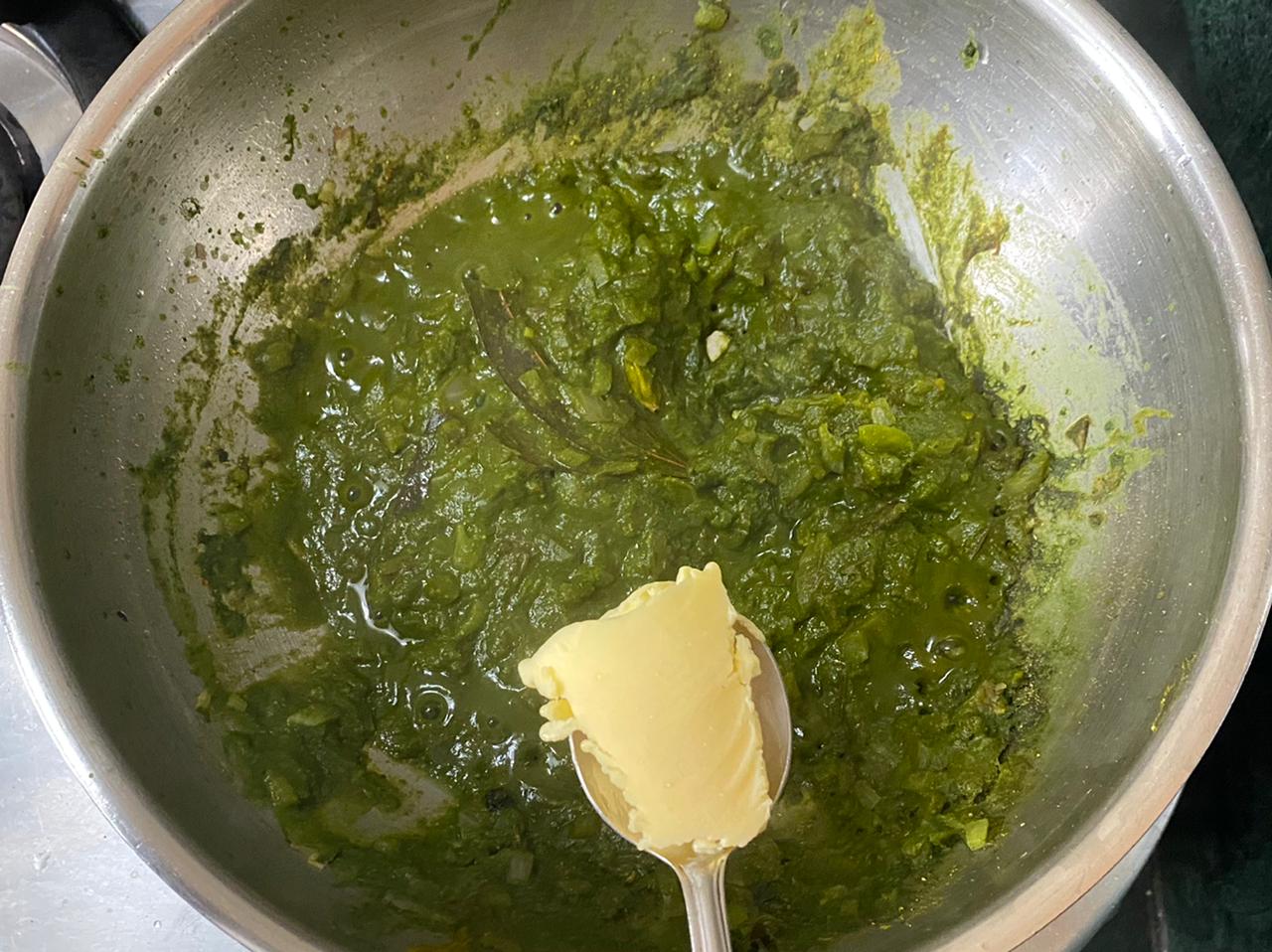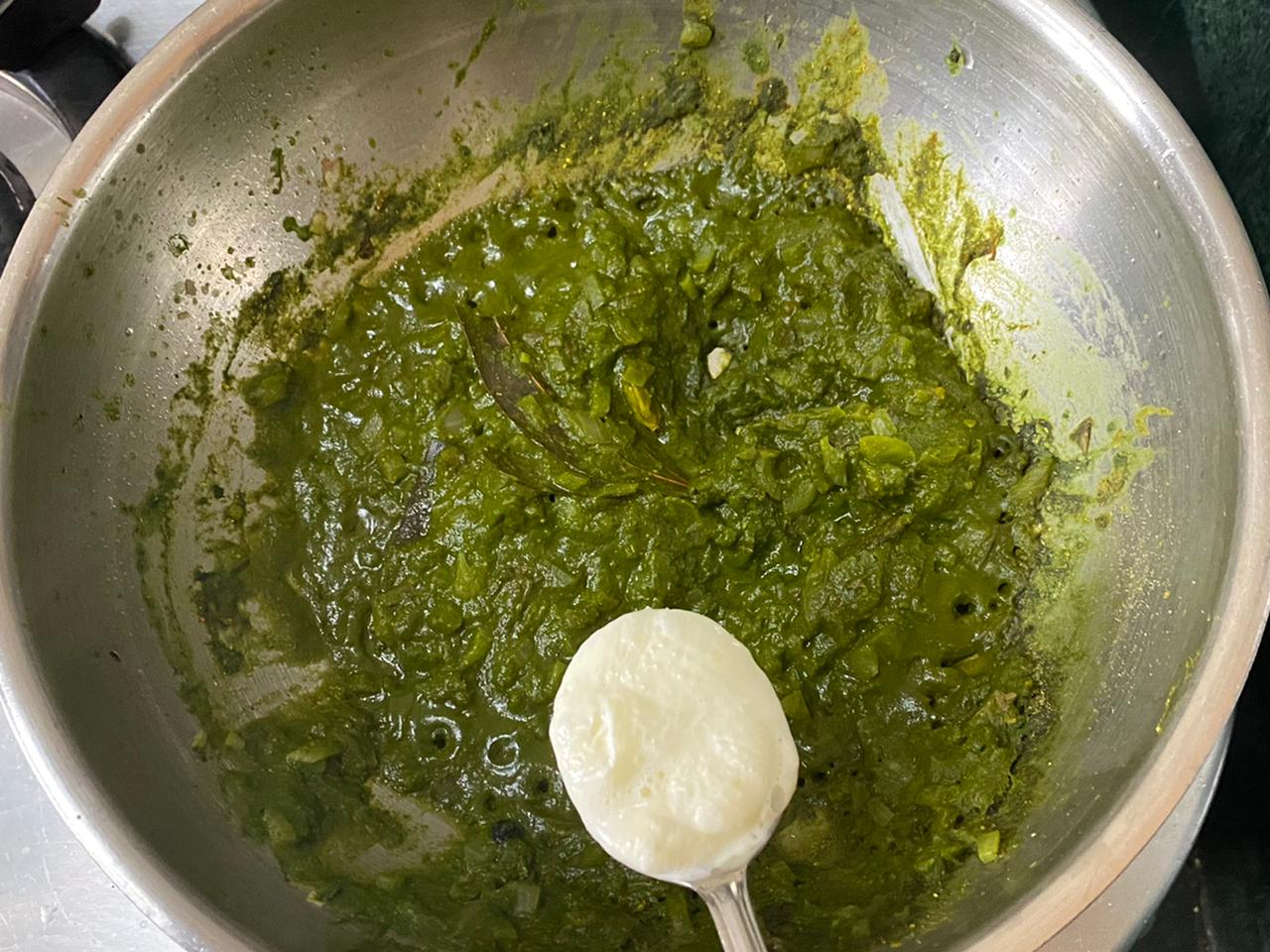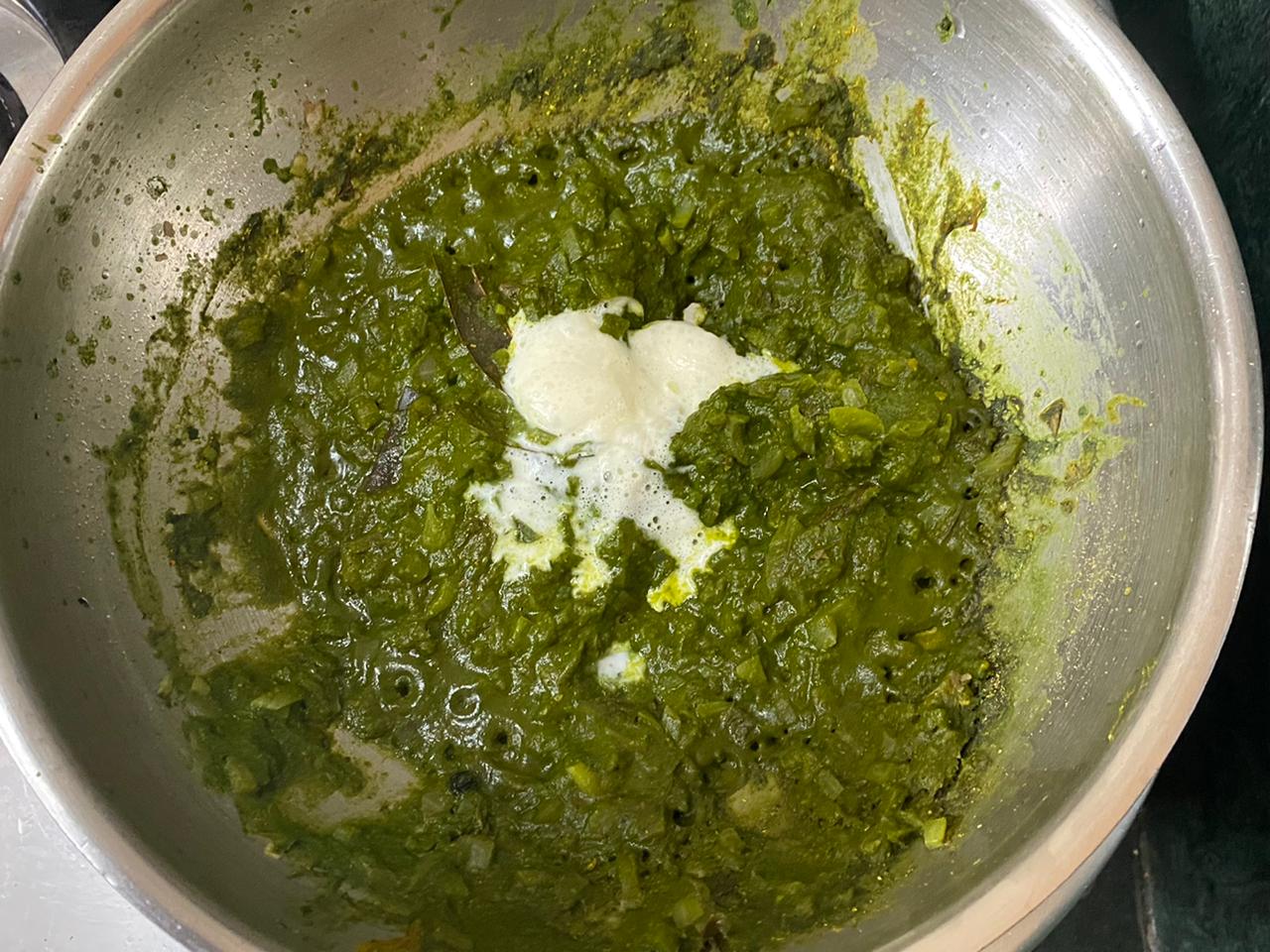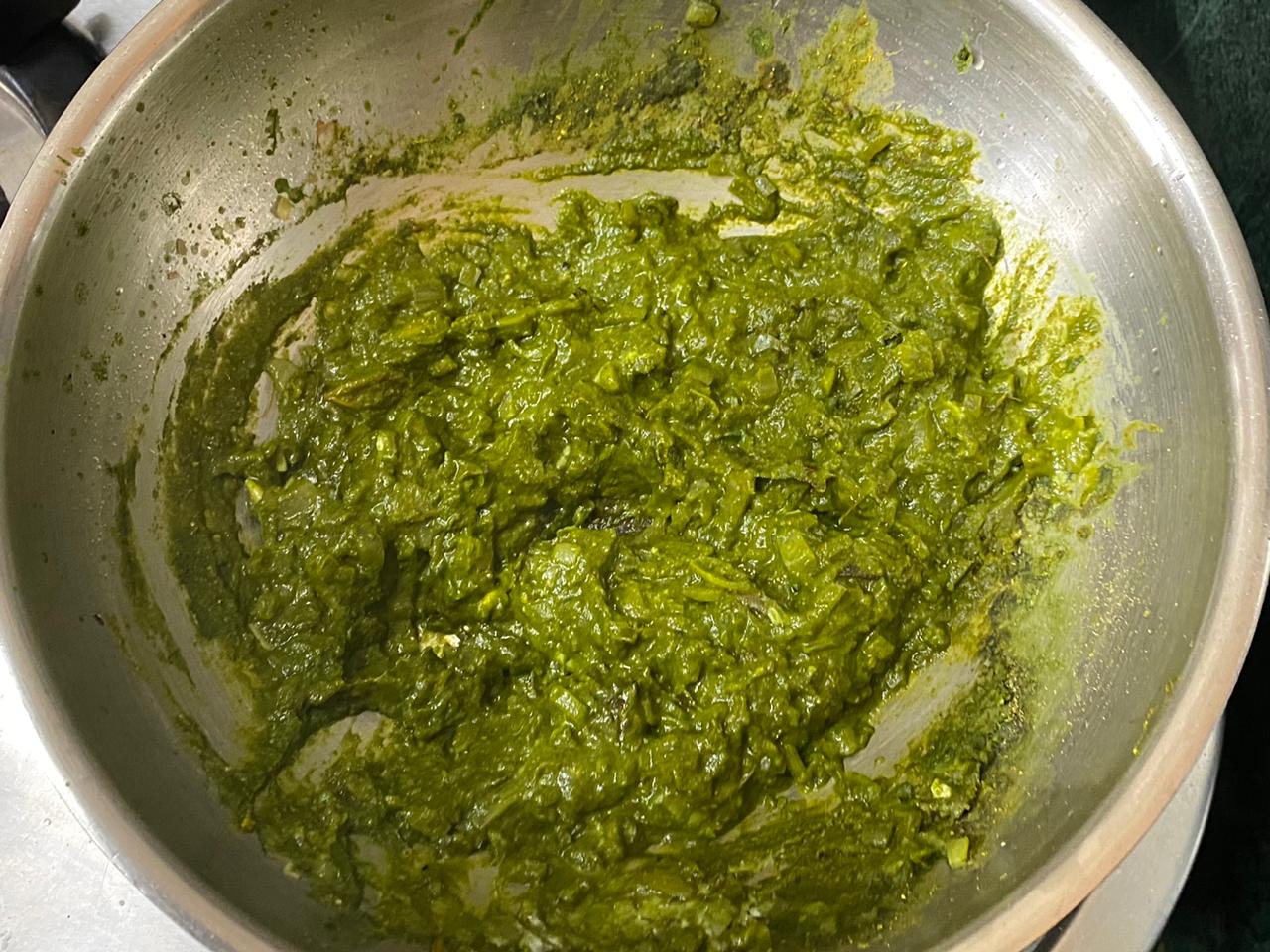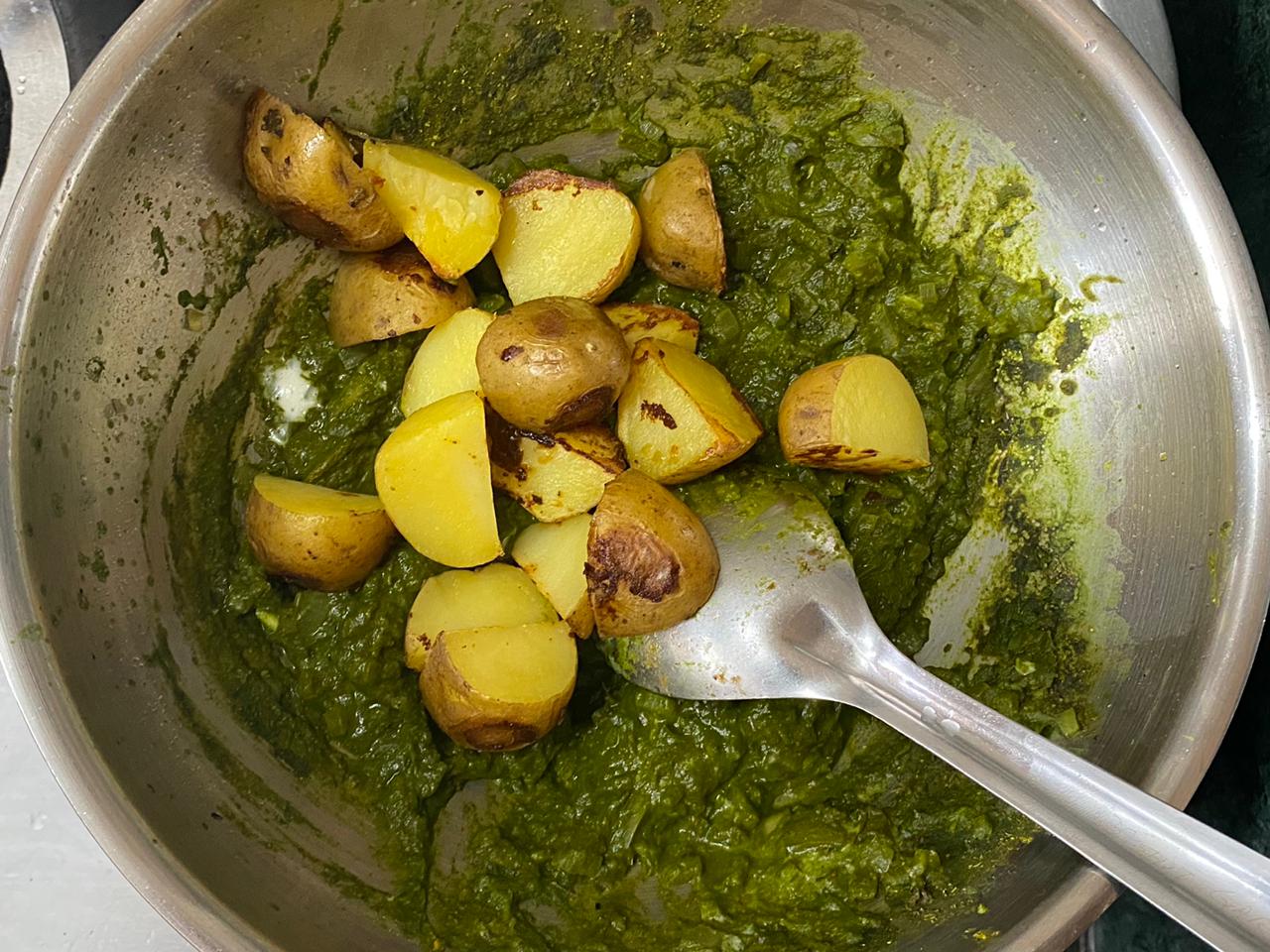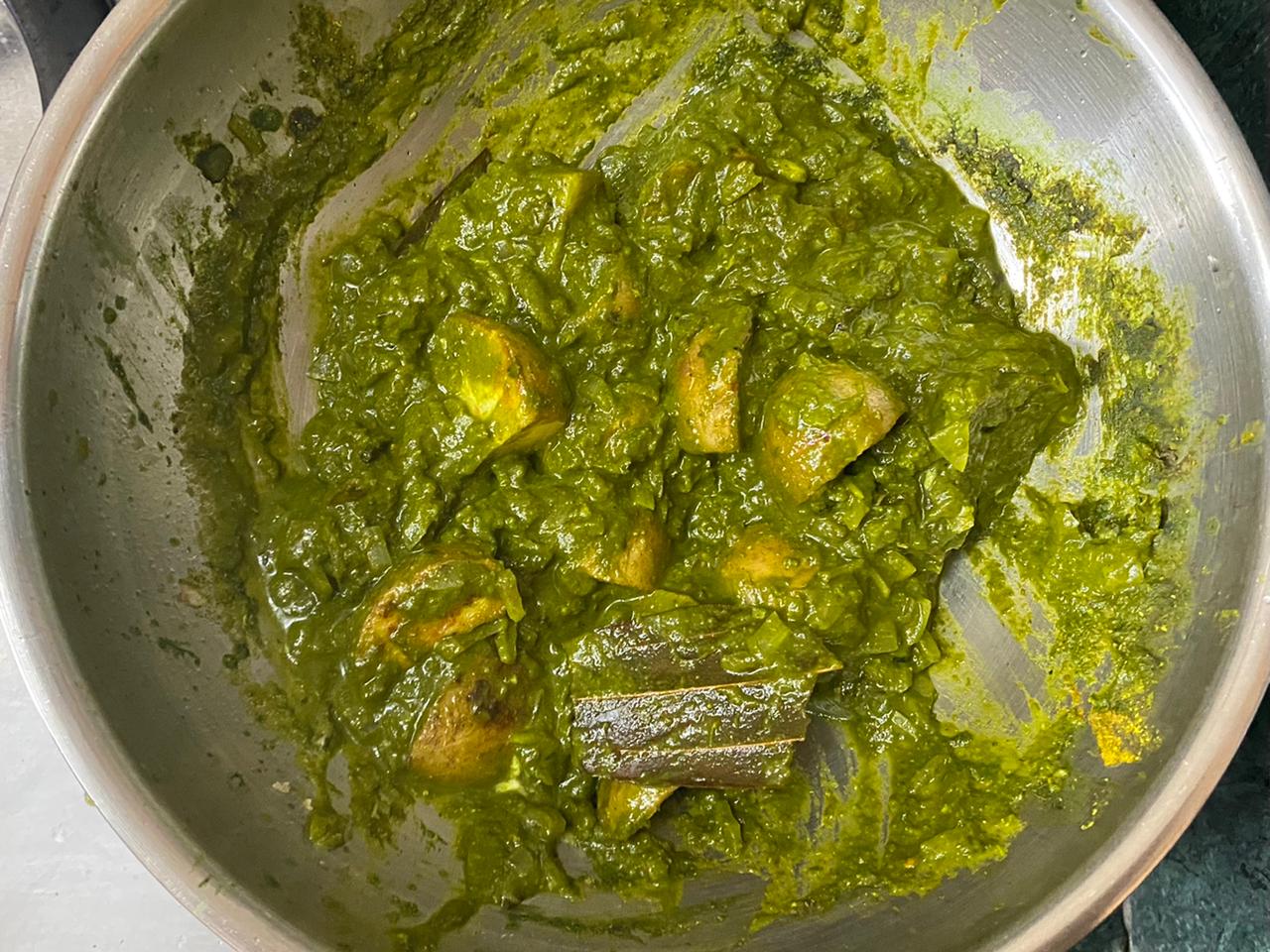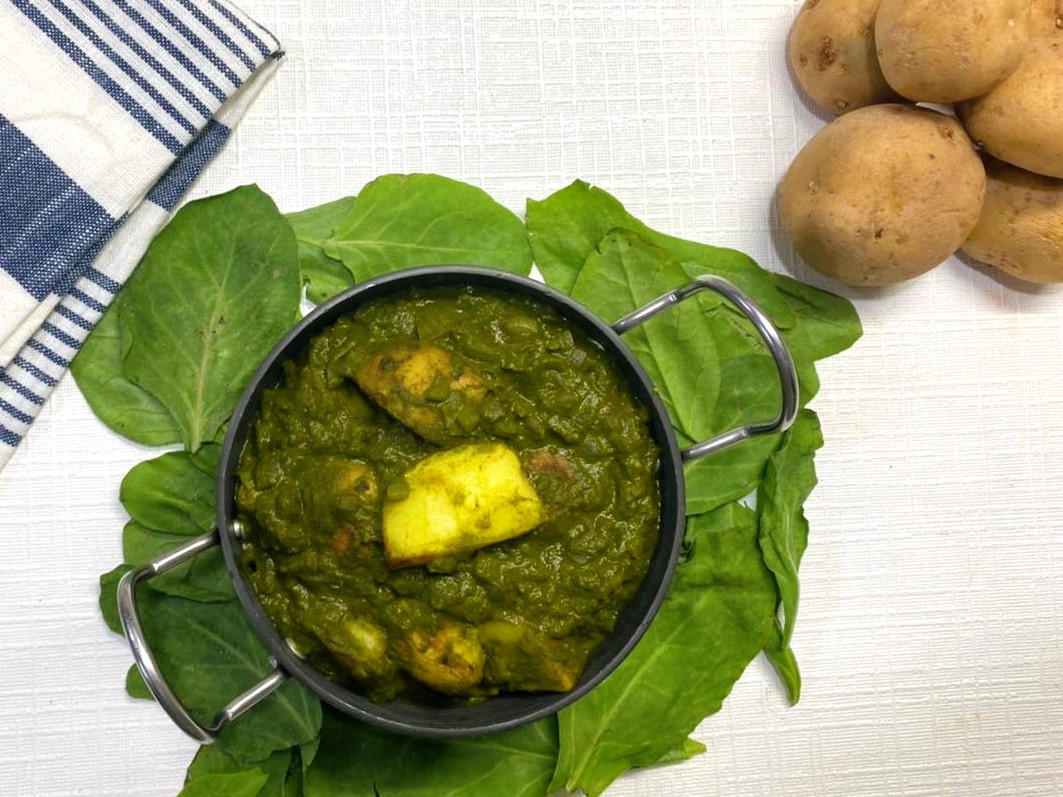 Once the spinach has cooked for 6-7 minutes add the crushed kasuri methi, garam masala, butter, cream and sautéed potatoes. Mix and cook for 2-3 minutes on medium heat.
Serve hot with jeera rice, Tandoori Paratha, or Plain naan!