Palak Paneer
Palak Paneer is a popular Indian vegetarian curry. The dish is comprised of a spinach purée (palak is Hindi for spinach) and paneer, with an aromatic blend of spices that includes ginger, garlic, and garam masala.
In the UK, Palak paneer is also sometimes refereed as 'saag paneer' in restaurants. In the UK, 'saag' and 'palak' are used as synonymous terms. But in India especially the north of India where this dish originates from, 'saag' is a mixture of different green leafy vegetables. Various leafy greens fall under this category of 'saag' – example amaranth leaves, spinach, dill leaves, radish leaves, sarson (mustard leaves), fenugreek leaves (methi), chenopodium (bathua), tender leaves of chickpeas (chane ka saag) and purslane (kulfa).
I was quite surprised to see 'saag paneer' when I came to UK and couldn't really understand what the dish comprised of. Finally, after few years I figured out that 'saag' word was being used synonymously with 'palak' in the Indian restaurants here.
When I was growing up, my mother used to make palak atleast once a week as its one of the healthy vegetables and she used to make the most amazing palak paneer, palak aloo, kadhi palak, palak kofta and soo many more dishes. Growing up, I always had spinach cooked and that too cooked for good 20-30 minutes and I understand now that it was because raw spinach contains oxalic acid, an organic substance that can interfere with the absorption of essential nutrients like calcium and iron. Oxalic acid binds with calcium, making it unavailable for use by our bodies. It also attaches to quite a few other vital nutrients, and long-term consumption of foods high in oxalic acid can lead to nutrient deficiencies. I think that's why spinach was always cooked at my home while growing up. Saying that, raw spinach leaves have high nutrition too but should be eaten in moderation.
Unlike lots of people I am not obsessed to keep the vibrant green colour of the spinach while cooking. I strongly feel cooking time enhances the taste of spinach and the heat makes the spinach slightly darker. For me taste comes first! I would highly recommend making this recipe in ghee as it imparts a delicious, mellow flavour to the dish.
Ingredients
250 gm spinach
4 tablespoons ghee/oil
200 gm paneer
2 roughly chopped onions
2 roughly chopped tomatoes
1 inch ginger piece
4-5 garlic cloves
150 gm whisked plain yogurt
½ teaspoon ghee (for paneer)
½ teaspoon salt (to taste)
¼ teaspoon red chilli powder
¼ teaspoon turmeric powder
½ teaspoon garam masala
½ teaspoon of Kashmiri red chilli powder (optional)
Directions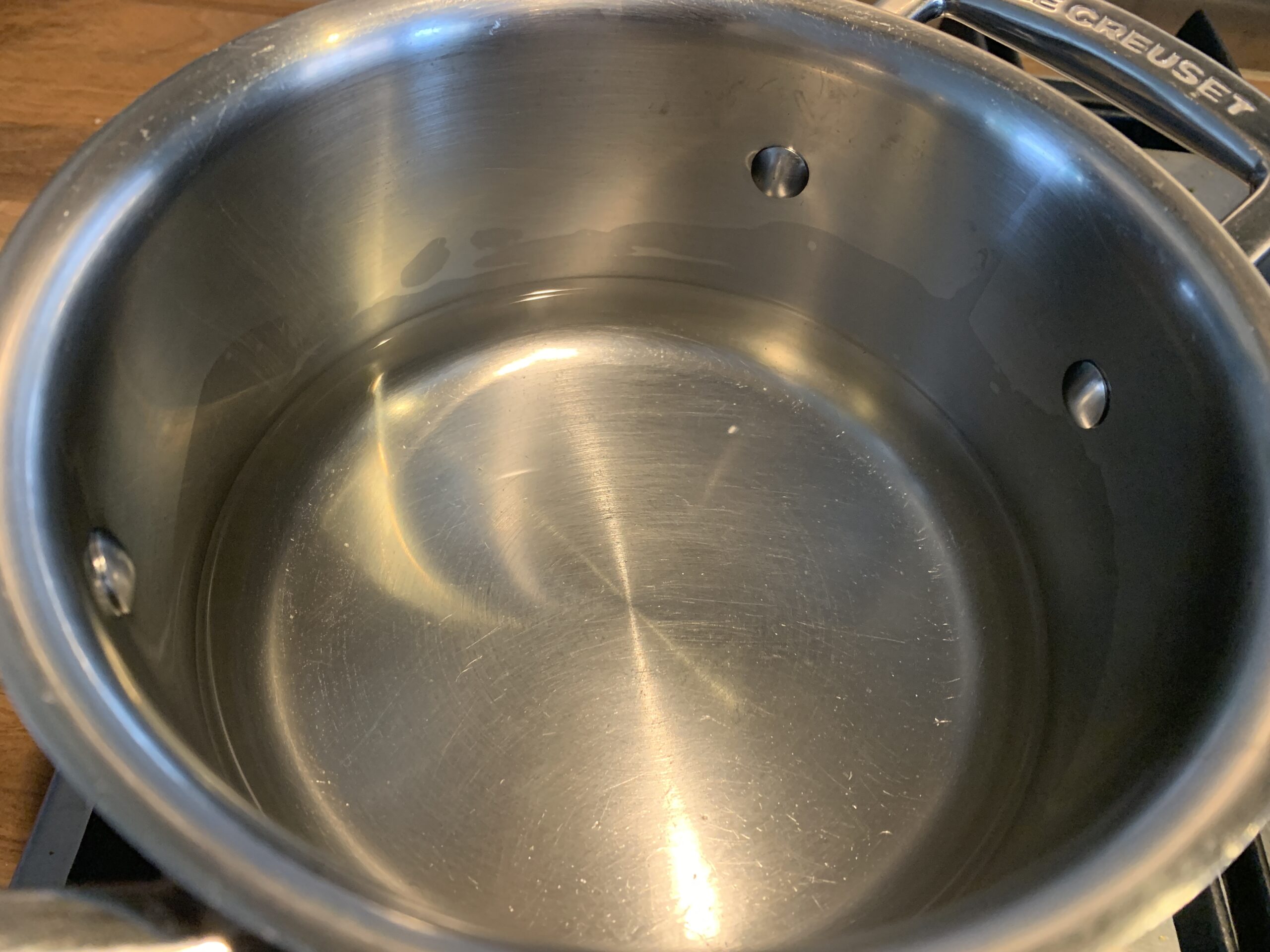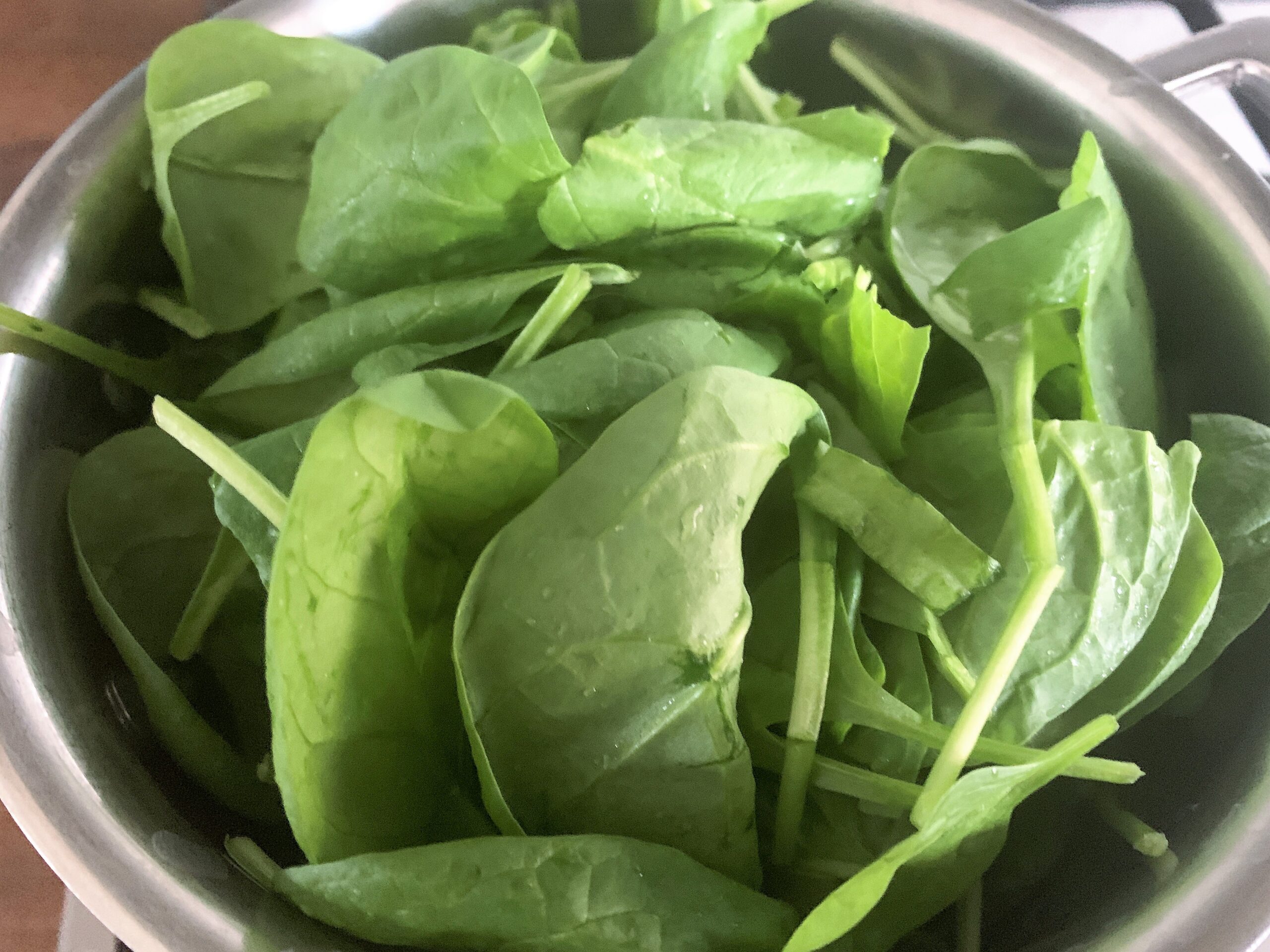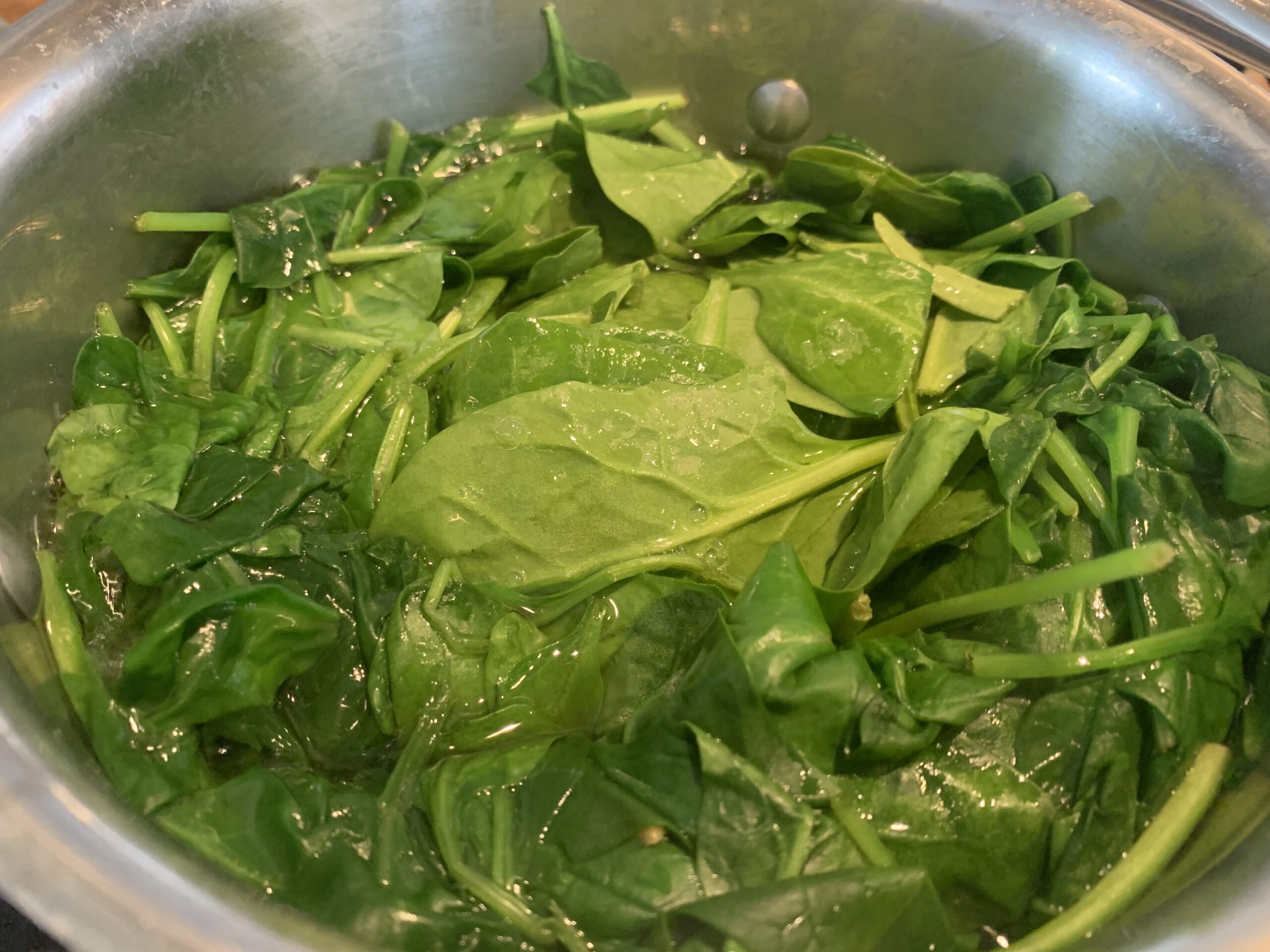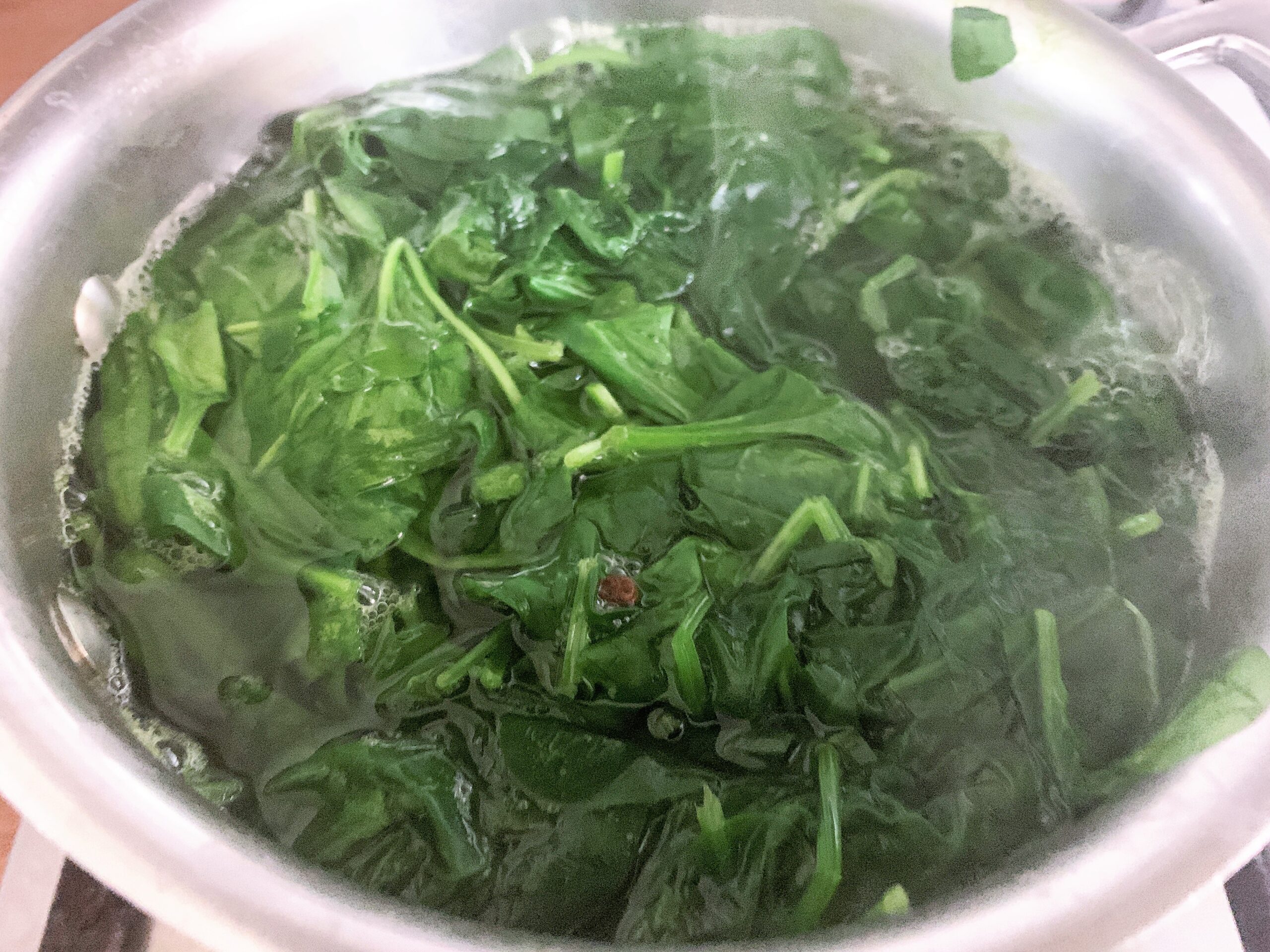 Wash the spinach and boil it in water for 4-5 minutes.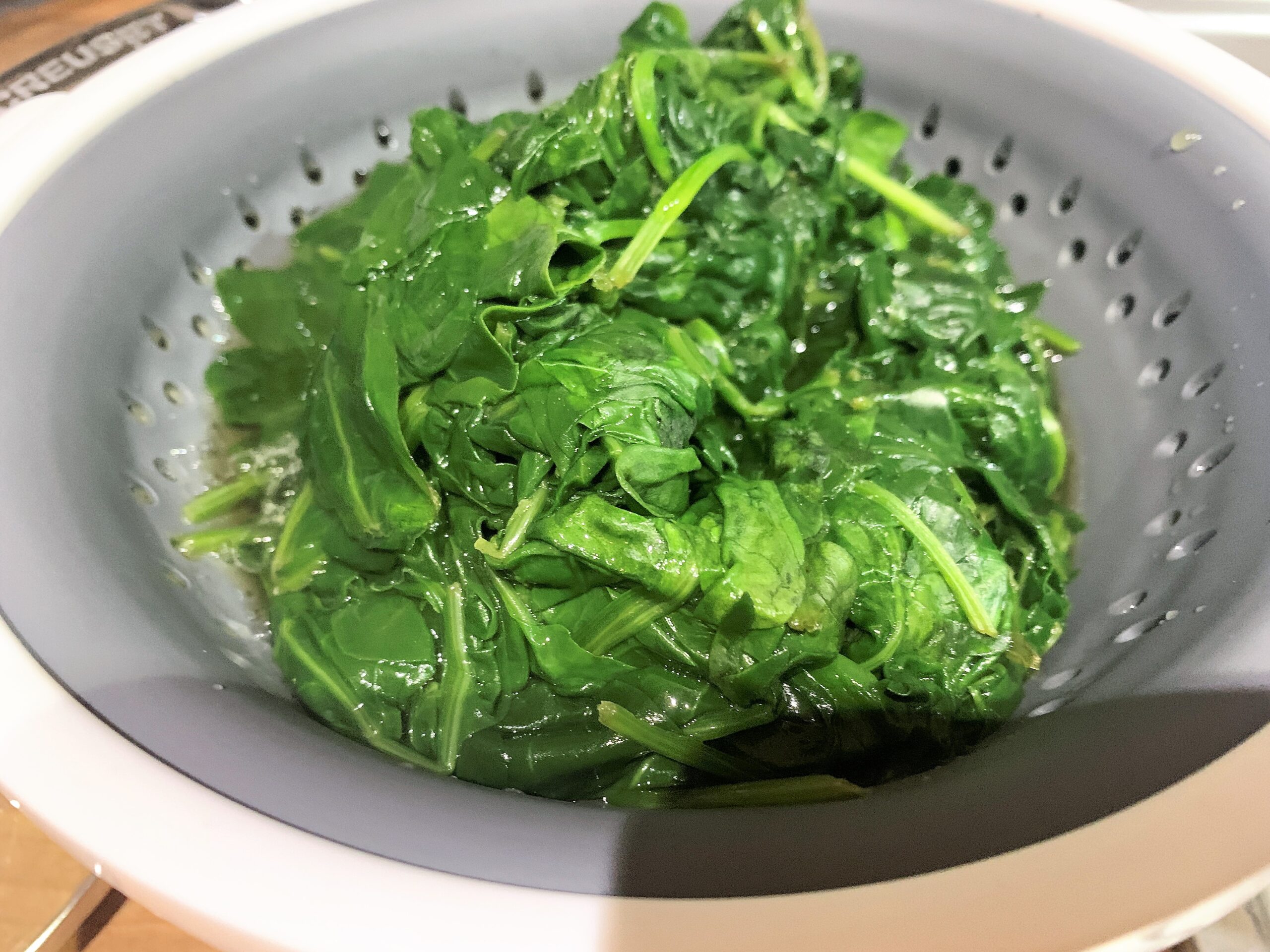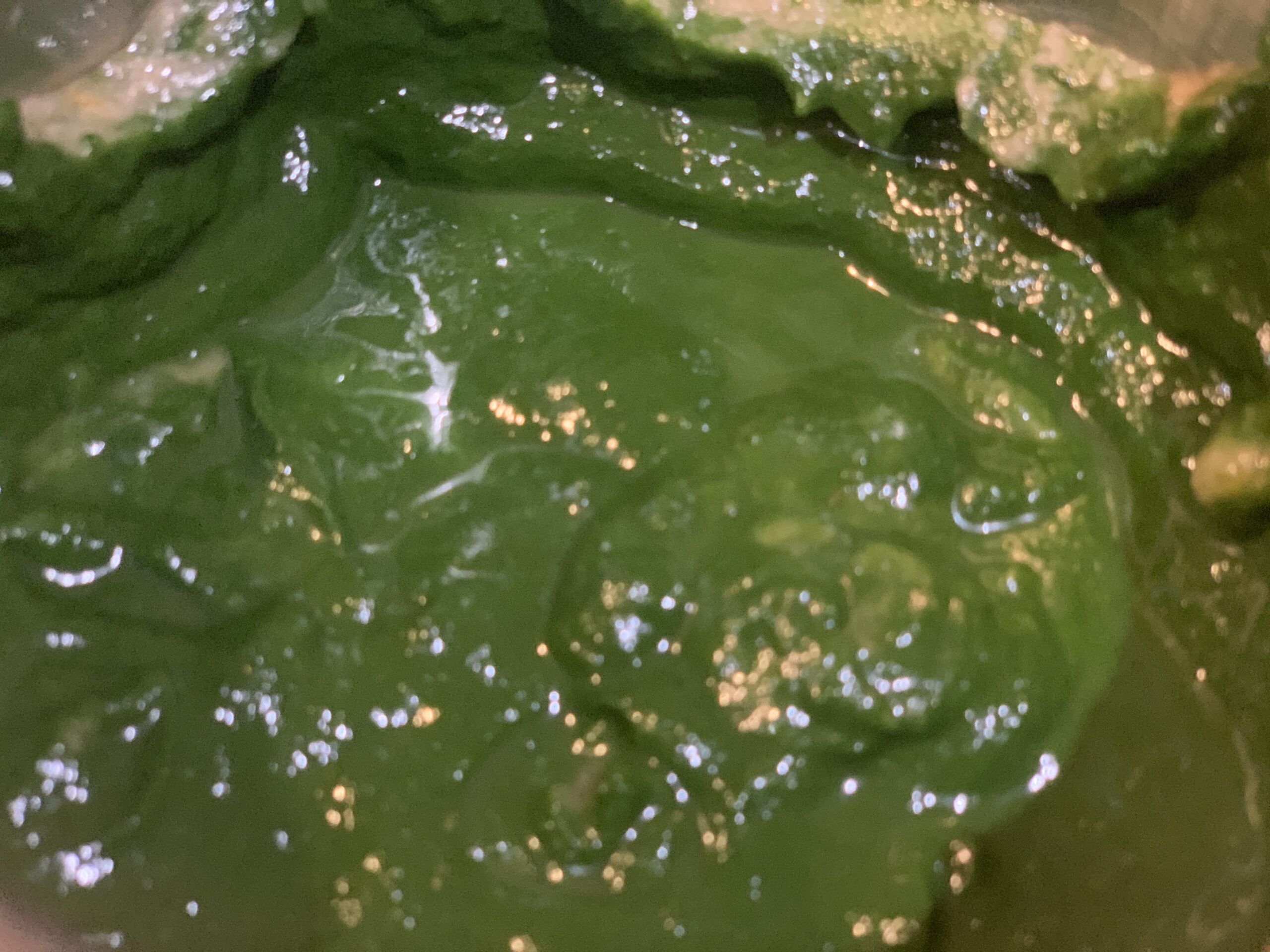 Once the spinach is boiled drain the excess water and grind it to a fine paste once cooled.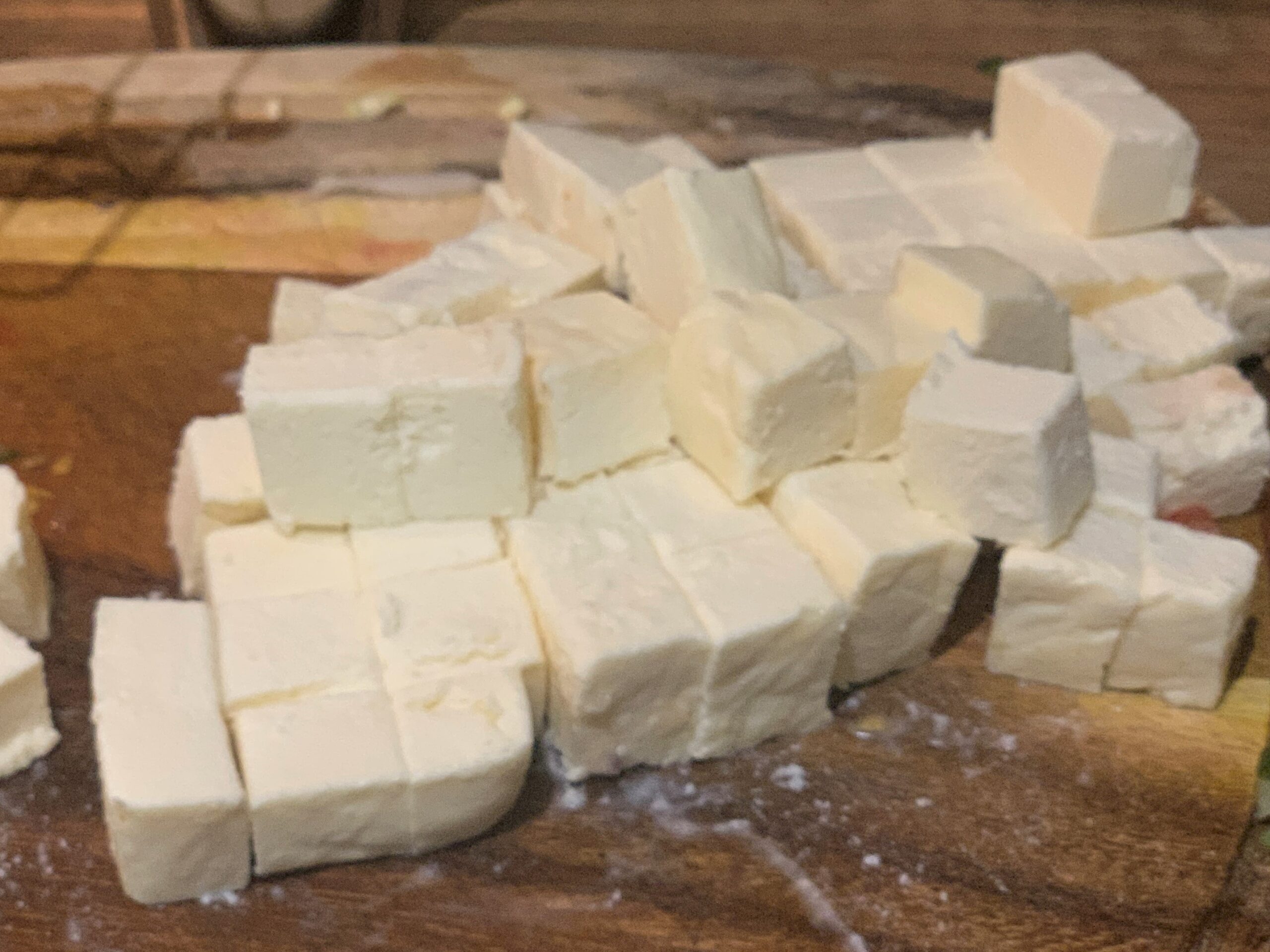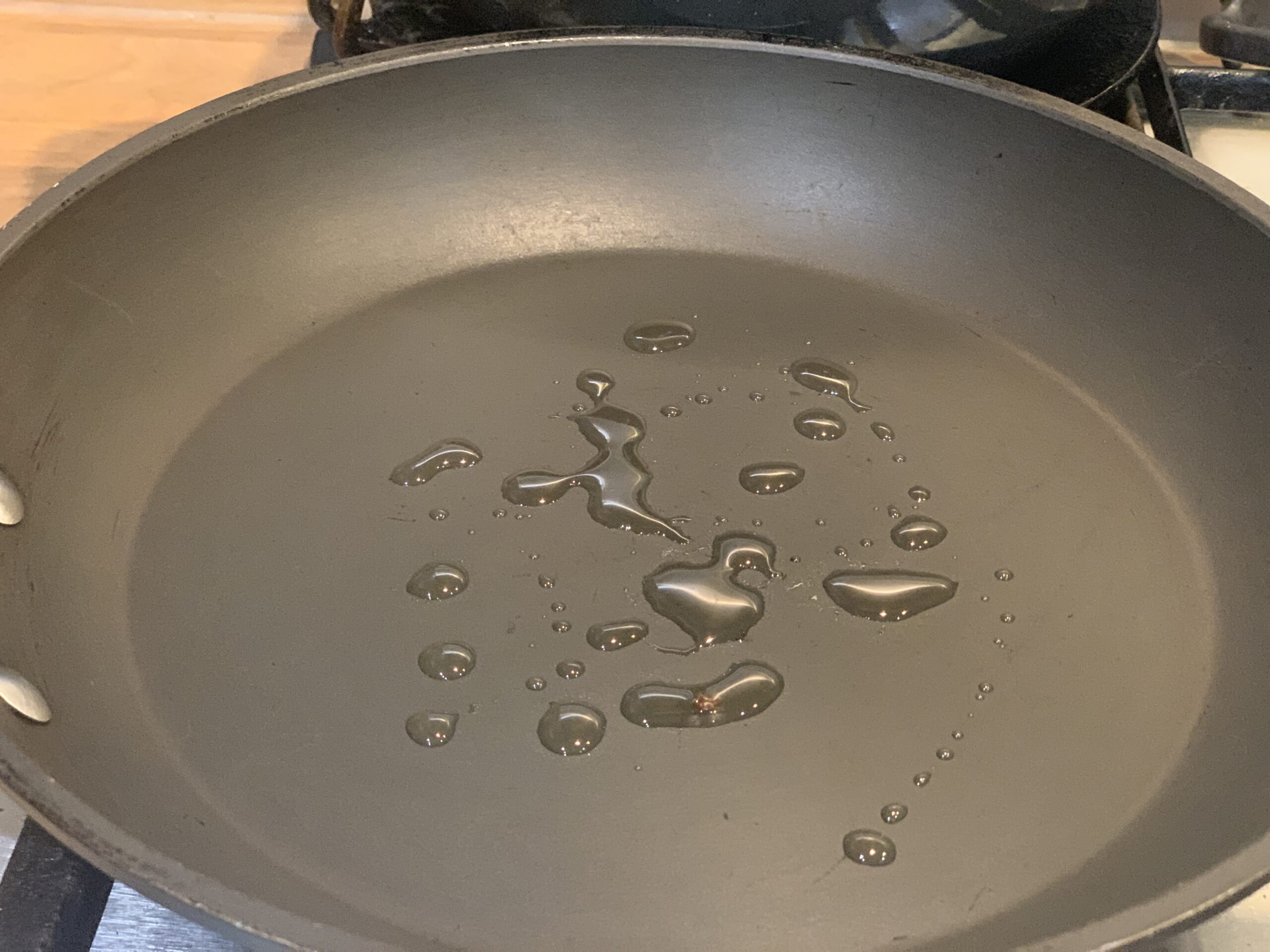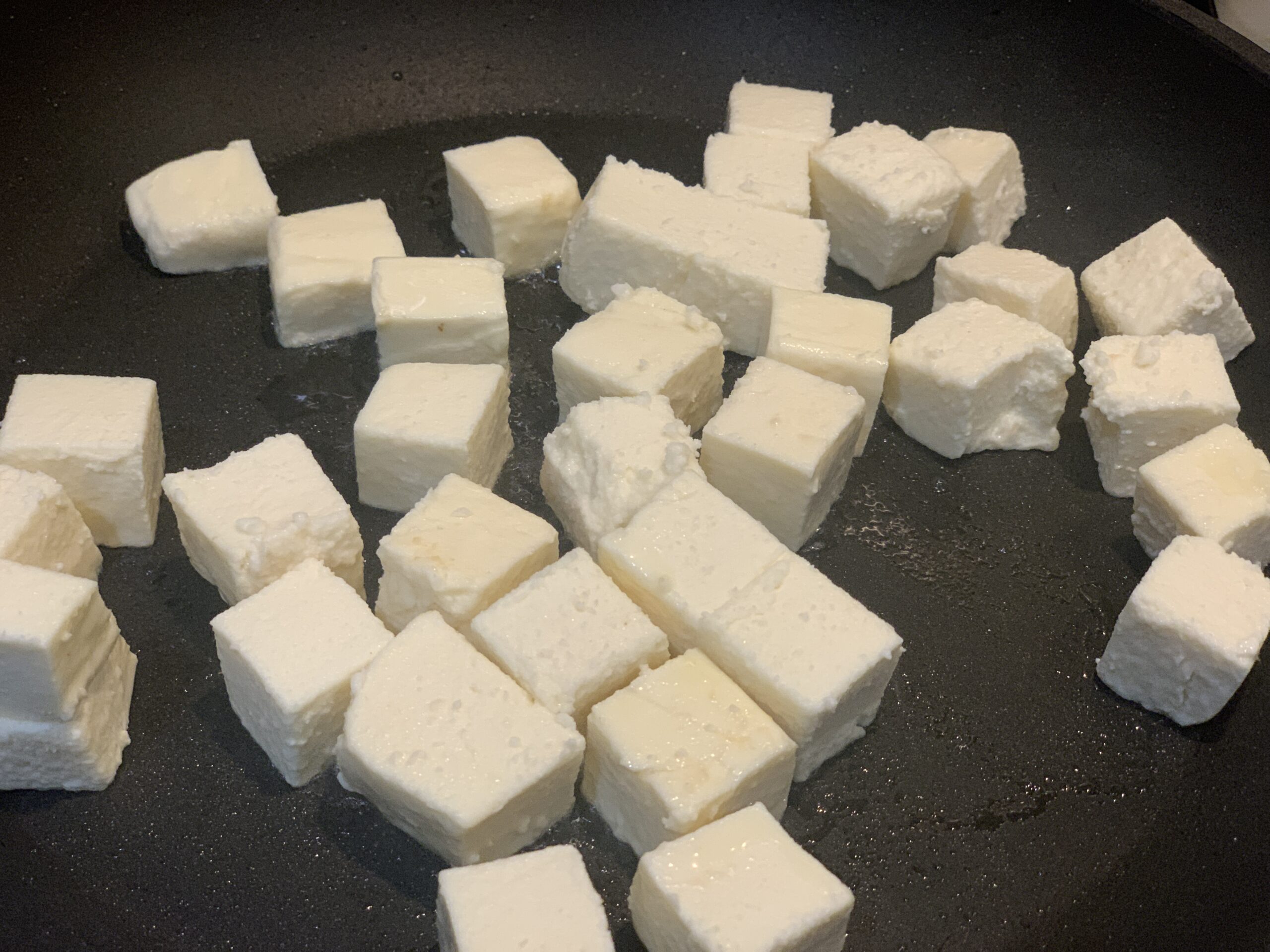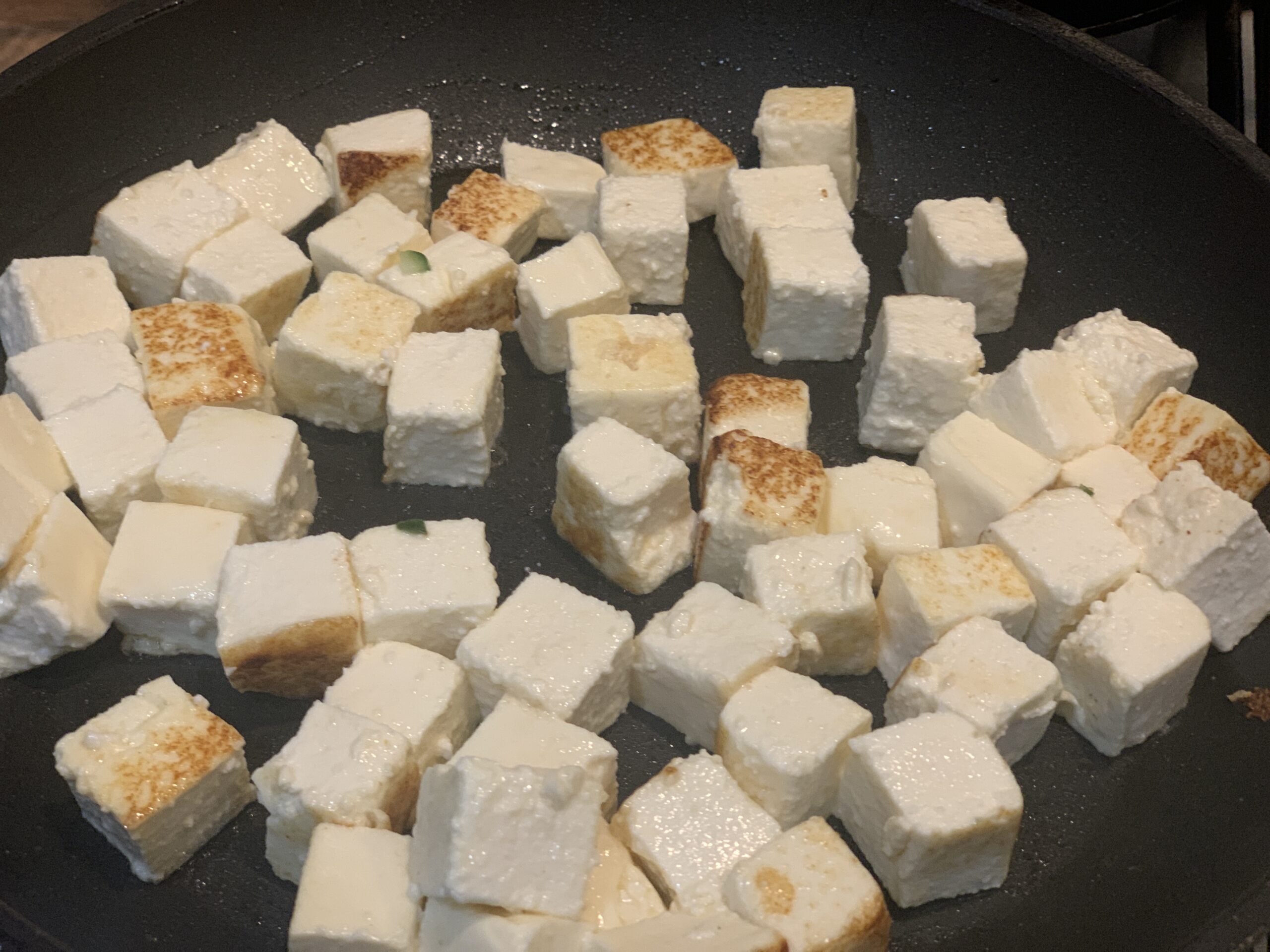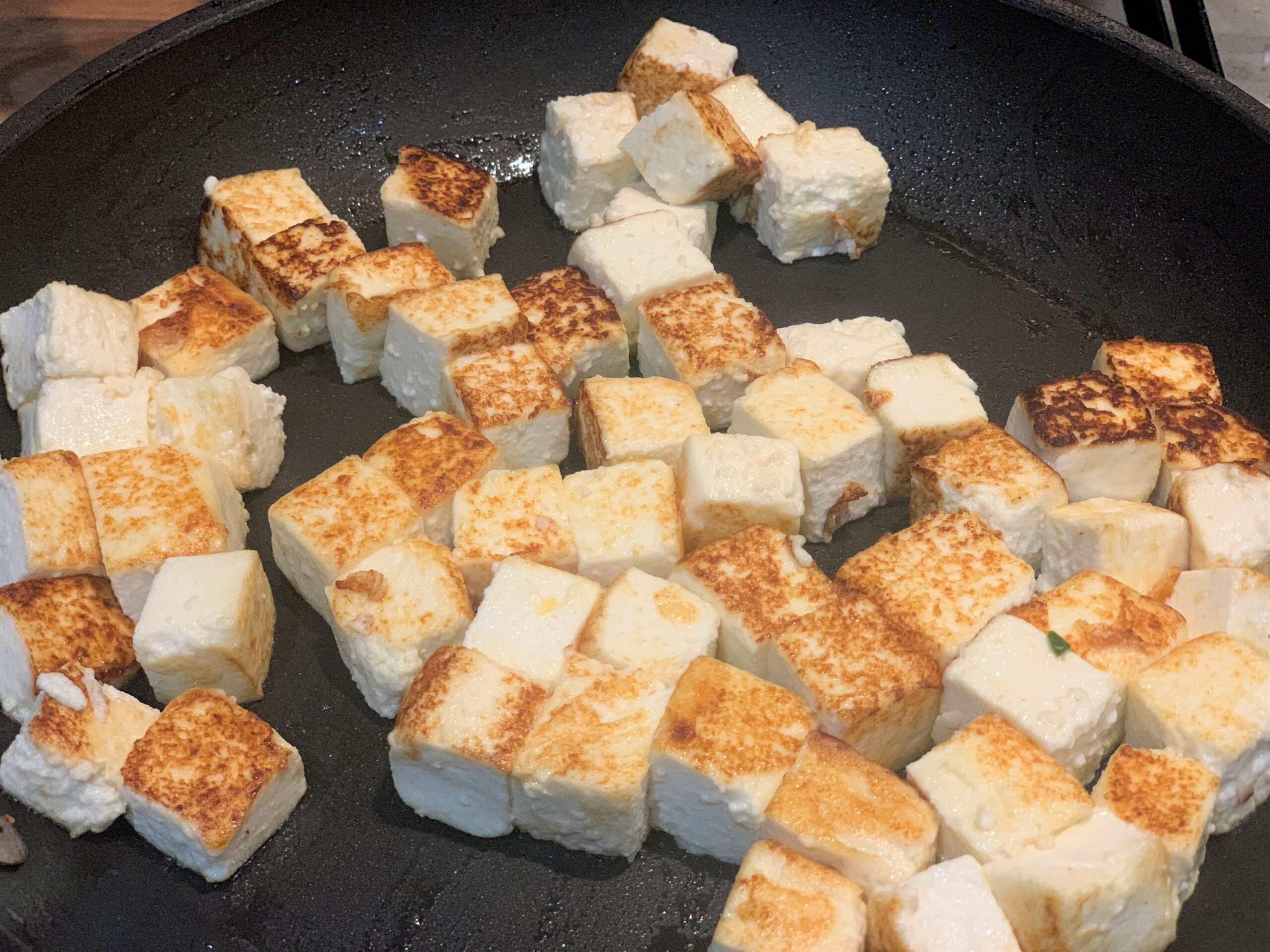 Slice the paneer into 1cm X 1cm cubes.
Take few drops of oil/ghee in a non-stick pan and fry the paneer cubes till golden brown on all sides on medium heat. Keep them aside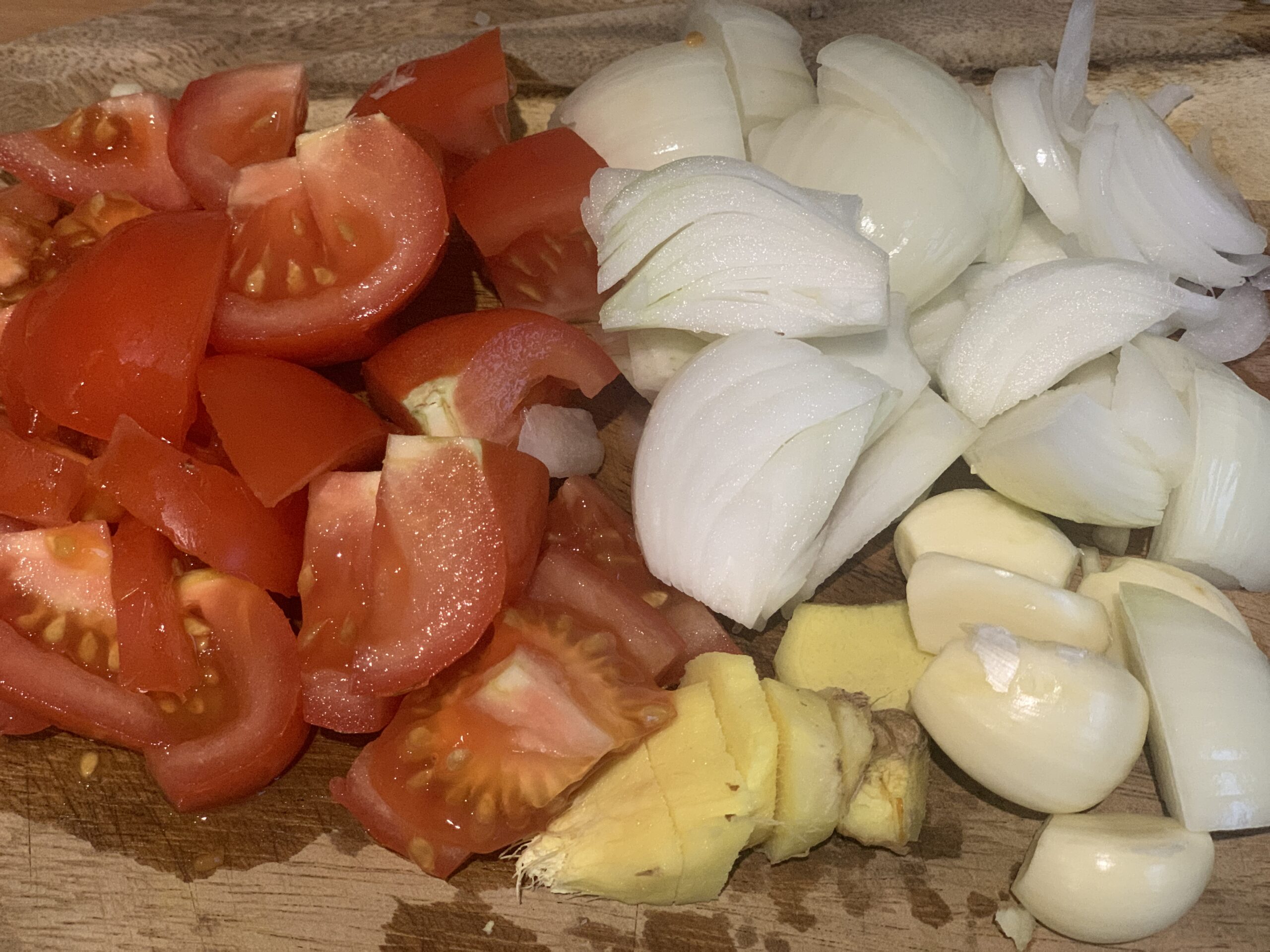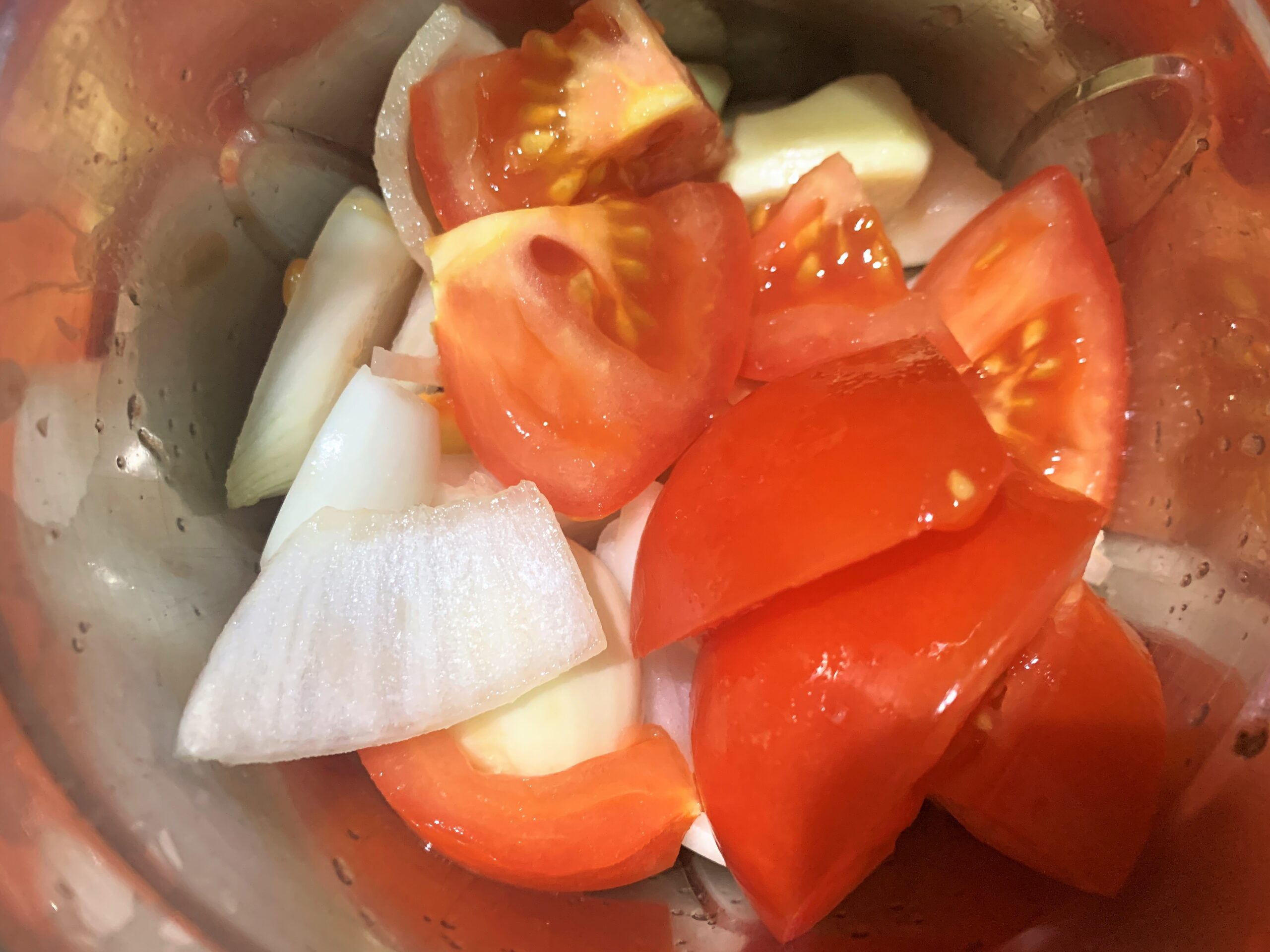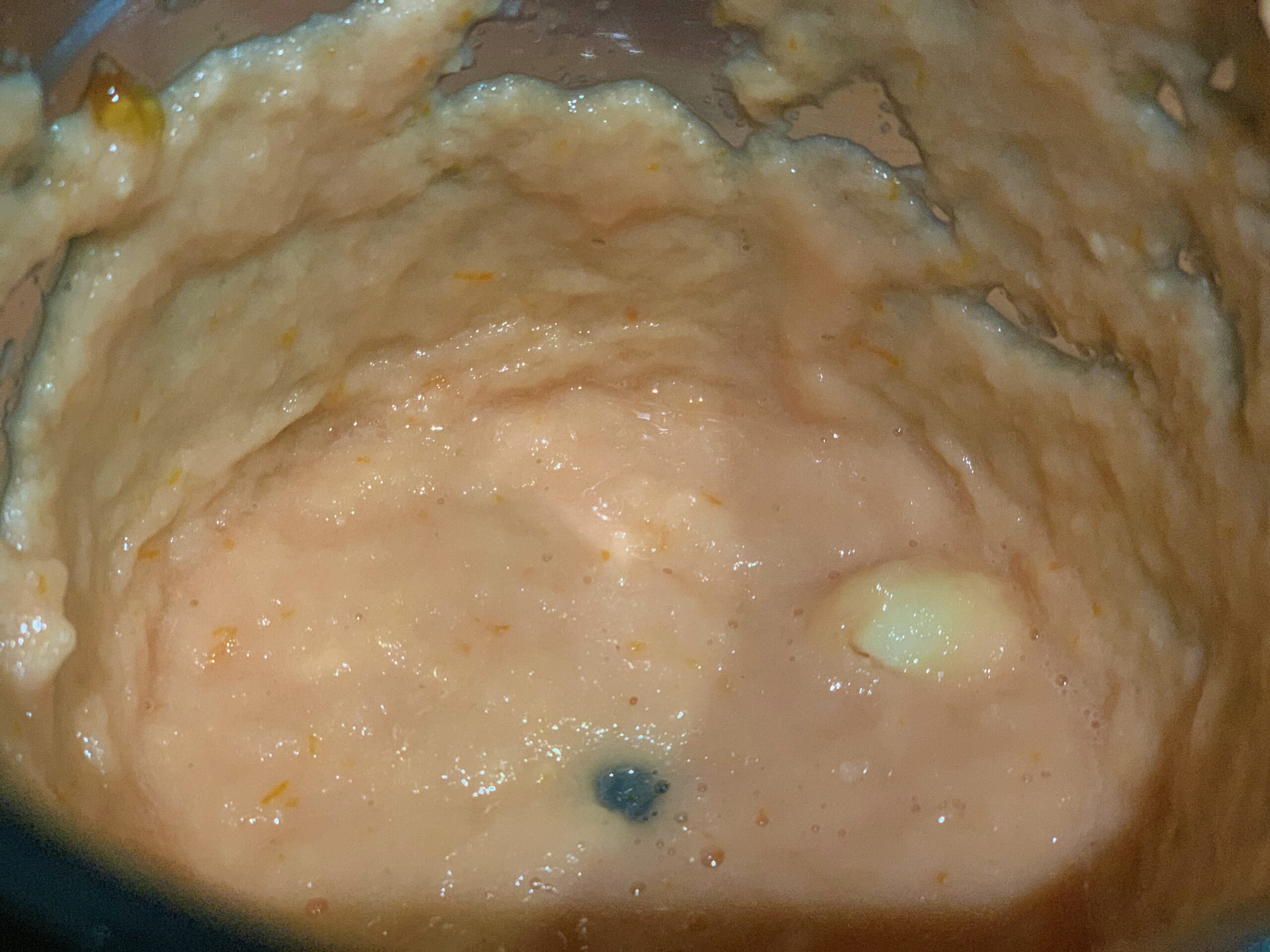 Grind the tomatoes, onions, ginger and garlic to a fine paste.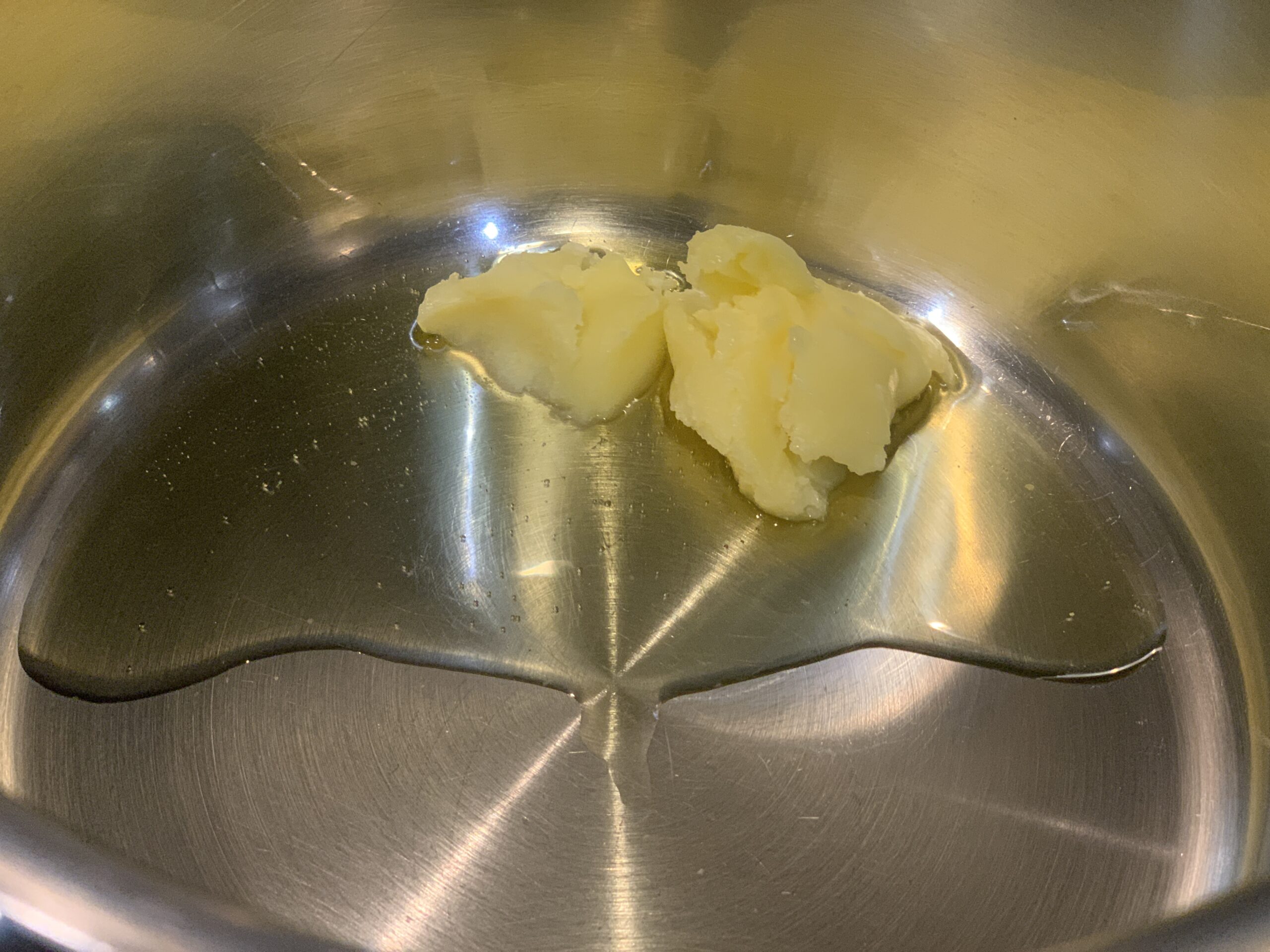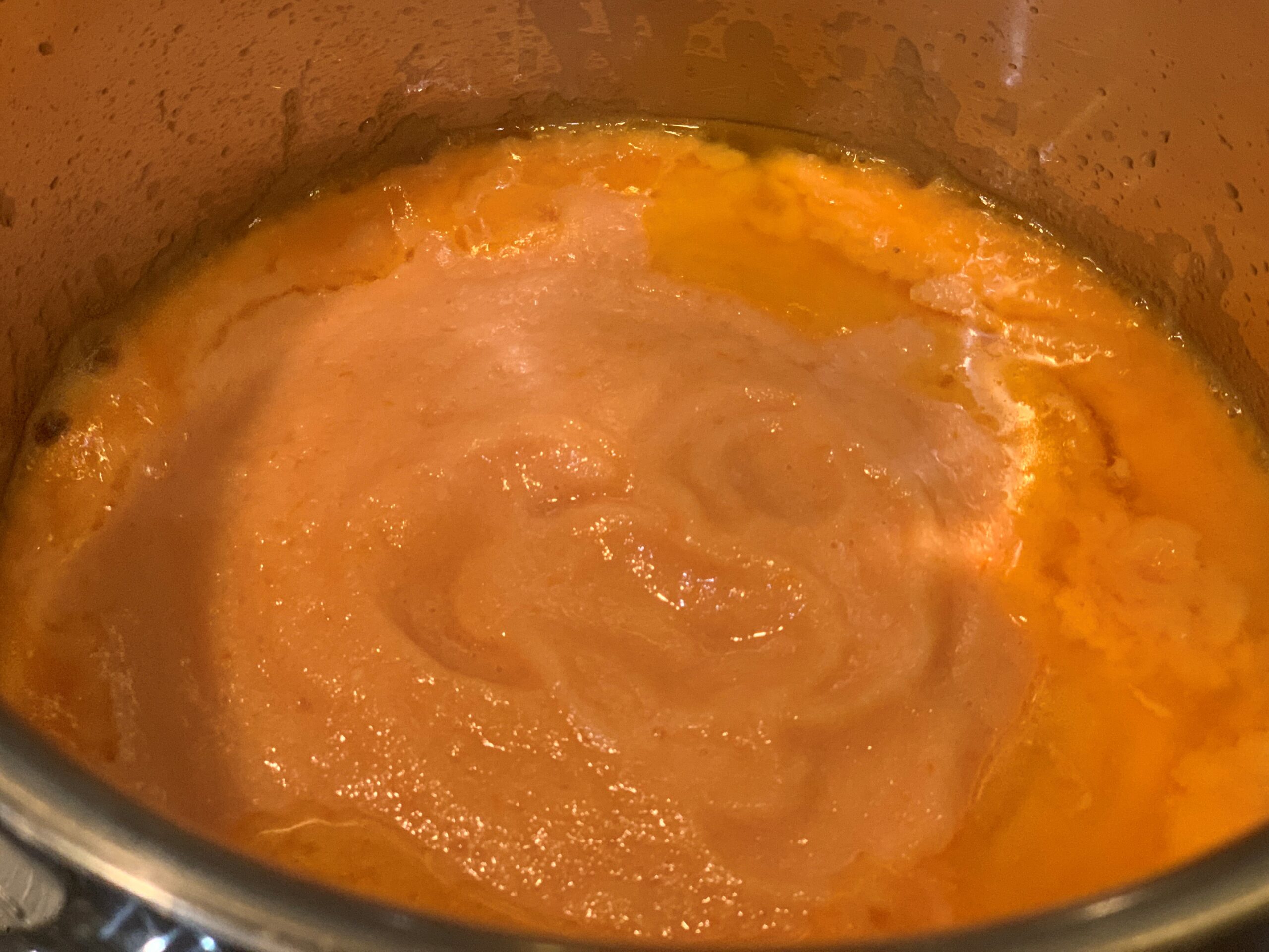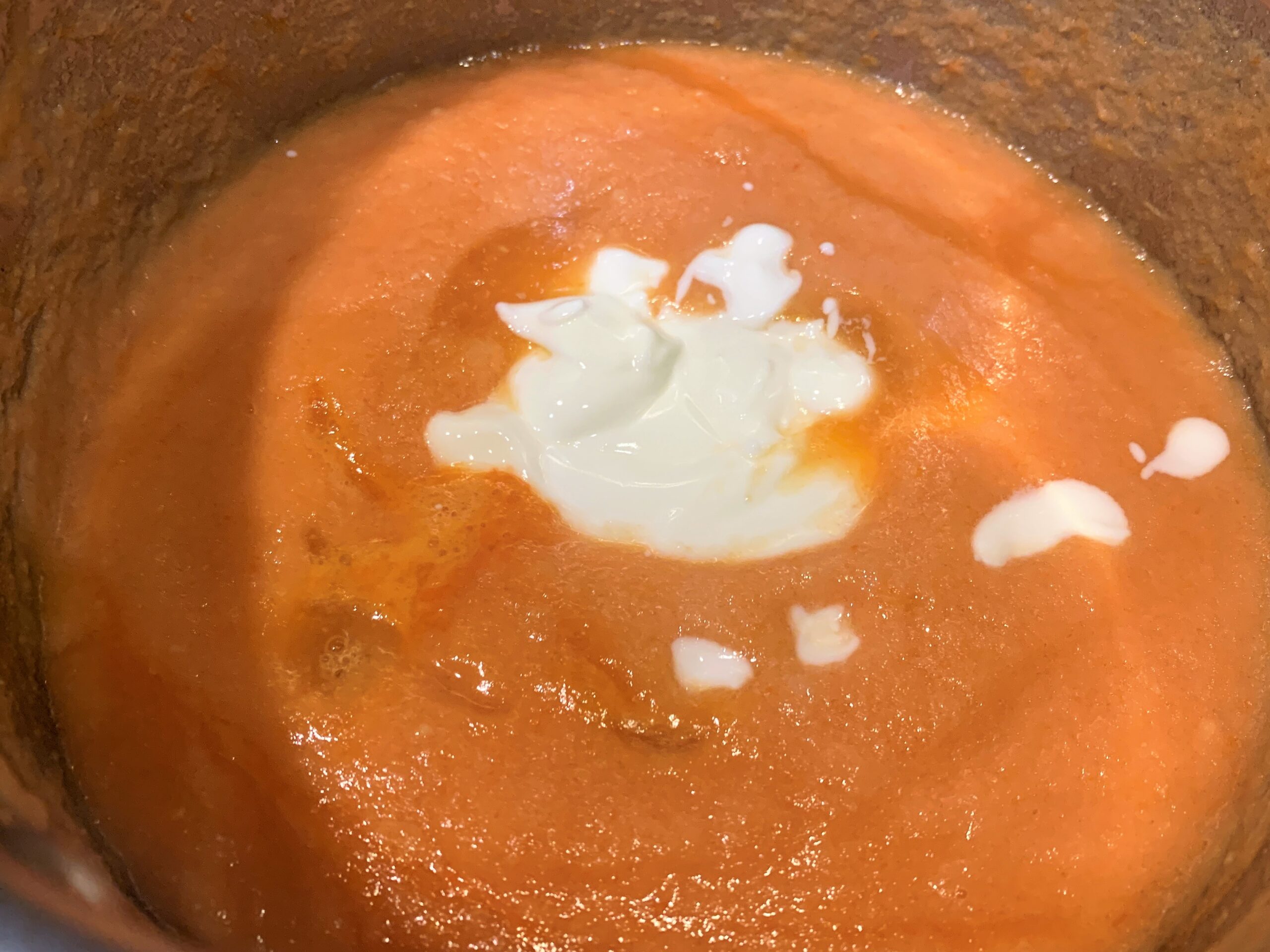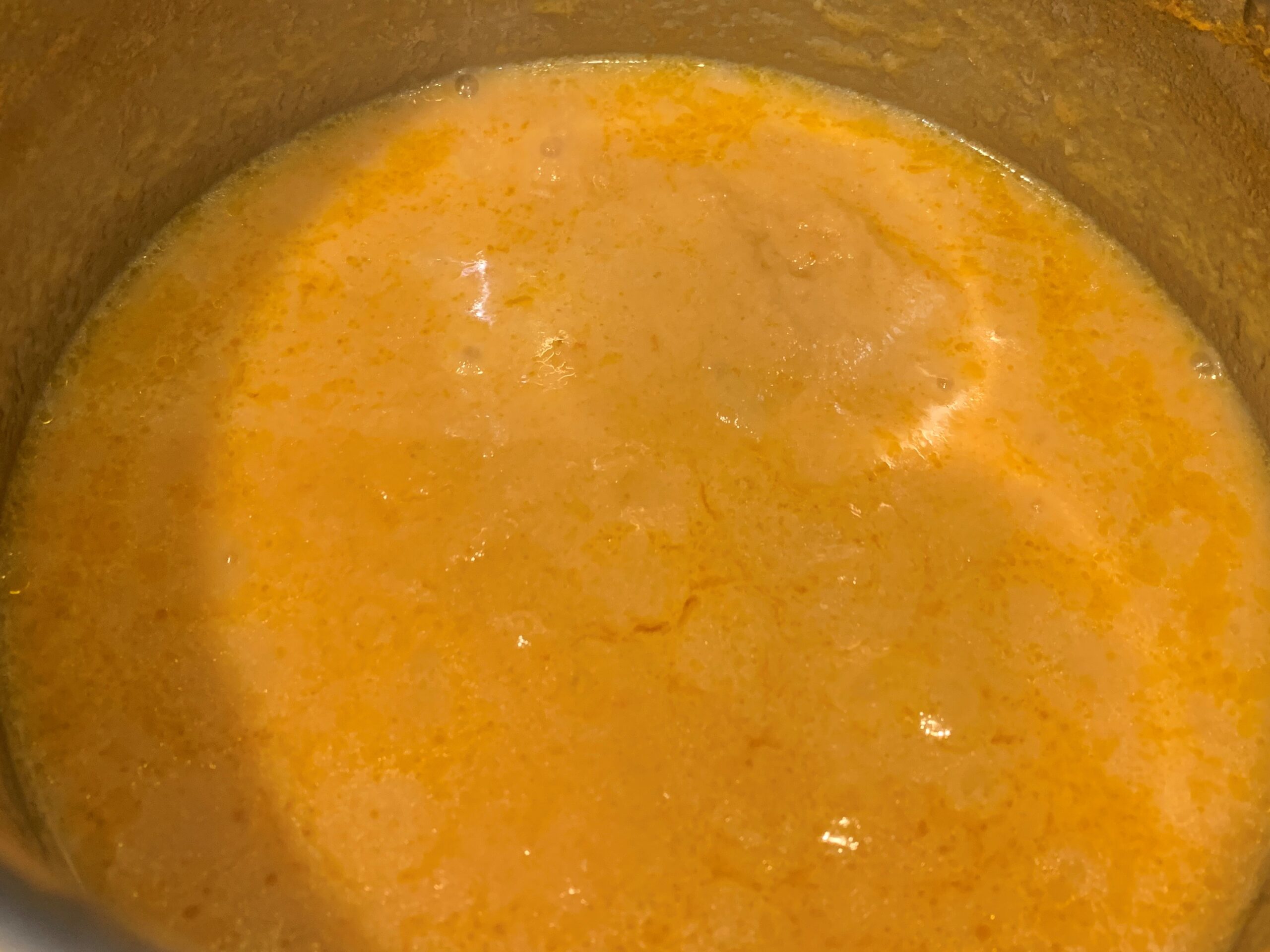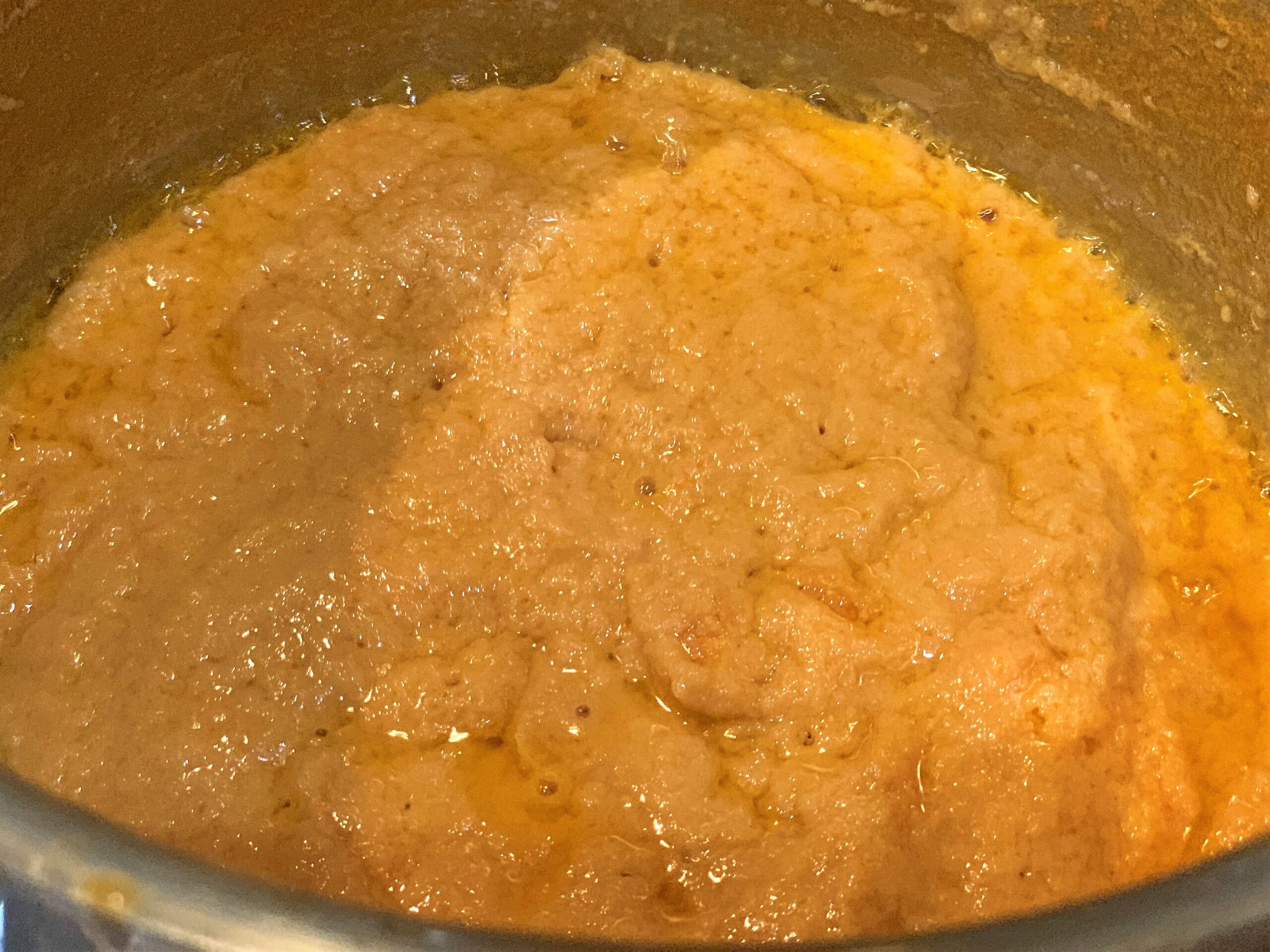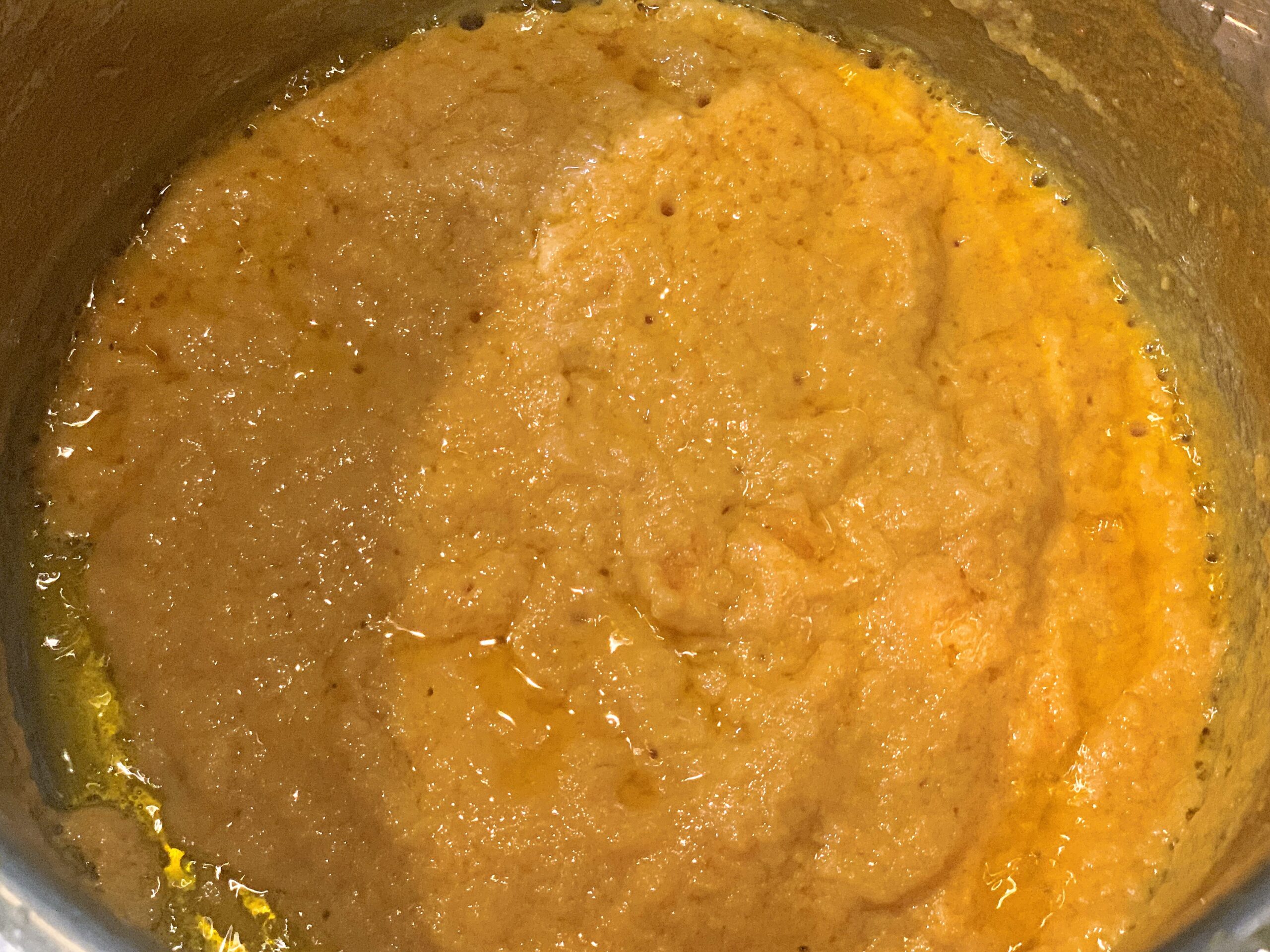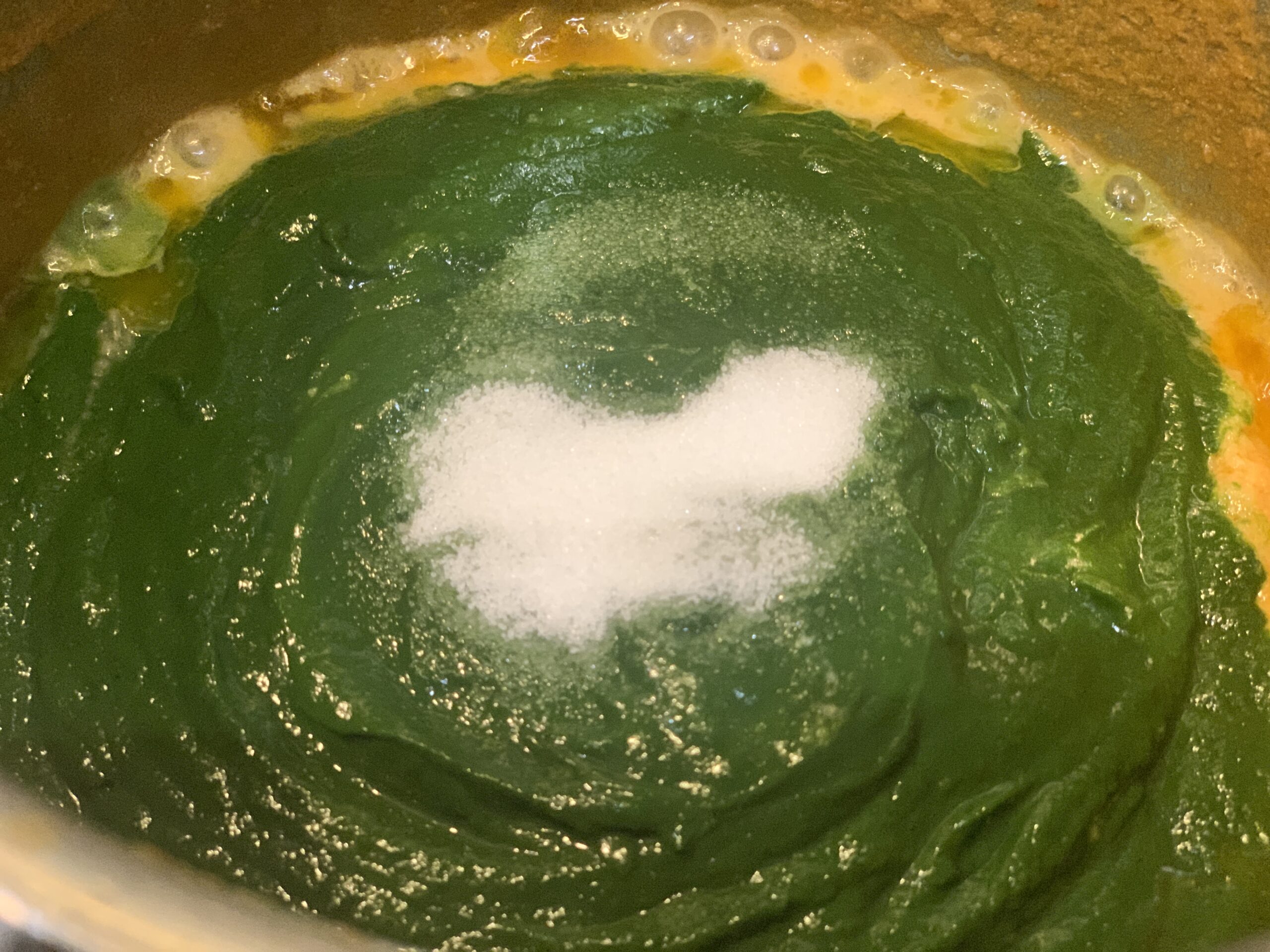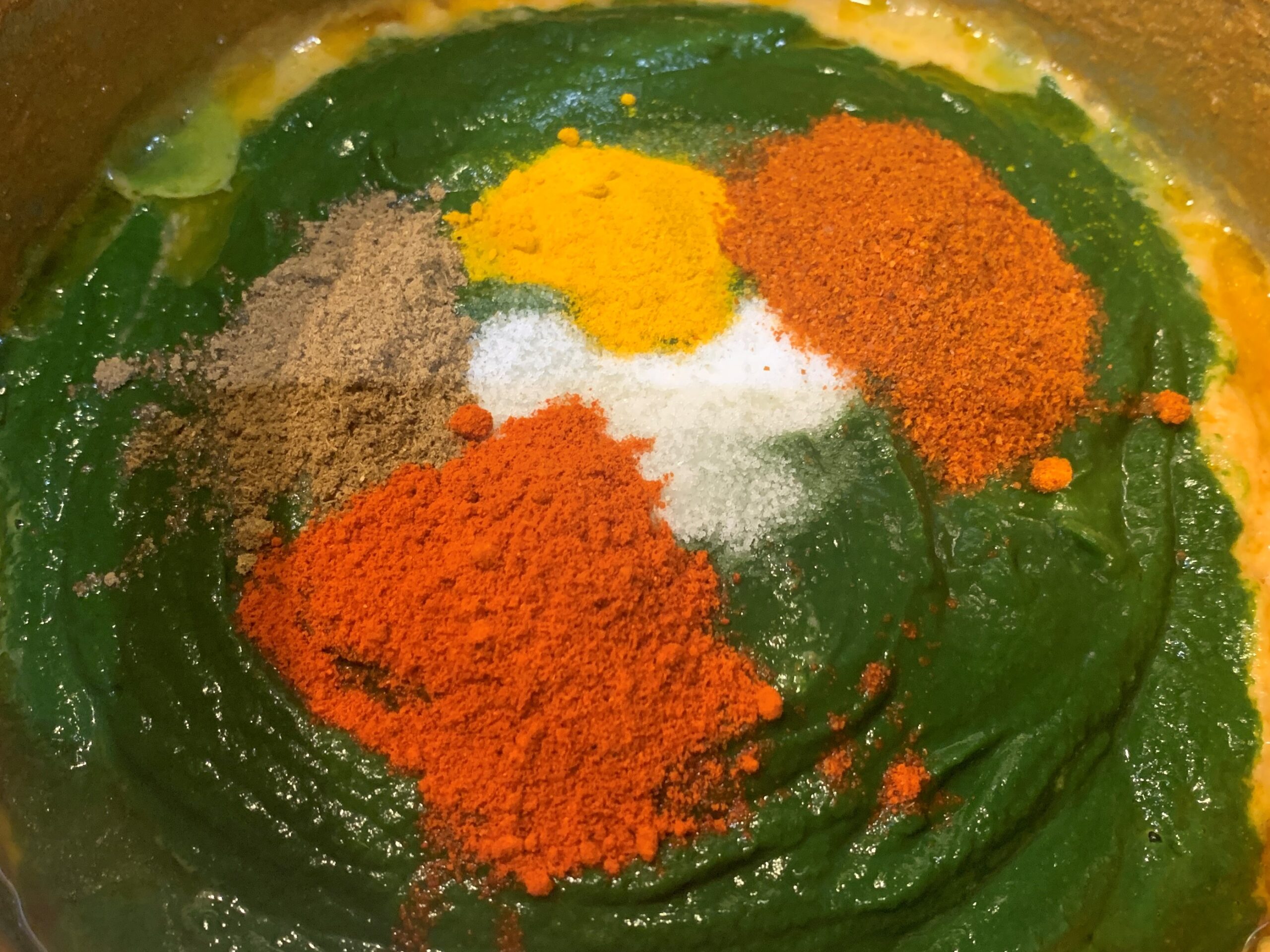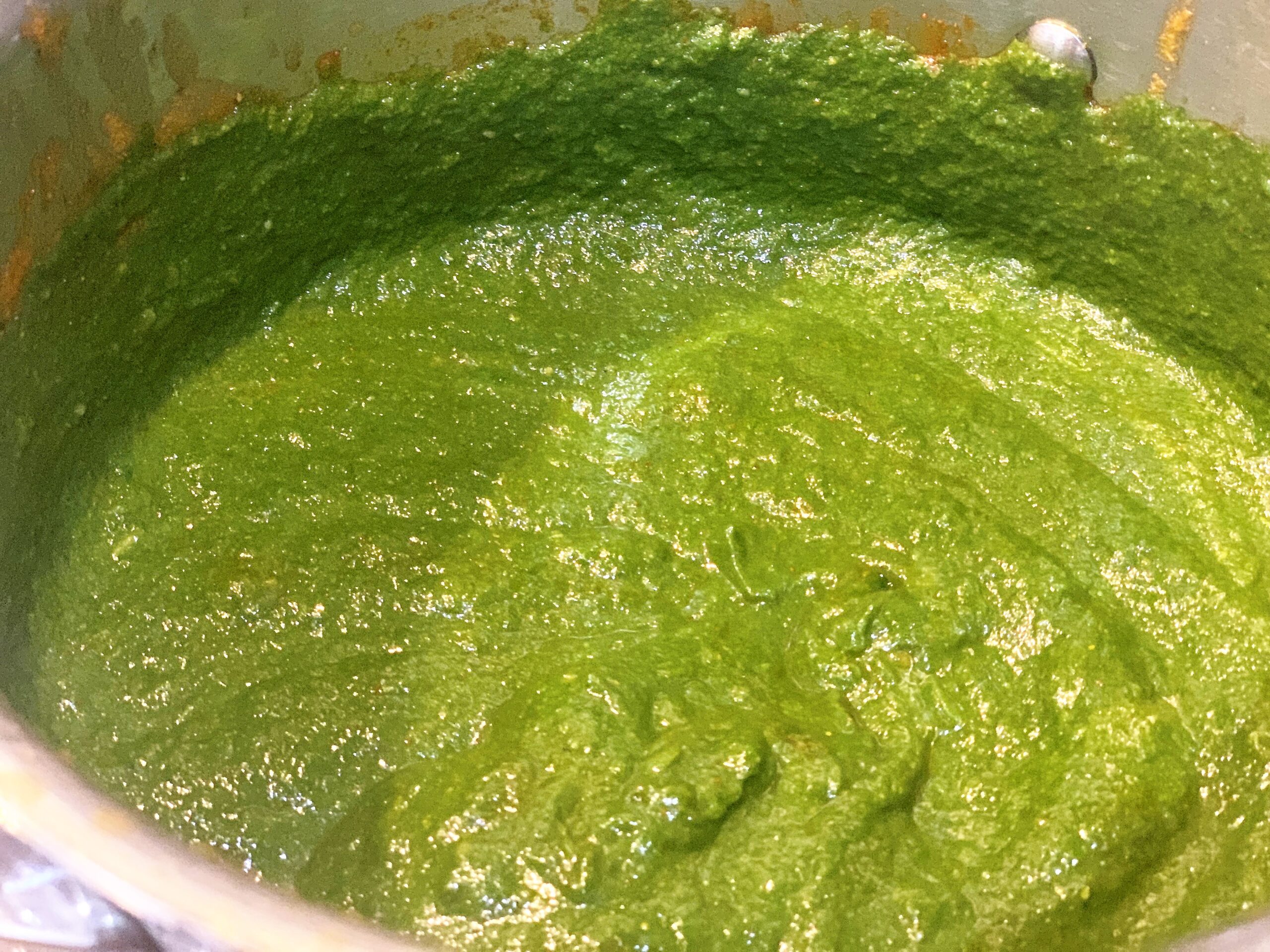 Heat ghee in a pan and add the onion tomato paste and yogurt and sauté on medium heat for 10-15 minutes.
Once the masala burns brown or the ghee begins to separate, add the spinach paste, salt, red chilli powder, turmeric powder, Kashmiri red chilli powder and garam masala.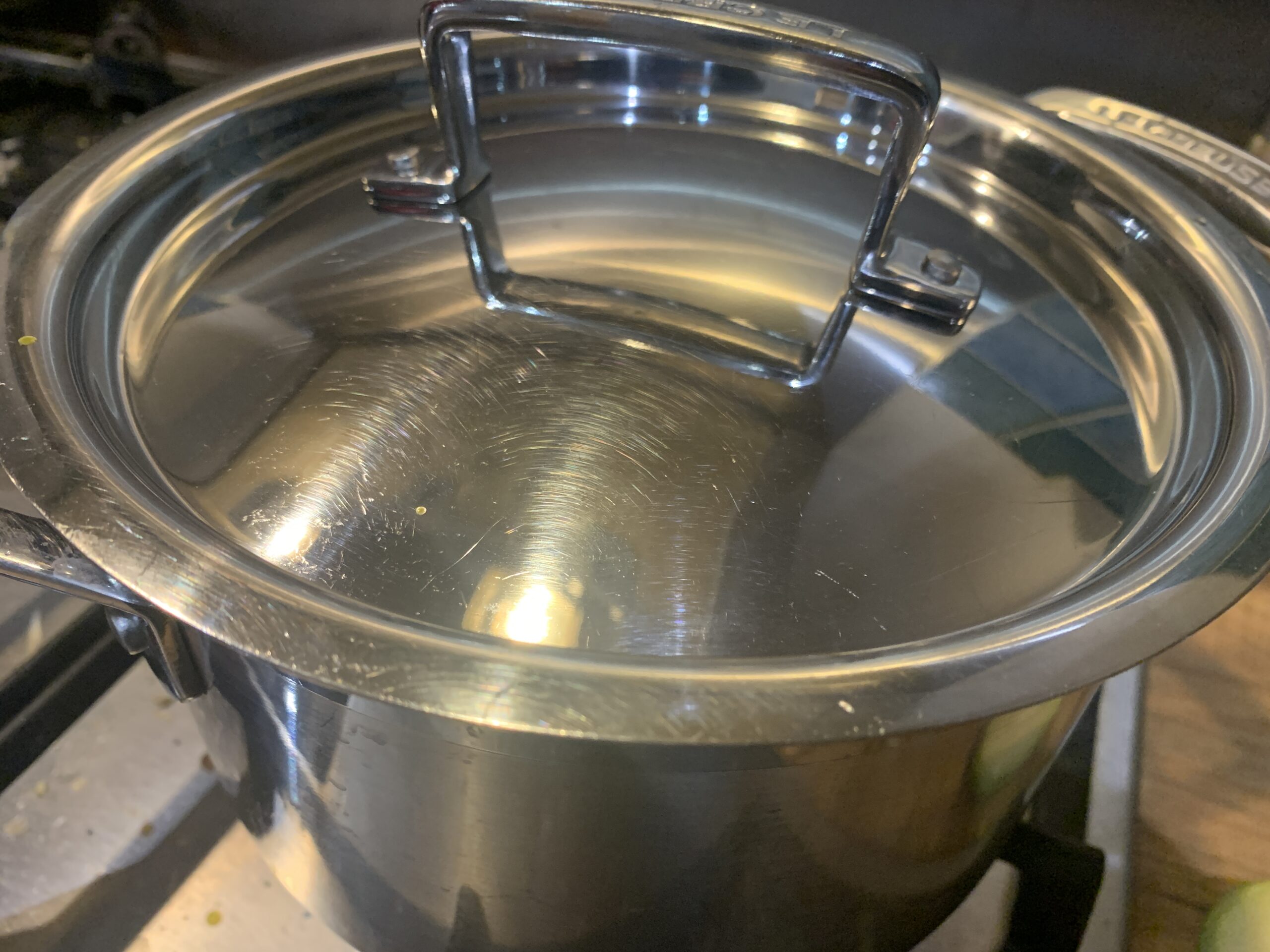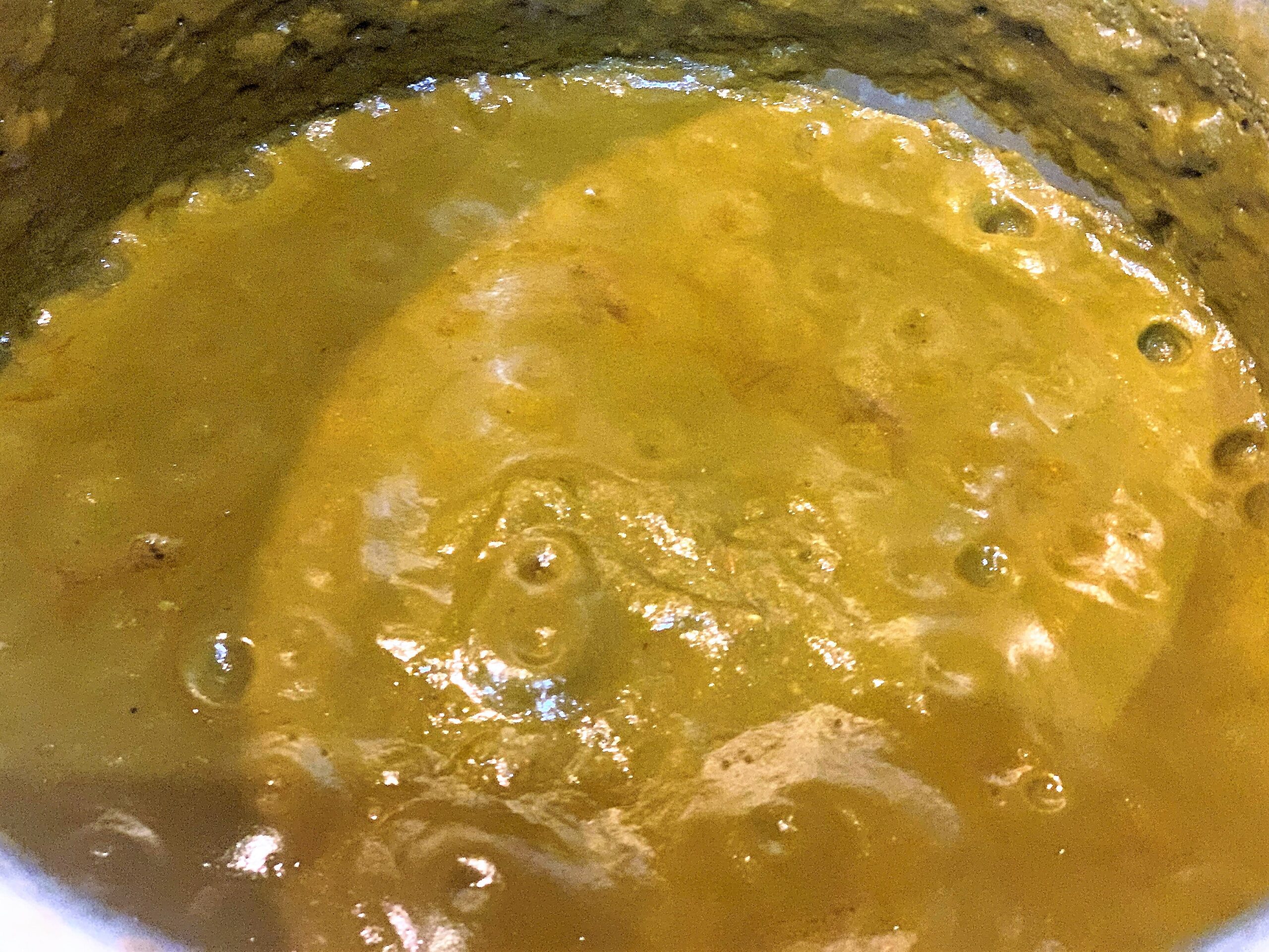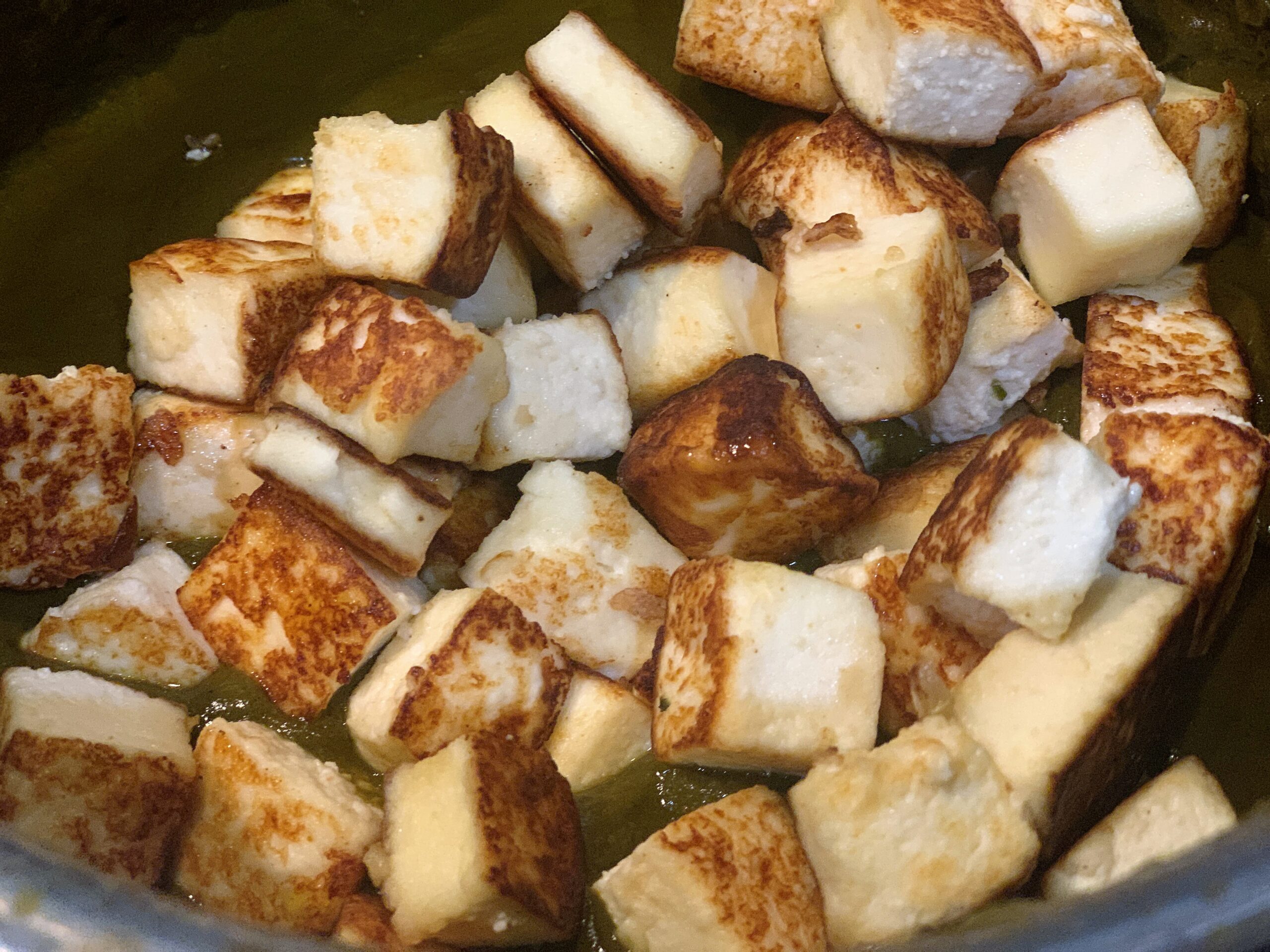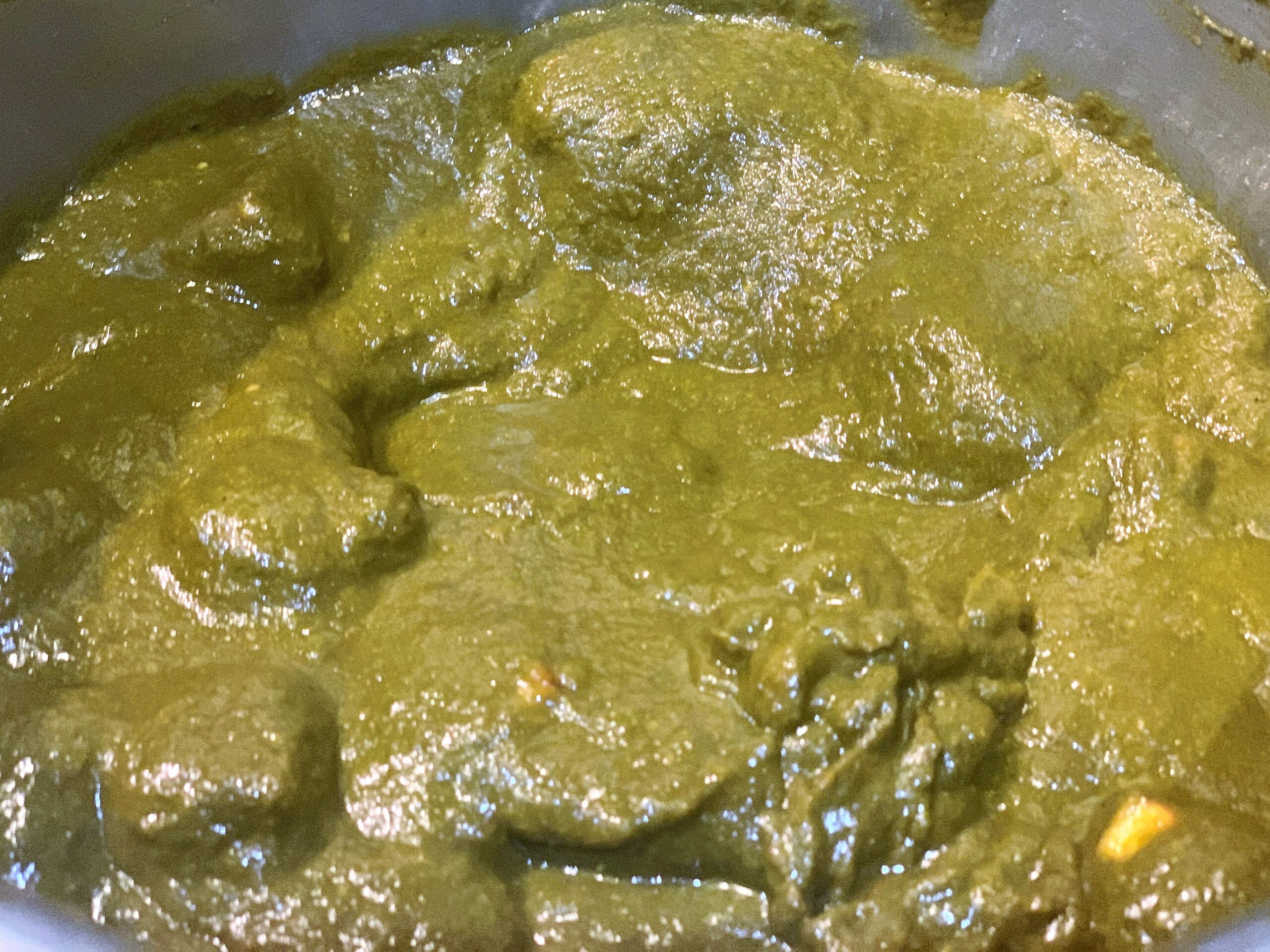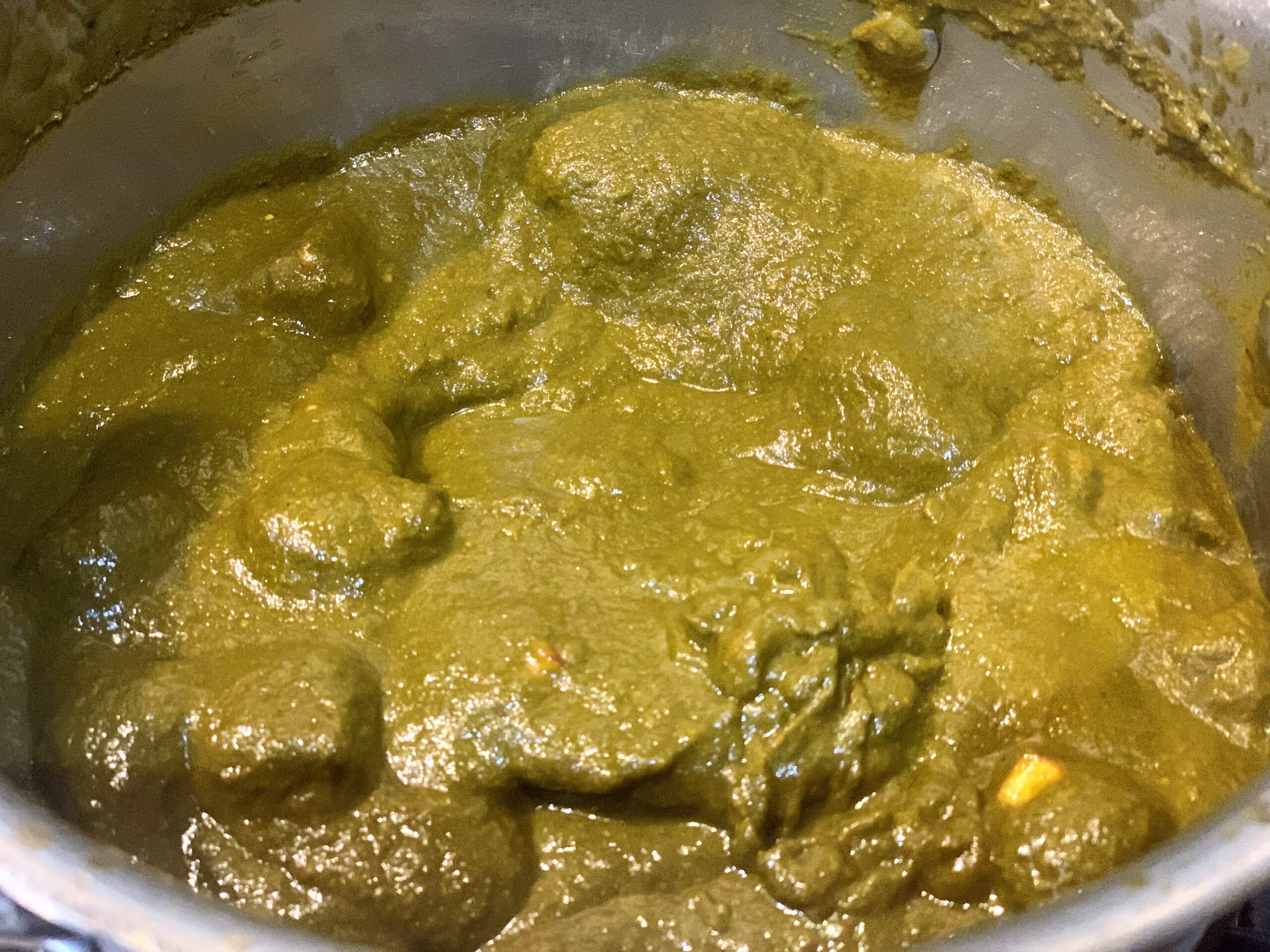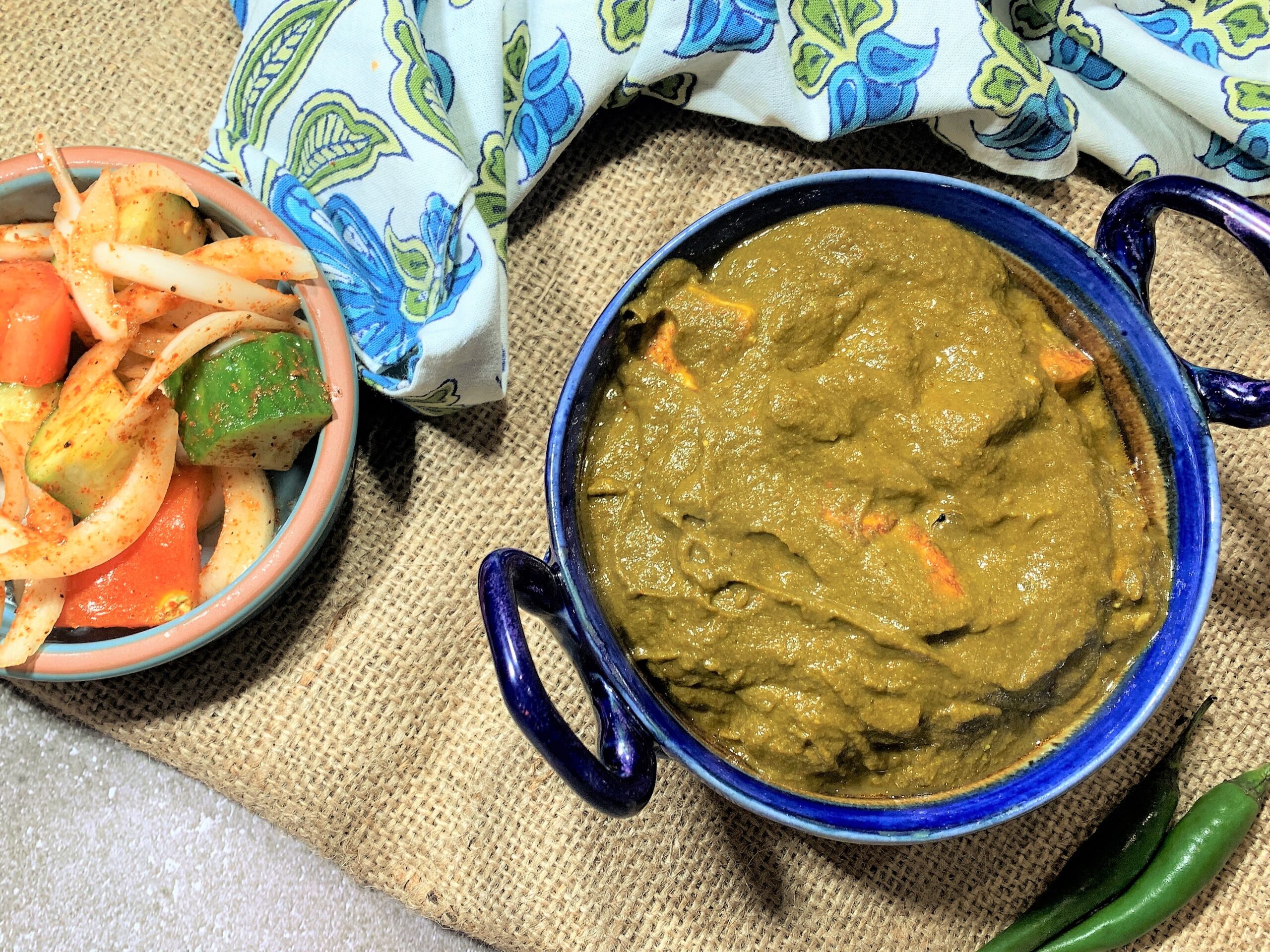 Mix well and cook for about 10-15 minutes on medium heat. The spinach tends to splatter so I would recommend covering it while cooking.
Add the paneer and mix. Simmer for about 5 minutes.
Palak Paneer is ready to eat.