Bird's Nest in Spinach Gravy
Bird's Nest in Spinach Gravy is a scrumptious gravy-based dish. Lightly spiced potato and paneer balls are rolled in vermicelli and fried making them crispy from the outside and soft and creamy inside and served with a spinach gravy.
This dish taste as delicious as it looks. It is frequently said that "People eat with their eyes first", meaning if a dish looks appetizing and appealing to our eye, we are more willing to try it! This dish is right up that street!
My children always get excited whenever I cook this dish as they enjoy the taste and love how it looks. Spinach is considered super healthy vegetable, as it is loaded with nutrients and antioxidants. Spinach is one of the best sources of dietary potassium and magnesium. Since the days of Popeye, spinach has been famous for its ability to make you "strong to the finish." While this spinach-based curry will not cause your biceps to inflate like balloons but definitely boost nutrition in your diet in a delicious manner!
This recipe is a complete package as it is super healthy, appetizing and earns a rightful place in celebratory party/meal.
Ingredients
For Gravy
2½ cups spinach
1 cup onion paste
1 cup tomato puree
2 tablespoons green chili ginger garlic paste
4 tablespoons ghee
1 teaspoon salt
½ teaspoon turmeric powder
1 teaspoon red chili powder
1 teaspoon Kashmiri red chili powder
2 tablespoons whisked yoghurt
1 teaspoon garam masala
For Paneer and Potato Balls
250 grams paneer
2 big size boiled potatoes
1 teaspoon salt
1 teaspoon white pepper
1 cup vermicelli
¼ cup plain flour
Oil for deep frying
Directions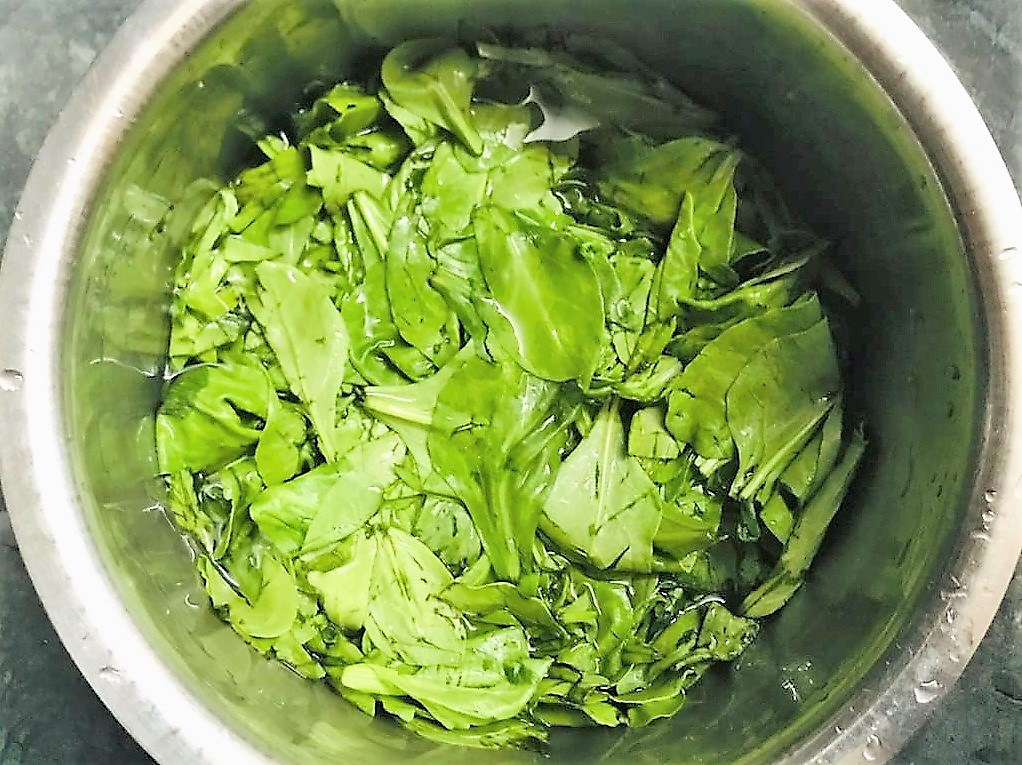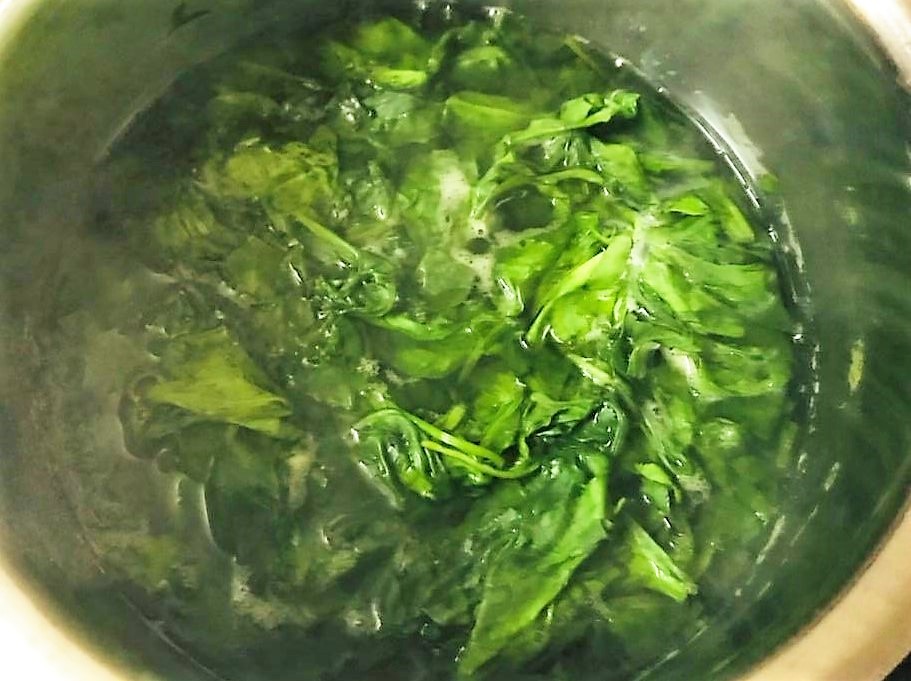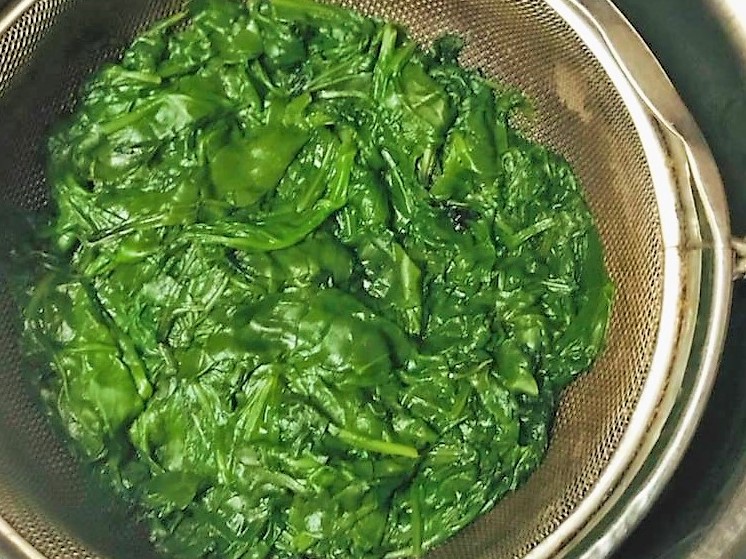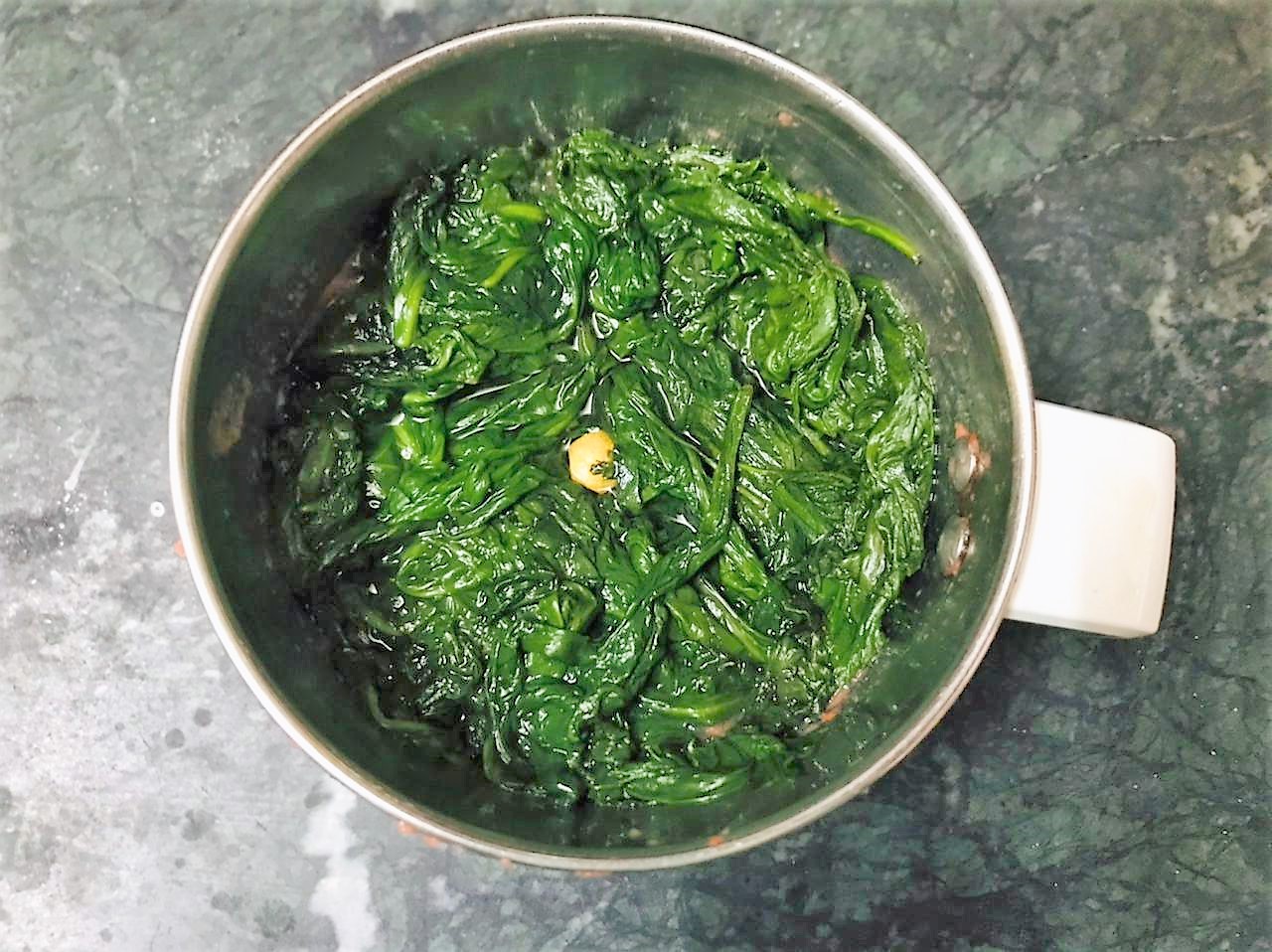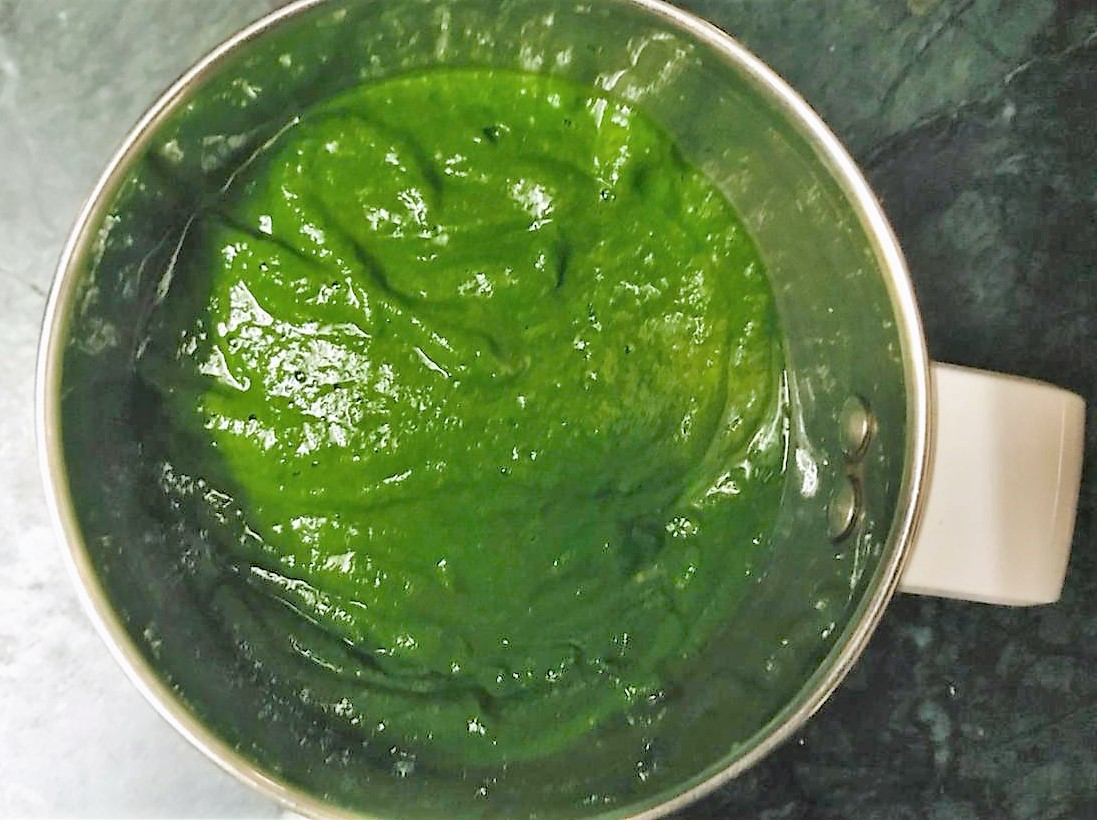 Boil the spinach in 4 cups of water for 5-6 minutes. Drain the spinach in cold water and leave it aside to cool.
Once the spinach has cooled then grind it into a fine puree.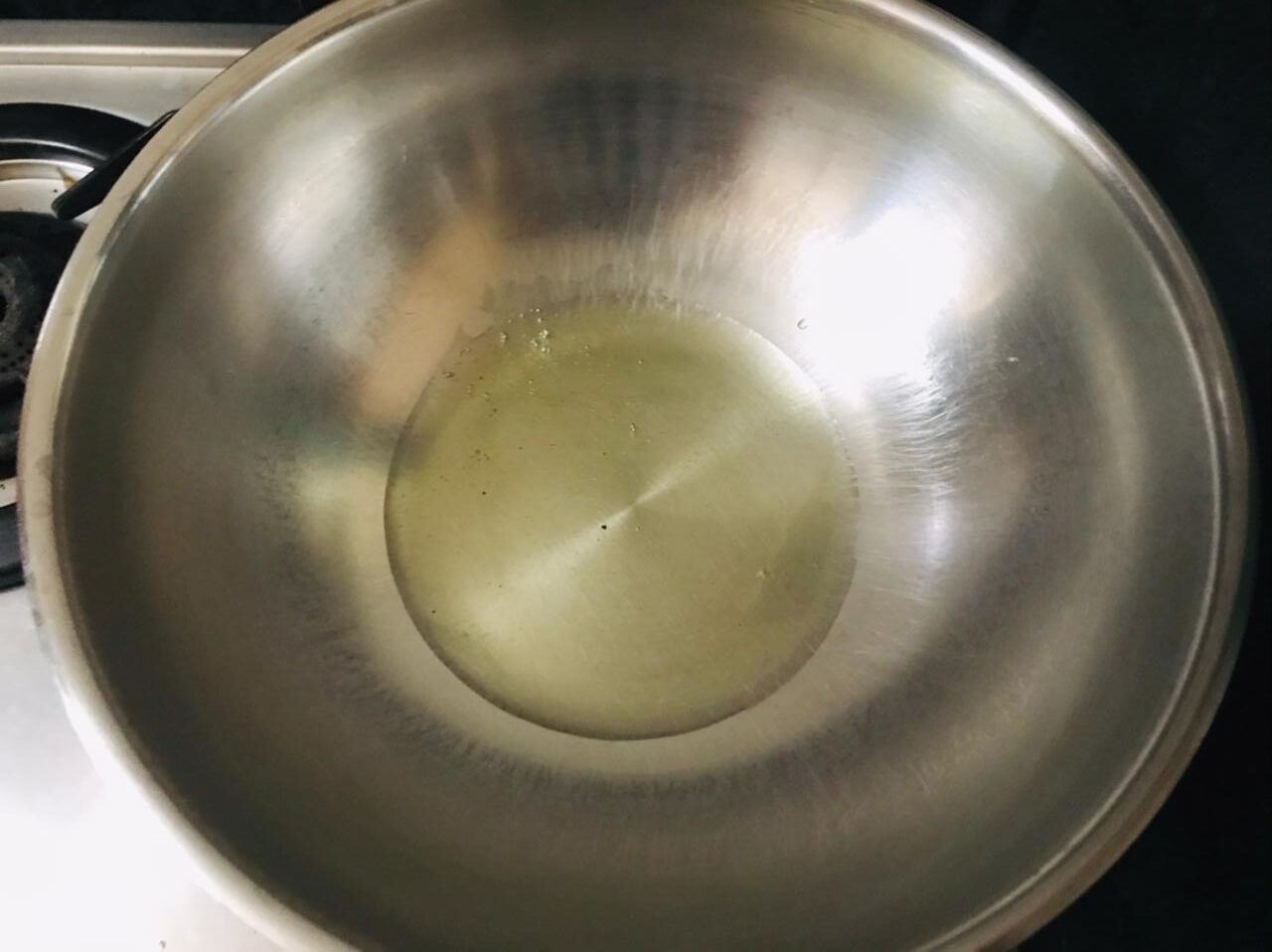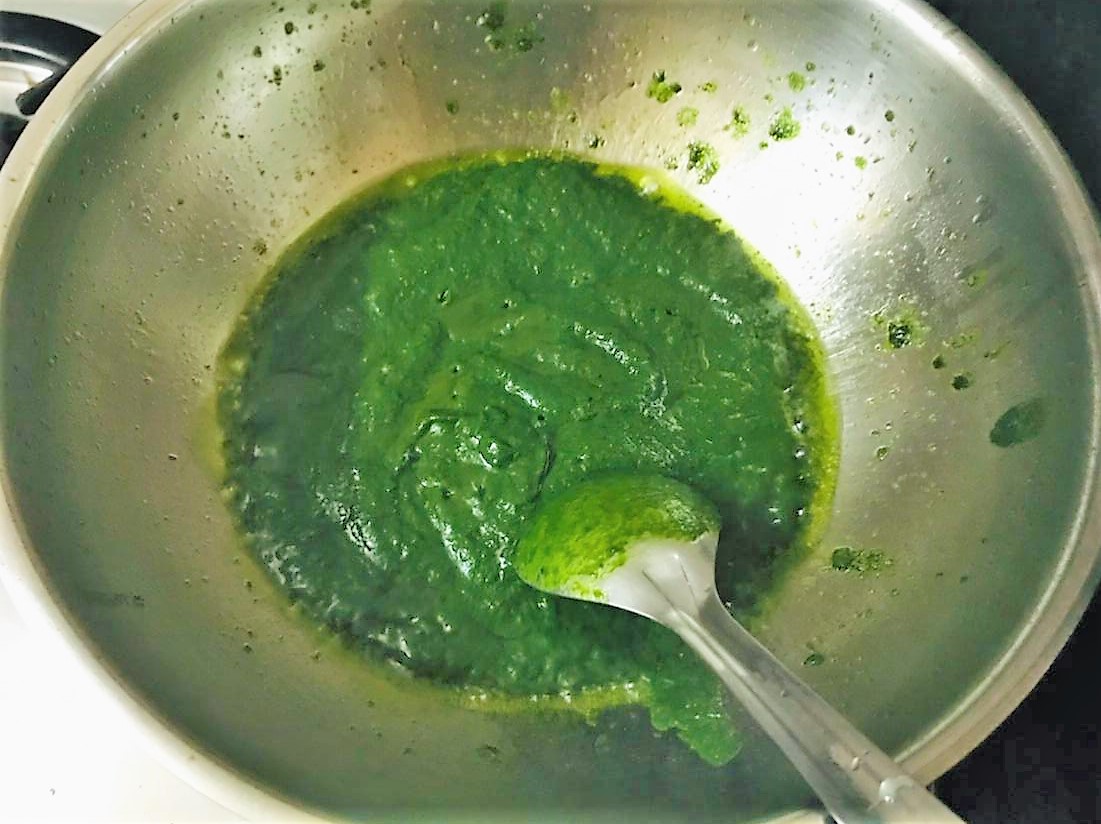 Heat 2 tablespoons ghee in a pan. Add the spinach puree and sauté for about 7-8 minutes on medium heat. Keep it aside.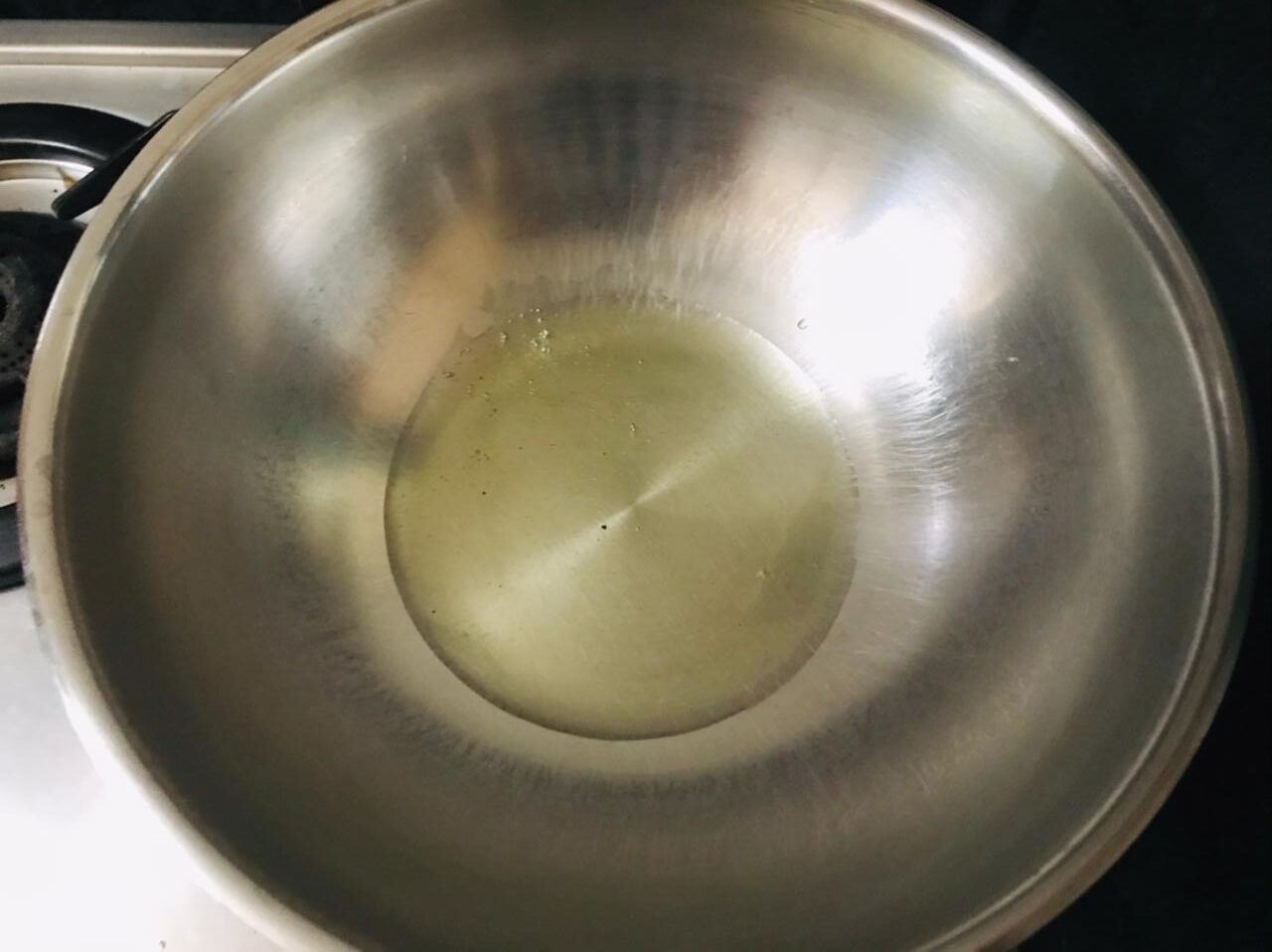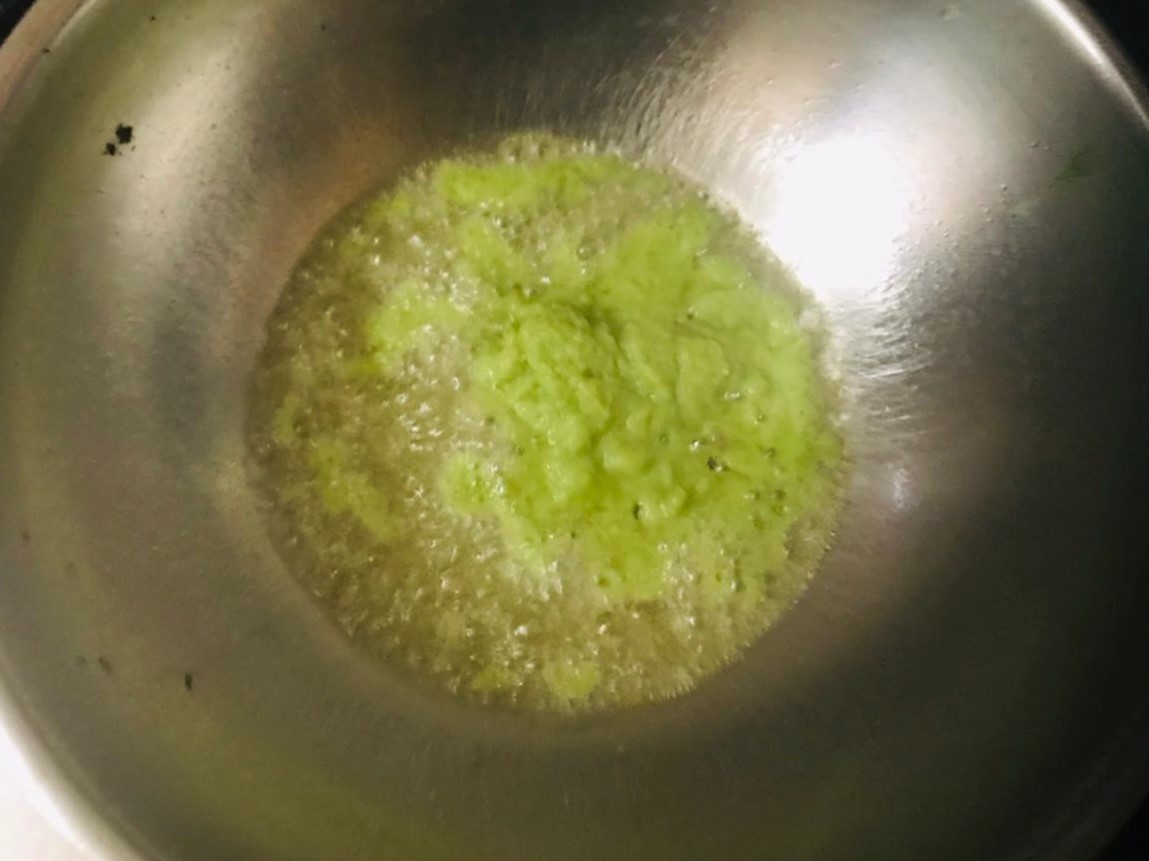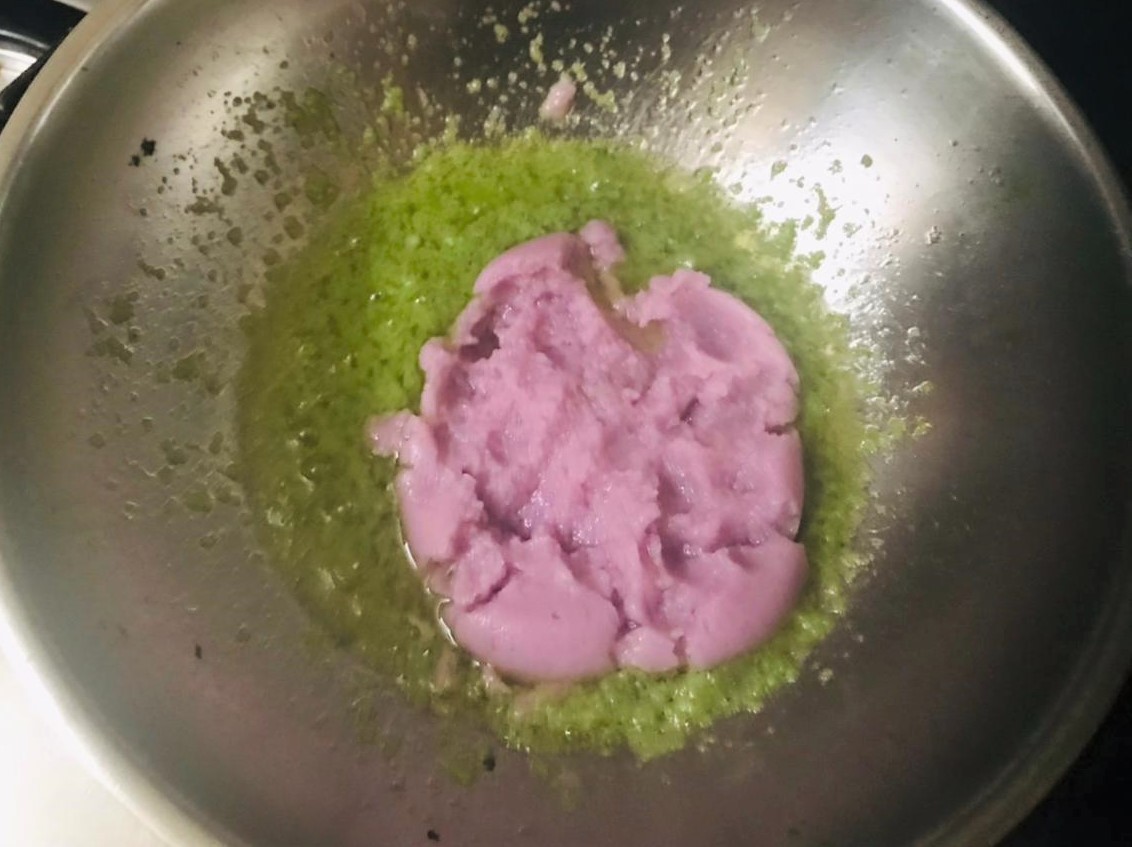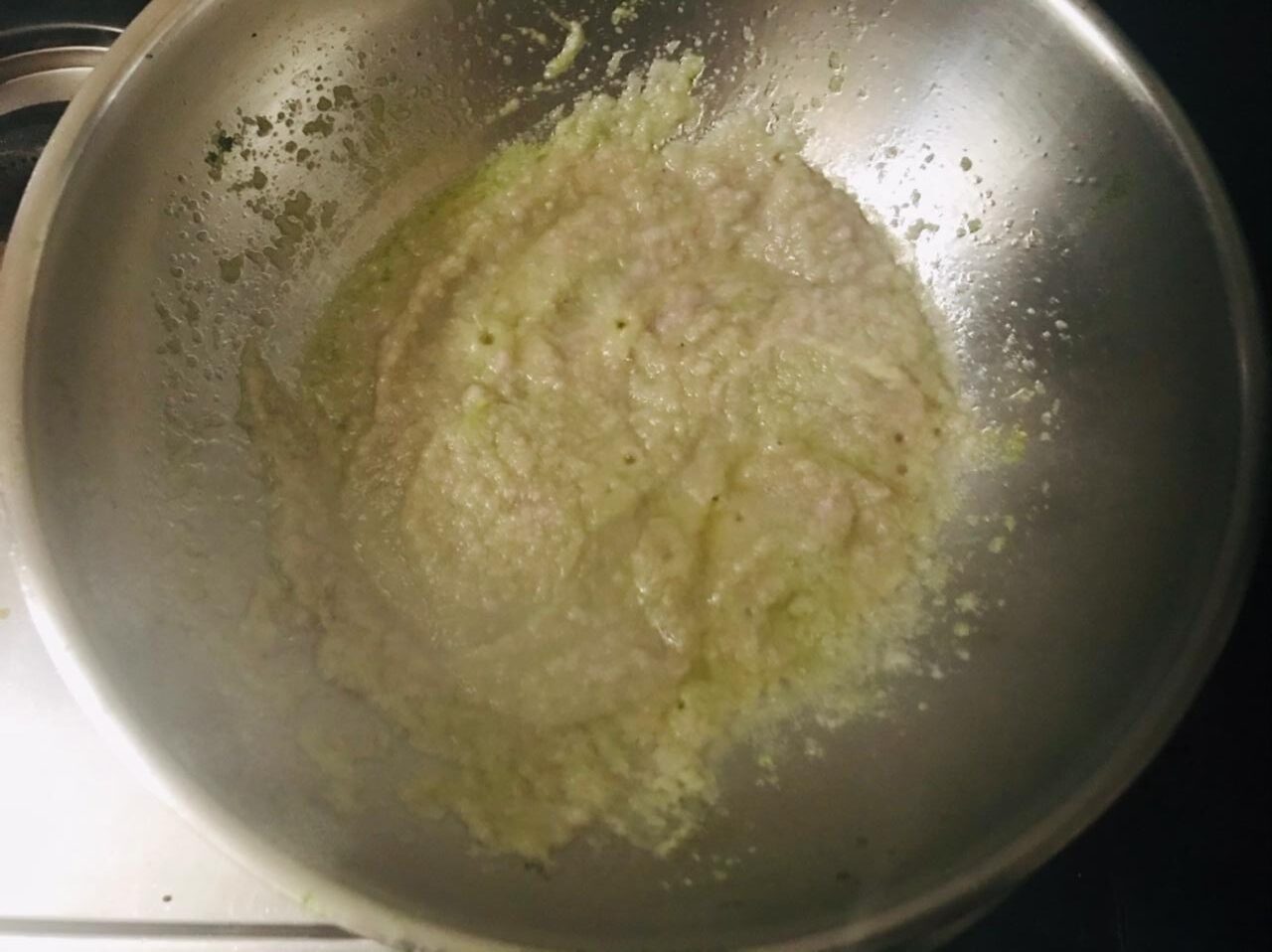 Heat 2 tablespoons ghee in another pan. Add green chili ginger and garlic paste and sauté for a minute. Next add the onion paste and sauté for 5-6 minutes on medium heat until it turns golden brown.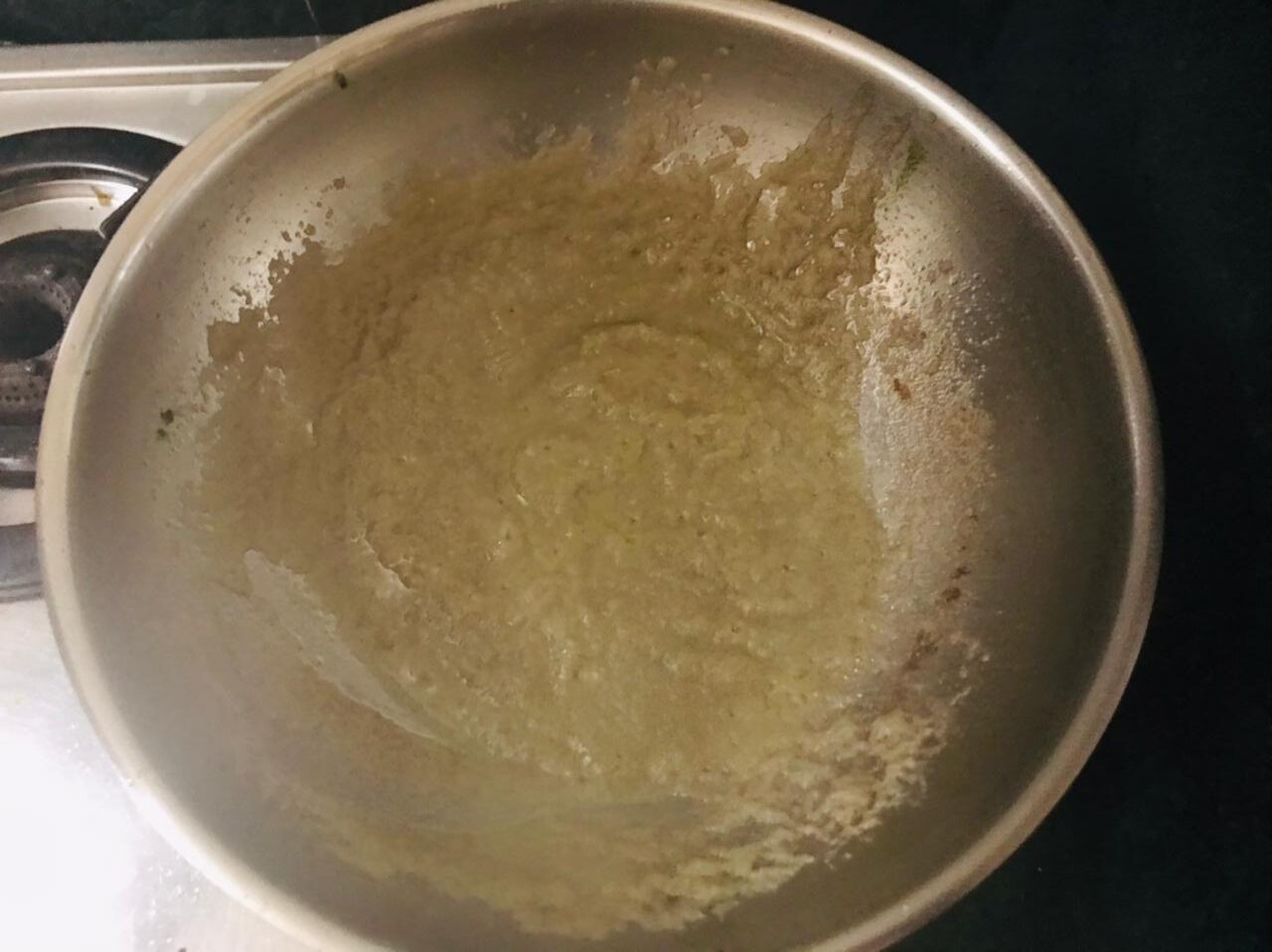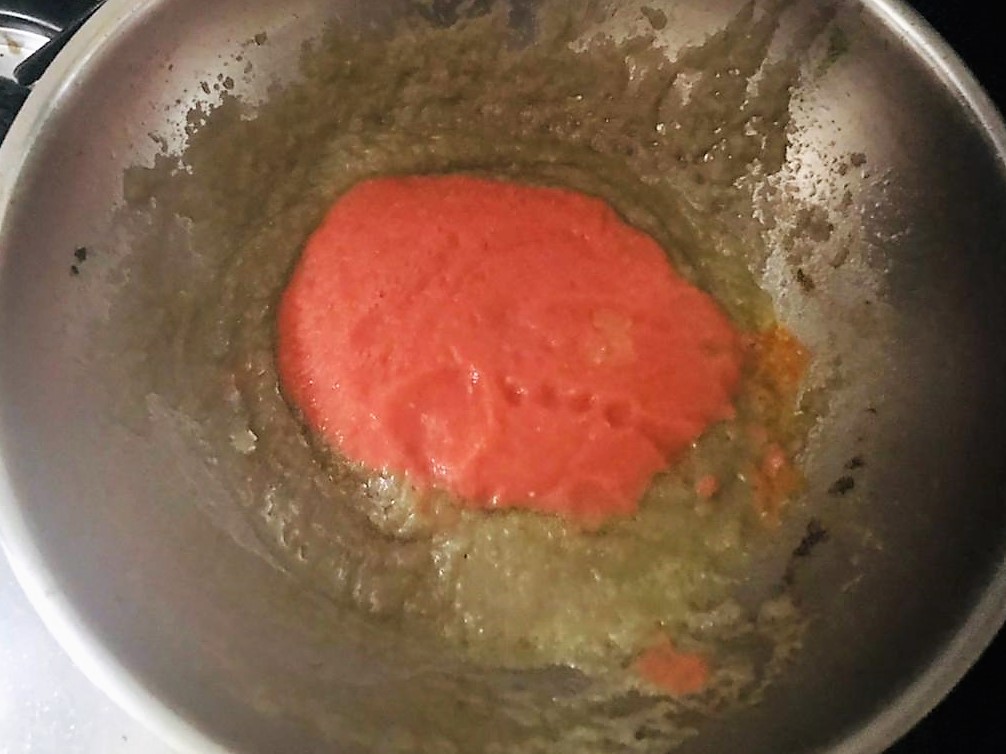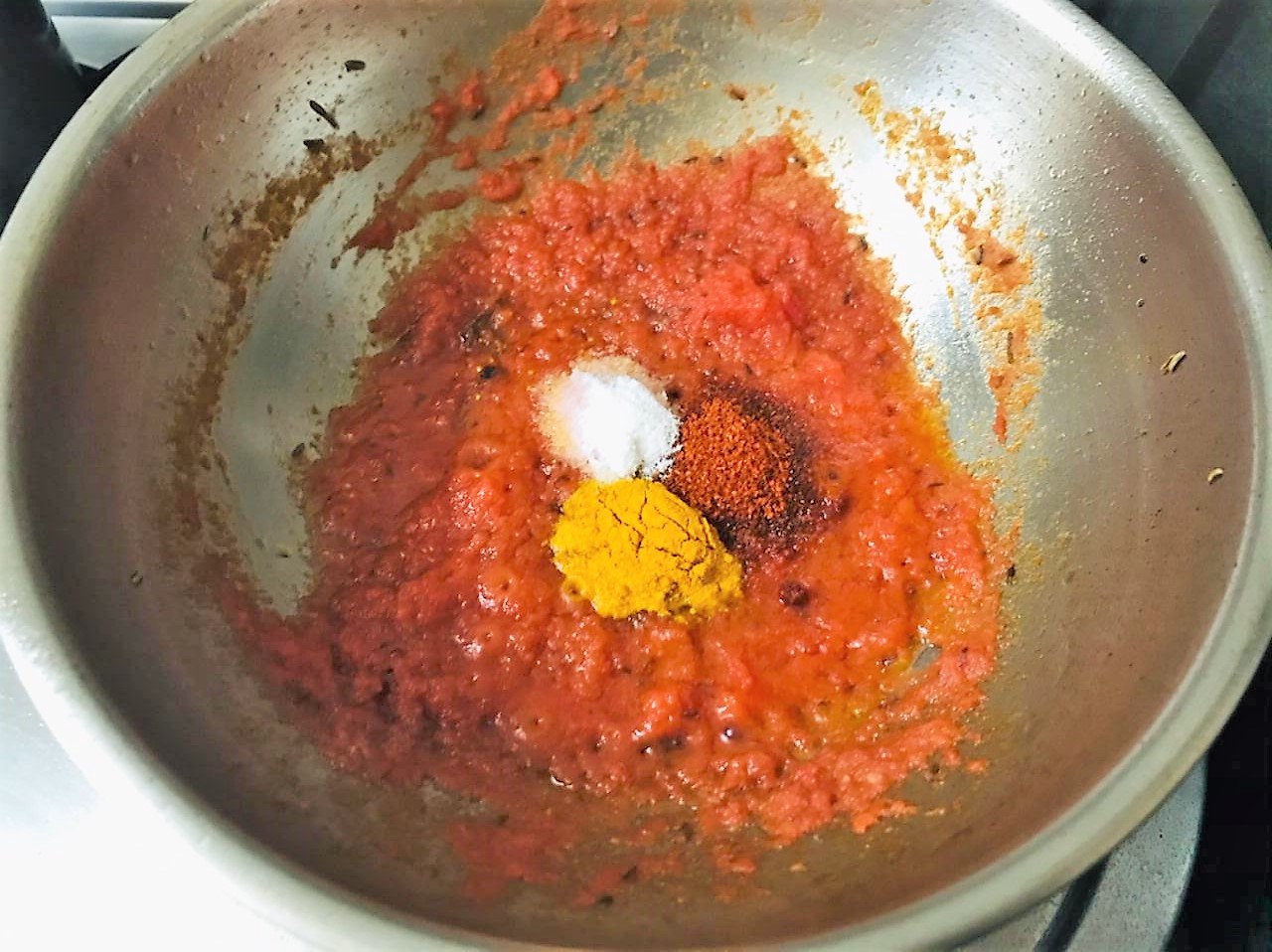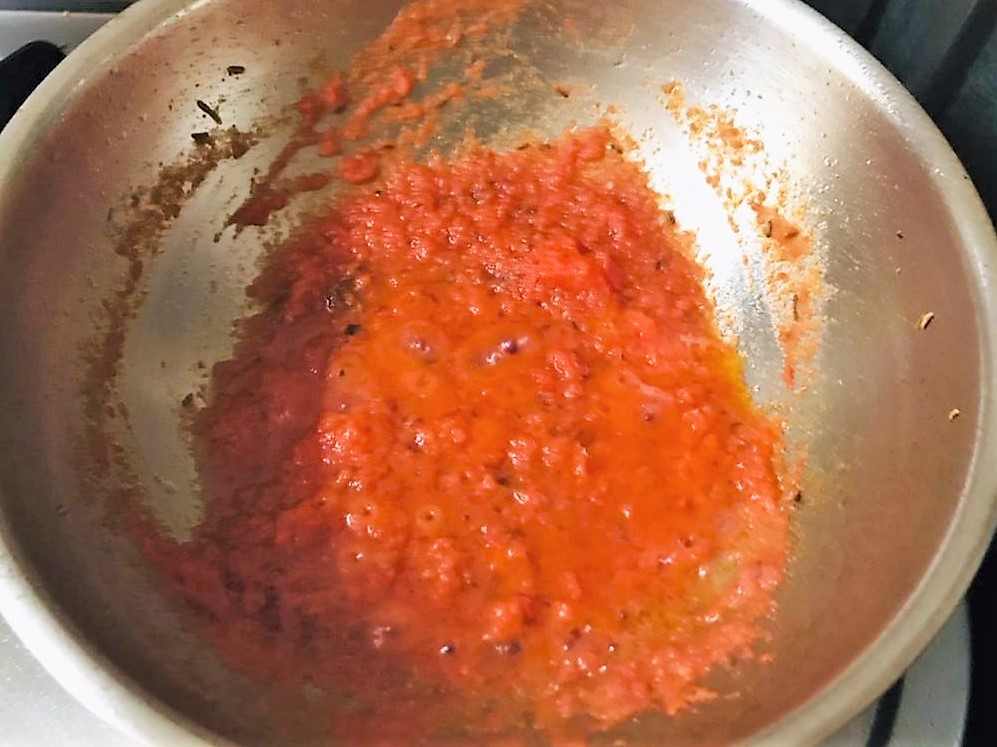 After that, add the tomato puree and cook it for 1-2 minutes and then add salt, red chili powder and turmeric powder. Cook the gravy for 7-8 minutes or until the ghee begins to separate from the gravy.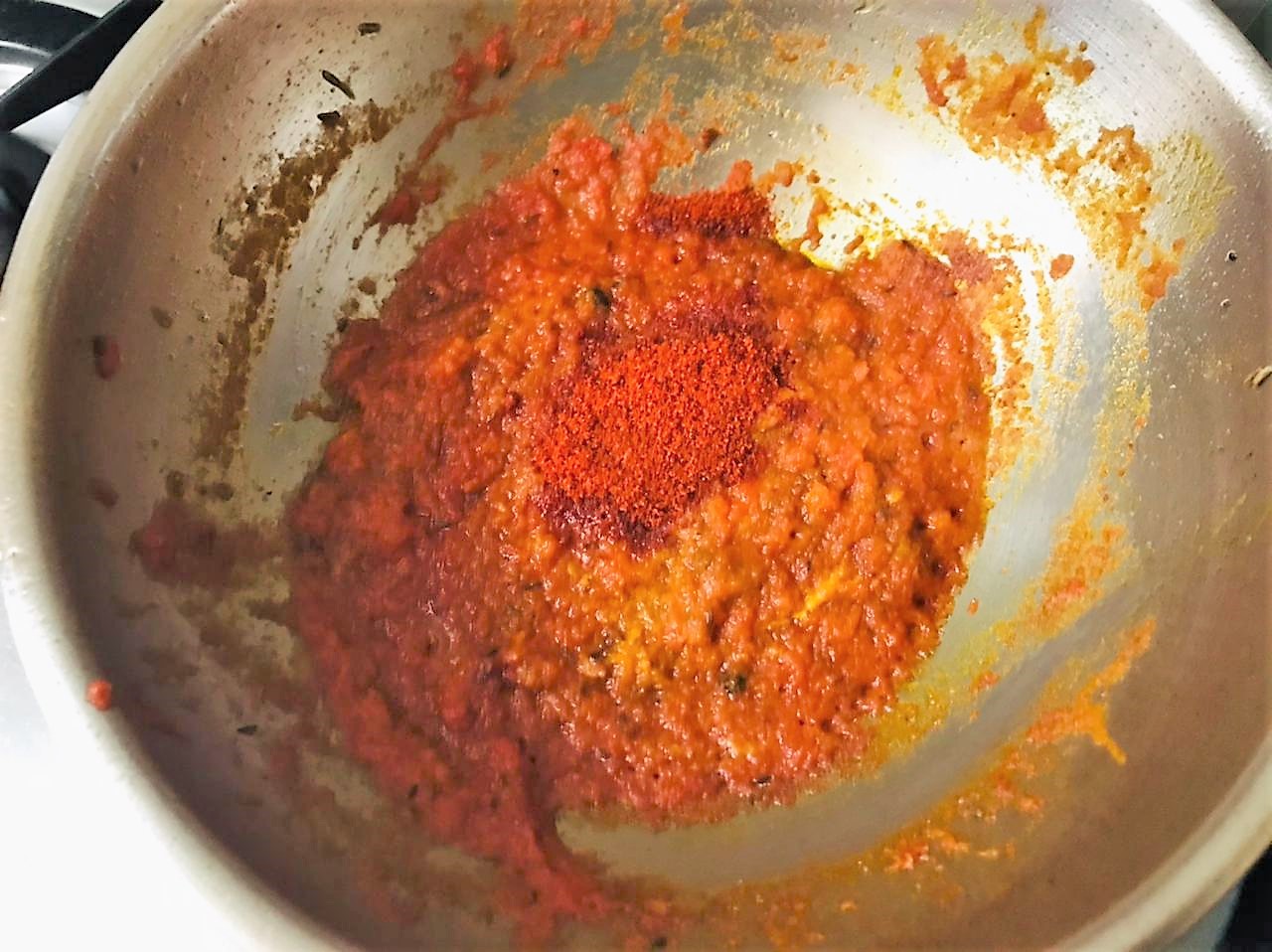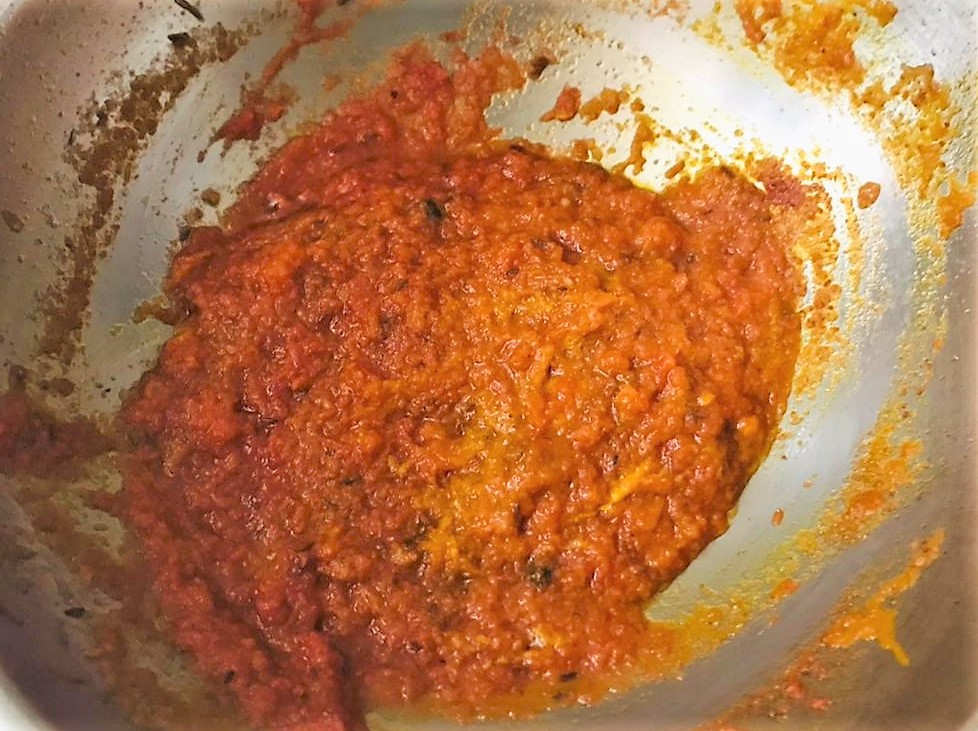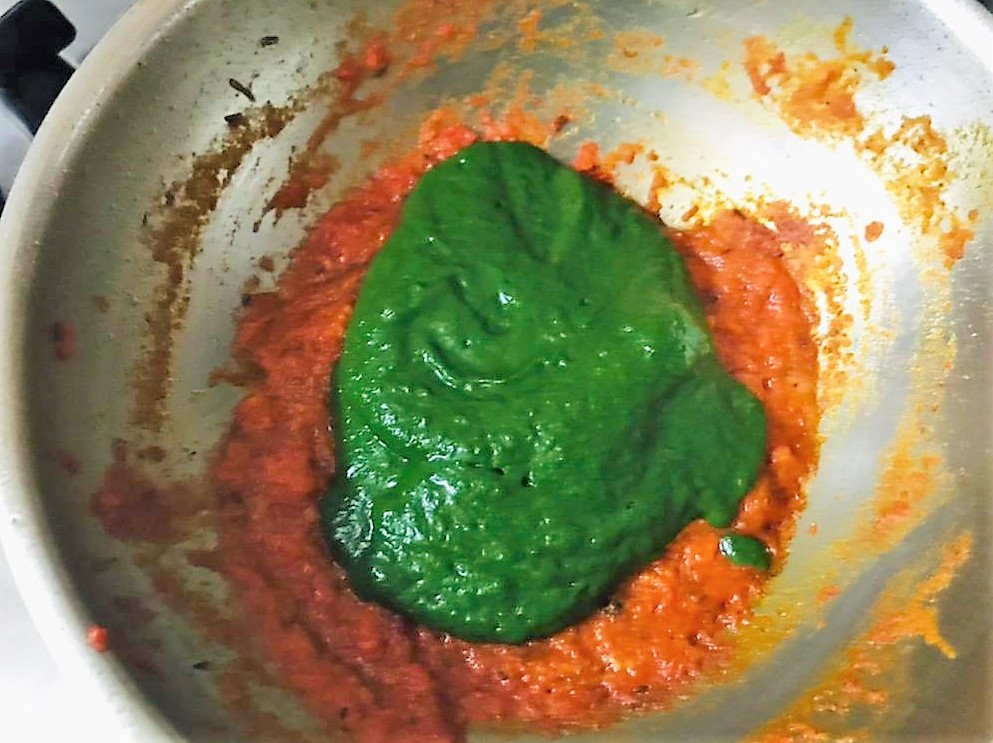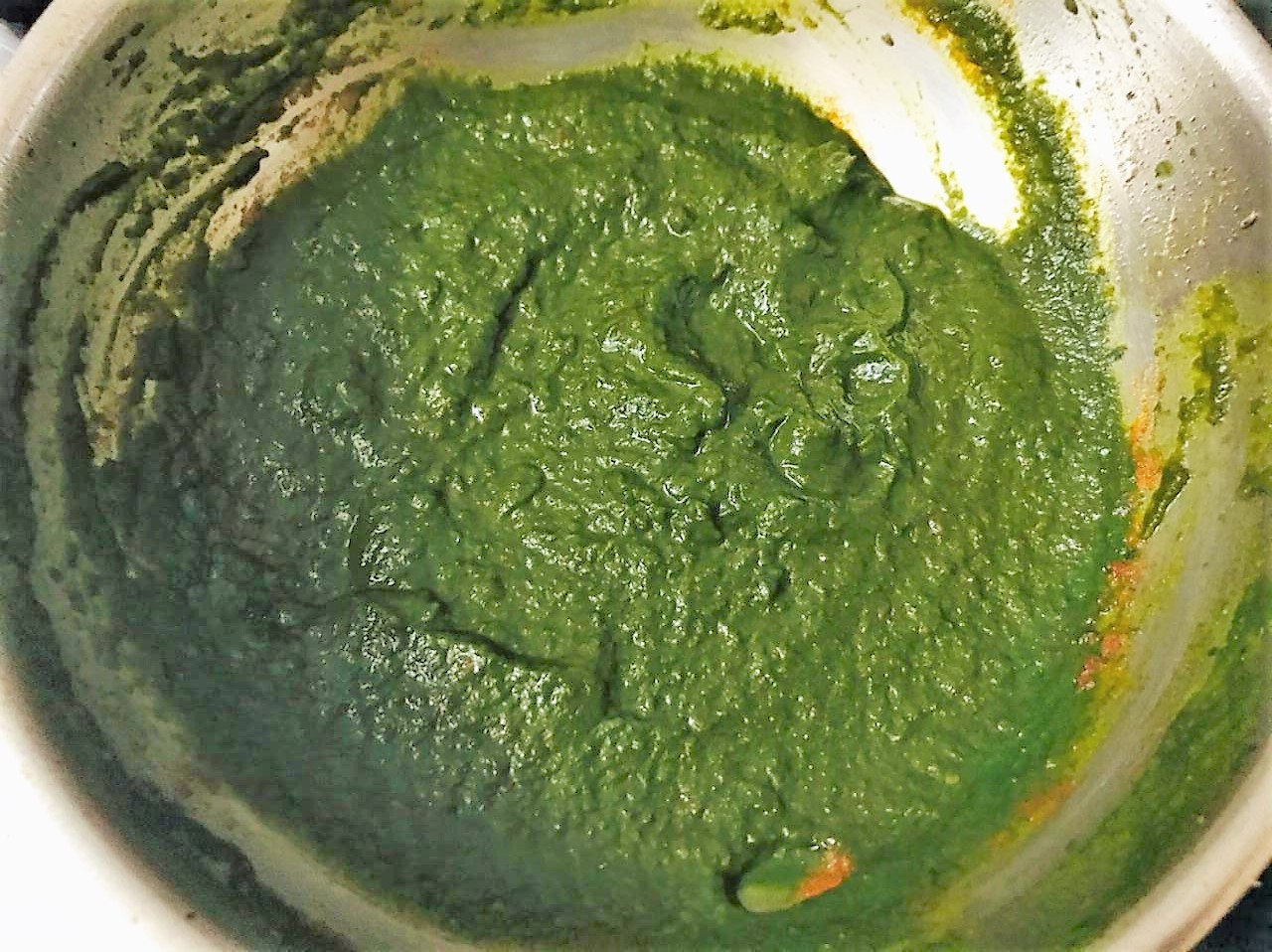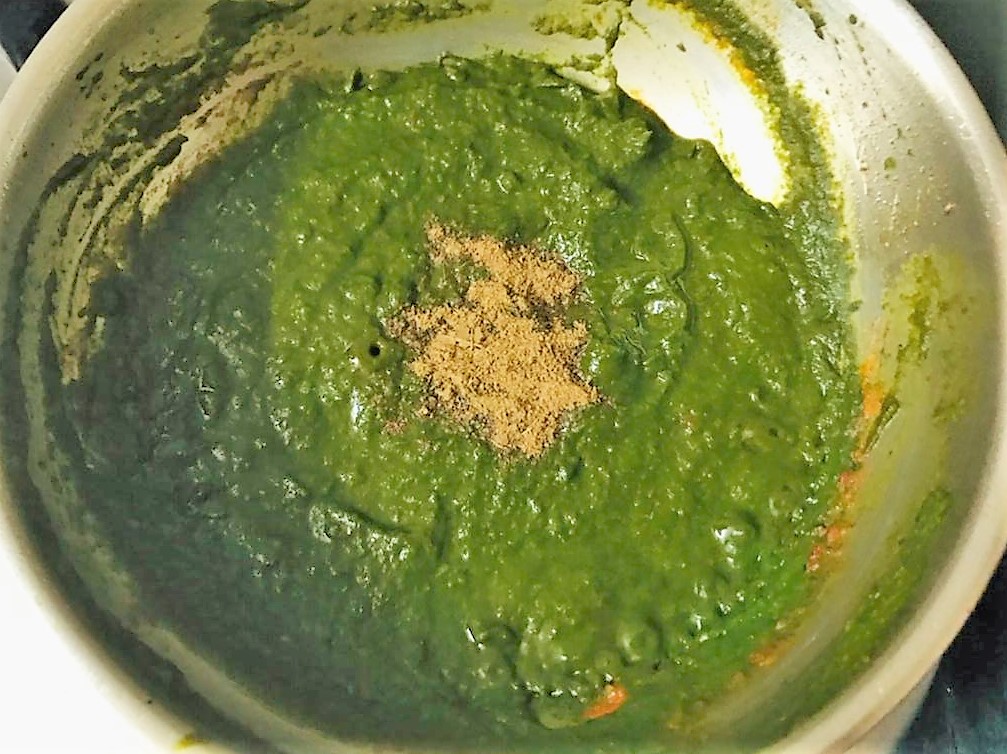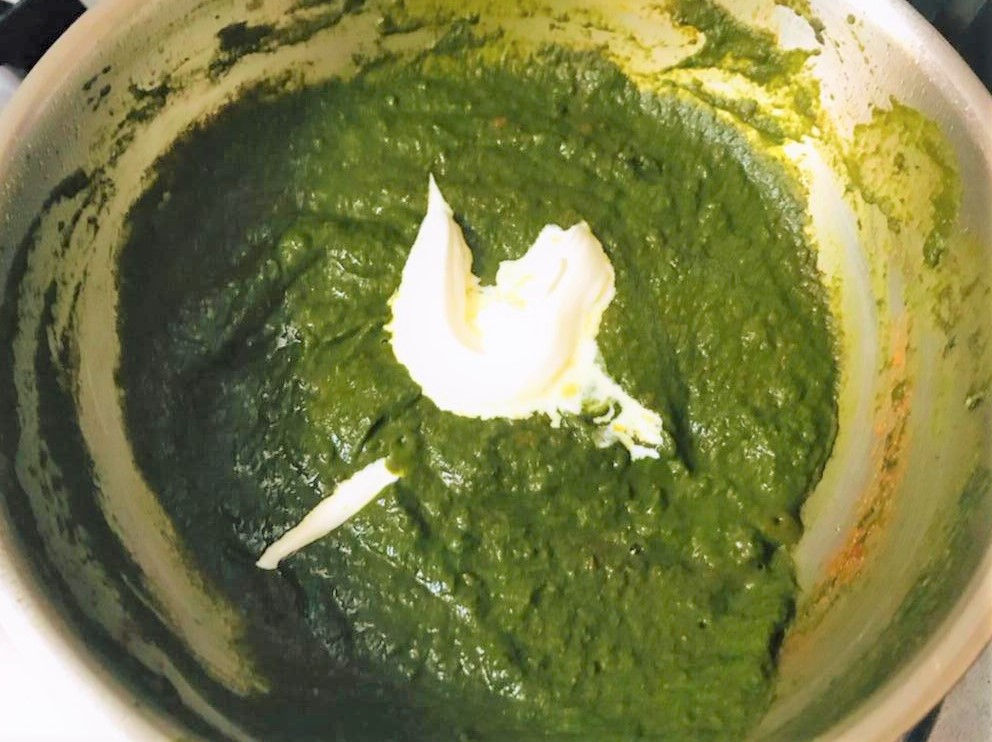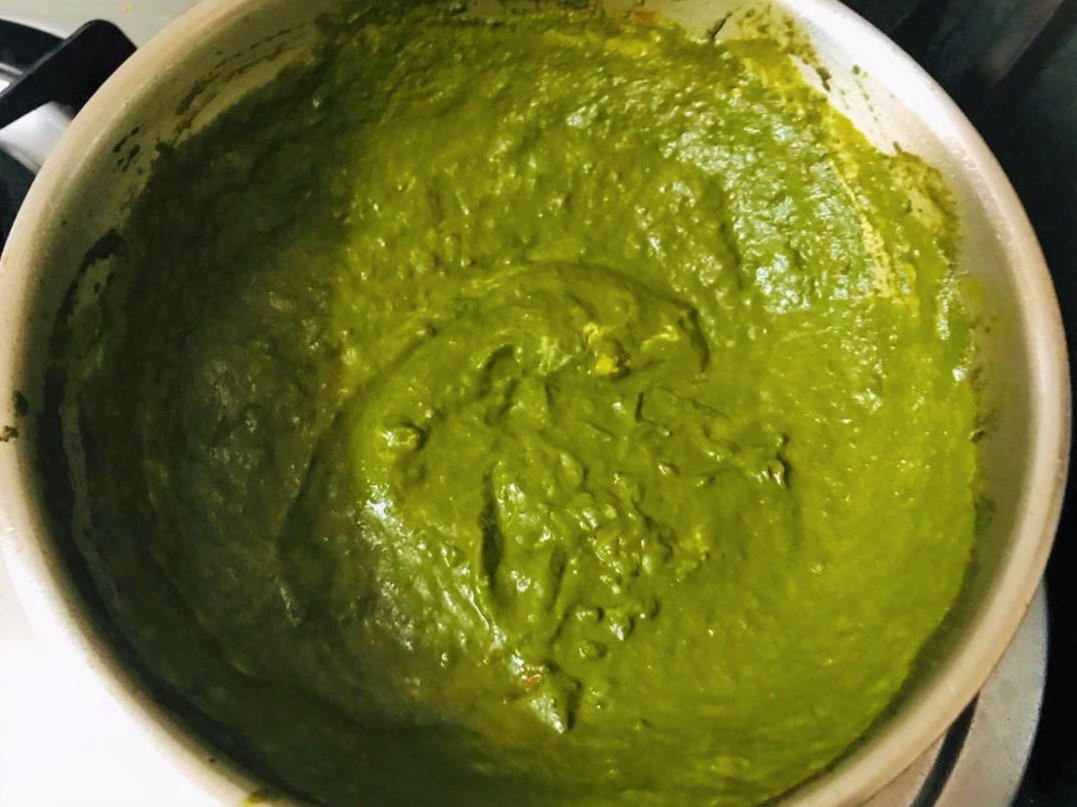 Add the Kashmiri red chili powder and spinach paste and cook the gravy for 2-3 minutes on medium heat. Add the garam masala and whisked yoghurt and cook for more 5 minutes.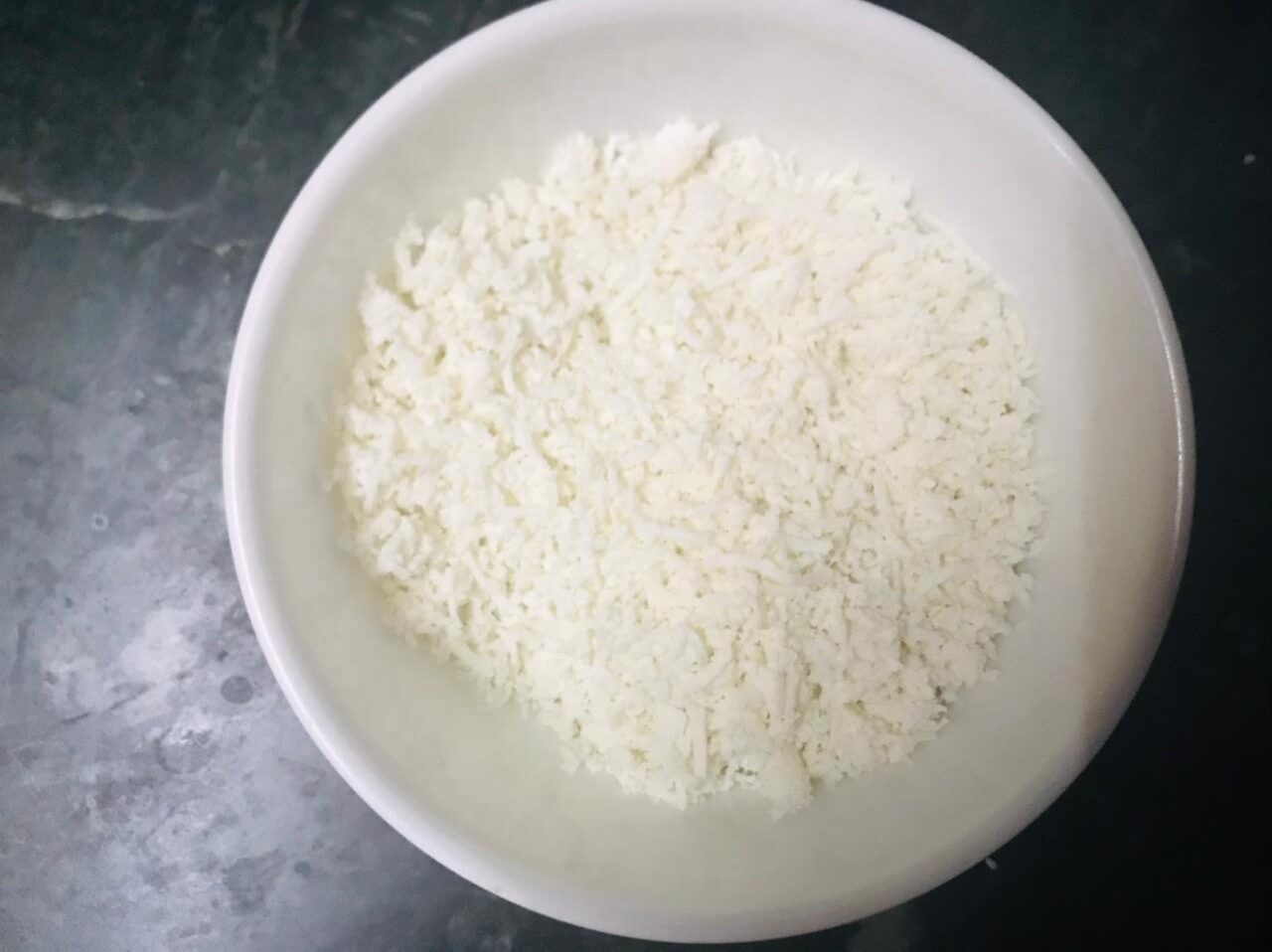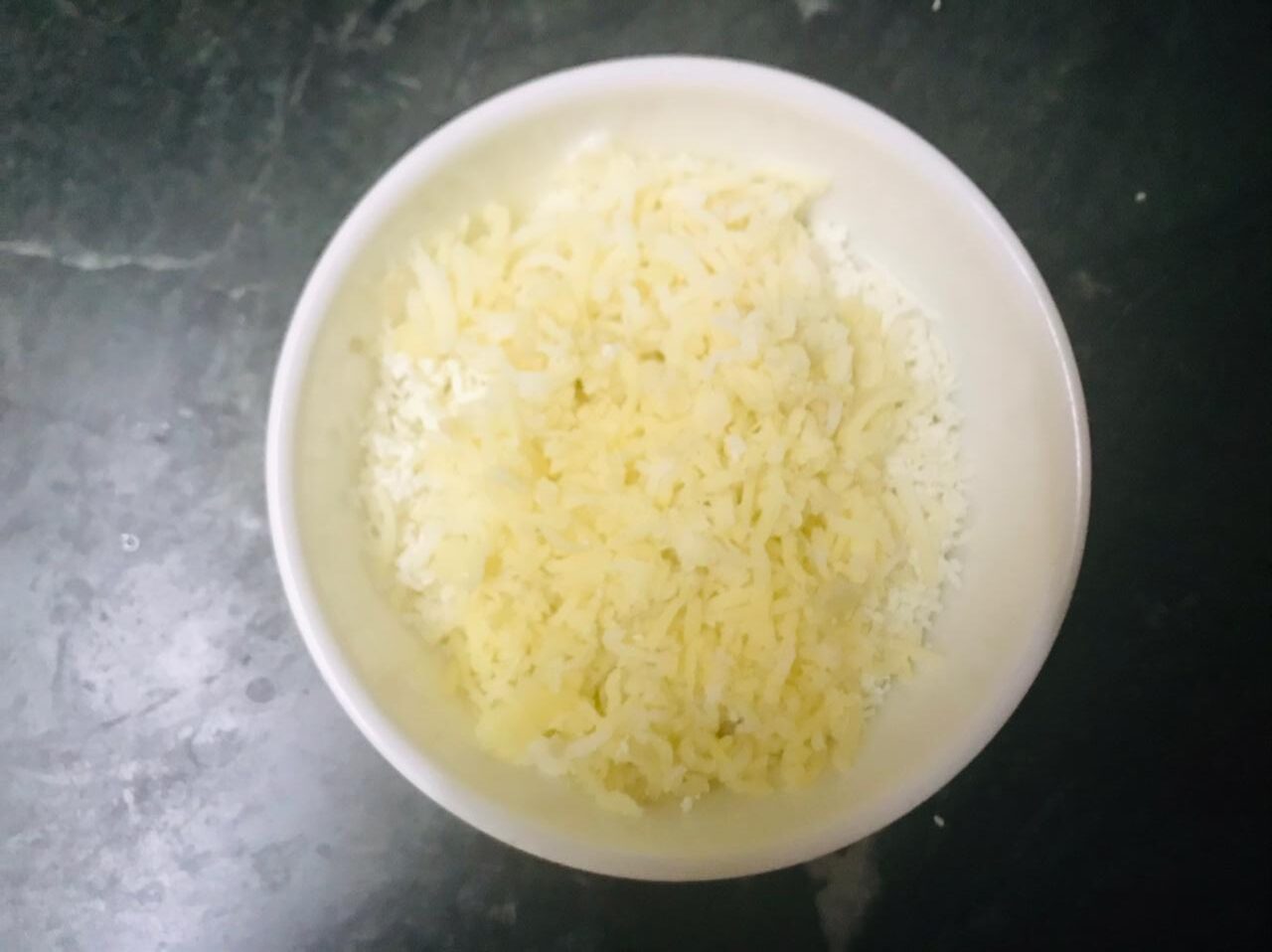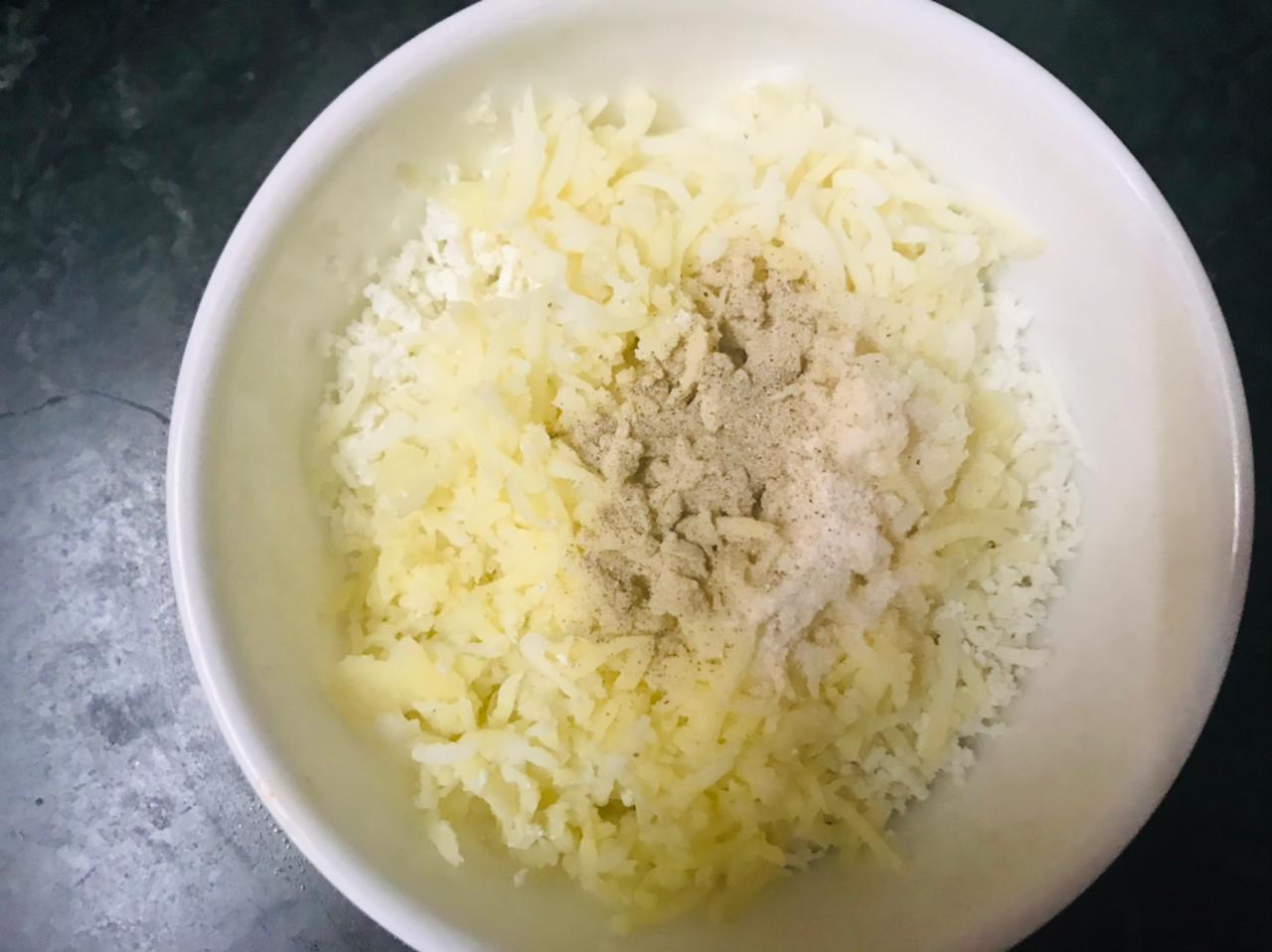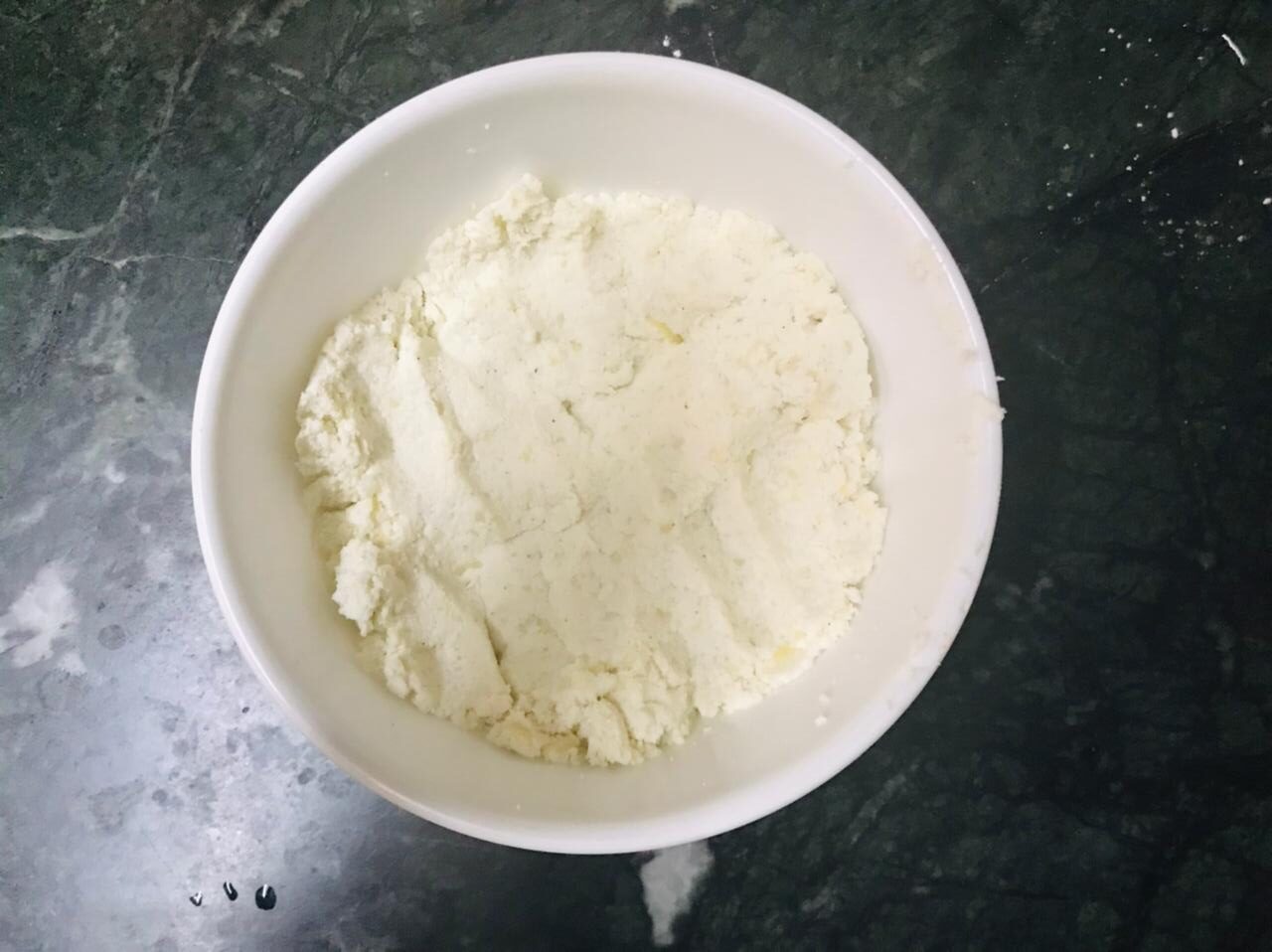 Grate the paneer and potatoes and add salt and white pepper. Mix it with the gentle hands for 3-4 minutes or until both binds together.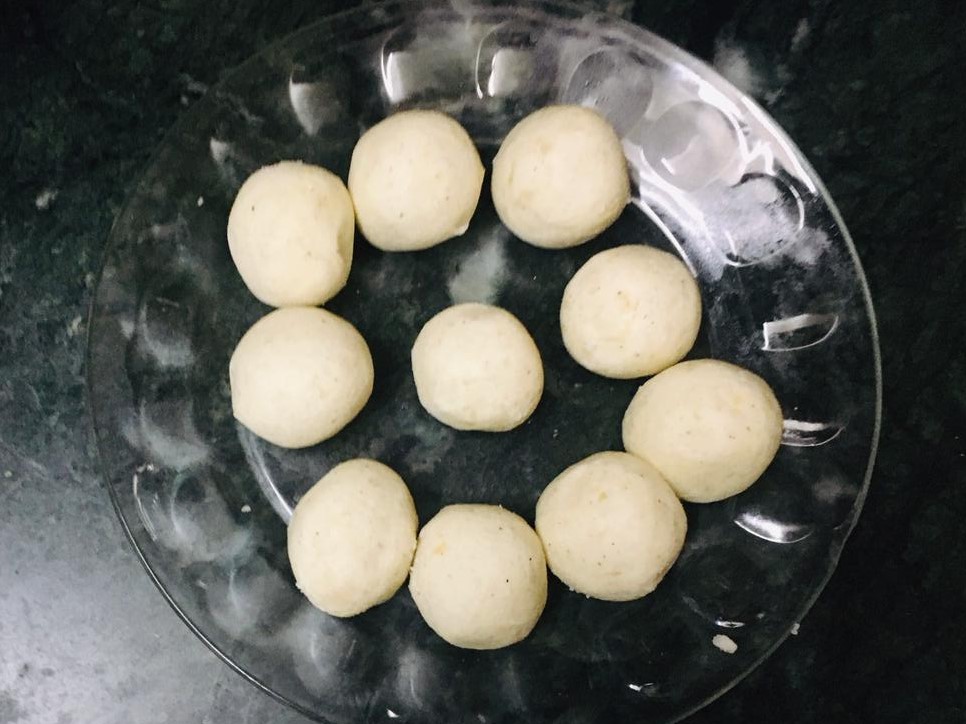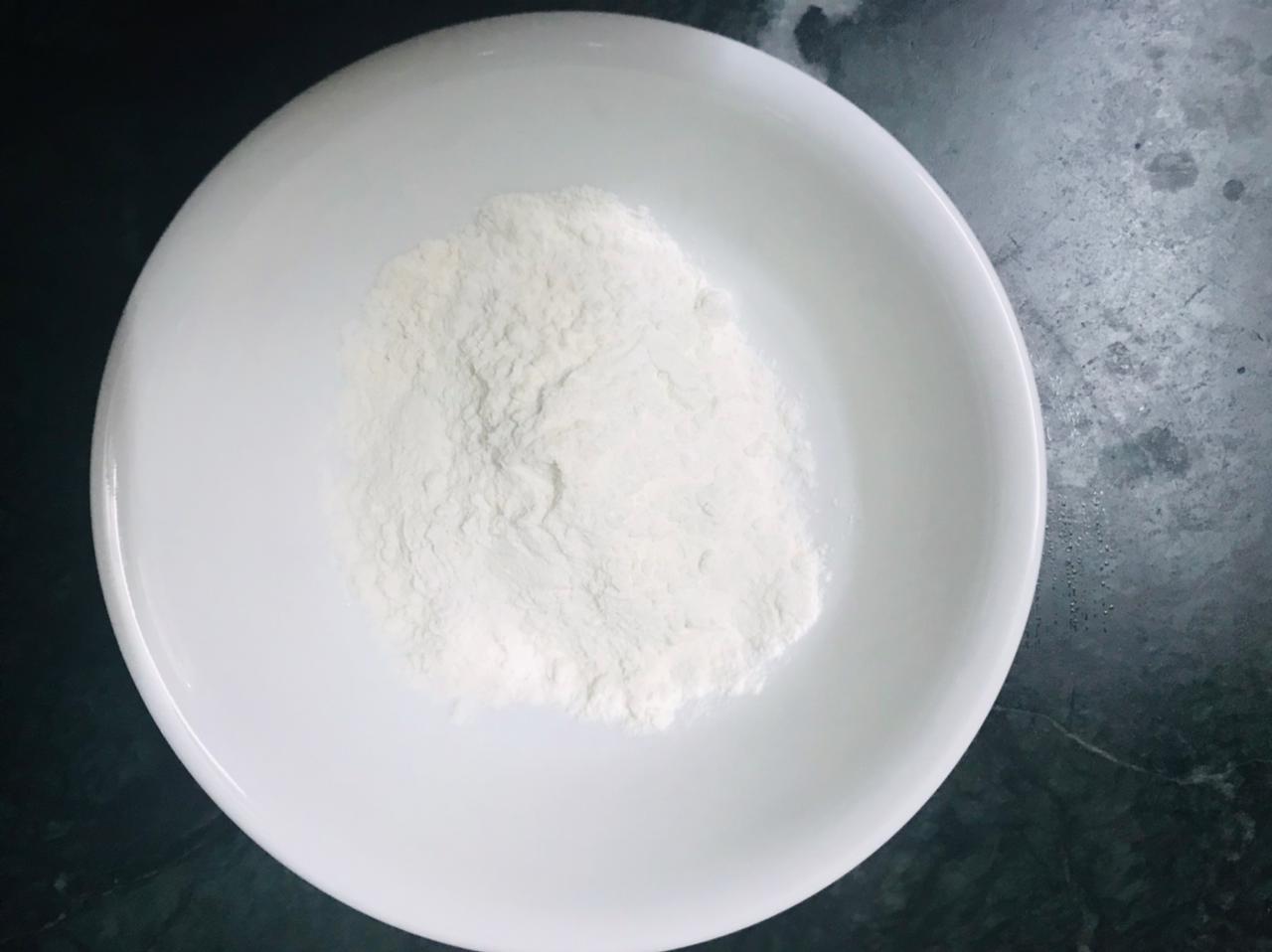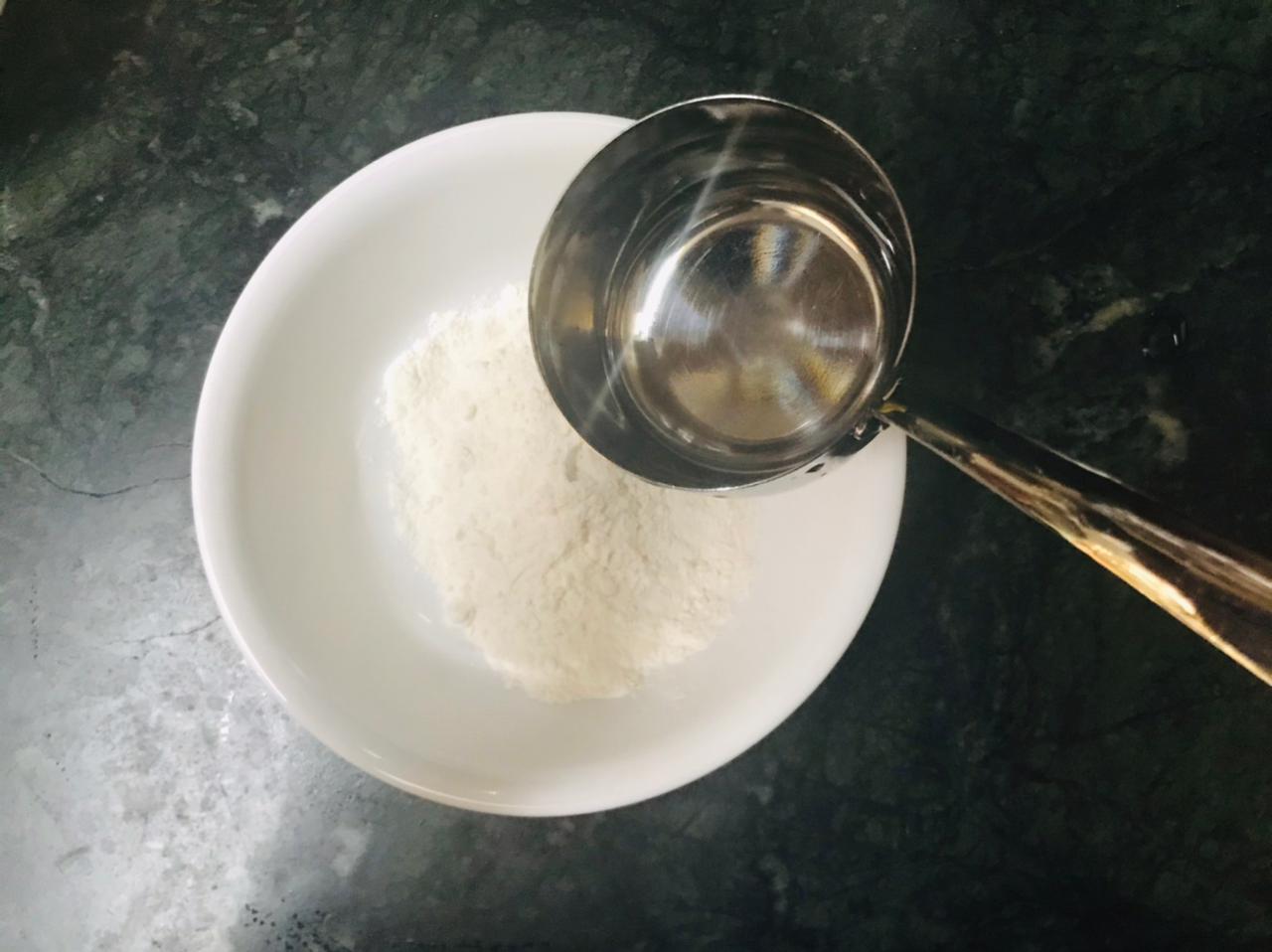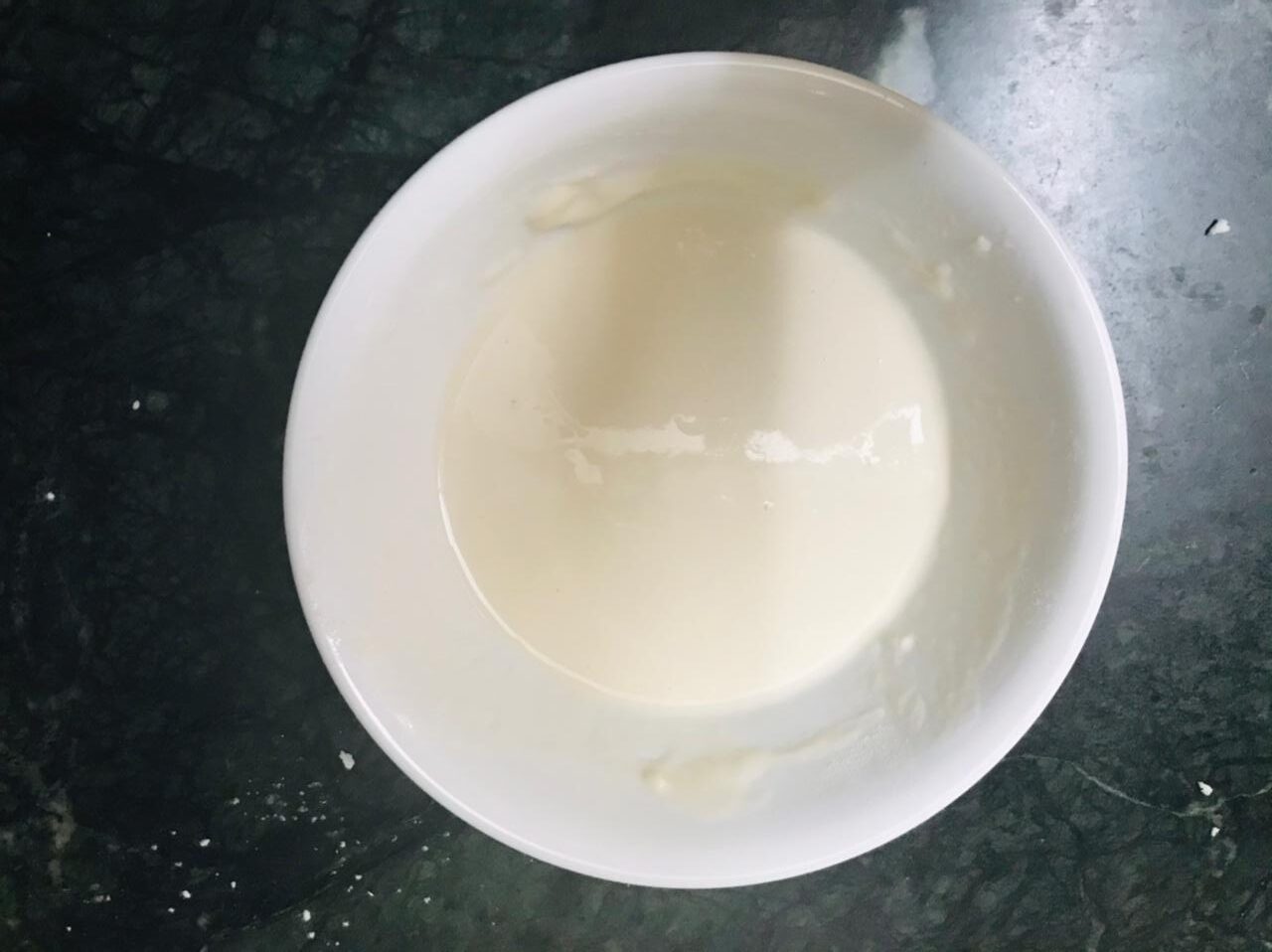 Make 15-16 small balls of the paneer potato mixture.
Add 3-4 tablespoons water in the plain flour and mix it to form a smooth batter. Adjust the water according to the consistency of the batter. It should be double cream consistency.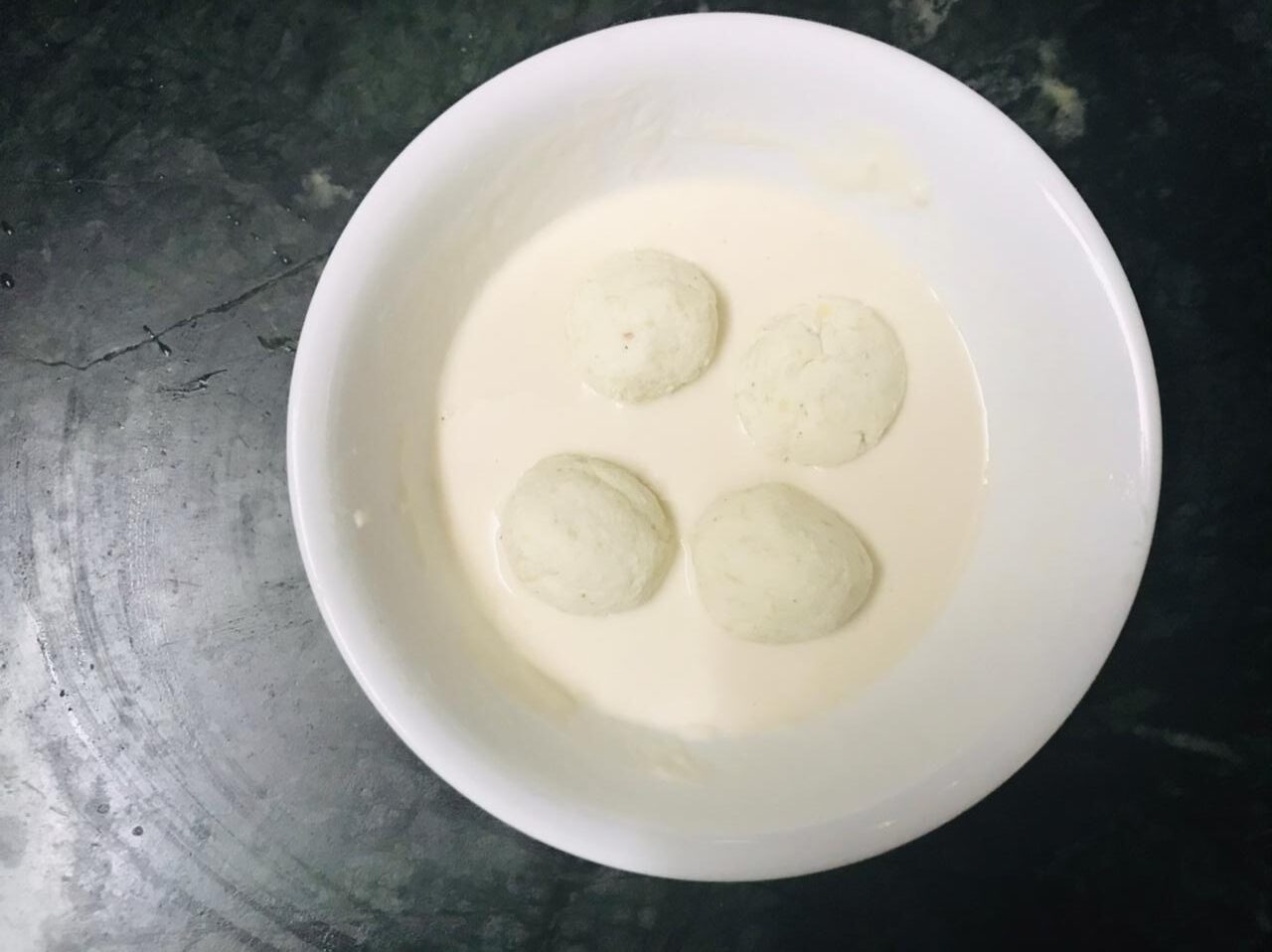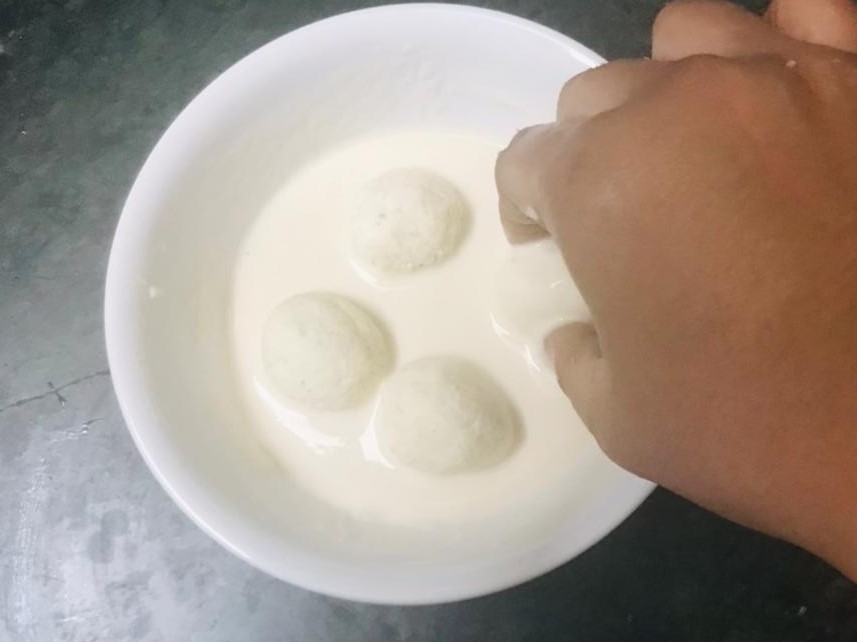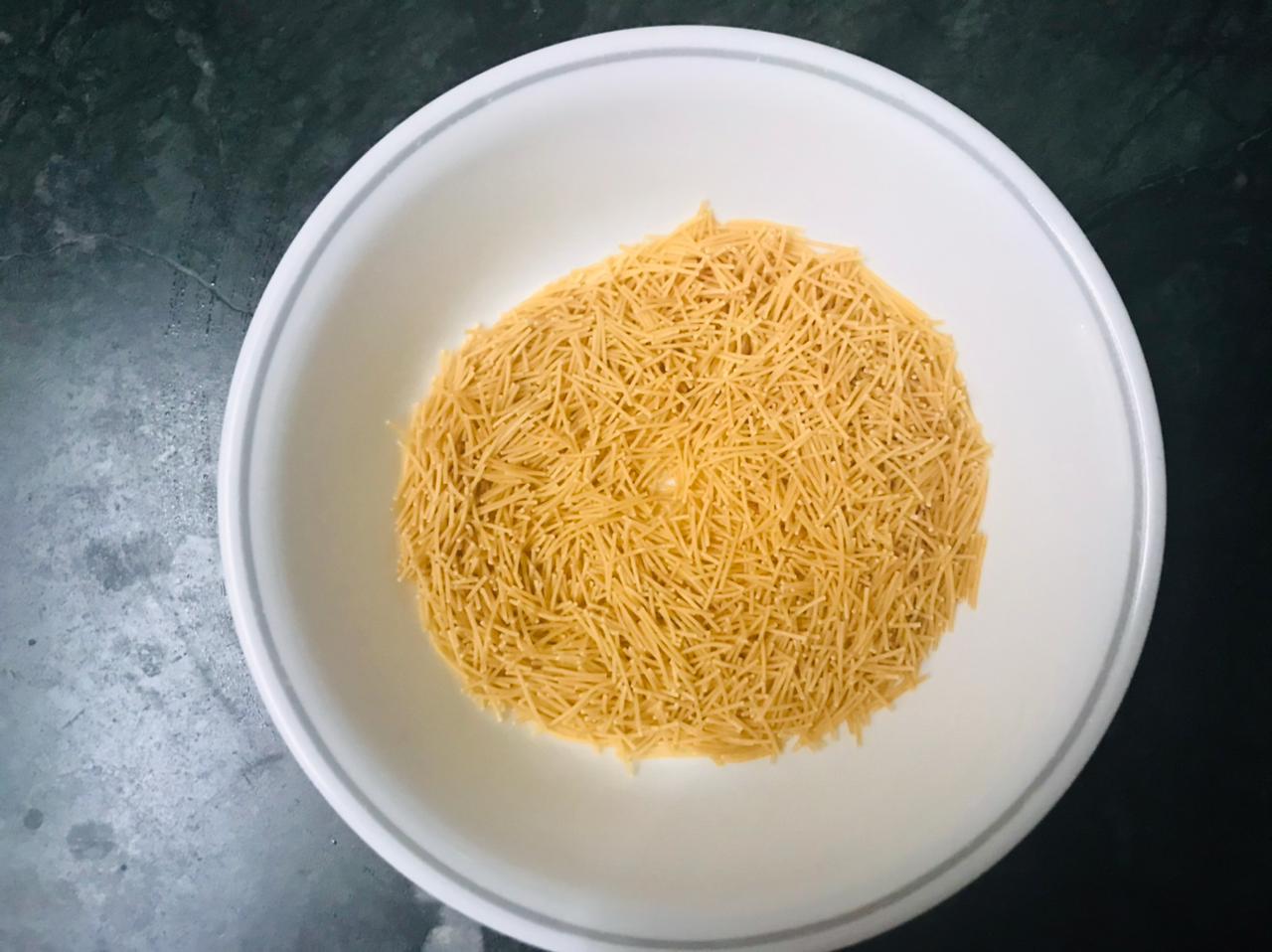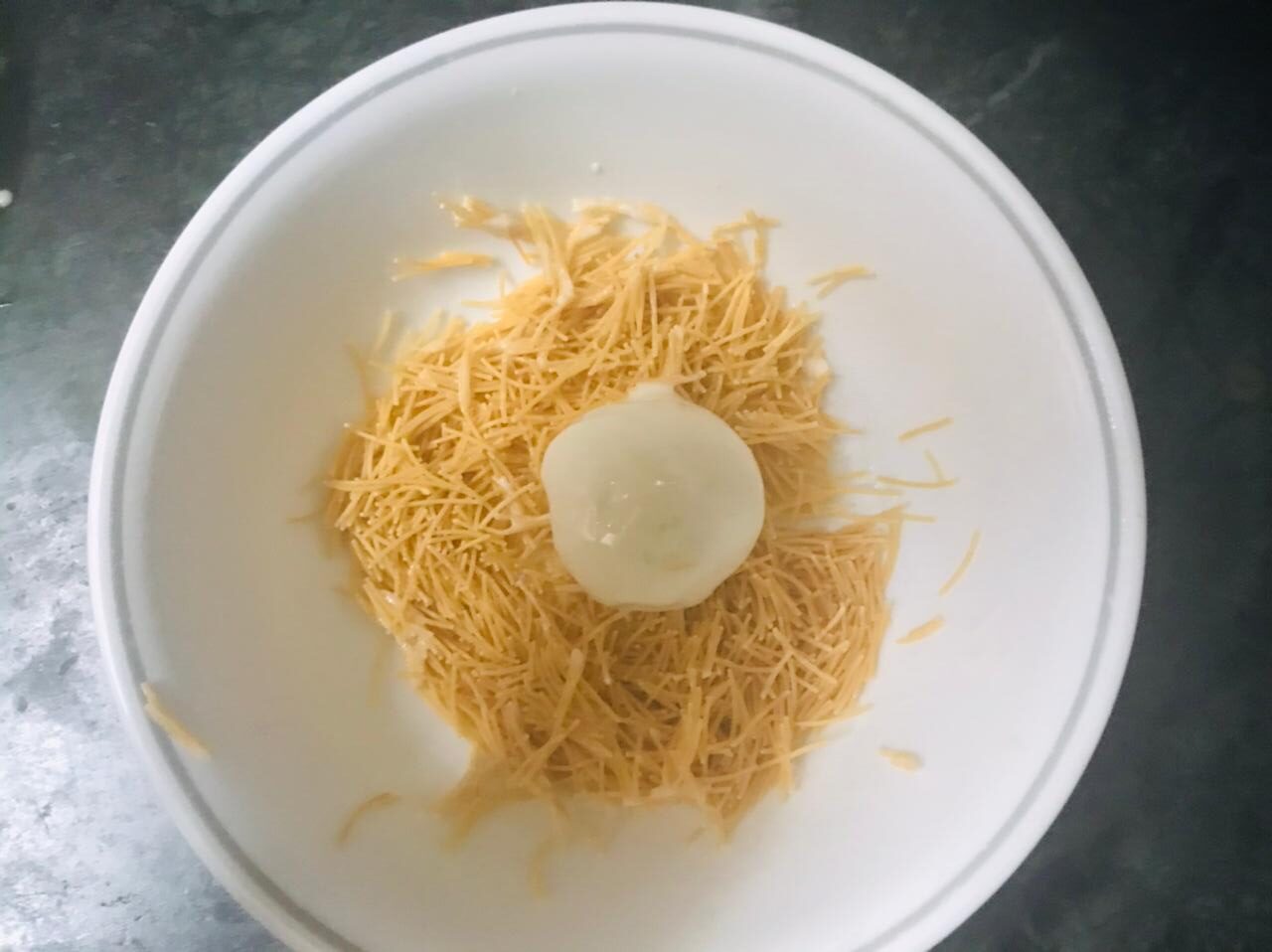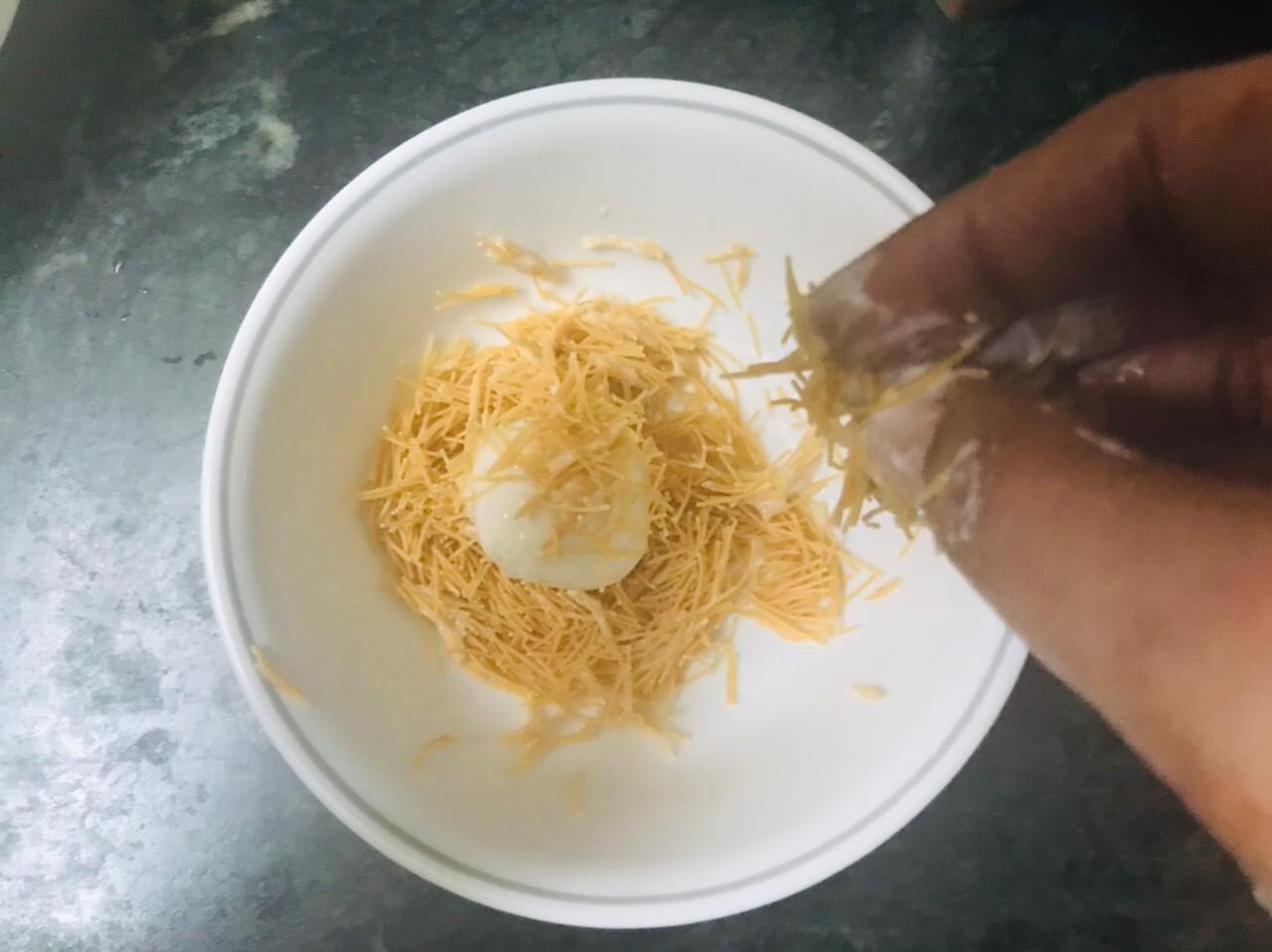 Dip the balls in the flour batter and coat it evenly and then roll it in vermicelli. Coat it evenly making sure that it is covered on all sides.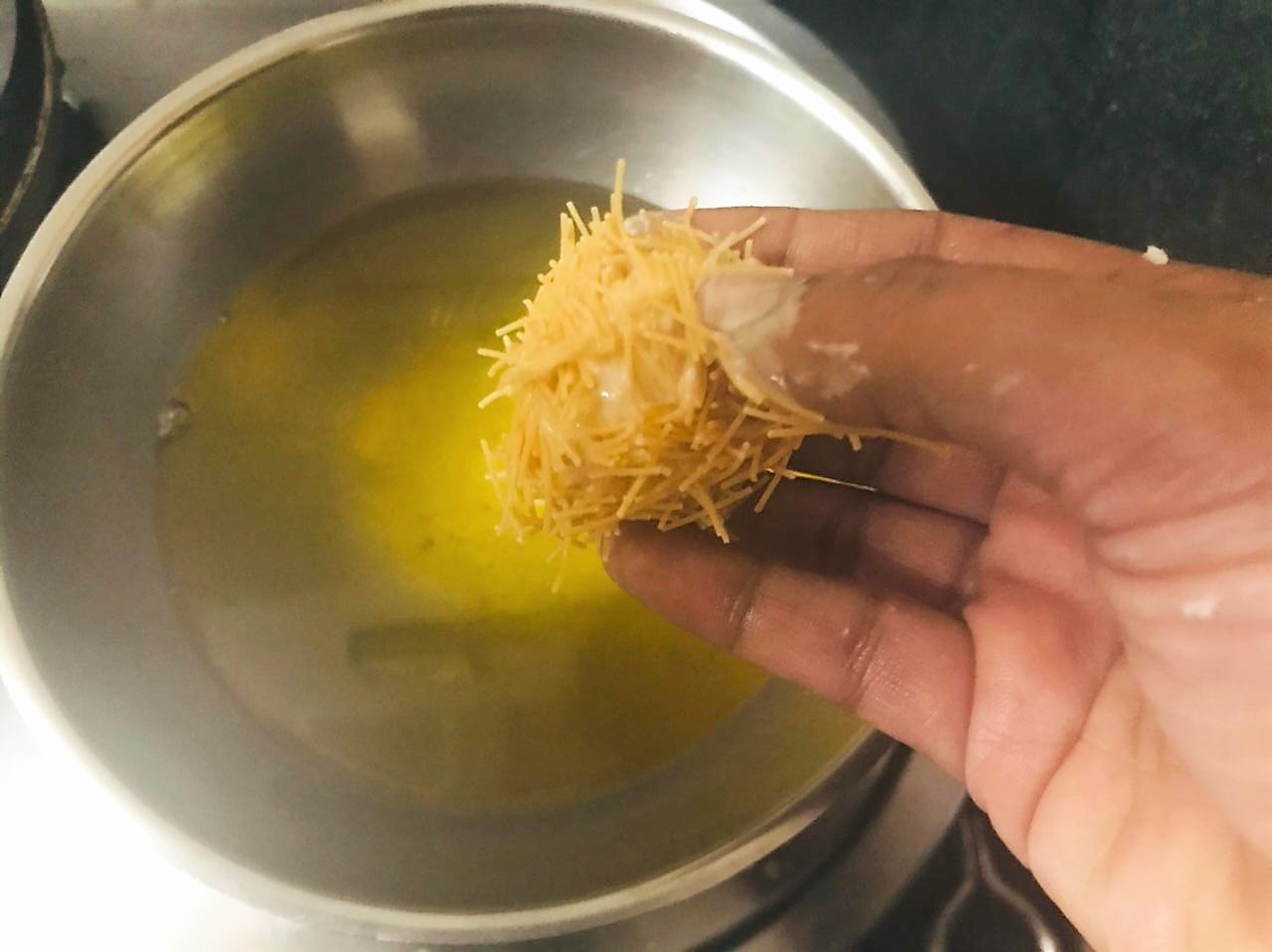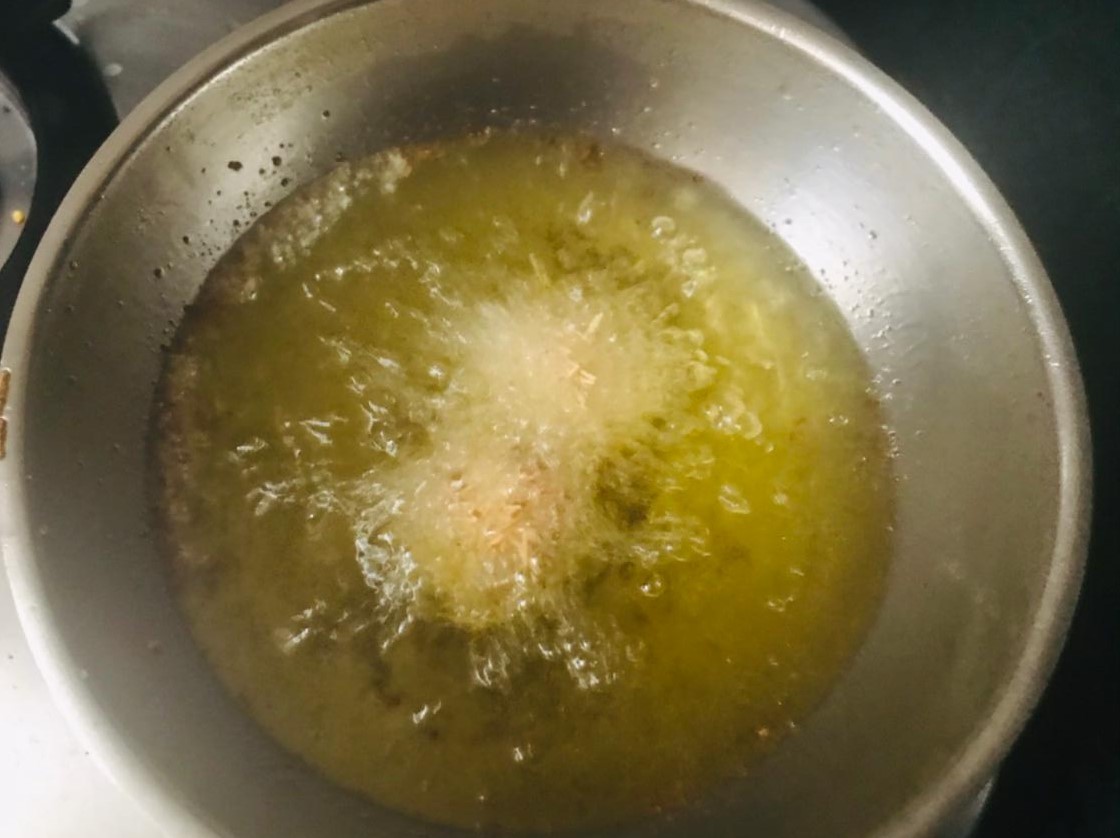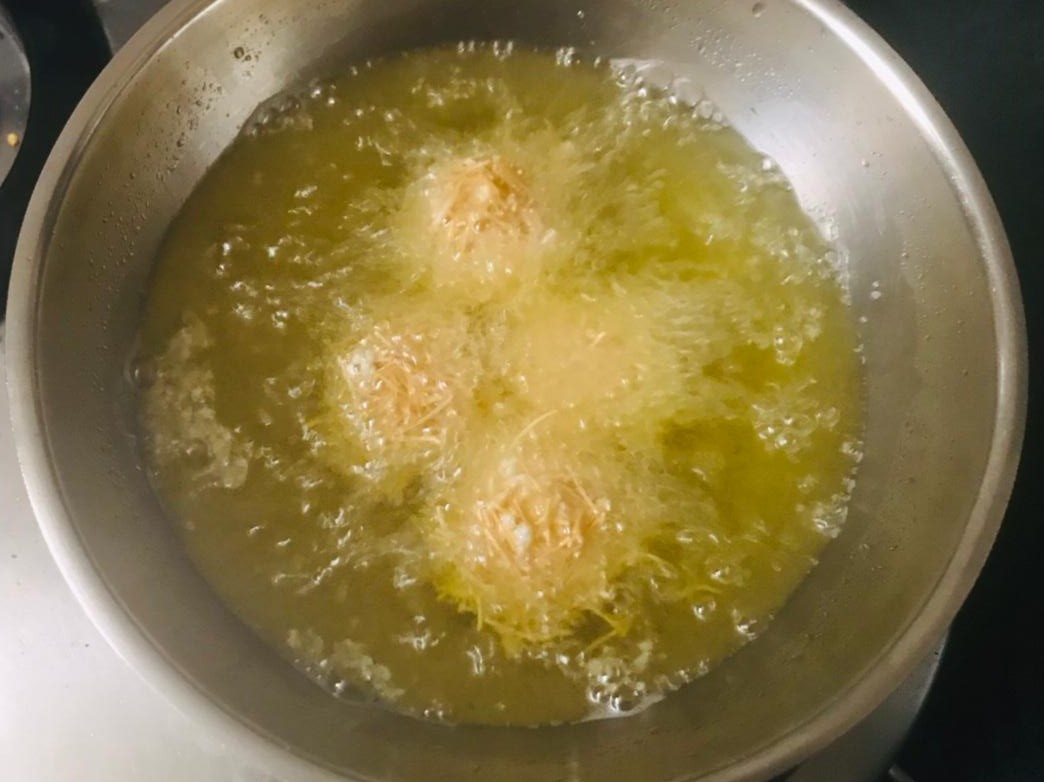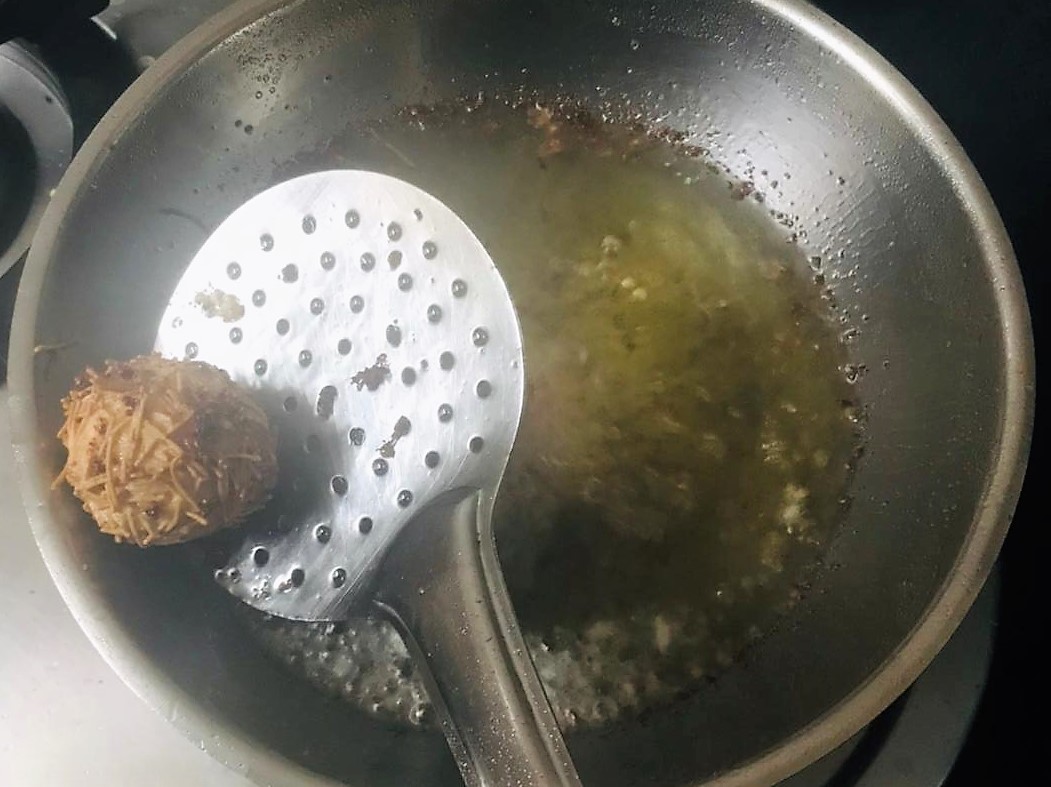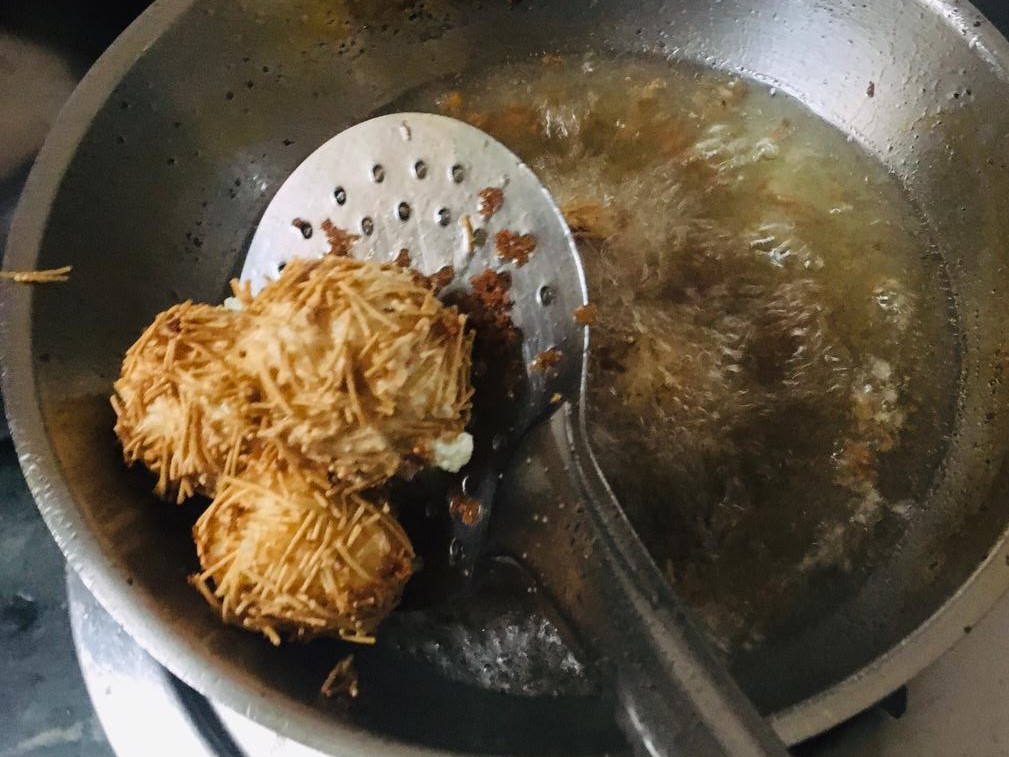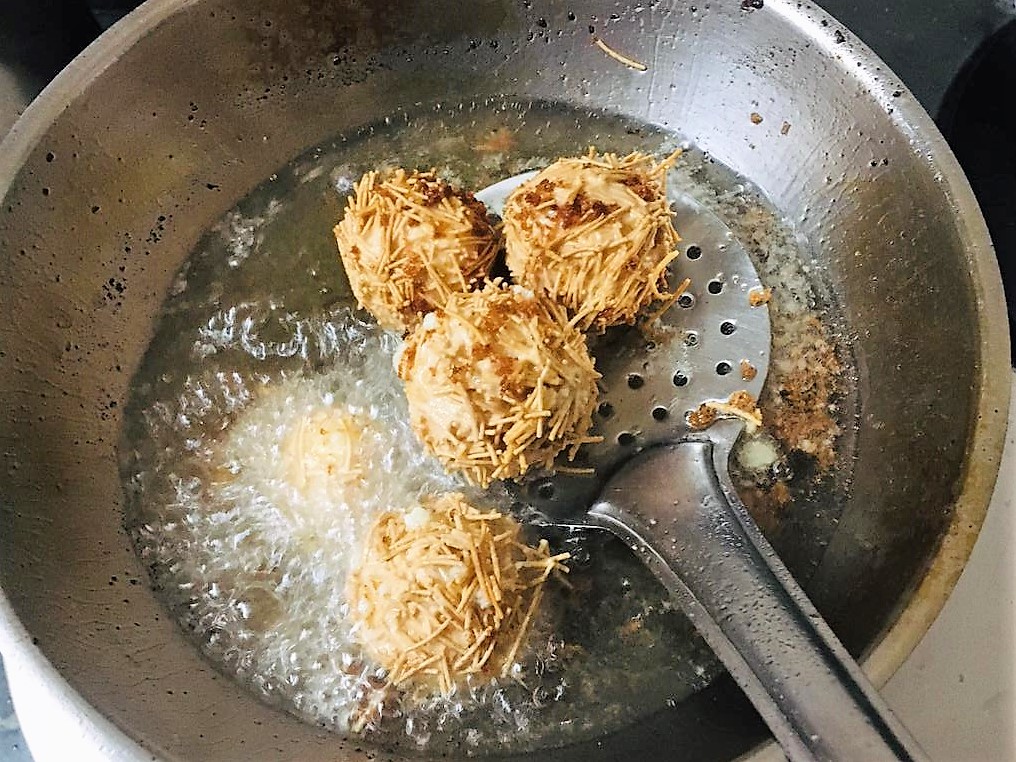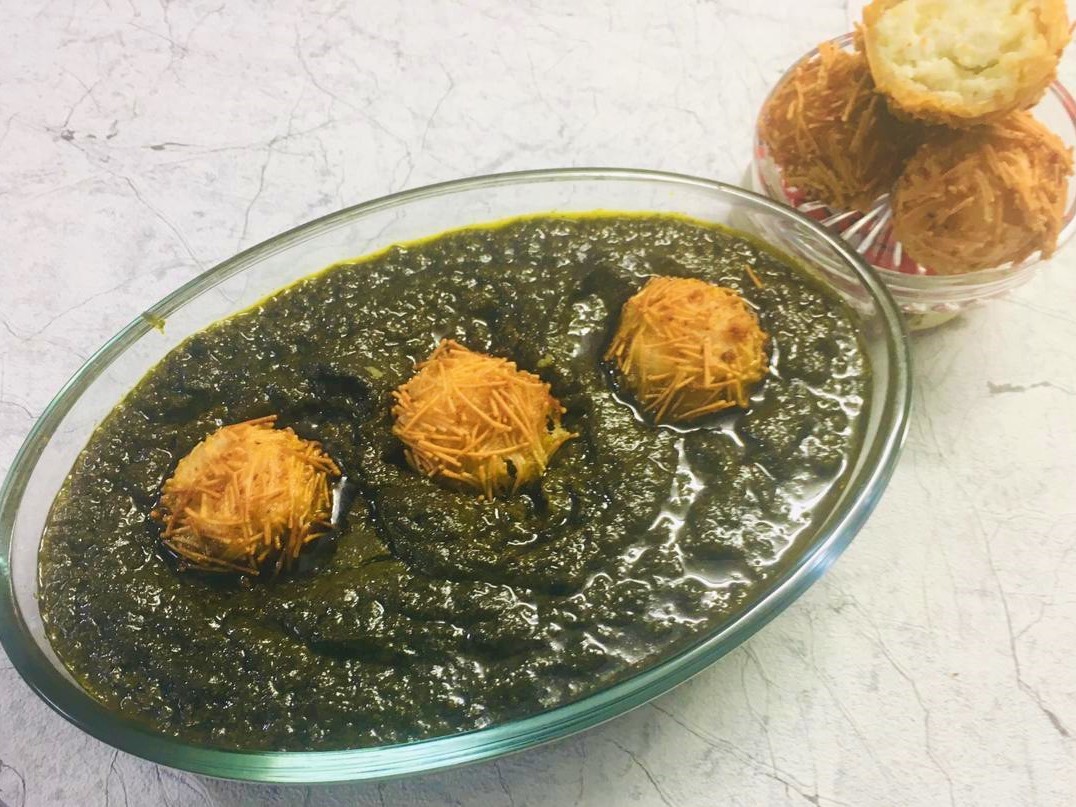 Heat oil for deep frying. To check if the oil is hot enough for frying, add a small ball of potato paneer mixt to the oil and if it bubbles up immediately then the oil is ready for frying.
Slide them gently in the hot oil. Deep fry the balls in hot oil over medium heat until golden brown. Drain on an absorbent paper or kitchen towel.
Place the fried balls in spinach gravy and serve hot!