Lachha Paratha (Tandoori)
Lachha paratha is a multi-layered Indian flat bread prepared with wheat flour. Lachha Paratha is quite popular in North India and you can find them in most restaurants. The meaning of 'lachha' is a 'loop or coil' whereas 'paratha' is a combination of two words 'parat' and 'atta' meaning layers of cooked dough. The texture of this paratha is crispy, flaky yet soft.
Indian bread are so diverse that you will find many varieties of 'parathas' in different parts of the country. Tandoori Lachha Paratha is one of my favourite bread and and I love to eat it whenever we venture out for an Indian meal. The lachha paratha that you get at restaurants is usually made with mixing plain flour (maida) and whole wheat flour, however I am only using wheat flour to make it healthier.
The signature layers of the 'lachha paratha' are achieved by rolling the dough into a circle. Adding ghee/oil on the rolled paratha and then pleating it like a 'fan' and bringing the layers back into a swiss roll and finally rolling it again. This paratha is quite appetizing to look at, and even more interesting to bite into, because the layers separated by ghee/oil give a crumbly, melt-in-the-mouth texture.

The secret of making perfect 'lachha paratha' lies in rolling it the right way. Although it might initially seem difficult, it becomes quite easy once you've made one or two laccha parathas. So, out with the rolling pins. Once you have learnt the trick of rolling them, this will surely become one of your favourite breads to make. You can either cook this paratha in an aluminium cooker (see pictures) or in the oven to get the crispy flaky parathas.
Lachha Paratha goes well with Dal Makhani, Paneer Butter Masala, Methi Paneer, Kohlapuri Chicken, Paneer Jalfrezi or Paneer Kohlapuri to name a few.
Ingredients
1½ cups whole wheat flour
2 tablespoons oil/ghee
½ cup flour for rolling, dusting and sprinkling
2/3 cup warm water for making dough
Salt to taste
Directions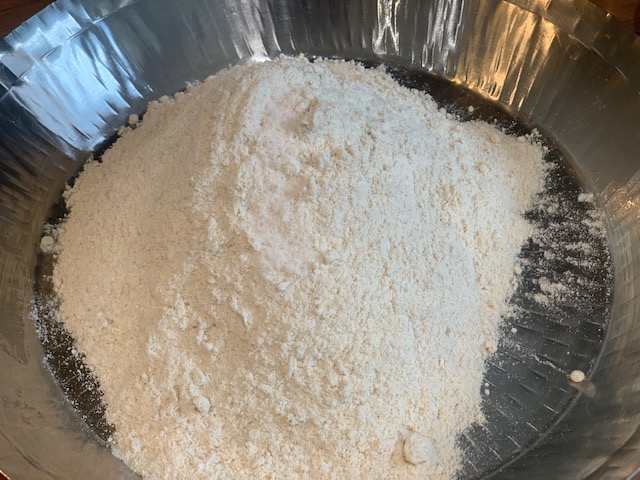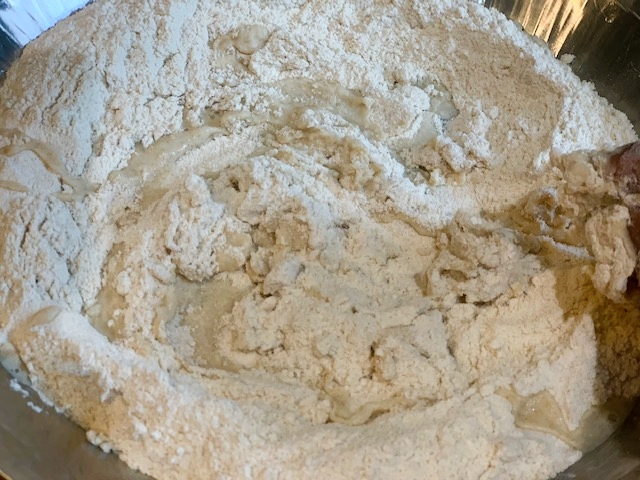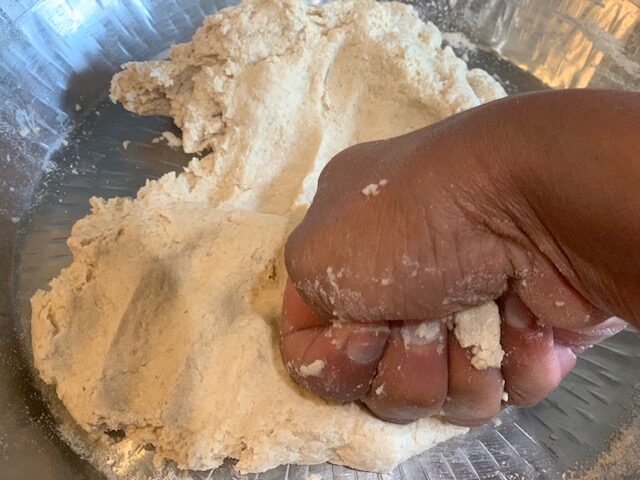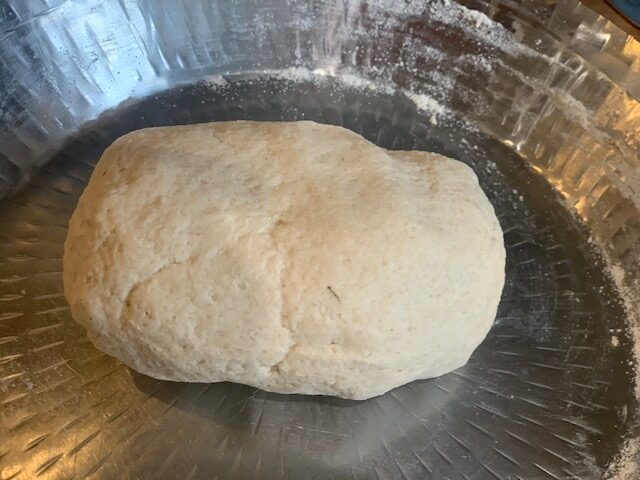 In a bowl, add whole wheat flour and salt and mix well. Slowly add warm water and mix into a soft dough. Knead for a few minutes and allow the dough to rest for at least 30 minutes. This helps in gluten formation and helps in making paratha soft.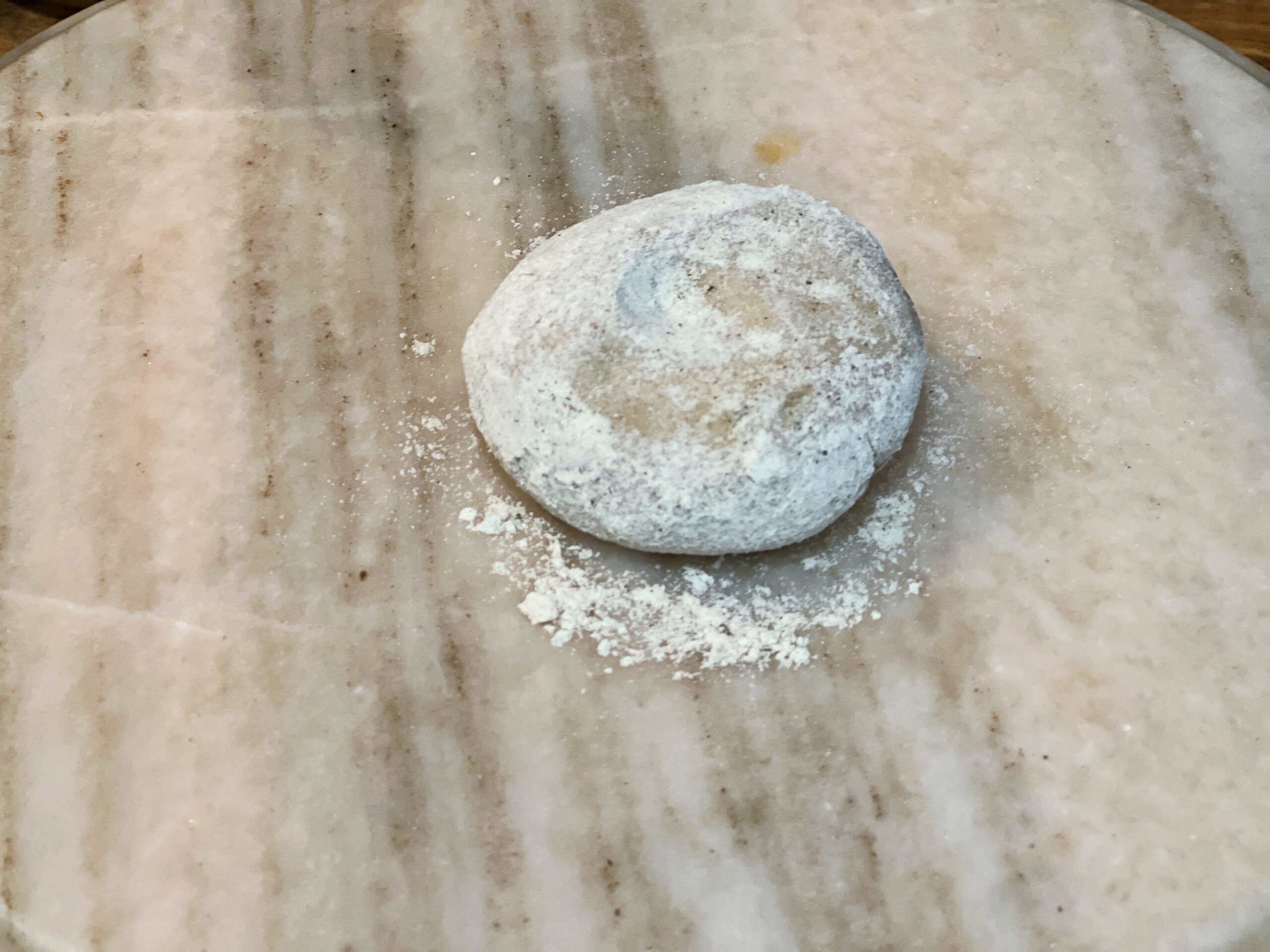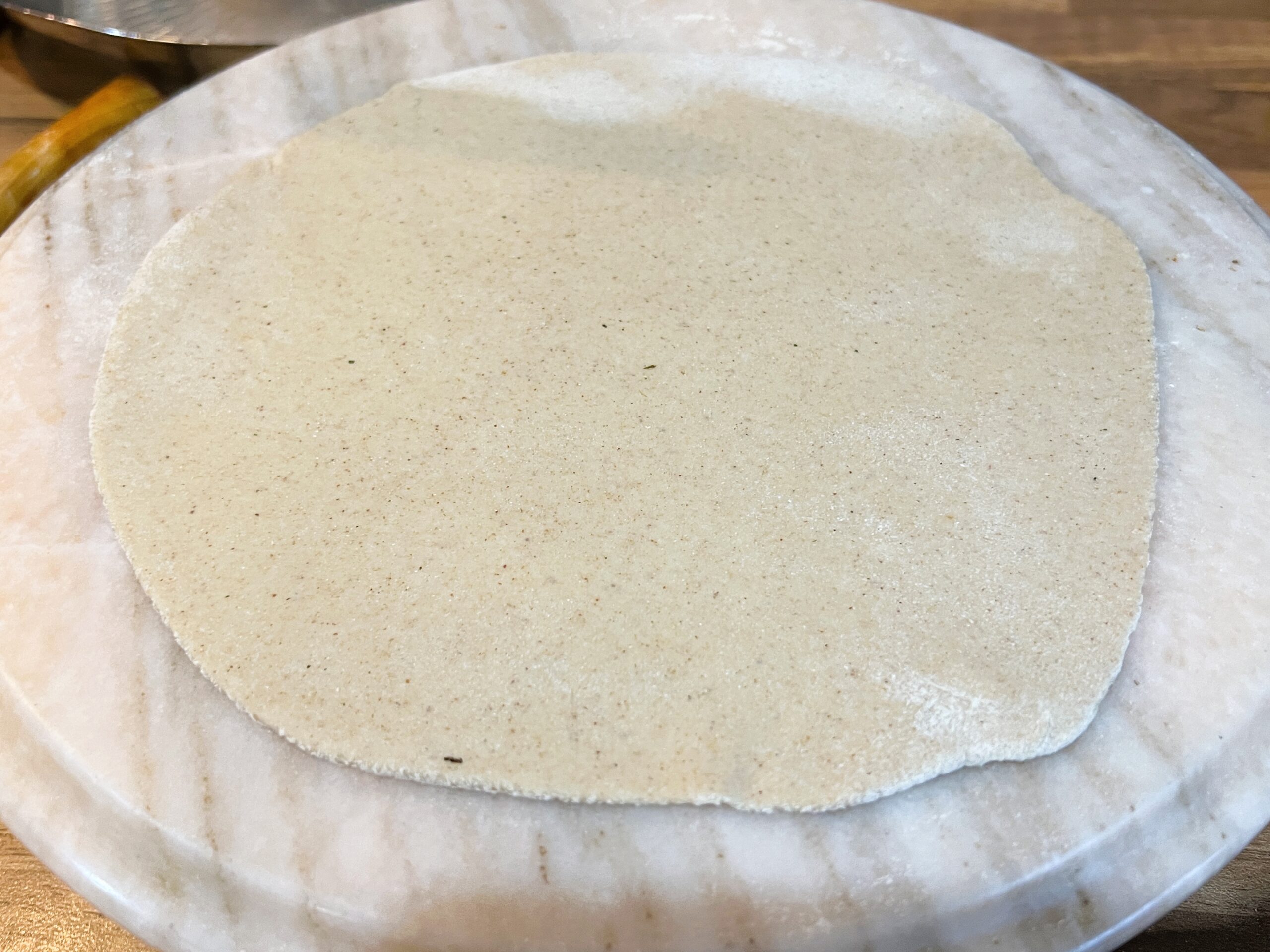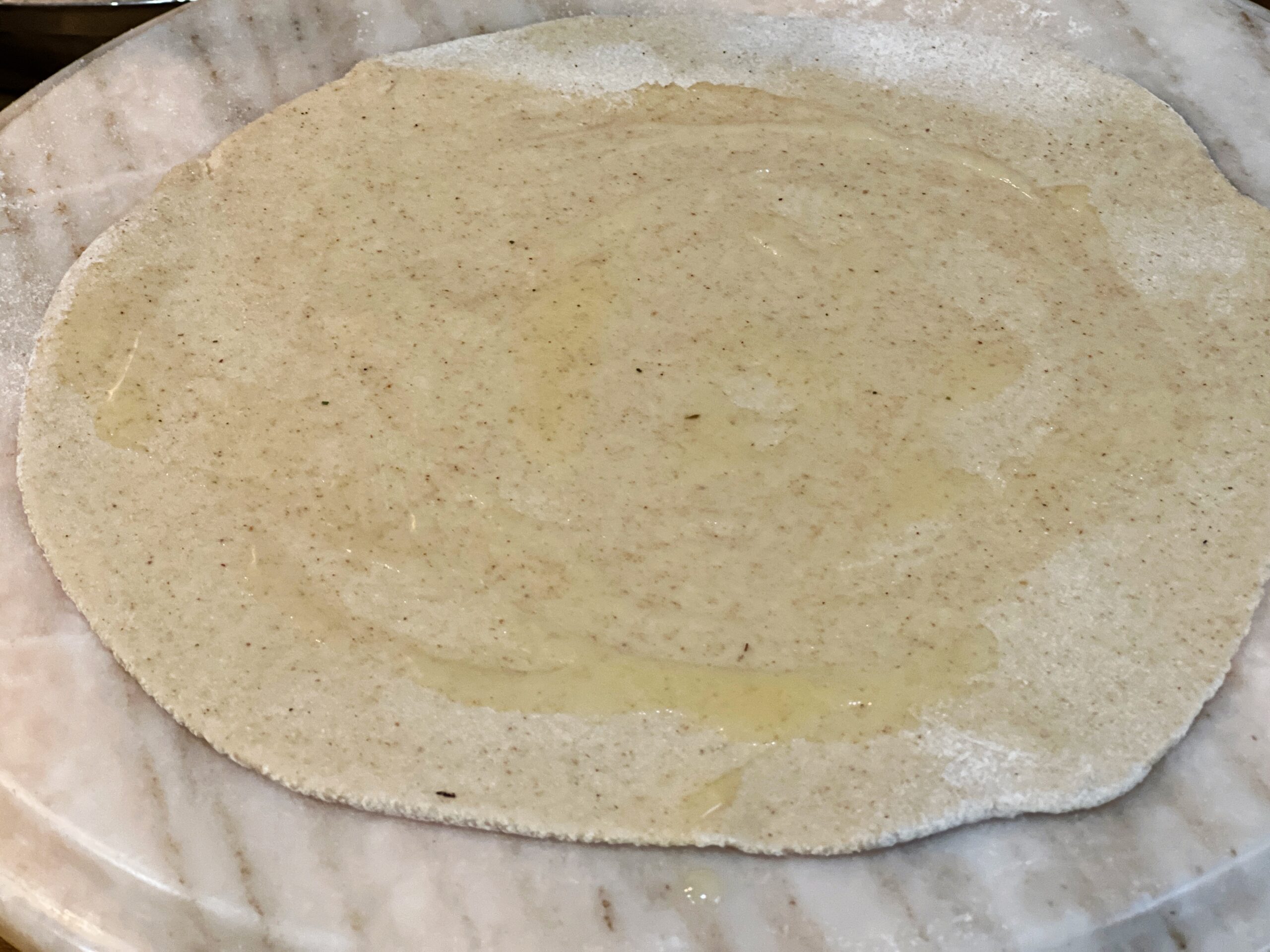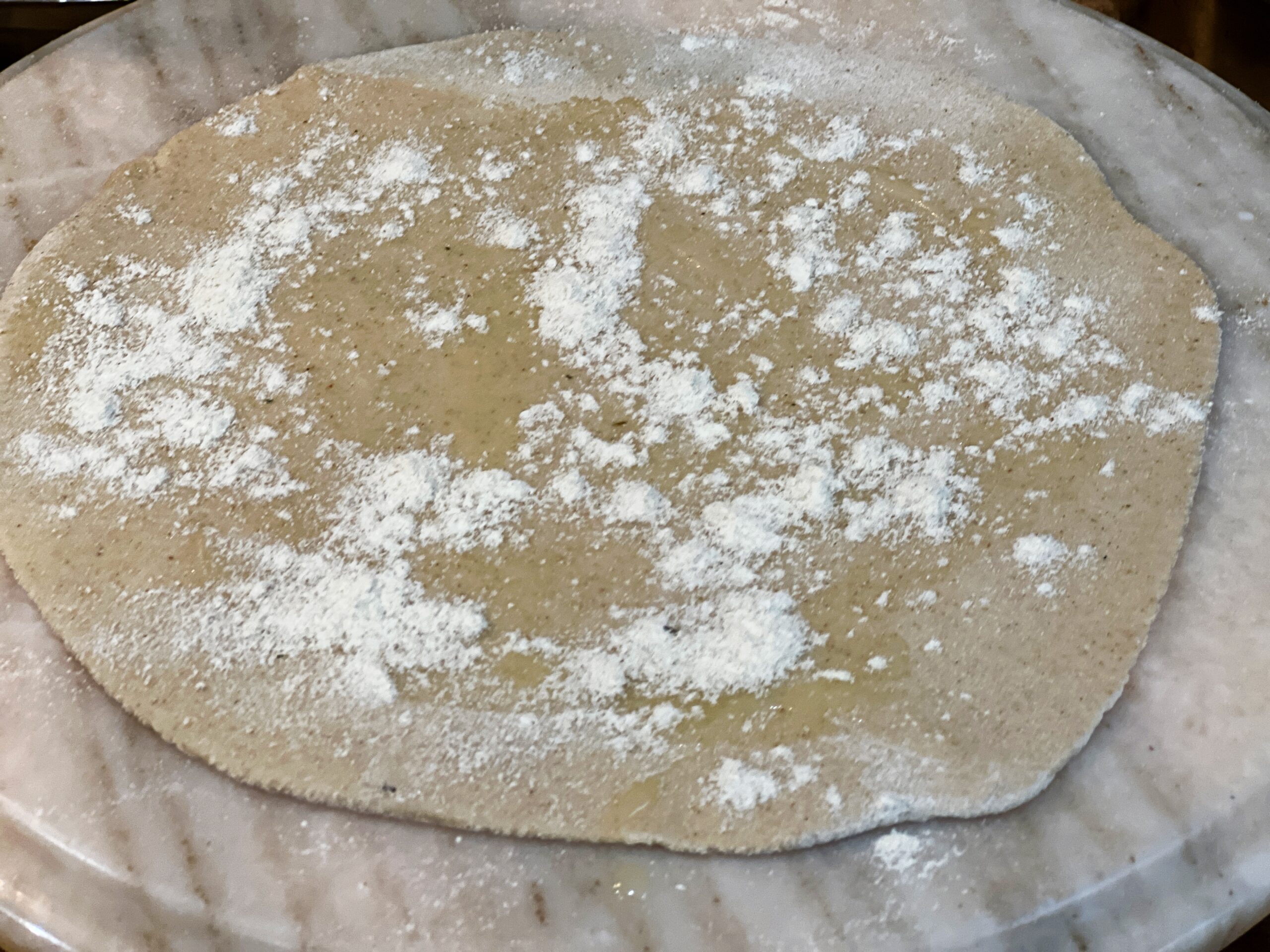 Pinch out 6-7 lime sized balls off the dough and roll them into a smooth balls. Place one ball of dough on the working surface and dust the working surface with flour.
Roll out the dough into a 7″-8″ diameter flat circle as thin as possible and drizzle one teaspoons of oil or ghee and smear it all over. Sprinkle a little flour all over.  (The greasing and dusting will make the paratha even more flaky)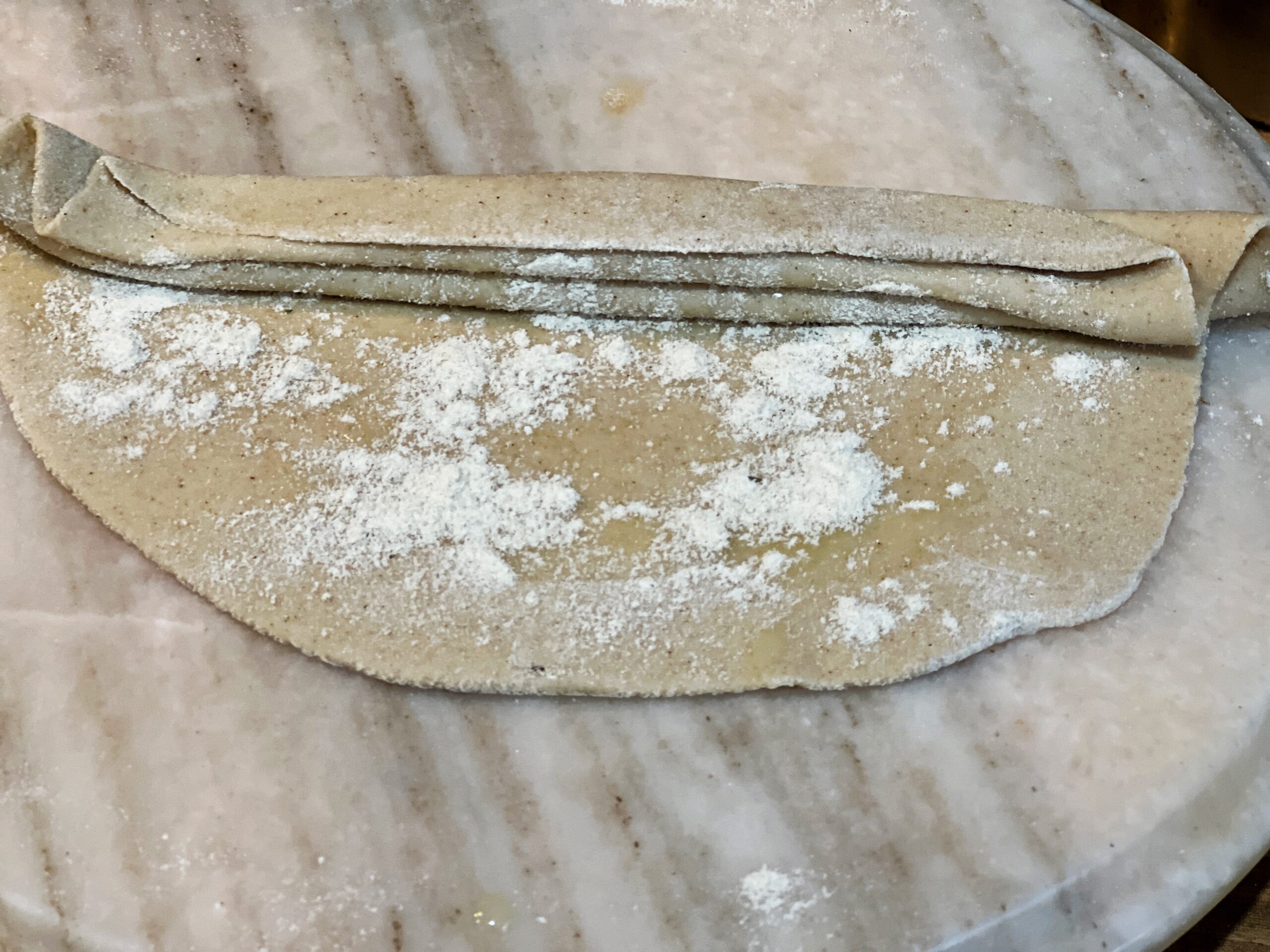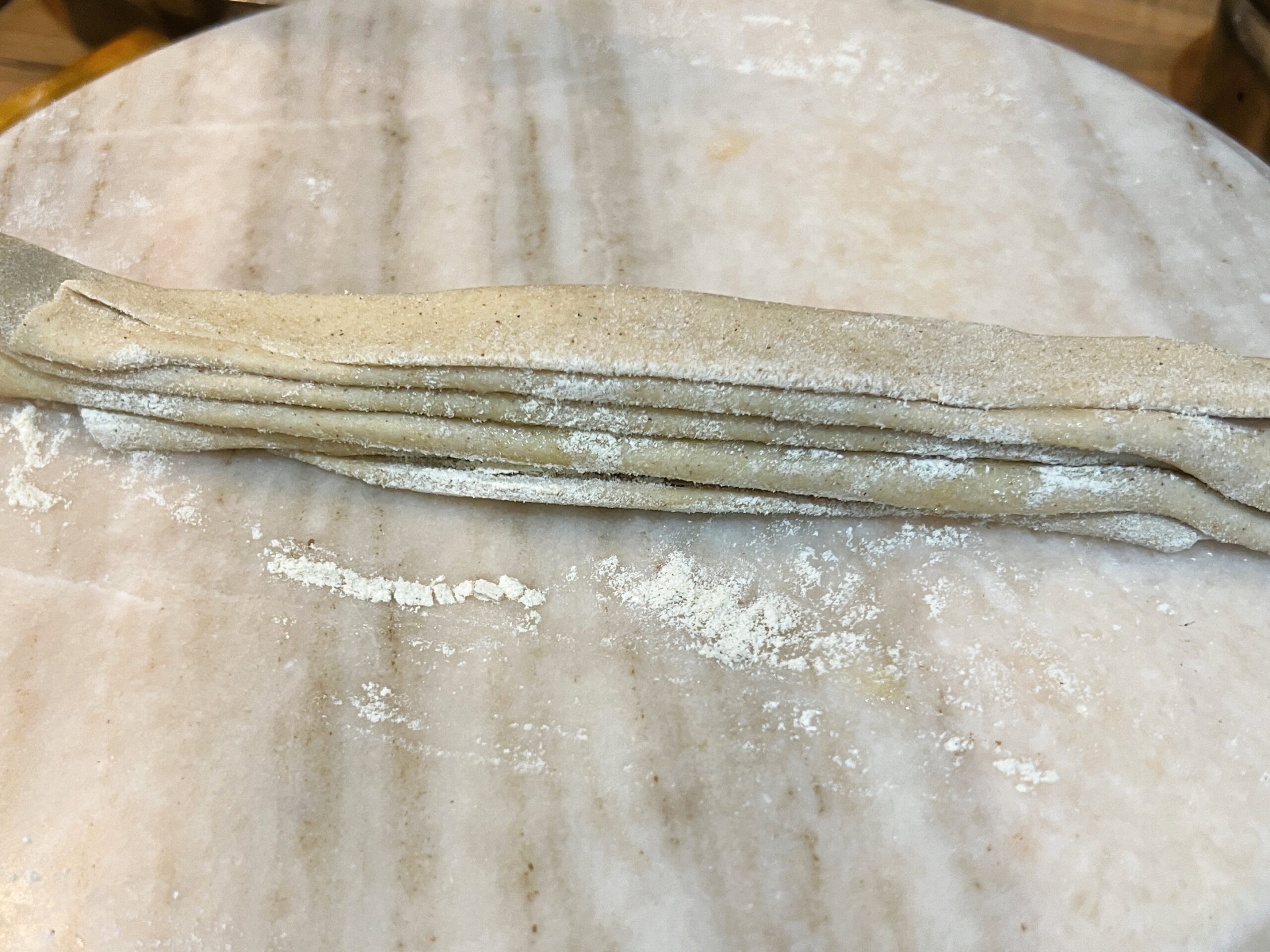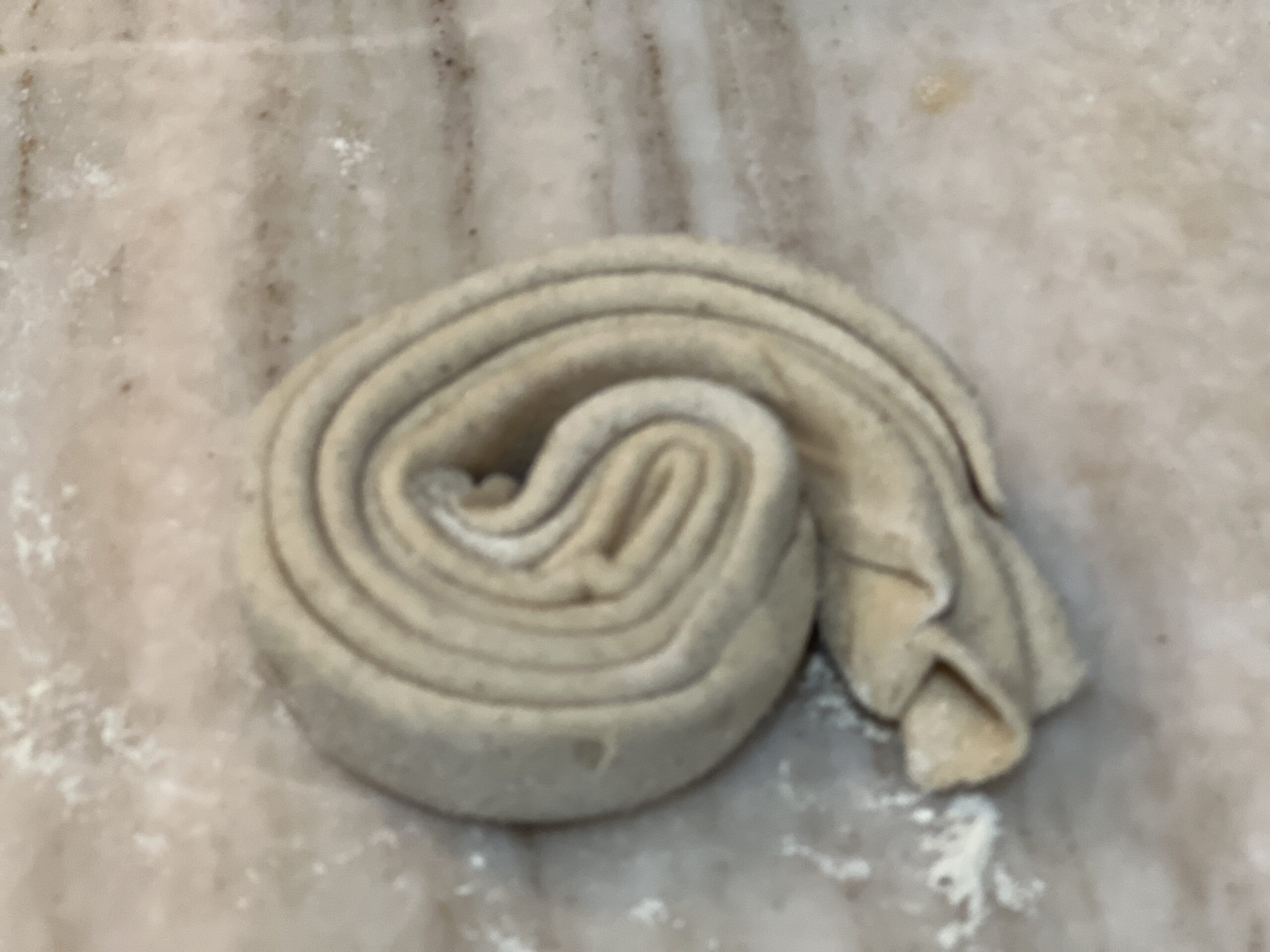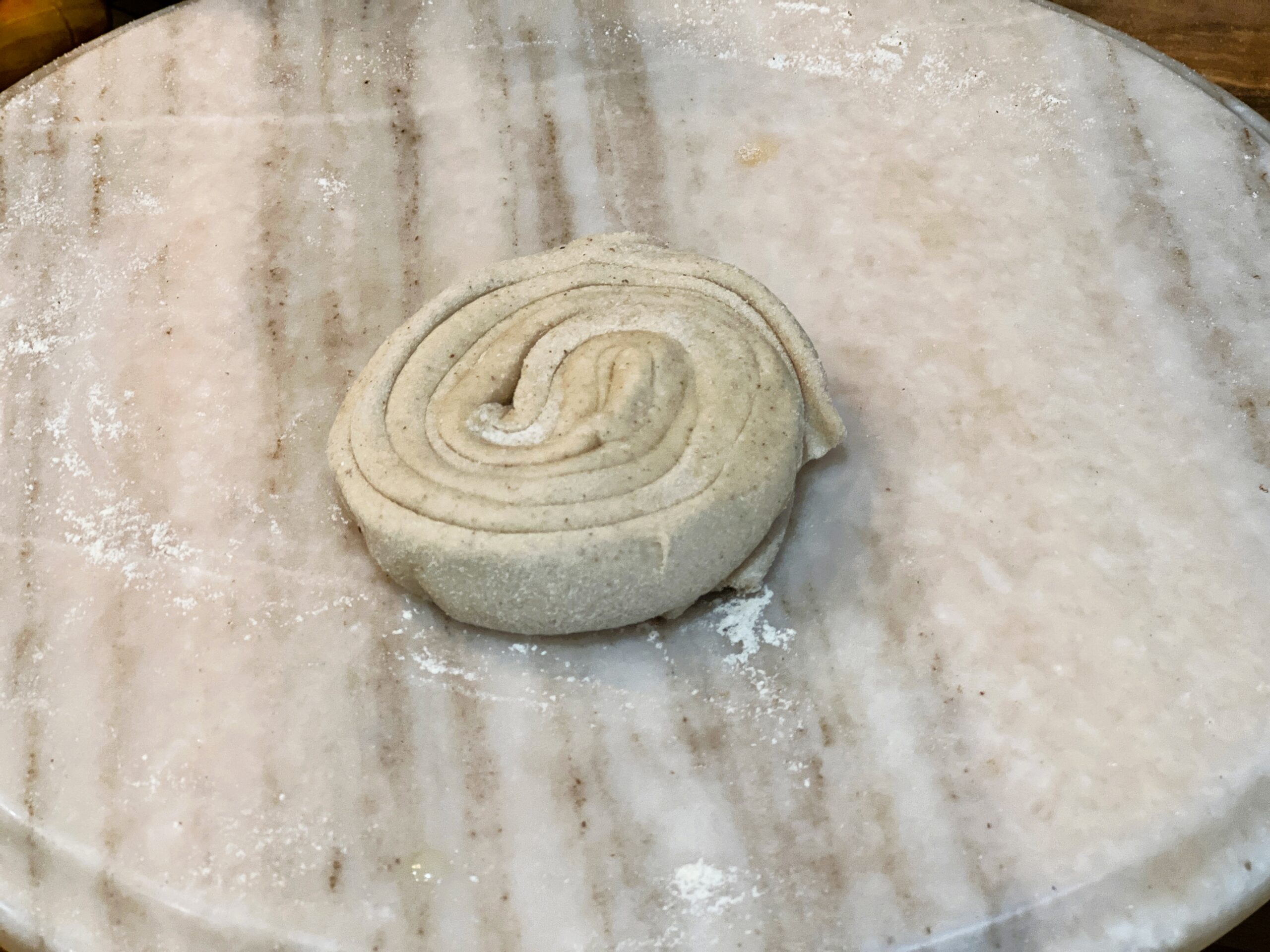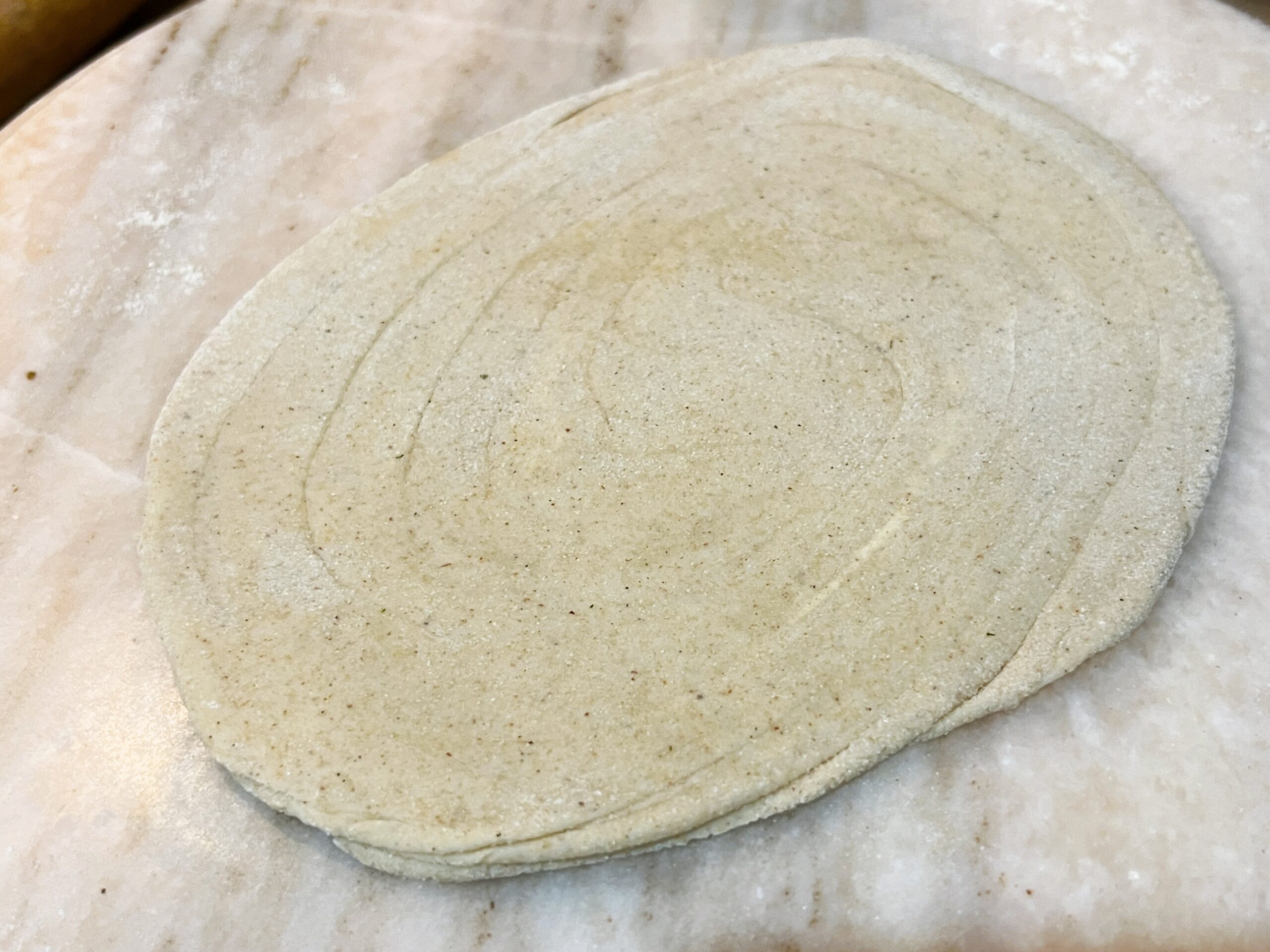 Staring at one end of the circle, begin folding the rolled out flat bread into 1cm pleats like a fan. Once the pleats are formed stretch the dough to make it slightly longer.
Then begin at one end to twirl it around to form a spiral/coil like a swiss roll. Make sure to secure the ends by pressing gently.
Gently roll the swiss disk into 4" diameter circle using rolling pin and some flour for dusting if it sticks to the work surface.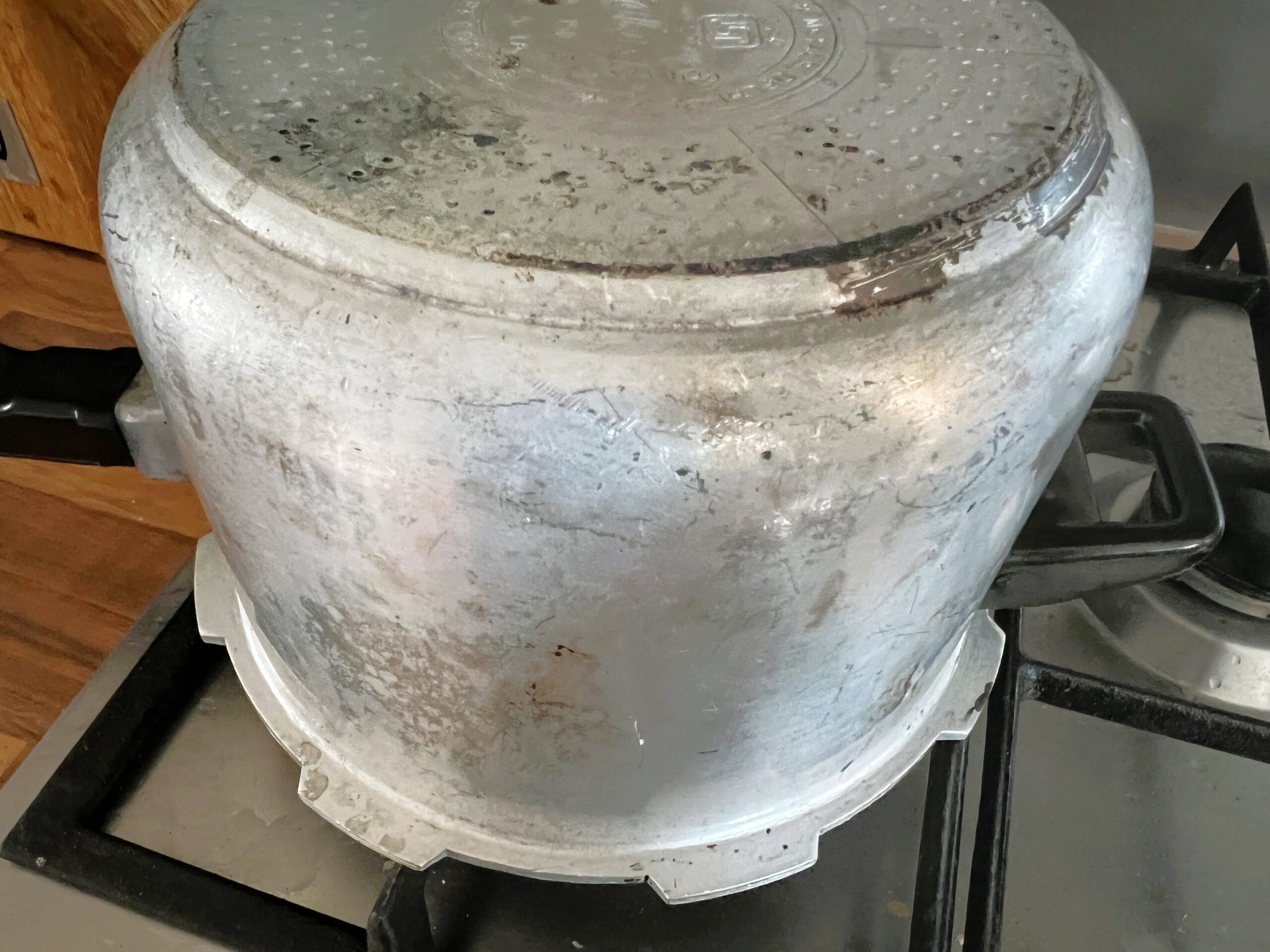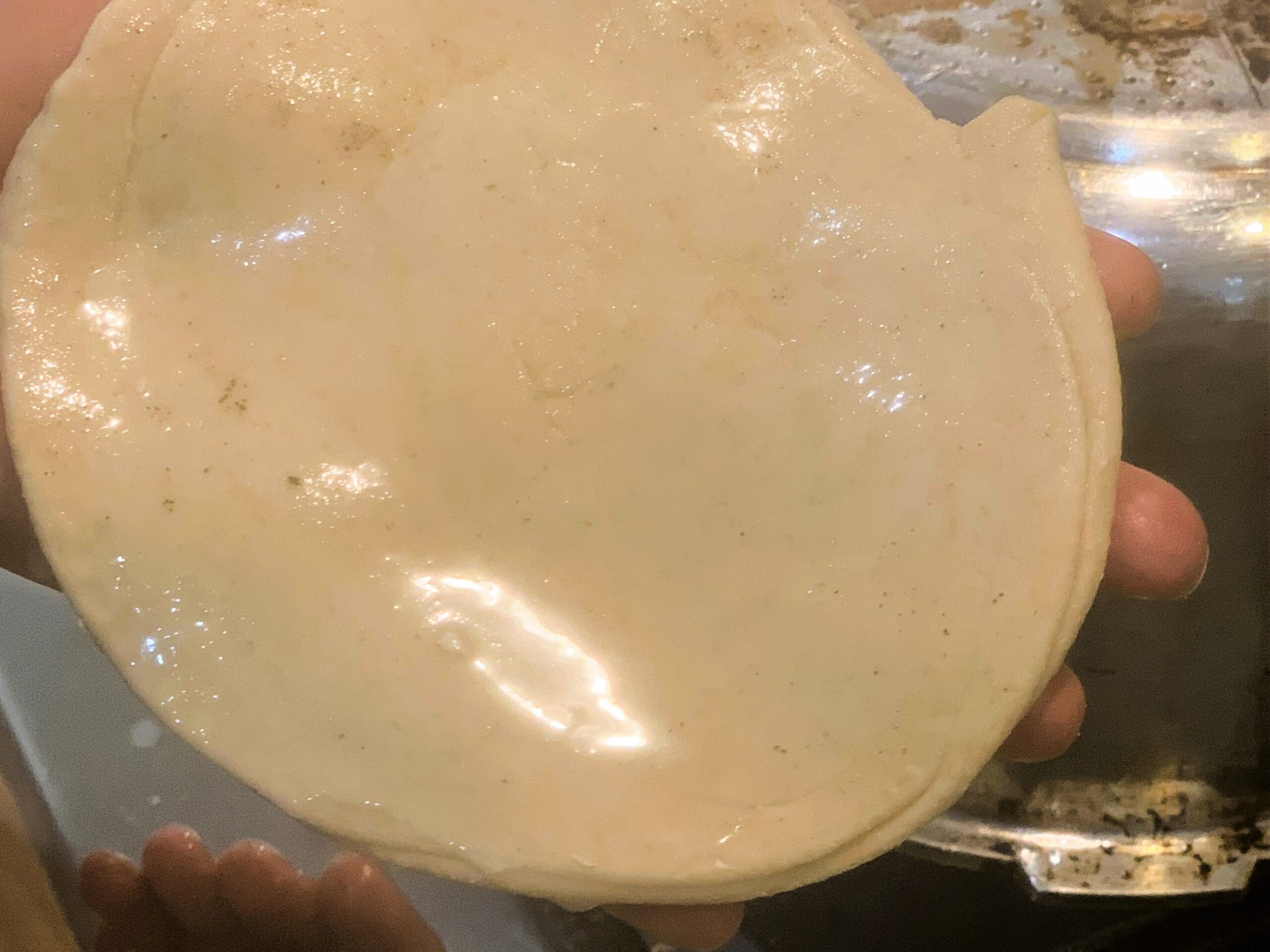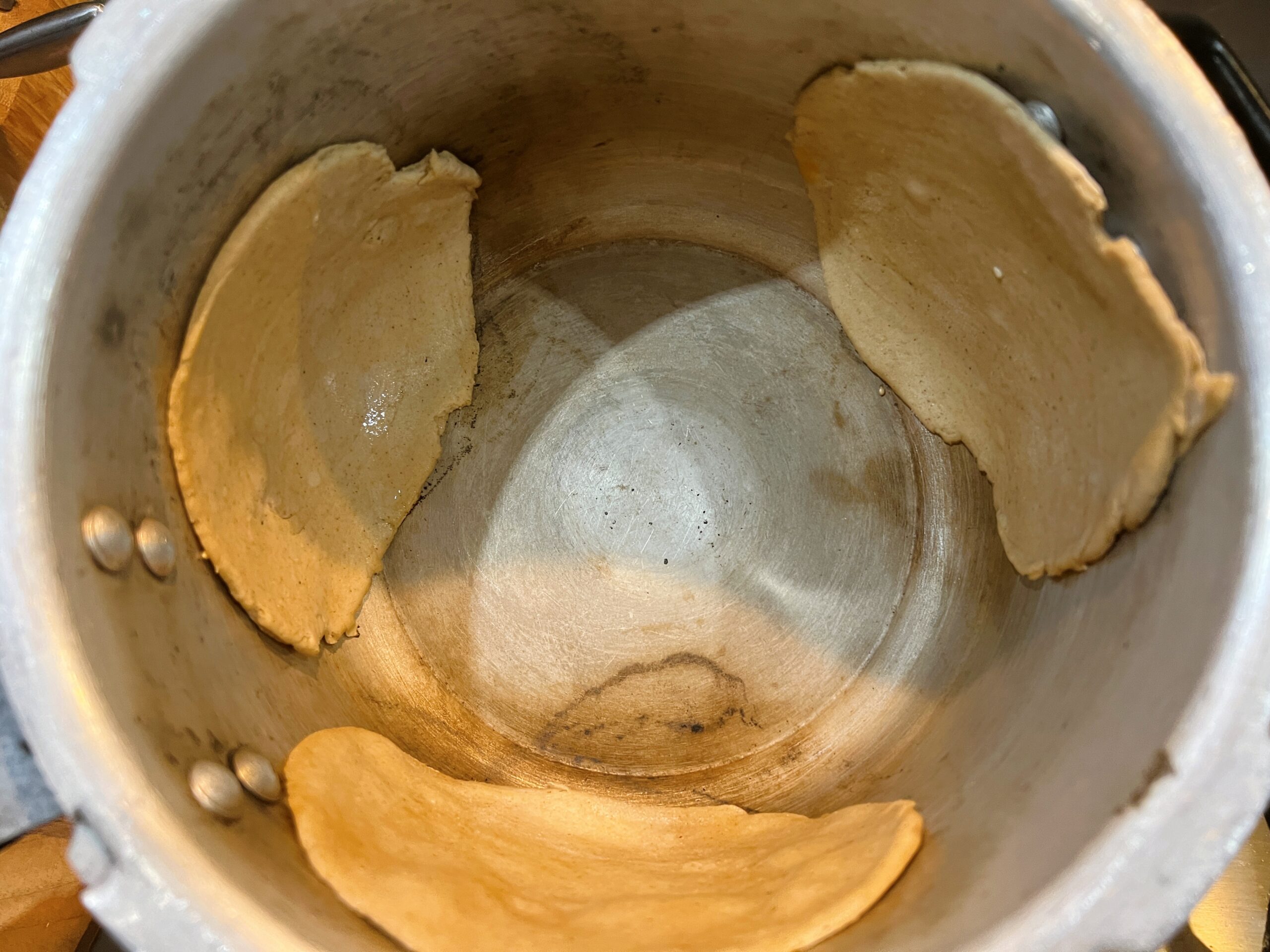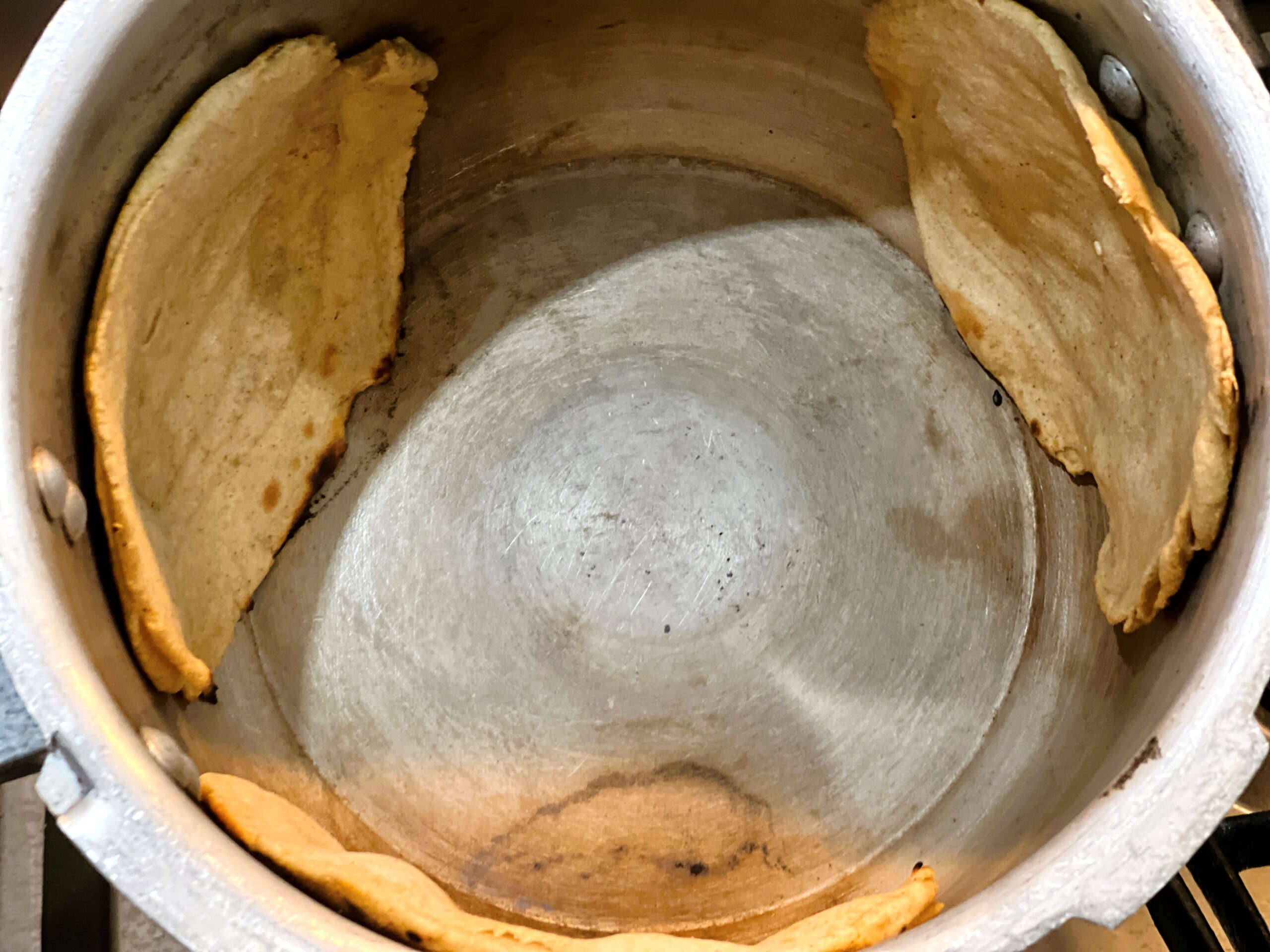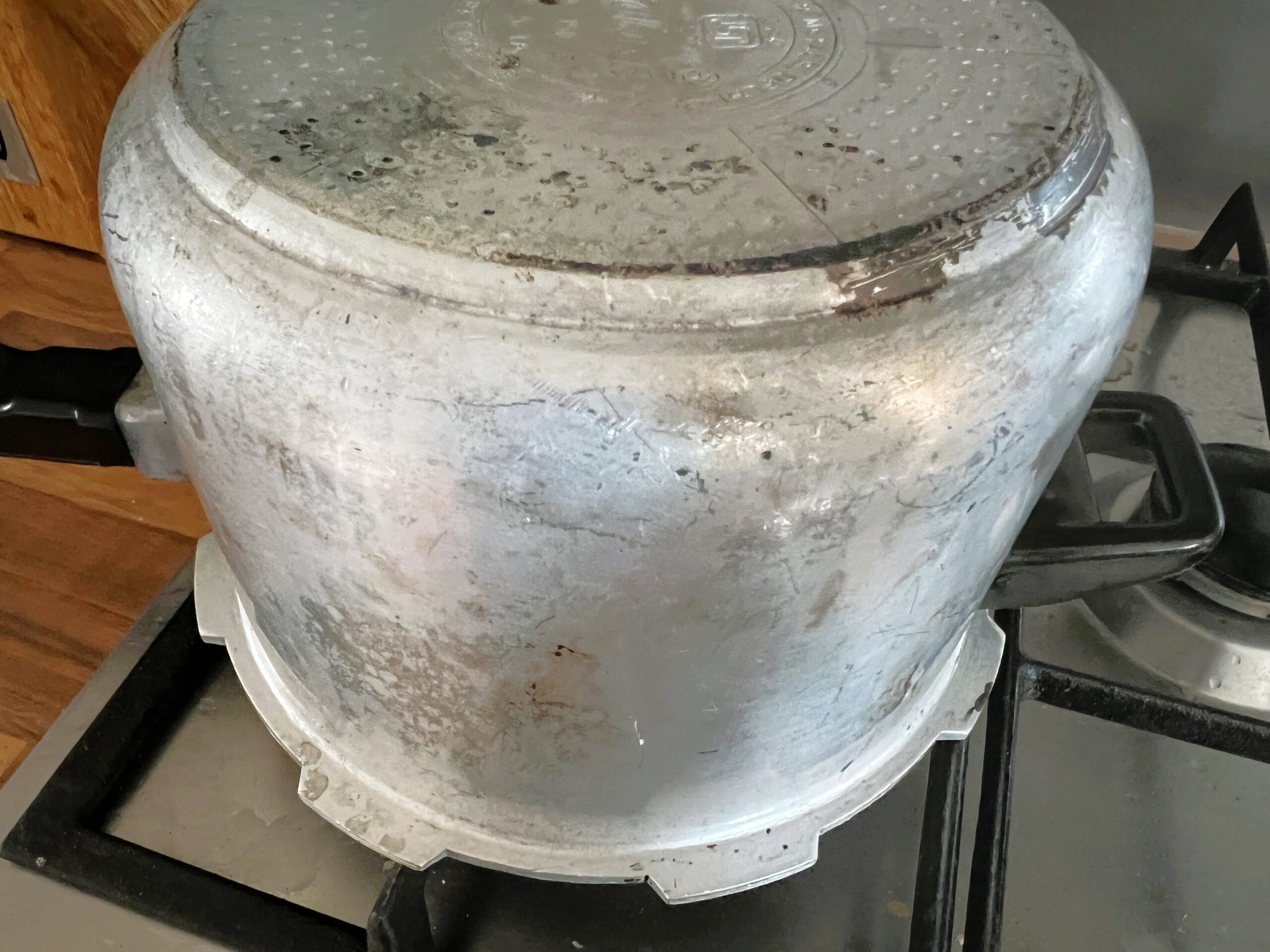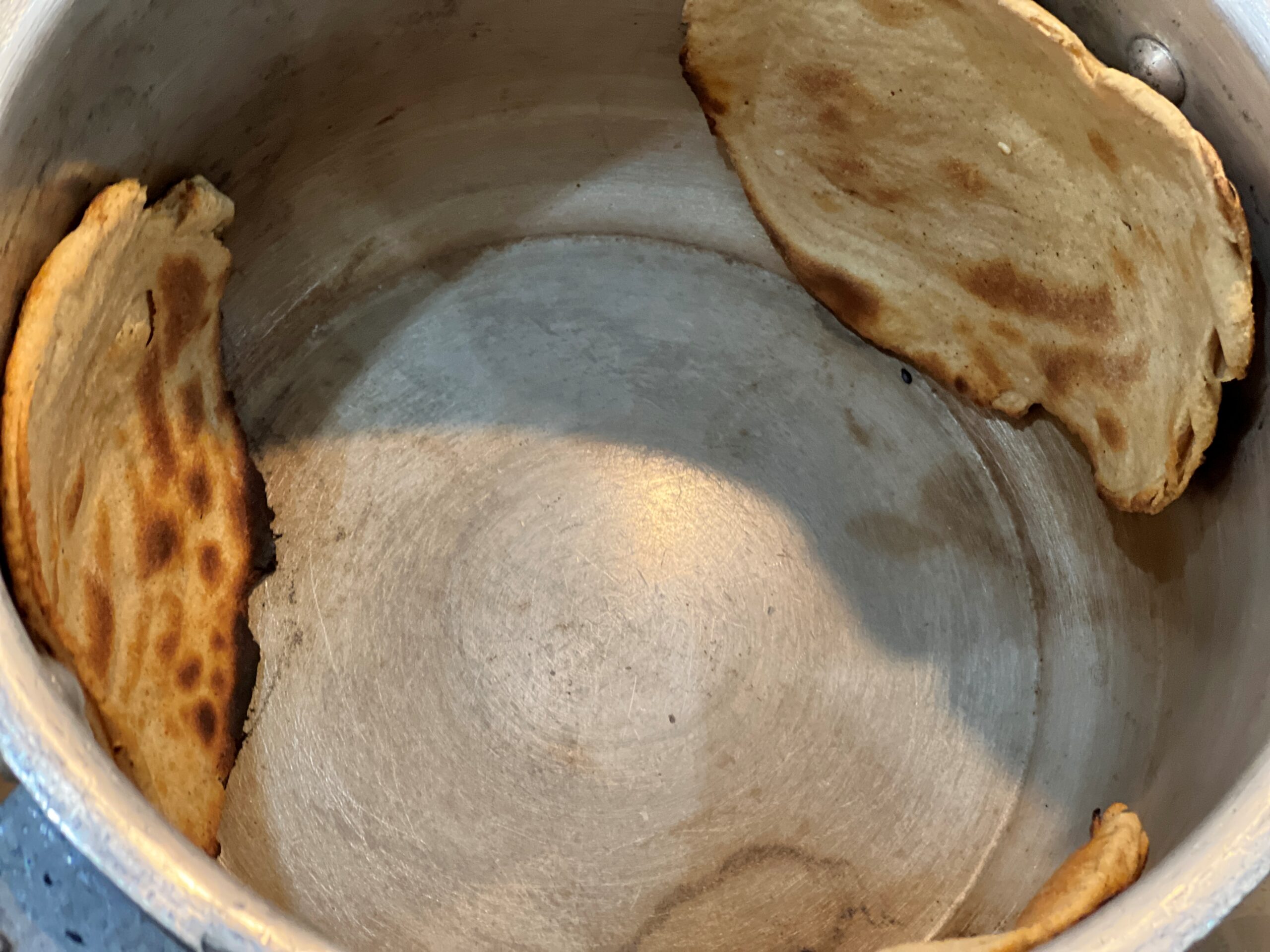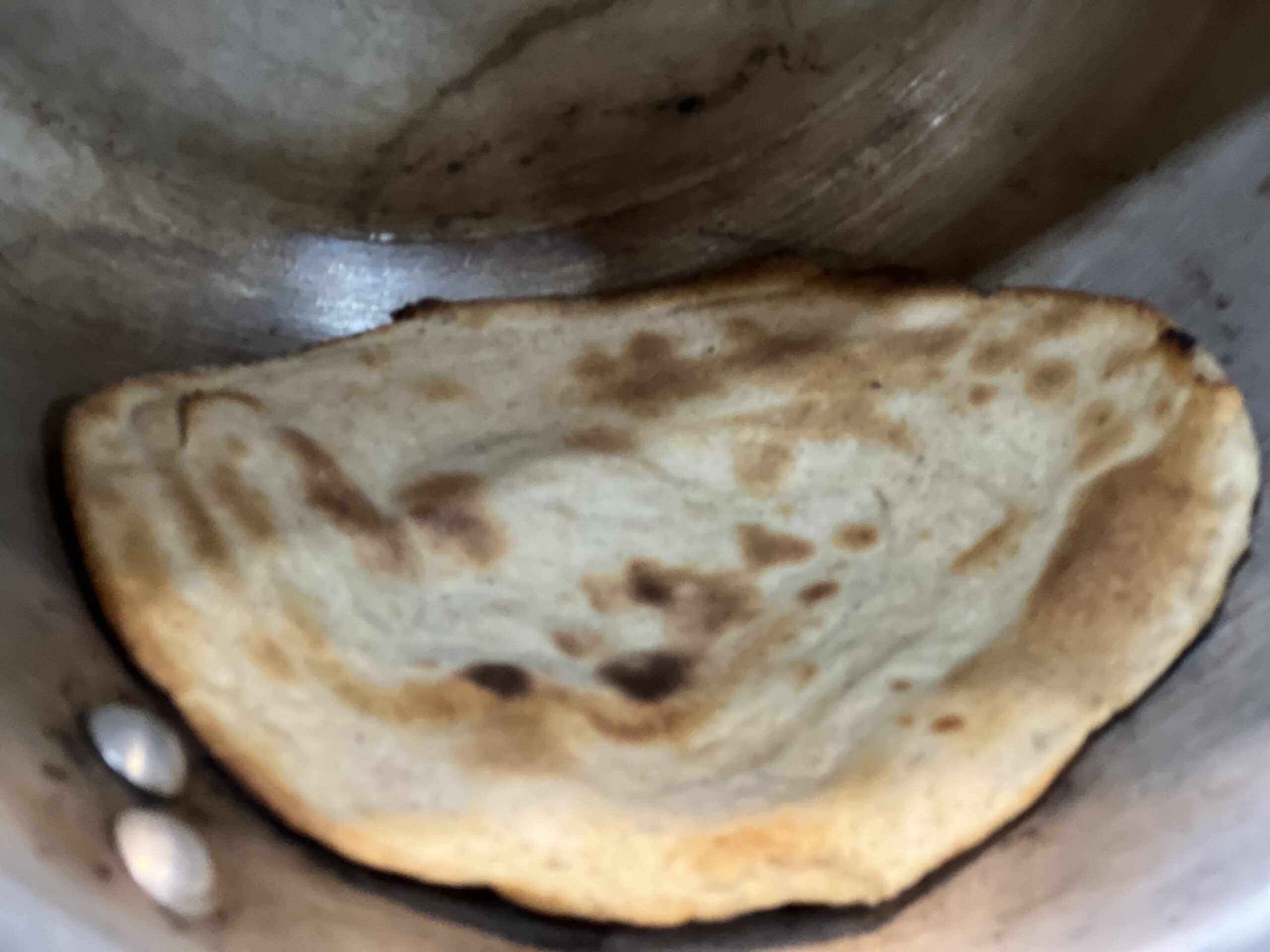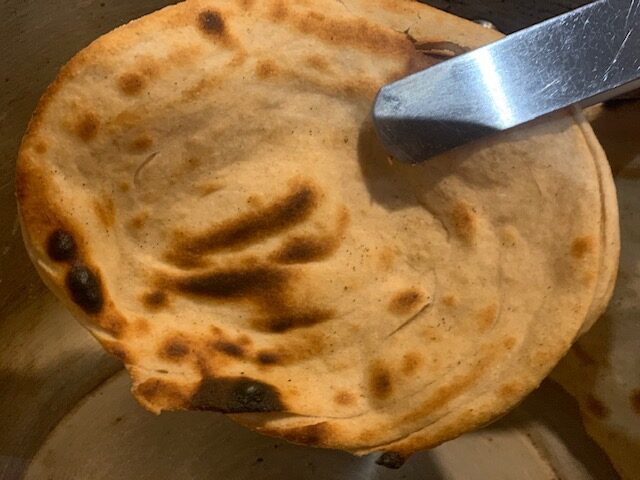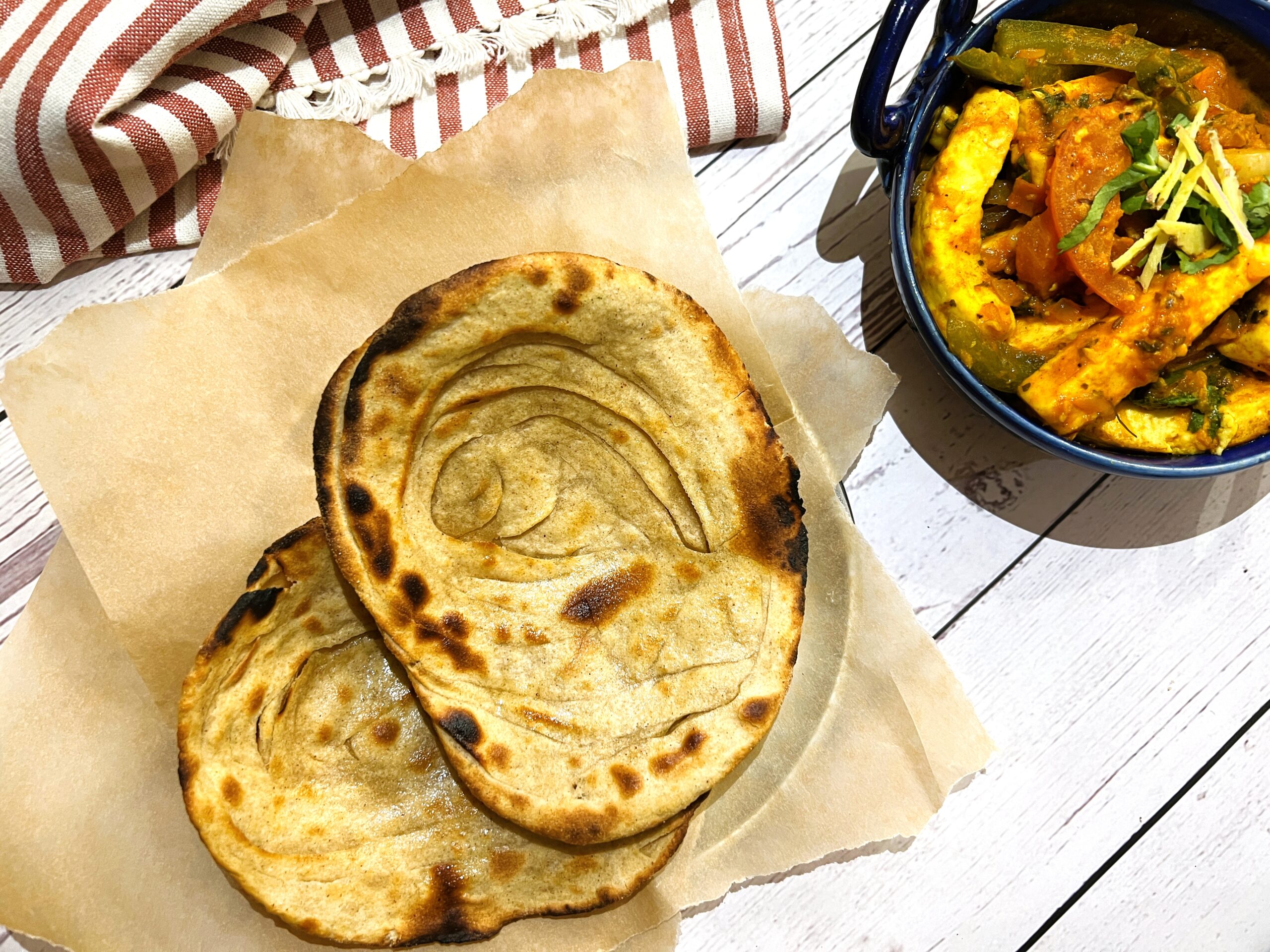 Put your aluminium cooker upside down on high heat and warm it. The cooker needs to be really hot for this paratha. It would take approximately 2-3 minutes on high heat for it to be that hot. Please be very careful while handling it.
Spread few drops of water with the help of your fingers on one side of the rolled paratha.  This side needs to stick to cooker's wall and water will do the trick.
Once cooker is hot, paste the paratha on its wall (as shown). Turn cooker upside down and keep the heat on medium/low. You will have to keep checking the paratha's by turning the cooker over to make sure that the paratha's are cooking evenly. Upside-down is to help accumulate heat inside the cooker and cook the paratha like in a tandoor. Cook the paratha turns light golden brown in colour.
Take it off and drizzle some ghee/butter on top before serving.