Palak Poori
Puri or poori is an Indian deep-fried bread made with wheat flour. It is an extremely popular bread in India especially for festivals and special occasions.
In my house, poori is made at festivals like Holi, Diwali, Raksha Bandhan and also on weekends as a treat when we want to eat something special.
'Palak' means 'spinach' in Hindi and these poori's are made with spinach. While growing up, my mother would always find unique ways to feed us green leafy vegetables. This Palak poori was one of those dishes! My mother would make palak poori every couple of weeks as none of us were very fond of eating spinach.
These Palak poori's are perfect to make if you are busy and want to pack lots of nutrition in one dish. The perfect green colour and puffed up poori's are undoubtedly irresistible.
Ingredients
1 cup whole wheat flour
1 cup spinach leaves
1 teaspoon salt
1 teaspoon cumin seeds(jeera)
1 teaspoon red chilli powder
1 teaspoon ghee/oil
Oil for deep frying
2 tablespoons cream (optional)
Directions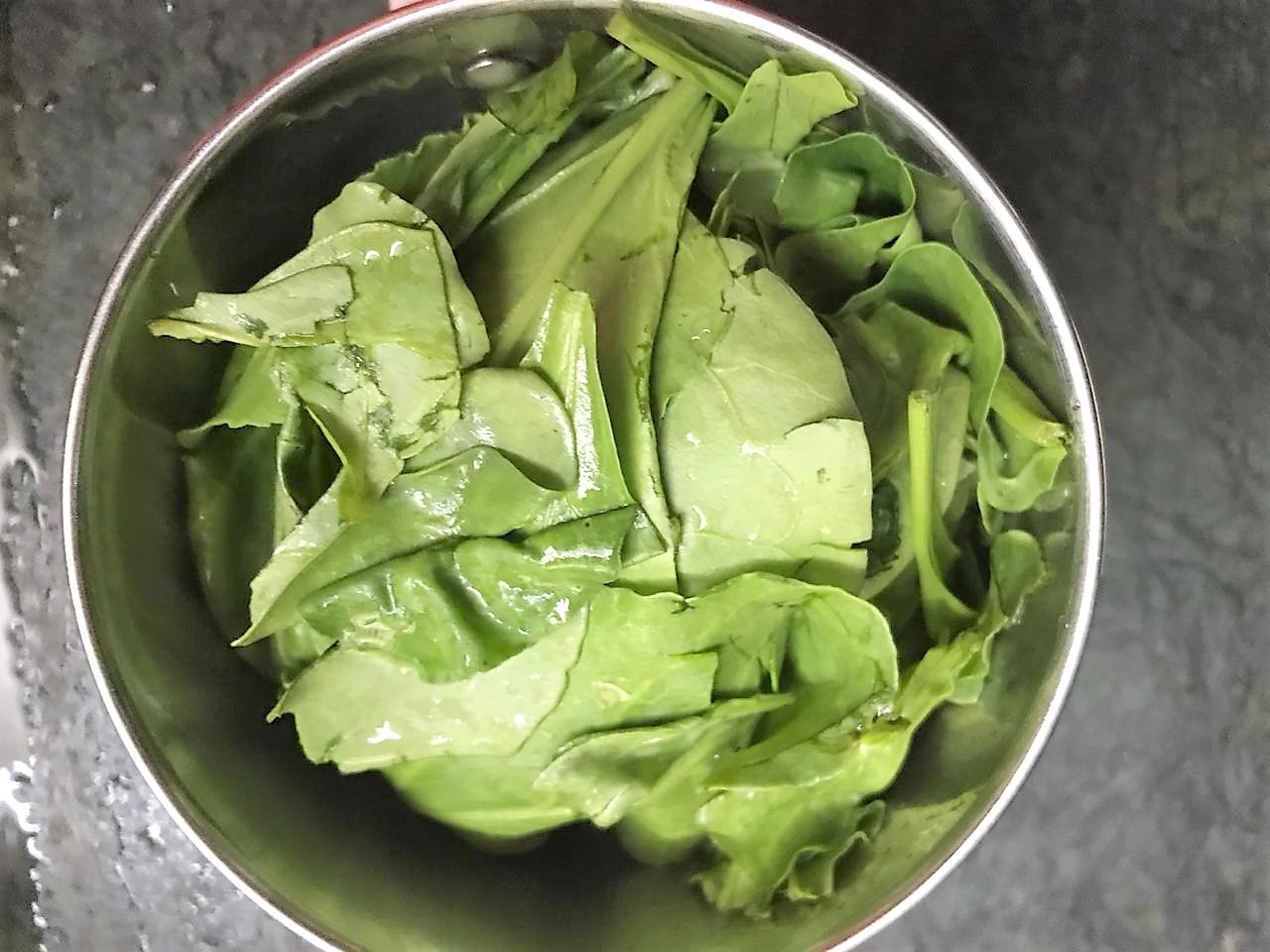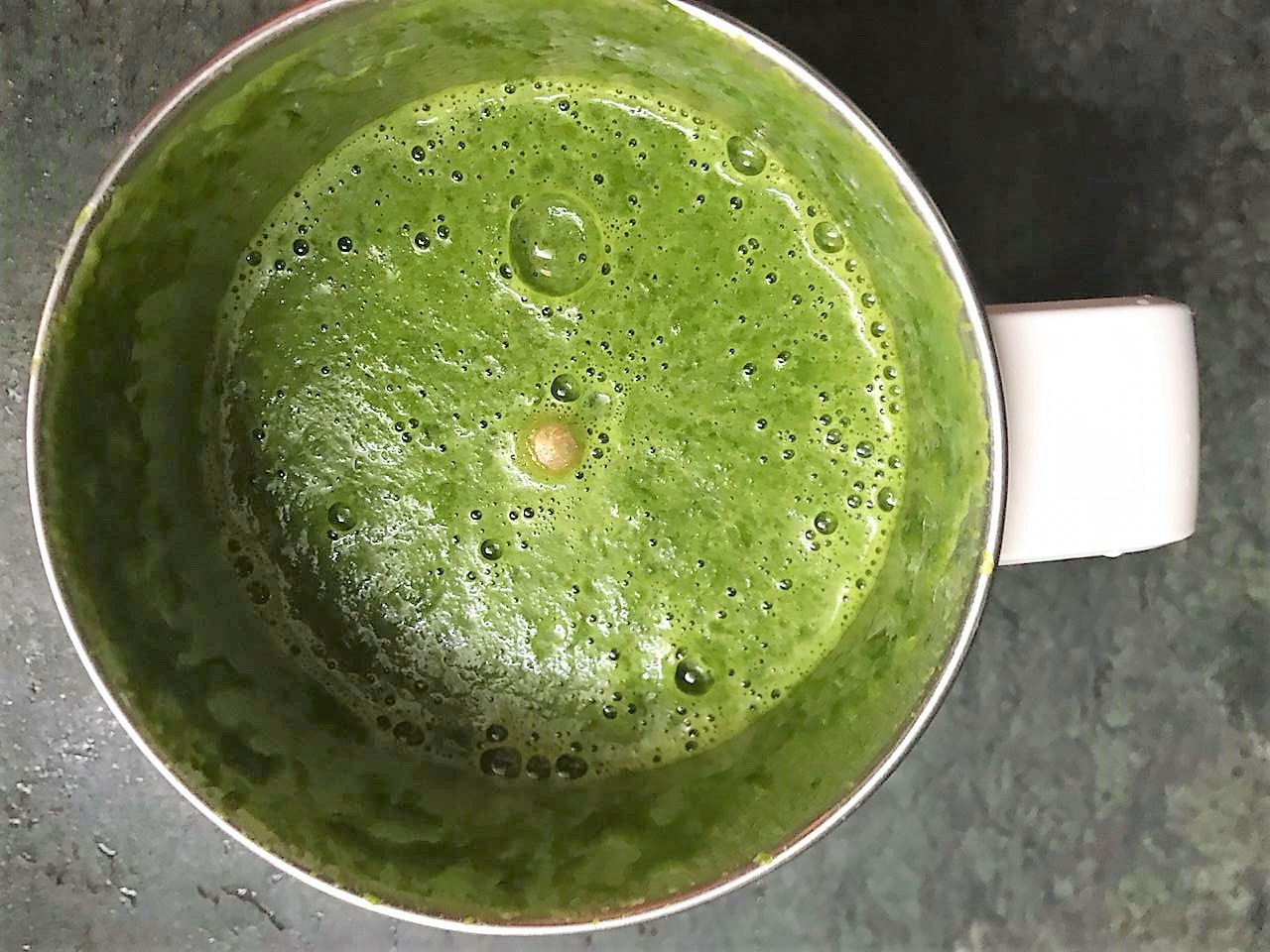 Wash spinach leaves under running water and then drain the leaves in a colander. Grind the spinach leaves with little water into a smooth puree.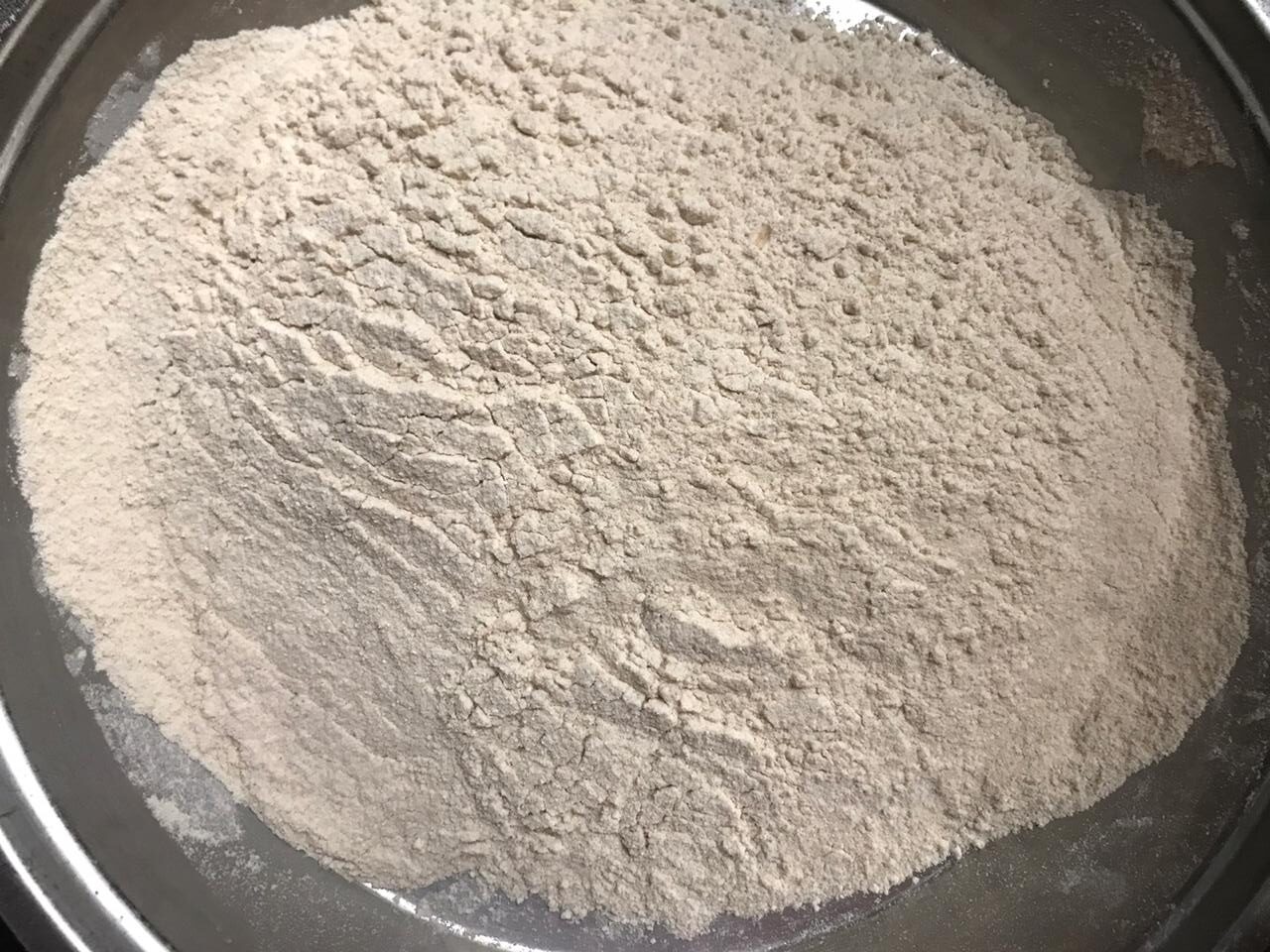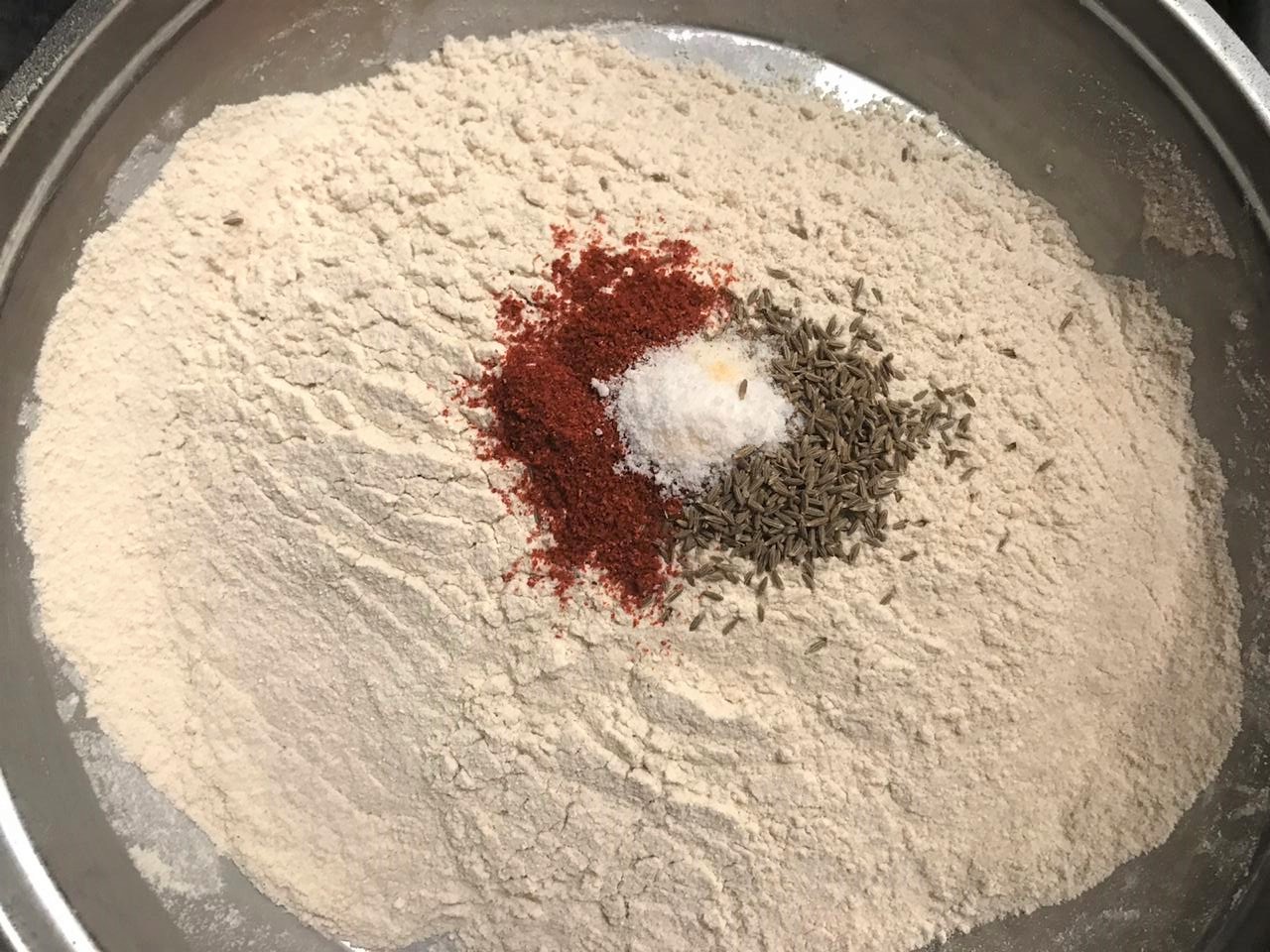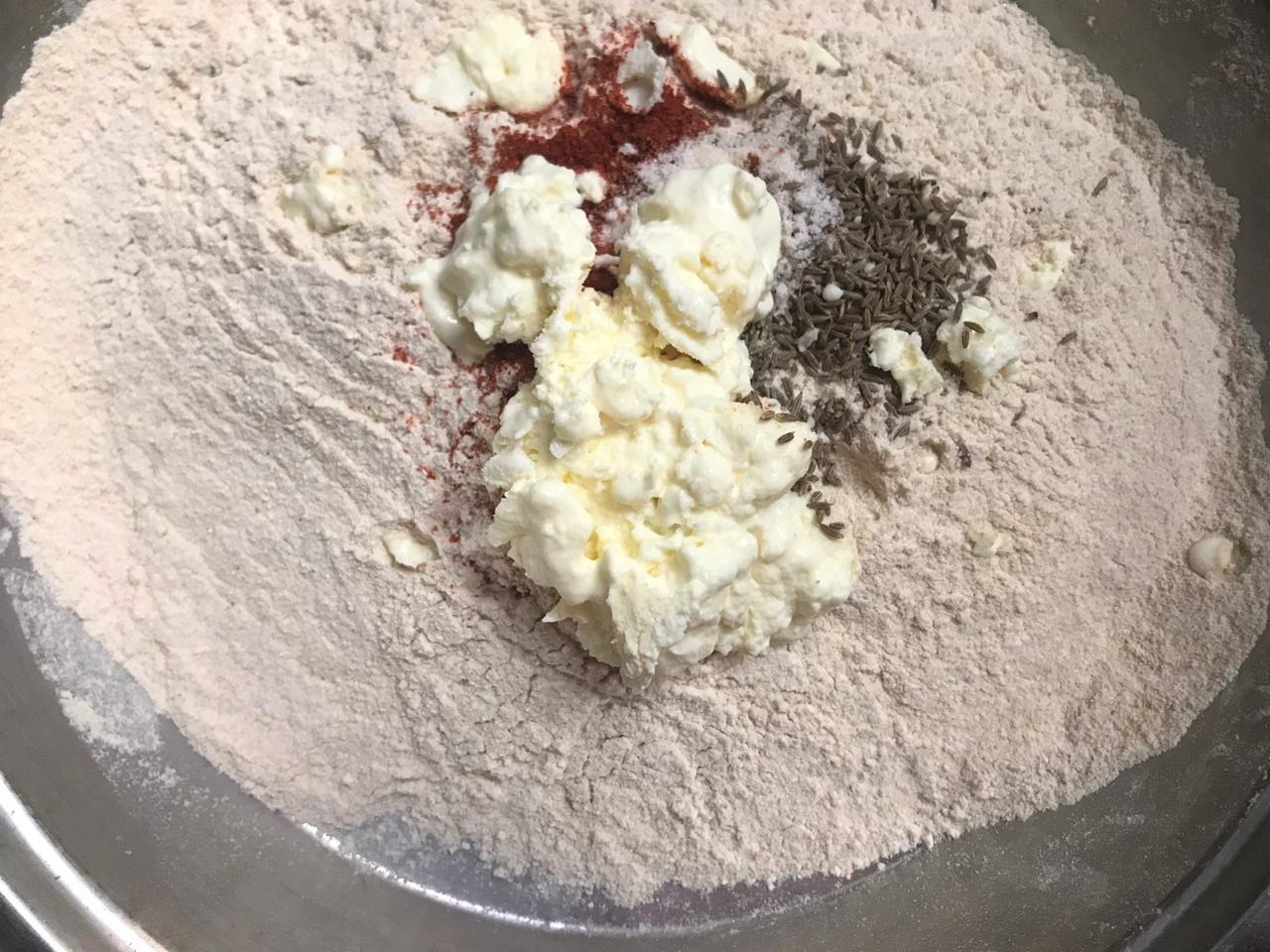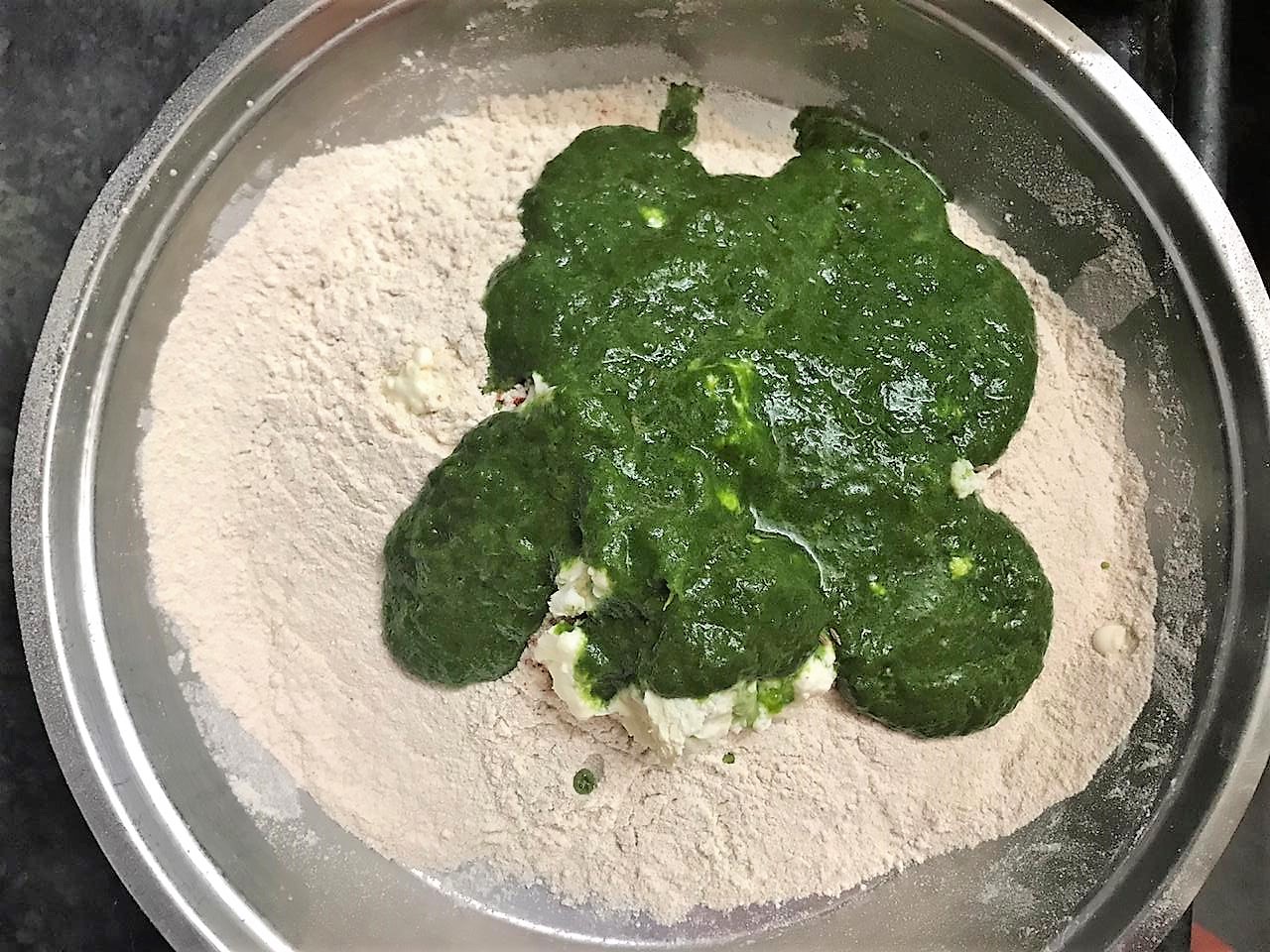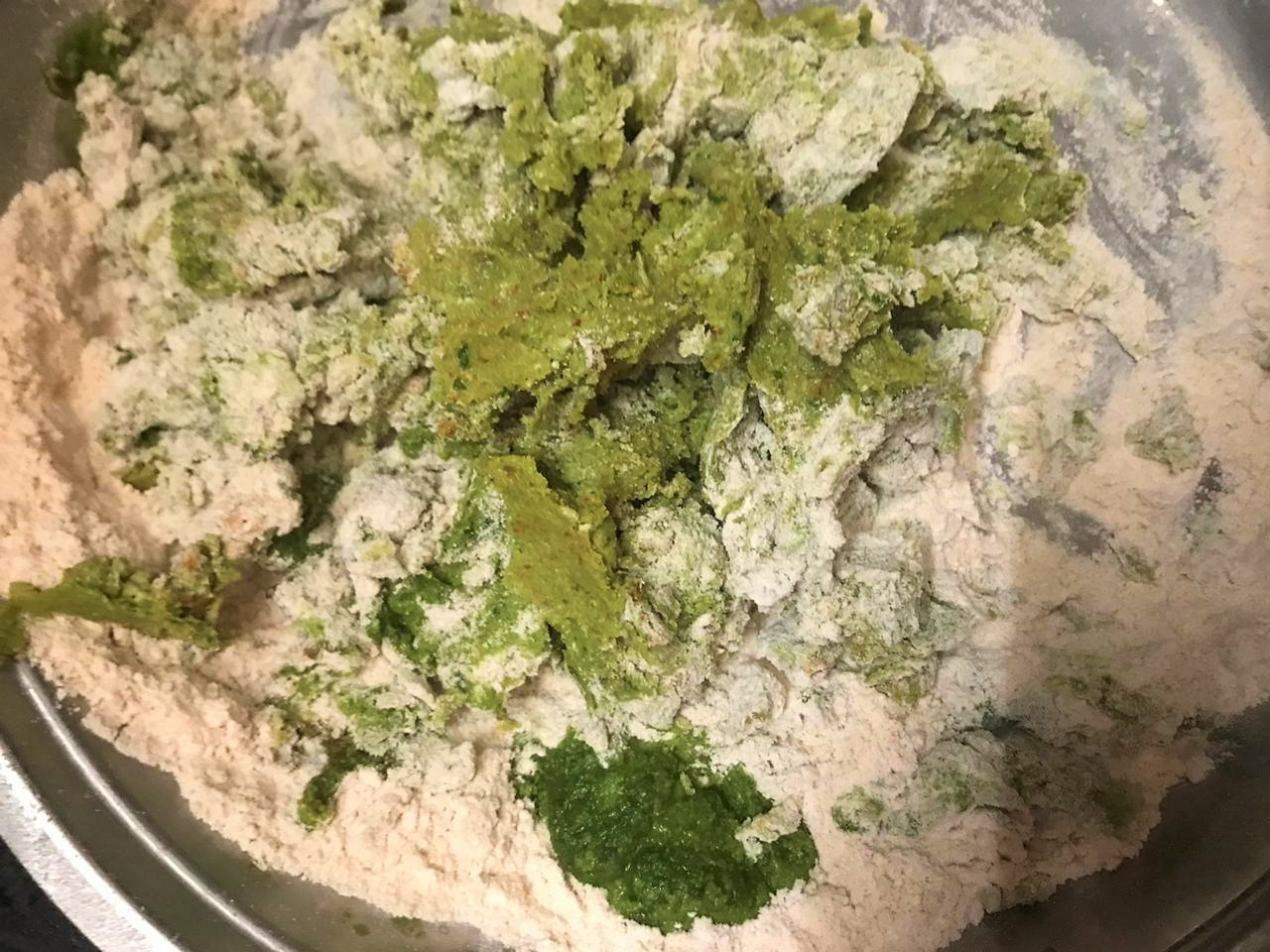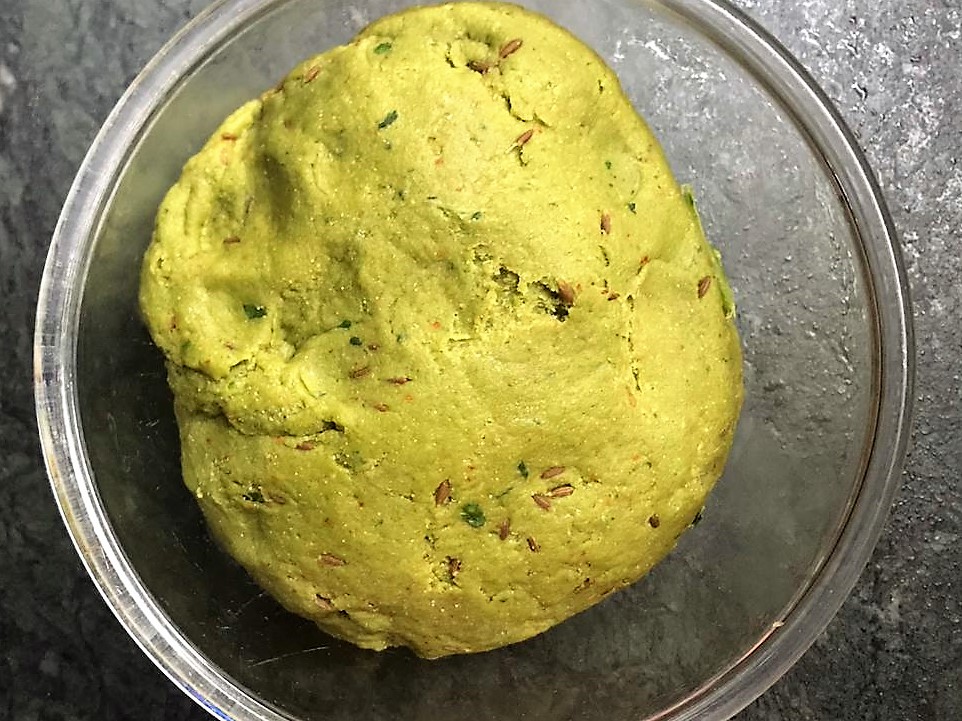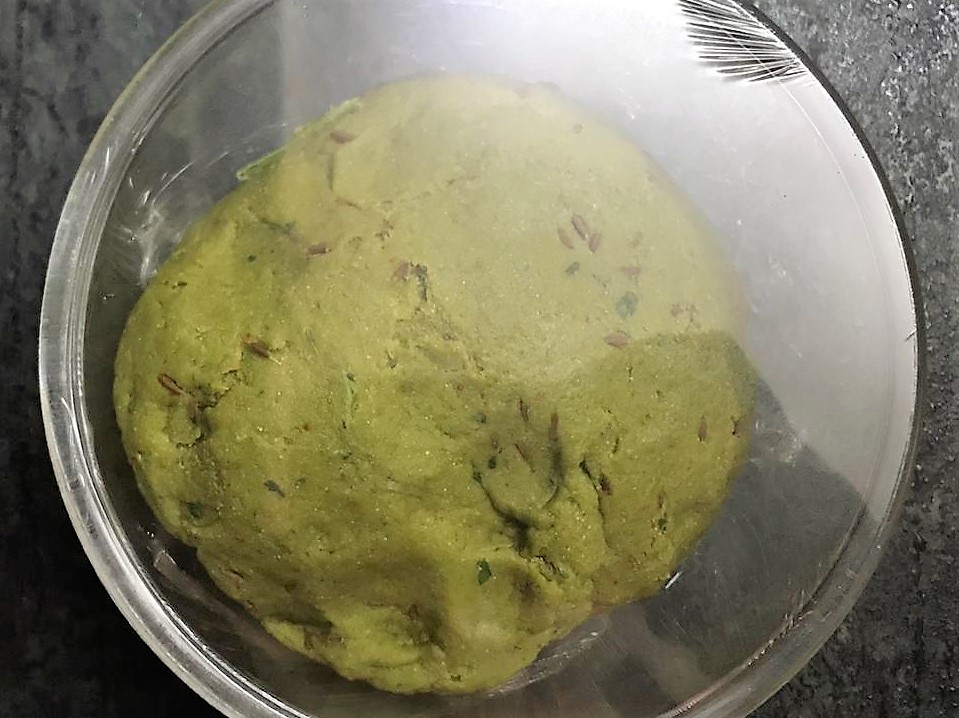 In a mixing bowl take the wheat flour and add salt, red chilli powder, cumin seeds, spinach puree and cream (optional). Mix everything together.
Gradually add water and knead into a slightly hard dough. I used approximately ¼ cup of water while kneading.
Cover the dough and let it rest for at least half an hour.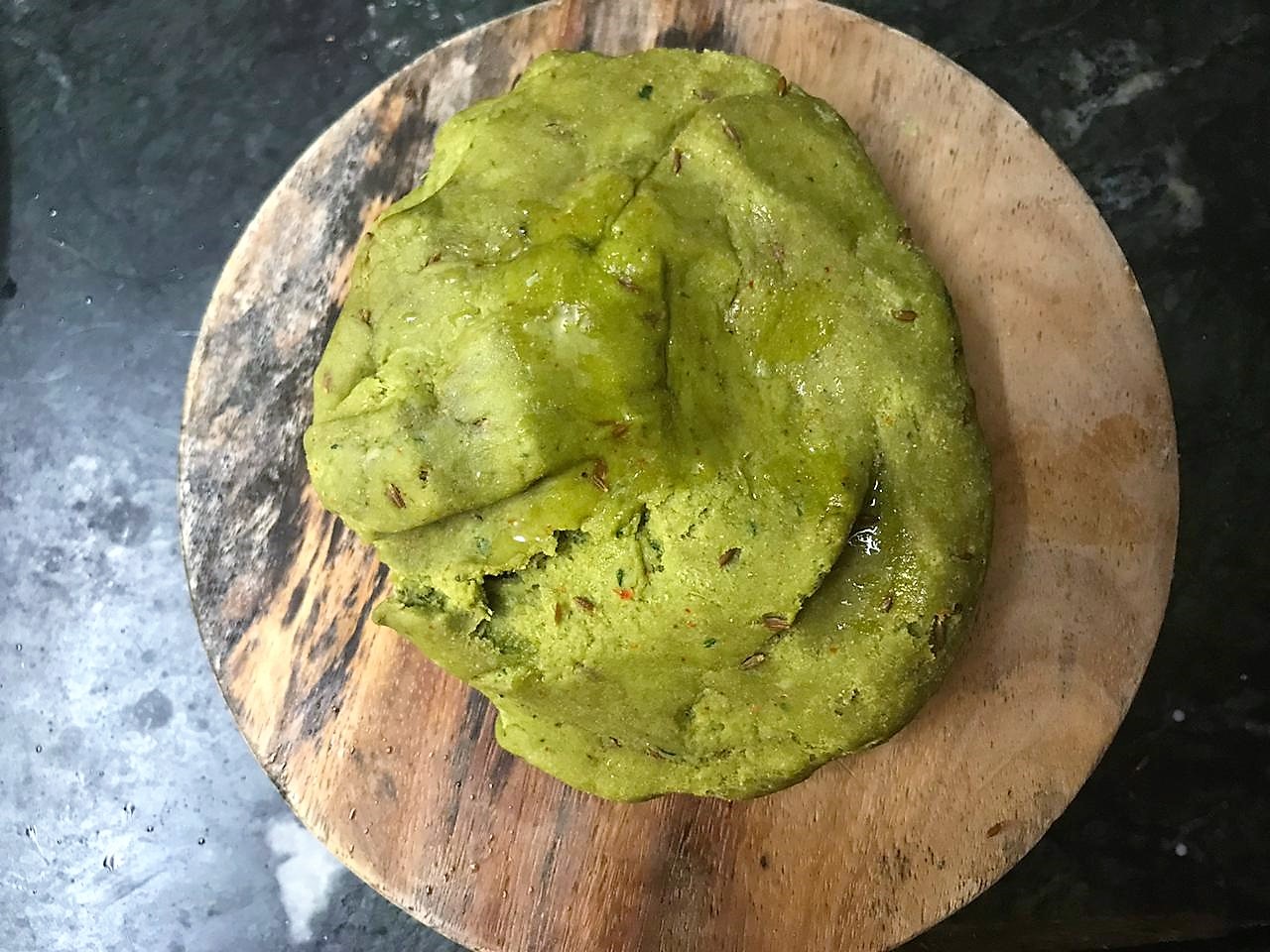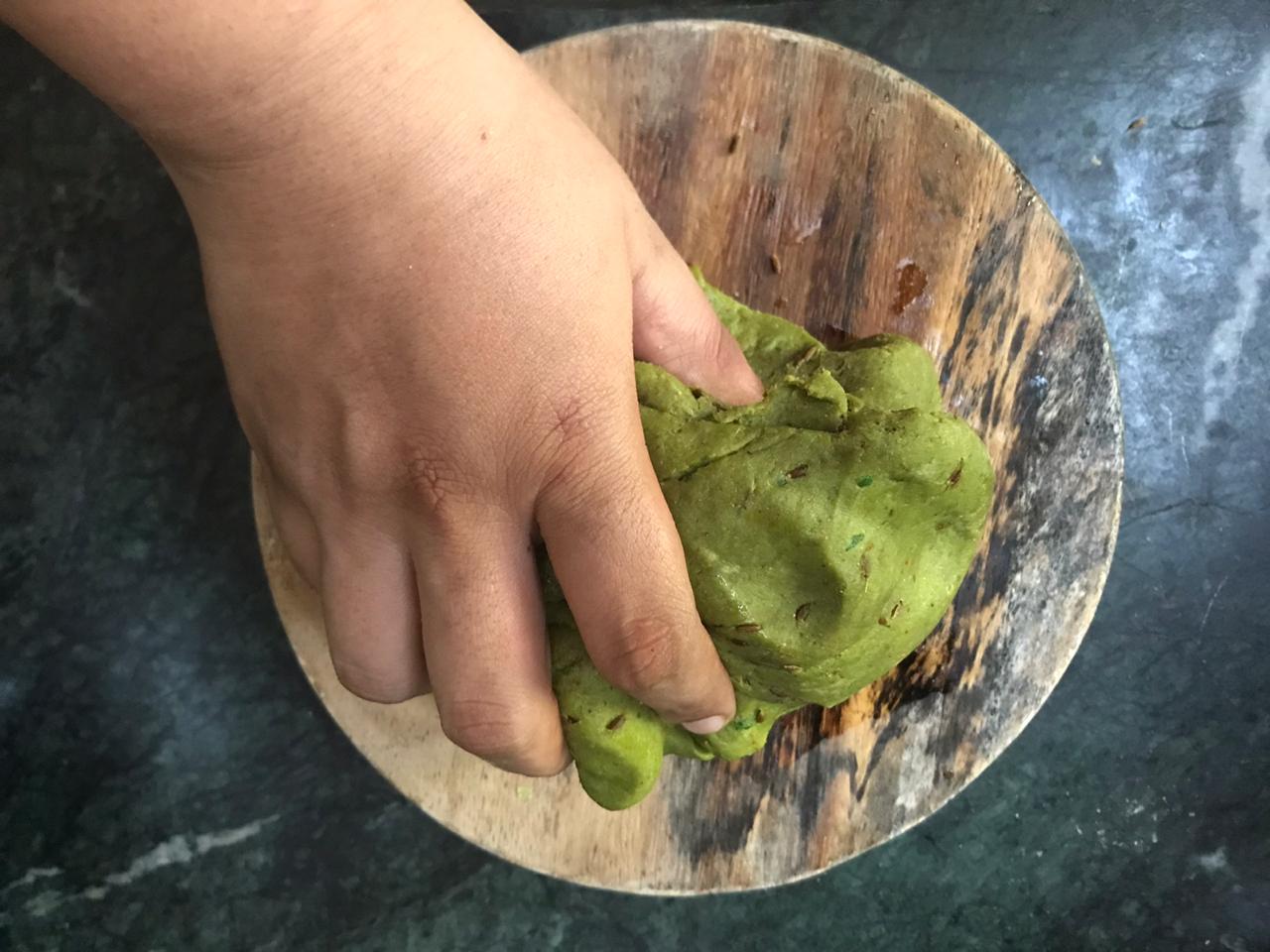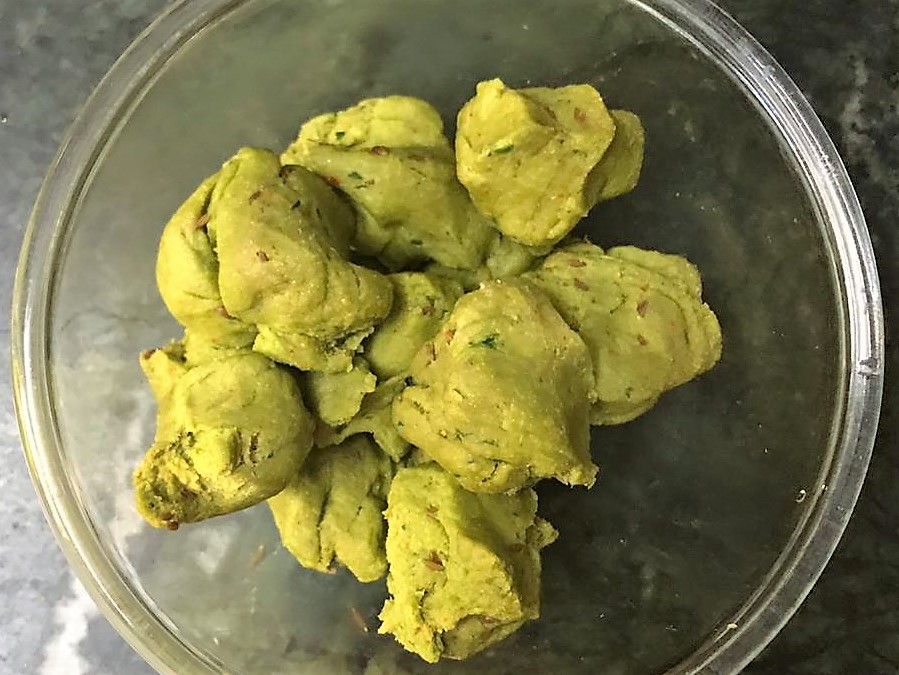 After resting the dough, grease the dough with ghee/oil and knead the dough for about 2 minutes.
Divide into equal pieces and make balls out of the dough. You should be able to make 8-10 balls from this dough.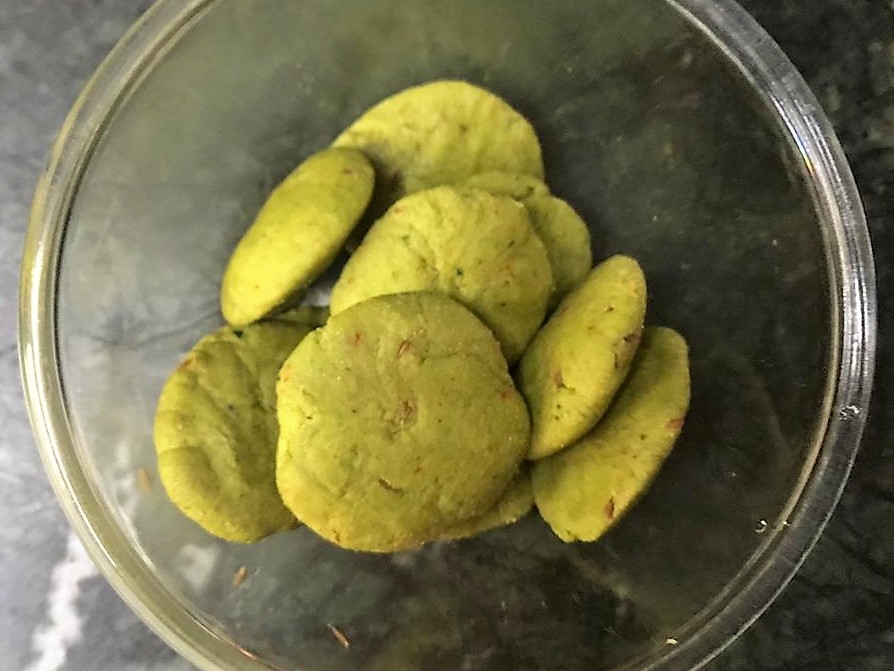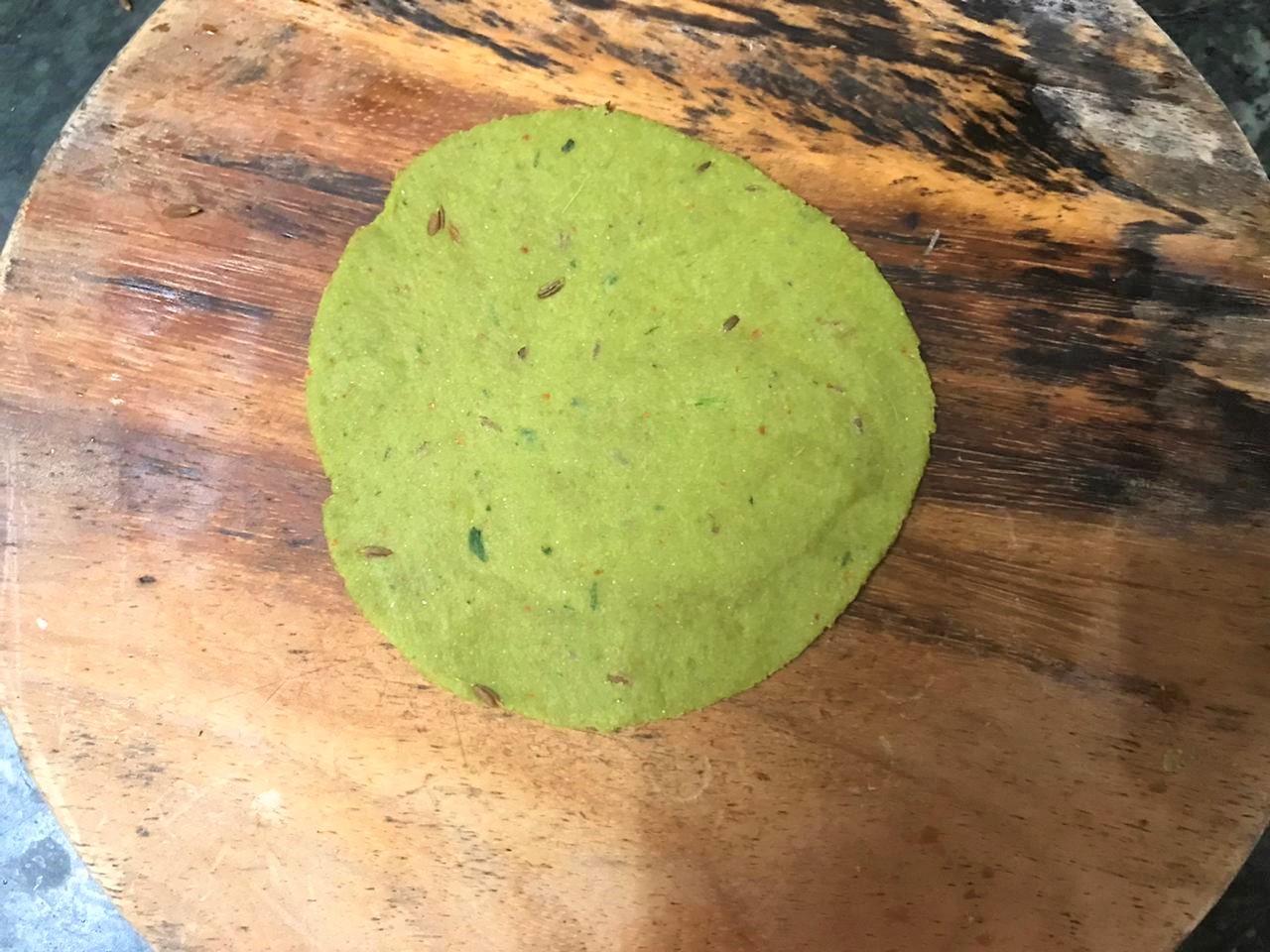 Flatten the balls and roll them into small circles approximately 3-4 inch in diameter.  Repeat with all the balls. It helps to dip the end of the ball in some oil before rolling. Keep the rolled poori's covered with a cloth or they will dry up.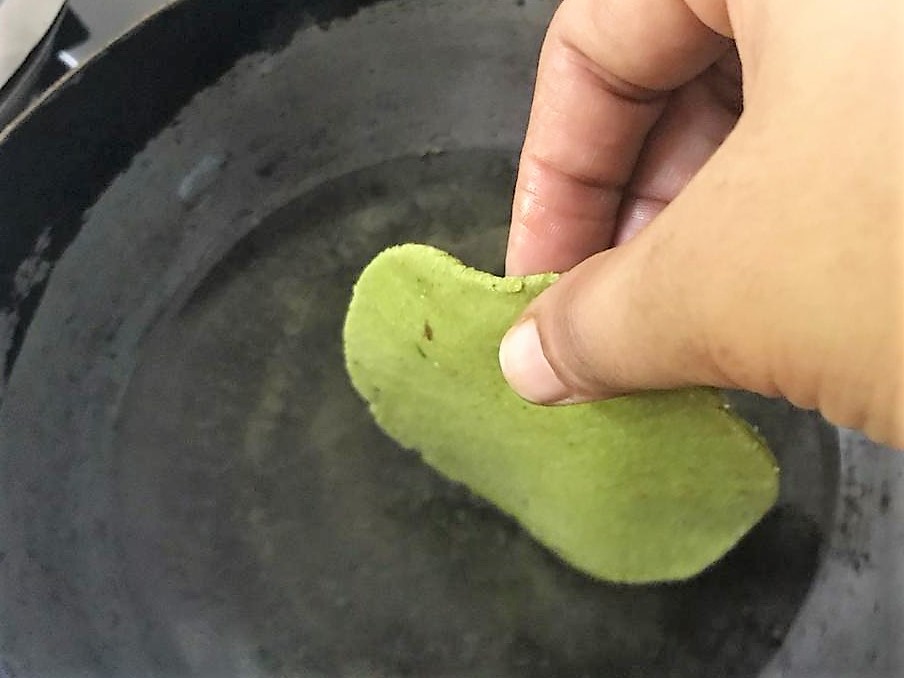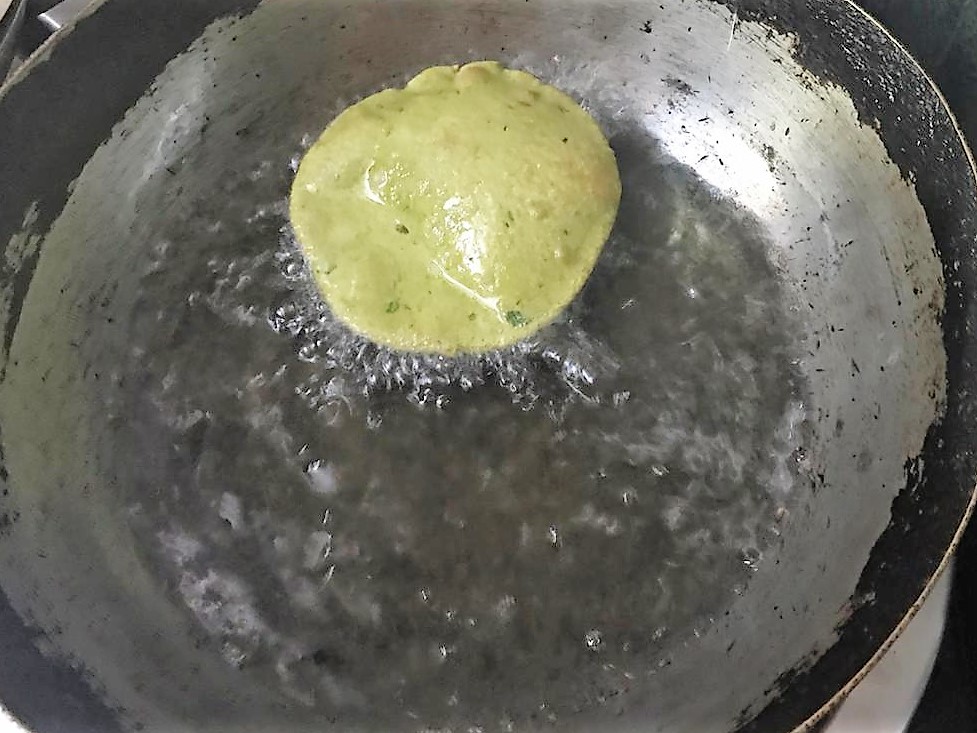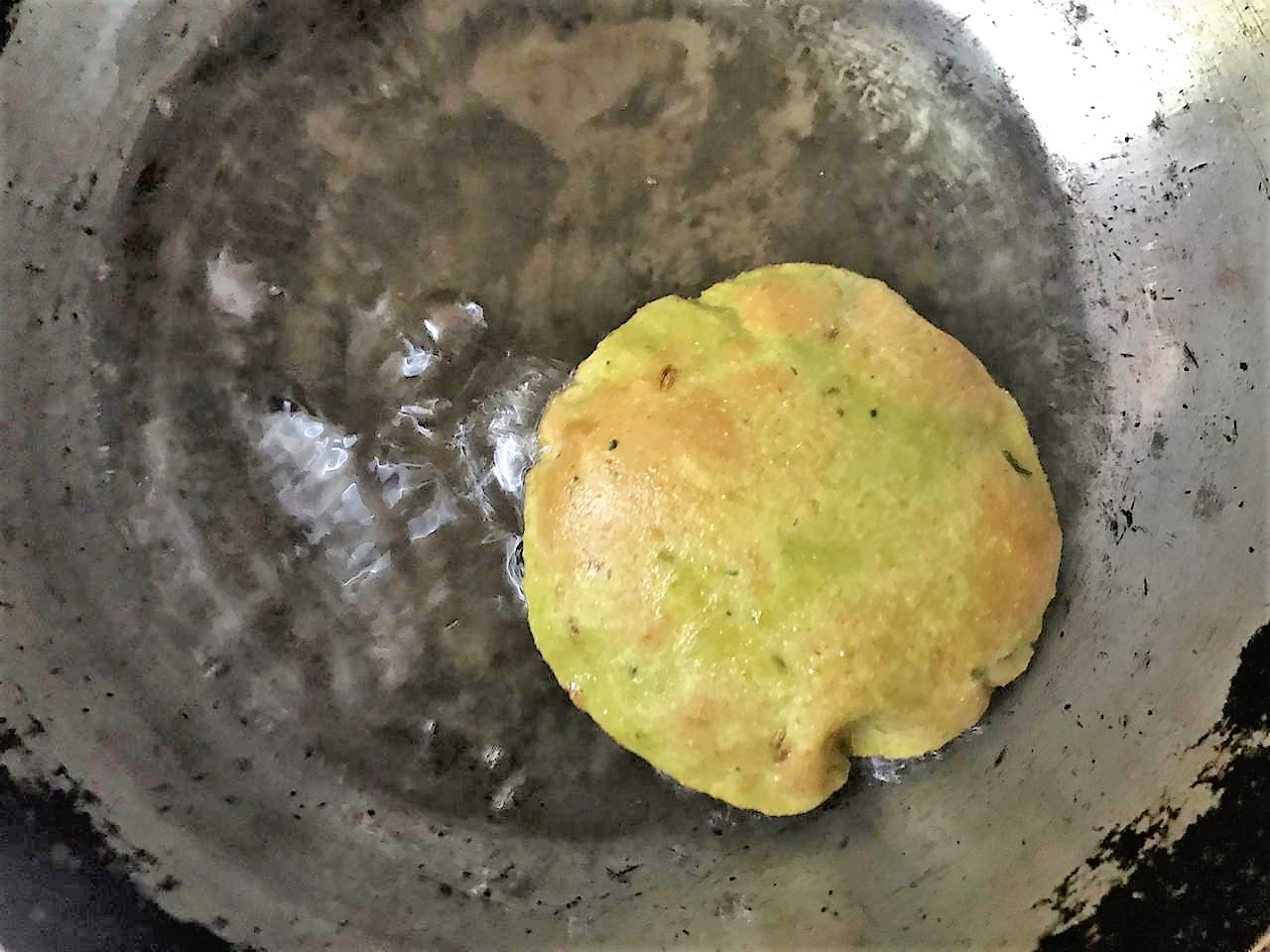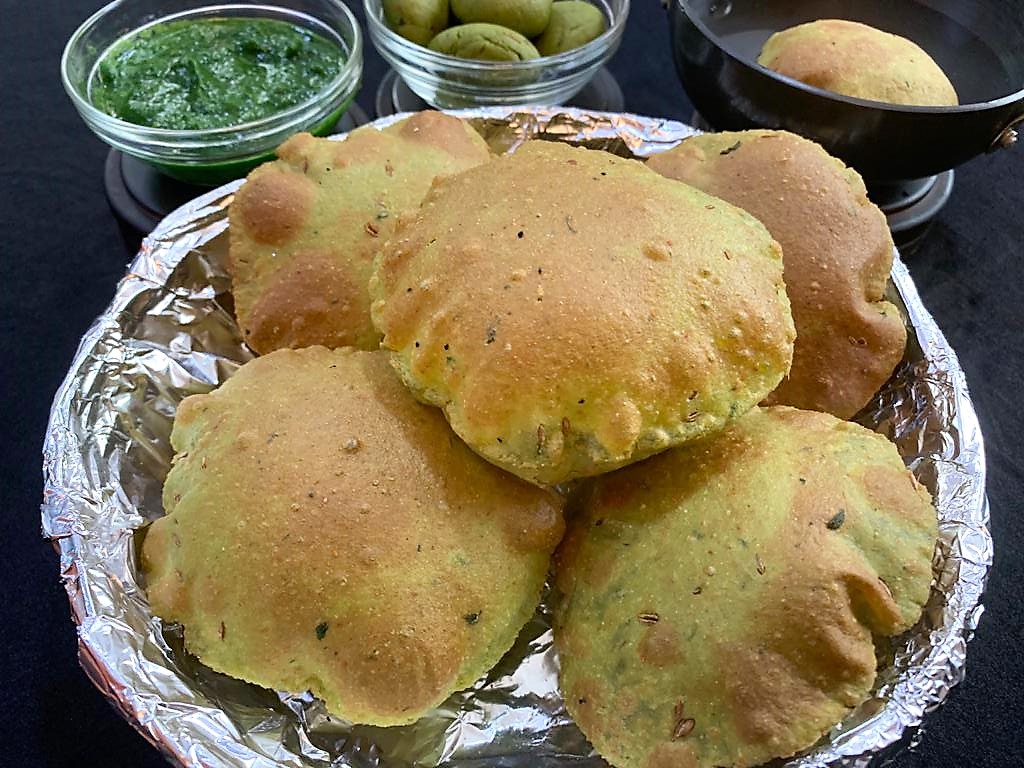 Heat the oil for frying. To test the temperature for frying, drop a small piece of dough in the oil and if it rises to the top quickly then the oil is ready.
Slide the poori gently into the oil and wait for a couple of seconds. Then press on it with the back of the slotted spoon. The poori will puff up. Turn the poori on the other side until it turns to golden in colour. Remove the poori onto some absorbent kitchen towel.
Poori is ready to serve!