Lahsuni Palak Khichdi (Garlic Spinach Khichdi)
Khichdi or khichri or khichuri is made with rice and lentils and is a nutritious, healthy, wholesome and pure comfort food for most Indians.
Khichdi is like marmite- you either love it or hate it. If you are a hater, I am sure this recipe will surely change your mind! Lahsuni Palak Khichdi is delicious variation of Khichdi prepared with Palak and lahsun. 'Palak' means spinach in Hindi and 'lahsuni' means garlicky. So, this recipe is of a garlic flavoured spinach Khichdi.
Khichdi is my all-time favourite comfort food; I have always enjoyed its taste and qualities of being easy on the stomach. Saying that we have a divided opinion on khichdi at my home. My children do not crave it (except if it is Lahsuni Palak Khichdi) but relish it when put in front of them and me and my husband, relishes every morsel of khichdi and looks forward to it every time.
Lahsuni Palak Khichdi is high on taste, nutrition and appearance without it being too complex. It is loaded with protein, fiber, vitamins, carbohydrates and minerals. In some parts of India Khichdi is popularly known as food for the sick (as it is quite nutritious and light dish). However, like everything else in this world, our favourite khichdi has also undergone a makeover to cater to the taste buds of current generation. This recipe is surely high up on that list.
Try this delicious Khichdi with fresh plain yogurt and papad/poppadom.
Ingredients
For Blanching
250 grams fresh spinach leaves
For Khichdi
¾ cup jasmine rice
¼ cup green gram split (chilka moong dal)
1 teaspoon turmeric powder
Salt to taste
3-4 cloves
For Garlic Spinach Gravy
2 tablespoons ghee
1 teaspoon cumin seeds
½ teaspoon asafetida
2 tablespoons finely chopped garlic
1 teaspoon finely chopped ginger
1 teaspoon finely chopped green chillies
½ cup finely chopped onions
1 cup spinach puree
Salt to taste
2 teaspoons coriander powder
1 teaspoon garam masala
Juice of ½ lime
1 teaspoon Kashmiri red chilli powder
For Final Tempering
2 teaspoons ghee
2 teaspoons finely sliced garlic cloves
2 dry red chillies
Directions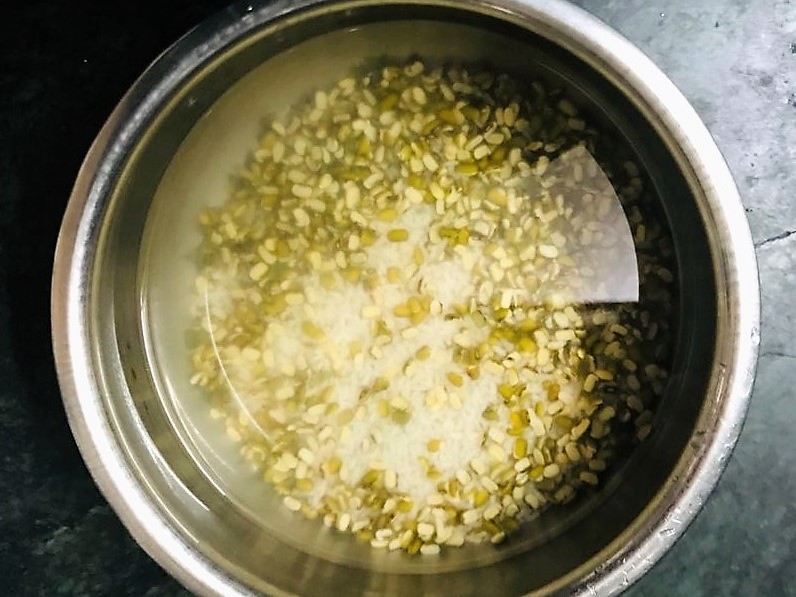 Mix the jasmine rice and dal for khichdi in a bowl.
Wash the rice and dal 2-3 times under running water and soak it in 3 cups of water for about an hour.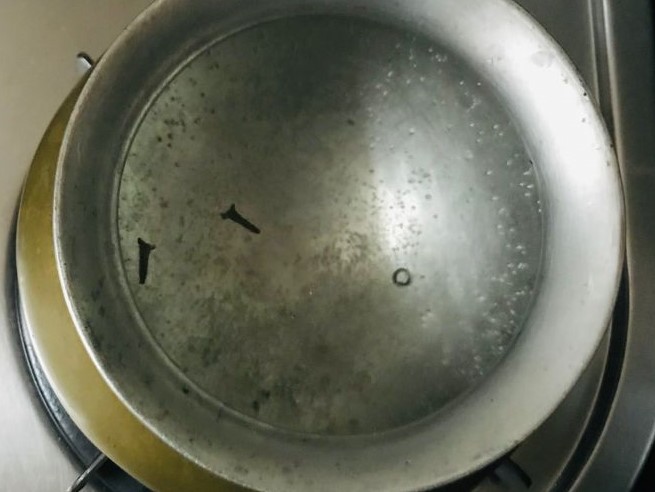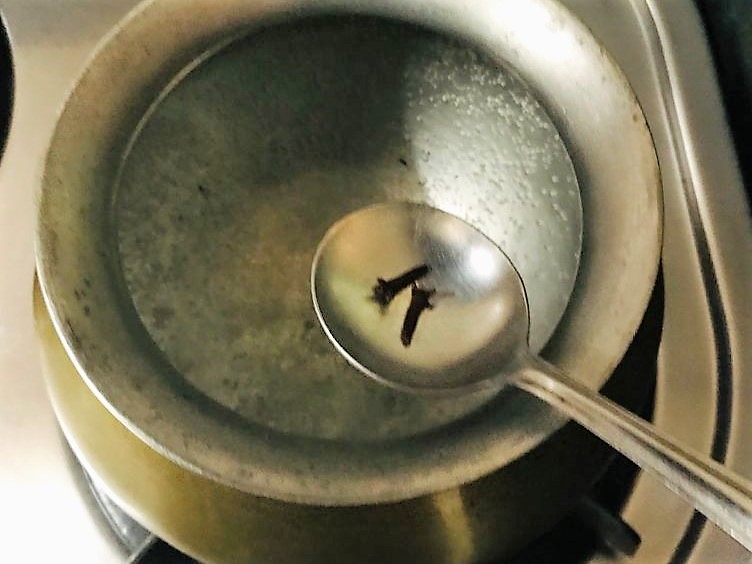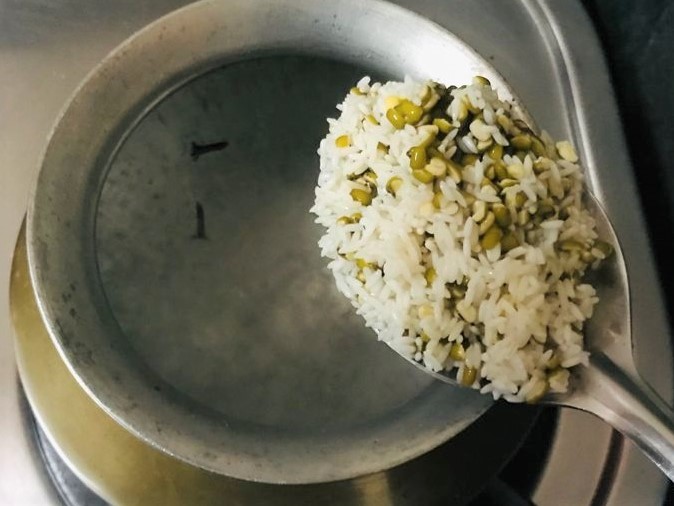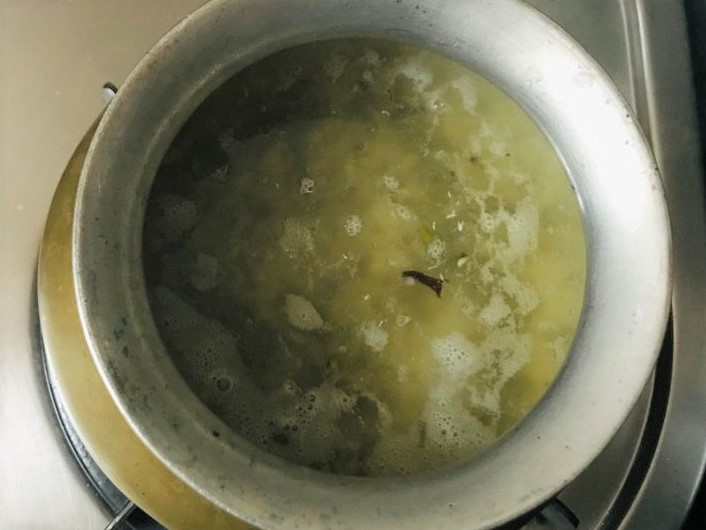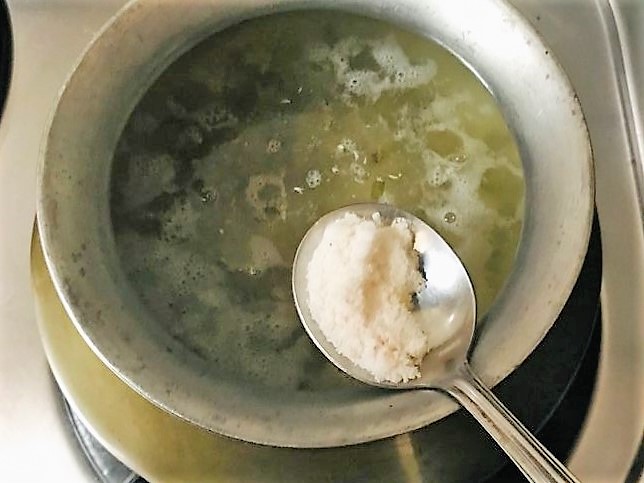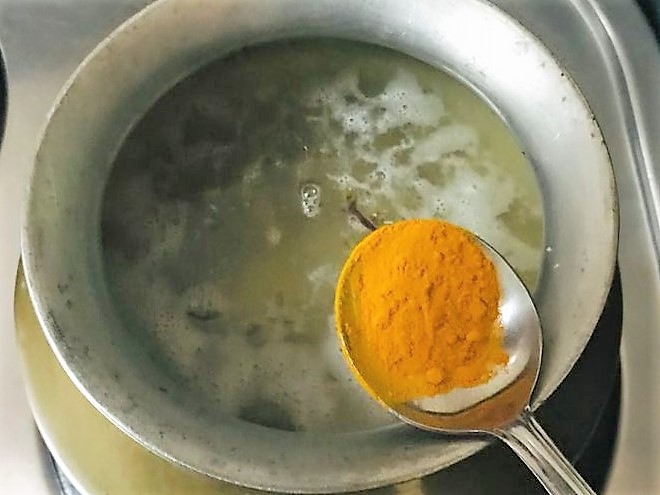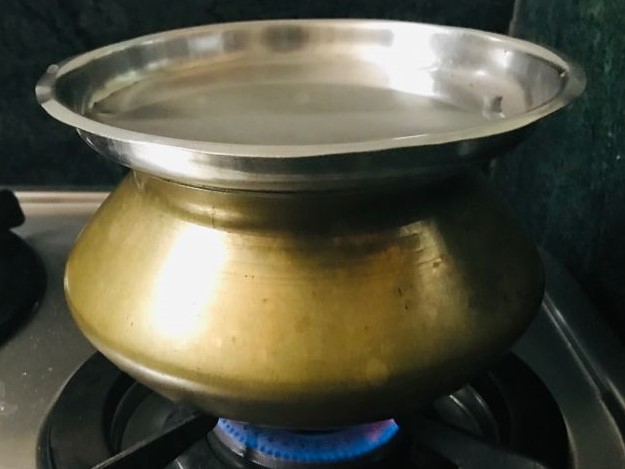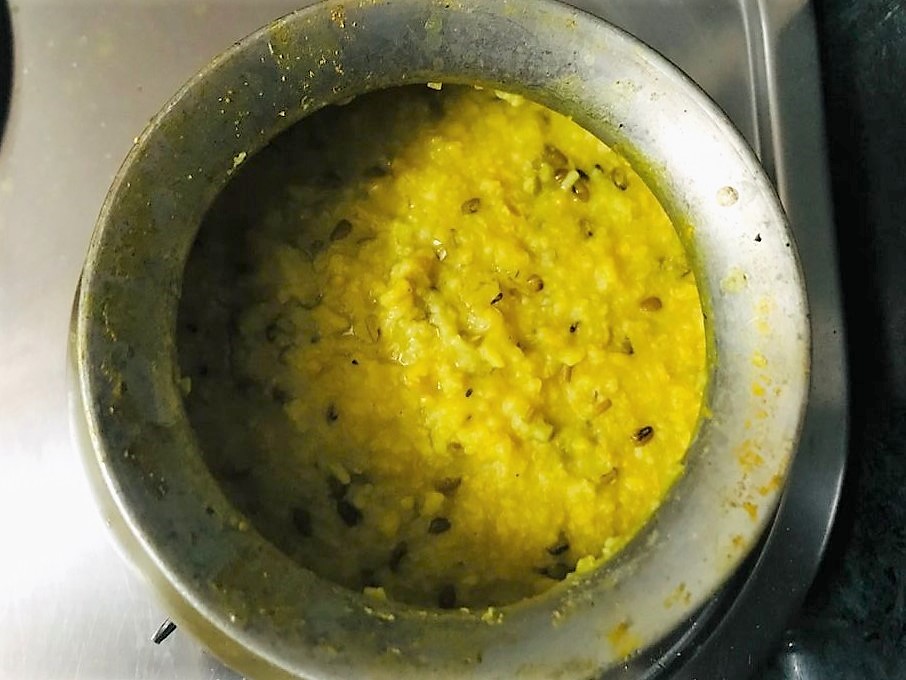 Boil 4 cups of water in a pan and add the cloves.
Drain off the excess water from the soaked rice and dal and add it to the boiling water along with salt and turmeric powder.
Cover and cook it on medium heat for 10-12 minutes. Stir the khichdi in between to prevent it from sticking at the bottom. After 10-12 minutes, when the khichdi is soft, and the rice and dal grains are soft and mushy turn off the heat and keep it aside.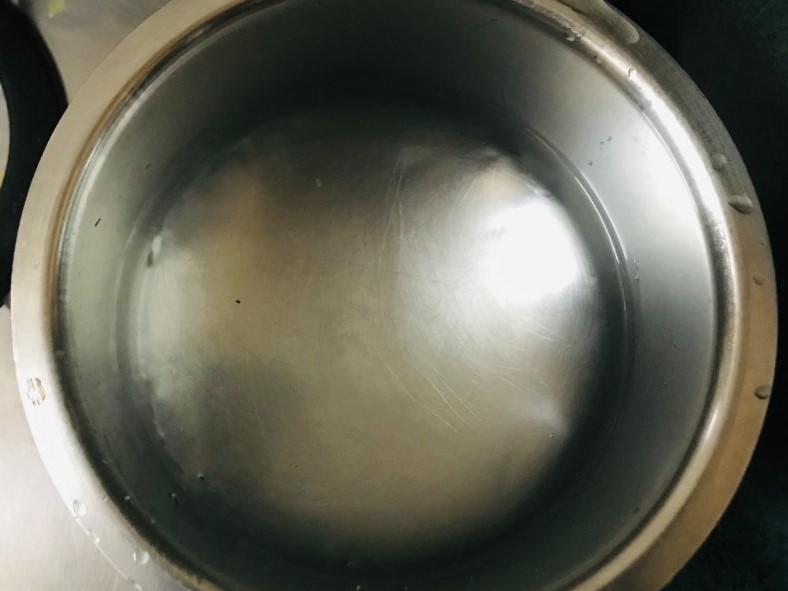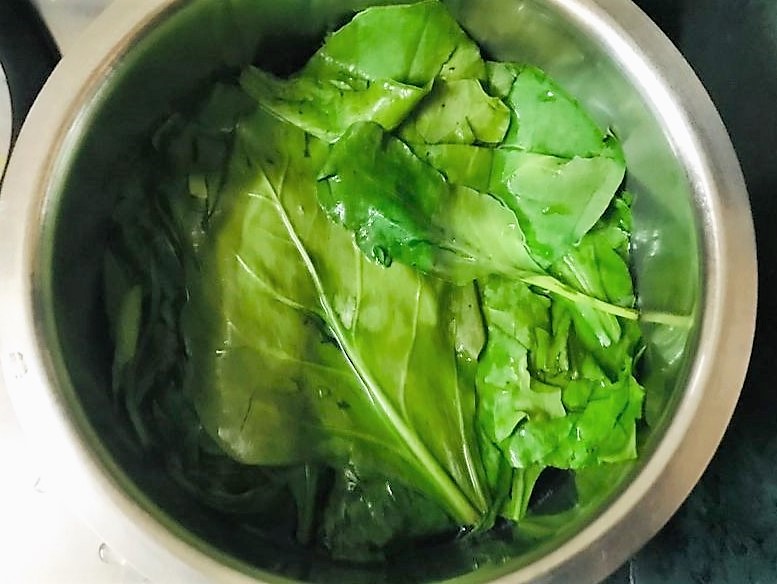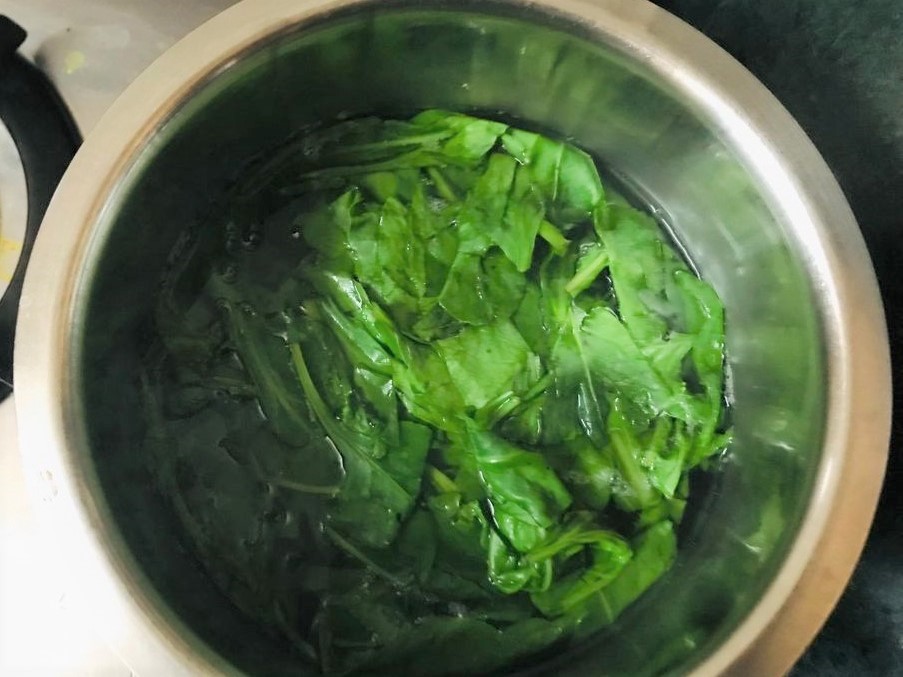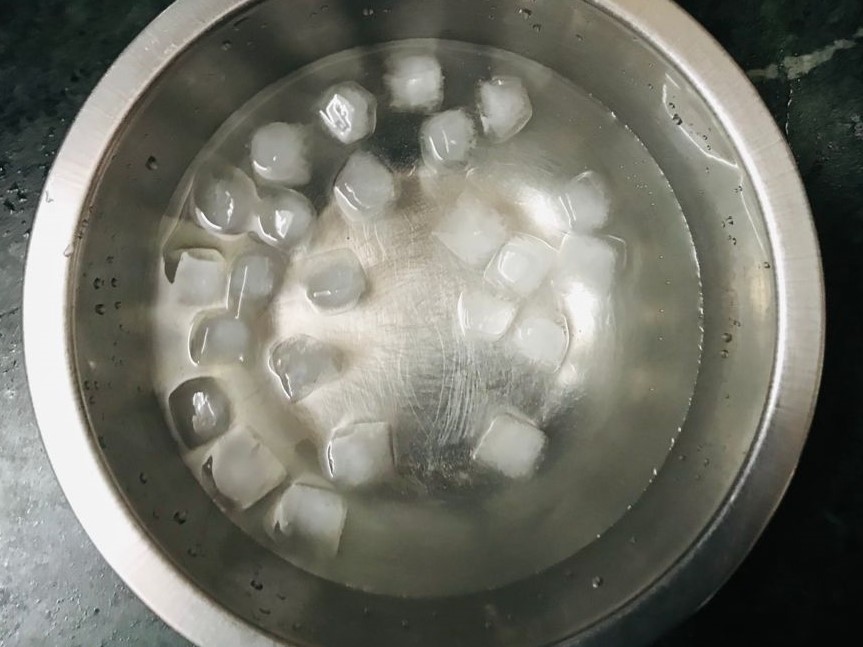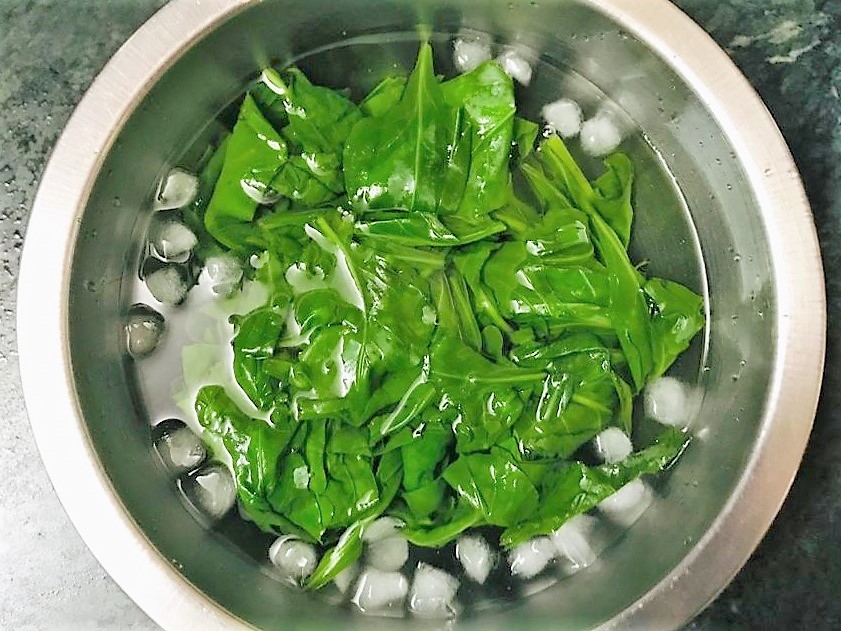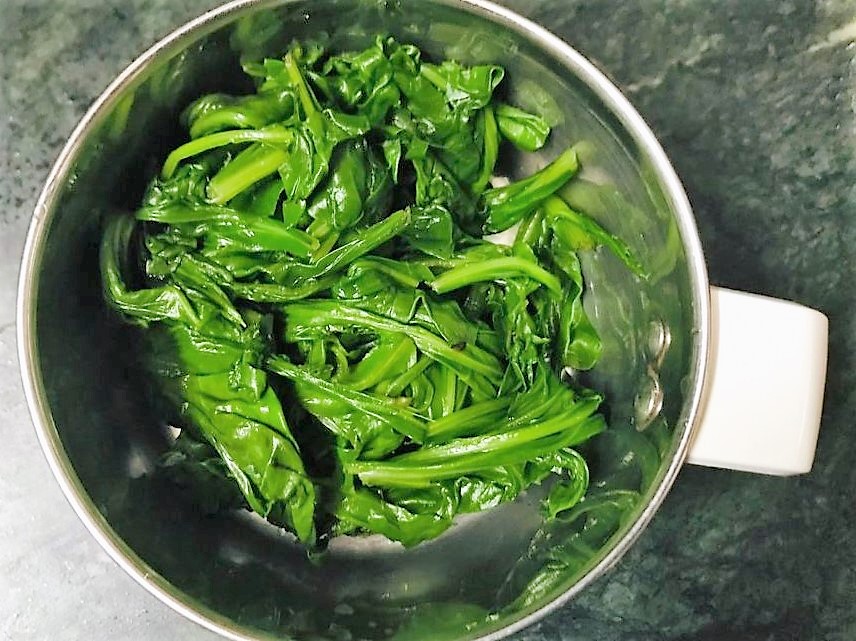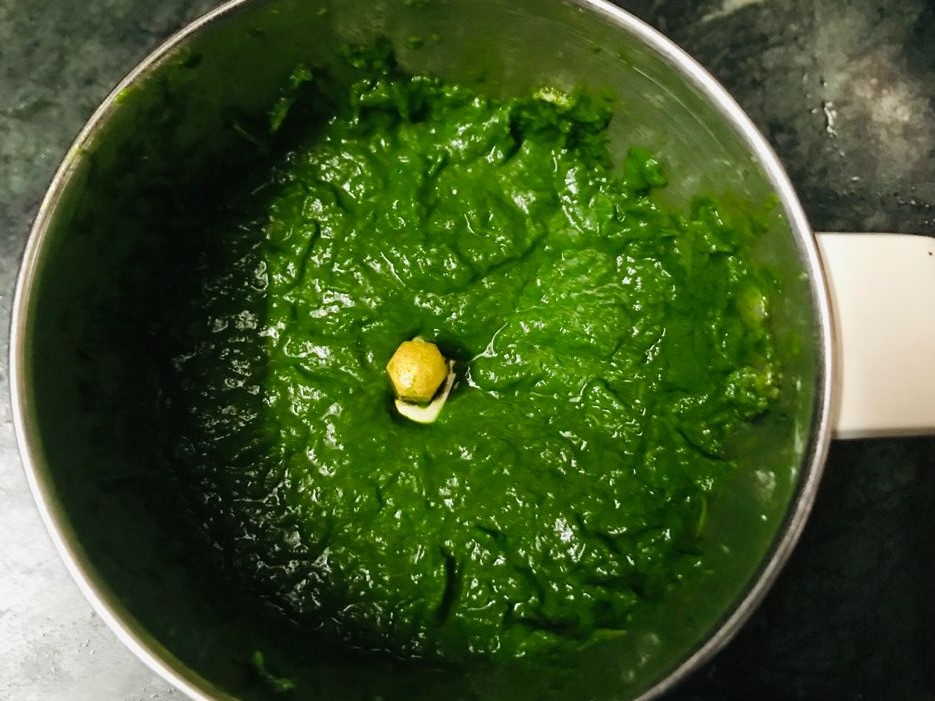 Boil 2 cups water in a pan and add the spinach leaves.  Boil the spinach for 1-2 minutes. Turn off the heat and transfer the spinach leaves to ice cold water. Keep it aside for about 3-4 minutes (This process is blanching which keep the spinach leaves green).
Once the spinach has cooled down squeeze the excess water from the spinach and blend it into a puree.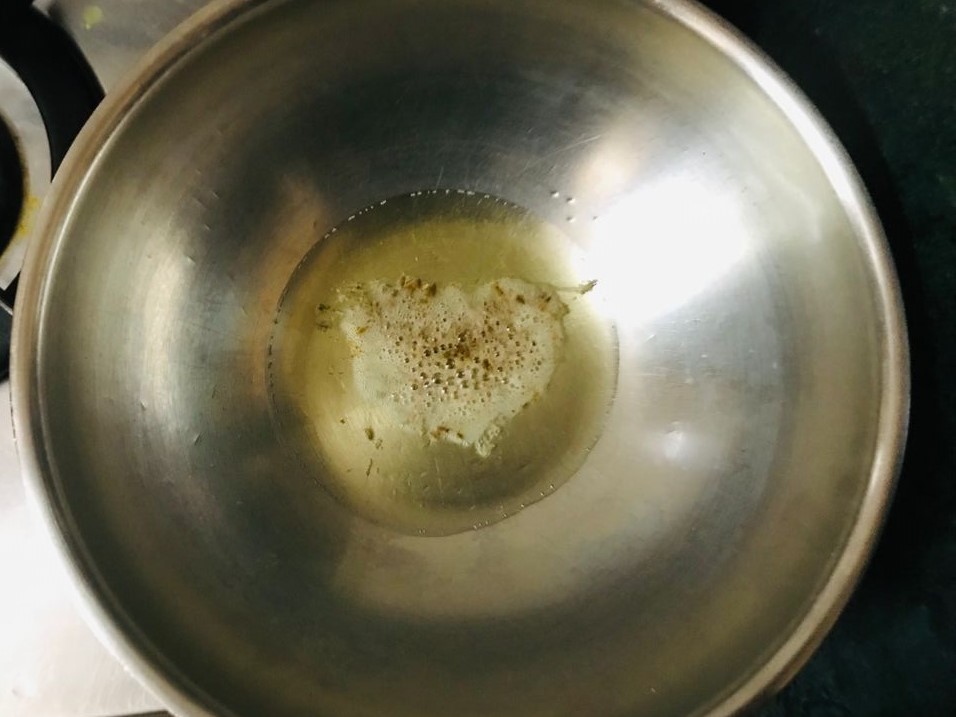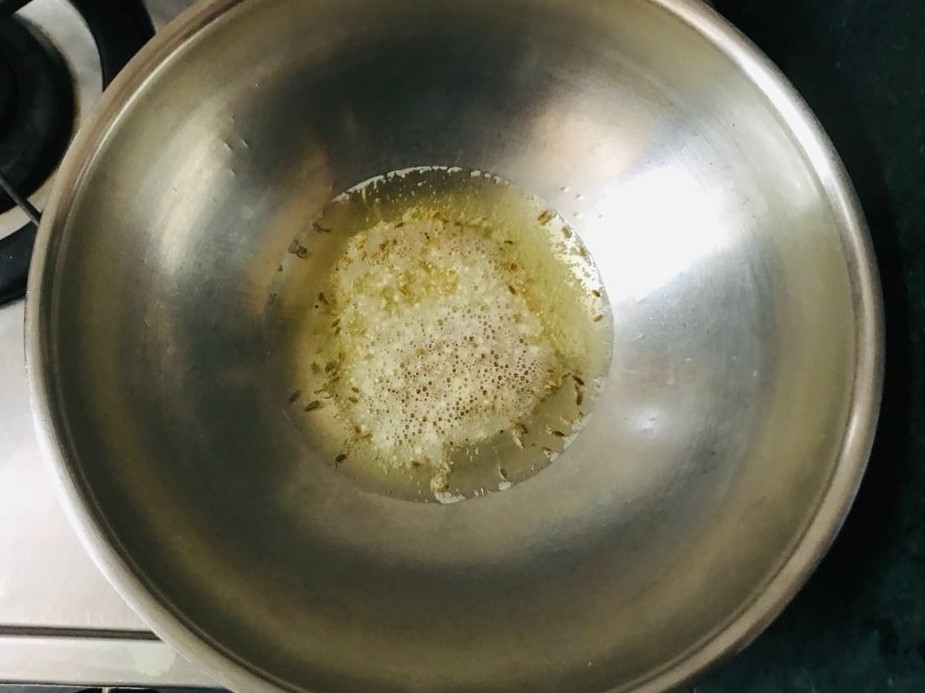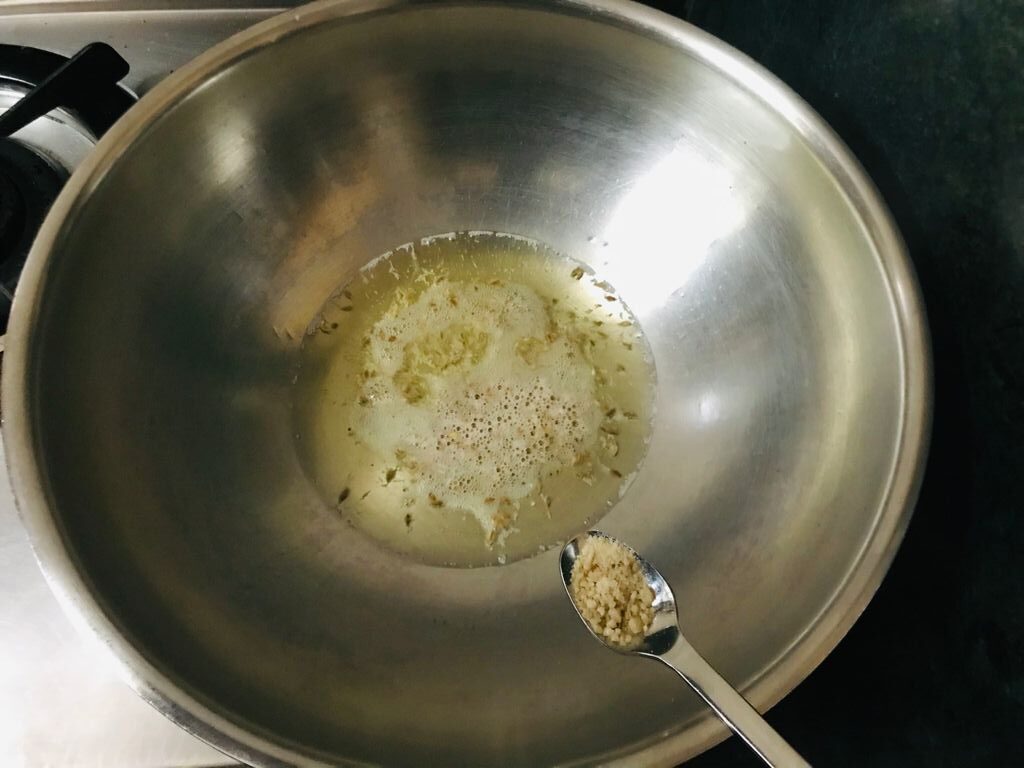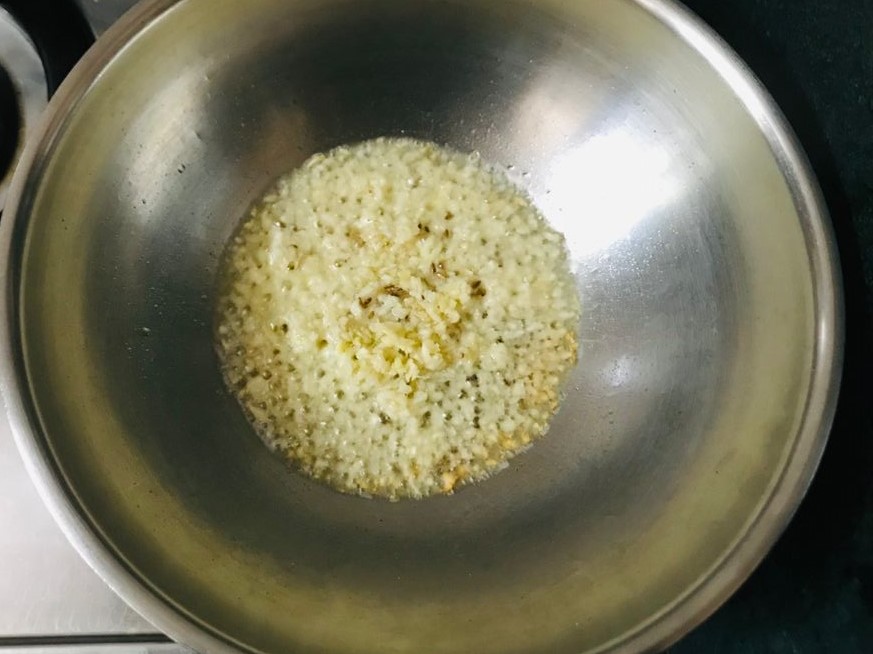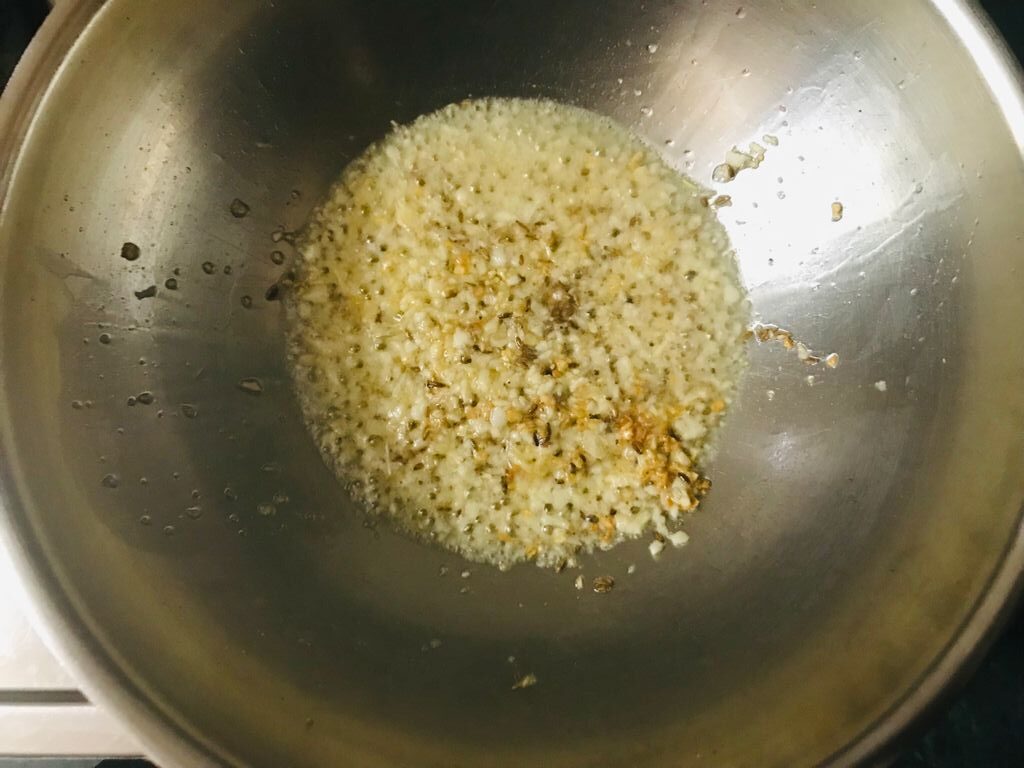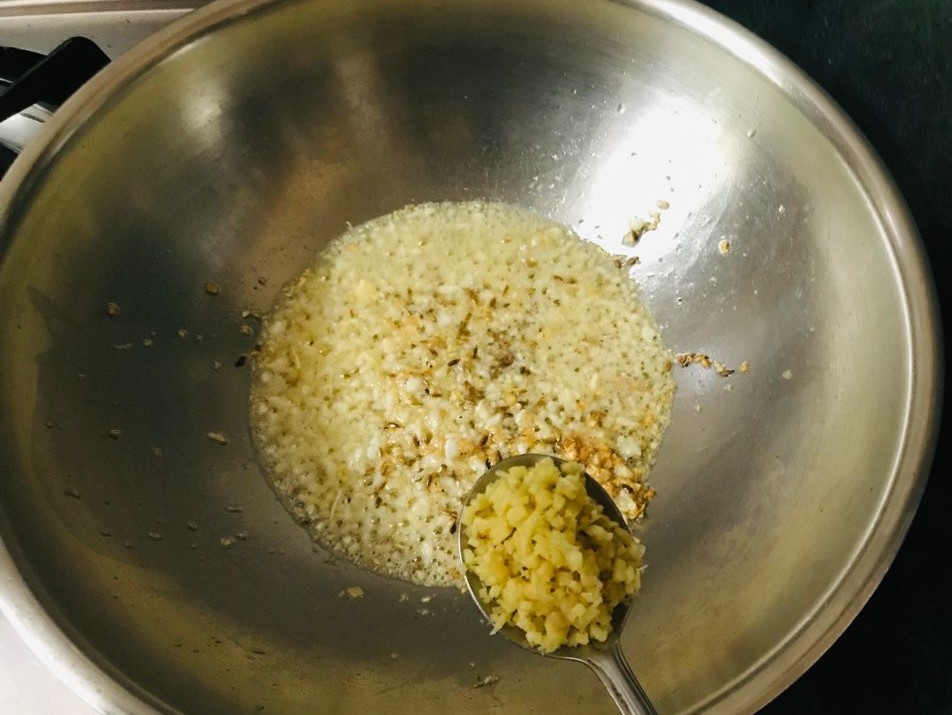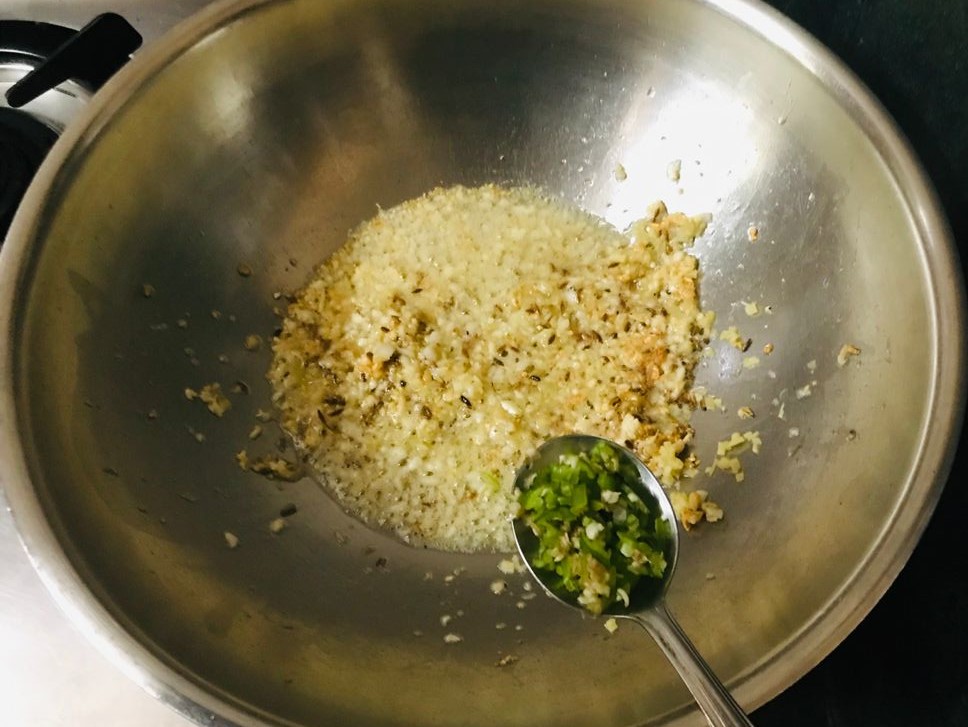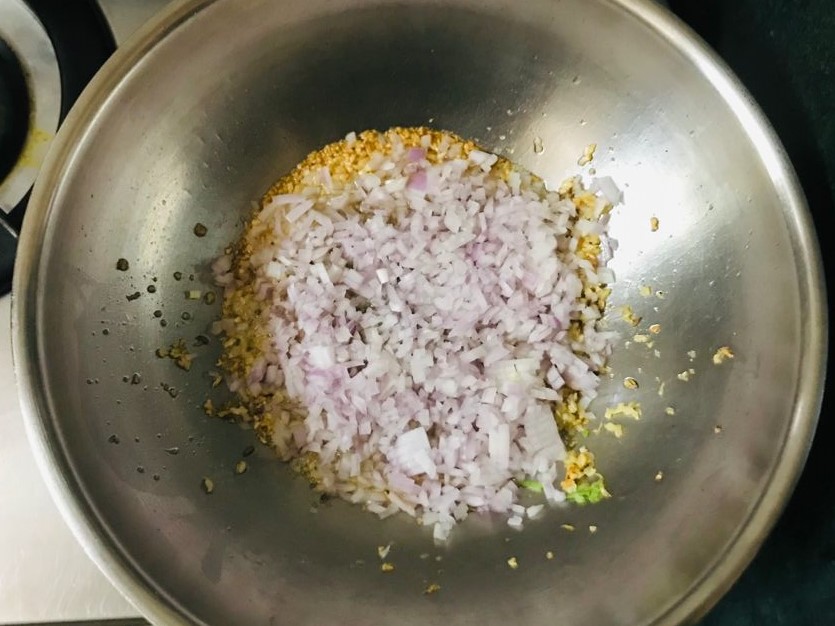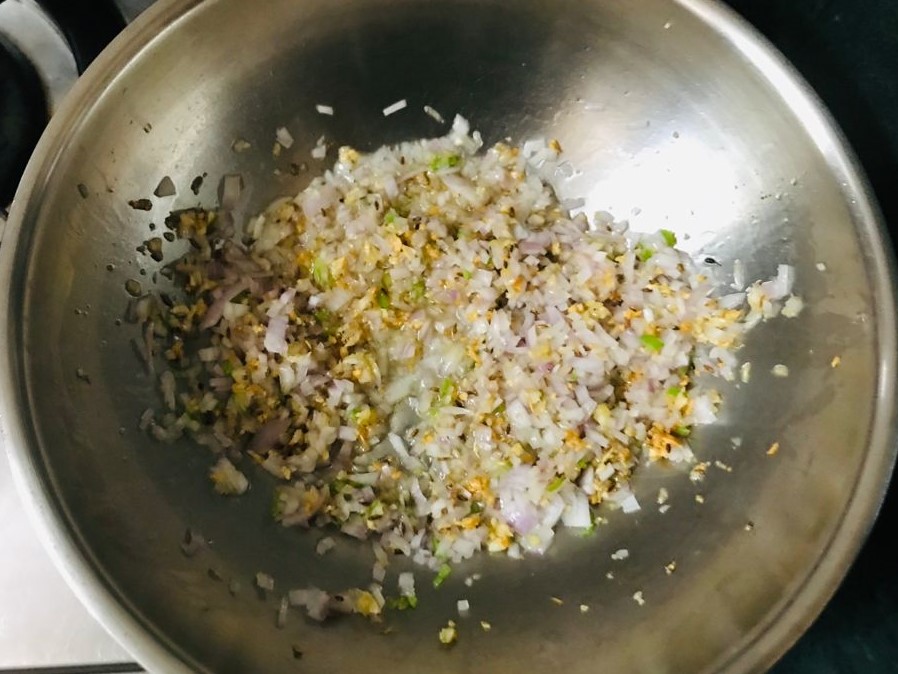 Heat ghee in a pan and add the cumin seeds and asafetida. When the cumin seeds begin to splutter, add the garlic, ginger and green chillies, and cook for 1 minute.
Next add the onion and cook for 3-4 minutes or until the onions are lightly golden brown.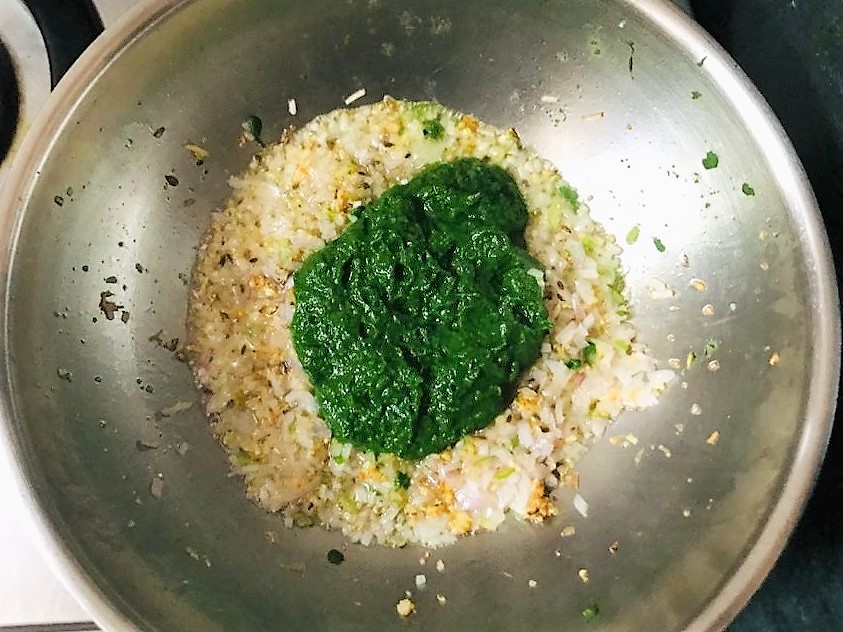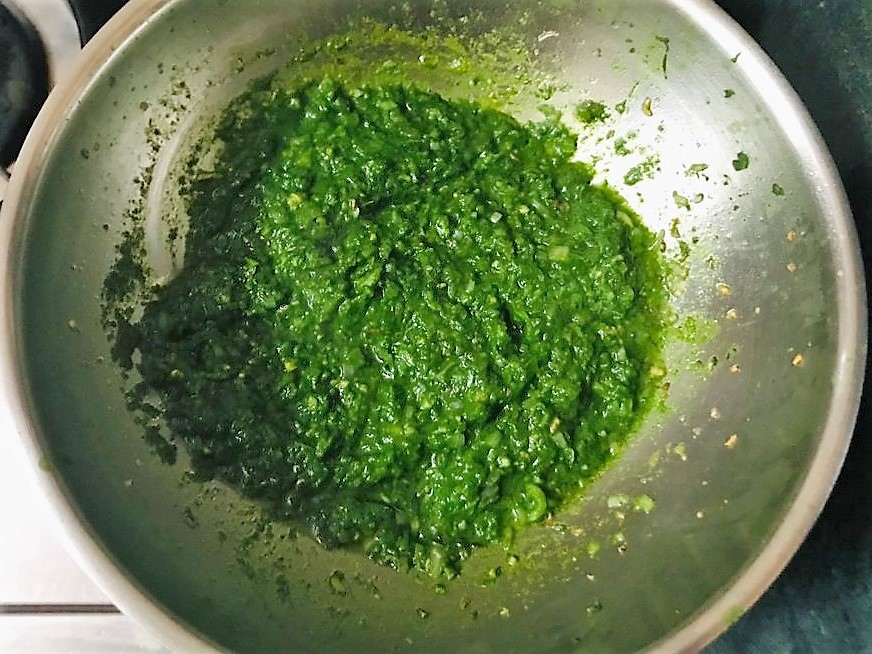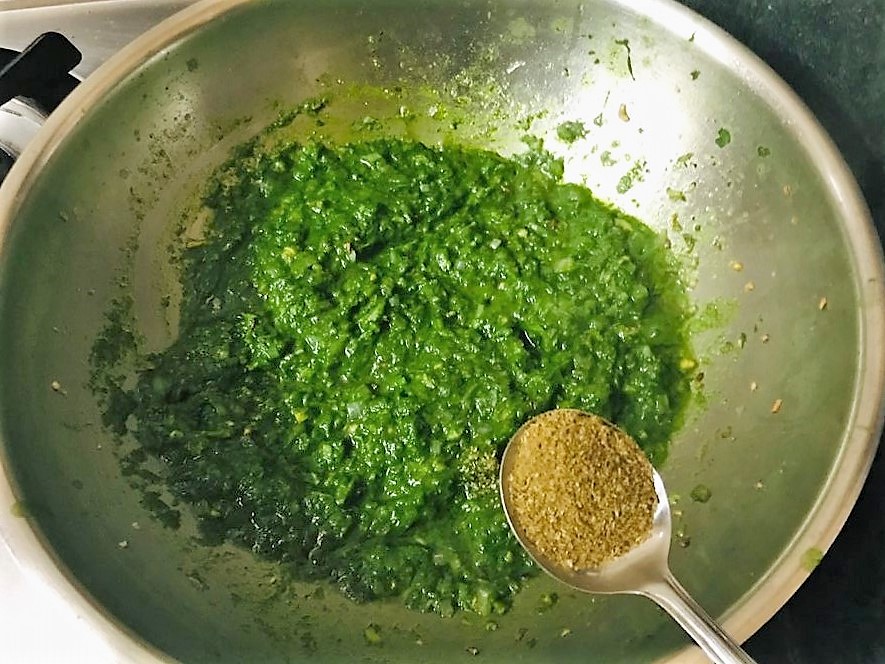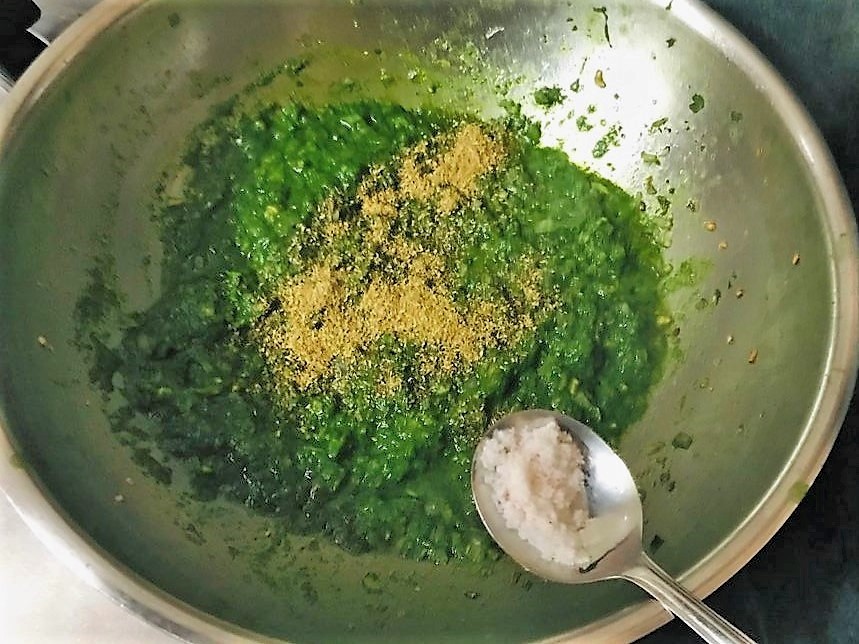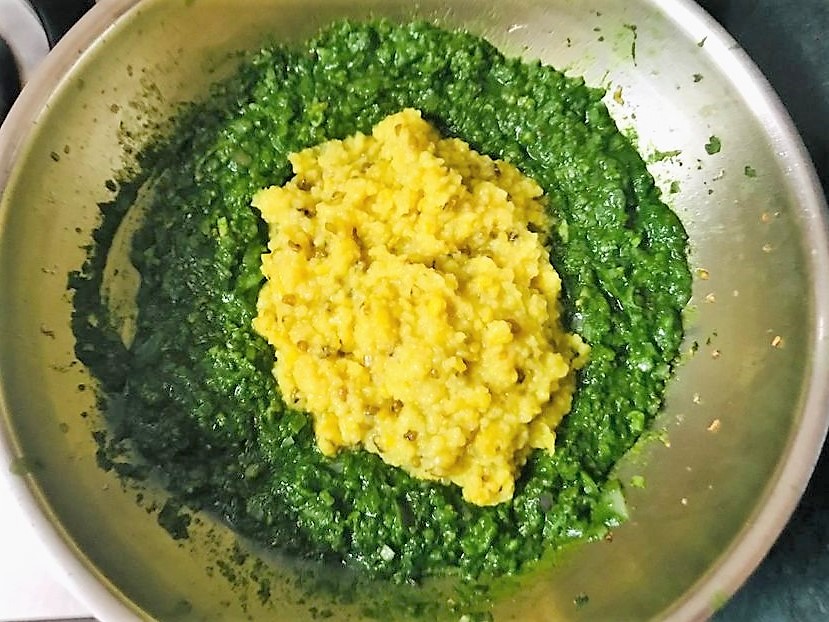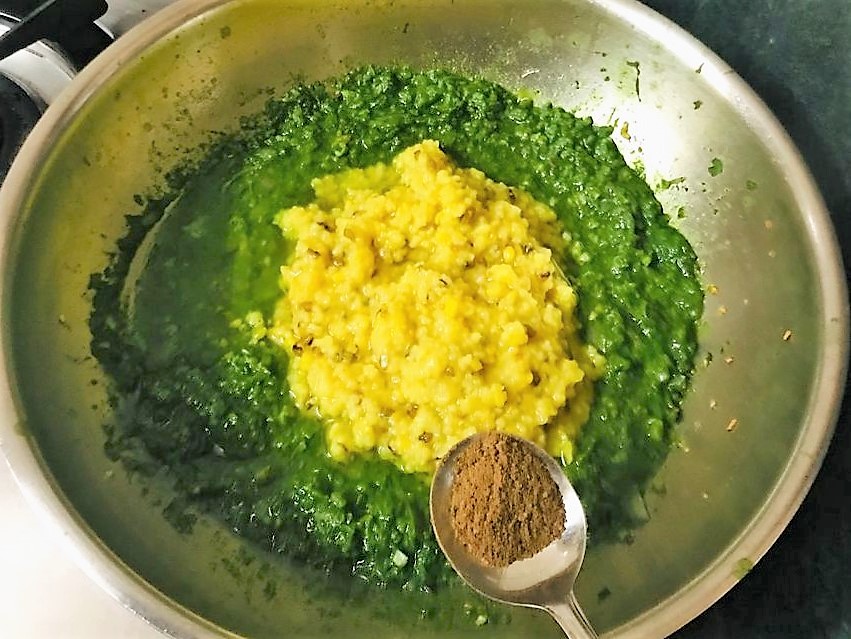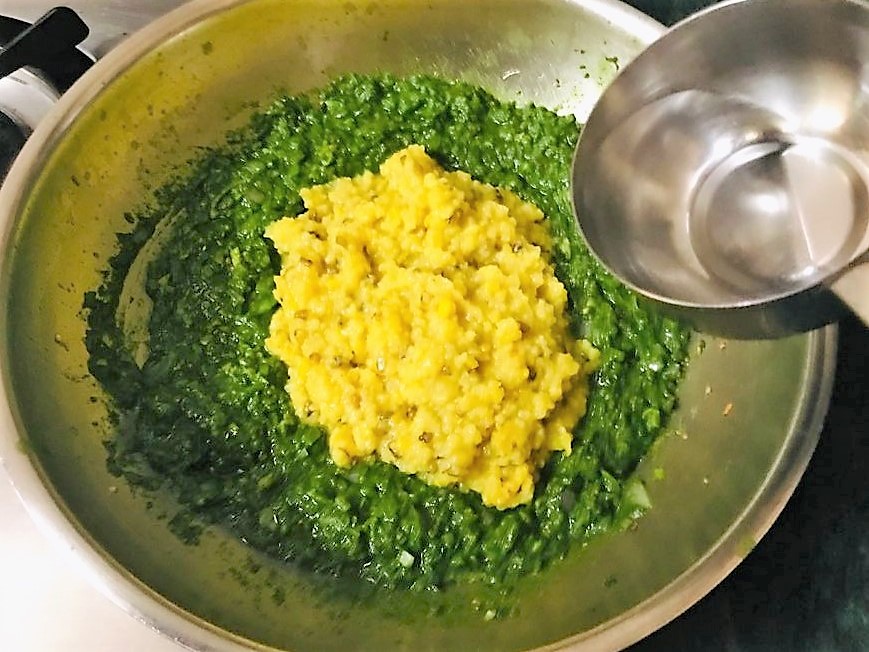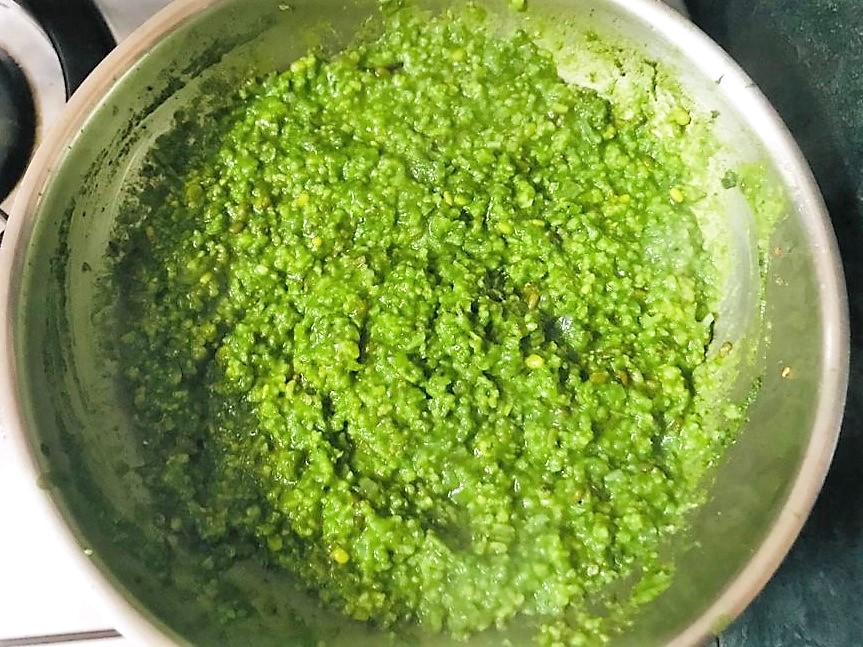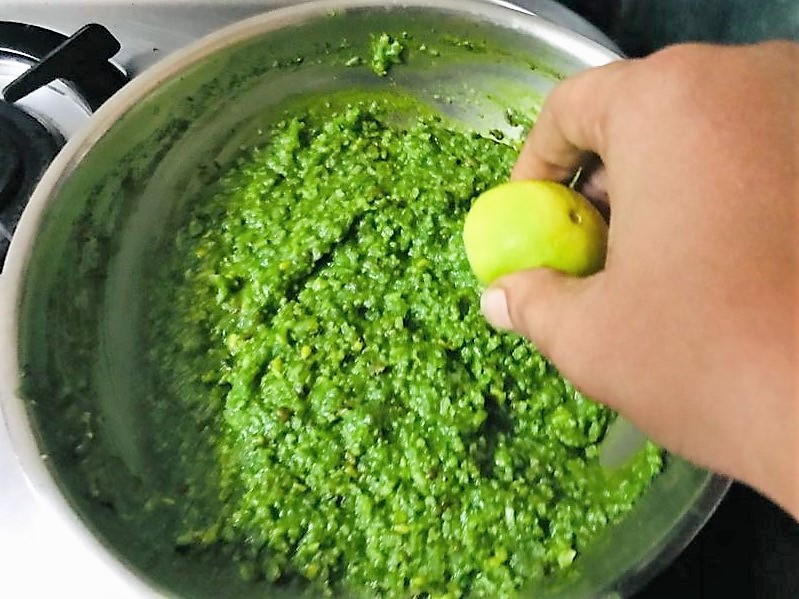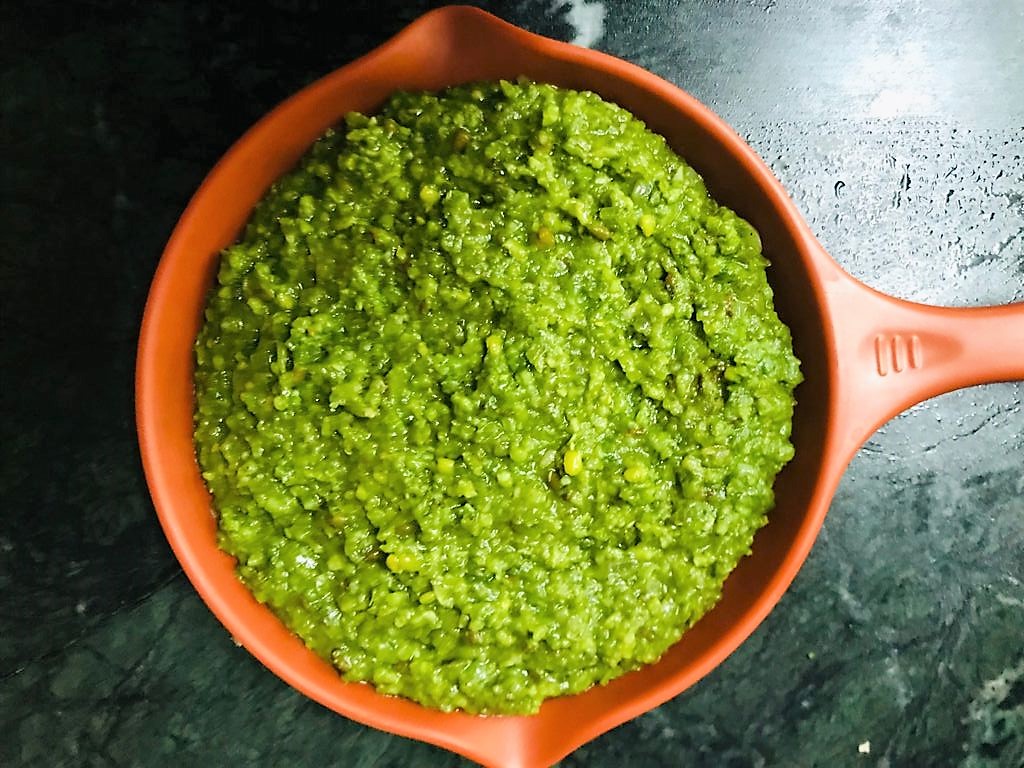 Add the spinach puree and cook for 2-3 minutes on low heat. Next add the coriander powder, salt, cooked khichdi, ½ cup water and garam masala and cook for 1-2 minutes on medium heat.
Finally add the lime juice and mix. You can adjust the consistency of the khichdi by adjusting more water. Turn off the heat and empty the spinach khichdi in a bowl.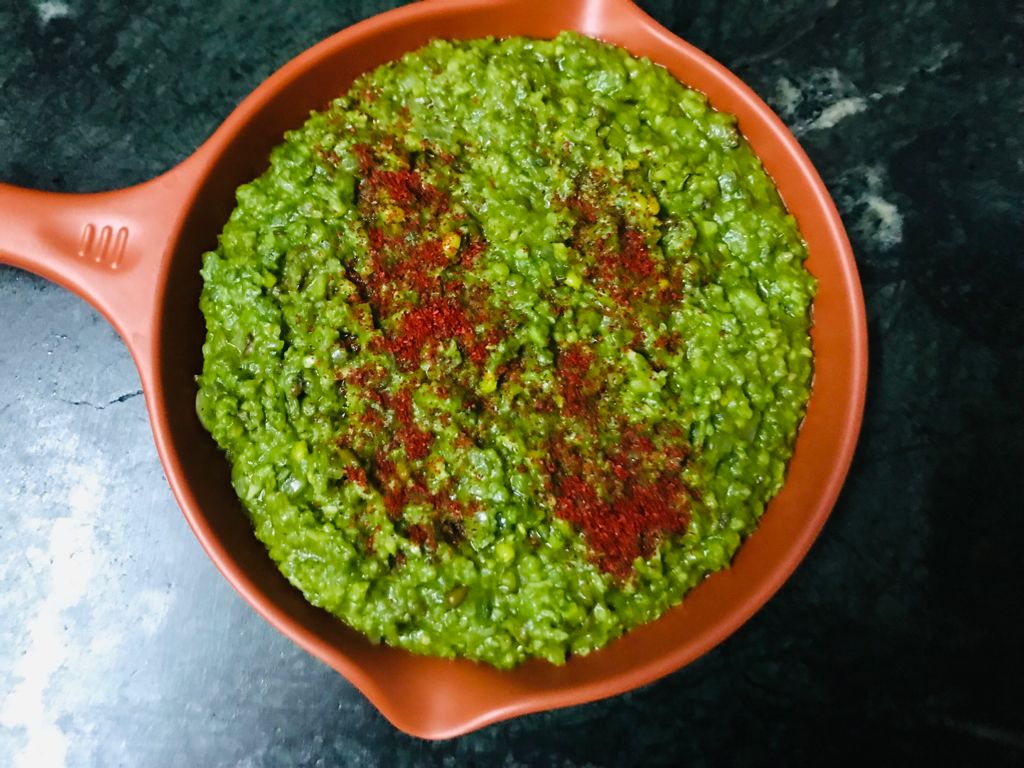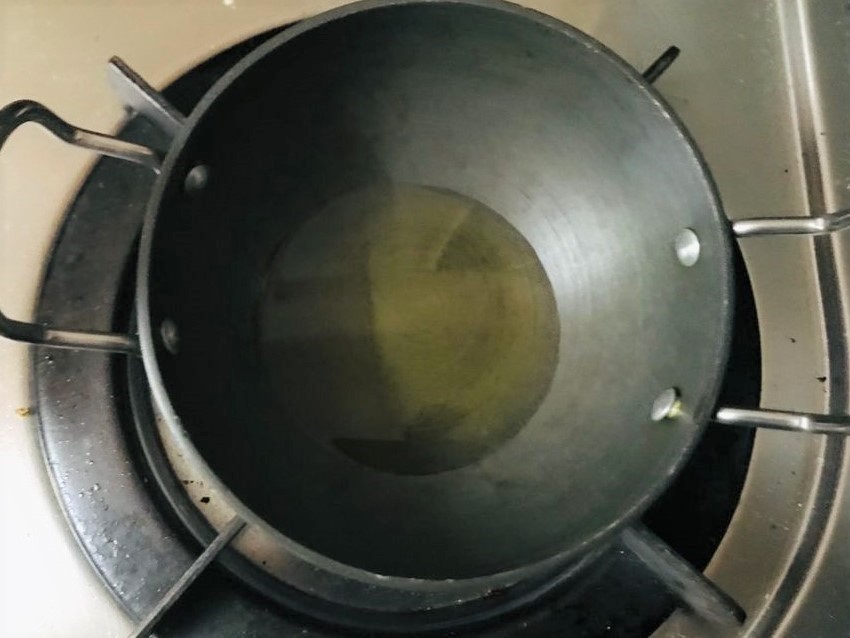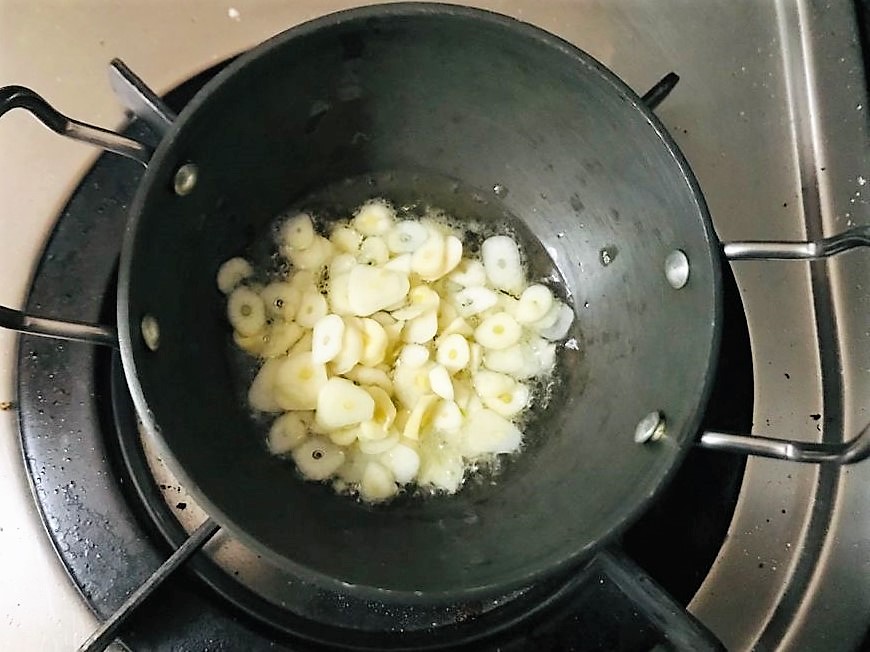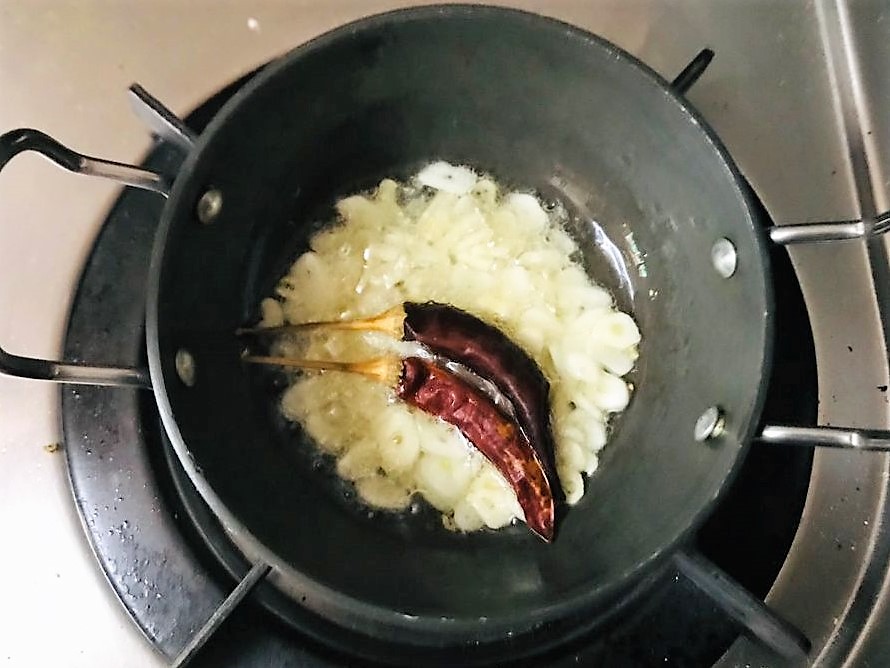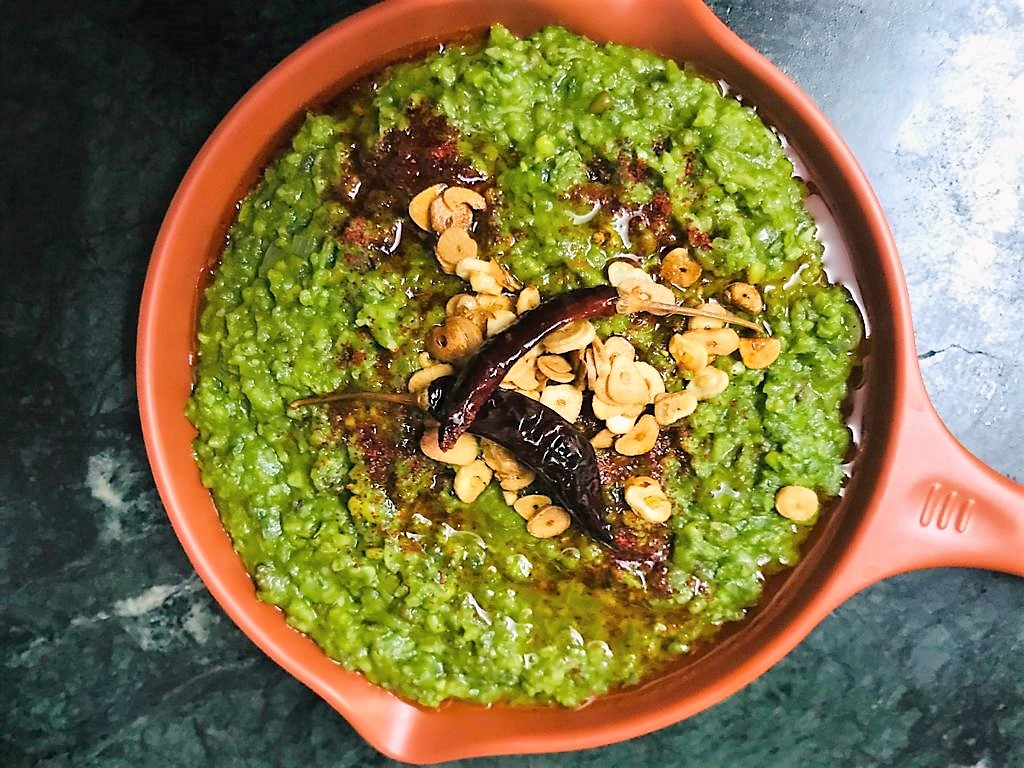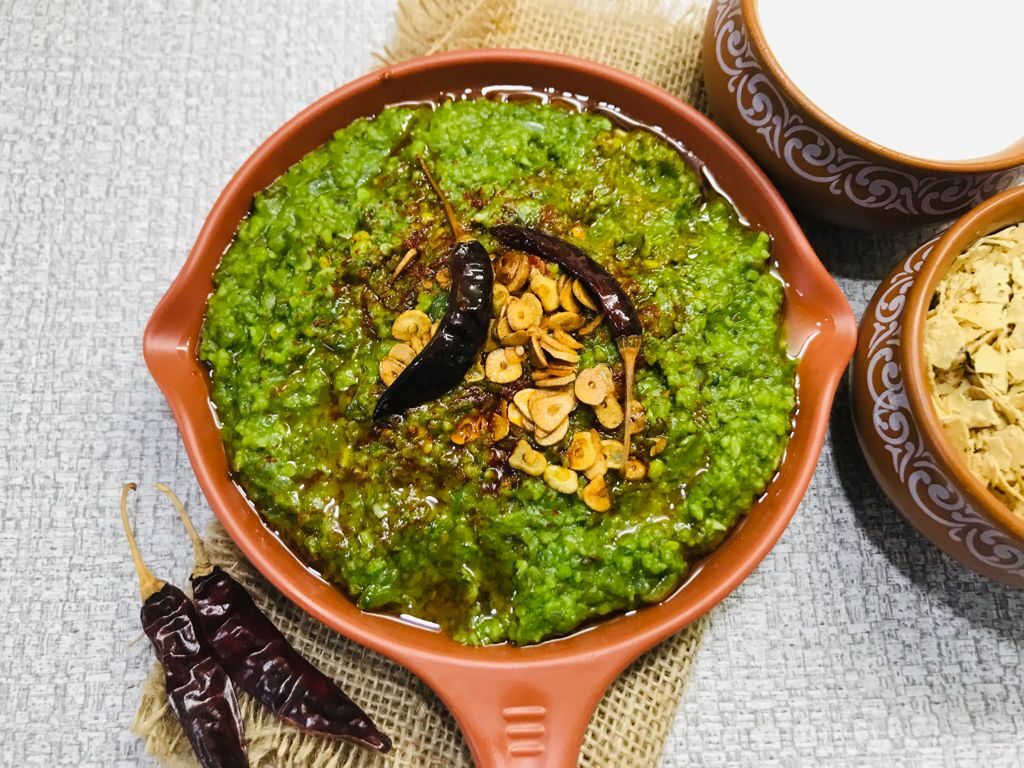 Sprinkle Kashmiri red chilli powder over the khichdi.
Heat ghee in a pan and add the garlic and dry red chillies. Sauté until the garlic turns golden and add the tempering to the khichdi.
Serve hot with plain yogurt and papad/poppadom.