Classic Baba Ghanoush
In Arabic, "baba" means father and "ghanoush" means spoiled.
This "spoiled dad" dip is the creamier companion to houmous. The first time I tasted Baba Ghanoush was during our trip to Cairo 15 years ago. I didn't know what it was then but the taste lingered and I would always look for it in the restaurants once back in the UK.
I have made baba ghanoush many times for my family over the years, and it took me some time to find the correct balance of flavours. I always feel that you need to like eggplant/aubergine to like this dish as it has a smoky taste. If you don't like eggplant, don't bother with this dish as it's a true celebration of eggplant.
This is a true celebration of eggplant. Smooth, smoky and simply irresistible!
You can complement Baba Ghanoush with Falafel, Batata Harra, Muhamarra, Cacik, Turkish Ezme, Labneh, Saksuka alongside Pita, Pide, Zaatar Man'oushe and Lebanese Feta Man'oushe.
Ingredients
2 medium eggplants, roasted
1/3 cup tahini
3 cloves garlic
2 whole fresh lemons  juiced (according to taste)
1/2 teaspoon roasted powdered cumin
1/2 teaspoon salt or more to taste
Pinch cayenne pepper/ Paprika/chilli powder (optional)
Extra virgin olive oil
Fresh parsley for garnish (optional); you can also top with a sprinkle of paprika or smoked paprika
Directions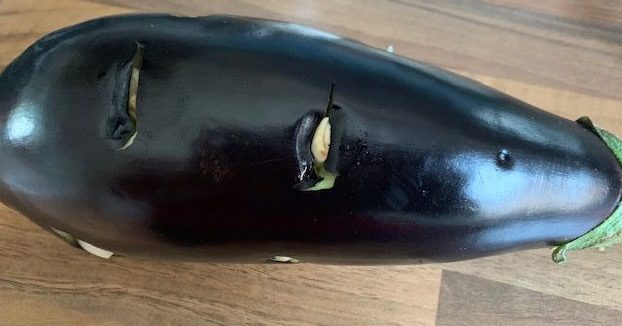 Slit the eggplant and stuff it with garlic. I find this is the best way to induce the lovely garlic flavor into the eggplant.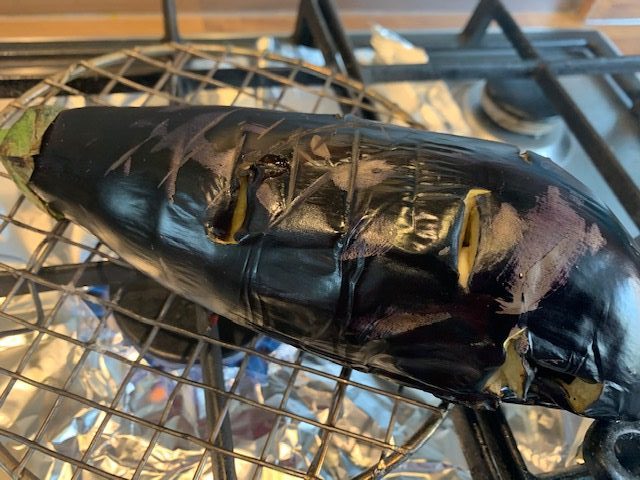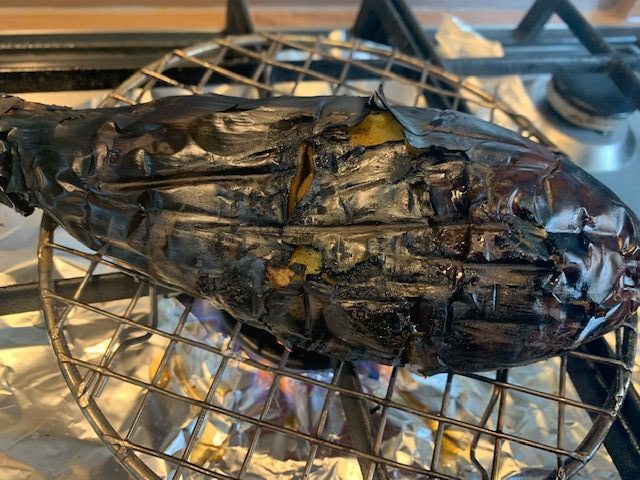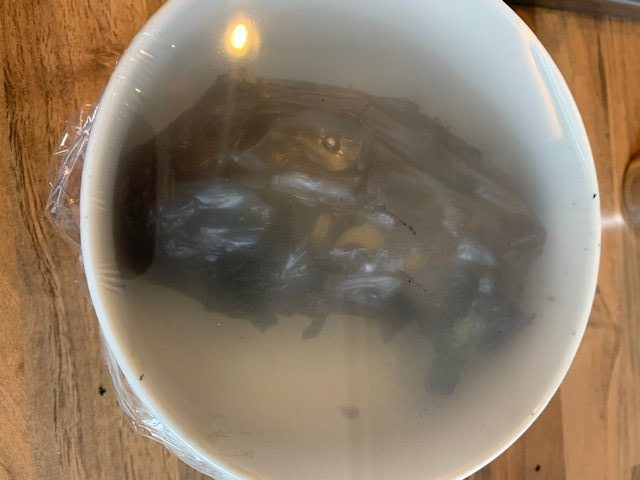 Roast the eggplant. You will find that roasting over an open flame will produce a smokier, richer flavor.  Eggplant should take 15-20 min to roast it. Remember to keep turning it around to make sure it is cooked evenly.
Place the roasted eggplant in a large bowl and cover with cling film. This will help in taking the skin off easily.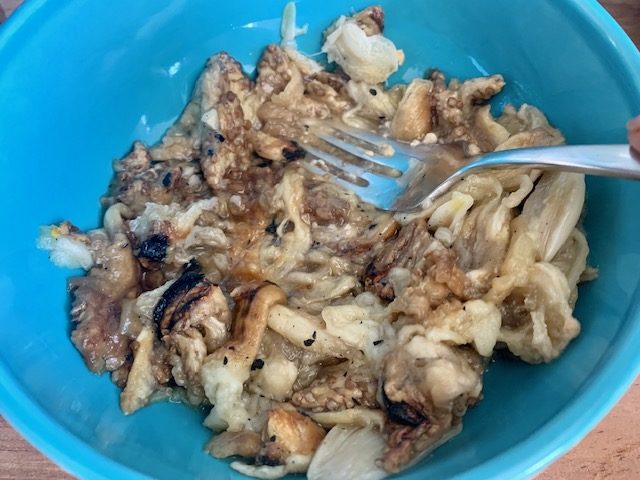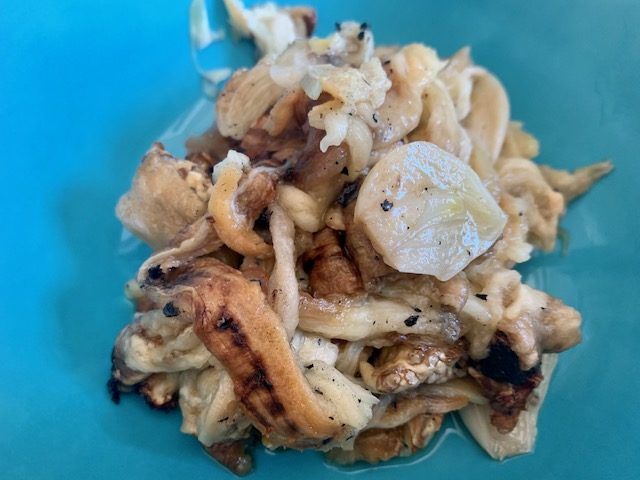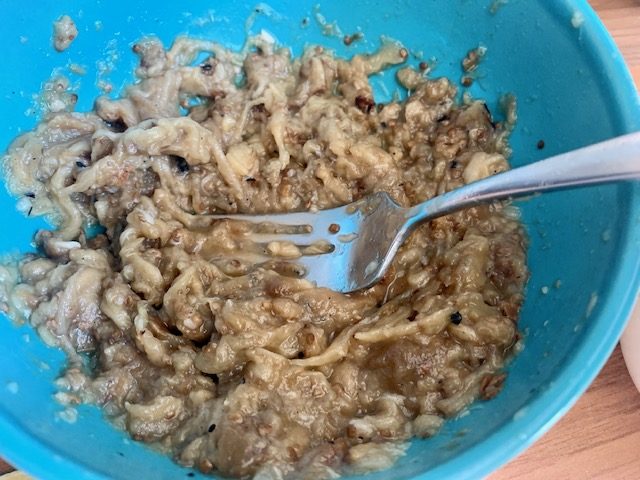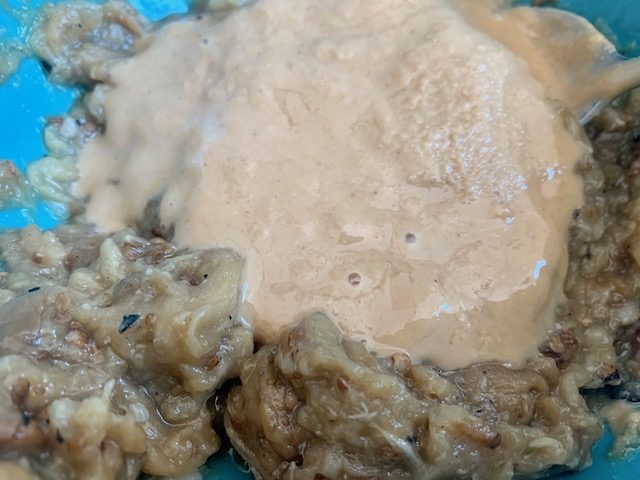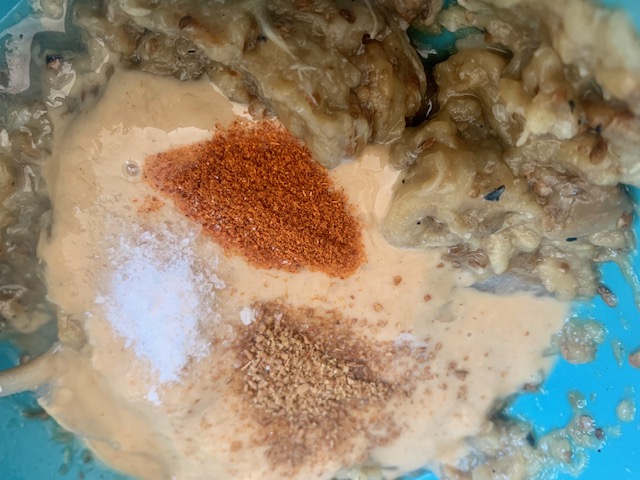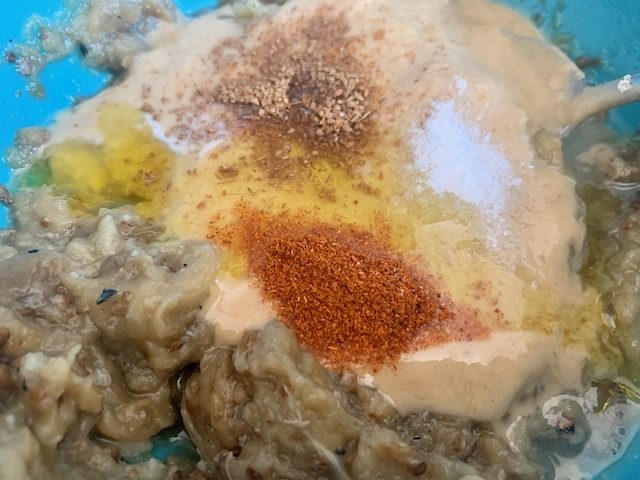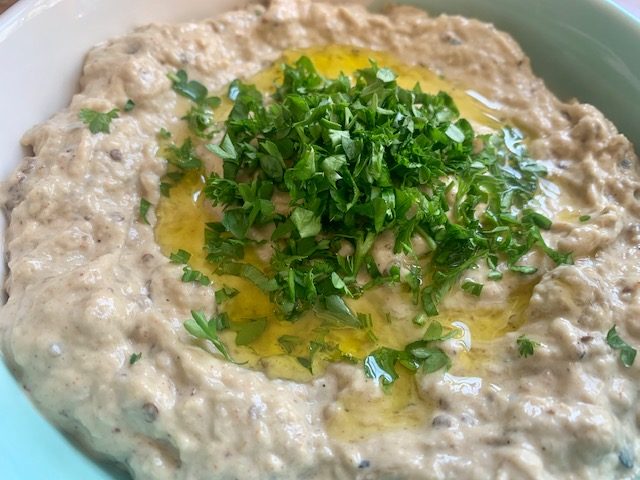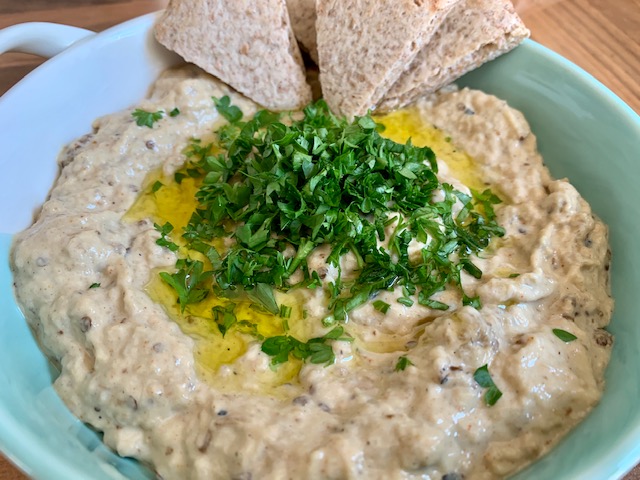 Place the roasted eggplant pulp into a bowl with half of the smoky cooking liquid (sometimes I keep the cooking liquid aside to pour over at the end) Discard the skin and reserve the remaining cooking liquid. Use a fork and/or spoon to mash the eggplant.
Add tahini, fresh lemon juice, roasted powdered cumin powder, salt, cayenne pepper and 1 tablespoon extra virgin olive oil to the mashed eggplant.  Mix until well combined.
Taste the dip. Add additional tahini, lemon juice, salt or cayenne pepper, according to your taste. Serve  drizzled with olive oil and fresh parsley!