Falafel
Who does not love a falafel? These fried chickpea fritters are served along with houmous, salad and pitta bread.
I first ate a falafel in Brussels in 2003. We had gone to Brussels for our first wedding anniversary. It was cold and wet, and we could not find many vegetarian places to eat. We came across a small stall opposite the main train station selling freshly fried falafel piled in a warm pitta with oodles of salad.
The falafels were crispy on the outside and hot and fluffy inside with a fresh taste of parsley and garlic. Oh! The salad to go with it was to die for. They had soo many varieties of salad and you could pick and choose whatever you want to fill in your pitta. They had a spicy onion (I know it is not traditional) but it went really well with the falafel. Since, then it has been one of my favorite dishes. I happened to eat it again when we went to Cairo and I knew I was in love.
My favourite way to make a falafel pita is to start with a layer of houmous deep inside the pocket, then add the falafel, lettuce, tomatoes, and pickles. Be creative with it!
Serve this perfect crispy falafel with homemade Houmous, Pita bread or with Lebanese Feta Man'oushe, Lebanese Batata Harra, Beer Battered Onion Rings, Labneh with Roasted Tomatoes, and Lebanese Zaatar Man'oushe.
Ingredients
1 cup dried chickpea
1 roughly chopped onion
30 gram chopped fresh parsley
30 gram chopped fresh coriander leaves
15 gram fresh mint leaves
2-3 cloves garlic
Salt to taste
1 teaspoon cumin seeds
1 teaspoon coriander seeds
1/2 teaspoon cayenne pepper
oil for frying
Directions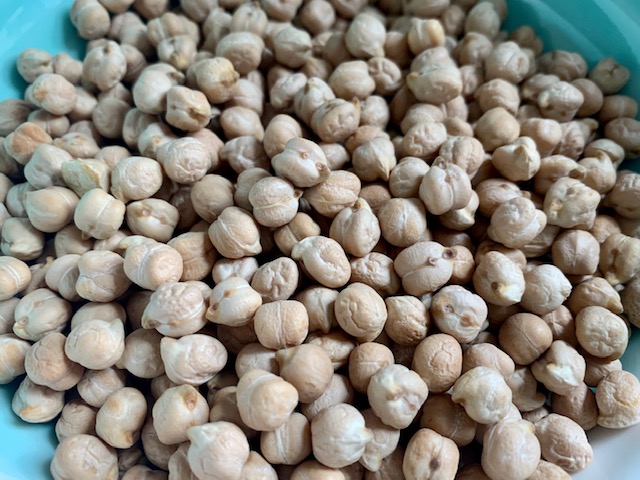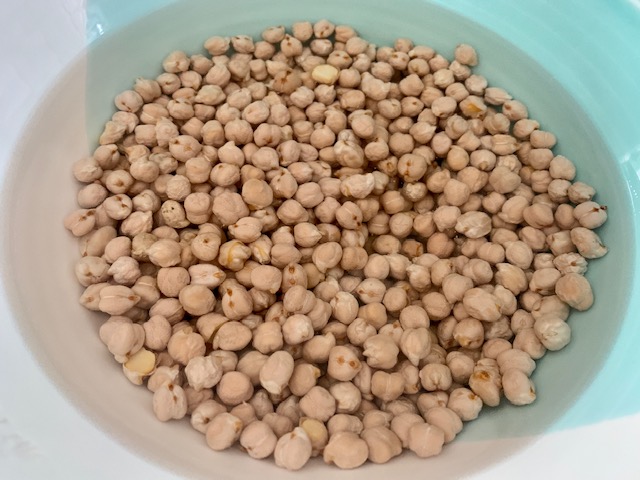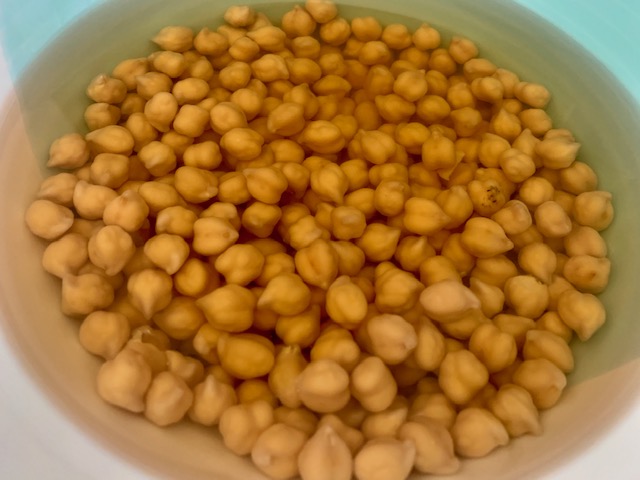 Wash the chickpeas and soak them in 3-4 cups of water overnight. They will double in size as they soak.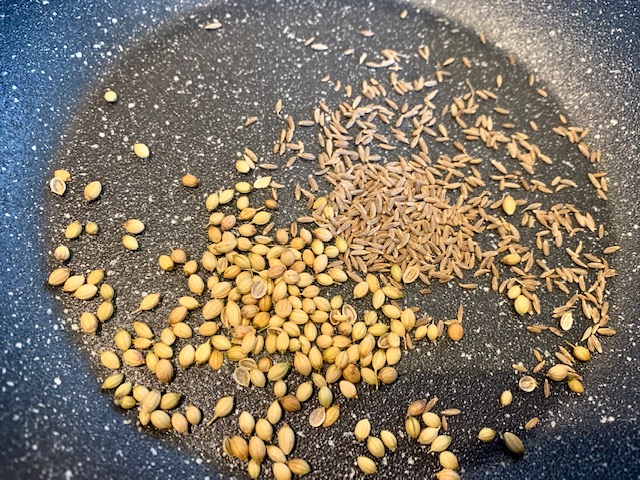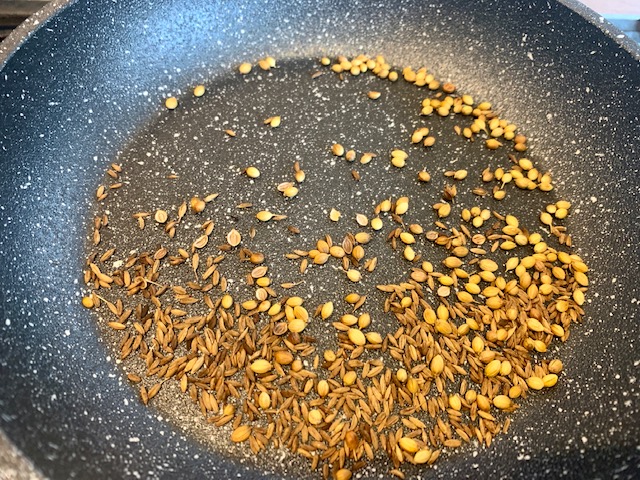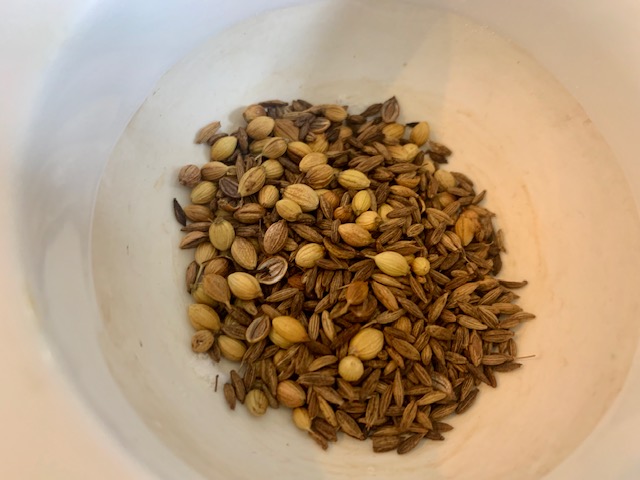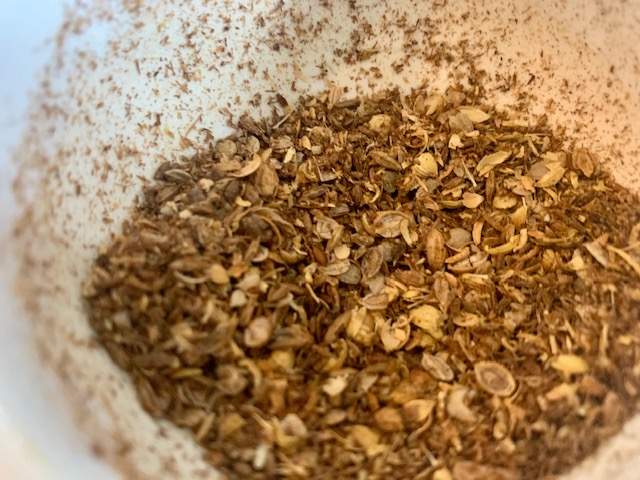 Dry roast cumin and coriander seeds on low heat until slightly brown and finely crush them in a pestle and mortar.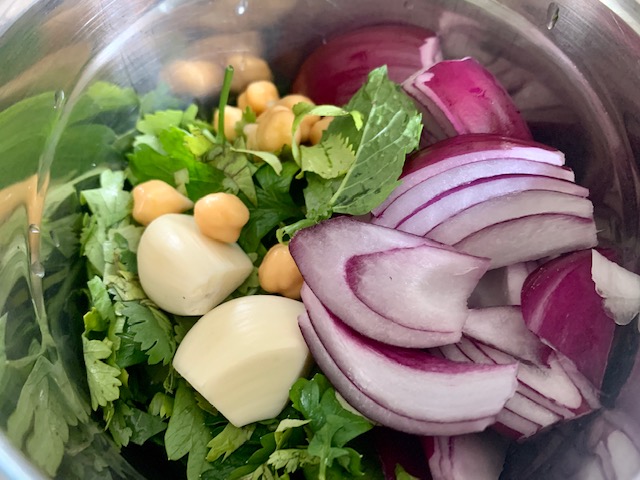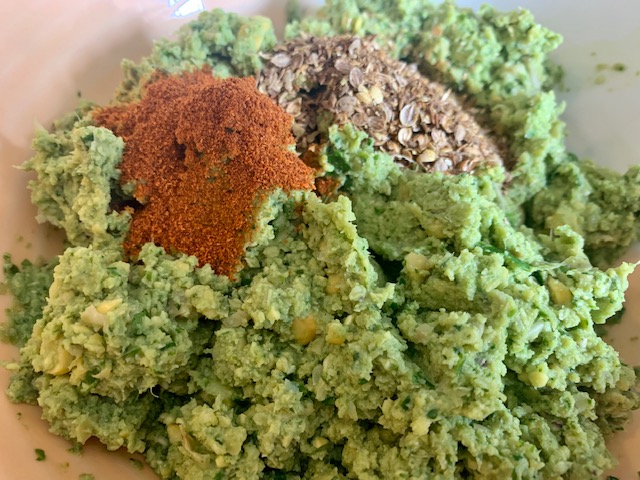 Drain the soaked chickpeas and pour them into a food processor along with the chopped onion, garlic, parsley, mint, and coriander.  Pulse all ingredients together until the mixture is a texture of couscous.
Empty it in a bowl and add the cumin, coriander powder, cayenne pepper and mix well. Refrigerate it for 1-2 hours.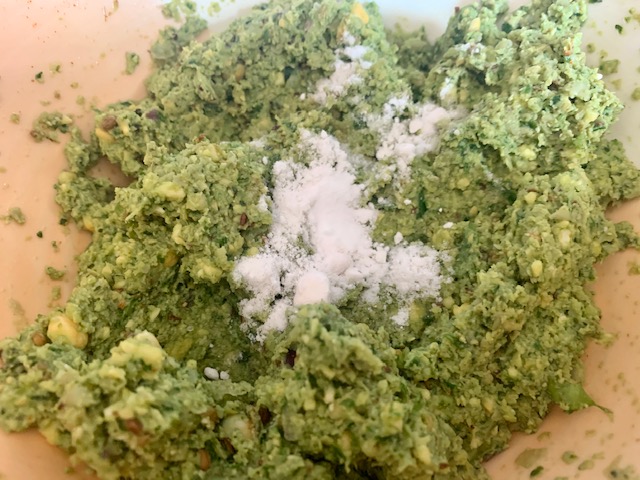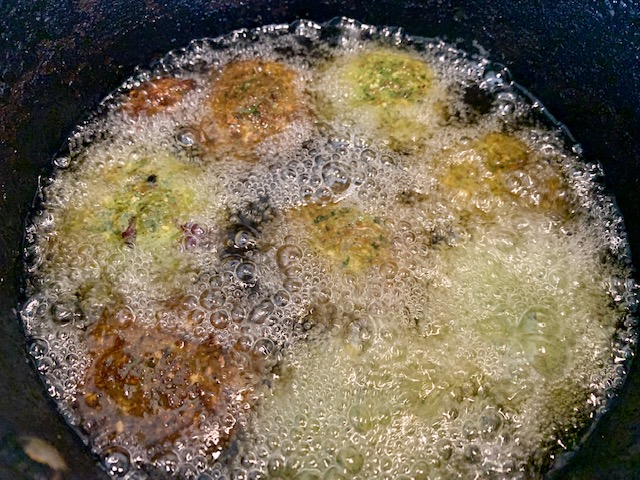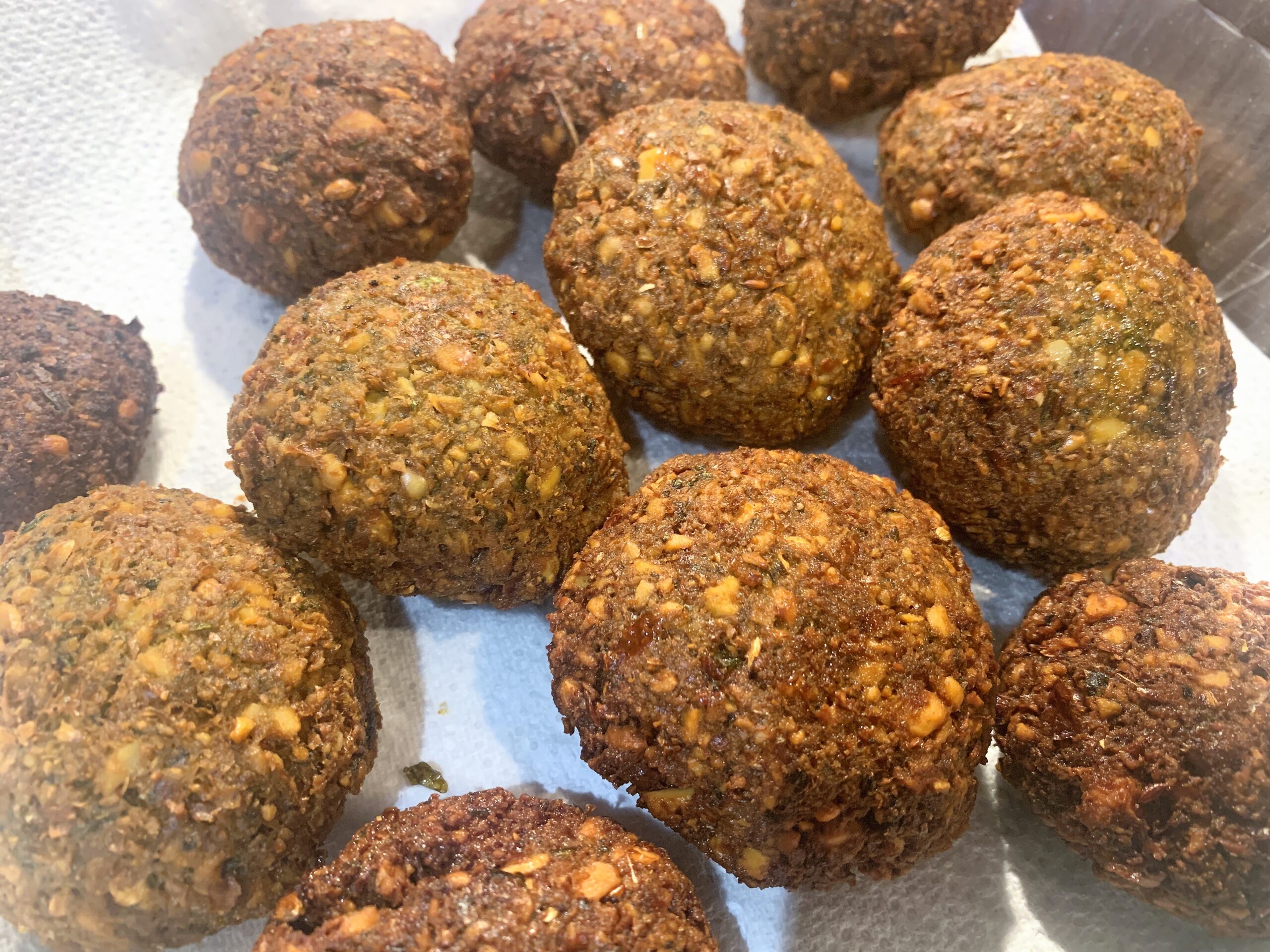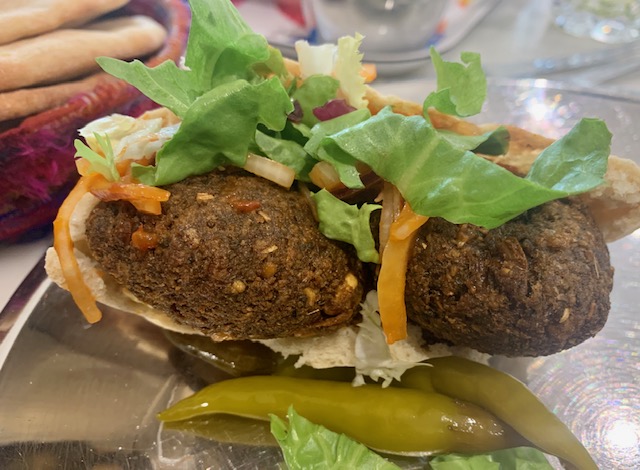 After 1-2 hours, add salt and bicarbonate of soda to the mixture and mix it all together.
Heat oil for frying on medium heat. To check if oil is ready for frying, add a little bit of the falafel mixture to the hot oil. If it sizzles at once, that means the oil is ready for frying.
Form falafel mixture into round balls using wet hands or a falafel scoop. I usually use about 3 teaspoons of mixture per falafel. You can make them smaller or larger depending on your personal preference. Fry the falafels in batches of 5-6 at a time till golden brown on both sides.  It usually takes me 5-6 minutes to fry each batch
Once the falafels are fried, remove them from the oil using a slotted spoon and let them drain on absorbent paper.
Serve the falafels fresh and hot.