Roasted Red Pepper Dip
Roasted Red Pepper Dip is easy to make, healthy and a perfect dip for picnics, parties or snacking at home.
This quick and easy dip can be made in few minutes at home. Roasted Red pepper gives a rich smokey flavour to the dip. If you are a fan of flavourful dips and spreads to snack with vegetable sticks or pita, you will want to give this one a try.
I had this dip for the first time at my friend Kajal's house. I instantly fell in love with the simplicity of this dip as did my children. I often make this dip at home for evening snacking or for parties. This Roasted Red Pepper Dip can be stored in the refrigerator for up to 5 days and it does seem to get better as it sits.
This simple, vegan and gluten free dip is a perfect dip for summer days!
Ingredients
2-3 medium sized red peppers
3-4 garlic cloves
2 teaspoons extra virgin olive oil
1 teaspoon salt
1 teaspoon black pepper
Directions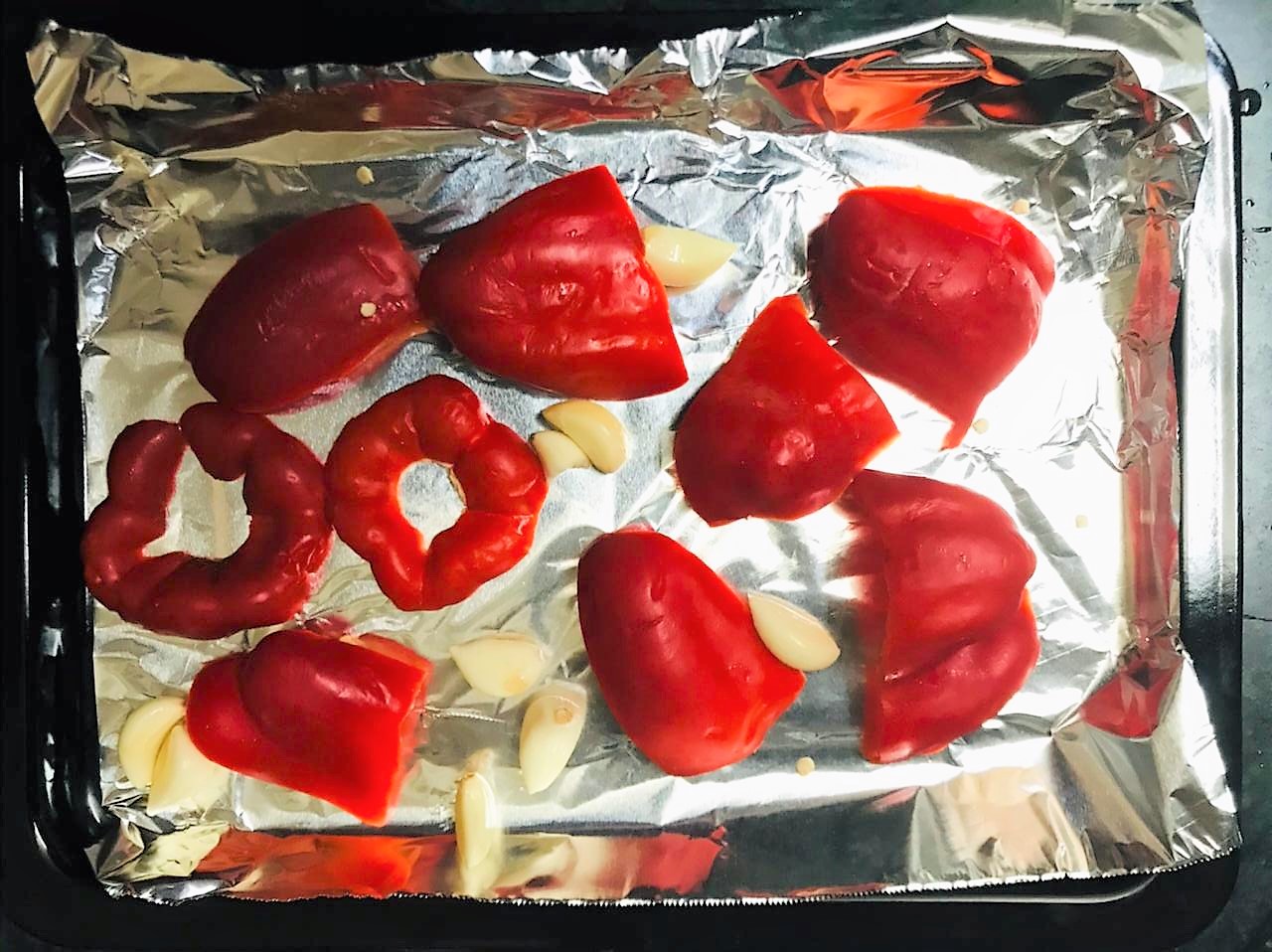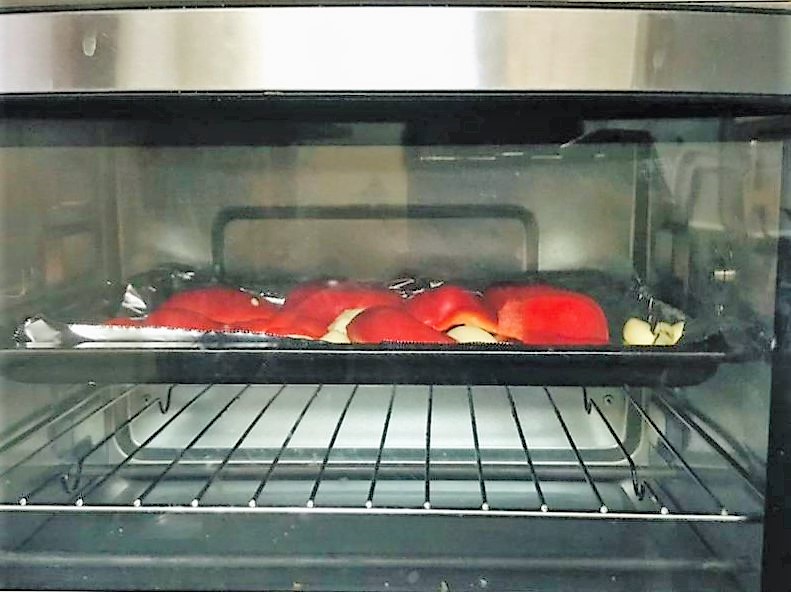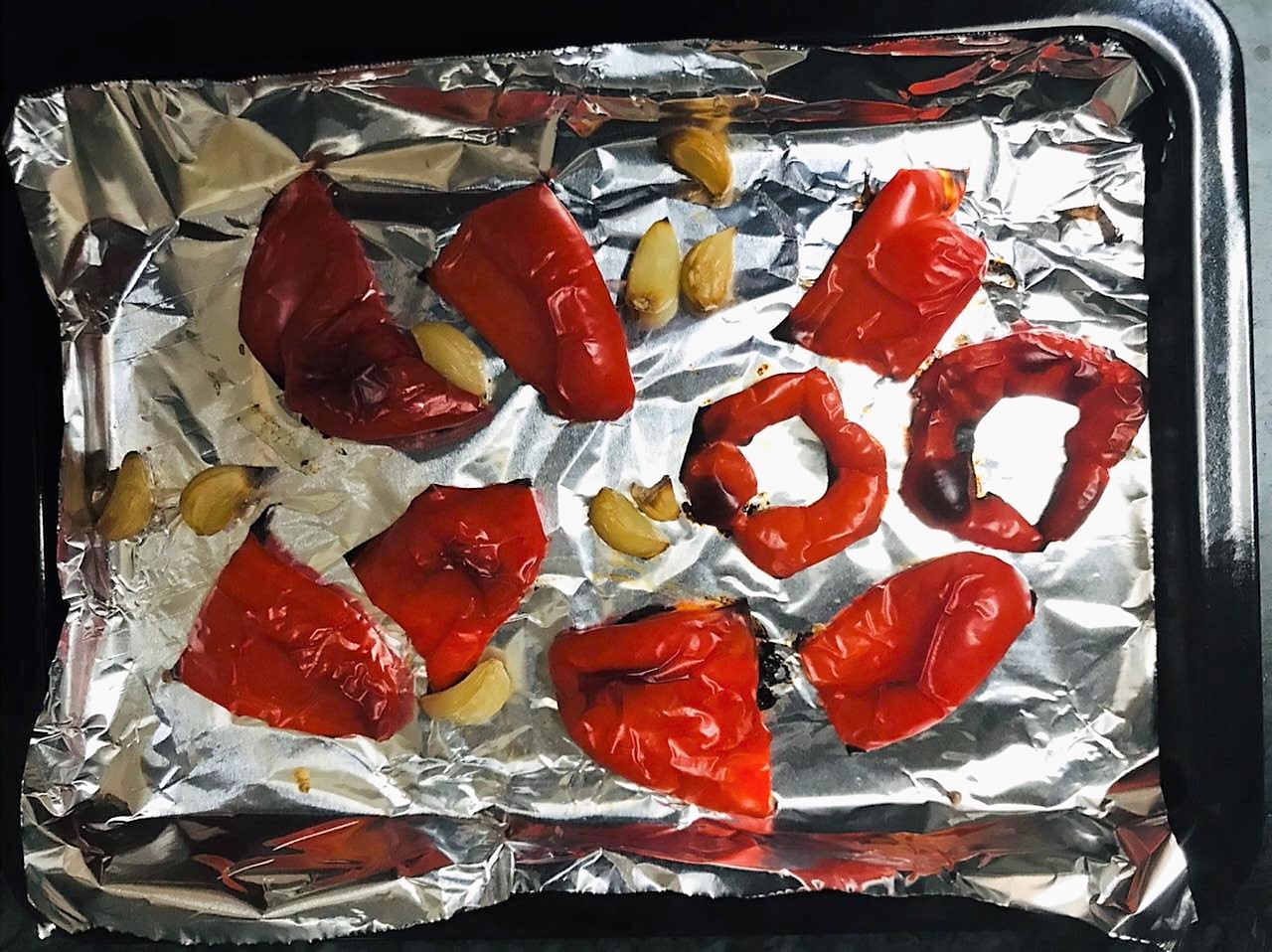 Line a baking tray with the baking parchment or aluminium foil. Preheat the oven to 180C/Fan 160/ Gas 4.
Cut the peppers into quarters and remove the seeds. Place the red pepper and garlic cloves in the tray and roast for 7-8 minutes.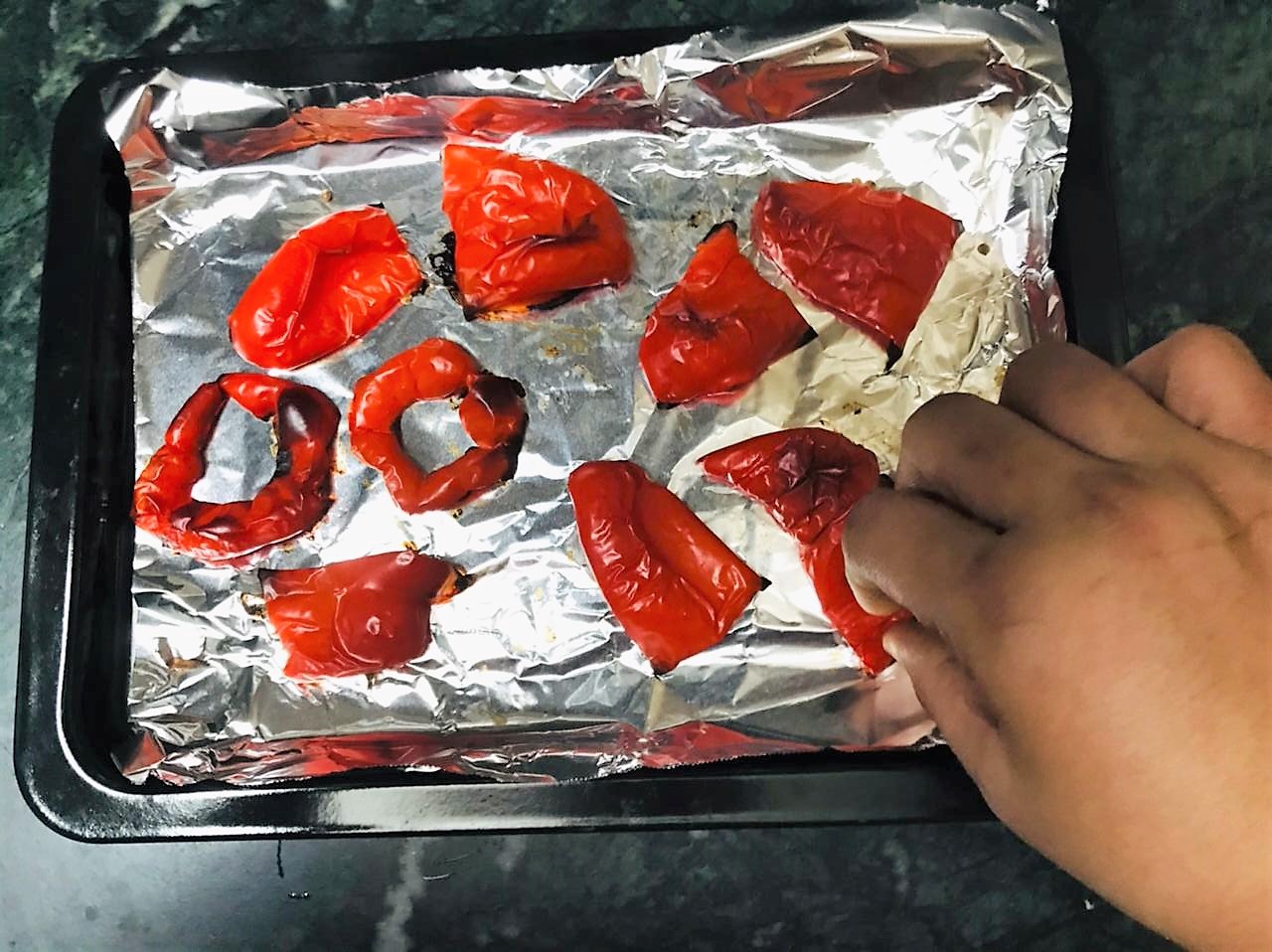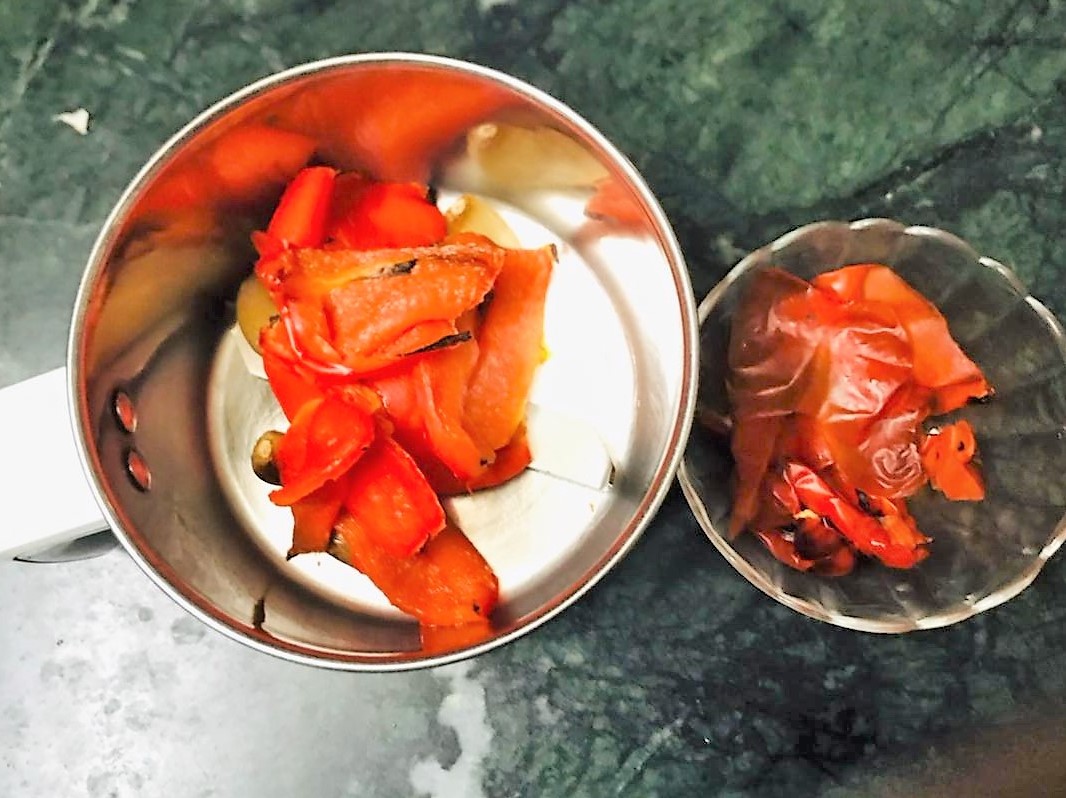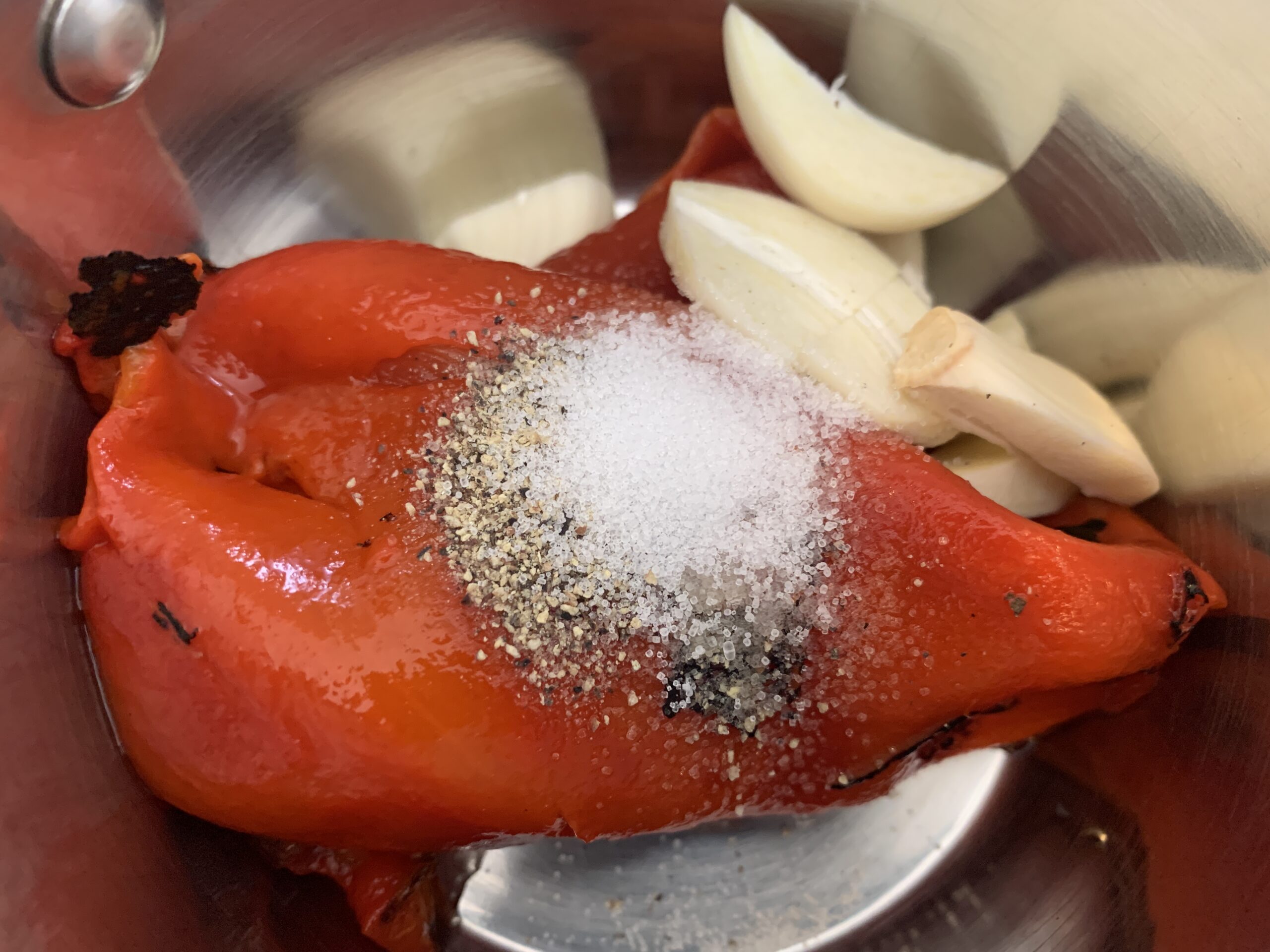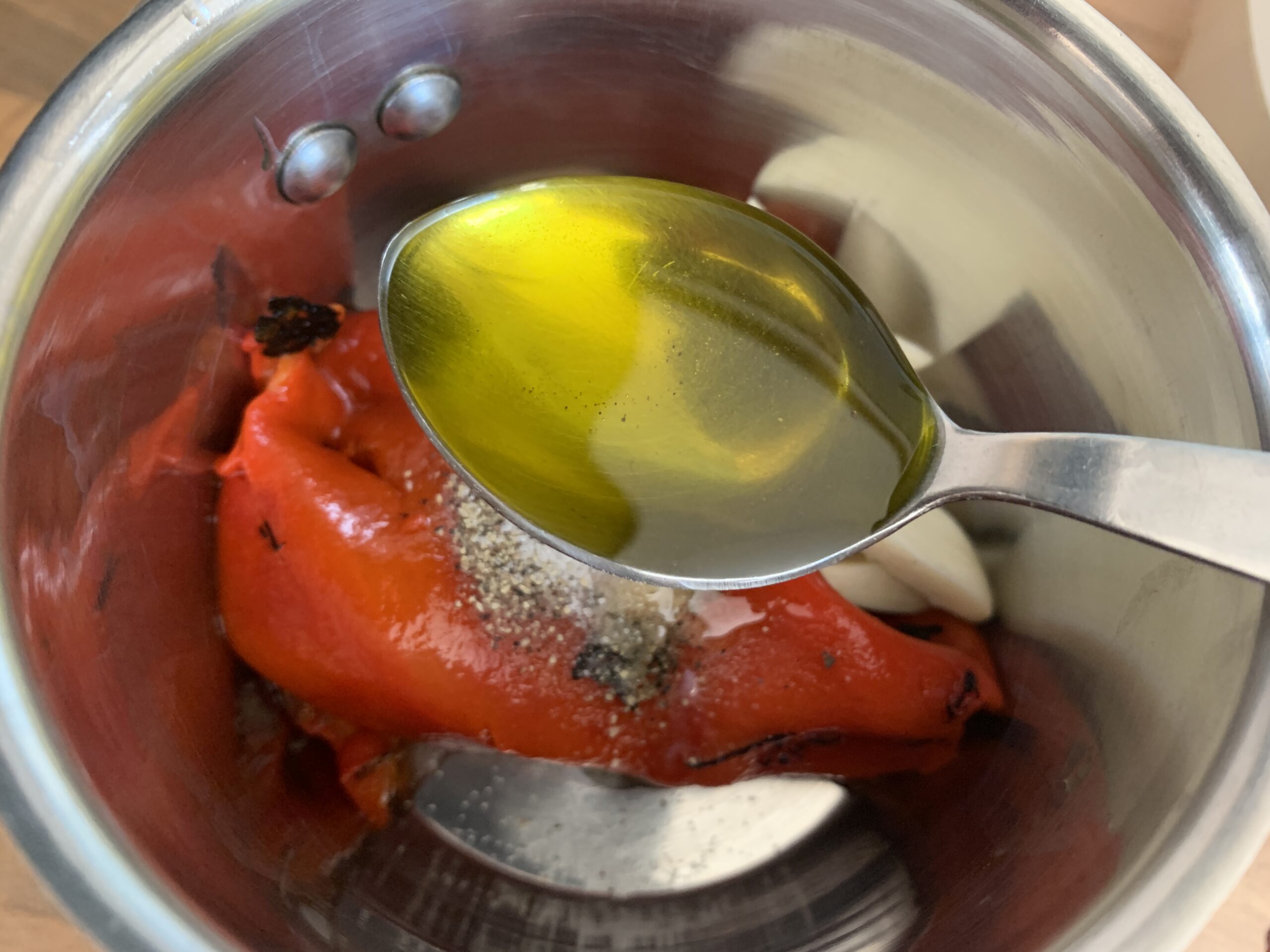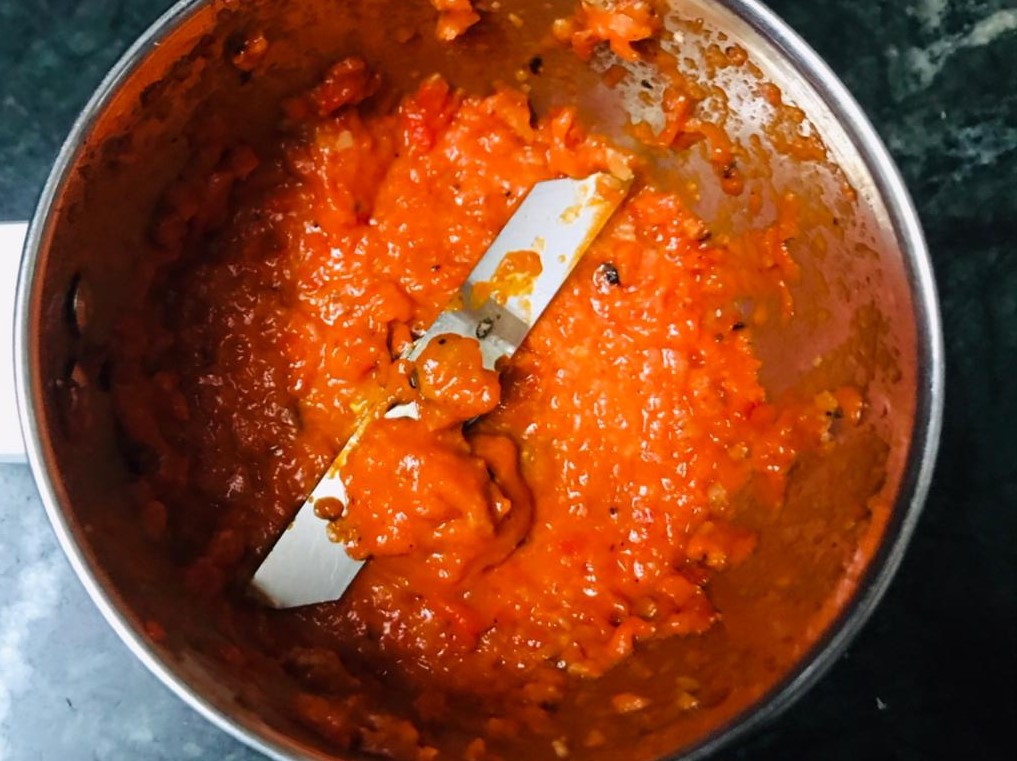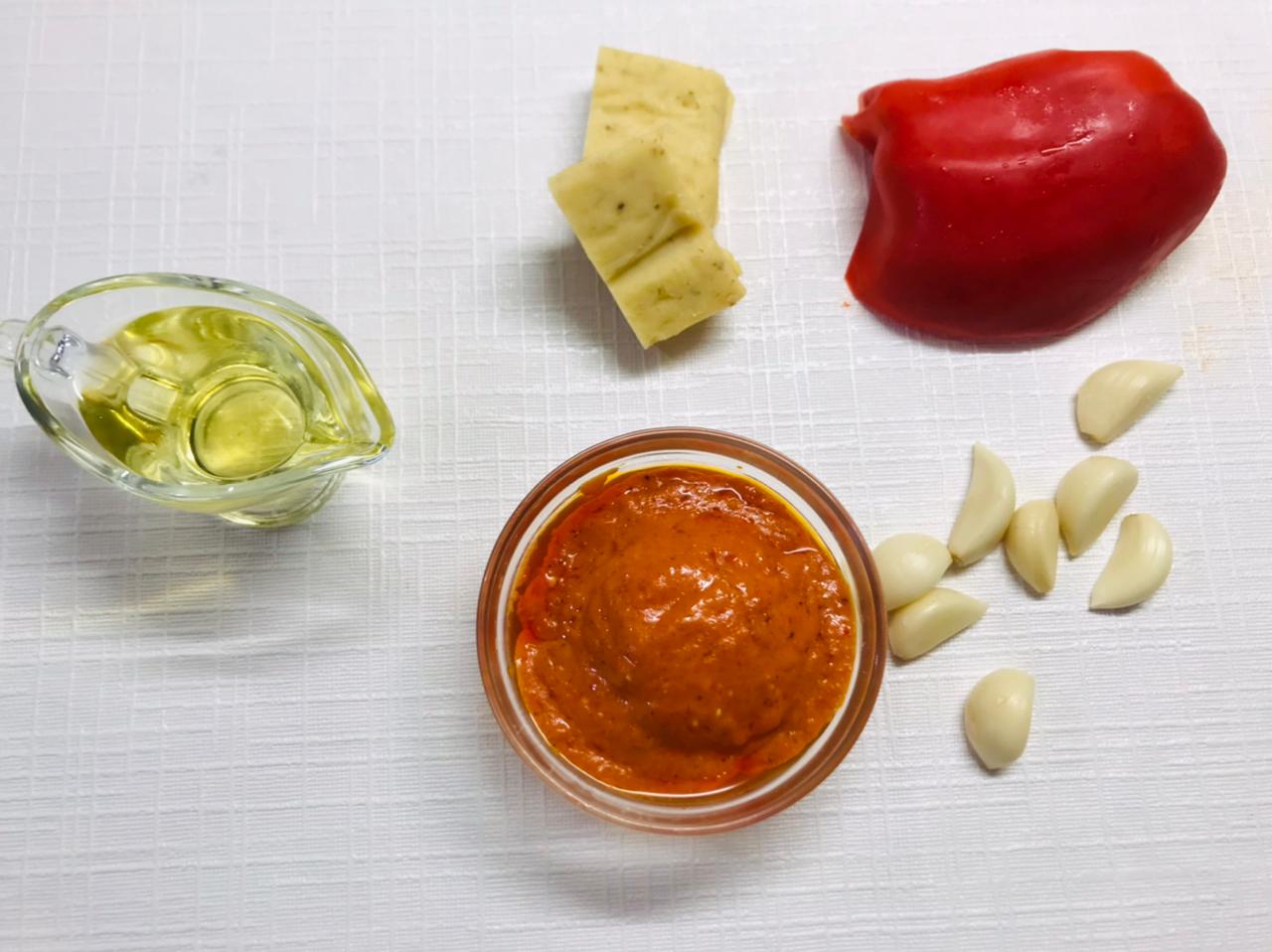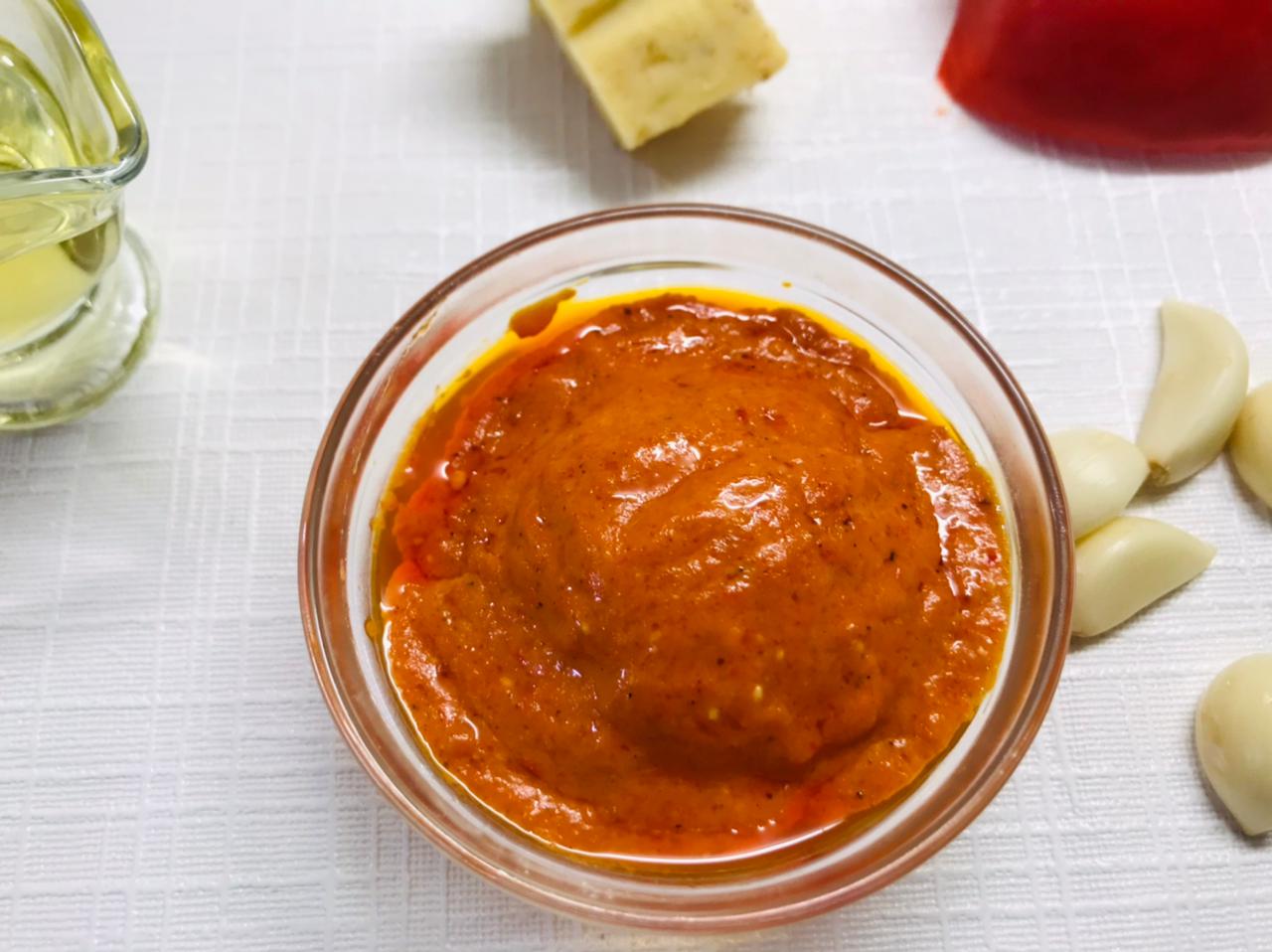 Peel the skin of the red peppers. Grind the roasted red pepper and garlic cloves with salt, pepper and oil into a fine paste.
Enjoy the dip hot or at room temperature with breadsticks, pitta bread or any crackers.