Turkish Ezme
Turkish Ezme is a delicious tomato-based dip that is served with bread. This recipe is a celebration of fresh tomatoes! It is at times also called Acili Ezme. 'Acili' means 'spicy' and 'Ezme in Turkish means 'to crush' referring to the style of preparation. Turkish food is generally described by its fresh flavours and very little heat and this recipe is an exception. A bowl of ezme might look inconspicuous but if prepared properly, ezme is a sort of Turkish chilli salsa and it certainly packs a punch!
It can be served as a sauce on kebabs, part of a meze as just simply as a dipping sauce with some Turkish Pida bread or pita. Turkish ezme is a treat nobody can resist! Fresh, citrusy, herby, and just packed full of flavours. I am sure you will become addicted to this delicious recipe would want to pair it just about anything. I first tasted Ezme in Turkey and it was served alongside a basket of freshly based Turkish pide with cacik, saksuka, and muhammara. I can still remember, the fresh flavours of the tomatoes.
This authentic Turkish Ezme takes just 15 minutes to make and is super healthy loaded with fresh ingredients and herbs. Although the ingredients look straightforward, there is one thing I must recommend that one should use top quality ripe red tomatoes in this recipe so that you have the most flavourful result. Also, it might look a bit messy while preparing it so go with the flow (the taste will be worth the extra cleaning). As the name suggest the tomatoes are crushed/mashed using knife to release the flavours. If you are in a bit of a rush or you just can't be bothered to stand there chopping, then you can use a food processor to chop most of the other ingredients except tomatoes.
There are many different versions of ezme depending on how it is flavoured and also how finely the tomatoes are chopped.
For me tomatoes, onion, garlic, parsley, pomegranate molasses are they key ingredients and after that you can play around with adding anything else you wish.
Try this delicious flavourful meze with bread or dolloped on some kebabs!
Ingredients
3-4 ripe red tomatoes
1 finely chopped onion
2-3 teaspoons finely chopped parsley
1 teaspoon lime juice
Salt to taste
¼ teaspoon black pepper
½ teaspoon chilli peppers
1 tablespoon pomegranate molasses
Directions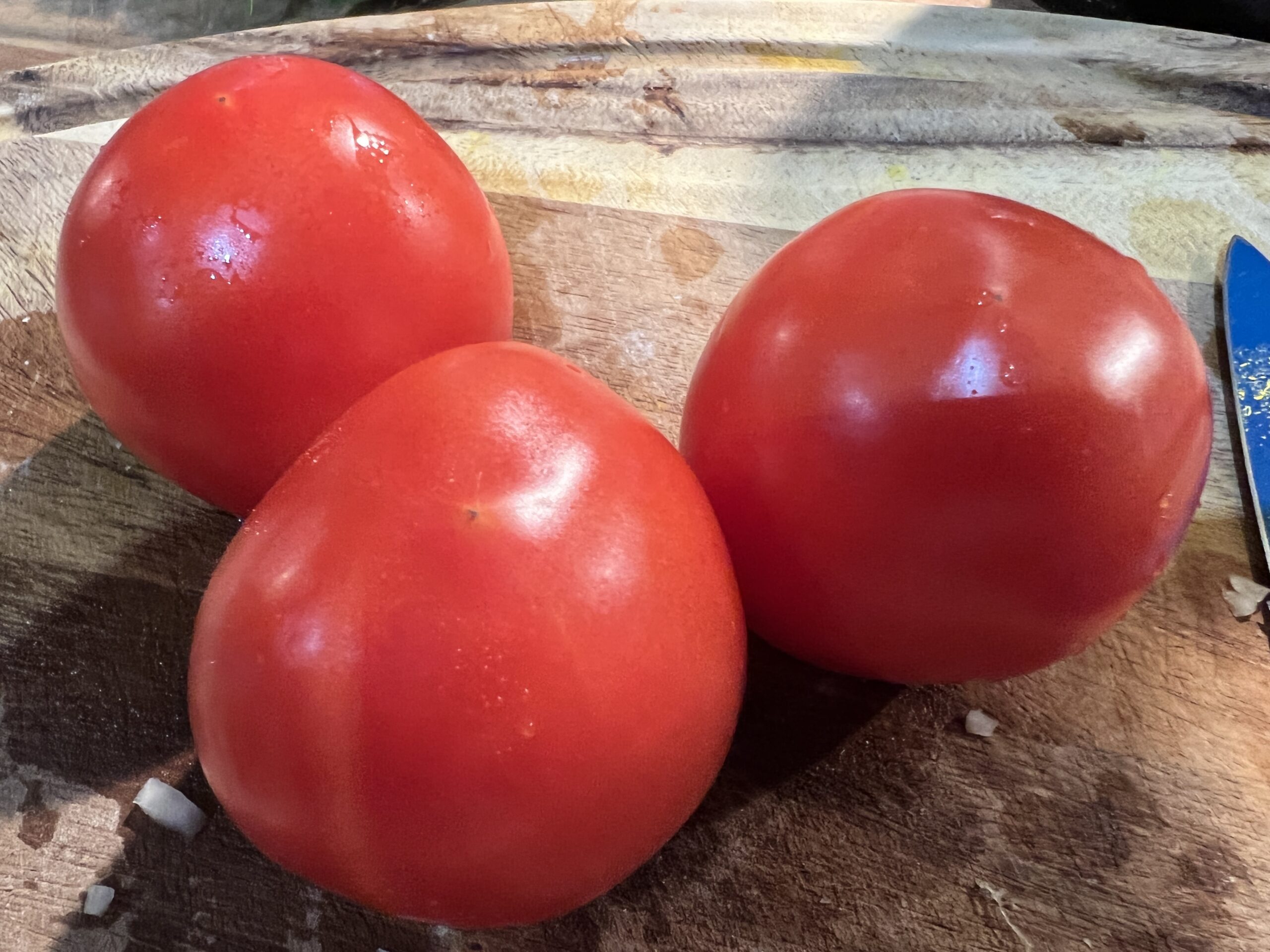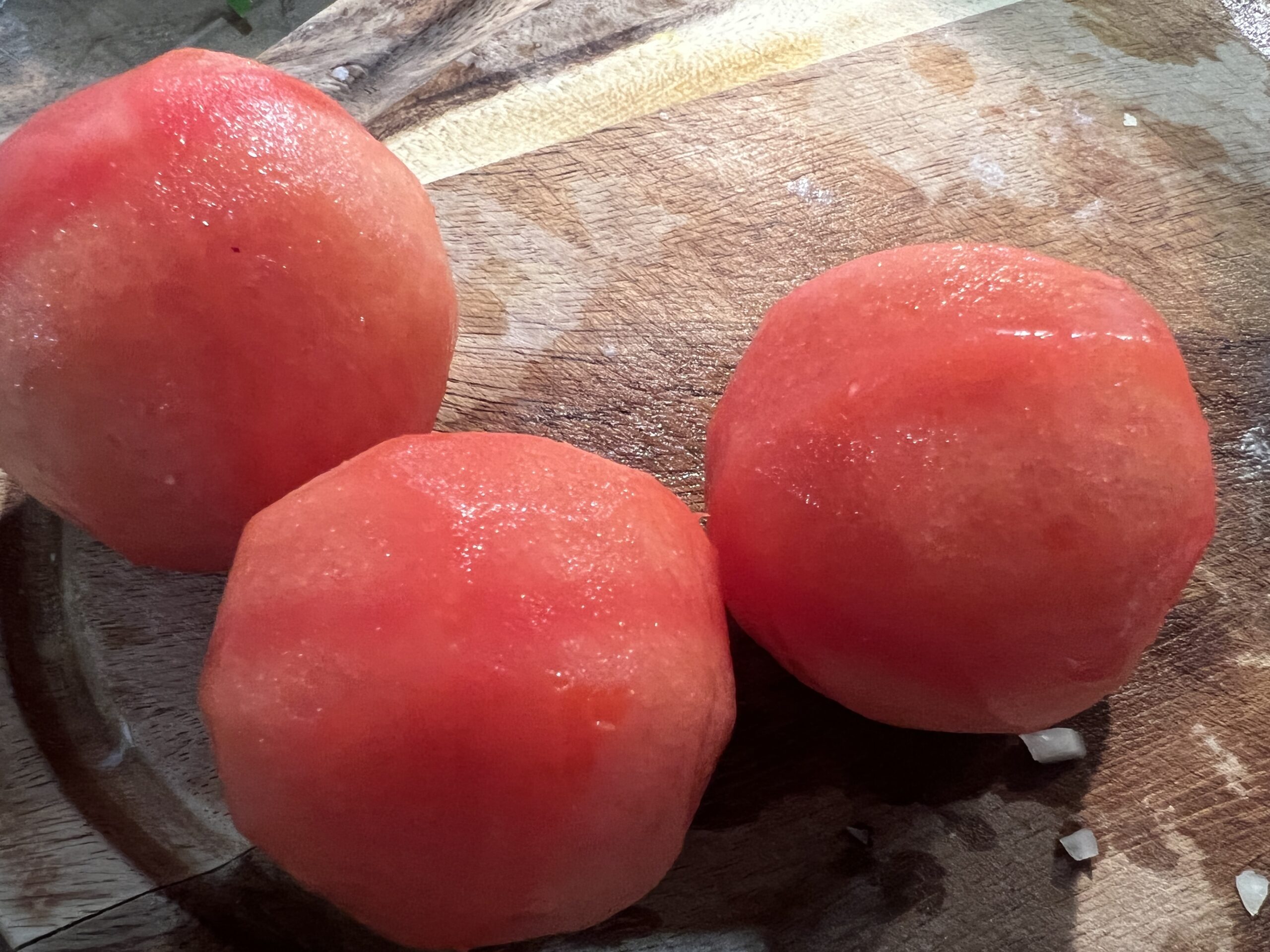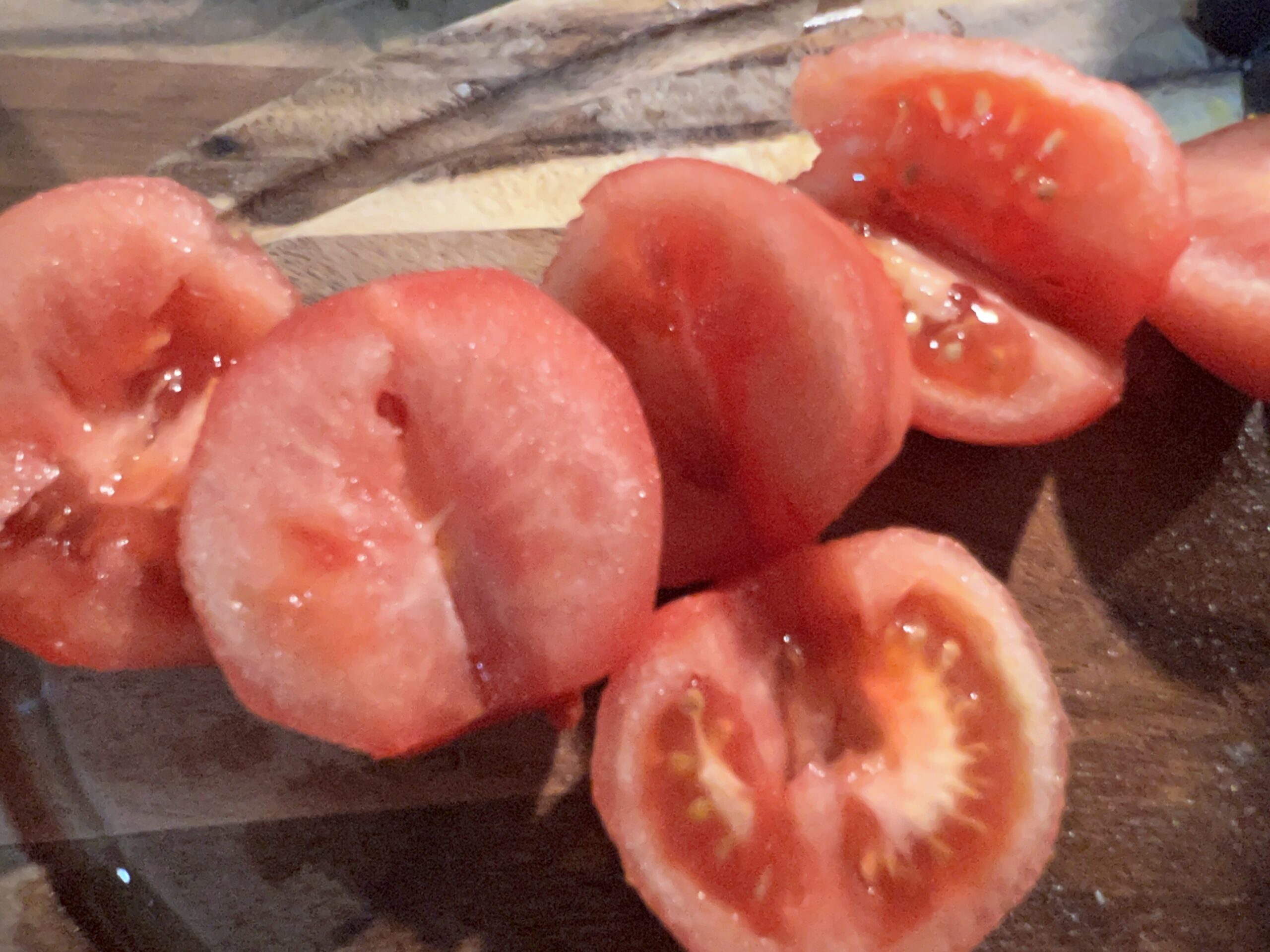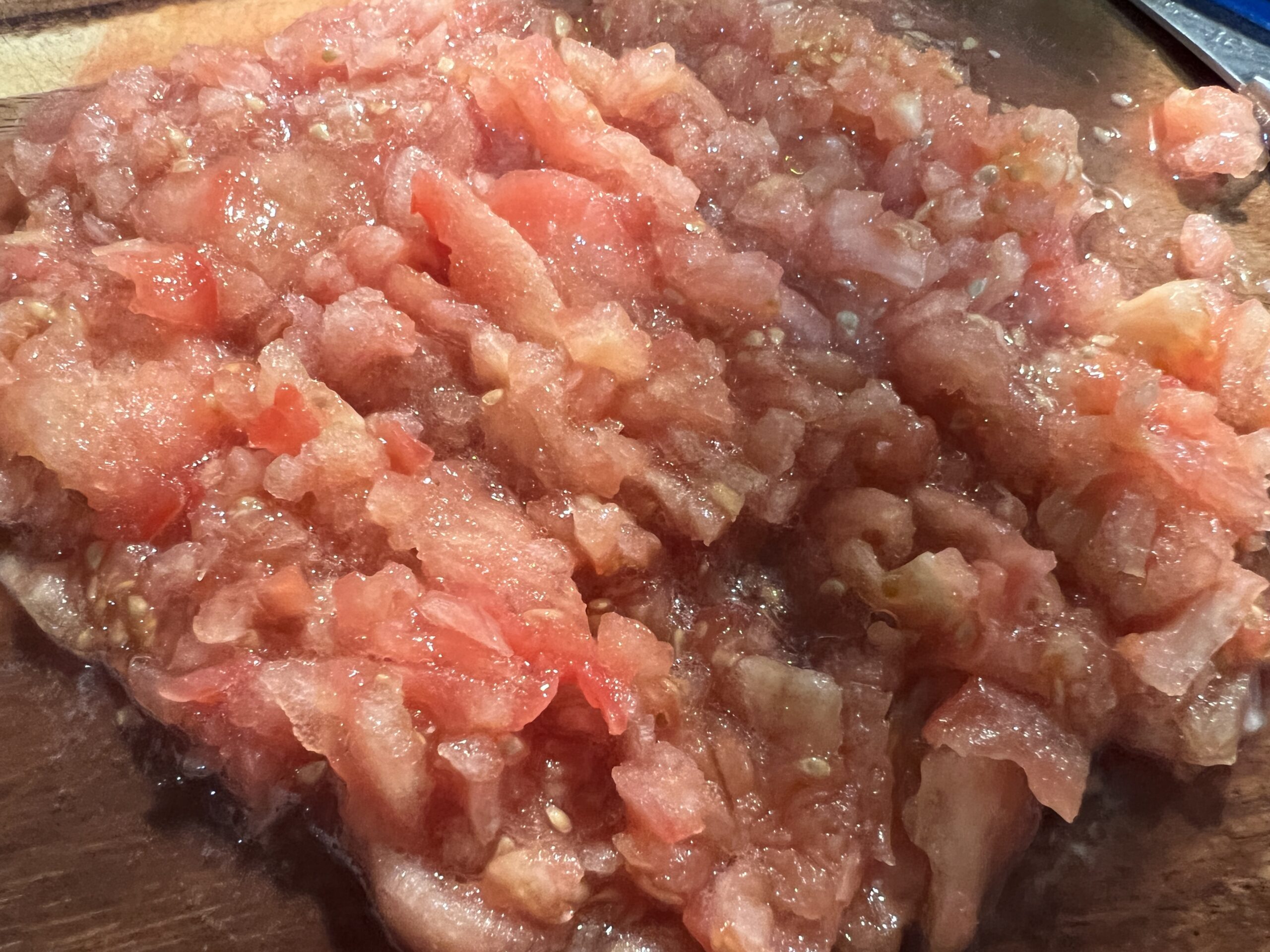 Peel the tomatoes and remove the hard stems from the inside of the tomatoes. Chop the tomatoes very finely.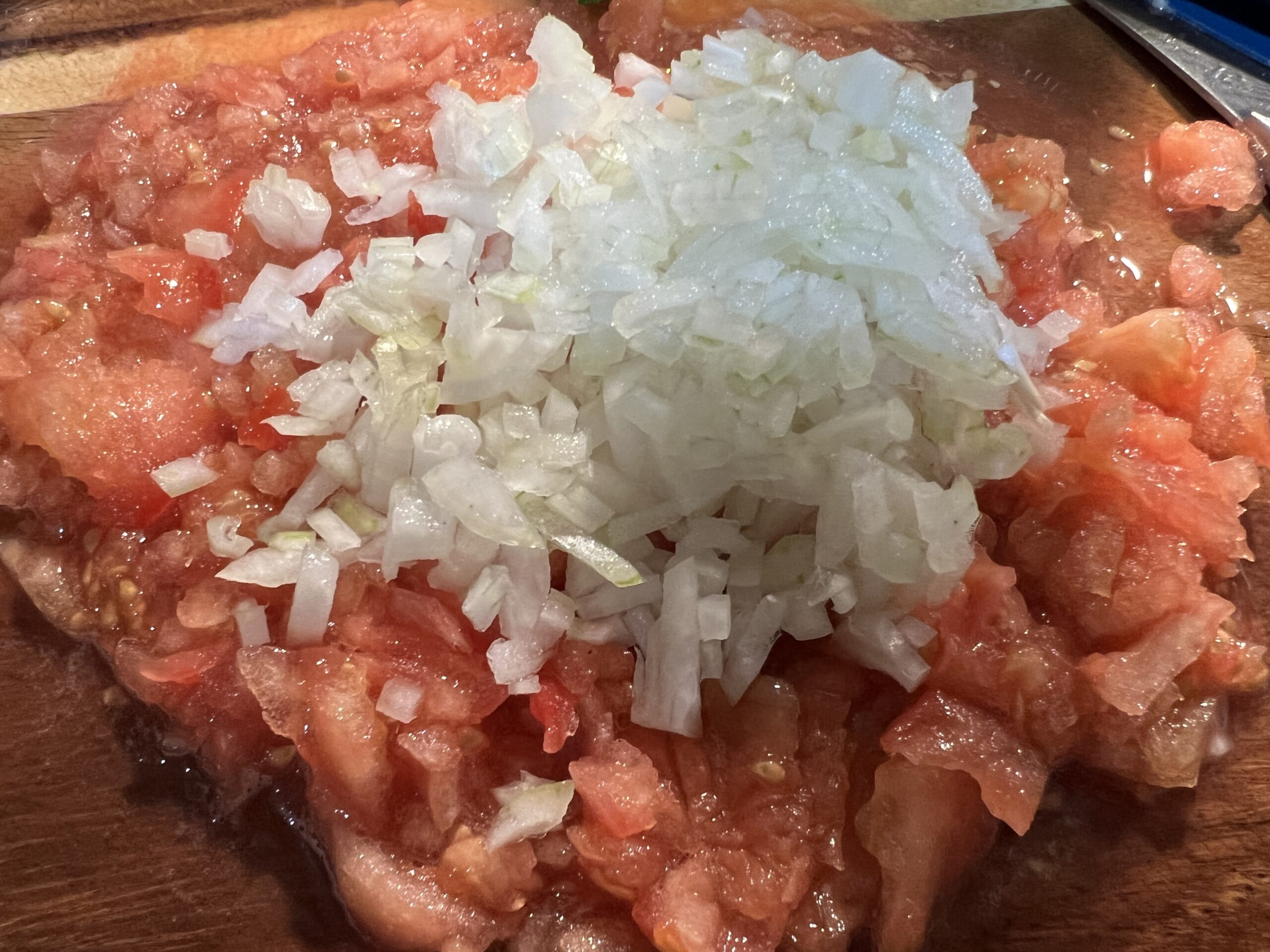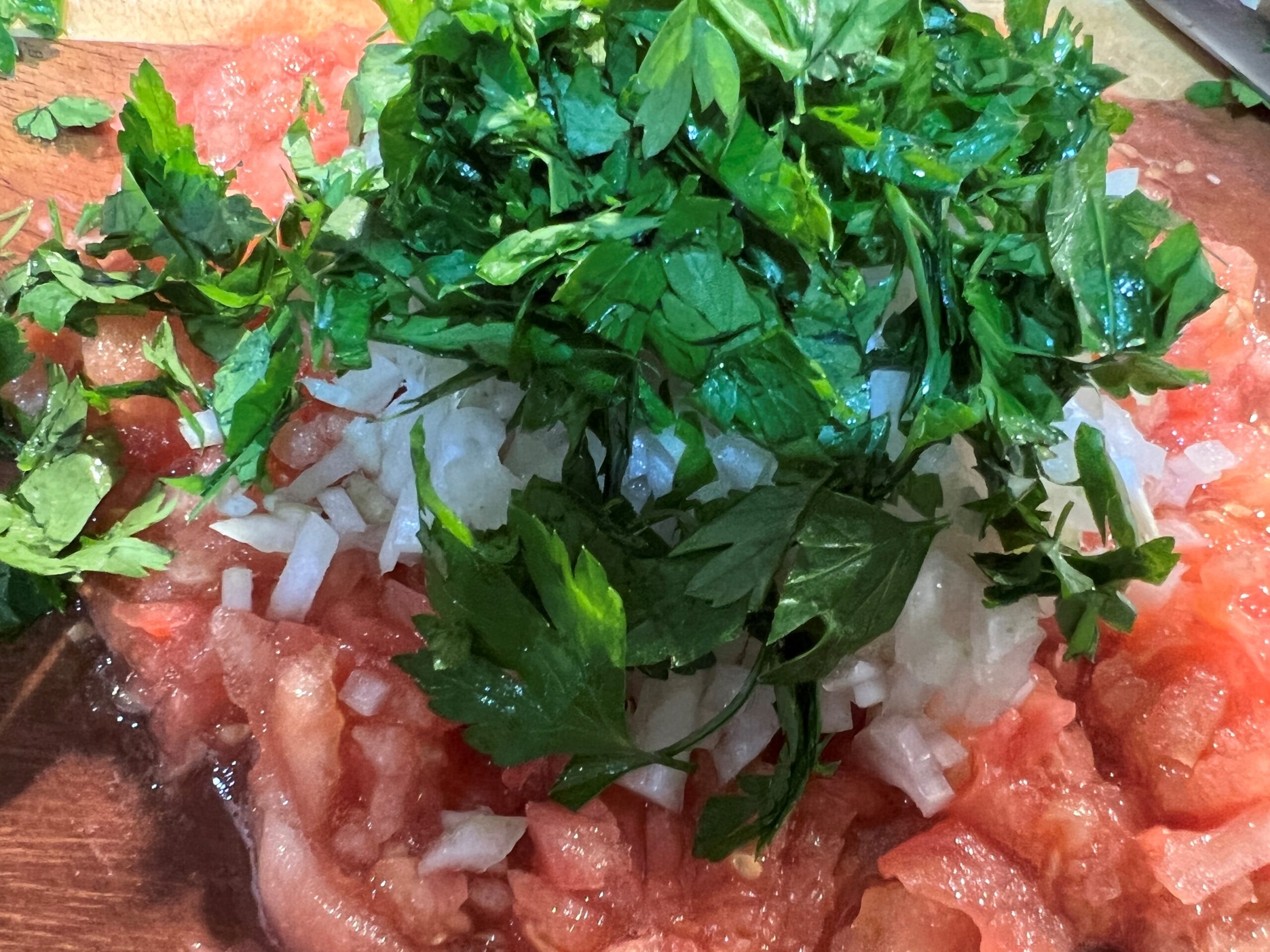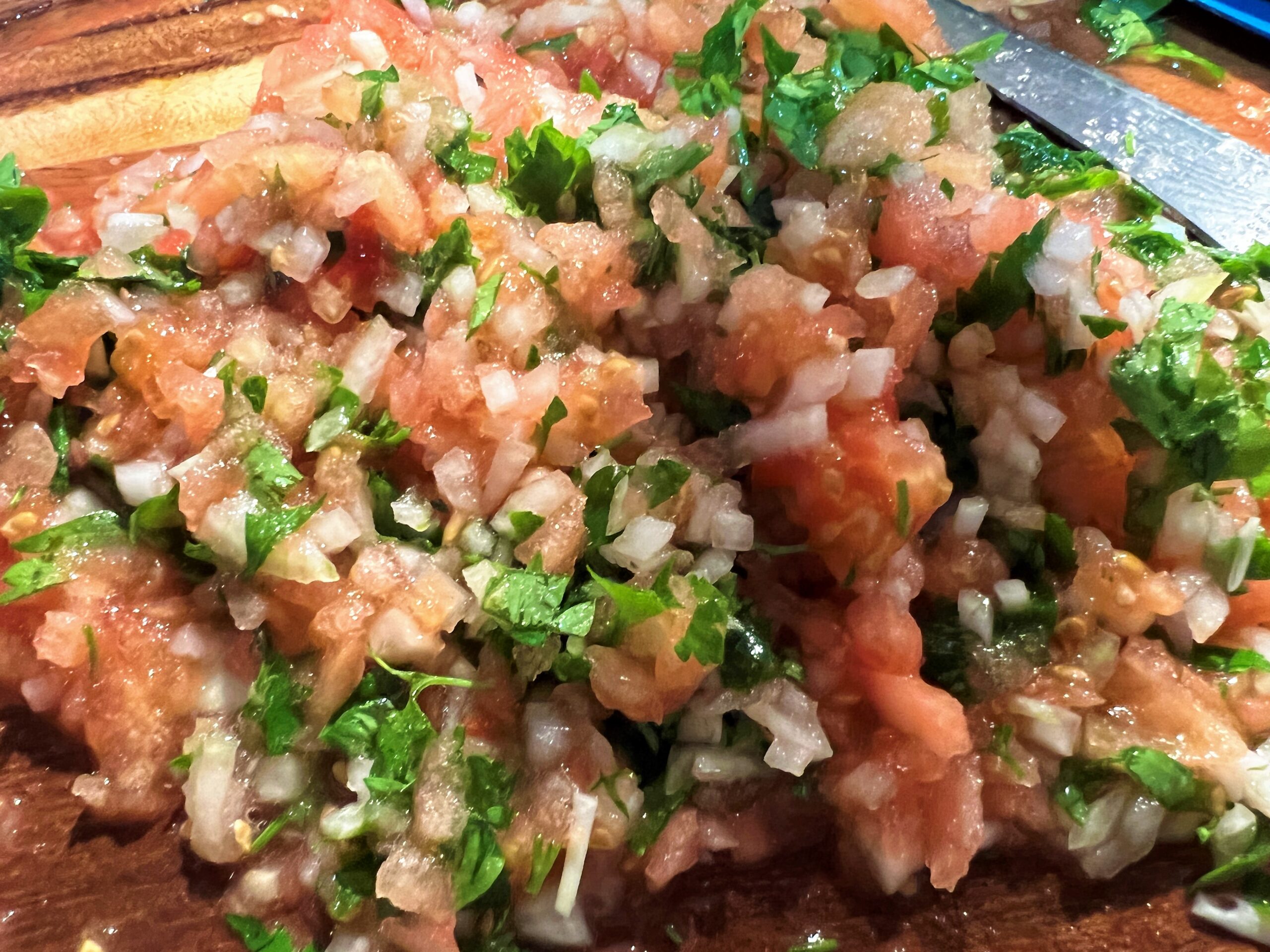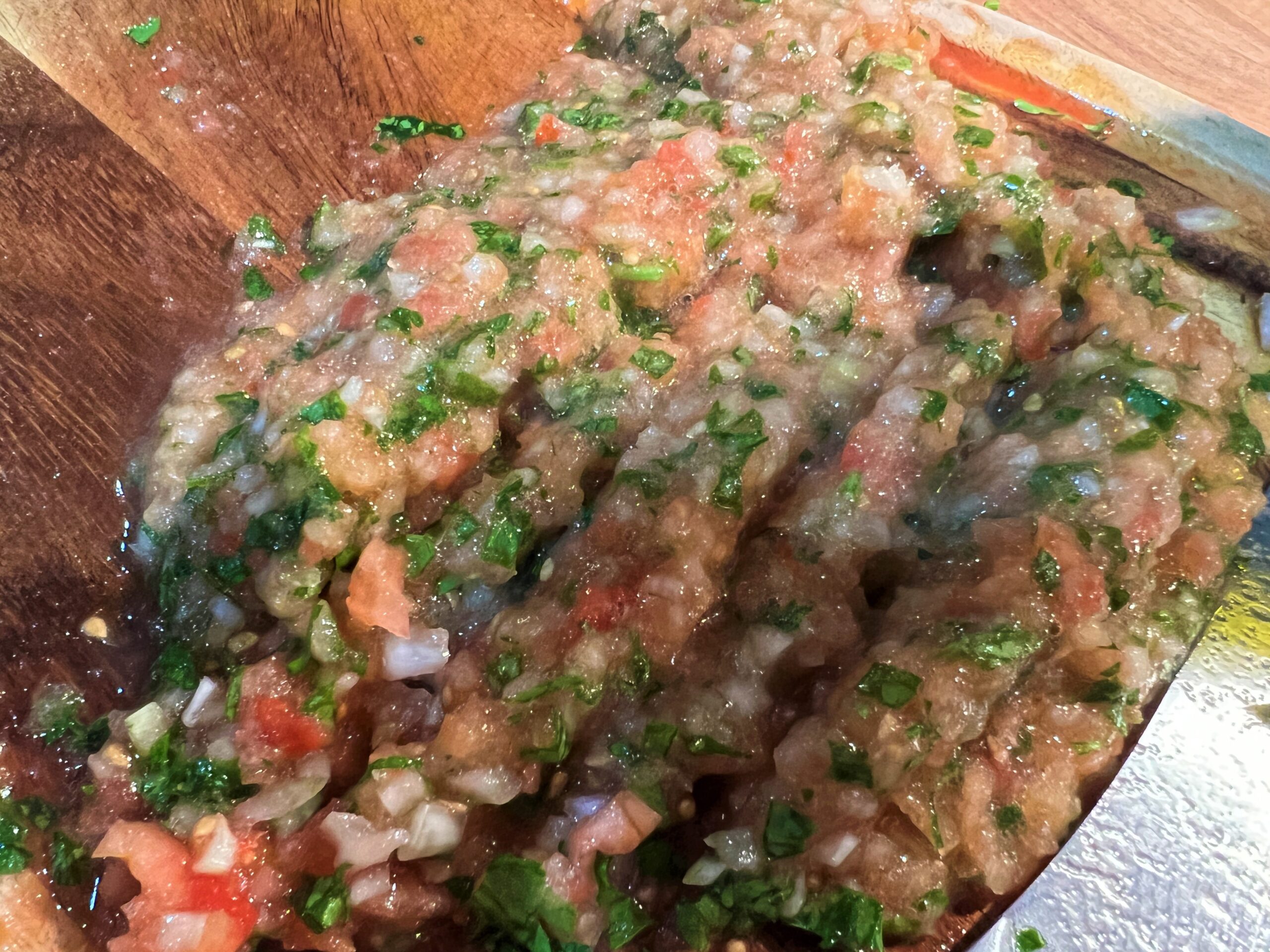 Add the onion and parsley and chop the tomatoes, onion and parsley together until you have a crushed mixture.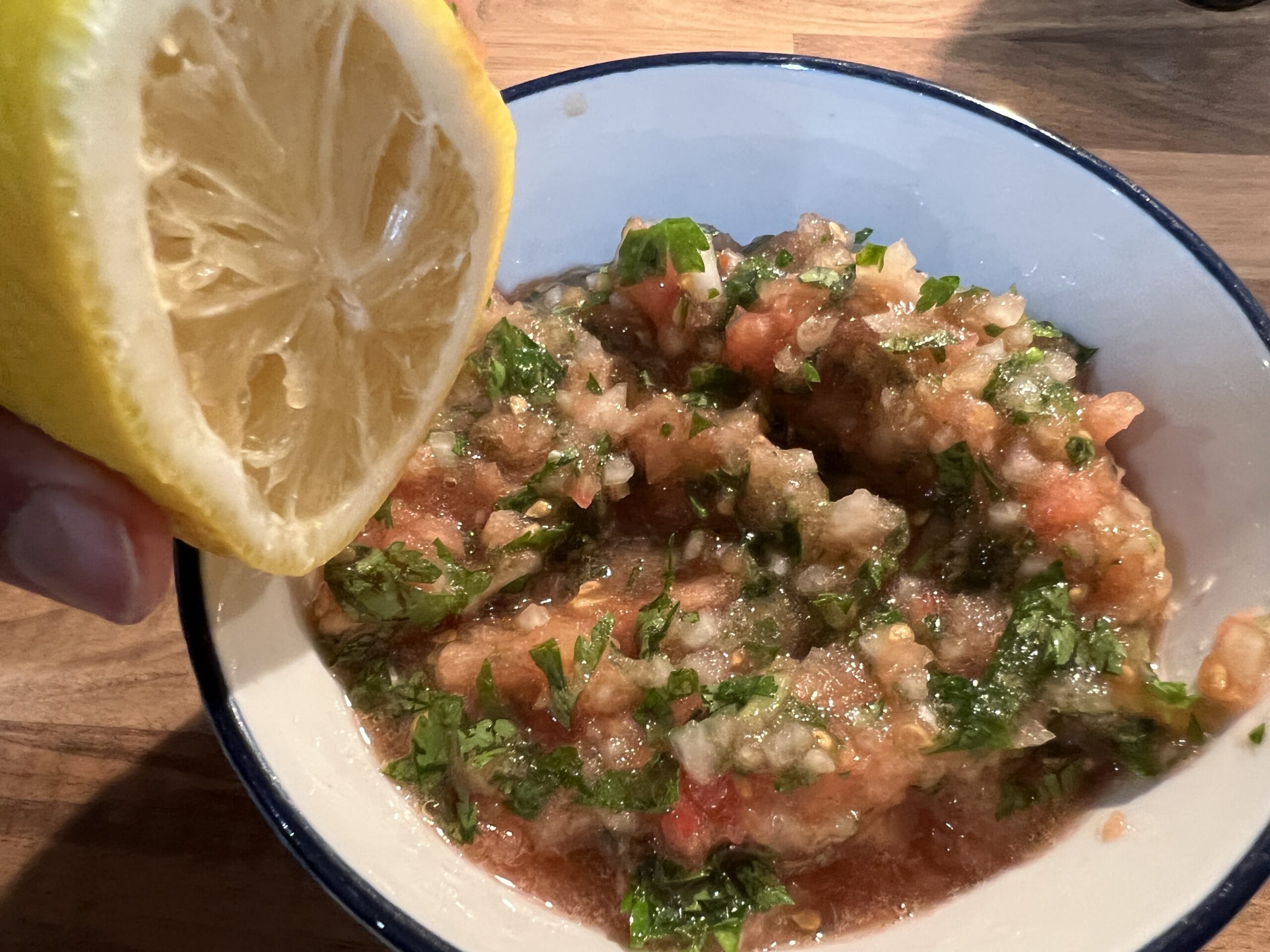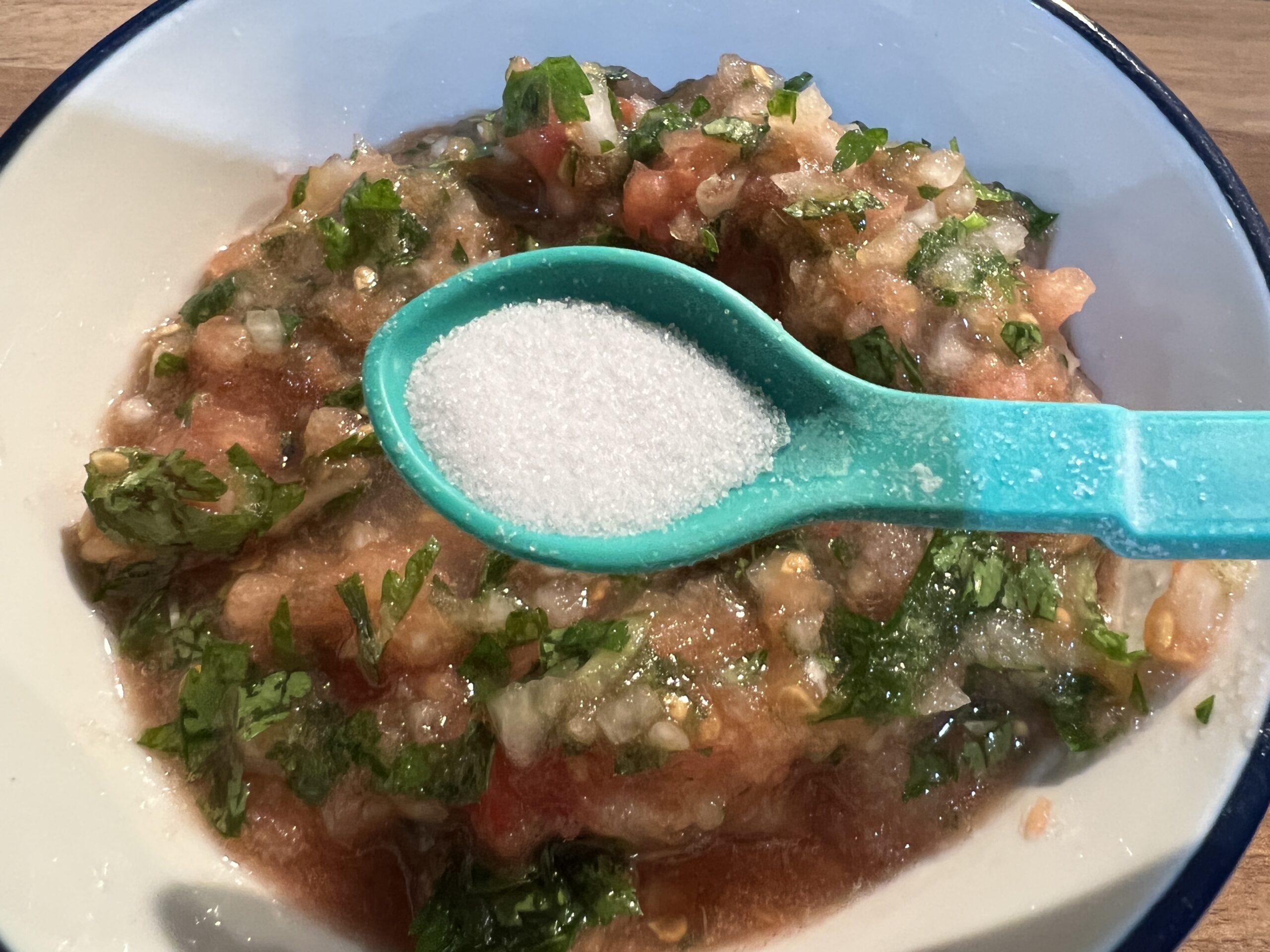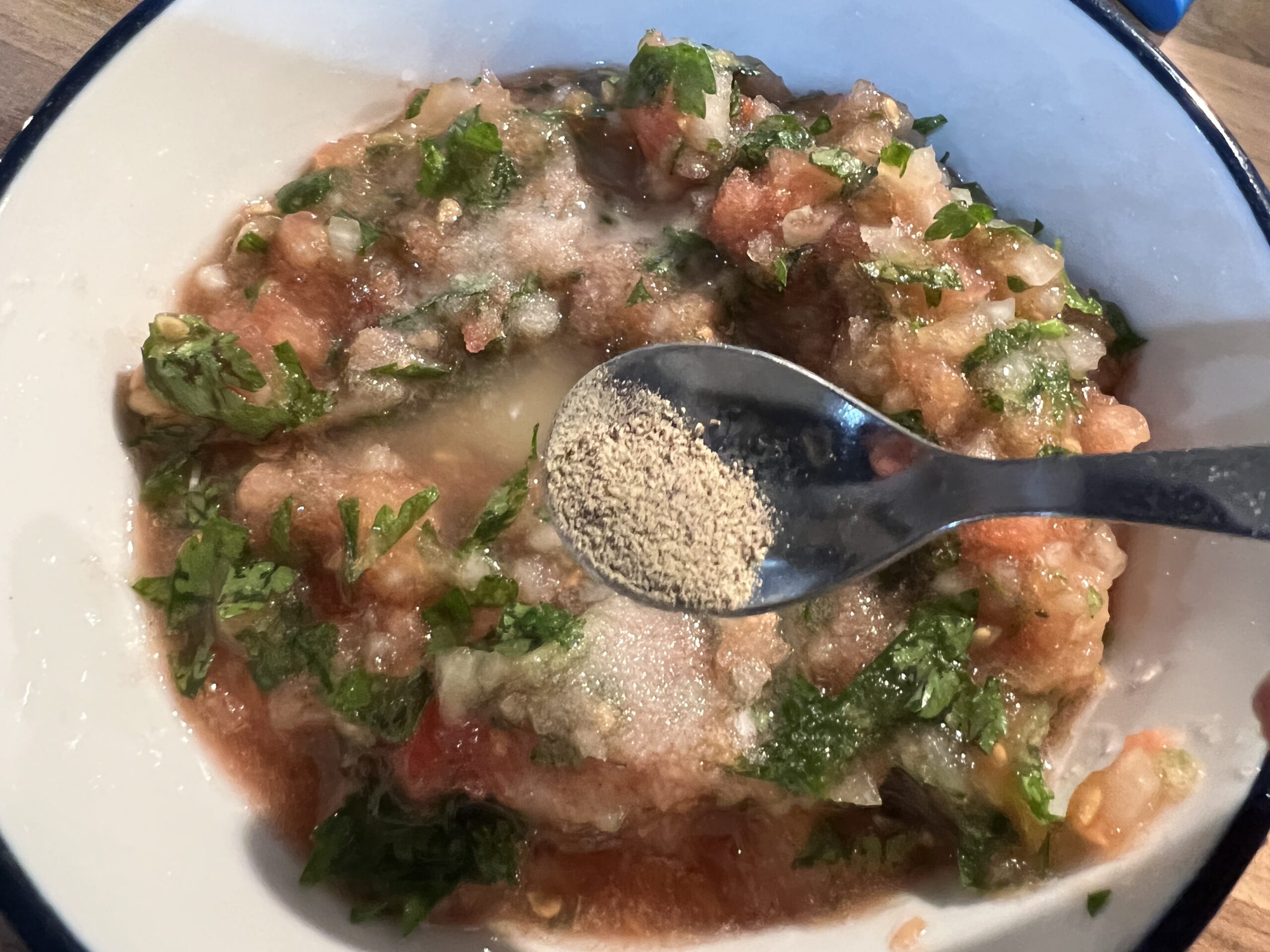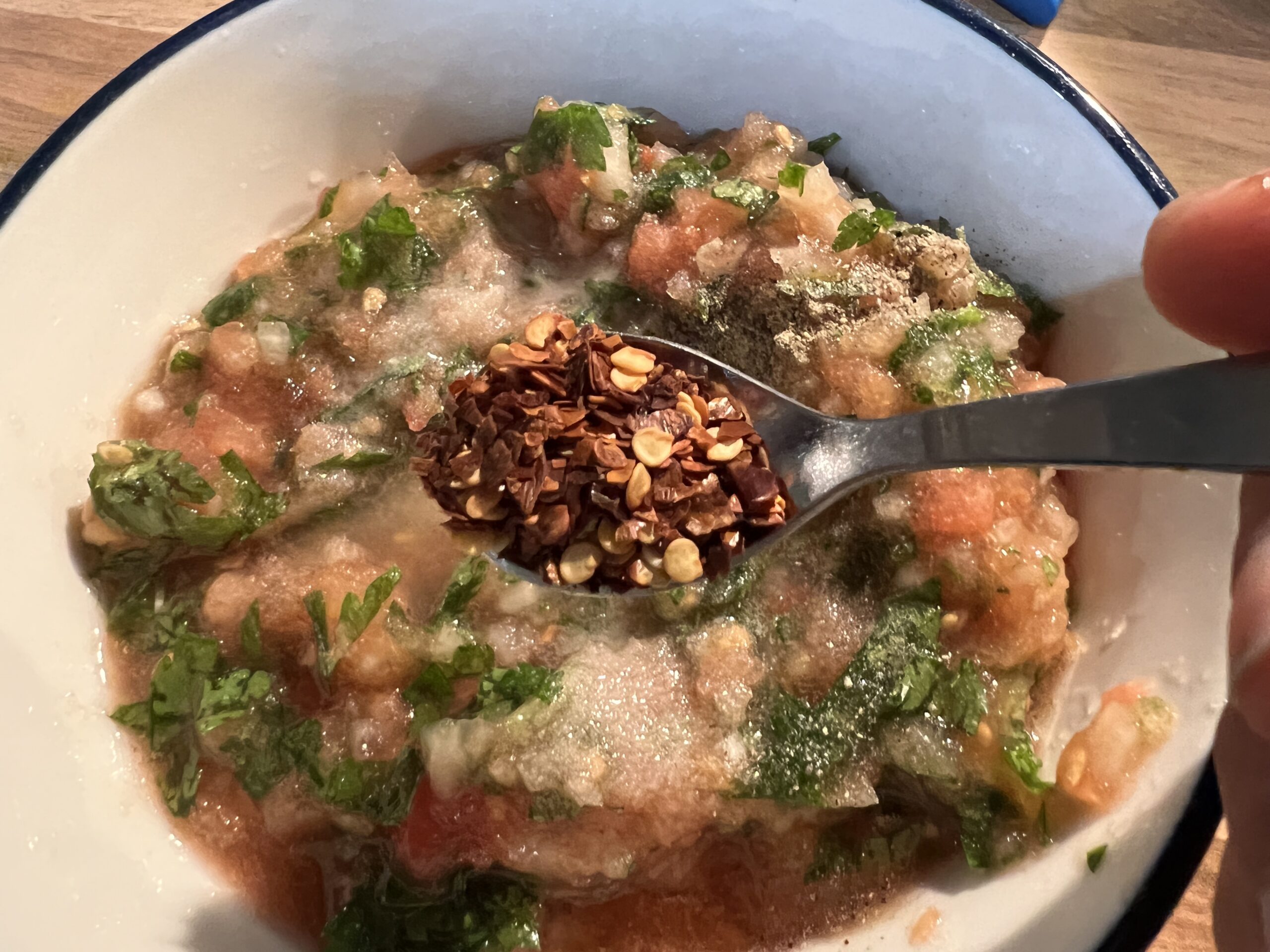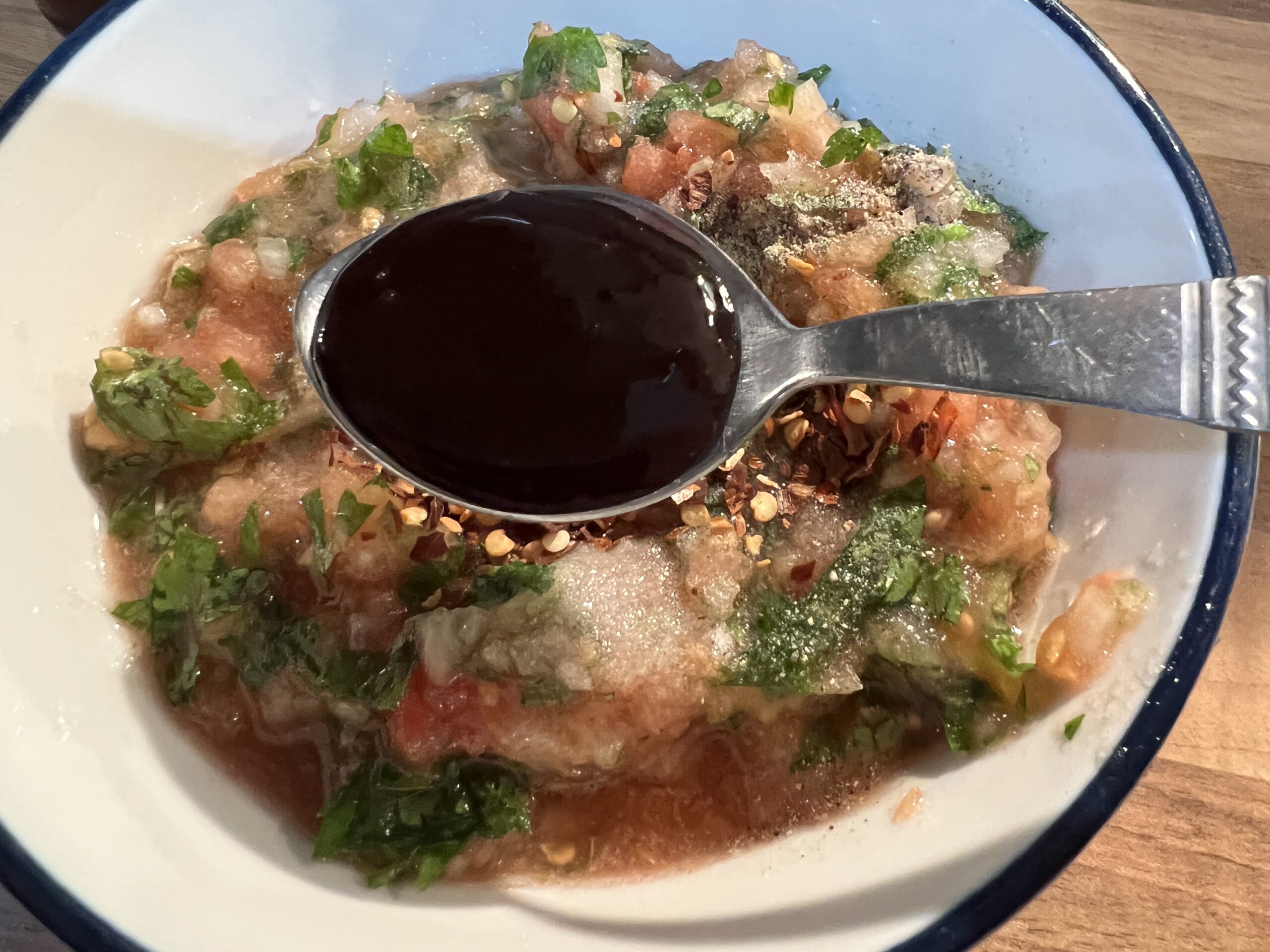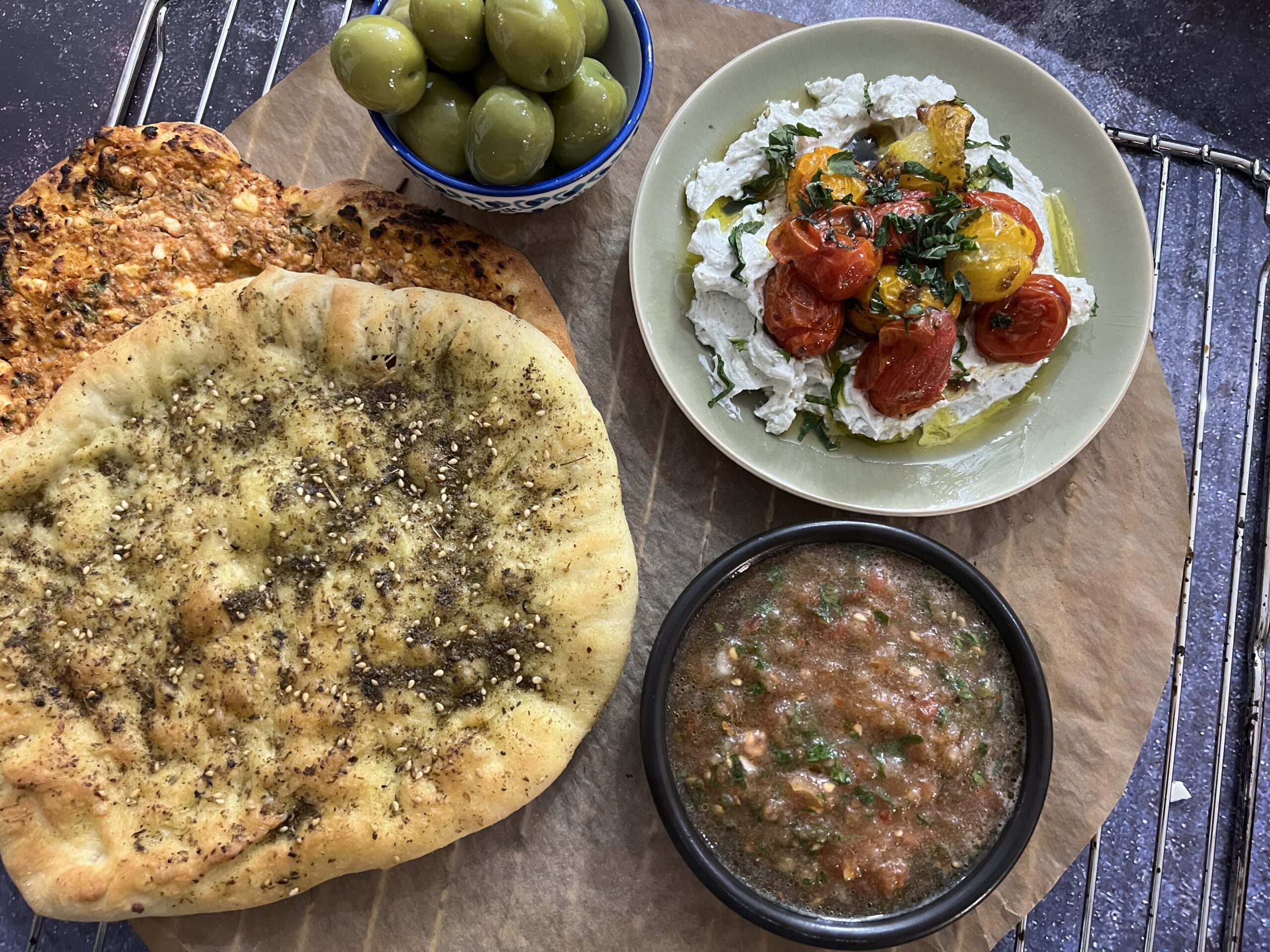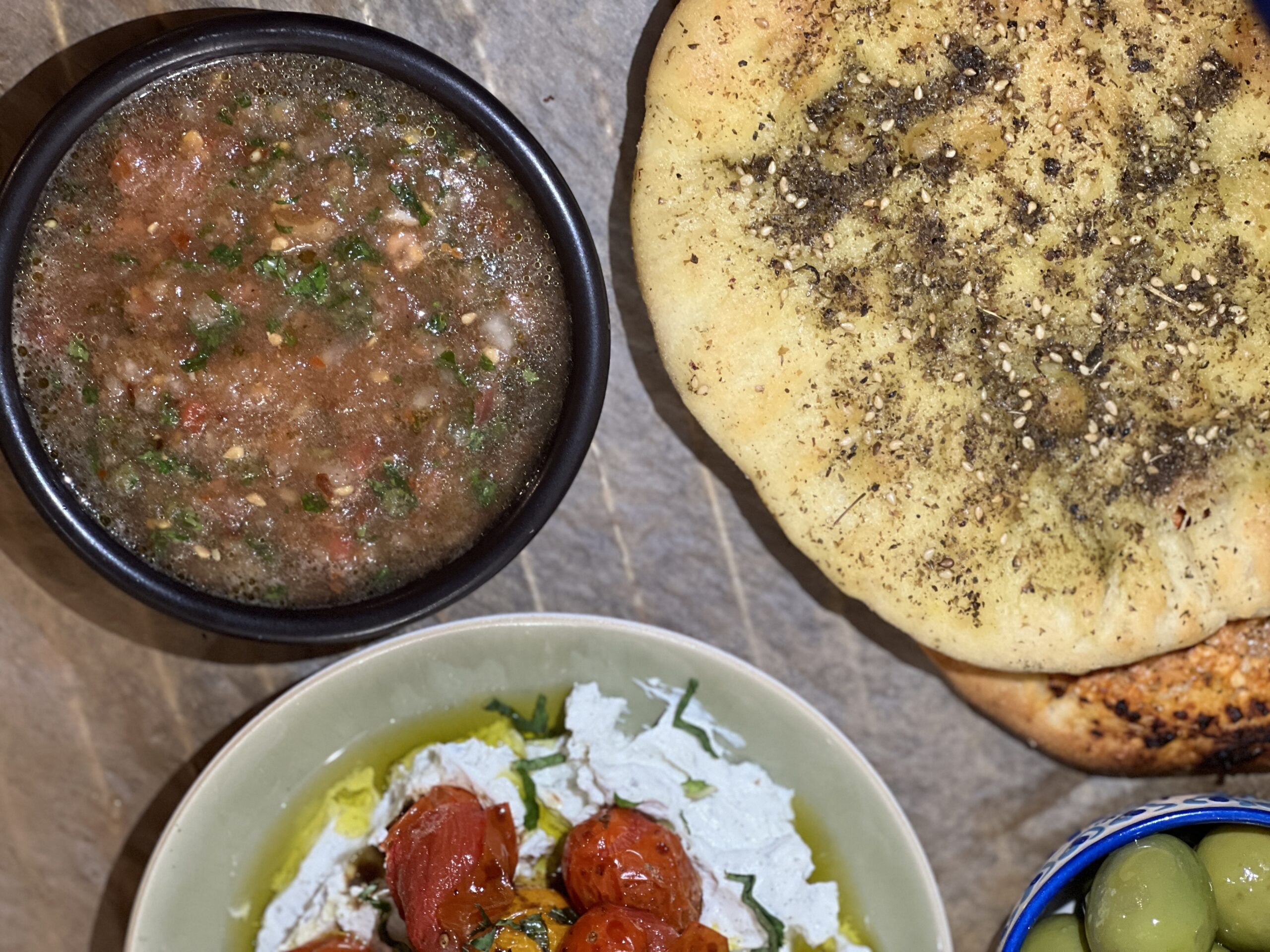 Transfer to a bowl and season to taste with lemon juice, salt, black pepper, chilli flakes and pomegranate molasses.
Chill for half an hour and serve!