Lebanese Feta Man'oushe
Lebanese Feta Man'oushe is a recipe of delicious flatbread baked with feta, zaatar and spices.
I love the tapas style of food where you can just mix and match different dishes – sweet, savoury, spicy with different textures in each dish. Fridays and Saturdays are my Tapas/mezze dinners and I often prepare houmous, falafel, batata harra, muhamarra, cacik, ezme, Labneh, Saksuka alongside pita, pide, zaatar man'oushe, etc.
Think of Lebanese Feta Man'oushe as Lebanese Pizza that can be served accompanied with Lebanese Mezze. Every corner of the world has their own version, from Chicago deep dish to classic Italian thin crust to Western European 'tarte flambee' to Lebanese Pizza engrained in rich history of Middle Eastern food culture. The Lebanese version of pizza is what is known as Man'oushe. I always feel a bit cheated when we go out for Turkish food and restaurants do not have an option of vegetarian Man'oushe. So, this is my vegetarian take on it!
These delicious and healthy flat breads are simply scrumptious. I am dribbling just thinking of the smell it fills my house with, when I bake them. I am more of a rustic cook and do not fuss about making it in a perfect shape while rolling and I think that just adds to the charm of this recipe.
This is quite a simple recipe with delicious results. These breads are so flavoursome that it only needs a side of fresh salad and/or houmous.
Ingredients
1½ cups plain flour
1 teaspoon dried yeast
1 teaspoon caster sugar
150 ml lukewarm water
1 teaspoon salt
2 tablespoons olive oil
For The Feta Topping
200 grams crumbled feta cheese
1 teaspoon Zaatar
1 teaspoon hot pepper paste/ Ezme (optional)
1 teaspoon cumin powder
1 teaspoon sesame seed
1 teaspoon tomato paste
Directions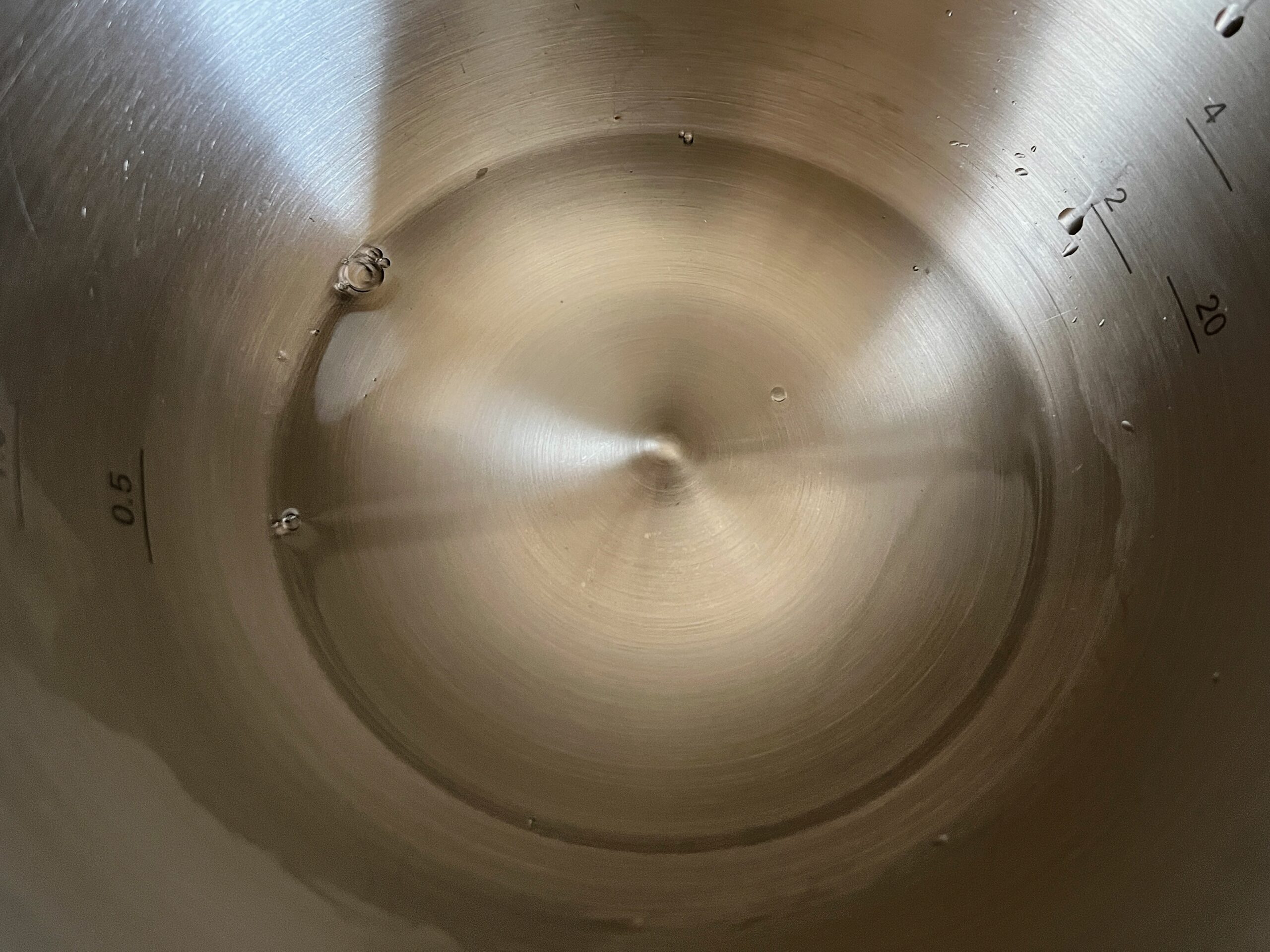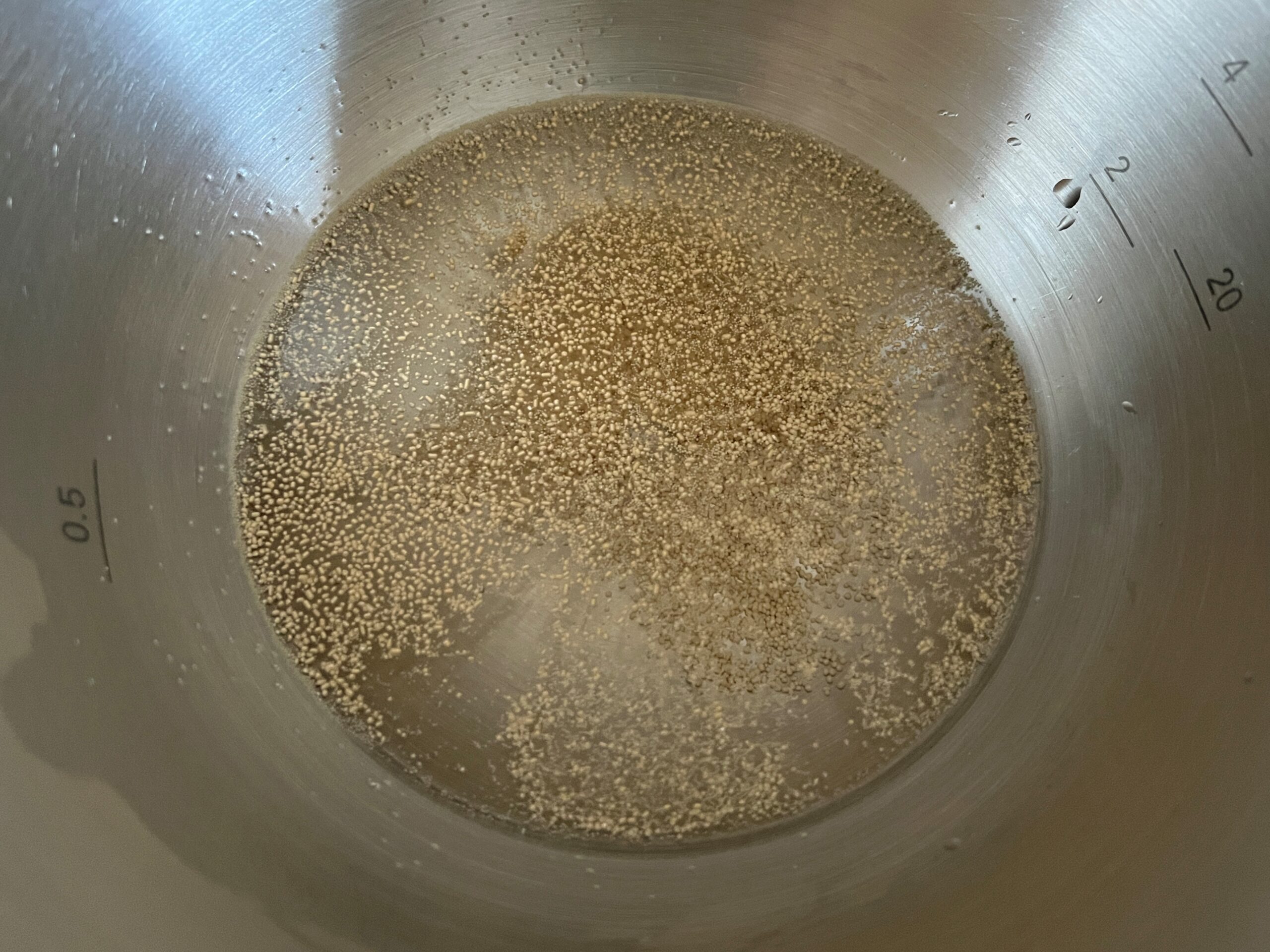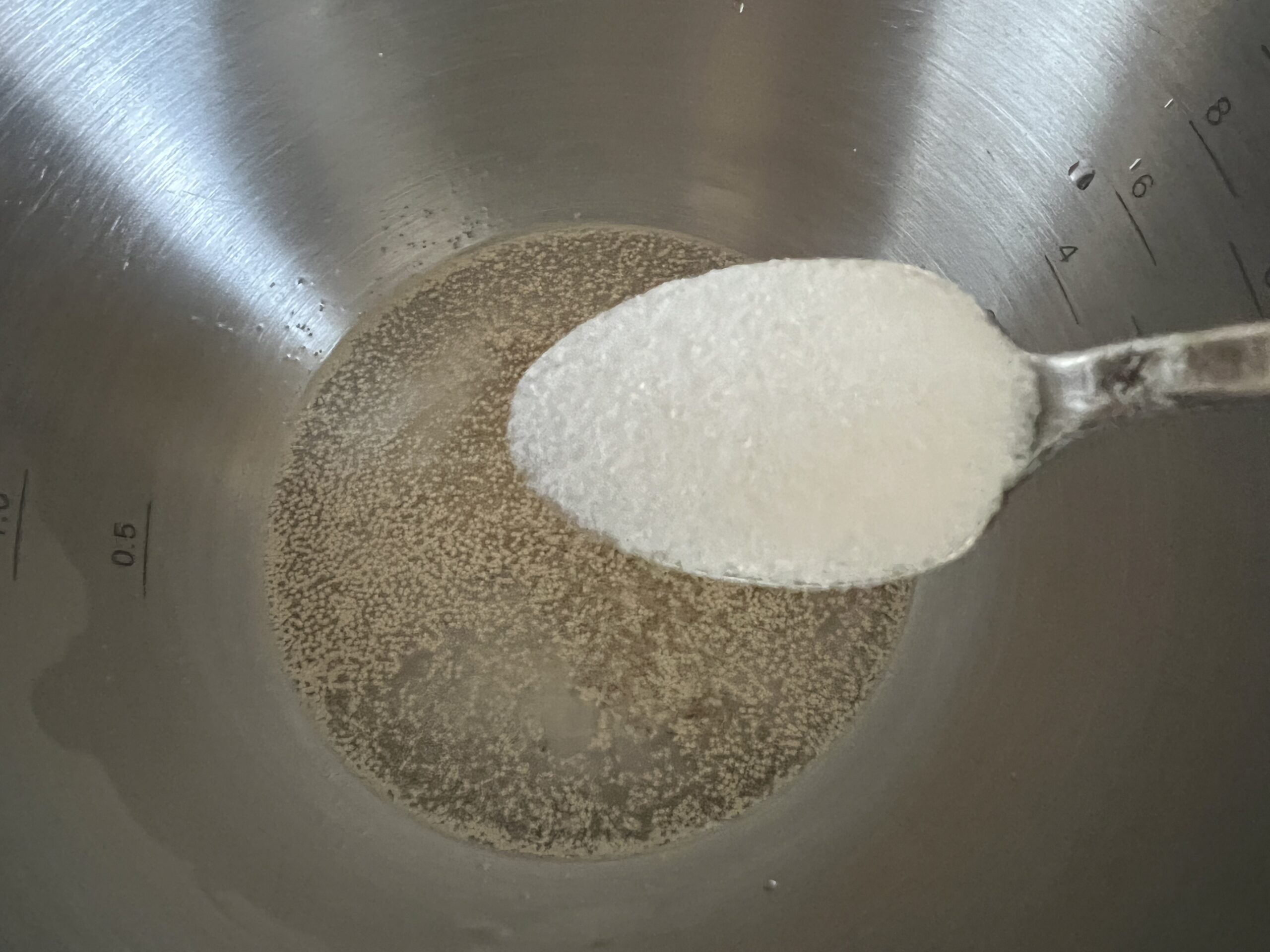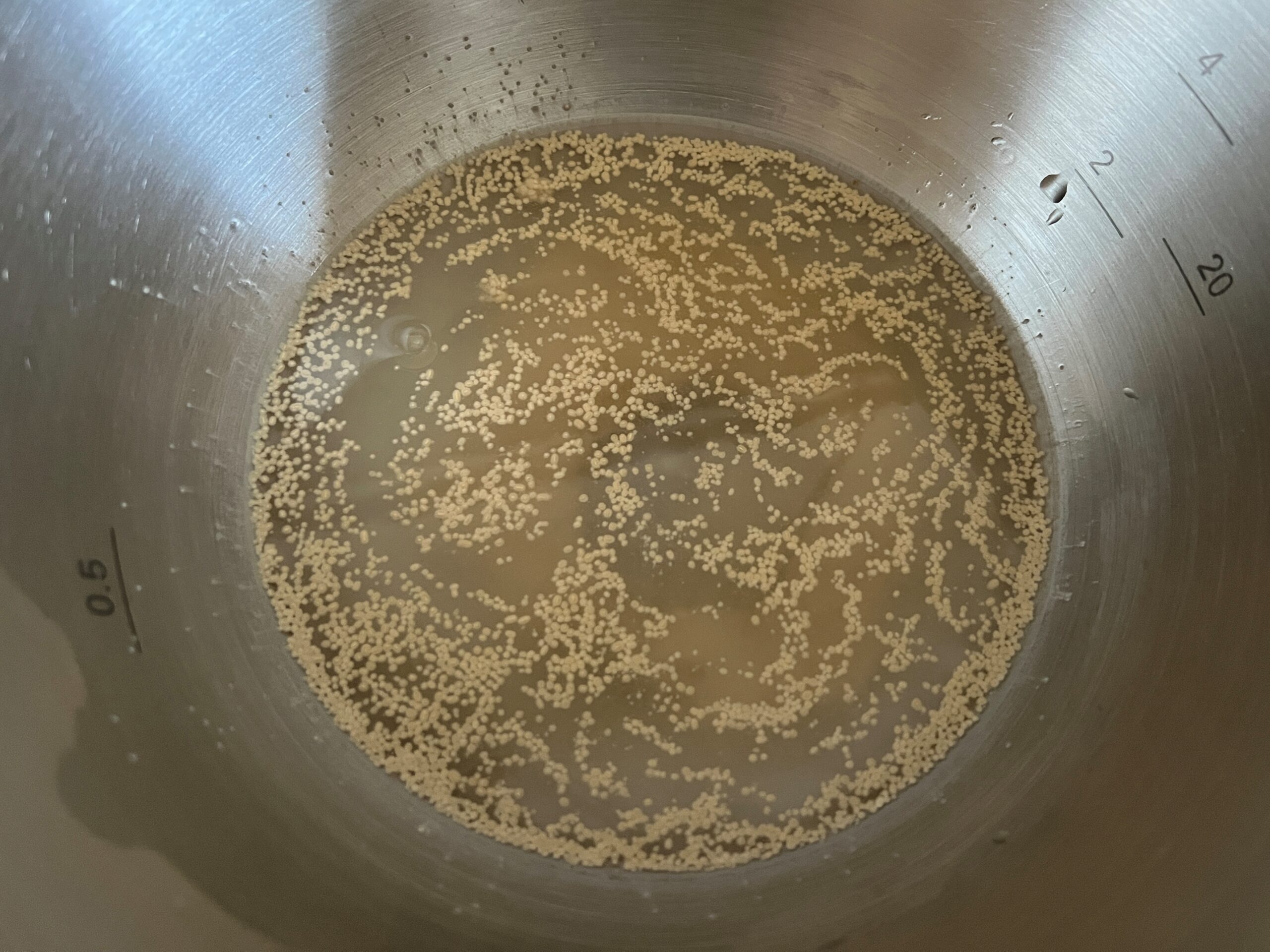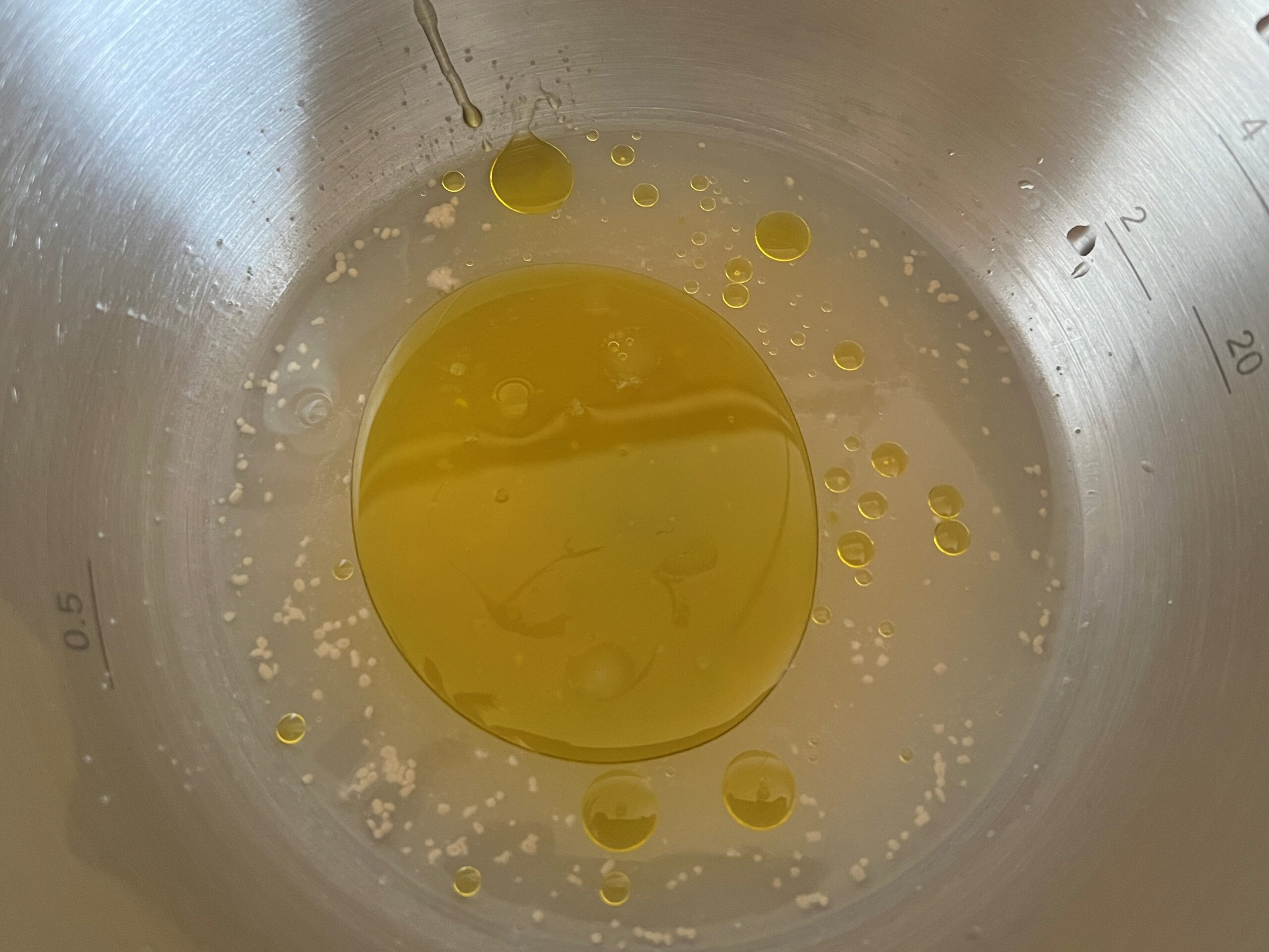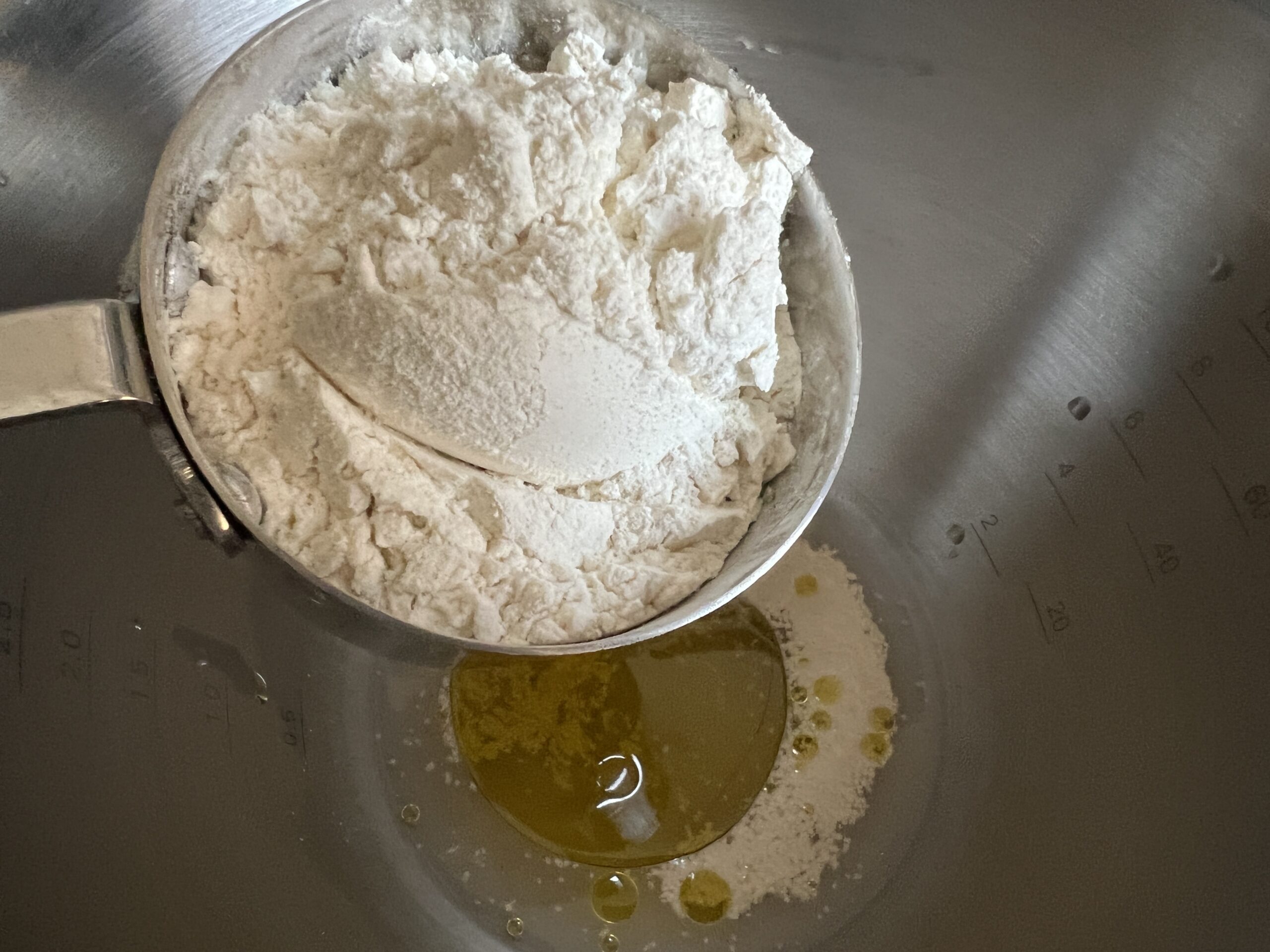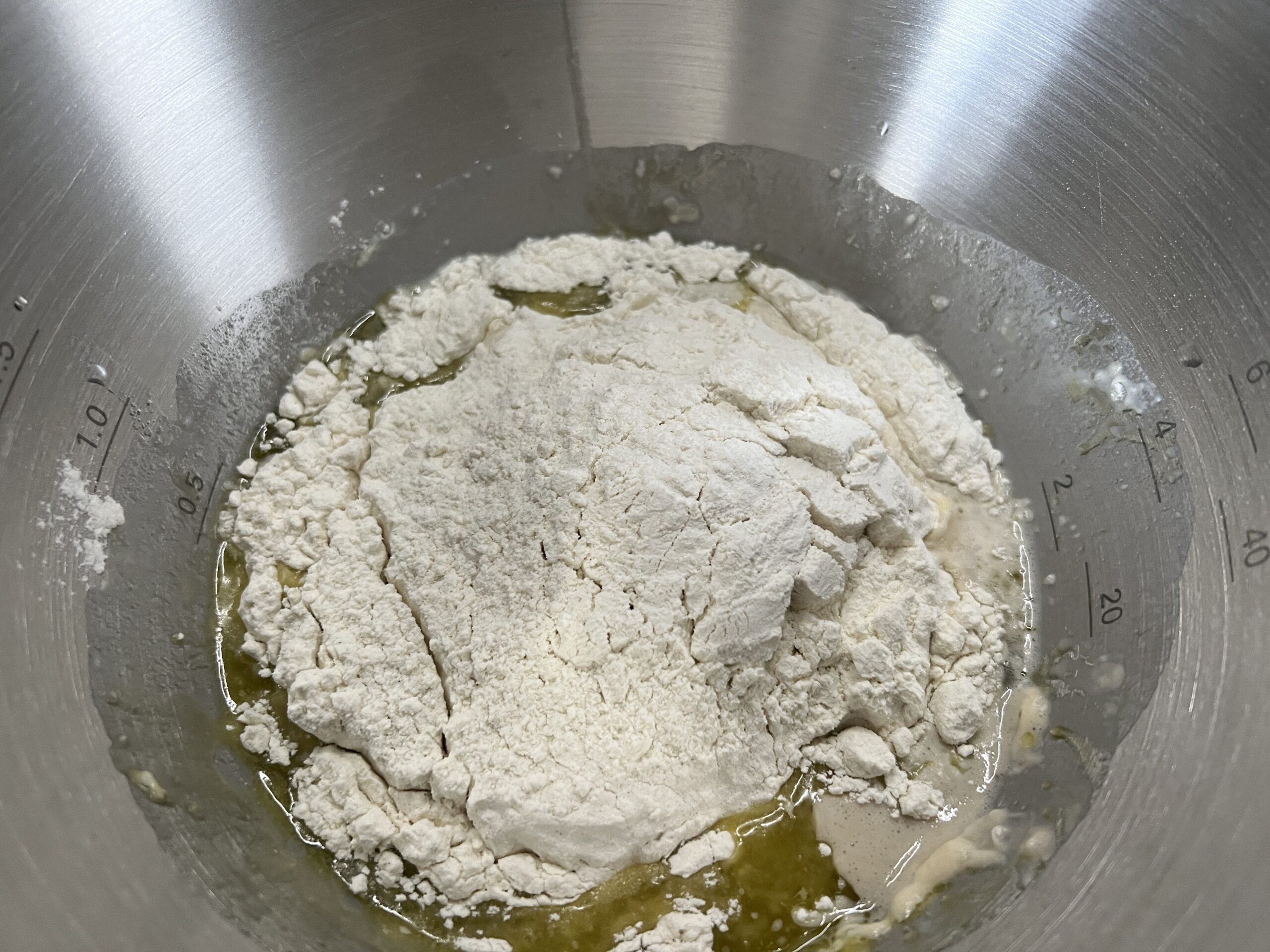 Put the water, yeast and sugar in a bowl and set it aside for 3-4 minutes until the mixture begins to bubble up and turn frothy. Add the oil, salt, and flour to the frothy yeast mixture.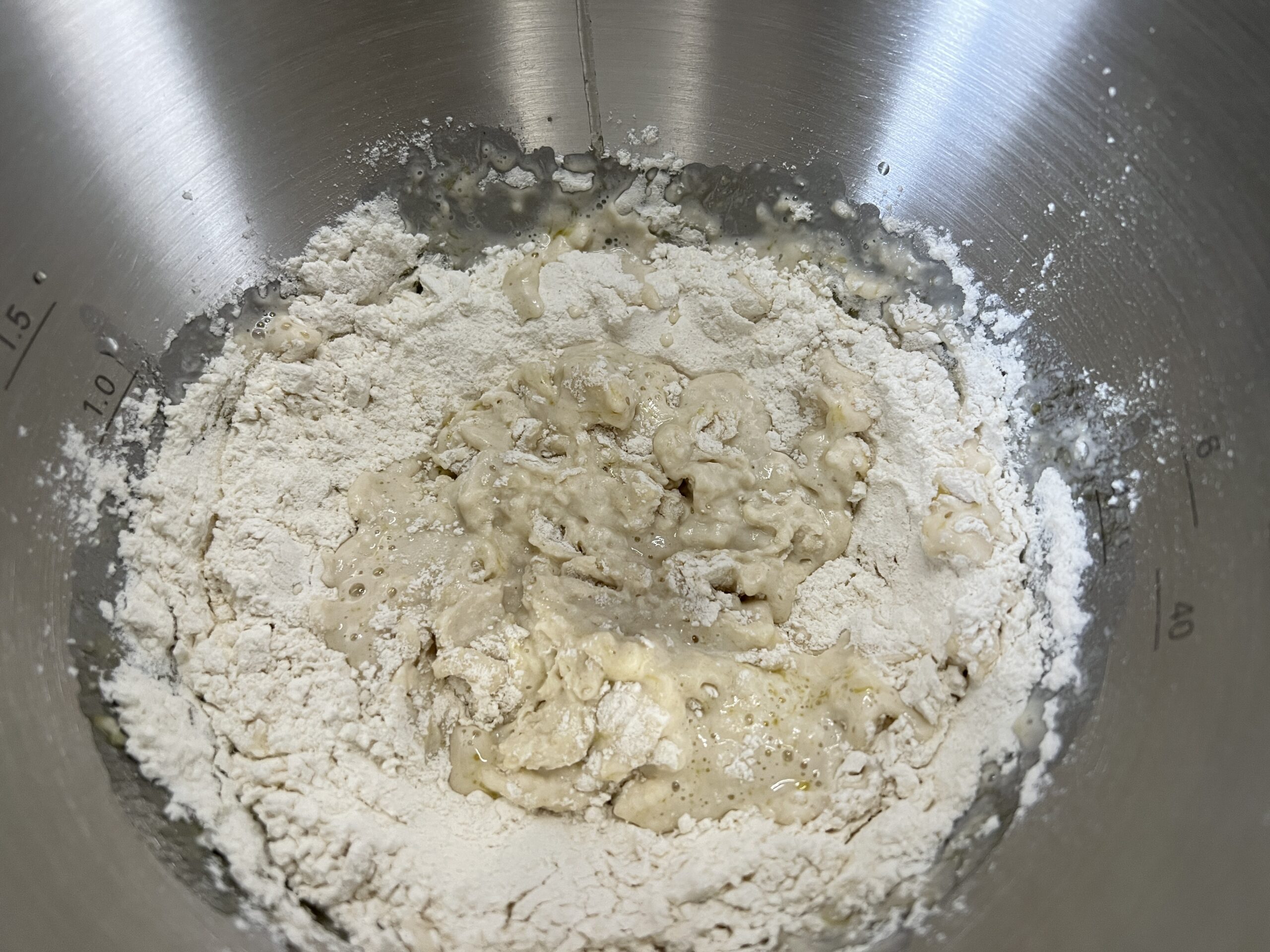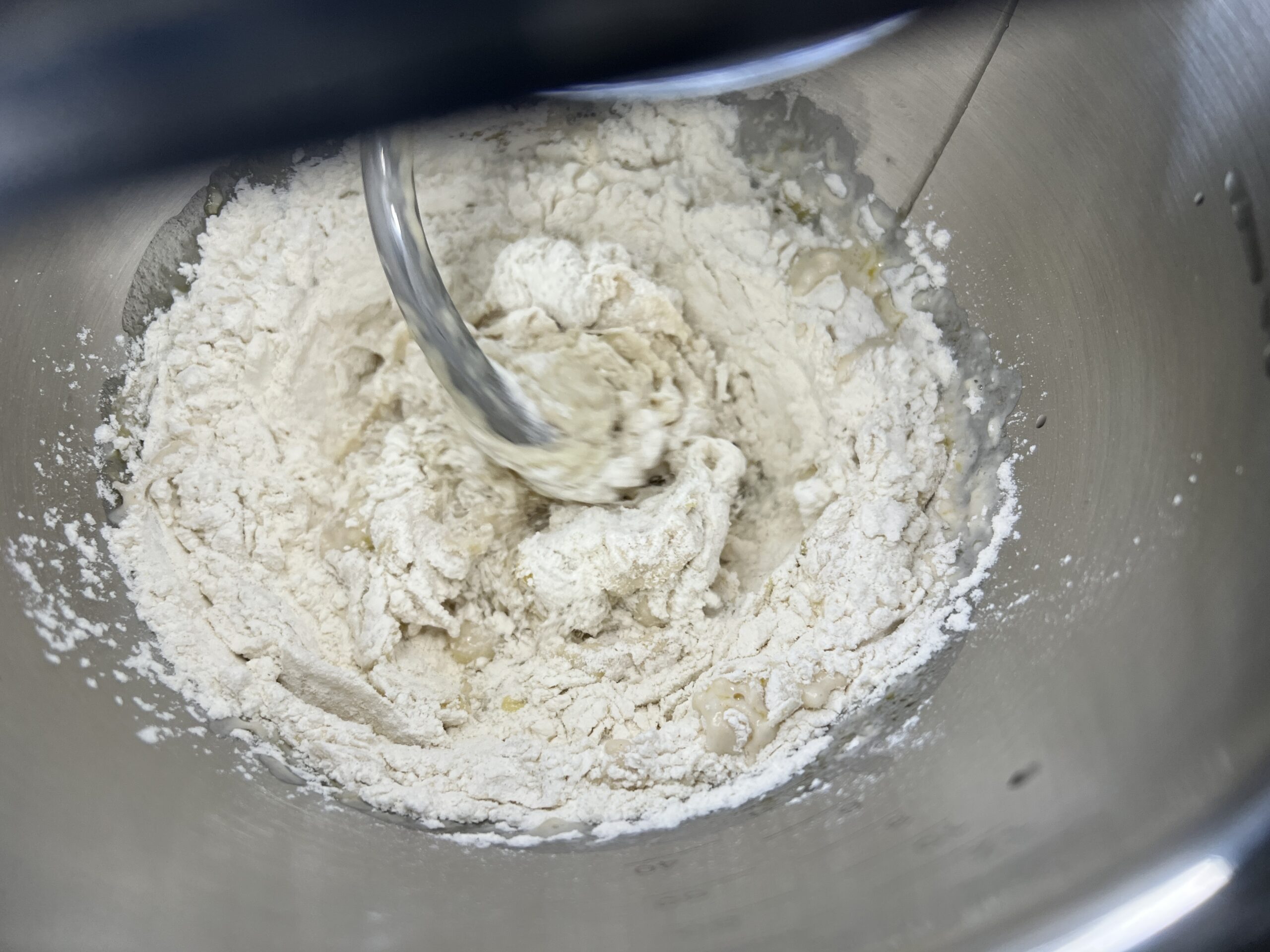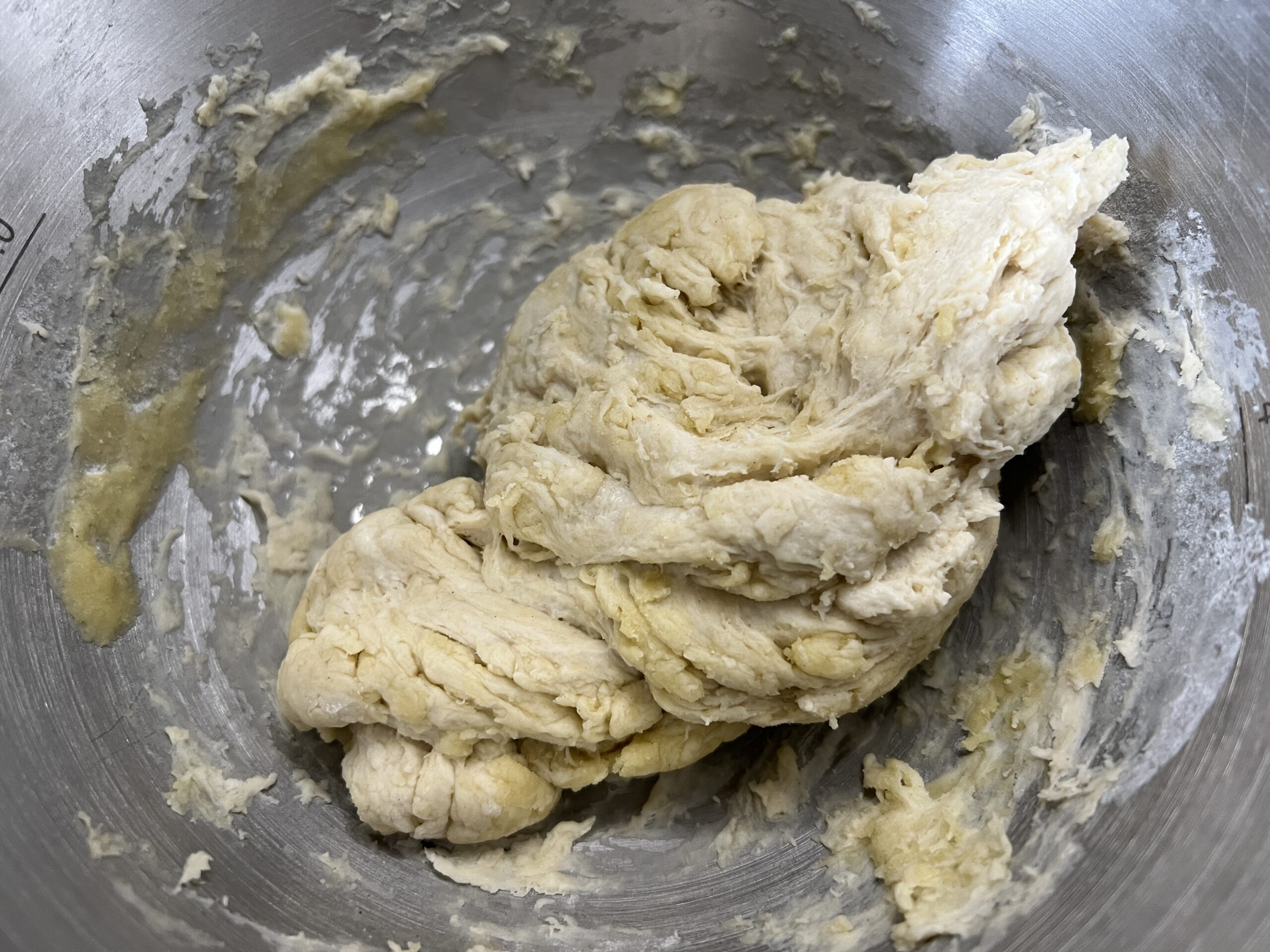 Knead it for 6-7 minutes until it comes together as a ball. The dough should be smooth, soft and elastic and the dough should not stick to the hands (add more water if needed, or if it's too wet then add a couple of tablespoons of flour).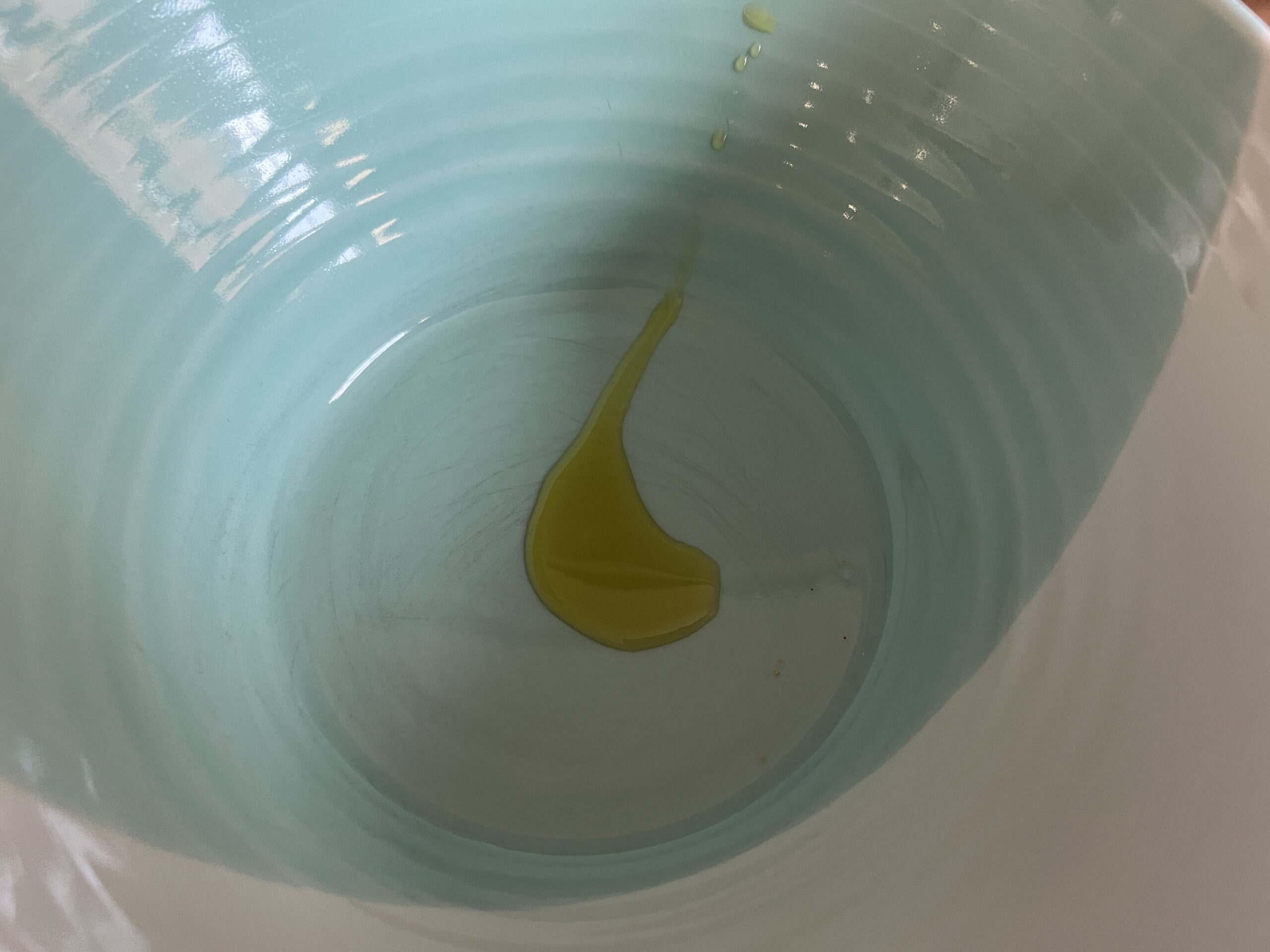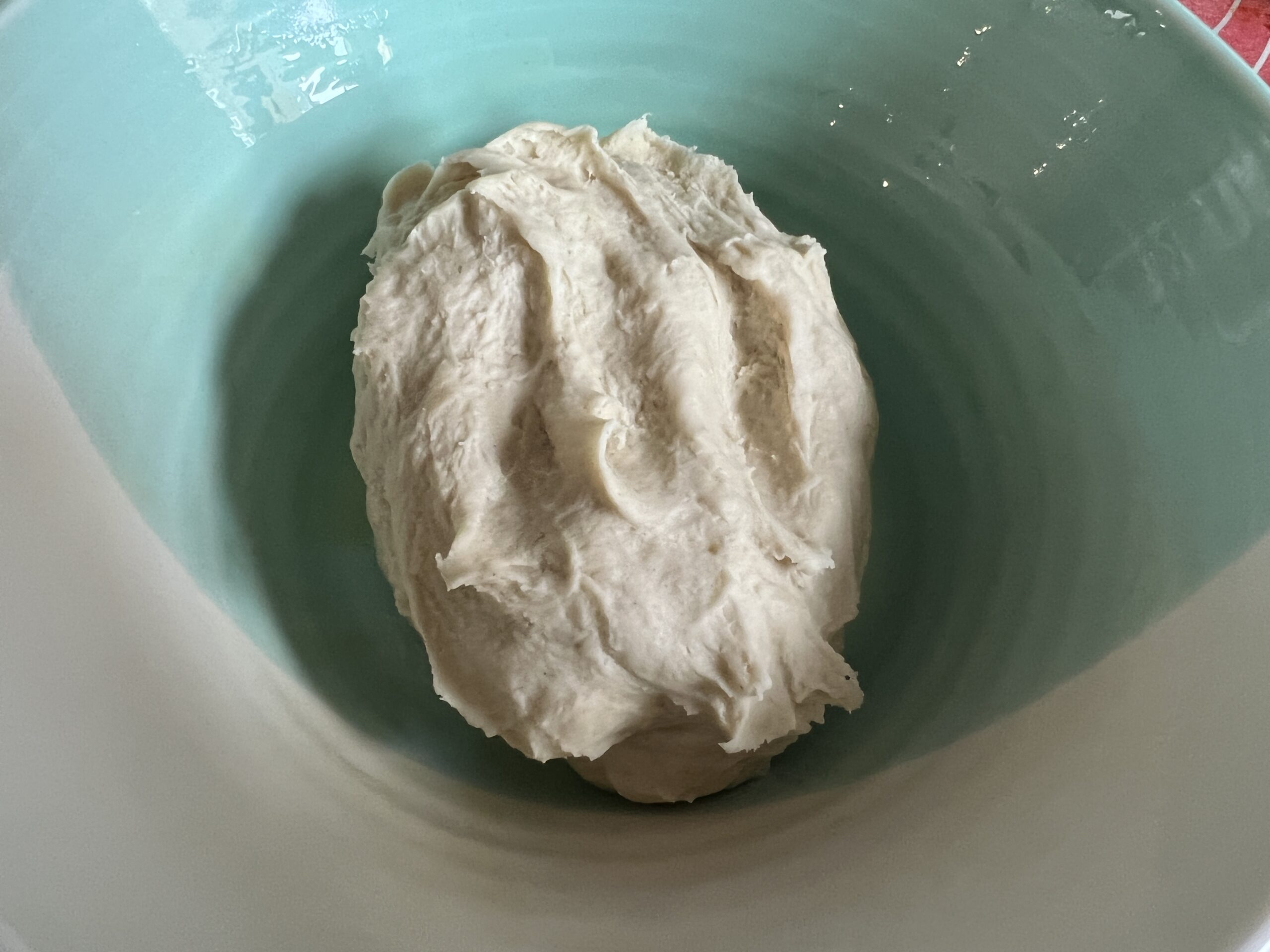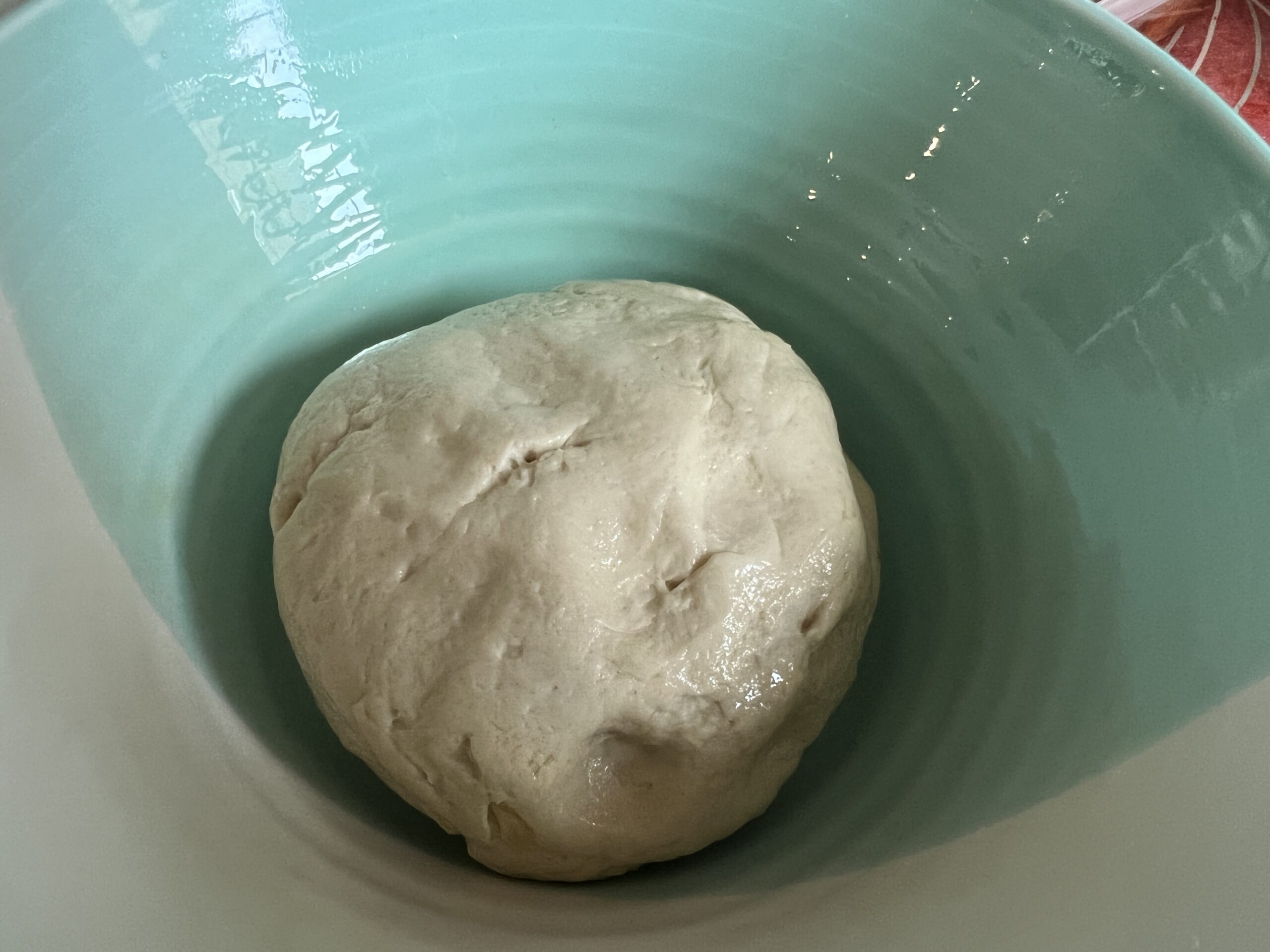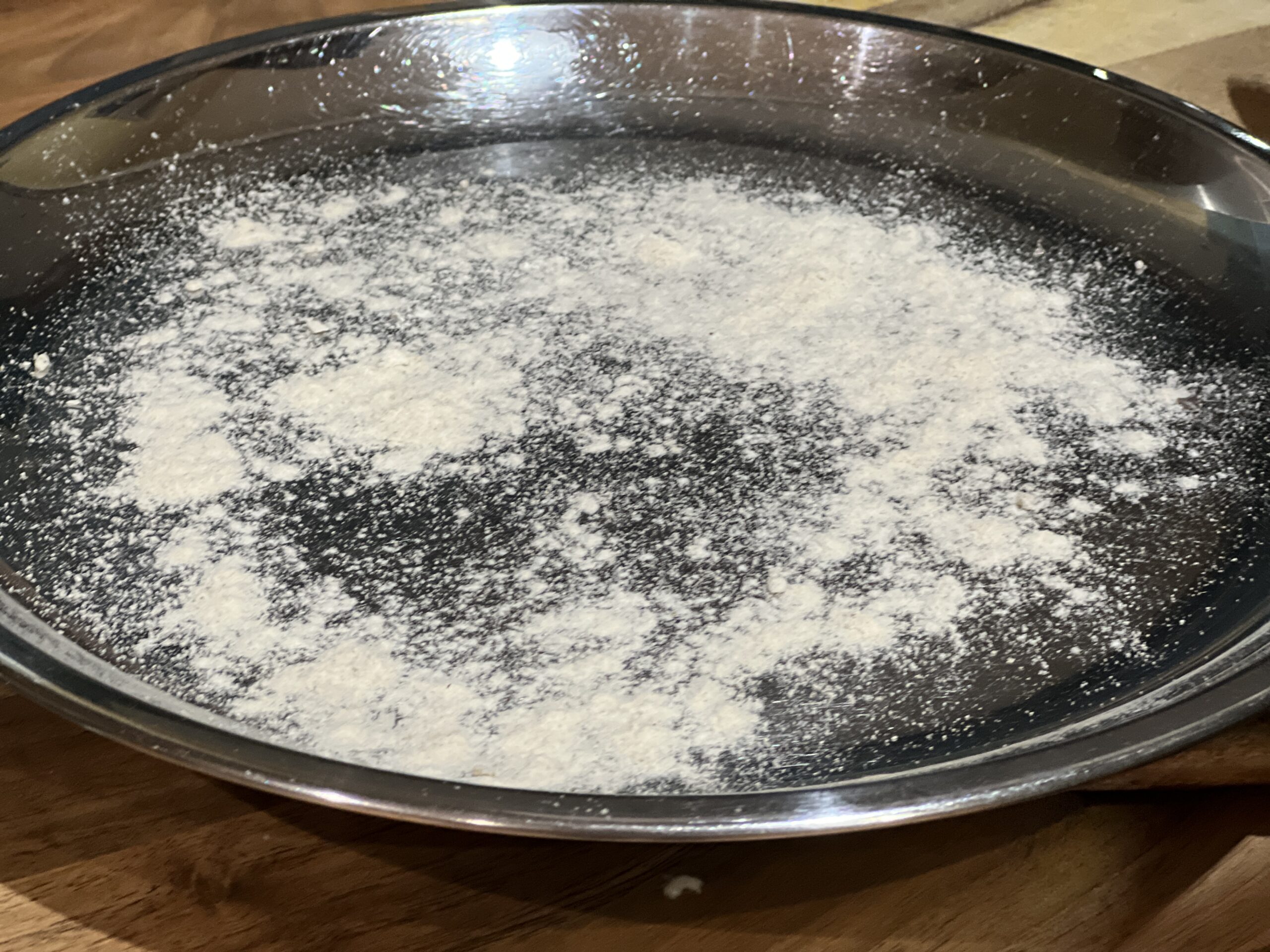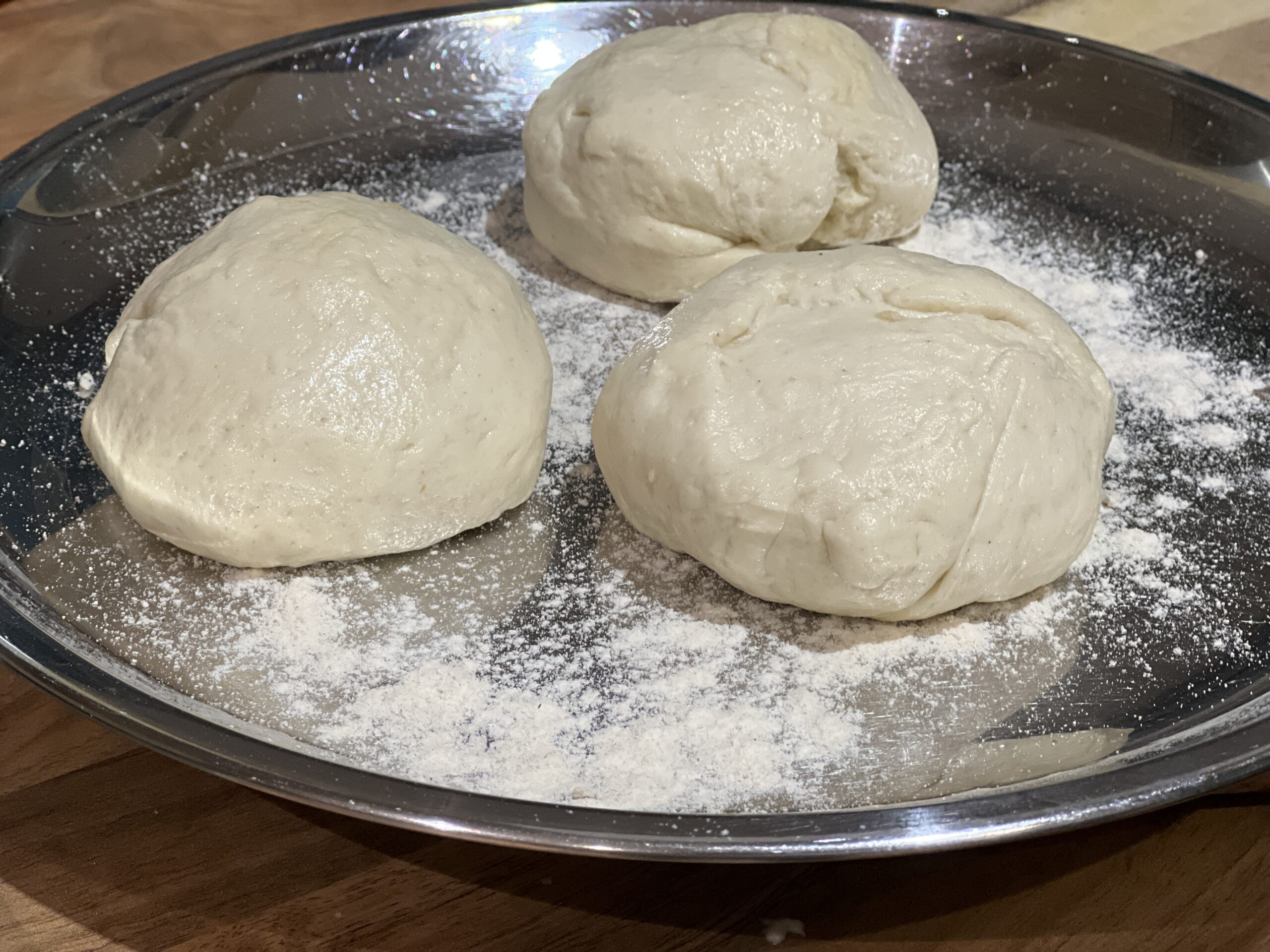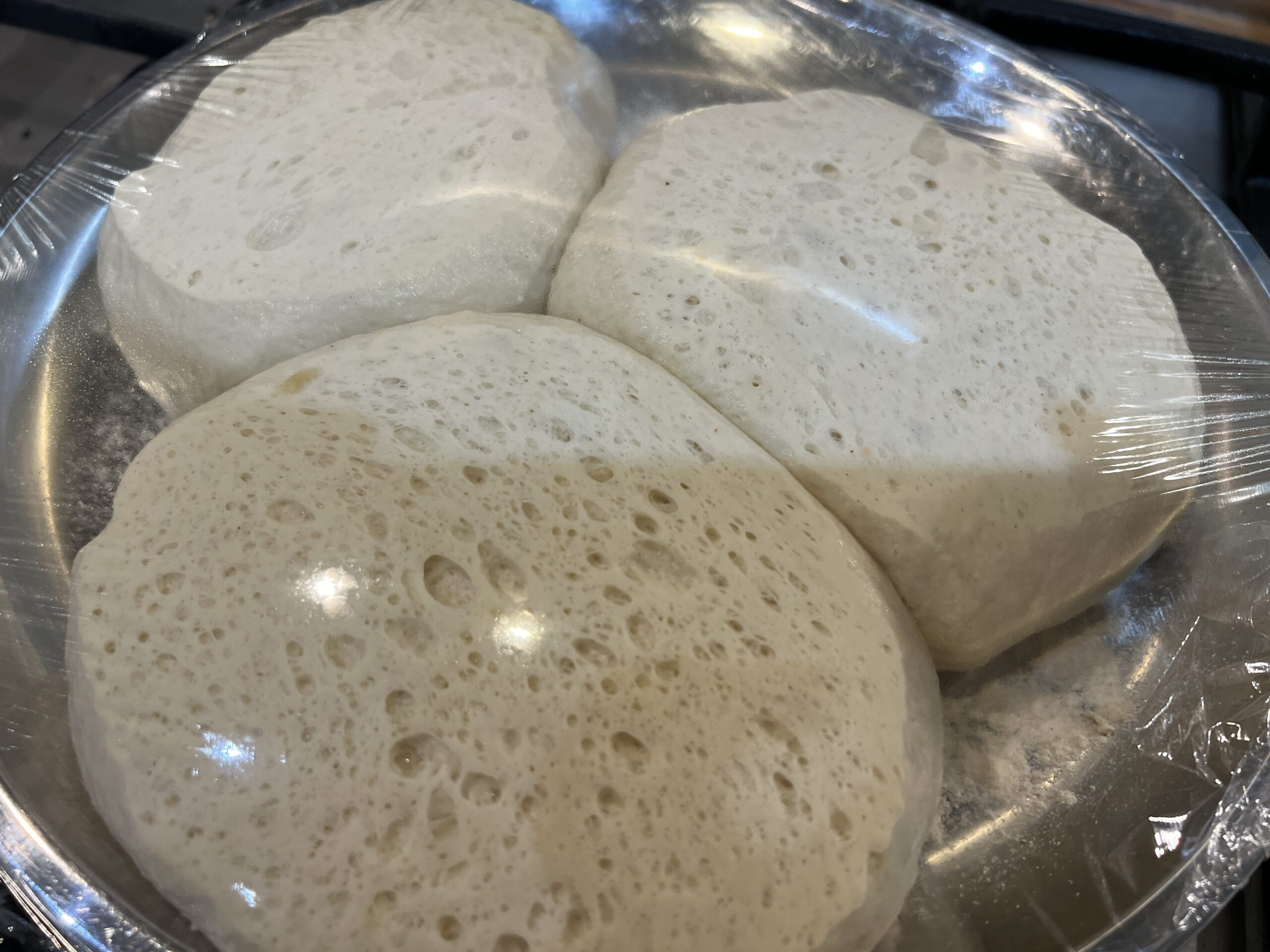 Transfer the dough to a lightly oiled bowl and cover the bowl using a cling film or tea towel. Place the bowl somewhere warm for 1-2 hours until the dough has risen.
After the dough has risen transfer the dough to a lightly floured surface and make round balls. You should be able to make 3-4 balls from this dough. Cover the balls and let them rest for 10-15 minutes.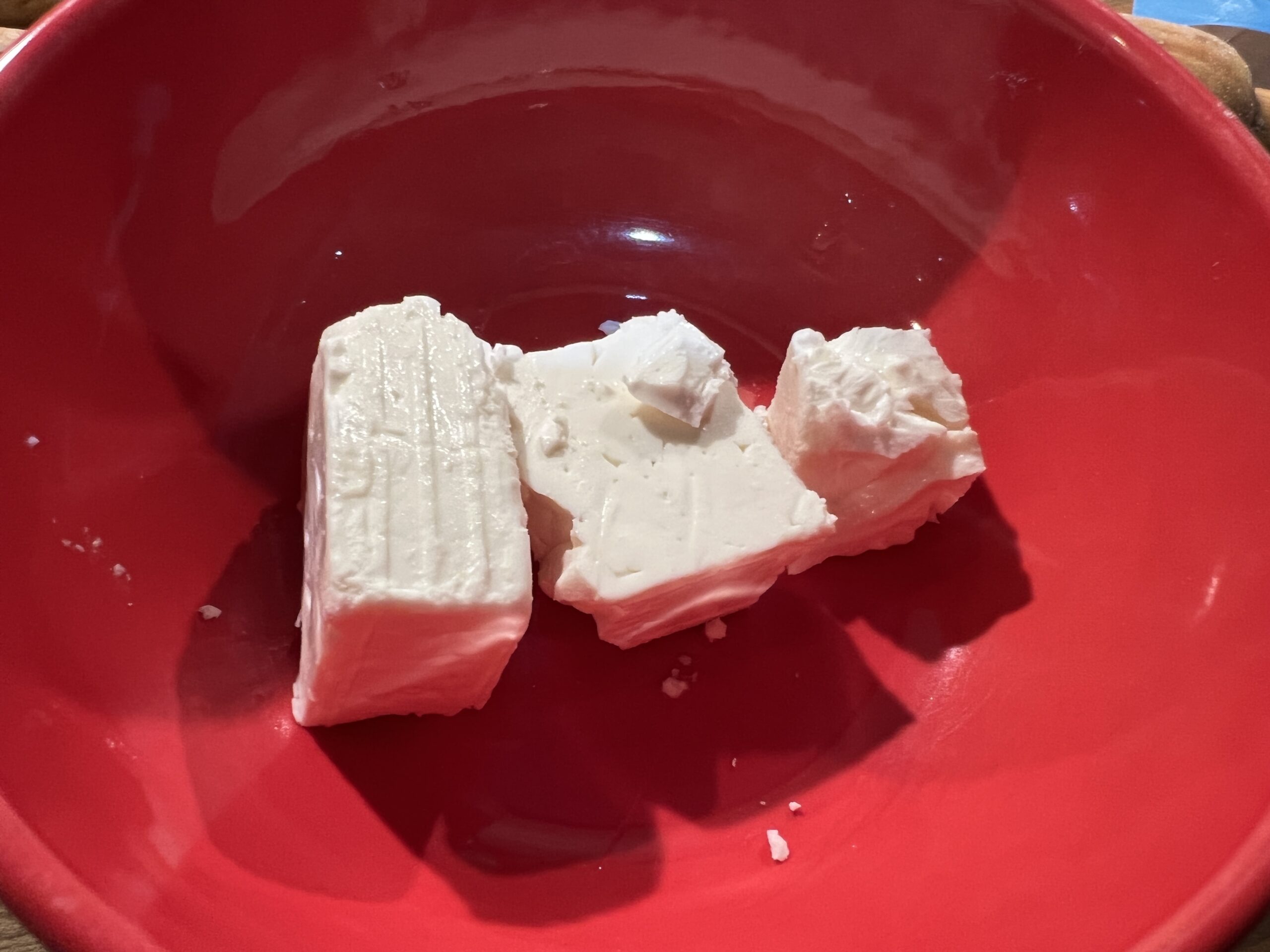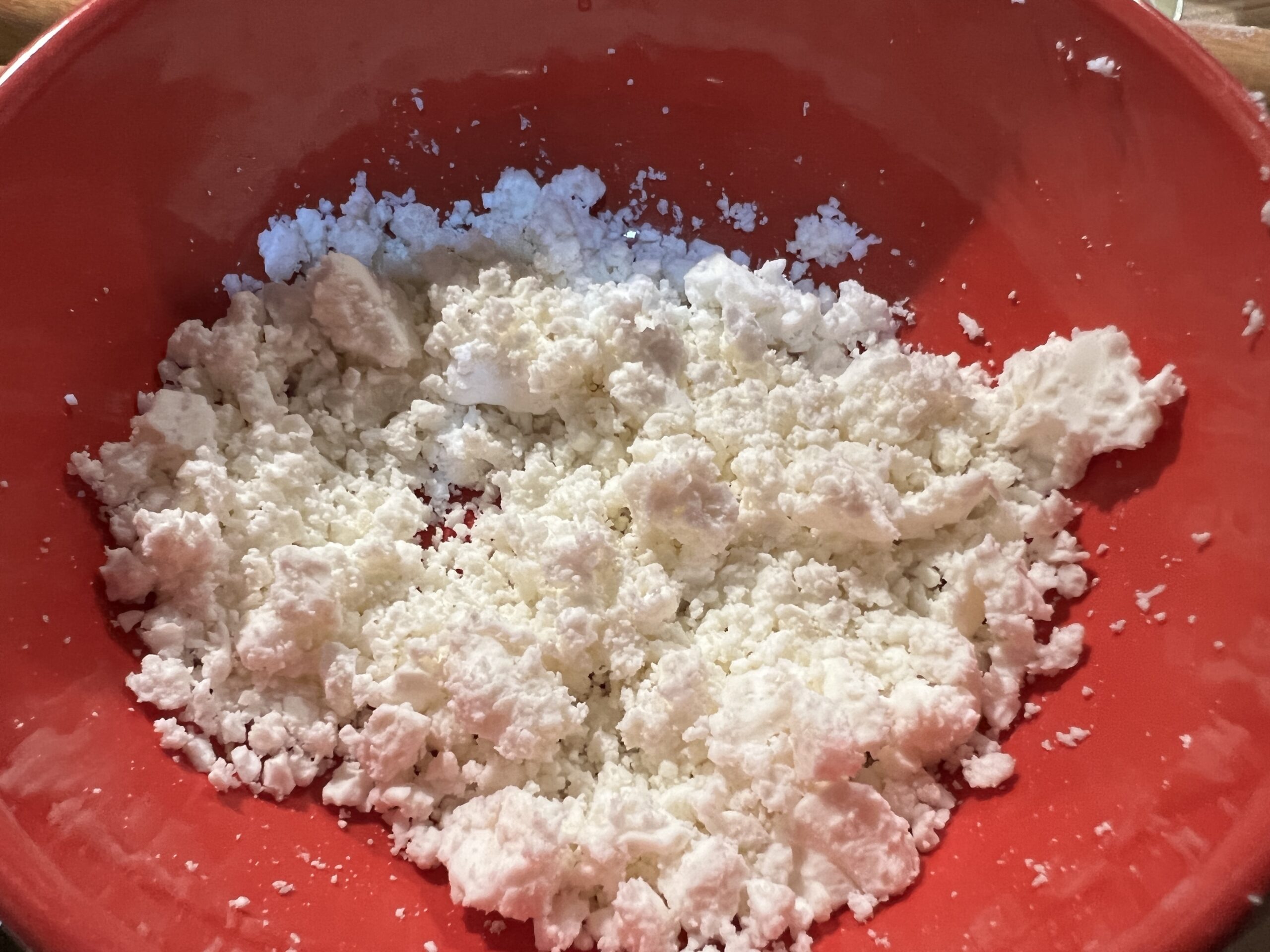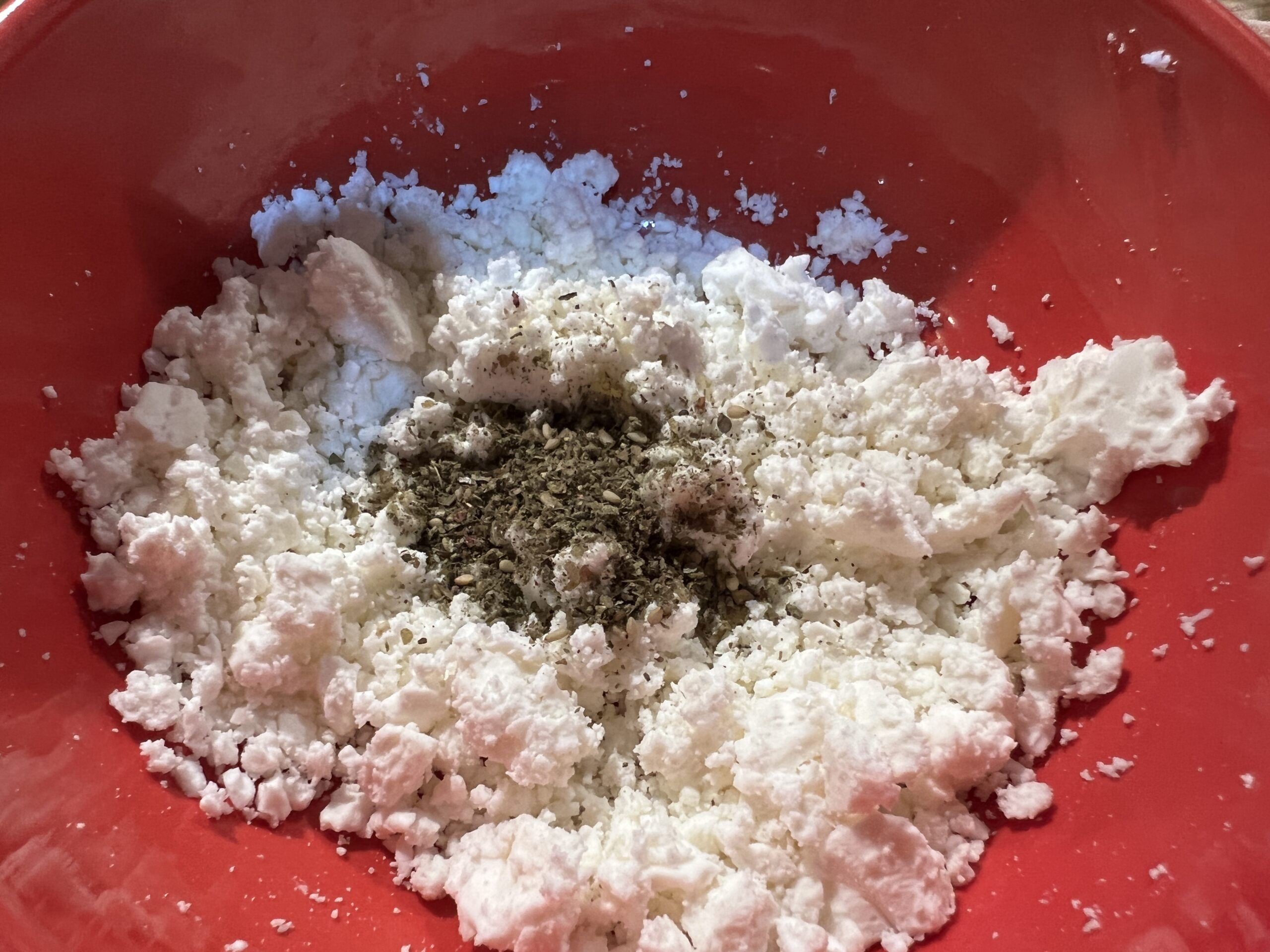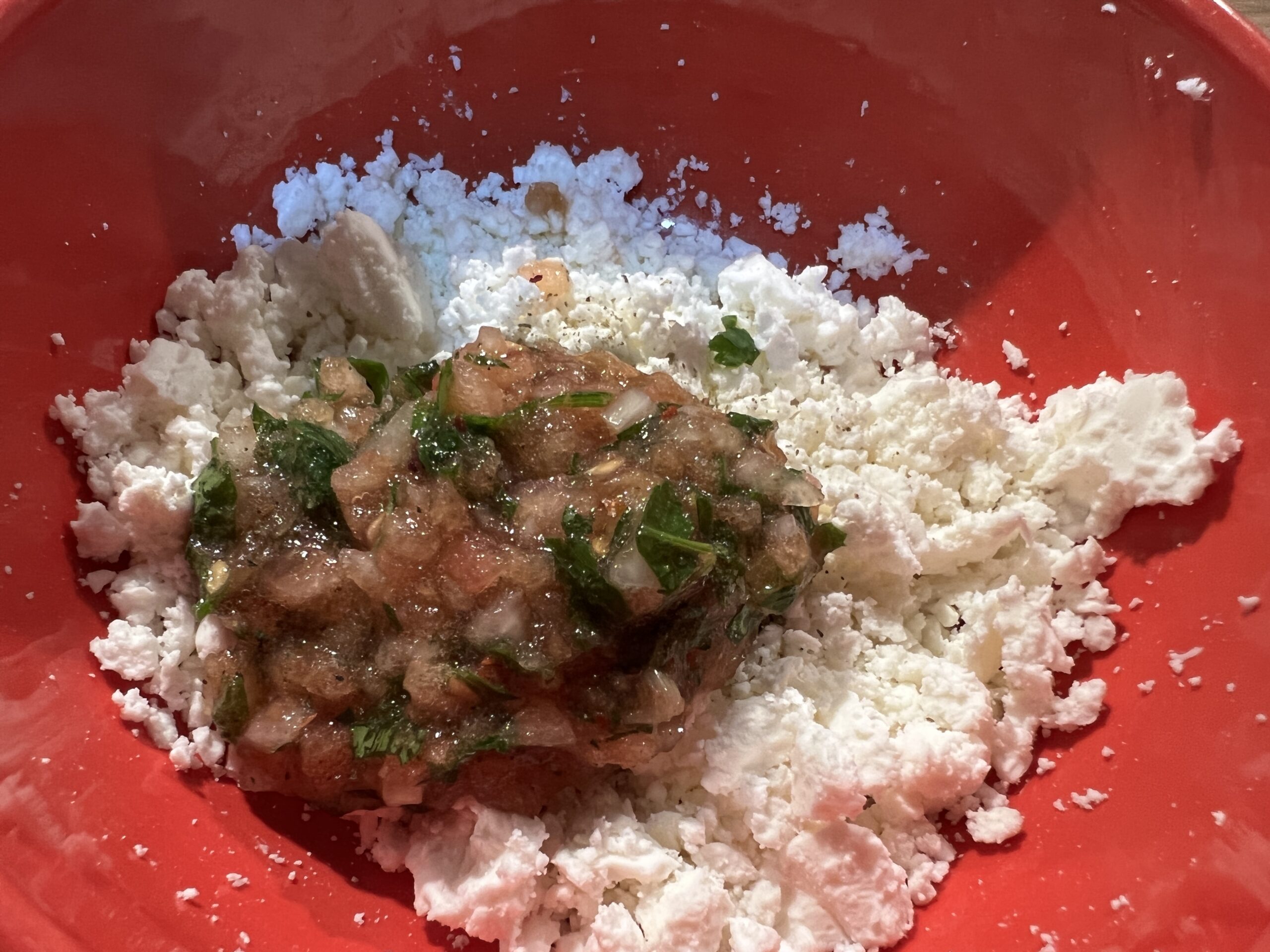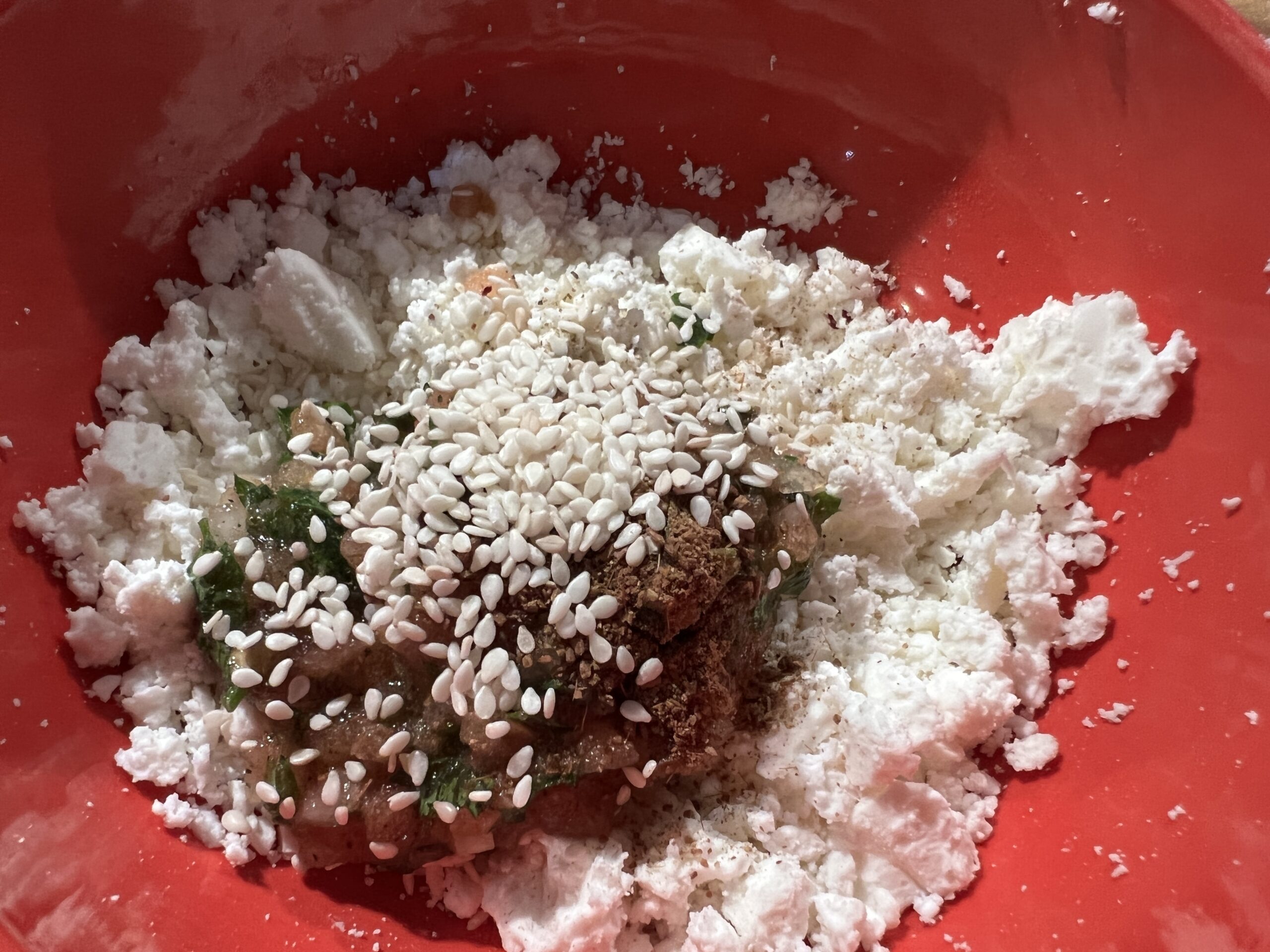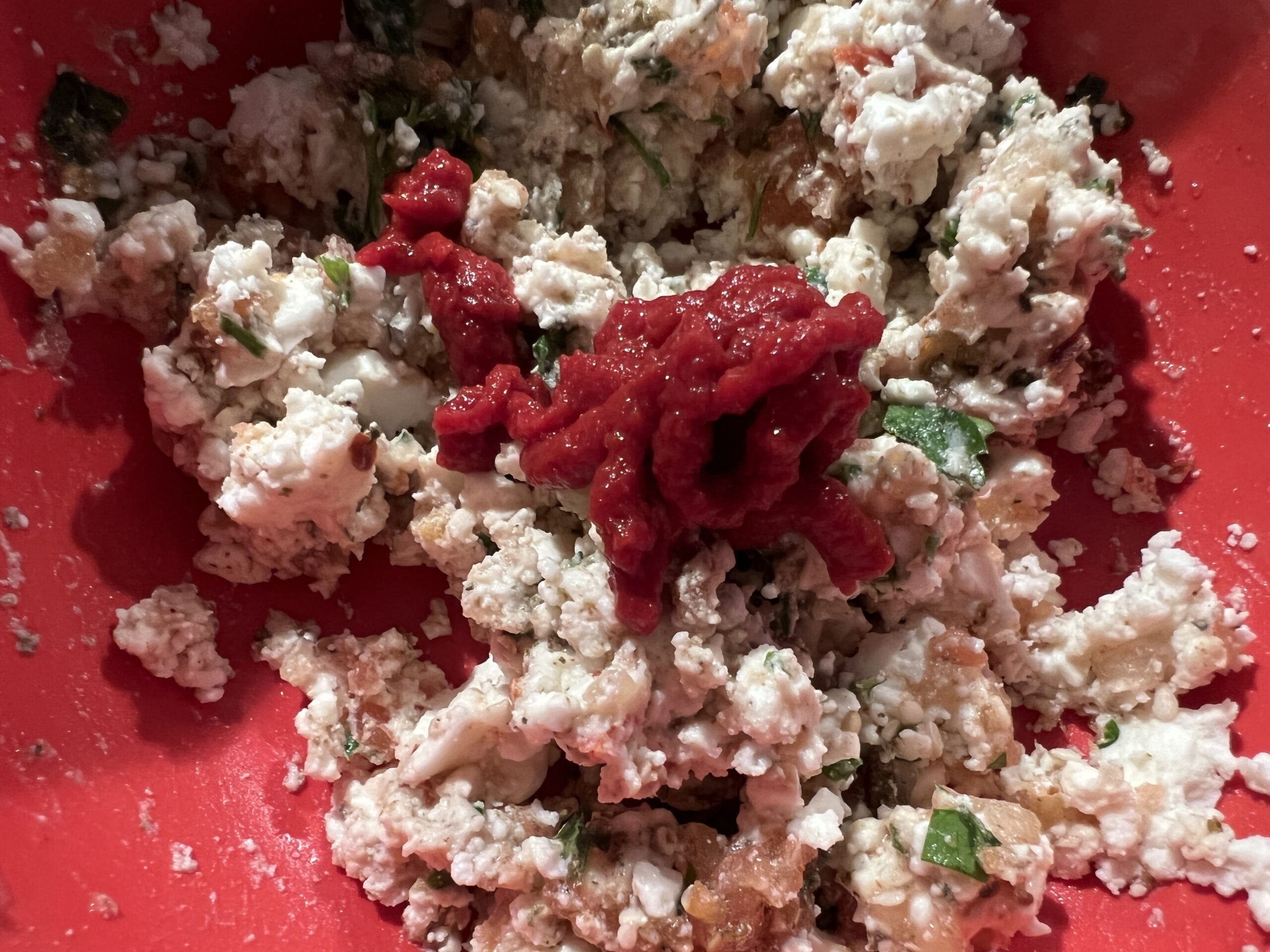 Mix together the feta, zaatar, hot pepper paste/ezme, cumin powder, sesame seed and hot pepper paste. Taste to adjust the seasoning.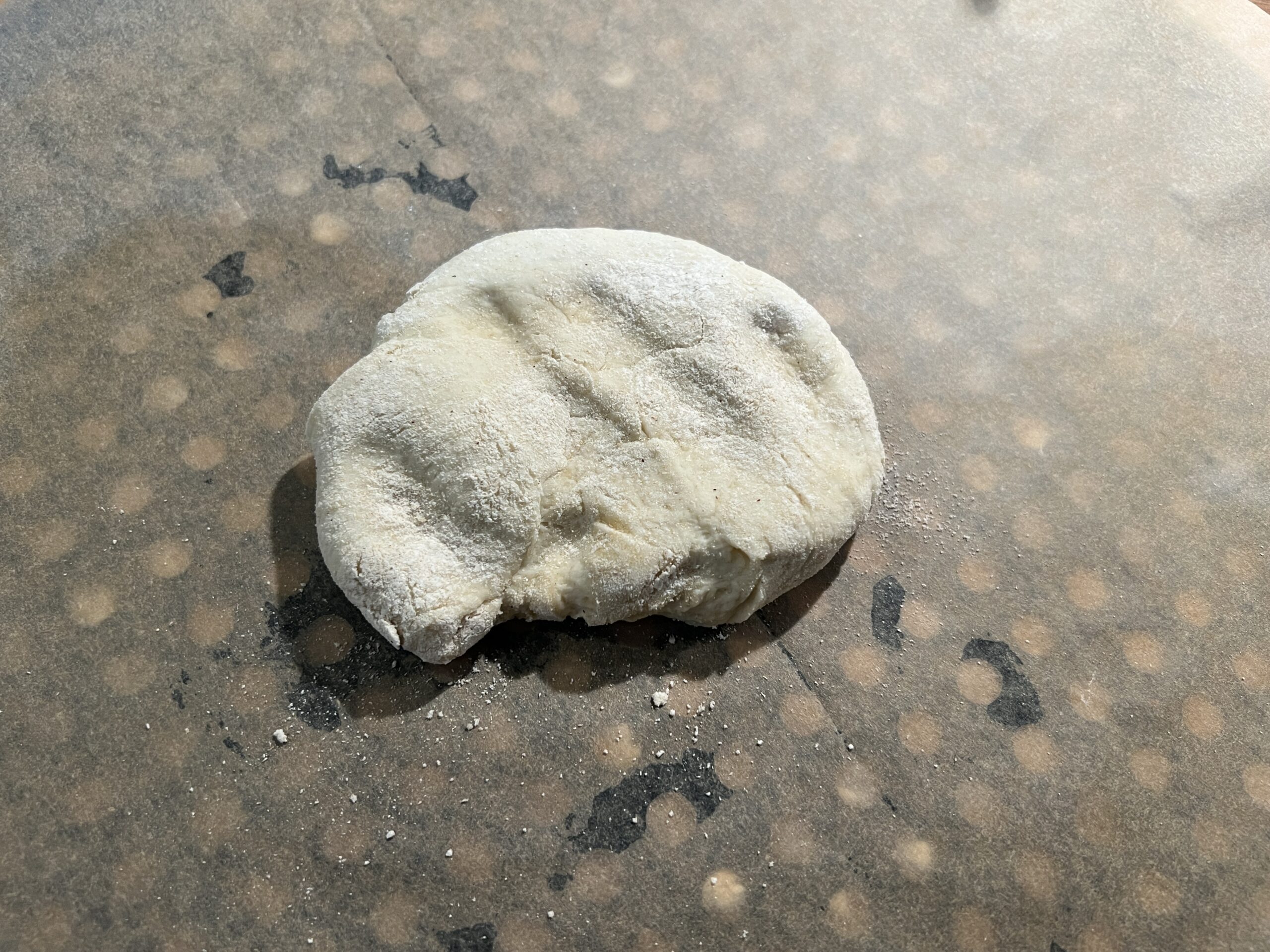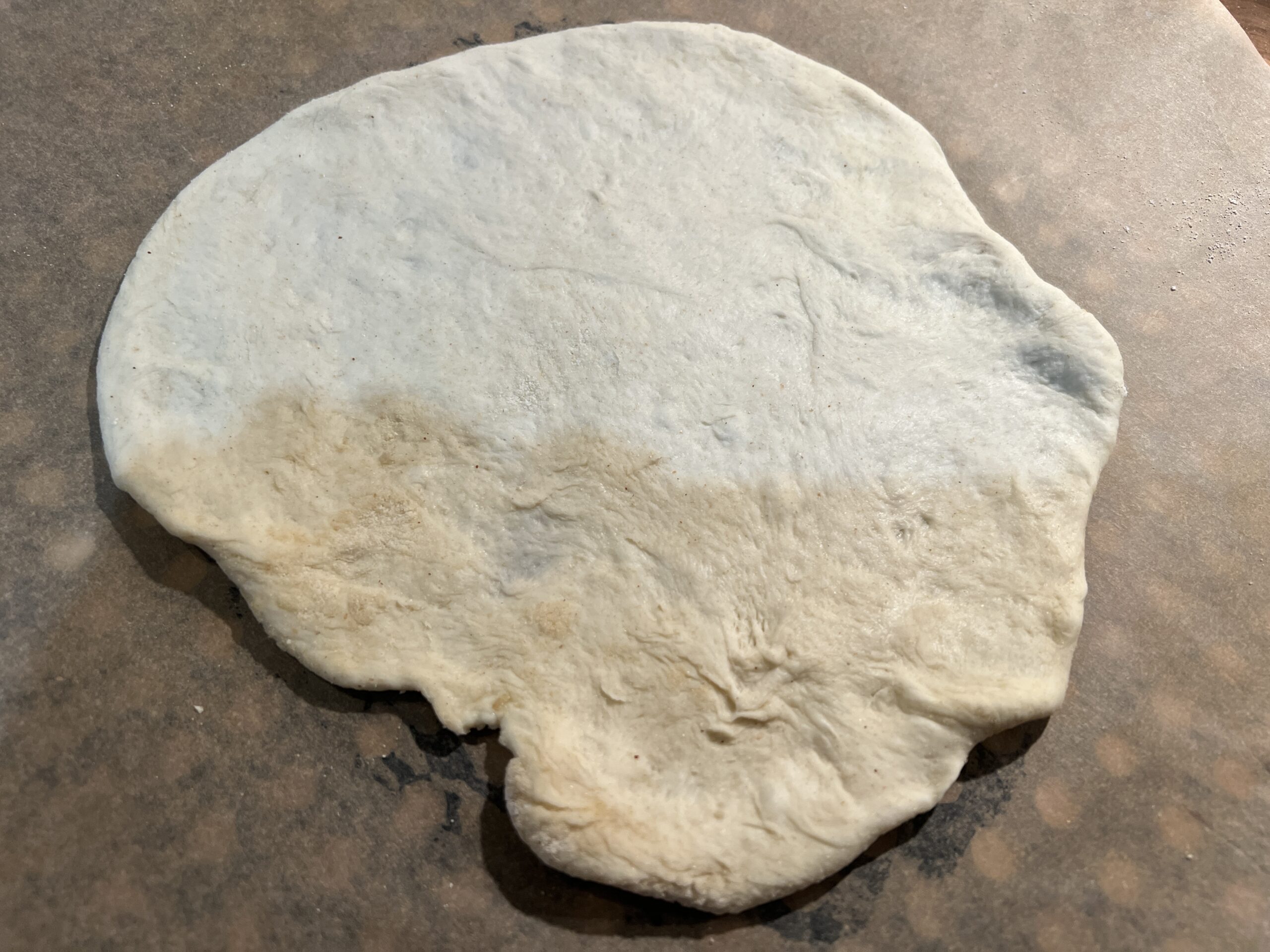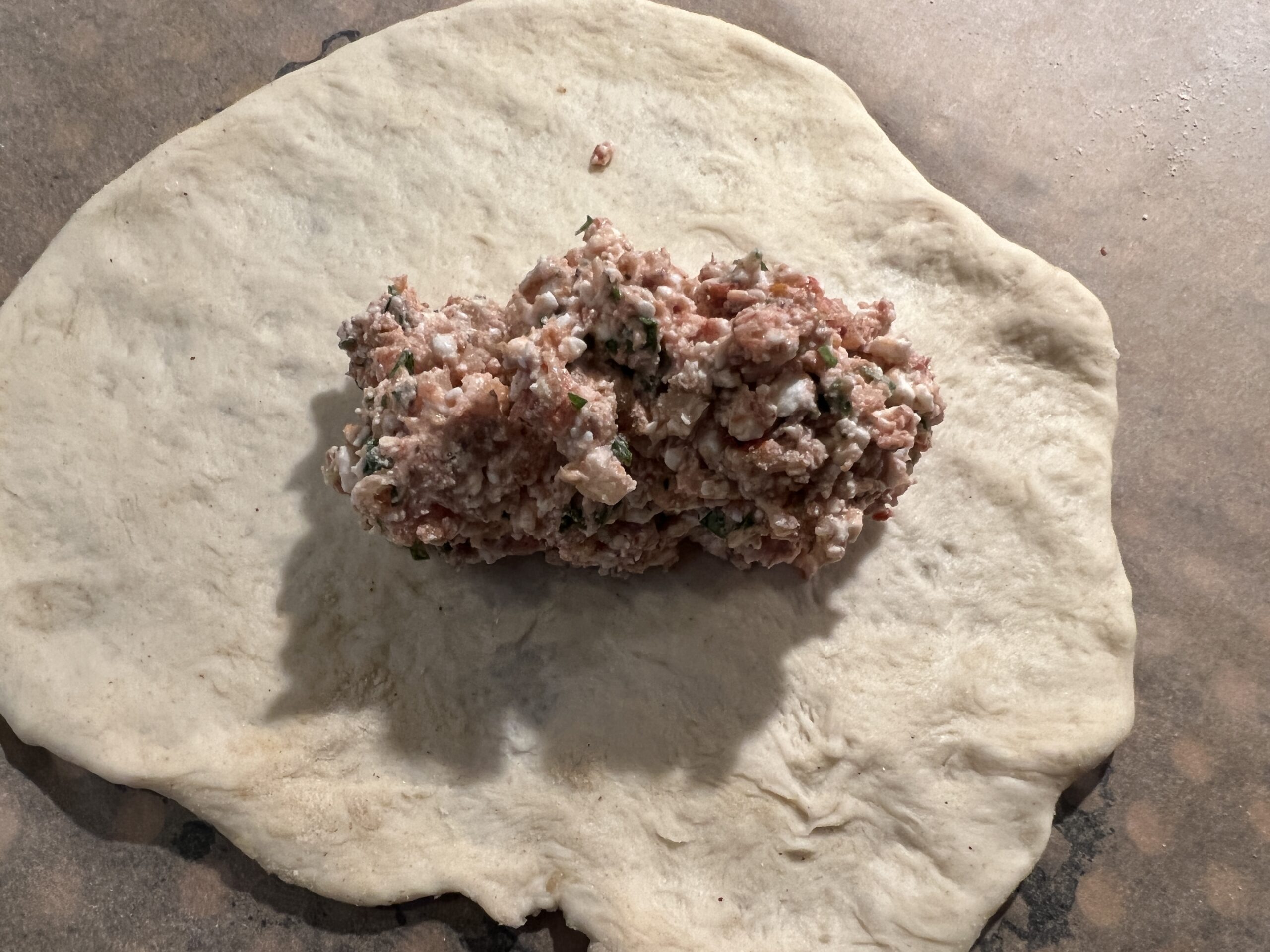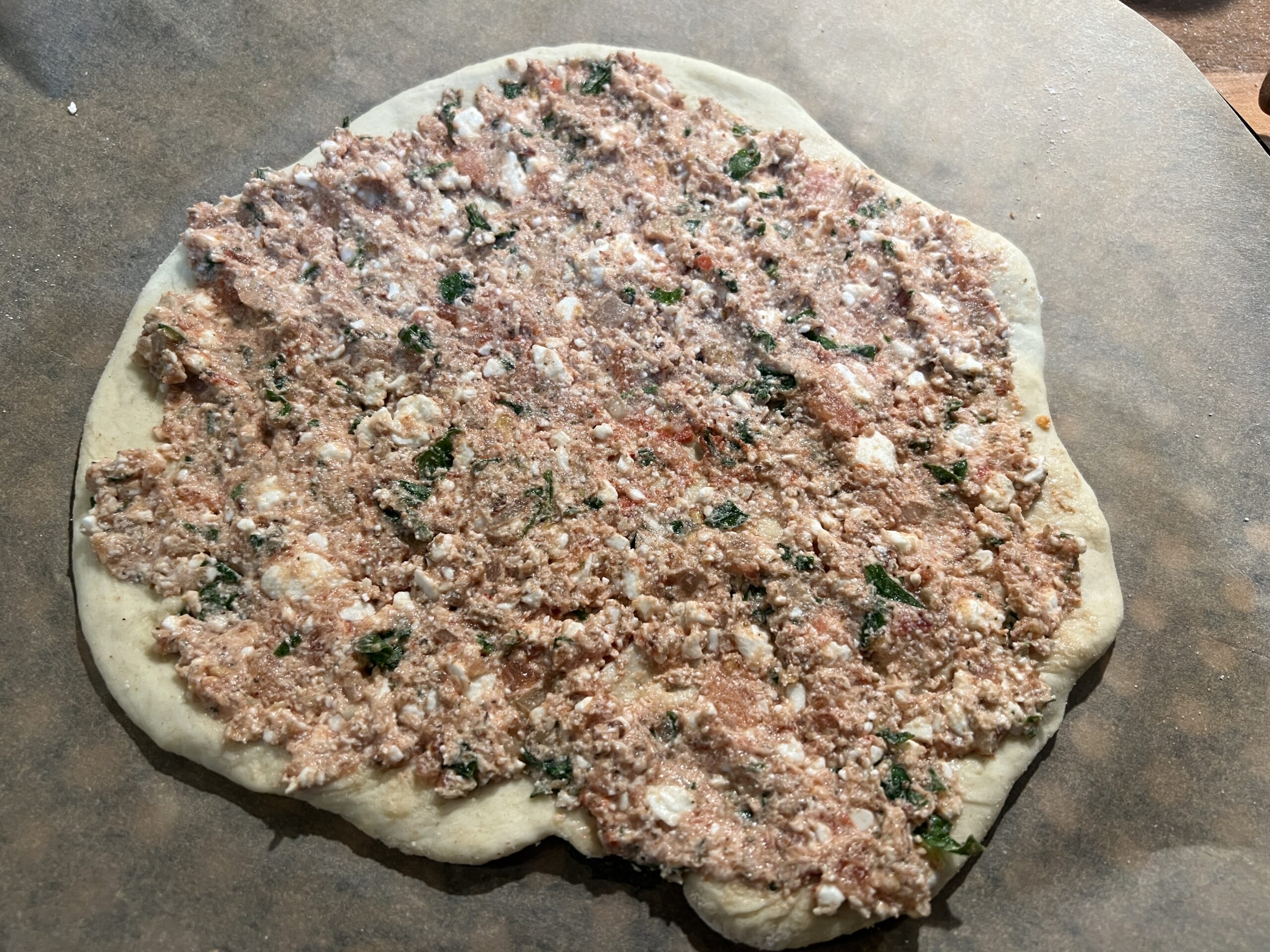 Roll the dough into circles so it is quite thin (approximately 5-6mm).
Preheat oven to 250C/475F/Gas 9
Spread the feta mixture on the rolled thin dough leaving a small margin around the edges.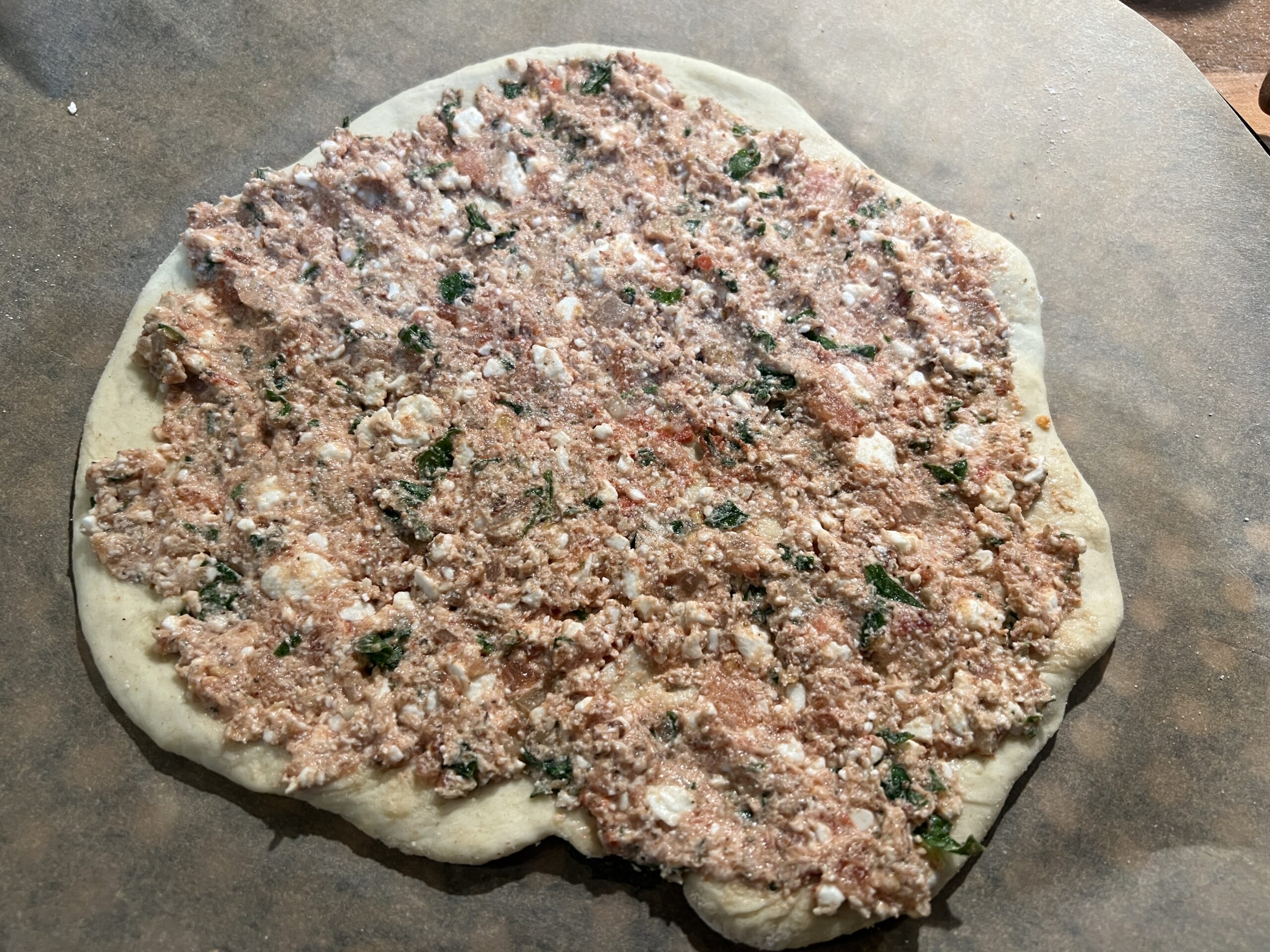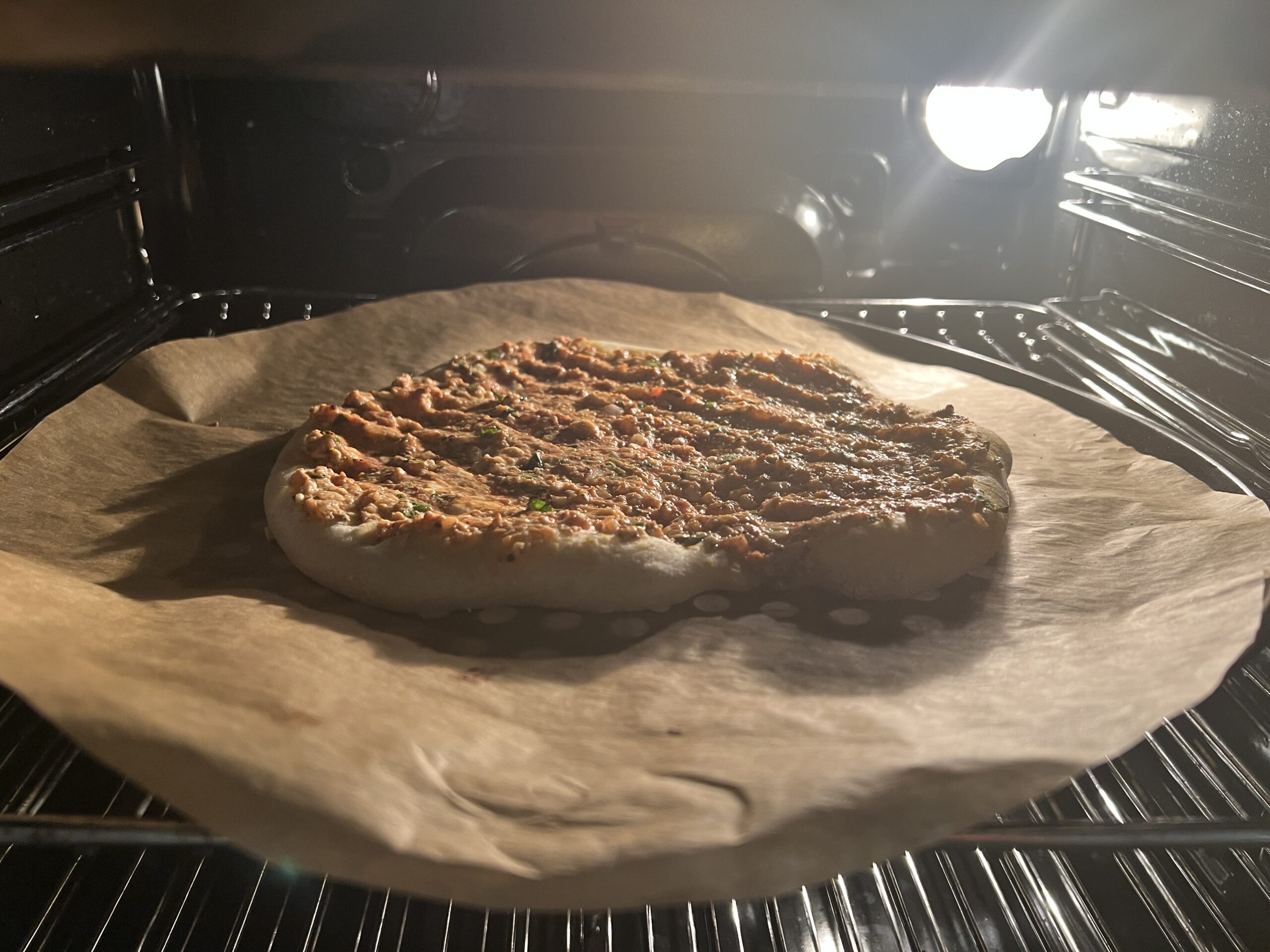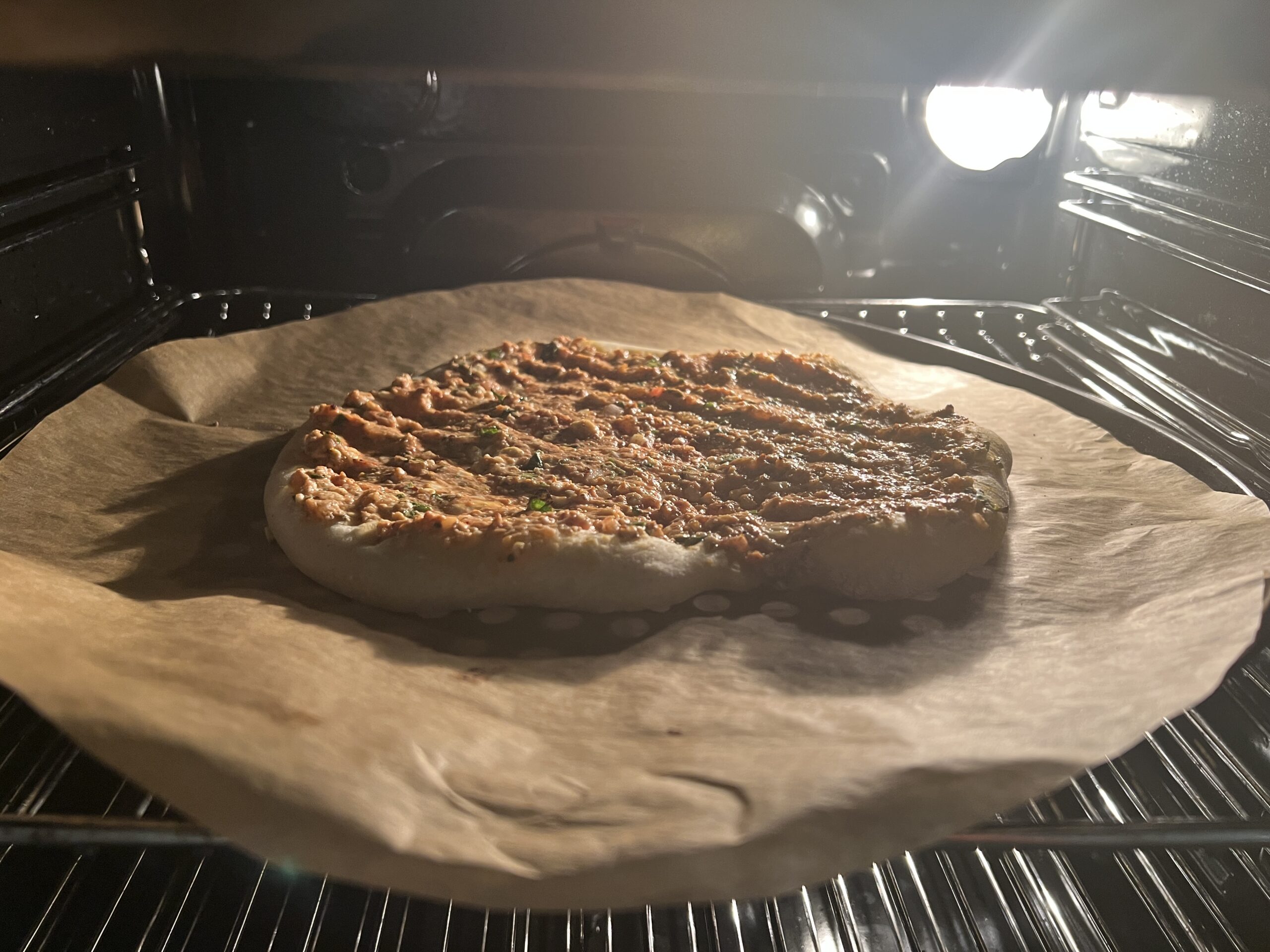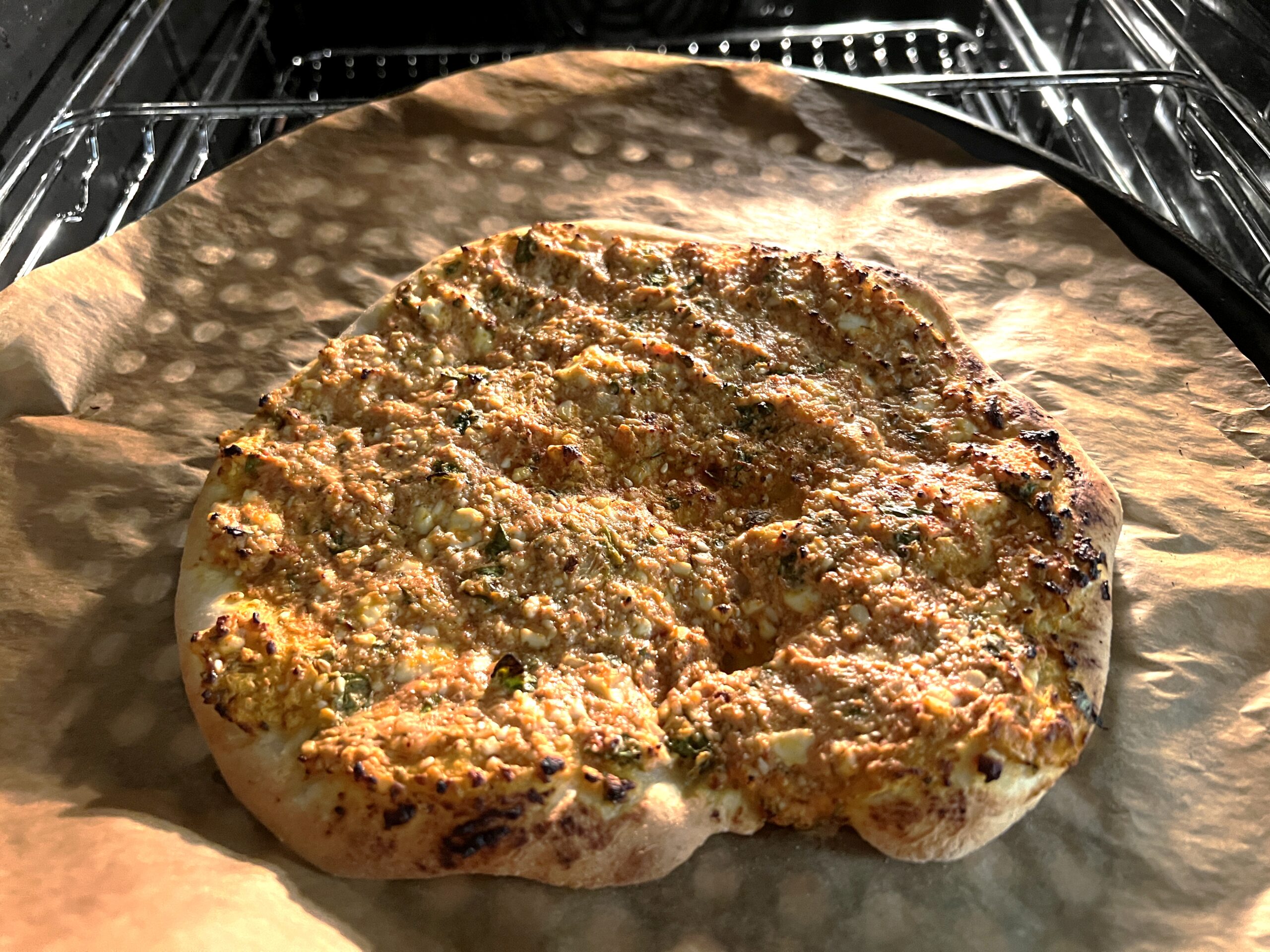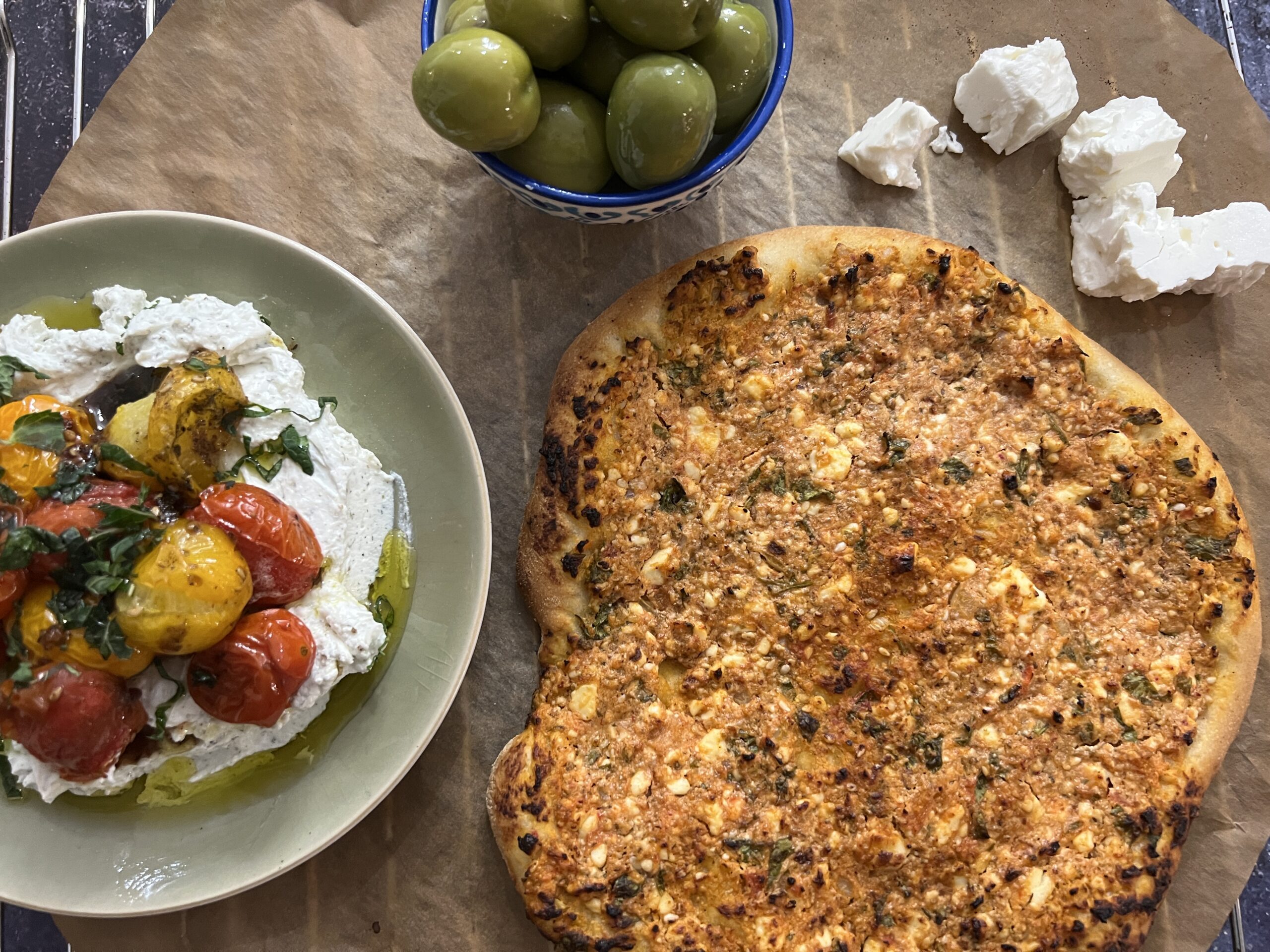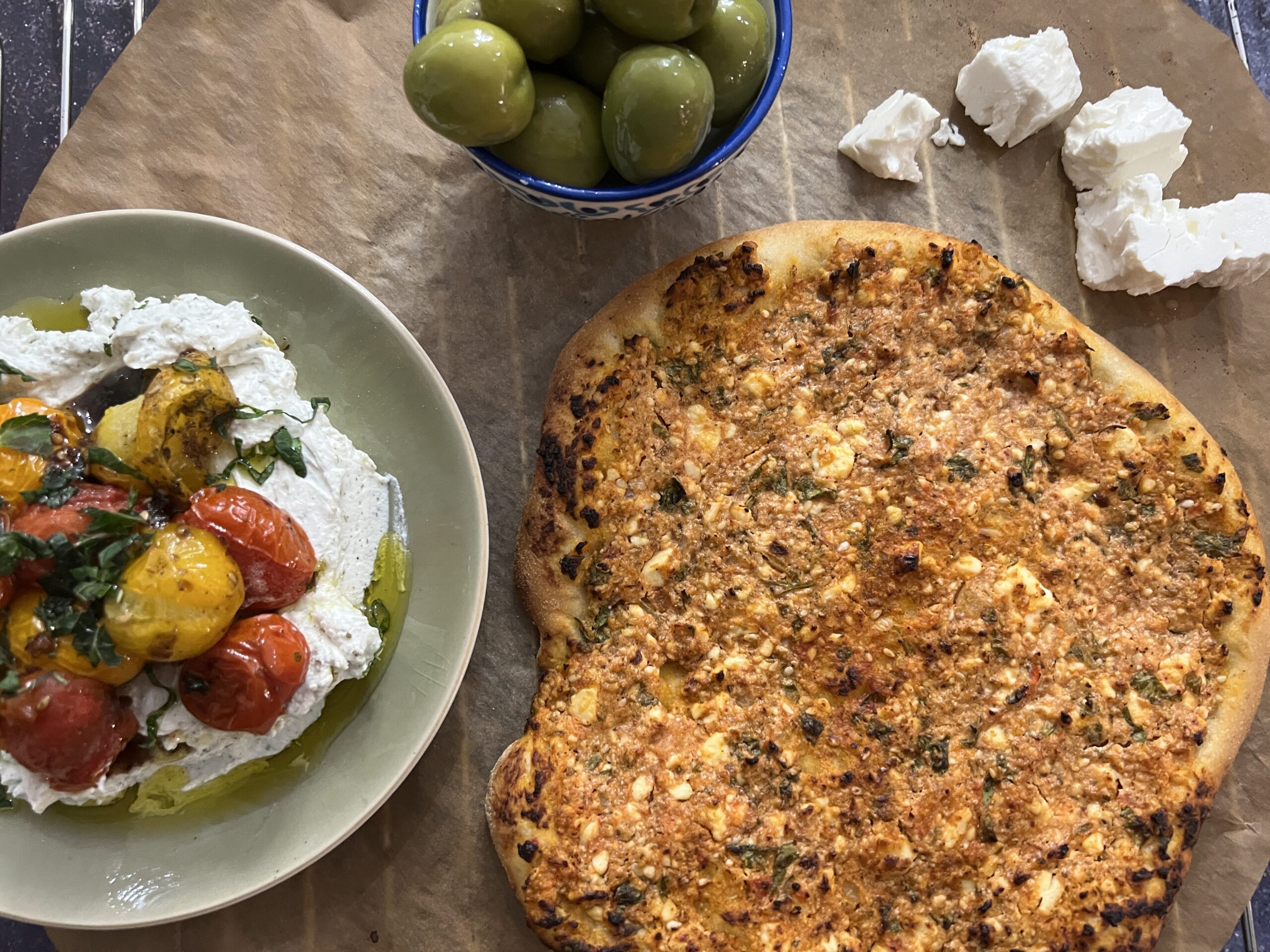 Leave the bread with topping on at a warm spot to rise for 20-30 minutes.
Then bake the bread in the preheated oven for 18-20 minutes or until golden and crispy.
Serve cold or hot accompanied with Labneh!