Houmous(Hummus)
A delicious healthy dip!
I was introduced to Houmous (Yes, I prefer this spelling to the others- I don't know why!) years ago when we went to one of the restaurants on Edgware Road in London. Being a vegetarian, my husband thought Lebanese restaurants won't cater for vegetarians. How wrong was he!!! They had an array of dishes and they recommended falafel with houmous for vegetarians (they didn't have as many vegetarian options then as they have now- I am talking about 16-17 years ago- no hype of plant based food then!).
I fell in love with houmous at that moment. I bought it several times from superstores but could never match the same taste as I had eaten at the restaurant. That started my quest to master an authentic Houmous recipe.
Since first using this recipe, I have refined my recipe and houmous-making technique quite a bit. Peeling the chickpeas is a must and that's what makes the houmous so luscious. When you peel the chickpeas before blending, a light, silky texture emerges that is simply irresistible.Keep in mind that all ingredients are "to taste." The key to great houmous is tasting often and adjusting the flavors as desired.
You can complement the classic houmous with Falafel, Lebanese Batata Harra, Muhamarra, Cacik, Turkish Ezme, Labneh, Saksuka alongside Pita, Pide Ekmek, Zaatar Man'oushe and Lebanese Feta Man'oushe.
Ingredients
1 cup dried chickpeas
¼ teaspoon baking soda (optional – to help skin the chickpeas)
3 tablespoons tahini
2-3 garlic cloves
2 tablespoons fresh lemon juice
1 tablespoon extra-virgin olive oil
¾ teaspoon cumin seeds
Salt to taste
Pinch cayenne pepper
Paprika and fresh finely chopped  parsley for garnish (optional)
Directions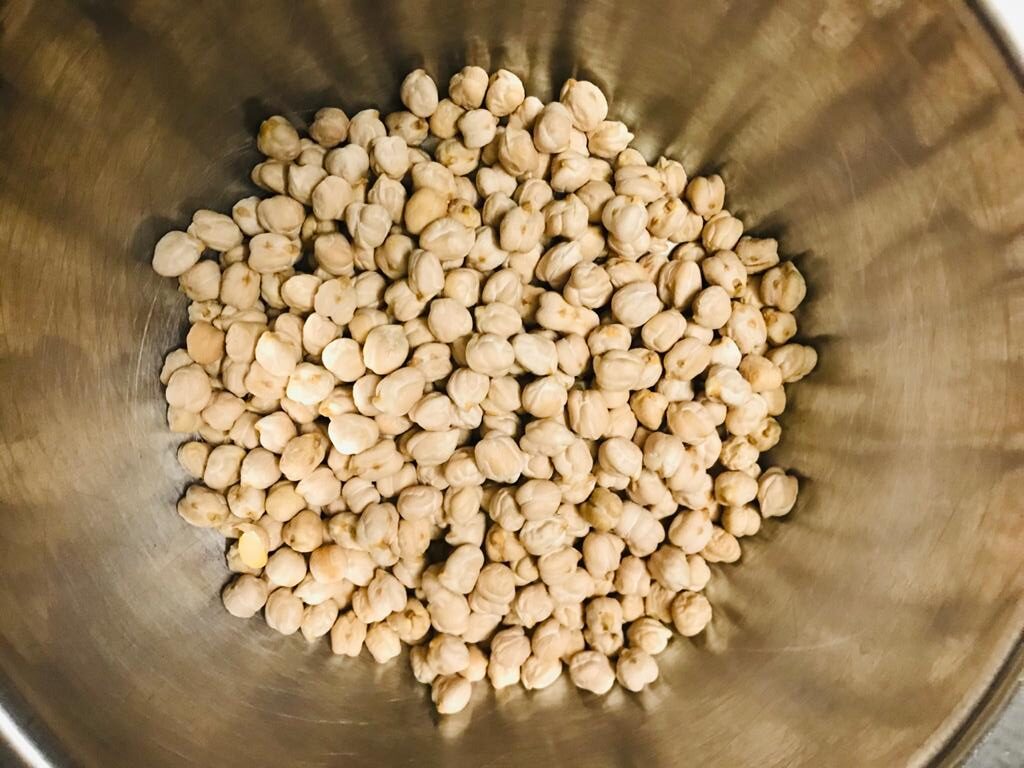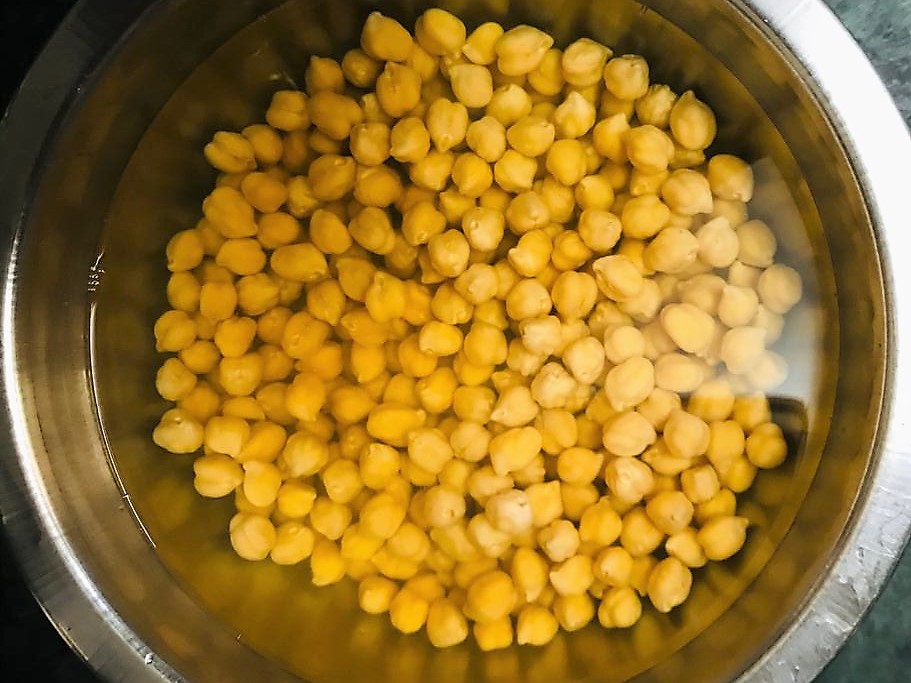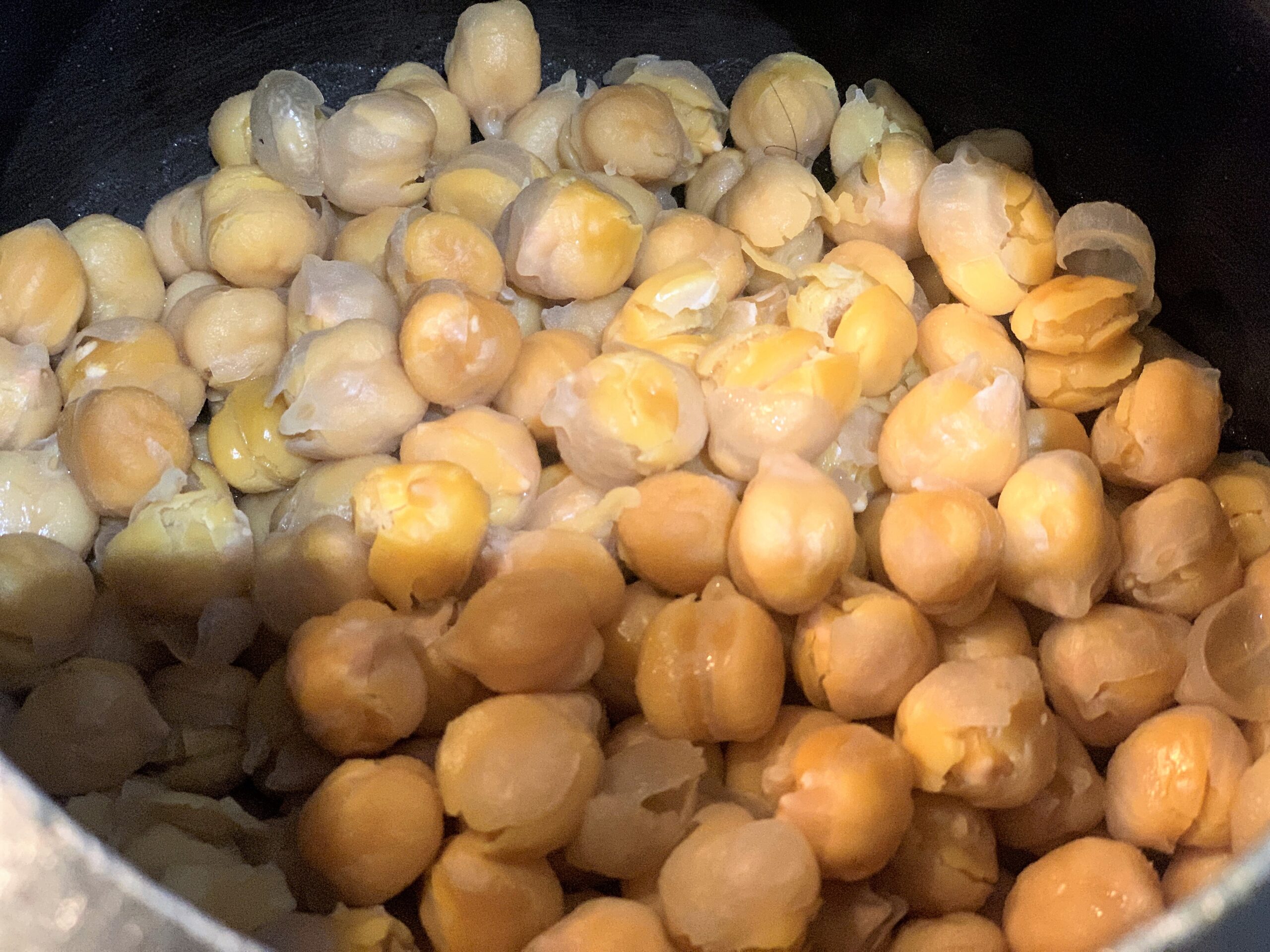 You can cook chickpeas in different ways. My preferred method is pressure cooker as I am used to cooking in it. Feel free to use any method you find comfortable.
Canned Chickpea- If using canned chickpeas, drain and rinse them first and cook them in a pan with some water for 10 min to make them softer.
Pressure cook- Soak the chickpeas overnight in water and pressure cook them with the baking soda till soft (25 min) or 5-6 whistles. Baking soda creates an alkaline solution, which softens the proteins in the chickpeas so they can absorb more water, shortening the cooking time and making cooked chickpeas creamier when you puree them.
In a pan– Bring 4 cups water to boil and add the baking soda and chickpeas. Reduce the heat to a simmer and cover the pan with a lid. Stir the chickpeas occasionally. If foam forms on the water as they cook; spoon it off if you wish. It should take around 30-40 minutes.
Drain the chickpeas after cooking.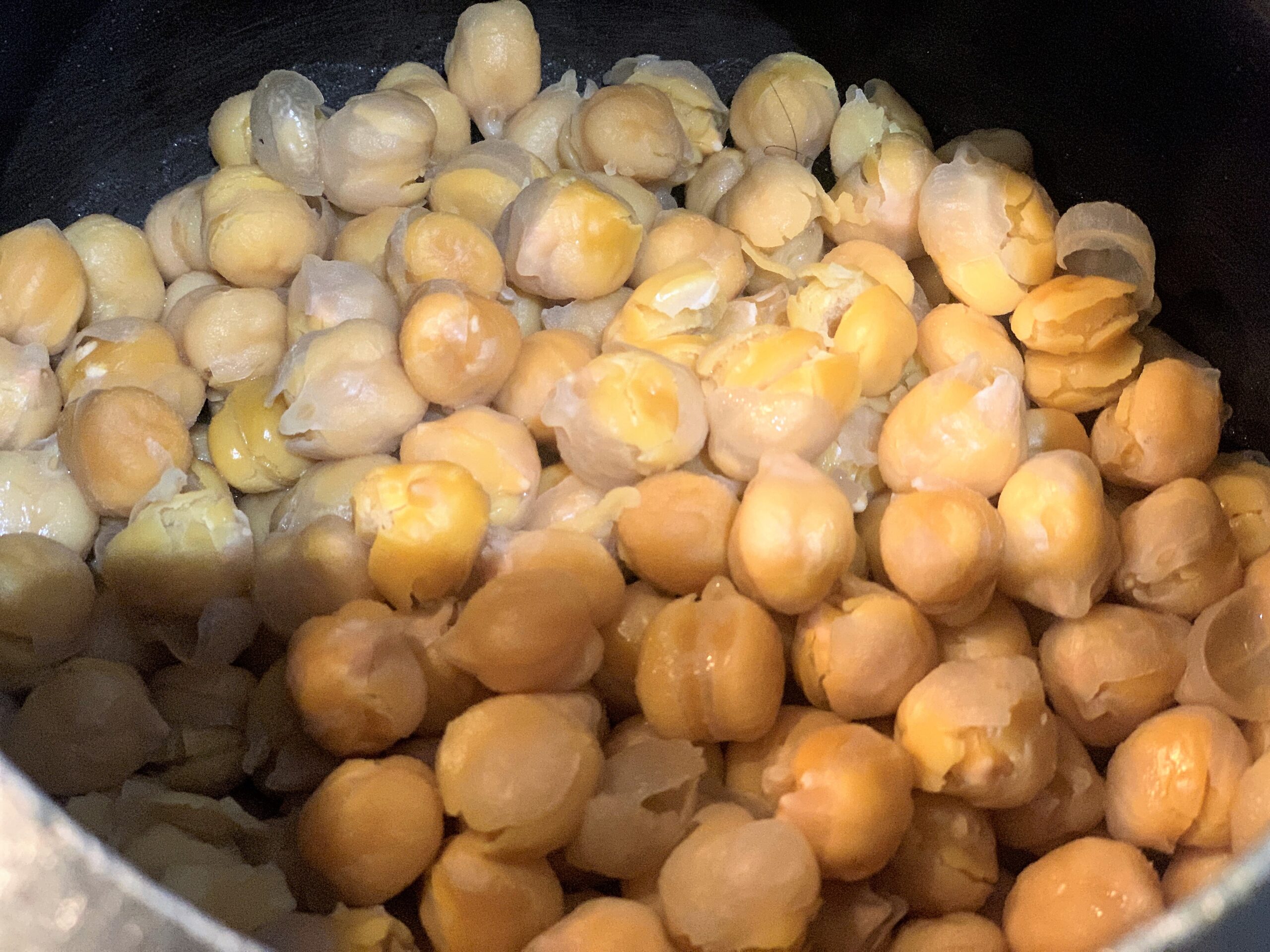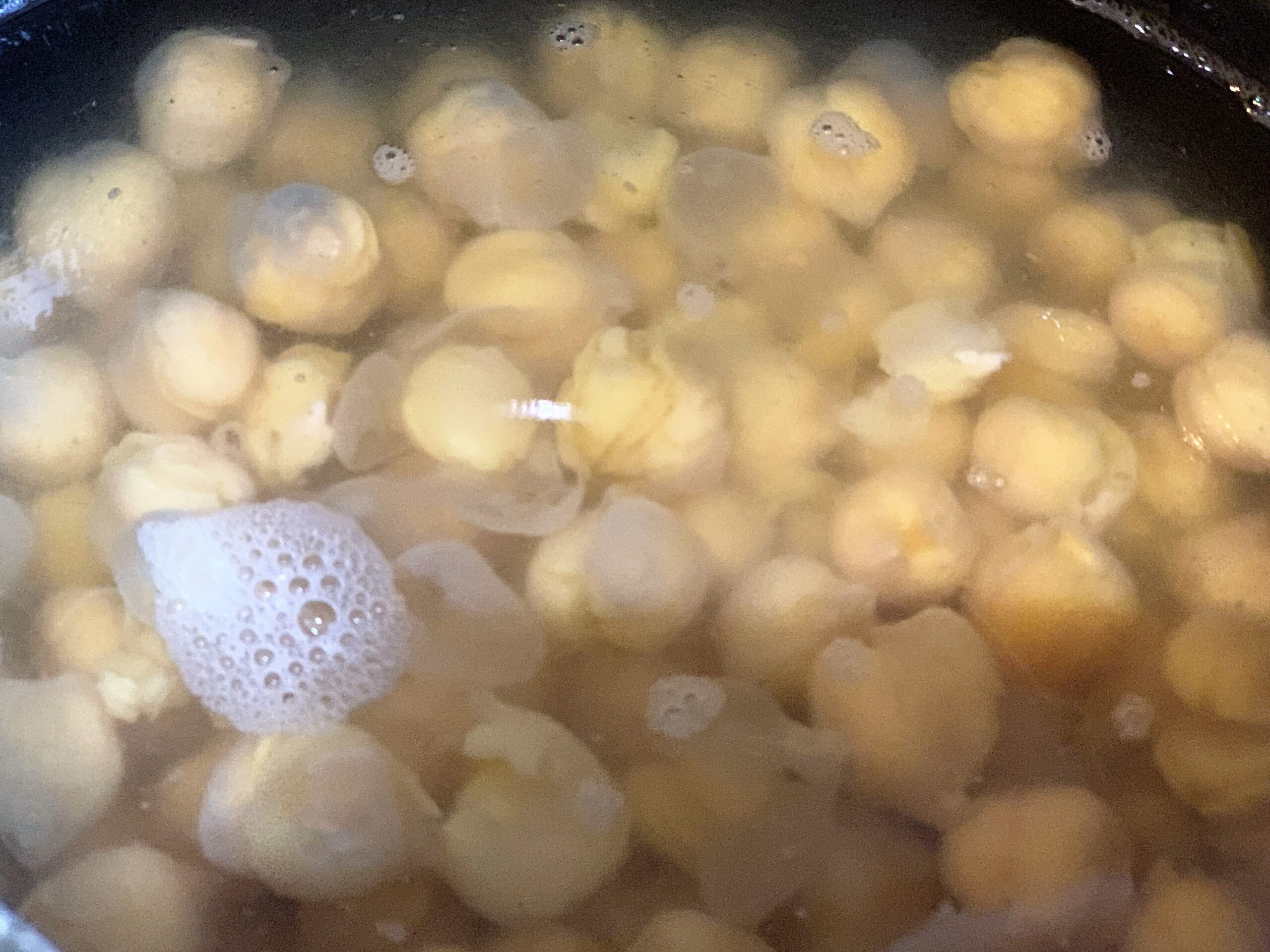 To make the houmous creamy you should peel the cooked chickpeas. While this step is optional, I highly recommend it for creamy results.
To peel and remove the chickpea skins easily, pour the hot chickpeas into a large mixing bowl, then immerse them in 3-4 changes of cold water, agitating the chickpeas with your hands to release the skins. Loose skins should float to the surface where they can easily be discarded with each batch of cold water. When most of the skins are gone, proceed with the recipe.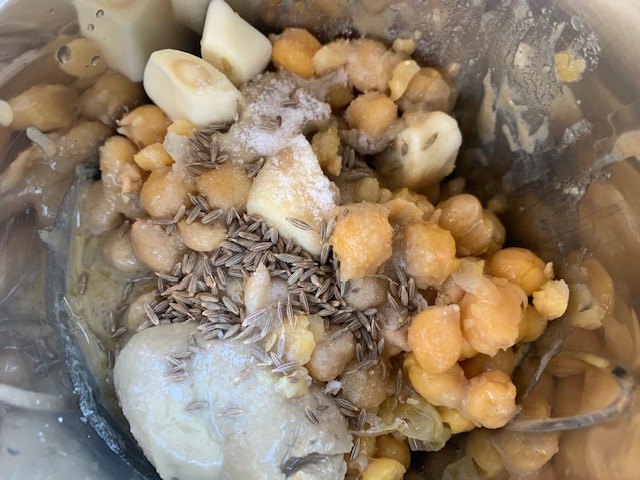 Reserve about 10-12 whole boiled chickpeas for garnish. Place chickpeas, tahini paste, garlic, lemon juice, salt, cumin, and cayenne pepper into the processor. Process the mixture until it becomes smooth and creamy.
Taste the mixture and add more salt, lemon juice, or garlic according to your taste. Process again to blend any additional ingredients. If the texture seems too thick, add ice cold water and continue to process until it is smooth.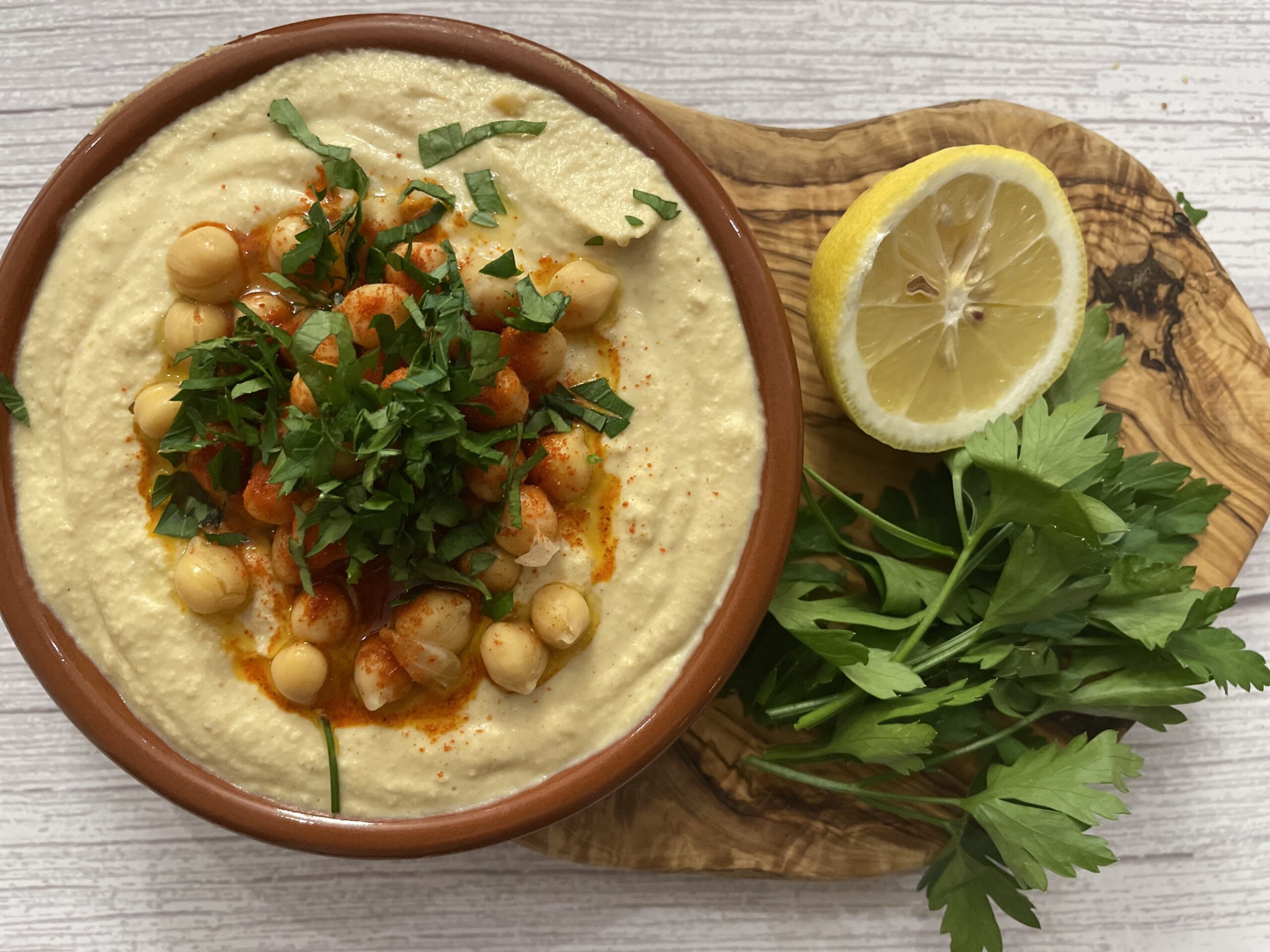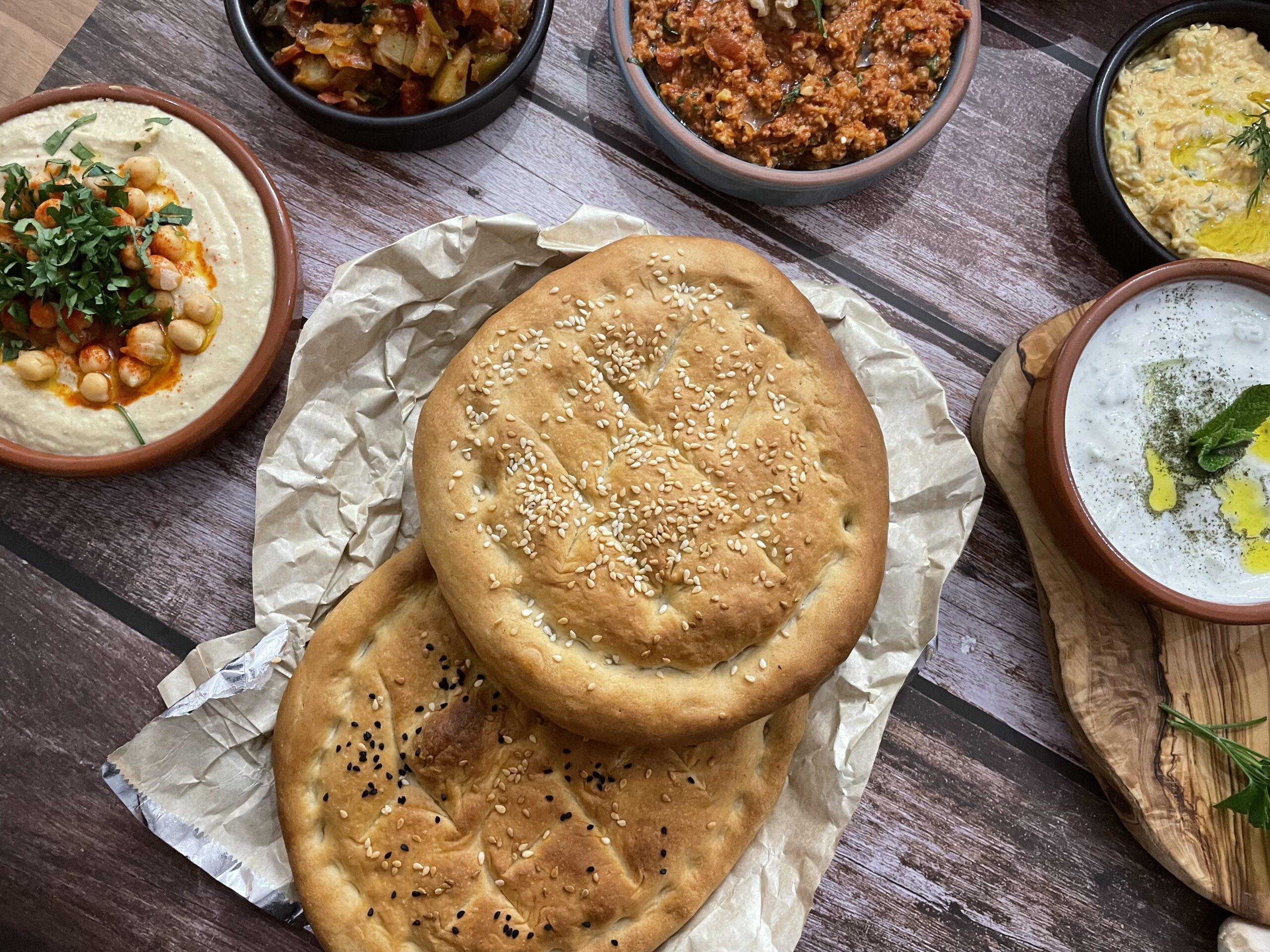 Transfer houmous to a shallow bowl and create a well in the centre with a spoon. Garnish with reserved chickpeas, olive oil, and a sprinkle of paprika and finely chopped fresh parsley. Serve with pita, crackers, or fresh vegetables for dipping.