Turkish Cacik/Yogurt Dip with Cucumber and Garlic
Cacik (pronounced 'jah-jik'), is a popular savoury dish from Turkey, made with yogurt, cucumbers, garlic and mint that is served cold. Plain yogurt is a staple in Turkish cuisine and the creamy, light and slightly tangy flavour goes well with the flavours of Turkish cuisine and is used for everything from appetizers to salads to soups and desserts.
Cacik and Greek tzatziki are quite similar as both are yogurt based with garlic and cucumber. The main difference being that in tzatziki the grated cucumber is squeezed to ger rid of most of its water, ensuring a thick and spreadable dip. Cacik on the other hand uses chopped cucumber with loads of dried mint. Chopped cucumber gives it a more interesting bite, rather than the mushy consistency often resulting from grating cucumbers. It also allows the flavour of the cucumber to come through in a better way.
Traditional Cacik is not so much a meze but more a chilled yoghurt soup with water and ice cubes added. Made in the traditional way it is served in a small bowl alongside hot meal dishes, to refresh and cleanse the palette. Saying that, it has recently gained popularity as a meze and water and ice are excluded to create a great cooling dip, as I prefer to do here.
Making cacik is super straightforward. This is certainly a recipe that anyone can have easy success with!
Ingredients
1 cup plain yoghurt
1 grated garlic cloves
¼ cup finely chopped/grated cucumber
1 teaspoon dried mint
salt to taste
fresh mint leaves to garnish
½ teaspoon olive oil
Directions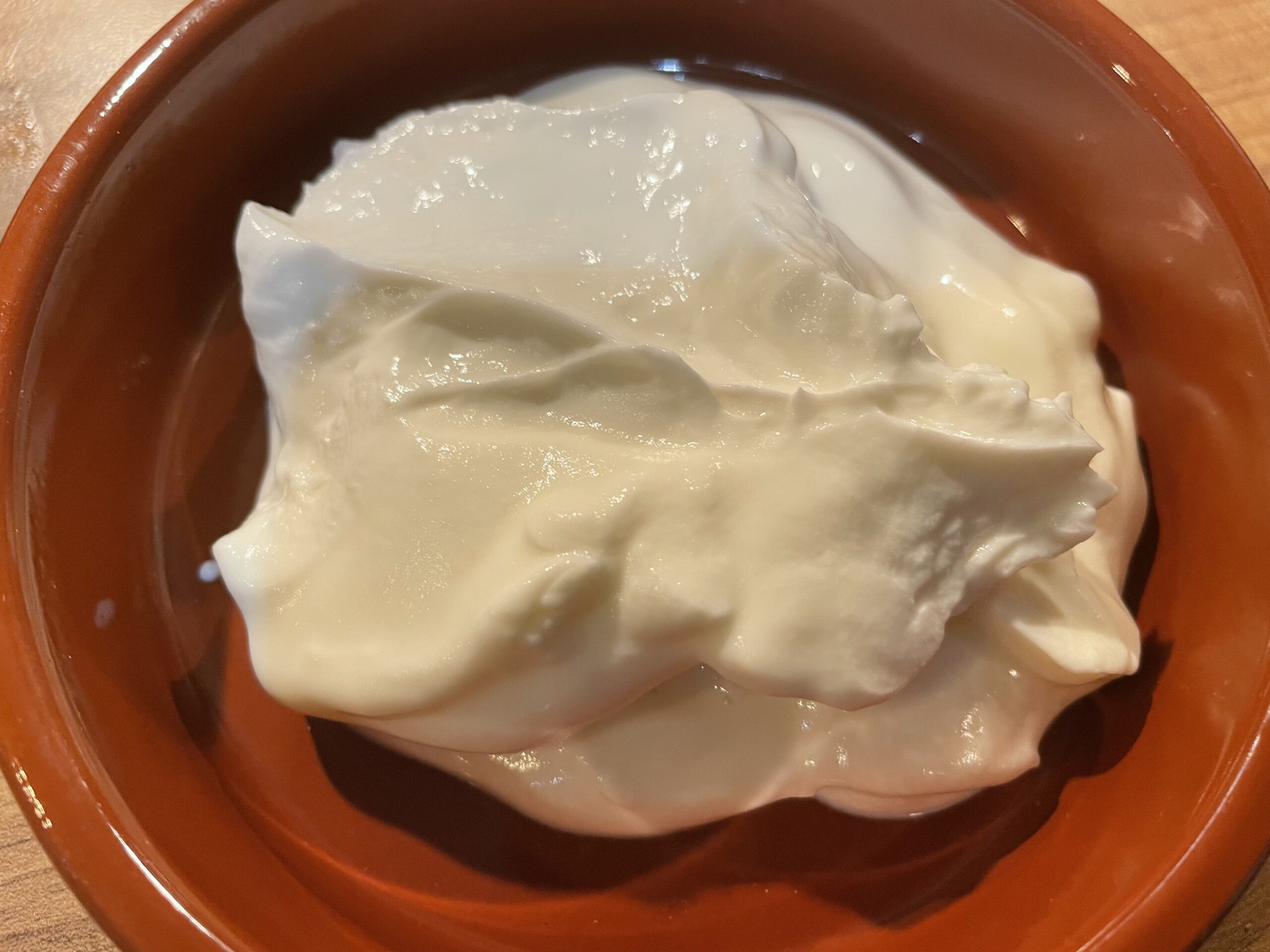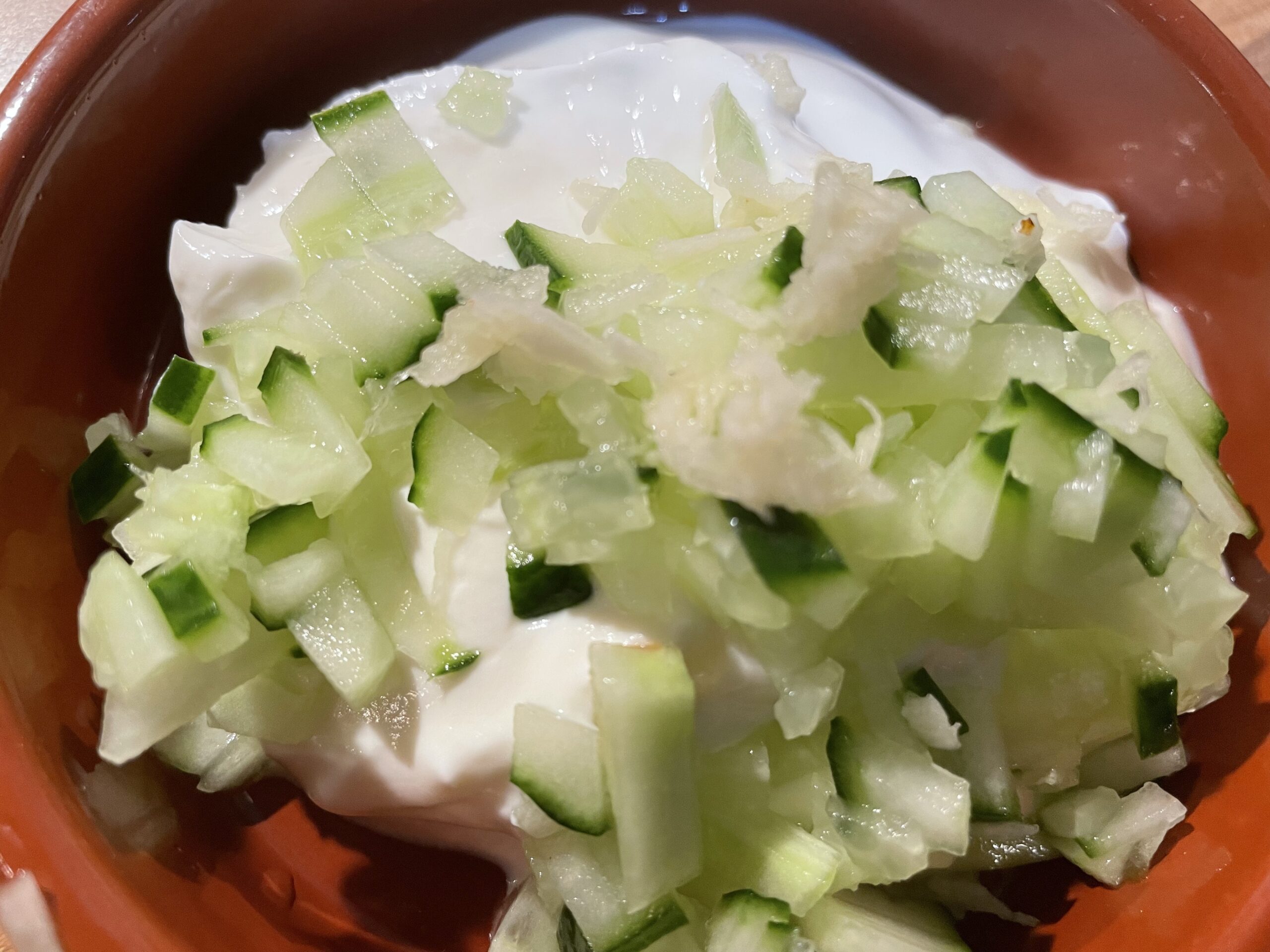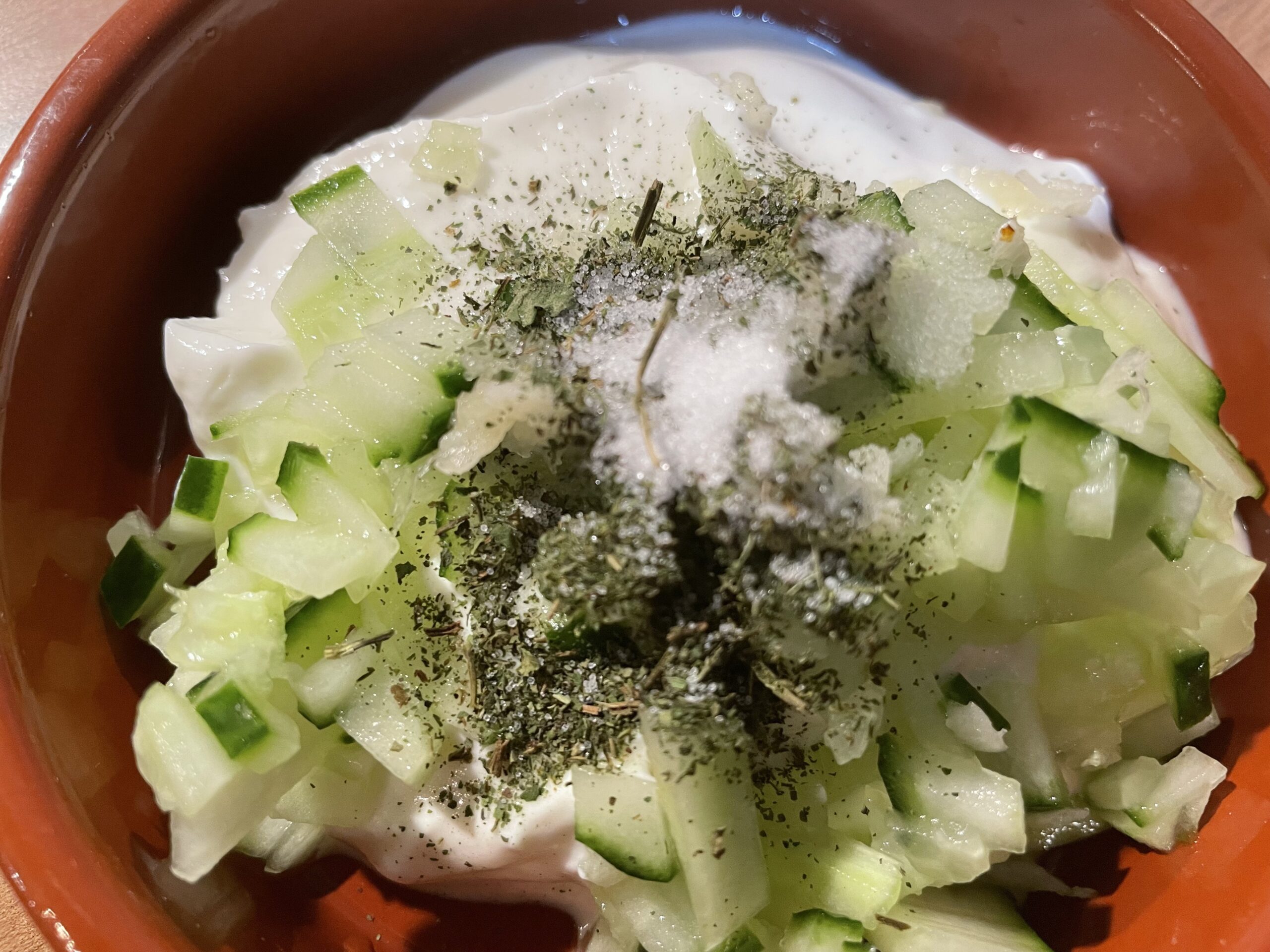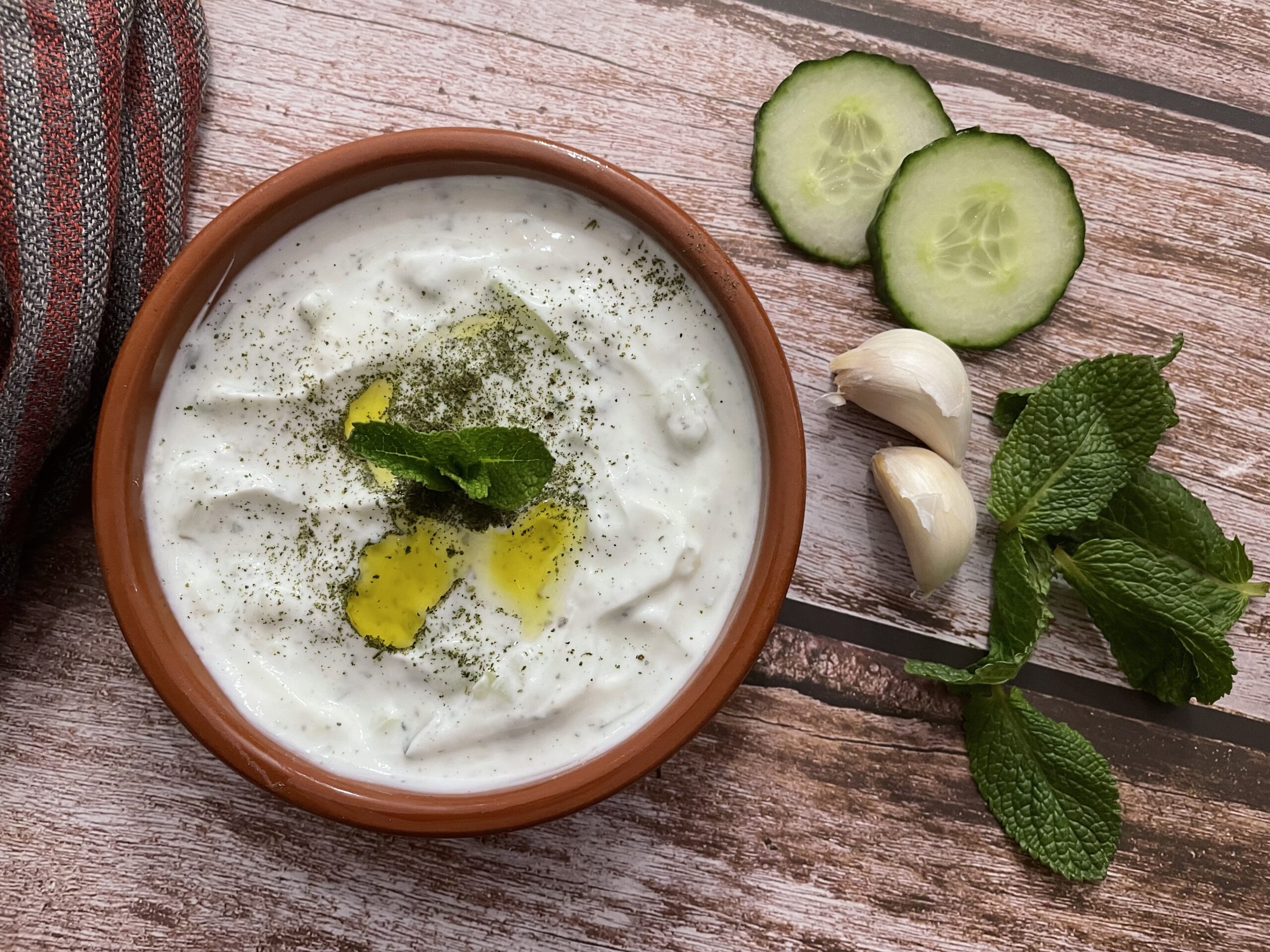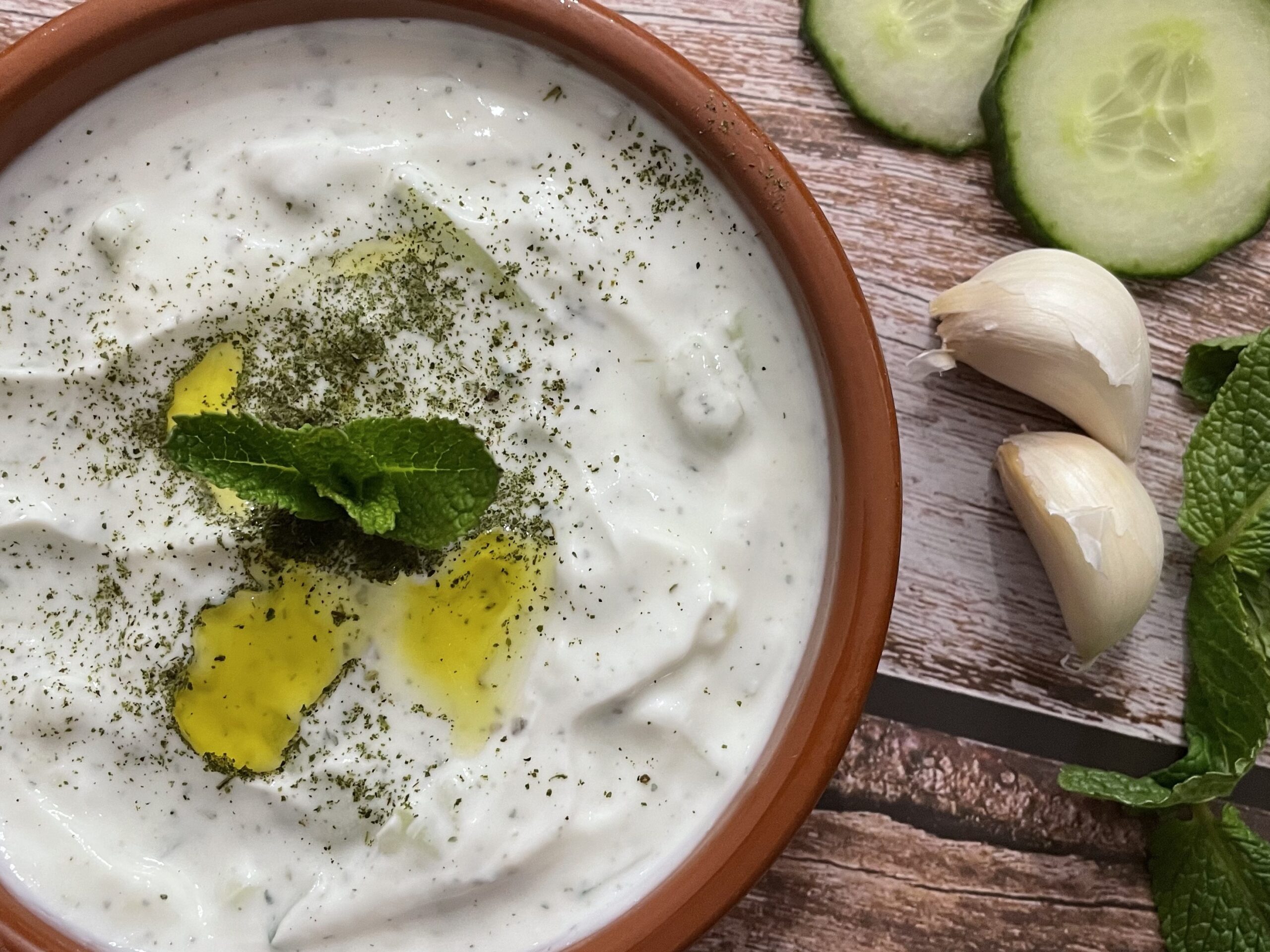 Combine the yoghurt, chopped cucumber, garlic, mint and salt. Mix and taste to adjust the seasoning. Cover and refrigerate for at least 1 hour to let the flavours blend.
Sprinkle some dried mint and a drizzle of olive oil before serving.