Saksuka
Şakşuka (shak-shoo-ka) is a traditional Turkish dish of sautéed vegetables- eggplant/aubergine, potatoes and peppers in a thick garlicky tomato sauce that can be served as part of a meze or as a side dish.
Aubergine/eggplant is widely used and loved in Turkish cuisine and saksuka is a delicious recipe celebrating this humble vegetable (Don't confuse this dish with Middle Eastern shakshouka). Sakşuka is adaptable recipe and one can use courgettes or carrots too while preparing it. The two base ingredients of all şakşuka recipes are aubergines/eggplant and tomatoes. After that, you can play around with vegetables and flavourings. Some people like to use tomato paste to make the sauce thicker, but I prefer to cook down fresh tomatoes to make a lighter, less acidic sauce. You can make şakşuka as mild or as spicy as you like.
I have used aubergine/eggplant and potatoes for this version as I just love the combination of those two vegetables. Simple, loaded with flavours and simply delicious! One can't go wrong while saksuka so definitely give it a try to serve along with cacik, houmous, muhammara and some freshly baked pita or pide ekmek for a delicious meze feast.
A delicious meze with loads of vegetables, flavours and textures.
Ingredients
1 finely chopped onion
1 finely chopped green pepper
1 aubergine diced in 1cm cubes
1 boiled potato diced in 1cm cubes
2 finely chopped tomatoes
3-4 grated garlic cloves
2-3 teaspoons olive oil
Salt to taste
1 teaspoon roasted ground cumin
½ teaspoon chilli flakes
1 teaspoon sweet paprika
1 teaspoon dried thyme
½ teaspoon white pepper powder
½ teaspoon sugar
1 teaspoon vinegar
1 tablespoon finely chopped parsley
Directions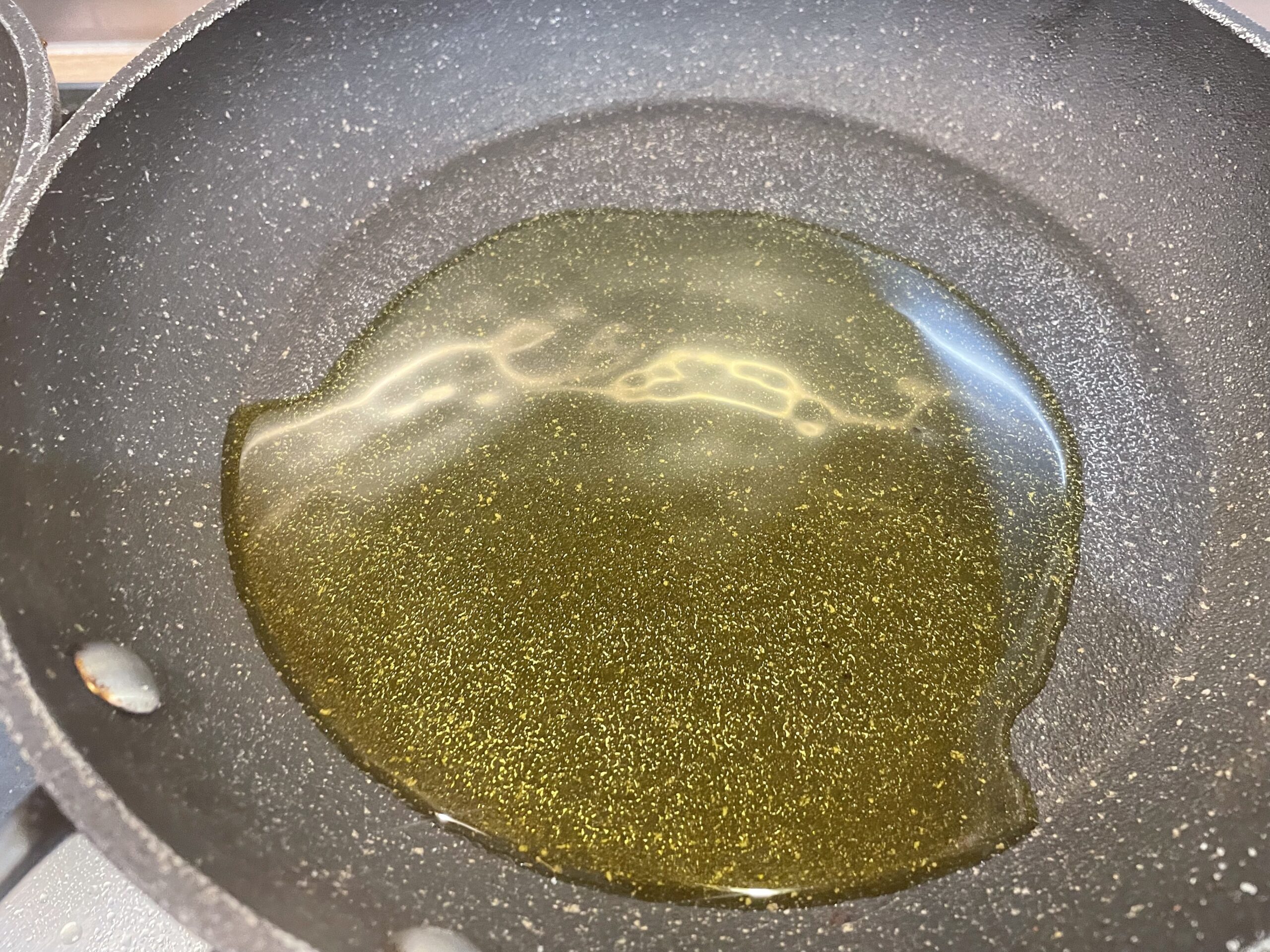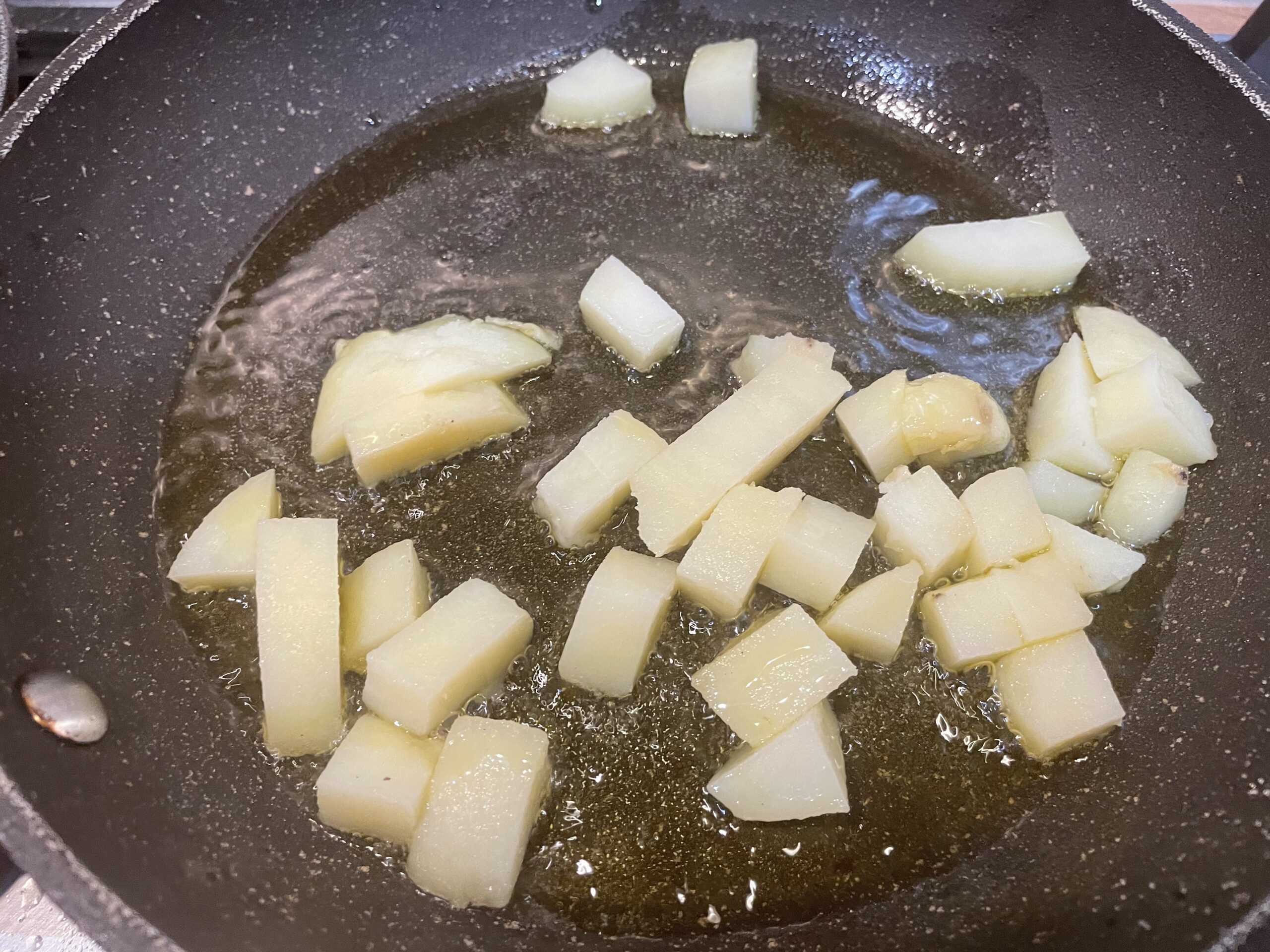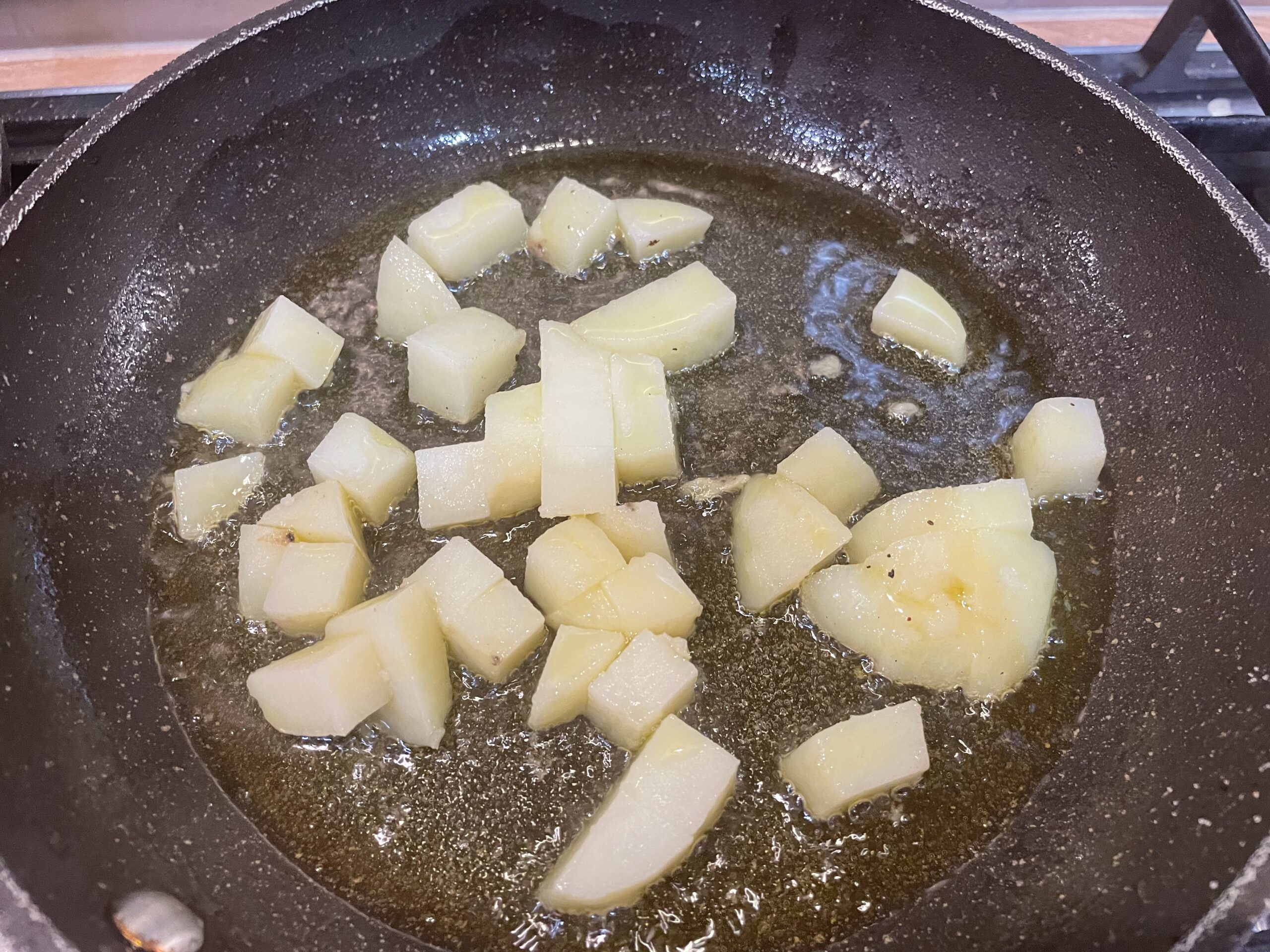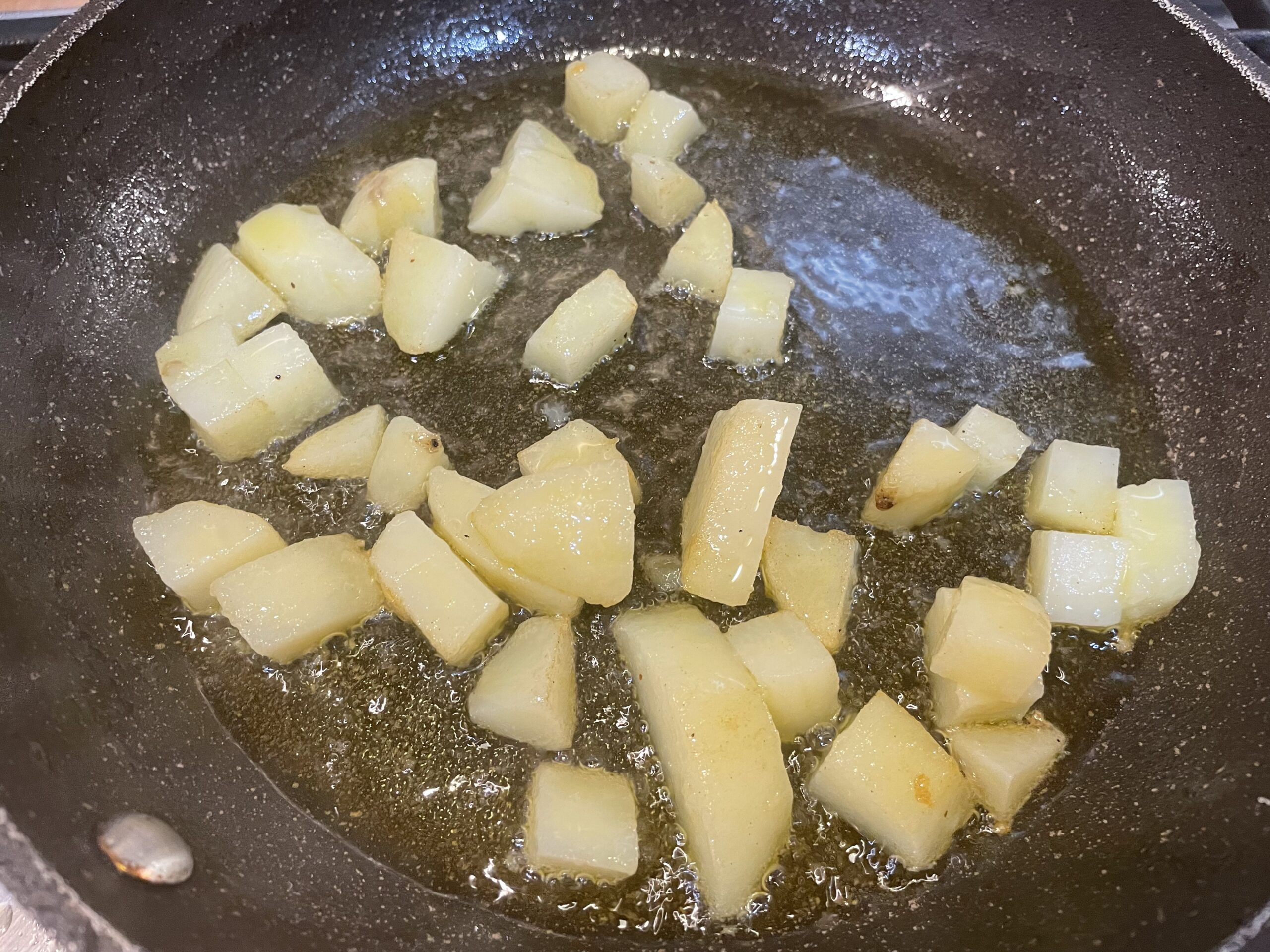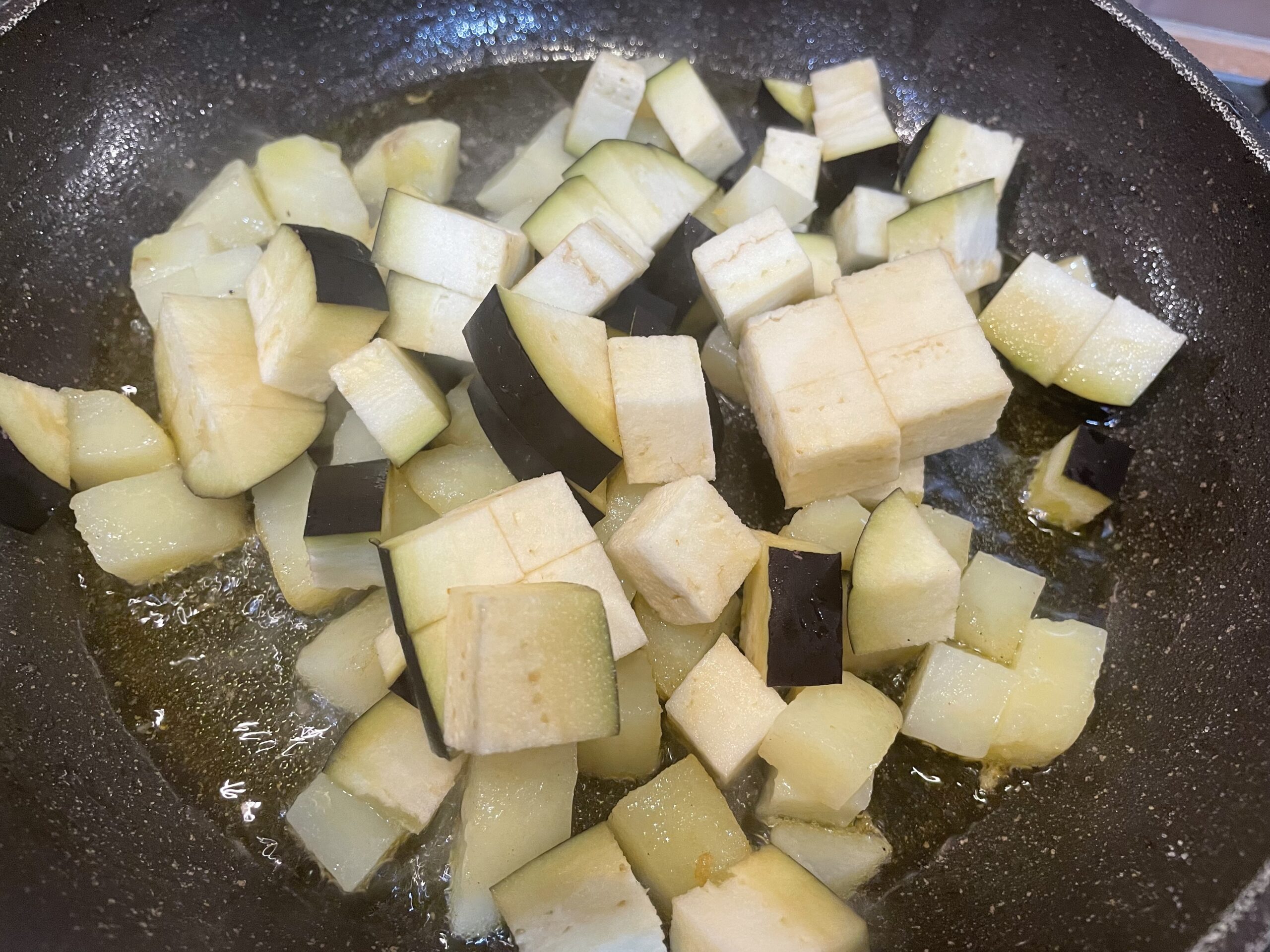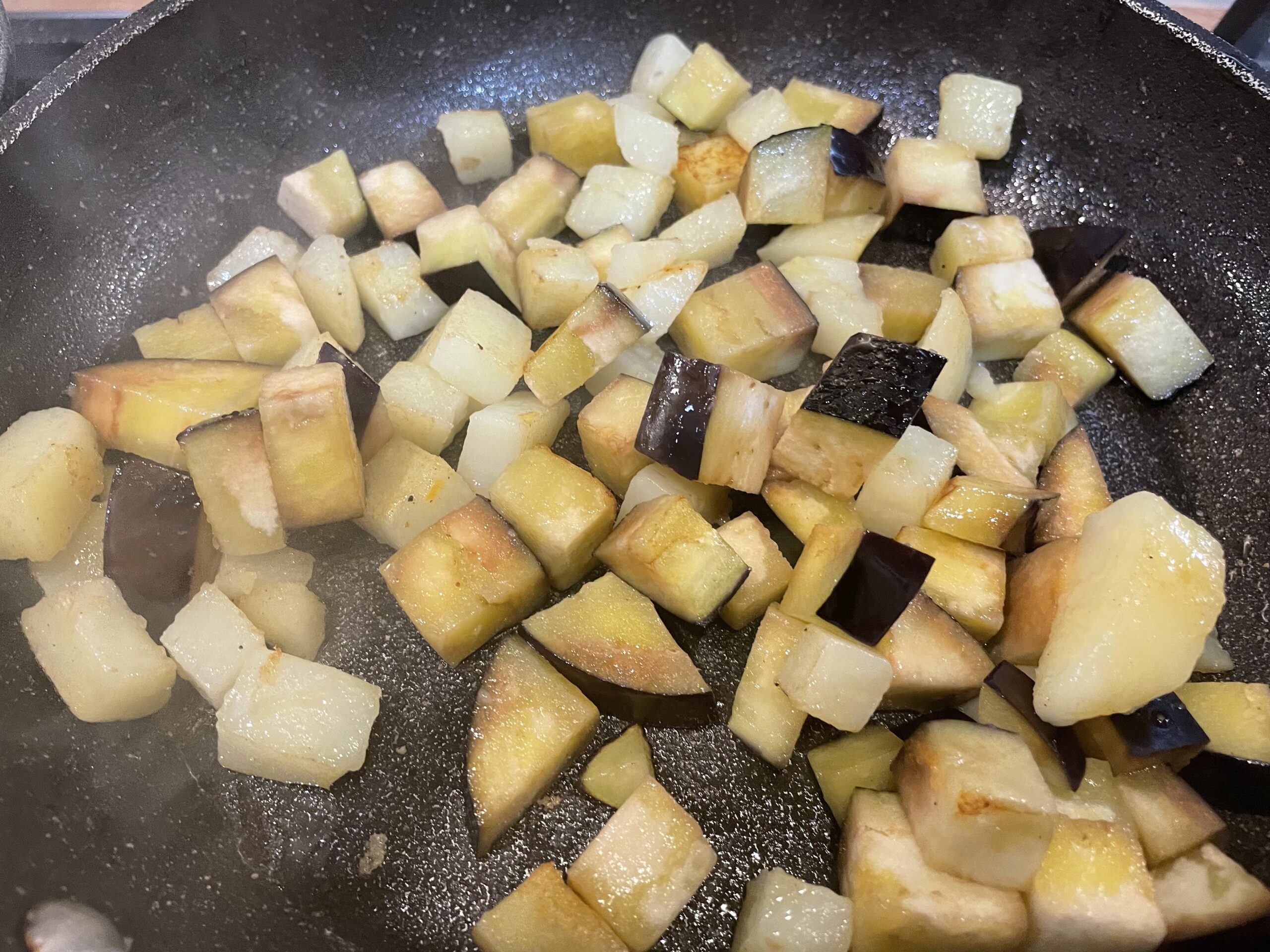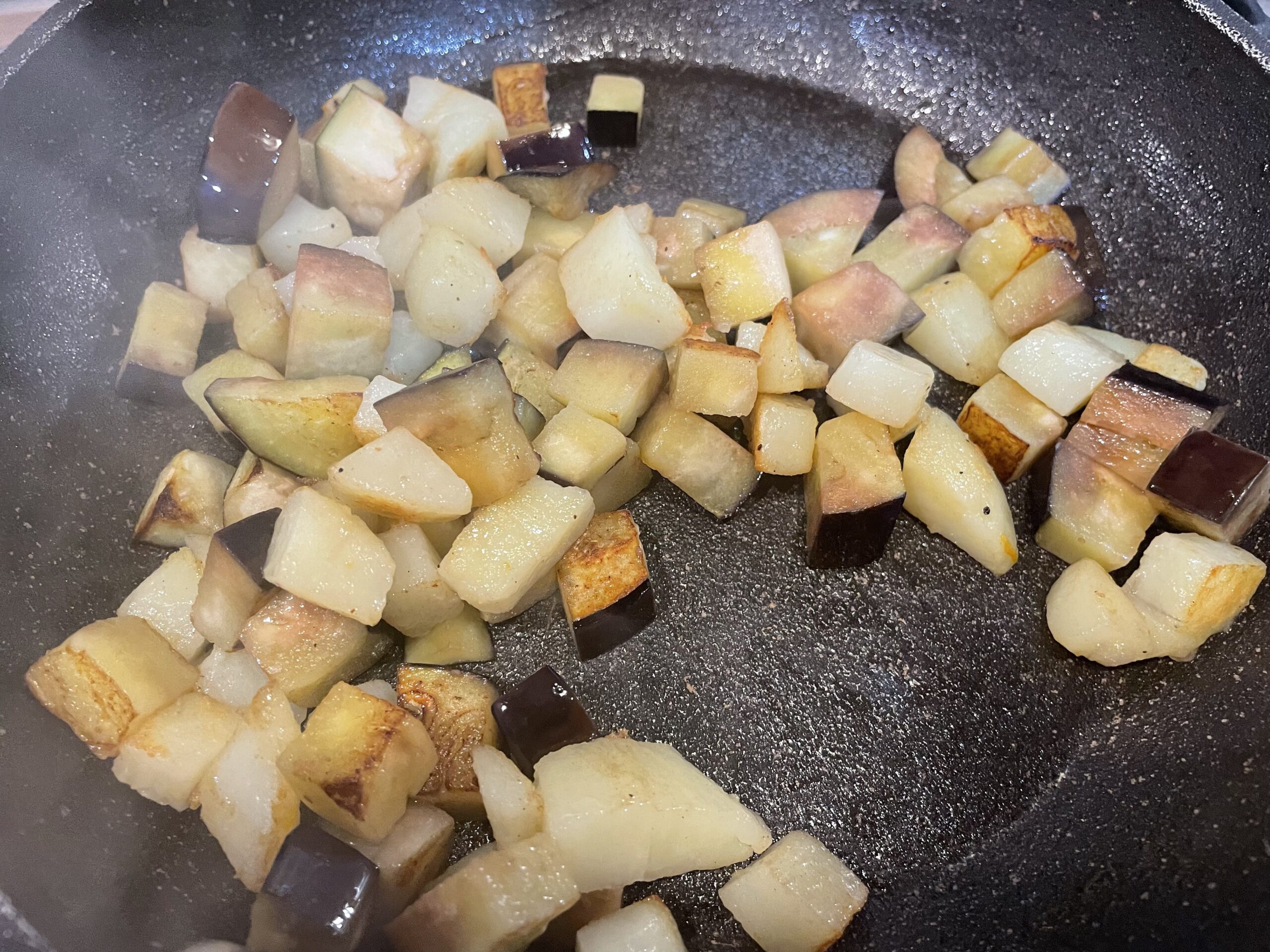 Heat a pan and add 1 teaspoon olive oil. Add the chopped potatoes and sauté them on high heat for 1-2 minutes to gently brown them. Once slightly golden add the aubergine and cook on high heat for 3-4 minutes or until the aubergine is softened and brown.
Keep aside and leave to cool.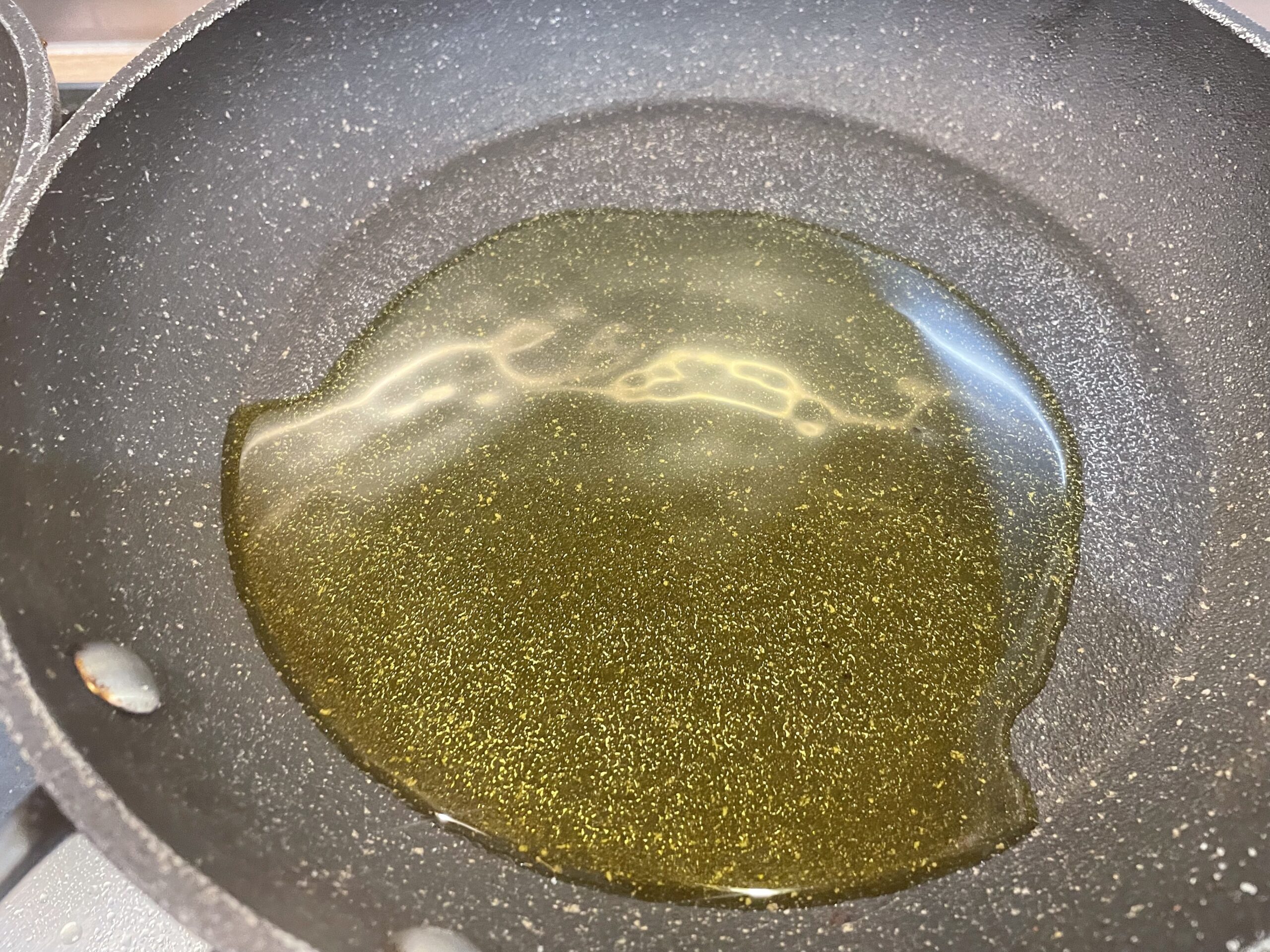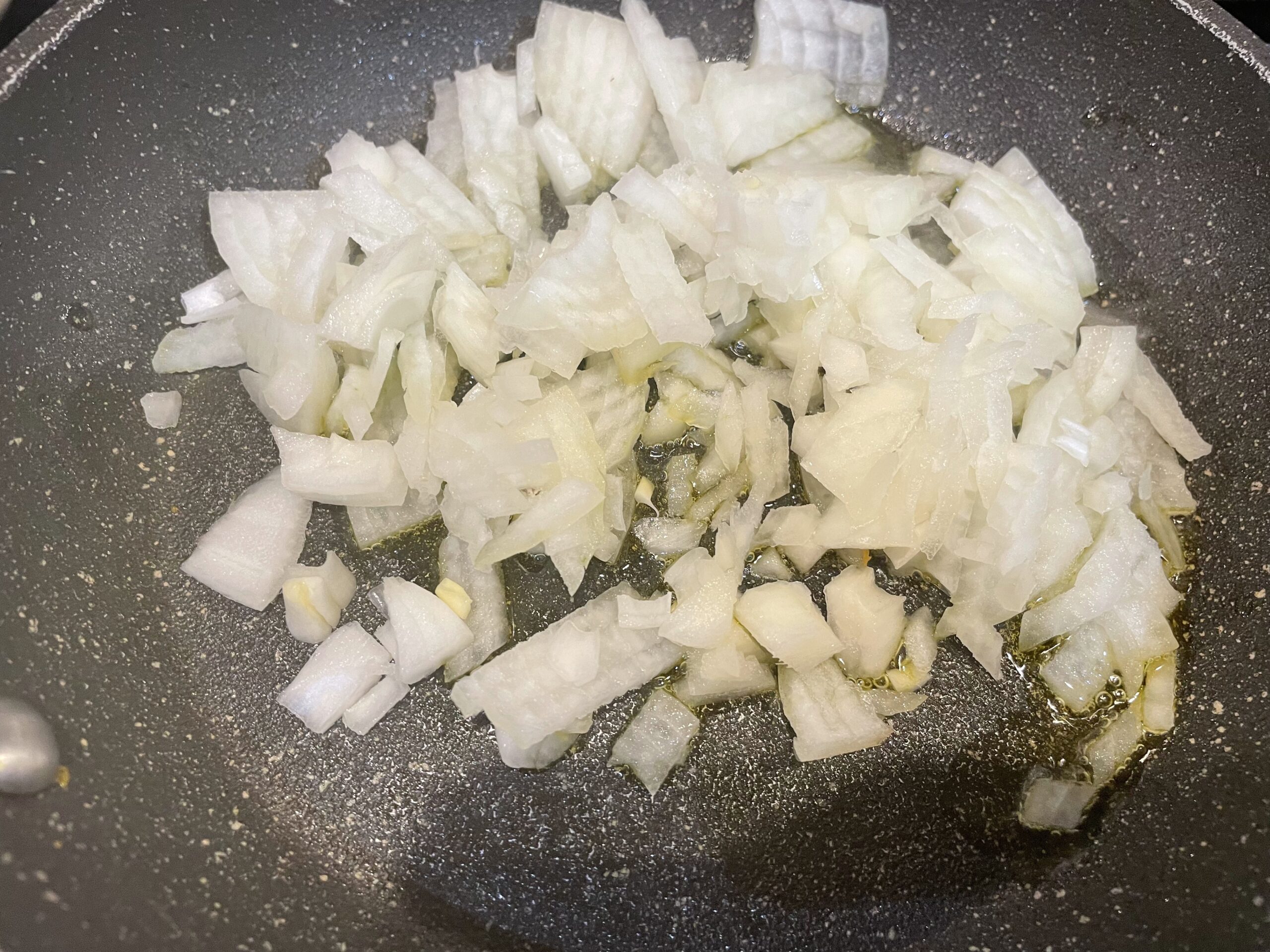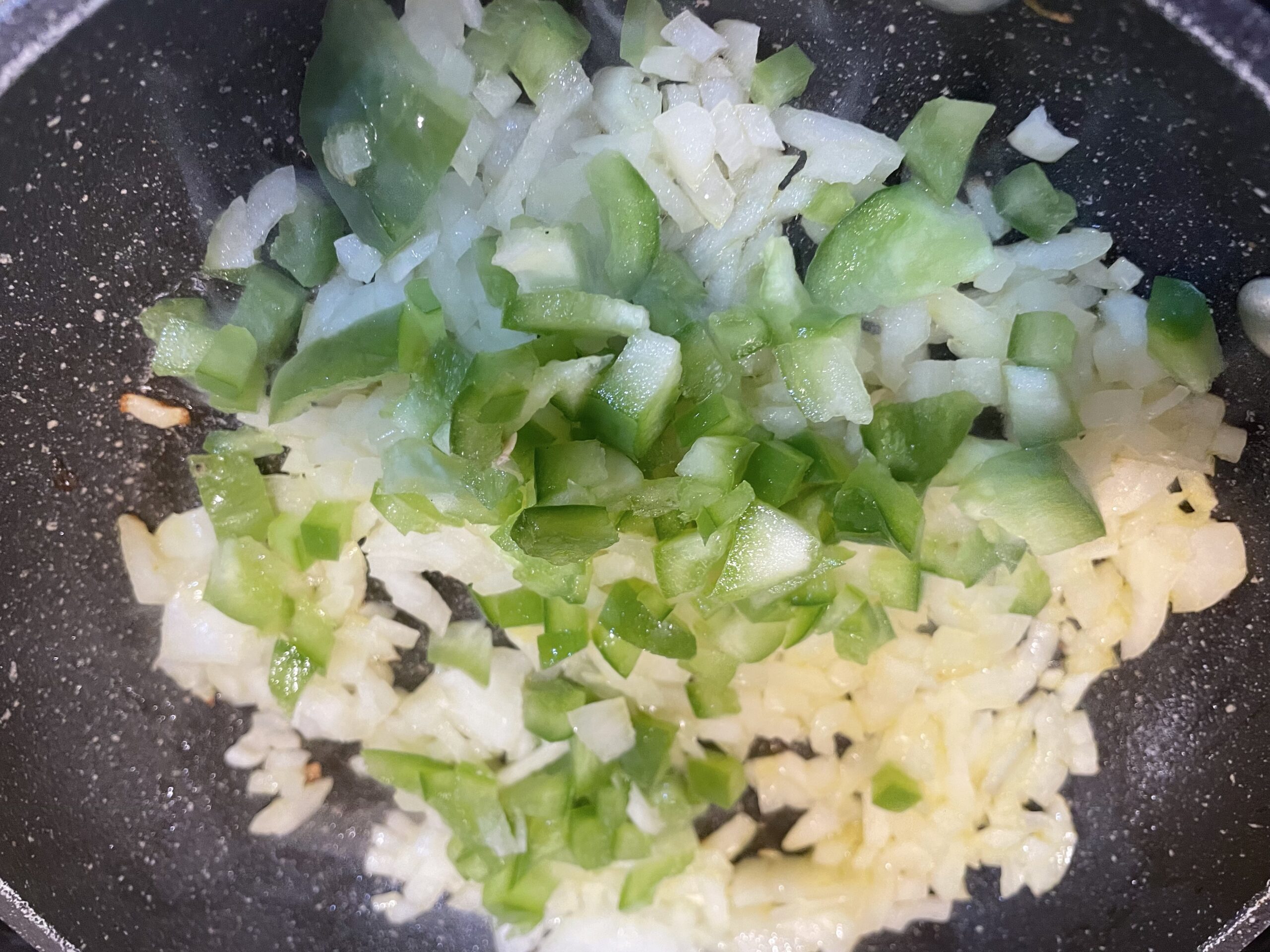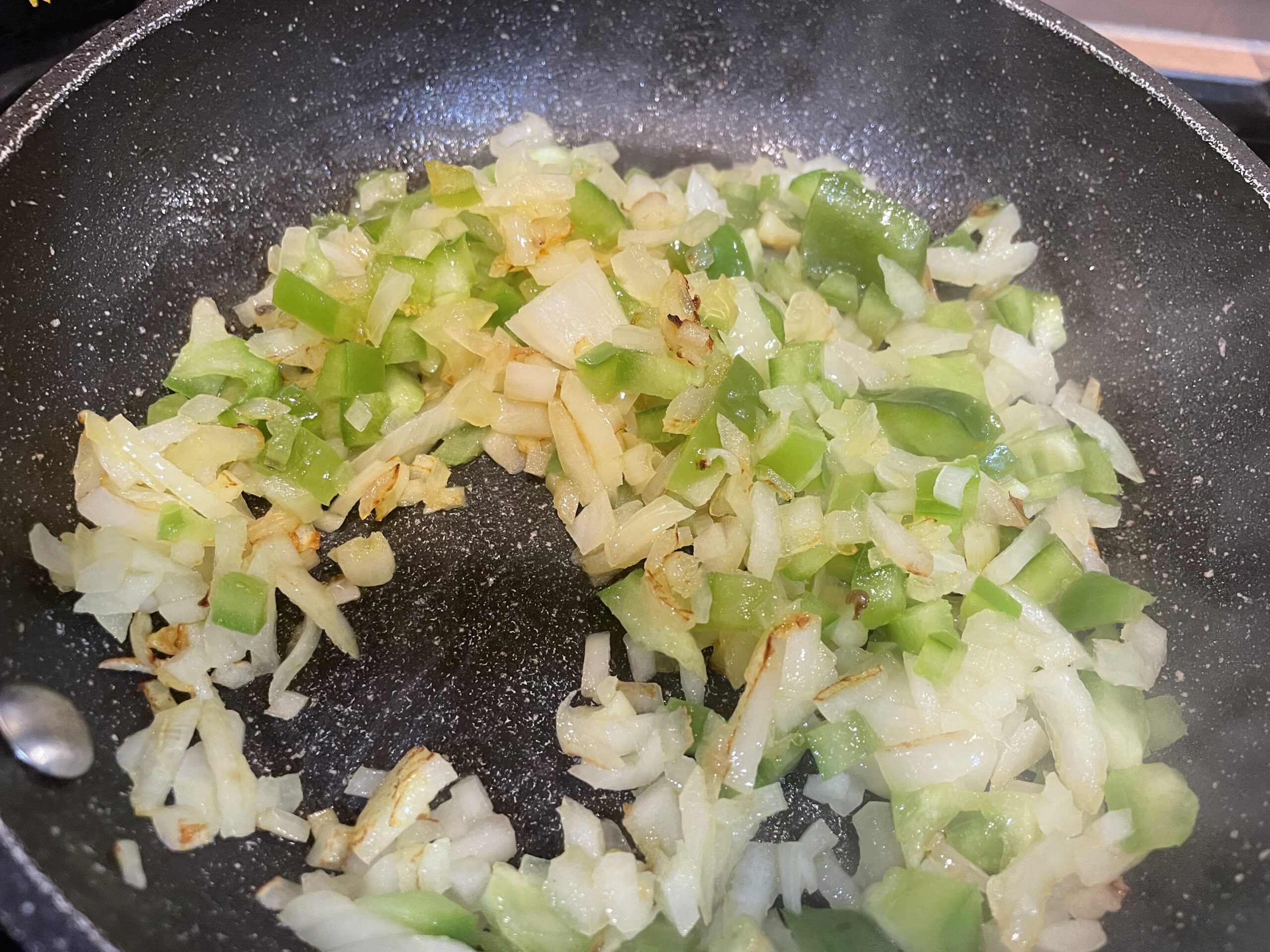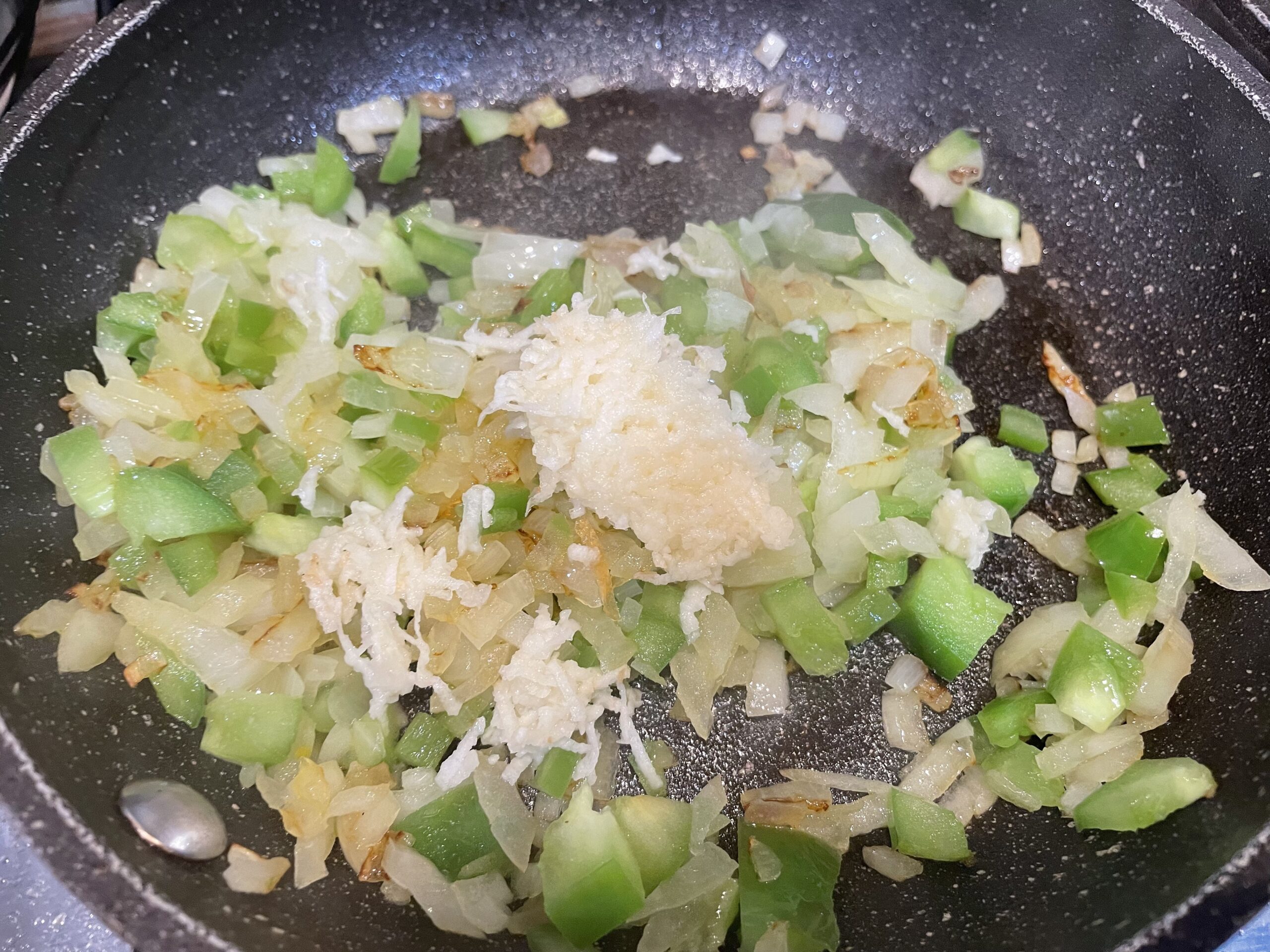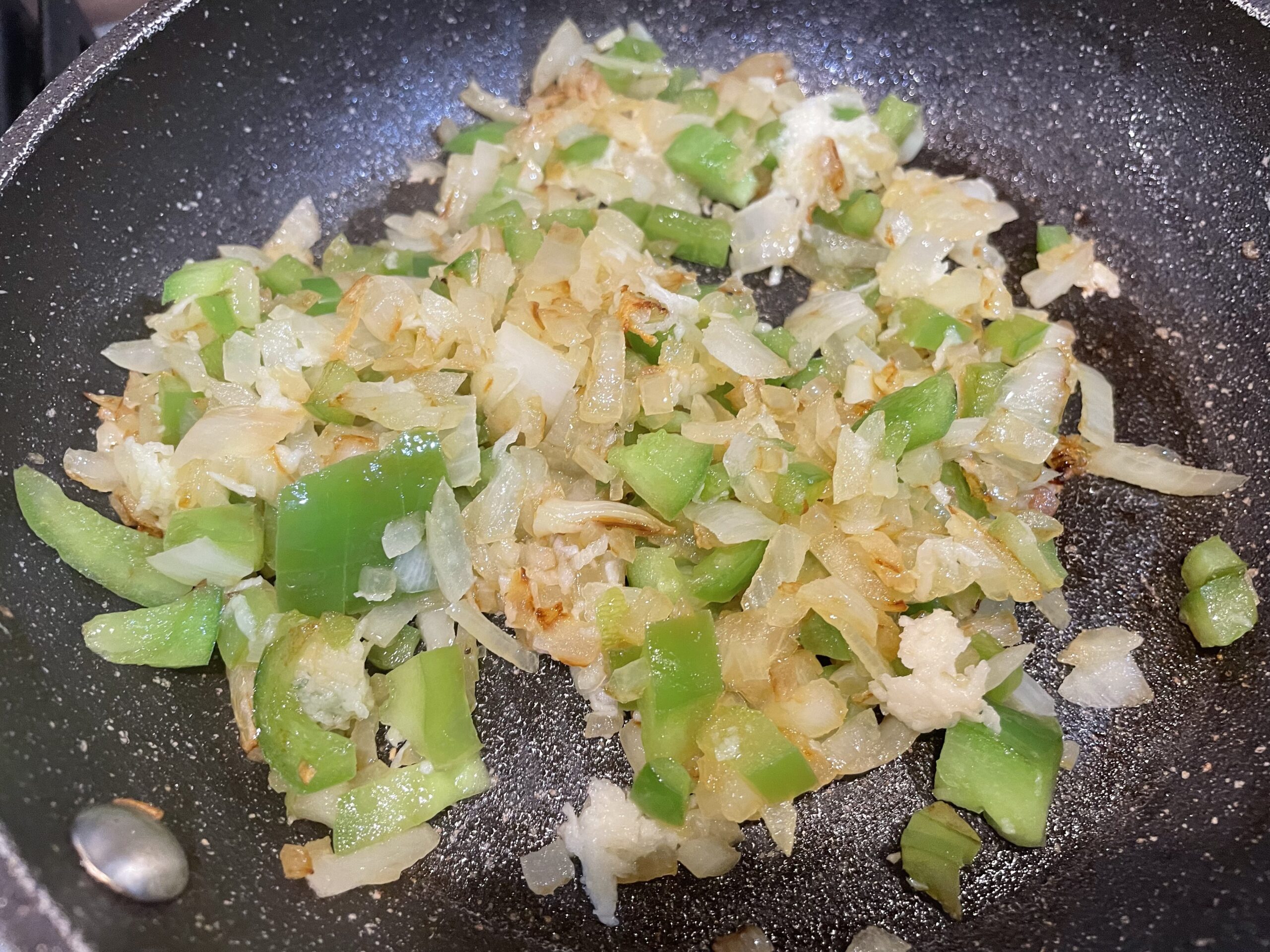 Heat the remaining 1 teaspoon oil in a pan and sauté the onions. Cook on medium heat for 2-3 minutes or until the onions begin to brown.
Once the onions begin to lightly brown add the peppers and garlic and cook for 2-3 minutes.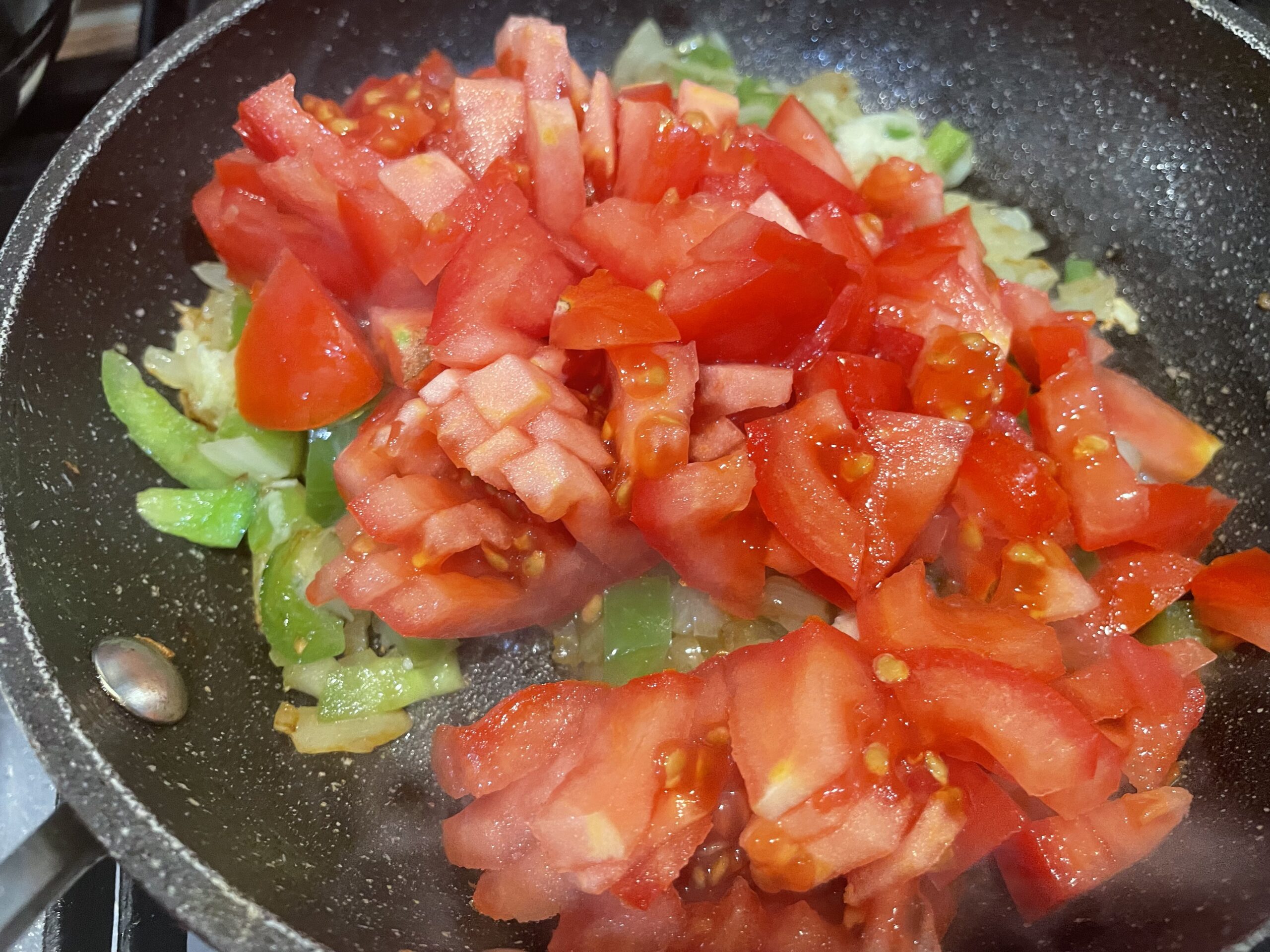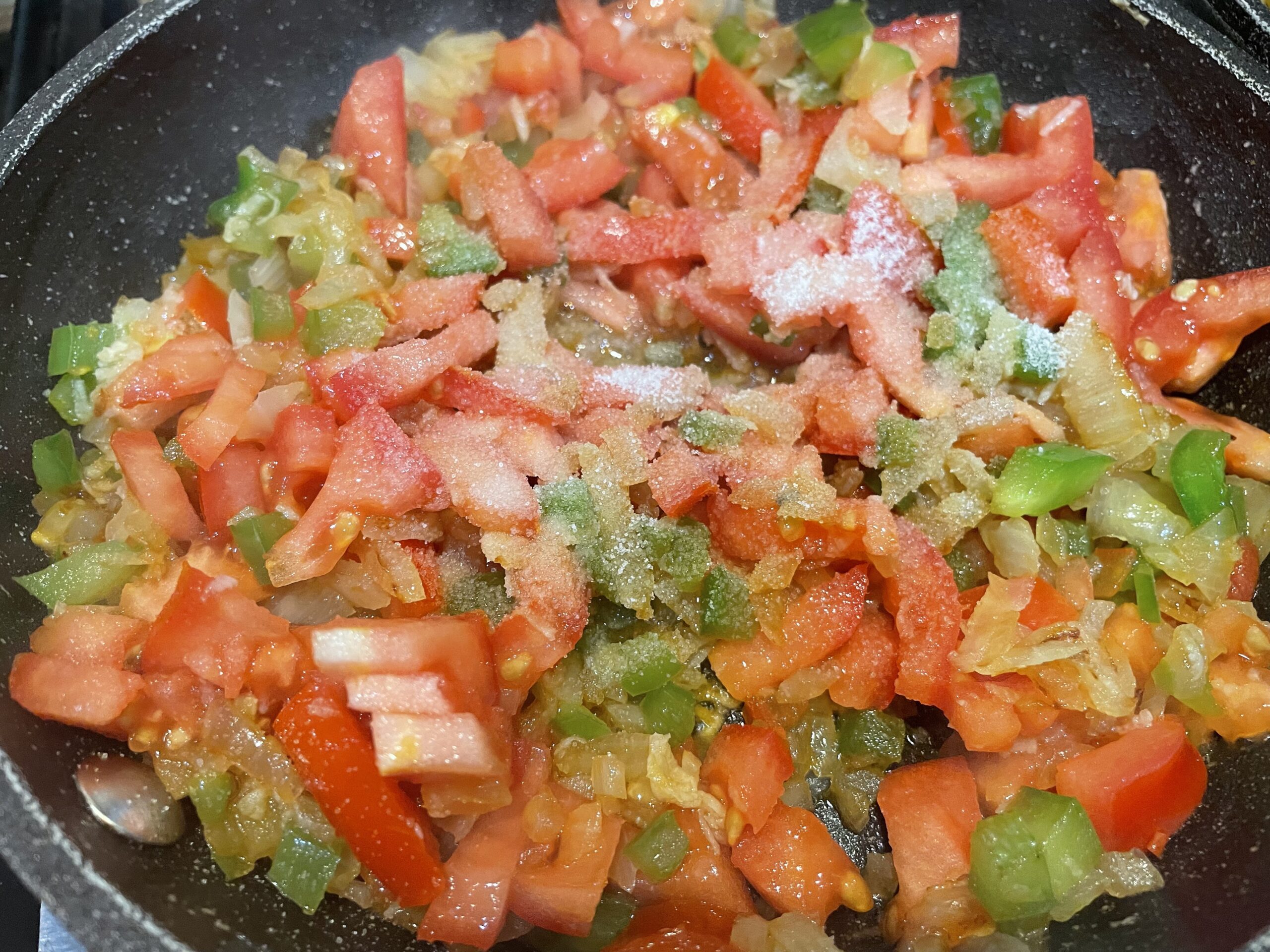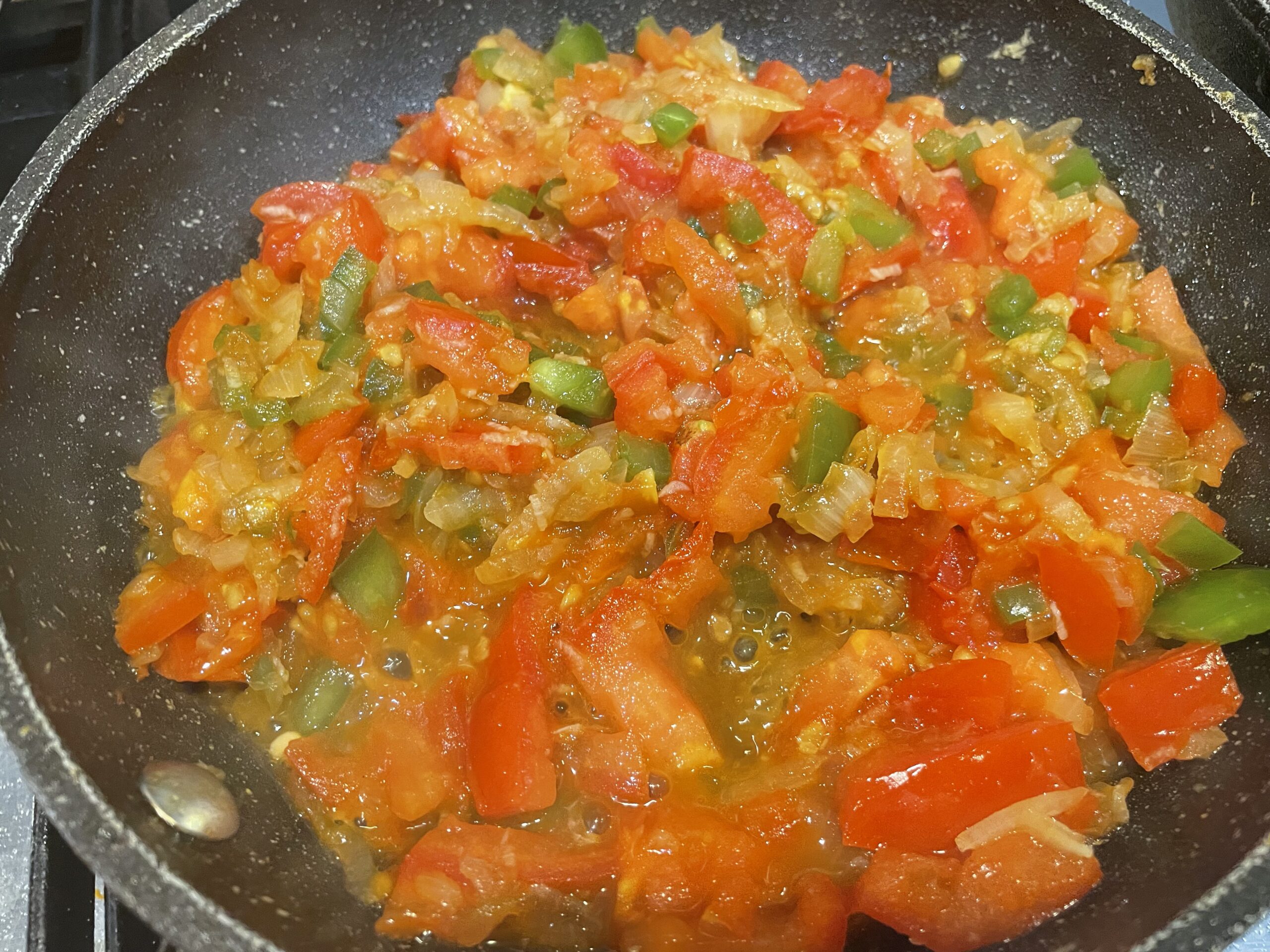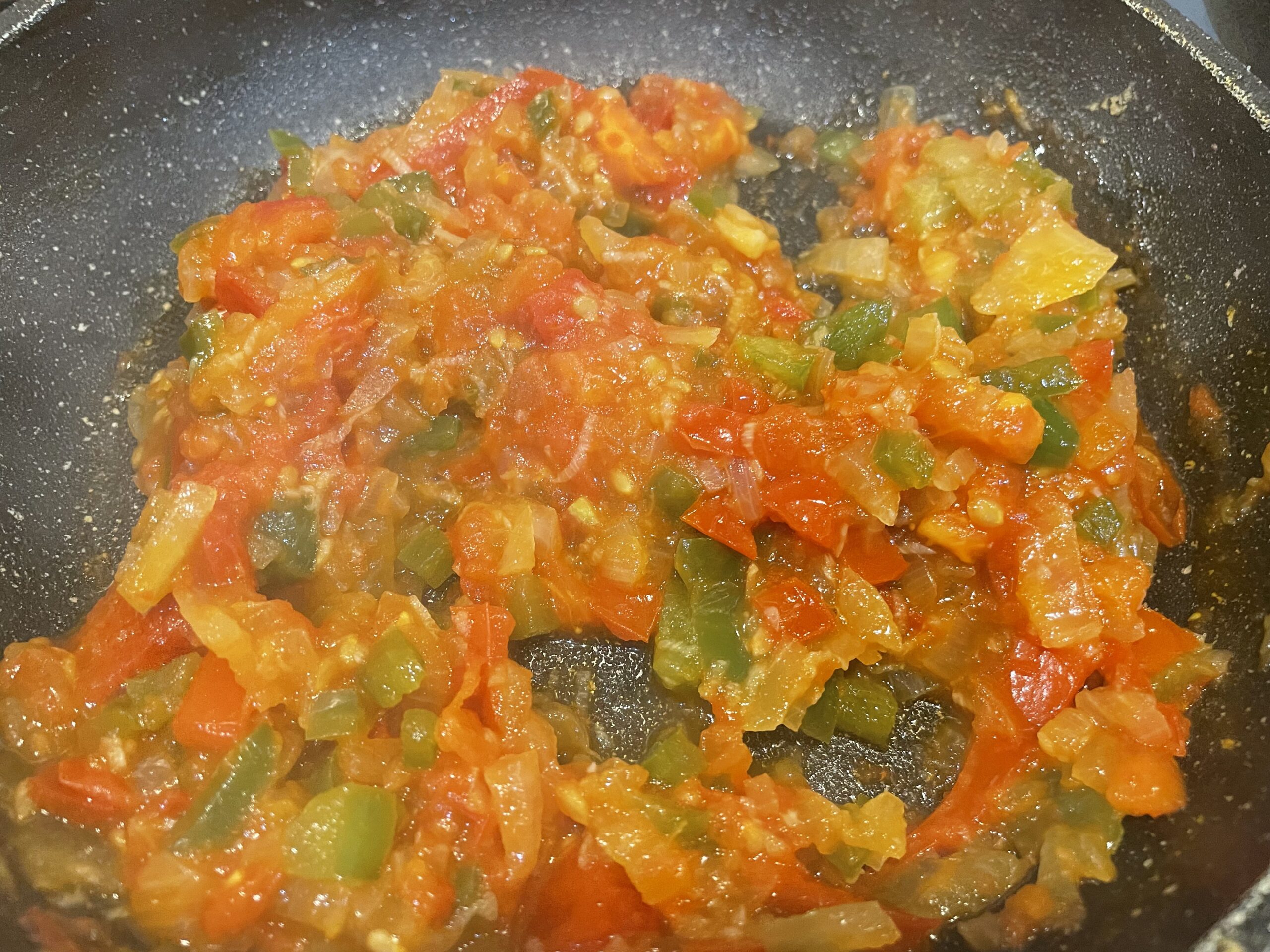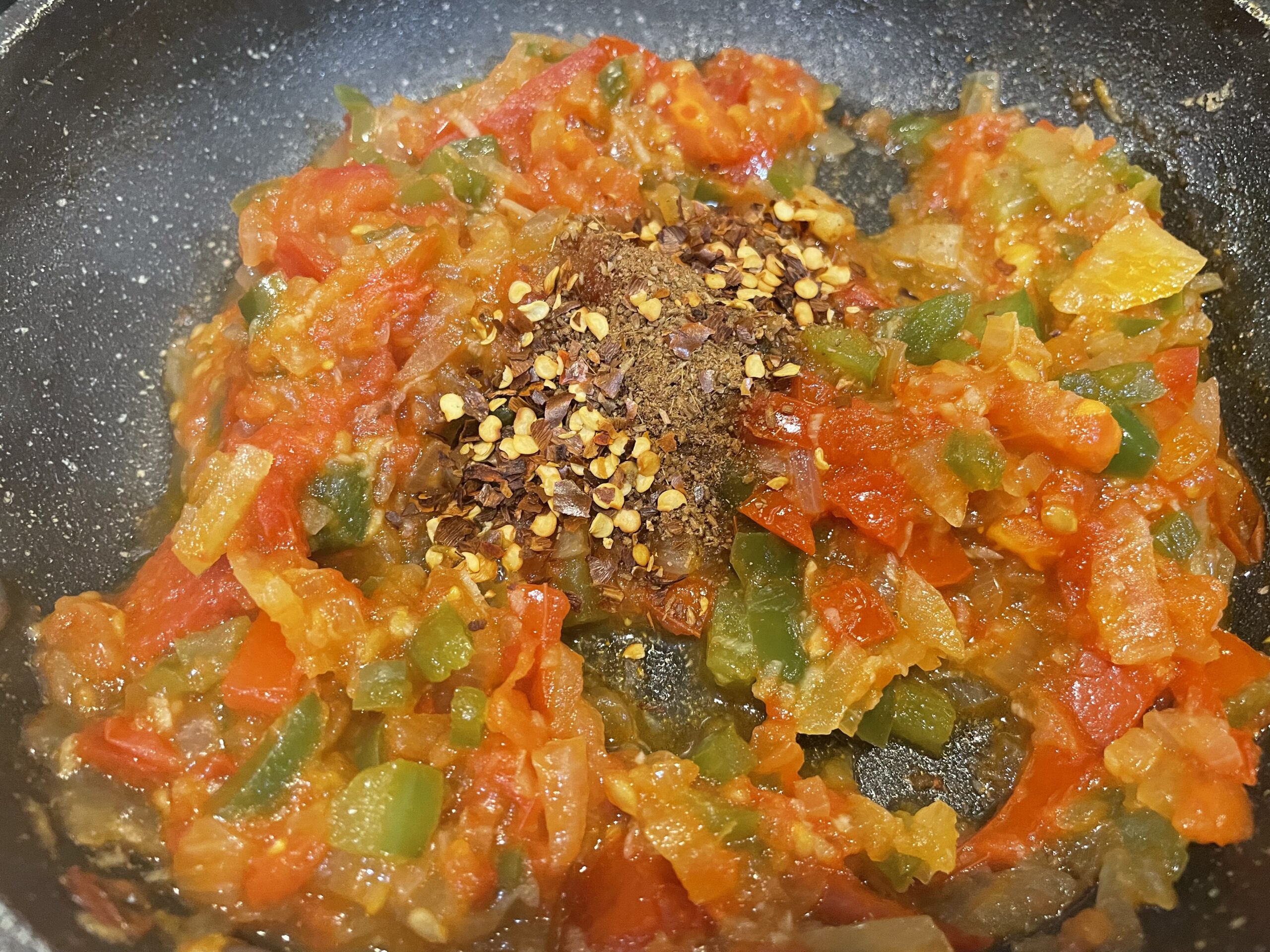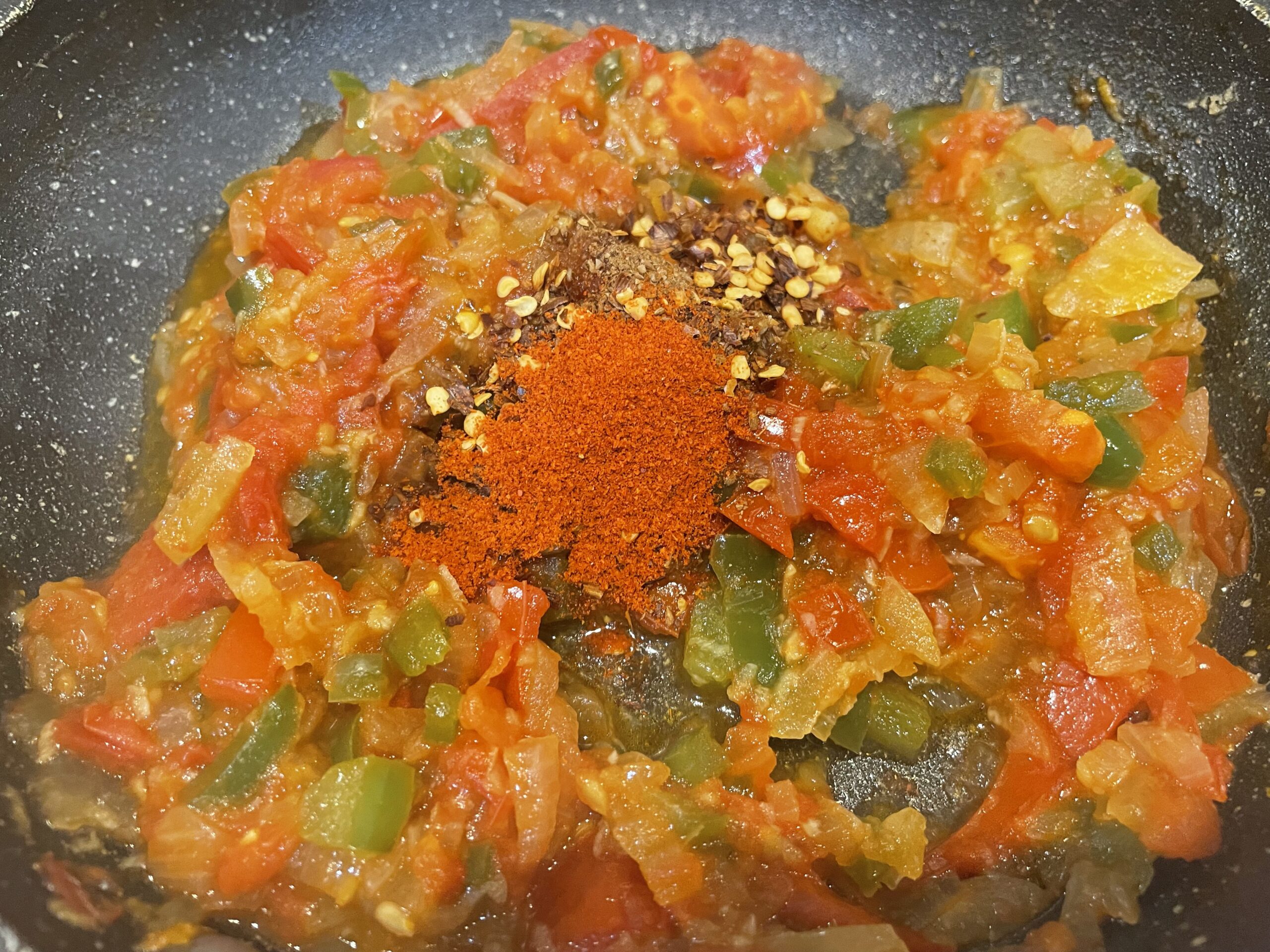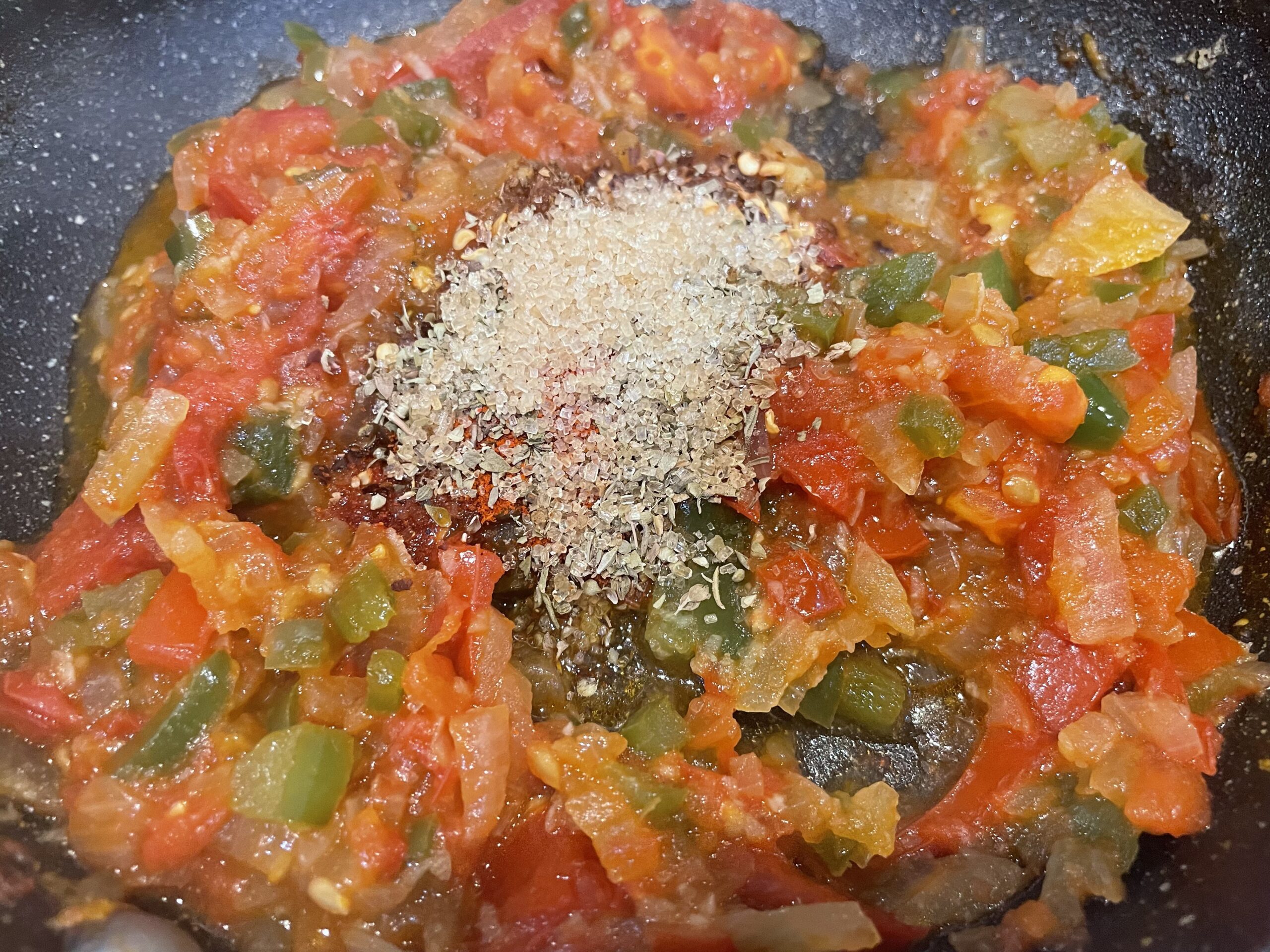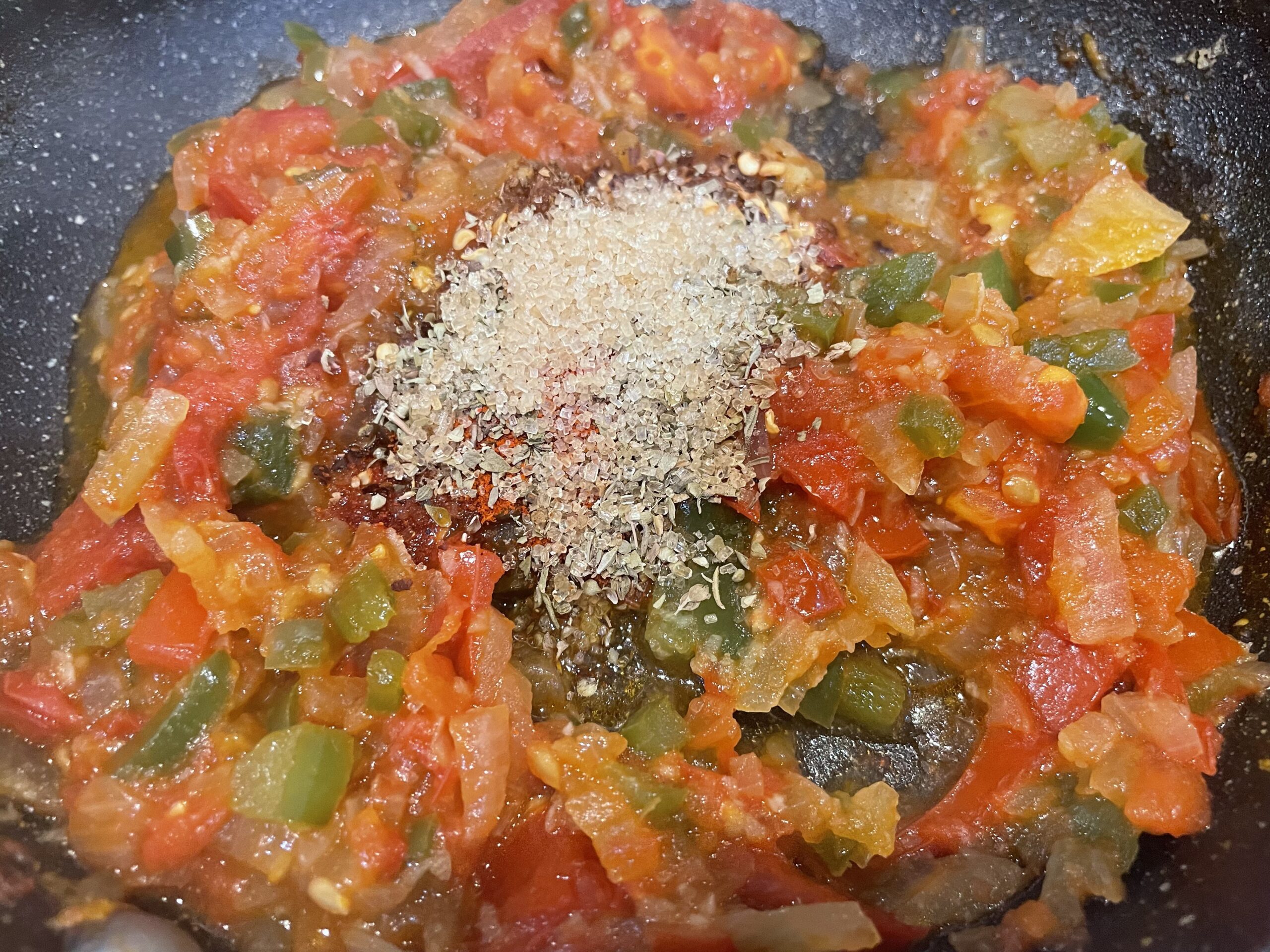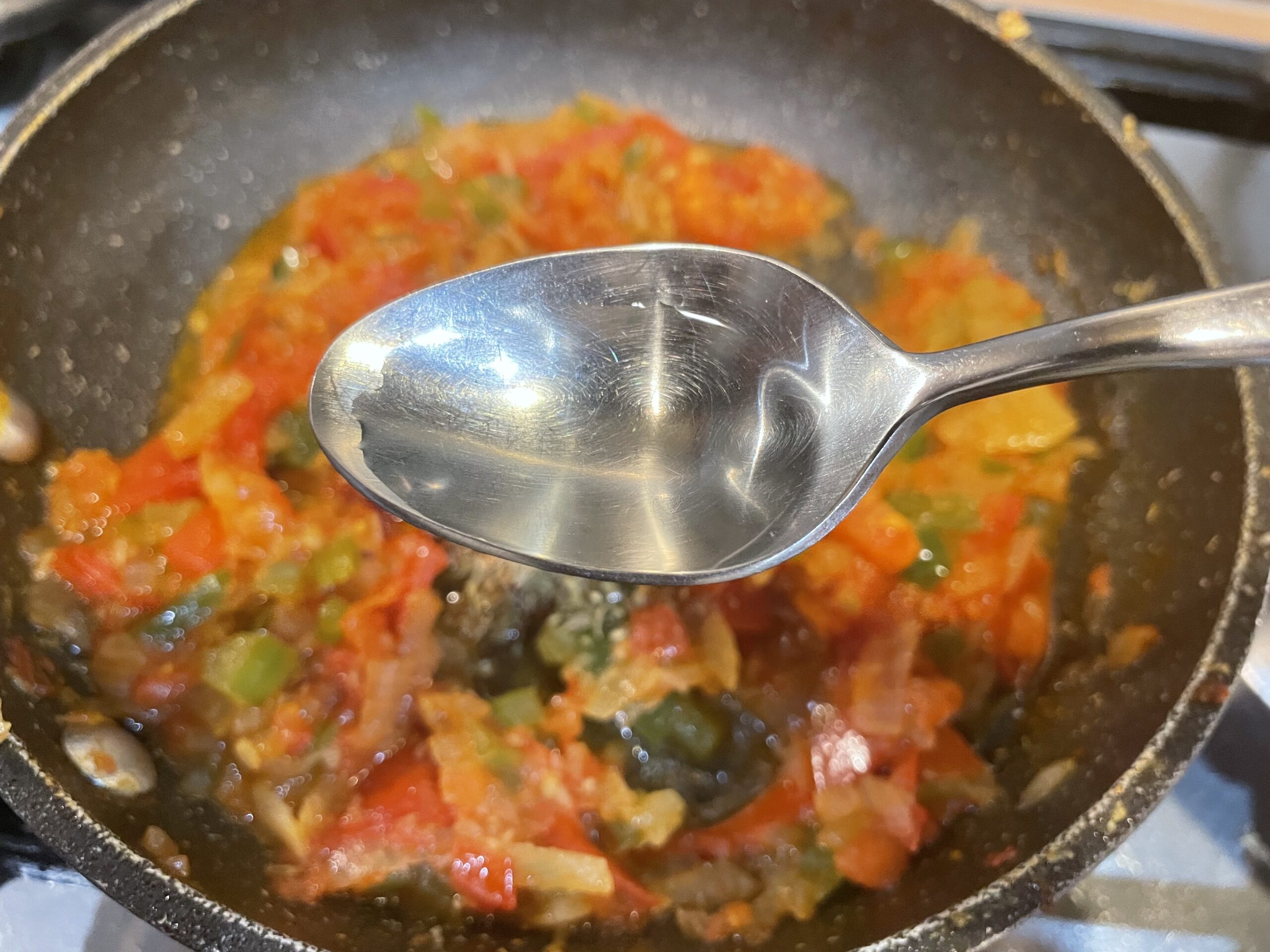 Next add the tomatoes and salt and cook on low-medium heat for 4-5 minutes or until the tomatoes have softened.
Add the cumin powder, chilli flakes, paprika, dried thyme, pepper, sugar and vinegar and mix. Taste to adjust the seasoning.
Allow the tomato sauce to simmer for 5-6 minutes to let the flavours infuse. If it looks too dry you can add 1-2 tablespoons of water. You are aiming for a medium-thick sauce.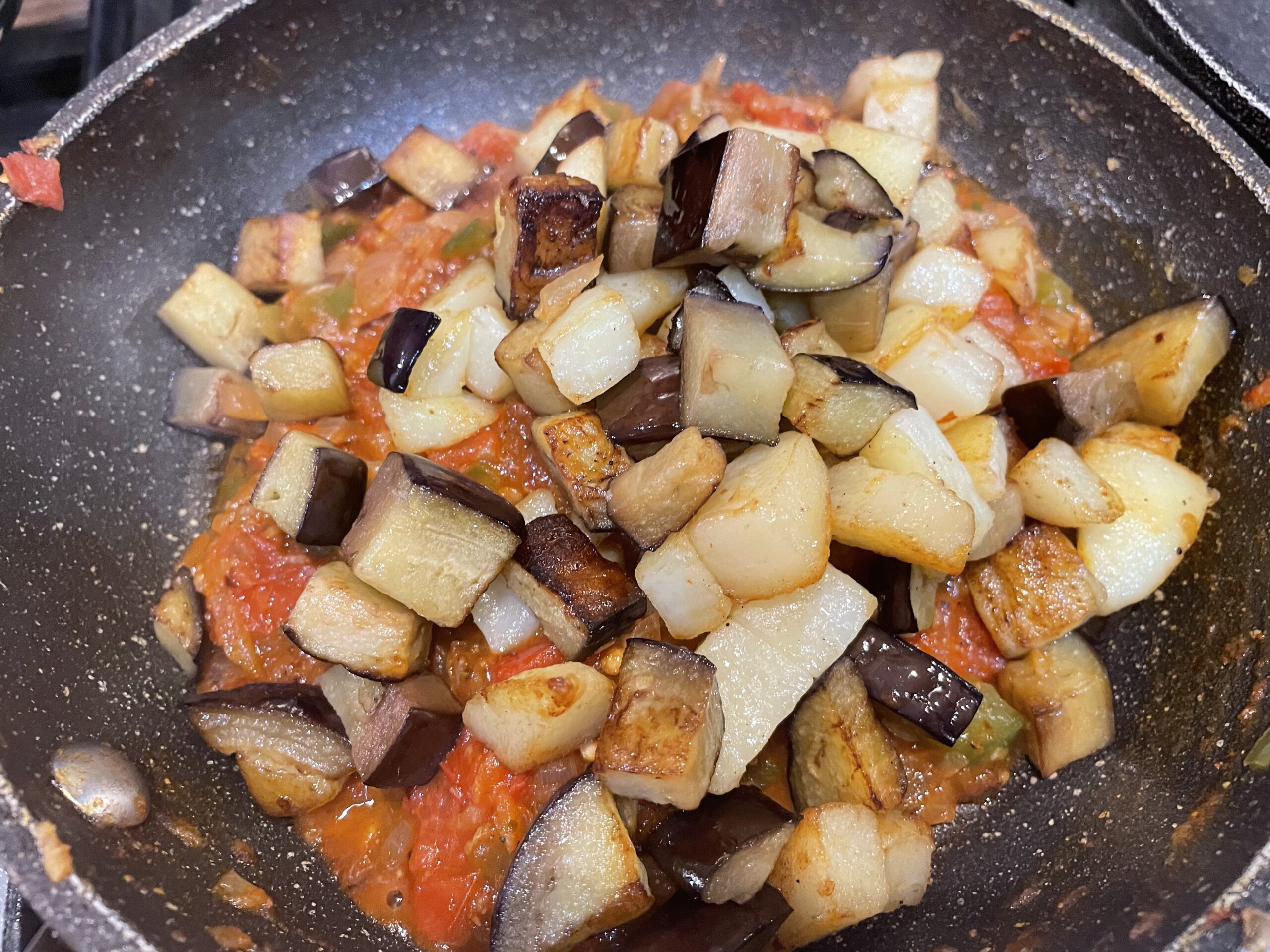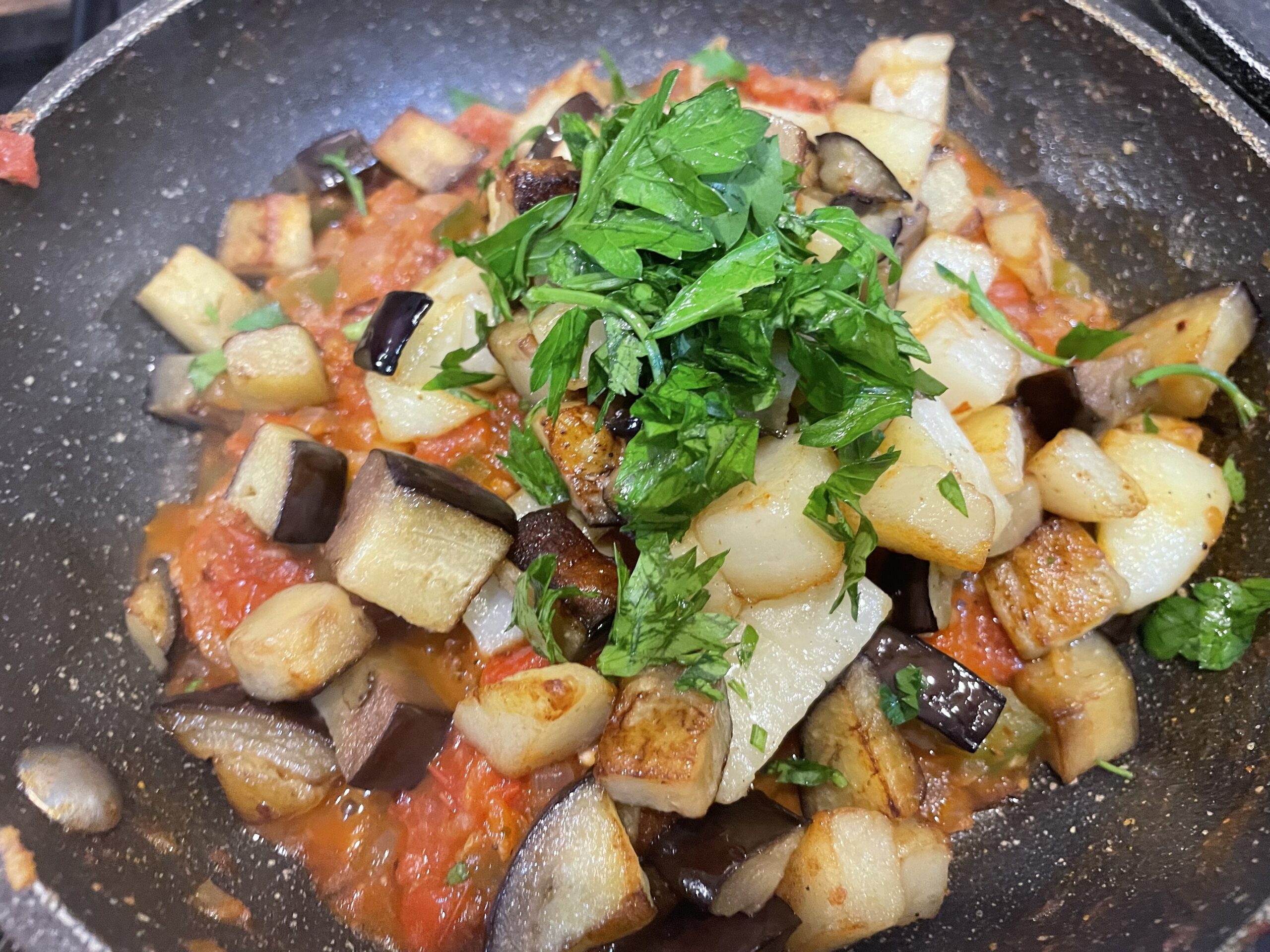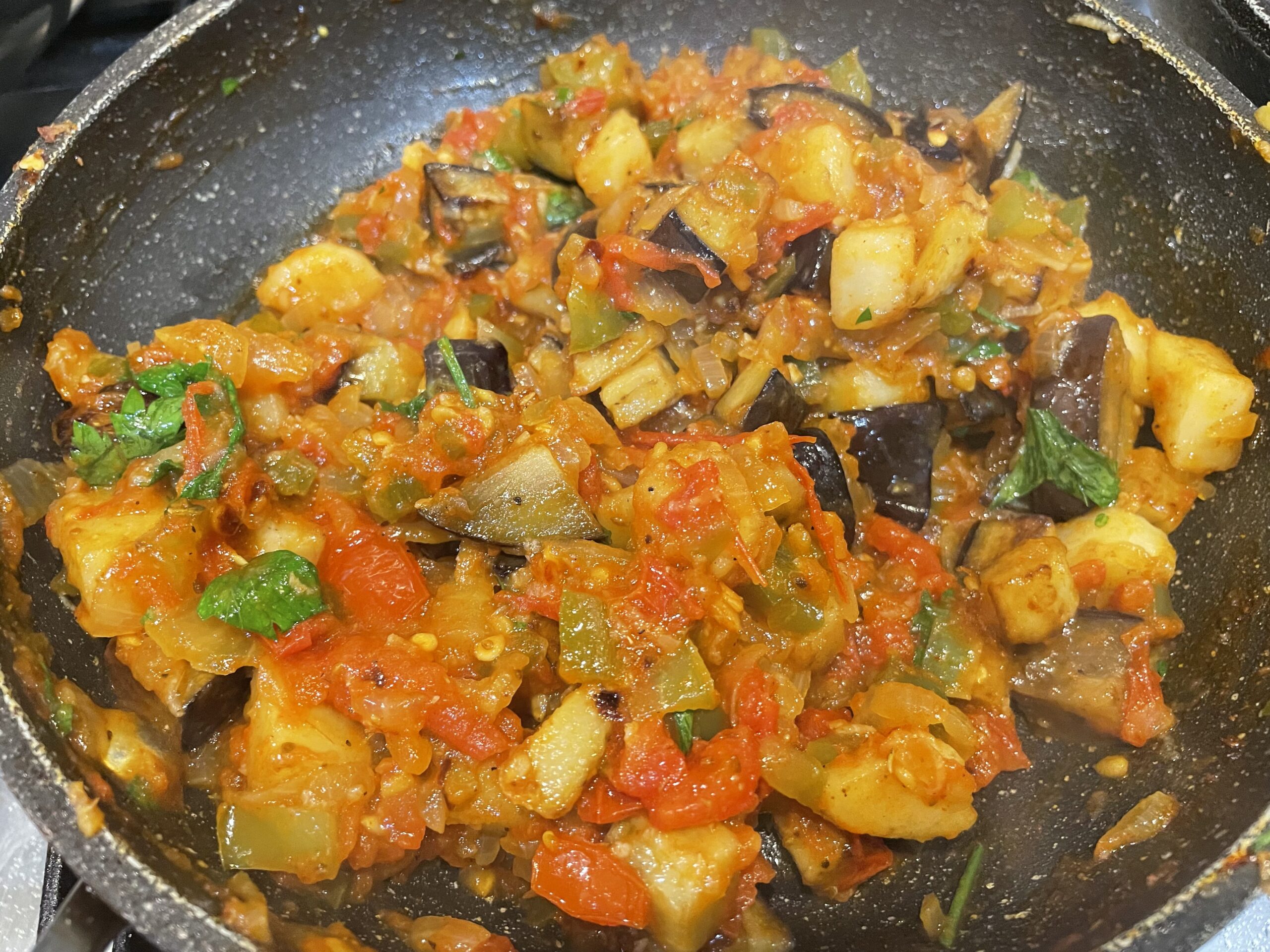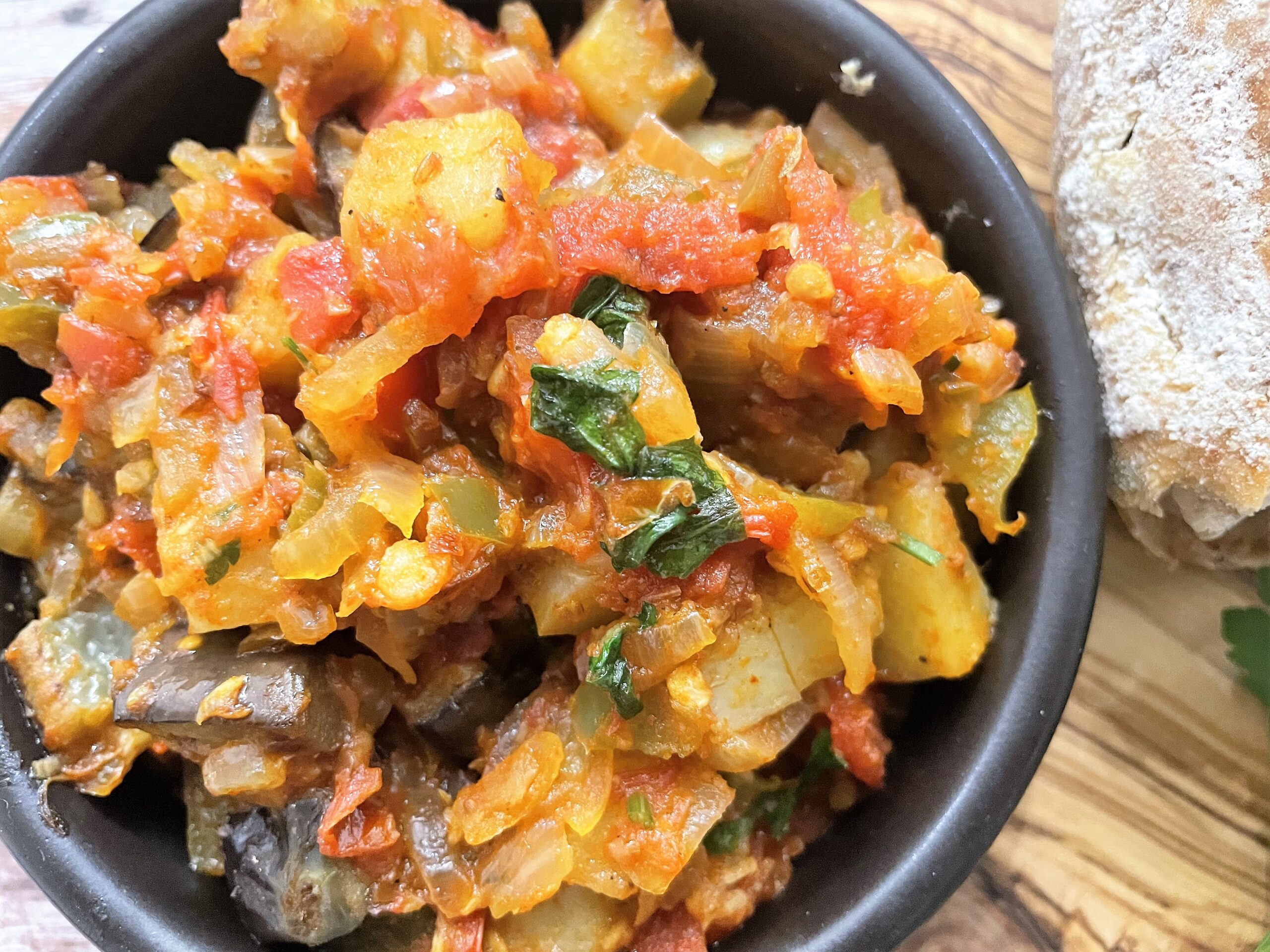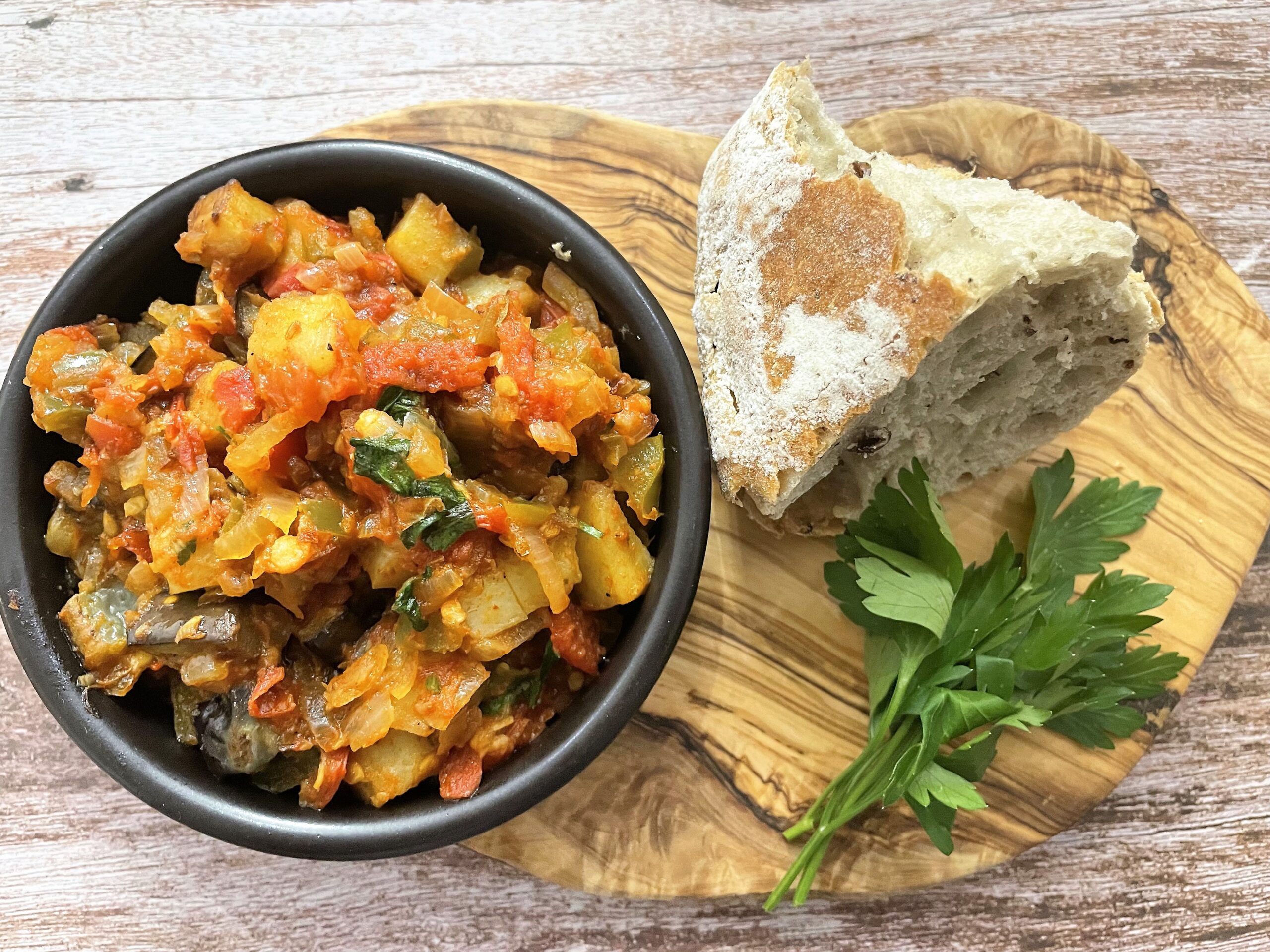 Next add the sautéed potatoes, aubergine and parsley and gently mix. Remove from the heat and allow to cool a little.
Serve cold or at room temperature with choice of your bread.