Muhammara (Roasted Red Pepper & Walnut Dip)
Muhammara is a red pepper and walnut dip which is enjoyed around the Levantine region in Turkey and is a perfect addition to the meze table. The word muhammara is from the Arabic word 'ahmar', which literally means red. This red dip, originally from the Syrian city of Aleppo, has made its way from the heart of the Levant to many parts of the world.
Muhammara dip is a real treat with different flavour notes and textures. It is savoury, sweet, slightly smoky, and just enough spicy! It is almost a cousin to Spanish romesco sauce. The addition of pomegranate molasses elevates this dish to another flavour level. Usually, I always recommend substituting ingredients while cooking but for this recipe, I would highly recommend buying pomegranate molasses/ syrup as it gives it the unique flavour.
Not only is this dip delicious it is also a nutrient dense dip. Walnuts makes omega-3 rich and the peppers used for muhammara are a rich source of carotenoids, vitamin C and antioxidant nutrients. The other condiments used in the recipe further elevate the taste and nutrition profile of the dip.
This muhammara recipe is easy to make, and I enjoy it with warm Turkish bread or as a spread on sandwiches or scoop it on top of grilled chicken or fish. It is simply super satisfying to tear of a piece of bread fresh from the oven and fill it with muhammara dip! A perfect combination.
Ingredients
150- 200 grams of grilled red peppers
75 grams unsalted walnuts
75 grams breadcrumbs
1 grated garlic clove
1 teaspoon chilli flakes
1 teaspoon roasted ground cumin
1 teaspoon paprika
3-4 tablespoons olive oil
2 tablespoons pomegranate syrup
1 tablespoon finely chopped parsley
1-2 teaspoons lime juice
salt to taste
Directions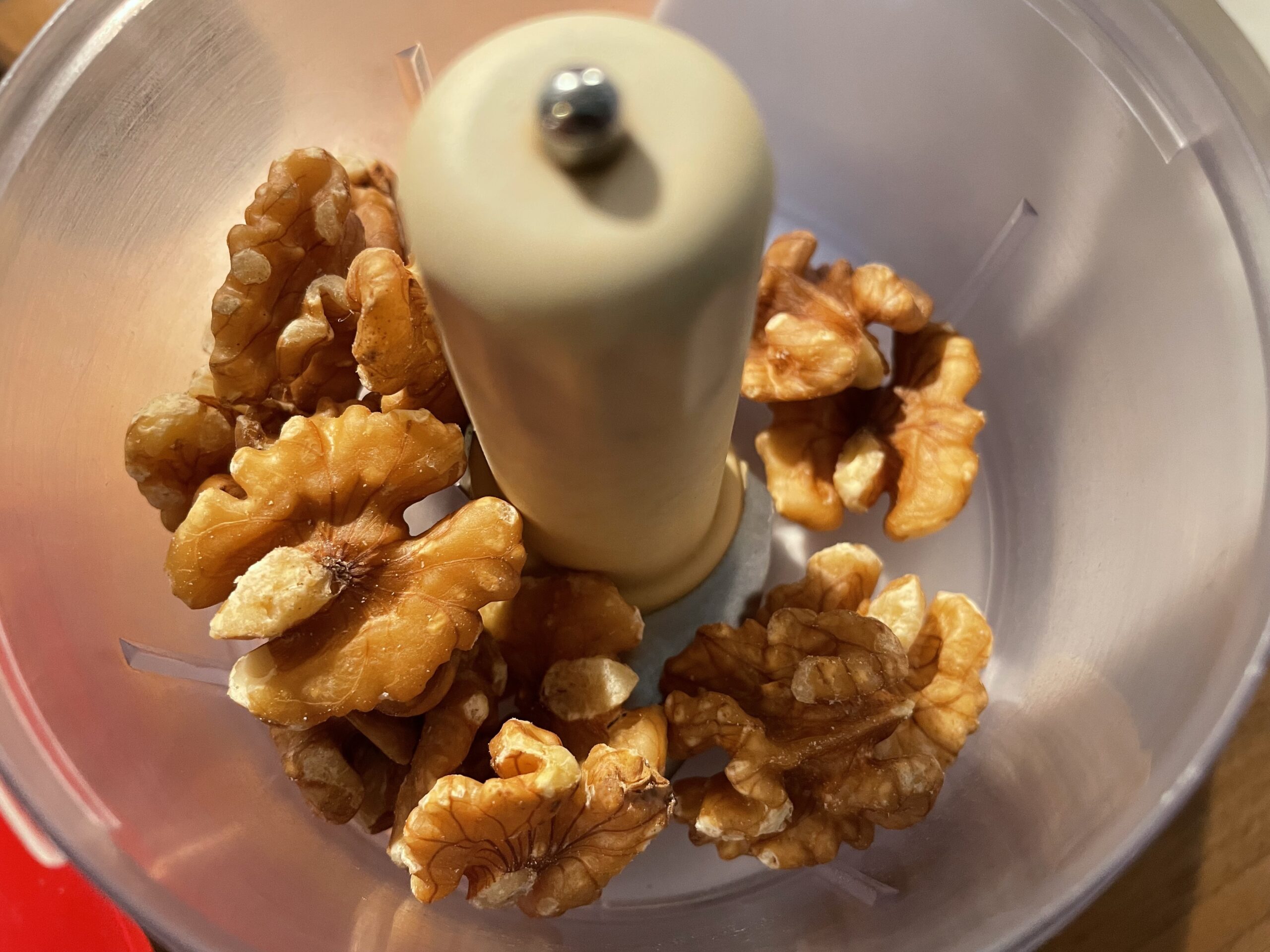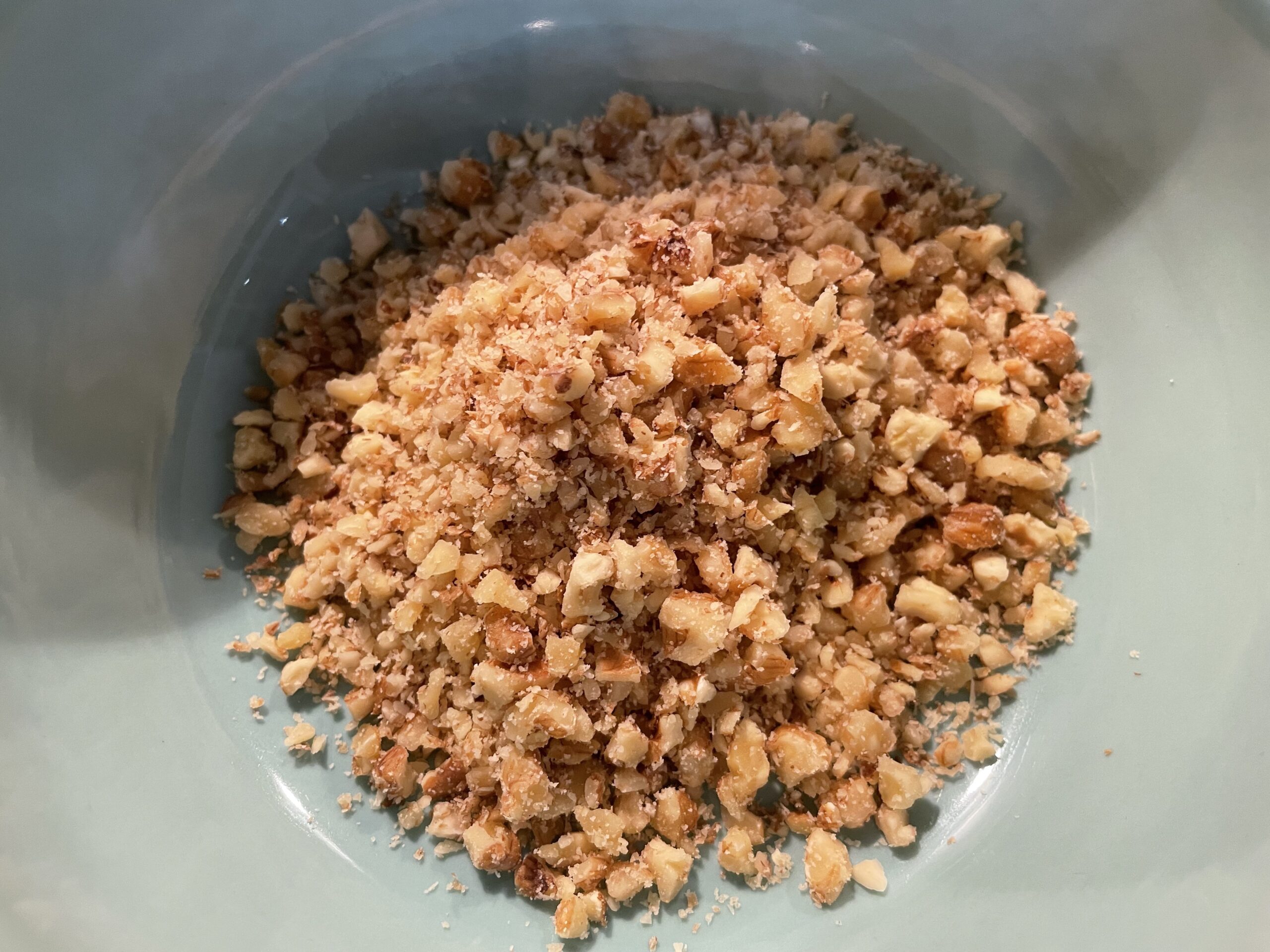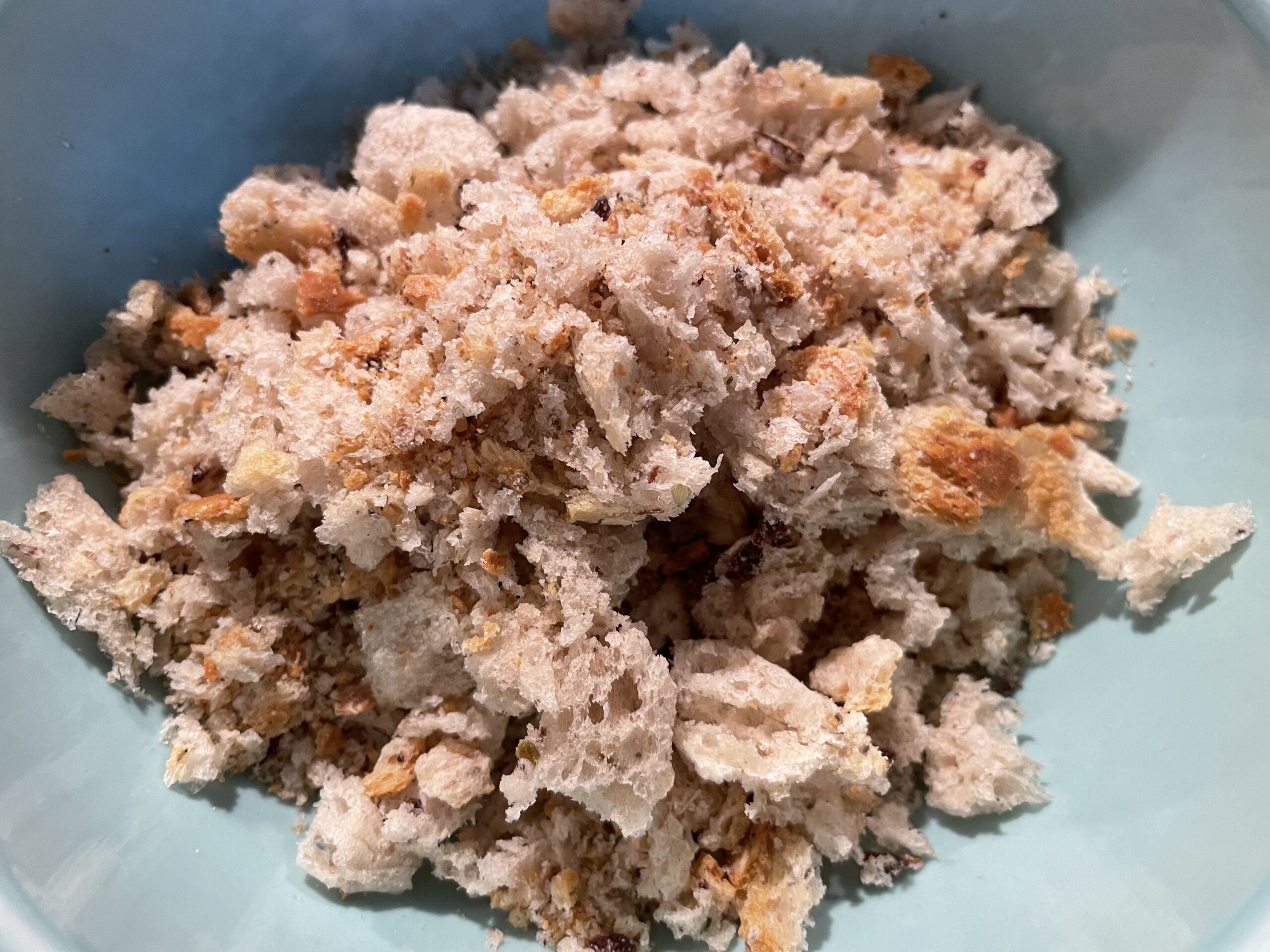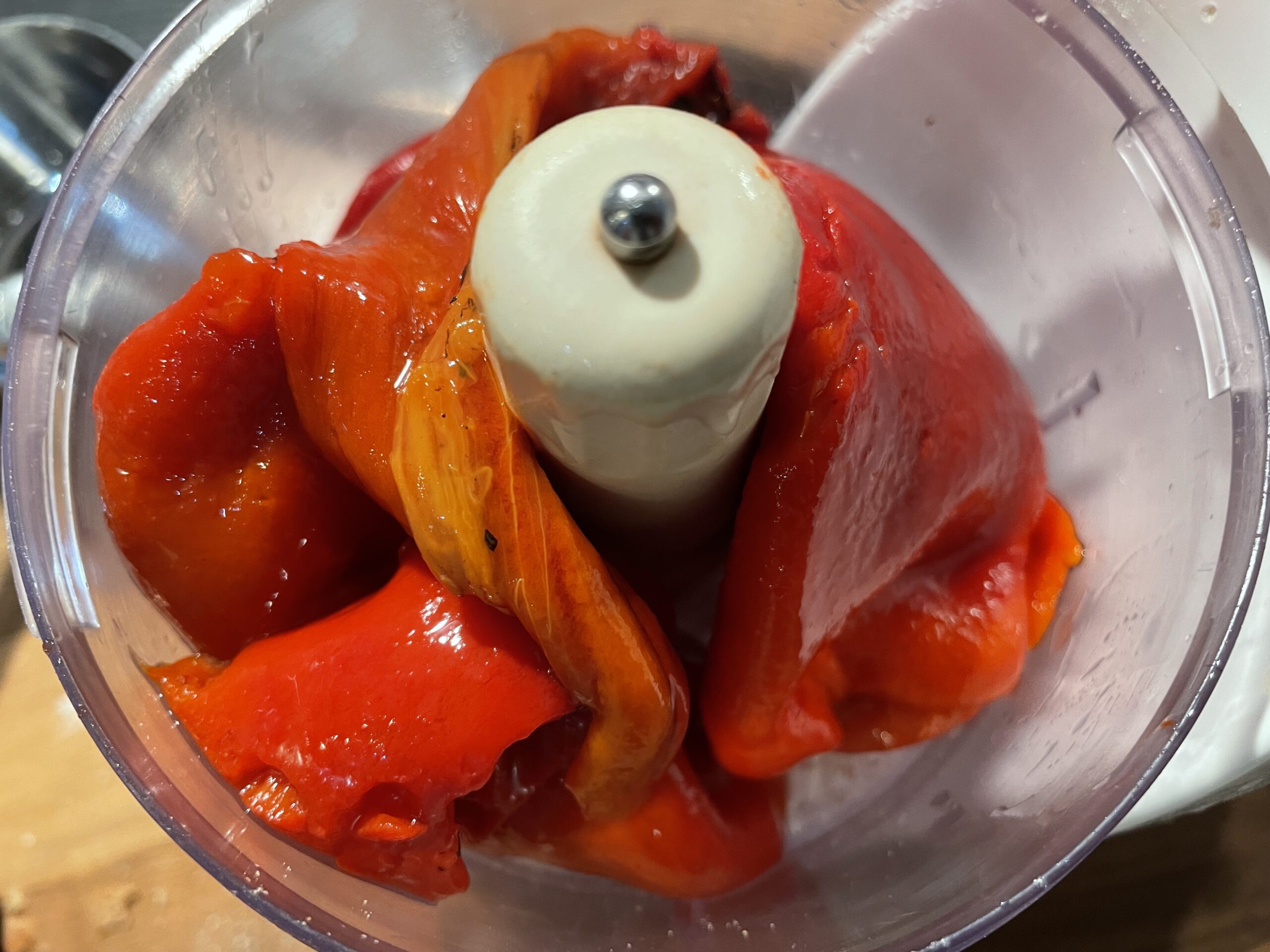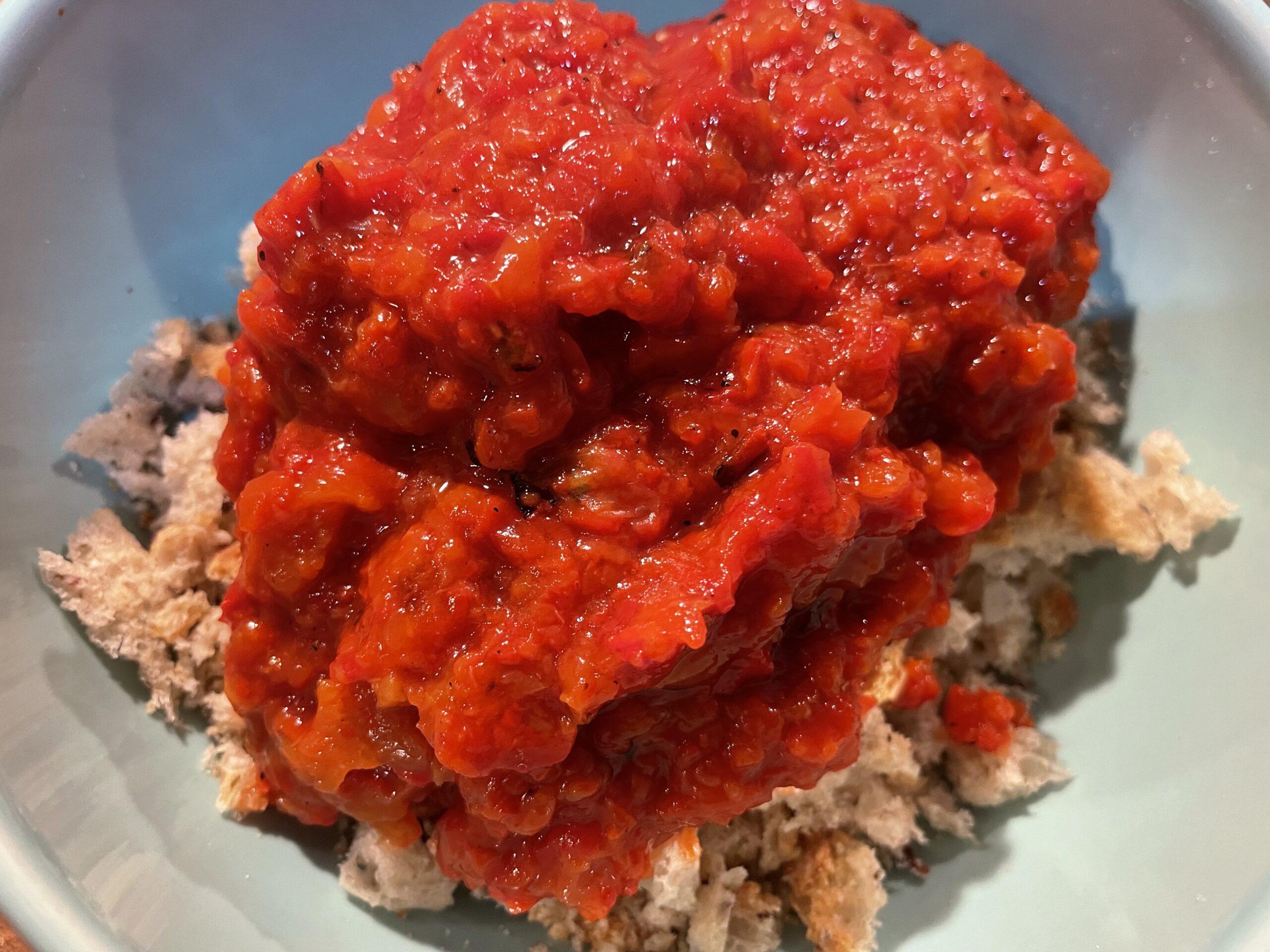 Chop or pulse the walnuts to a fine crumb.
In a bowl add the chopped walnuts and the breadcrumbs.
Pulse the grilled peppers to a coarse texture and add to the walnut and breadcrumbs.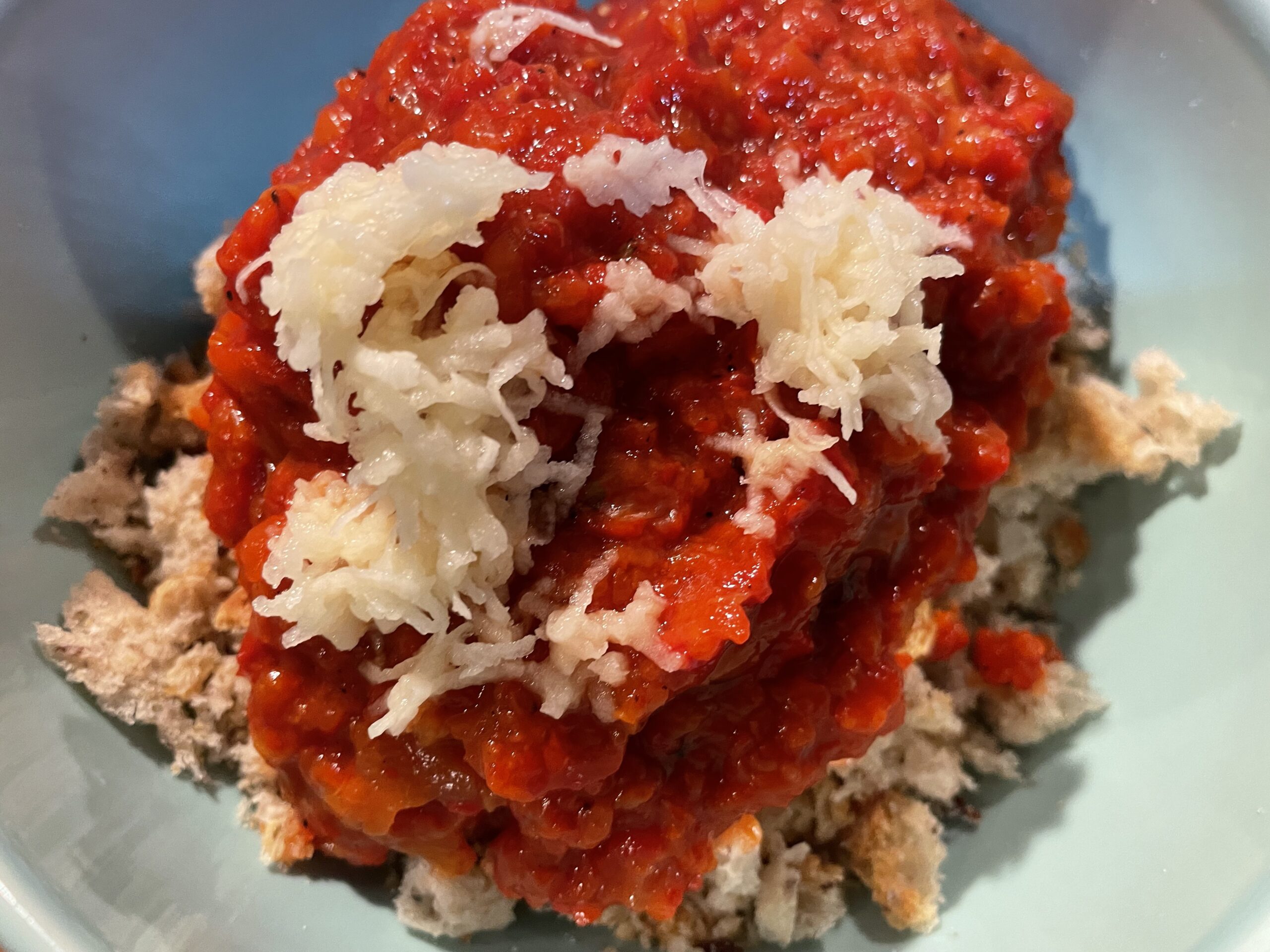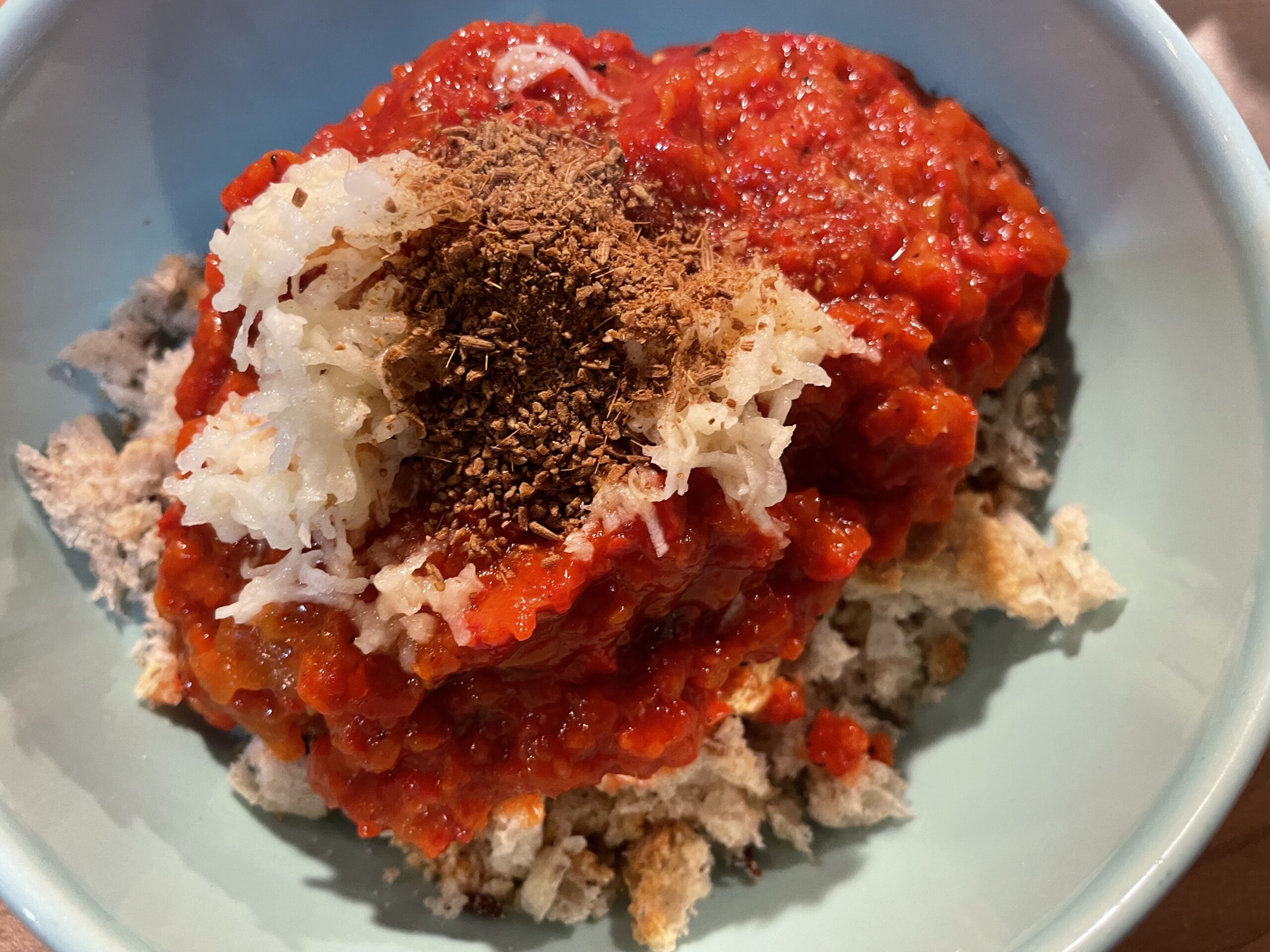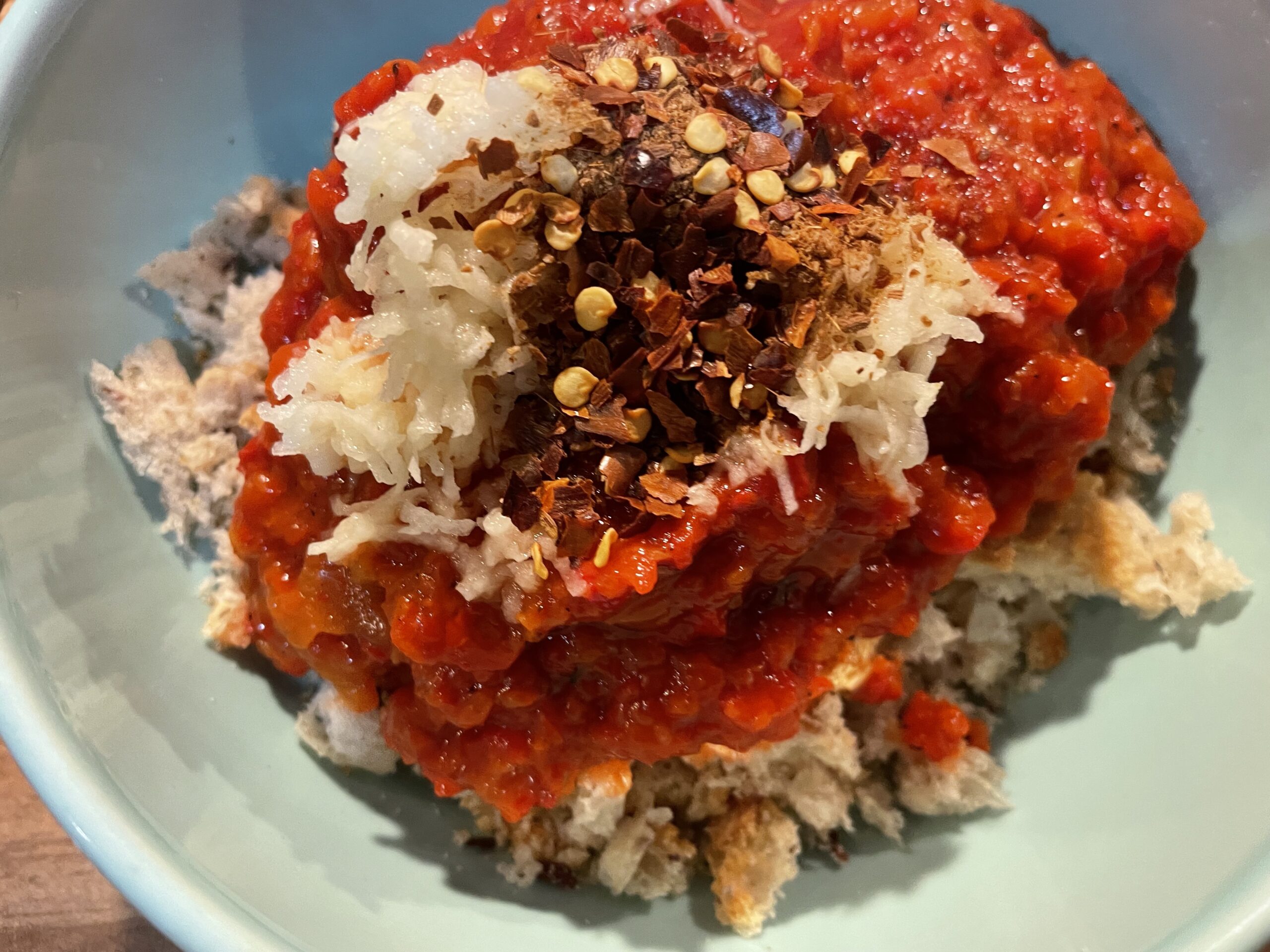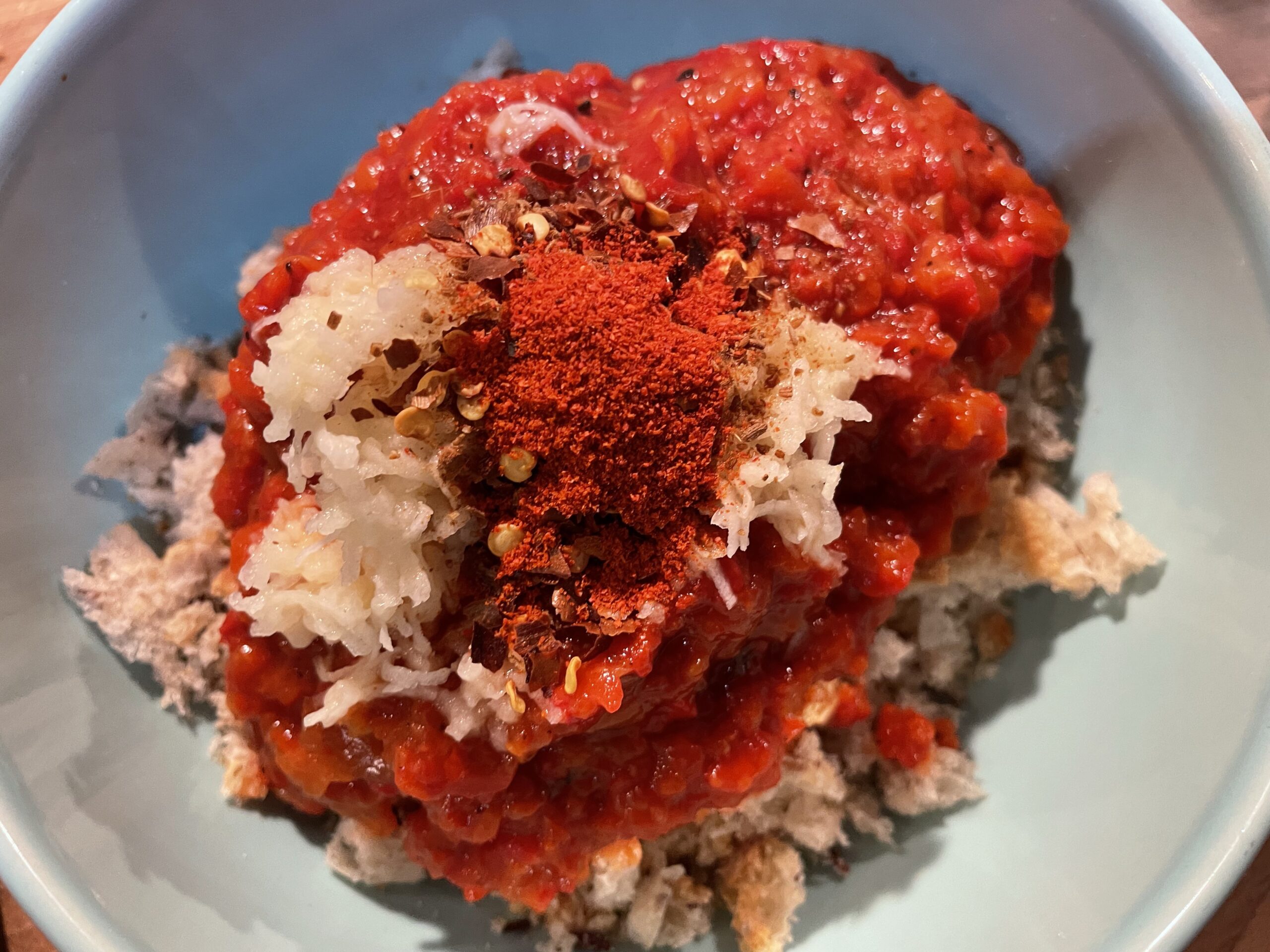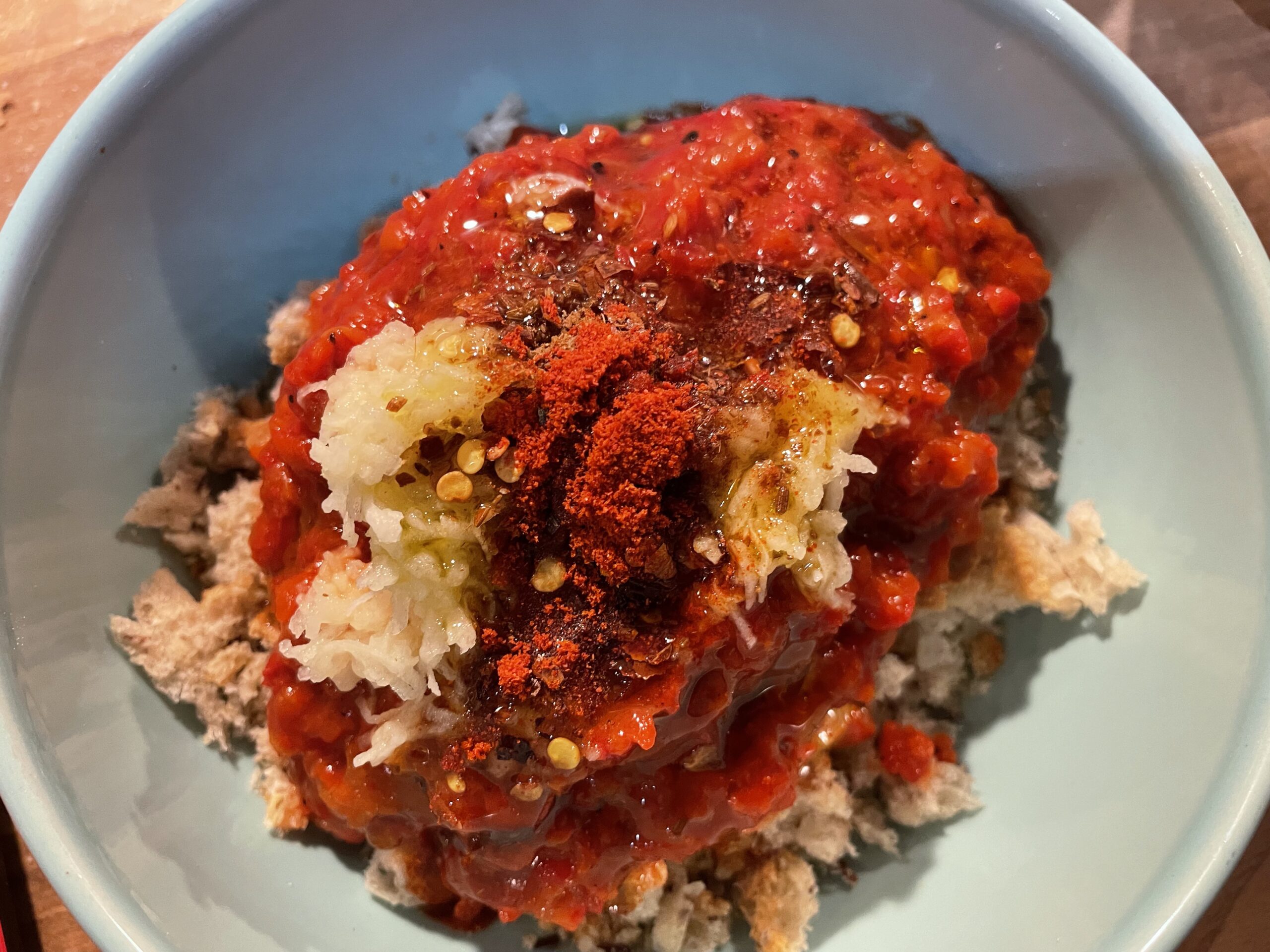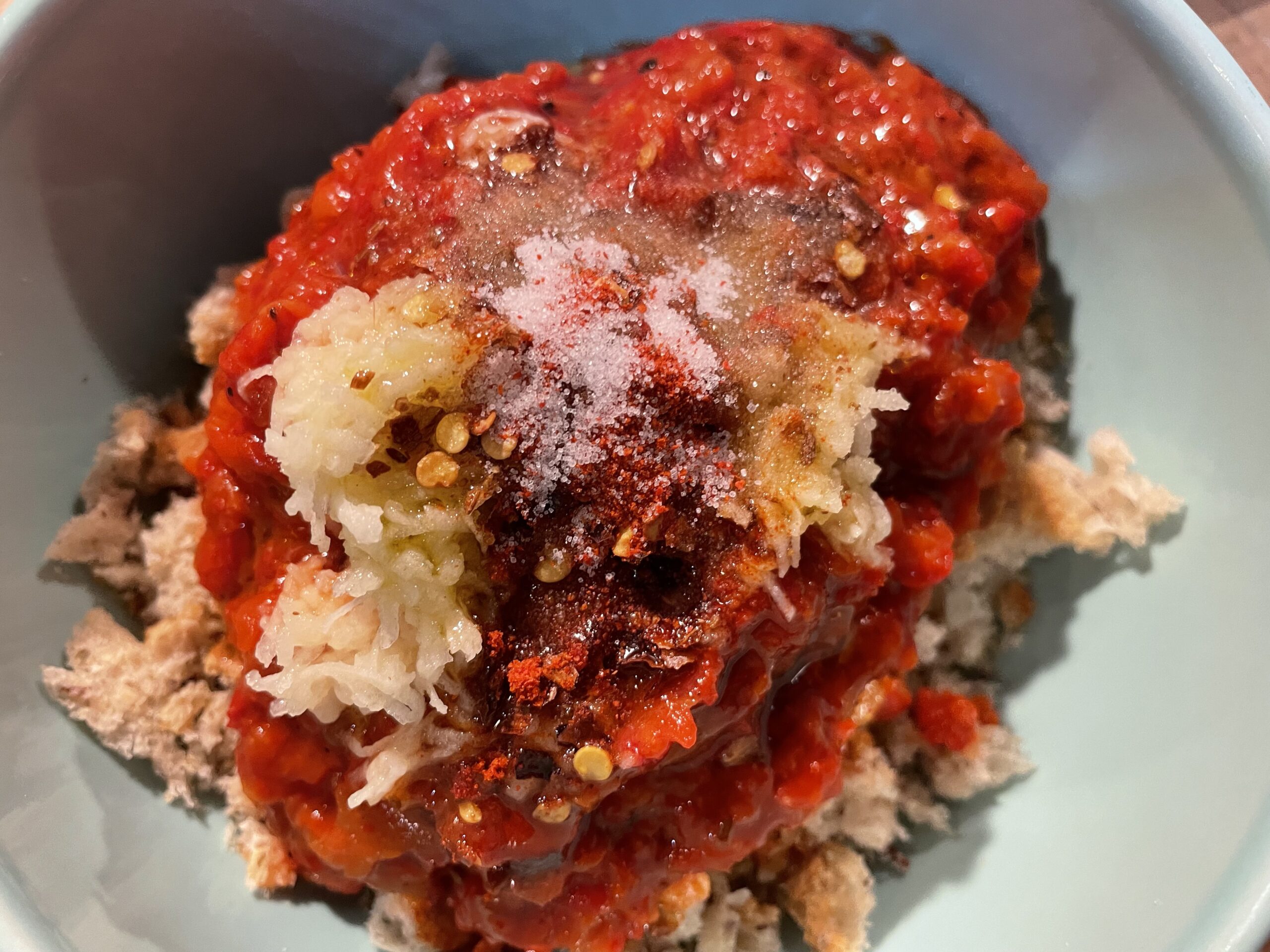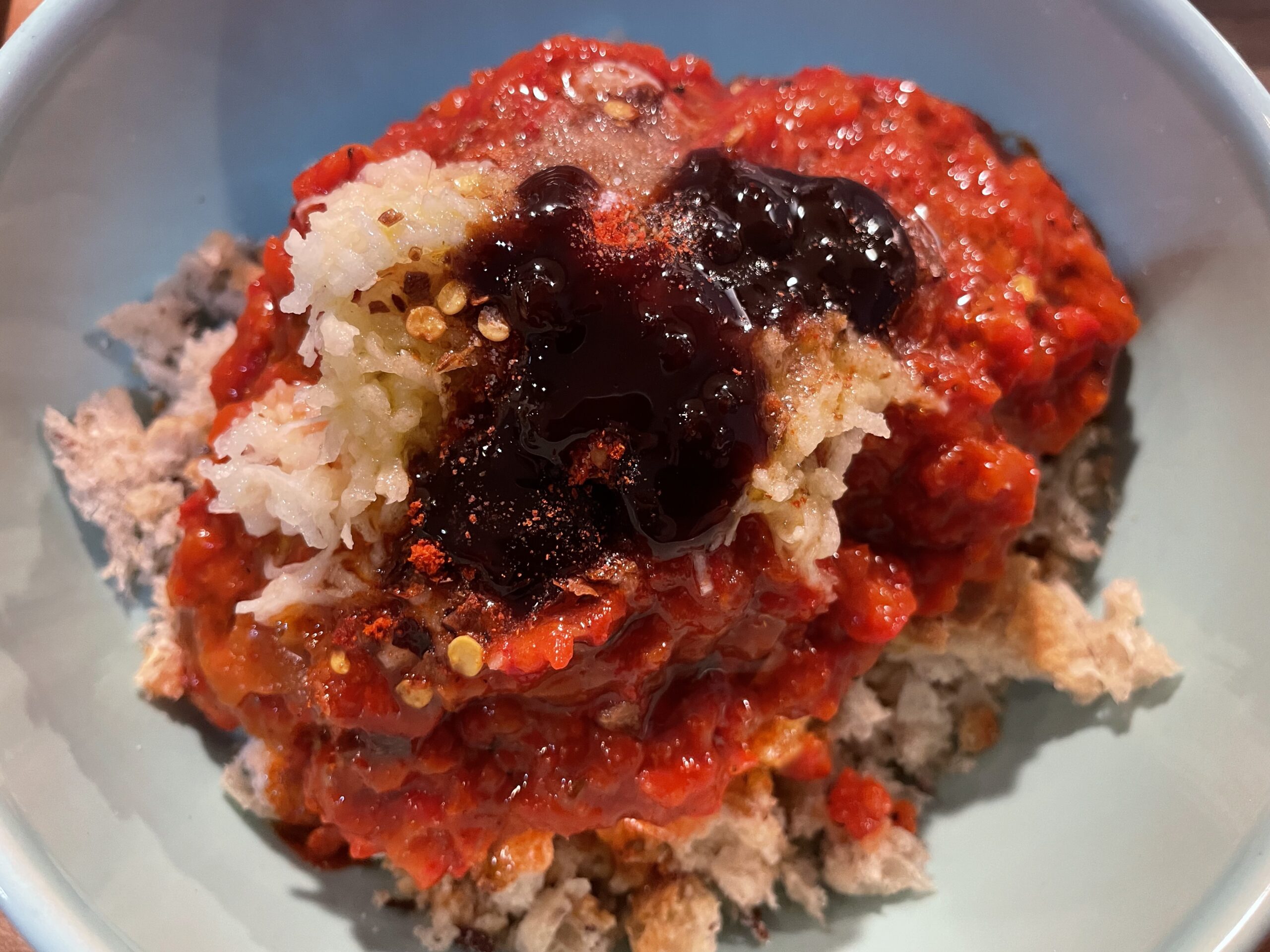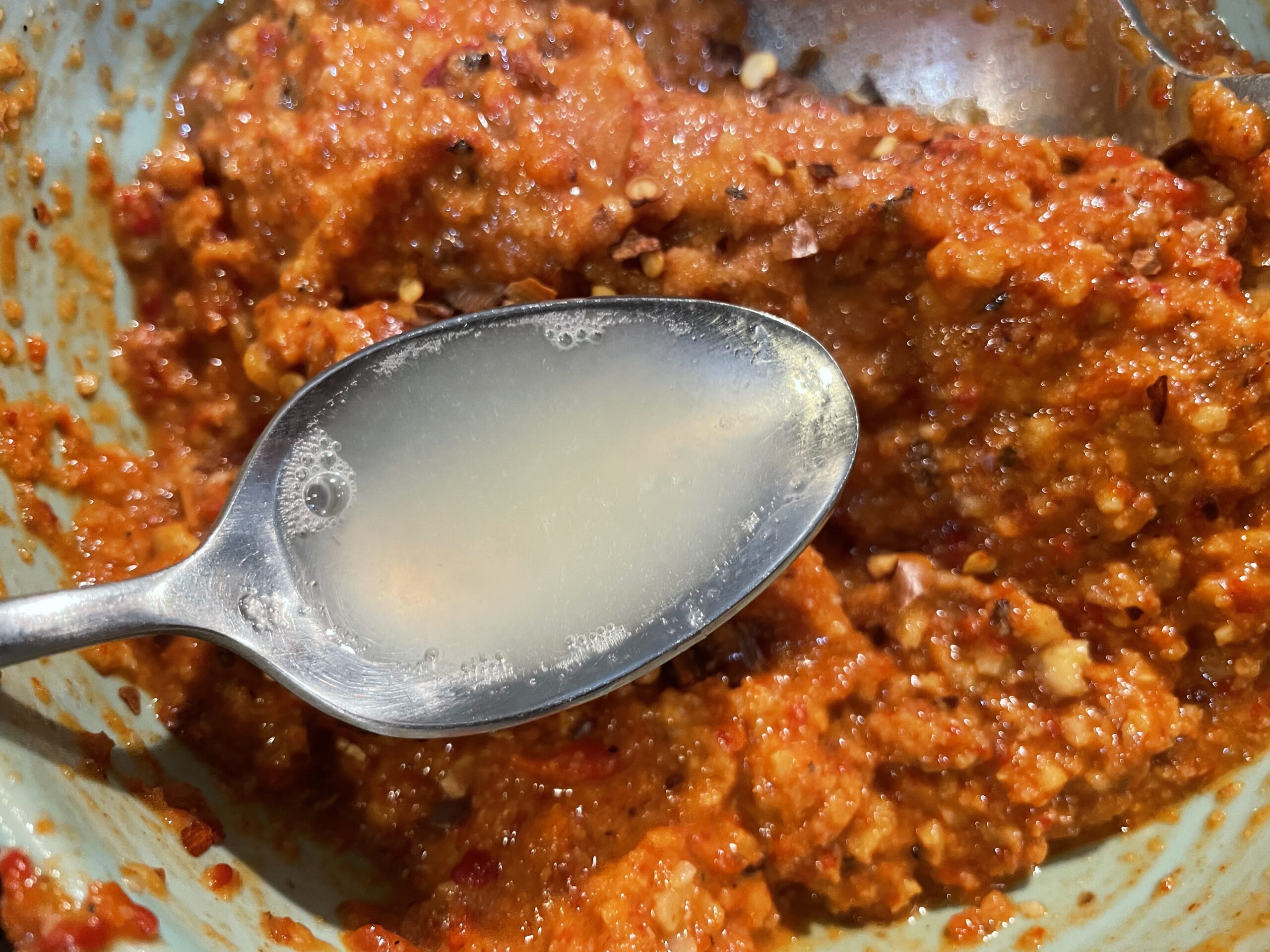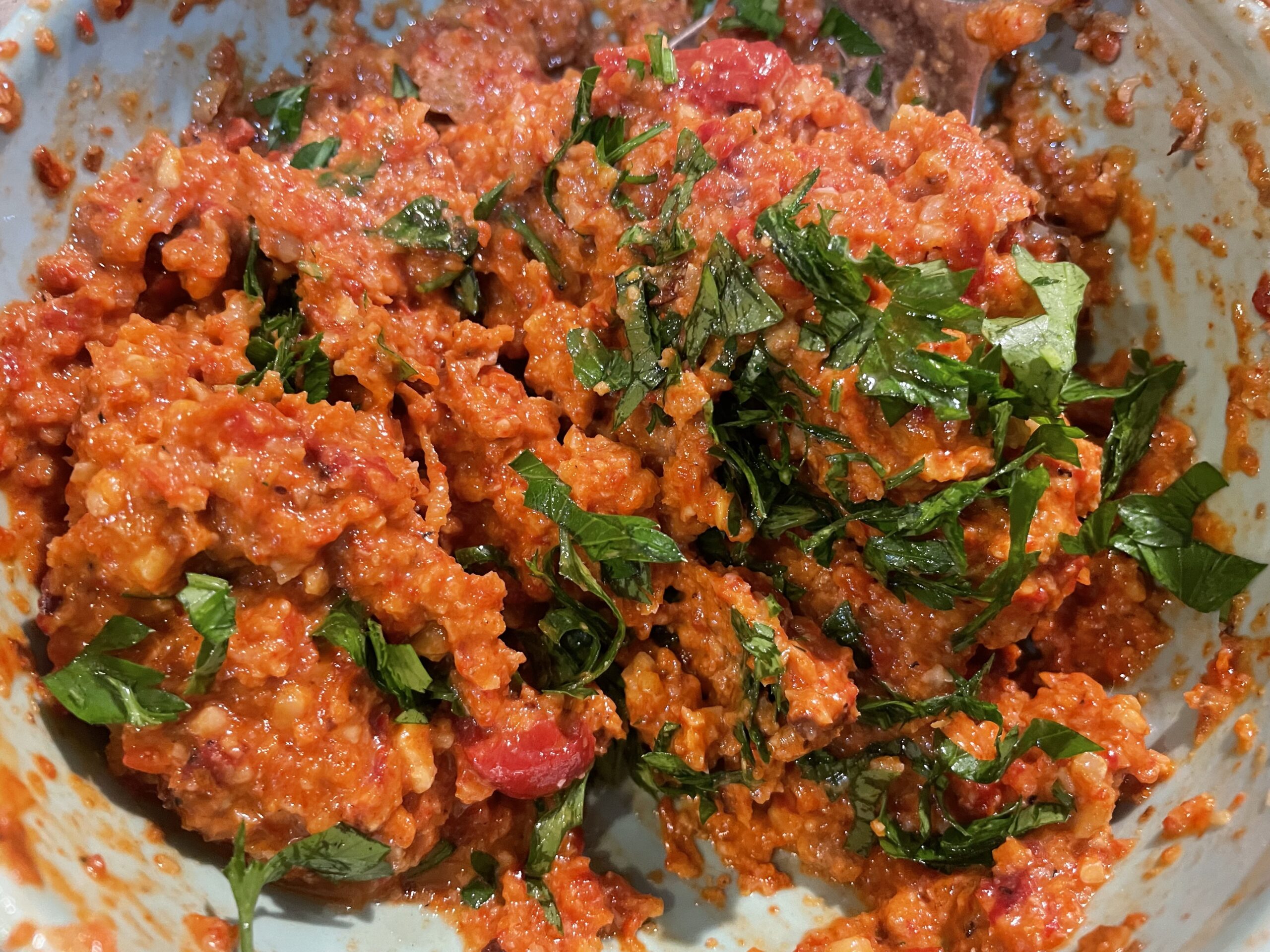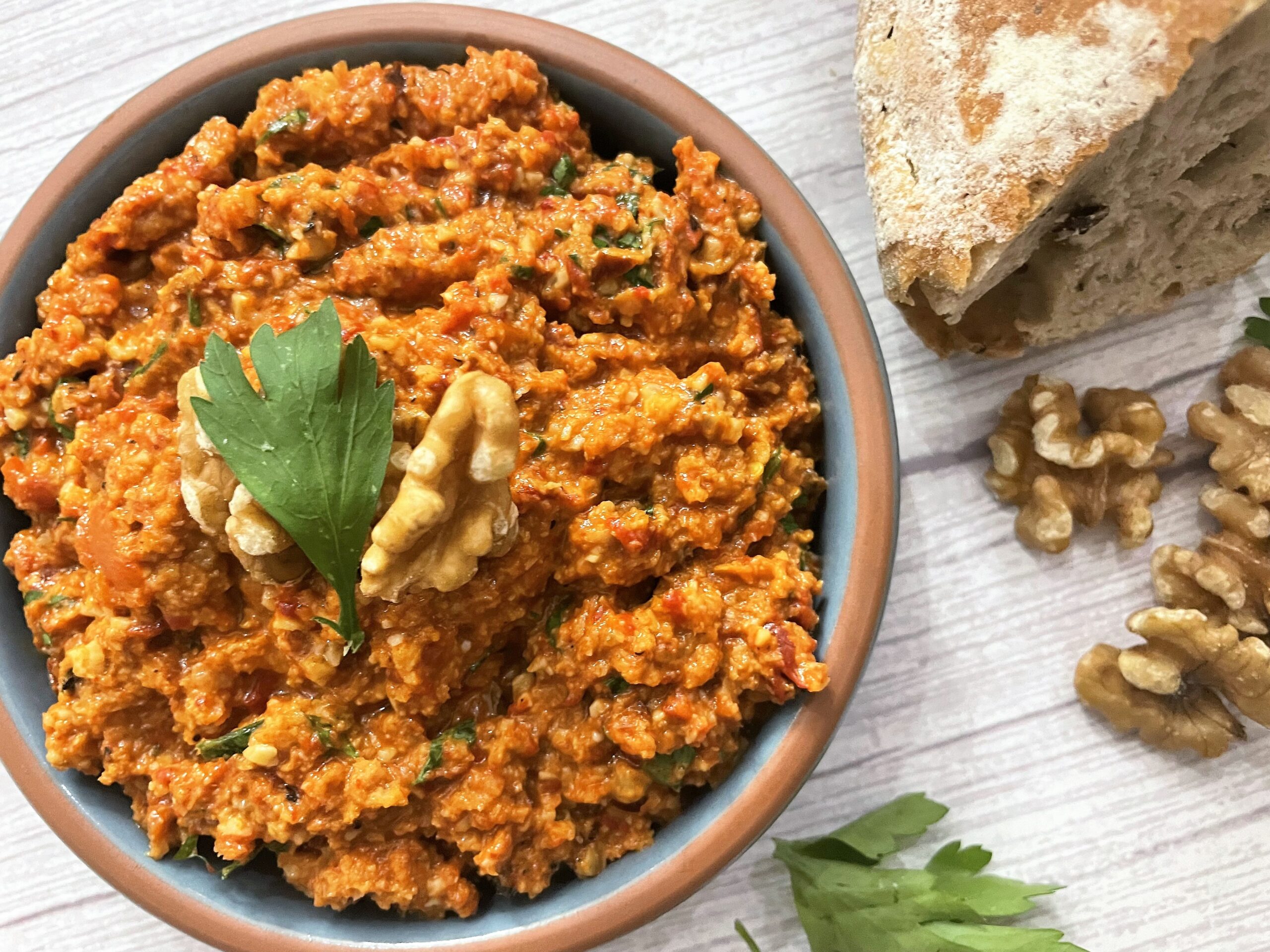 Add garlic, cumin powder, chilli flakes, paprika, olive oil, salt and pomegranate syrup and mix well. Add the lime juice and parsley. Taste to adjust the seasoning.
Serve with bread fresh.