Lebanese Zaatar Man'oushe
Pizza is a universal language! Every corner of the world has their own version, from Chicago deep dish to classic Italian thin crust to Western European 'tarte flambee' to Lebanese Pizza engrained in rich history of Middle Eastern food culture.
The Lebanese version of pizza is what is known as Man'oushe. It is a favourite Lebanese breakfast – a round, flat bread that is typically topped with olive oil and zaatar. Zaatar is a mix of wild herbs such as oregano, thyme, sumac, sesame seeds blended with good quality olive oil. Other toppings might include cheese, minced lamb, spinach, or fried eggplants.
The word man'oushe comes from the Arabic word 'na'sh or naqsh', which means to 'engrave' or 'carve out'. In Lebanese referring to a technique where the dough is pressed using the tips of one's fingers, leaving a decorative pattern in the process.
Lebanese Pizza or Man'oushe comes in different forms and is quickly becoming one of the most popular dishes due to its flavours, versatility of toppings, and the ease of preparation. I usually serve it with salad and houmous.
This is quite a simple recipe with delicious results. These breads are so flavoursome that it only needs a side of fresh salad and/or houmous.
Ingredients
For The Dough
1½ cups plain flour
1 teaspoon dried yeast
1 teaspoon caster sugar
2/3 cup lukewarm water (150ml)
1 teaspoon salt
2 tablespoons olive oil
For The Zaatar Topping
3-4 tablespoons zaatar
3-4 tablespoons olive oil
Directions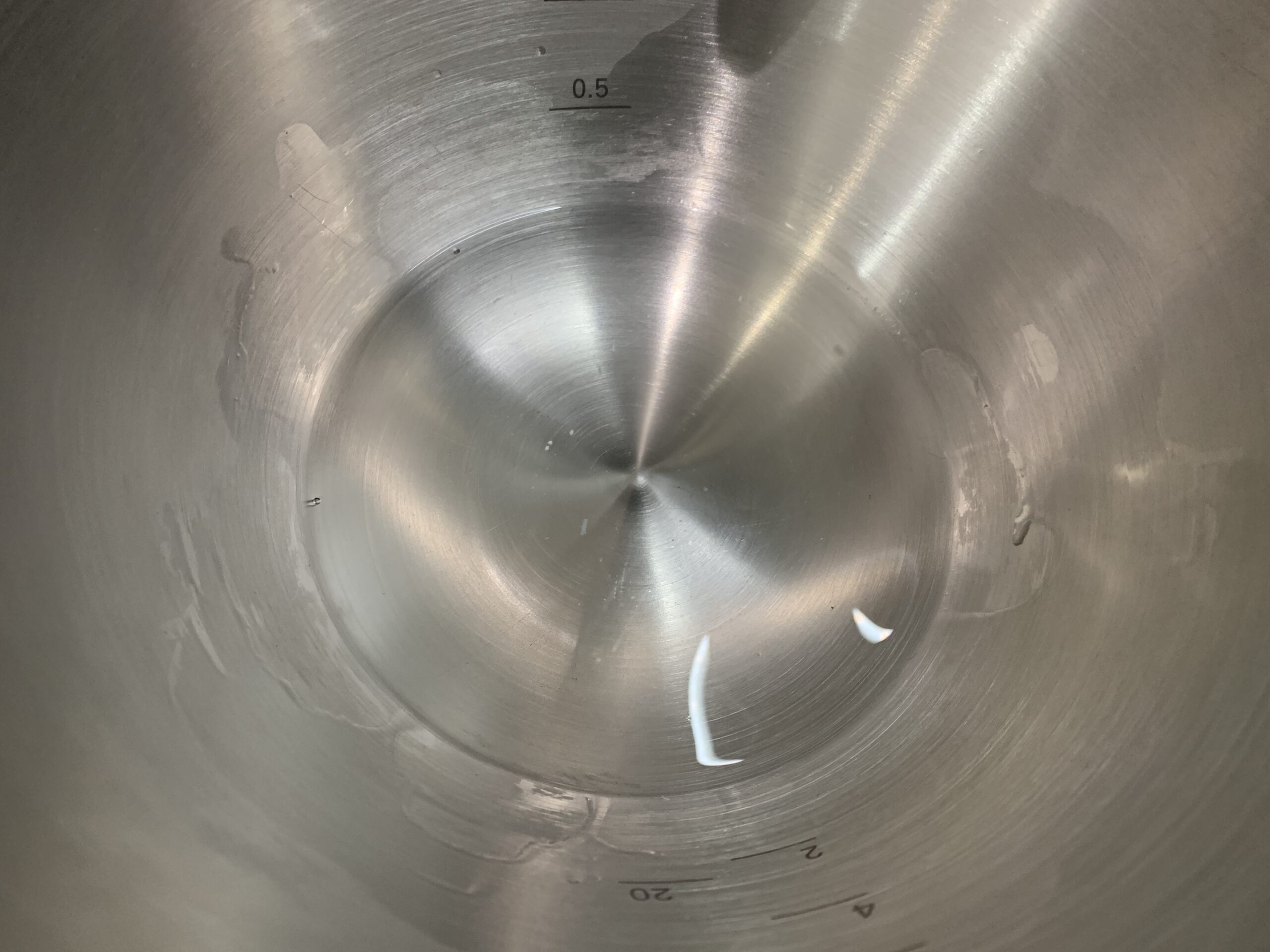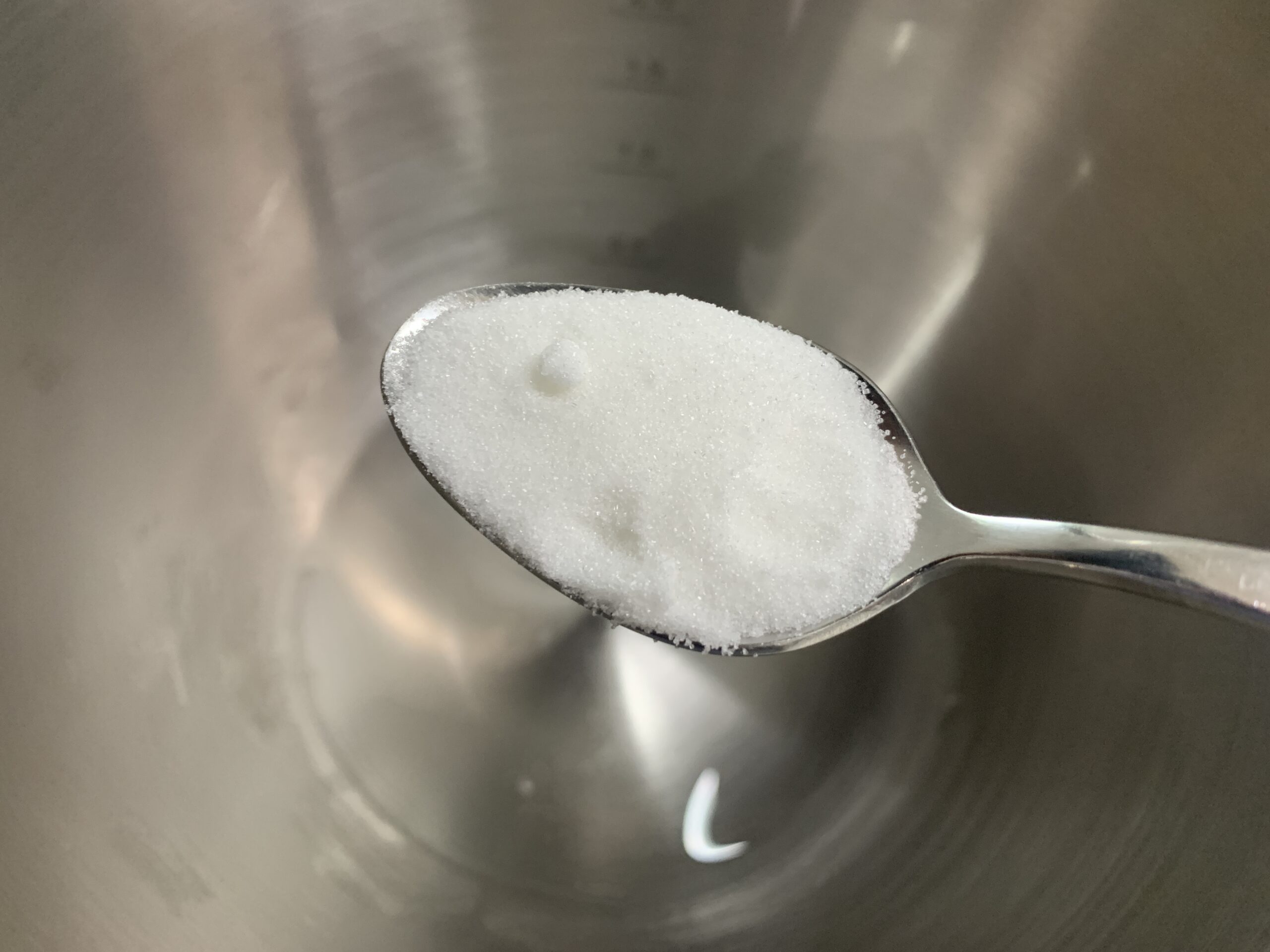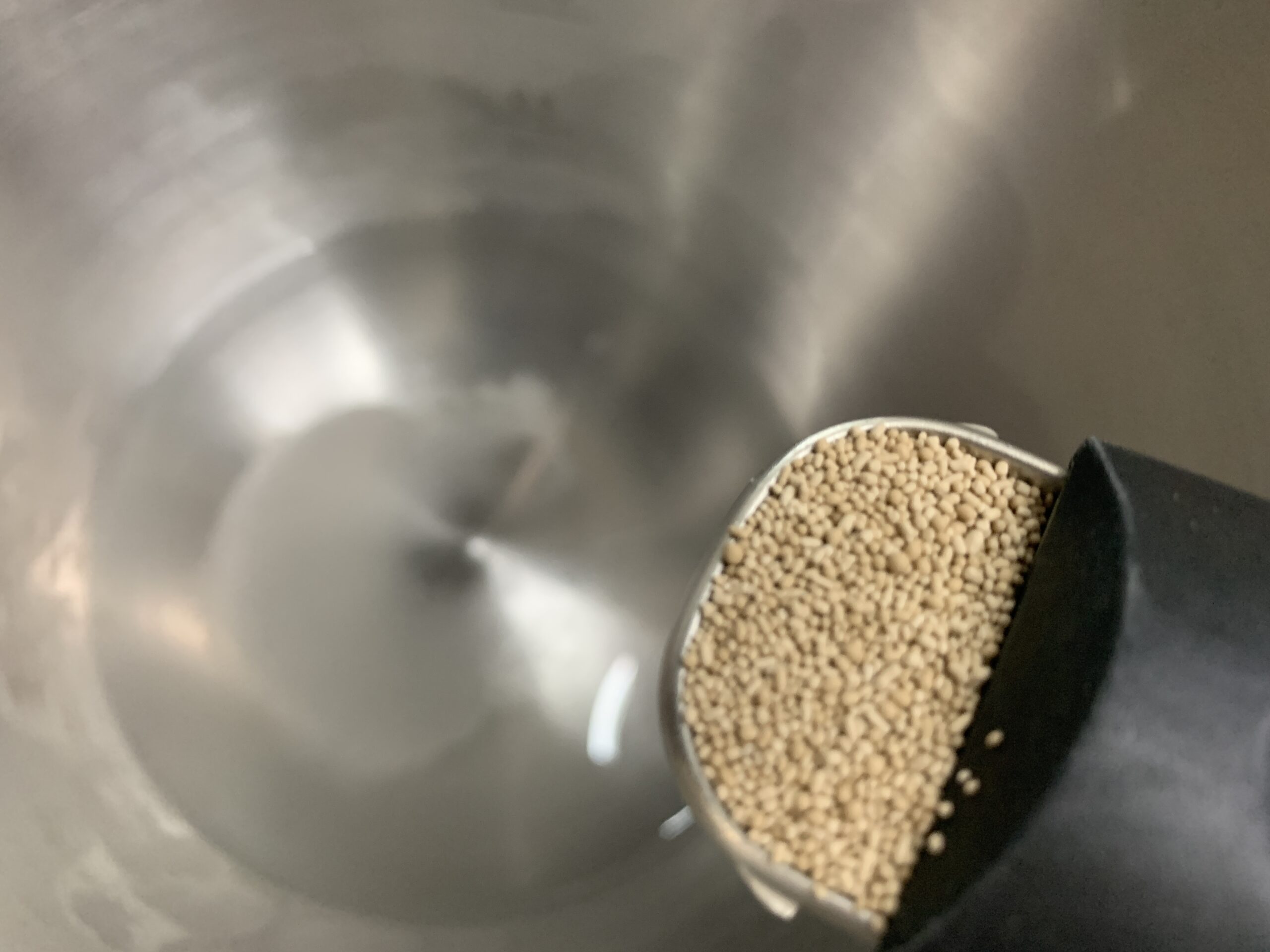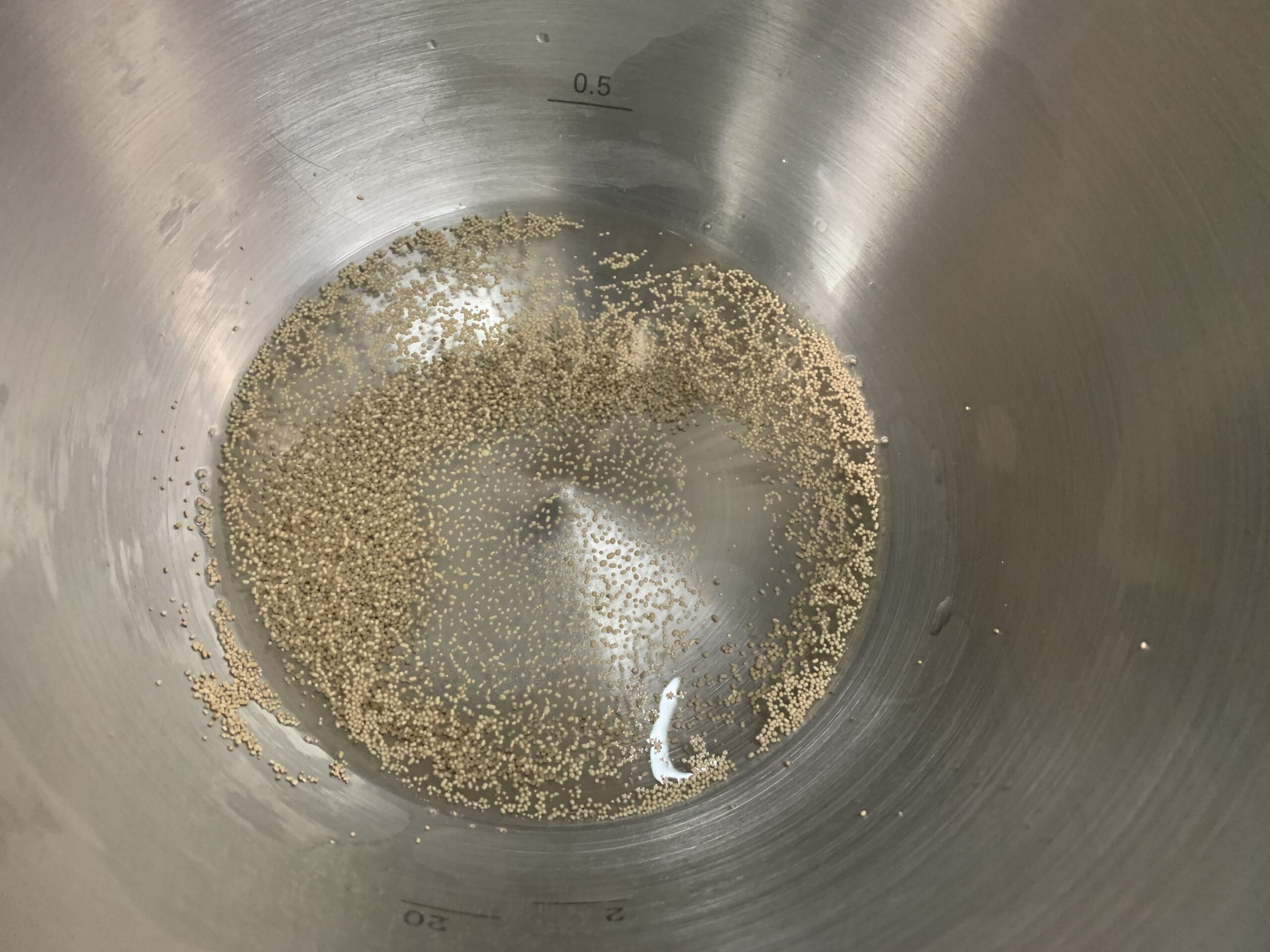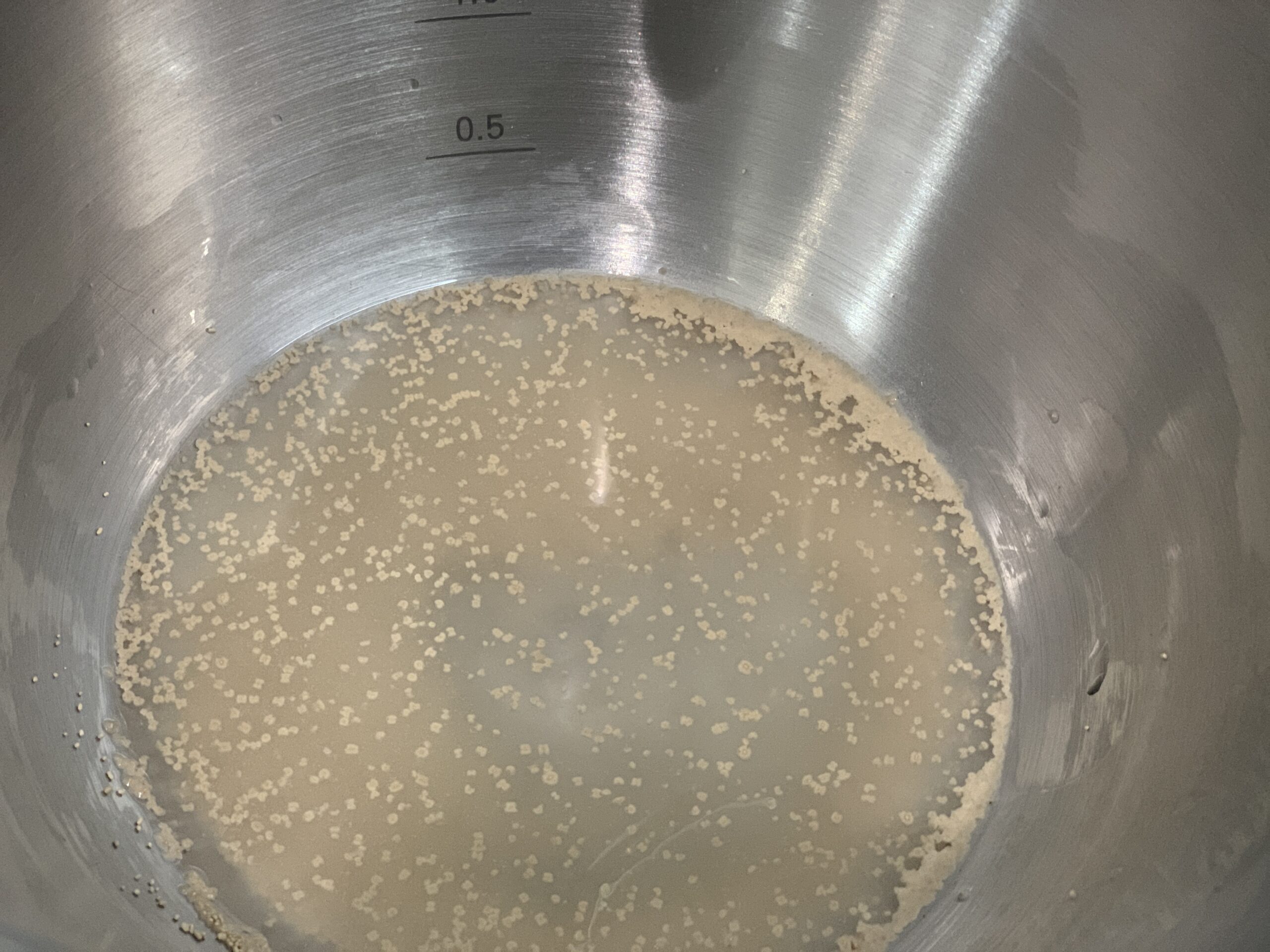 Put the water, sugar and yeast in a bowl and set it aside for 3-4 minutes until the mixture begins to bubble up and turn frothy.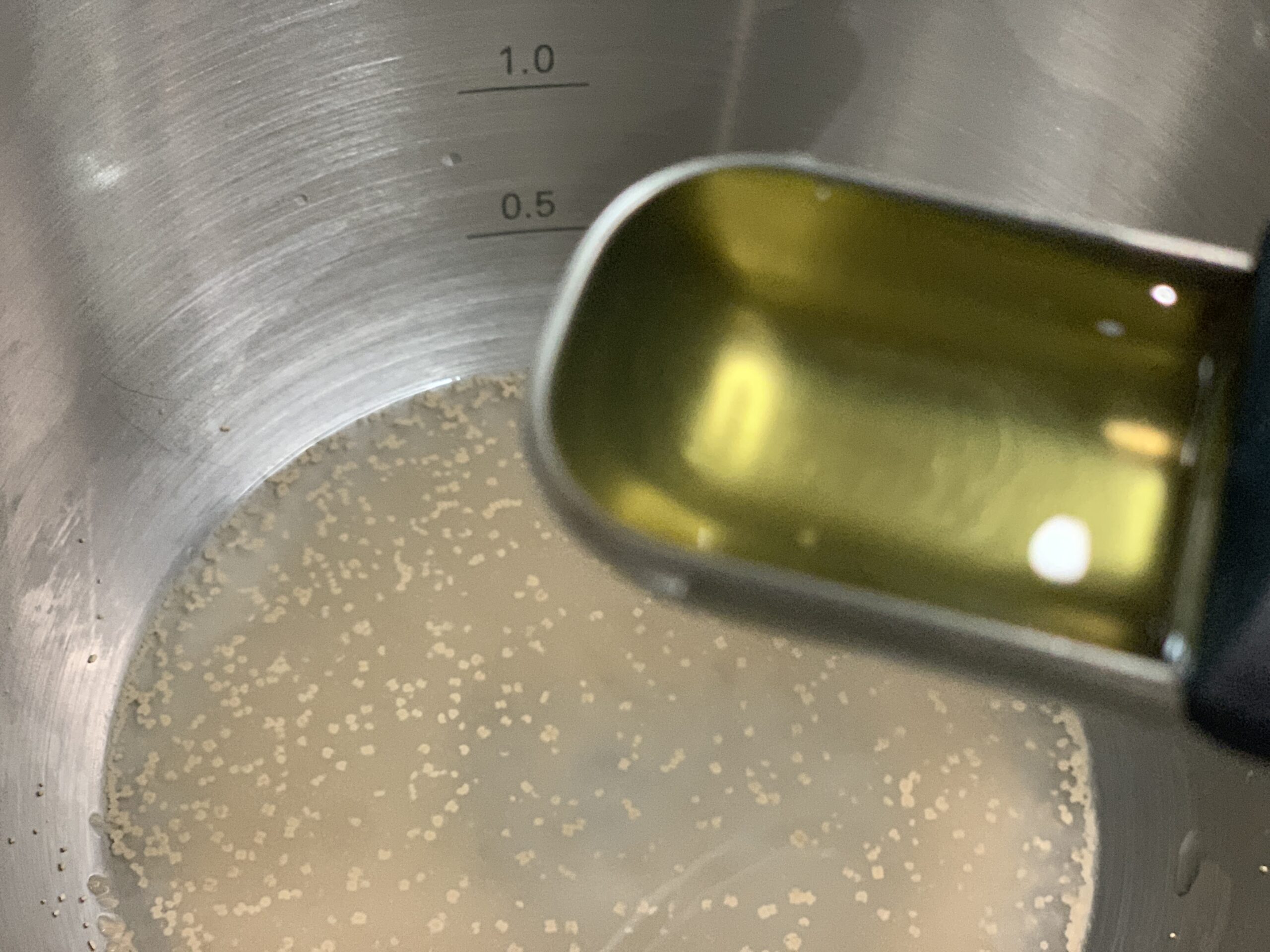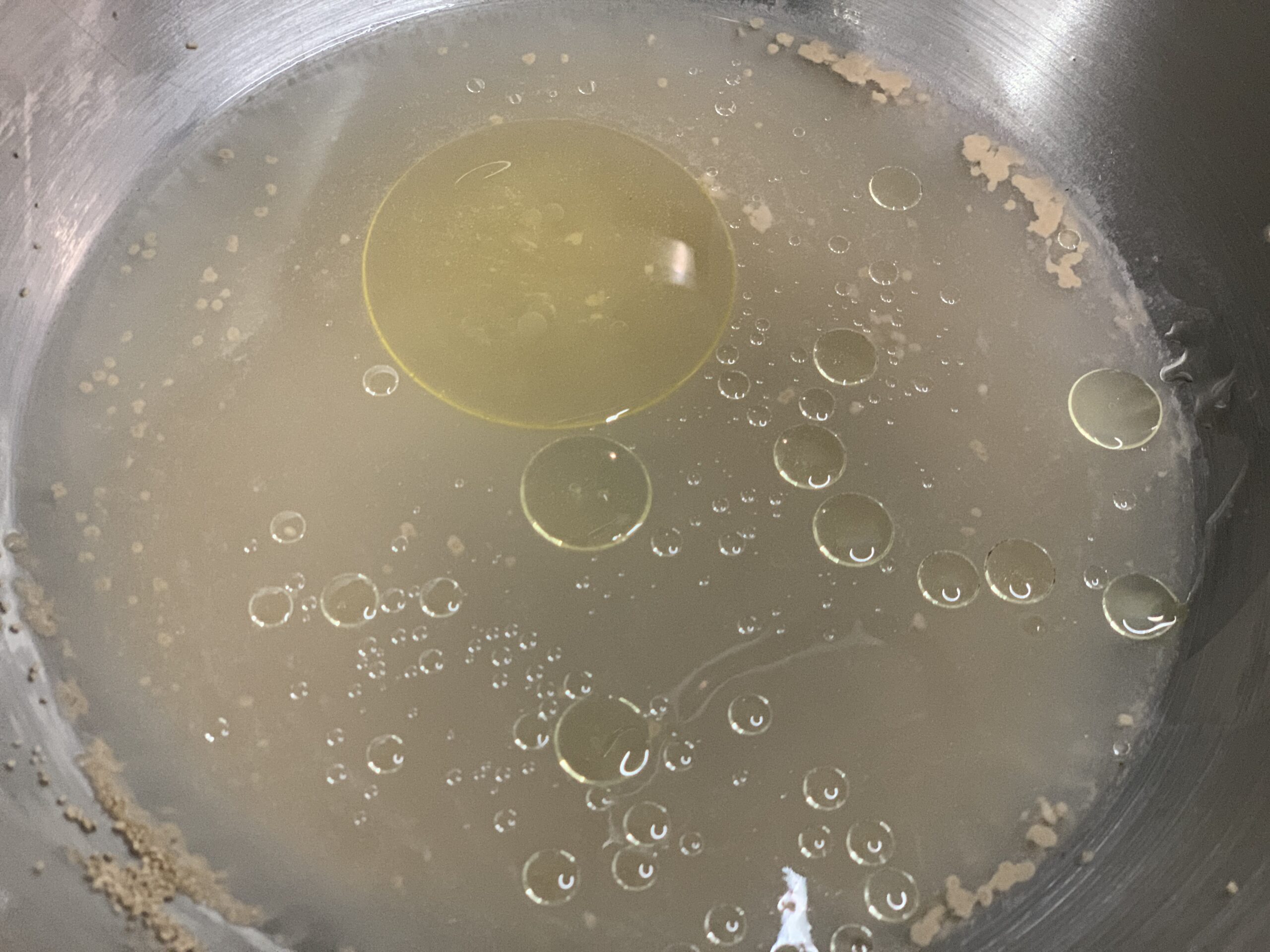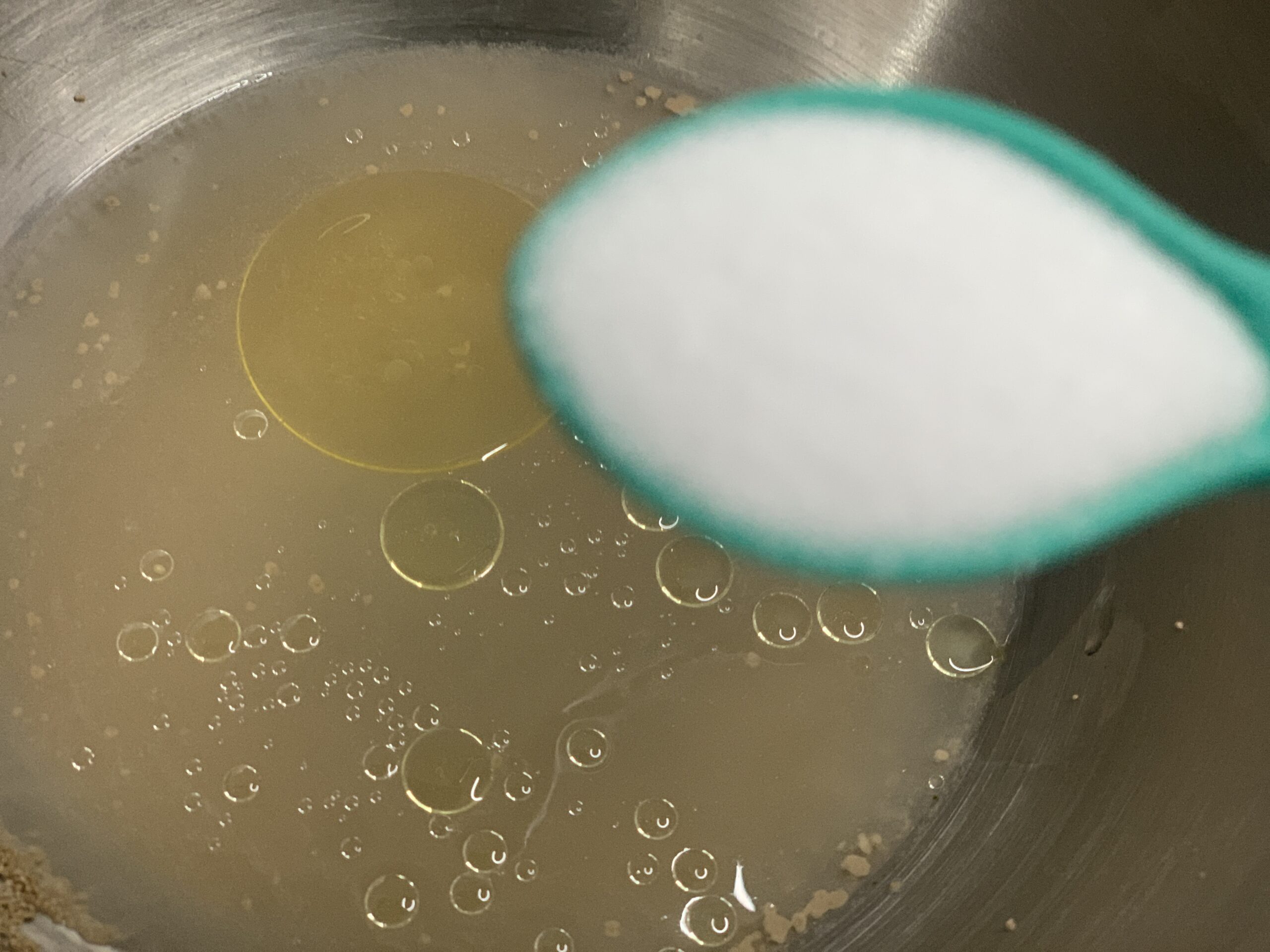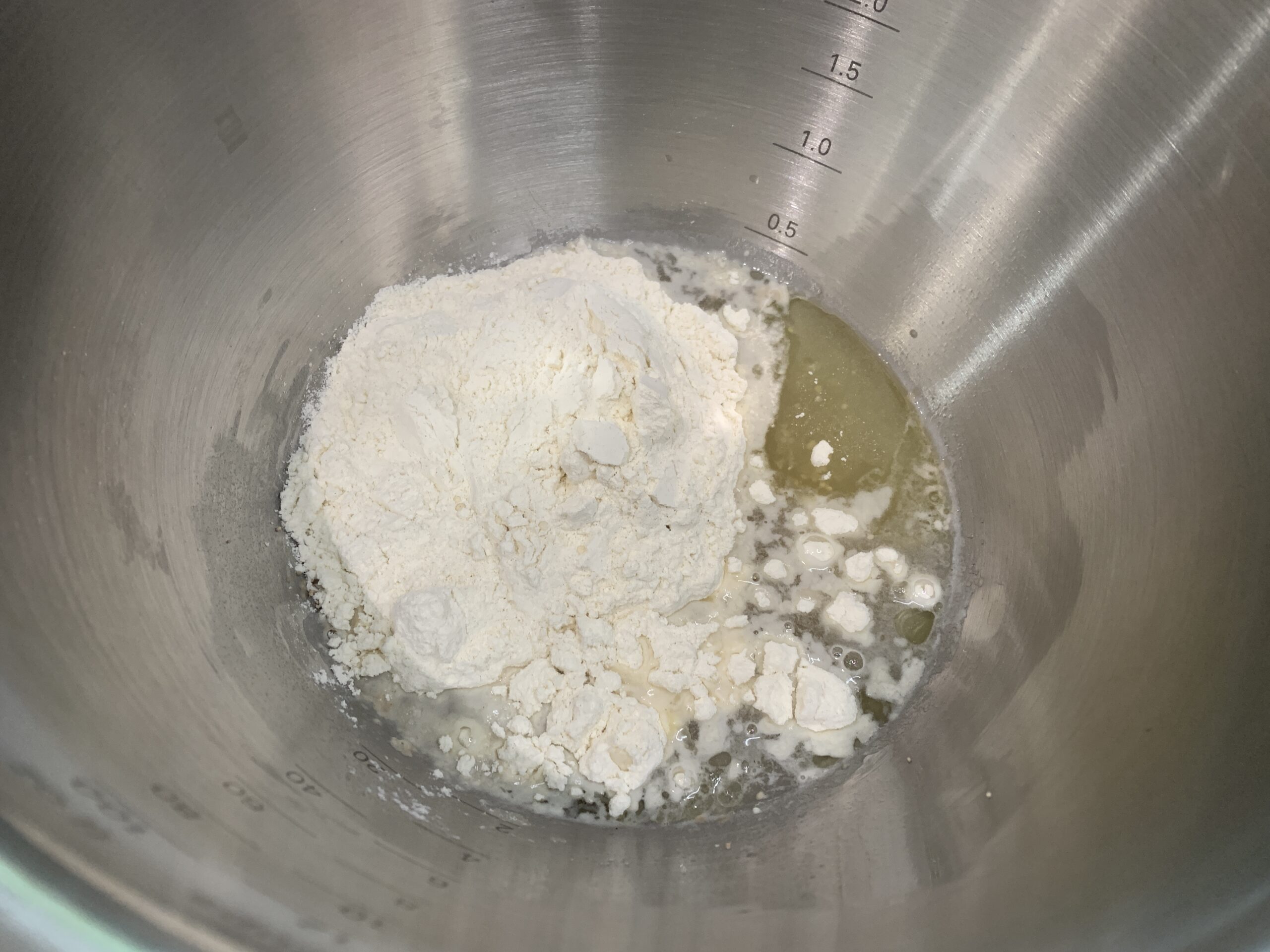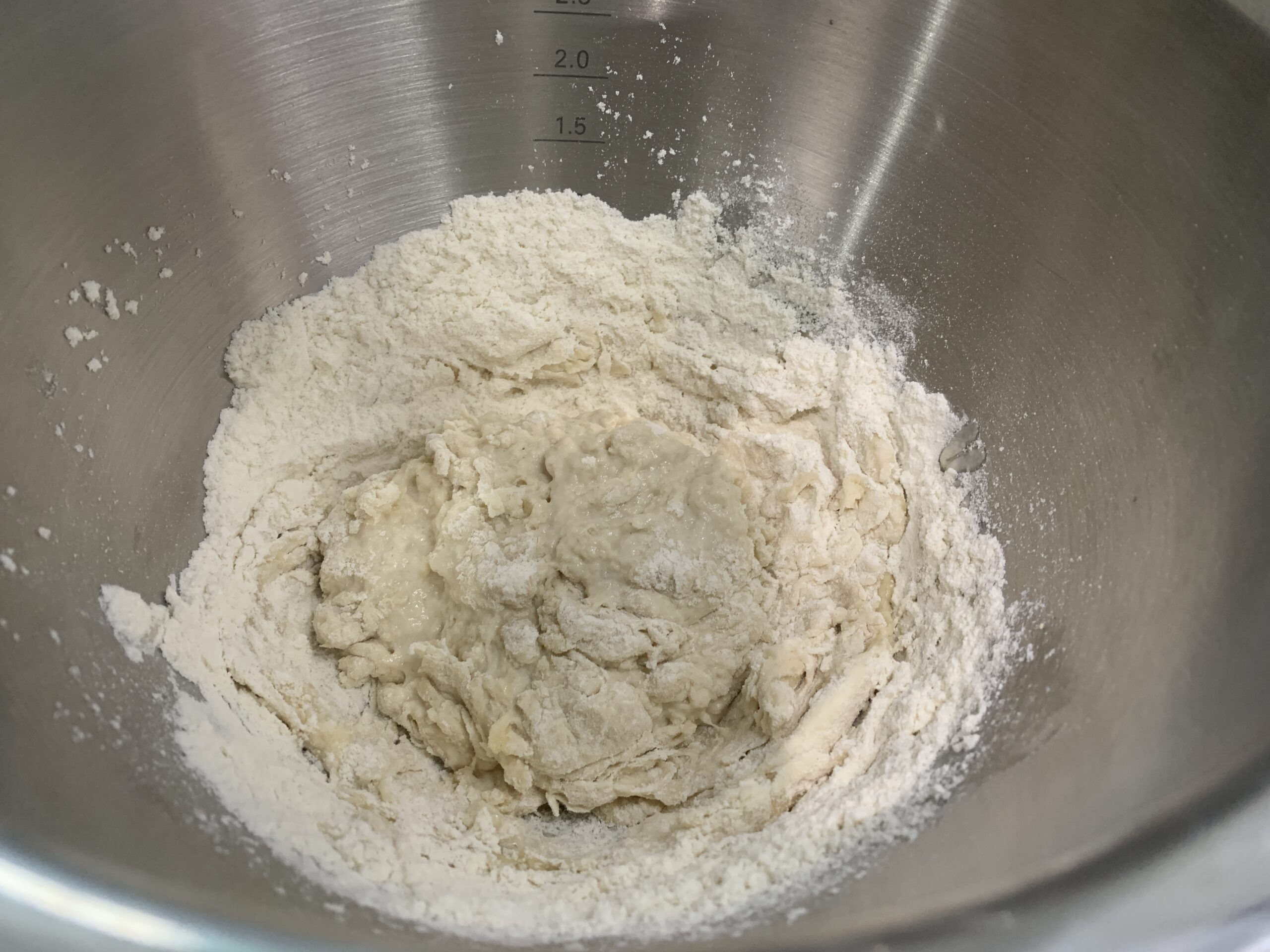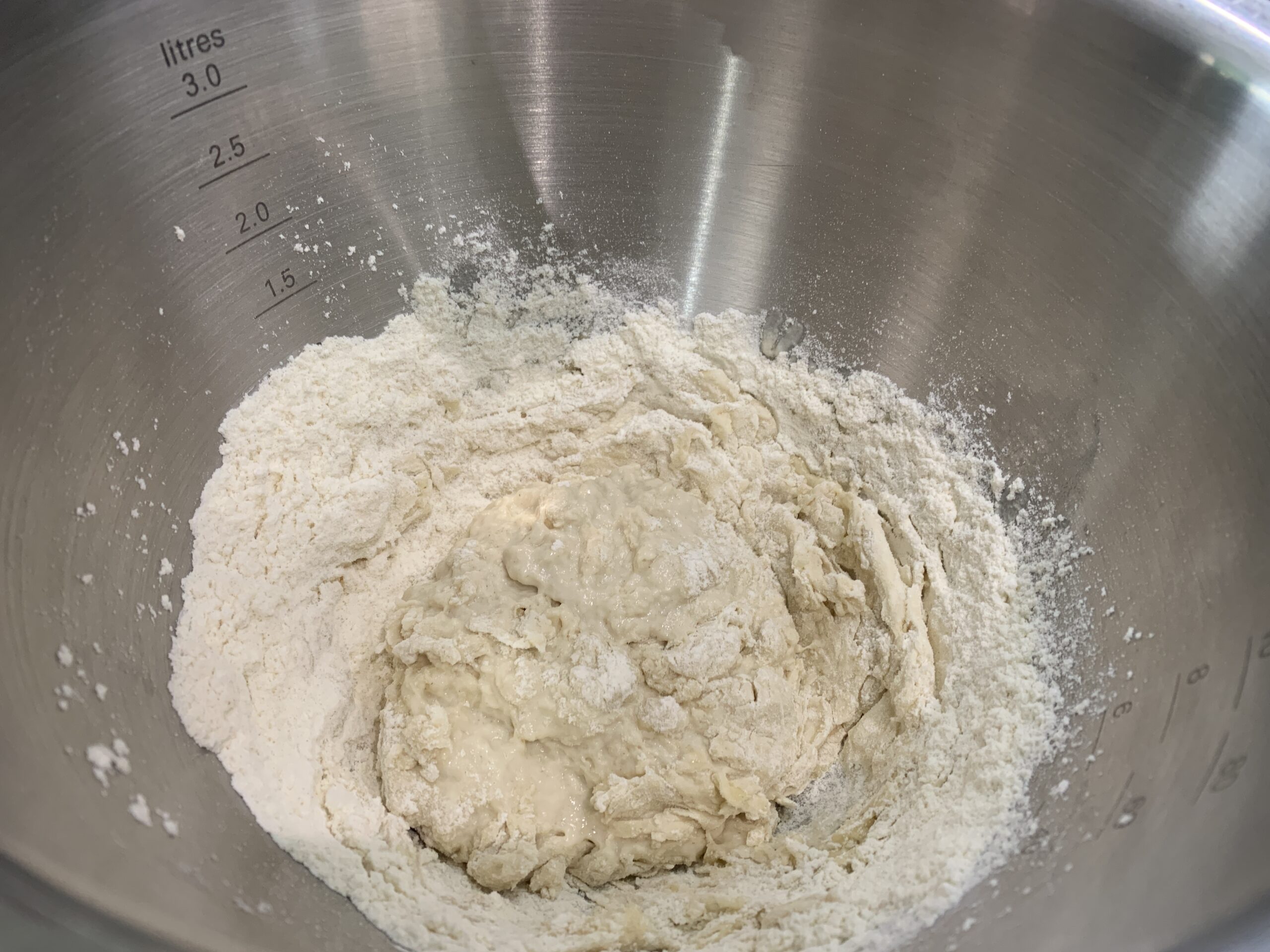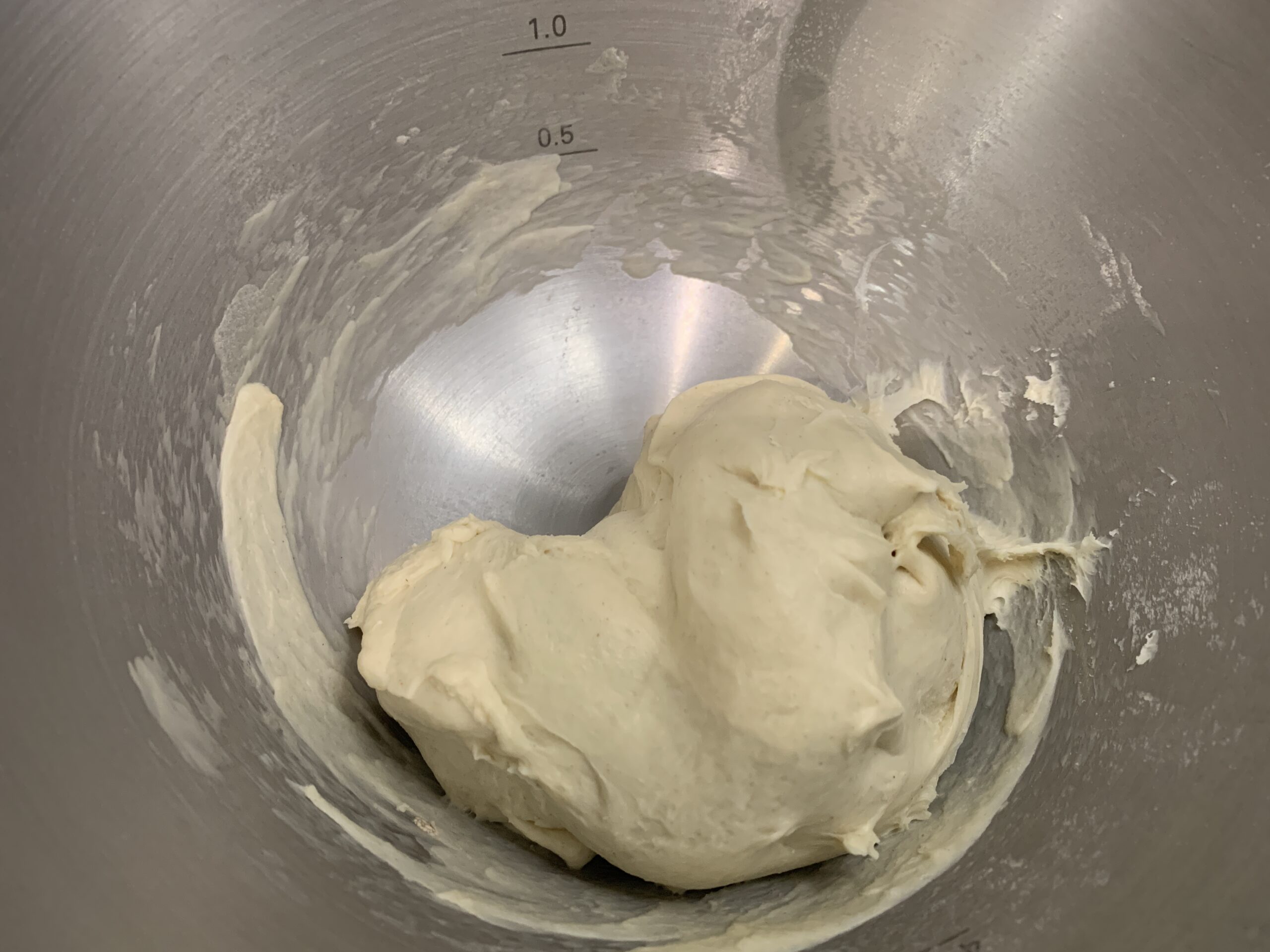 Add the oil, salt, and flour to the frothy yeast mixture.
Knead it for 6-7 minutes until it comes together as a ball. The dough should be smooth, soft and elastic and the dough should not stick to the hands (add more water if needed, or if it's too wet then add a couple of tablespoons of flour).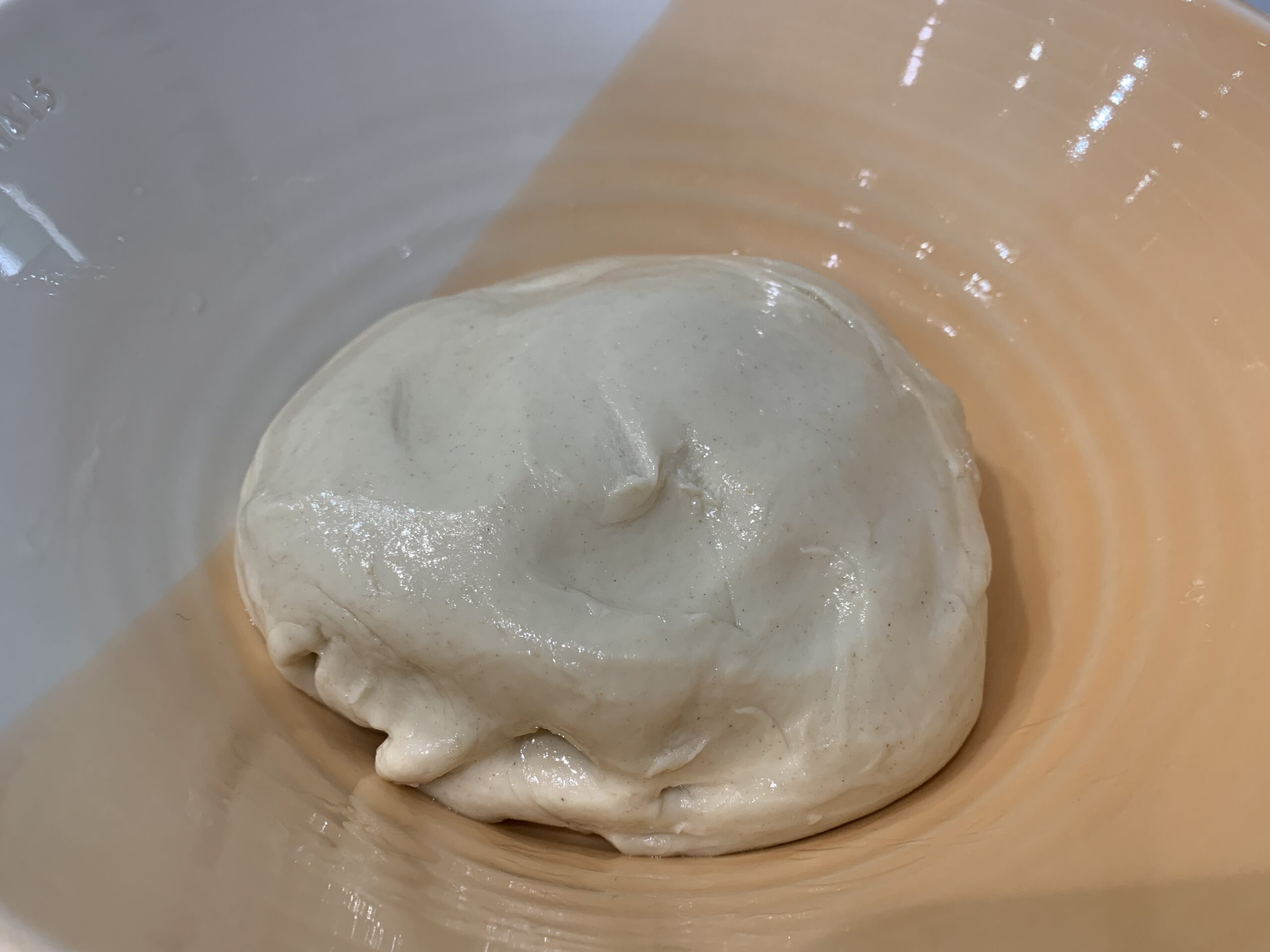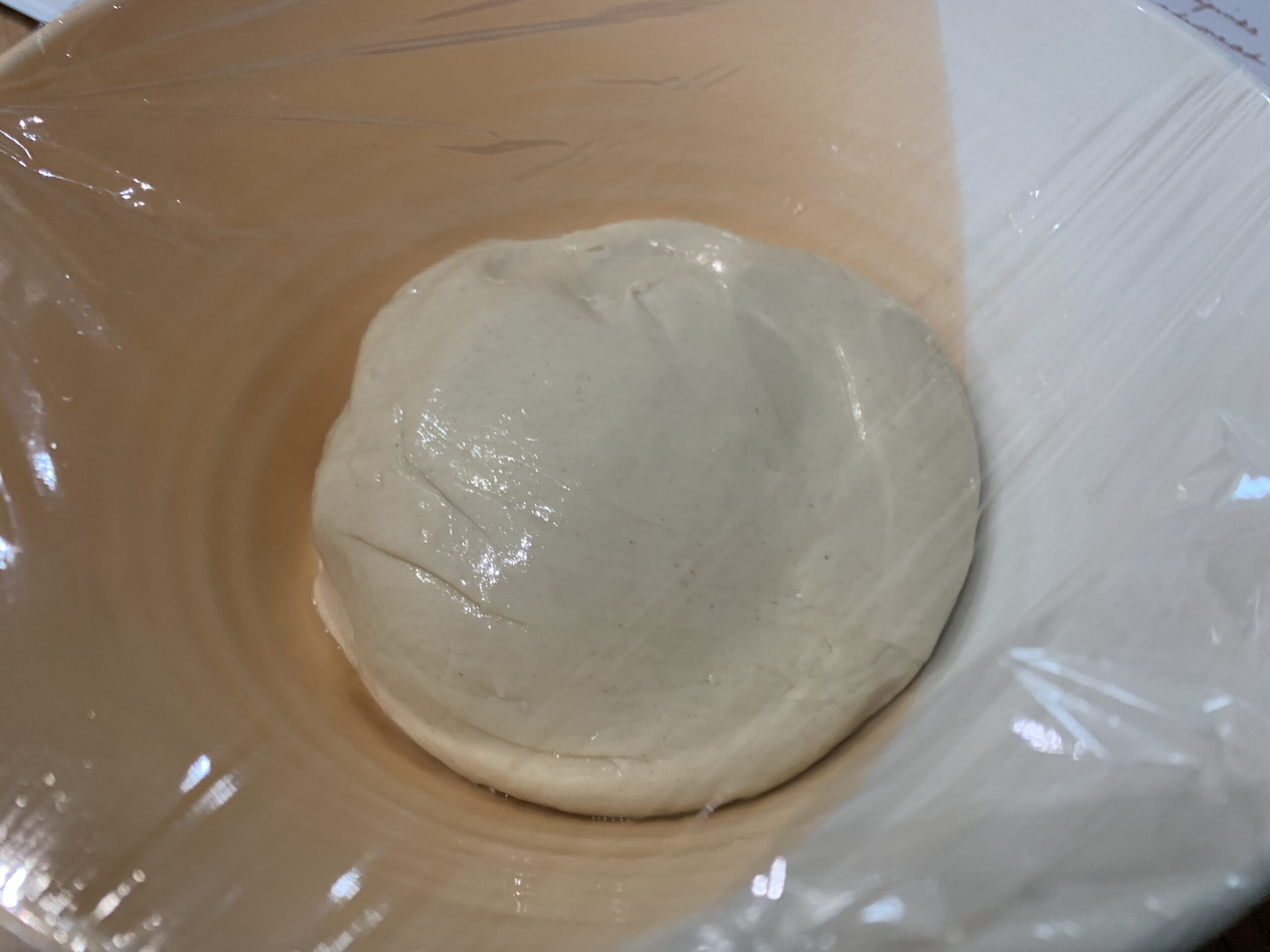 Transfer the dough to a lightly oiled bowl and cover the bowl using a cling film or tea towel. Place the bowl somewhere warm for 1-2 hours until the dough has risen.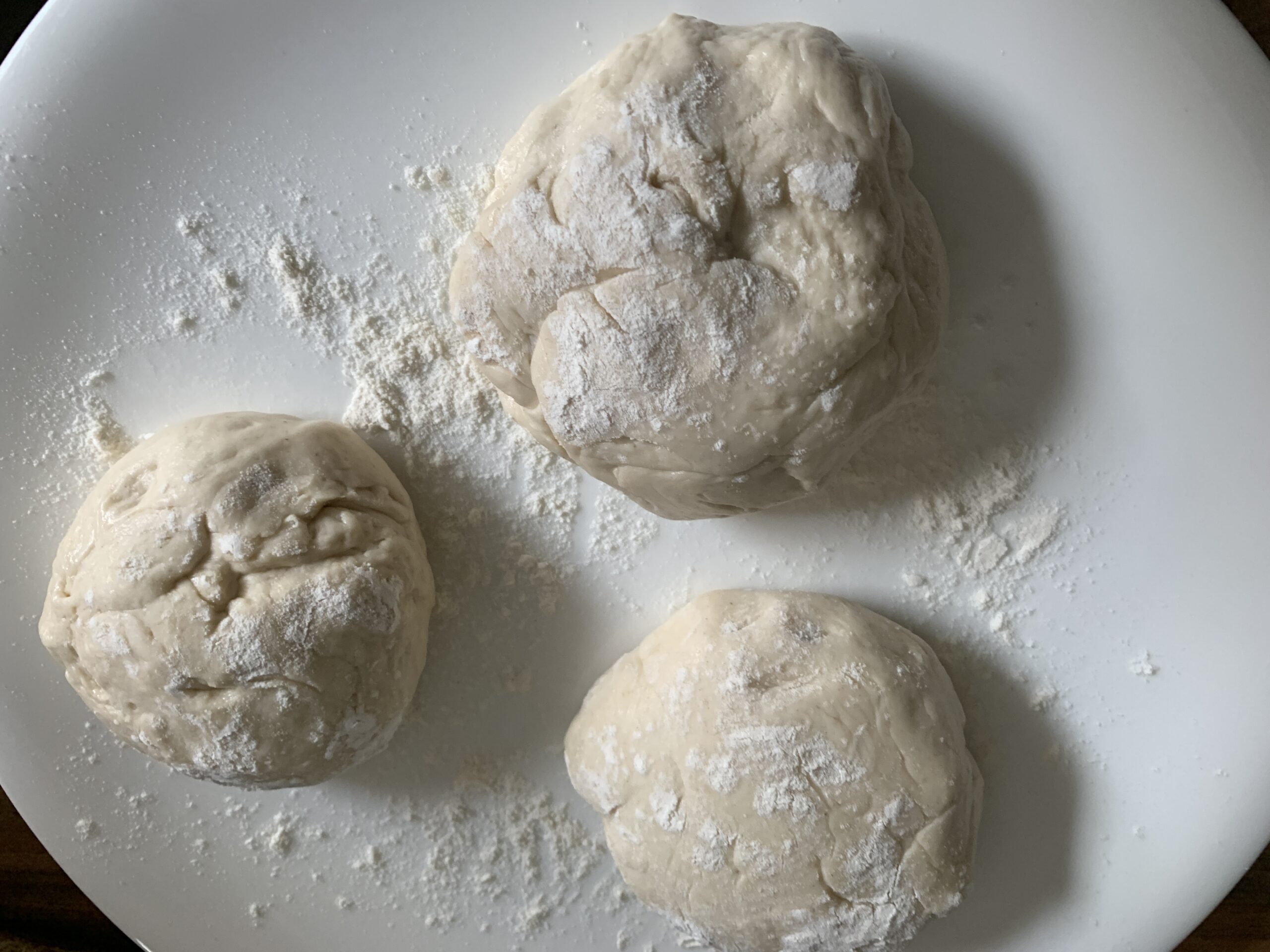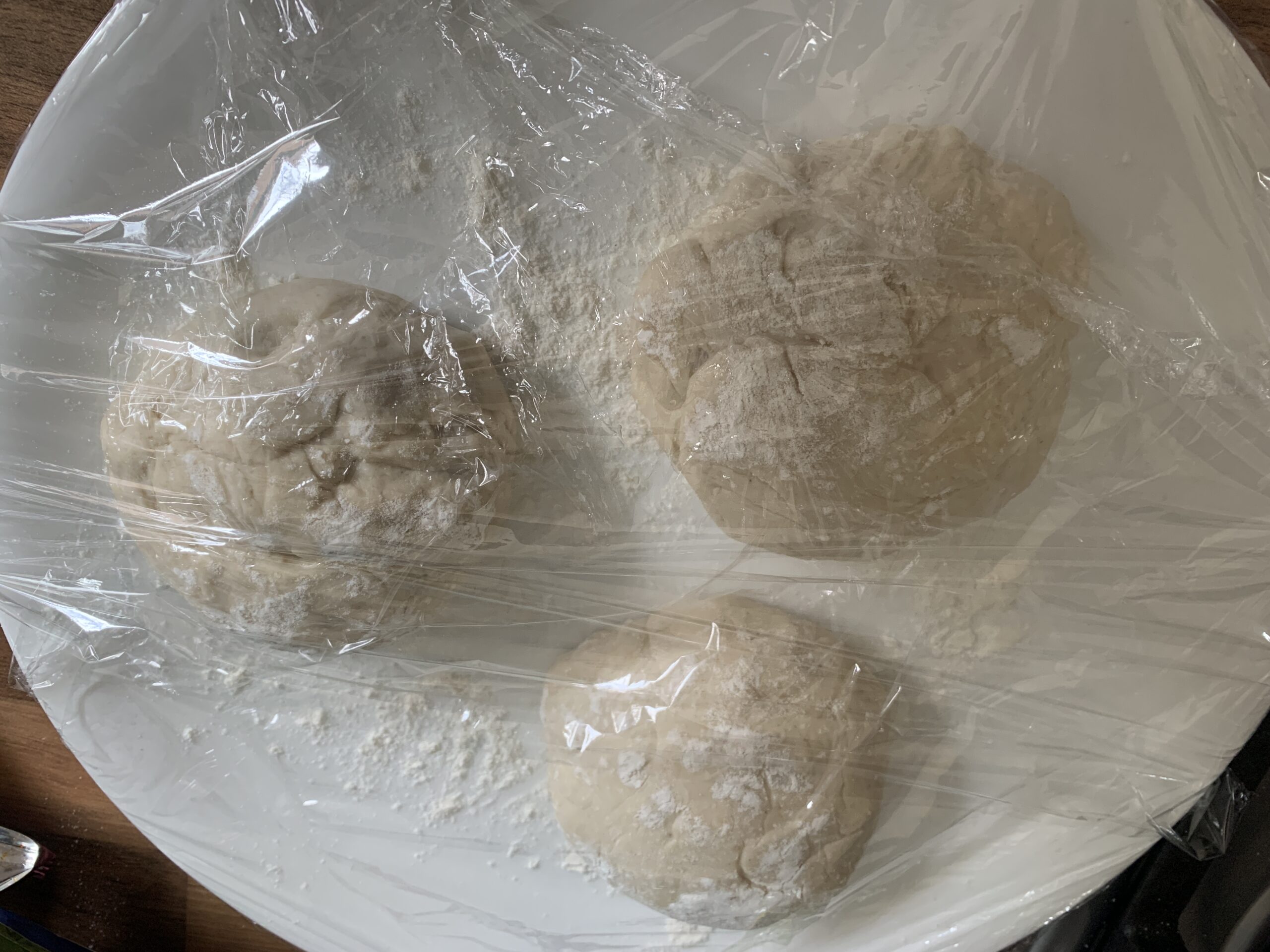 After the dough has risen transfer the dough to a lightly floured surface and make round balls. You should be able to make 3-4 balls from this dough. Cover the balls and let them rest for 10-15 minutes.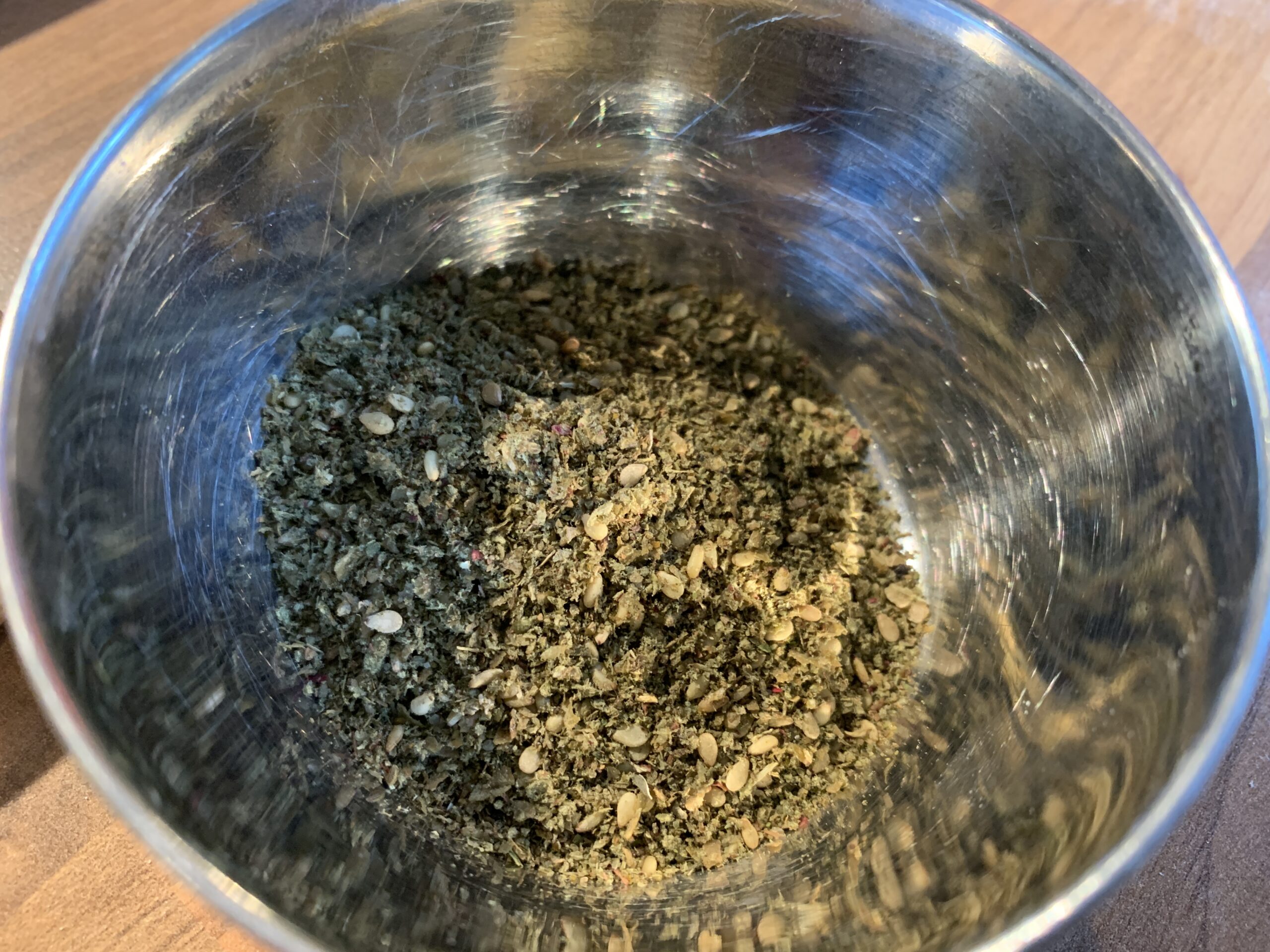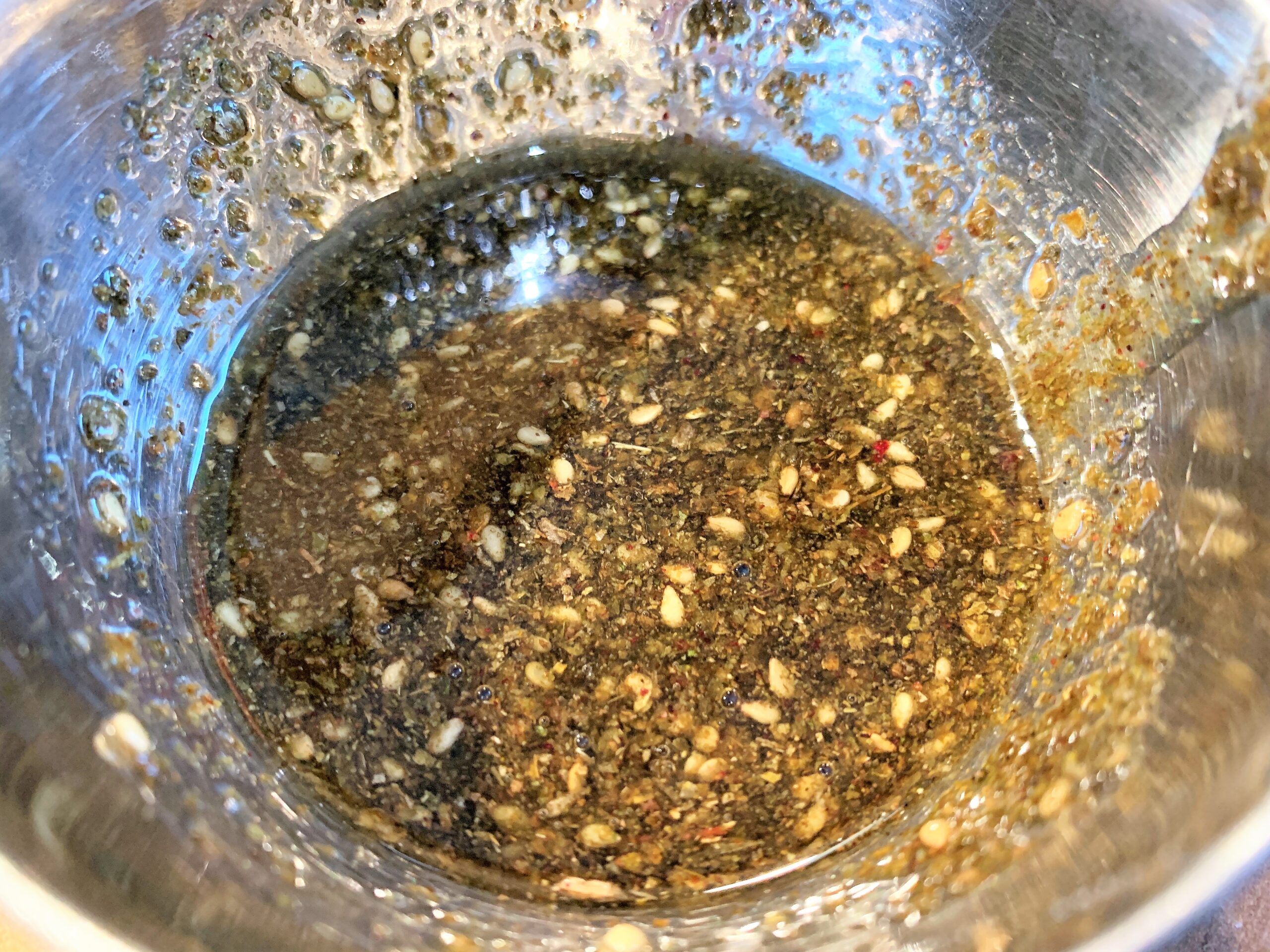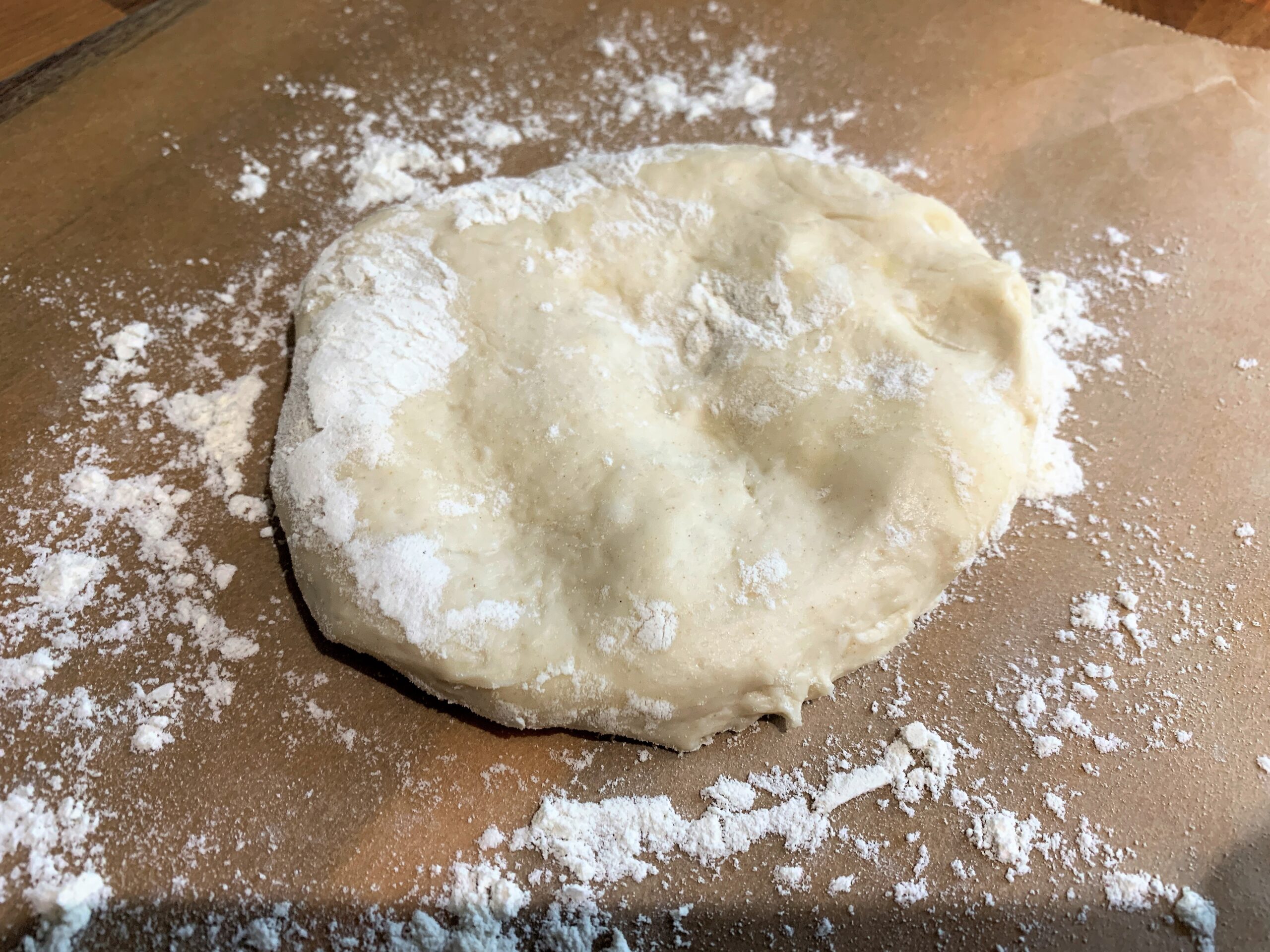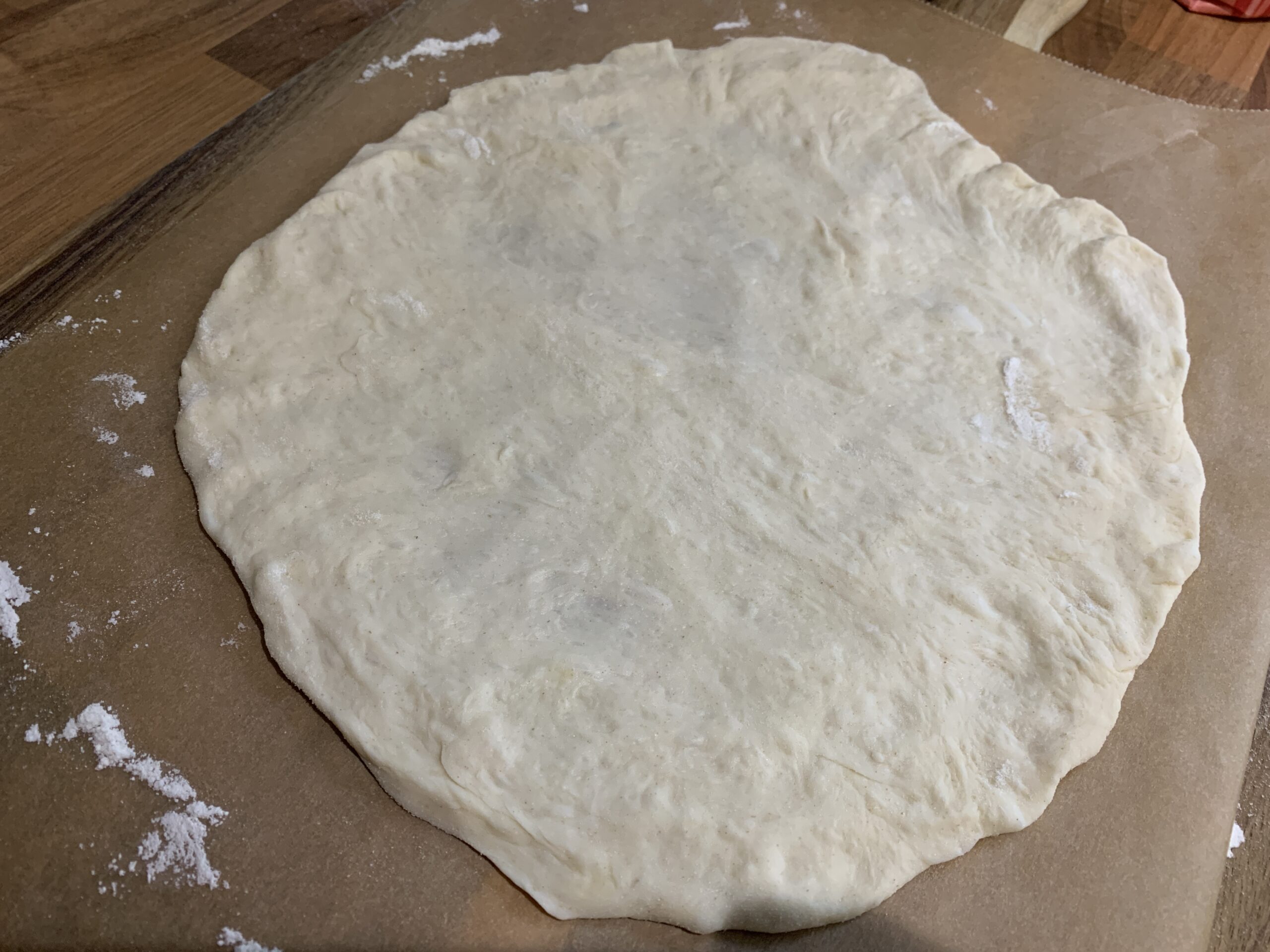 Mix the zaatar with the olive oil until you have a paste of dripping consistency. Set aside.
Dust some flour on the balls and roll the dough into circles so it is quite thin (approximately 5-6mm). I prefer to line a baking tray with parchment and roll on it so it is easy to transfer to the hot oven.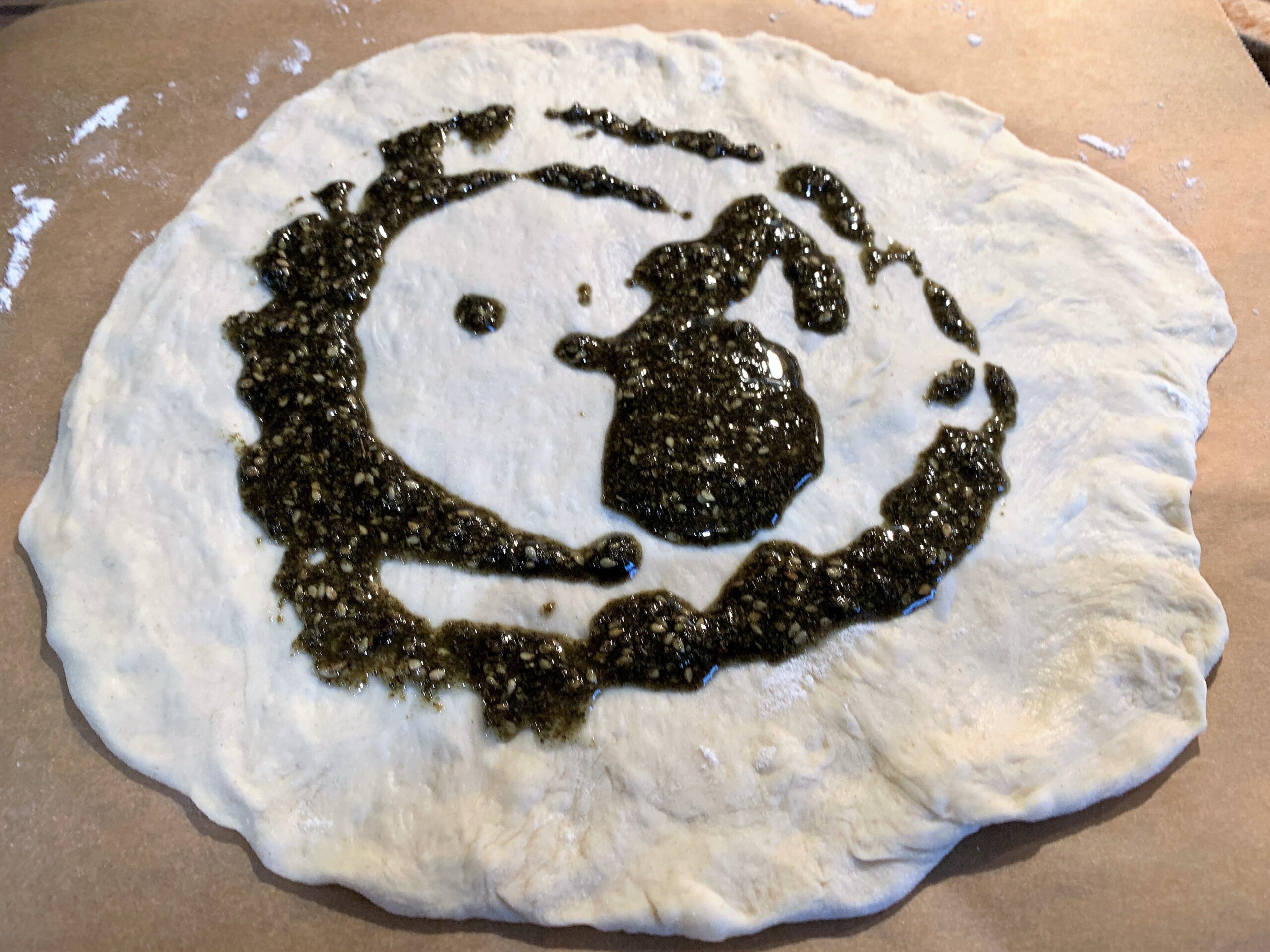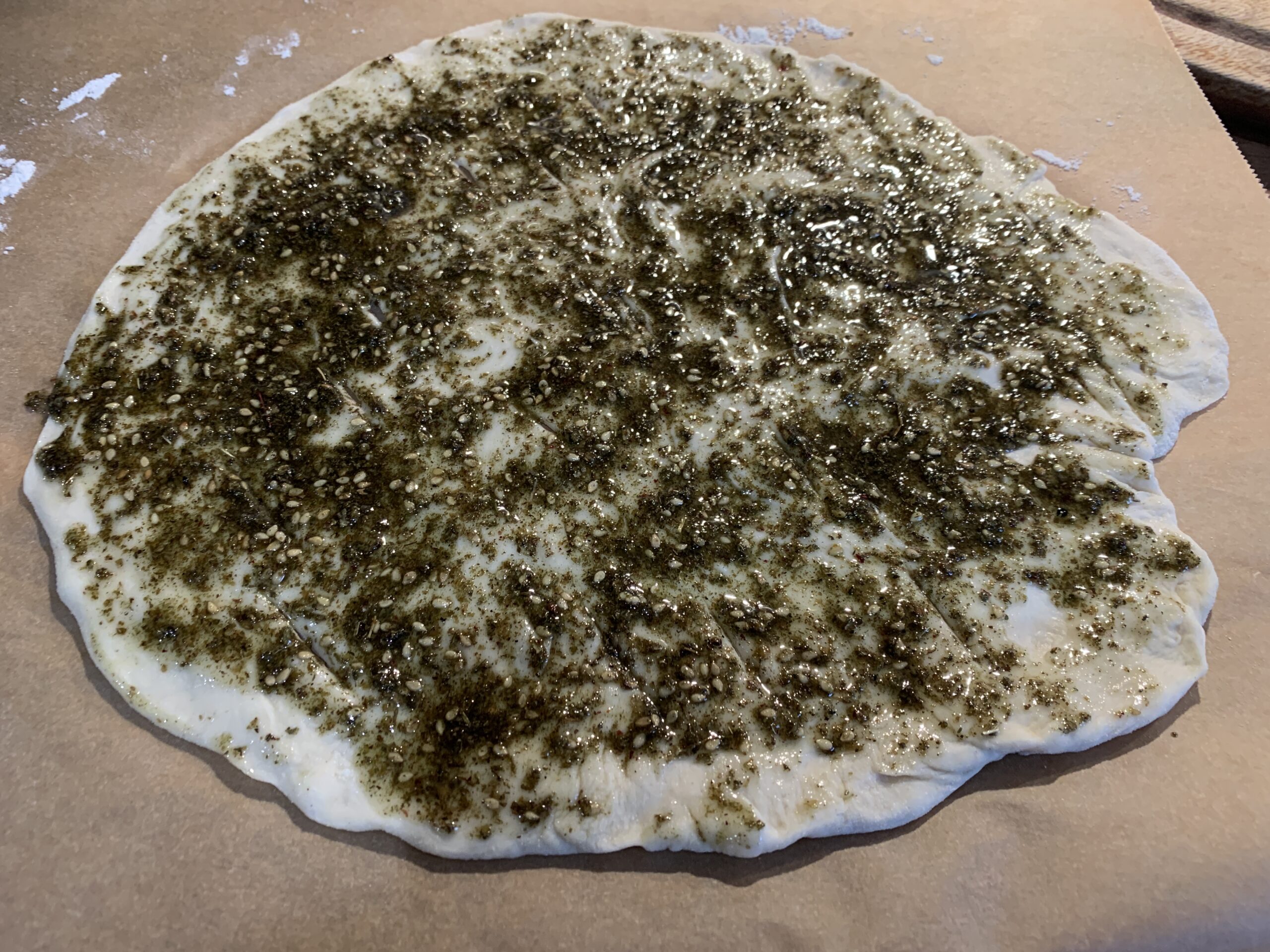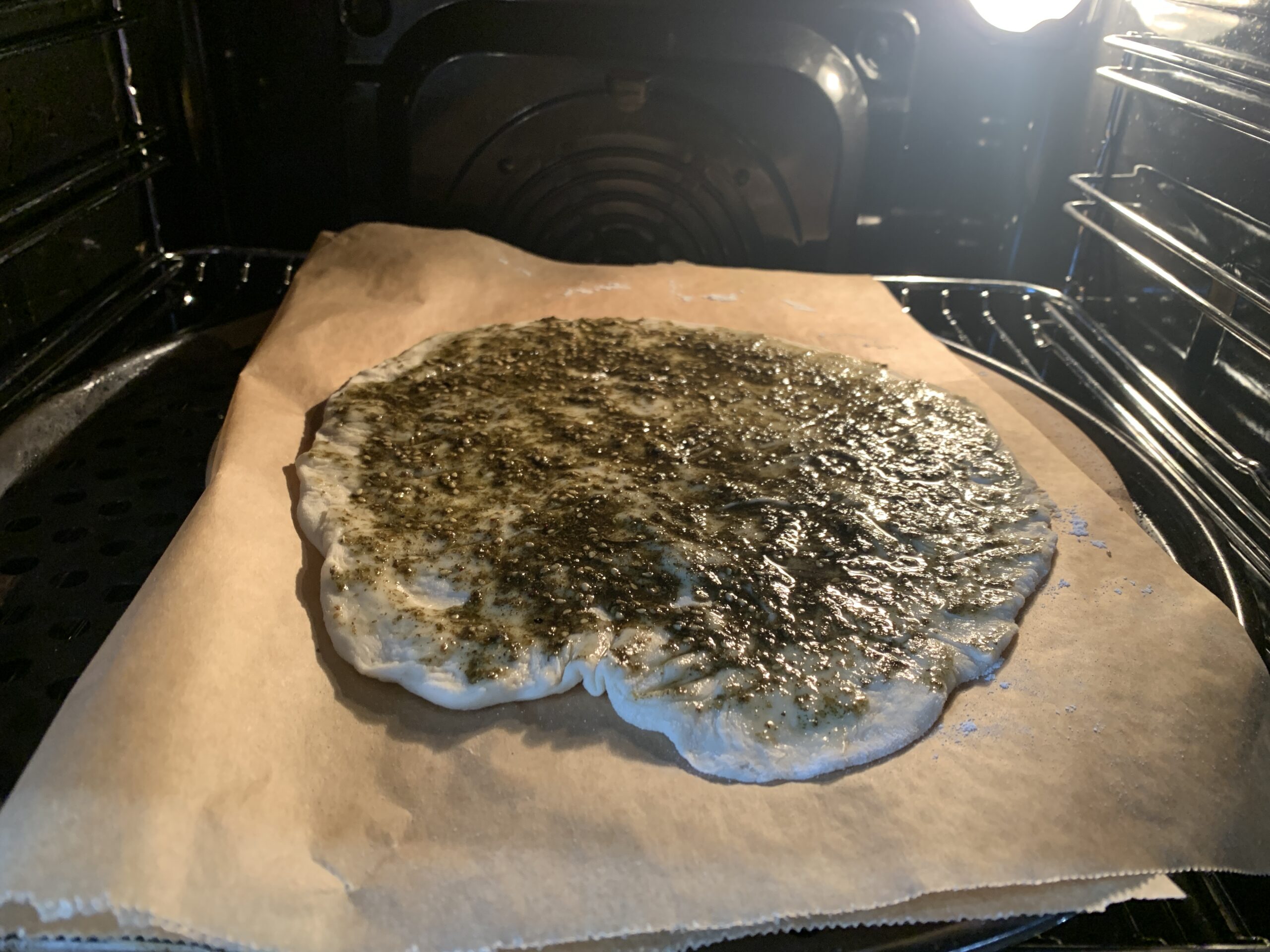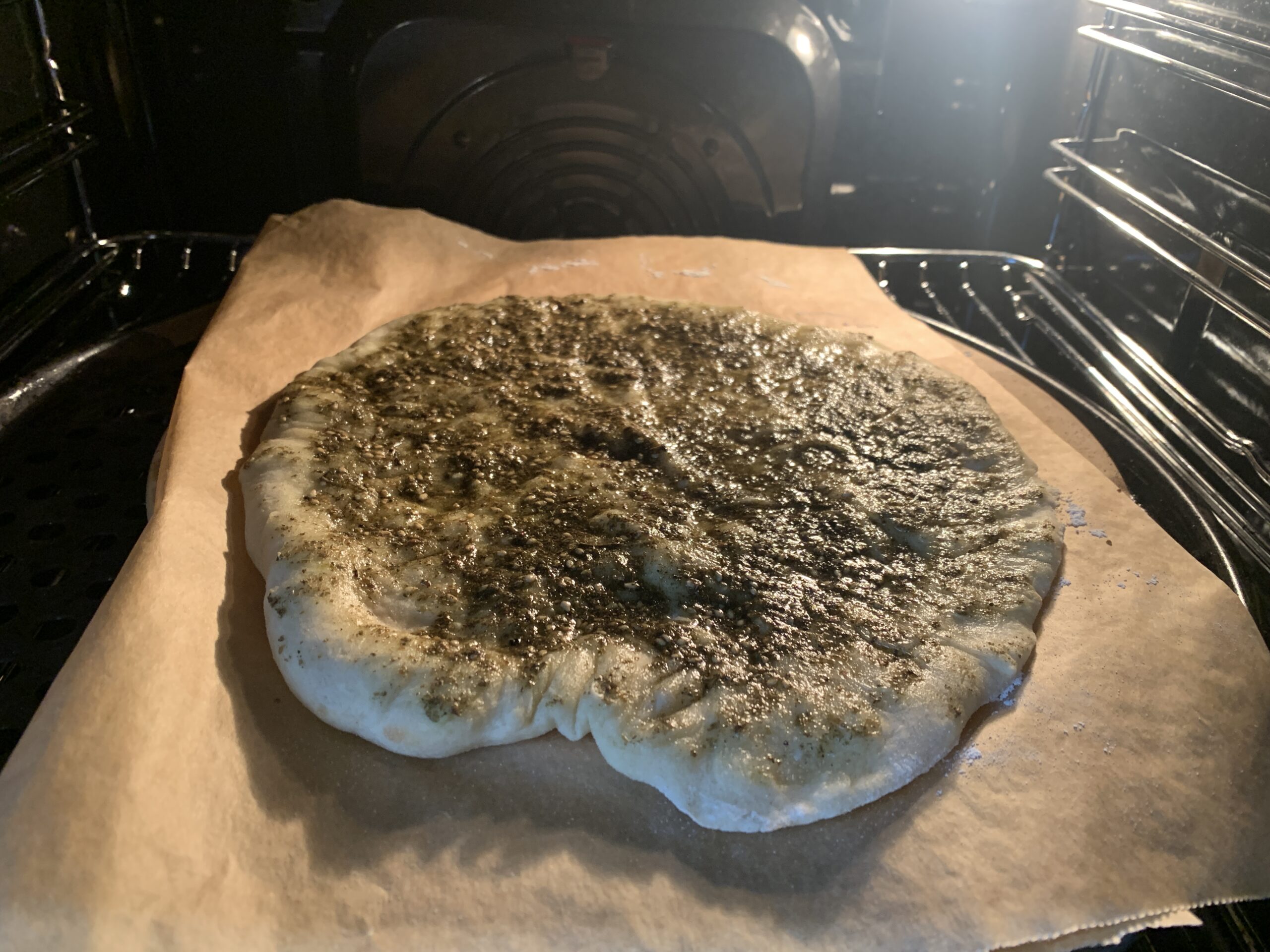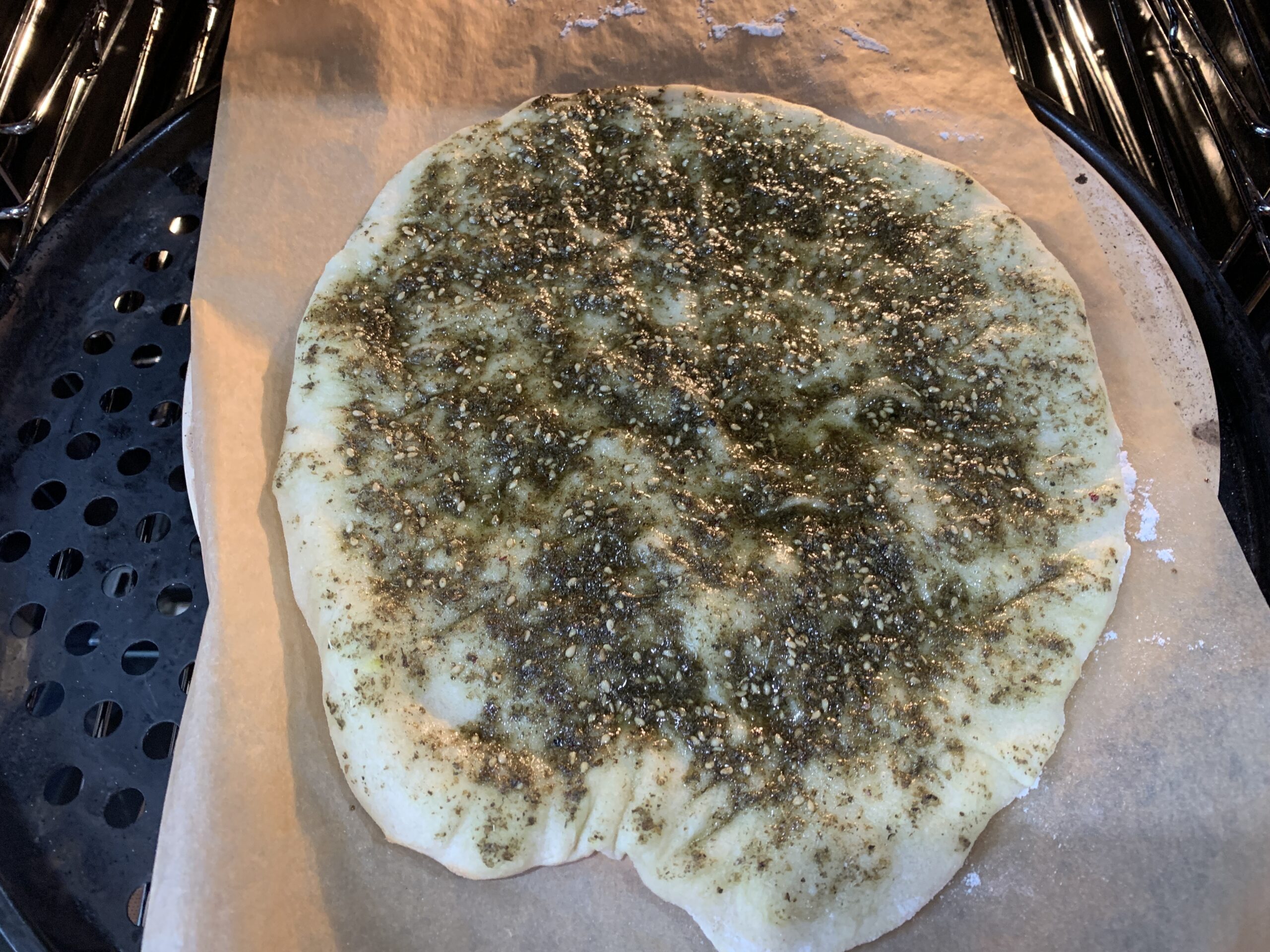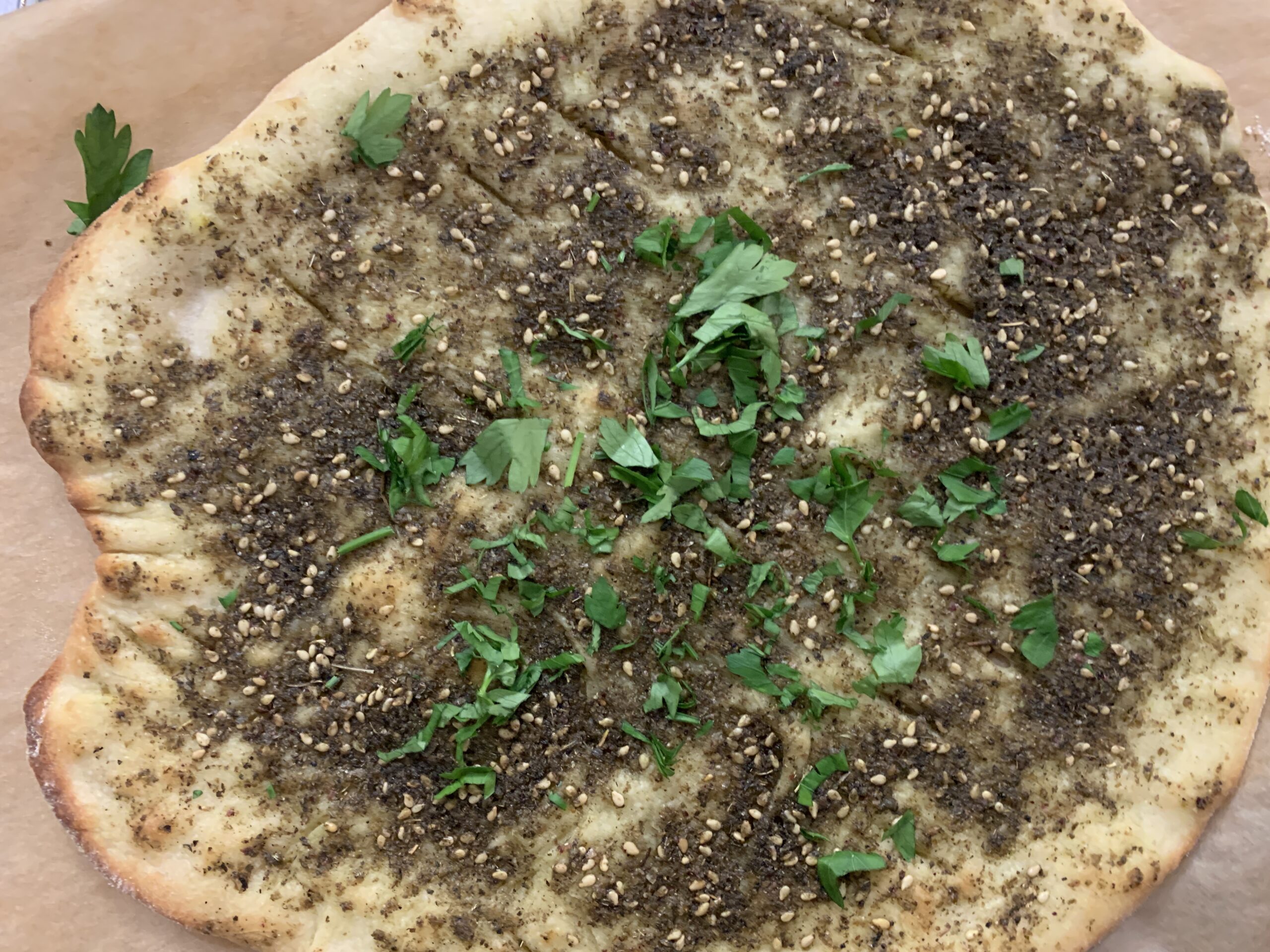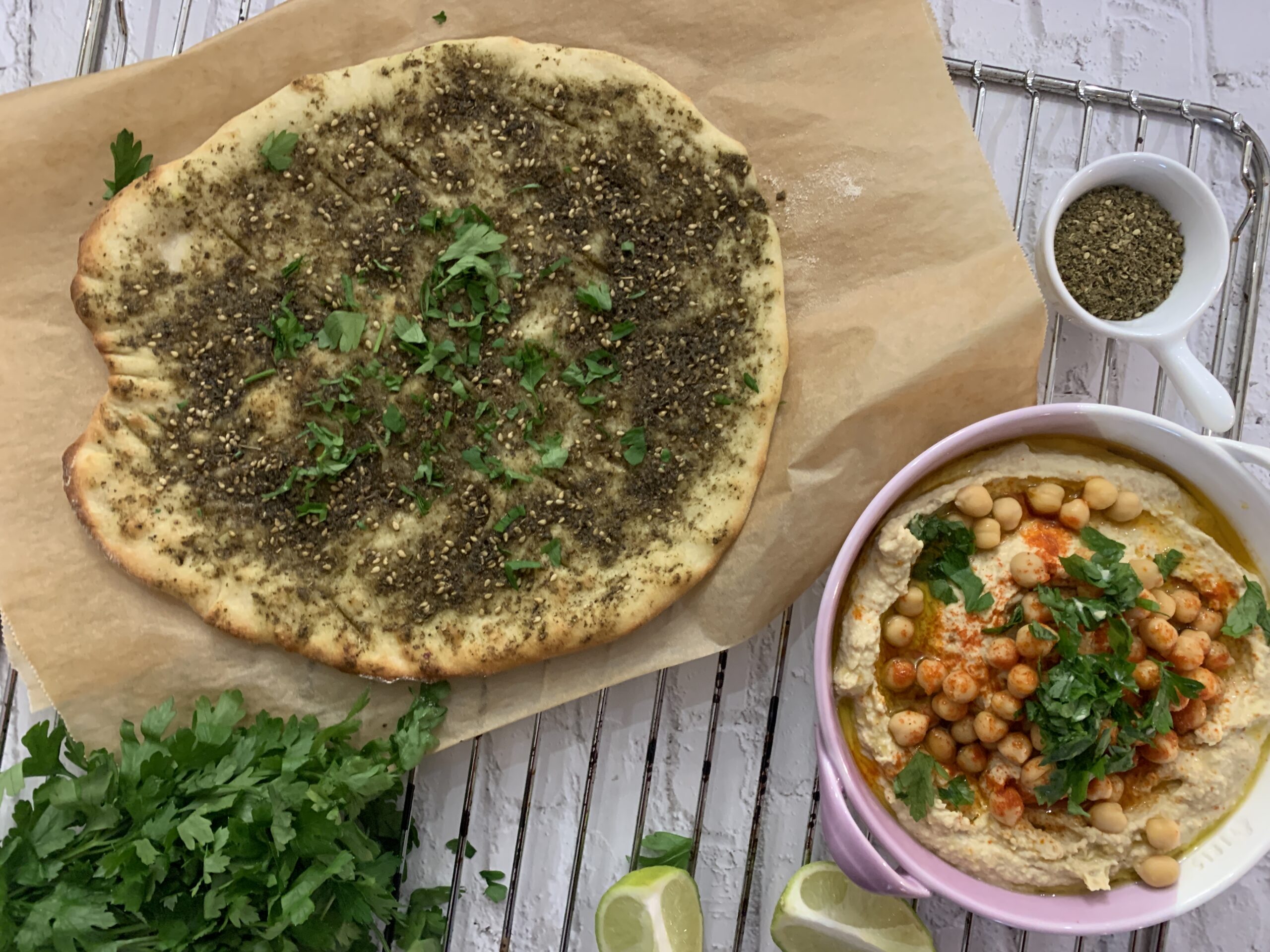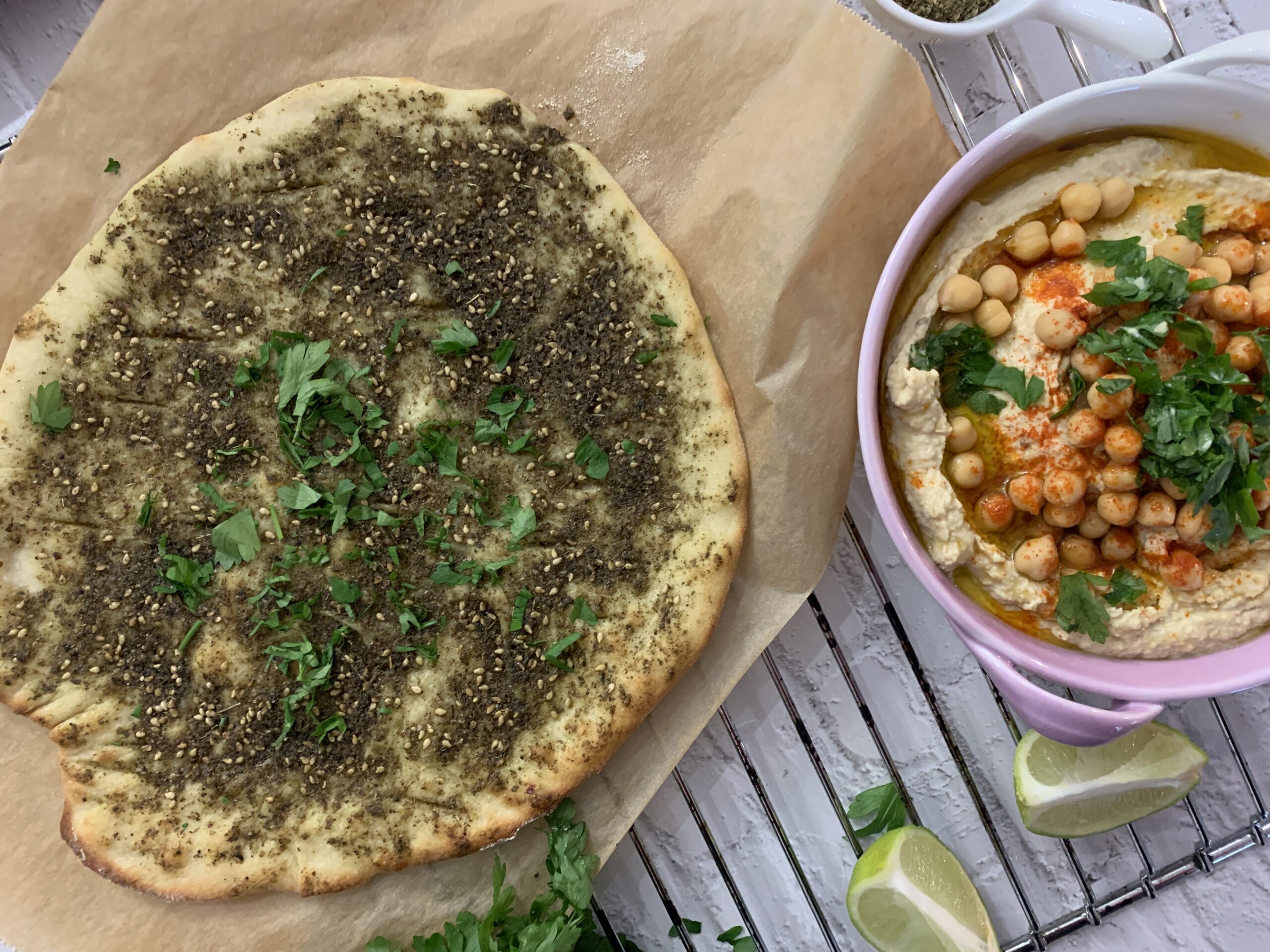 Preheat oven to 250 C/475 F/Gas 9
Spread the zaatar mixture on the rolled thin dough leaving a small margin around the edges and dimple the surface lightly with your fingers.
Bake for 8-10 minutes or until they are slightly crispy.
Serve warm sprinkled with some finely chopped parsley with houmous, pickles, tomatoes and salad.