Mirchi Ki Tipore (Rajasthani Green Chilli Subzi)
Mirchi ki Tipore or Mirchi ki Subzi is a traditional Rajasthani dish of green chillies stir fried with spices.
Rajasthan due to its hot and dry climate is a huge chili growing region in India and chillies play an important role in Rajasthani cuisine. There are many Rajasthani recipes like Mirchi Vada, Bharwa Mirchi which takes a predominant space in Rajasthani cuisine. Mirchi ki Tipore is something I grew up eating.
Whenever we travelled on an overnight train, my mum always packed poori, aloo ki subzi, karela, and mirchi ki tipori for lunch/dinner on the train. Hot spicy and just delectable- it was a match made in heaven. Living away from India now, we do not have the luxury of travelling in an overnight train, hence sometimes I make the 'train wala khana' (train food), remembering those previous moments spent with family. Just reminiscing about those days puts a smile on my face.
Lot of people think that Mirchi Ki Tipore is hot and spicy. Typically, if made in Rajasthan, it would be prepared using super-hot thin long green chilies that are super-hot. It is typically used as a accompaniment to the main meal and eaten sparingly. But, now my heat tolerance is quite low so I have used banana peppers. Saying that, you can use any chillies you prefer or is locally available.
Other Rajasthani recipes you might like are Dahi Aloo, Kalmi Vada, Kachhi Haldi Matar Sabzi (Green Peas Turmeric Curry), Ker Sangri ki Subzi, Mogar Dal, Dal Bati, Panchmeli Dal or Panchratan Dal, and Churma to name a few.
Ingredients
200 grams green chillies (cut into bite sized pieces)
1-2 teaspoons oil
½ teaspoon mustard seeds
½ teaspoon cumin seeds
½ teaspoon fennel seeds
Pinch of asafoetida
Salt to taste
¼ teaspoon turmeric powder
½ teaspoon red chilli powder
1 teaspoon coriander powder
½ teaspoon dry mango powder
Directions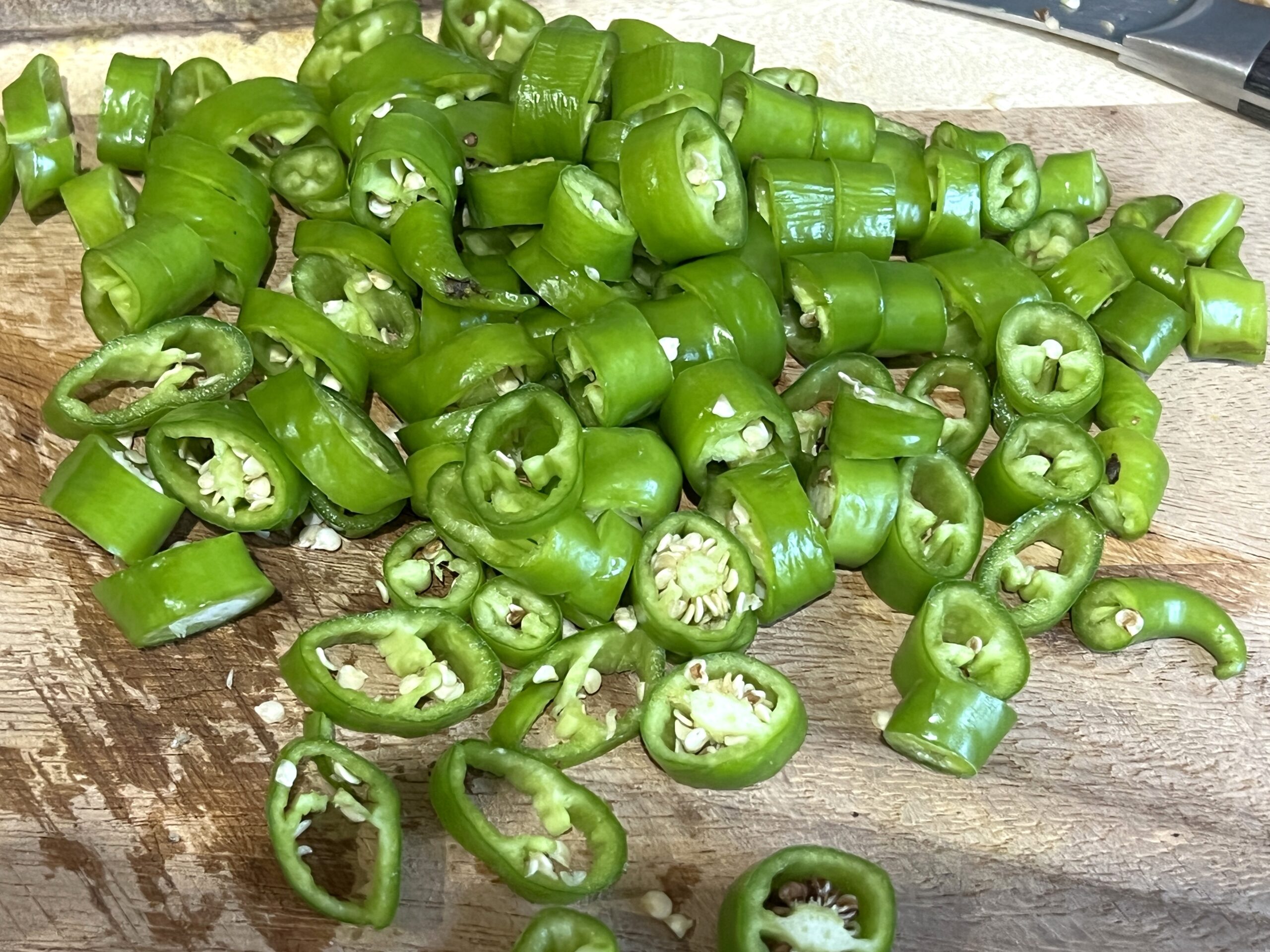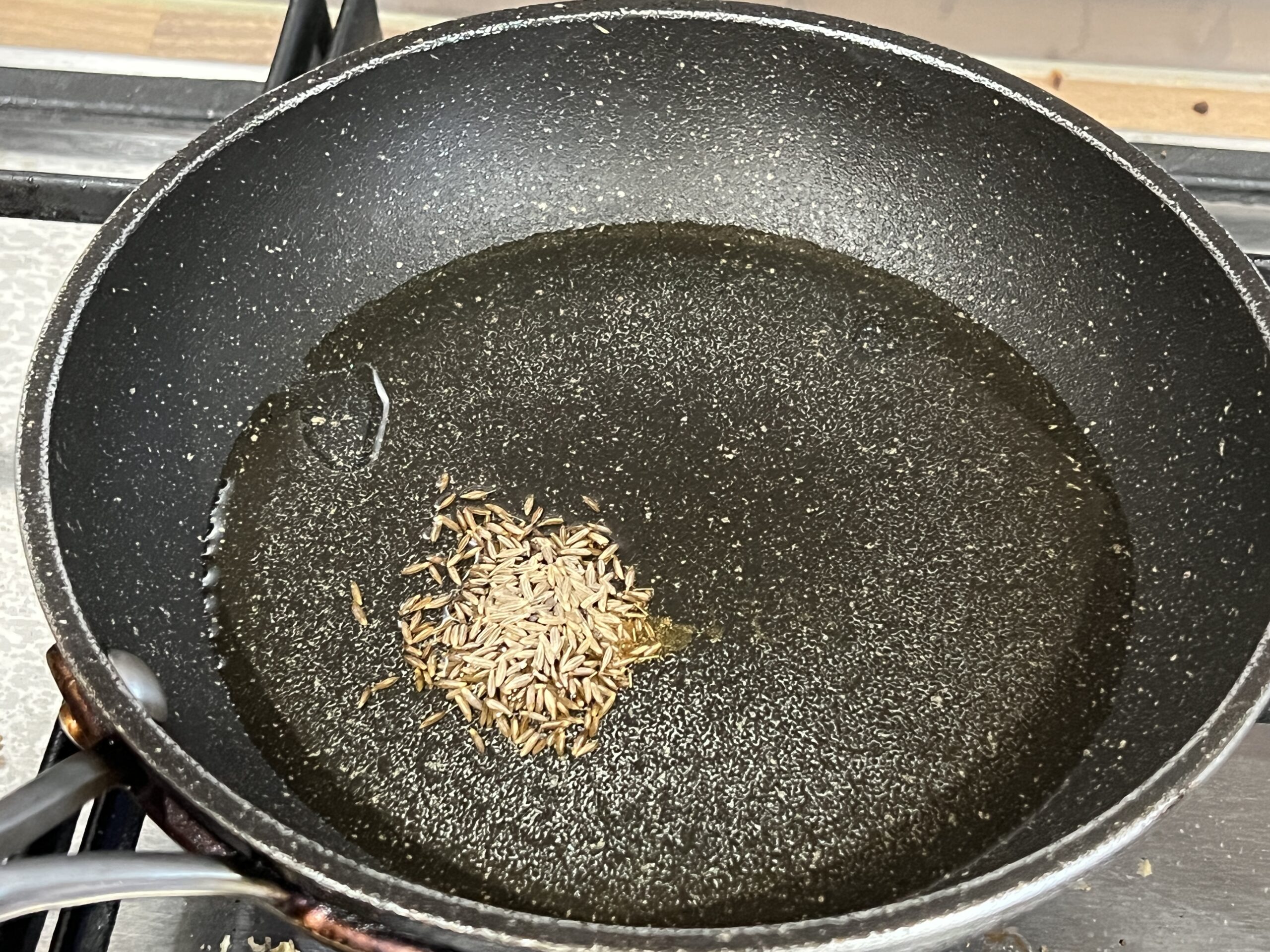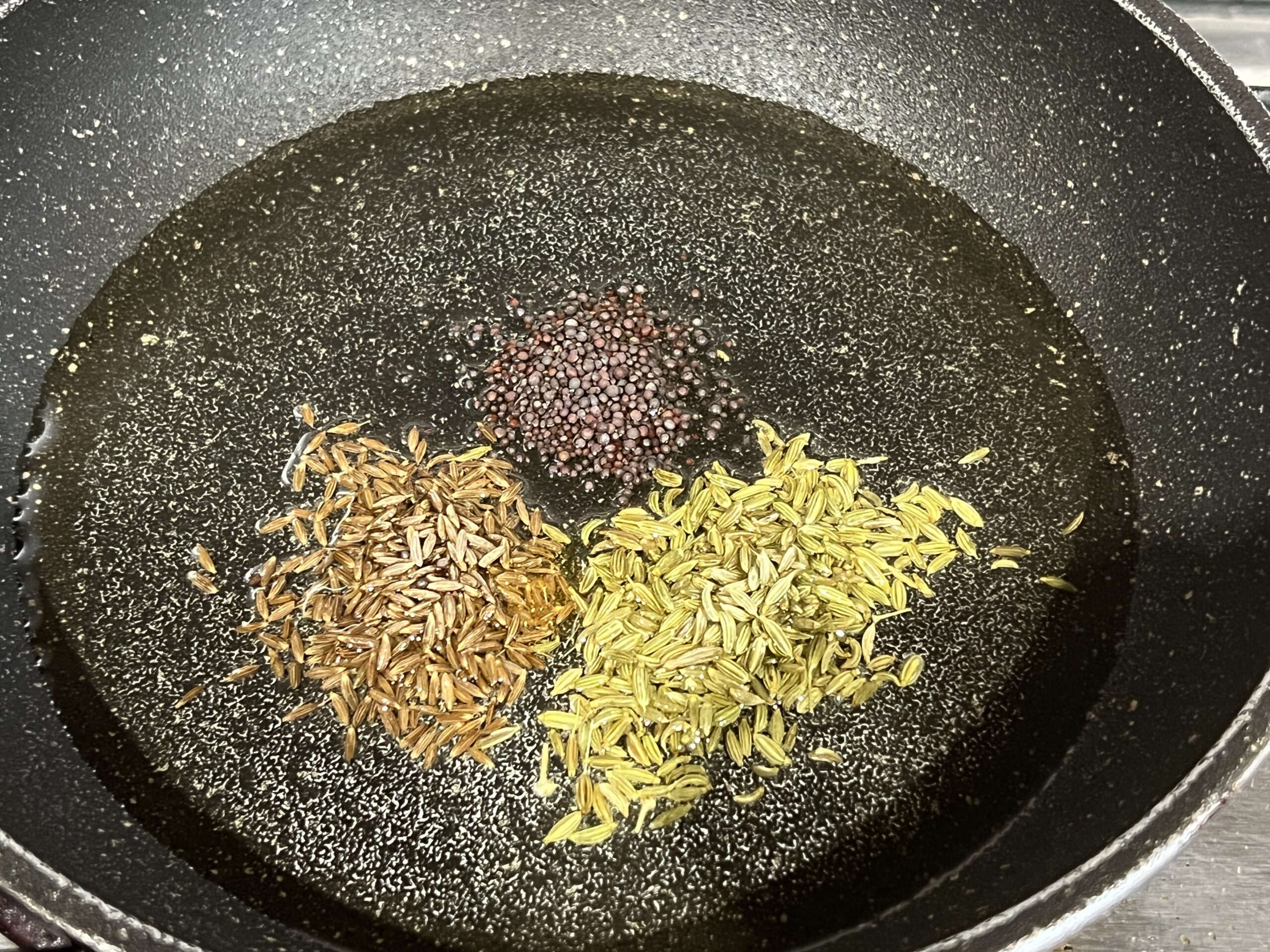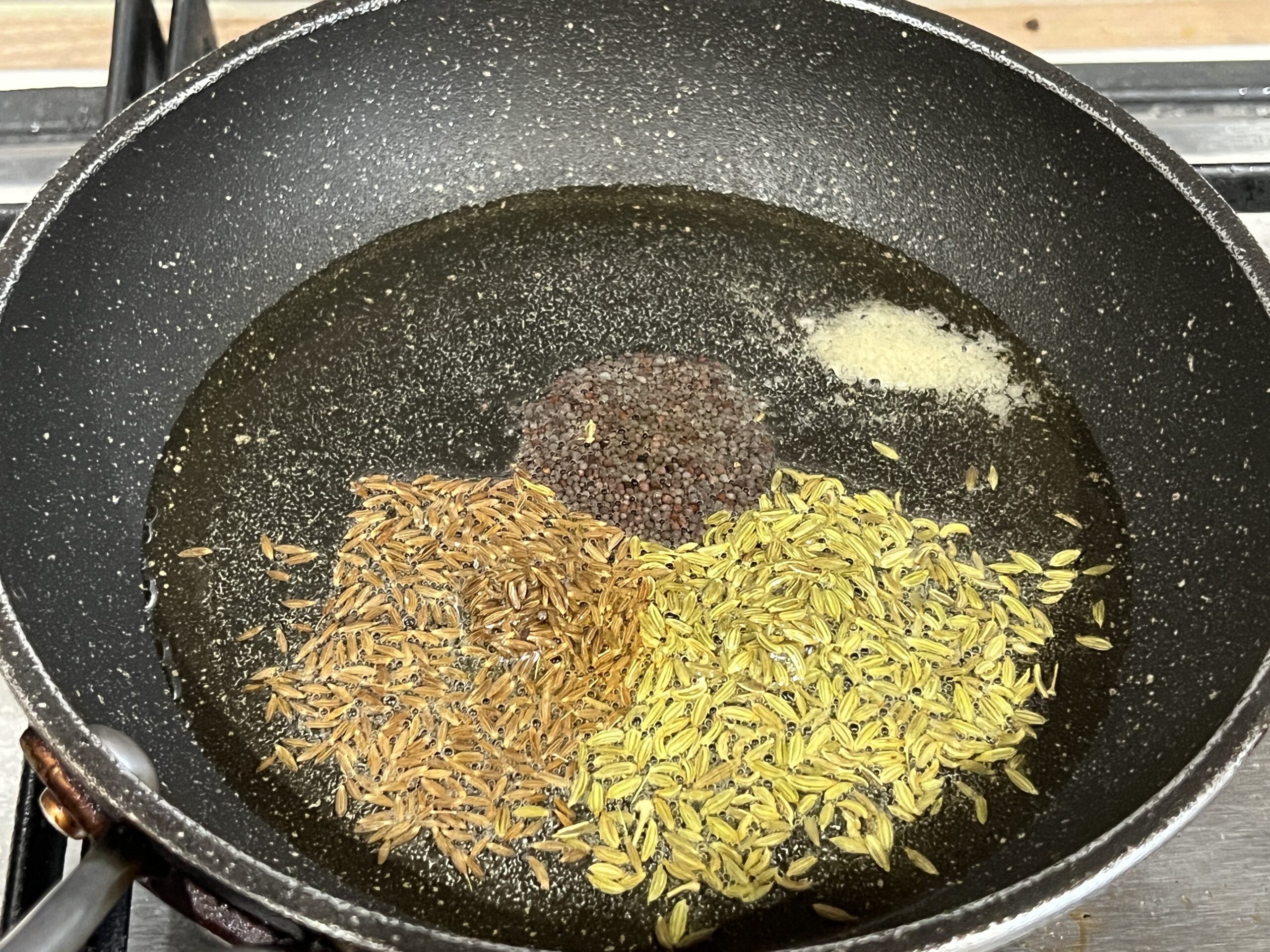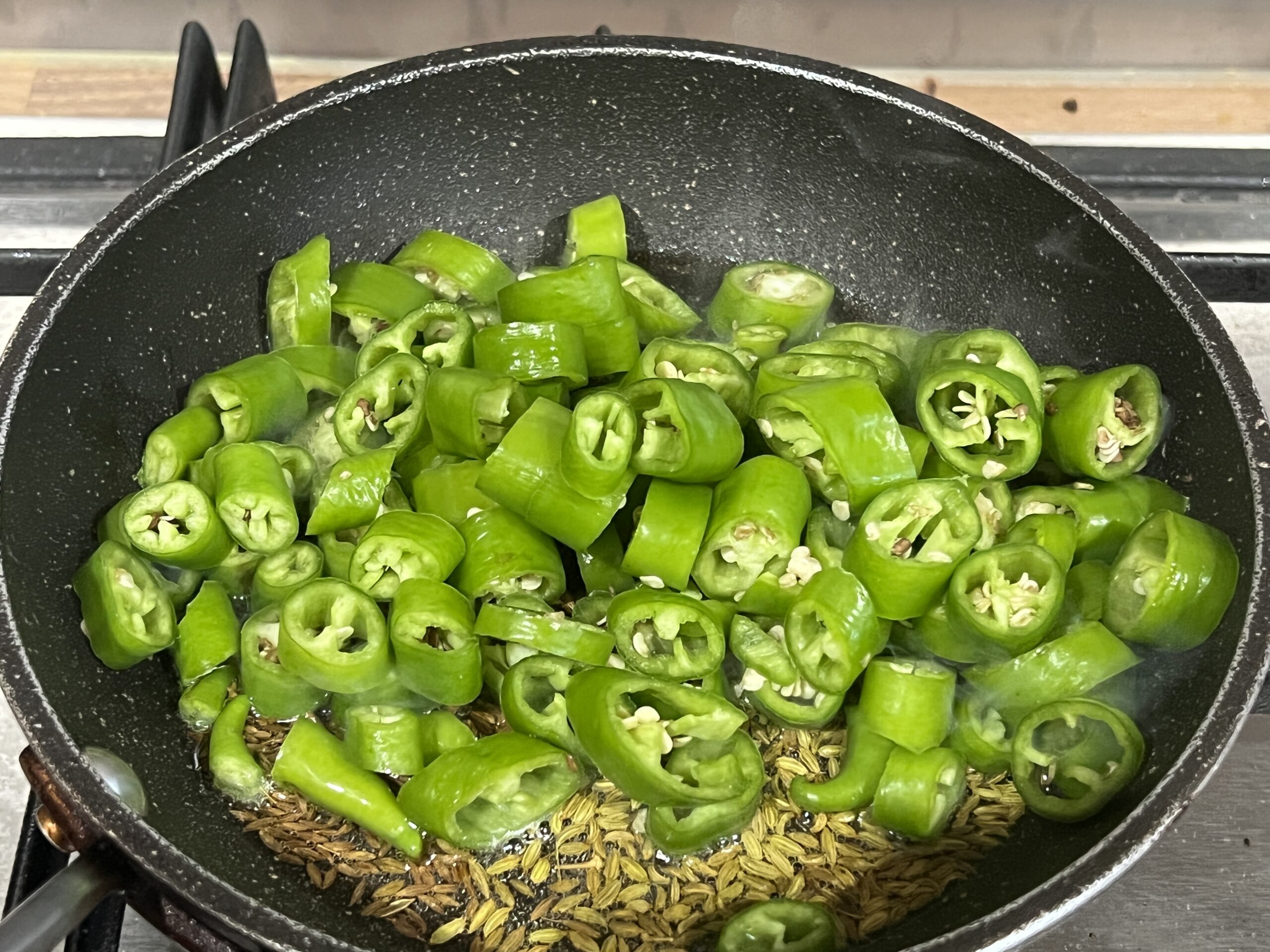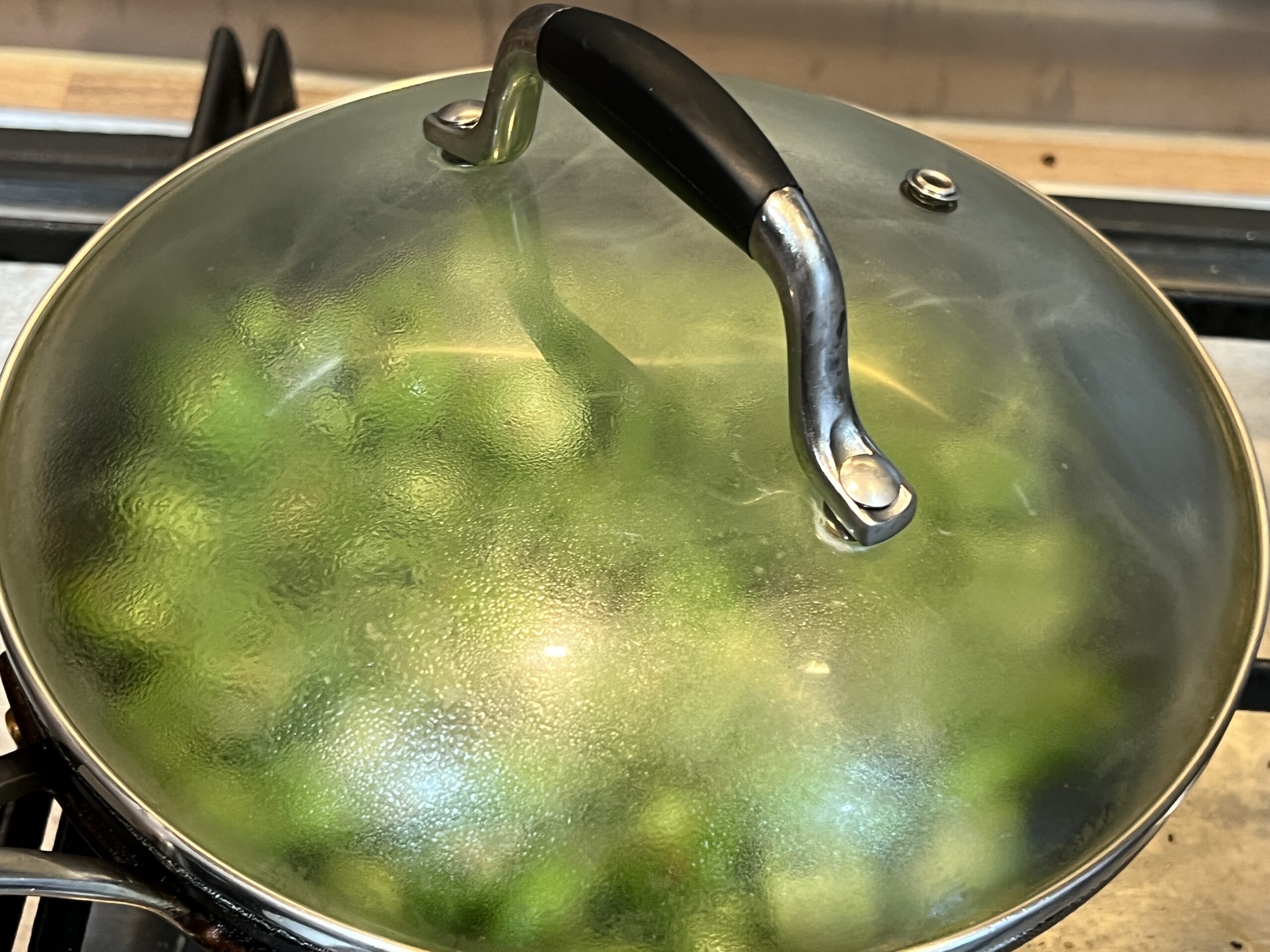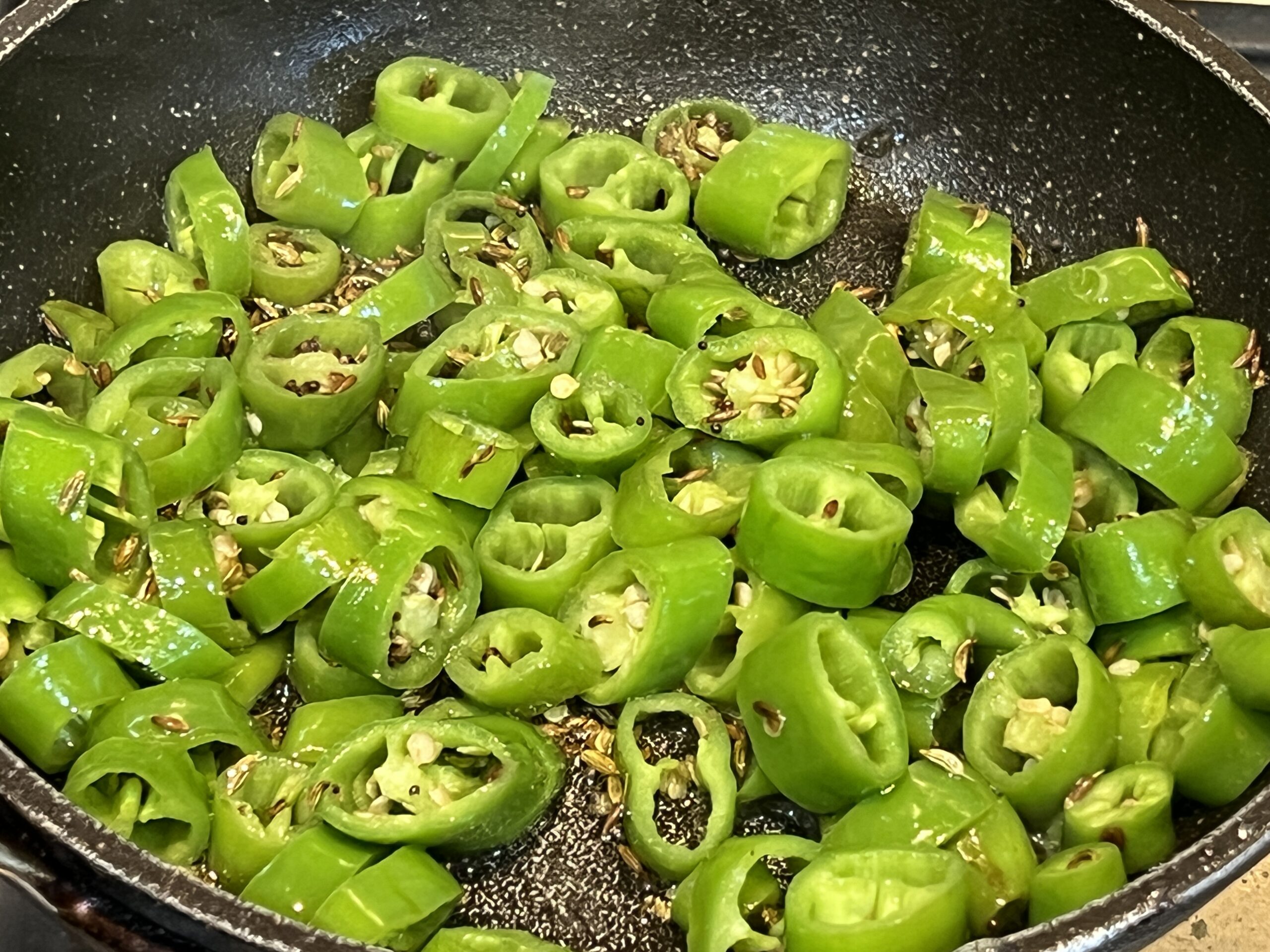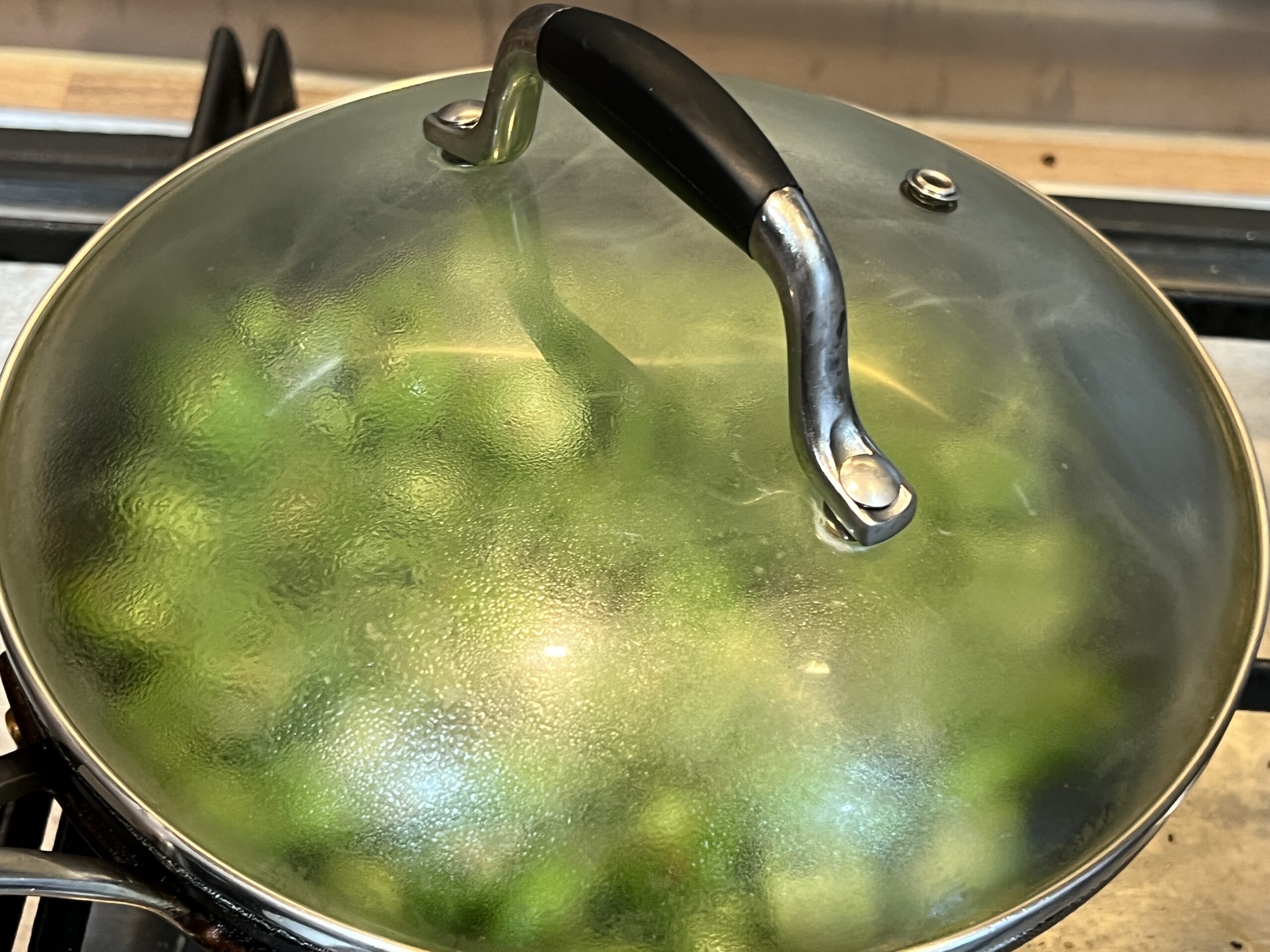 Heat the oil in a pan and add the mustard seeds, fennel seeds, cumin seeds and asafoetida. Once the seeds begin to splutter add the chopped green chillies and mix. Cover and cook the chillies for 3-4 minutes on low heat. Remember to mix the chillies in between.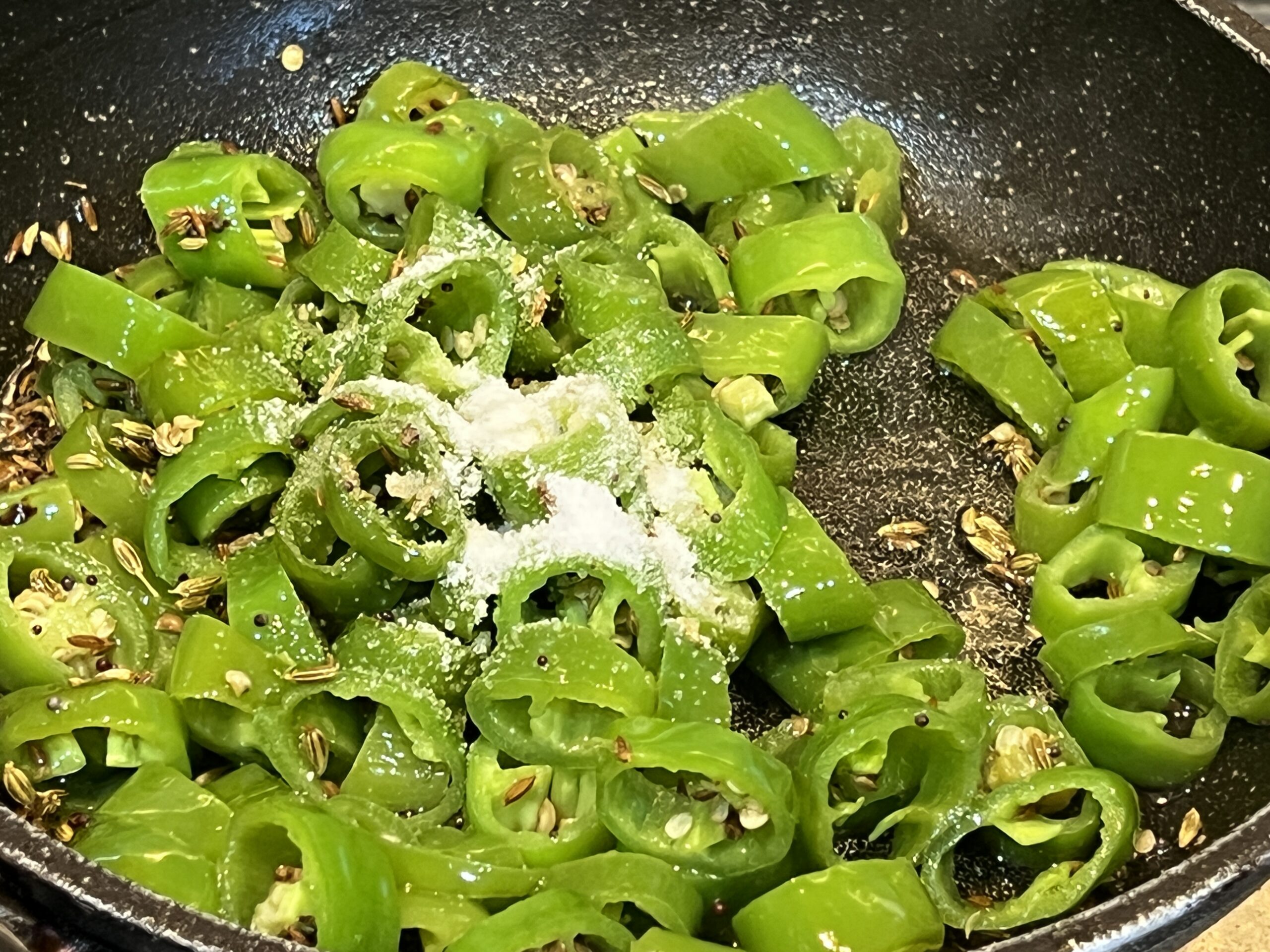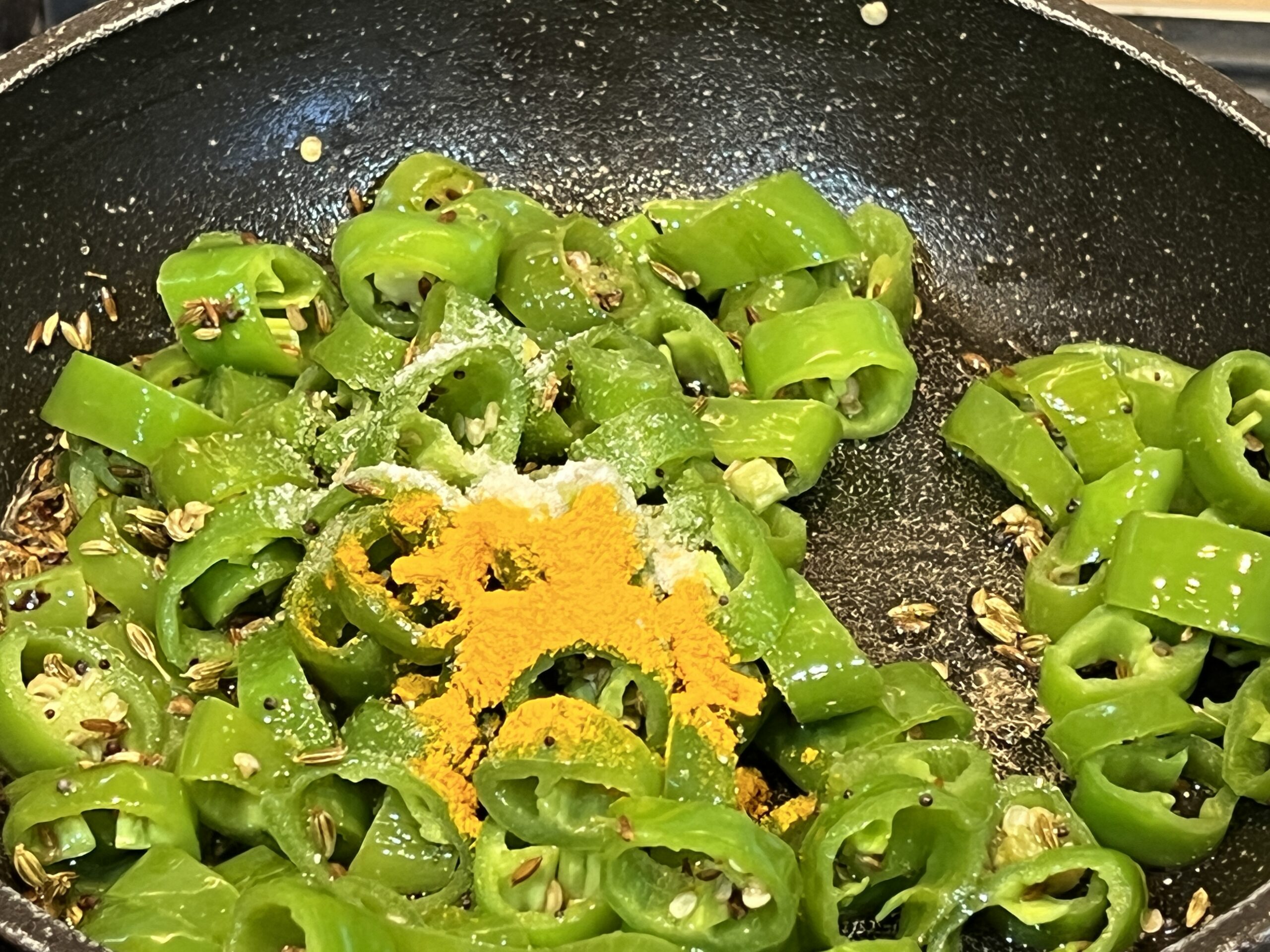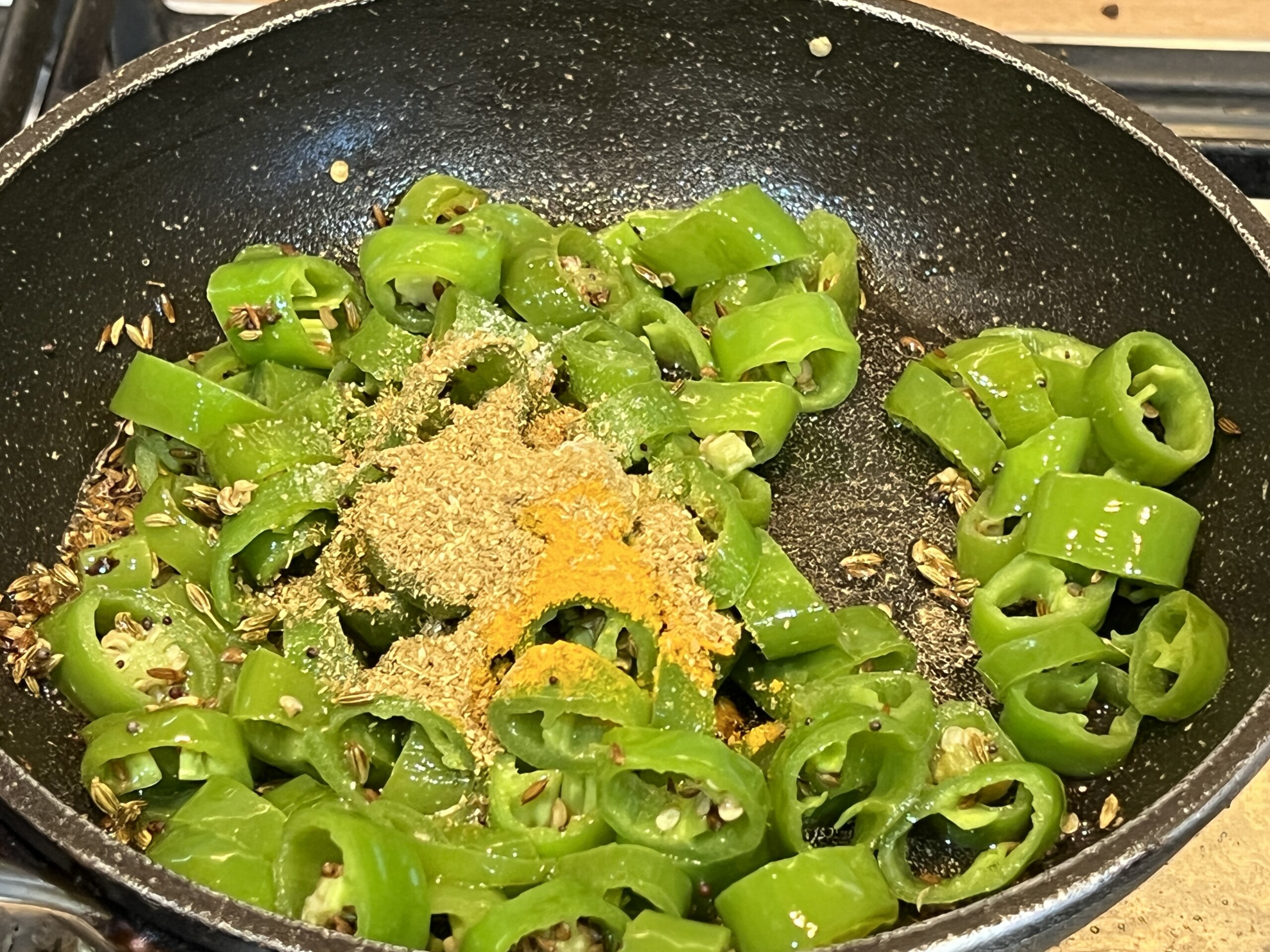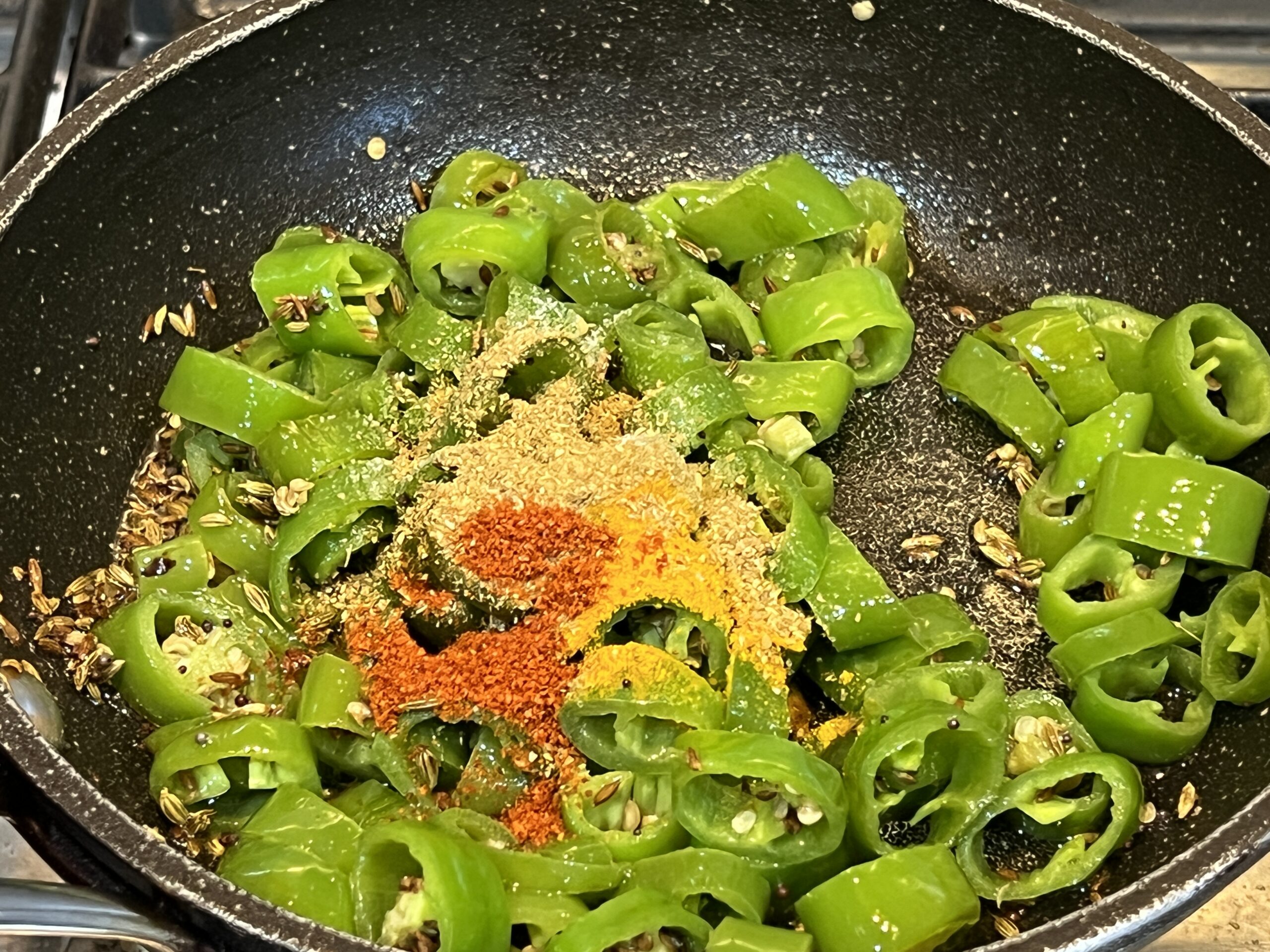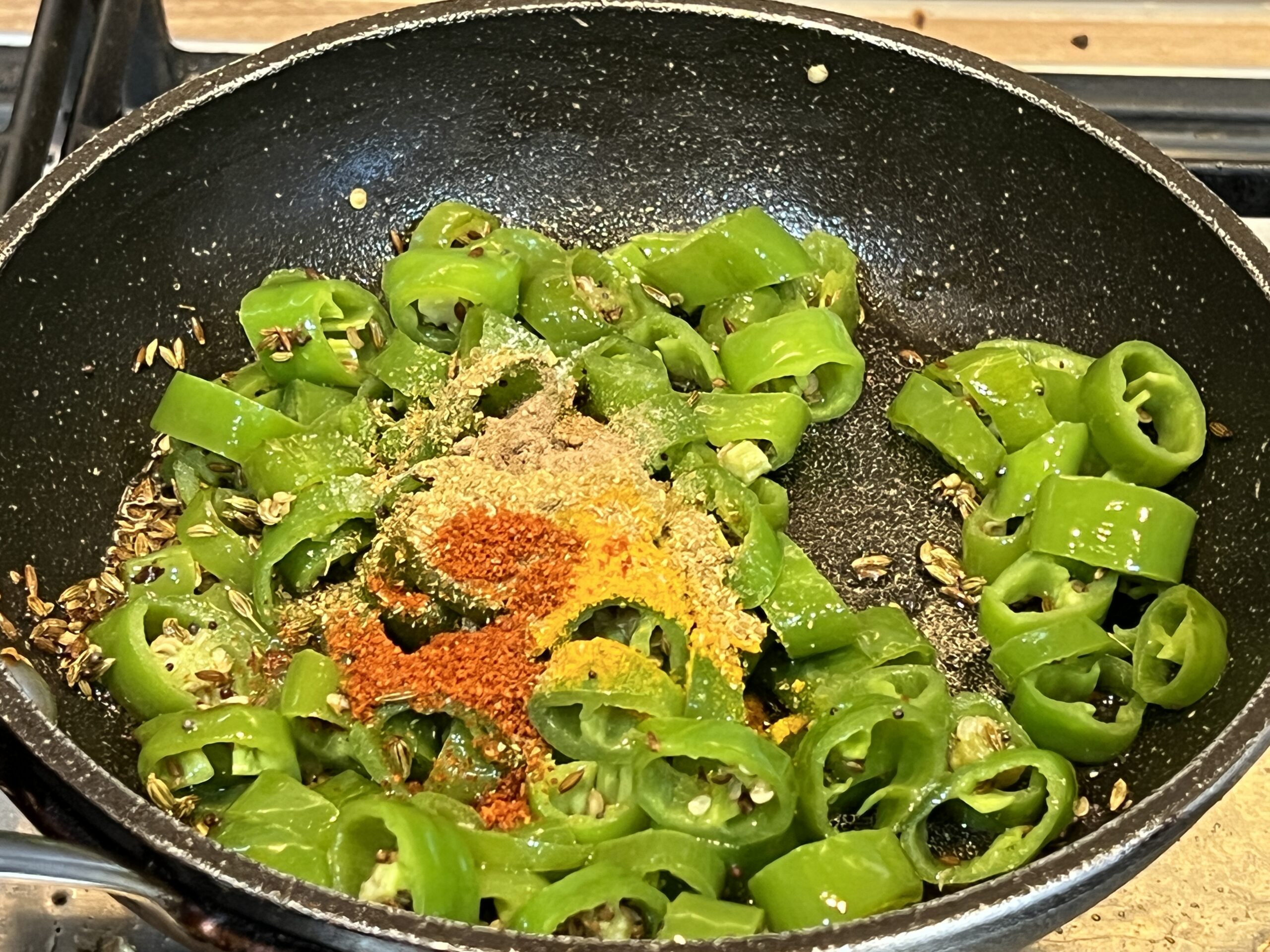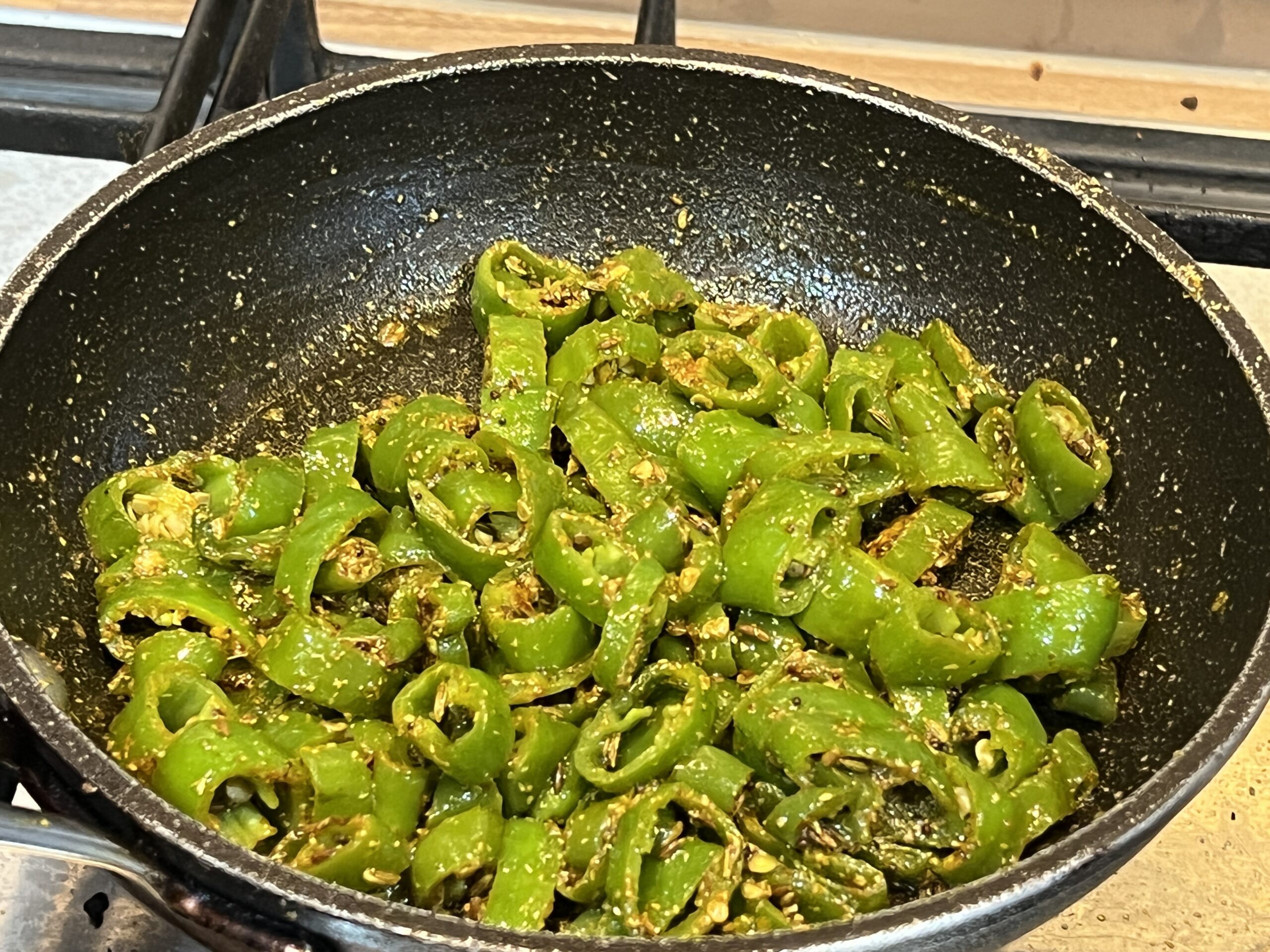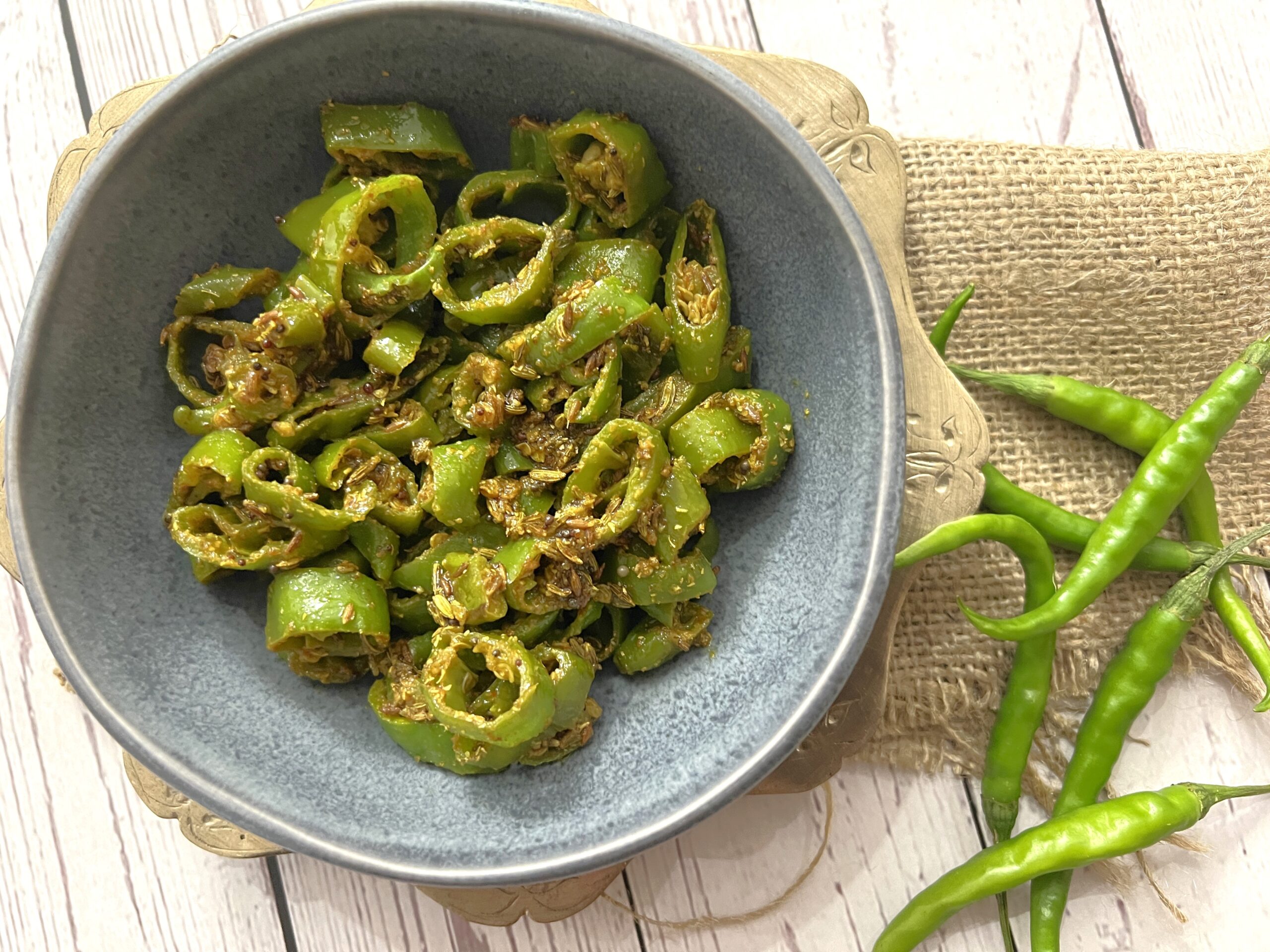 After 3-4 minutes uncover and add the salt, turmeric powder, coriander powder, chilli powder, dry mango powder and mix. Sauté for 1-2 minutes on low heat and turn off the heat.
Serve with roti, and/or rice.