Jodhpuri Corn Subzi
Perfect dish for those rainy monsoon evenings!
When we talk of Rajasthani food, the dishes that comes to our mind is usually Daal Baati Choorma, gatta or Rajathani lal maas but let me tell you there is much more to Rajasthani Cuisine than that.
Corn is one of the widely grown crop in Rajasthan. Corn is one of the staple foods and is used in various forms in cooking.
Anyone who grew up in India would surely have a 'bhutta' (corn) memory. Growing up in Mumbai as a child, I remember we would walk in the rain to find the hawker selling freshly roasted corn. The slow roasted corn was sold with oodles of masala and almost nonexistent lime. The lime usually had no juice left in it, but the hawker would keep using it till someone asked him to get another one. He would then pick an already used one. Memories, Memories, Memories! Just thinking about it is putting a smile on my face.
And this Jodhpuri corn just develops on that nostalgia and takes it one step ahead to make the best of both worlds. I learnt this dish my Manita Bhabie (sister-in-law) who very kindly taught me how to make this dish. Manita Bhabie grew up in Jodhpur and this dish holds a special place in her heart. I must give this dish justice!
This dish is a constant in my household during monsoon aka corn season. Why don't you try it as well? This is finger licking delicious.
Ingredients
1 cup sweet corn kernels
8-10 sweet corn pieces (2 inch size)
3 roughly chopped onions
1 tablespoon garlic
1 teaspoon ginger
2-3 green chillies
1 tablespoon cashew nuts (kaju)
1 inch cinnamon(dalchini)
1 big cardamom(elaichi)
3 cloves (laung)
5-6 black pepper corns (kali mirch)
Puree of 3 tomatoes
1 teaspoon red chilli powder
1/2 teaspoon Kashmiri red chilli powder
1/2 teaspoon turmeric powder
1 teaspoon coriander powder
Salt to taste
2 tablespoons ghee/oil
1-2 bay leaf
1/2 cup plain yogurt
1 cup single cream
Directions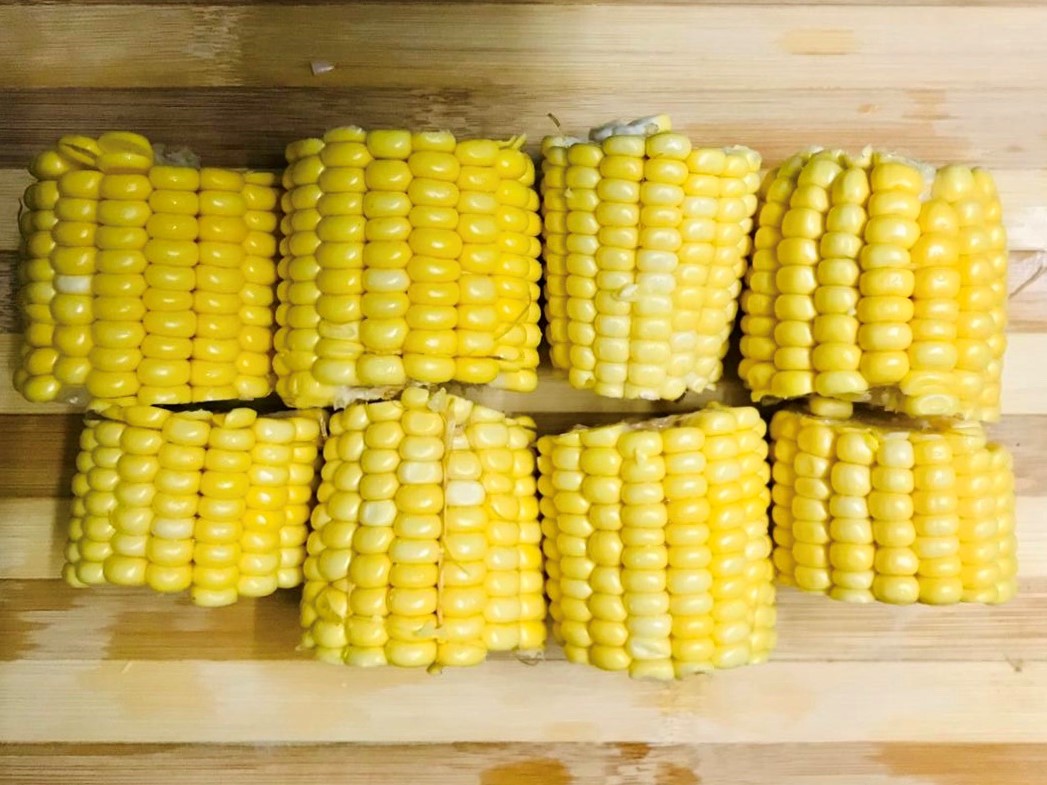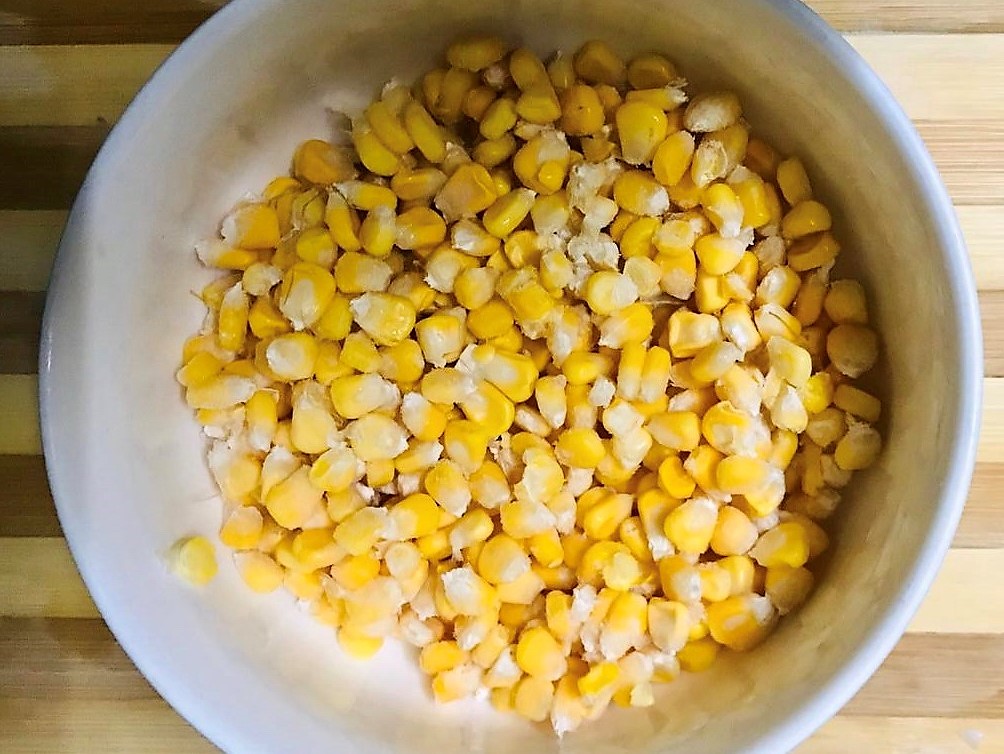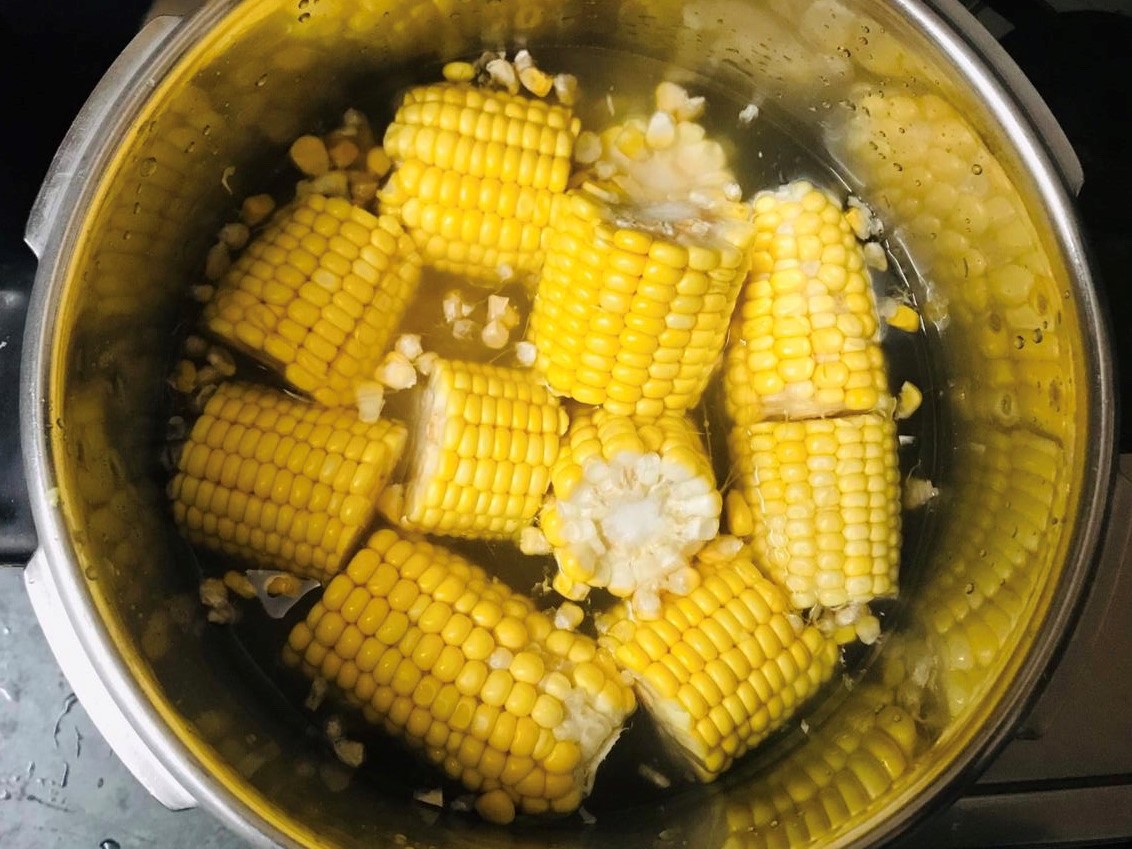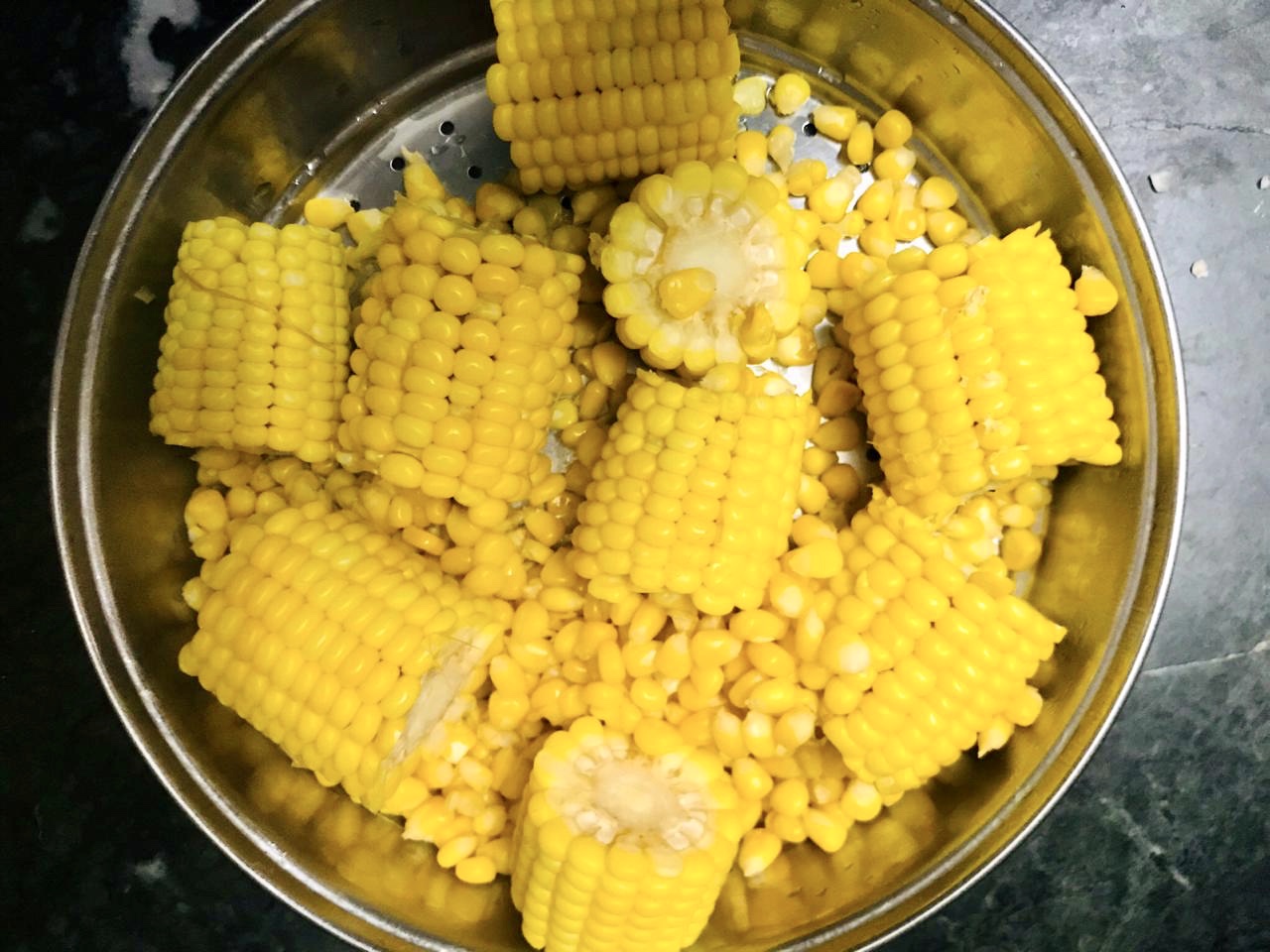 The best way to cook the corn is in a pressure cooker. However, if you do not have a pressure cooker, it can be cooked in a pan too. (I have given the details in the 'Tips and Variations' section)
Transfer the corn kernels and corn pieces to a pressure cooker. Add around 3 cups of water. Pressure cook on high-medium heat for 3 whistles. Let the pressure release naturally and drain the corn and keep aside to cool.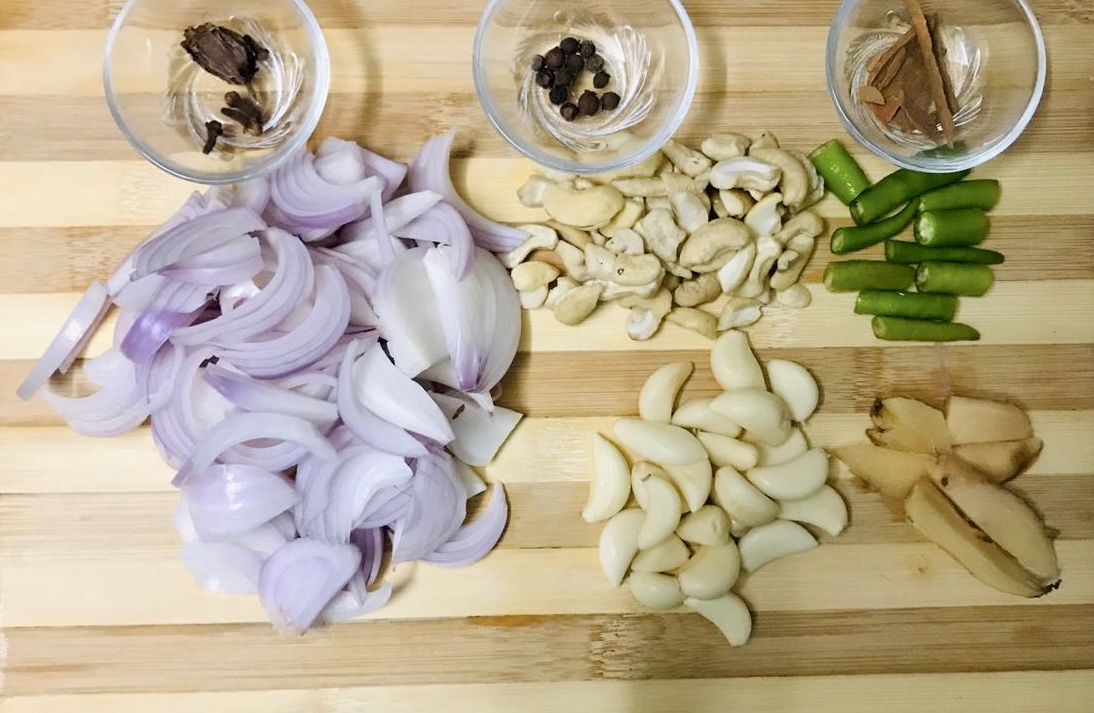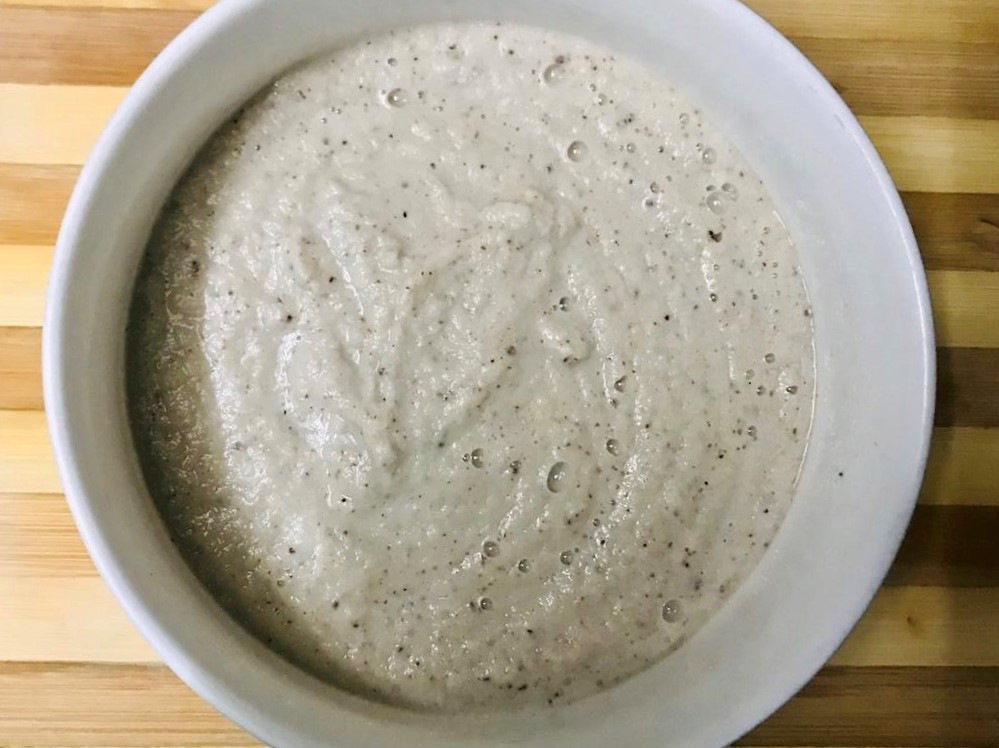 Grind onions, green chillies, ginger, garlic, cashew nuts, cinnamon, cardamom, black pepper corns and cloves to a fine paste and keep aside.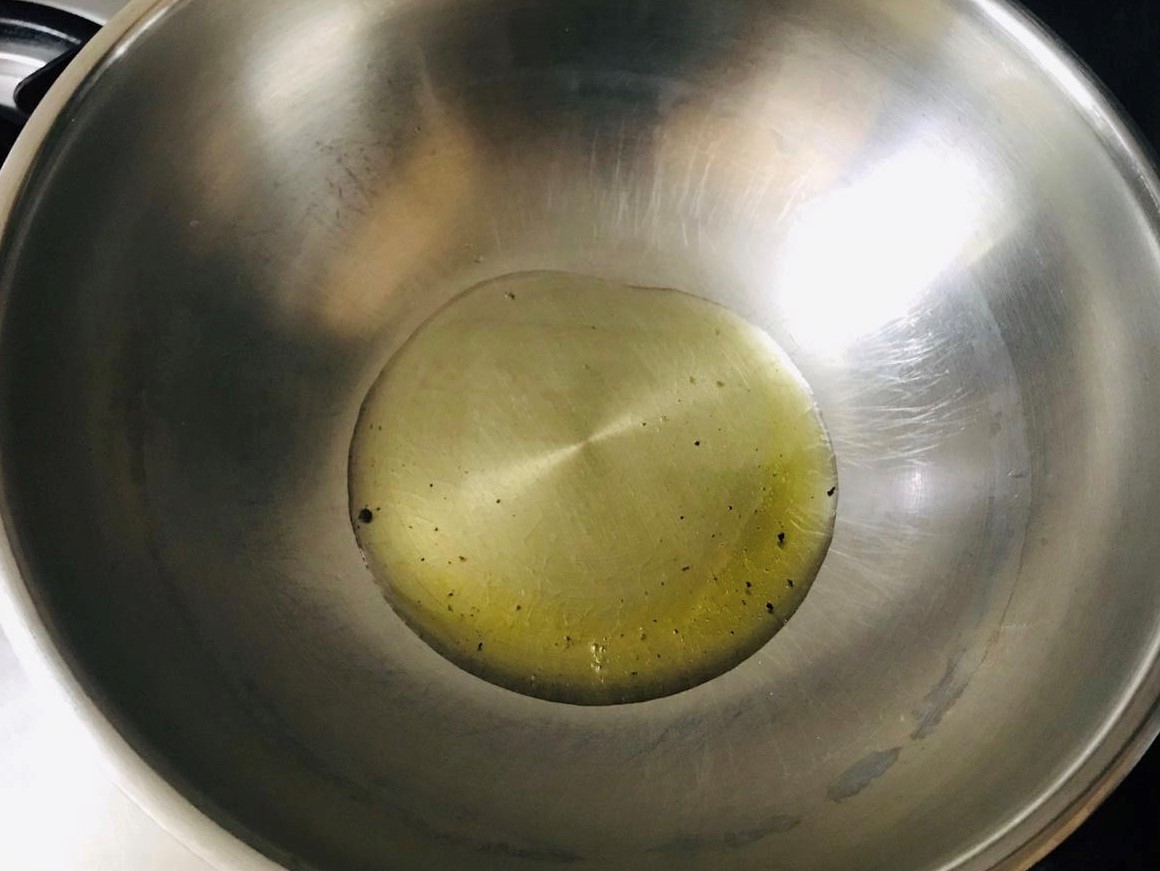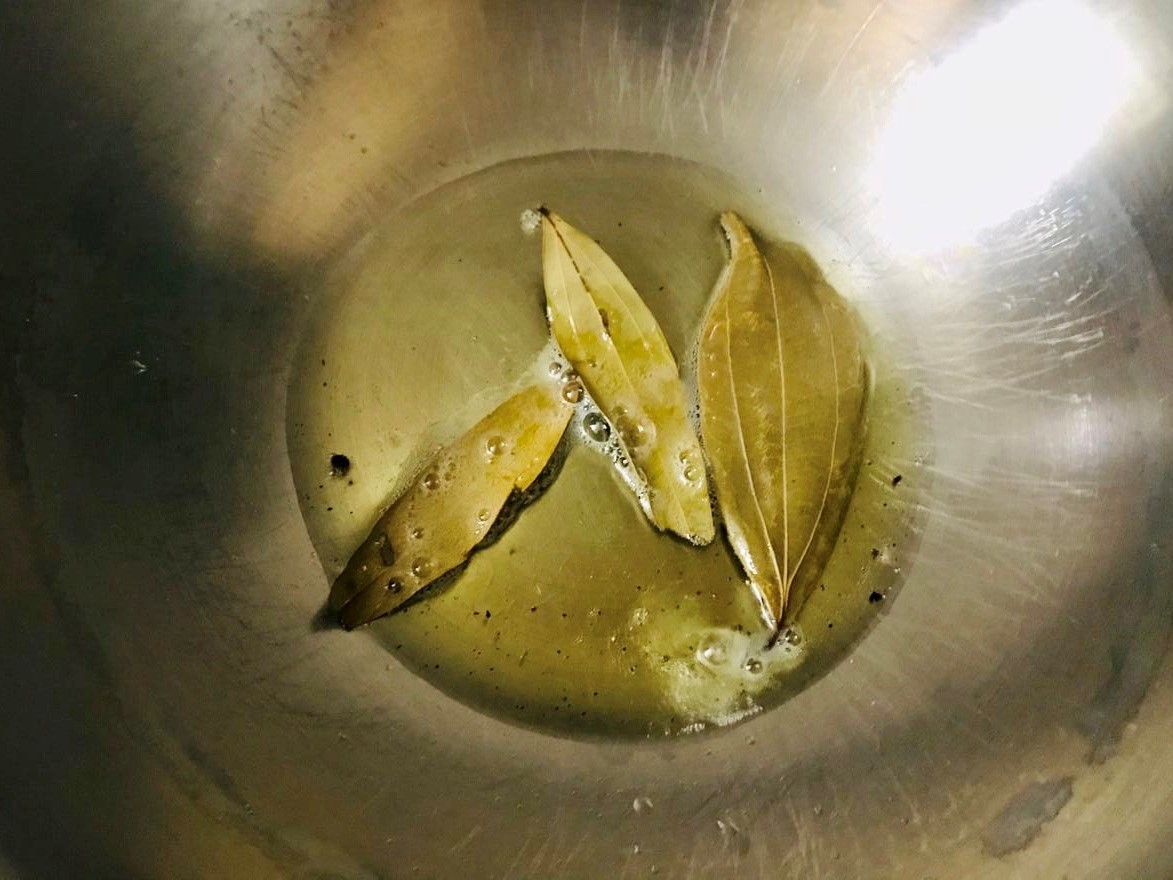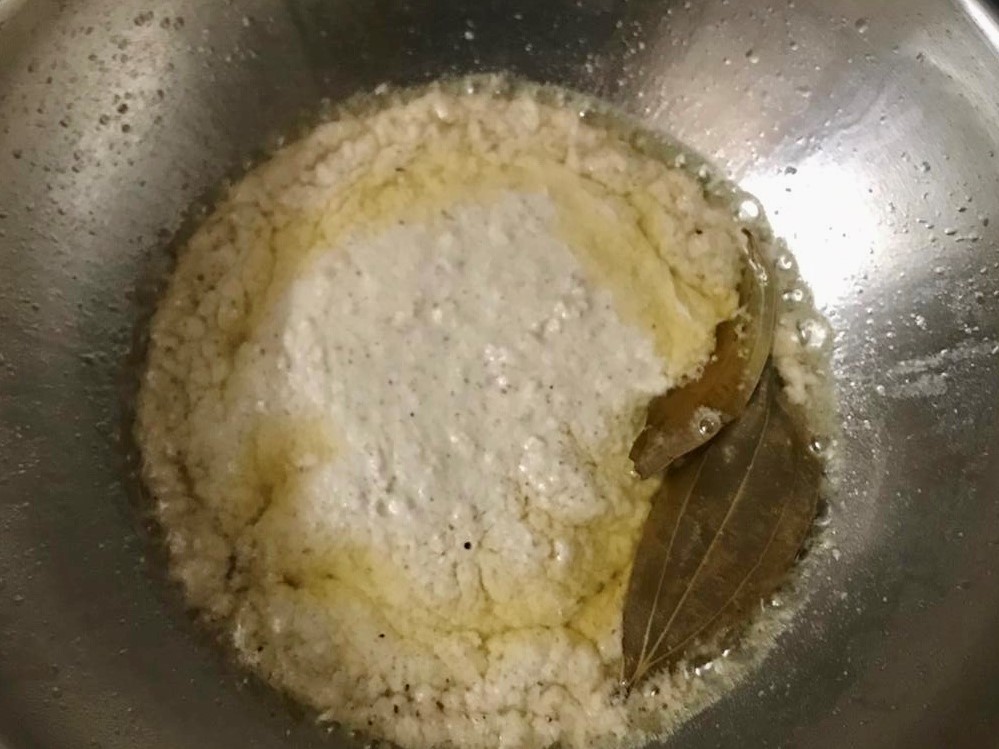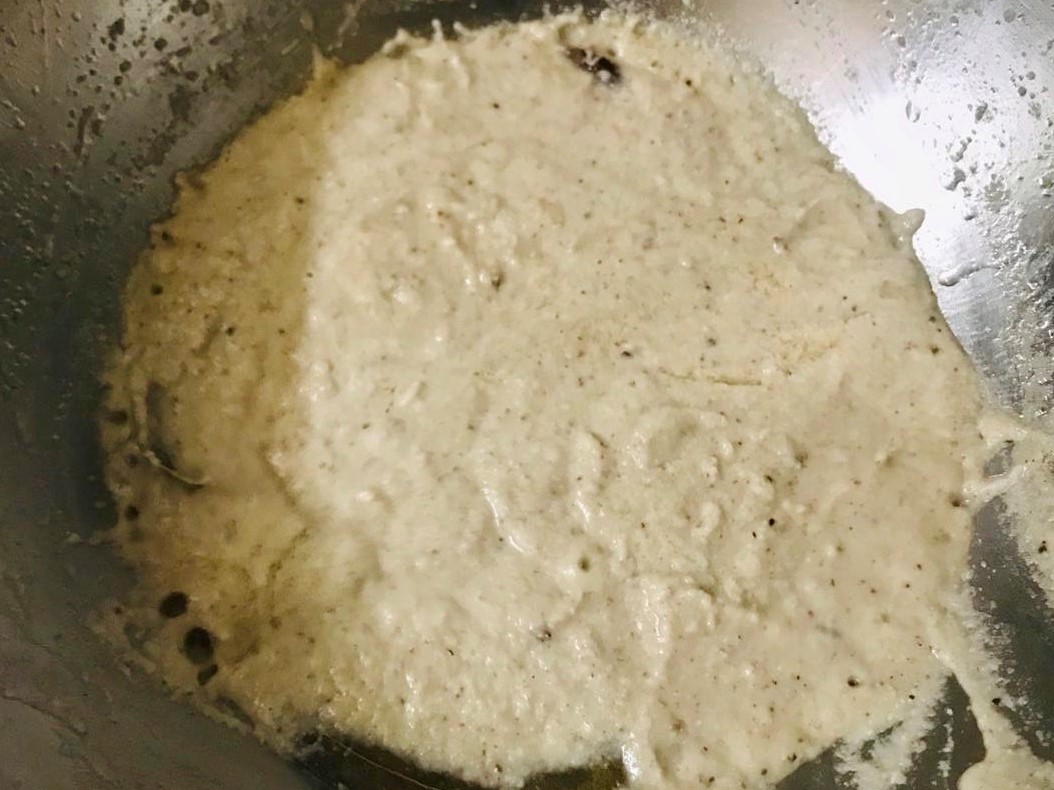 Heat ghee in a pan and add the bay leaf and let it infuse for 20 seconds. Next, add the onion gravy and let it simmer on low heat for around 5 minutes until the gravy turn golden brown.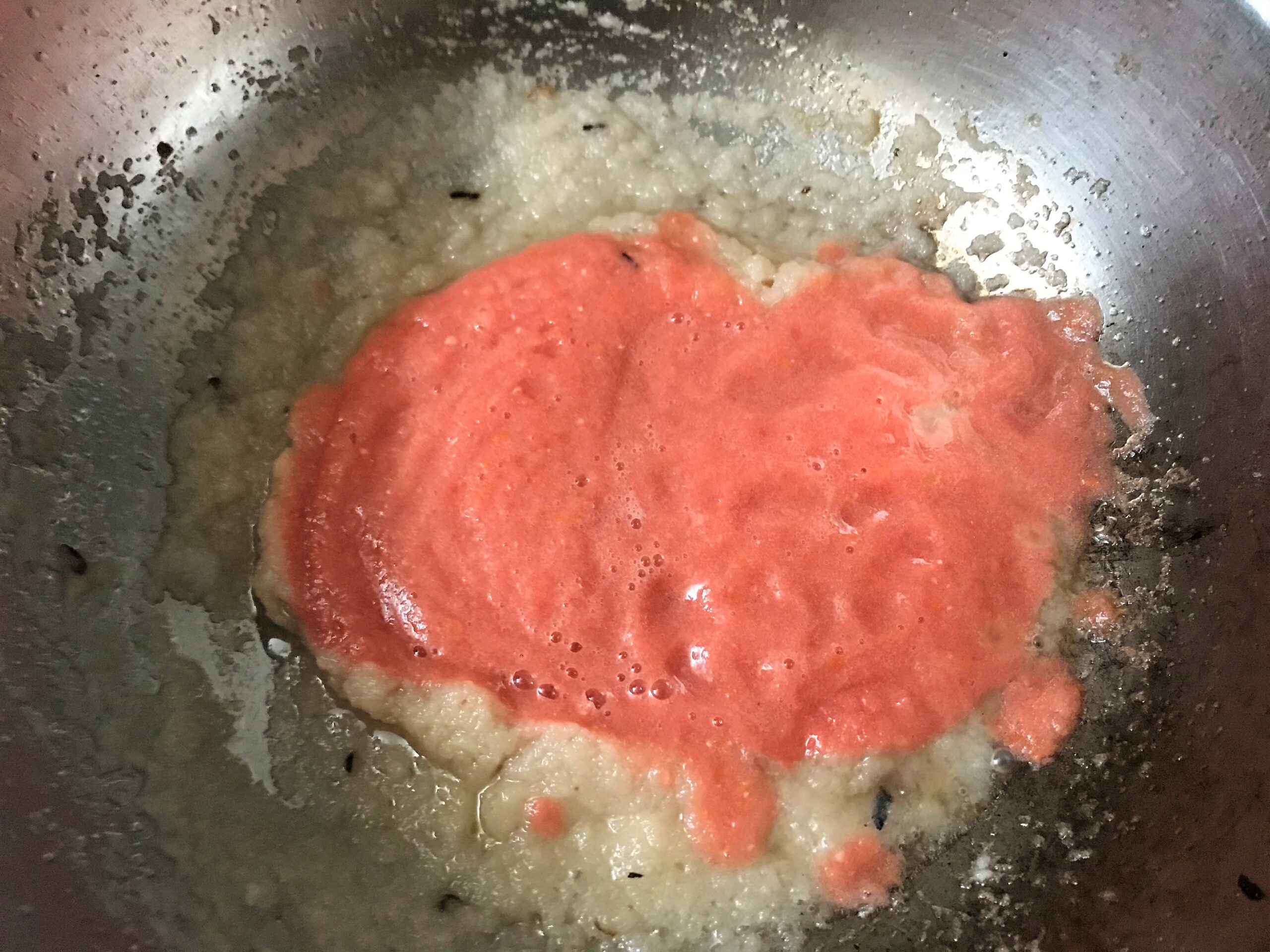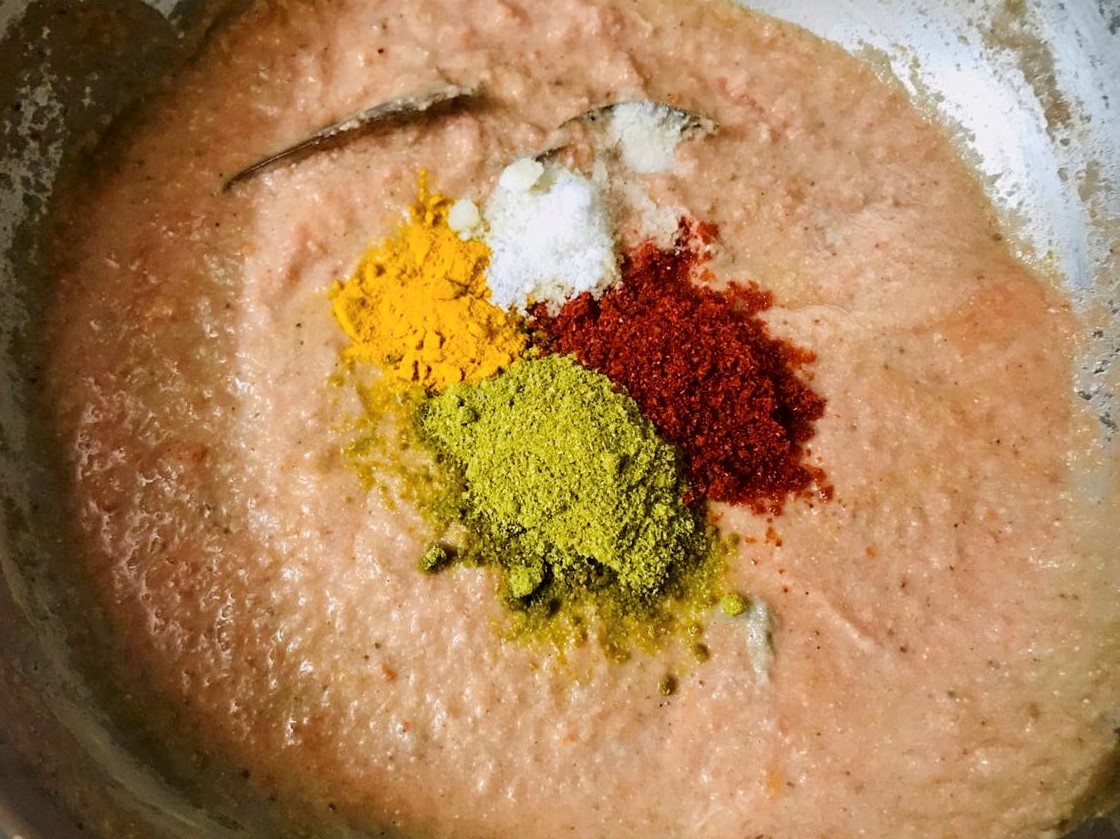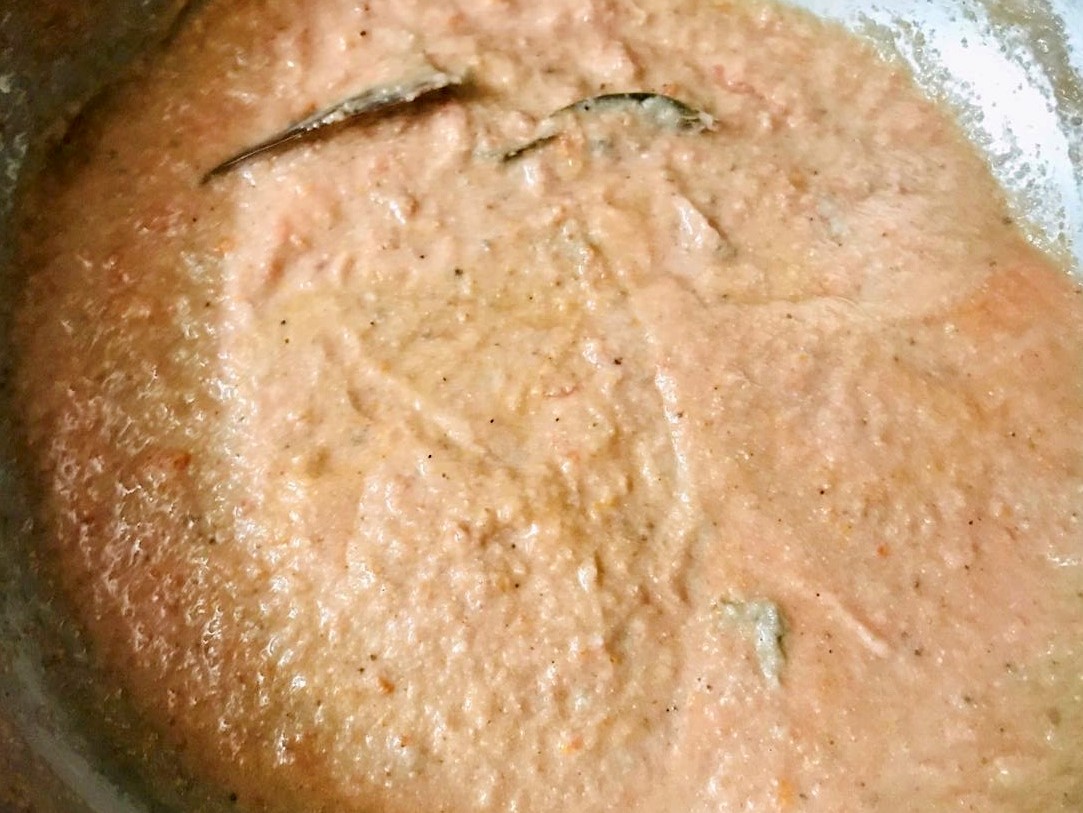 Add the tomato puree and cook it for 2 minutes.
Next add salt, turmeric powder, red chilli powder, coriander powder and sauté for 2 minutes stirring the gravy.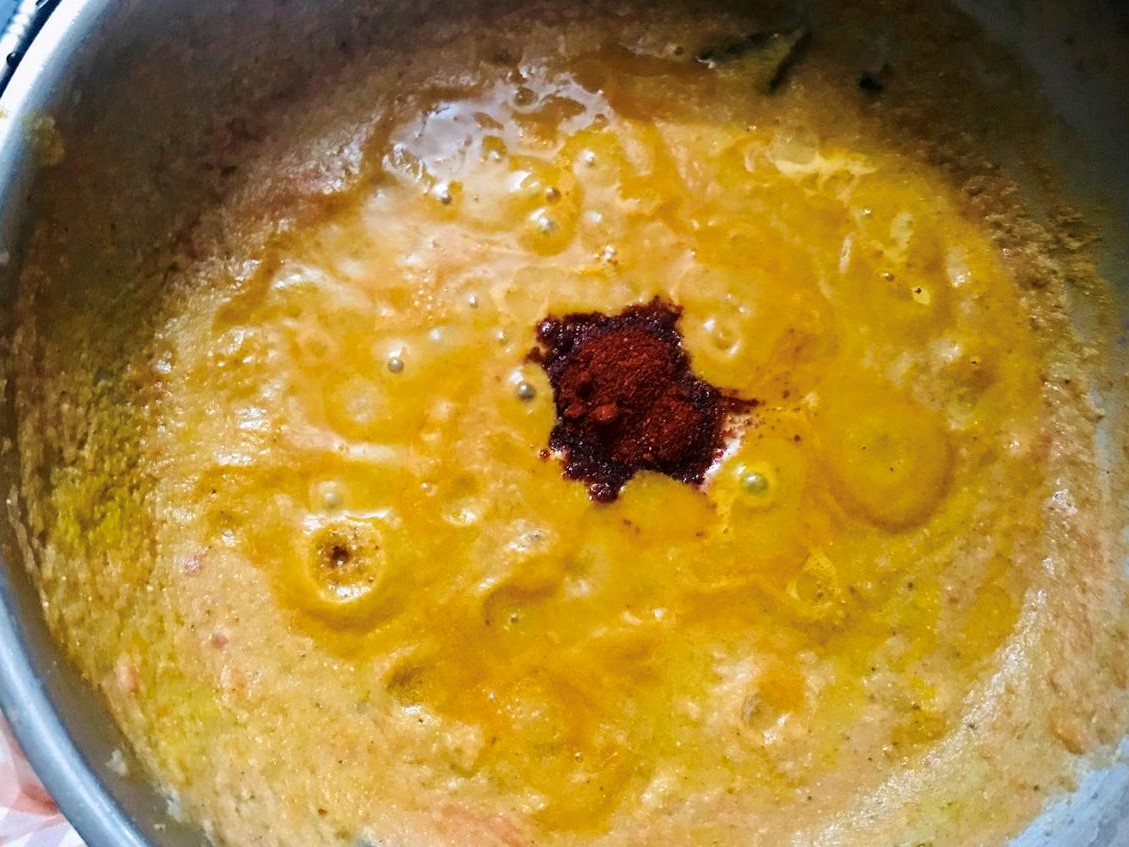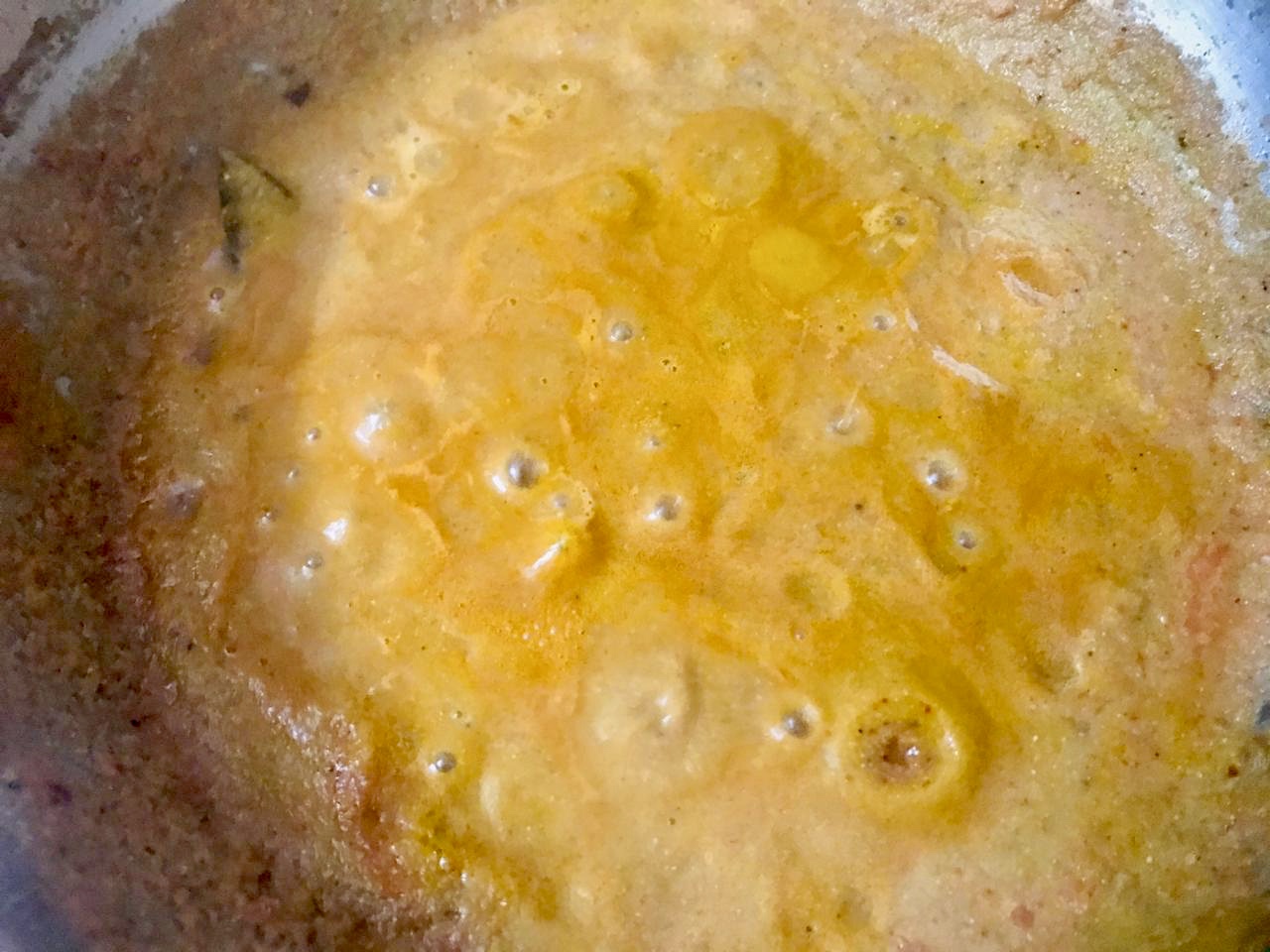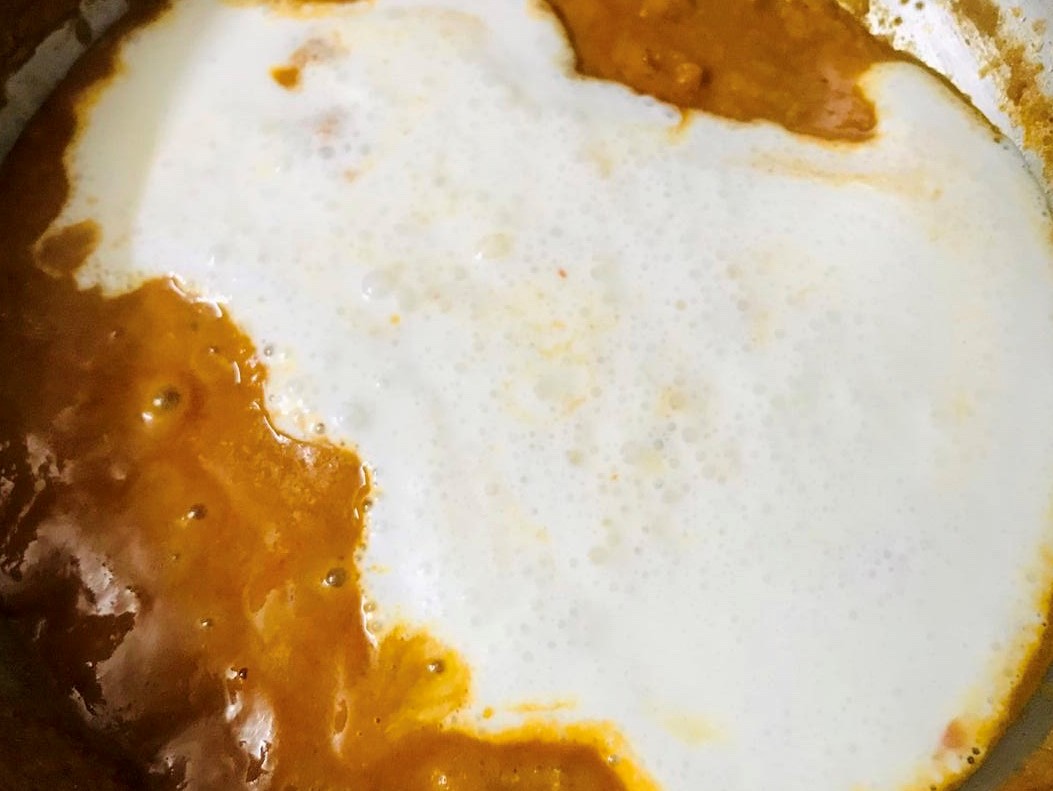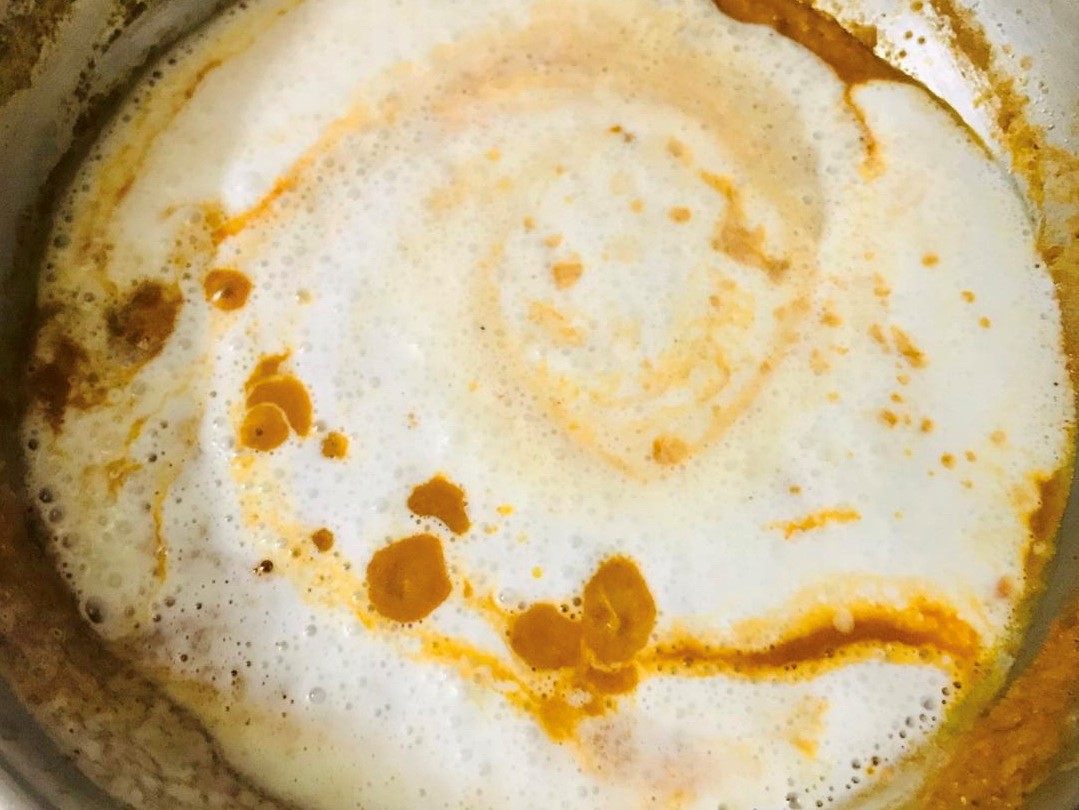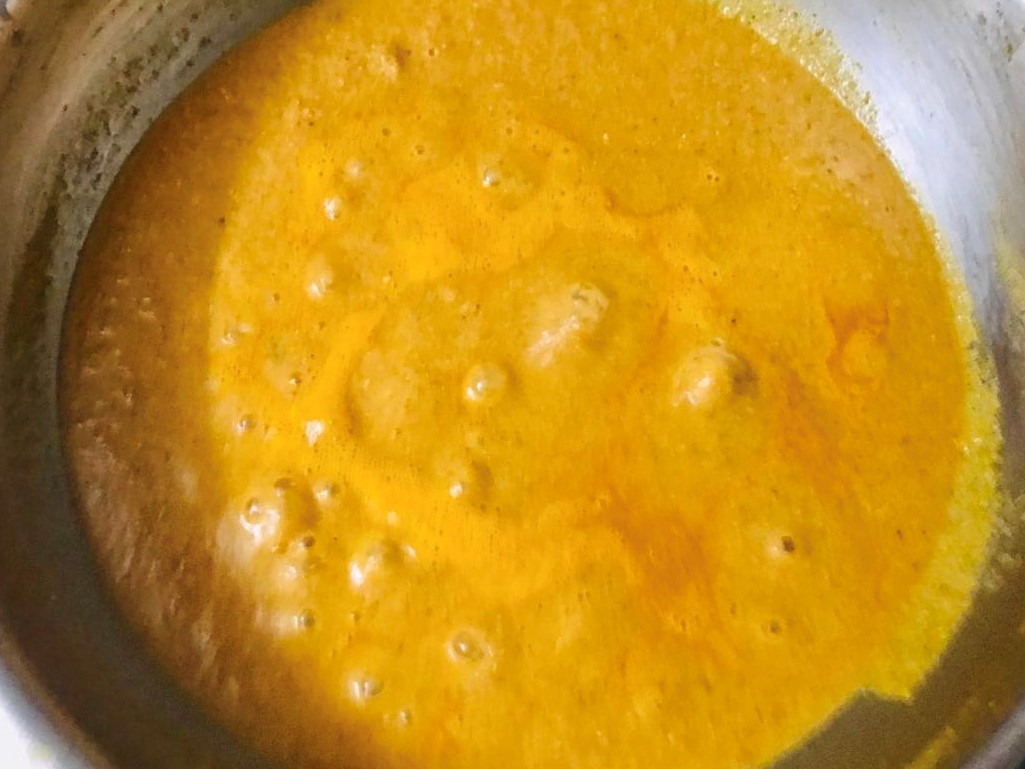 Add Kashmiri red chilli powder and sauté for a minute.
Whisk the yogurt and add it to the gravy stirring it continuously. Let the gravy come to a boil.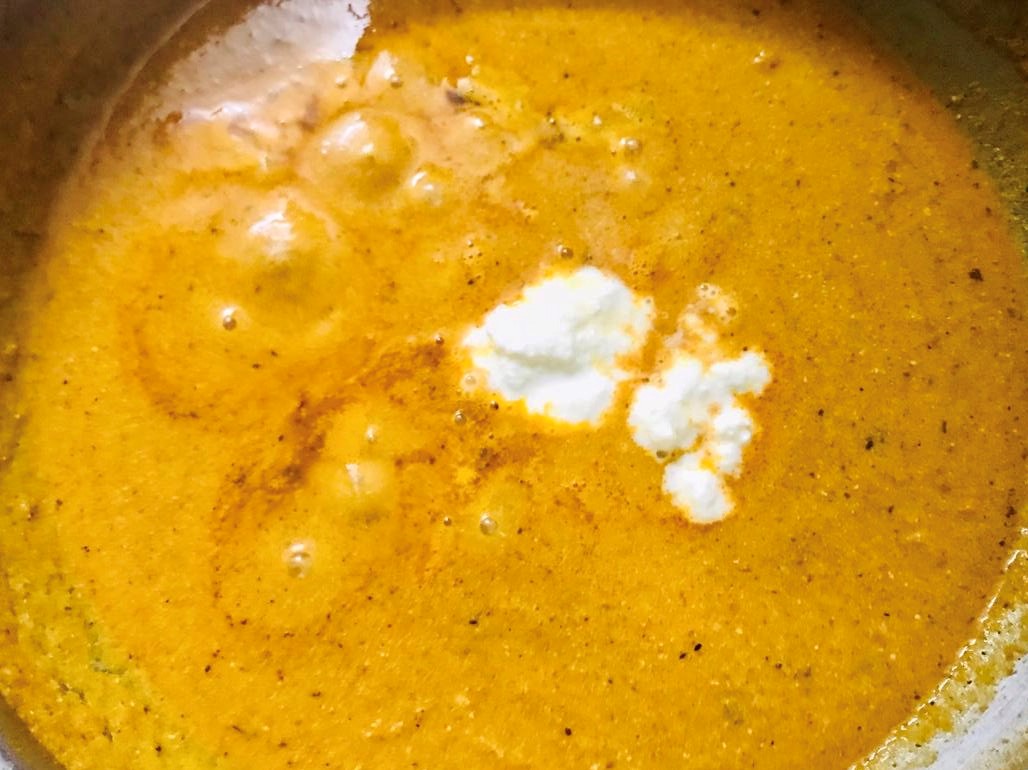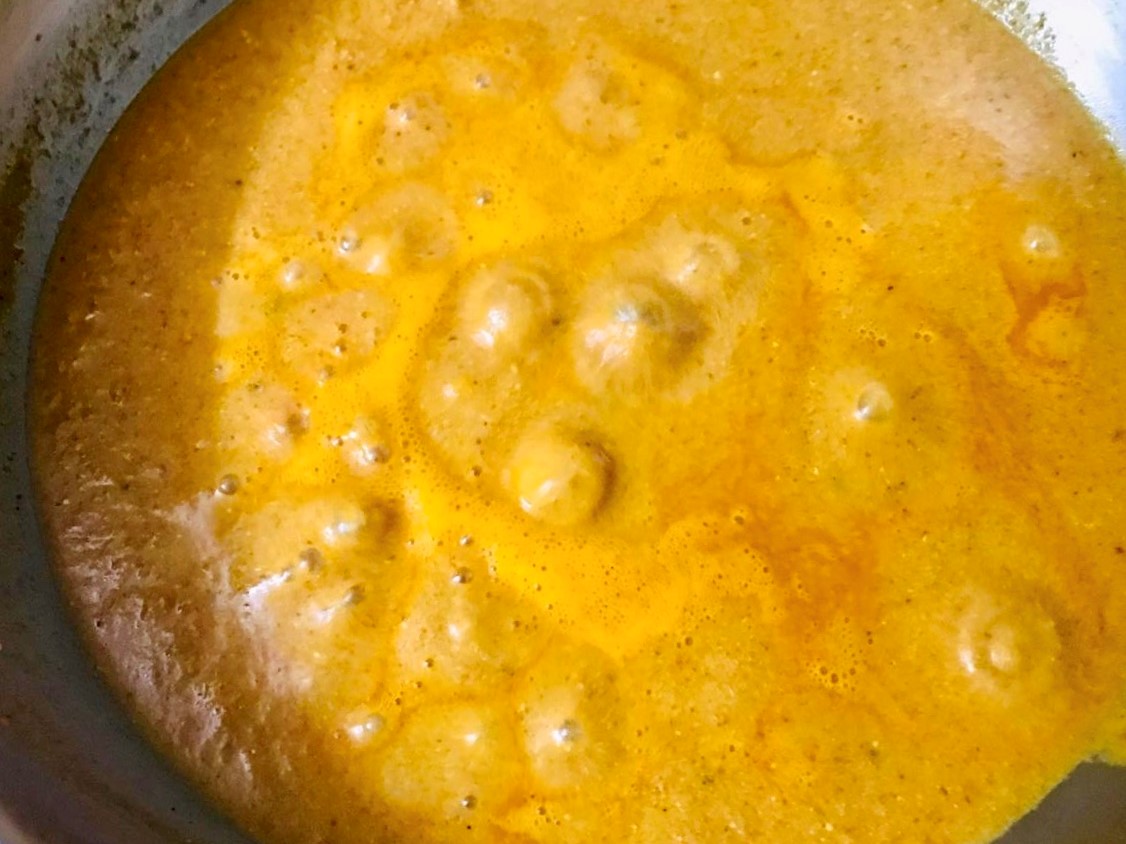 Add the cream stirring it continuously. Cook the gravy on a medium heat for 5 minutes.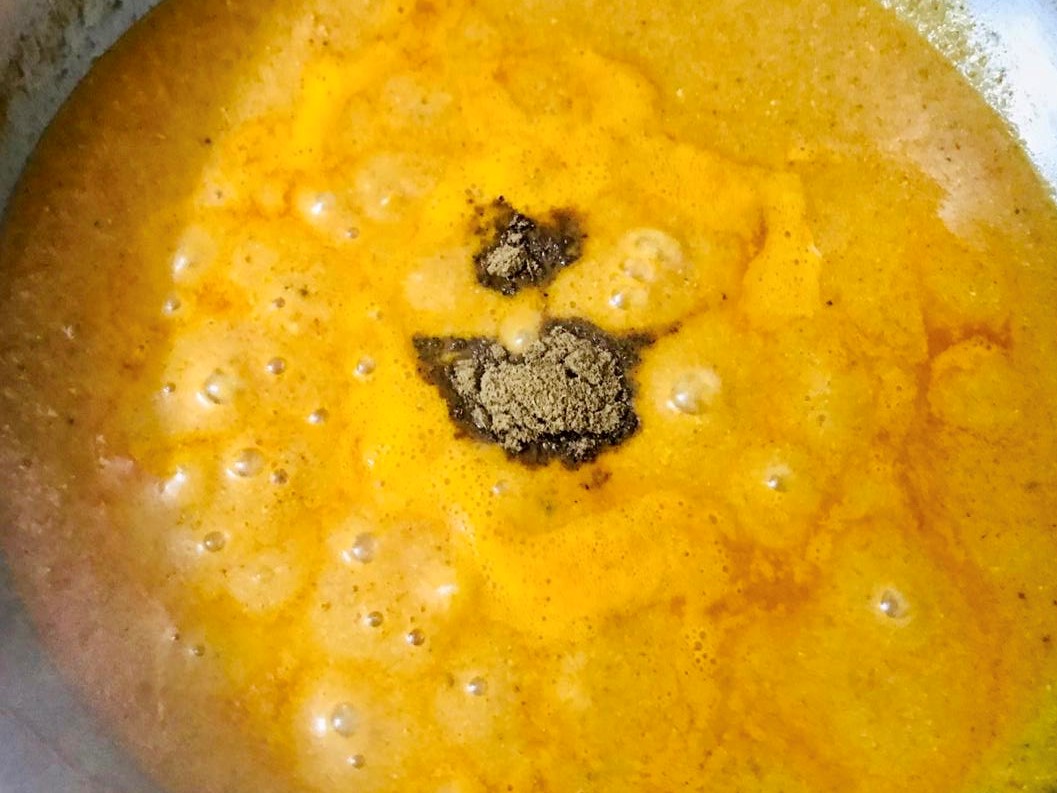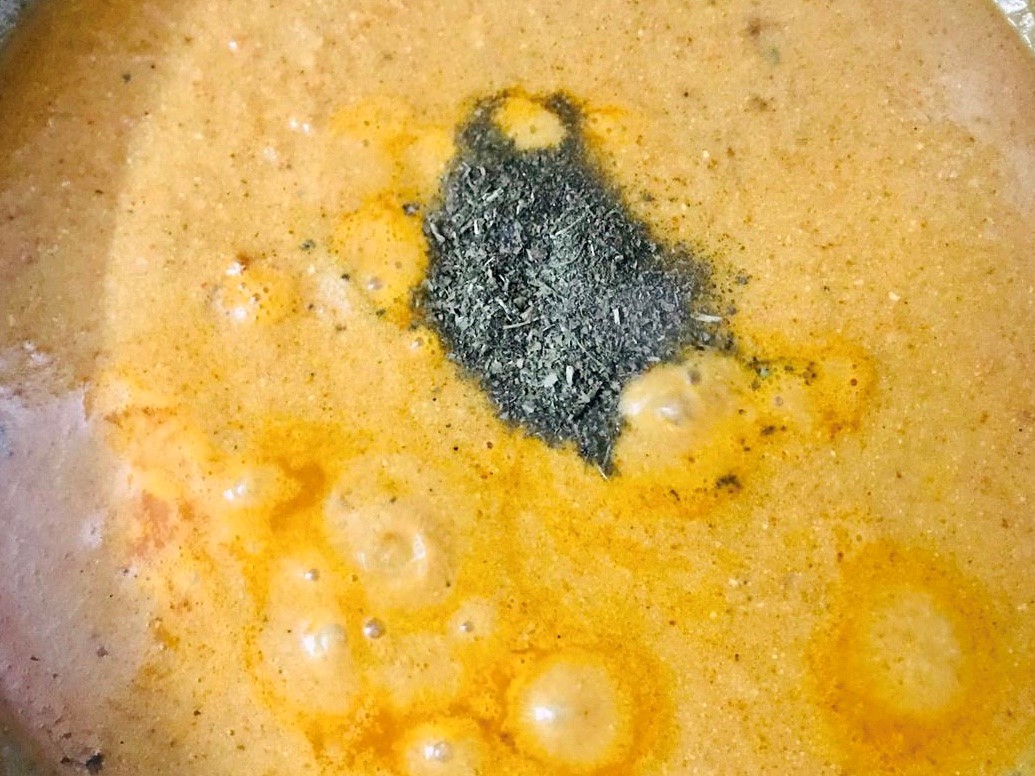 Add garam masala and some crushed fenugreek leaves and stir.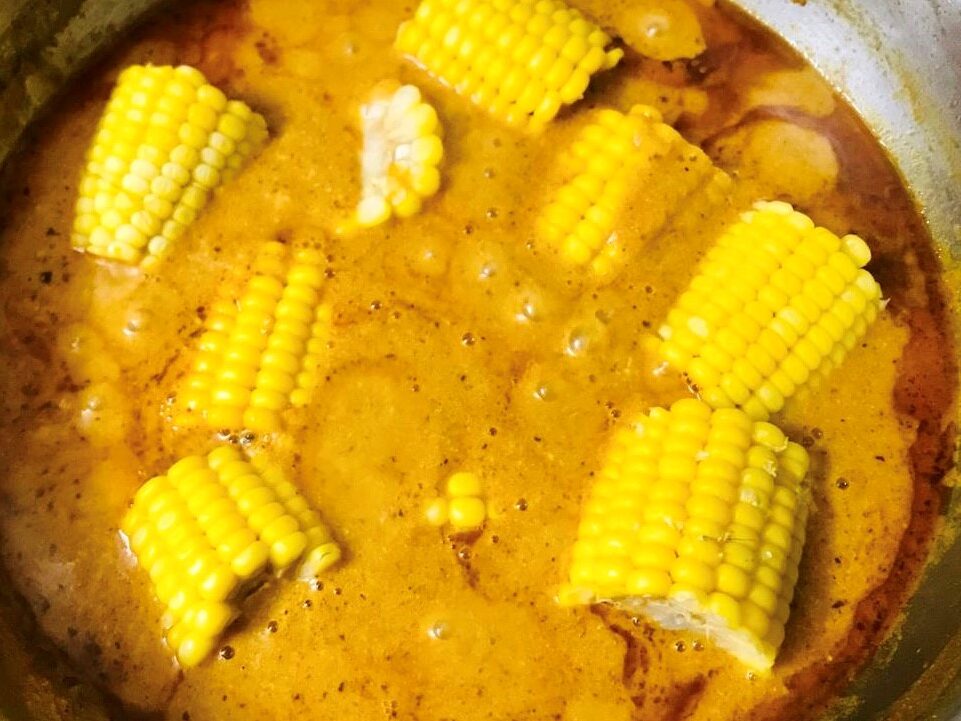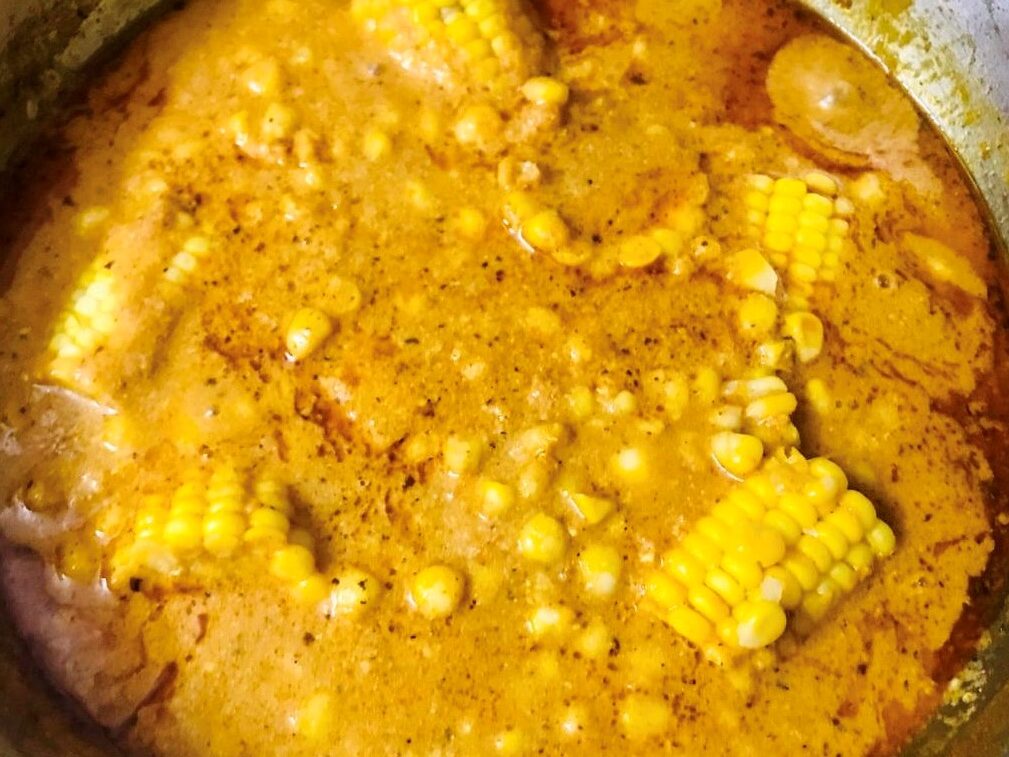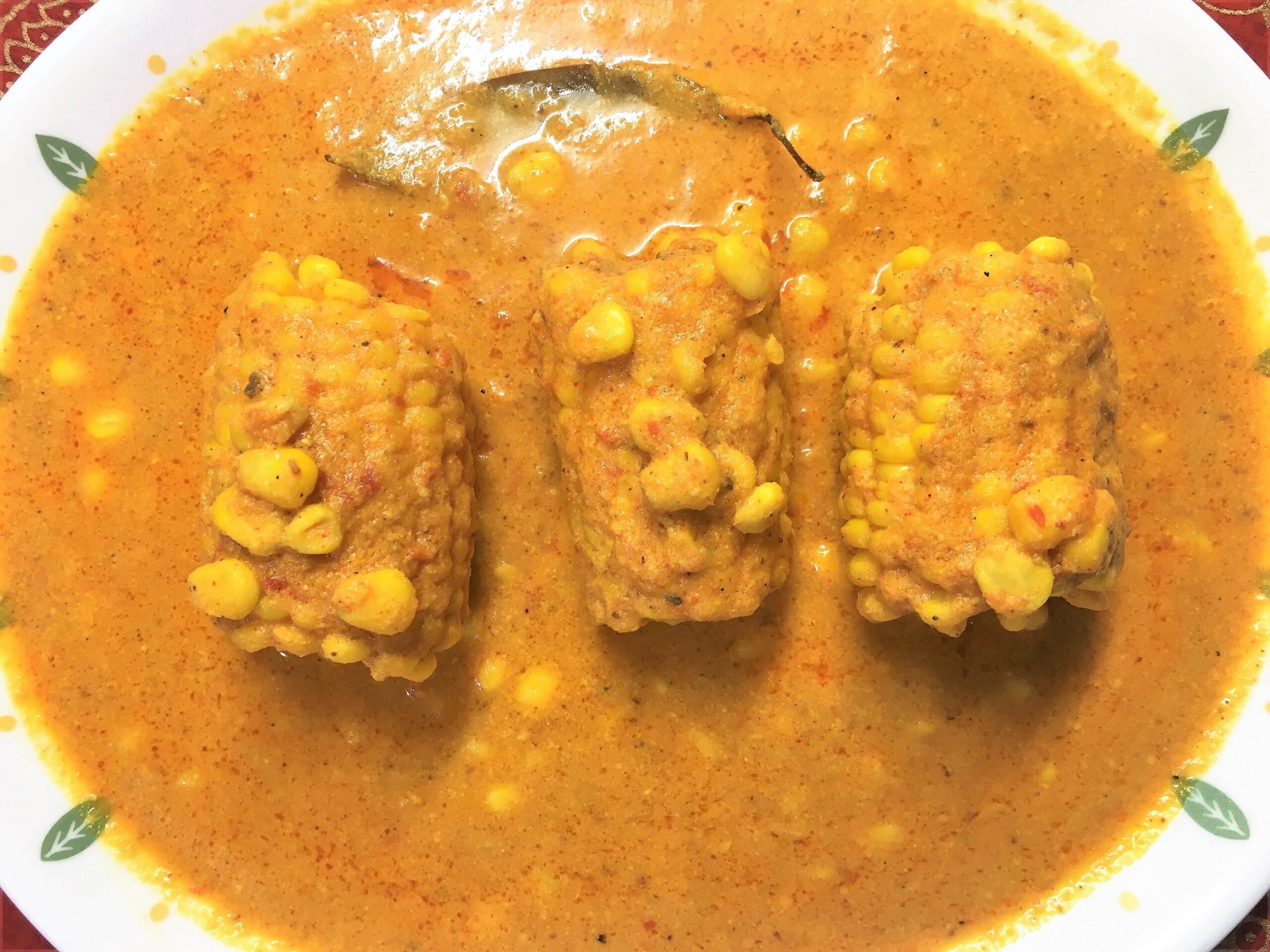 Finally add the corn pieces and corn kernels and mix. Cook for 2-3 minutes on medium heat.
Serve hot with rice or roti.