Rajasthani Dahi Aloo
Rajasthani Dahi Aloo or potatoes simmered in yogurt is a popular Rajasthani recipe. Simple, quick and delicious!
Rajasthani Dahi Aloo is a quick no onion no garlic recipe made with fried potatoes cooked in seasoned yogurt gravy. Due to scarcity of water in the region, Rajasthani cuisine has extensive use of dairy products like milk, yogurt, butter and butter milk so as to reduce the water content while cooking and this recipe is one of the examples of it.
Just like any recipe this one also has many variations as per the taste of each family and use of spices. I make 4-5 versions of this recipe depending on time on hand and occasion. The common thing in this Rajasthani recipe is the creamy and rich gravy prepared from simple and basic ingredients like potatoes, yogurt, salt, chillie powder etc that are available in every kitchen.
This is one of my husband's favourite recipes. It is a quick recipe and hence can be prepared anytime during the week or even for special celebrations. This recipe is generally enjoyed with any Indian breads or Jeera Rice.
Other Rajasthani recipes worth trying are Rajasthani Kalmi Vada, Rajasthani Kachhi Haldi Matar Sabzi, Ker Sangri ki Subzi, Rajasthani Mogar Dal, Dal Bati, Rajasthani Masala Baati with Dal, Rajasthani Panchmeli Dal and Rajasthani Gulab Churma to name a few.
Ingredients
I cup diced potatoes
Oil for deep frying
2 cups plain yoghurt (room temperature)
Salt to taste
2 teaspoons coriander powder
2 teaspoons red chilli powder
1 teaspoon cumin powder
1 teaspoon black pepper
1 teaspoon chaat masala
2 teaspoons oil
1 teaspoon cumin seeds
2 tablespoons slit green chillies
1 teaspoon garam masala
1 tablespoon finely chopped coriander leaves
Directions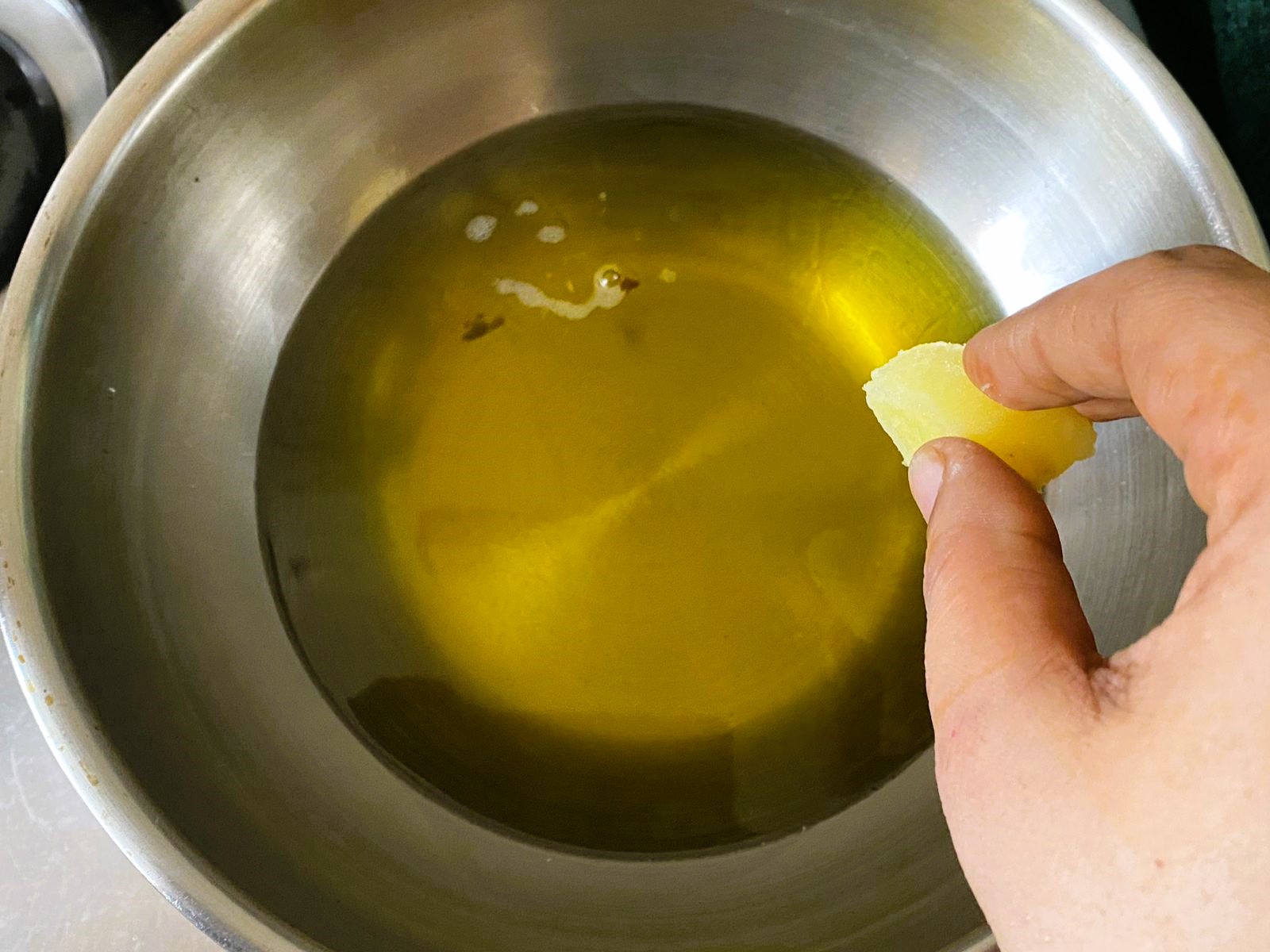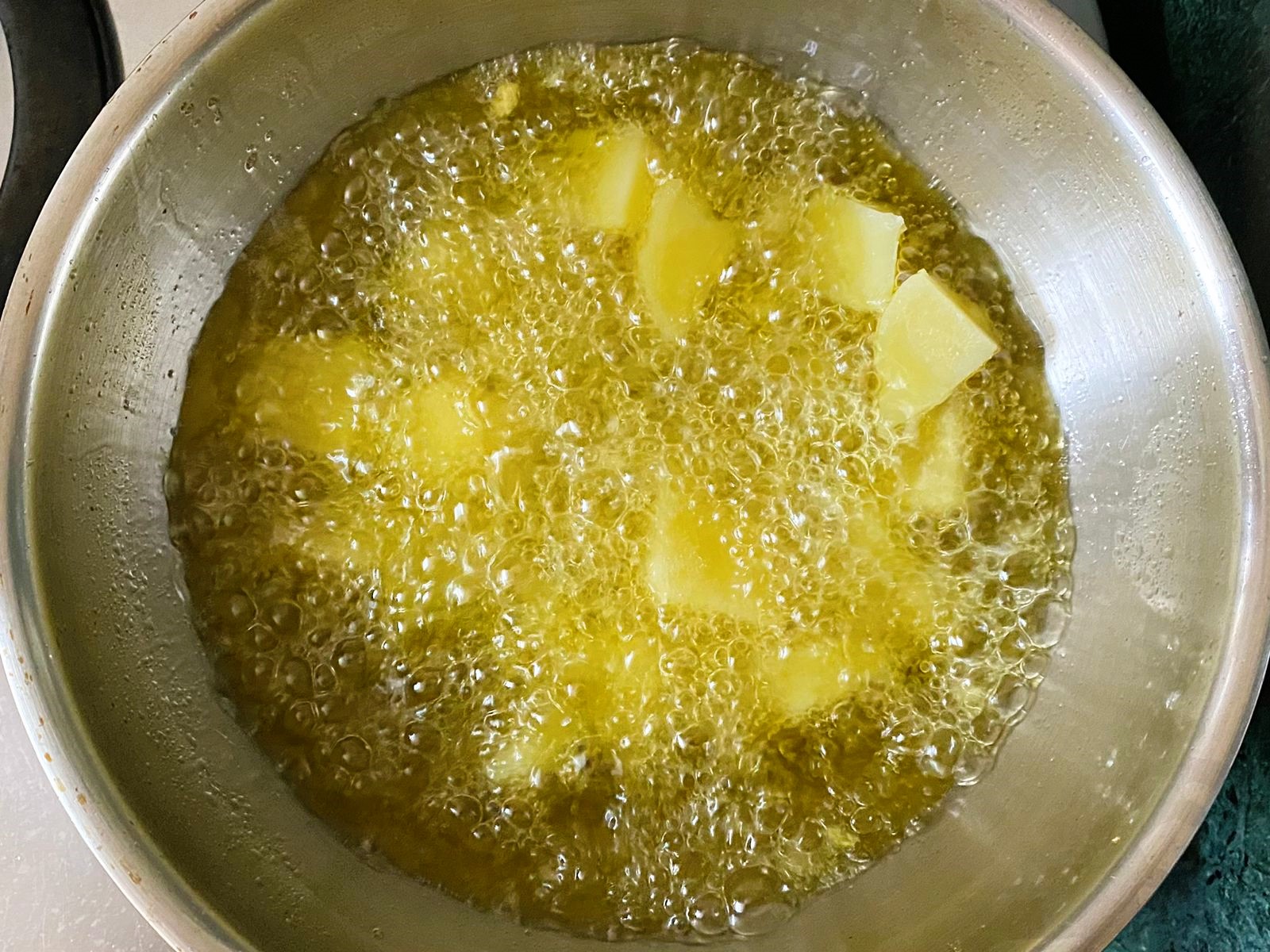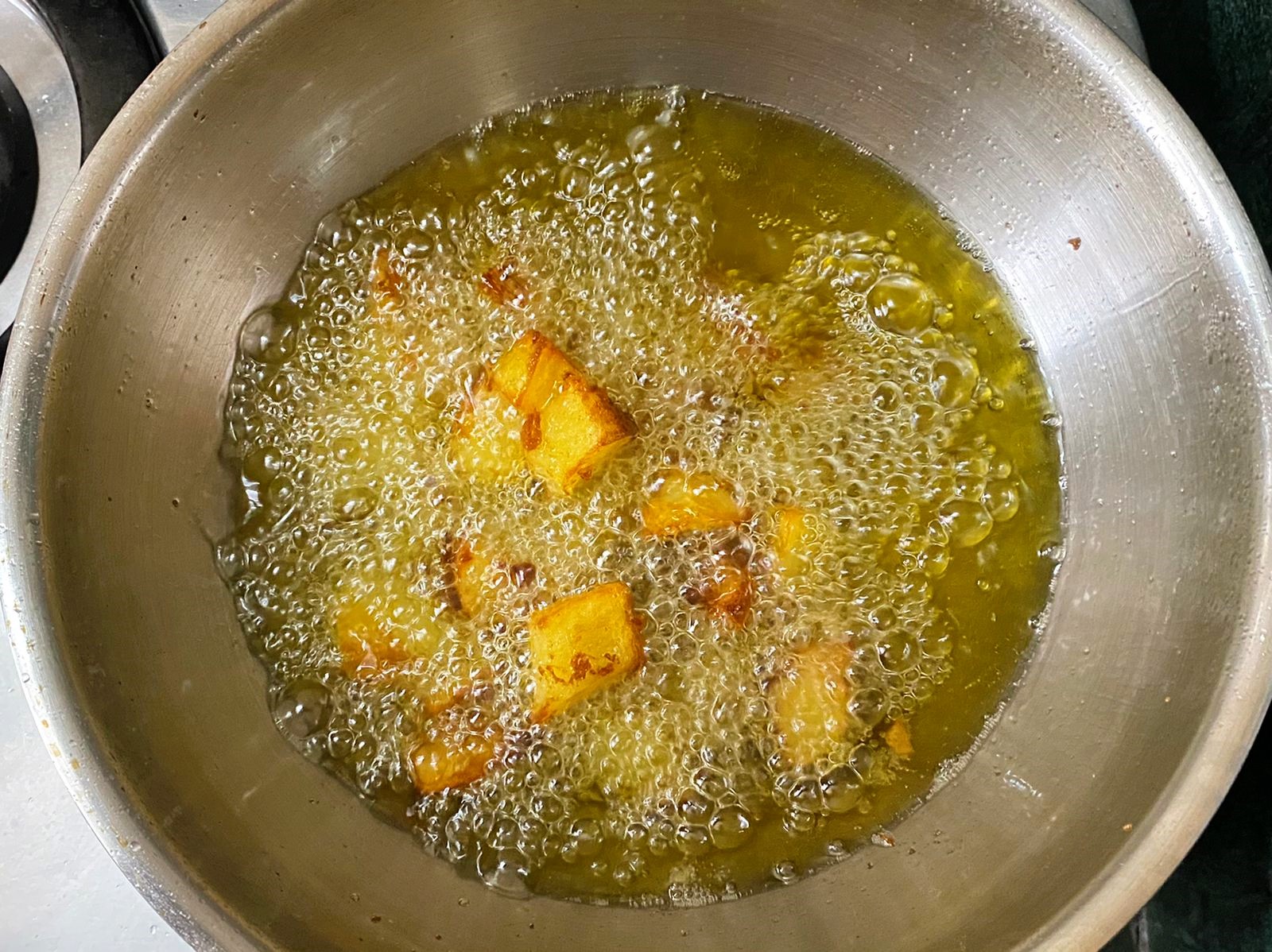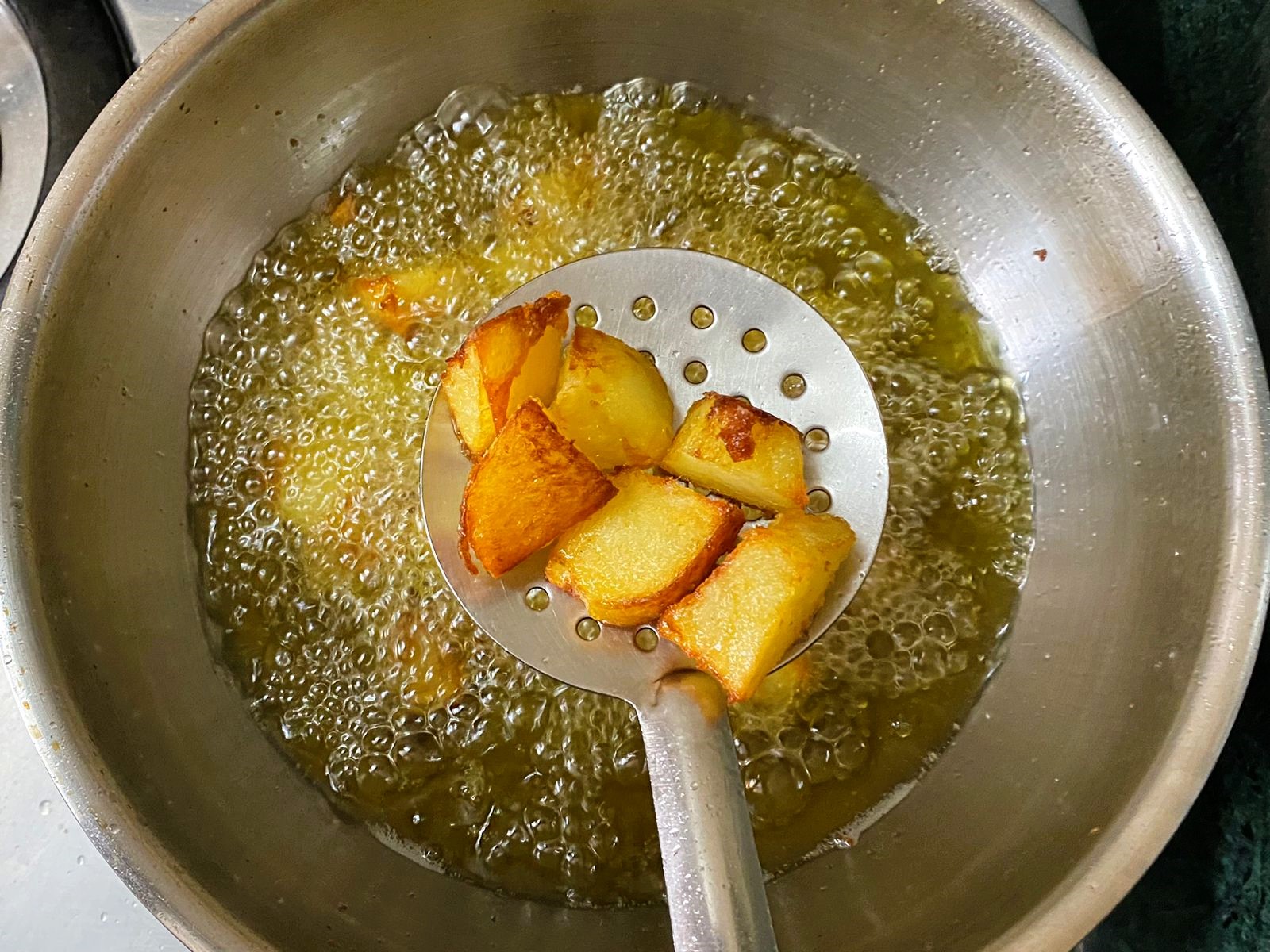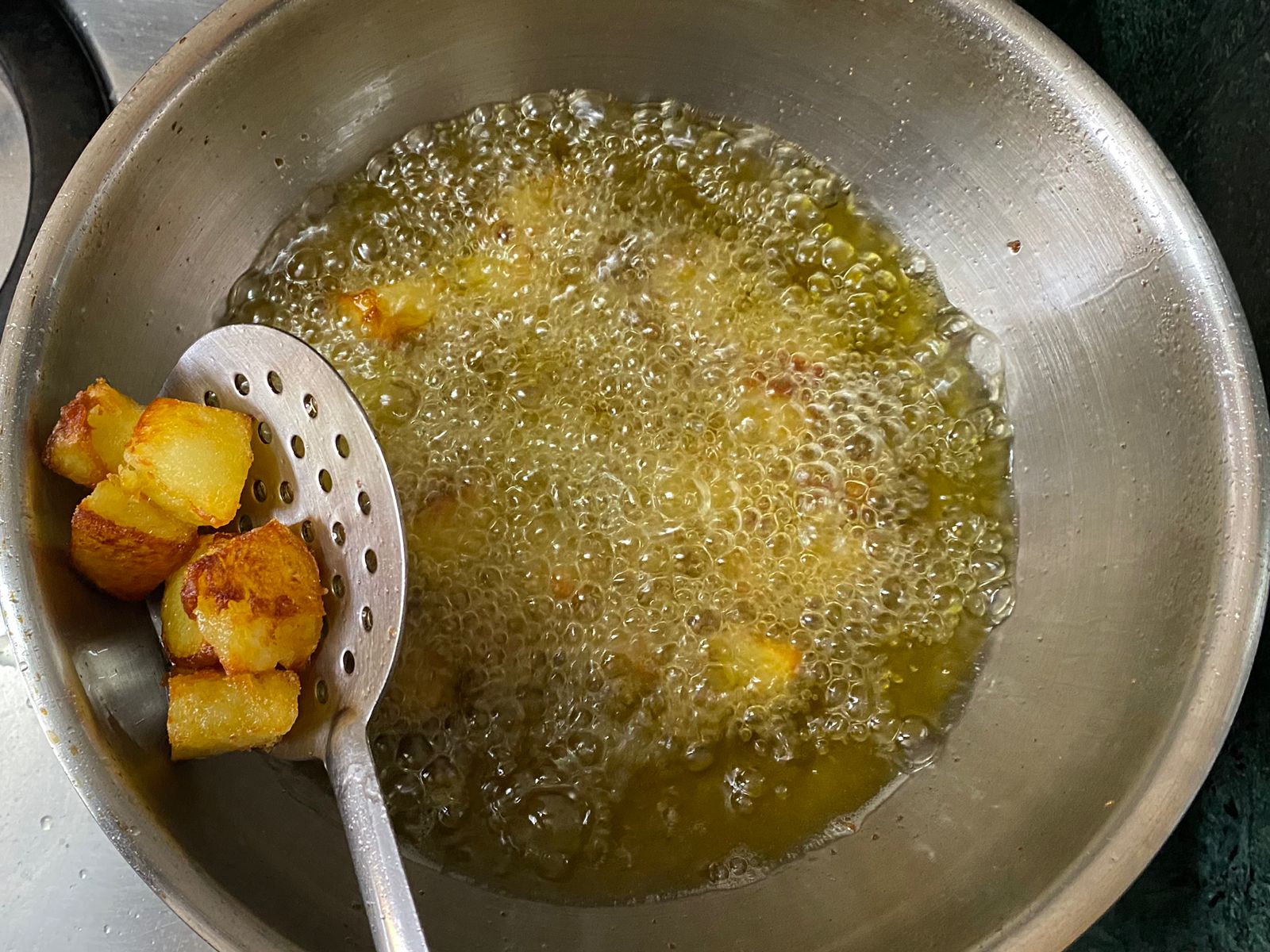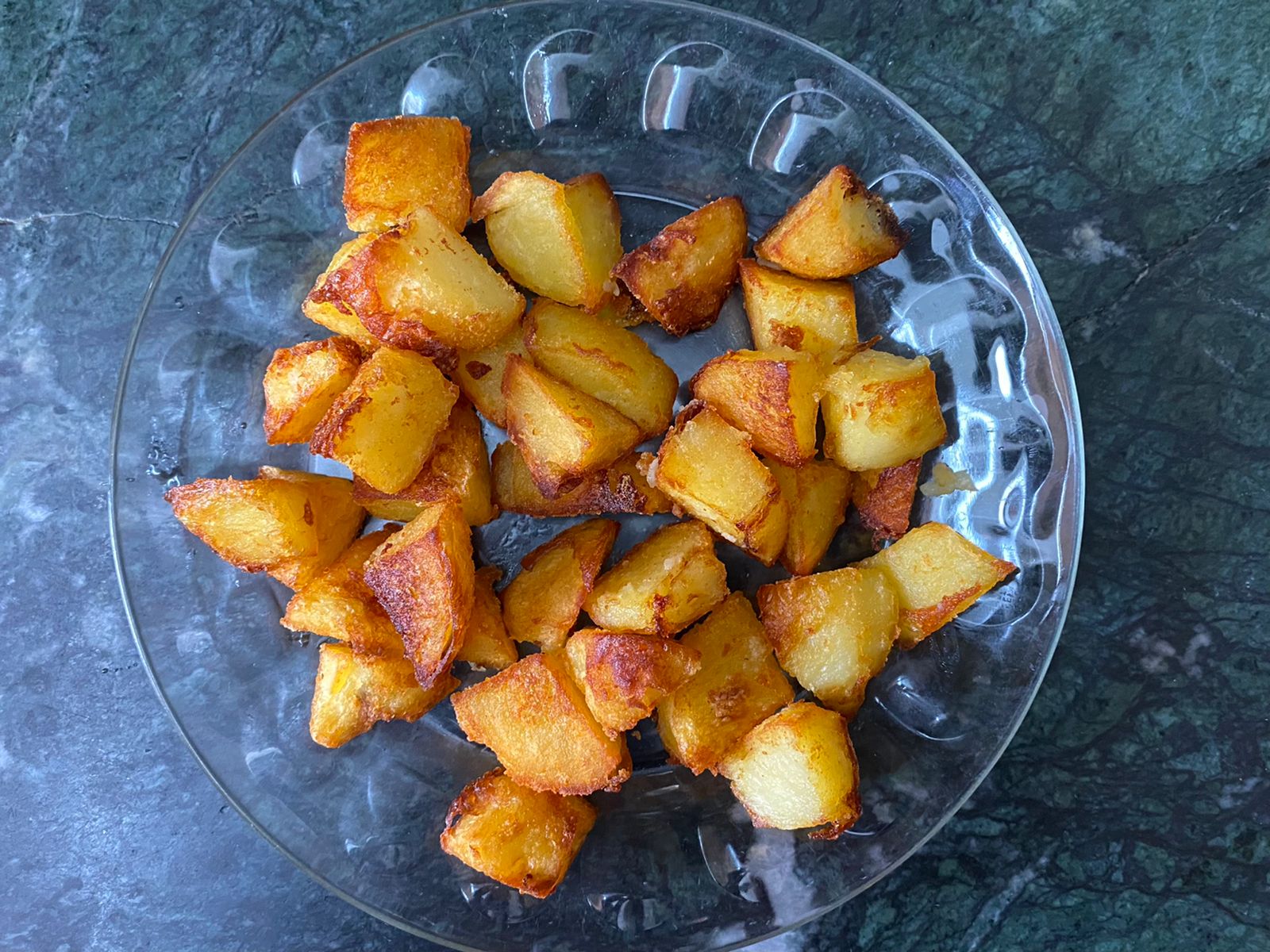 Heat oil in a pan for deep frying. When the oil is enough hot, fry the potatoes on medium heat for 7-8 minutes or until cooked and golden brown.
Once cooked and crispy, remove them from the oil and keep aside.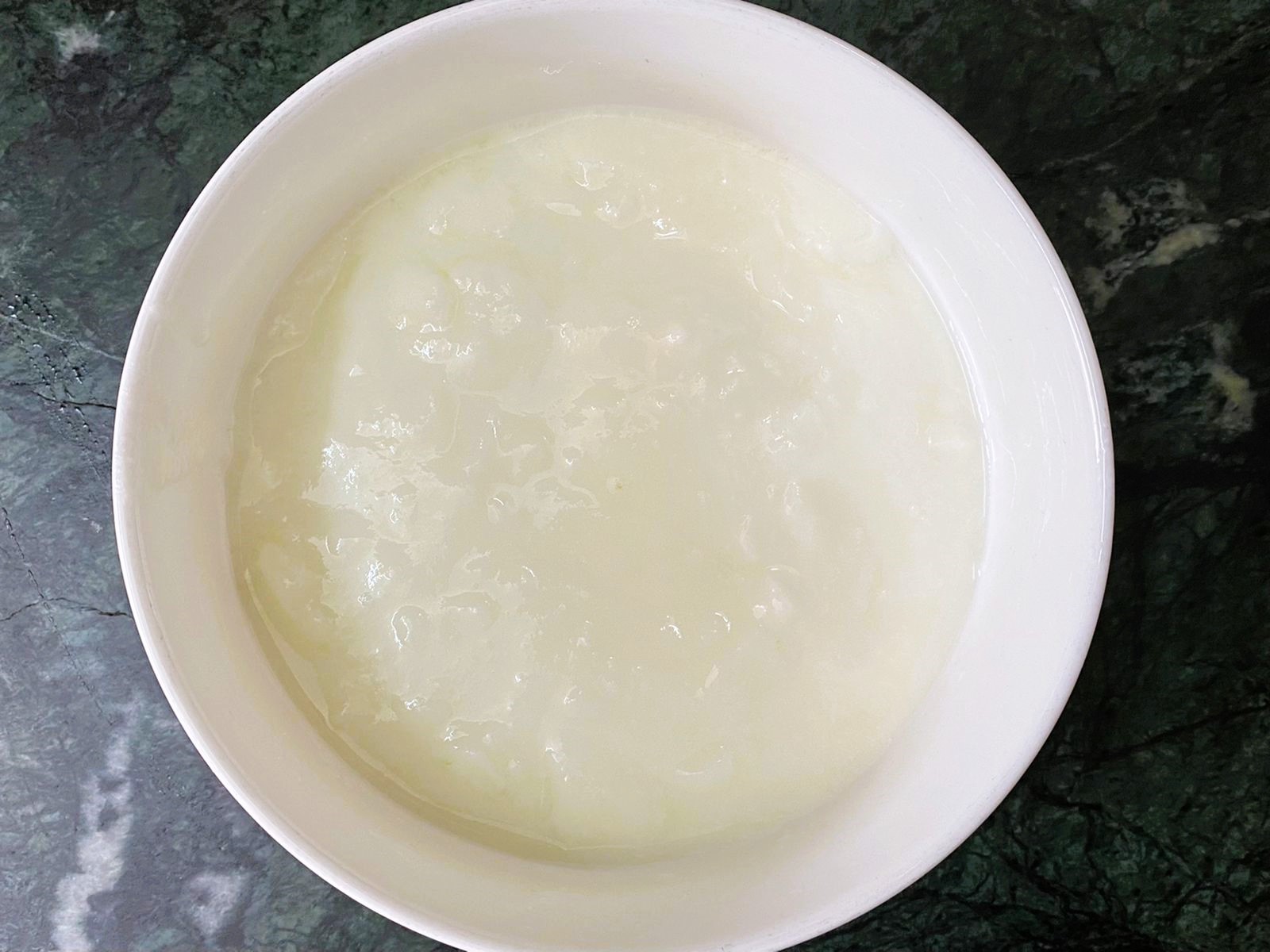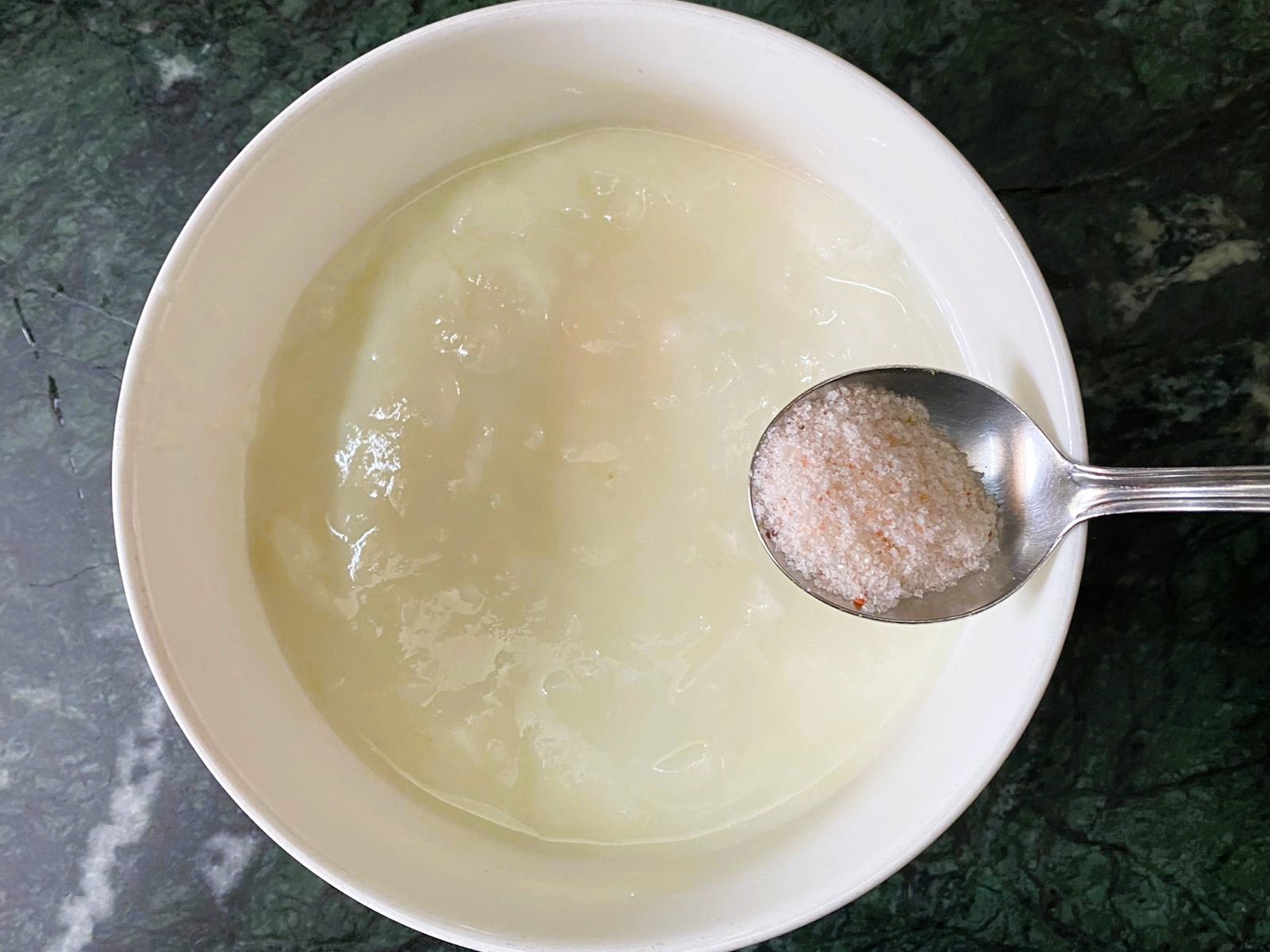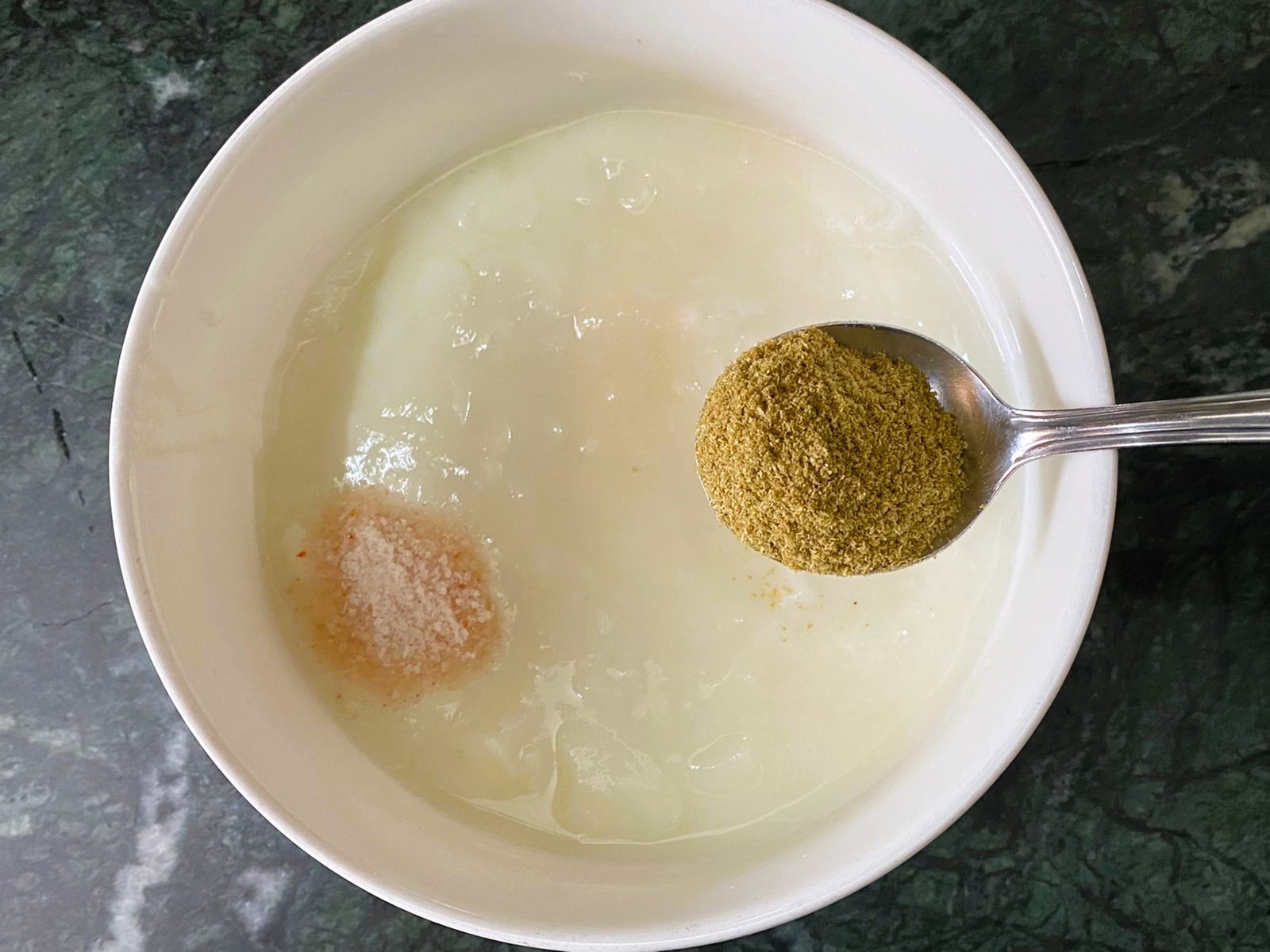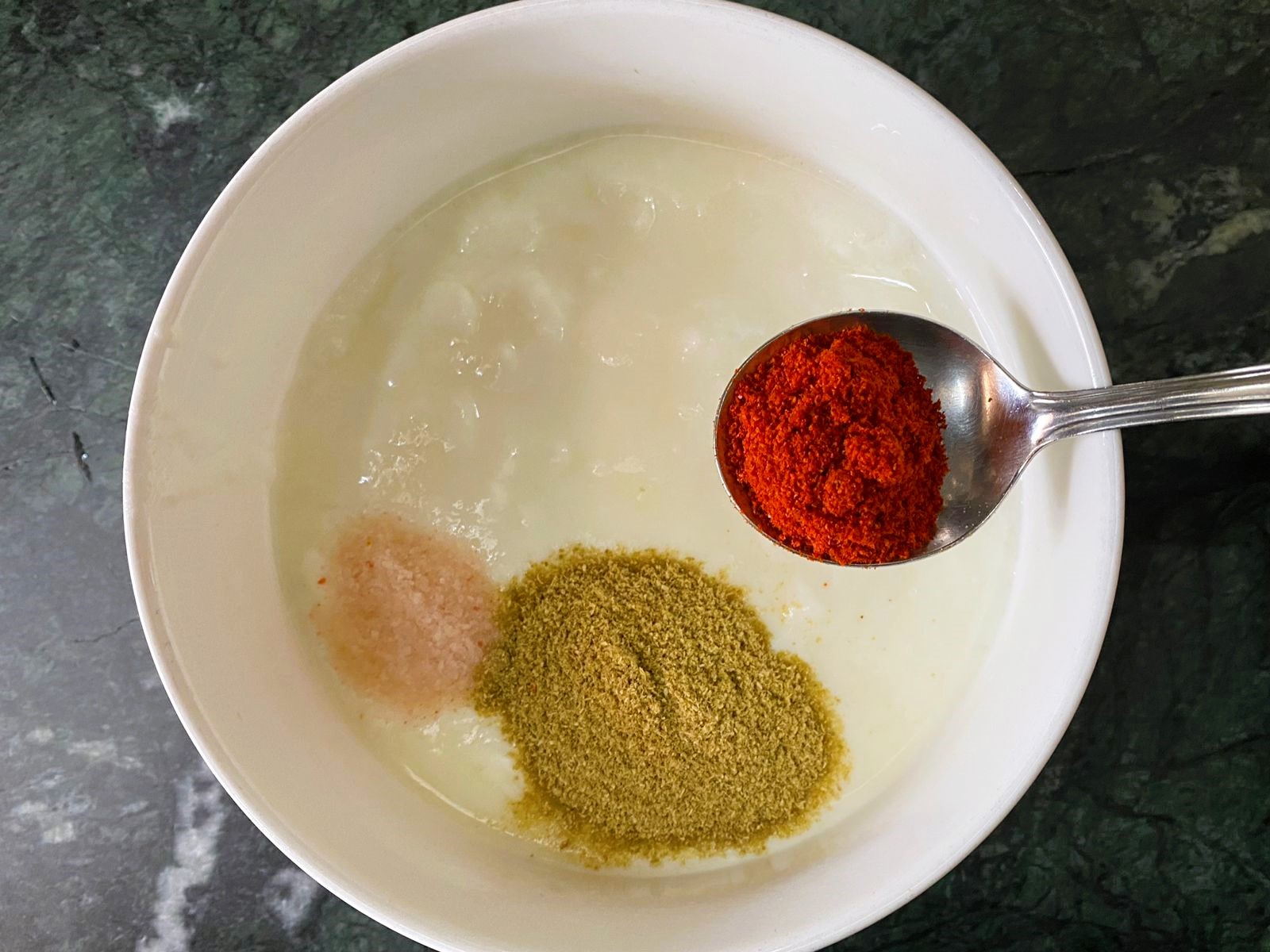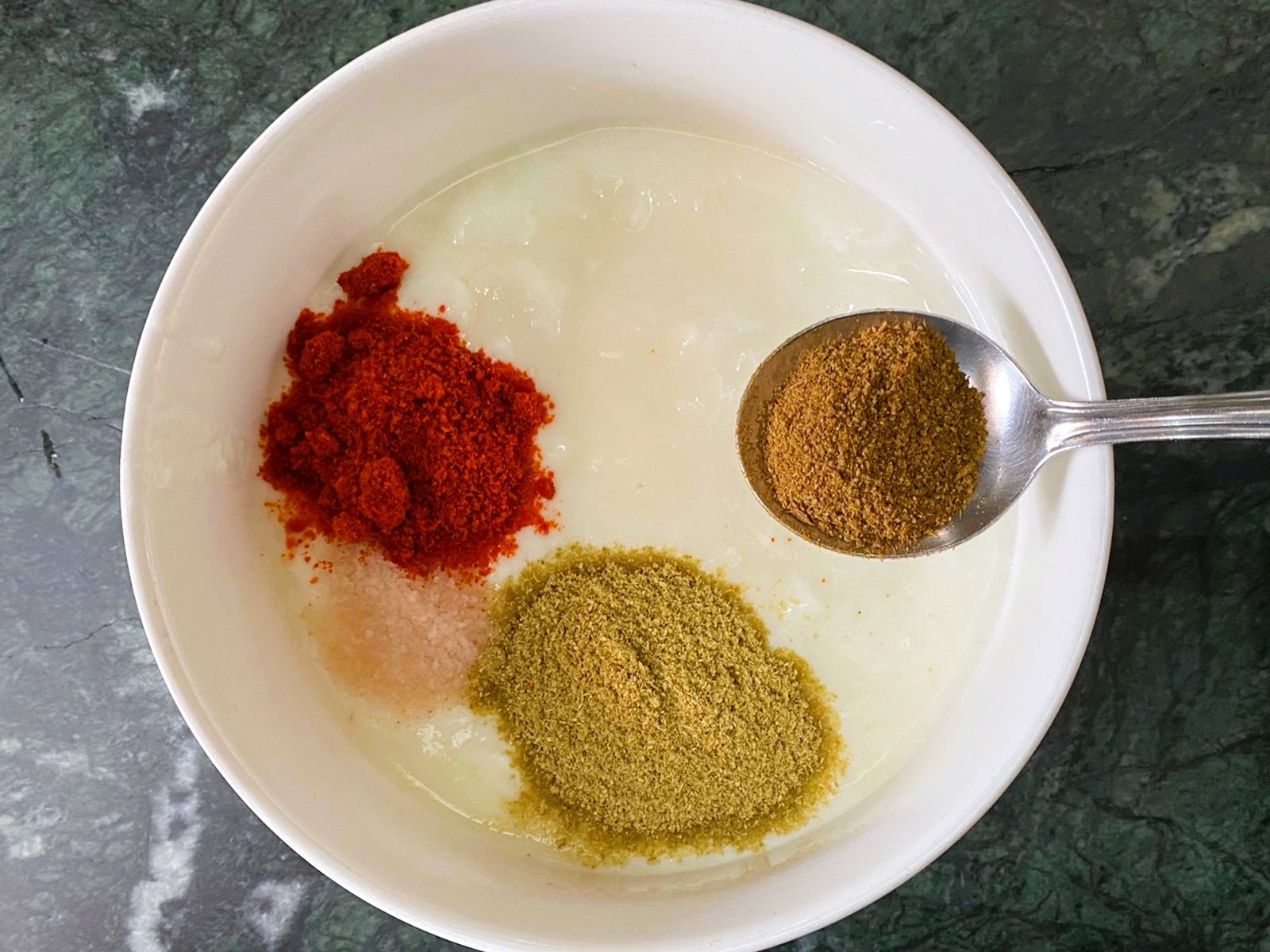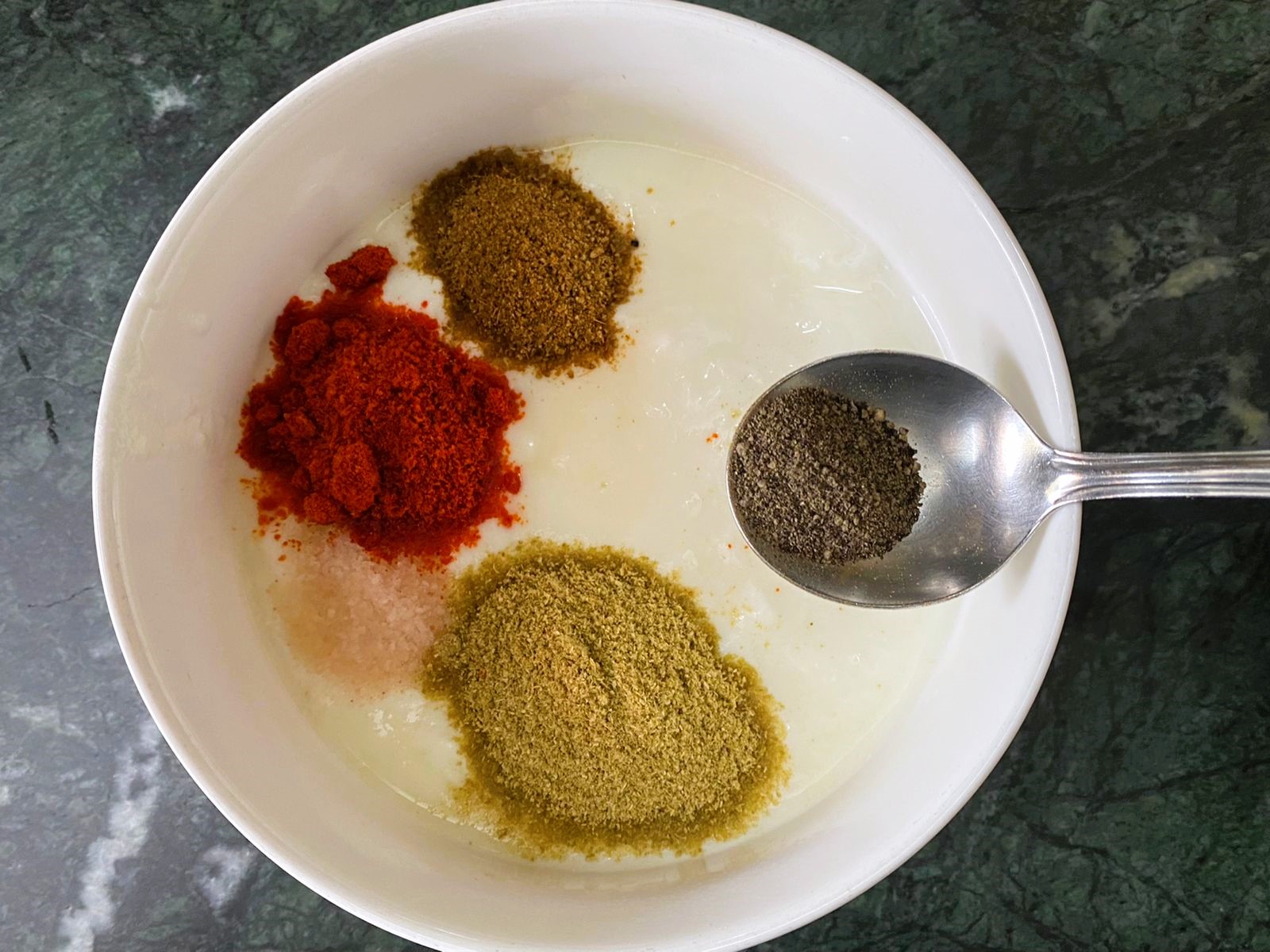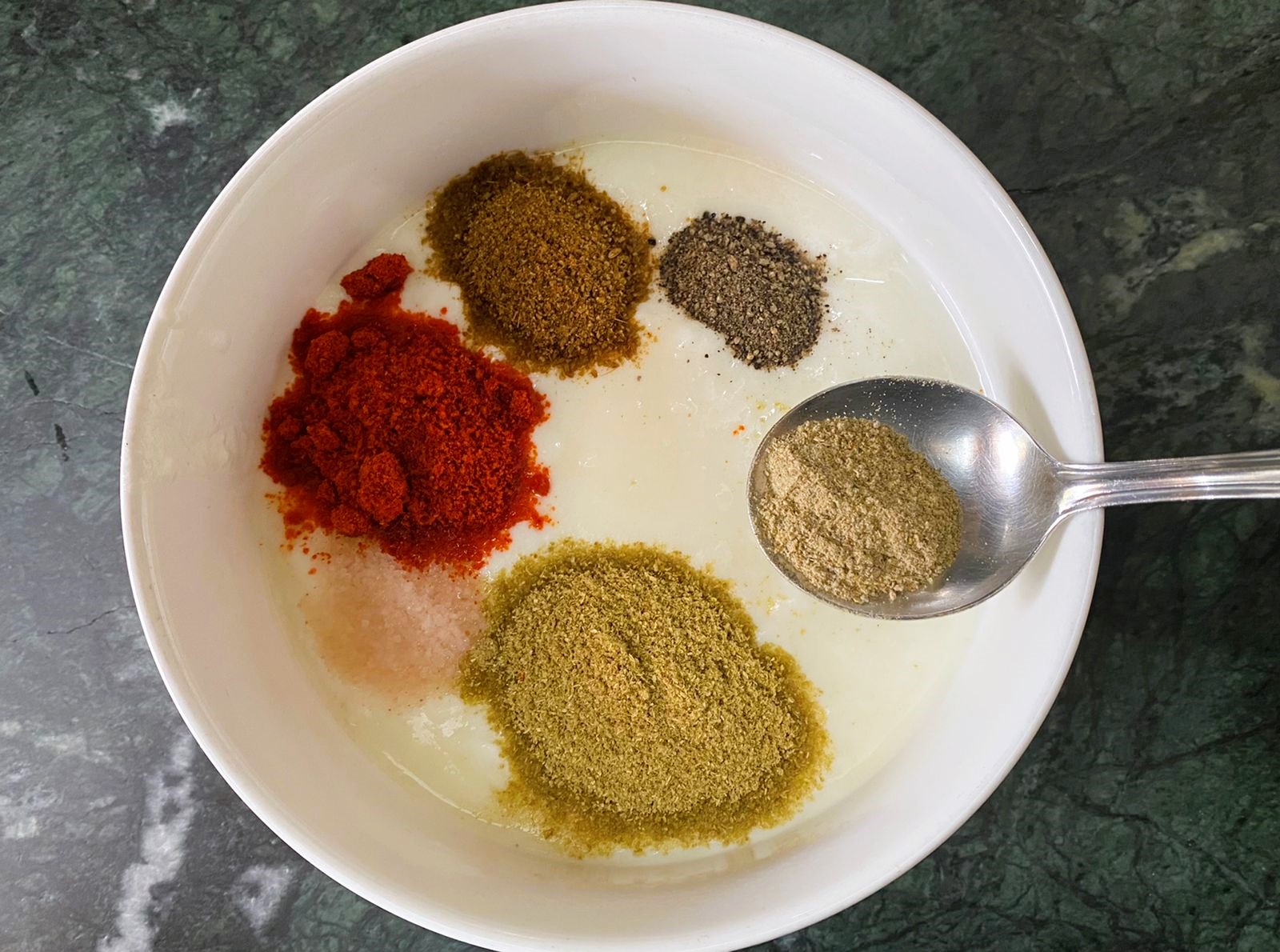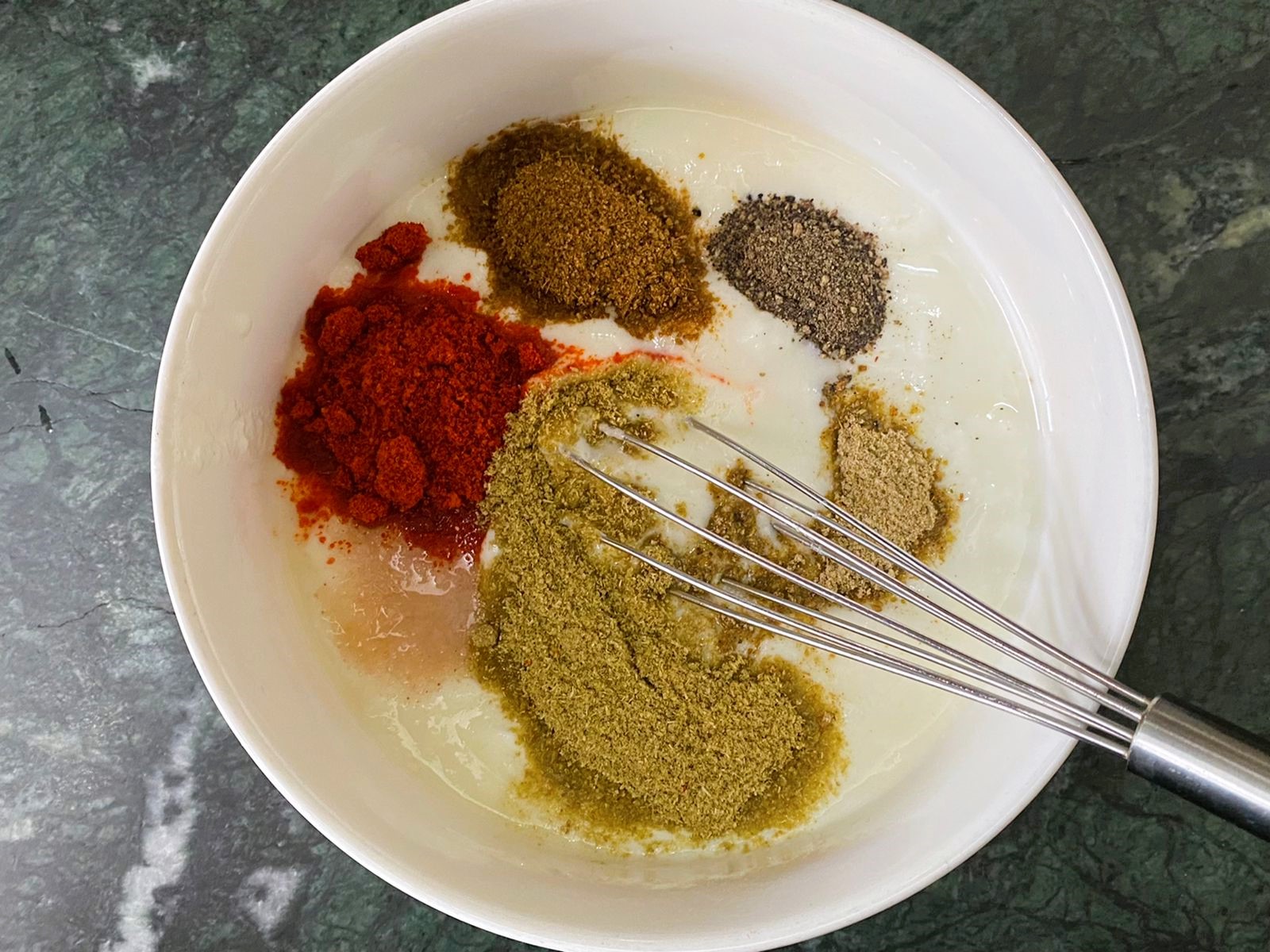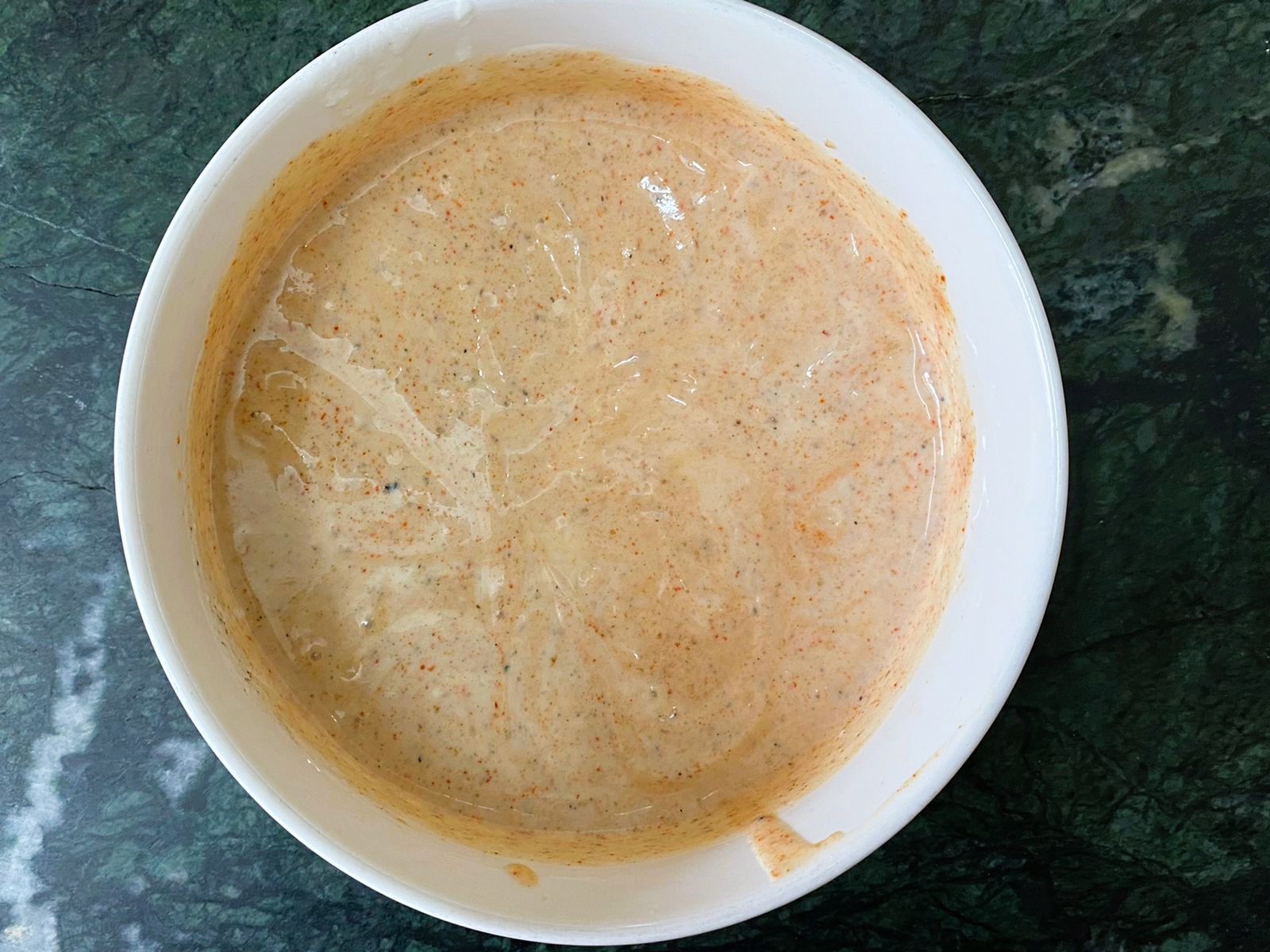 In a bowl whisk together the yoghurt, salt, coriander powder, red chilli powder, cumin powder, black pepper and chaat masala to form a smooth paste.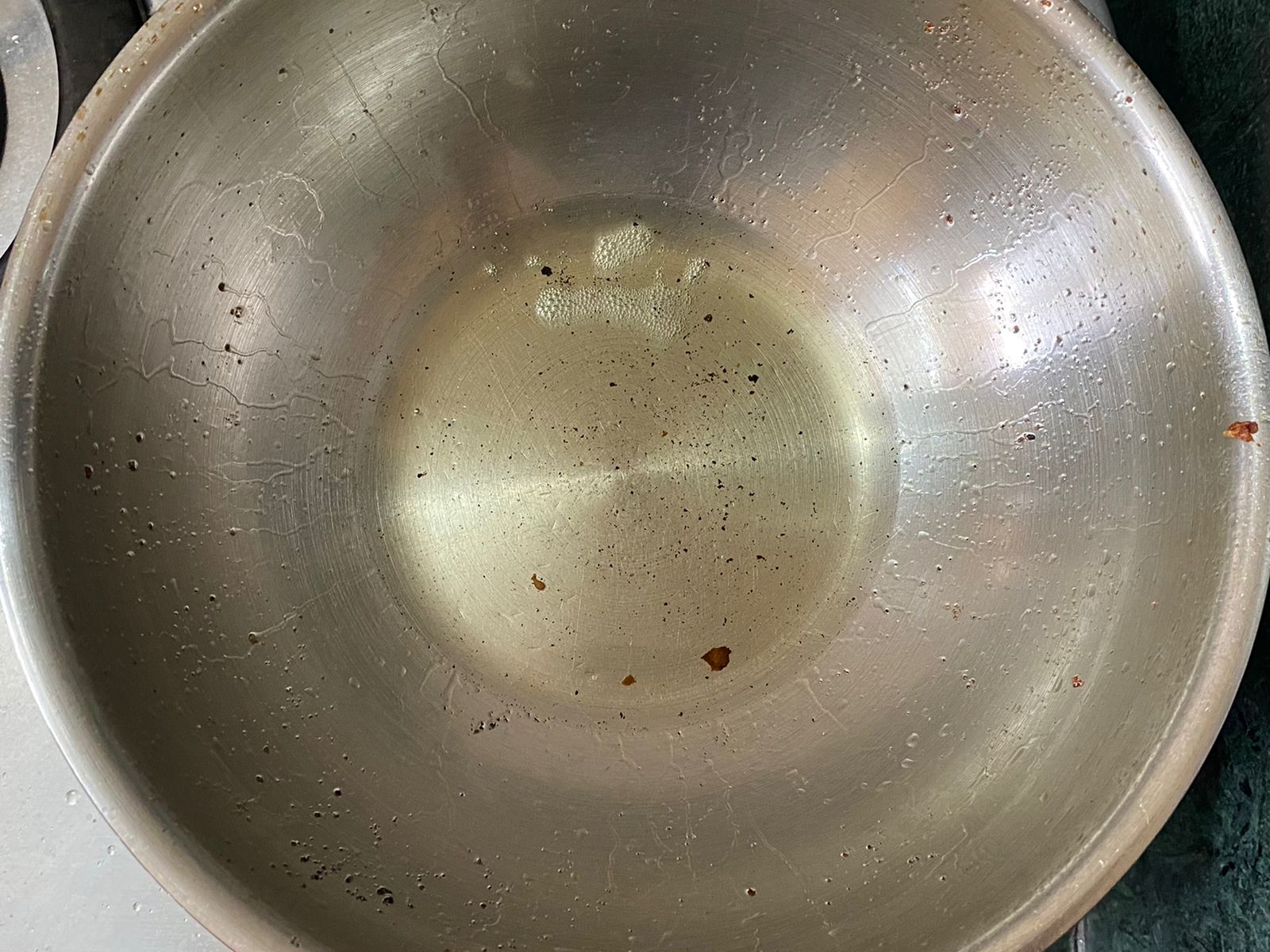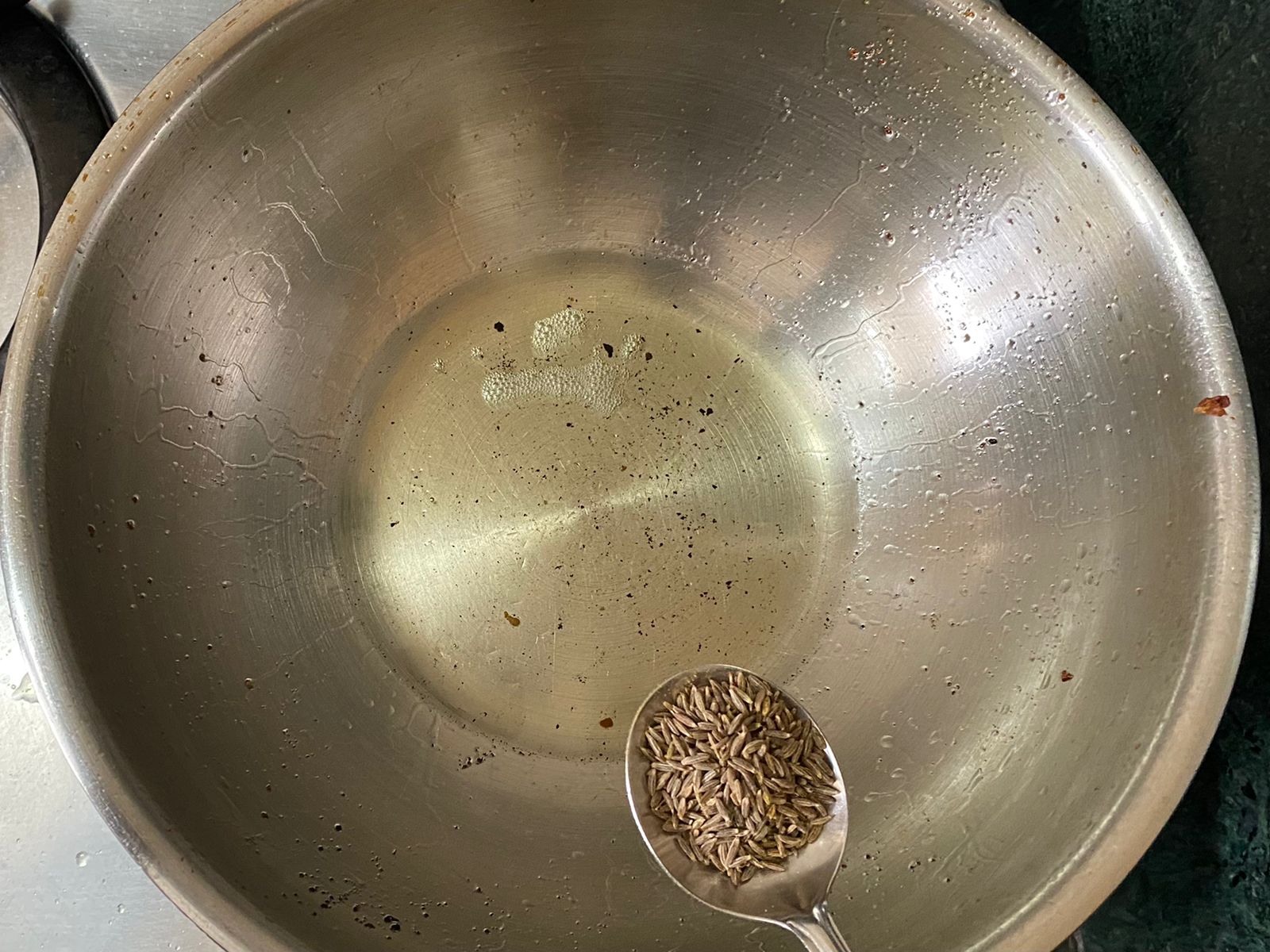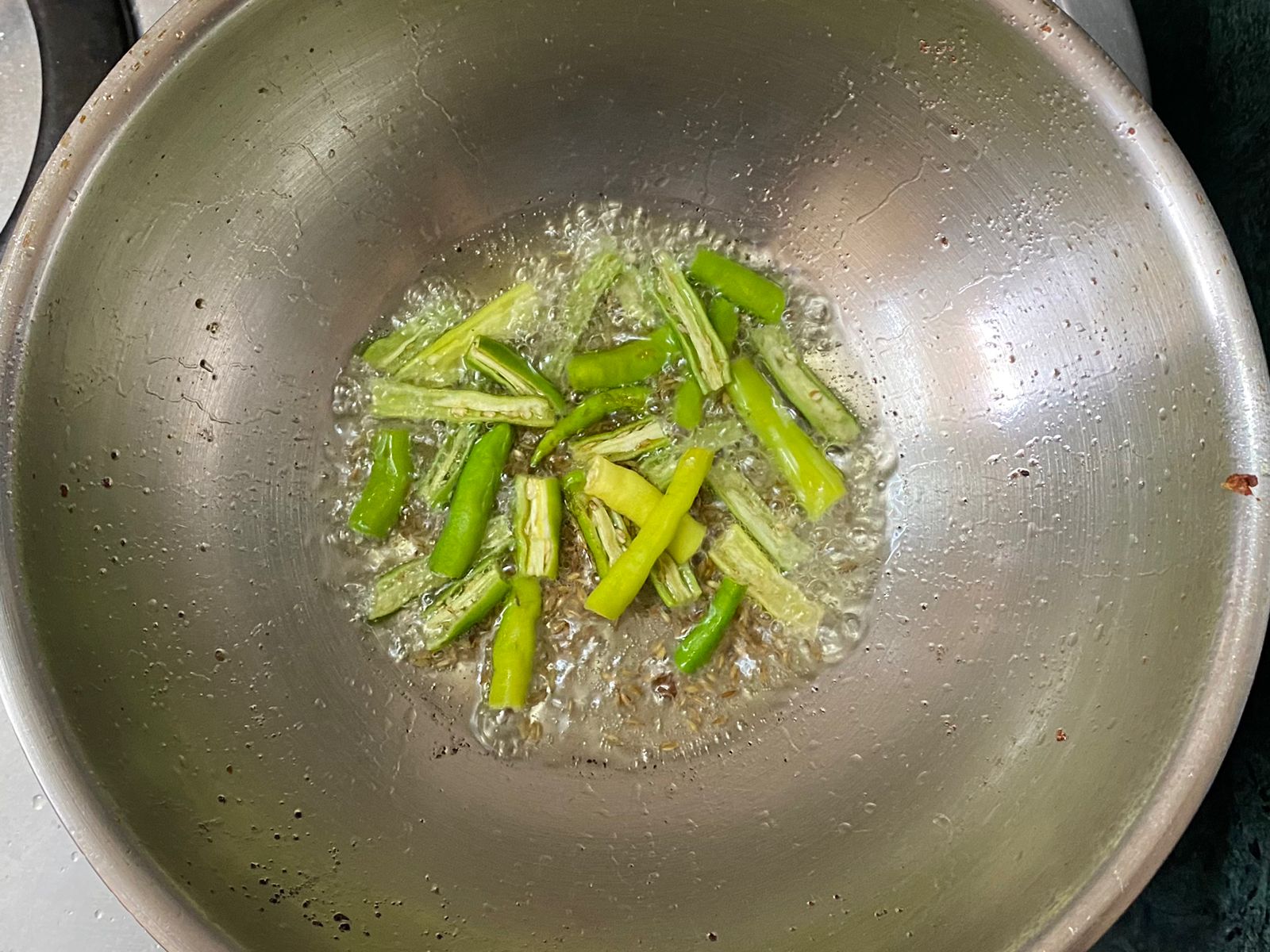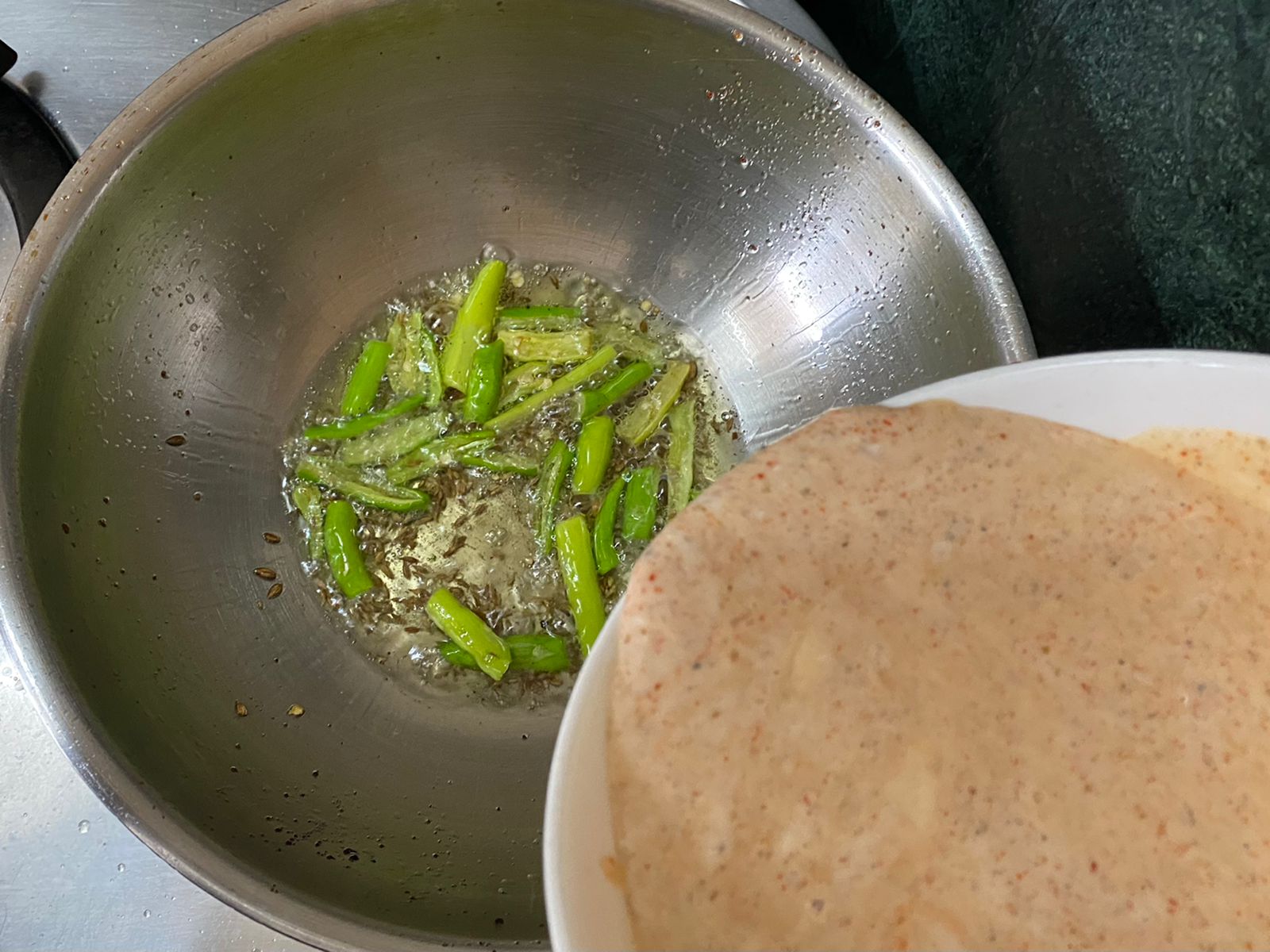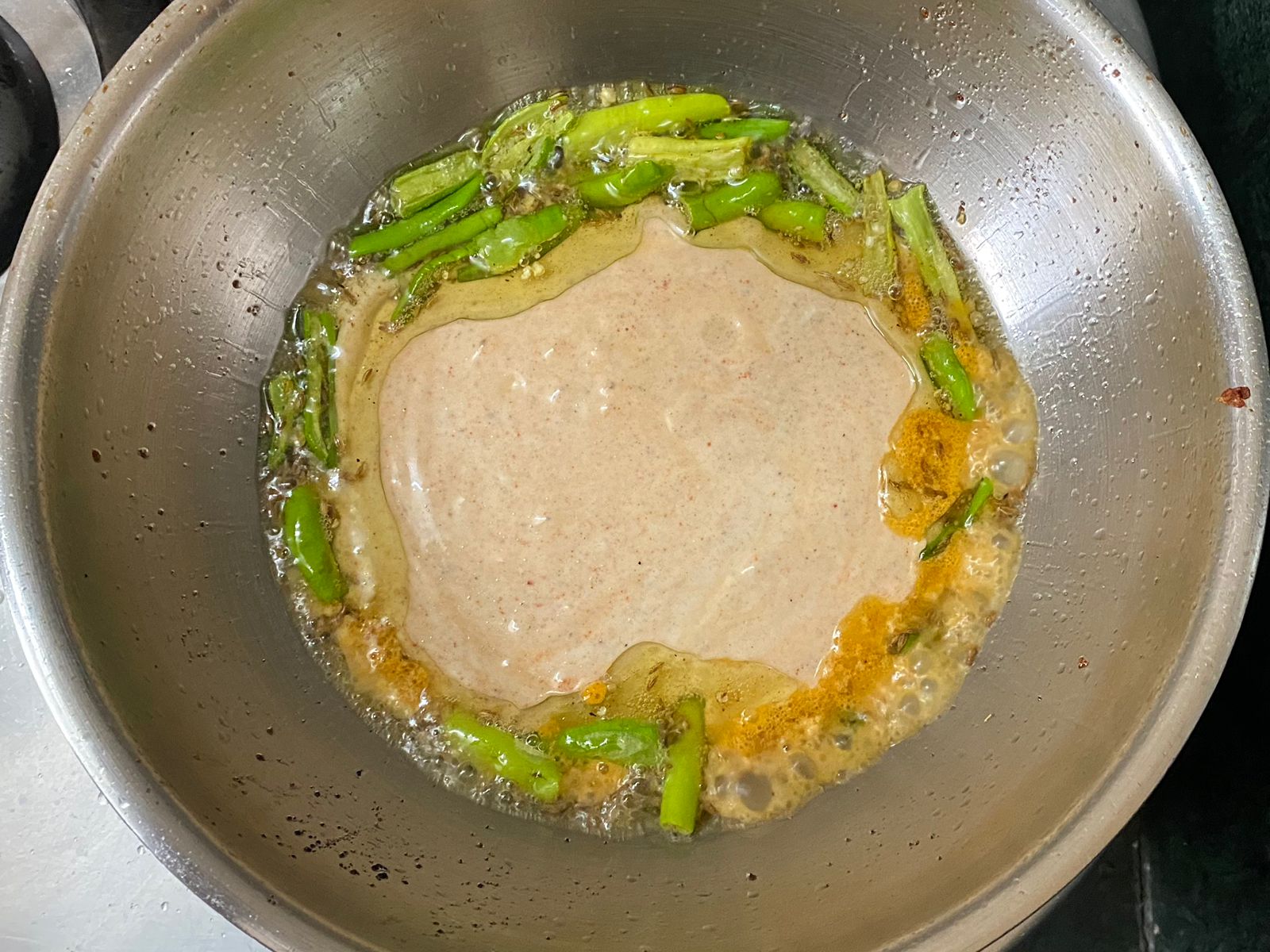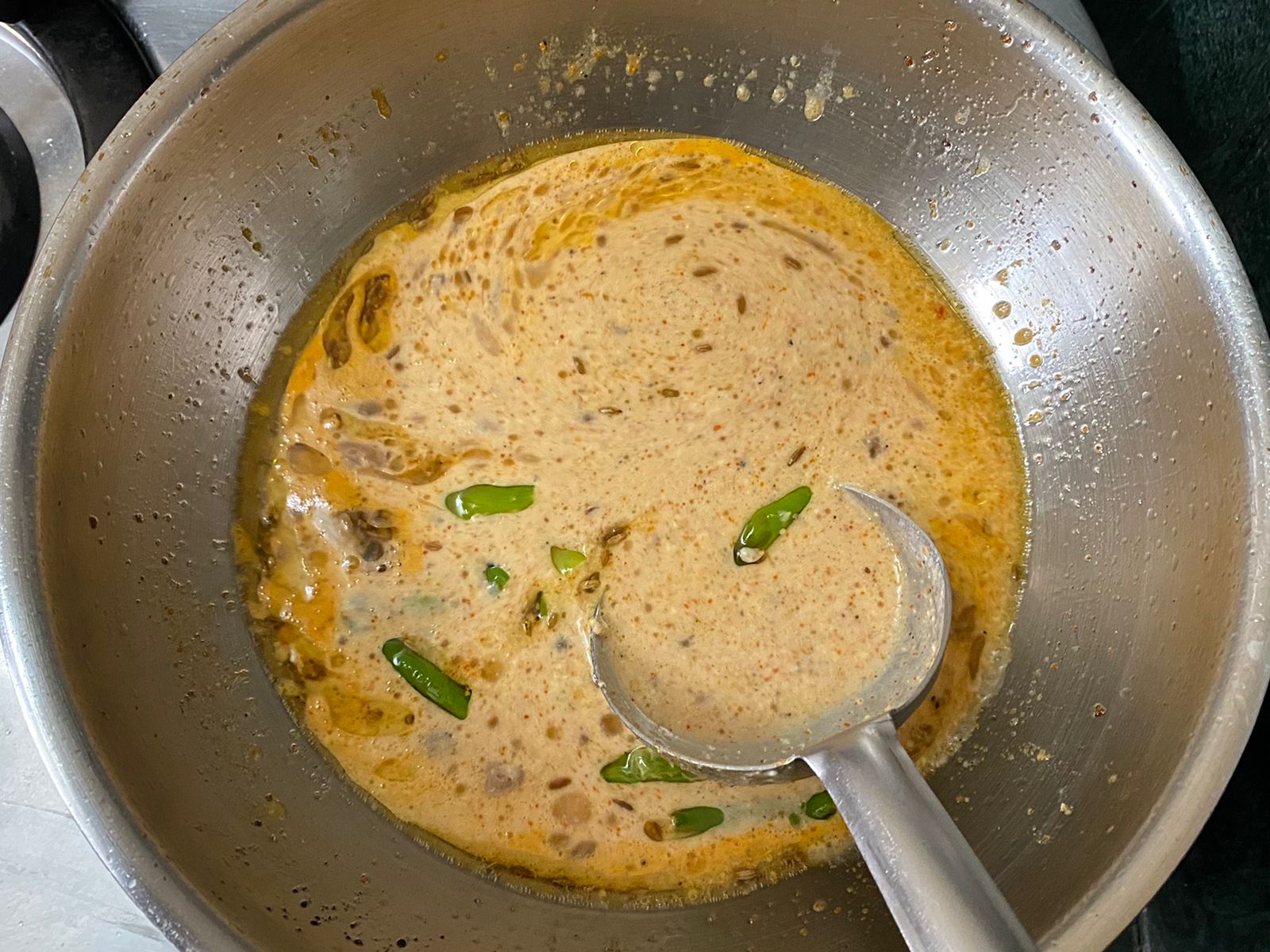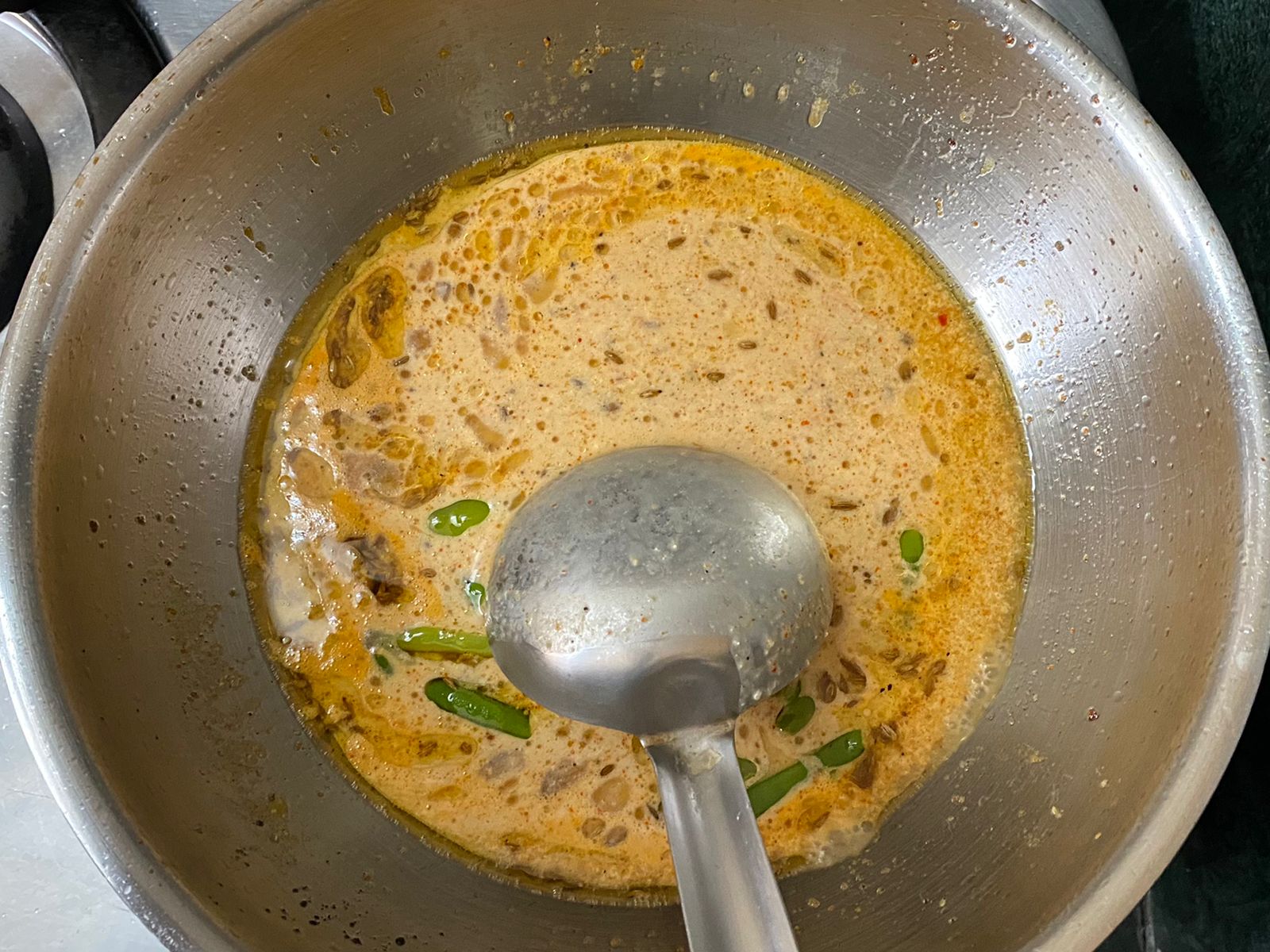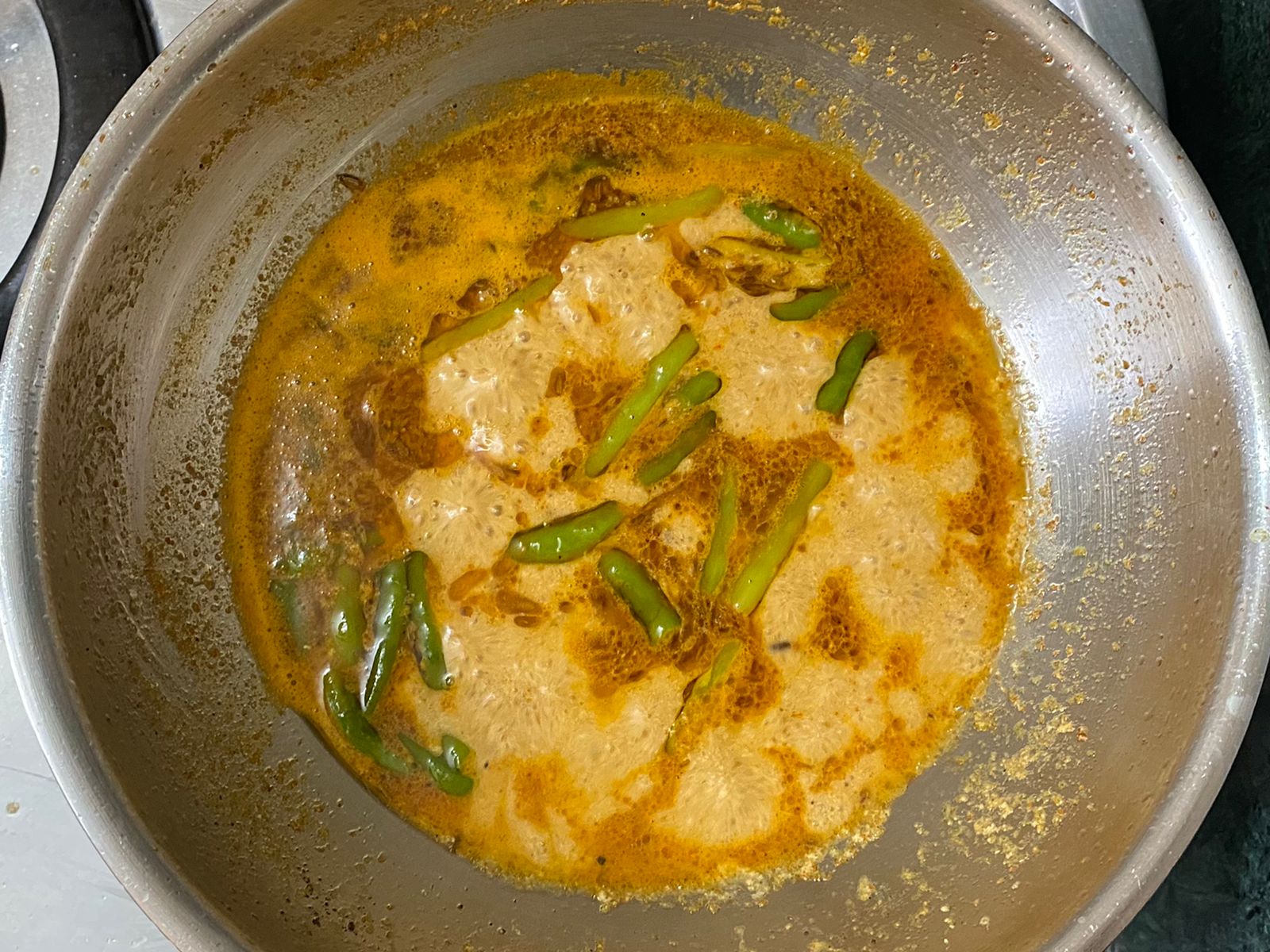 Heat oil in a pan and add the cumin seeds. Once the cumin seeds begin to brown and splutter, add the seasoned yoghurt paste. Stir it continuously on high heat for 2-3 minutes or until the yogurt comes to a rolling boil.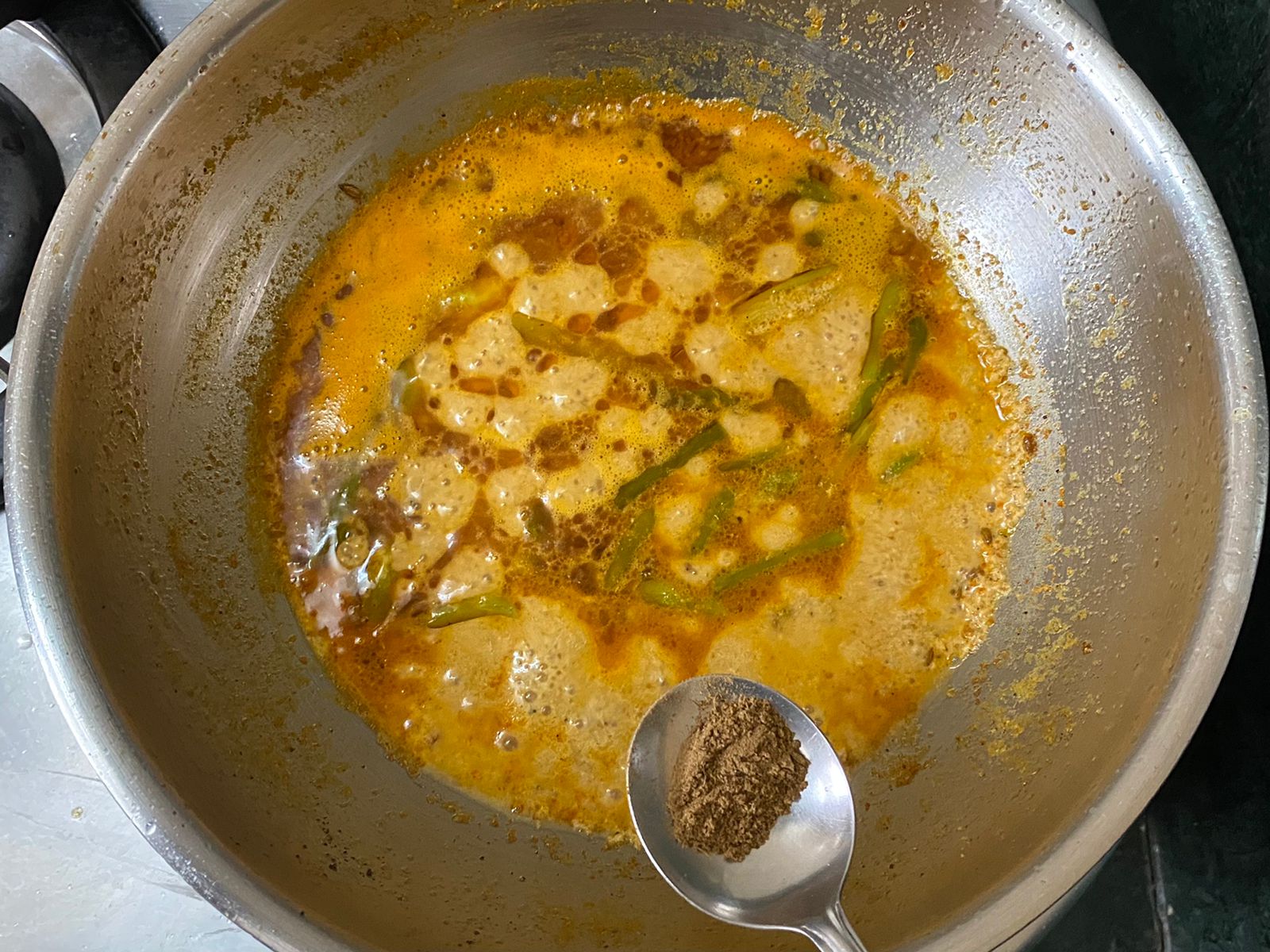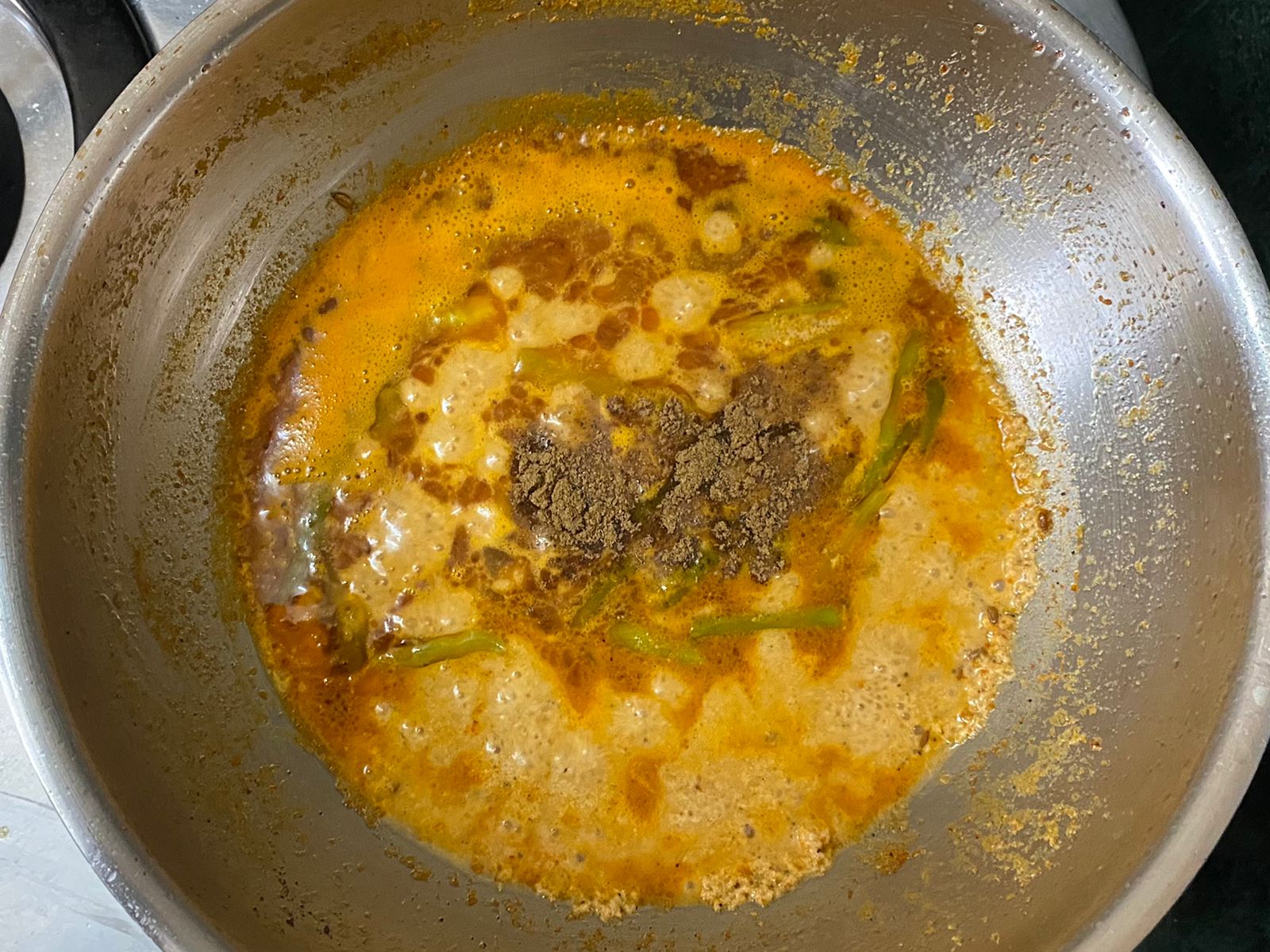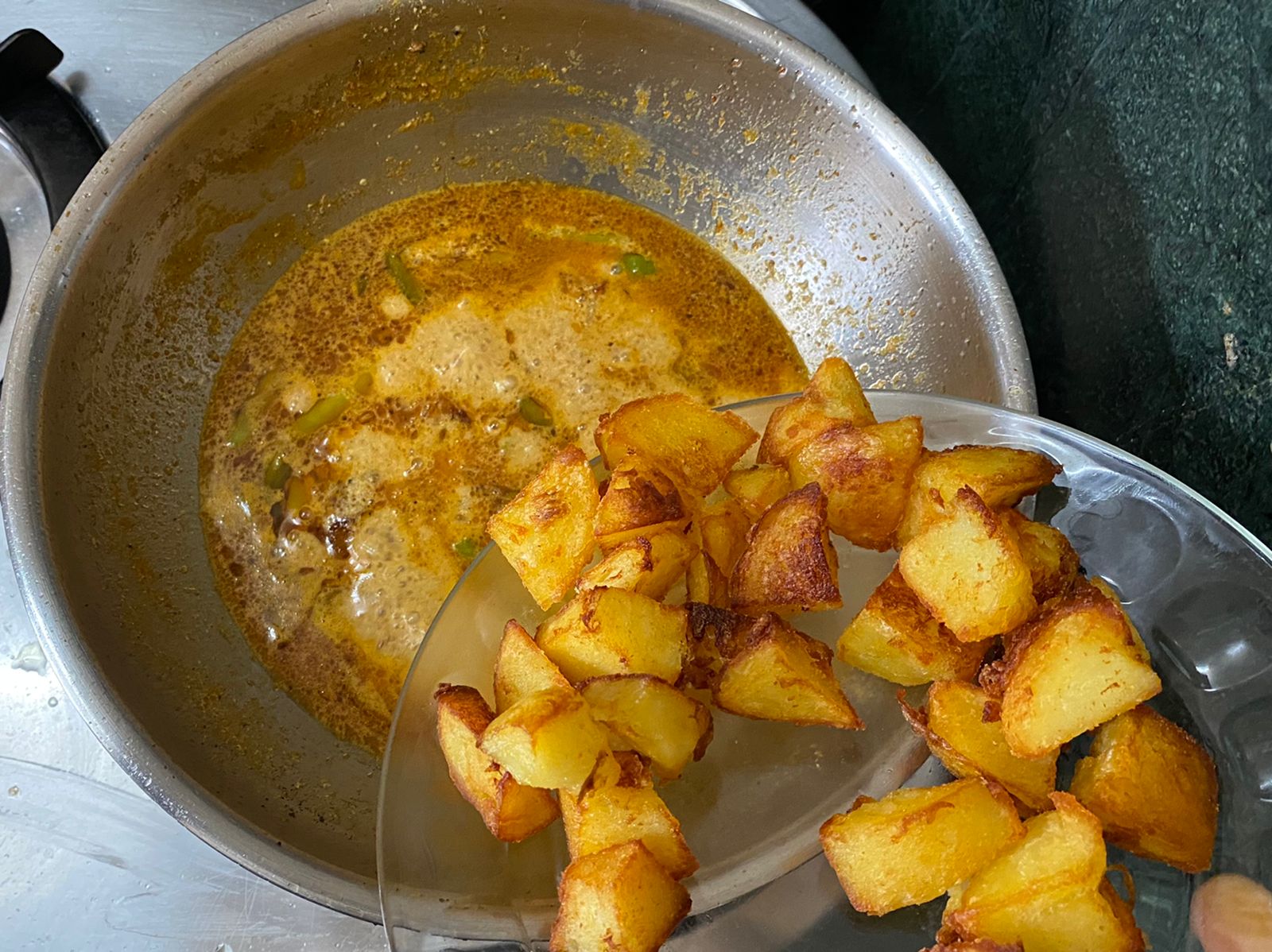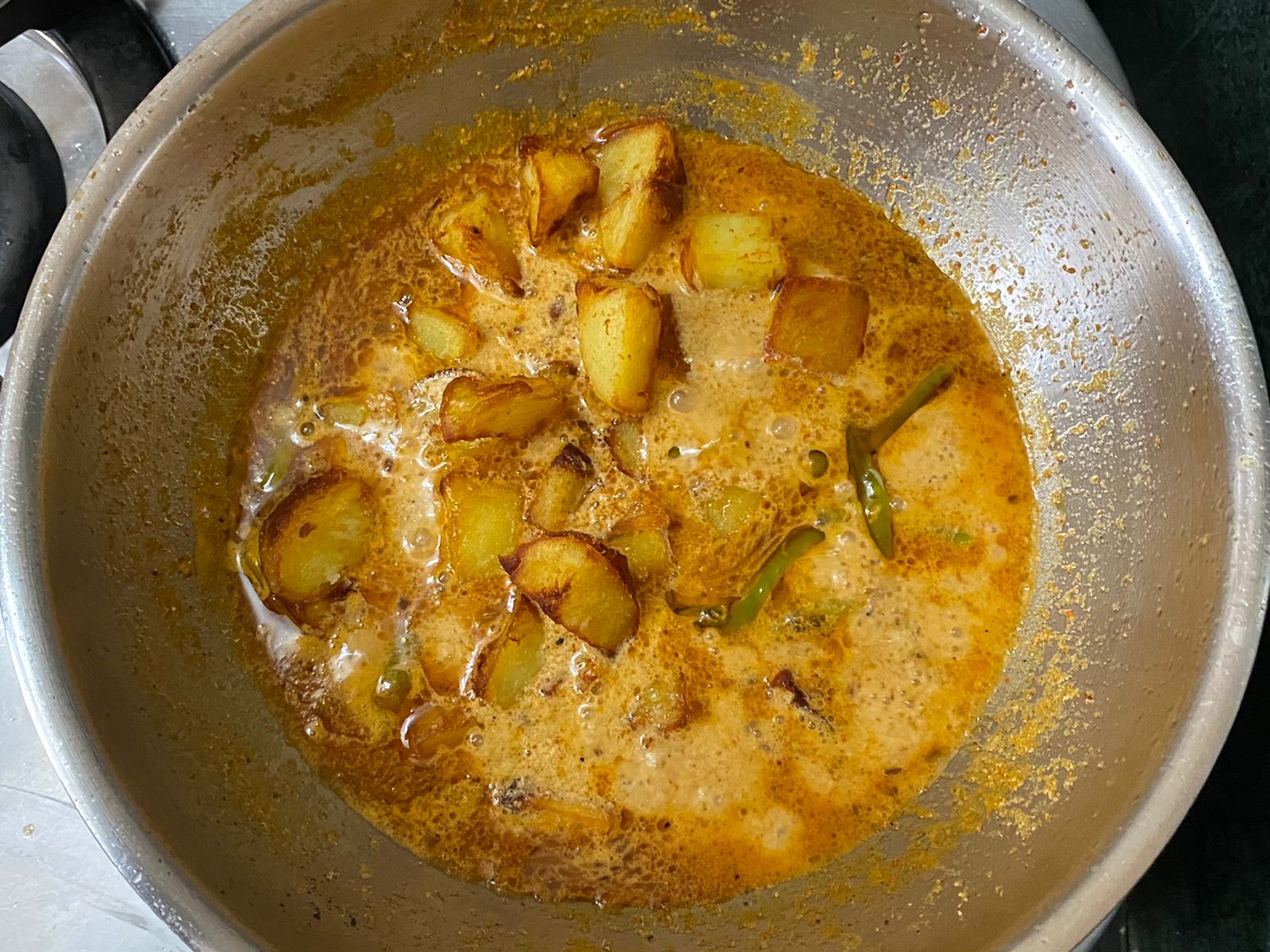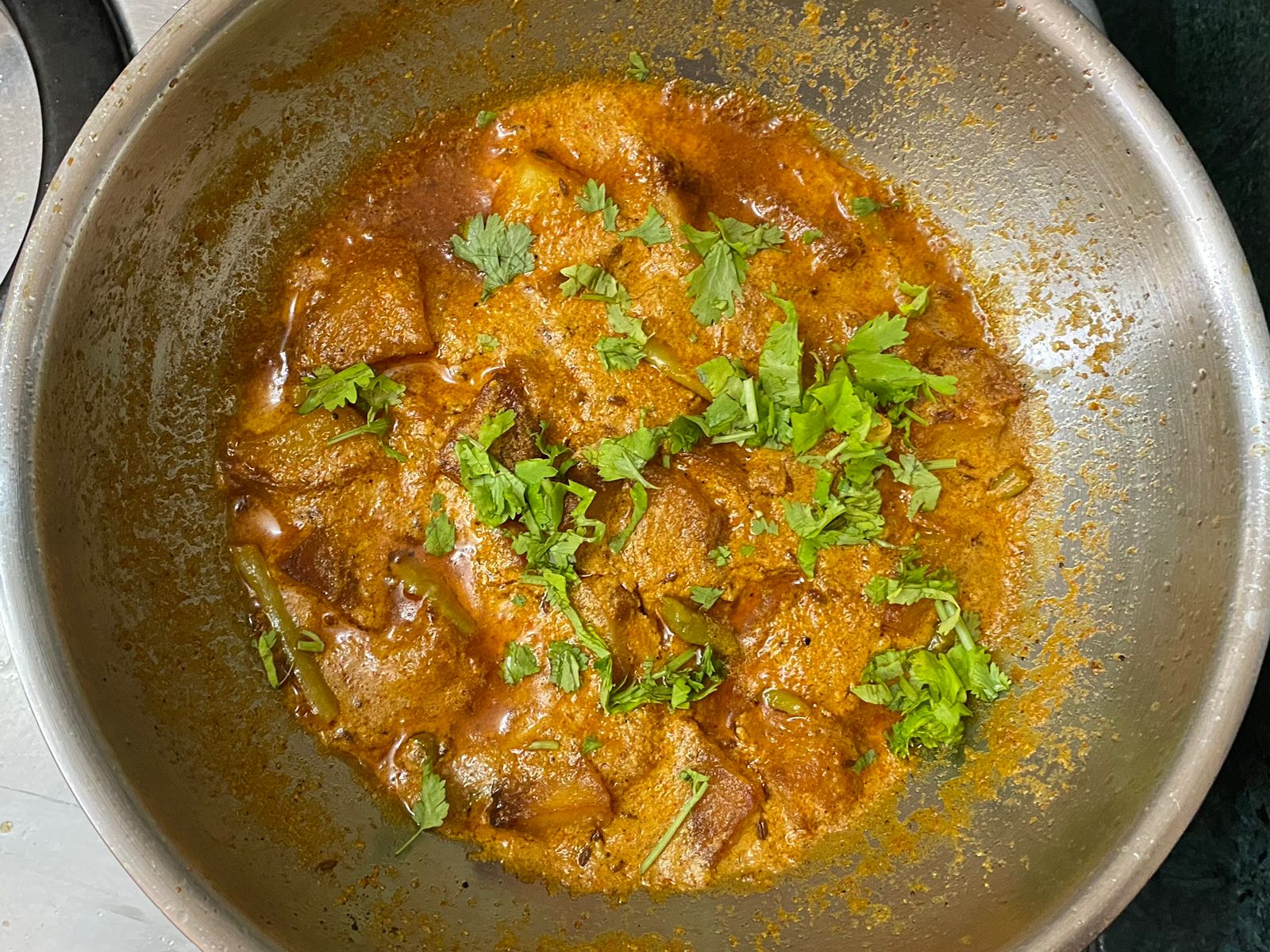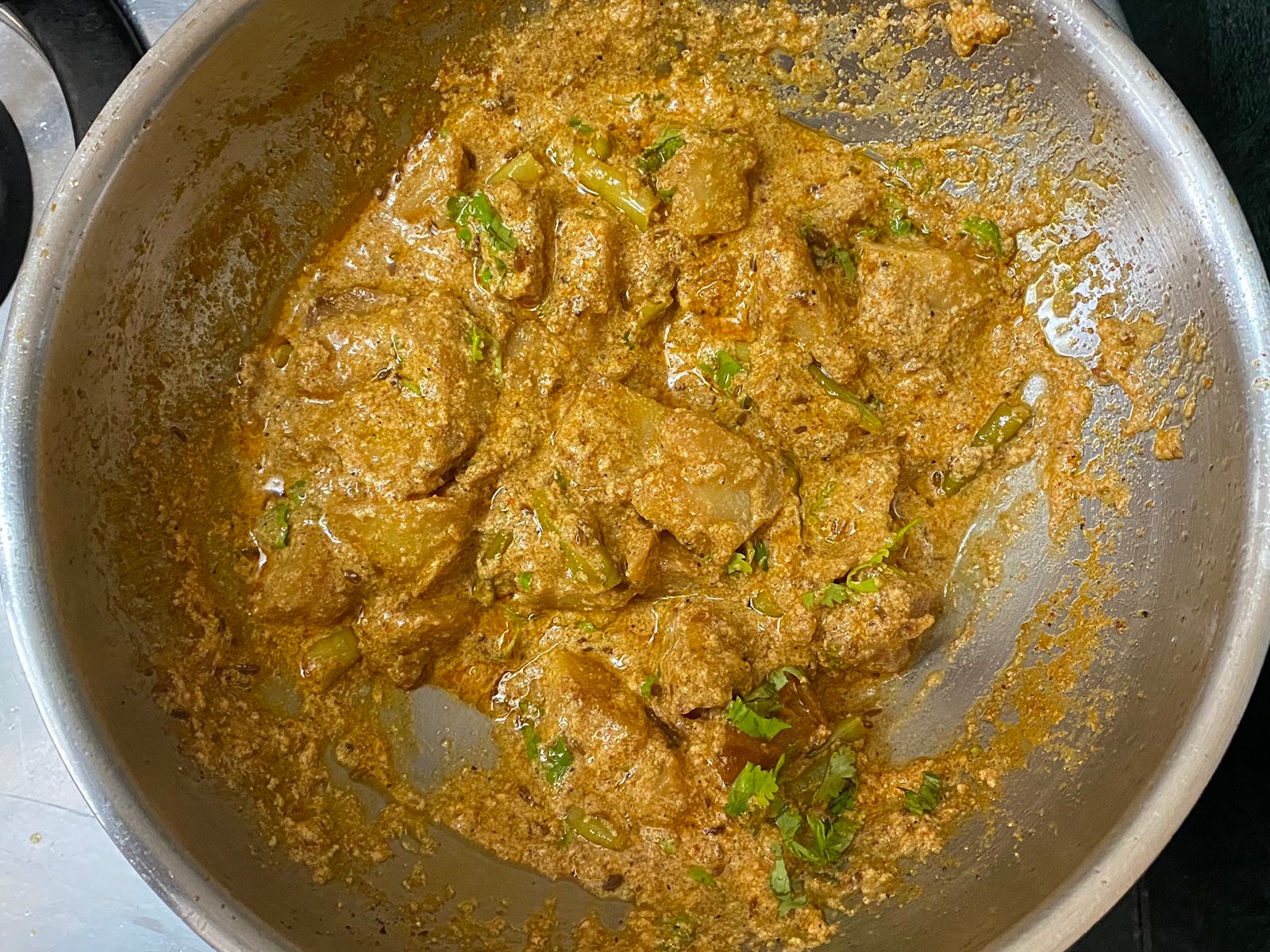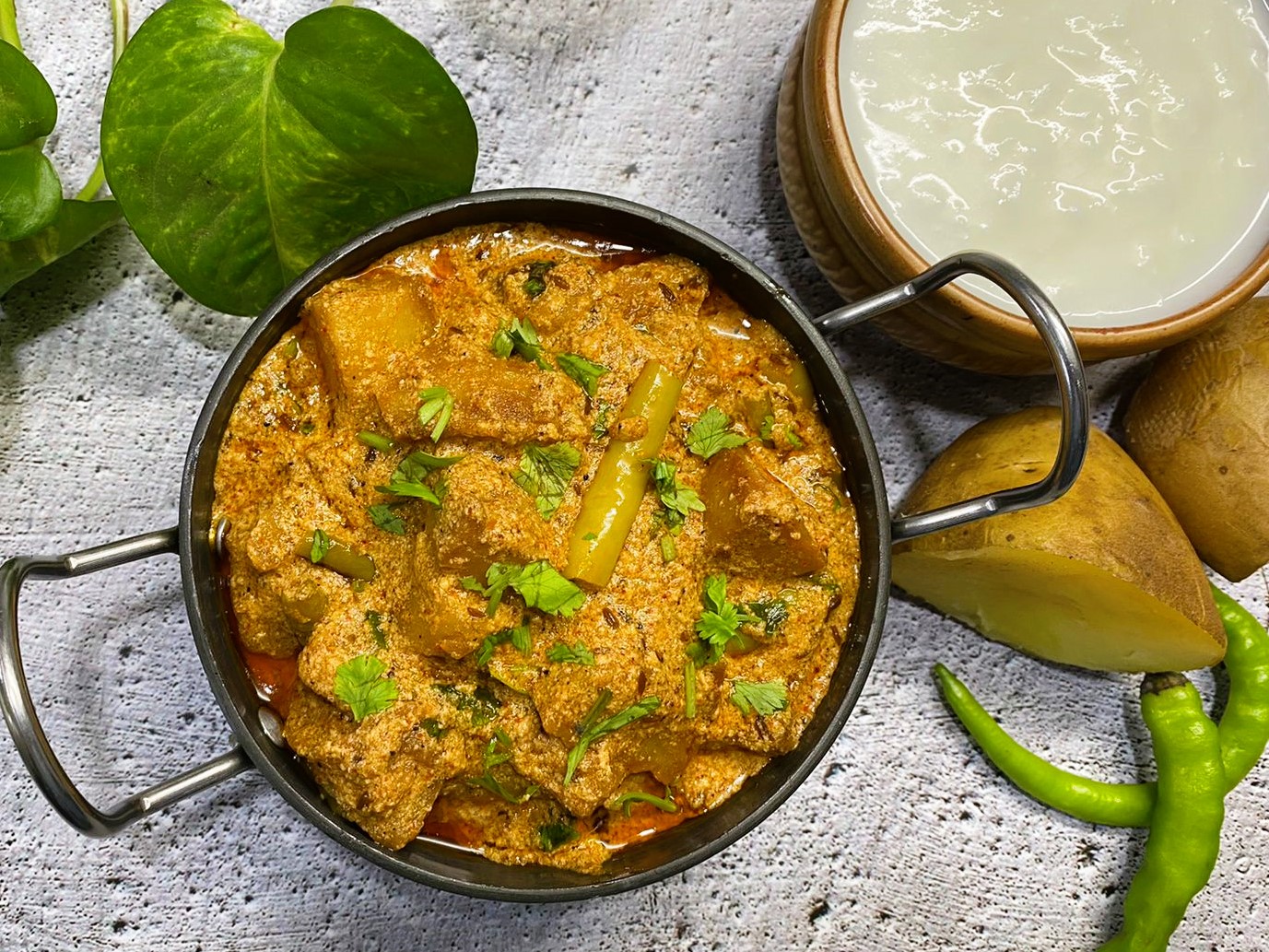 Add the fried potatoes, garam masala and coriander leaves. Sauté for 2-3 minutes on medium heat.
Serve hot with rice, naan or any bread.