Rajasthani Churma
Churma is a Rajasthani/Marwari dessert traditionally eaten along with the combination of dal and baati. The trio of dal baati churma is synonymous to Rajasthani food.
If there is one dish that defines the food culture of Rajasthan, it has to be the classic trio. The trio is enjoyed by everyone from the royals to the commoners and is cooked on special festivities and occasions as well as being part of everyday meal.
Churma is fried or roasted dough dumplings sweetened with sugar and flavoured with cardamom, saffron and nuts. Churma is very nutritious especially for kids as it is made with whole wheat flour, nuts and ghee. To get the authentic churma taste there is no compromise in adding ghee and it cannot be substituted with oil.
Churma always reminds me of a small Rajasthani restaurant near Marble Arch called 'Chai Paani' in London (closed years ago☹). I think it was the very first Rajasthani restaurant I had seen outside India. The two sisters who ran the restaurant wanted to showcase the delicious food of Rajasthan and had variety of churma on their menu.
Traditionally, churma is made by frying the dough balls and then grinding. However, in this recipe the dough balls are baked making the churma healthier and more nutritious.
Ingredients
1 cup whole wheat flour
6 tablespoons melted ghee
½ cup water
½ cup powdered sugar
¼ teaspoon cardamom powder
few strands saffron
3-4 finely chopped almonds
Directions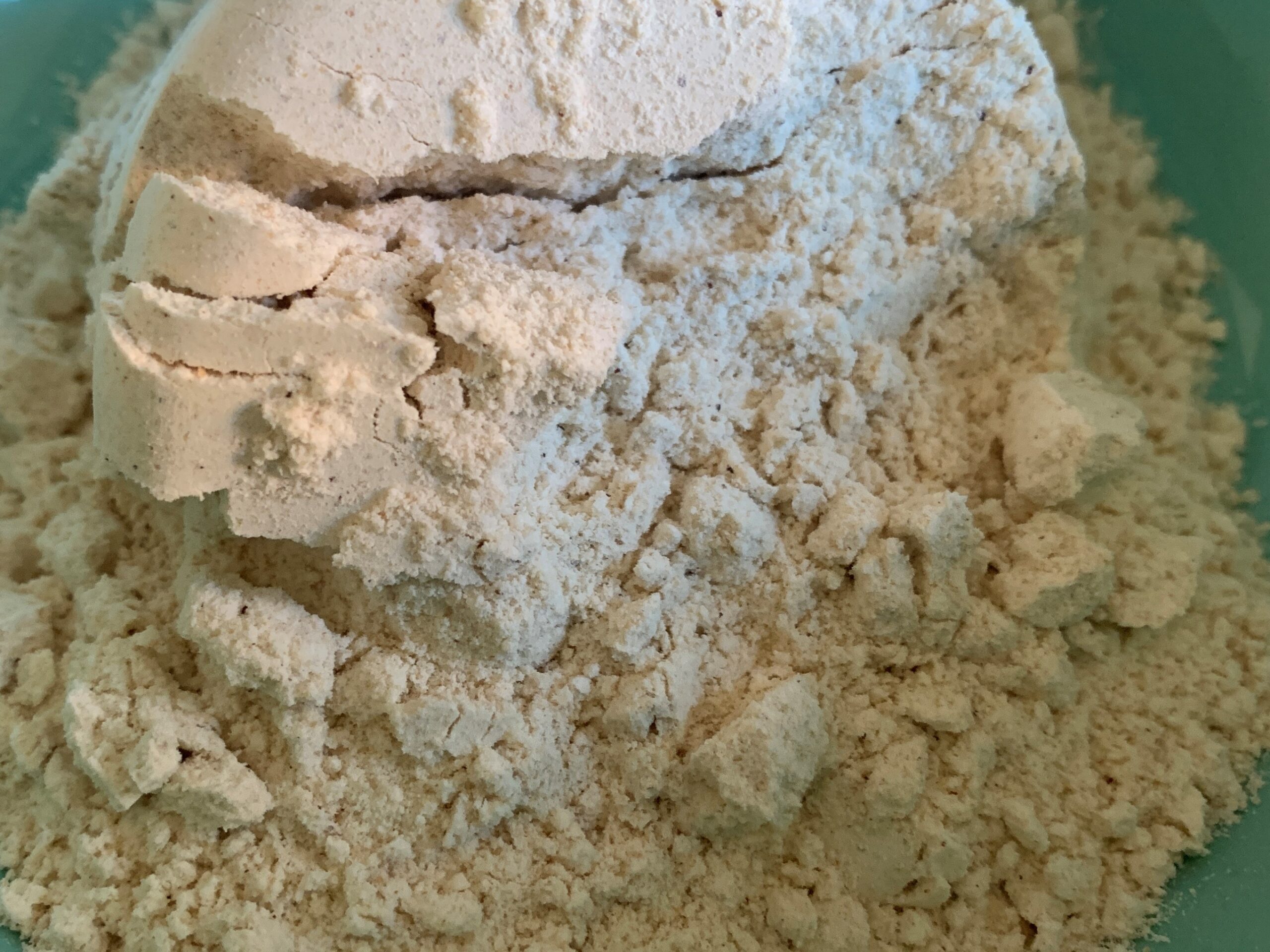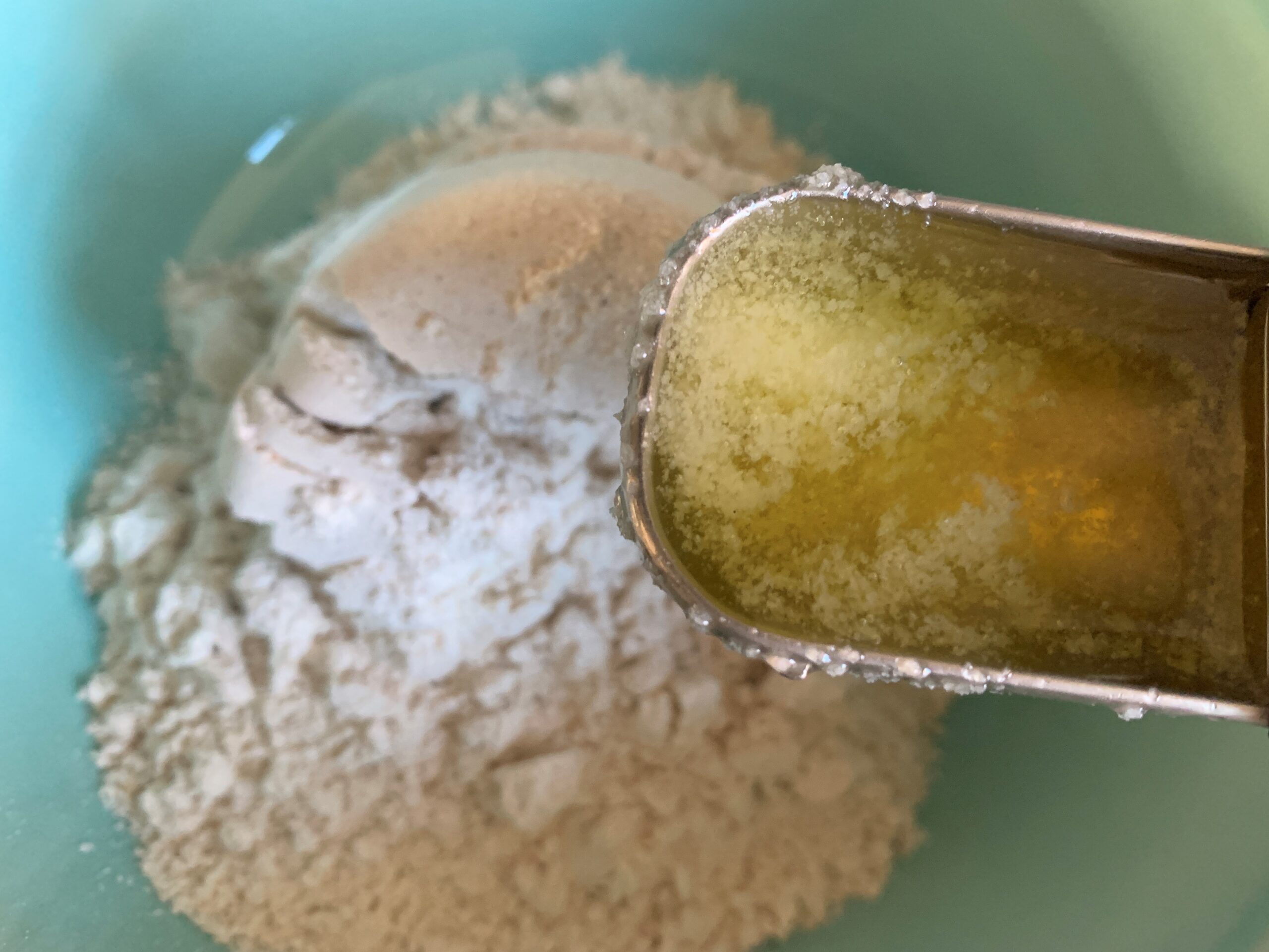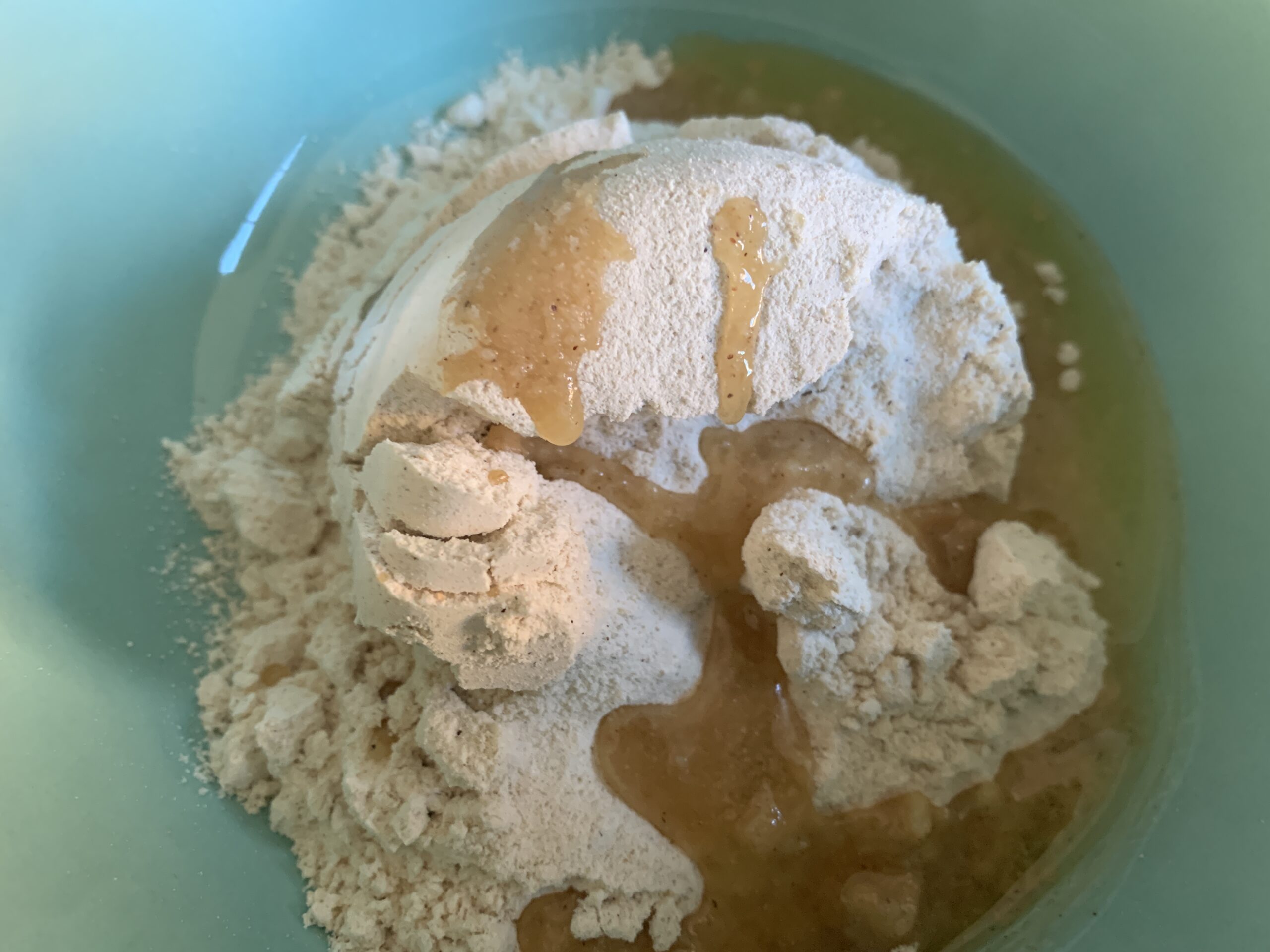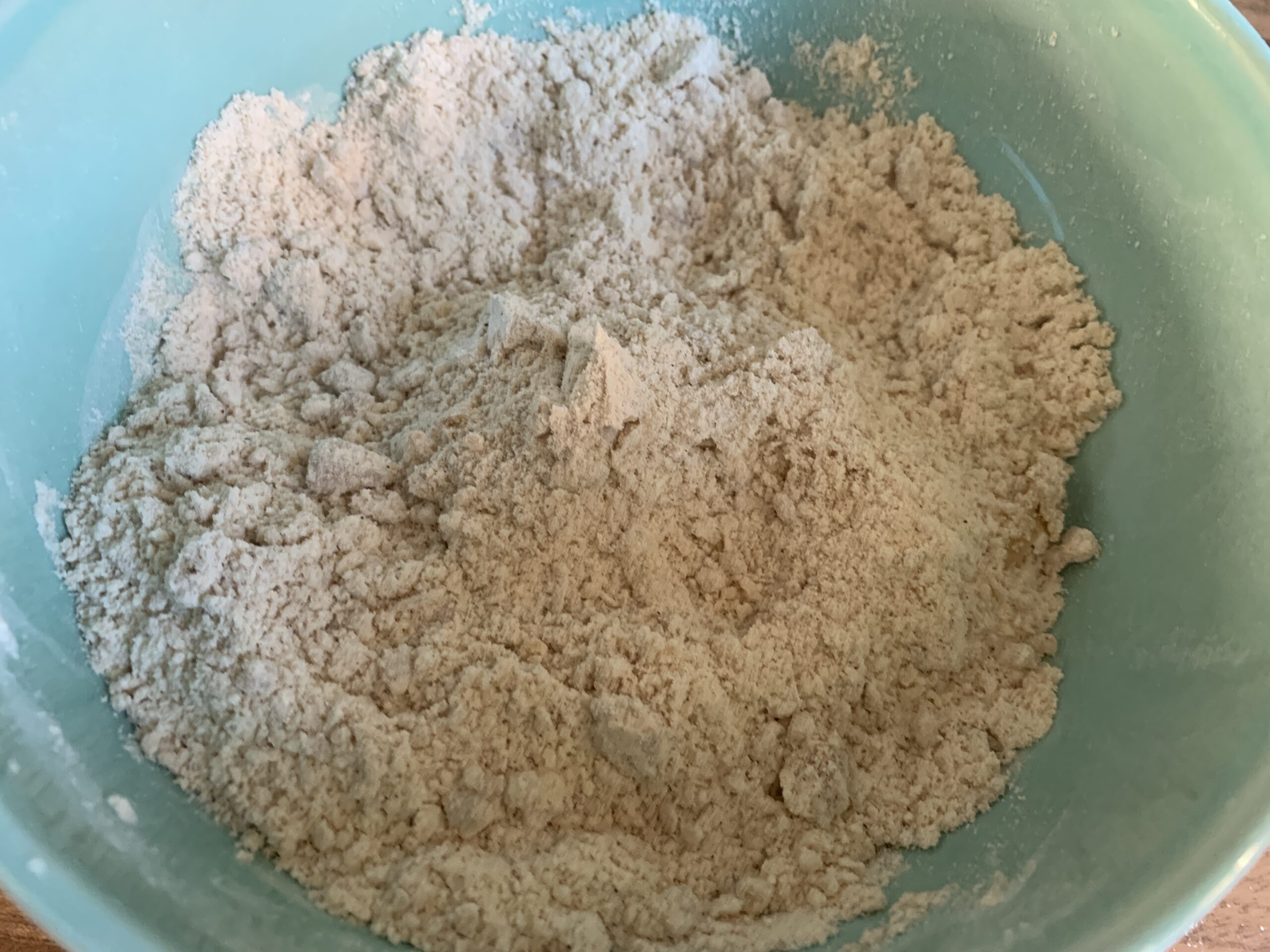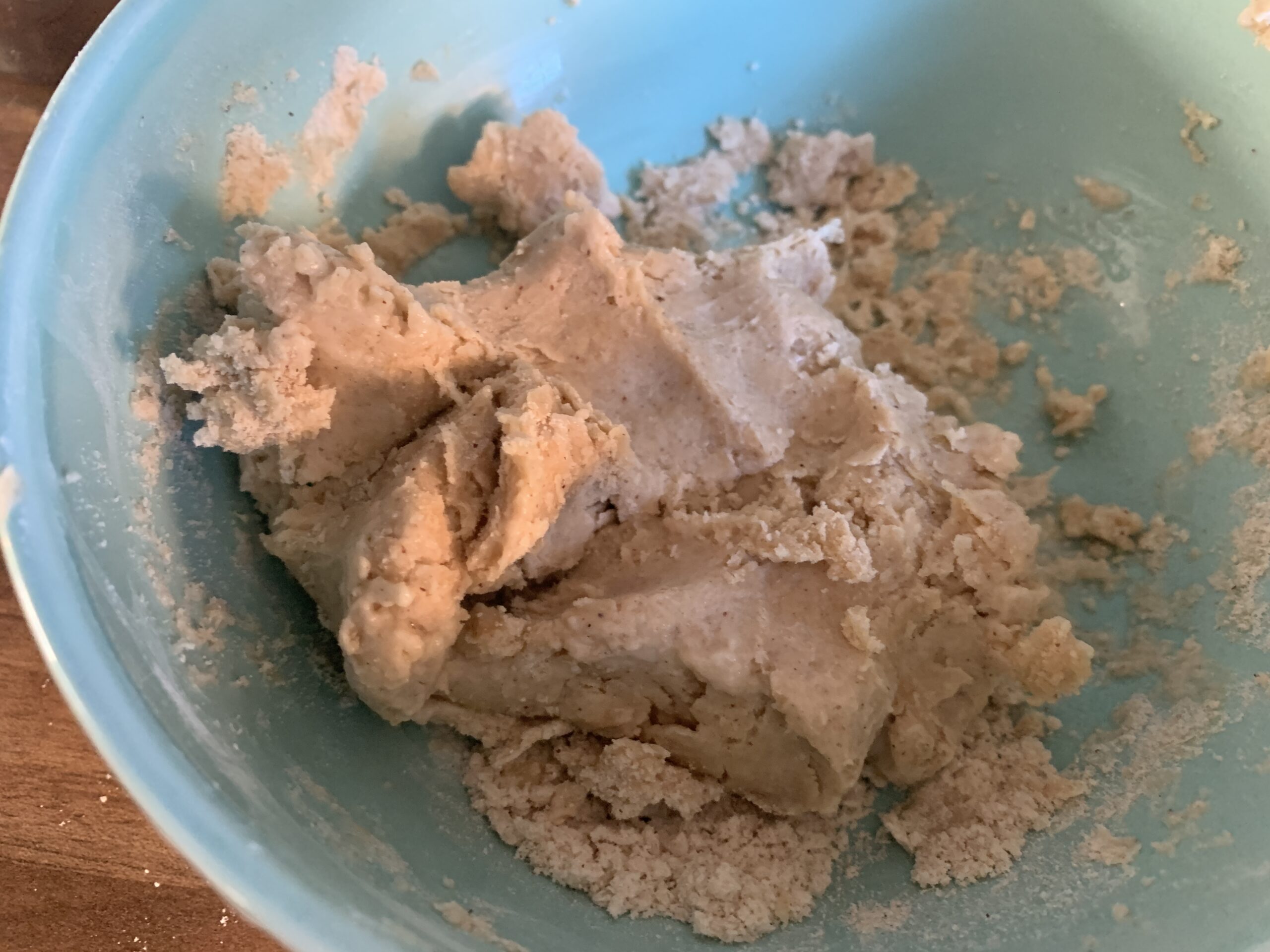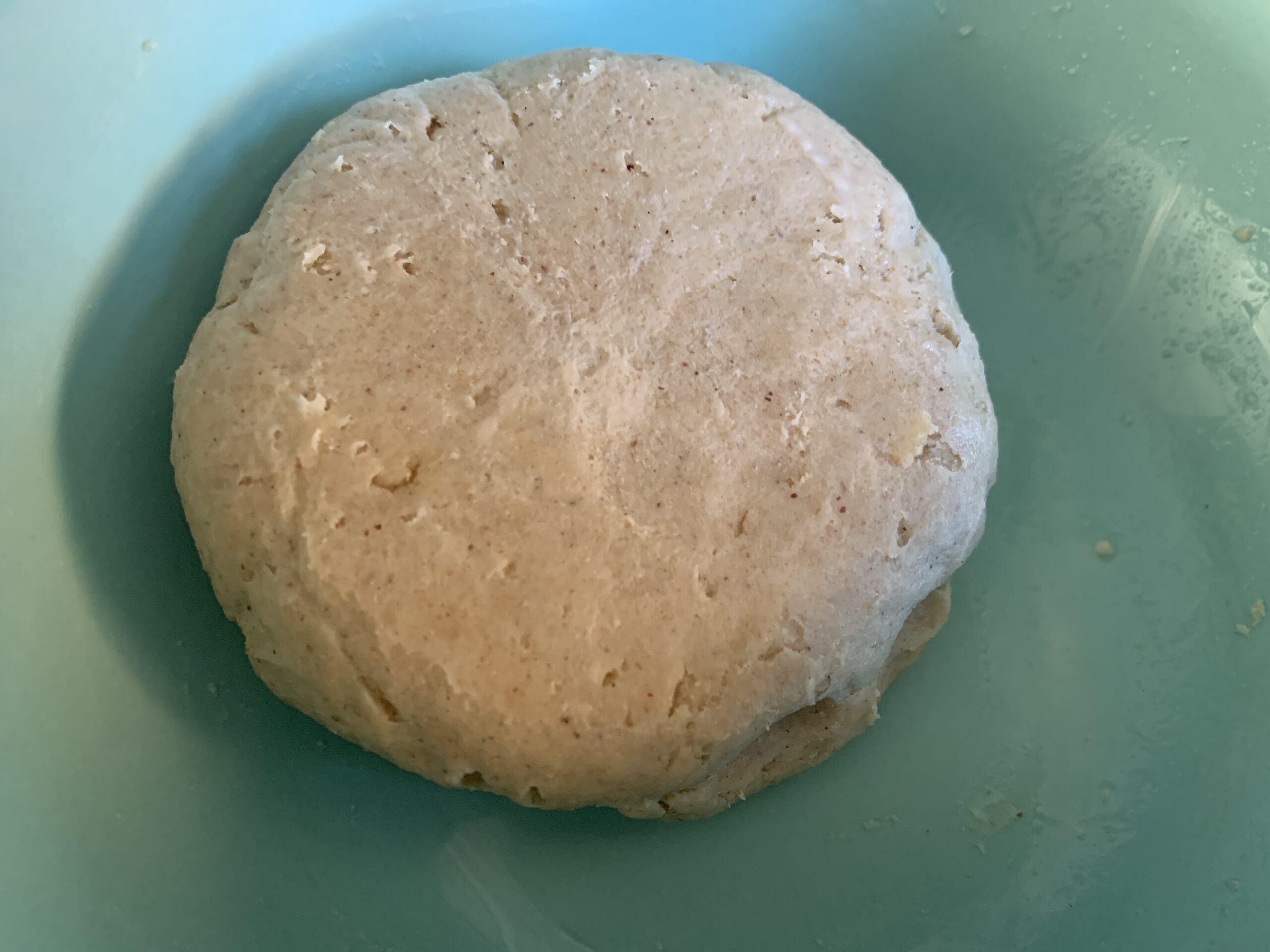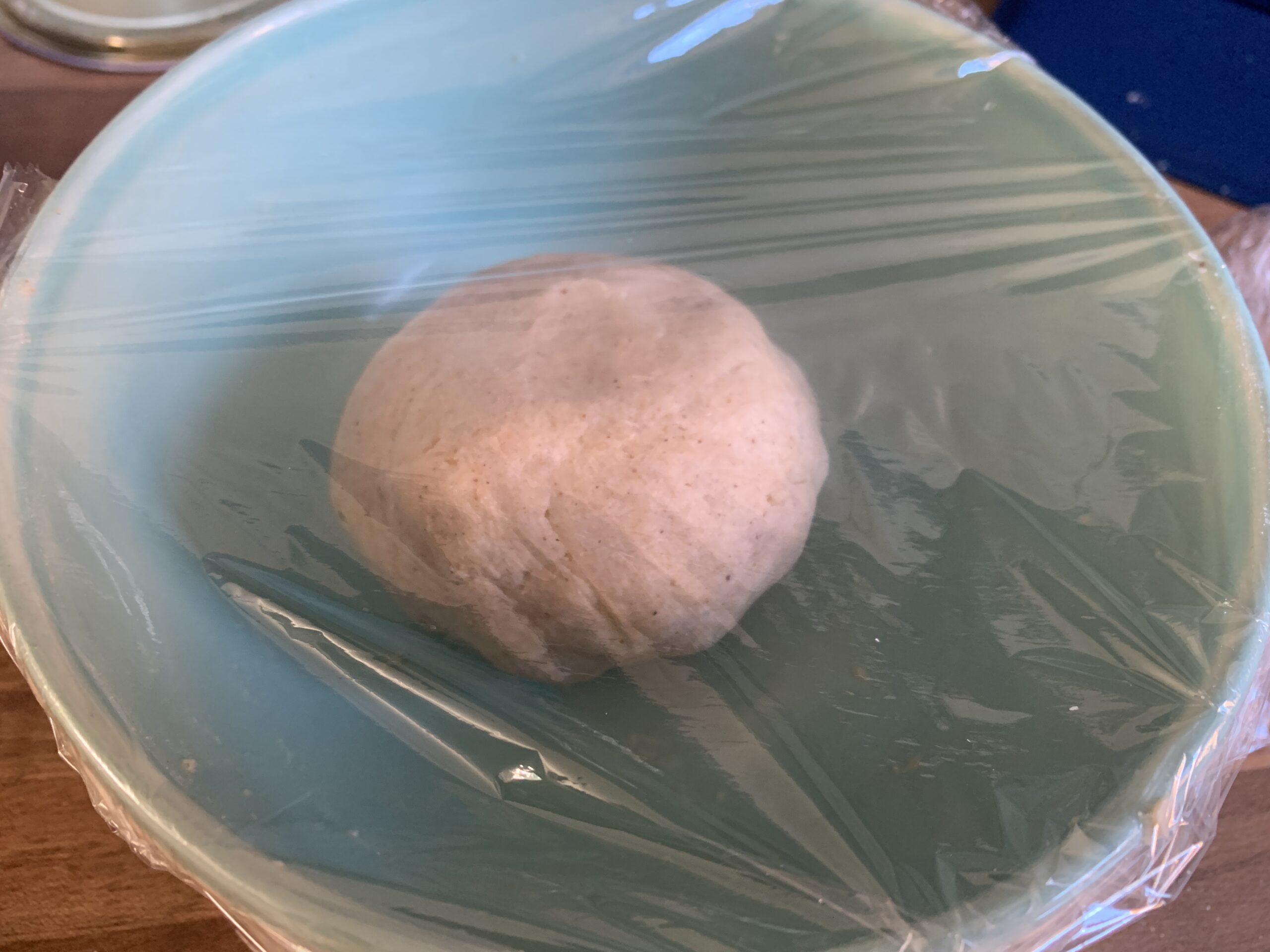 Mix the wheat flour and 3 tablespoons of ghee and knead into a soft dough with water. Cover and keep aside for 15-20 minutes.
Preheat the oven to 200C/ 400F/Gas 6.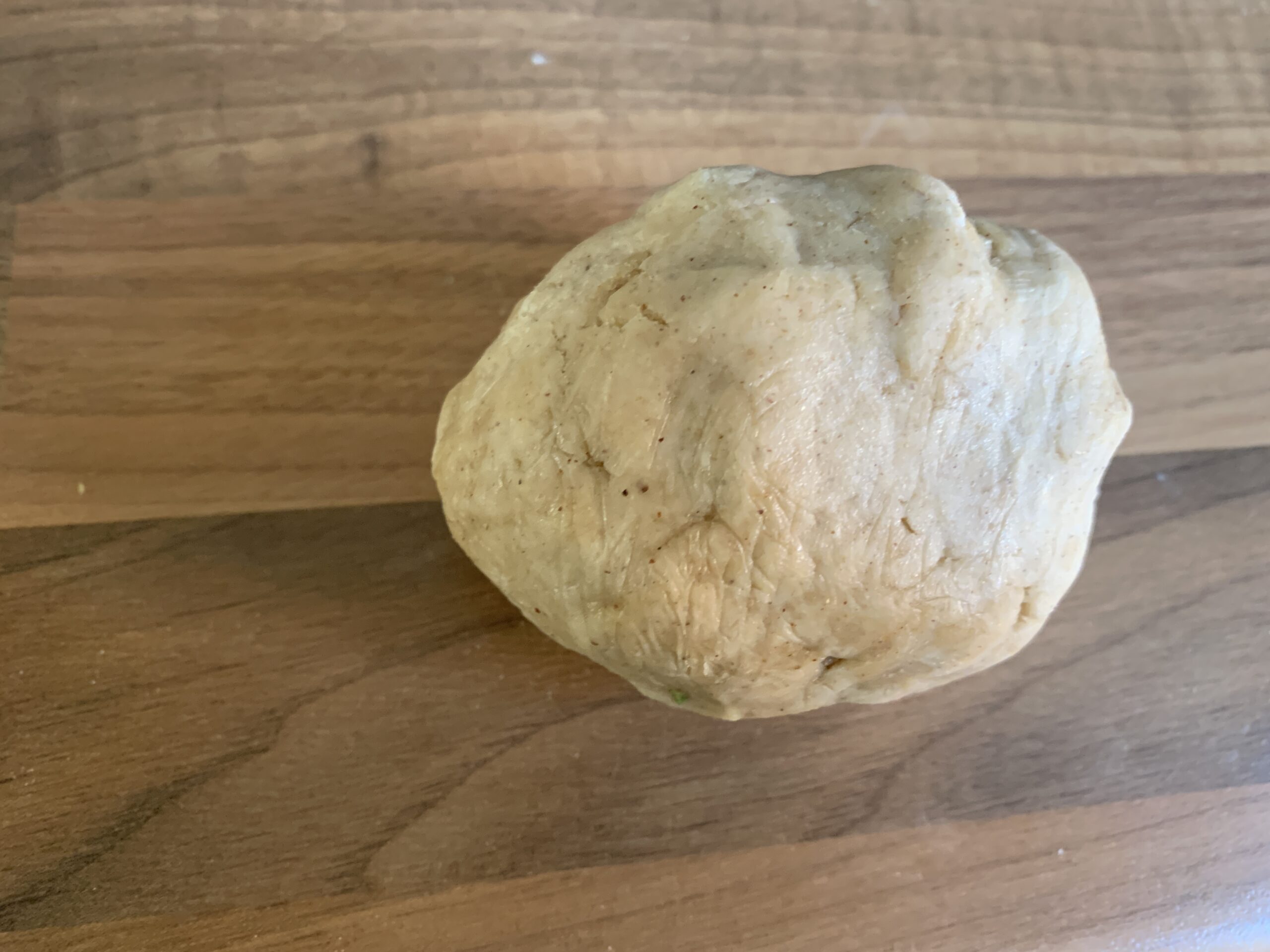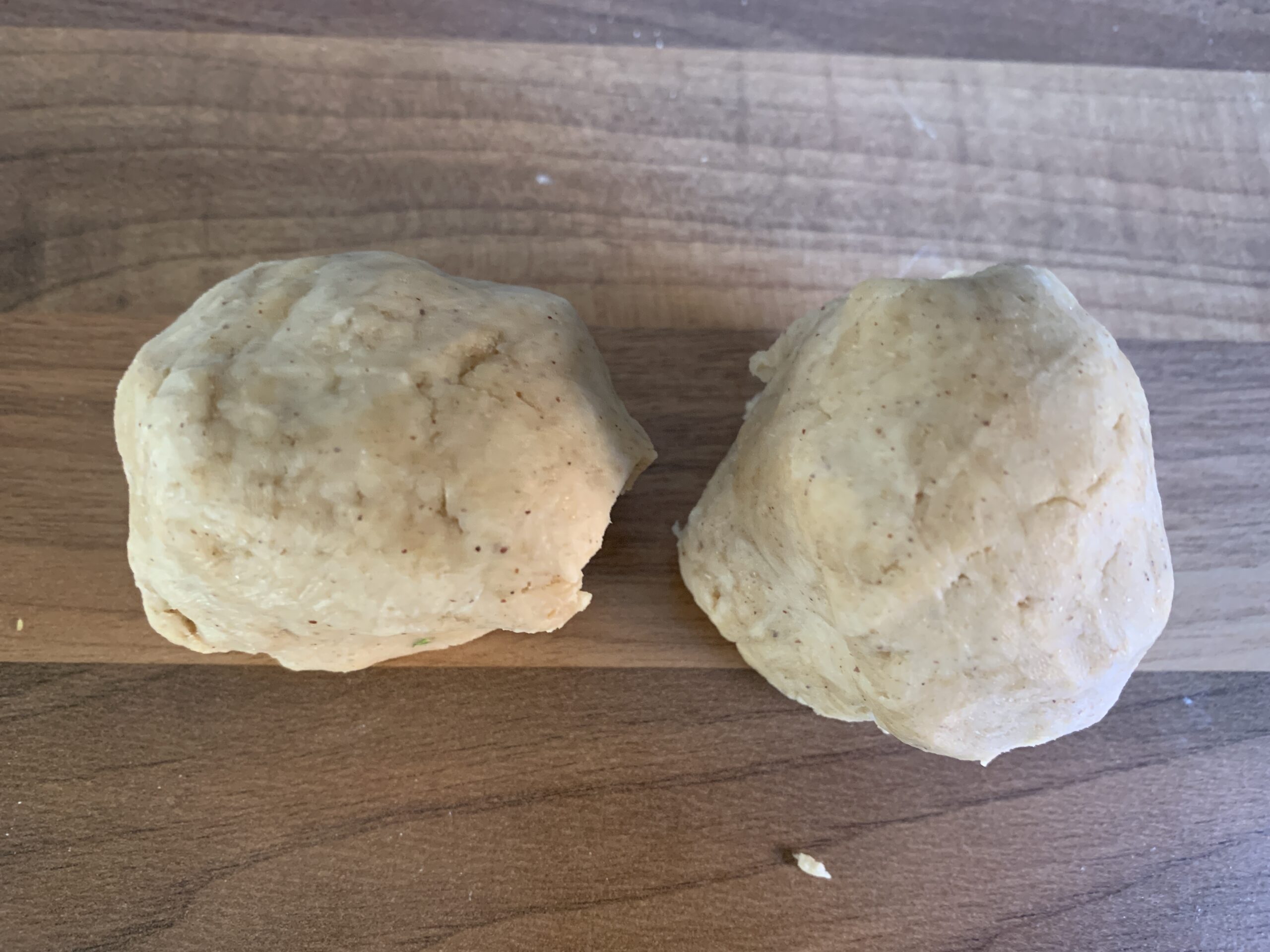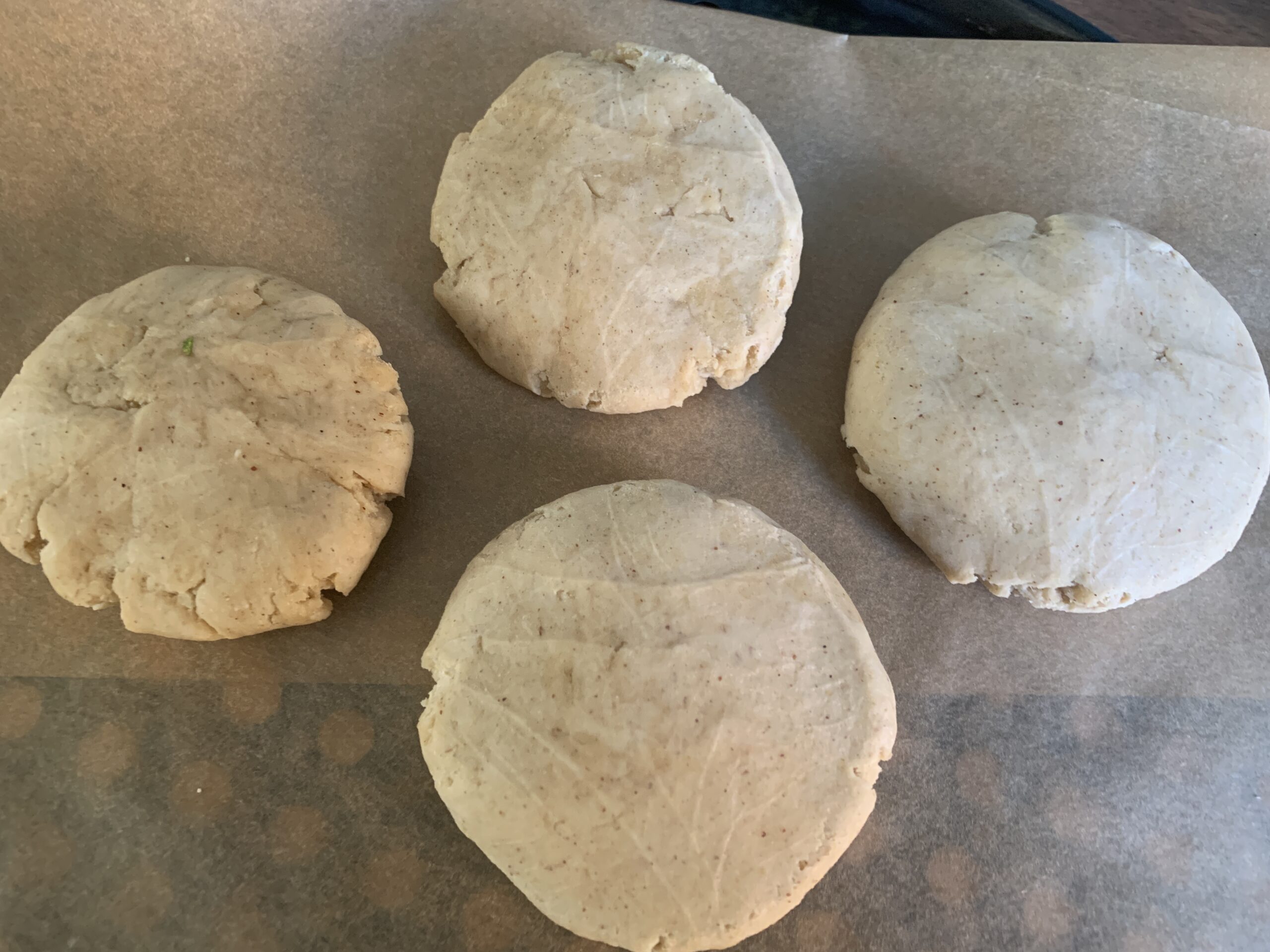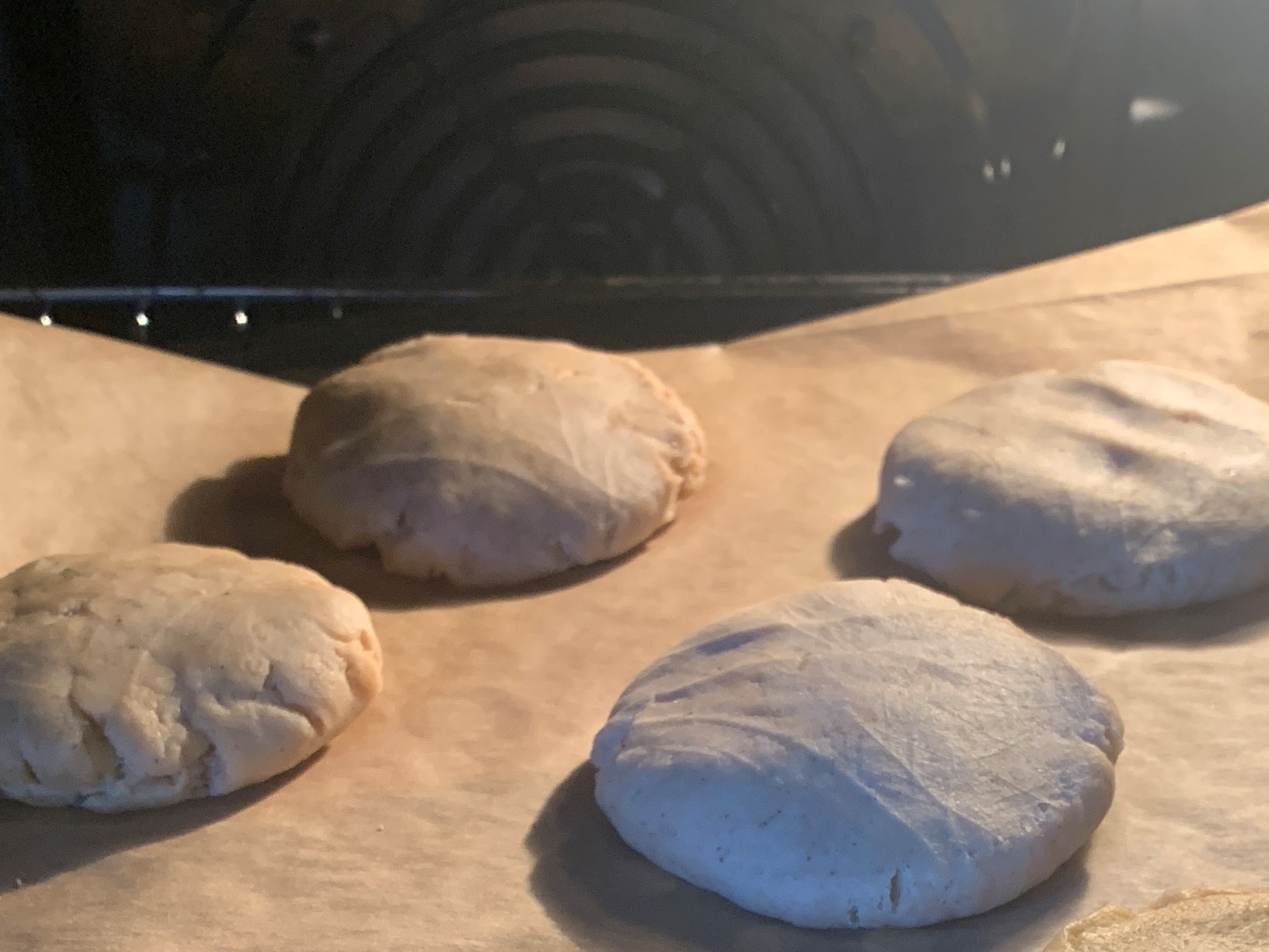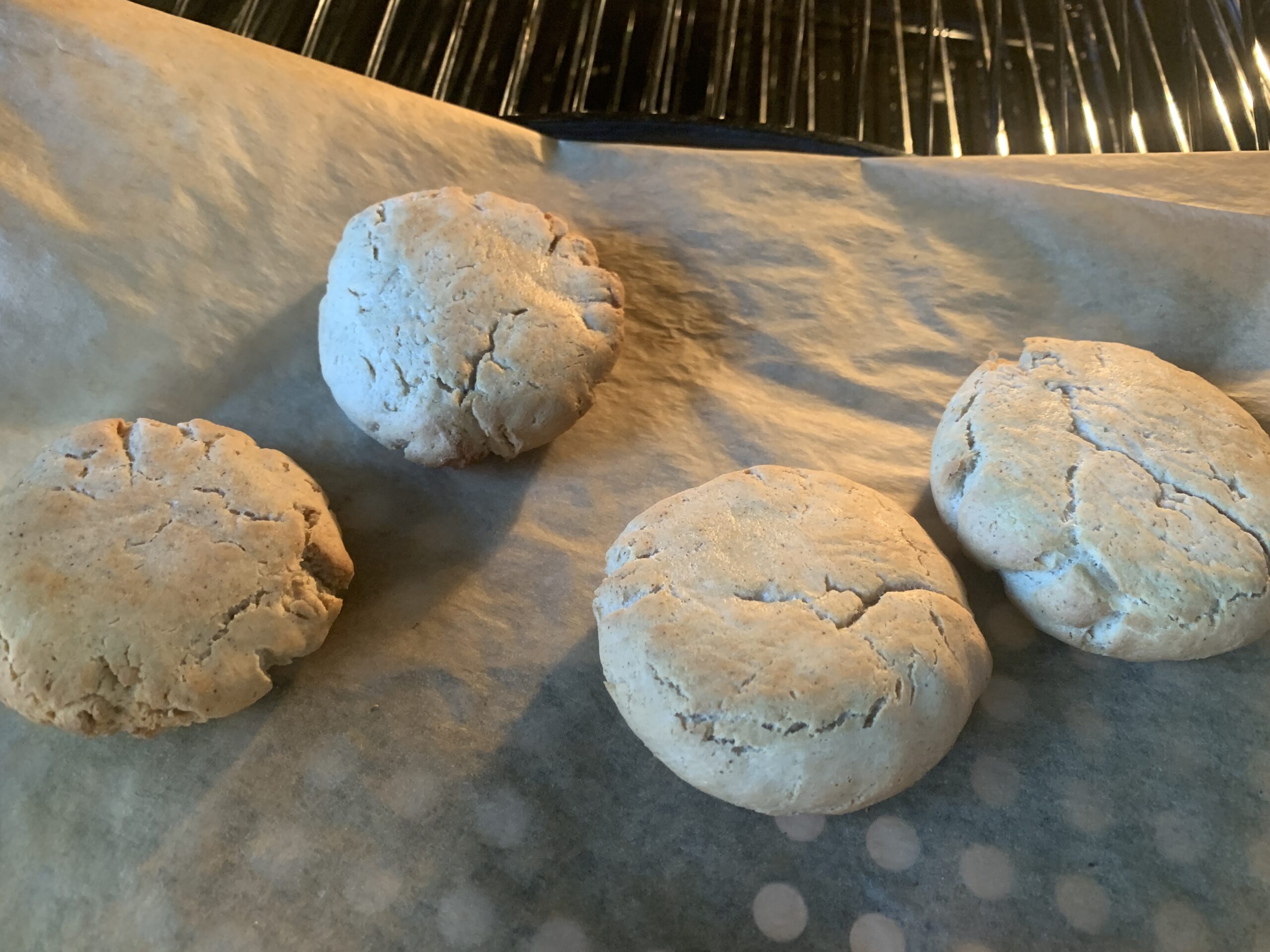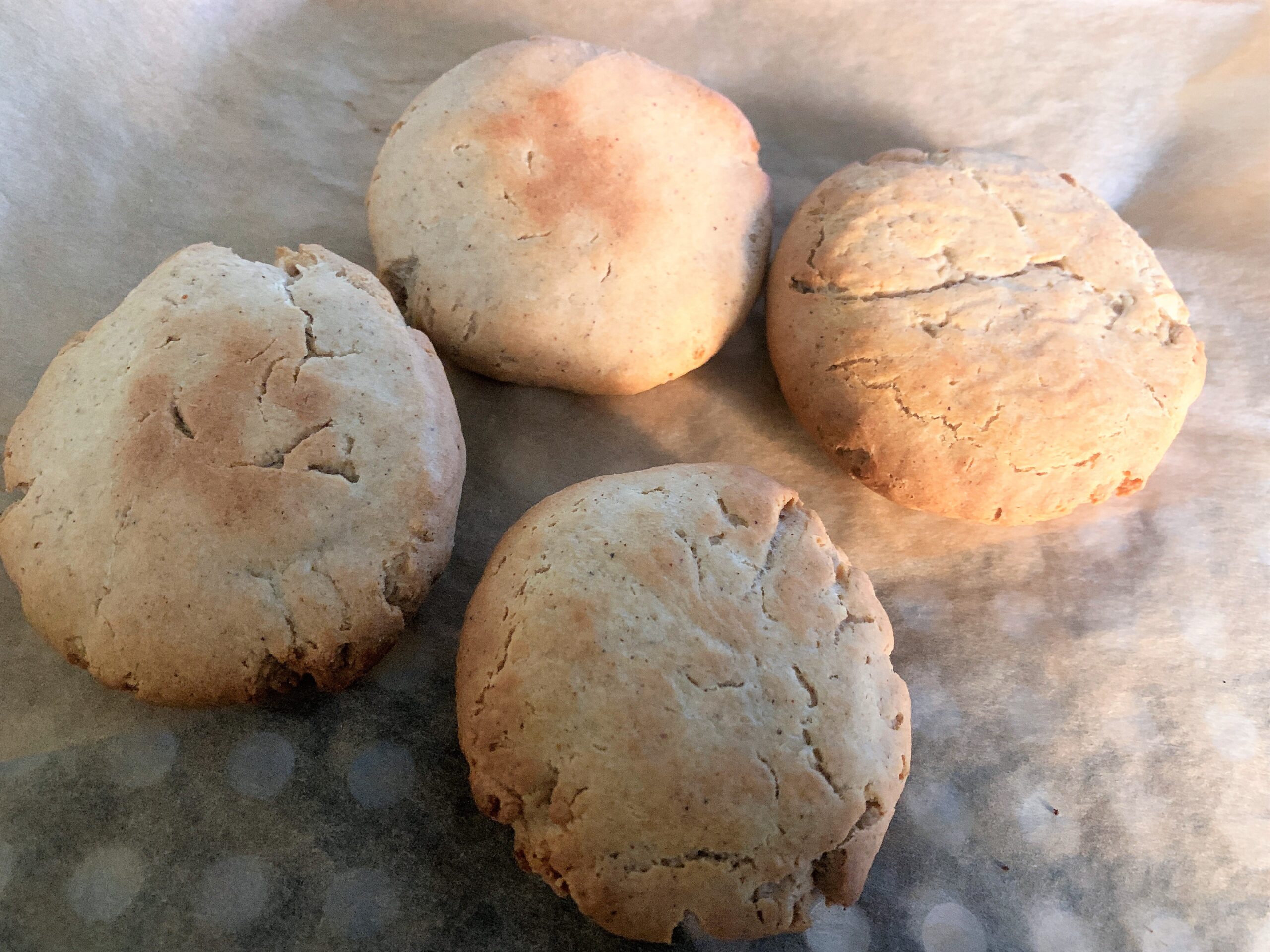 Divide the dough and make 3-4 equal flat round balls.
Bake in a preheated oven for 20-25 minutes or until they are golden brown. Remember to flip them halfway for even cooking.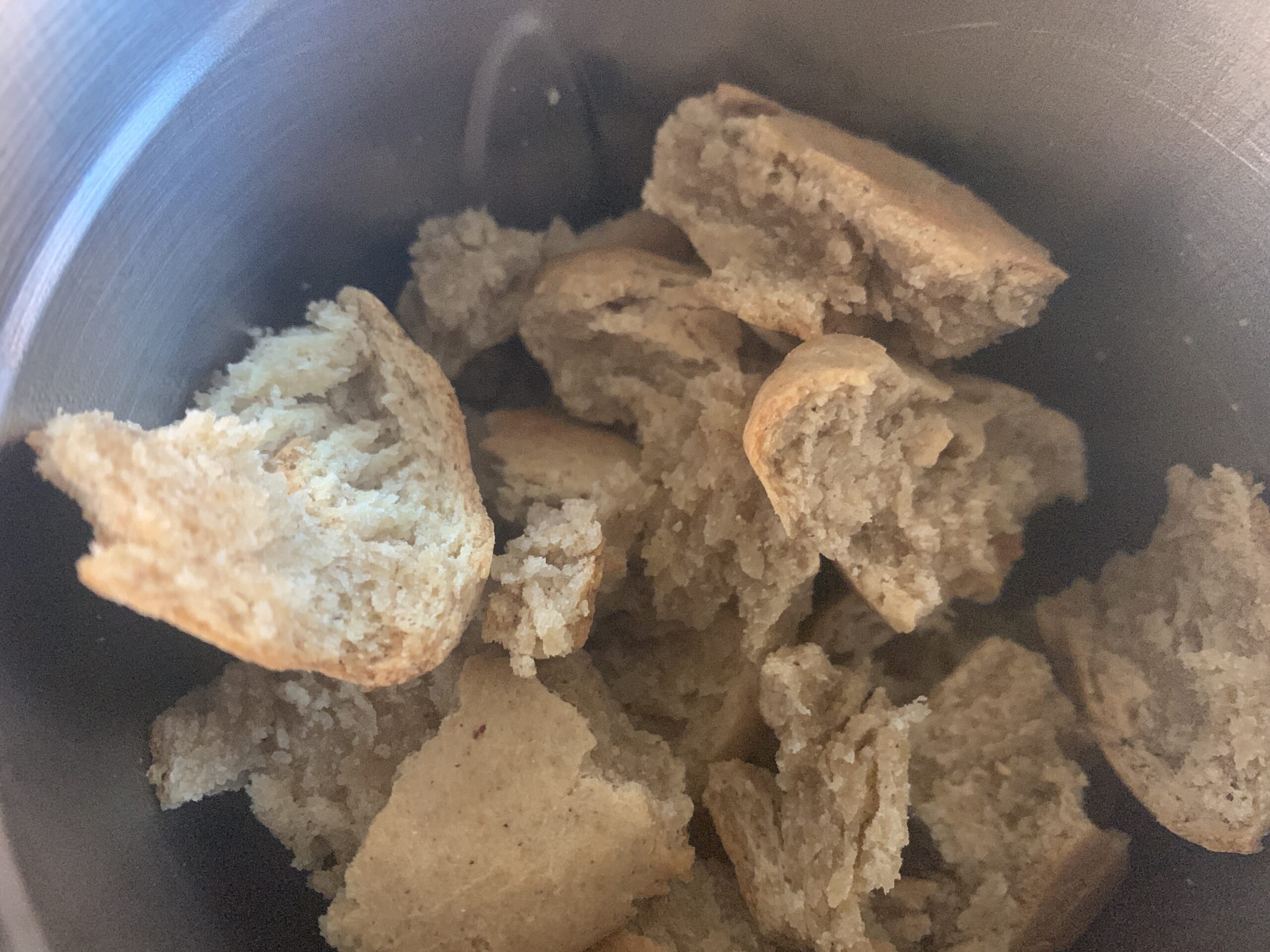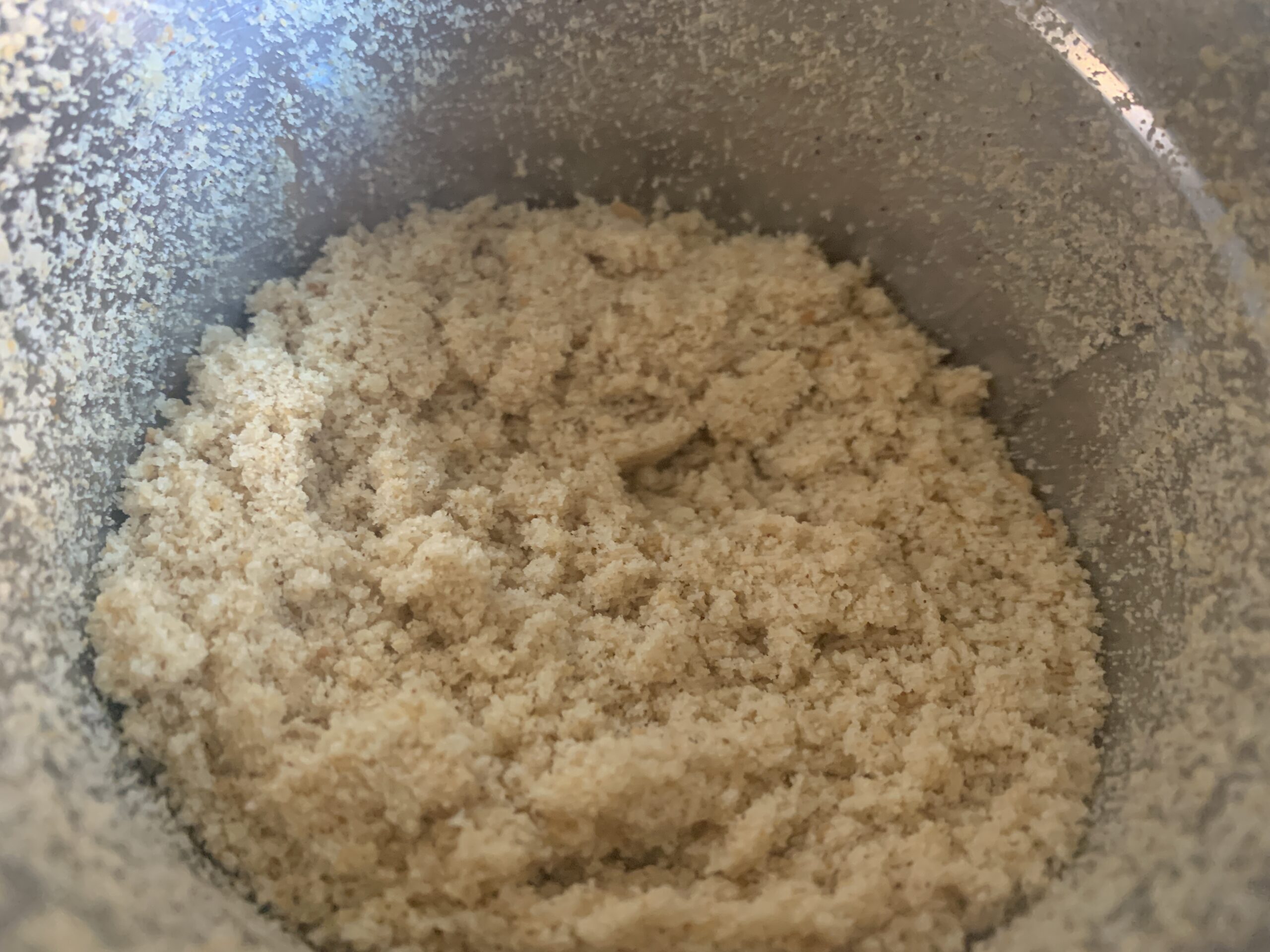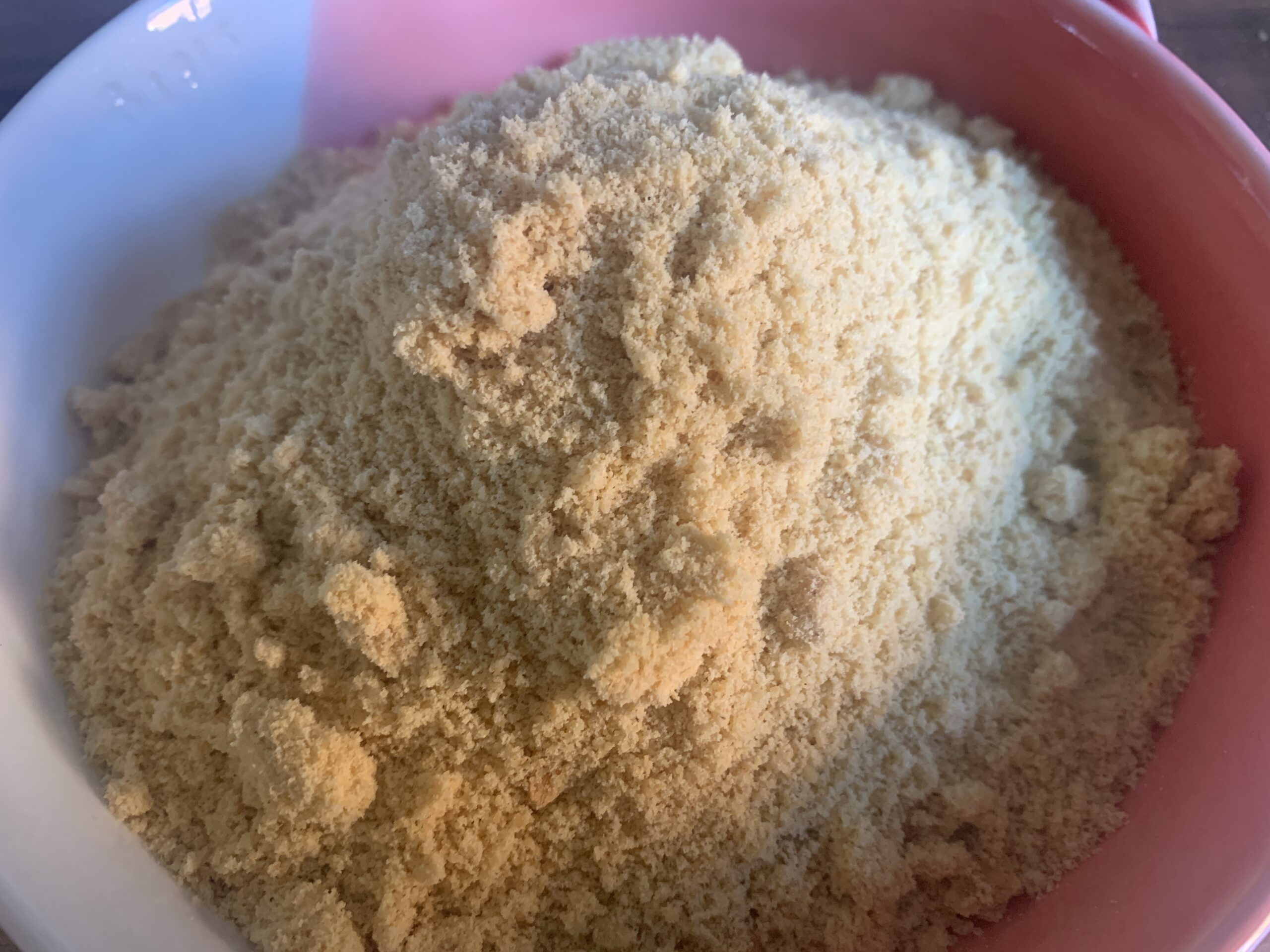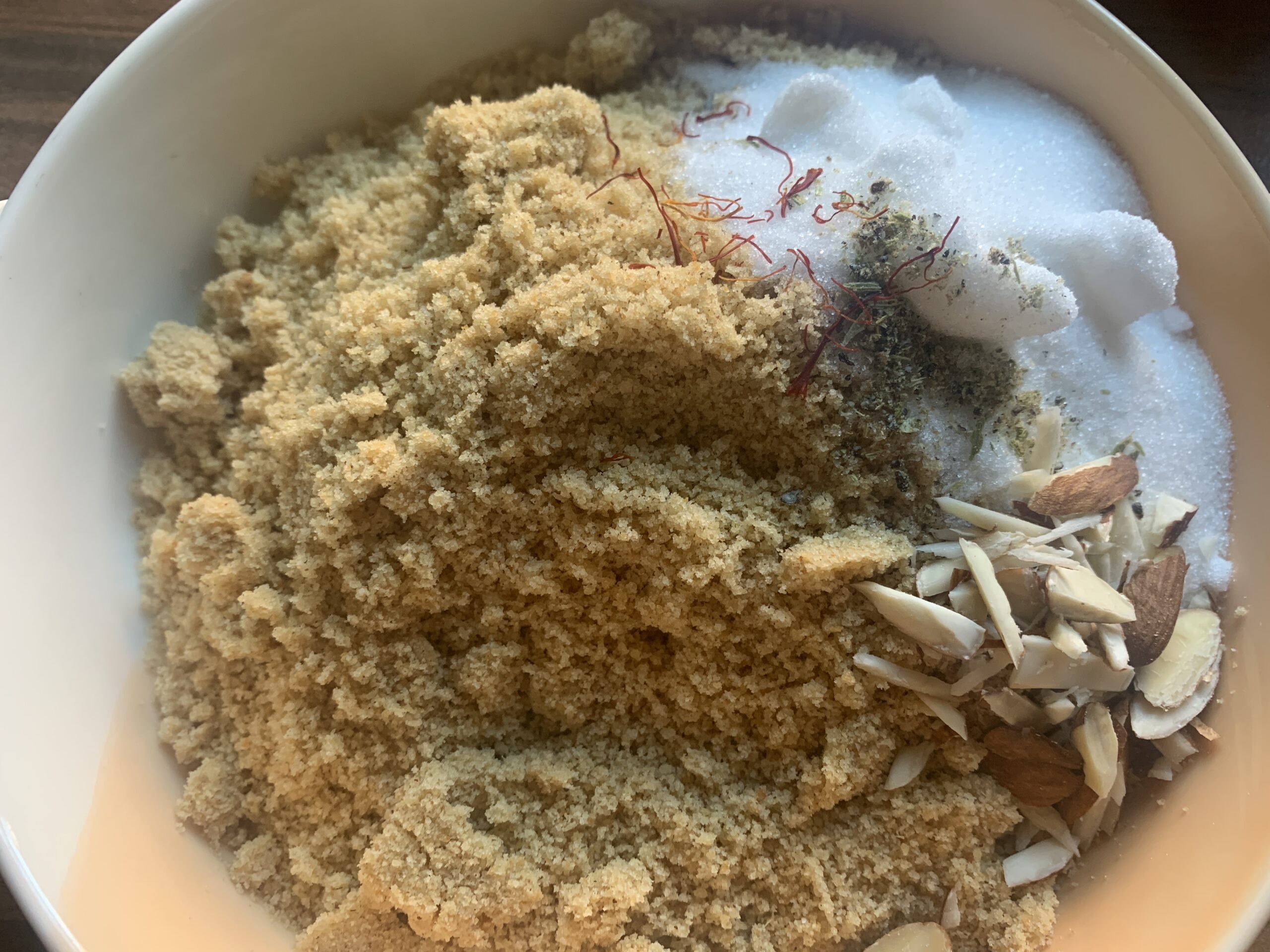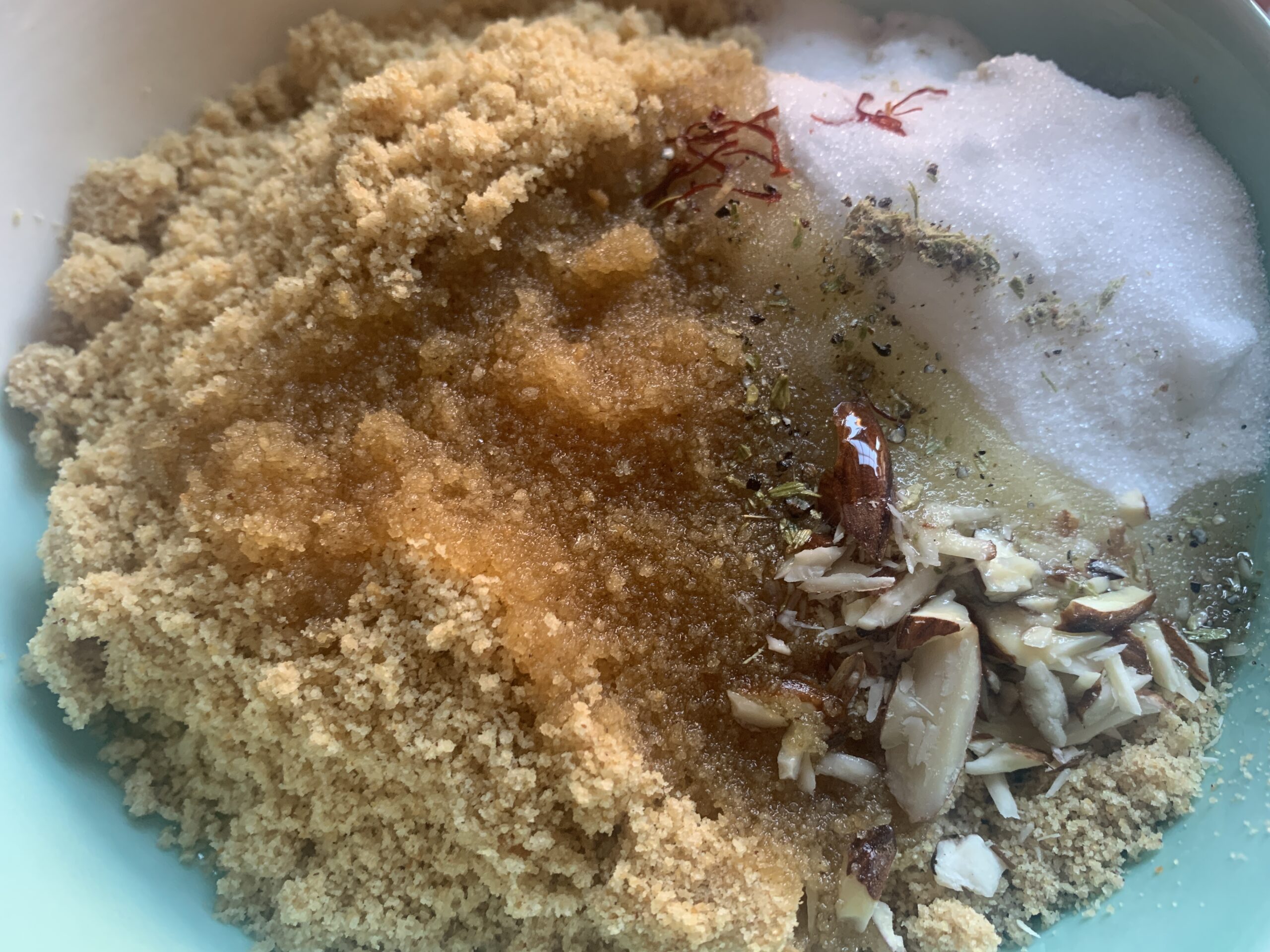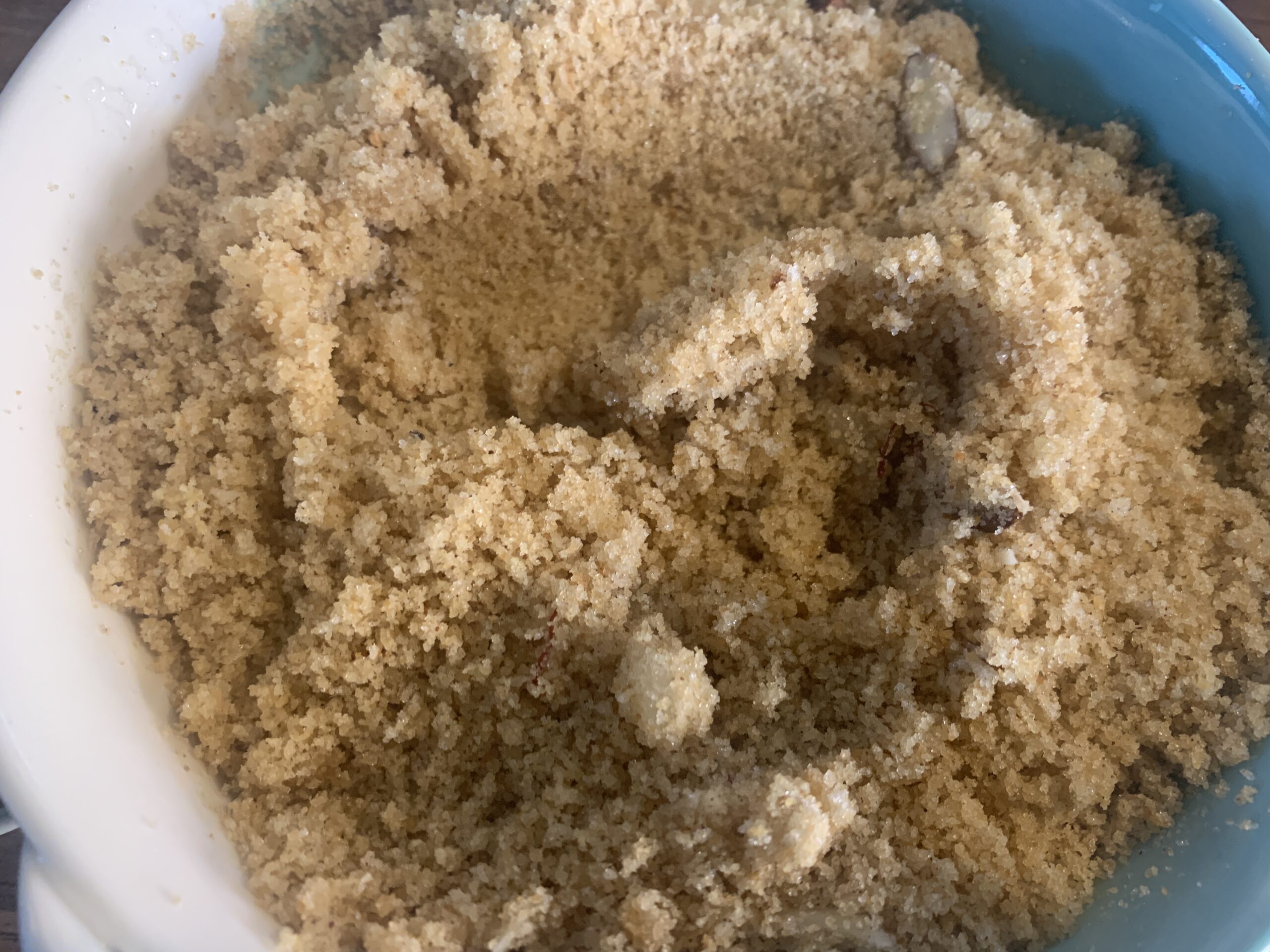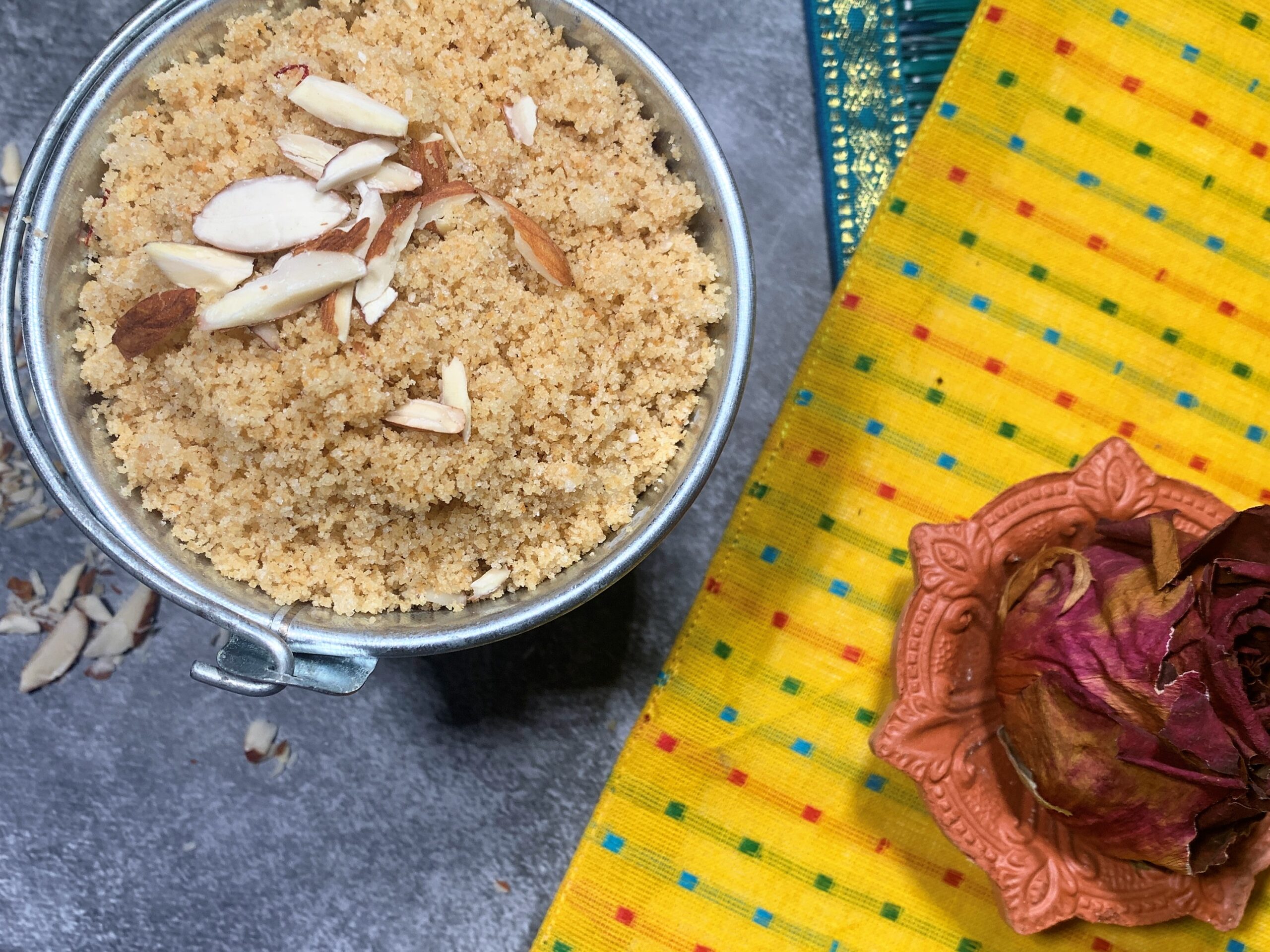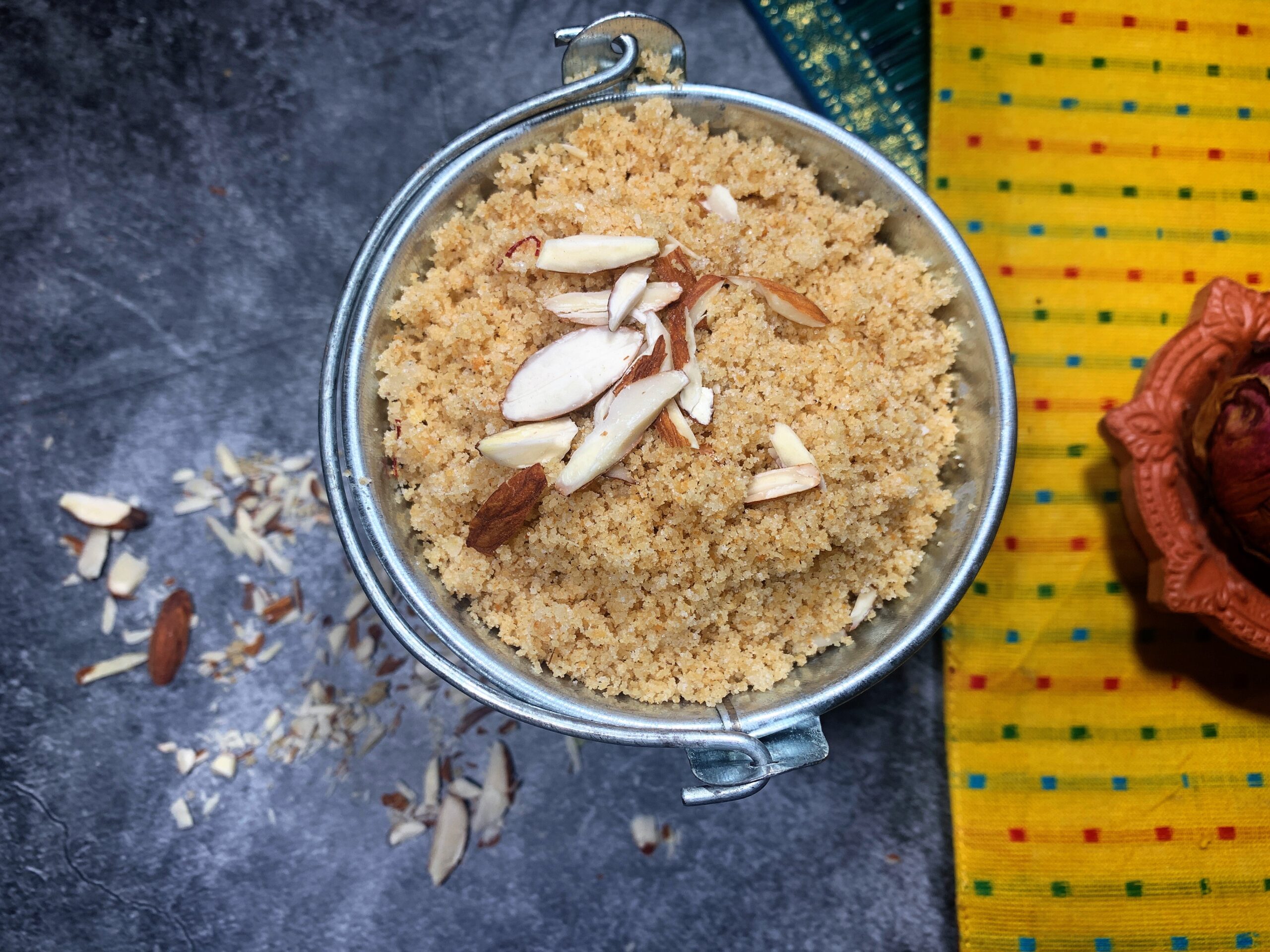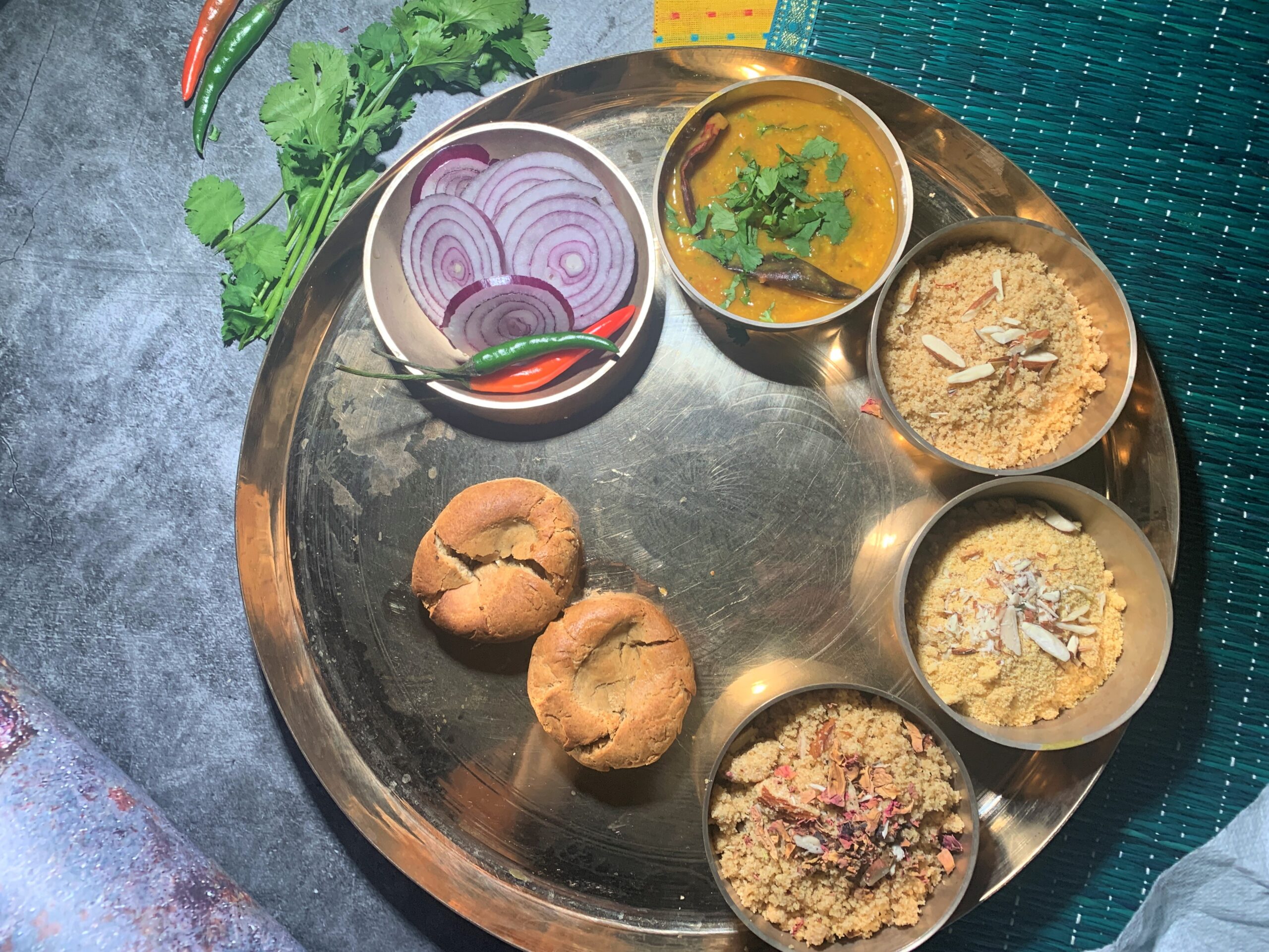 Break the baked dough balls into rough pieces and grind them in a blender into a fine powder.
Add the remaining melted ghee, cardamom powder, powdered sugar and saffron and mix well.
Garnish with chopped almonds and serve! It tastes perfect with Rajasthani Dal and Baati!