Rajasthani Dal Baati
Dal Baati is a quintessential Rajasthani dish that forms an integral feature of every conventional Rajasthani menu and revered as much for its simplicity as for its delicious taste.
Indian cuisine can be overwhelming, with different states having different kinds of food and regional variations of the same dish. But Rajasthan is a different kind of sensory stimulation – it's colours, sights and sounds are very different from any other state.
Dal Baati consists of a special 'panchmeli dal' made of 5 different lentils and seasoned with Indian spices which is poured over the 'baati', i.e., baked balls made of wheat flour, crushed and made tastier with a generous helping of clarified butter or ghee.
My nephew's wife (my daughter-in-law) makes the most amazing Rajasthani food. Couple of years ago Nidhi invited us for lunch. It was an elaborate Marwari home cooked lunch, complete with the Rajasthani specialty – the Dal Baati Churma, transporting me to a different dining experience that no award-winning fine dining or the most popular street food can replicate – the warmth of 'ghar ka khana' (home cooked food) is totally irreplaceable. I was drooling over the food and although I cook Rajasthani food myself, hers was the best I have ever eaten!
Nidhi shares the same passion for food and keeping the traditional recipes alive as I do. So, she has shared her dal, baati recipe with me.
Ingredients
For Baati
3 cups whole wheat flour
1 teaspoon salt
1 teaspoon carom seed (ajwain)
½ cup melted ghee
1¼ cup lukewarm water
ghee for soaking
For Dal
¼ cup split Bengal gram (chana dal)
¼ cup split pigeon peas (arhar dal)
¼ cup split green gram (moong Dal)
¼ cup split black lentils (urad dal)
¼ cup green gram skinned (moong dal chilka)
salt to taste
1 teaspoon turmeric powder
3 tablespoons ghee
1 teaspoon cumin seeds
Pinch of asafoetida
3-4 cloves
1 bayleaf
1 dried whole red chilli (optional)
2 green cardamom
1 black cardamon
1 inch cinnamon stick
1 tablespoon finely chopped ginger
1 tablespoon finely chopped garlic (optional)
1 teaspoon finely chopped green chilli (optional)
1 finely chopped onion
2 finely chopped tomatoes
1 teaspoon red chilli powder
1 teaspoon Kashmiri red chilli powder
2 teaspoons coriander powder
½ teaspoon garam masala
½ teaspoon dried mango powder
2-3 tablespoons finely chopped coriander
For Serving
½ cup ghee
Directions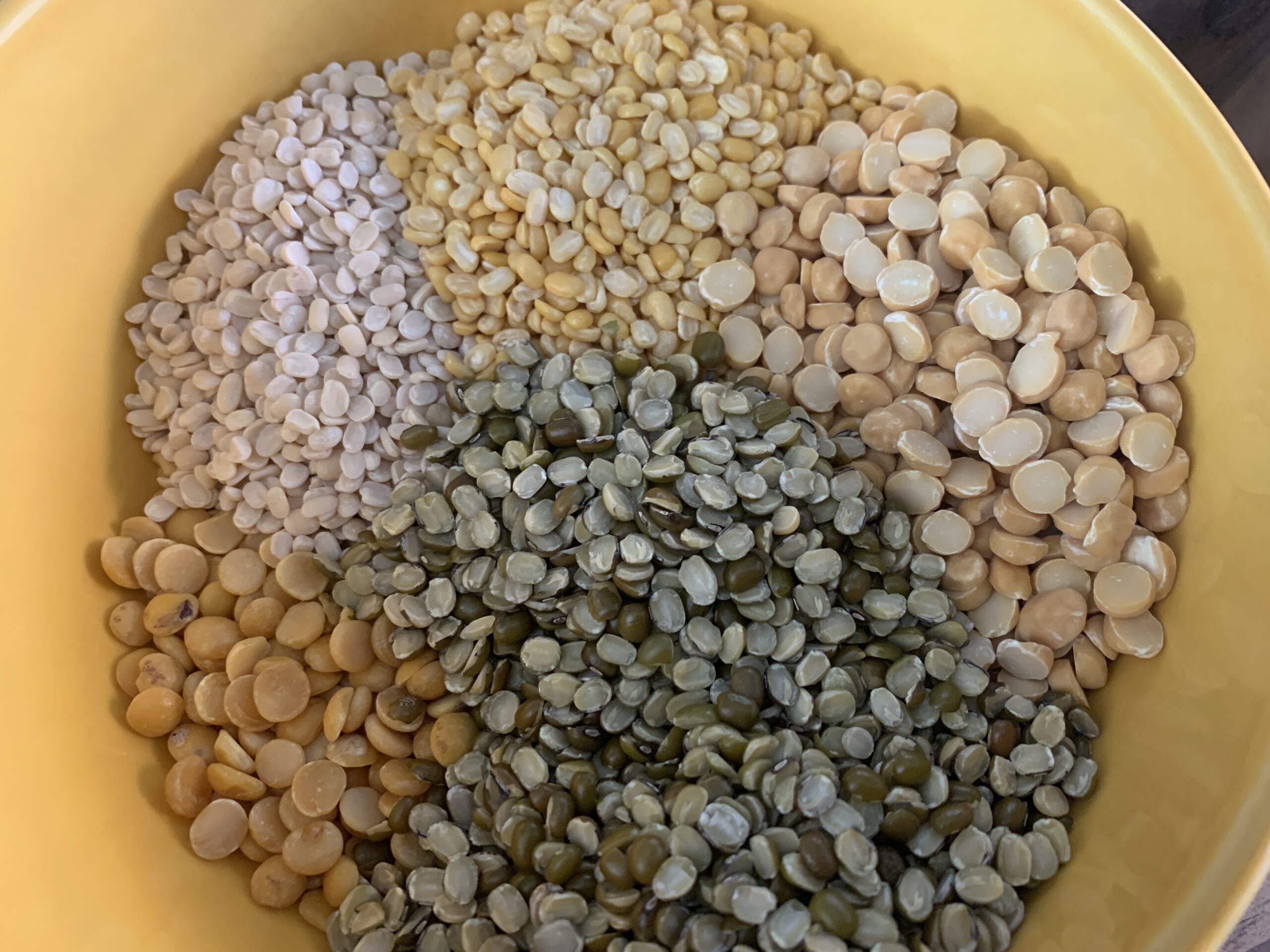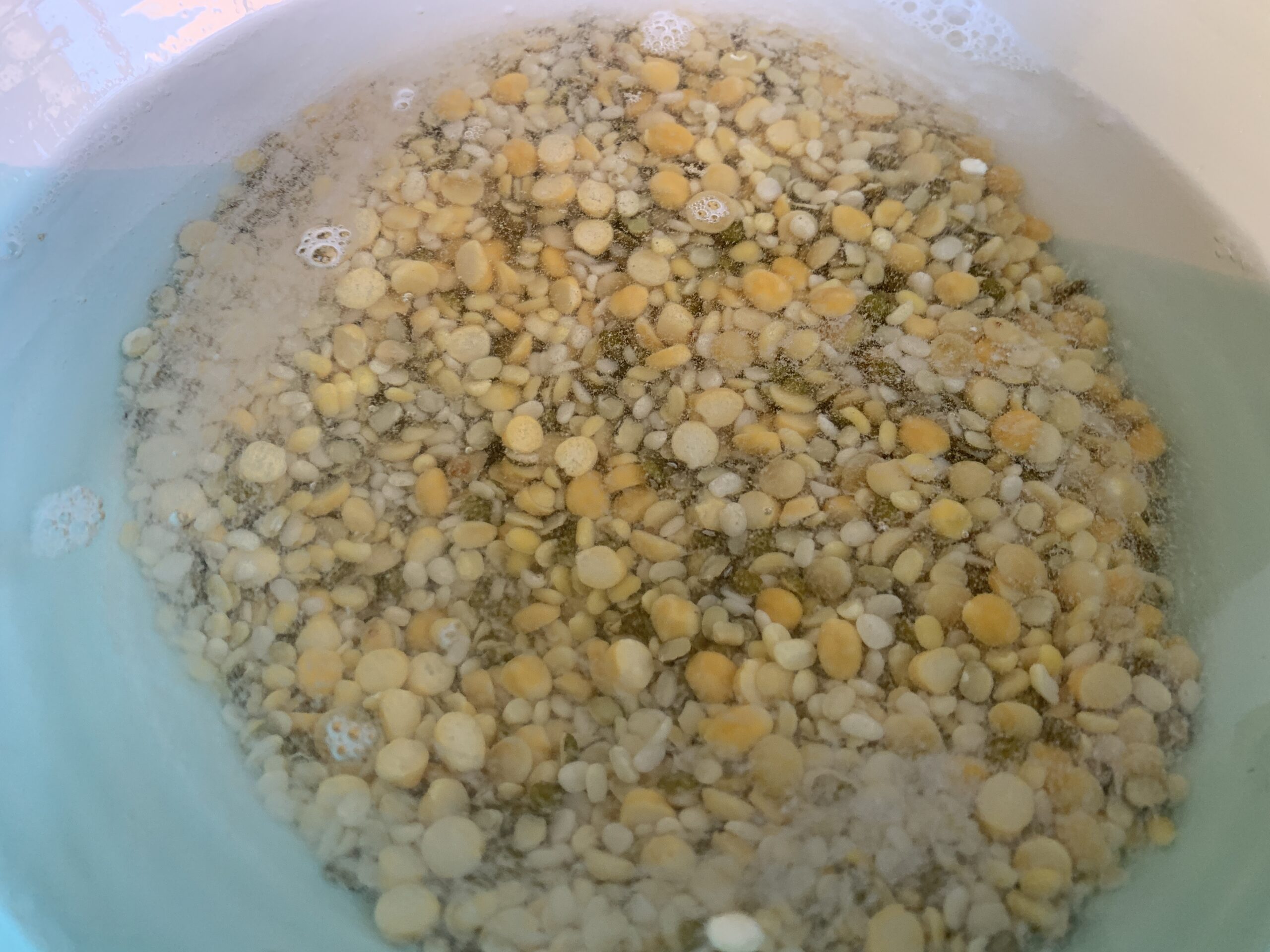 Wash all the dals until the water runs clear. Soak the dal for 2-3 hours in water.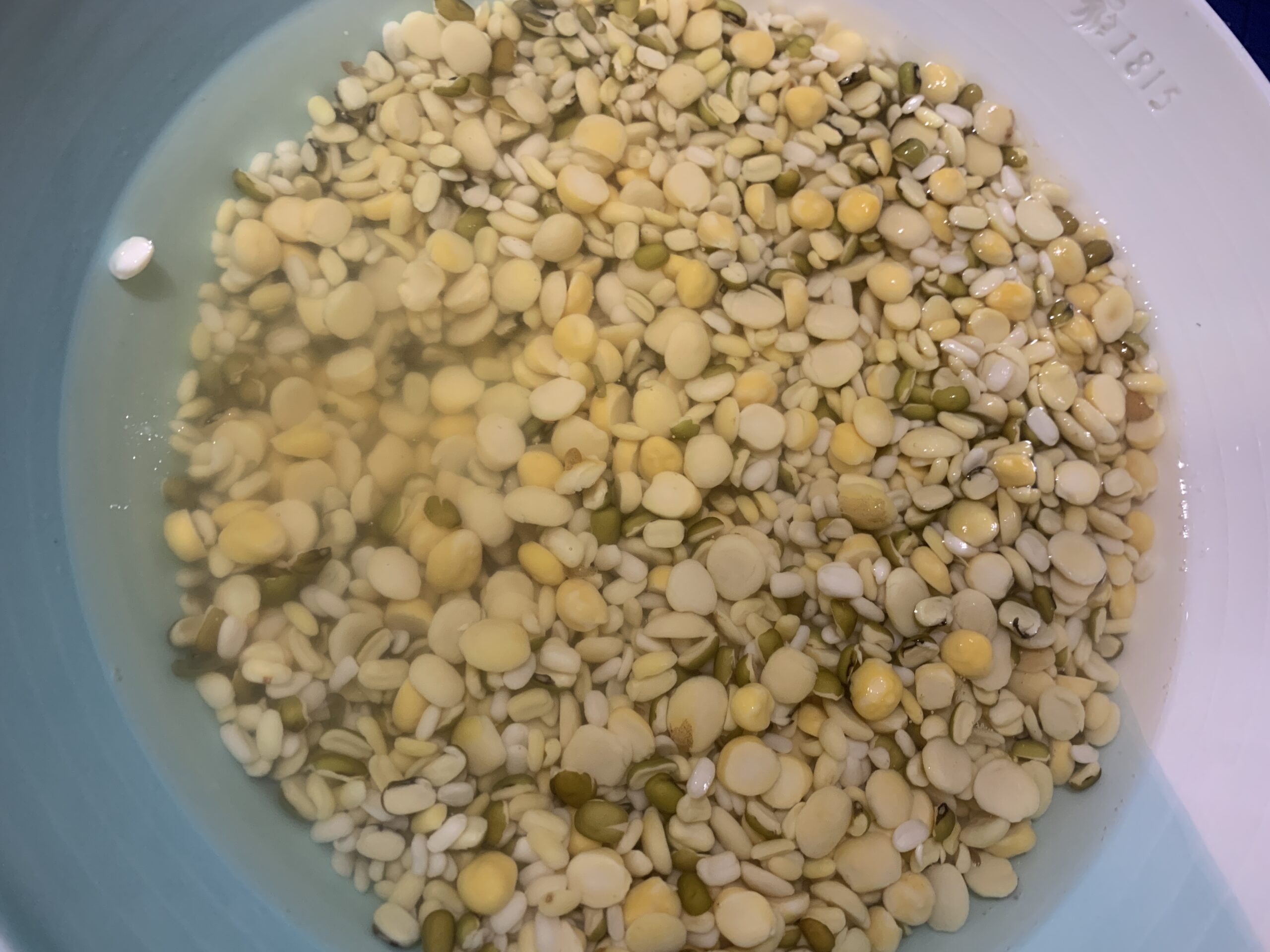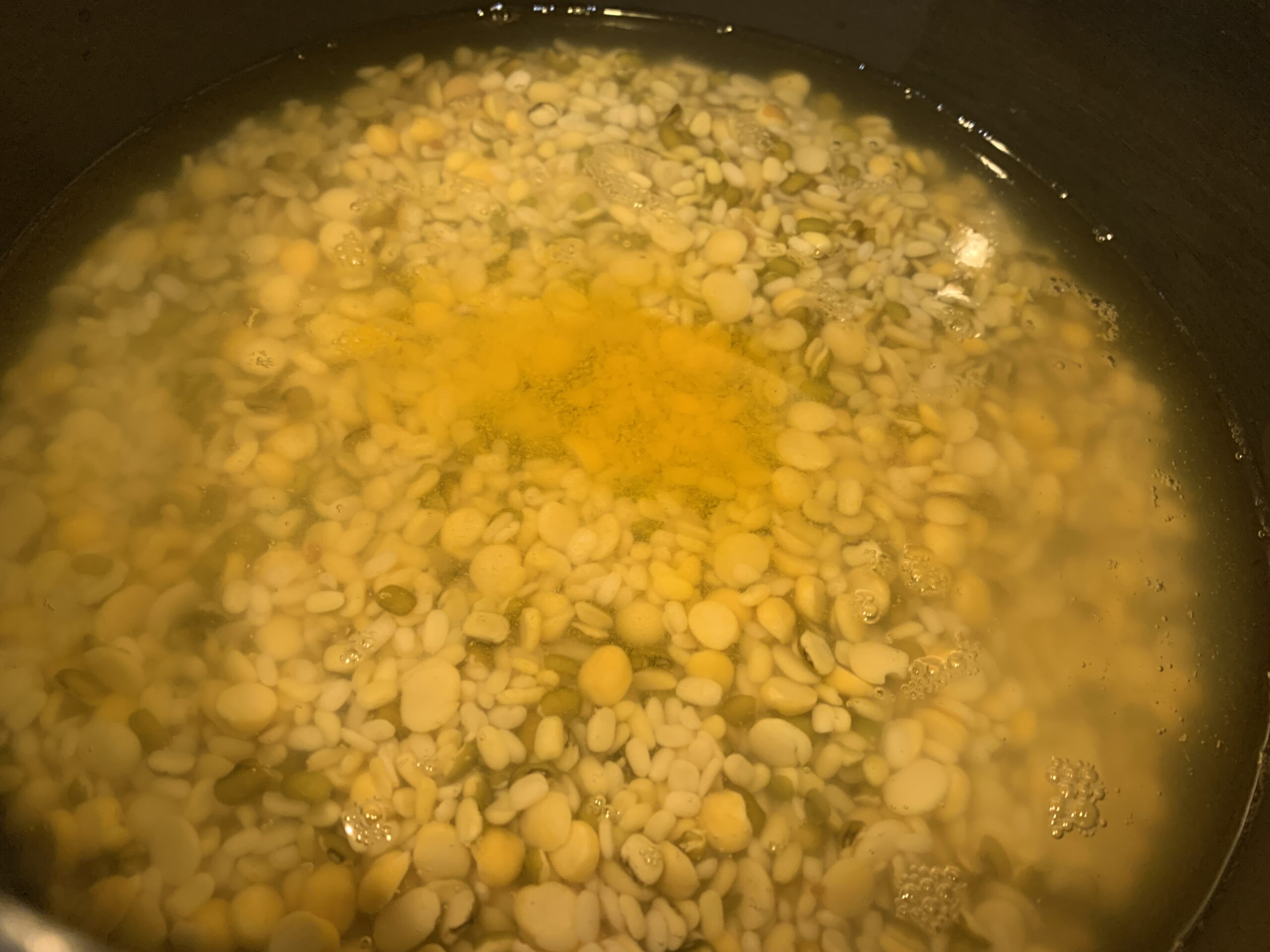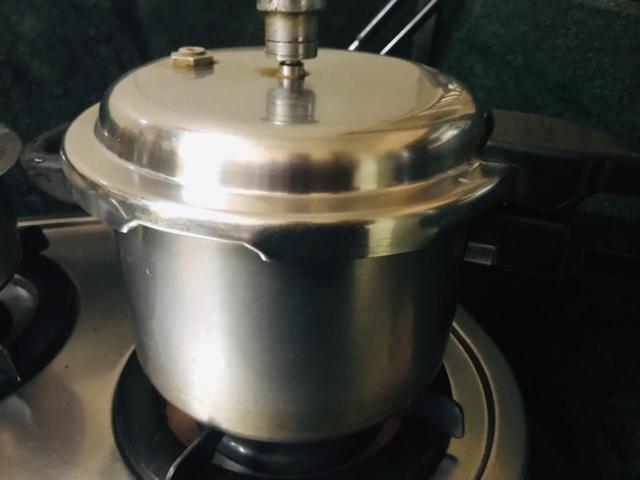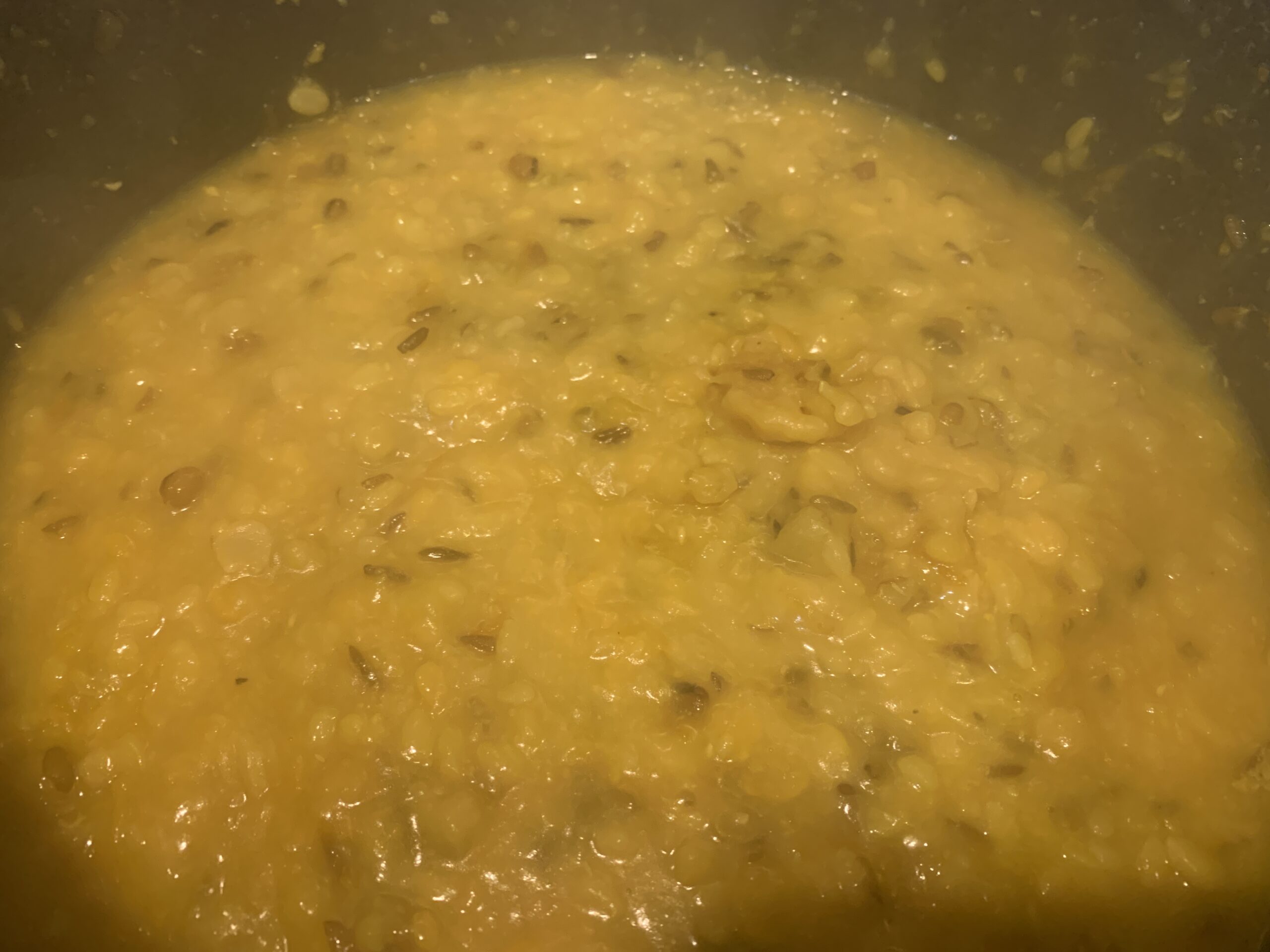 Add 4-5 cups of water and cook the dal with salt and turmeric powder. If using pressure cooker, then give 4-5 whistles. If boiling in pan, then cover and cook until the dal is soft (40-45 minutes).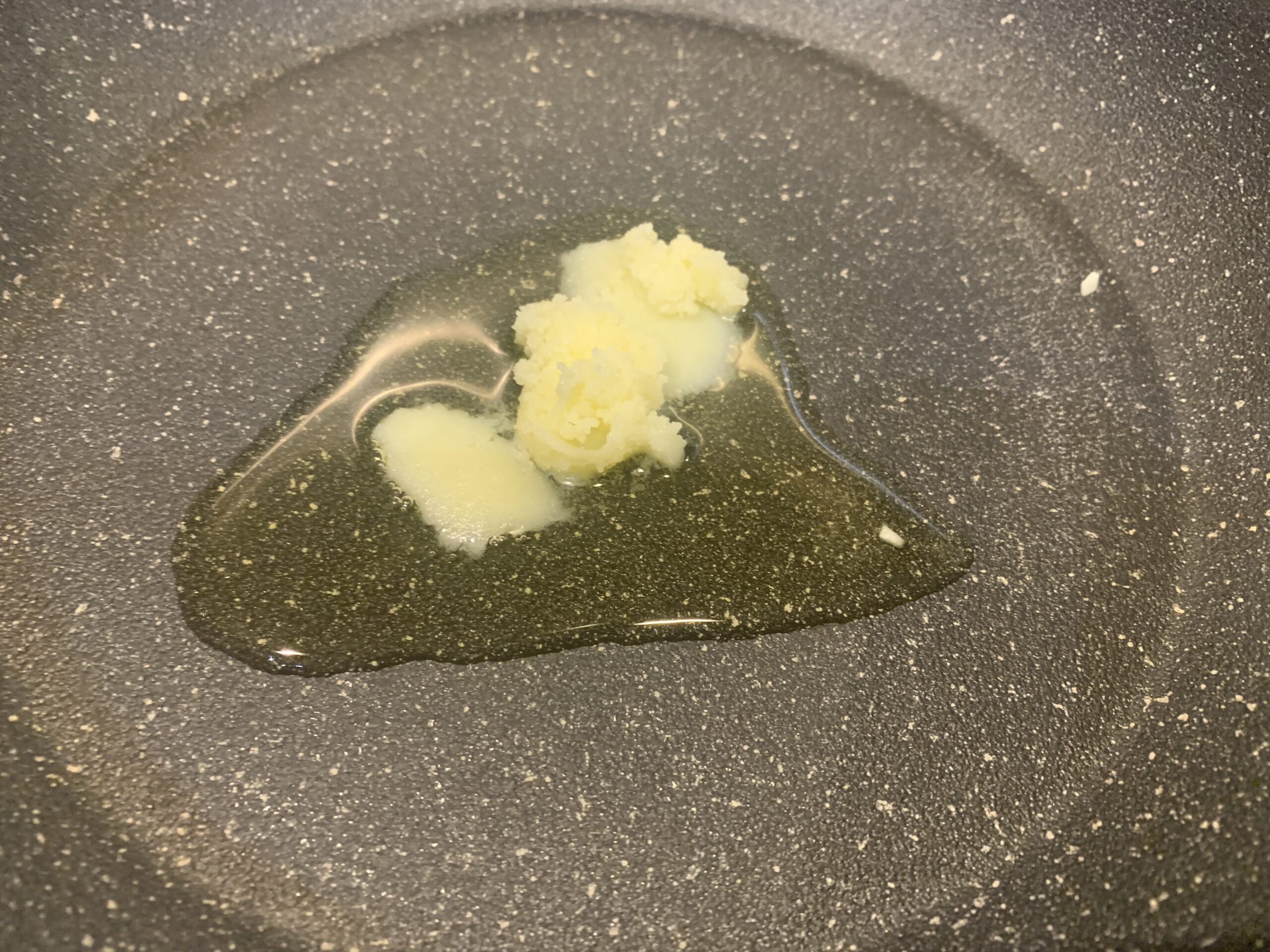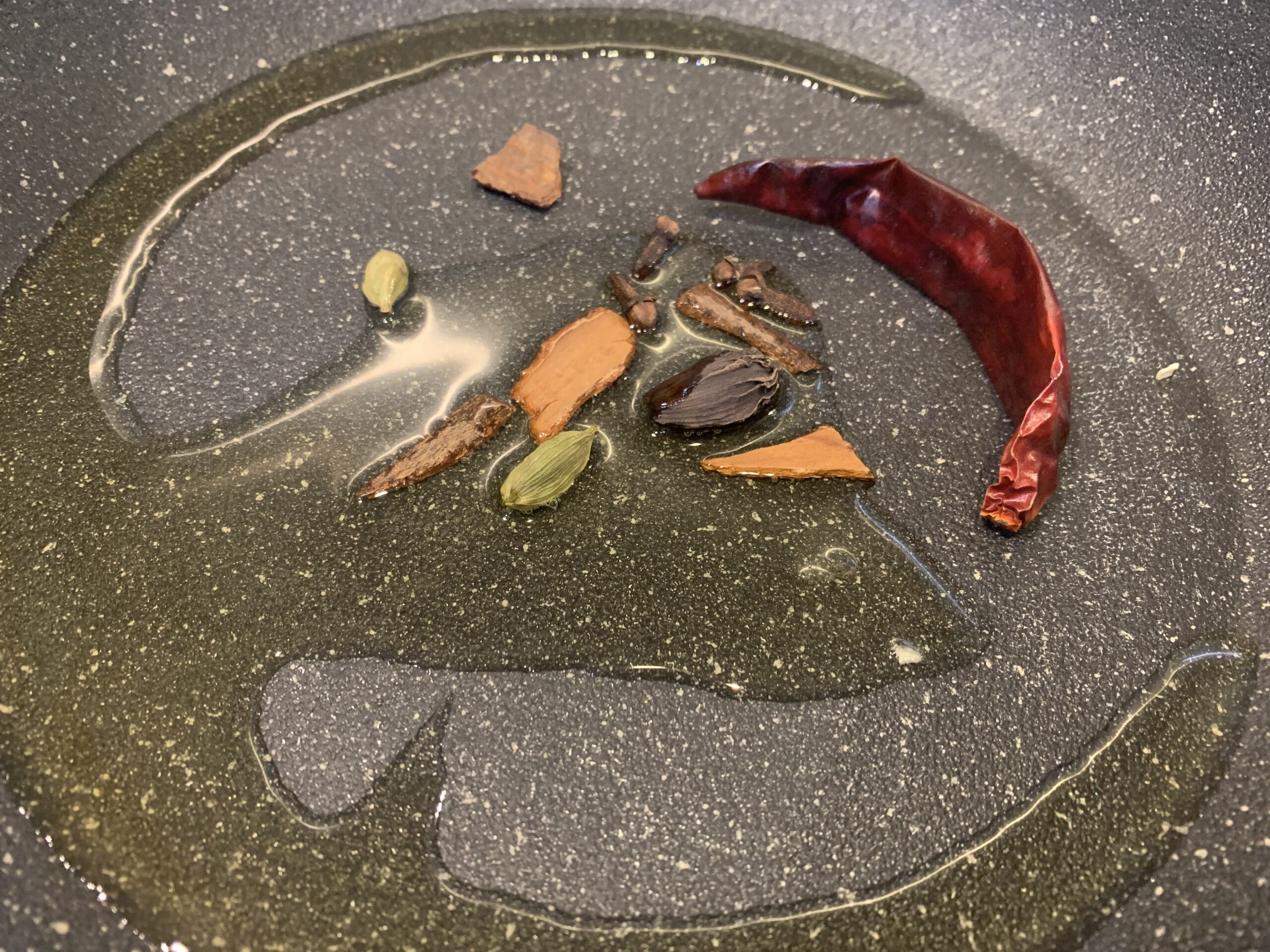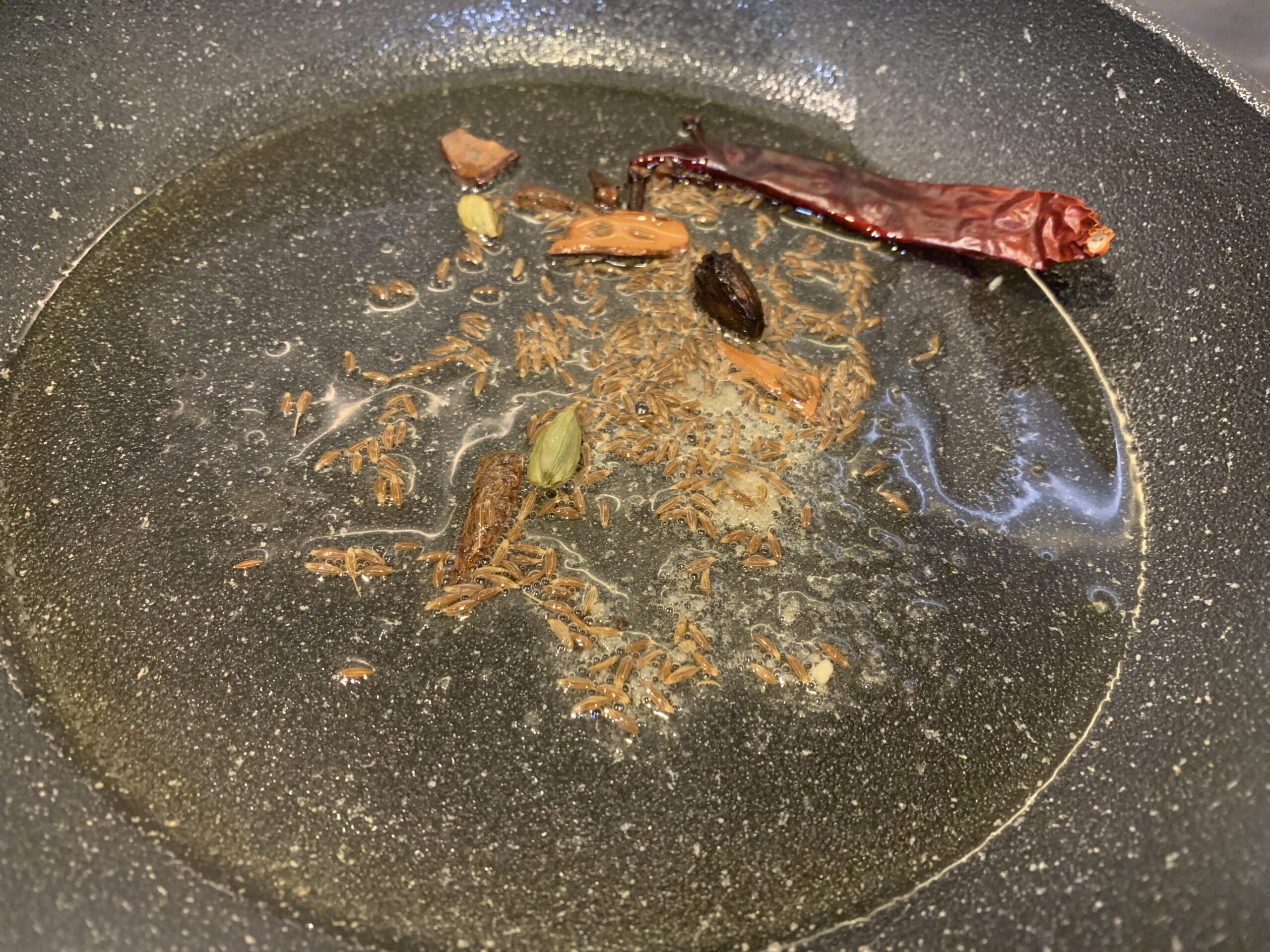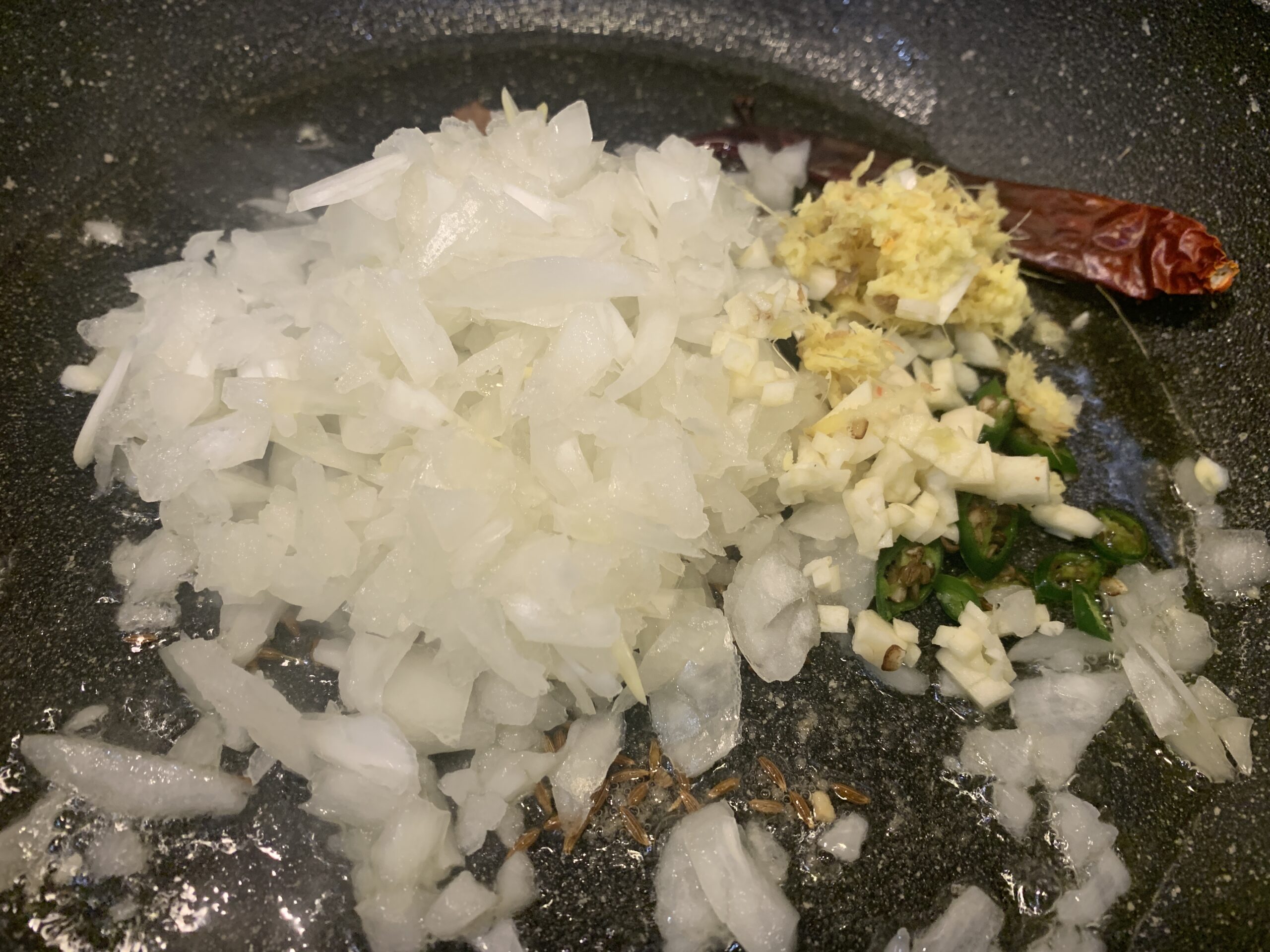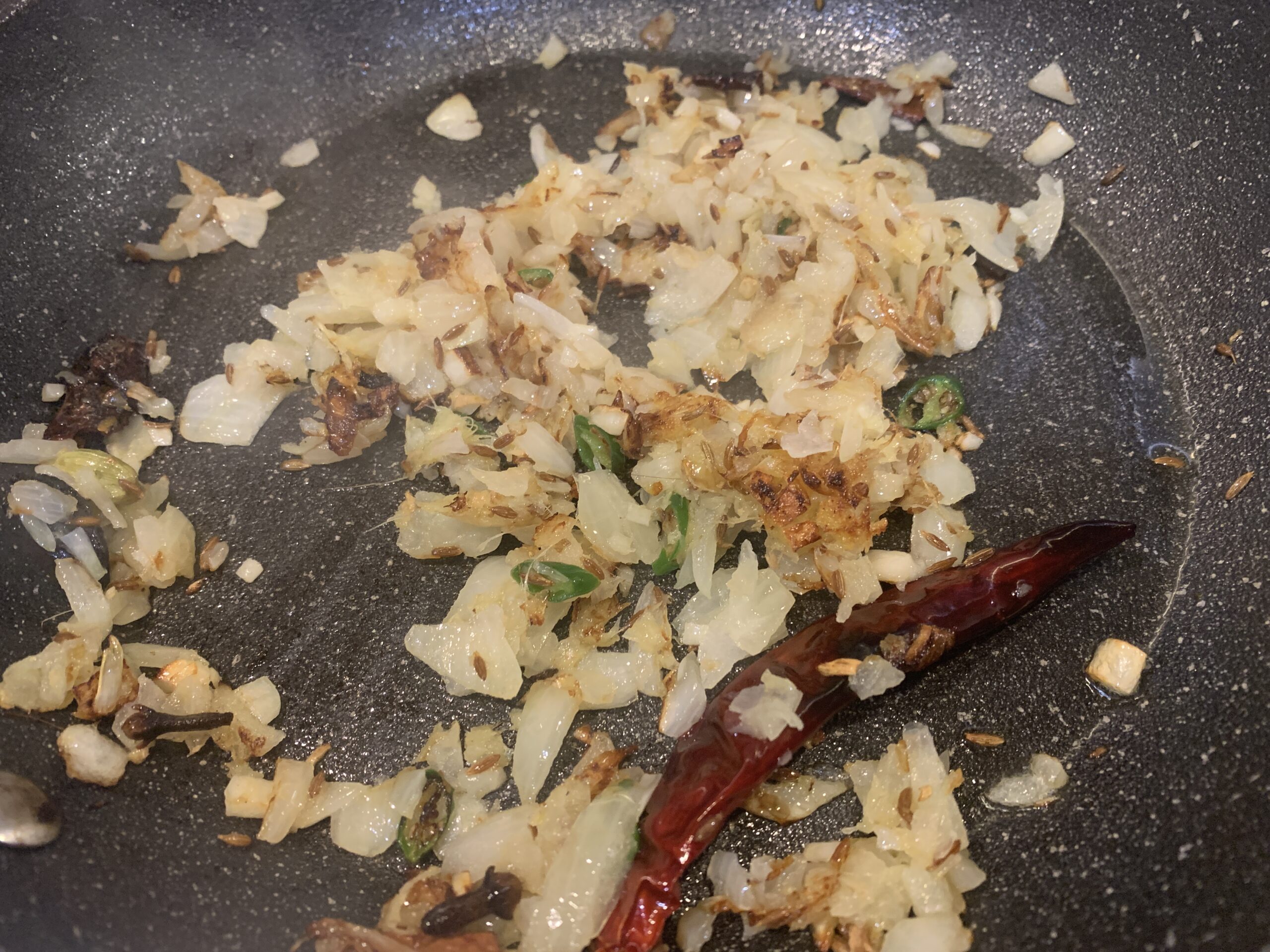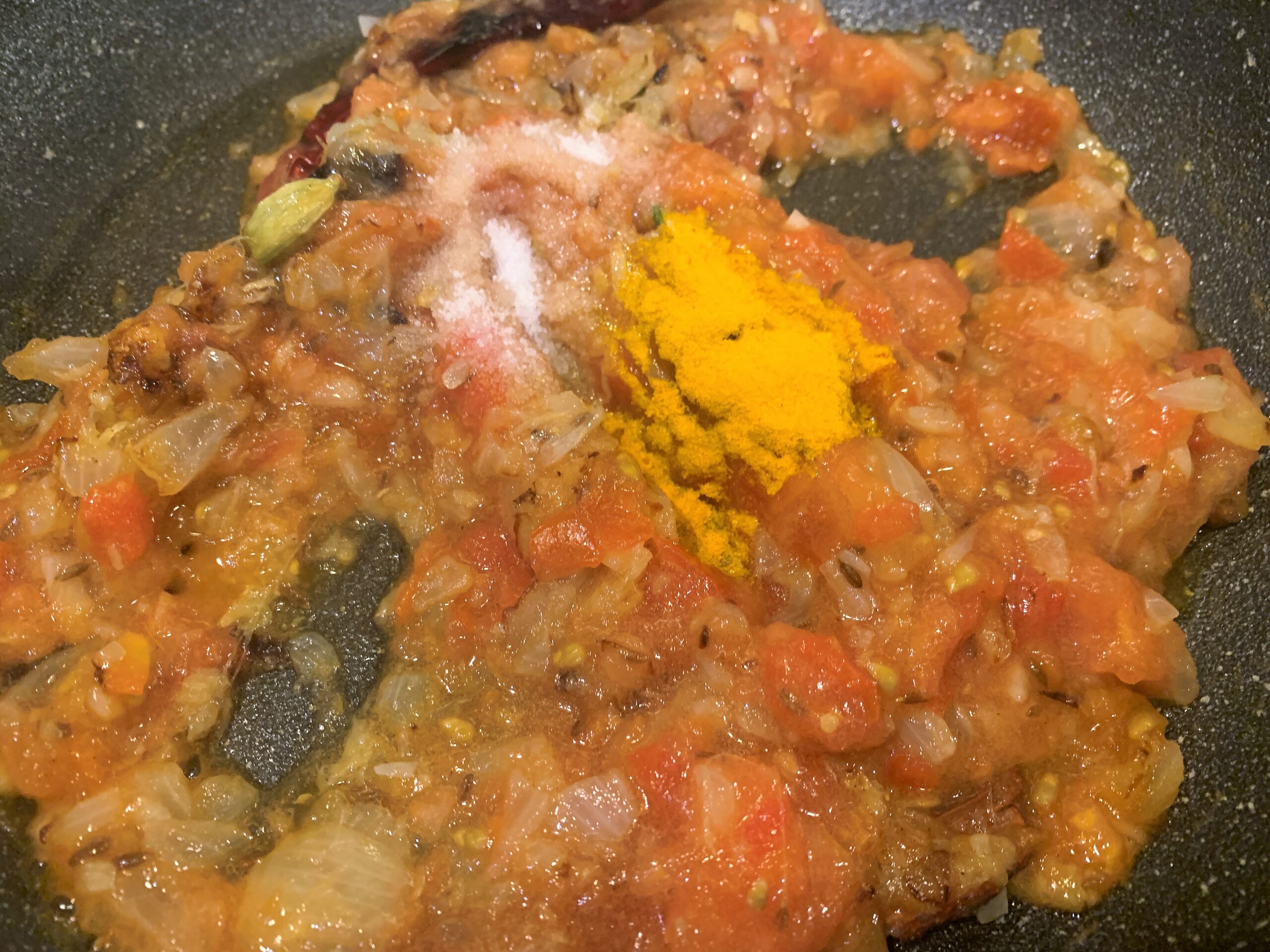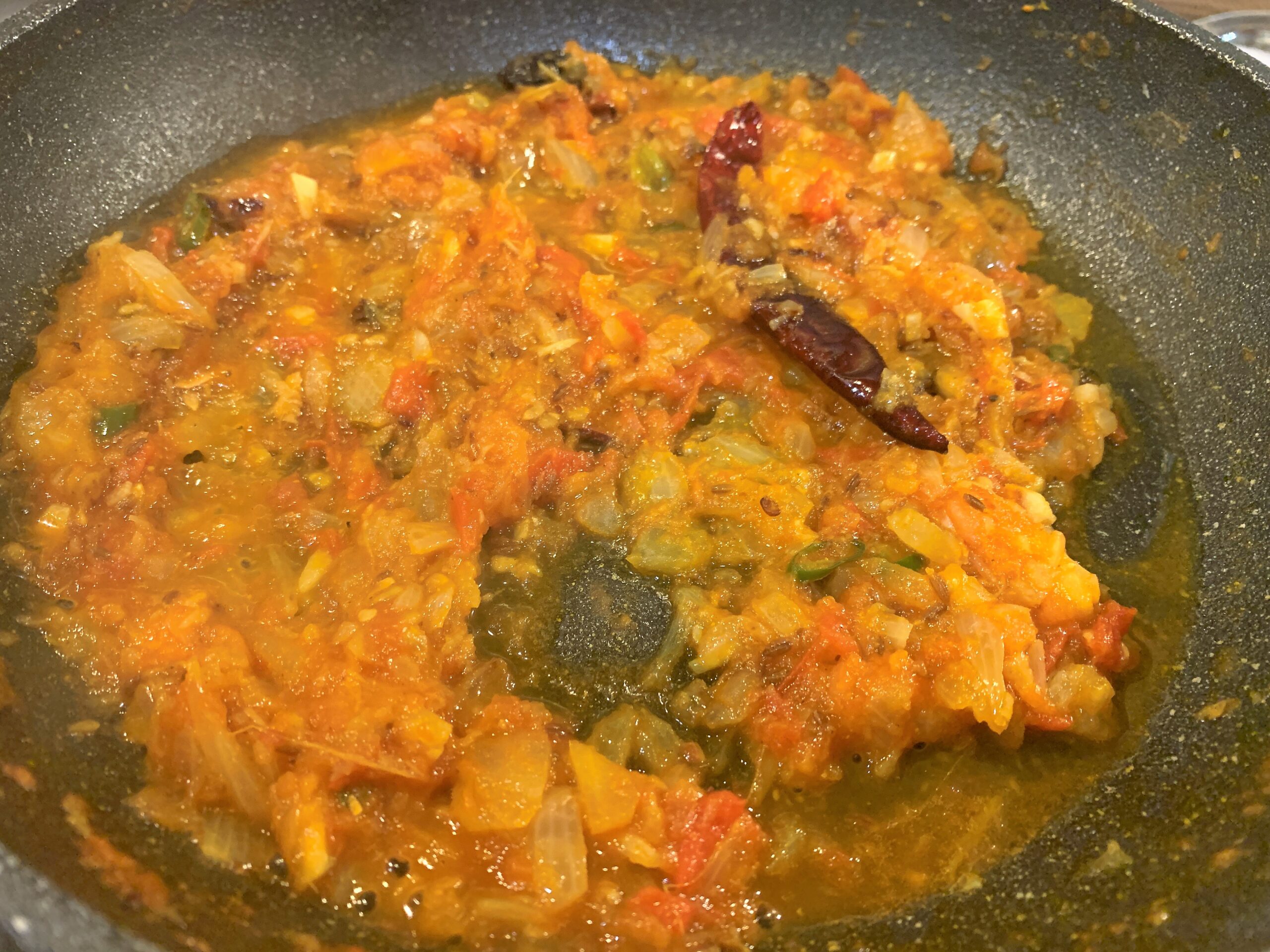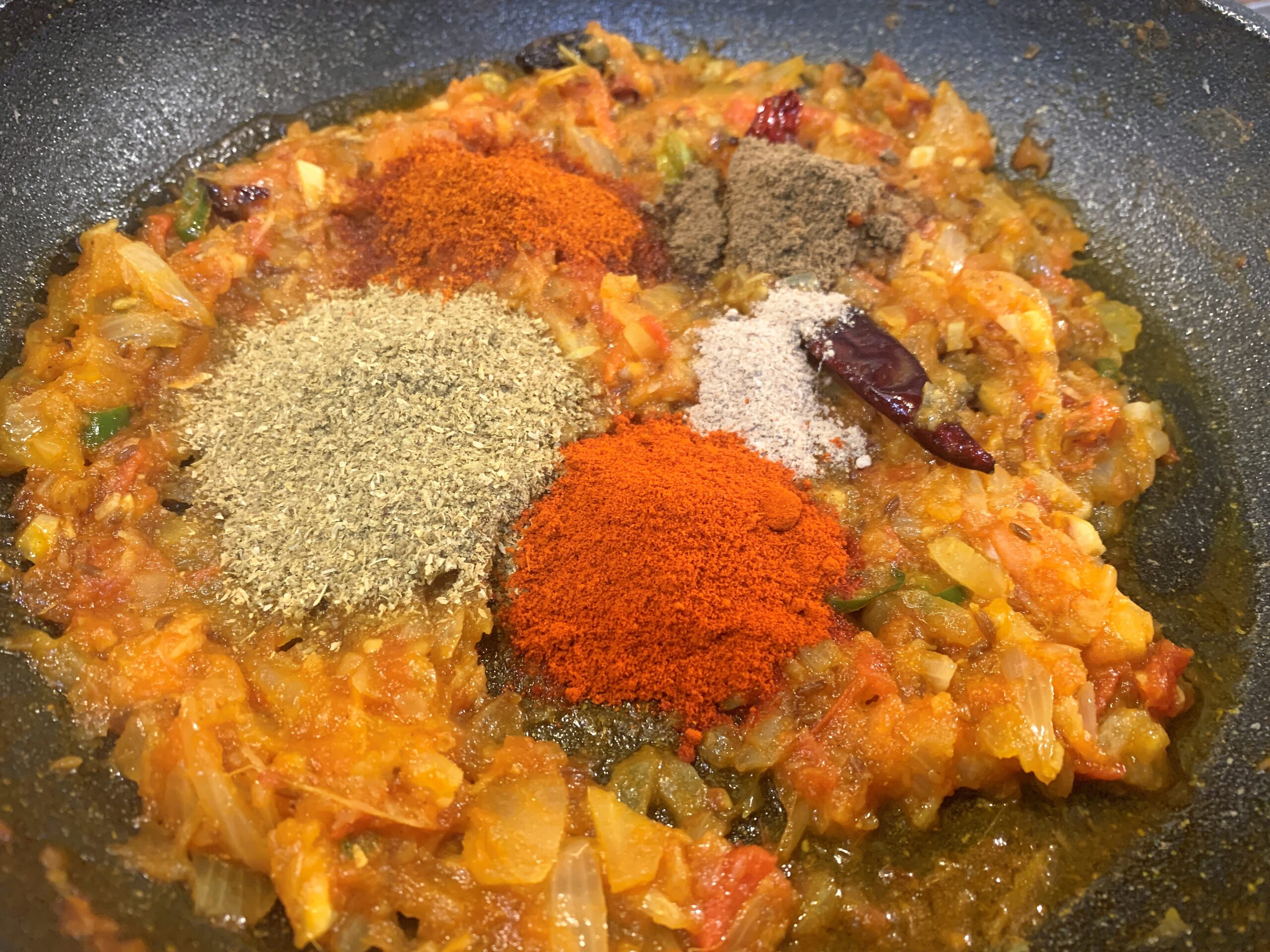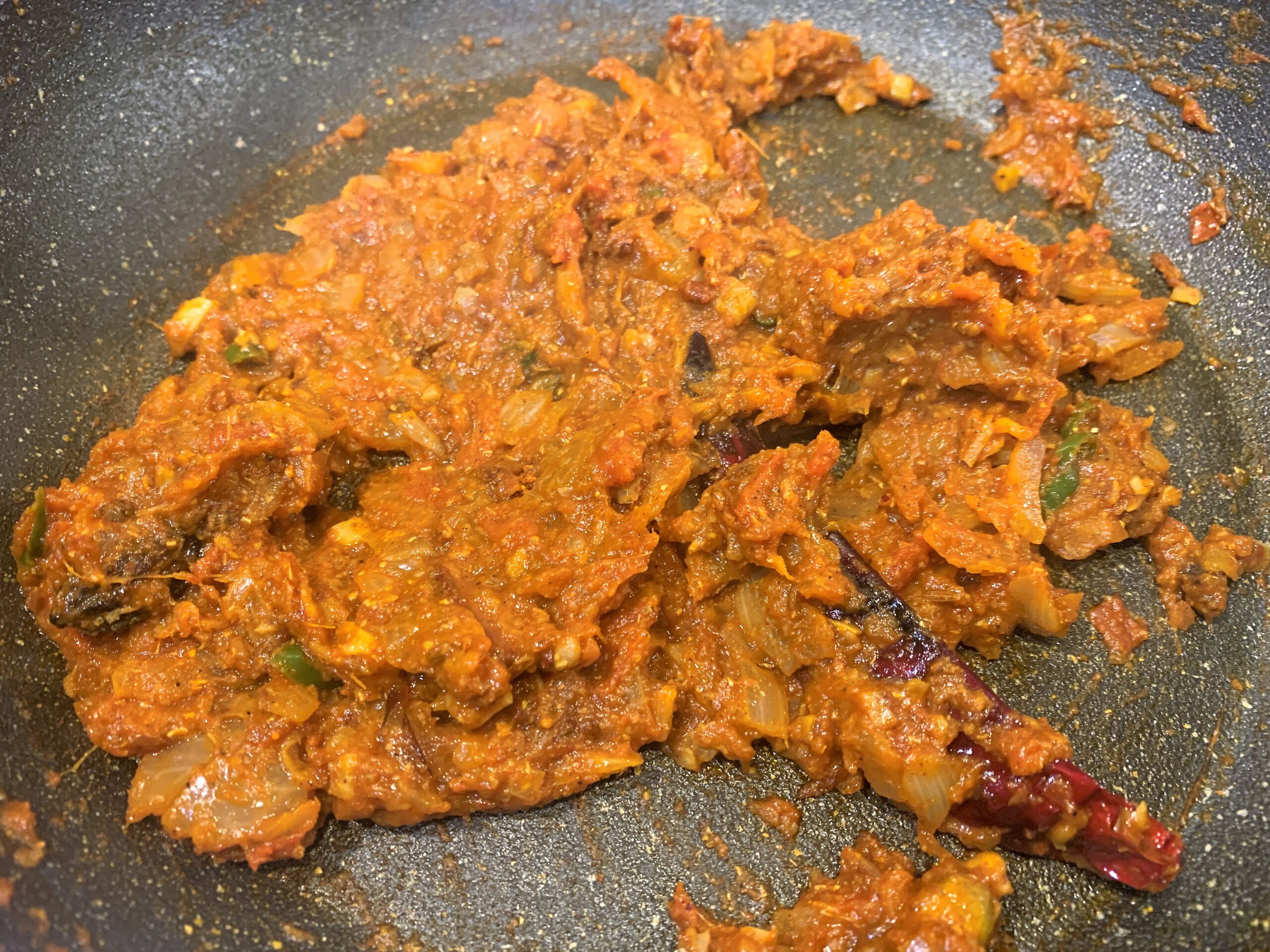 Heat the ghee in a pan and add the cloves, dried red chili, green cardamom, black cardamom, bay leaf, cinnamon stick, cumin seeds and asafoetida and sauté for a few seconds.
When the seeds begin to crackle, add the onion, chilies, ginger and garlic (optional) and sauté for 2-3 minutes until onion softens and is golden brown. Next add the tomato, salt and ½ teaspoon turmeric powder and cook for 3-4 minutes until tomatoes soften.
Now add coriander powder, chilli powder, Kashmiri chilli powder, mango powder and garam masala and mix.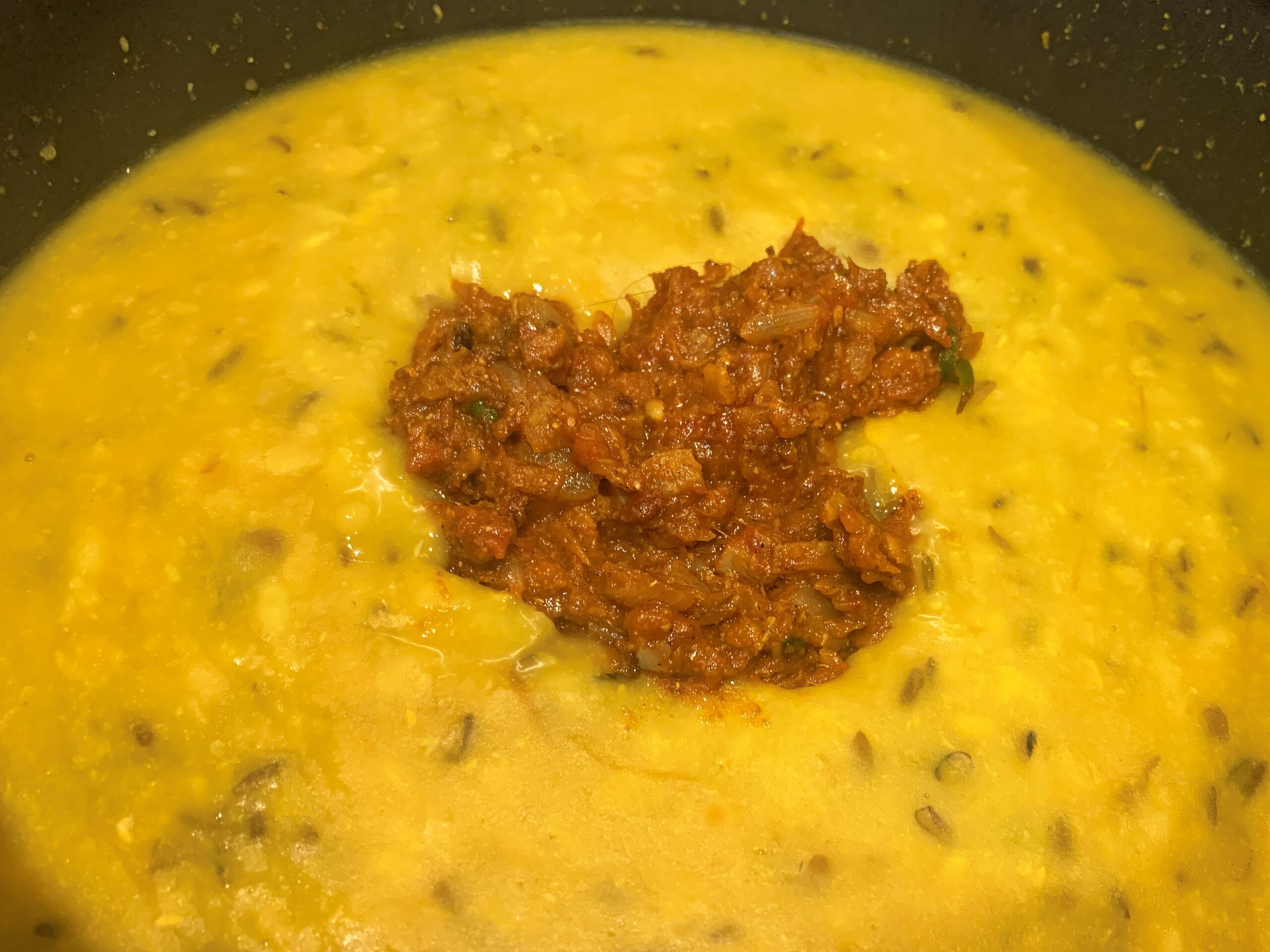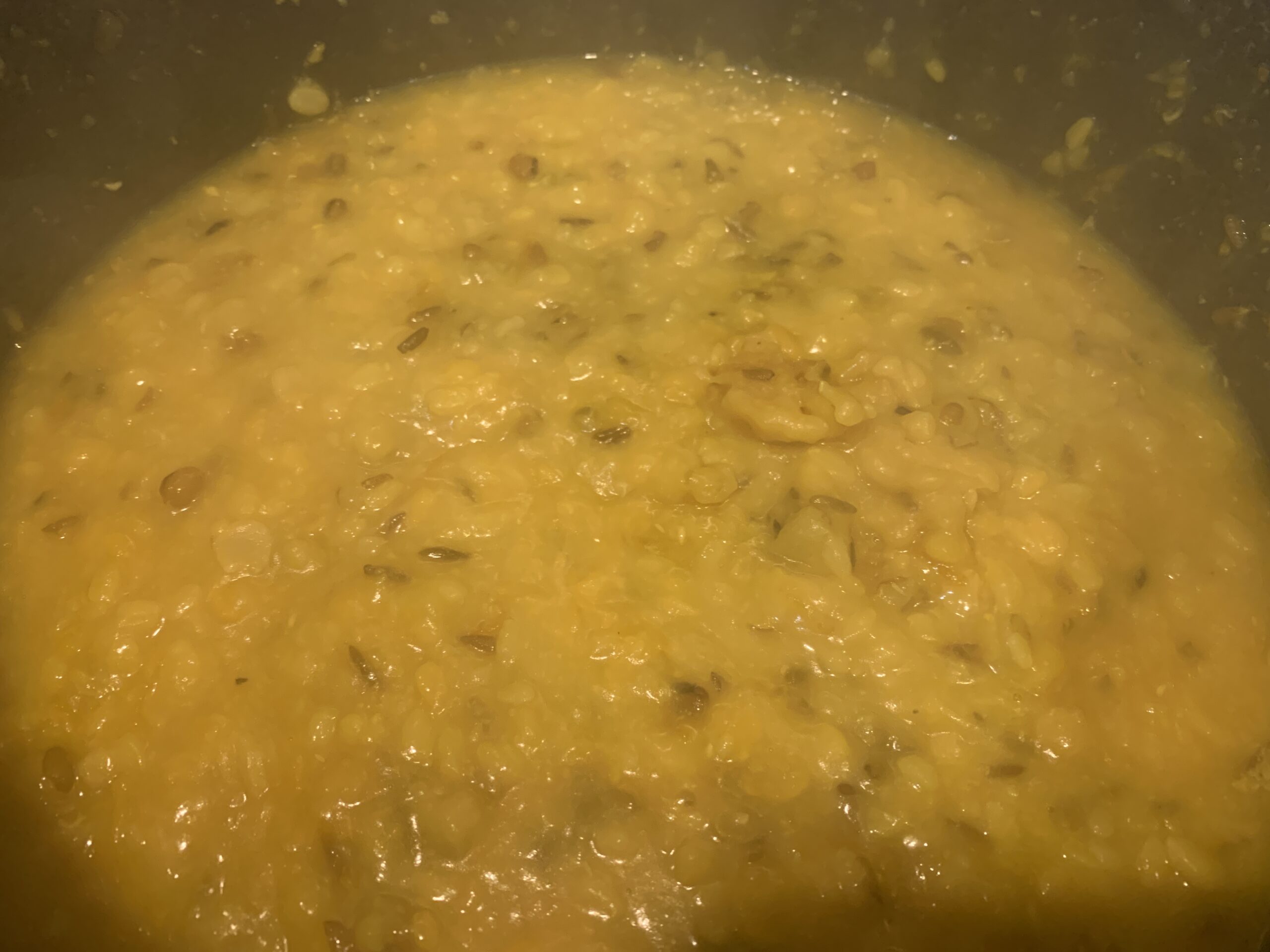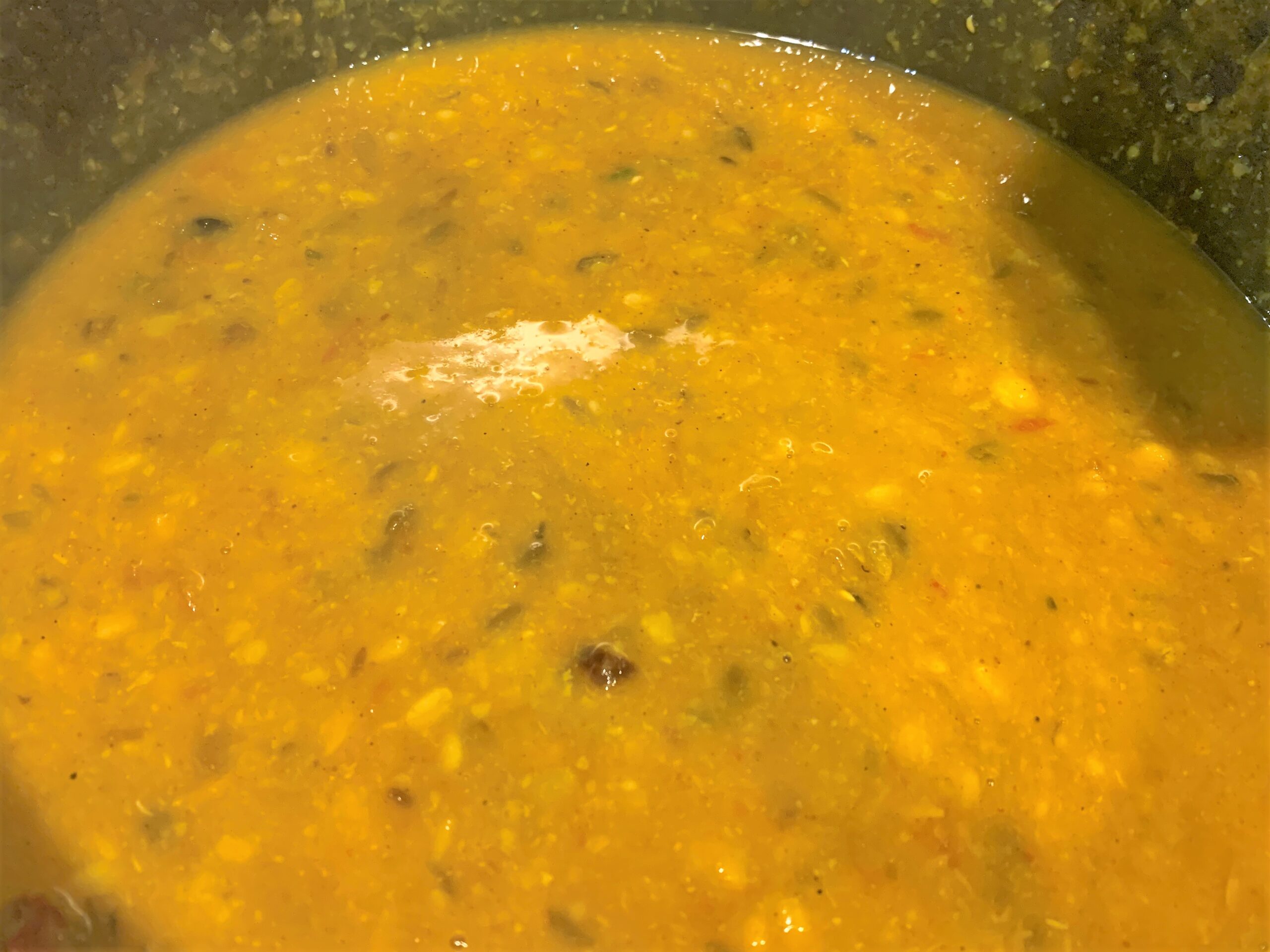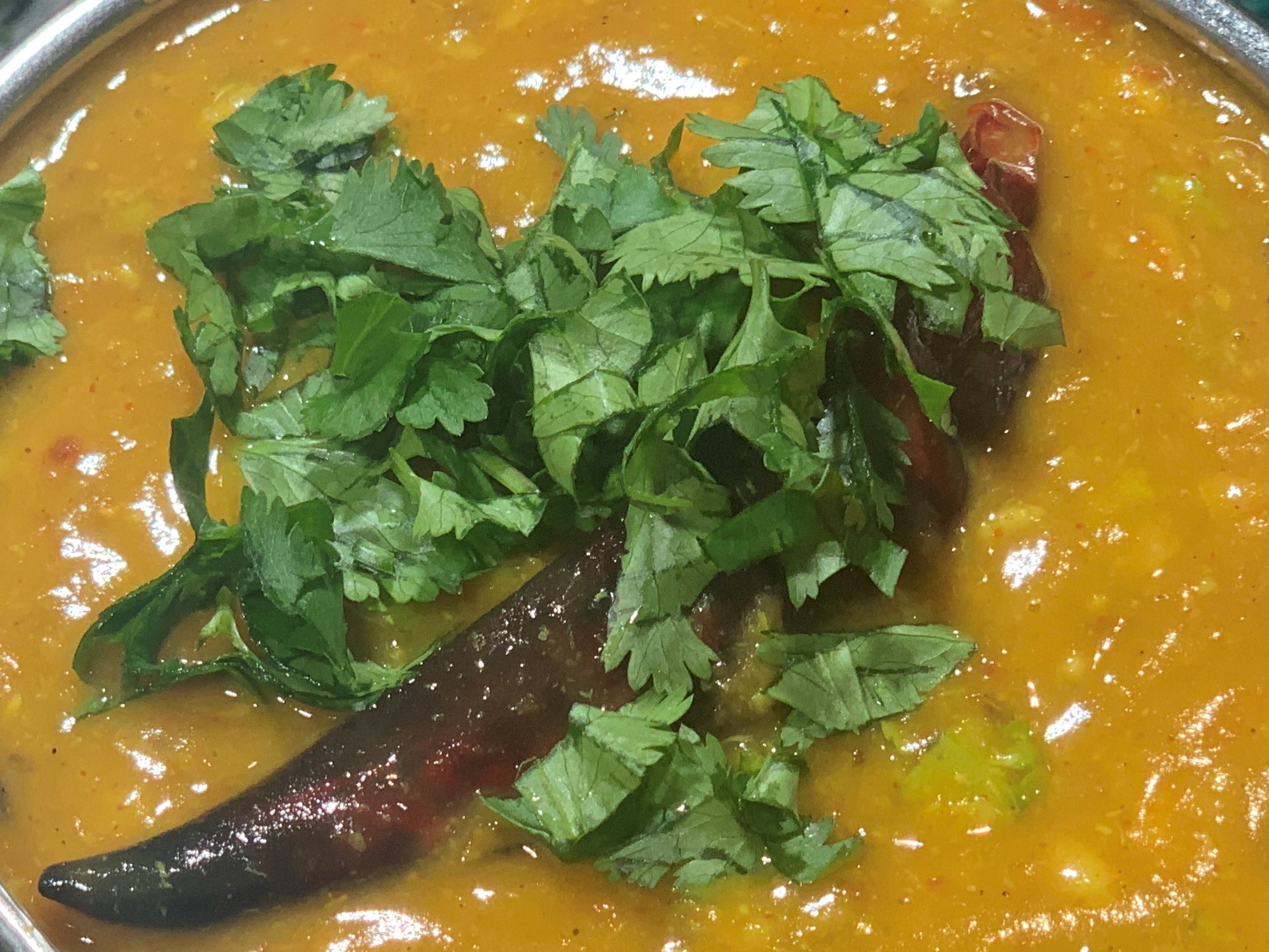 Add the prepared tempering to the cooked dal and mix well. Adjust the water if needed as the dal should be medium consistency. Cook on low heat for 4-5 minutes. Add the coriander and mix well. Dal is ready!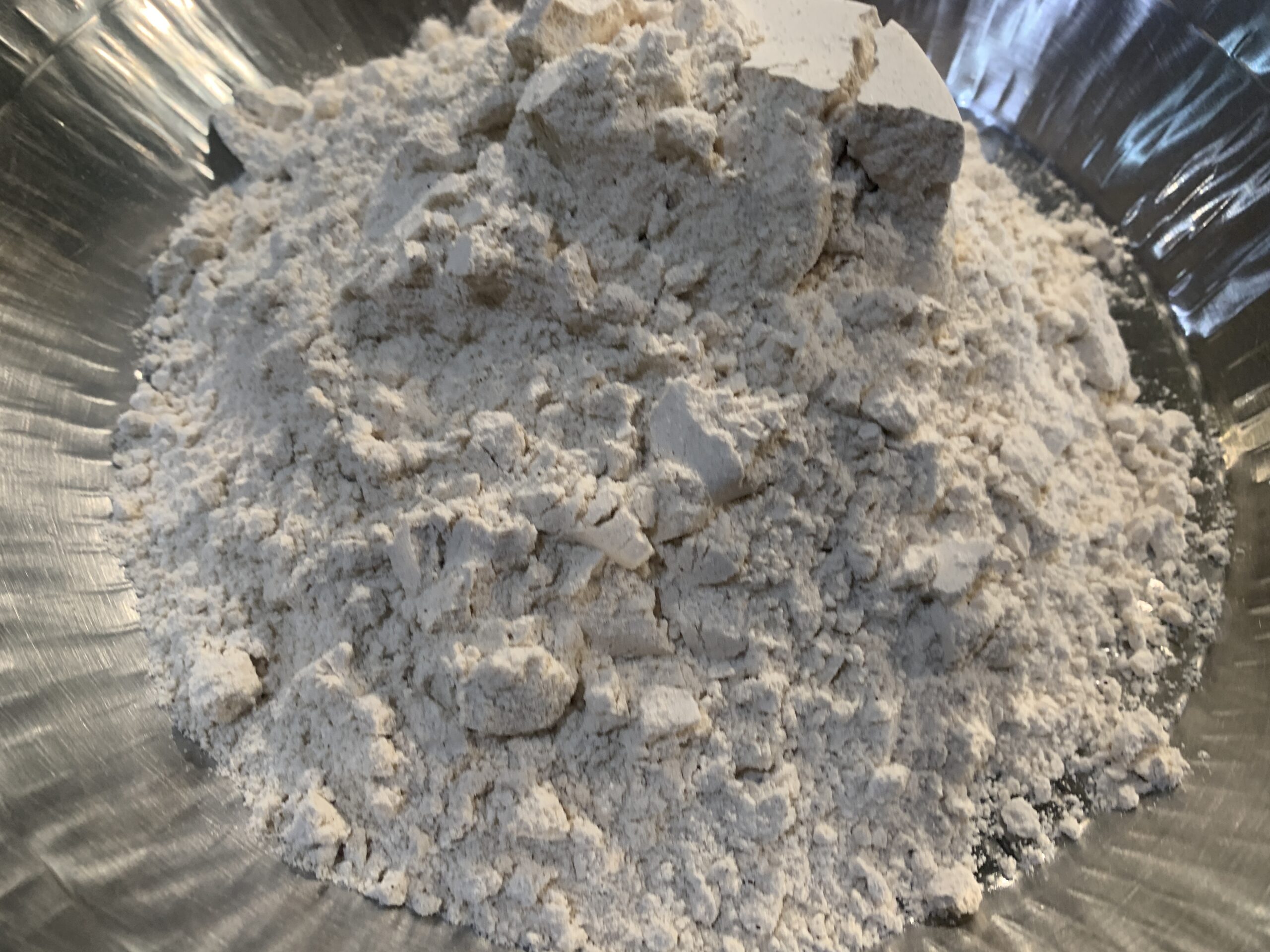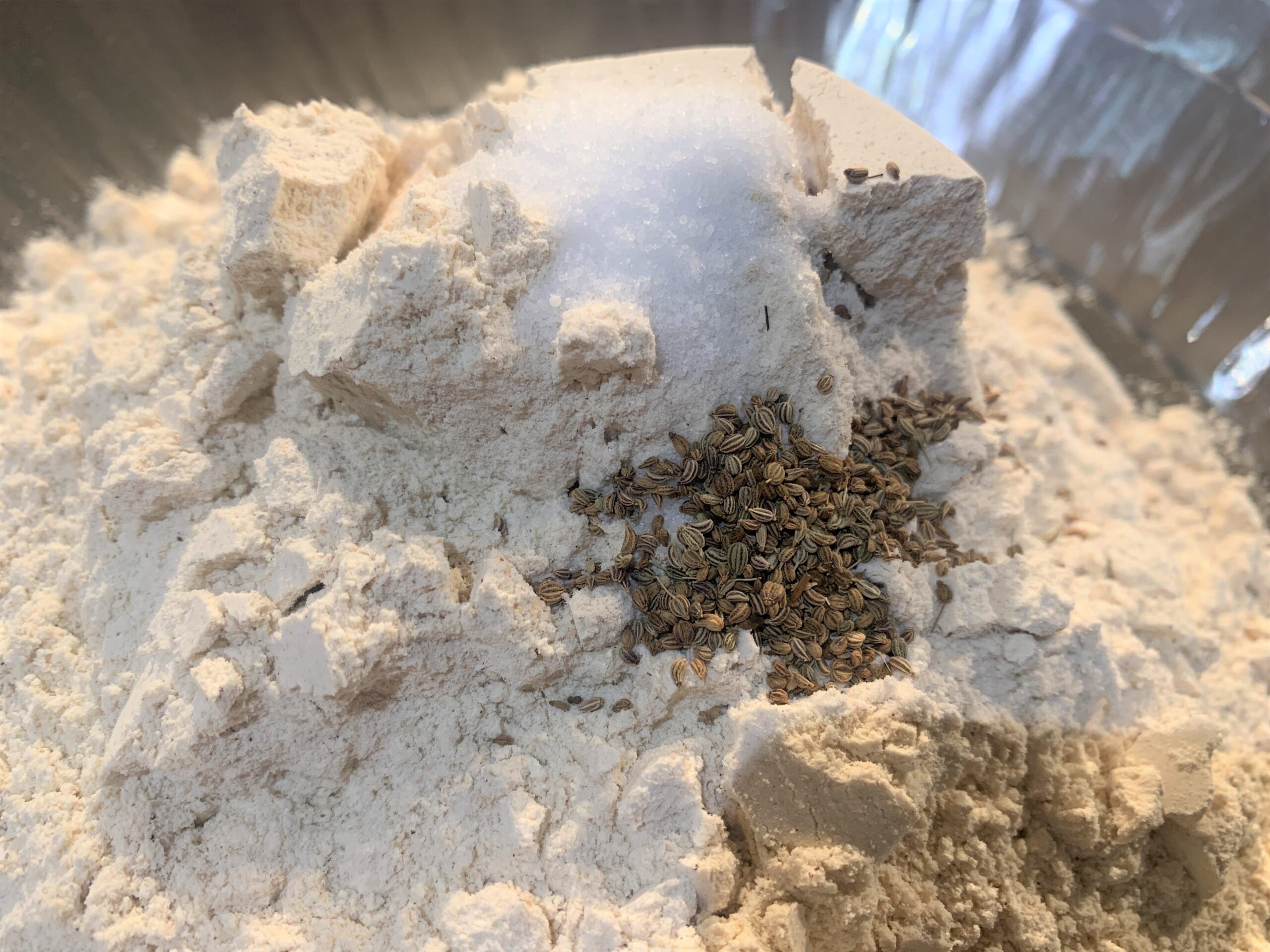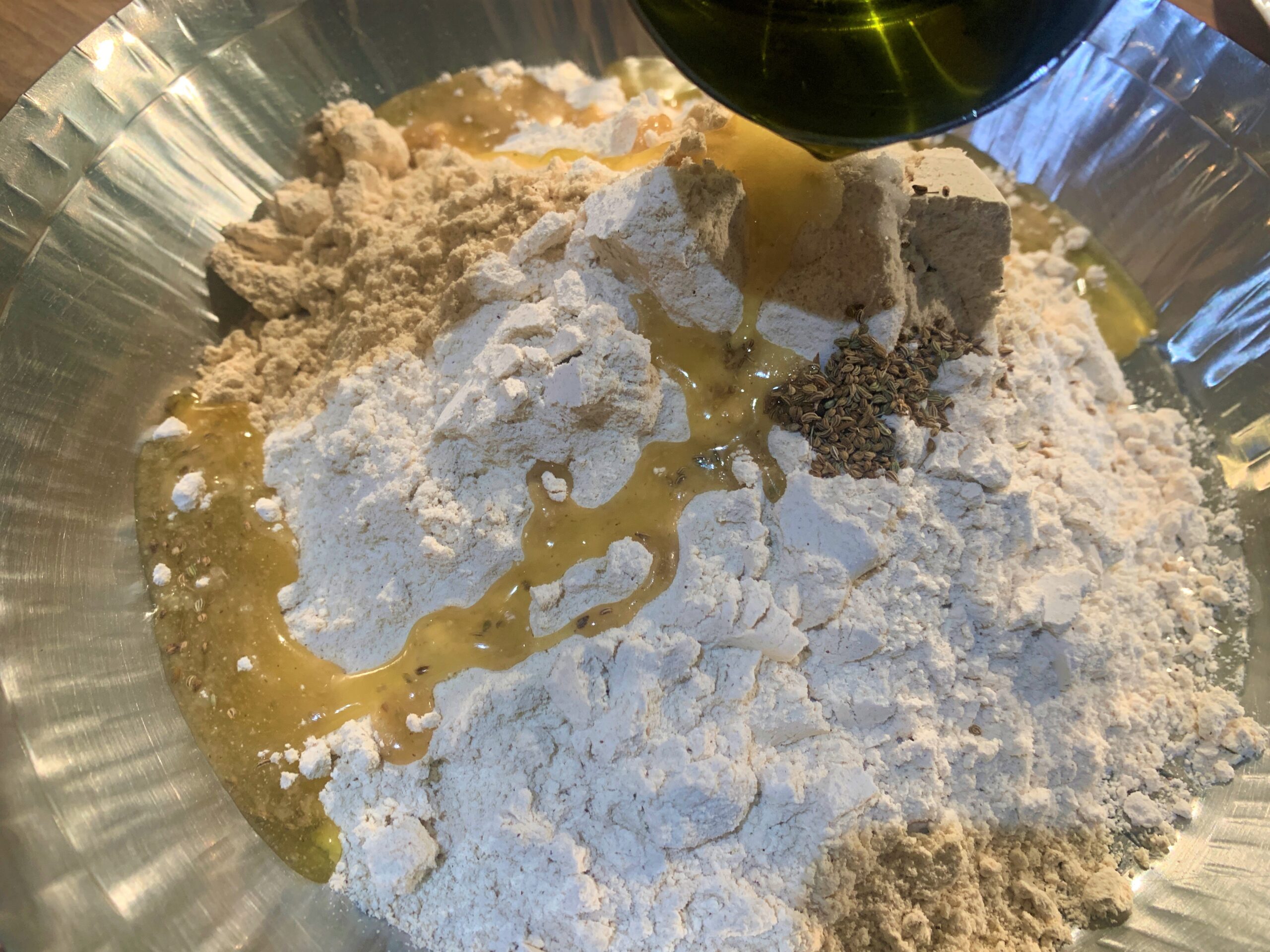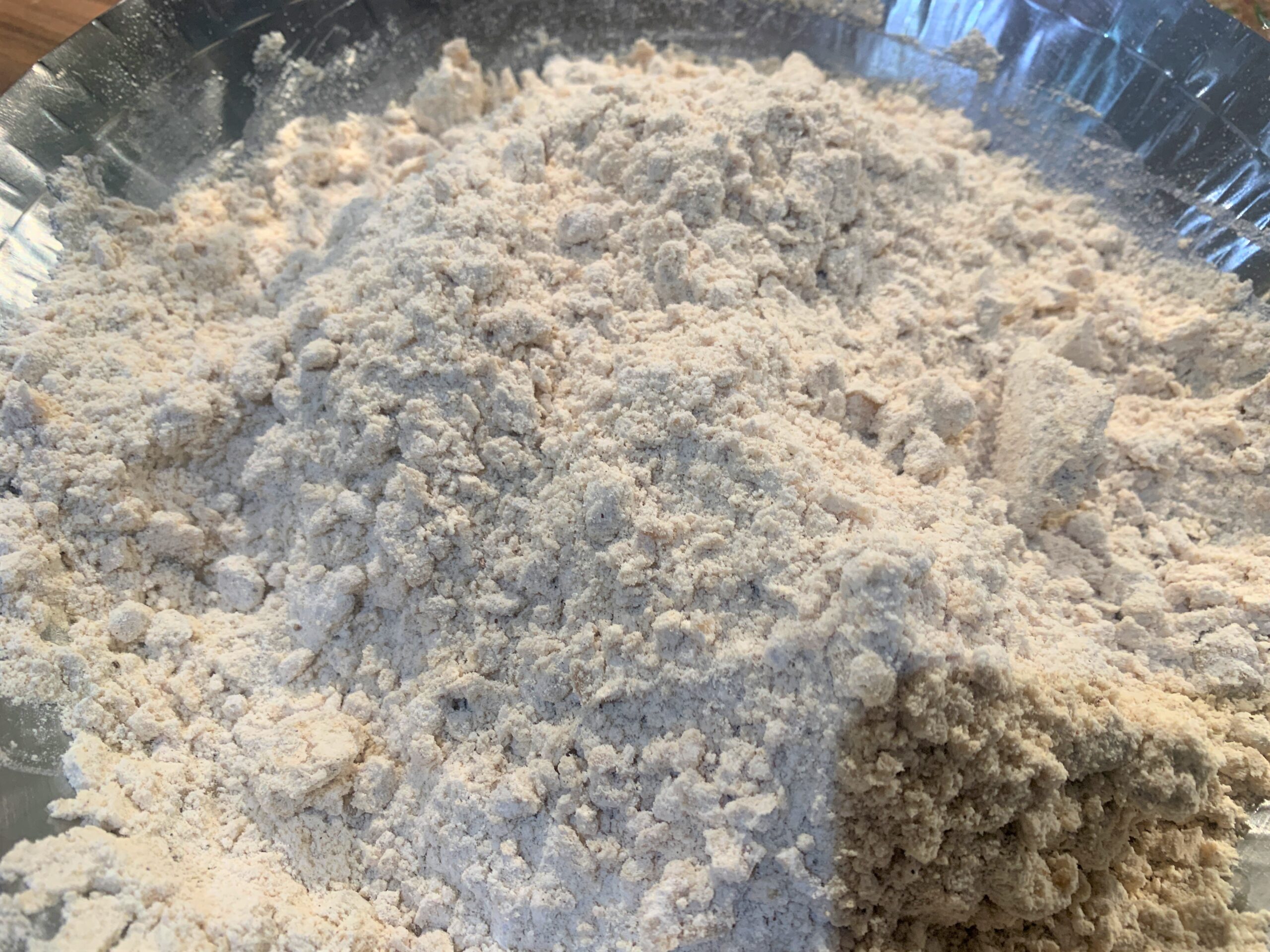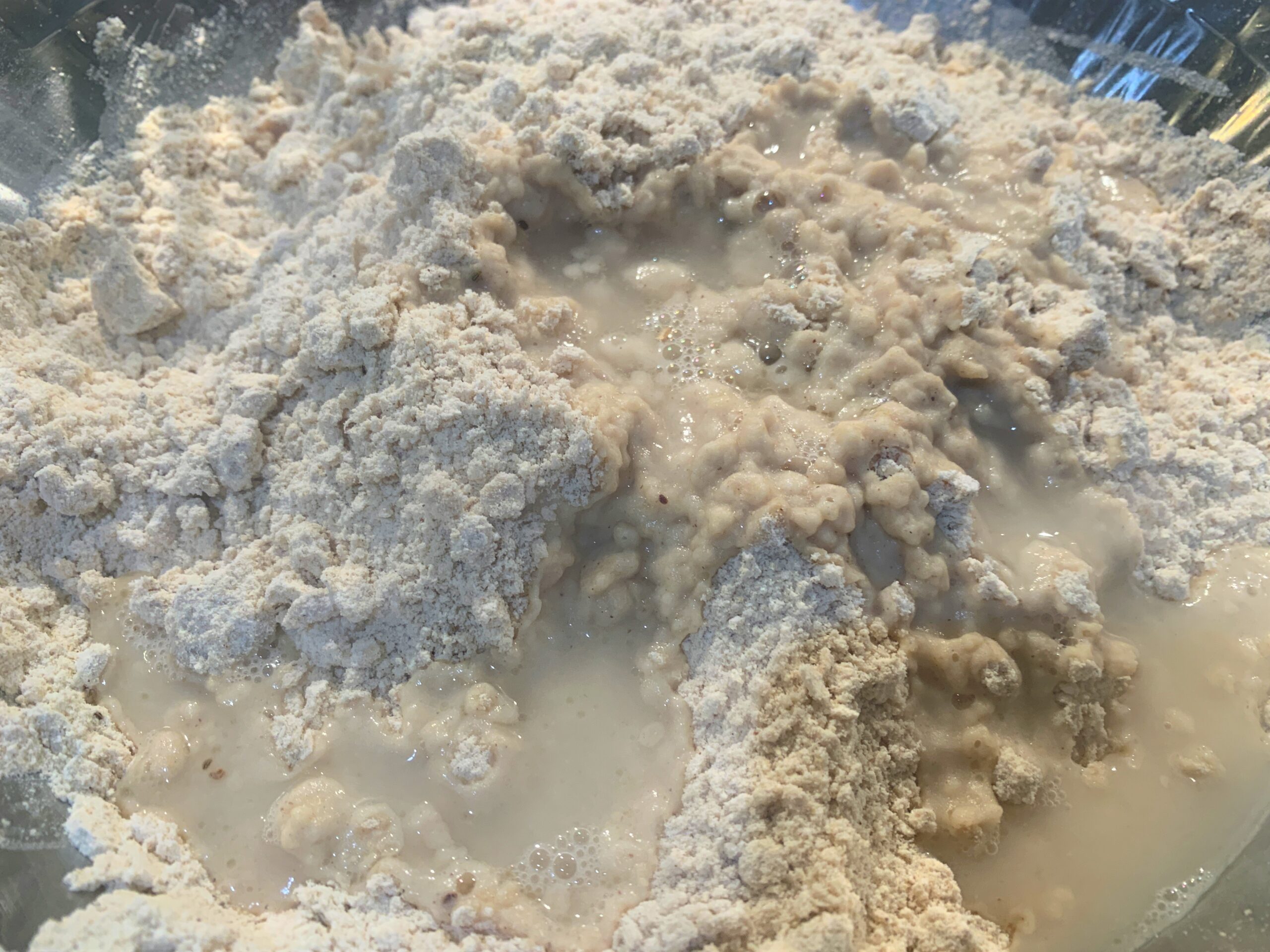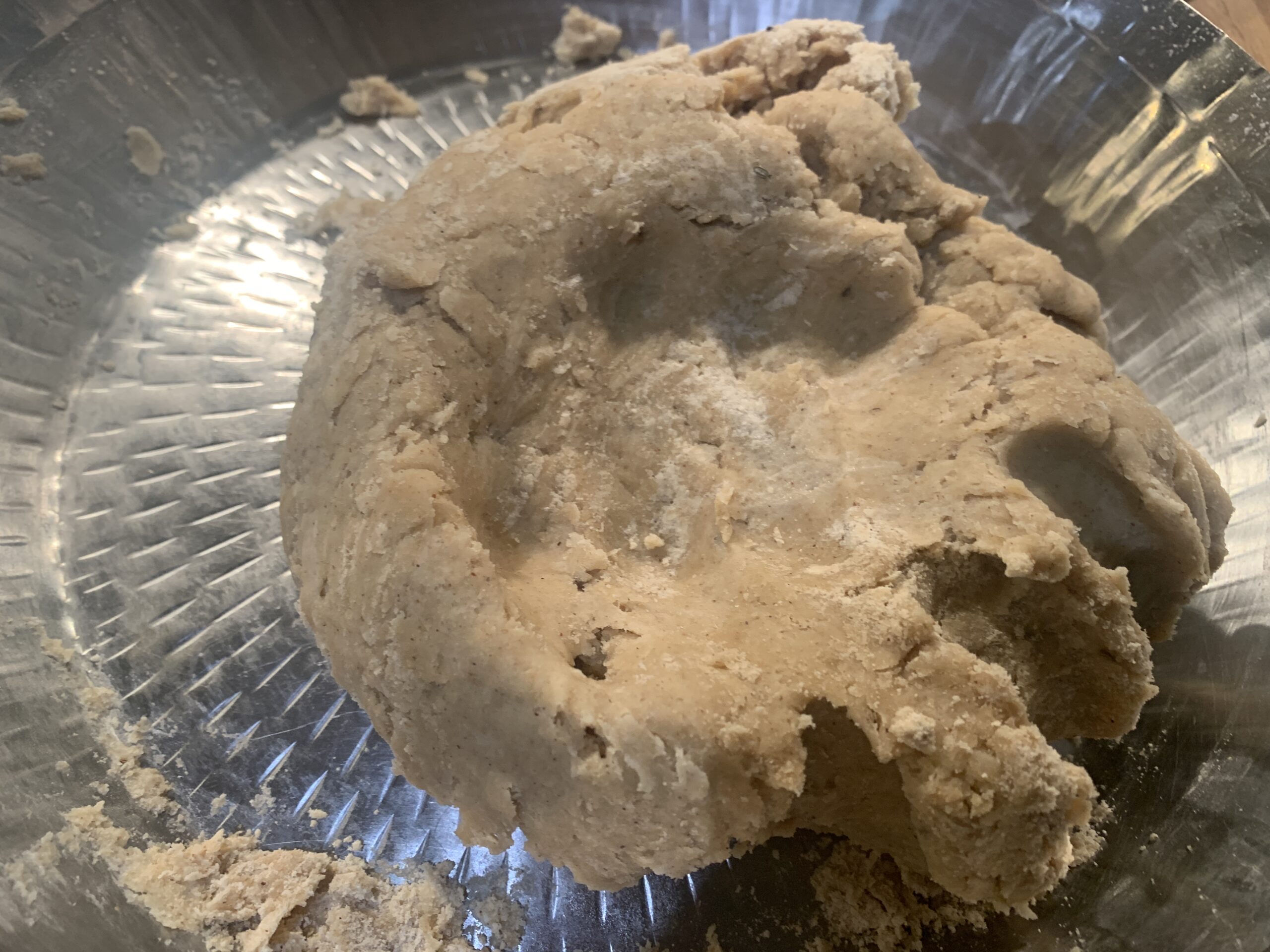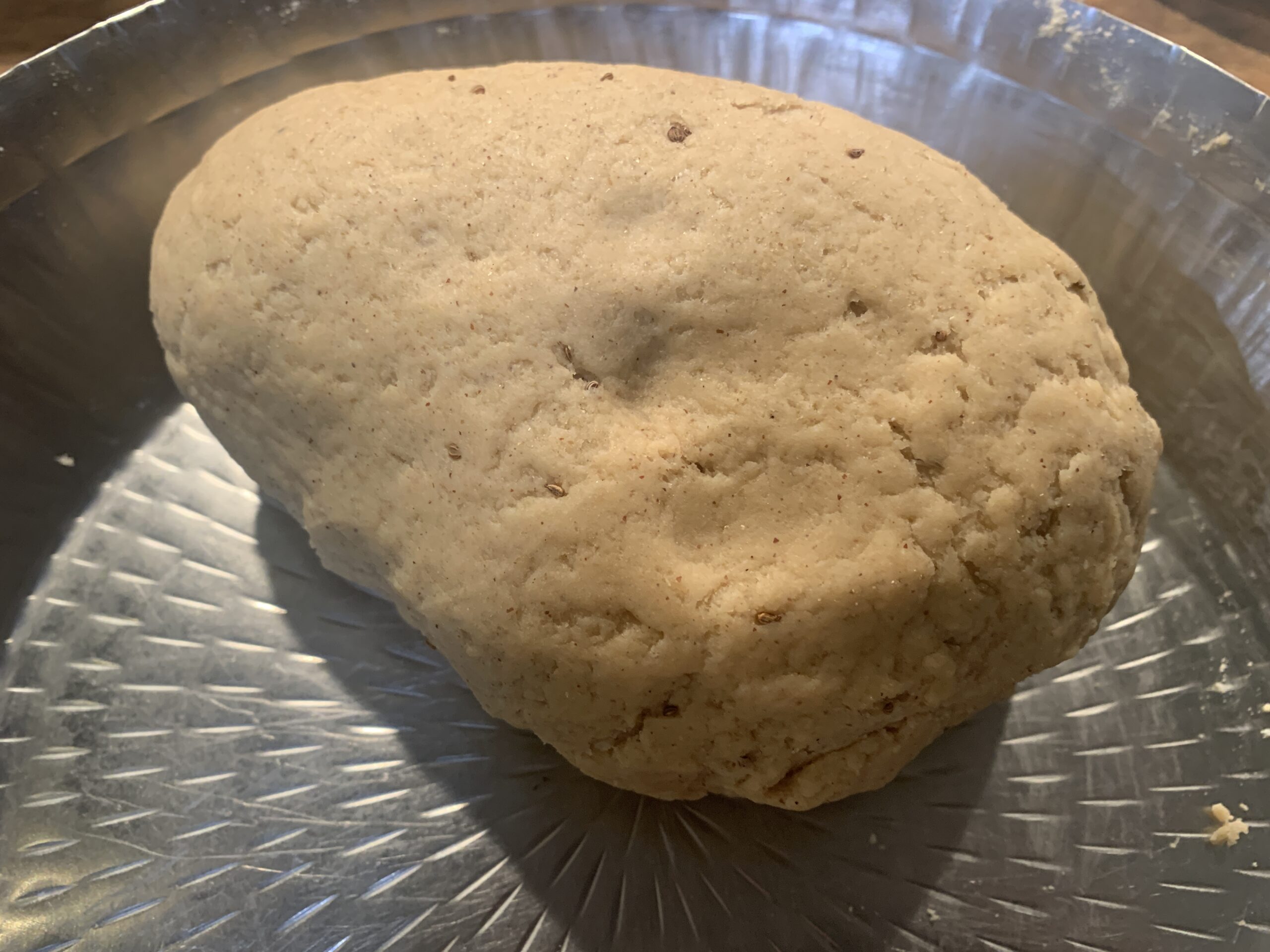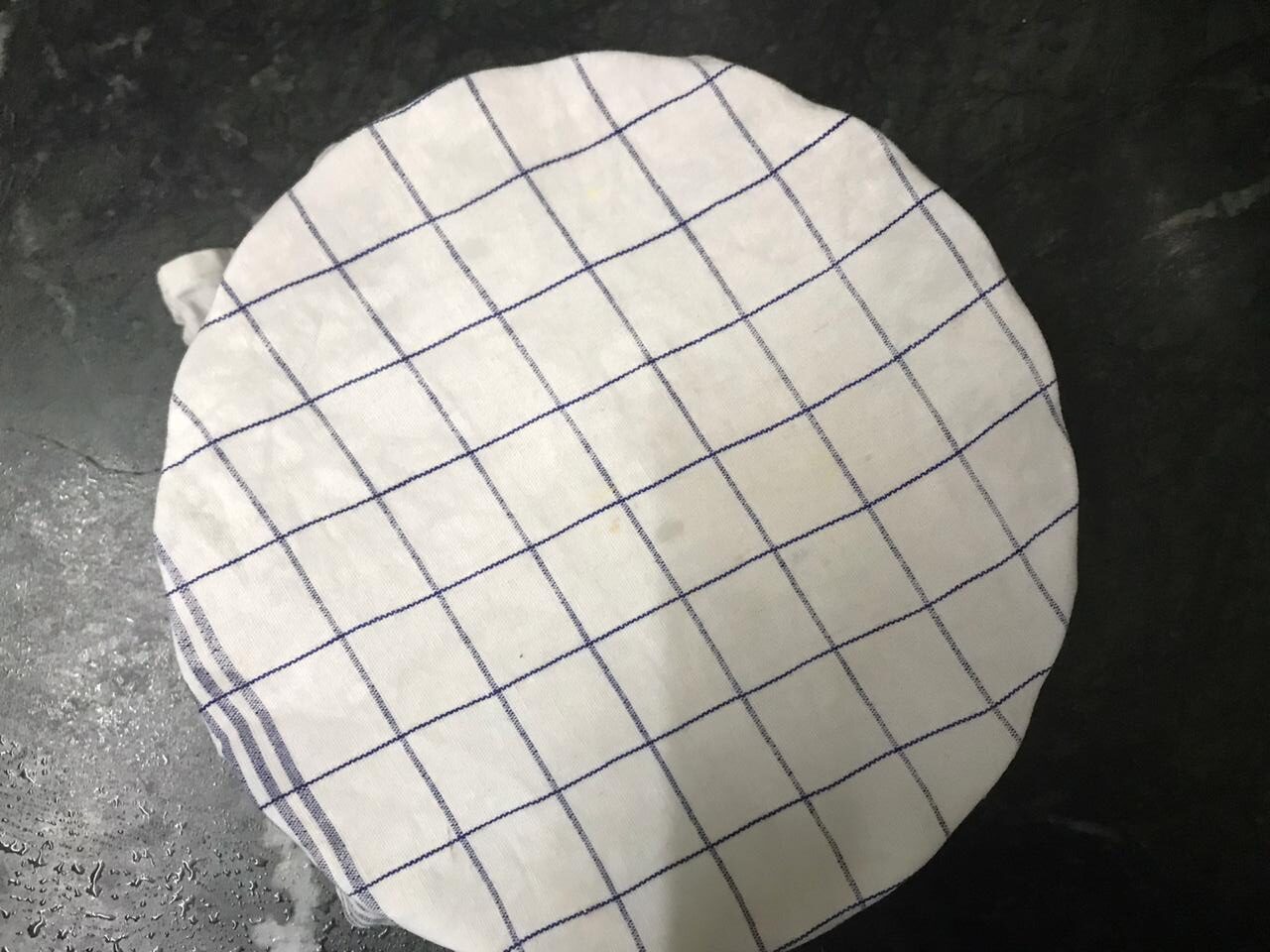 Mix the whole wheat flour, salt, carom seeds and ghee in a bowl. Gradually add the lukewarm water and knead a tight dough. Adjust the amount of water if needed.  Cover the dough and leave aside for at least 30 minutes.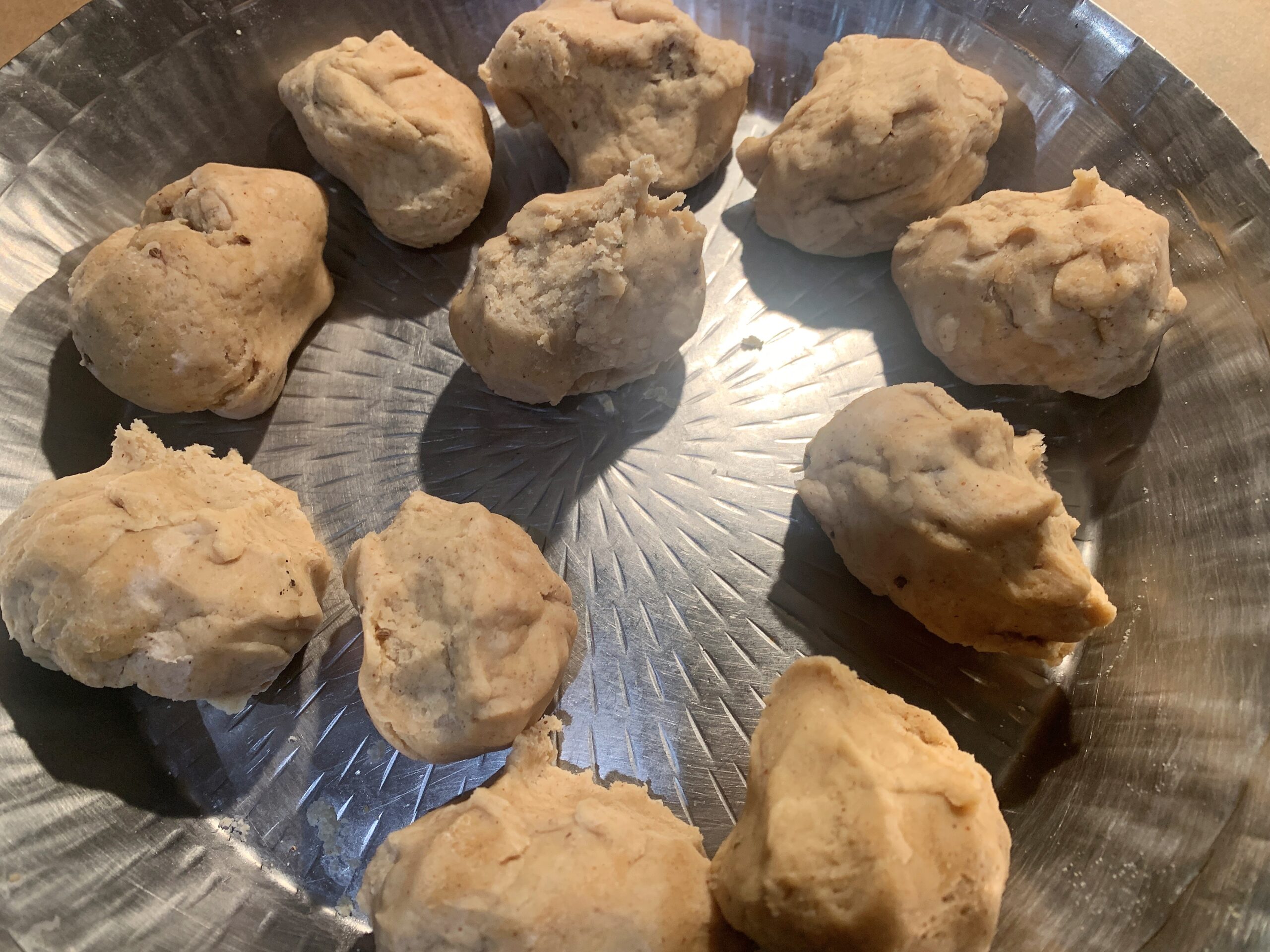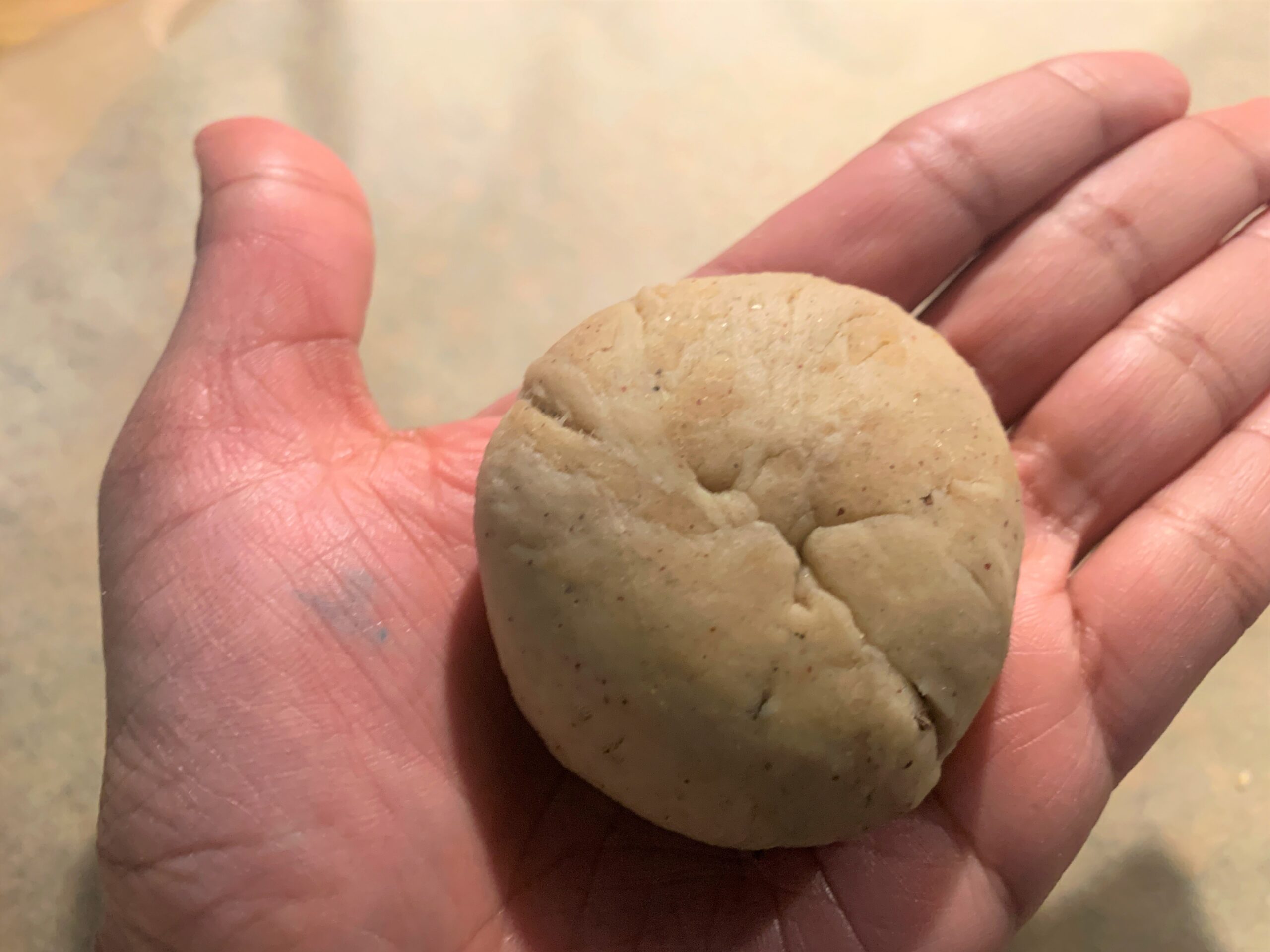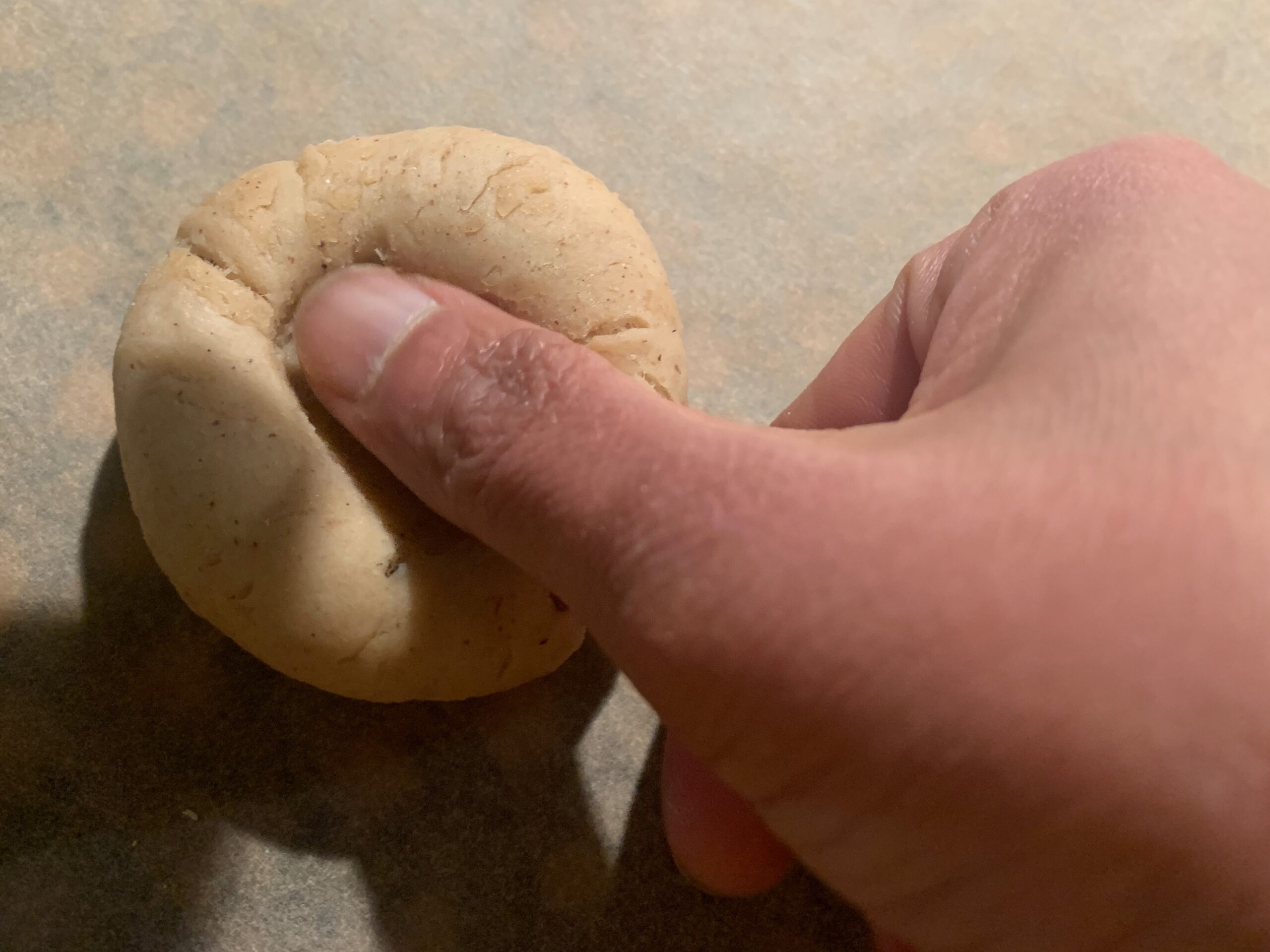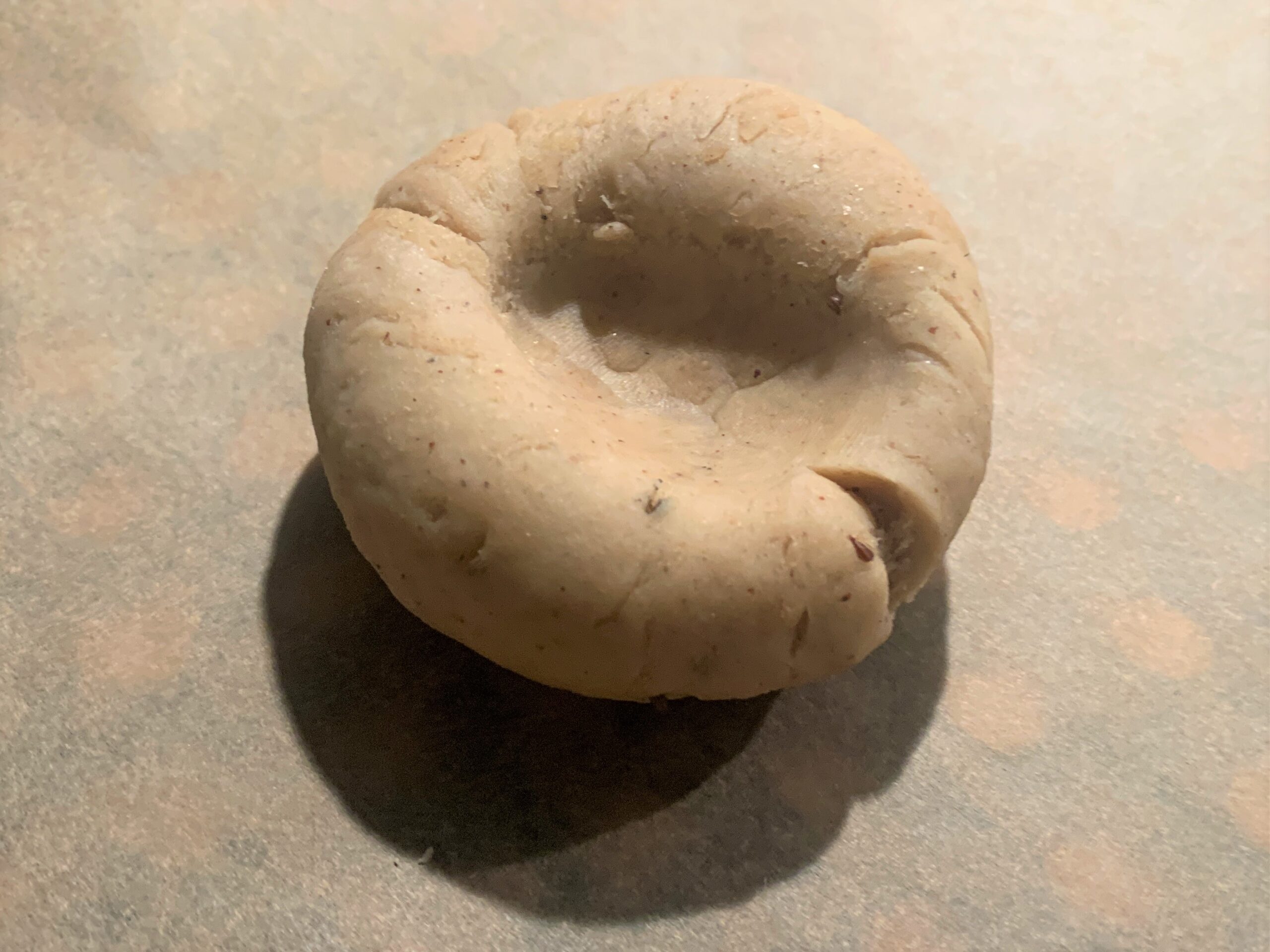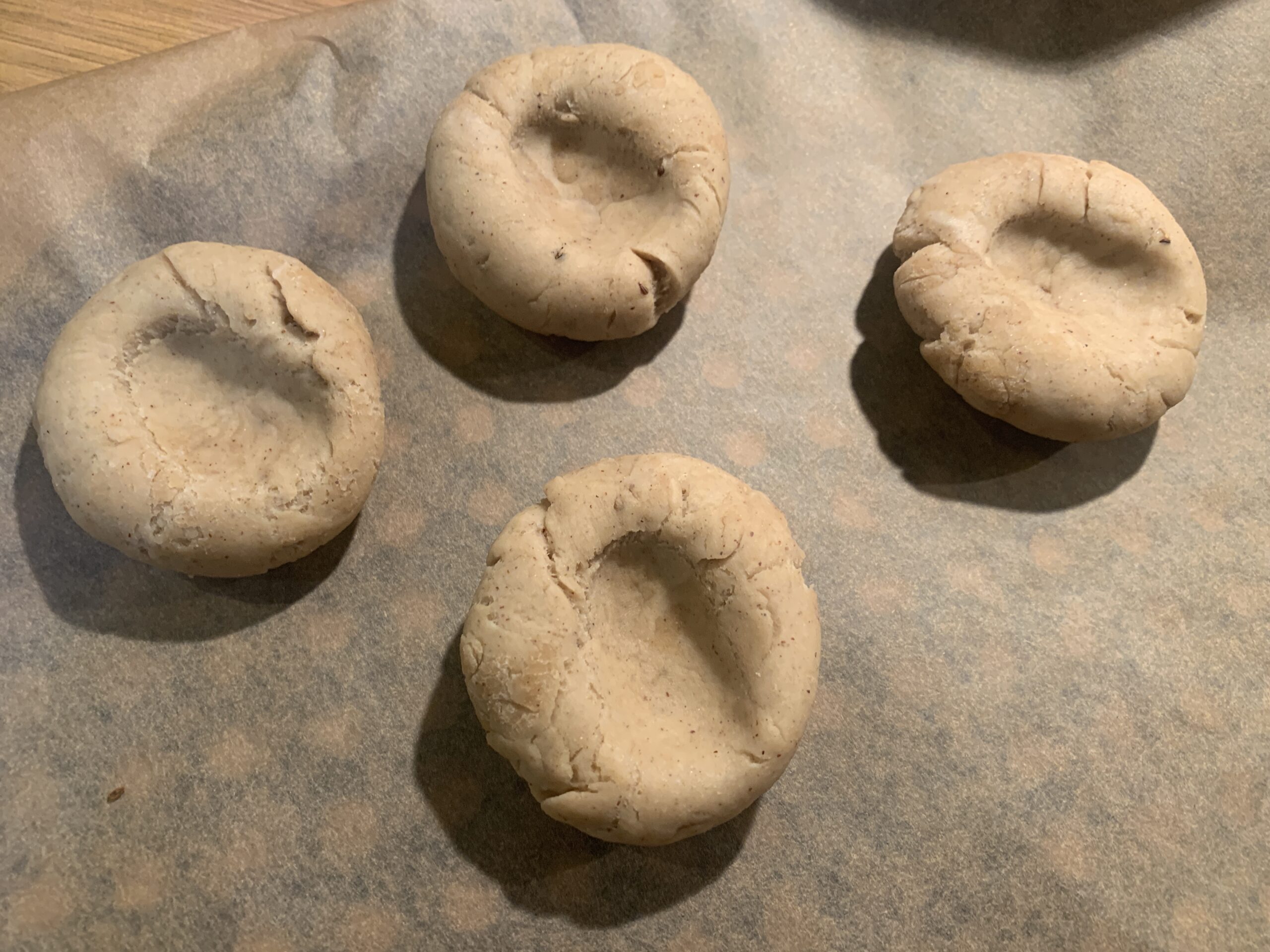 Preheat the oven to 200C/ 400F/Gas 6.
Divide the dough into 10-12 equal portions and shape each portion into a ball. Flatten the ball, make a small indentation in the center of the dough balls using your thumb. Arrange the rolled baati in a baking tray.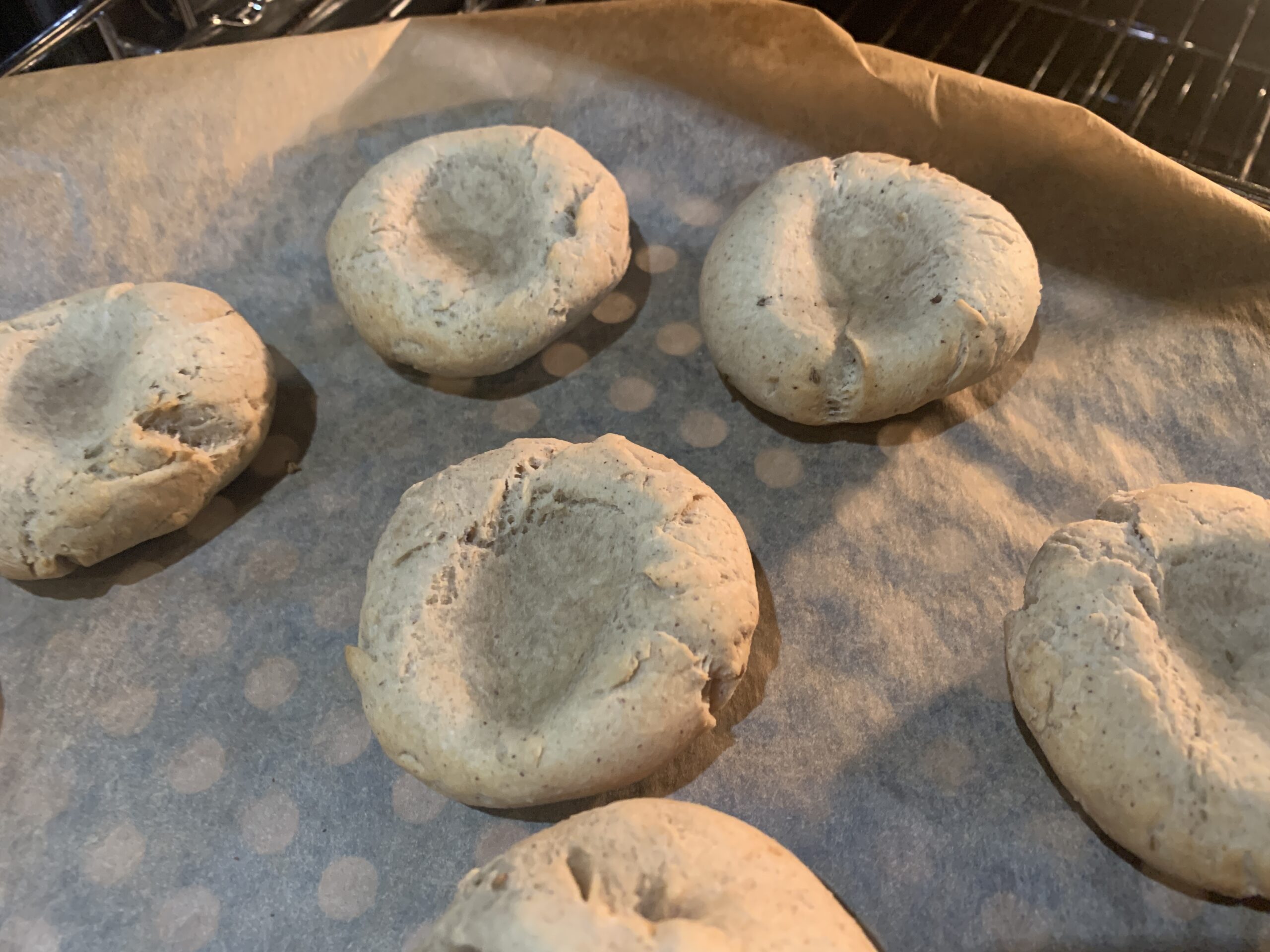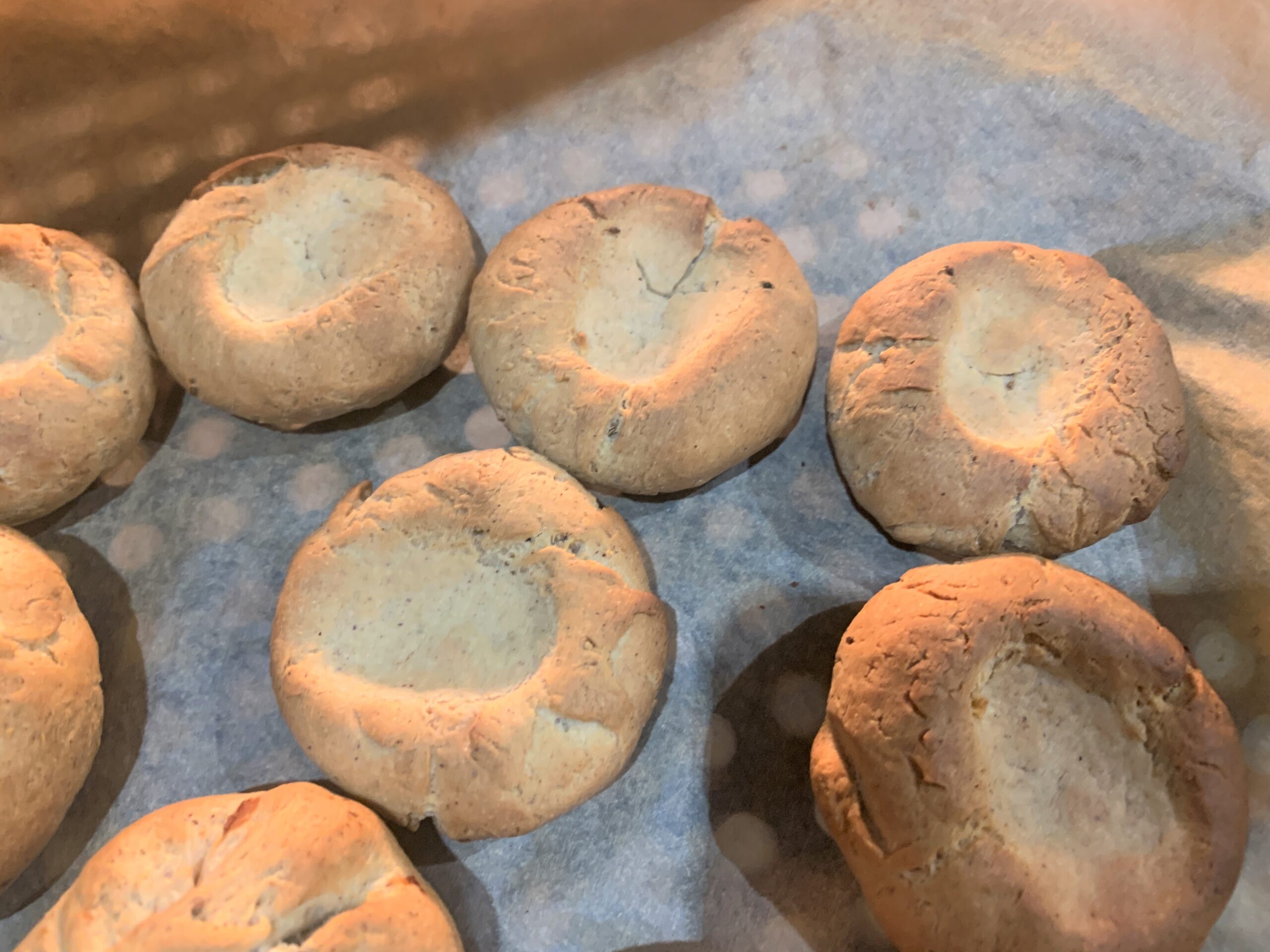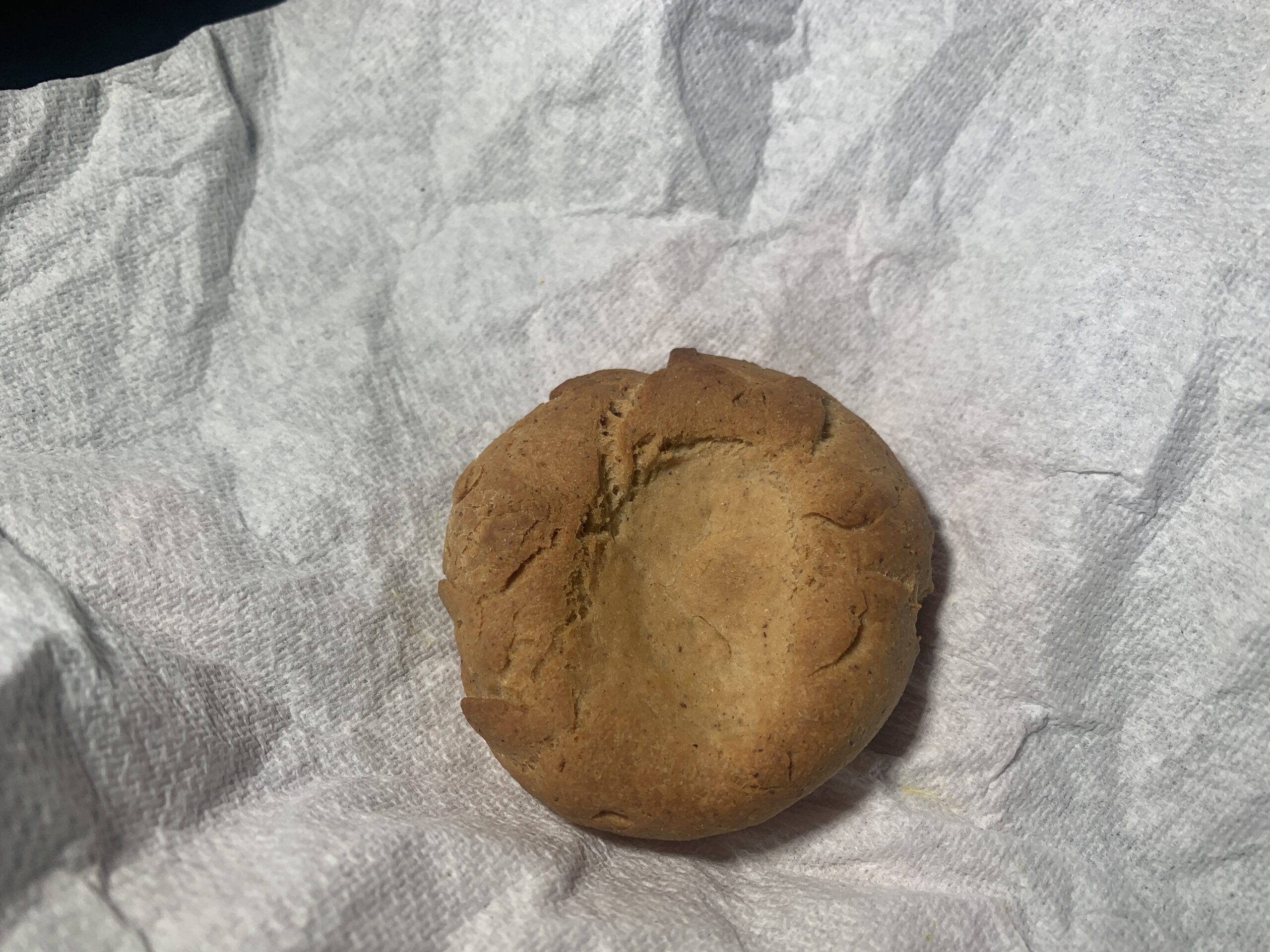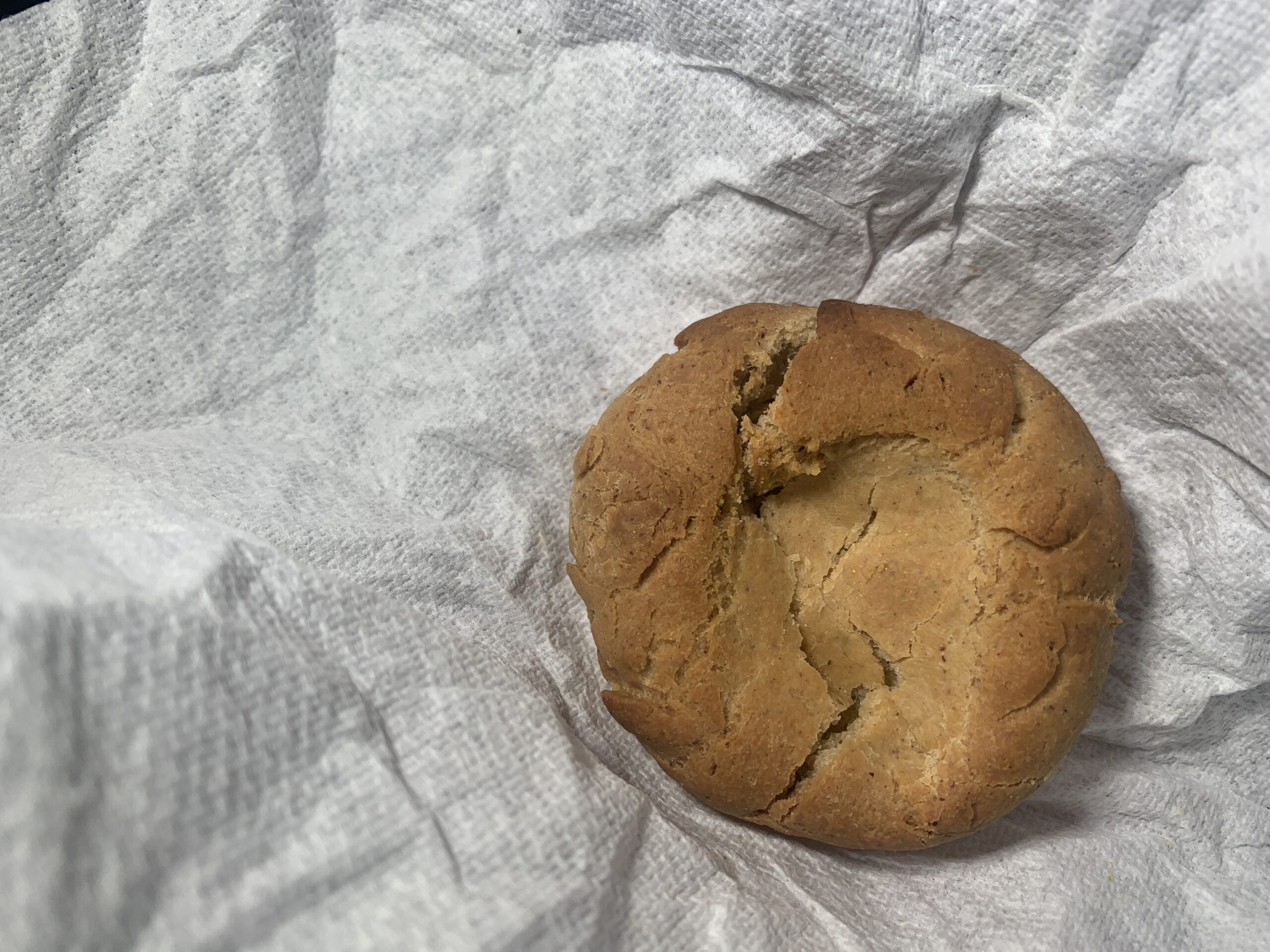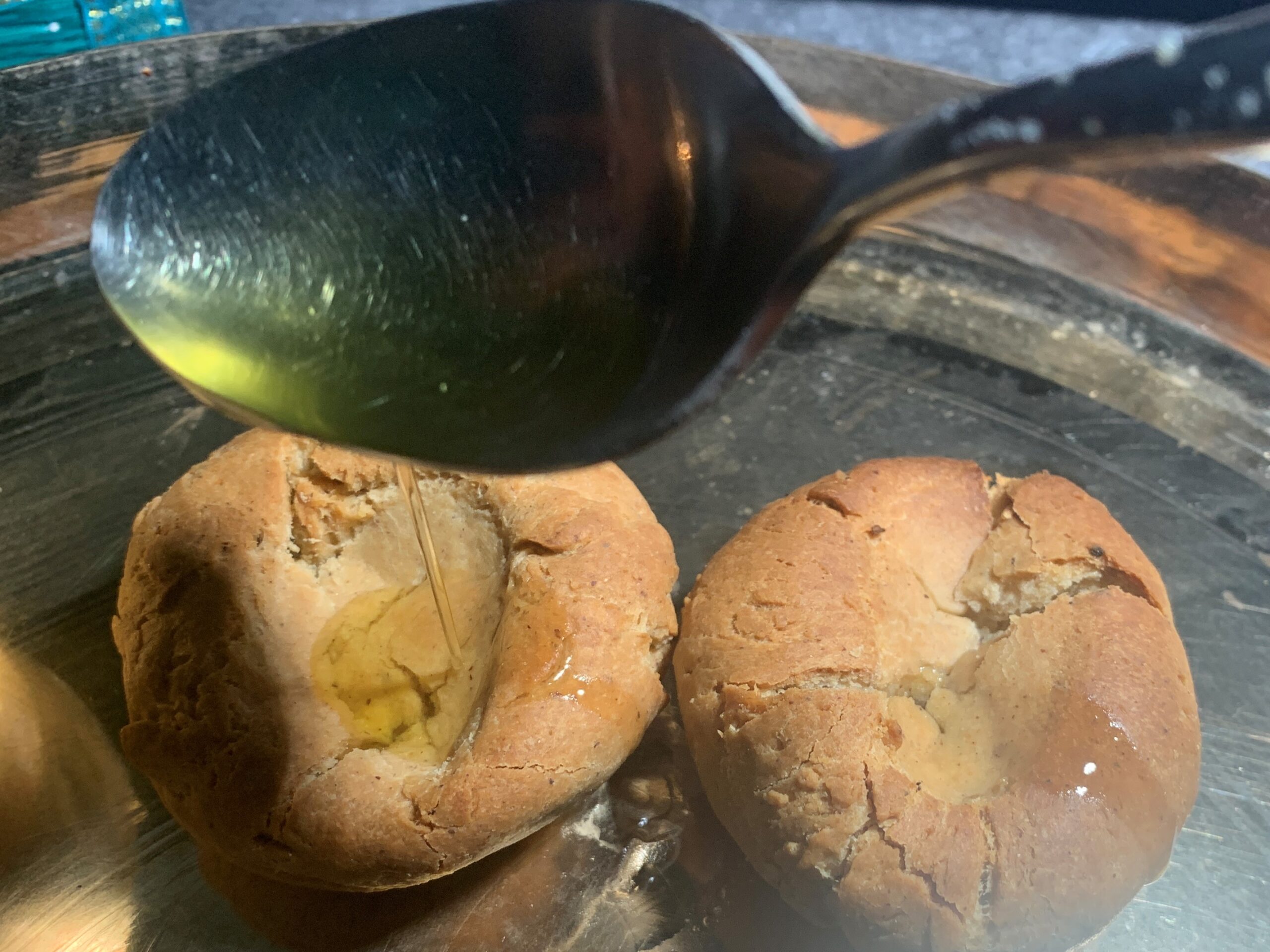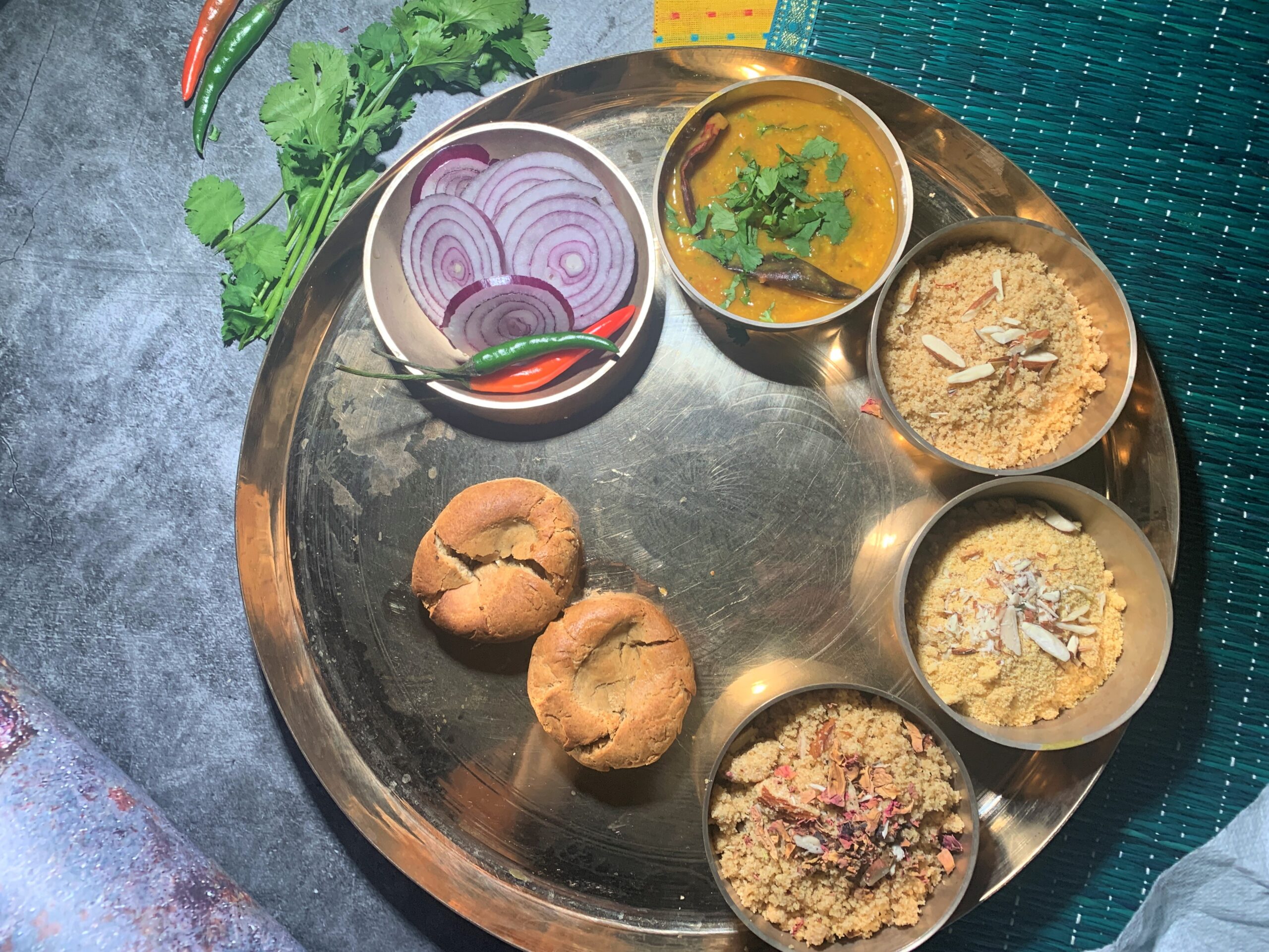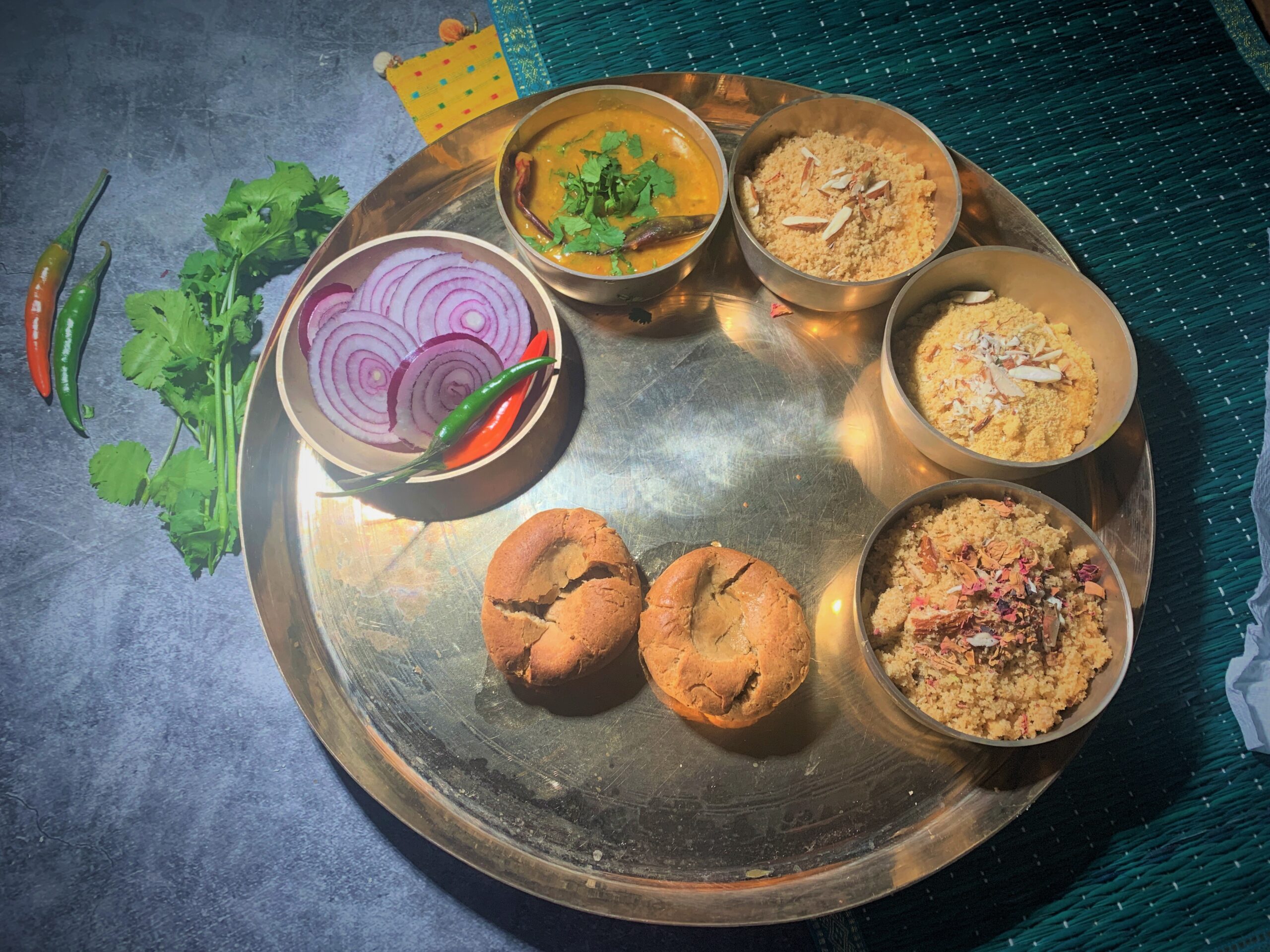 Bake the baatis in the preheated oven for 25-30 minutes or until slightly brown. Flip over them halfway to ensure even cooking. Use a kitchen towel and press hot baati slightly with your palm. Do not press it very hard, we just want to crack them slightly so the ghee can seep in.
To serve either soak the cracked baatis in melted warm ghee for a few seconds or pour melted ghee on the baatis.
Serve the hot baati with dal and churma!