Rajasthani Bajre ki Khichdi
Bajre ki Khichdi is a delicious recipe from Rajasthan which is made of bajra (pearl millet), rice and lentils. On a cold winter evening when you want something really comforting and healthy, then this recipe is sure to live up to your expectations.
Bajra (pearl millet) is very popular in North India specially in the states of Gujarat, Rajasthan and Uttar Pradesh. There are so many dishes that you can make with it like roti, parathas and this khichdi. Bajra (pearl millet) is very good for diabetic people, and it is high in protein and fiber. It has lots of medicinal properties and considered a super food these days.
Coming from a Marwari family my mother cooked this Khichdi every winter. I remember when I was young, my mother would start the process of making the khichdi in the morning as she had to remove the husk from the Bajra and she liked to use the traditional method of 'sil-batta'. It is known as "Sil-Batta" in Hindi with Sil referring to flat stone and Batta referring to a cylindrical grinding stone. The Batta is held in both hands and rocked over the food on the sil and the food is ground. It is a labour-intensive work and has been replaced by food processors.
I have watched my mother make this dish with just handful of ingredients. The traditional version uses very few ingredients and there is no onion or garlic. Traditionally, this dish is made using a lentil. The proportion and choice of lentil varies from family to family. In my recipe I have used green gram split lentil, but you can use any other lentils like black gram split. I also like to add a little rice as it gives a creamy texture.
I would say one this thing about this dish that please do not omit ghee in this dish as this khichdi needs ghee to make it ultra-delicious. You can also serve it with Rajasthani Kadhi.
Ingredients
1 cup pearl millet (bajra)
1 tablespoon rice
¼ cup green gram split (moong chilka)
½ cup ghee
Salt to taste
Directions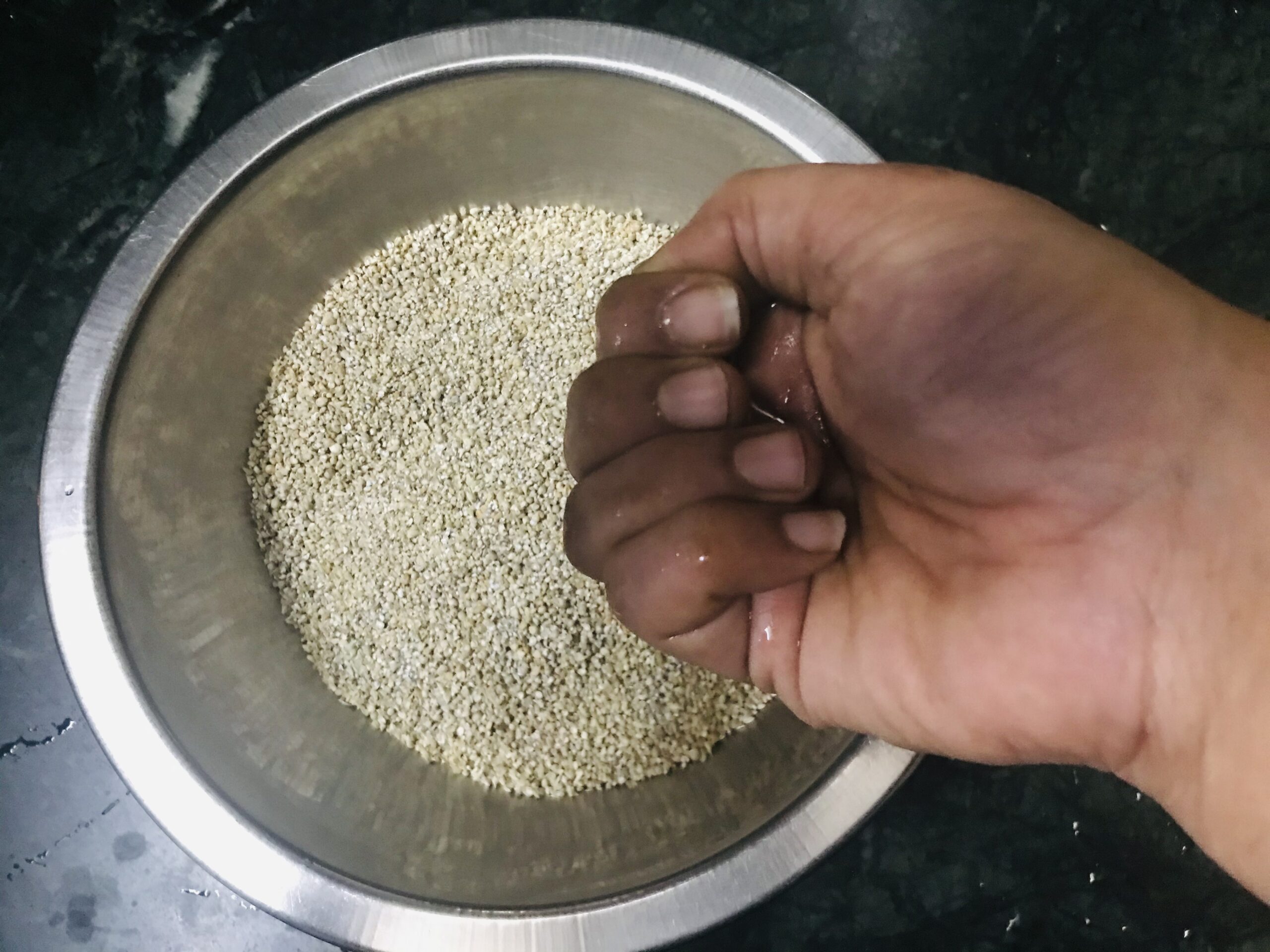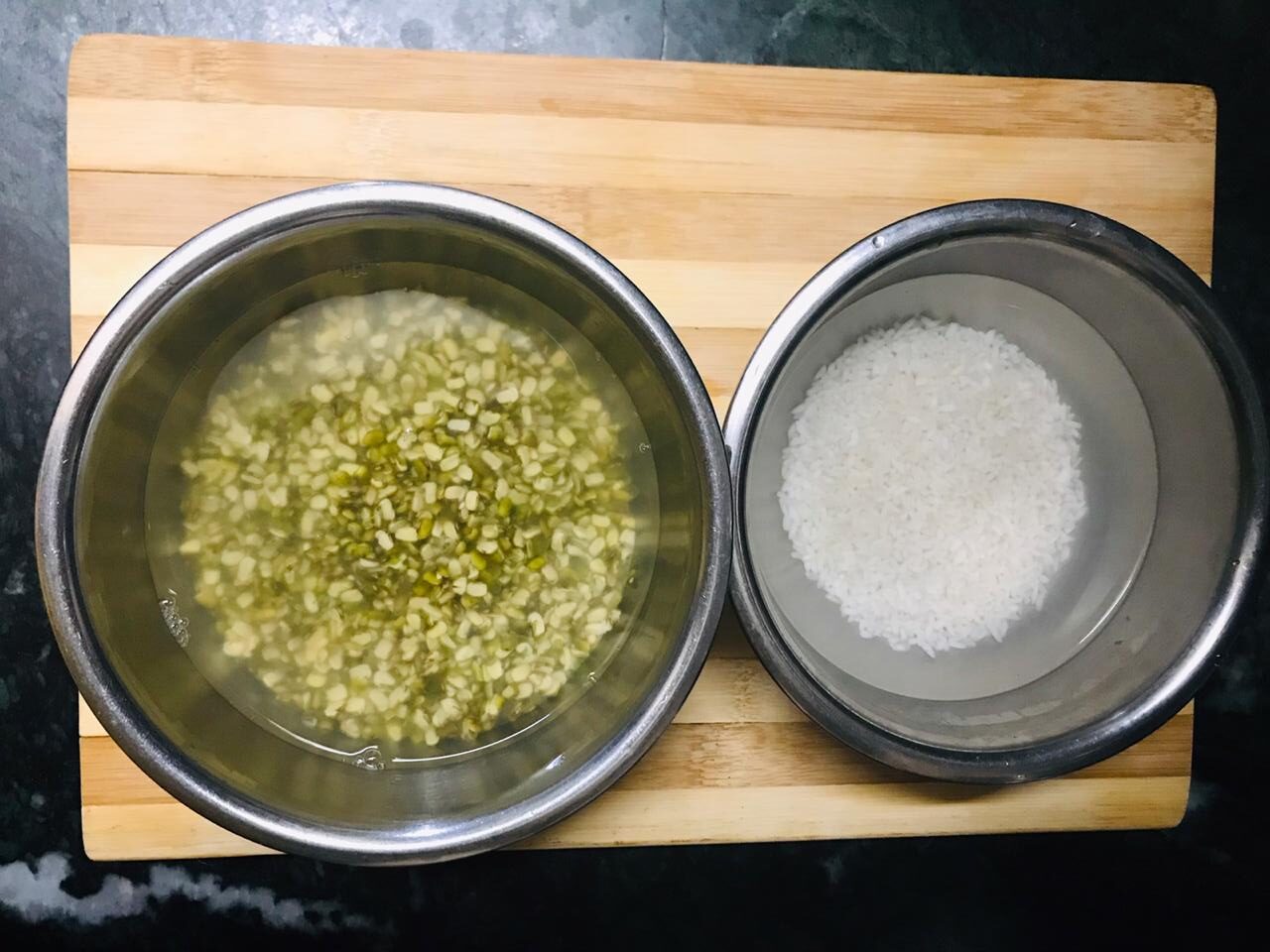 Sprinkle little water on bajra and then set aside for an hour.
Wash and soak rice and dal in water for 1 hour. After an hour, drain the water using a colander.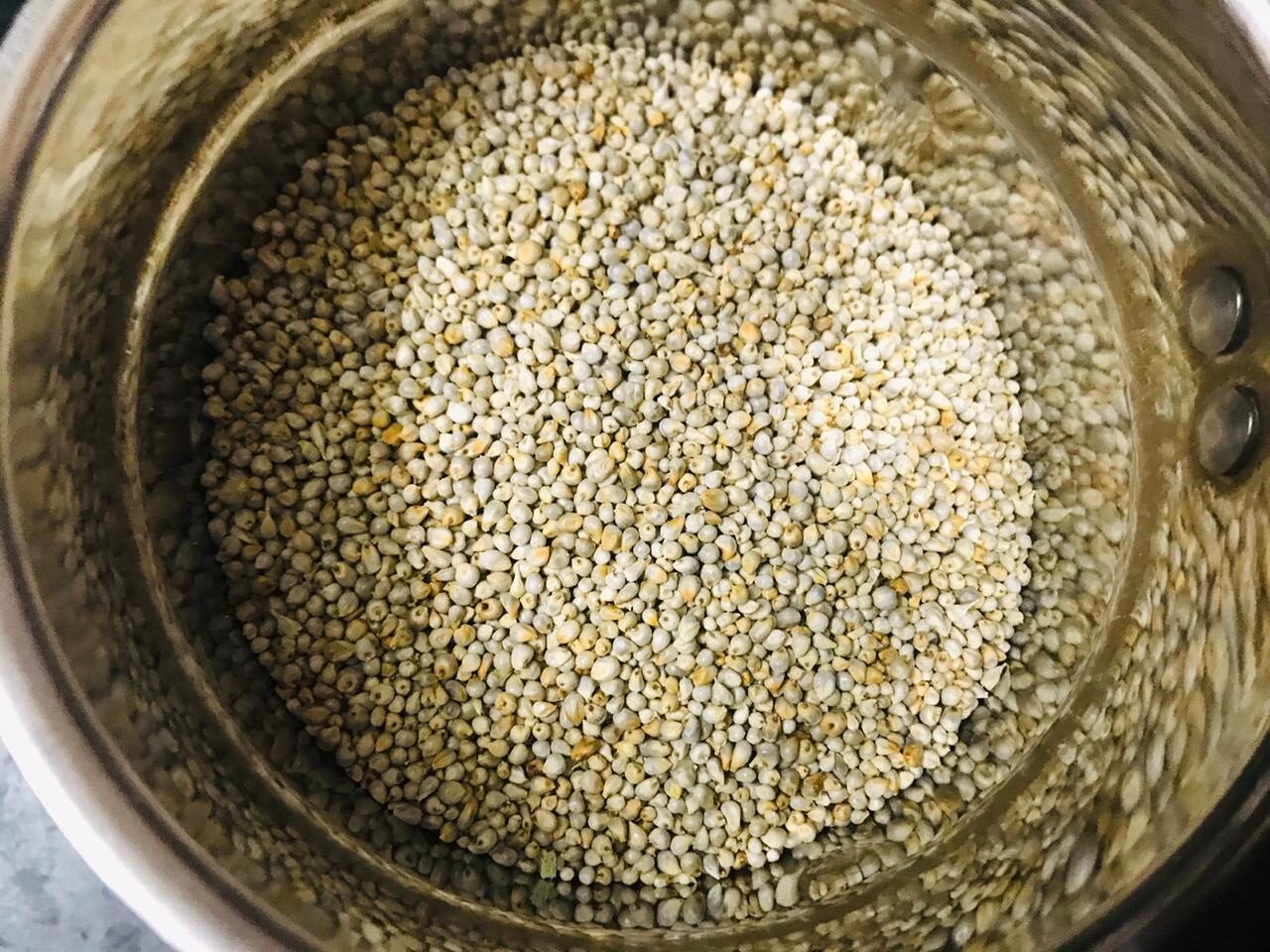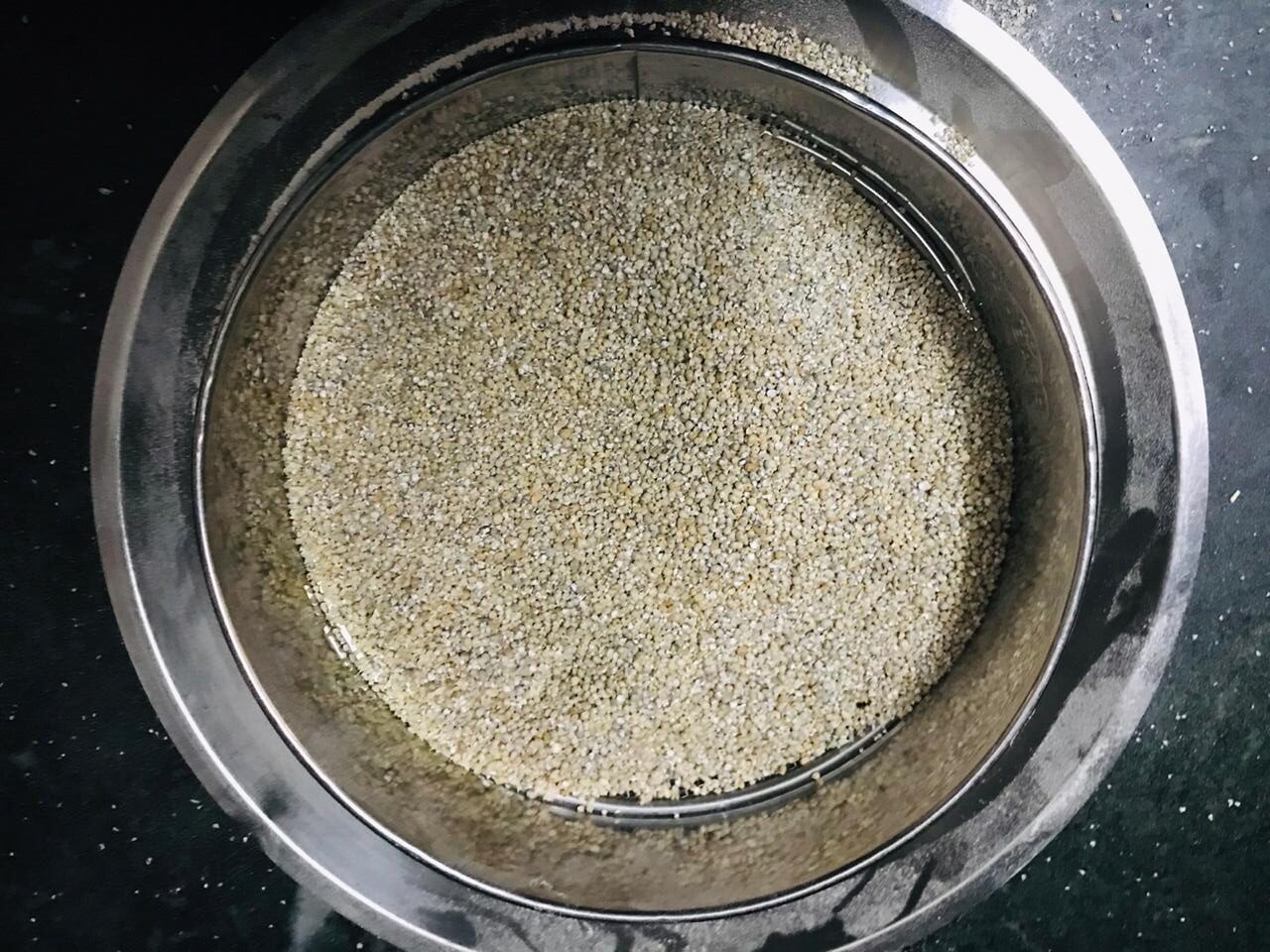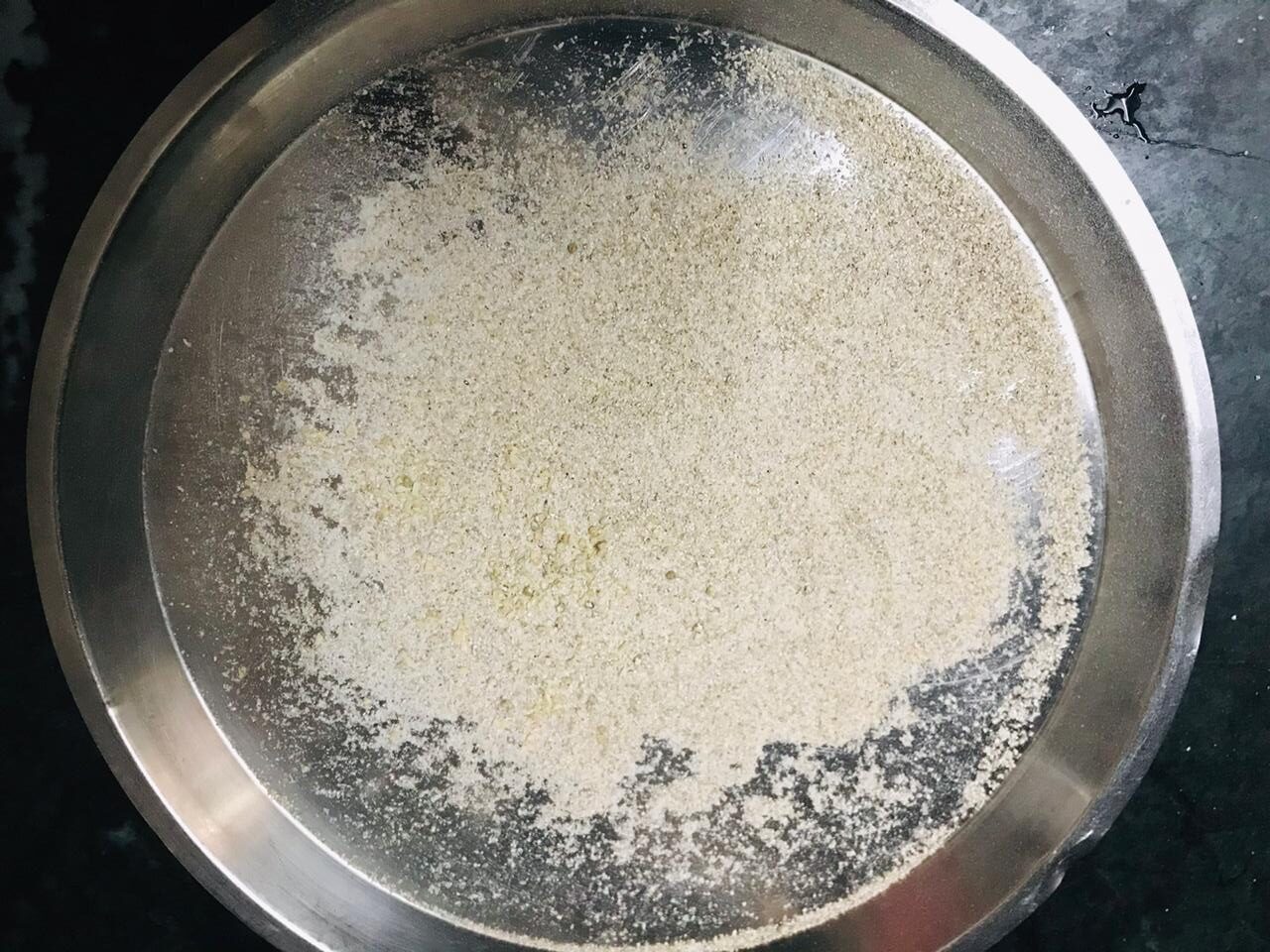 Using the pulse option grind the bajra coarsely. Do not make a powder of it. Some grains will be crushed, and some will not be. We just need a coarse mixture.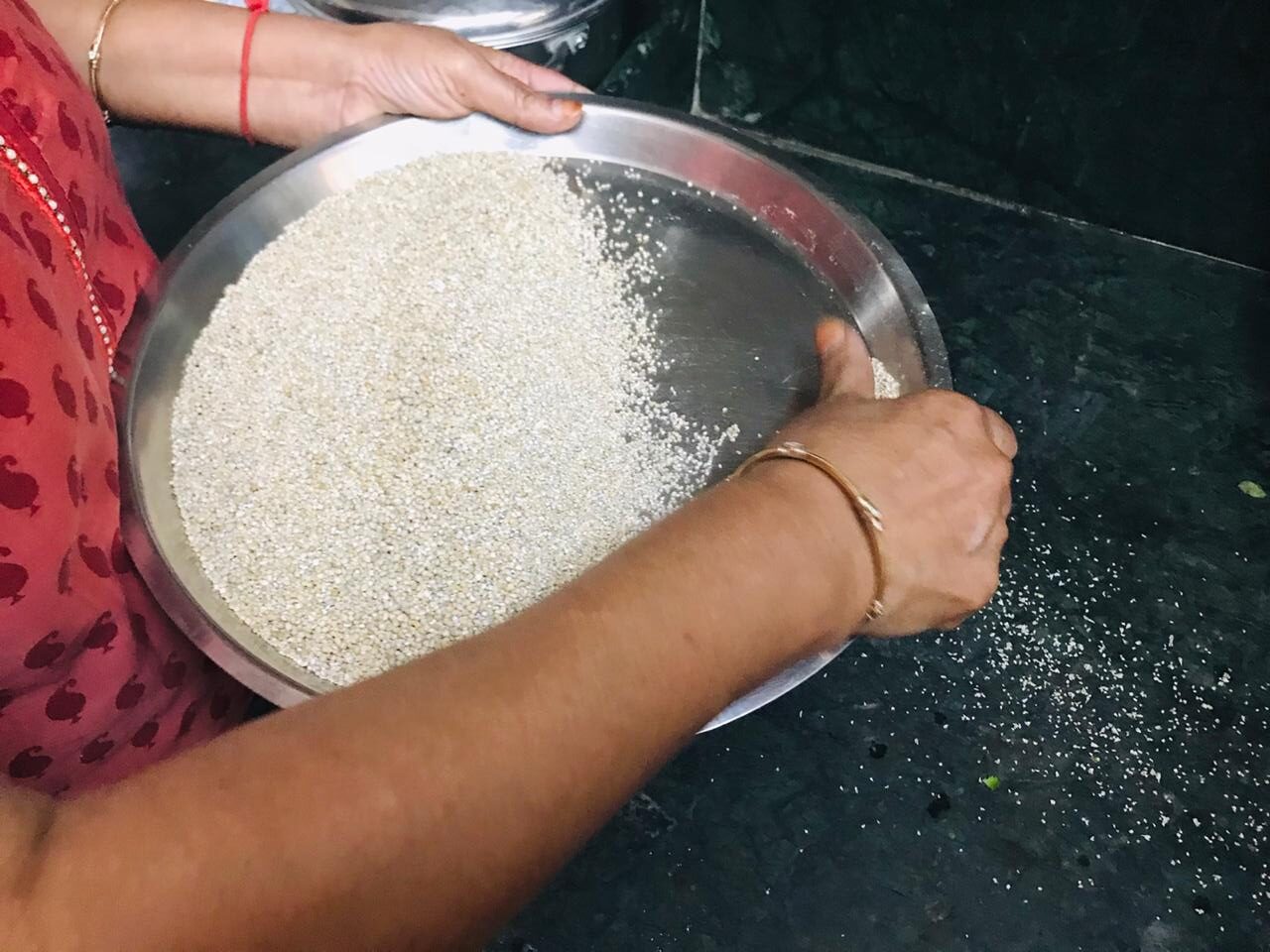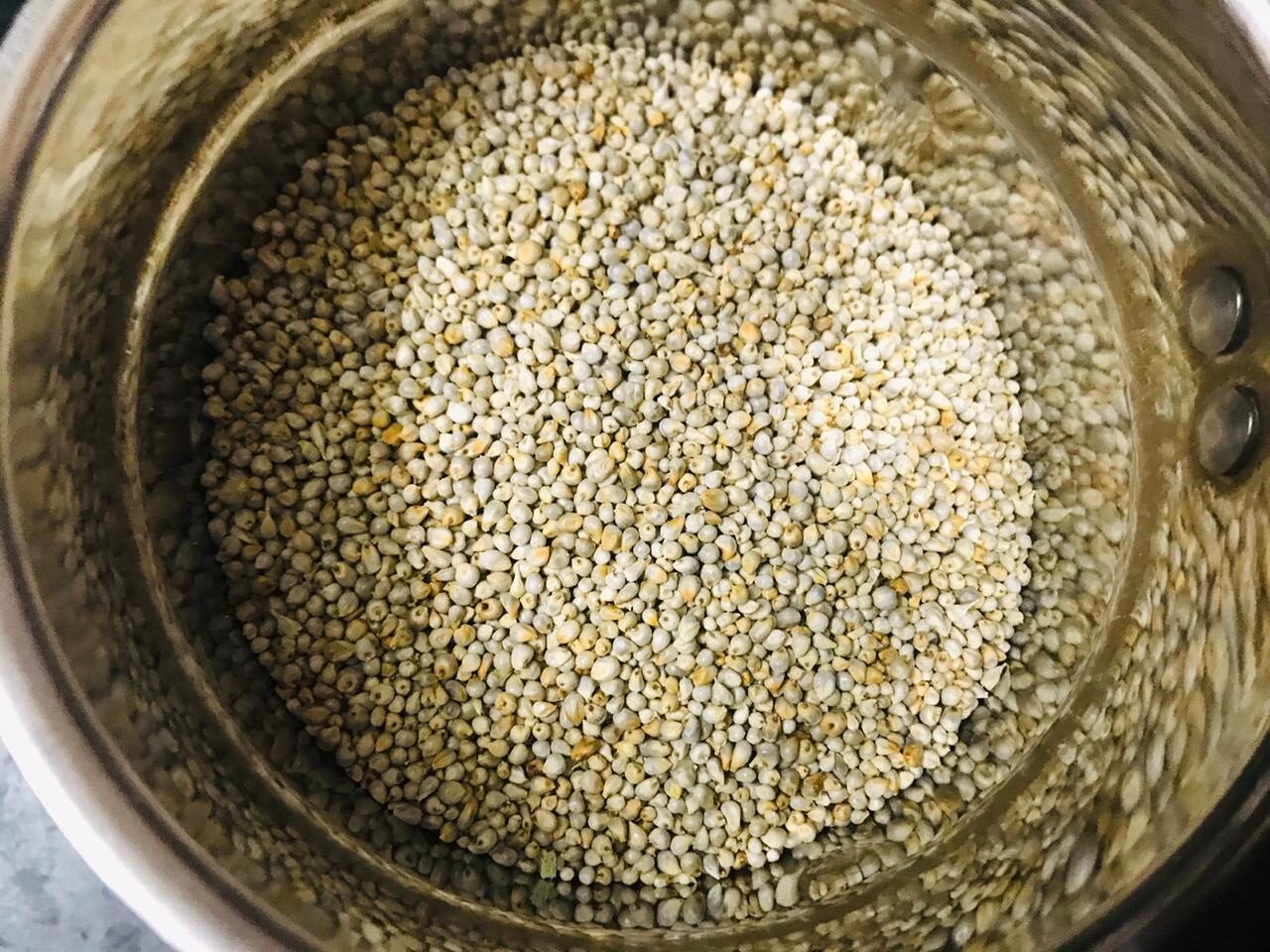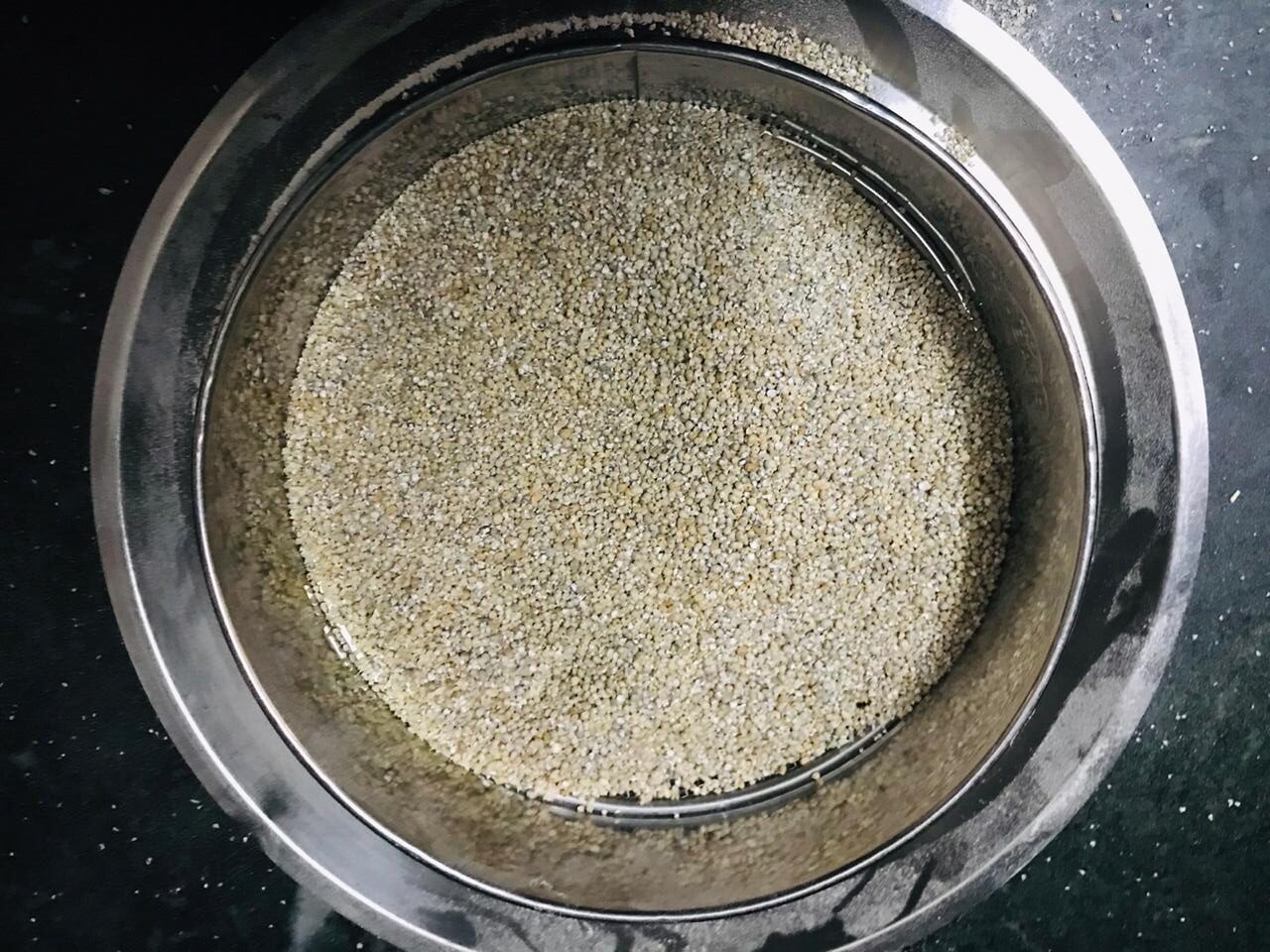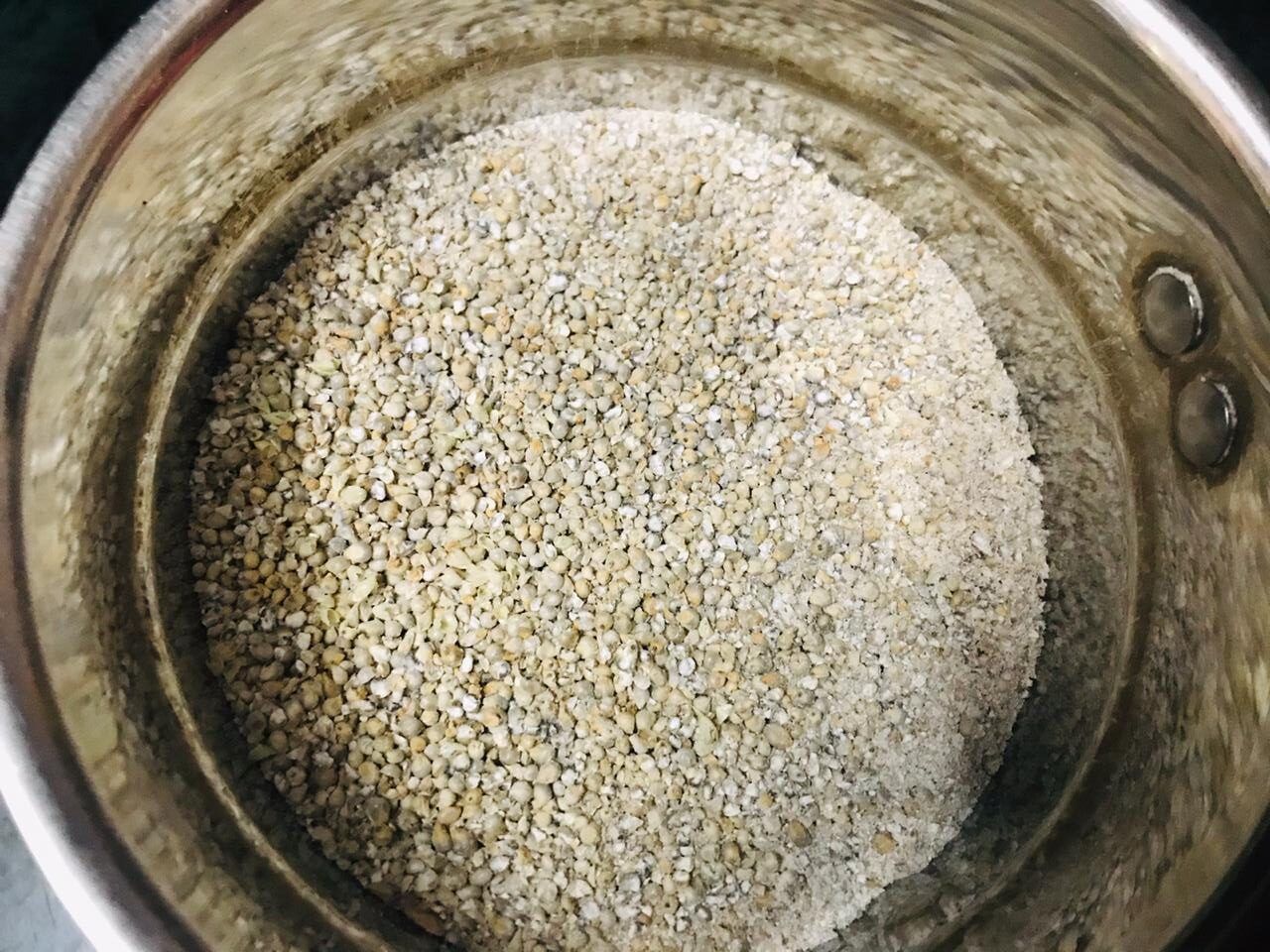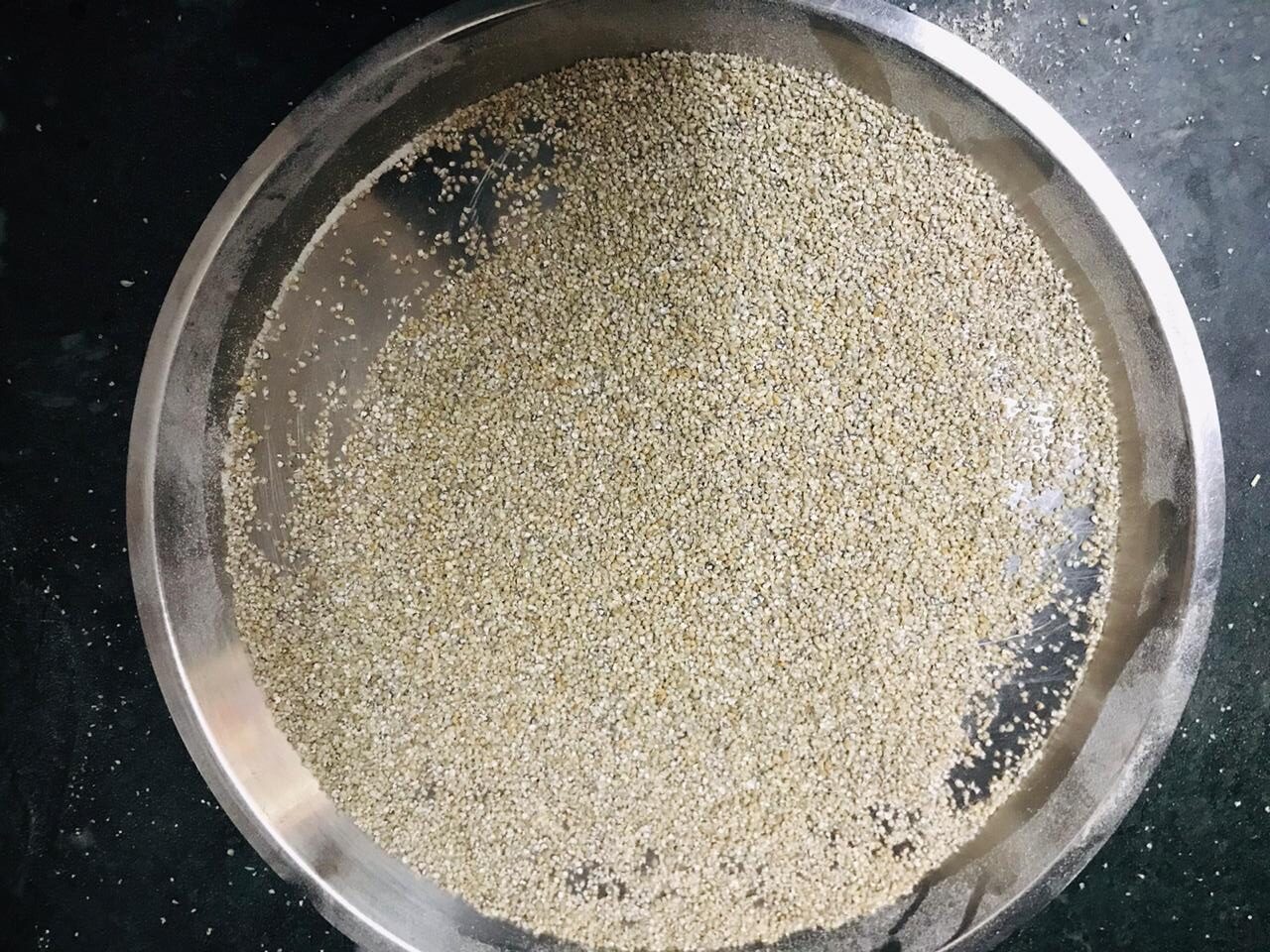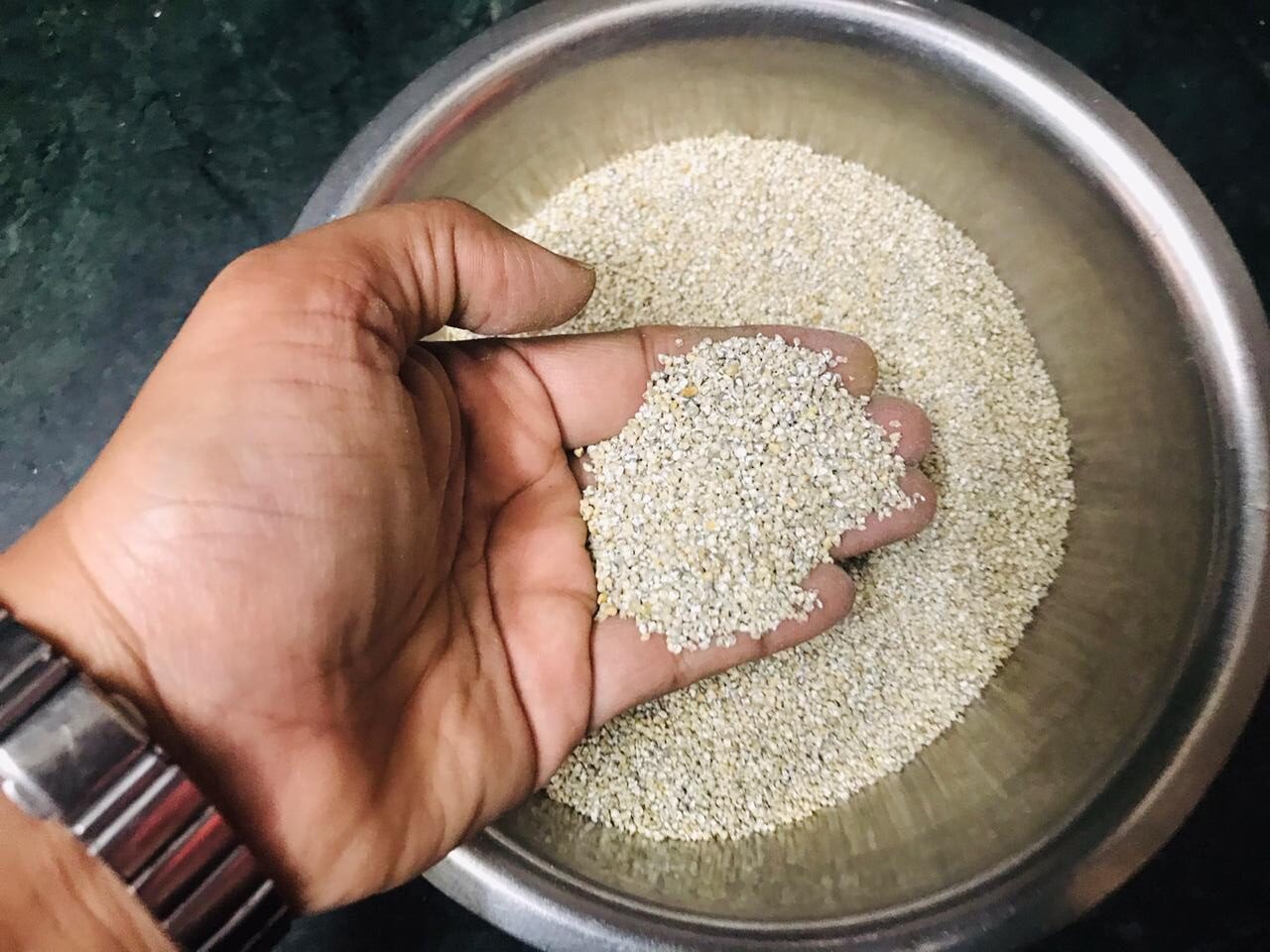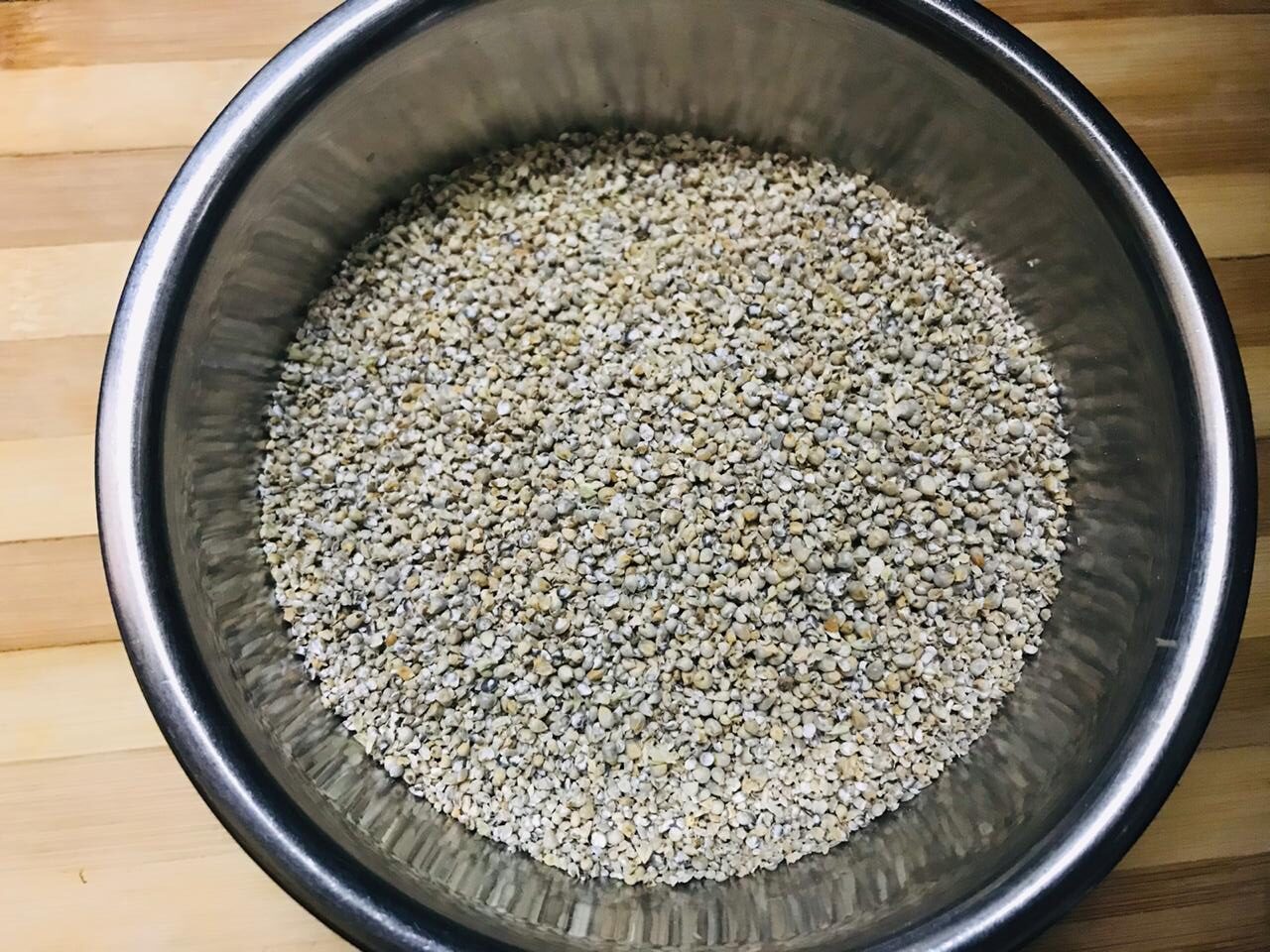 Then take out the bajra in a plate and remove the bajra husk by winnowing/tossing.
Then put it in the mixer again and pulse it for few times to make into a slightly coarse powder.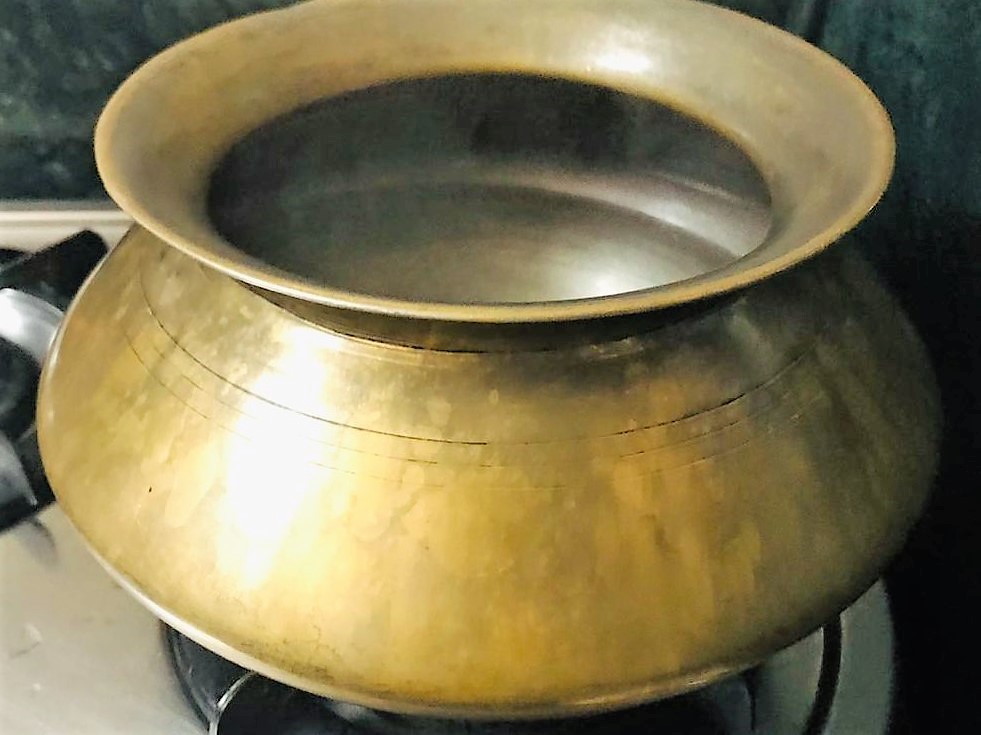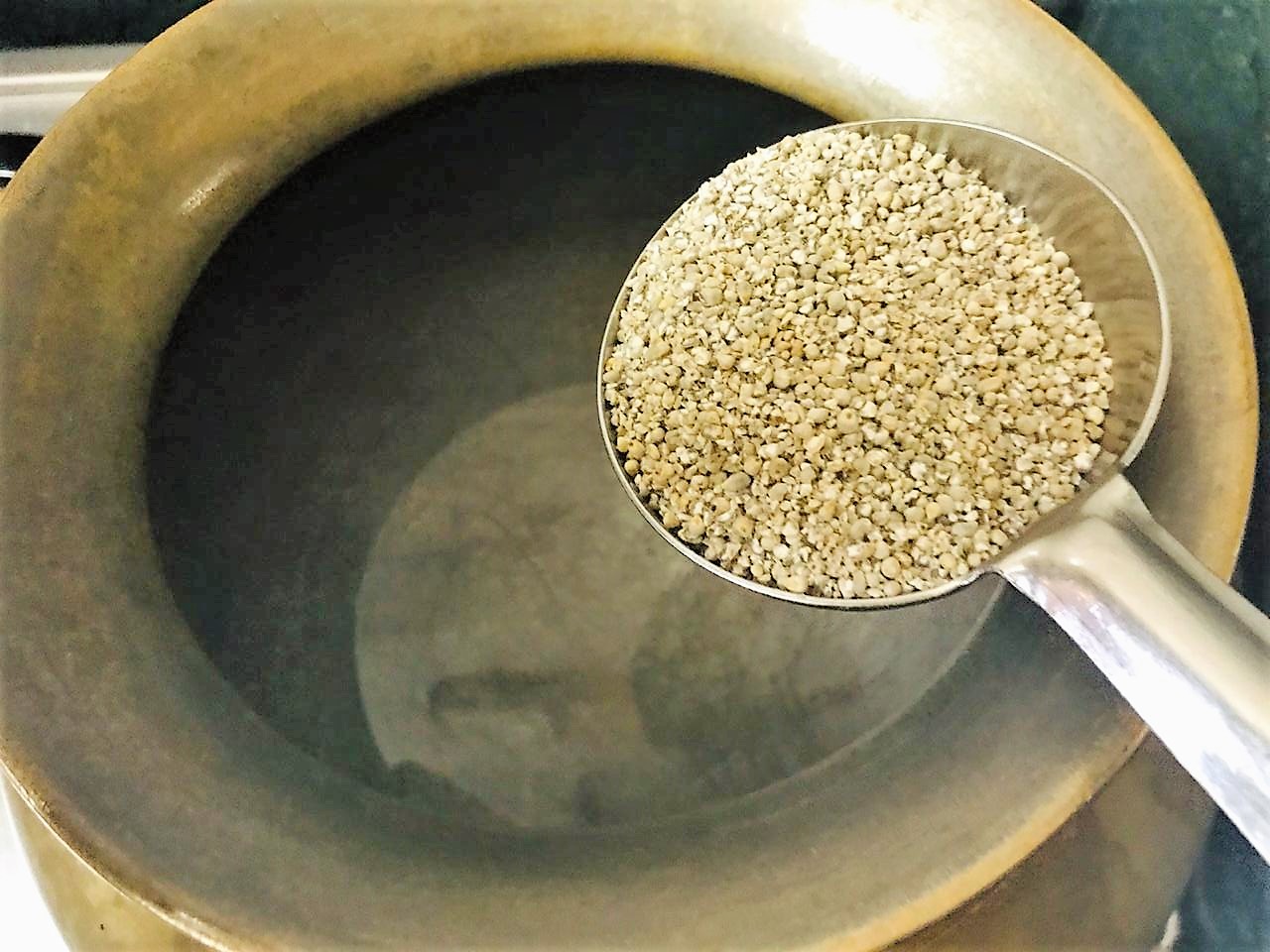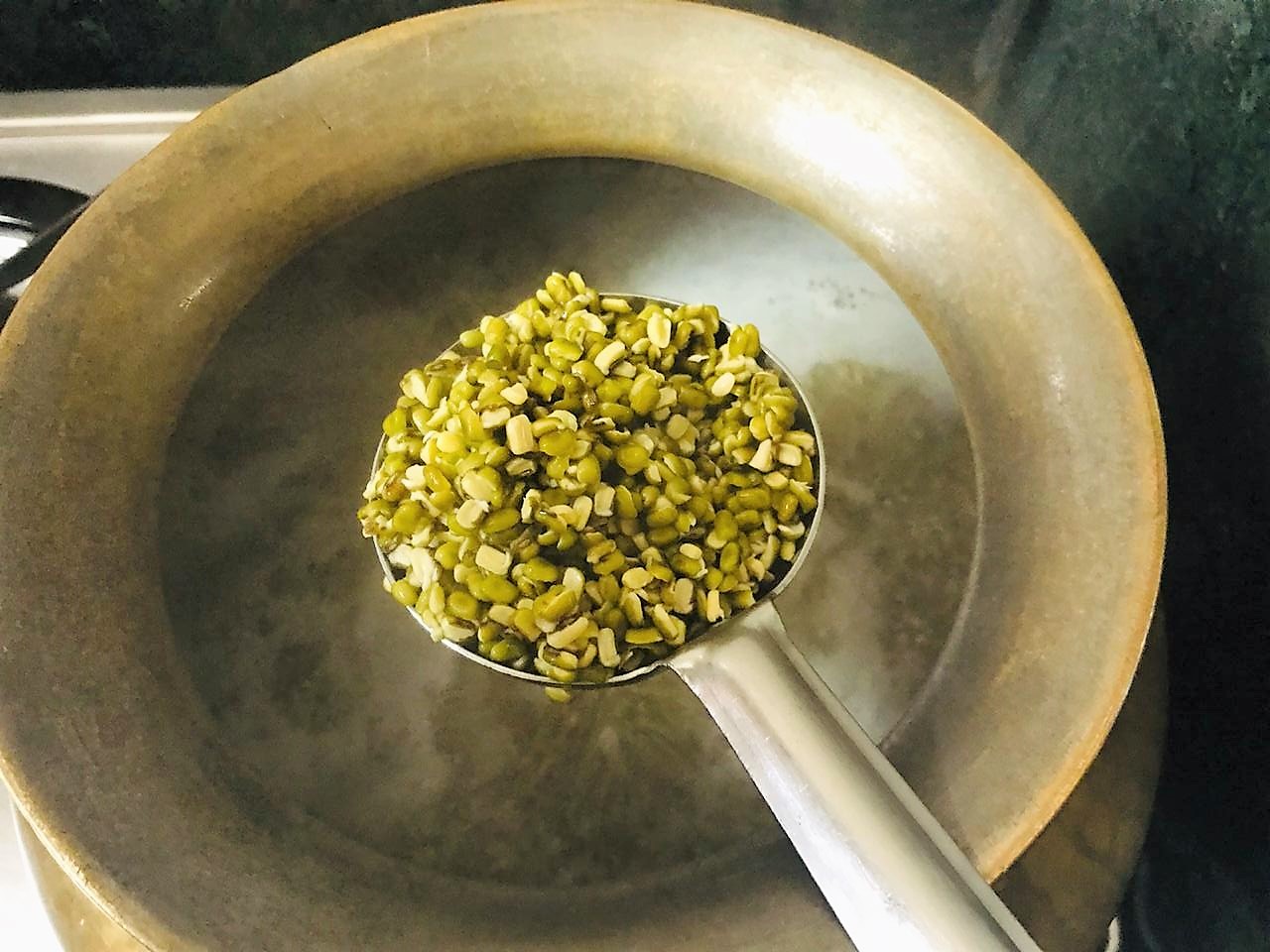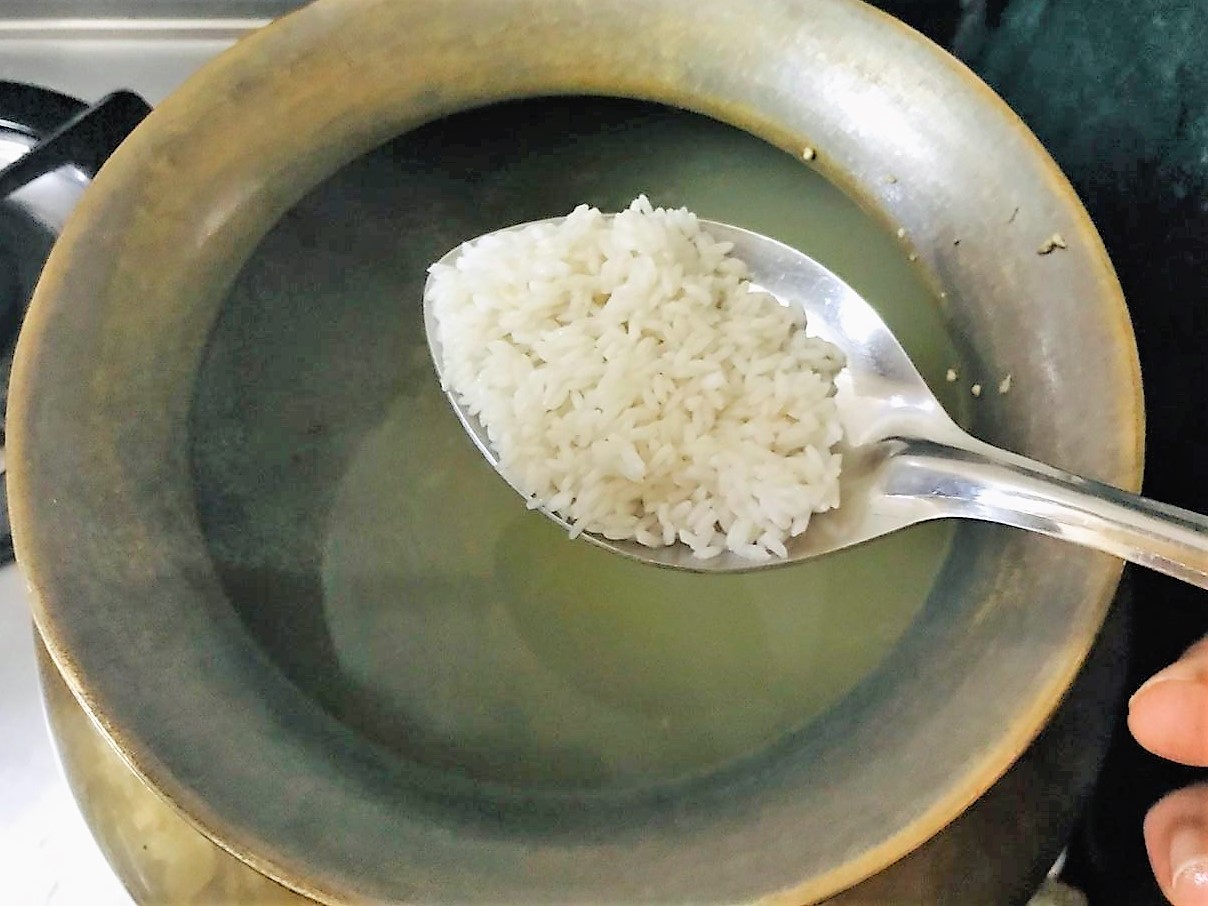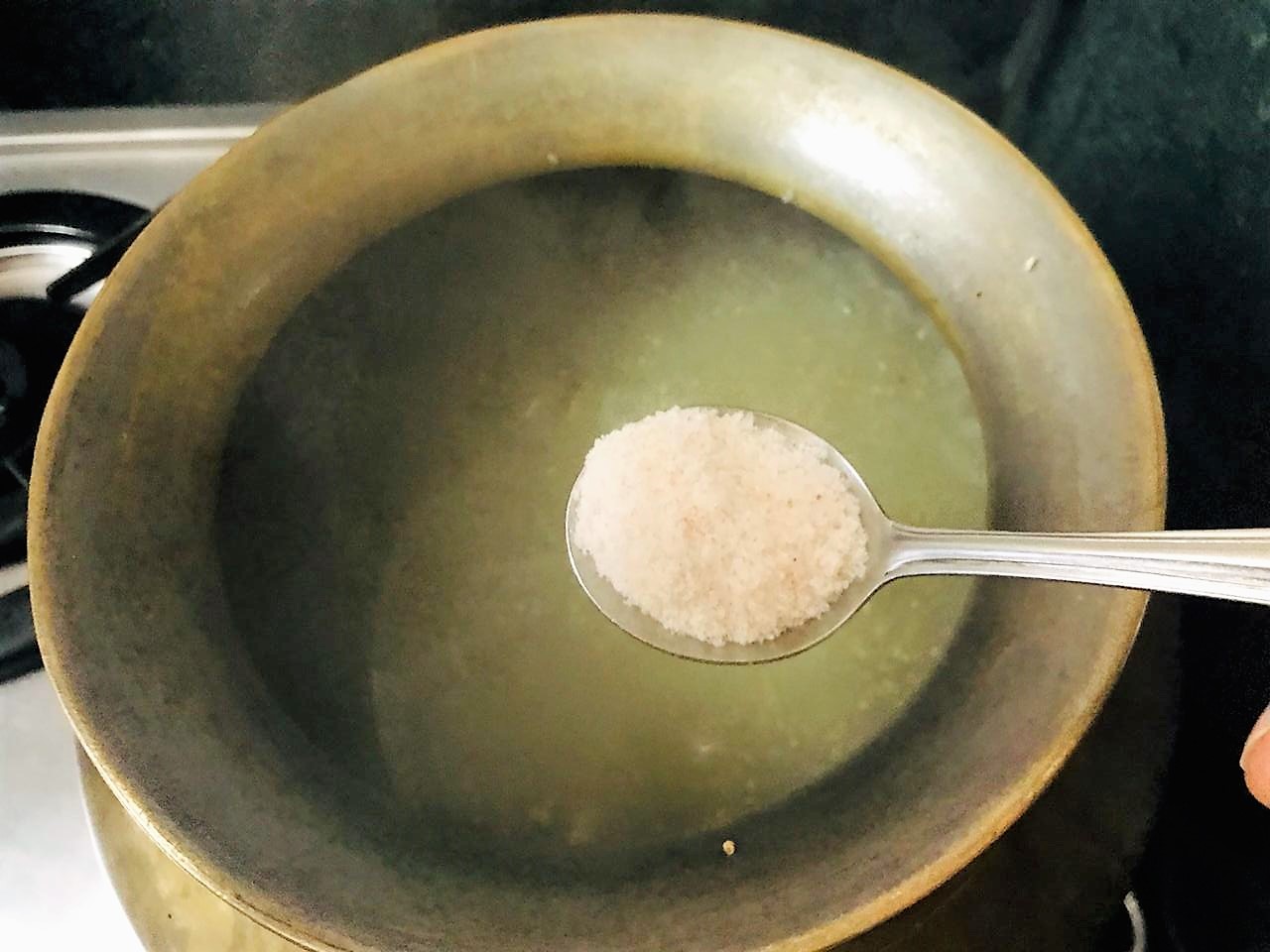 In a pan warm 5 cups of water. When water is lukewarm, add the ground bajra in it. Stir it continuously till it starts boiling to avoid lumps in it.
Add the soaked rice and dal in it. After that, add salt as per your taste.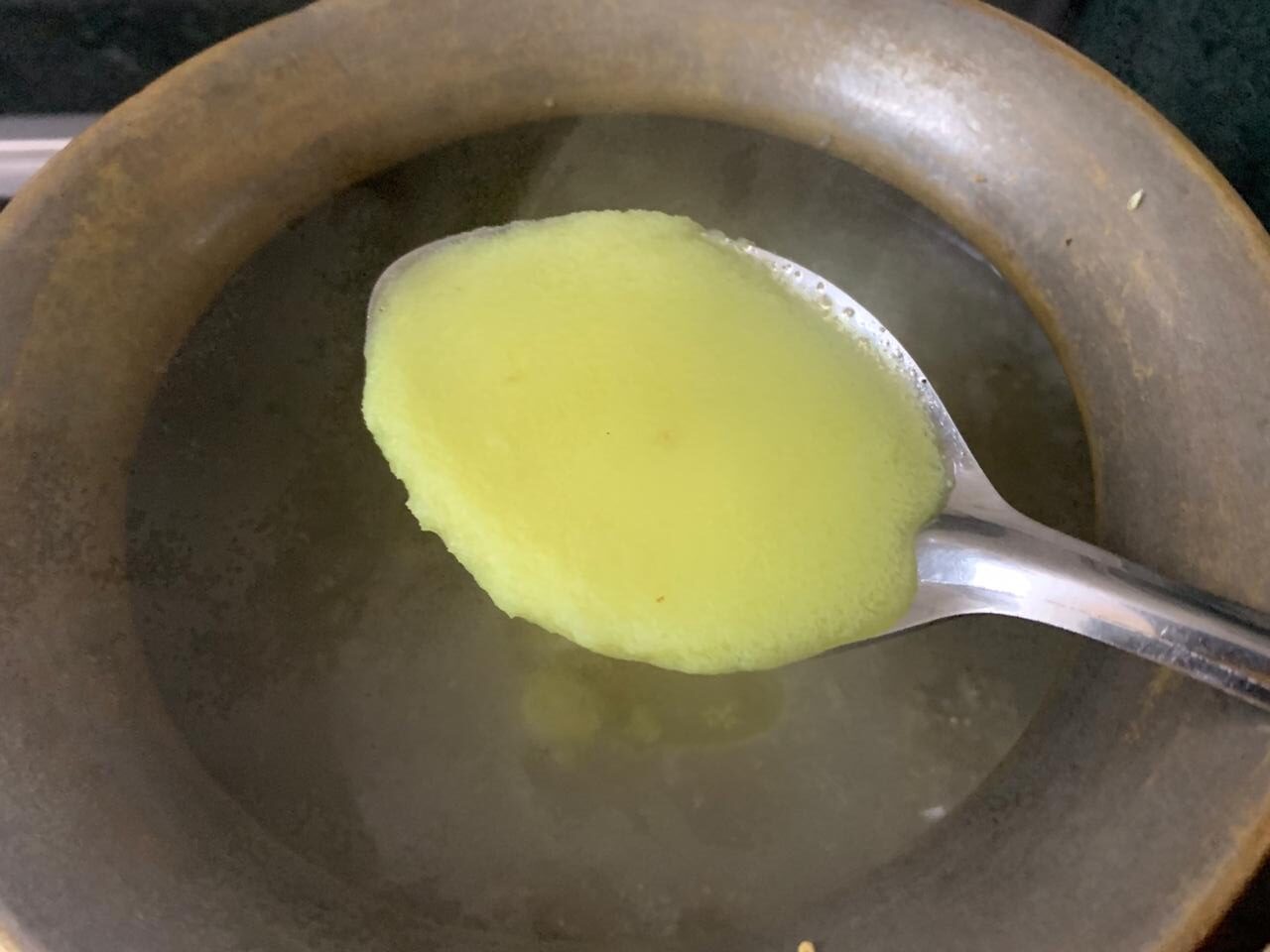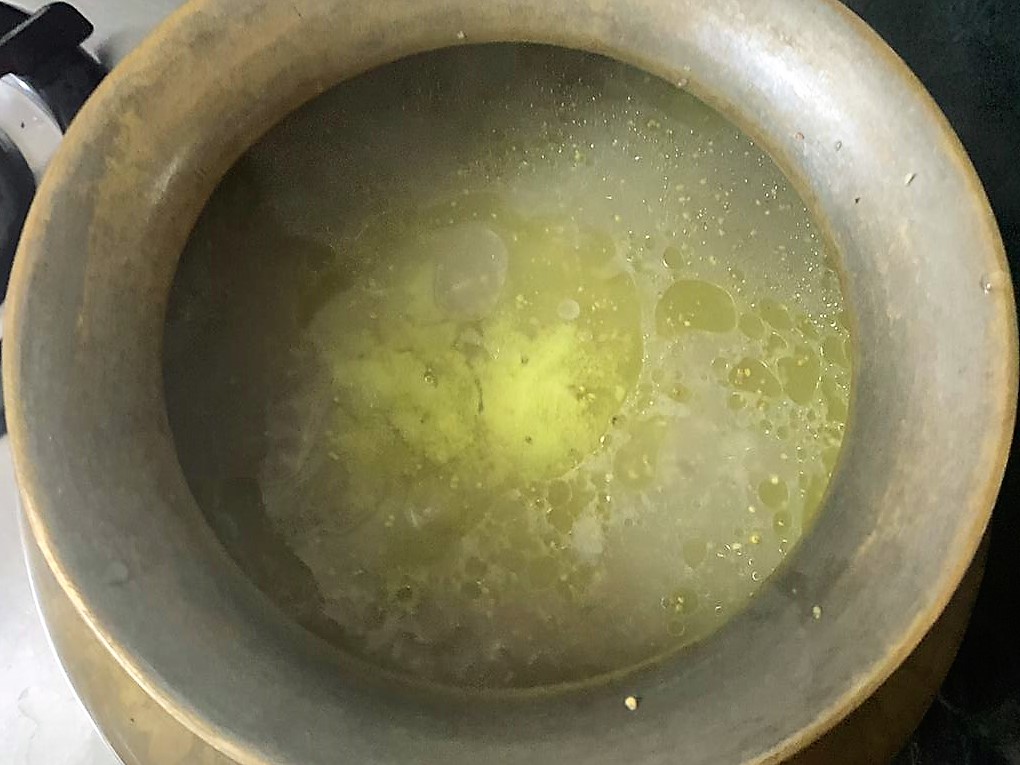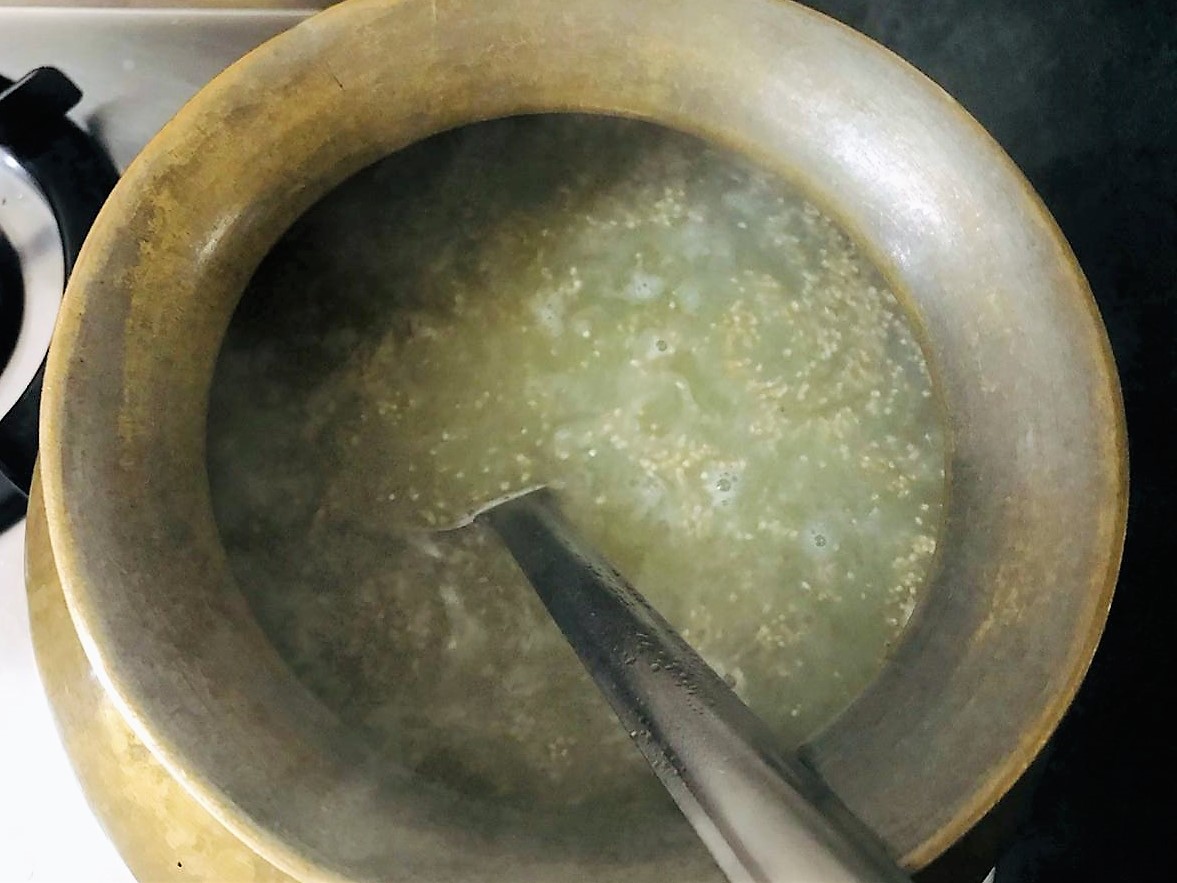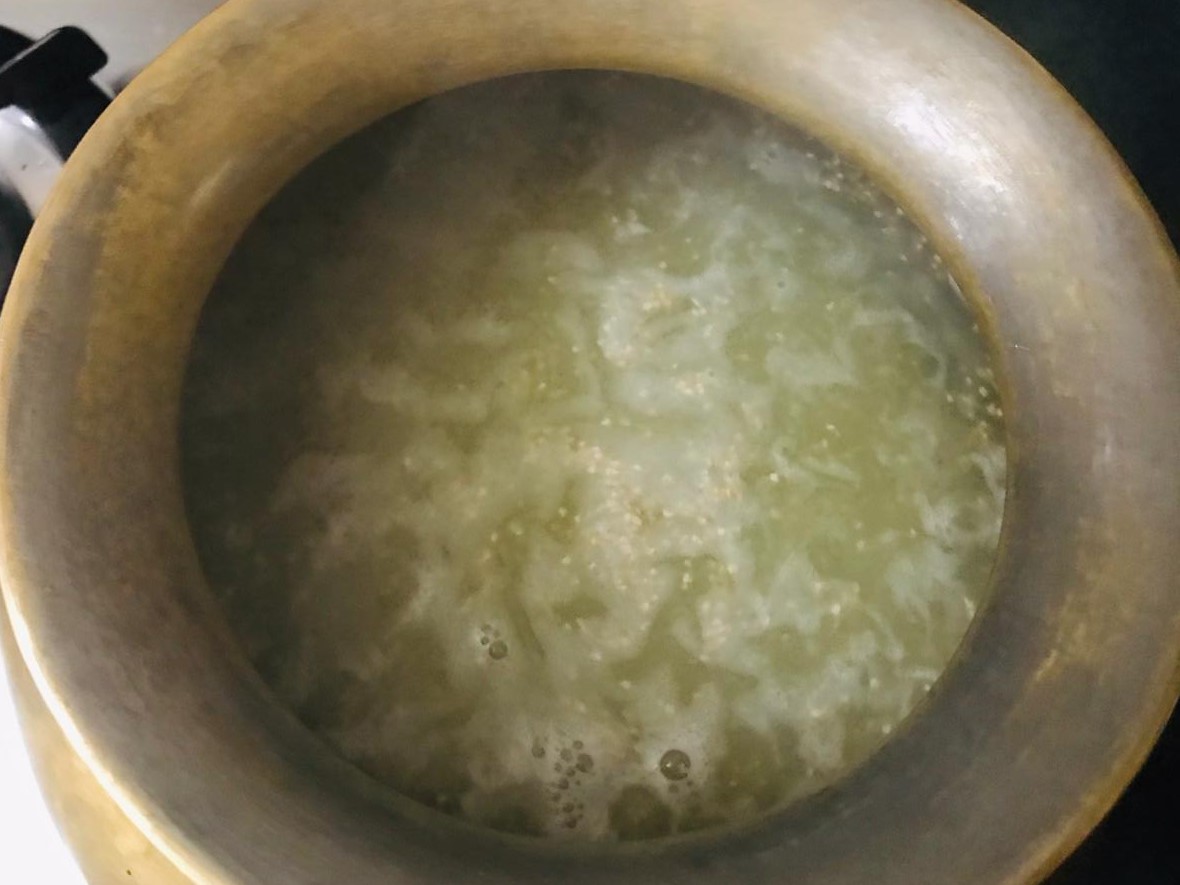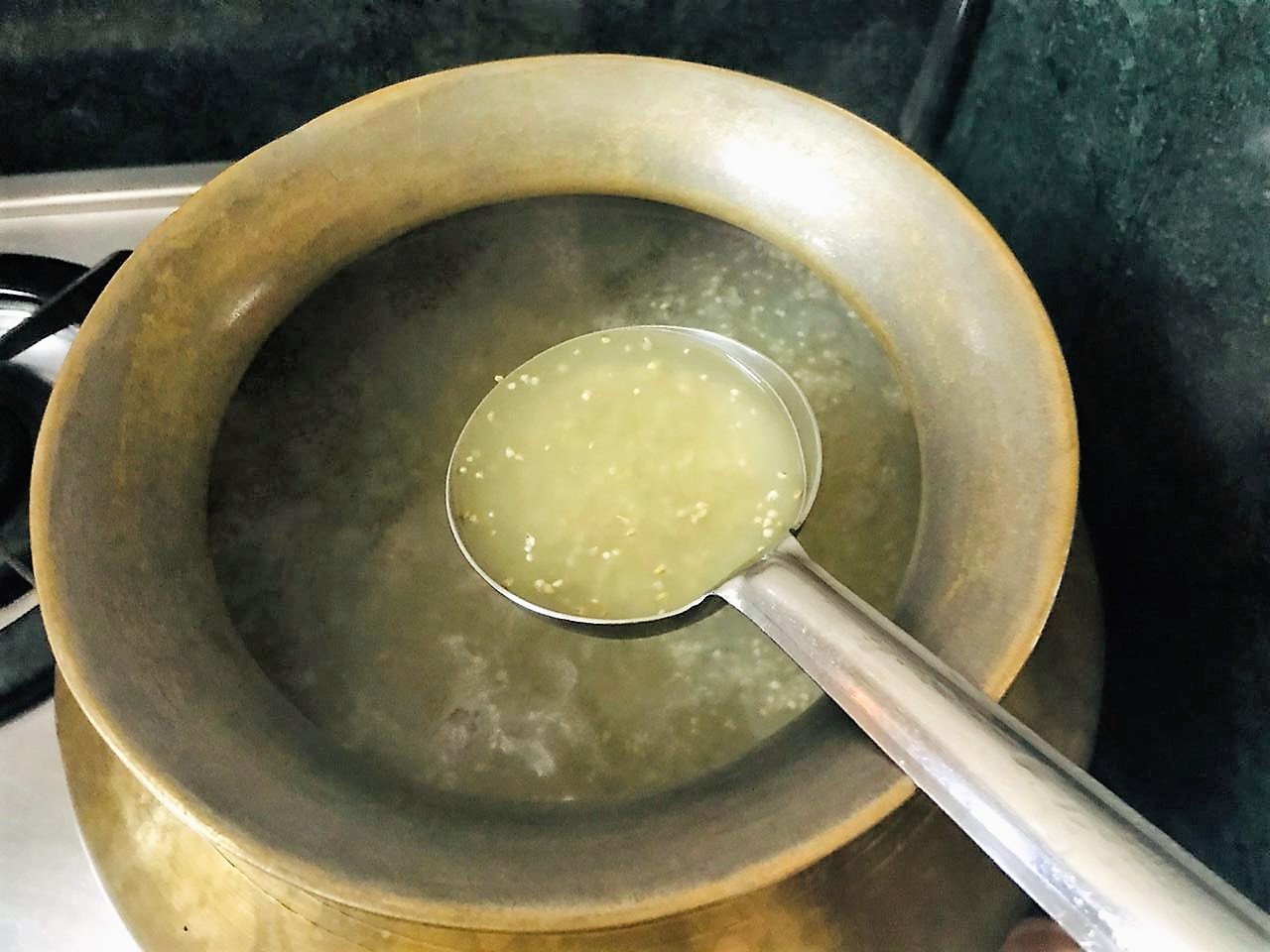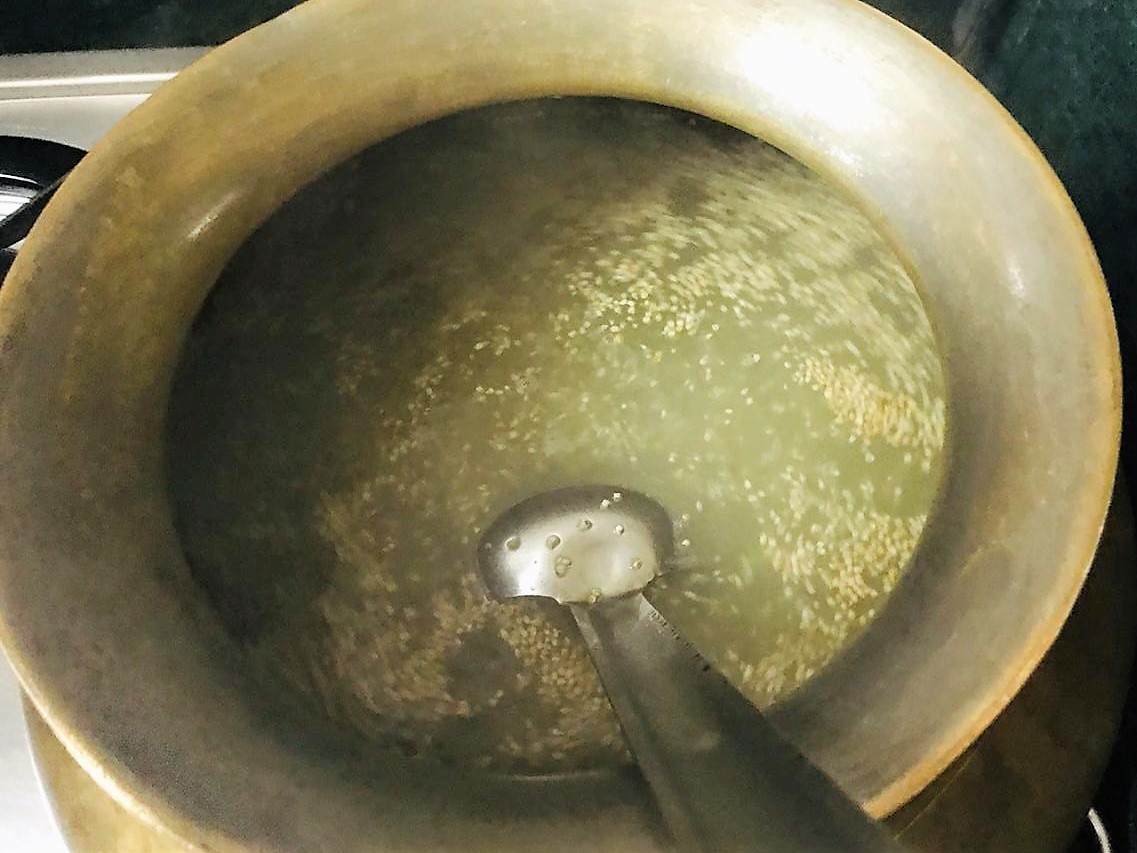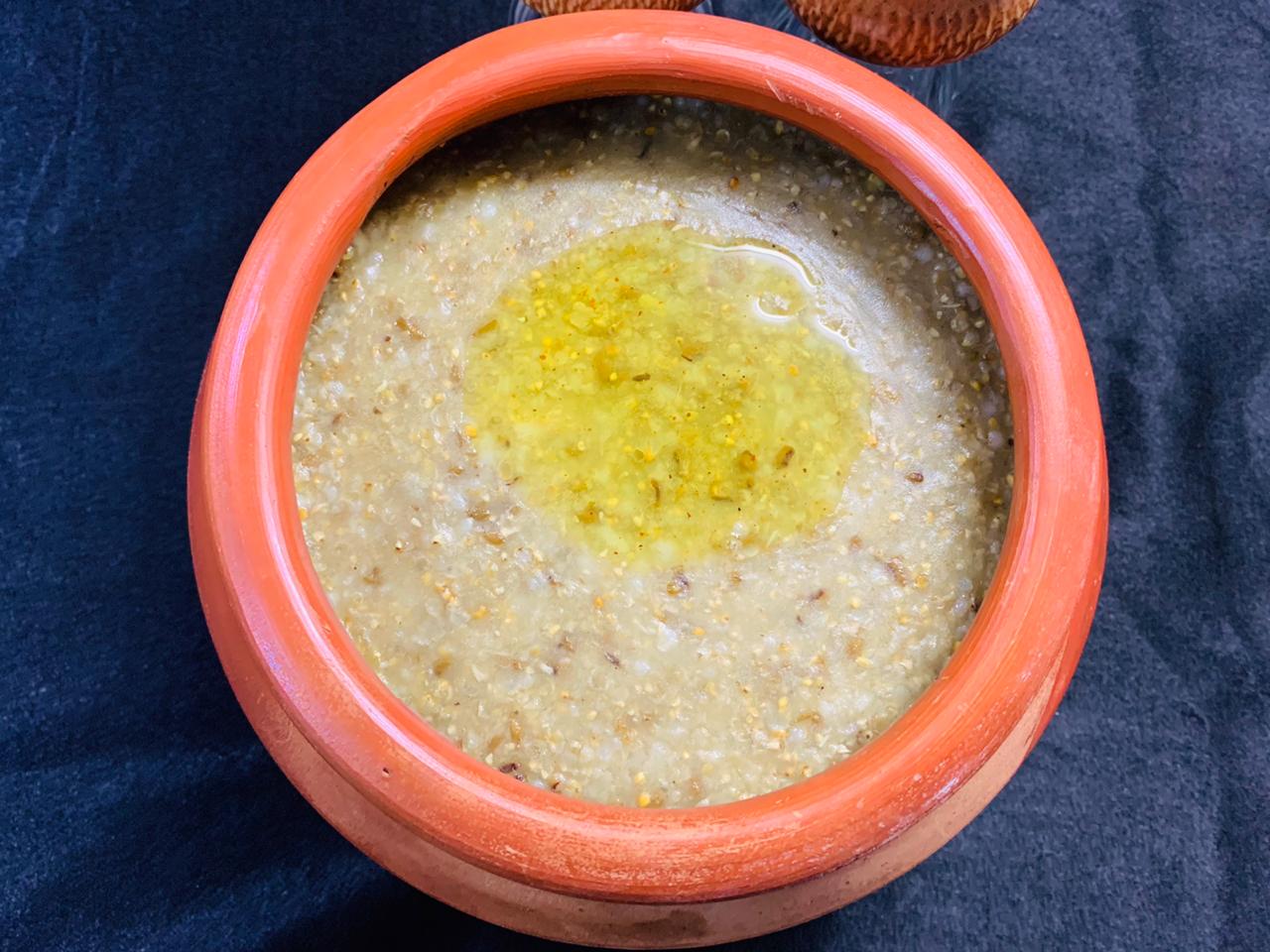 Further, add 3 to 4 tablespoons ghee in it. Cook it on a low heat for around 1 hour. Stir the khichdi in between otherwise khichdi will stick on the bottom.
Serve hot with lots of ghee on top.